Peppermint mochas, red & green strands of garland everywhere, twinkly lights, cheery Christmas music, festive feelings, nostalgic childhood memories, and manger scenes. . . it's the Christmas season & the sights, sounds, and smells of the holiday are upon us all! With all of this happiness, it's the perfect time for an engagement session! Most people associate engagement photos with Fall. Believe us. . . we know! We photographed 11 engagement sessions in October alone. But there's something about Christmastime that makes for perfect engagement photos & we had so much fun with Ashley & Shane at their rustic Lanterman's Mill engagement session. These two have the brightest smiles & are so genuinely happy together. It was a really great time hanging out with them. And we even got to meet their two cats! We're so thrilled to be photographing their wedding next year!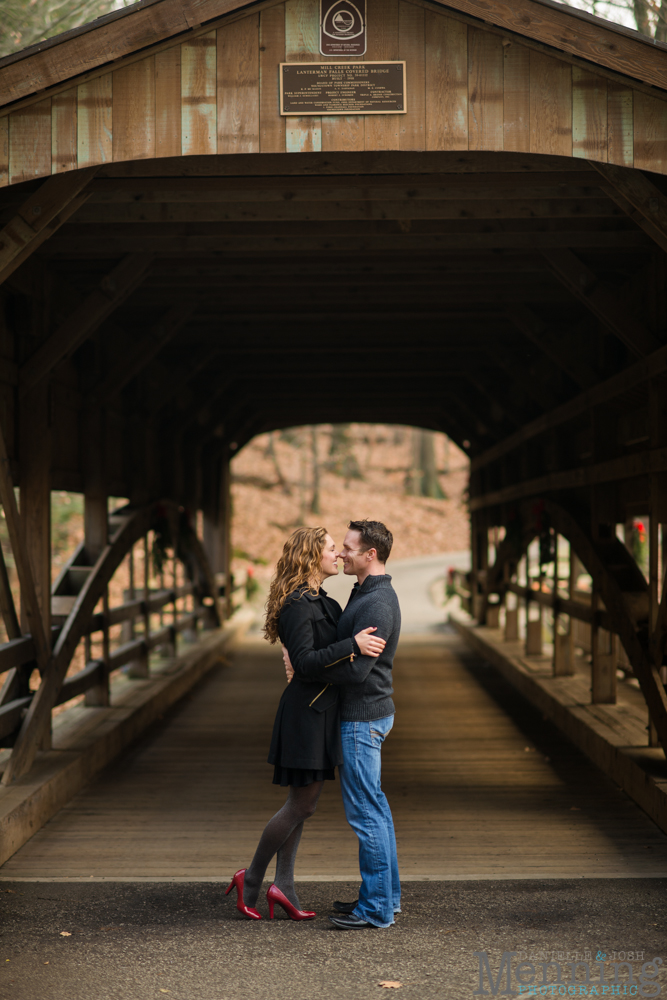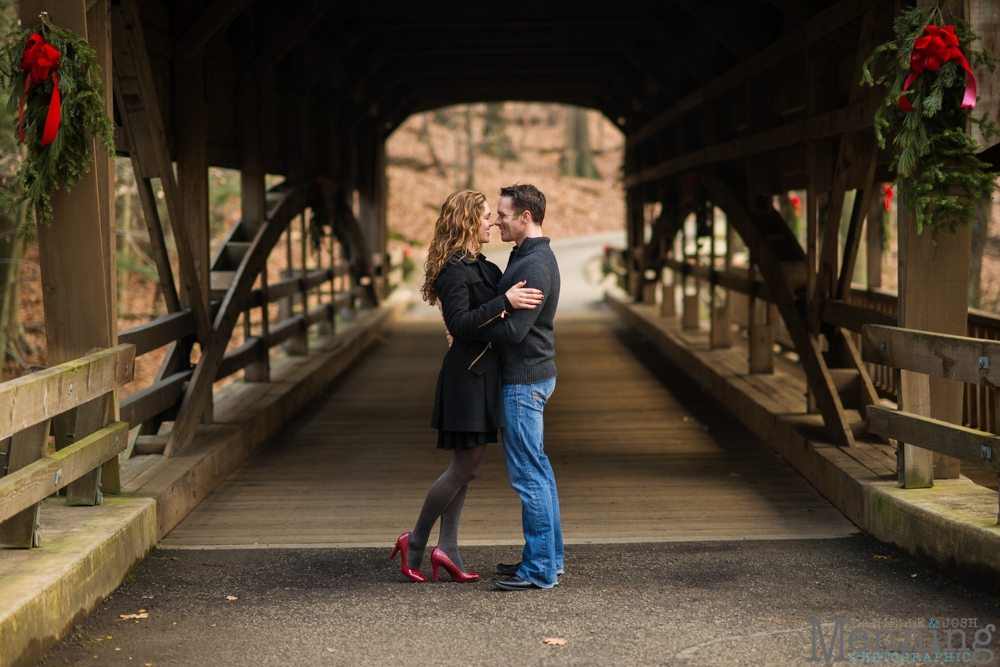 They are precious!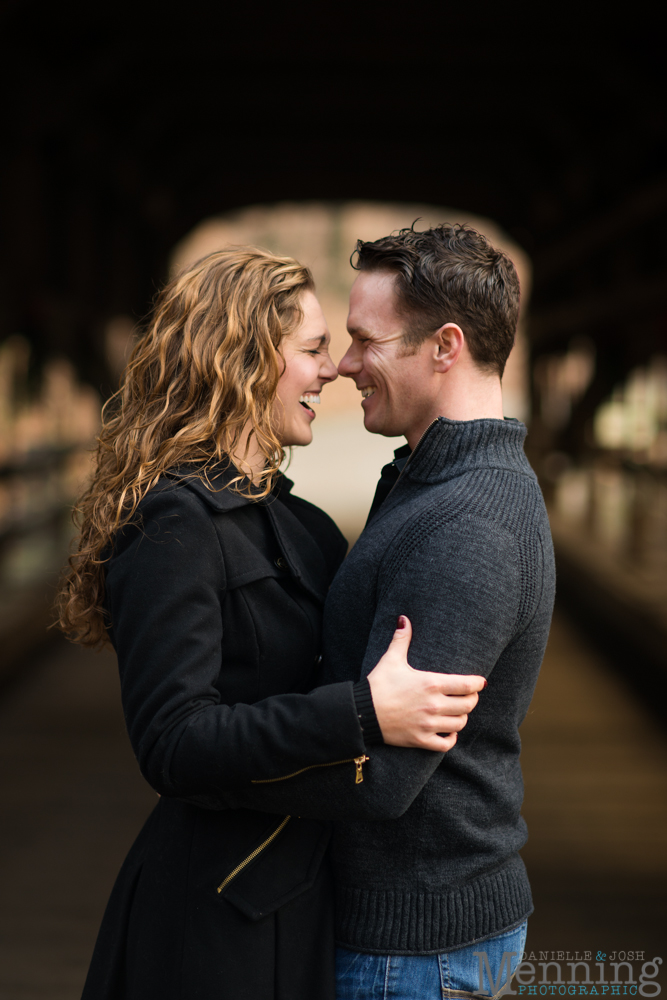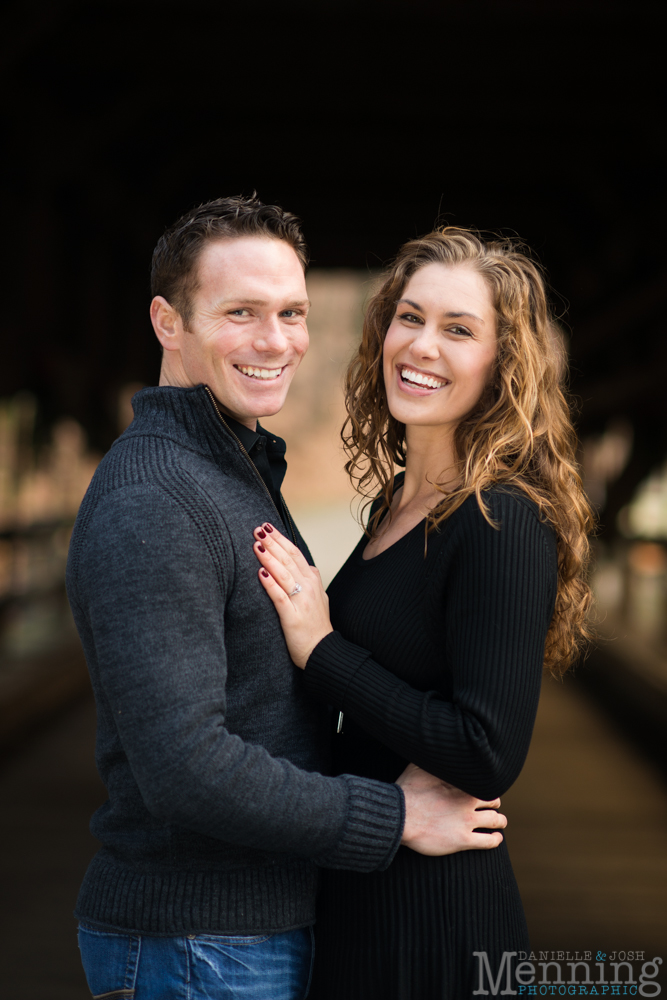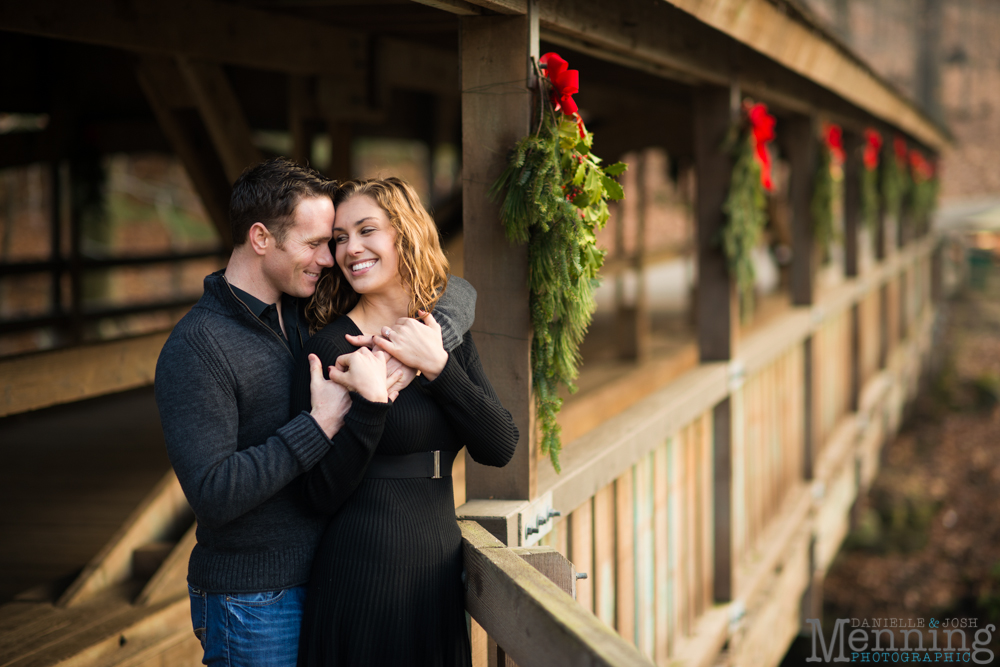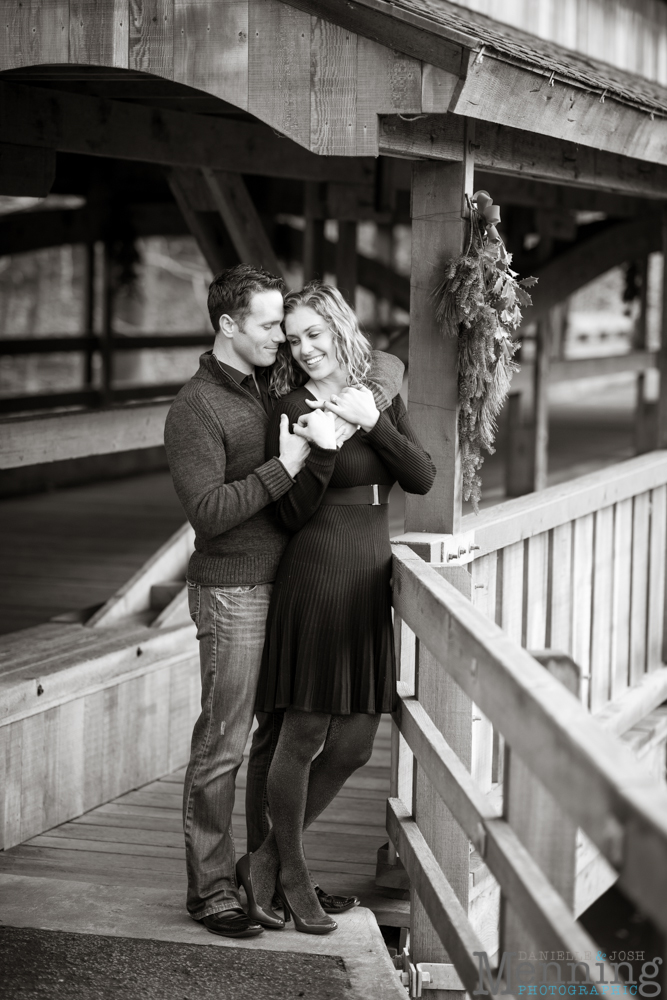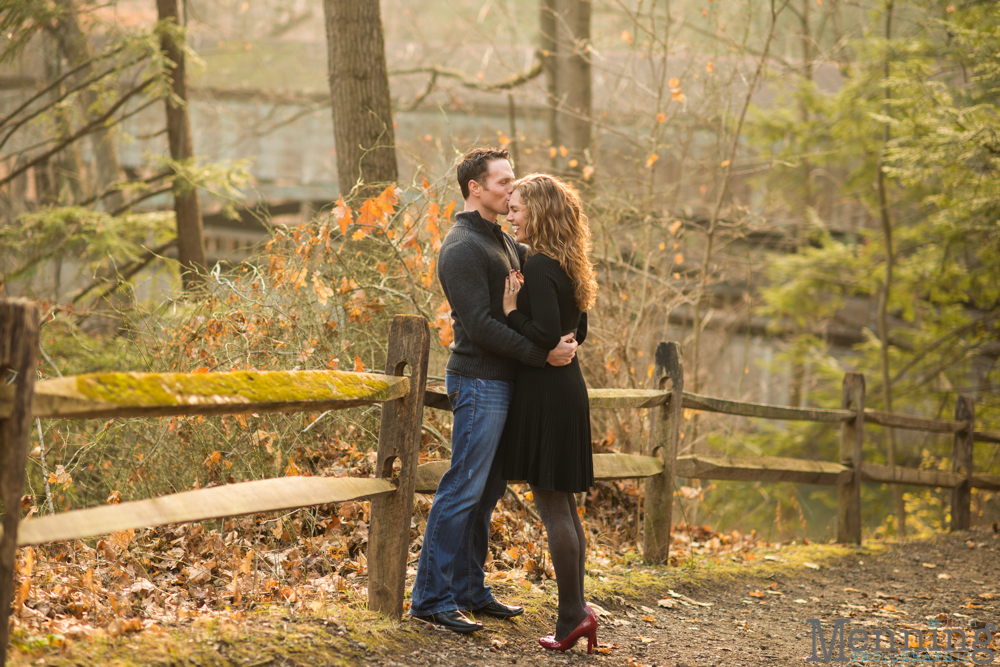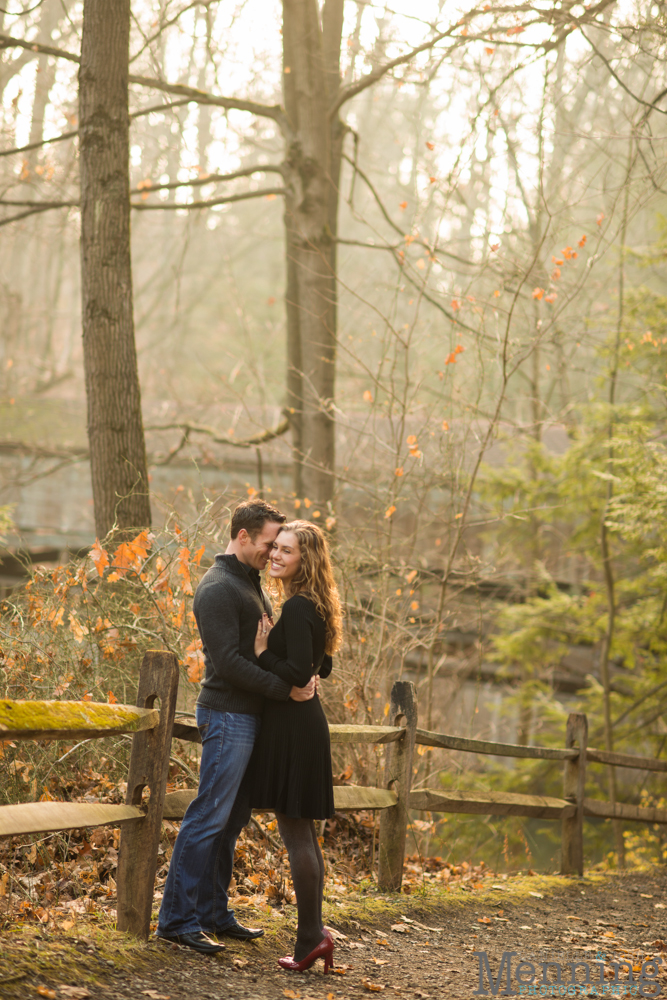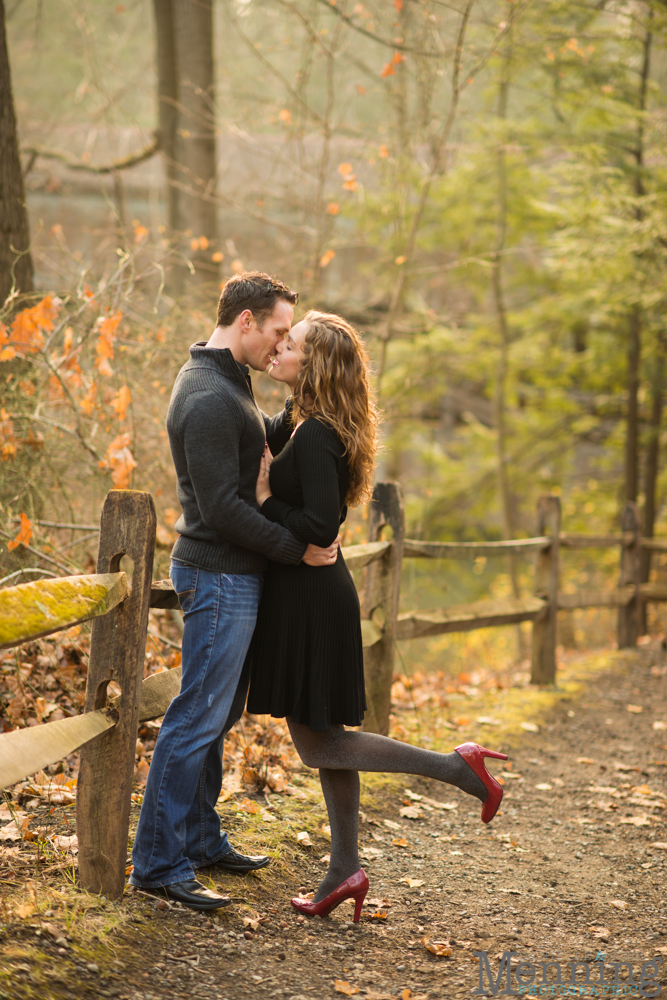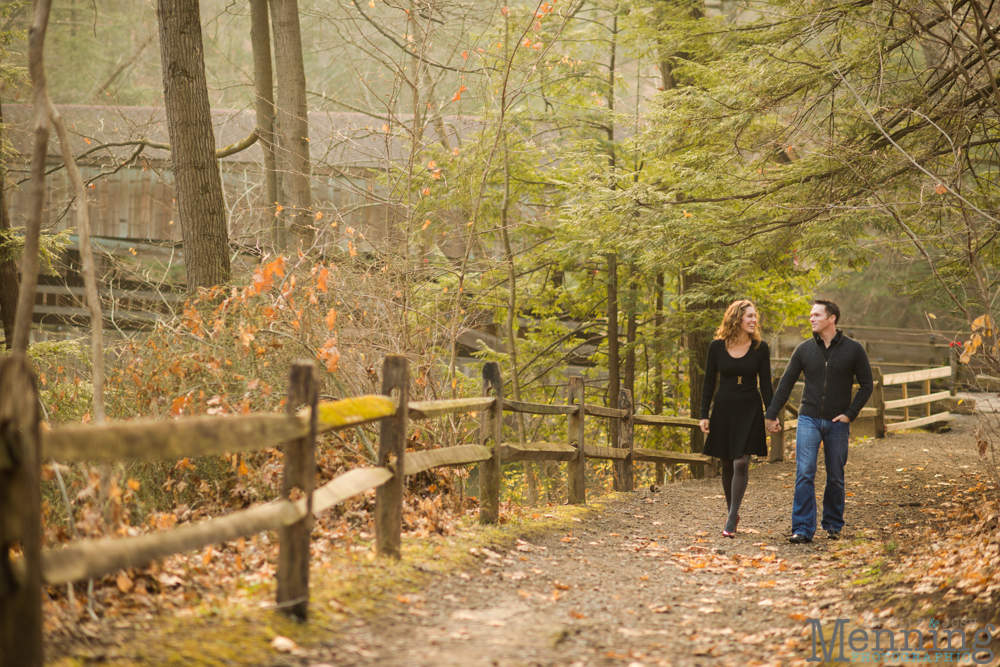 They're this adorable together without even trying. I promise. When you're around them, you can't help but smile.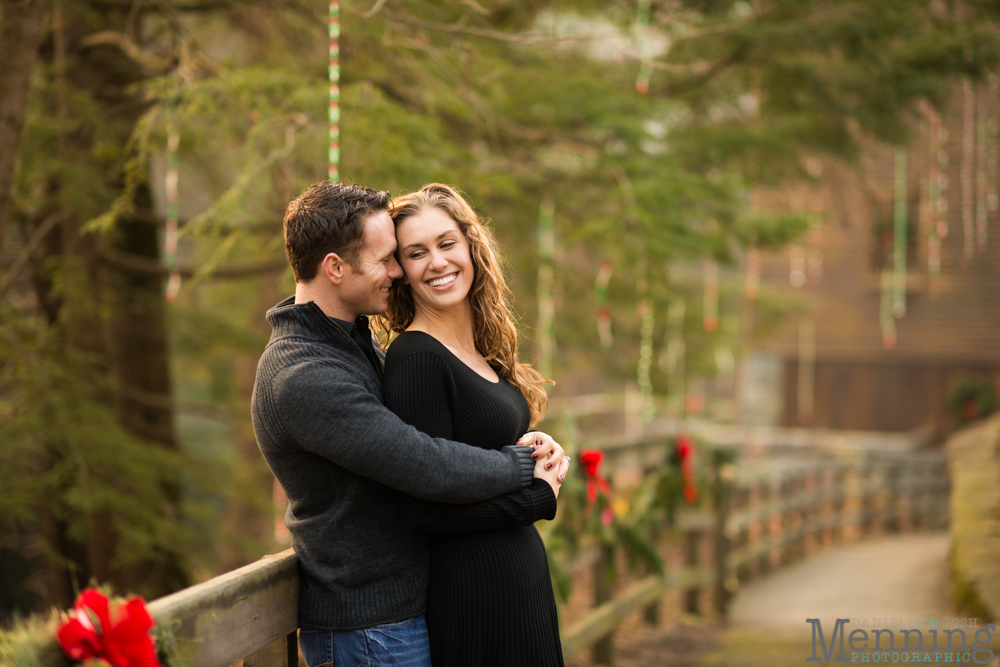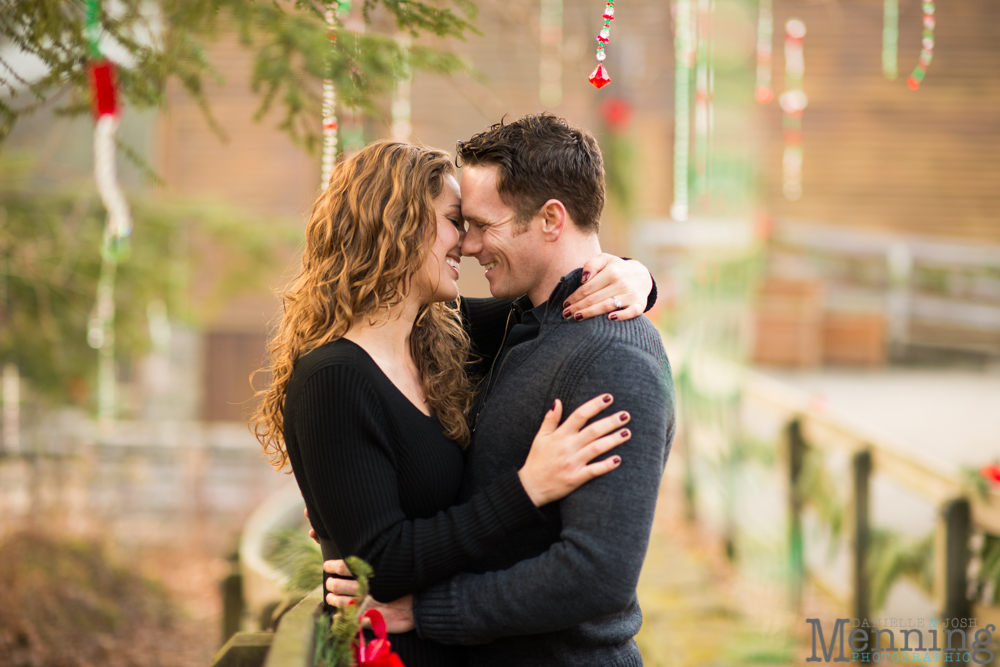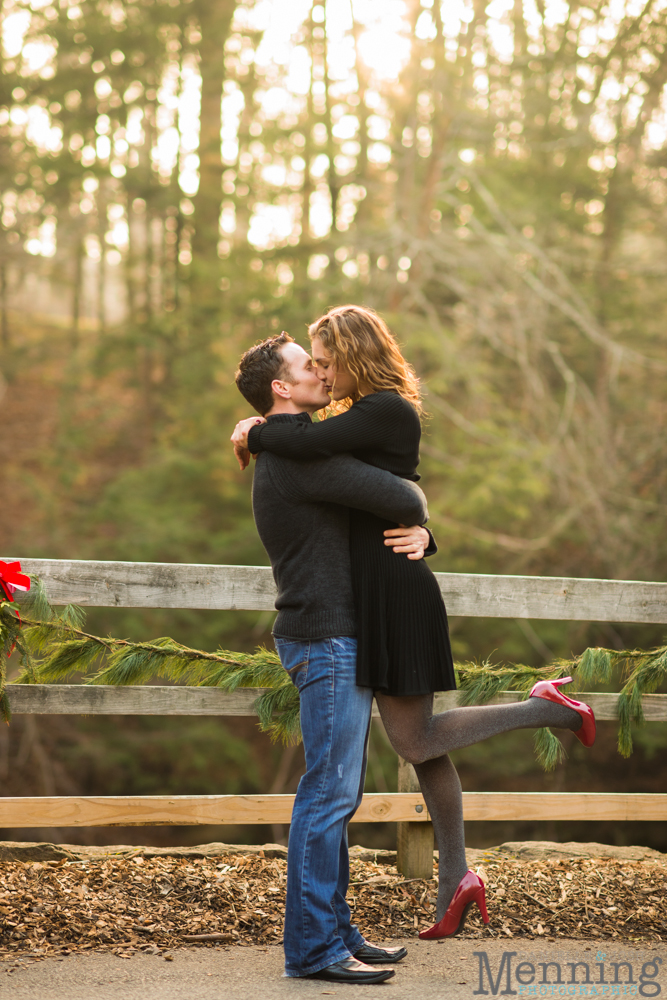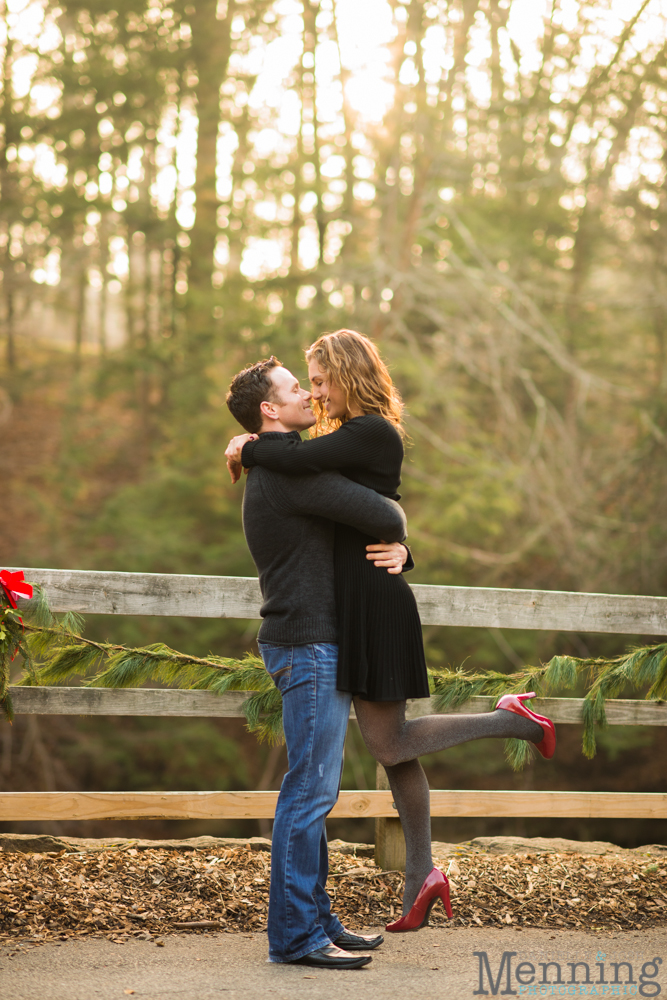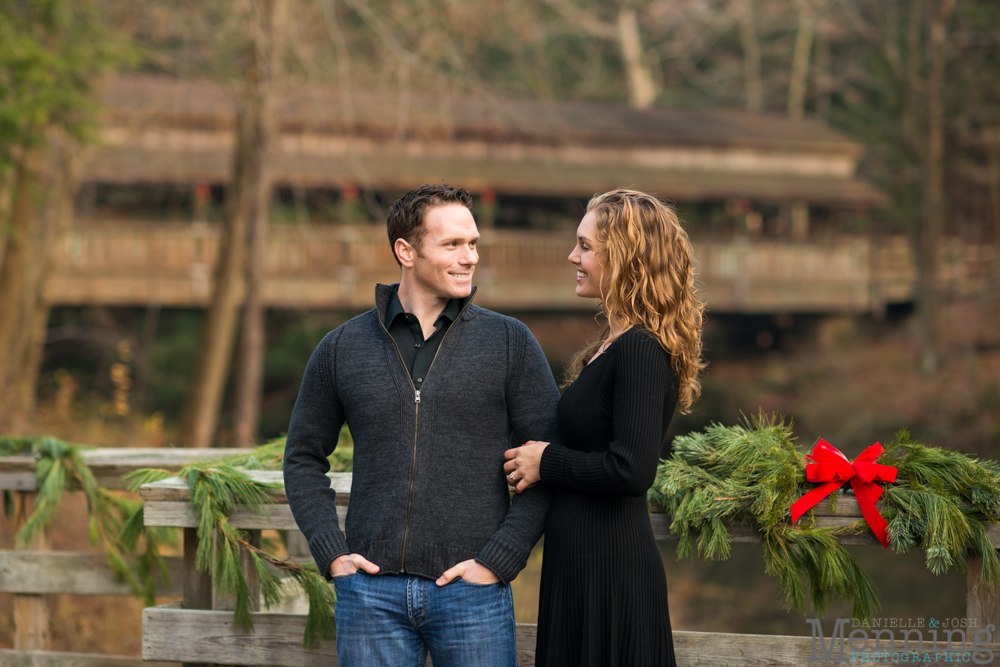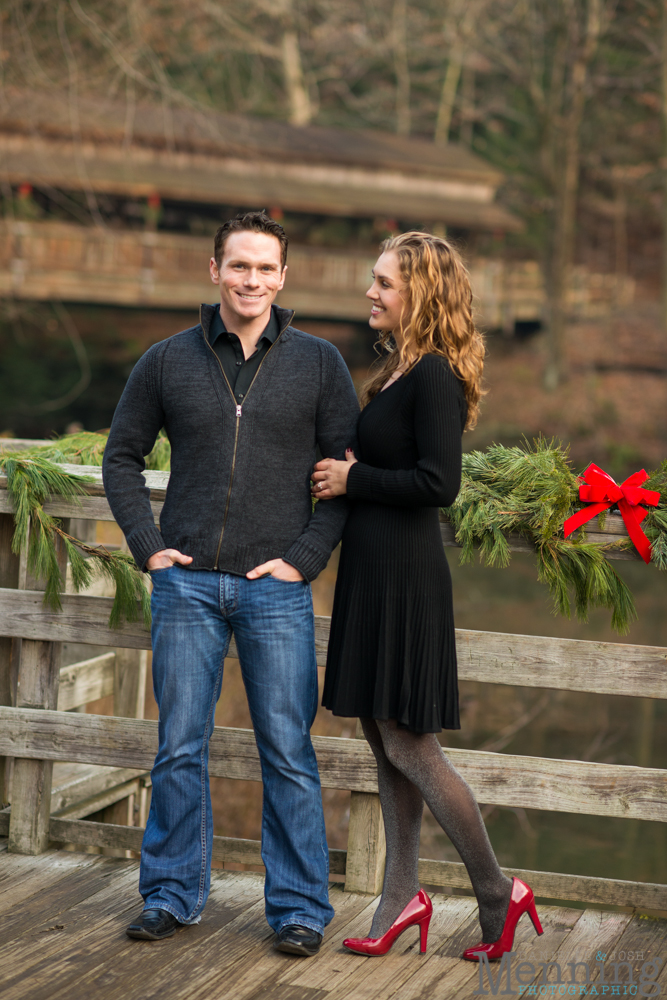 They're going to be the best looking bride & groom!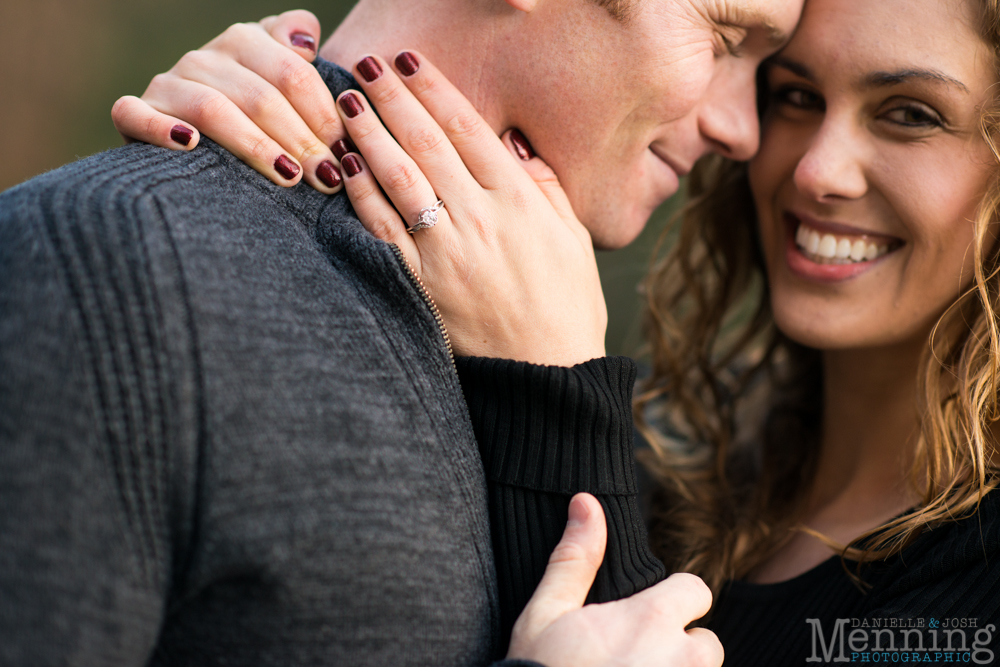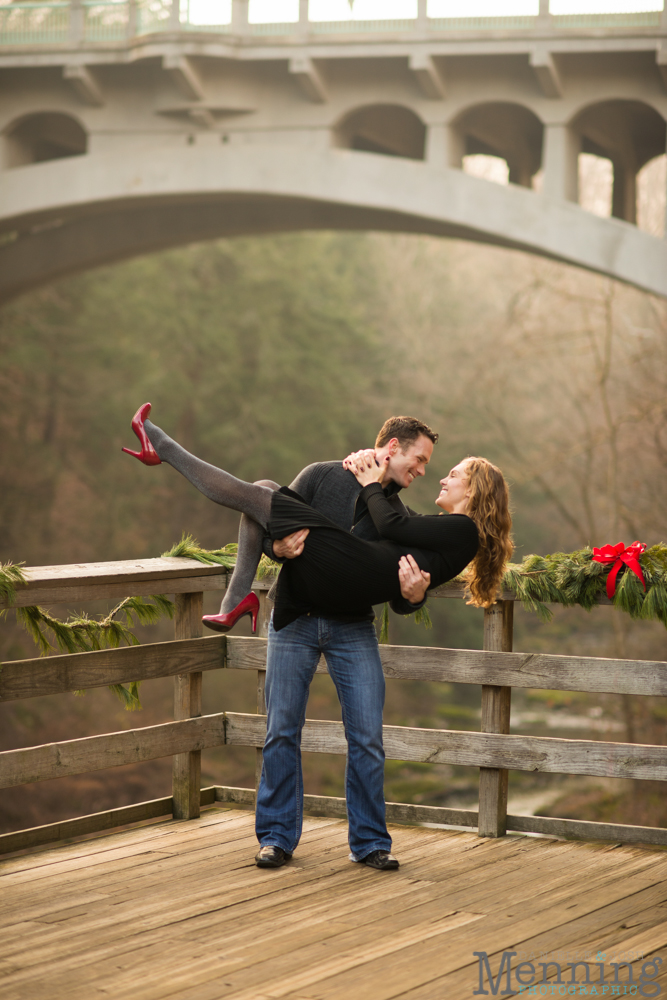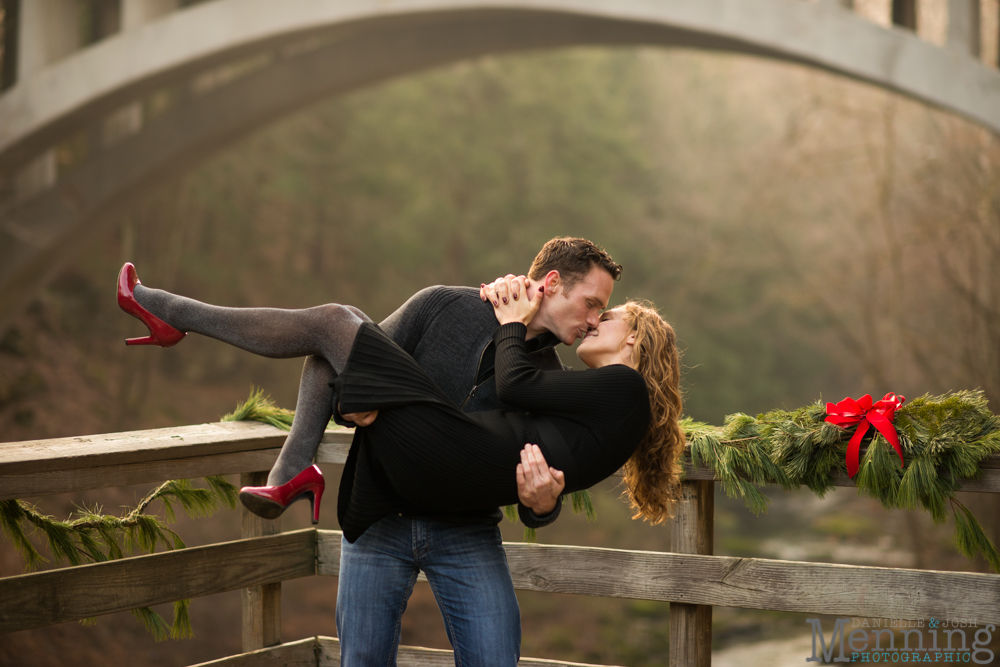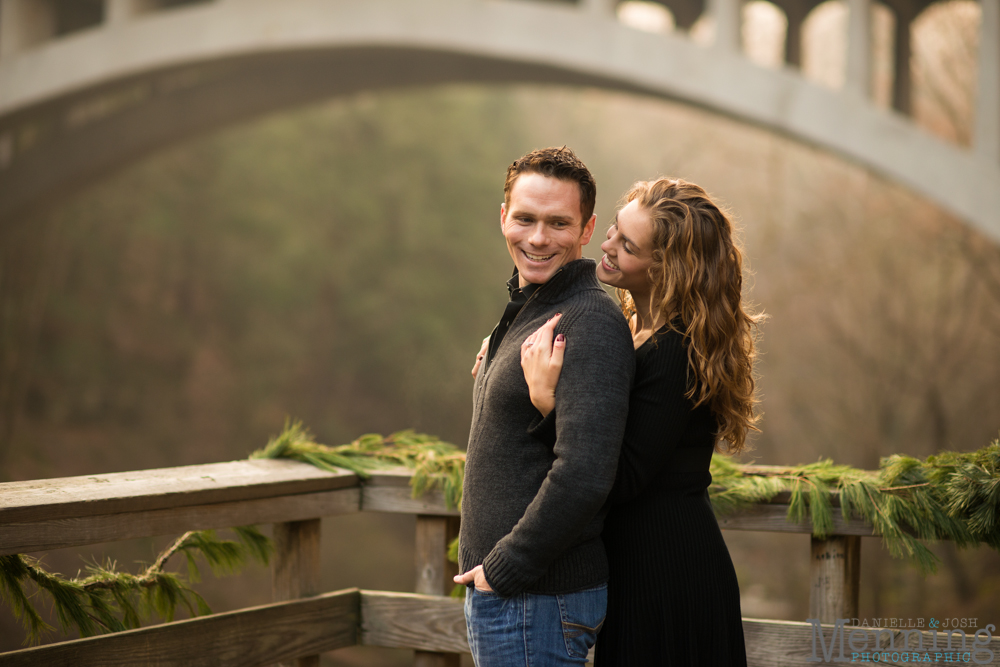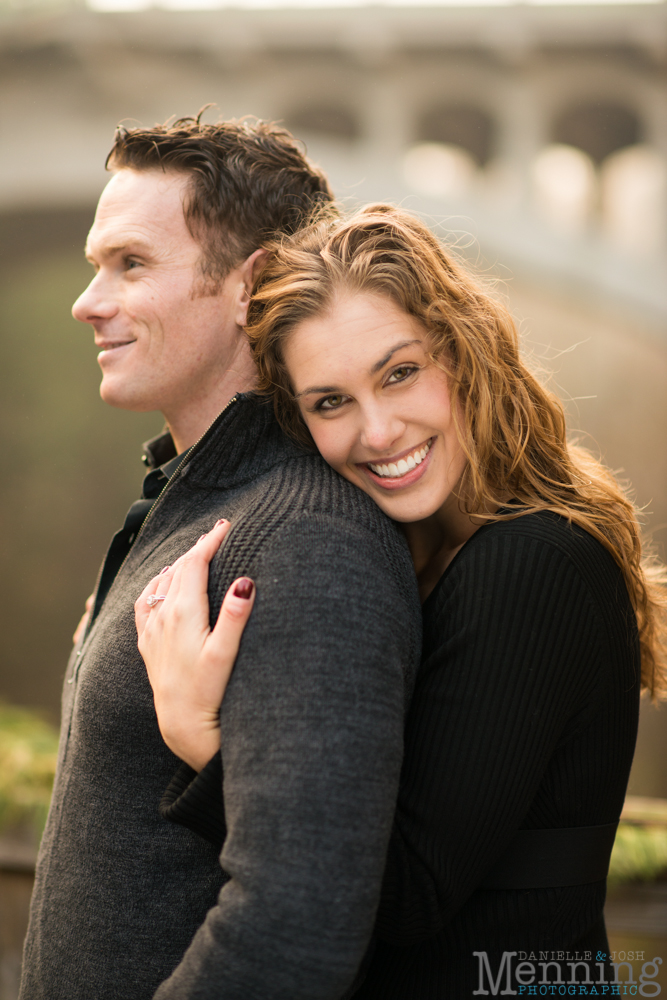 Joy. Pure & simple. Love this.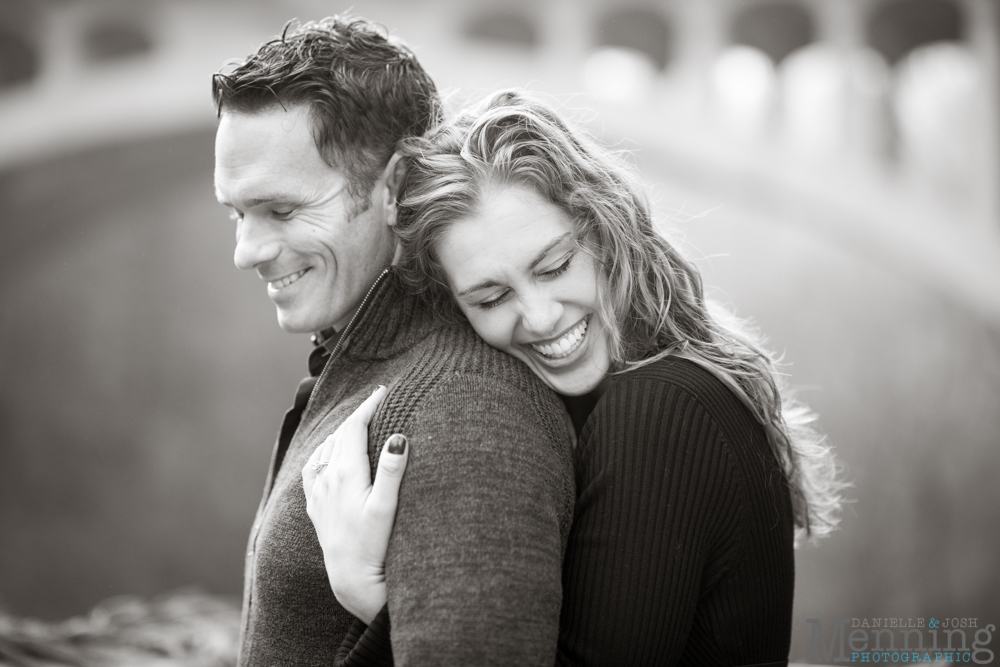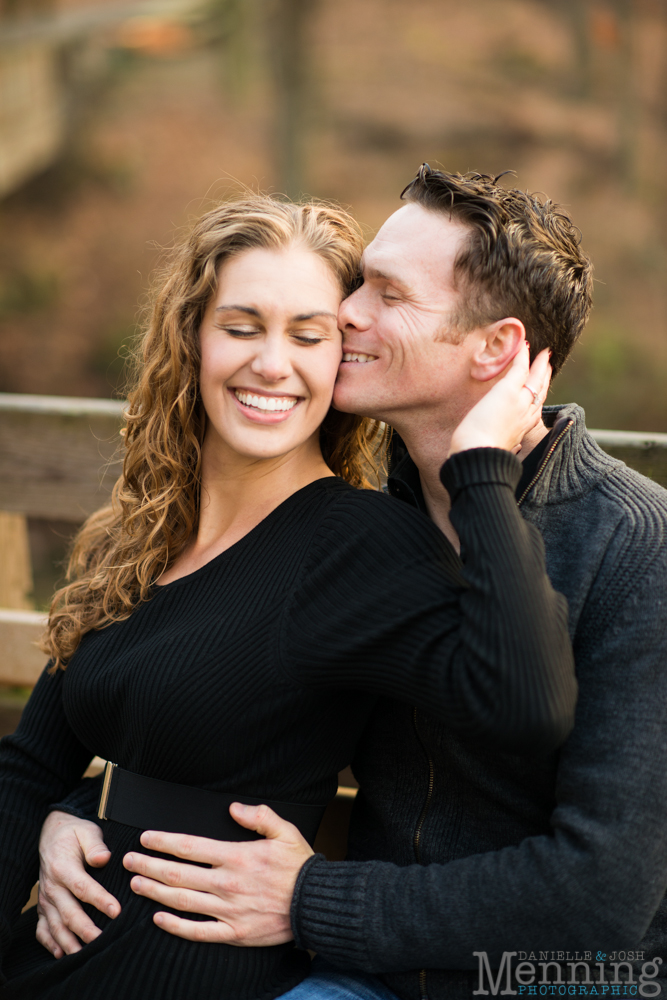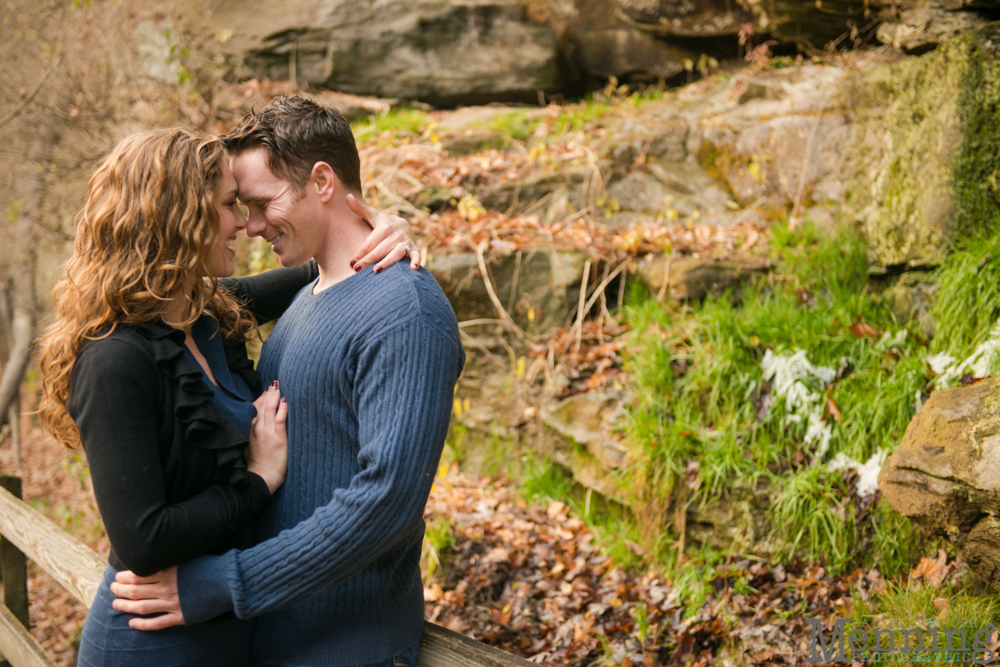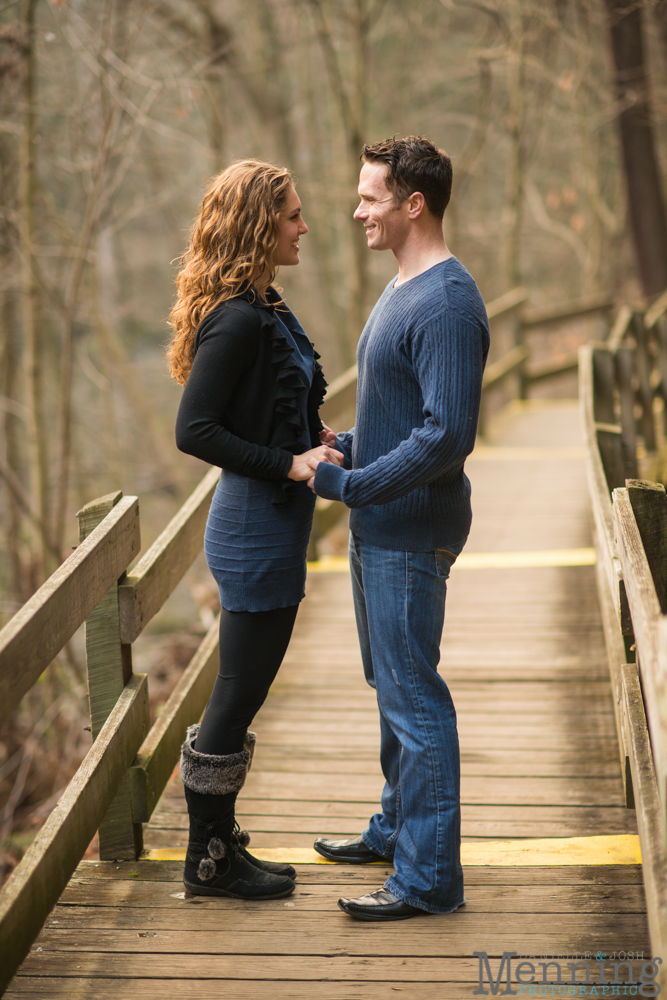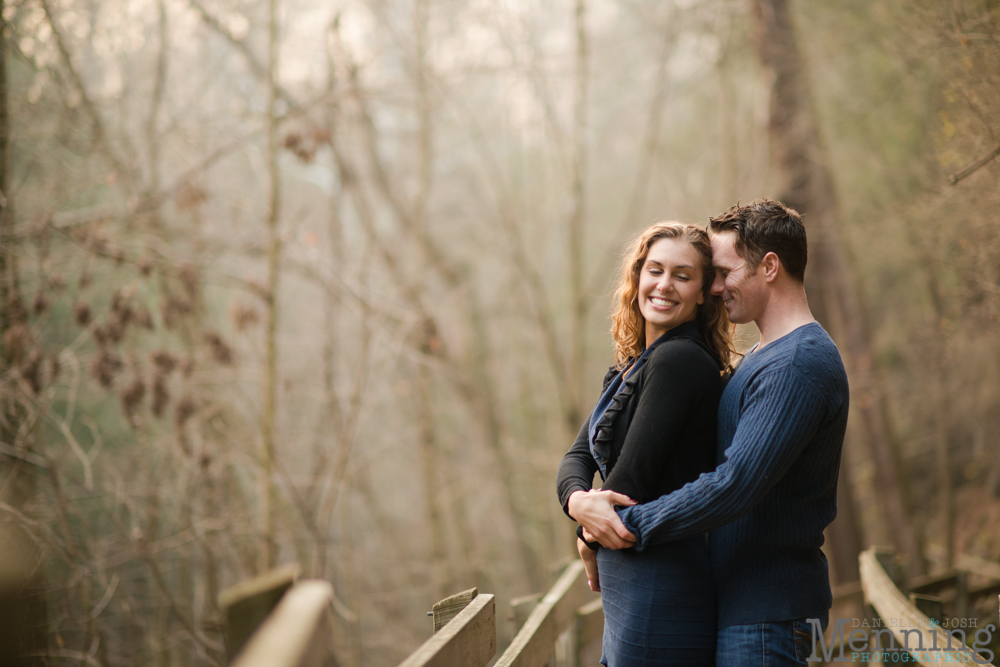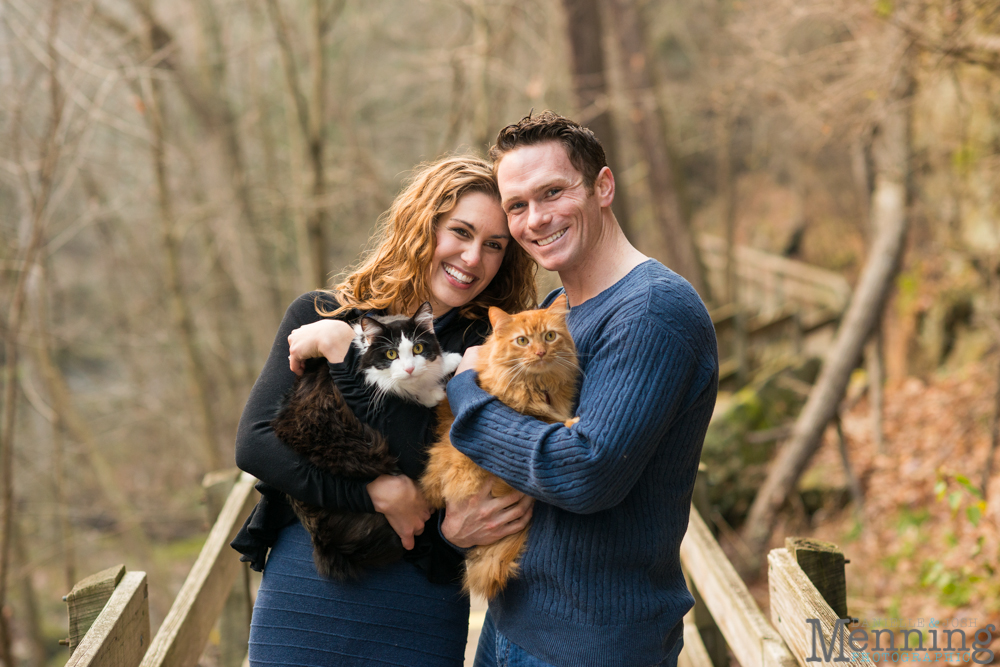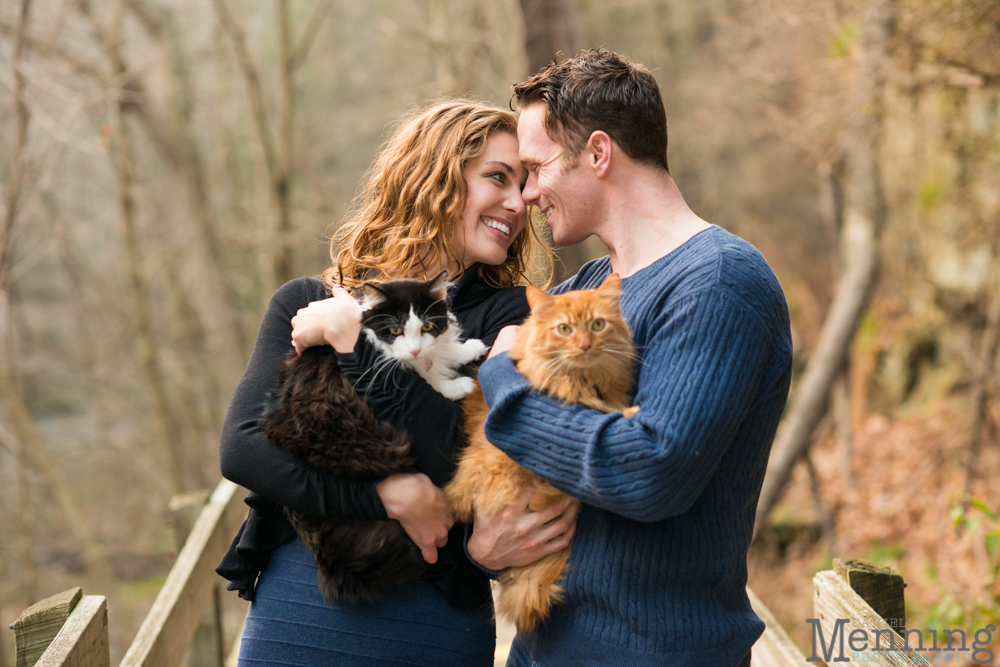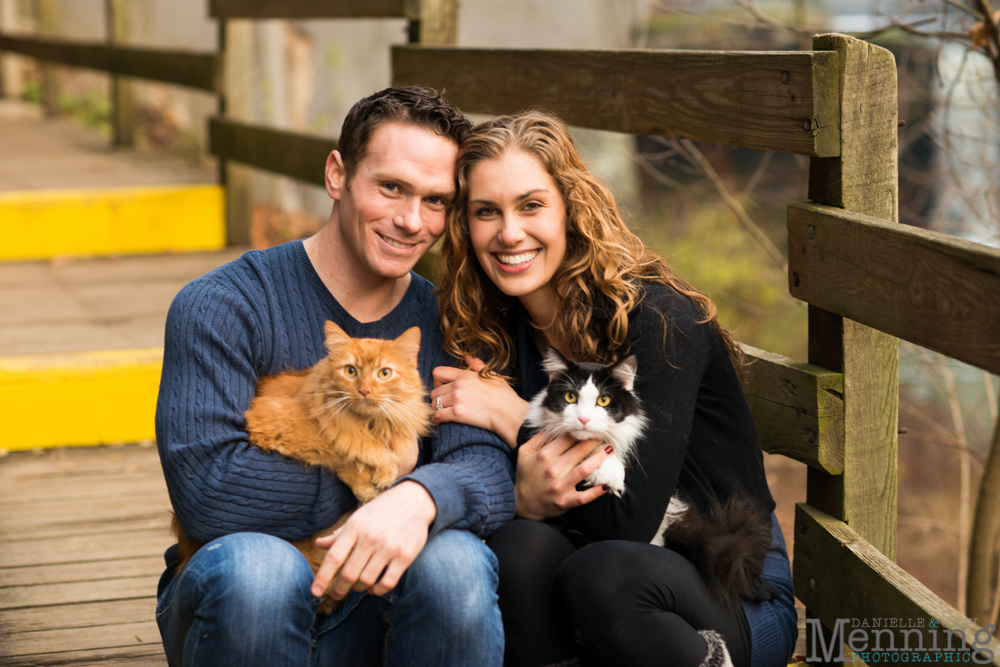 We assured Ashley that she wasn't a crazy cat lady, but Shane estimated that she'd have 80 cats when she's a little old lady so maybe someday. Something to aspire to, we suppose. 🙂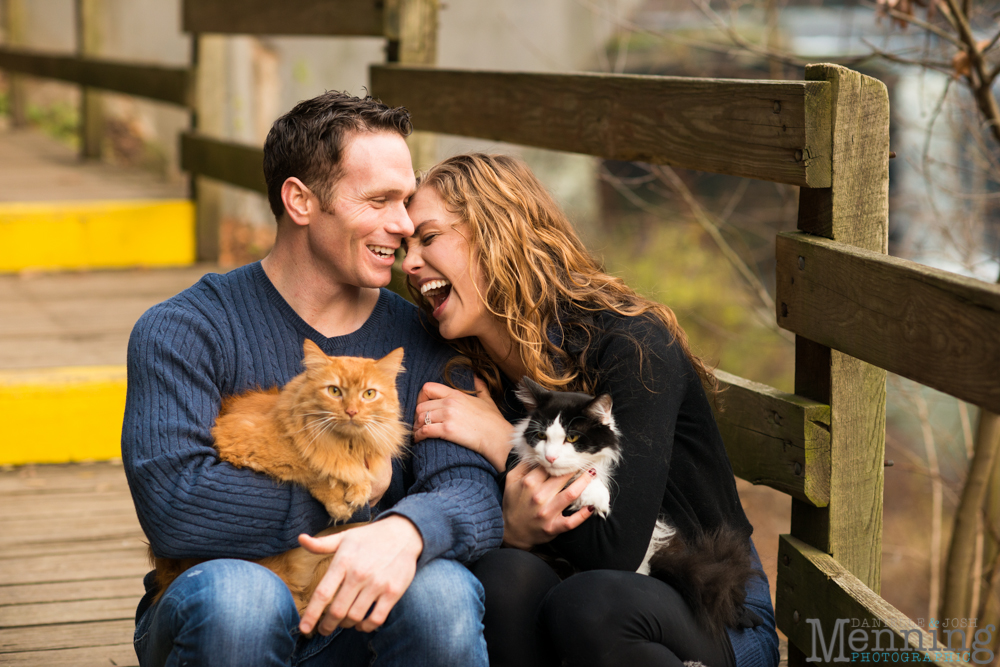 Eeeeeek! We're so lucky to get to photograph this pair on their wedding day next year! Can't wait!
Thanks for reading our little corner of the Interwebs. We're a husband and wife wedding photography team based in Northeast Ohio. See more of our antics here:
Instagram | Facebook | Twitter | Pinterest | Google +