When a couple is as adorable as Kelly & Jon, the wedding day just has to be amazing. They're one of those couples that simply makes sense. They are goofy & awkward in the most wonderfully weird way & that suits them both perfectly. We are so happy that they're married & so are their family members & friends. The day was fun & full of love from beginning to end & it was really great to get to be part of it all. And just wait until you see their spectacular reception venue! The Lake Erie Building is an old warehouse full of windows, natural light, and industrial charm. It contrasted beautifully with the details planned out so beautifully by Kelly.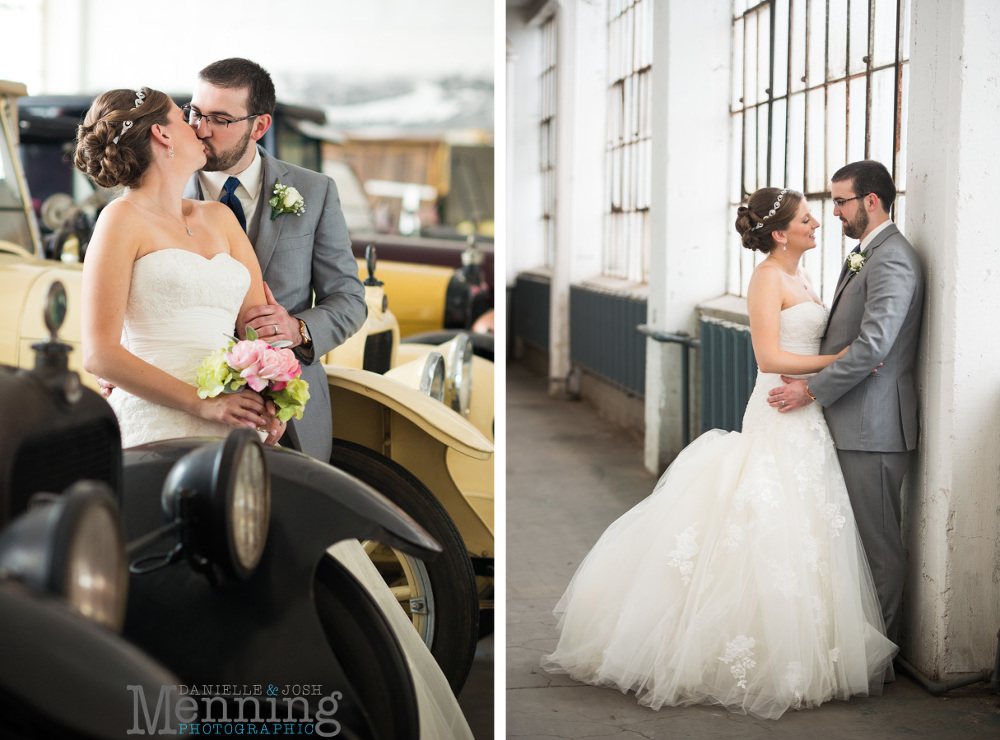 When you get married on Halloween, Hulk Hogan may do your hair & makeup, which is epic. That mustache!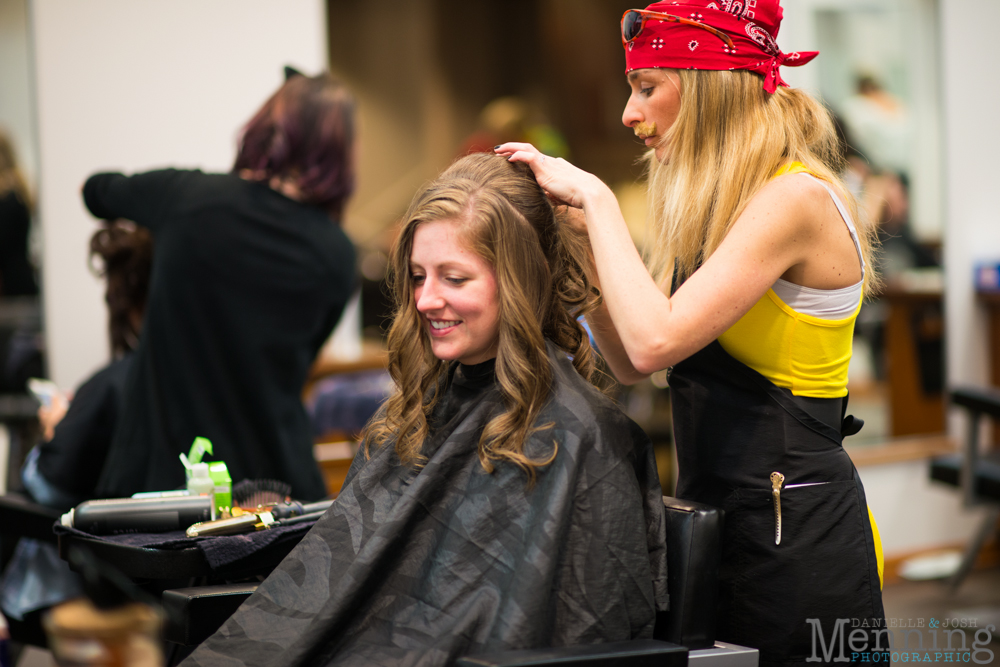 Jon's styling digs.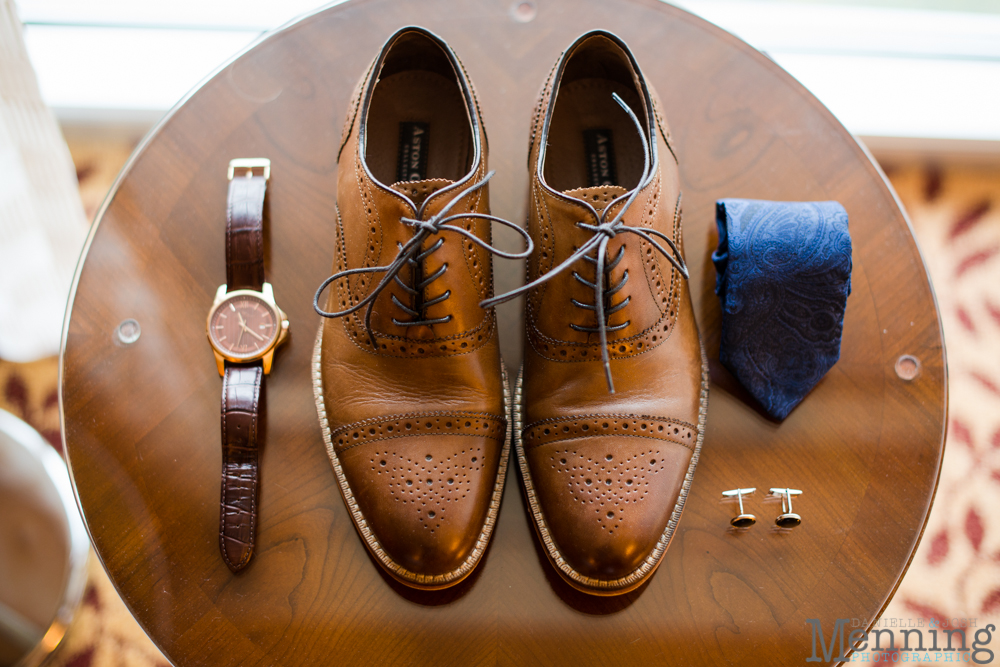 What a great guy he is! He & Kelly met at work. There has to really be something there for people to bypass the barrier of "Oh no. We work together. This could be really weird if it doesn't end well" vibe that goes along with starting to date a coworker. Thankfully, Kelly & Jon took the risk!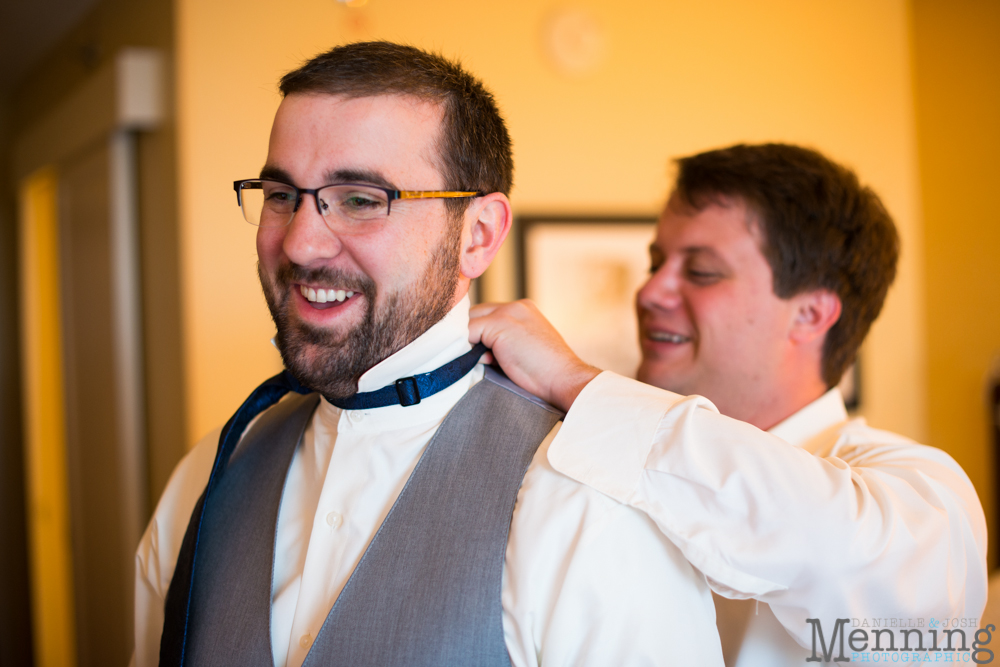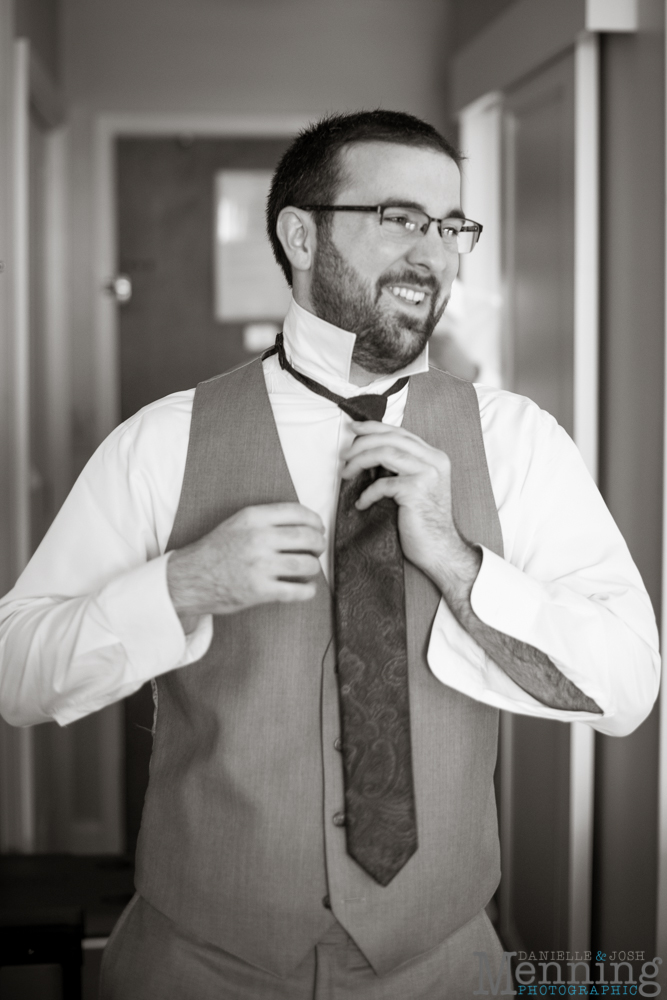 This dress was PERFECT for Kelly even though she set out dress shopping with a non-lacy, non-tulle dress in mind. She pretty much went exactly the opposite direction she thought she'd go with her wedding dress, and it was definitely for the best. She looked beyond stunning.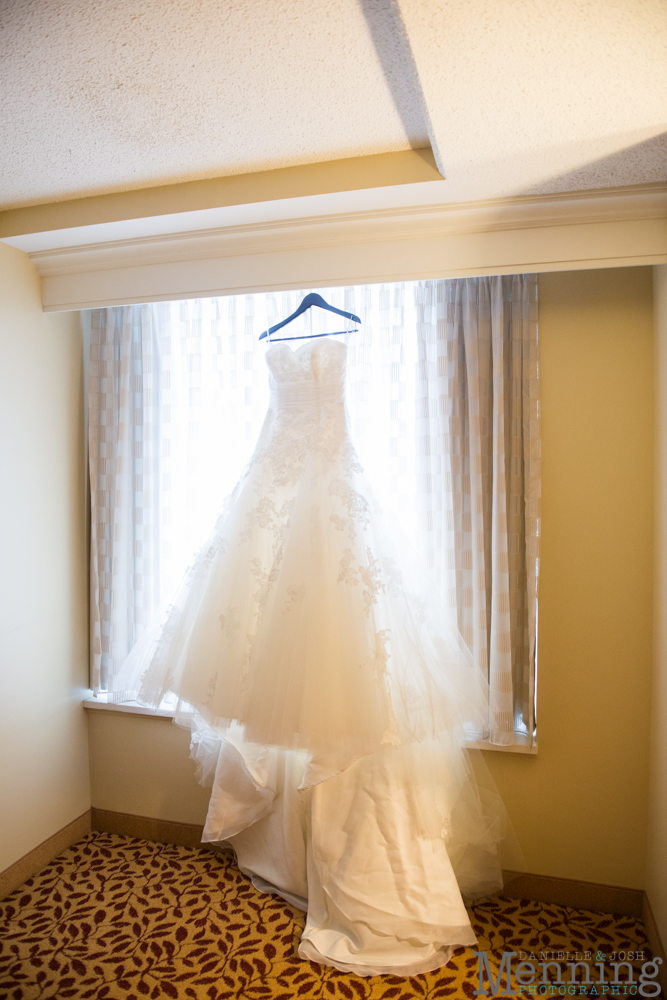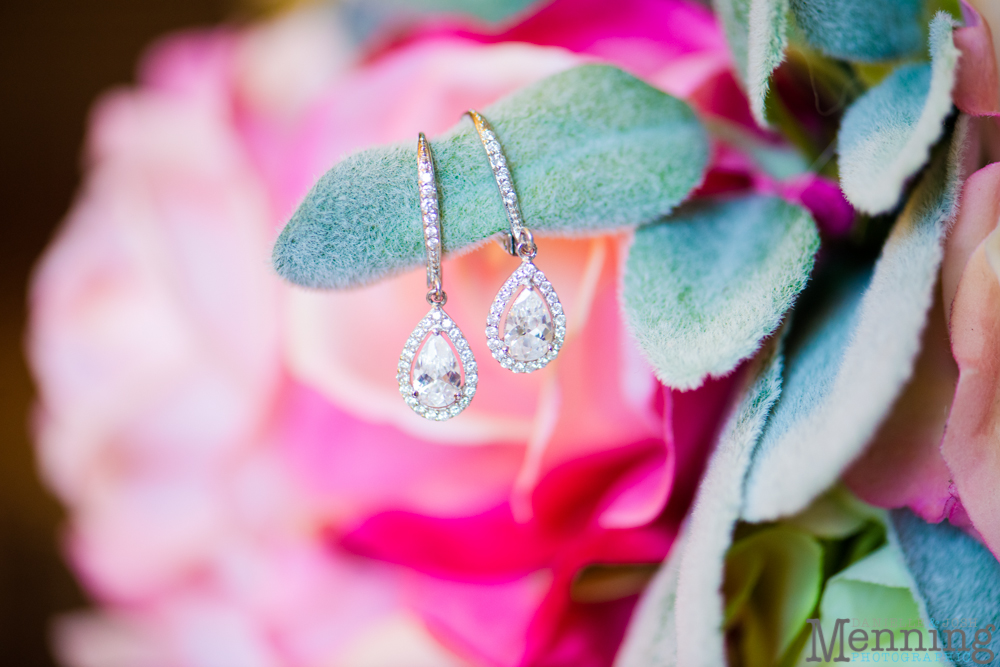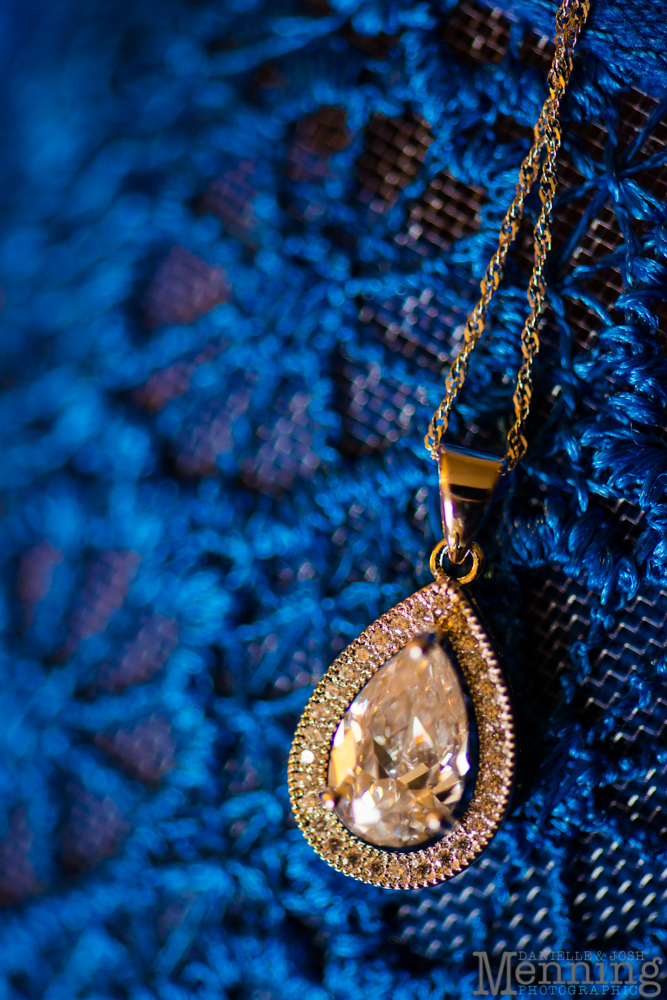 The cake topper from Kelly's dad for just a bit of Halloween flare.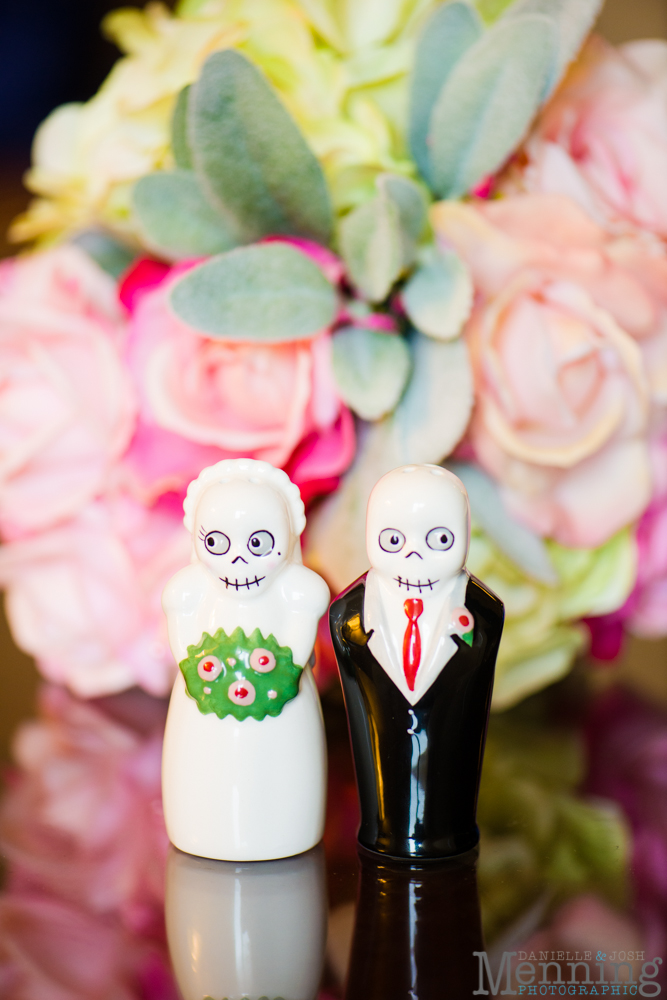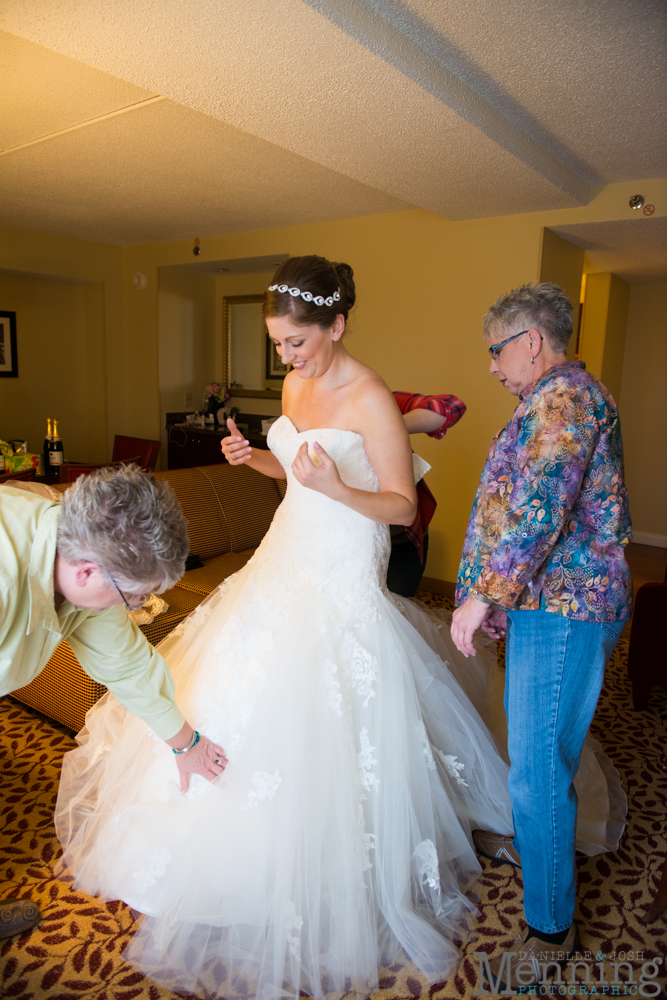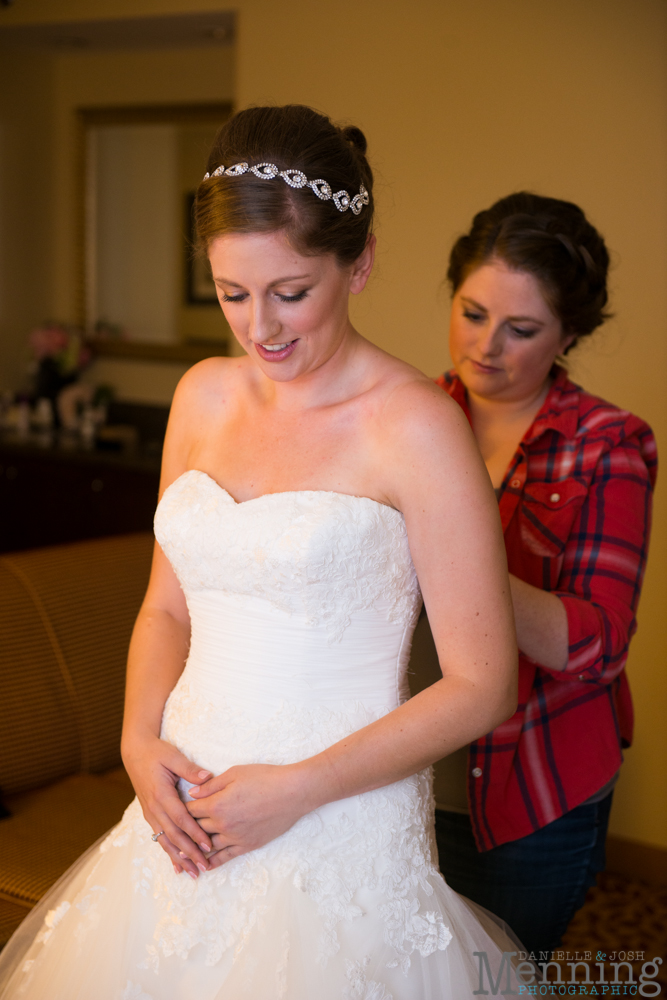 Kelly, you are beautiful!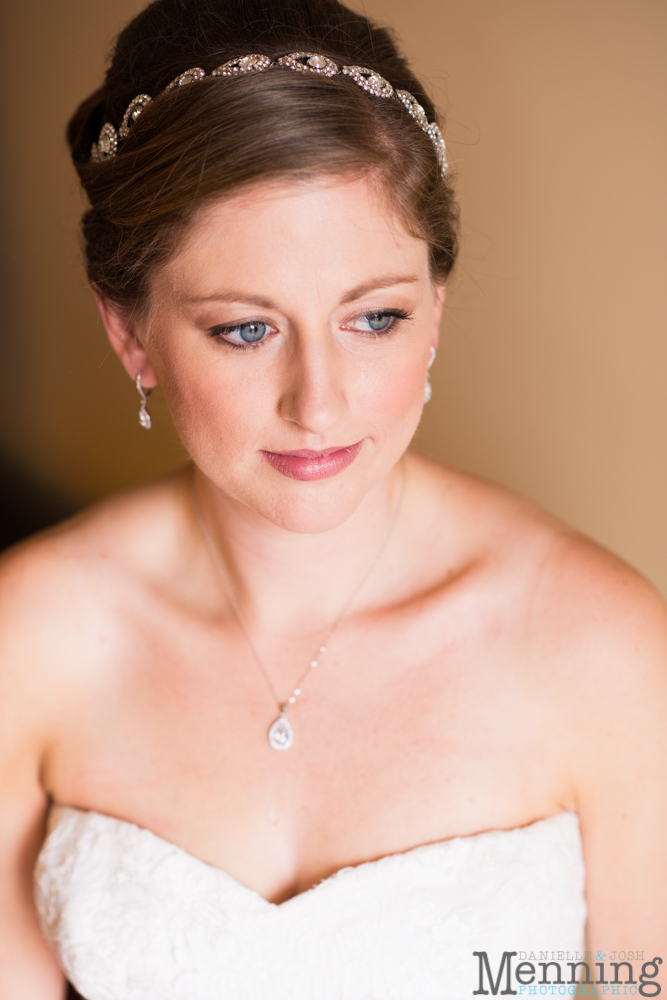 It was first look time!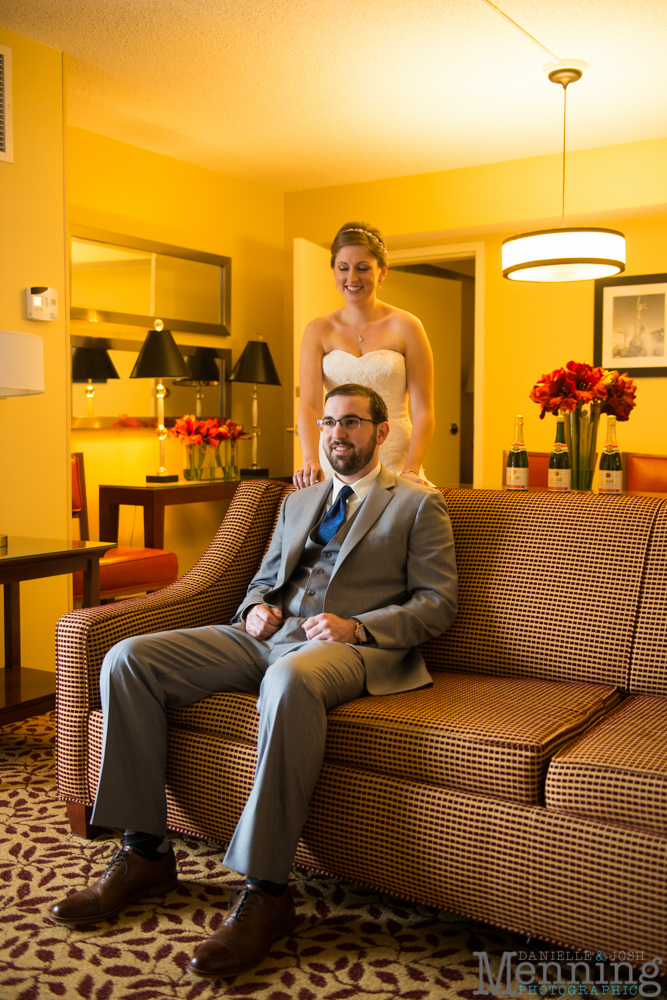 They are the sweetest.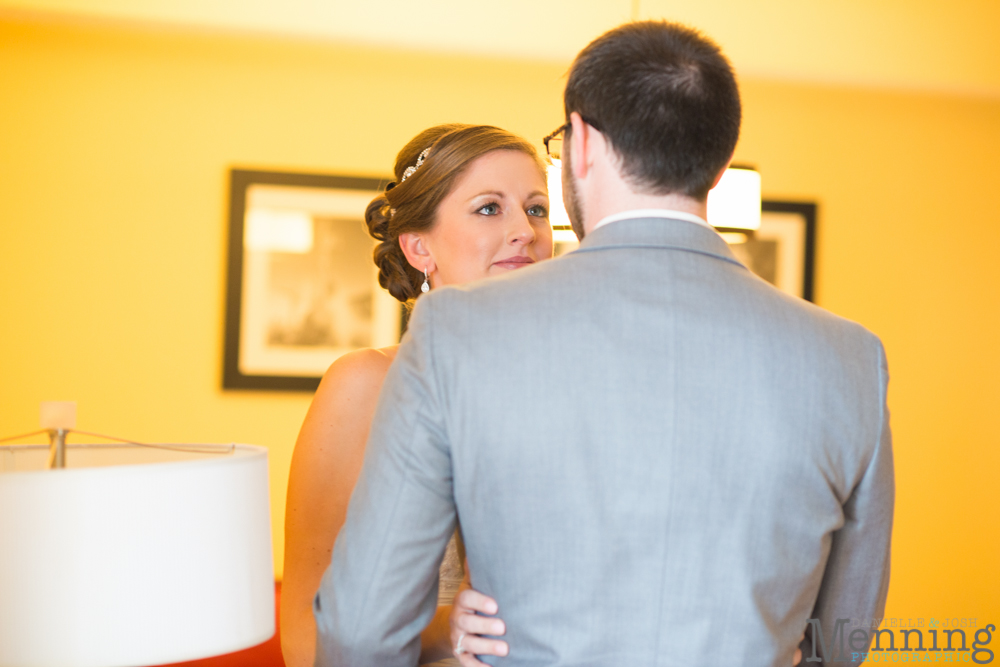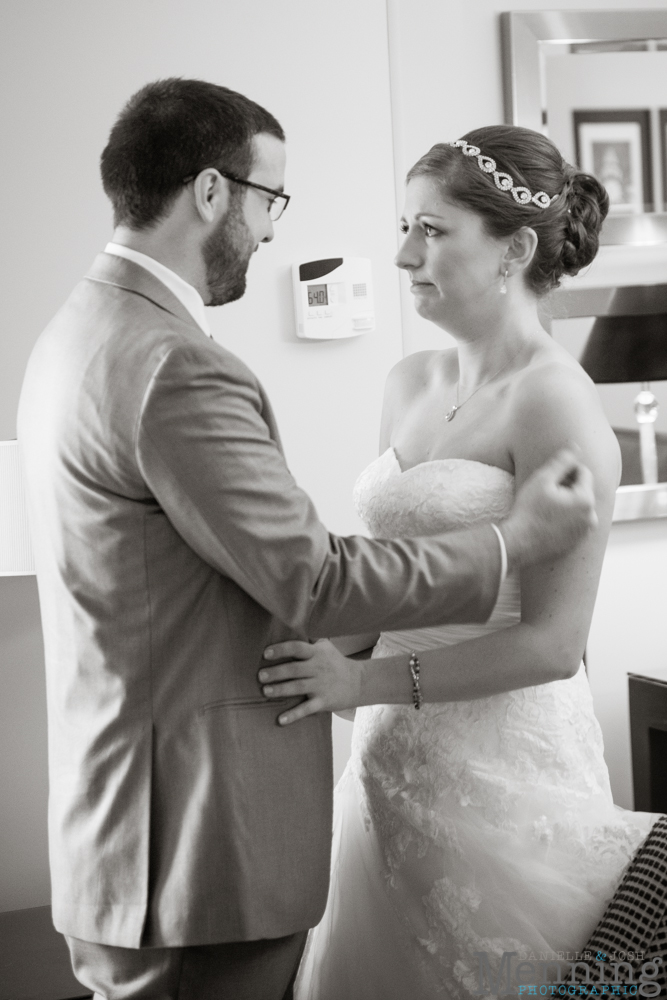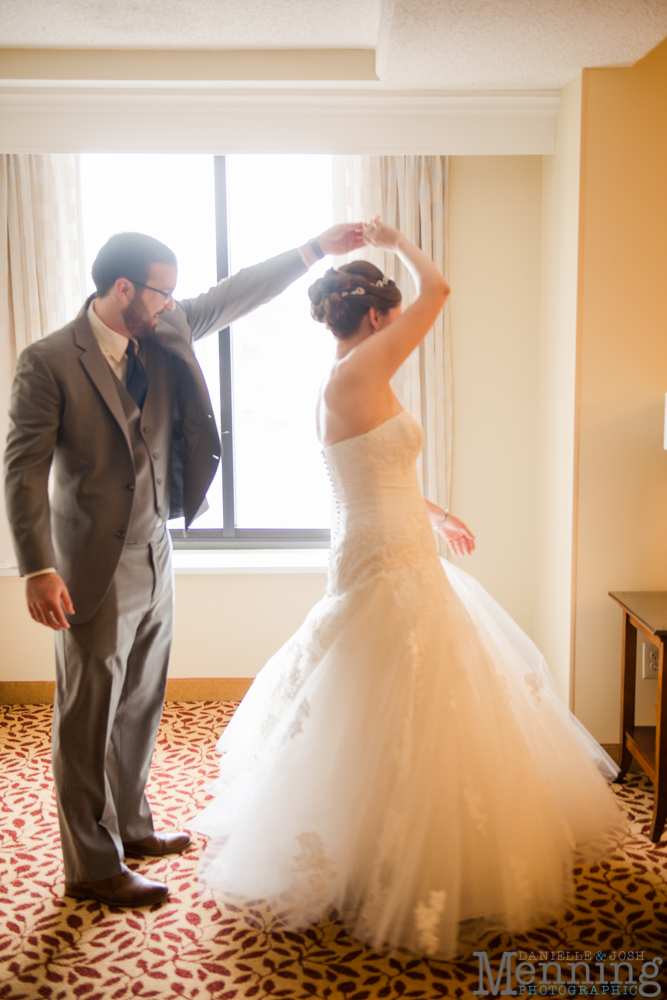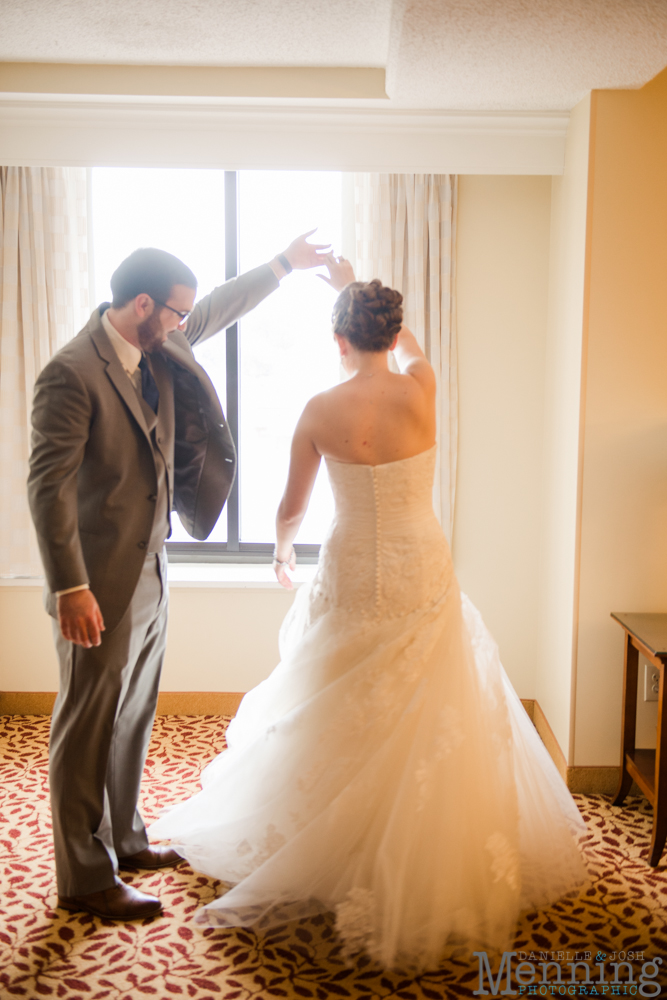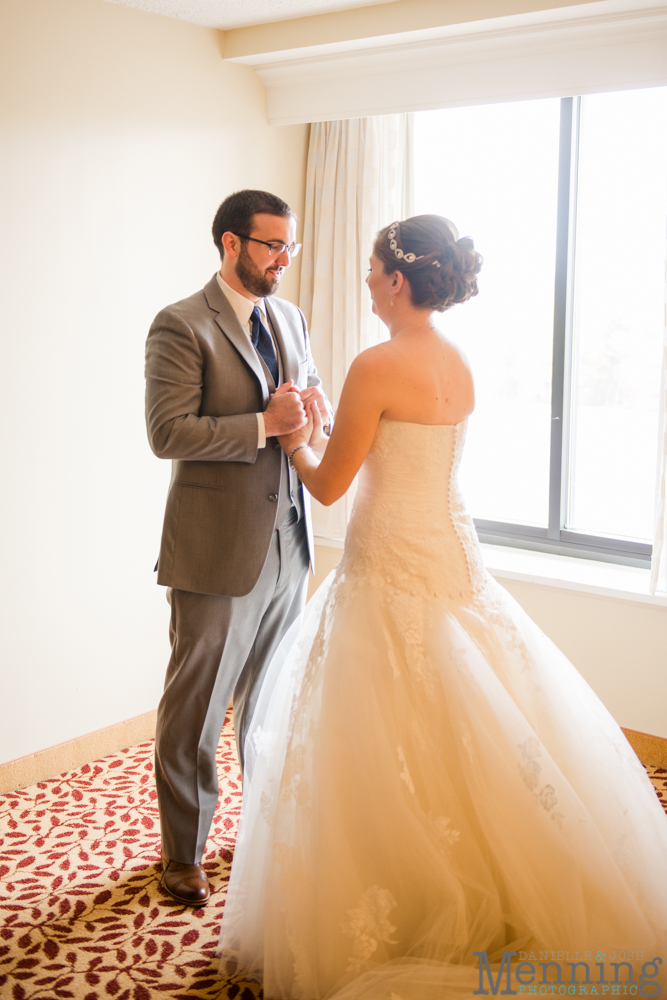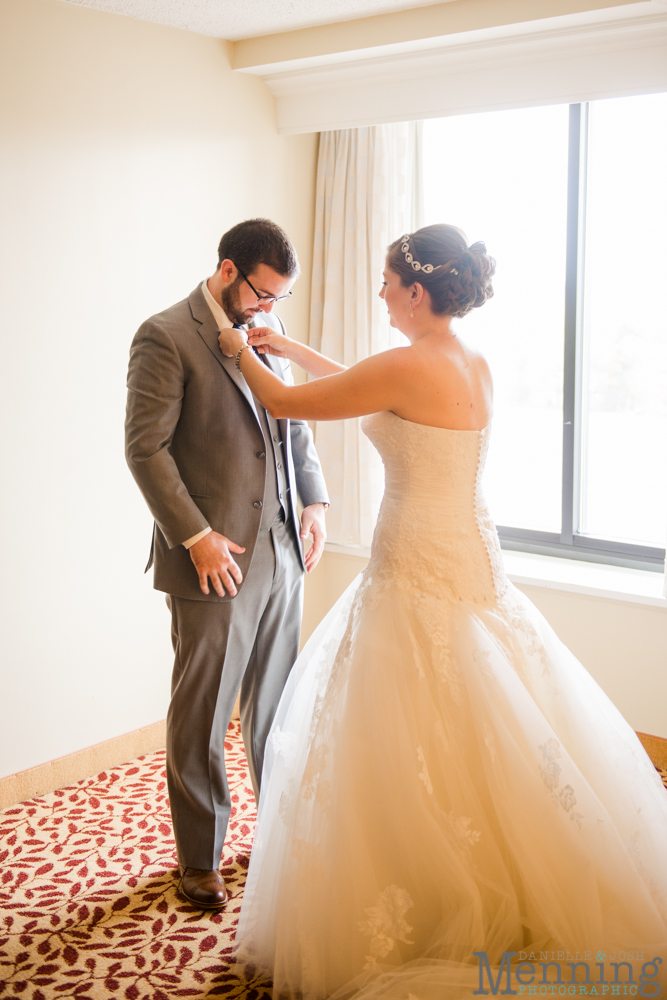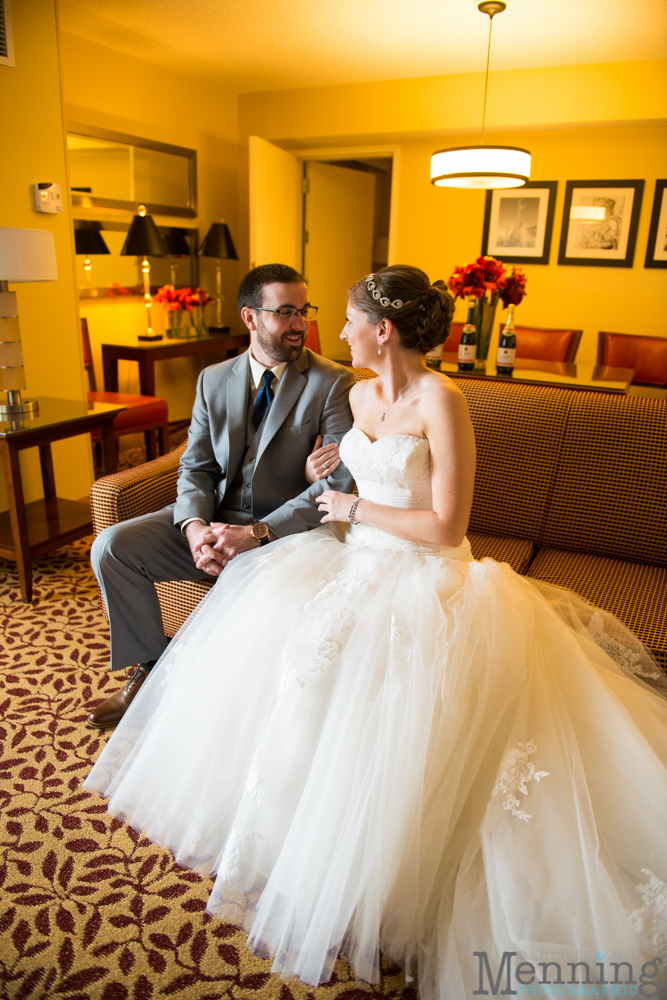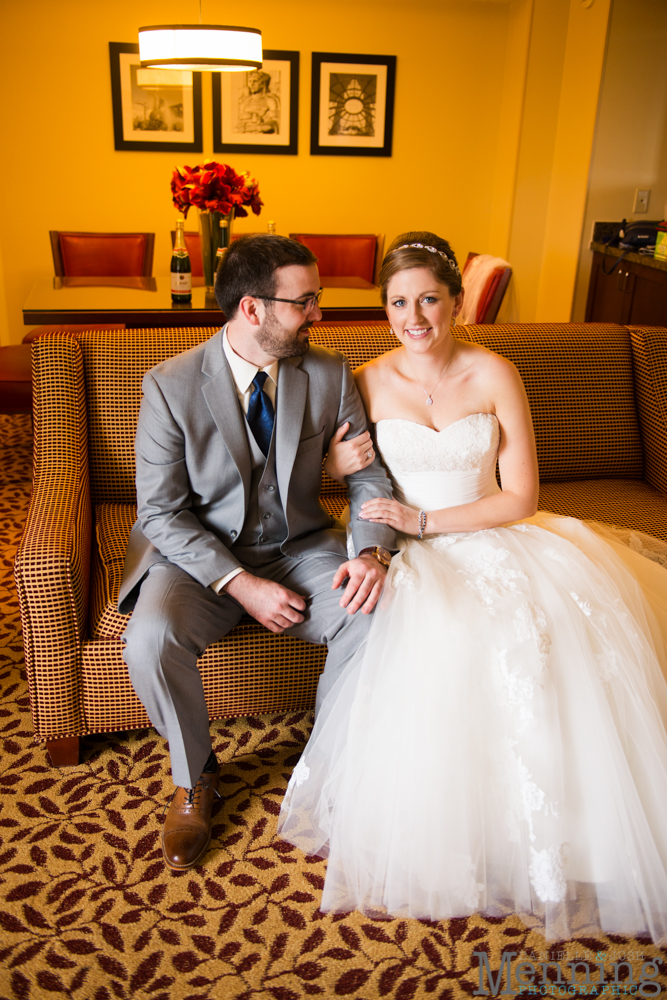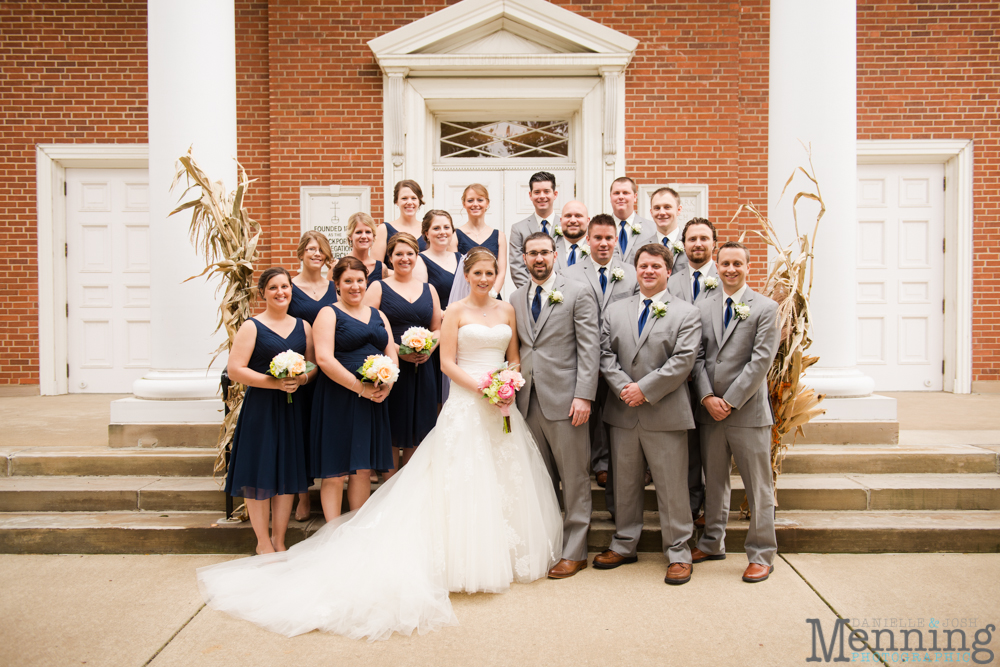 That very pretty bridesmaid far right in the back row is none other than my sister Lisa. She & Kelly were sorority sisters at Bethany College.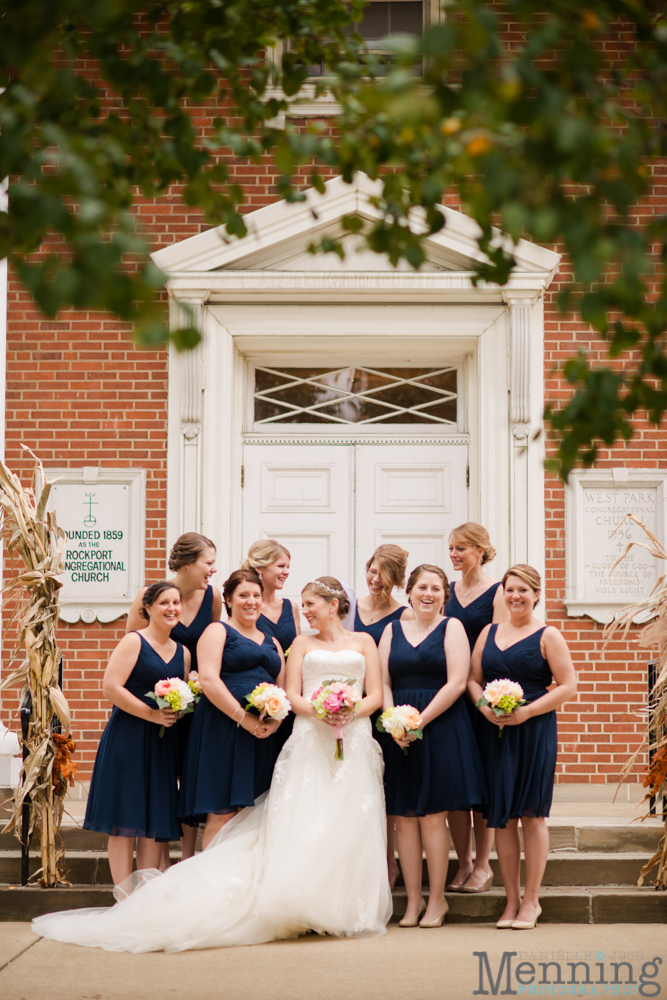 The gray & navy were spot on!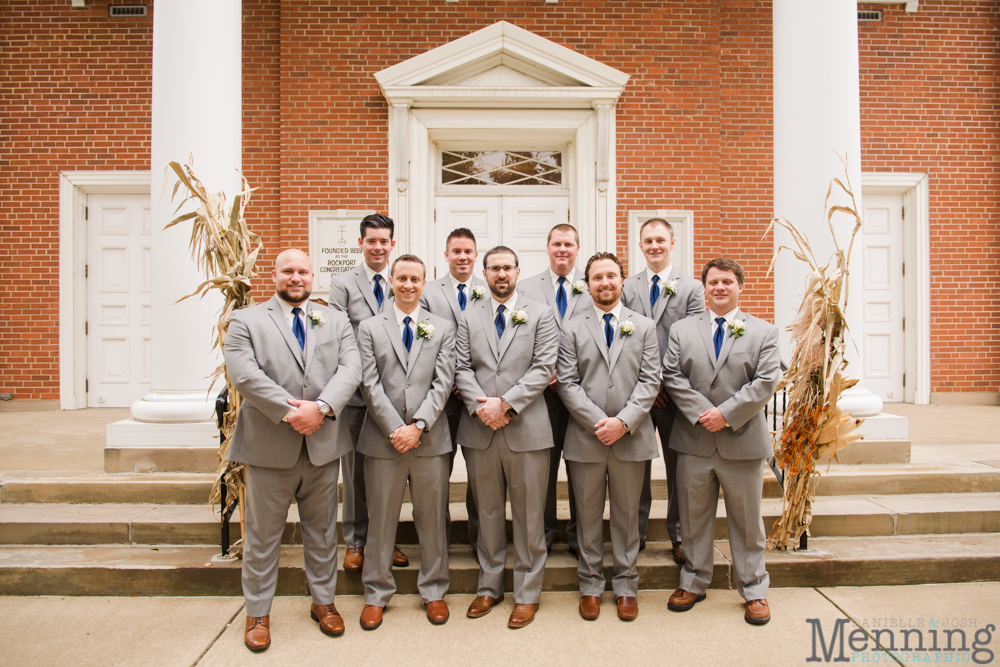 You probably won't believe me, but Kelly's & her bridesmaids' bouquets were DIY!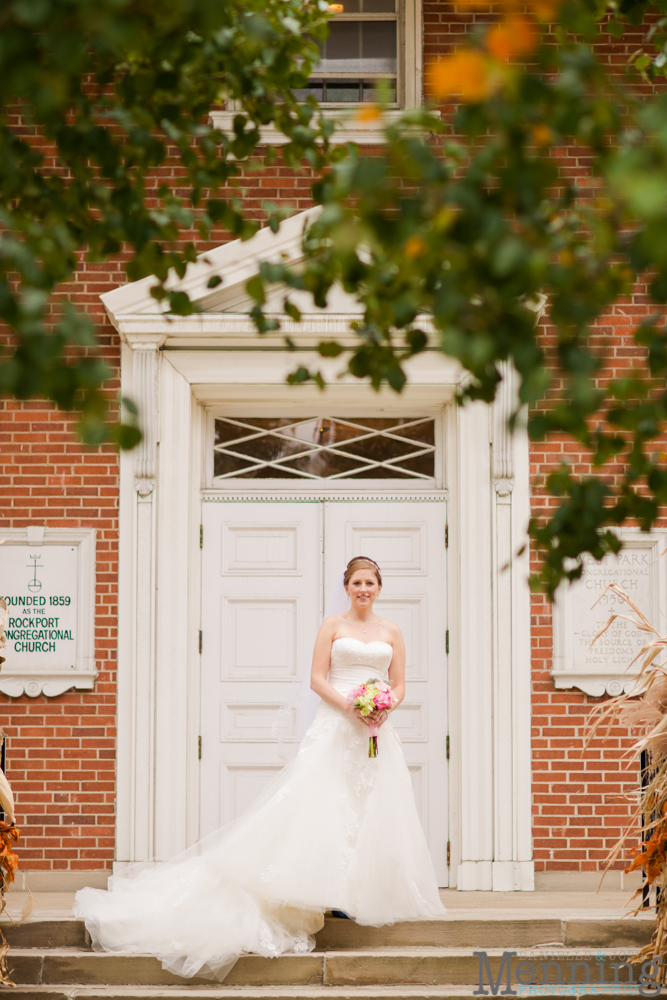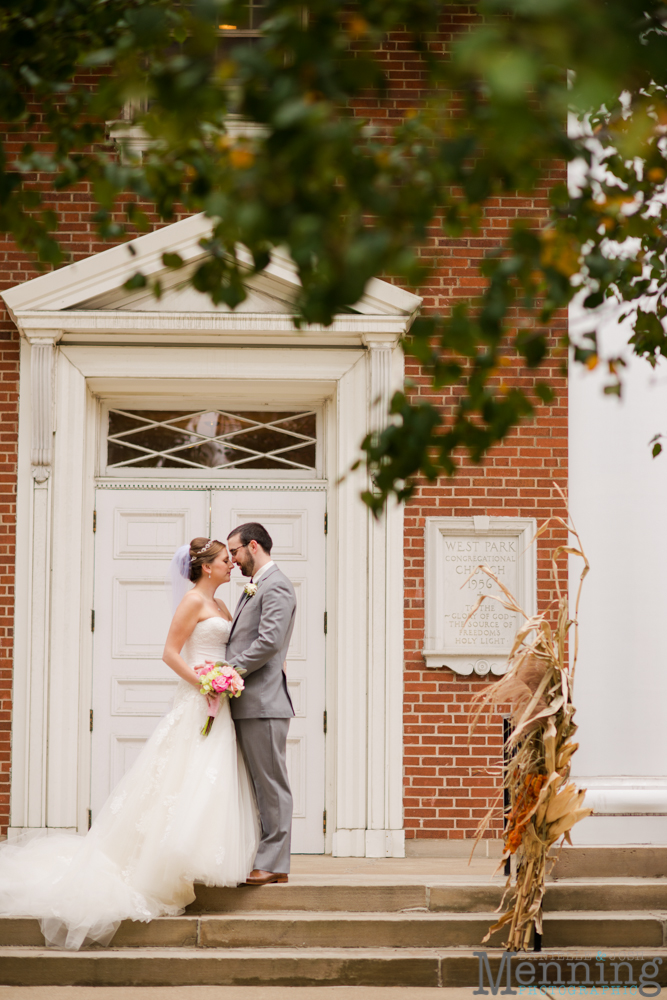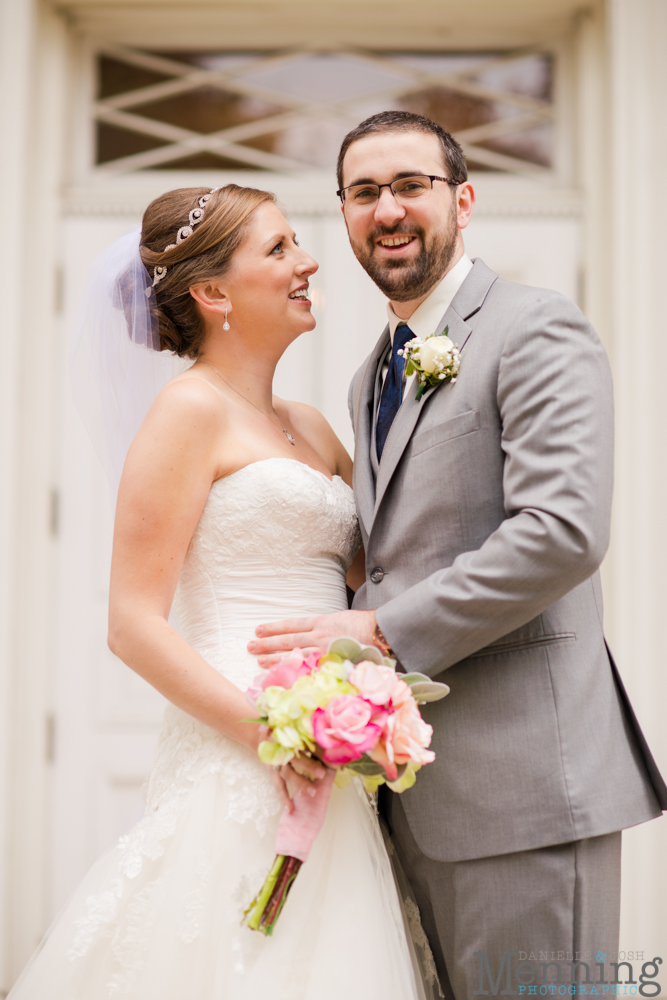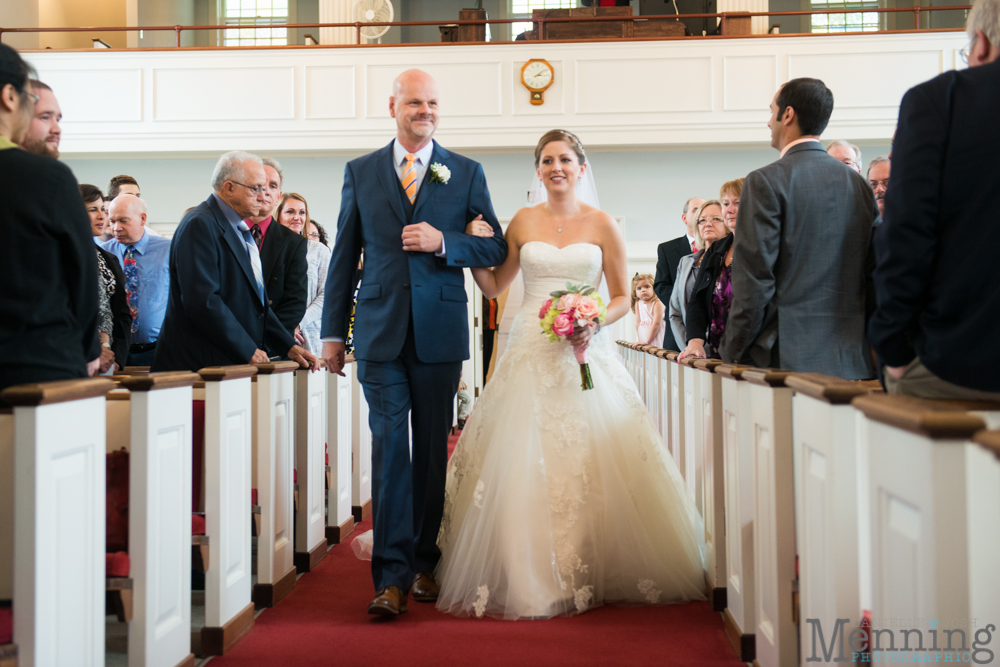 He had to compose himself for a beat when he saw Kelly walking down the aisle toward him.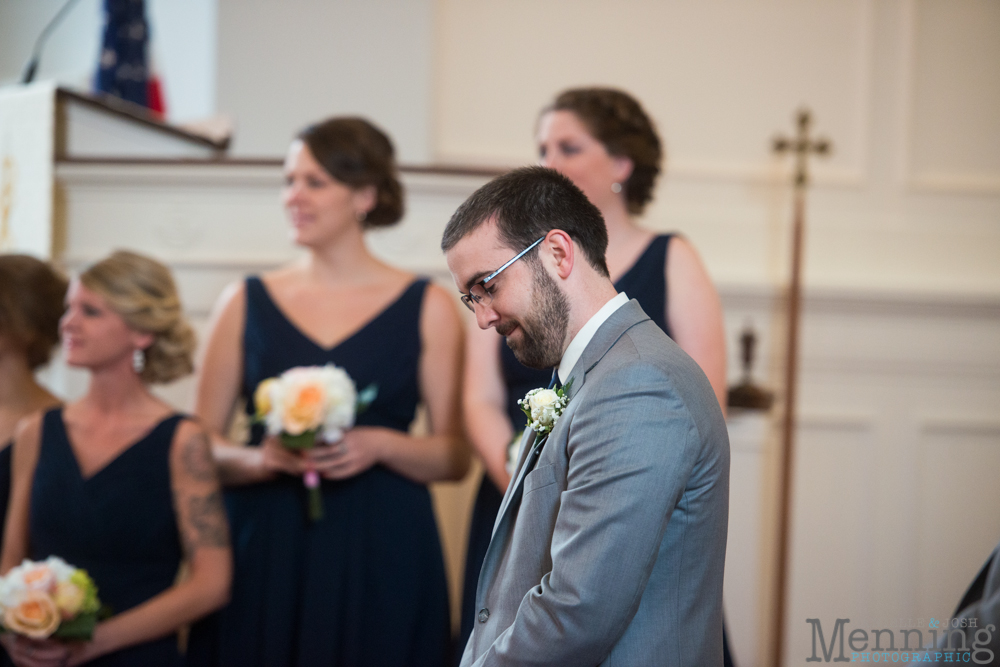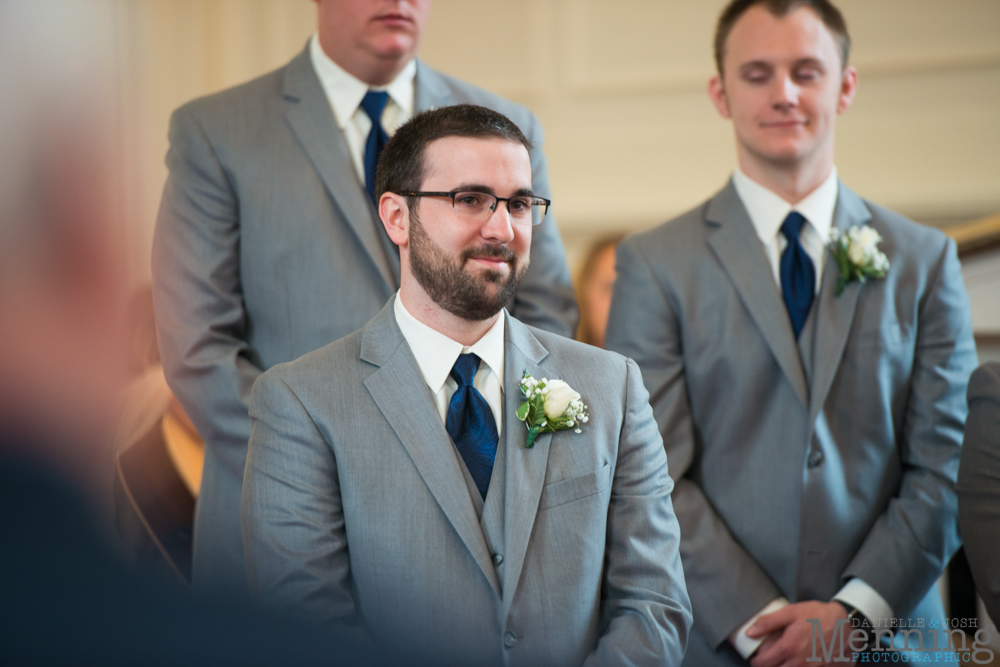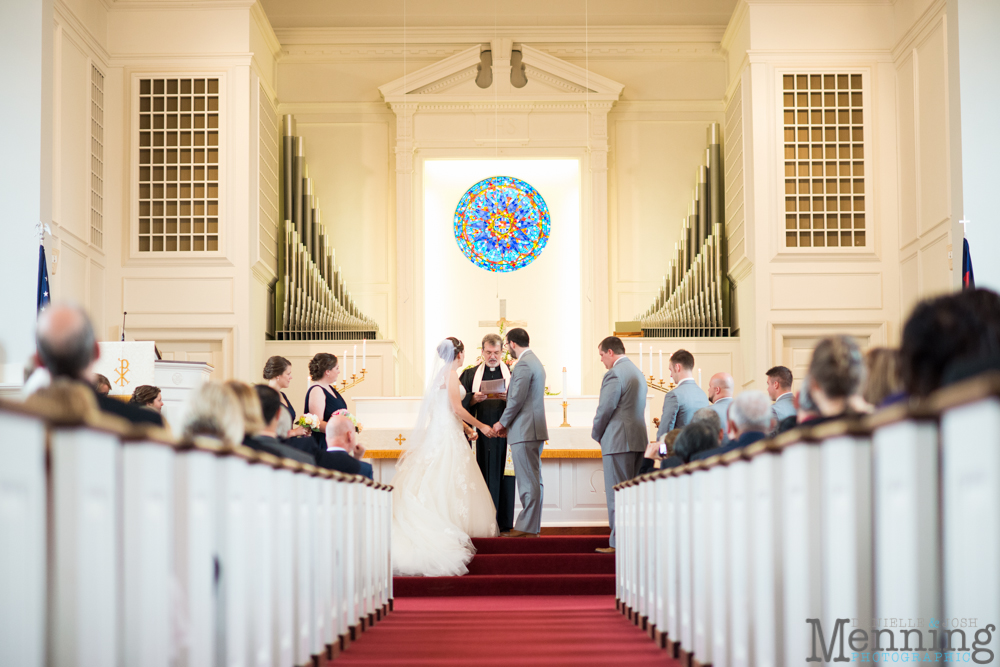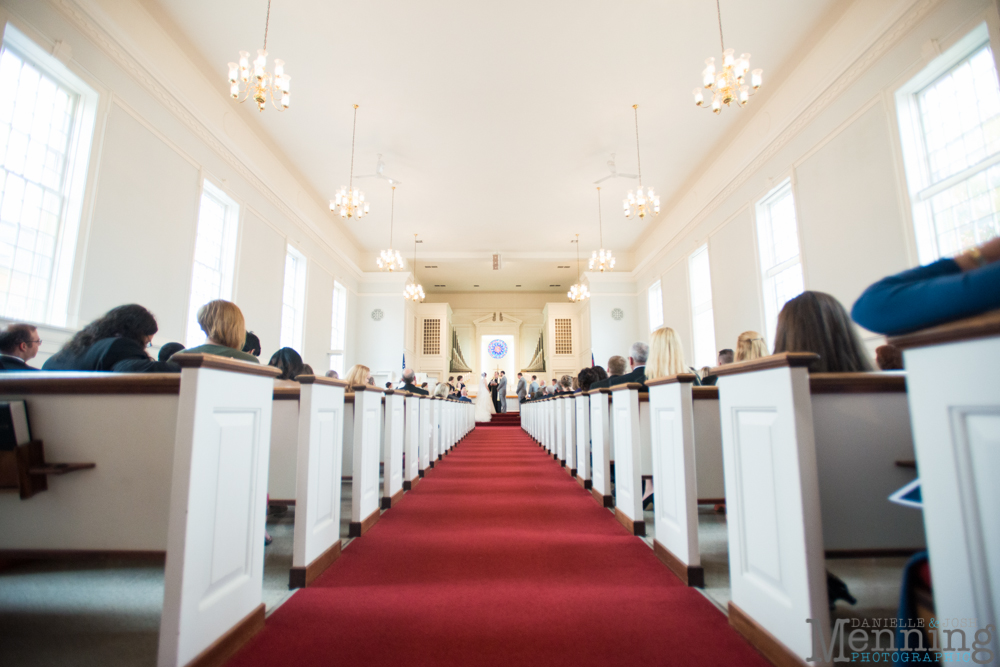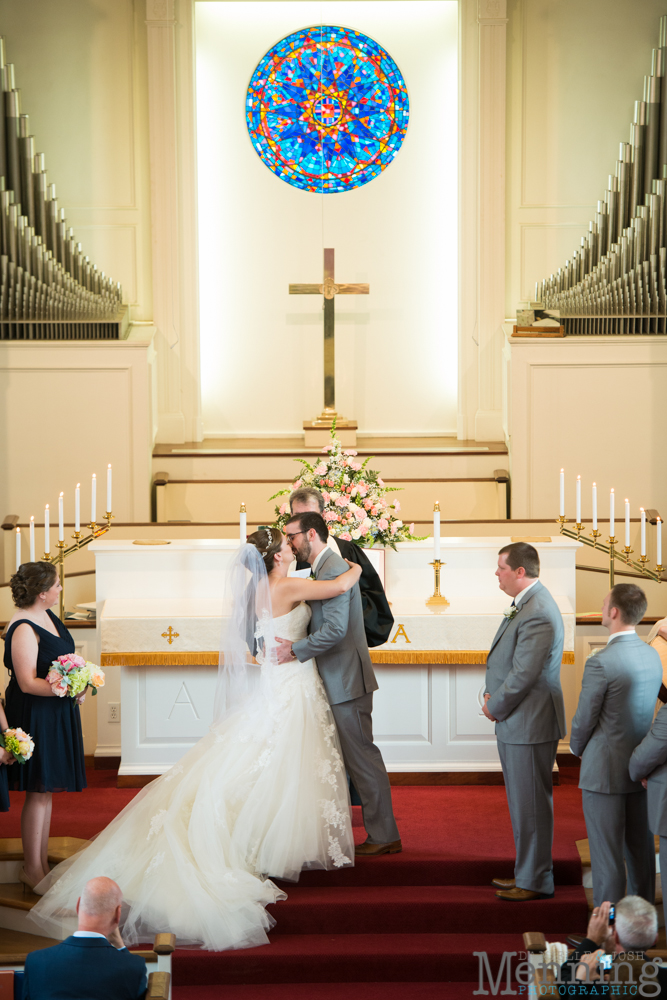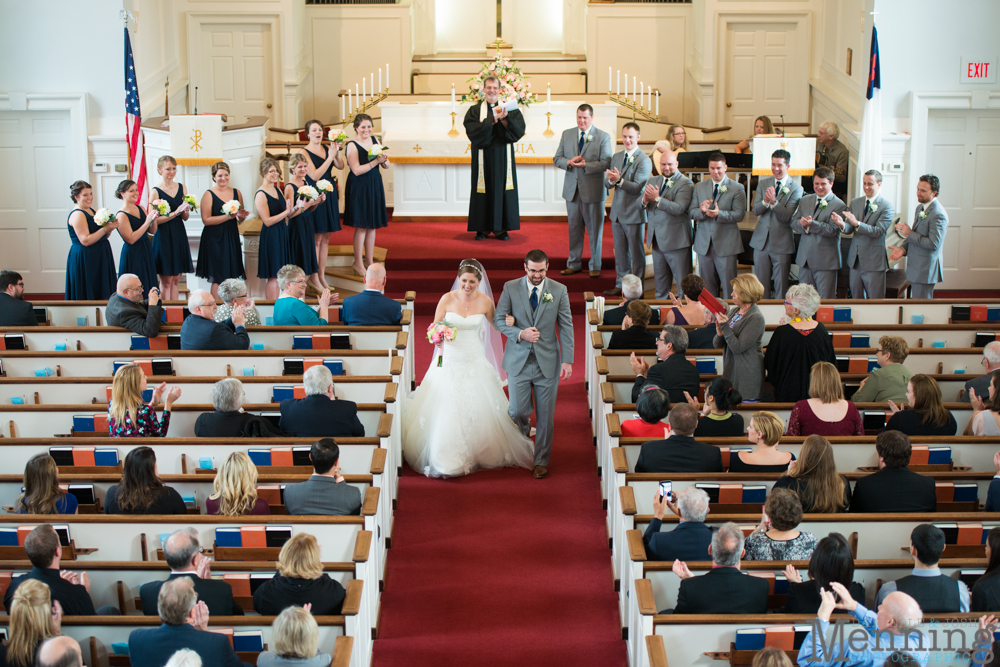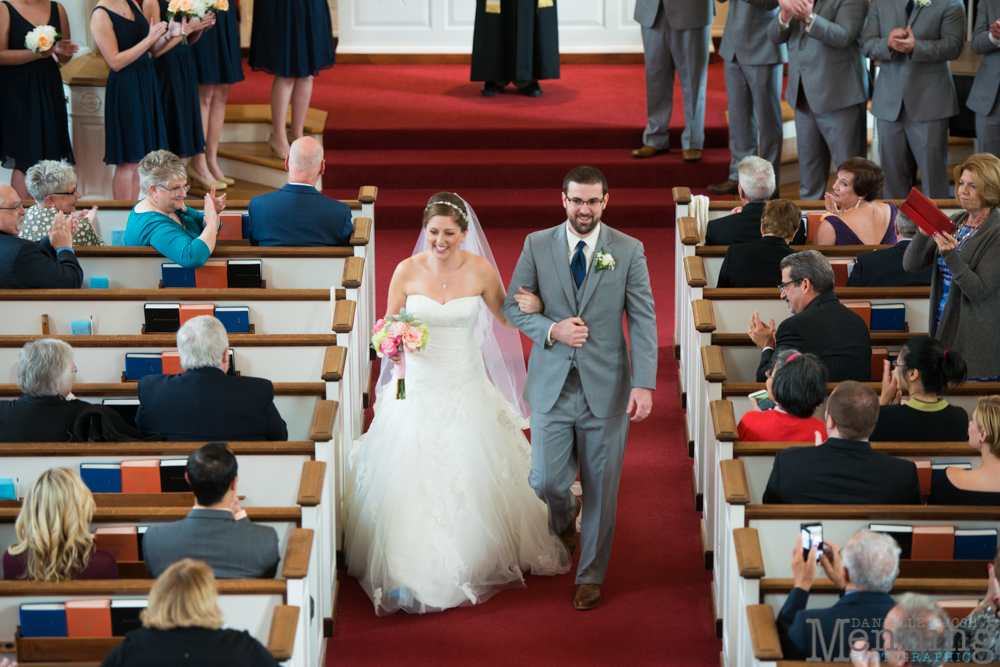 COULD THIS BE ANY COOLER?! Heck no! We got to take some of their portraits in a level of the warehouse where they used to manufacture these cars. LOVE it!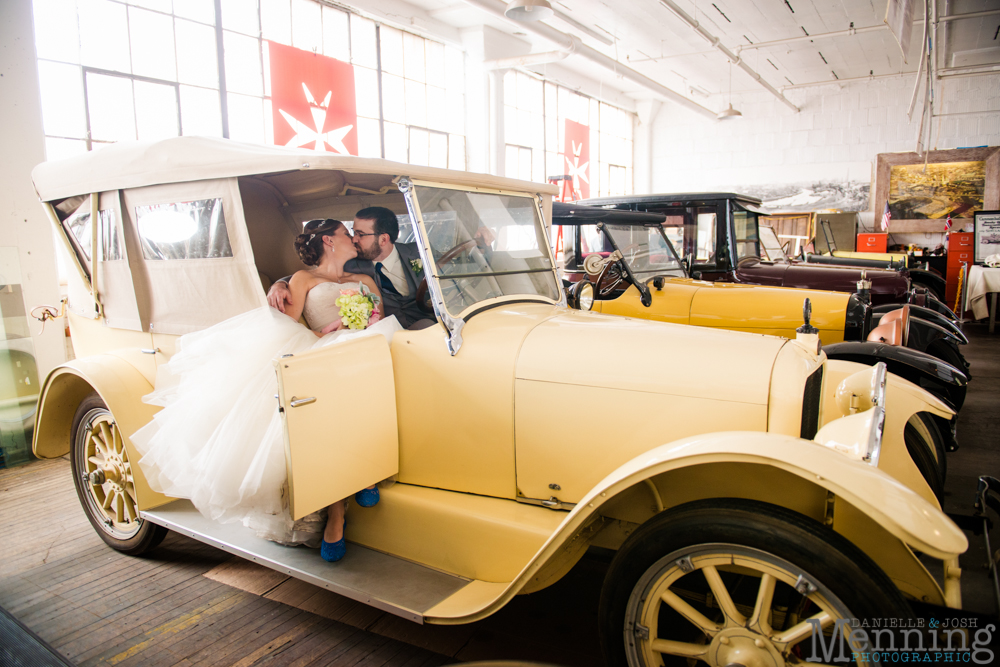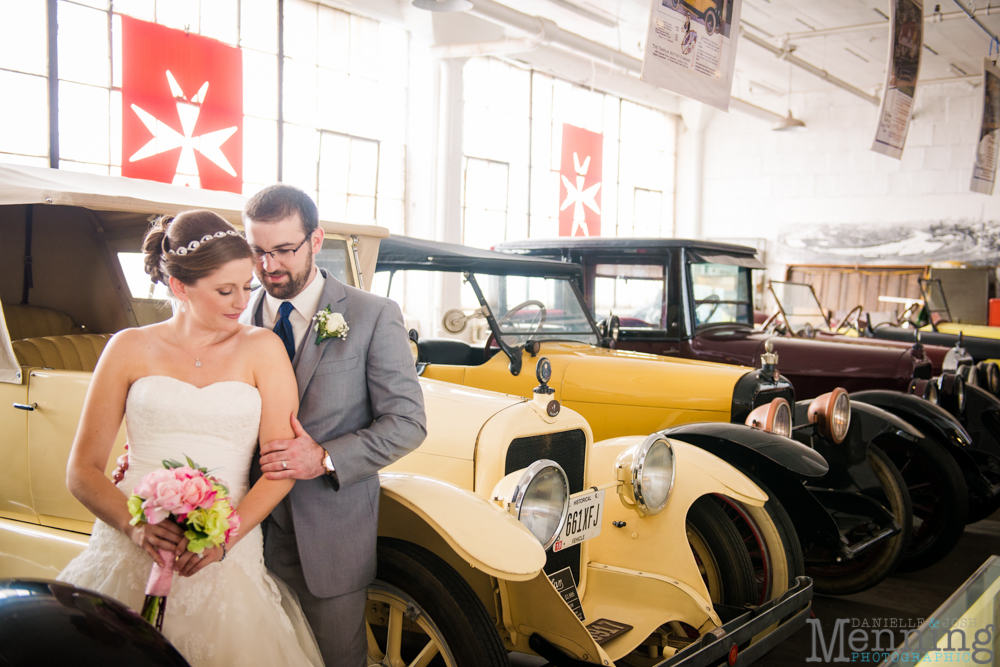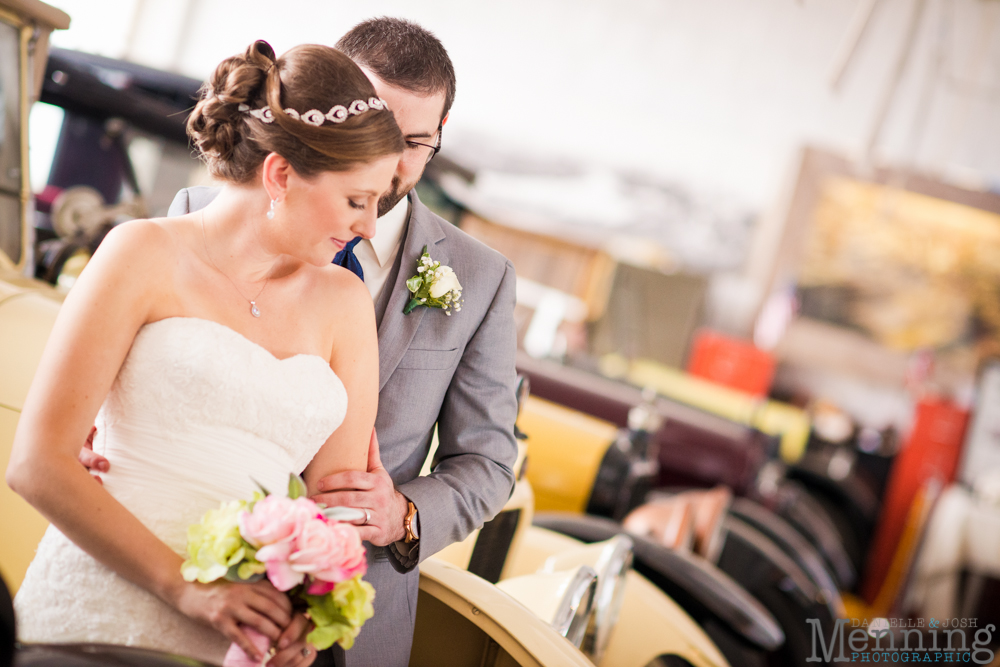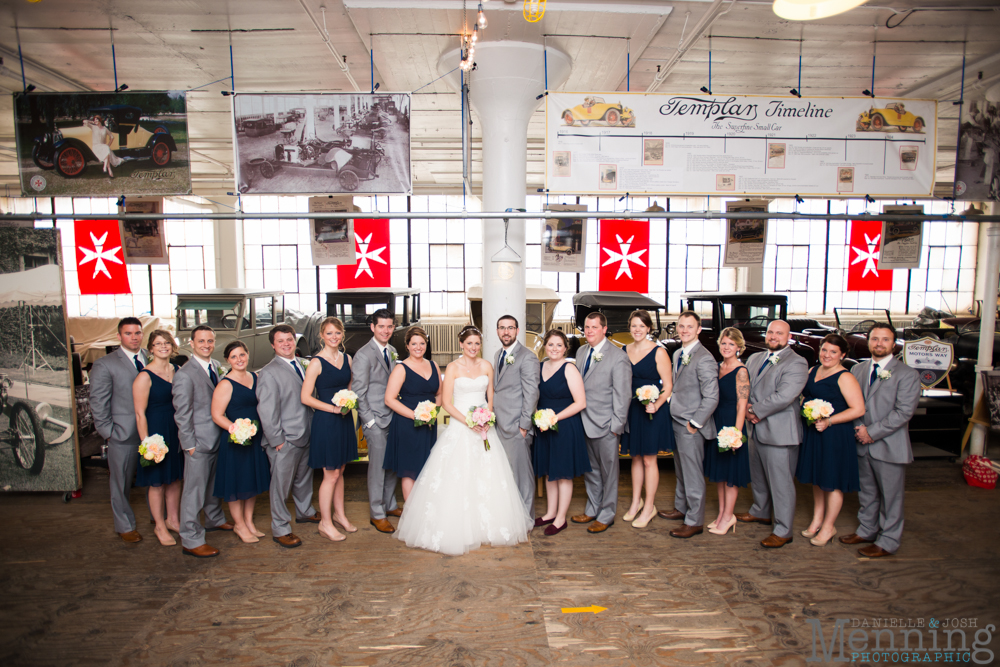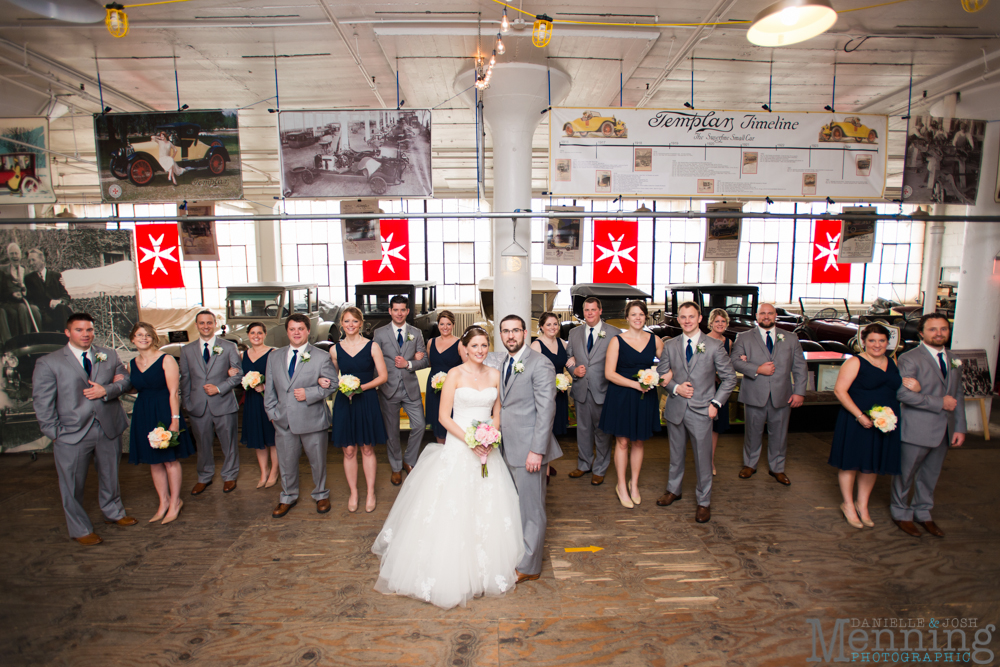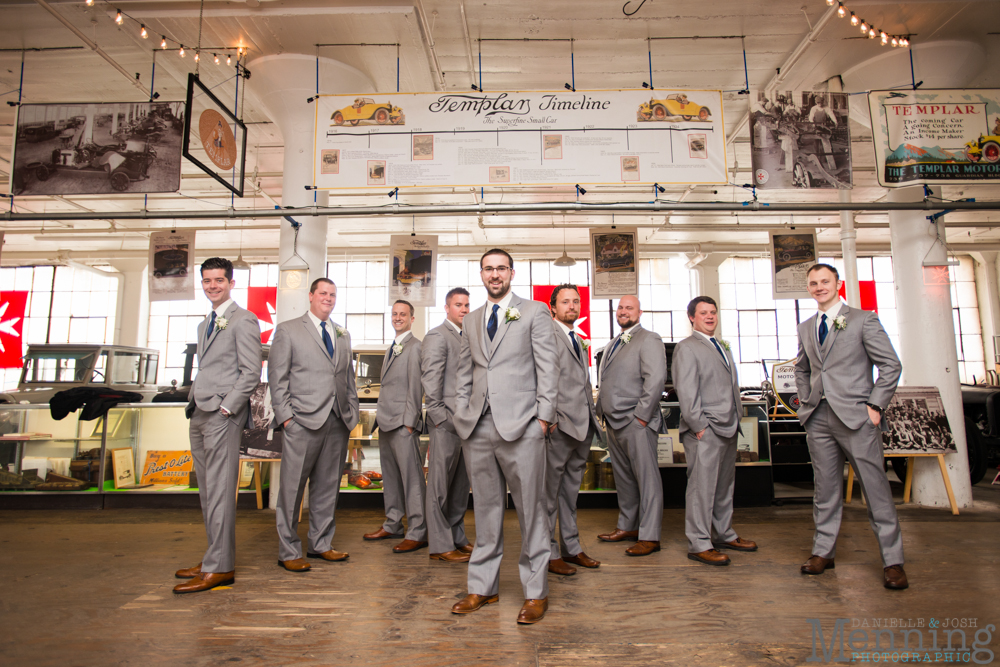 This reminds me of Mad Men.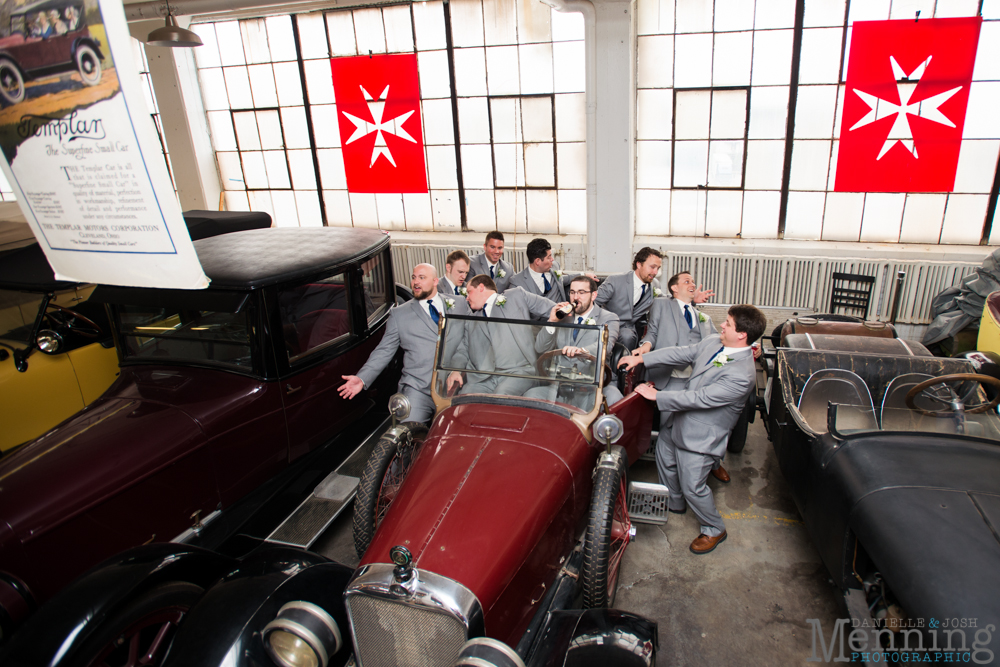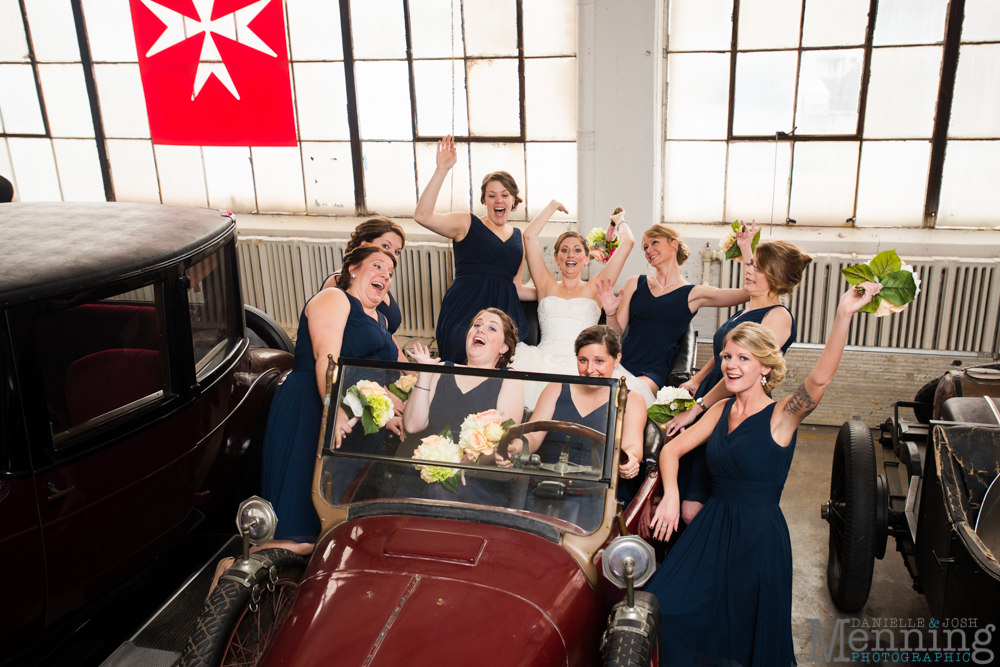 We could've photographed portraits of these two all day.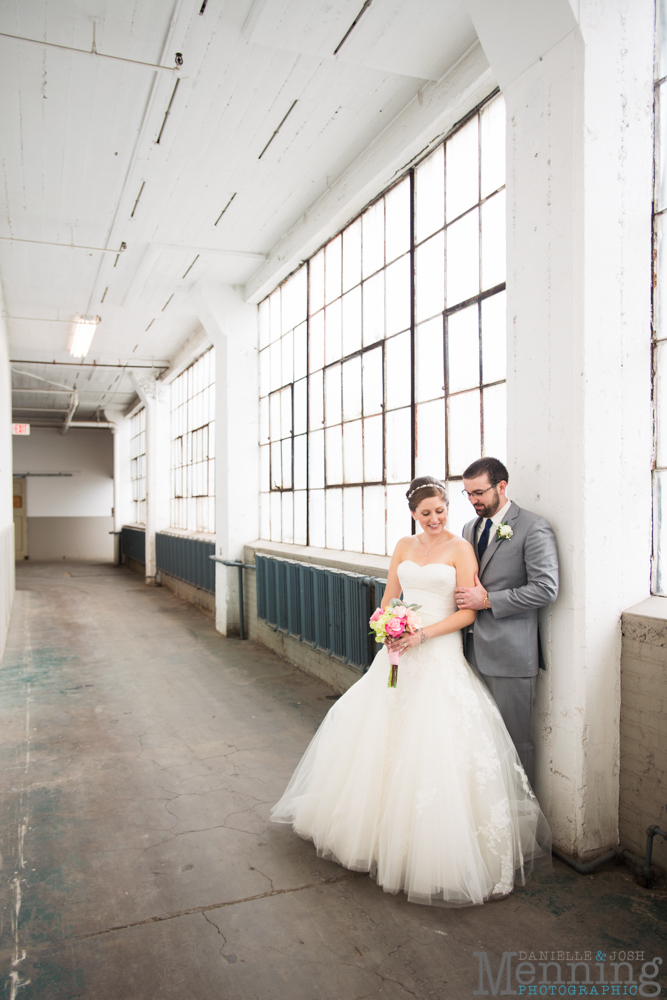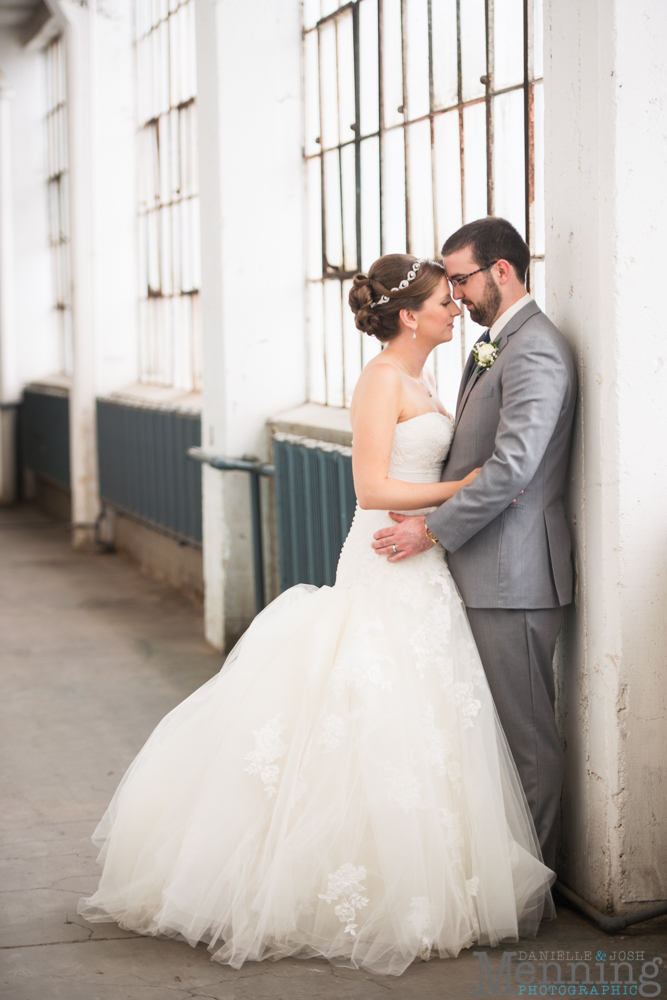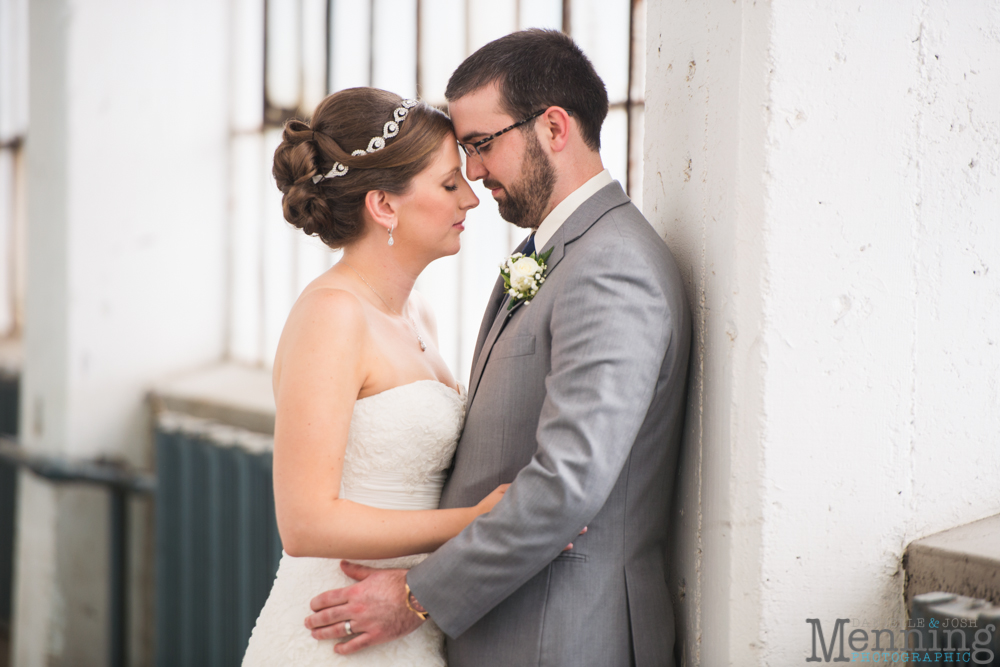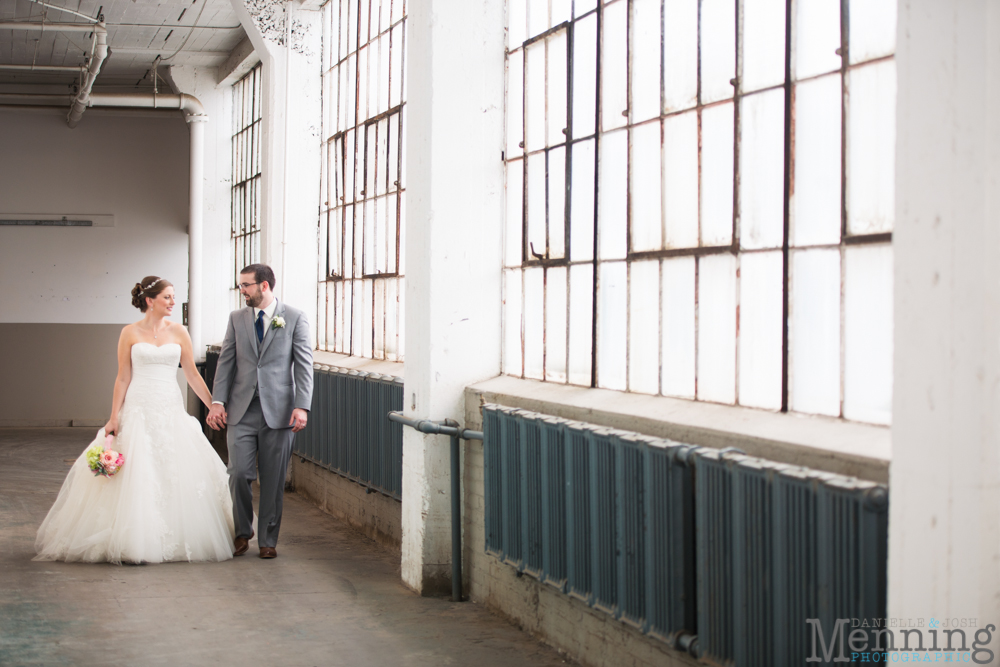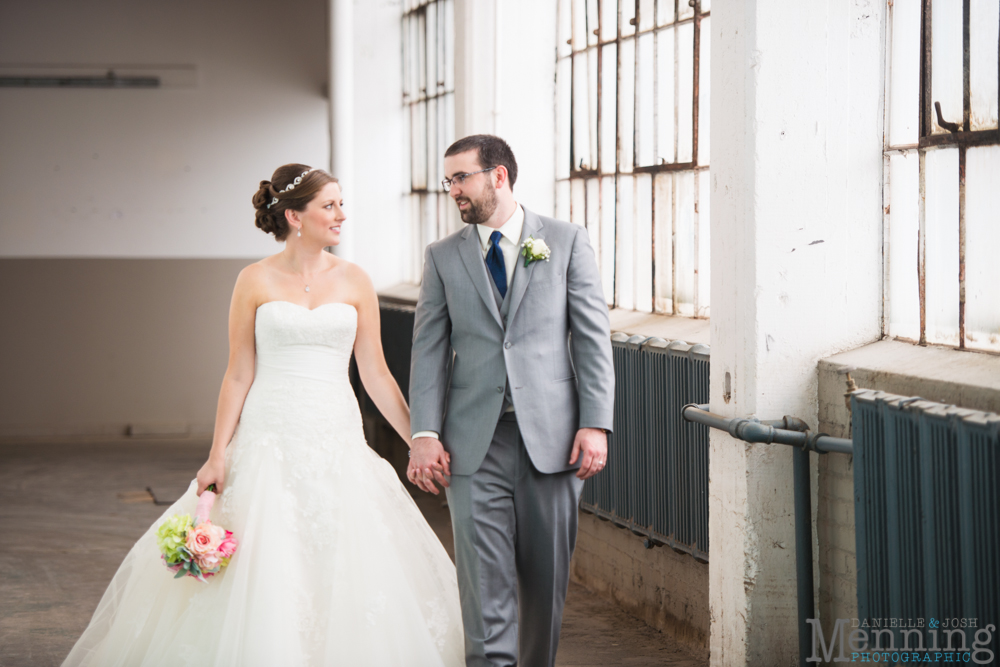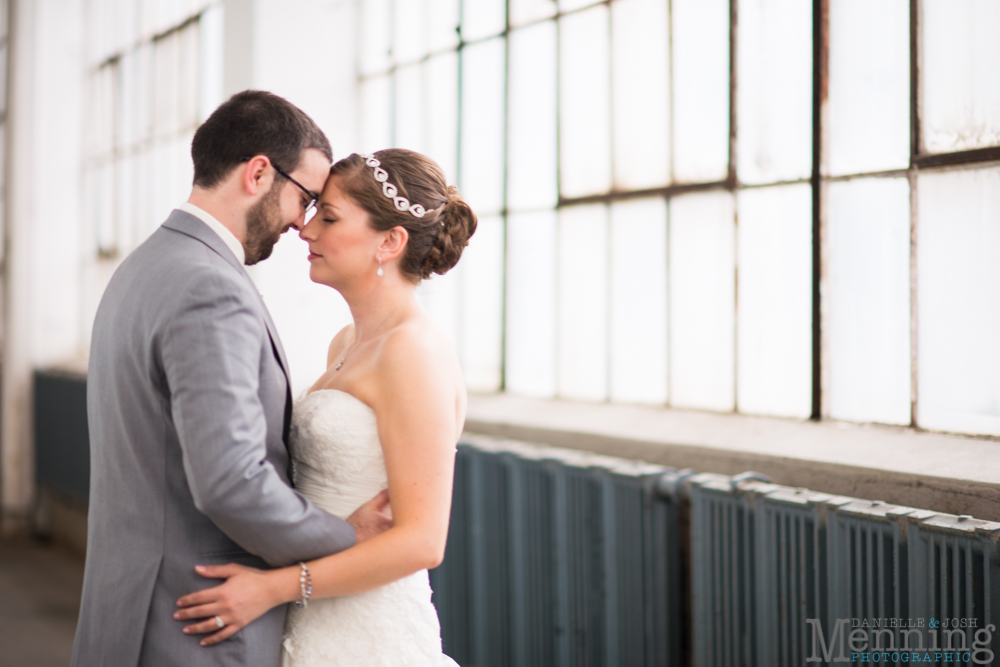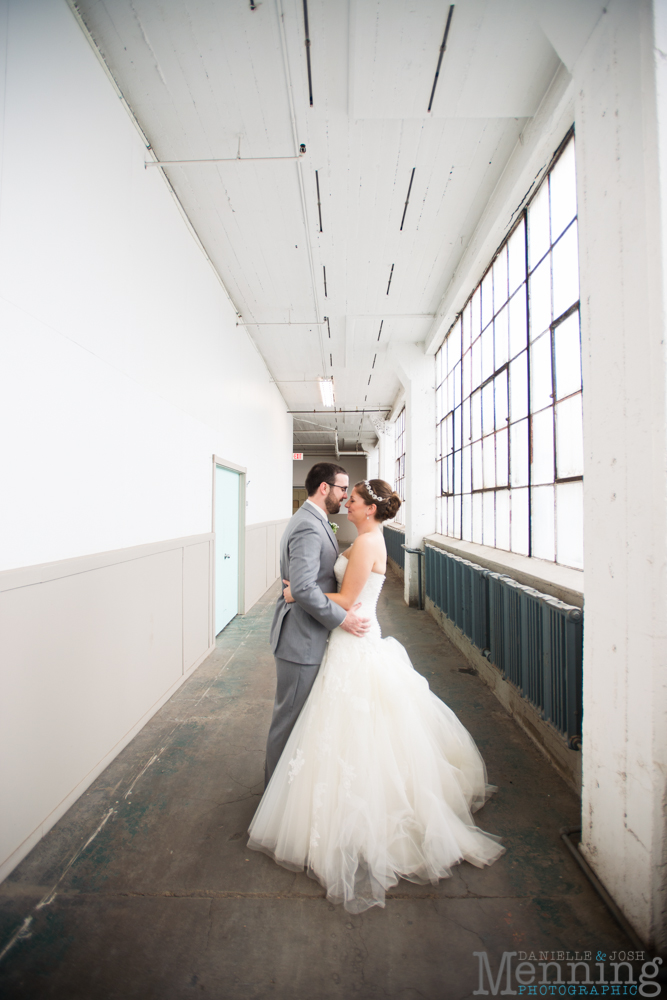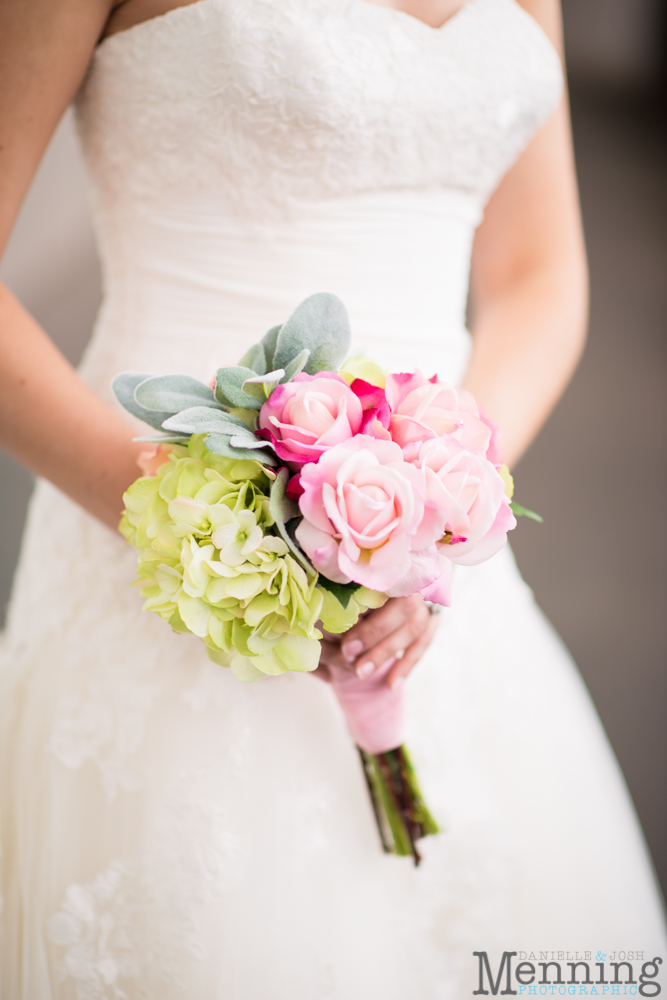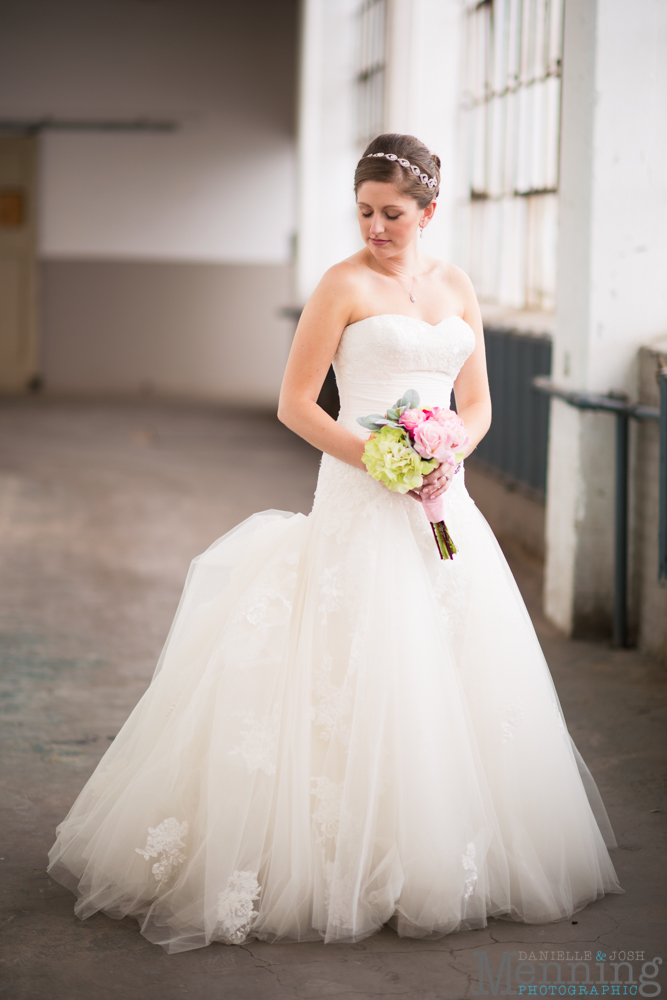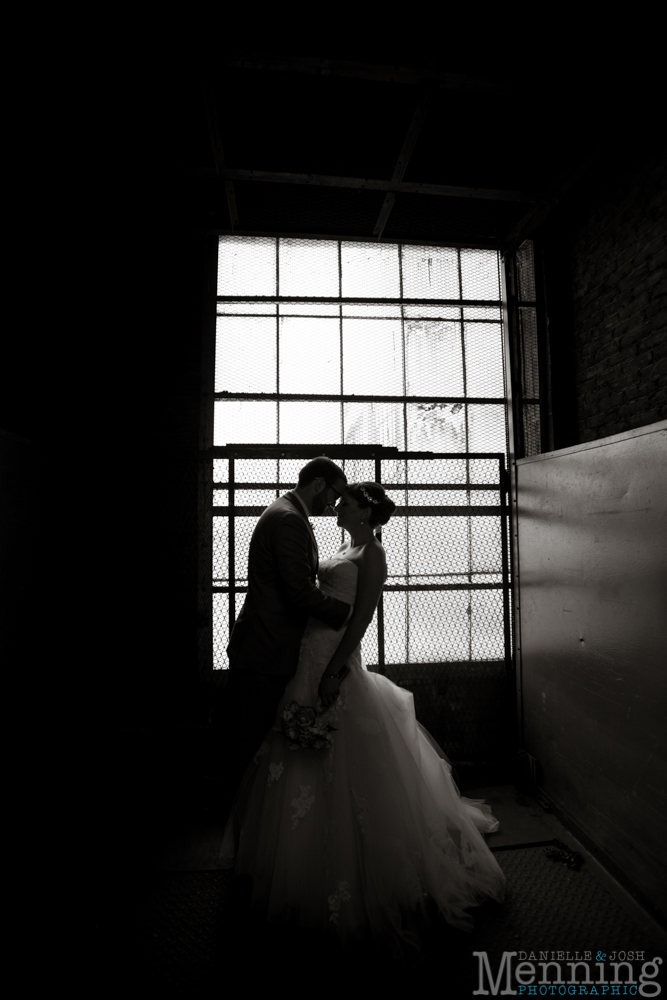 Everything looked so pretty!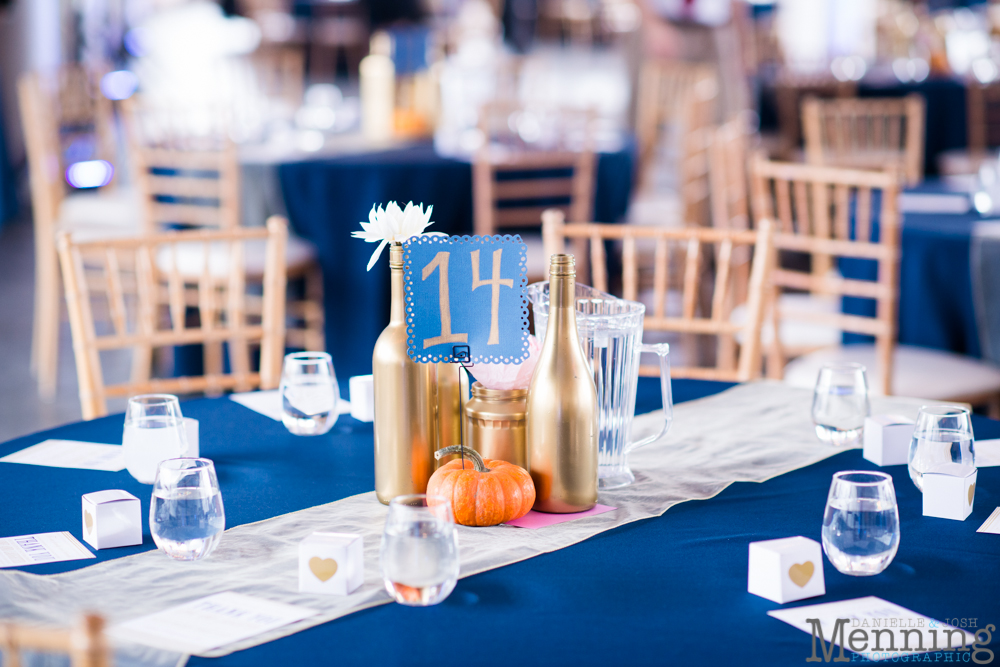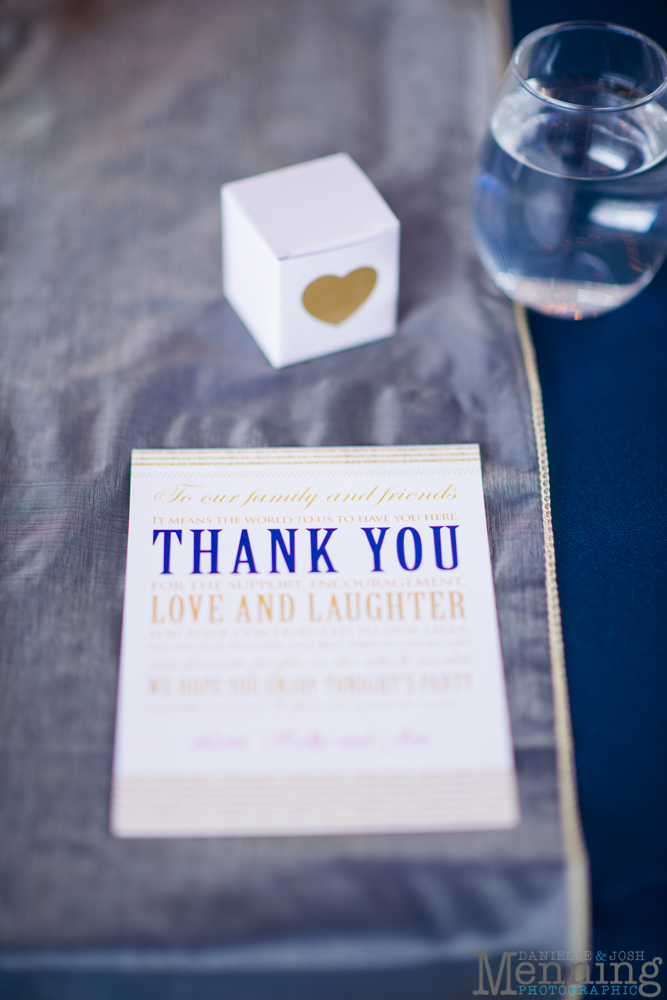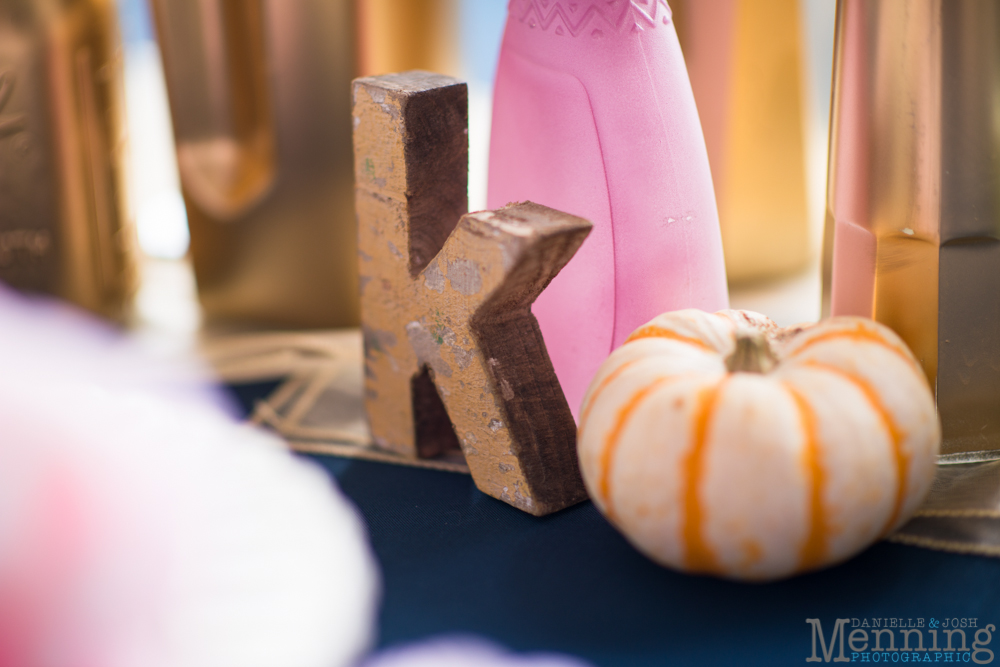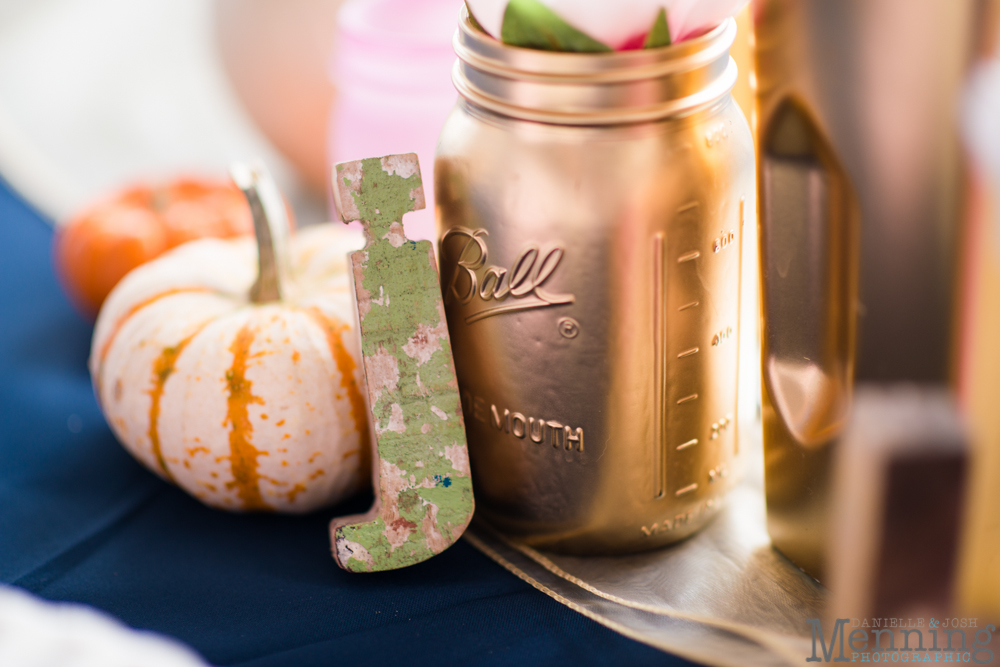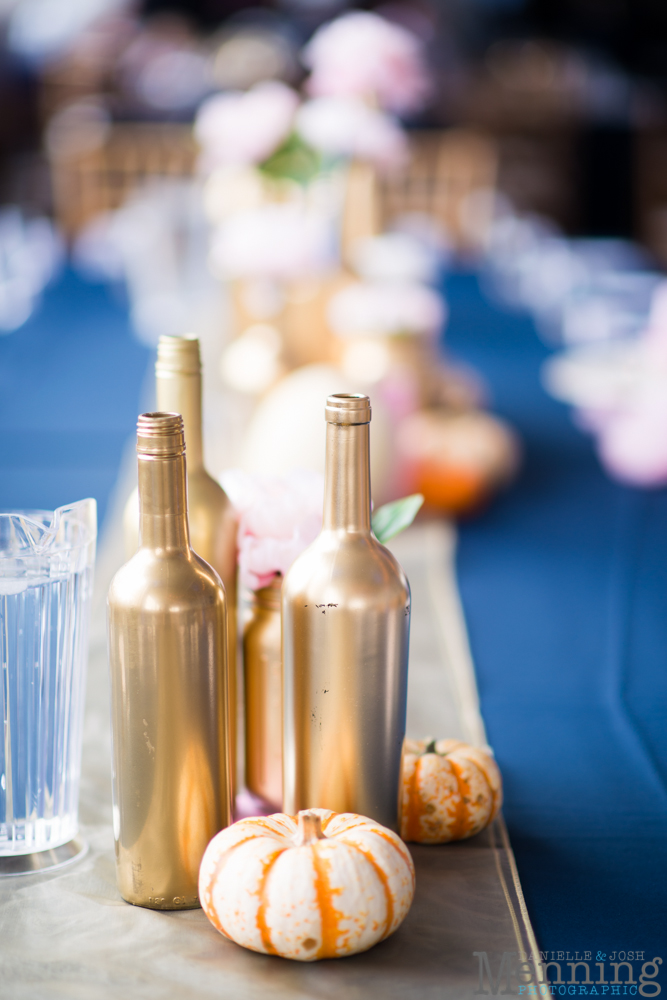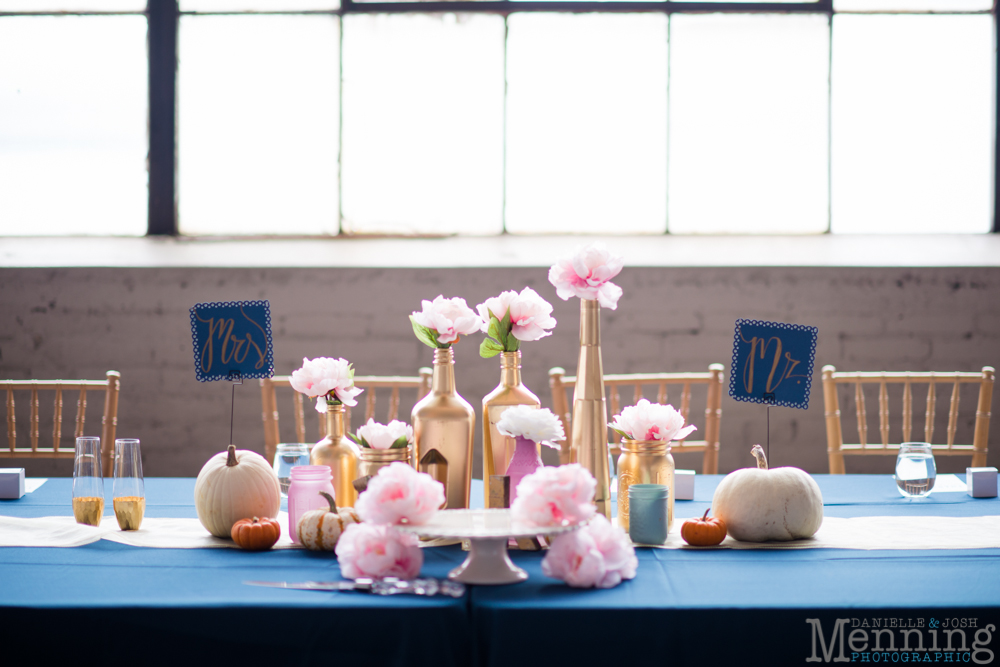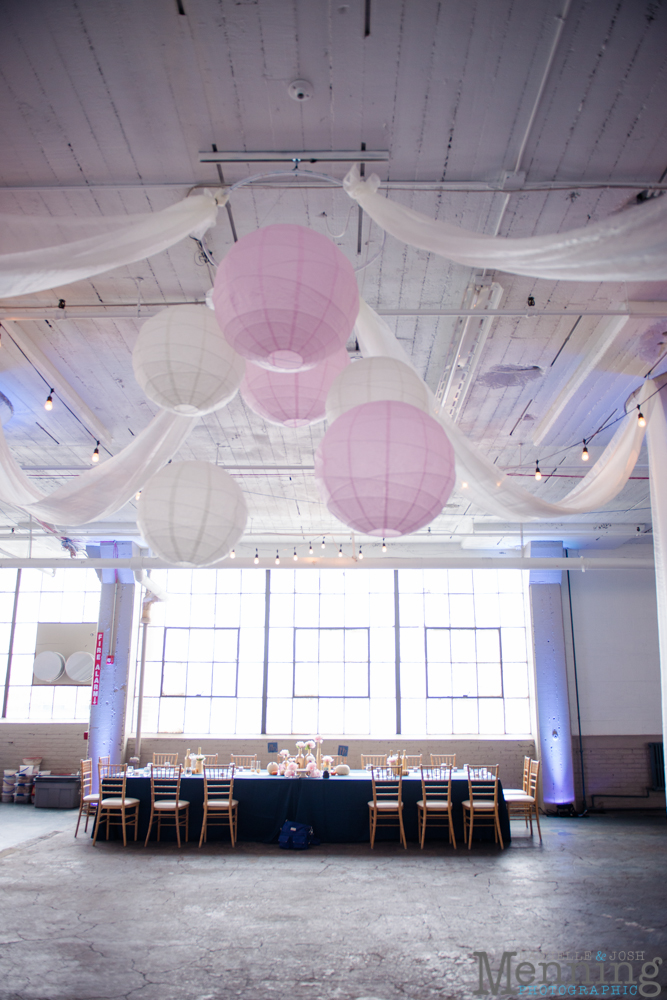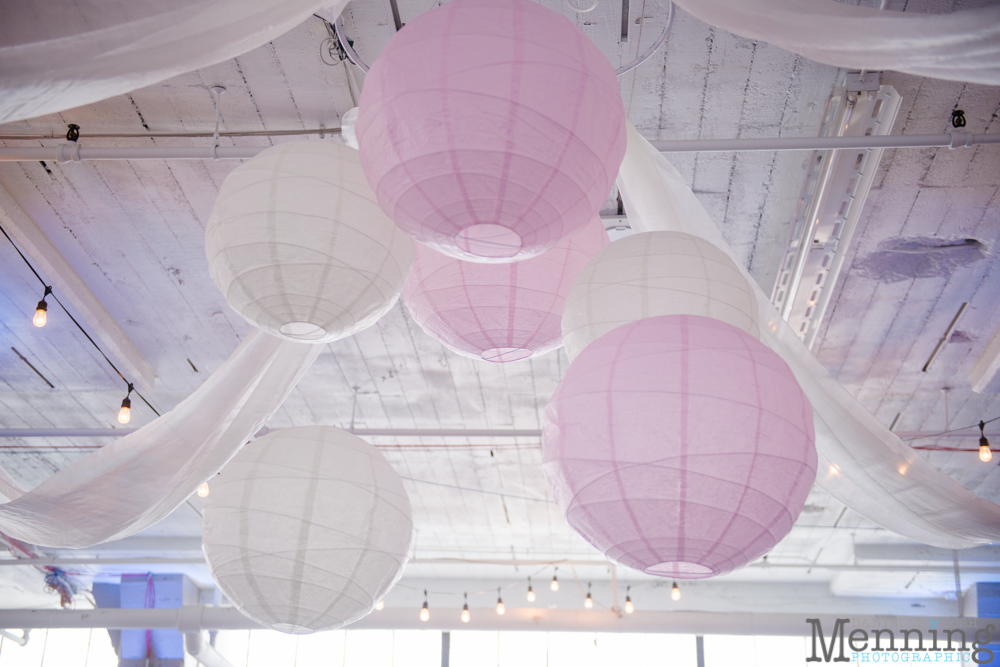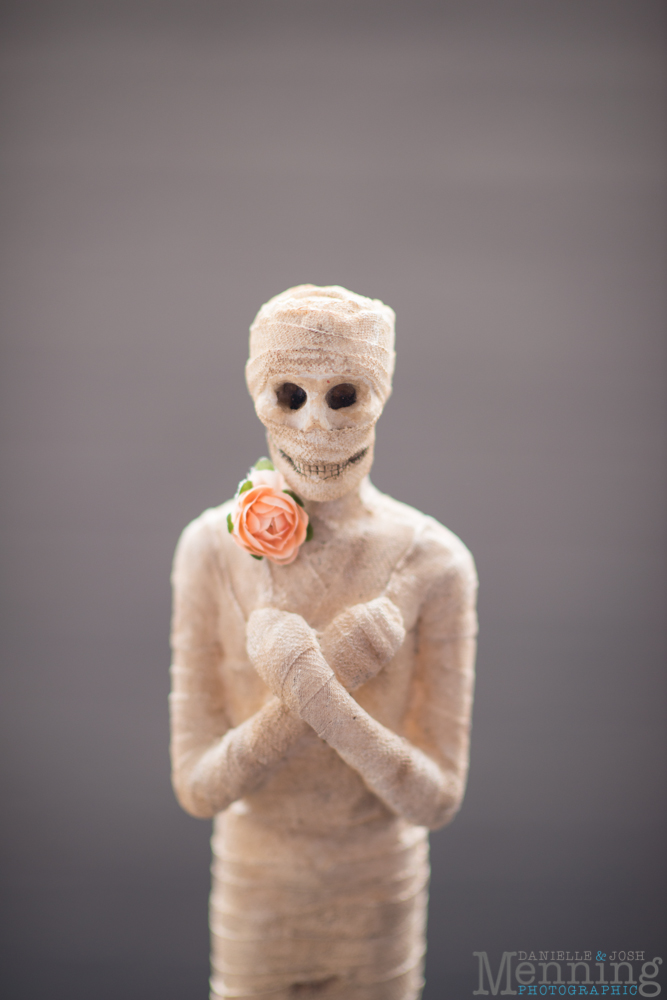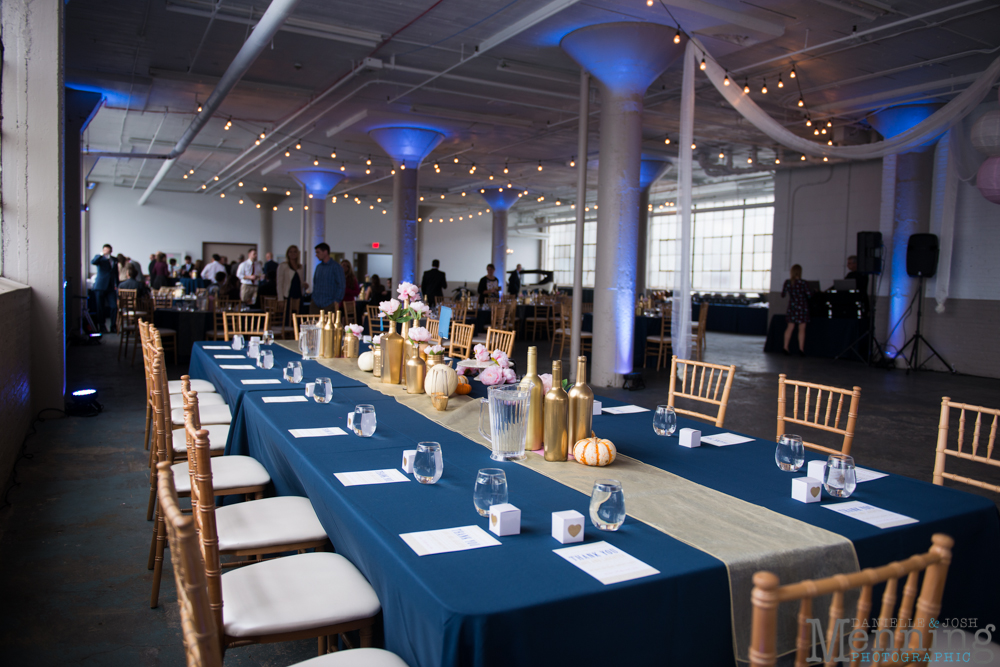 Their guests signed & wrote messages to them on their Jenga tiles so they can always reminisce on their wedding day on fun little game date nights.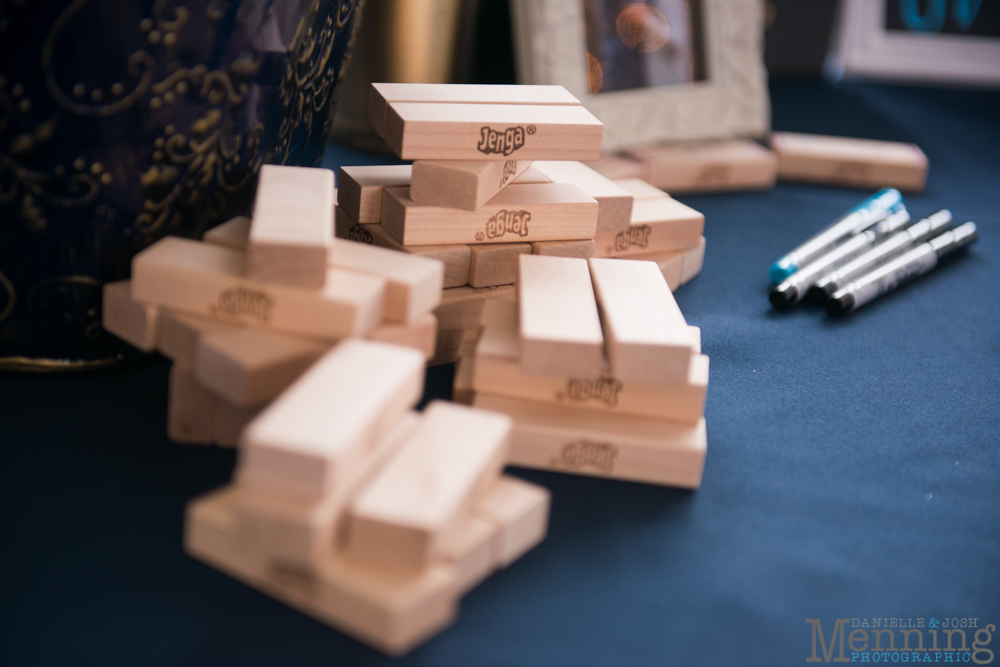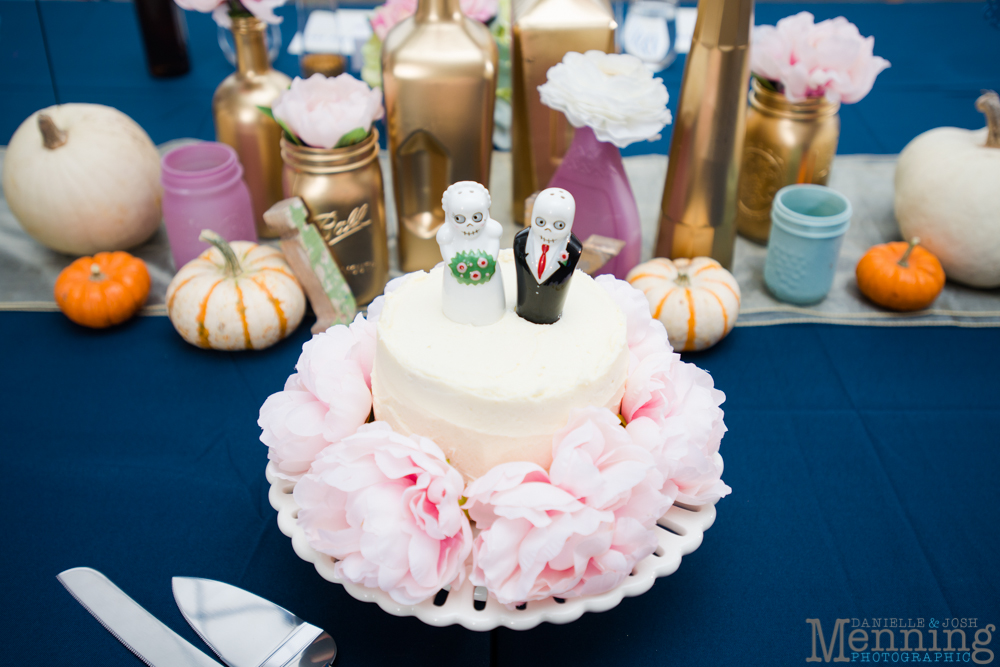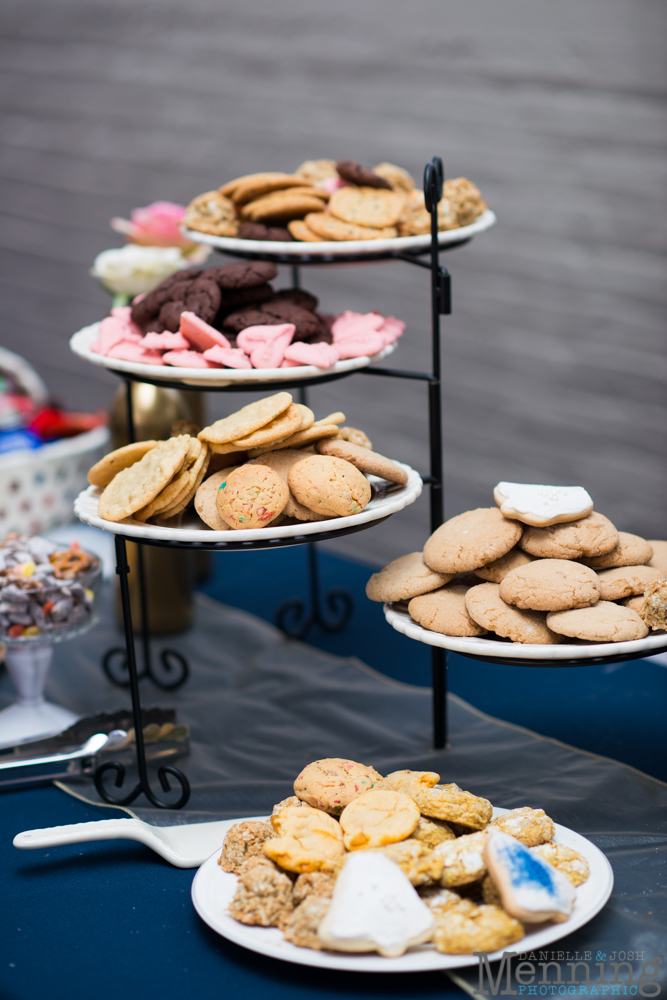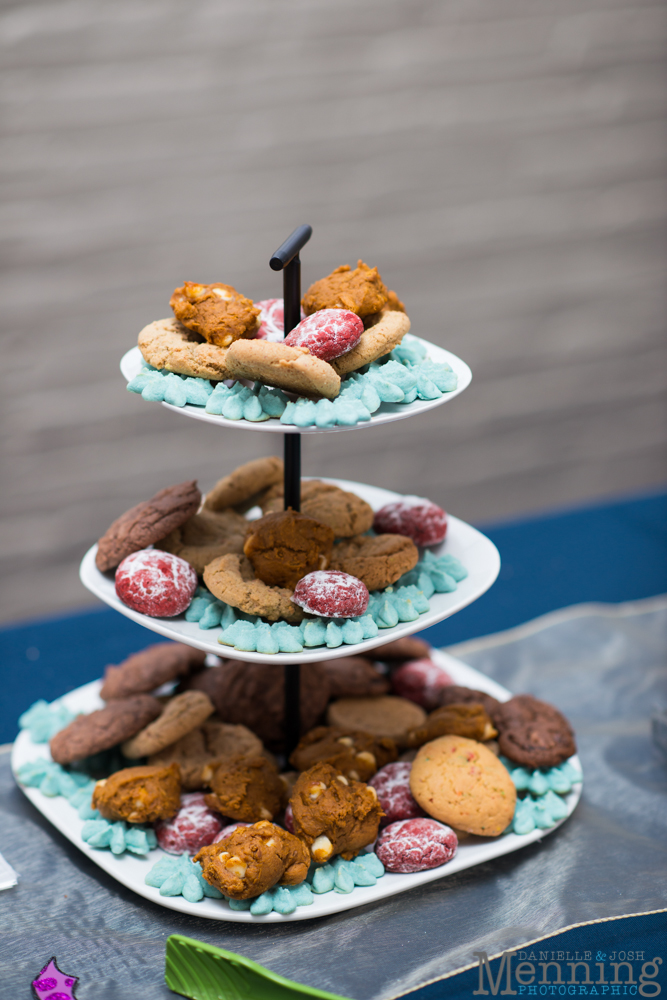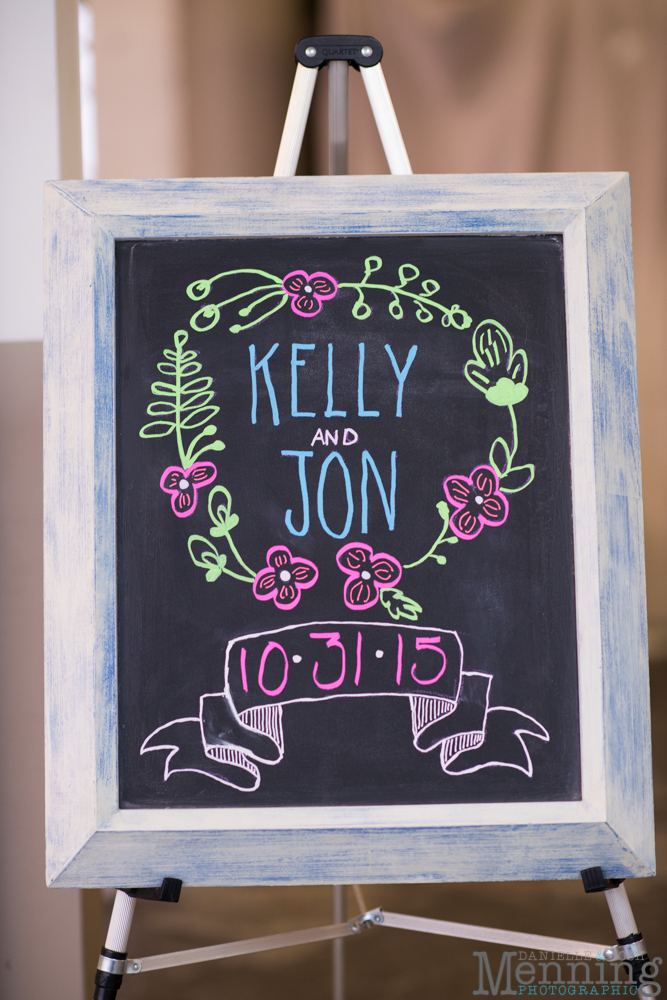 Their grand entrance: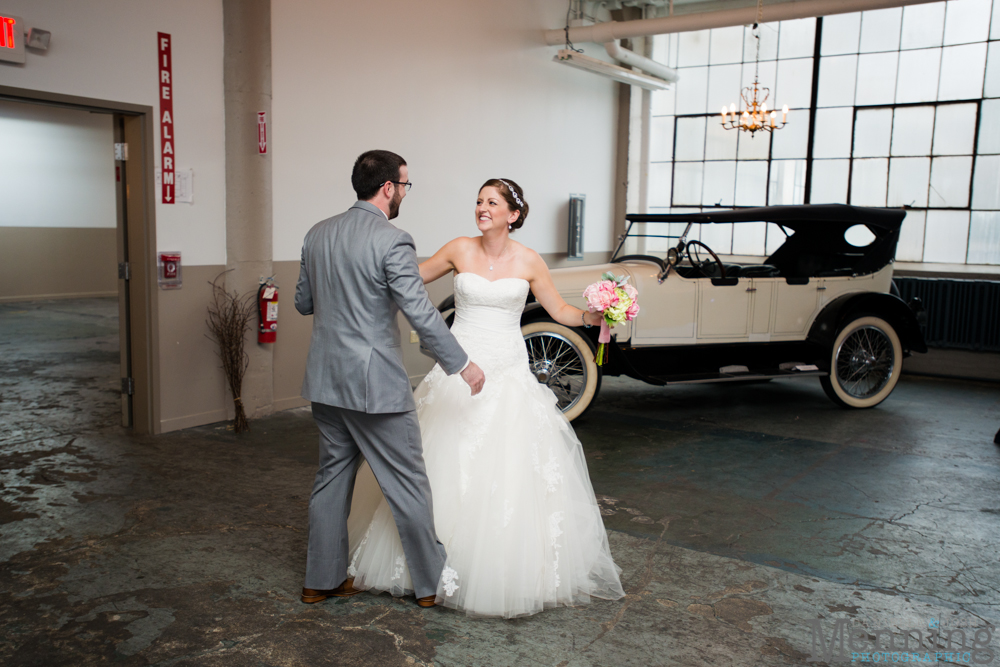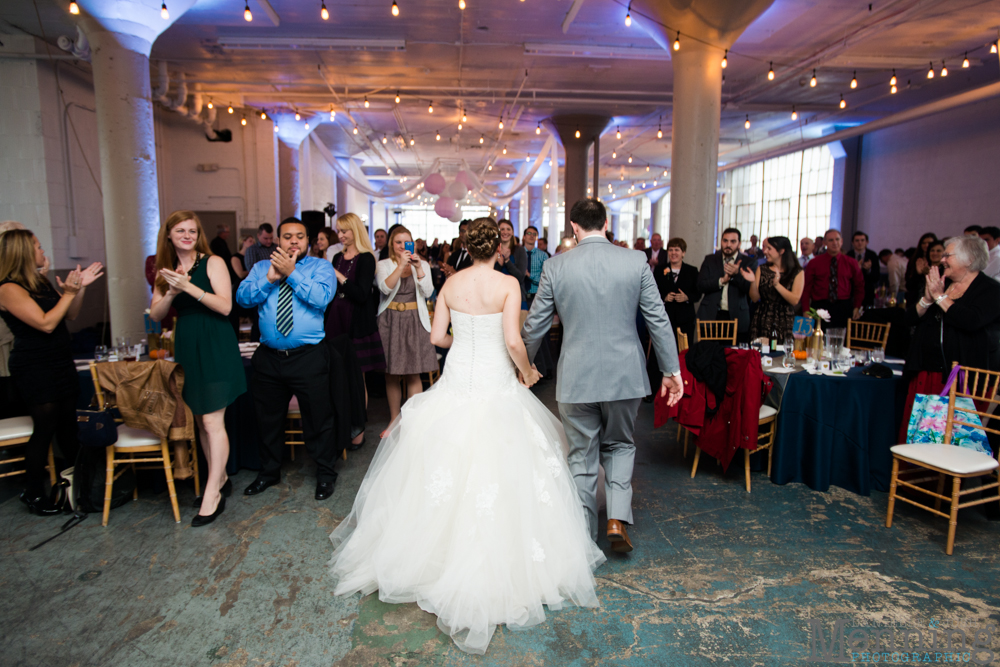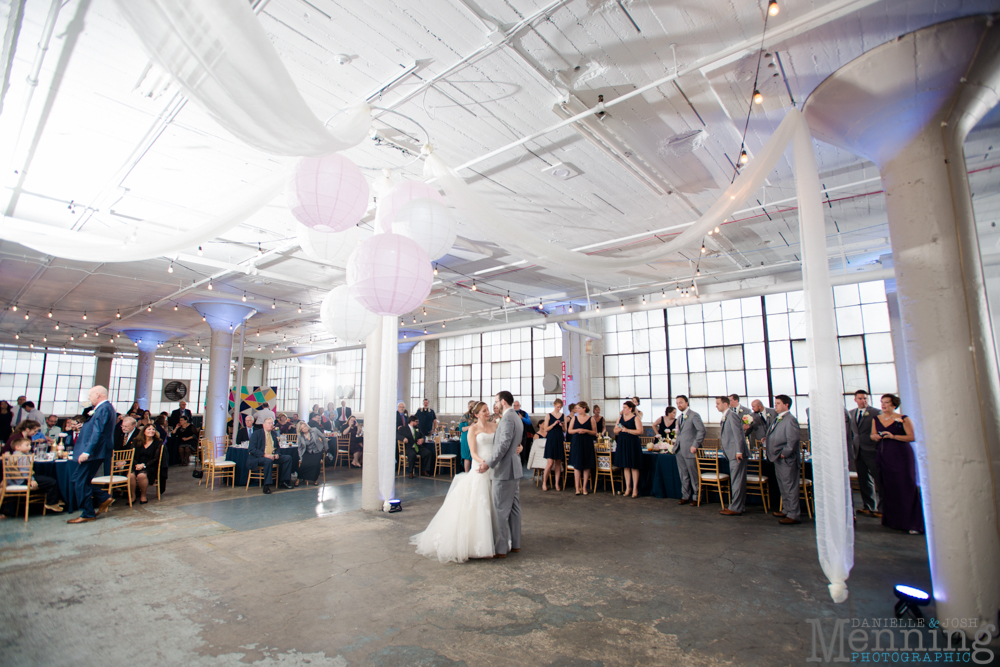 Their authentic & overwhelming happiness just oozes from them.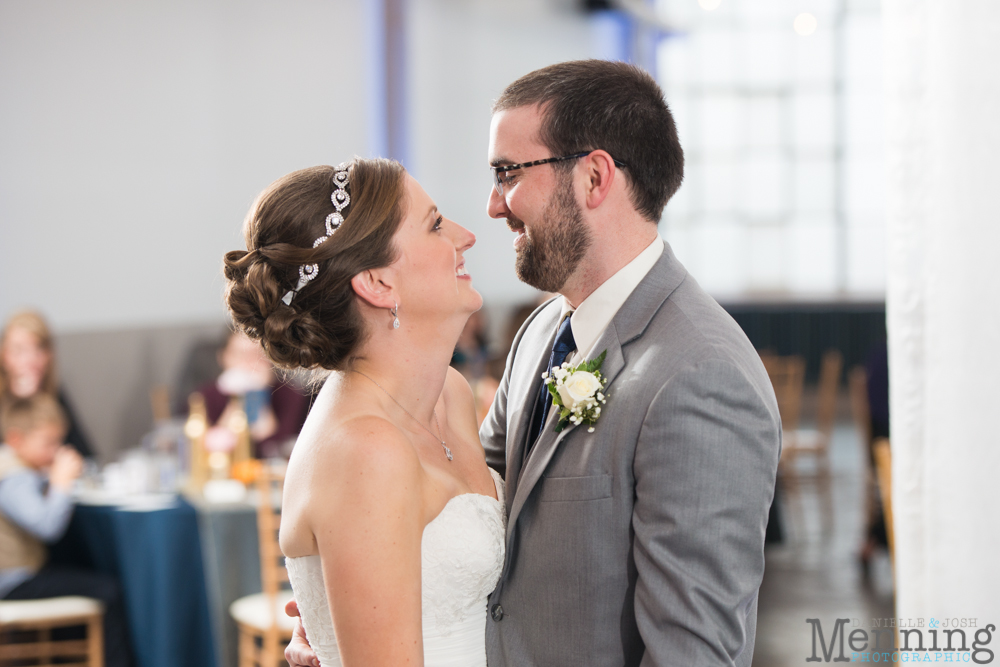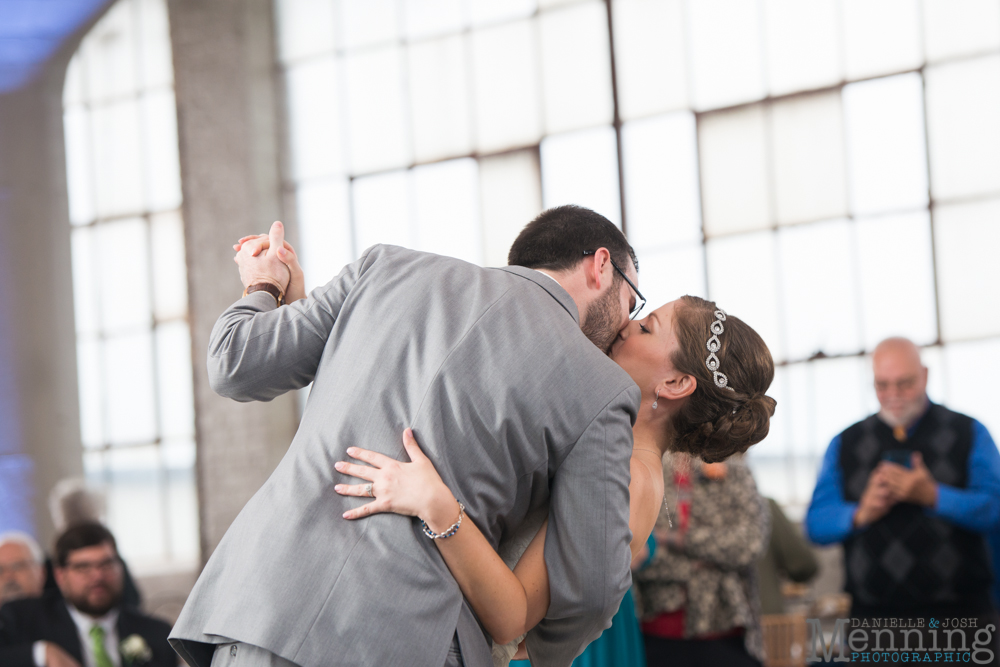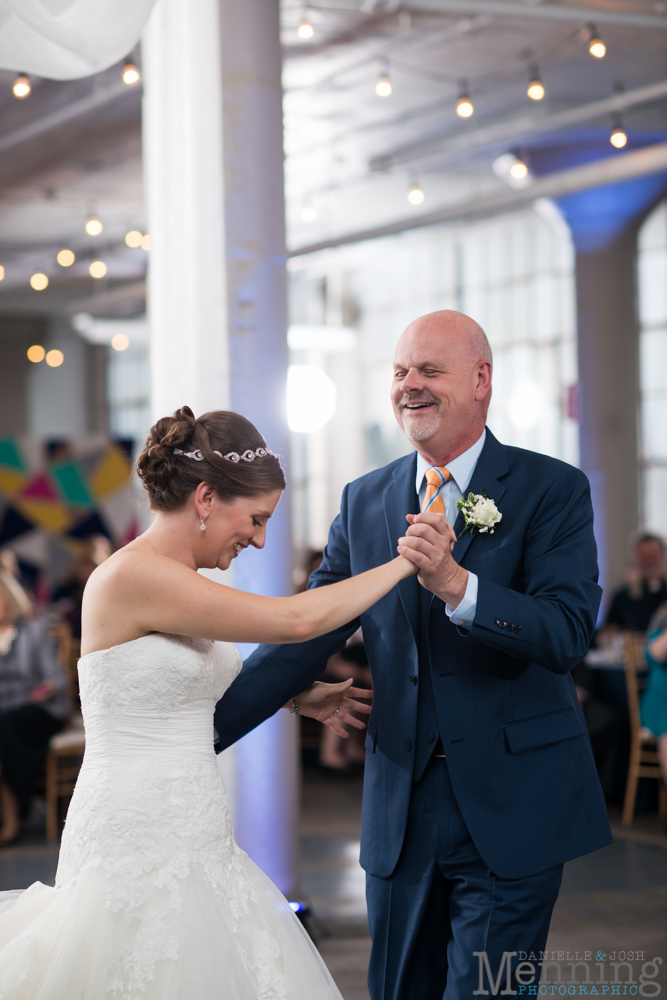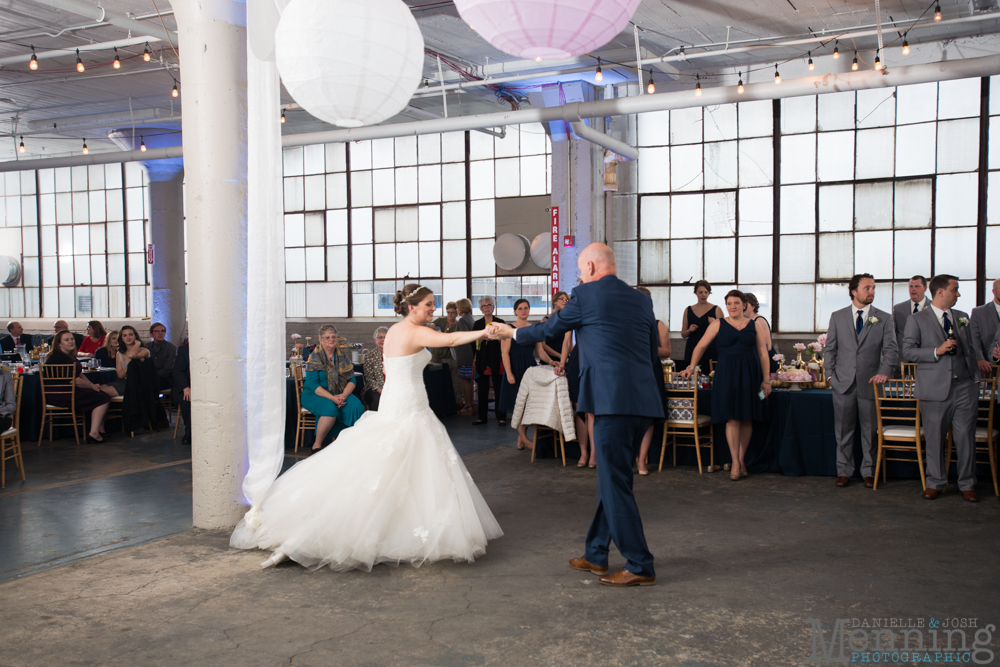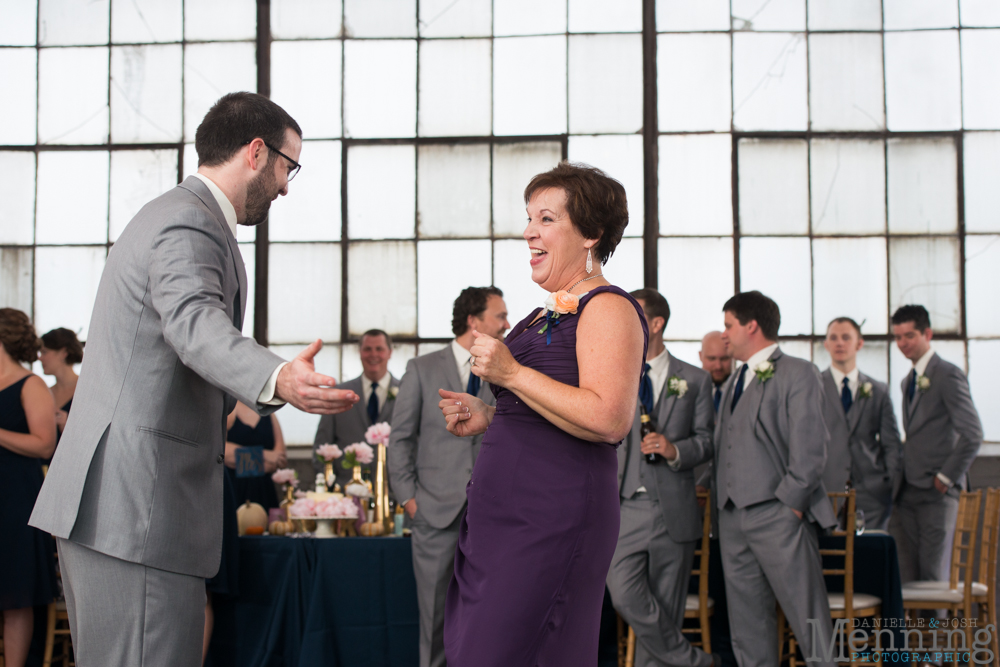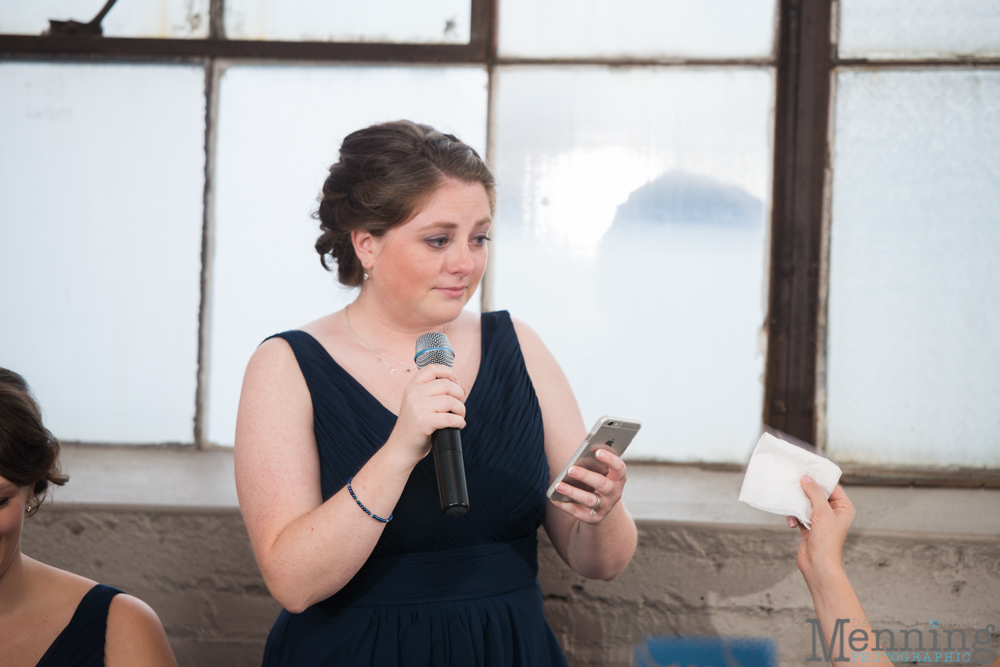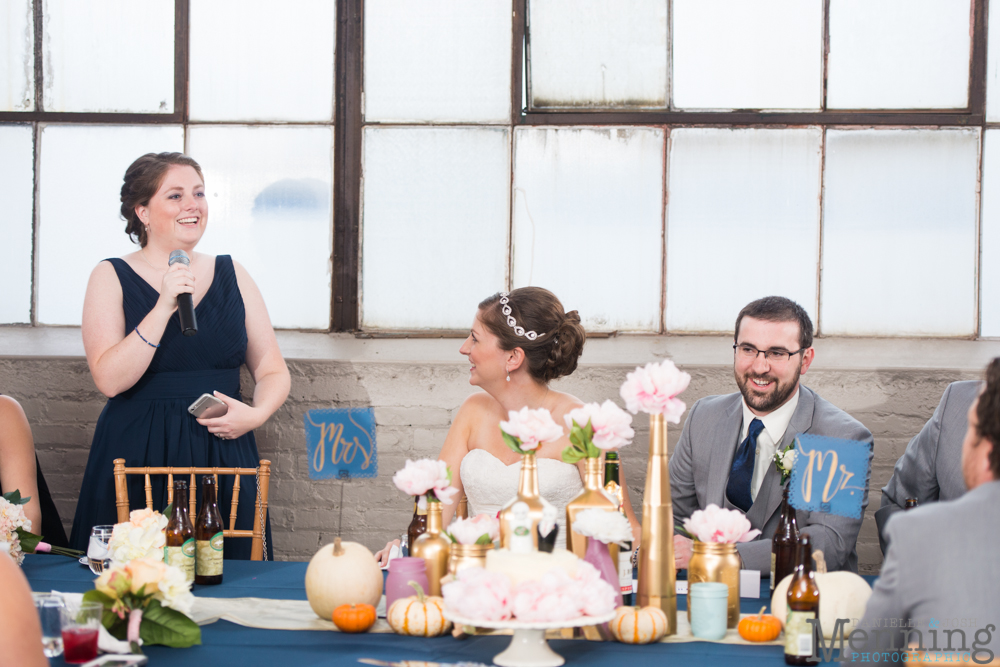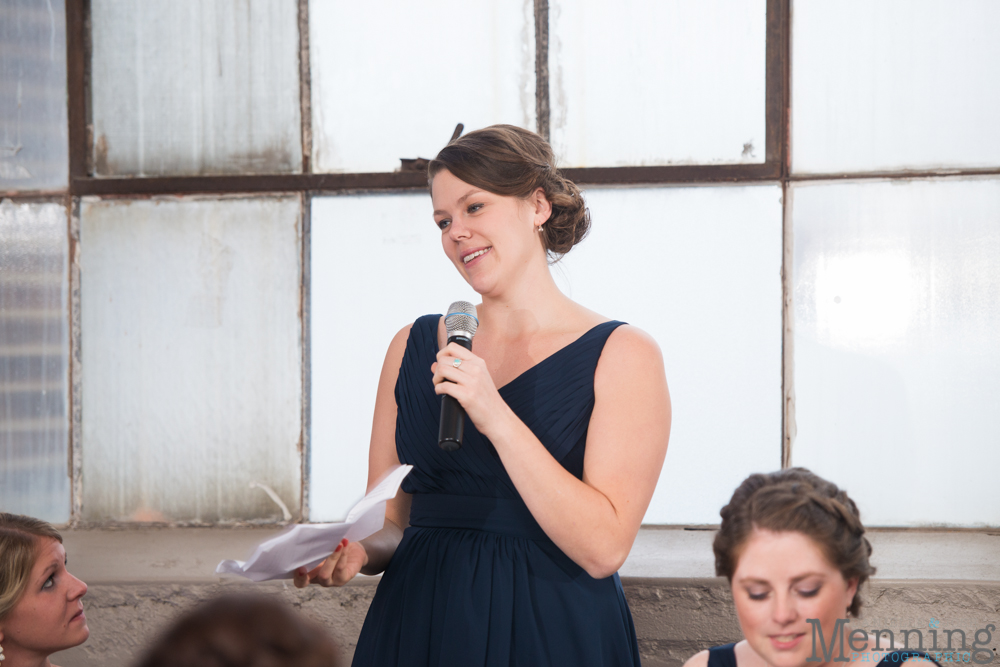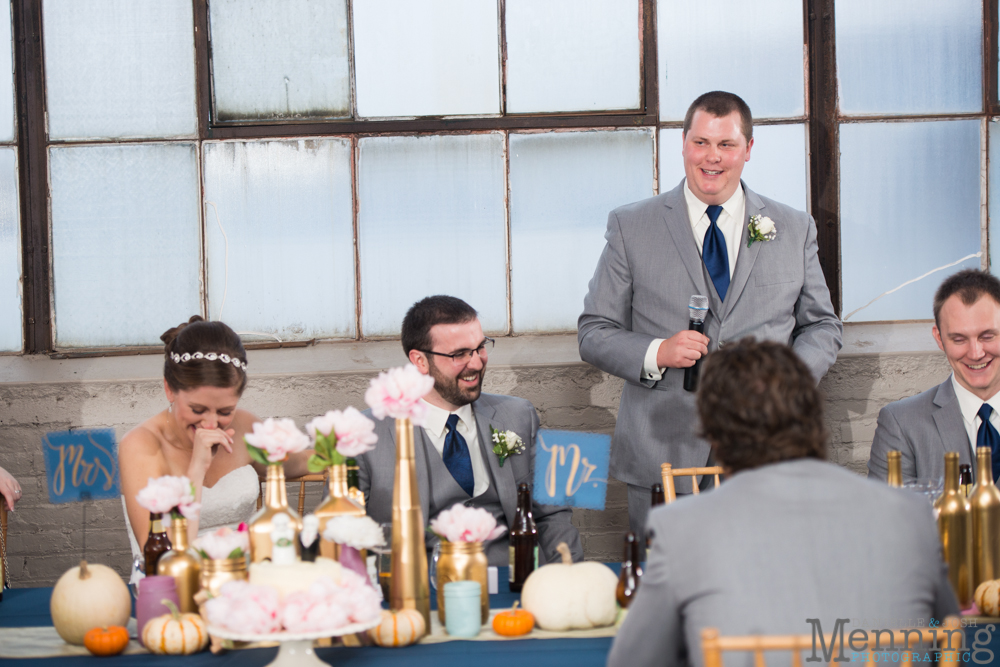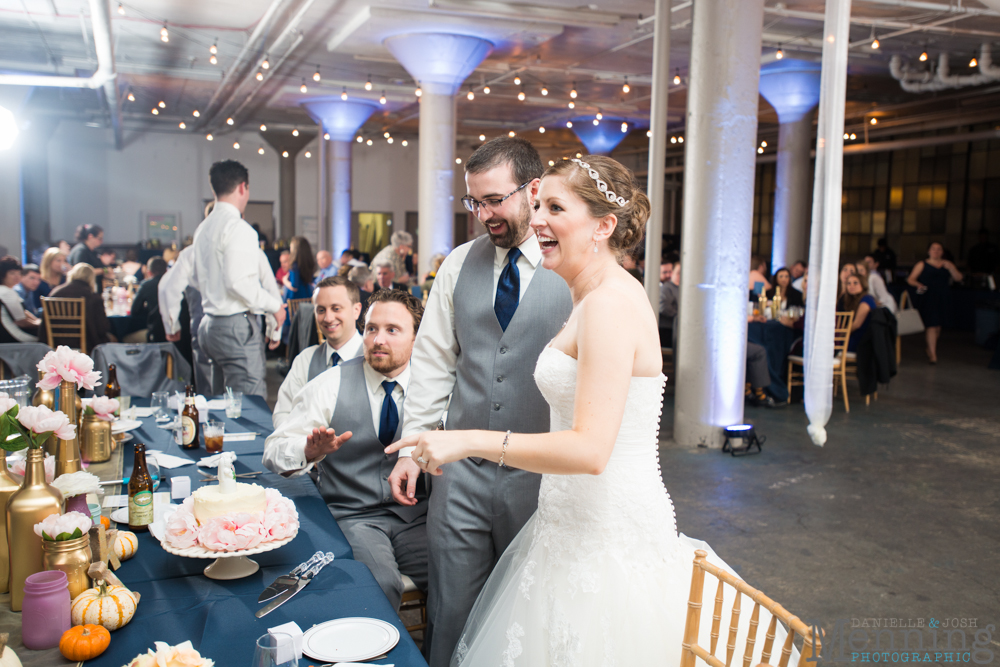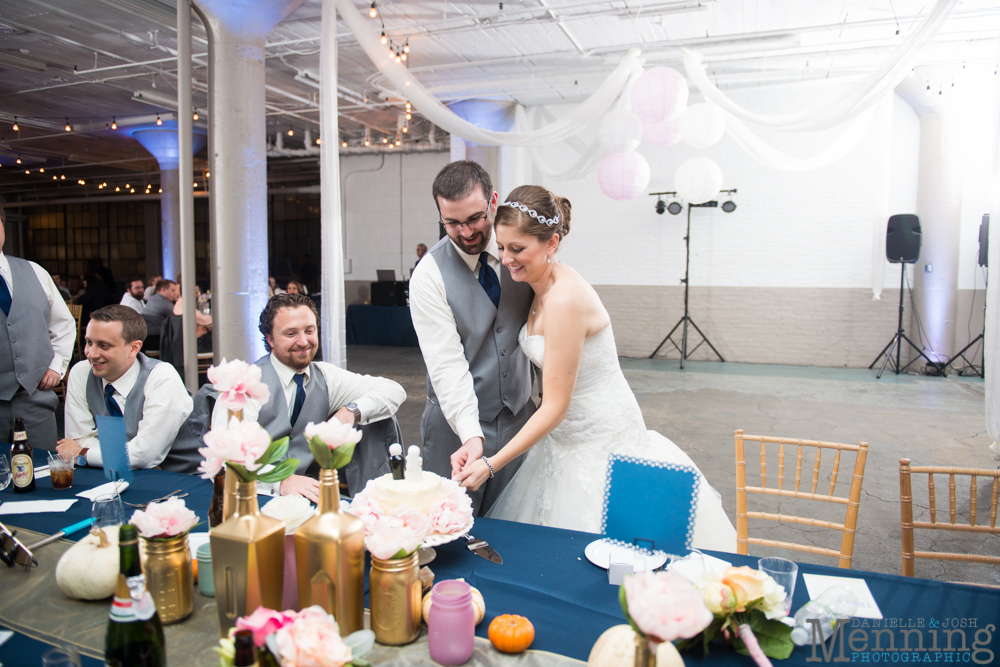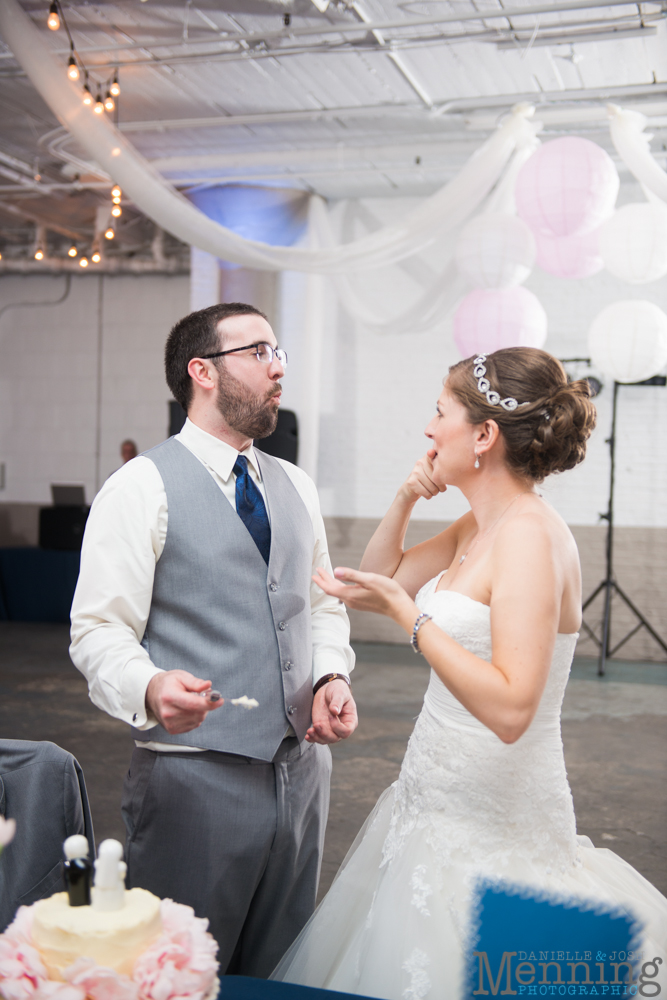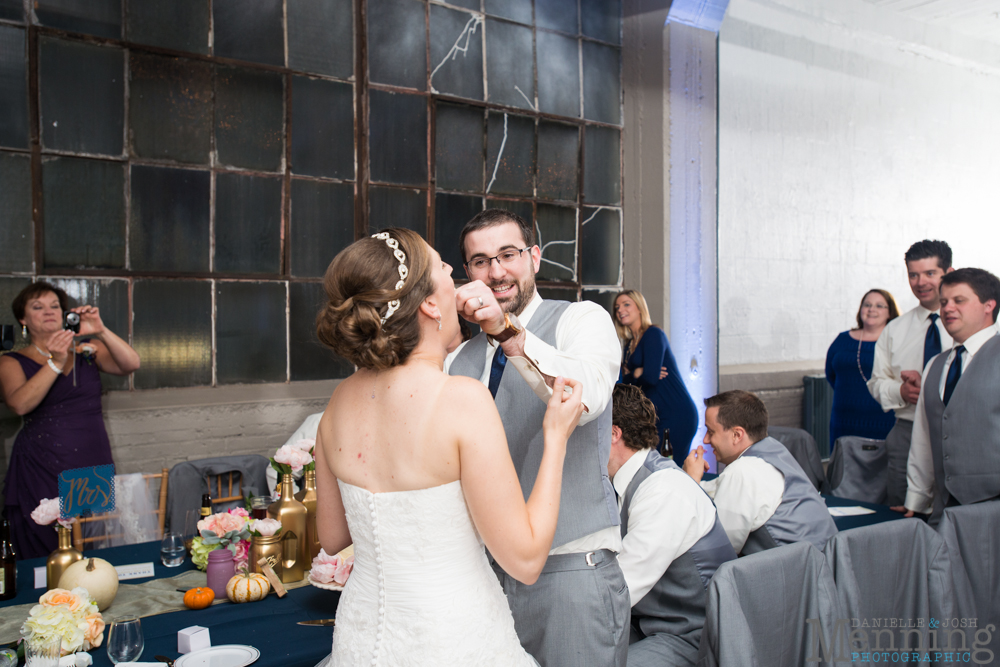 Kelly & her Alpha Xi Delta sisters: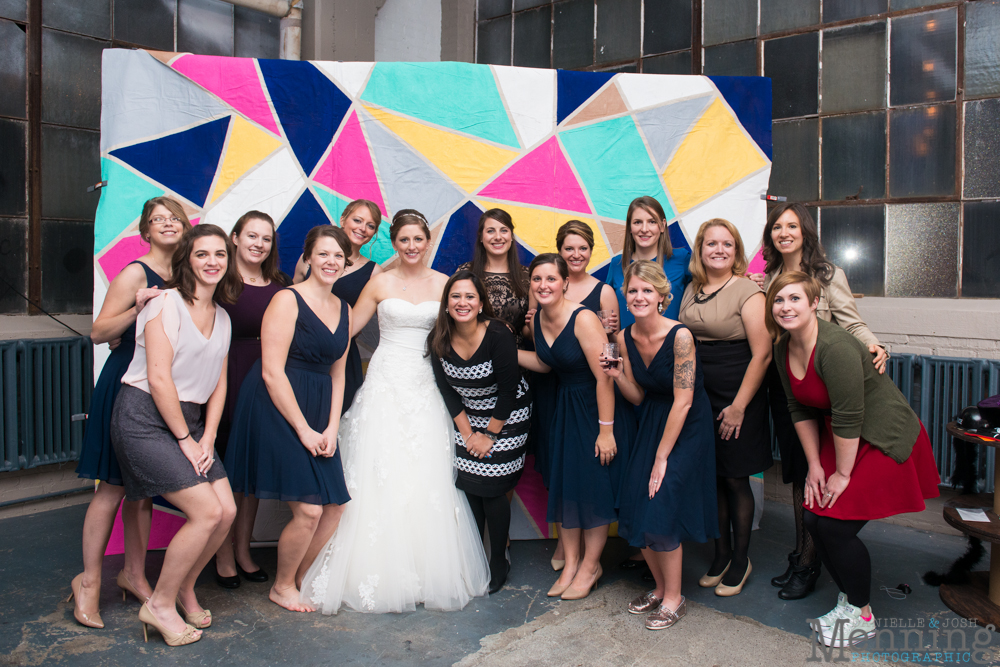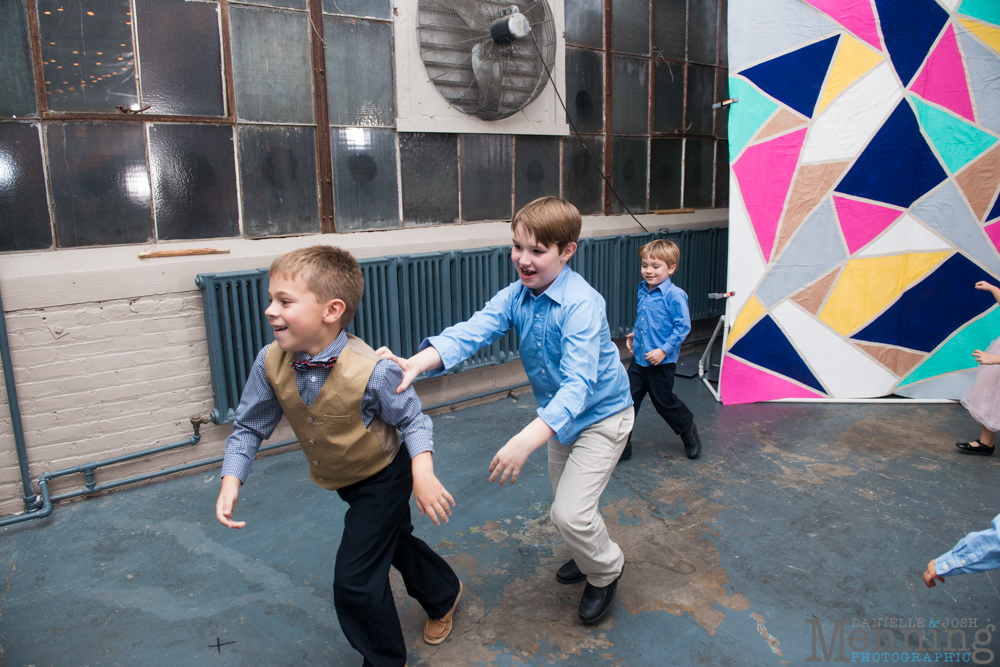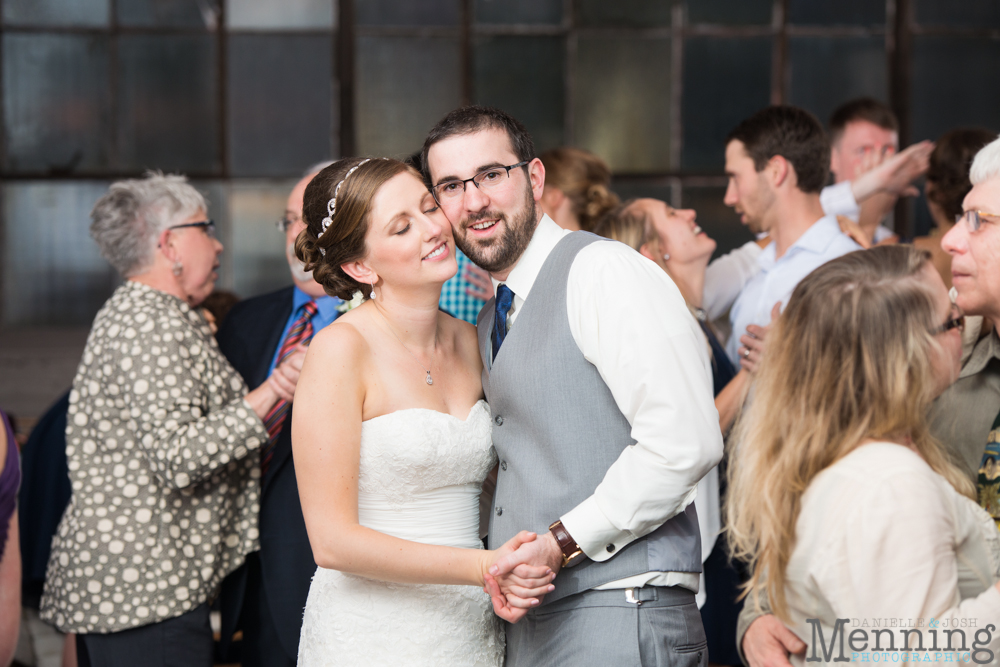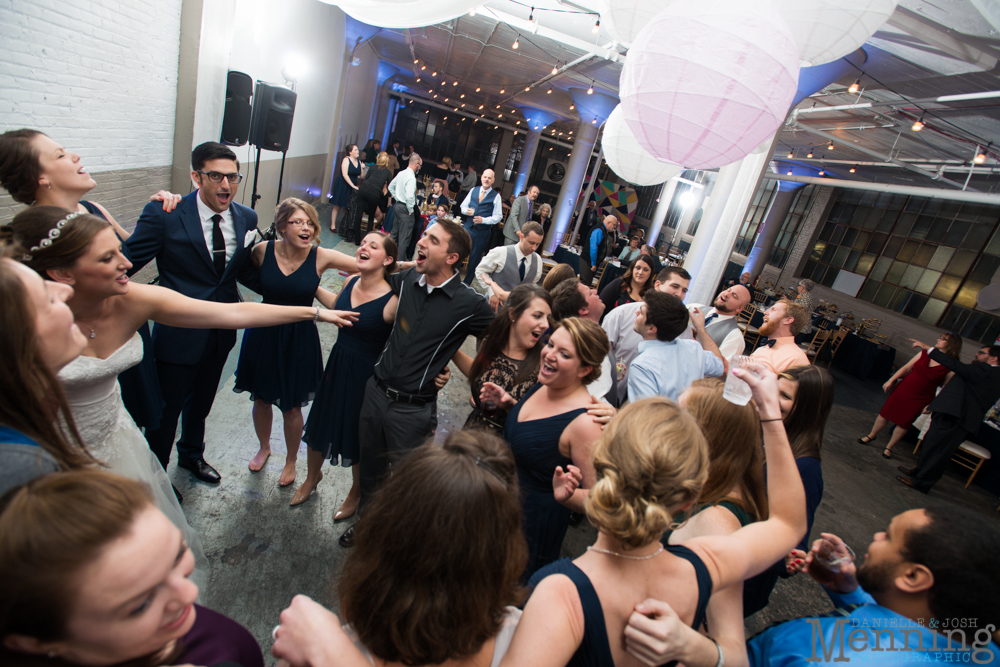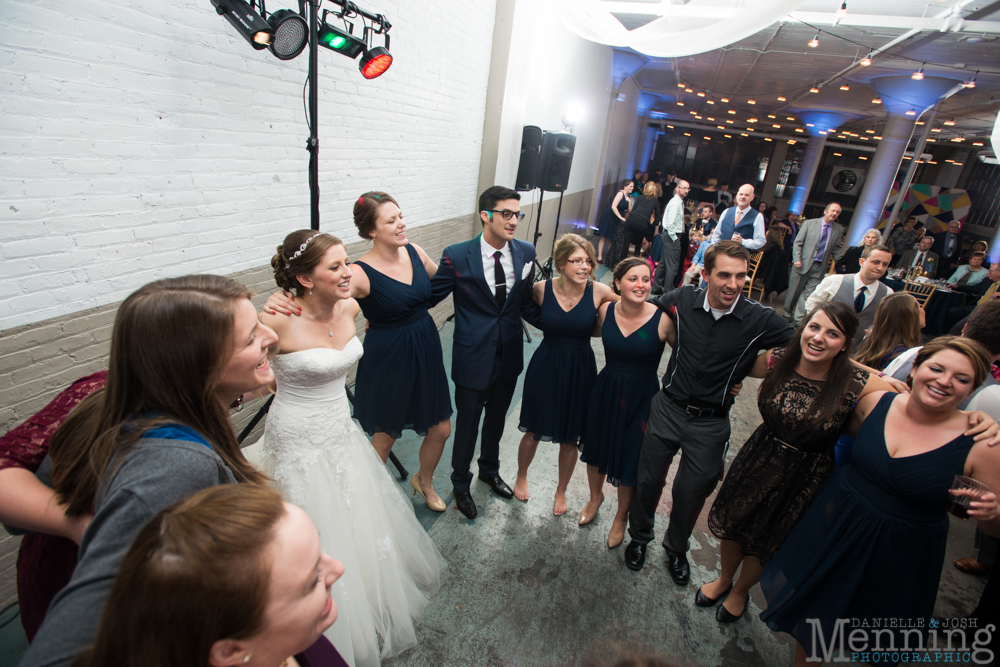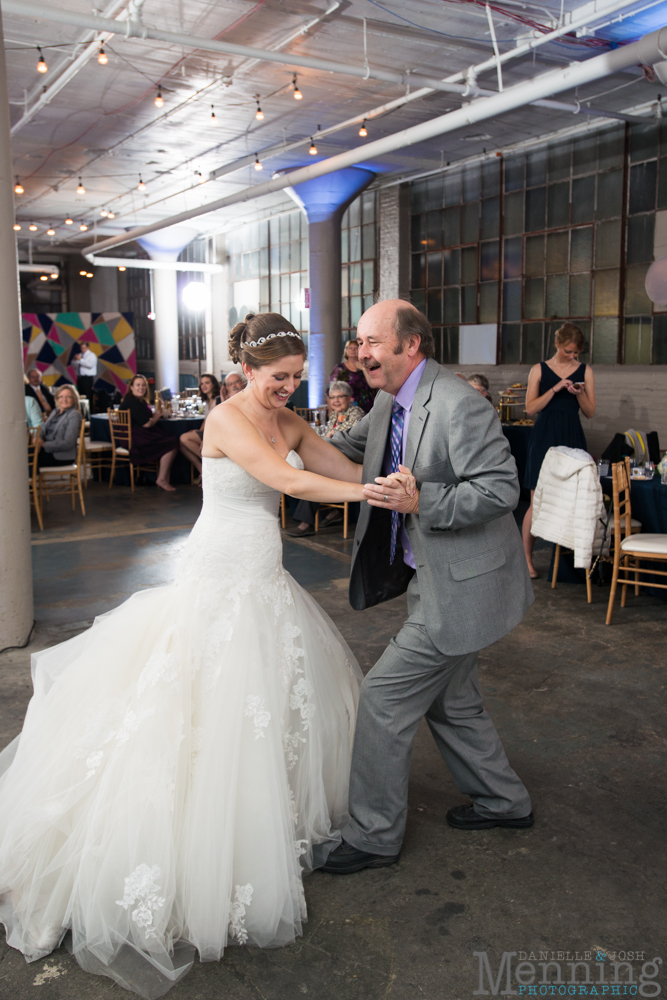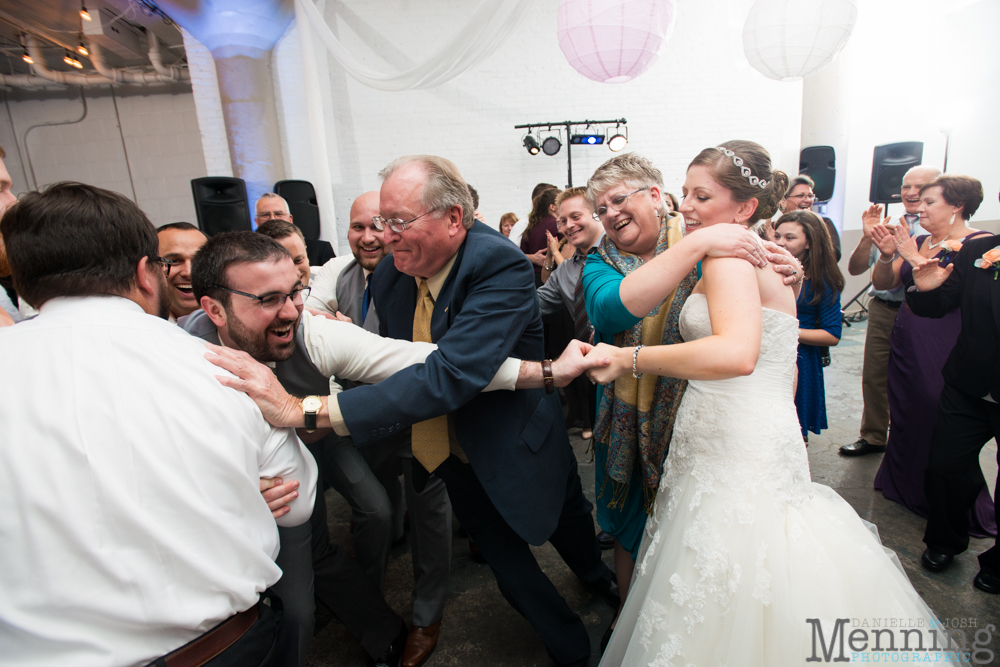 Jon valiantly fought through the polka barrier of family members & friends to reunite with his new wife.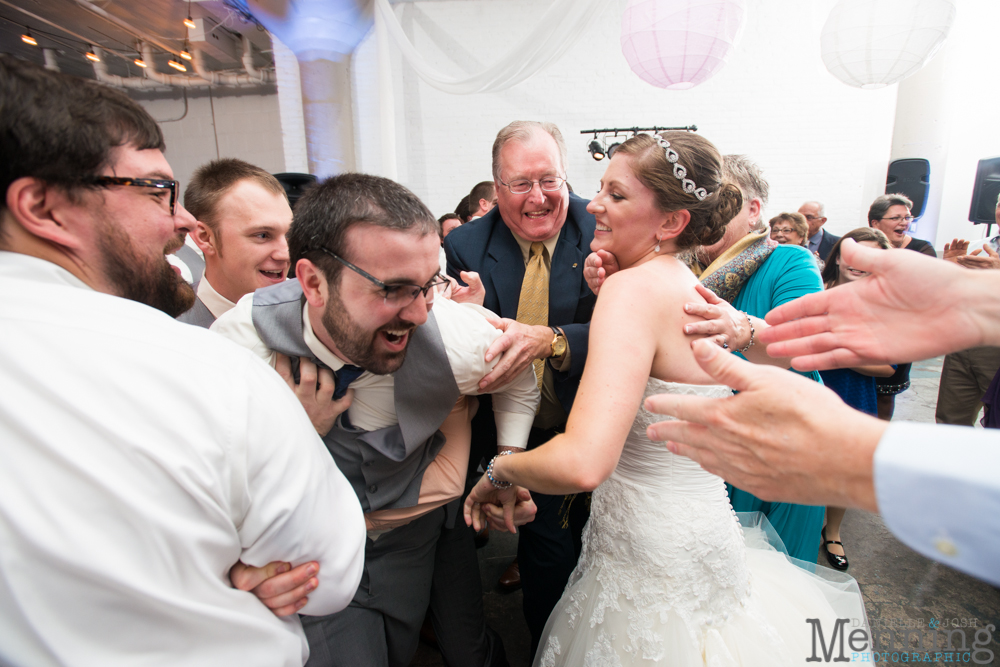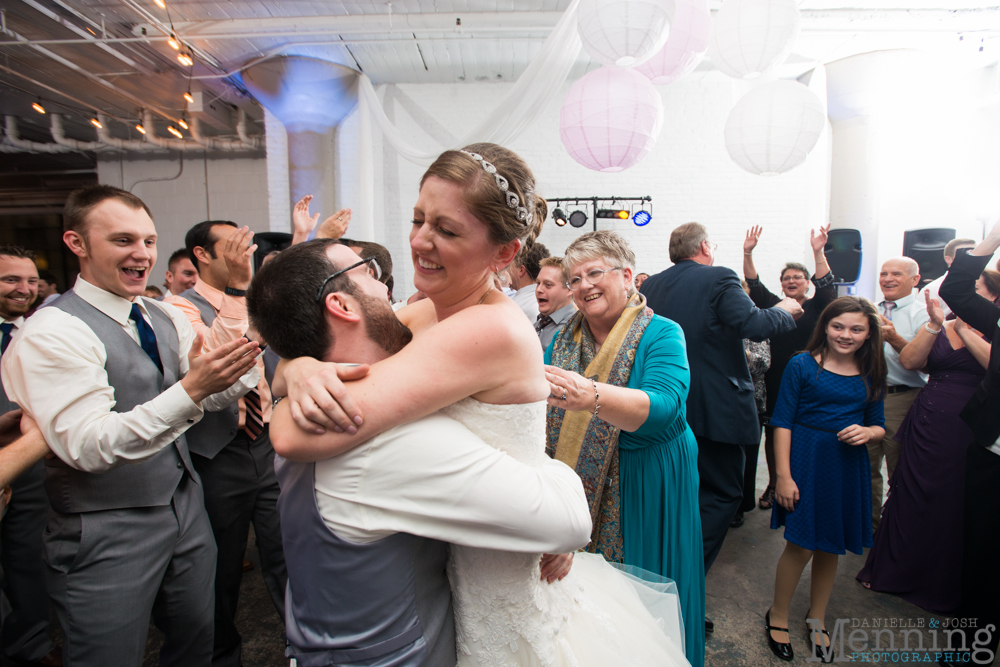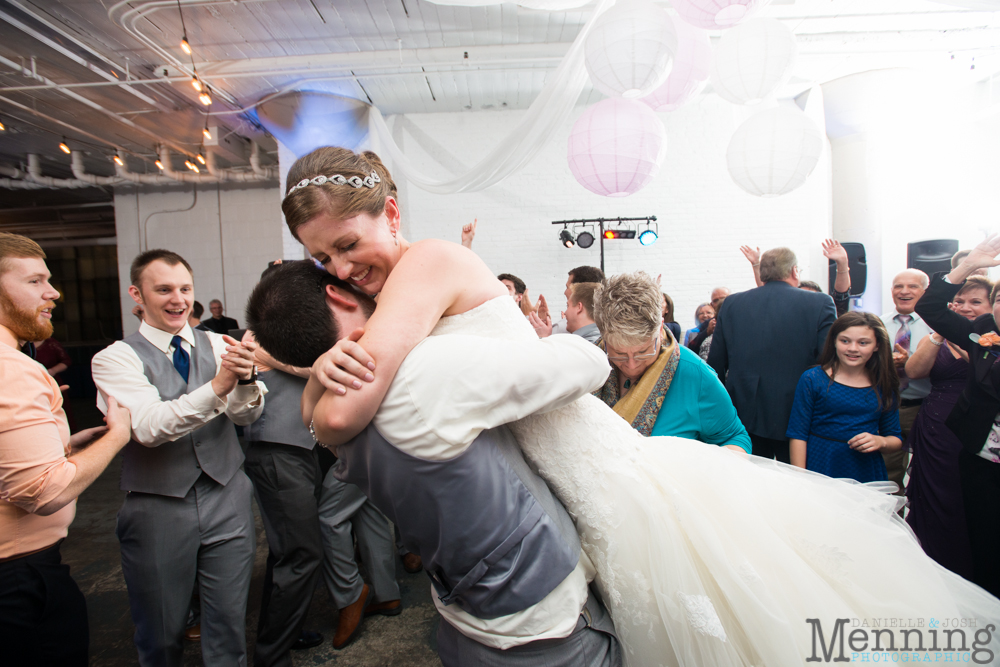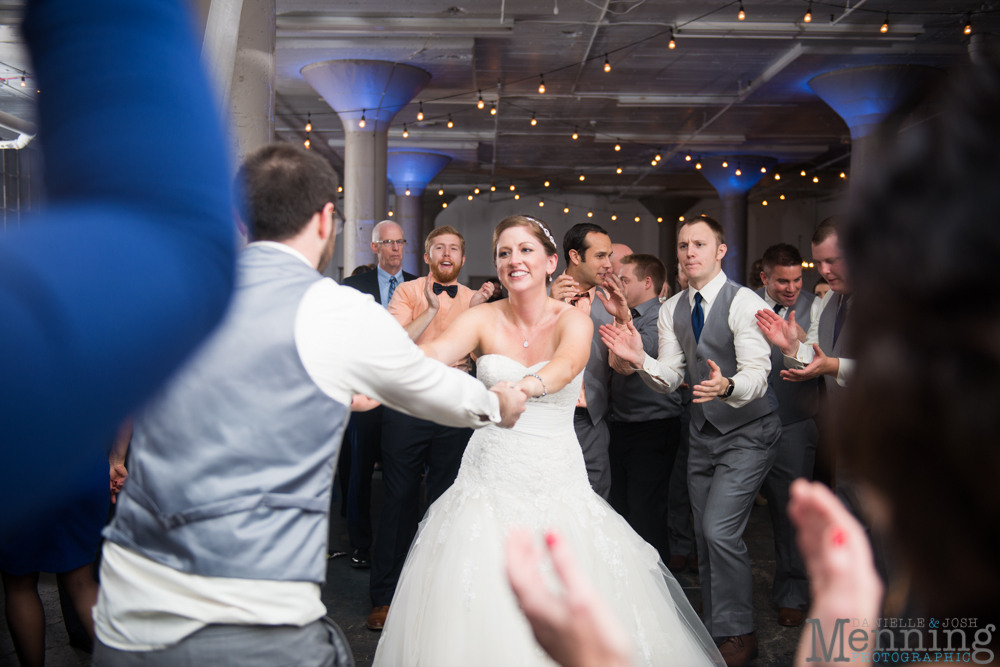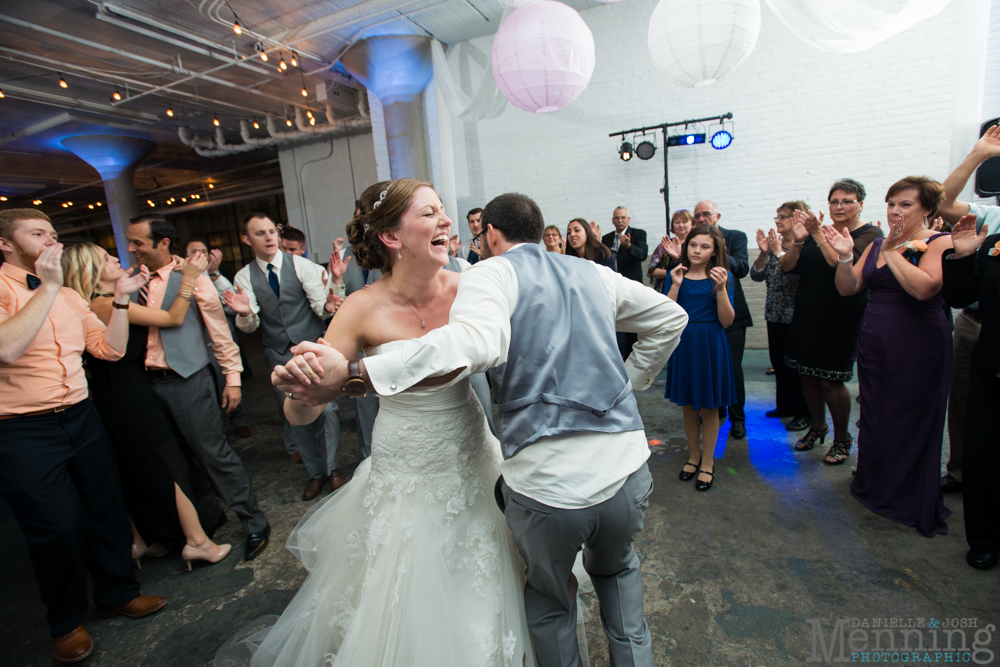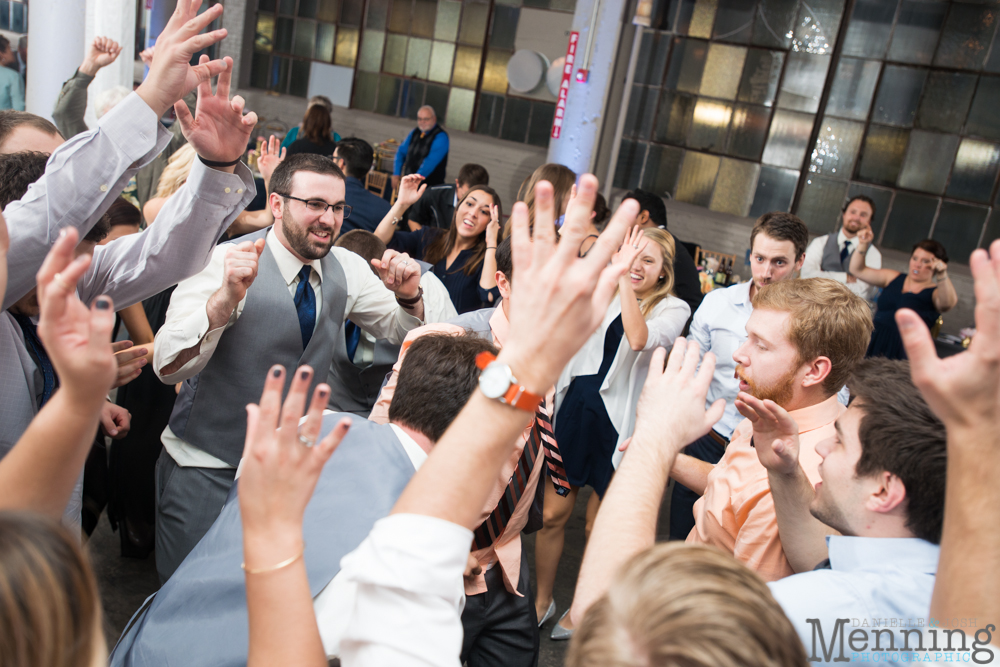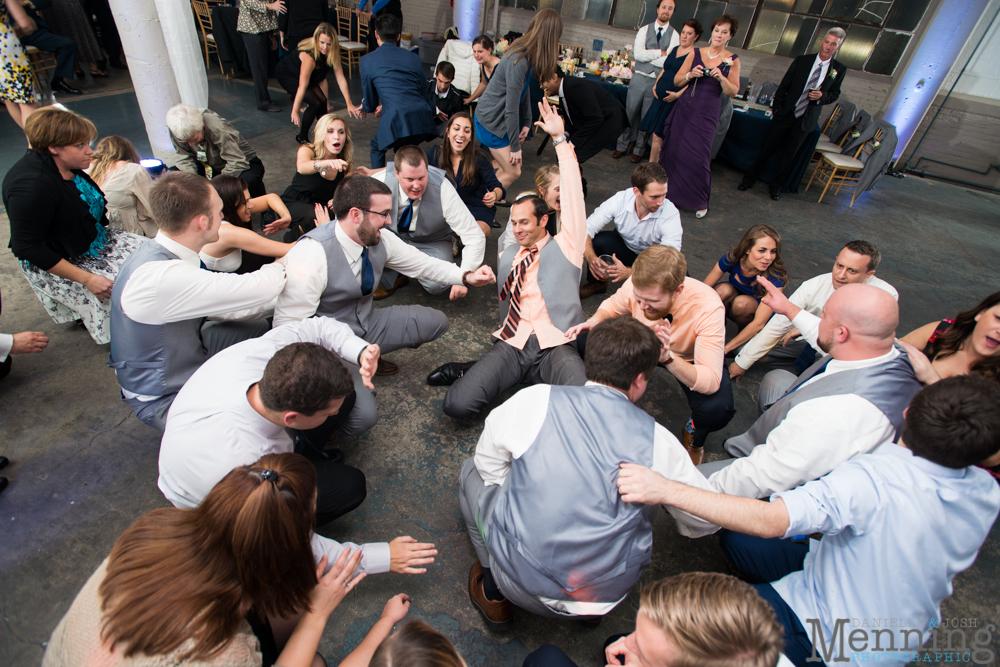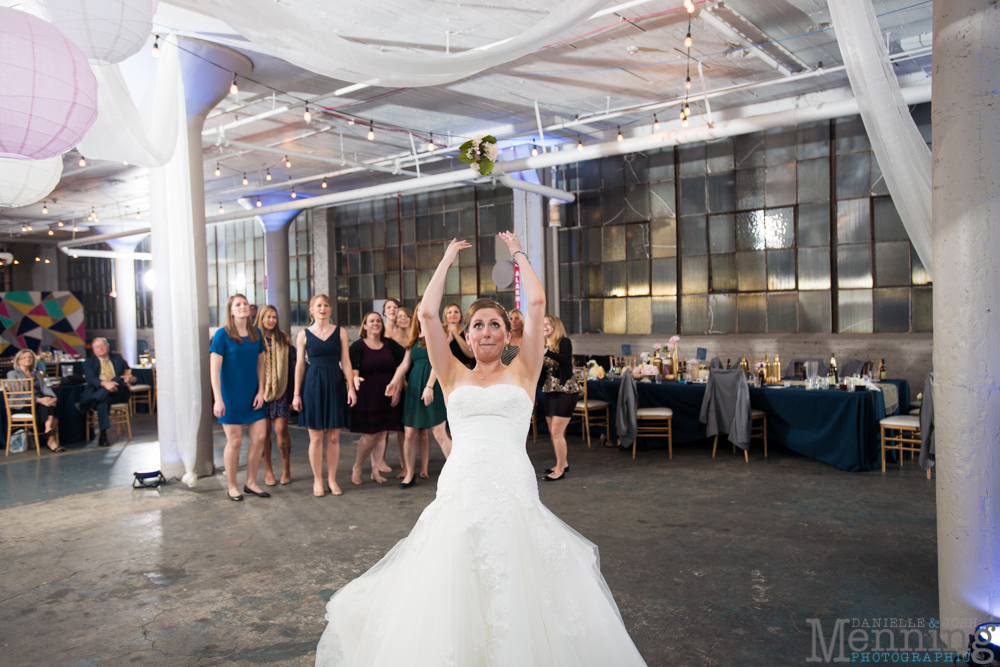 My sister caught the bouquet! And she is engaged. Yay!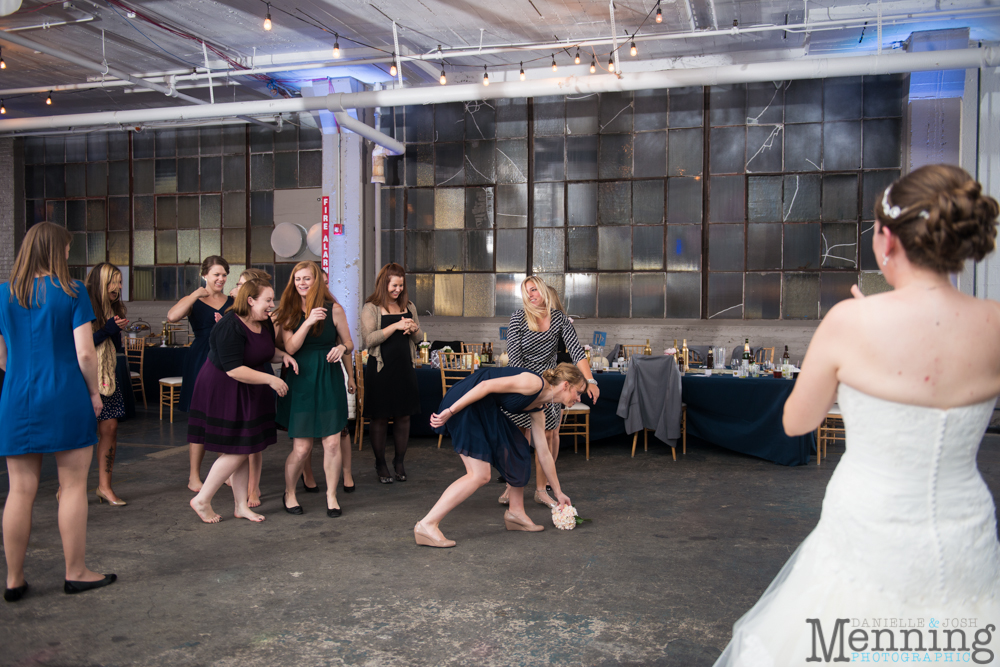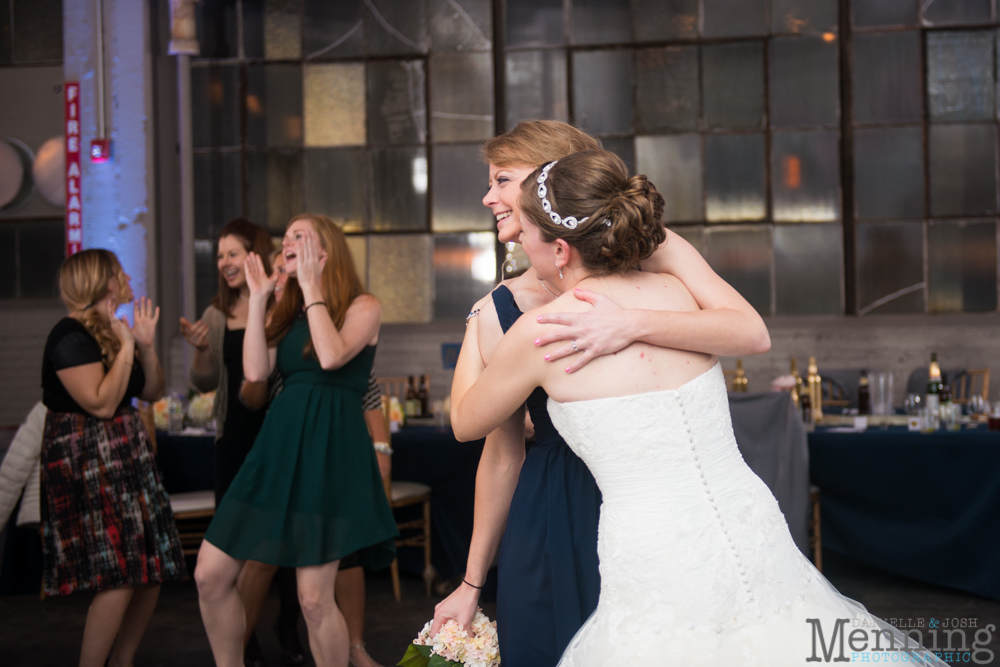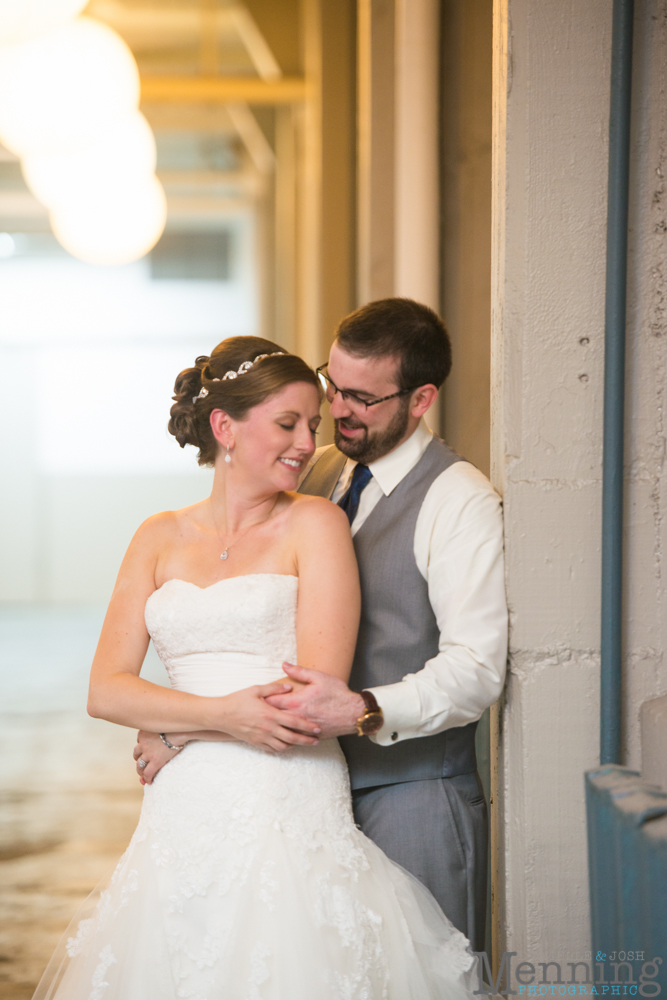 We had to sneak them away for a minute!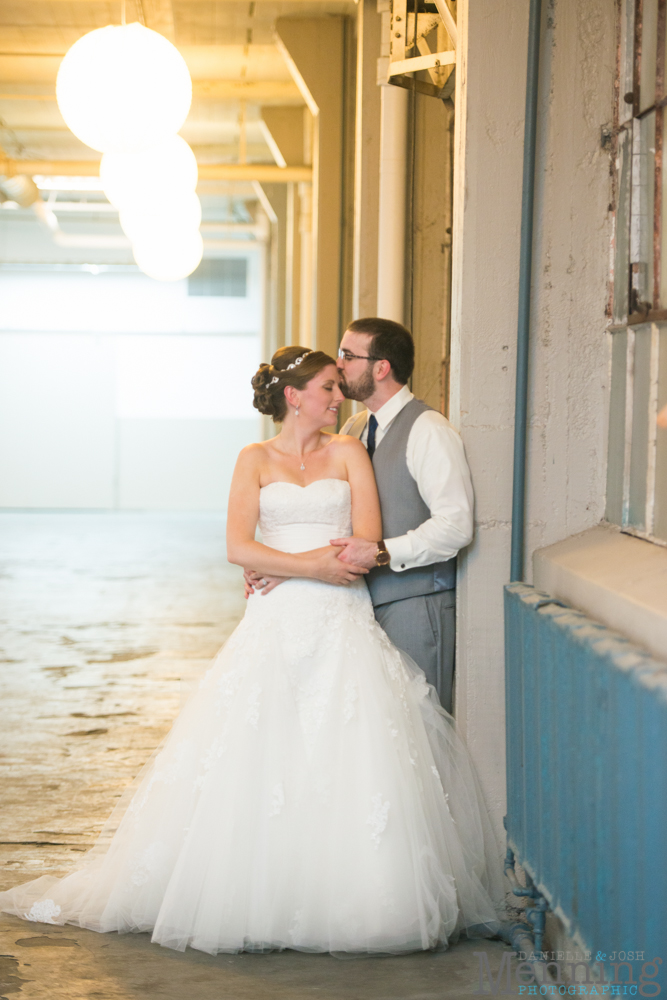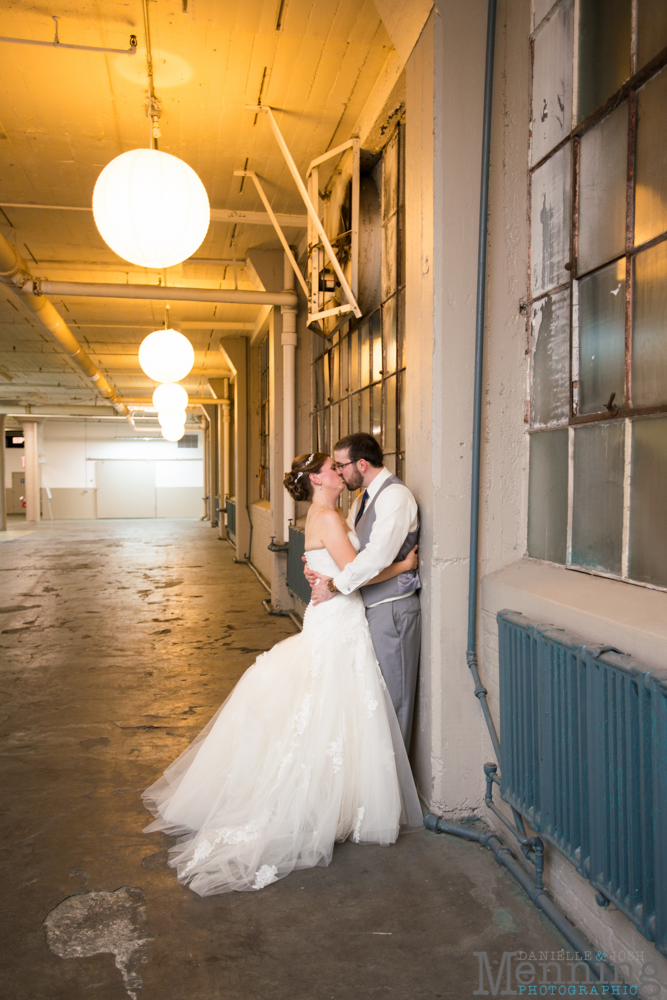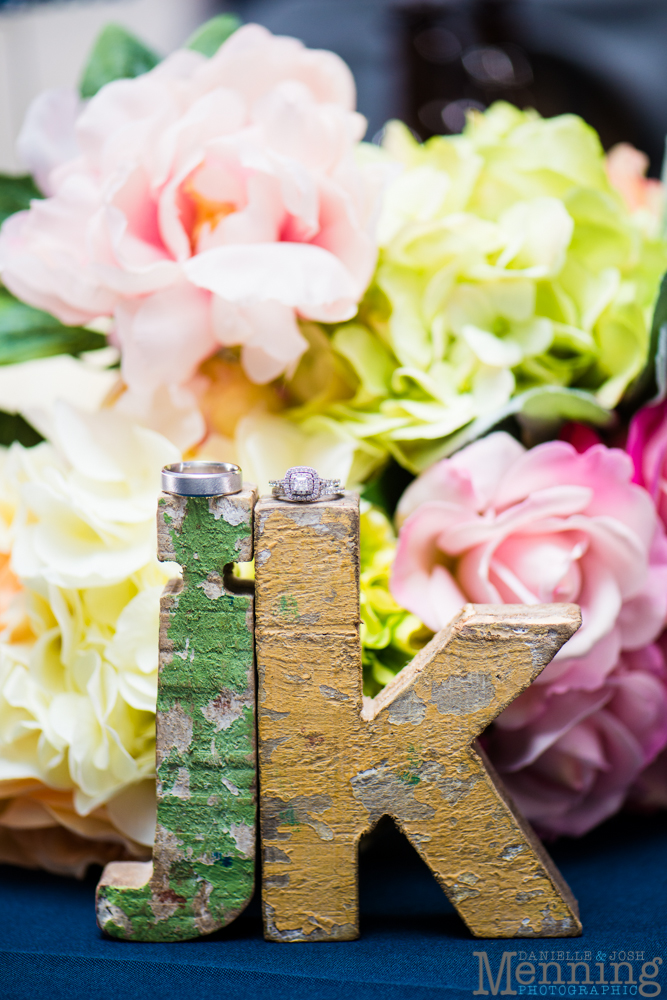 Kelly & Jon, thank you, thank you, thank you for choosing us to capture your wedding day memories! We had a lovely time & are very happy for you two! Welcome to the married club!
If you're new to our blog, hi! We're Josh & Danielle, married wedding photographers. Get to know us better here:
Instagram | Facebook | Twitter | Pinterest | Google +