Five years of marriage. How is that possible?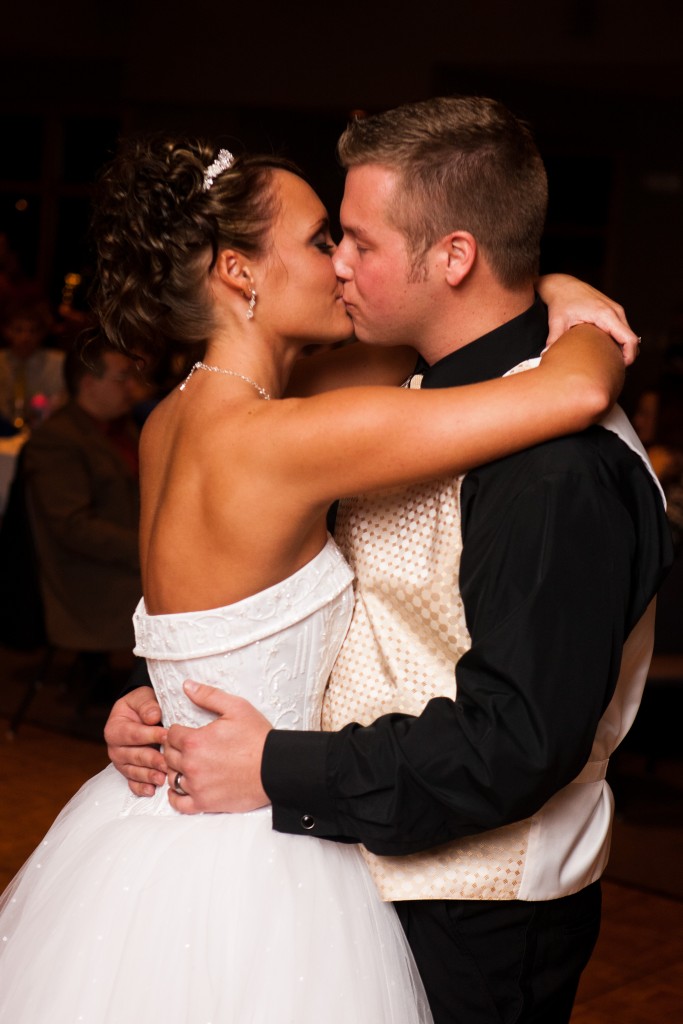 [Photo- Inlux Photo]
How are we not 19 and 21 years old playing catch in the park asking one another the silliest questions that pop into our minds like, "Would you still love me if my right arm weighed 87 pounds and my left arm weighed 3 pounds?" How are we not sitting by a flicking summertime bonfire in 2005 surrounded by people but only seeing each other as you slip your arm around me and I look up at you and whisper, "I think you really like me." How are we not crowded into the Robin Hood at Kent State University barely able to move, smashed between a few hundred people, chests feeling the beat of a kick drum as we lose our voices singing to one of our favorite bands? How are we not confessing our deepest fears and dreams to one another as we drive from college to our hometown together on a weekend trip in that green Ford Escort that thankfully started up without protest for once? How are we not hanging out on that black futon eating Lean Cuisines for dinner on a Thursday night after I drove from my apartment in Akron to your dorm in Kent so that we could see each other even though studying was piling high for me in law school and your CAD projects were close to being due? How are we not strolling hand in hand in 2008 (you with your fresh koi tattoo that has since gently faded) in downtown Atlanta through the pouring rain, my flip flops slipping off and floating in the small river down the sidewalk on our way to eat at Hooters after exploring The High Art Museum? How are we not getting locked out of my Brimfield townhouse after pushing the cab driver out of two feet of snow in the driveway, breathlessly breaking into the garage and sliding head first on our bellies to make it into the house completely soaked? How are we not walking down the center aisle at our church hand in hand, smiles that can't be wiped from our faces, elated at the fact that we just said "Forever," feeling like we were floating? How are we not decorating for Christmas in our first home together and spoiling Norris with way too many toys and treats? How is it that we've both been full time in our wedding photography business for over two years now when it feels like only a minute has passed? How has it been five years of marriage for us? I think that's truly the beauty of marriage- when I look at you, I see that shy 19-year-old who was too intimidated to kiss me at first, the determined 20-year-old working so hard in his job and in college, that happy go lucky 21-year-old that everyone wanted to be friends with, the college graduate 22-year-old figuring out how to make his dreams come to fruition, the determined 23-year-old always full of fun yet not quite sure what he wanted out of life, the 24-year-old newlywed wanting nothing more than to make me happy, the 25-year-old working so hard at two full time jobs just to make this entrepreneurial dream a reality, the 26-year-old business owner and coworker of mine who is the only one I'd ever want to build this life with, the 27-year-old traipsing through Europe with me, the 28-year-old dad-to-be with his hand on my belly feeling our baby's first movements, and the 29-year-old father to our child melting with joy as his baby girl looks up at his face for the first time. All of that- all of the sheer joy and all of the heart wrenching sorrow we've felt over the past five years- every part of what we've built together and how our marriage has grown and developed and changed and evolved, I see all of that in your eyes every time I look at you. That's why it's hard to imagine that five years of marriage have flown by and that's how it's impossible to imagine life any other way. I'm blessed to be your wife and I'm beyond thankful for you, Joshua. Lord-willing, 70 years down the road, I know I'll simultaneously see a 19-year-old spark and a wise and well-lived life in your then 100-year-old eyes as we weather life's storms coming out all the stronger together for it. Happy fifth wedding anniversary. I love you.
Instagram | Facebook | Twitter | Pinterest | Google +

Revisit our last anniversary post:
Our Fourth Anniversary