Jeana (pronounced Gee-nuh) and Joe (pronounced Joe hehe) met through mutual friends- the kind of mutual friends you want to keep around! When friends introduce you to your future spouse, that's winning, no?! Jeana & Joe are super cute together & Joe didn't even complain that their engagement session was scheduled during the Browns-Steelers game. He mentioned it, but only once. And we're pretty sure that although sometimes he puts on a tough guy act (he is a boilermaker, after all), he'd do anything to make Jeana smile. We had a great time strolling around YSU's campus & downtown Youngstown for their late Fall engagement session & we're sure their August wedding next  year will be wonderful!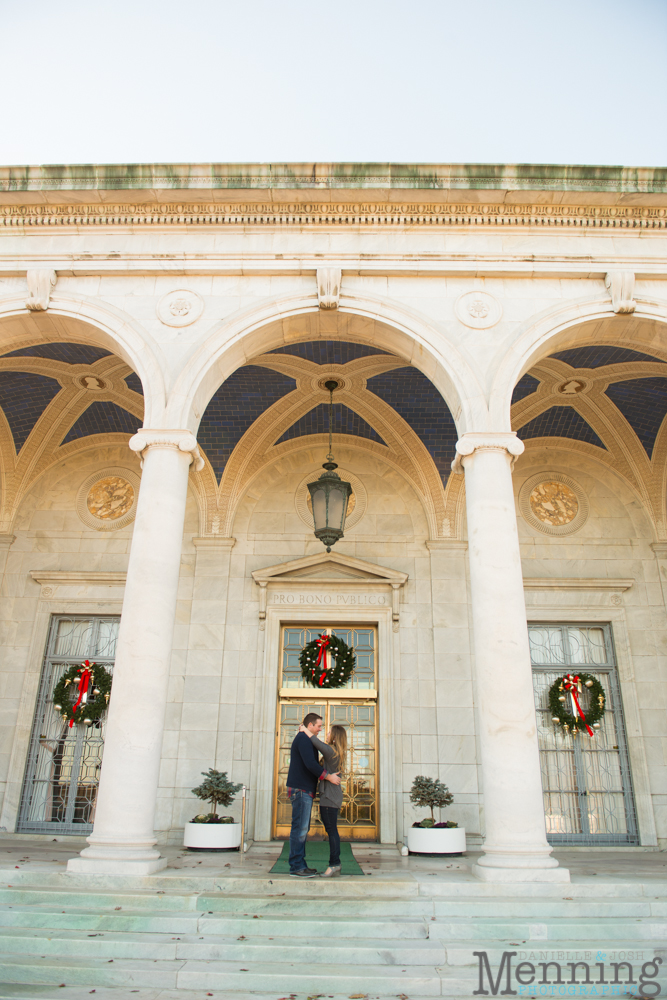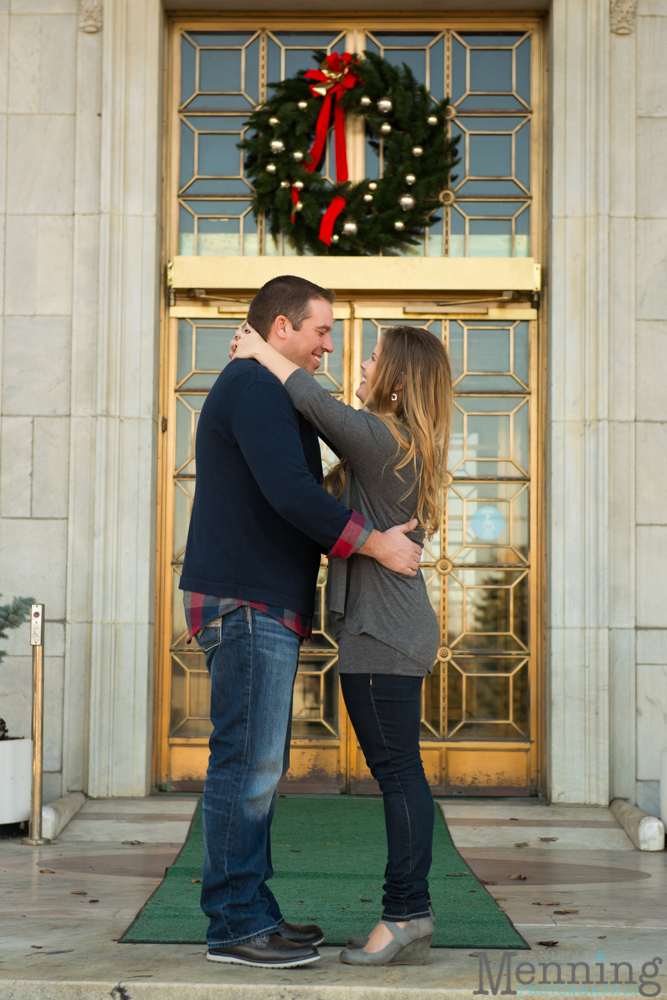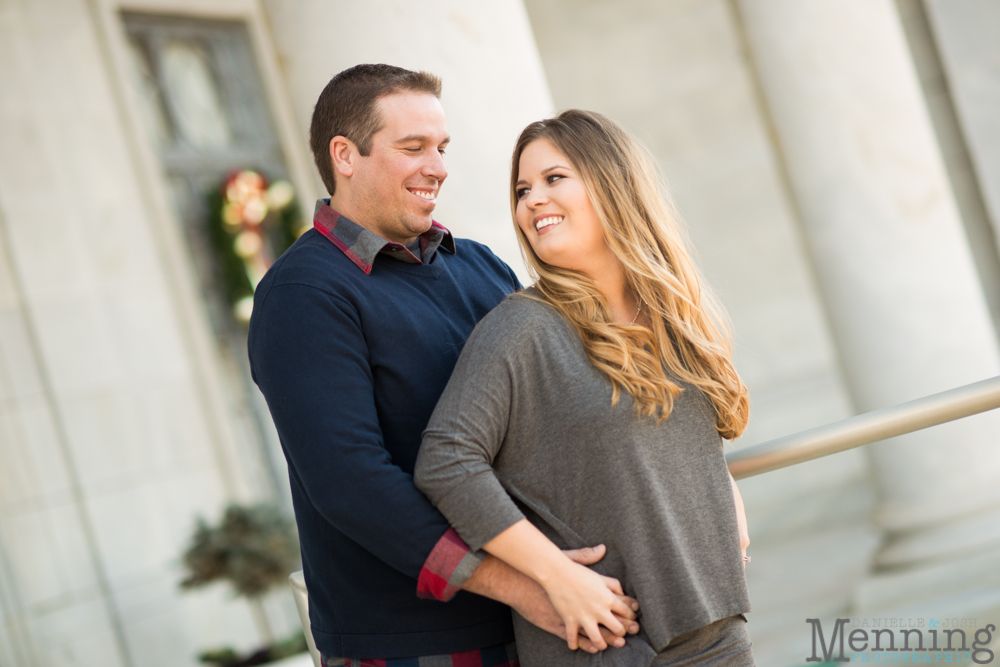 They should be models for a toothpaste commercial! Their smiles are so bright!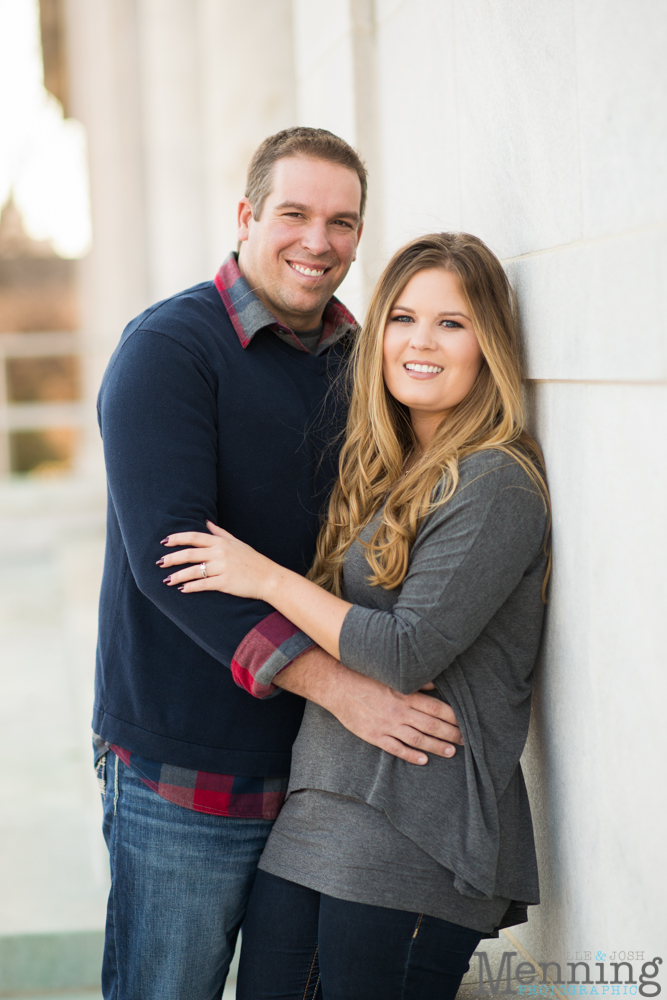 Nothing inappropriate at all was mentioned to elicit this reaction. Nothing at all. 🙂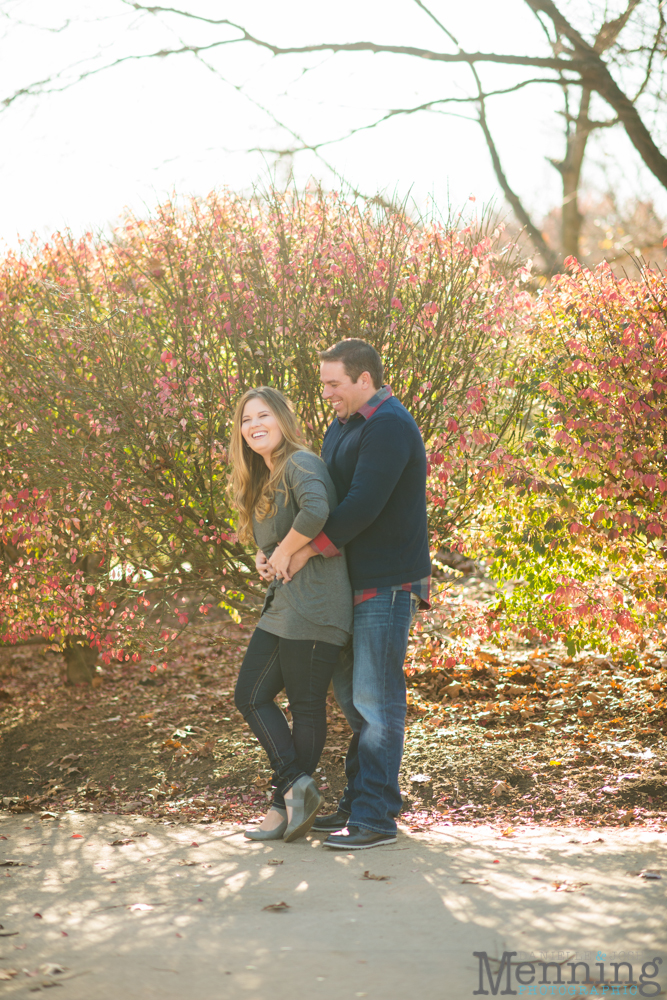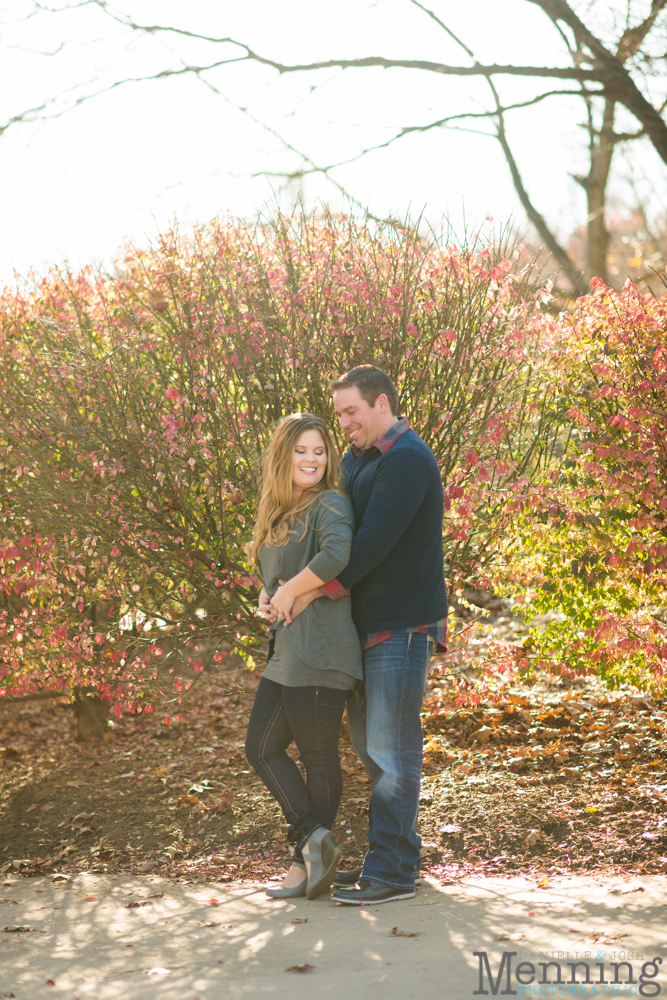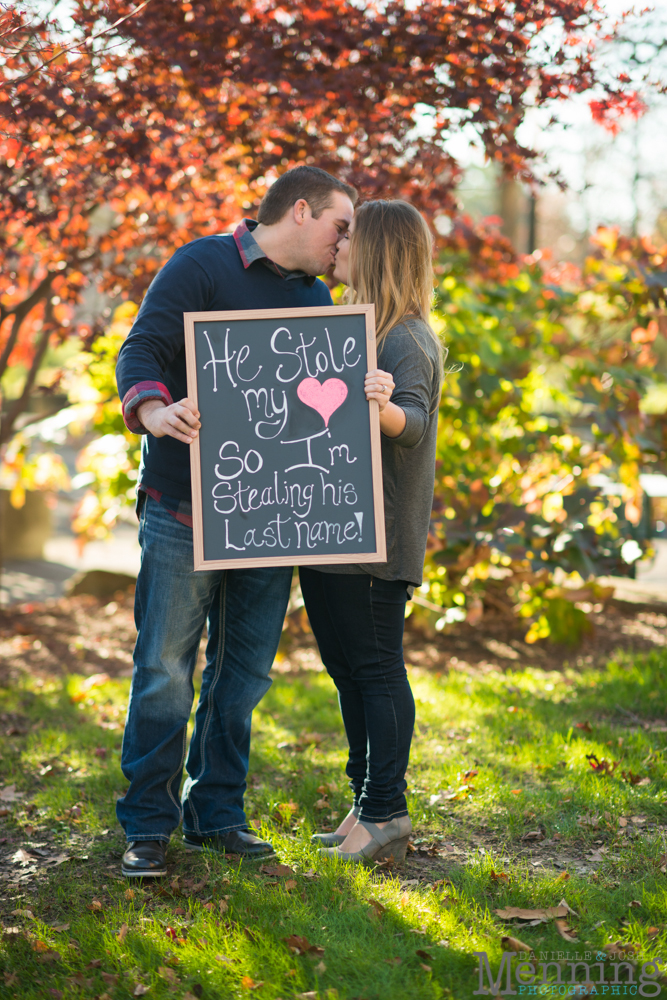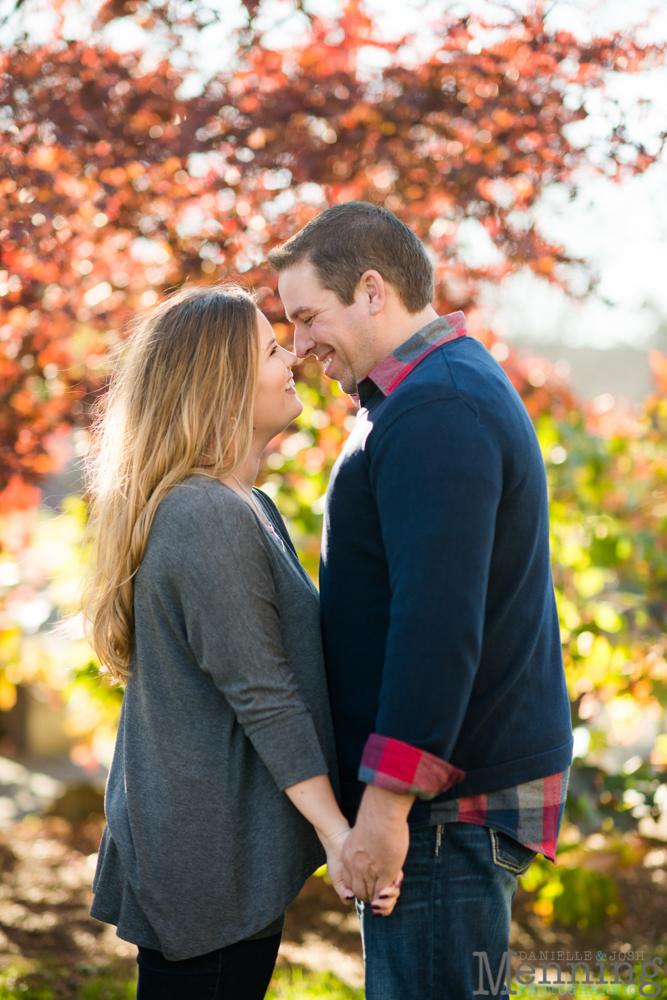 Jeana's eyes are so amazingly stunning! They're the kind of bright blue eyes that can't help but grab your attention. So pretty.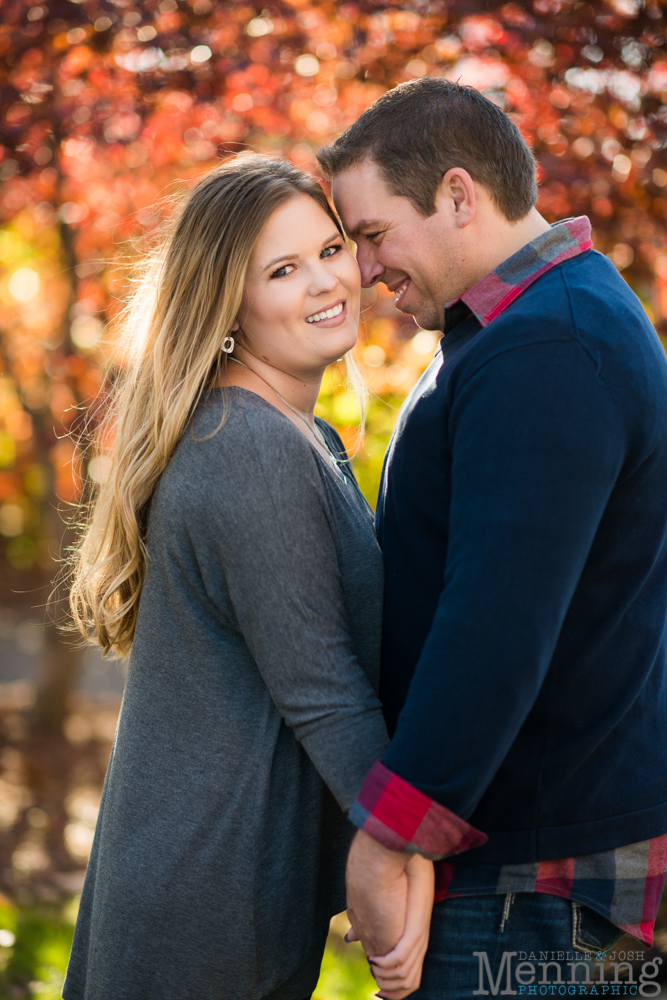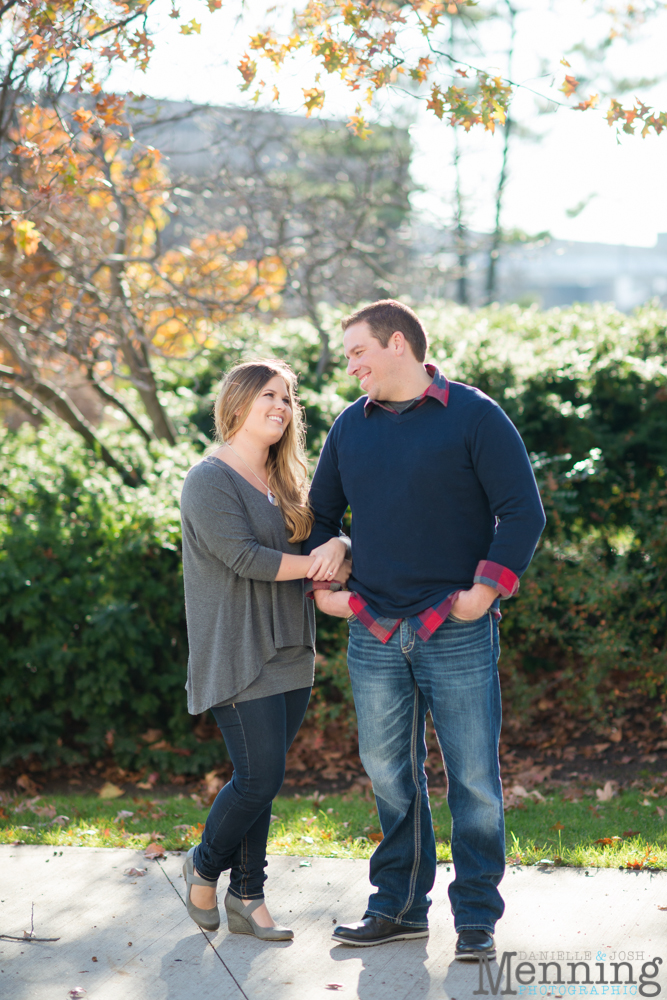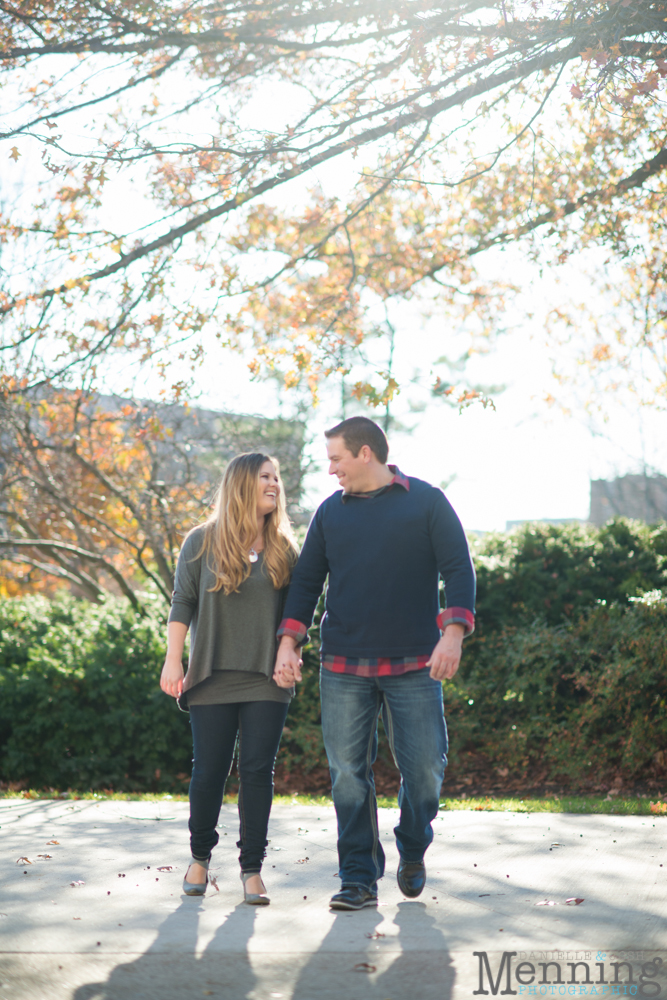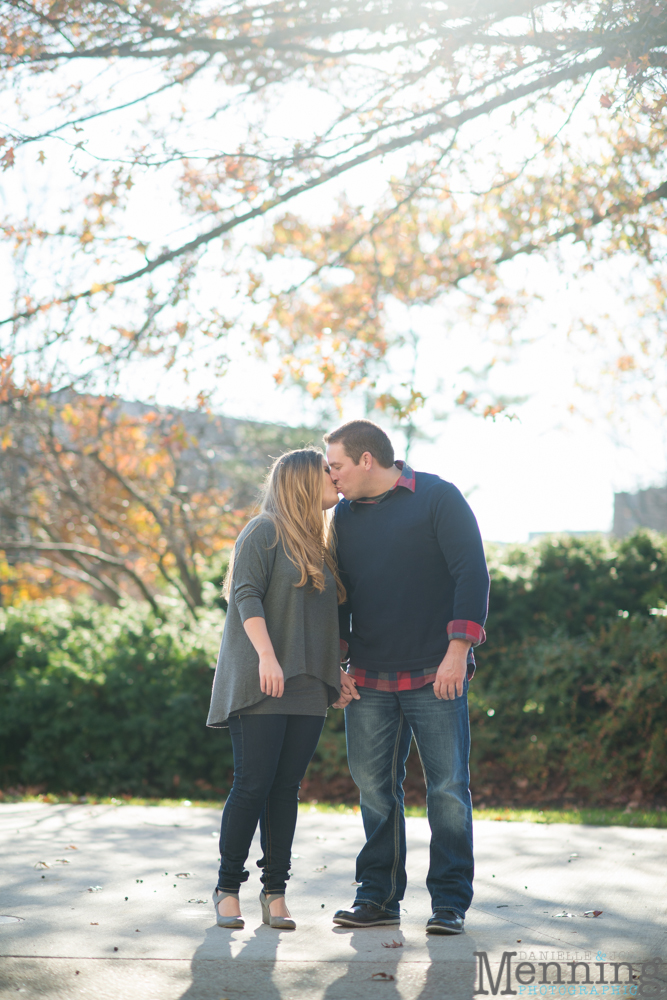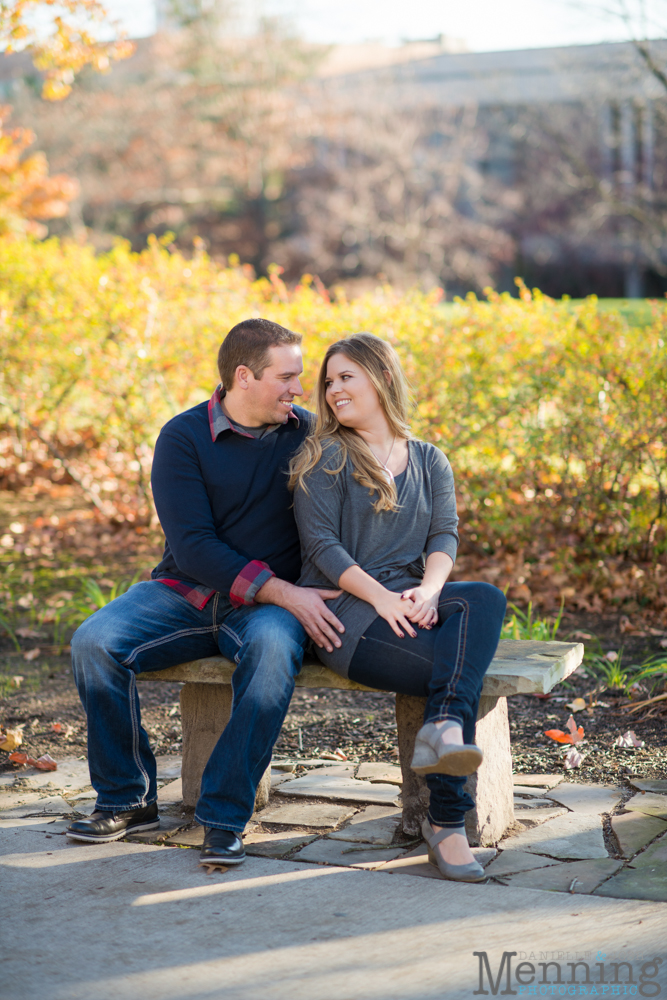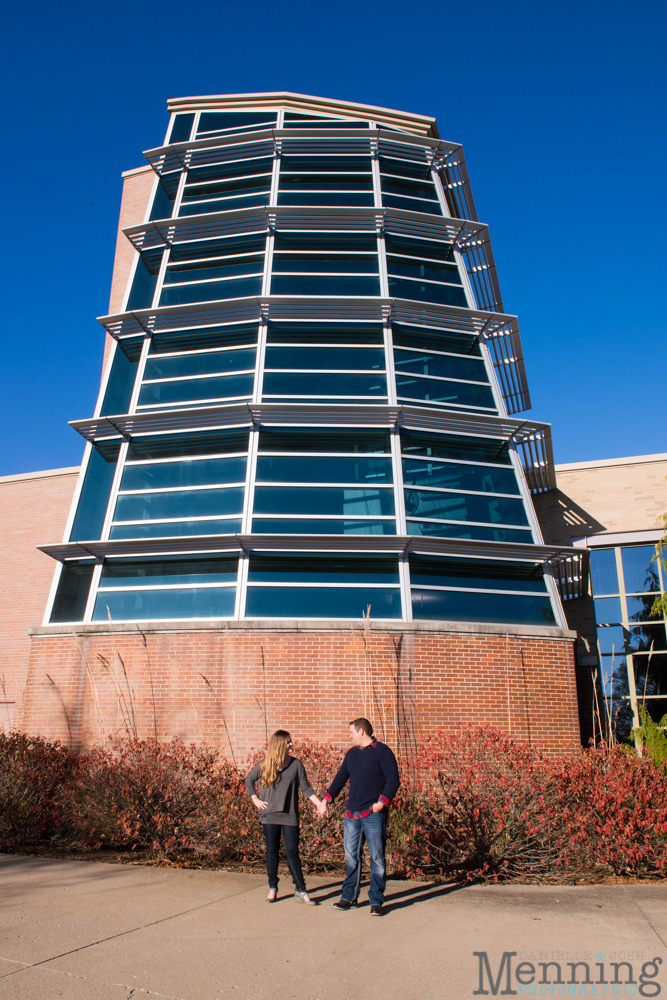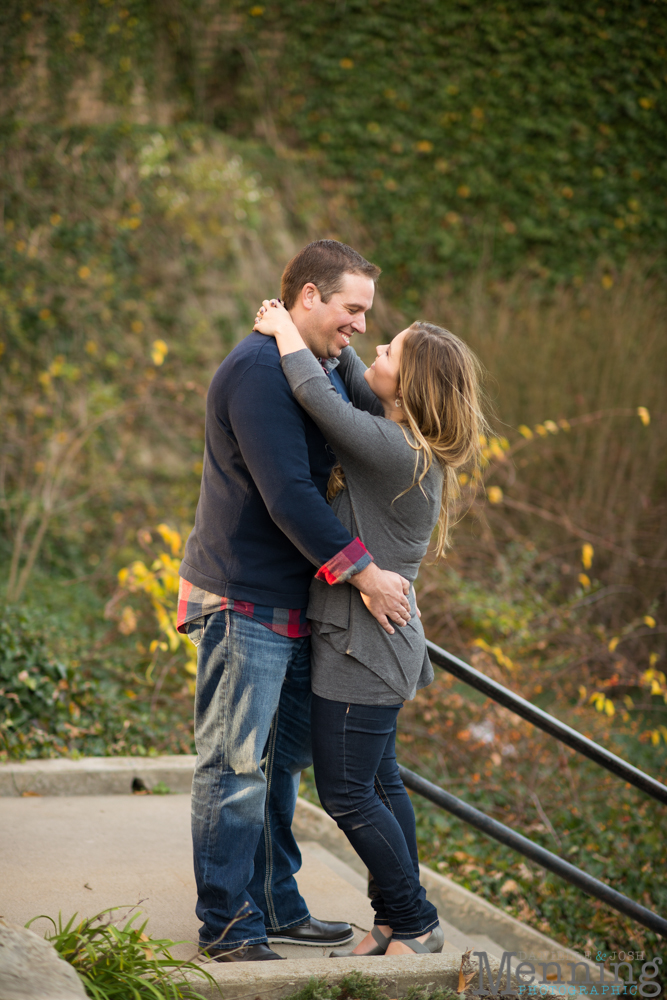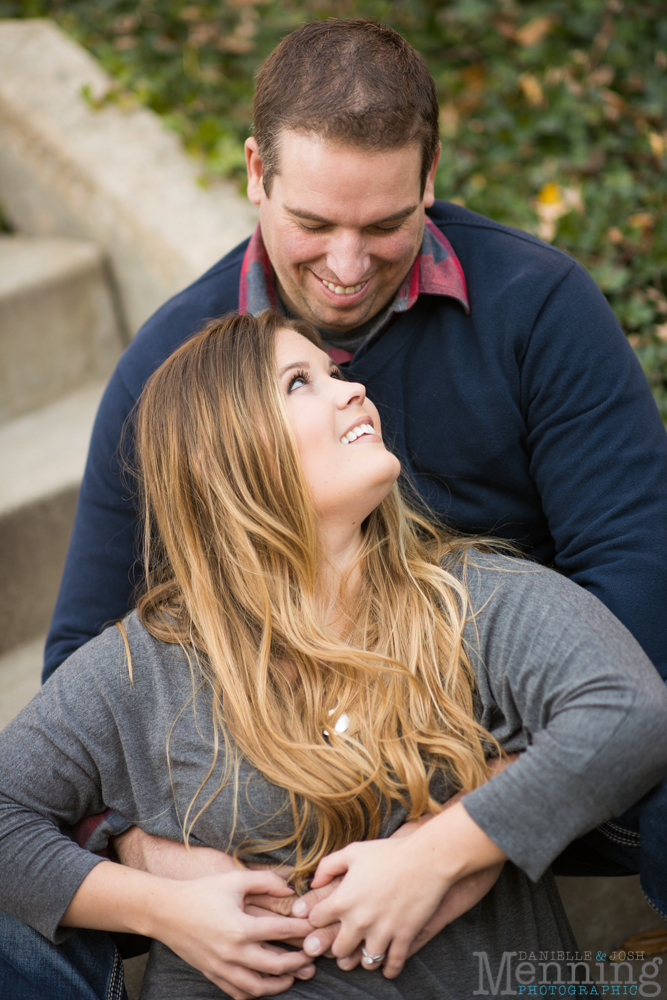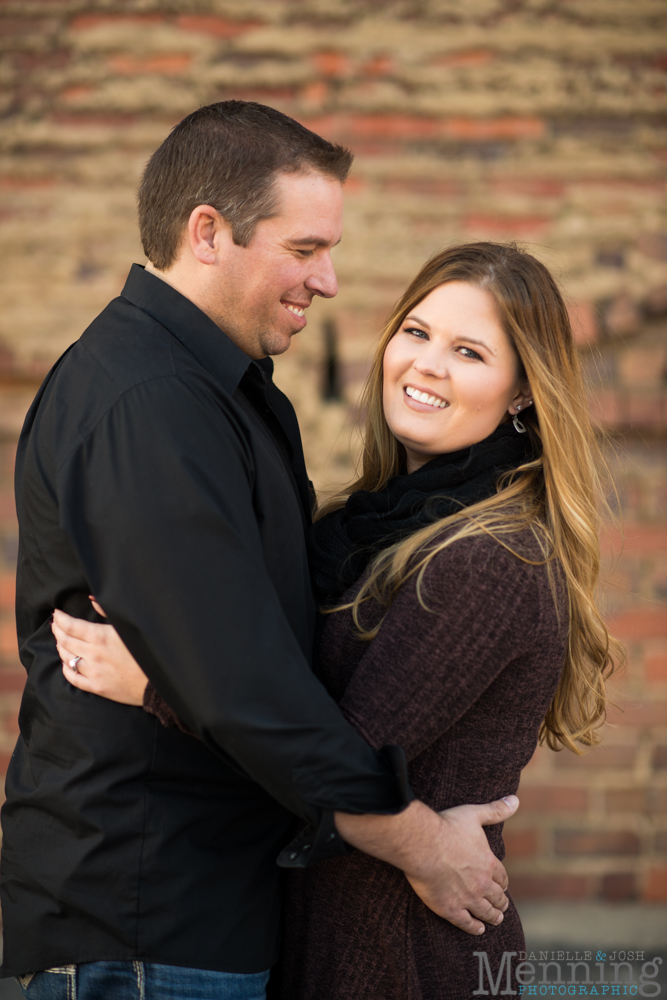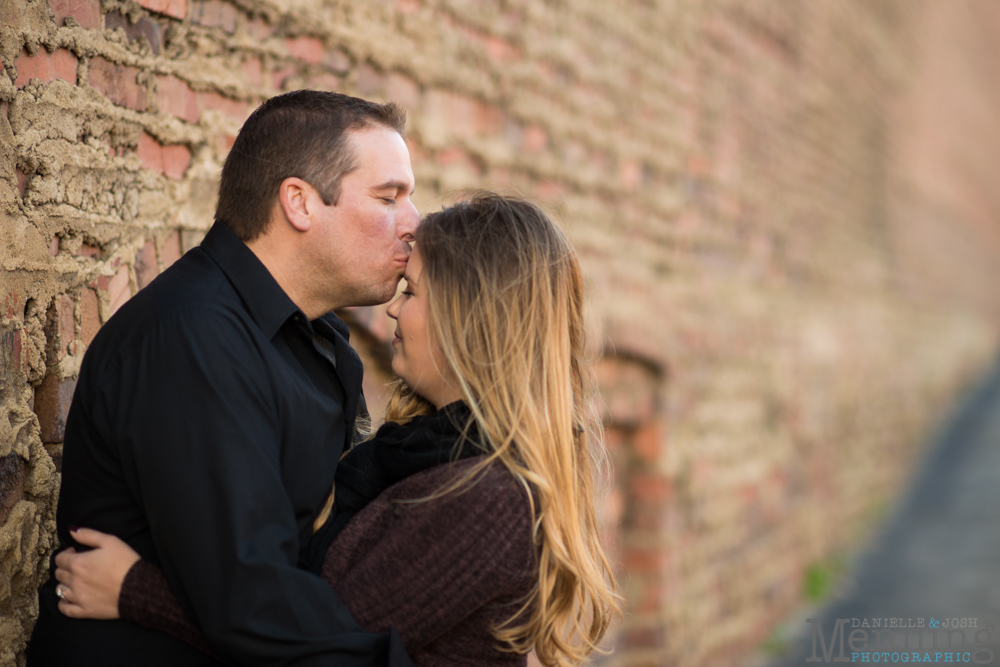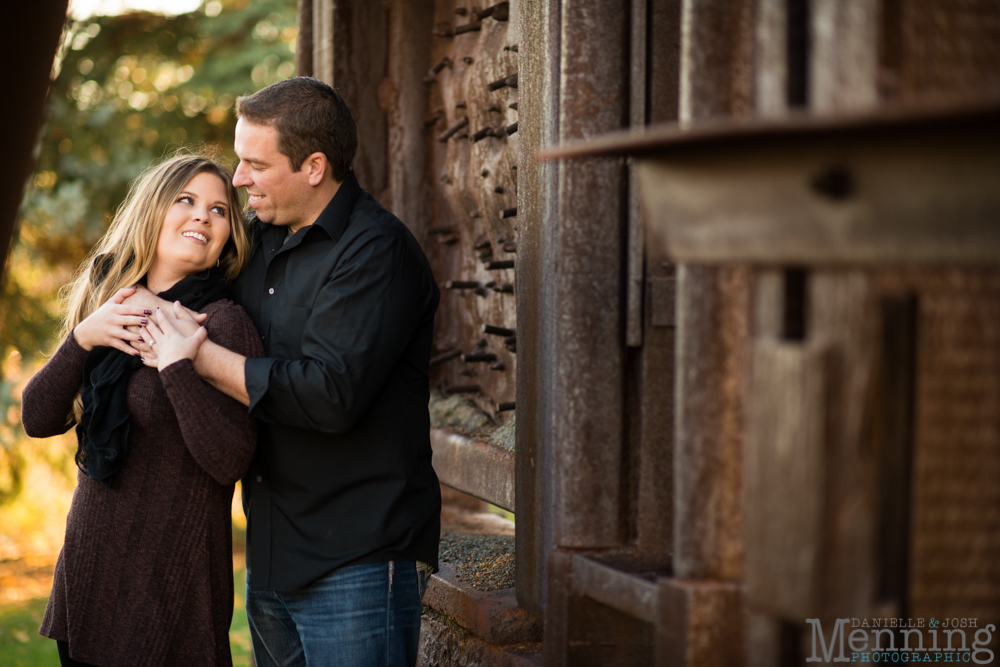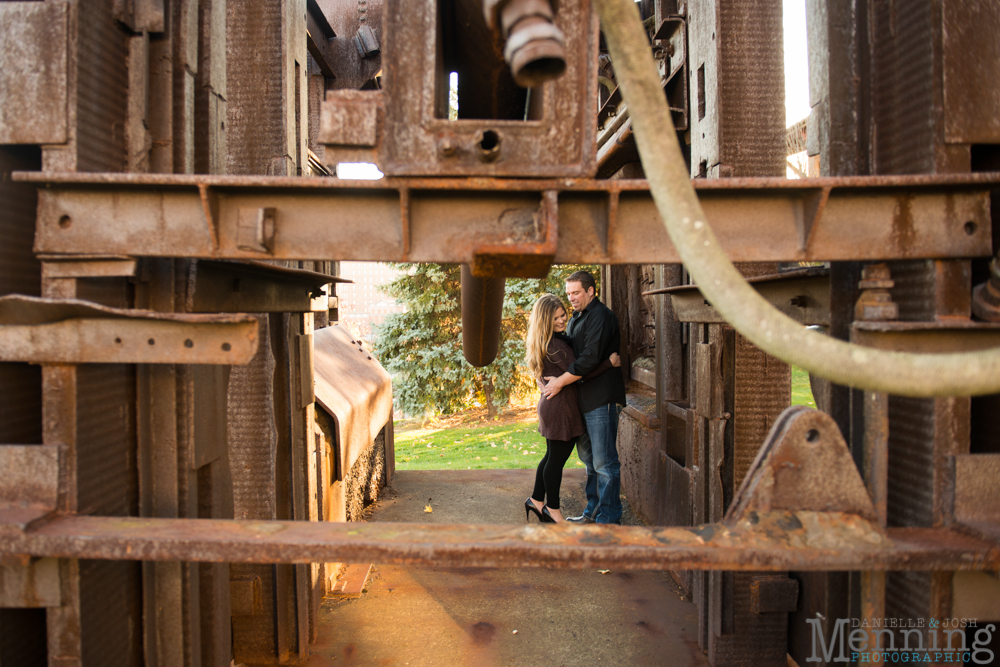 This one was just for giggles.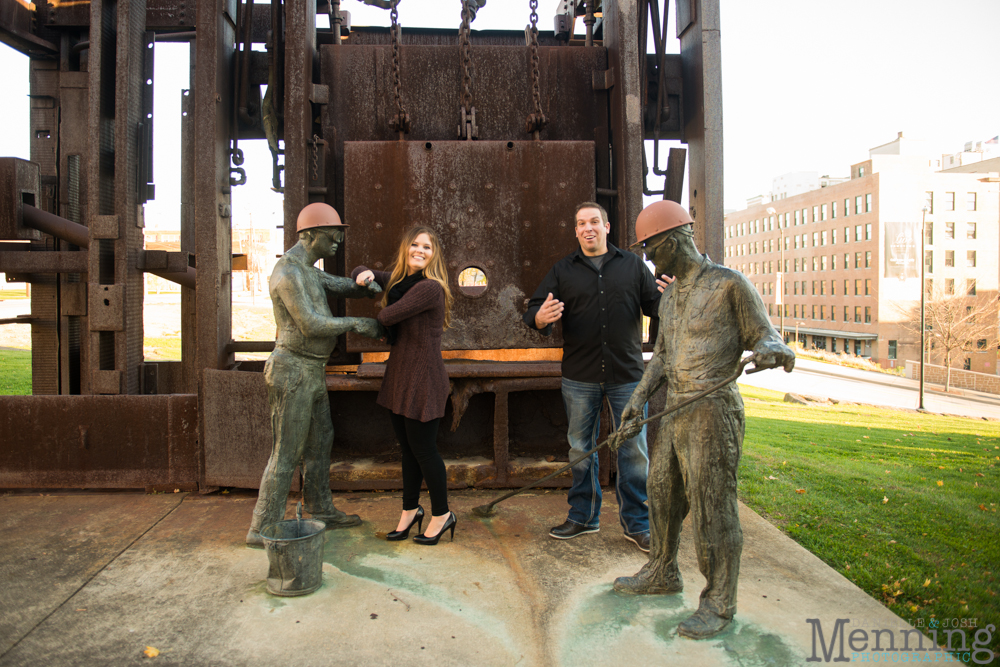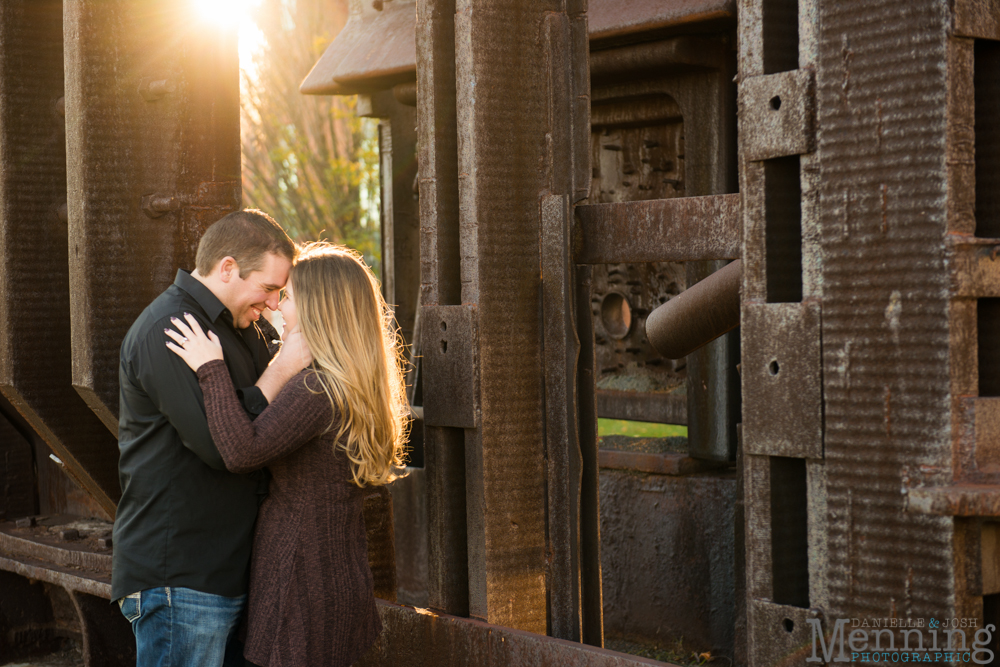 This is a favorite. That sunlight!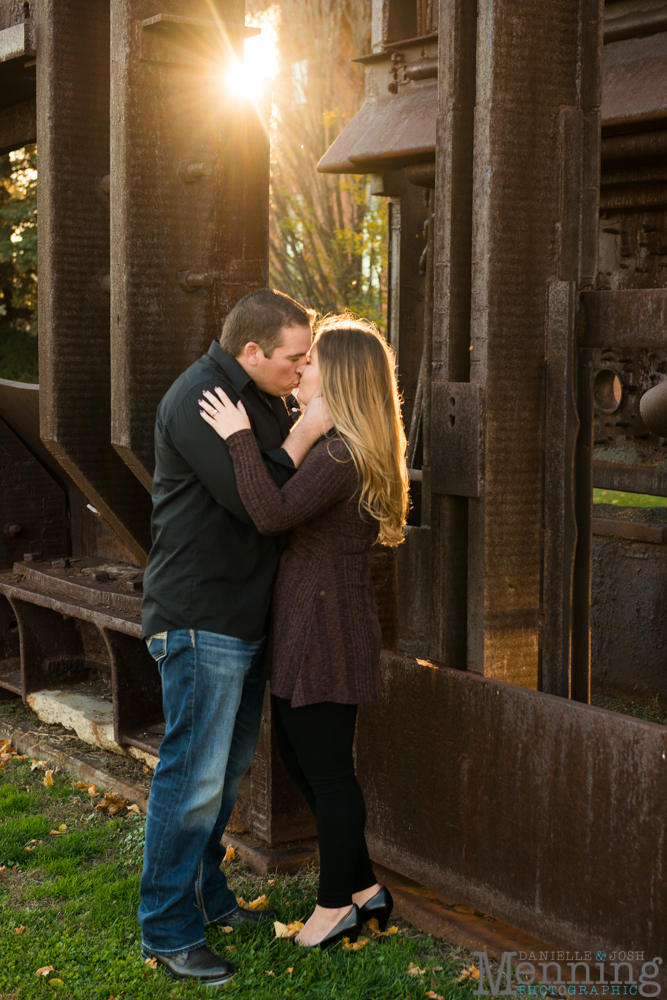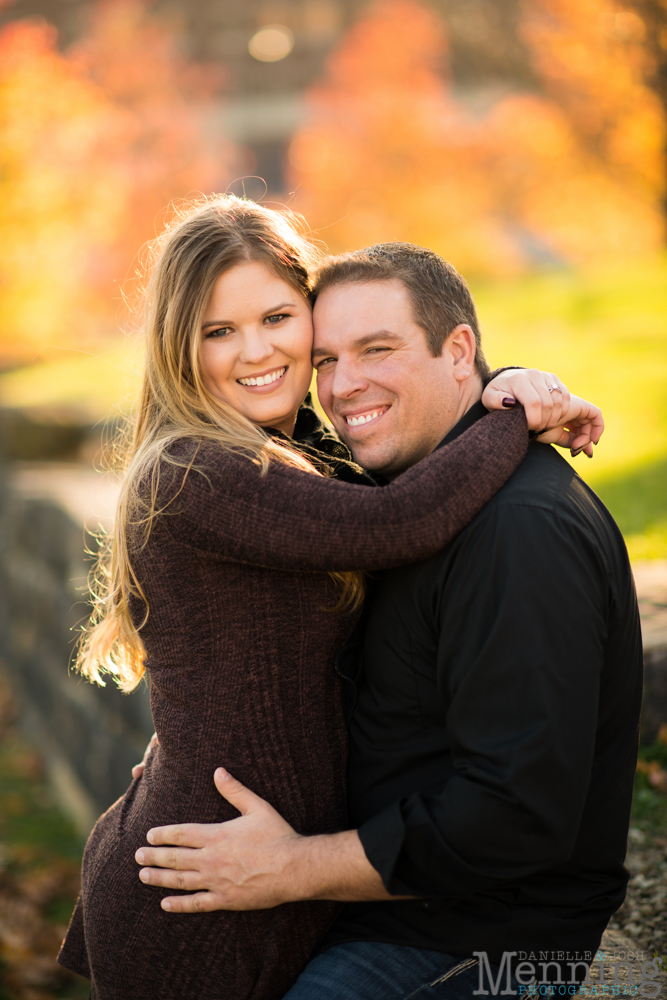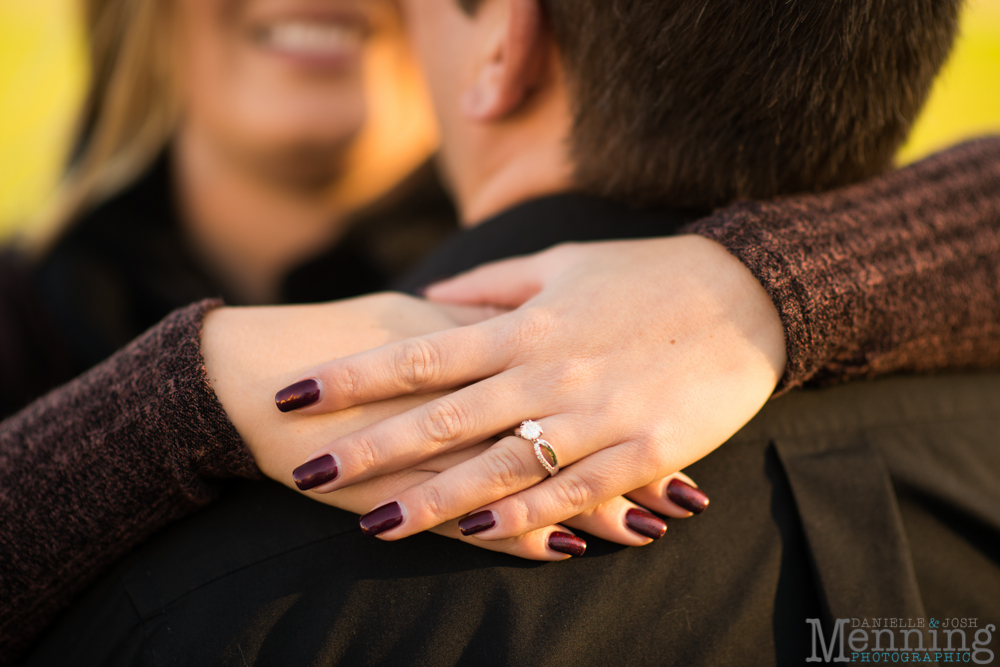 We walked all around downtown & Jeana was a trooper in those heels.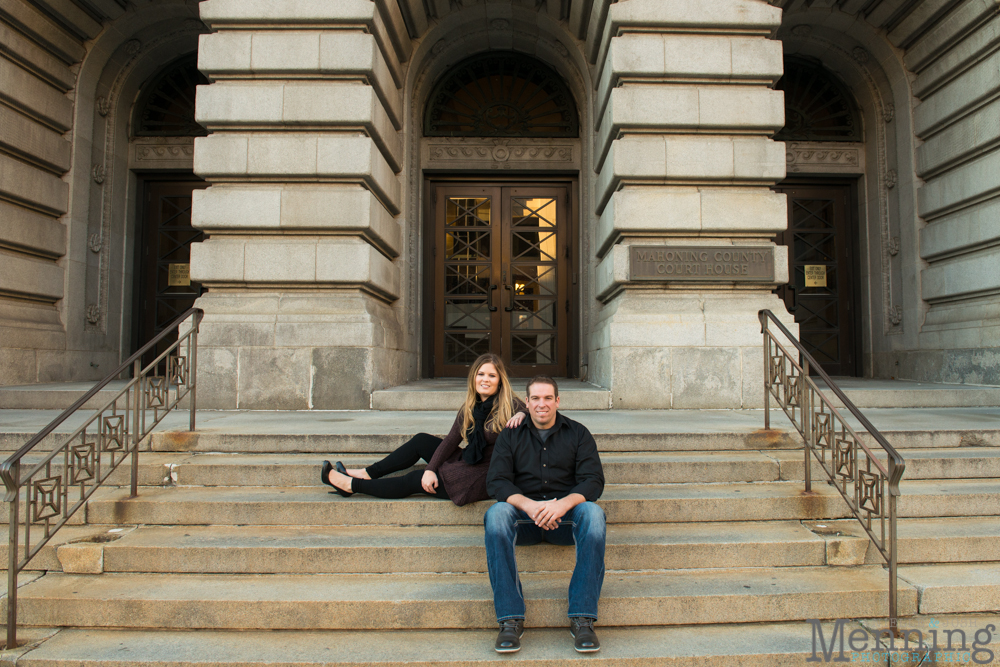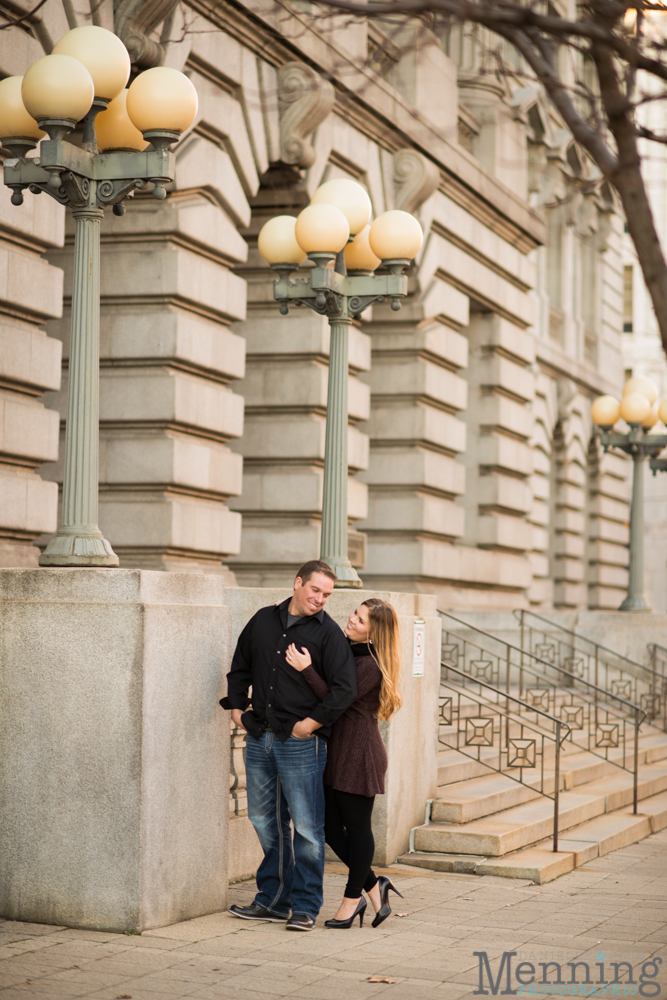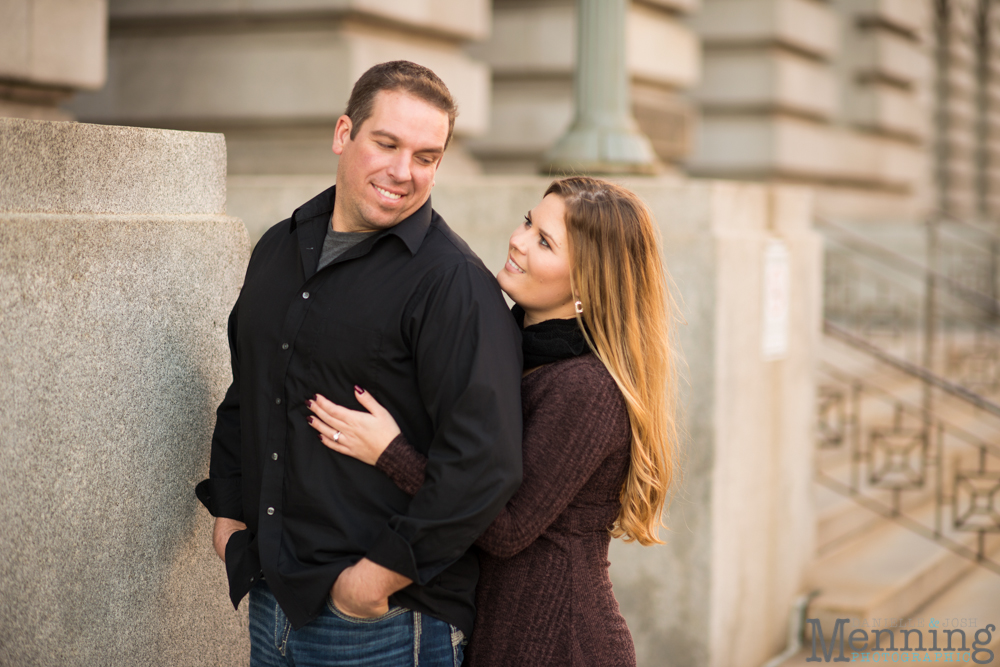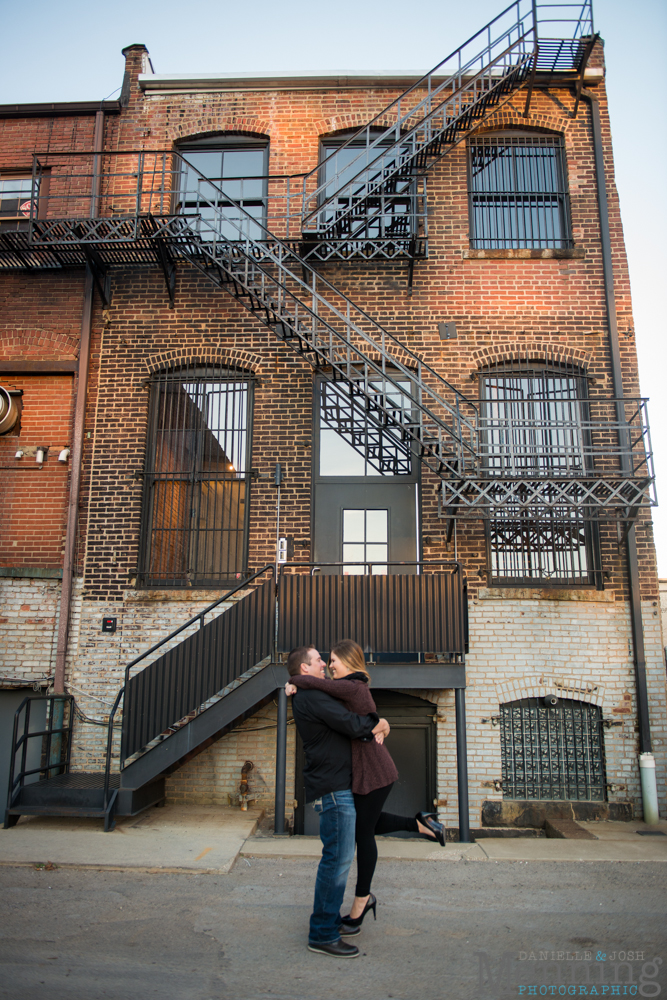 They were having fun with all of the "picking up" poses.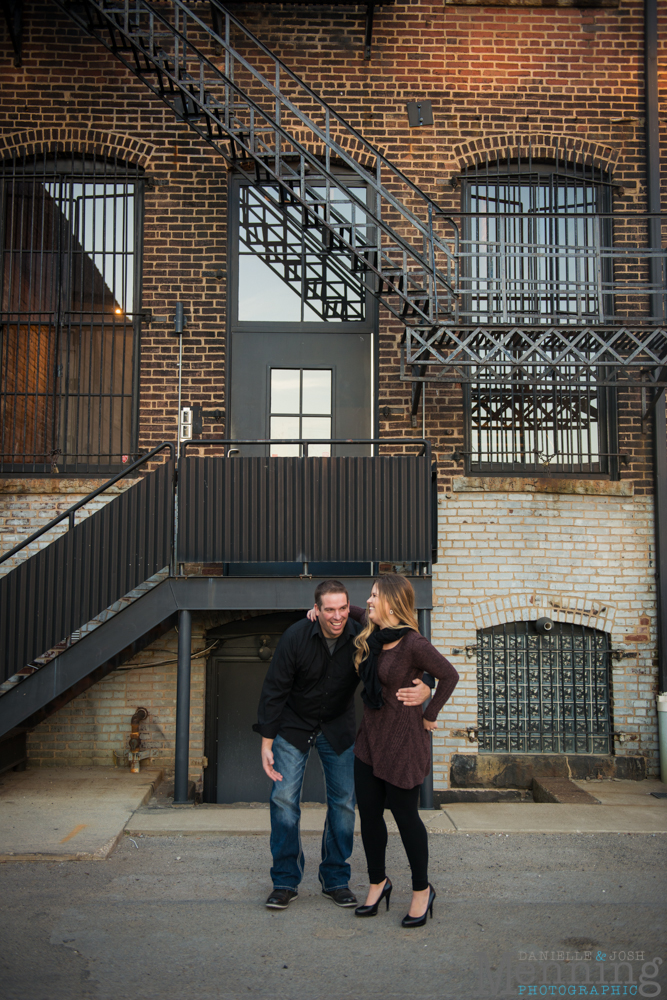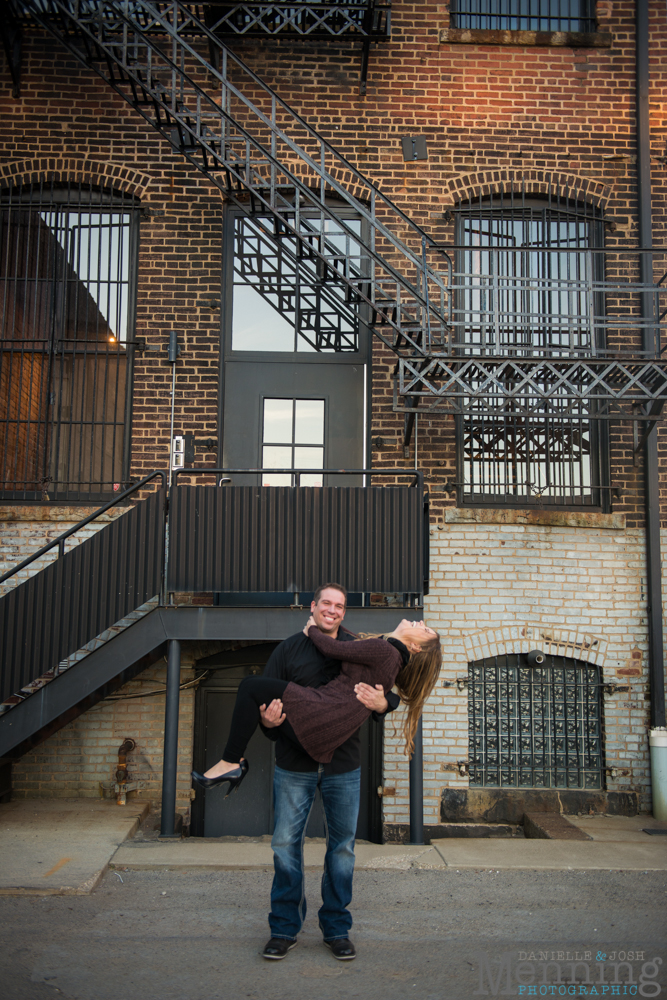 ha!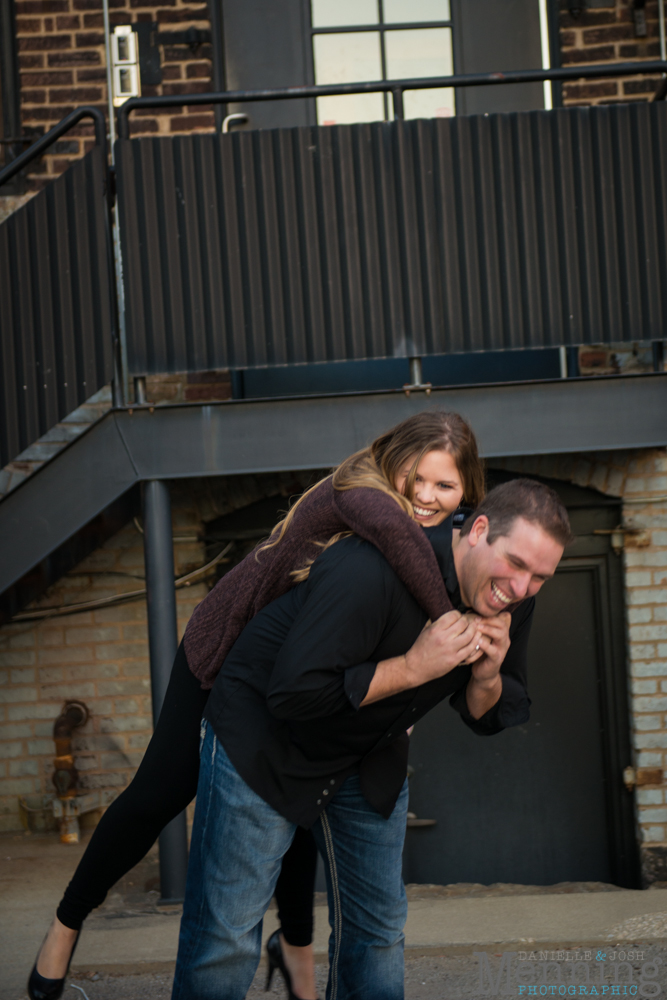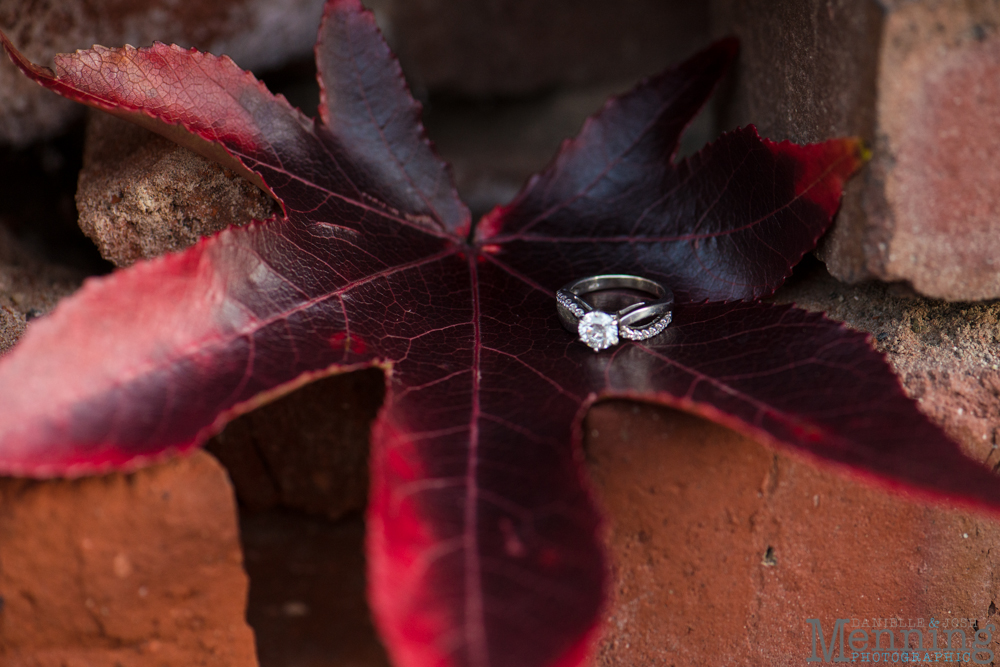 Thanks for a fun night, Jeana & Joe! You guys are really awesome together & we're looking forward to the wedding day!