Every once in awhile, a couple comes along that simply makes us smile nonstop. We love when we know that a couple enters into their wedding day looking forward to their marriage and building a life together. Christina & Nick are that couple. They're genuinely in love & are also prepared to weather the storms of life together when necessary; they're in this for the marriage & we couldn't be more excited for them to get to do life with one another. Not to mention, Christina was definitely our ideal bride in that she wasn't afraid to get her dress a little messy or to endure a bit of cold weather because she really wanted awesome photos. She kept saying, "It's okay! I want great photos!" even when it was SNOWING (yes, you read that correctly) on October 17. Fall colors & snowfall is surprisingly one of the prettiest combos you can imagine, though. Just wait until you see!
I met Christina & her bridesmaids at Color Vanity by Lucia (if you click through to their website, make sure you mute if you don't want to hear their ad or if you're at work), which is one of the coolest looking salons around. I love their gray and hot pink color scheme & industrial chic decor.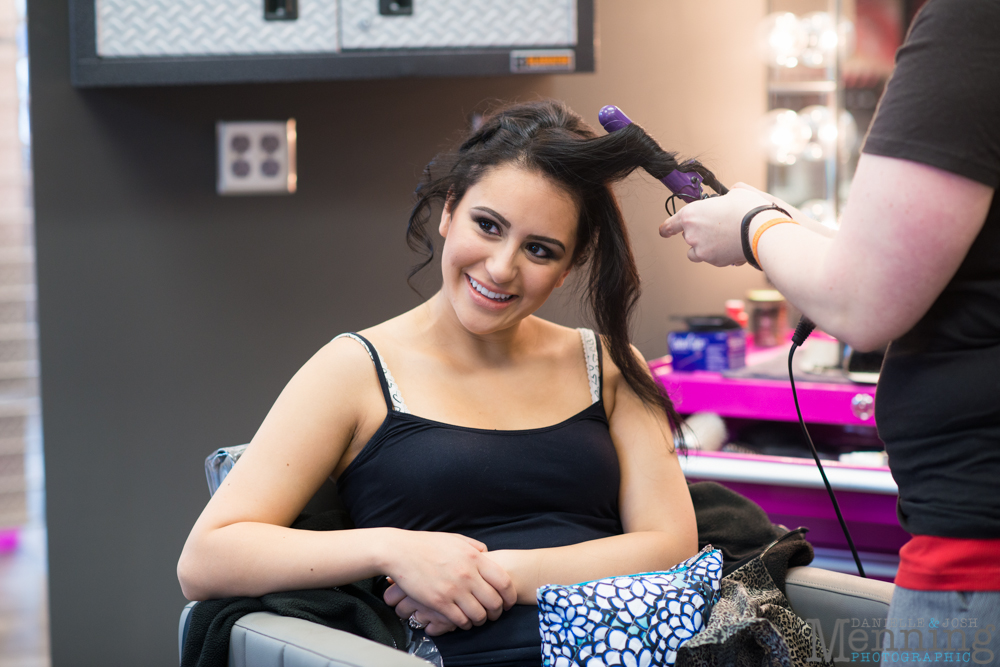 Christina was all smiles all day. And I mean that.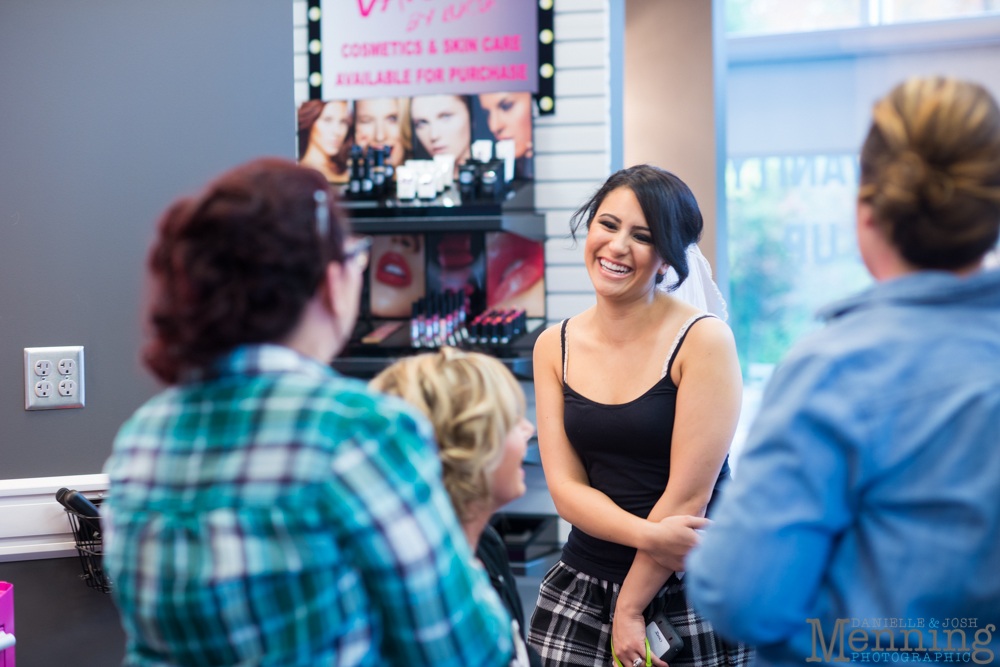 I had such a great time with these ladies. They were a riot.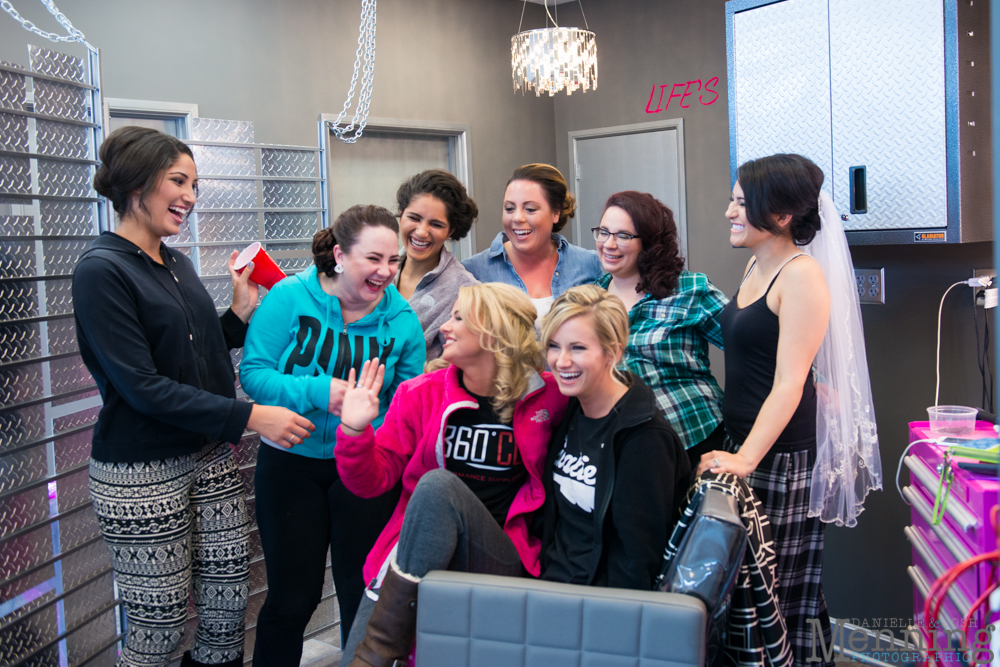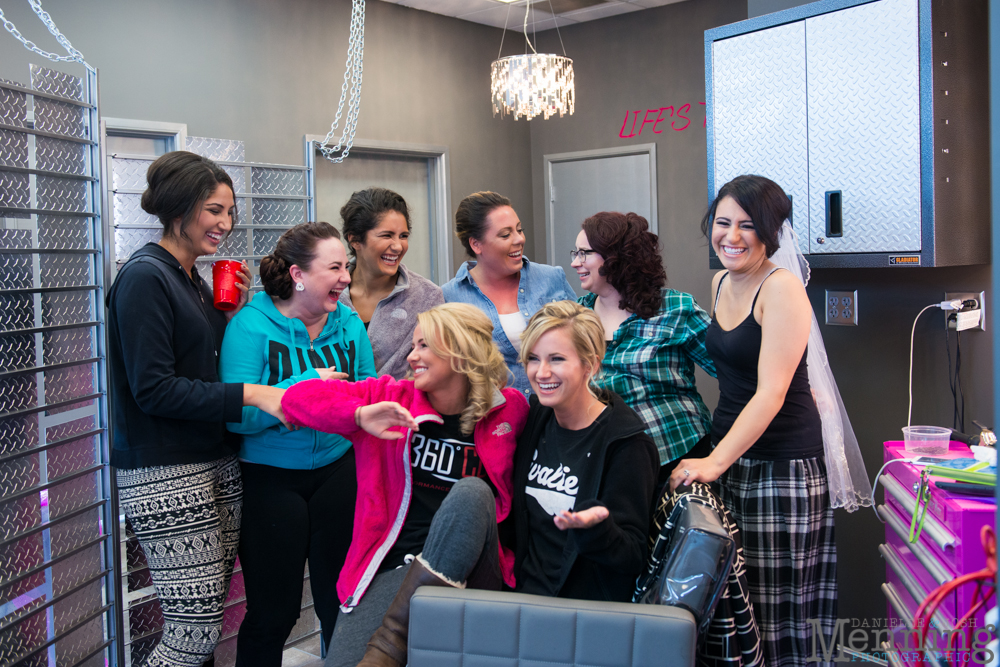 After the salon, it was time for the wedding ceremony location- Stambaugh Auditorium– one of our favorites. The vast majority of our Menning Photographic brides go to Jacqueline's Bridal for their gowns & Christina was no exception. We always hear from brides that Jacqueline's customer service is second to none & their gowns are obviously gorgeous.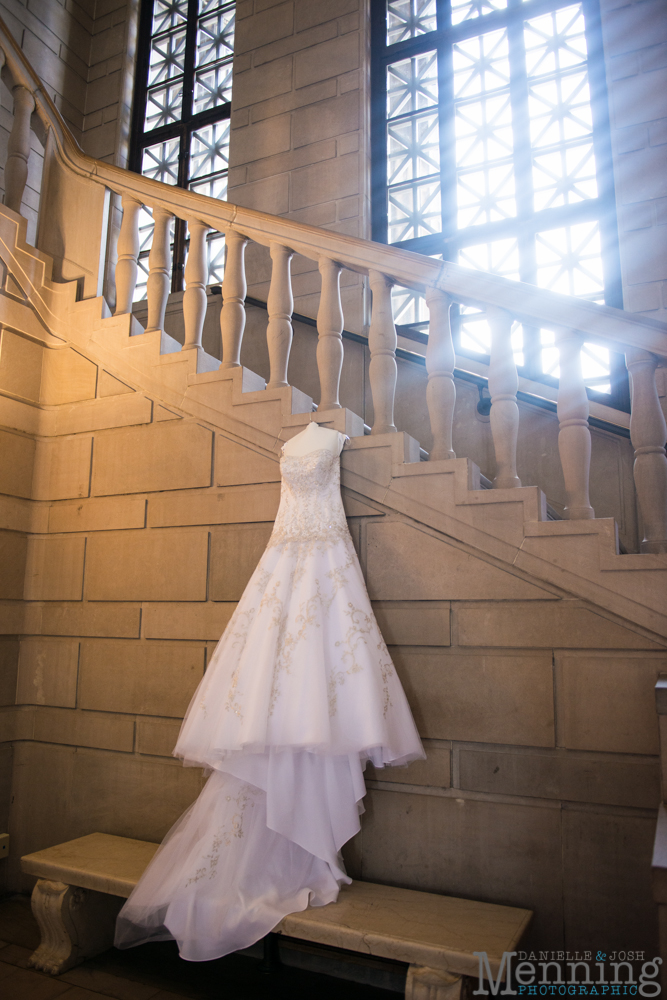 Amazing shoes. She wore these for the ceremony, but wisely changed into her comfy shoes for portraits when we were walking around in the orchards of White House Fruit Farms.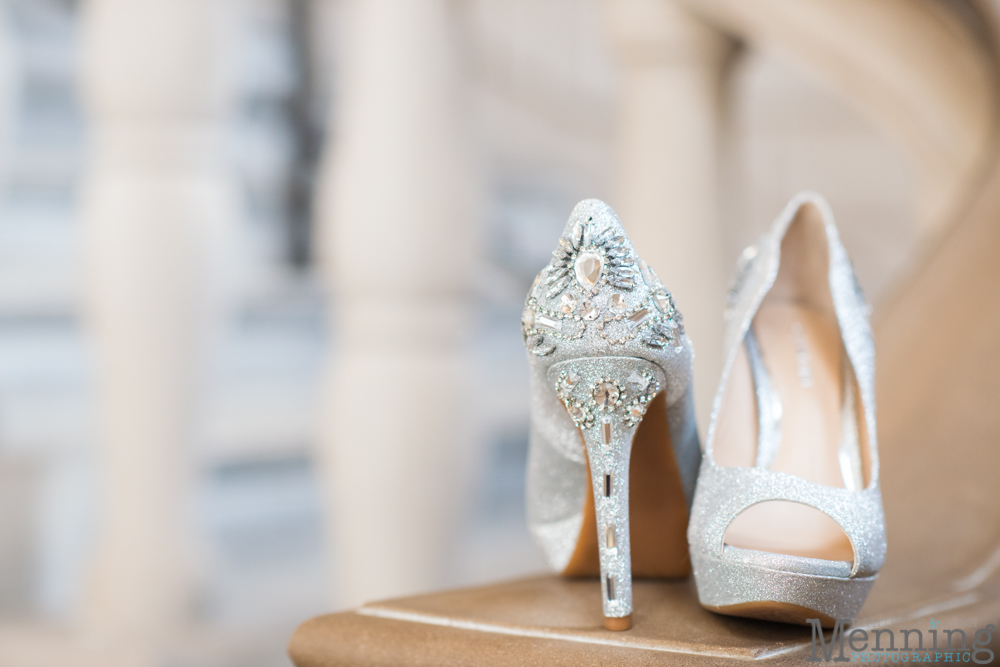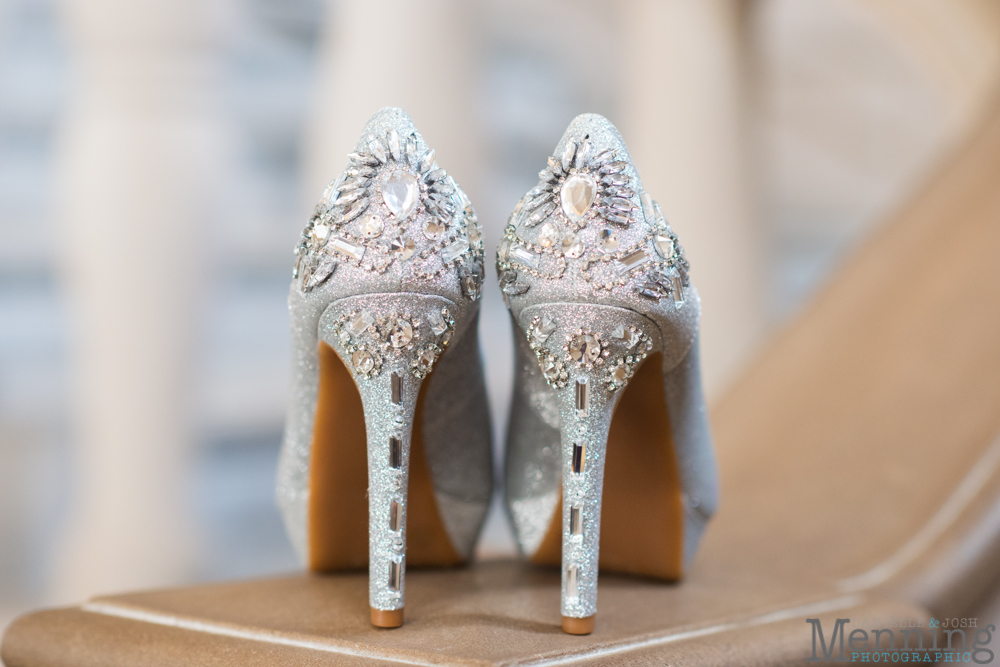 The joy that radiates from Christina is infectious. Â And she is so gorgeous.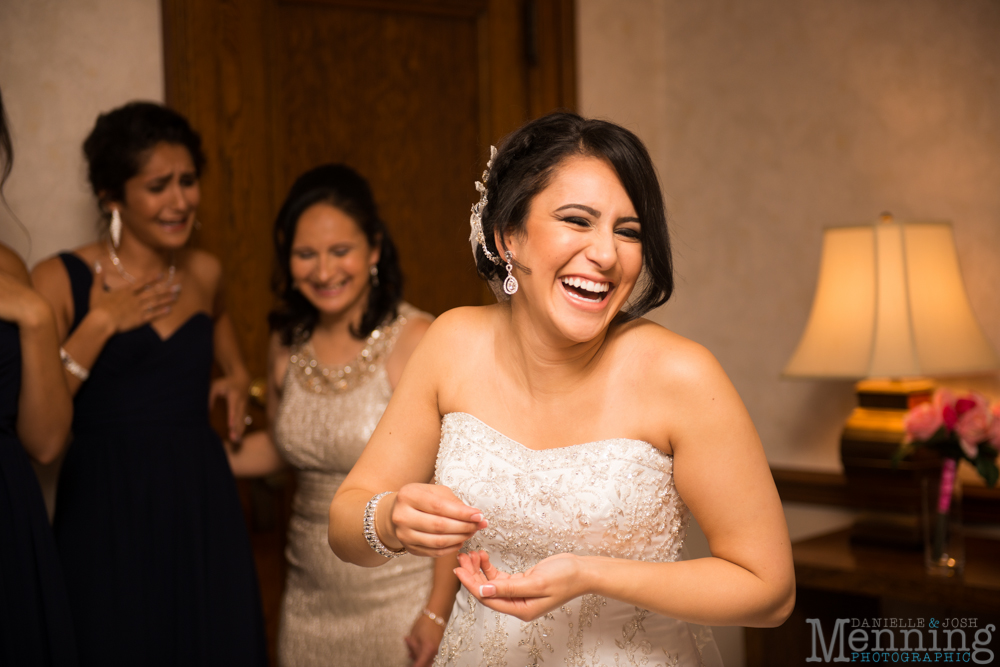 Nick was looking quite dapper himself.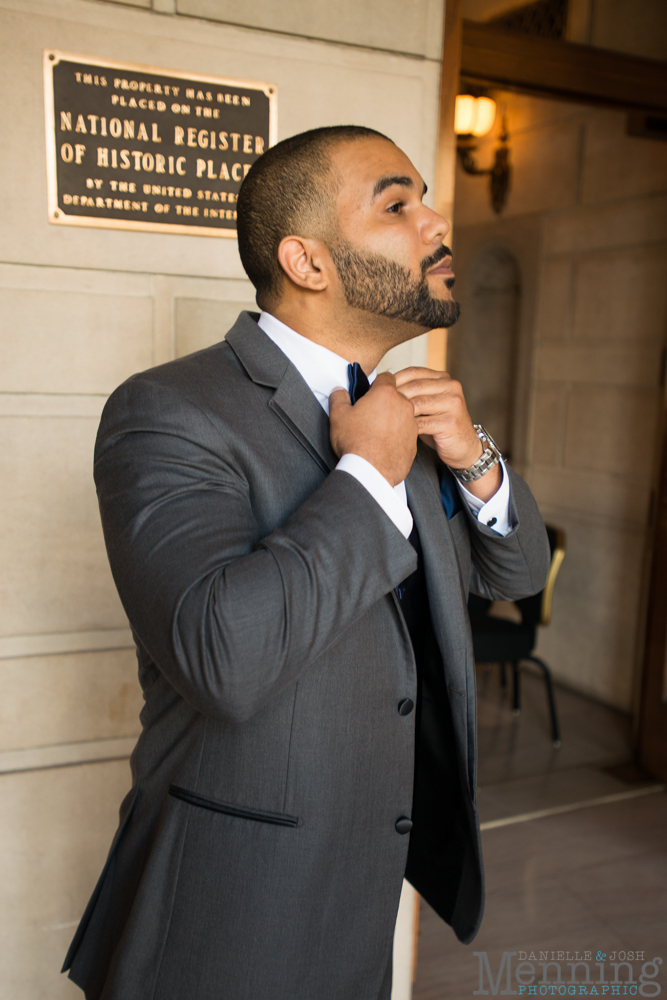 These flower girls stole my heart.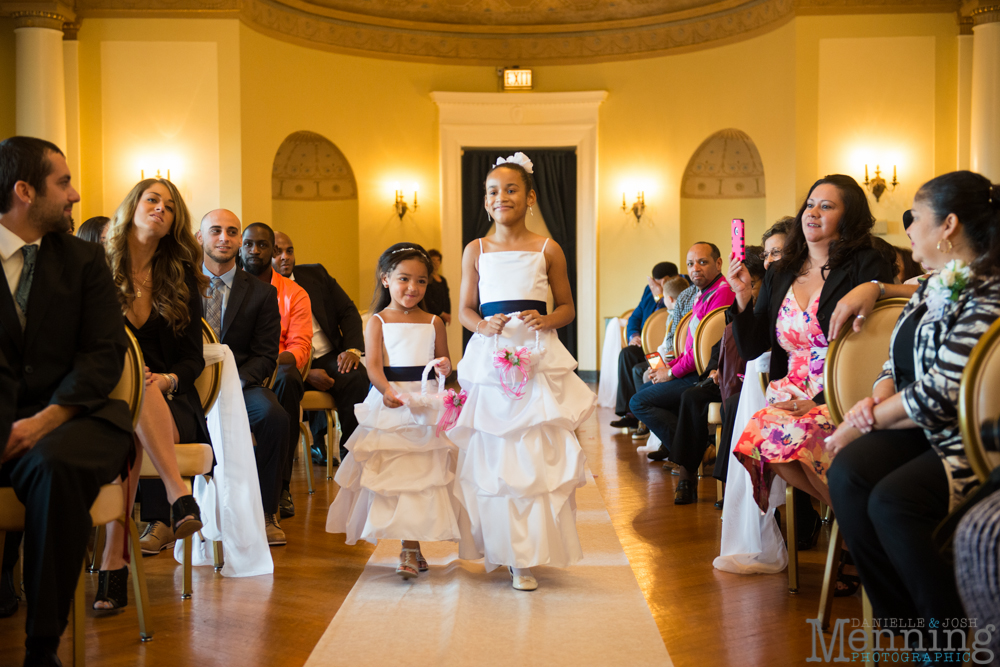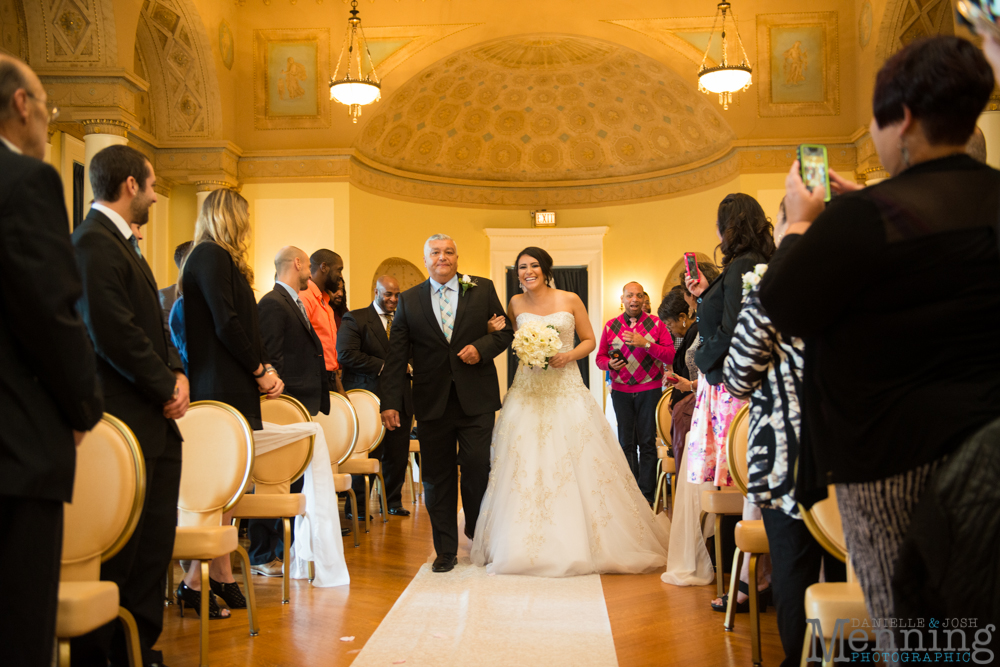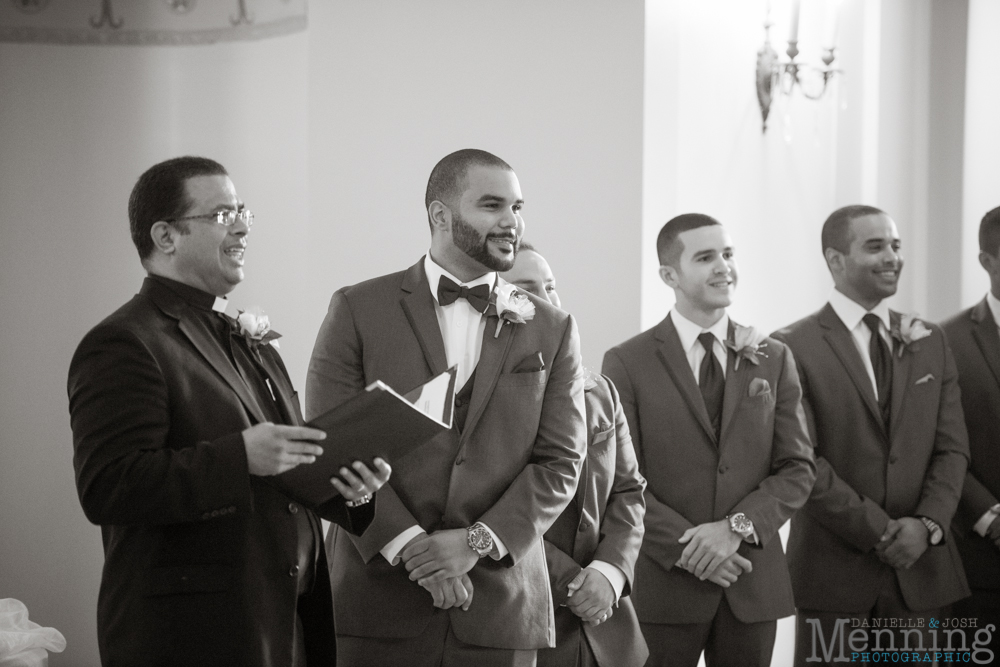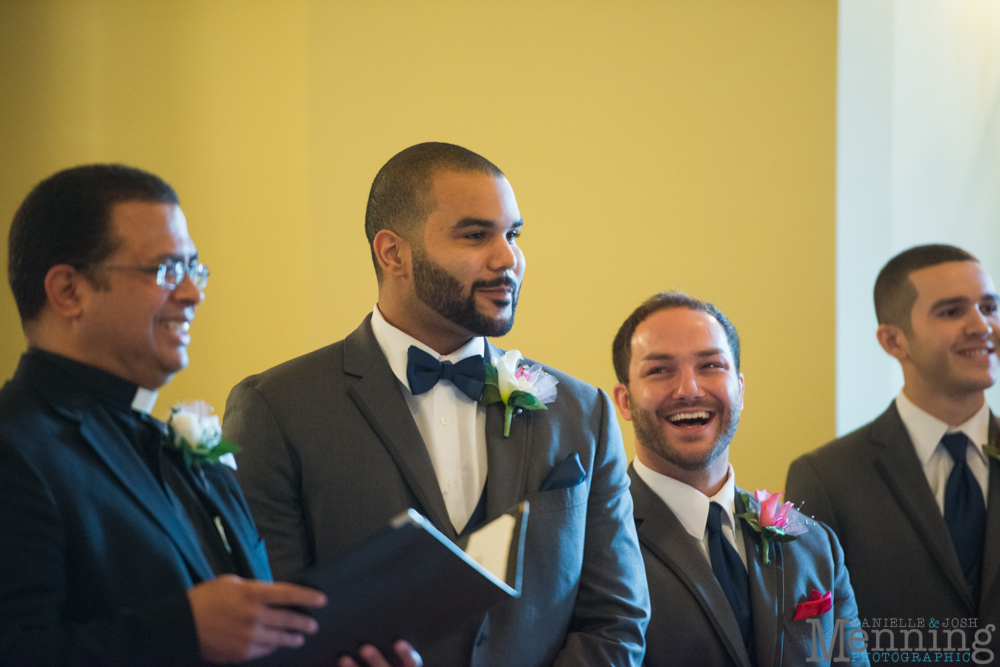 Christman Hall is always lovely.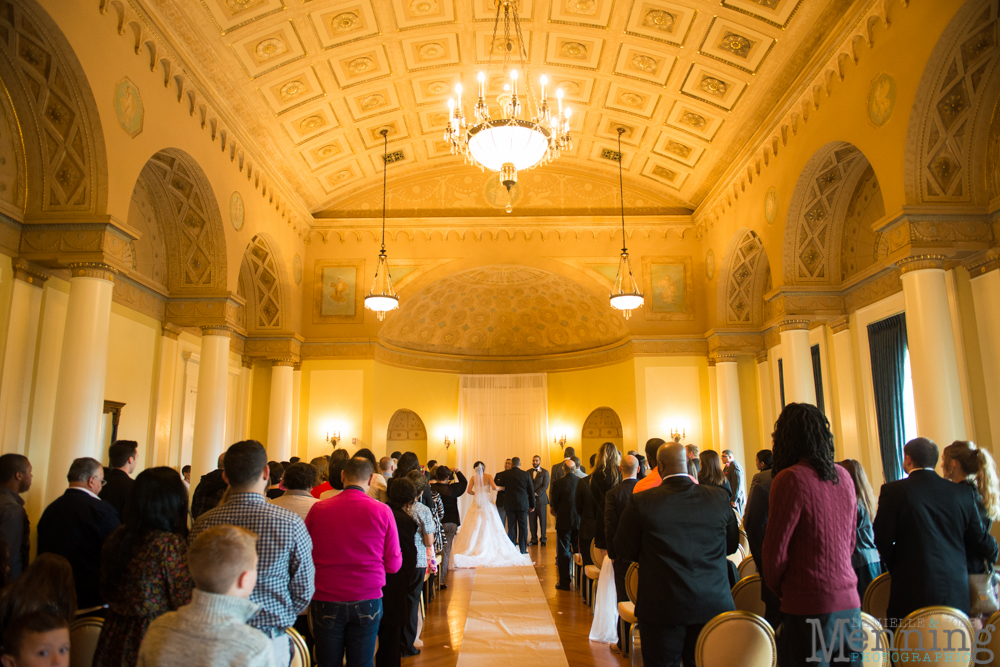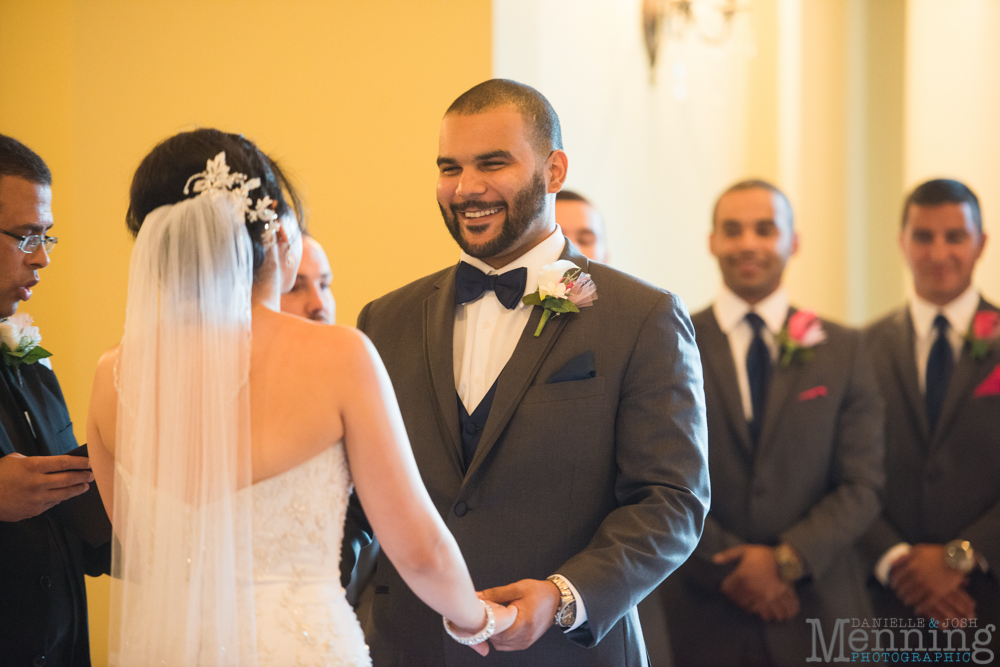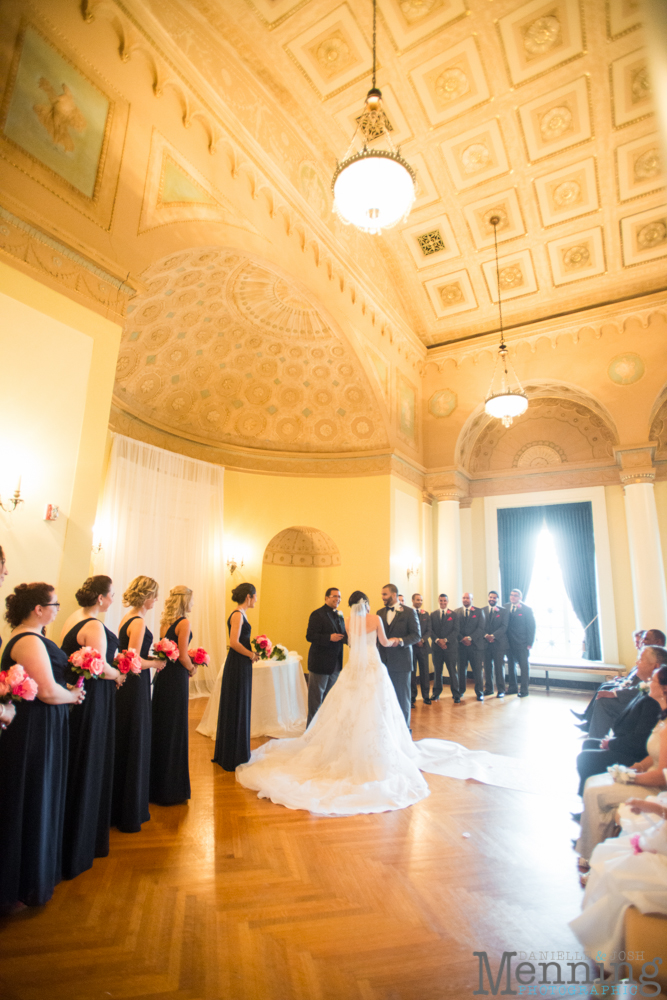 Christina's uncle performed their ceremony, which was so special.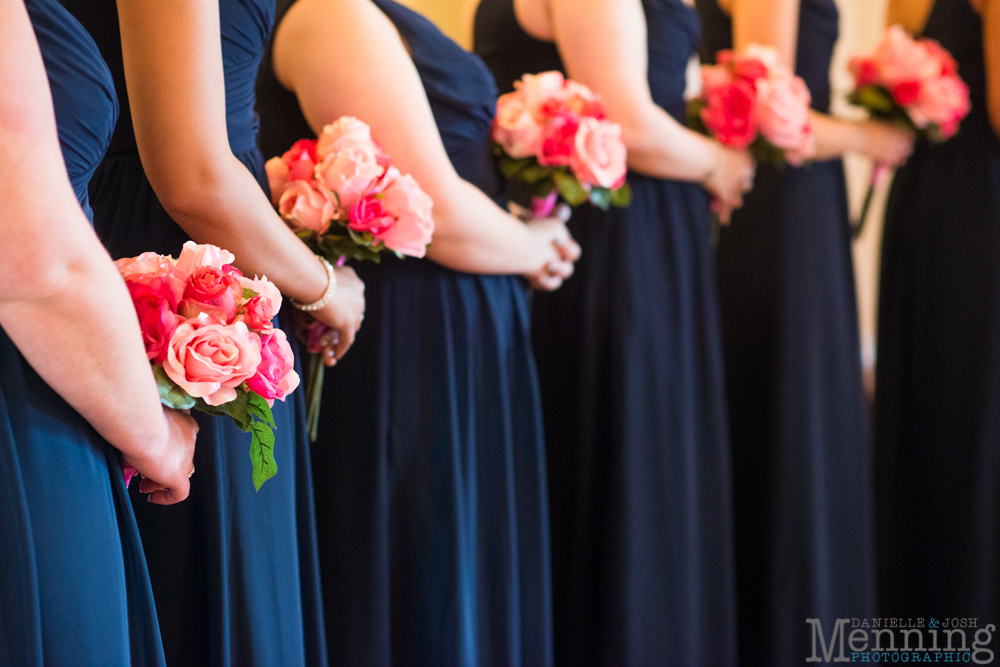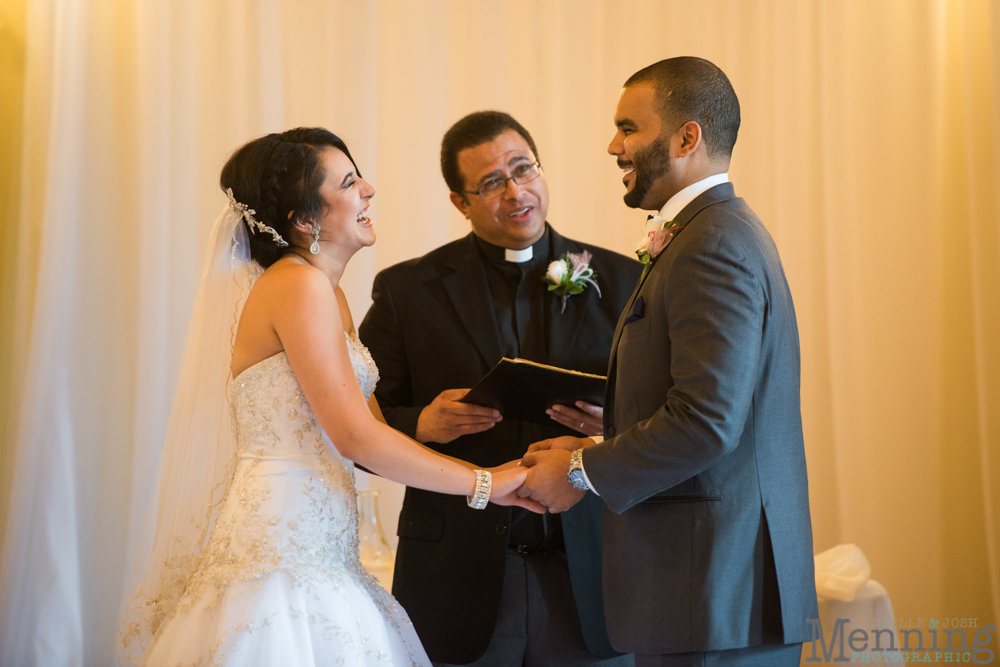 The best man and "the rings."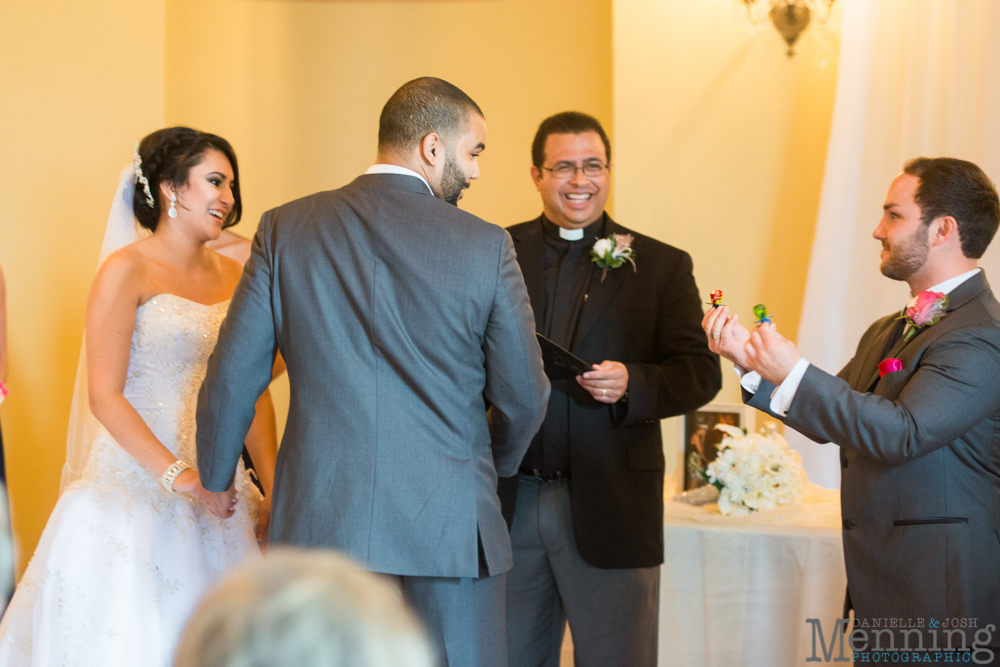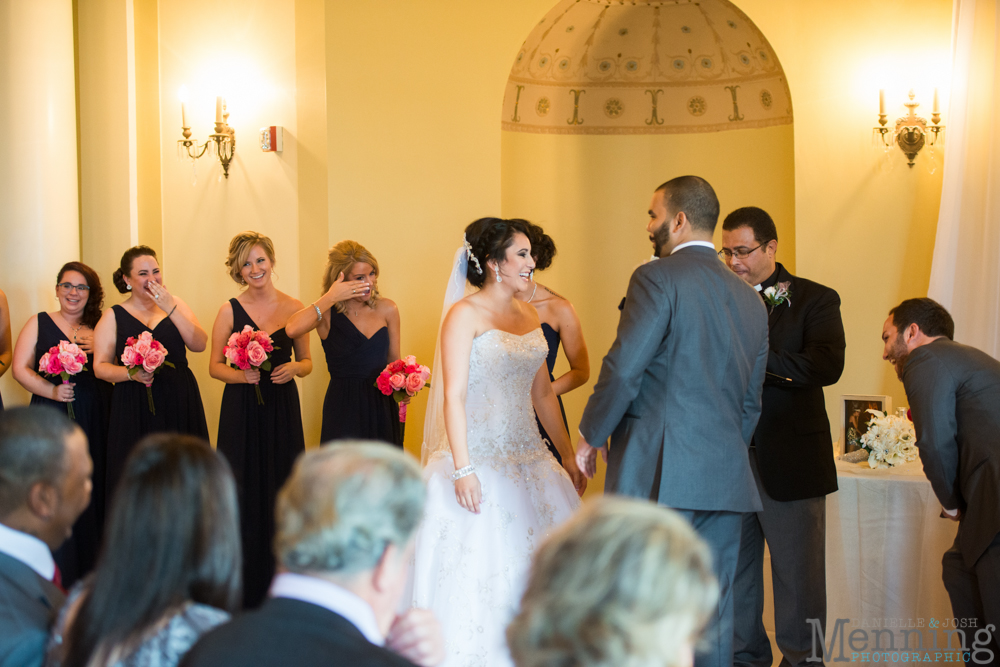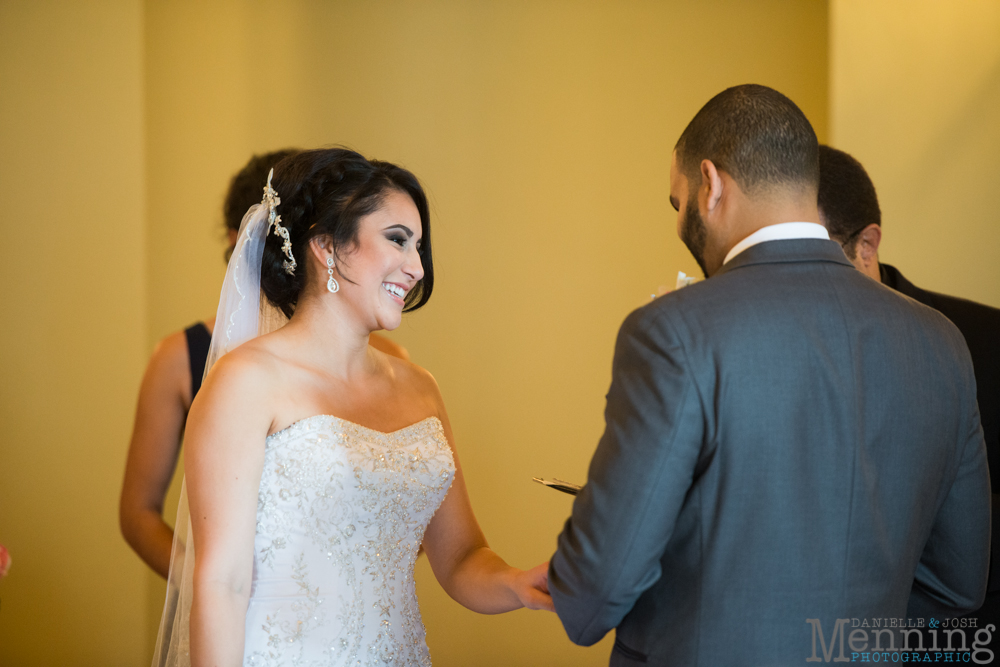 Nick busted out his binaca before the kiss. I love Christina's reaction.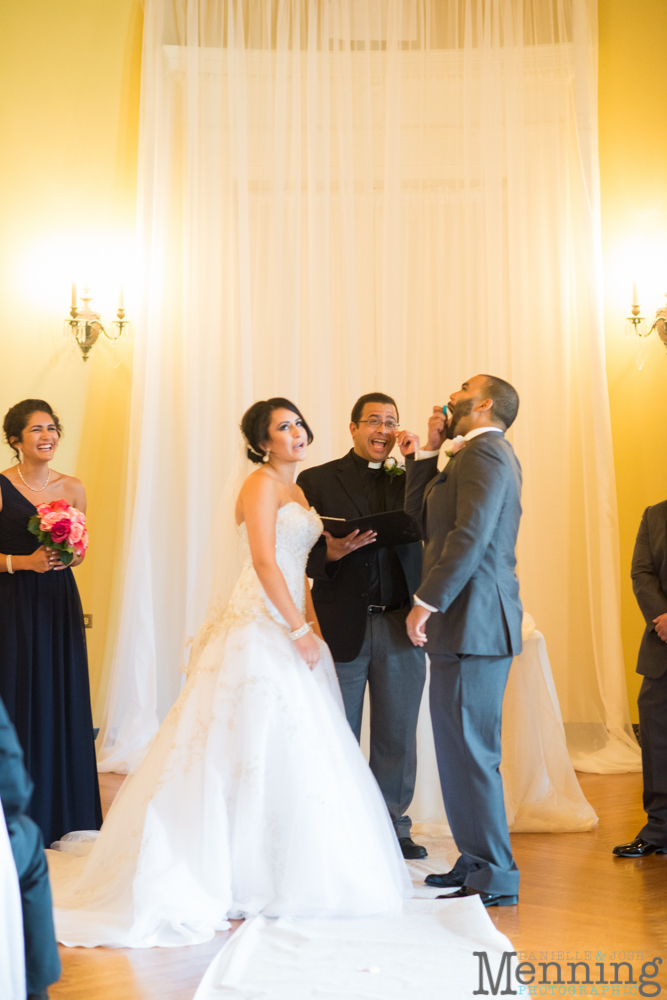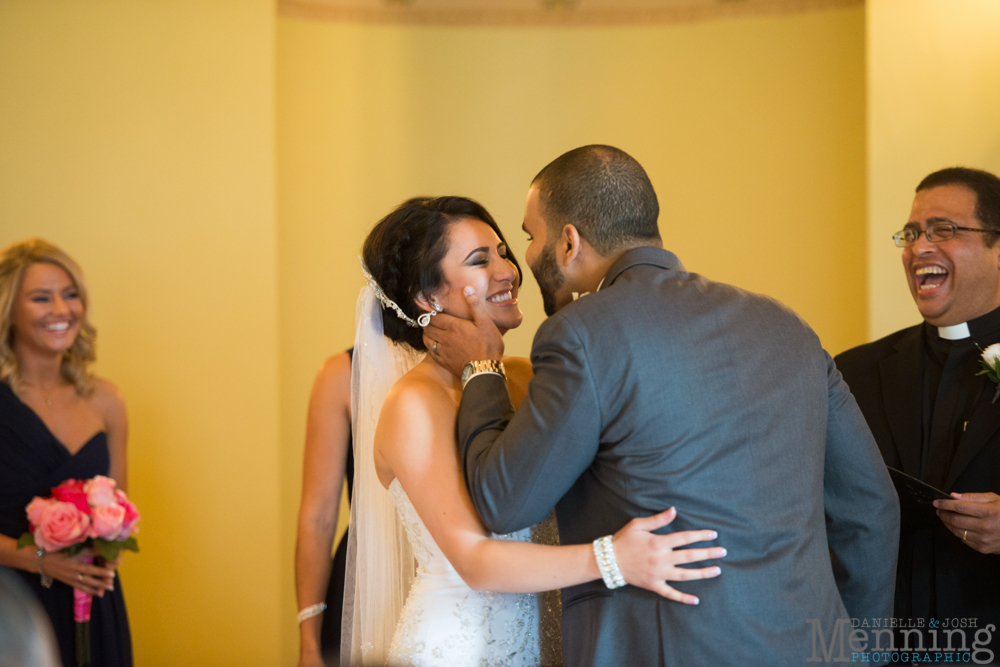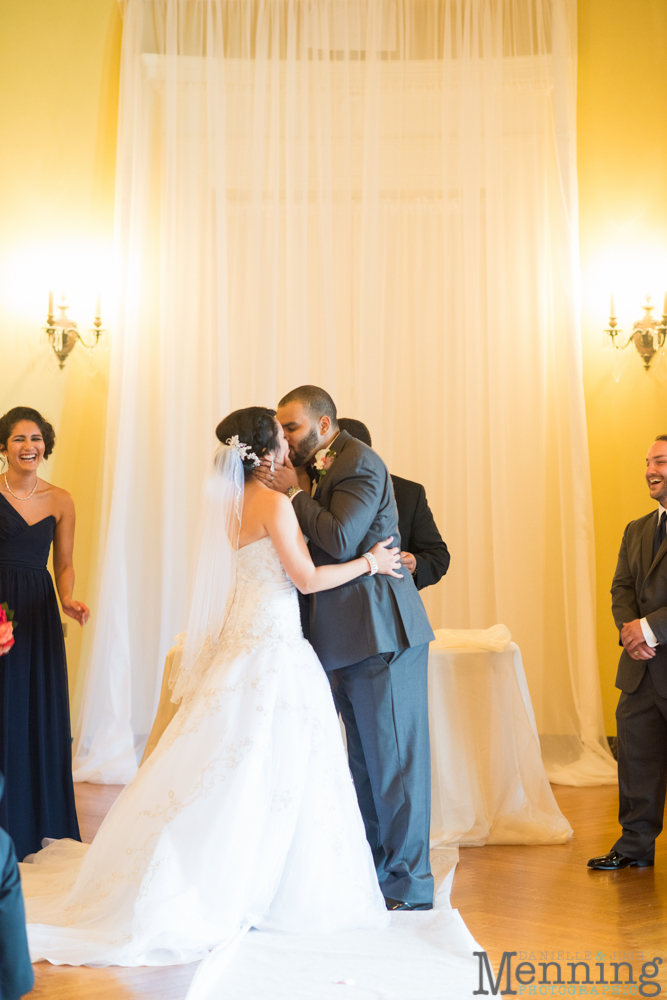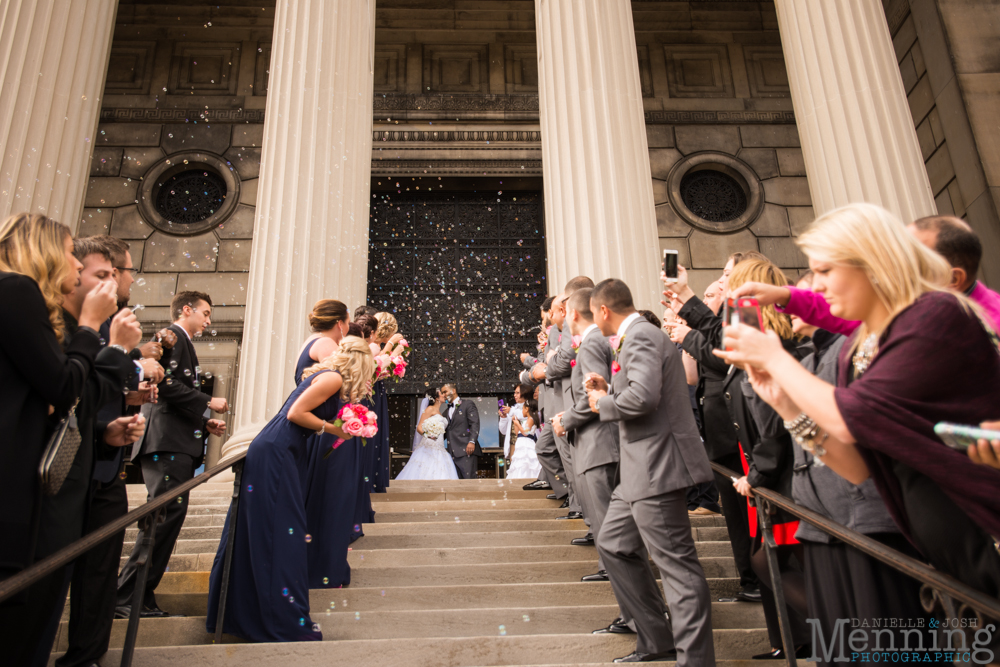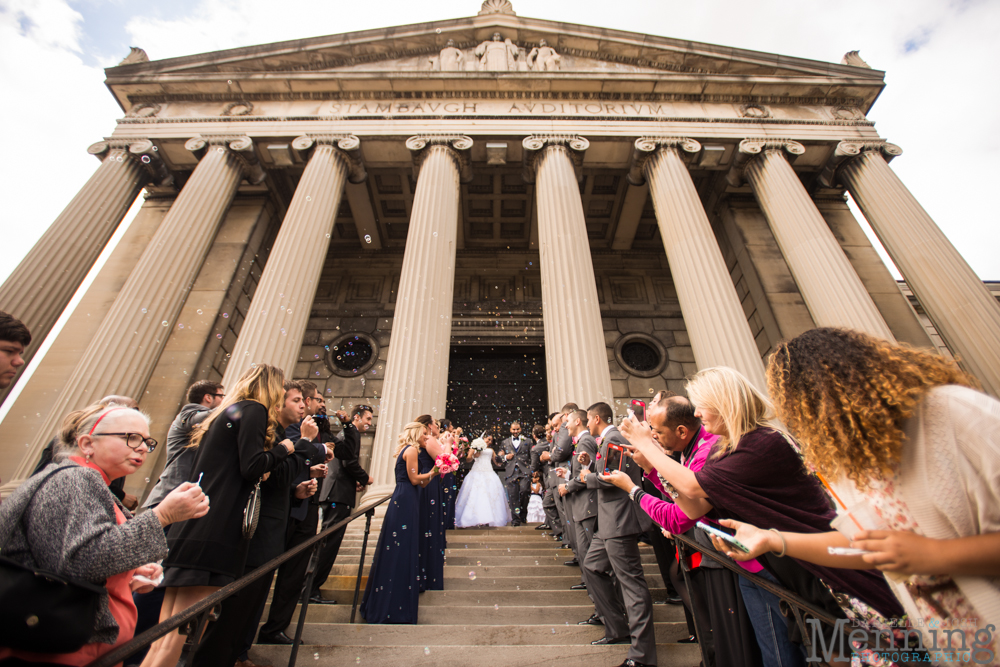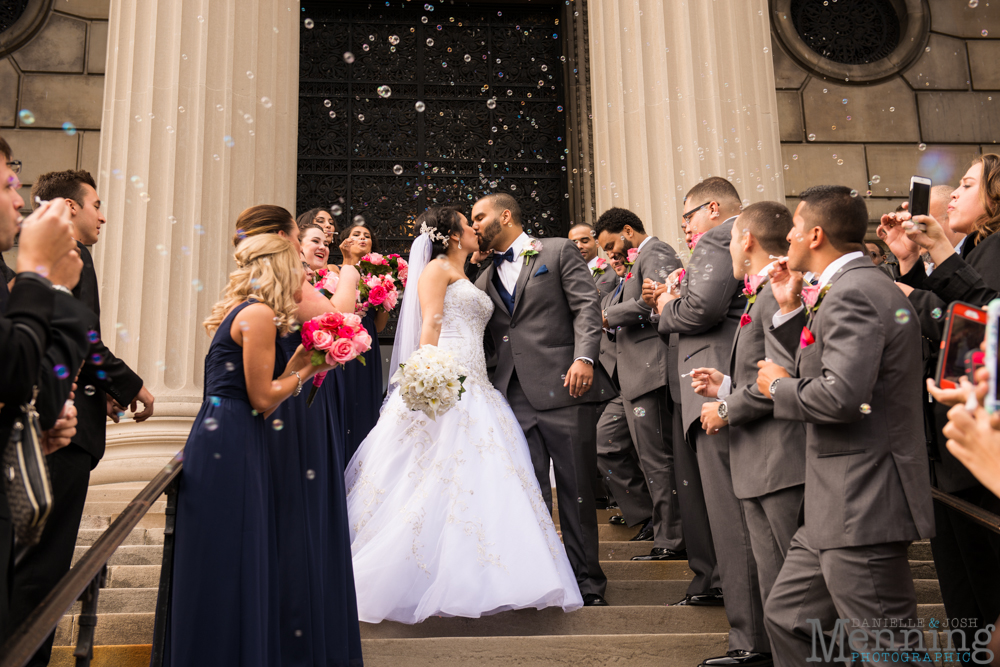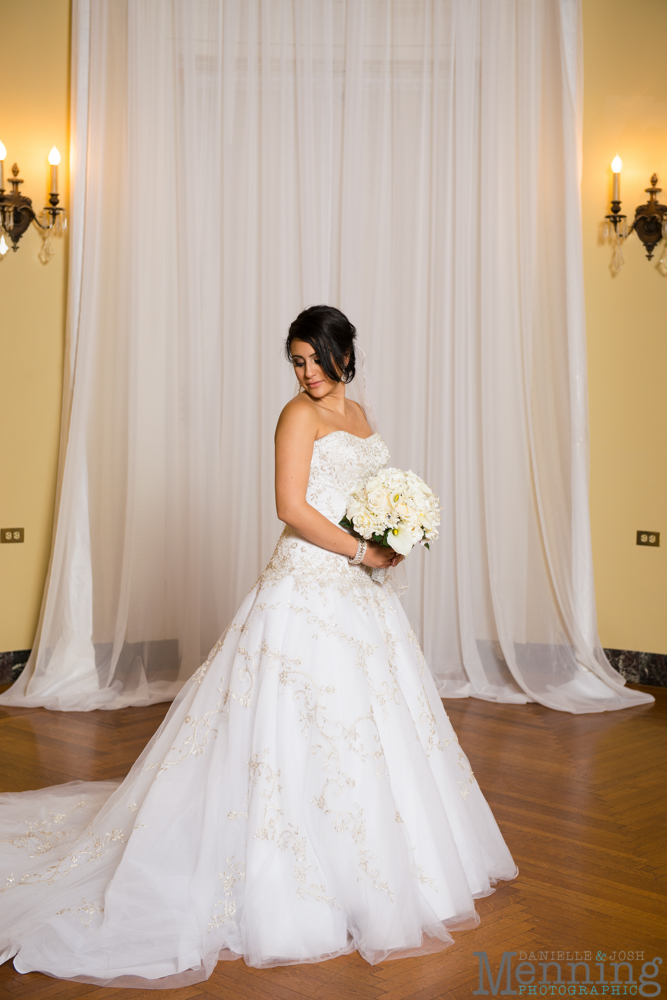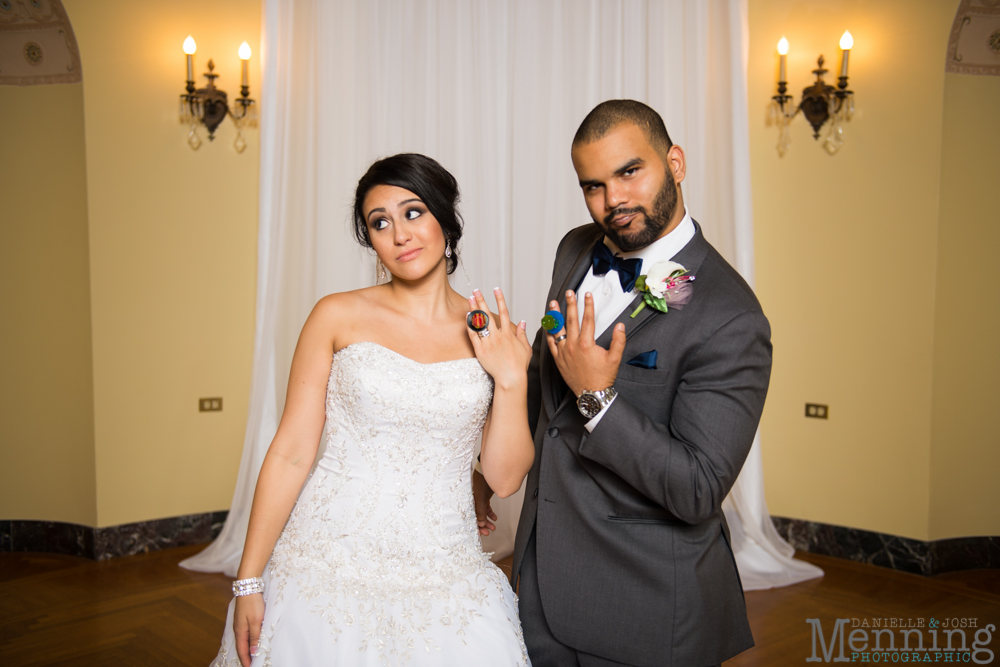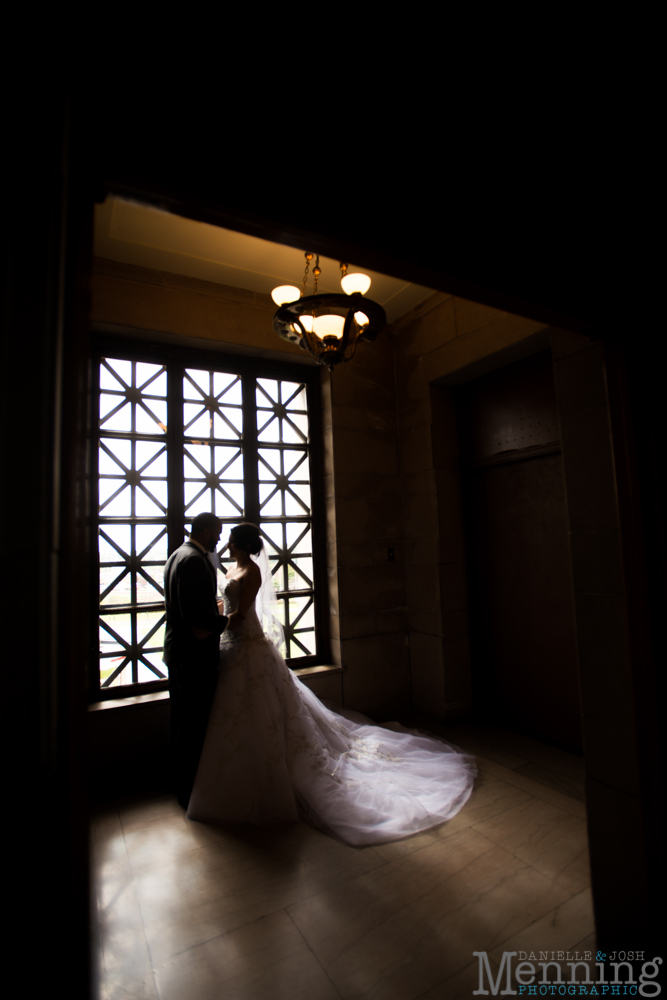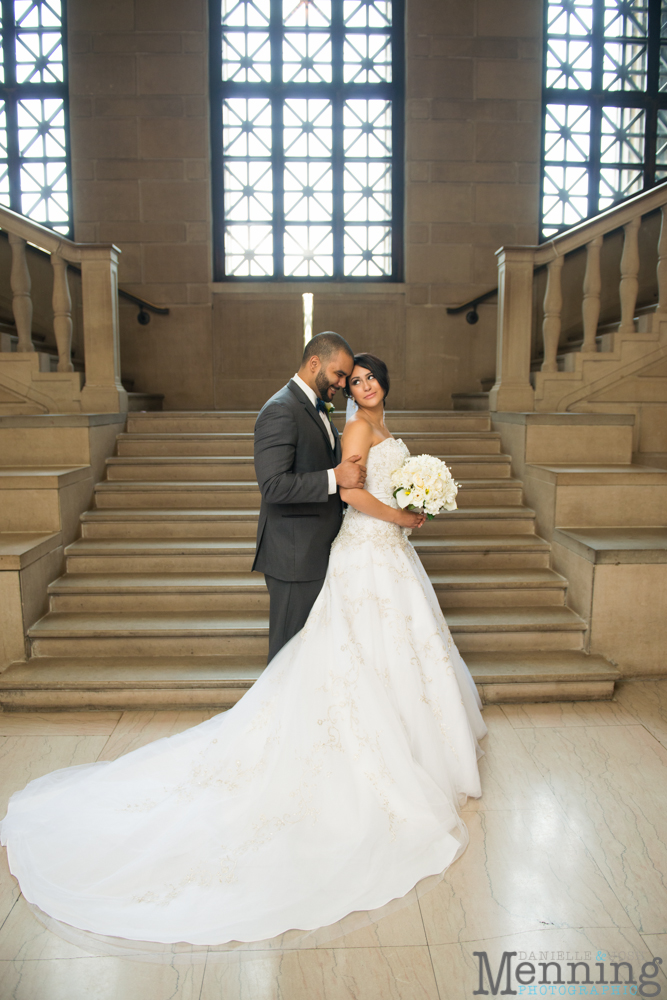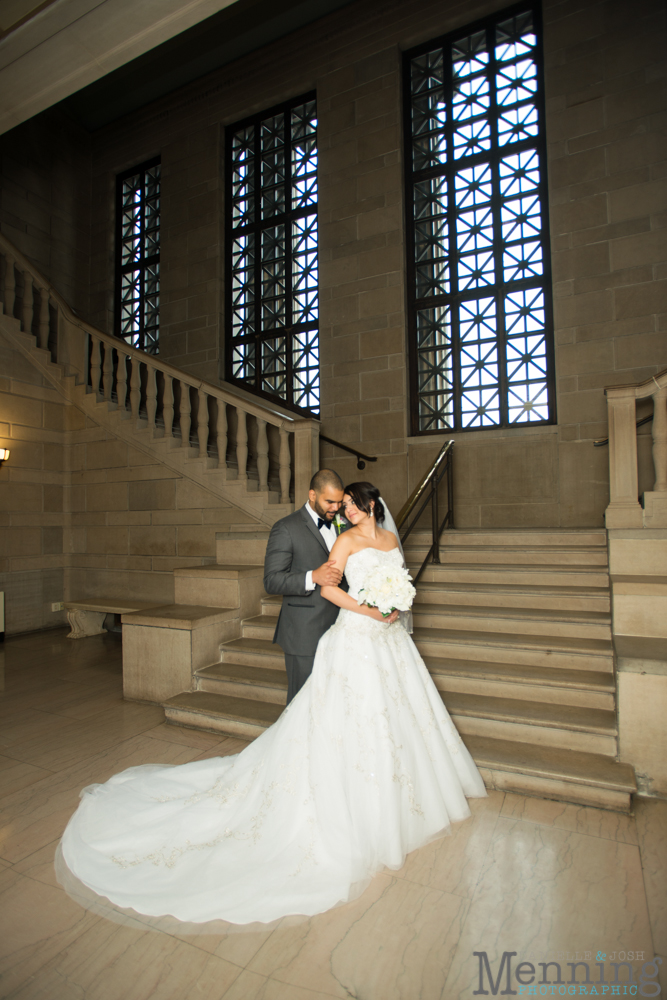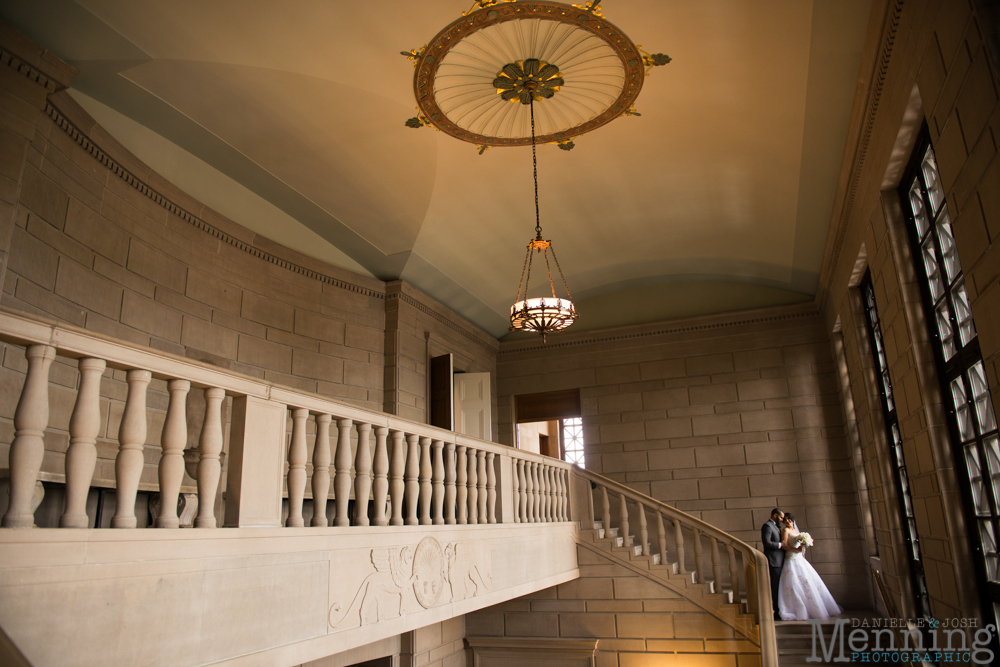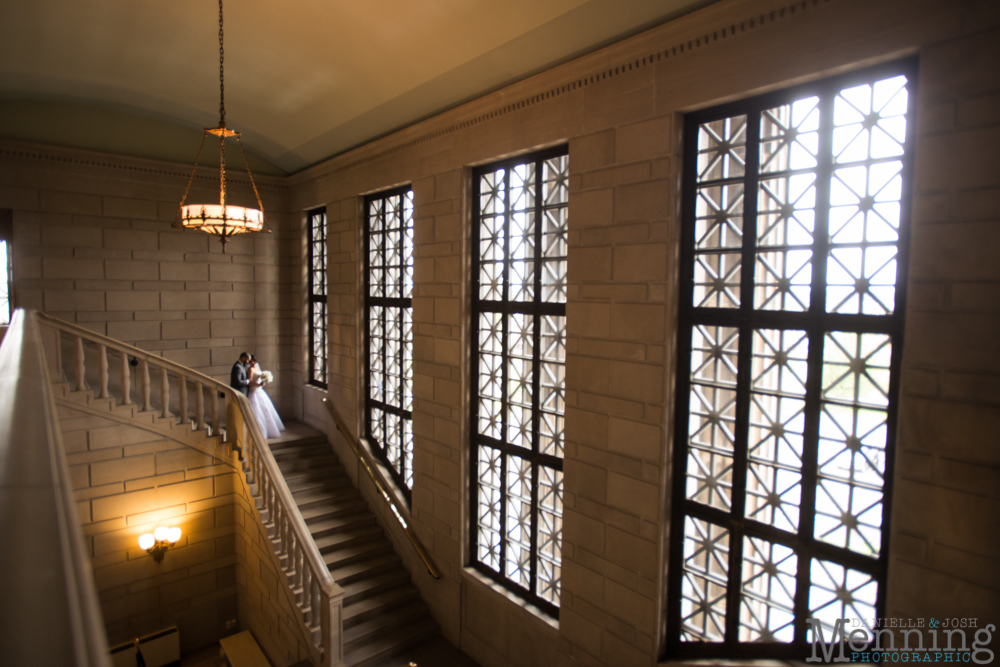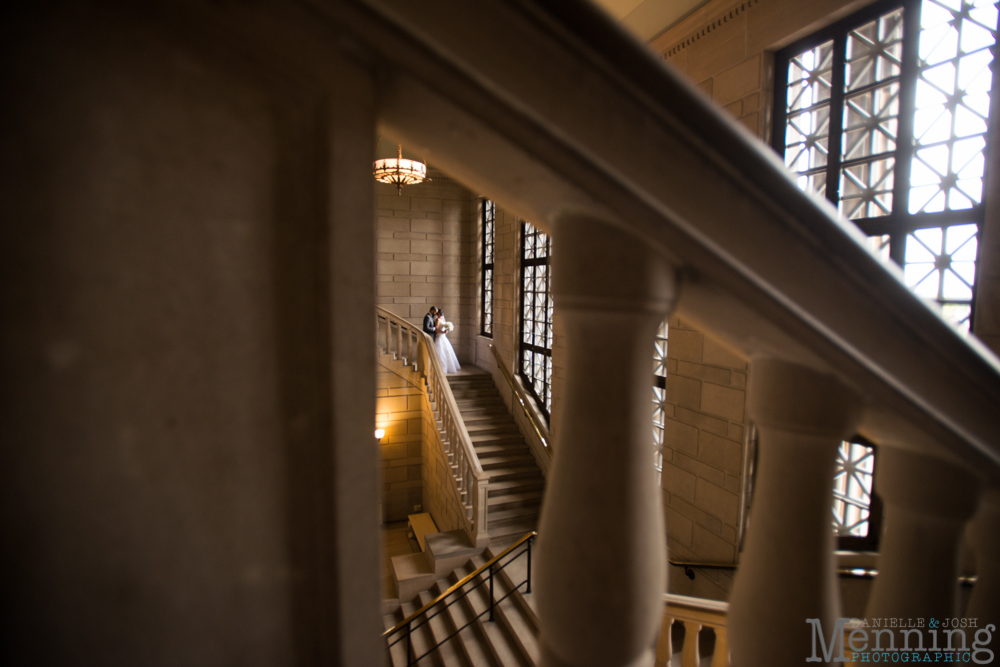 Thank you to the bridal party for being troopers in the cold wind for a few photos.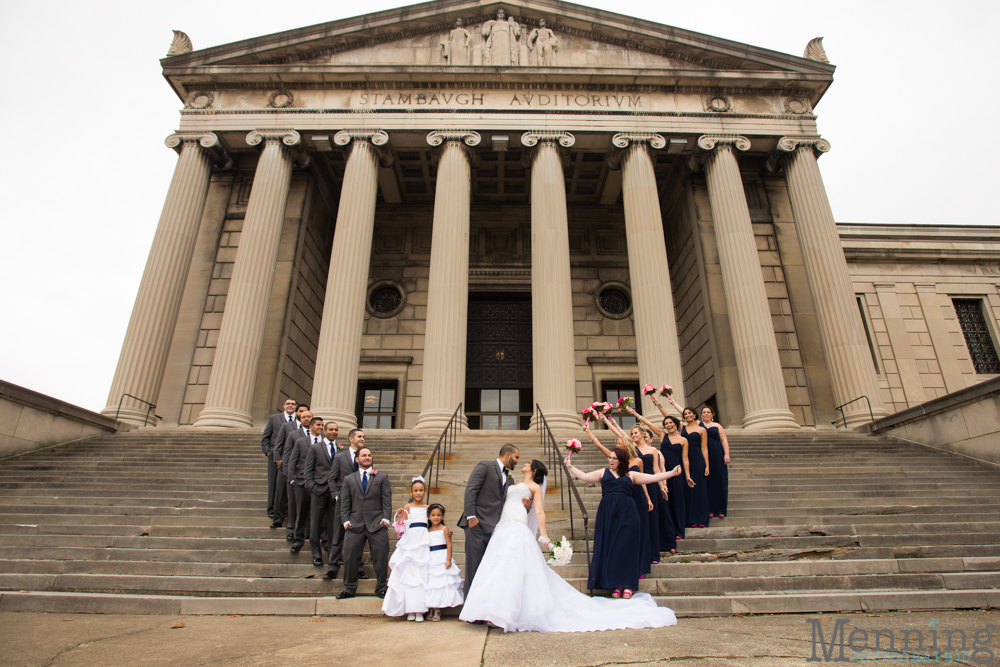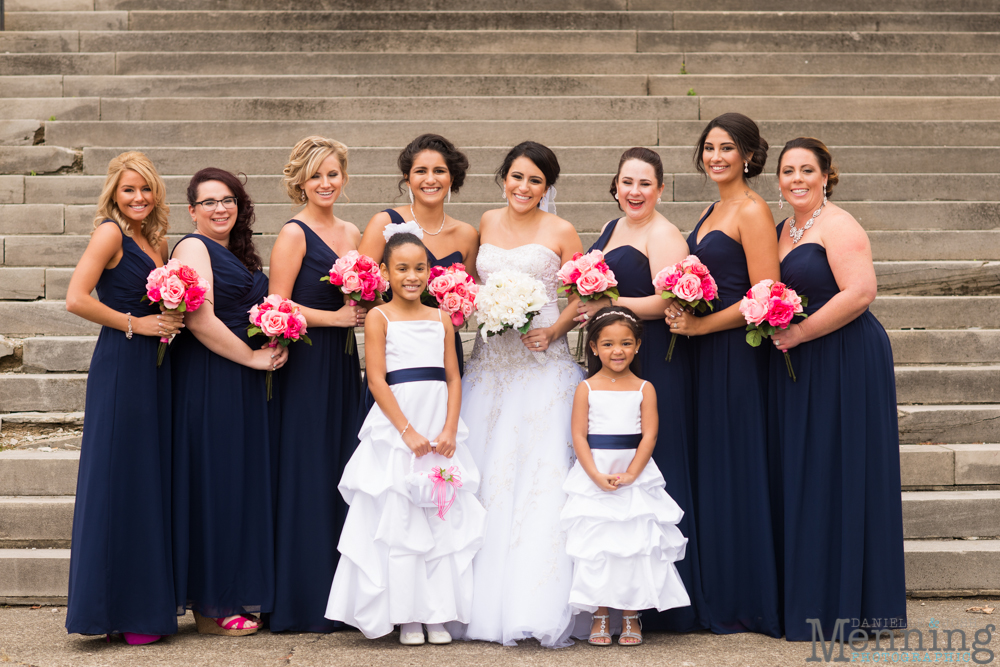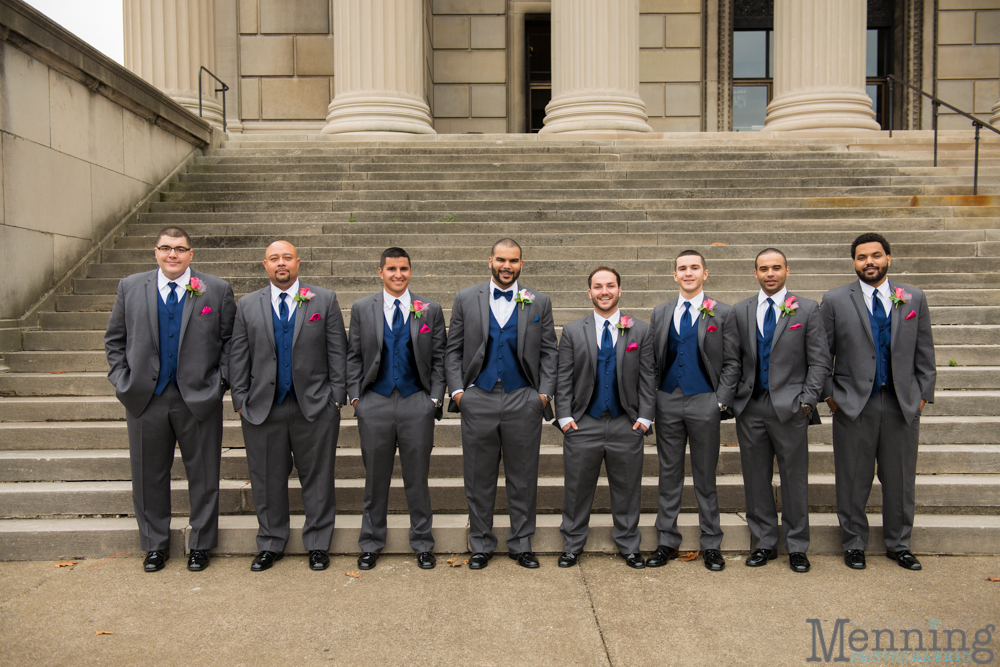 This was one of Christina's fun requests.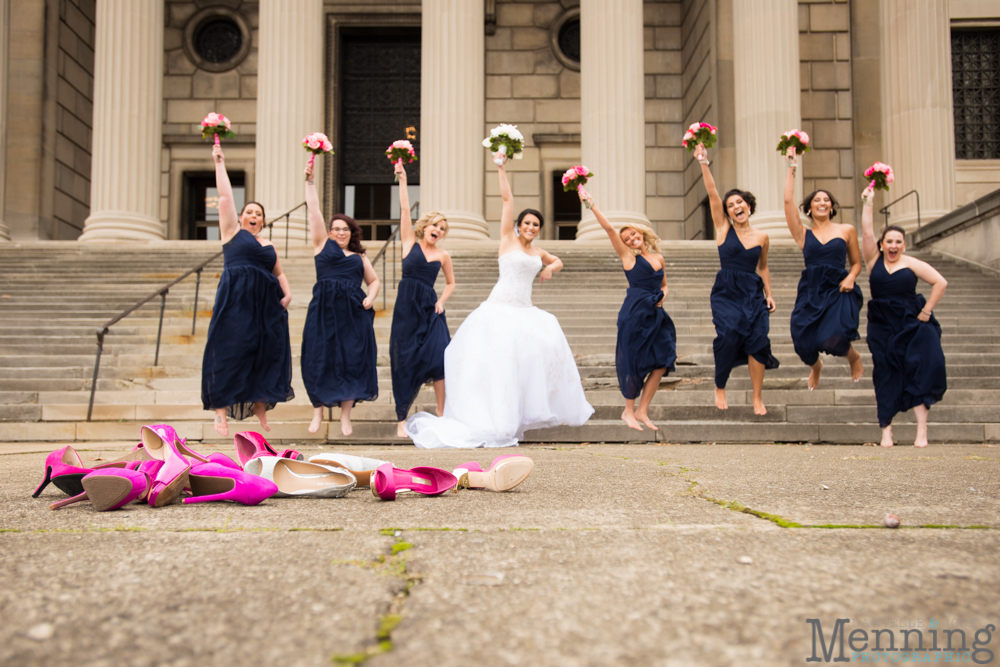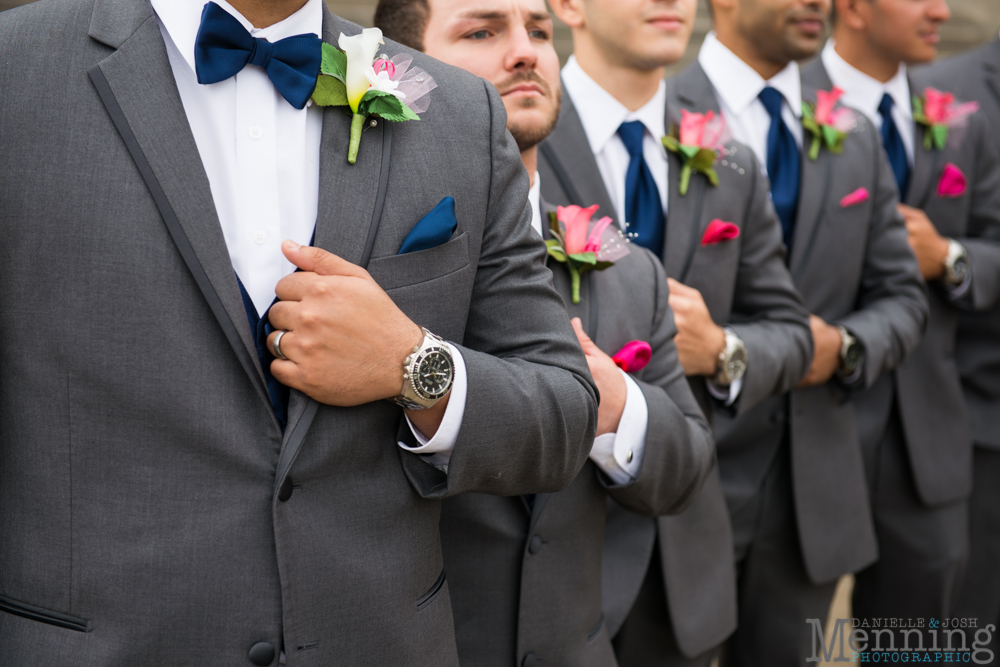 Then we went to White House Fruit Farms & the Fall colors were STUNNING.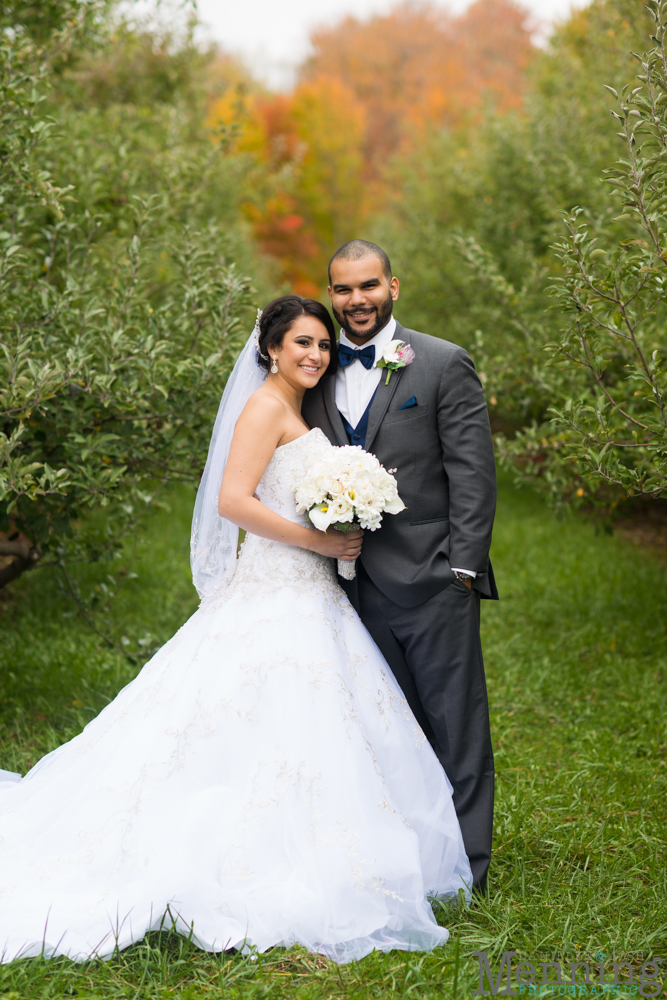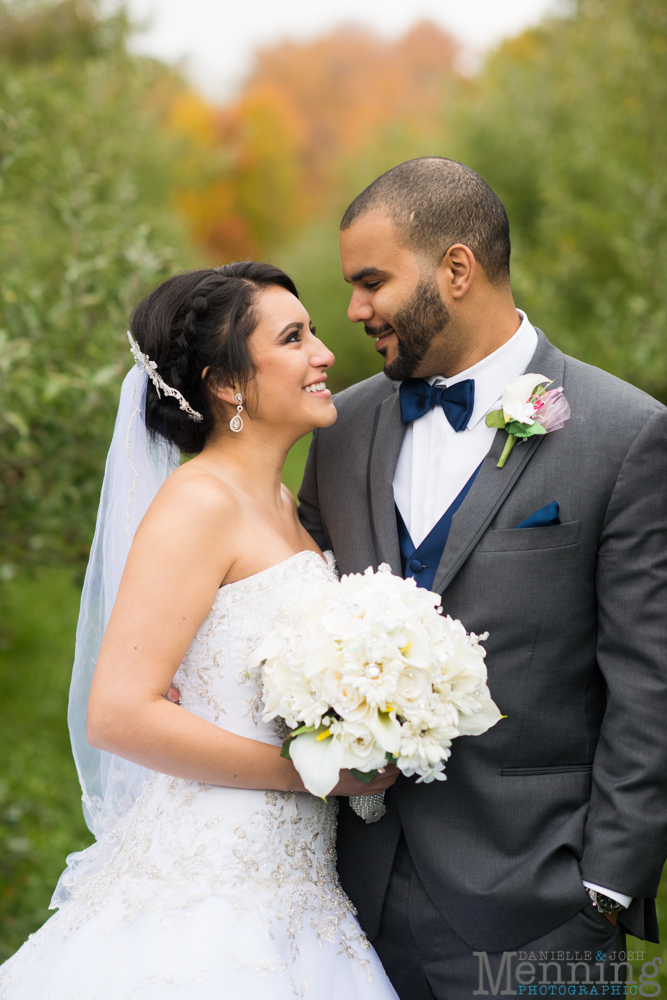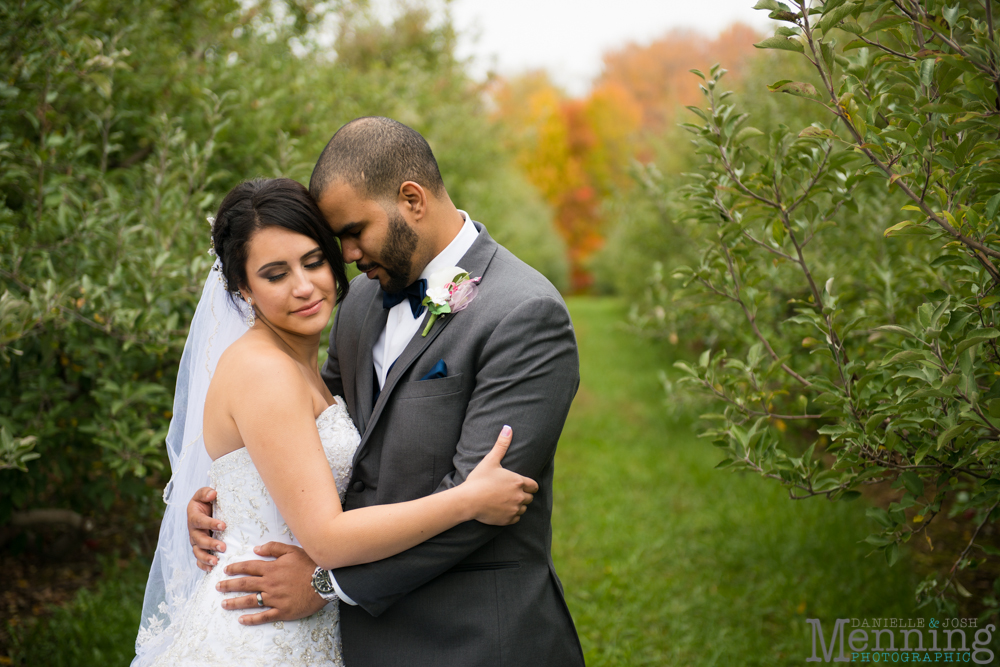 Can you see the snow?! 🙂 It only snowed for about two minutes.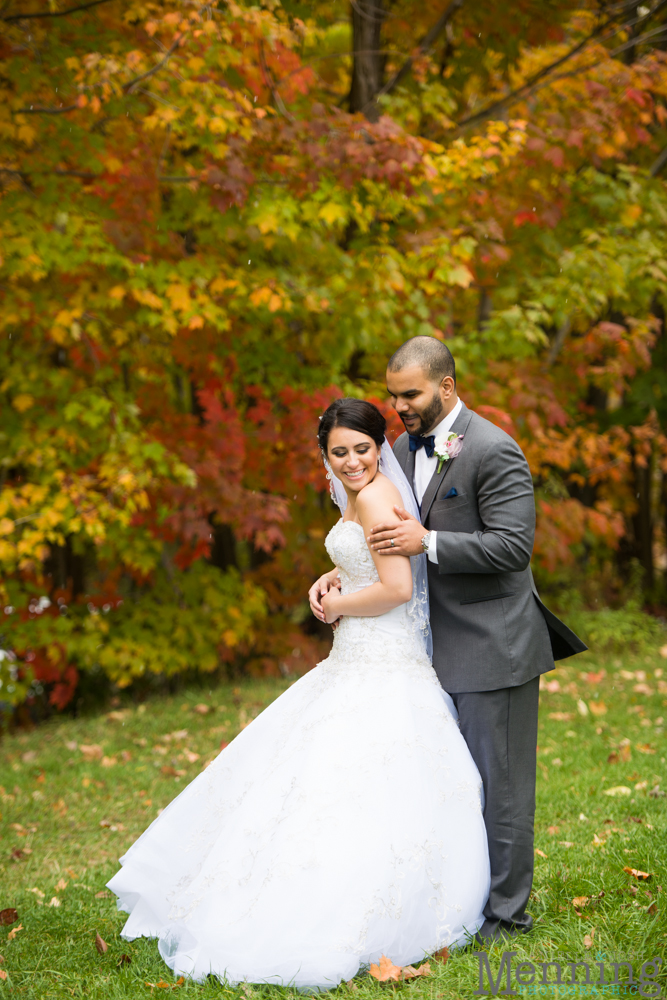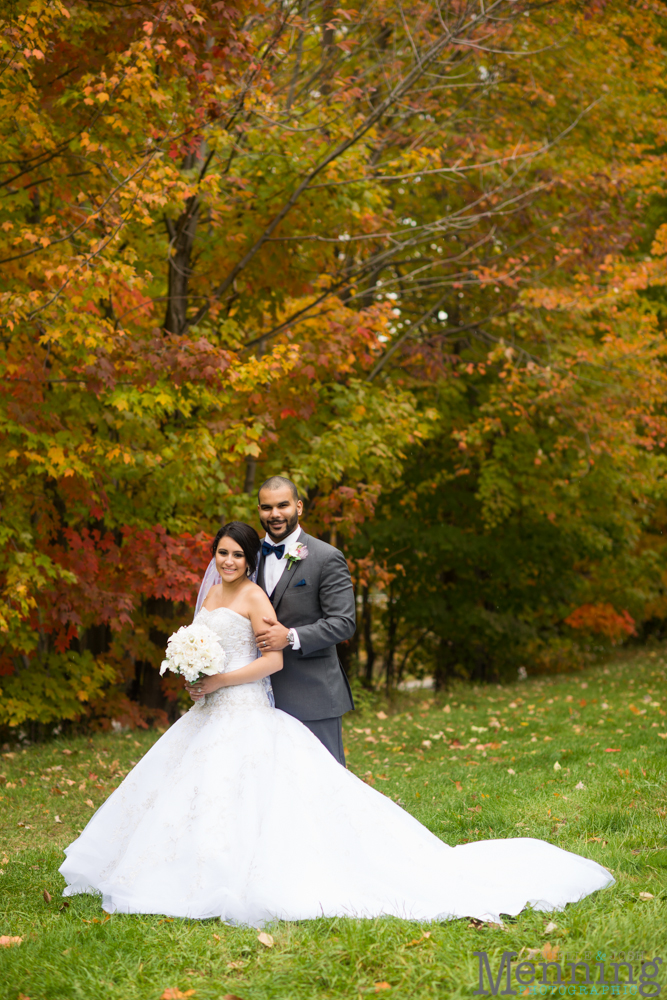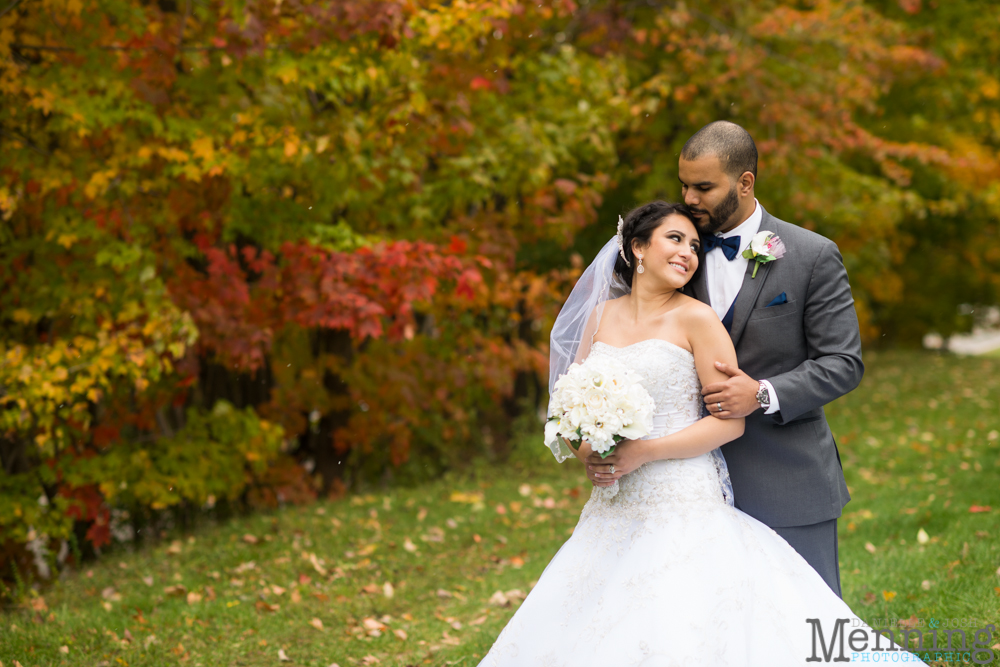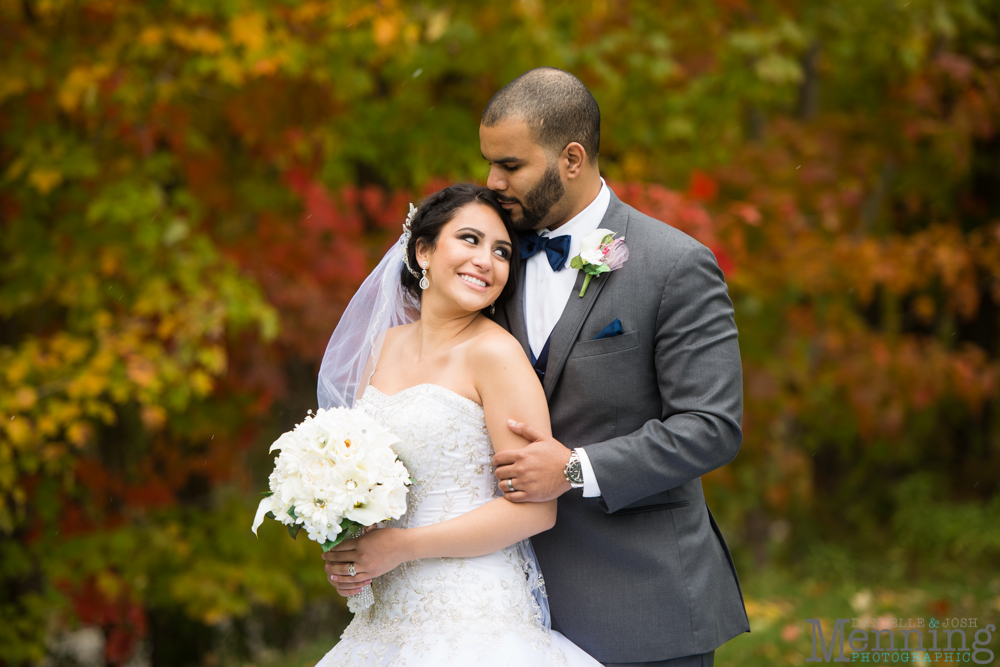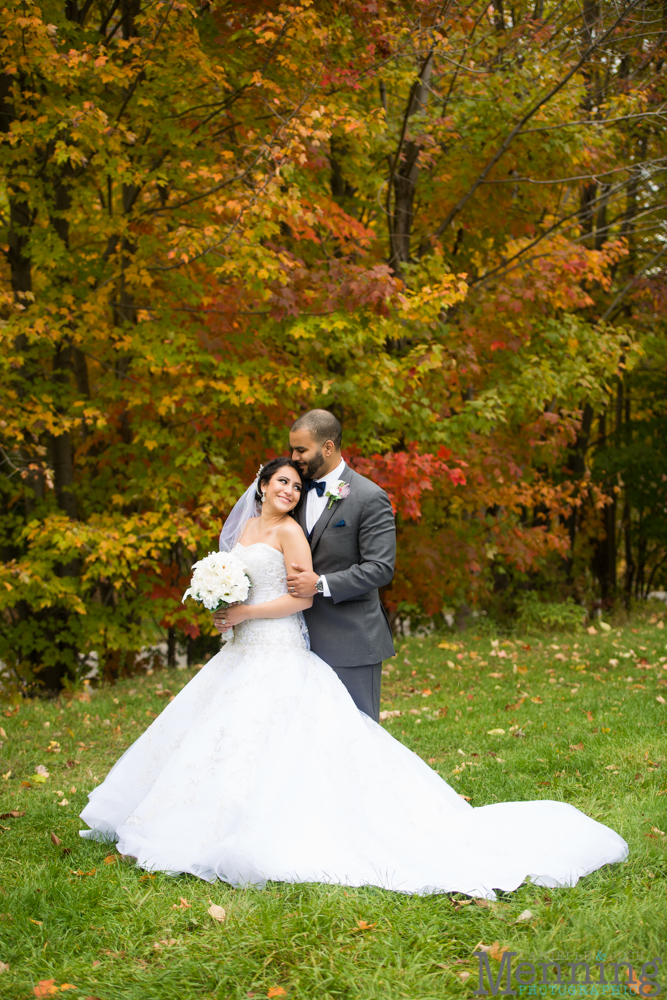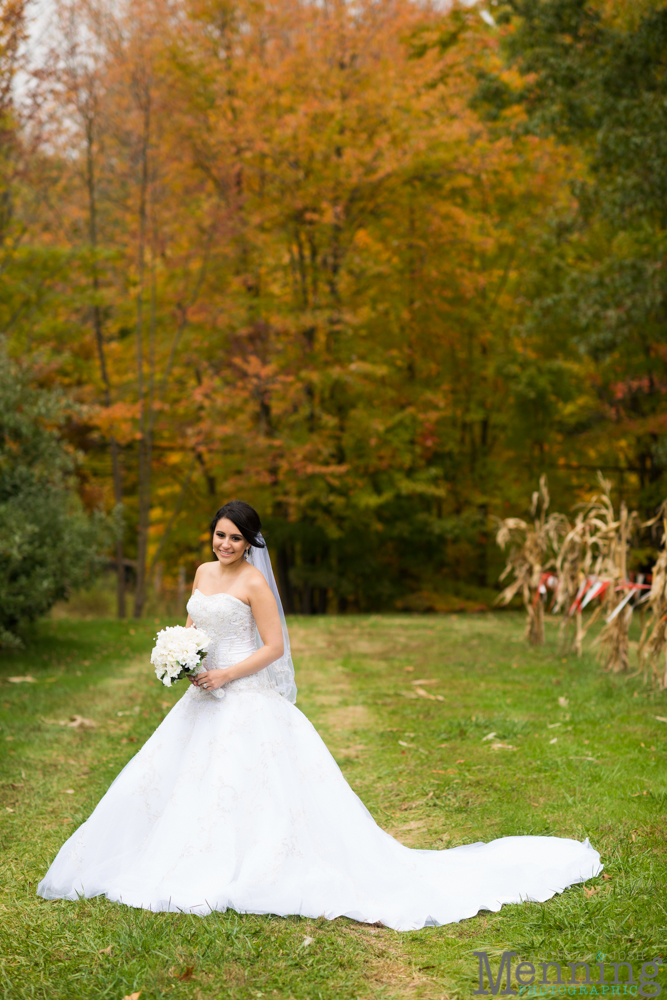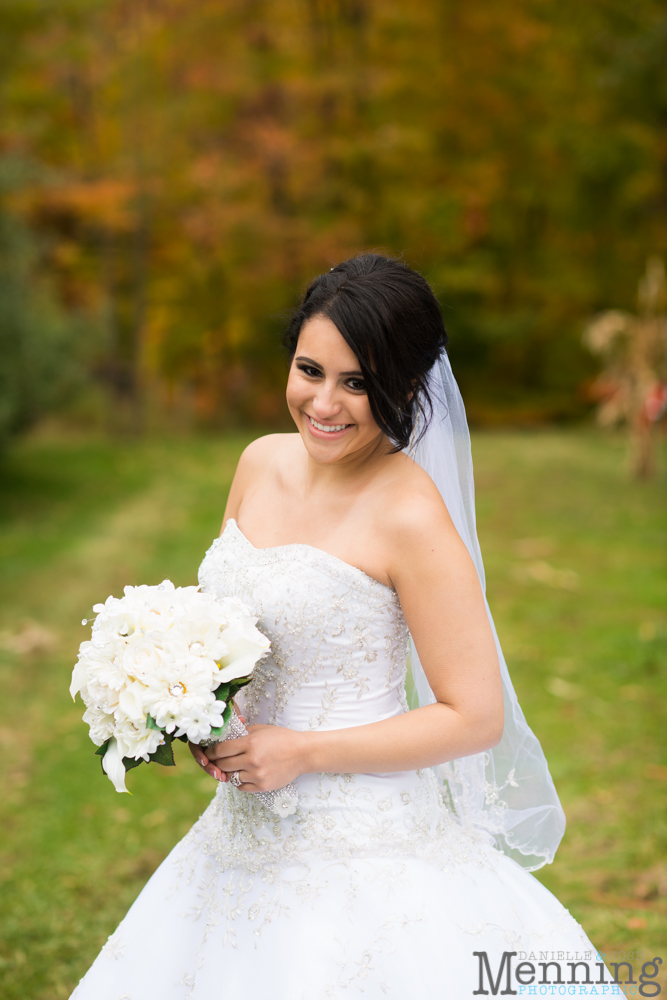 Definitely a favorite. And Christina scoped out this spot for a photo!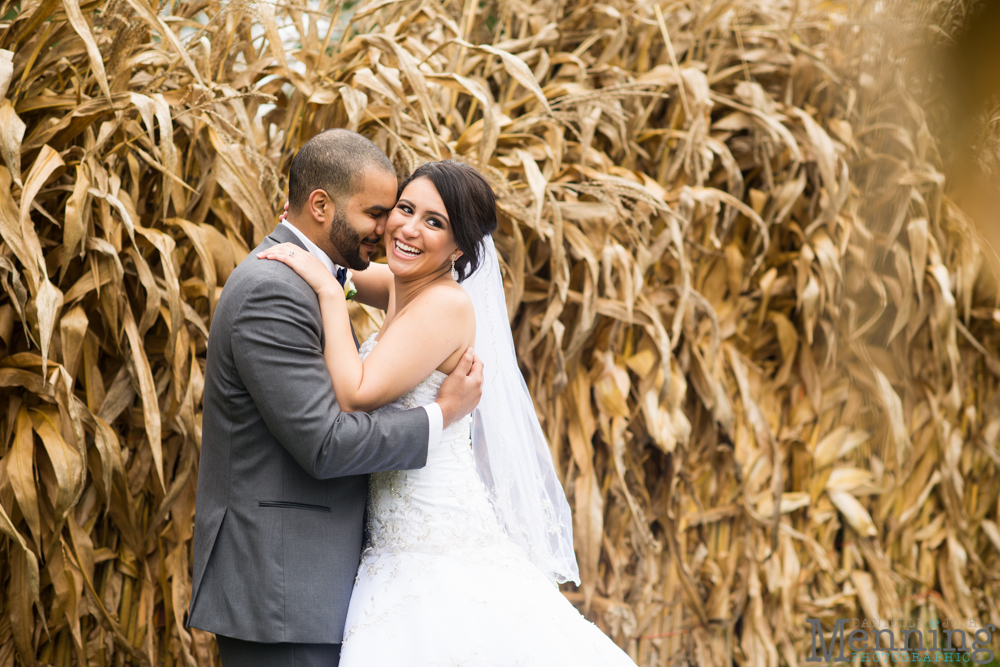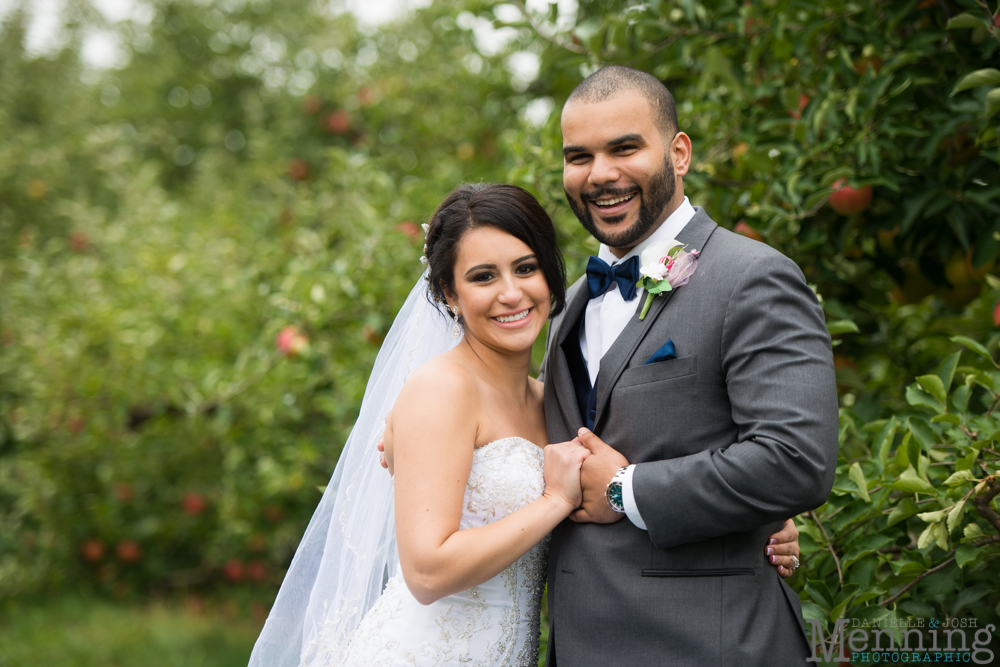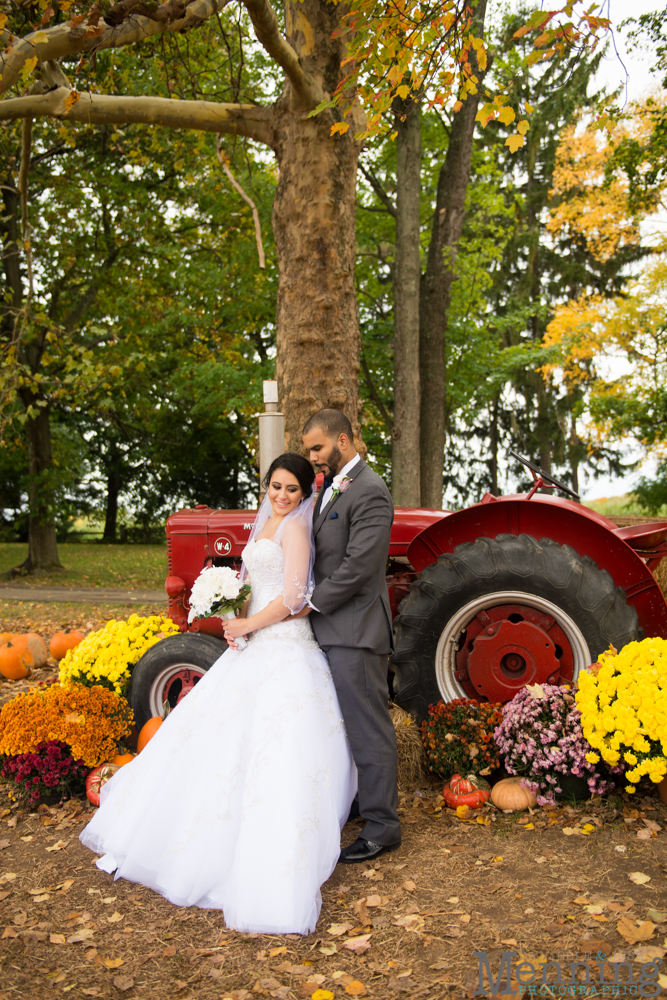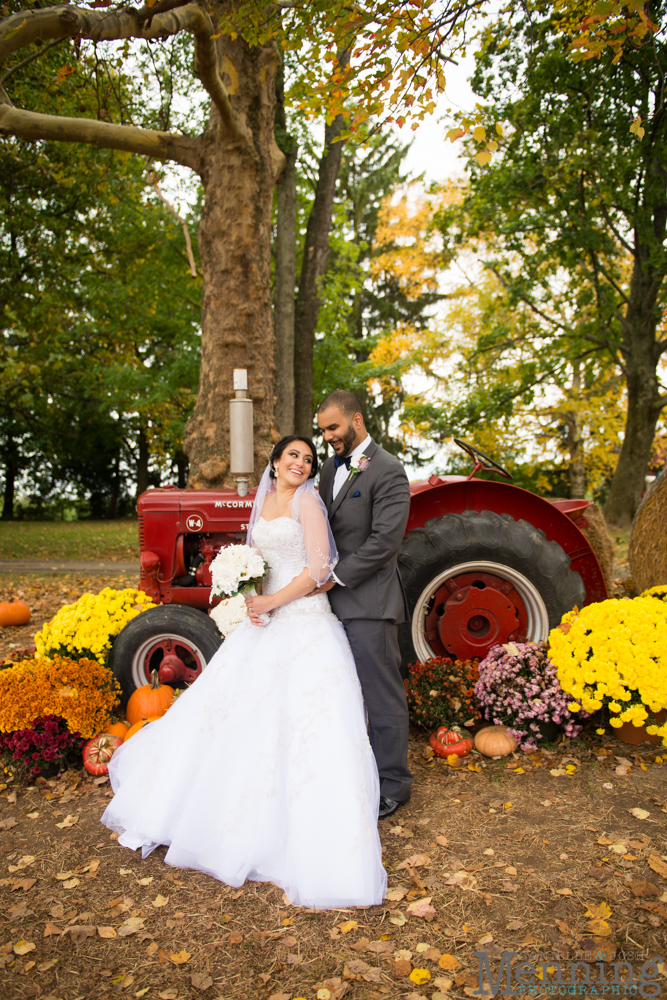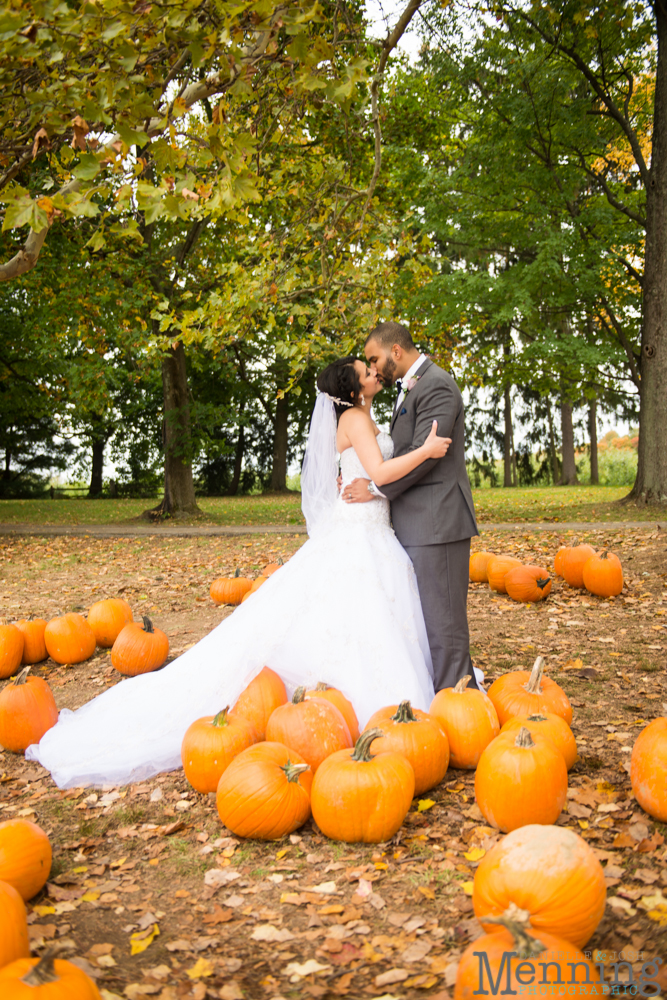 After White House, we headed to Mill Creek Park's Fellows Riverside Gardens.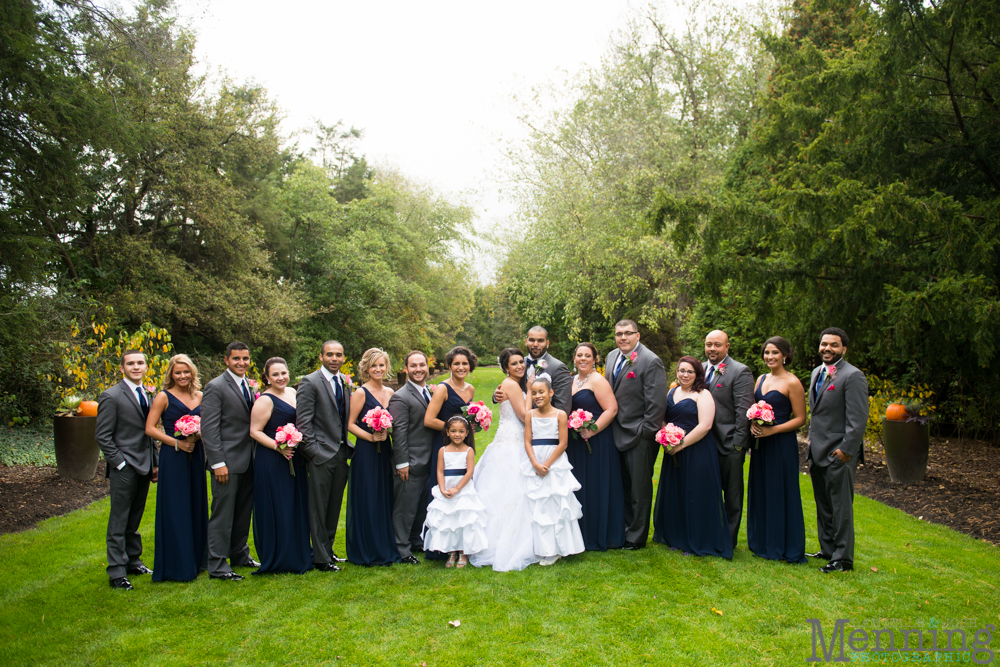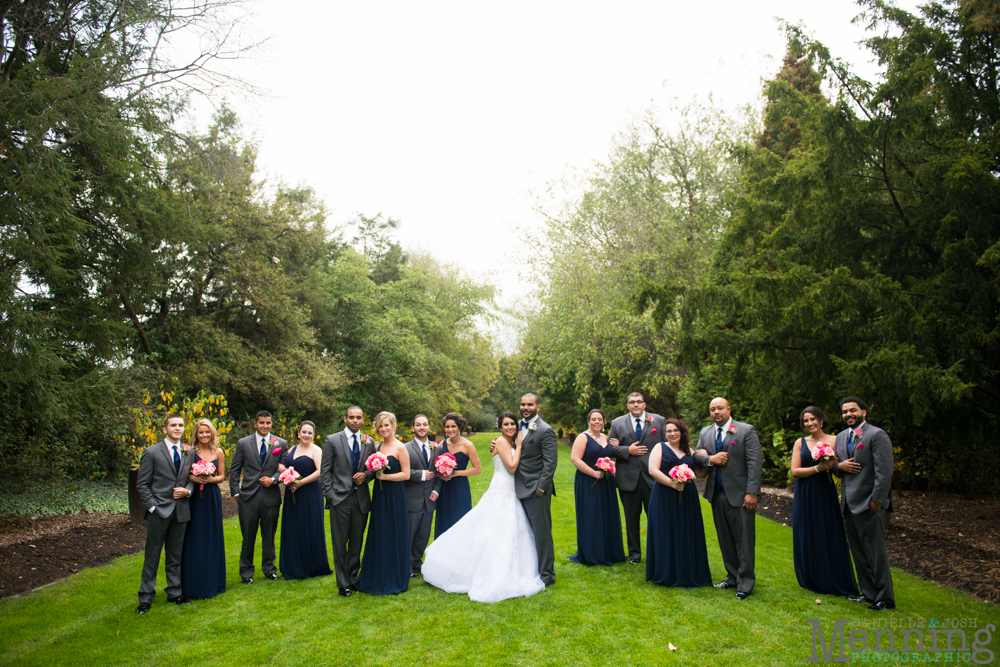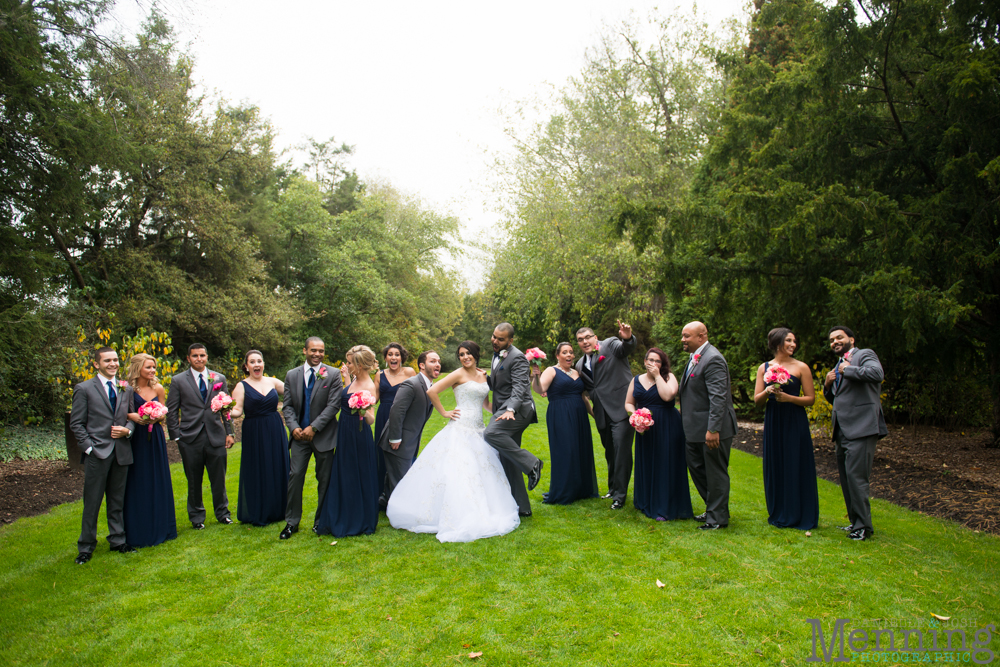 A lot of times, our couples want a few fun shots with their bridal parties. If that's you, just make sure to schedule LOTS of time for portraits by either having an early ceremony like Christina & Nick did (12:00 p.m.) or do a first look. You can read more about our Stress Free Wedding Day Timeline Advice HERE.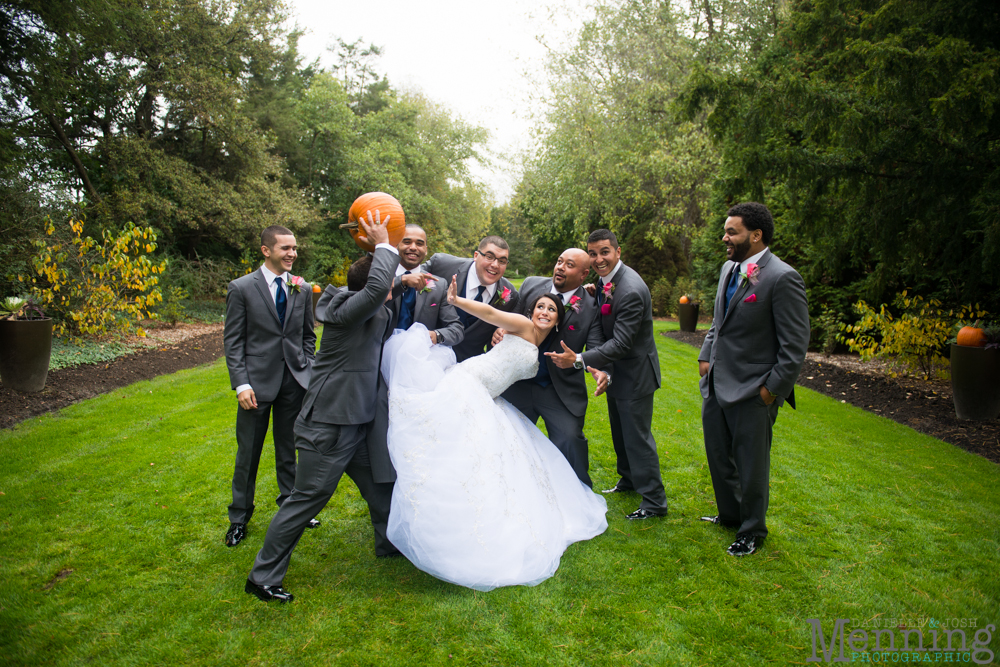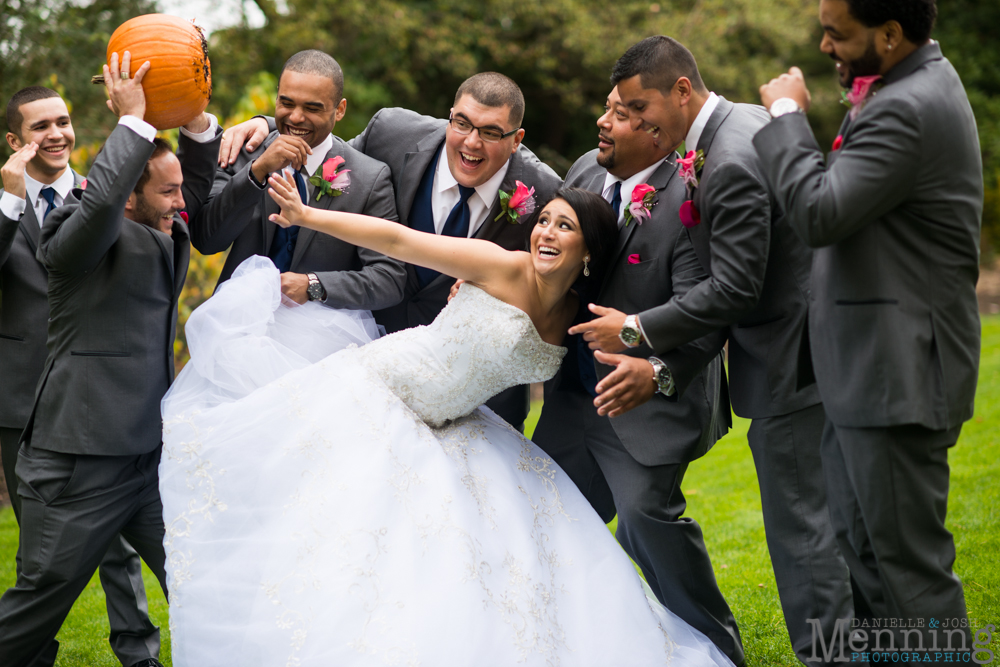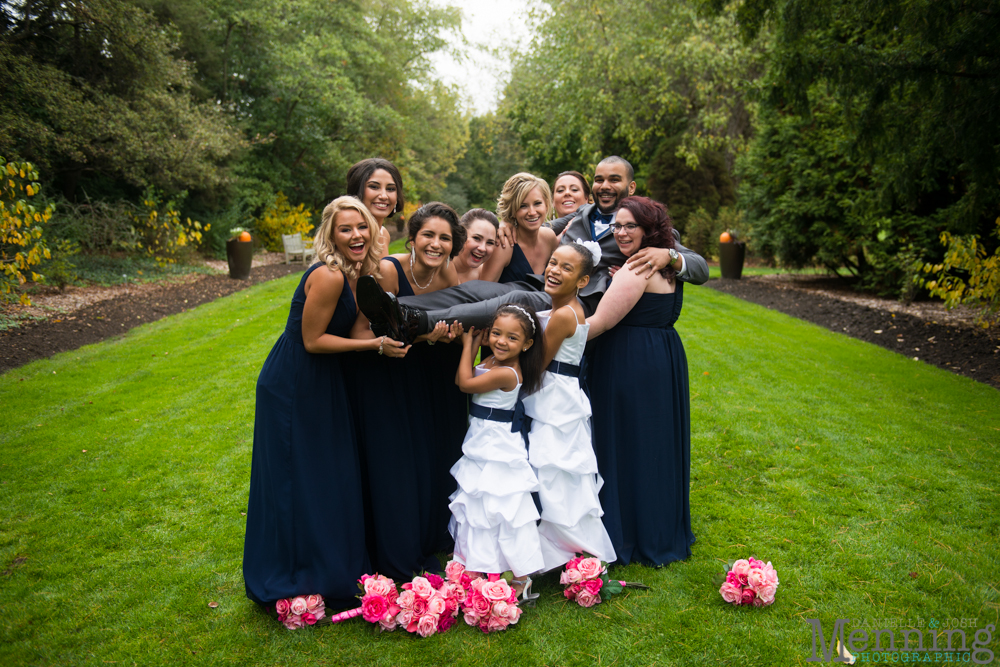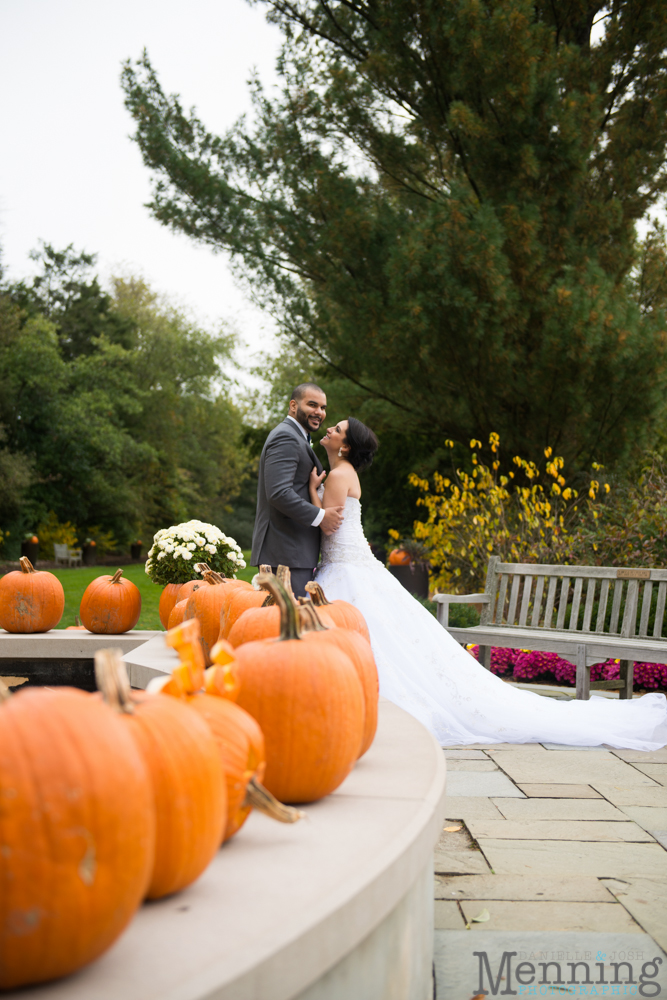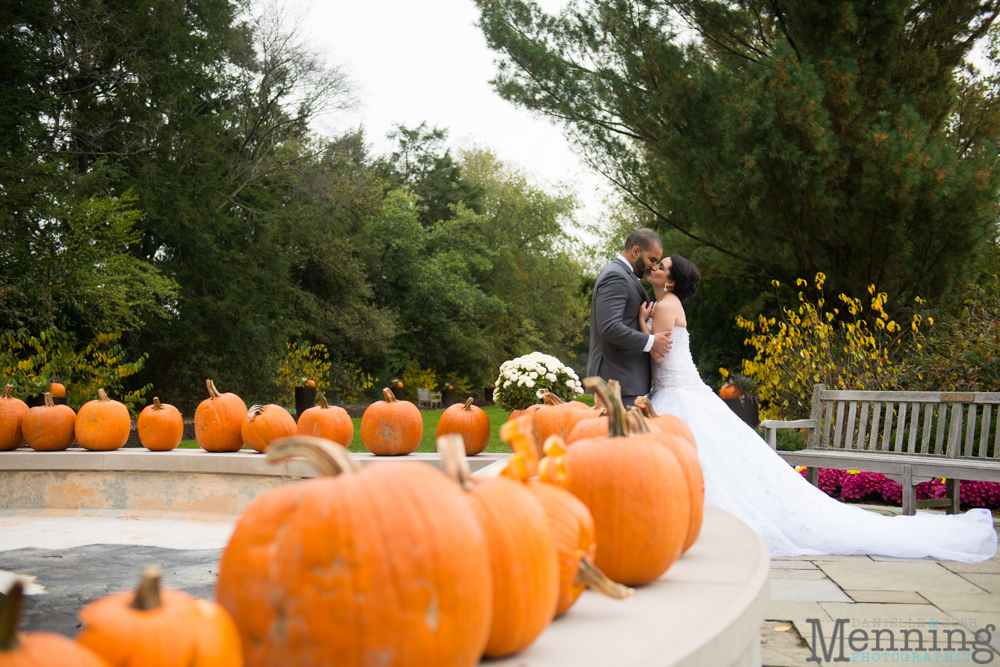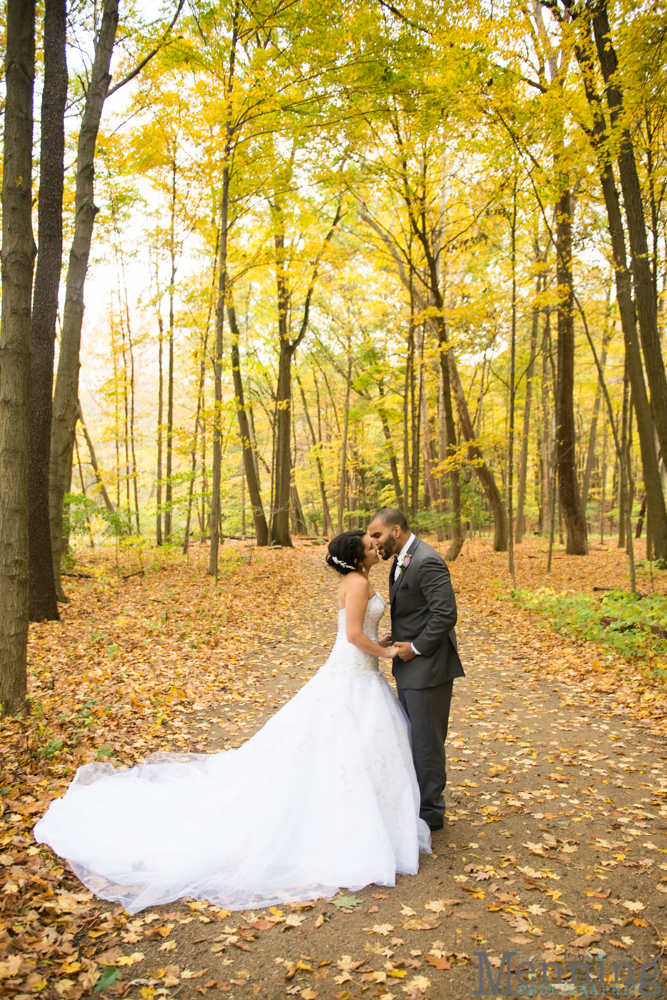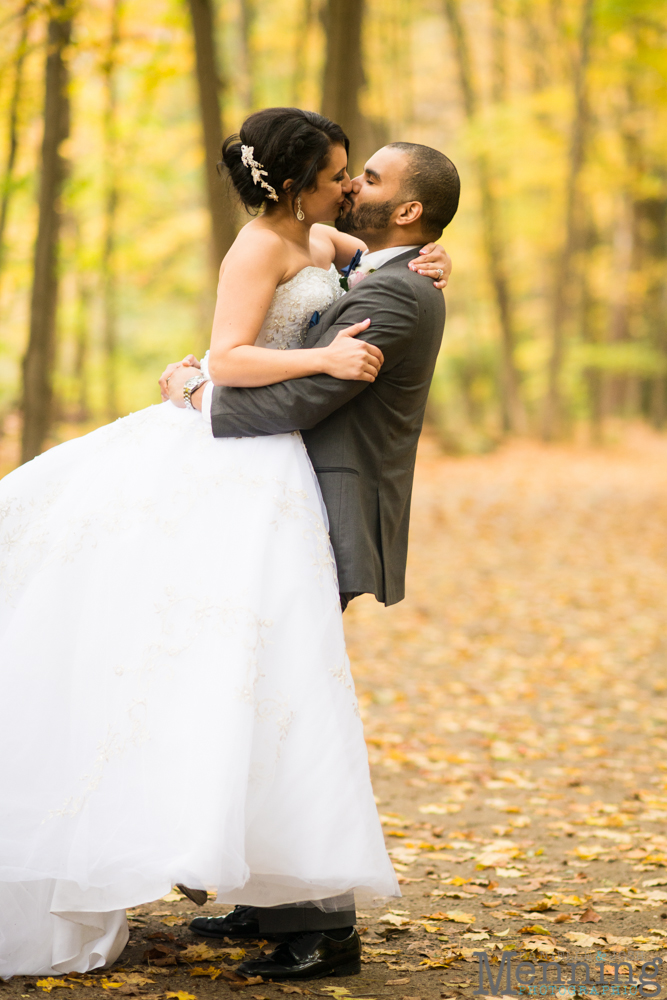 We even got to go down to the Cinderella Bridge with these two! Talk about portraits, portraits, portraits! They will receive a ton! We love it!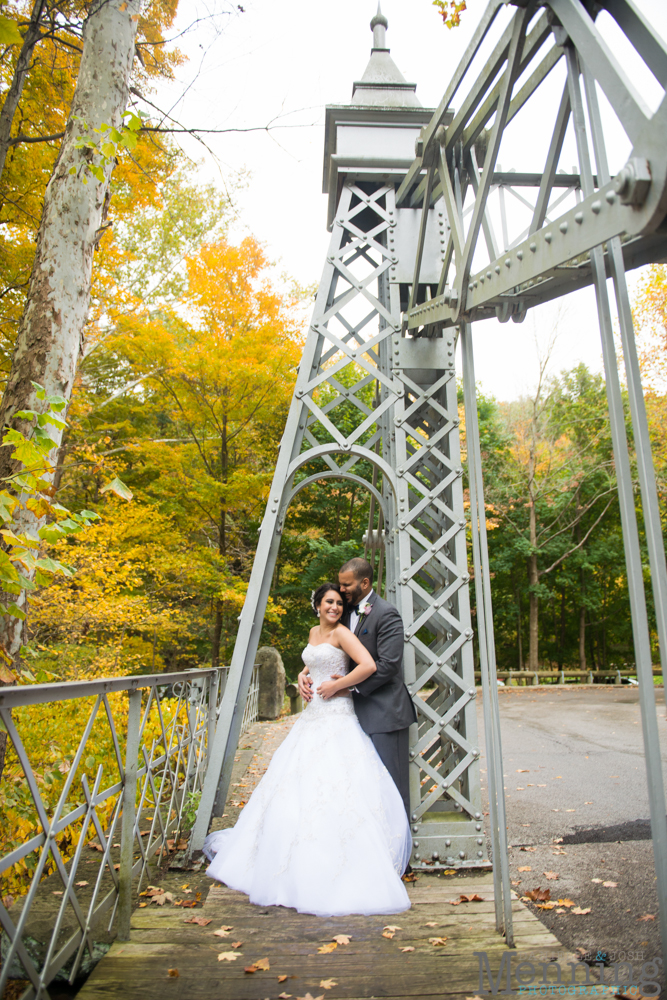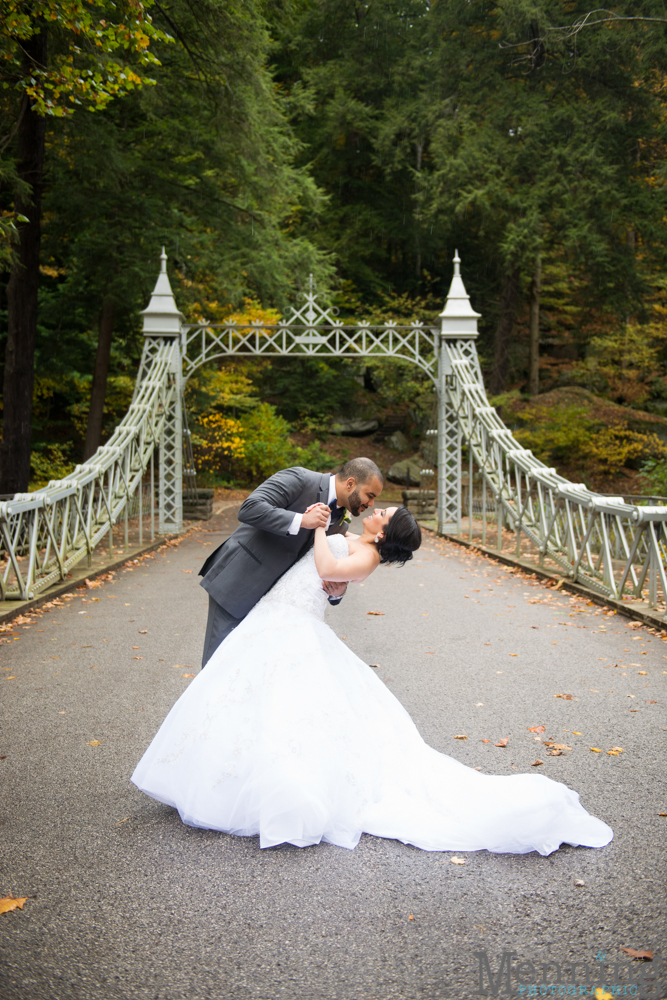 This was our first reception at The Maronite Center since Blue Wolf Events bought it. It was lovely & the food was excellent. Plus, we got to see Stacey & she rocks. 🙂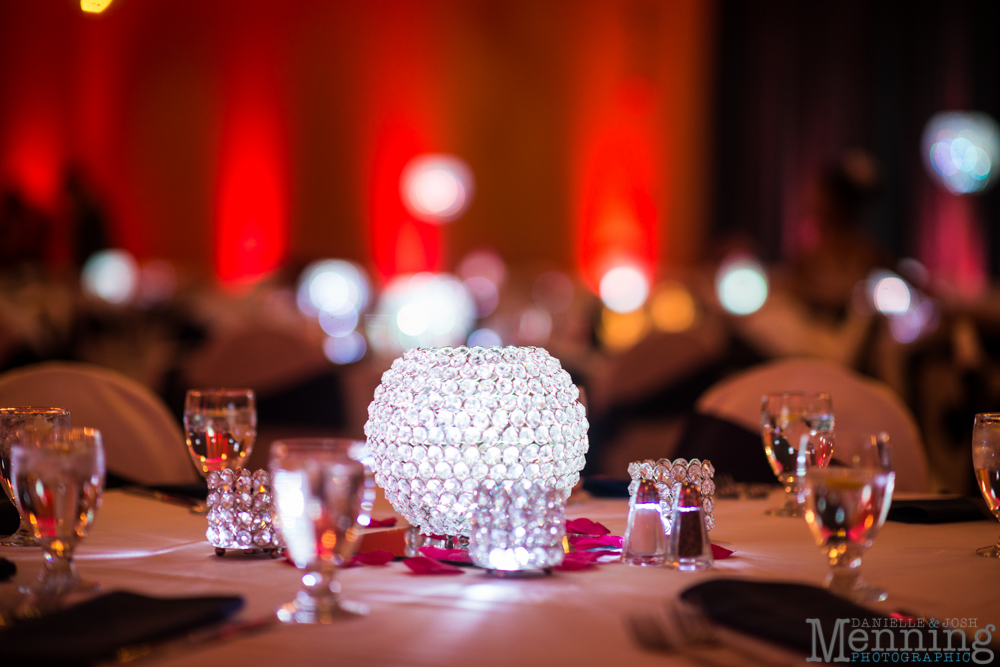 Event Lighting made the place look swanky & romantic with their deep colored uplighting.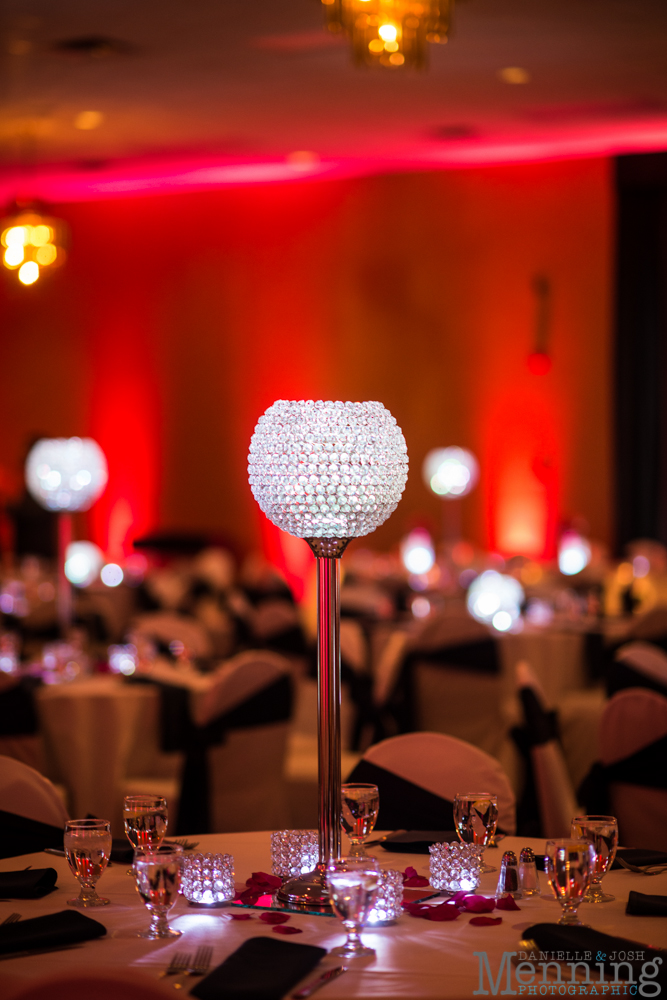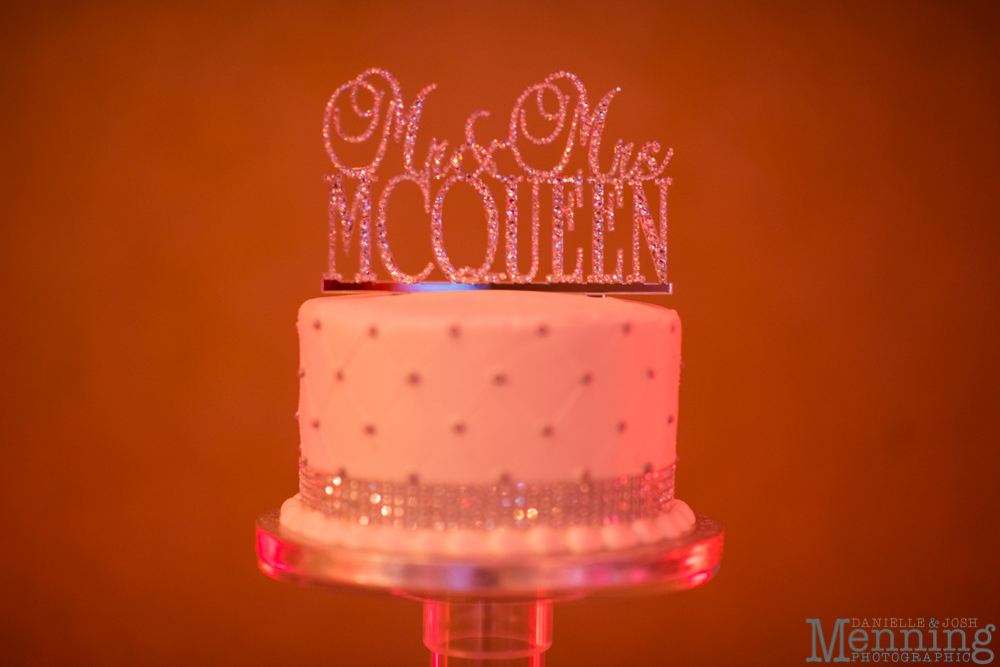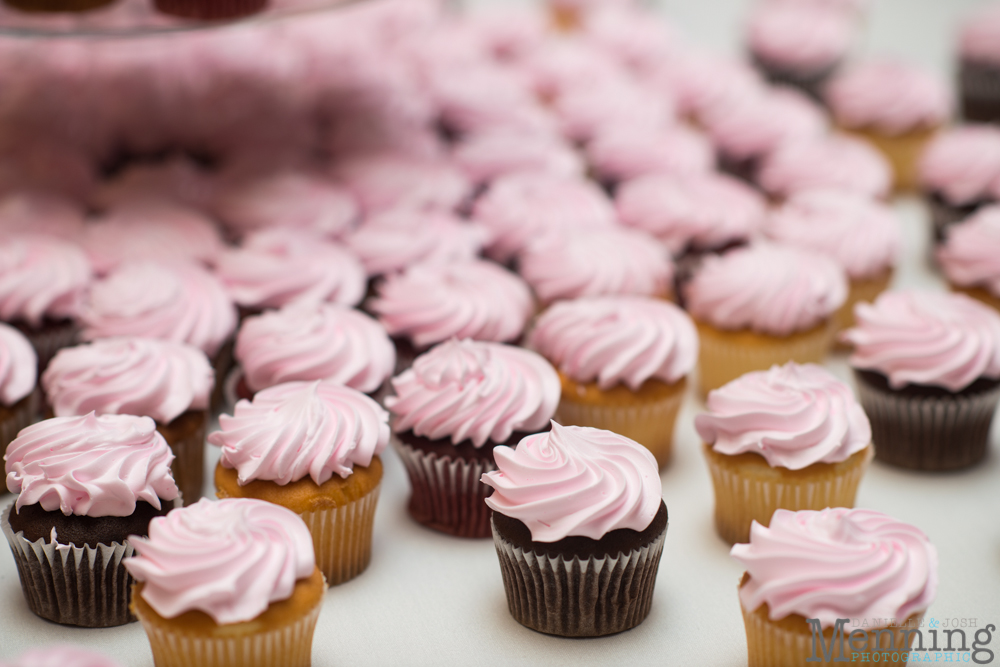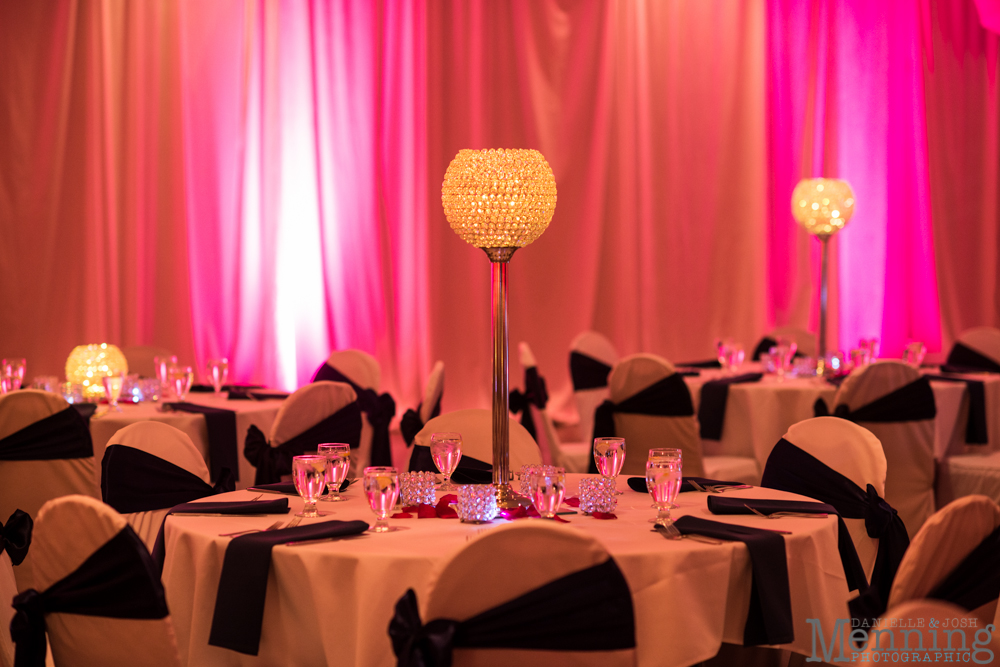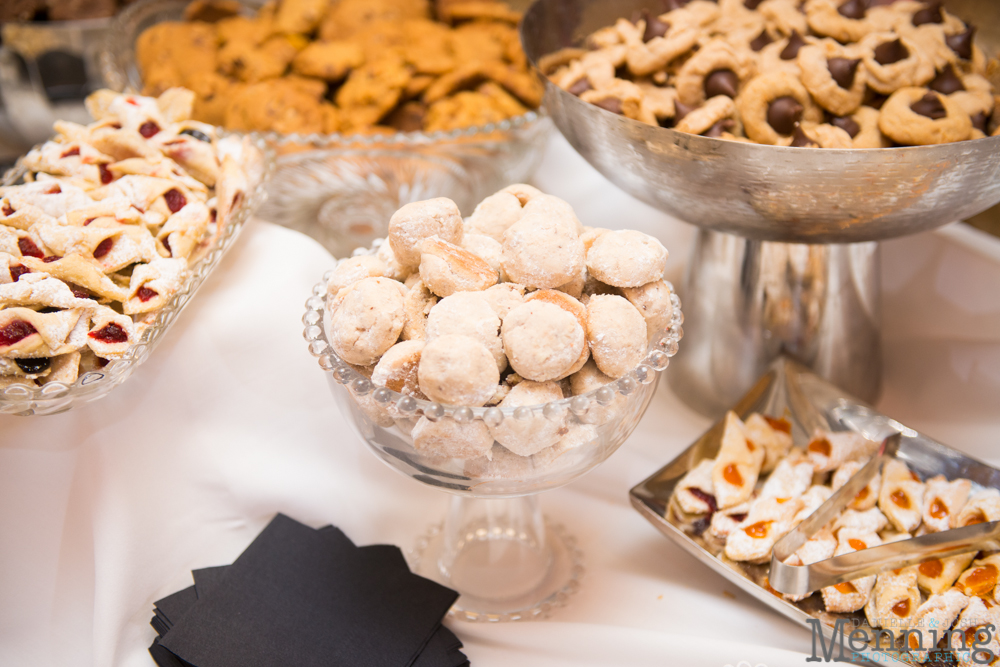 First dance!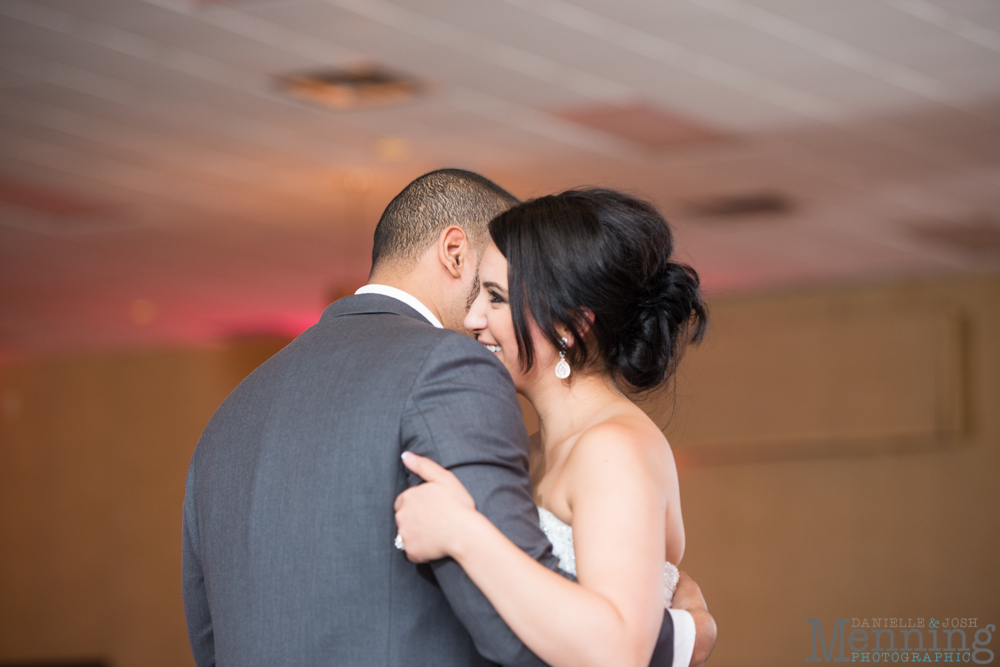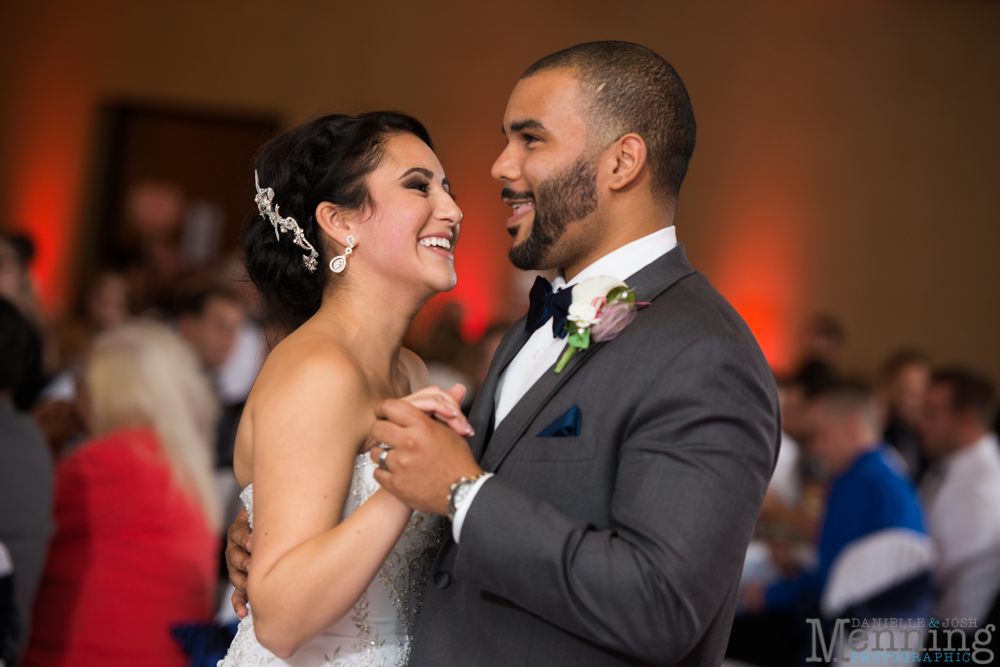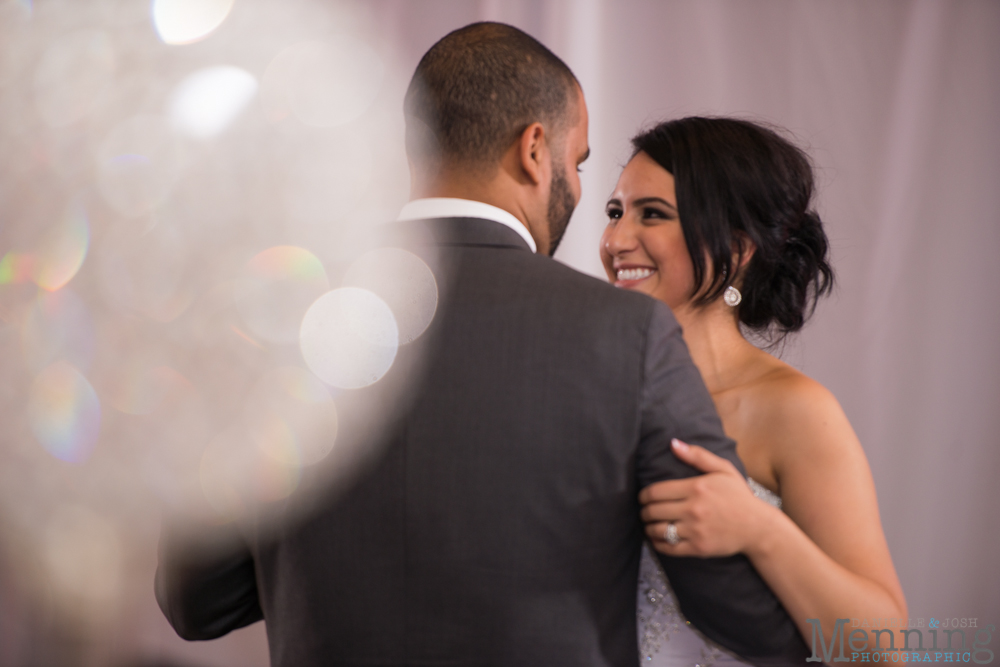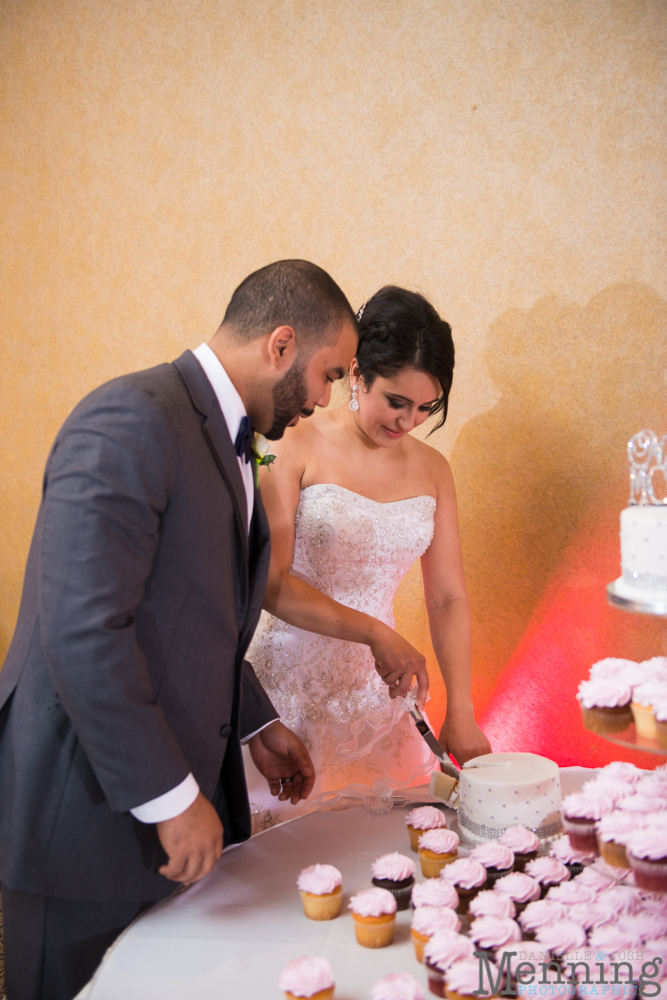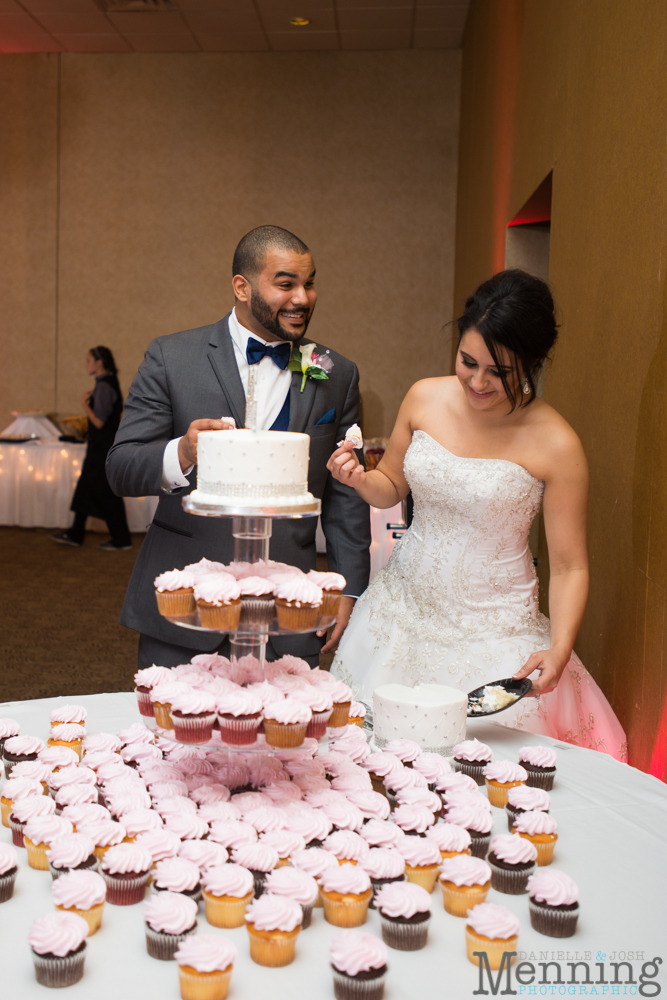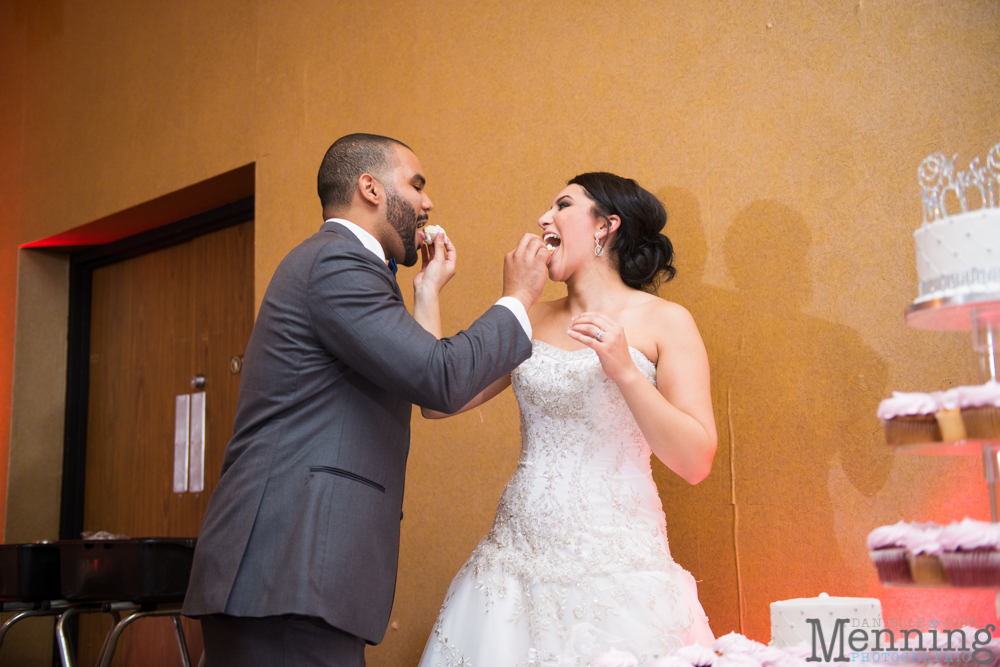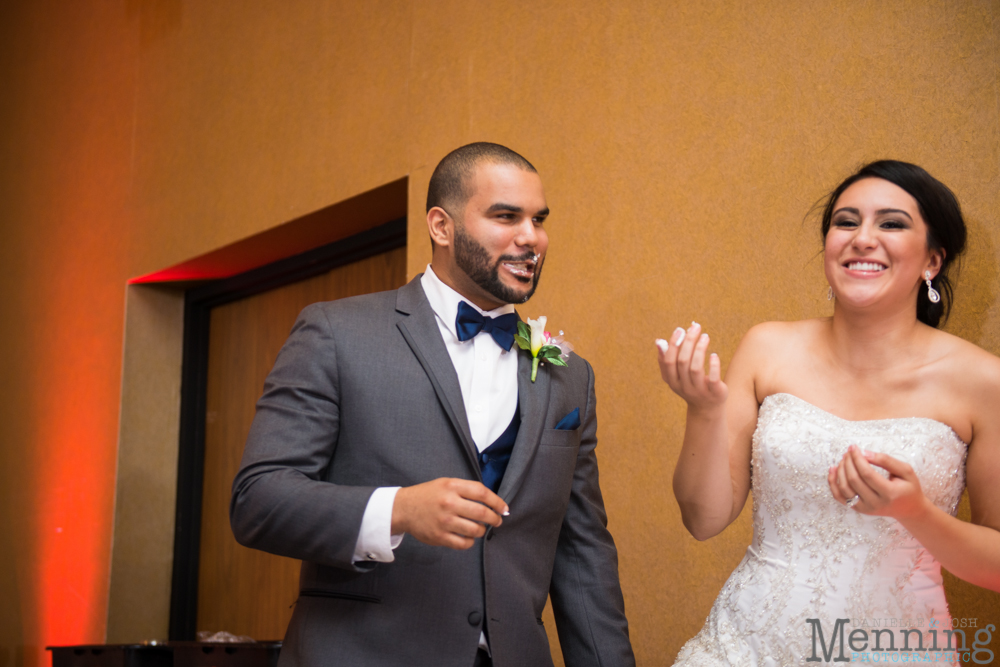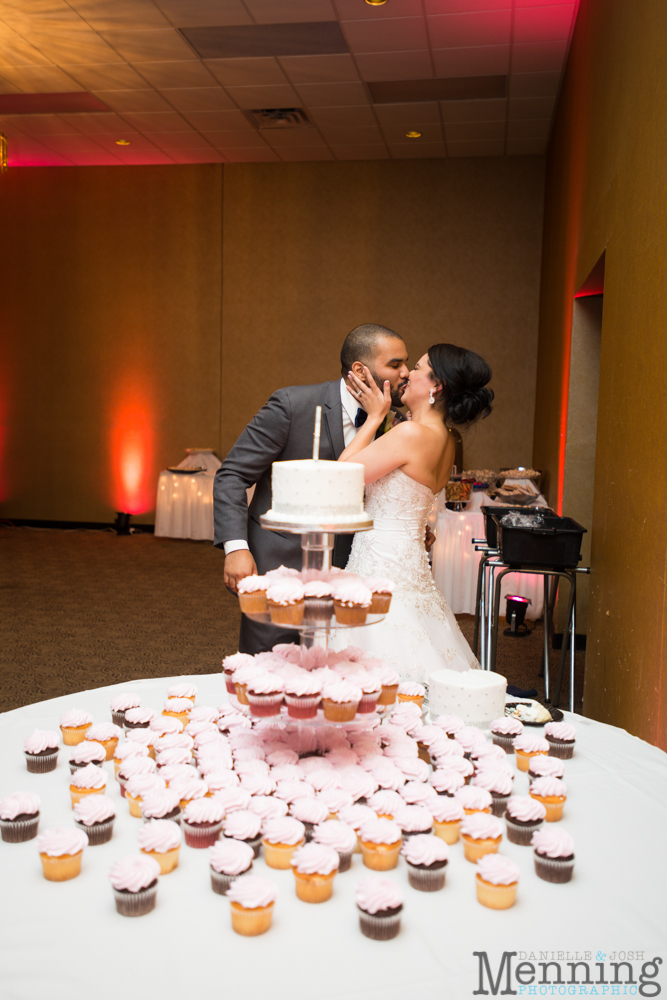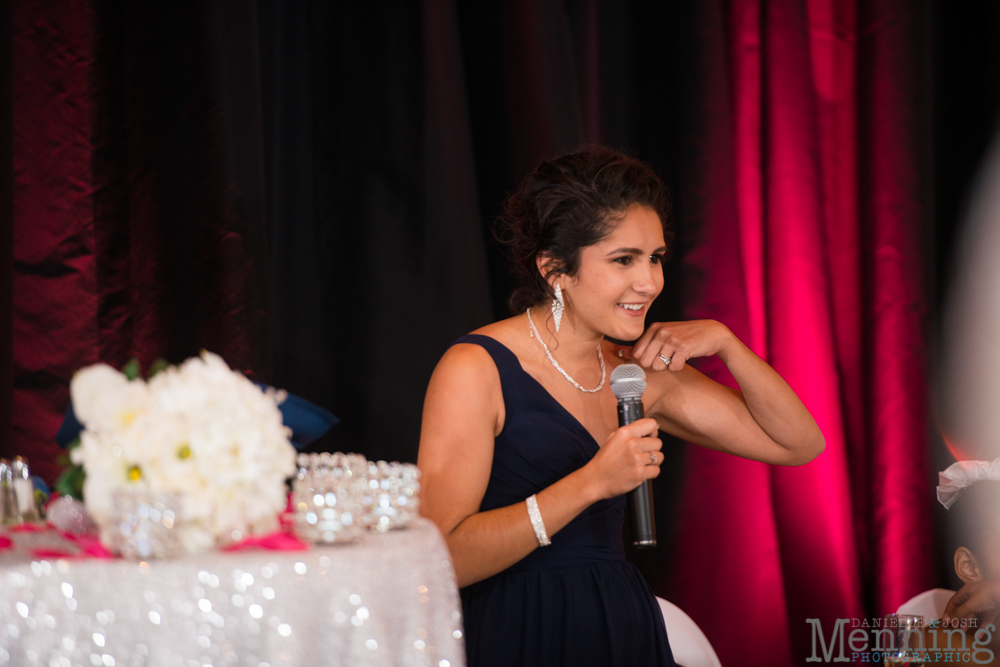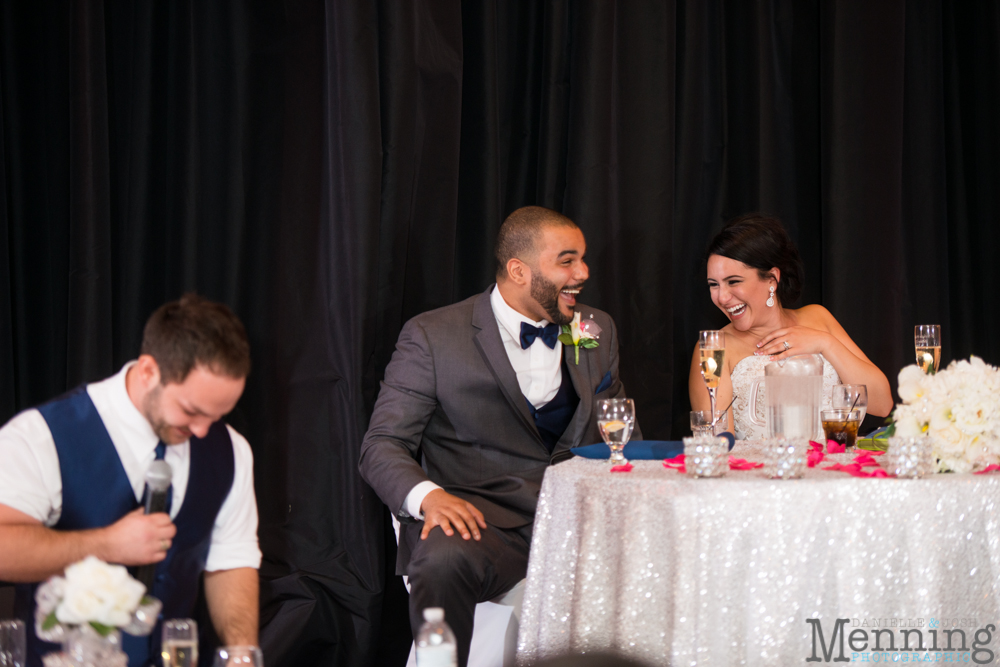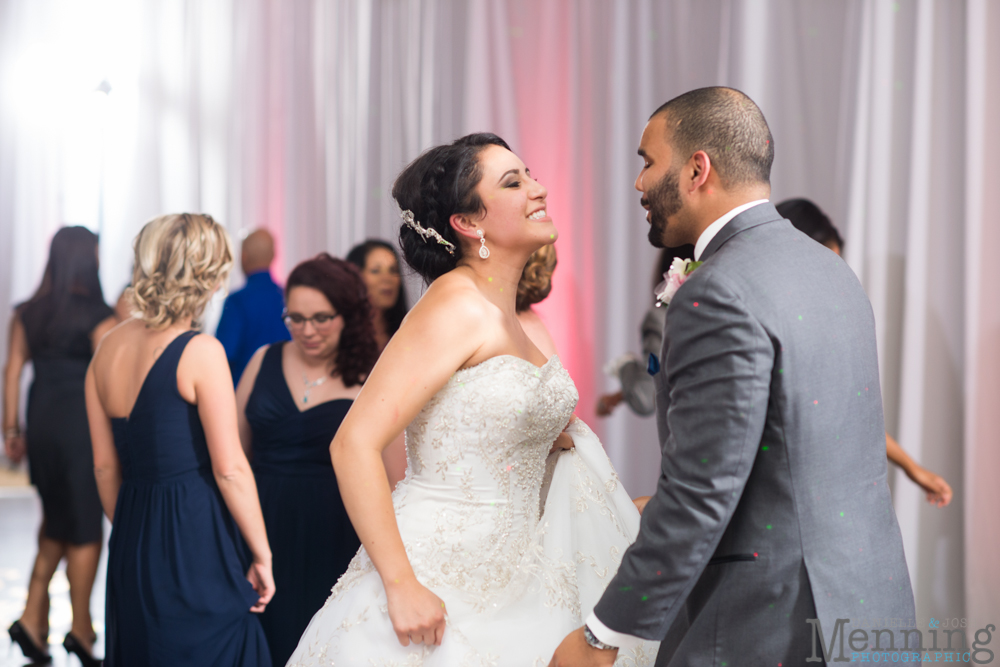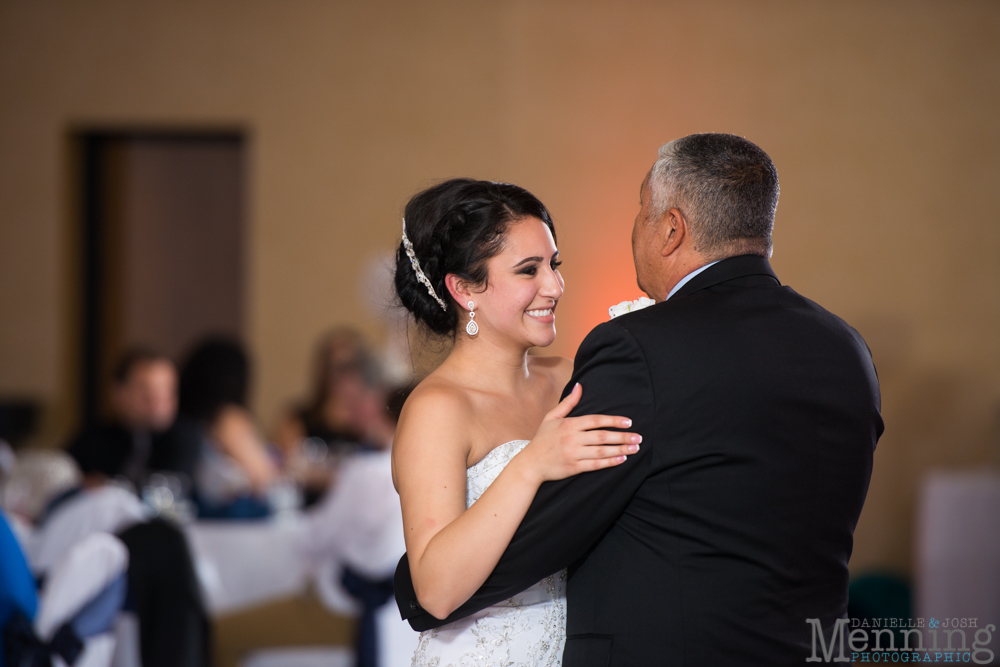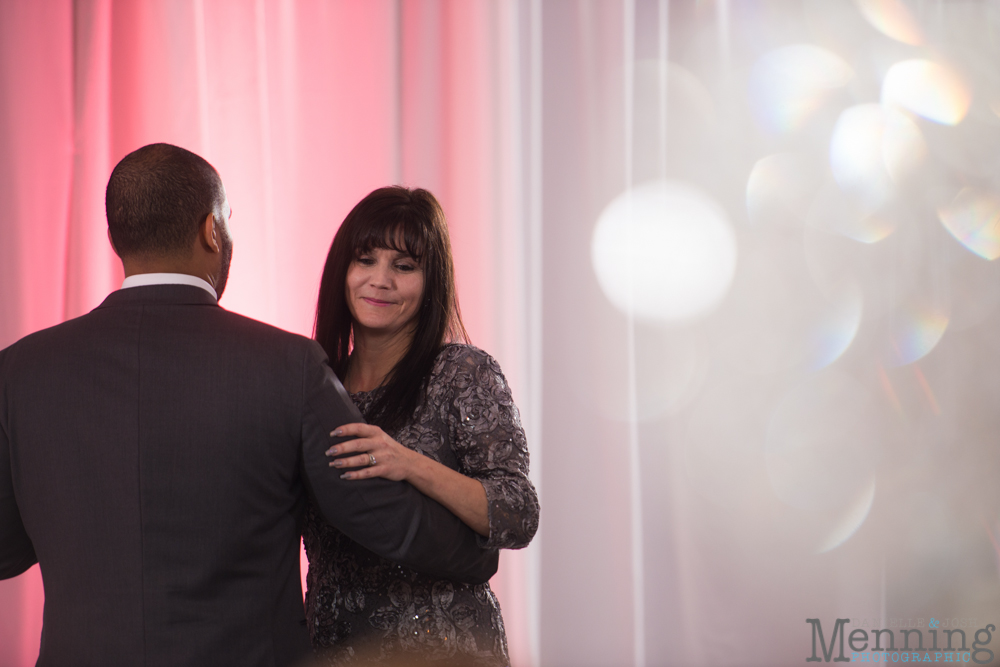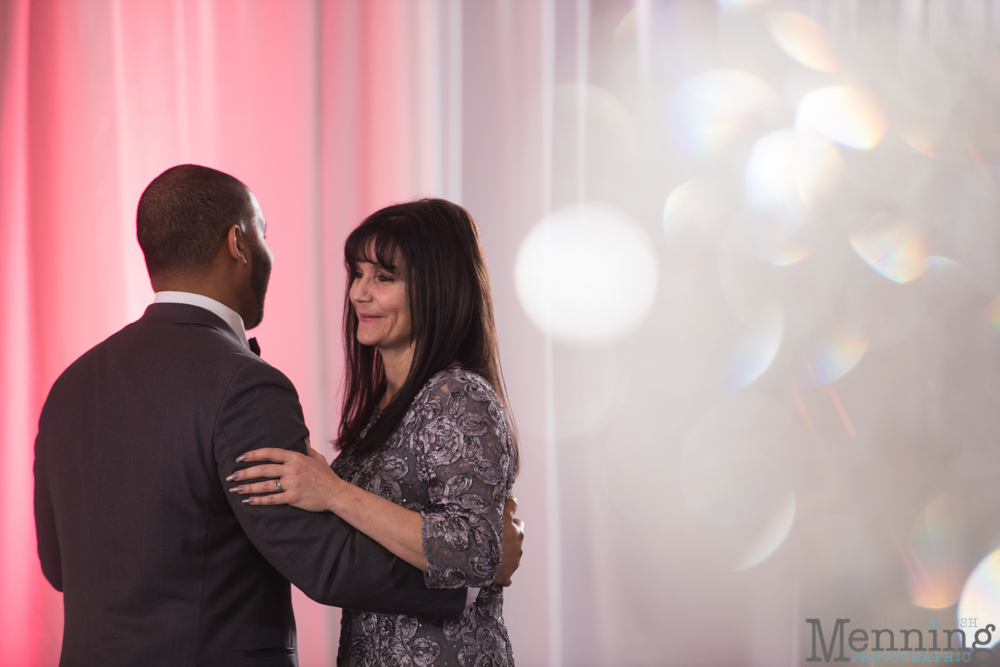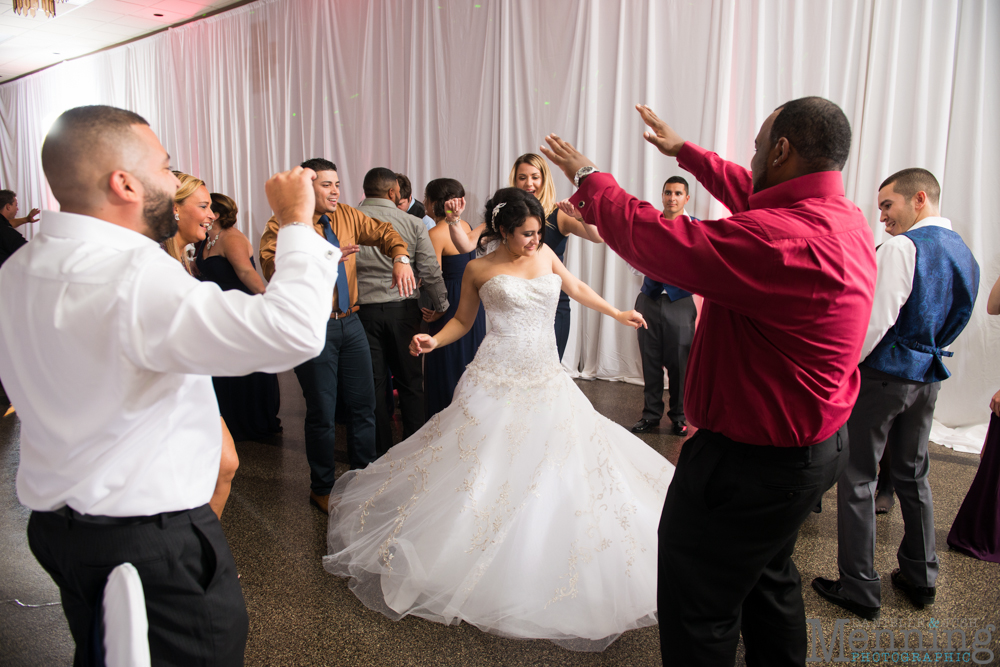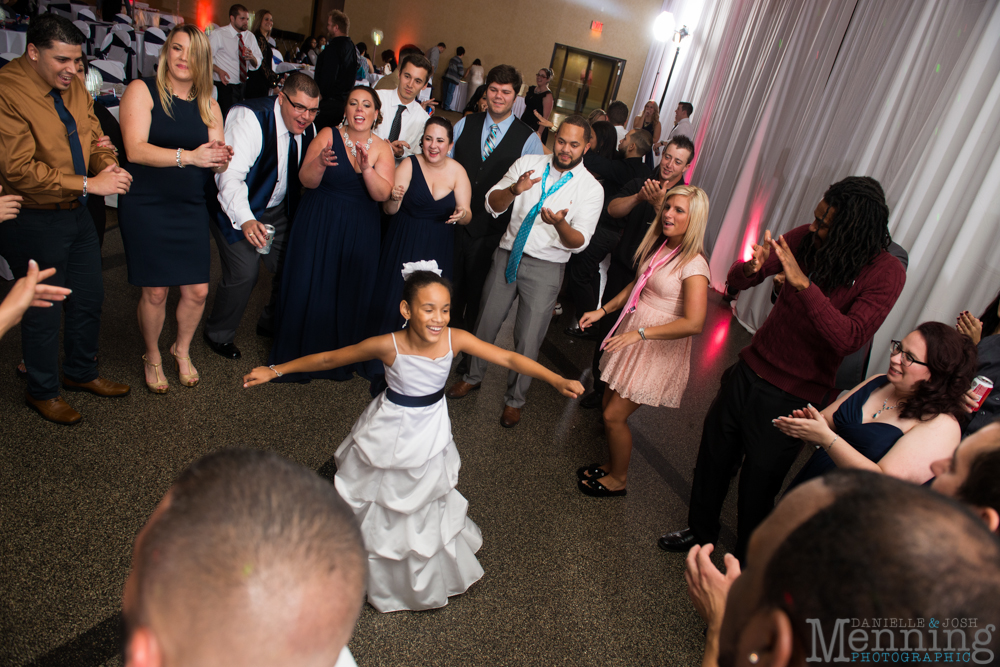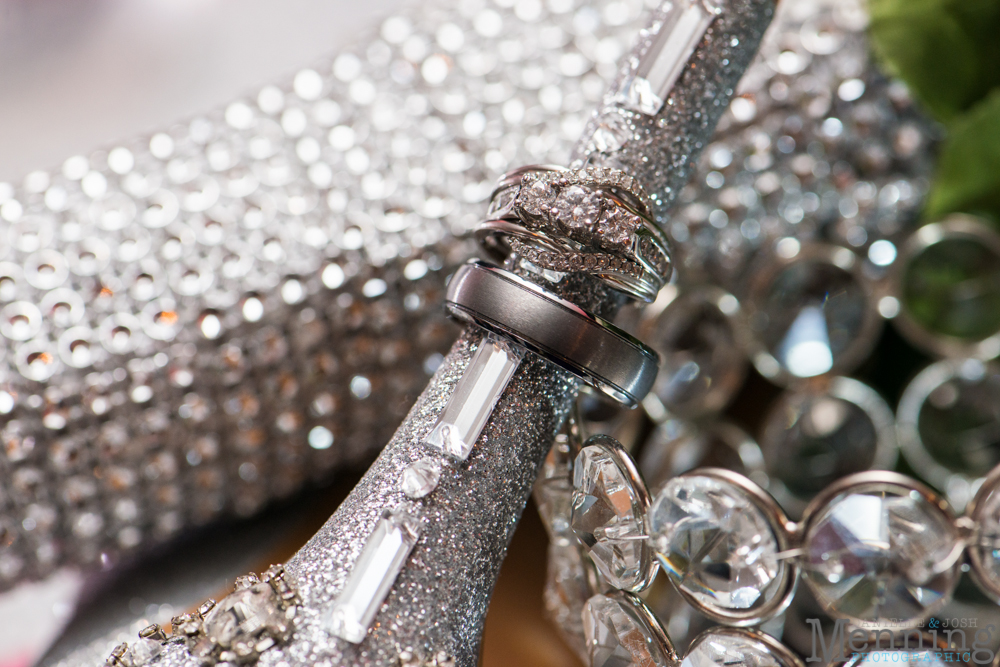 Christina & Nick, you two are wonderful & we're so glad we got to be your photographers! Thanks again for choosing us! We wish you a lifetime of love, laughter, happiness, and fun.