We had the most beautiful Fall day for Steph & Shane's engagement photo session & the weather couldn't have worked out perfectly for two nicer people! Stephanie & Shane are one of those couples who make perfect sense together. They have known each other for years, they have SO much in common, and they're best friends. They both love to run and be outdoors. And they live for adventure. Traveling is a favorite activity for them. They met while they were both in college at Slippery Rock and you won't believe where/how they got engaged! He proposed to her while they were both scuba diving UNDER WATER (that's where you scuba. . . lol) in the ocean AND they got the whole thing on camera. What?! So crazy cool! When they said that they wanted to have their engagement photos taken at McConnell's Mill State Park in the Fall we squealed a bit. We've shot there in the Summer & we've shot there in late Fall when the leaves had already fallen, but we've never gotten to shoot there in the peak of Fall &, man, were we missing out! It's picturesque from any angle & these two are so comfortable in front of the camera. We were in photography heaven!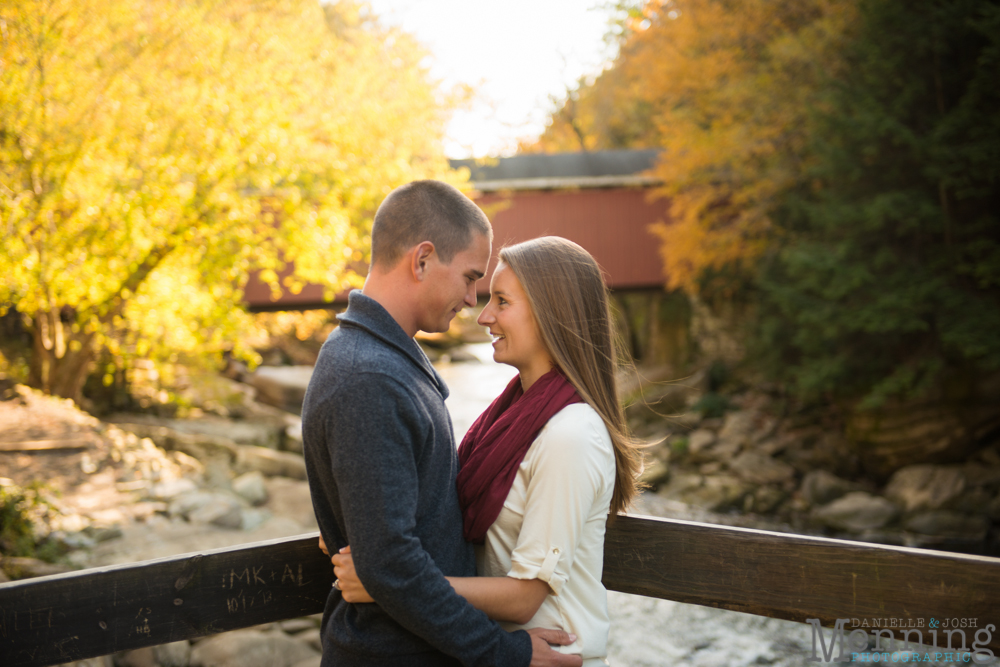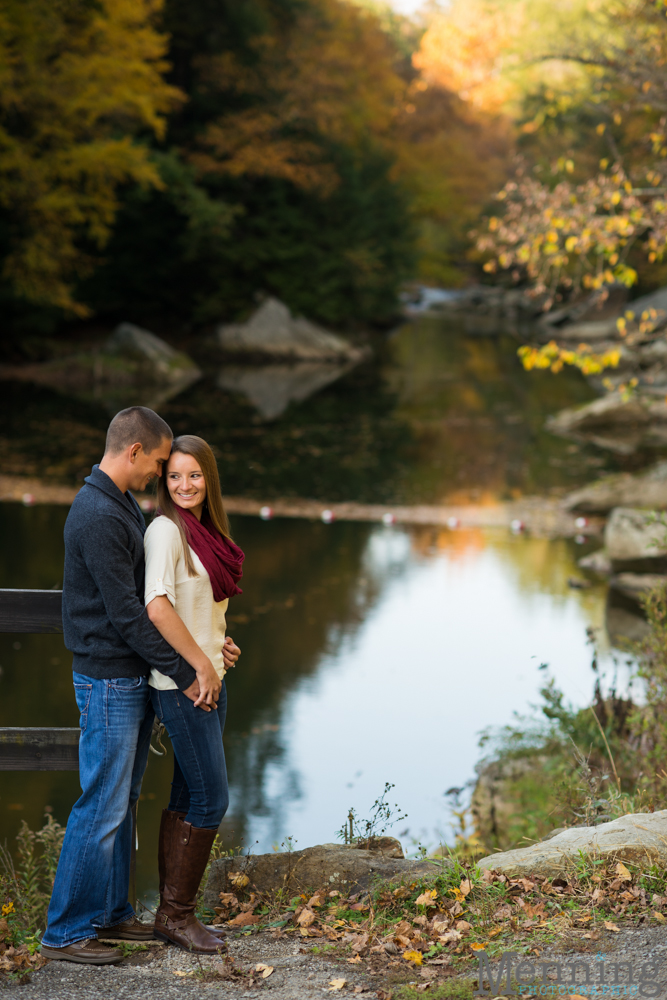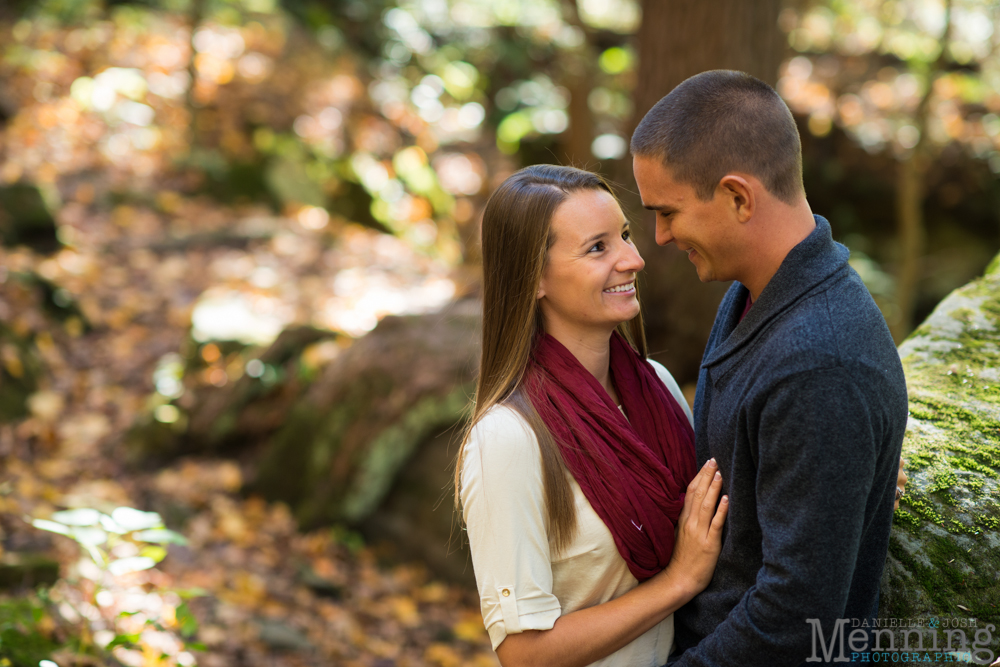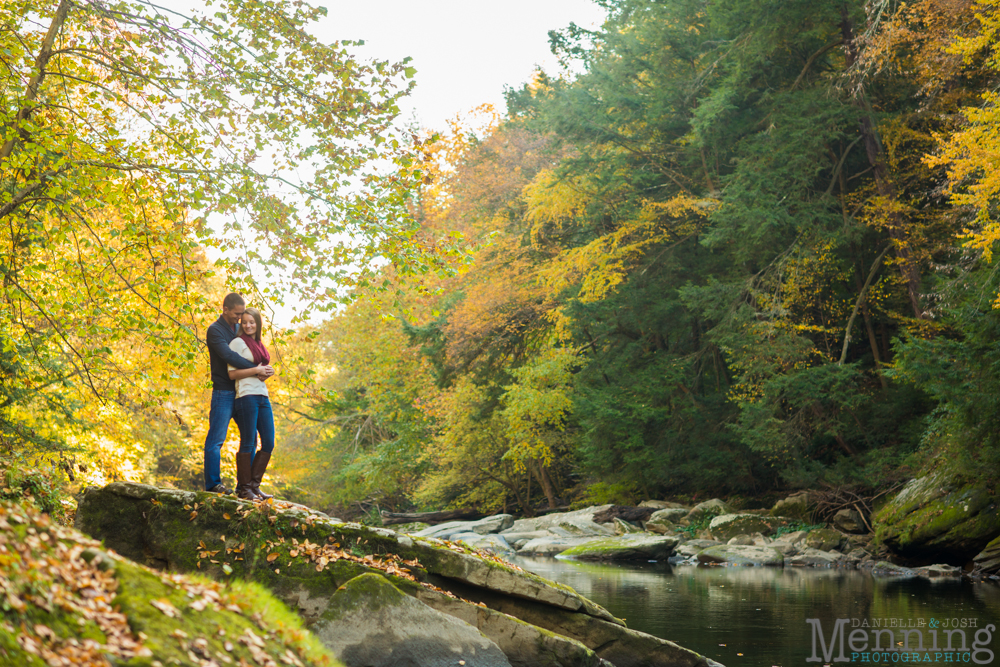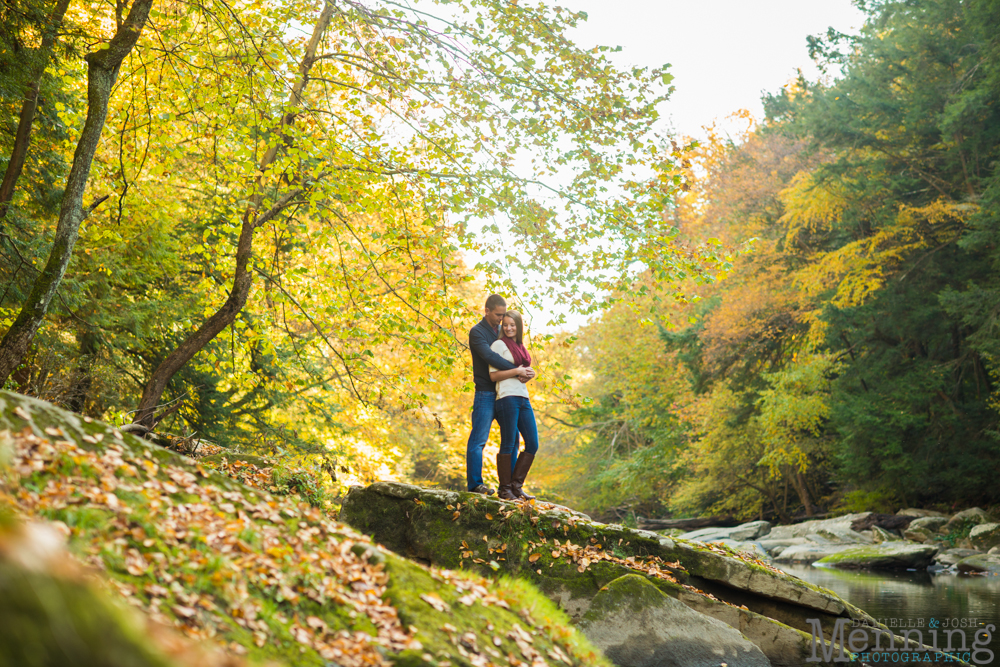 They could NOT be cuter.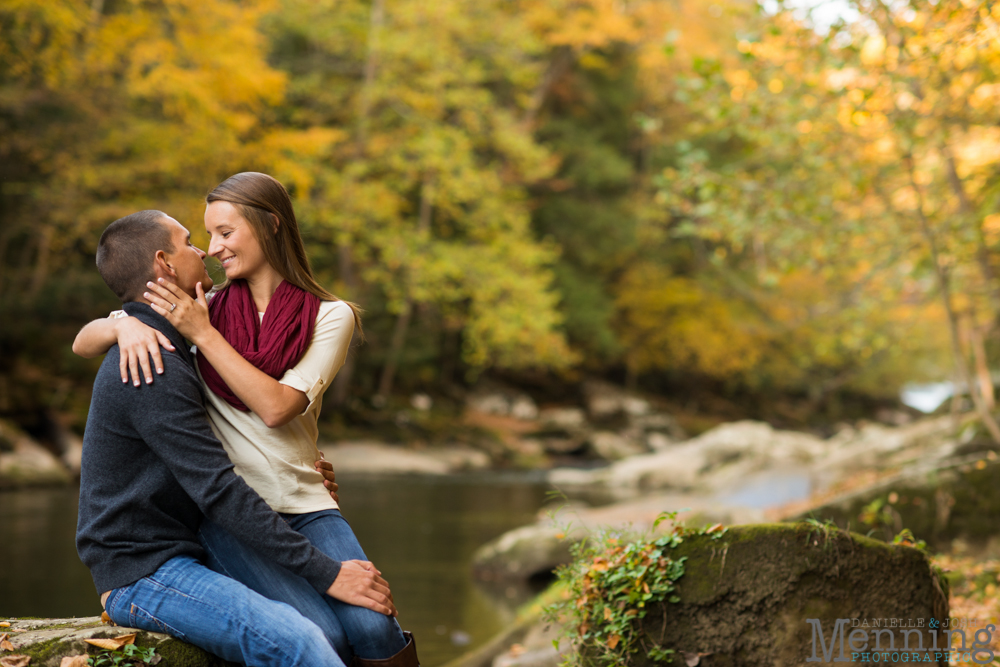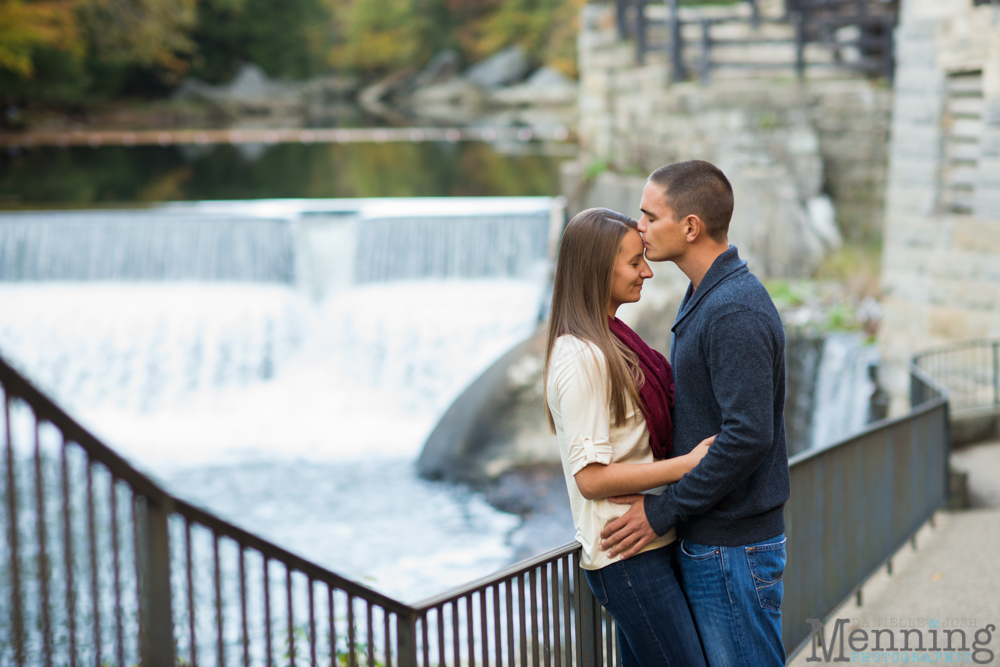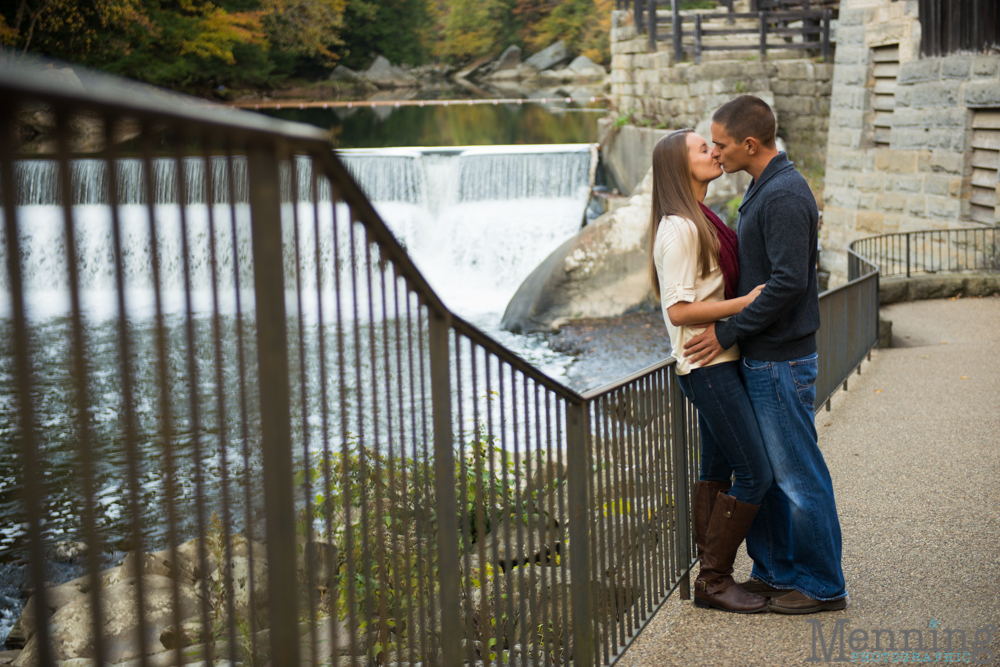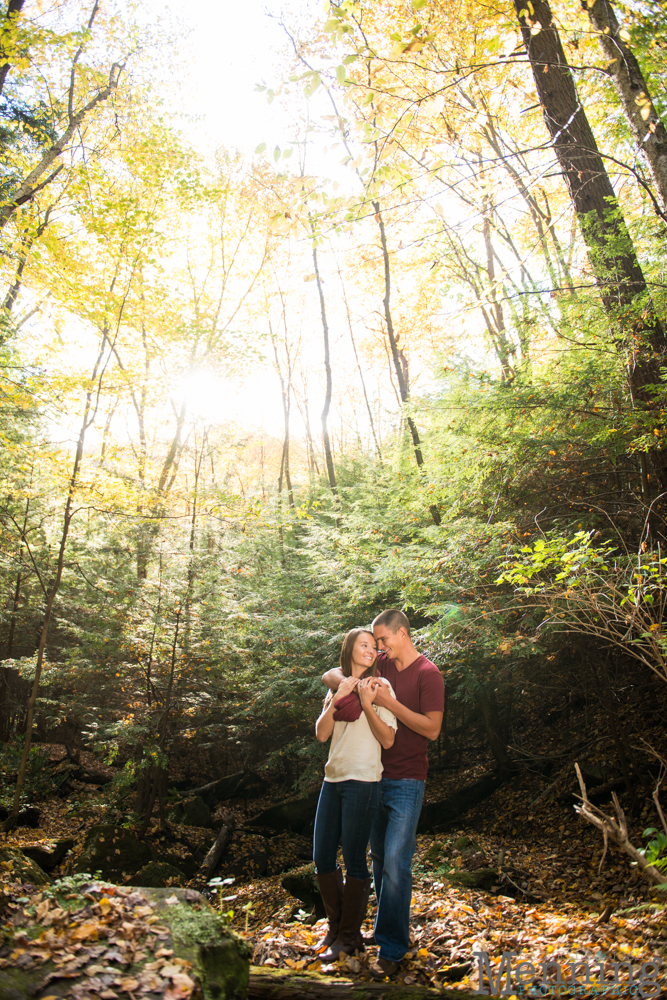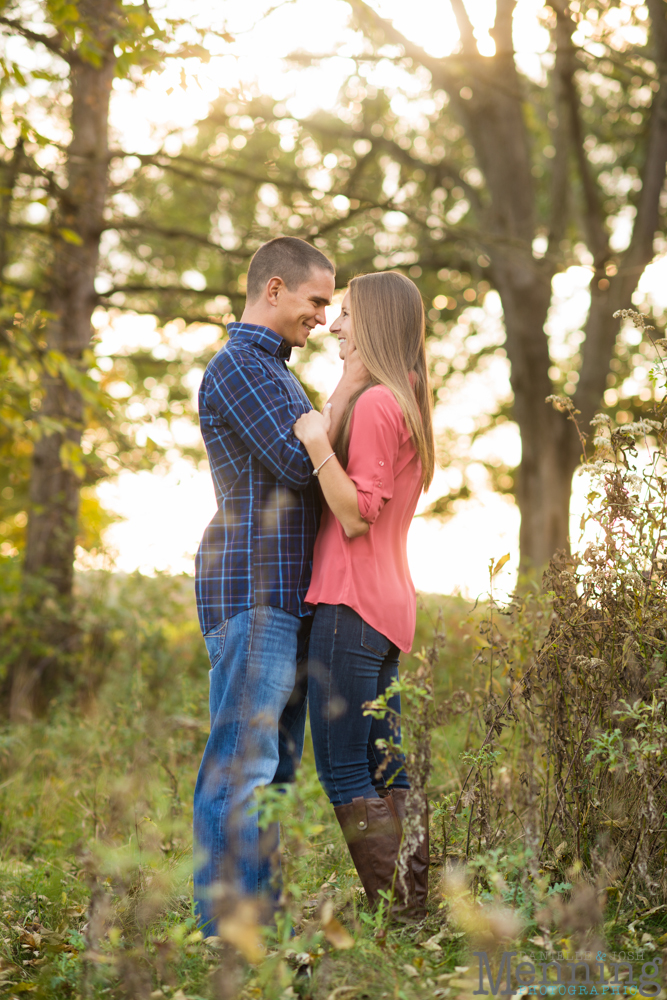 Don't these smiles just make you want to smile?! You can't help it. I know you're sitting there smiling at your computer or phone. Just admit it.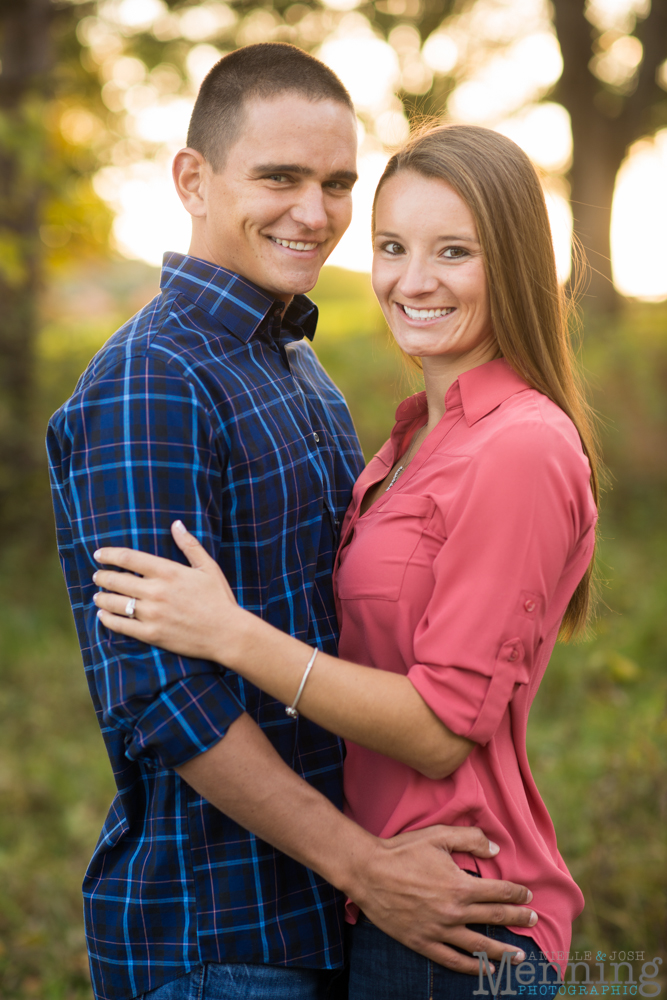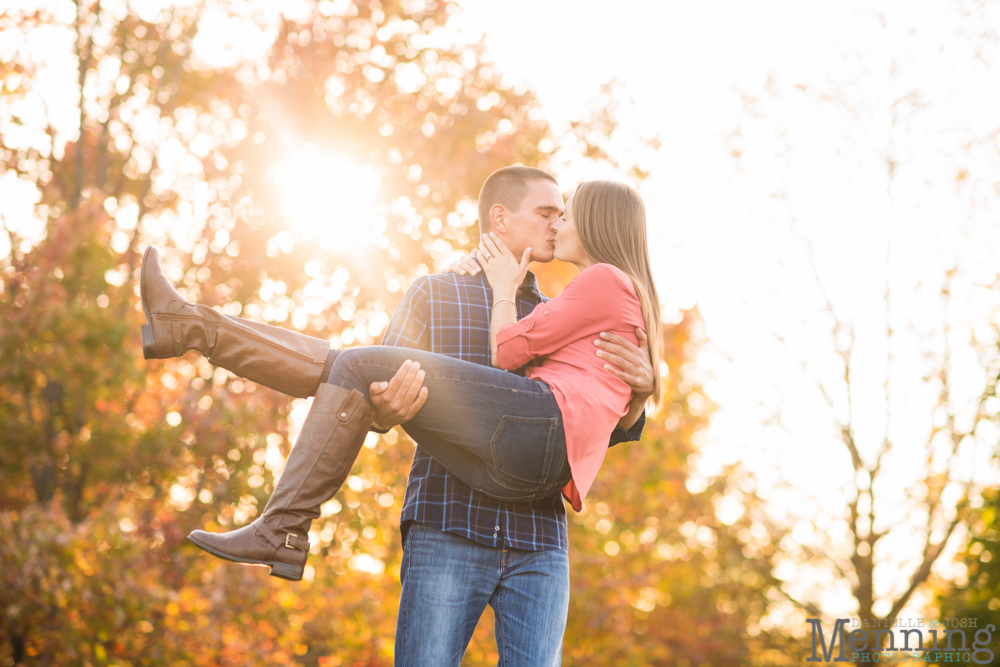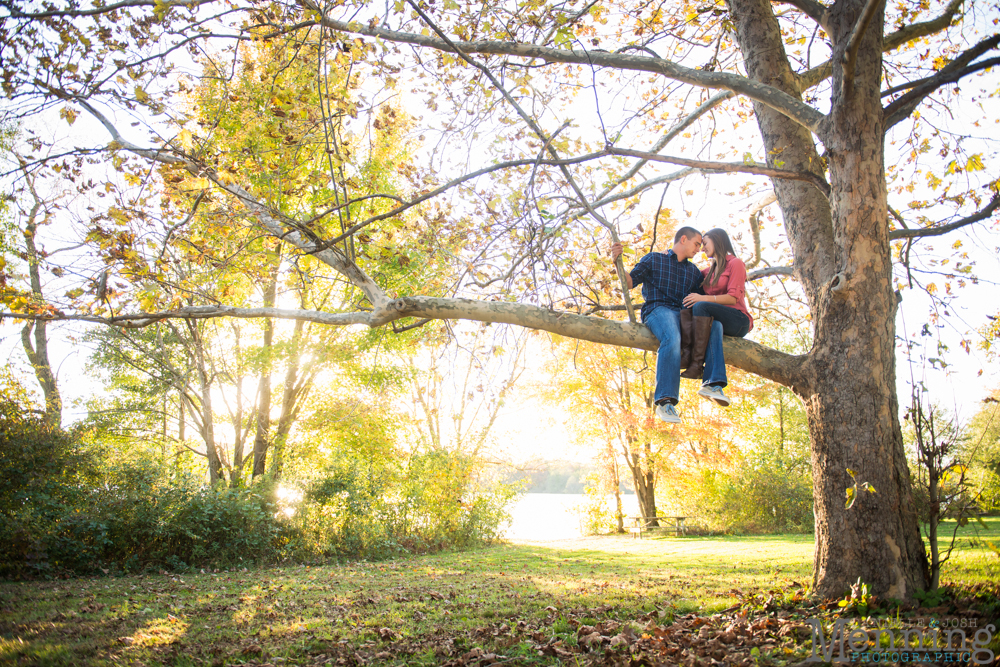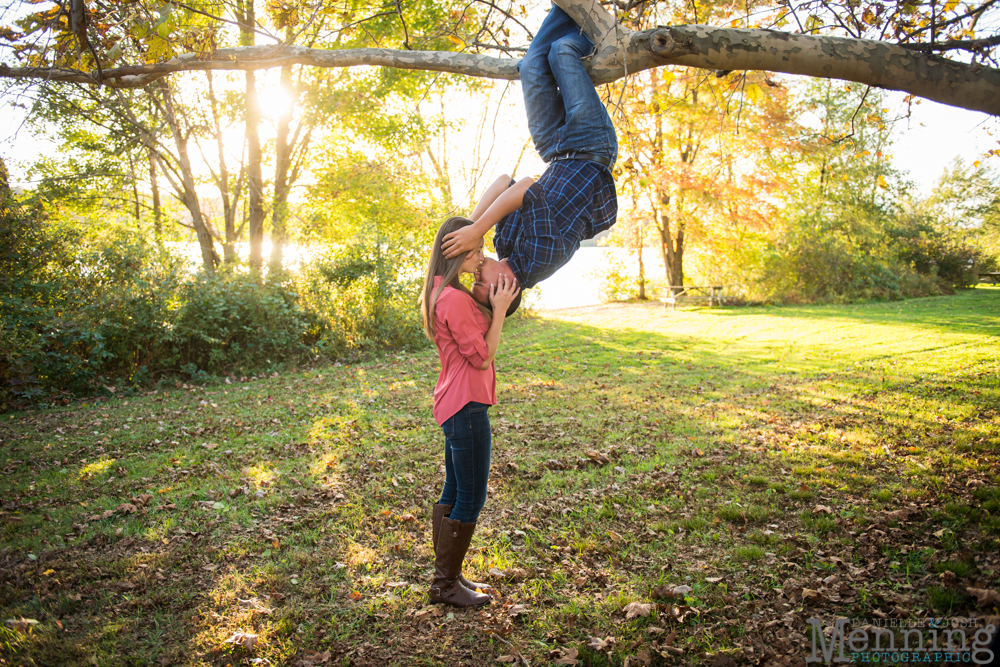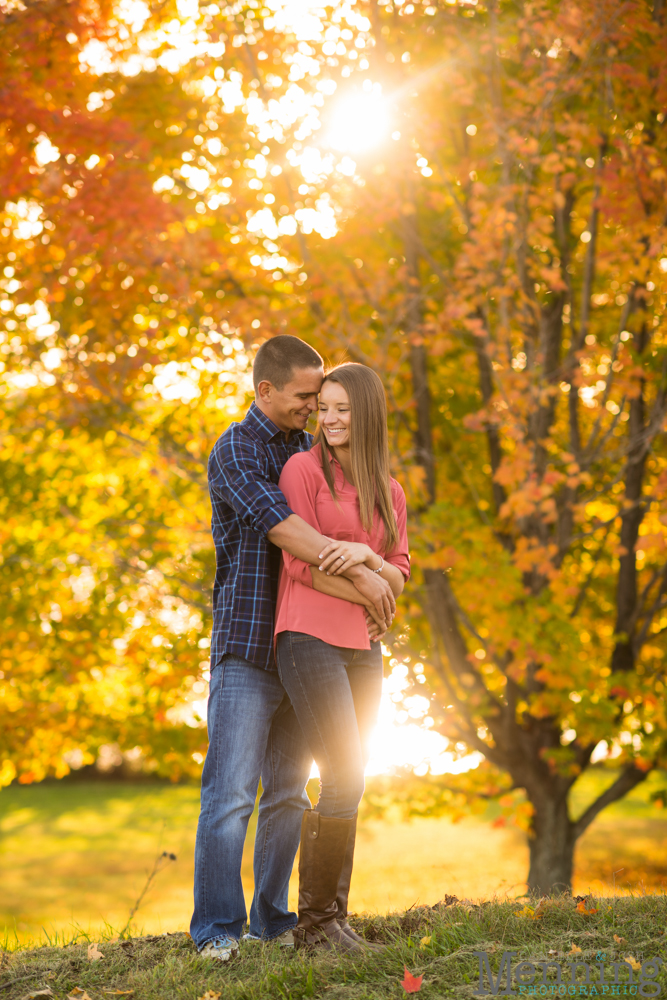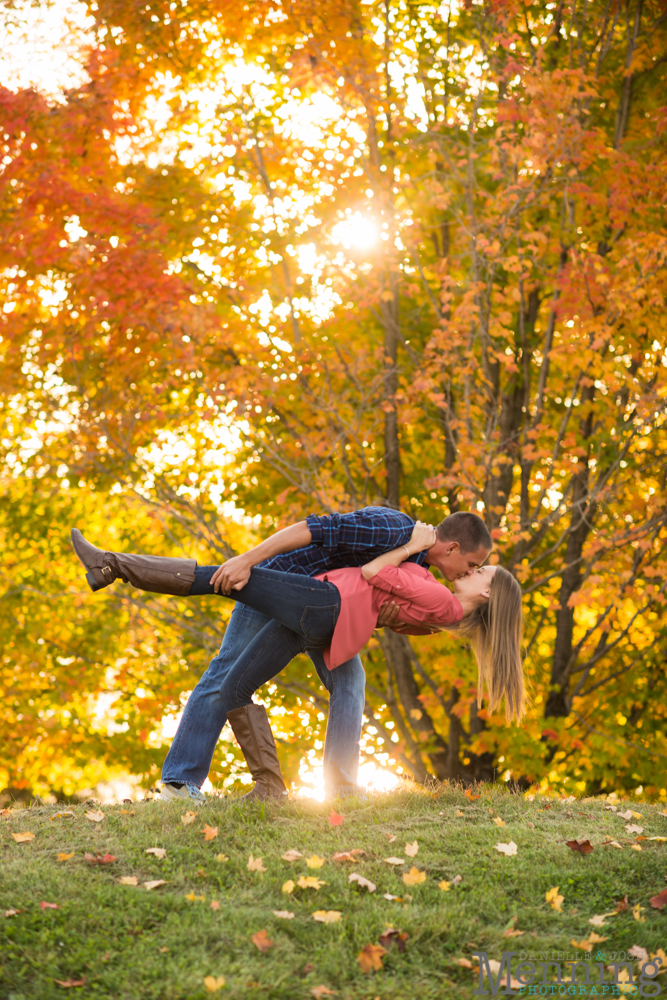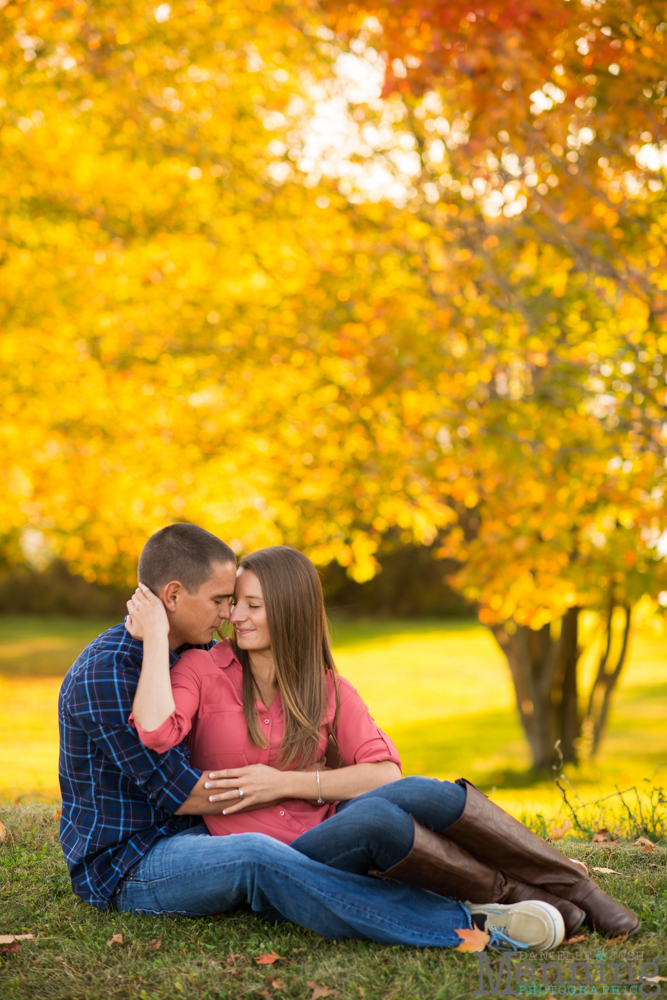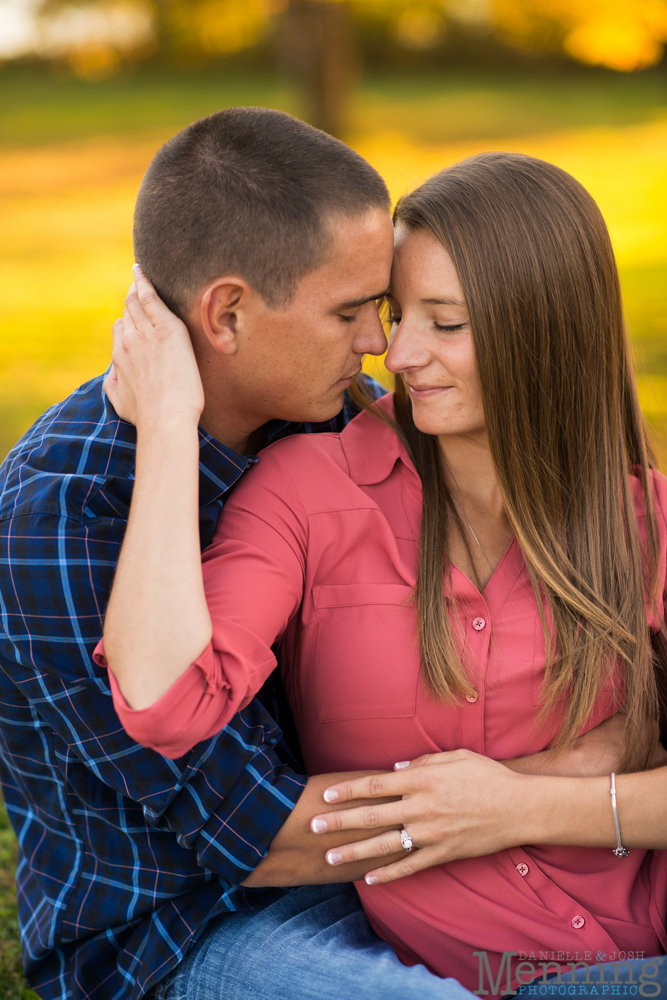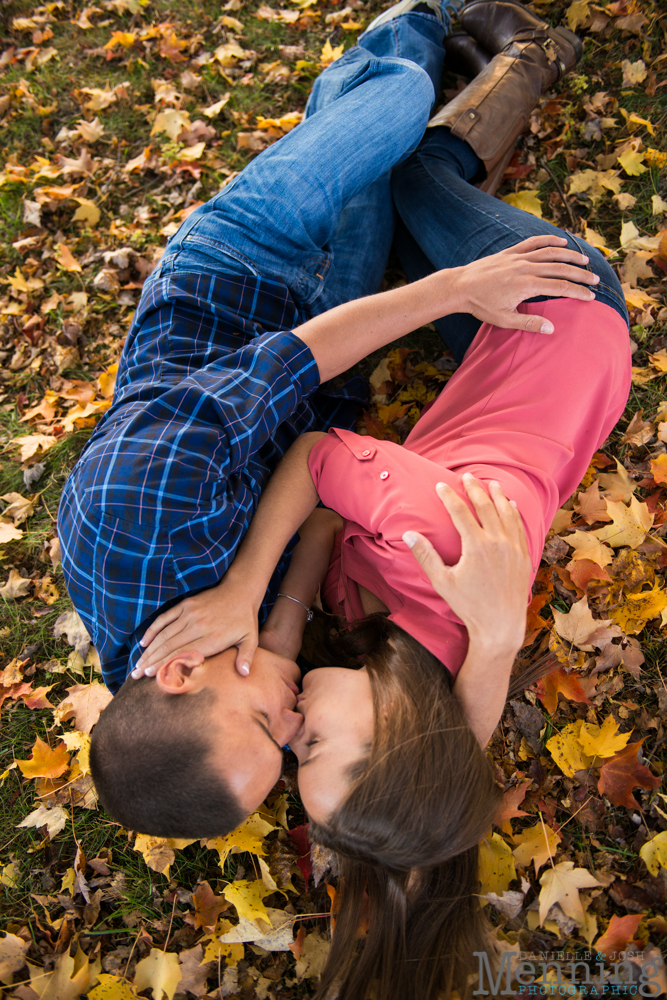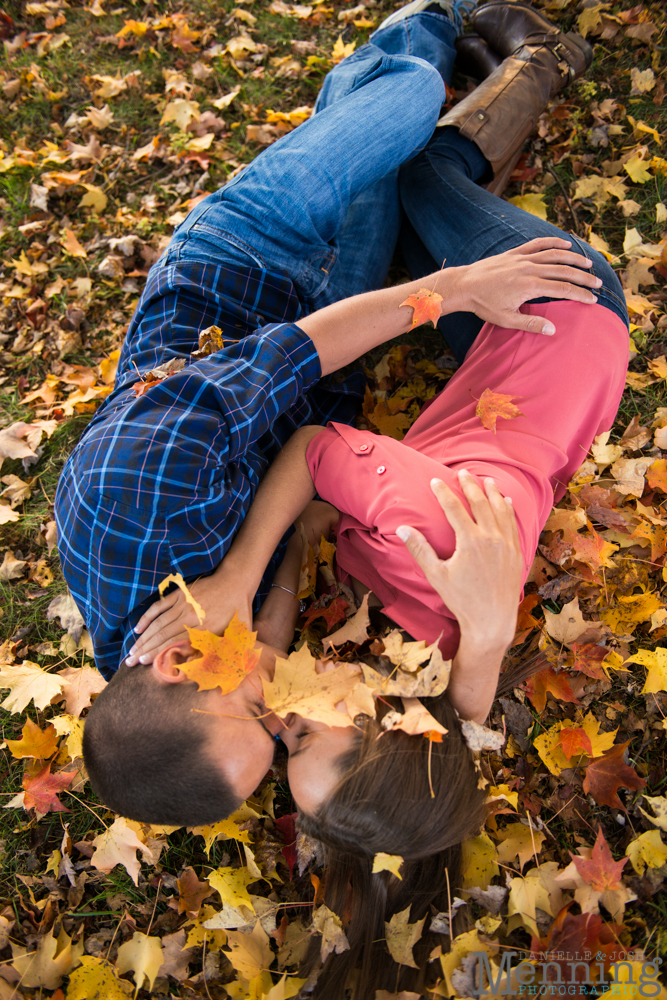 When a hawk flies overhead at the exact right moment: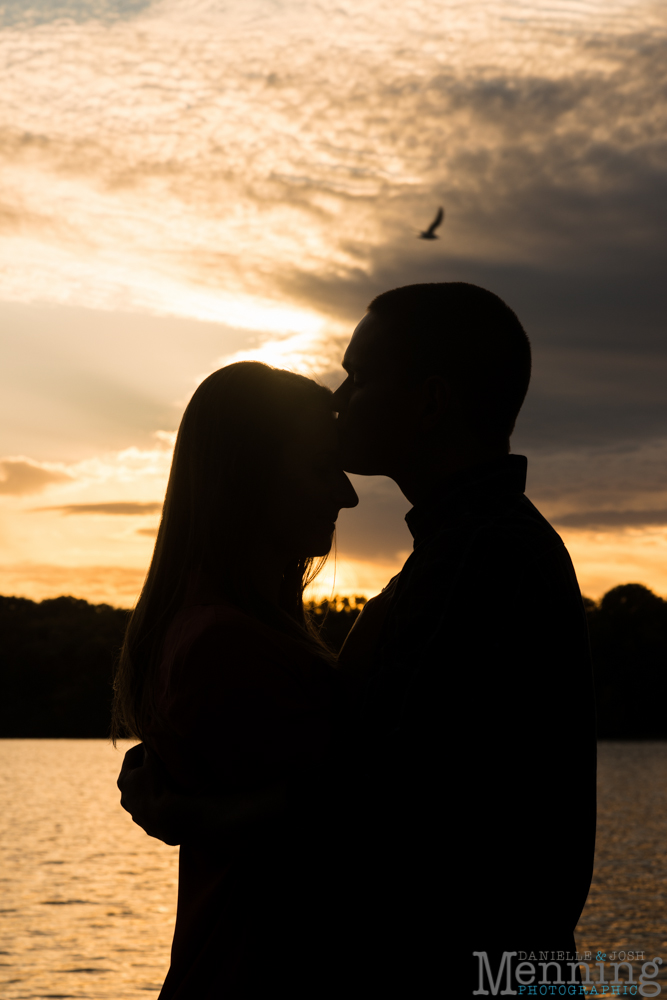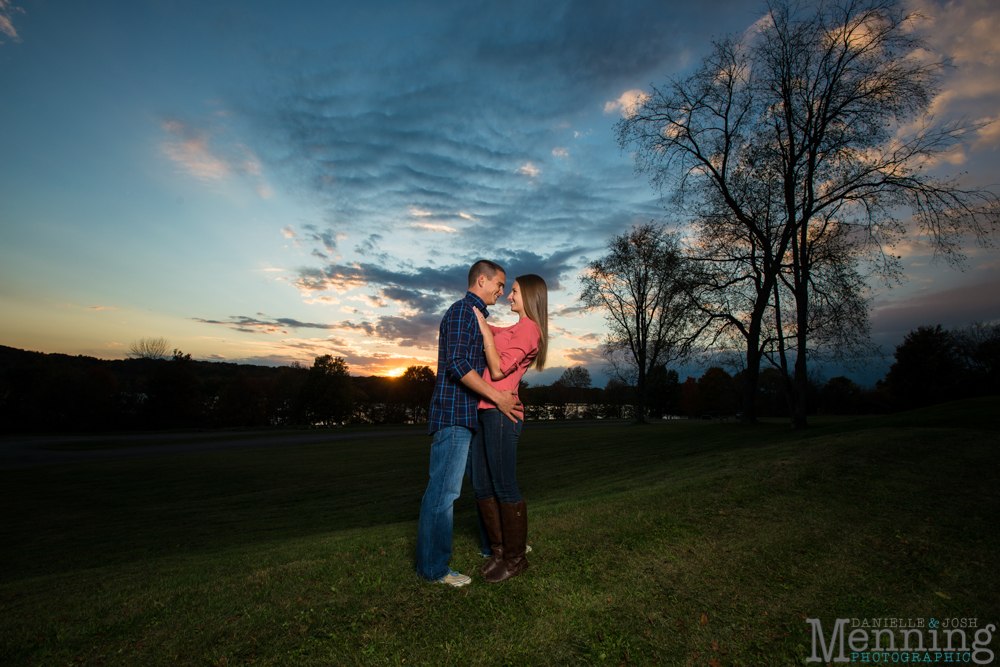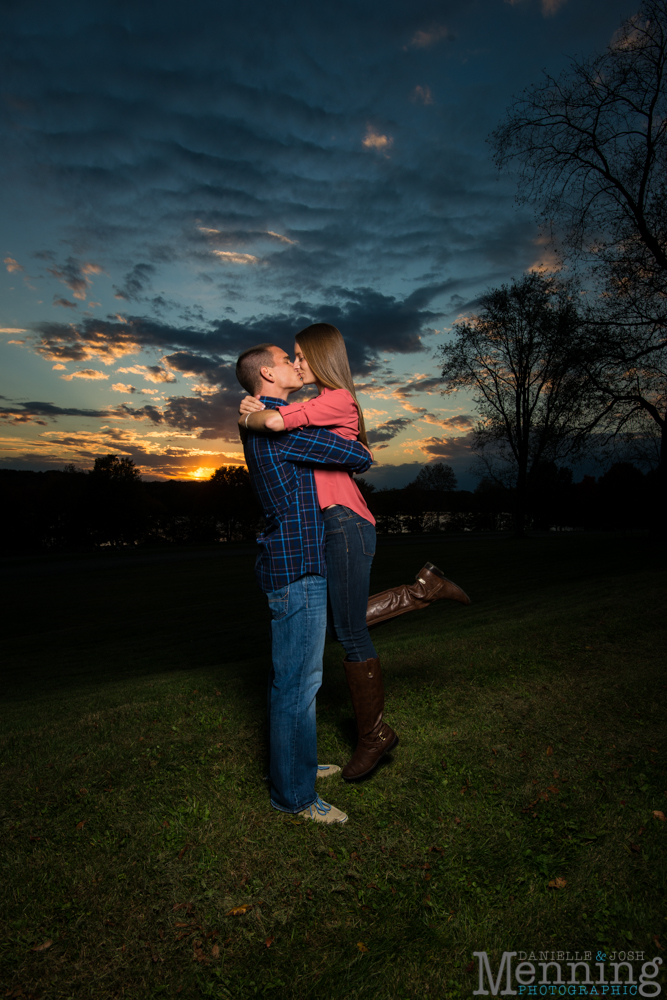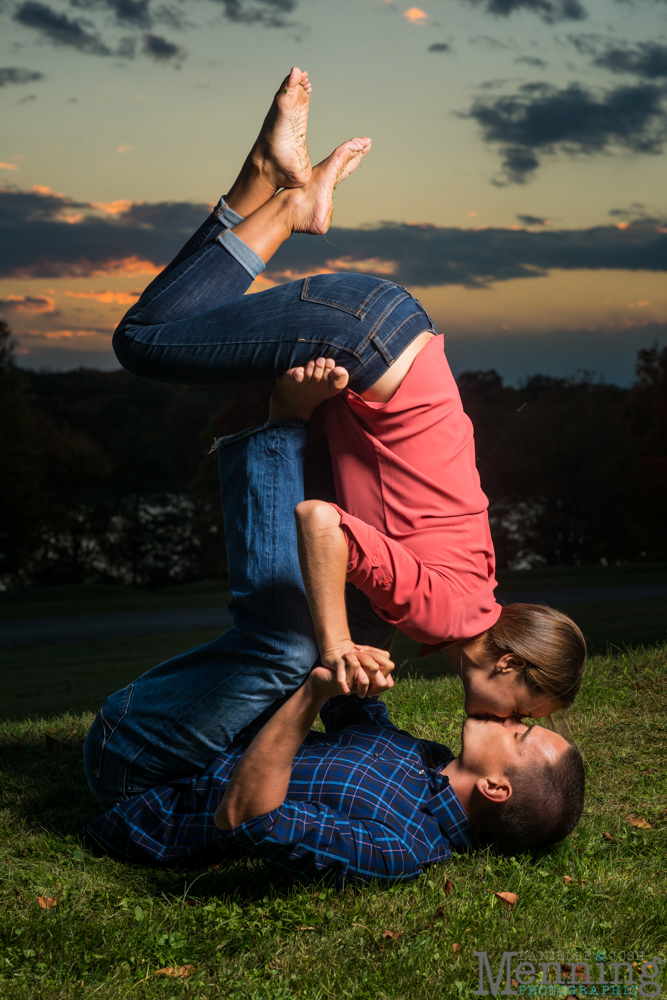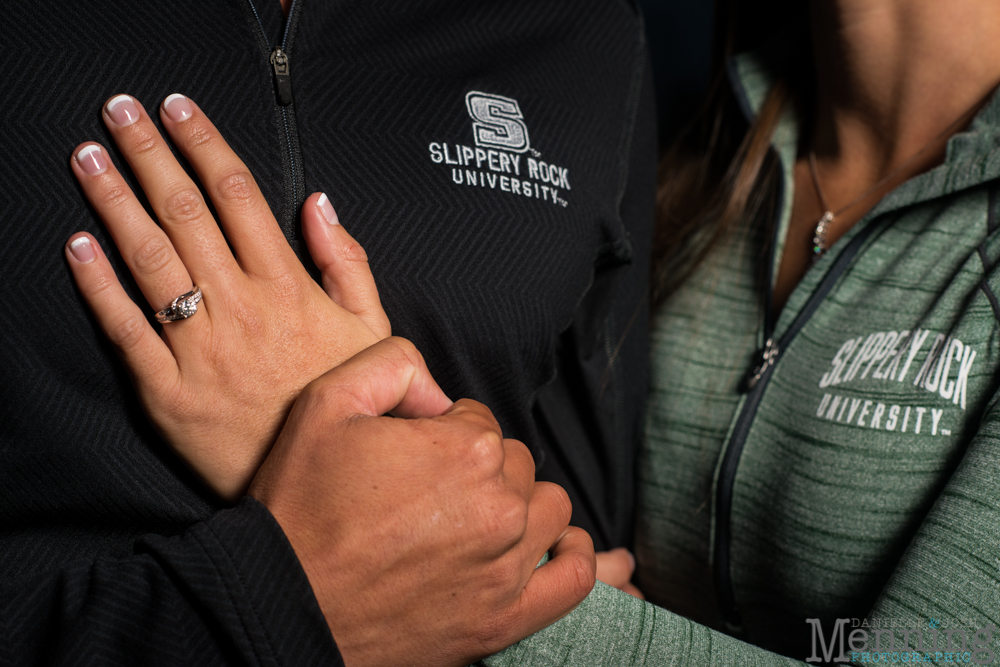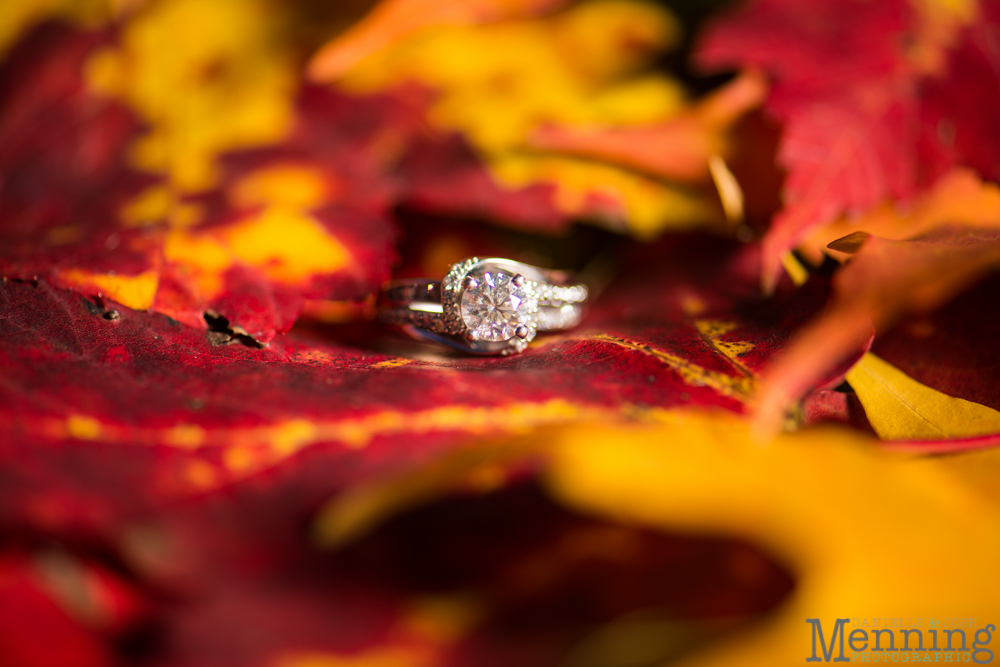 Stephanie & Shane, thank you guys for an amazing & fun session. We know your wedding day next year will be so much fun!
Follow along with our personal & photography shenanigans here:
Instagram | Facebook | Twitter | Pinterest | Google +