Another engagement session on the blog?! 'Tis the season! Stacie & Bobby have a comfortable, quiet confidence as a couple that communicates depths of emotion without superfluous words. And it was our pleasure to photograph their engagement session amidst the golden glow of Fall foliage & early October sunlight at Mill Creek Park.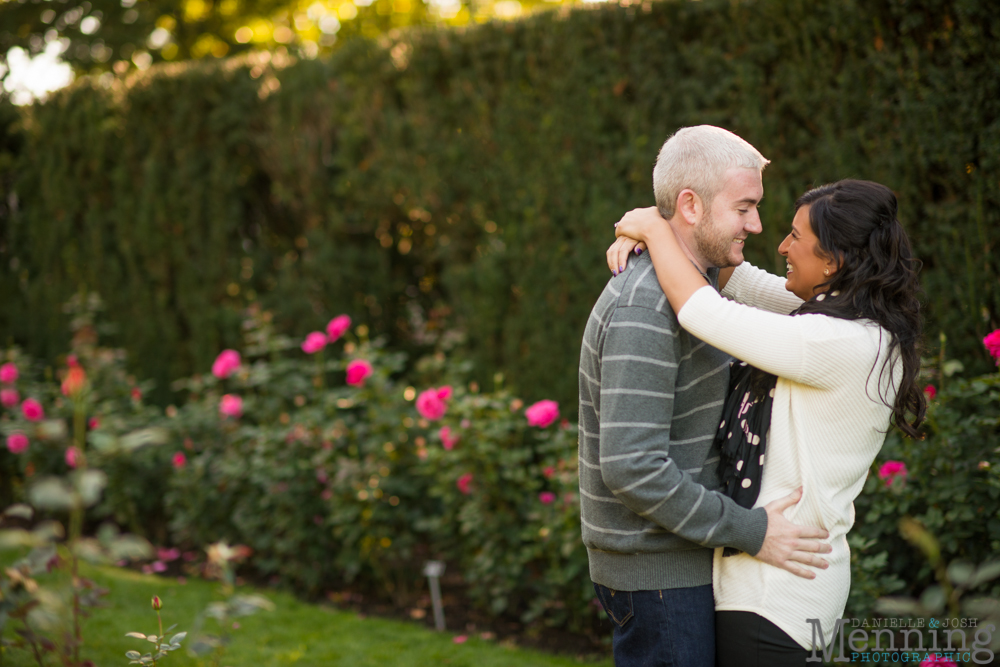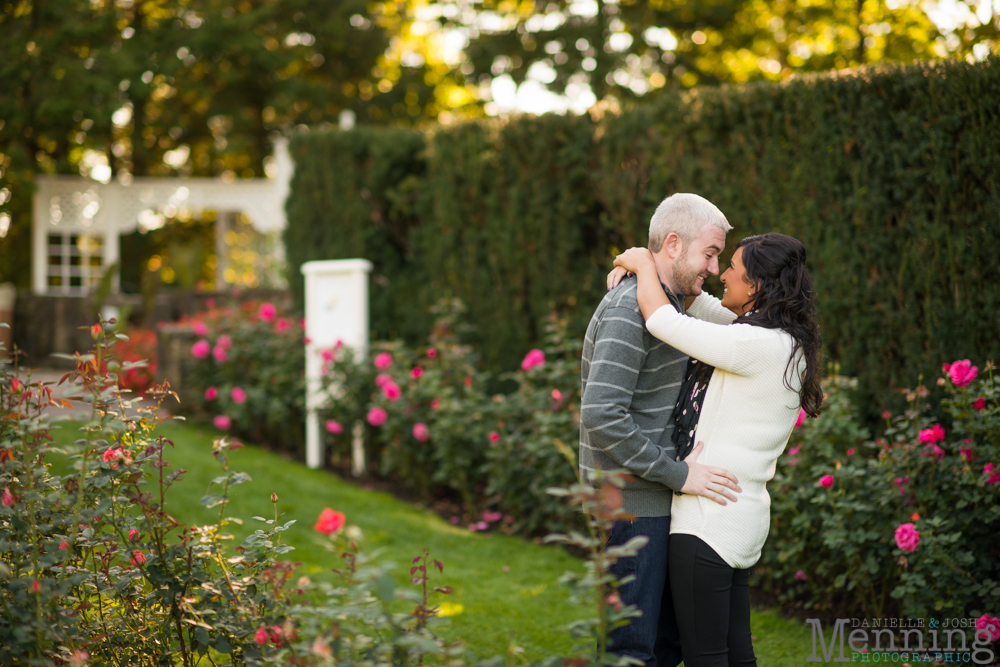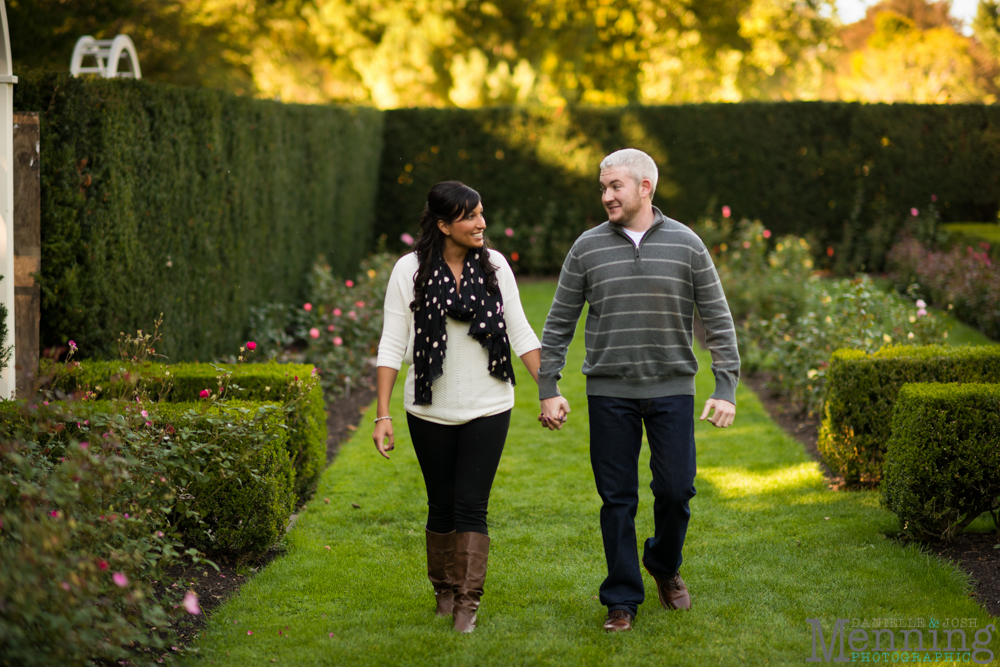 Laughing together? Always a win!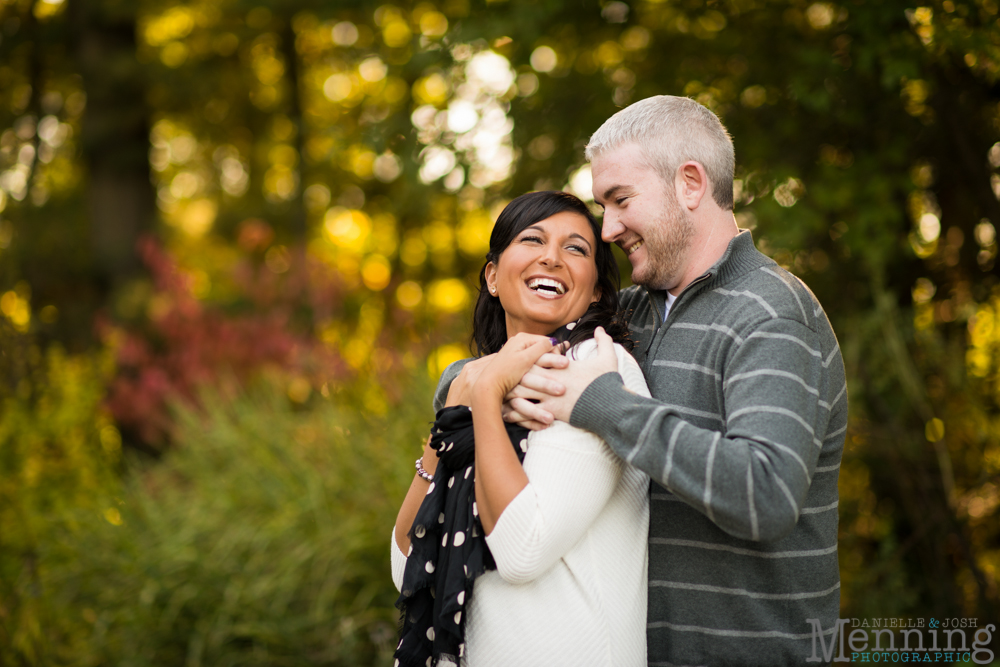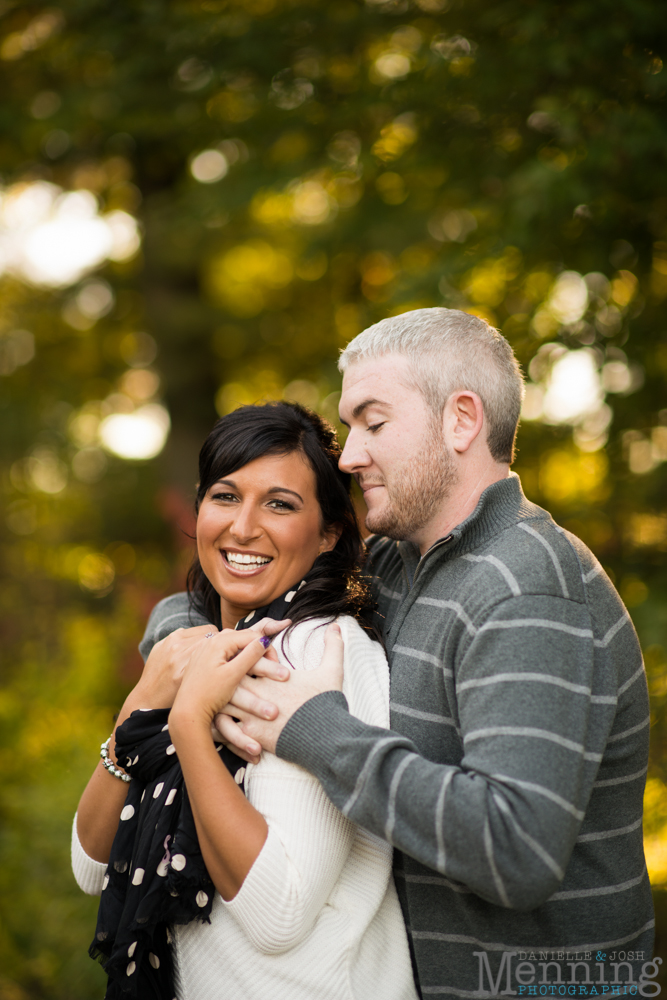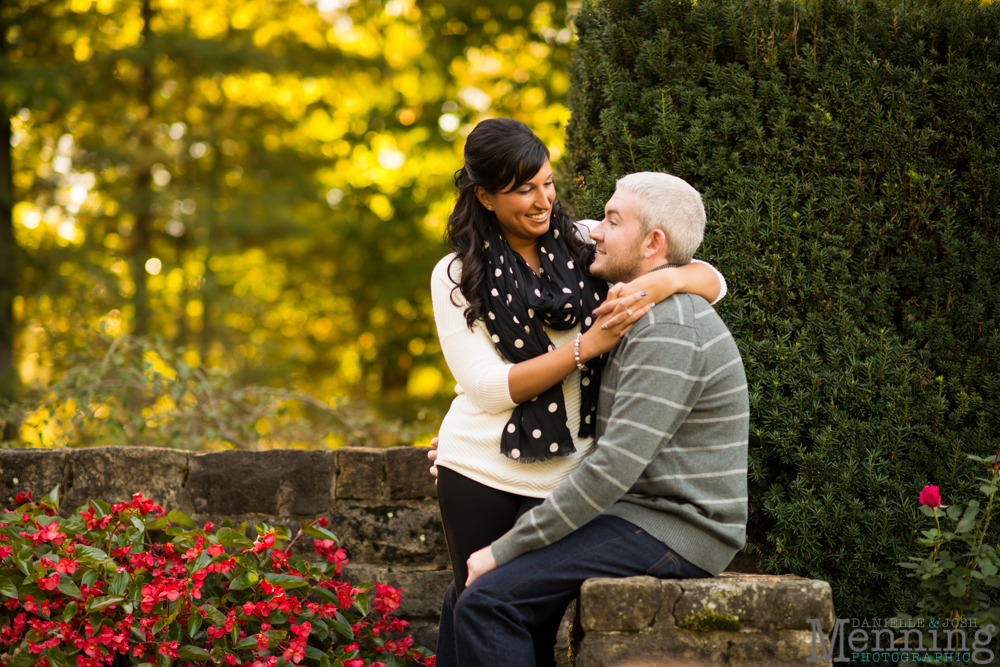 That sunlight. . . those boots. . . their sweetness together! Aaaaamaaaazing.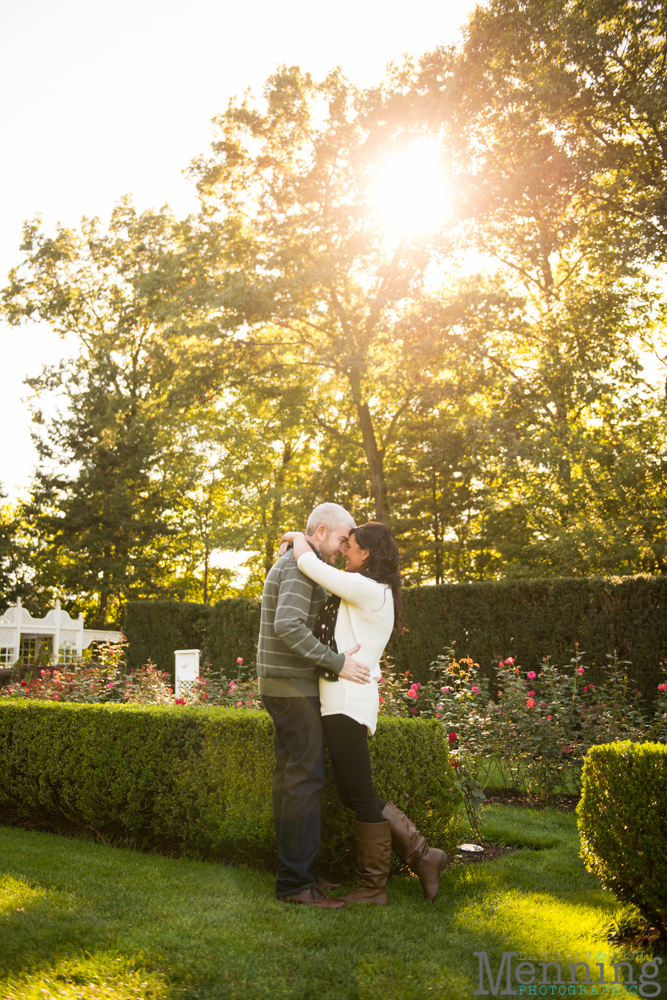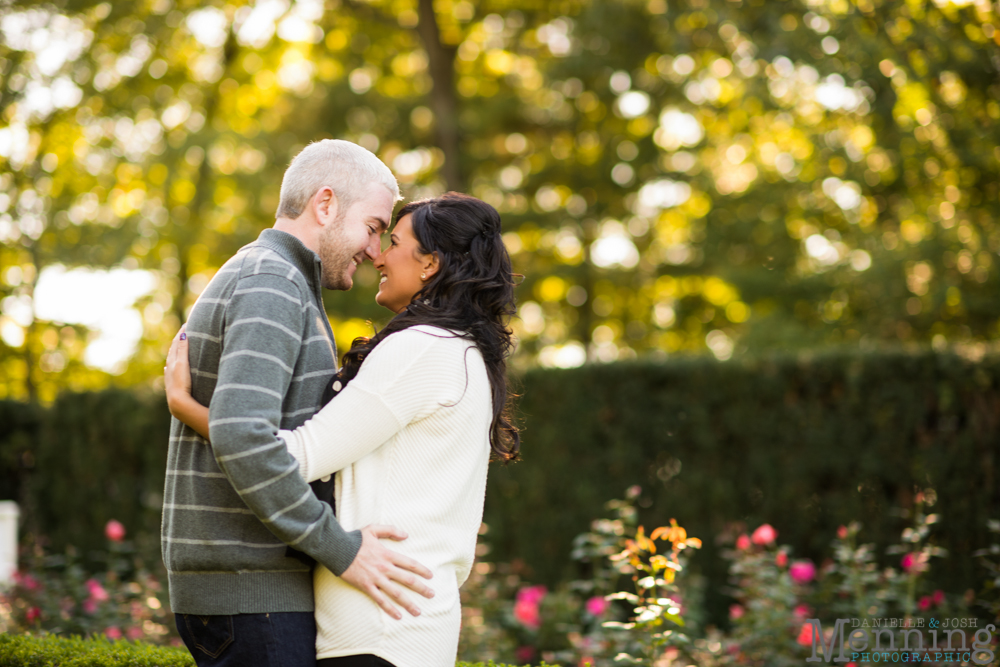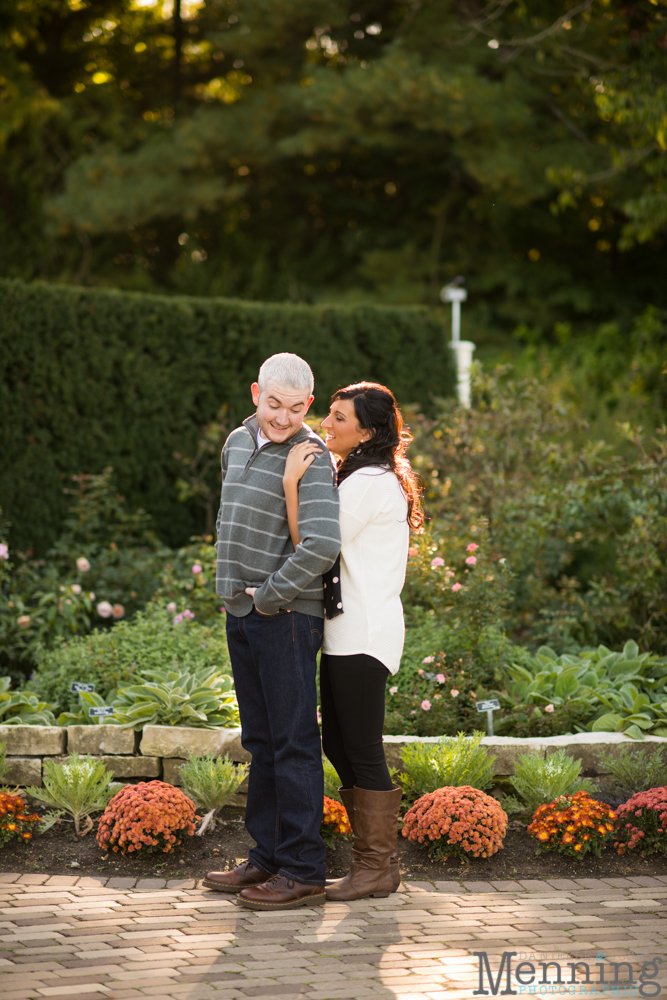 With that bright smile of hers, Stacie could be a toothpaste ad model. 🙂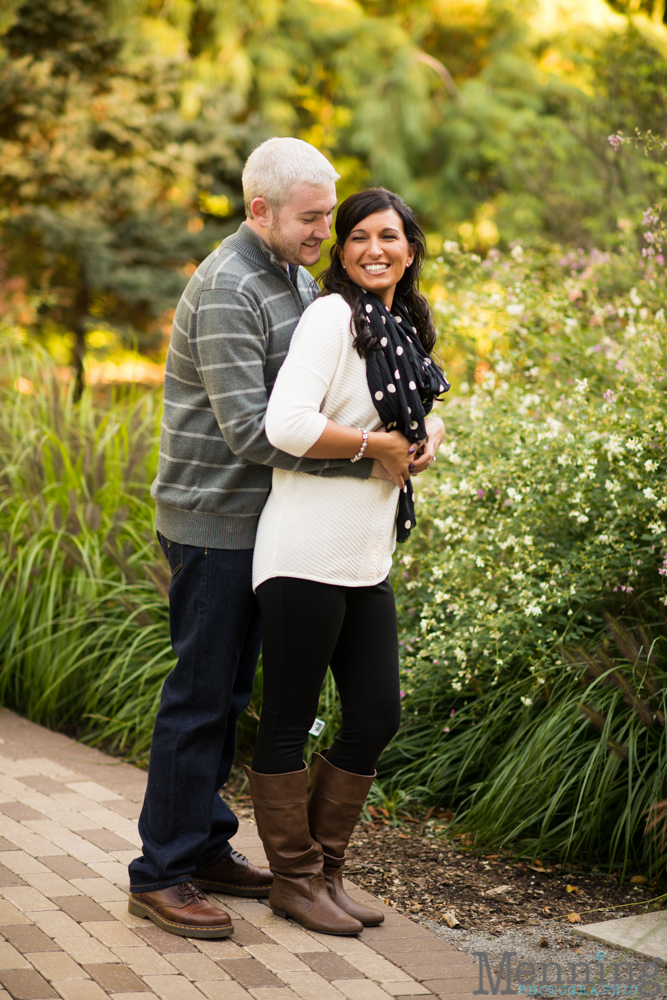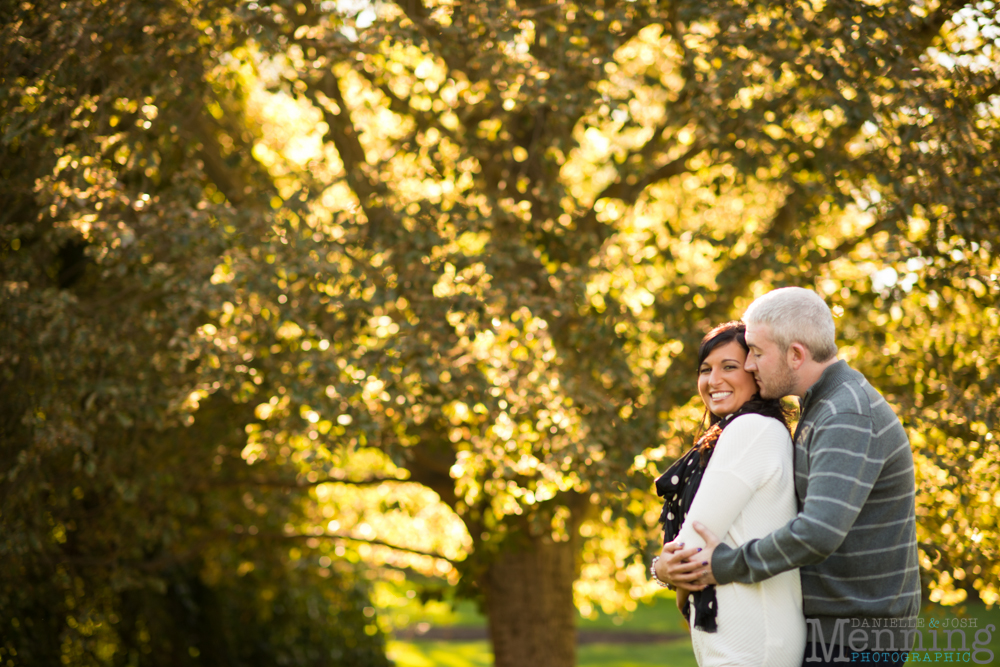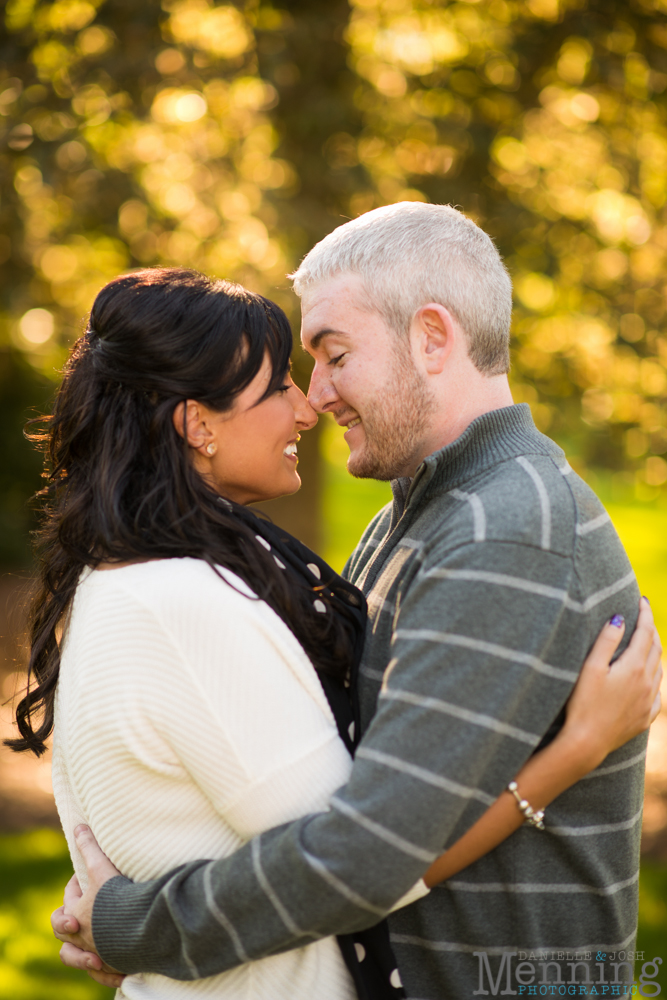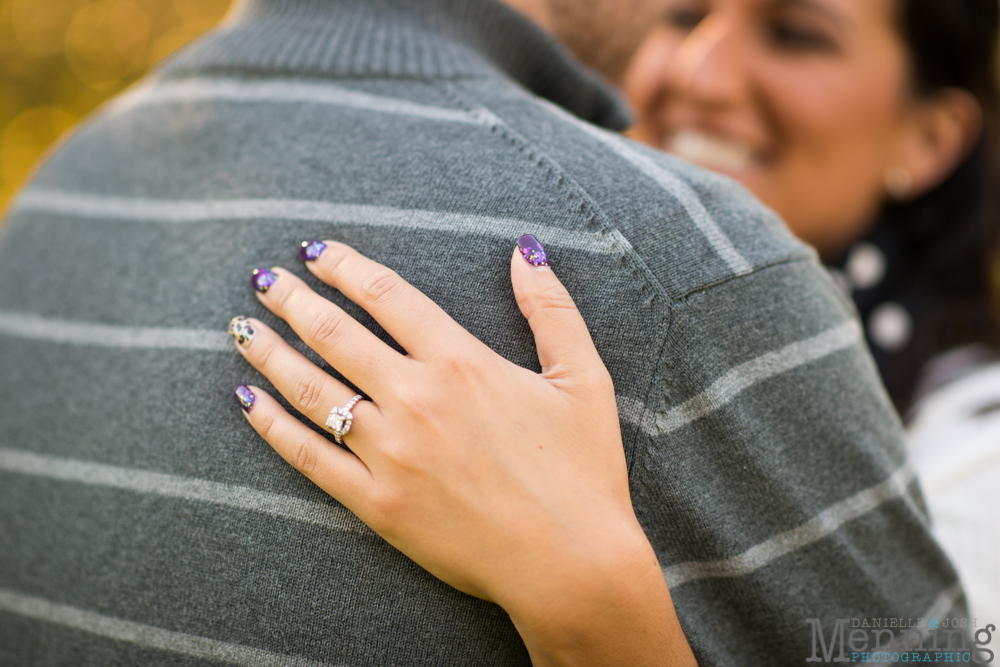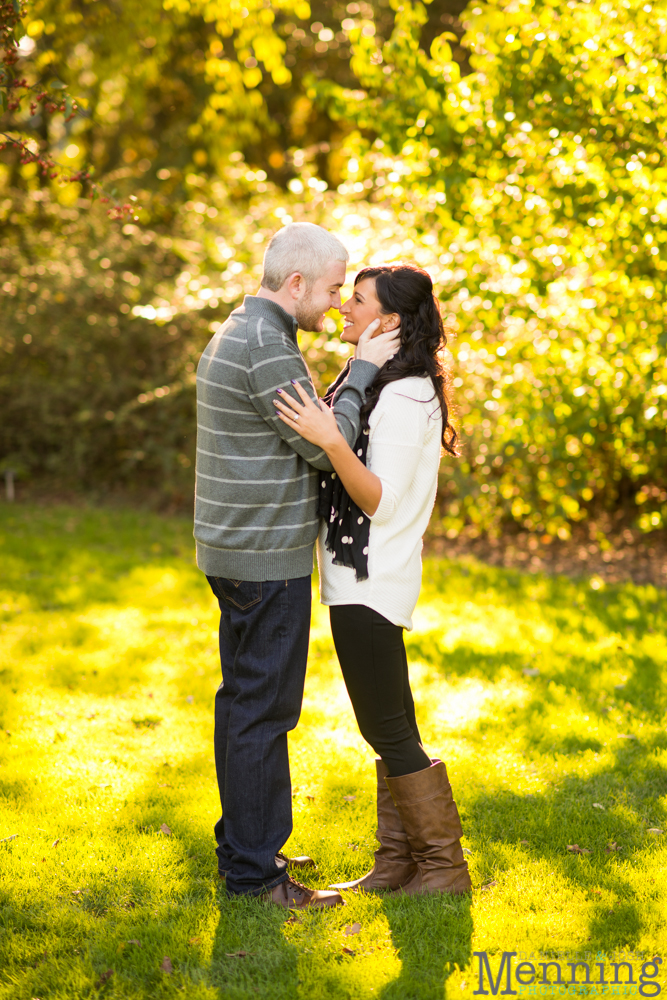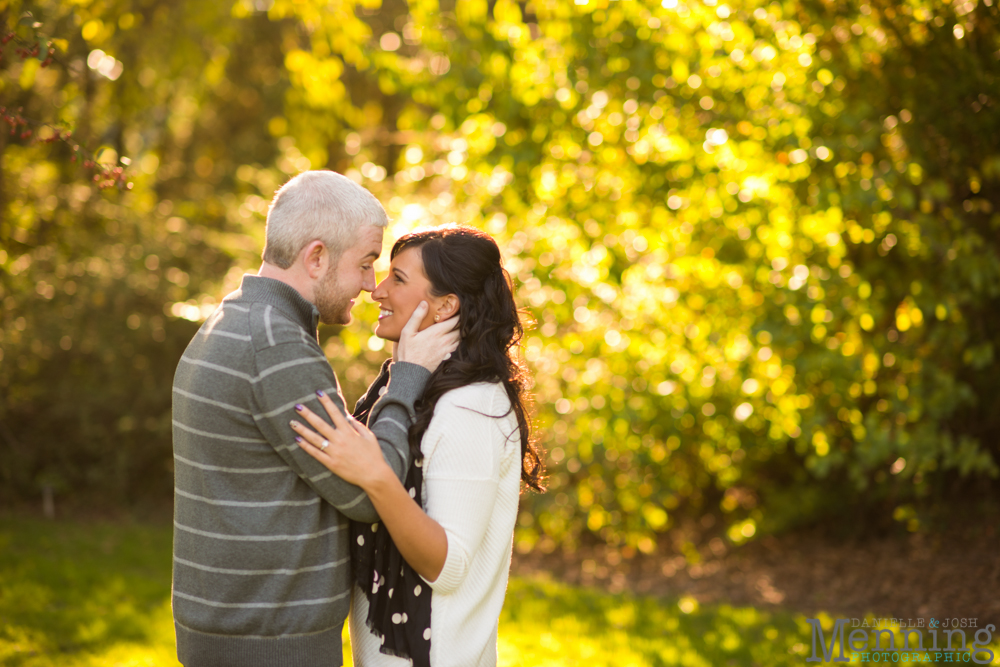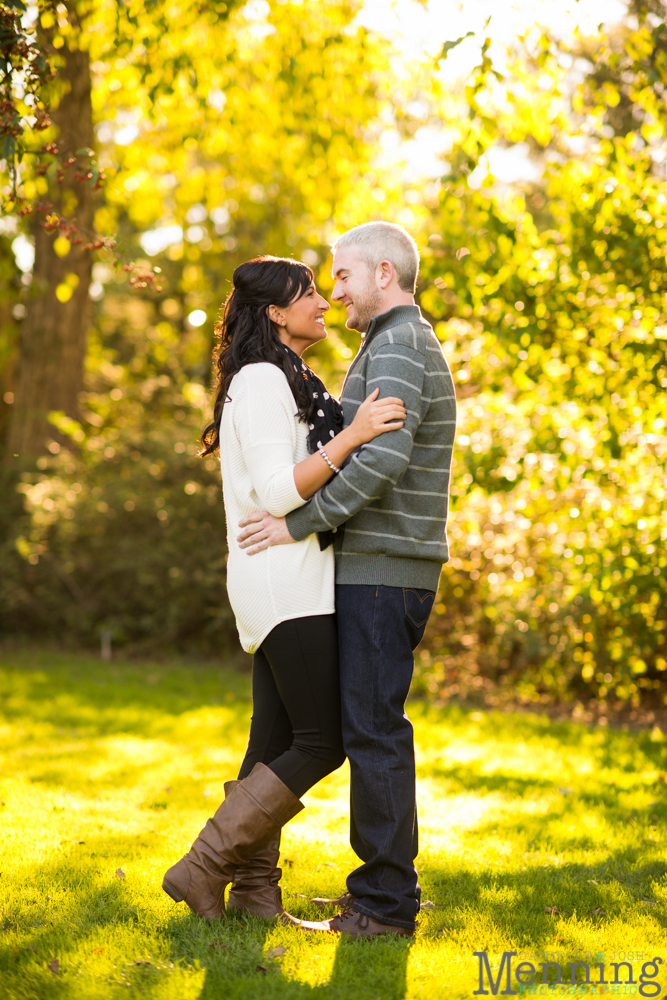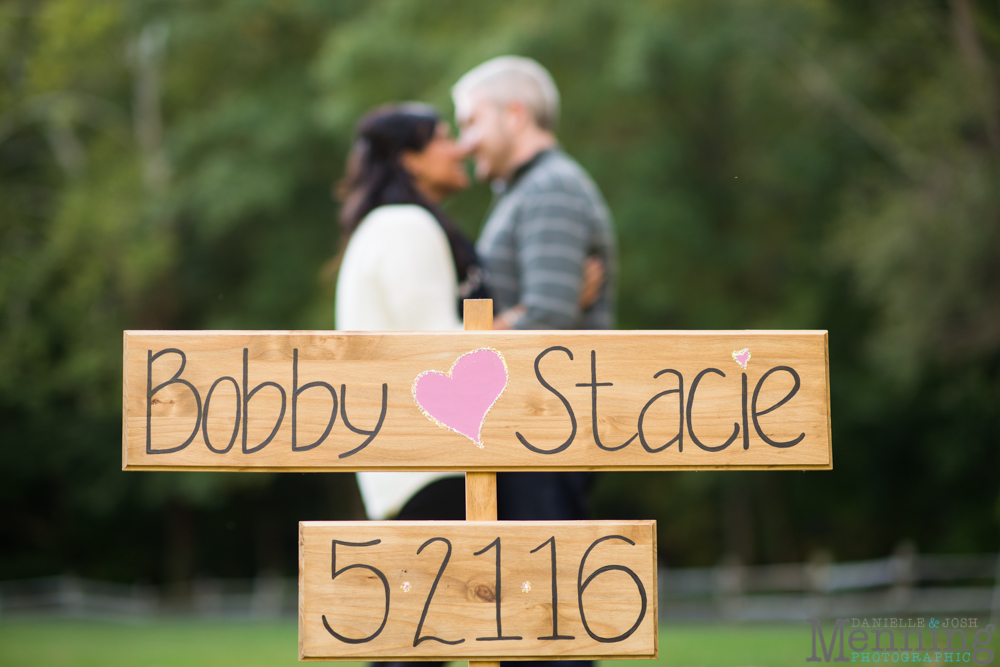 Eeeeek. . . can't wait to see Stacie as a bride in May!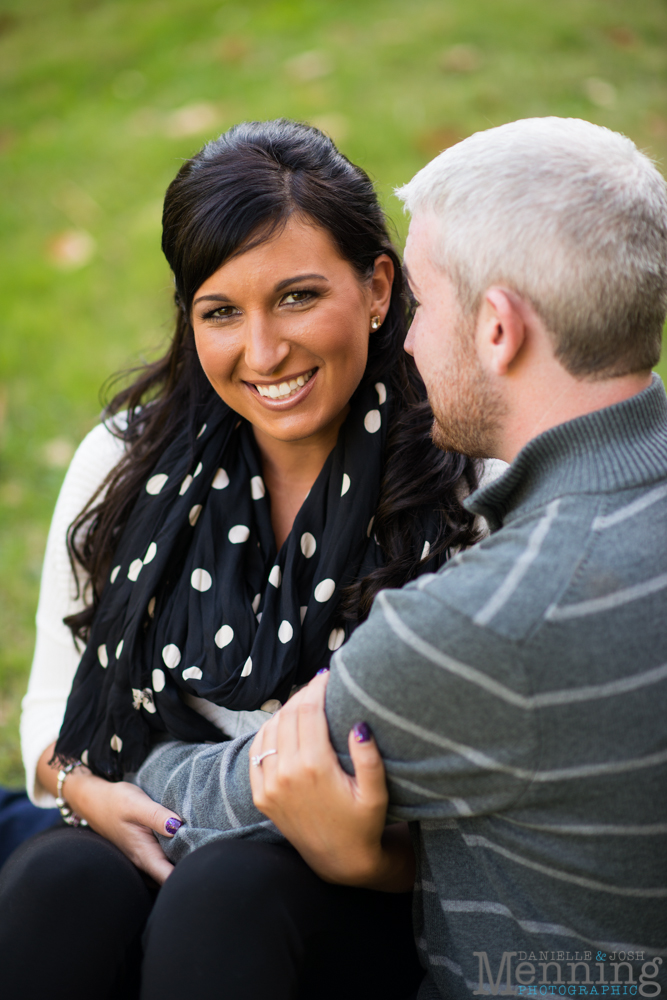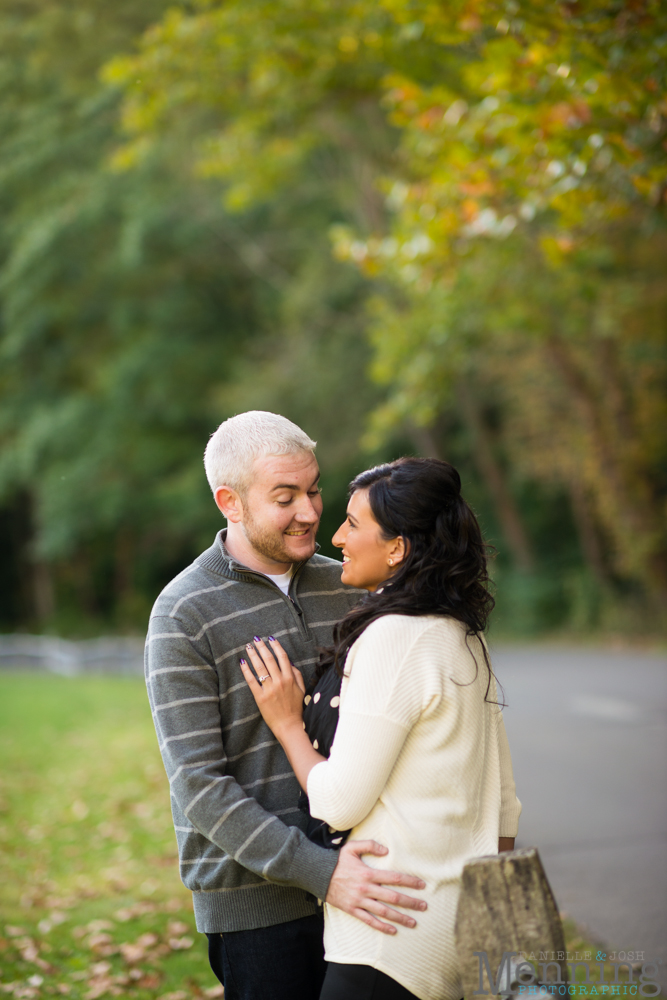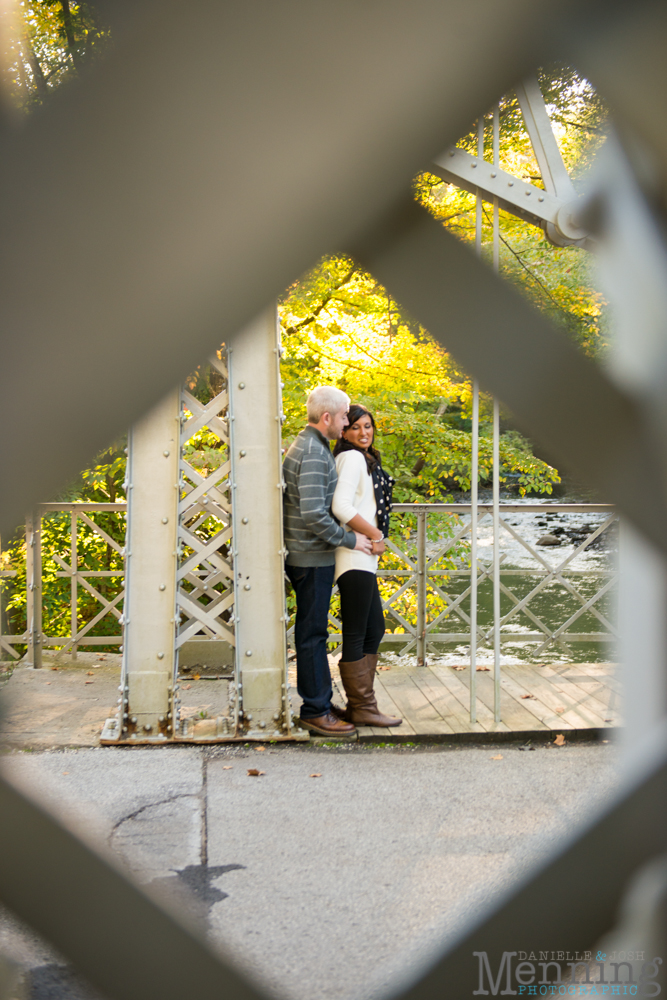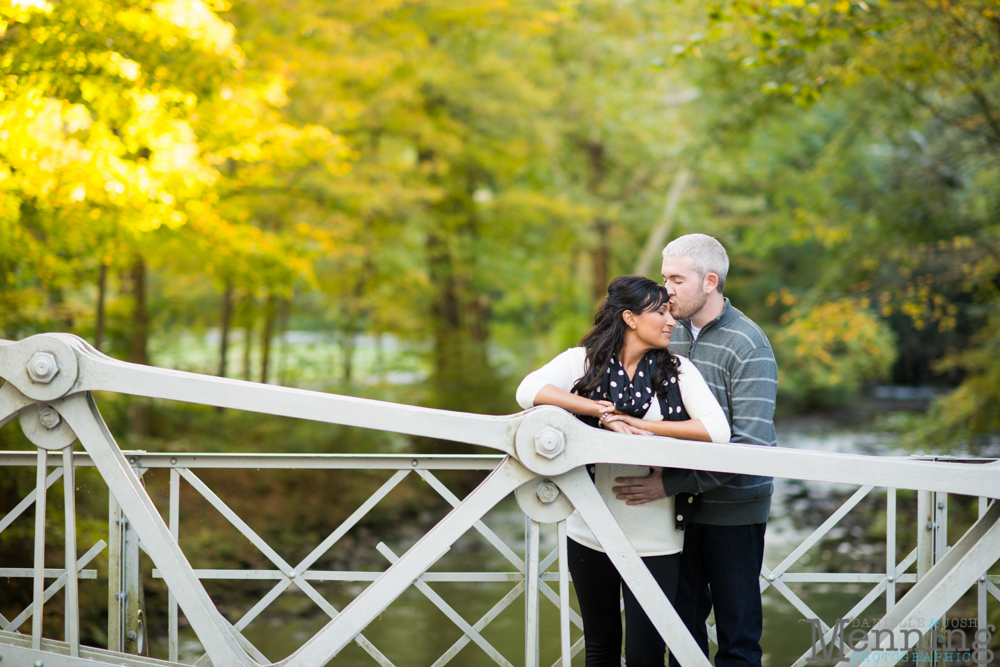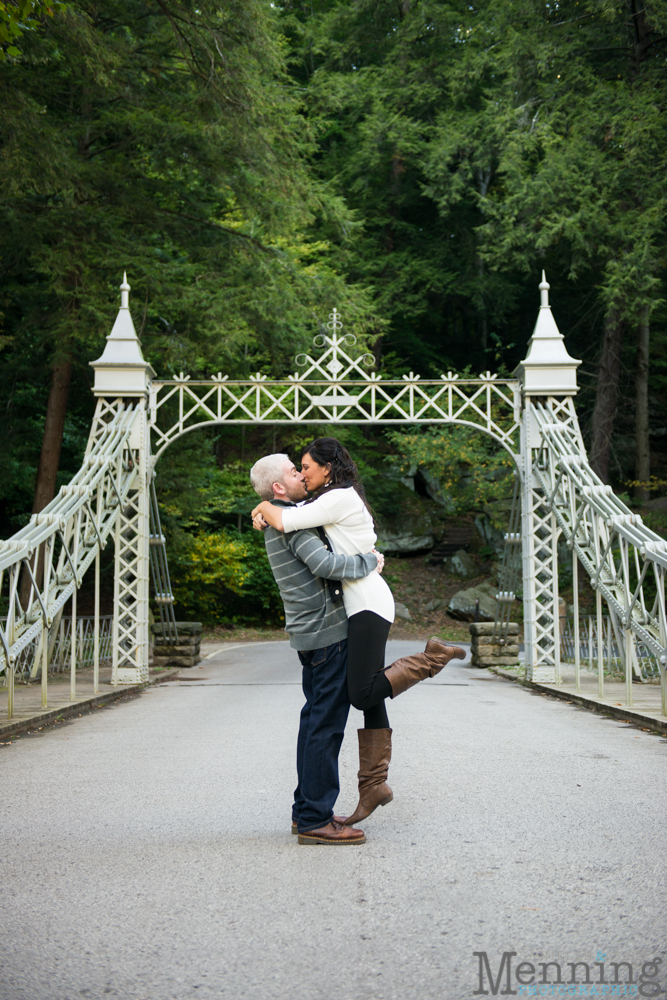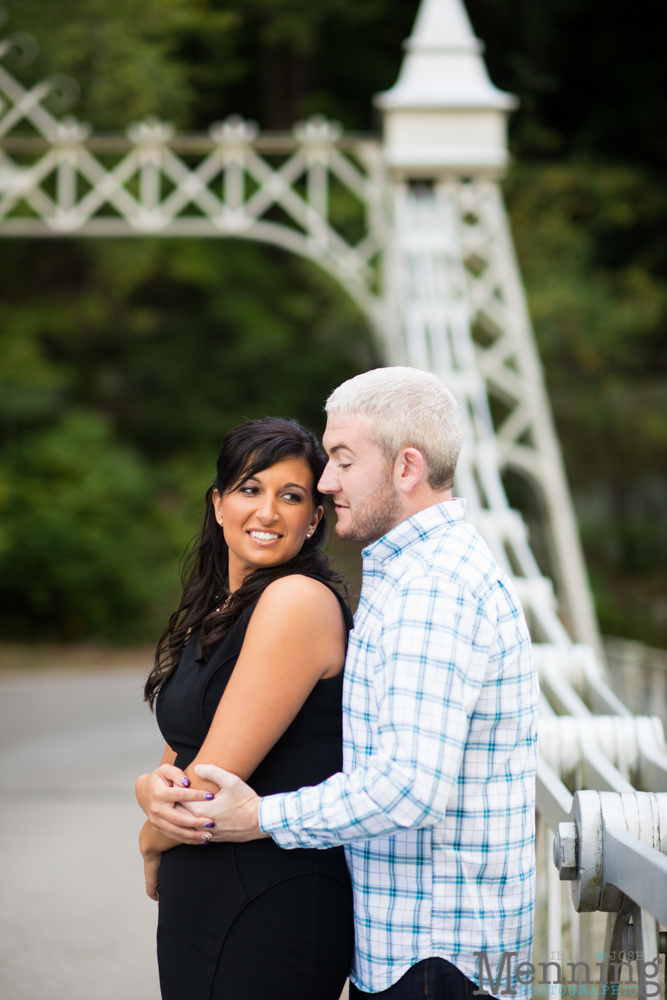 Those pops of bright color are a great idea! Brides-to-be take note. 🙂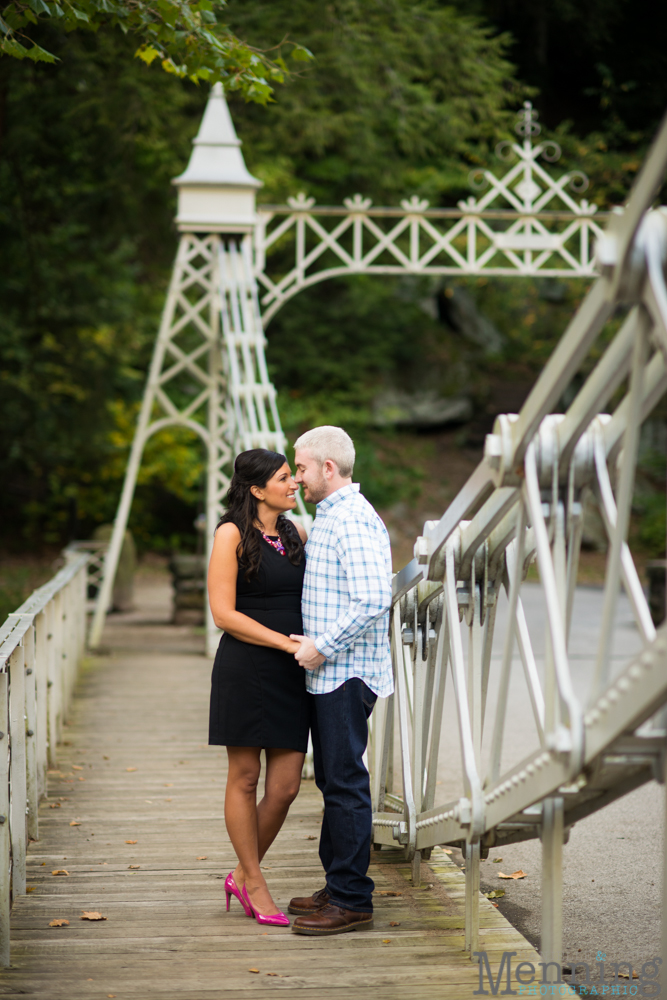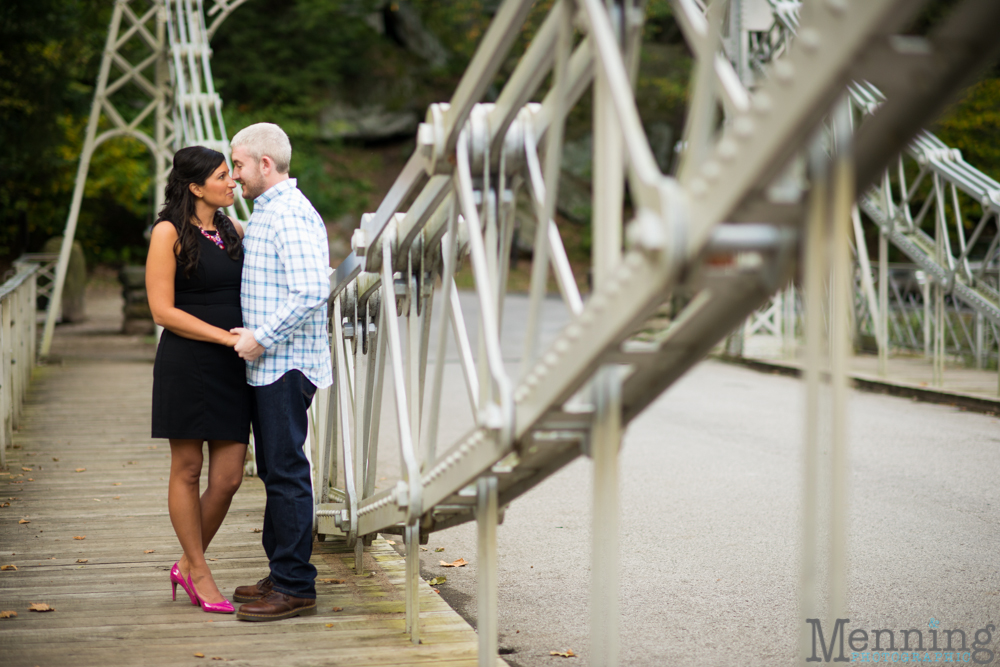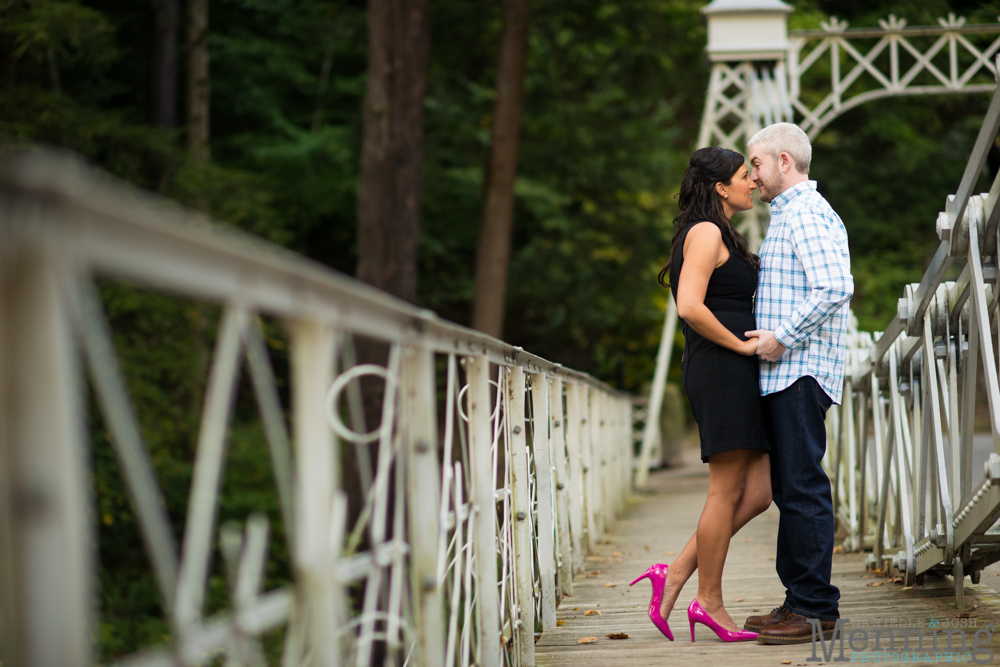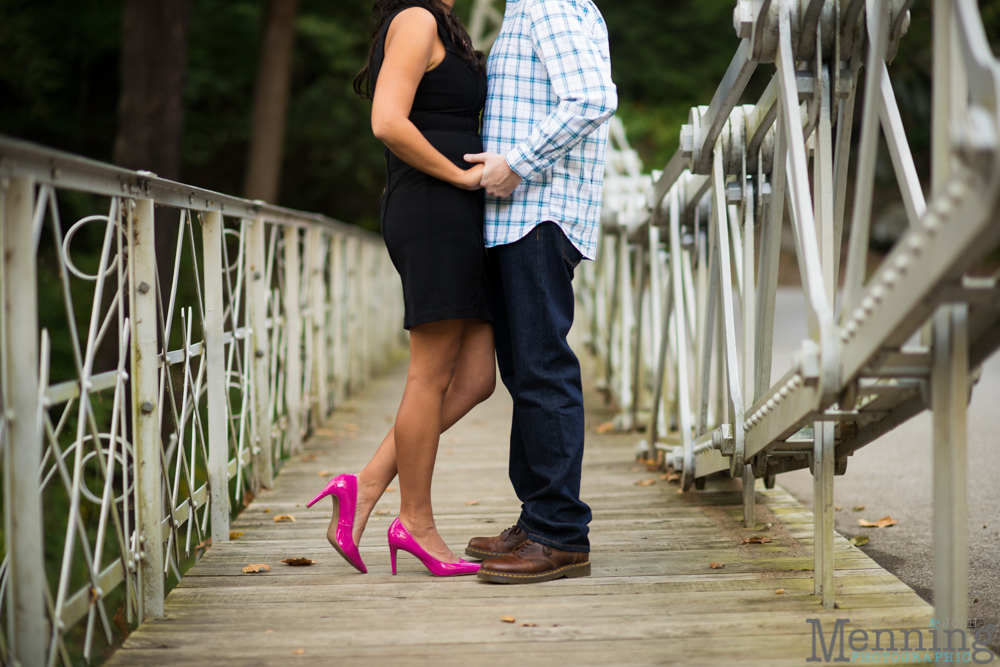 After our fun jaunt around Mill Creek Park, we hit up downtown Youngstown for some urban shots.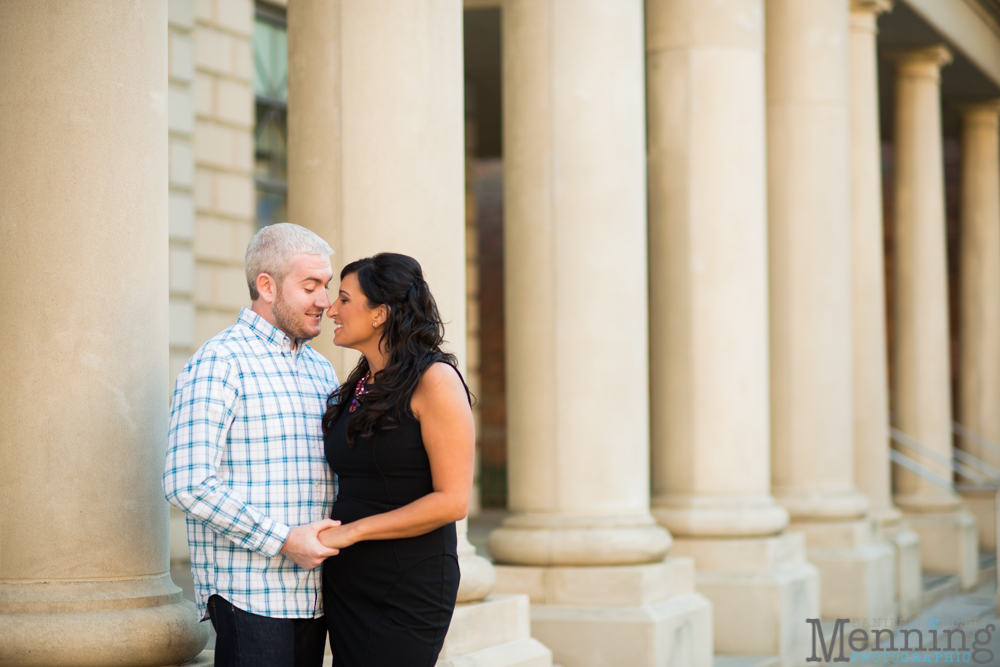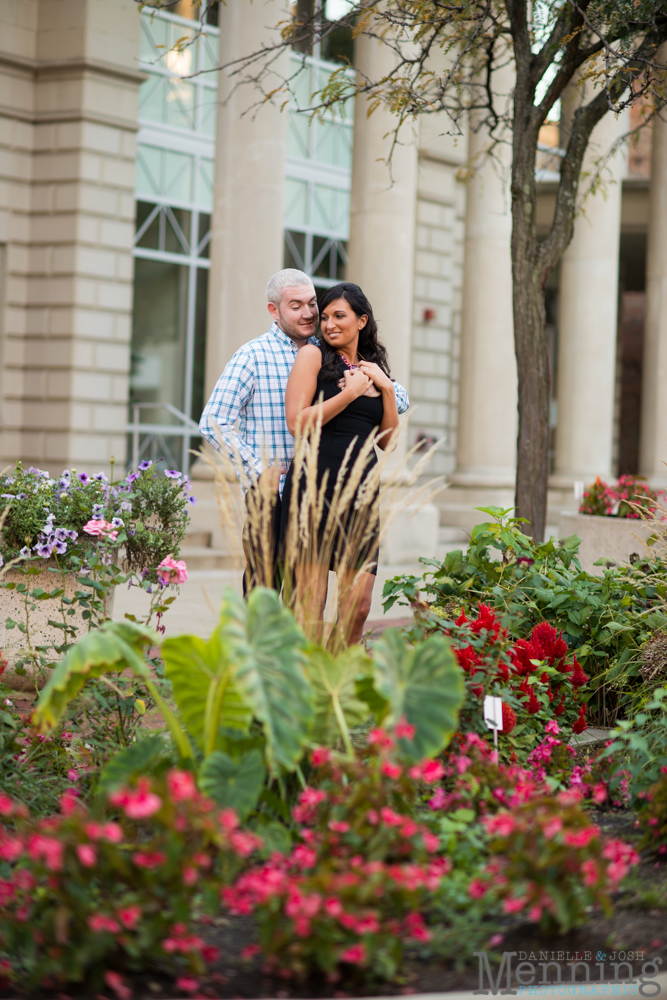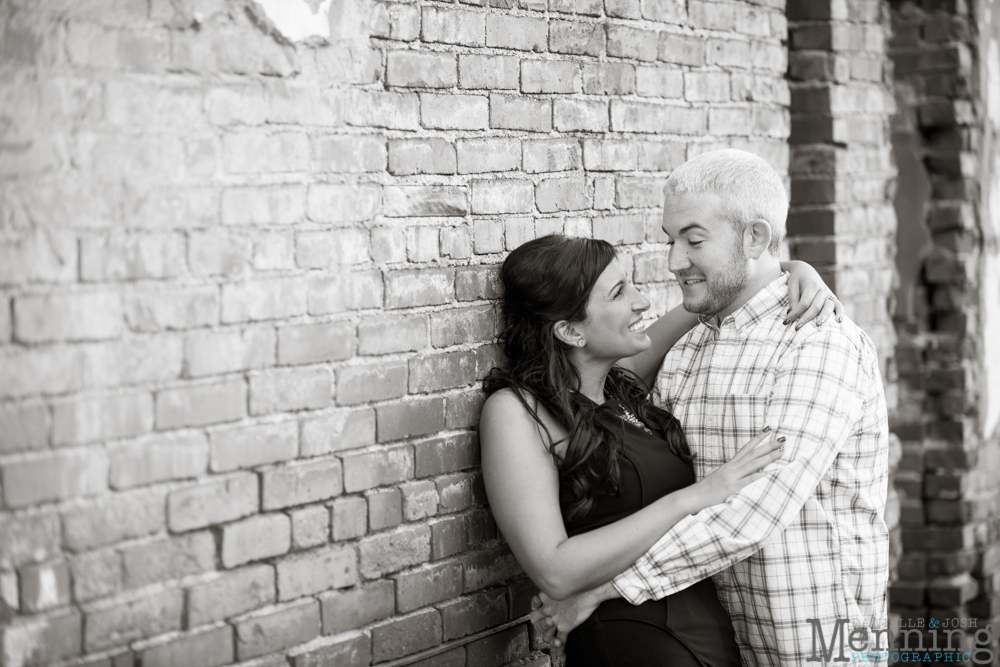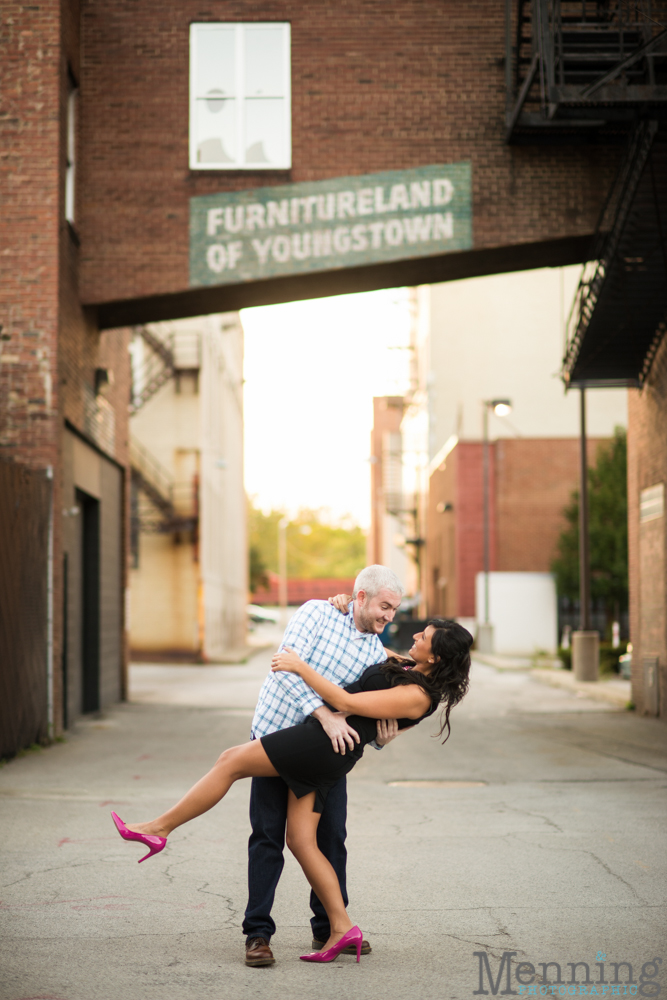 We can already tell their wedding day is going to be a blast! Can't wait!