We had an absolute blast with Sarah & Jereme for their Mill Creek Park engagement session! They tried to tell us that they were going to be awkward in front of the camera. . . PSSSHHHHH! They couldn't have been more wrong. 🙂 Sarah fits in Jereme's arms like she was meant to be there all along & now that they're getting married next year, she'll always get to be.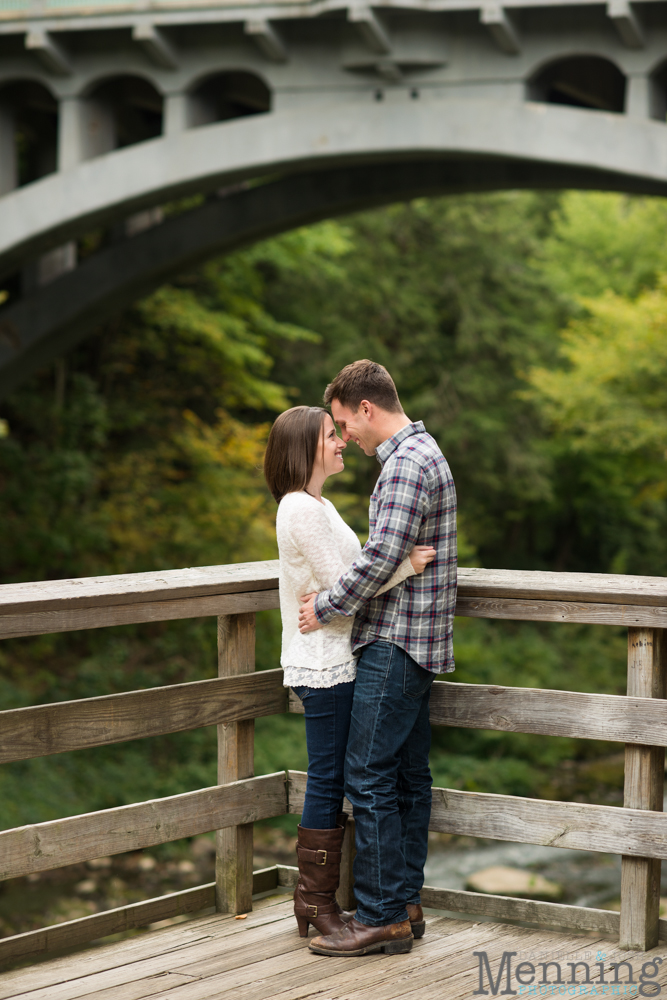 Their smiles are contagious so beware.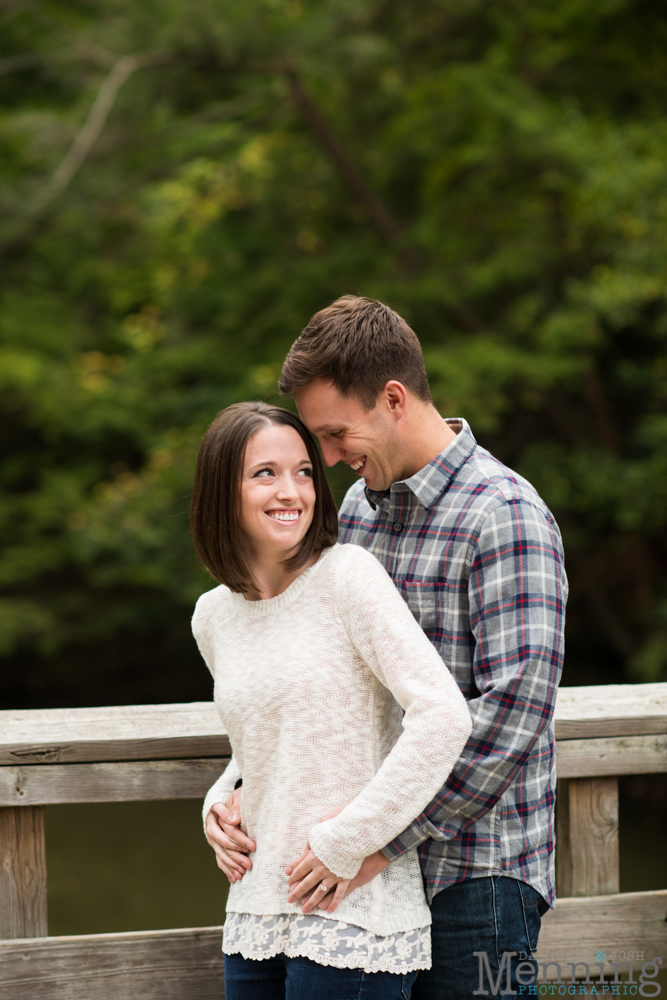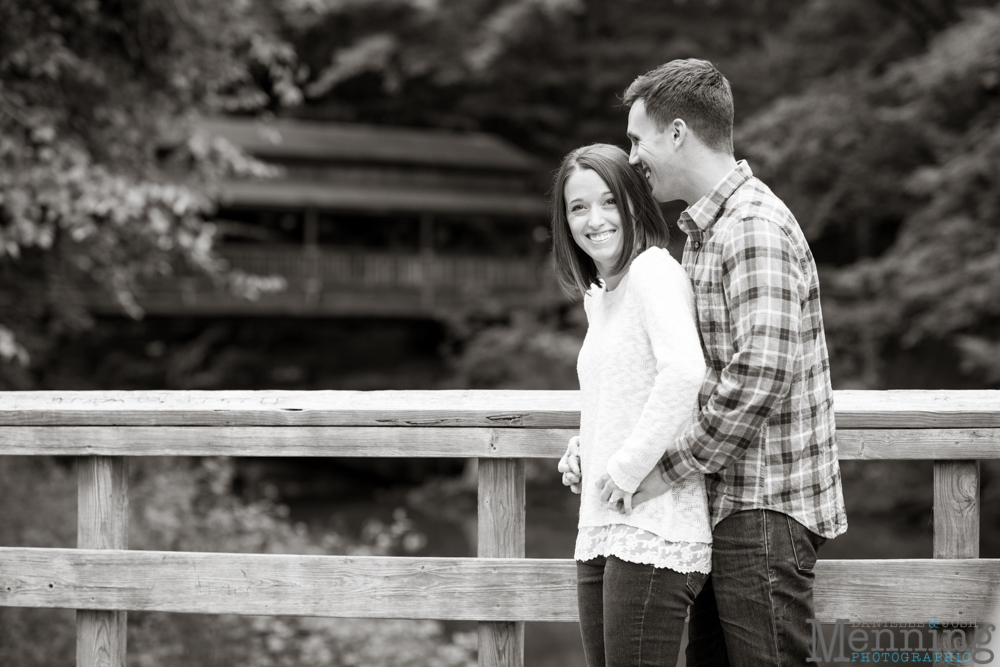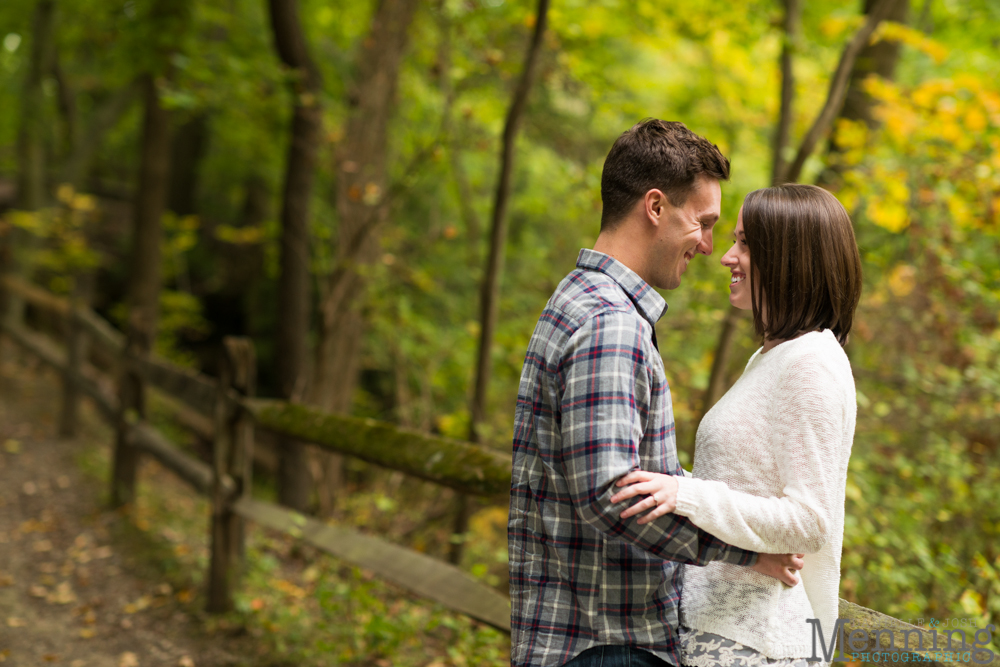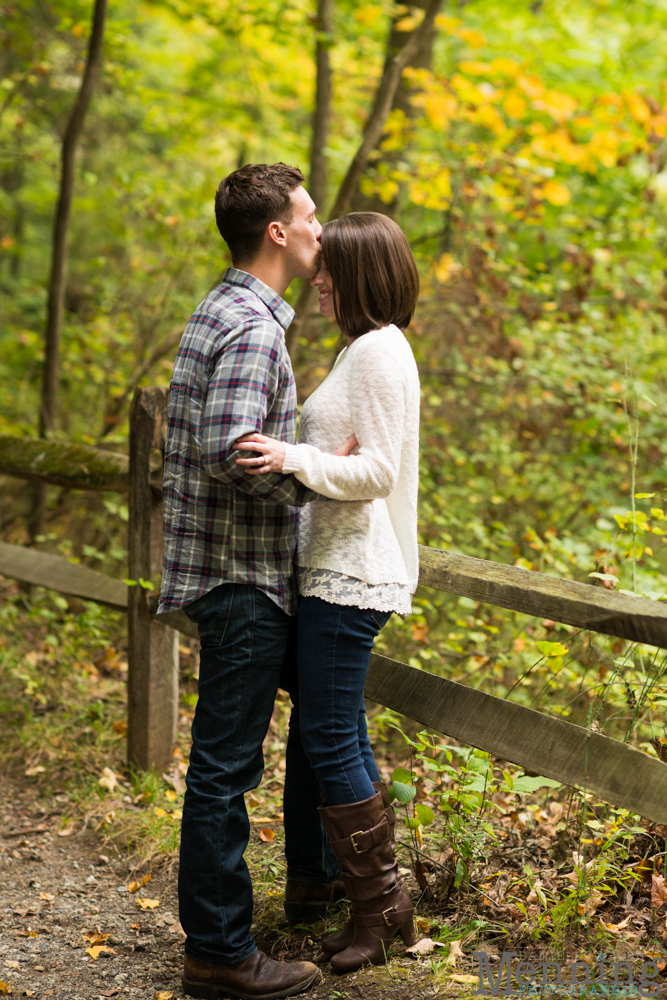 Sarah is a beauty!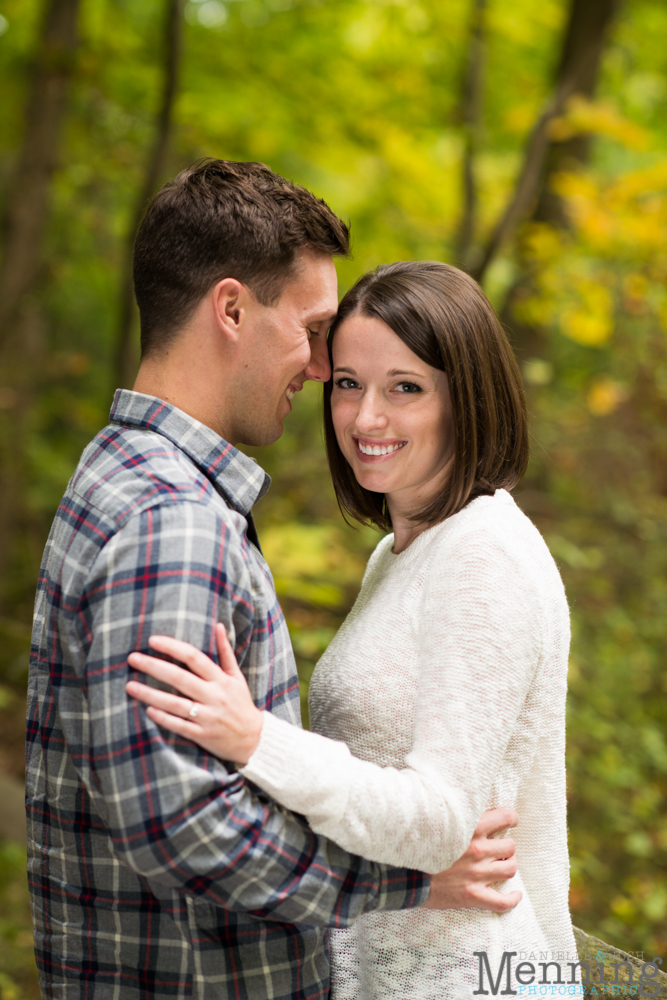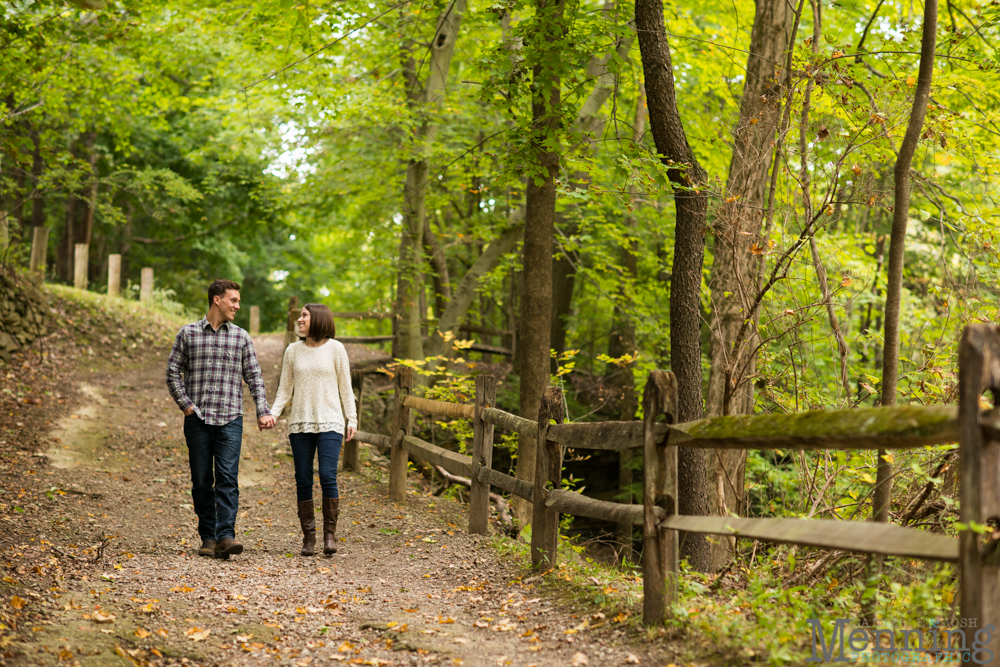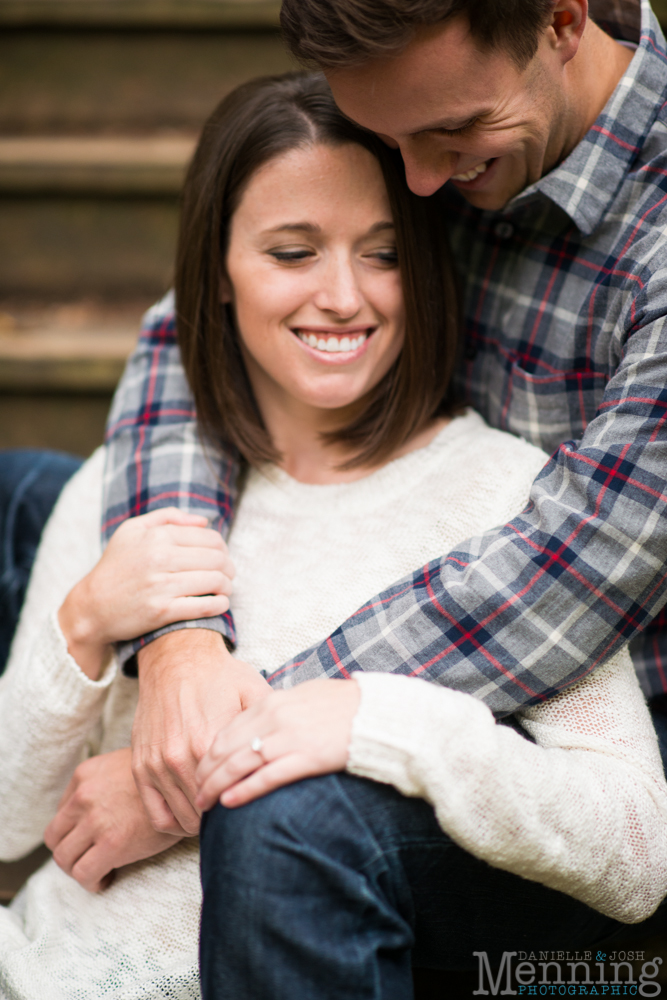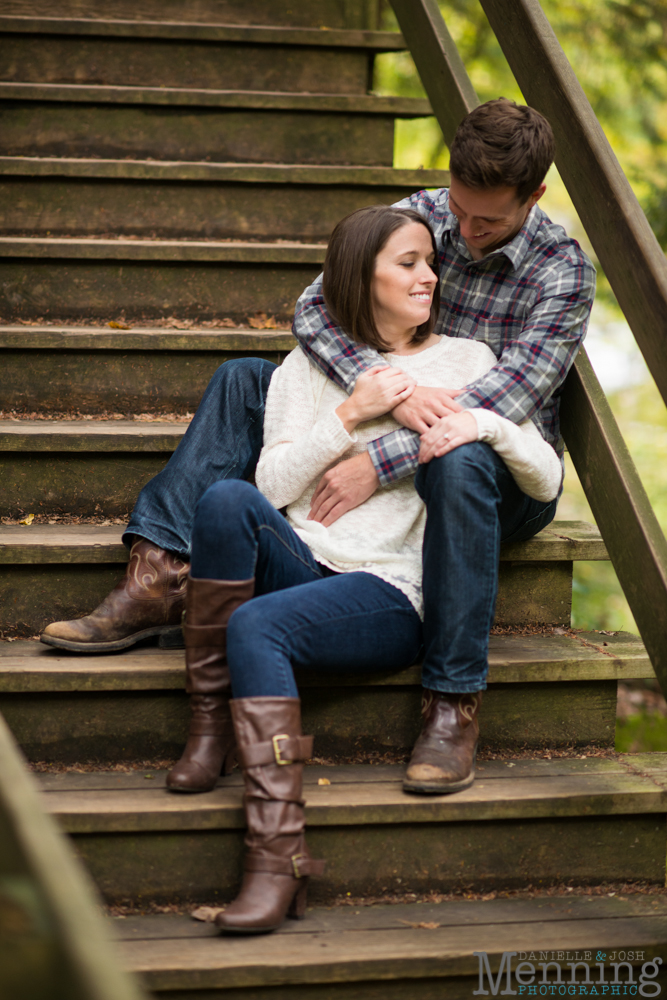 If these two were any cuter together my brain would explode. 😉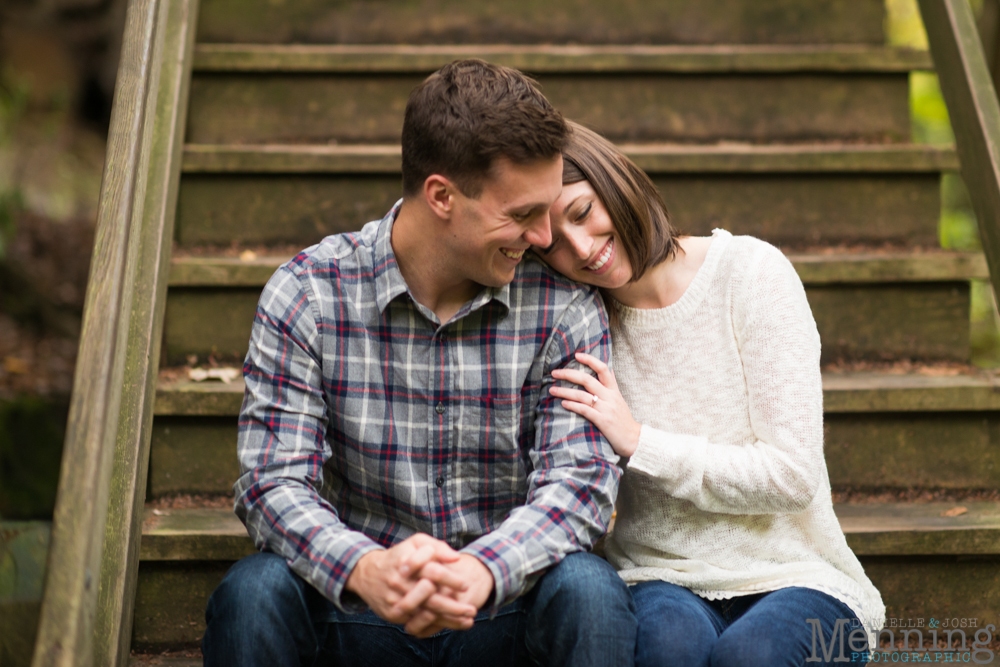 This guy! He was right in the middle of the walking trail & let us get reallllllly close to him! He reminded us of our pug Norris. Sarah said that our many encounters with wildlife in the park during our session was all because of Jereme. He's an animal whisperer & adores being outside any chance he gets. That's one of their favorite activities is hitting up all of the metroparks near their home. That's where he proposed to her- a metropark near where she lives in Cleveland.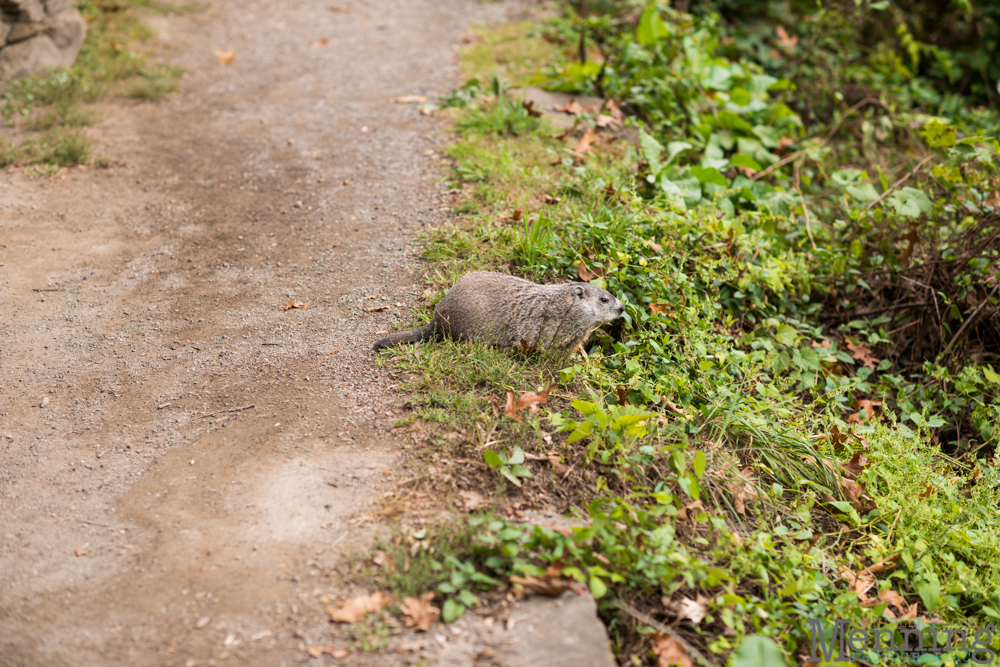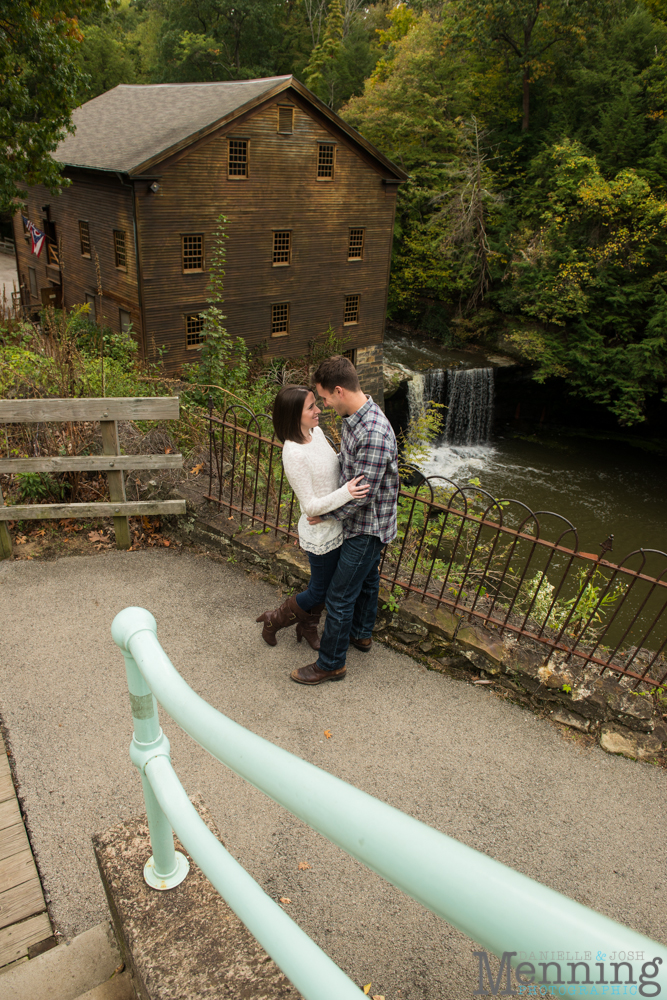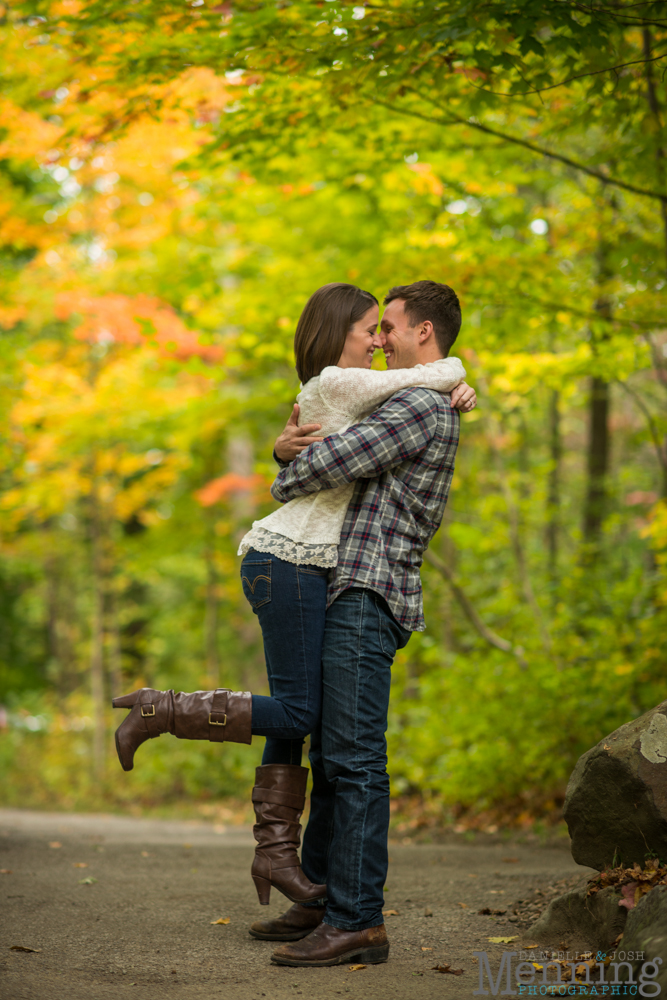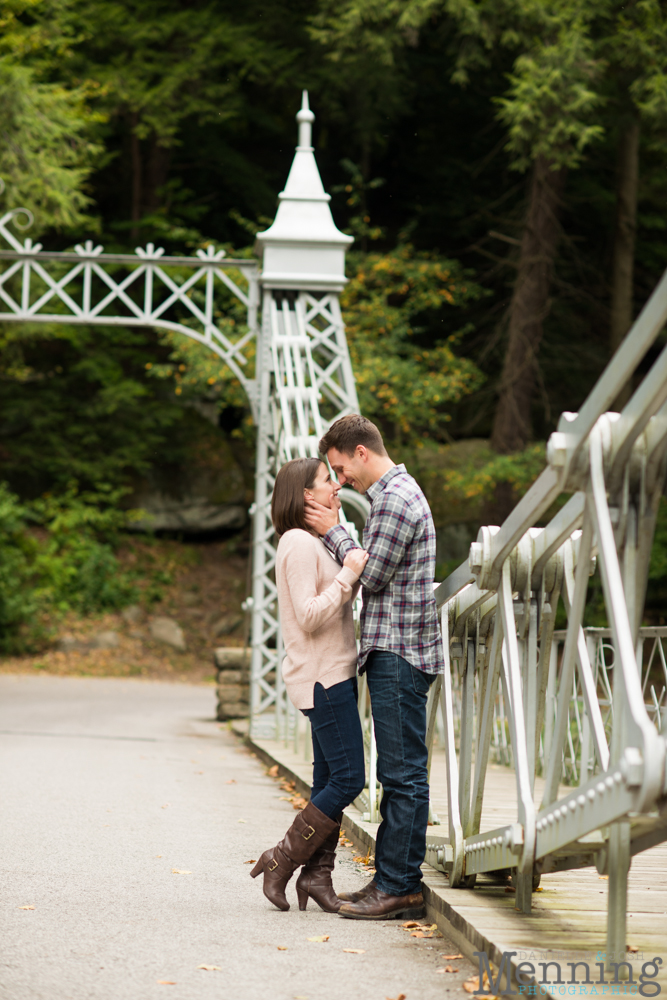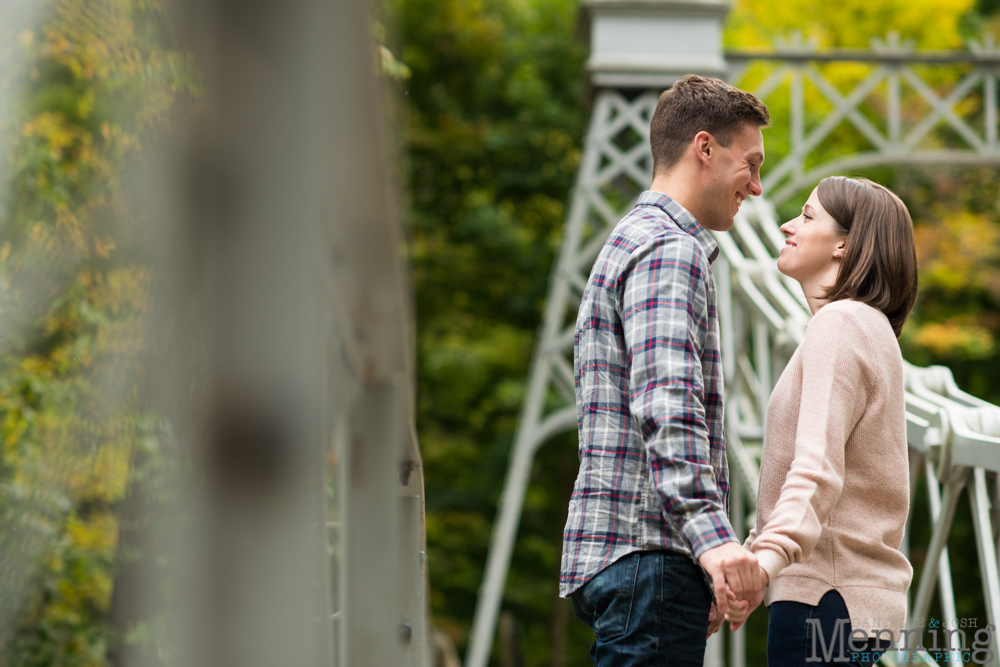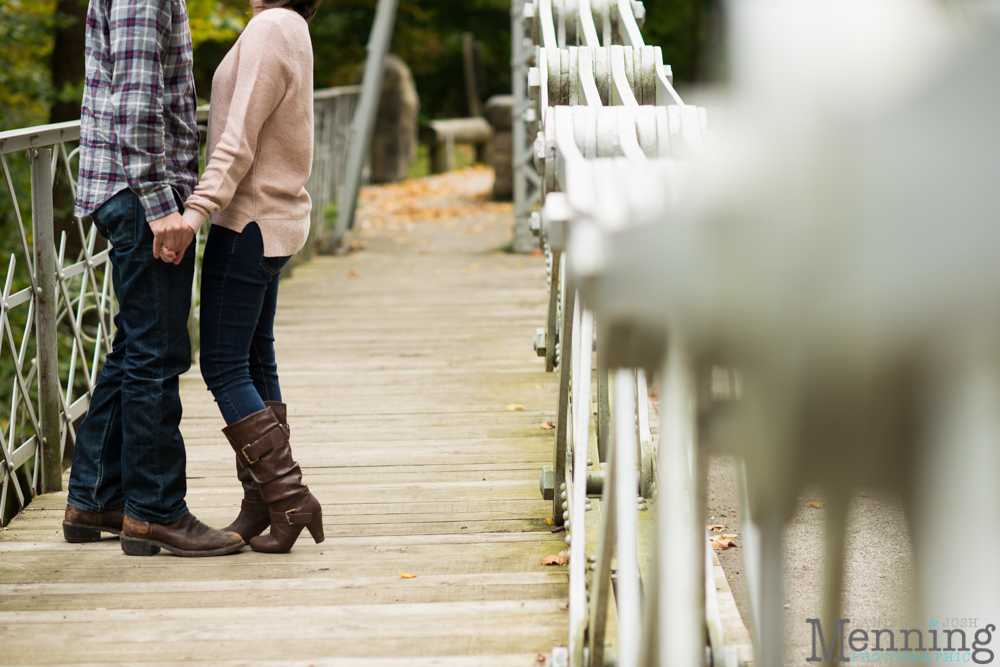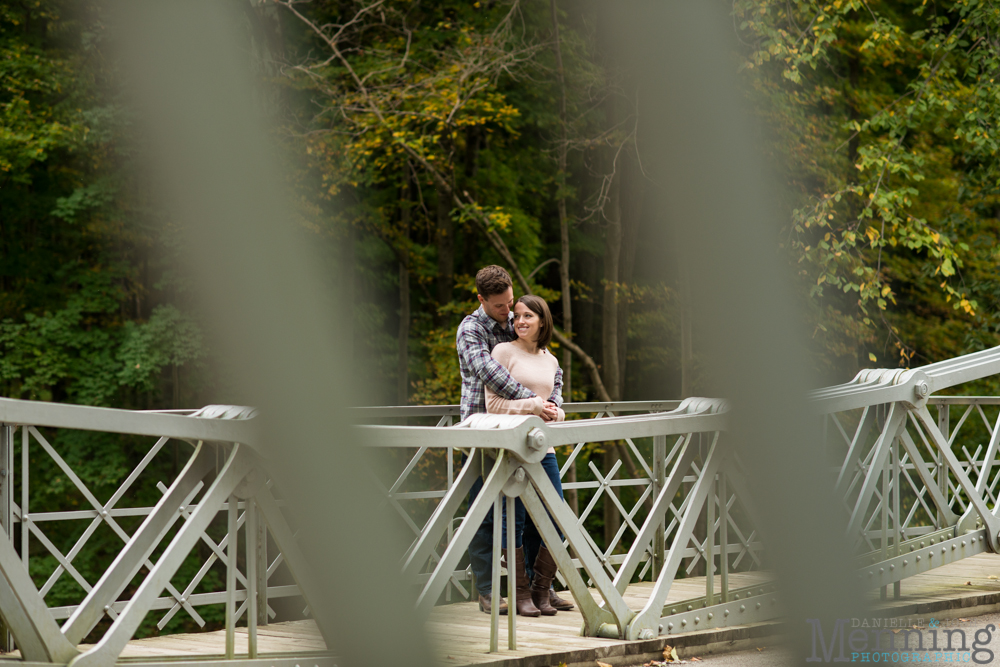 This is one of the most magical places ever! I mean, we've been to Munich, Venice, Florence, and Rome & seen lots of sights & this one still ranks up there even though it's right in our backyard at Mill Creek Park.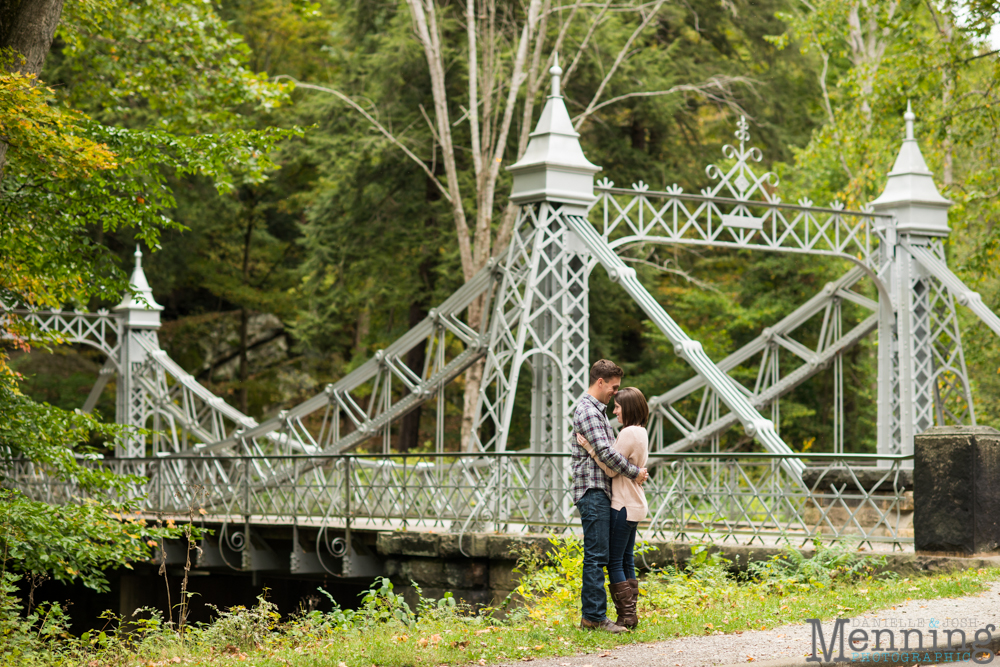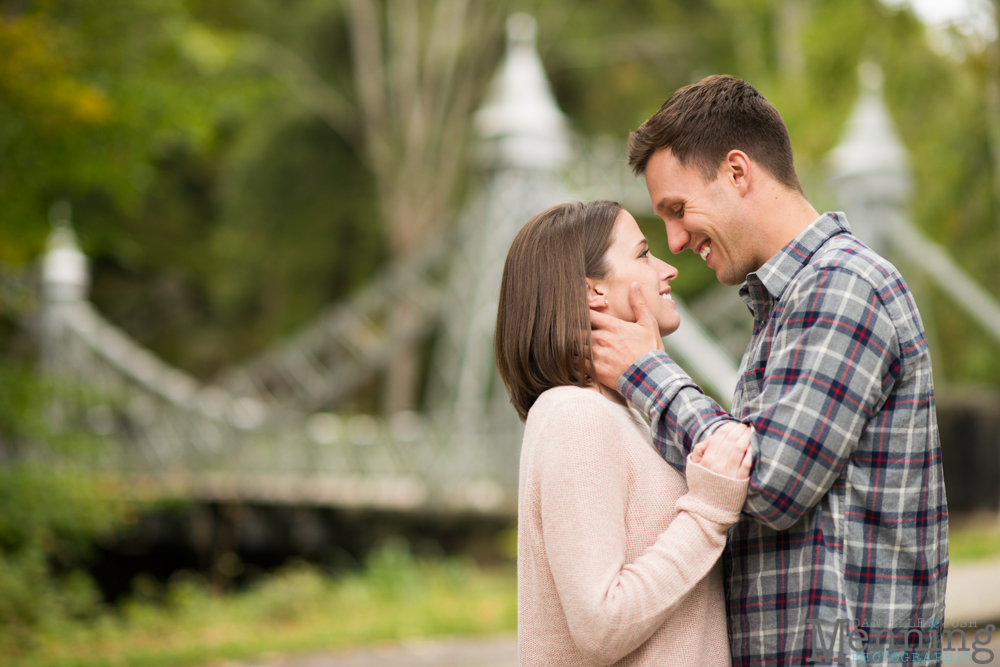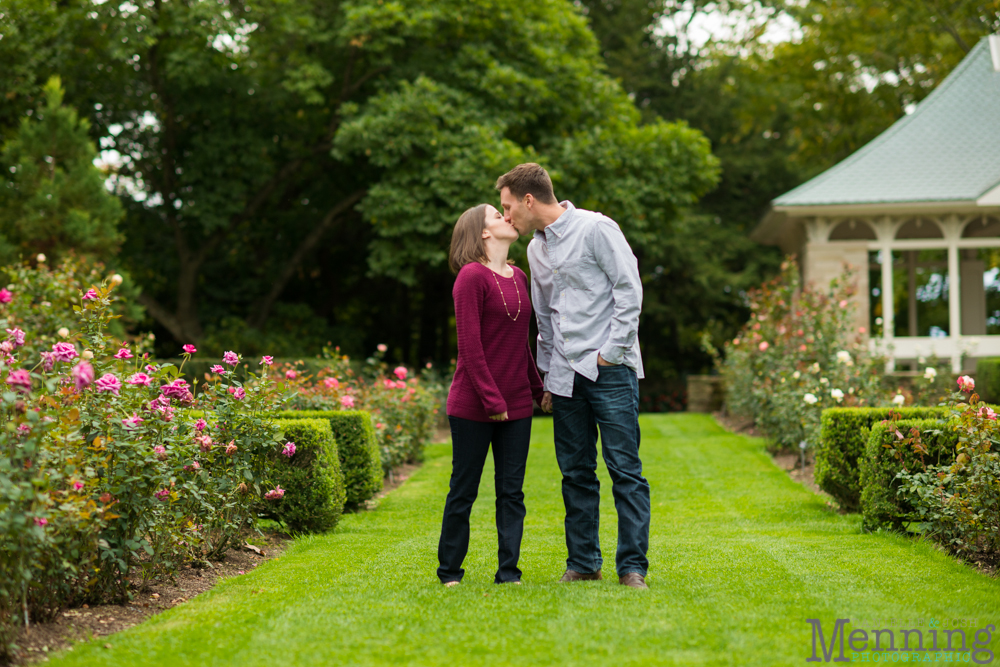 All of their outfit choices worked really well & Sarah's sweaters looked super comfy!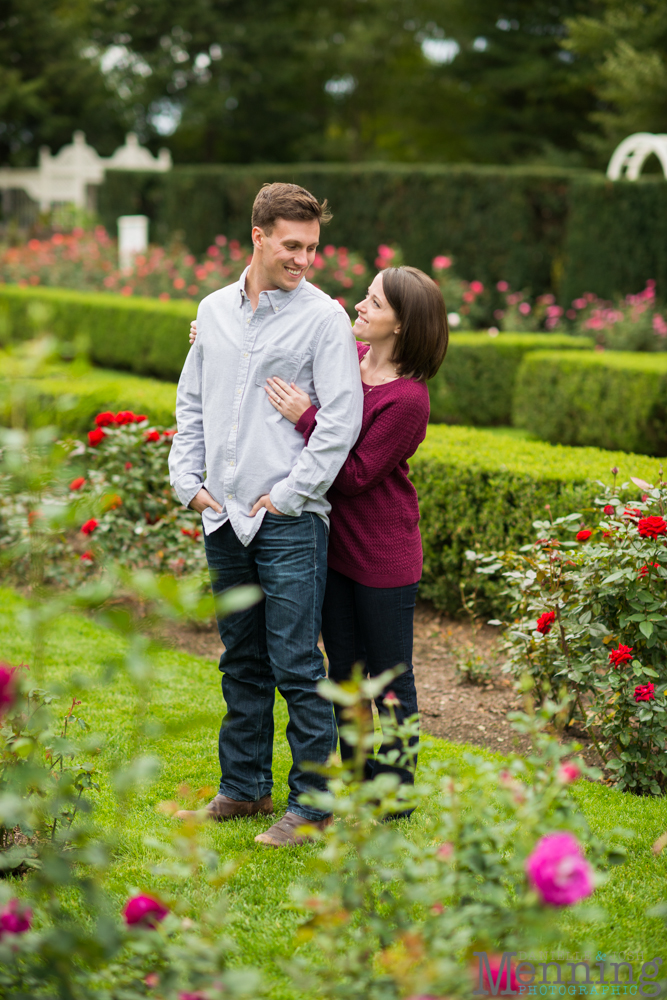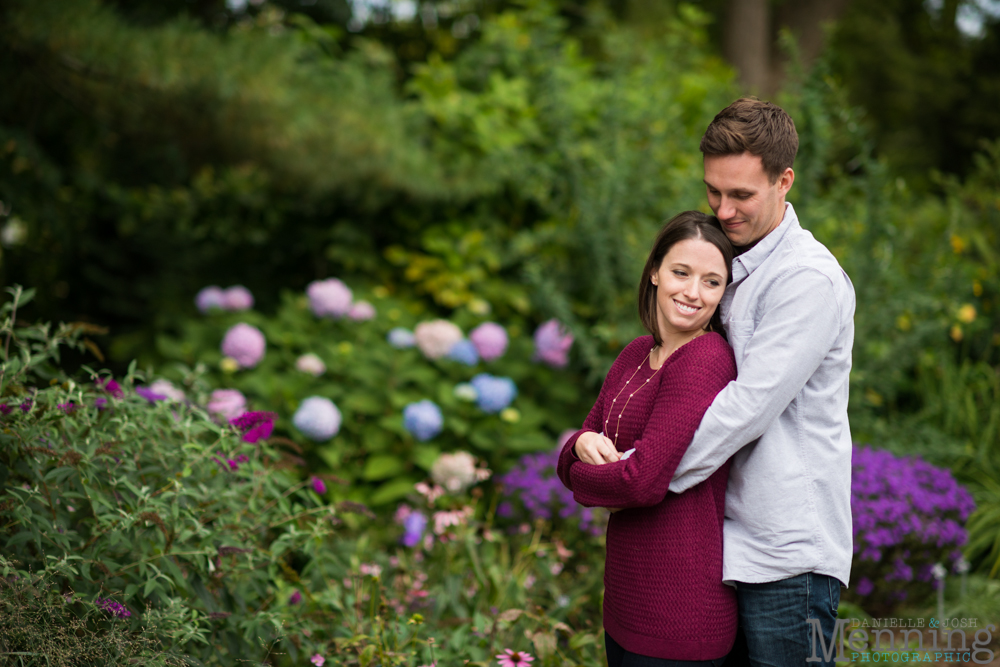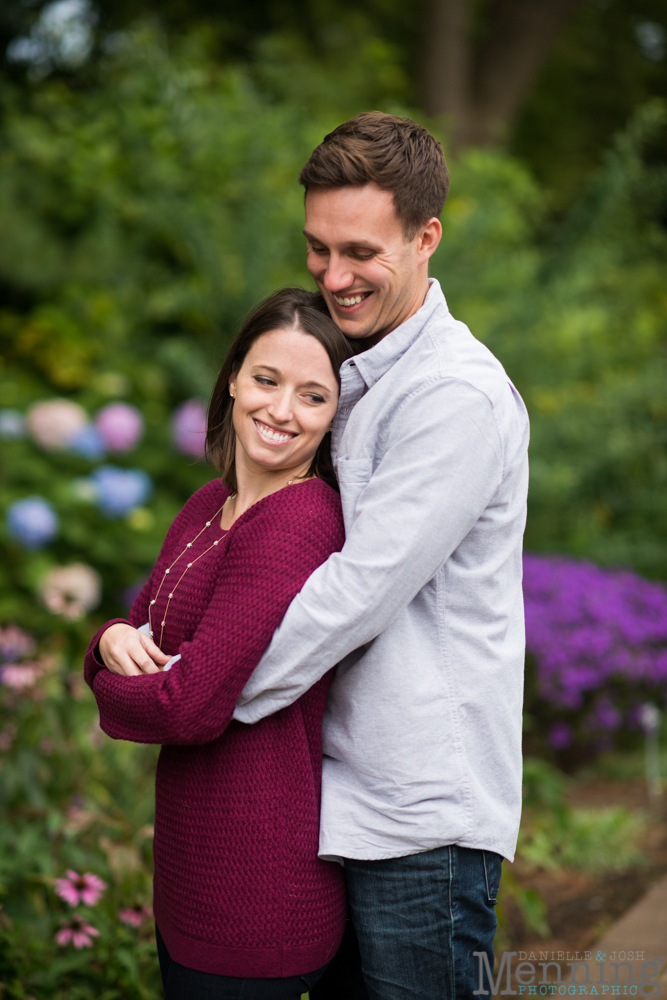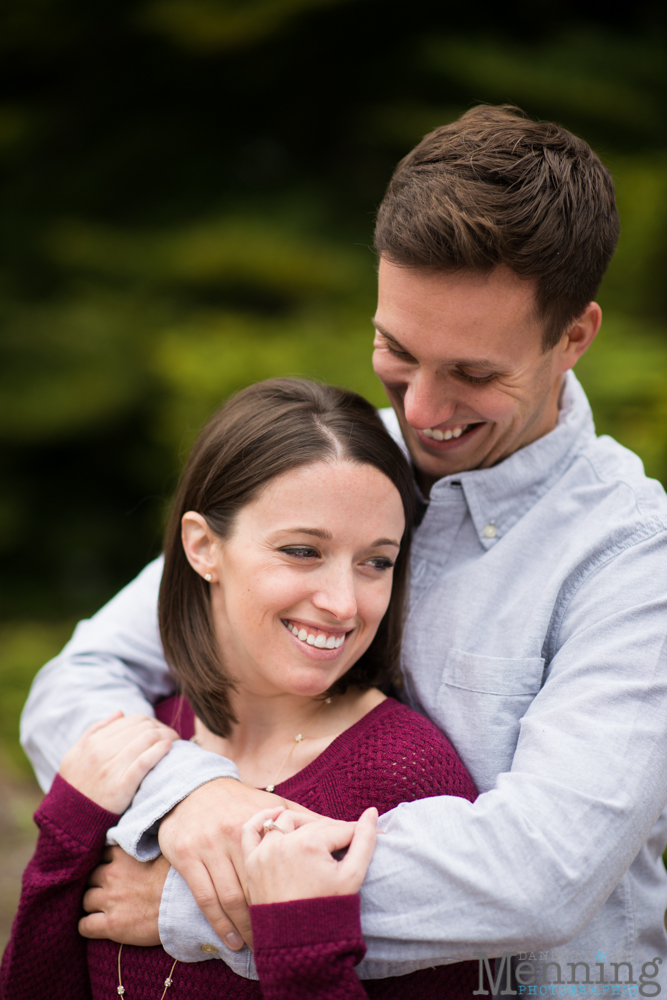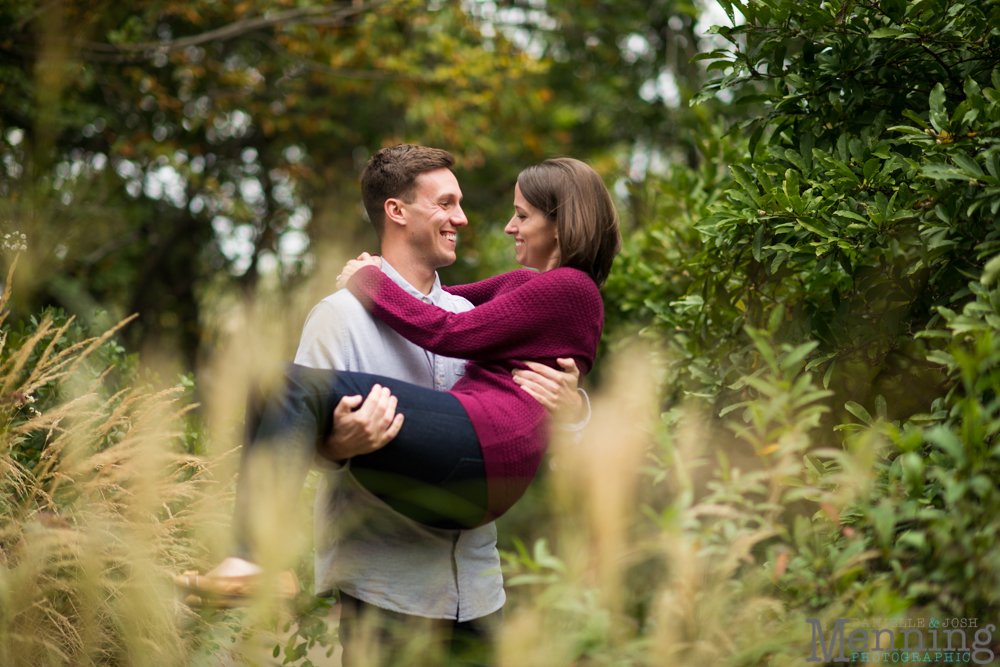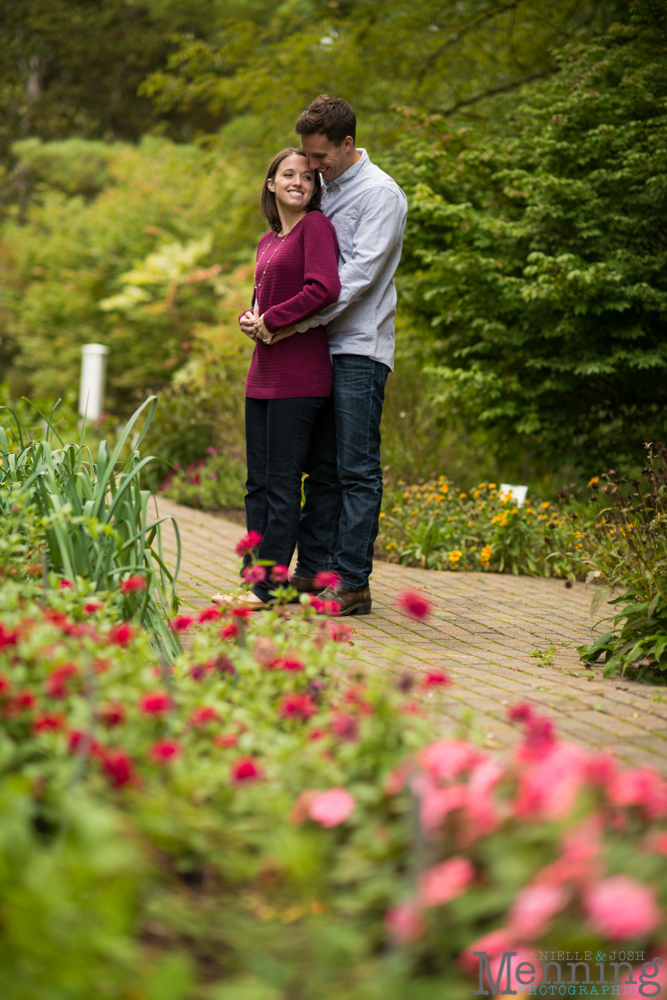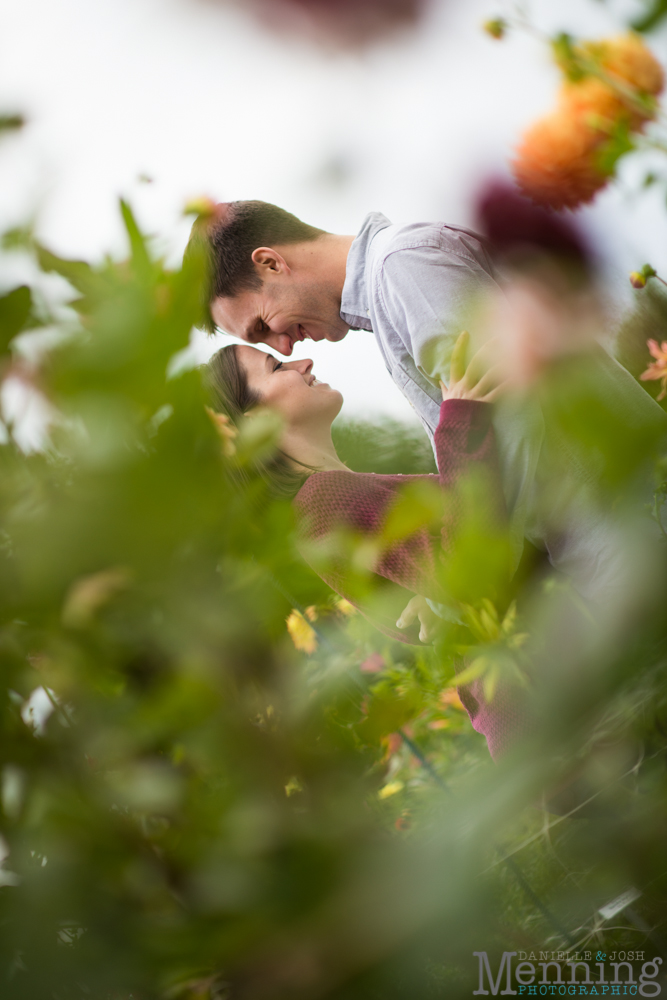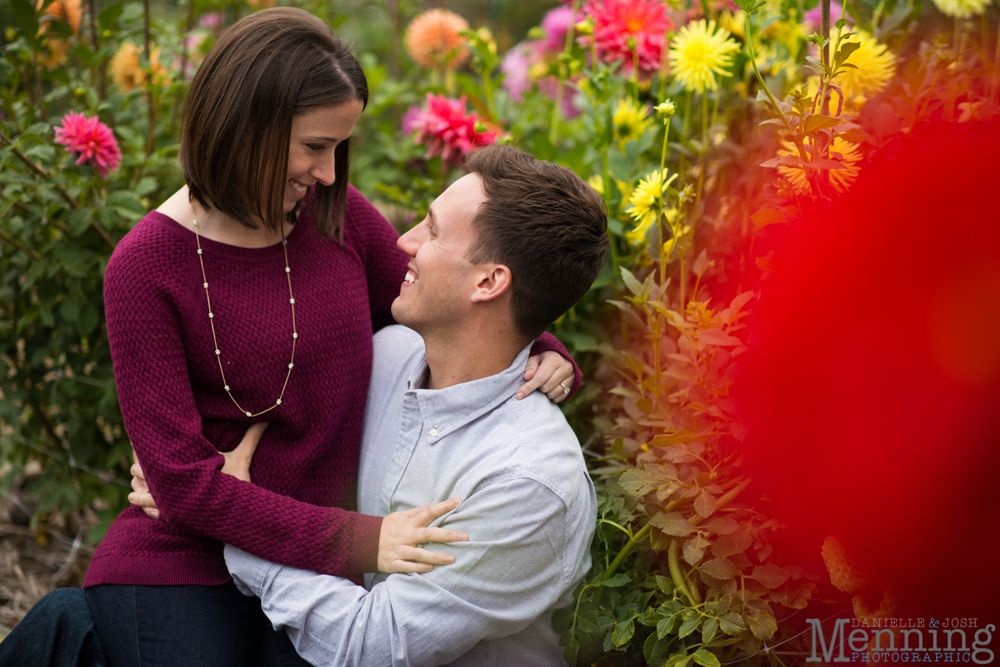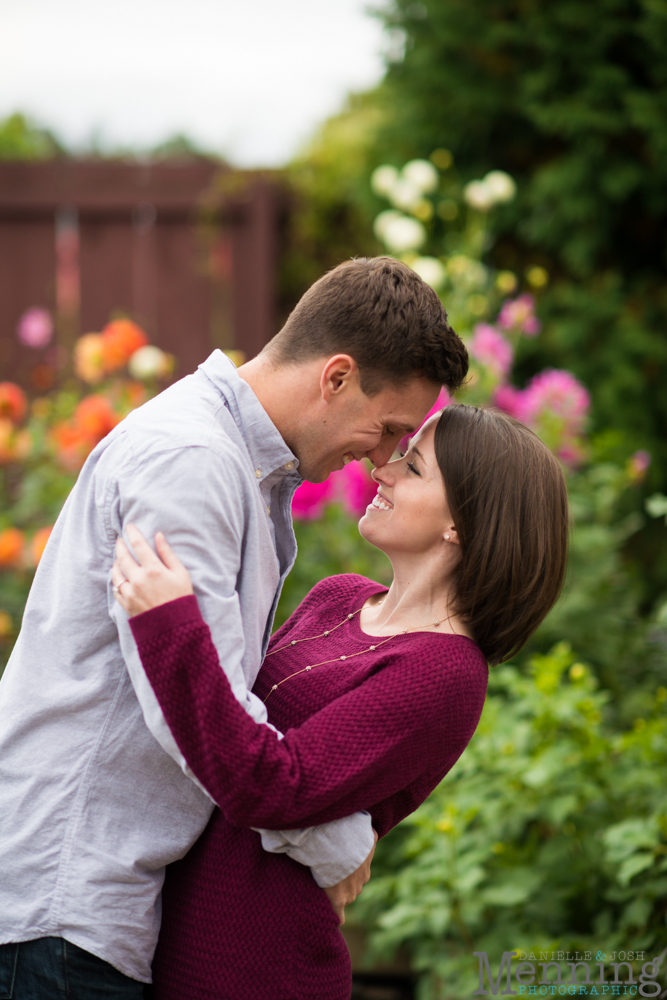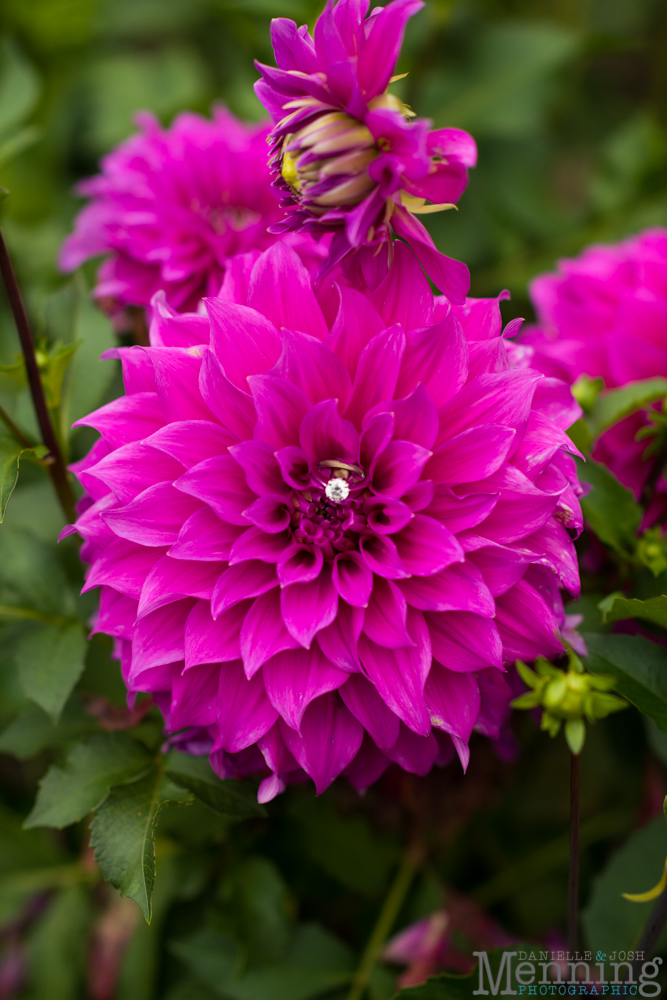 We aren't sure how we're blessed with the best couples ever, but we are & we LOVE it! Sarah & Jereme, thank you for trusting us with your engagement & wedding memories! We're excited for the wedding day next year!
Not pictured in this blog post: the squirrels, chipmunks, and 4 deer we saw during this session in addition to the cutie groundhog. Jereme truly is an animal whisperer!
Stay tuned for more fun & goodness on the blog the rest of the week! We're excited to share what we've been up to!