Josh & I wanted to say a quick (but heartfelt) thank you for all of your support for us since we shared our story about our pregnancy losses on the blog yesterday. We appreciate you all.
We have been shooting engagement session after engagement session this month & it has been a fun & beautiful time. We love getting to know our 2016 wedding couples during their engagement sessions. It's really encouraging and inspiring and uplifting to be around other couples who love one another so much & who are embarking on one of the most exciting and worthwhile journeys of their life- marriage. We met Sara & Vince at Lanterman's Mill (just around the corner from their house). When we got there, they were inside of the mill getting a little tour from the guide. Of all of the many, many times we've been to Lanterman's Mill, we've never gone inside until that day. The construction is impressive & it smells like rich mahogany- not really, but I thought a movie quote was appropriate since quoting movie lines was what we were doing for the majority of the session with Sara & Vince. And they got our jokes! Talk about our dream couple to photograph! 🙂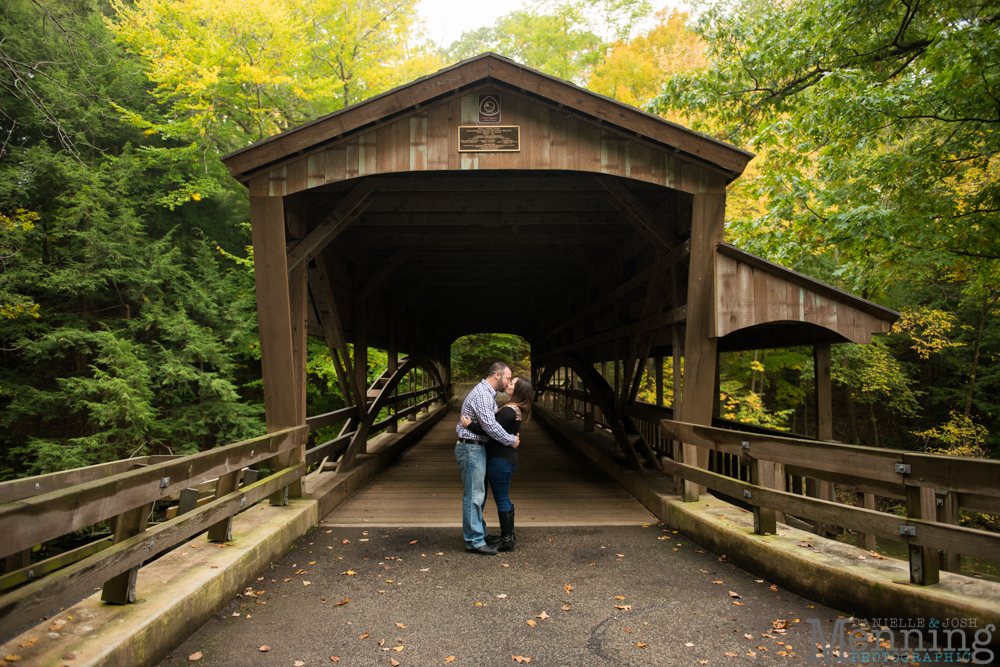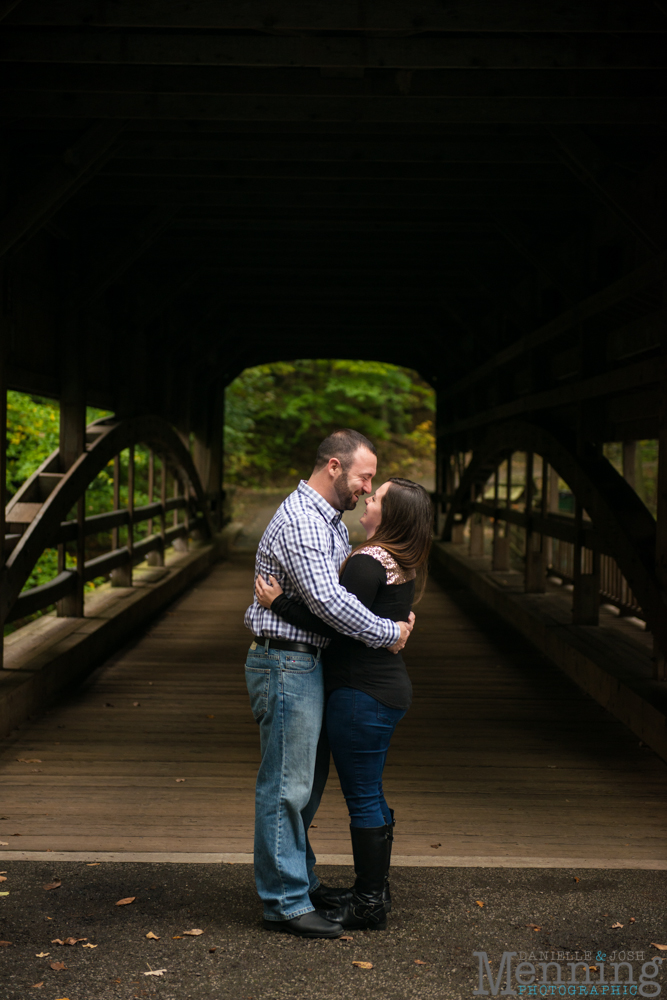 The happiness that radiates from these two is infectious. They have a lot in common, but they also have their own unique interests. One of the things Vince gushed about when he was talking about Sara is that she genuinely takes an interest in his hobbies & doesn't discourage him from enjoying them. He said that is rare & he was so happy to find that in Sara.
Those smiles!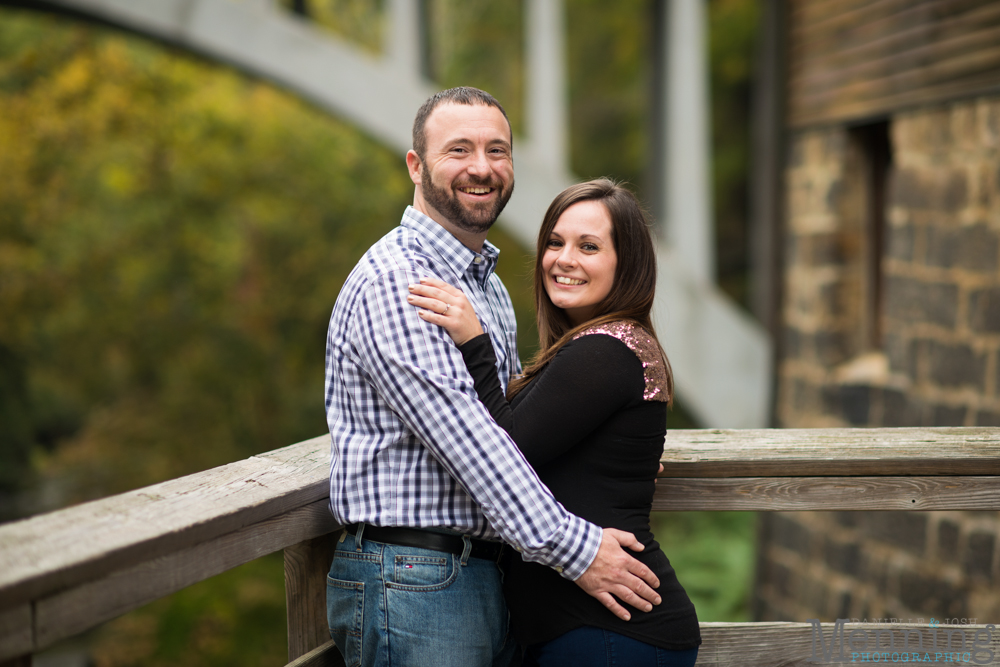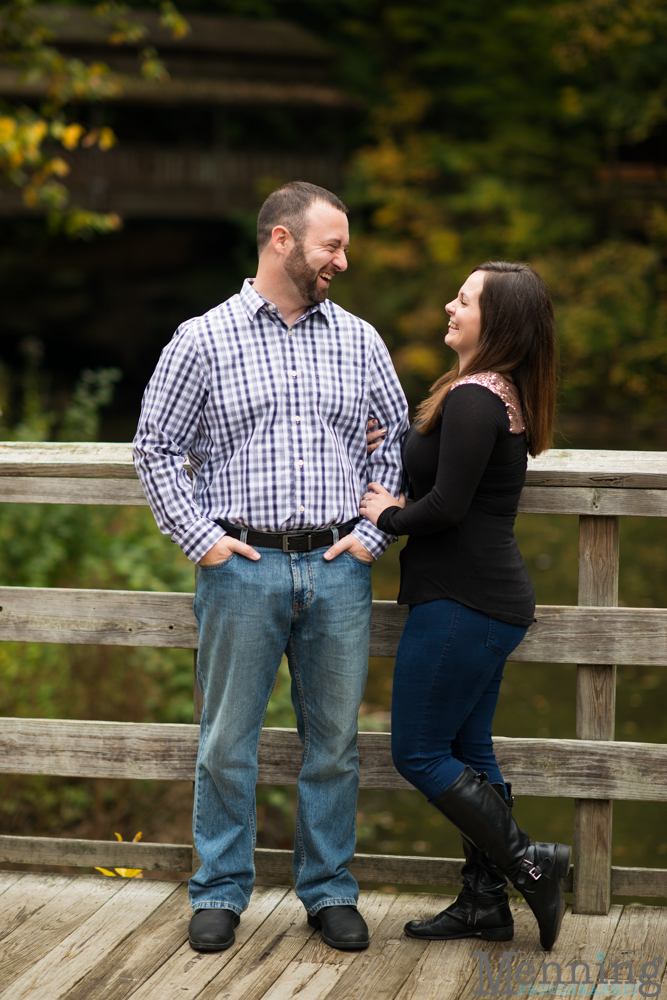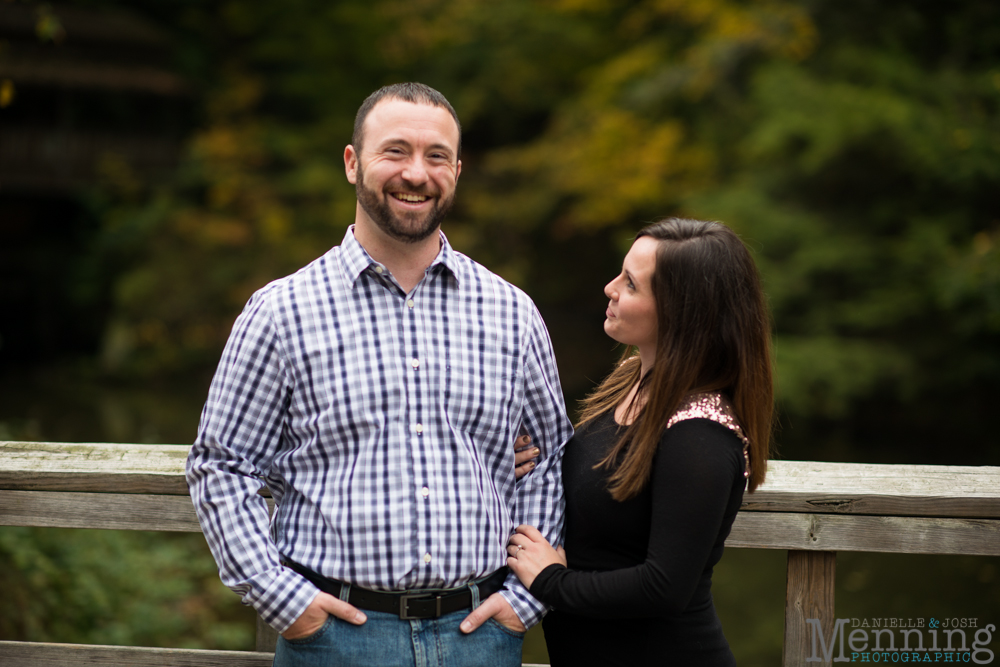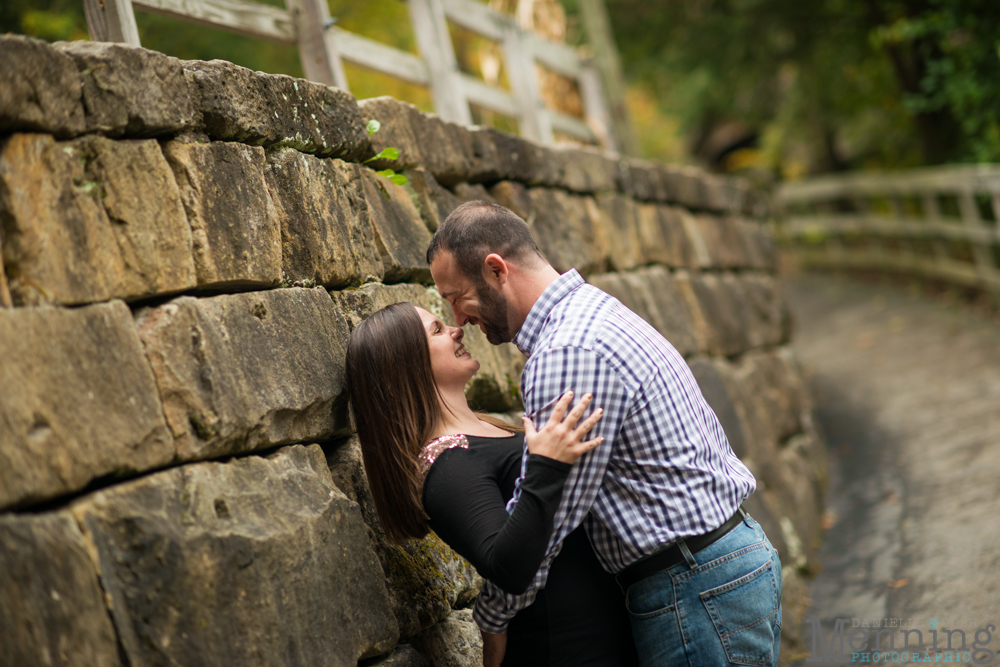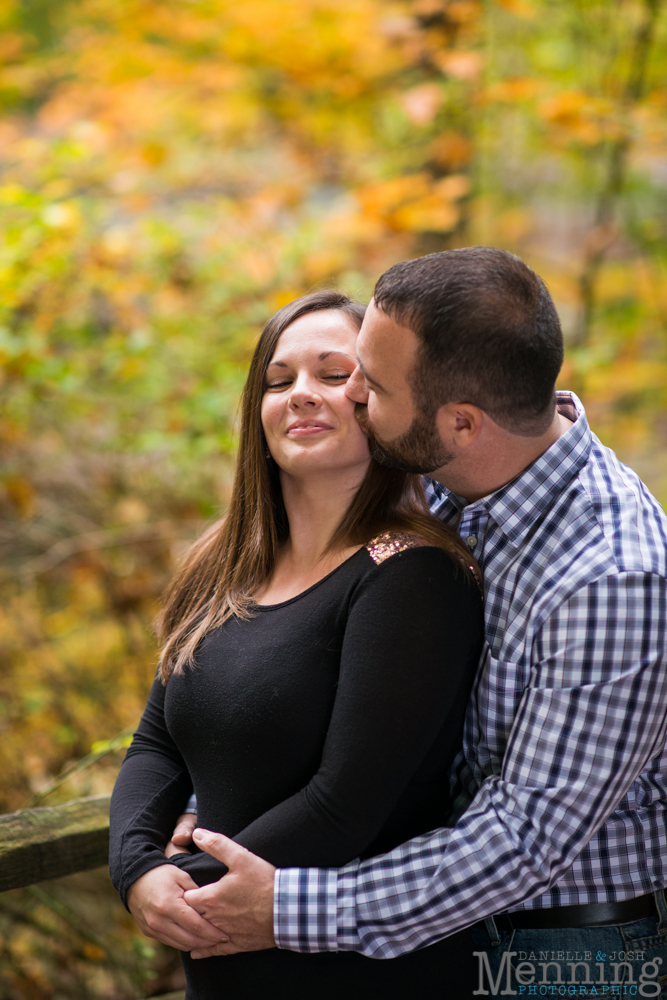 This kind of happiness? It doesn't get any better. Thank goodness for online dating because that's how these two came into one another's lives.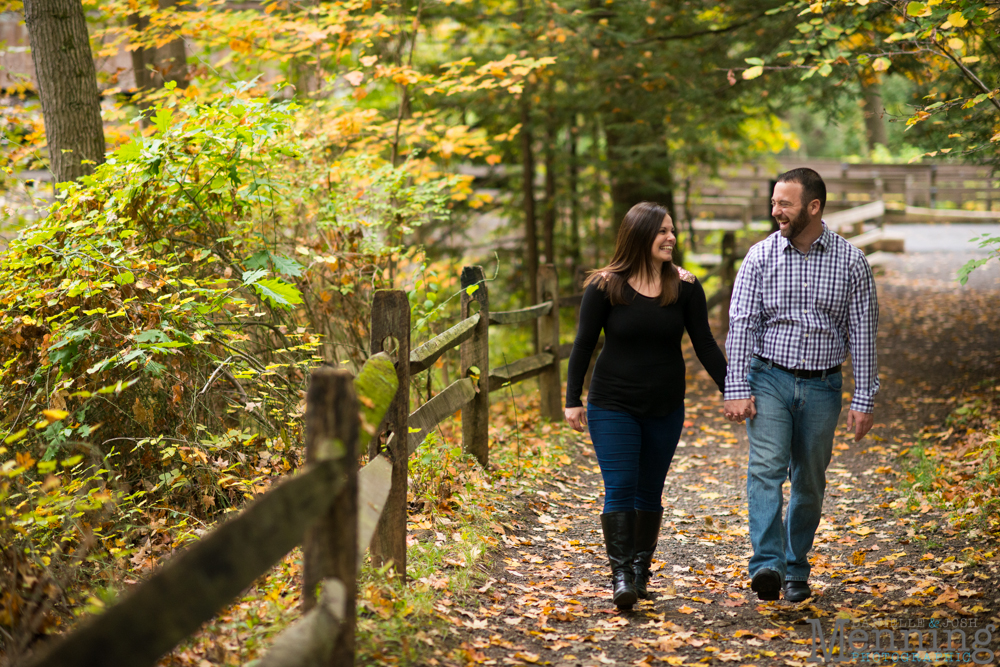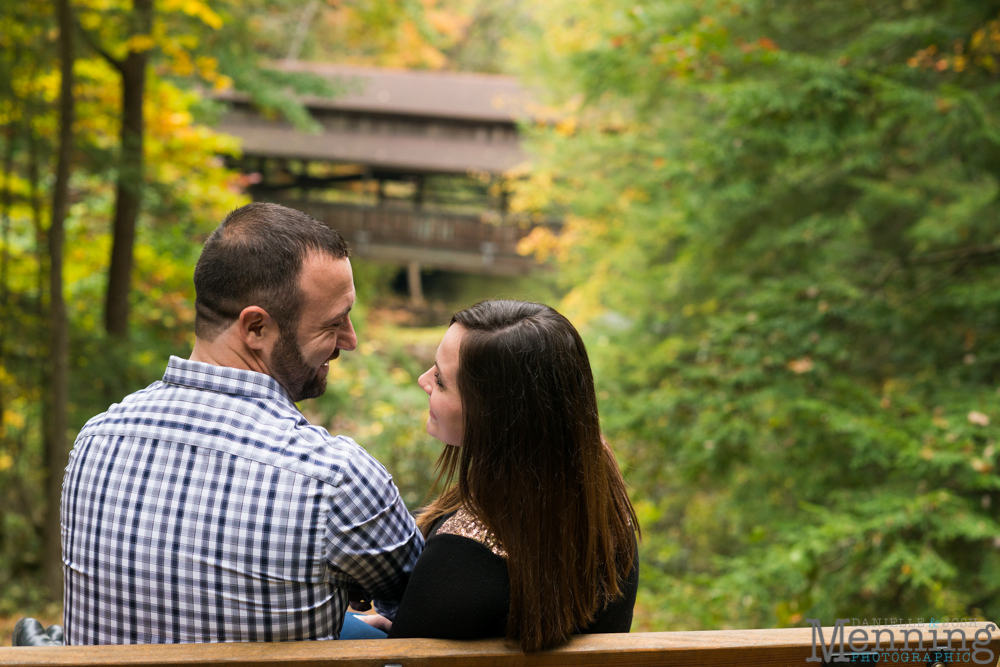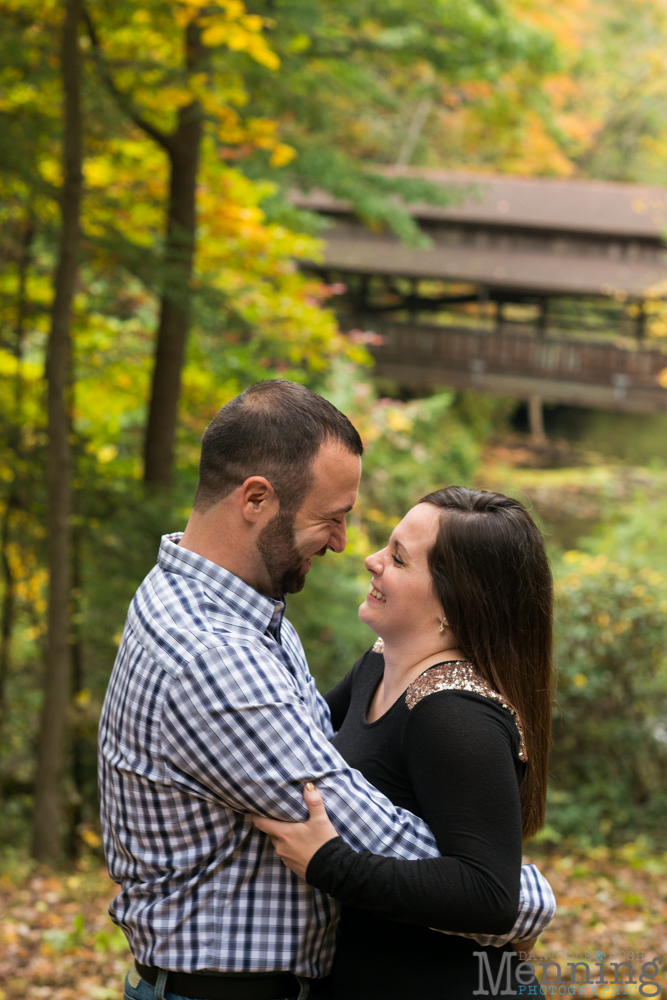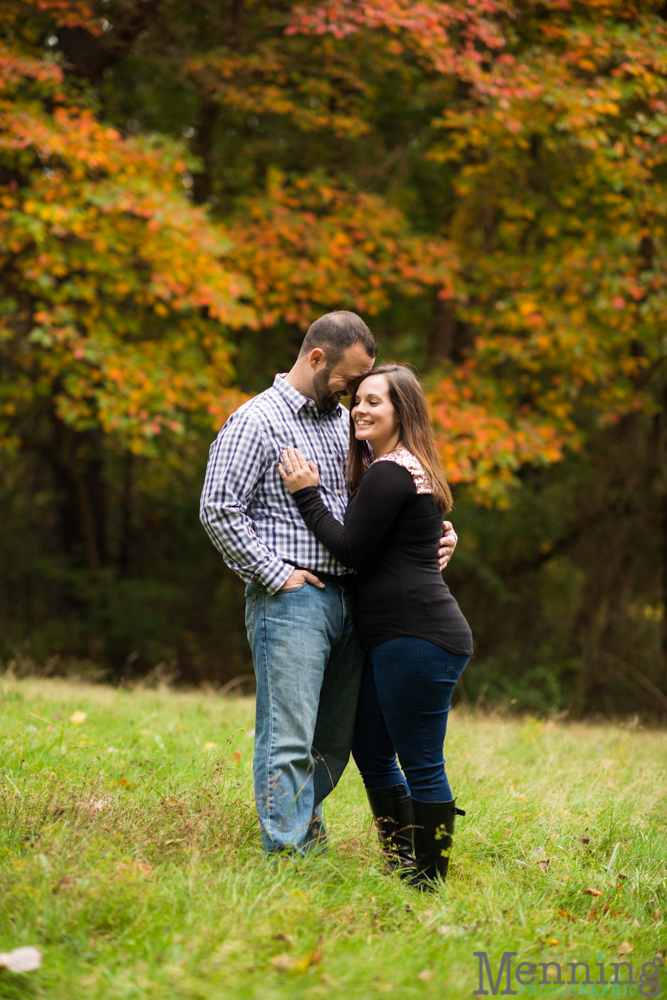 Bling & a beard? Check & check!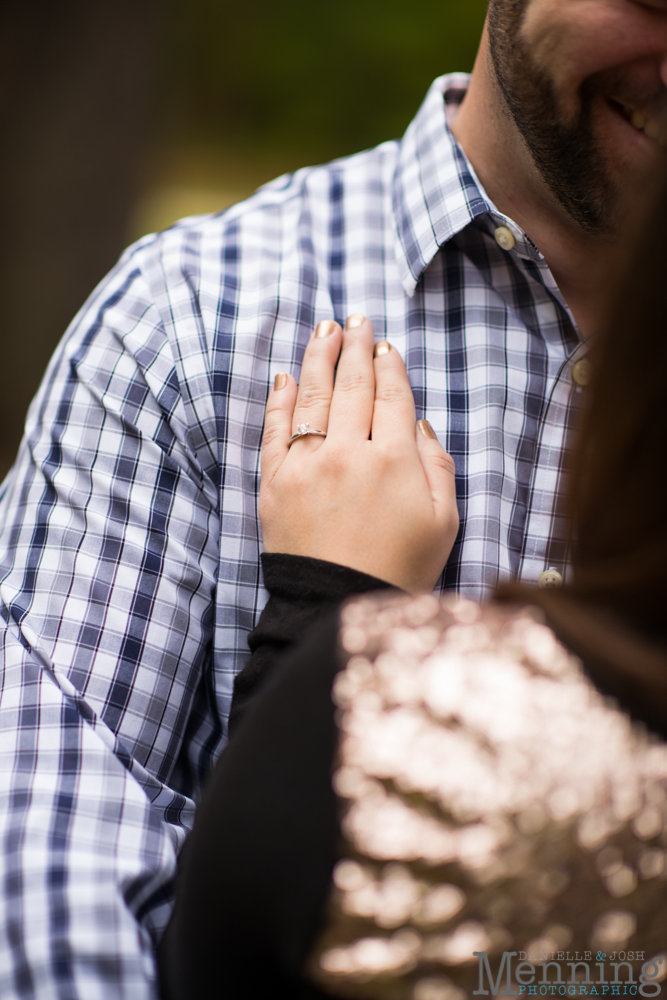 Sara & Vince got engaged at their home. He had a scavenger hunt all set up for her with clues that led to other clues that eventually led to her pretty ring.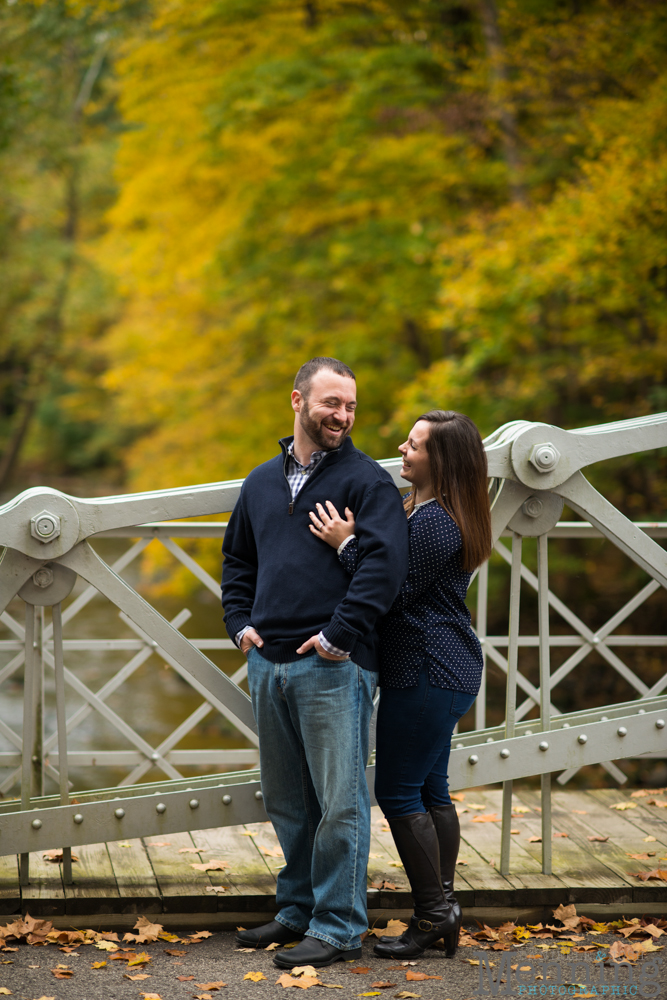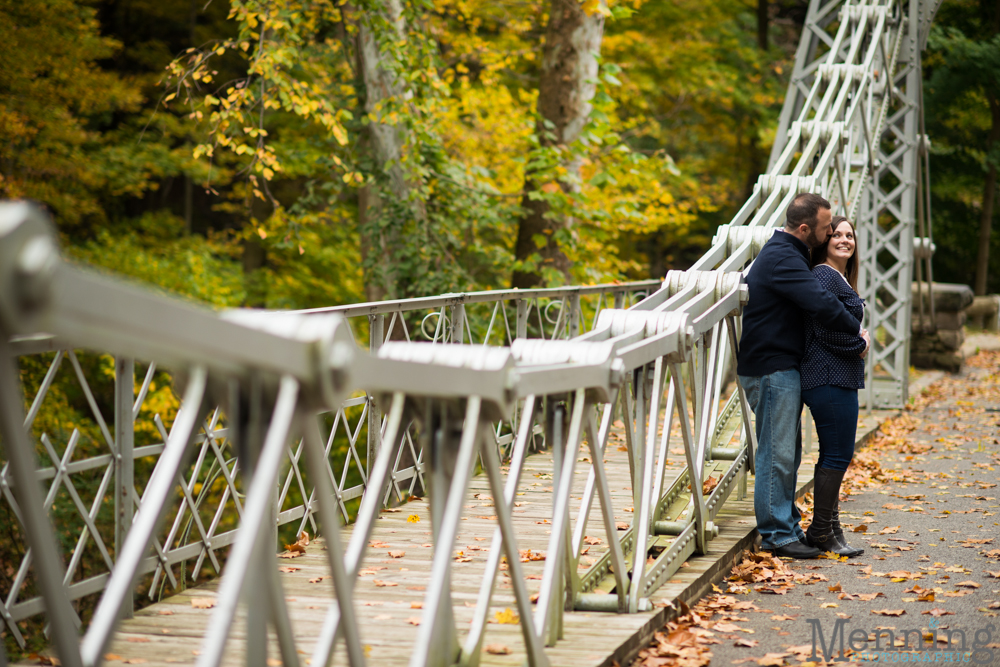 One of my favorites right here!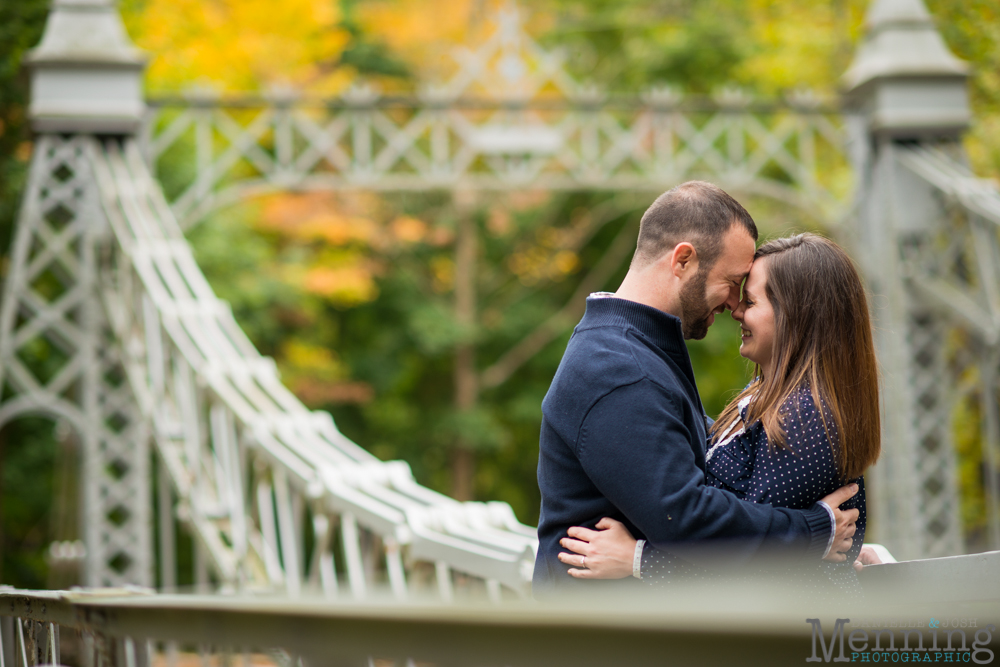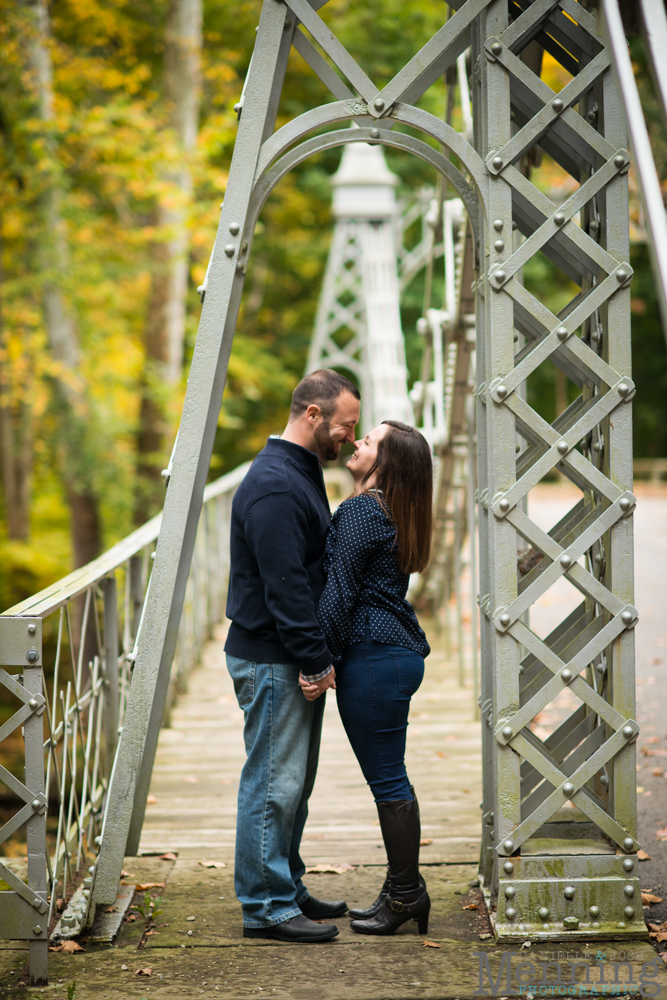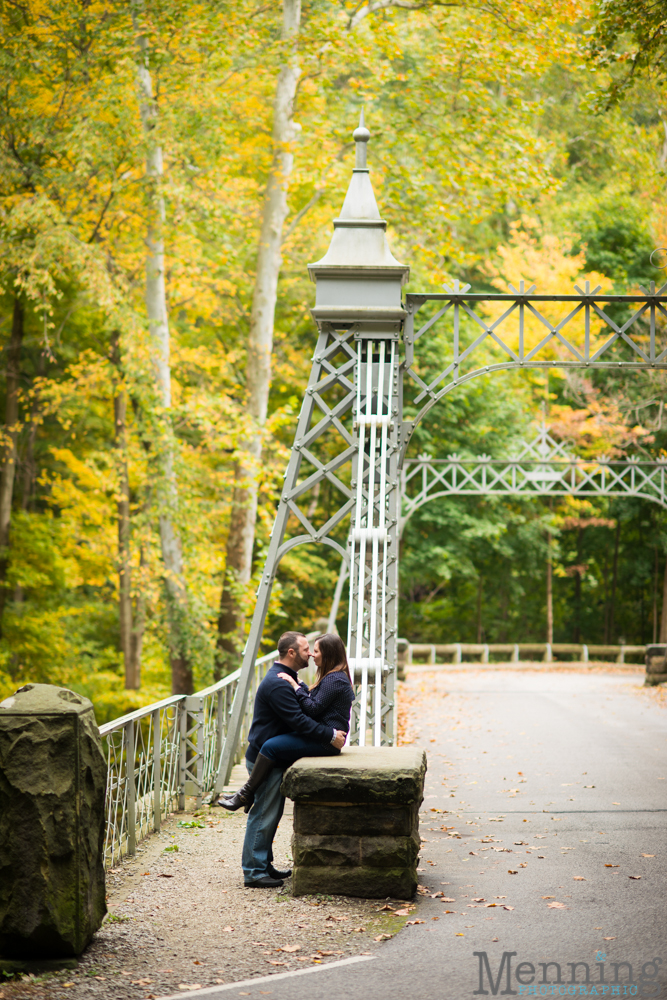 Look how cute! Most nights you can find these two cuddled with their two cats. They compromised & Sara got her way with having both cats while Vince got his way of not having a TV in the bedroom. We agree with him on that one. :)Â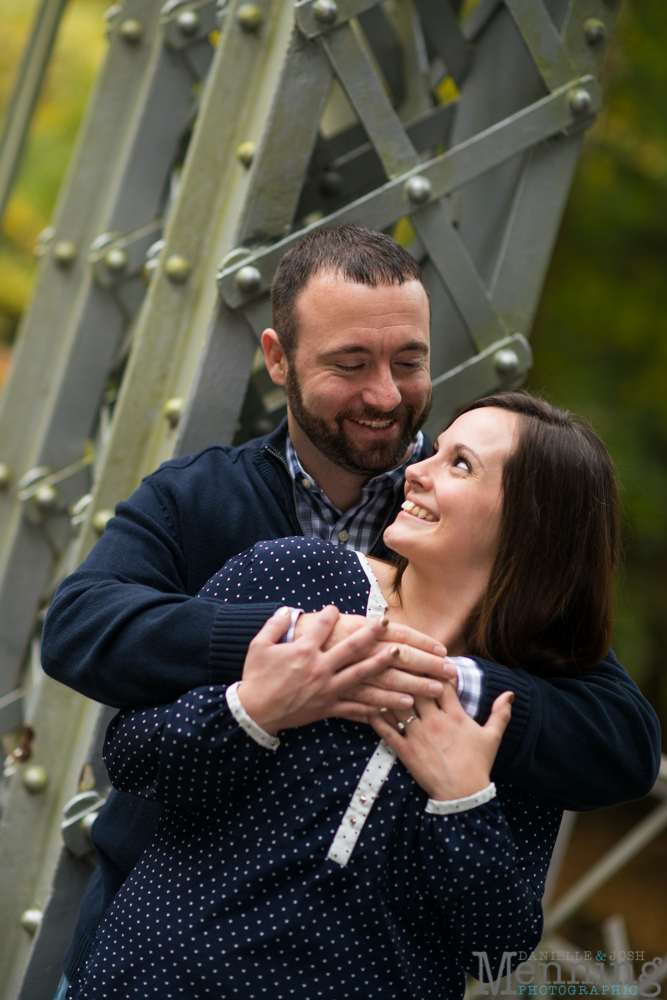 Chest bumps between baseball fan enemies. . . he is a Pennsylvania guy & she is an Ohio girl. We agree with her on that one. 🙂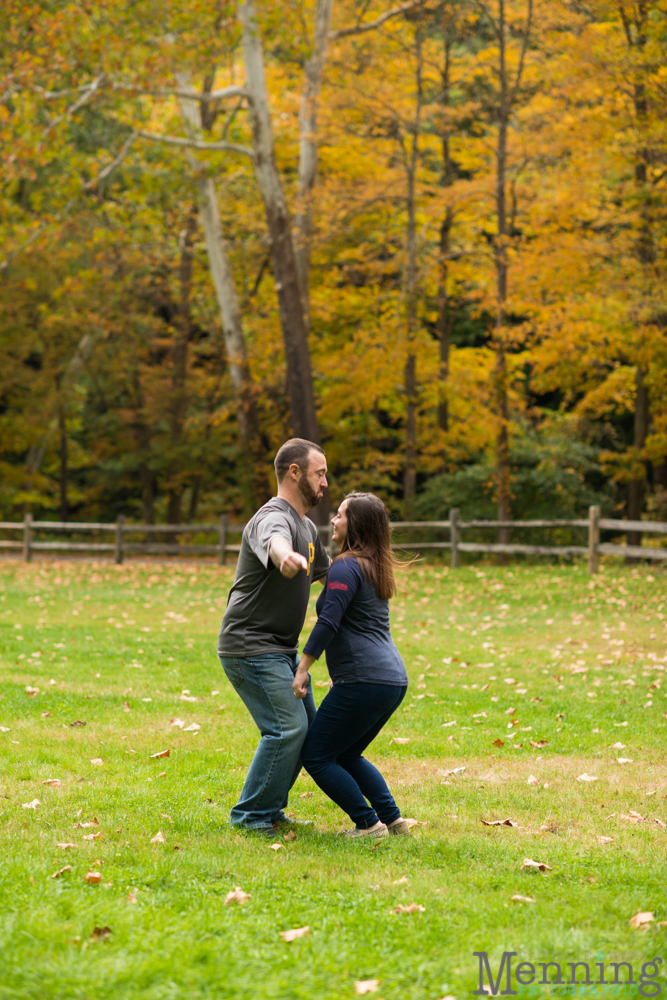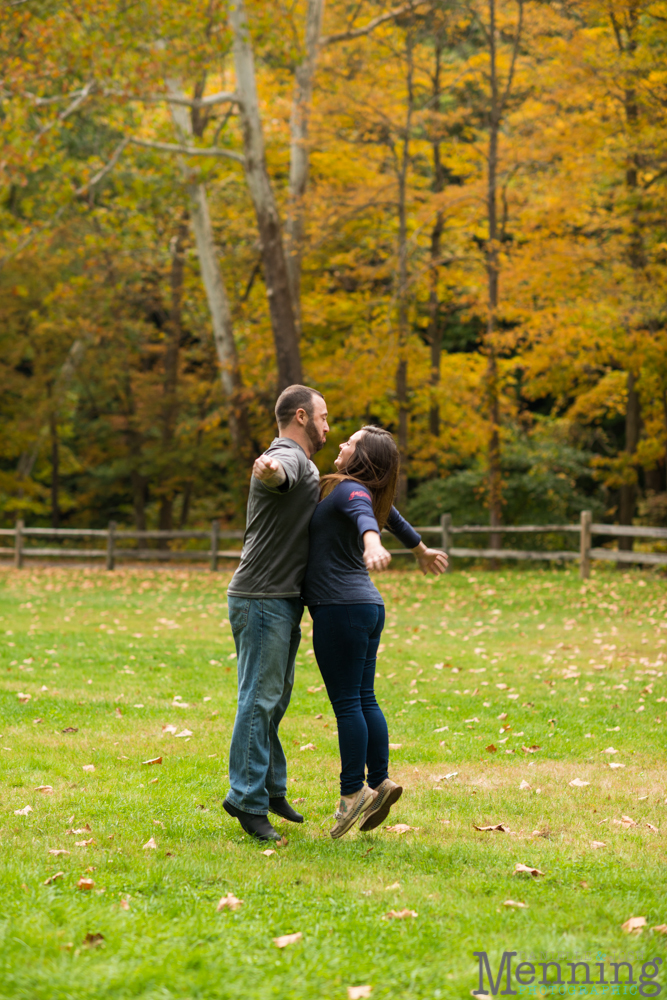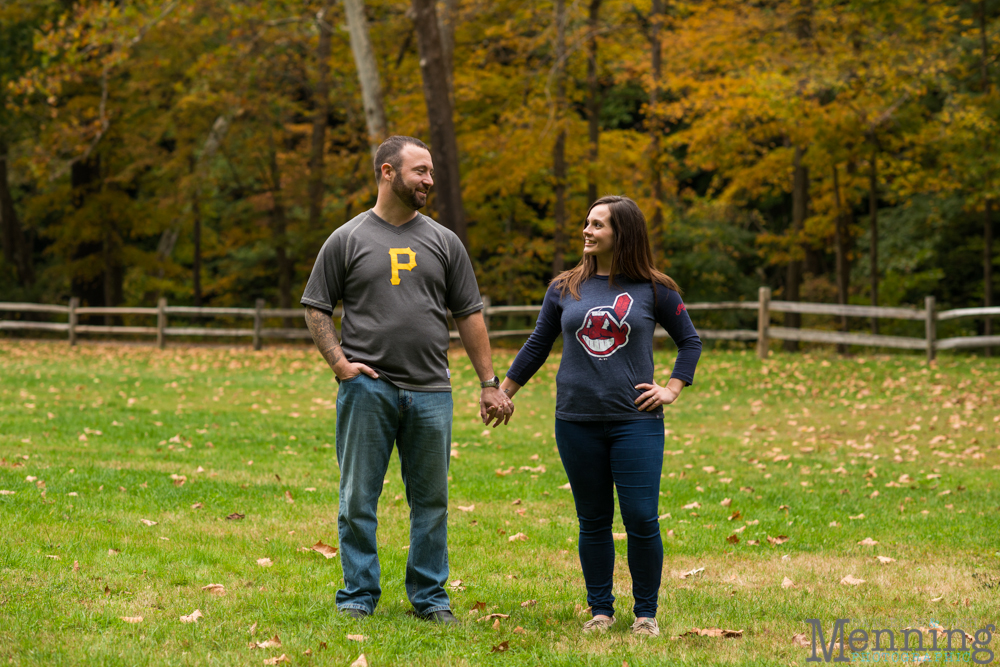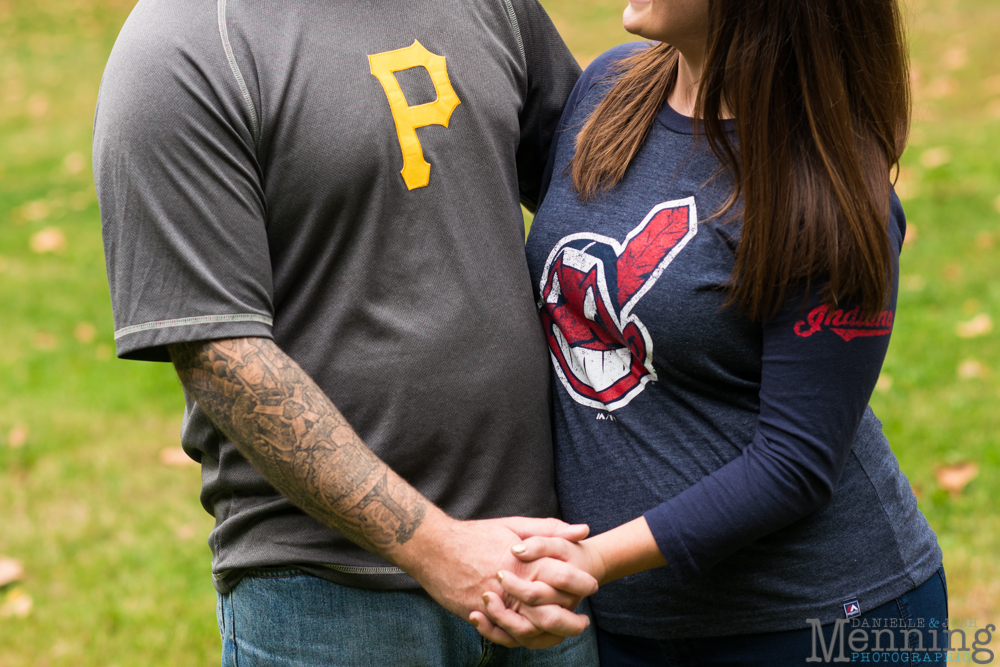 Whoa, Sara! So pretty!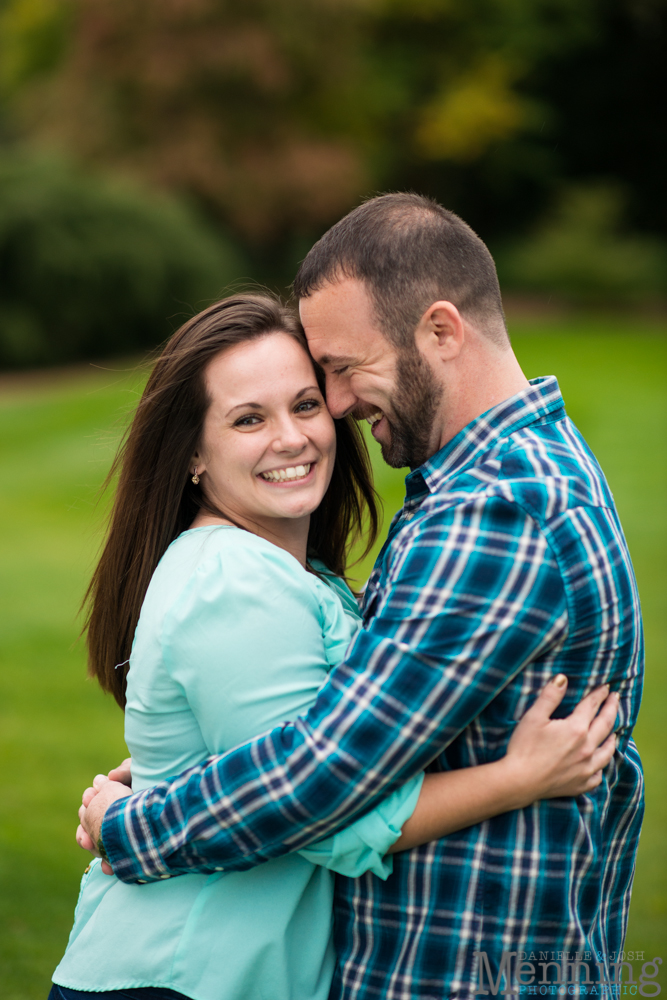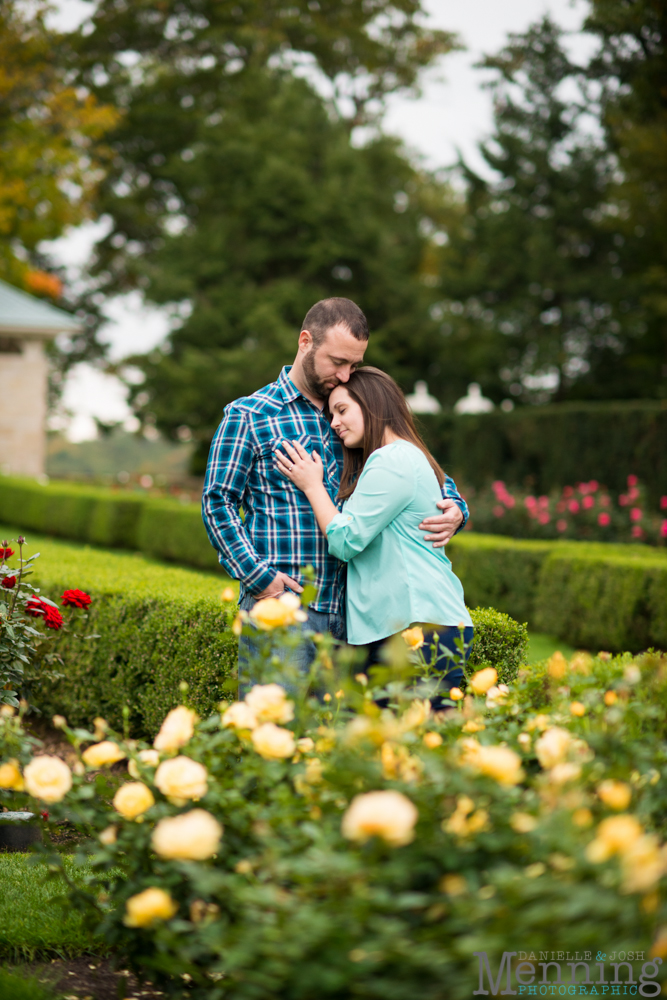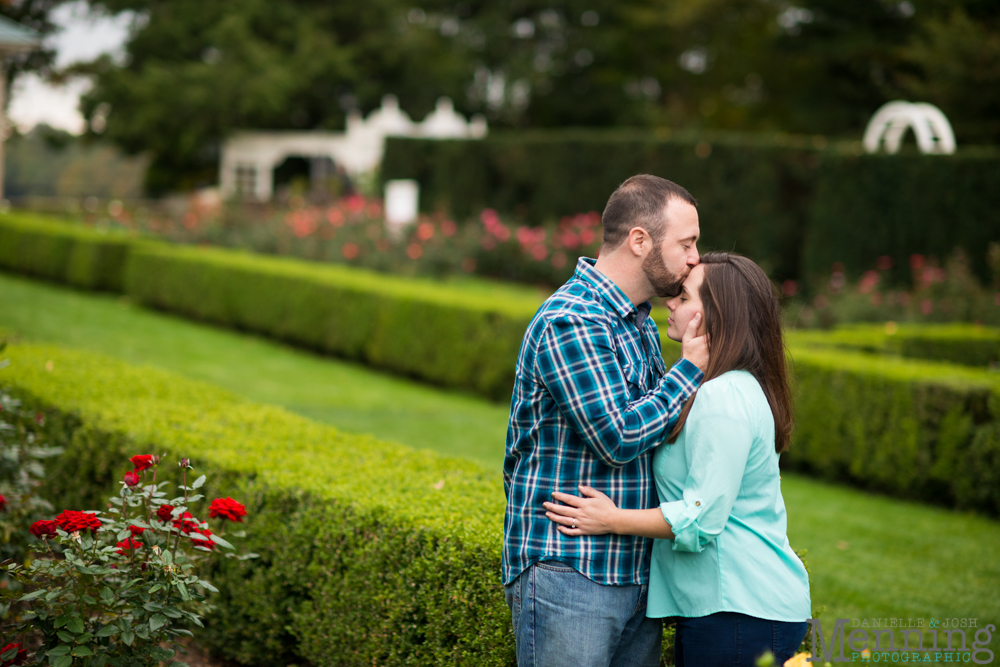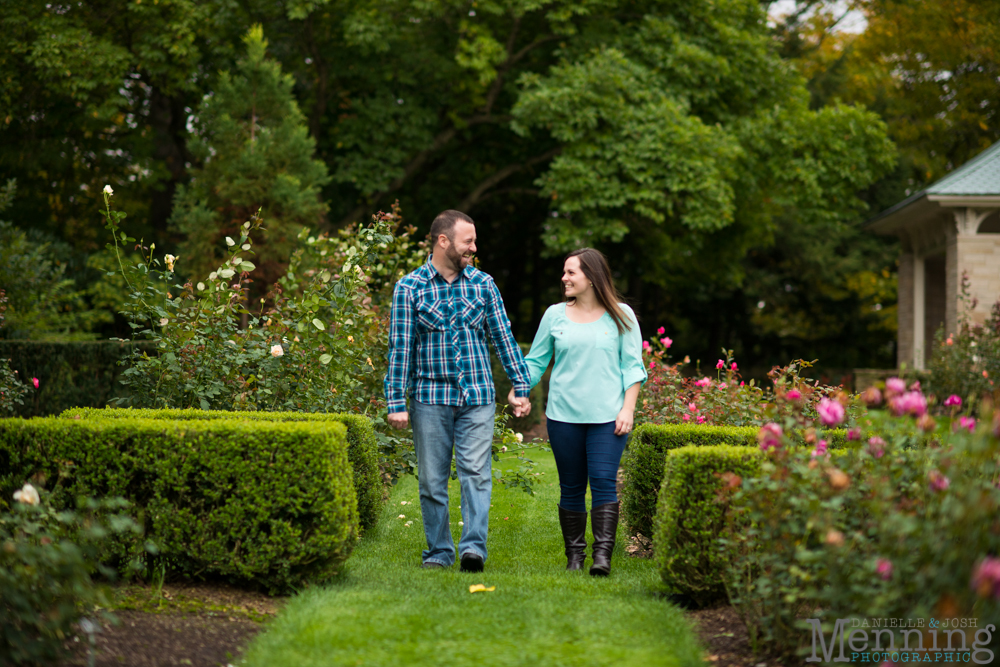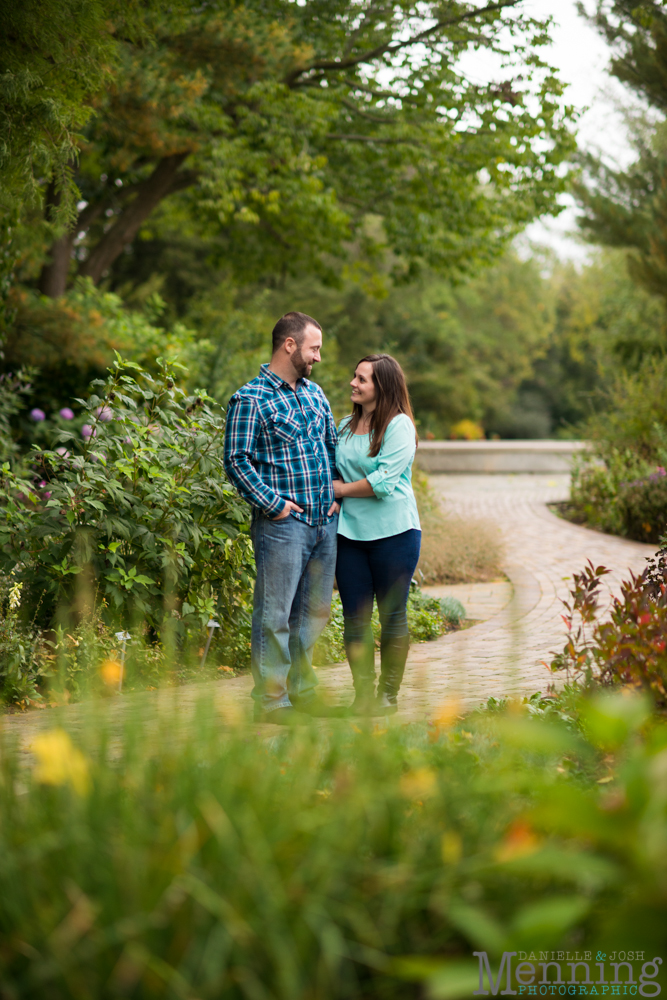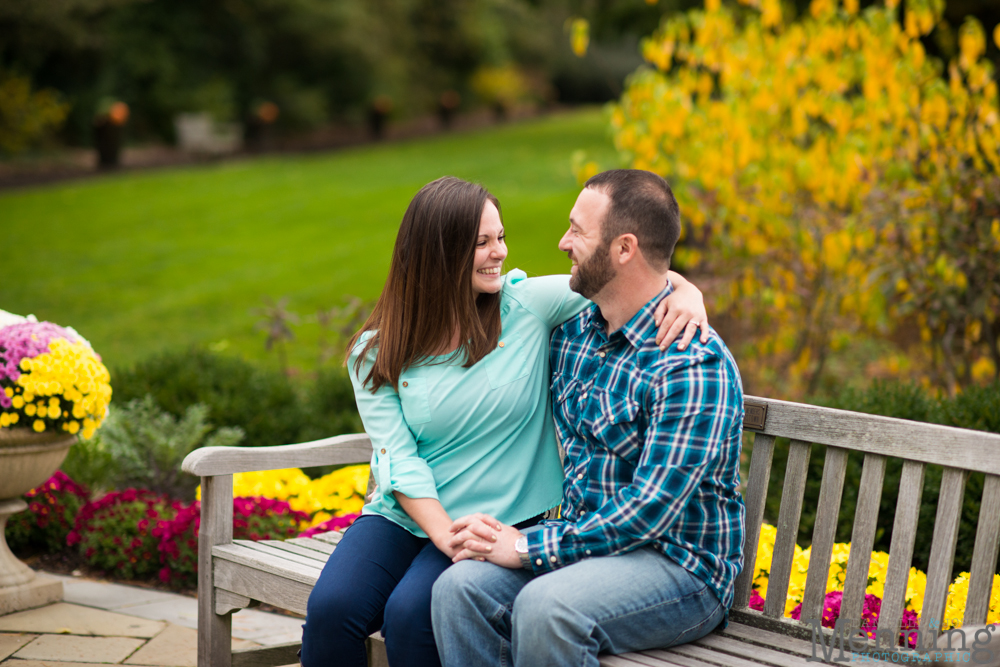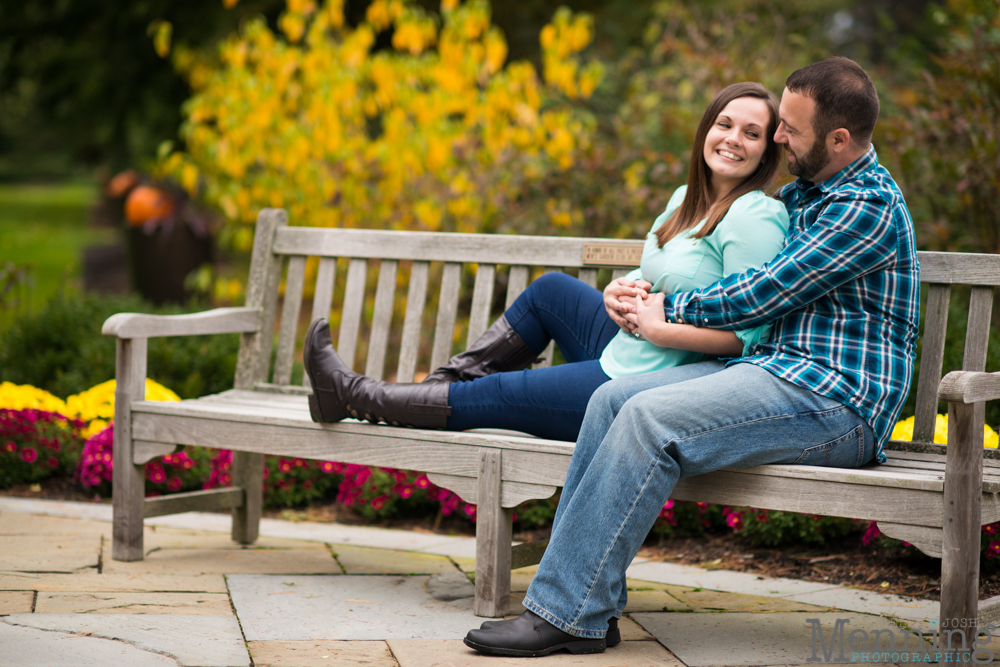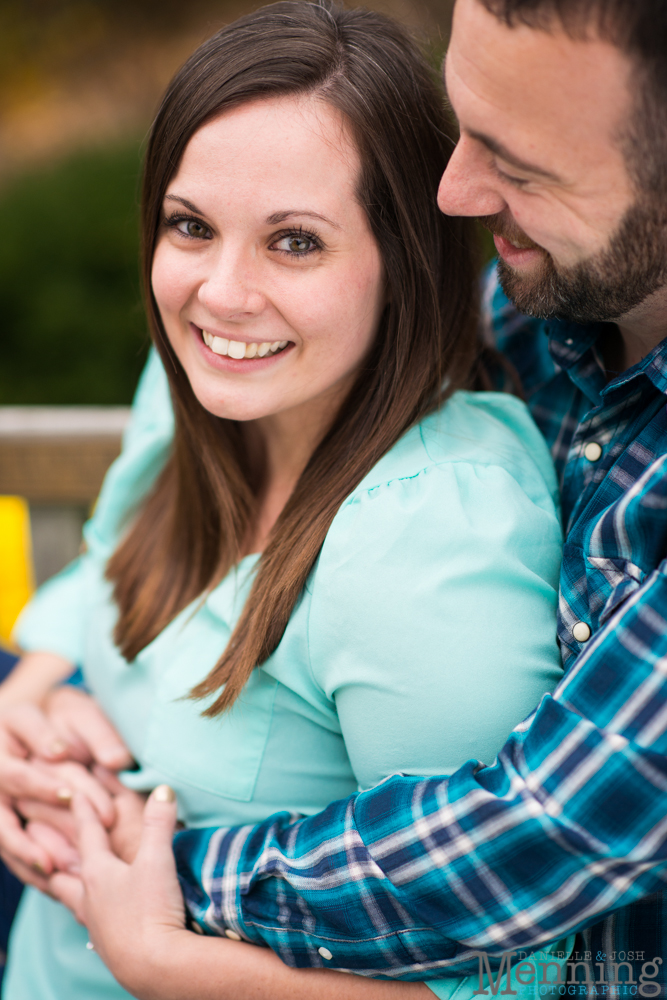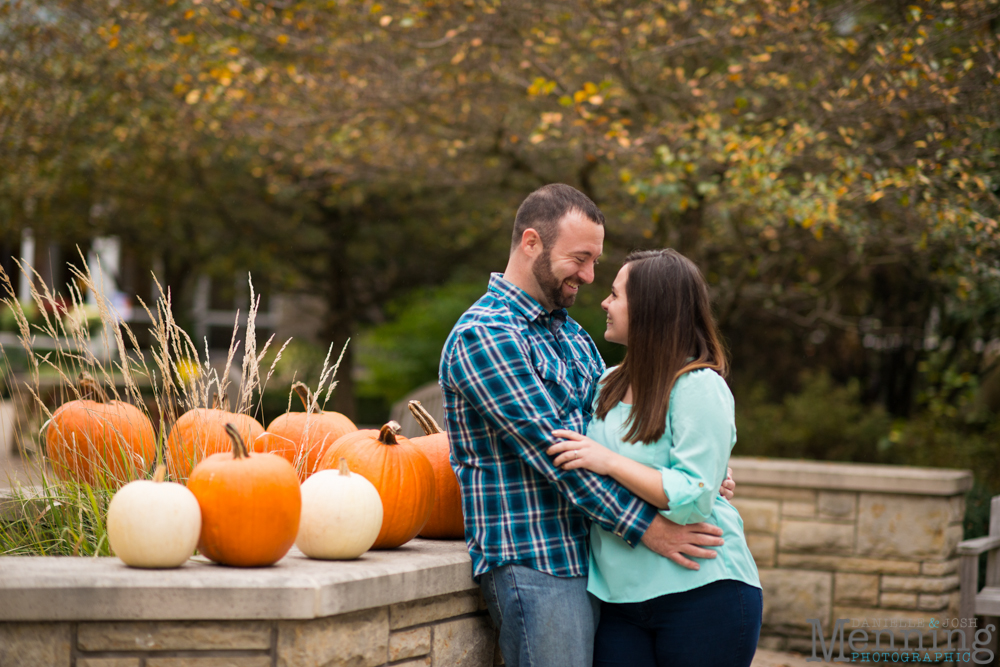 Sara & Vince, thanks for such a fun night & for trusting us with your engagement & wedding memories! We can't wait to become better friends & maybe even go catch a comic-con with you two! Have a fun rest of the Autumn cuddling up and watching The Walking Dead together (but not in the bedroom) with those two cats! 🙂