Kristen & Todd are such a fun couple. When they first met (she- a bartender; he- a patron), Todd invited her to a bonfire & she decided that sounded like fun even though one of the first things Todd did the night they met was accuse Kristen of cheating at a game of quarters. Â She went to the bonfire with the expectation that it was a party and that there would be lots of people there. When she showed up, Todd was sitting out by the fire and that was it. She was a bit confused, but then she realized. . . it was a date!
When we talked with Kristen just before their engagement session, she asked us if we could shoot at Beaver Creek State Park. She had scoped it out the weekend before the session & she really thought it was beautiful. It is a very enchanting place. We live only about 15 minutes away from it & both Josh & I always went there as kids with our respective families (not together) so sometimes it tends to be "just another place" to us, but recently we've really been noticing its unique qualities & gorgeous landscapes. It's a gem in our own backyard!
And it is perfect for Kristen & Todd because they both like to be outdoors & do adventurous things together.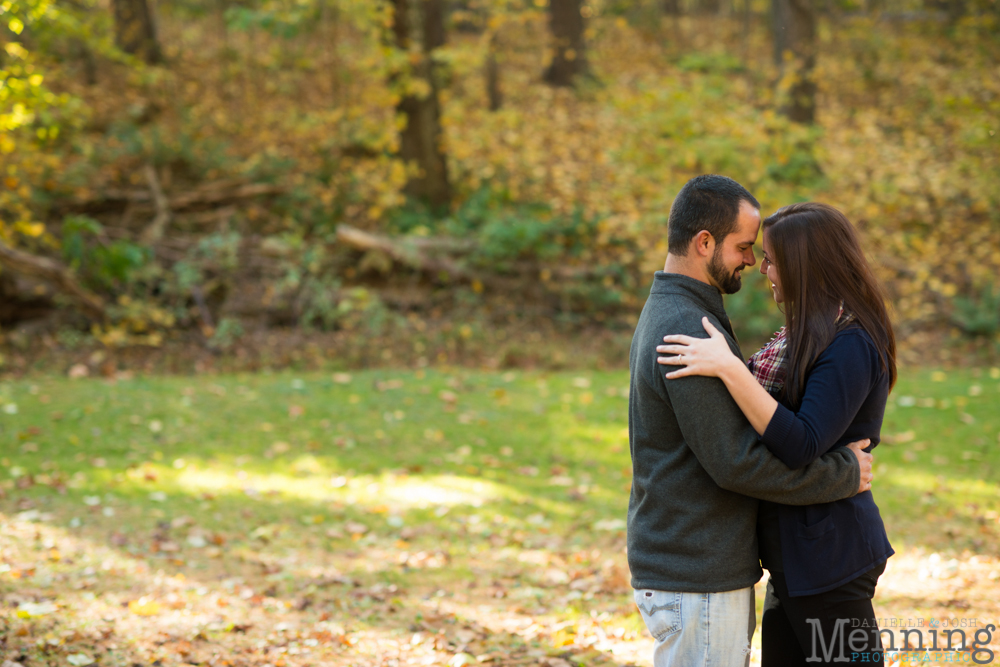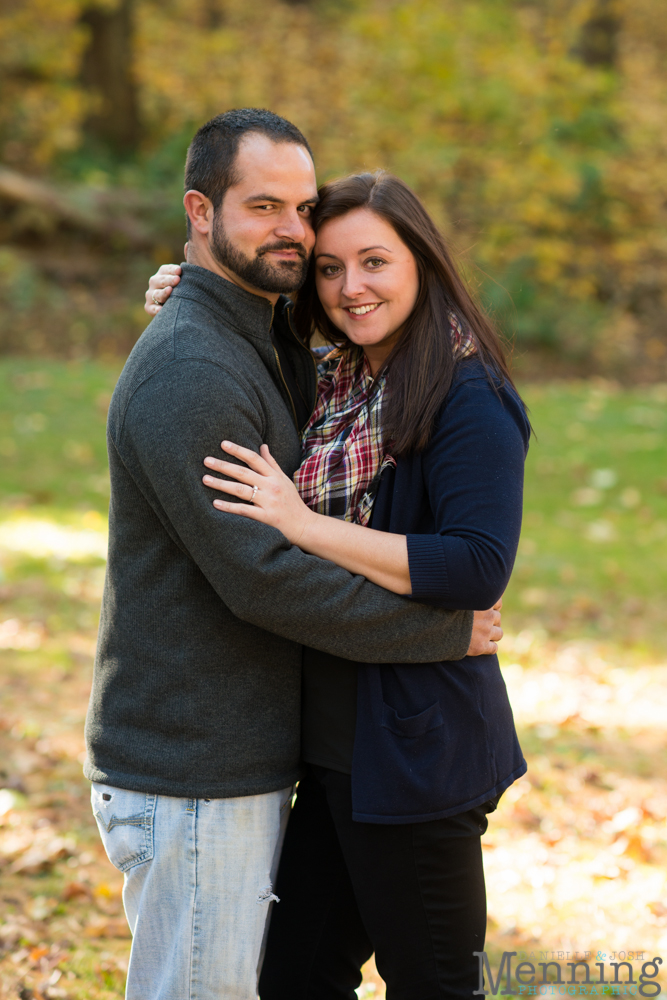 I love this one. Their expressions are so adorable & the goldenness envelopes them.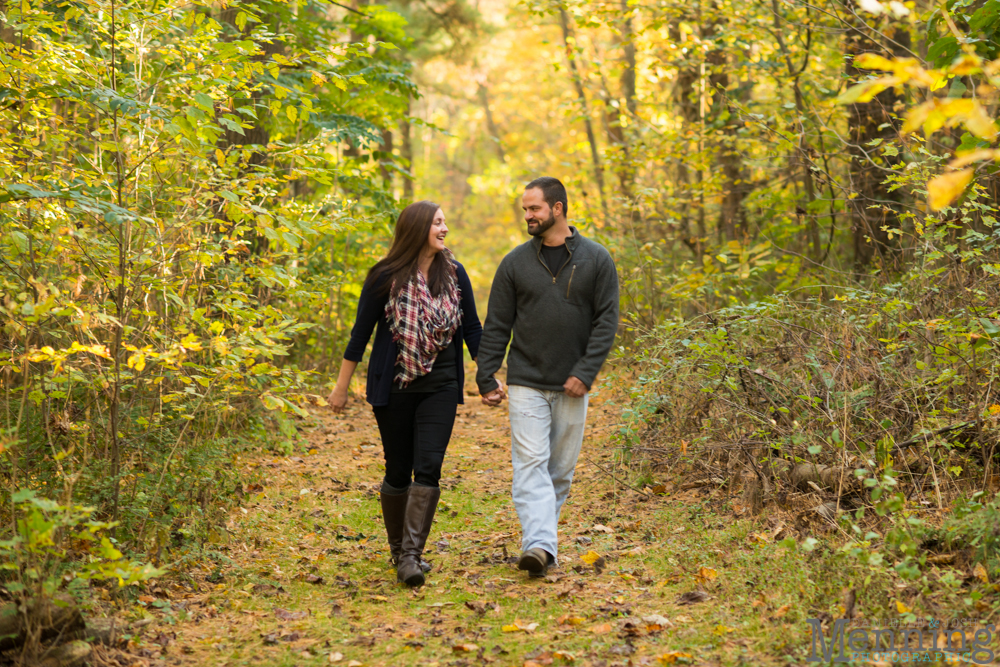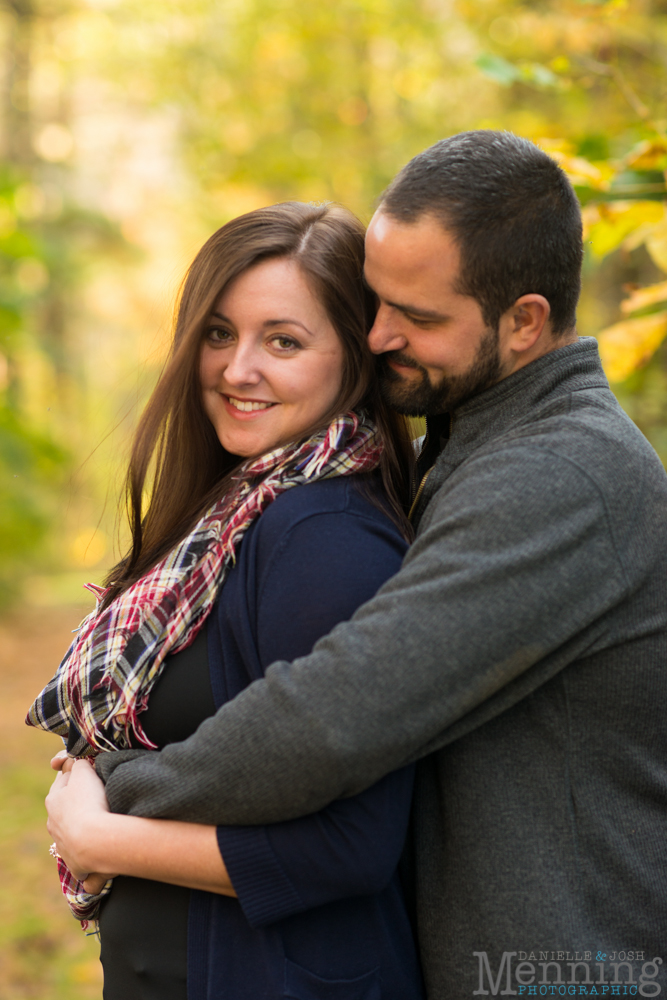 This is a fave! Kristen is so cute.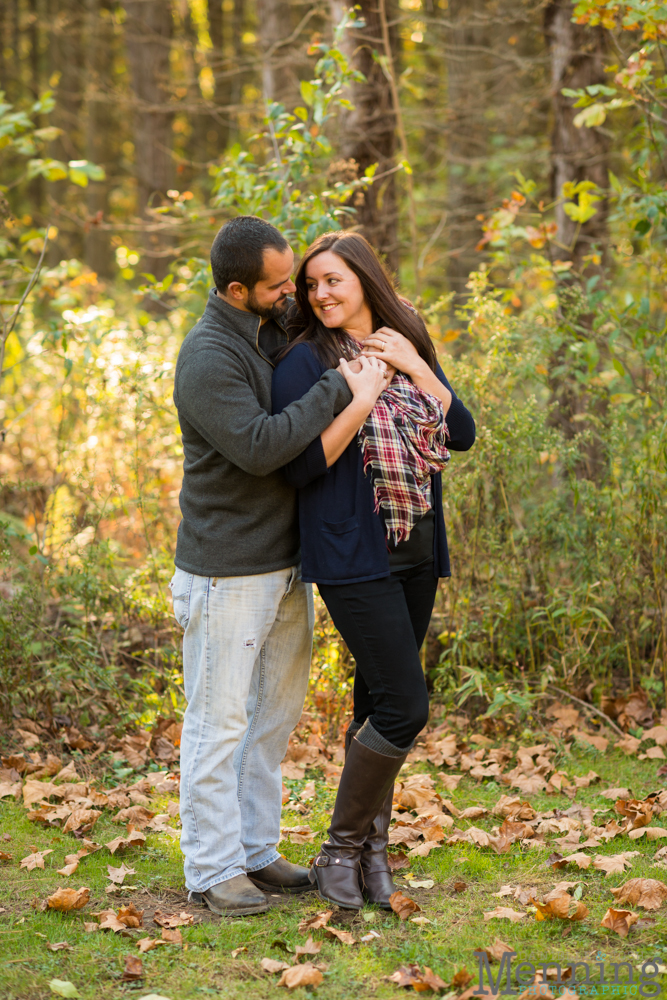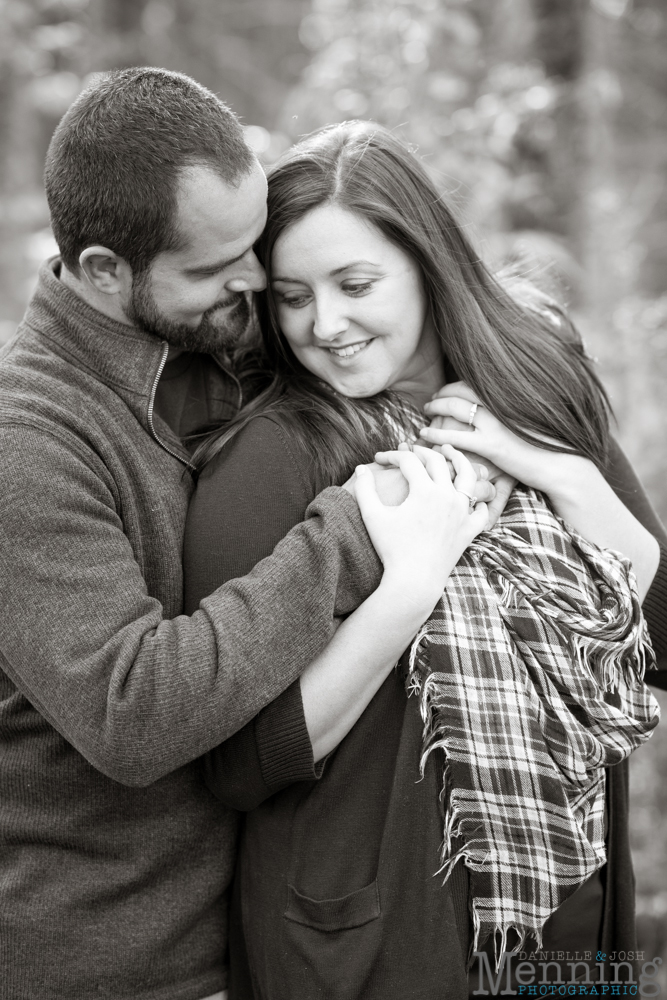 This one would look amazing as a large wood print! It's so magical.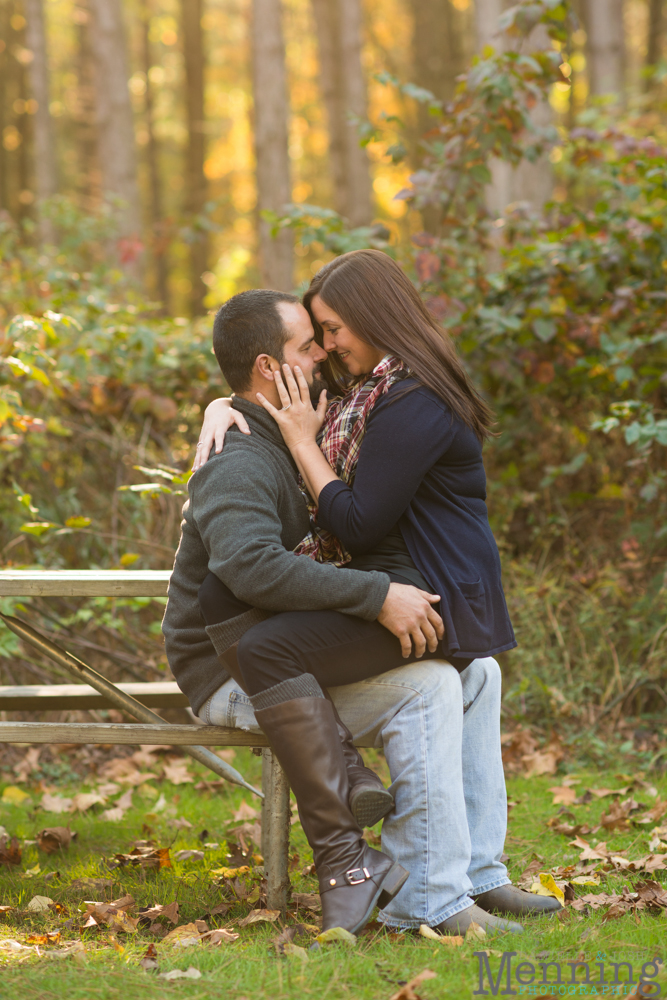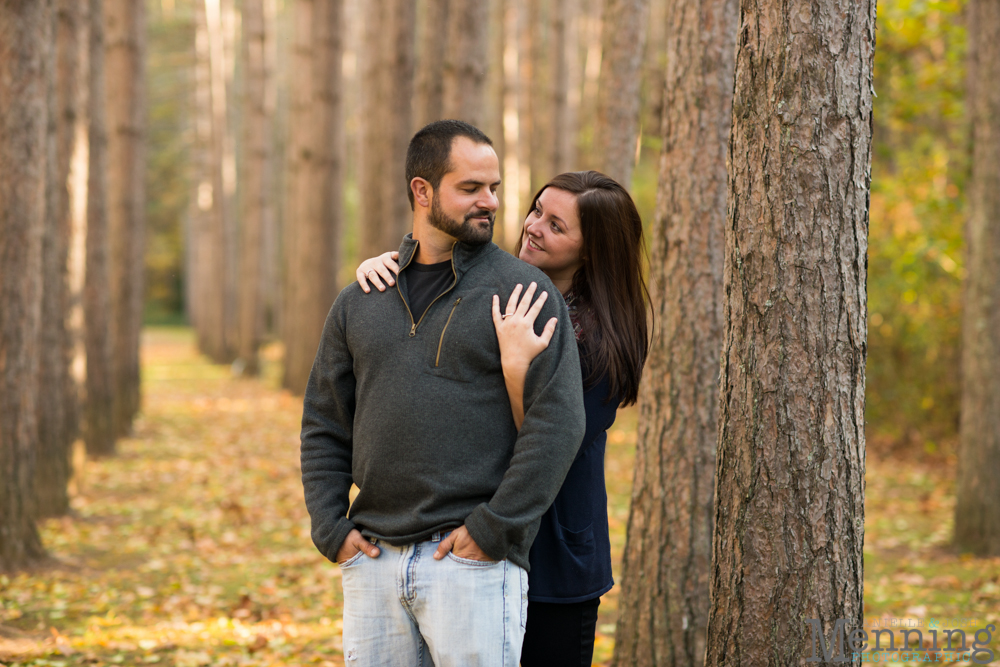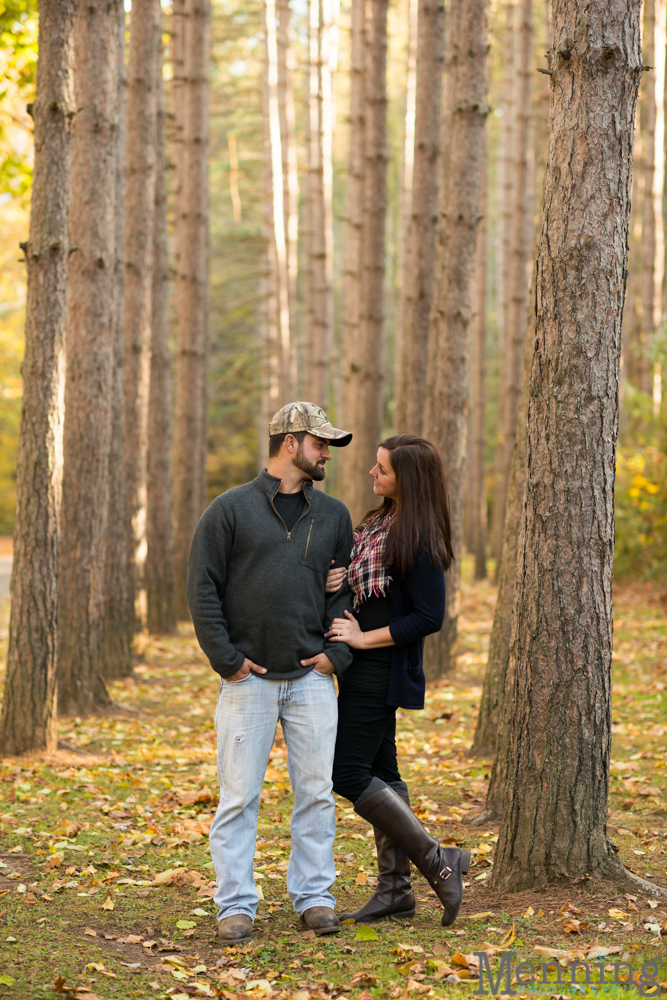 Beautiful, Kristen!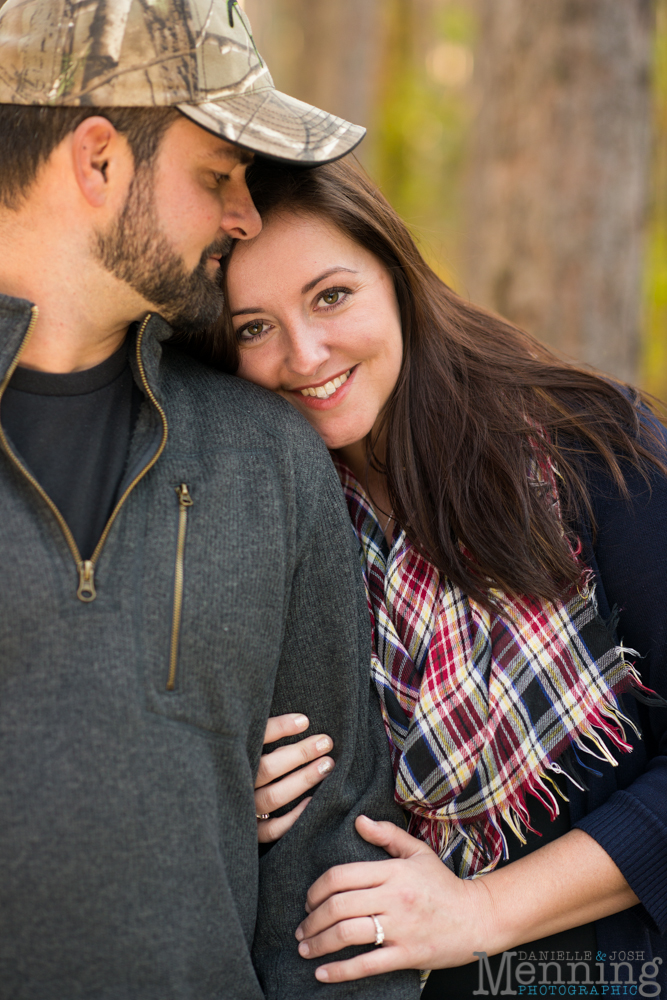 We call this the knotty tree. Not to be confused with the naughty tree. LOL.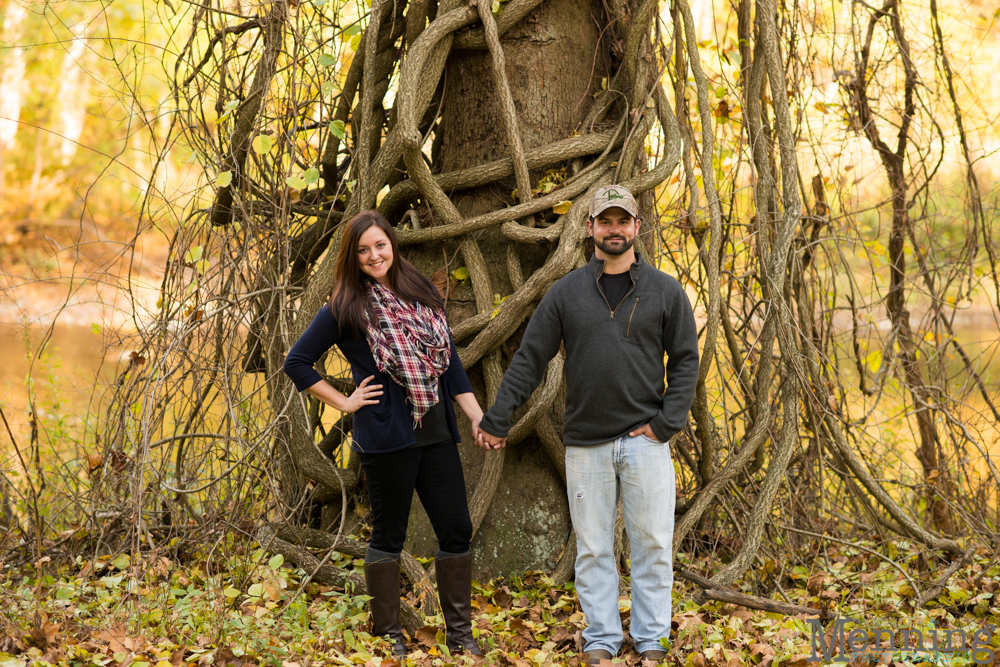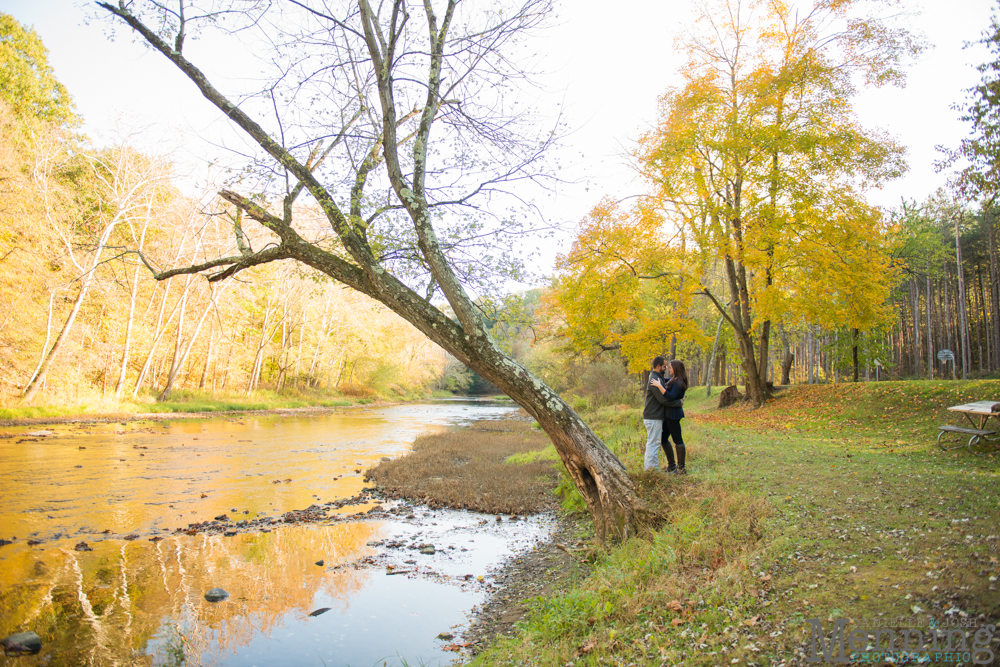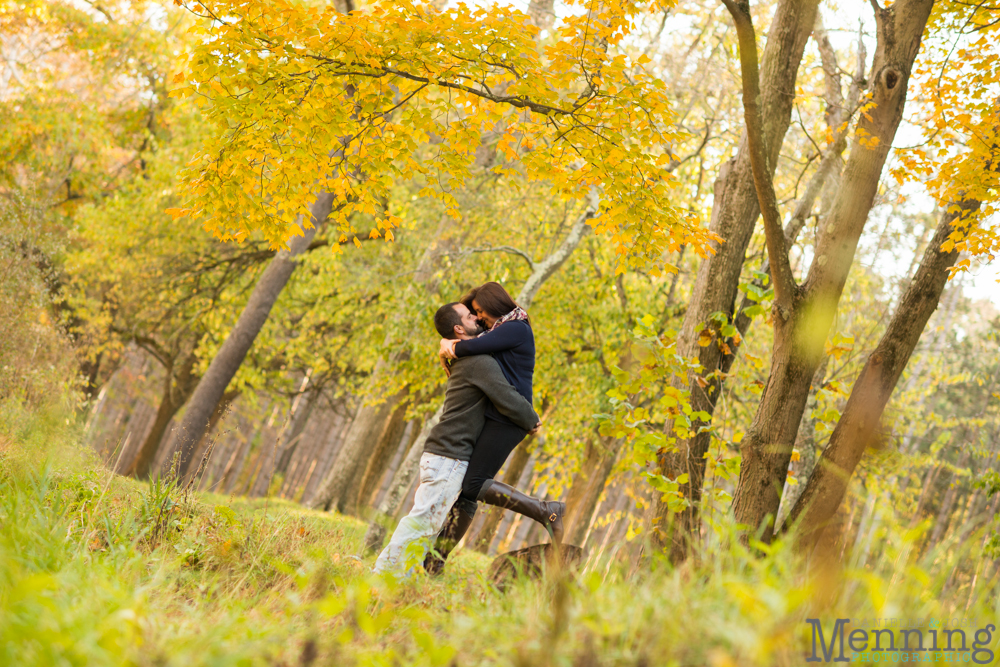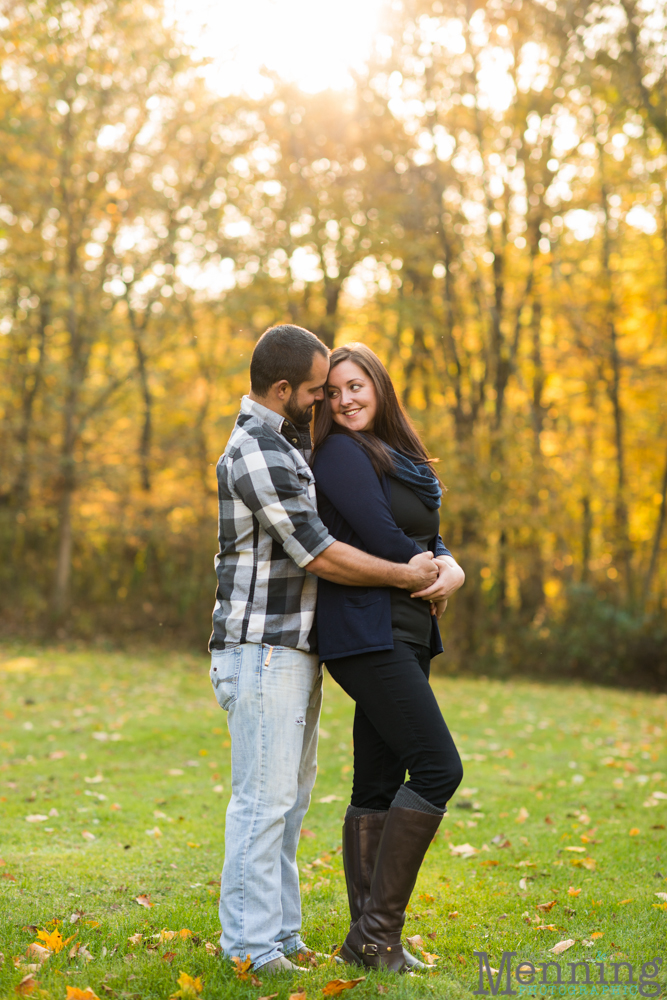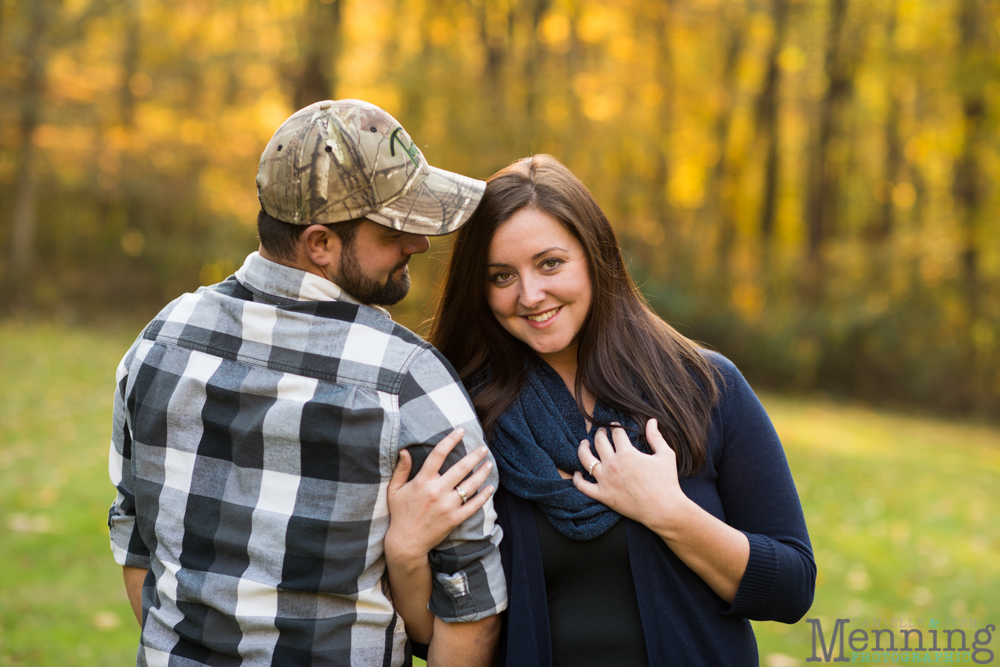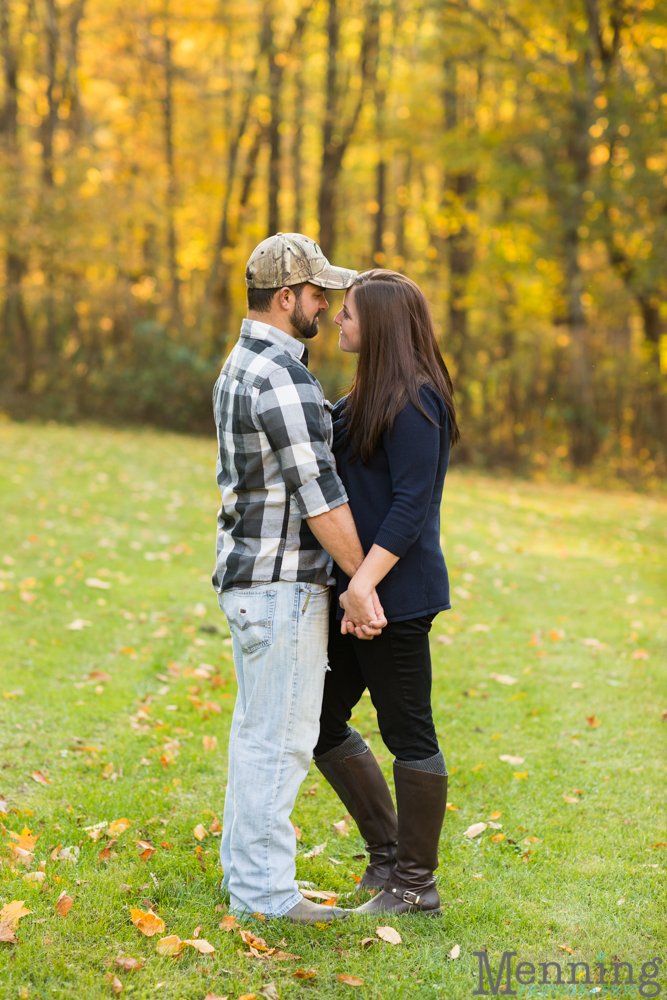 That light. . . those smiles. . . pretty much perfect.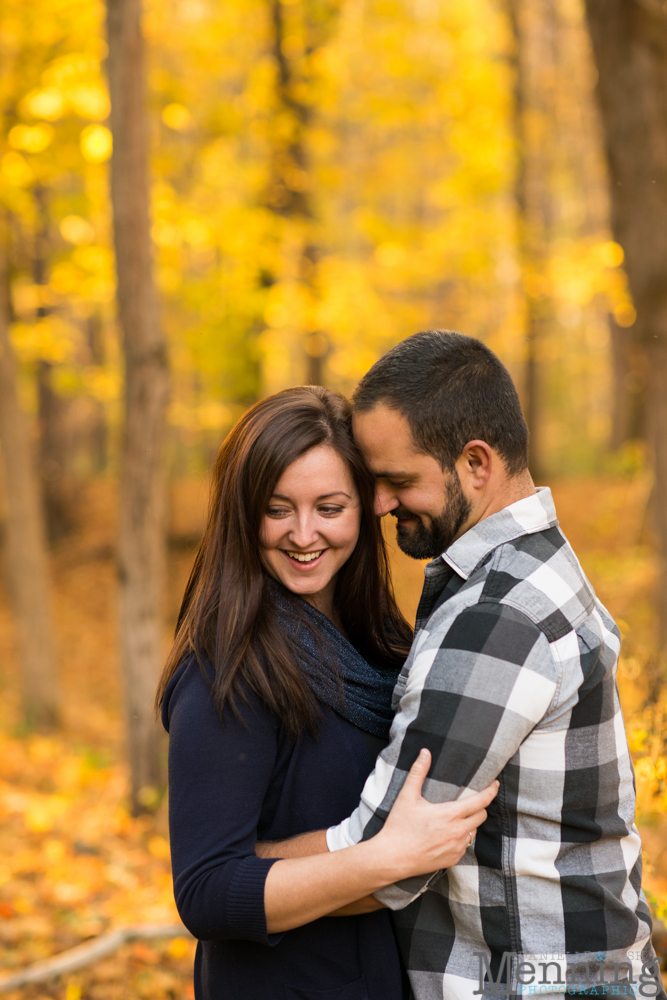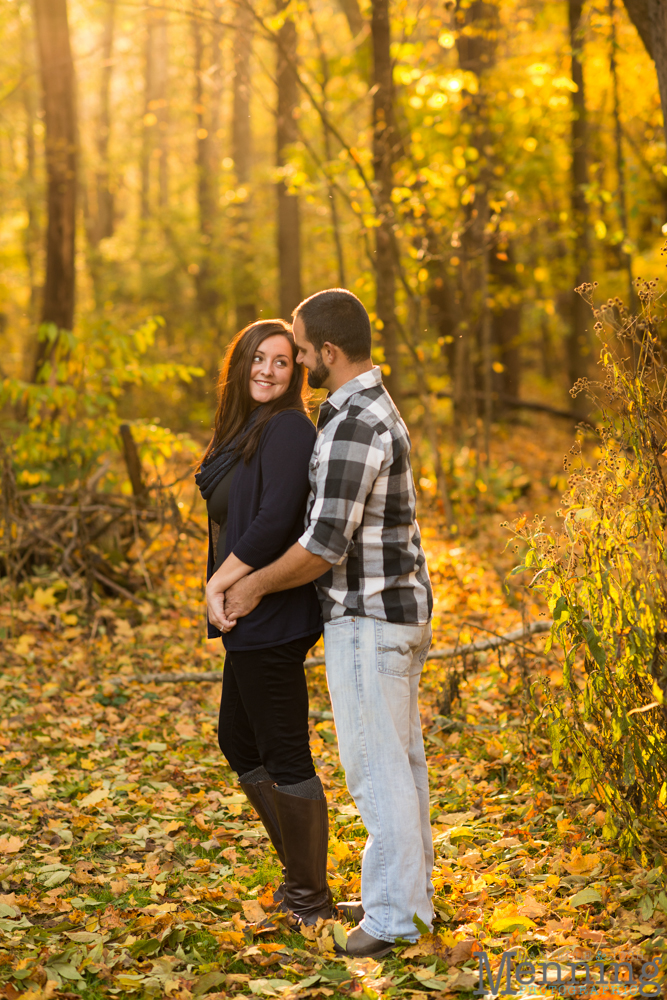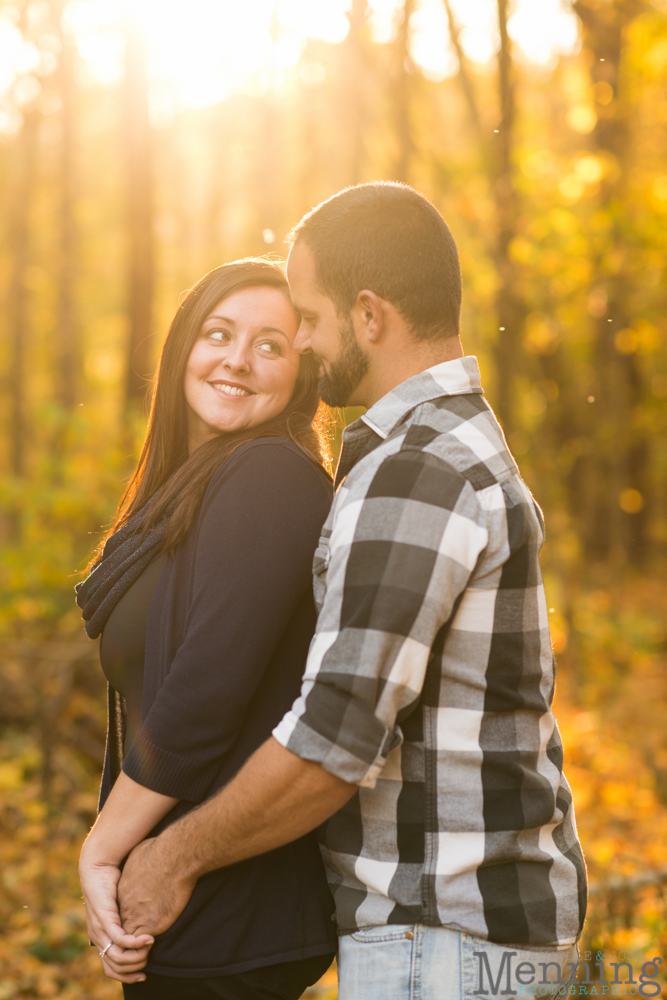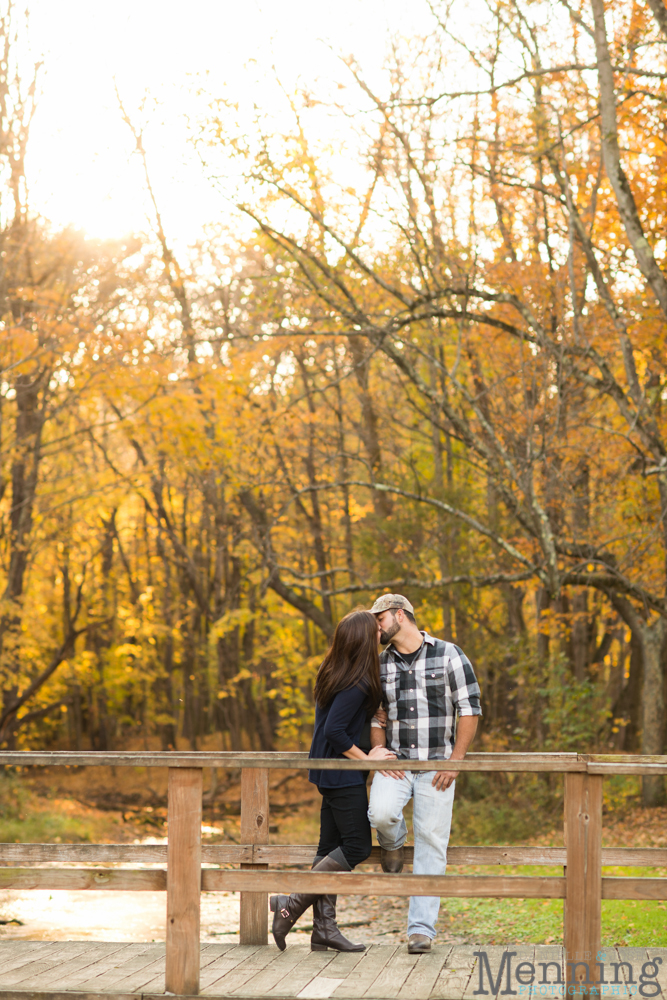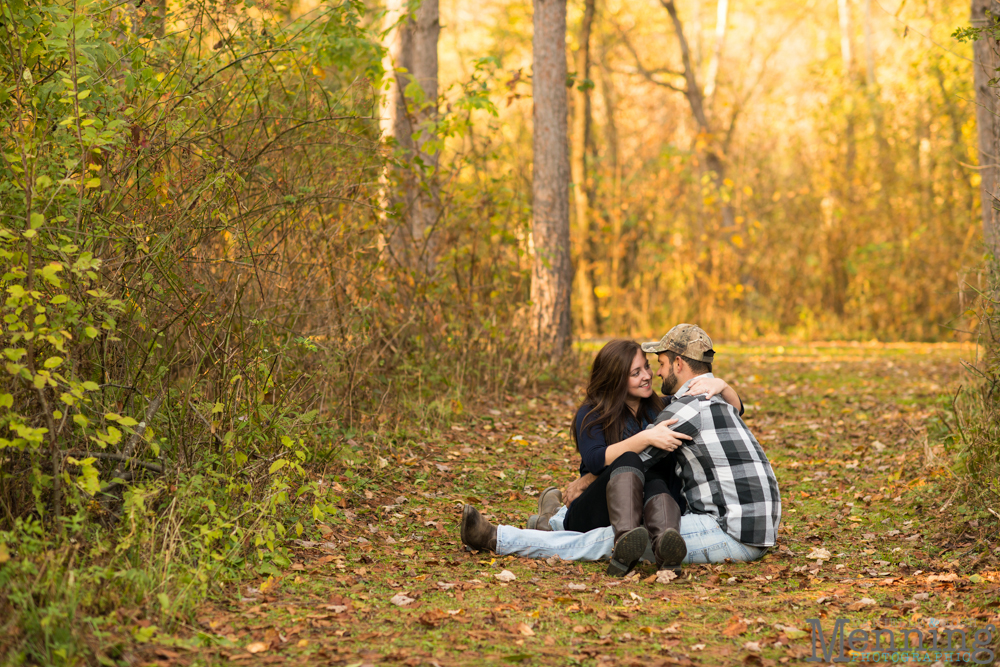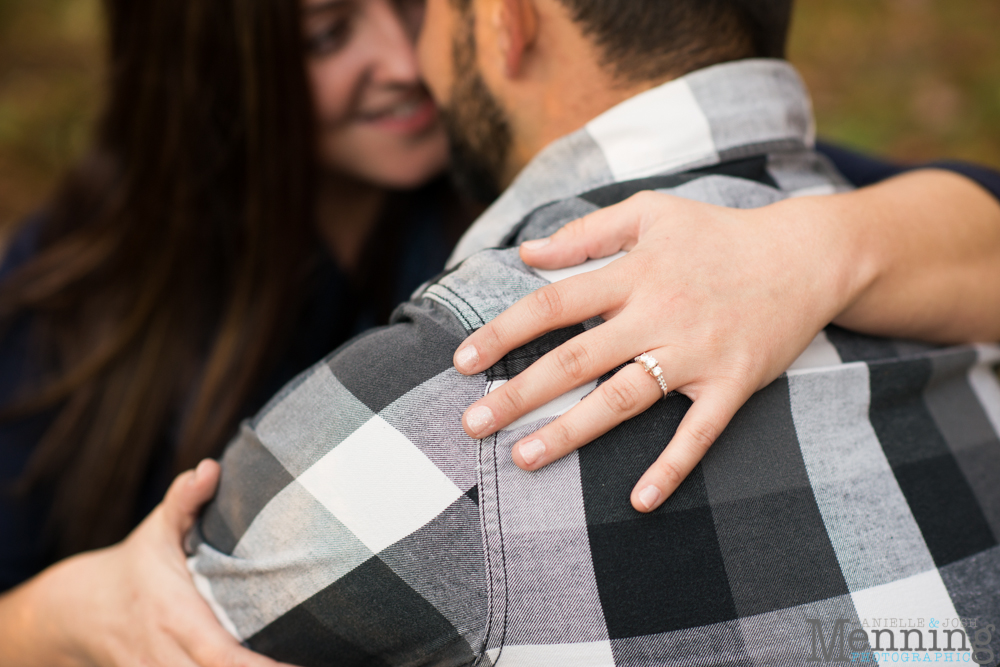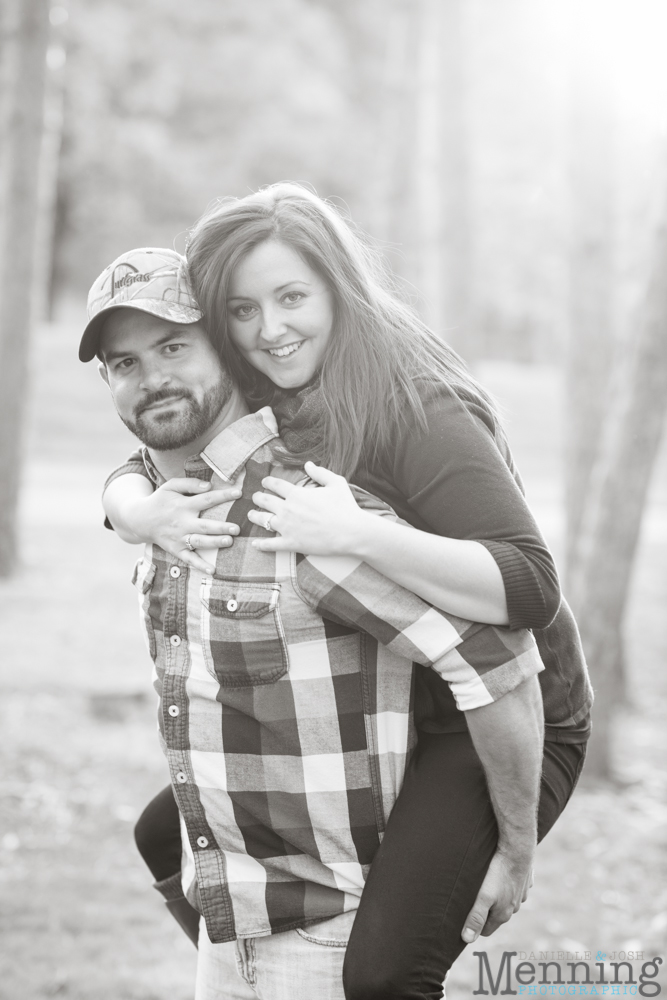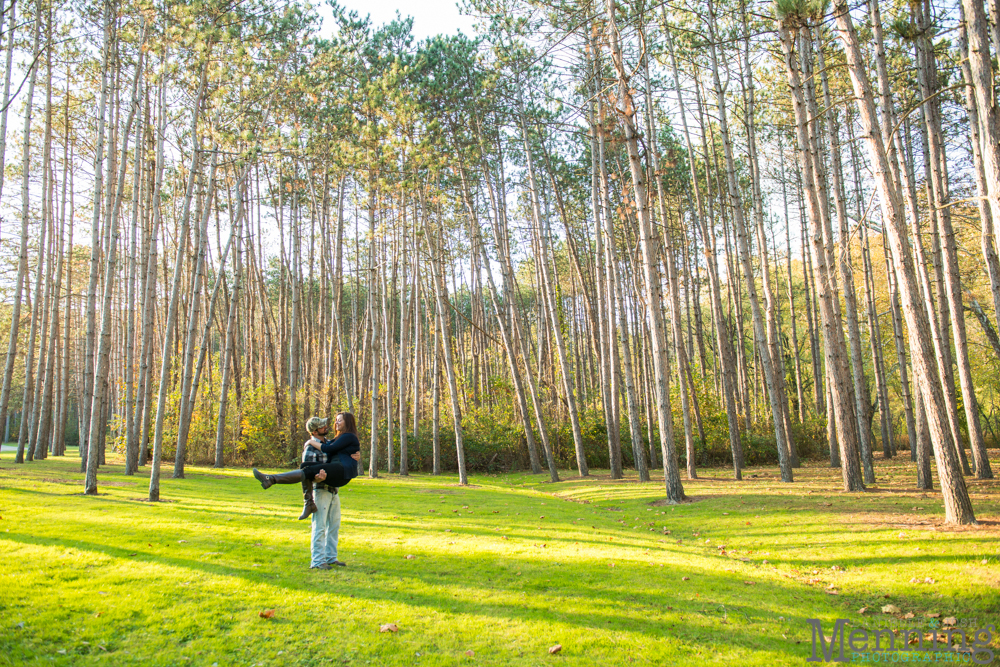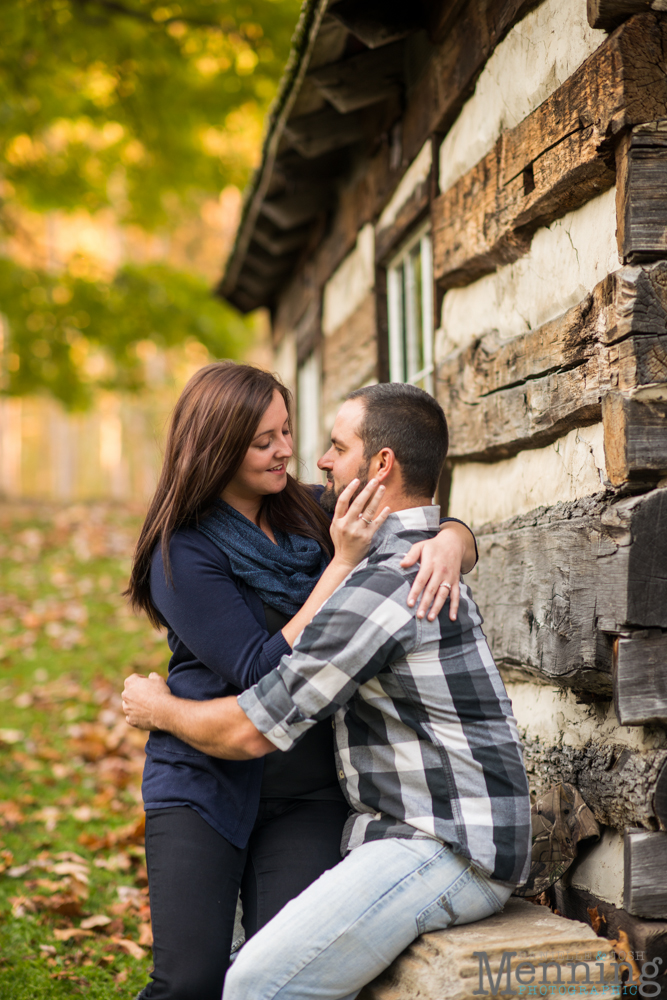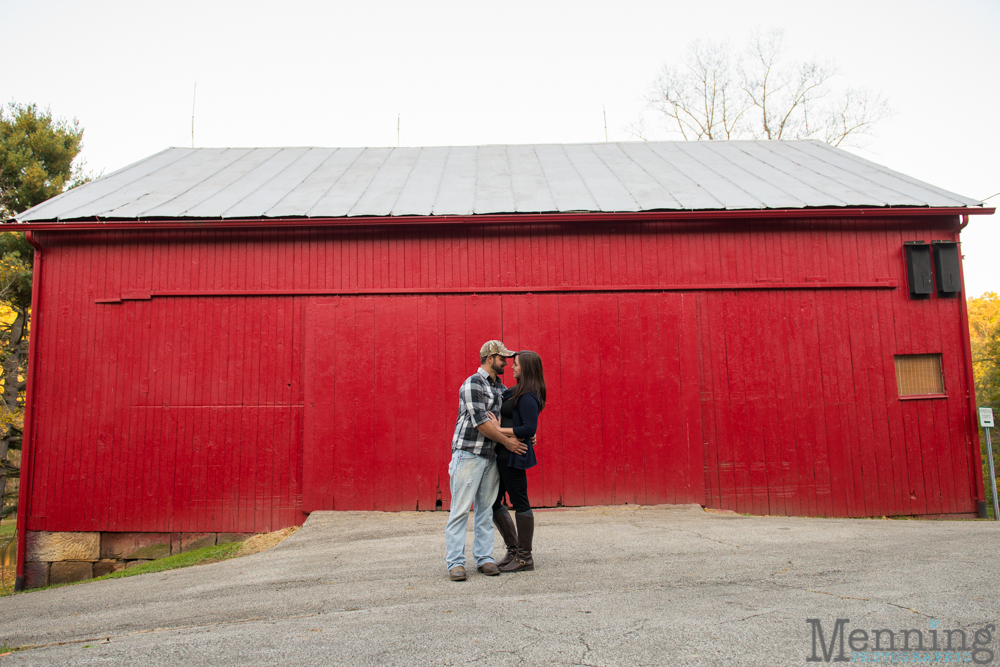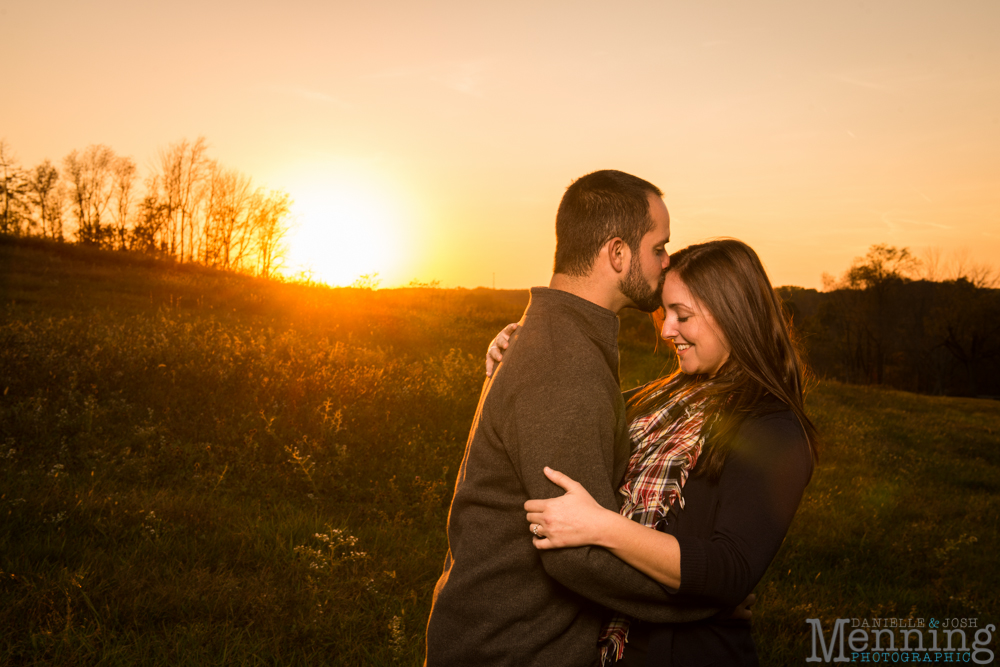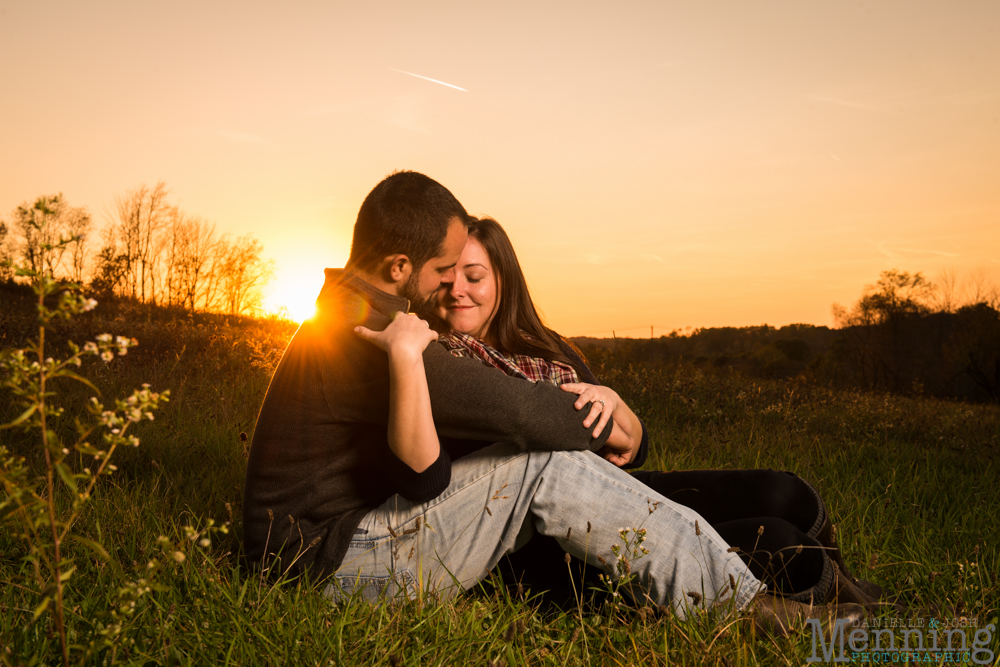 Hers & his & the beautiful engagement ring that started it all.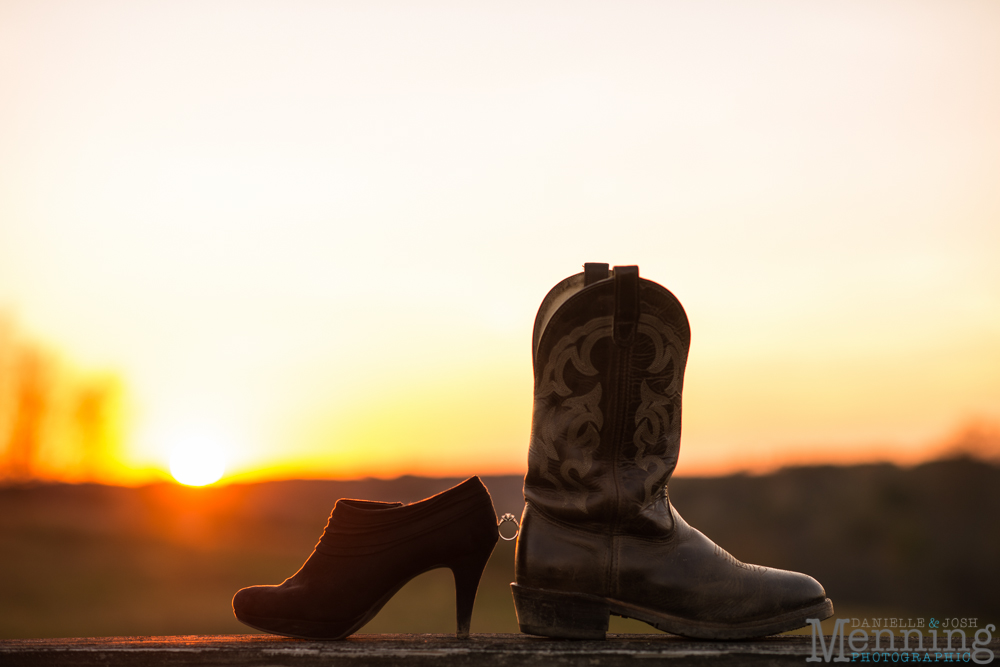 We had a great time with you, Kristen & Todd! You are both a lot of fun & we're excited for you to get married next year! We're happy we get to be a part of it.
Instagram | Facebook | Twitter | Pinterest | Google +