Kelly & Chris are self-proclaimed unemotional people. They didn't want the pomp & circumstance of a traditional wedding day so they both got ready for the wedding day along with their bridal party & parents at their home. They didn't want a grand gesture of a first look or any type of fuss over them. They just wanted to get married. There were parts of their day that were traditional. After all, they were married in a church by a wedding officiant (the same church & the same officiant as Kelly's parents!). Their reception also had a few traditional aspects to it; they shared a first dance, they cut their cake, and their Best Man & Maid of Honor shared words to toast the couple. The thing is, though, everyone could tell that the most important part of the day to Kelly & Chris was that they were married. The traditions, the decor, the fashion- those aspects of the day were secondary to their love for one another. Â It was one of the most laid back wedding days we've ever photographed & we're really happy that Kelly & Chris had the type of wedding day they were envisioning.
I started the day with Kelly, her bridesmaids, her mom, and her soon-to-be mother-in-law at Ladies & Gentlemen Salon & Spa in Mentor.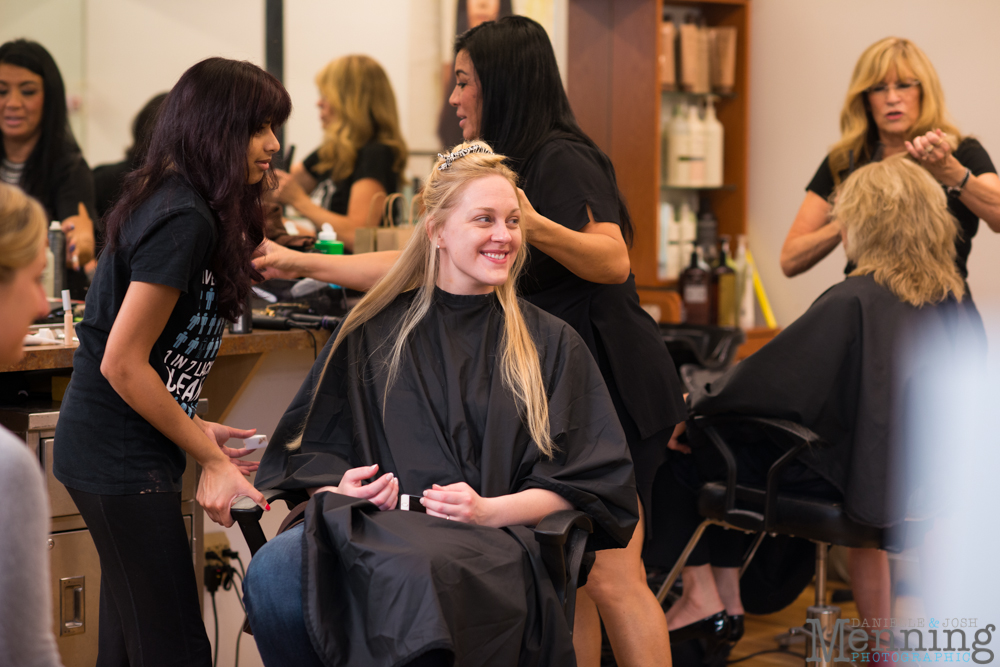 Kelly was all smiles & having a great time.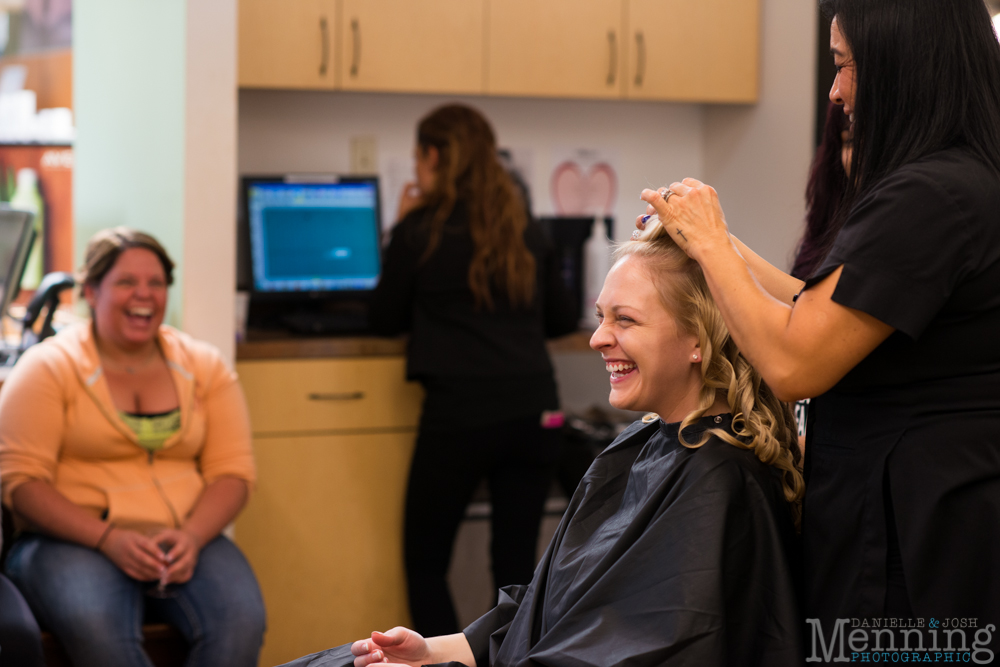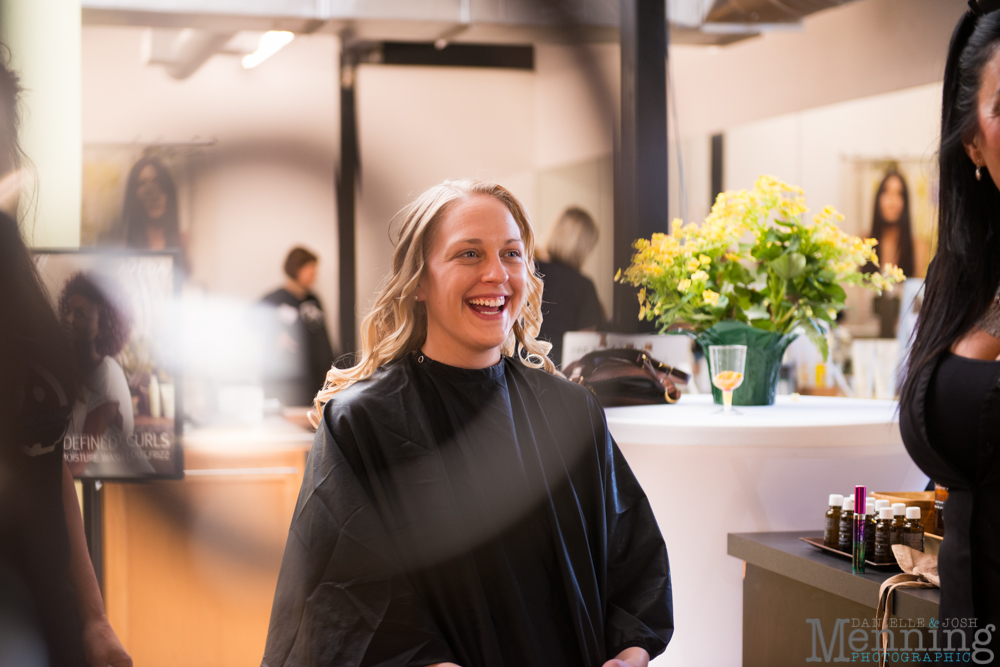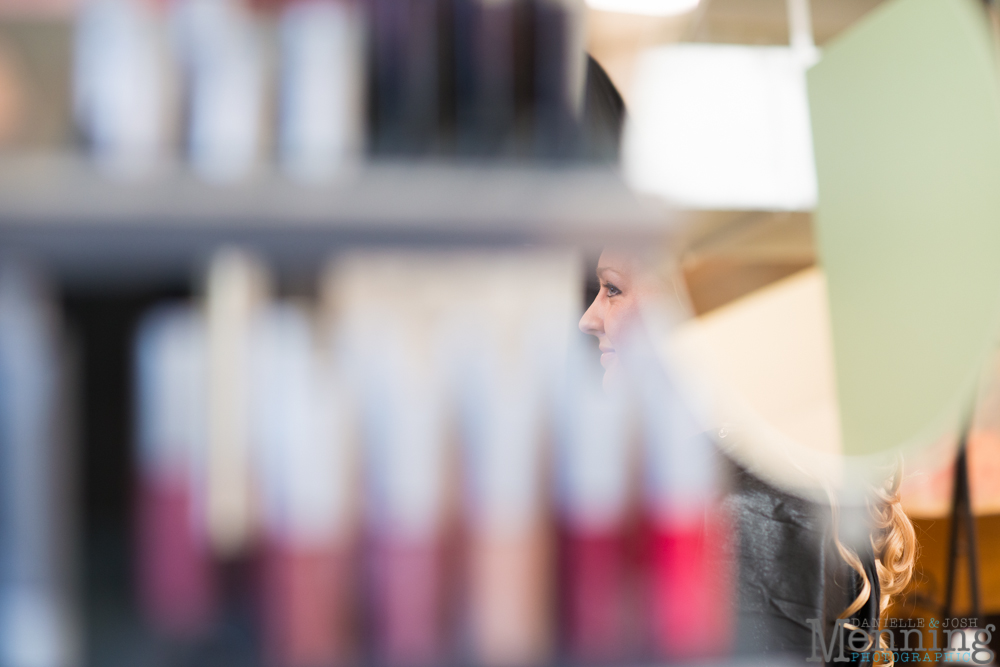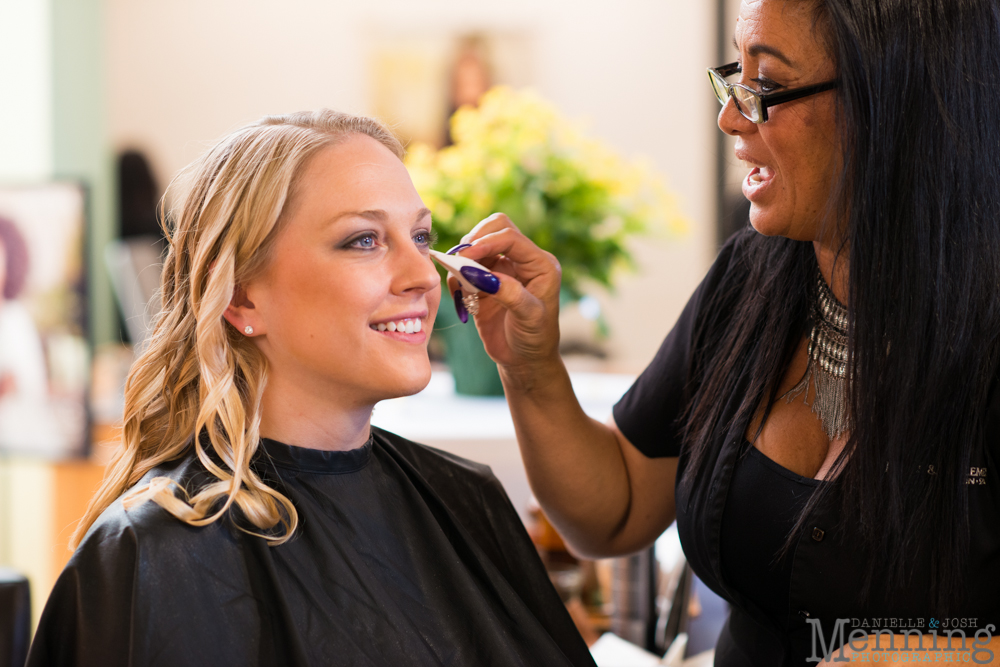 One of Kelly & Chris' cats, Lumpy, giving his best Grumpy Cat impression.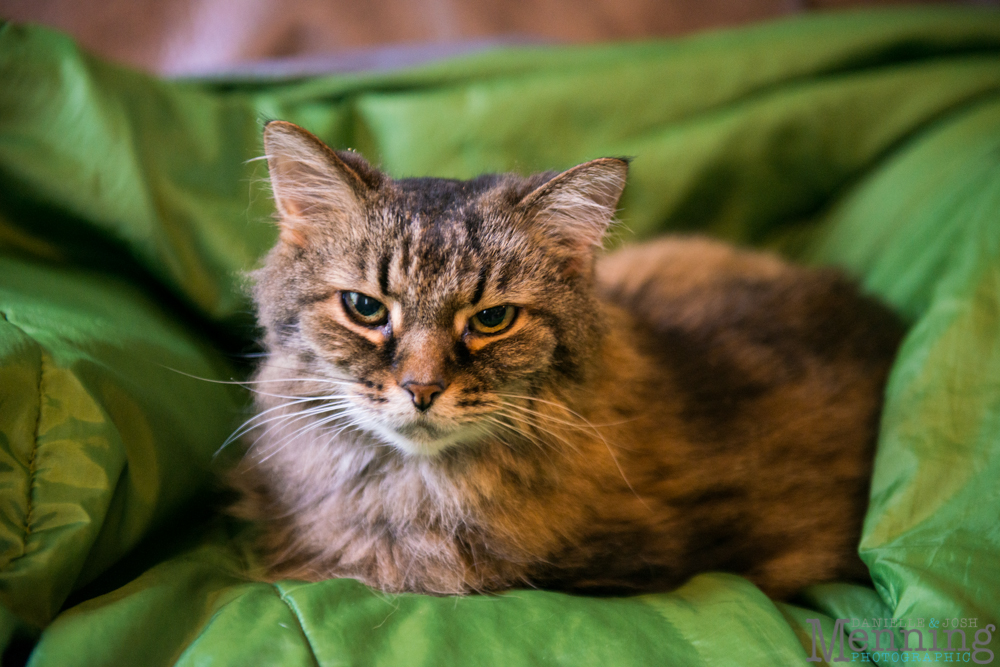 Chris' nephew giving his best Grumpy Cat impression. Â 🙂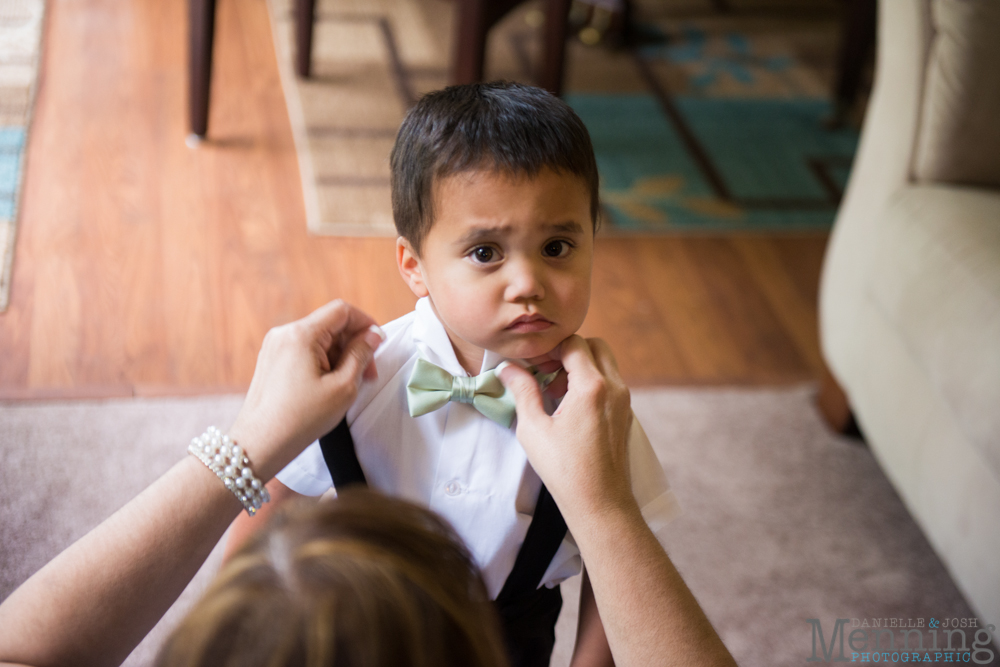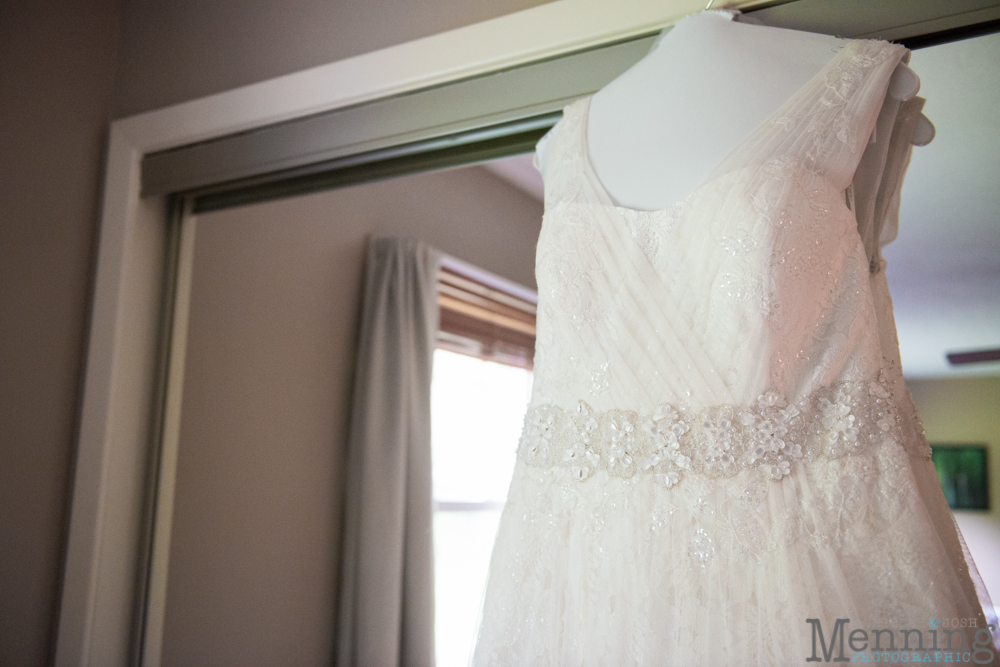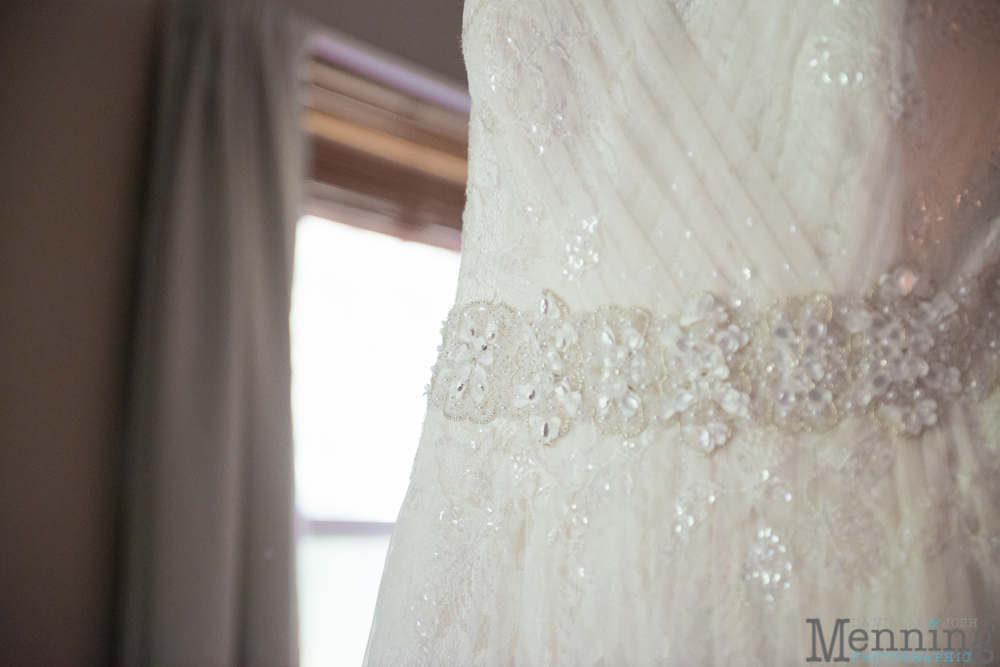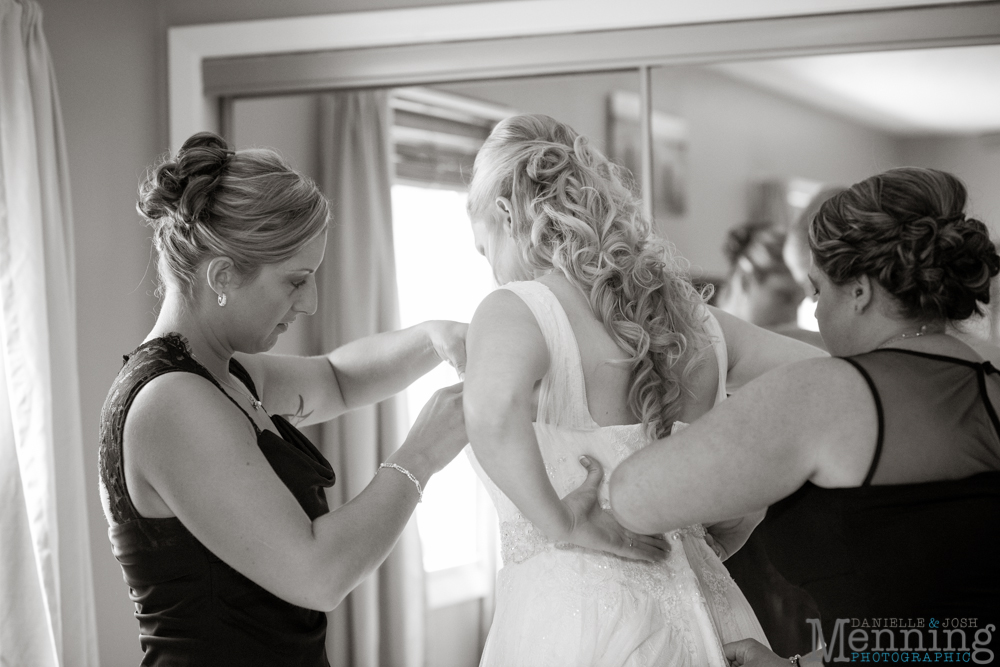 Kelly's mom seeing her as a bride for the first time.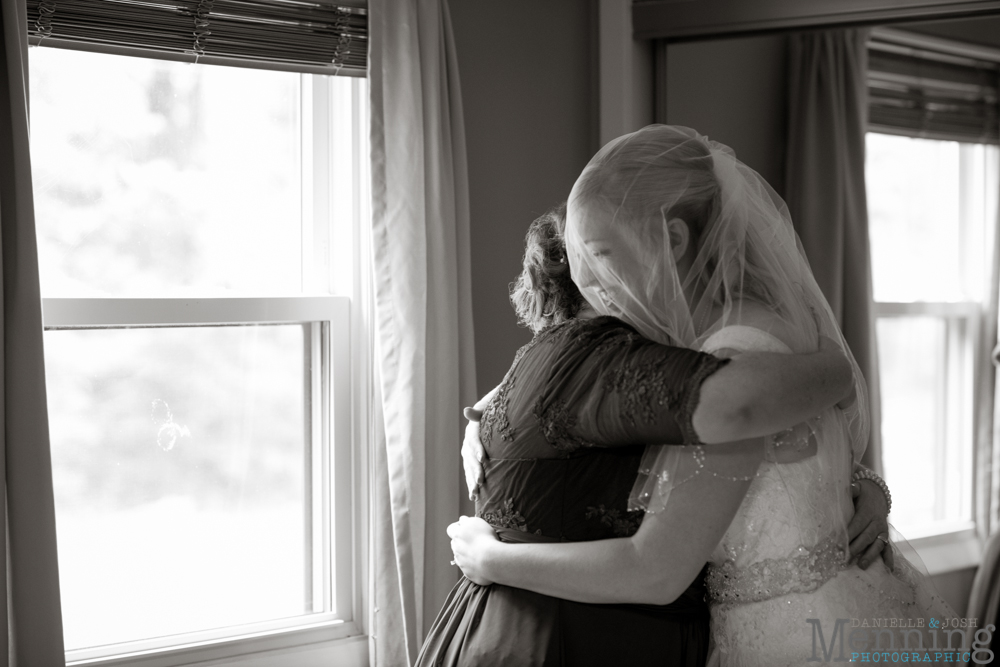 We took some relaxed bridal party & family photos in Kelly & Chris' backyard. We're so thankful we did because the weather didn't cooperate later in the day.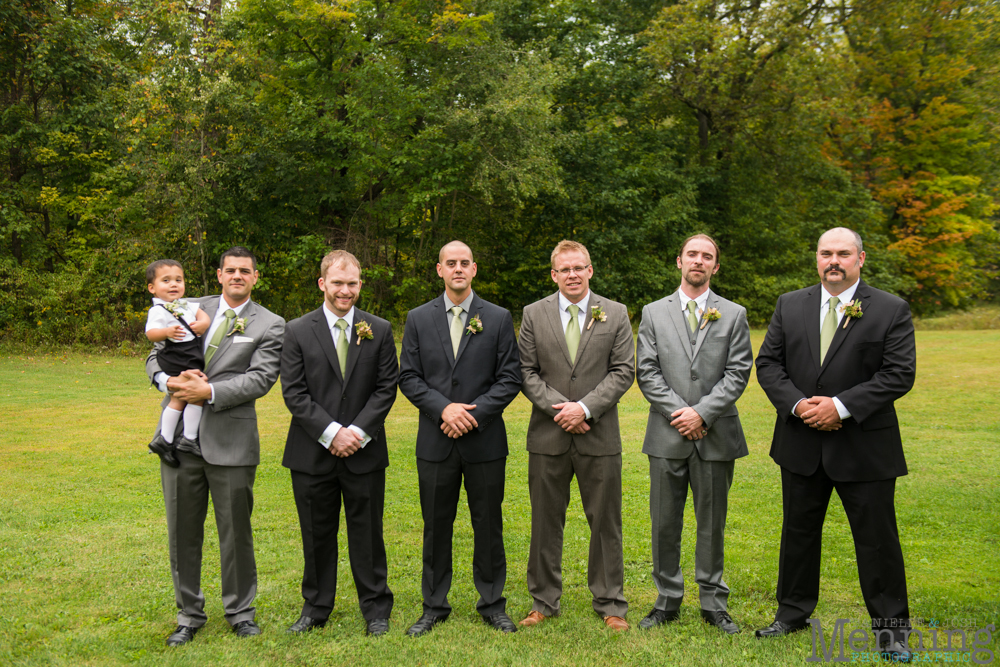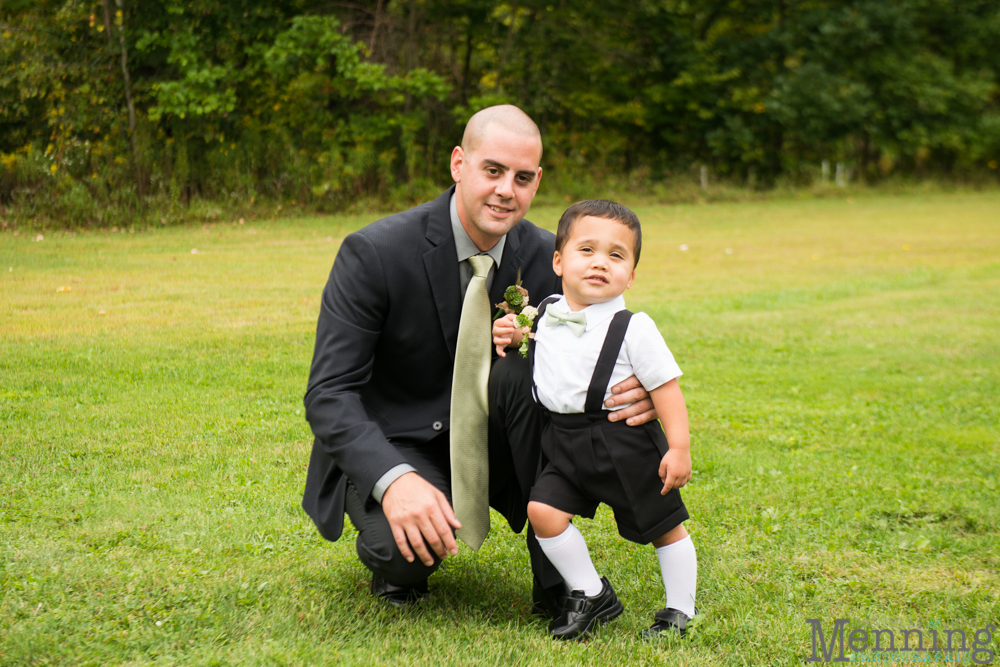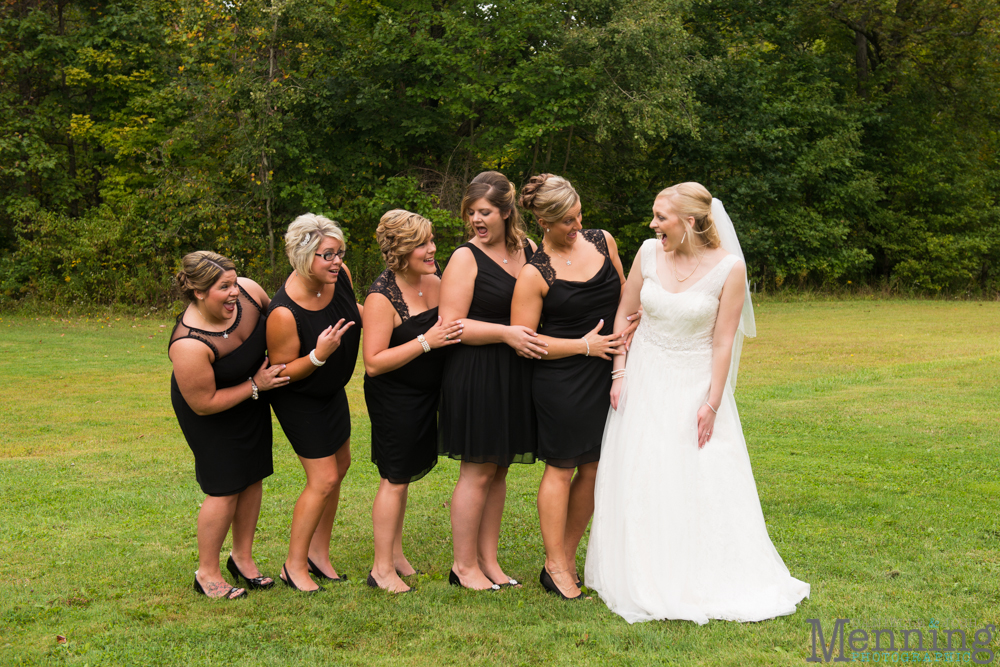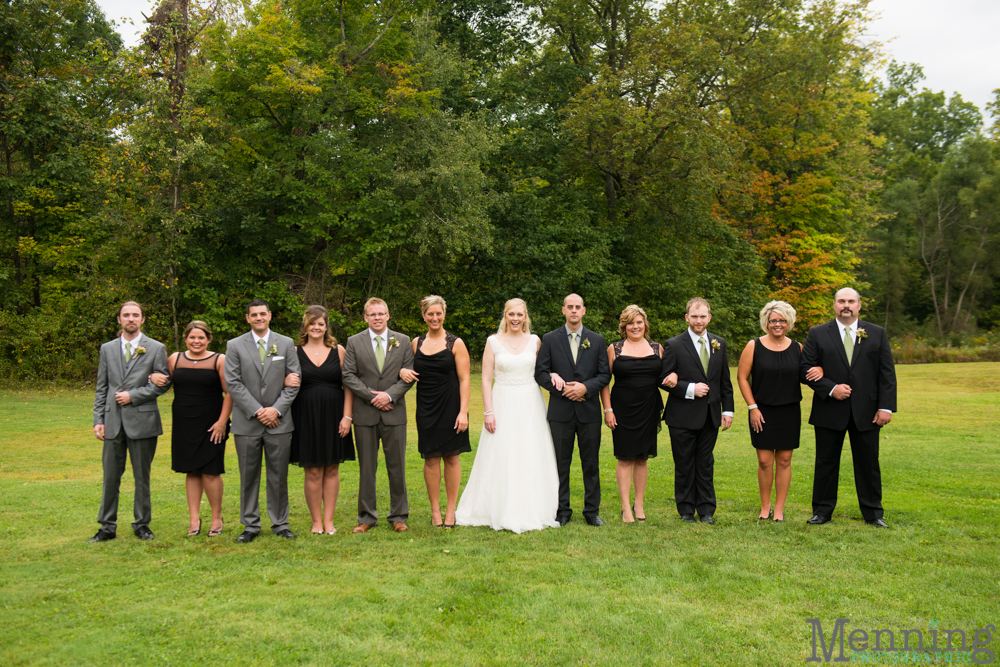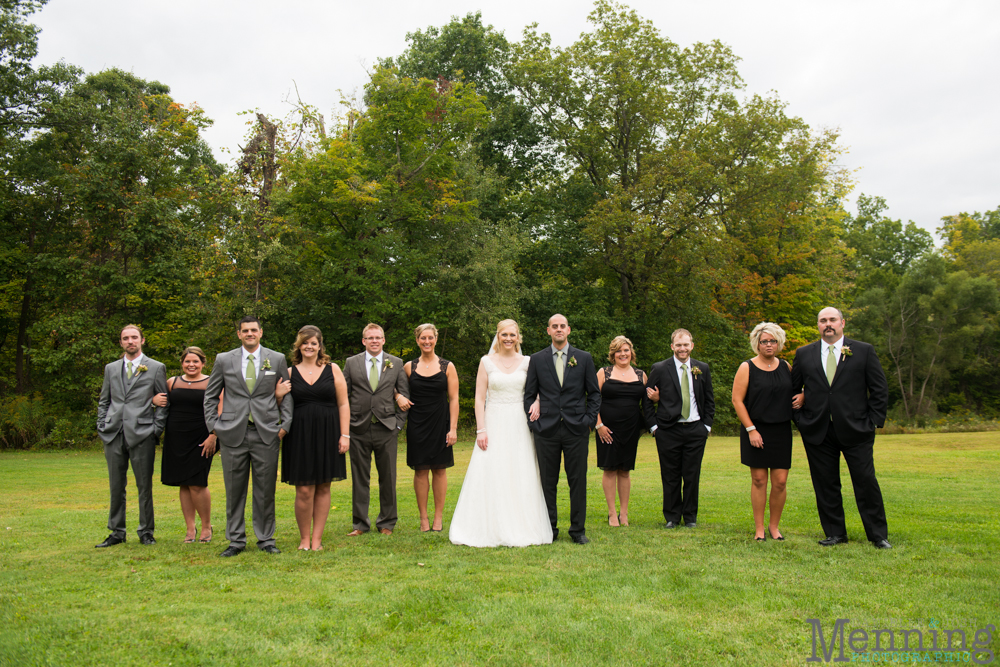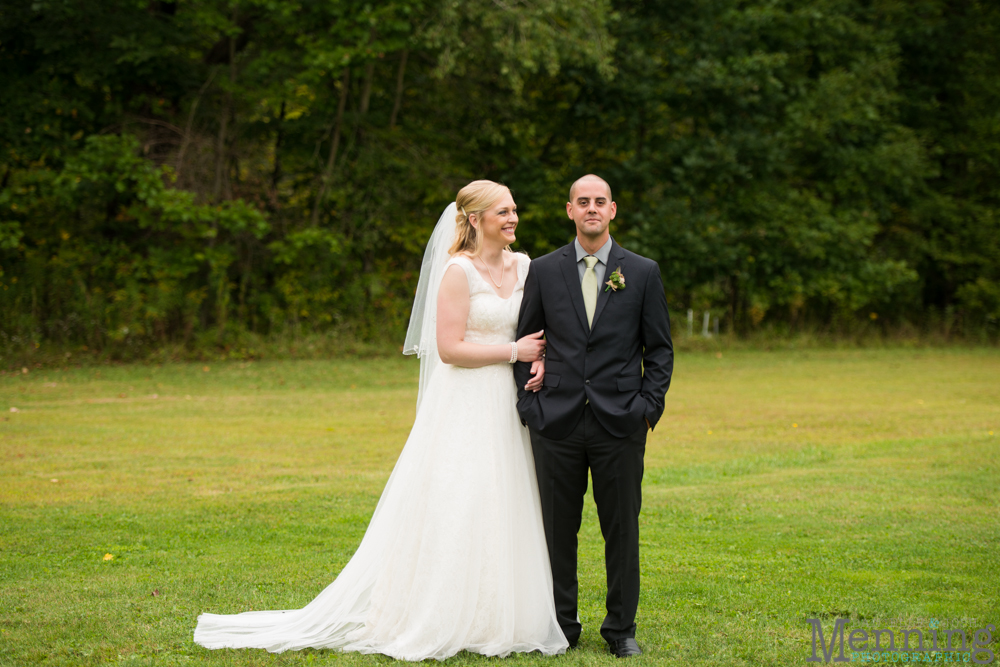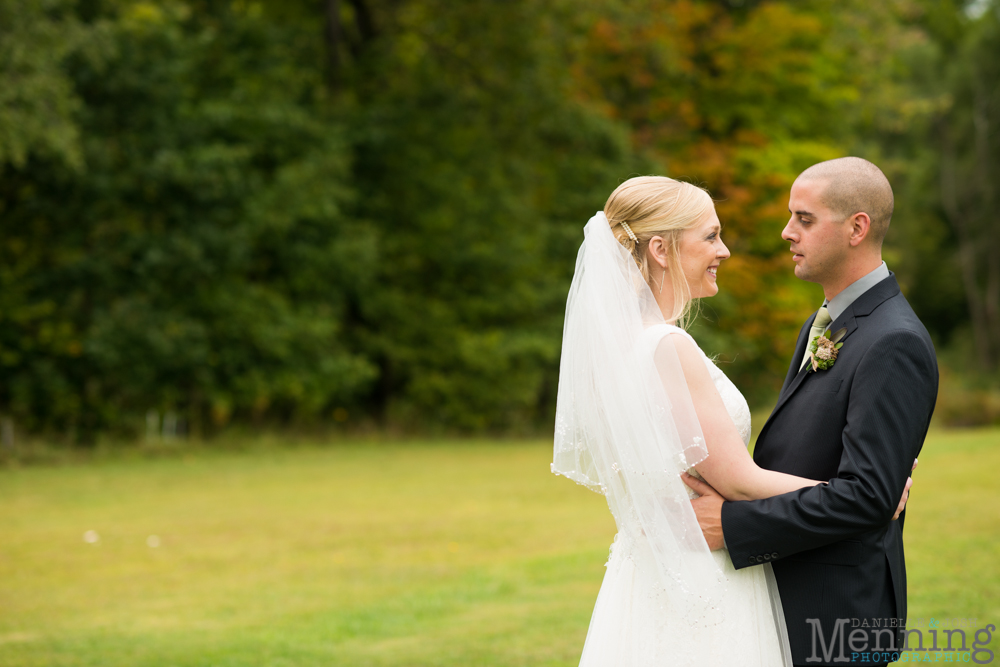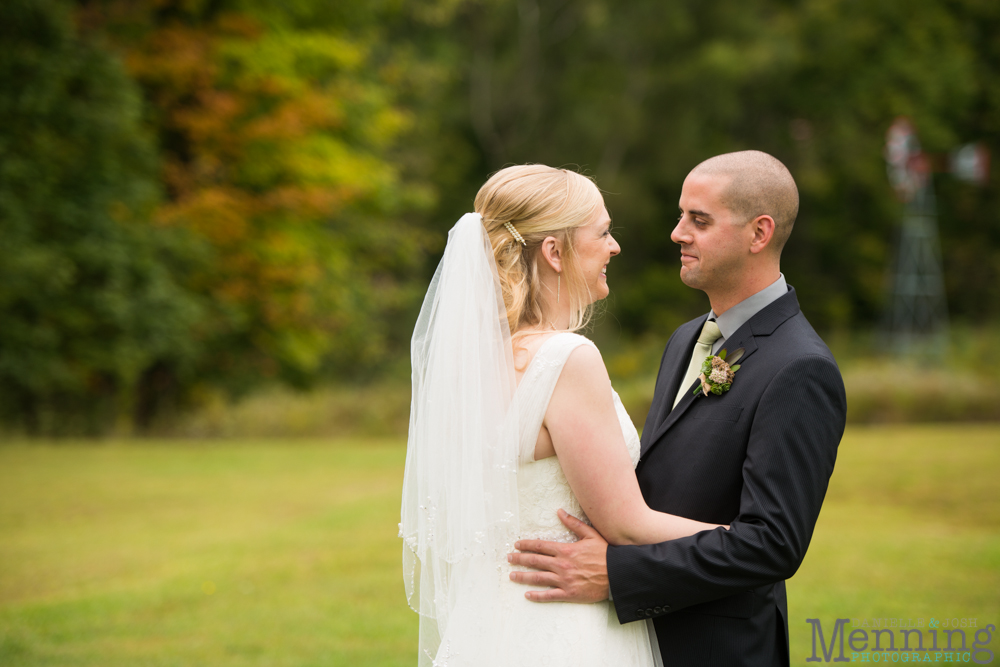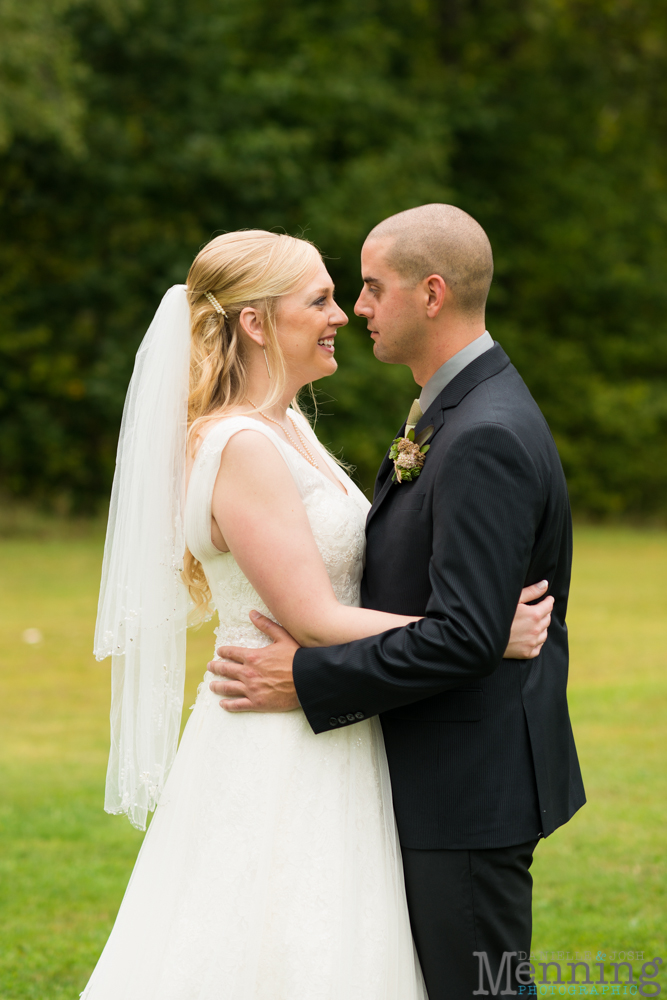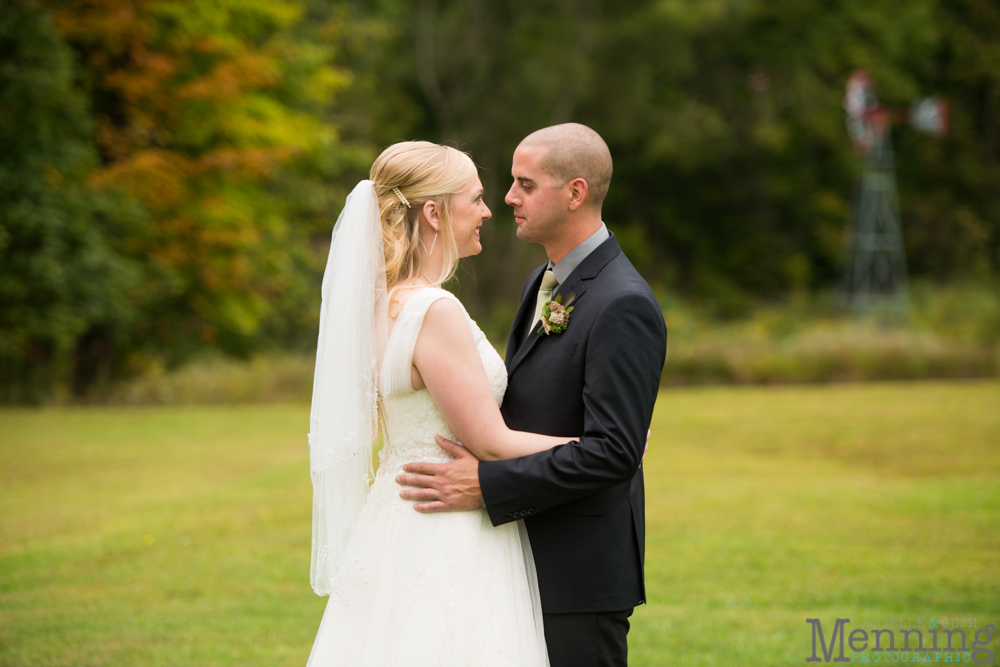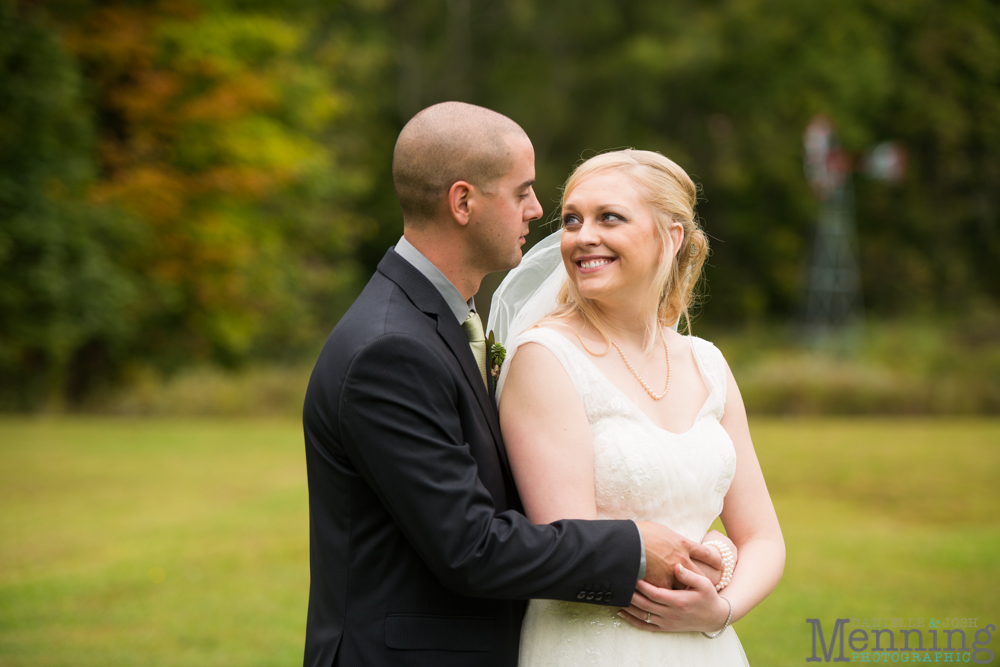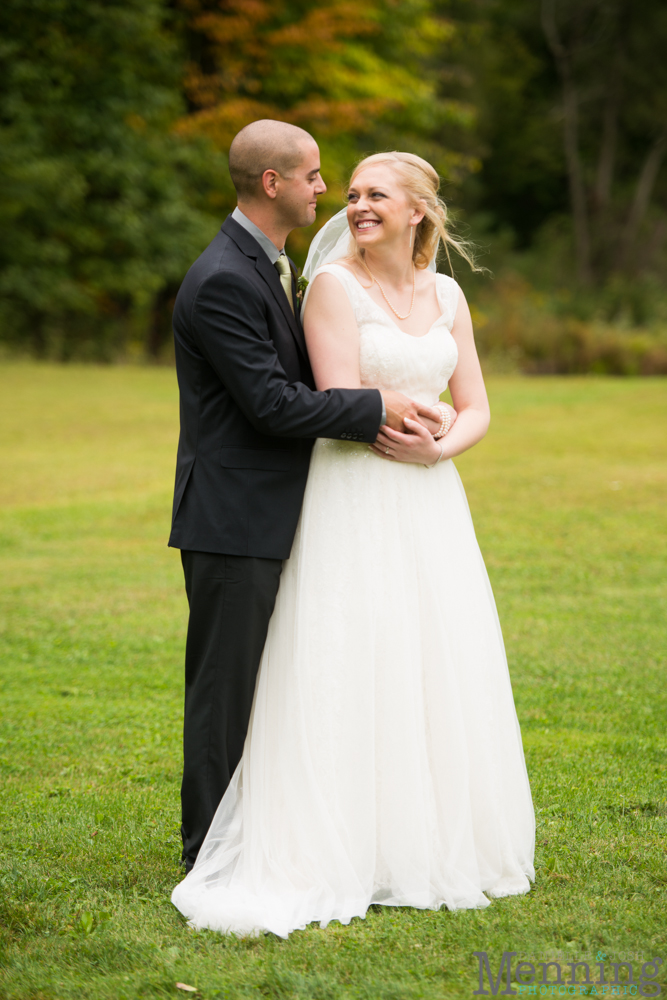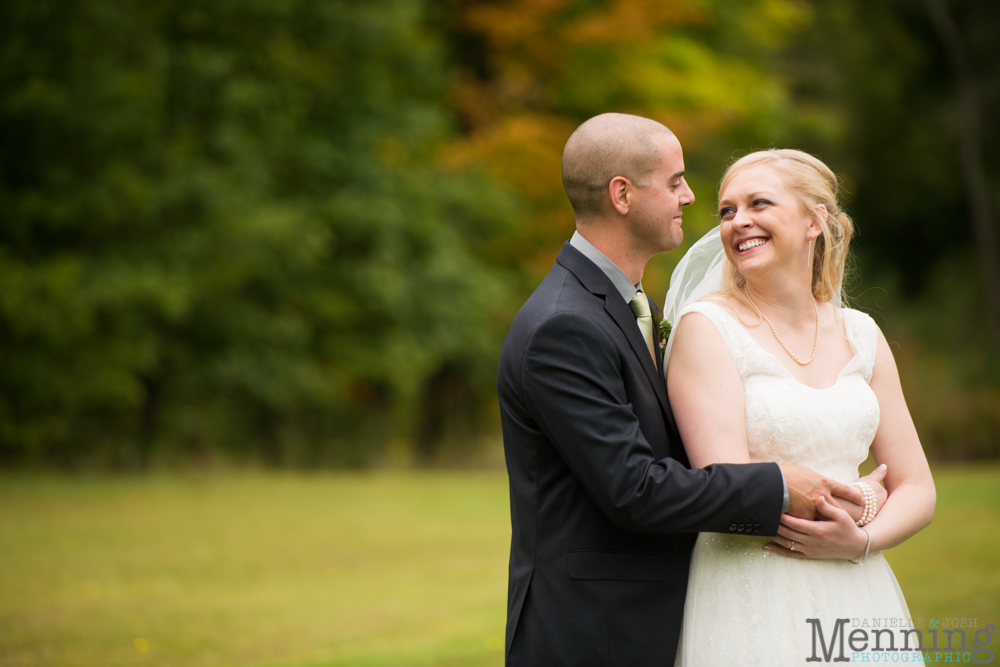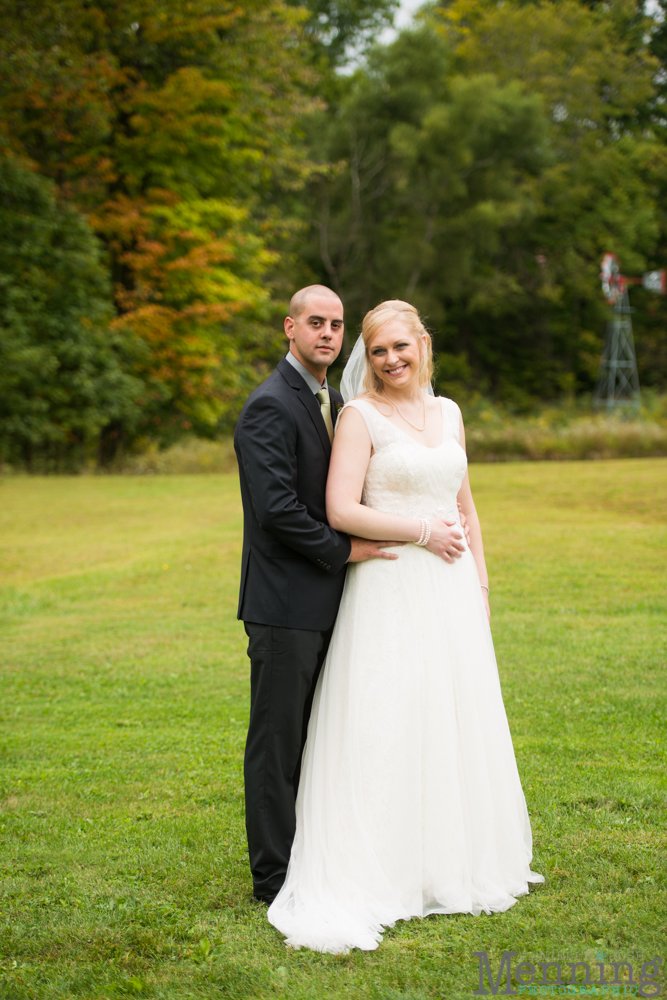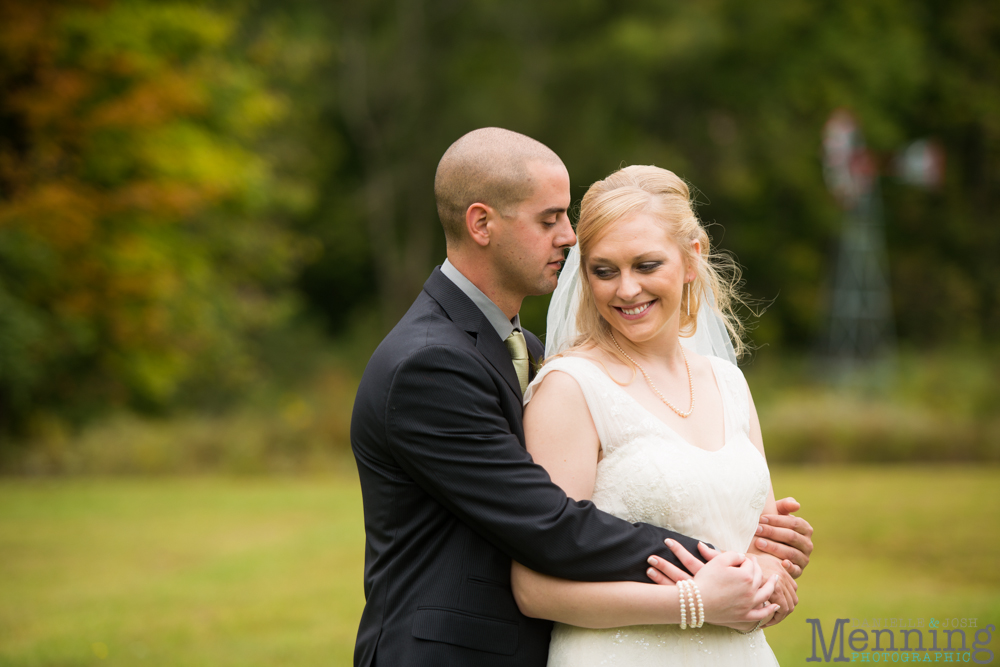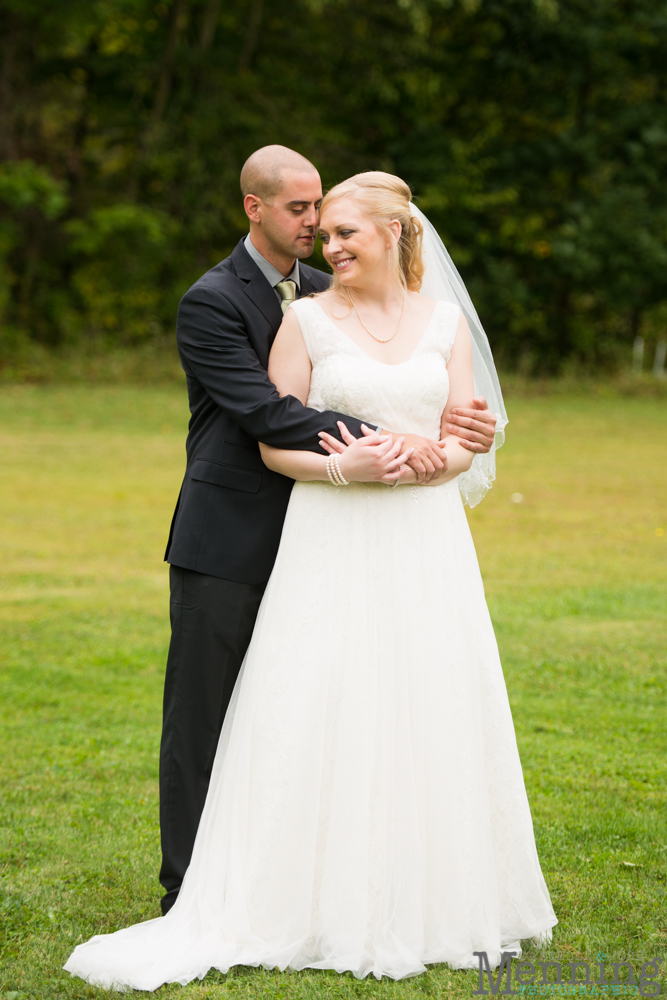 He sprinted down the aisle. It was adorable.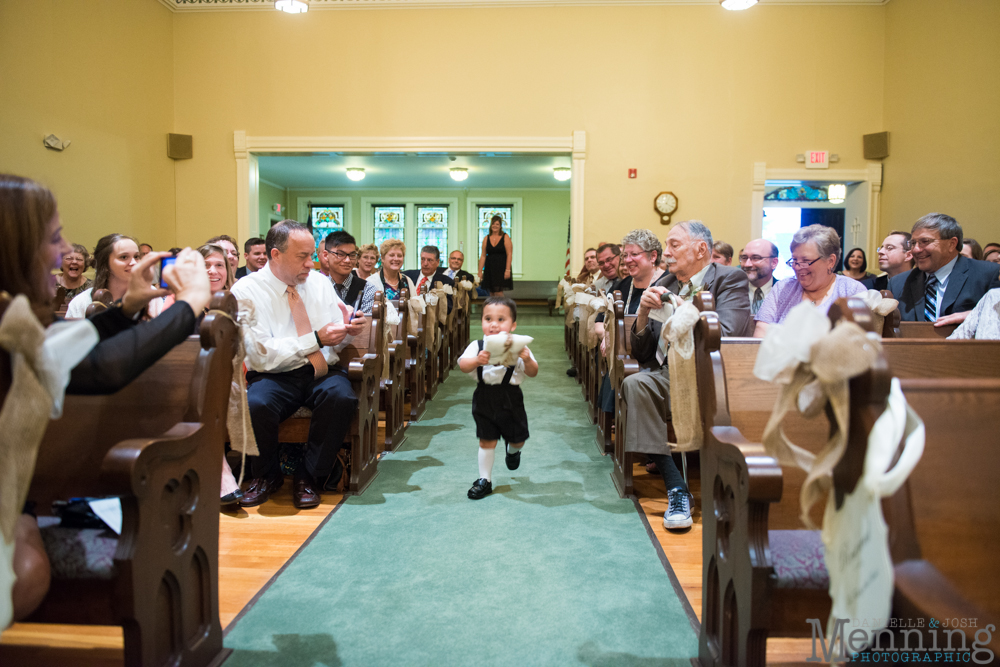 I so love the moments just before the bride walks down the aisle. She & her dad get to share a few private moments & he gets to hold onto his daughter's hand as the number one man in her life even if just for a couple of minutes longer.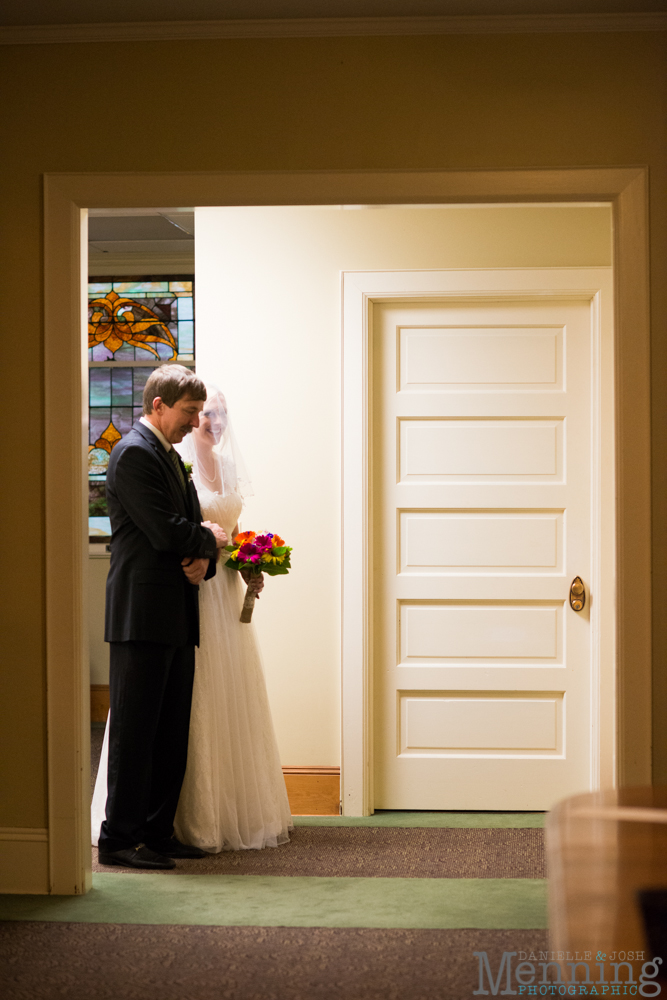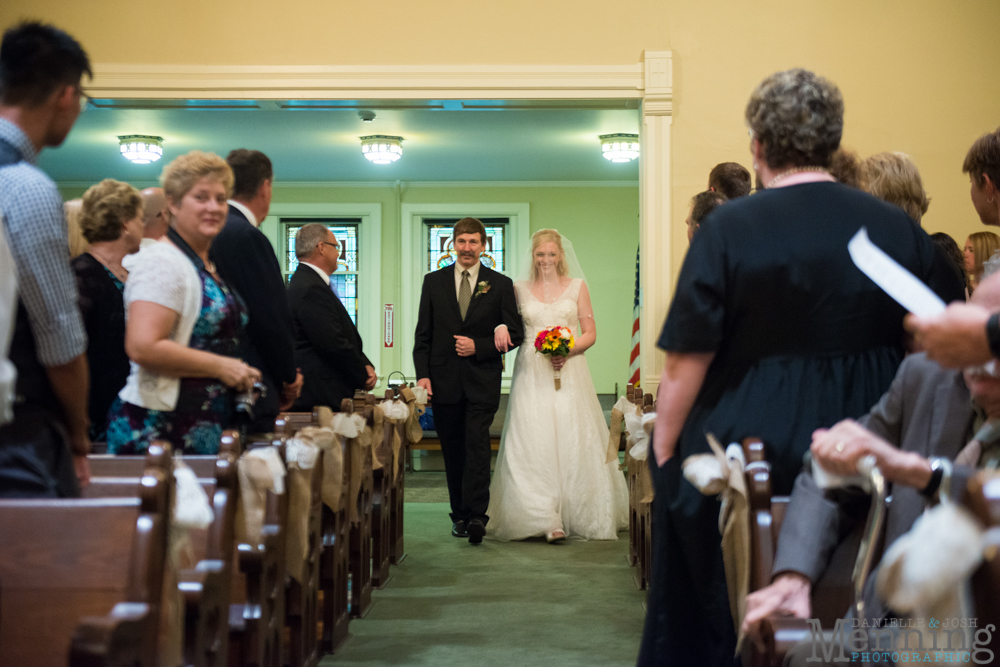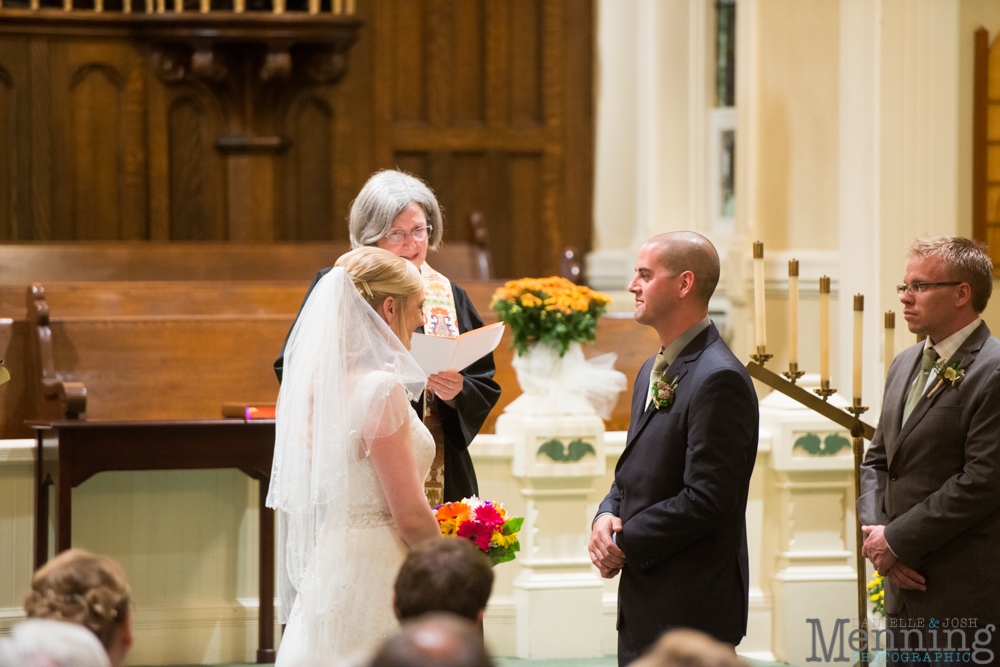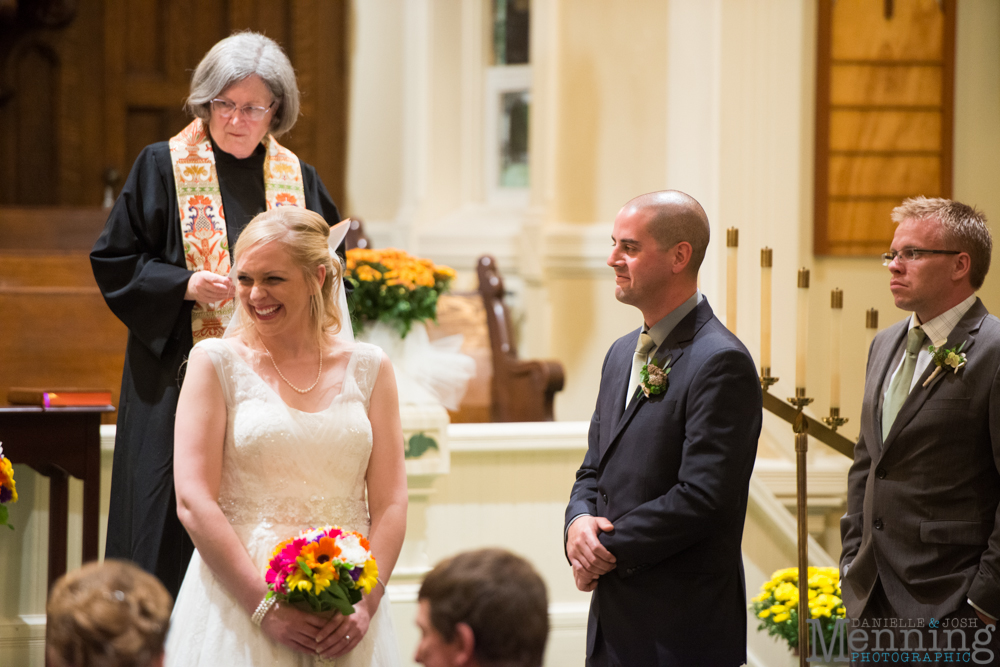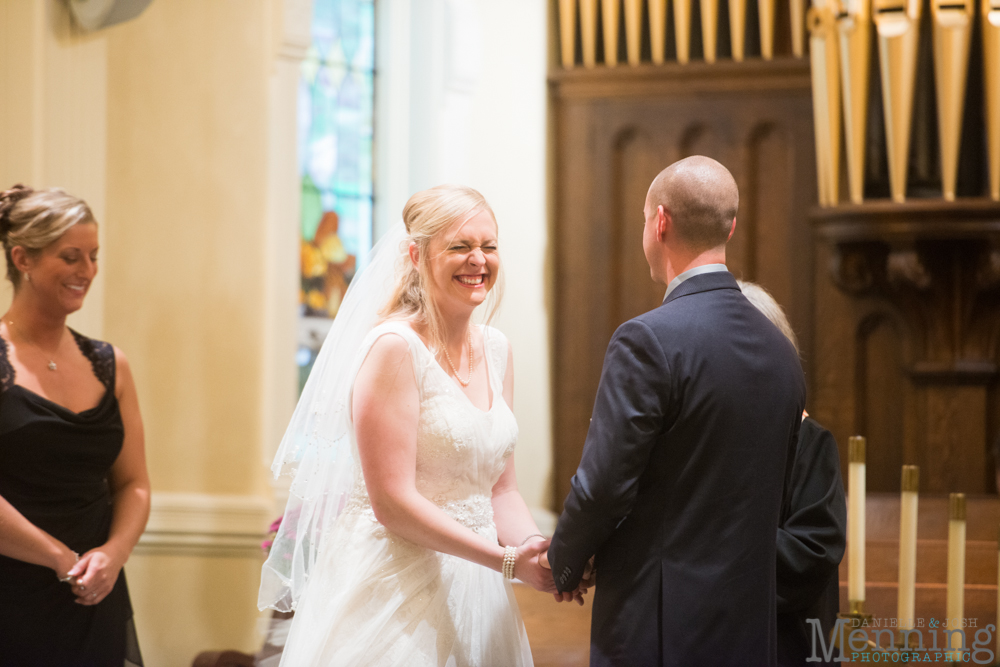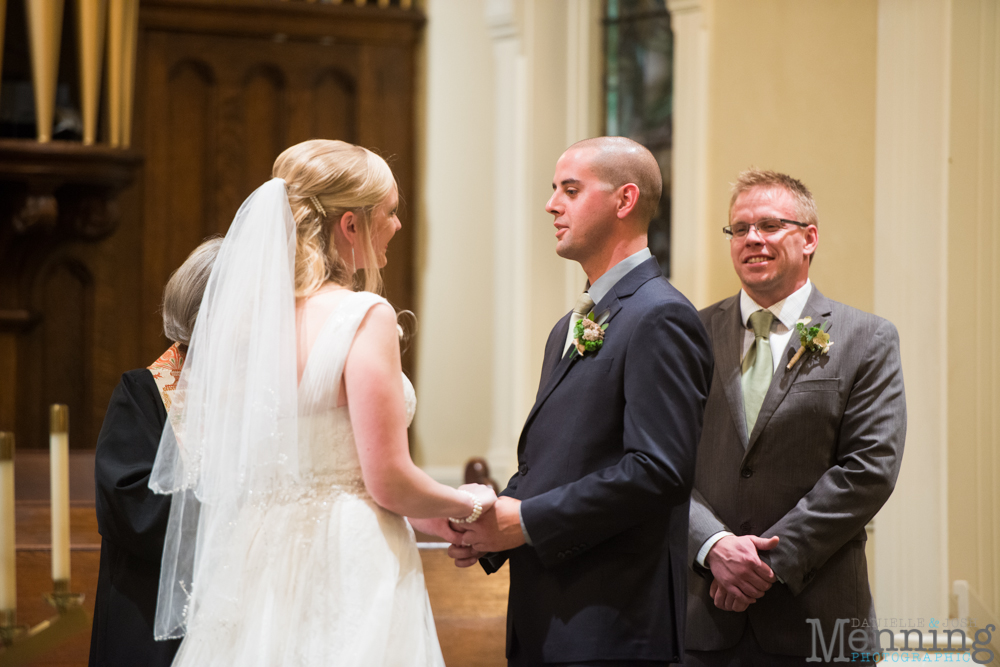 Chris' father got to participate in part of the ceremony, as well.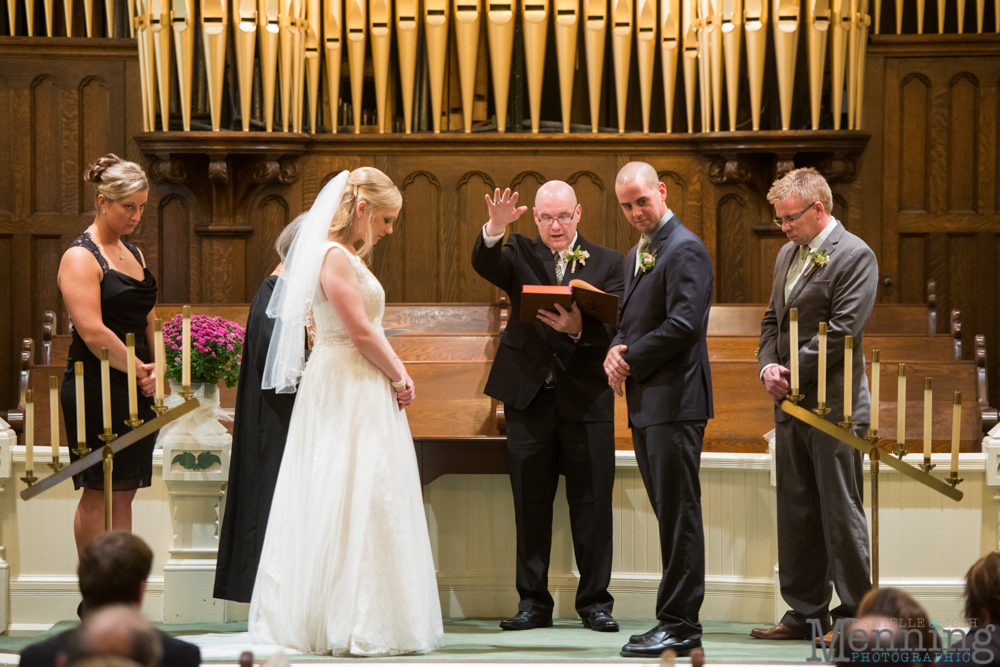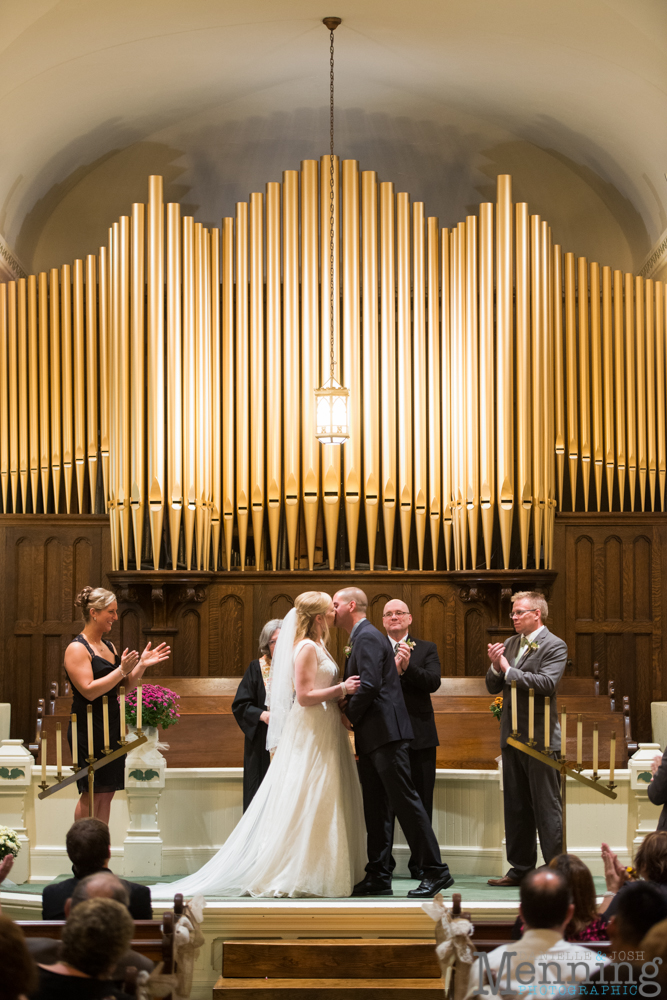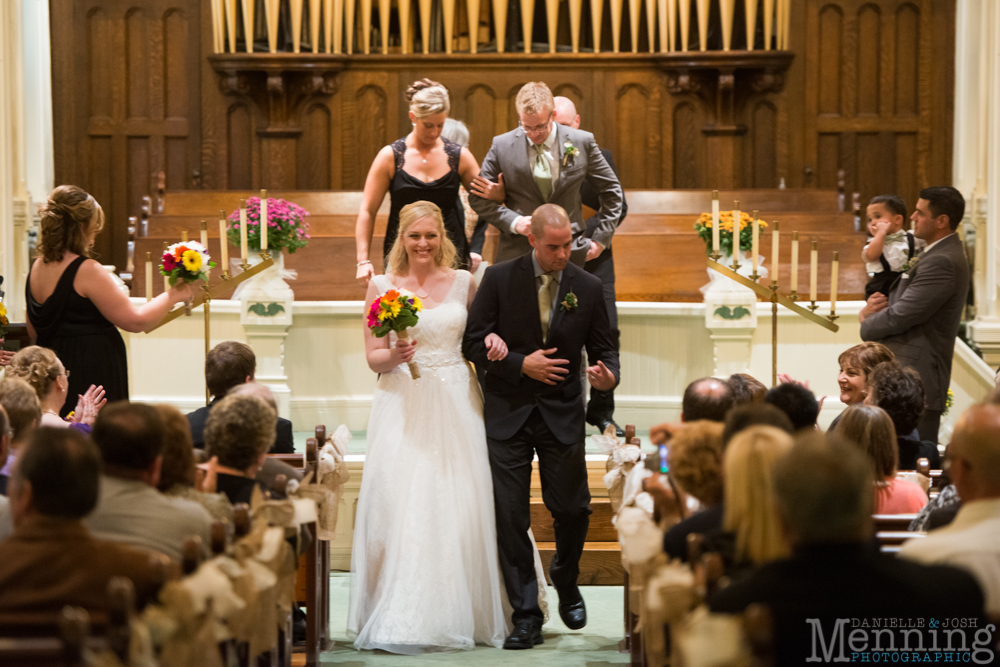 The bridesmaids clued me in to Kelly's piano solo during family formals & I got to snap this shot. Thanks, Bridesmaids!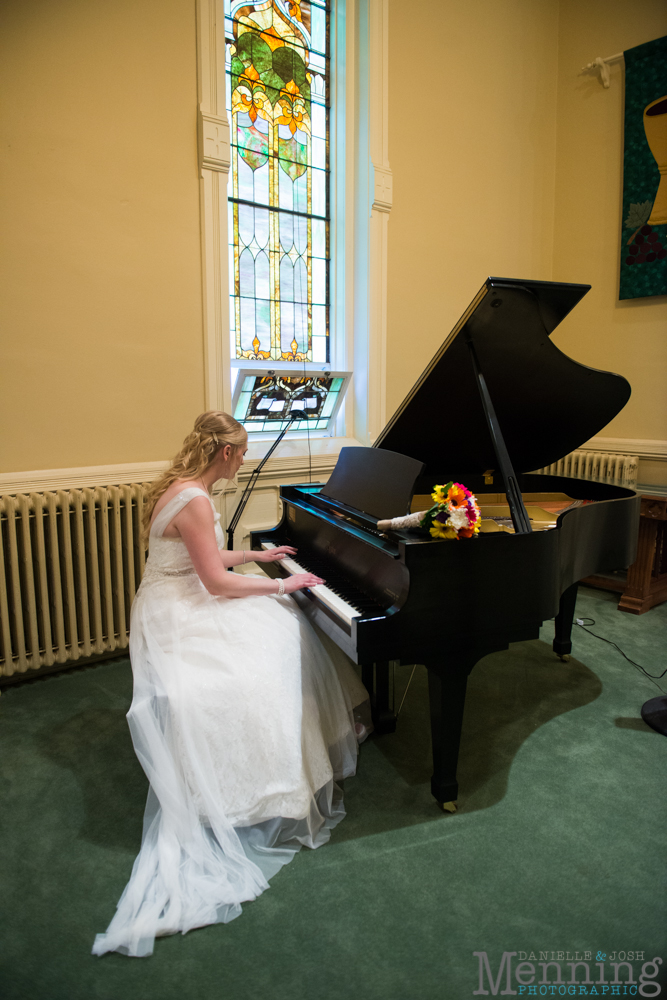 How special that she got to marry Kelly's parents & now got to marry Kelly & Chris.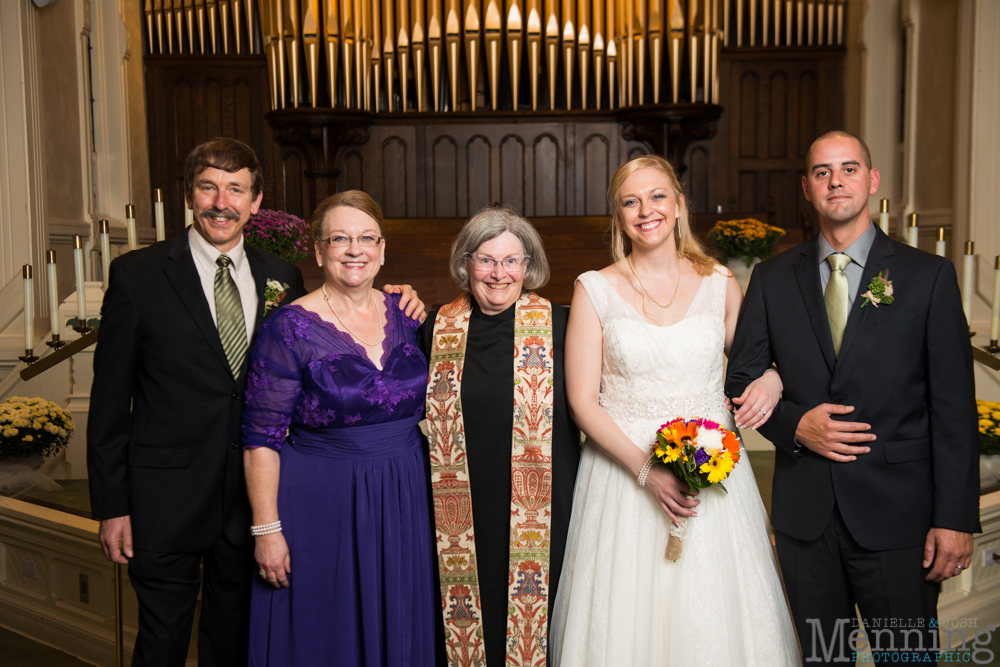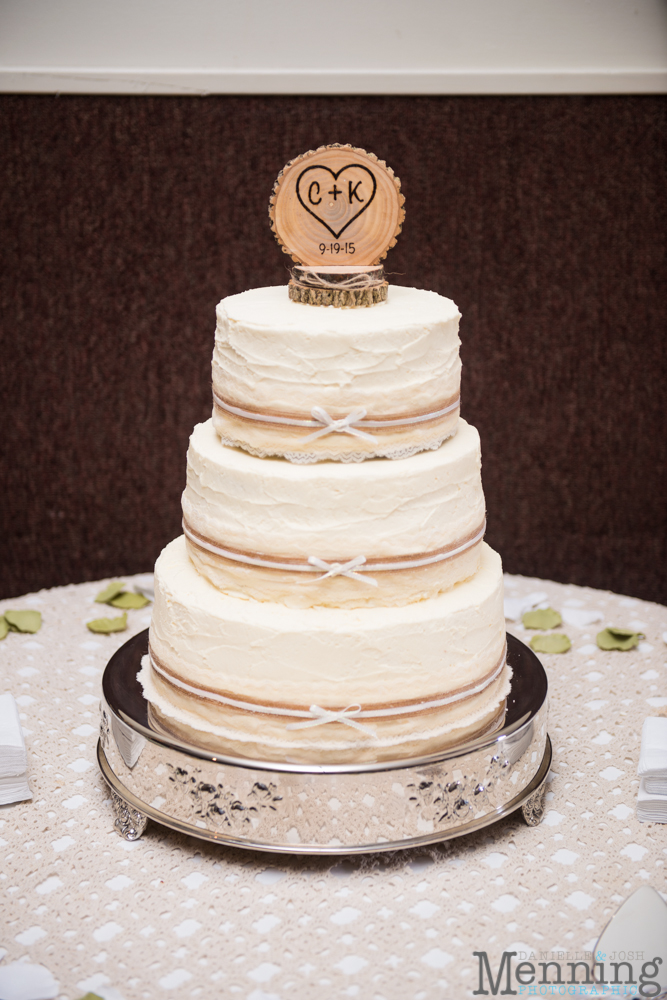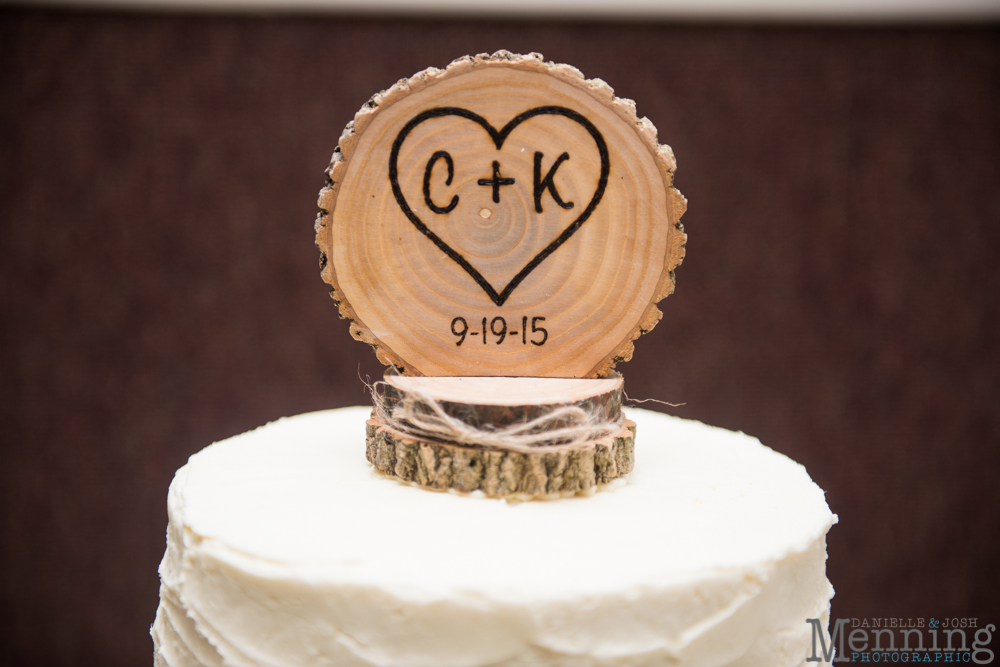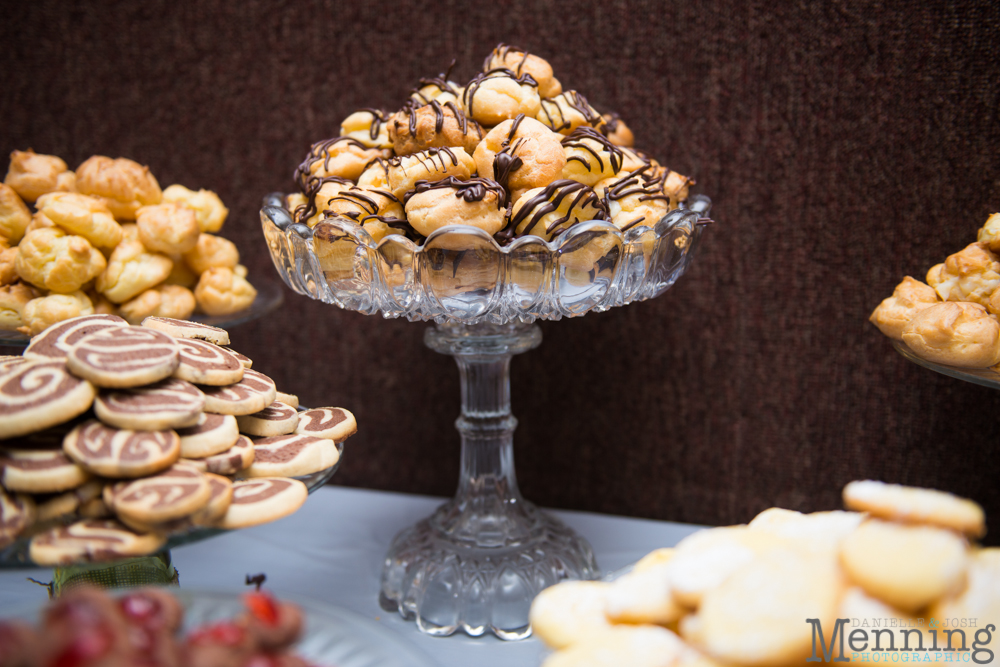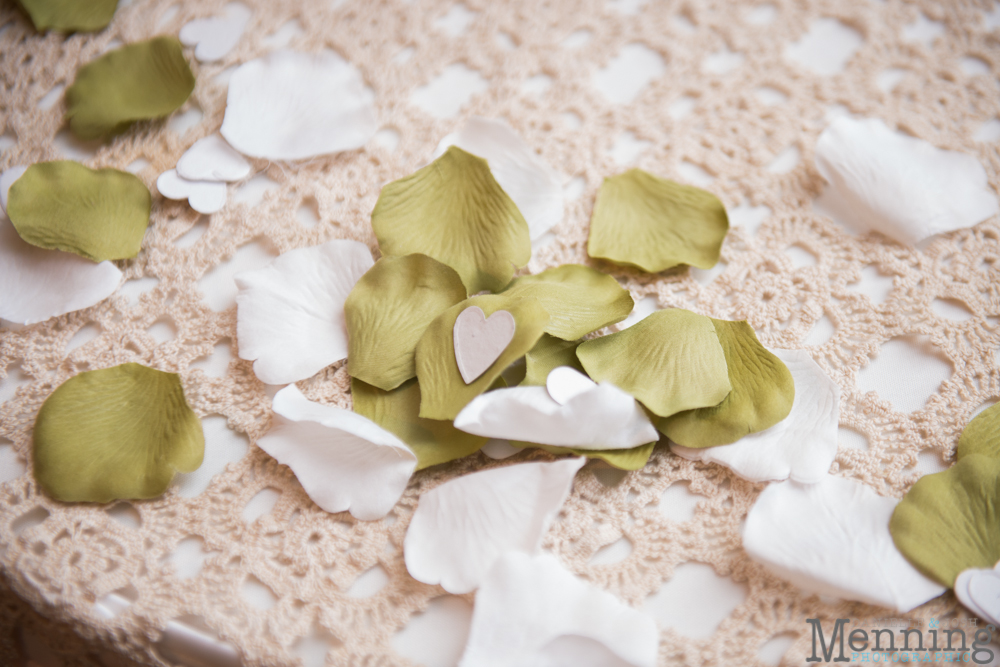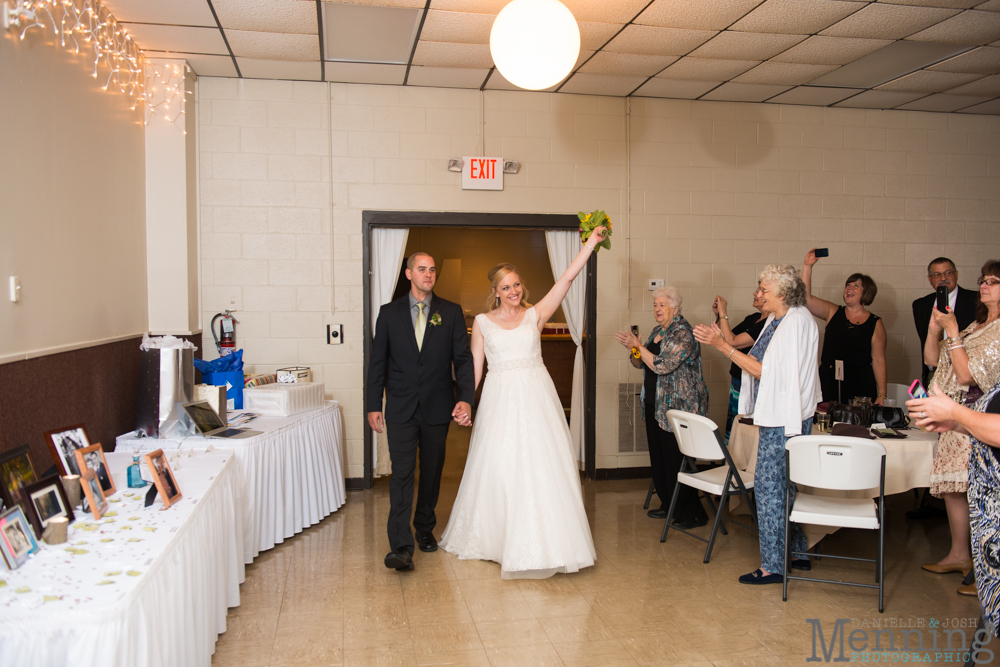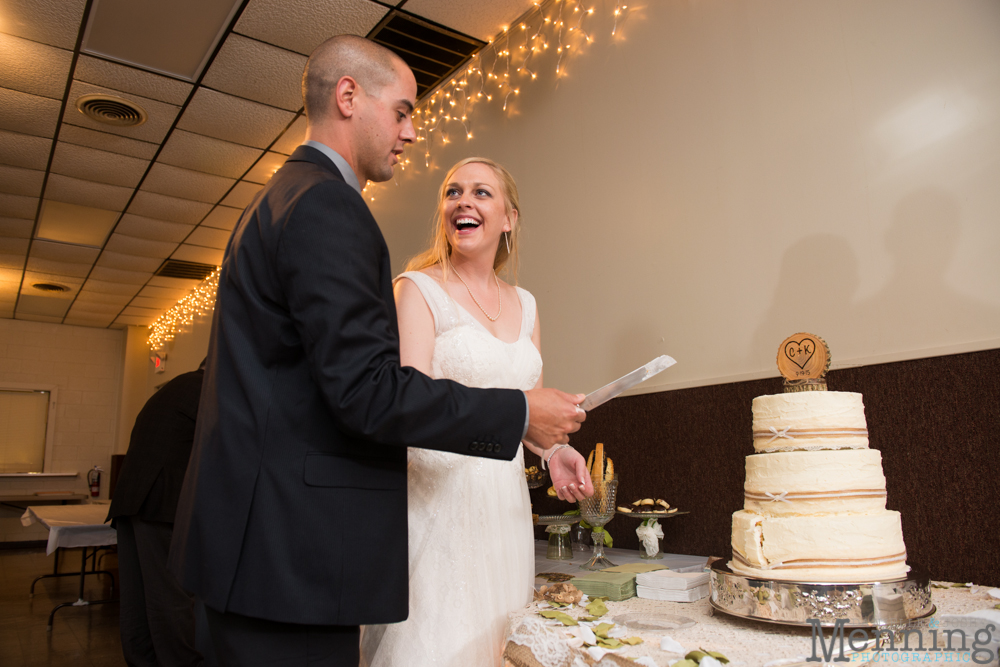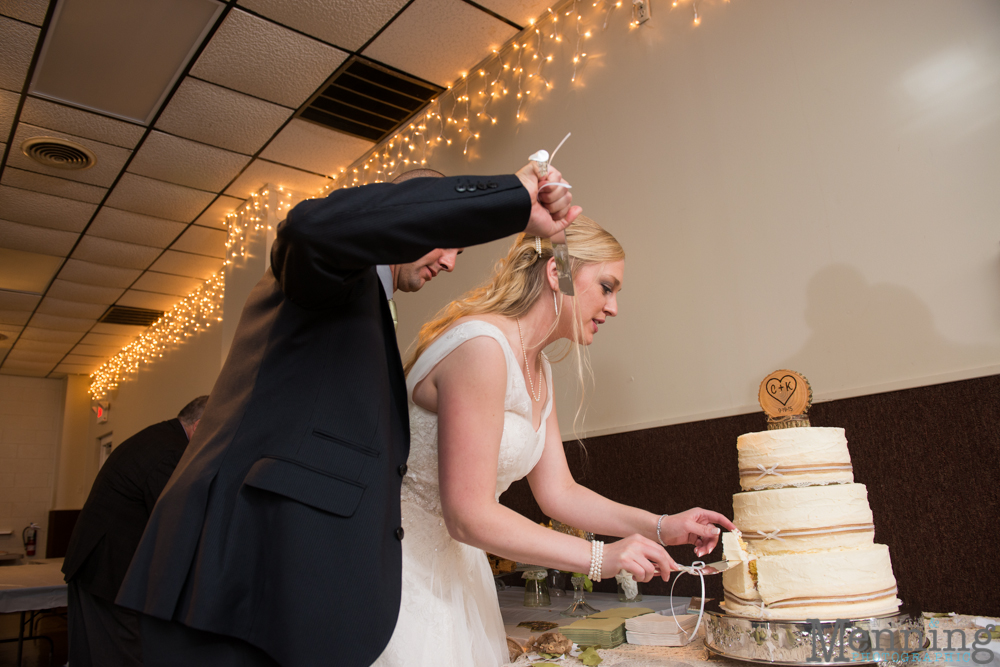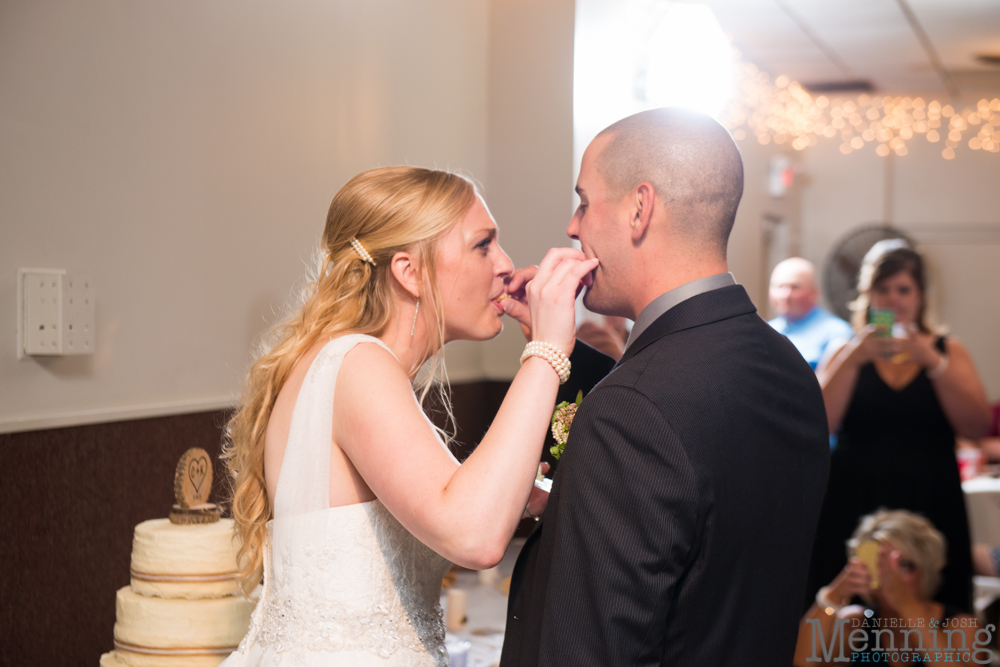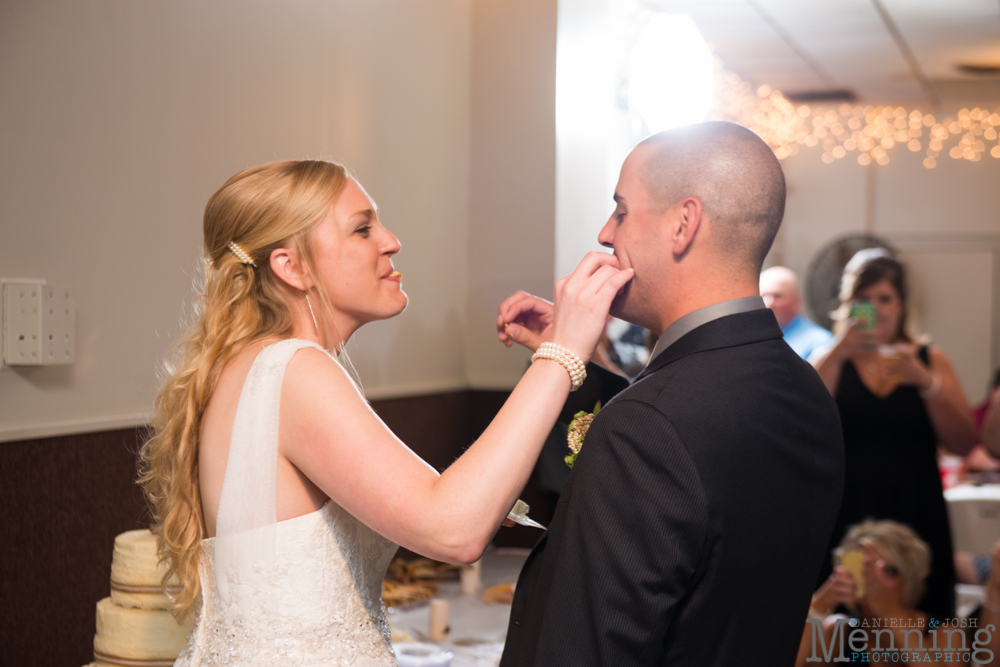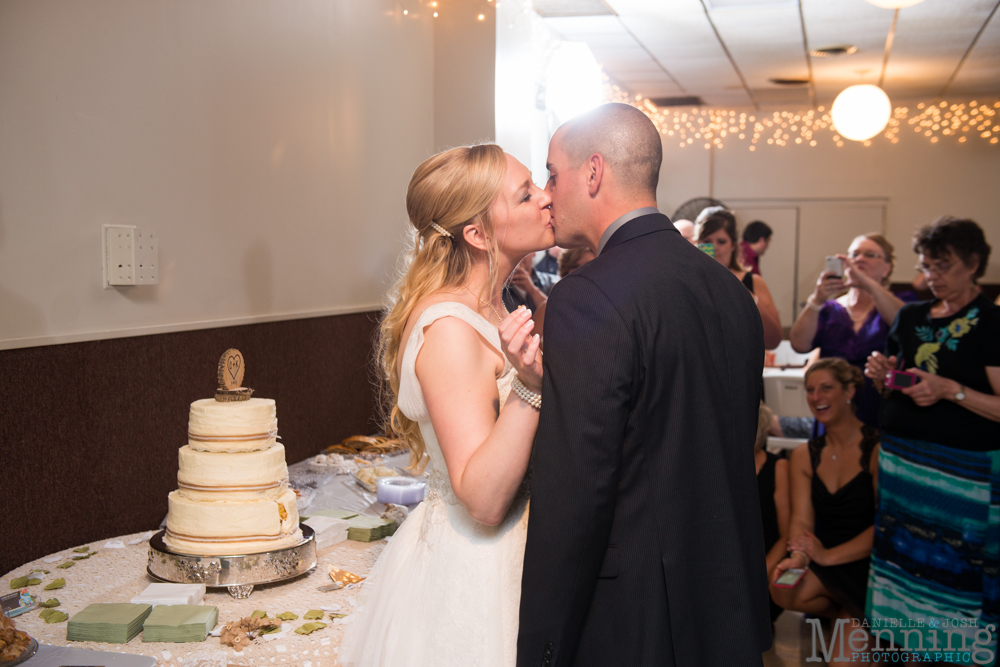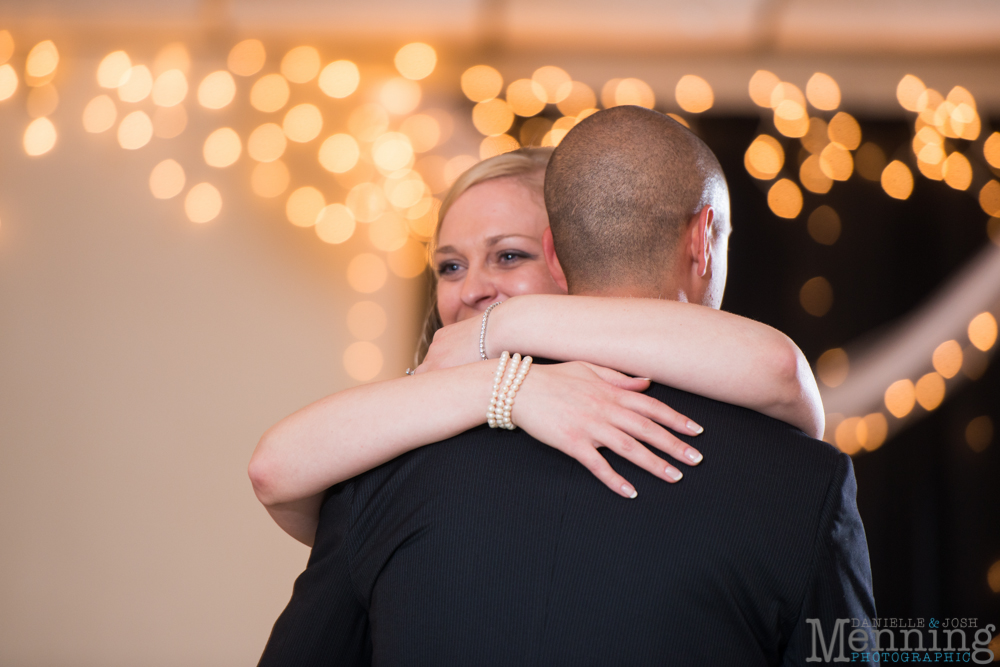 Chris definitely isn't one to put on a forced smile, but he can't keep from smiling around Kelly.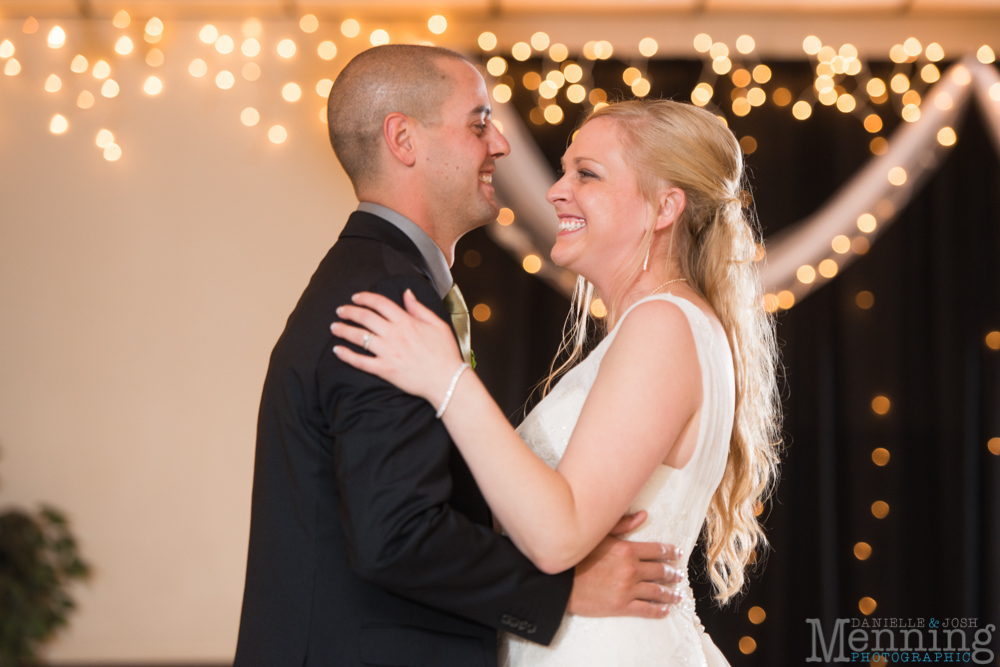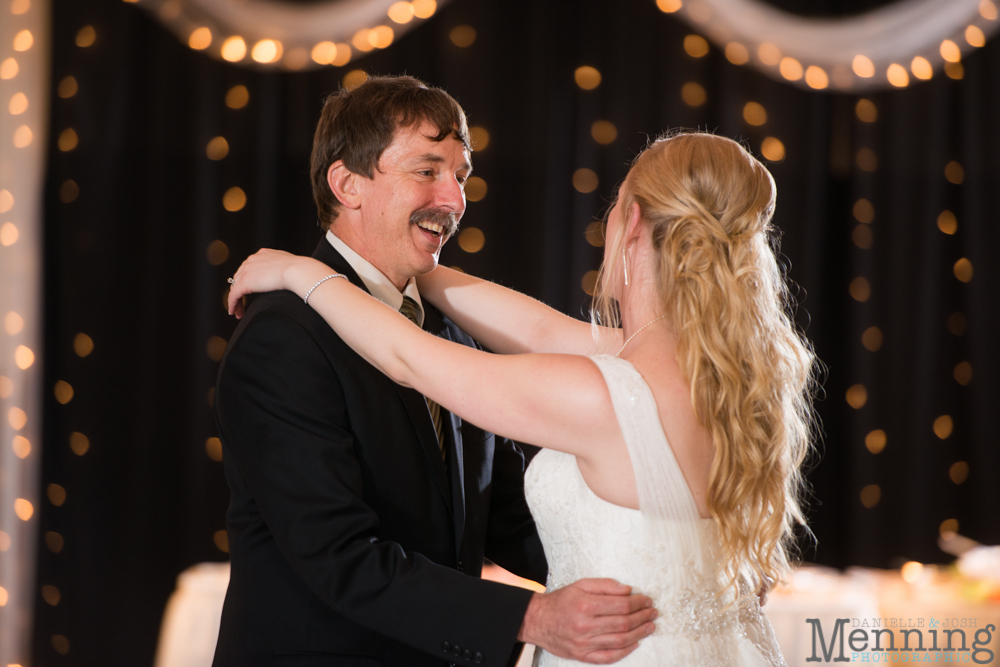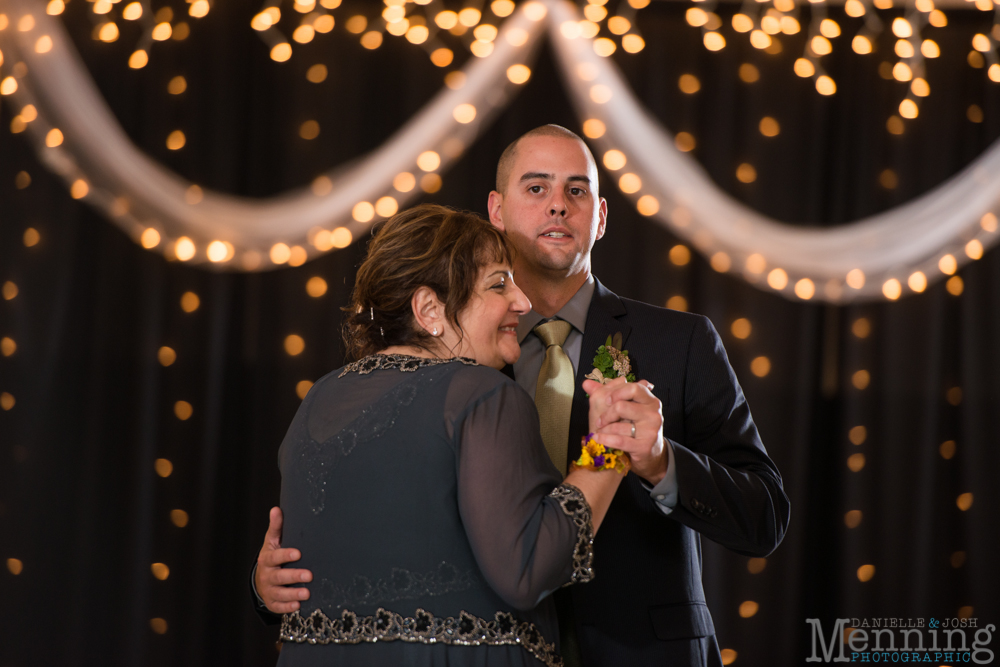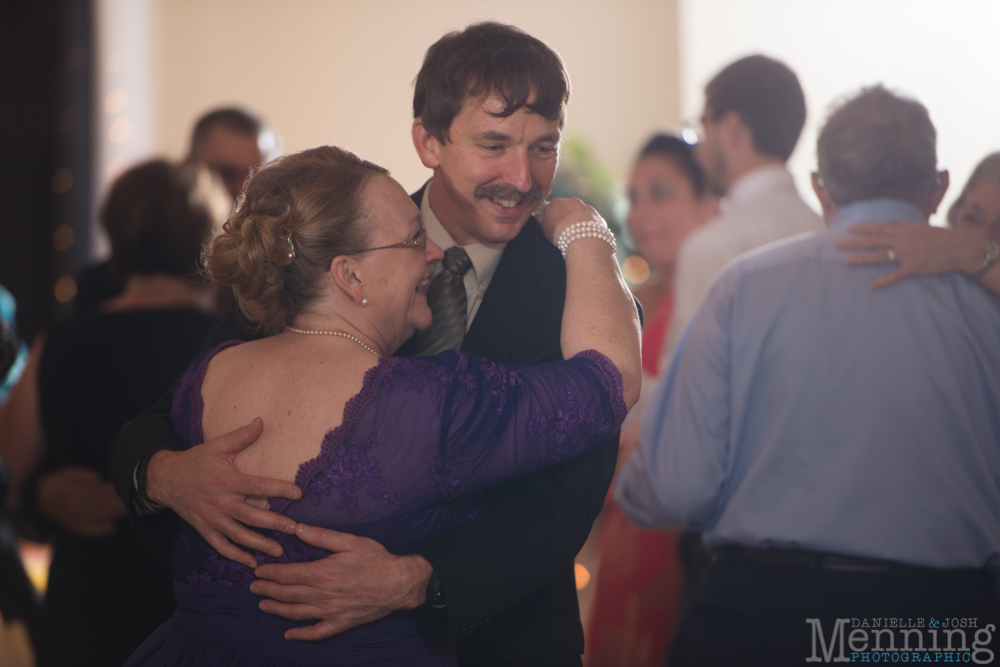 One of the most fun parts of the reception was when Chris' fellow firefighters got to take turns dancing with Chris.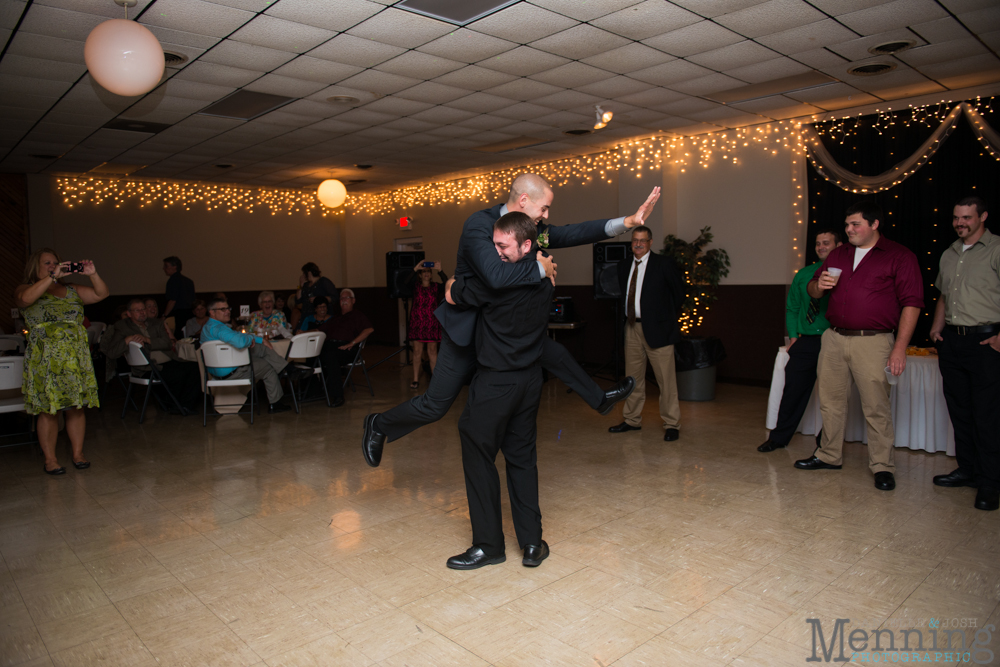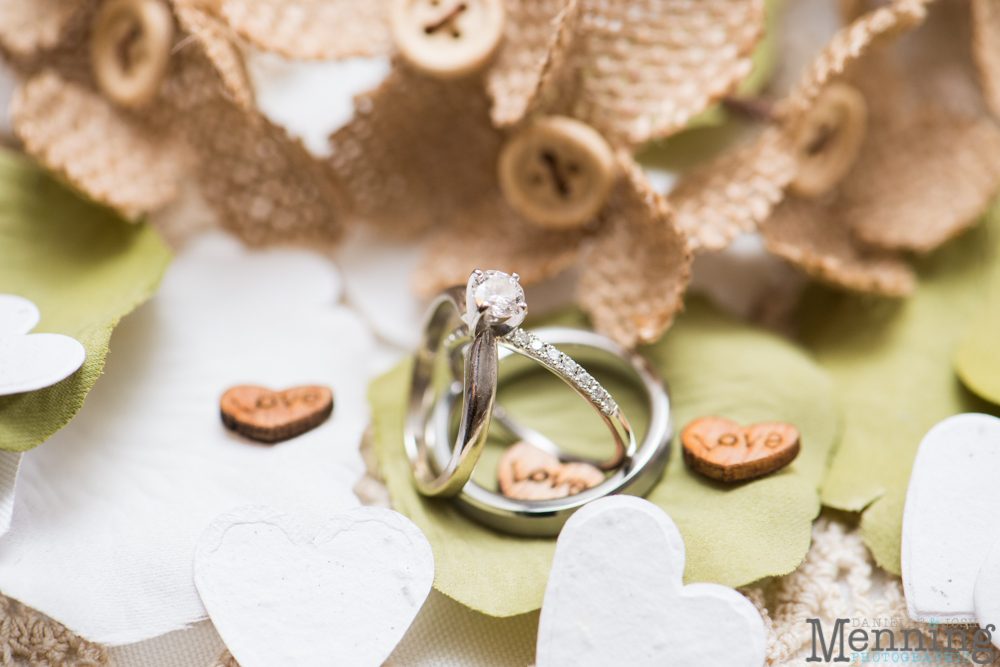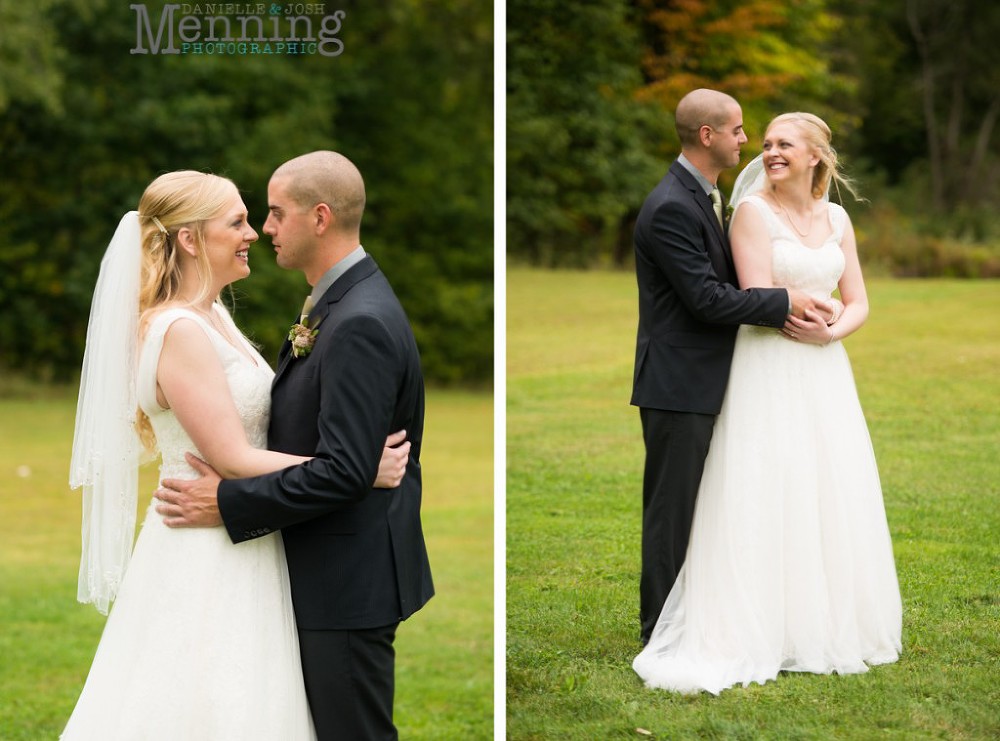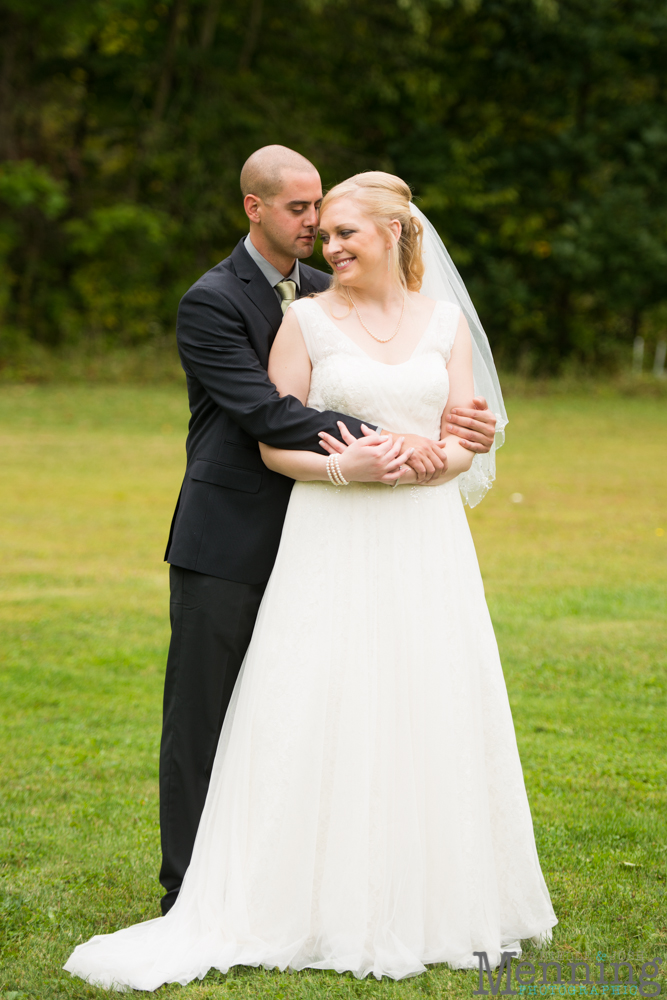 Kelly & Chris, thanks for choosing us as your wedding photographers. We wish you two the very best in your future together.