Every once in awhile, an engagement session comes along that screams Autumn. . . this is it! We met Christina & Scott at Fodor Tree Farm in Poland. It's a charming farm & you should check it out sometime. Christina & Scott had great Fall style for their session & looked absolutely stunning together. Christina had her hair & makeup done at The Makeup Boutique & it was so beautiful.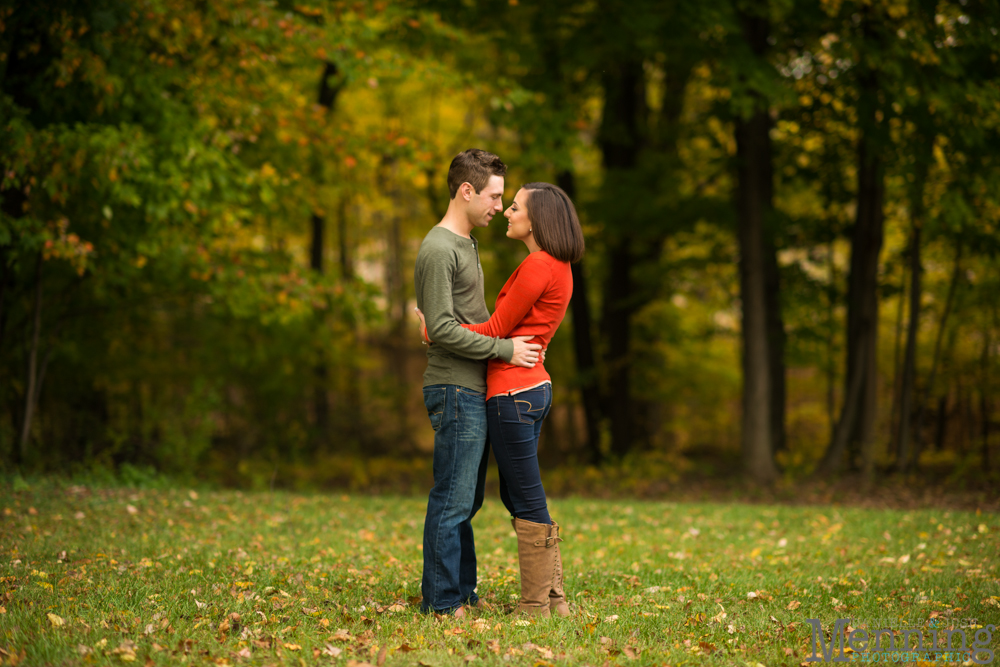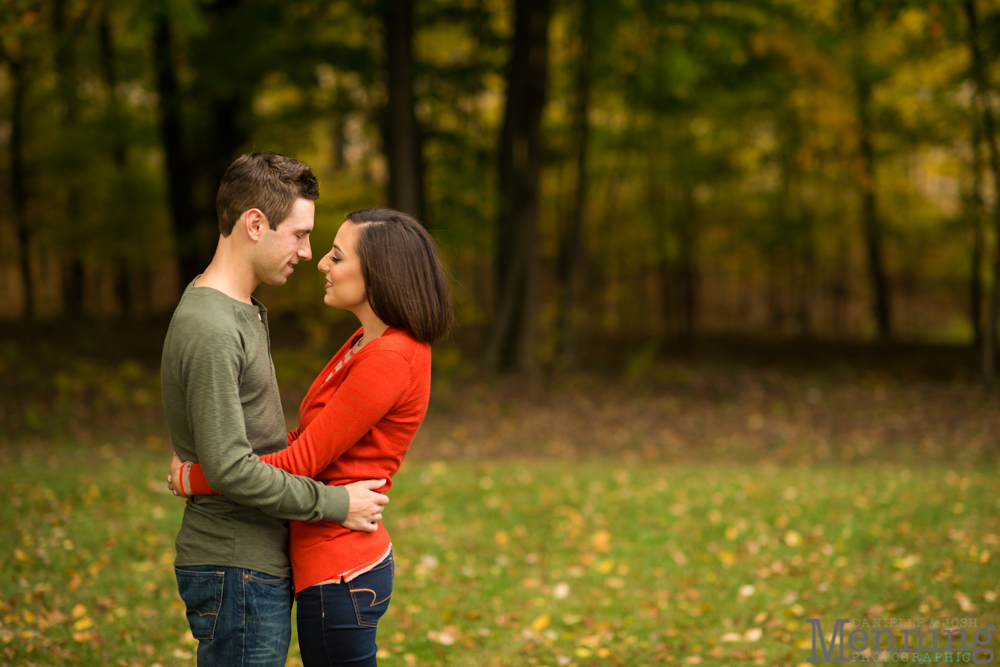 These two have a cute story all the way around from how they met to how they got engaged.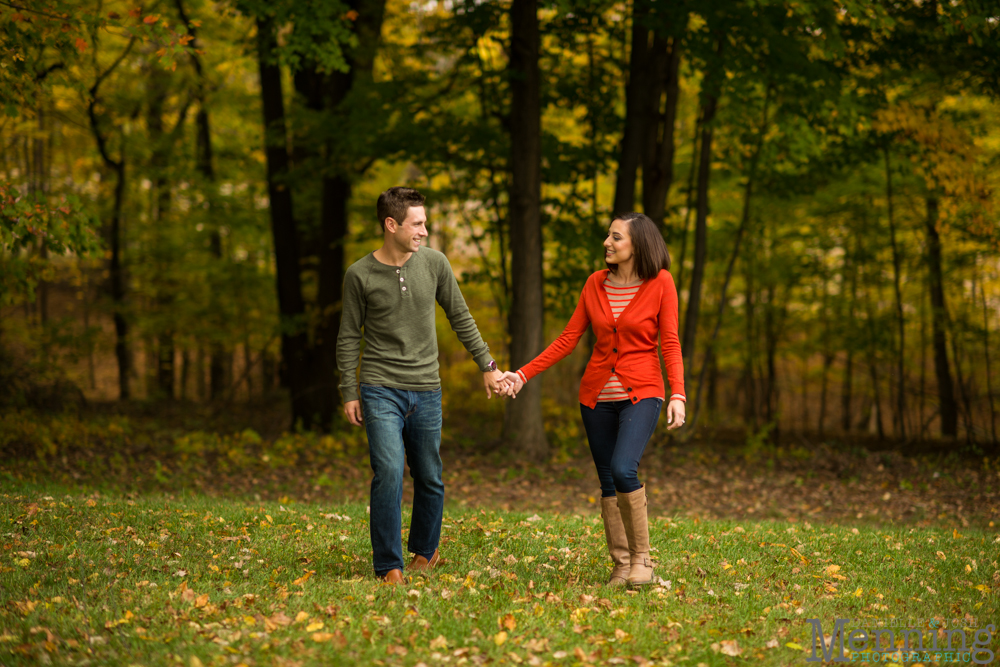 They both ran track at YSU. Scott came from Toledo to Youngstown to run track; it was his senior year when he met a girl named Christina who was a freshman joining the track team at YSU. They hit it off & are college sweethearts.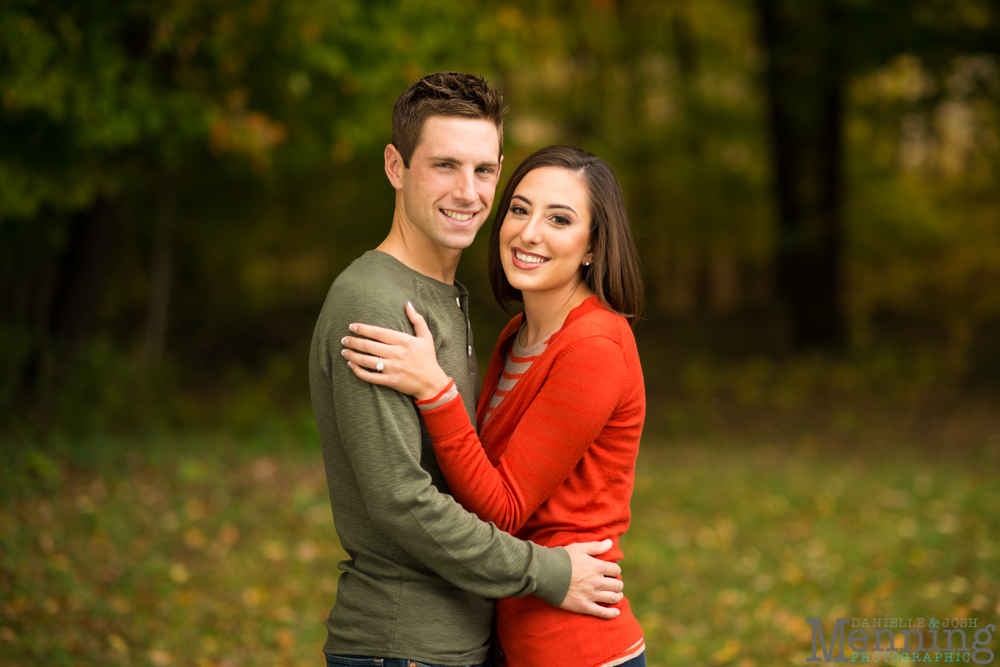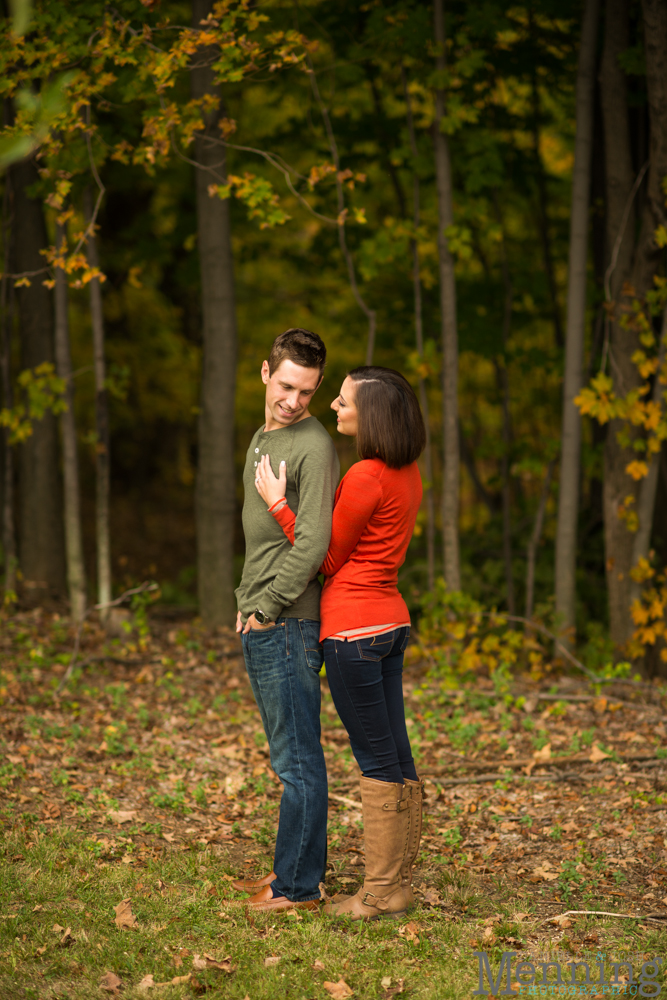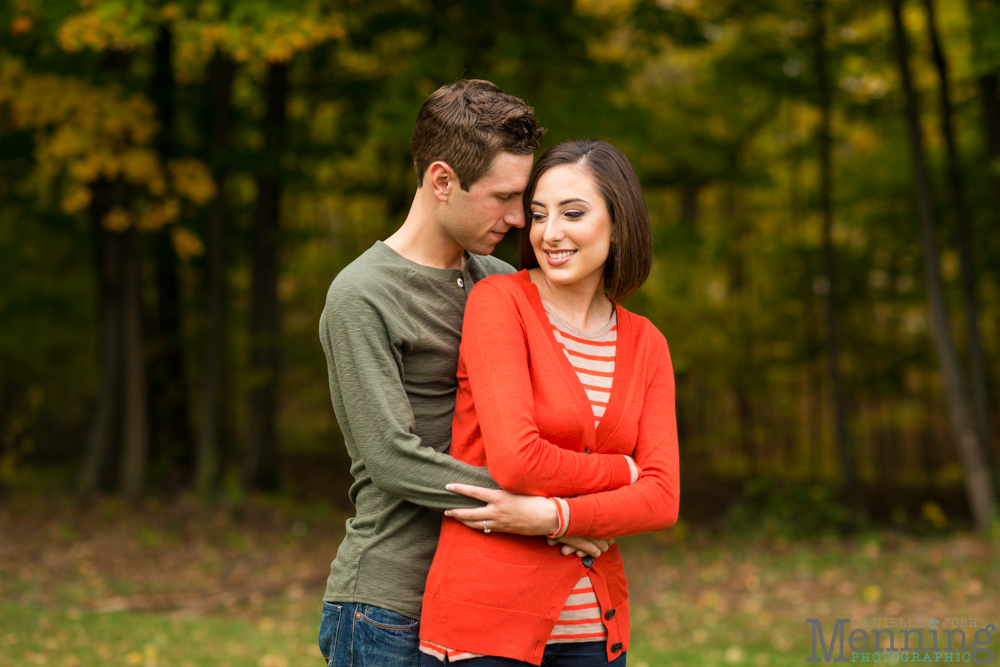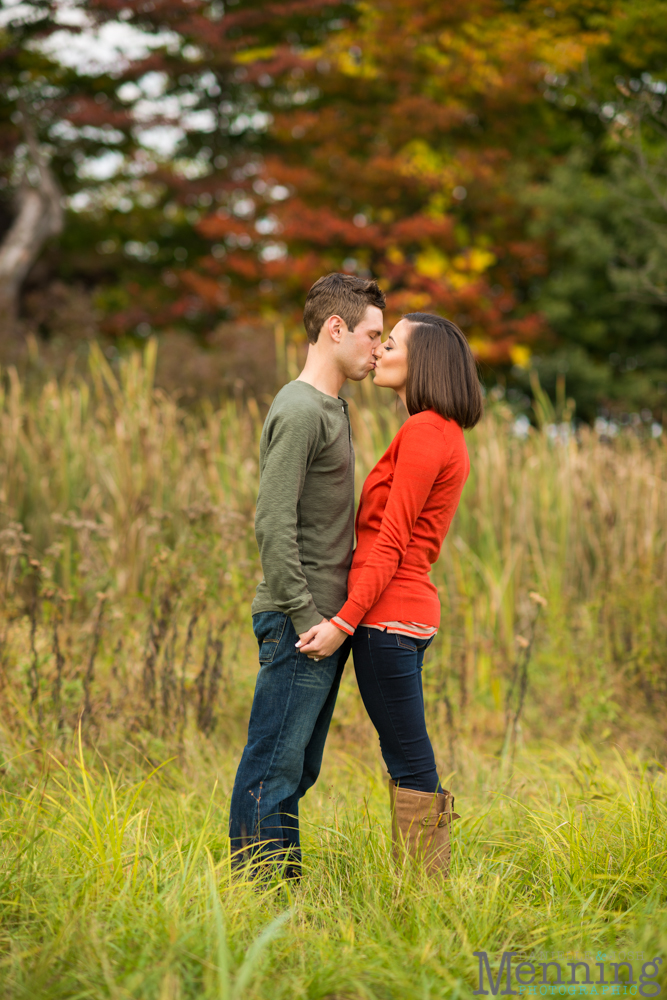 Seriously with the CUTENESS! And the Fall colors! And those smiles! Perfect. . . just perfect.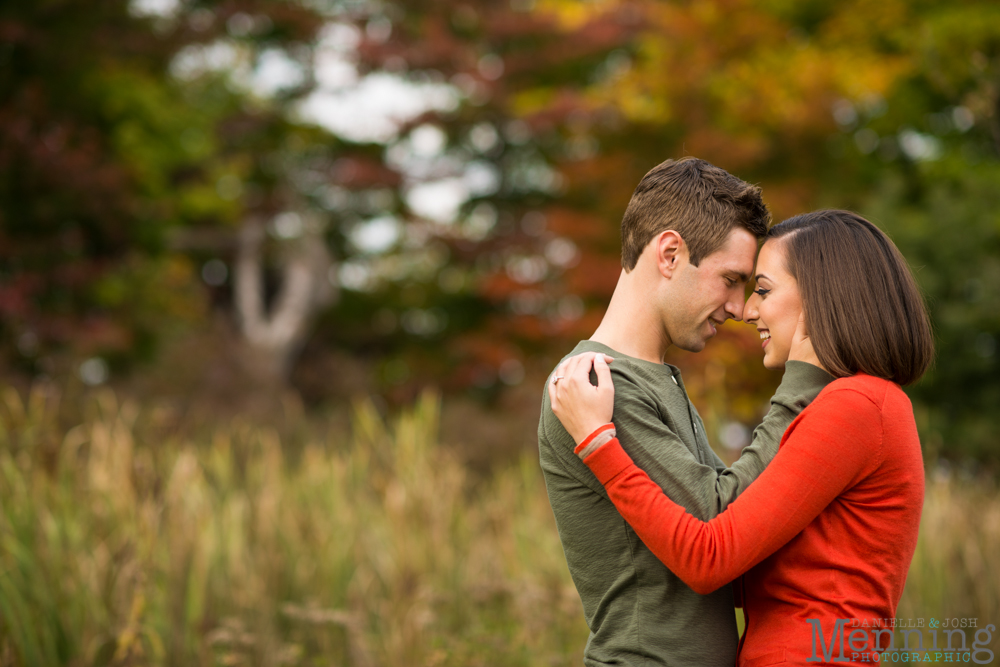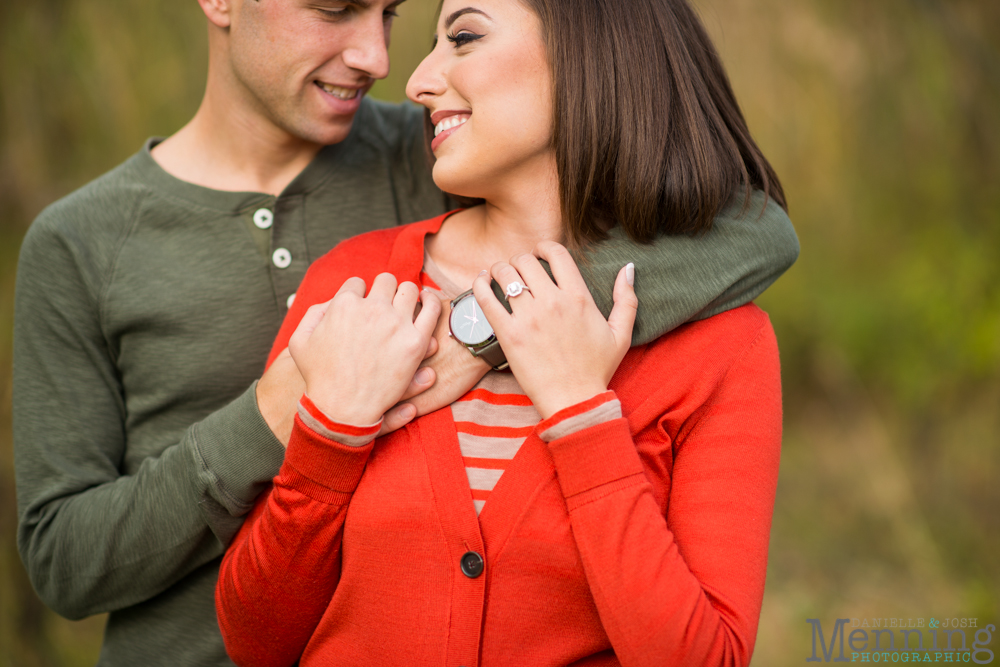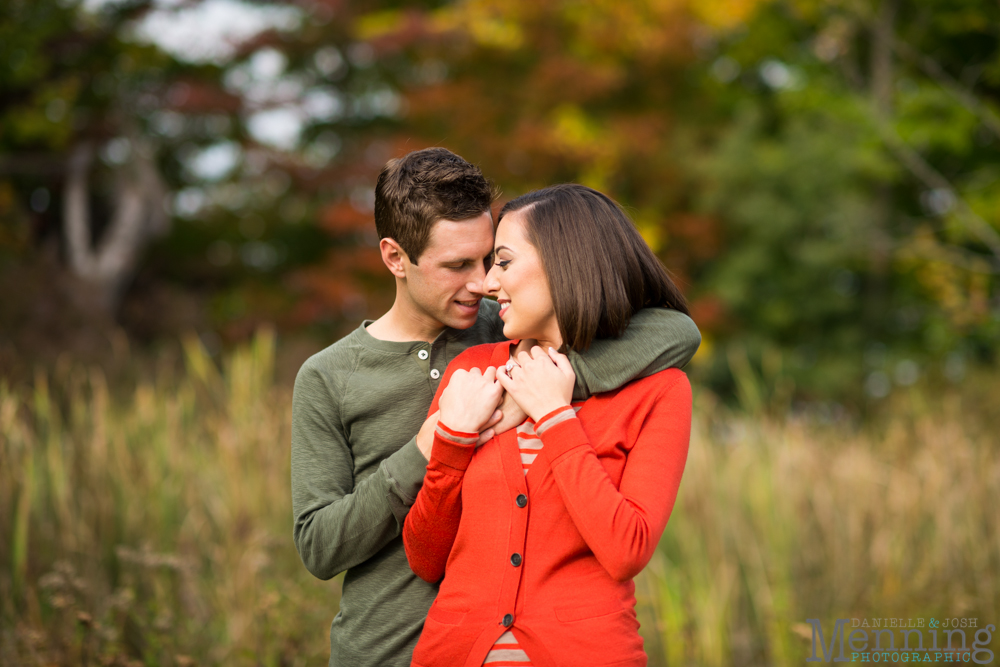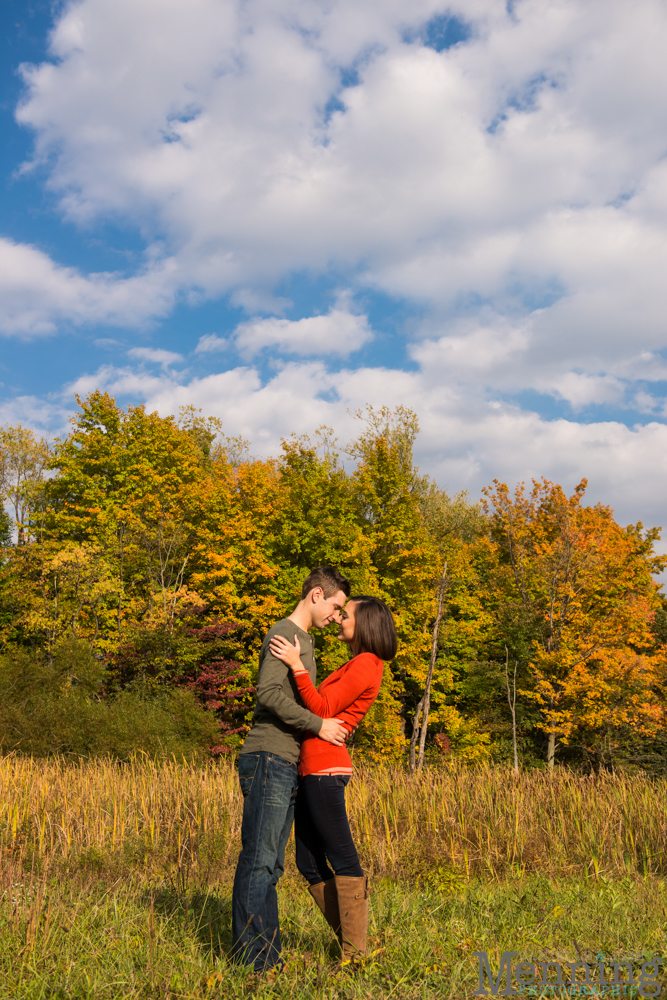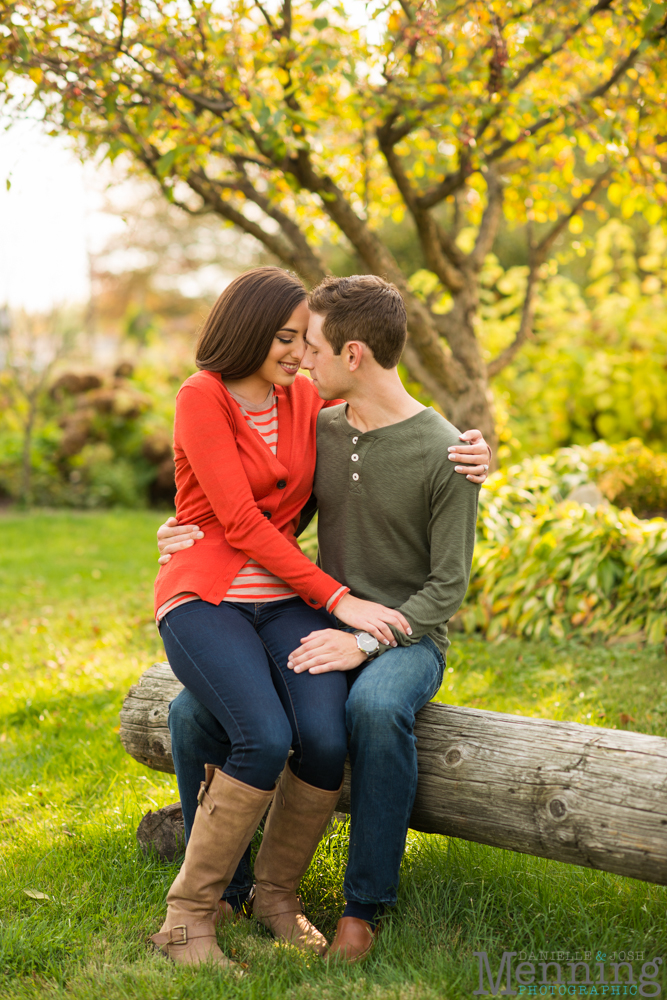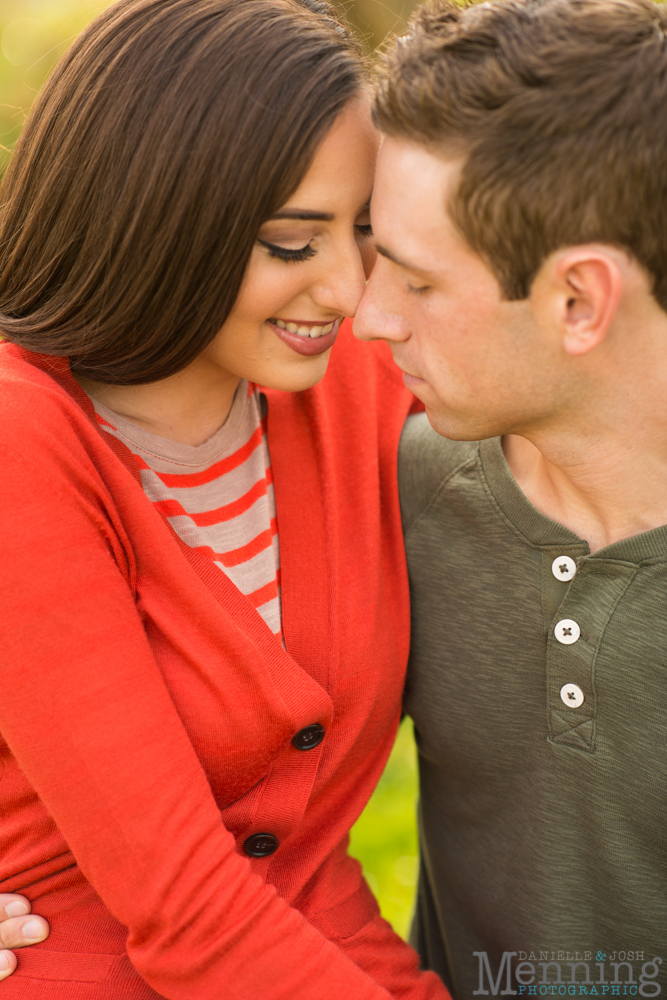 That rock! Christina said Scott did a great job. 🙂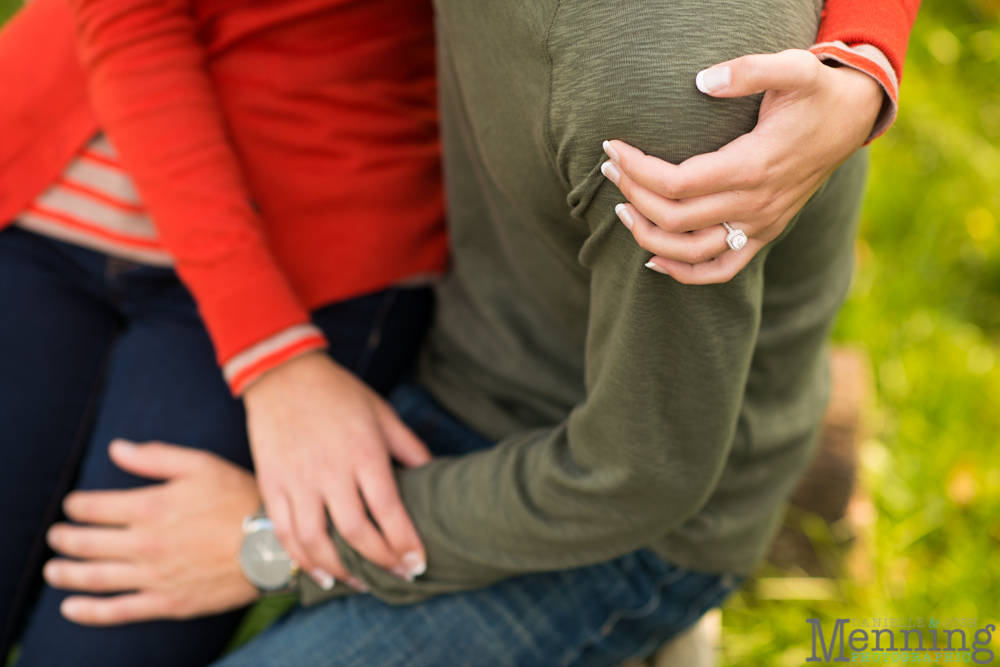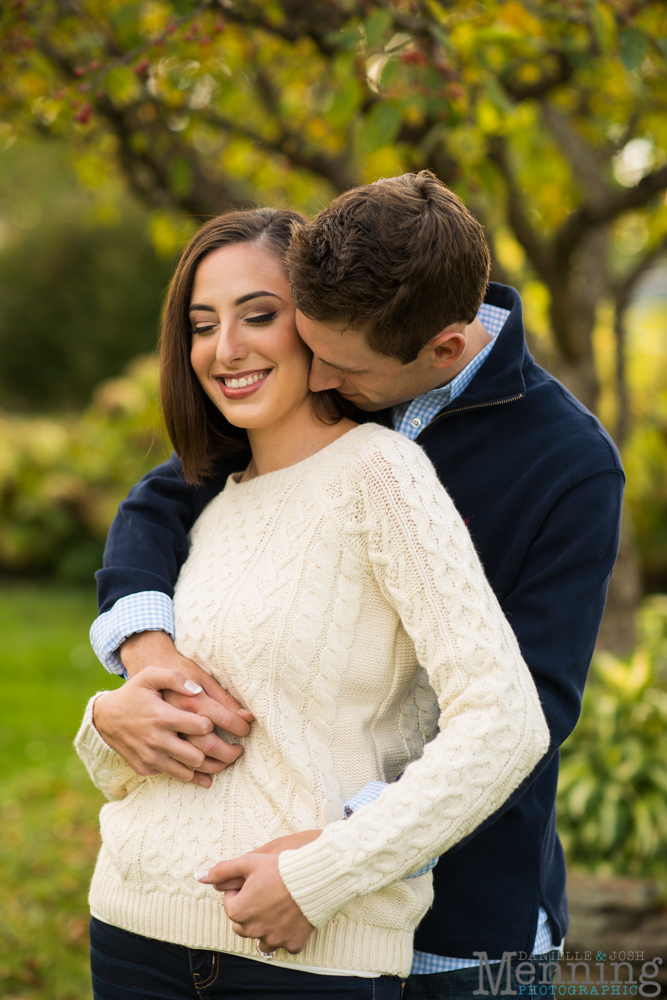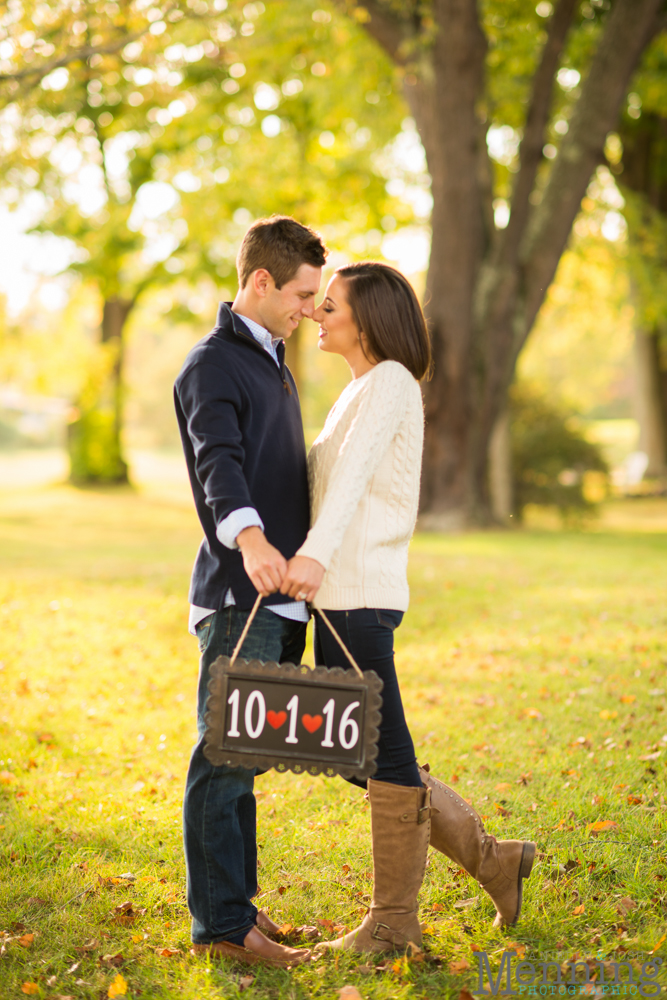 This is a definite favorite.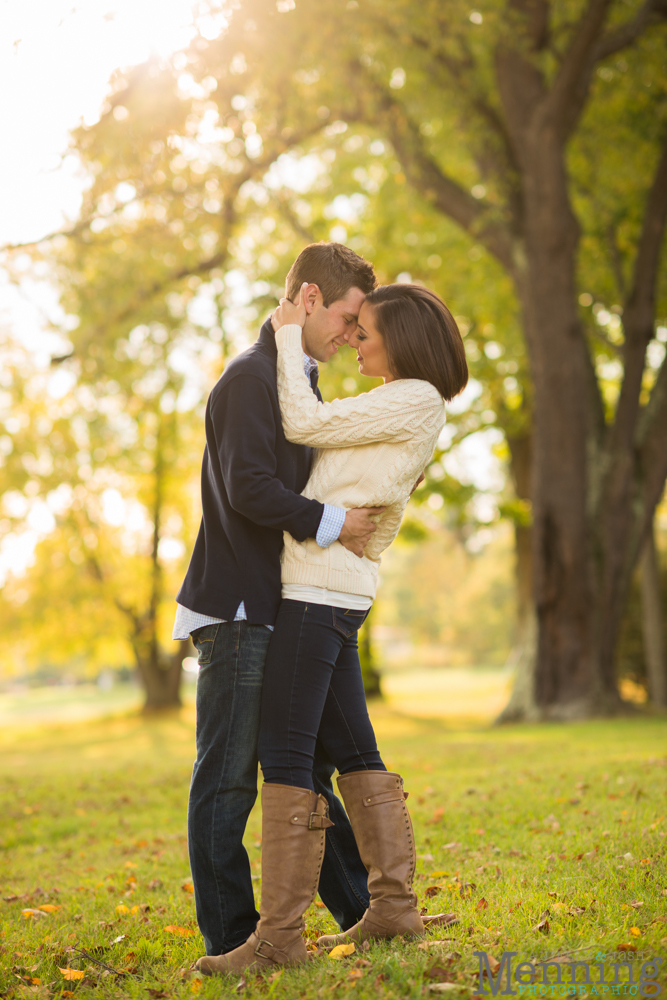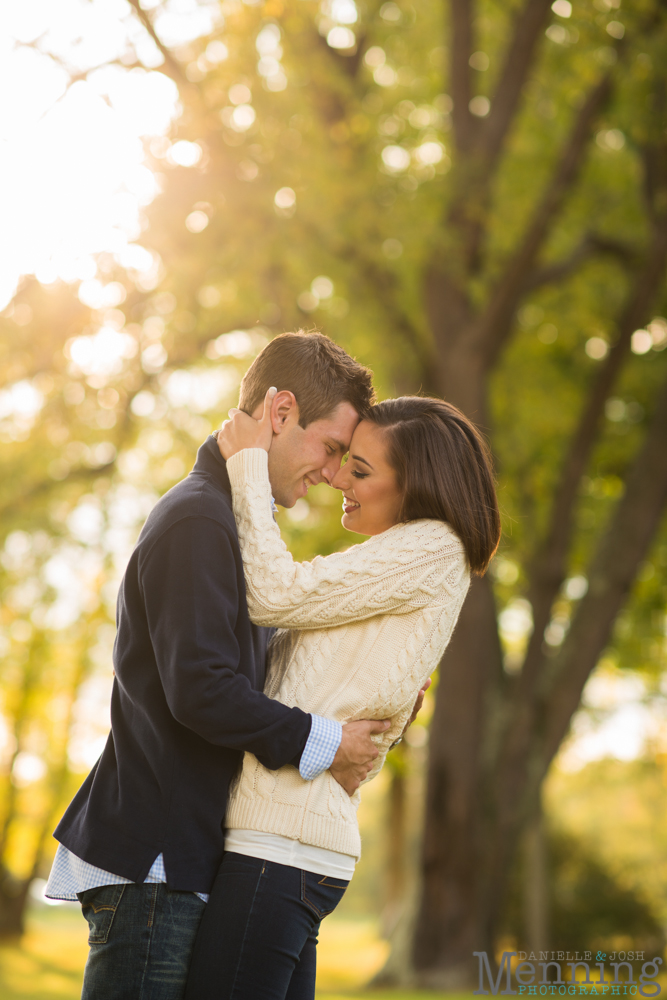 I can't even wait to see how gorgeous Christina is as a bride next year! Her smile is so pretty.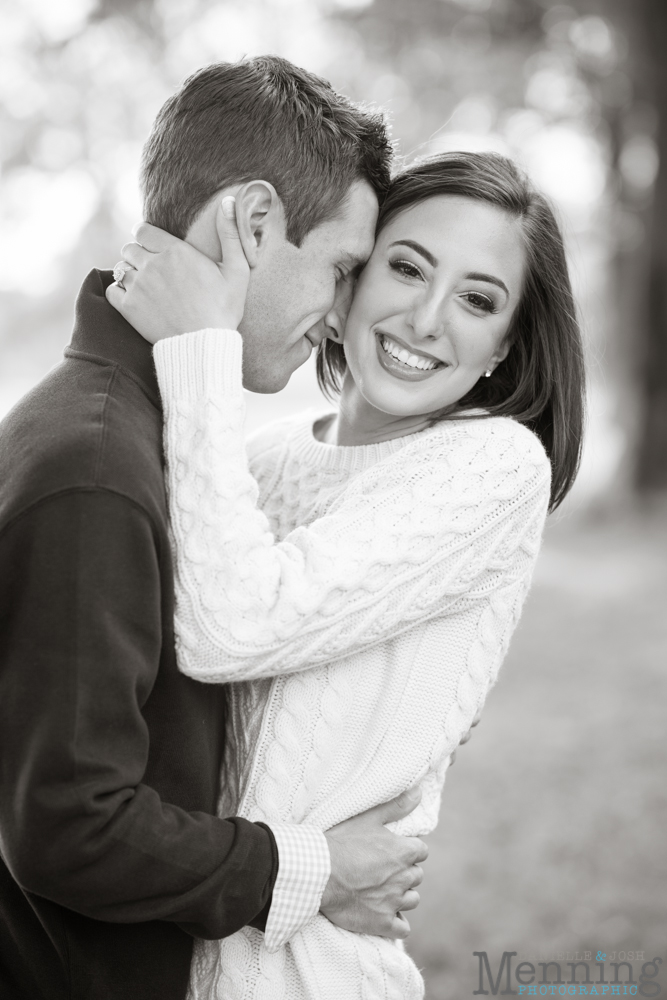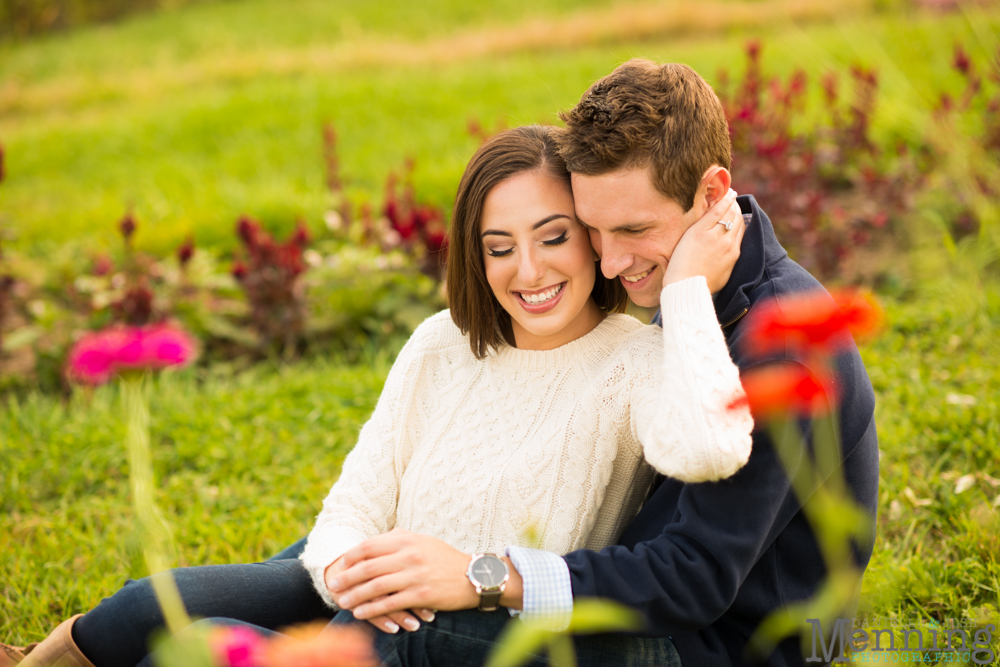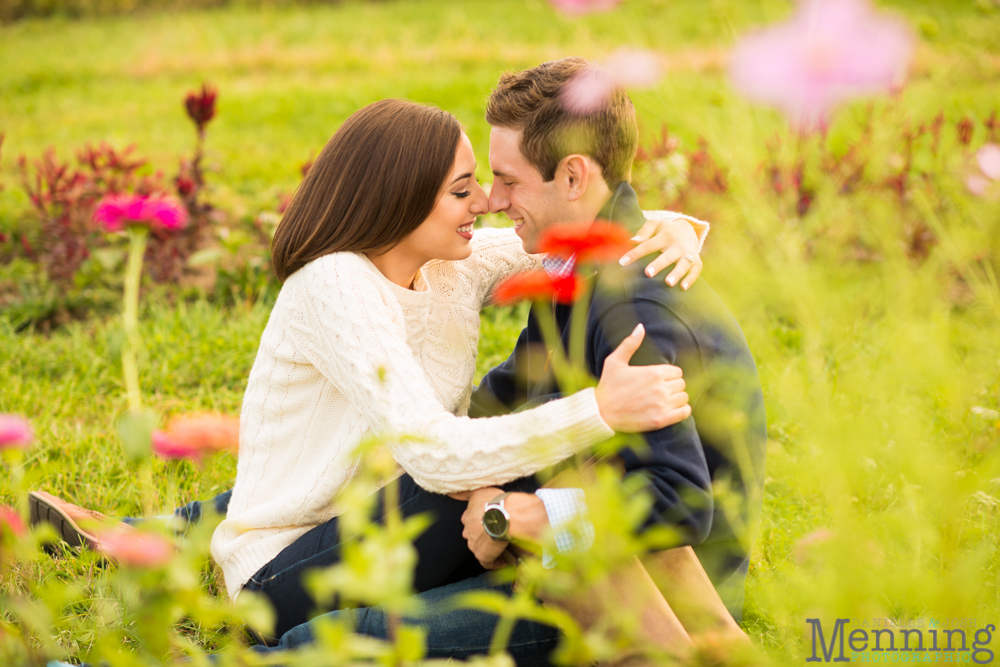 A HUGE thank you to Fodor Tree Farm for allowing us to shoot there! It was a great spot!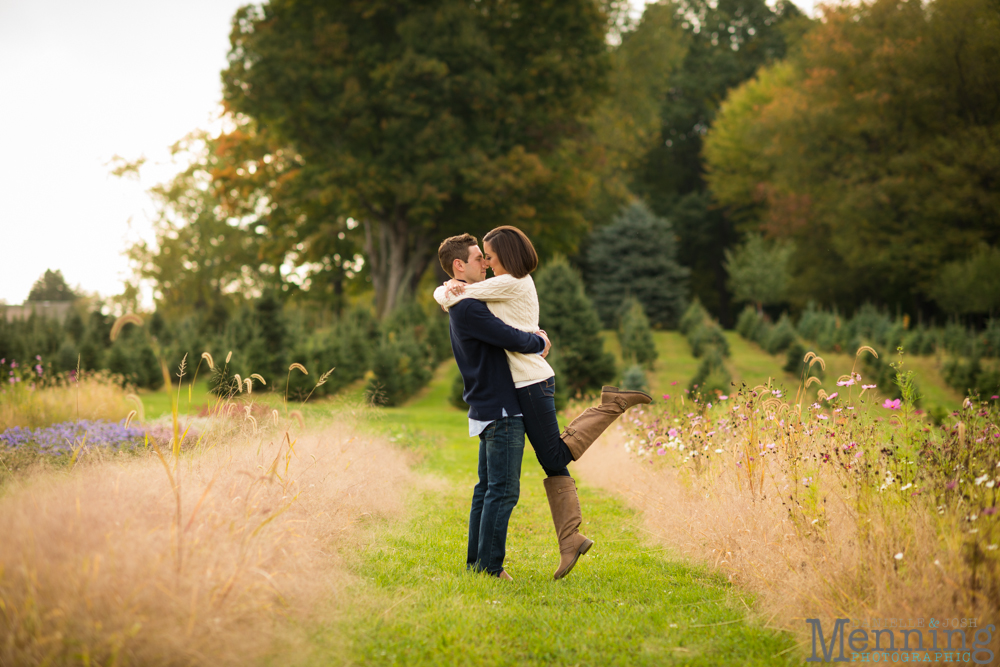 We stopped by the Poland Library for some more formal shots.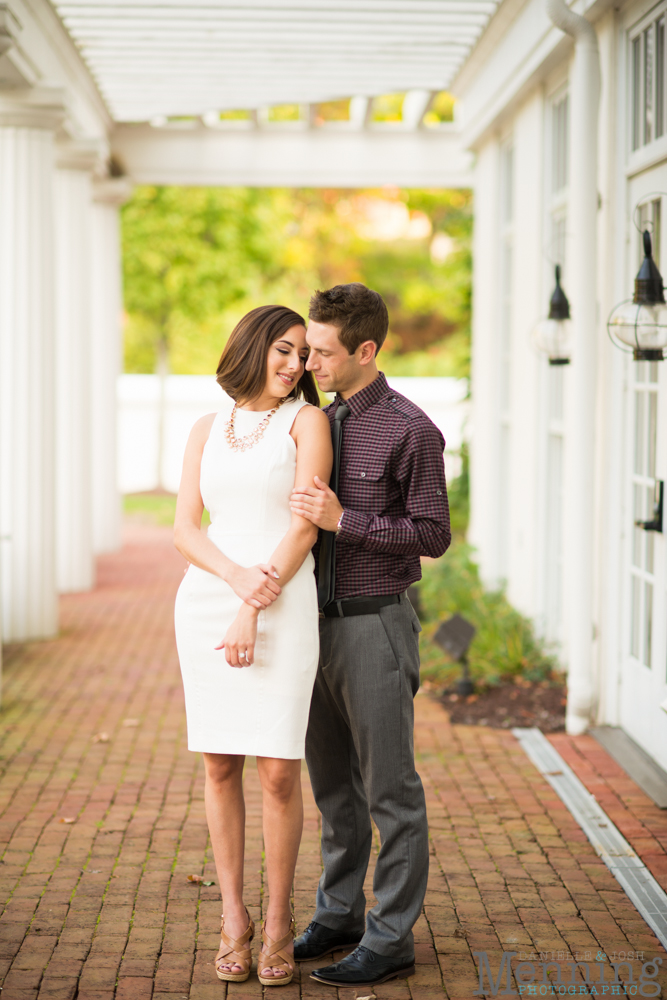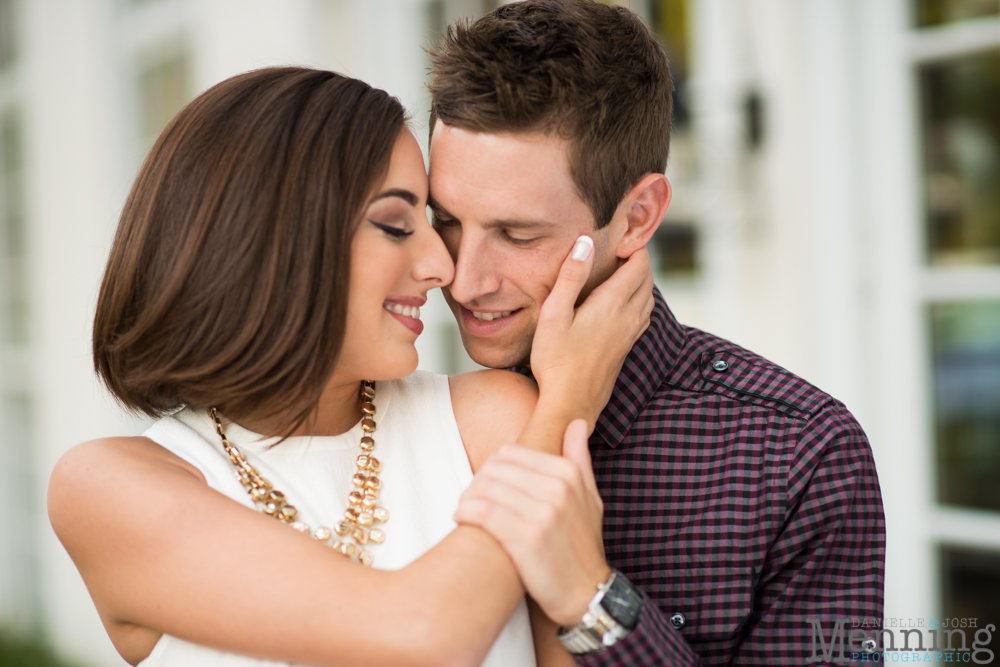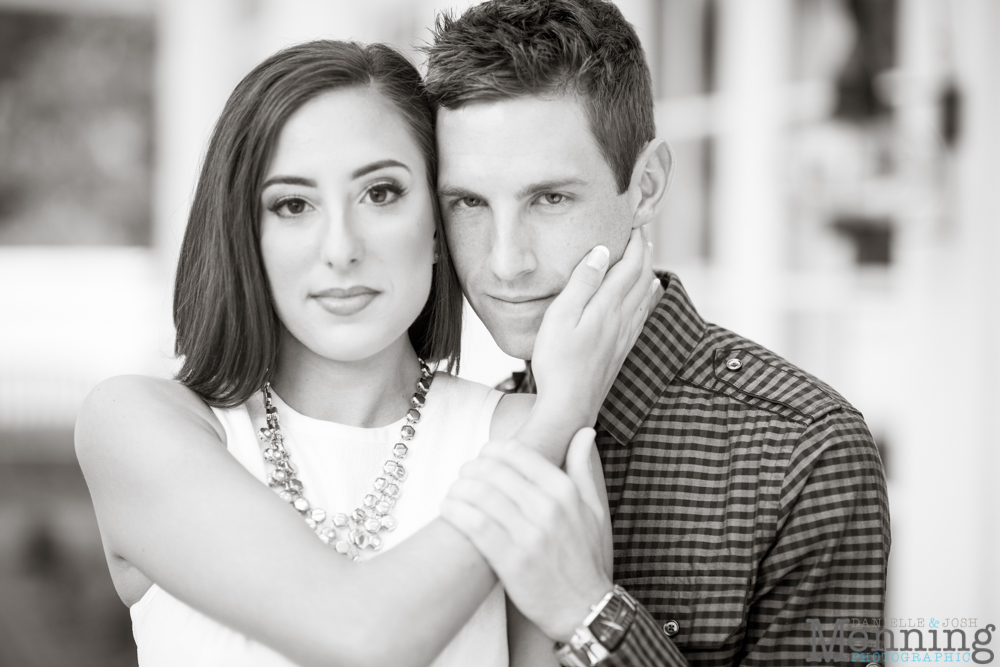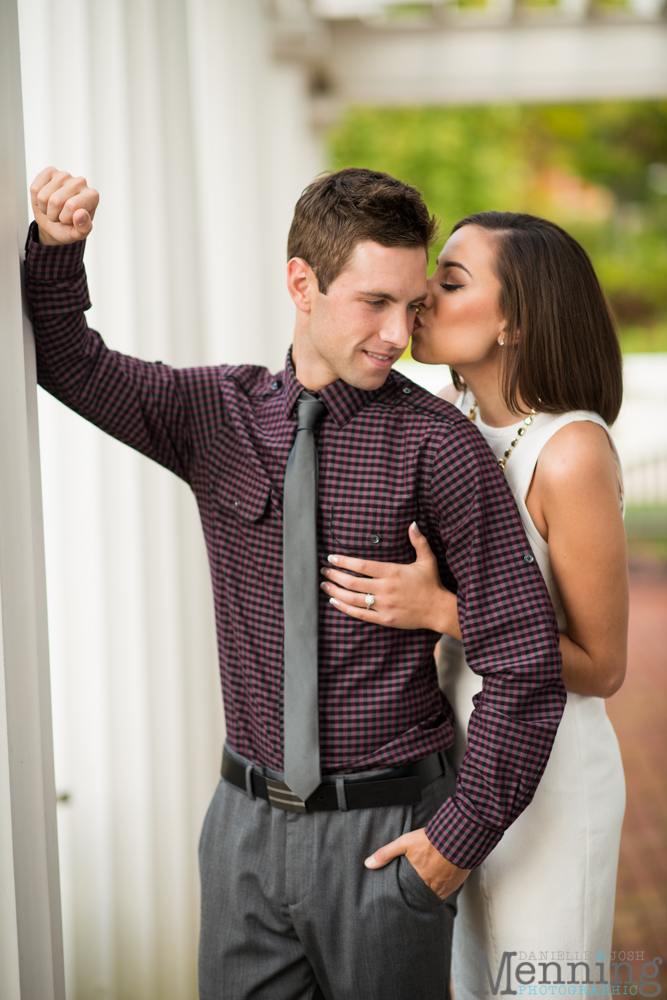 And then we had the grand finale with the most beautiful light & colors at the Poland Forest.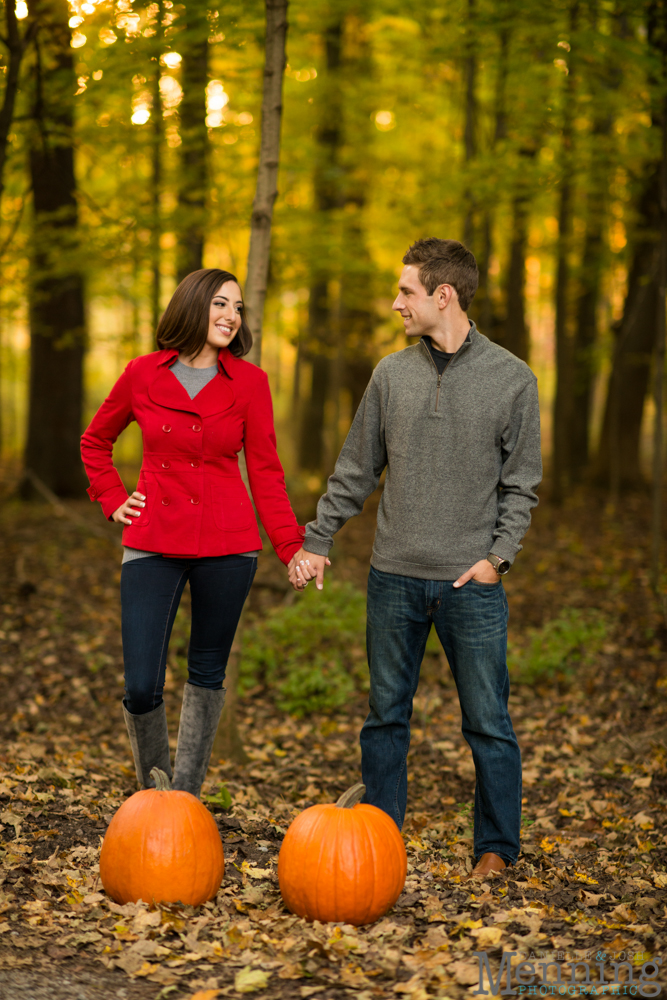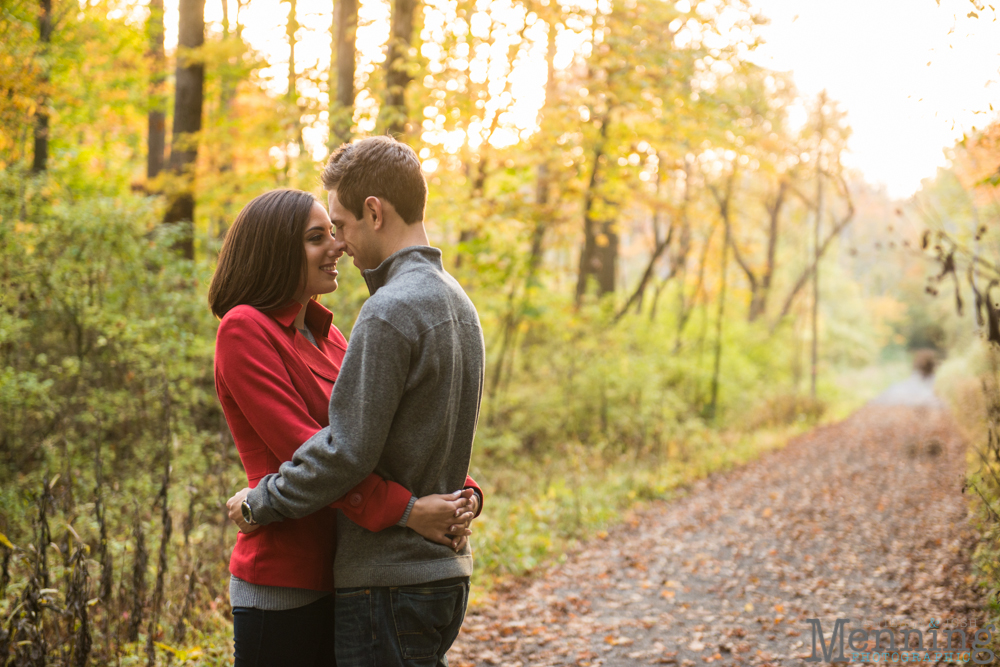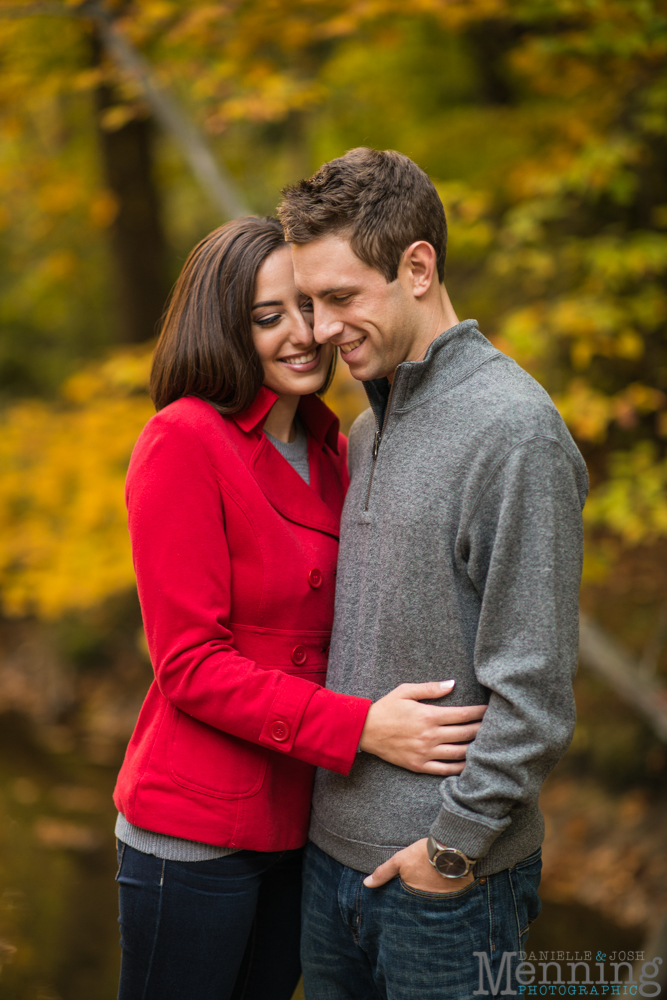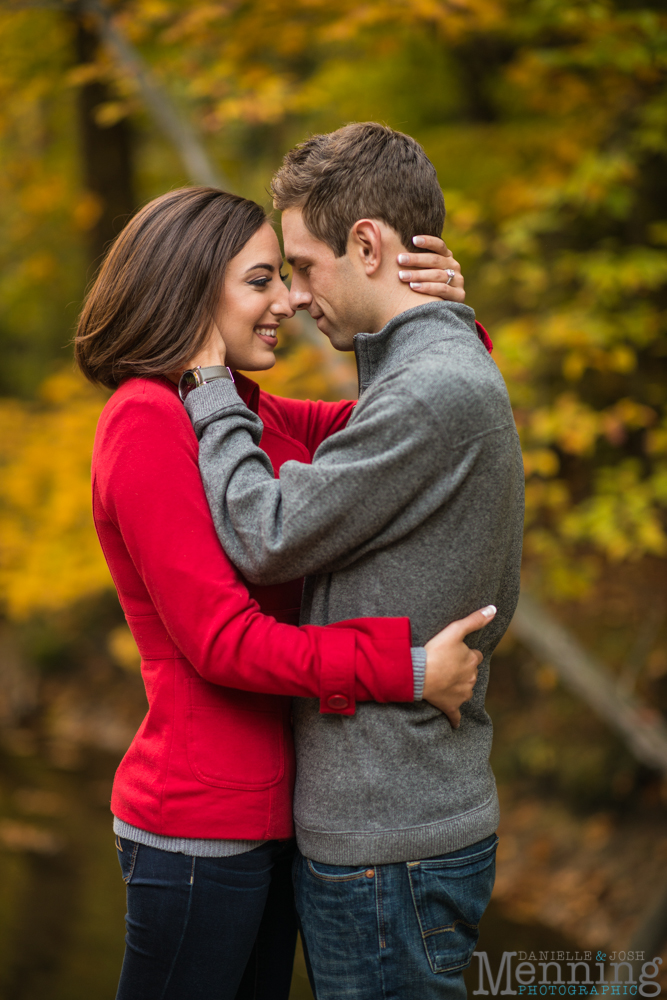 Also a FAVE.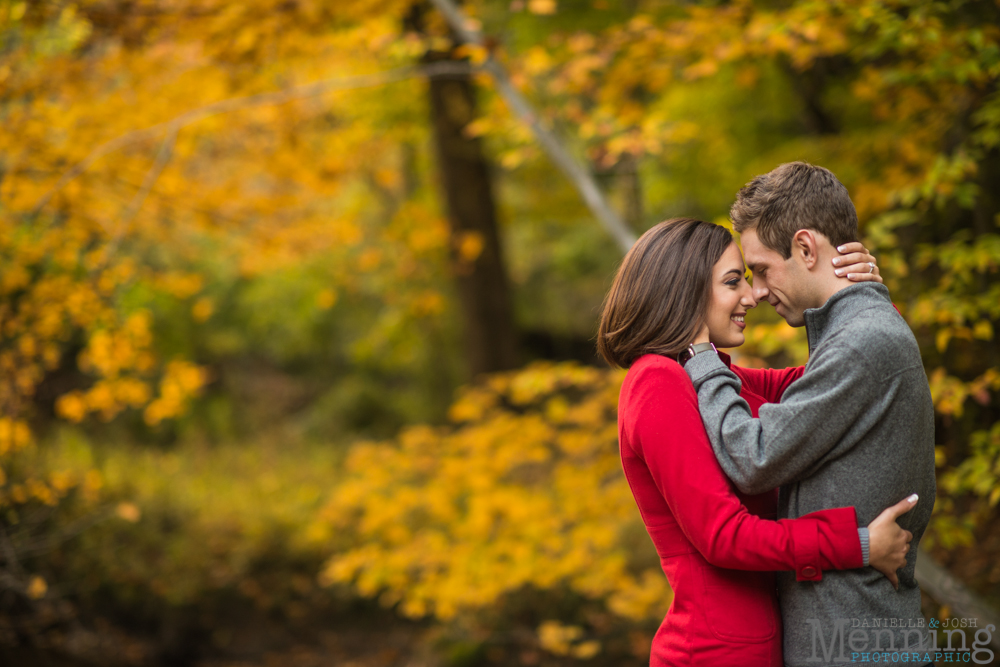 So you have to hear how he proposed. They were on a relaxing and fun vacation in Naples, FL. Scott planned and took Christina to a nice dinner. They had a great time, but they were still hungry afterward. Christina didn't know it, of course, but Scott had hired a photographer to capture the proposal on the beach as it happened. . Â . it was all so thoughtful & Scott put a lot of advanced effort & romance into everything. Christina said she wanted to go get something else to eat and, truth be told, Scott did, too, but the photographer was waiting in a certain spot at the beach for the proposal to happen at a designated time so they didn't have time to get anything else at the moment. Scott asked Christina to go for a walk on the beach & she said she'd rather go grab something to eat first, but he said he'd really like to take her for a walk. Christina started to get a little suspicious, but she went along with it nonetheless. Well, the proposal went off without a hitch at that point & Scott presented Christina with the most stunning engagement ring. And it was all captured on camera because Scott was awesome & planned to have a photographer sneak around & now they'll have those memories forever. Love it!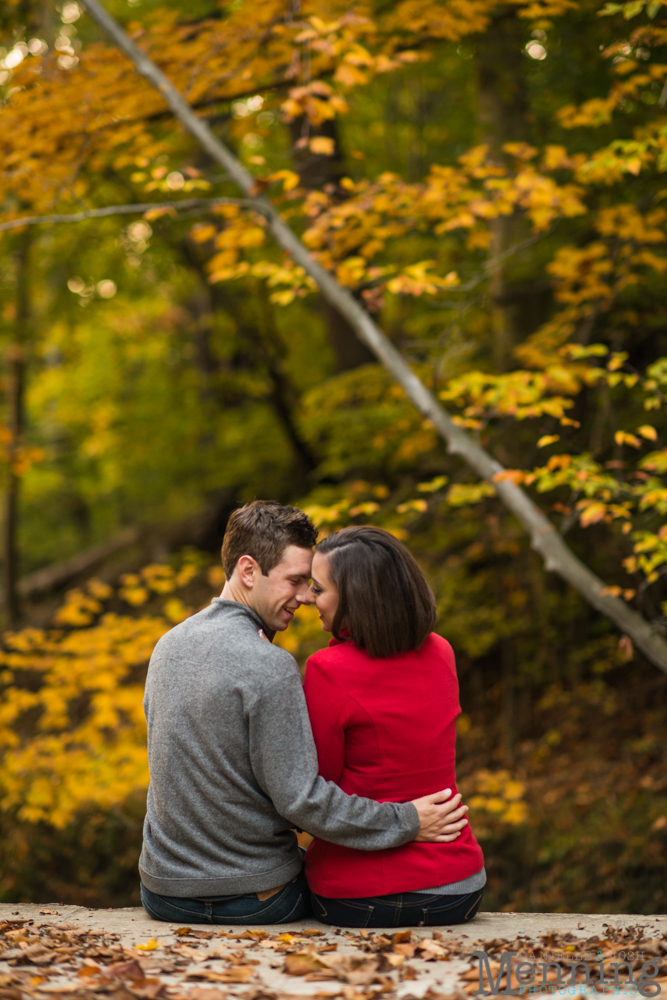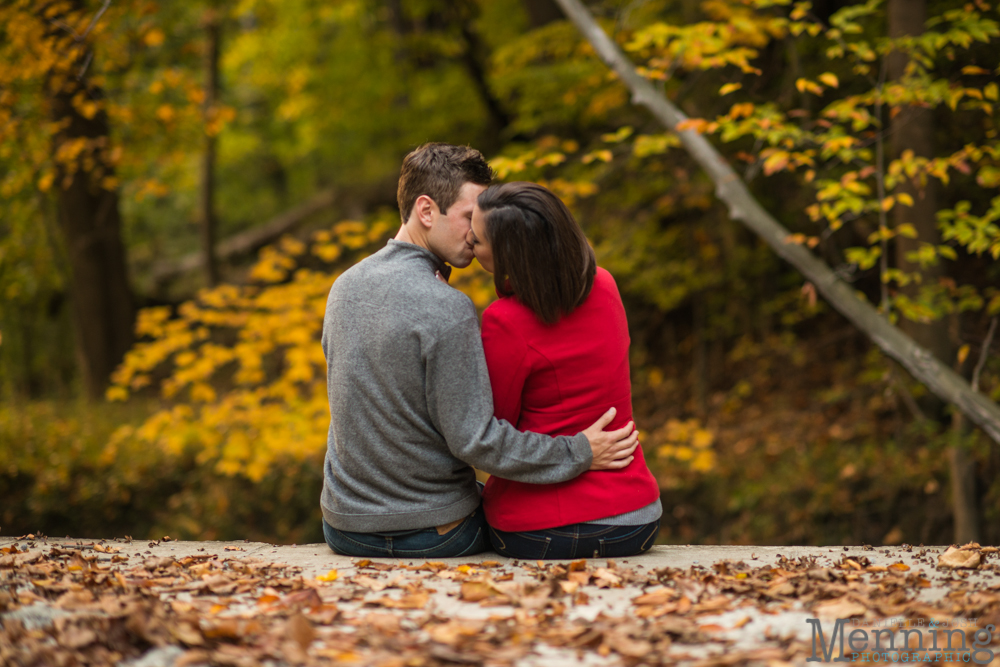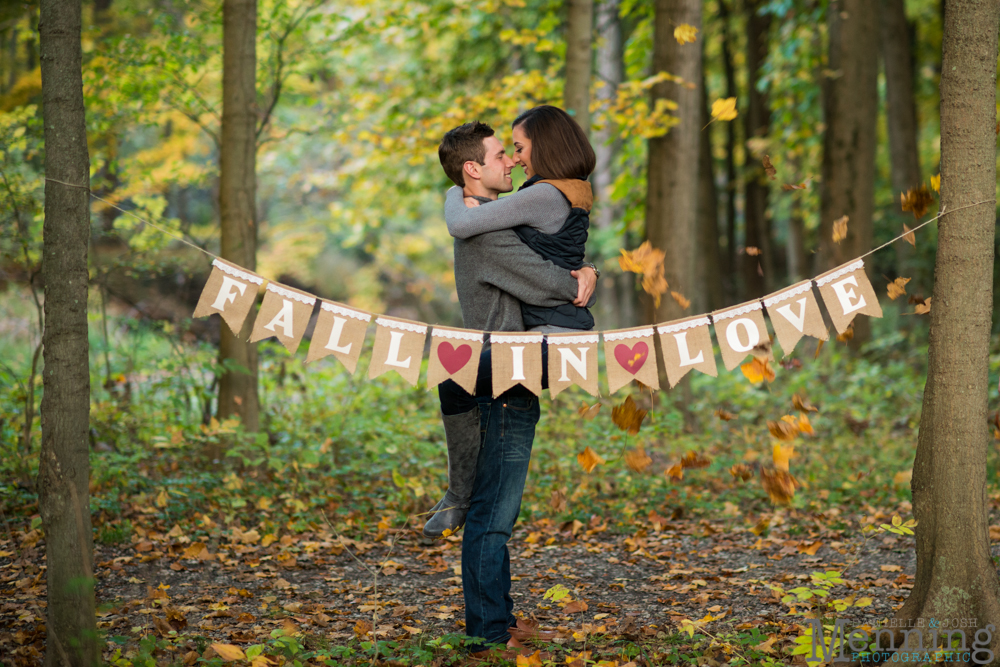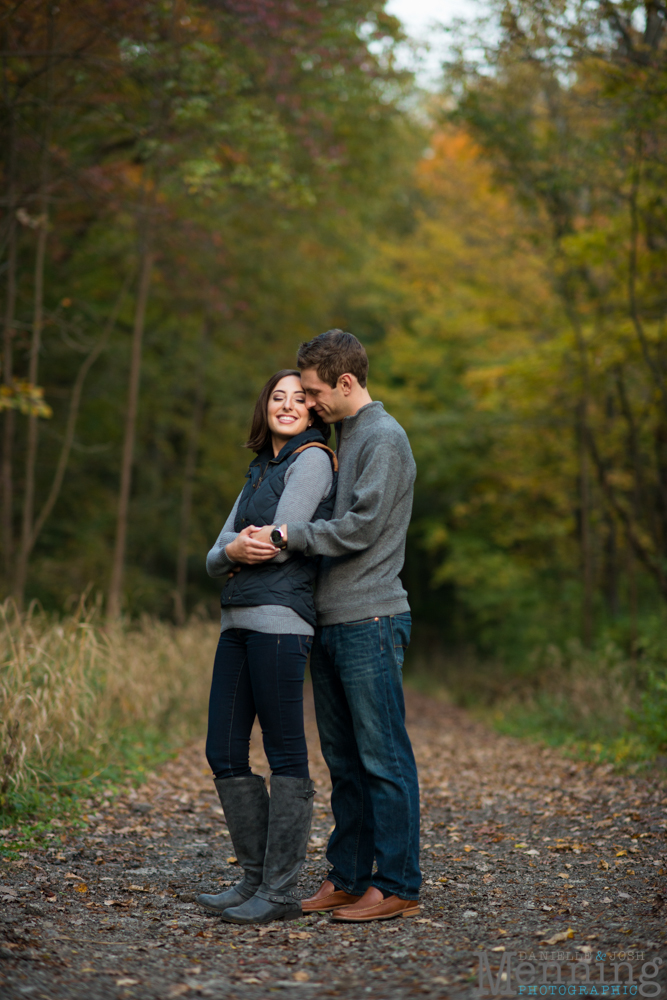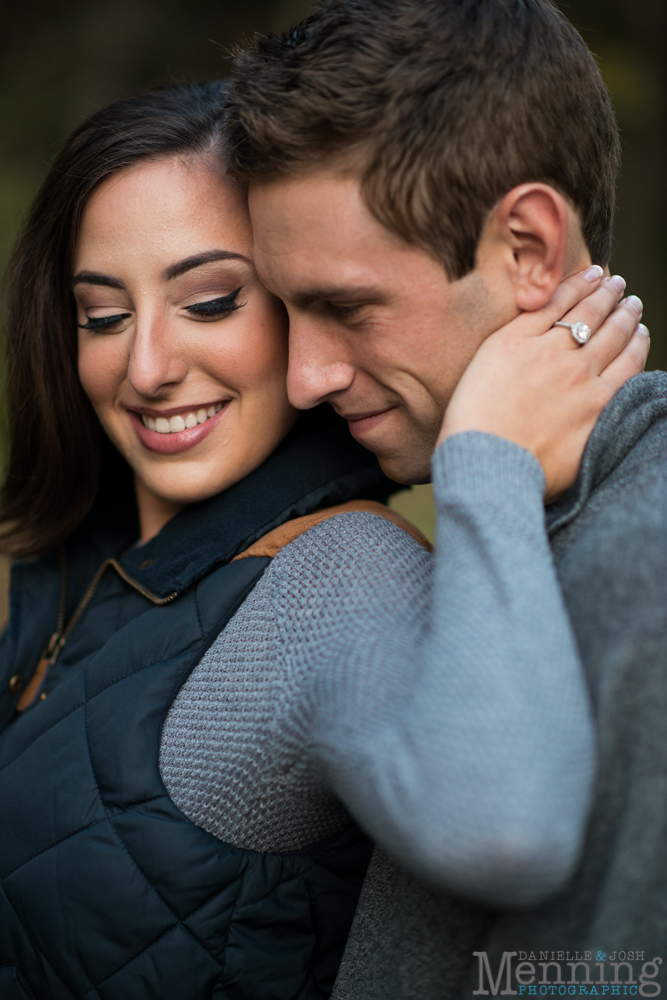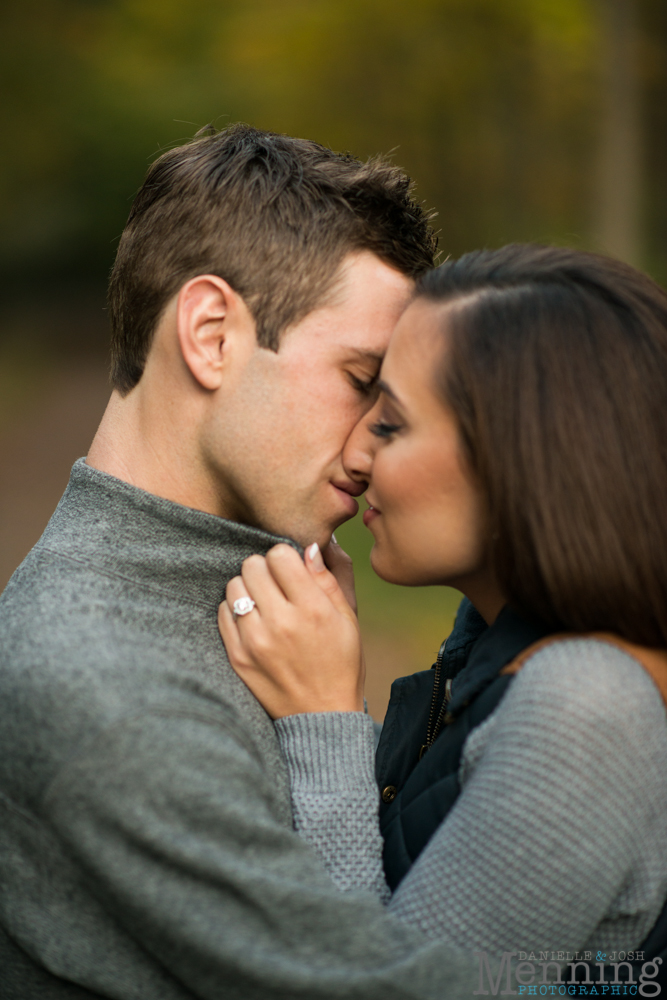 Hooray for an amazing Autumn engagement session! We're excited for the wedding next October. Congrats again on the engagement, Christina & Scott!