We're over here like, "Hey, more engagement photos to share on the blog!" And these ones couldn't be cuter! Brynn & Eric met while they were both in a wedding party together & next year they'll be the bride & groom at their own wedding. How sweet! We were super excited when Brynn emailed us about their engagement session location because it is a private property. Private properties are 1. unique, 2. inspiring because we've never shot there before, and 3. significant to the couple. Â This particular property was so full of amazing photographic opportunities & when the couple we're photographing is this cute, it's difficult for us to narrow down the number of photos we share on our blog!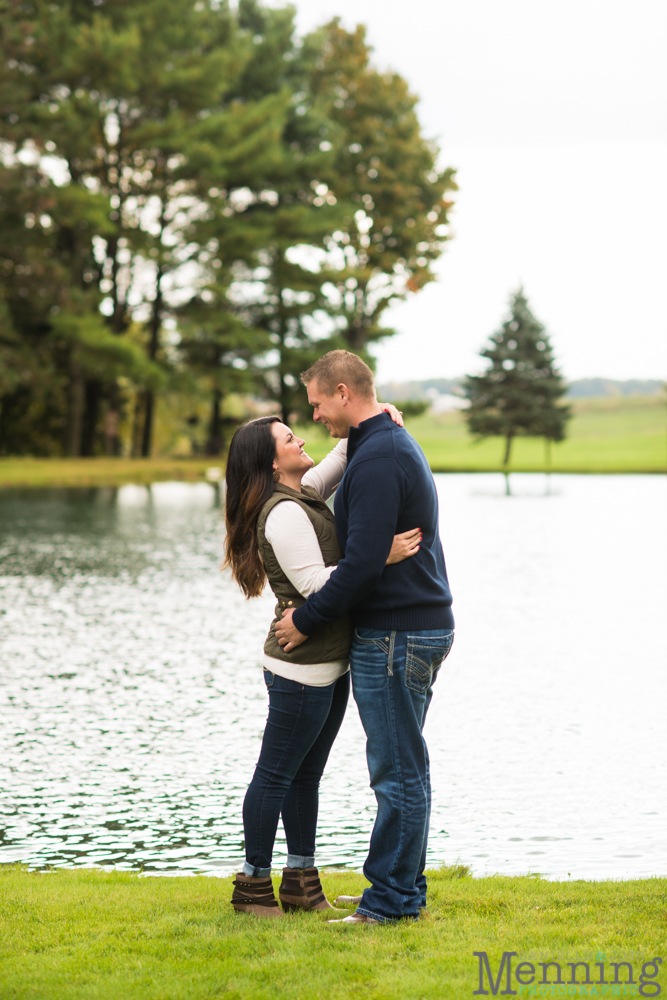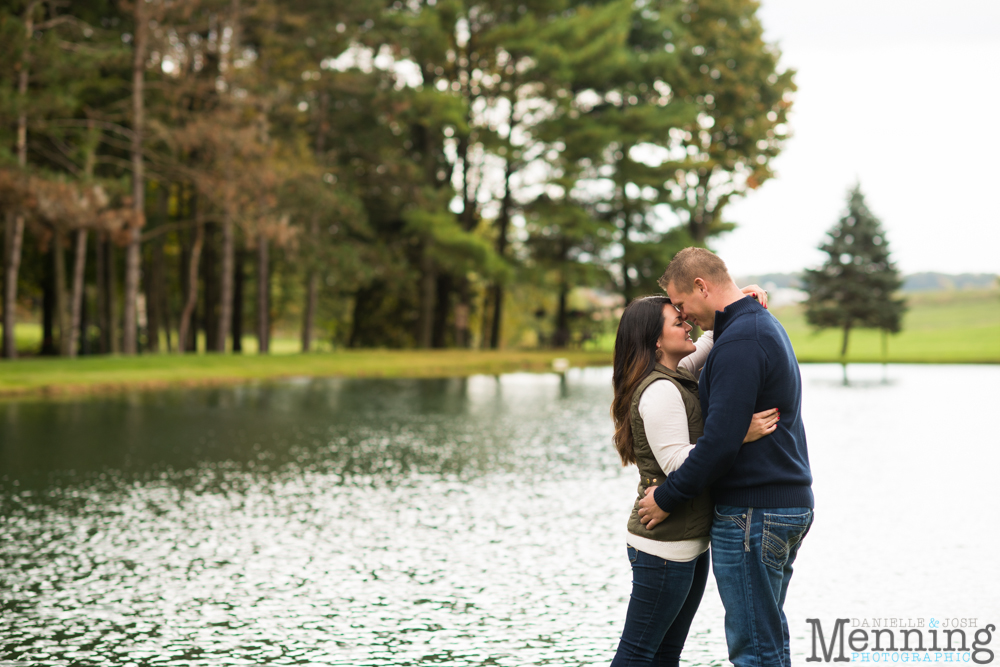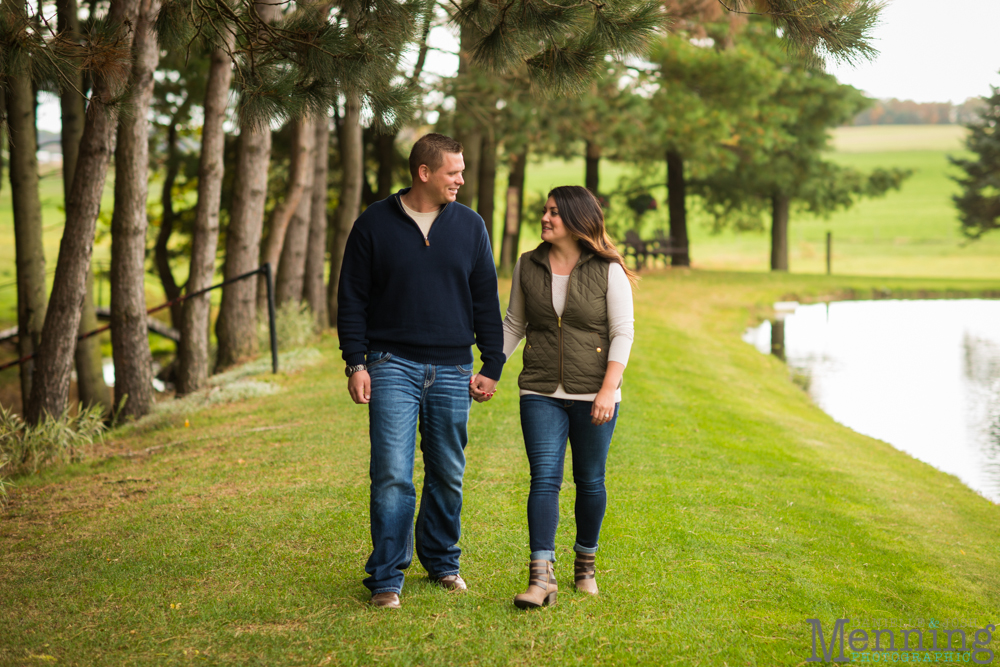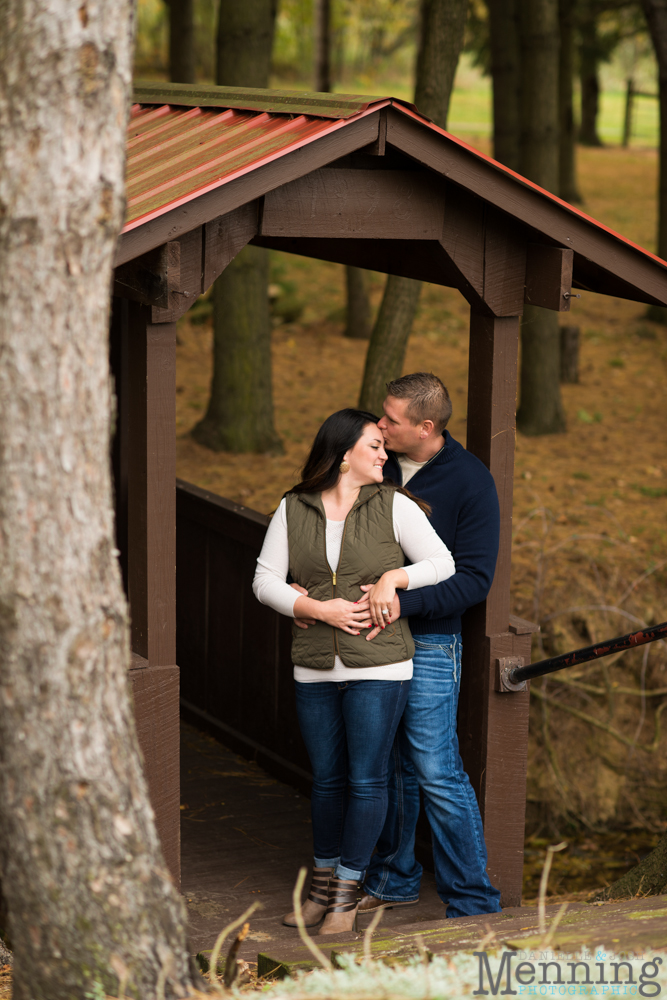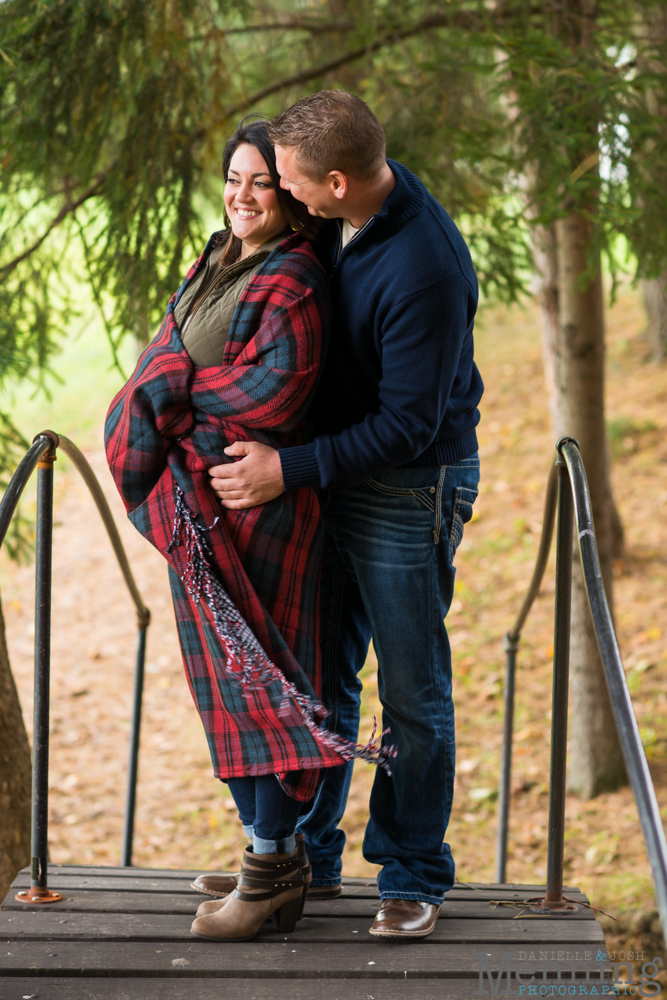 I love this! And her hair is so gorgeous! It even stayed looking so great despite the very windy day we had.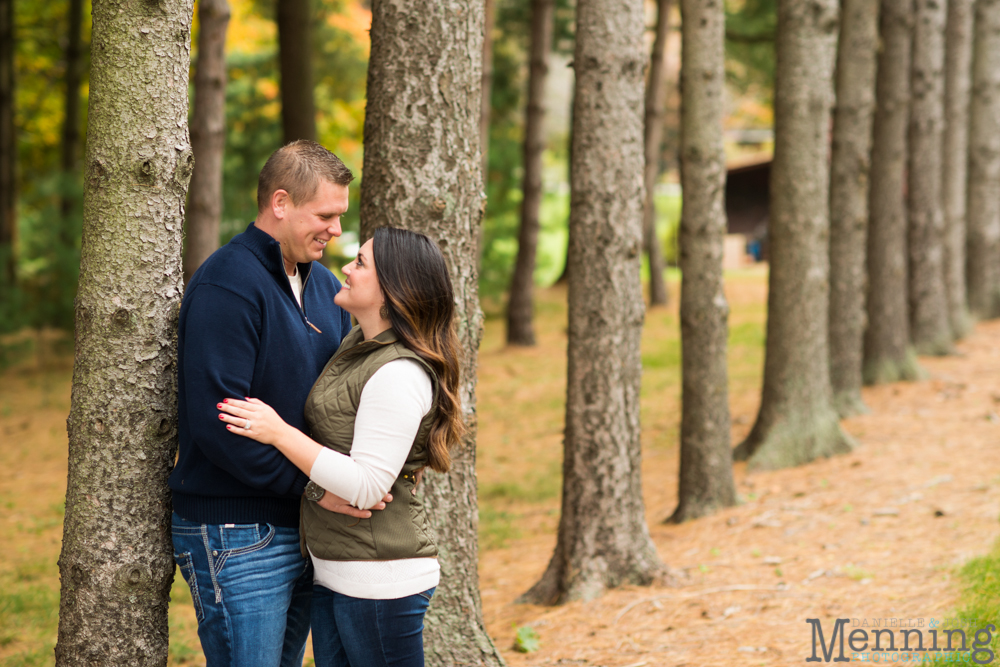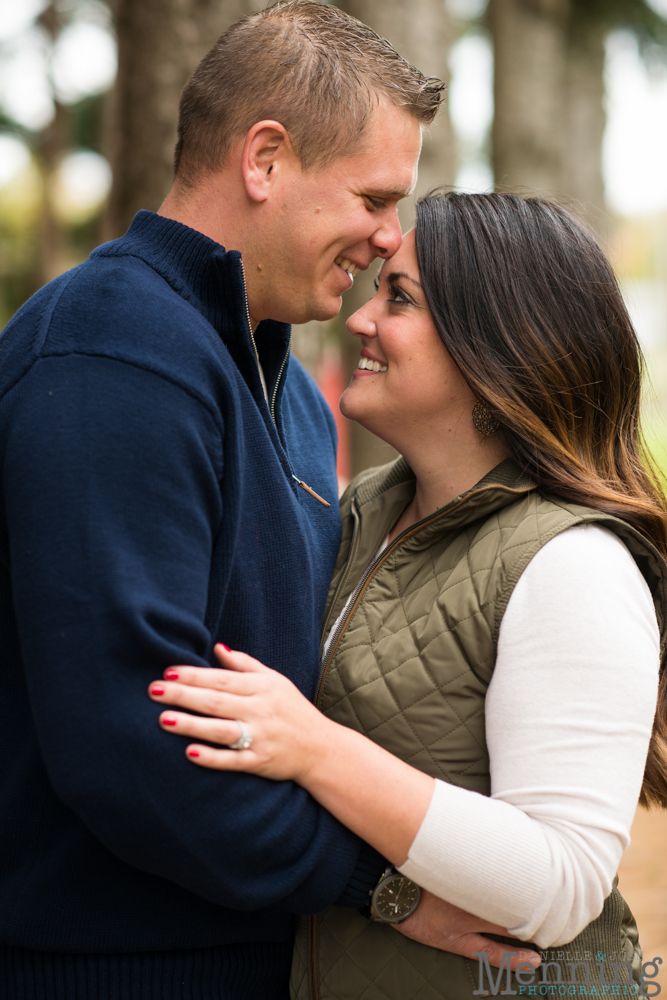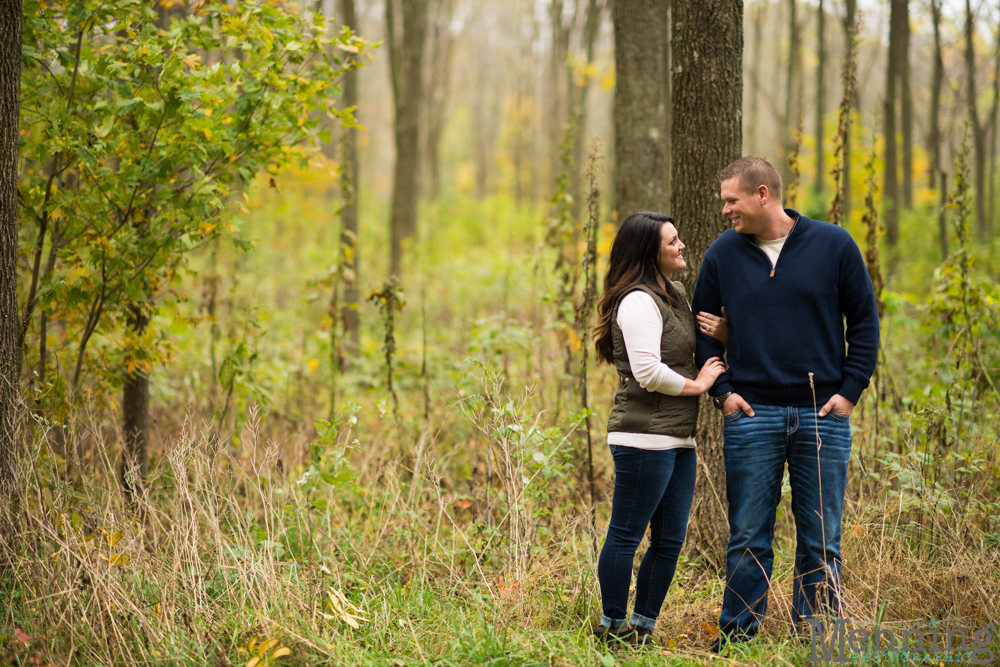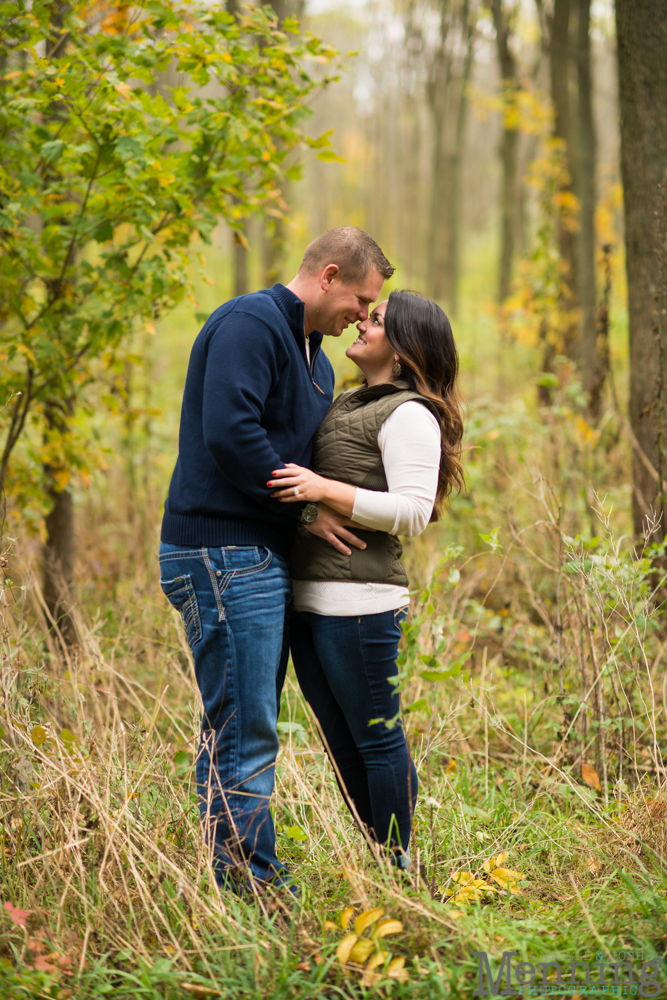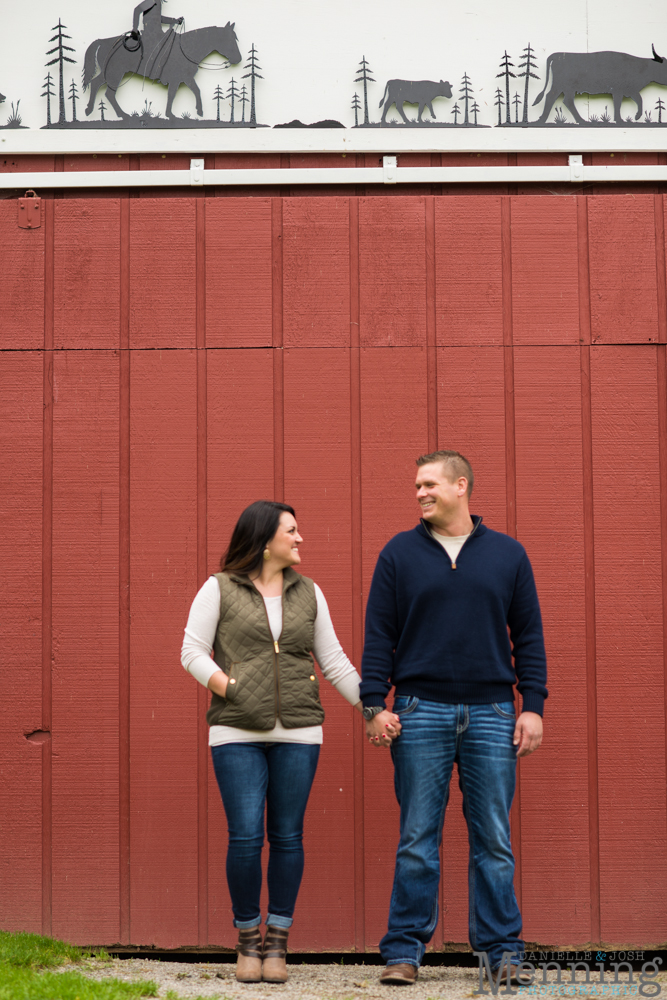 Wowza. . . Fall colors.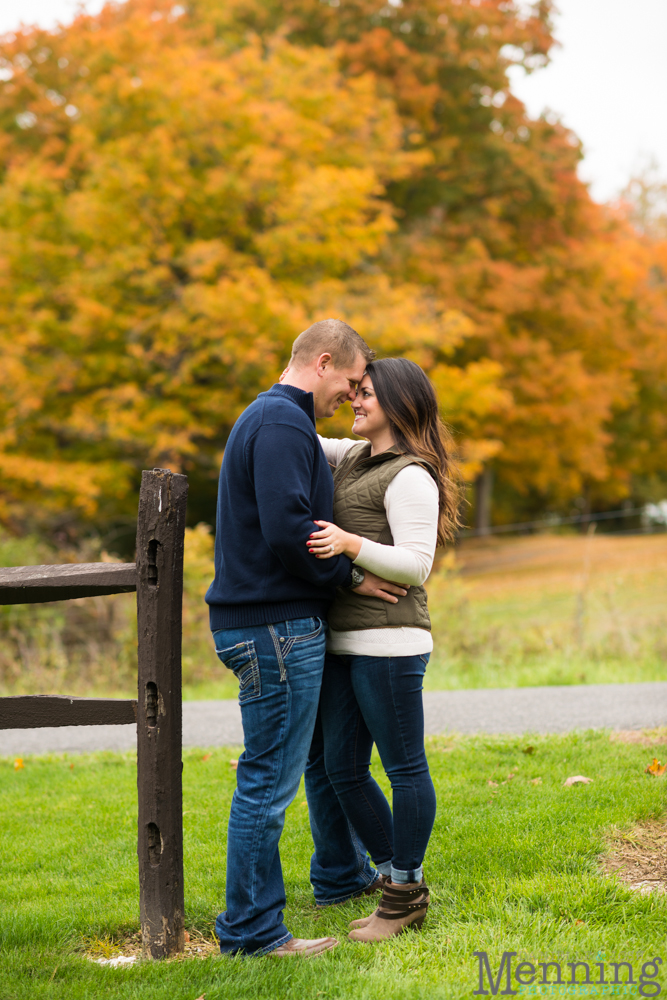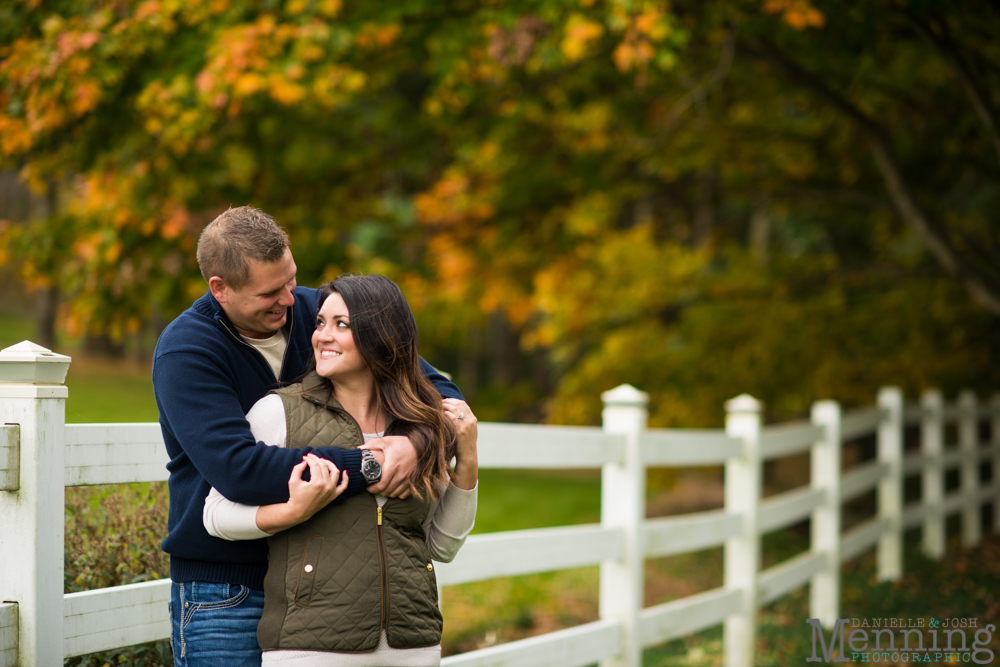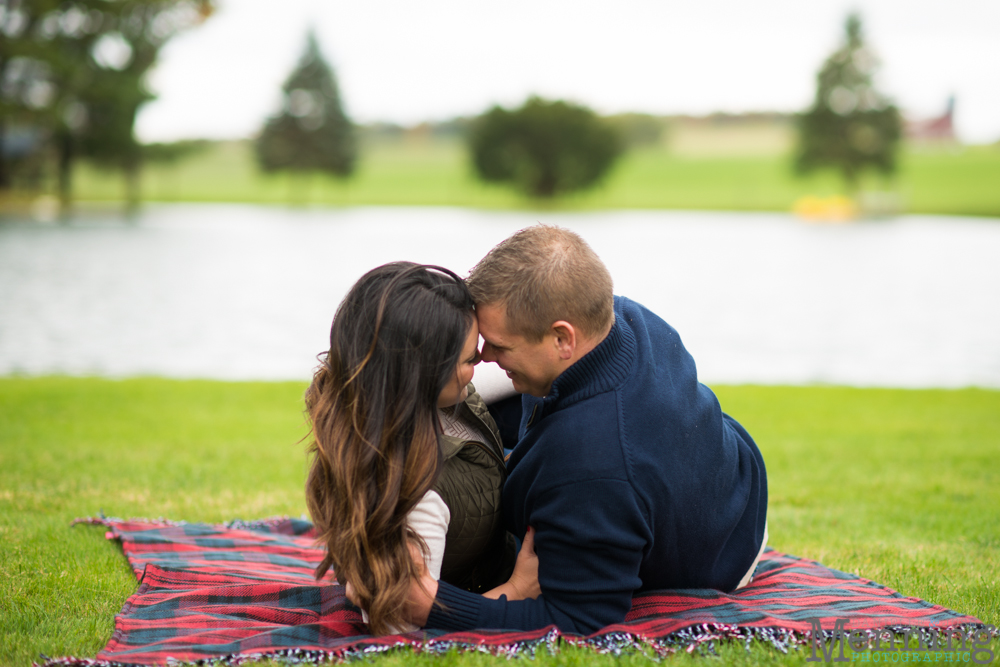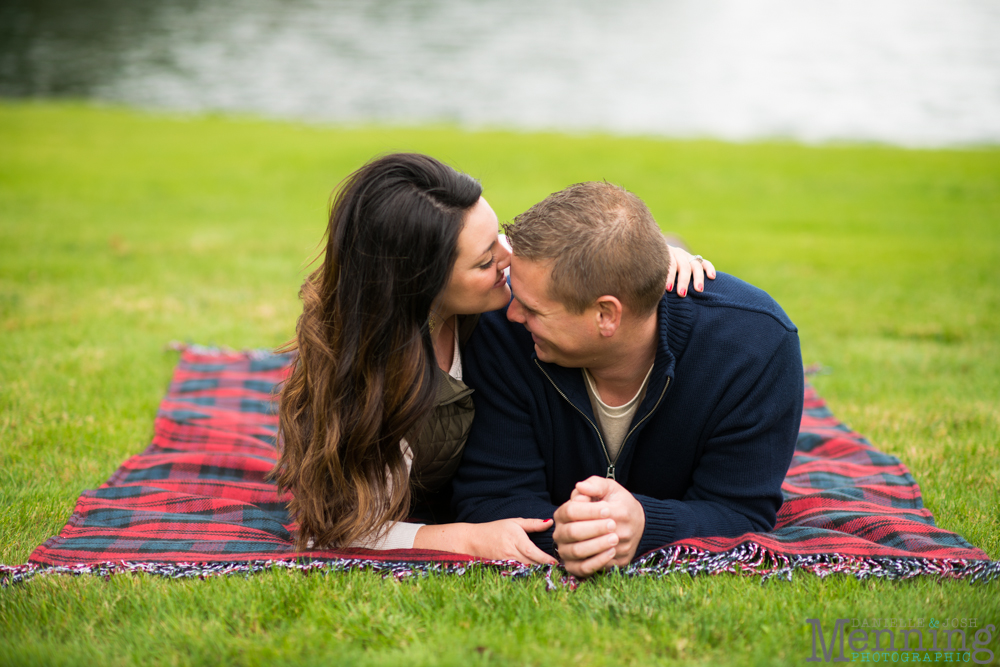 All of the photos on the blanket by the lake scream "adorable picnic date."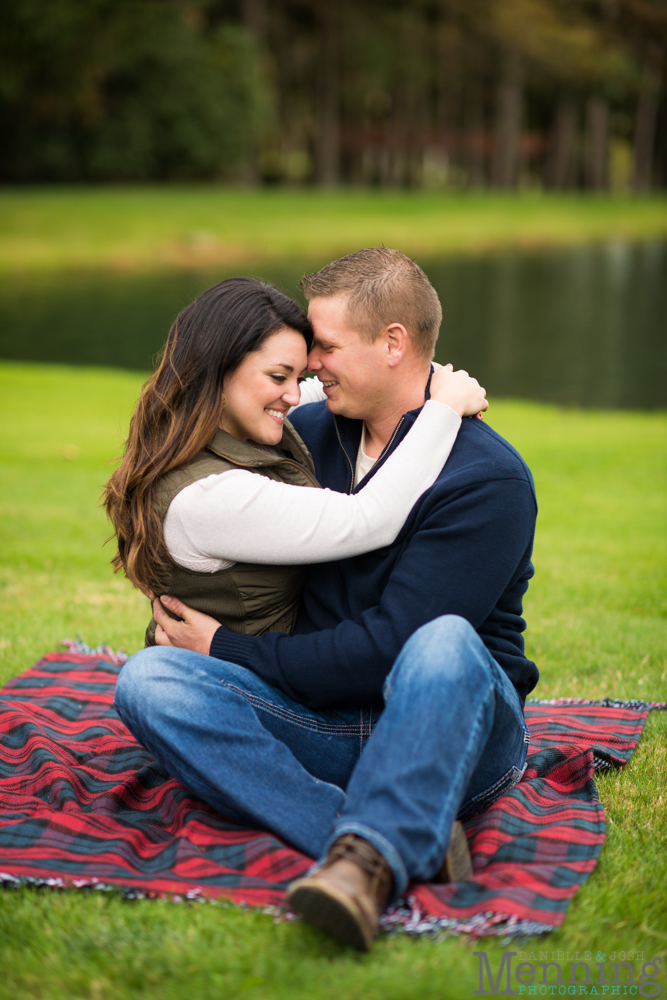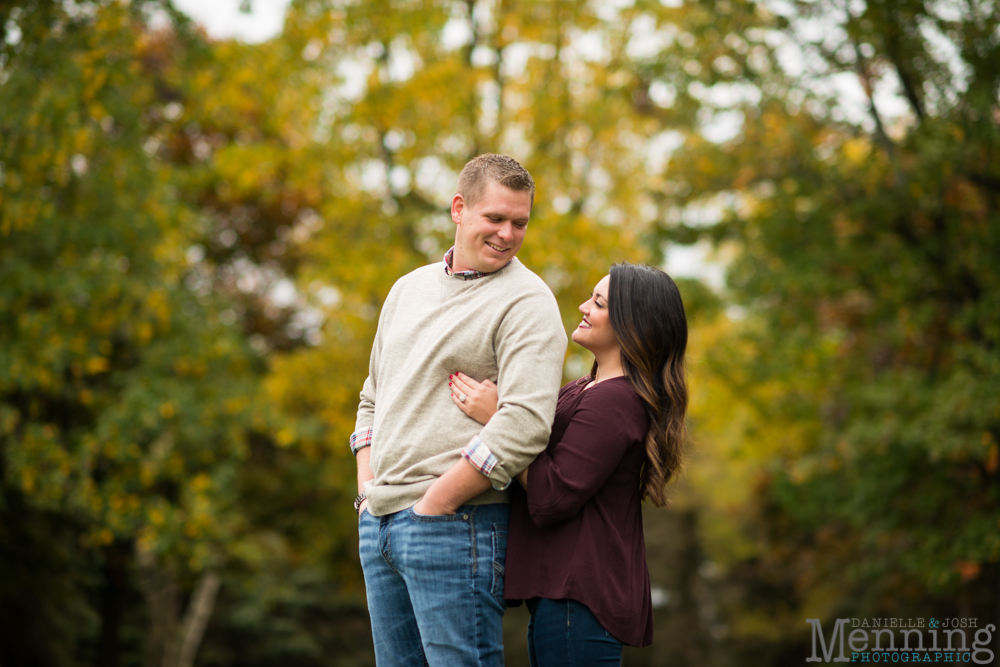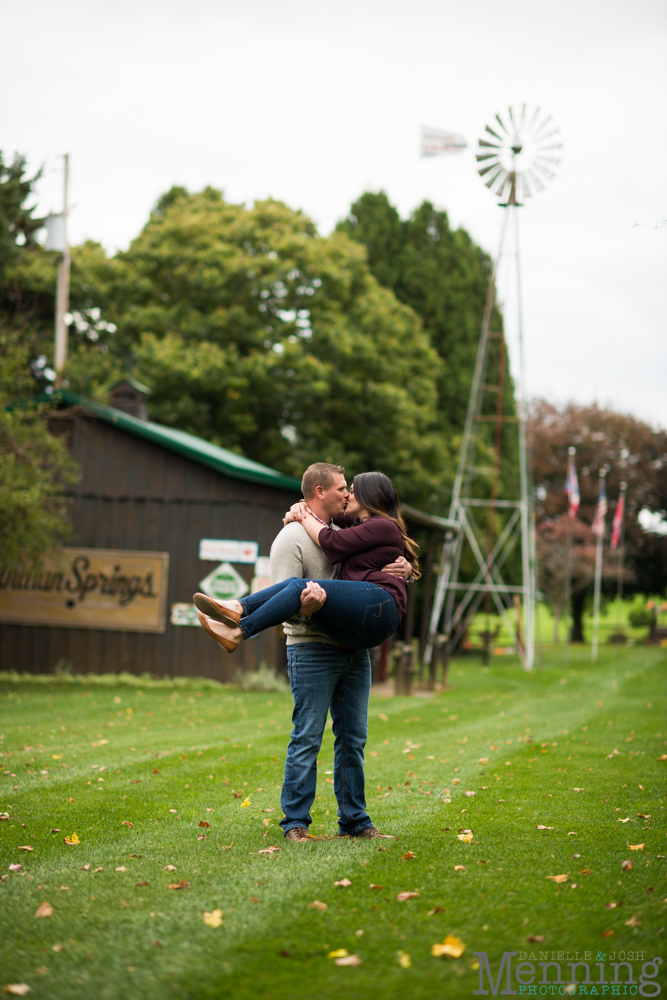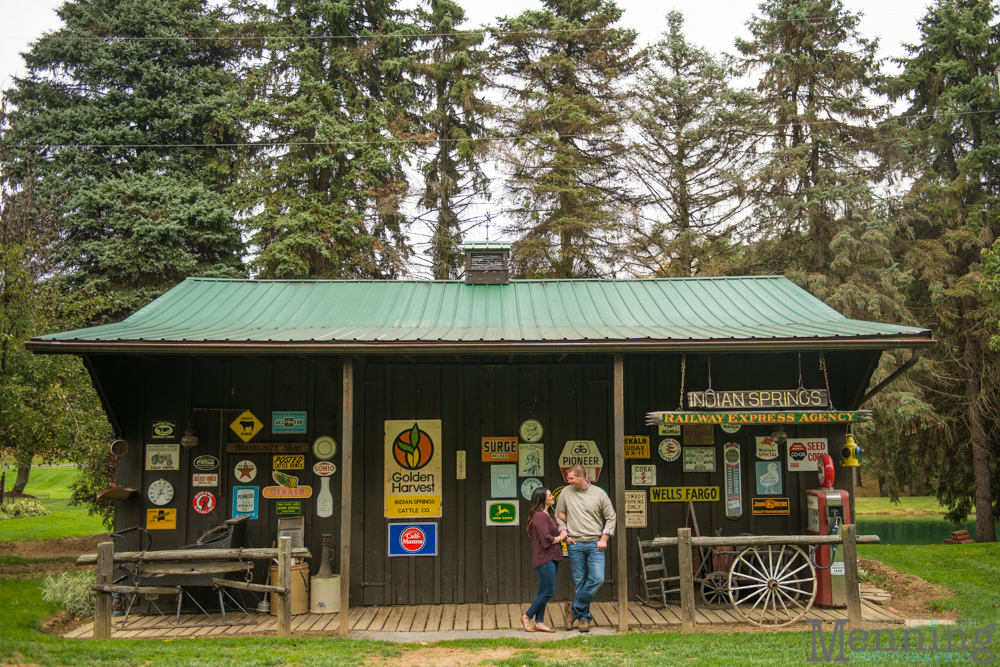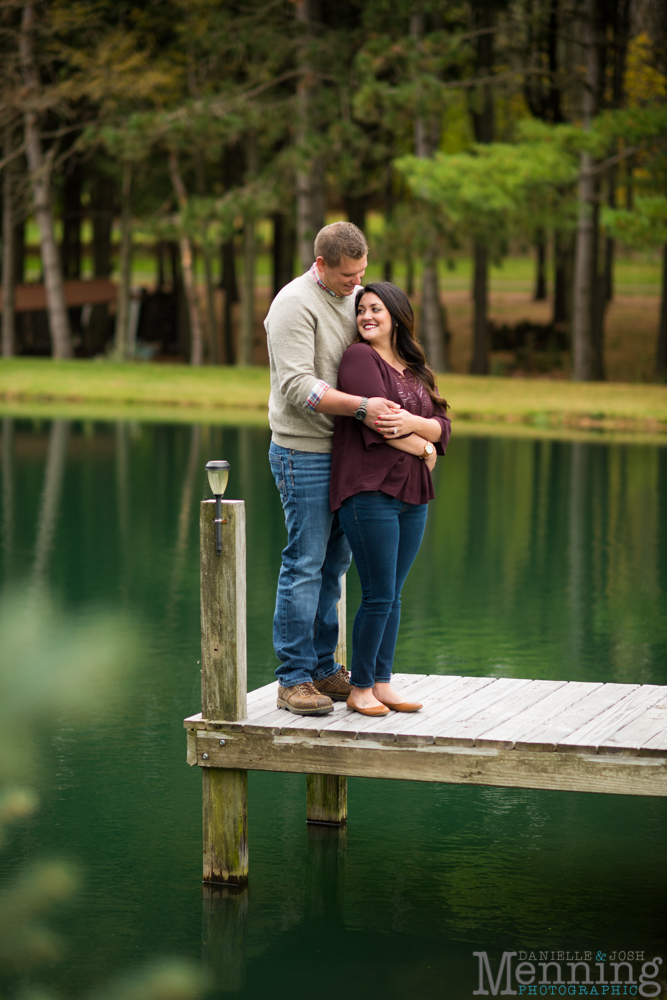 This needs to be a huge canvas!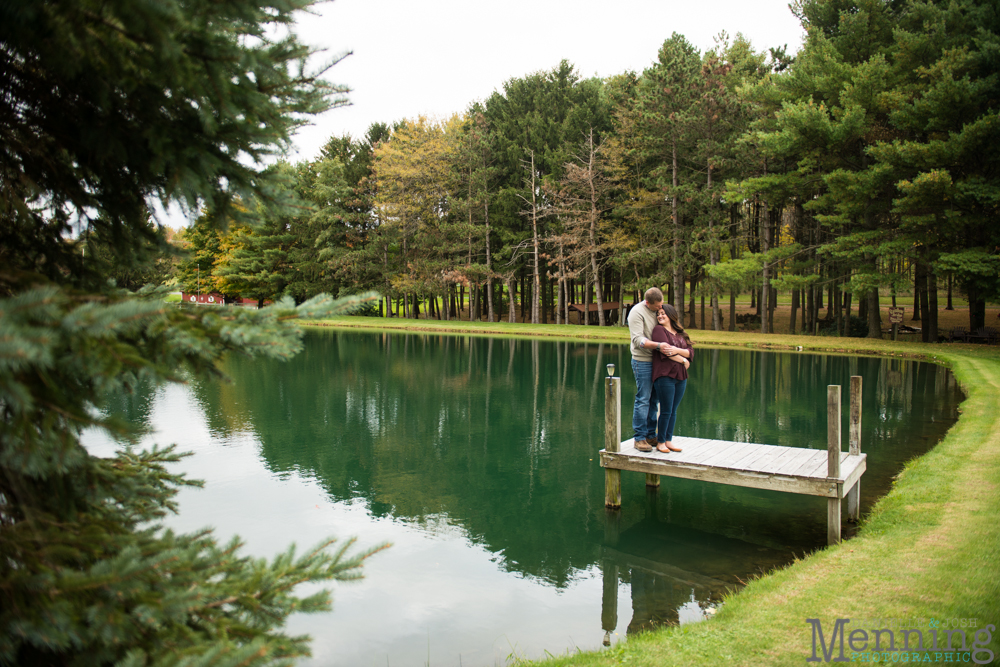 Brynn's Fall lip color was on point!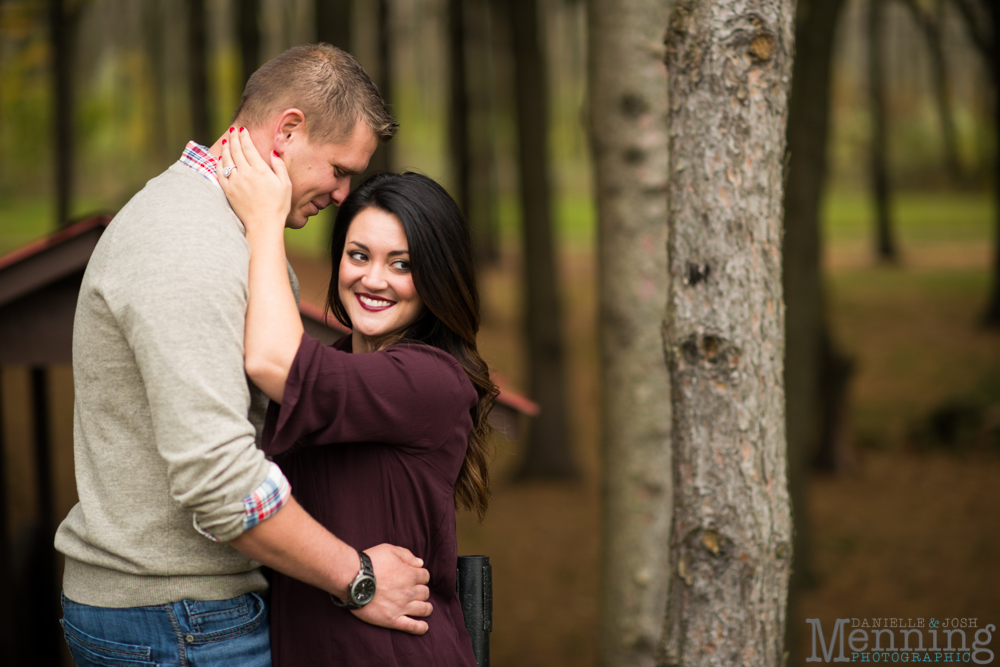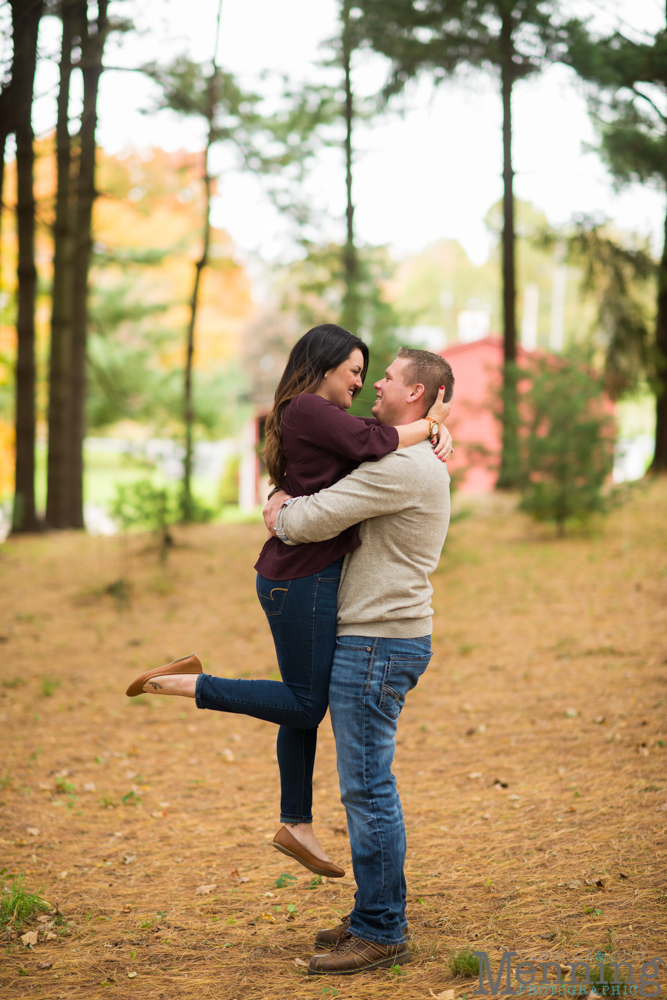 They have a cute proposal story, too! They were at a maple syrup festival with Eric's family & even though nothing seemed to go quite right that day, it all turned out amazing & holds a special memory since it was the day Eric proposed. The weather wasn't the best that day & the festival was a little awkward because they showed up not knowing what it'd be like only to realize that it was a small family restaurant and there weren't many people there. They had one of those "Are we in the right place?" moments, but the syrup was yummy & the kids (Eric's nieces & nephews) were having a good time. They were all on a walk around the property when Eric asked Brynn to marry him & showed her the HUGE & pretty diamond ring. The nieces & nephews were squealing with delight & were super excited about everything. Now they'll always get to tell the story of being a part of Uncle Eric & Aunt Brynn's engagement.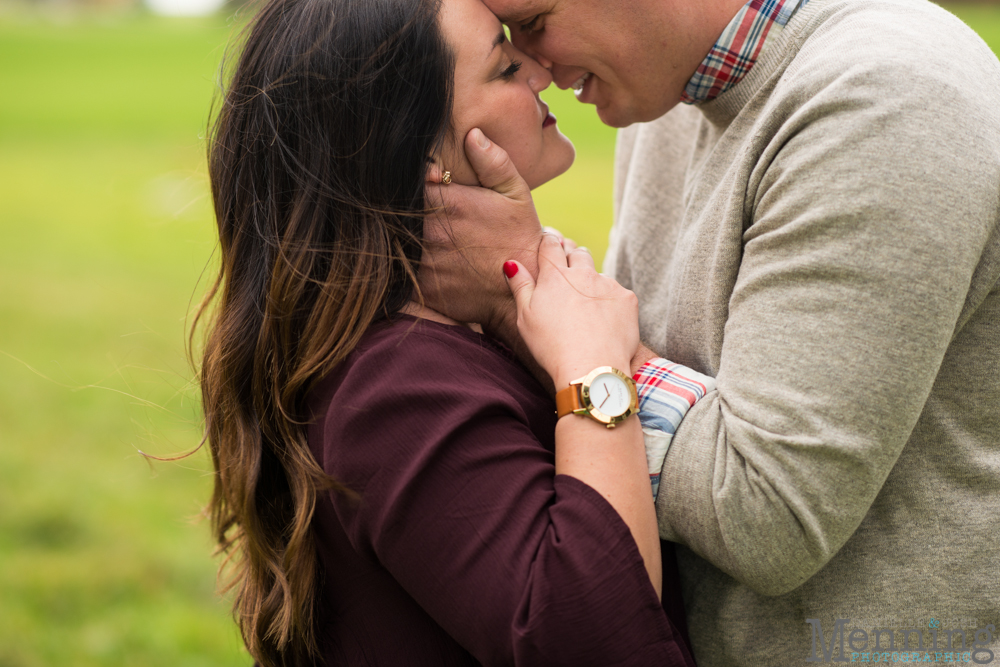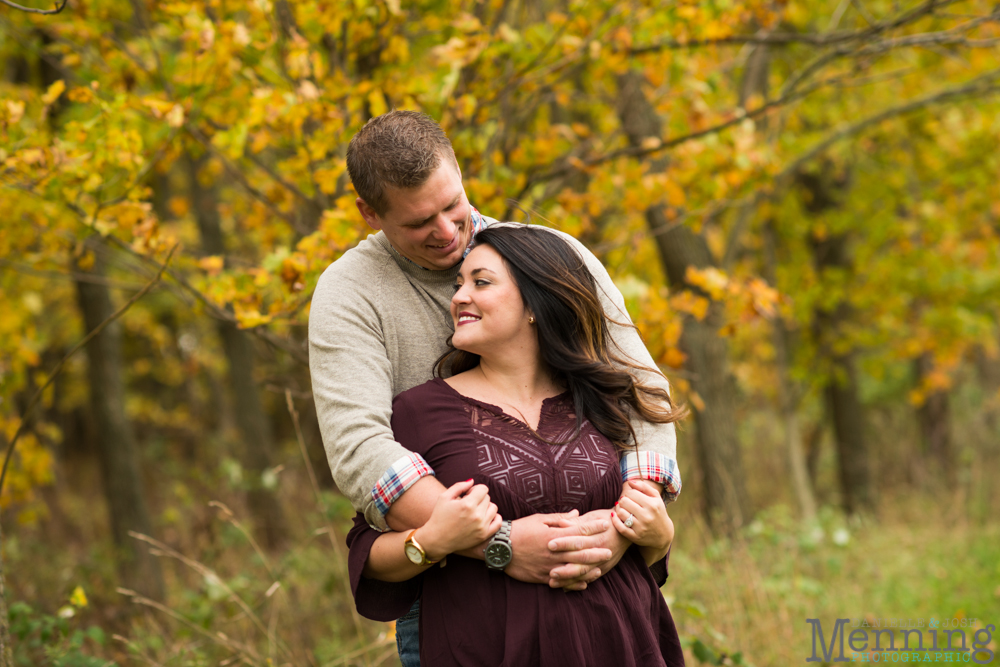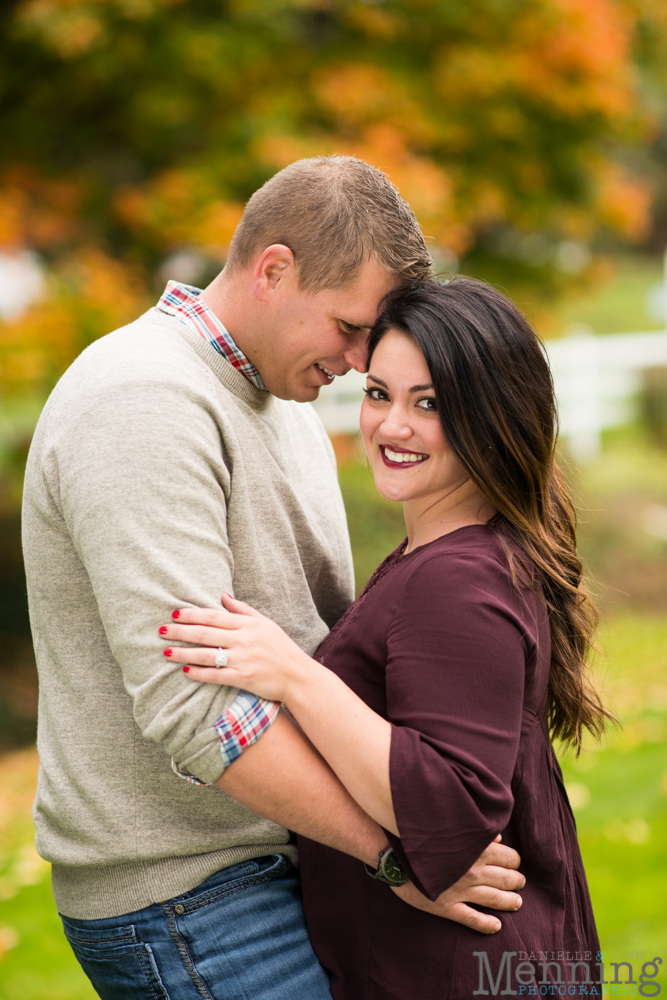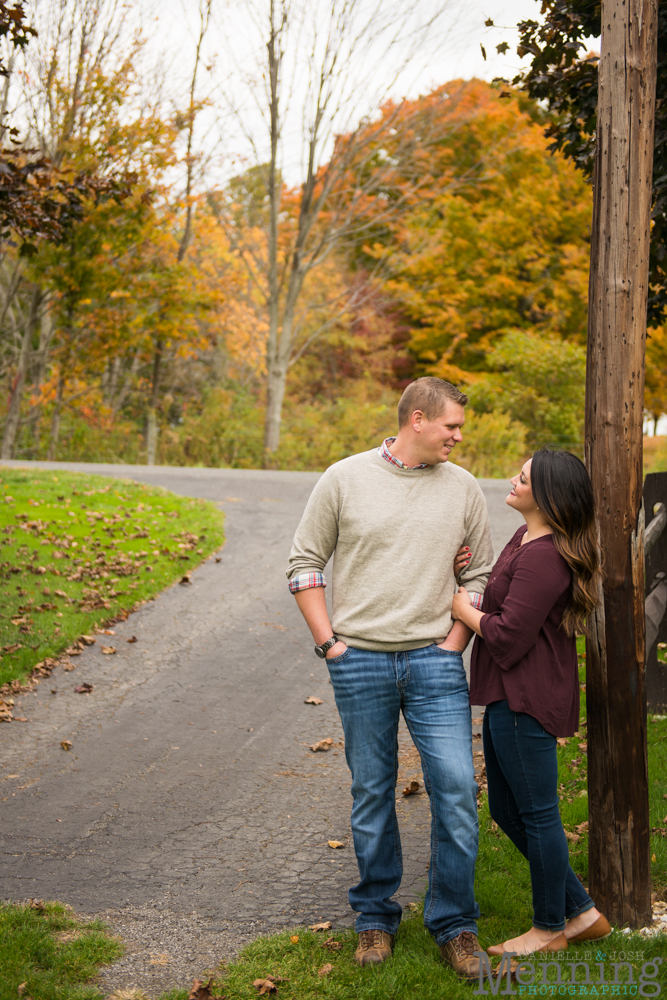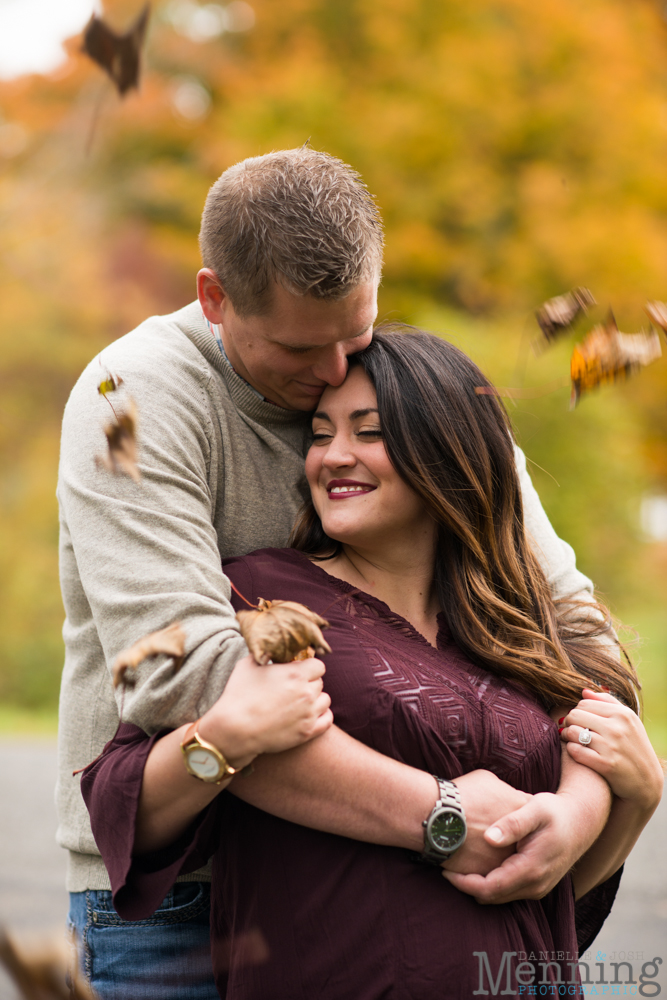 Brynn & Eric, we're so happy to be photographing your wedding next year- can't wait! Thanks for braving the chilly weather with us for your engagement session!
Instagram | Facebook | Twitter | Pinterest | Google +