Sara & Jonathan are very special people. They definitely bring out the very best in one another. Their wedding day was very personal & meaningful from start to finish. Their unique love for one another and their love for Jesus was the focus of the entire wedding day. Â The wedding day details were very pretty & we loved the yellow & purple cheerful color scheme. Everything about their day was happy & we overheard a few guests remark that their wedding ceremony was the most beautiful one they'd ever witnessed. We're always uplifted by weddings & Sara & Jonathan's was no exception! These two were chosen for one another & we're so excited to see what the future holds for them.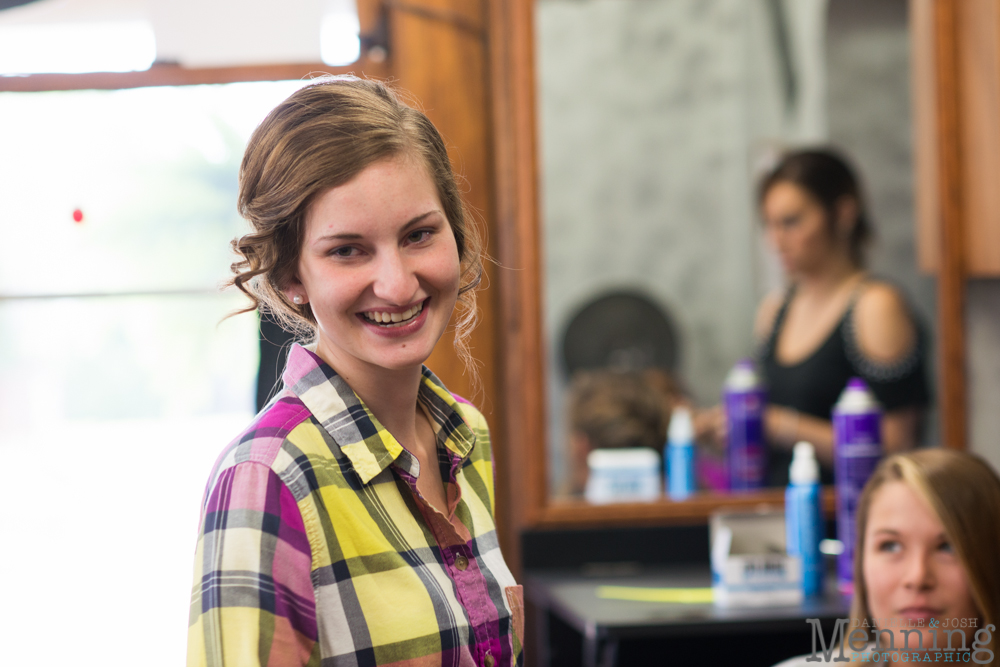 Jonathan & Sara's families live a short walk from one another in Columbiana, Ohio. Jonathan's grandparents live in between. The ceremony took place in Jonathan's gradparents' backyard, which is very significant to Sara & Jonathan because it's where he proposed to her.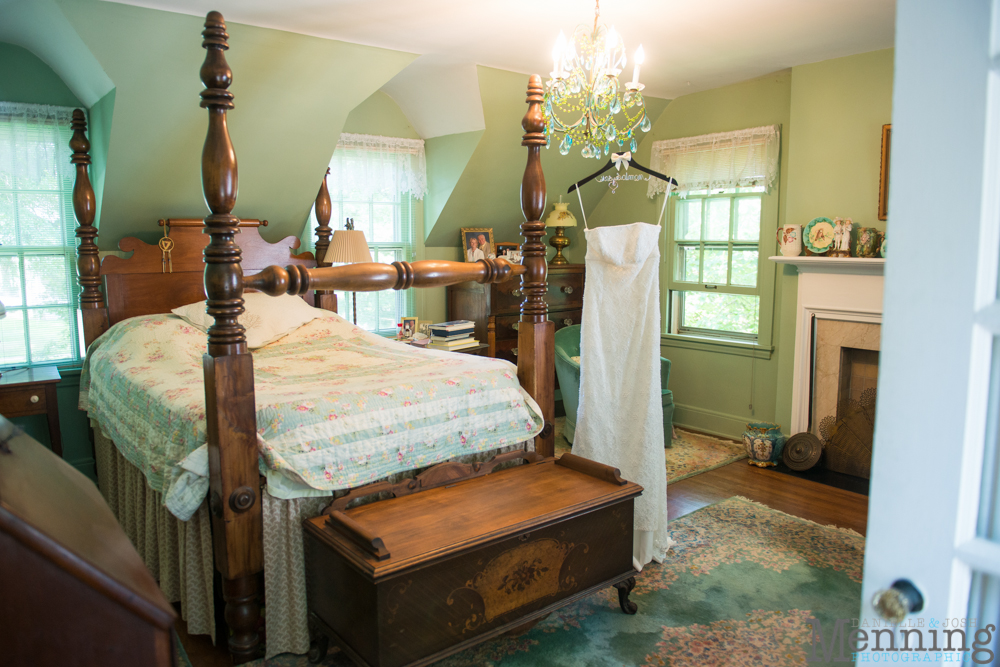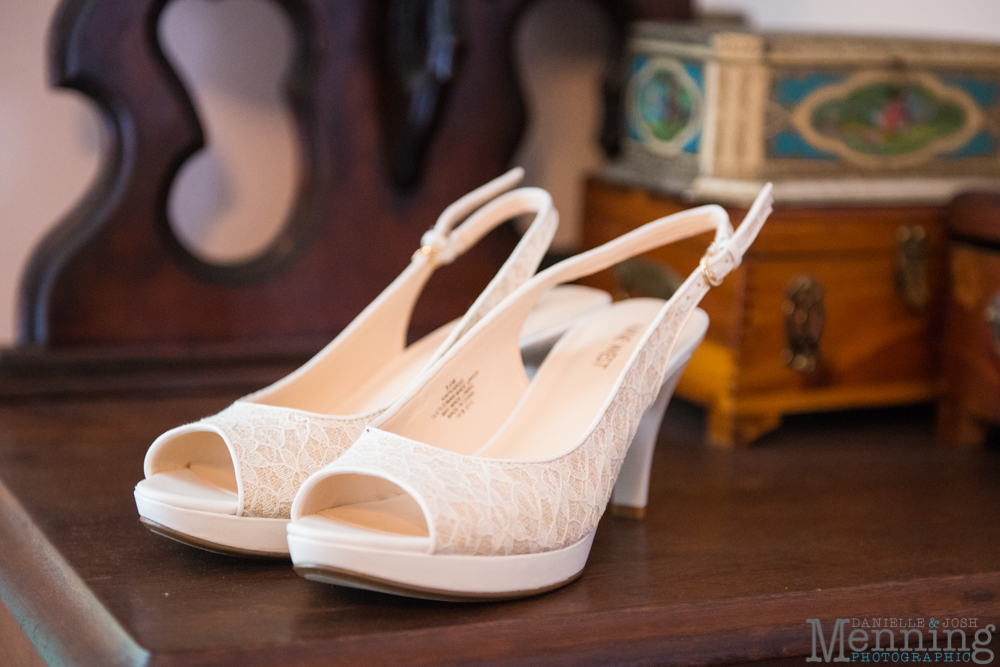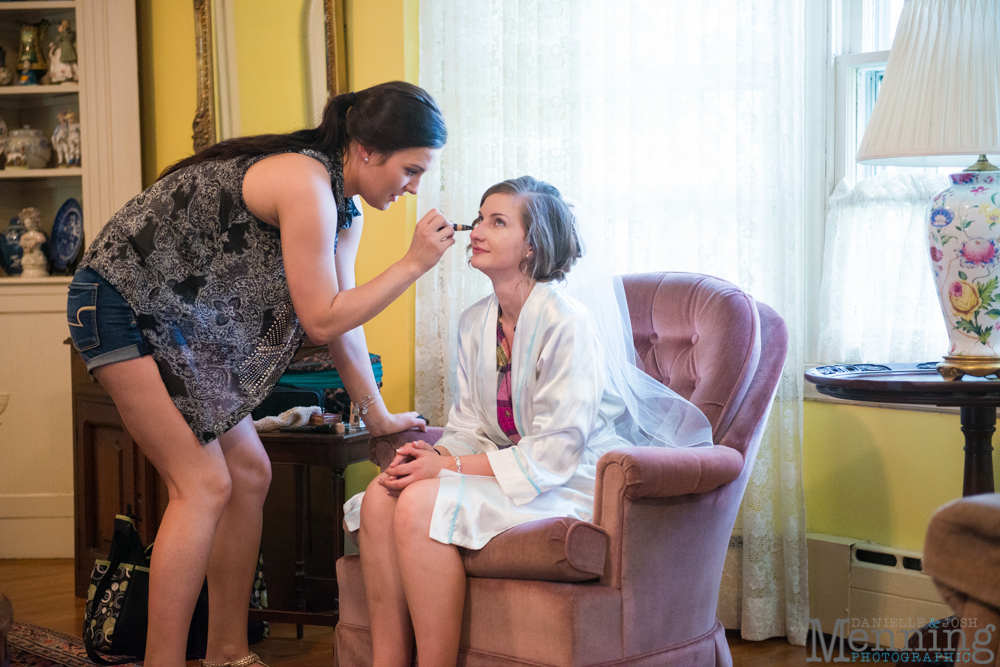 When I think of Sara I think of joy.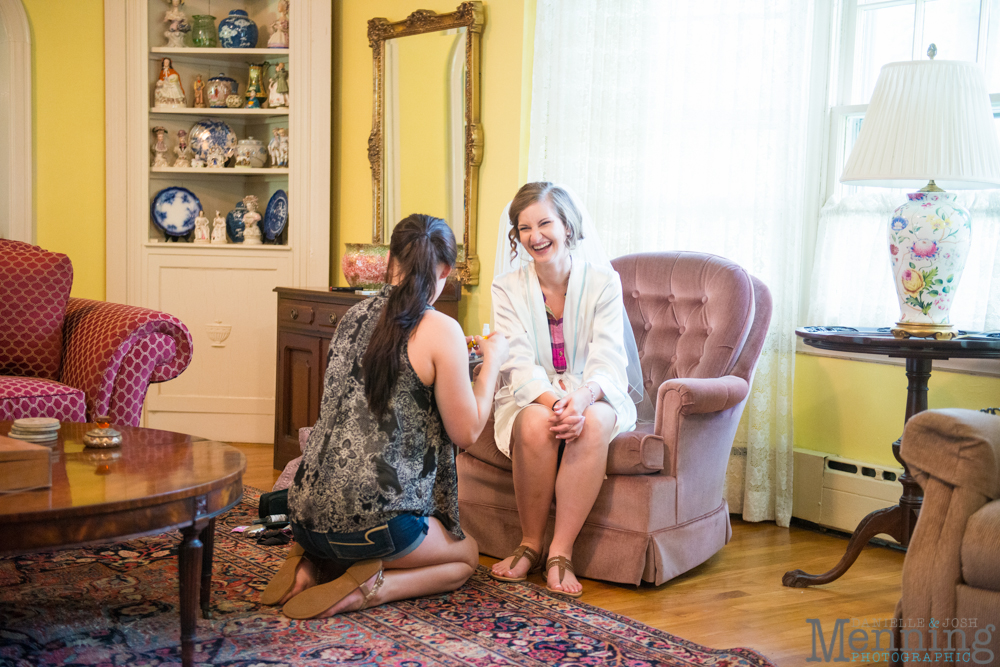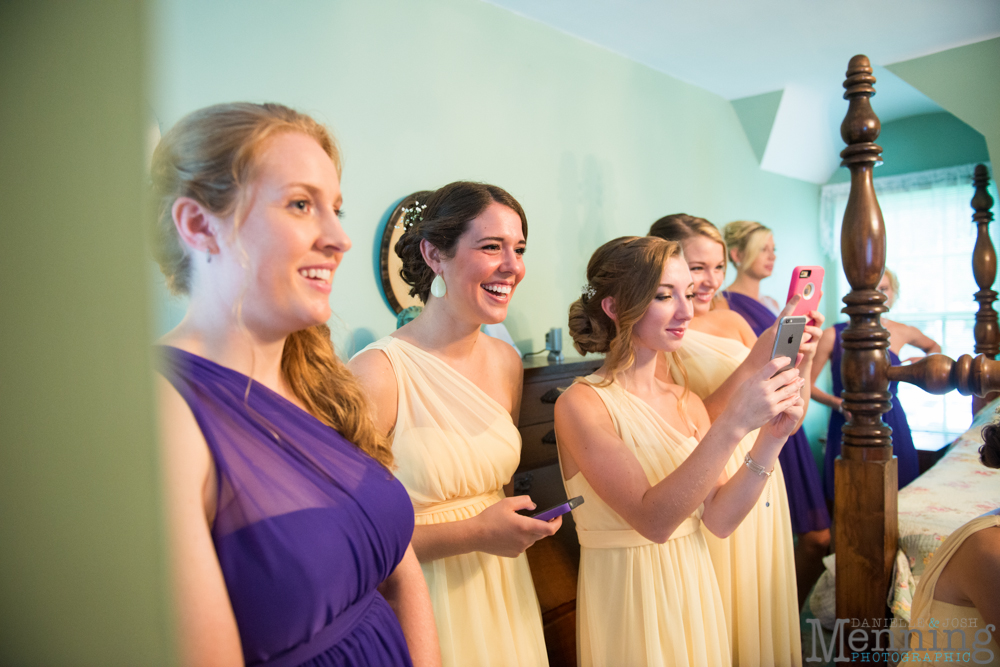 This bridal party was so fun! I really had a great day with these ladies.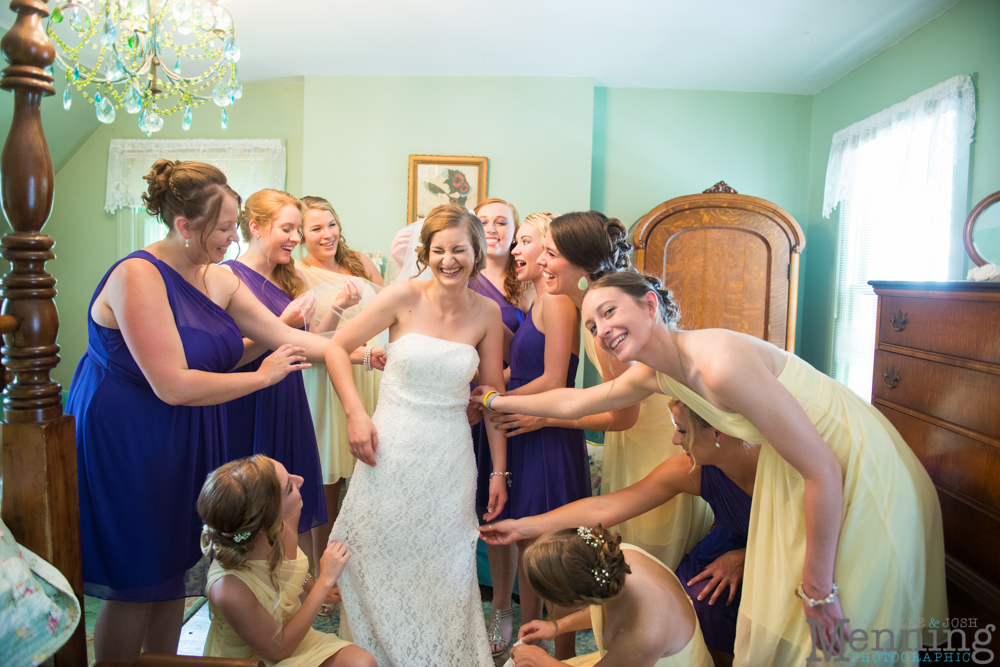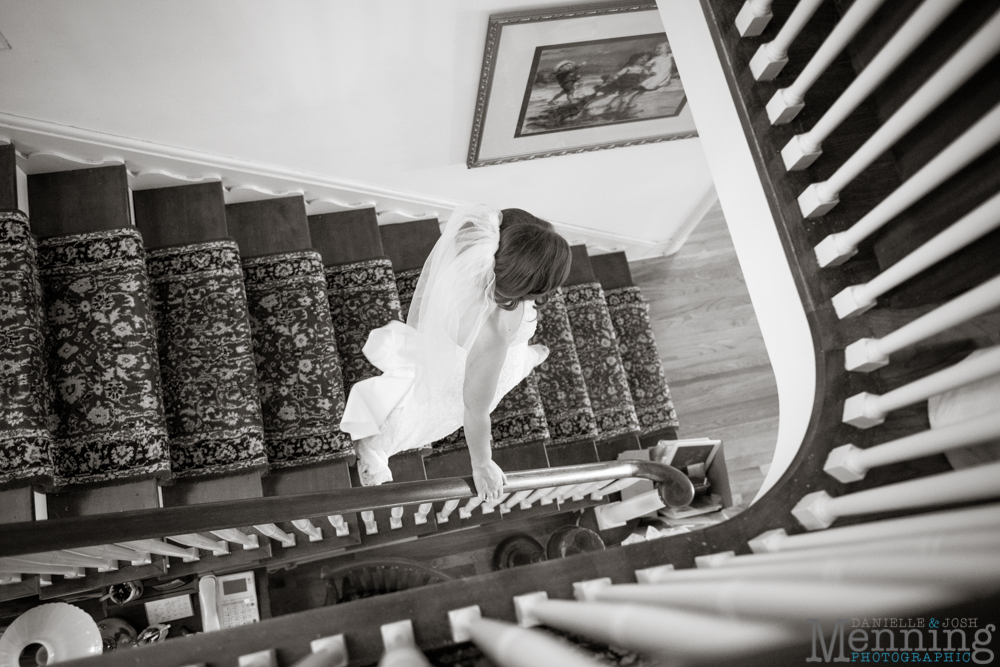 Josh was with Jonathan and the groomsmen at Jonathan's parents' home getting ready for the day.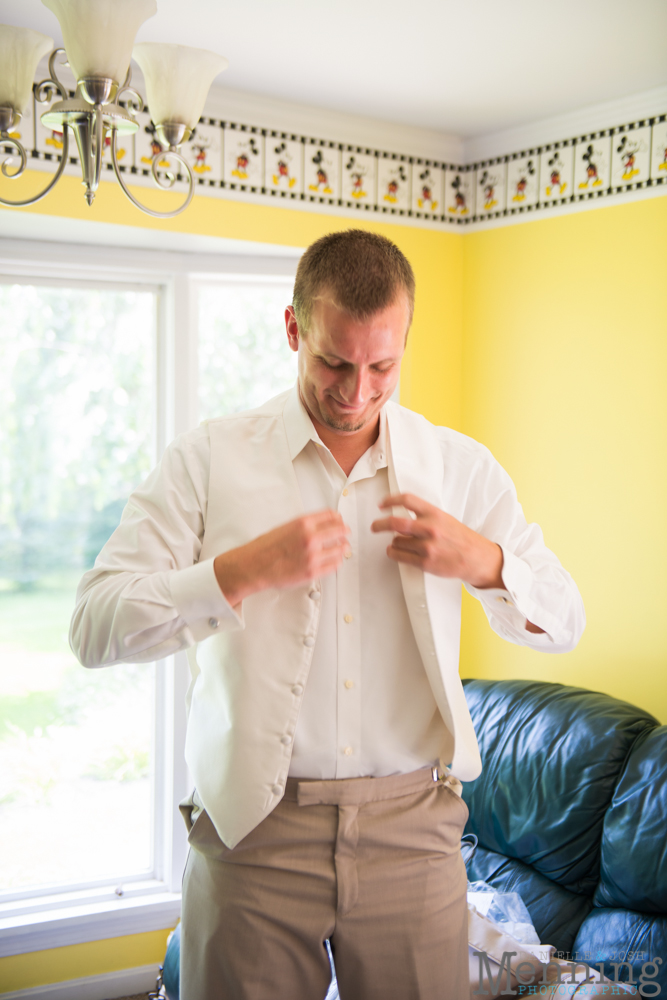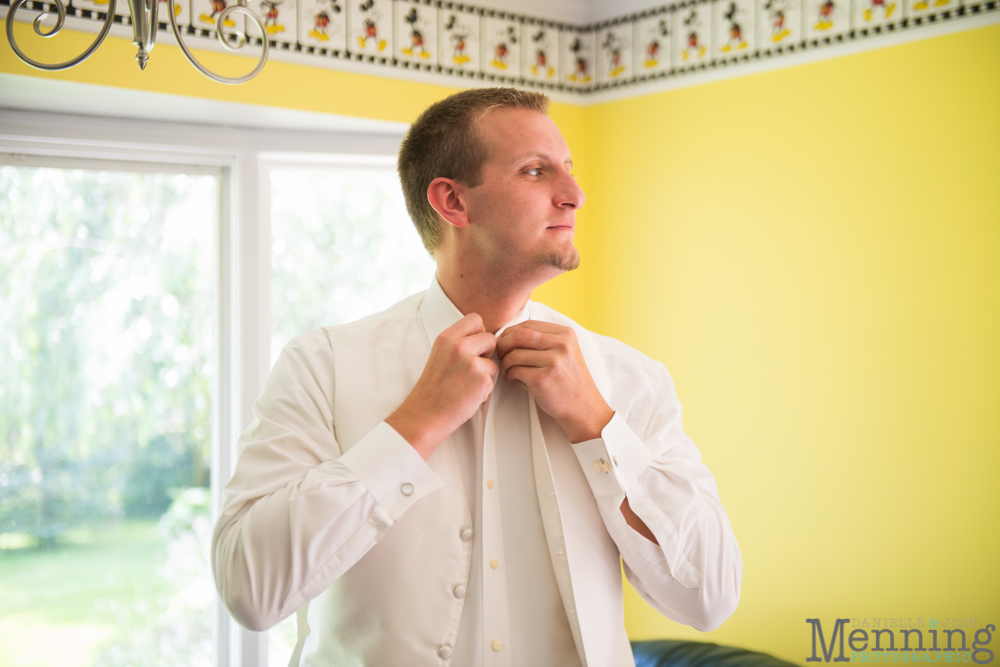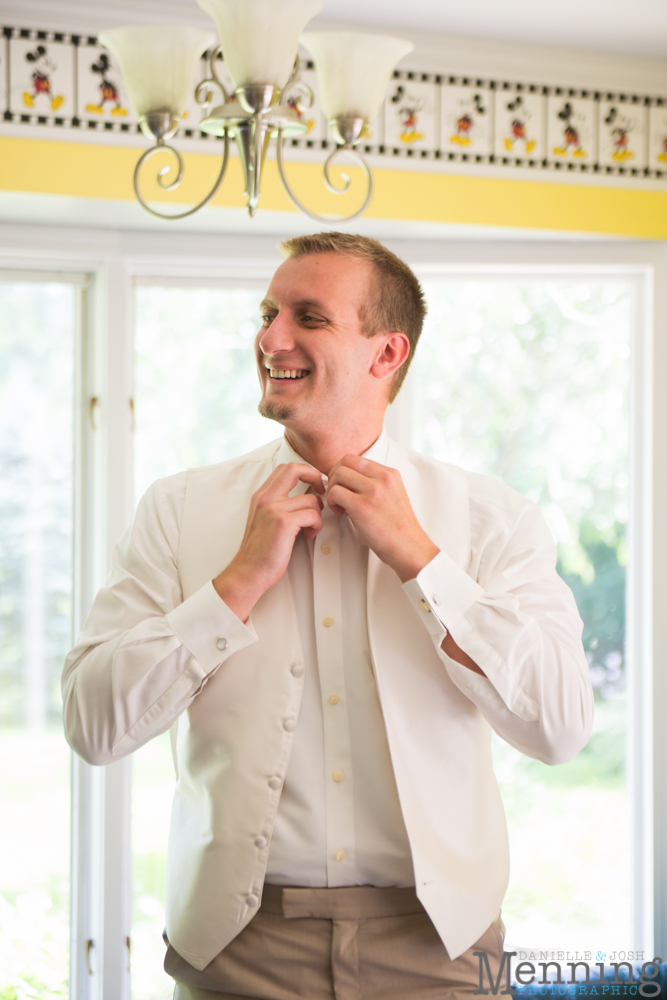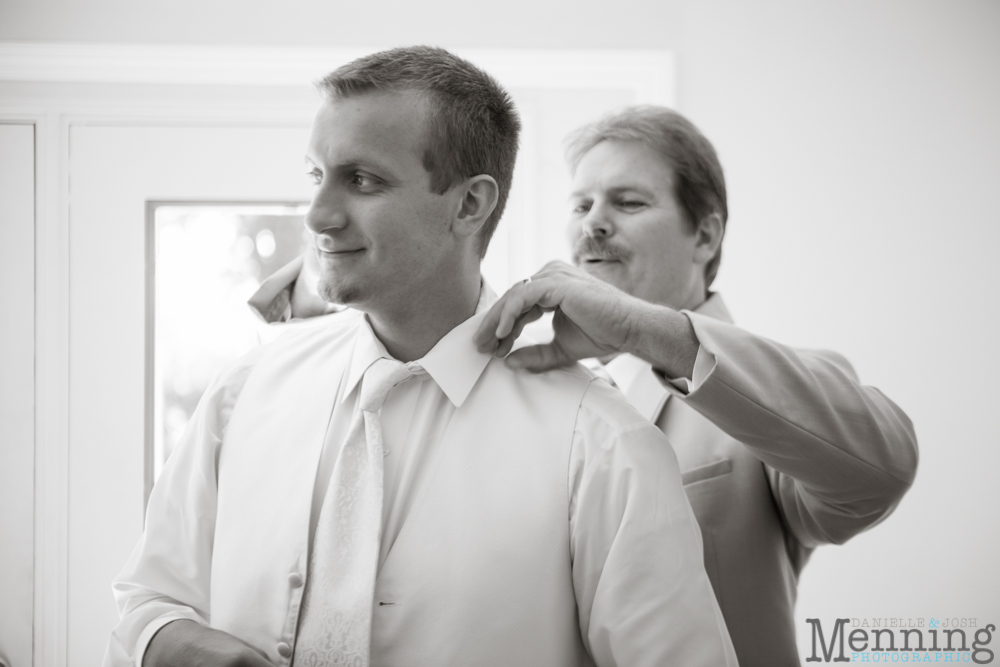 Swords? Boys will be boys.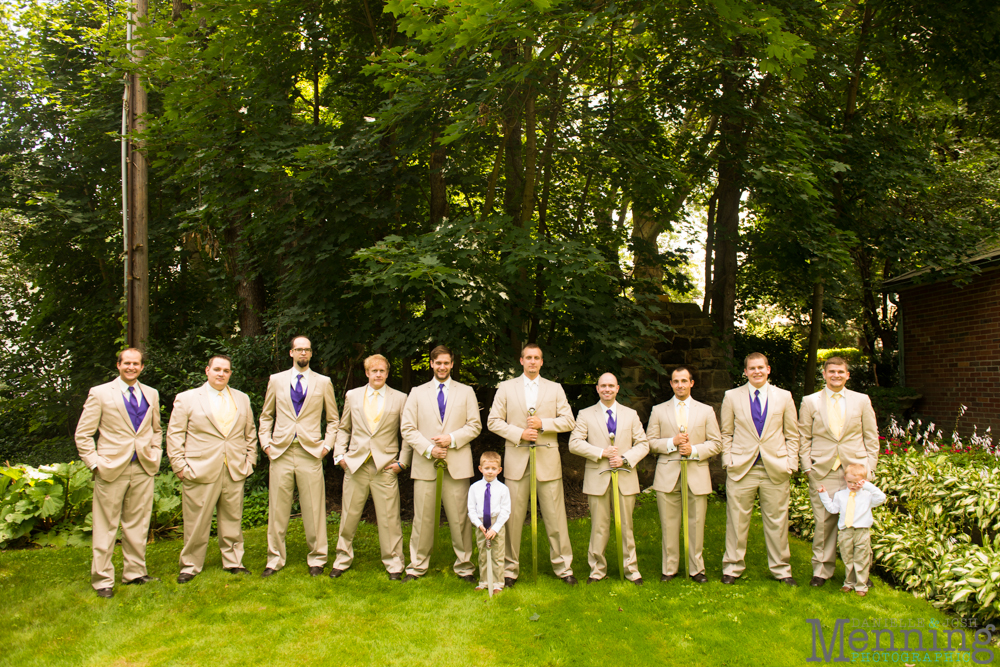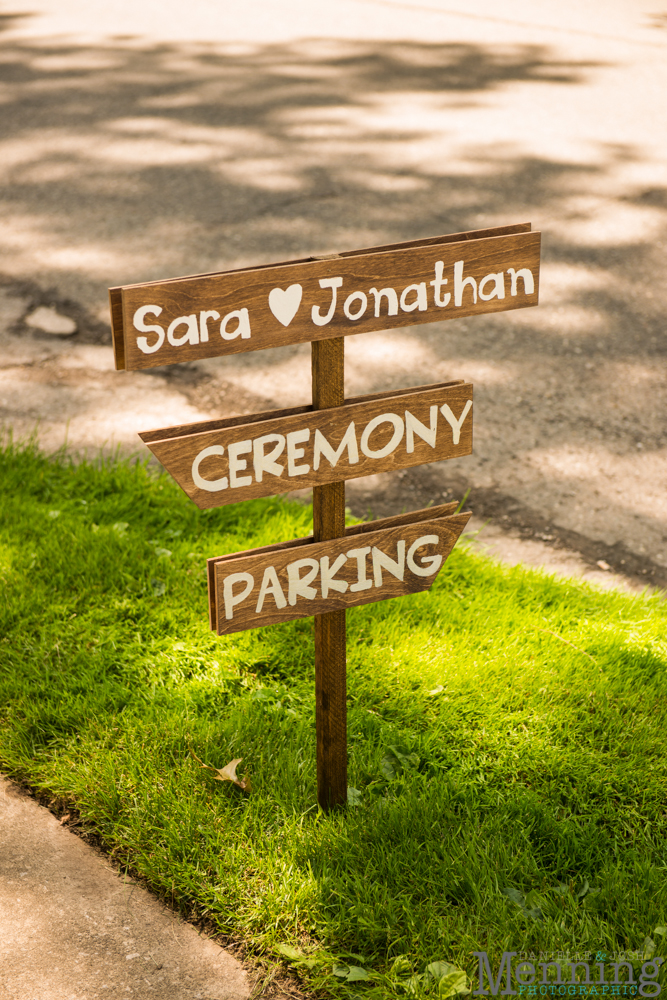 This  backyard wedding was everything a backyard wedding should be!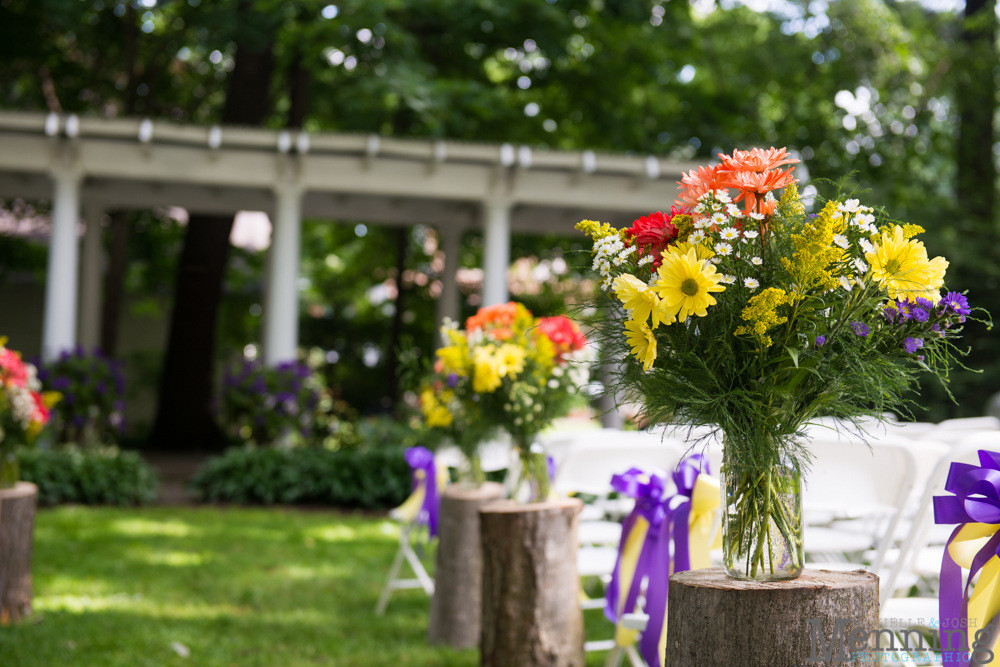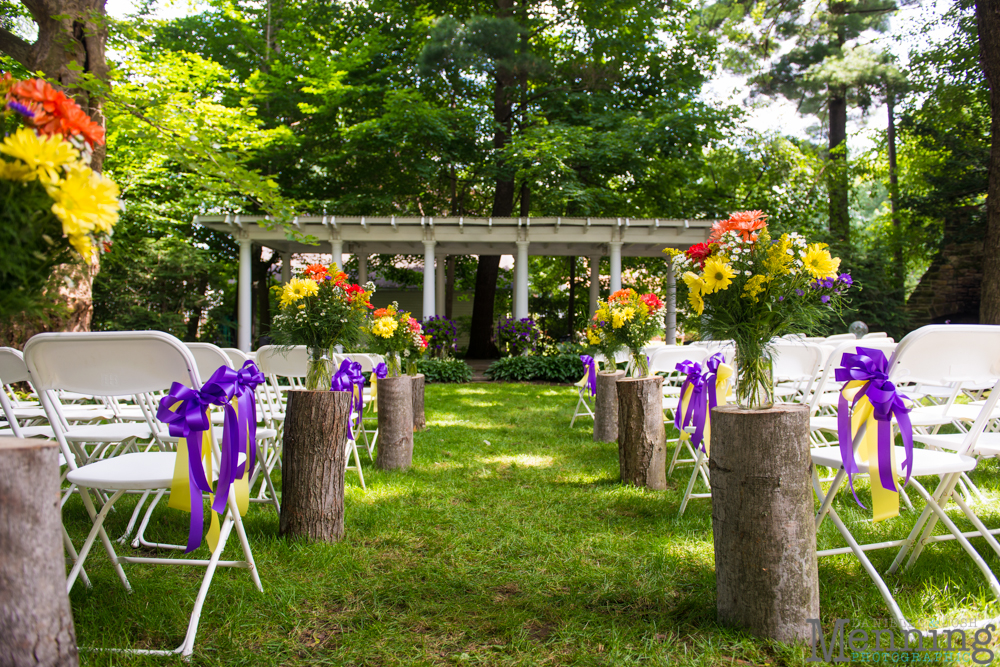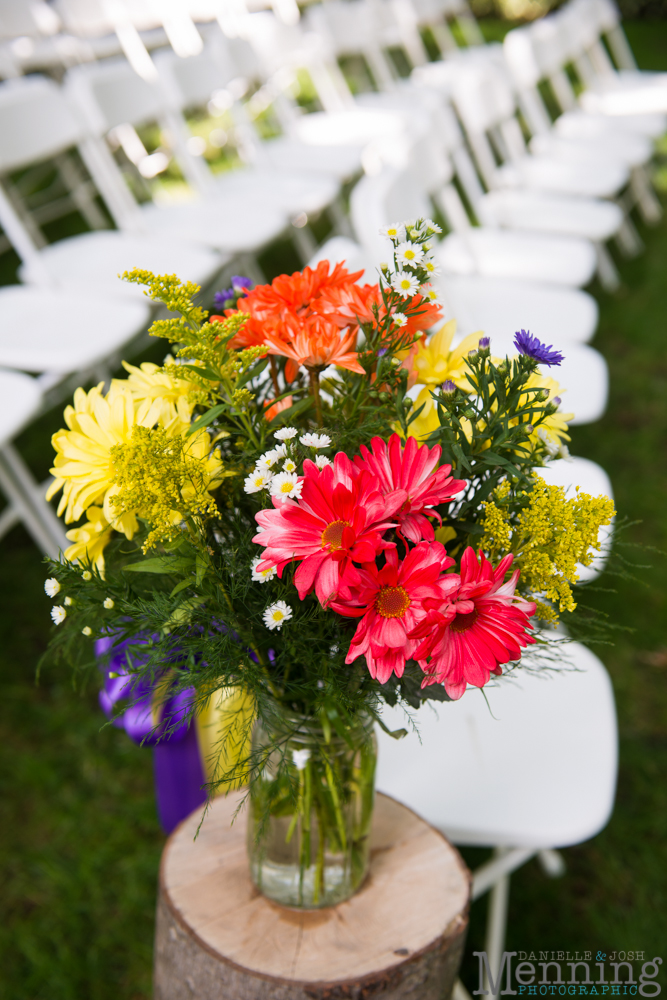 Sara & Jonathan wanted to share a few moments of prayer together before the ceremony, but they didn't want to see one another until Sara & her dad walked down the aisle. Enter the "no look first look."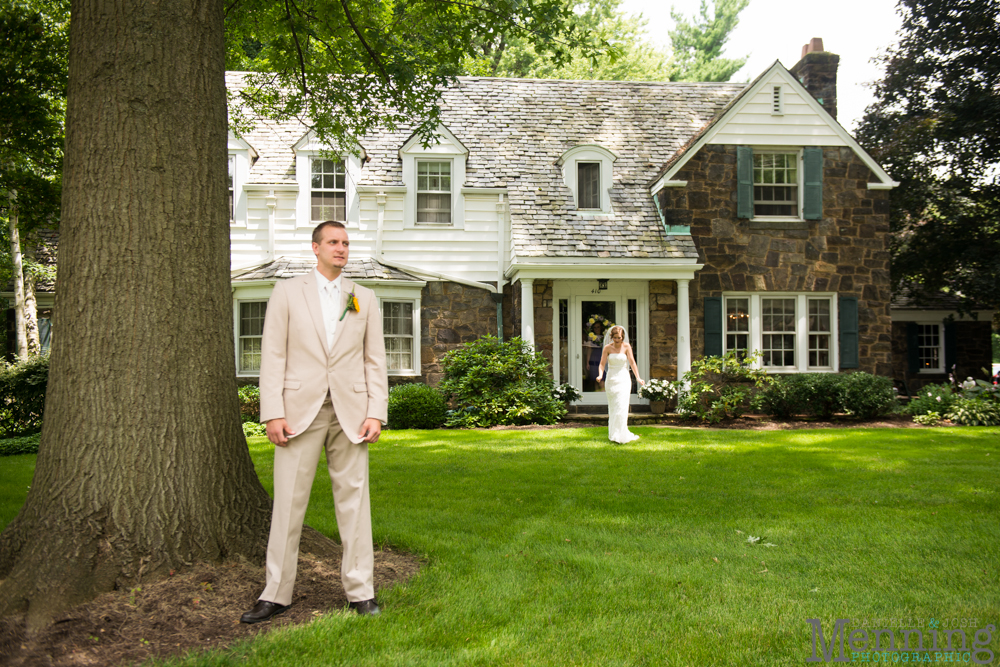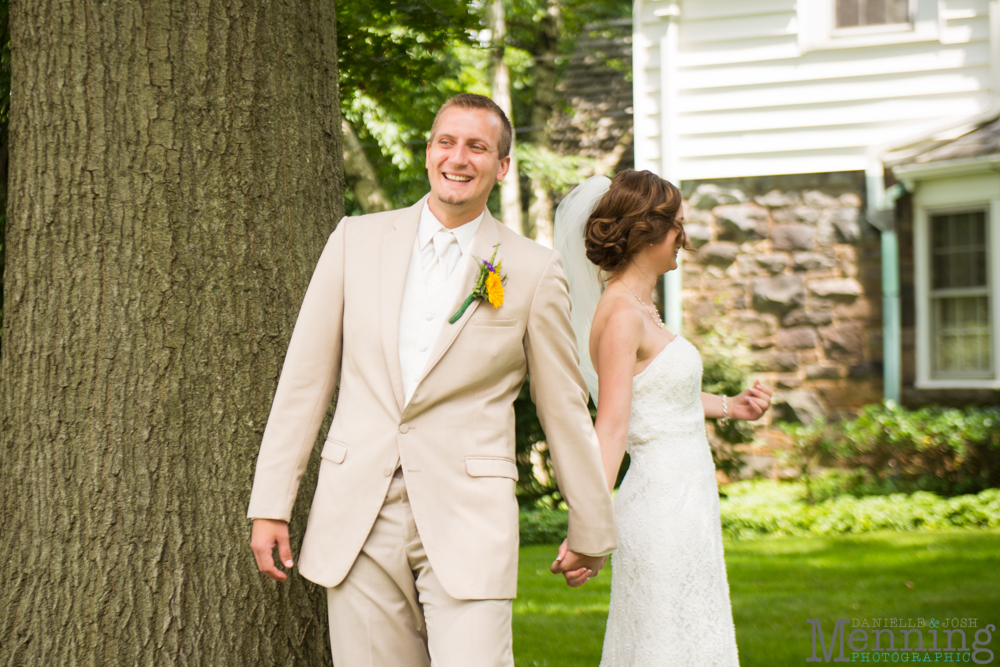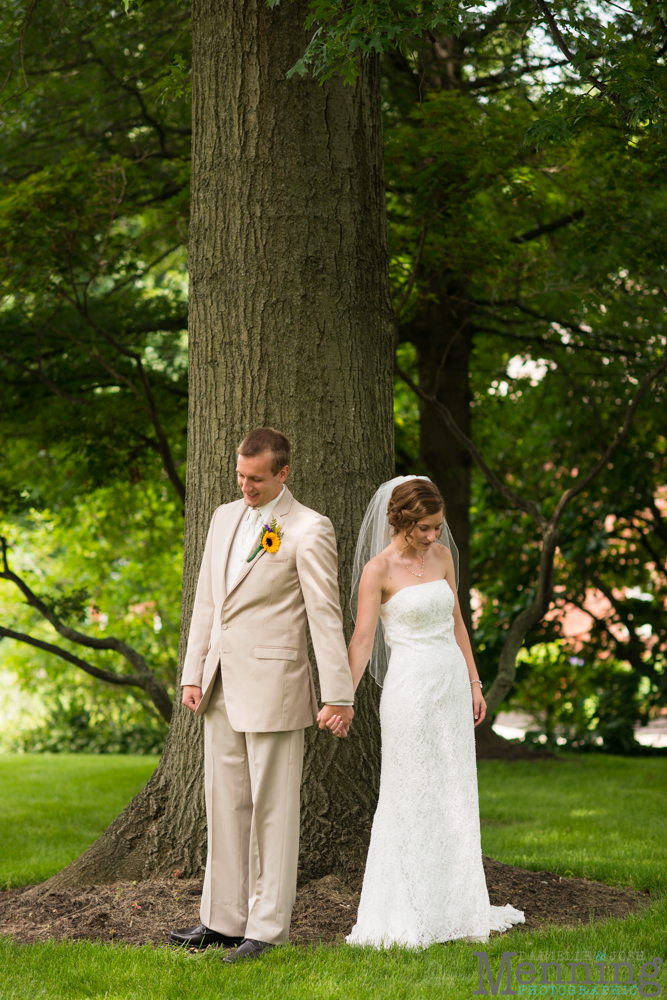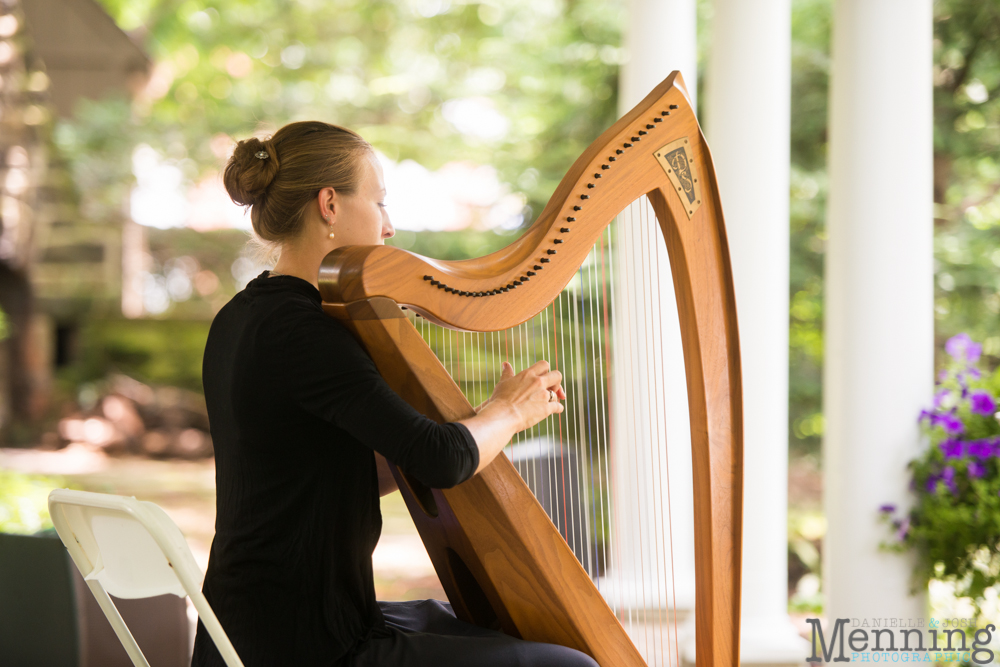 Sara & her sister shared a really sweet moment together before the ceremony. I was really glad I was there at that moment. Having two younger sisters, I totally get it.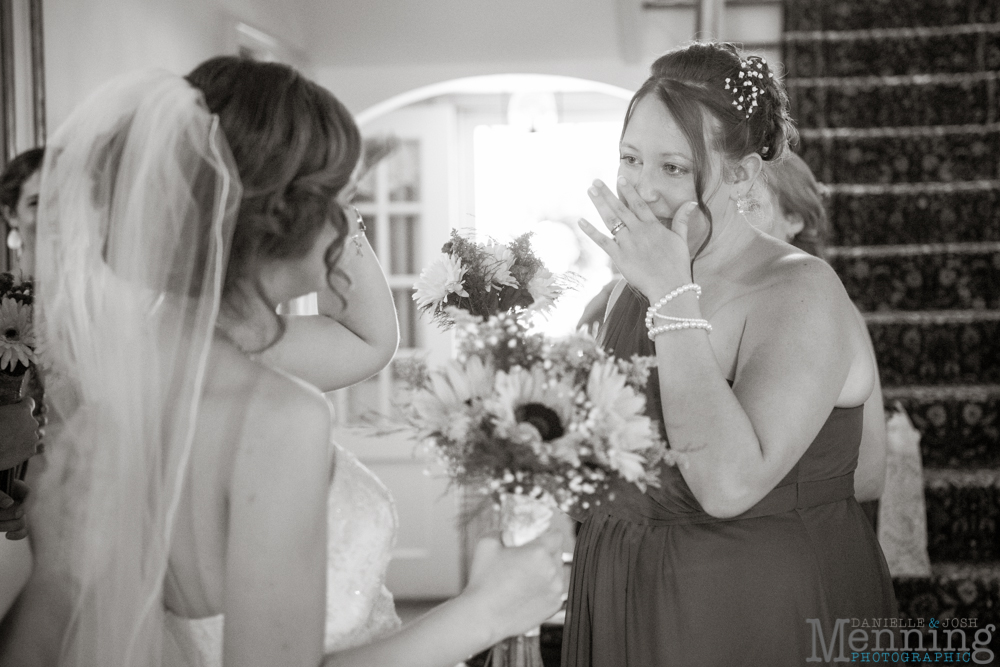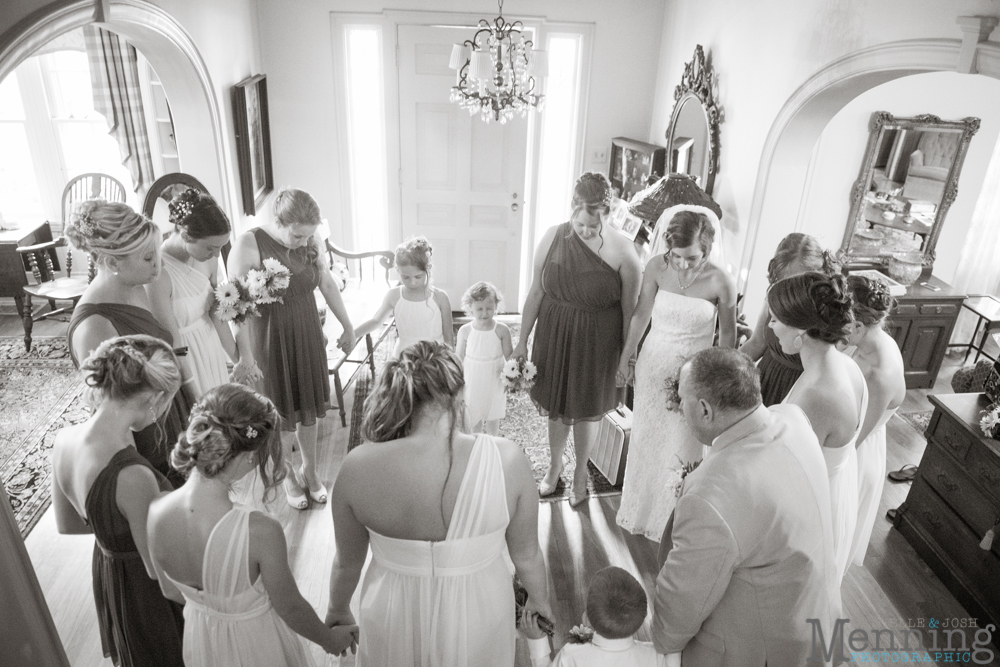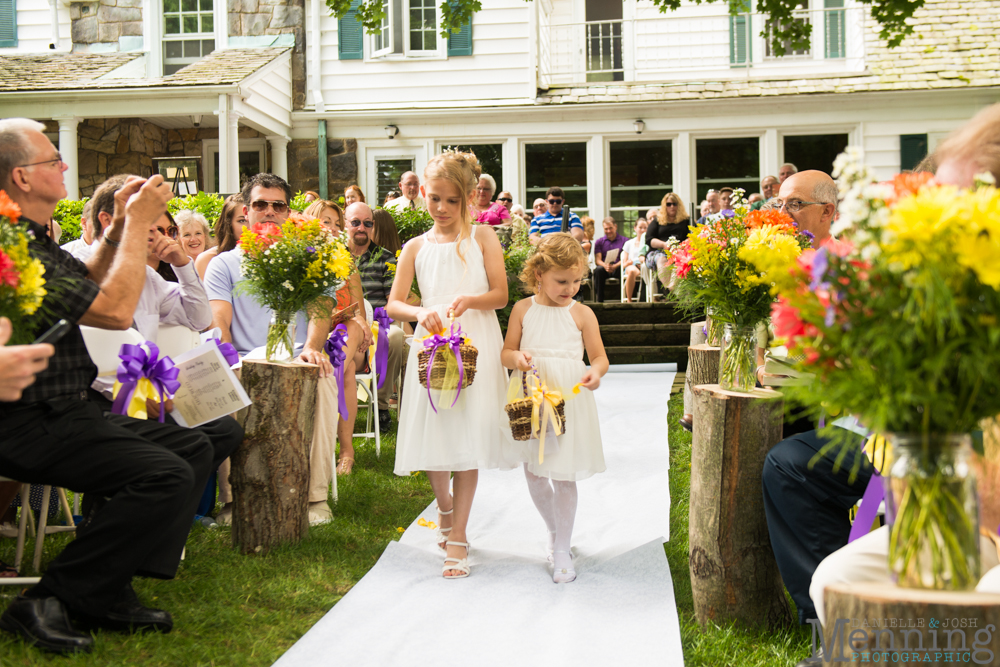 These guys are Sara's nephews & they're adorable!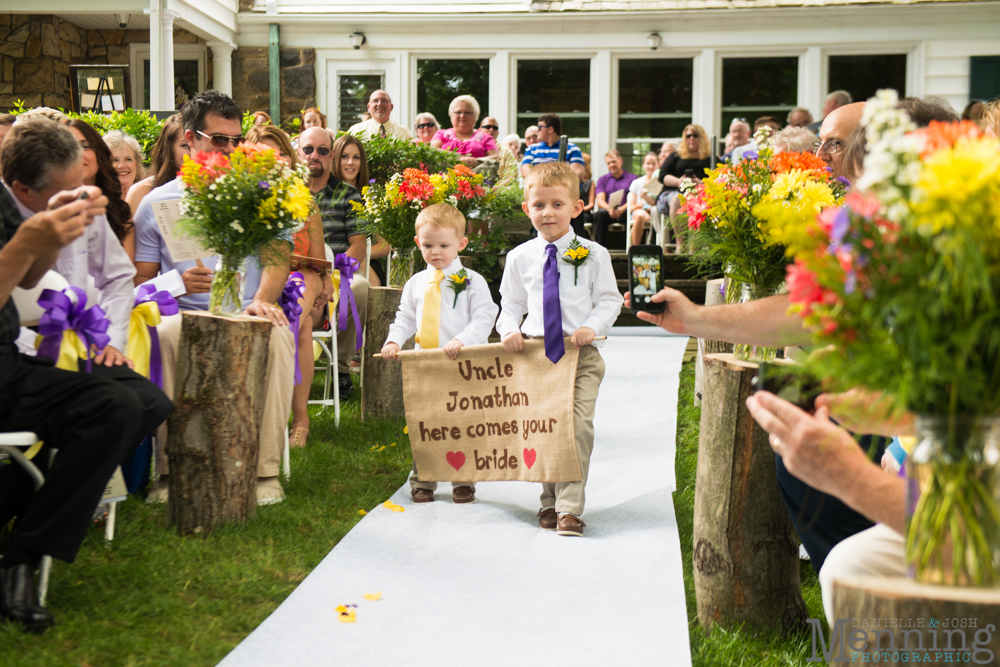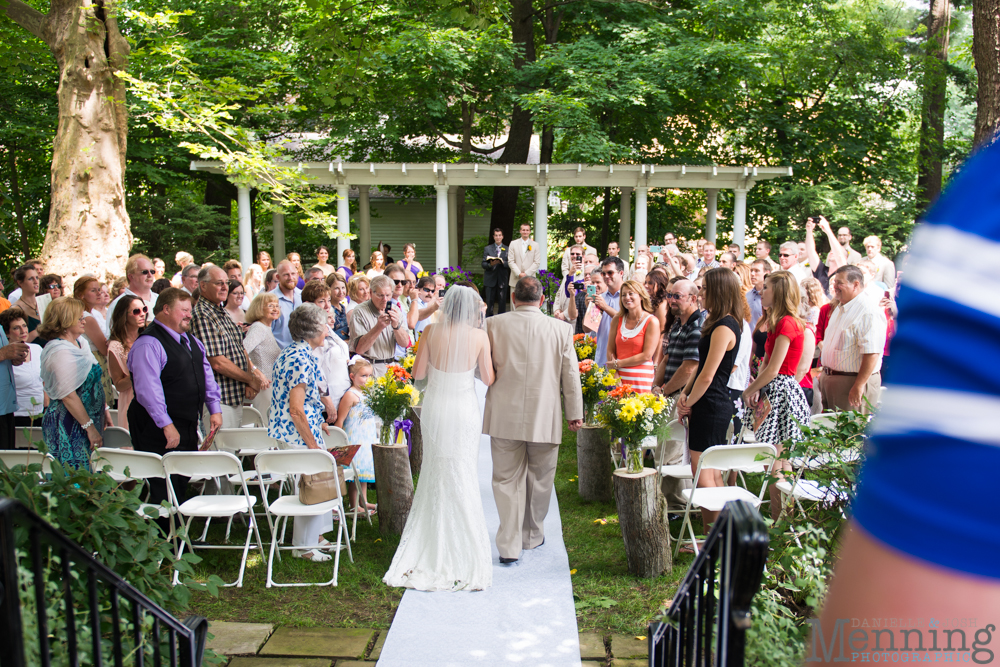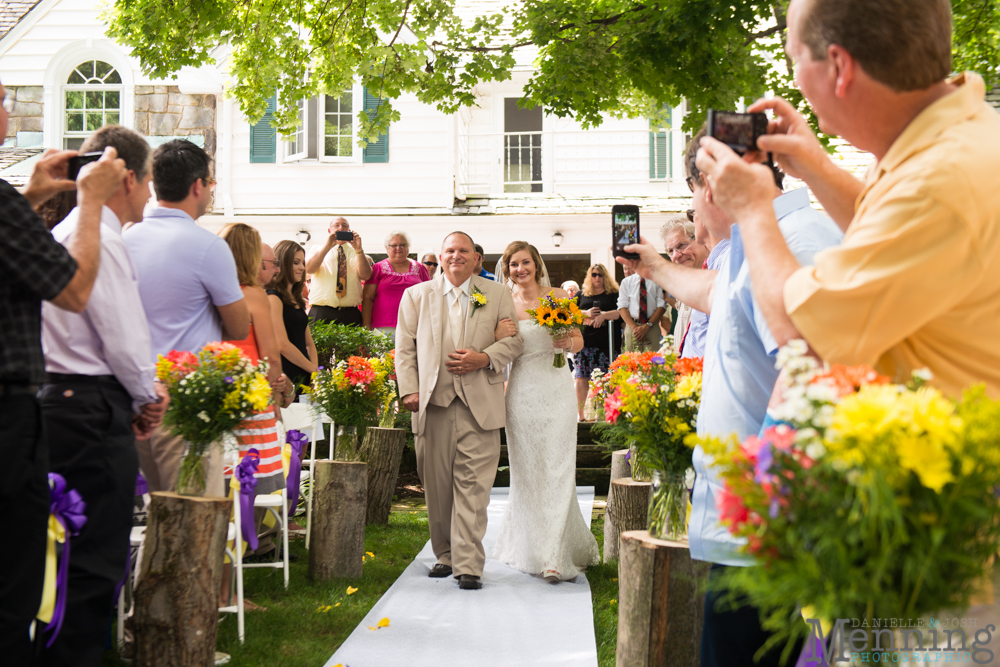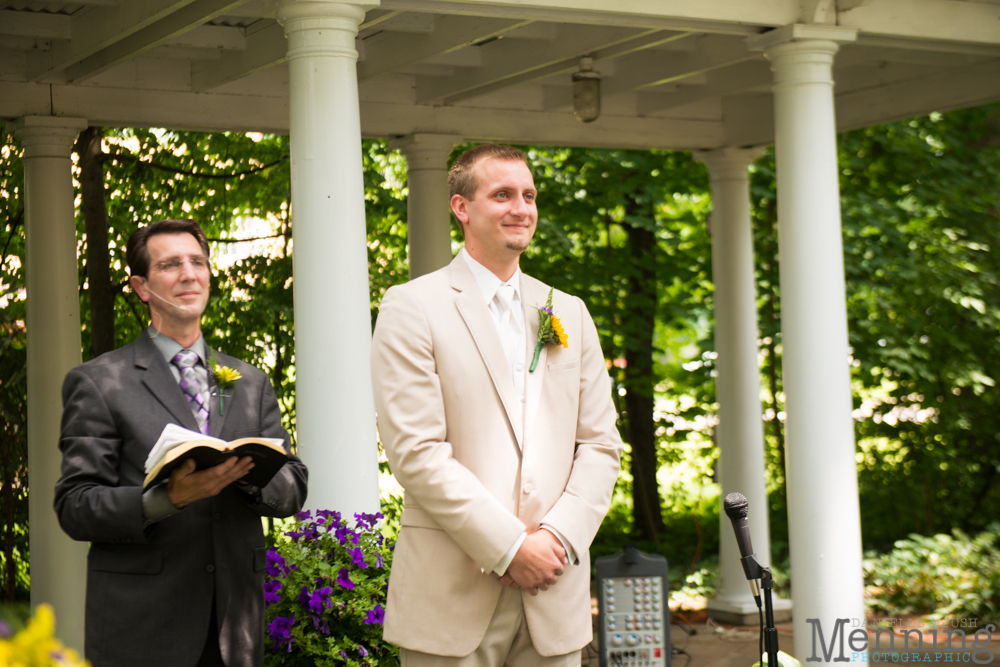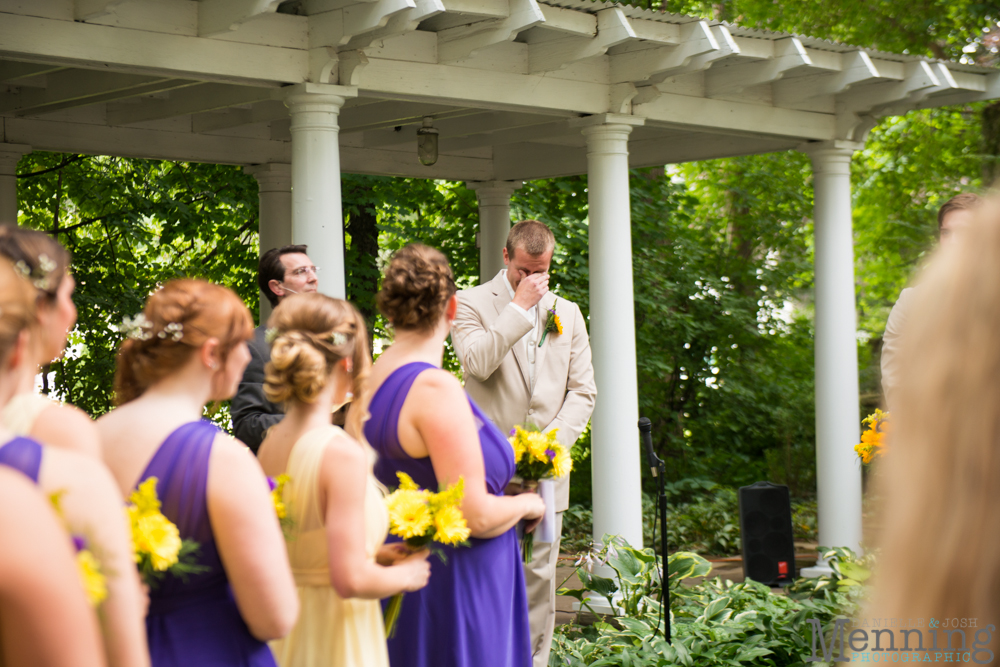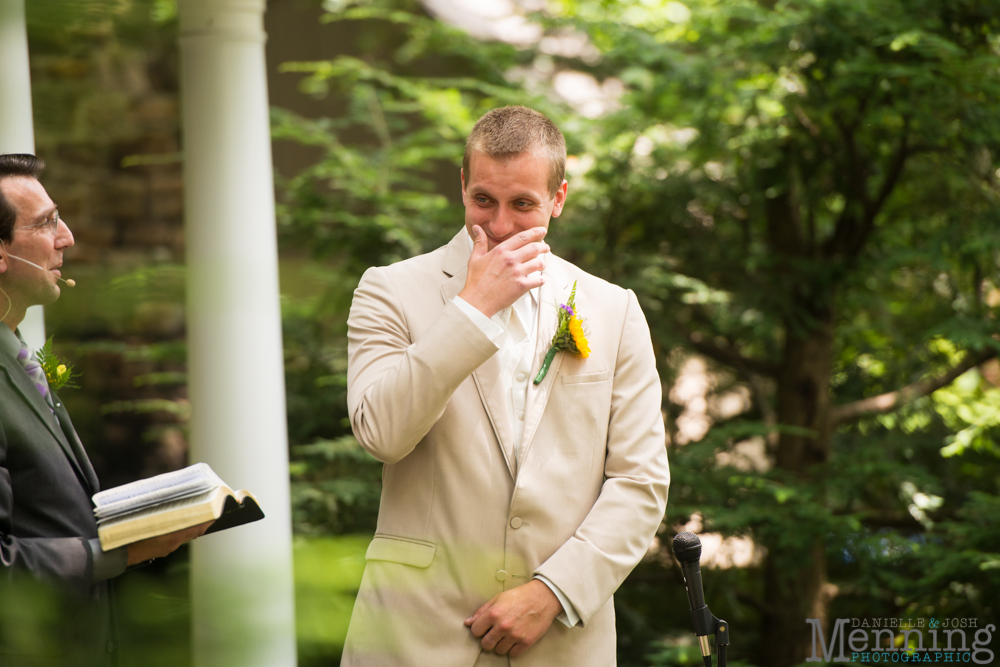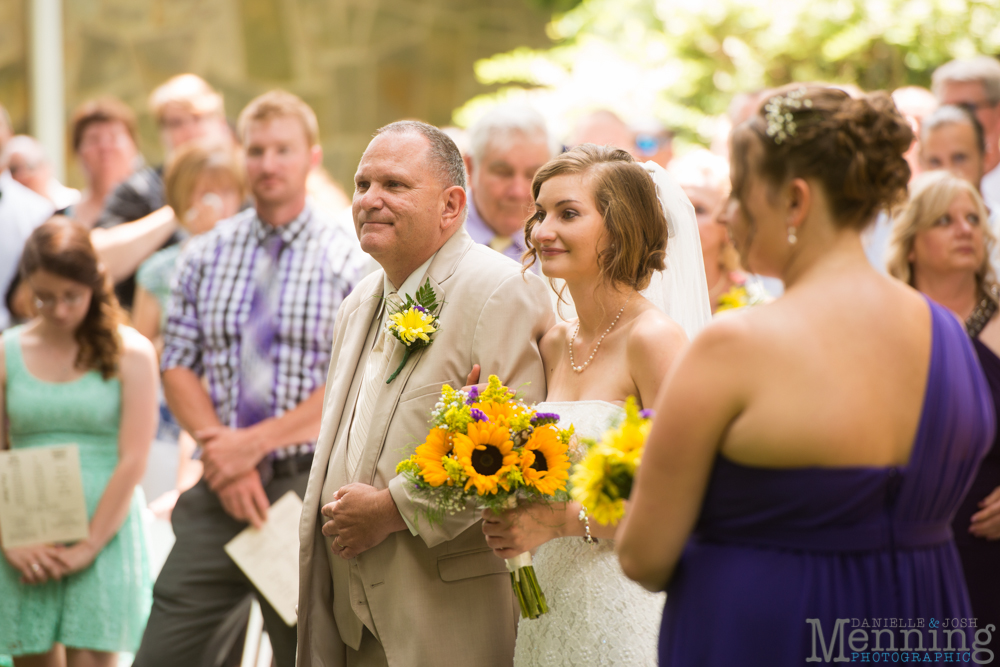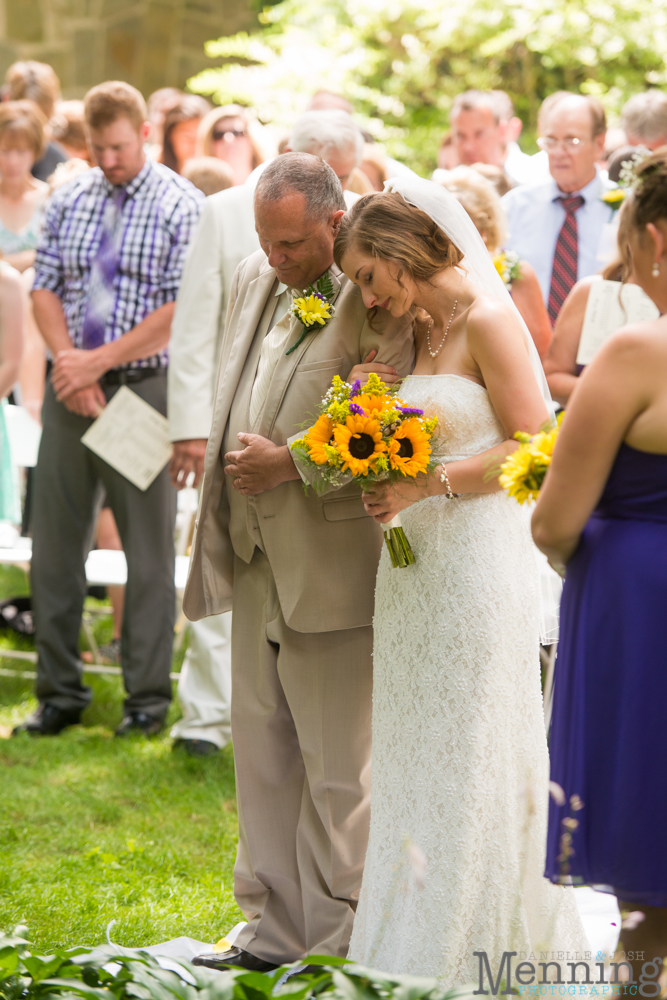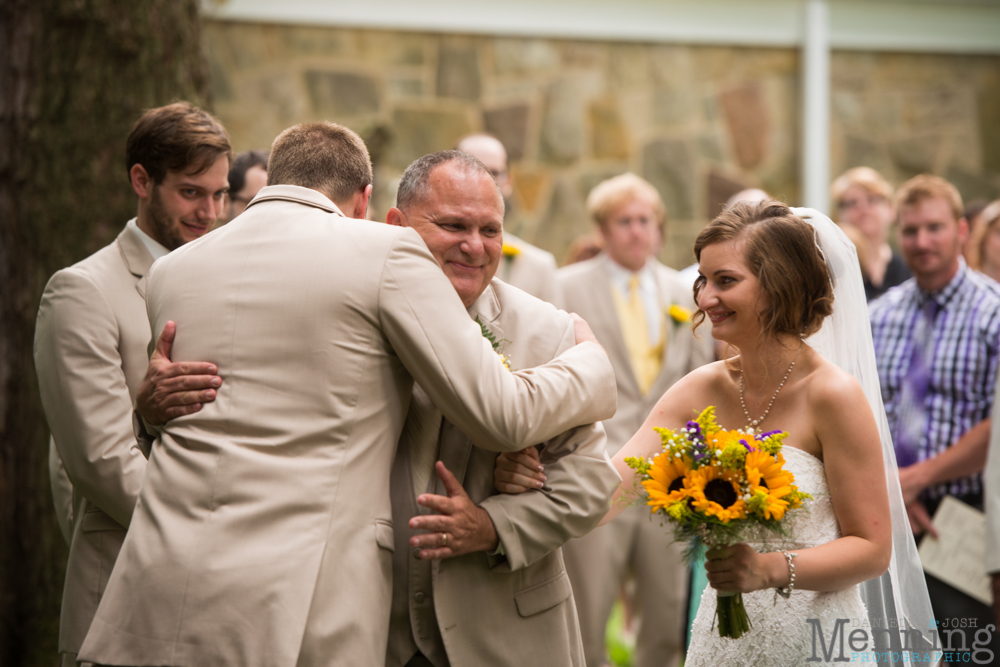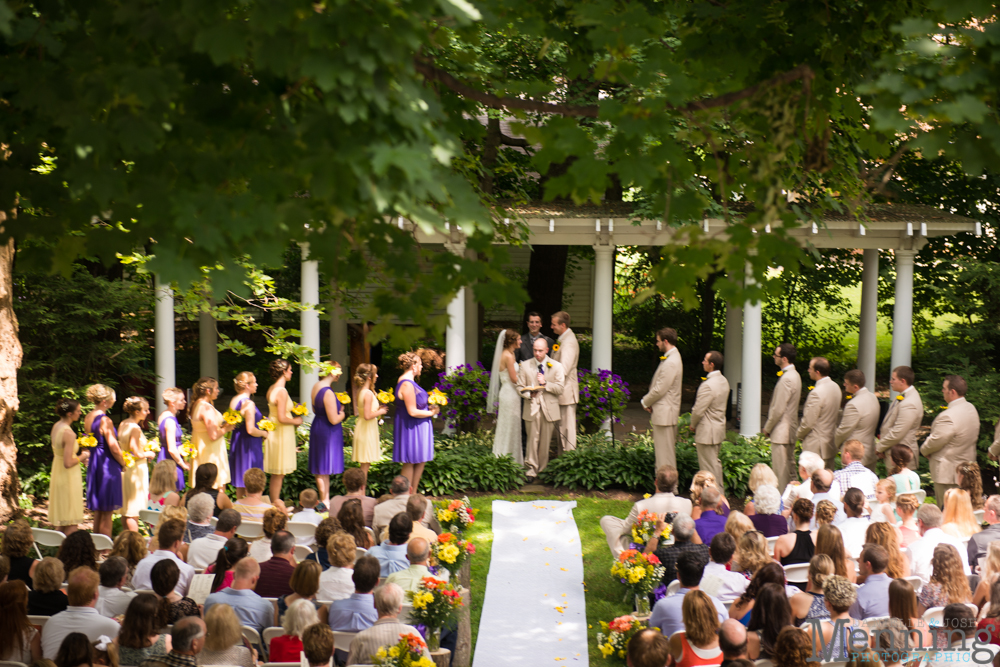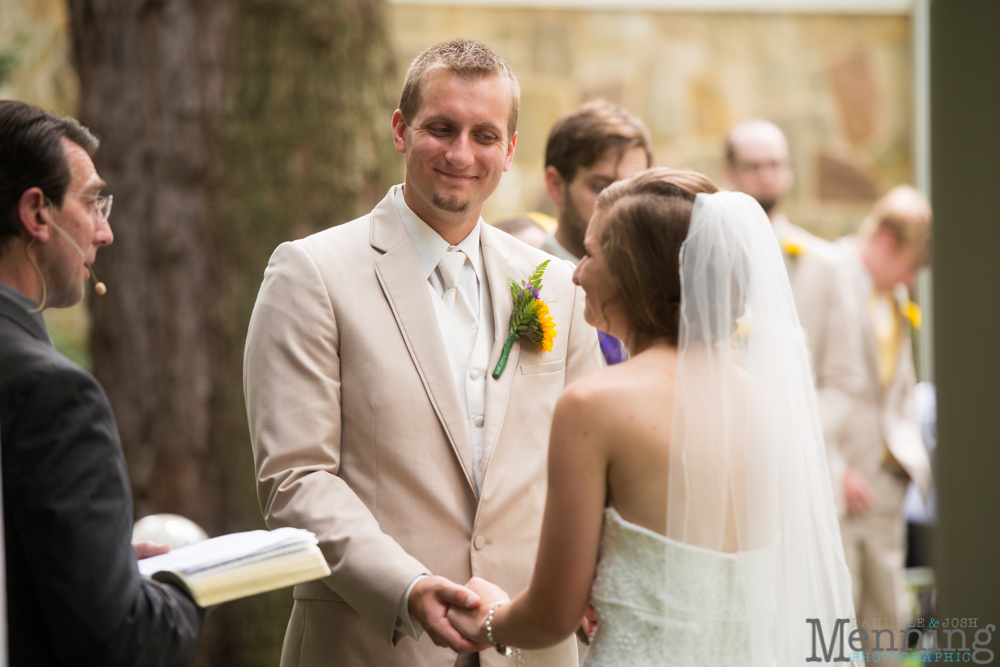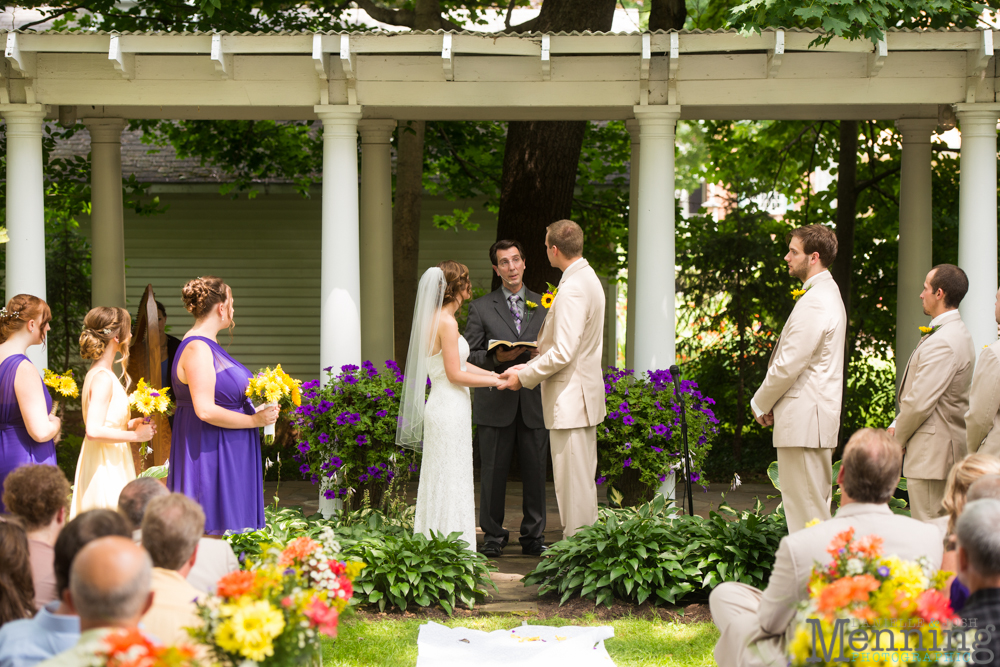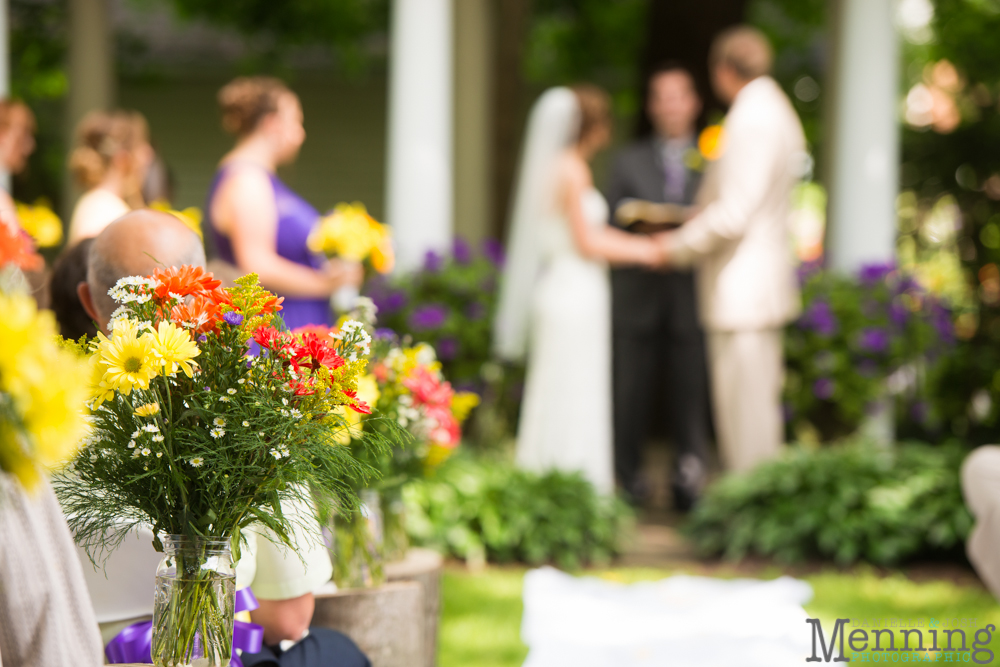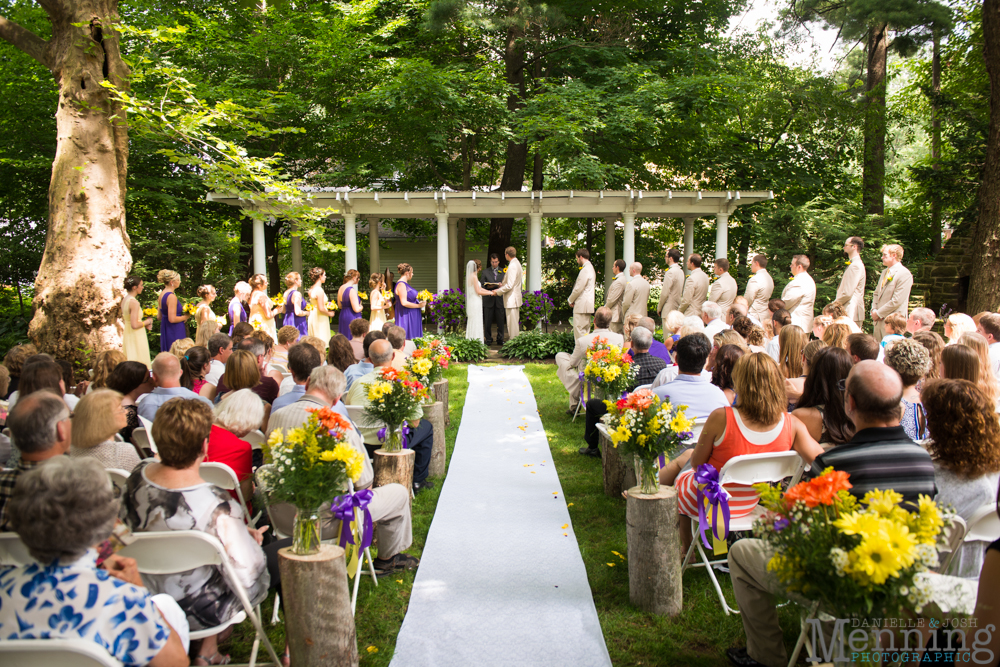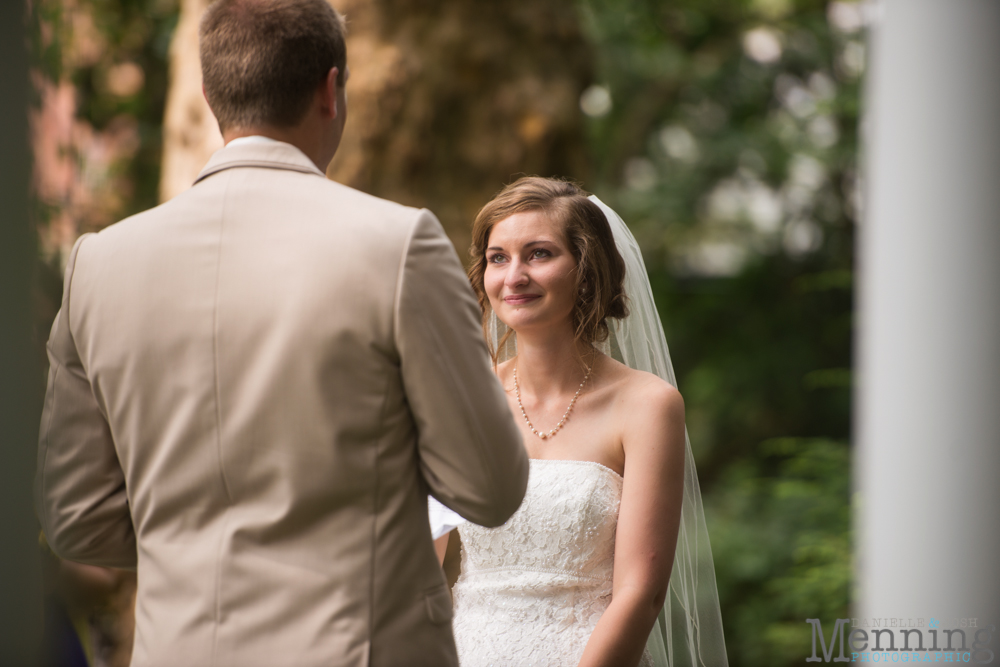 I wish you all could've been there to hear their vows to one another. They were heartwarming, sincere, beautiful, genuine, emotional. . . oh, I could go on.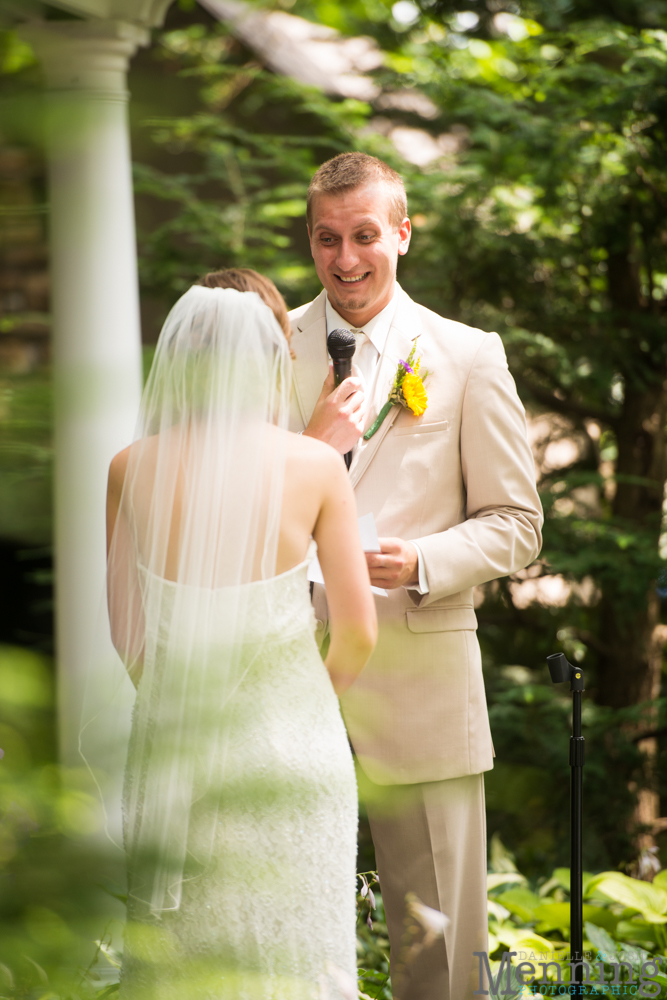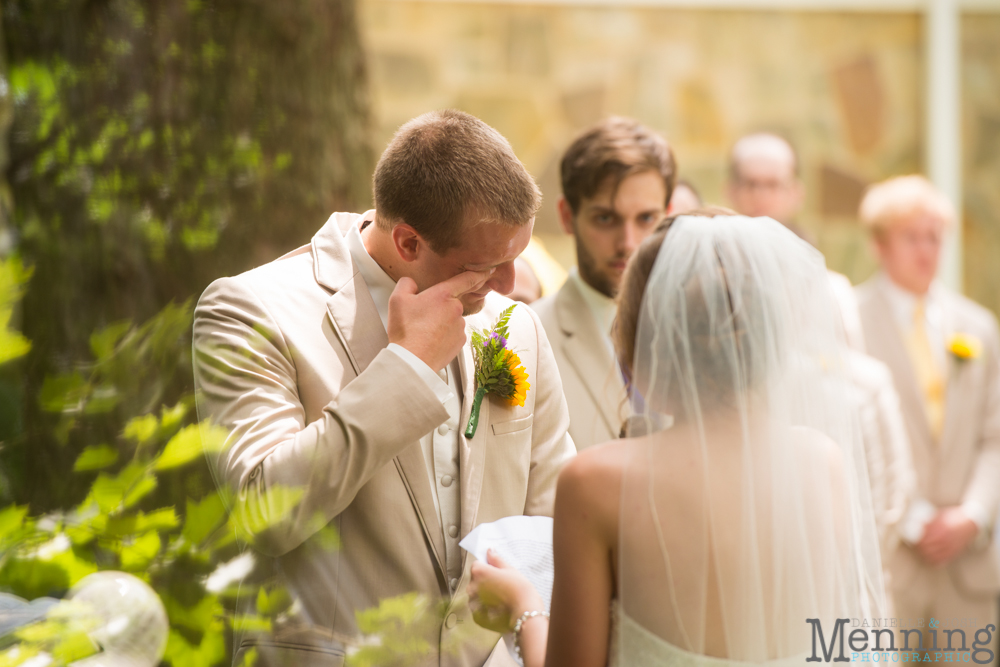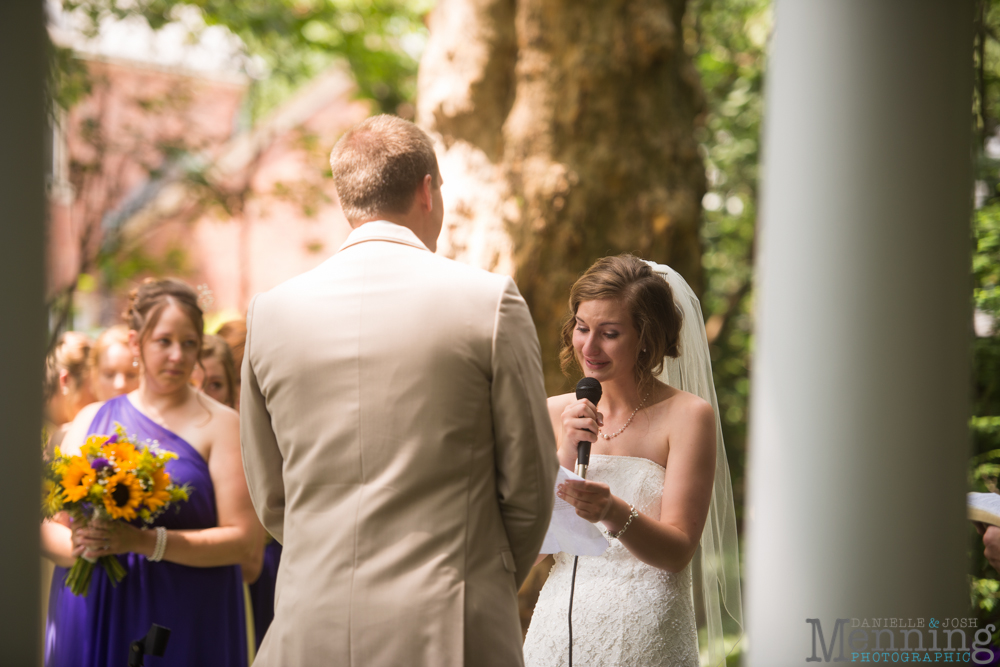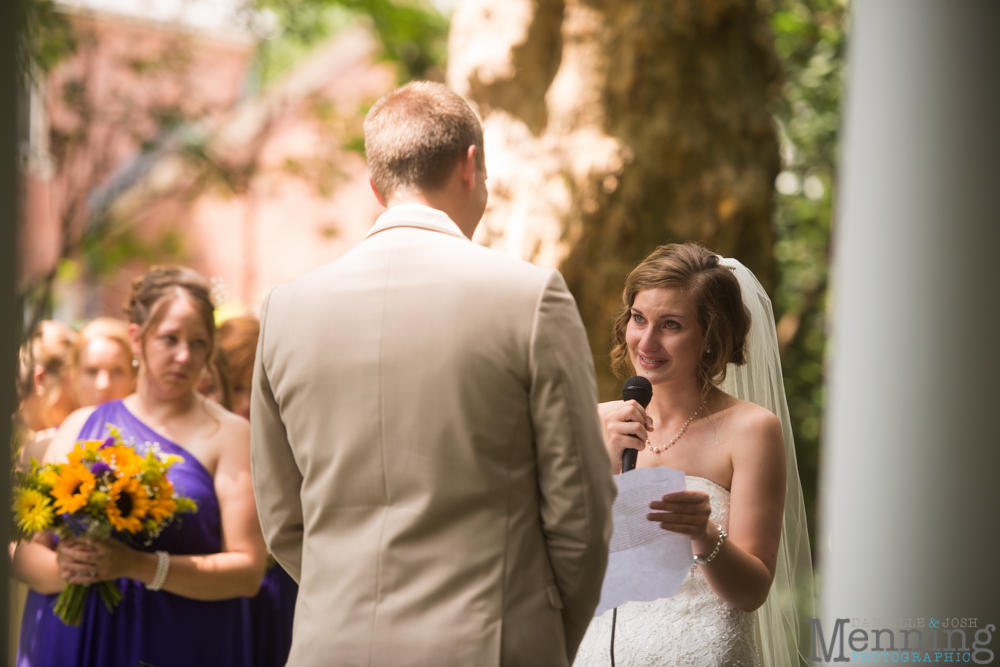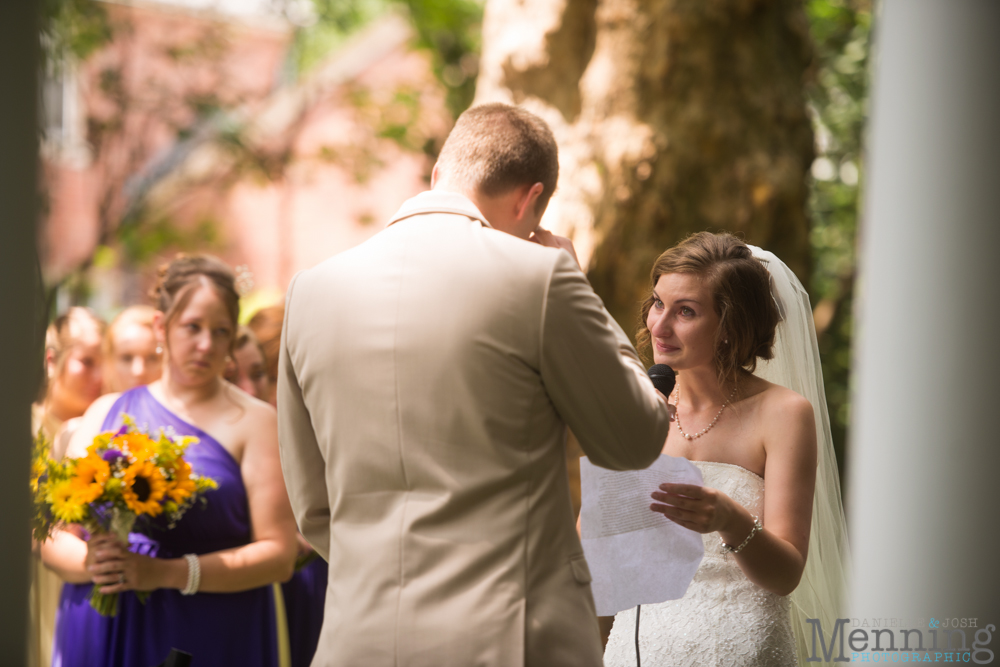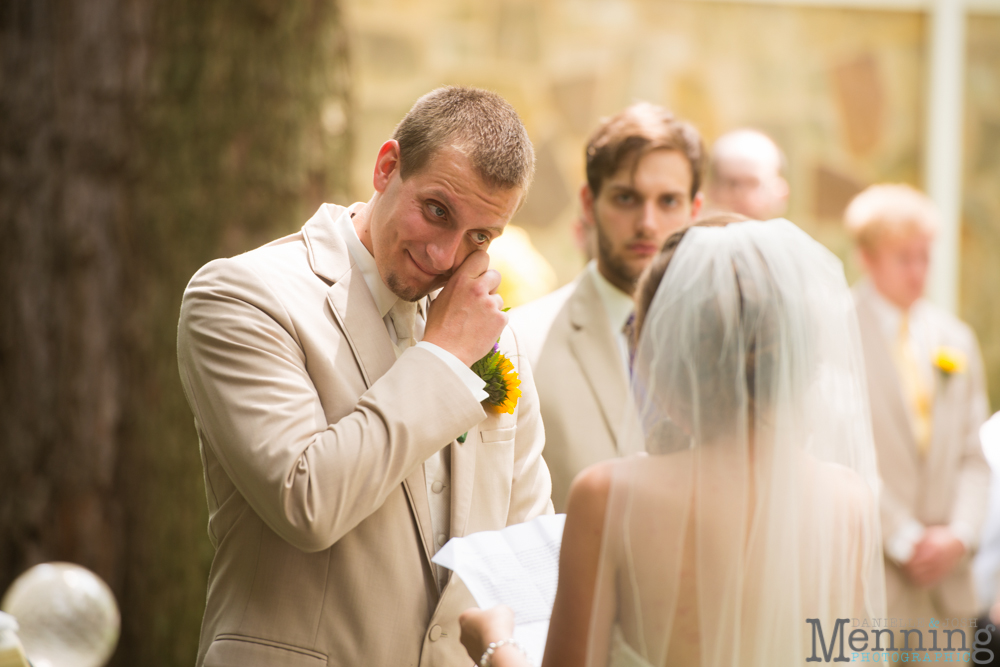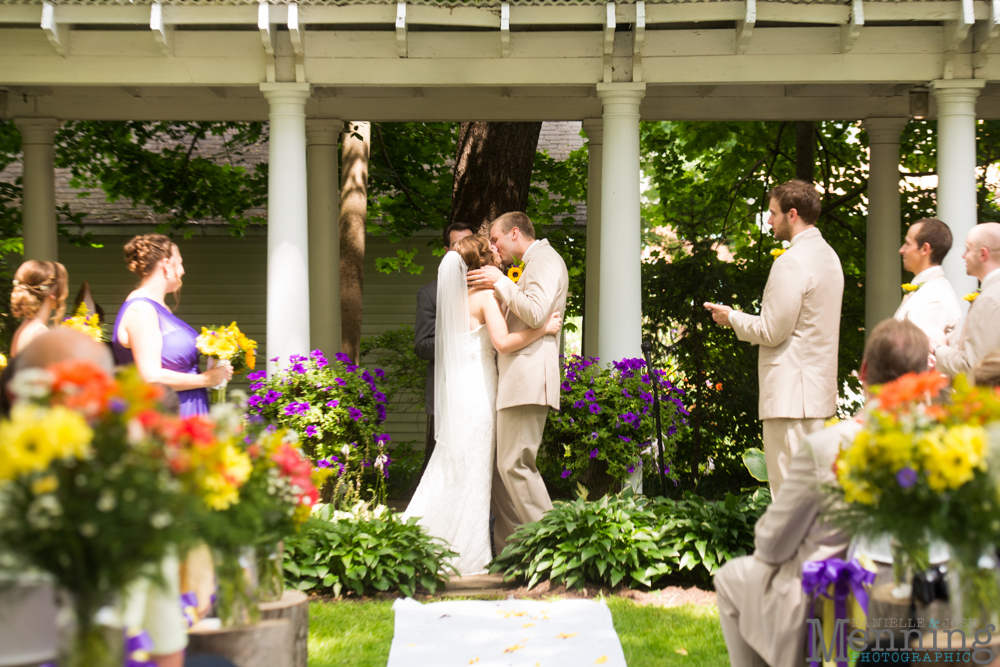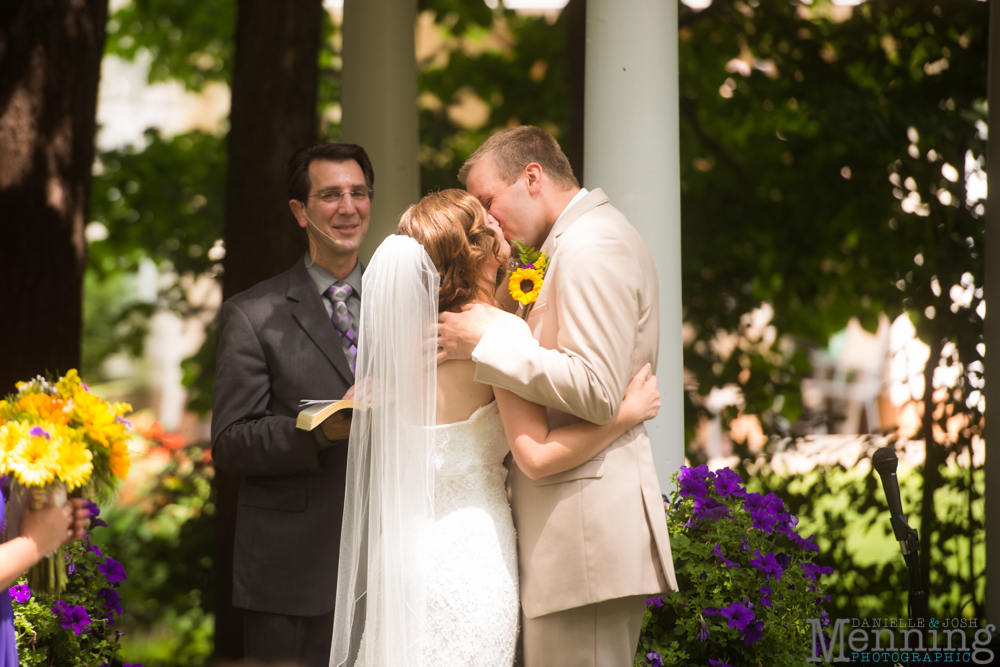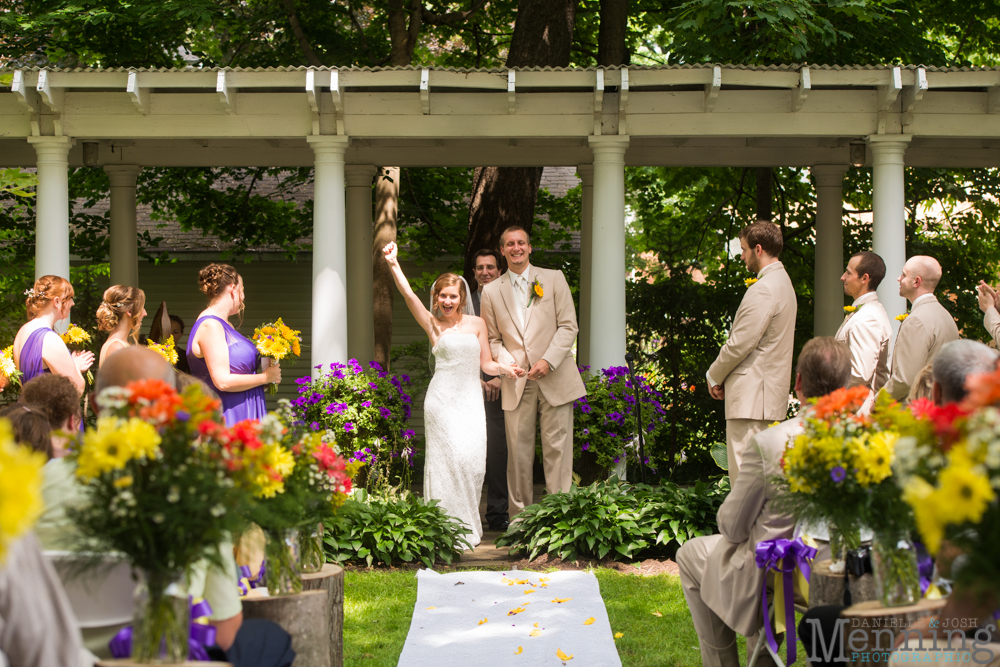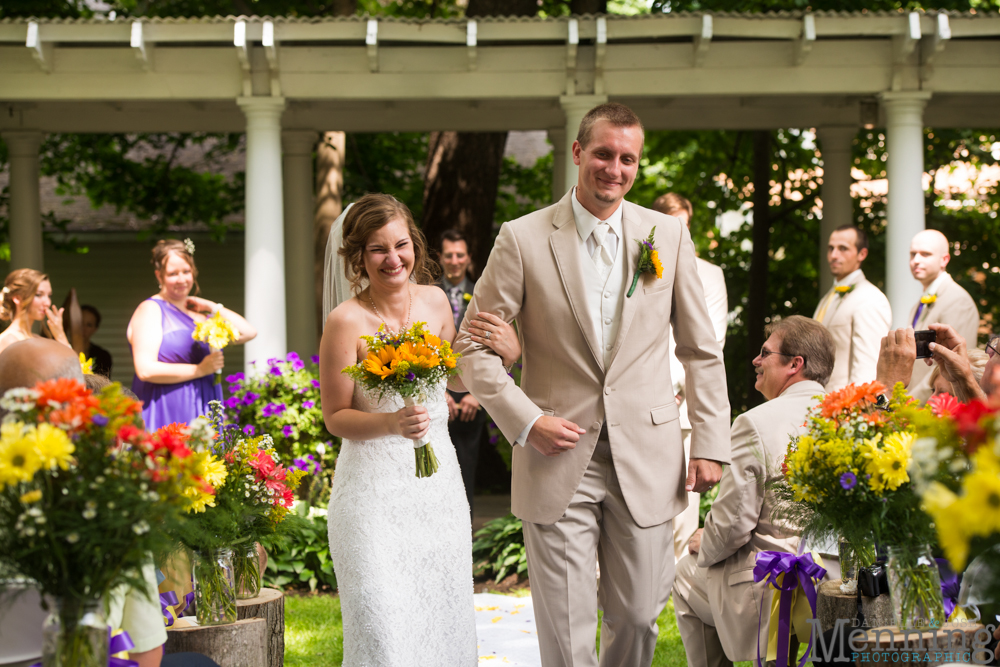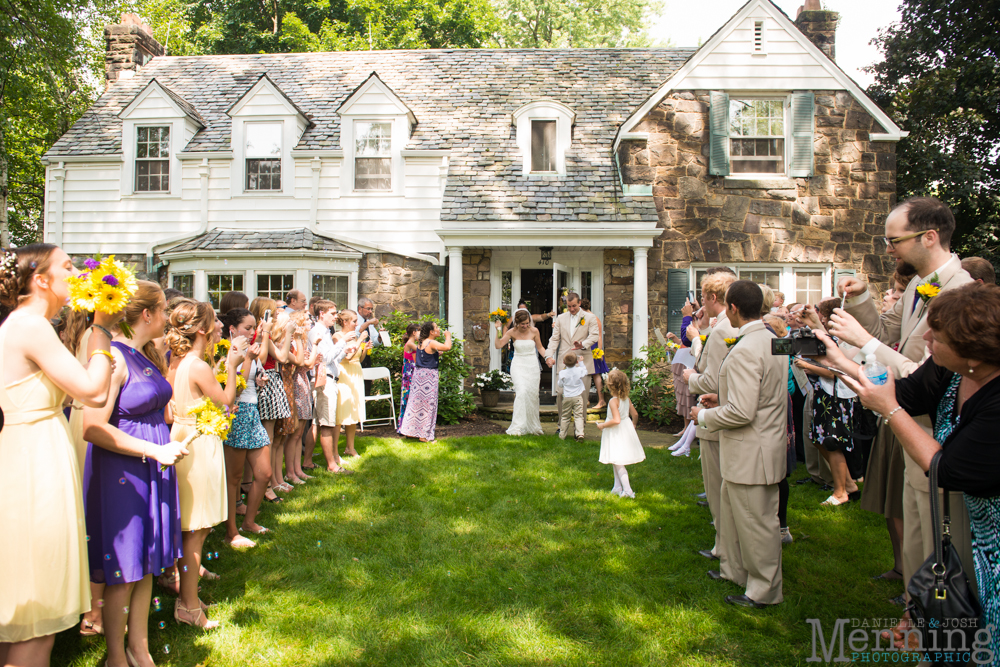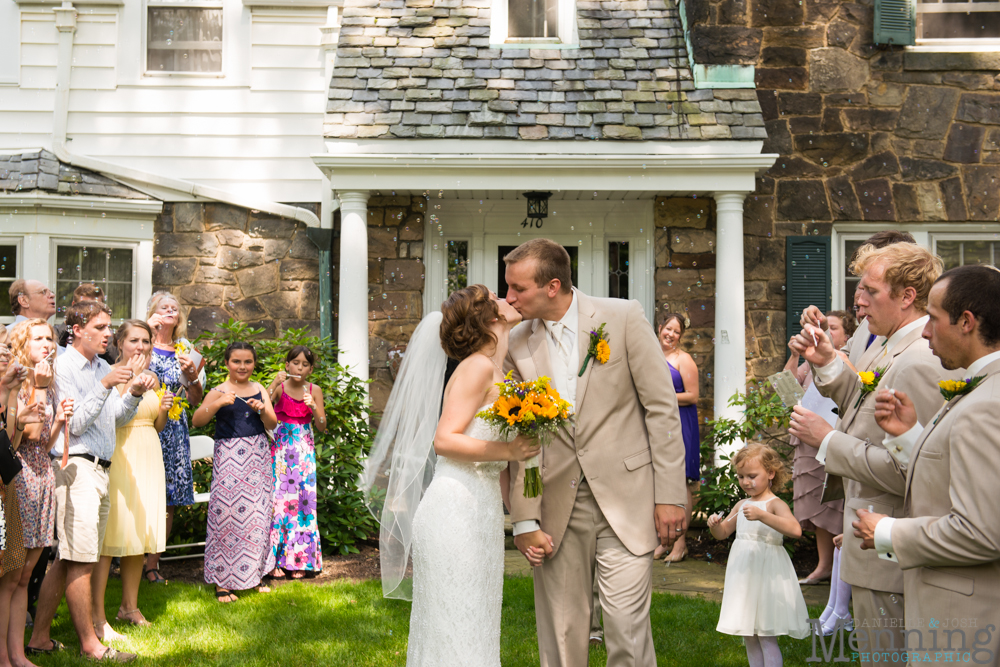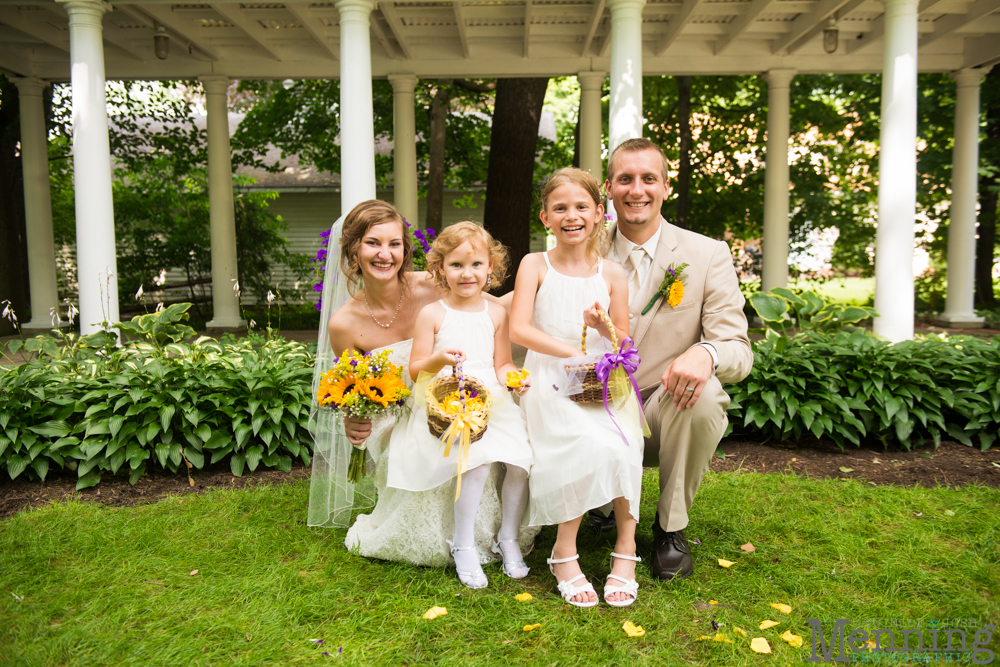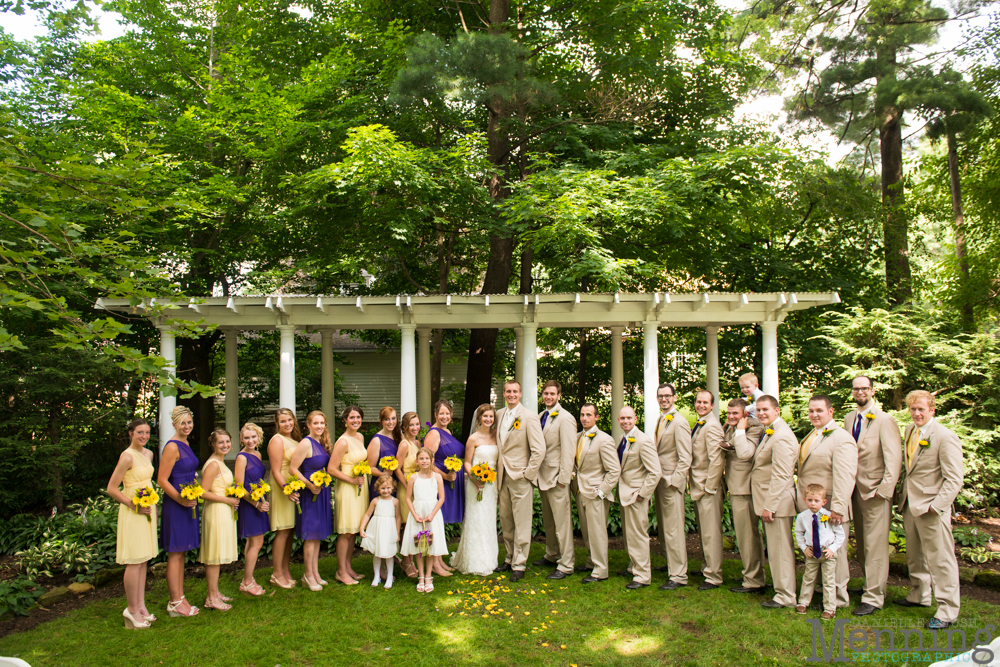 You know you're a pretty big deal when Main Street Theater recognizes your wedding day!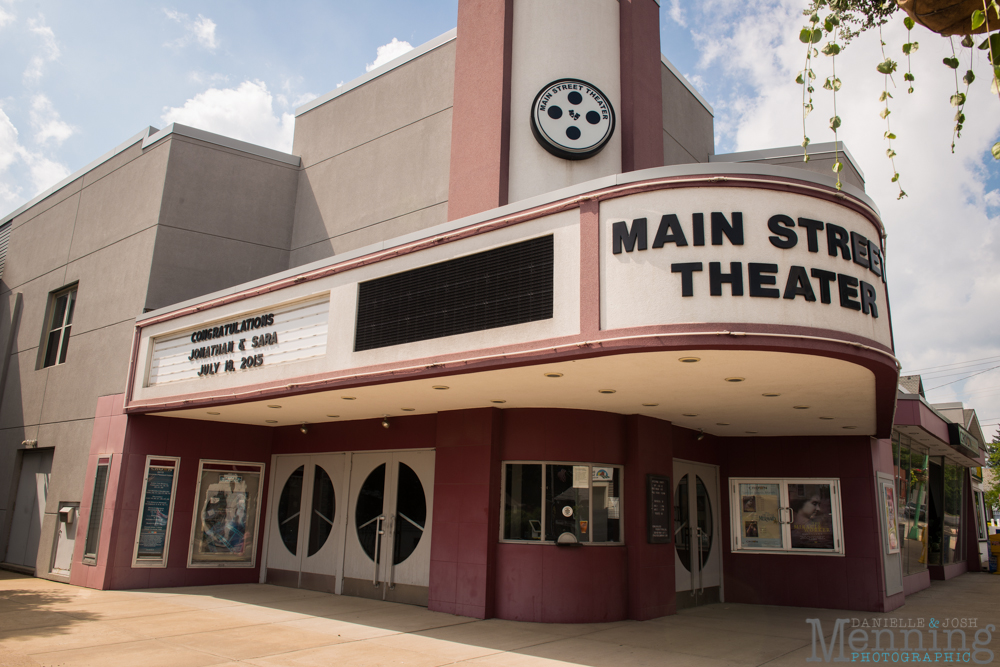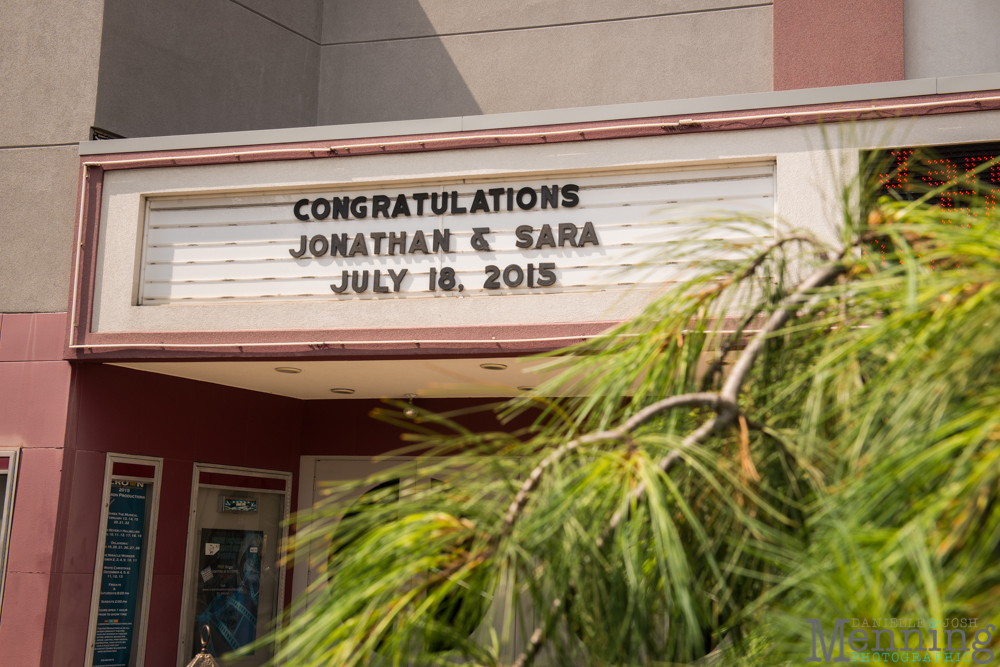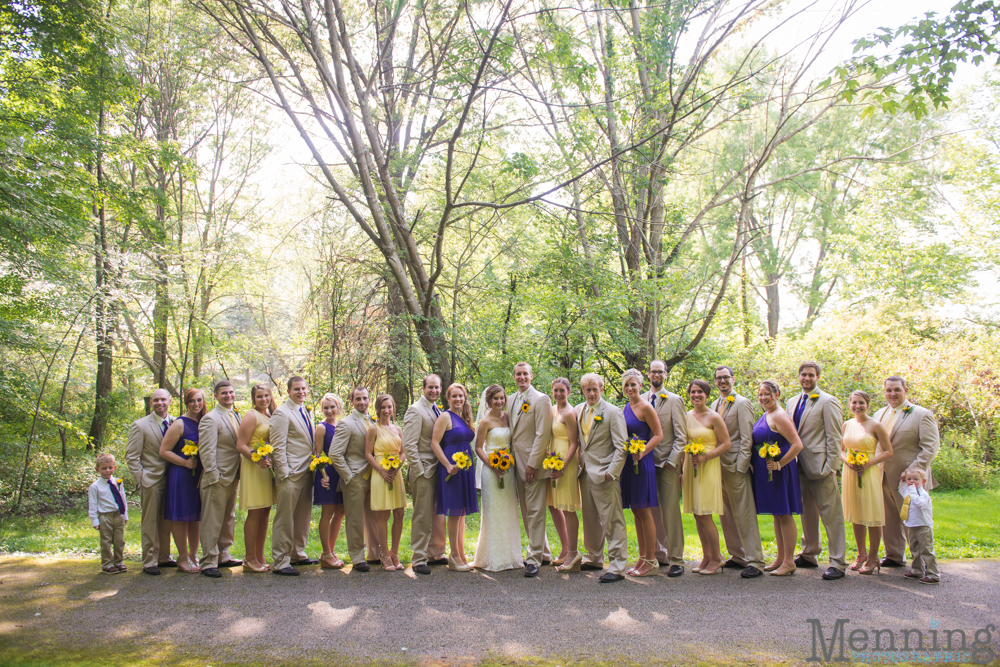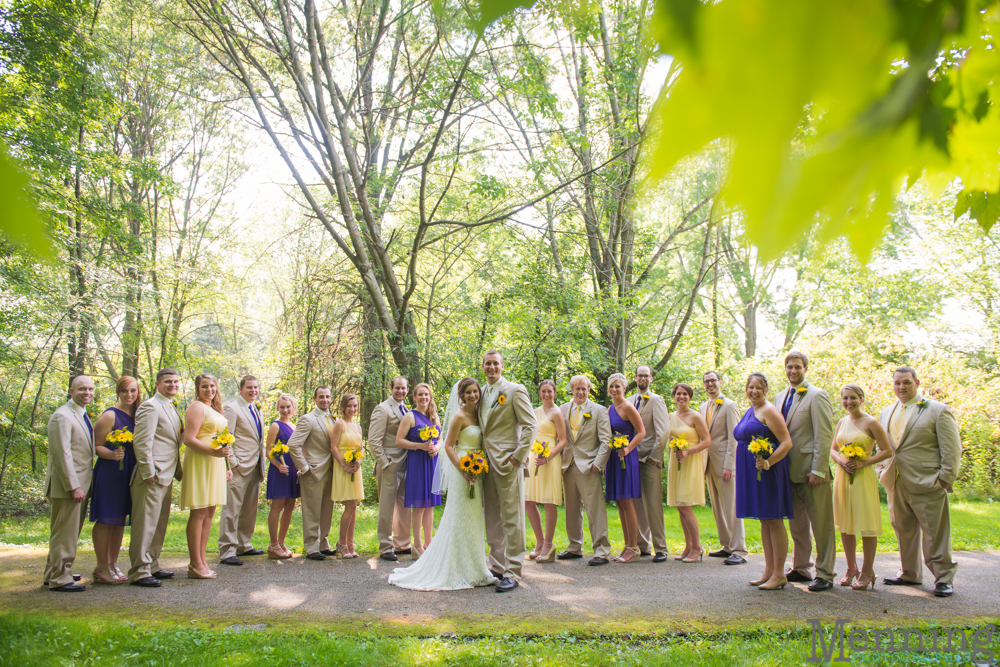 Sitler's Florist provided the florals for the wedding day.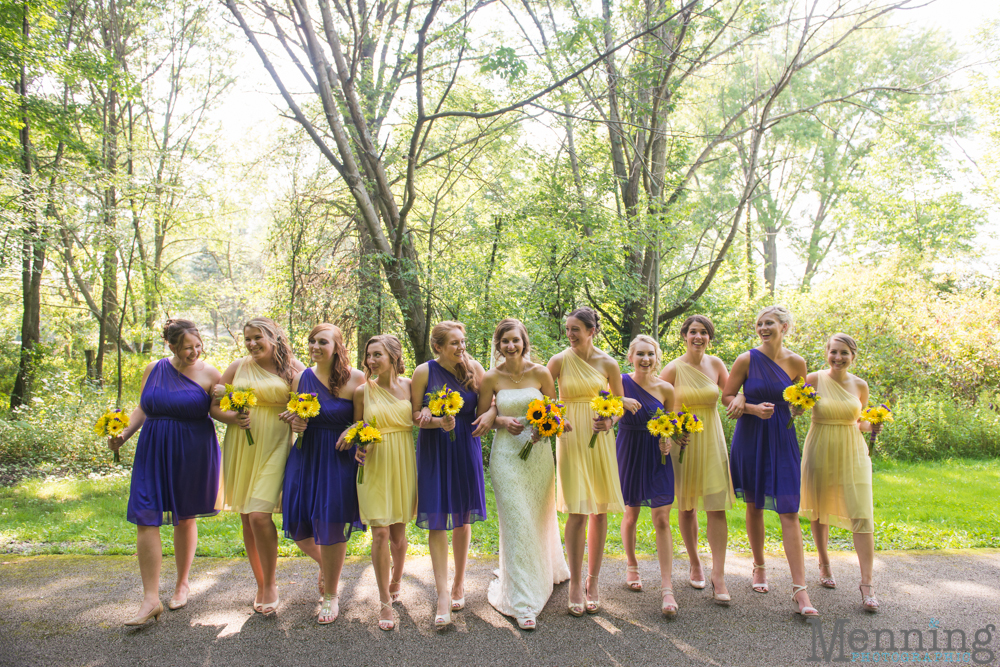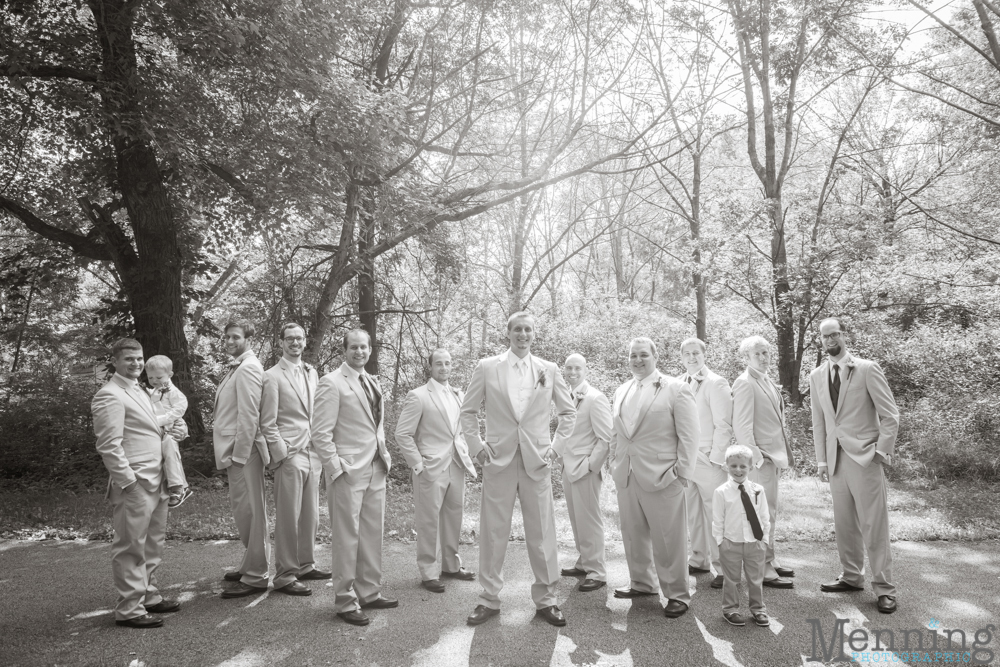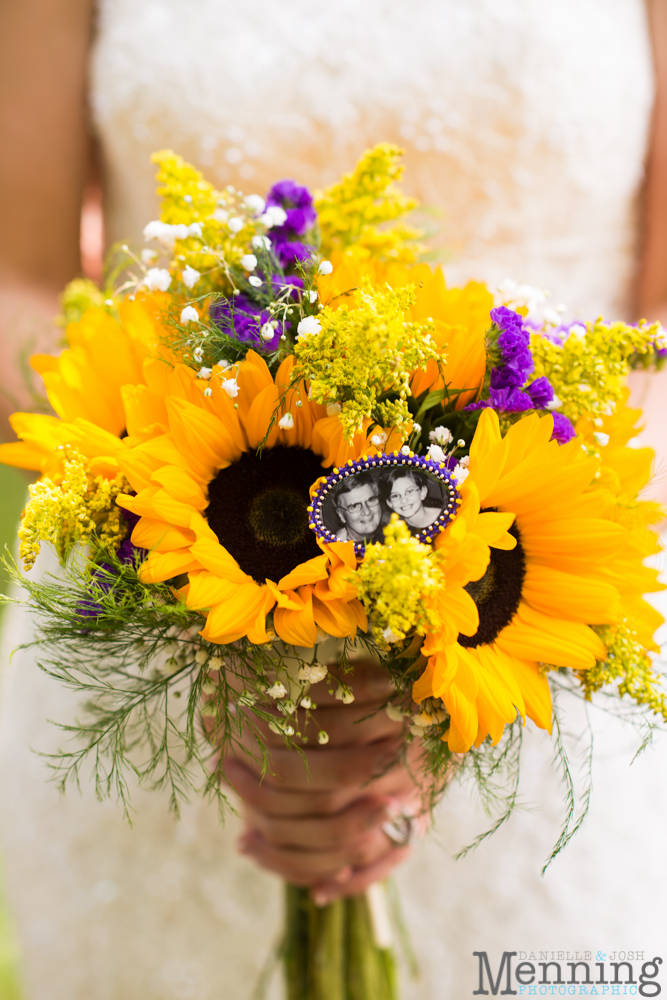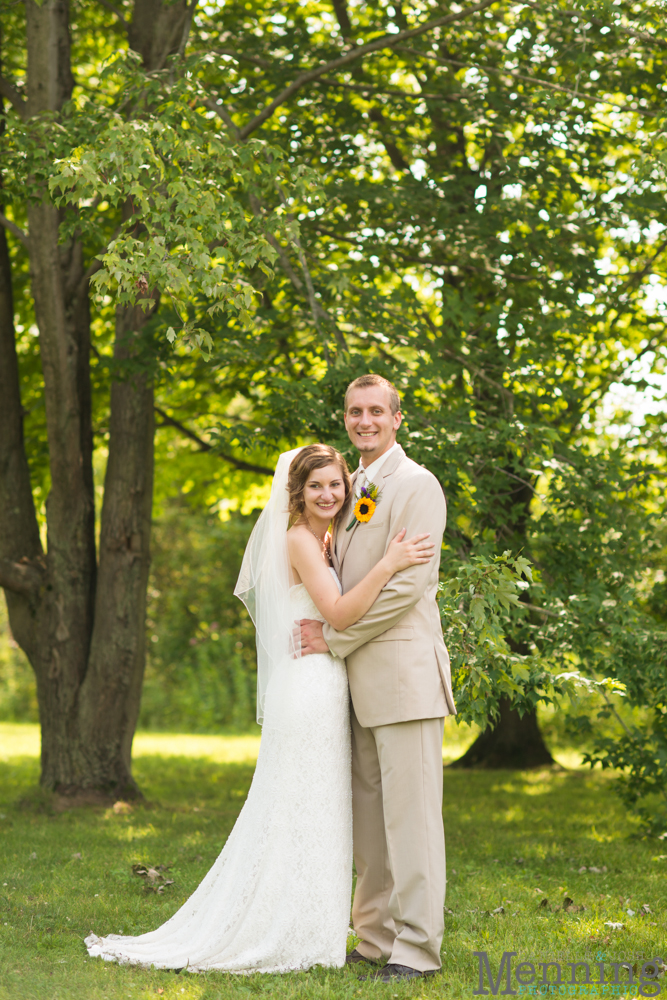 These two light each other up.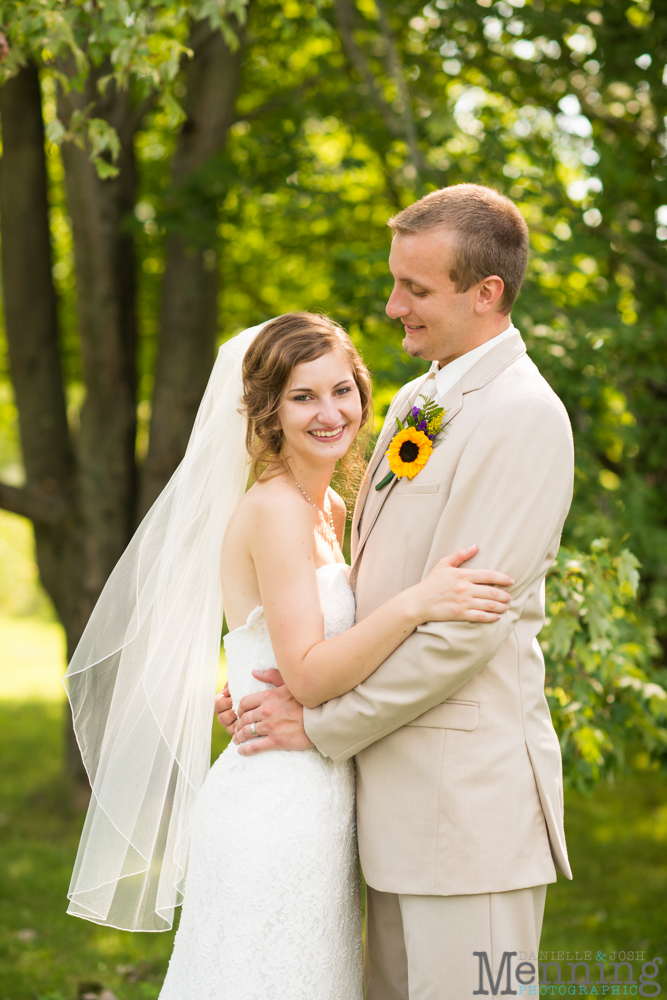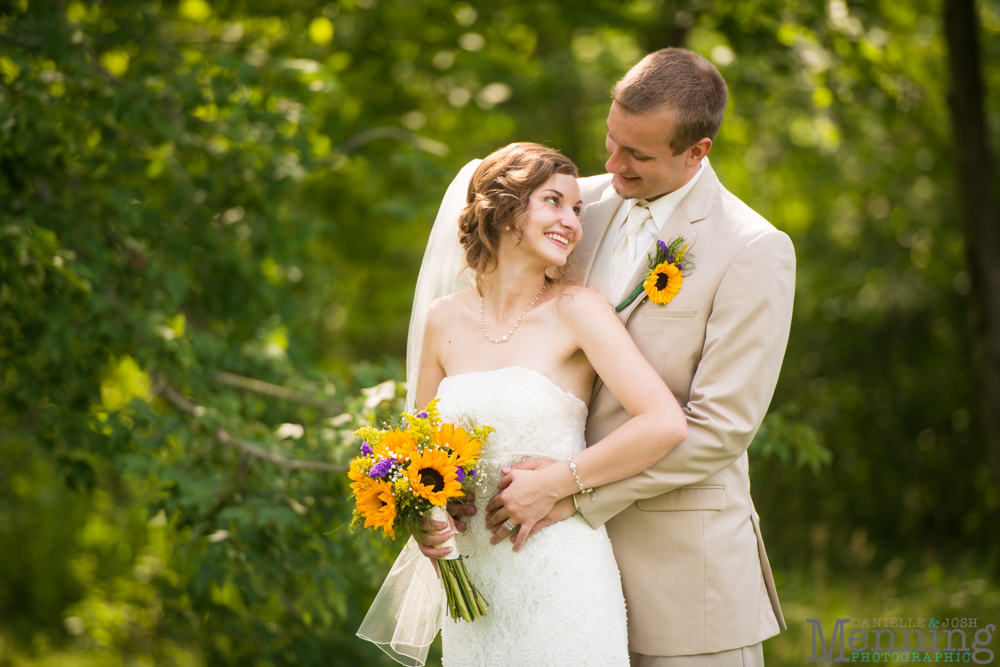 They're so cute together.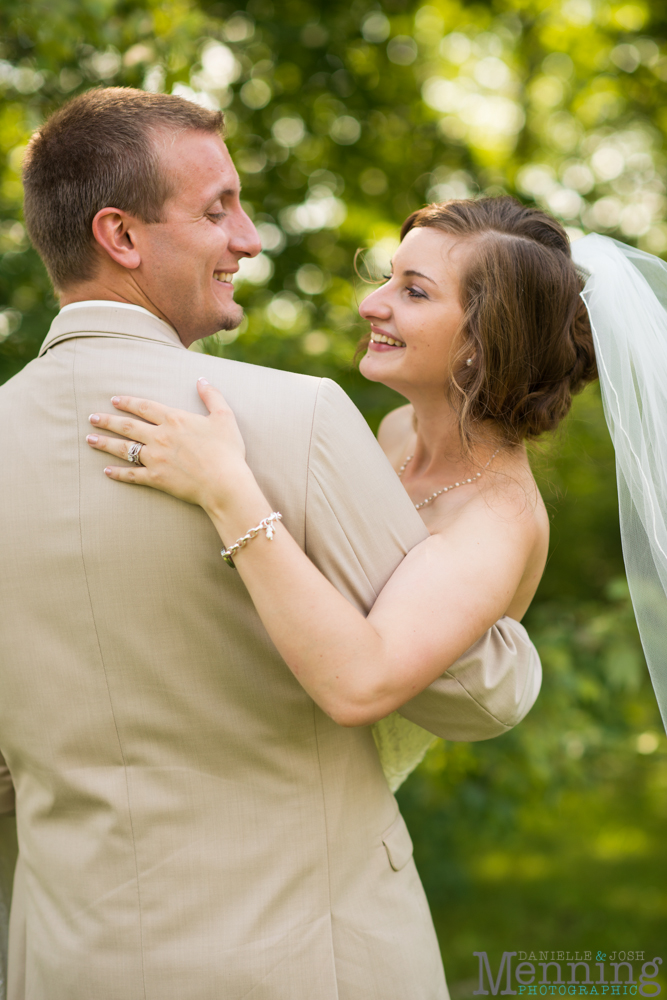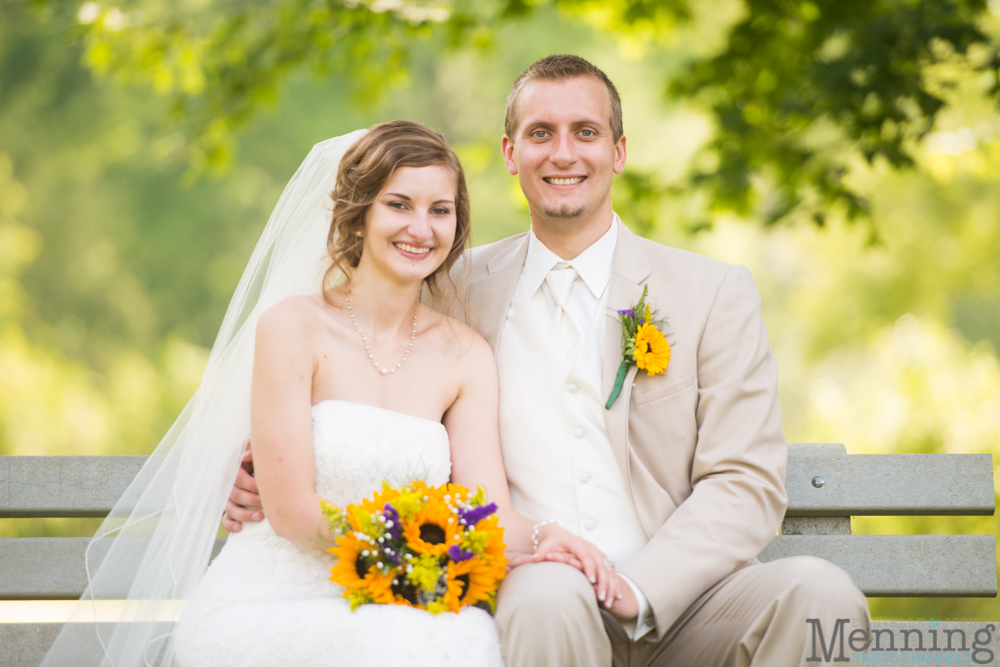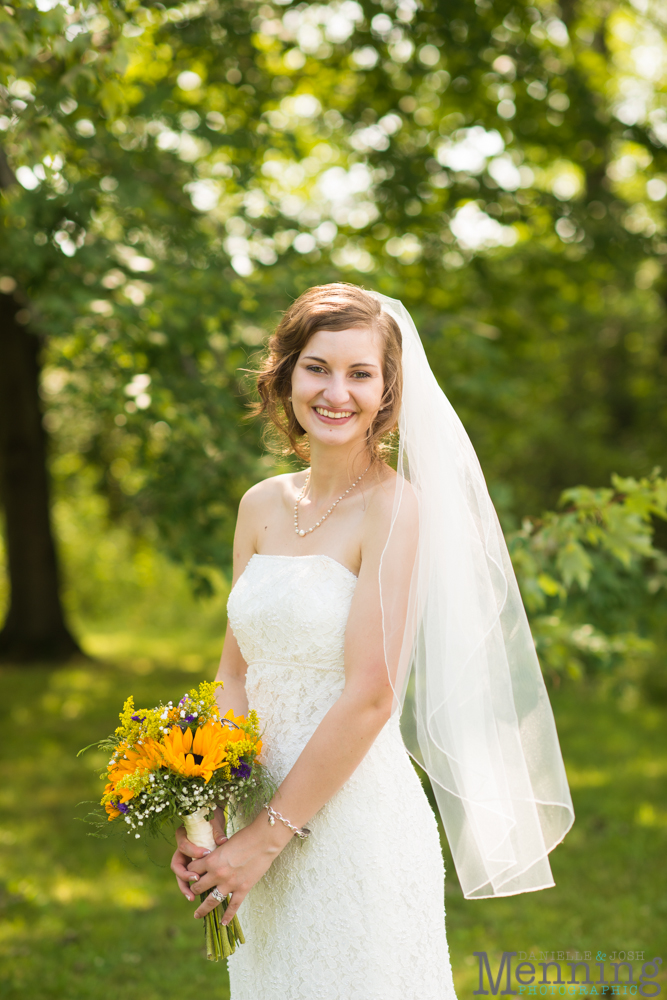 Stunning; absolutely stunning.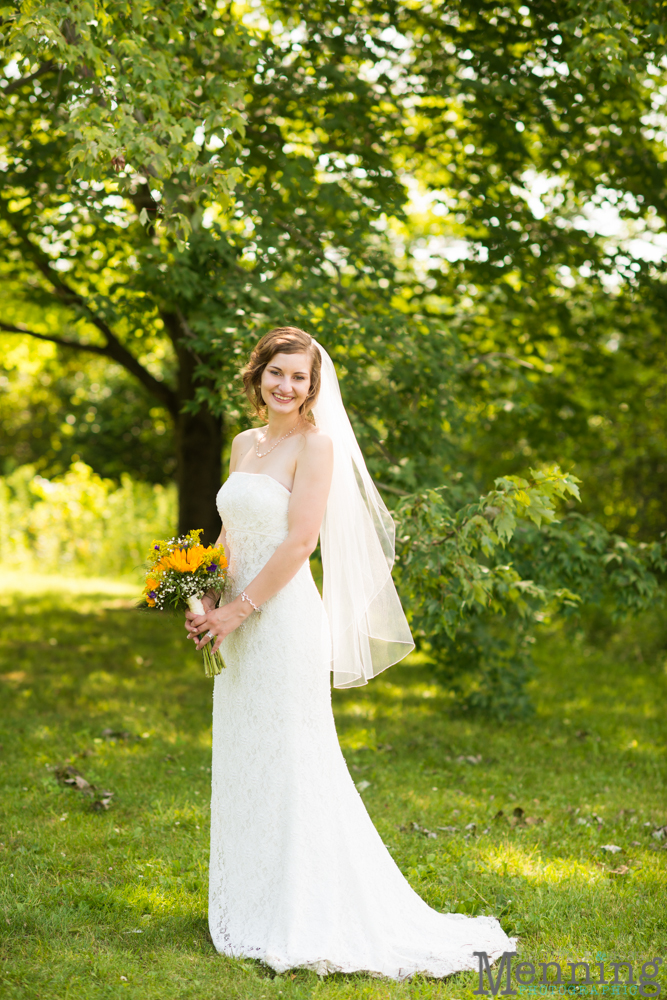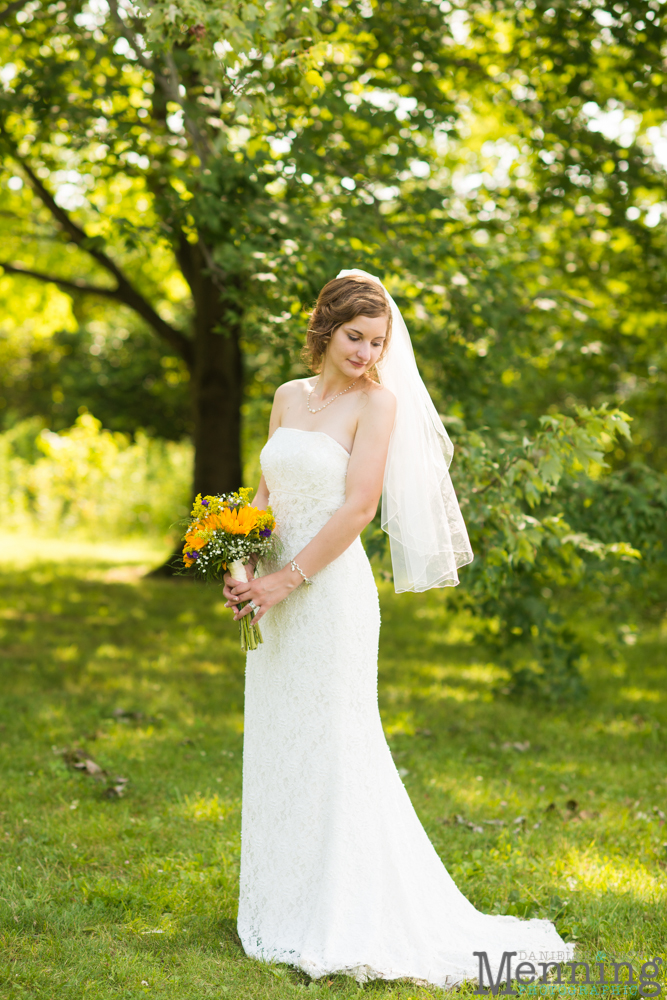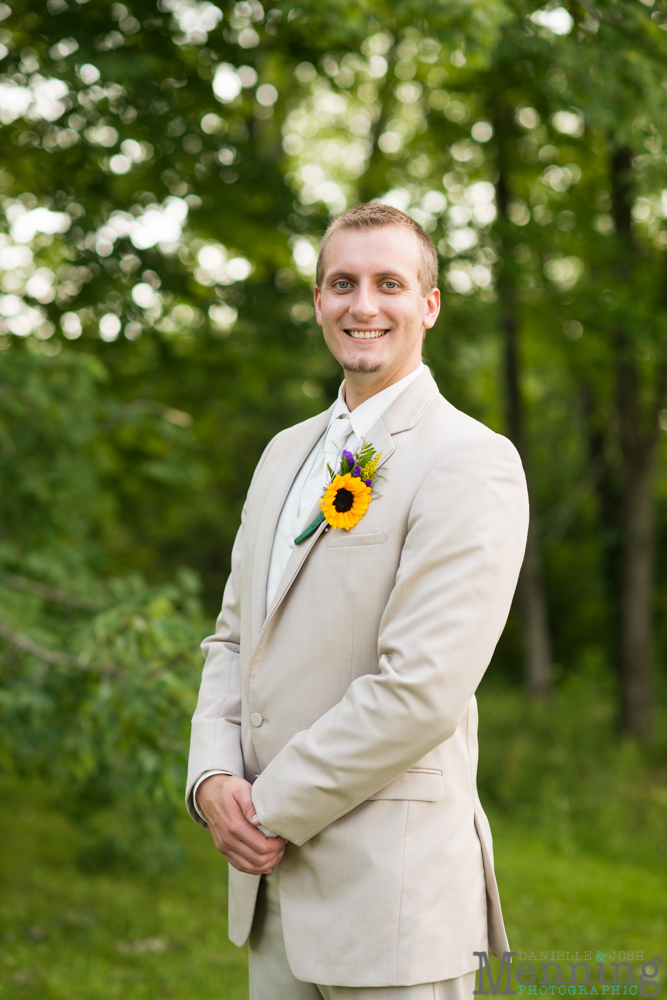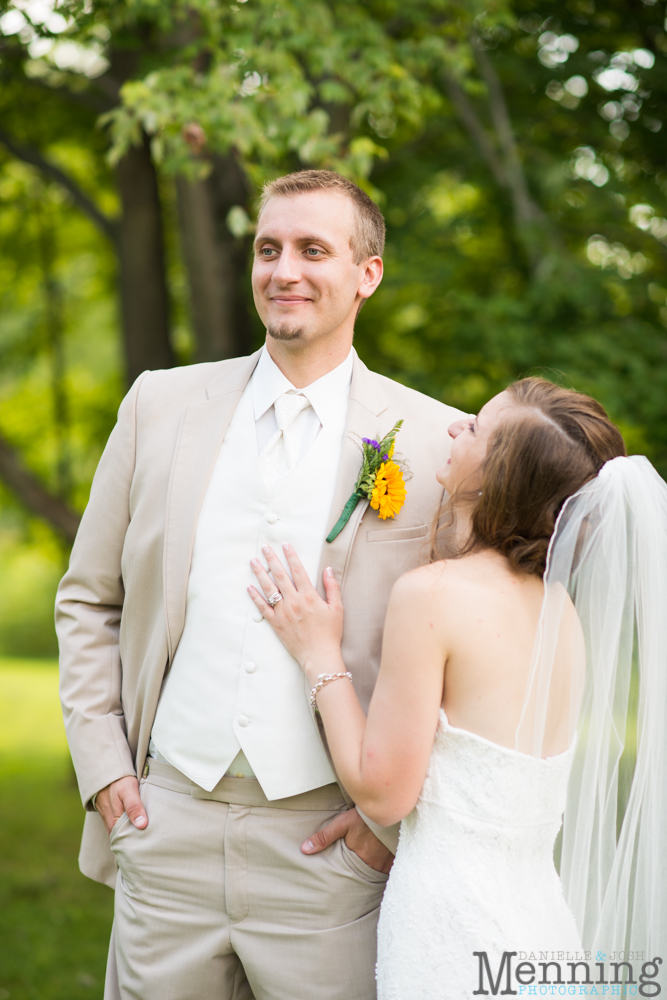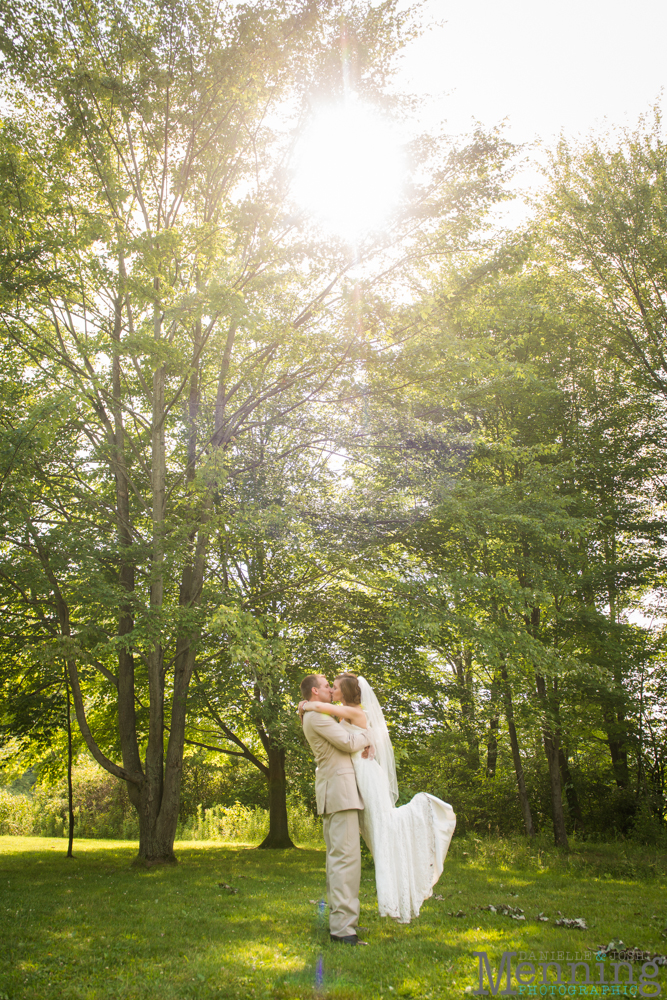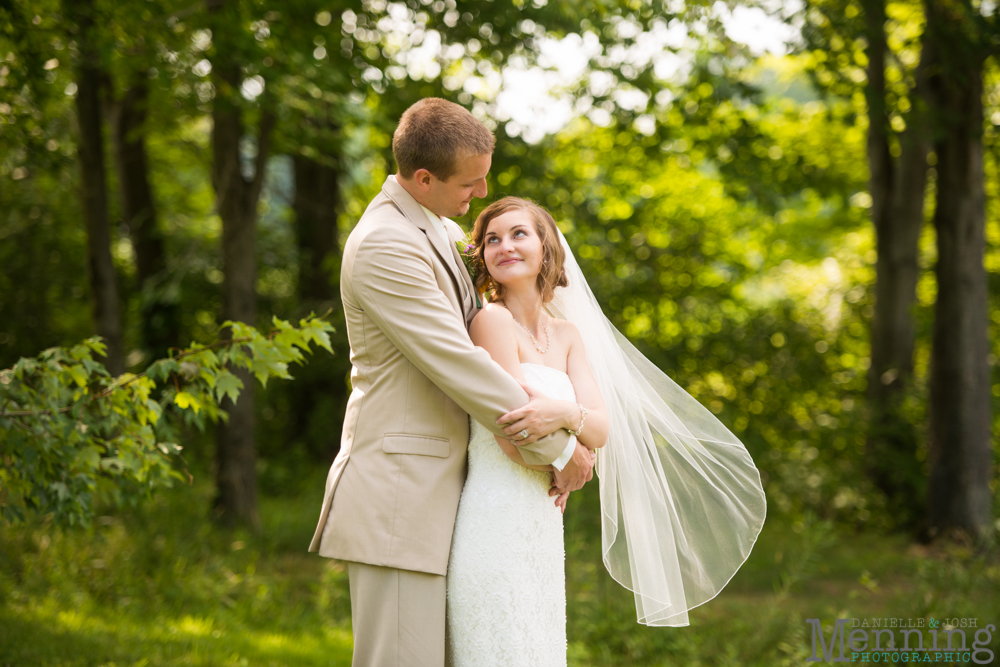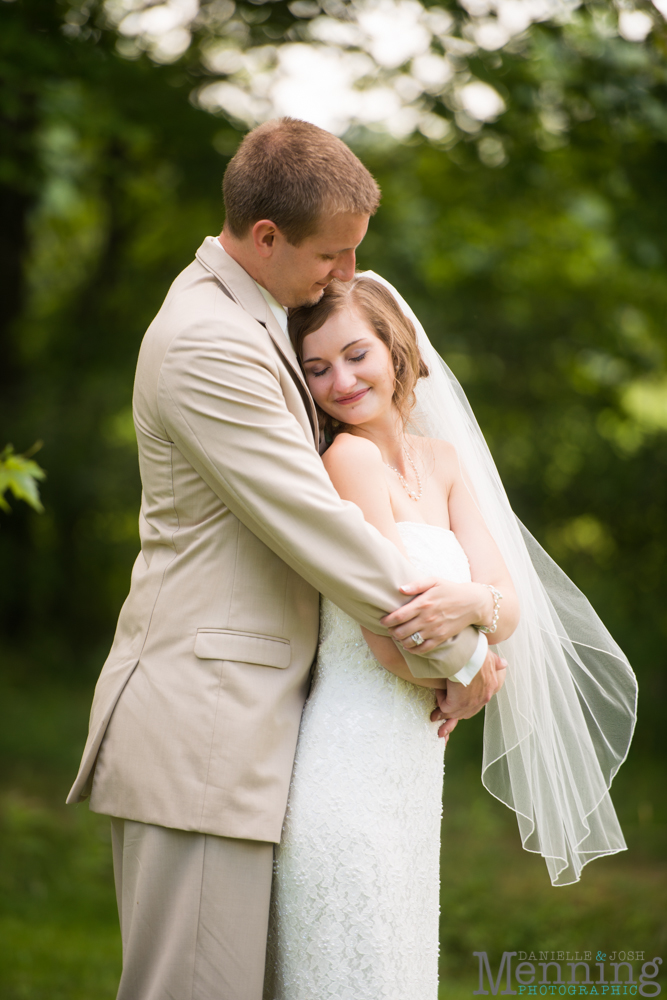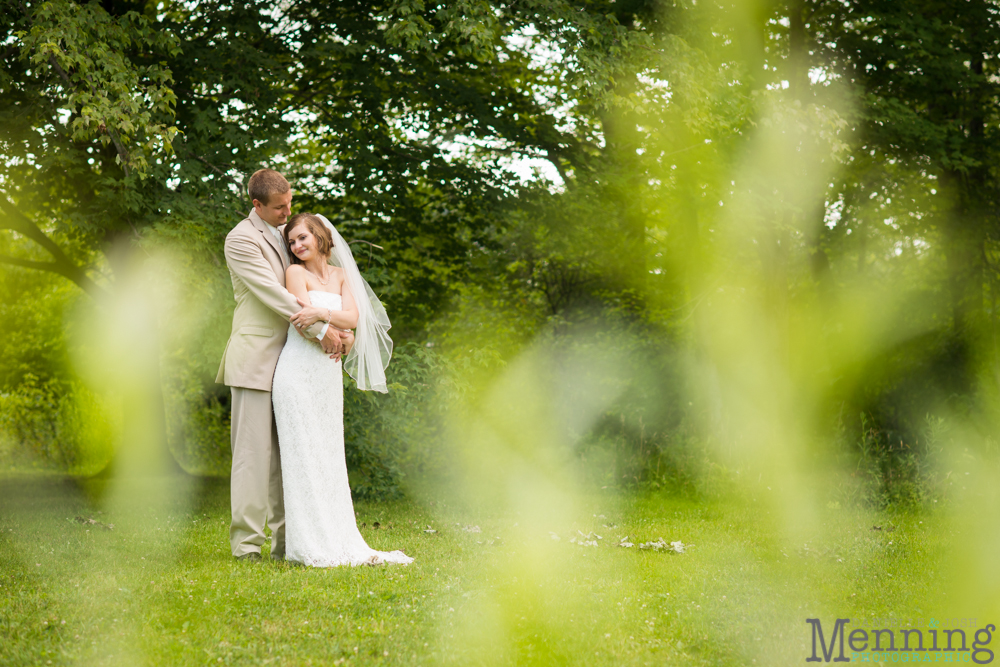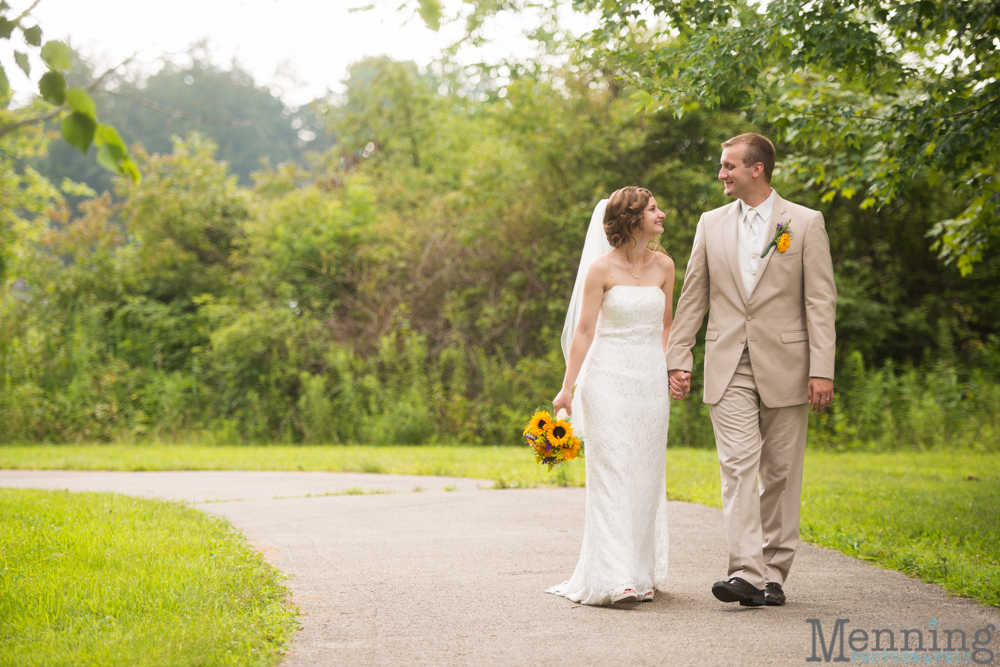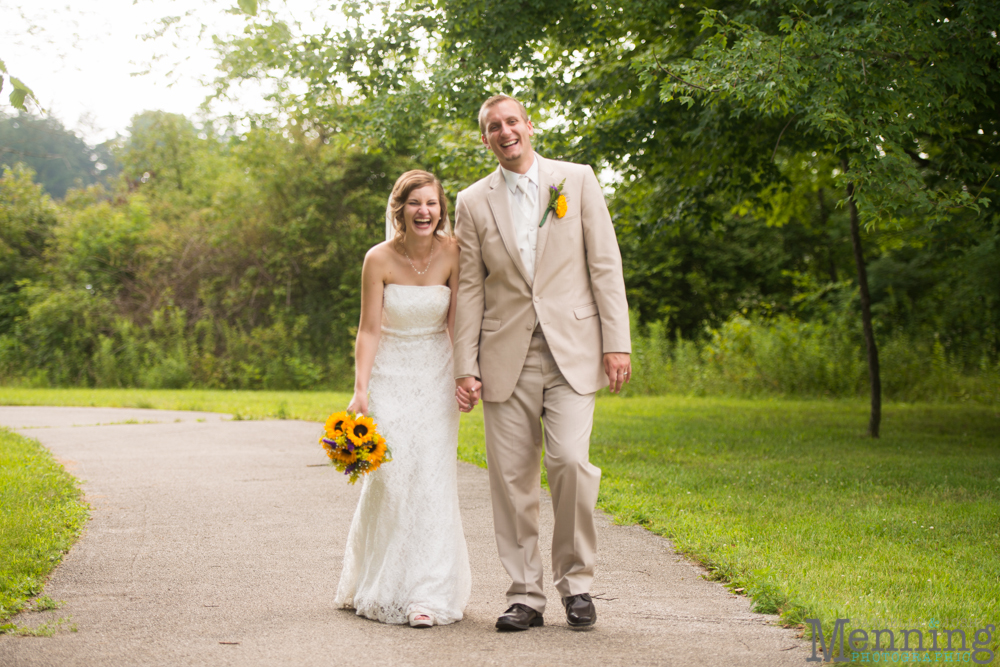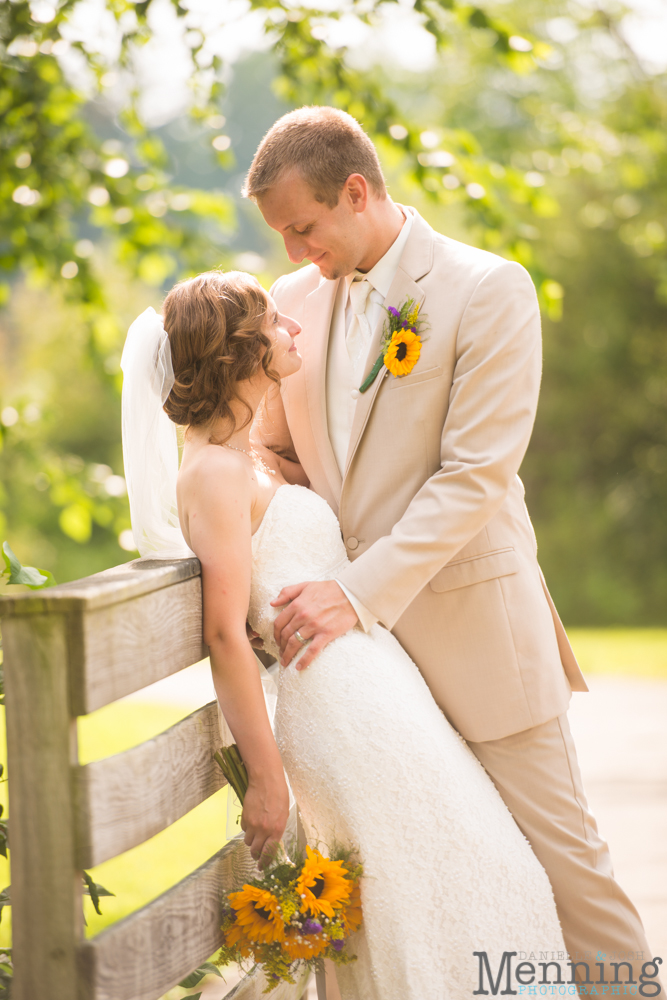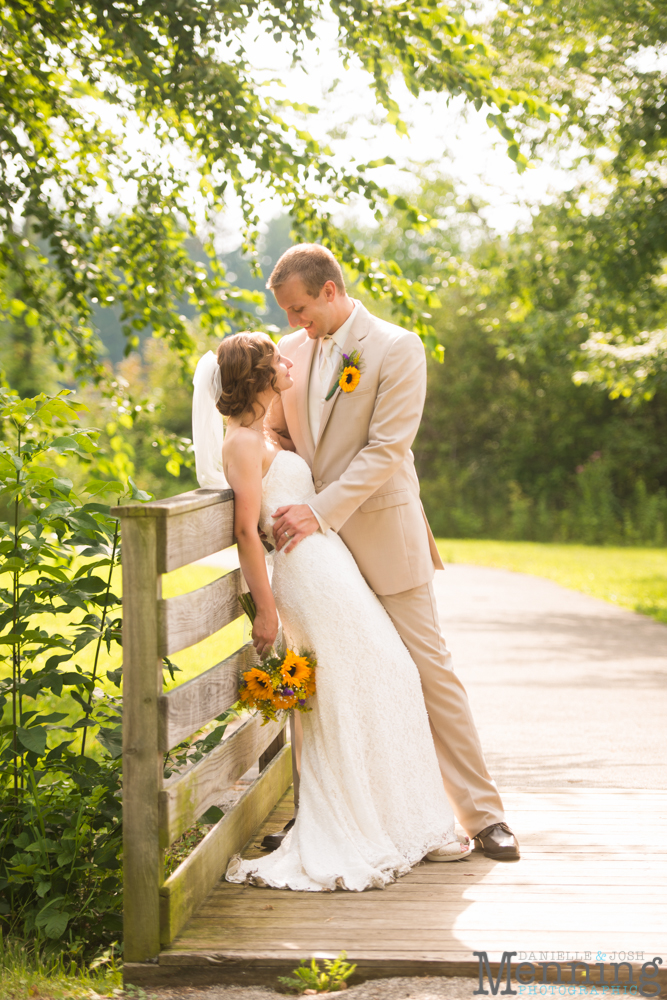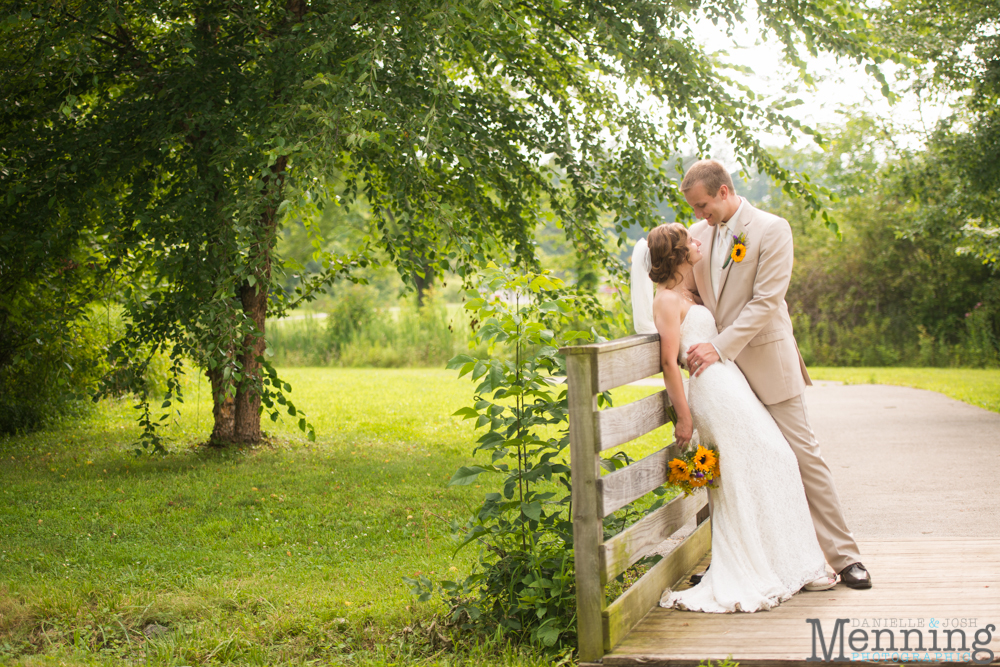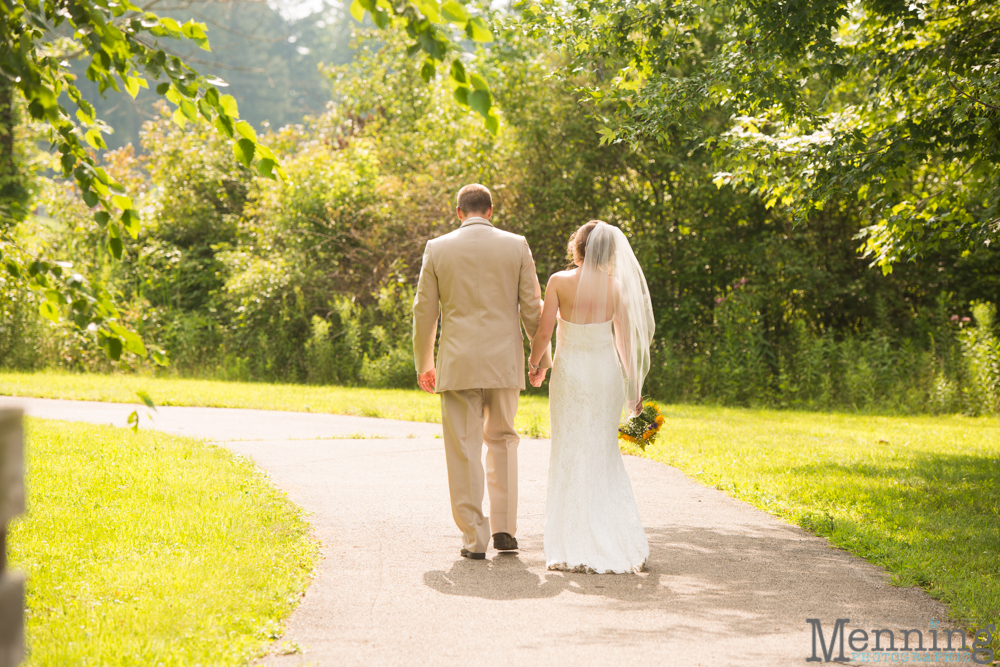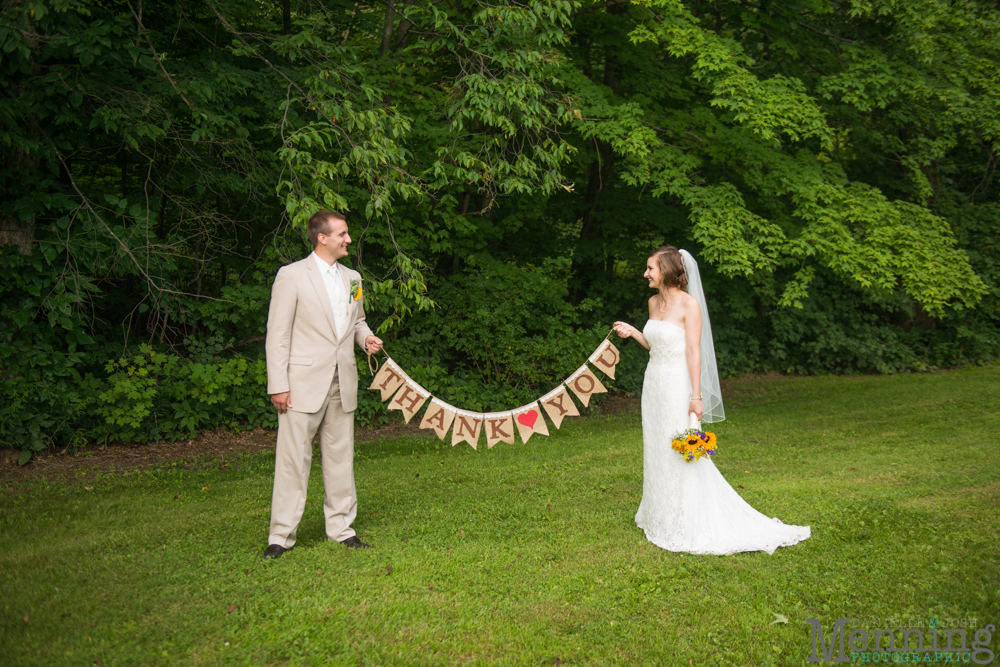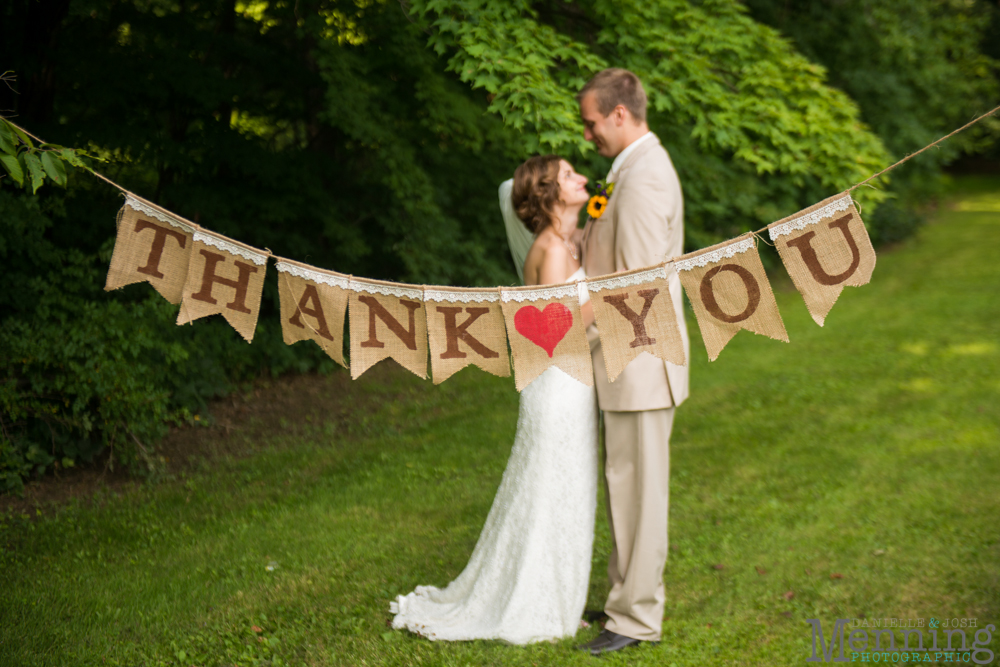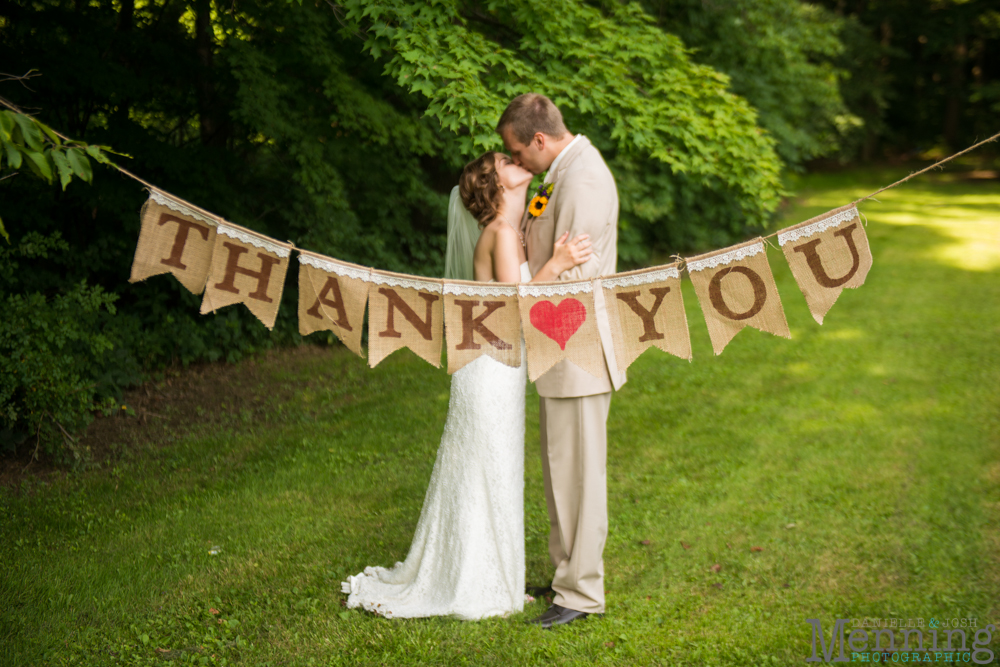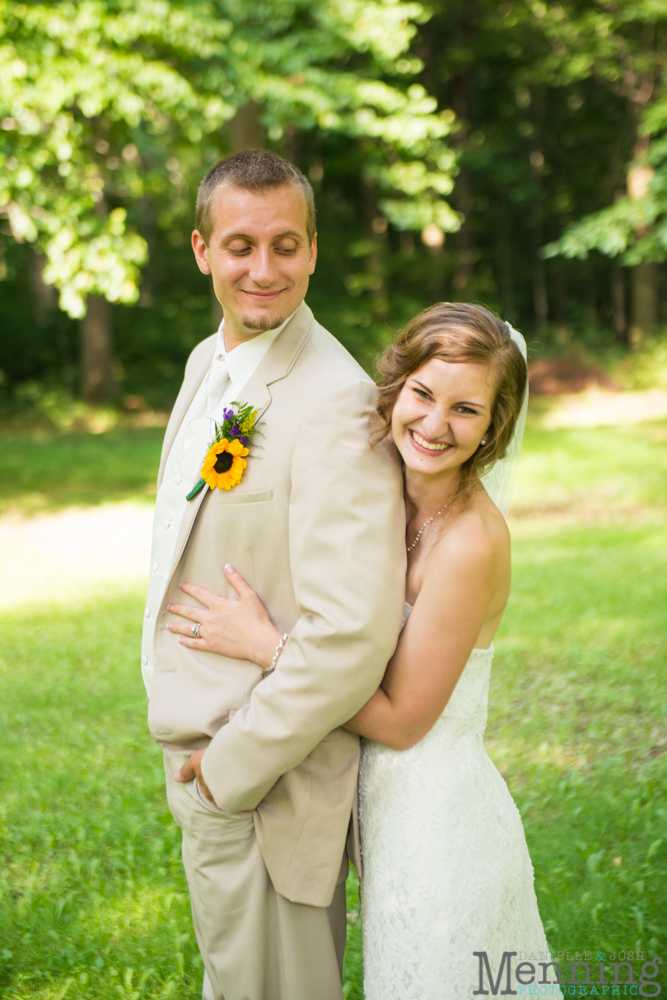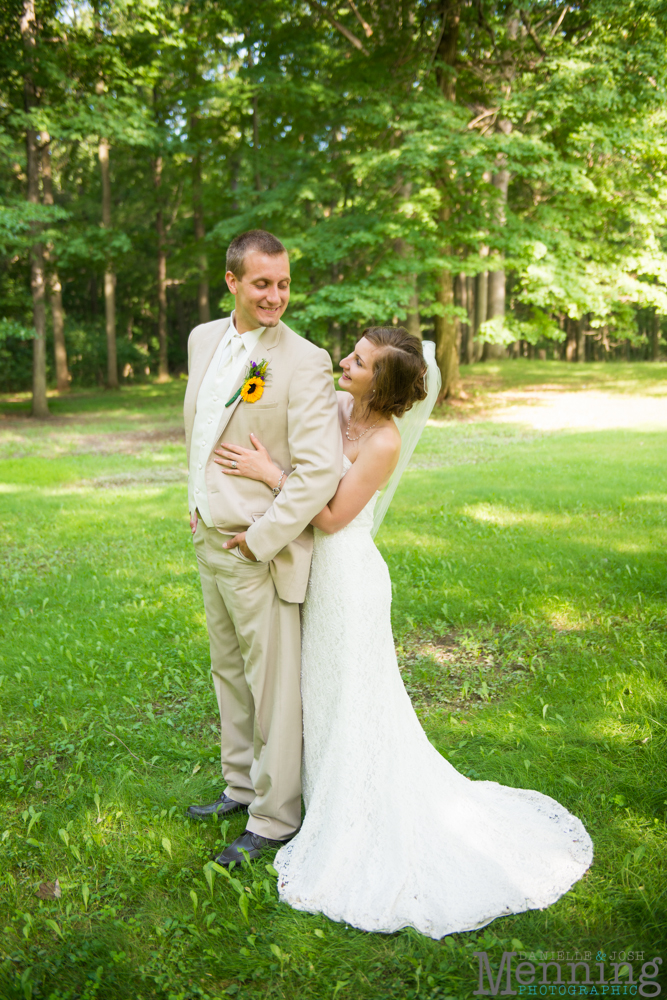 The tiny clothespins they used for their place cards were the cutest things ever!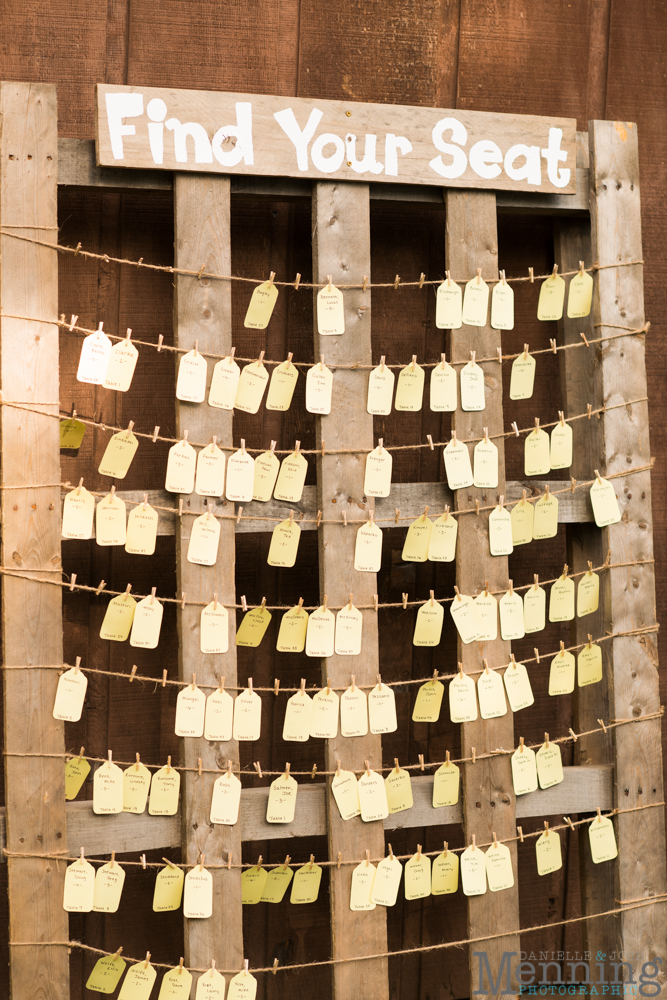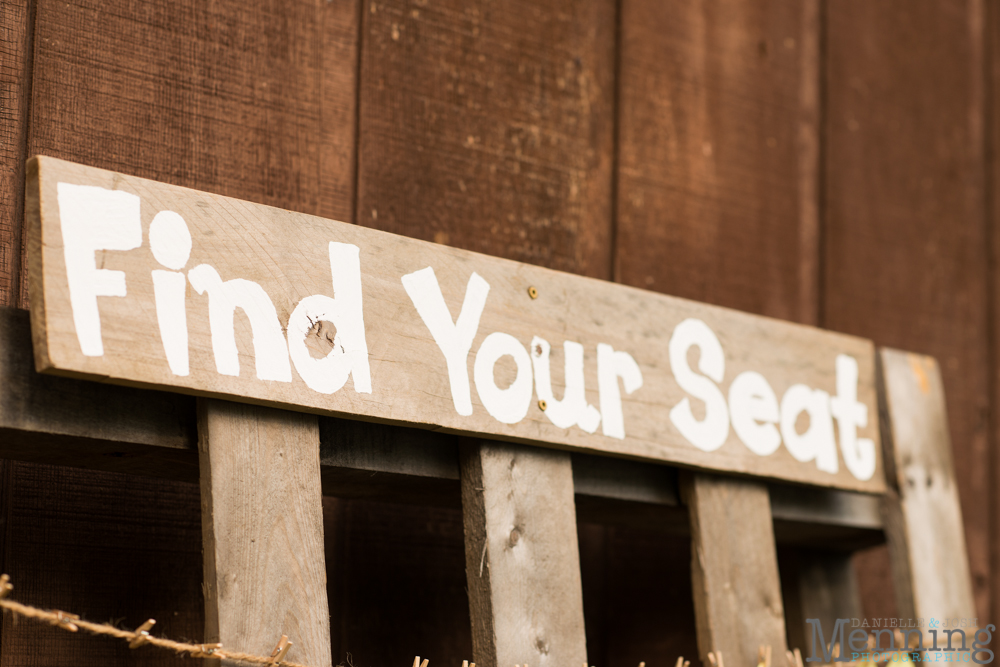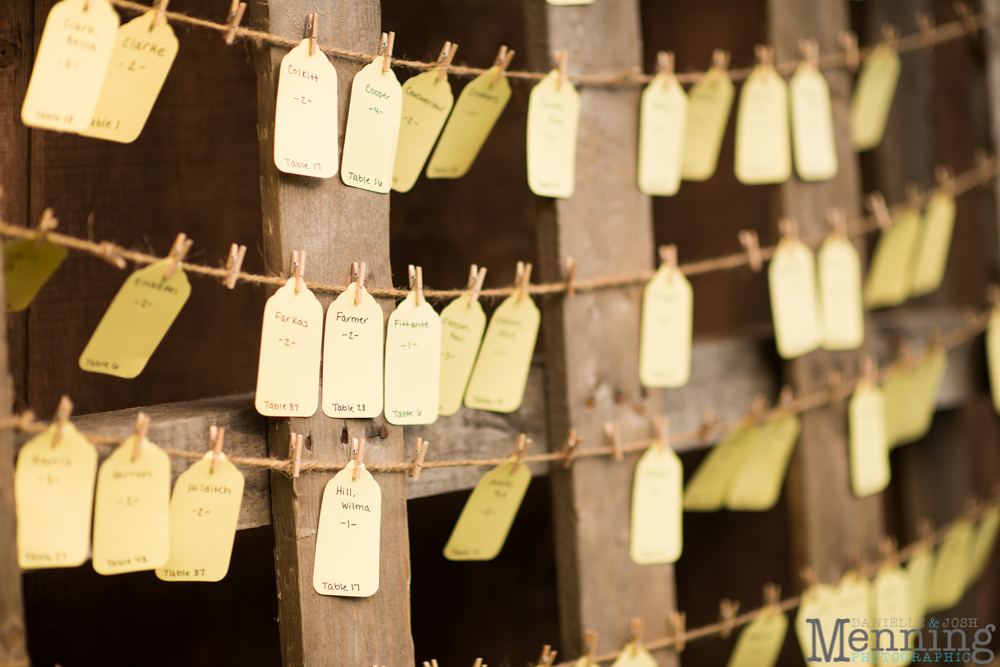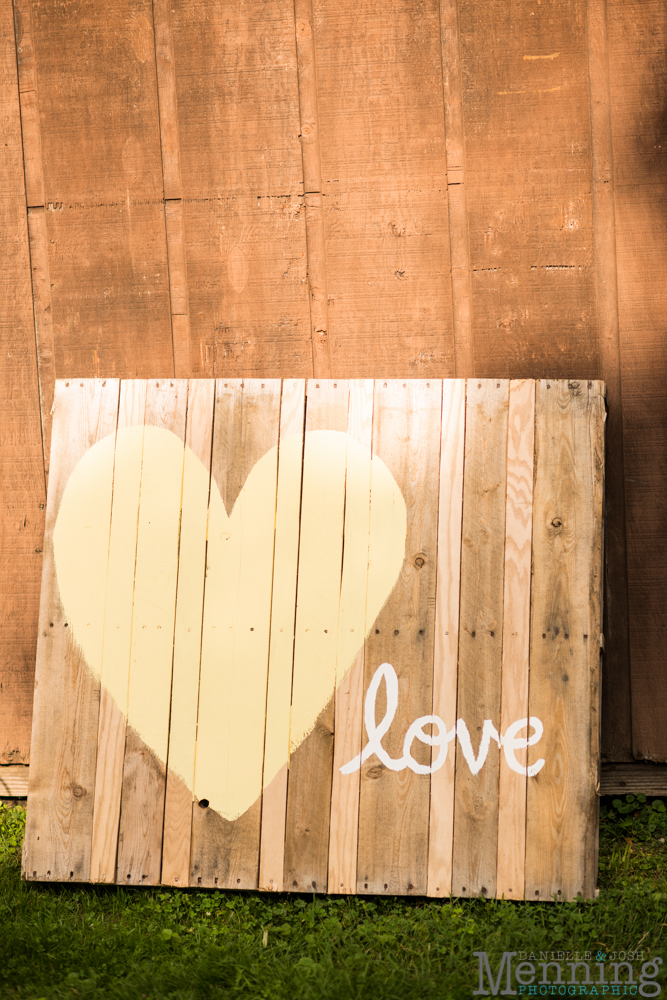 Hogan's Bakery in Columbiana made the wedding cake.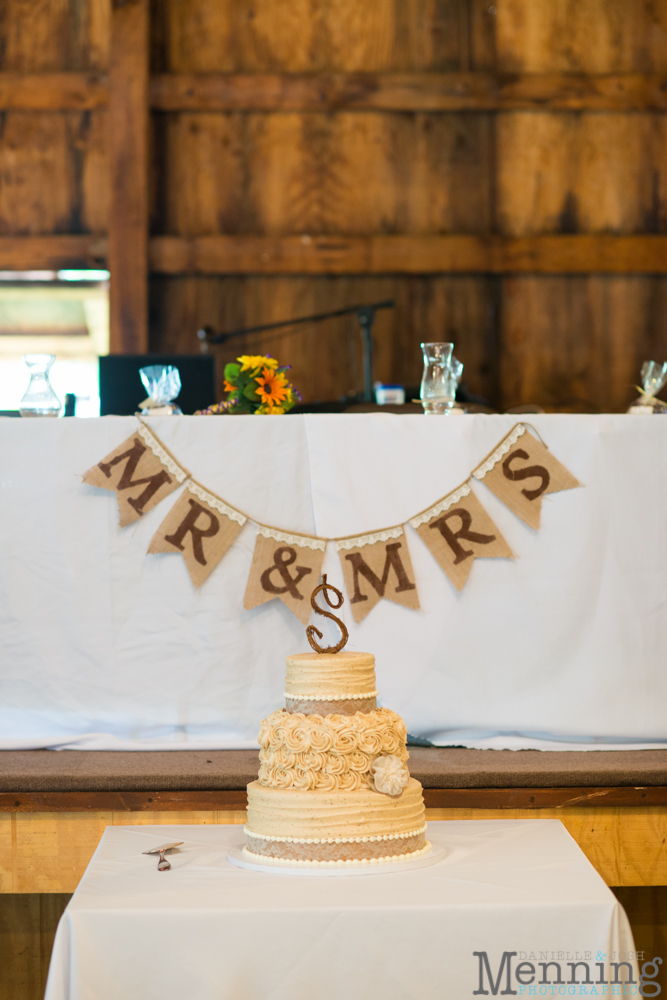 They incorporated their engagement photos into the table centerpieces in mason jars.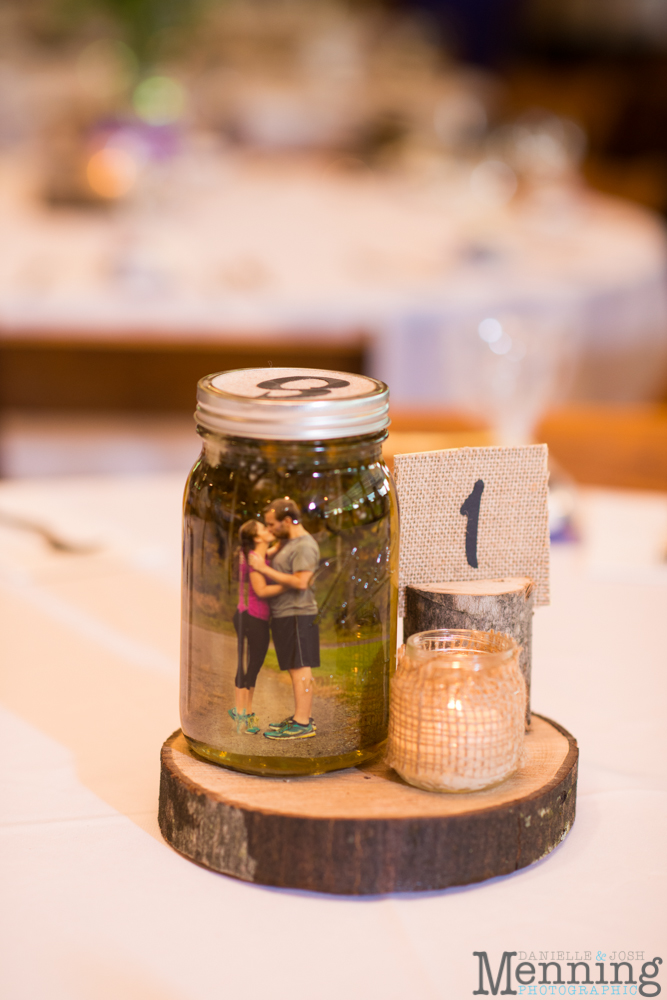 The wildflowers were very pretty & tied the yellow & purple decor together perfectly with the bridal party's look.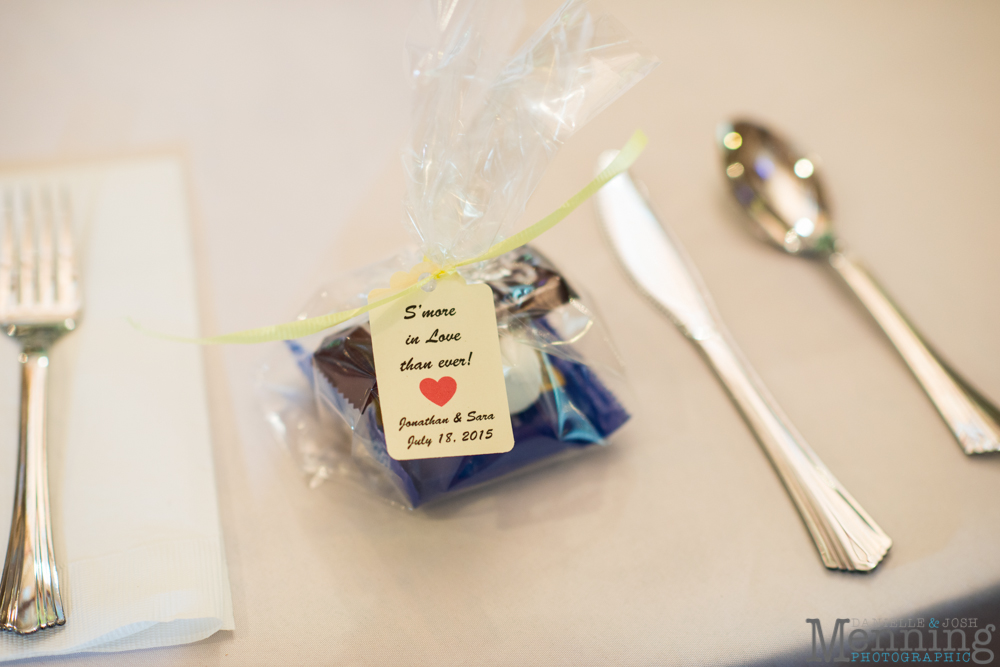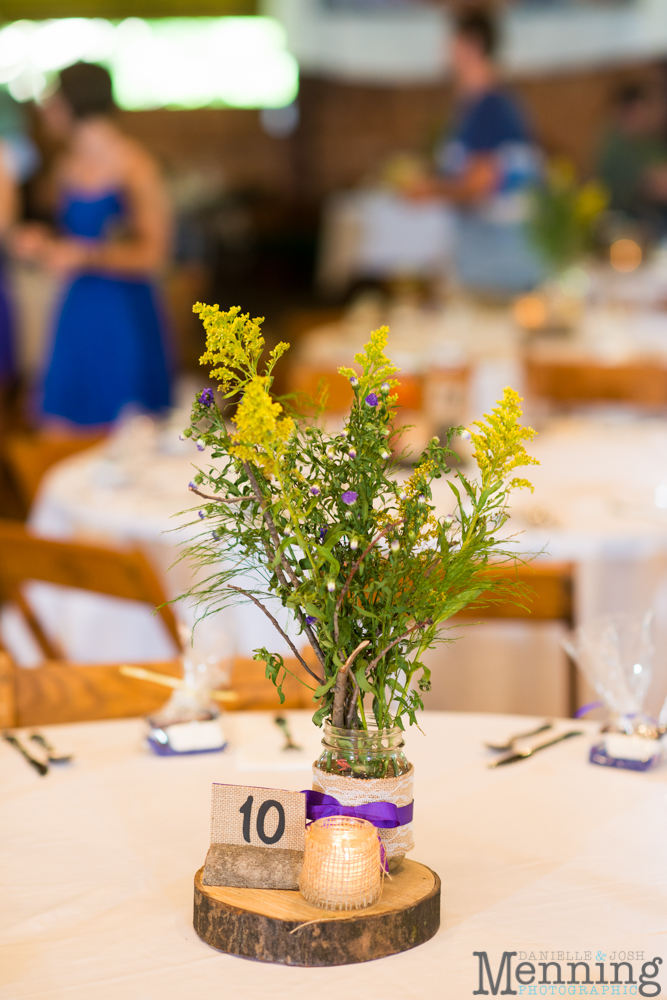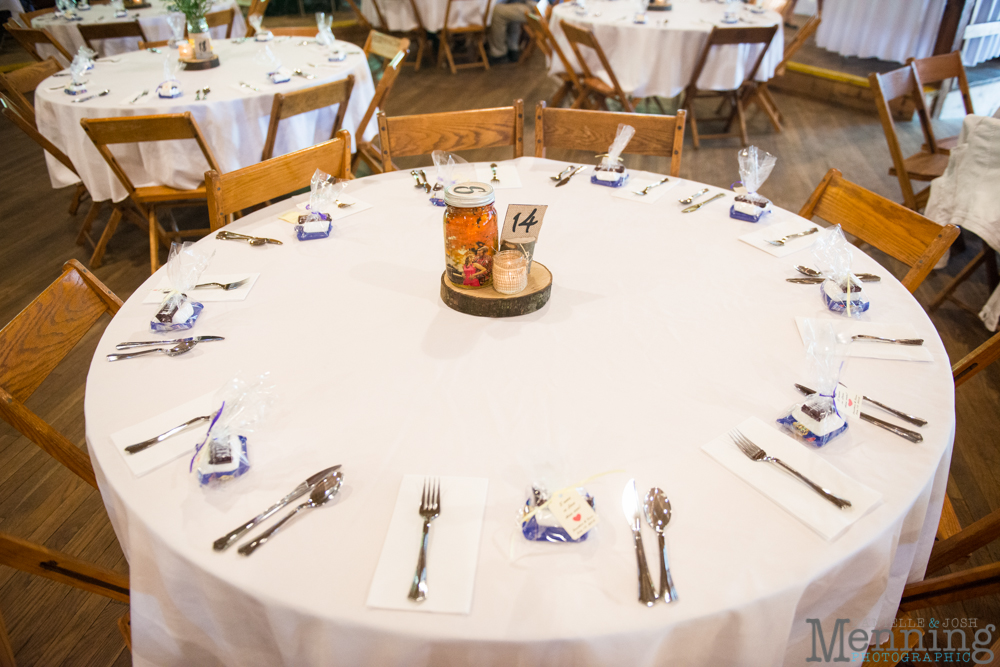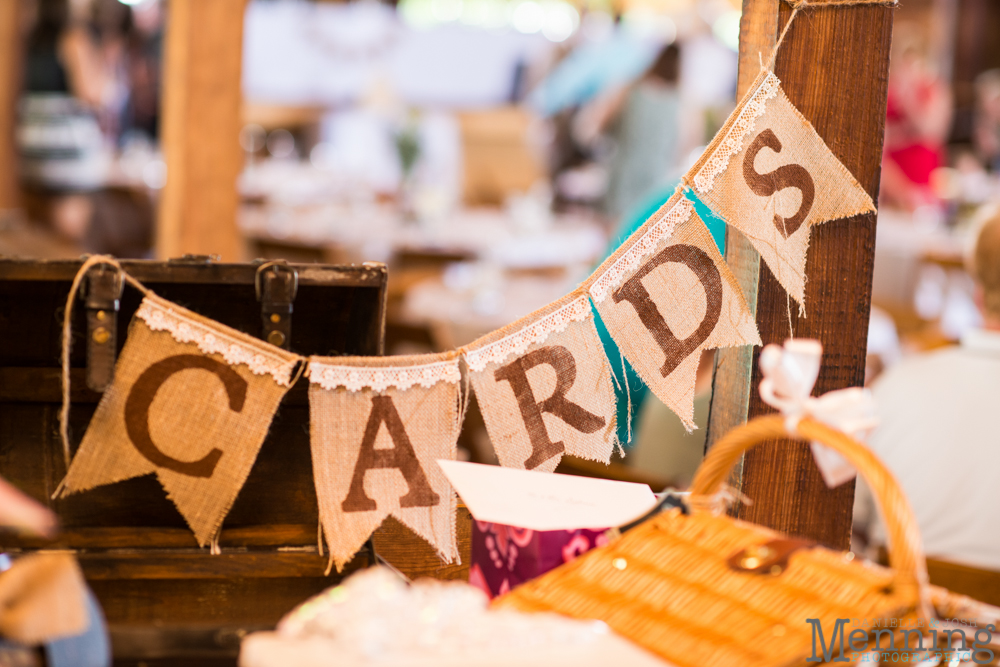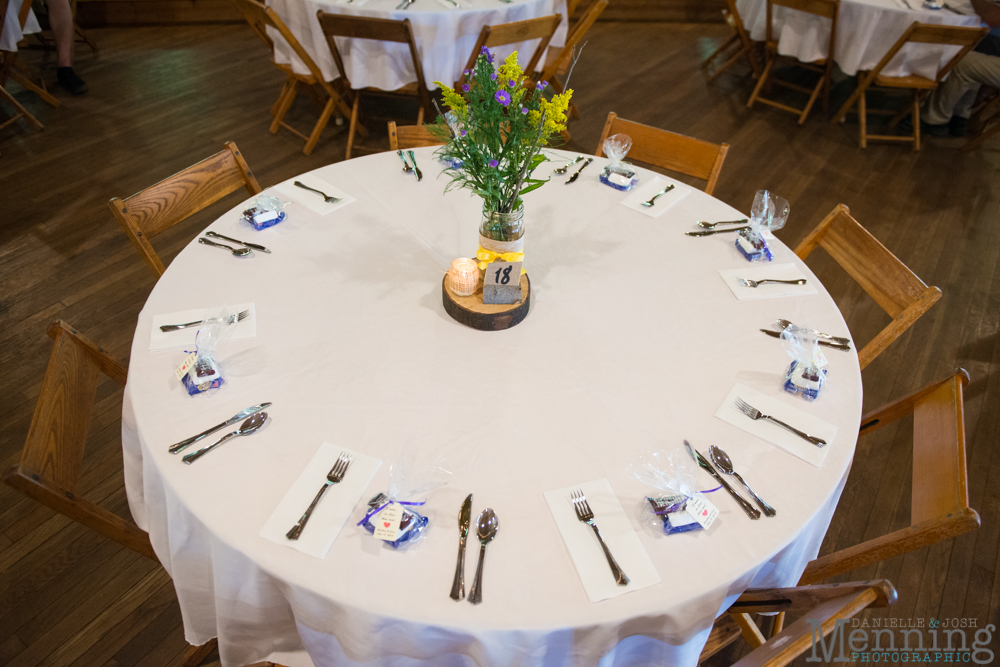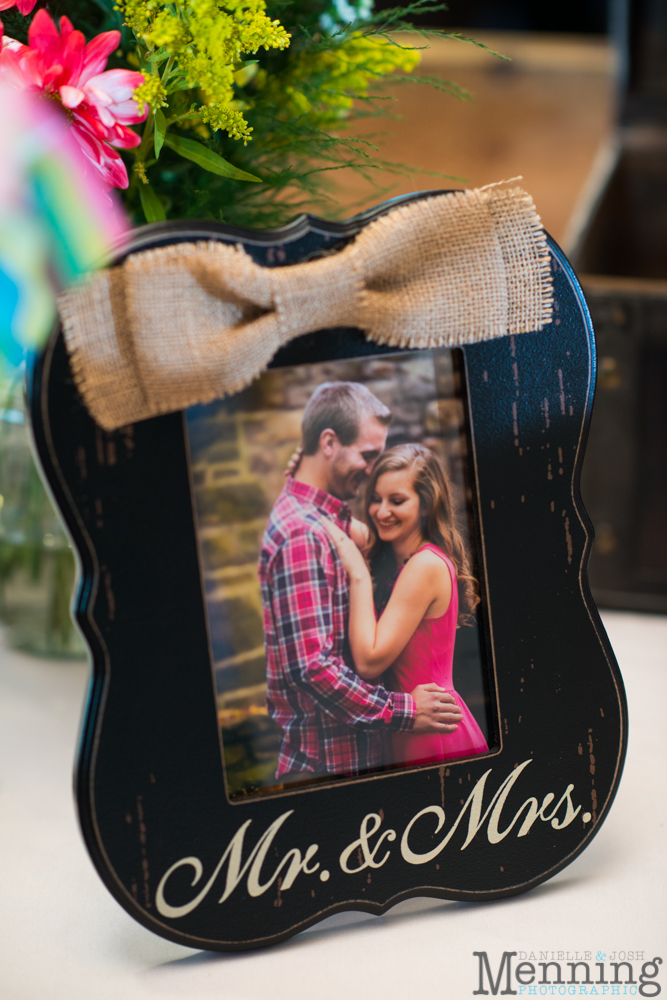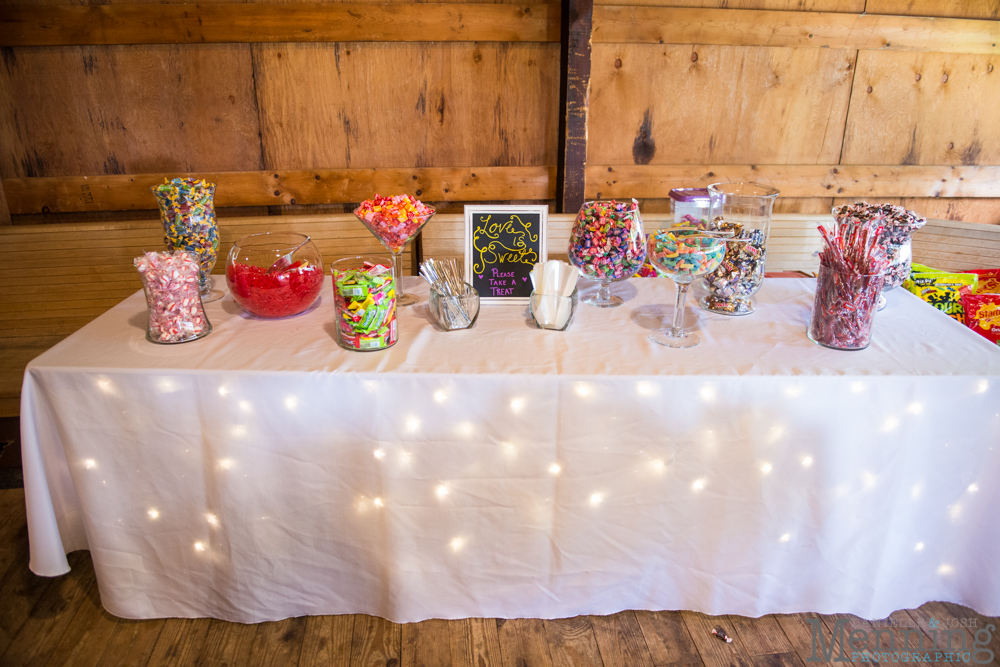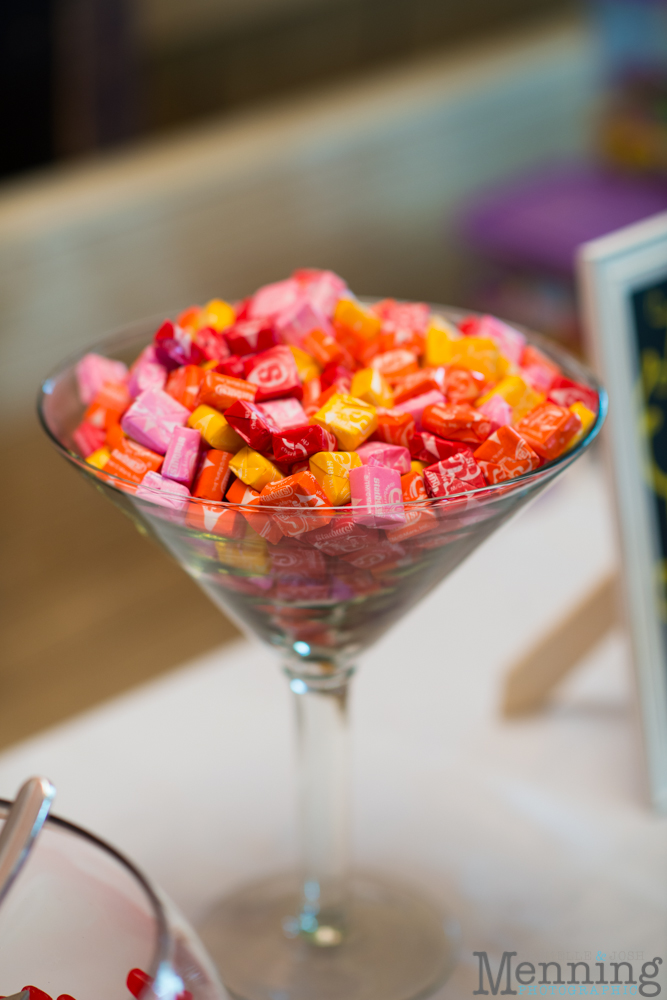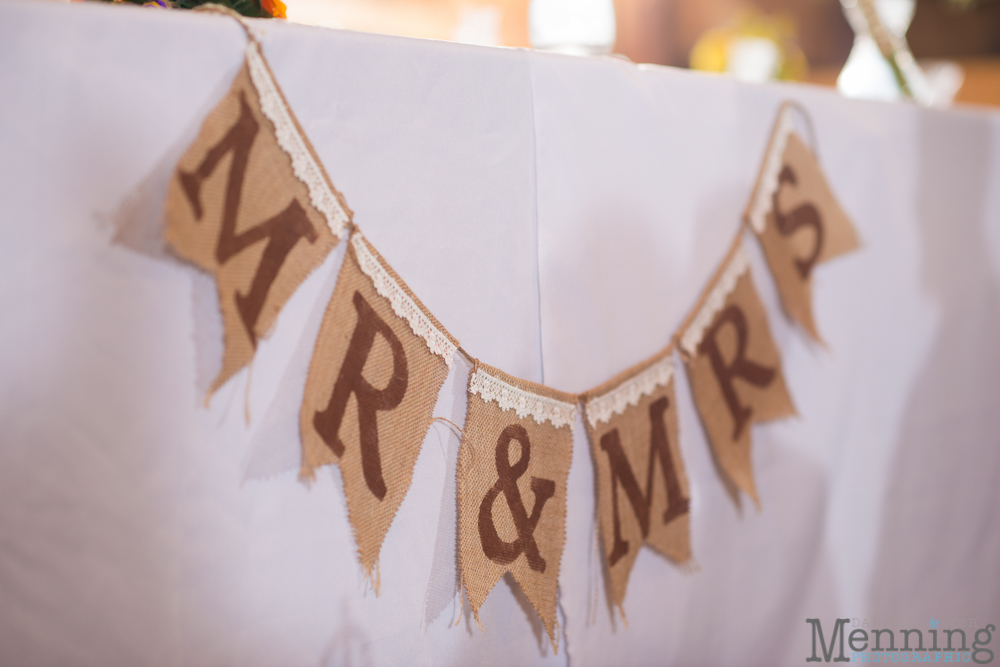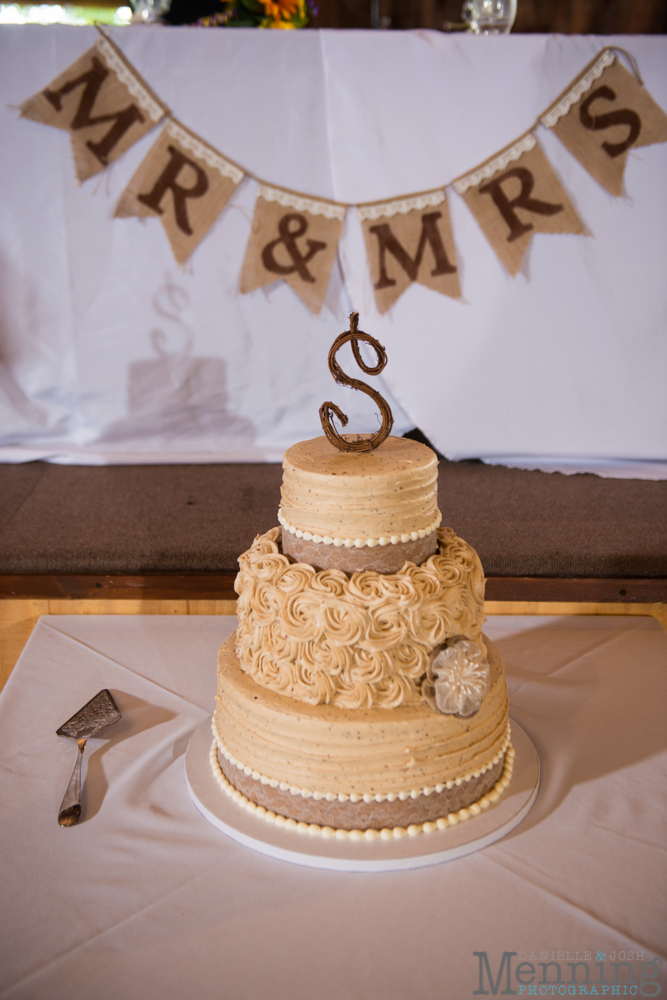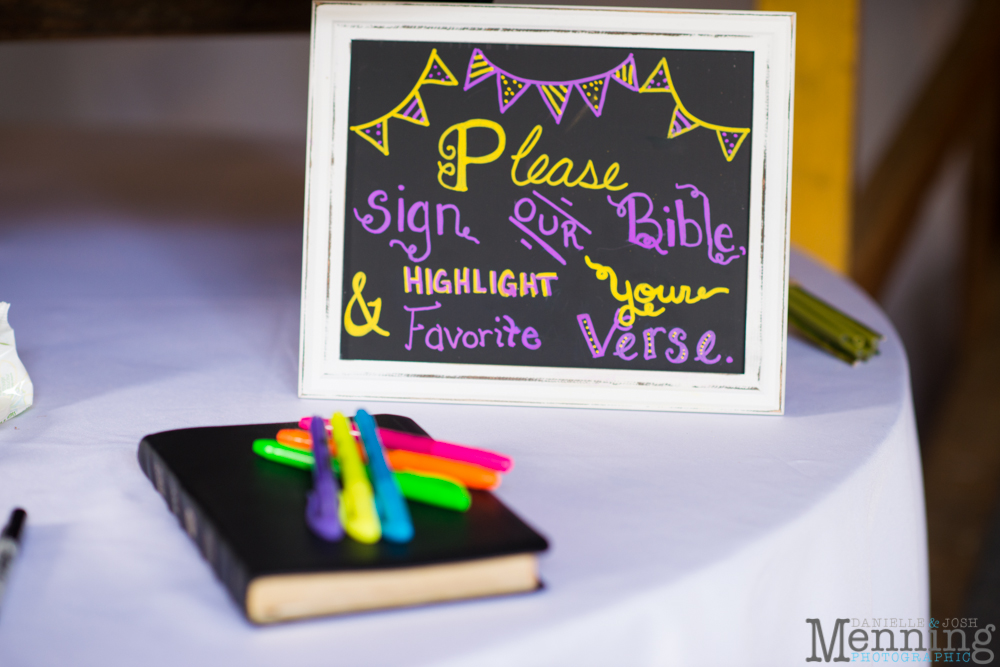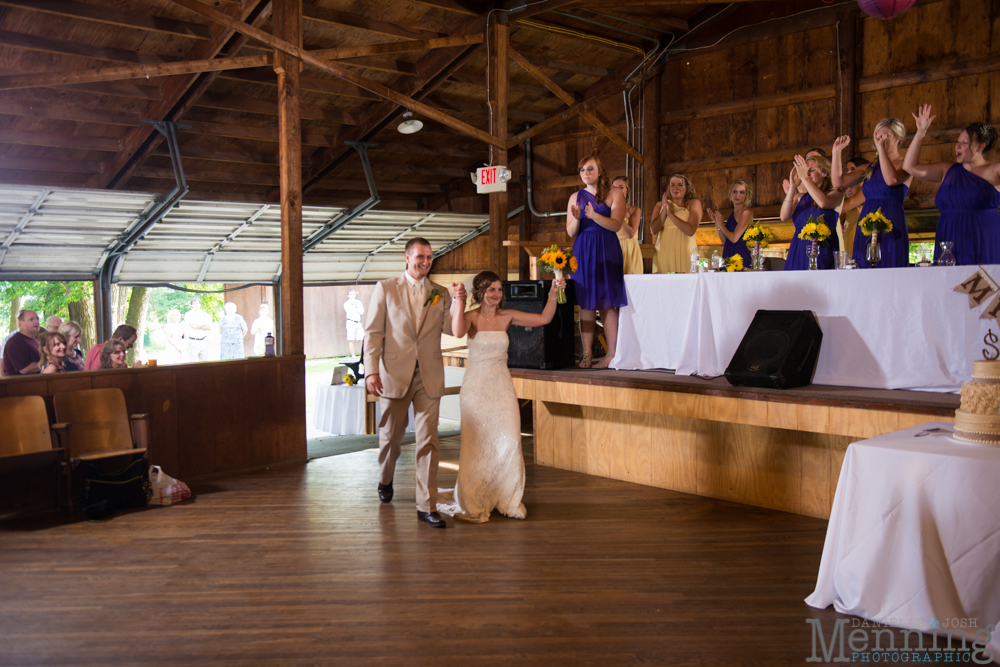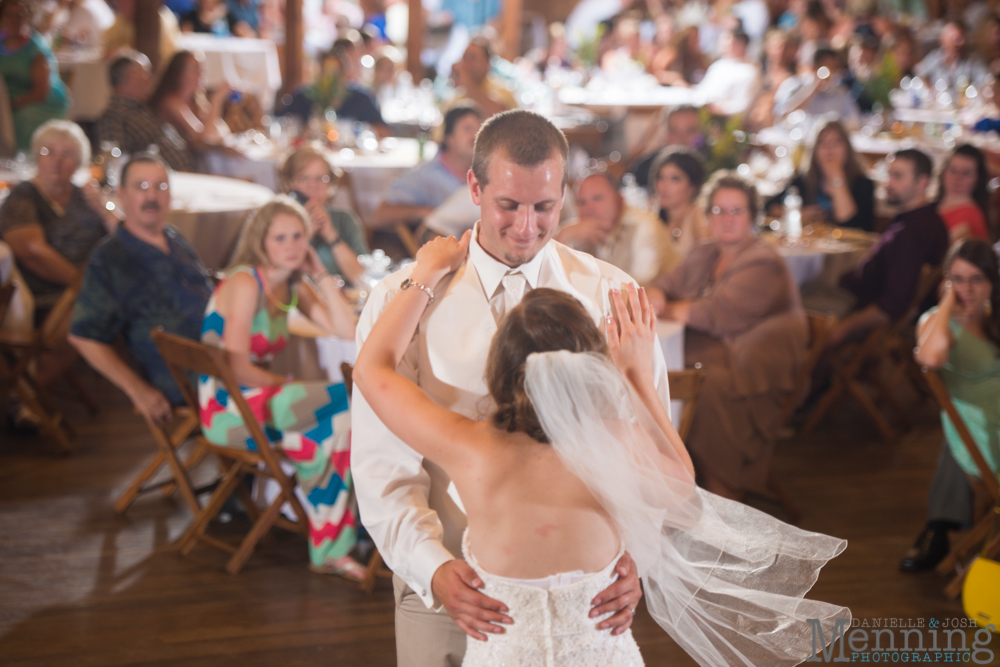 The Saxon Club was filled to the brim with people who love & care for Jonathan & Sara.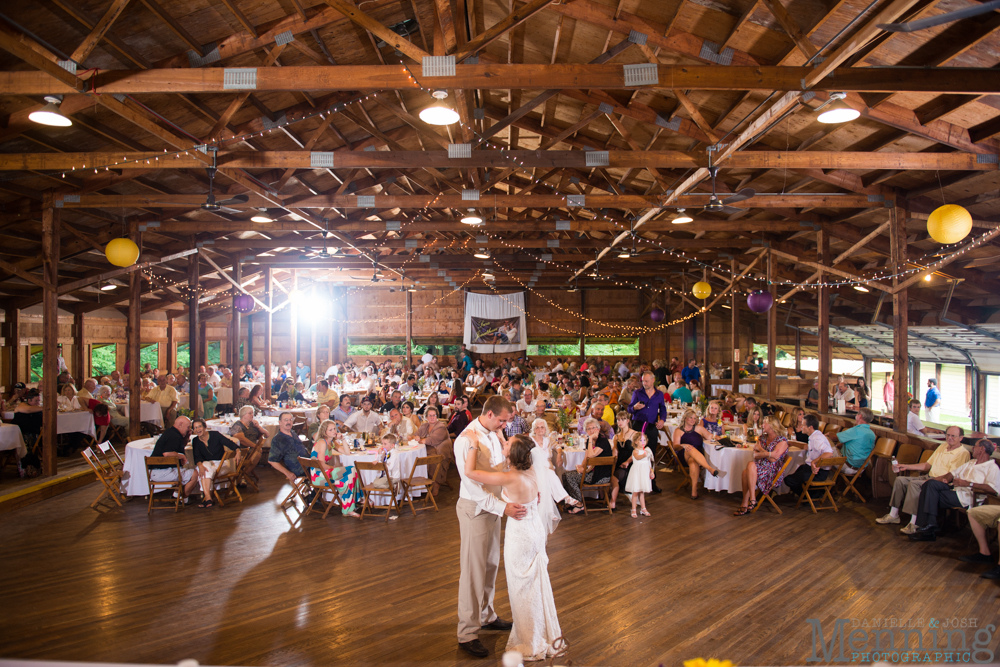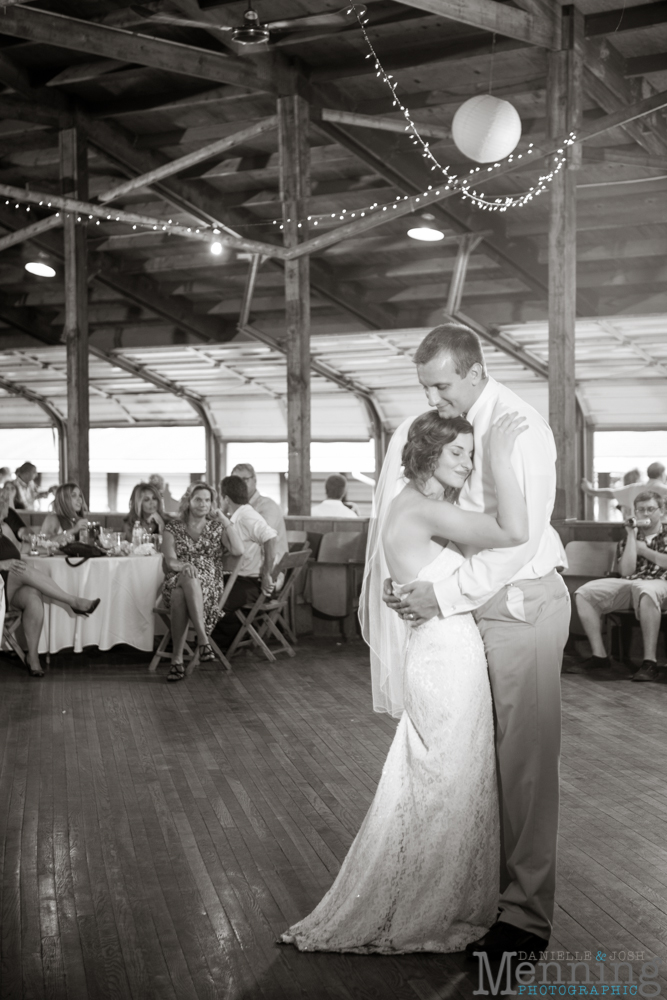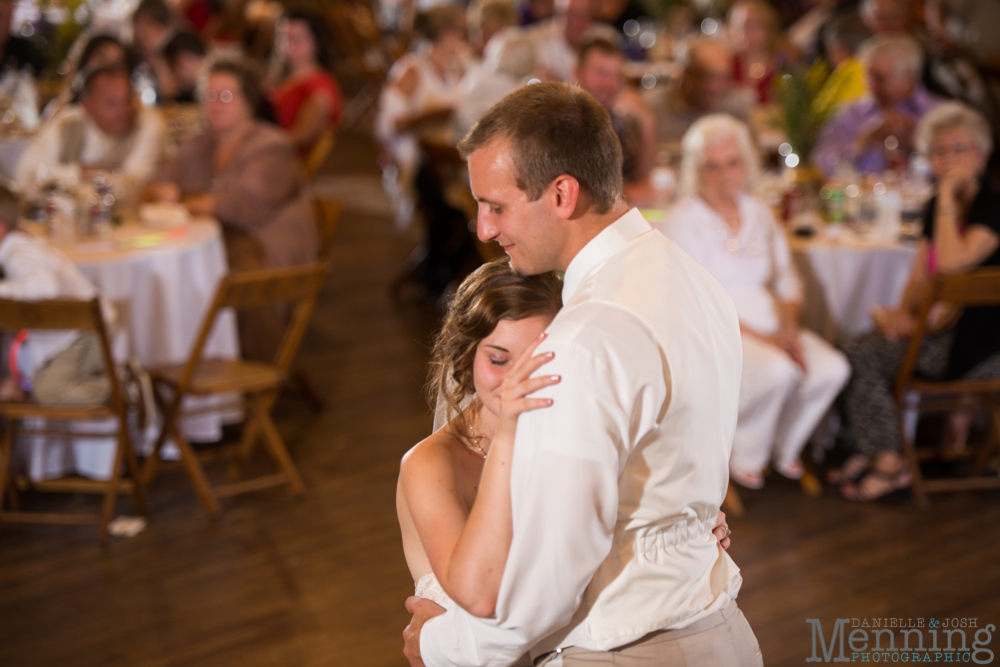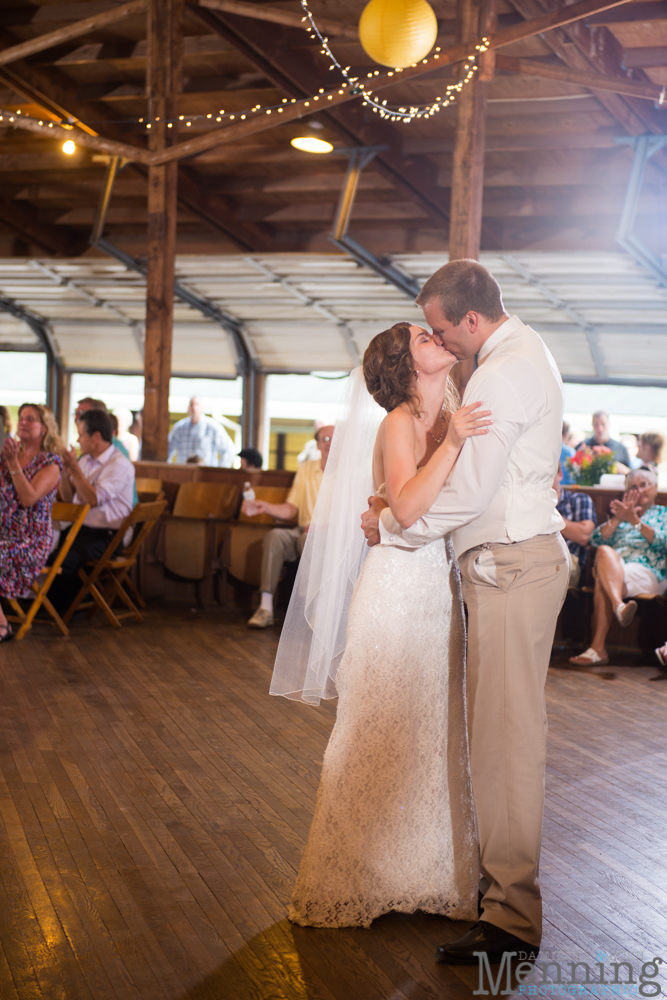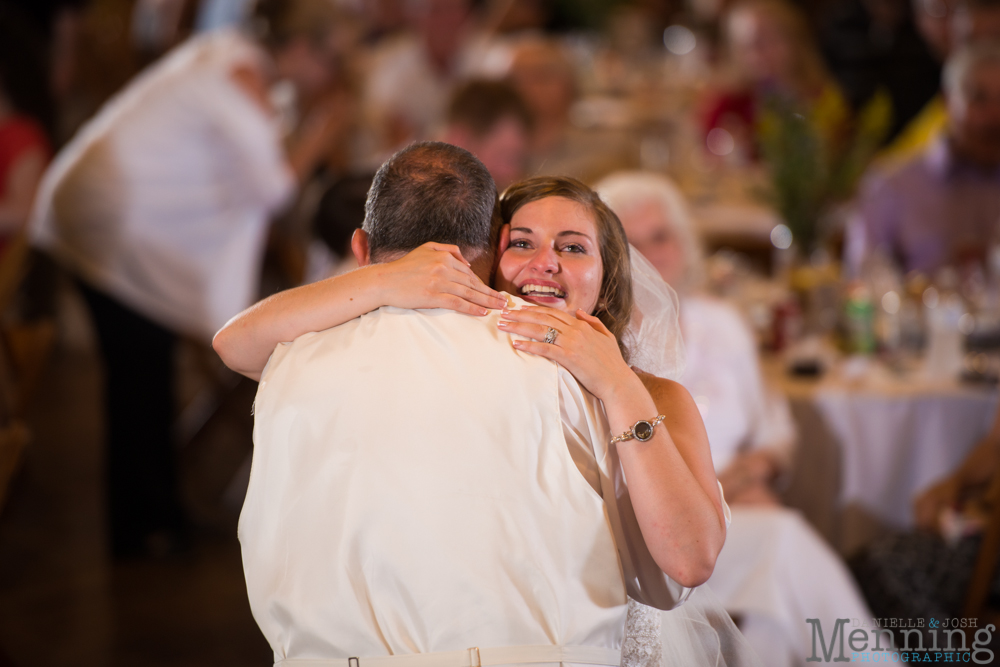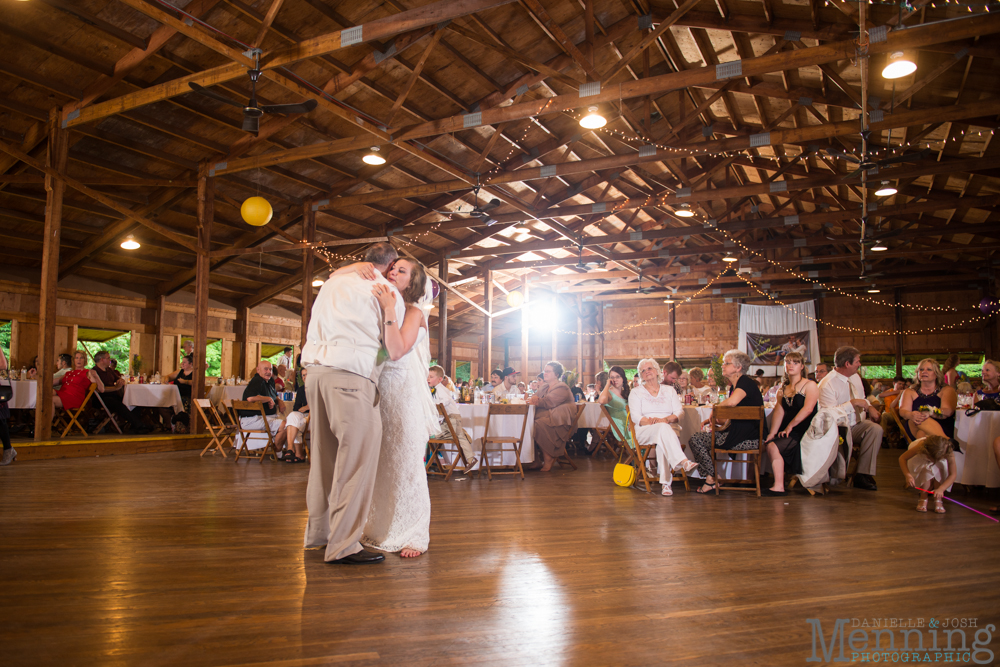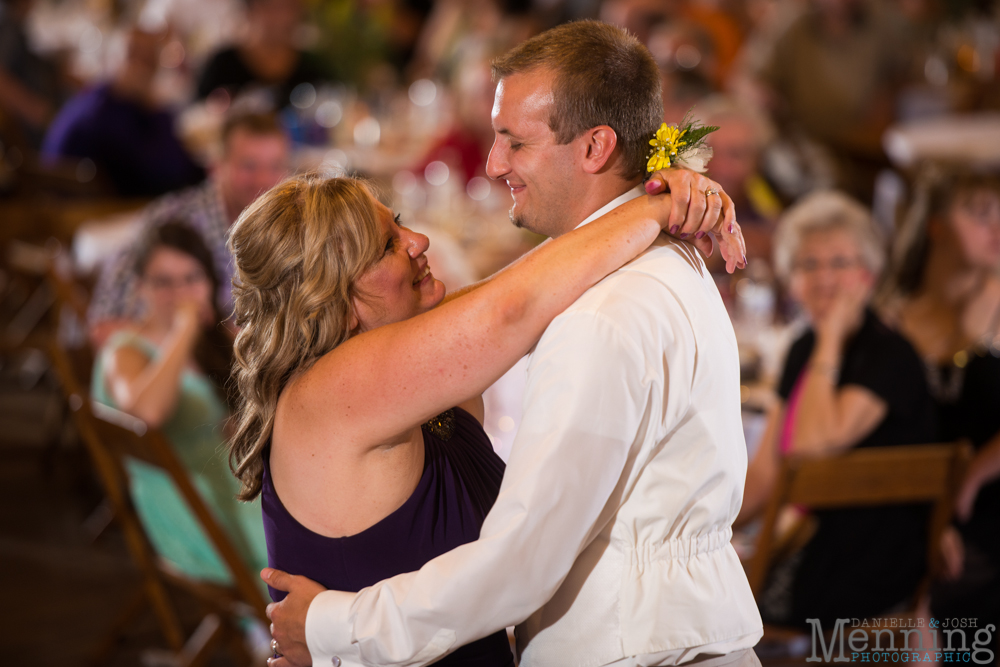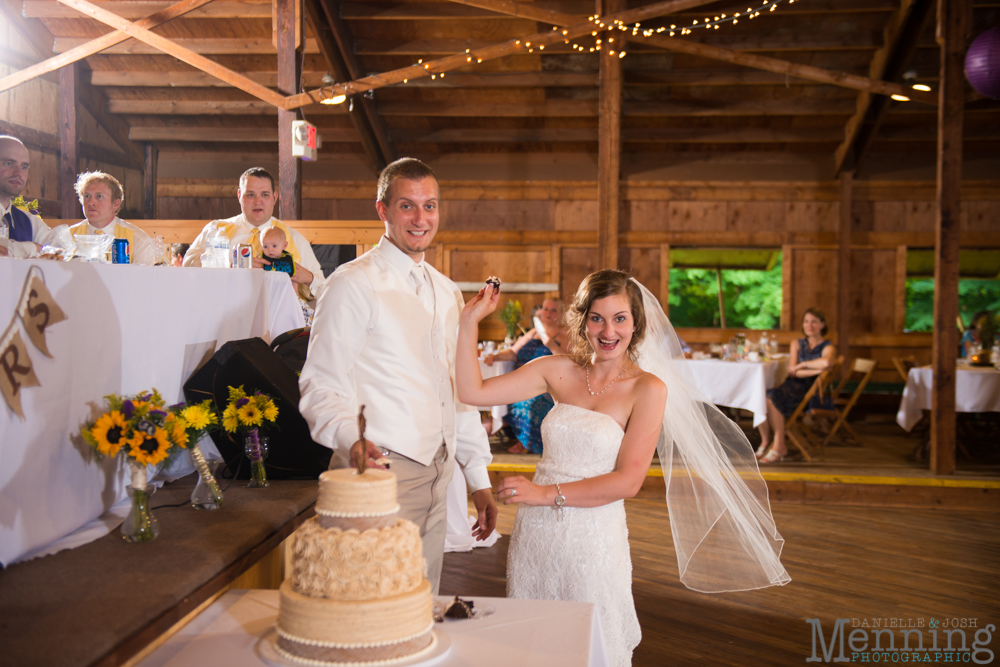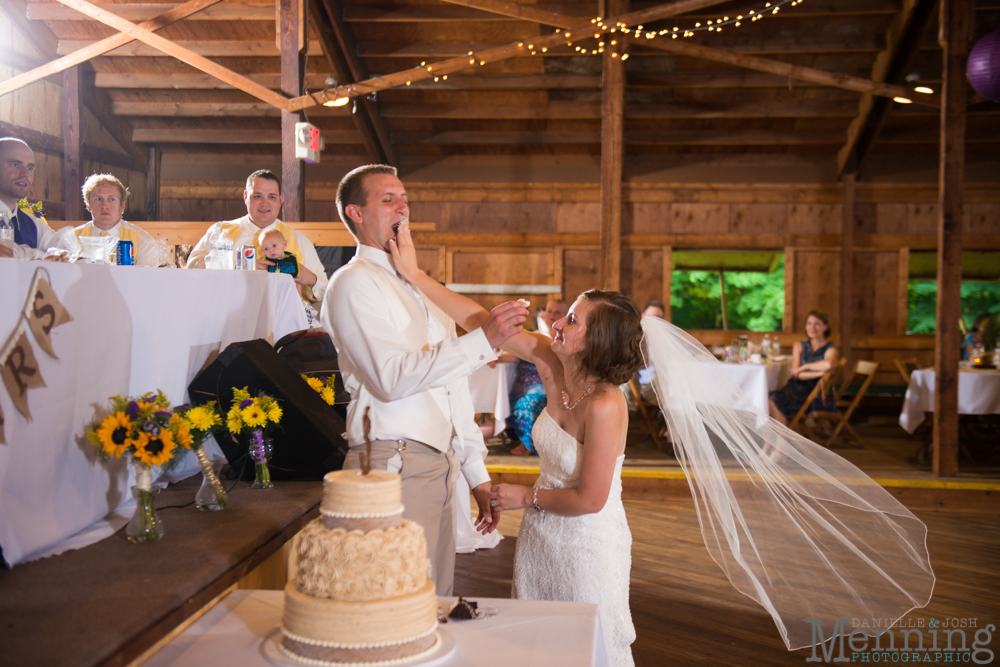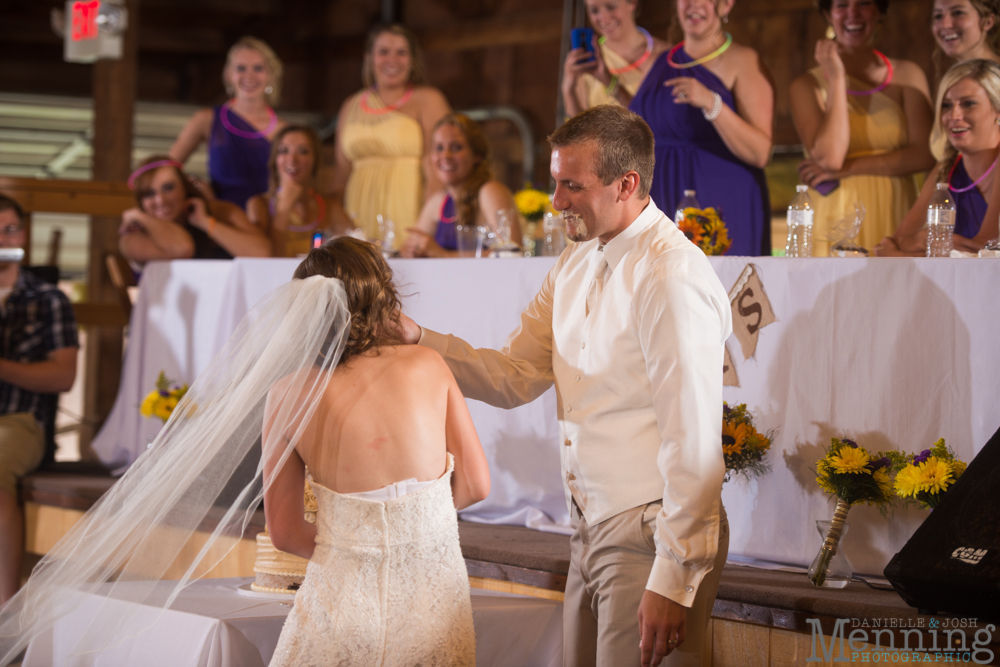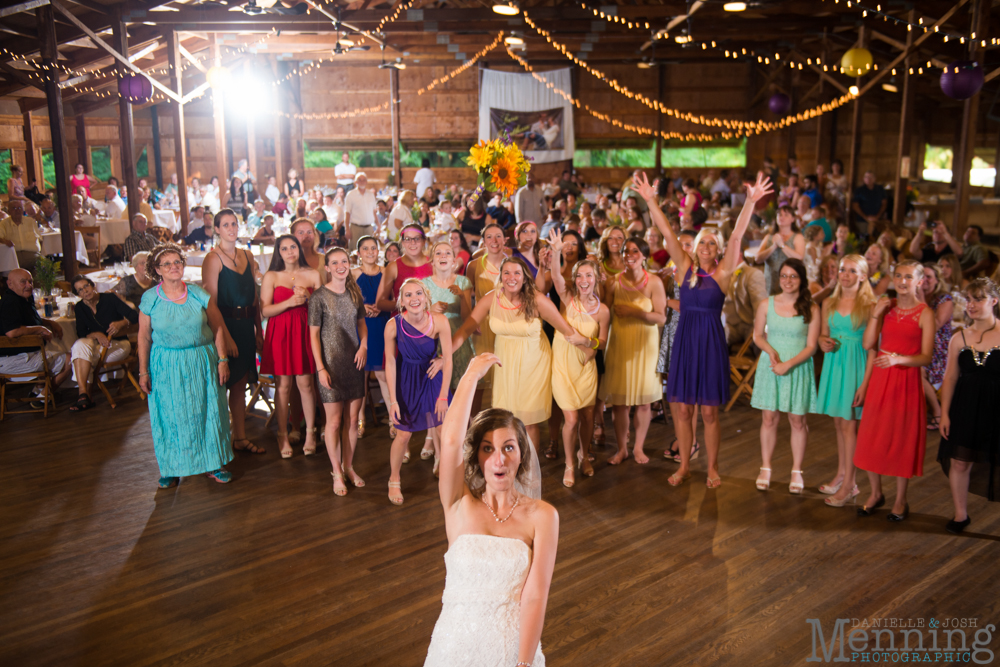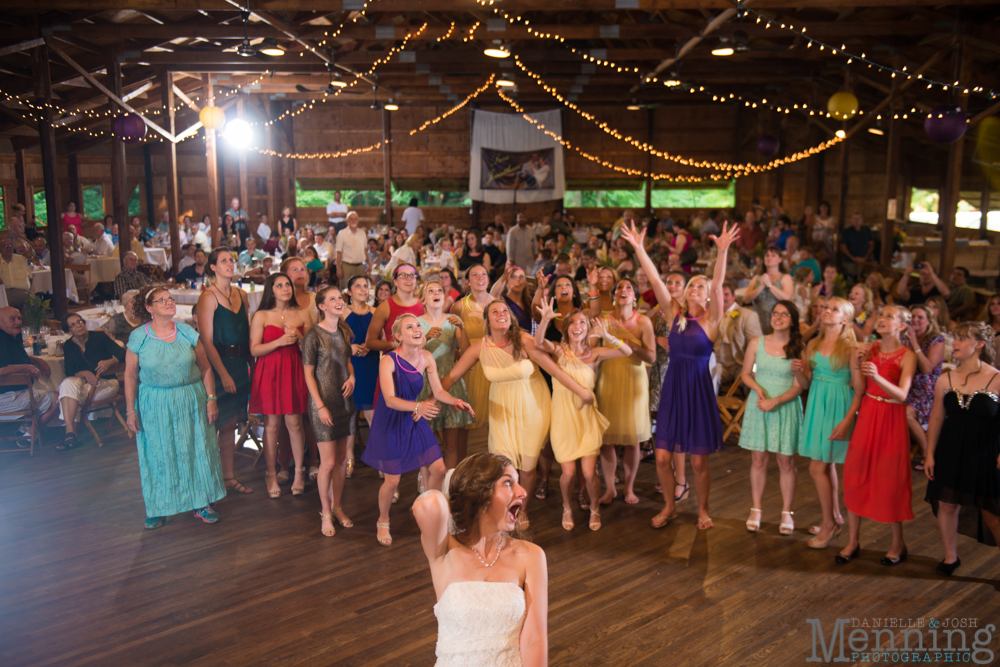 A for effort ladies, but Stacey has that reach & those ups.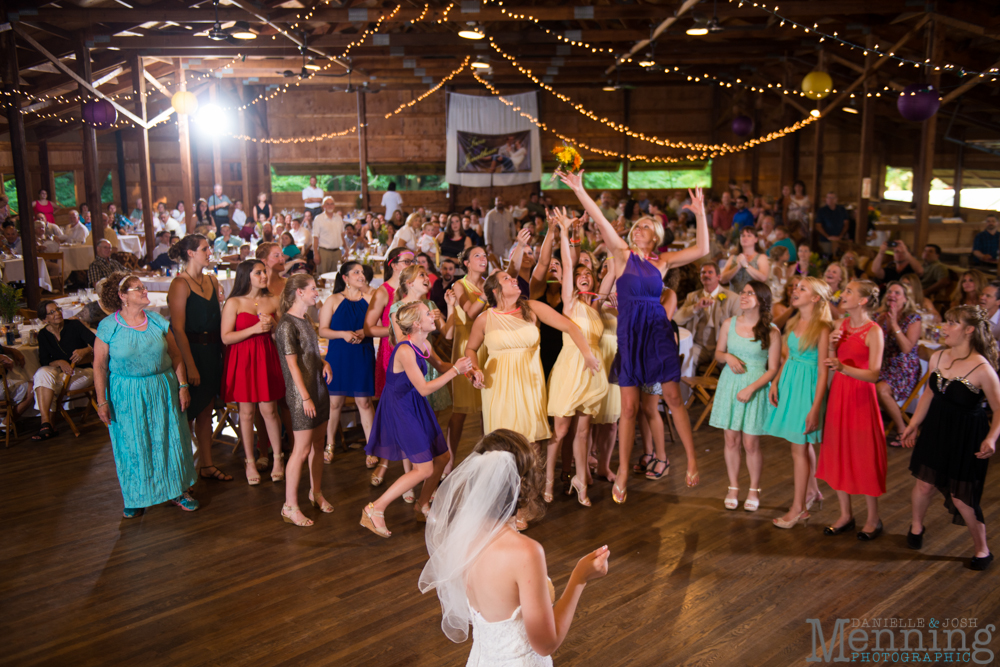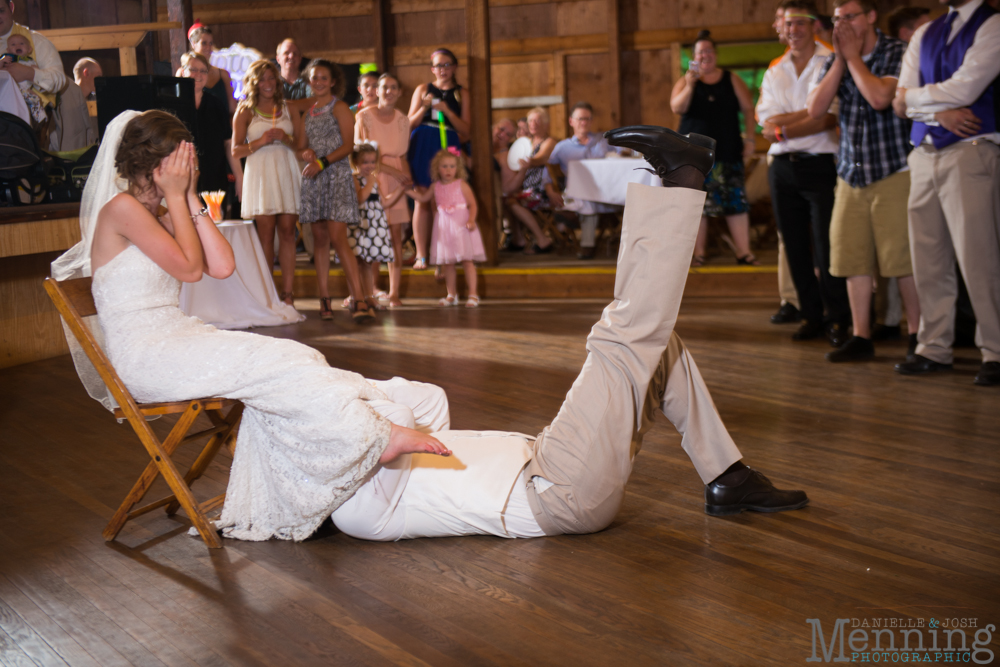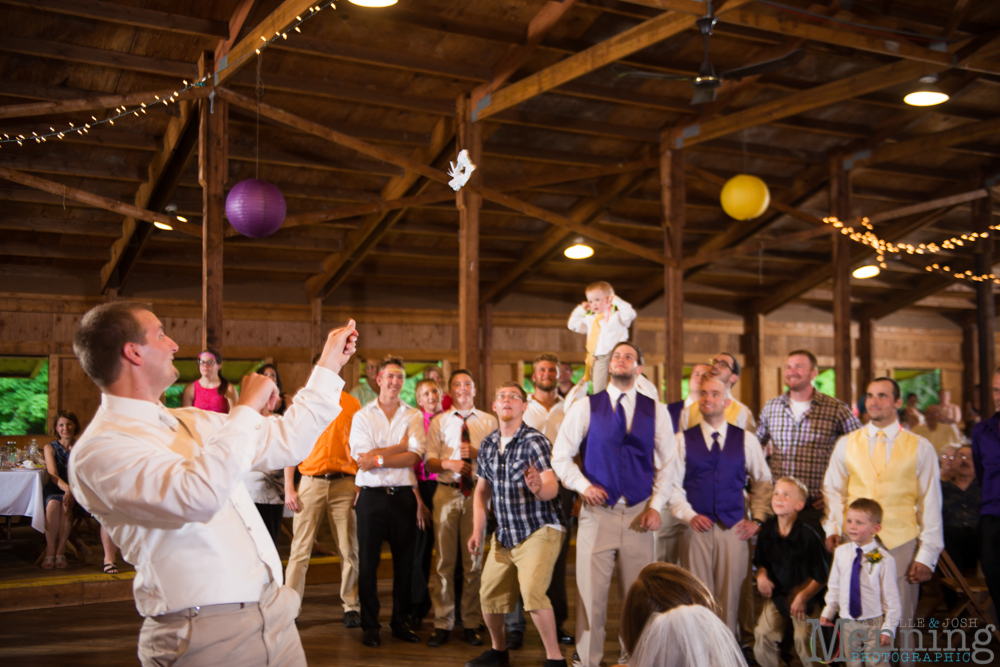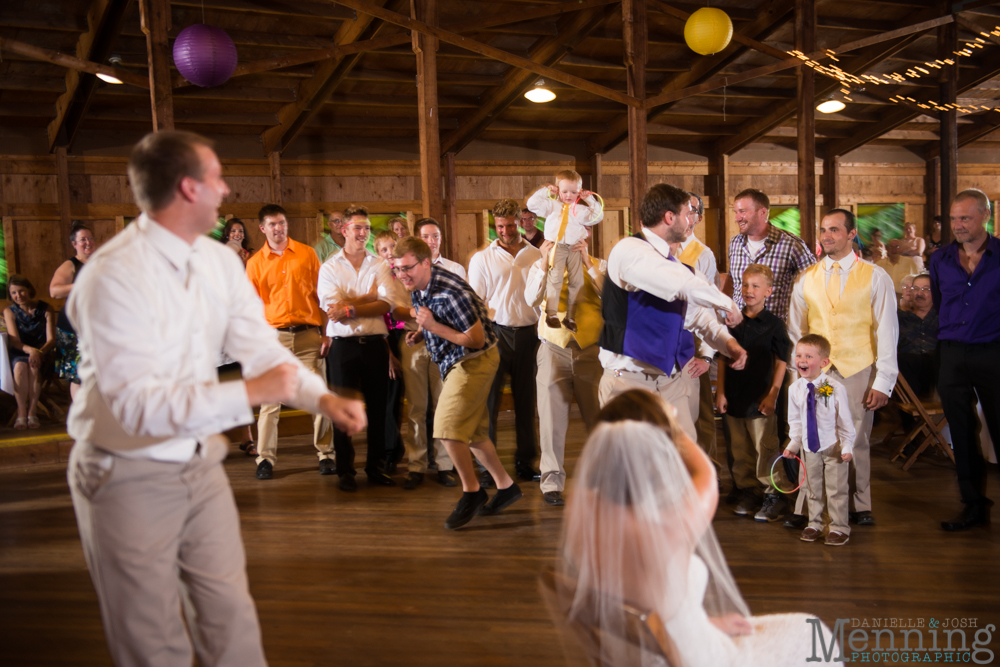 The night was sultry & steamy, but it didn't keep everyone from dancing & enjoying a great time!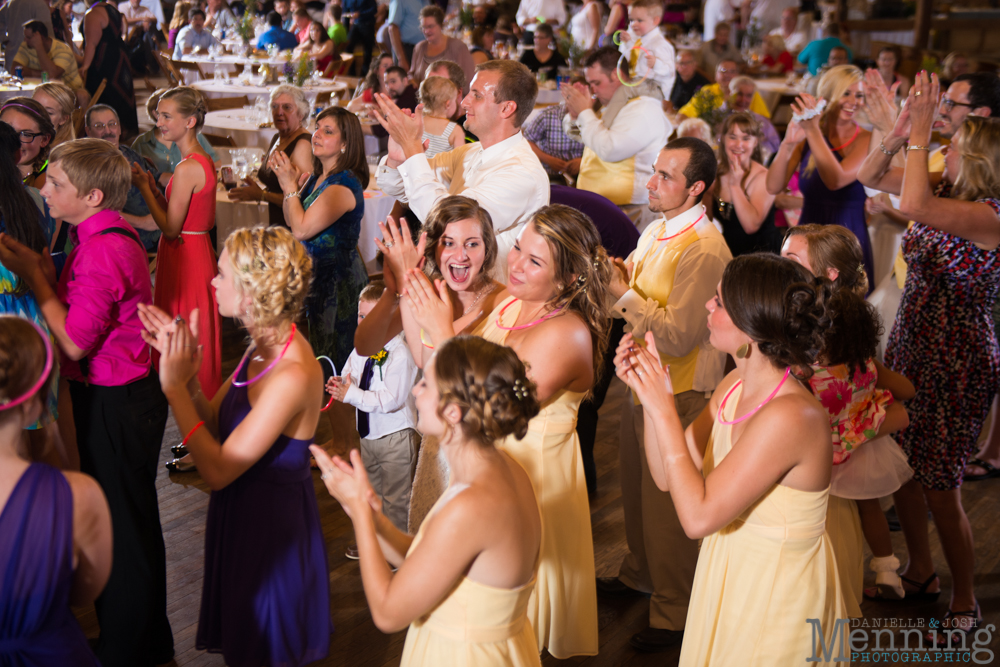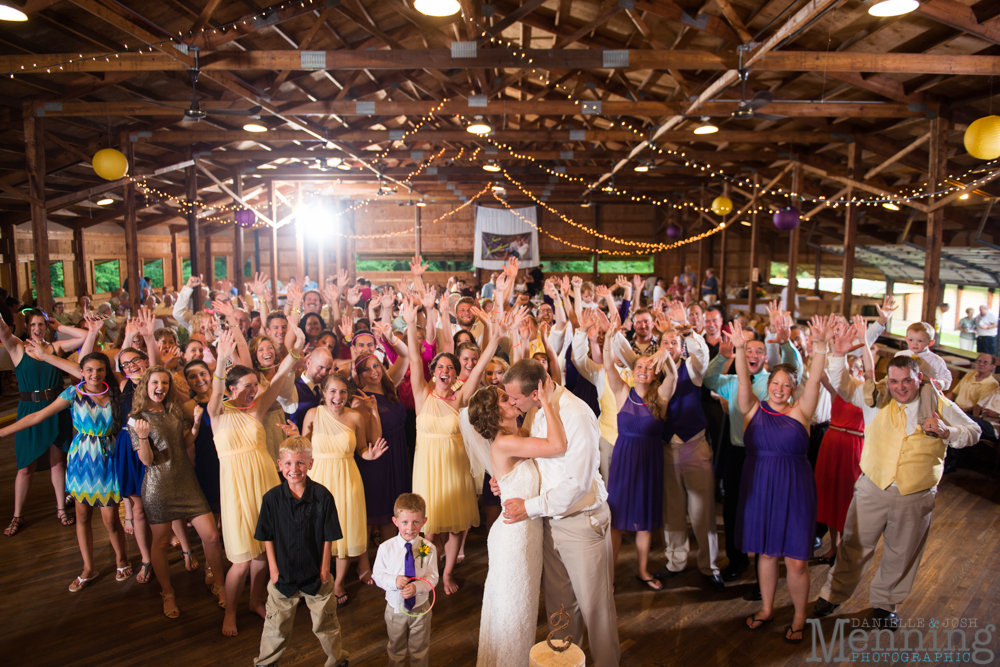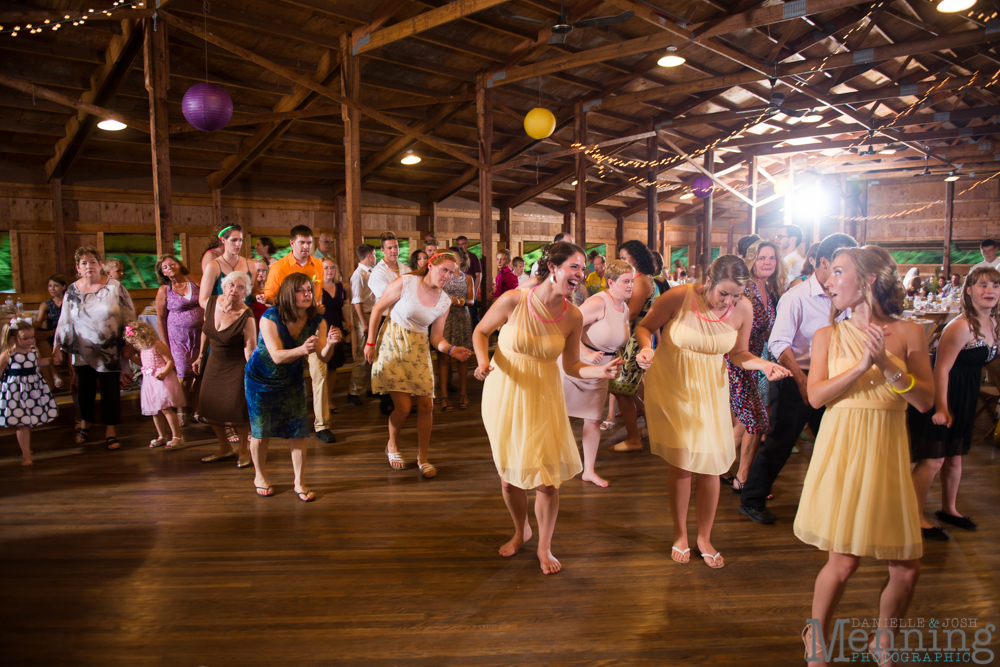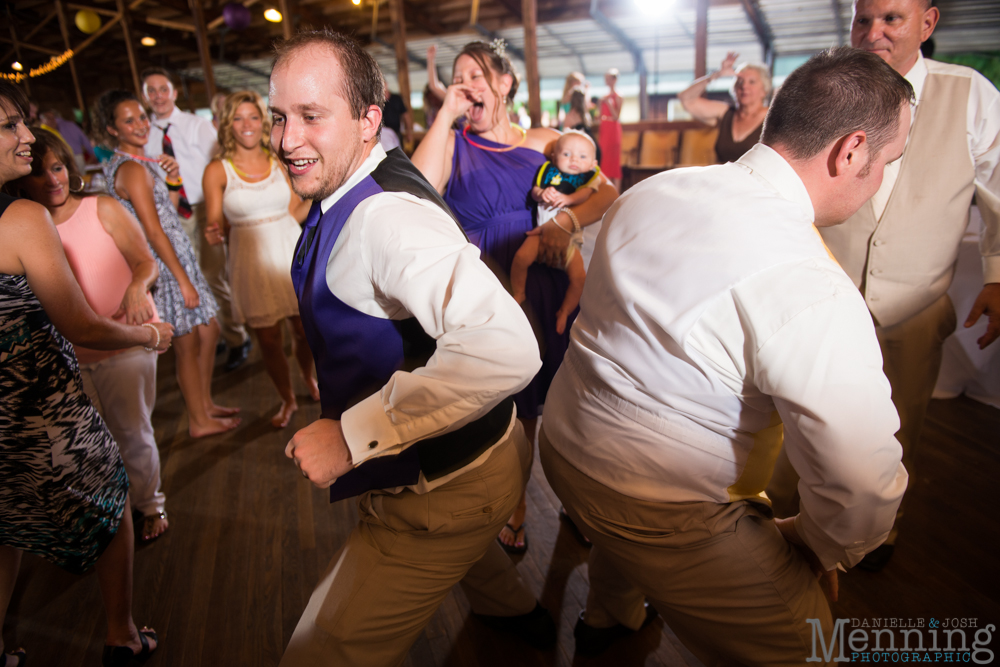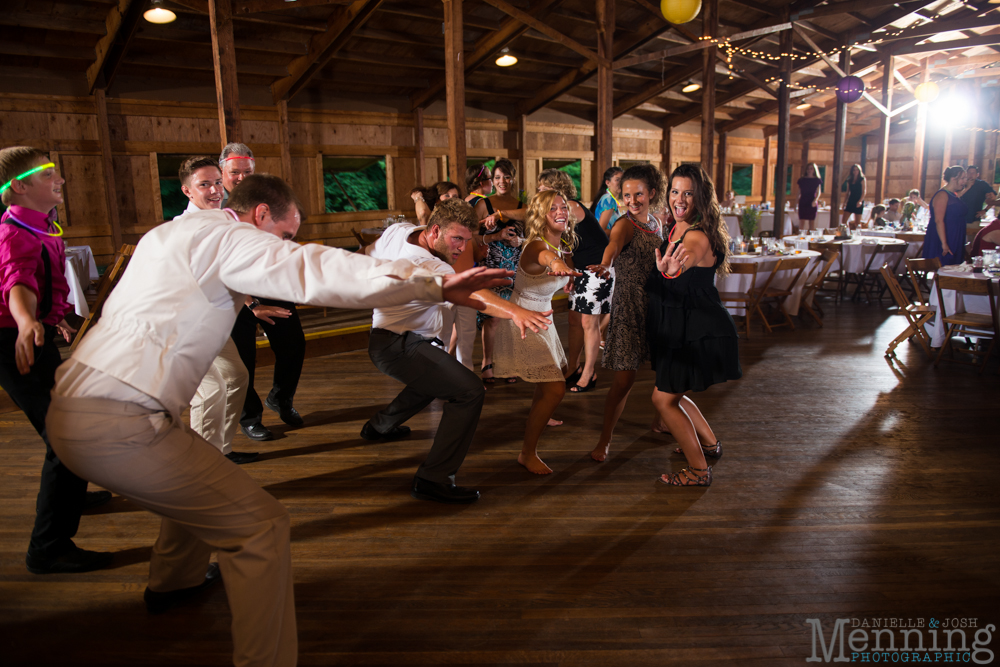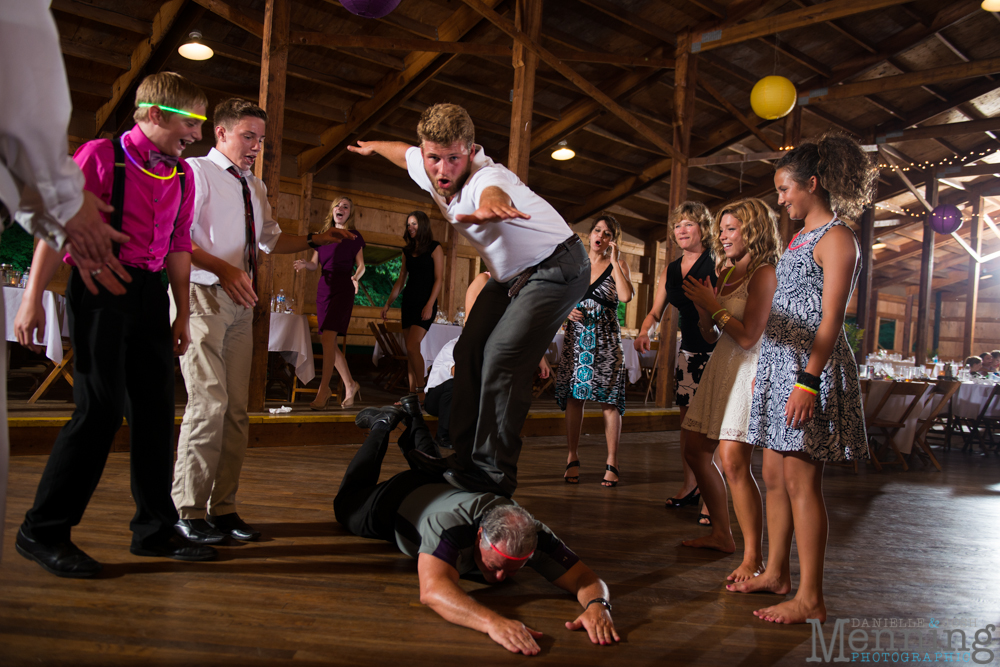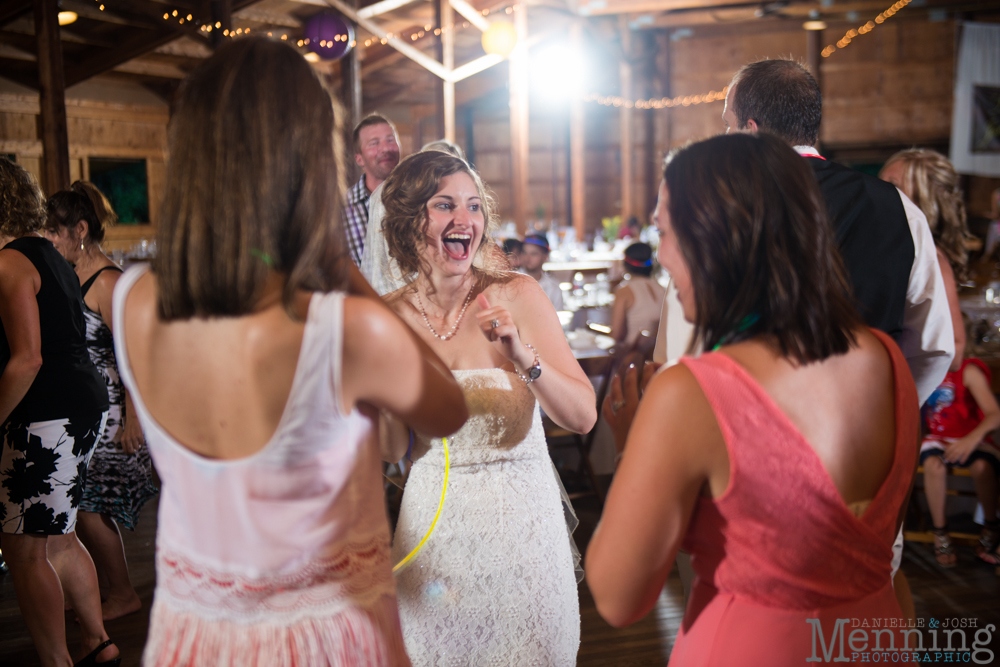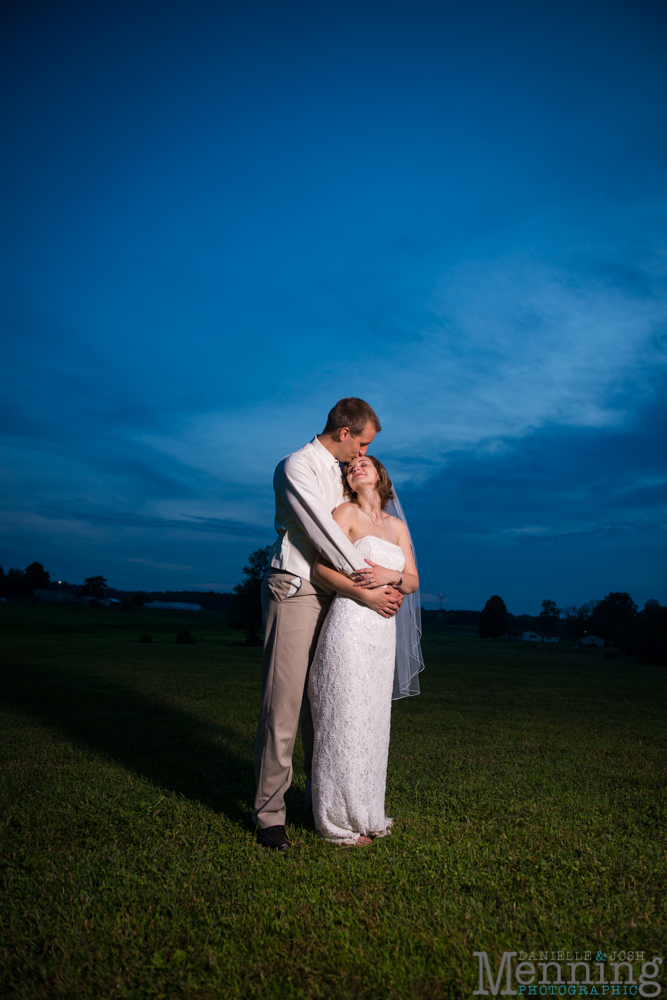 And they ended the evening with a sparkler sendoff.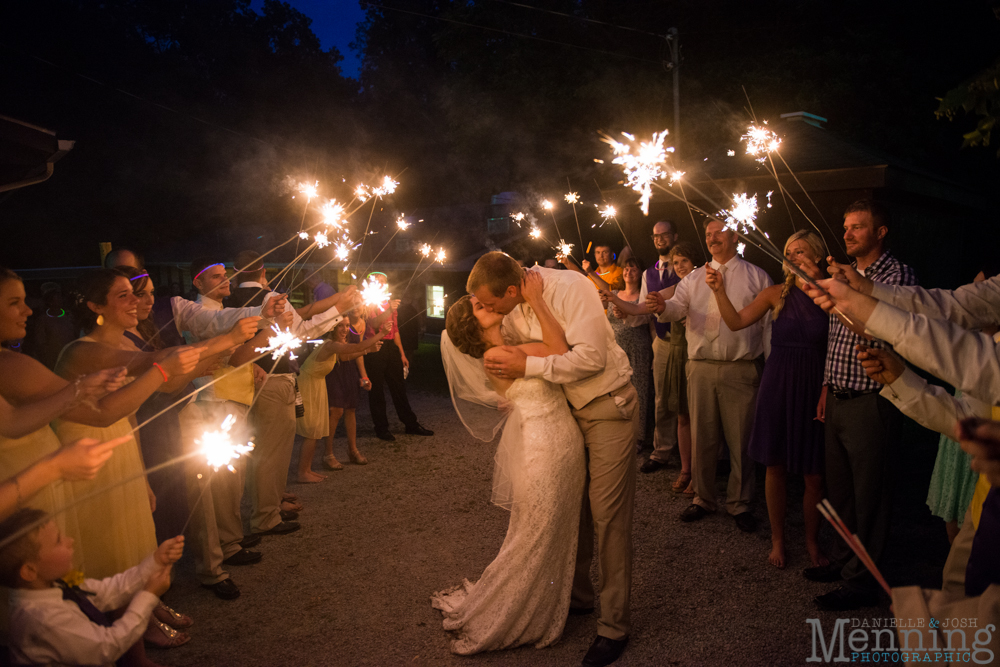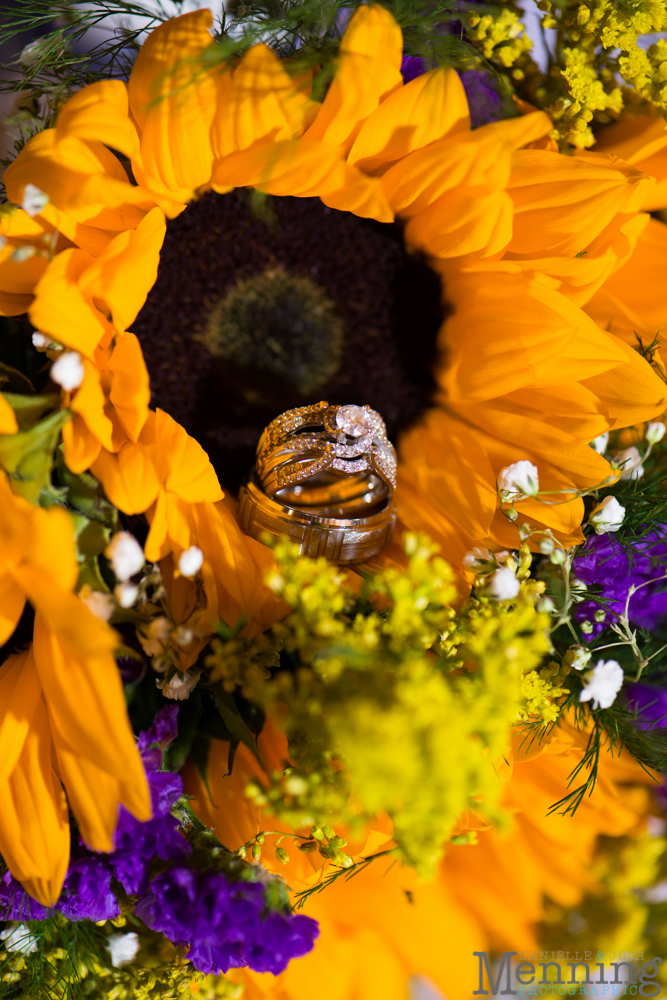 Sara & Jonathan, you are two of the kindest people we've ever gotten to meet & we're very thankful you chose us to photograph your wedding day. We pray your marriage will bring you joy & will be a light to the world. And we'd also like to give a shout out to the families- you all rock! Thanks for being welcoming & fun!
There's another wedding on deck for tomorrow's blog. We'll be featuring Erica & Chris' big day!
Stay connected with us here:
Instagram | Facebook | Twitter | Pinterest | Google +