We were able to sneak away last week for a few days to Amish Country. We're thankful for the rest & relaxation we were able to enjoy while in Sugarcreek. This is the adorable (and spotless!) cabin we called home for a few days.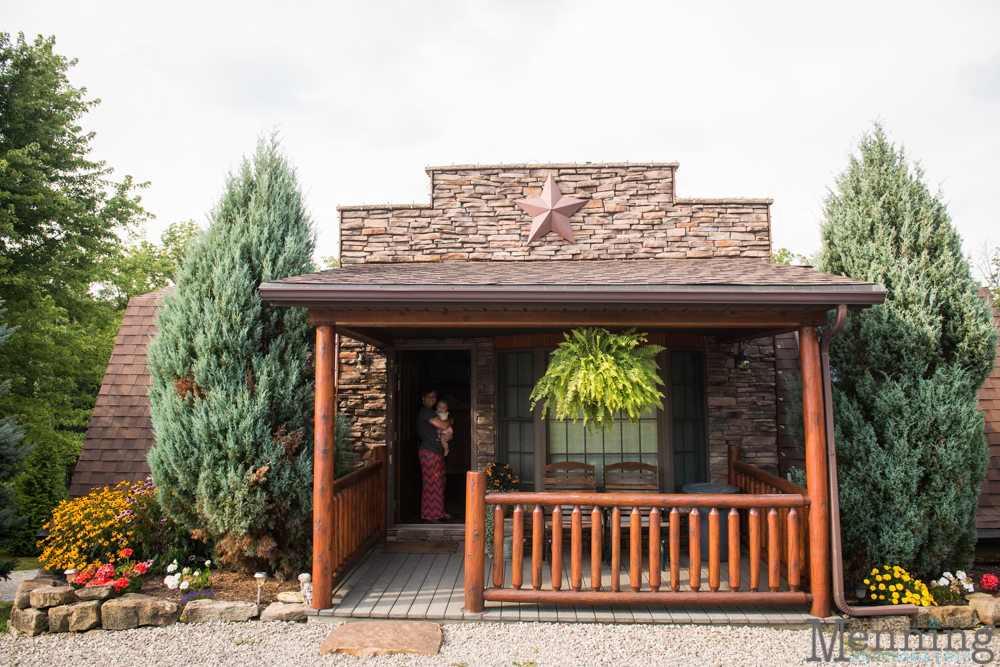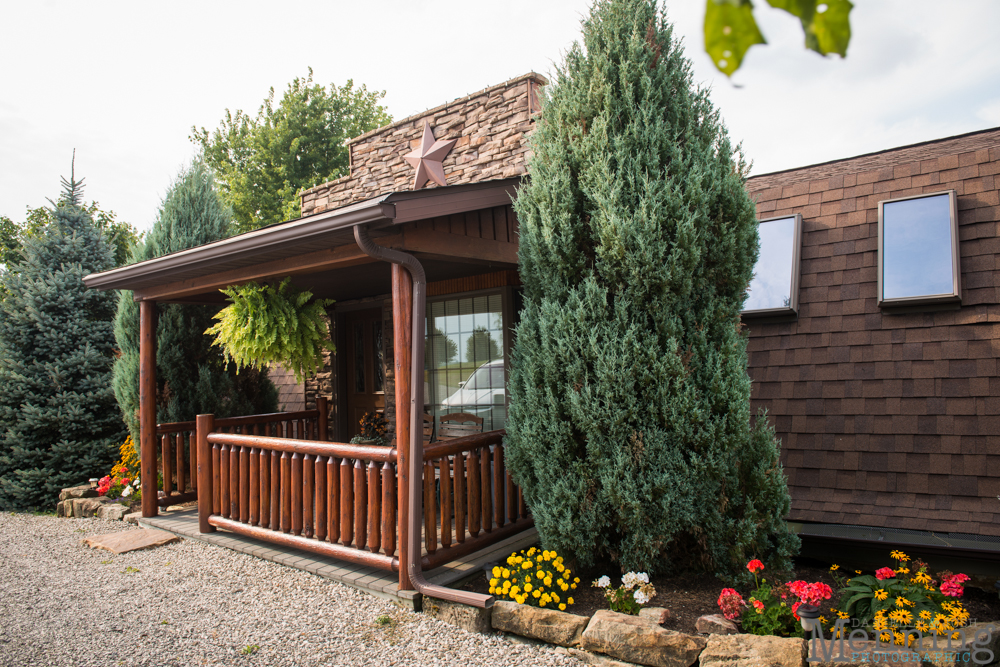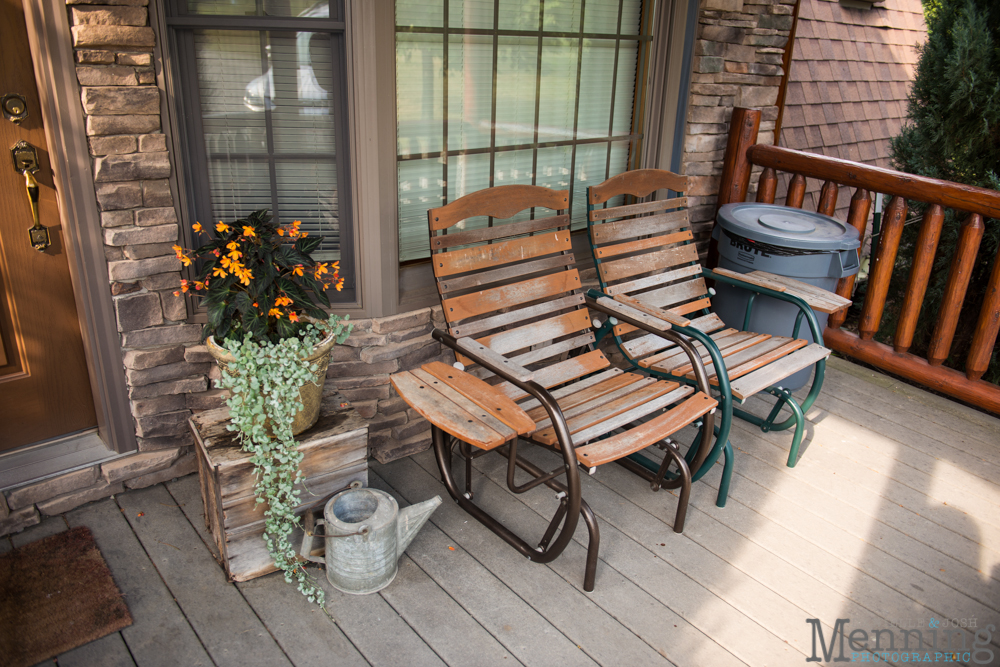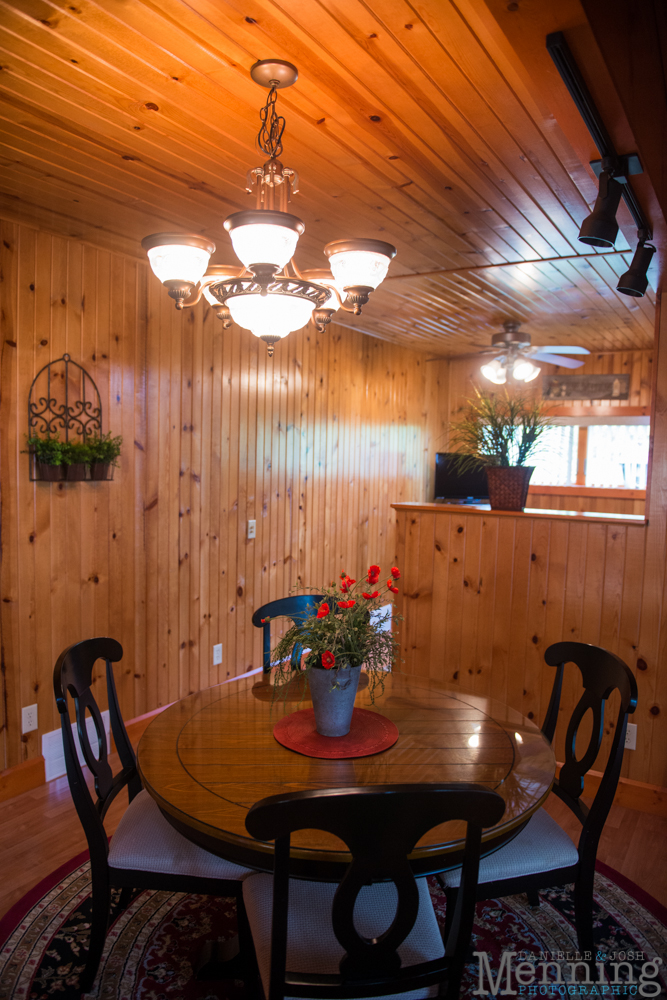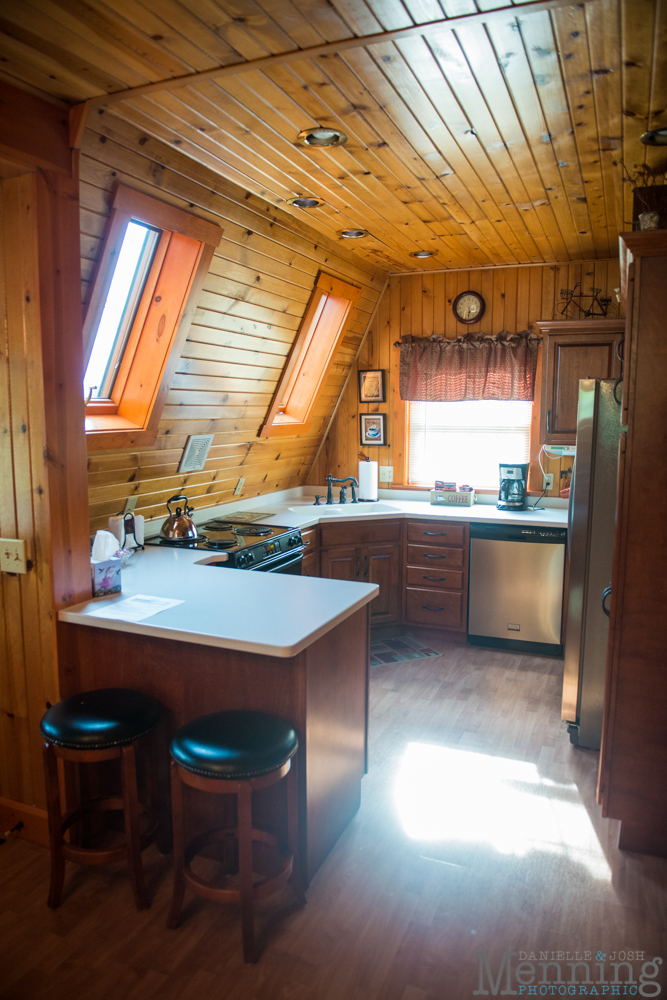 The skylights allowed in such beautiful light.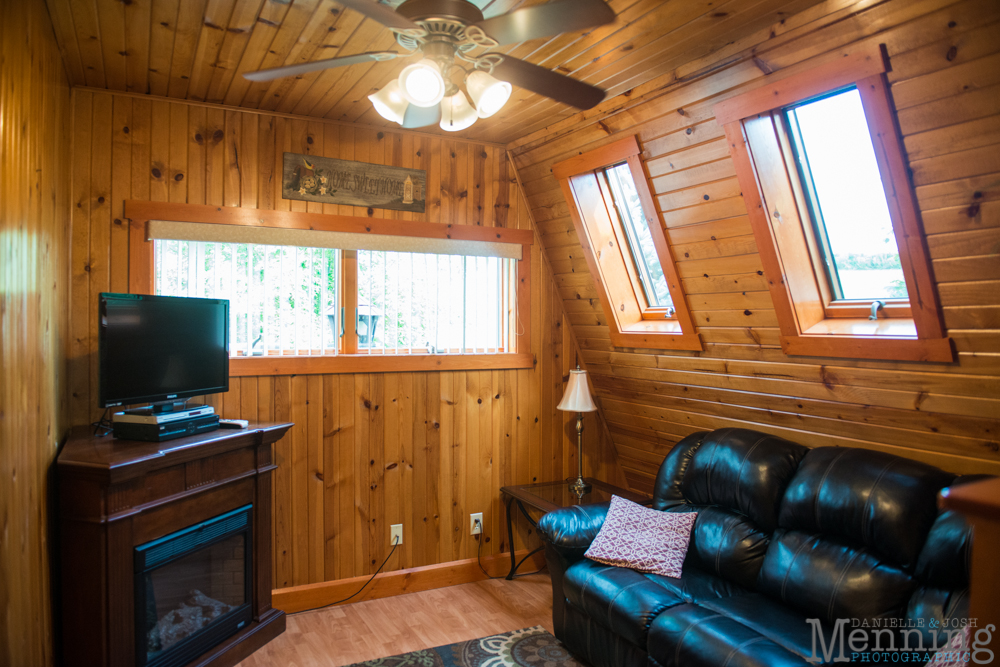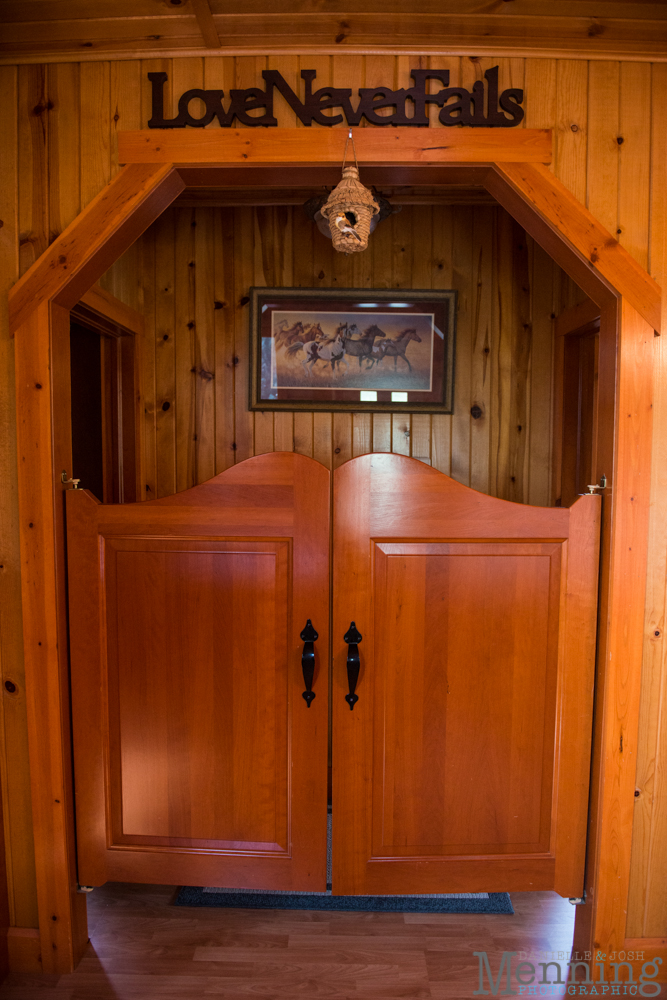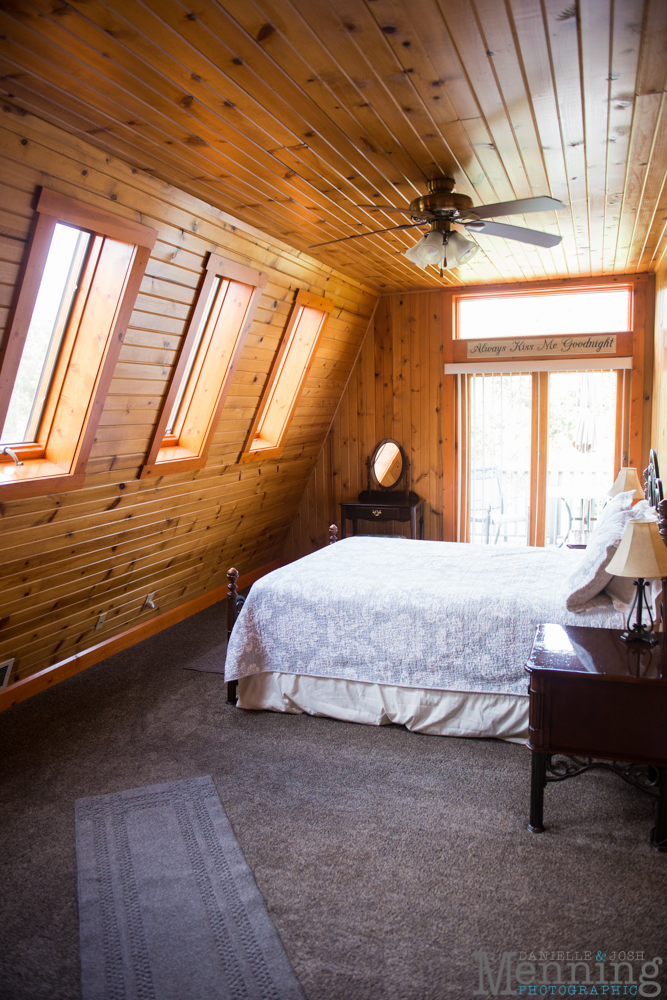 Josh and I absolutely love stargazing together. There's something so comforting, relaxing, and cozy about laying my head on his shoulder and watching for shooting stars as we marvel at the beauty of the night sky and the peacefulness of the world after most people nearby have settled in for the evening. We were able to enjoy the stars from the hot tub (with a baby monitor nearby) once Tenley went to sleep each night. We agreed that we need one at home for when we come home decrepit and sore after shooting weddings. HAHA!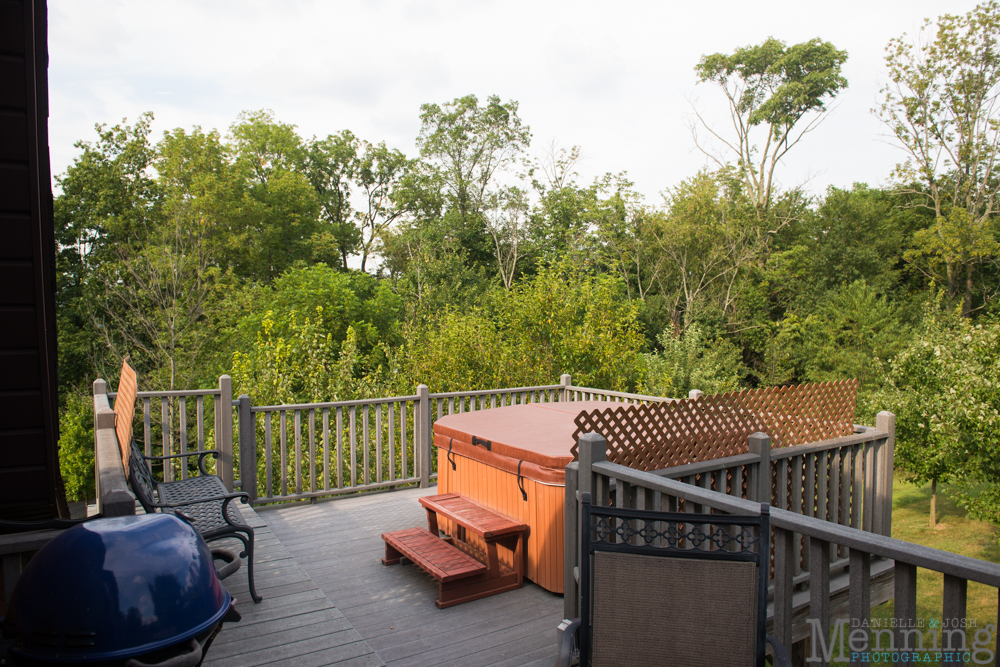 She made vacation so much fun!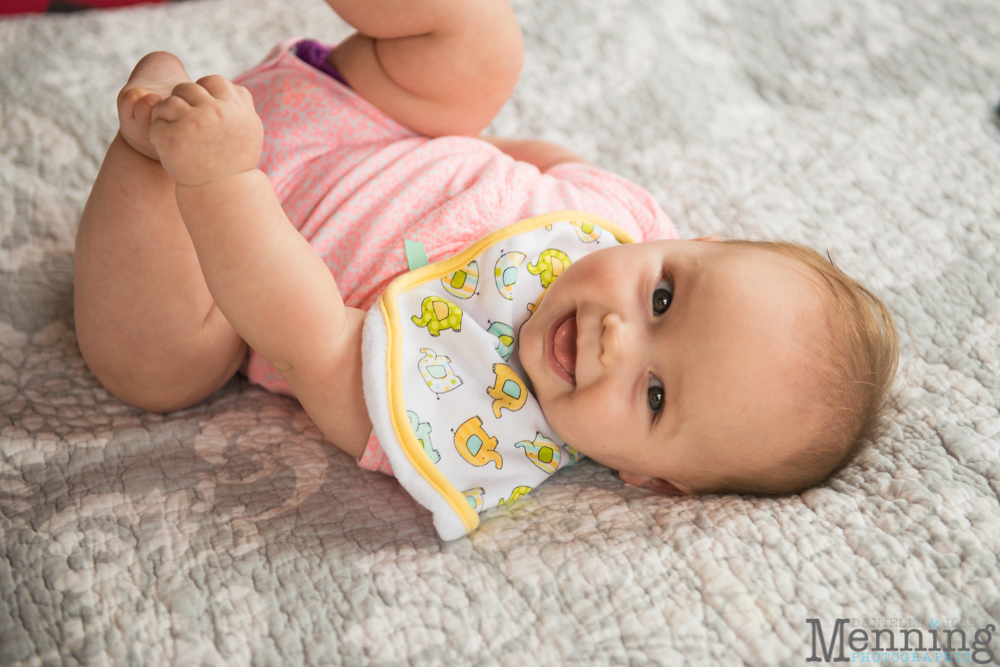 The first night we didn't get there until 5:30 & we were hungry so Josh went and picked up pizza from a great local joint Park Street Pizza. . . we like that their mission is to use fresh locally grown ingredients & it was delish!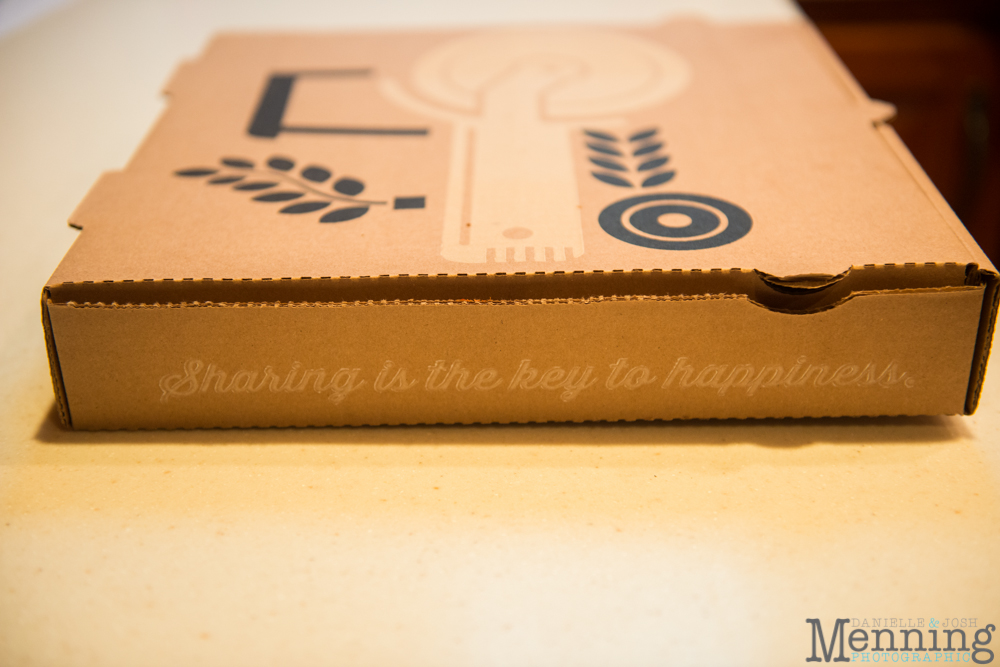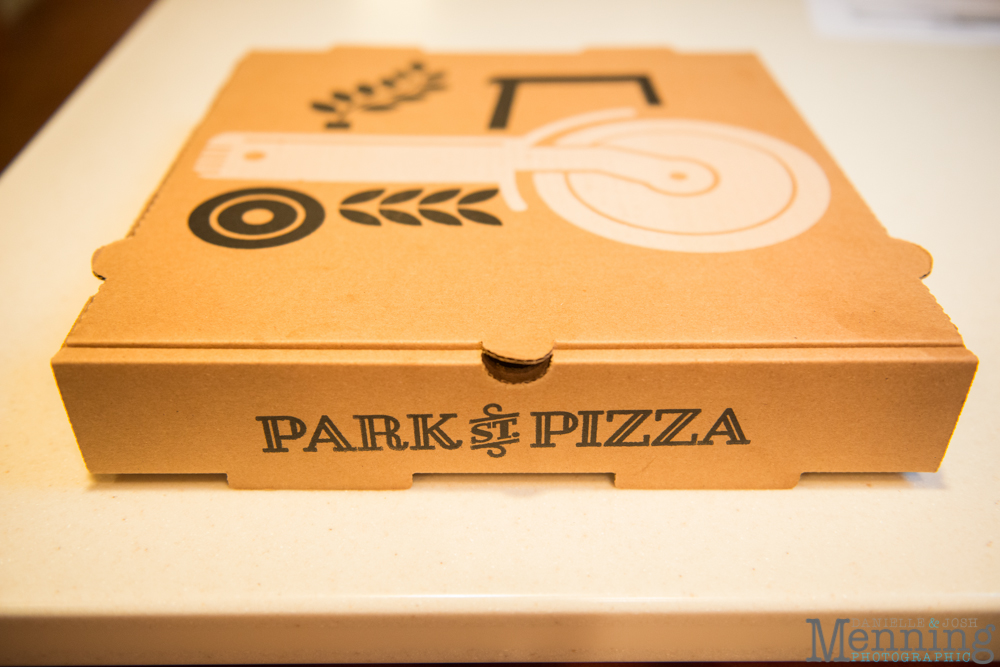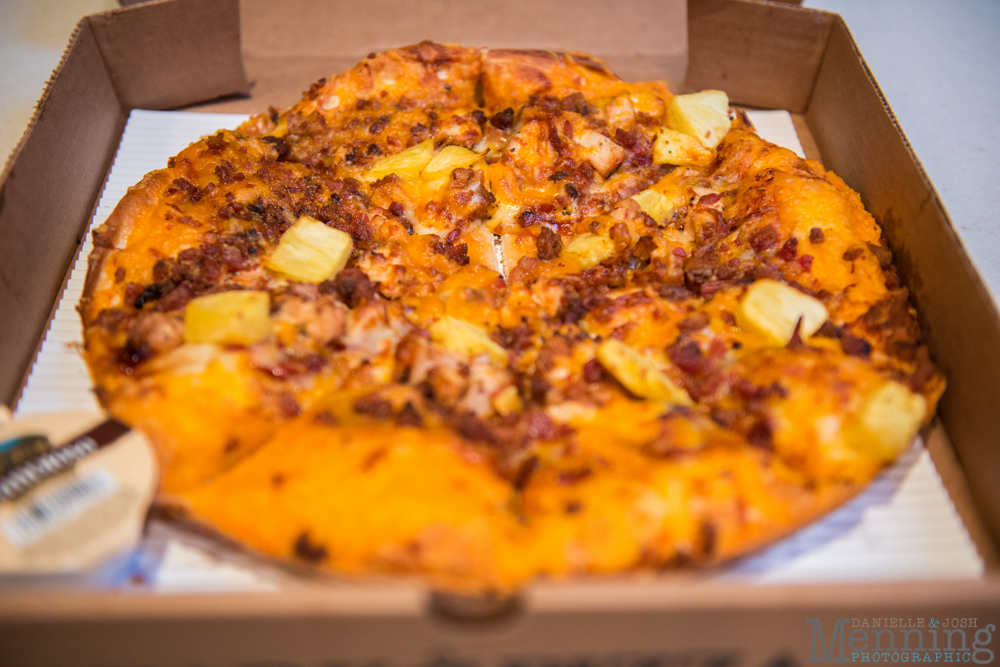 The next day we strolled around downtown Sugarcreek after getting some coffee & lunch at Wallhouse Coffee. Sugarcreek is a cute place- quaint & quiet save for the sounds of polka music and horses' hooves.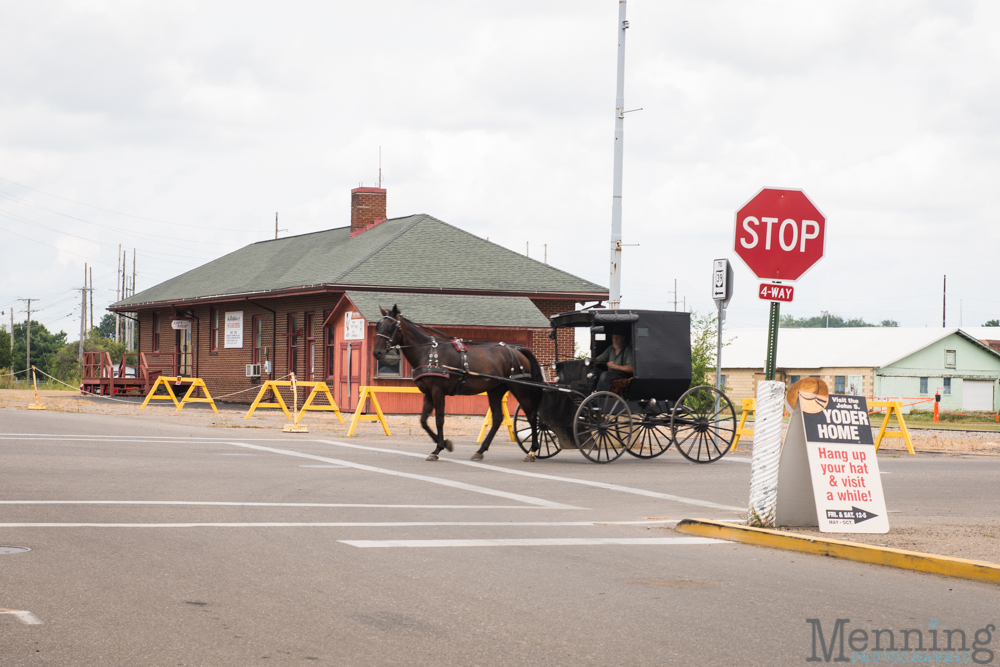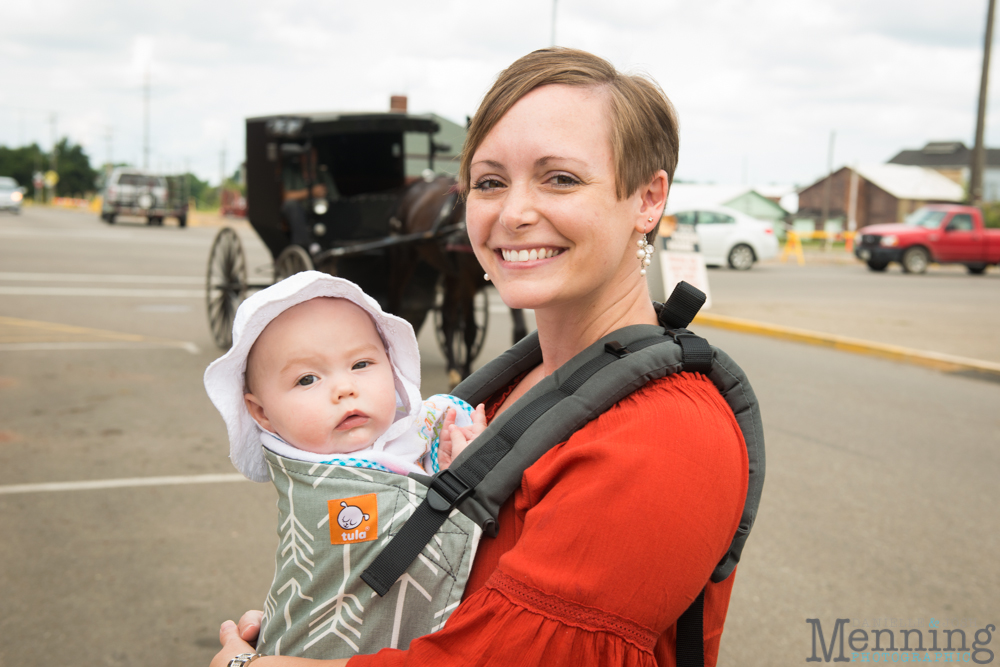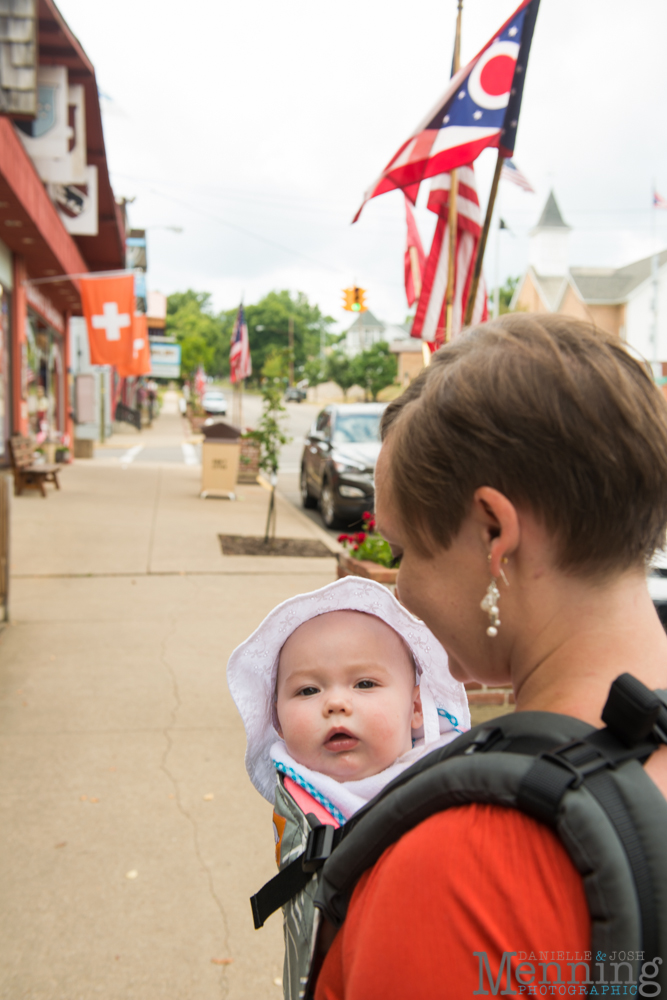 Sugarcreek is known as Ohio's Little Switzerland & they're famous for being home to the world's largest cuckoo clock.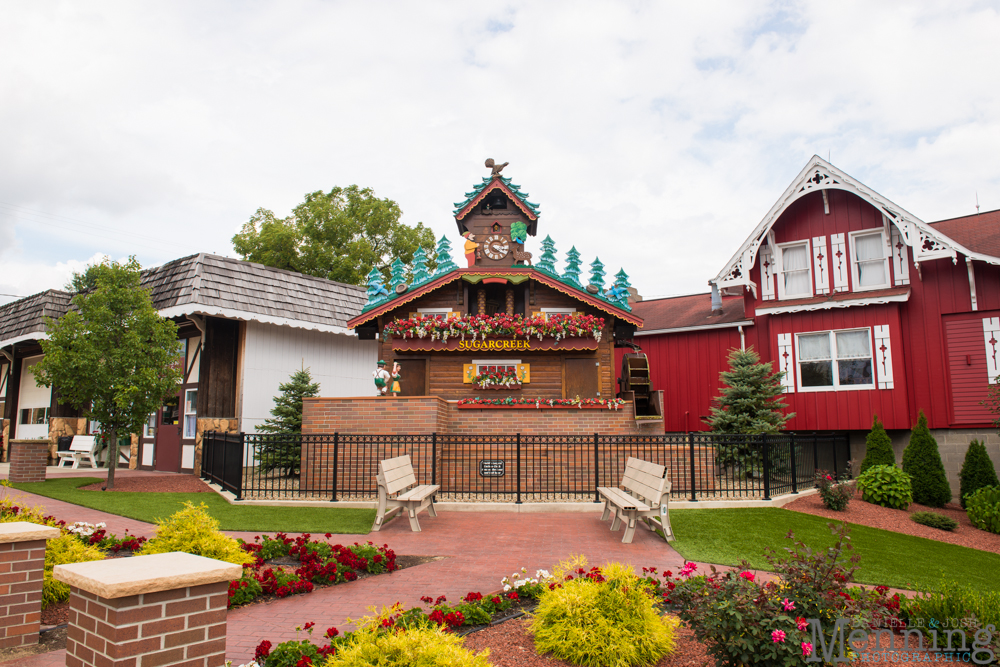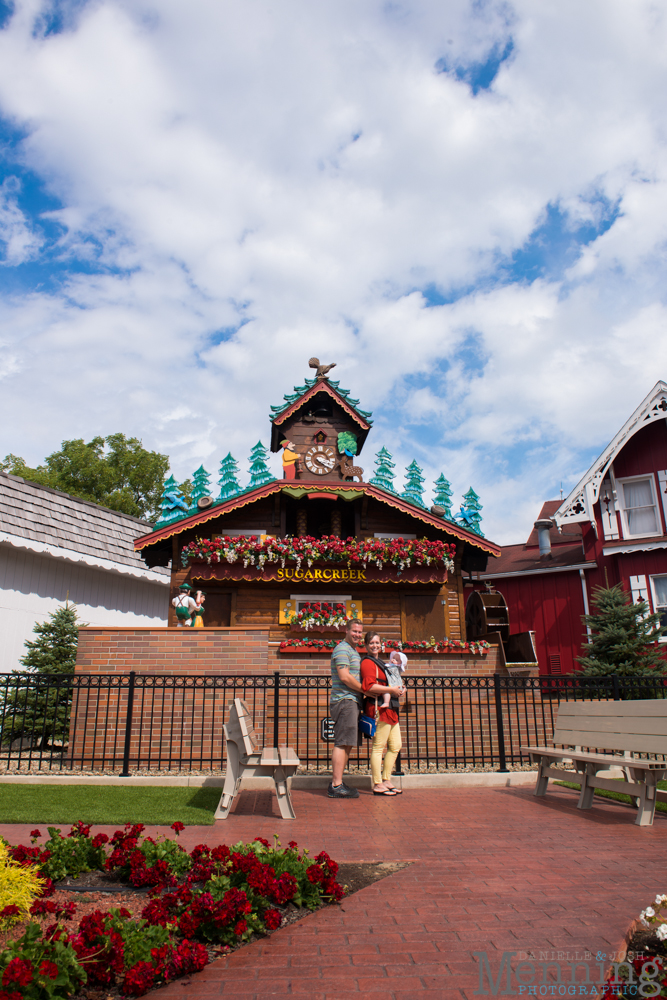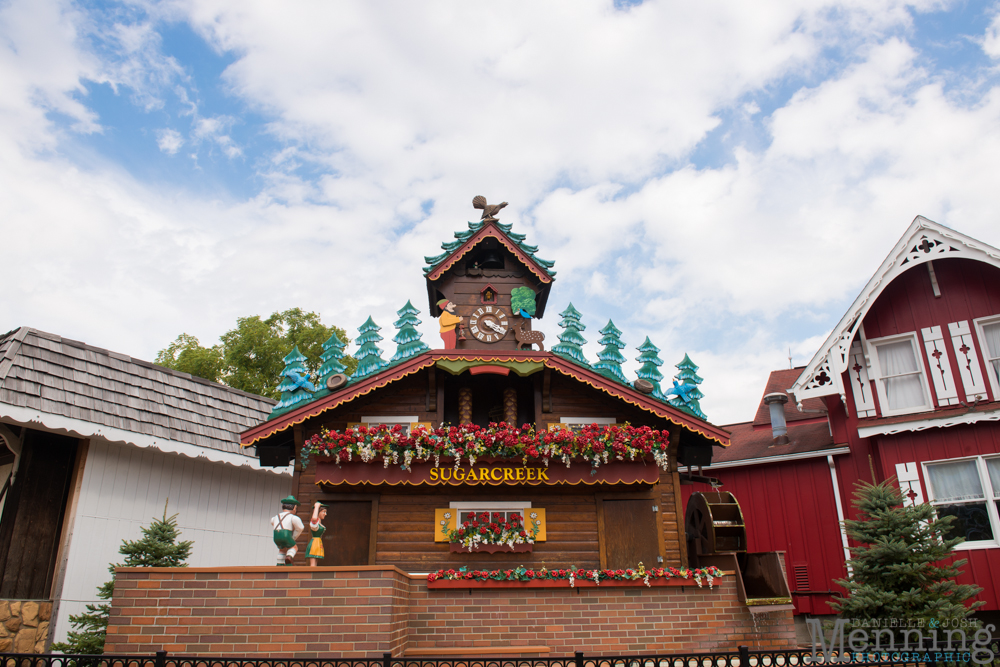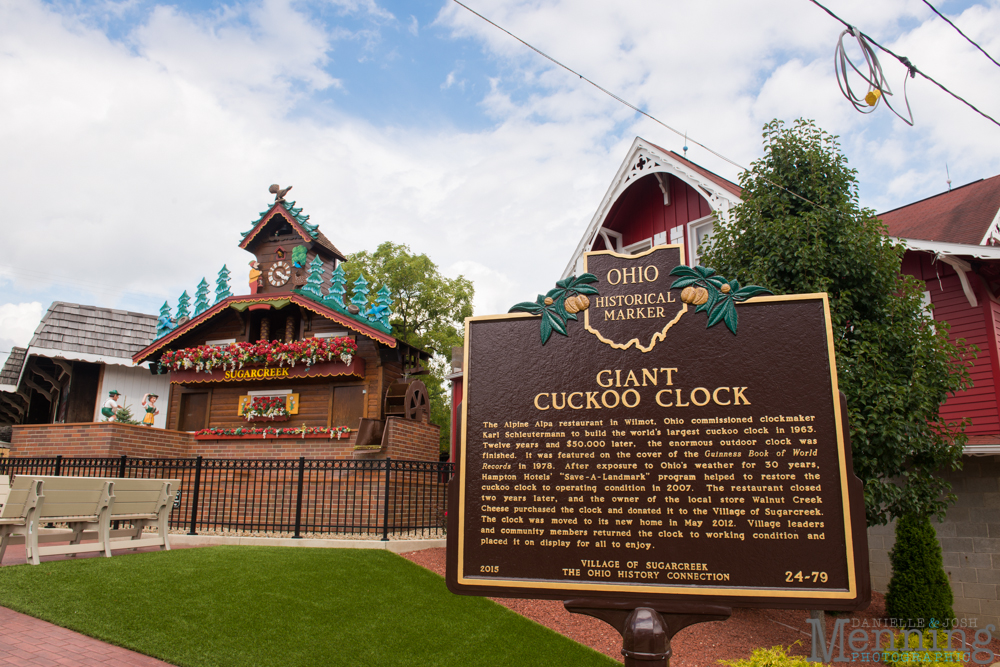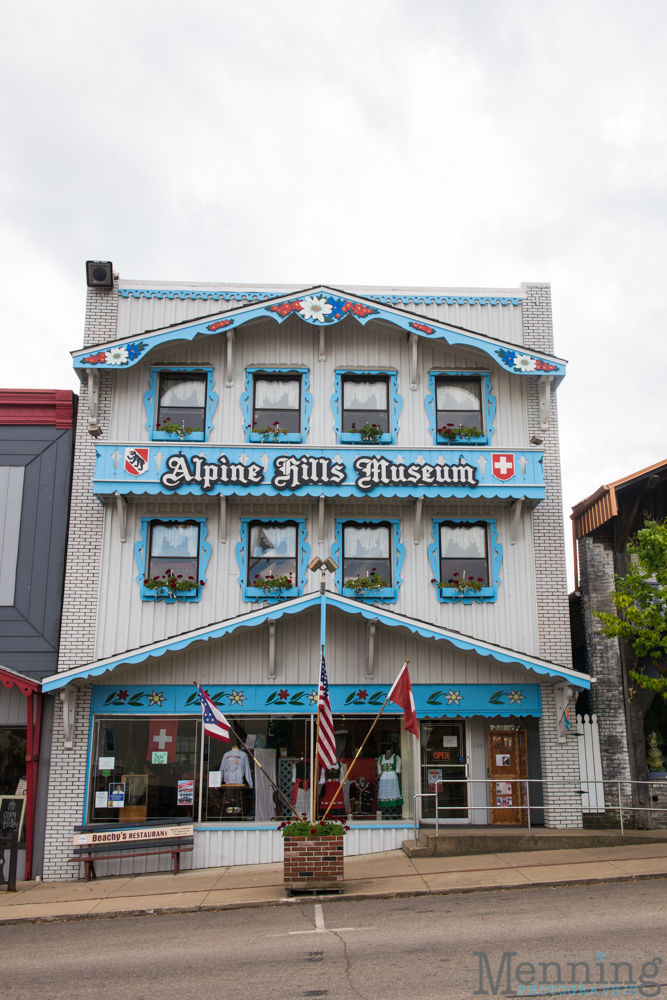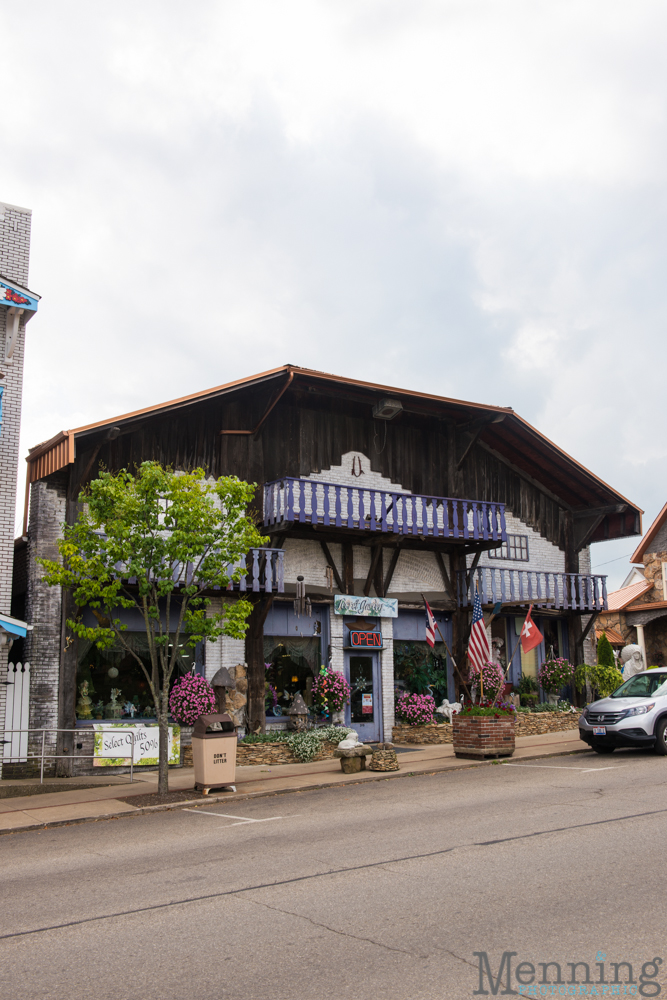 Walking around helped us work up an appetite to eat some Amish home cookin' at Der Dutchman Restaurant. Our favorite comfort foods abounded in Sugarcreek! The view from the parking lot was impressive.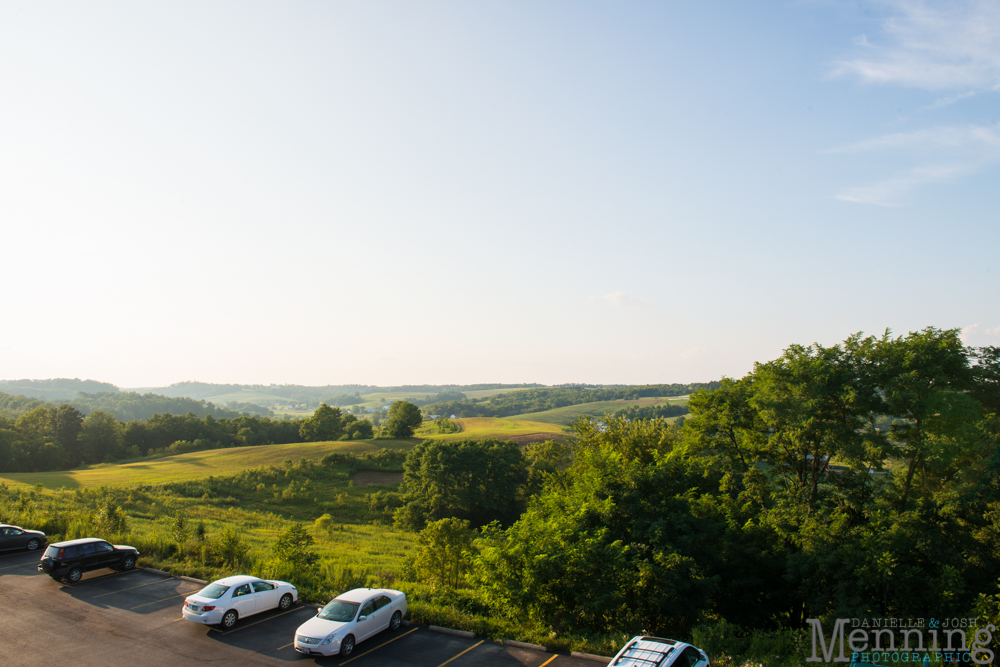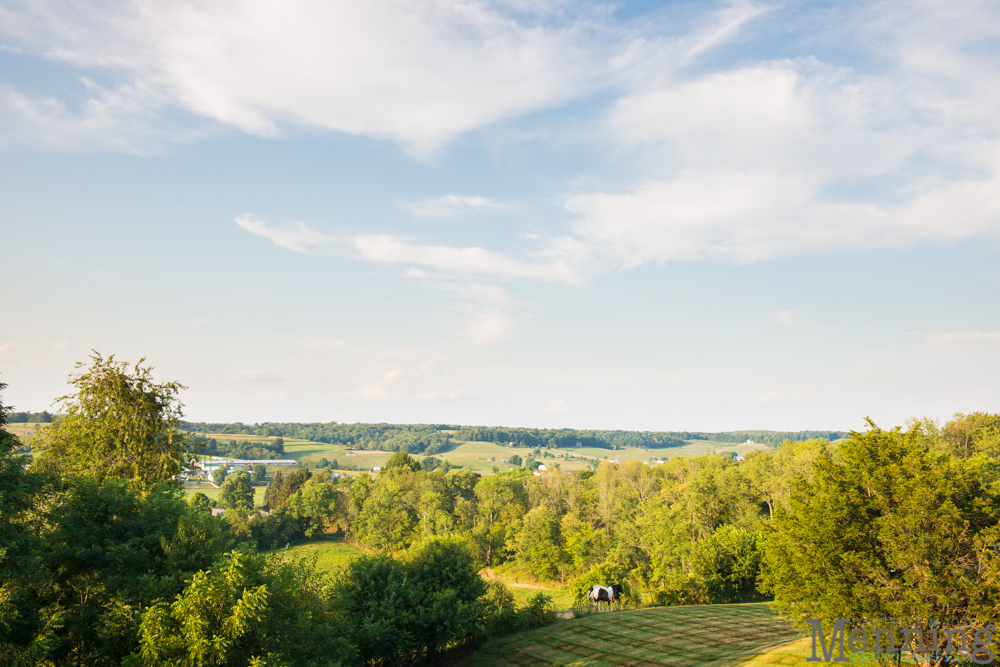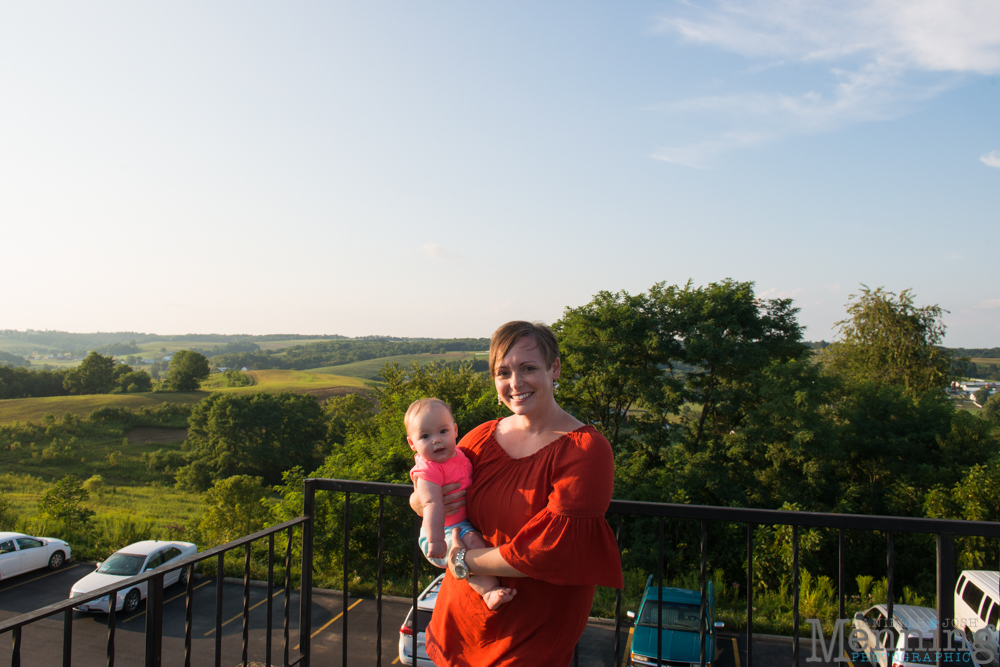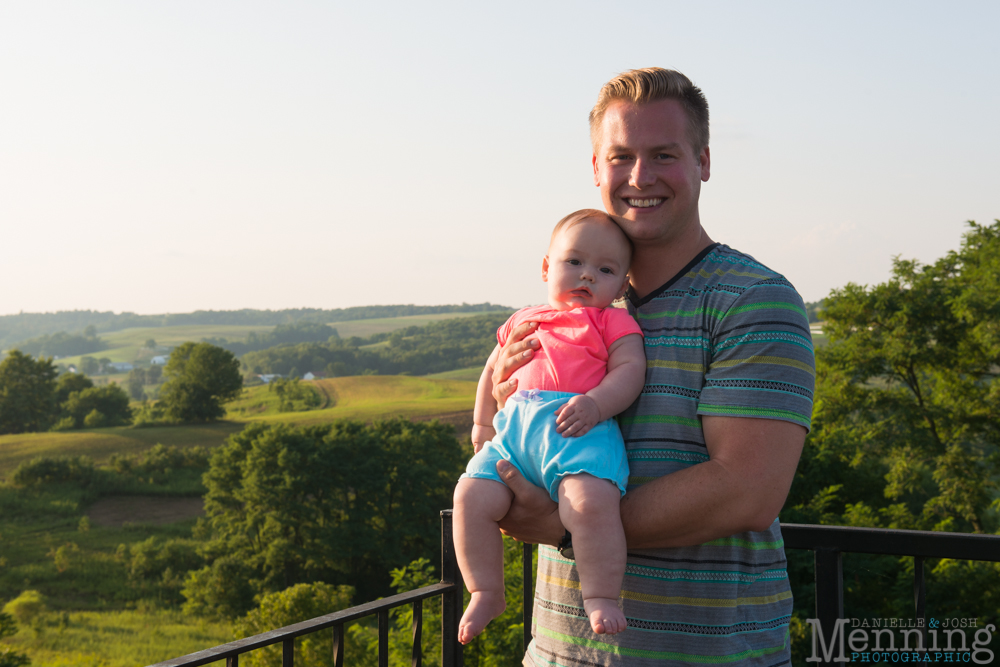 We had a little Tenley photo shoot the next day on account of she's cute & nice light was coming in from the skylights.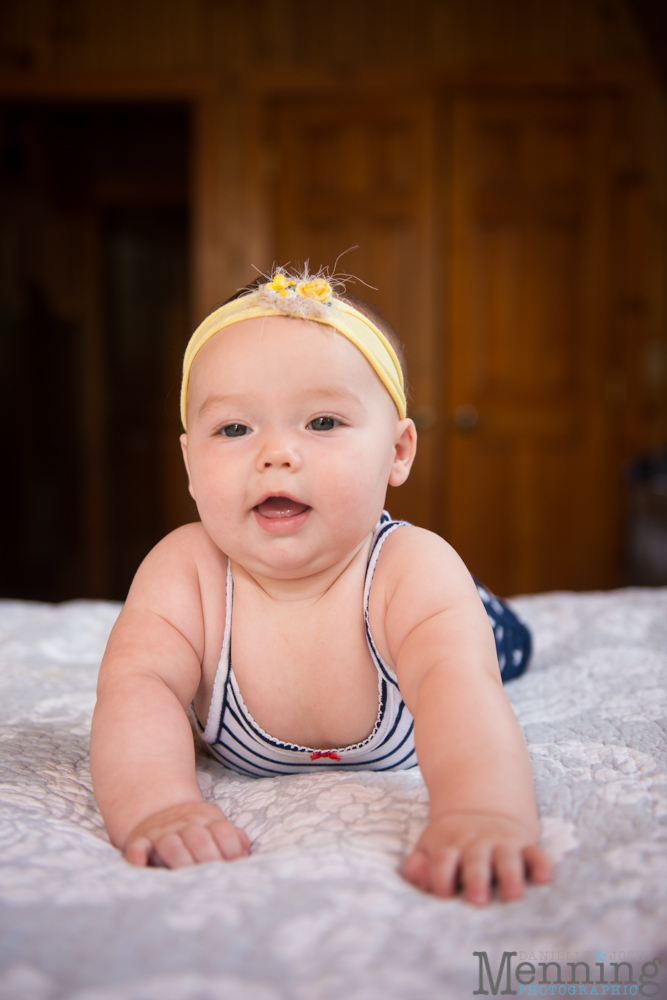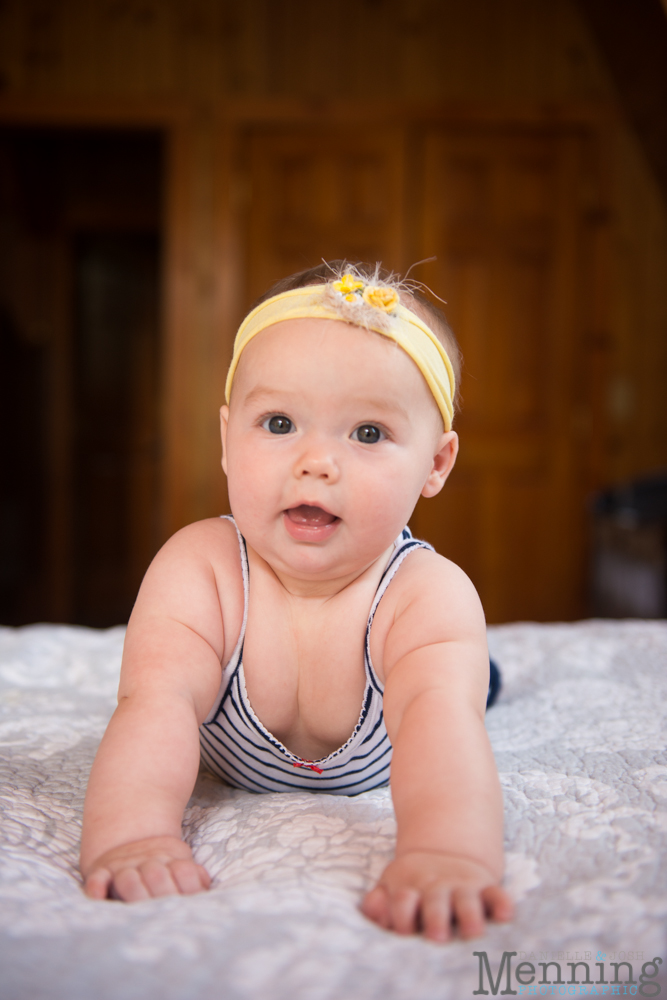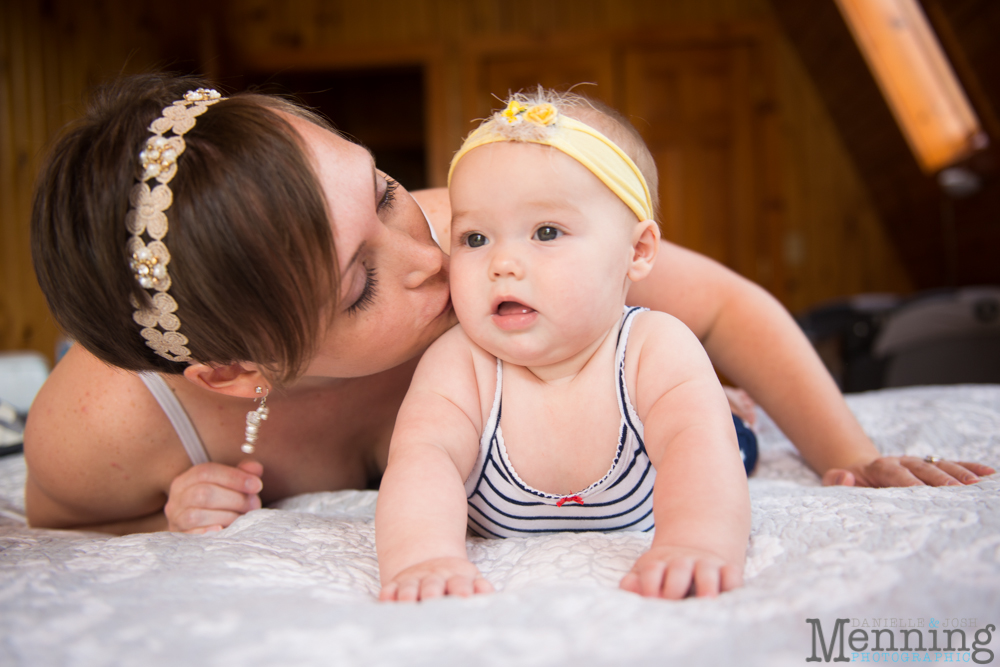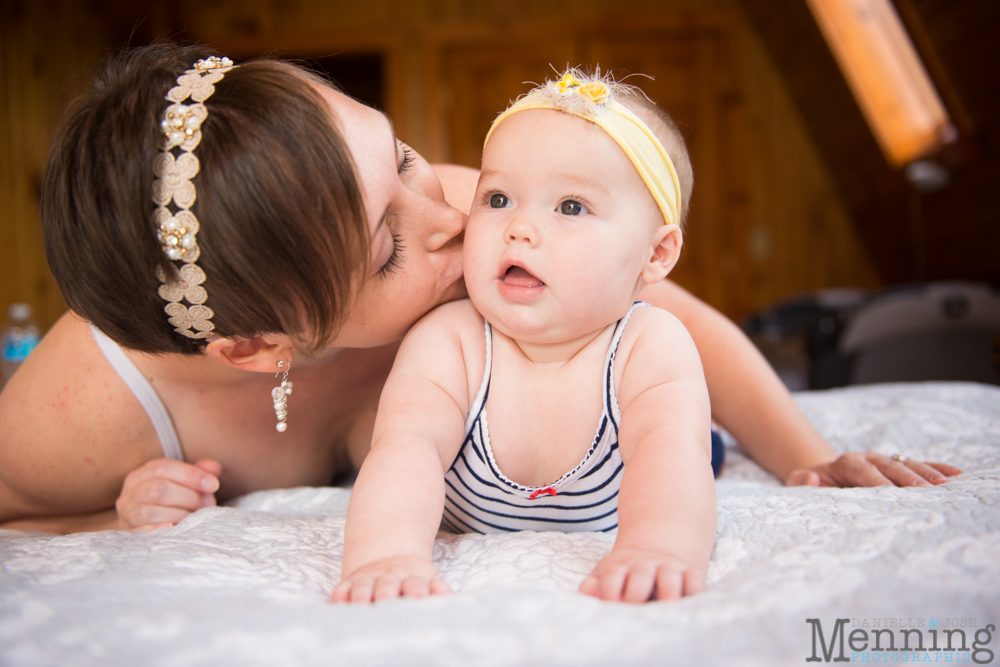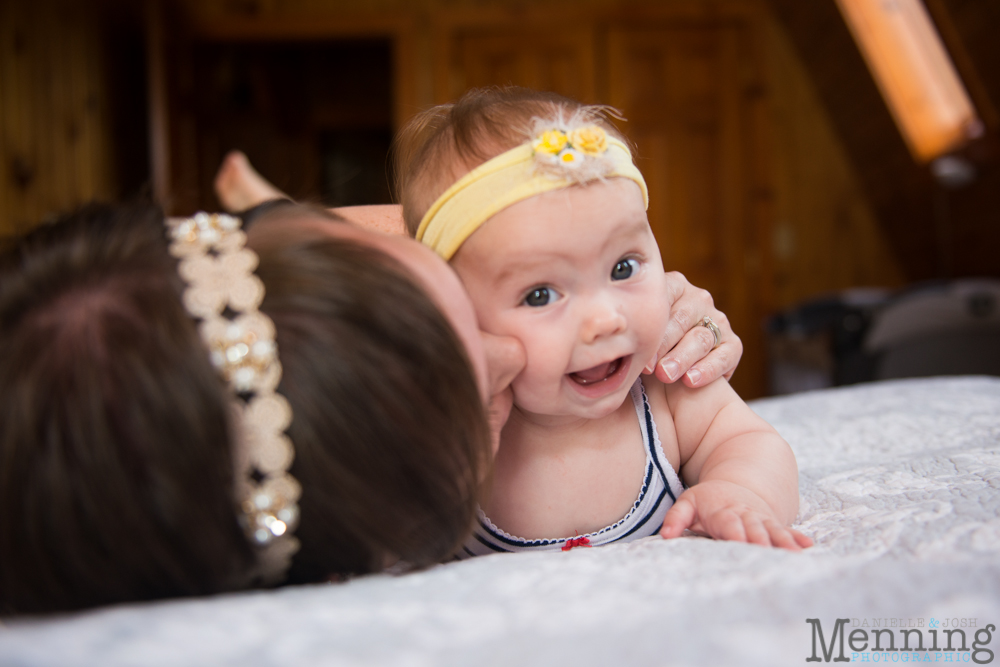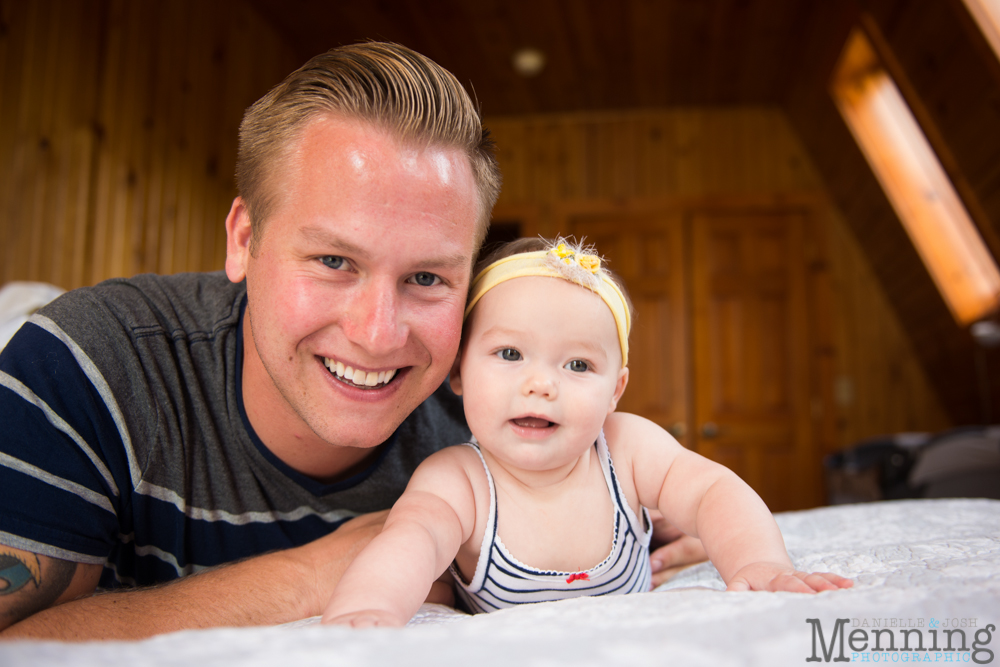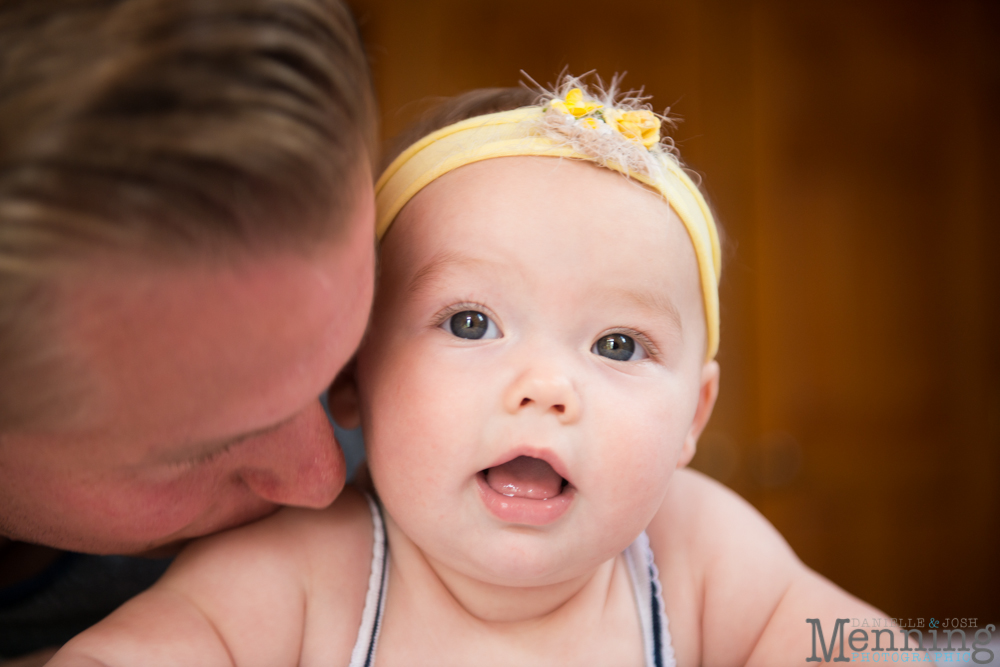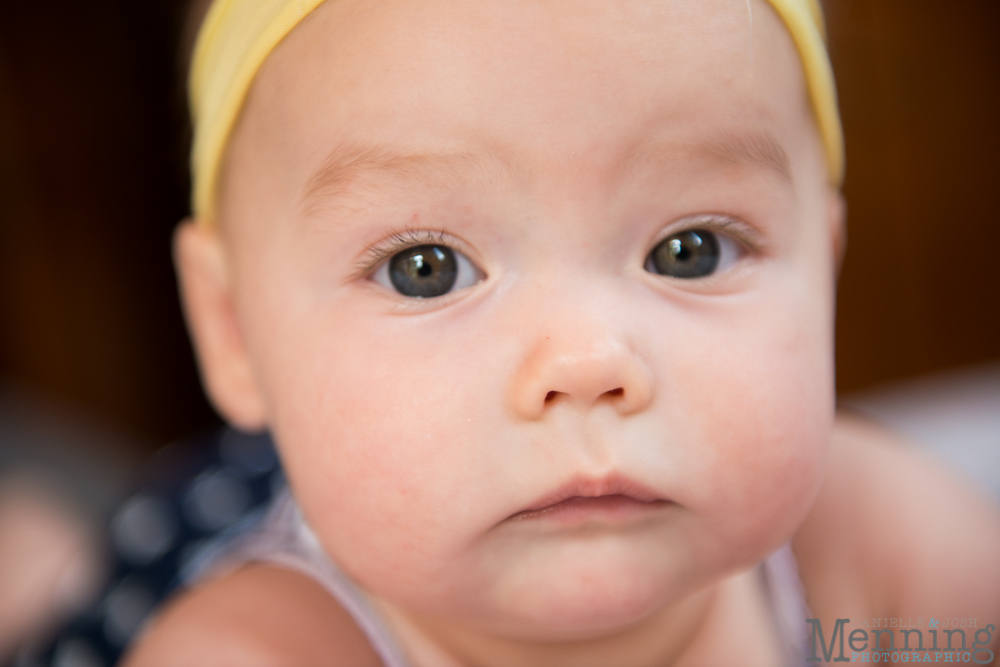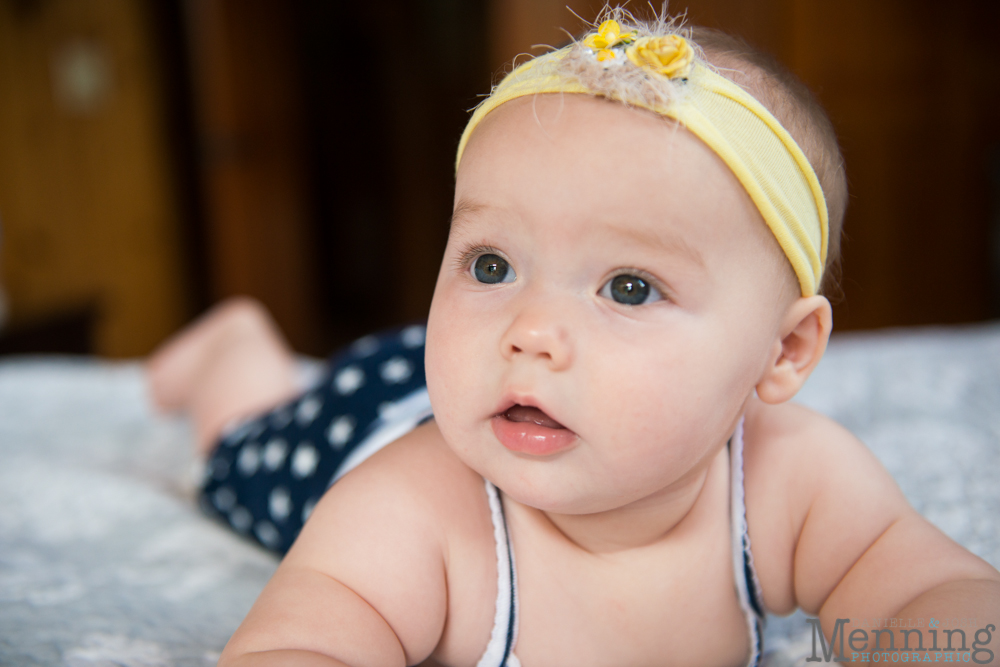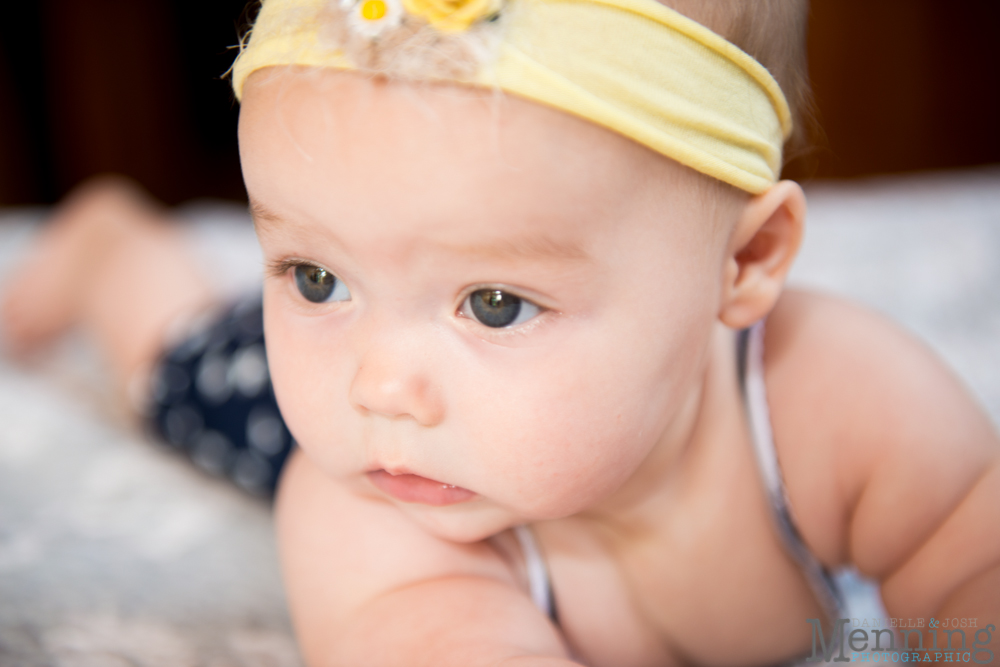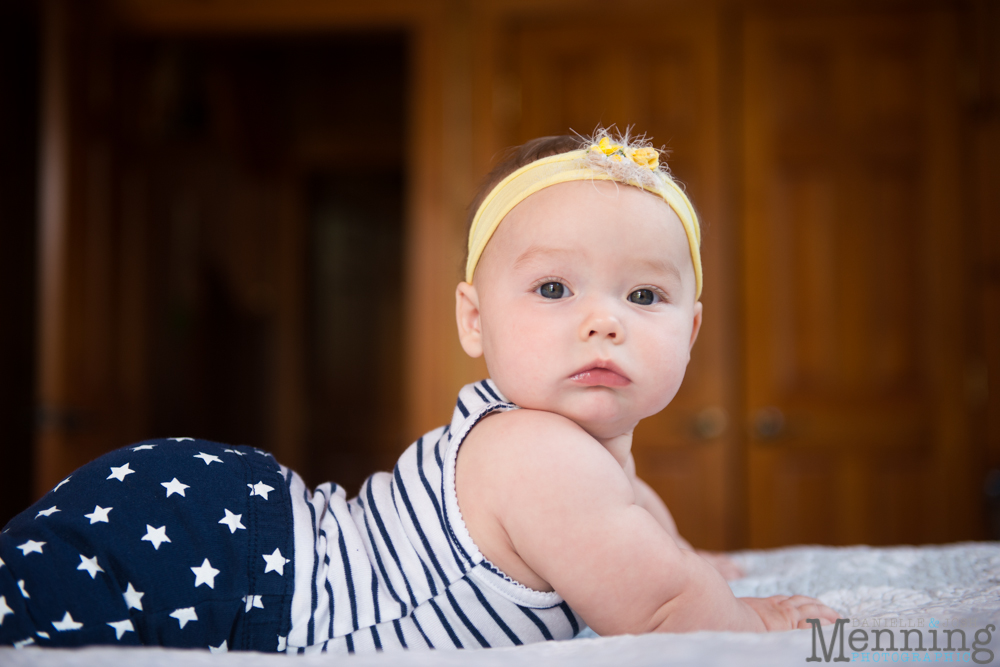 After the shoot we headed down the road to Heini's Cheese Chalet to EAT.ALL.THE.CHEESE. LOL. But seriously, you arm yourself with a toothpick & stroll on down the line stabbing & sampling all of the flavors as you go. Yum. Cheese. And fudge. . . we could never forget the fudge, you guys. Too bad Tenley doesn't eat solid food yet. . . maybe we'll go back another time so she can sample the deliciousness.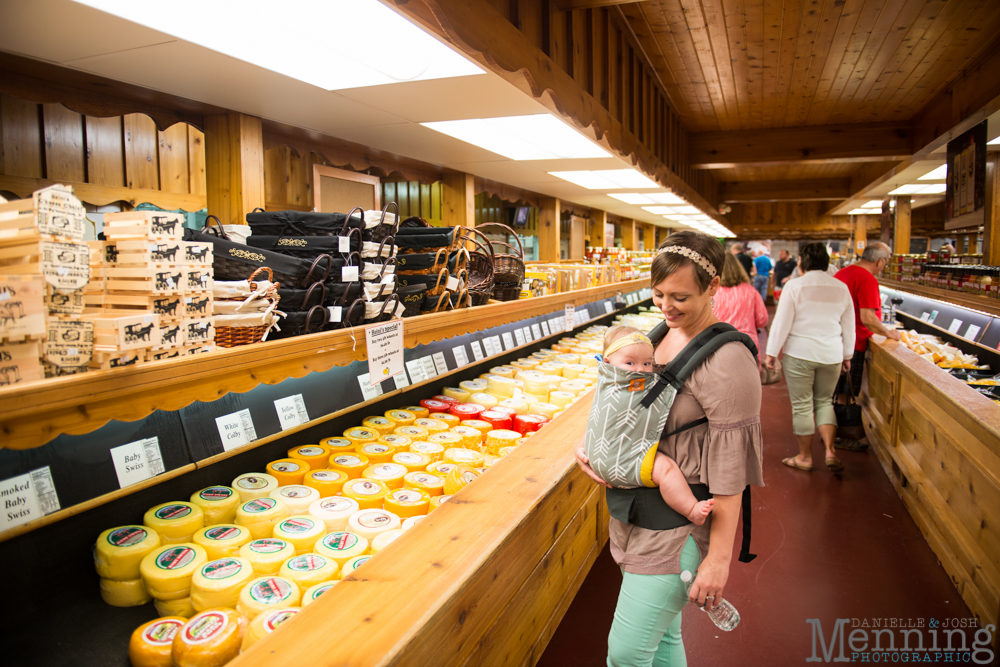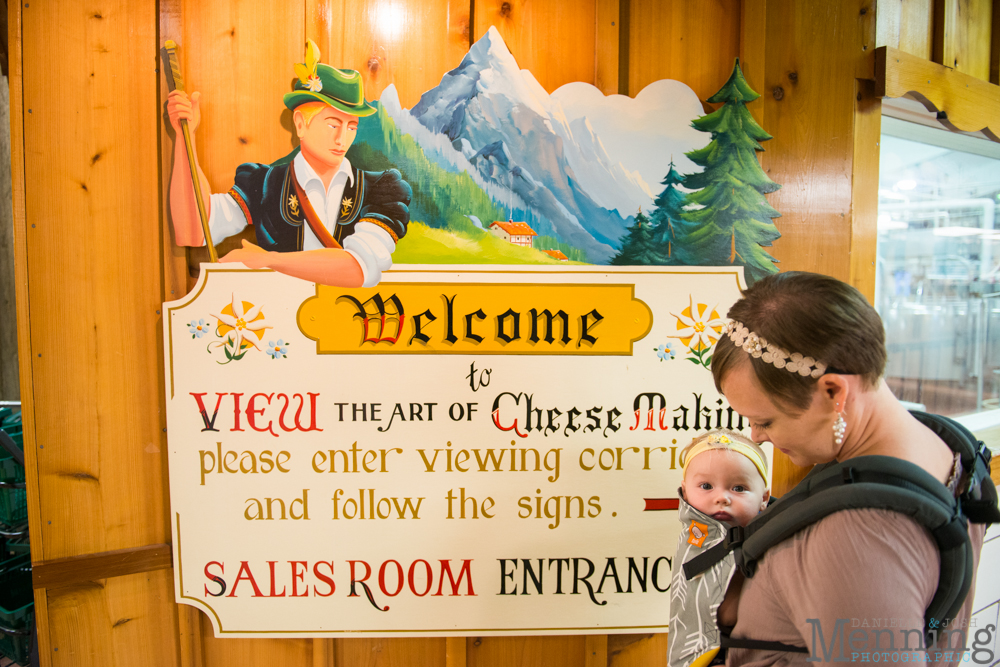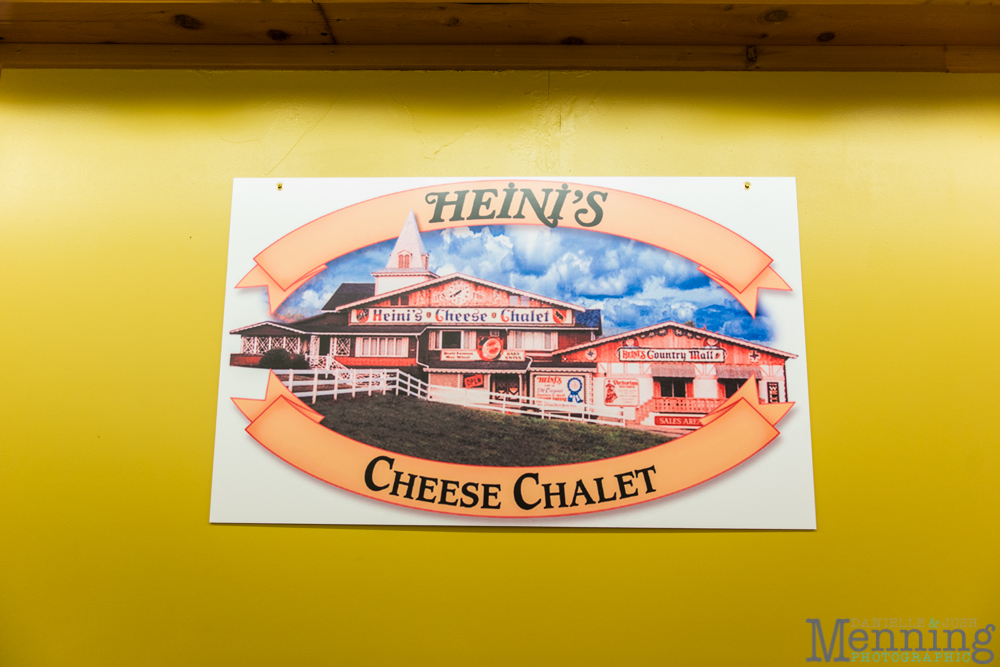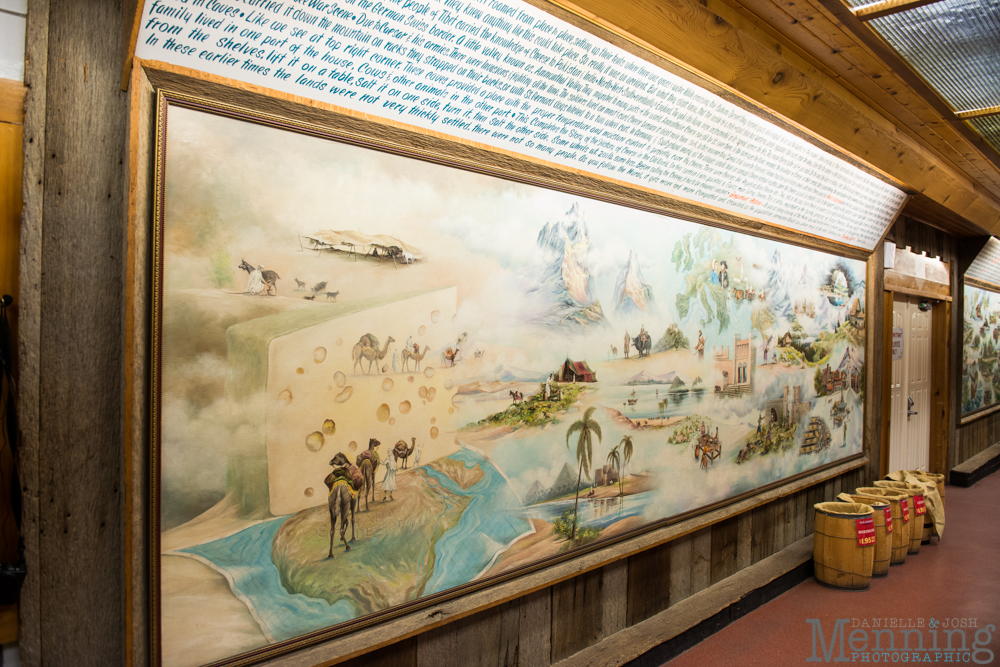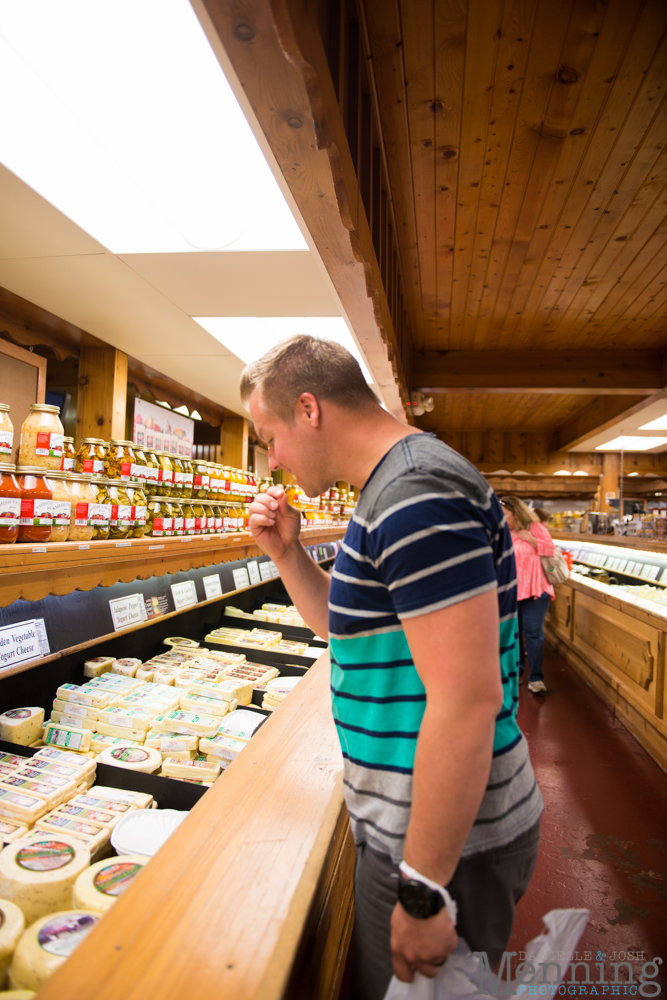 Josh noshing.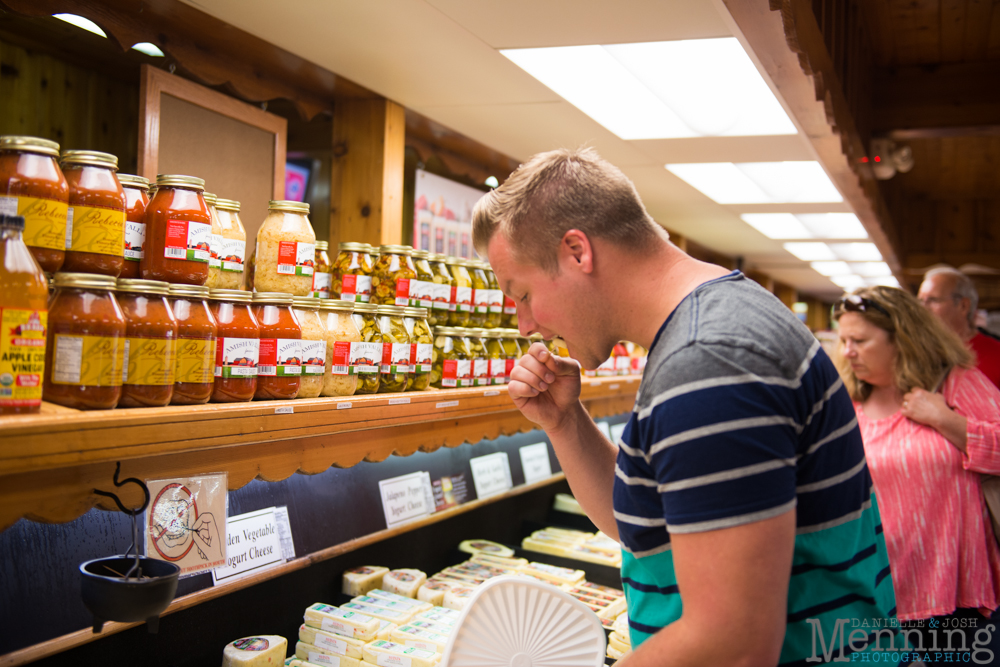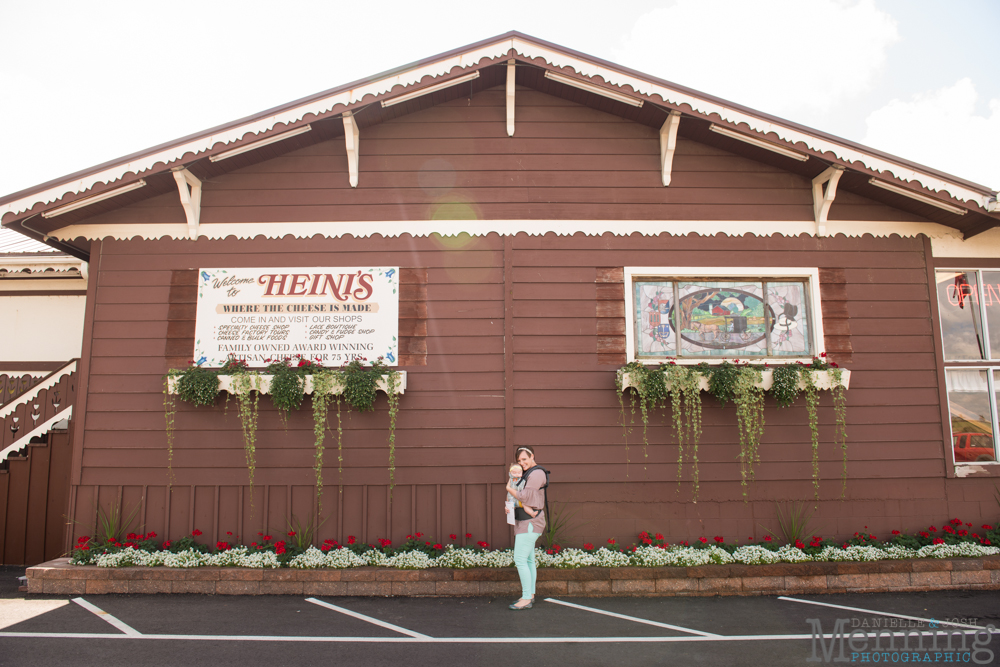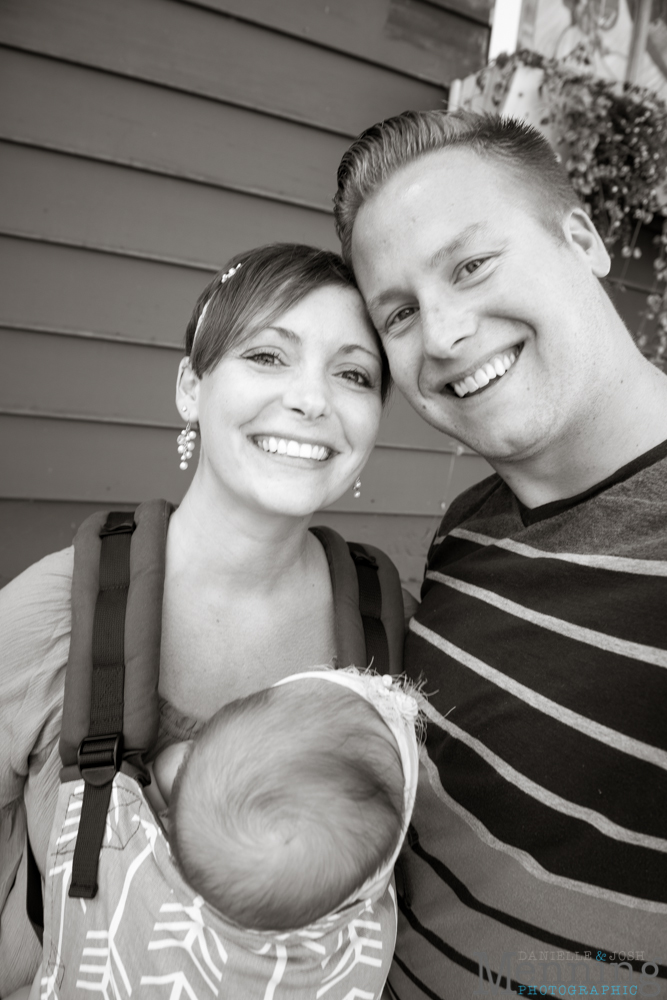 After Heini's we went to eat at Mrs. Yoder's. More delightful country cooking and comfort foods. We'll be dreaming about peanut butter spread (not the same thing as peanut butter) on warm fresh baked bread for quite awhile.
The cabin we stayed in was super cute & very, very clean. There's a pretty lake on the property that you can walk to easily & it's definitely out there in the heart of Amish Country. Horses & buggies passed, kids walked around with no shoes on, horses chomped on grass, and cows grazed . . . all within a few hundred yards of our little home away from home. It was quiet, homey, and just what we needed right in the midst of our busy season. We slowed down & enjoyed being a little family.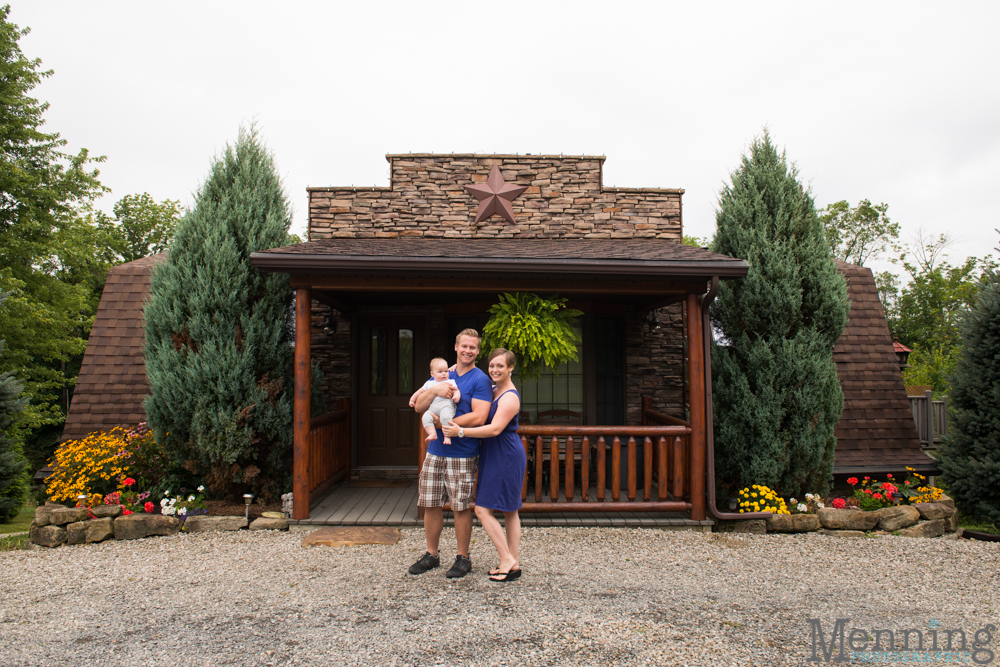 Thanks for reading along about our adventures. You can check out past travel posts below:
Eurotrip 2013-
Munich, Germany
Venice, Italy
Florence, Italy
Rome Part I
Rome Part II
Rome Part III