Engagement sessions are so fun. We get excited to shoot them because it's kind of like a double date. We get to know our wedding couples better, they get to know us (and our shooting style), we laugh, we quote movies, we photograph people canoodling, and it's a wonderful time for us to get creative, which then results in our couples receiving a variety of photos that they can display at home, in their wallets, in their offices, in their cars, or on a billboard. Â 😉 Seriously, though, we really do have fun with engagement sessions & that's why a complimentary engagement session is included with every one of our Wedding Photography Collections.
Richelle & Ryan's engagement session was in downtown Pittsburgh in random brick alleys with beautiful ivy growing up the walls, on and around the yellow sister bridges with the city skyline in the background, and down on the Three Rivers Heritage Trail in the North Shore where Richelle & Ryan often like to ride their bicycles together. (And, for all of you movie buffs out there, the Three Rivers Heritage Trail is the place where the sniper scene was filmed in the movie Jack Reacher). But. . . that's not very romantic! HA! Richelle & Ryan are cute: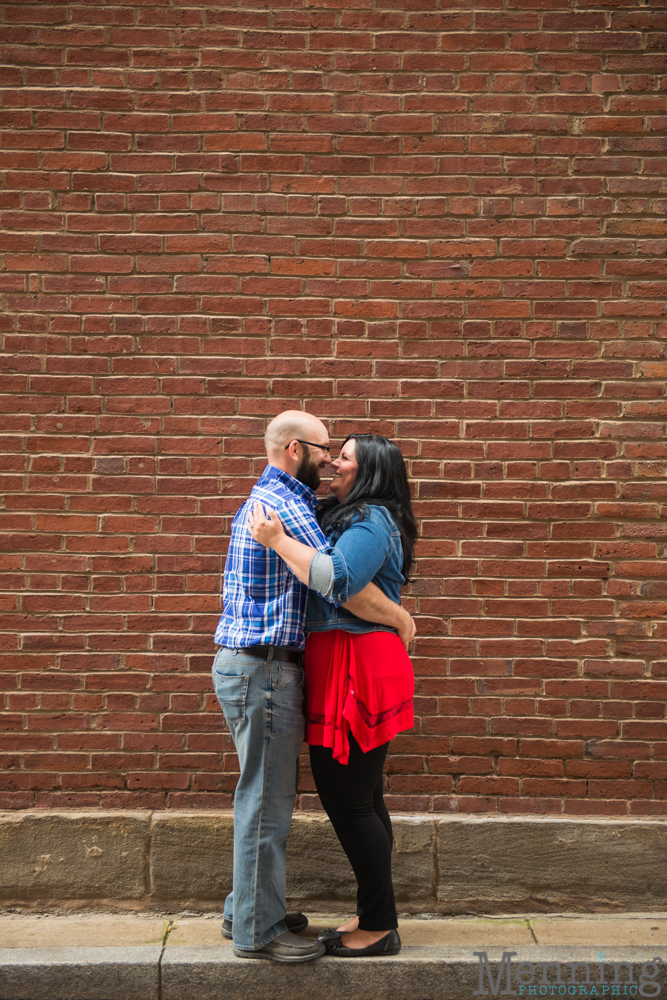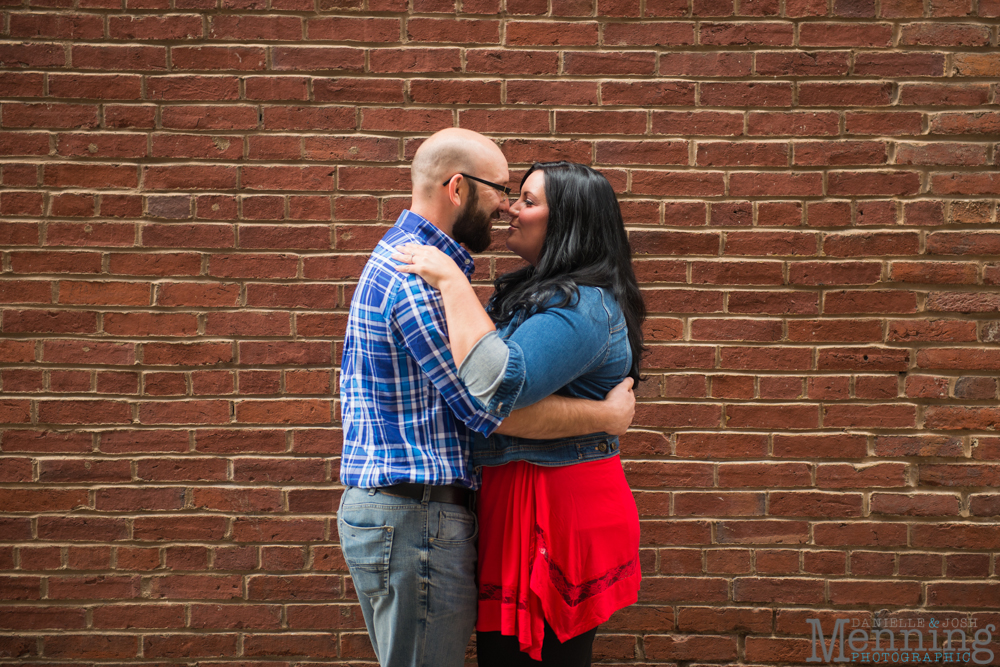 These two have known each other for a long time & it shows. They're so comfortable together & have a lot in common. They have an easygoing way about them and laugh together a ton. Plus, Richelle has the best smile ever. It lights up her entire face. Good thing Ryan makes her smile often.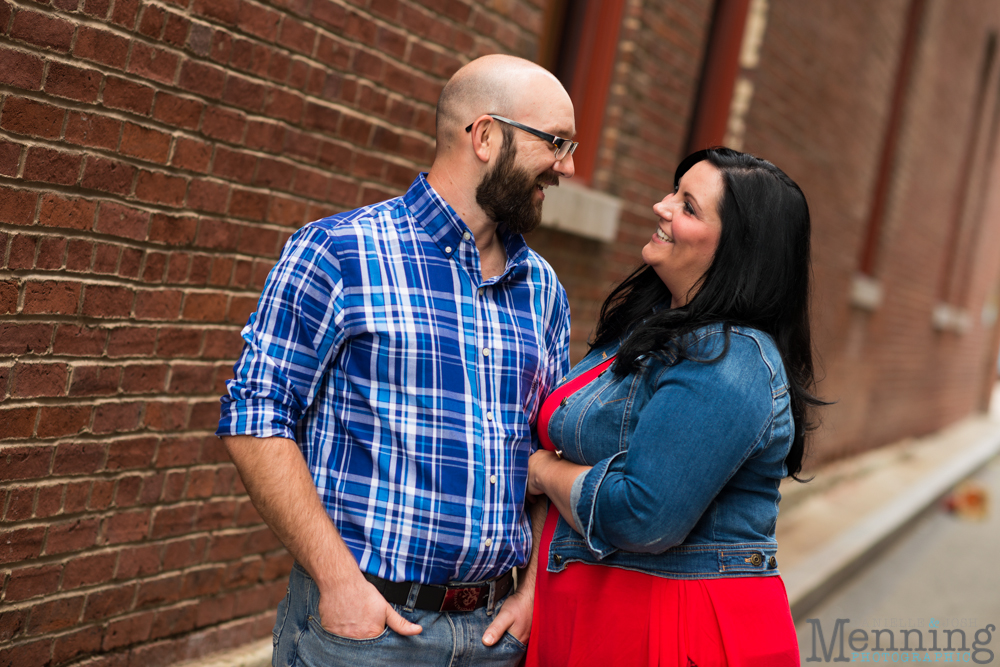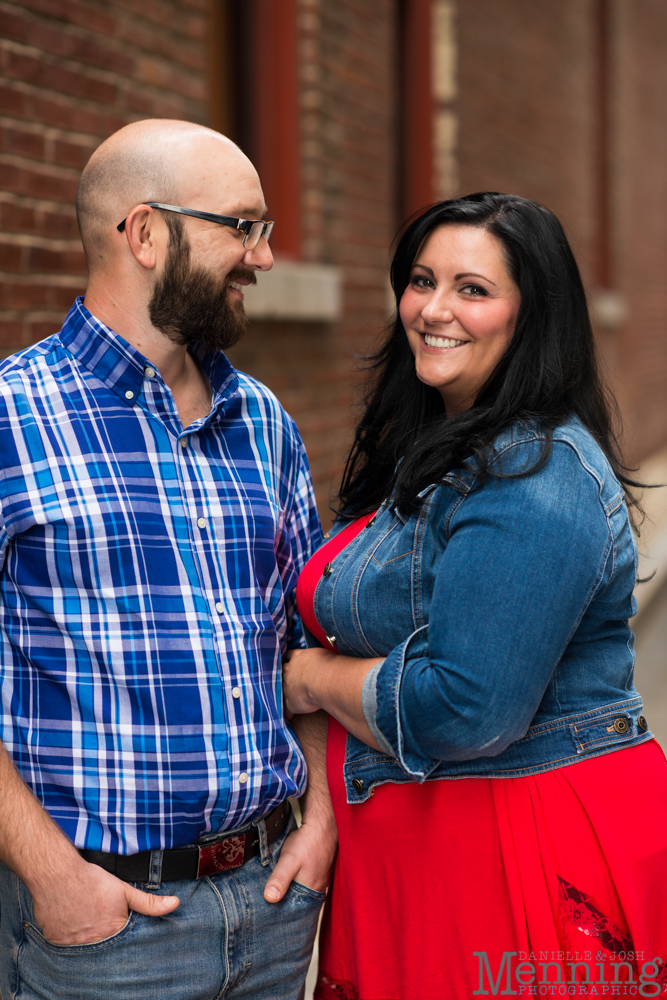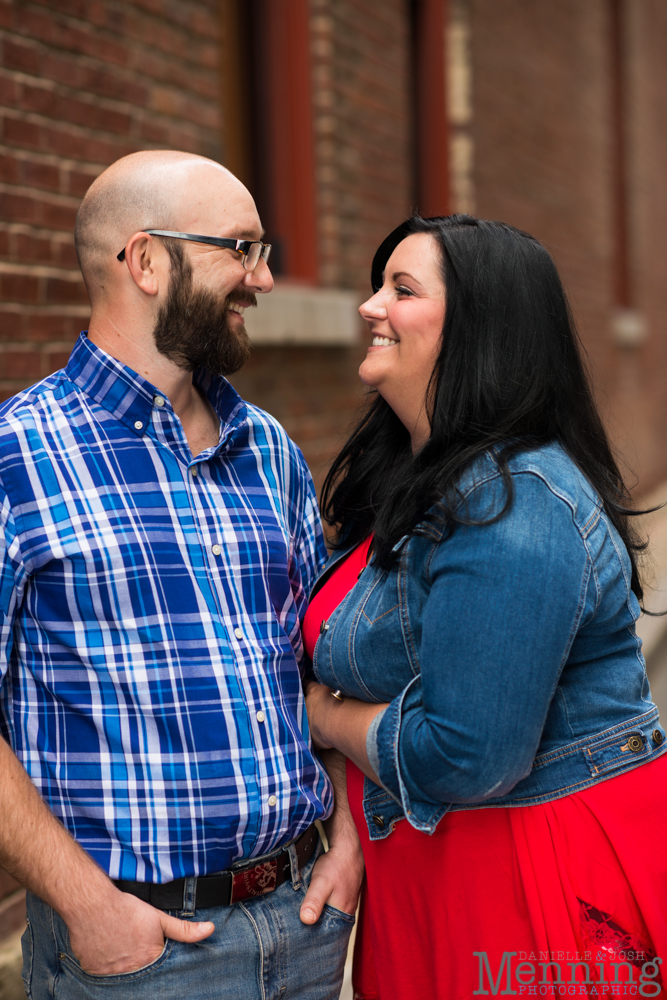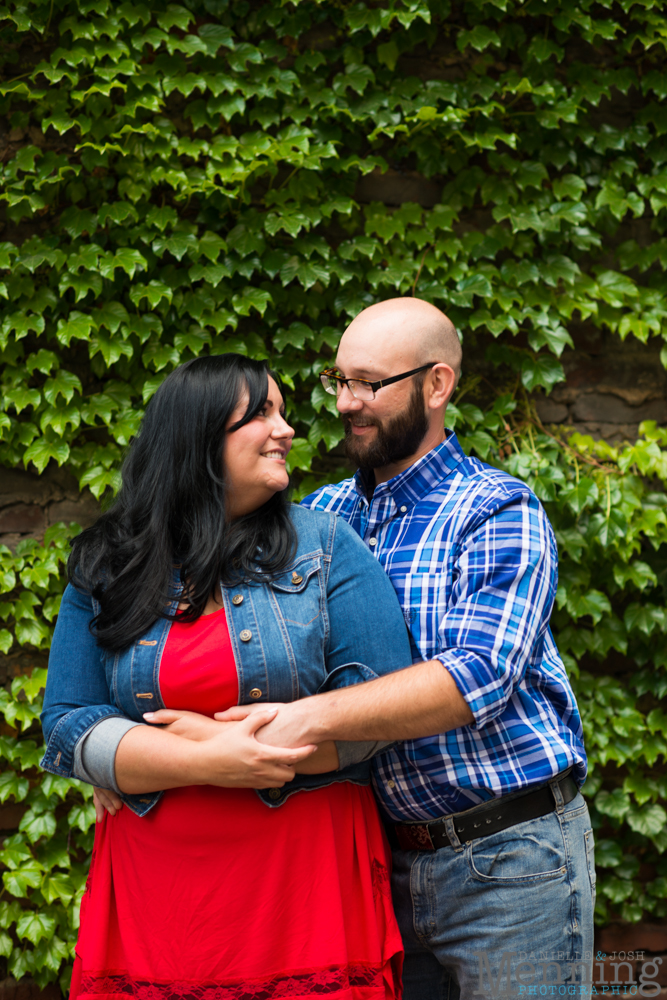 So this is pretty much the most adorable thing I saw in the city last night.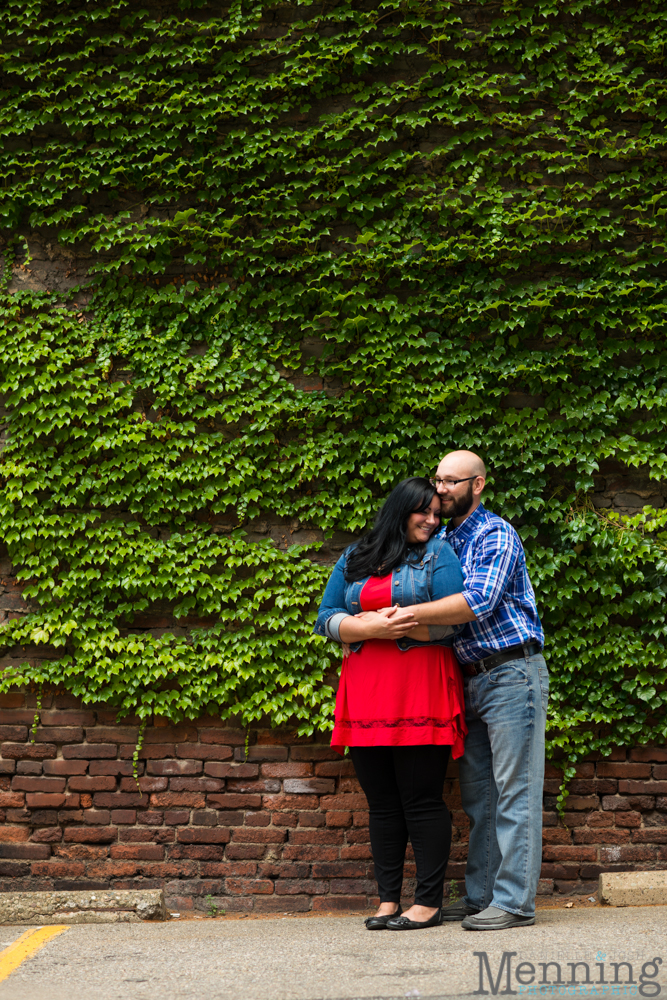 See? Best smile!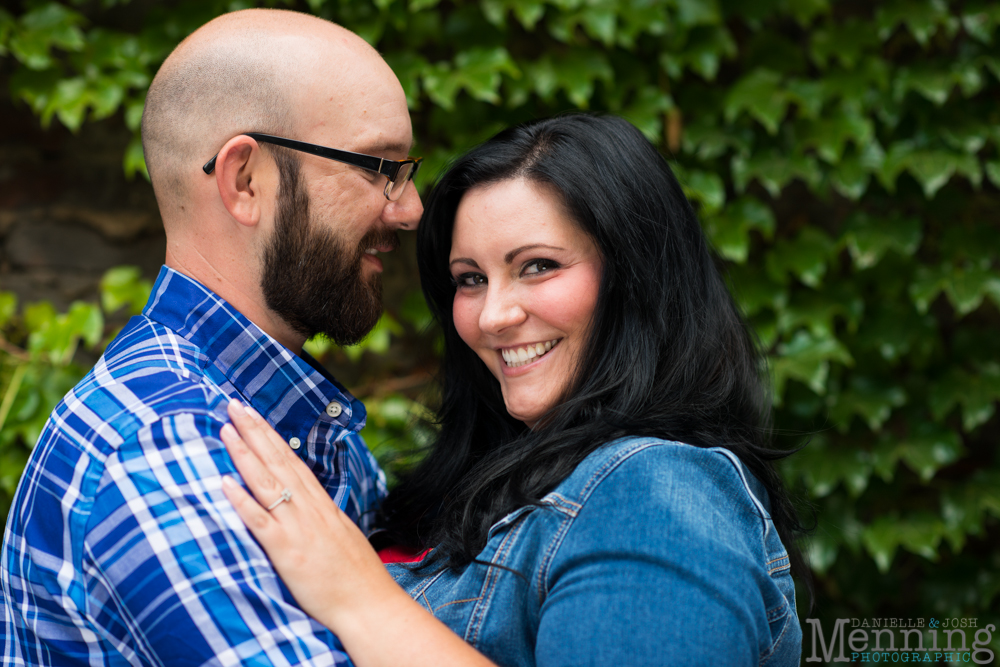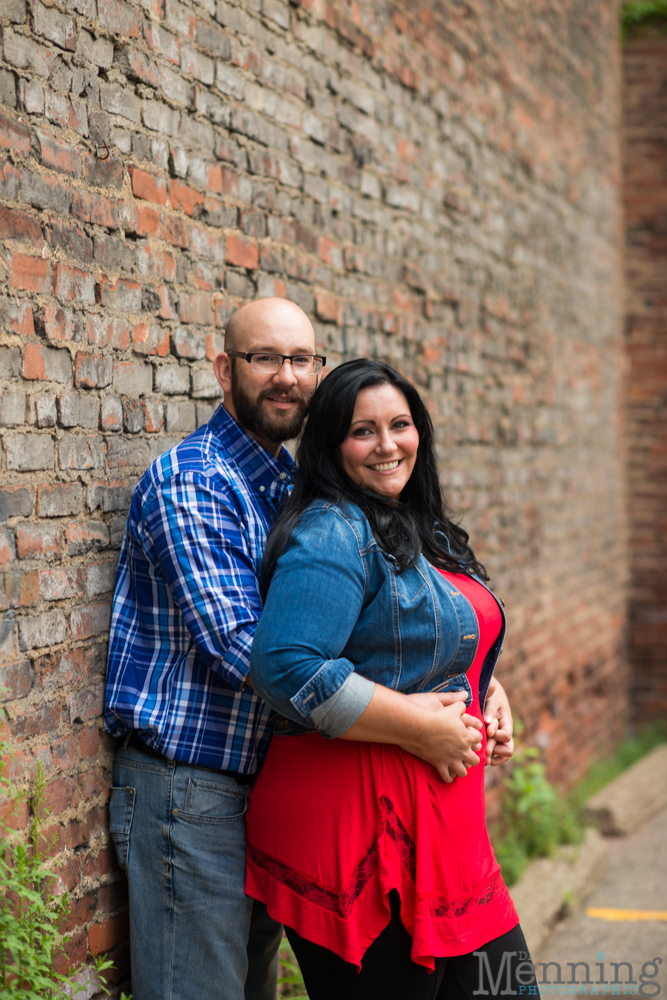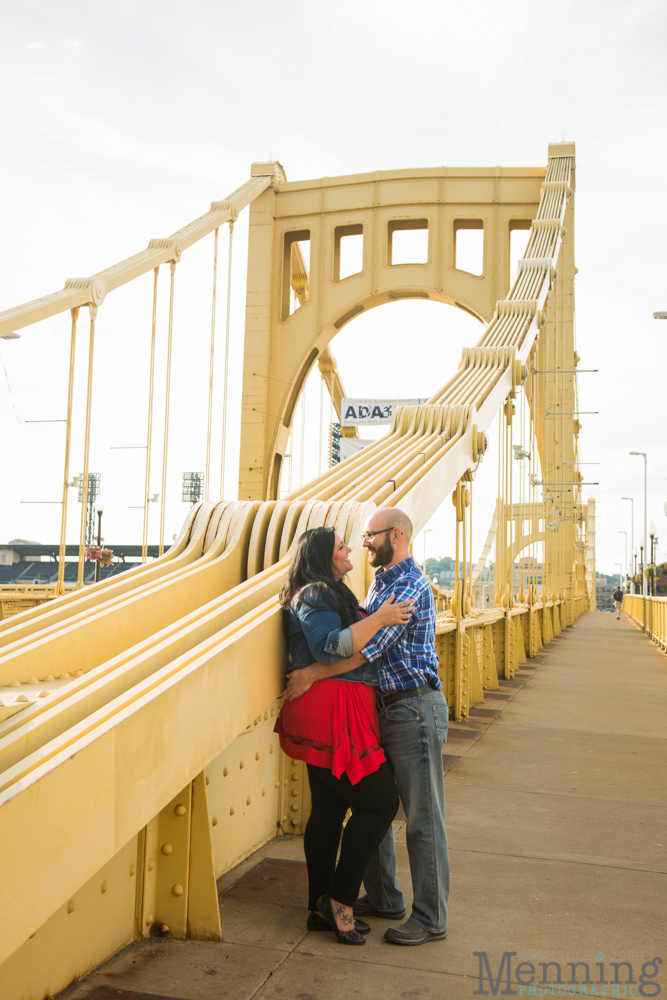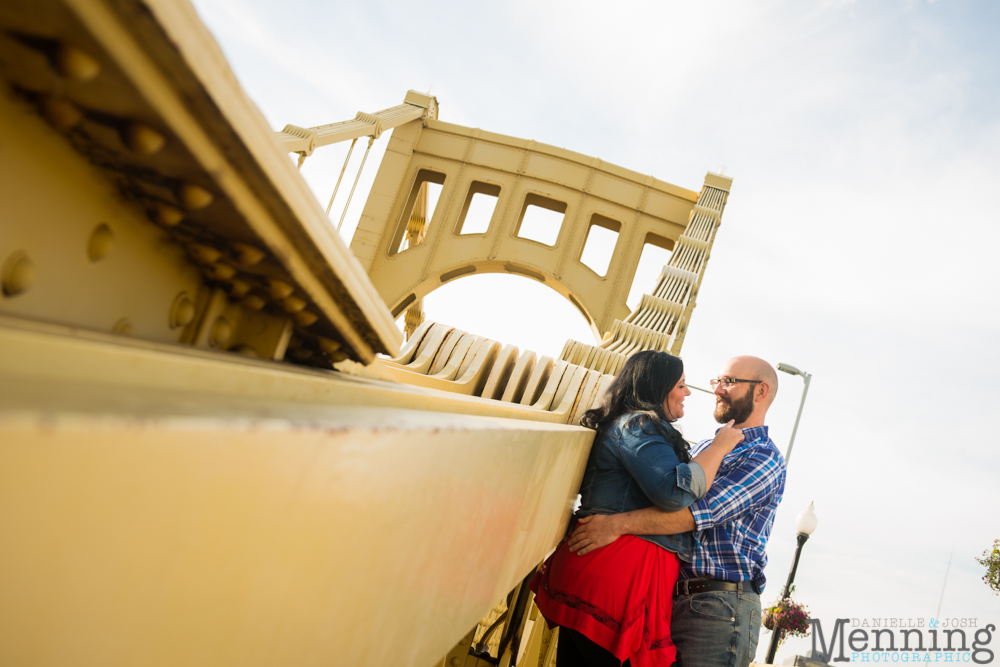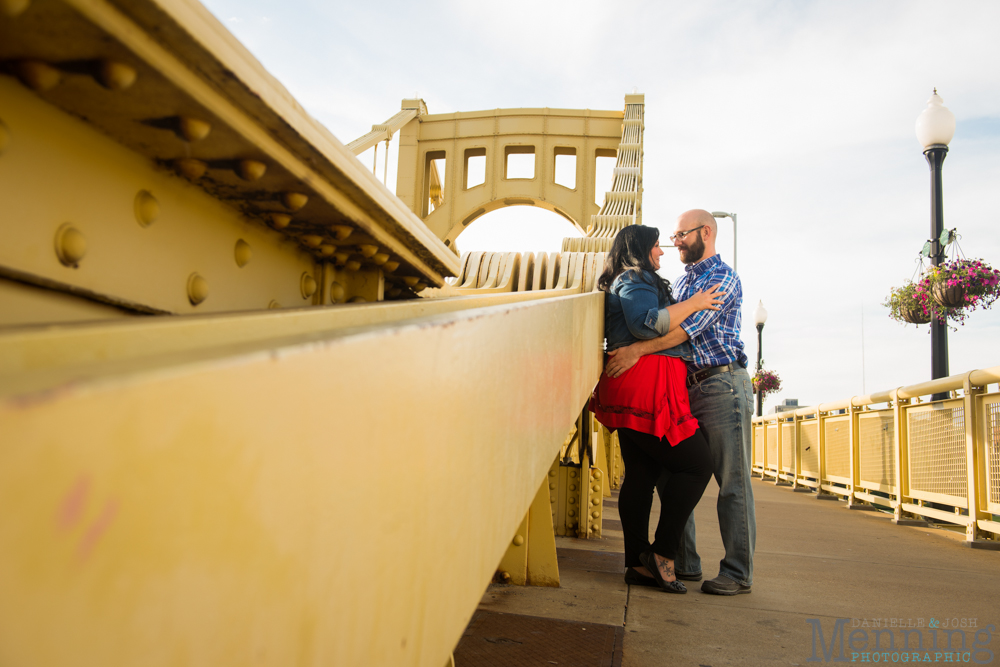 Ryan & Richelle dated for quite awhile, went their separate ways for a bit, and then, thankfully, found their way back to one another. It's one of those "God blessed the broken road" stories and we couldn't be happier for them that everything worked out this way! Richelle said everything that happened in between has brought them even closer together than they ever have been. Love it!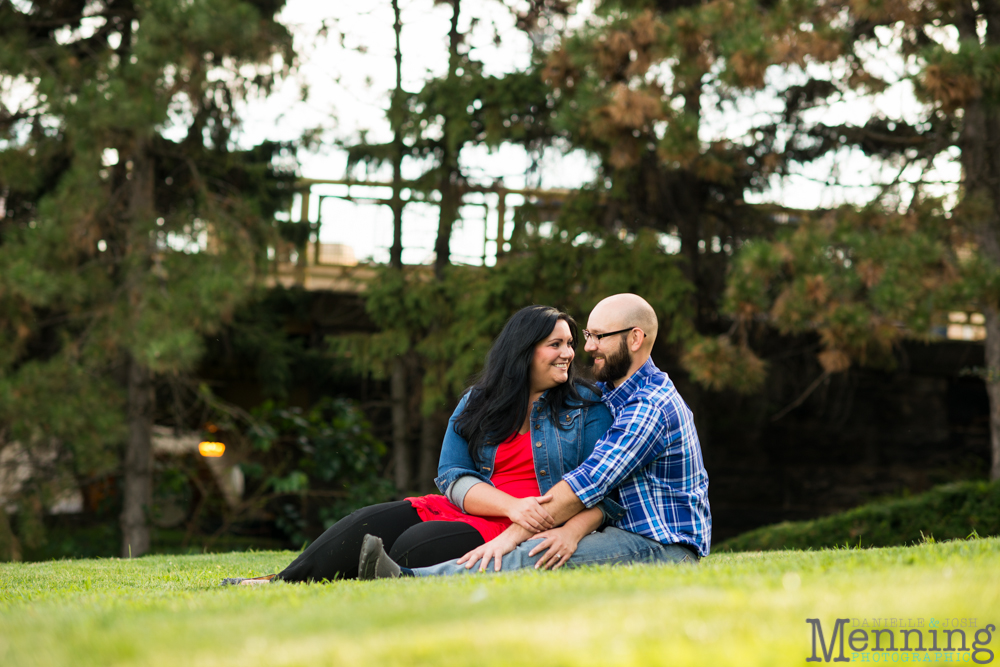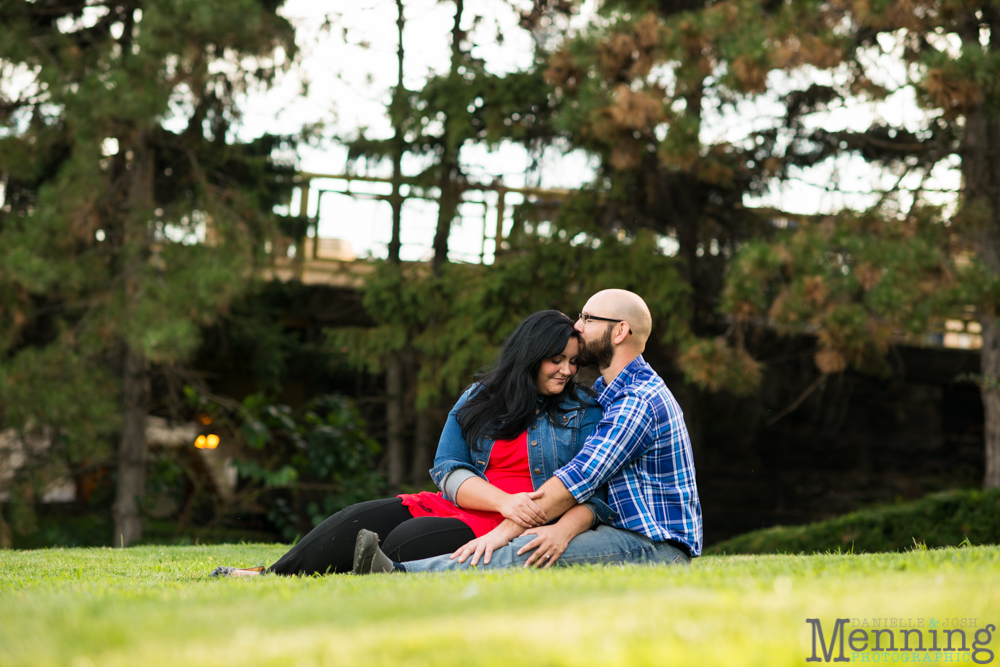 They got engaged in Pittsburgh and live in Pittsburgh so they were really excited to have some engagement photos taken in Pittsburgh. Their wedding will be a lot more rustic and country so the contrast between the engagement session & the wedding day is something Richelle was happy about because they'll be getting such a fun variety of photos.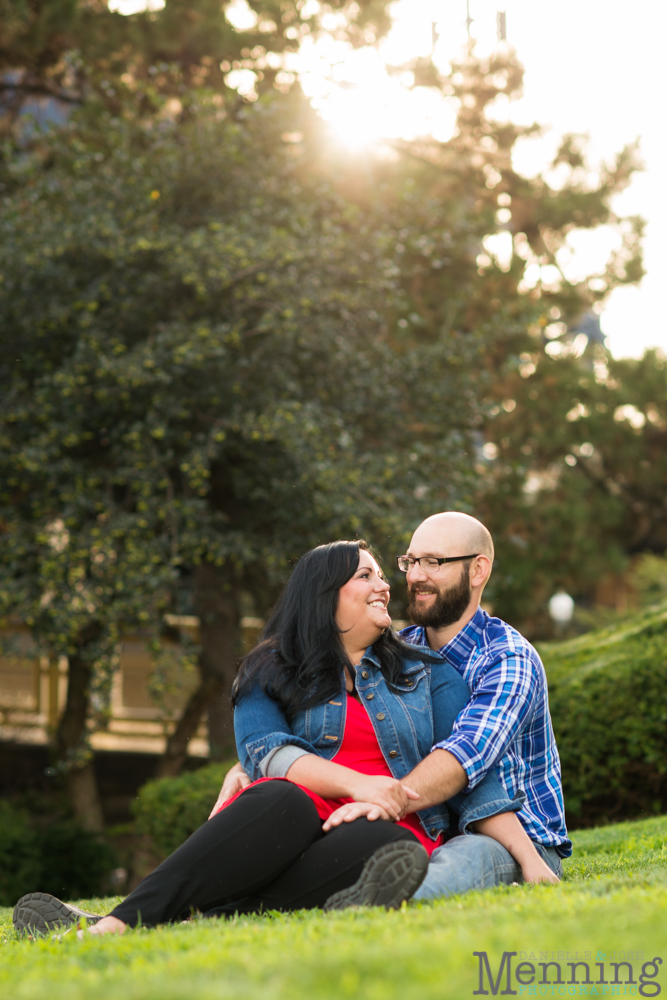 Last evening was absolutely perfect. The sun was shining, the birds were chirping, the temperature was comfortable and warm, and the sky was bright blue. With the less-than-ideal weather we've been having lately it was such a welcome respite.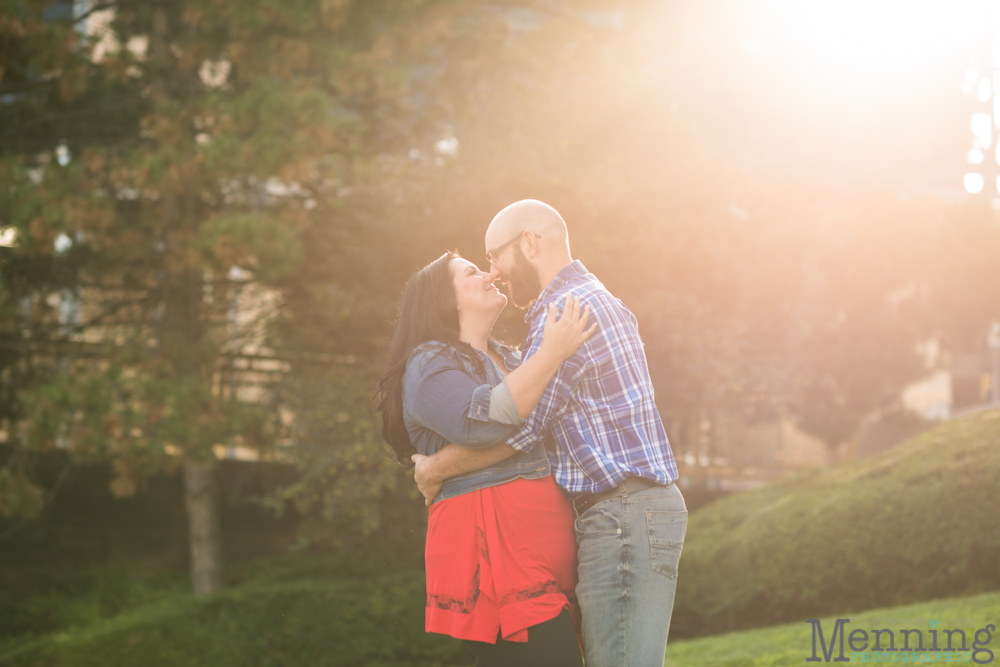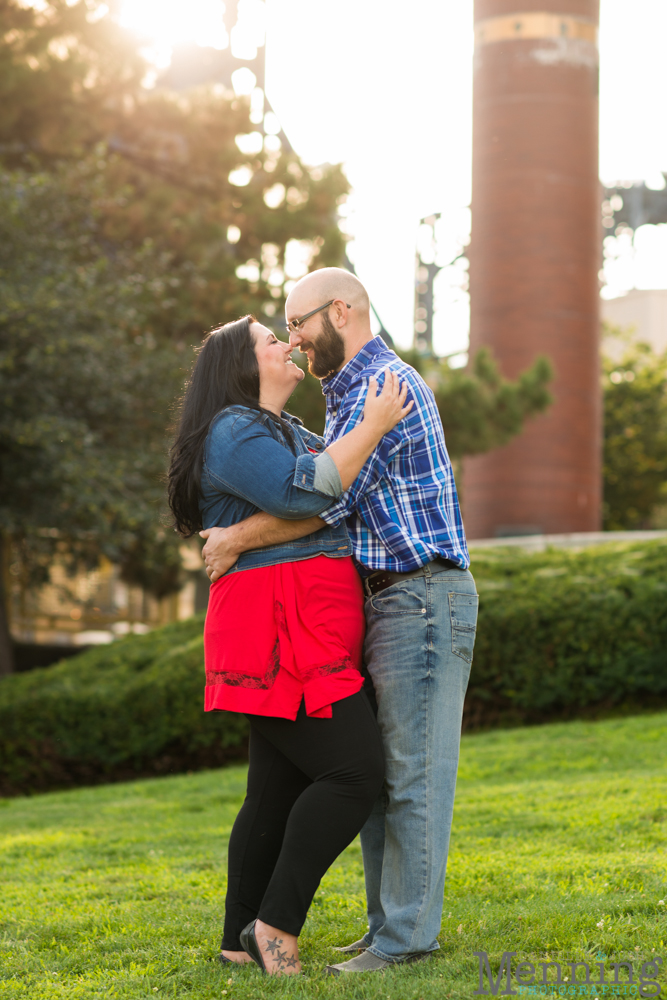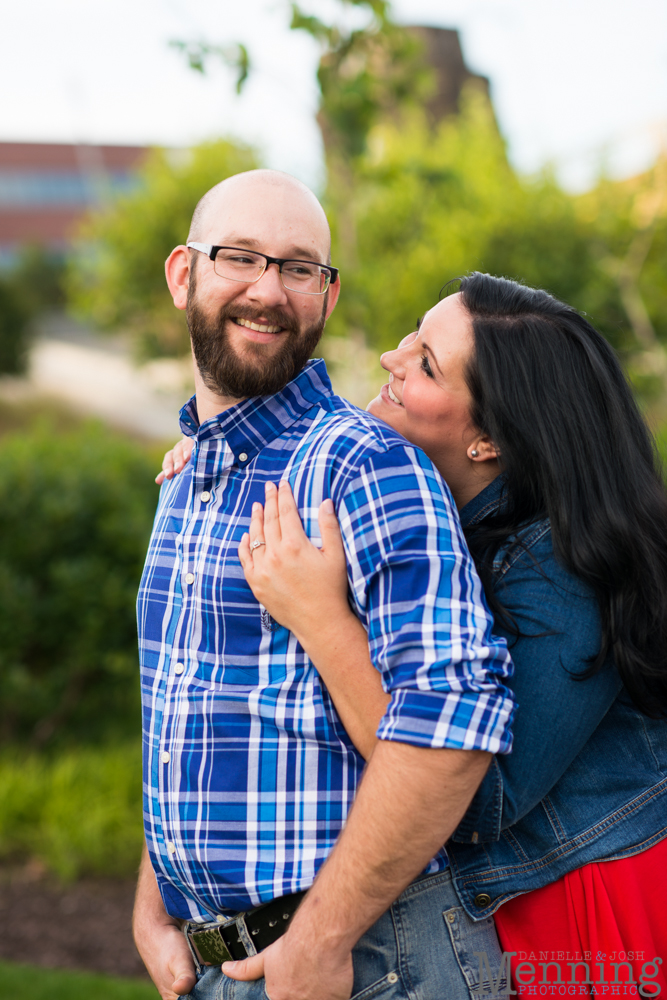 They are so cute!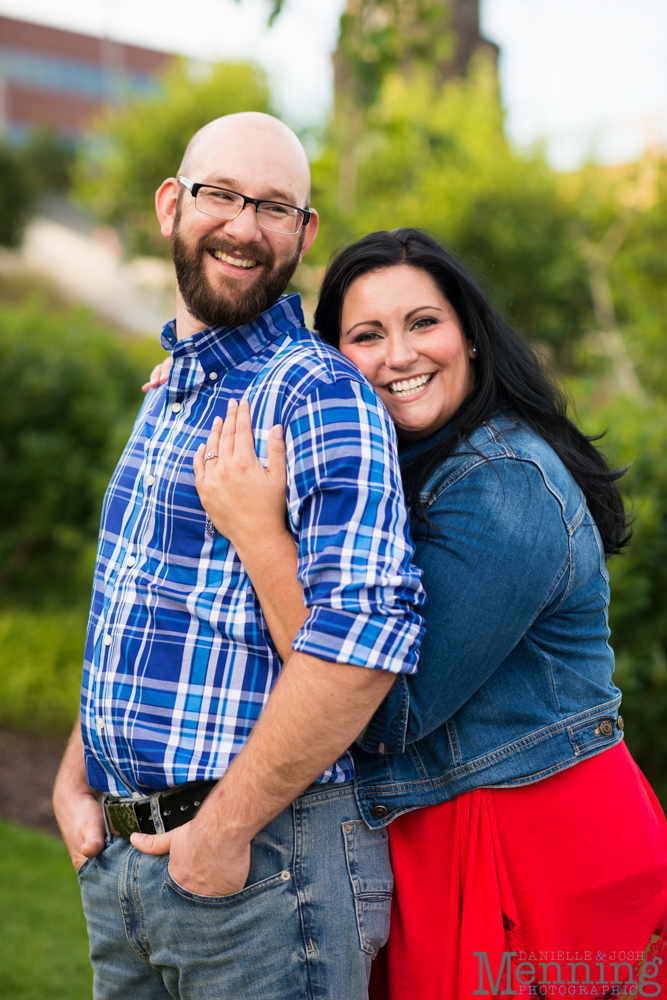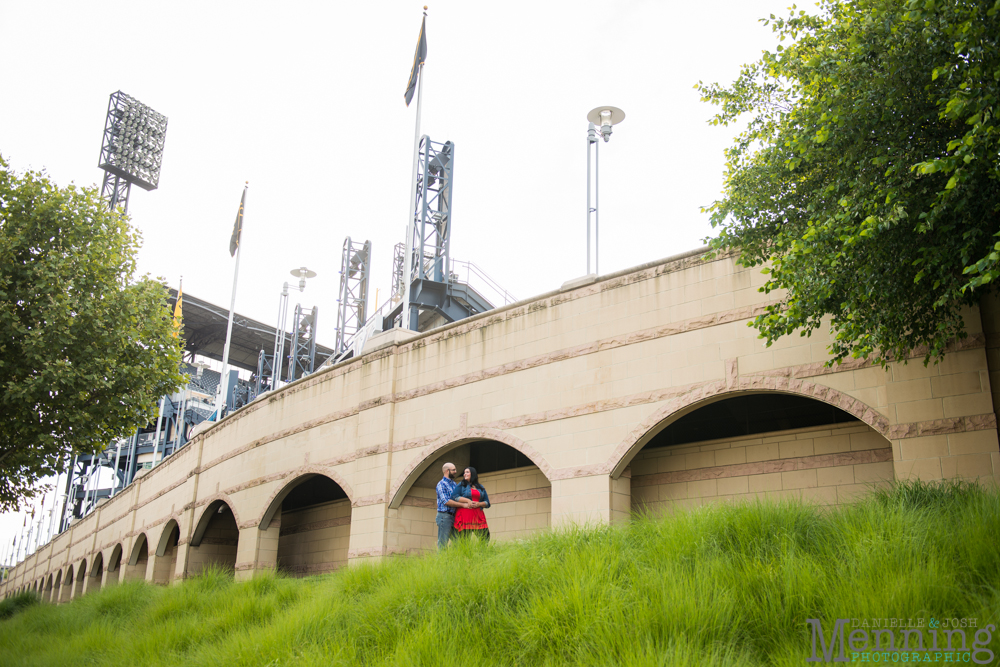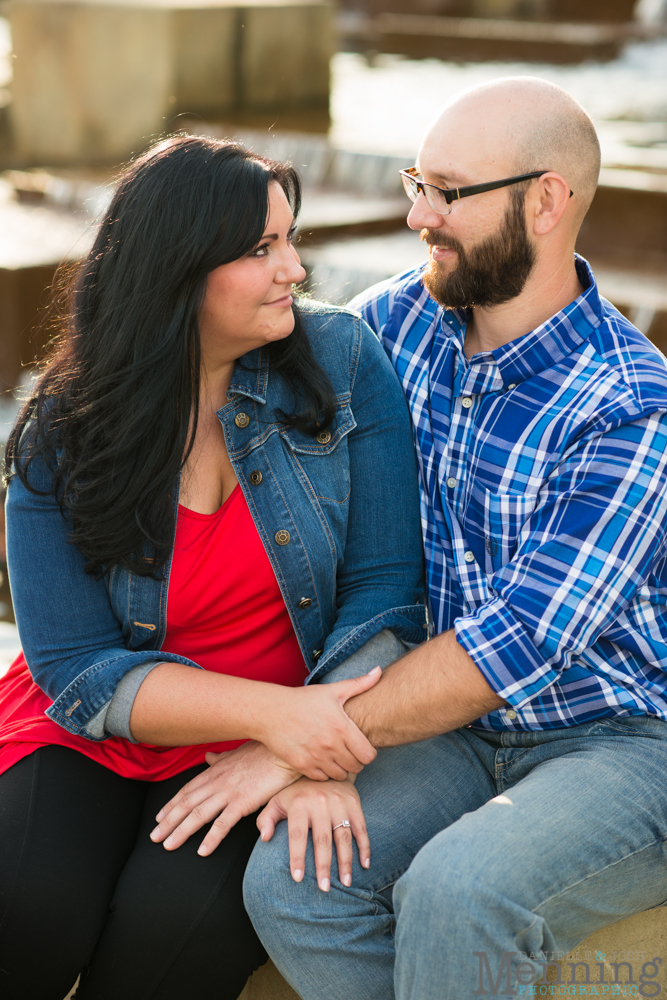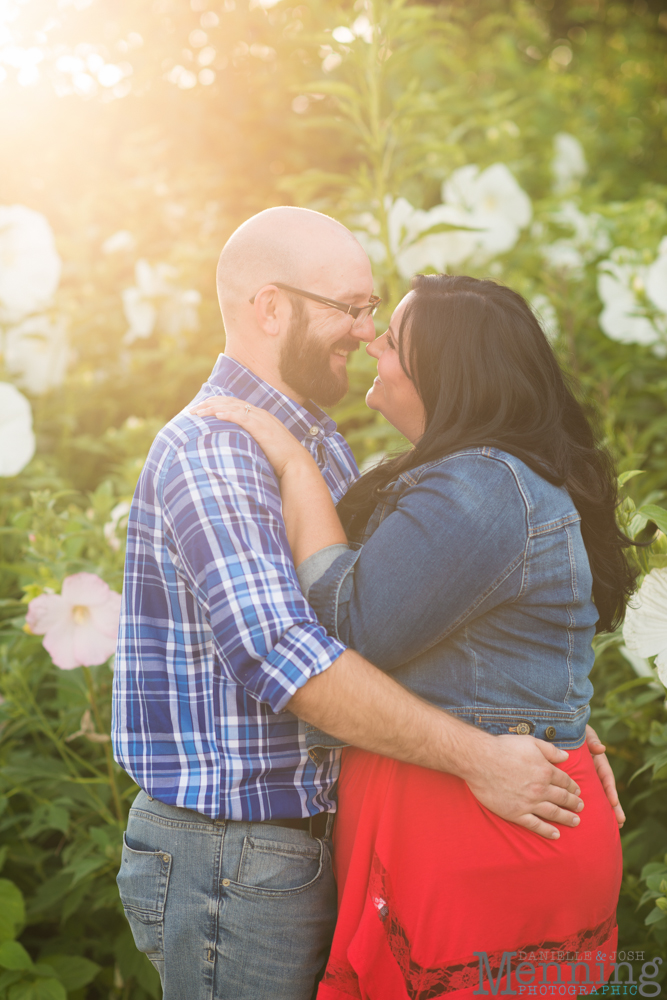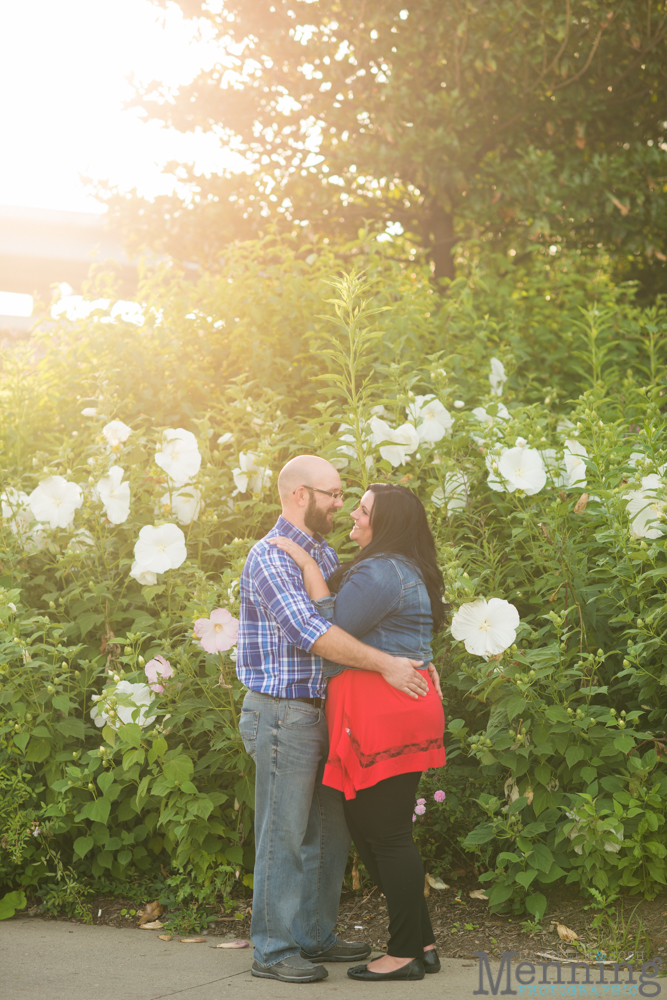 There were people everywhere out taking advantage of the beautiful weather- kayaking, boating, bicycling, playing in the fountains, and walking- but Richelle & Ryan didn't seem to notice because they were having fun snuggling.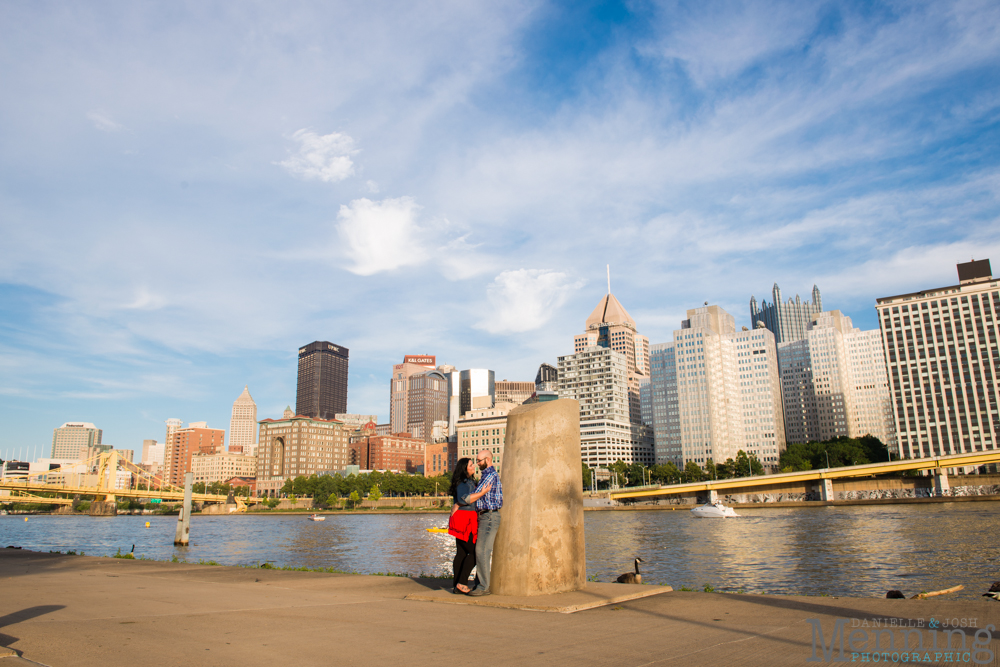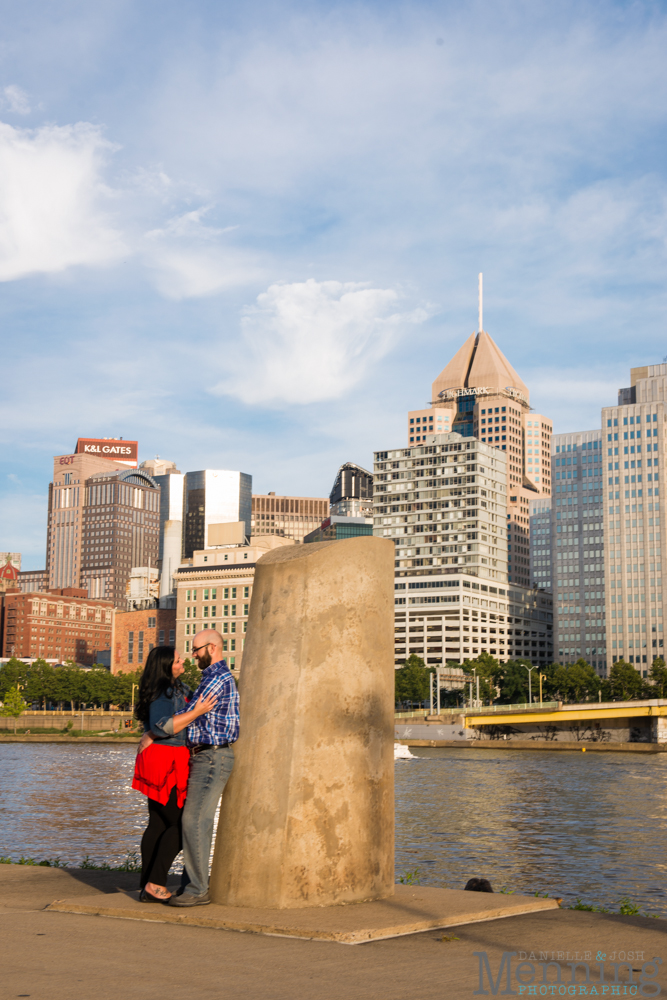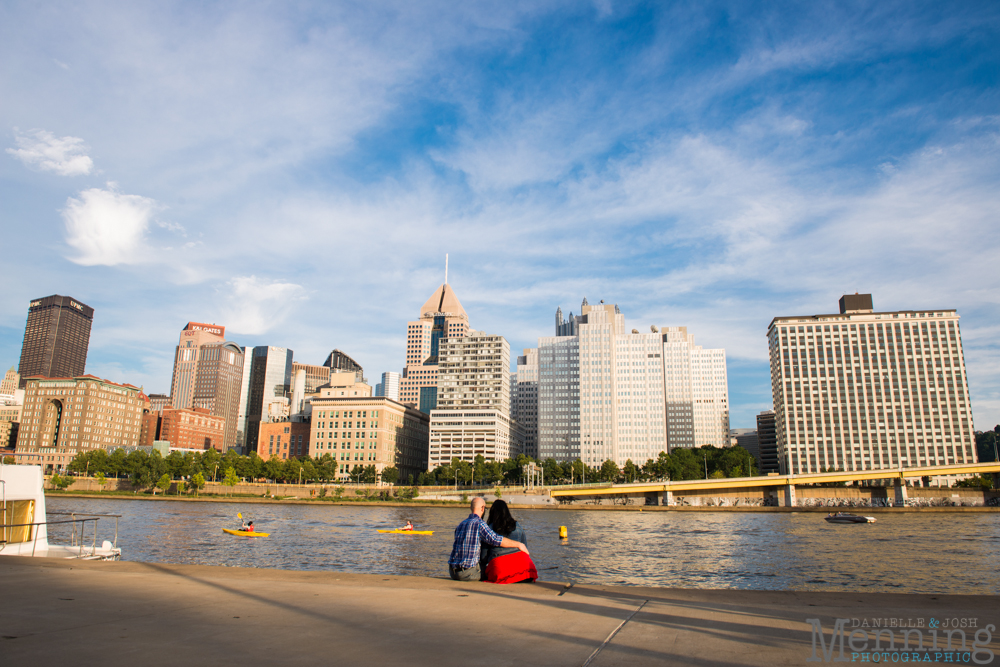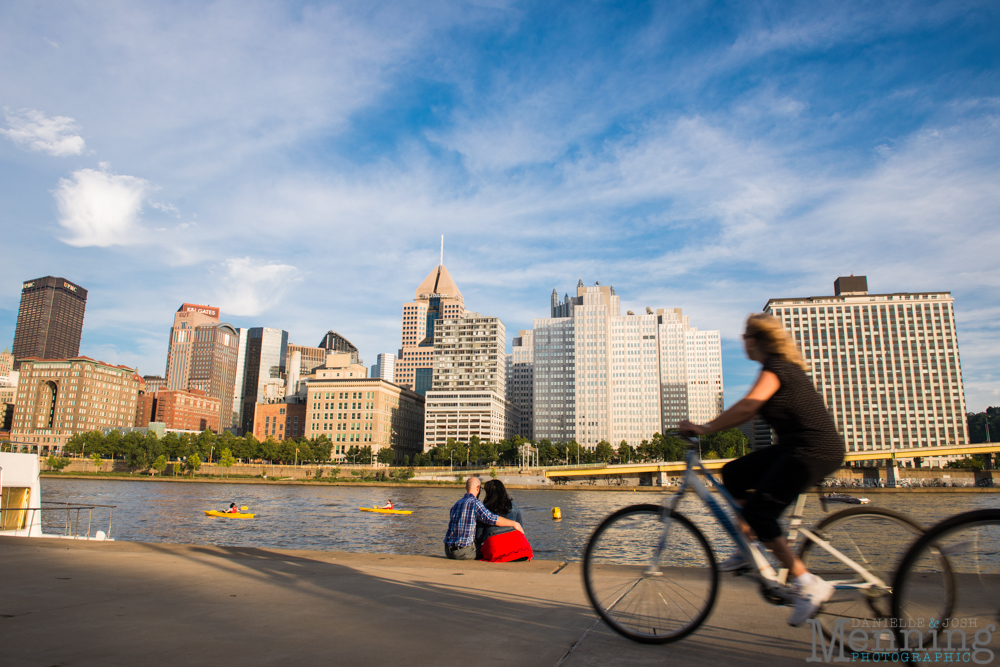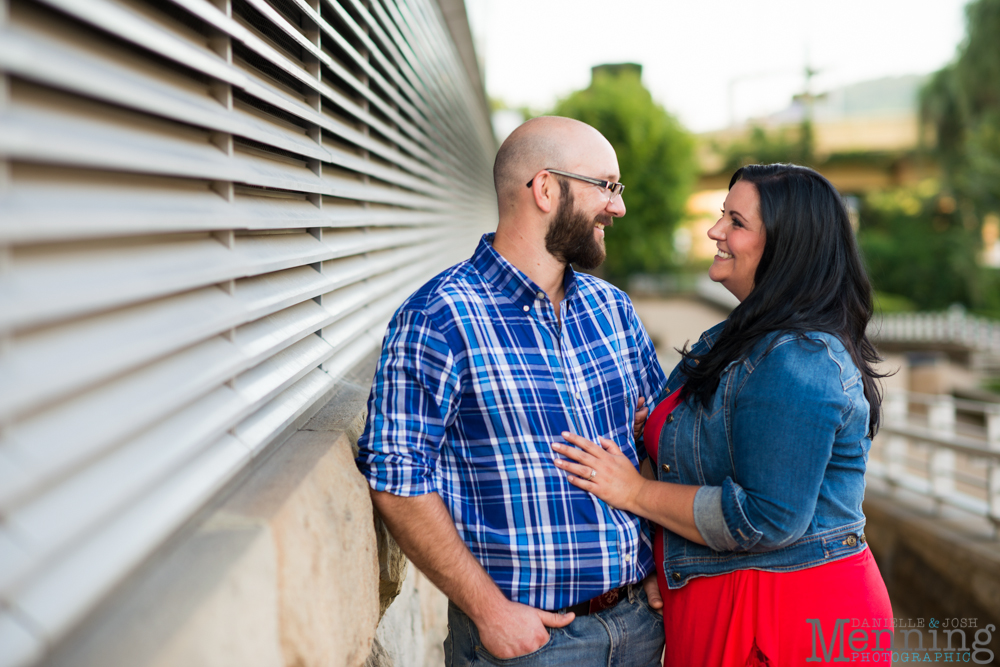 We can't wait for their wedding this September!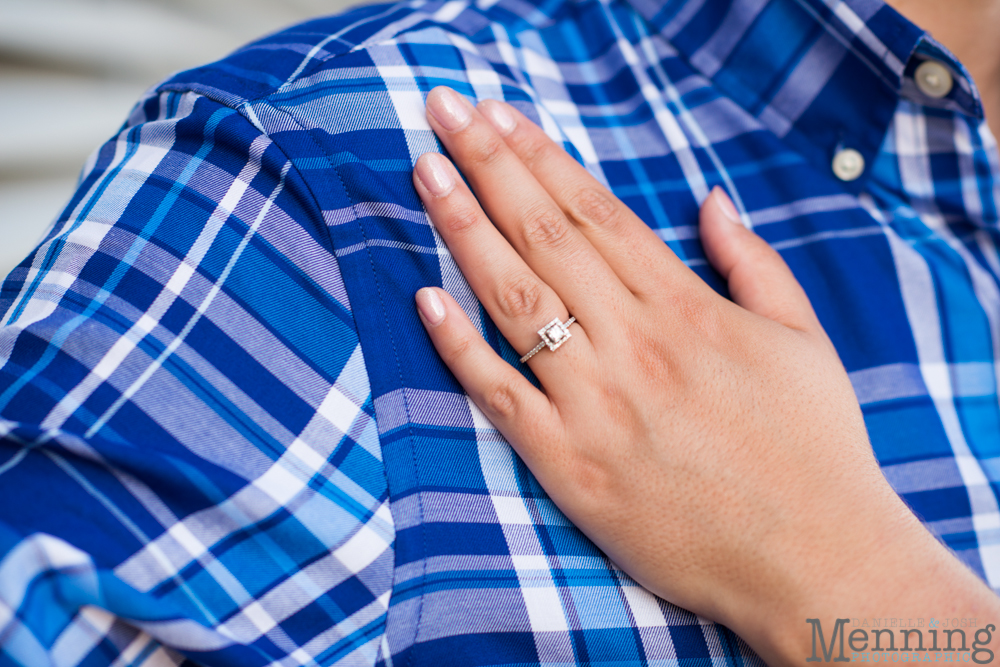 Richelle will be a gorgeous bride without a doubt!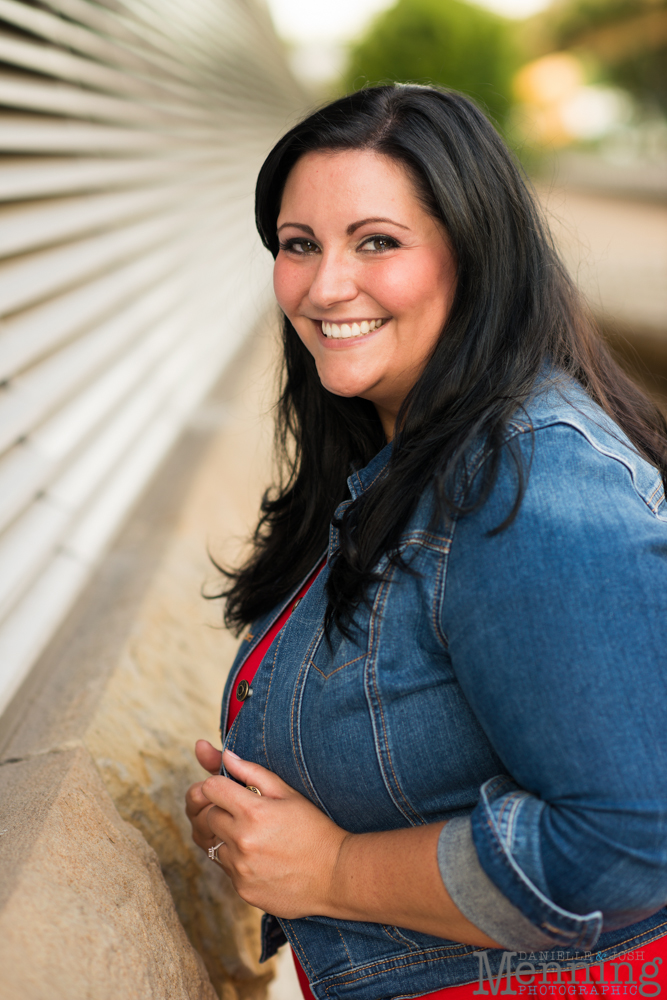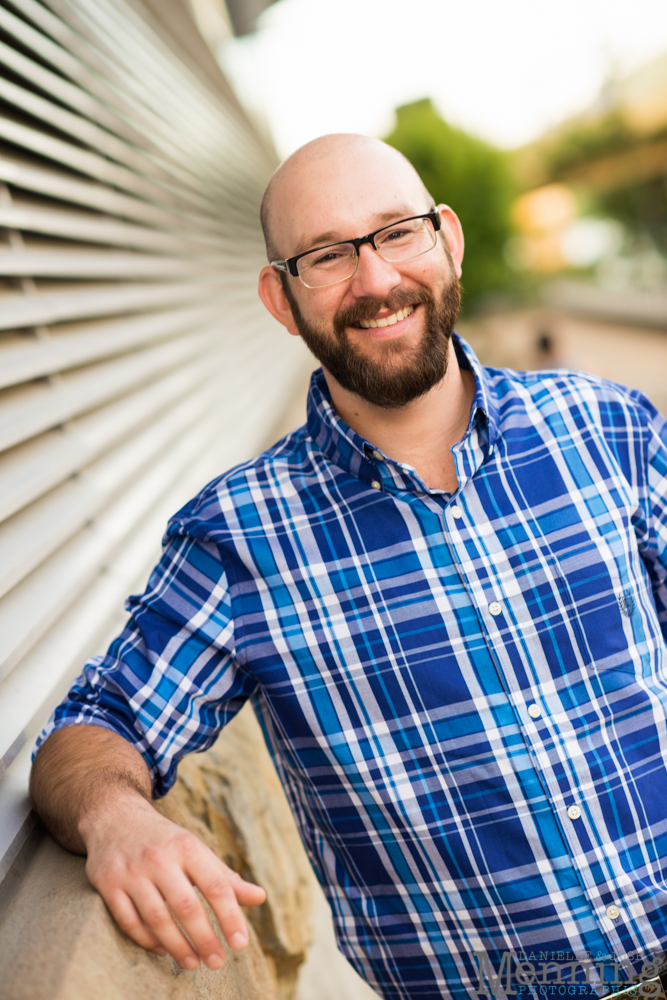 Then we found a giant pickle floating in the sky. . .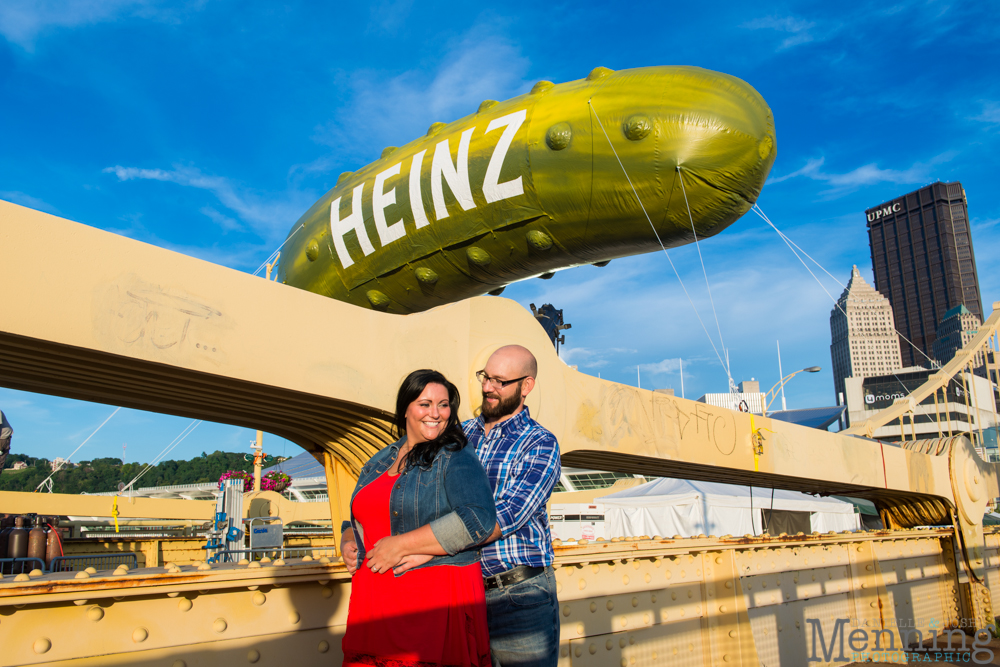 I can't stop laughing.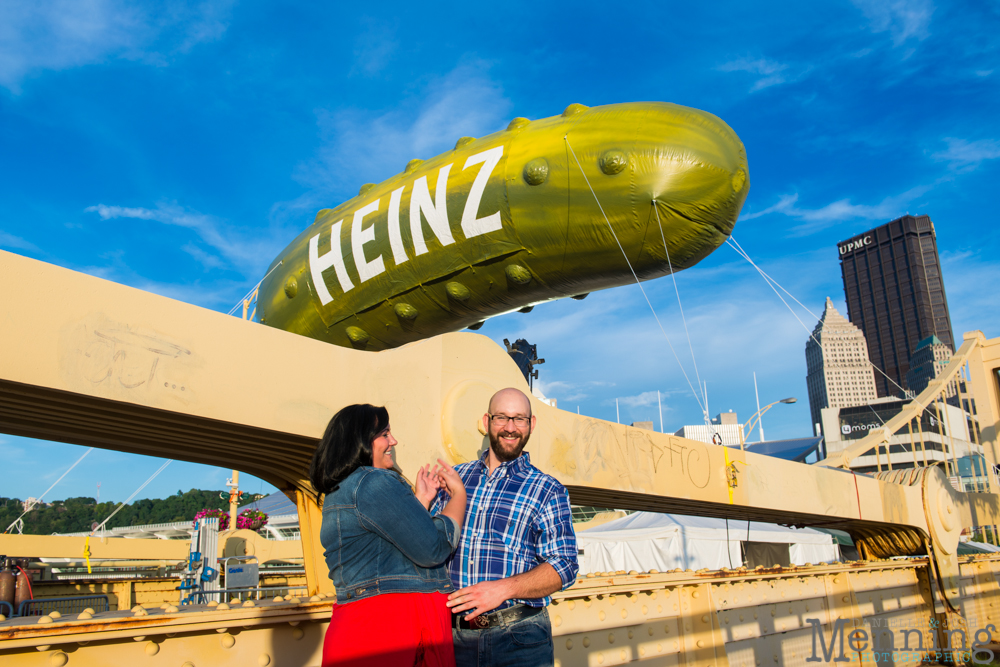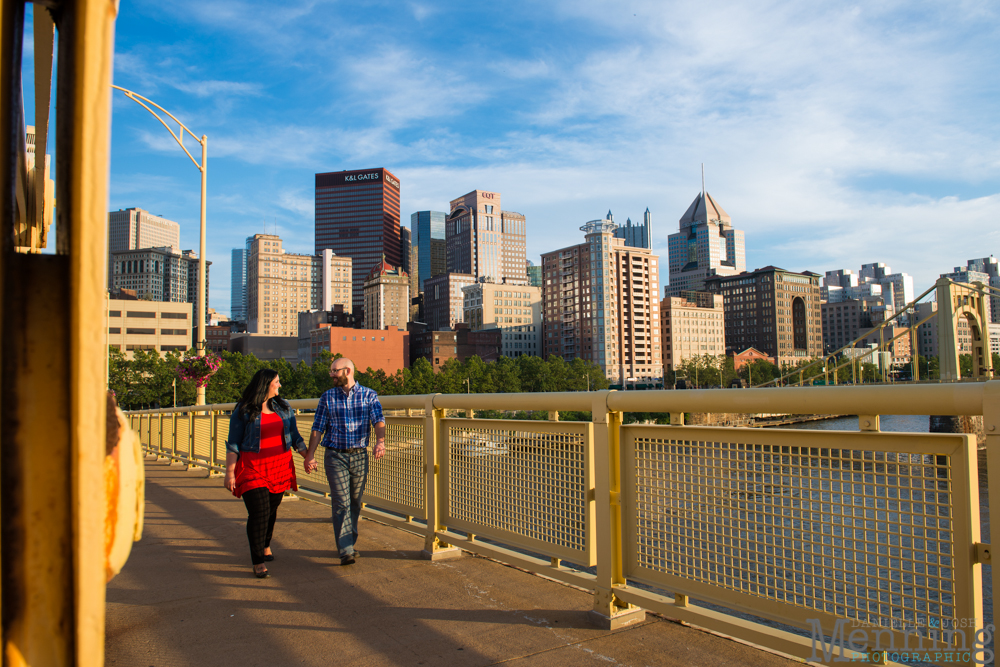 So in love.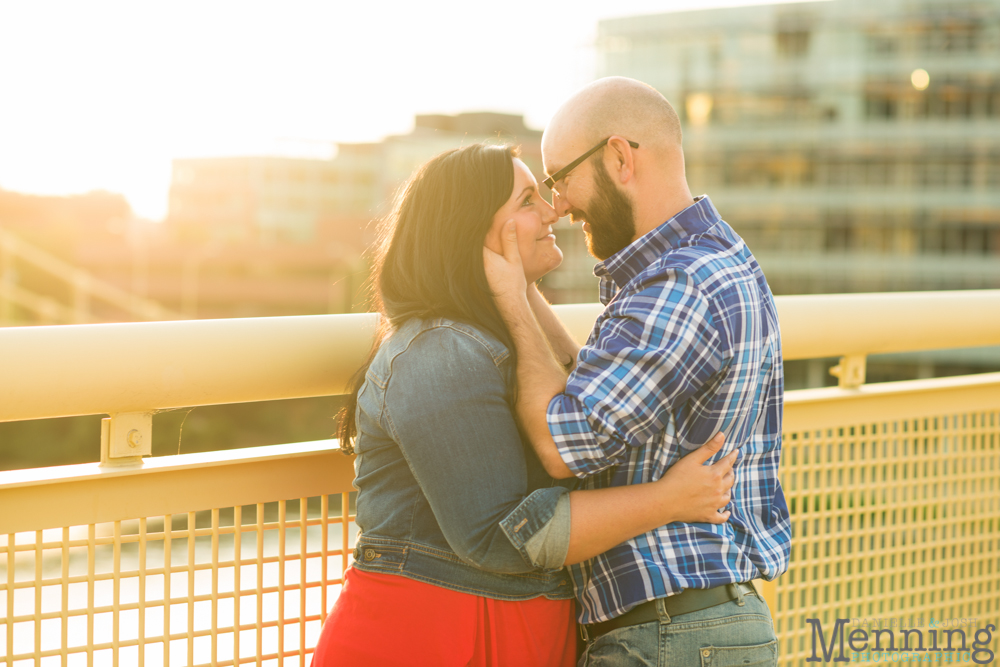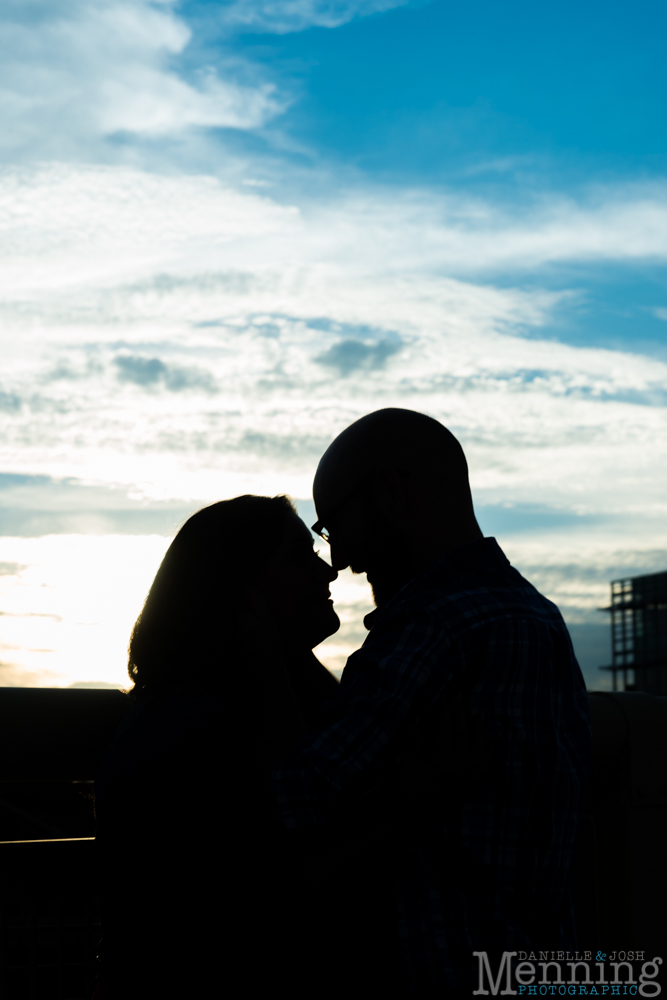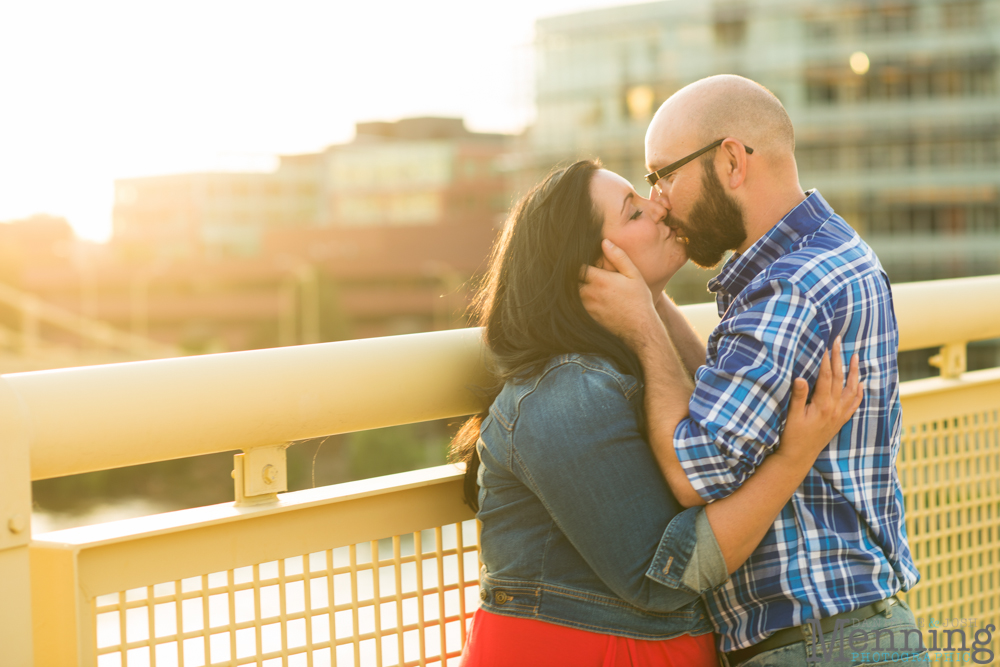 Thanks for being awesome, Pittsburgh, and thanks for having such a fun time with us, Richelle & Ryan! We know your wedding day will be fabulous & we can't wait to see all of the rustic, DIY details come together! We know you've been working hard & putting in a lot of time & effort.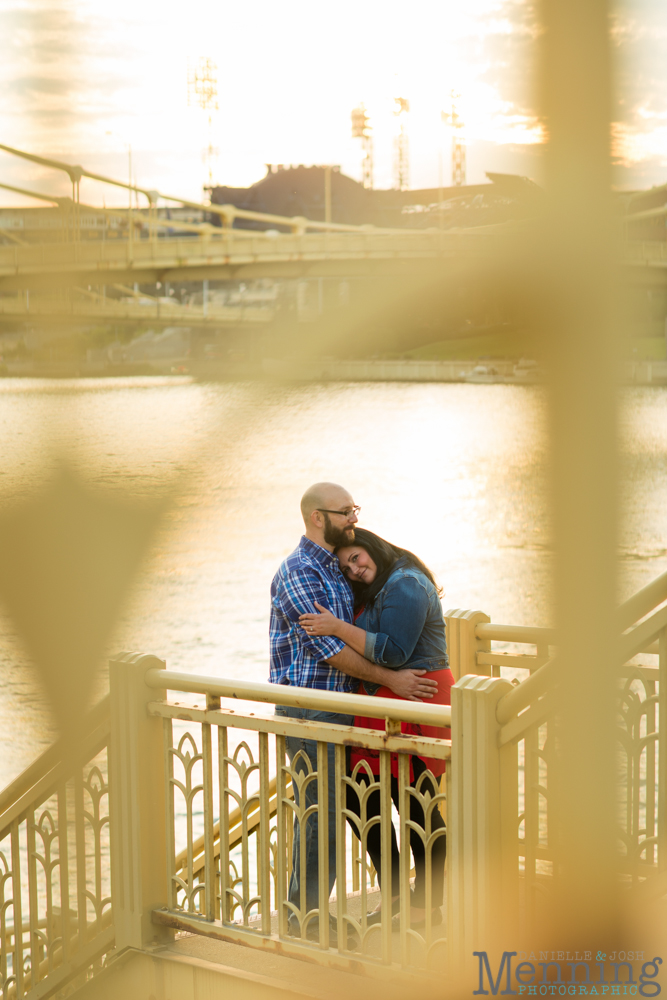 Thanks again for choosing us to photograph this fun & exciting time in your lives!
Instagram | Facebook | Twitter | Pinterest | Google +