Kylie & Nome light up a room when they enter it together because they're so full of life & laughter. You can't hang out with these two for any amount of time without laughing and forgetting any worries that you previously had. Nome has a great deep voice that commands attention and Kylie has a bright, beautiful smile that cheers you up immediately. God knew what He was doing when he brought these two together & we're so happy for them! The weather on their wedding day was. . . shall we say. . . the kind of weather that supposedly brings you good luck in your marriage. It rained and rained and rained some more, but it stopped raining just as it was time for bride & groom portraits and bridal party photos. So the bottom of her dress and her cathedral veil got a bit wet, but she didn't mind at all. She was just totally happy to be married to Nome and to be taking some photos outside! We really loved their reception venue La Pizzaria in Canton; Kylie told us it used to be a gym, but they remodeled it into a reception hall. The ceiling is unique and the uplighting their DJ did was so pretty. The entire day was full of joy & we were so glad we were a part of it!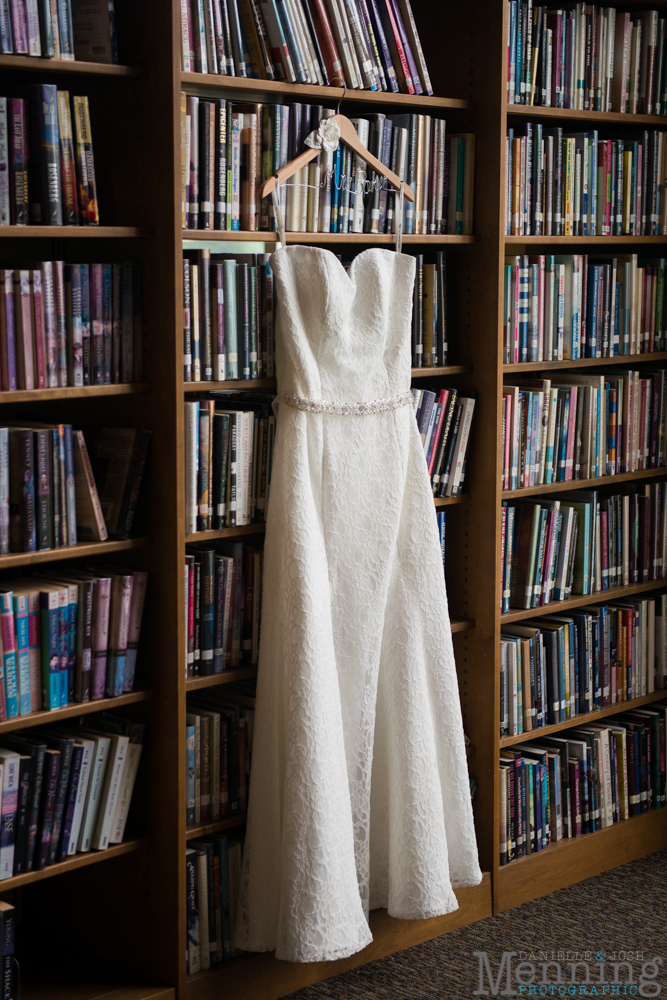 Kylie's mom crafted all of the bouquets & she did a GREAT job!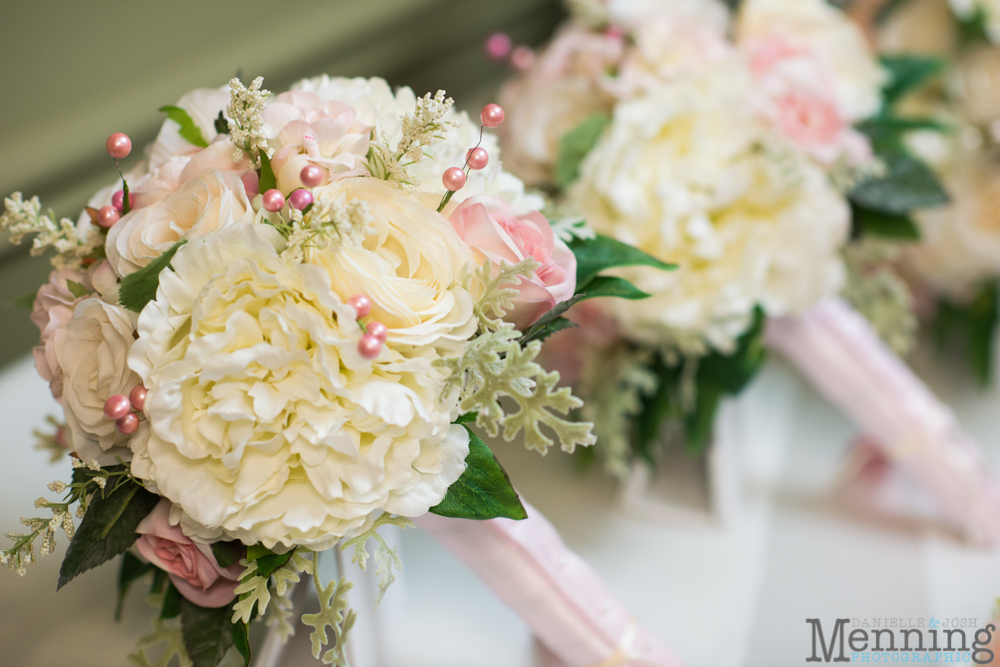 My fav makeup artist Becky did the ladies' makeup. She always does such a fantastic job & listens to exactly what everyone wants.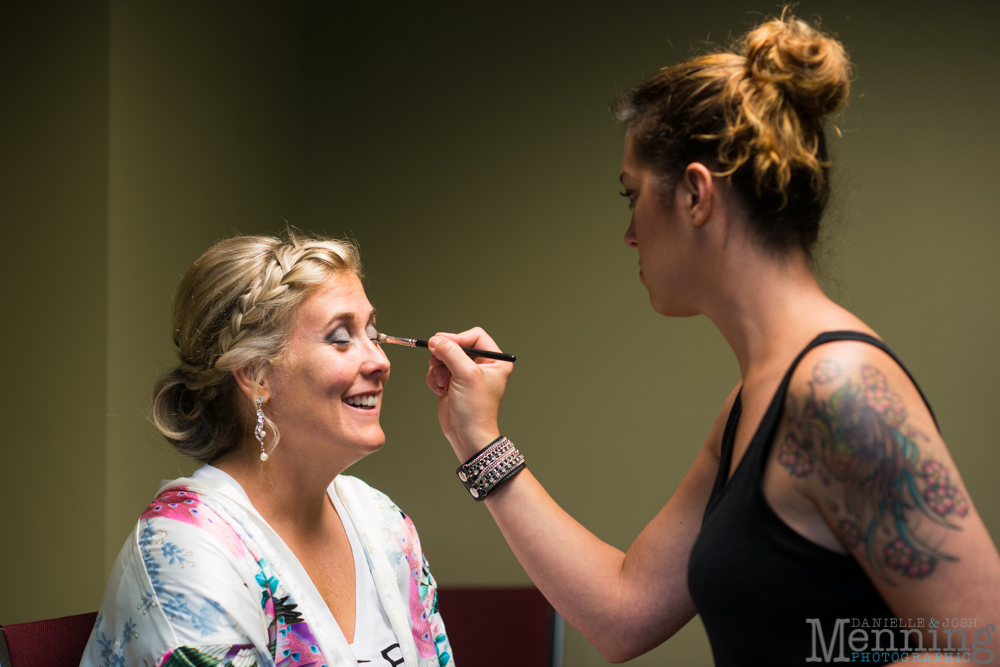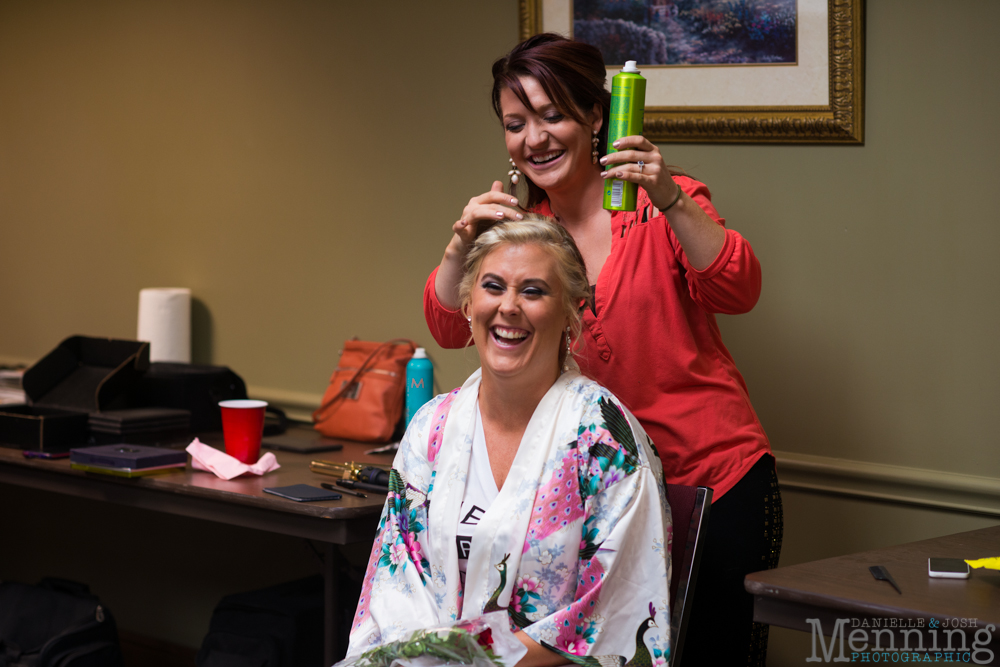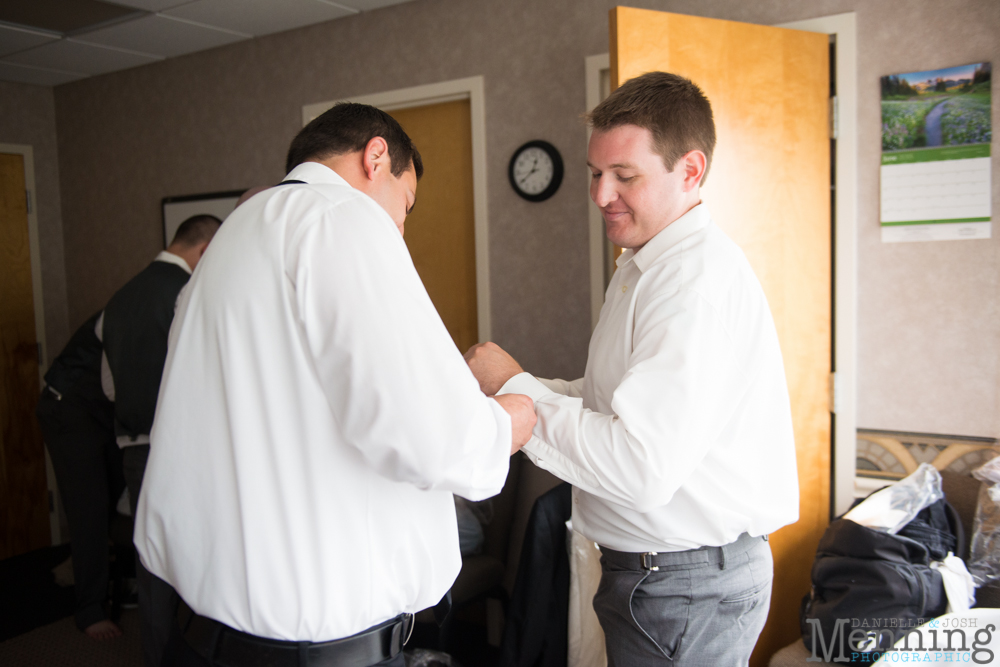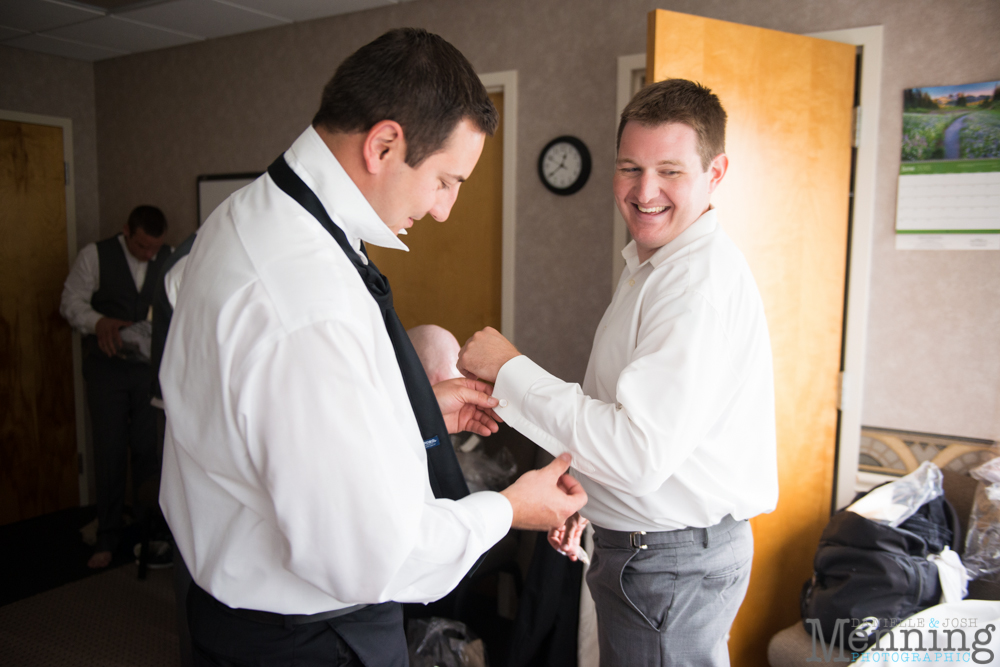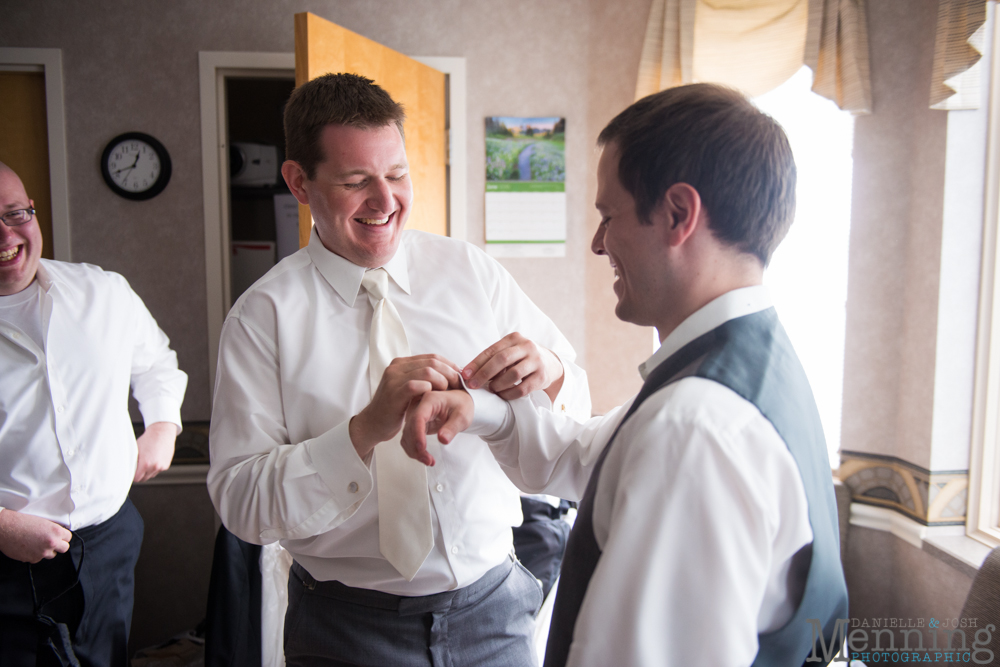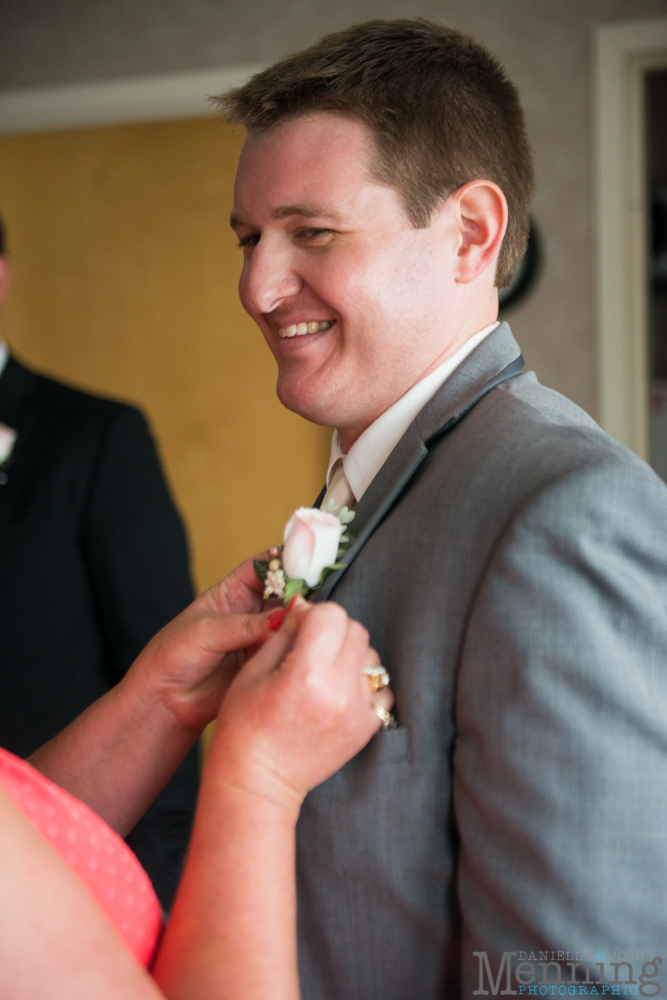 The bride's niece is not even two yet, but she is so smart & adorable! She was showing her grandpa her "pretty dress." 🙂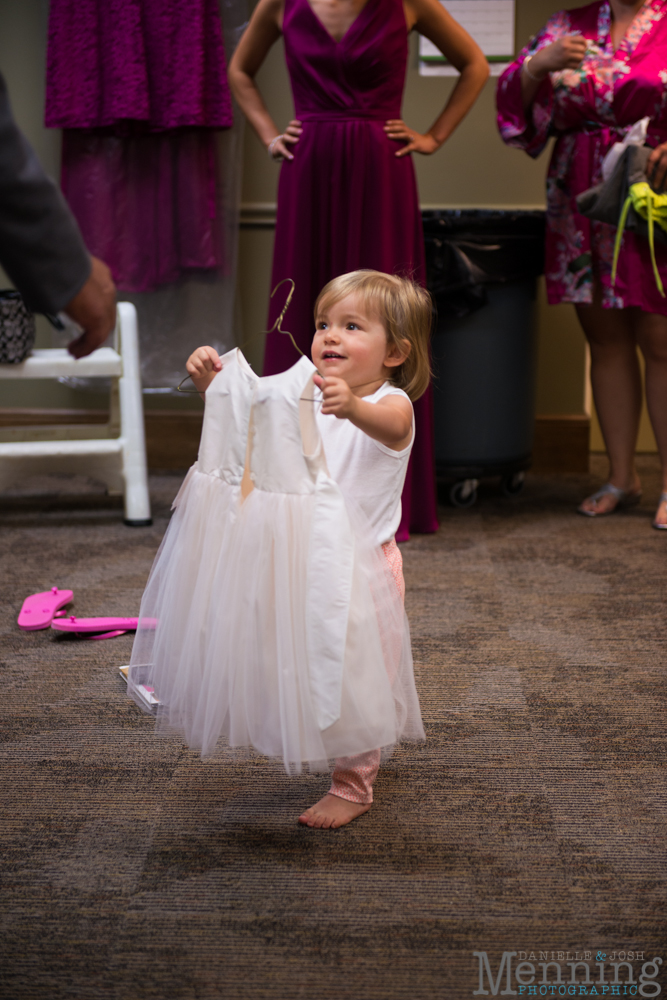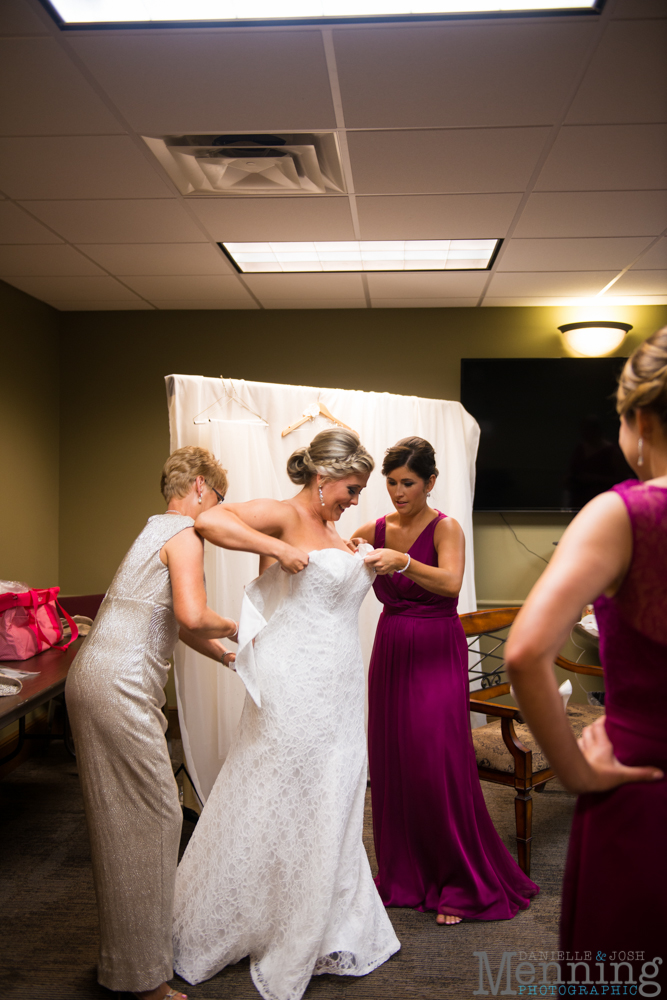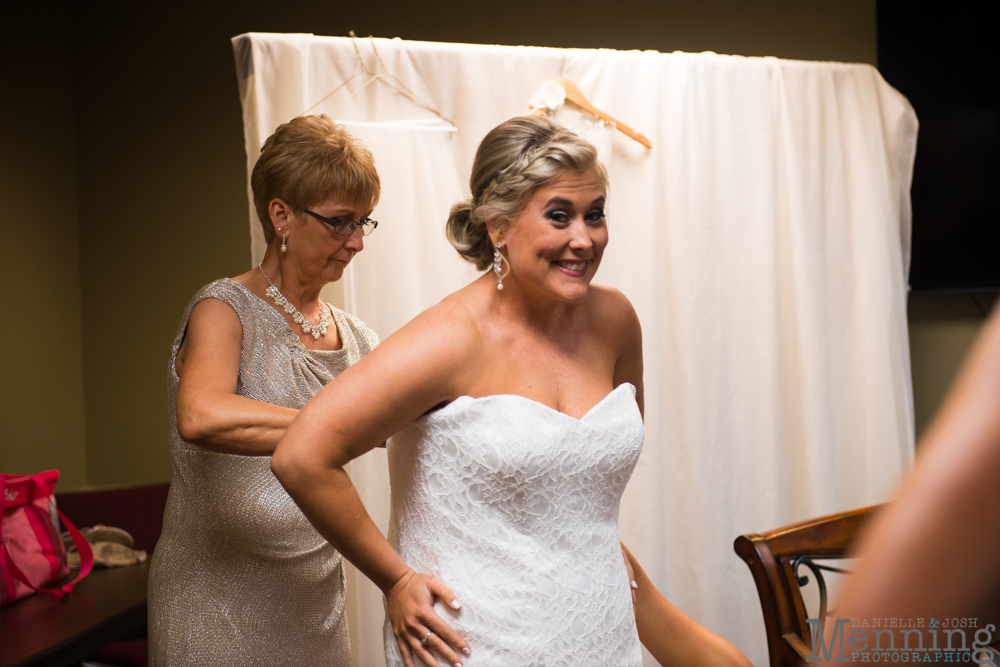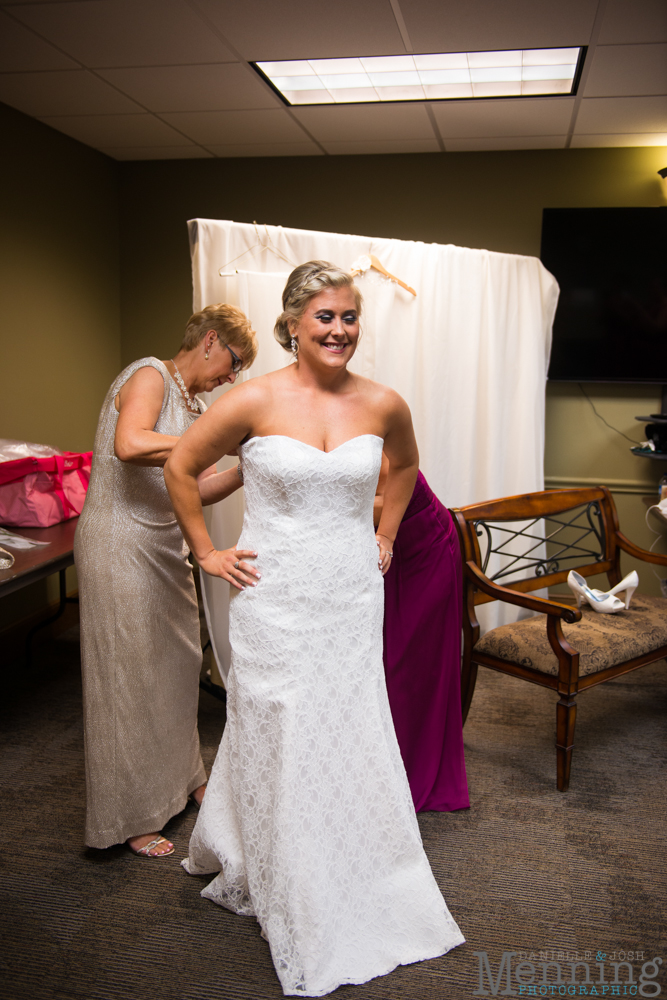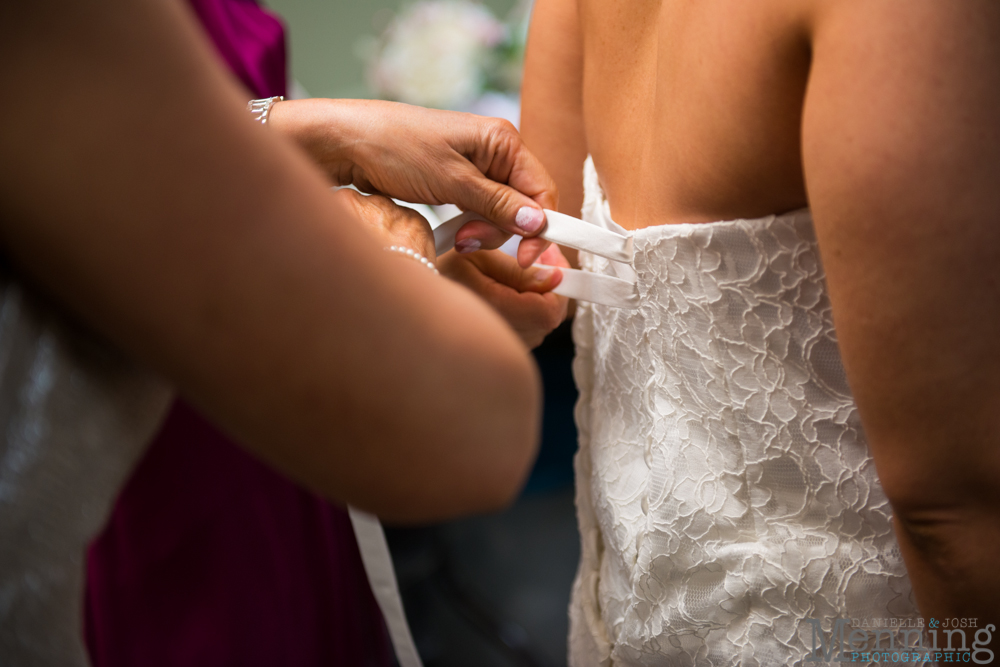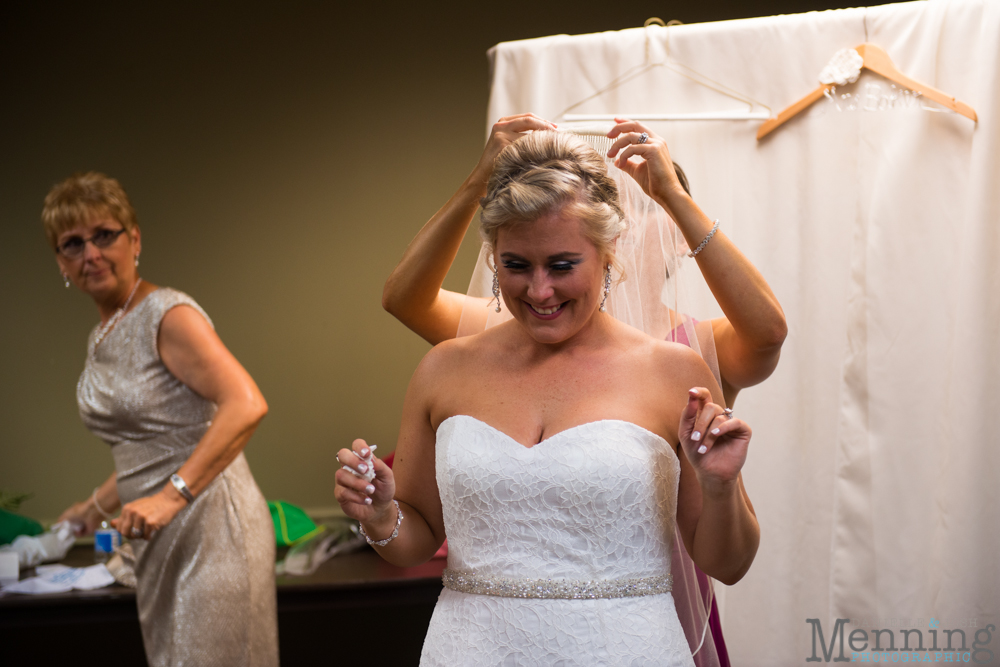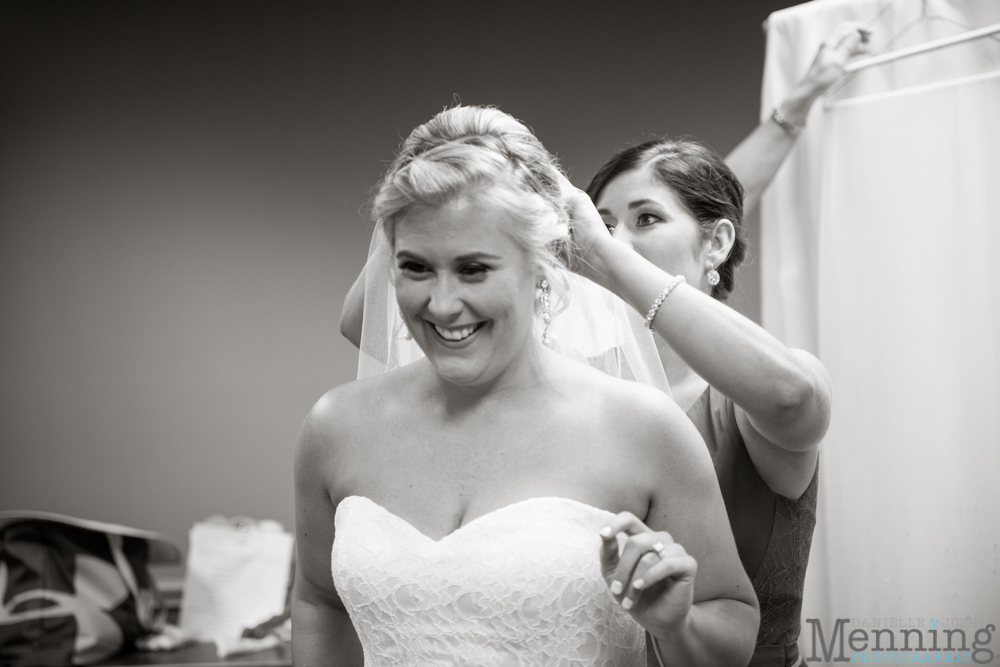 We were so thankful to be in such an awesome church with some great natural light since we couldn't go outside due to the rain.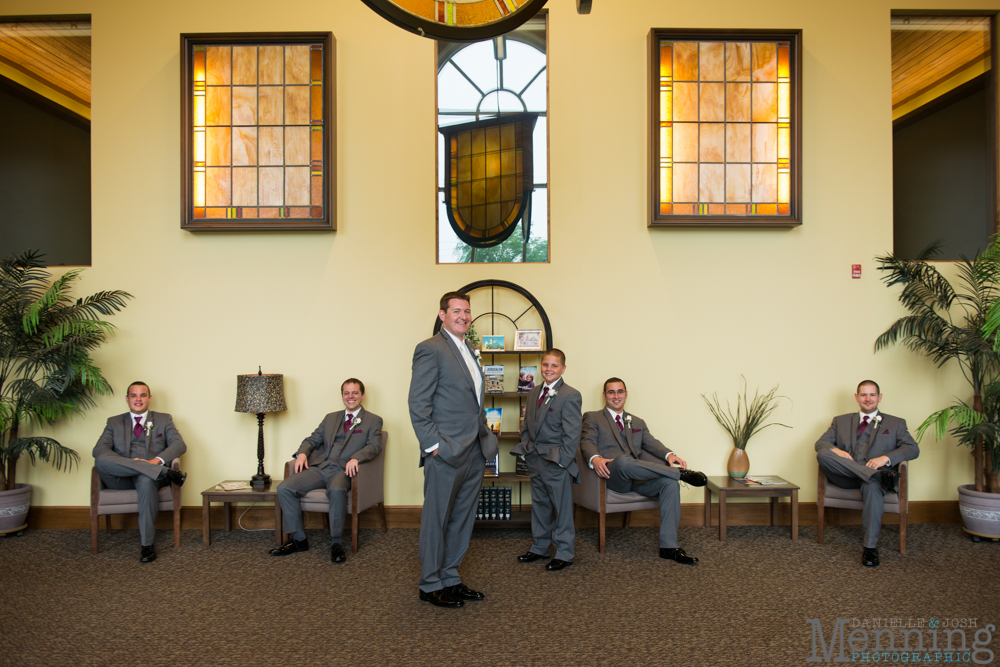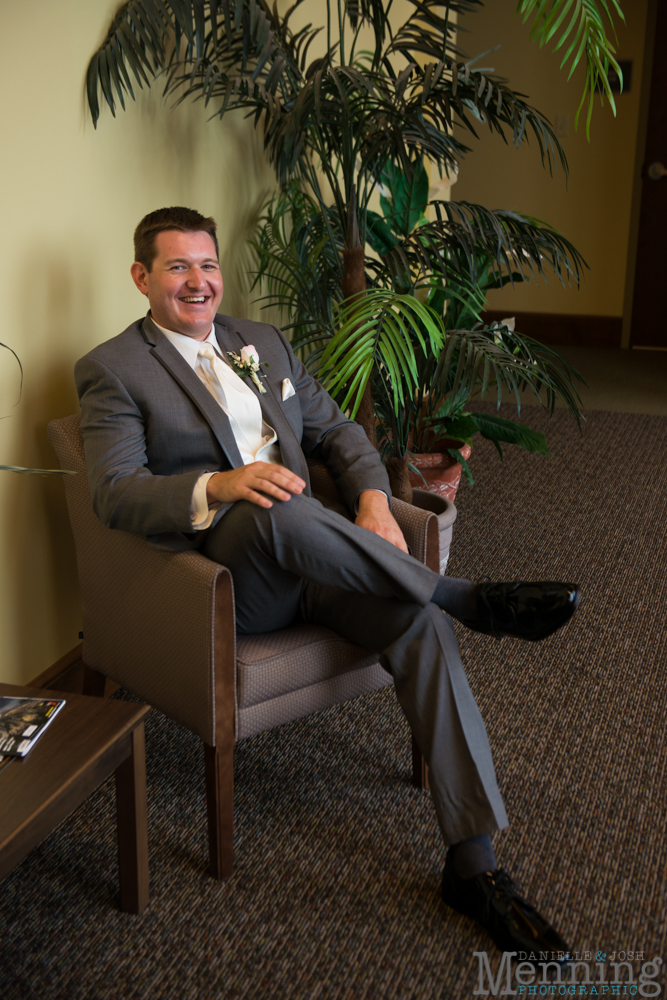 First look time! They both told us after their wedding day that they were very glad that they decided to do the first look & loved everything about it.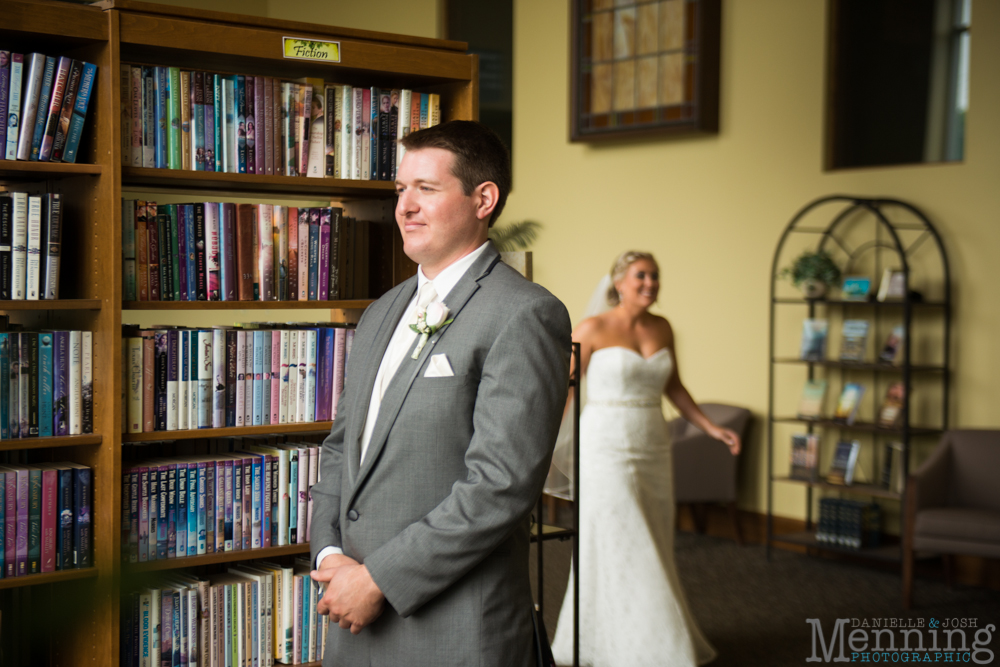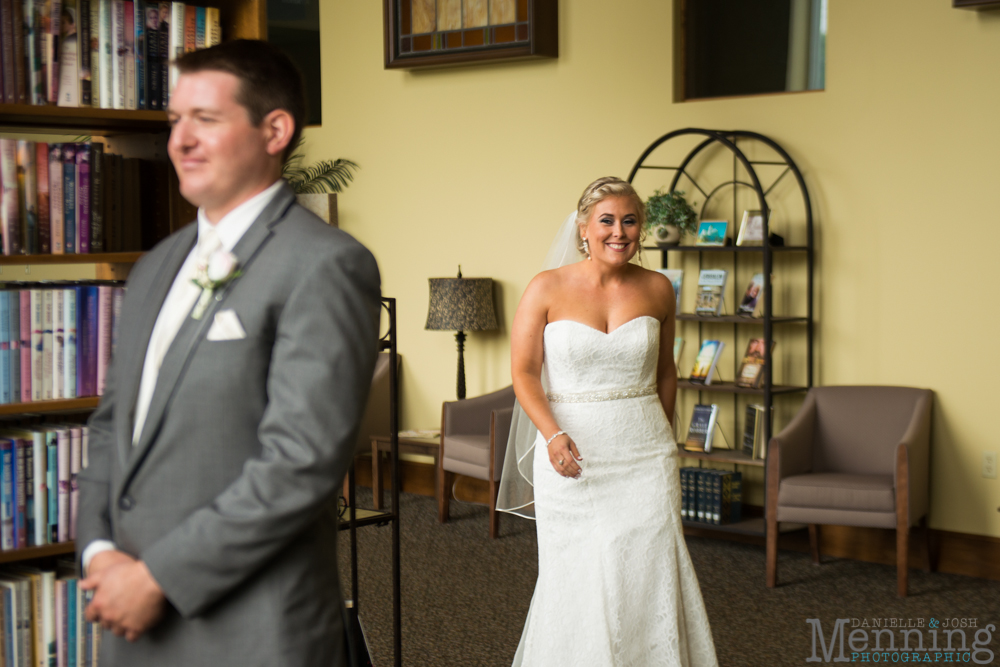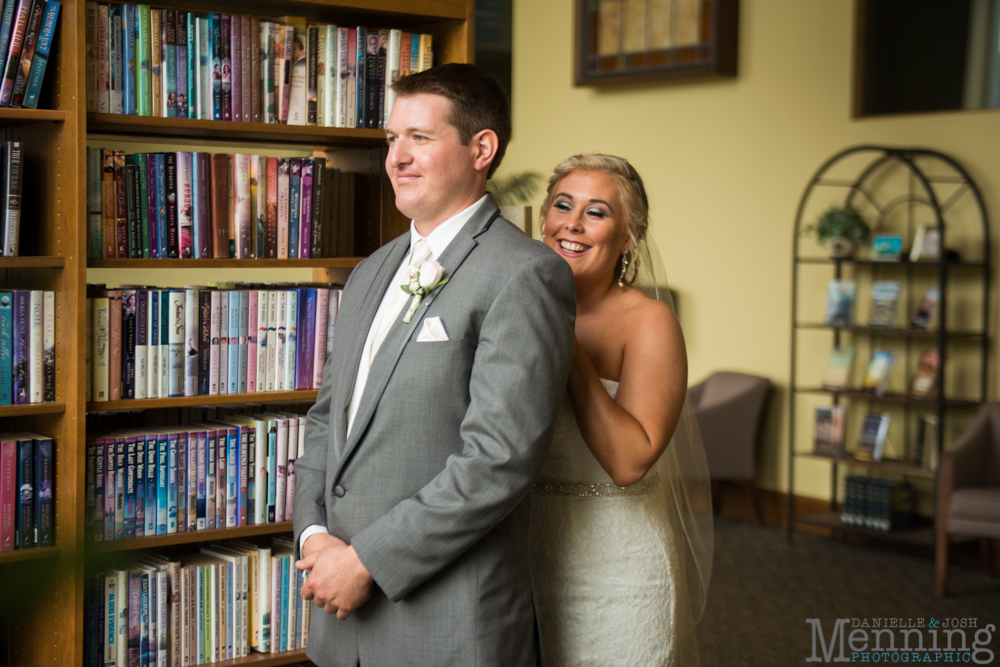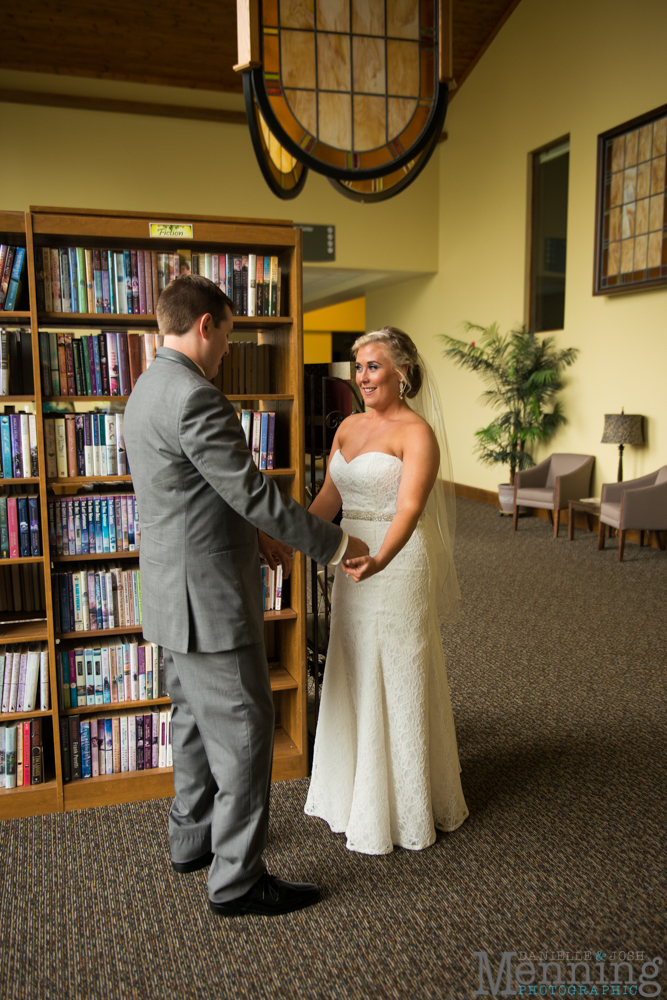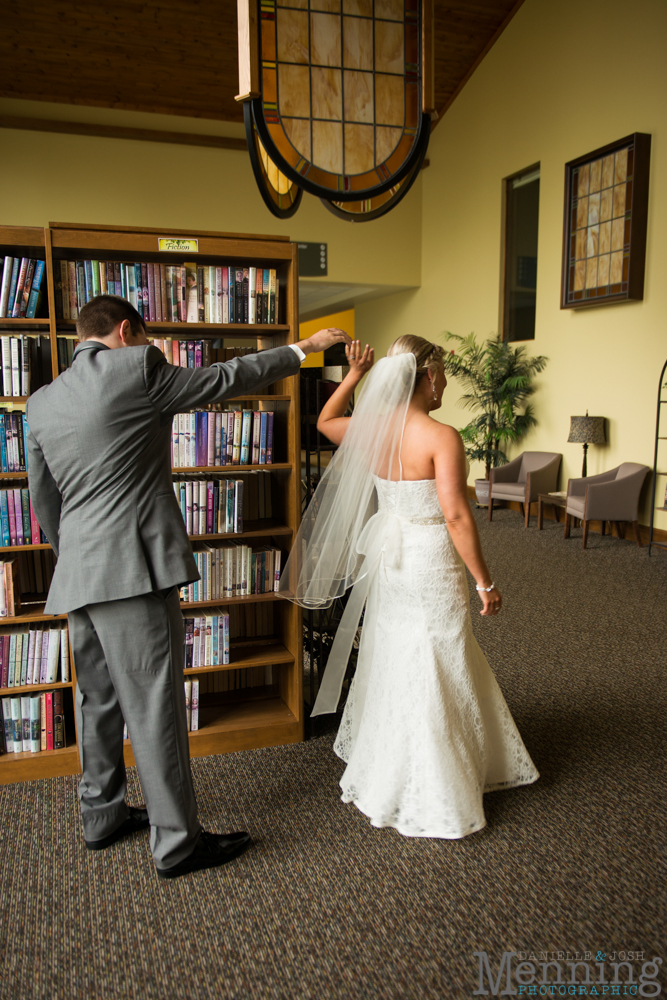 Kylie was absolutely glowing with joy.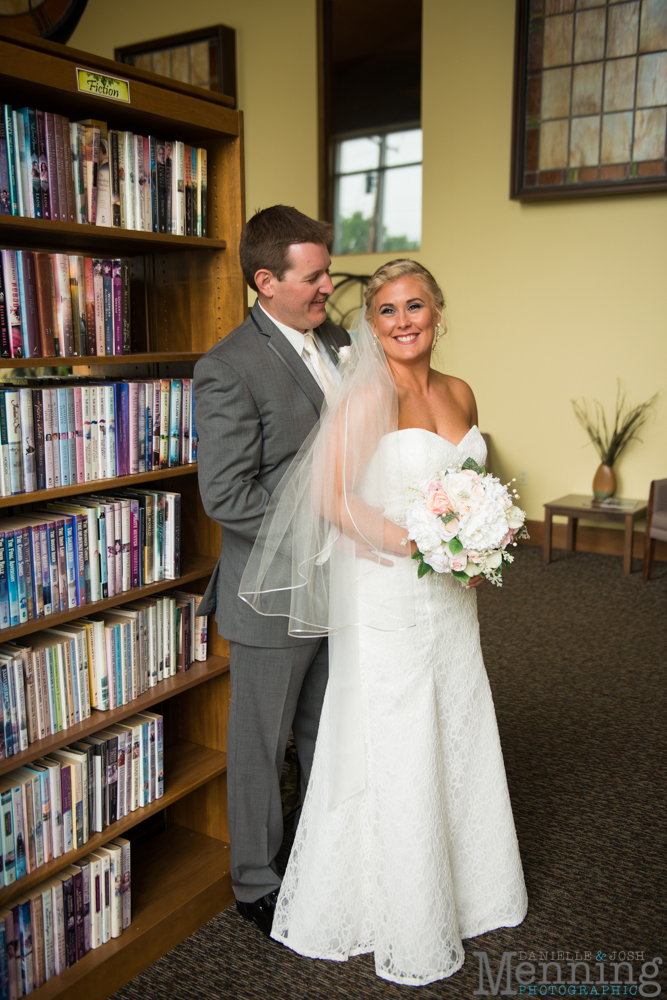 Since these two are teachers it was pretty cute that we took some of their portraits in a library.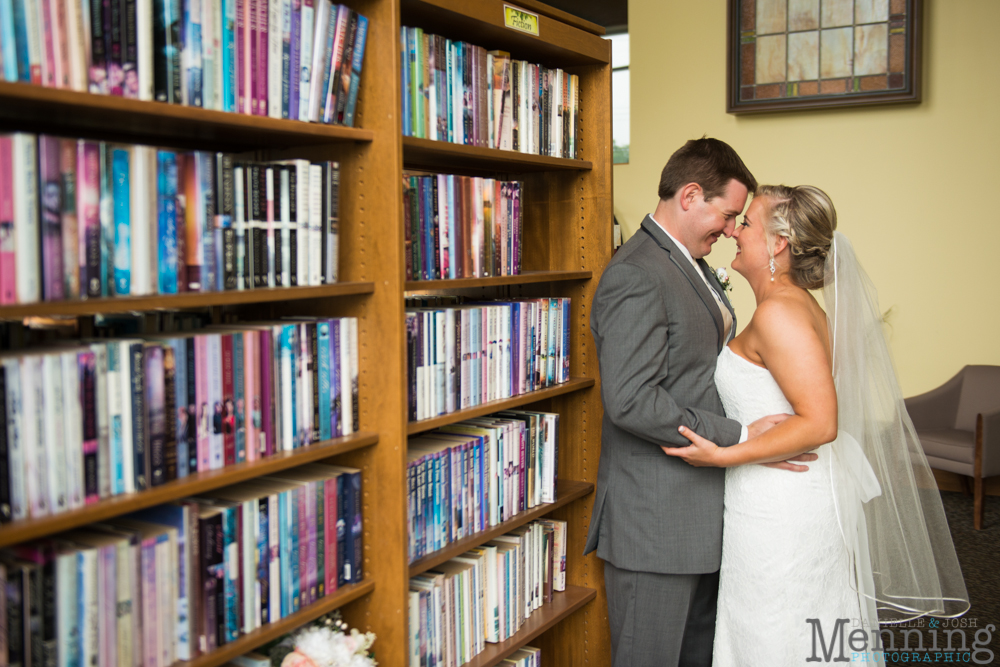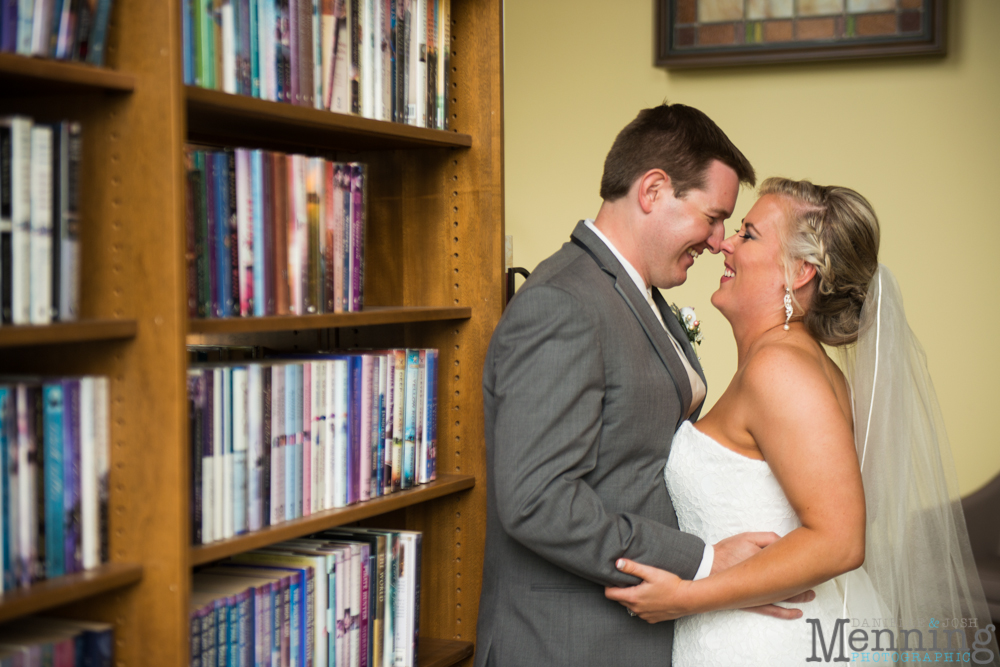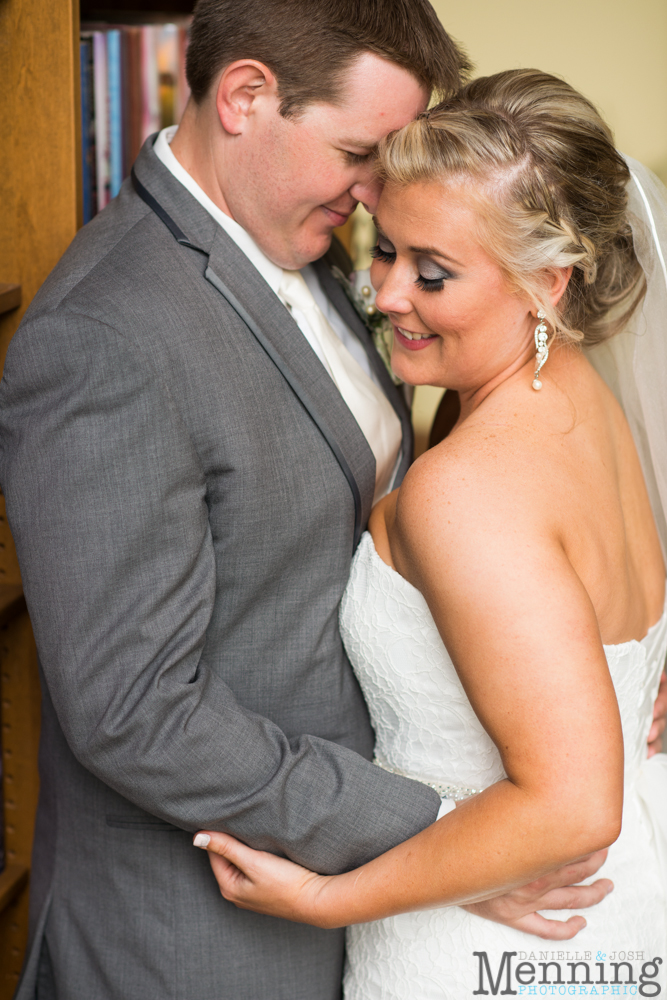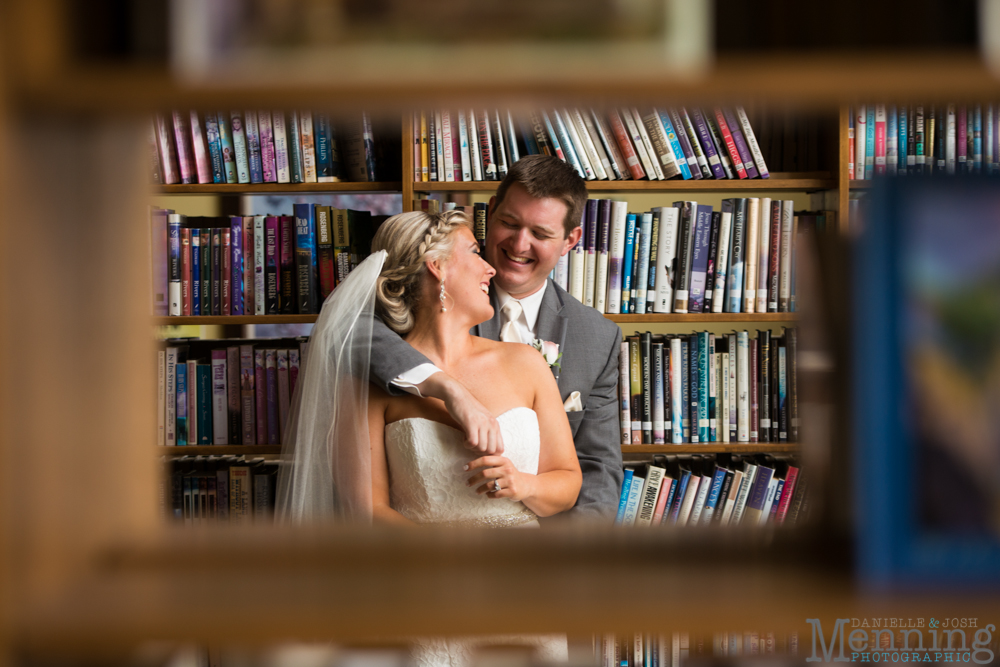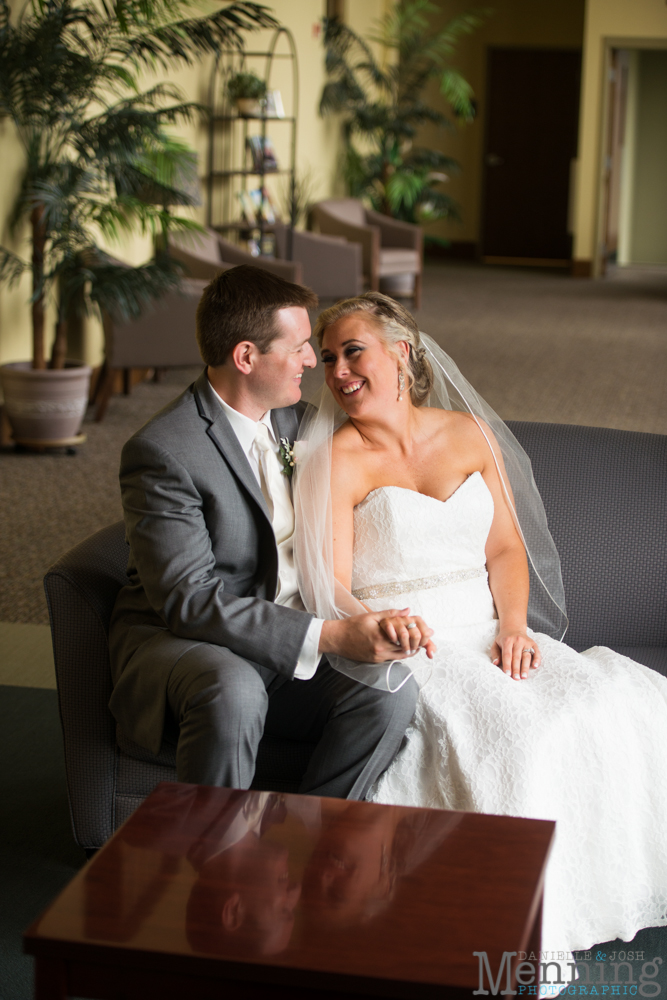 This was SUCH a nice bridal party!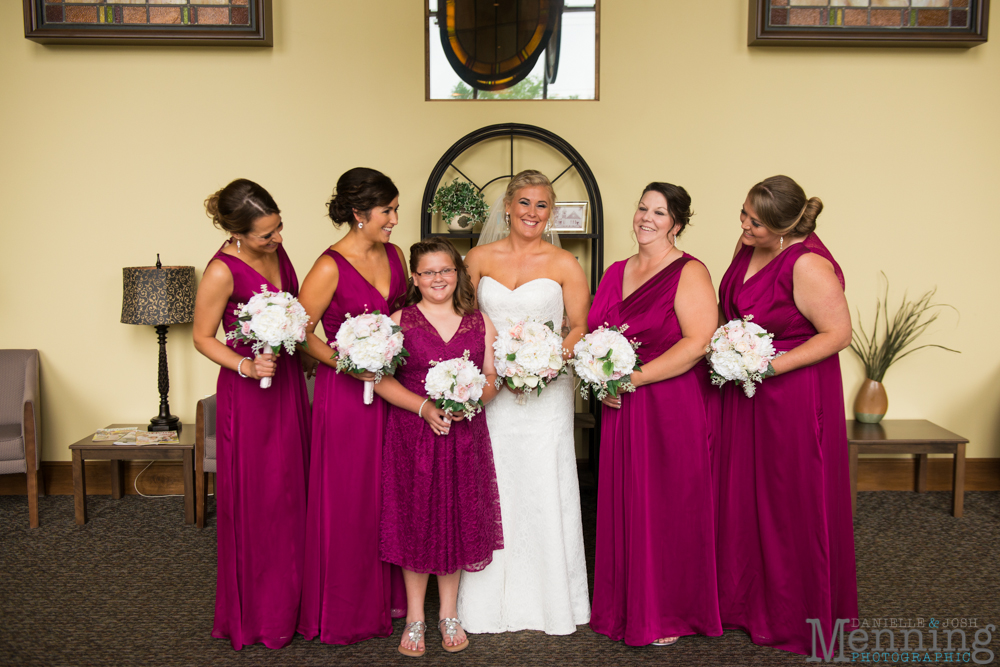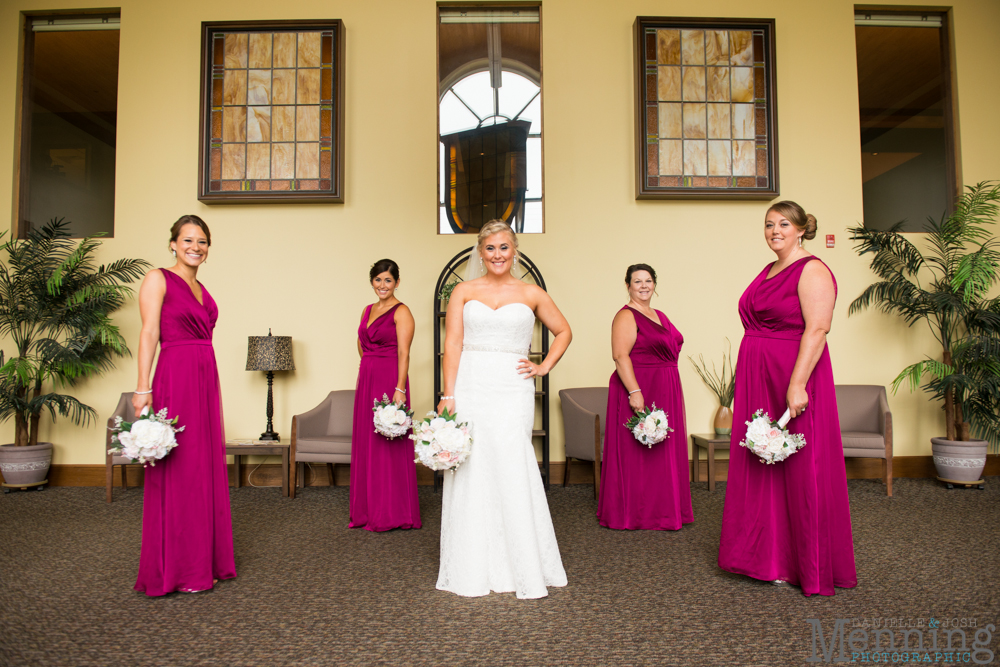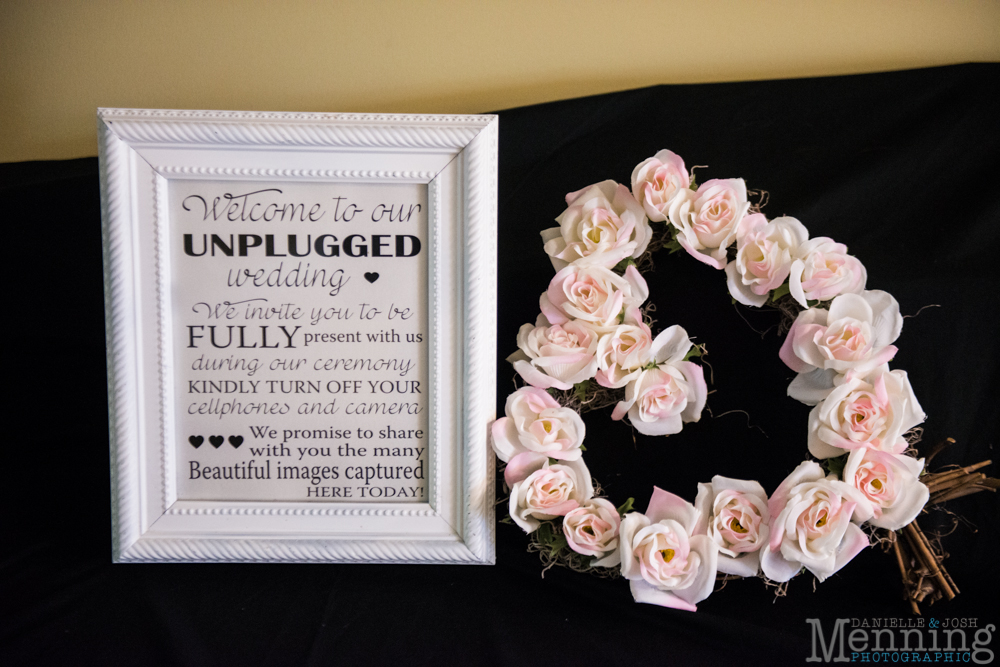 When Nome saw Kylie walk toward him down the aisle: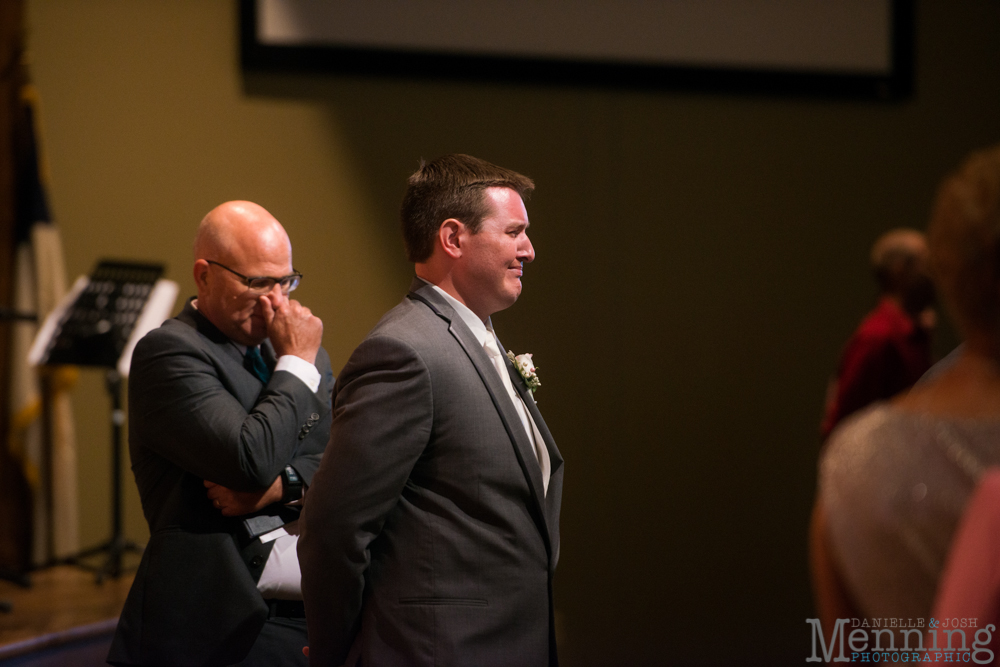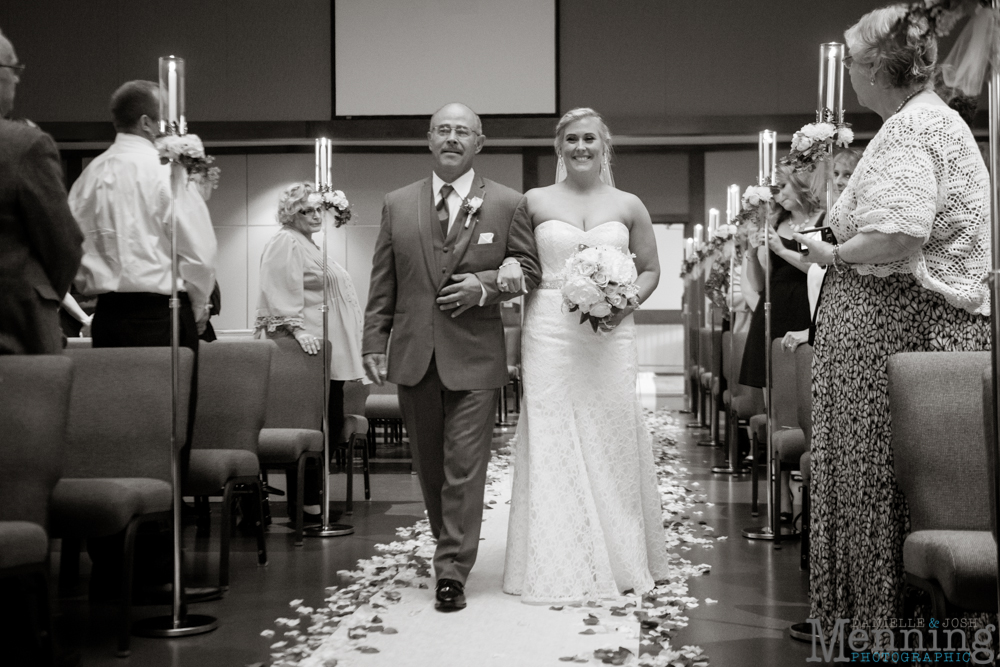 Every woman should have a man in her life who loves her this much.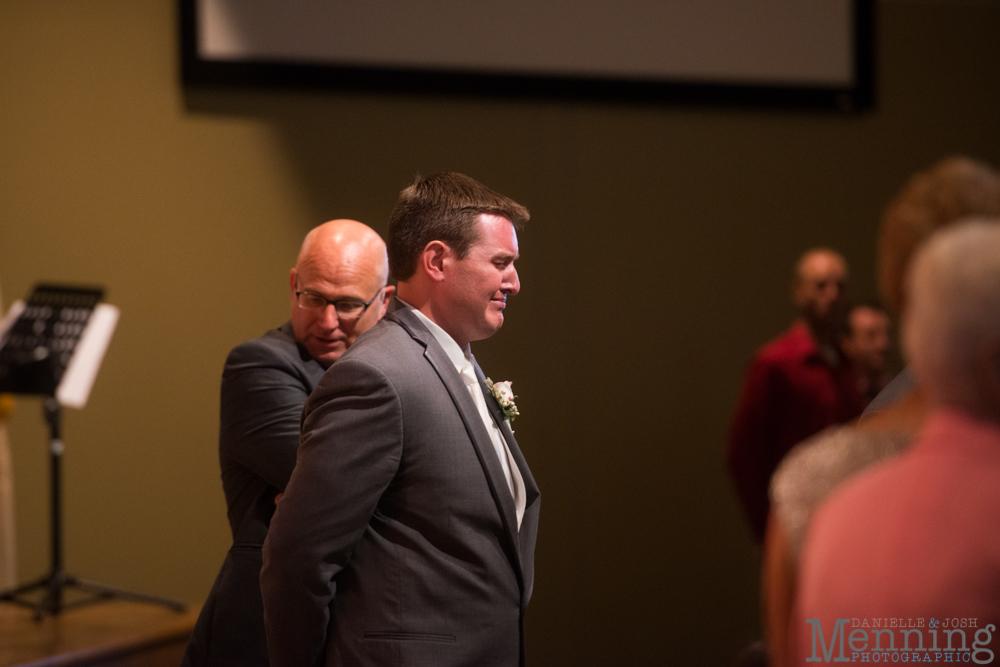 And Kylie has two great men in her life who truly adore her. Their wedding day was the day before Father's Day & during her dad's annual fishing trip. He feigned utter disappointment that he wasn't fishing that day, but the way he teared up when he saw her in her wedding gown for the first time & when he walked her down the aisle and gave her away, showed without doubt that he didn't want to be anywhere else that day & couldn't be more proud of his daughter.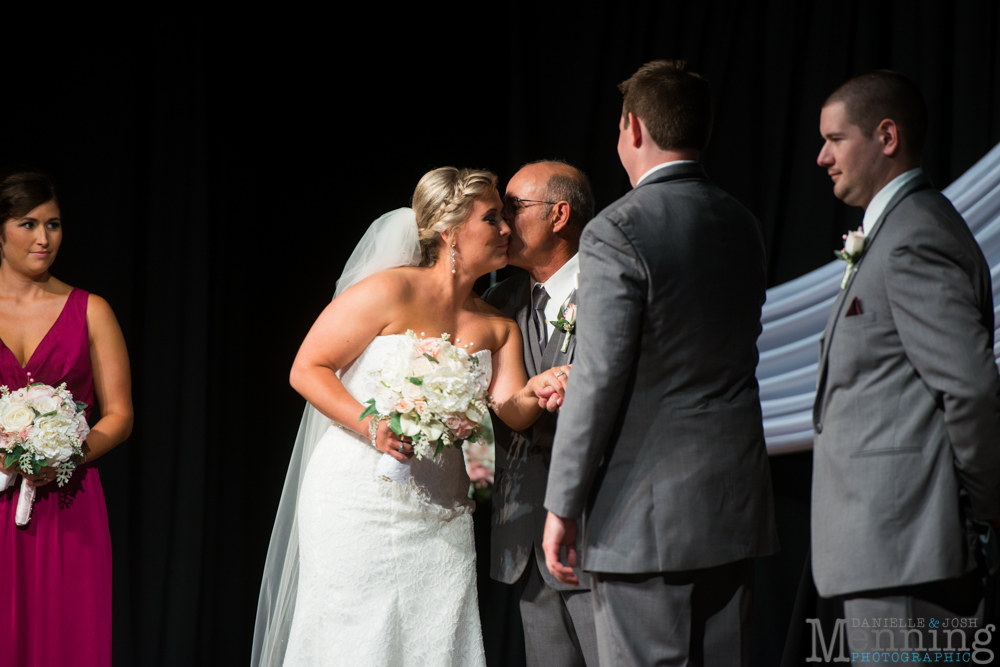 The wedding ceremony was full of words of wisdom and some fun jokes thrown in.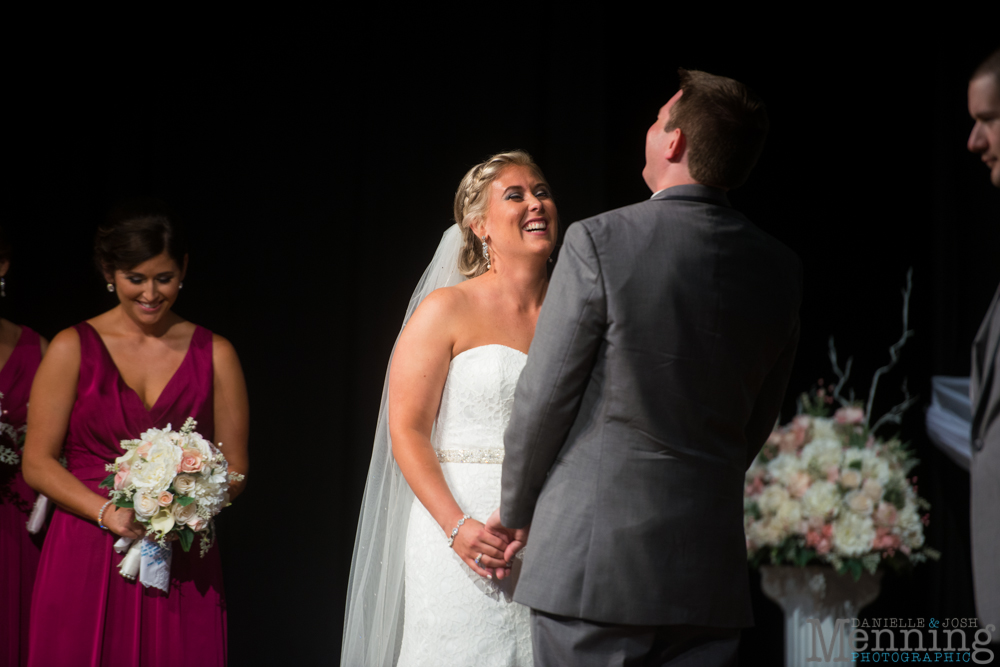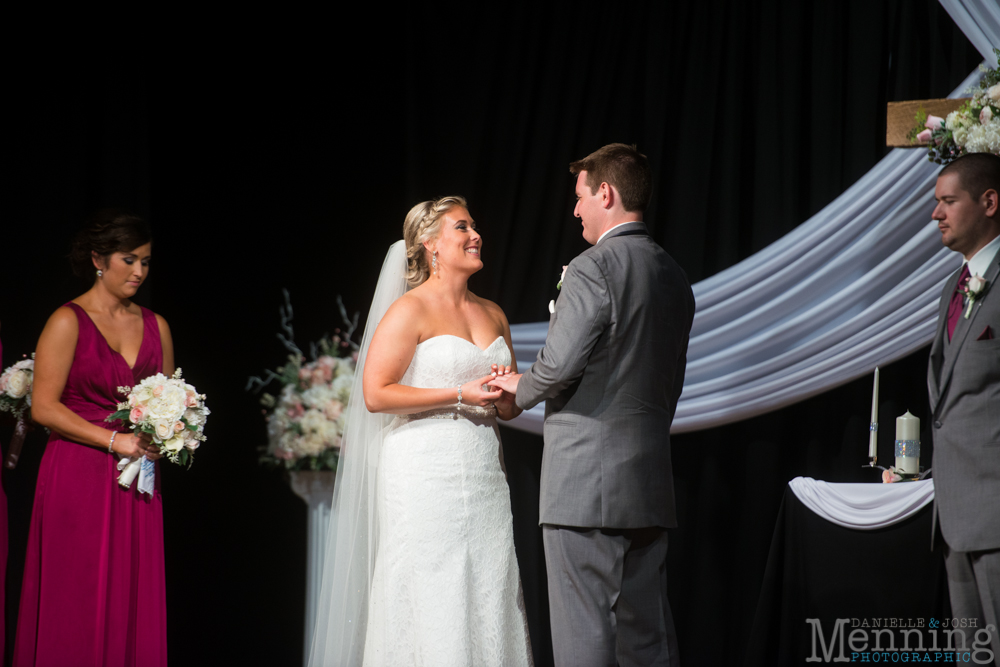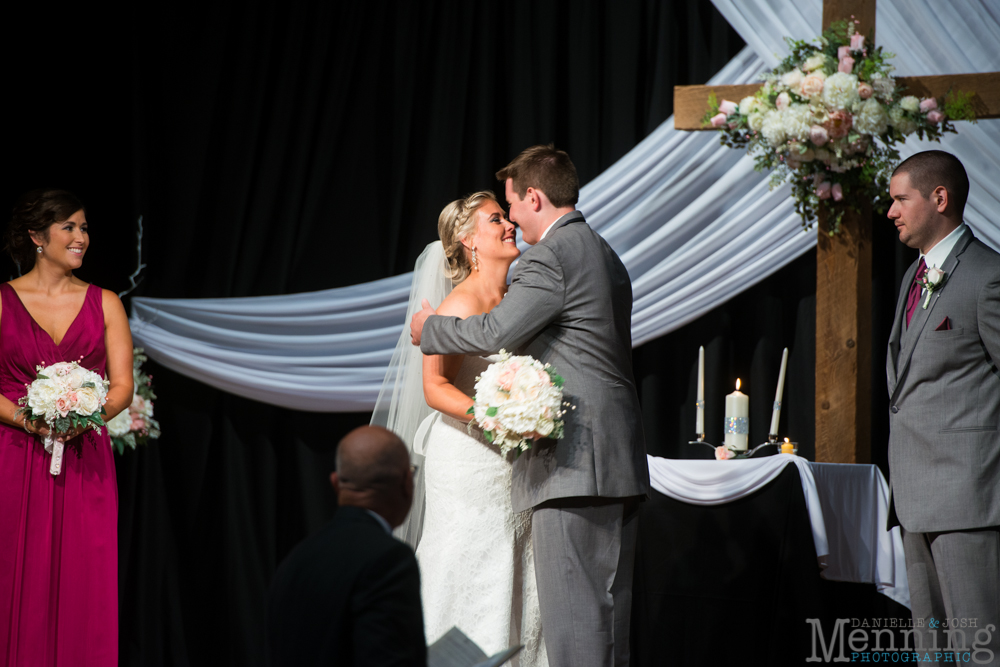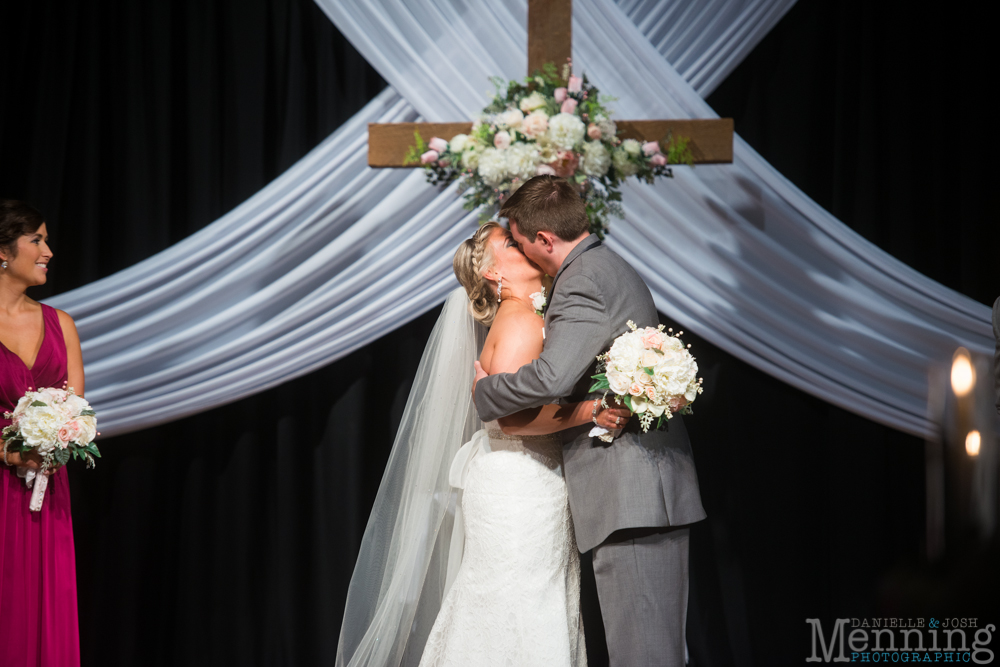 What a great looking family!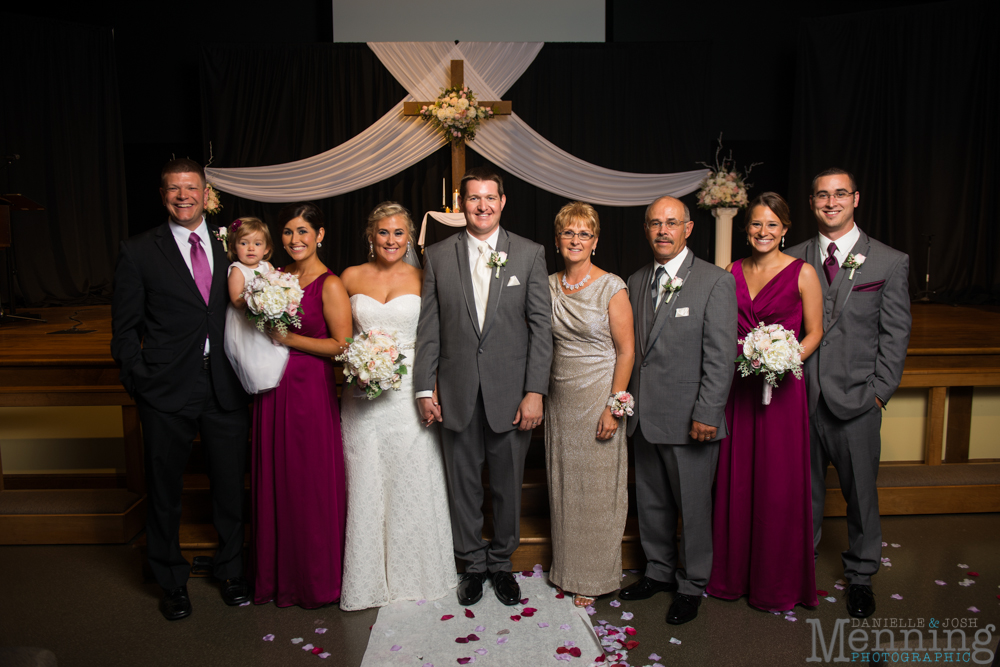 Happy it's not raining so . . . jazz hands? Singin' in the rain? 🙂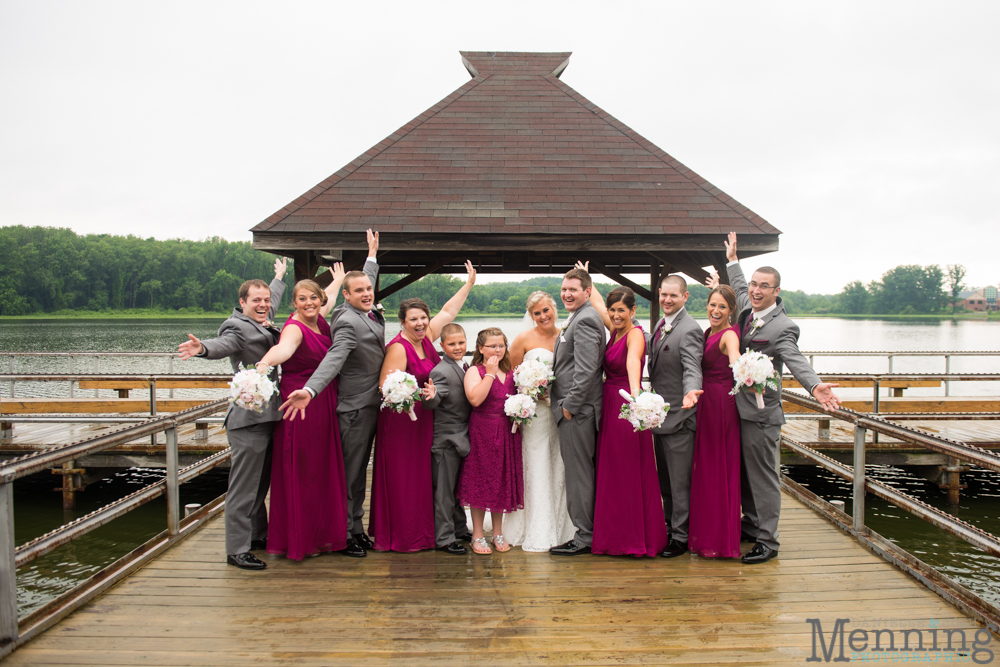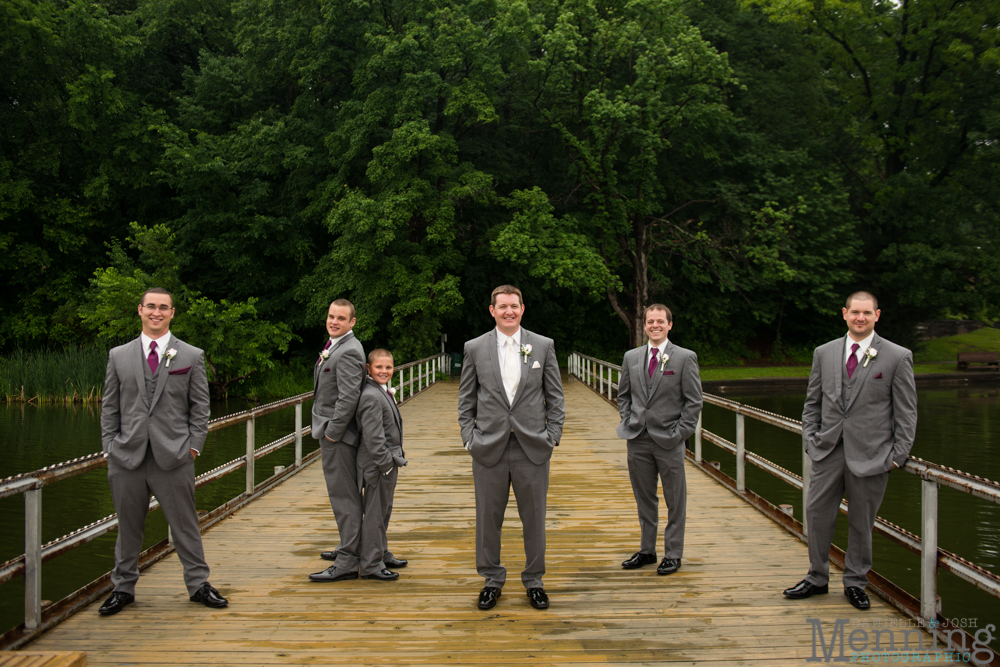 Super gorge!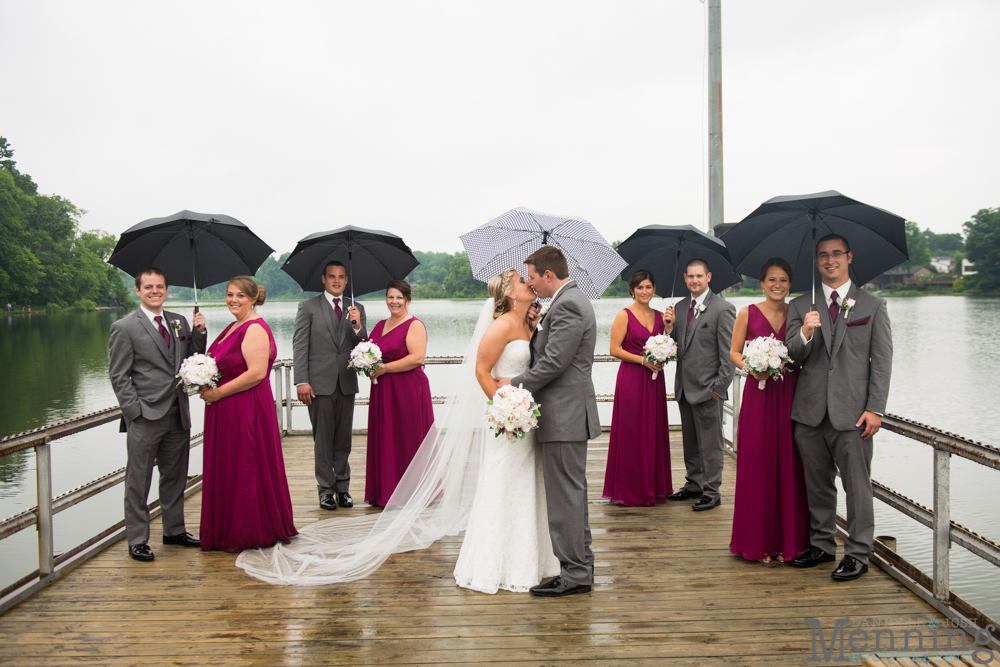 Josh told everyone to "Mary Poppins."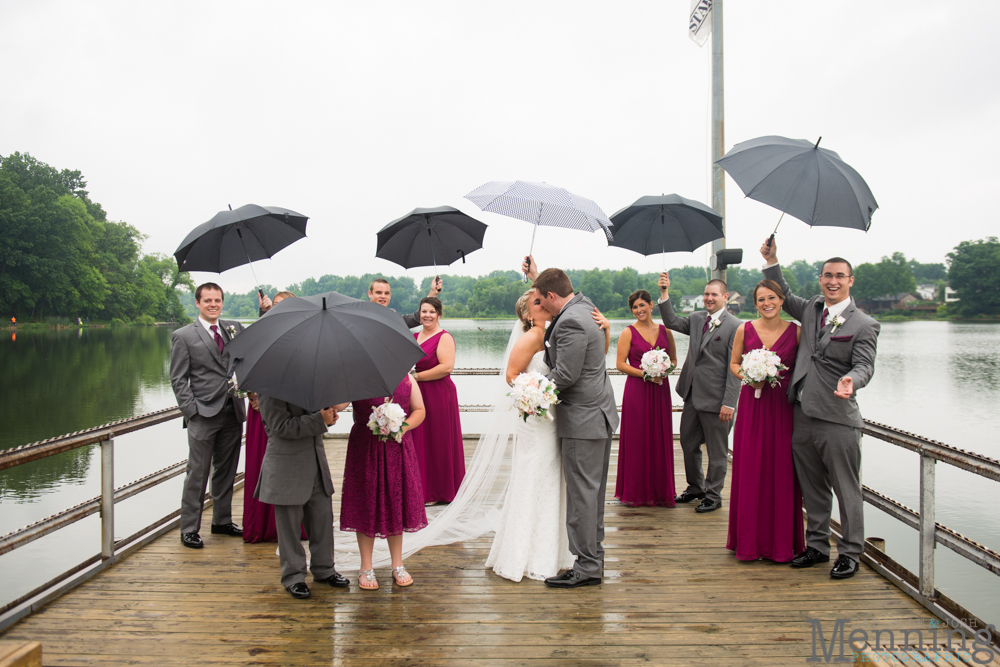 Then we sent the bridal party away & let these two enjoy being husband and wife.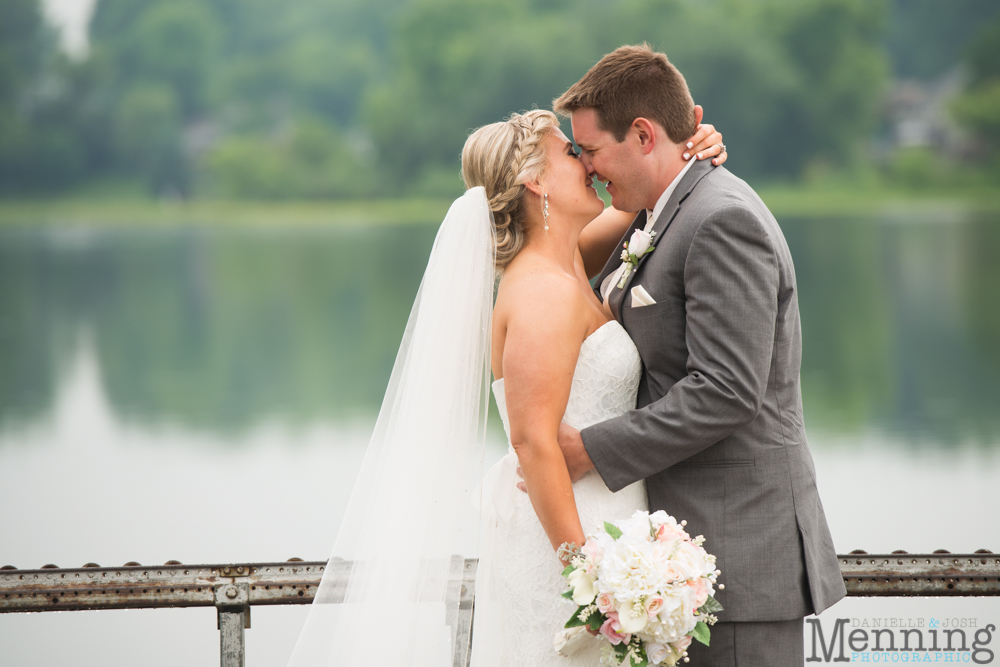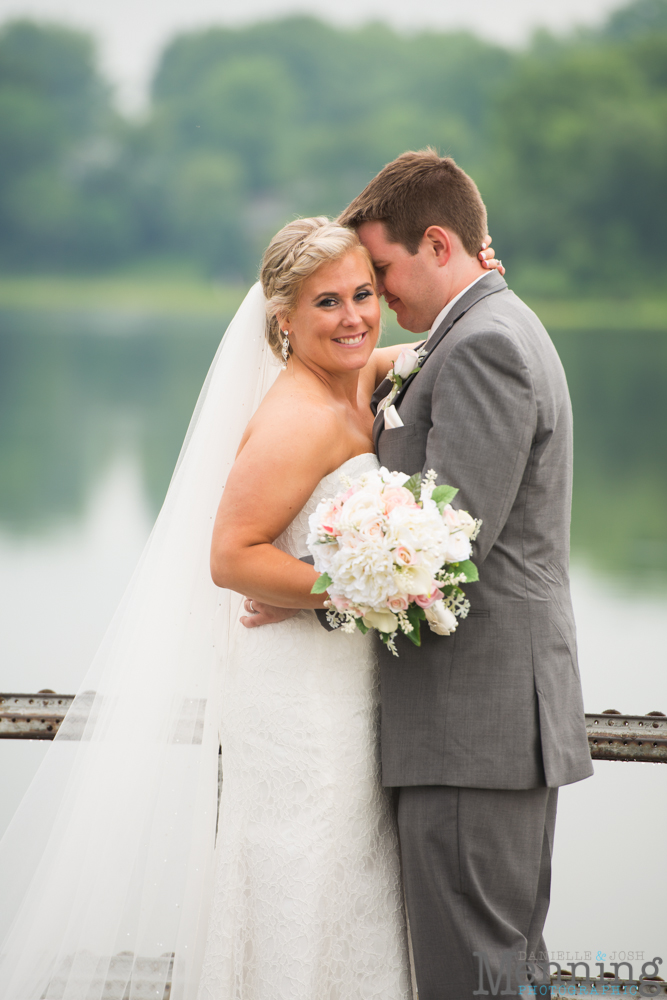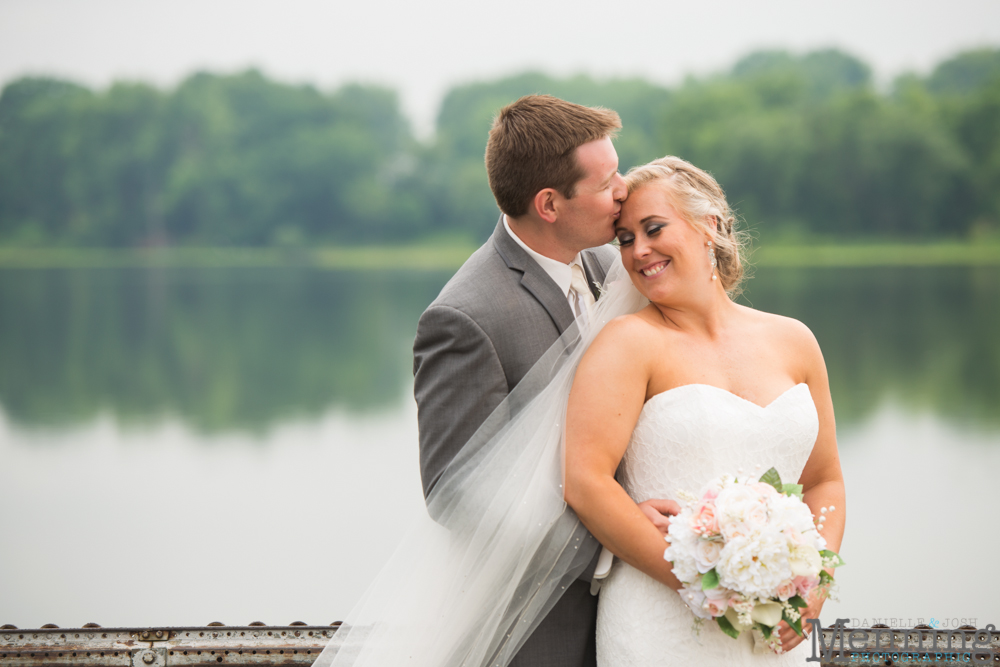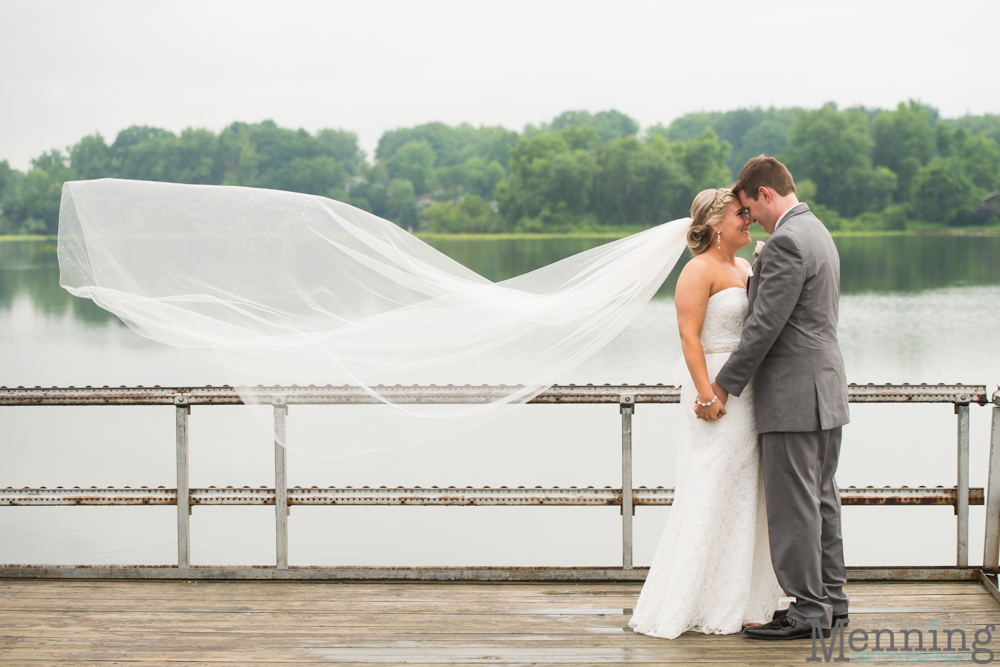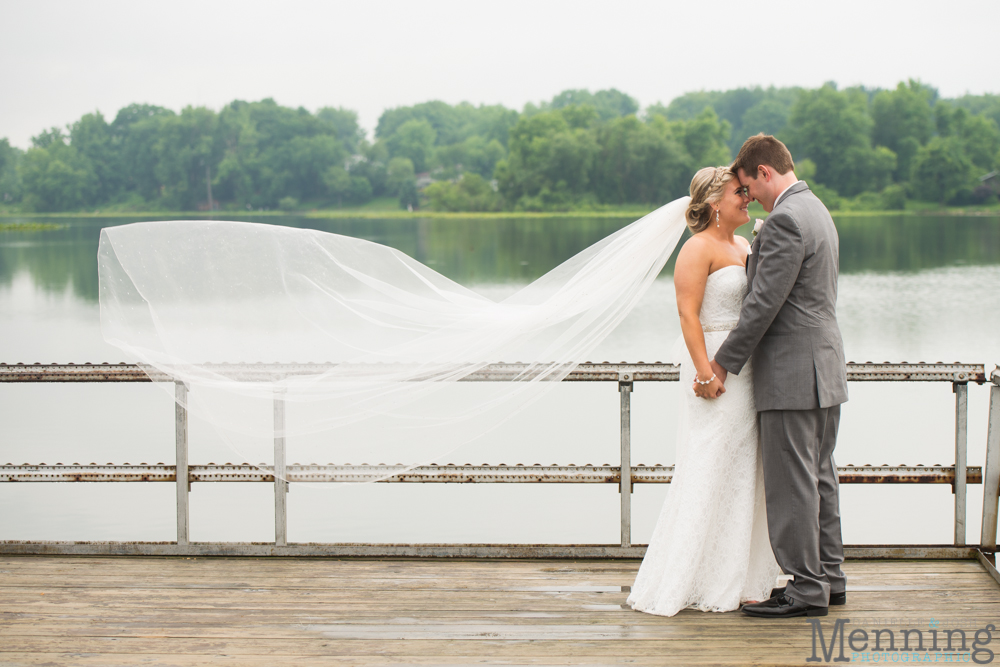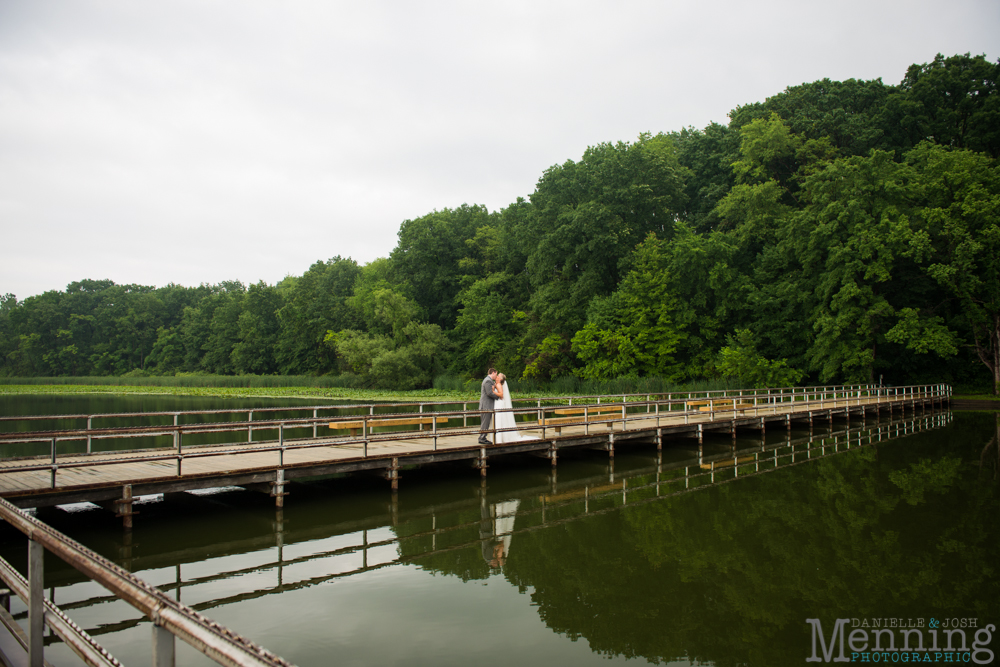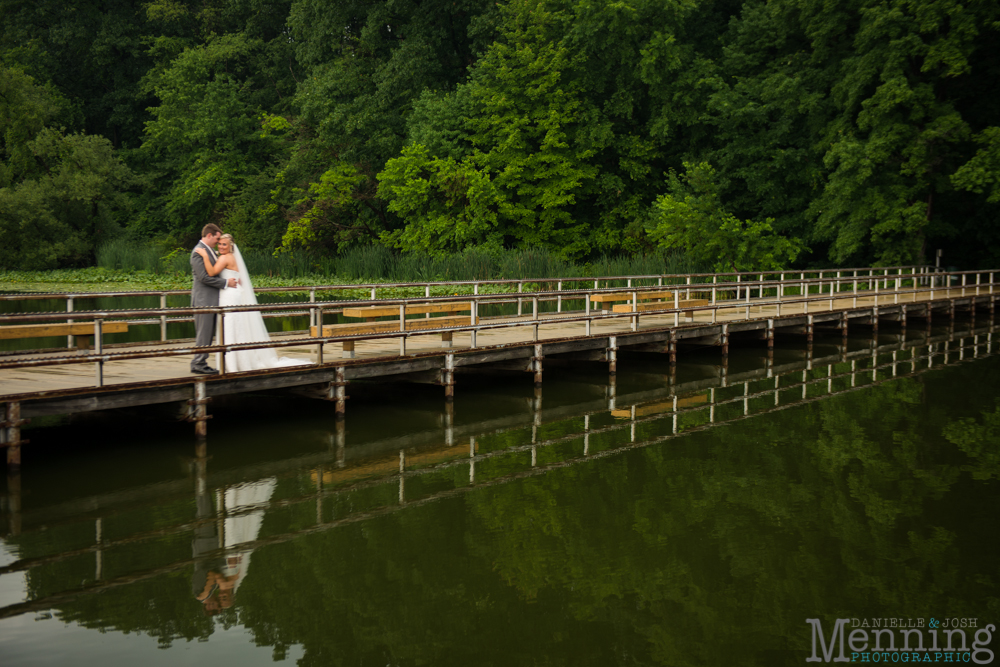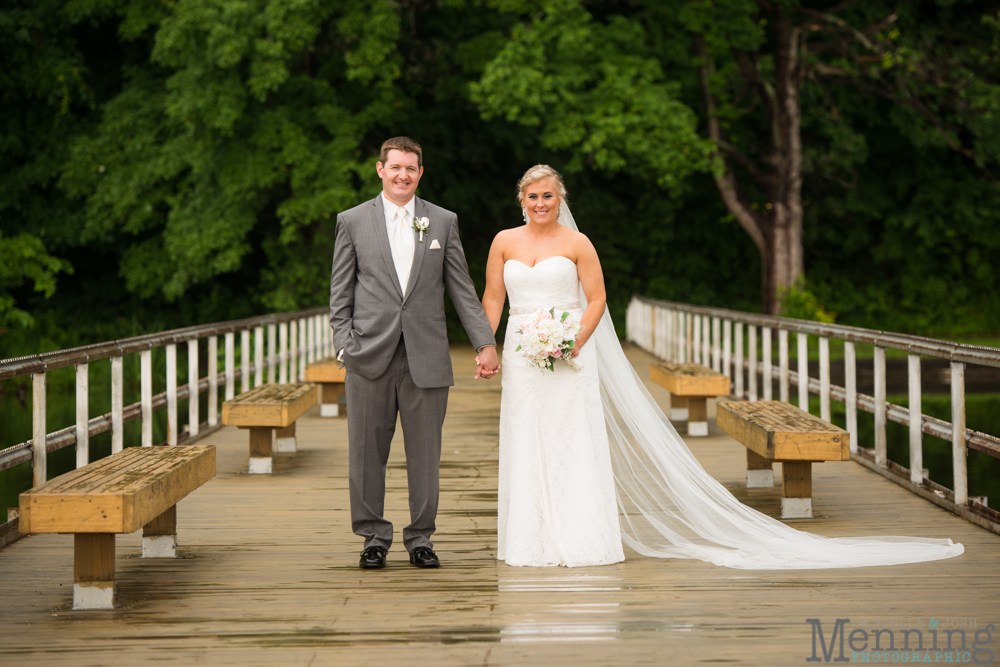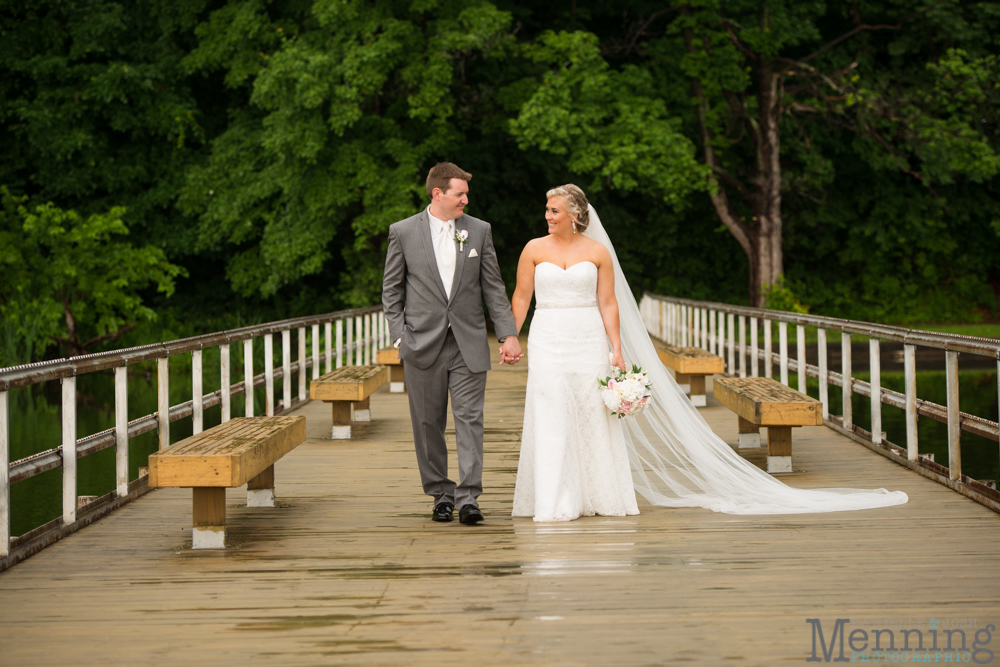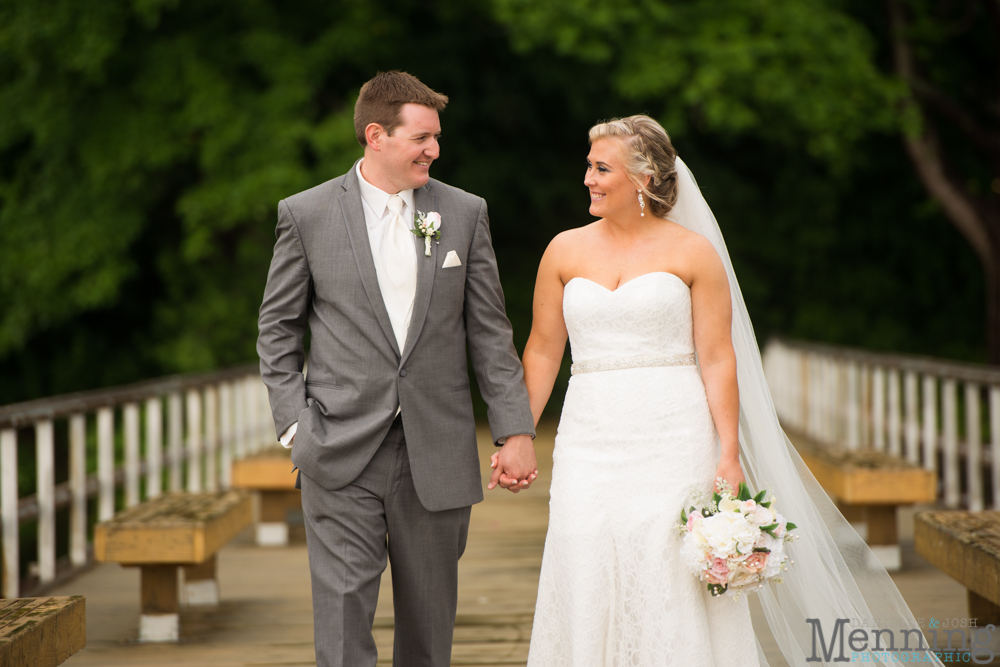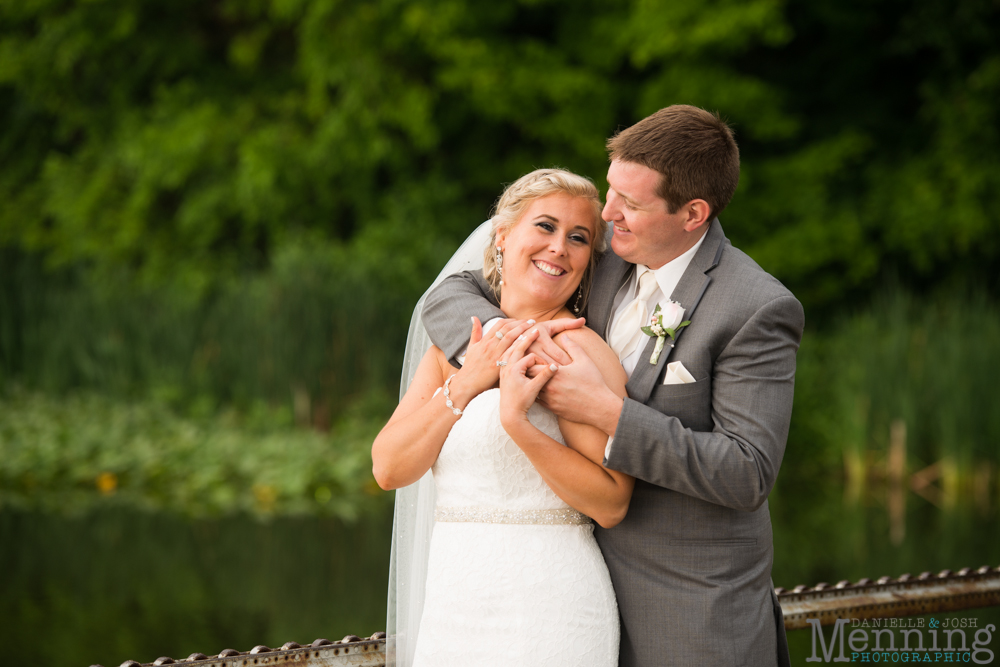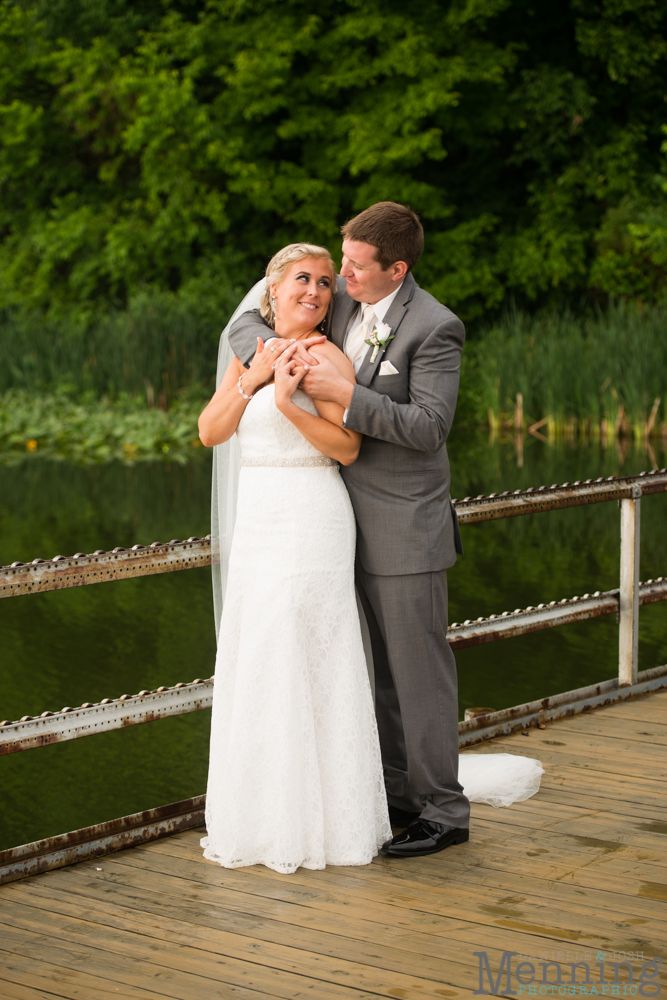 We overheard someone tell Kylie that their photos look like they're just being themselves and laughing and having a great time. That, THAT, is what it's all about for us! We couldn't think of a better compliment & we sincerely hope that Kylie & Nome will be able to look back on these photos many years down the road and remember exactly how ecstatic they were in those moments. We hope their kids and kids' kids will be able to see what fun they had on their wedding day & how in love they always have been.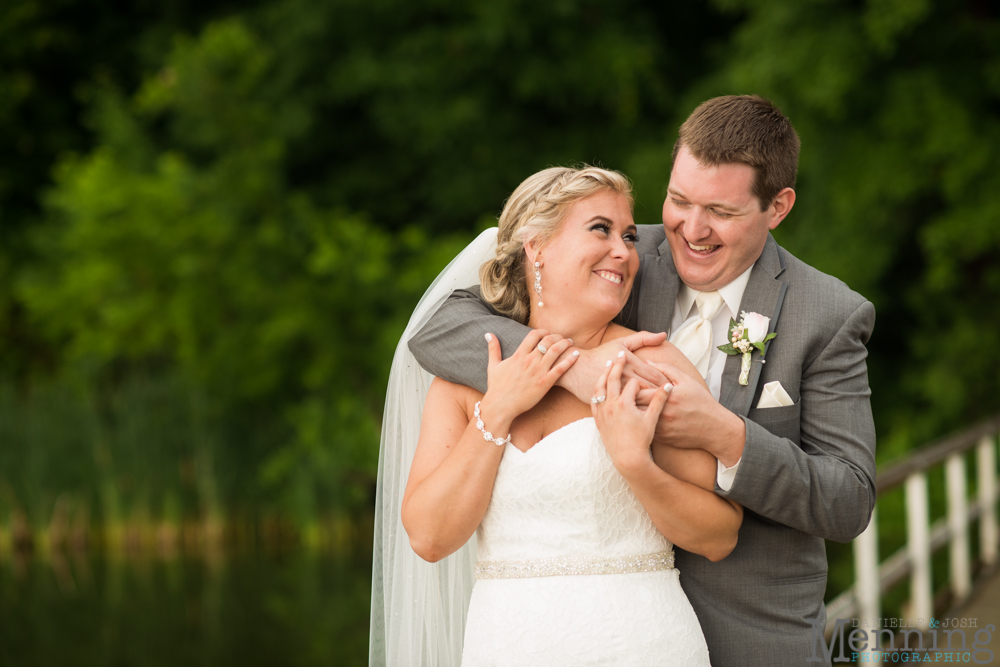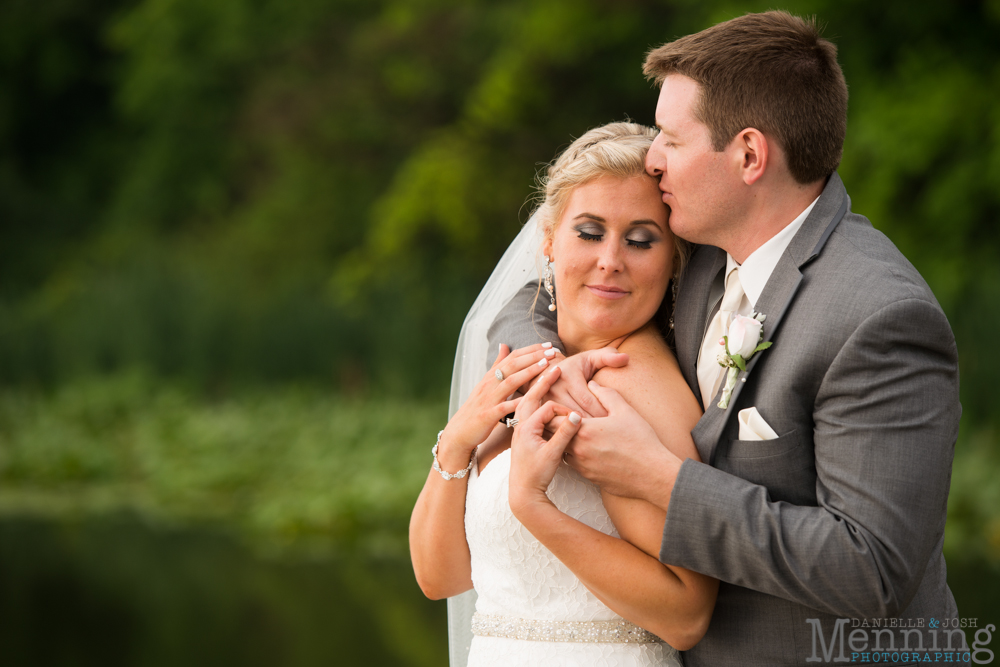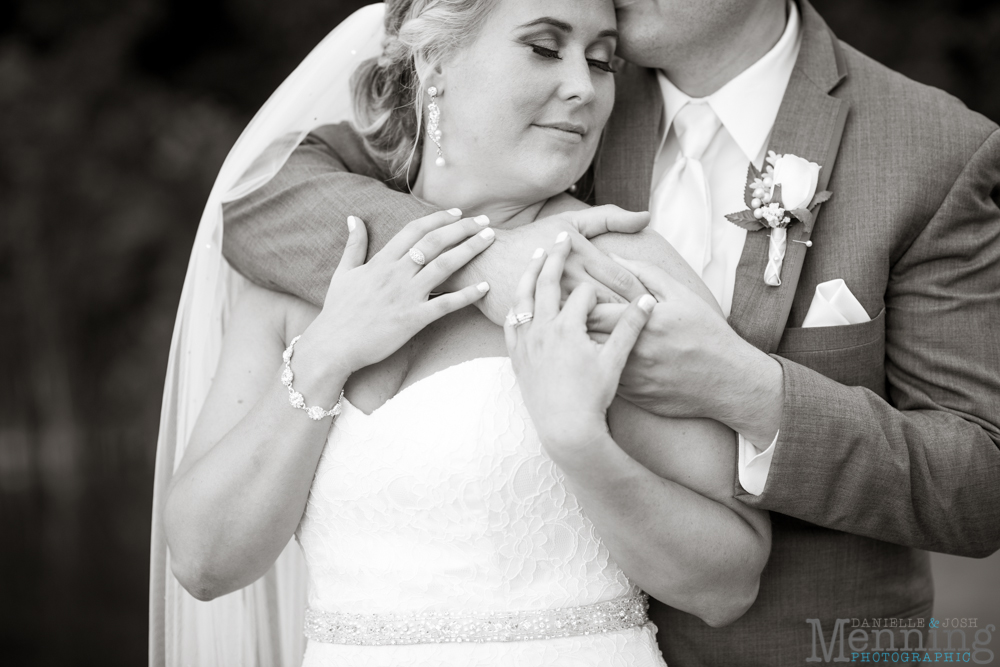 Das Dutch Haus in Columbiana made their stunning wedding cake. And see what I mean about the uplighting?! Dang. . . that's pink!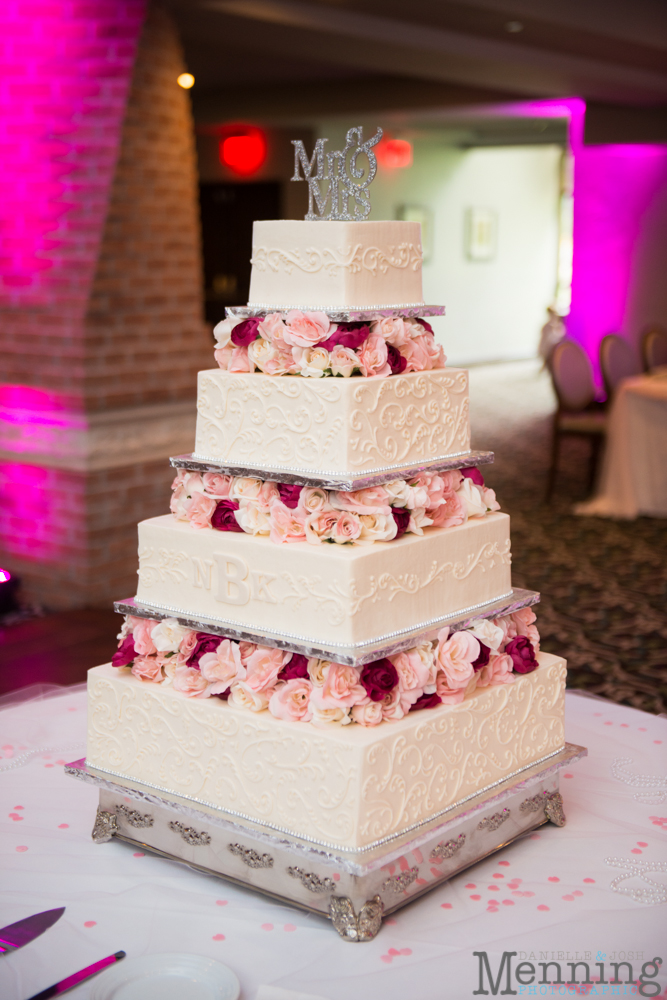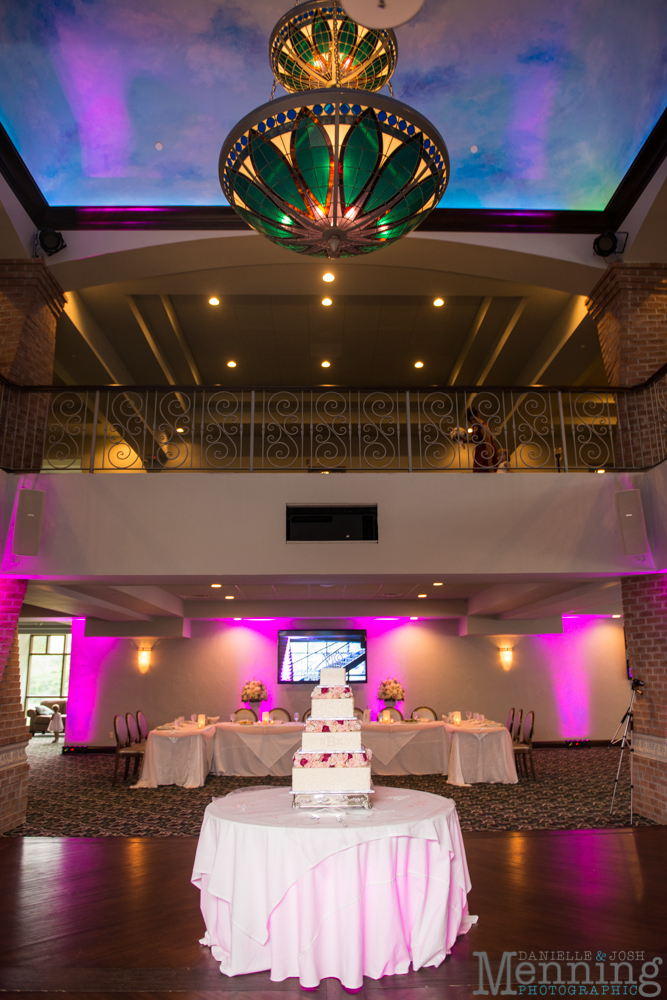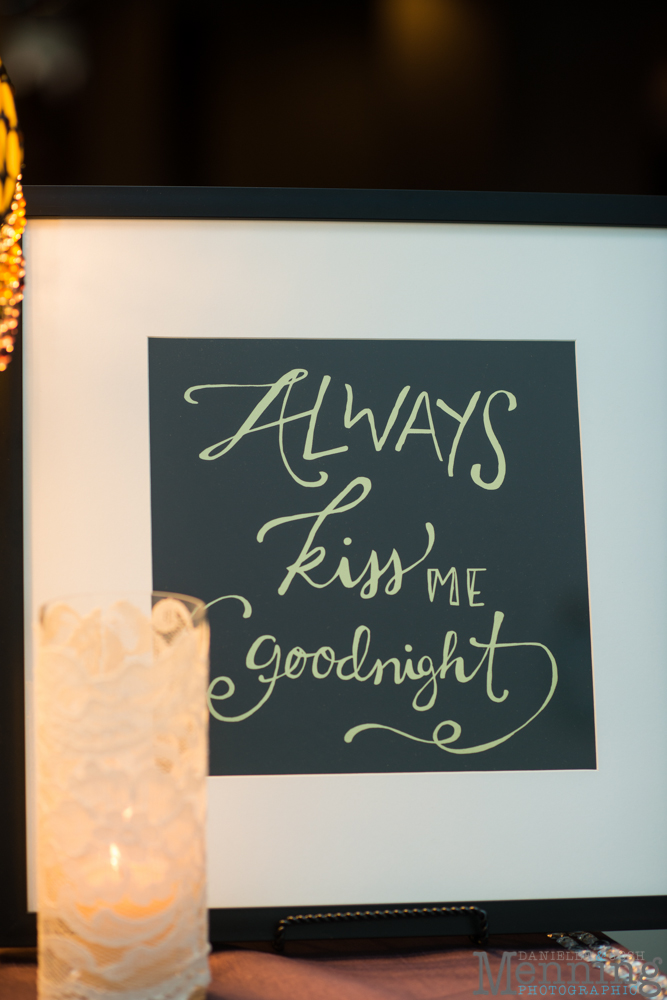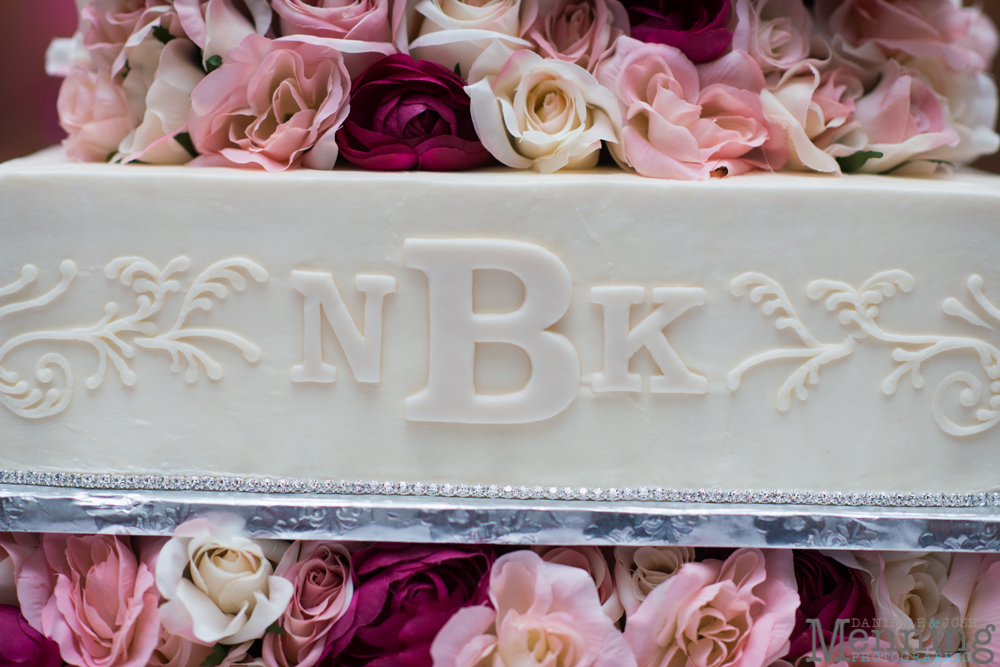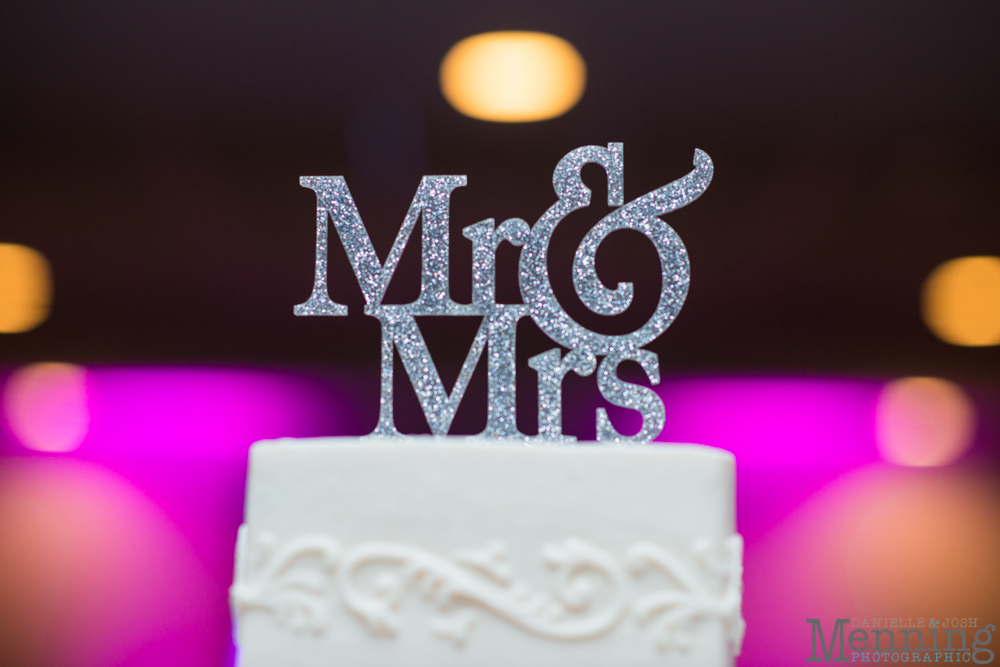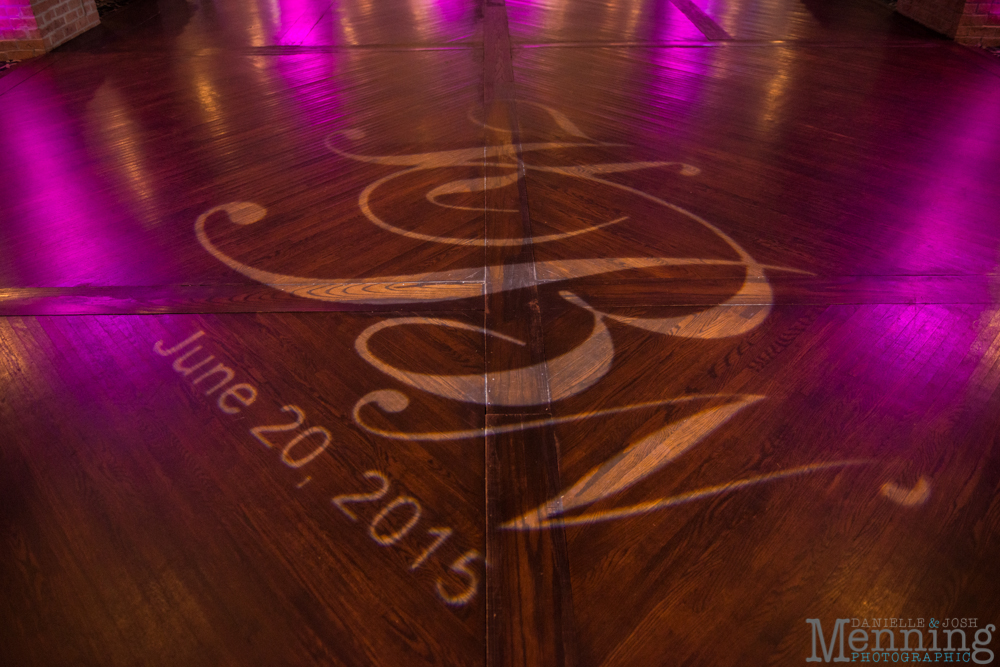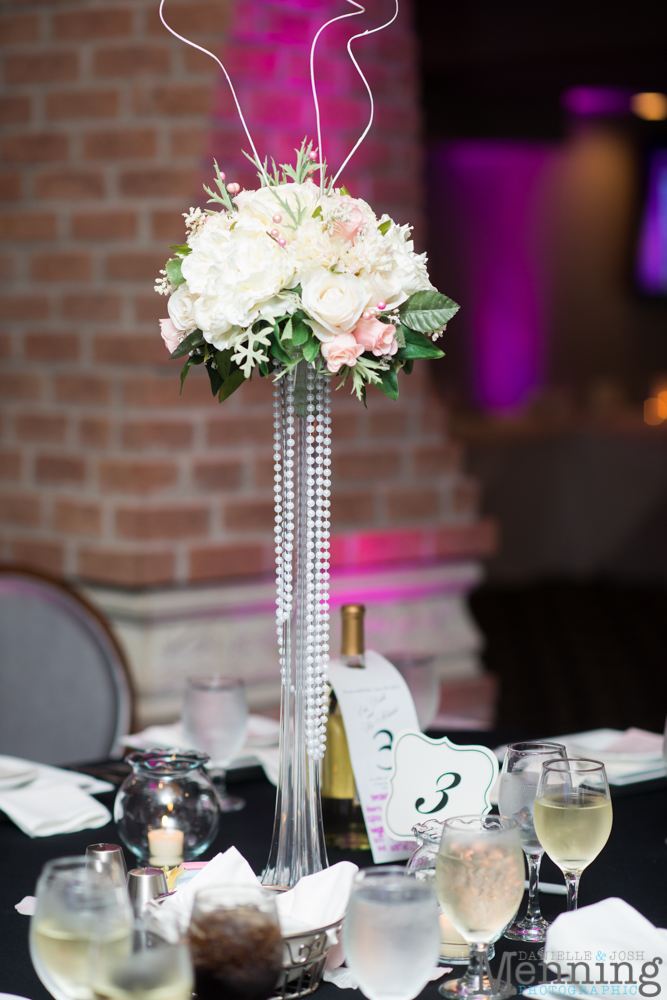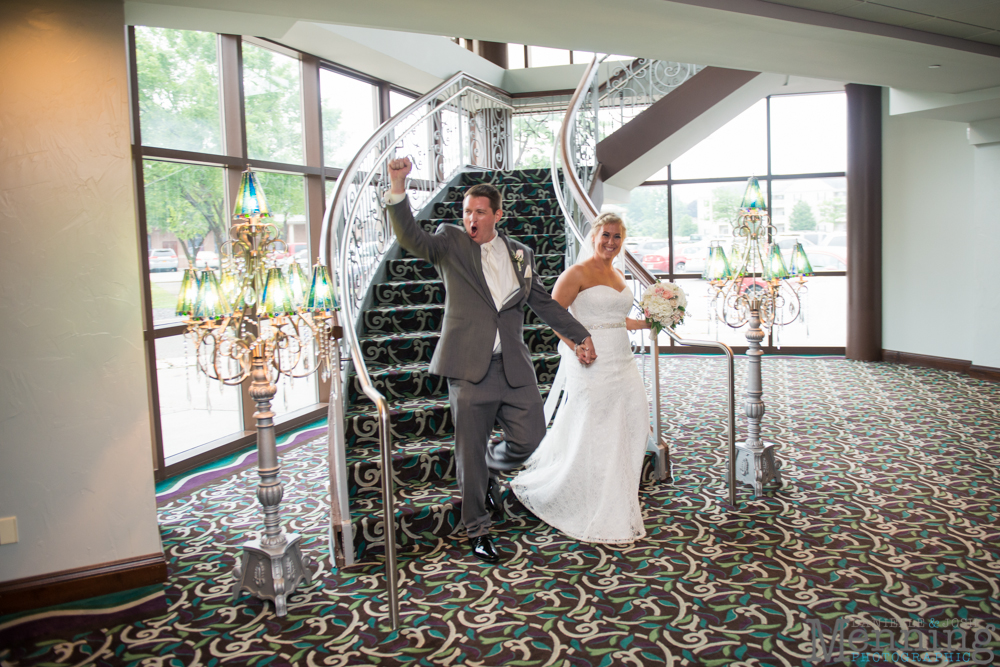 One of my favorite parts of Kylie's dad's speech is when he was getting emotional talking about Kylie growing up and becoming such a great woman and now marrying an incredible guy and he paused amidst tears and said, "Whew, this sucks." 🙂 It was a great way to lighten the mood and make everyone laugh.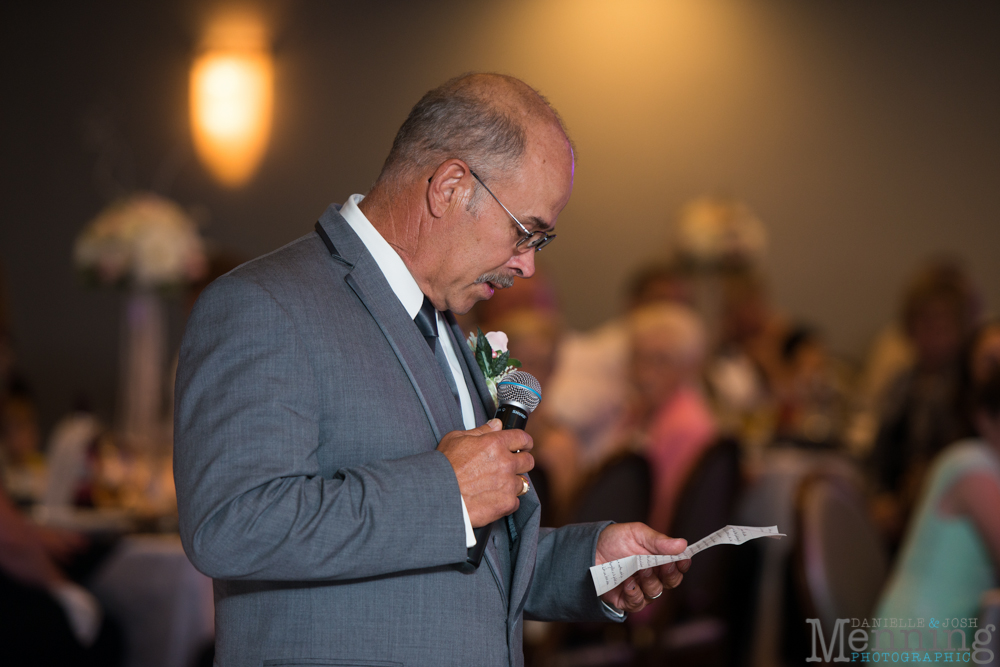 Kylie's sister & Matron of Honor looking beautiful and giving a great toast: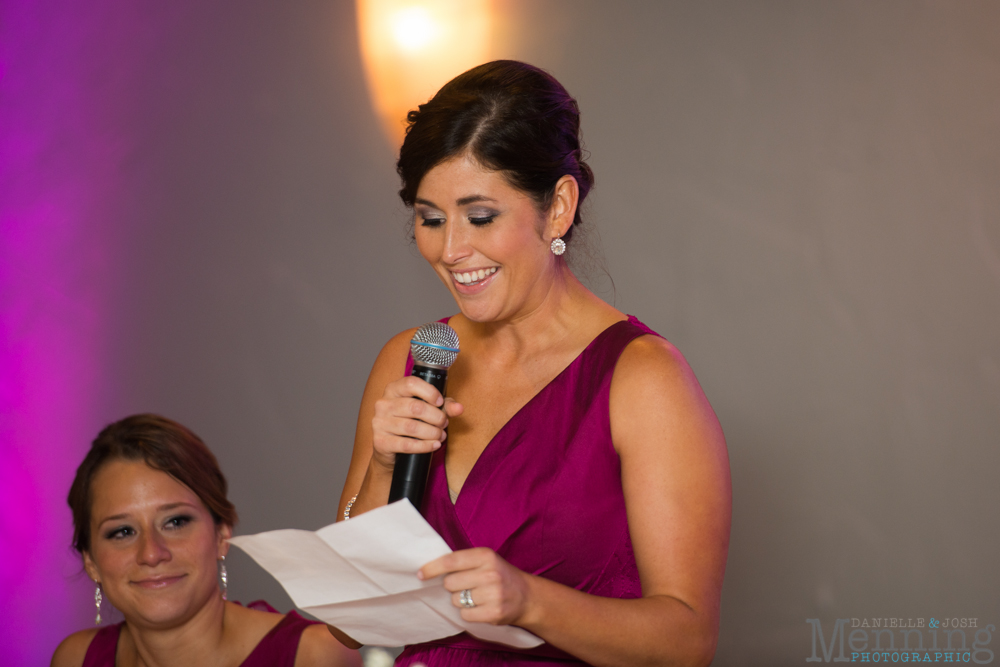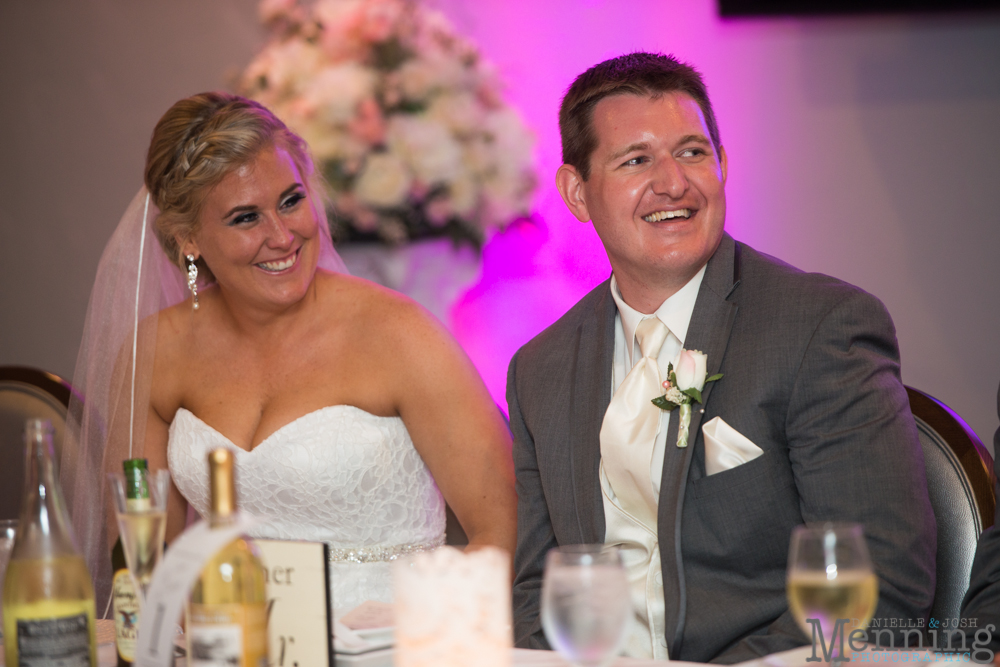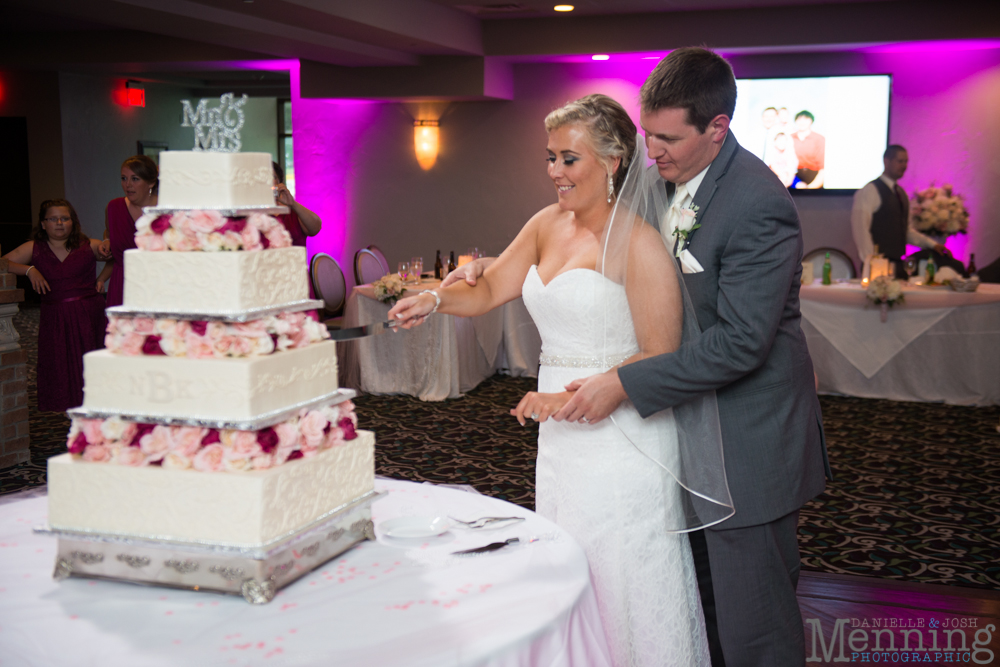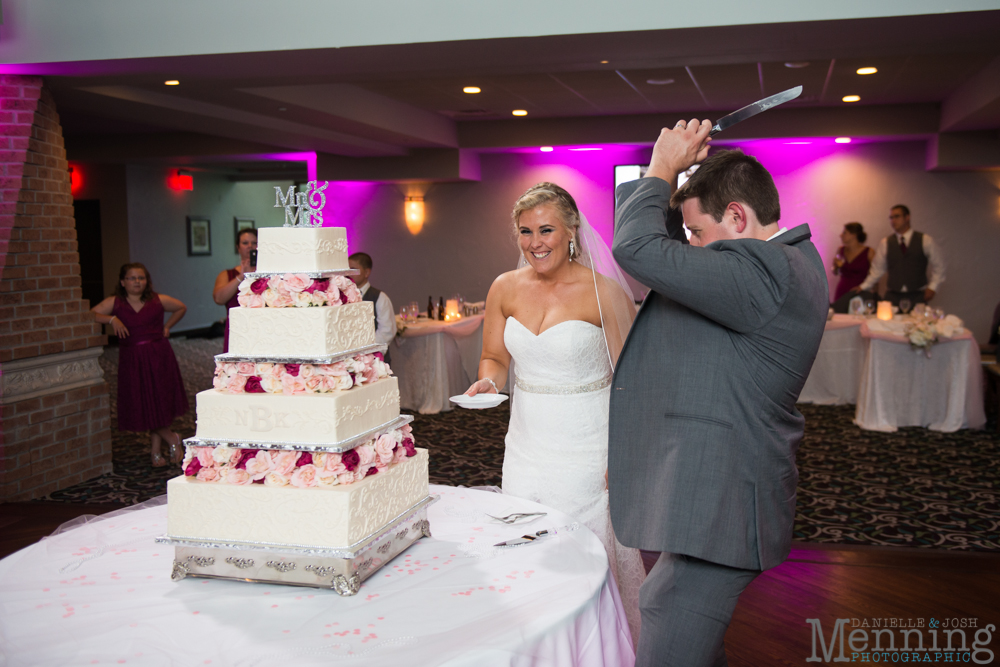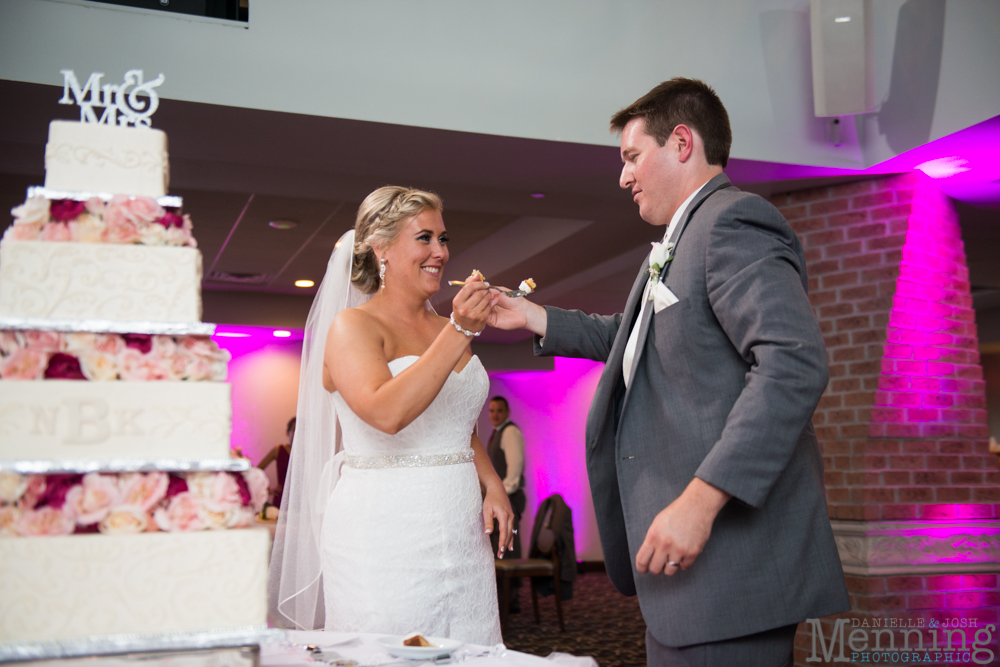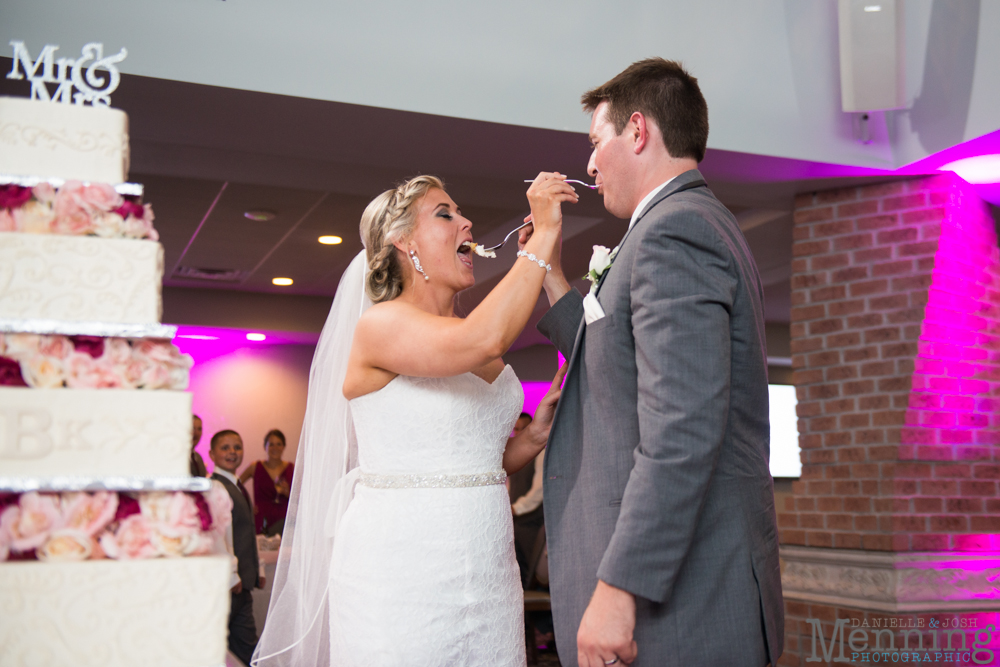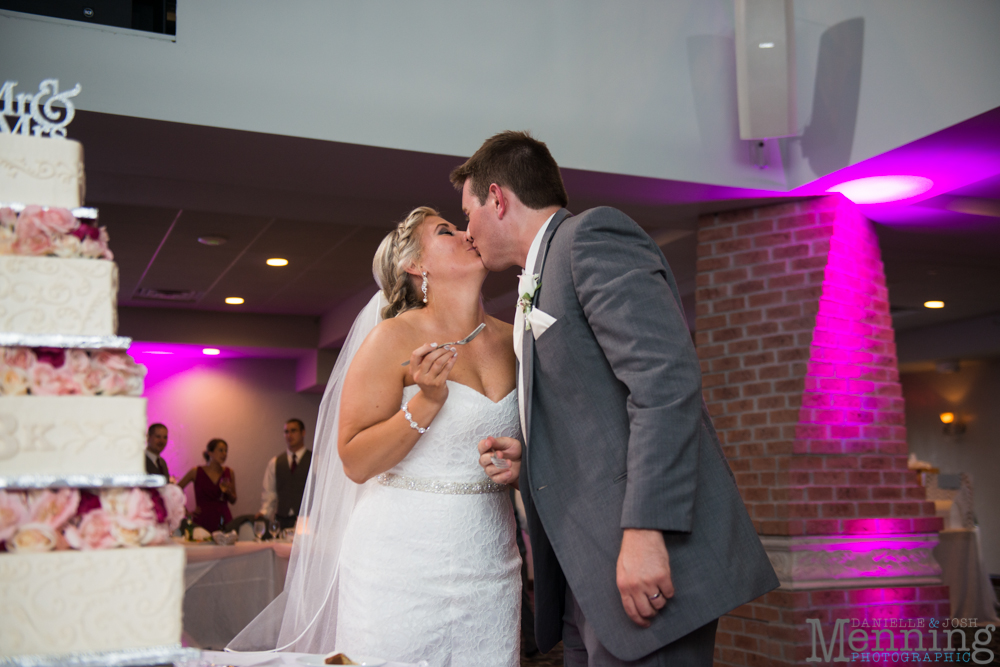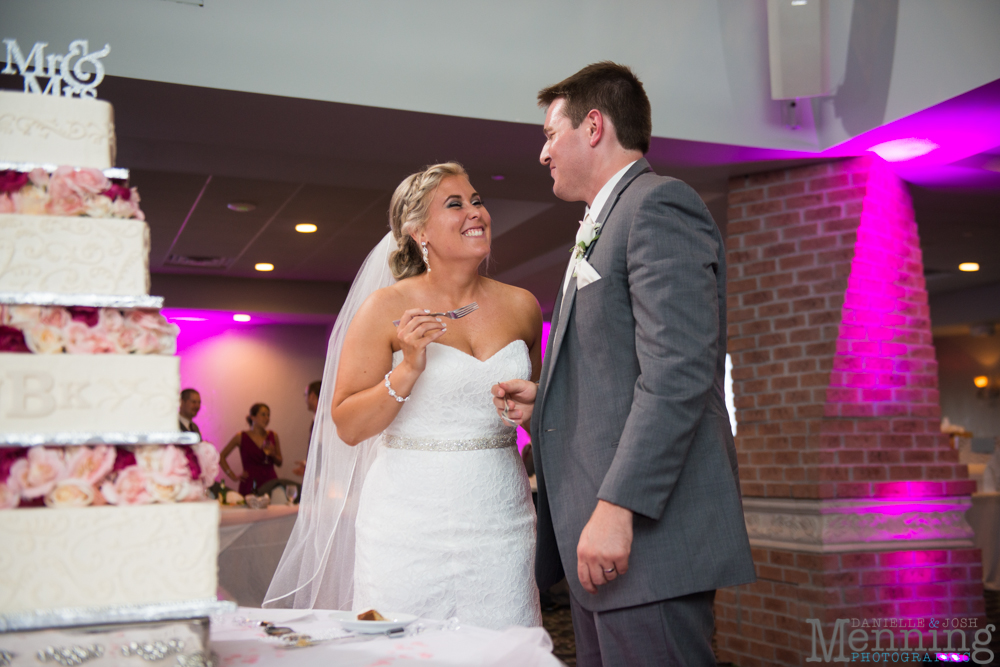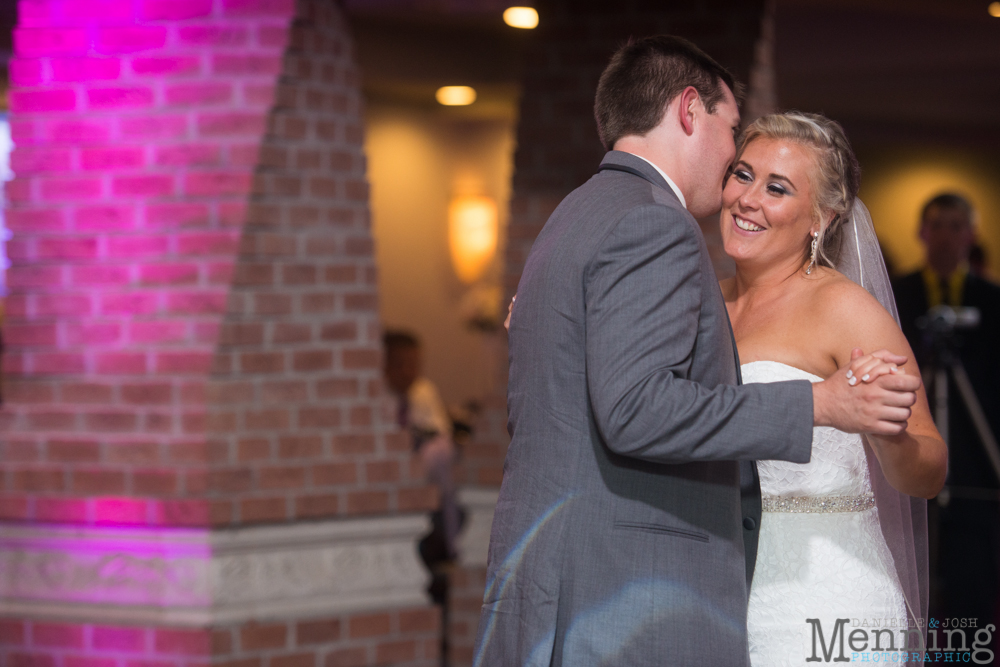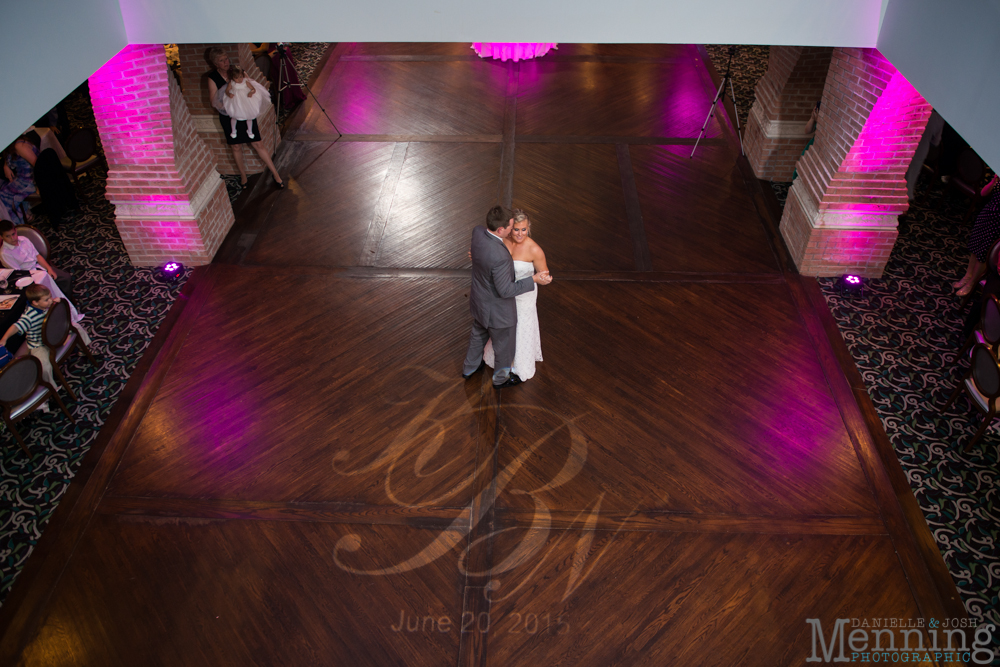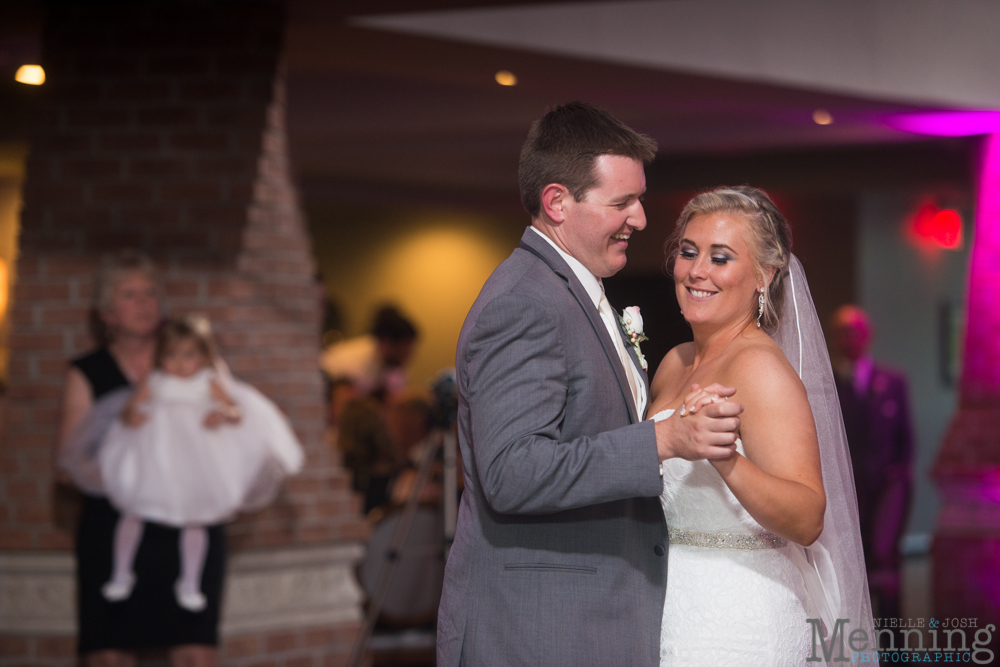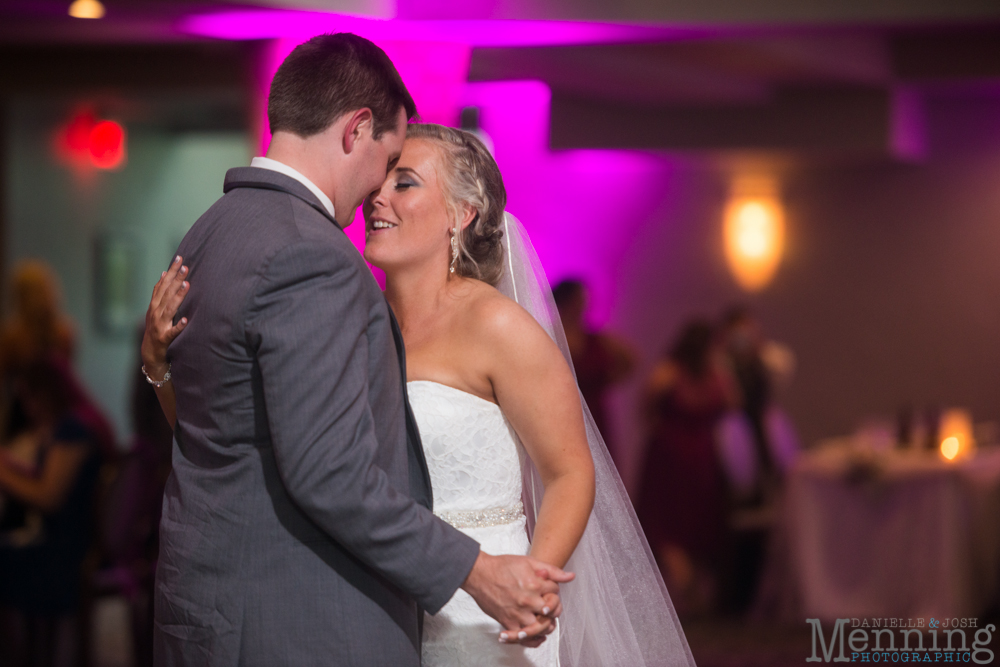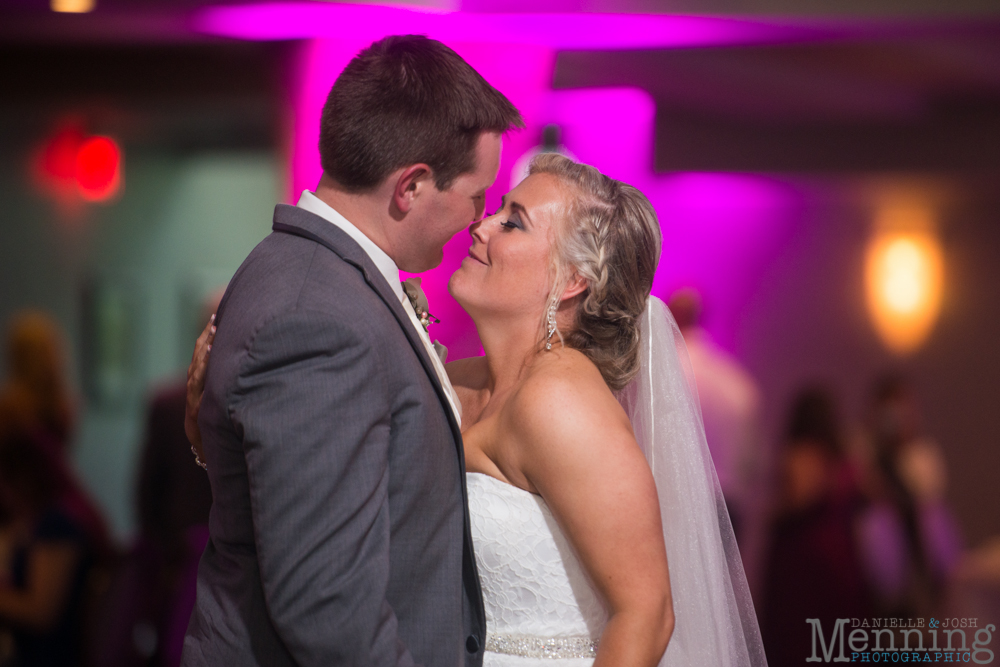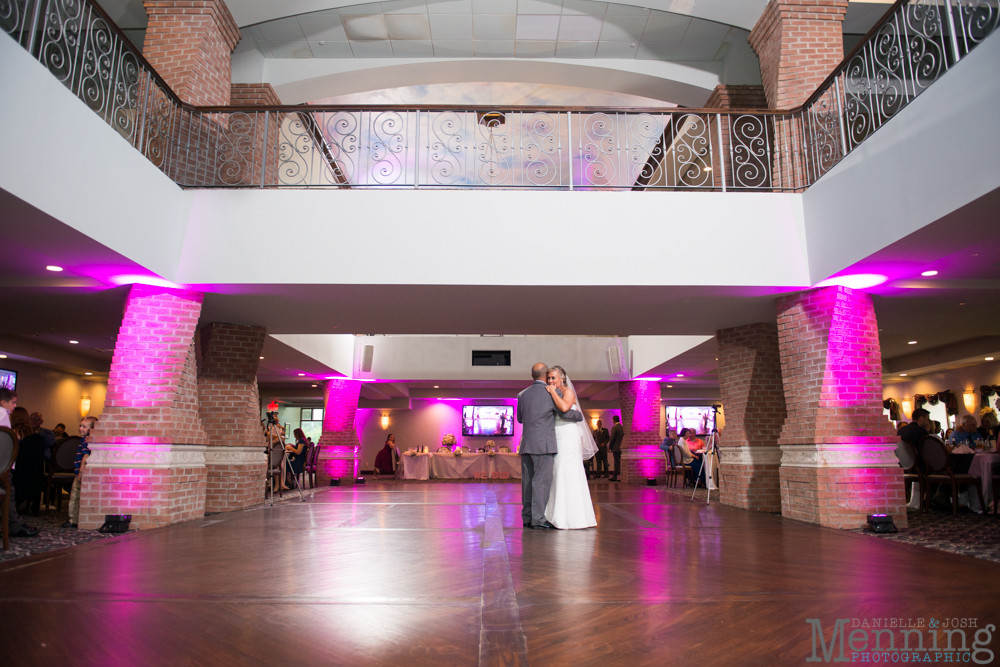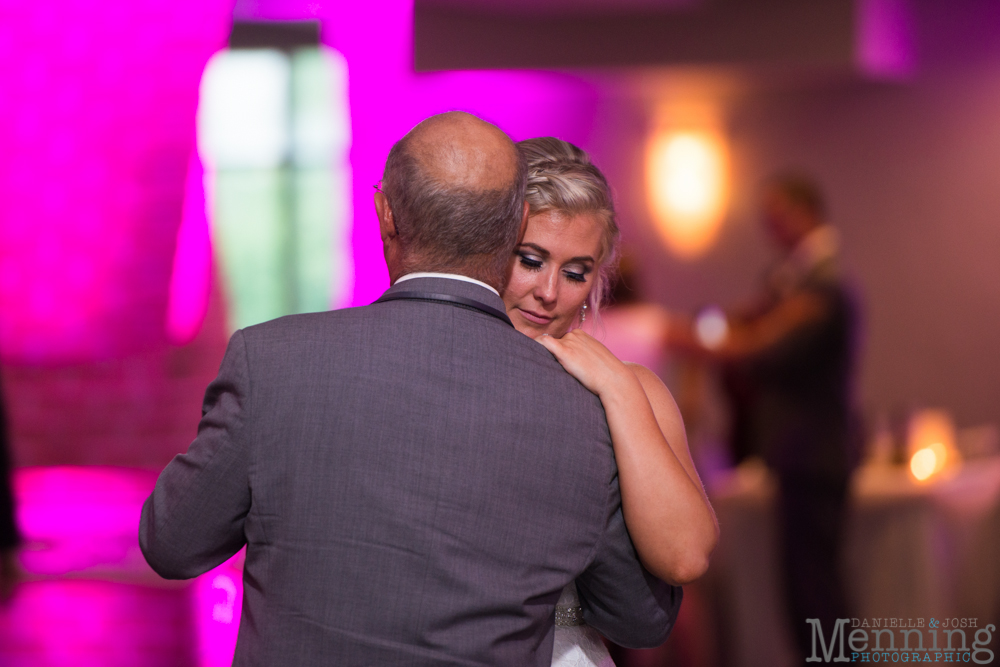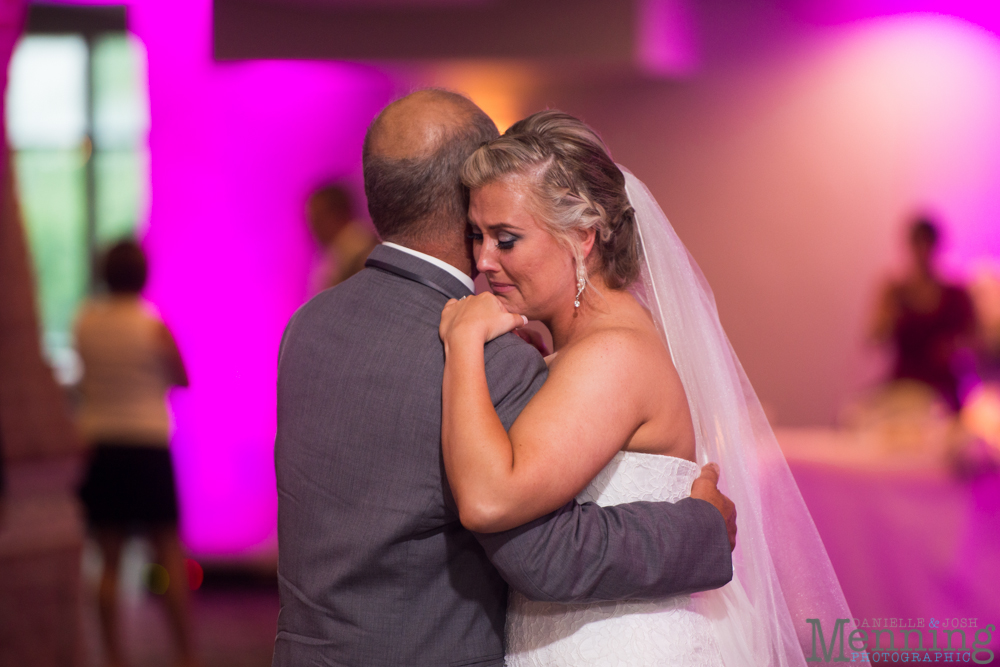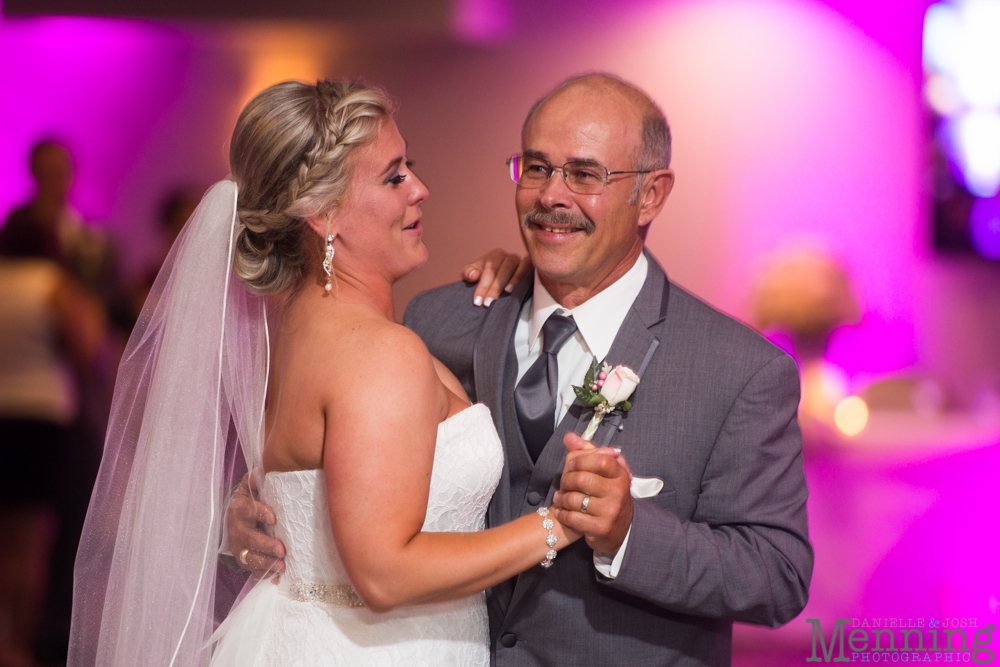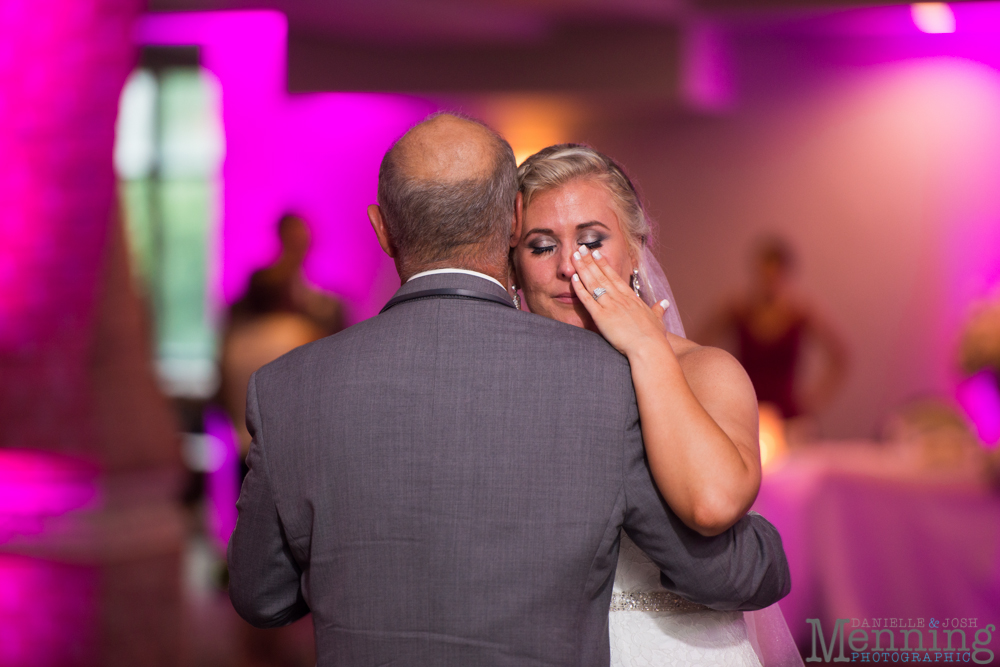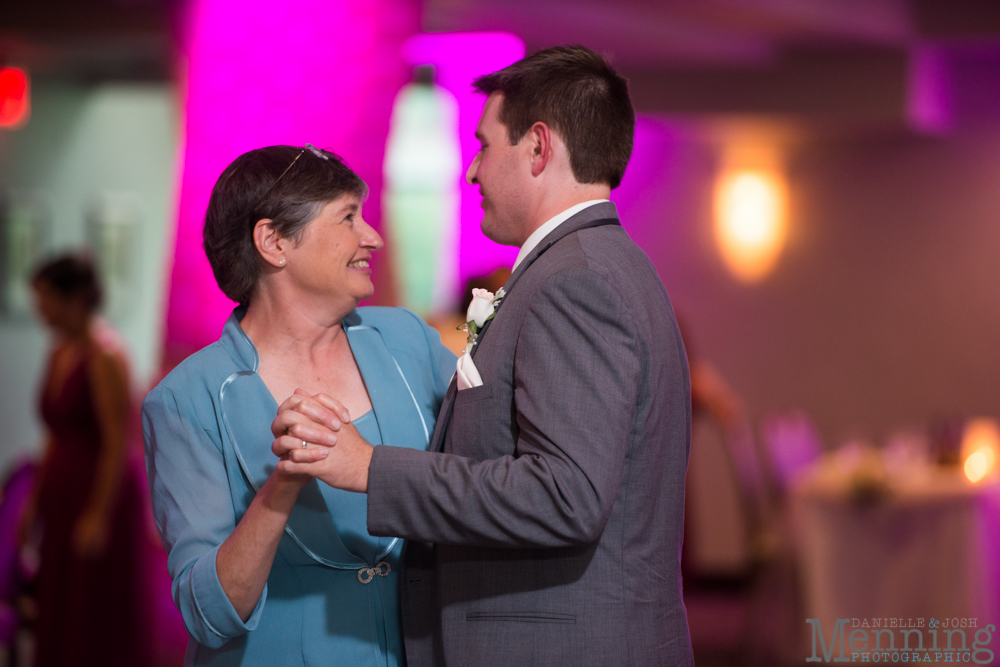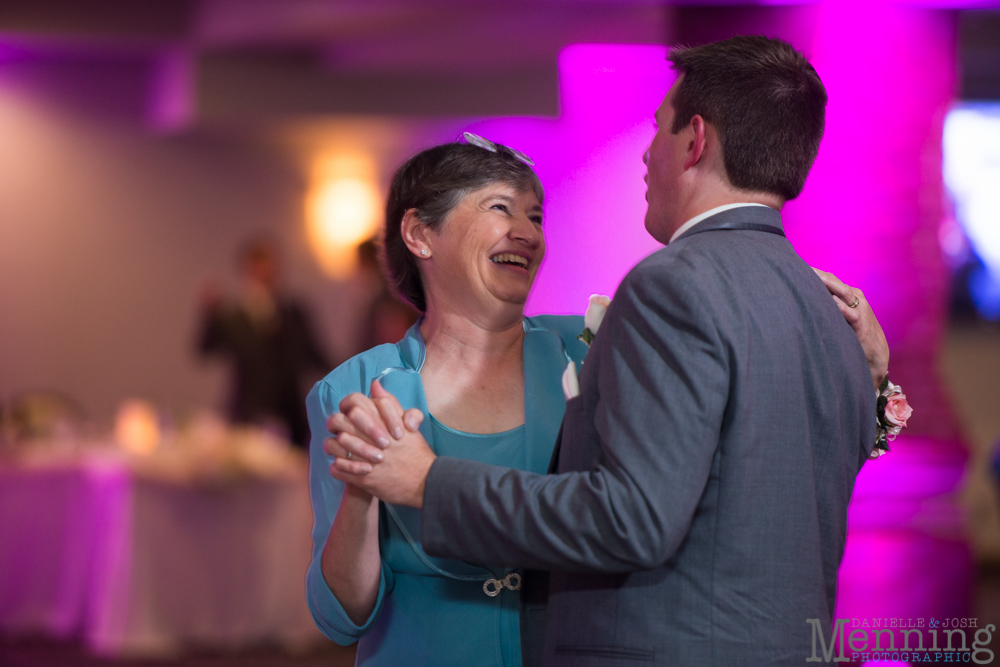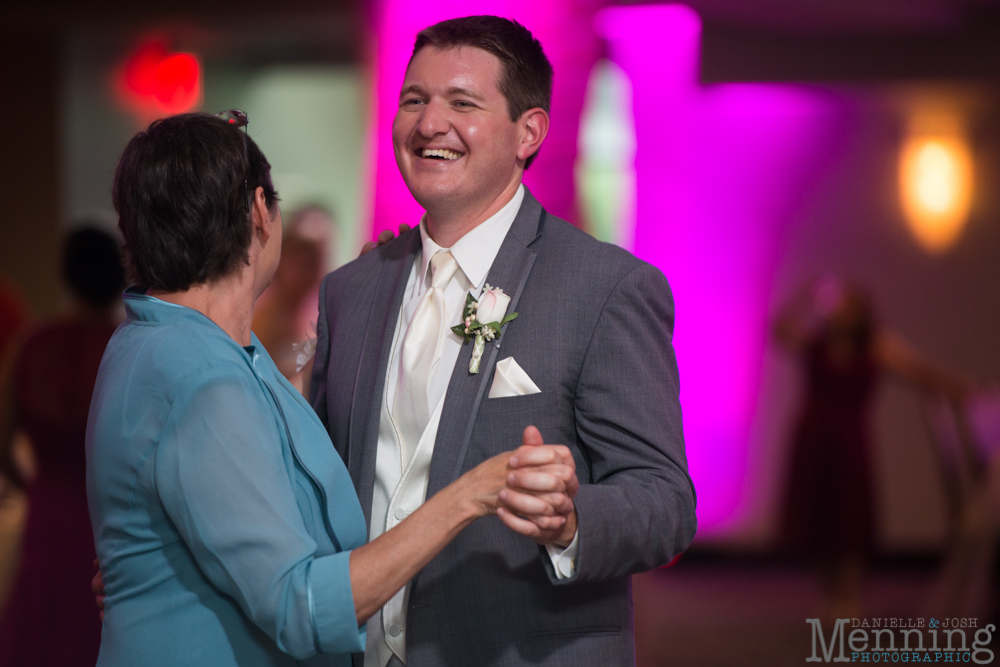 These two won the anniversary dance for longest married couple & he gave his advice: "Do everything she says."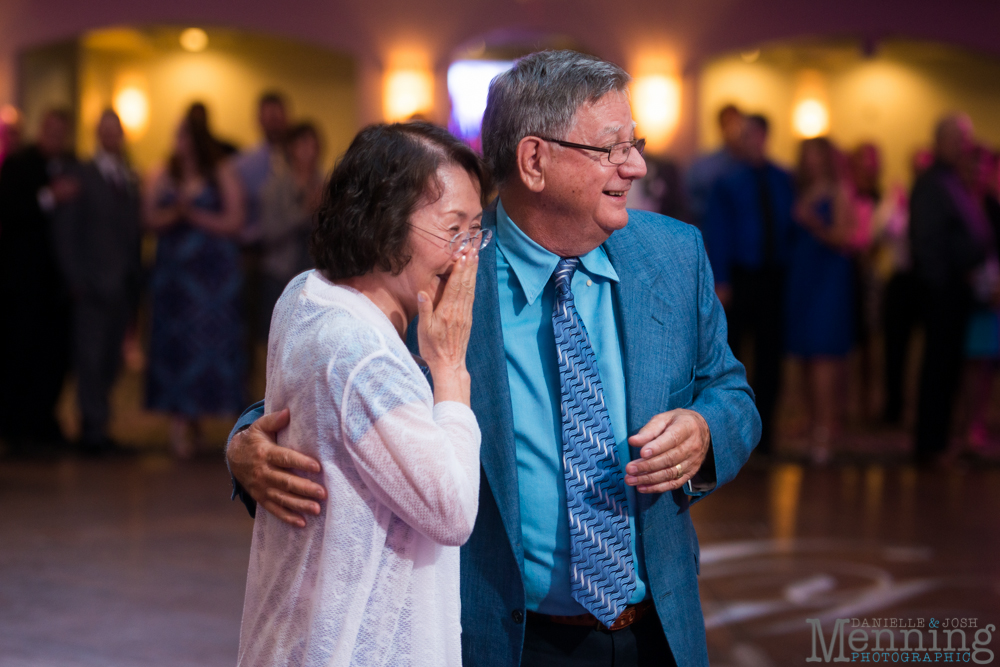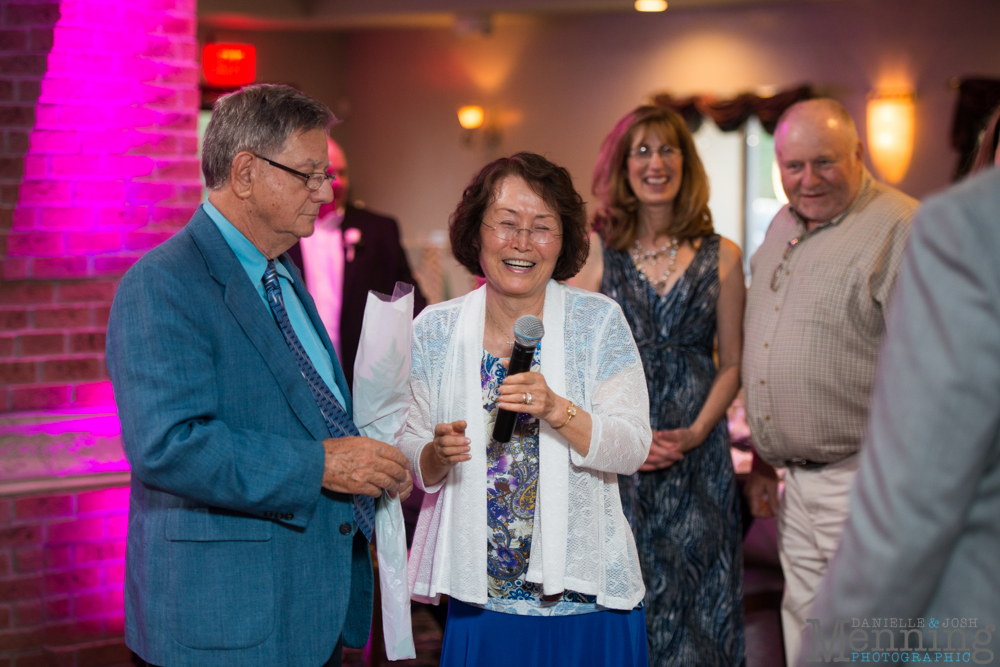 We snuck outside quickly for some dusk portraits.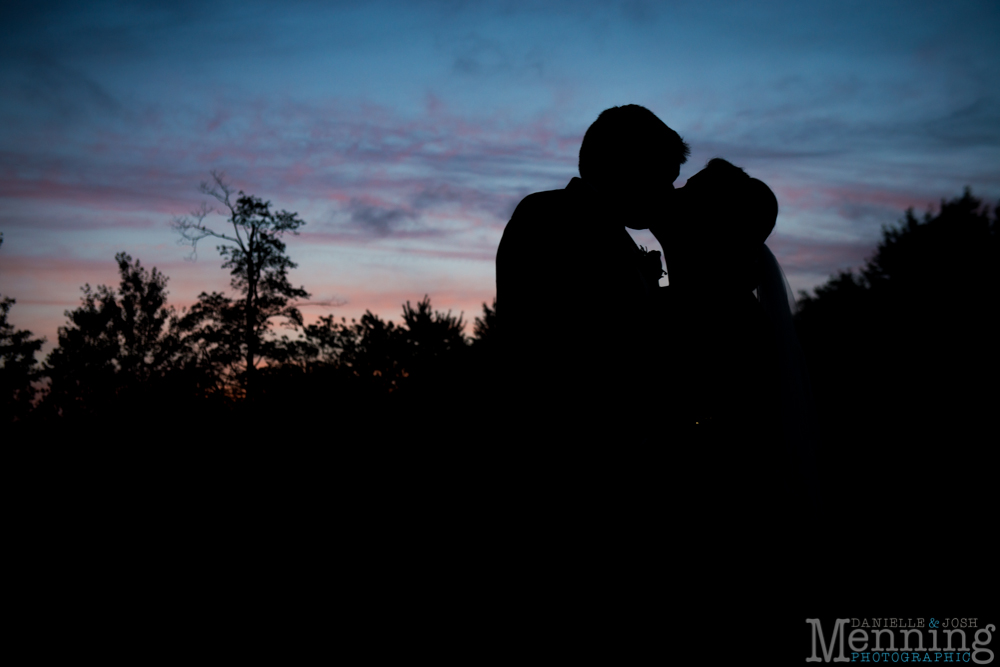 And then they surprised us and made us feel so special by announcing to their entire wedding reception that it was our one hundredth wedding. They gave us this sign & some flowers & we were so surprised & so happy that they remembered us on their wedding day. . . that's just the kind of people they are, though. They're always thinking of others.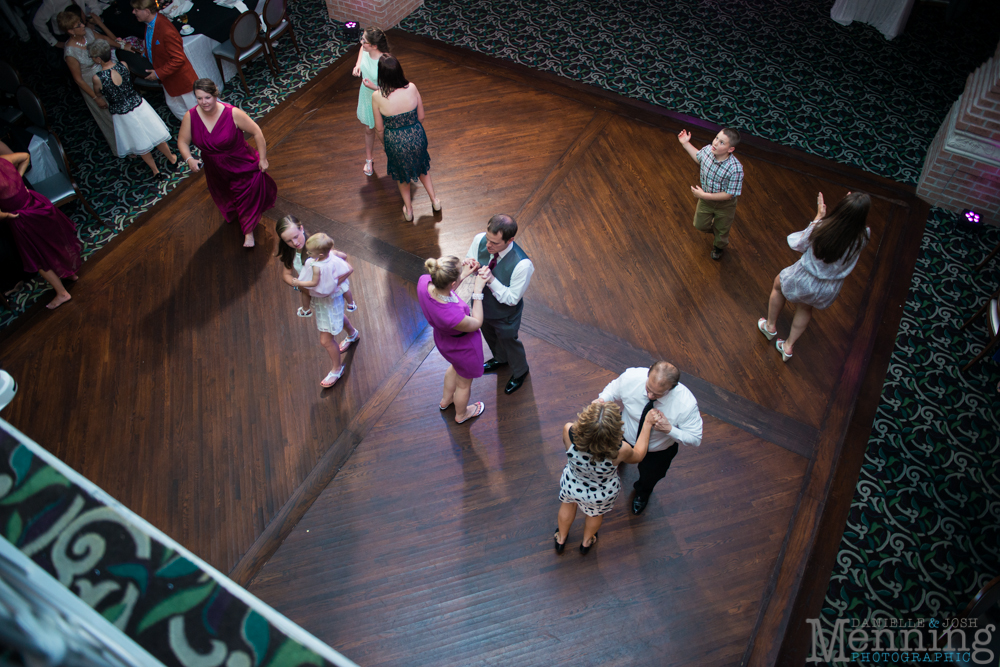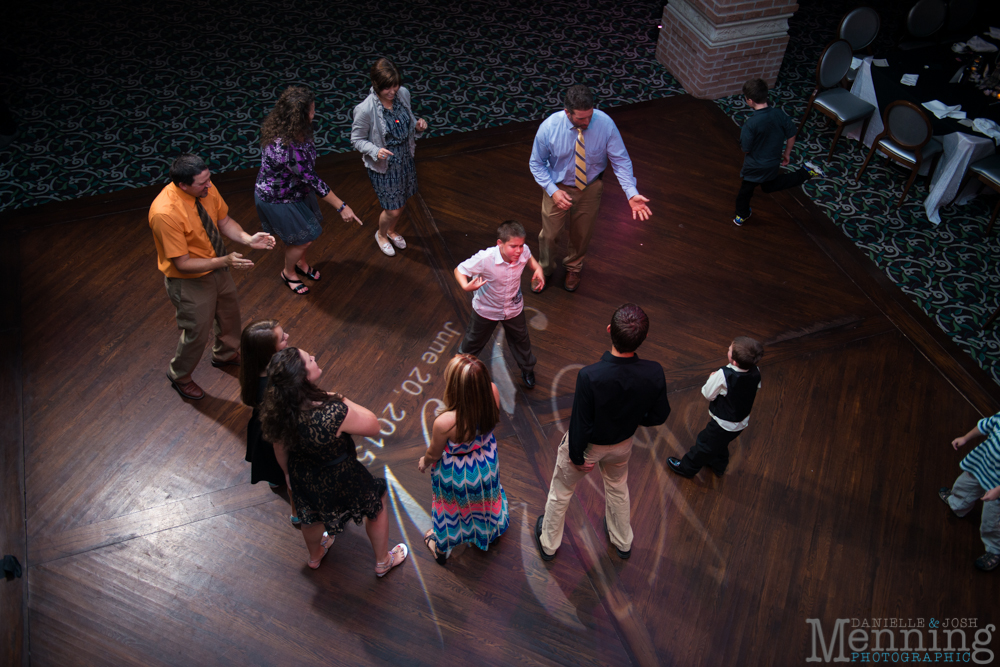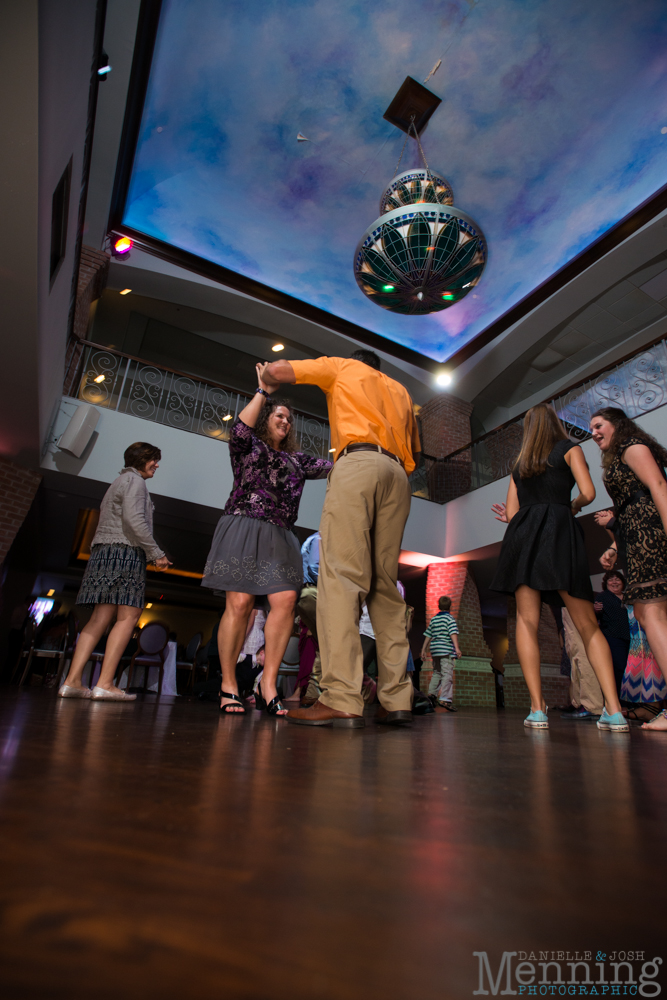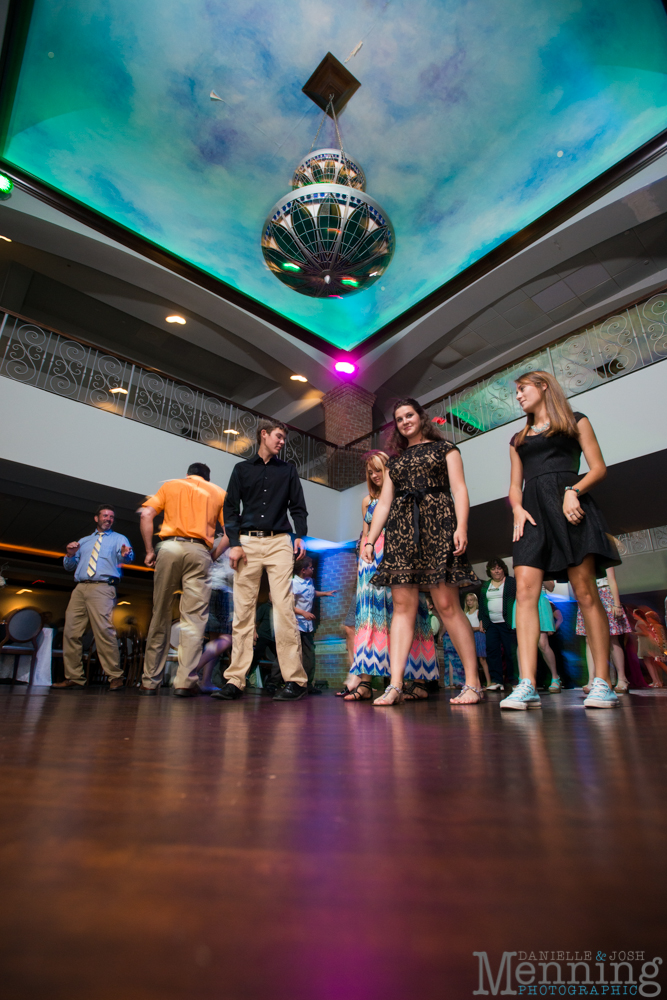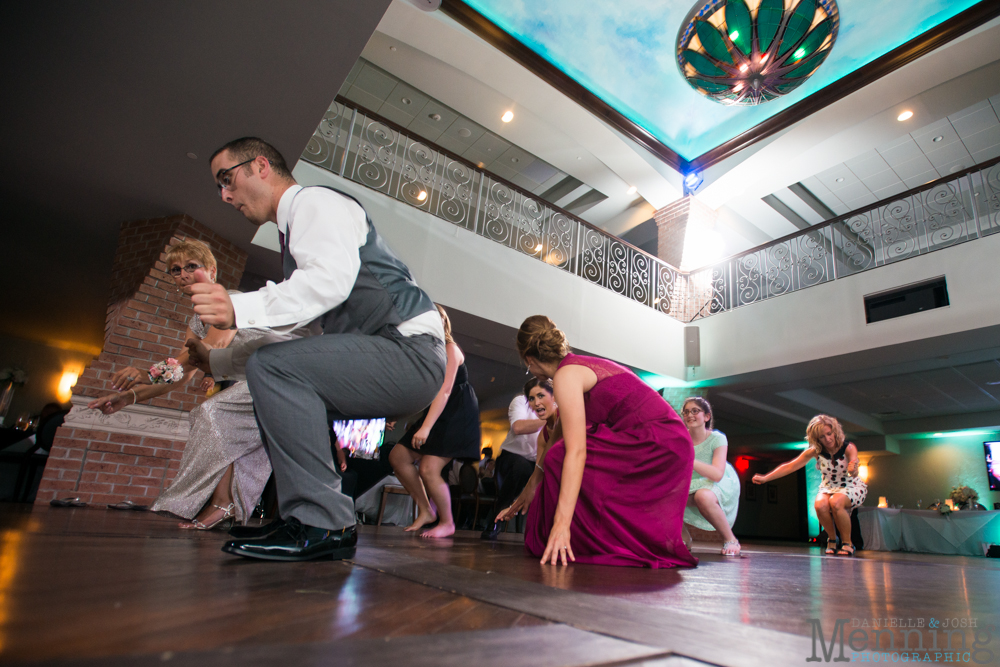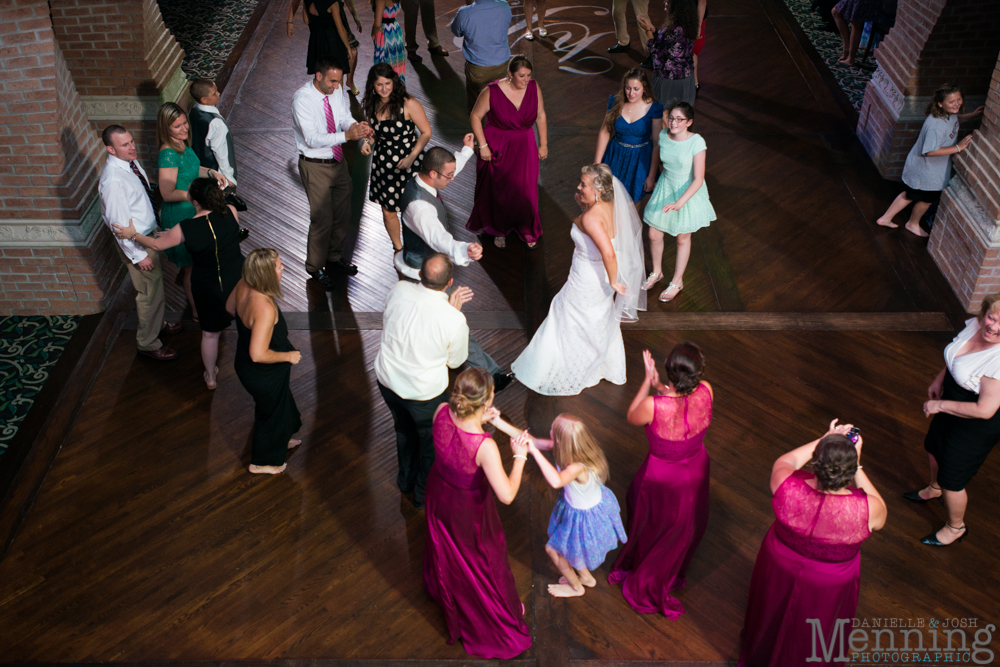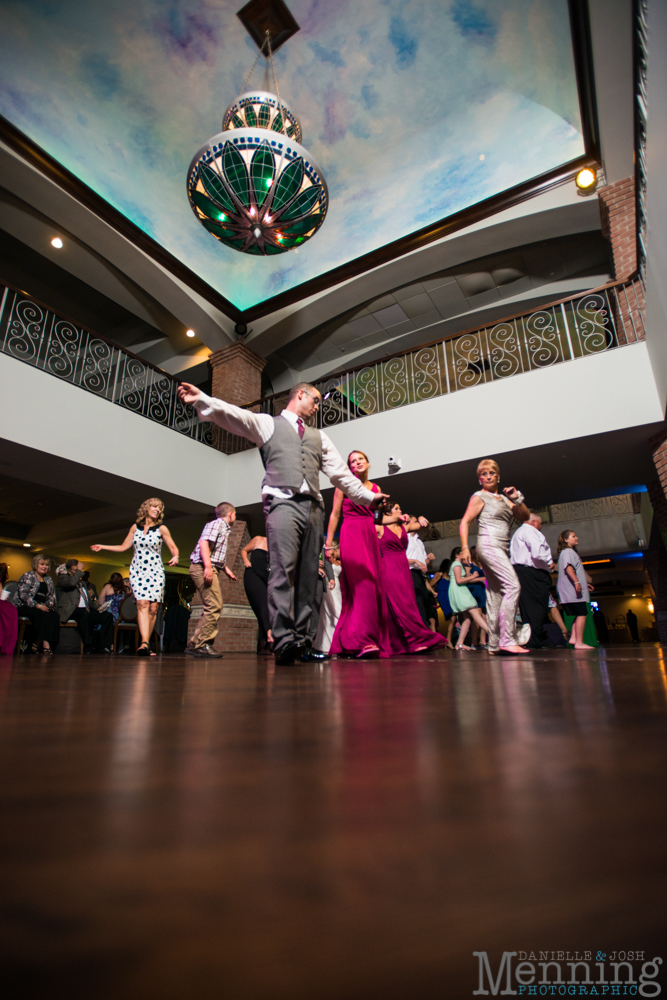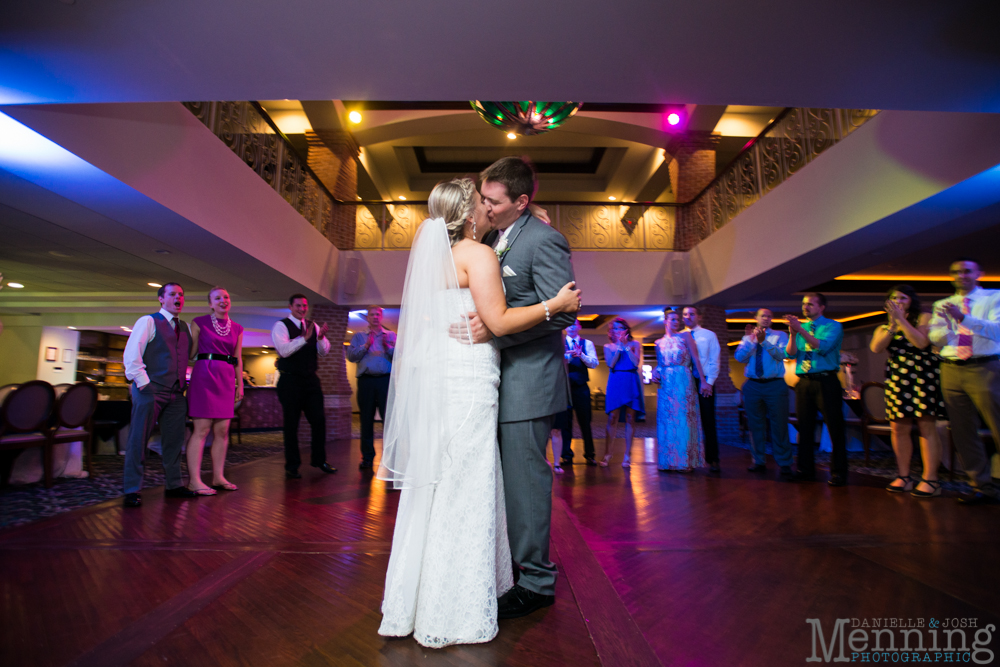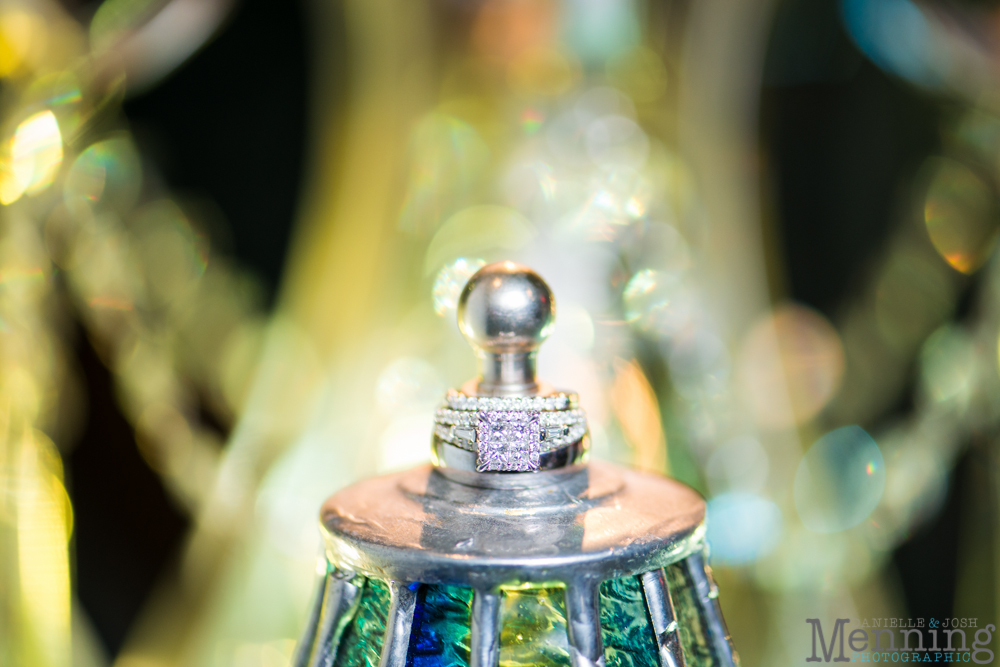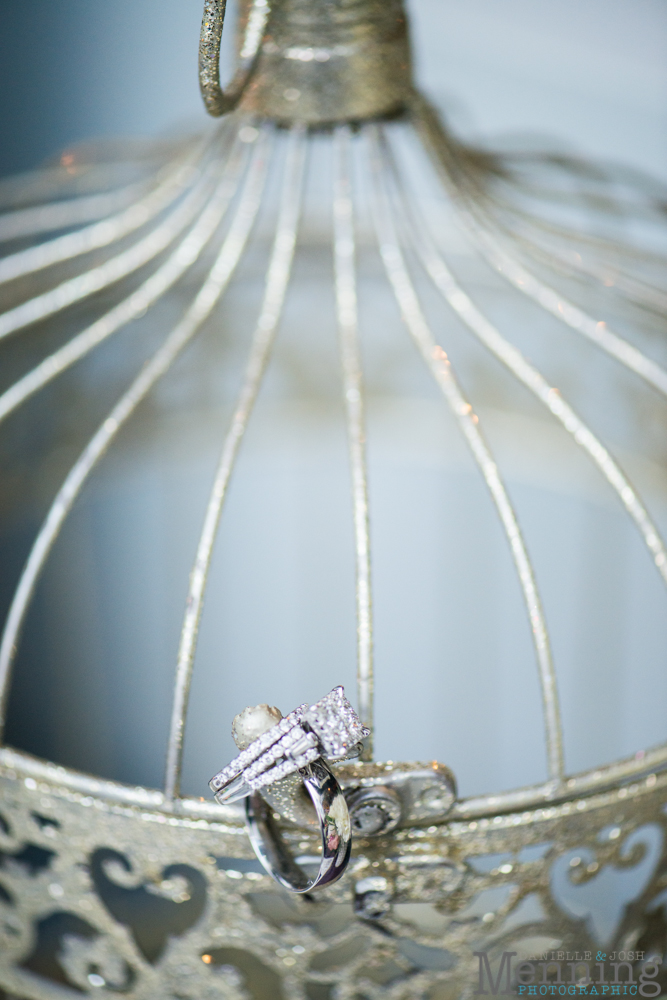 Kylie & Nome, thank you both for being friends, for making us feel special, and for sharing your wonderful wedding day with us! We couldn't think of a better couple to spend our one hundredth wedding with!
🙂 We wish you two one hundred years of happiness together!
Instagram | Facebook | Twitter | Pinterest | Google +