We're oh-so-excited to share another wedding on our blog with you! Being able to share in wedding days with fun and adventurous couples has been a wonderful blessing to us over the past four years! Keri & Shawn are undeniably adorable together. Shawn tries to act tough, but he's definitely a romantic guy & expressed it so beautifully in his wedding vows to Keri. He tries to play it off and crack jokes, but he's head over heels for her & was so happy to be marrying her. Keri is really sweet, full of smiles, generous, and kind. She was such a pretty bride! So without further ado, we hope you enjoy a few of our favorites from their wedding day!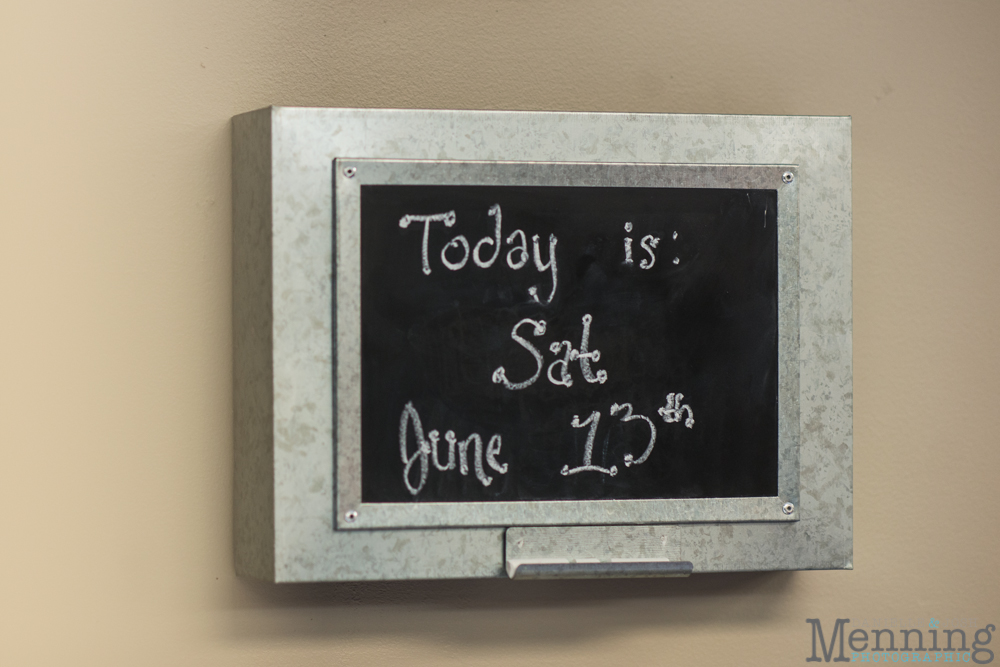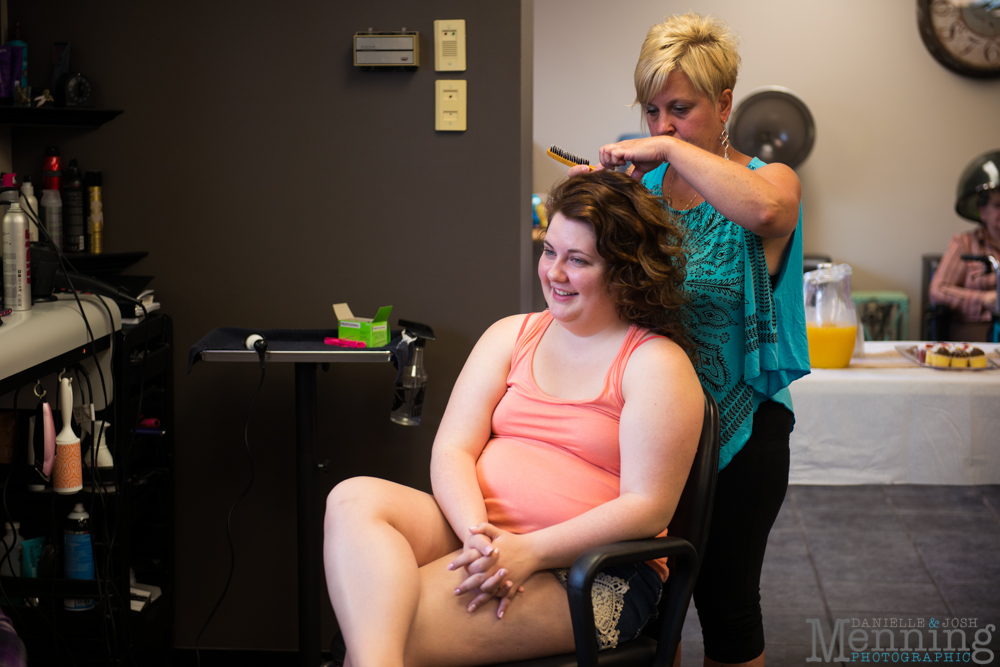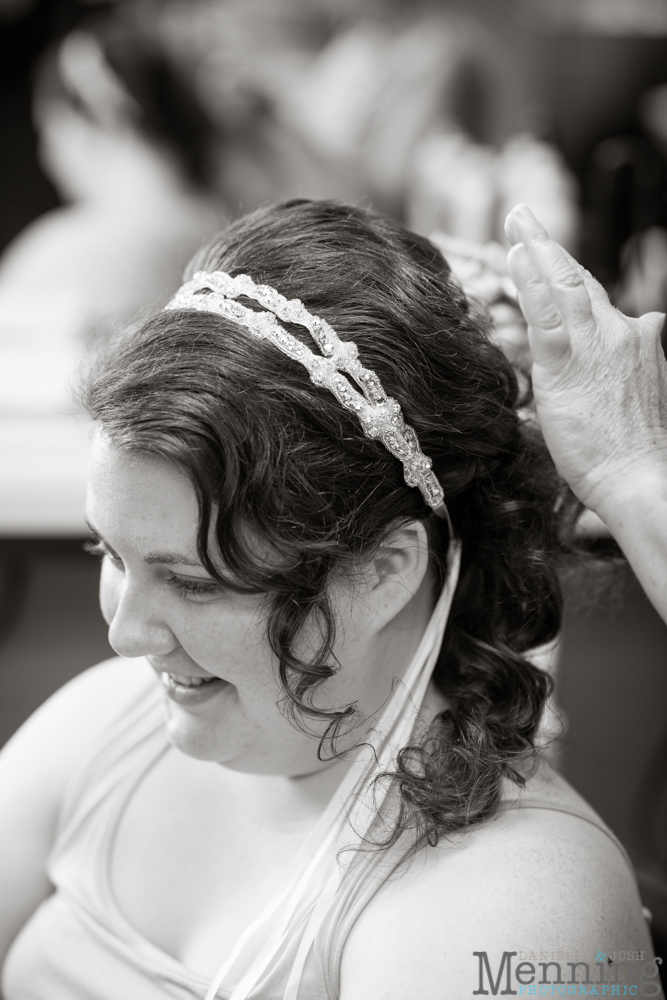 Dutch Village Inn is probably sick of me. . . I had three brides get ready for their wedding days there within the past month. 🙂 It's such a great place to have in town. The suites are roomy & pretty and it's convenient for brides who are getting married nearby.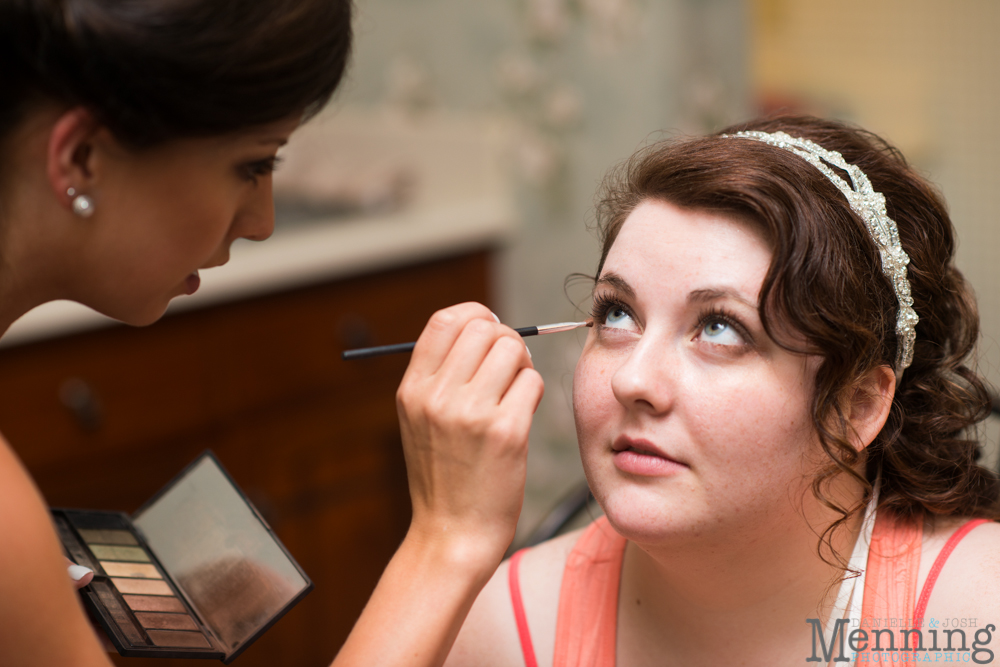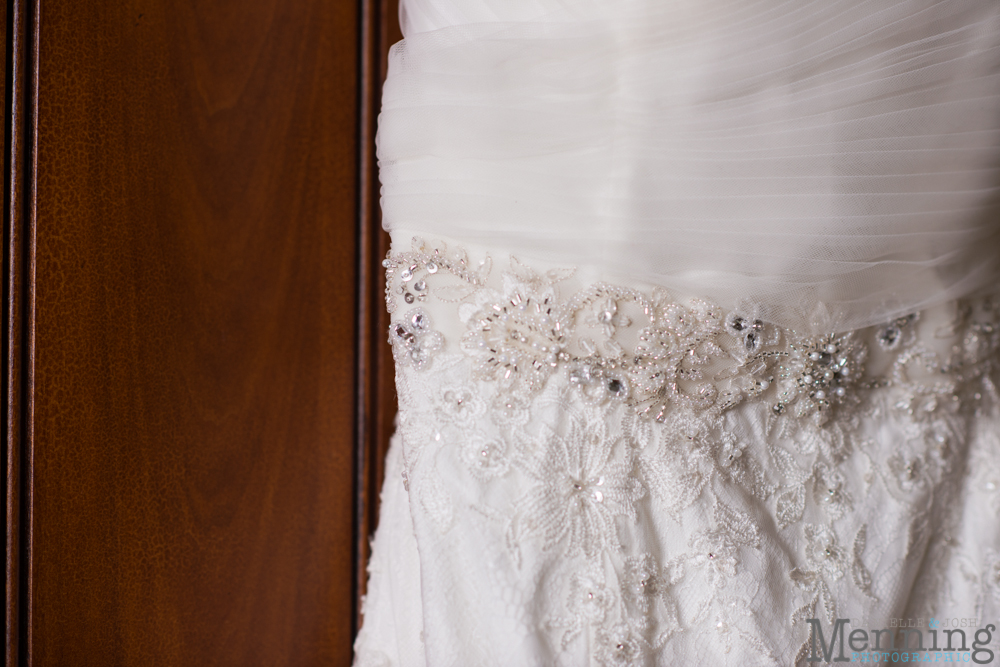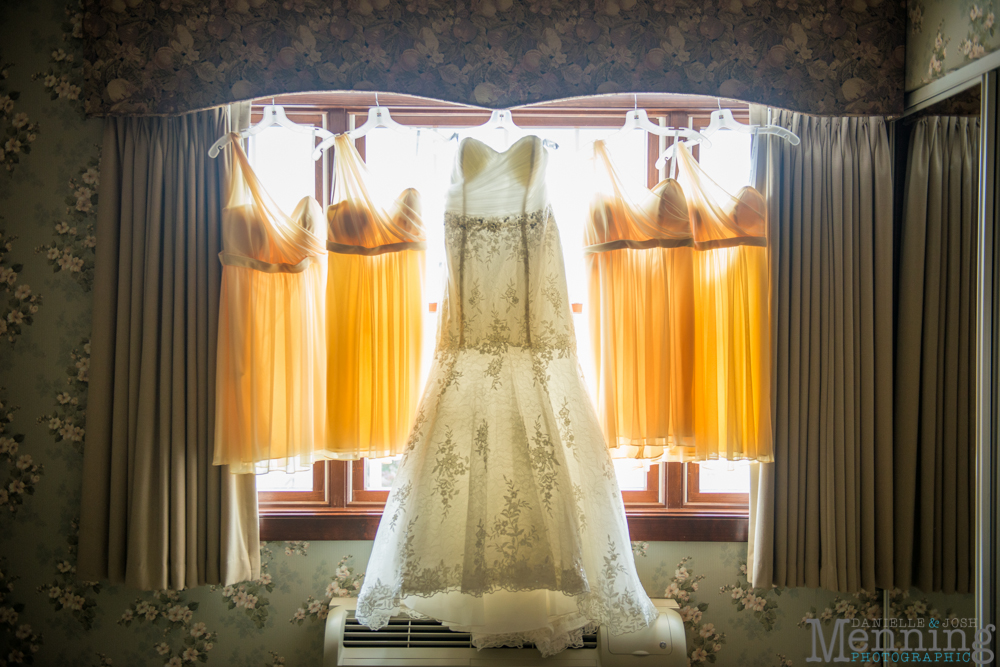 Keri searched high and low for those pretty yellow heels. They're darling. Yellow is one of my favorite colors for weddings because it's so cheerful. The bride's mom did all of the flowers & she did a marvelous job!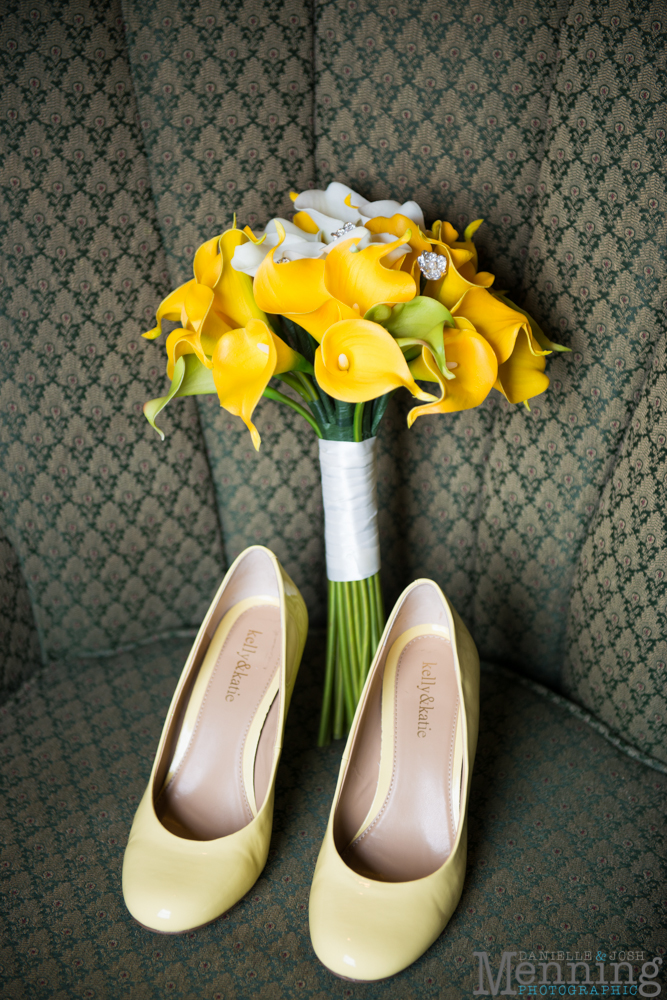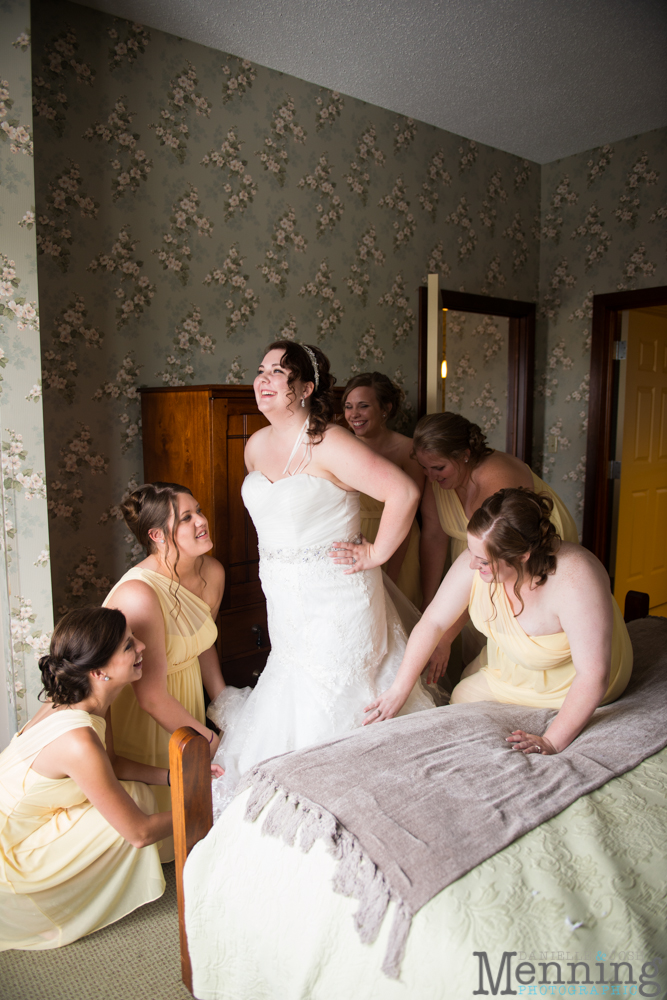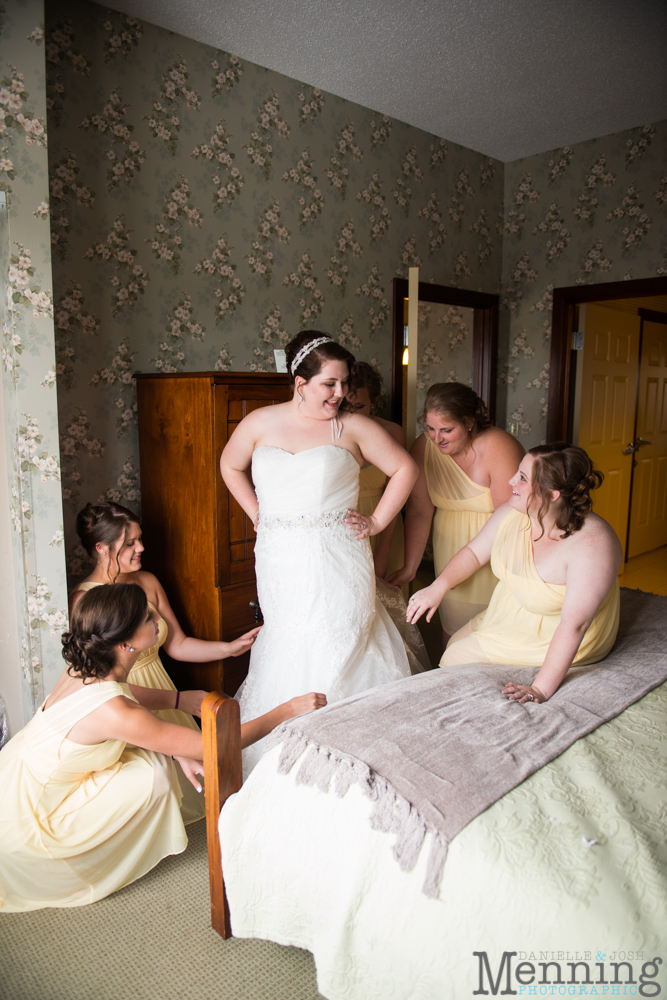 I love the relationship between Keri & her mom. So special & sweet. They're friends & I love that.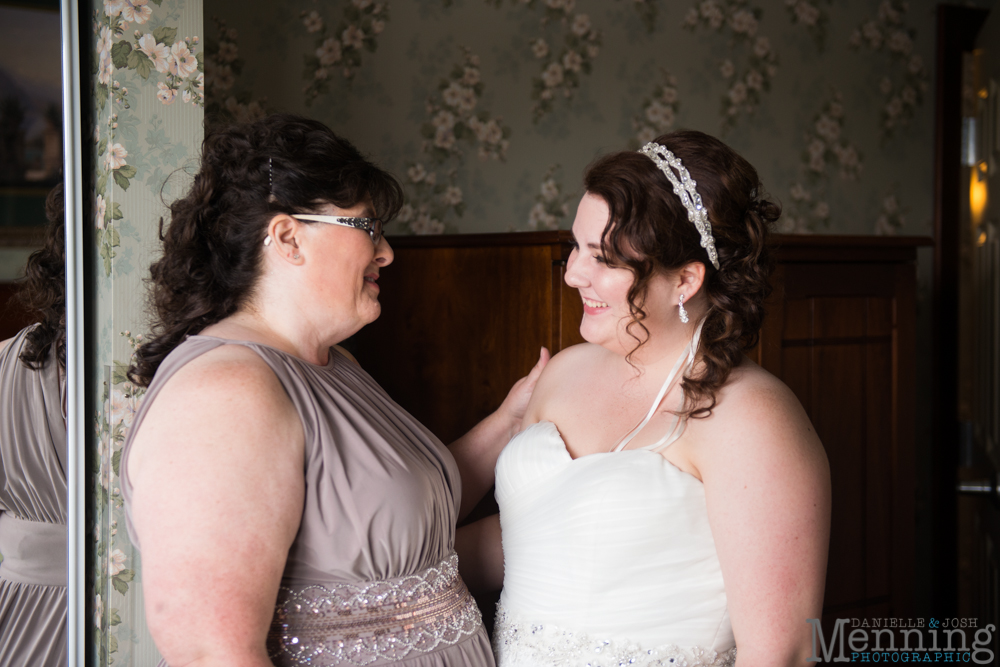 Shawn being goofy as per usual.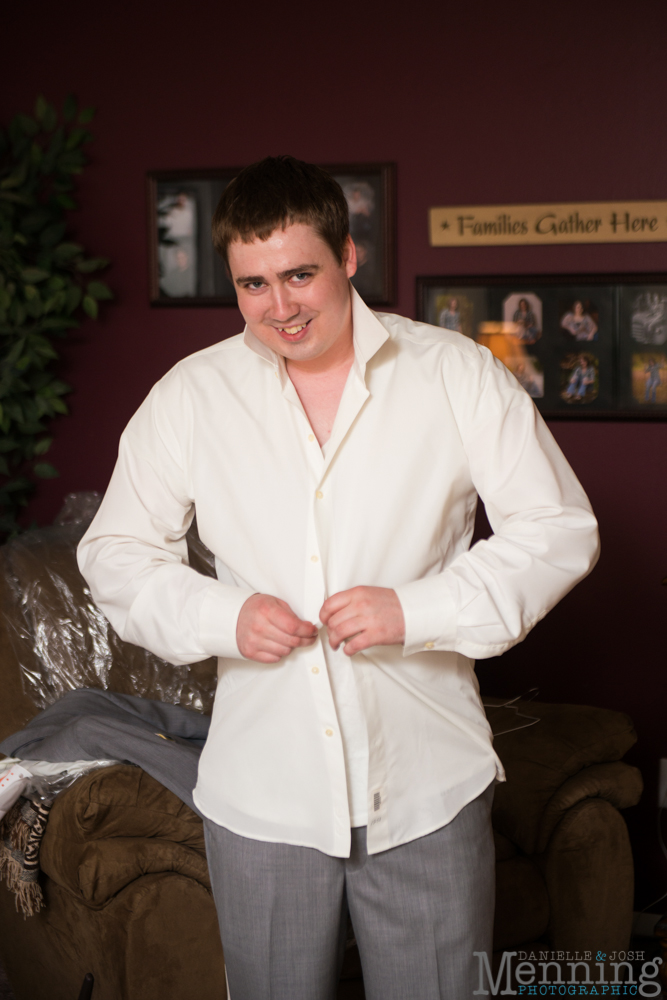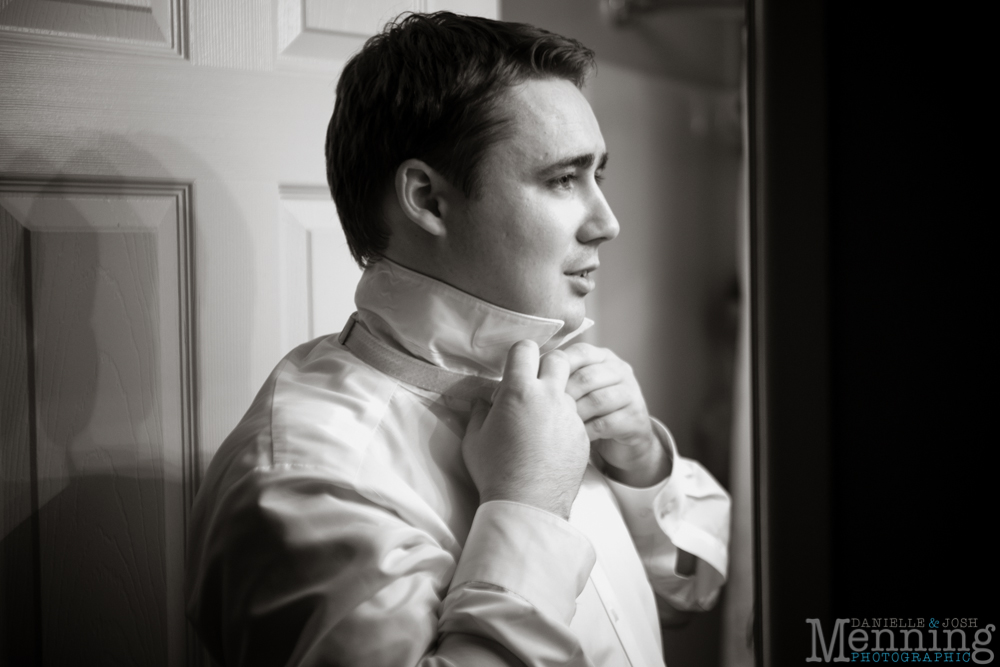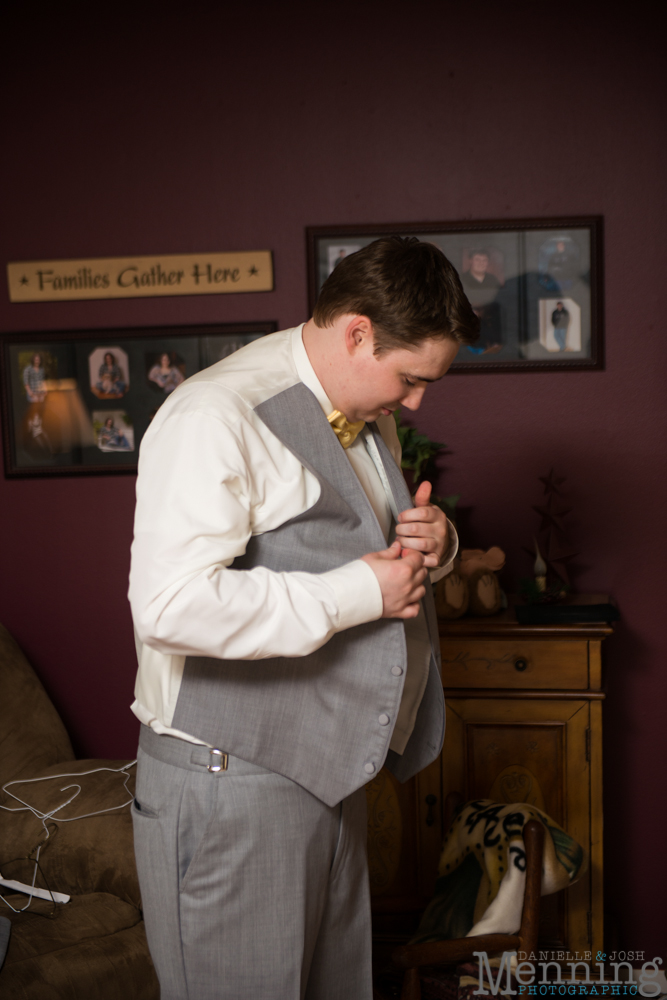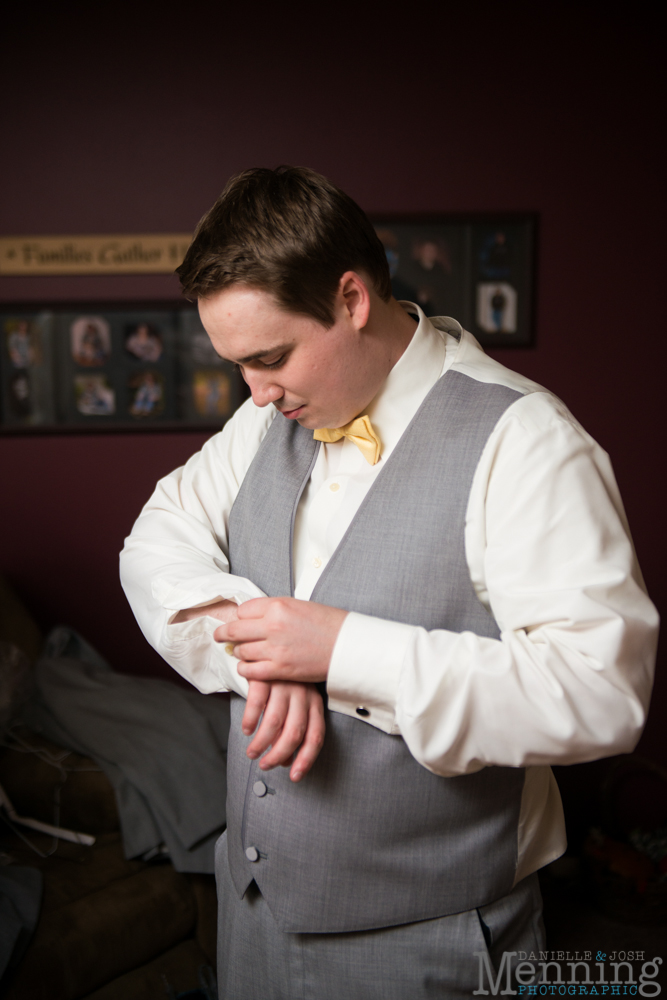 Their first look was adorable.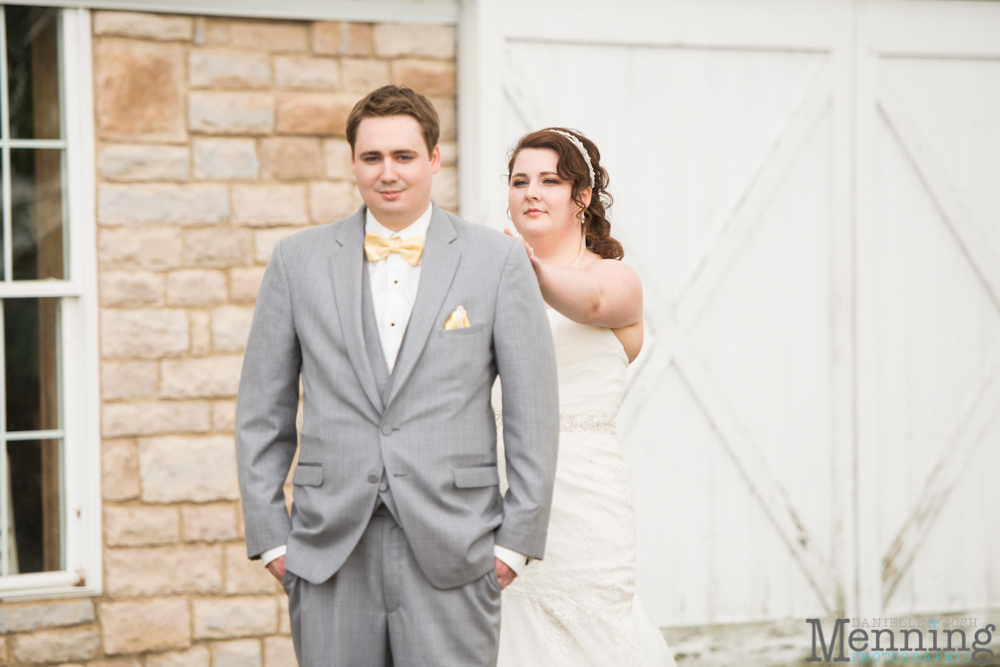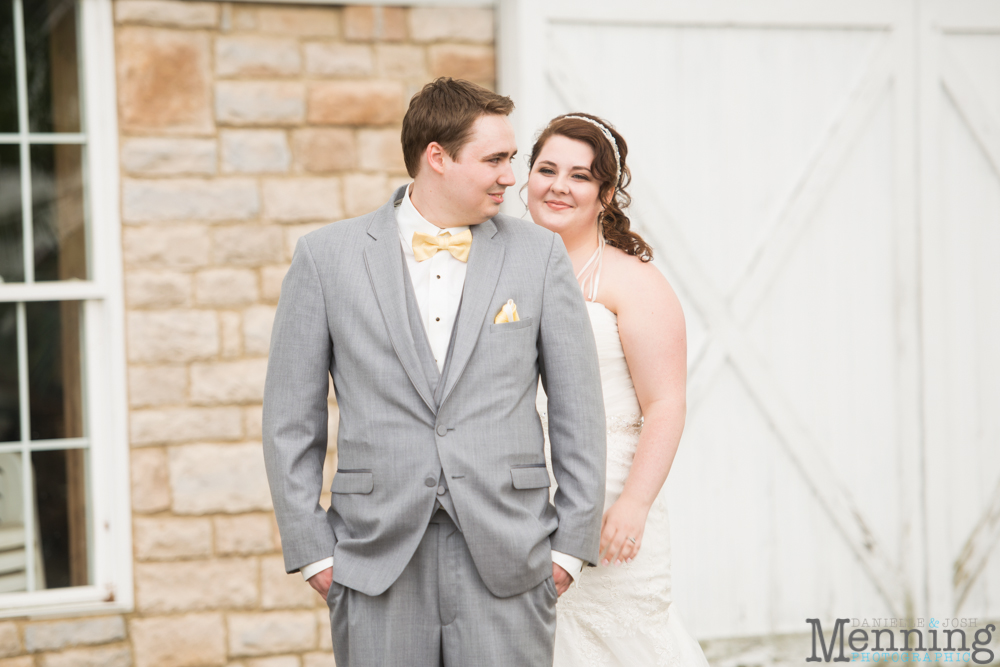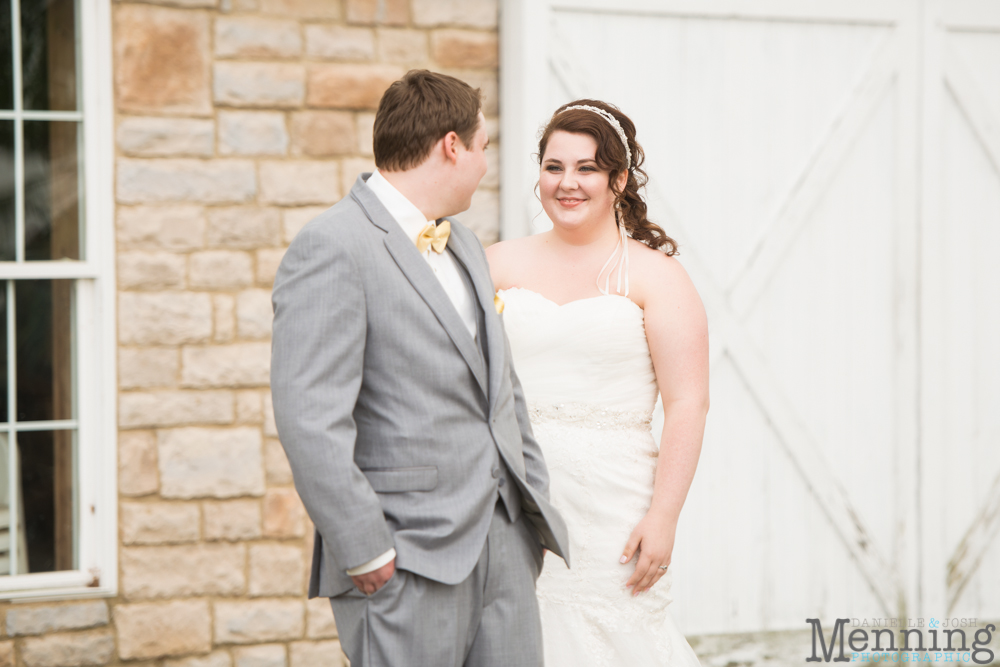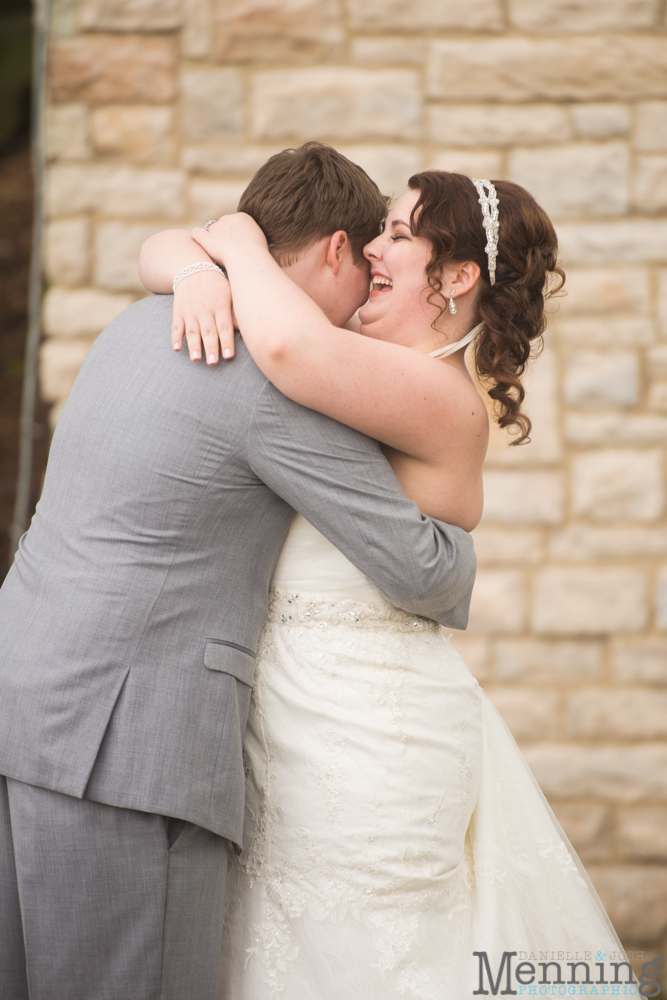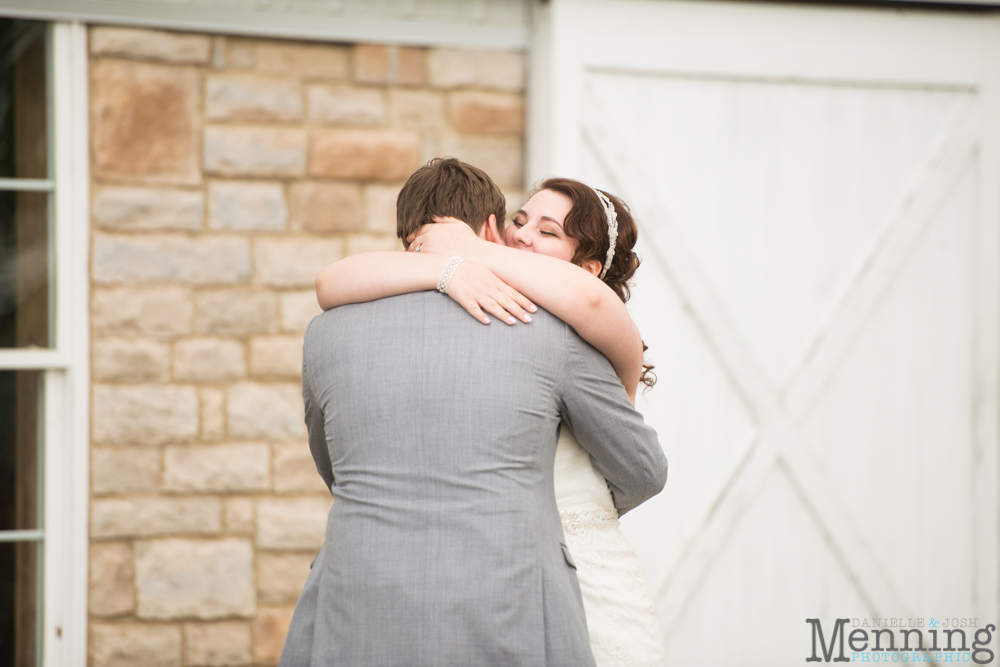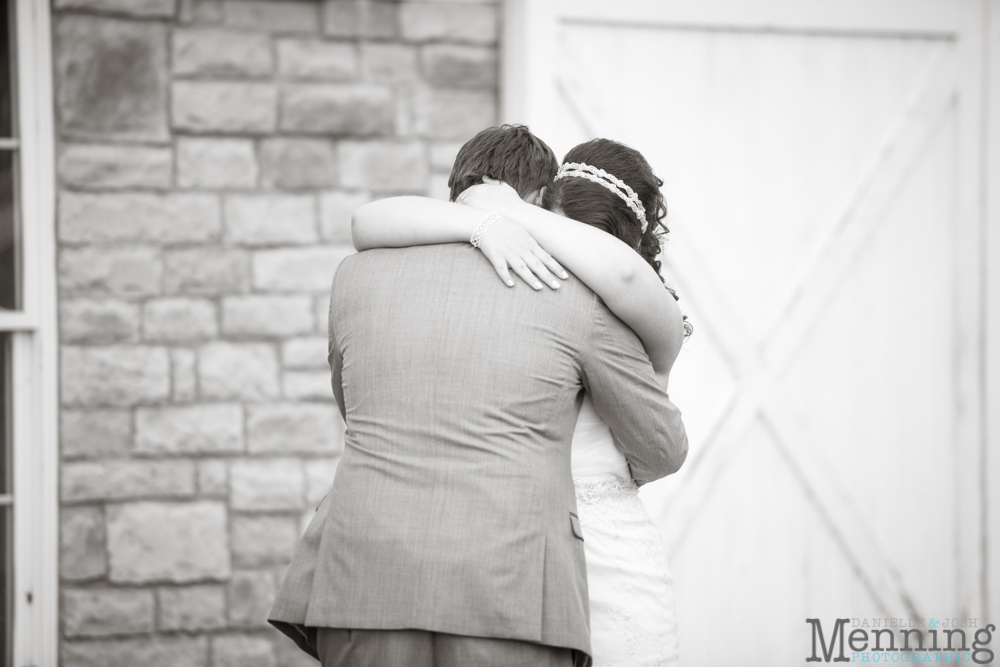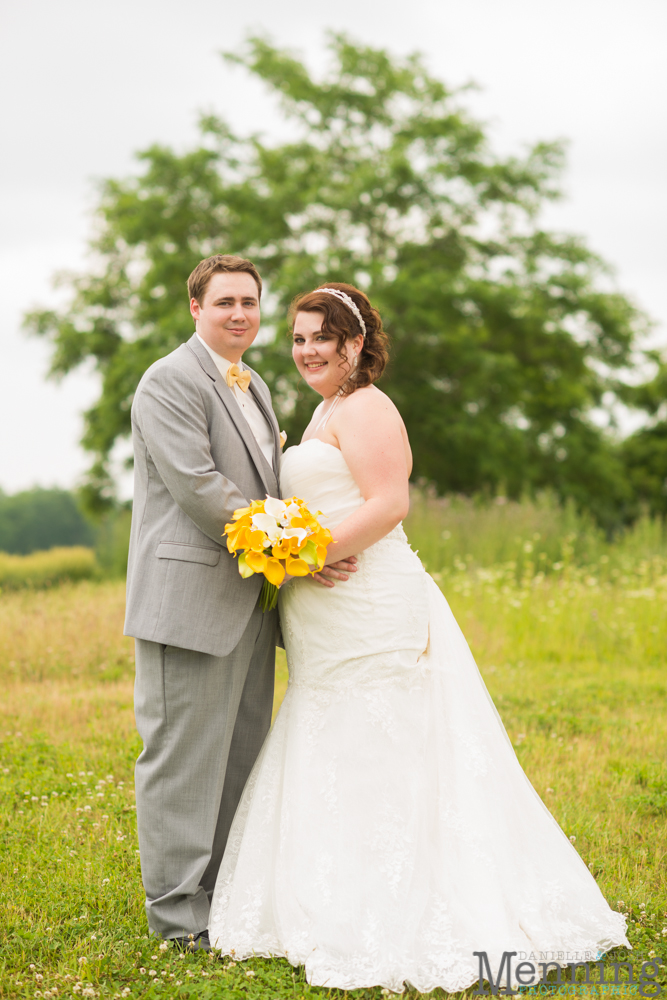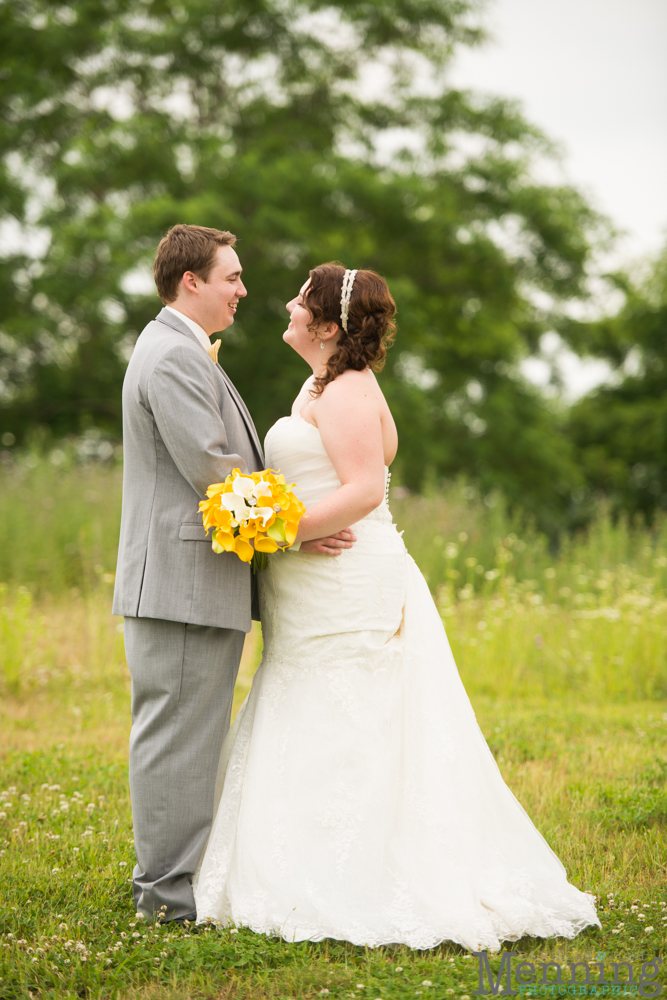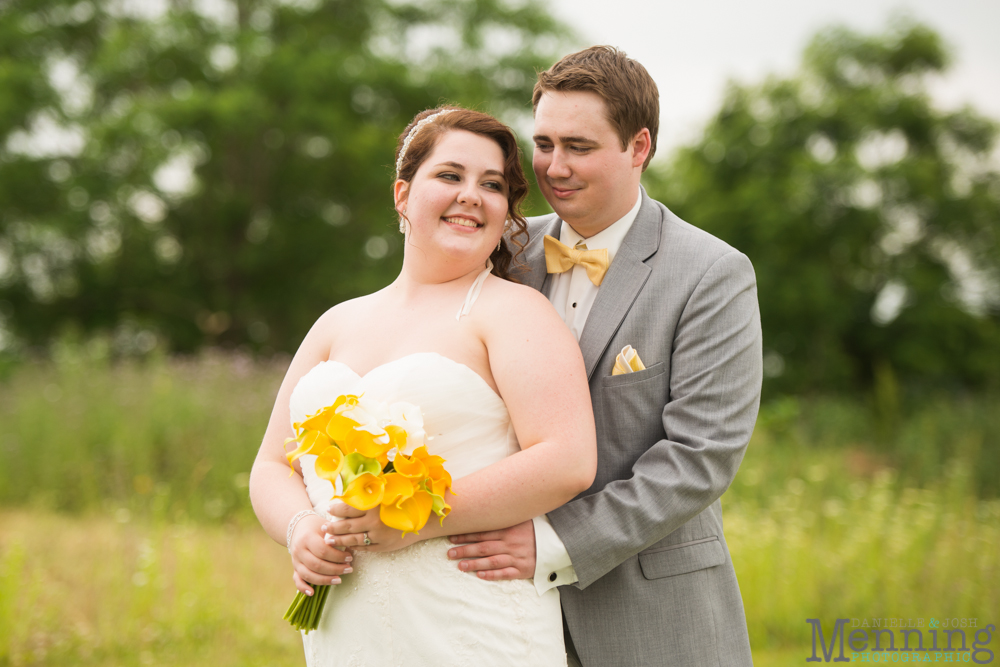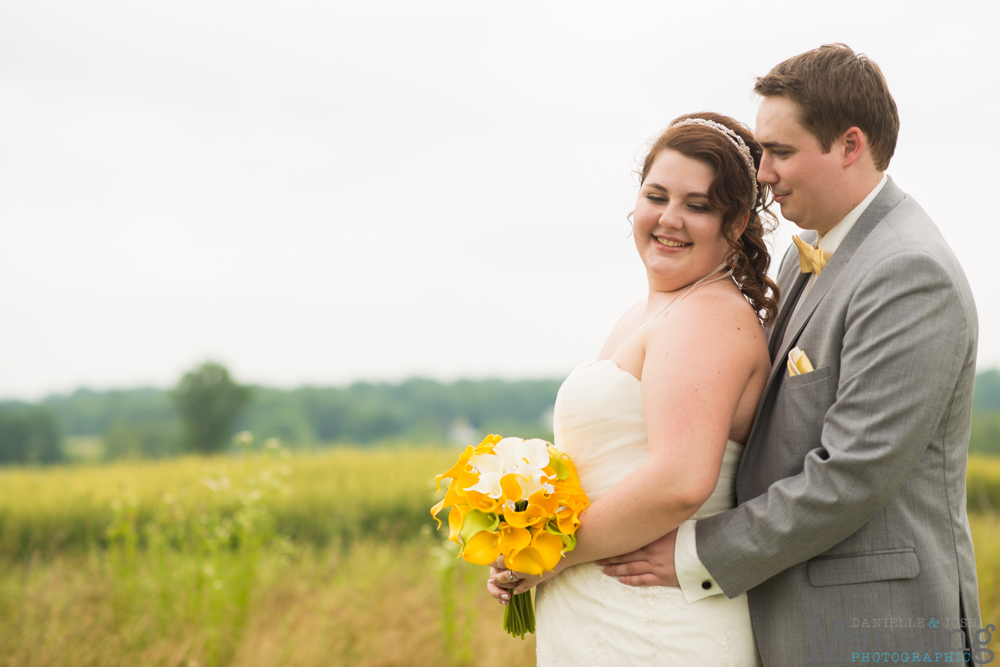 So dreamy! And I love the gray & yellow!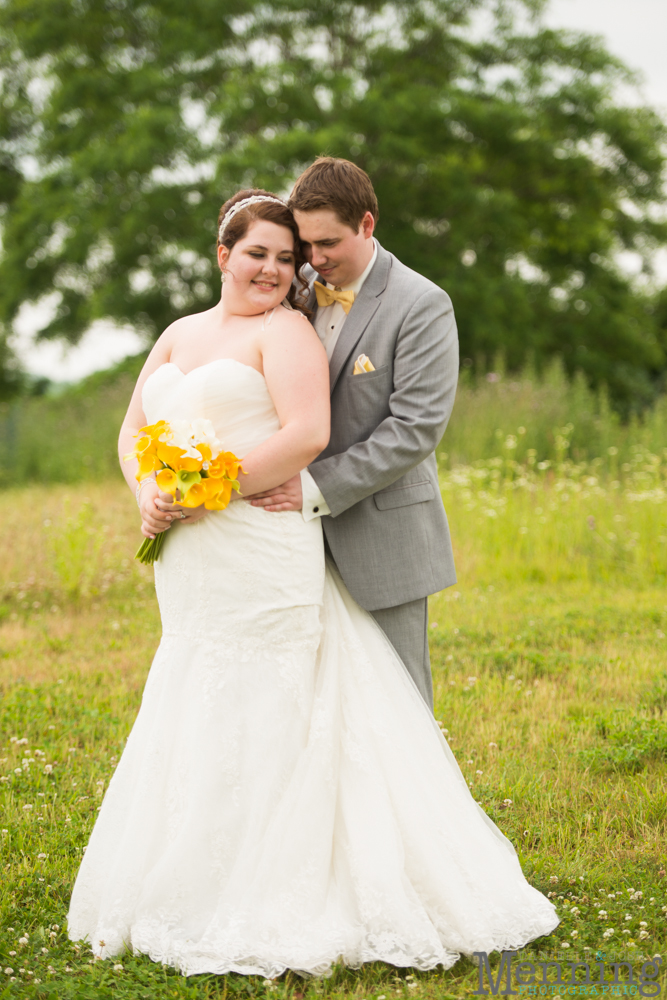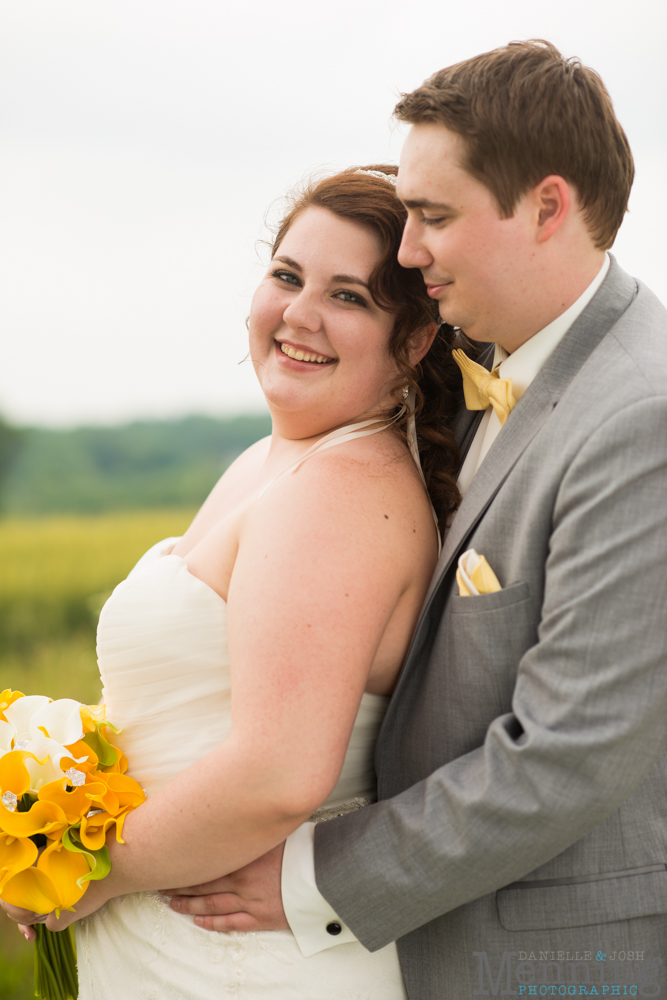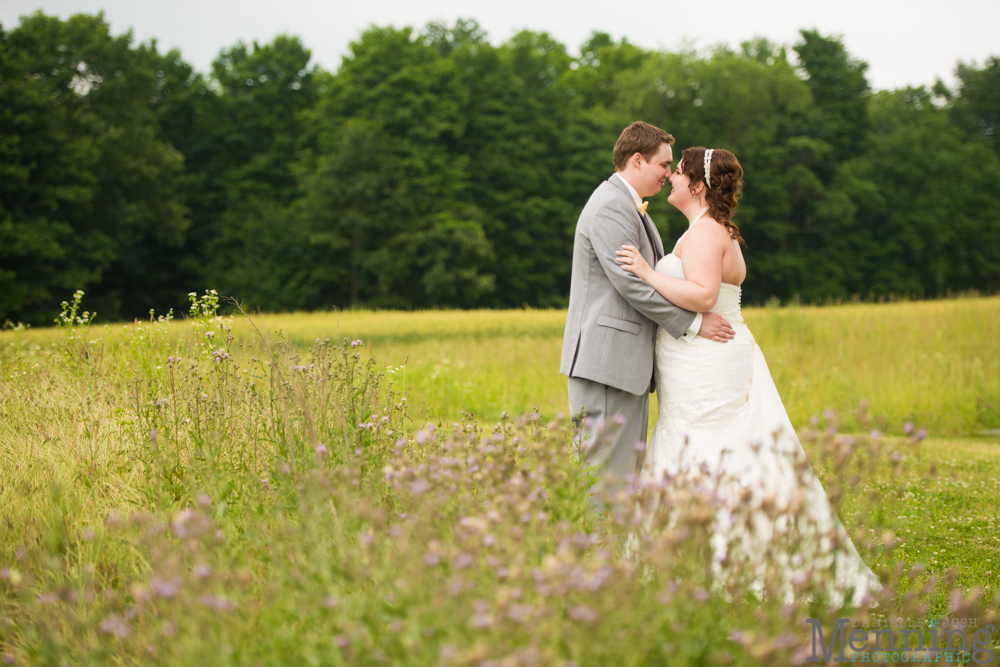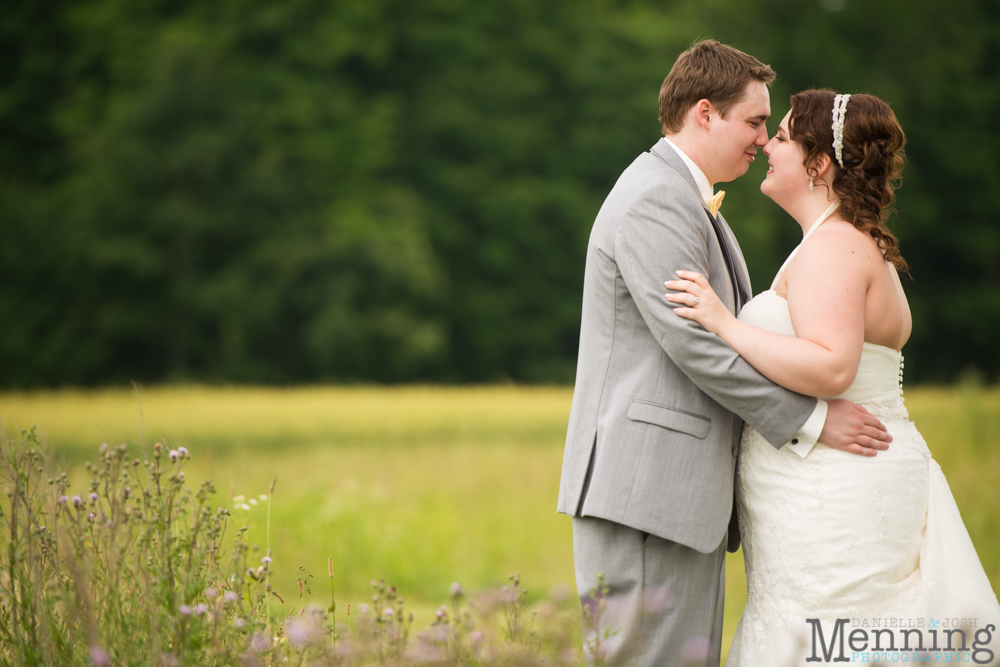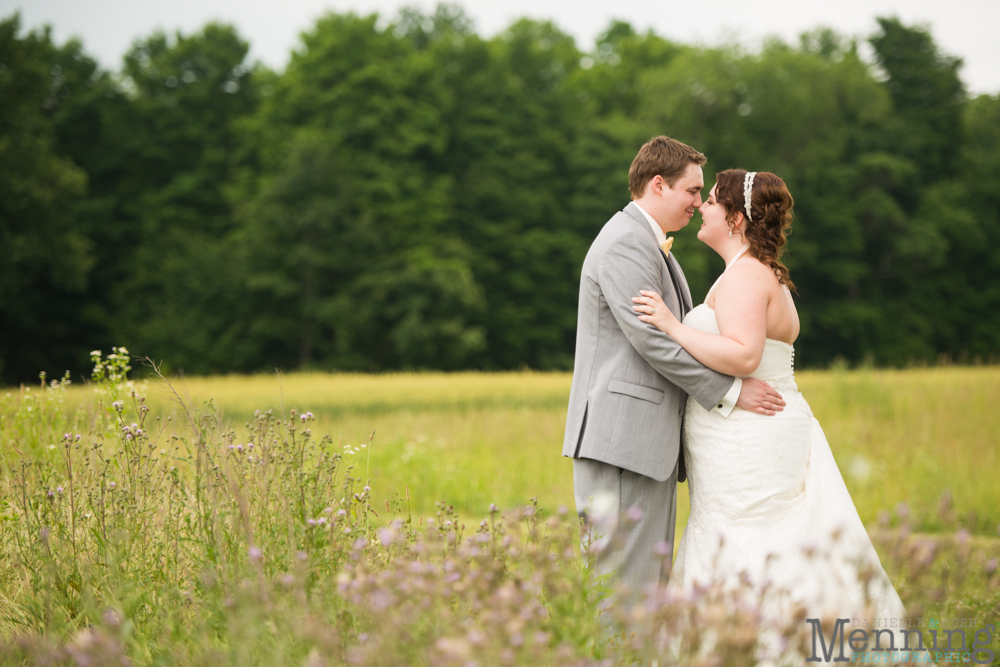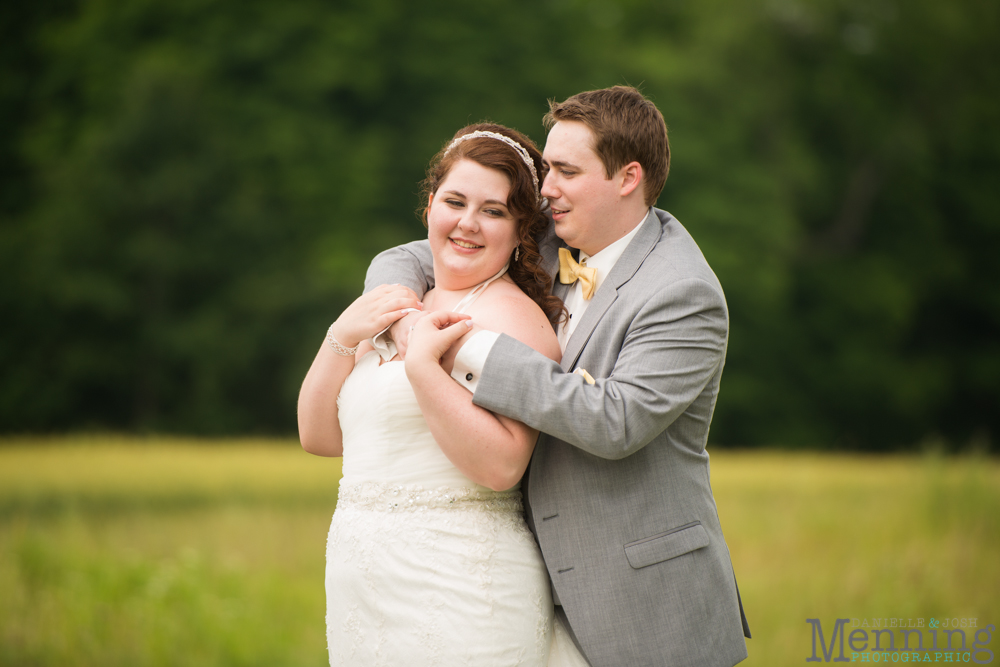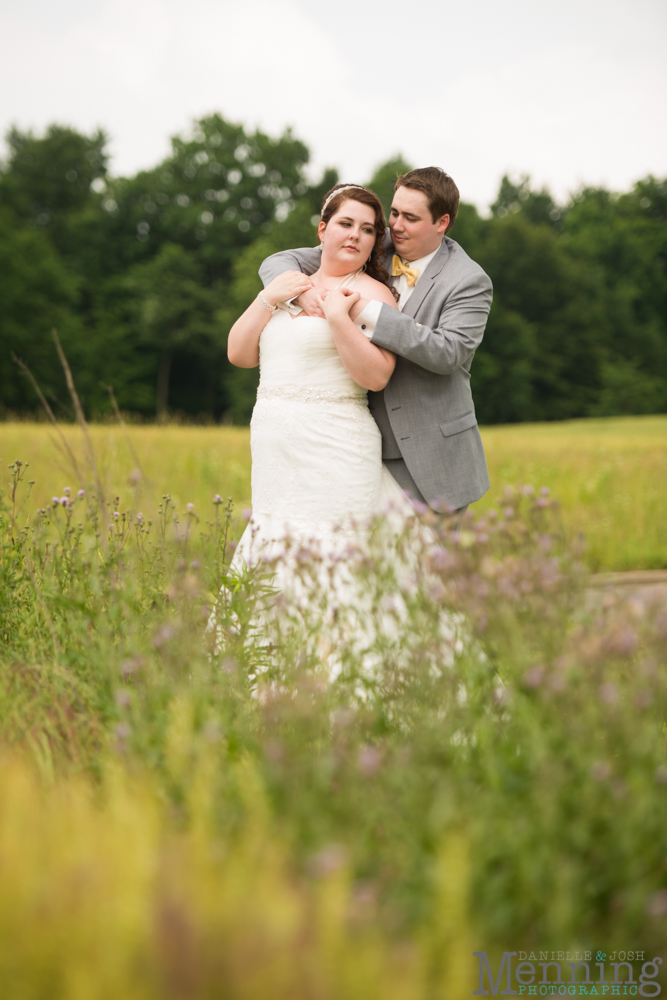 So beautiful, Keri!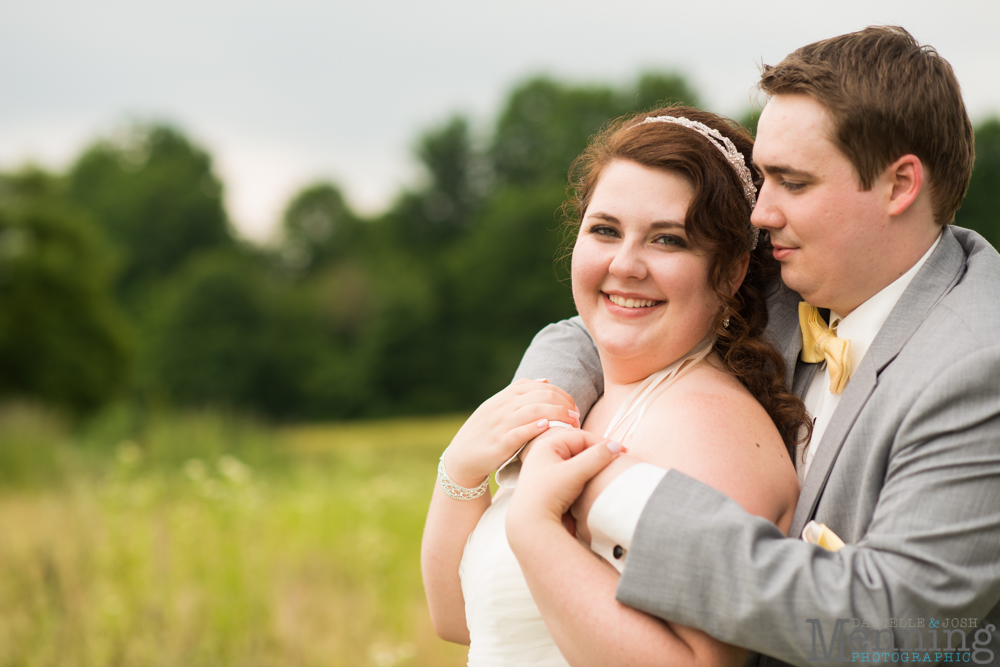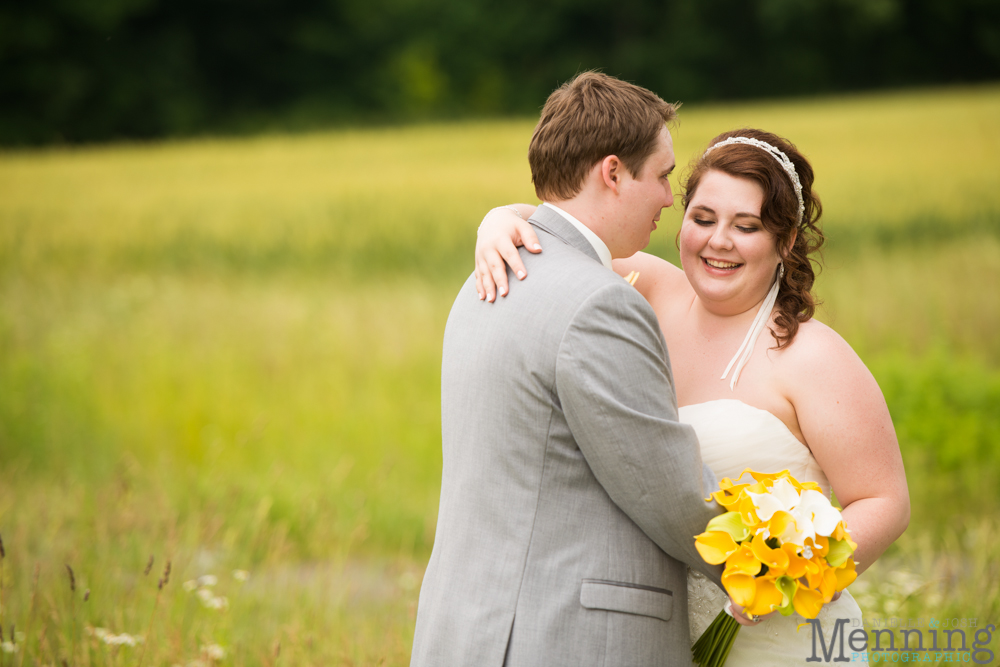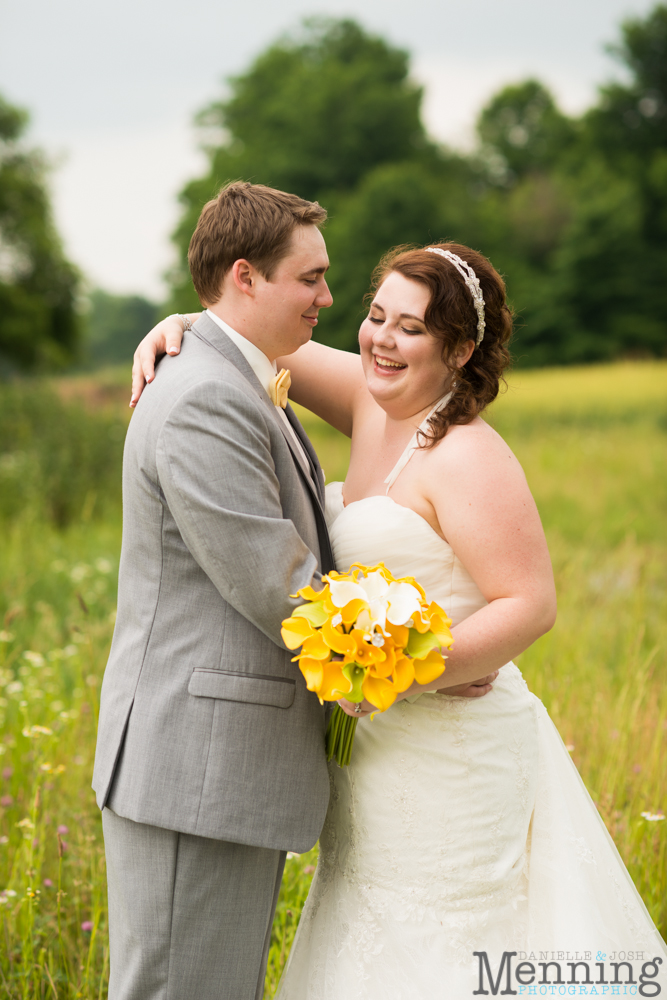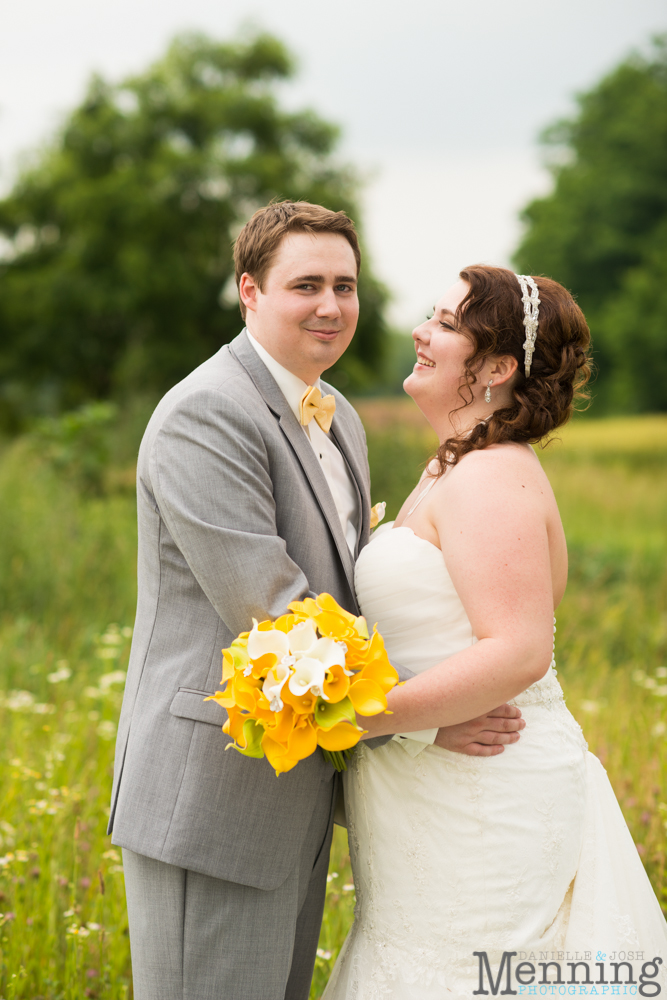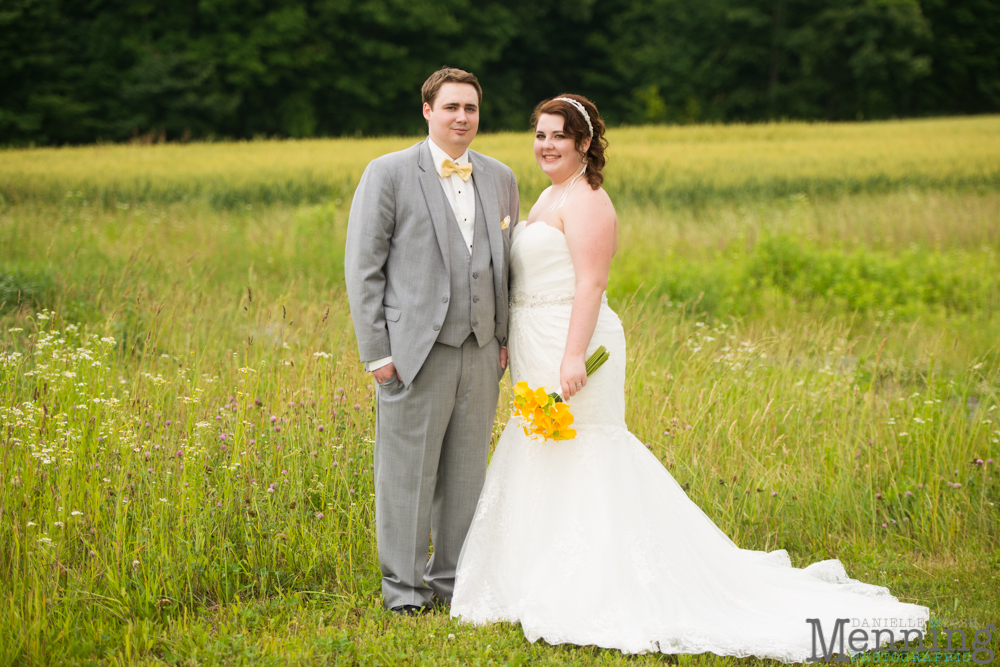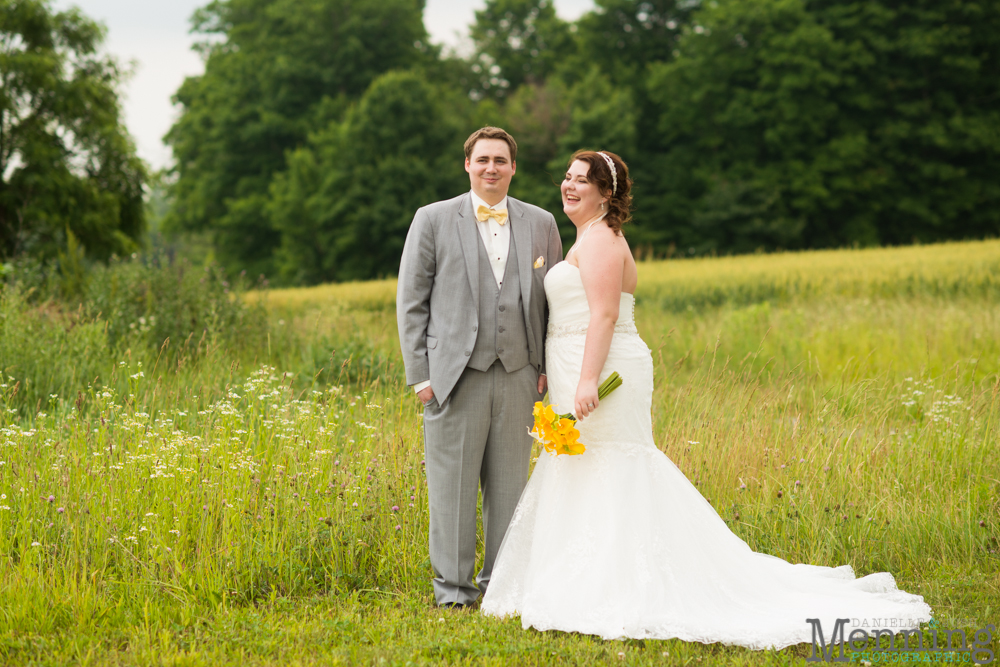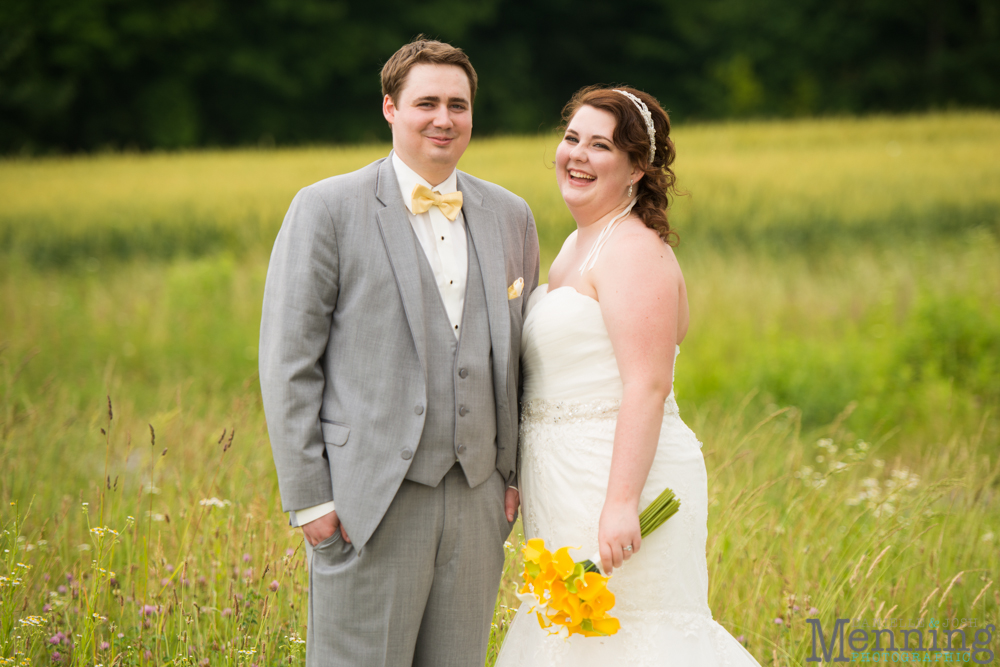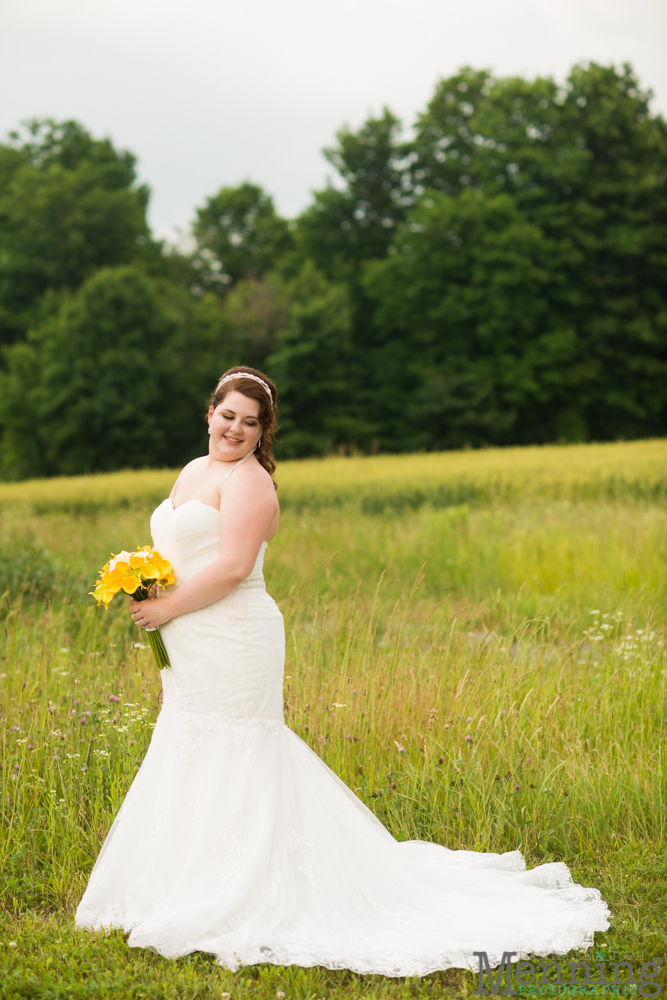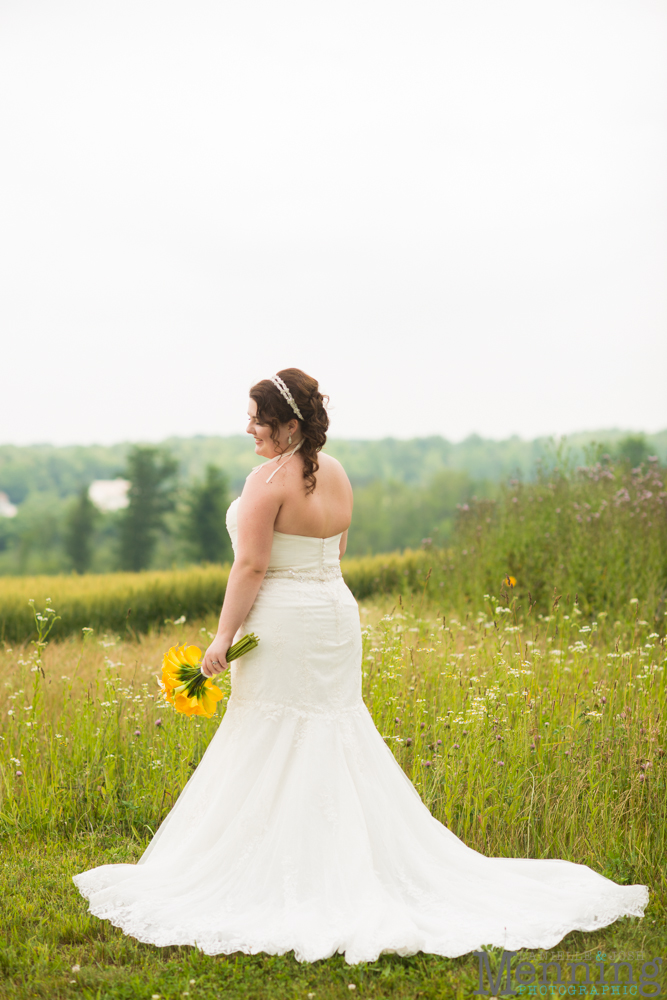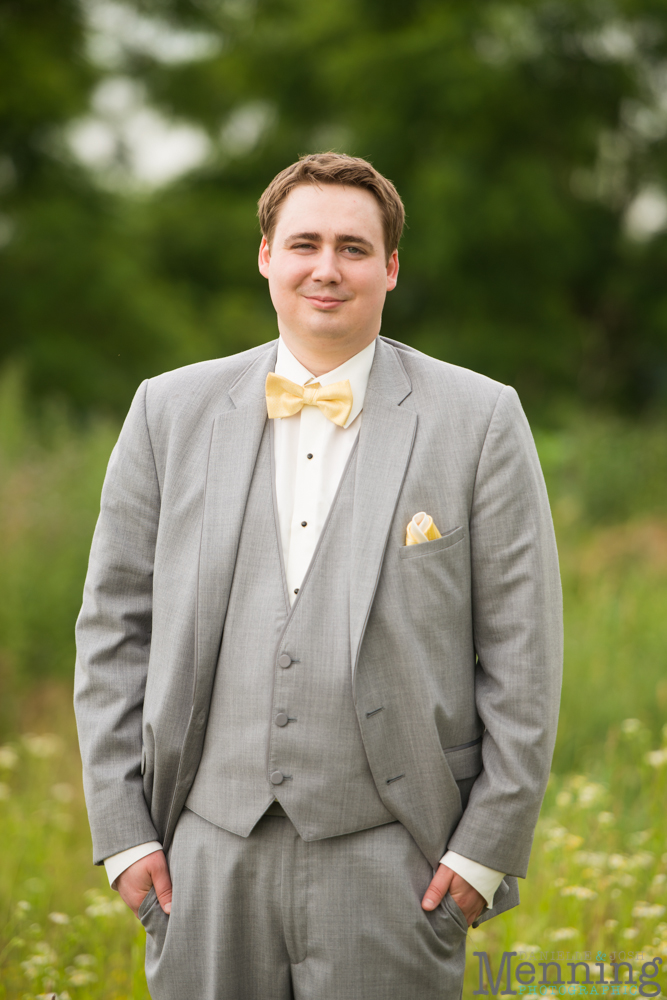 They had some admirers.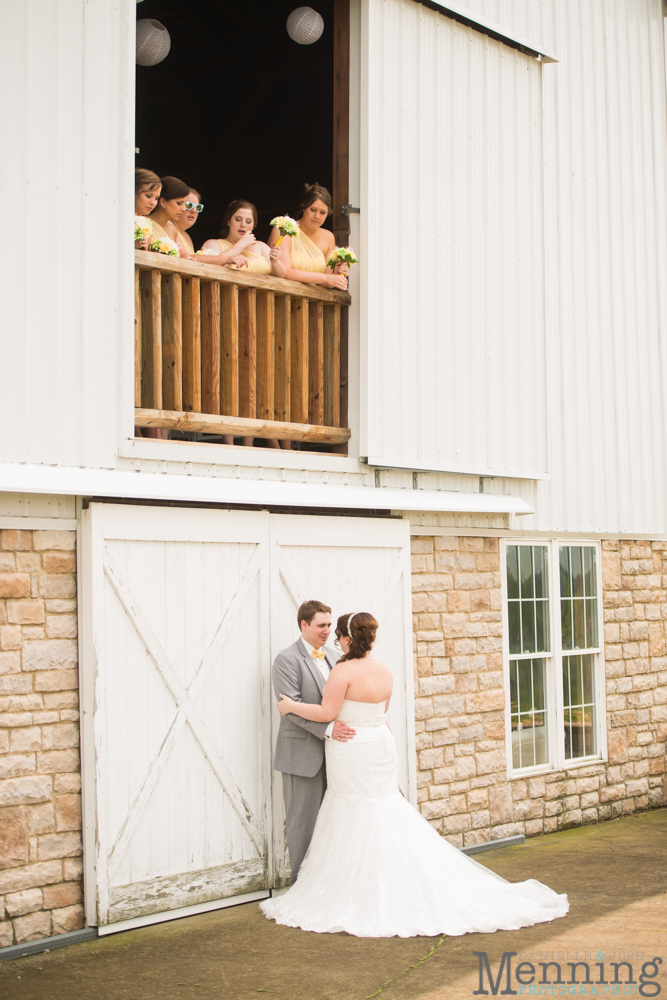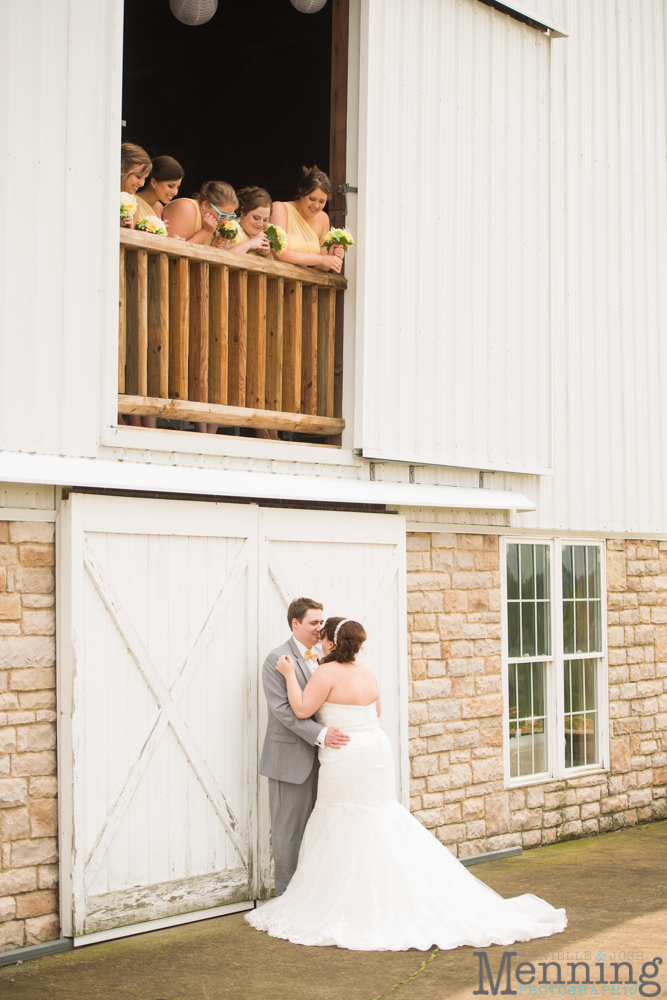 You killed it, Ladies!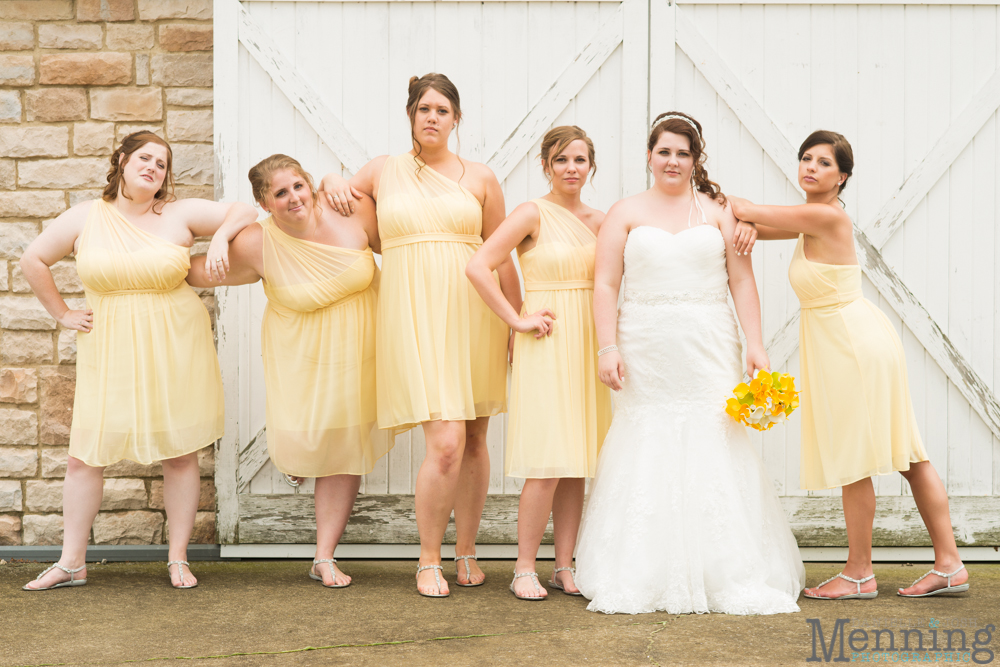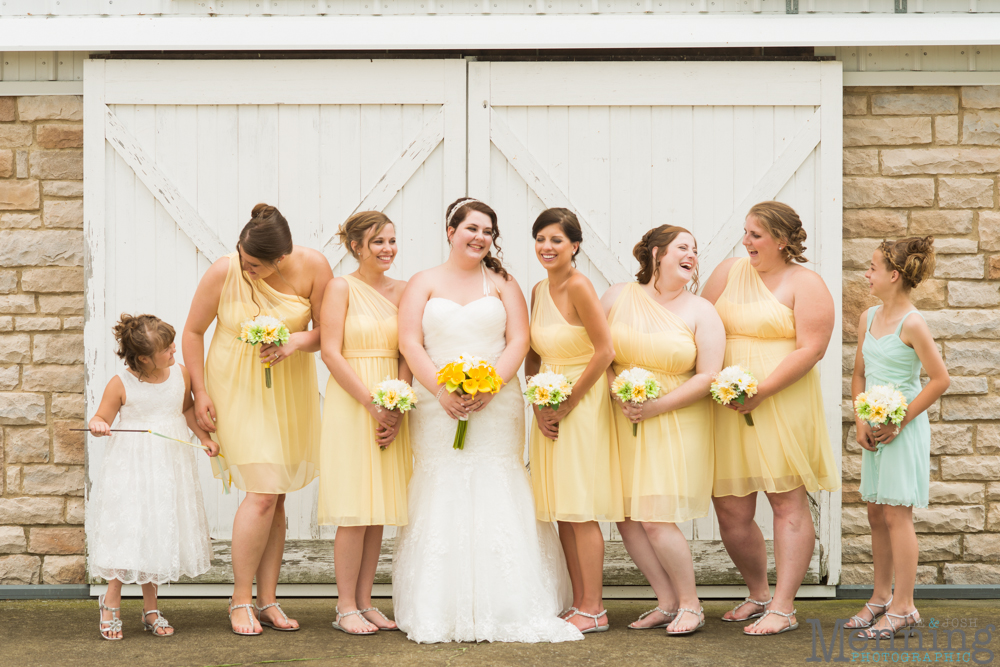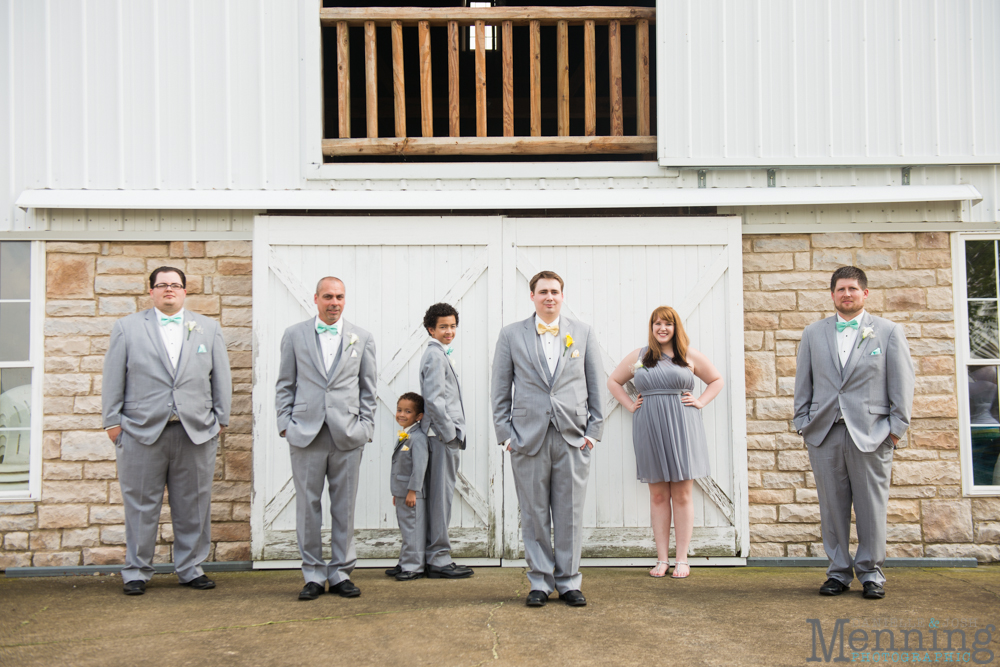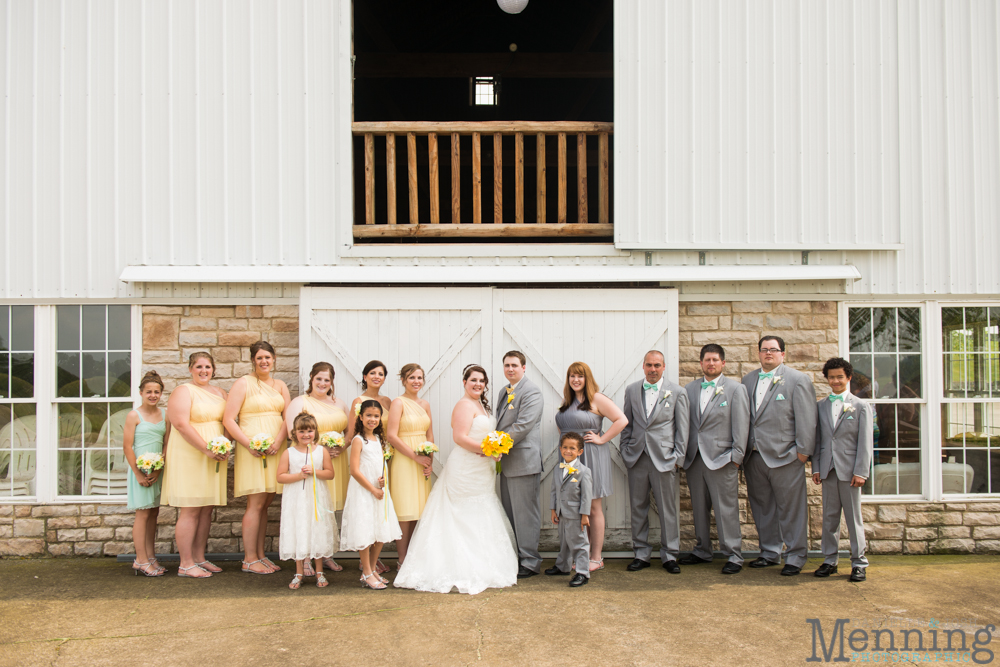 Don't you love the yellow & gray with the teal accents?!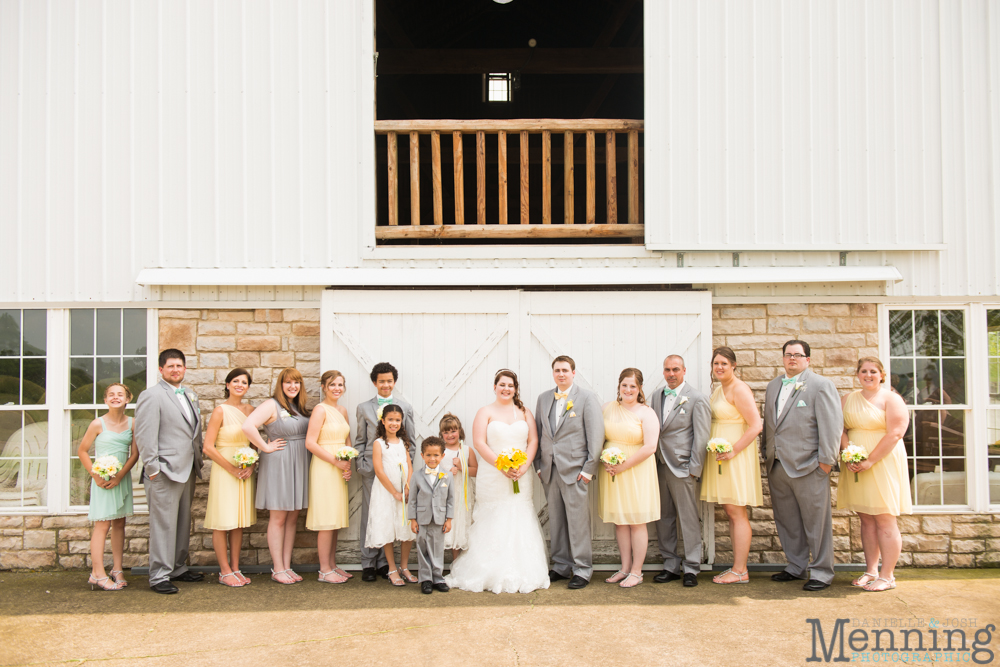 Then it was time for the ceremony. This ceremony was really special & personal. They shared their own vows & everyone was very emotional. Keri explained how Shawn stuck with her while they were a long-distance couple as she earned her college degree, was there for her during the very difficult time after losing her grandmother, makes her laugh every day, and is the best person she can imagine to be her husband. Shawn's vows (and his emotional delivery of them) made me cry & I was so glad that I got to be there to hear them. . . and be there to photograph them.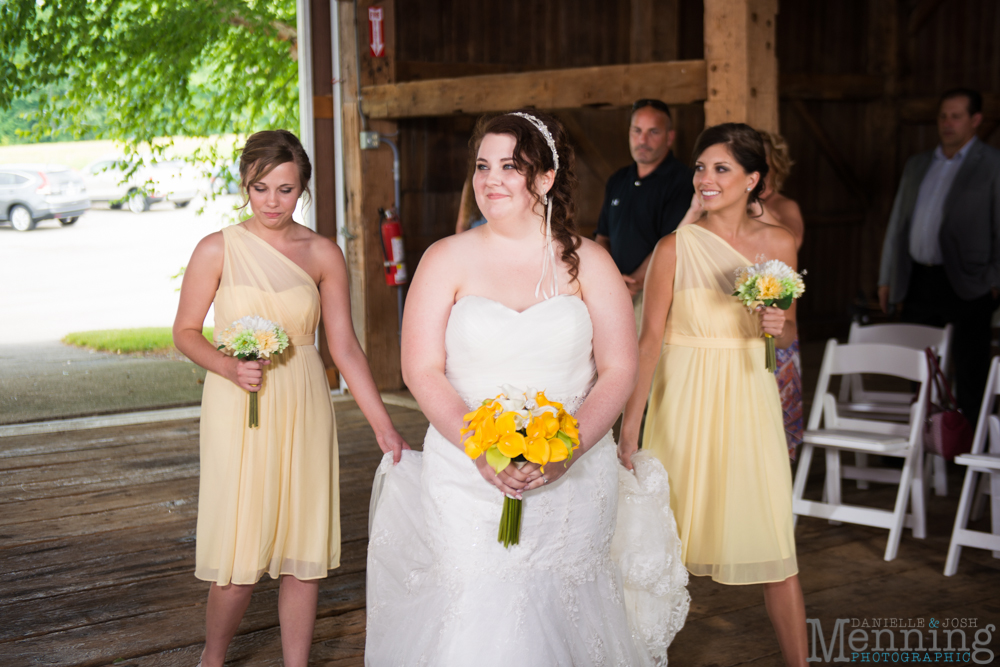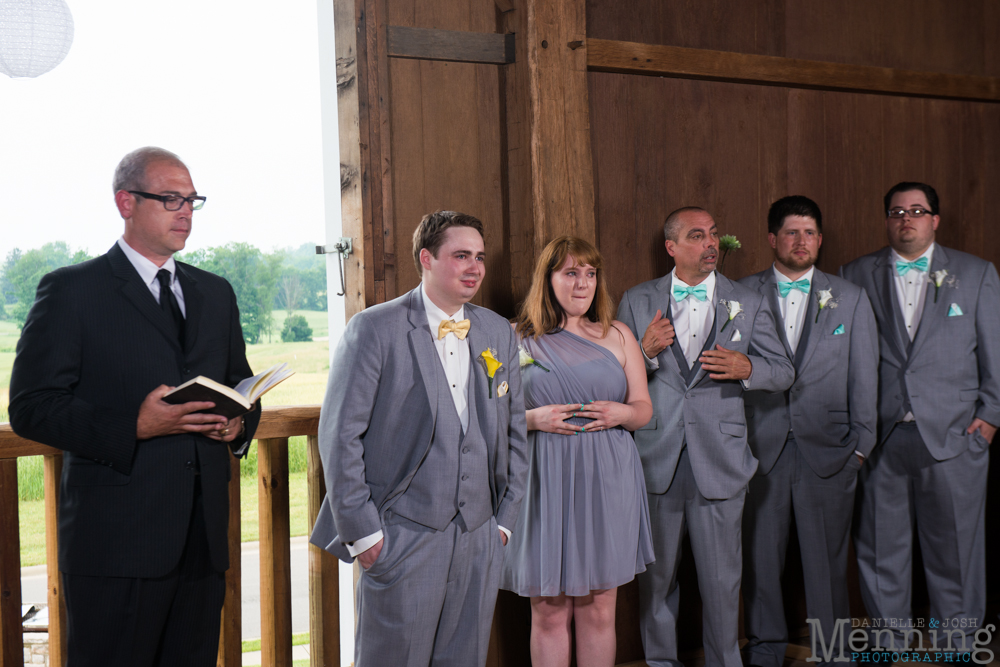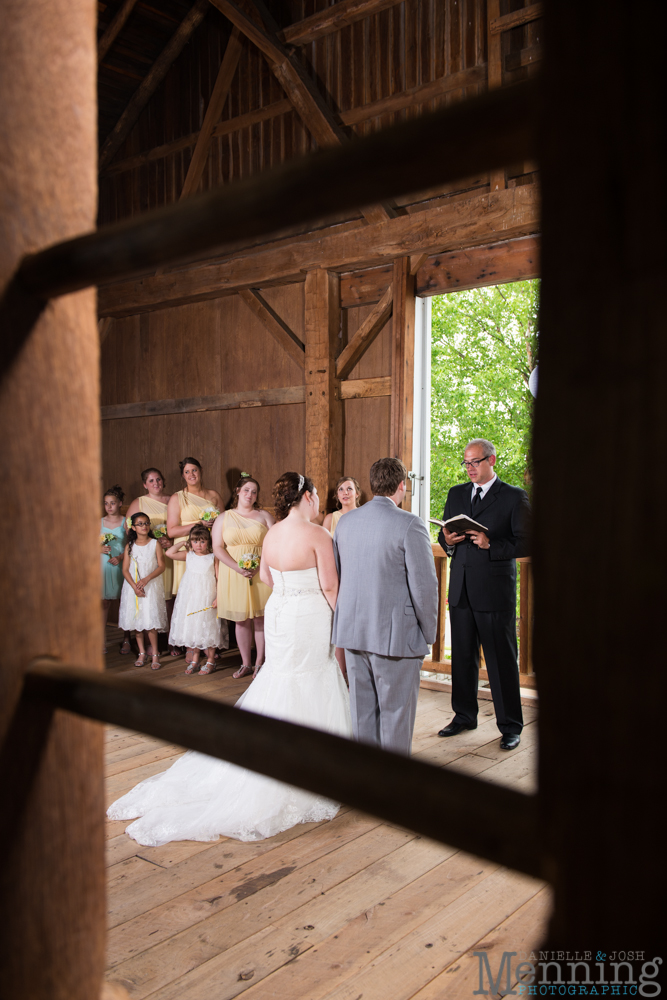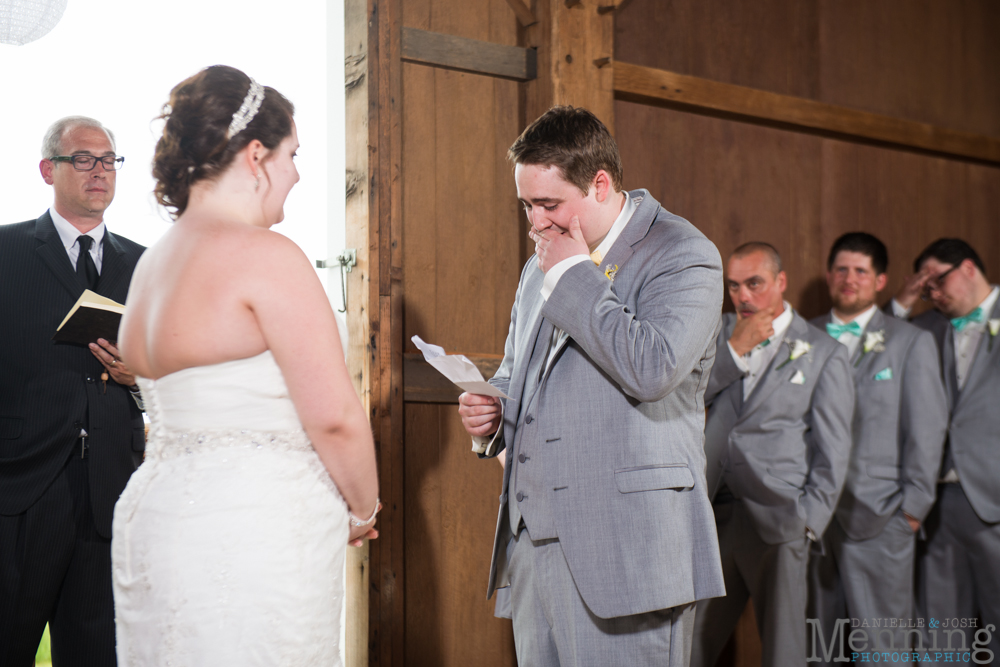 She is THE cutest! And clearly so in love with Shawn.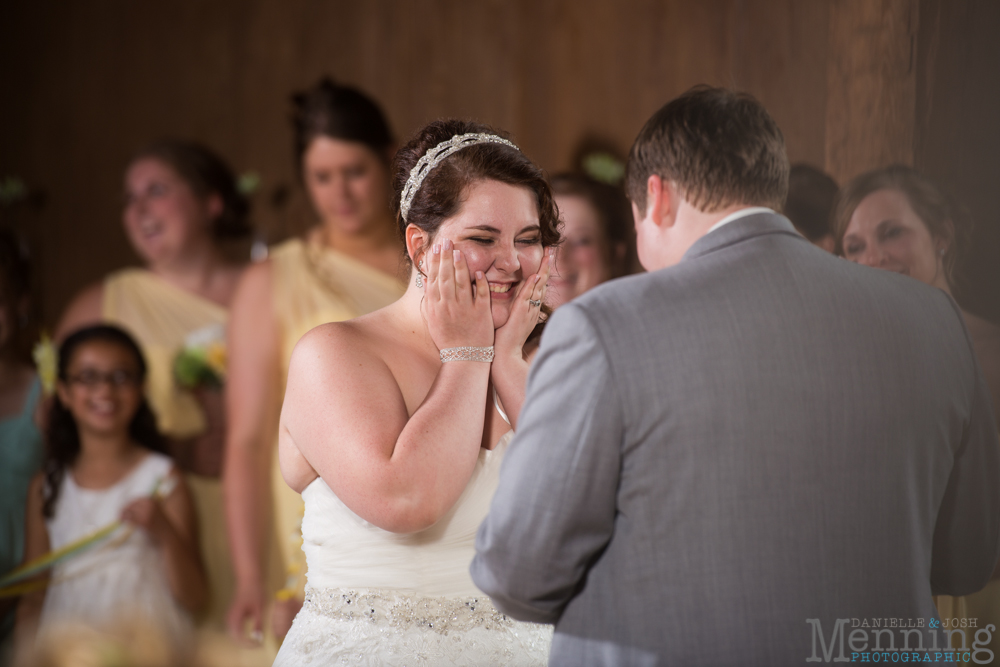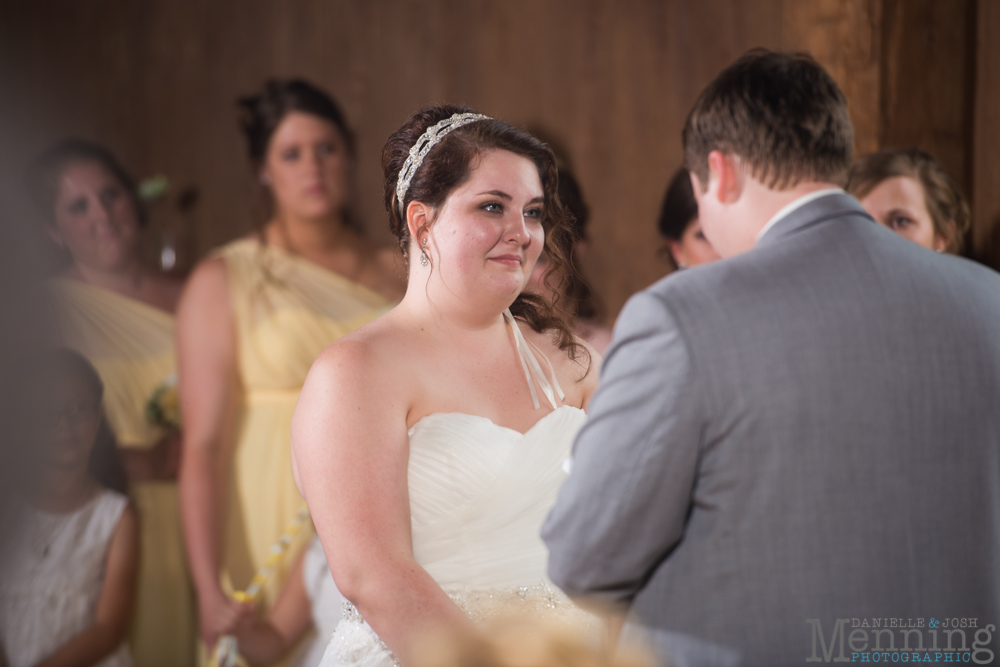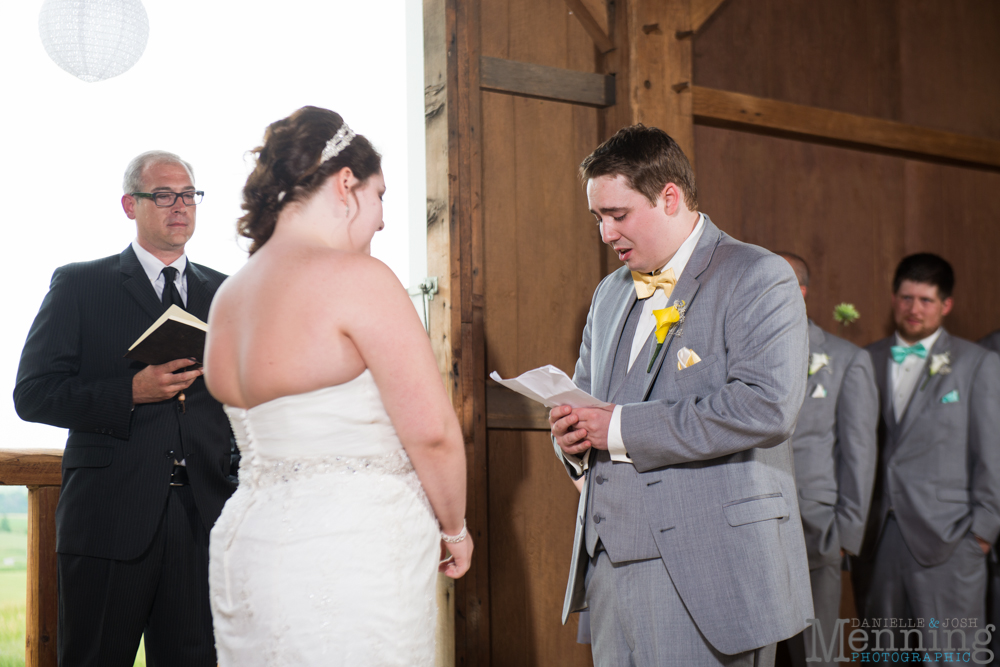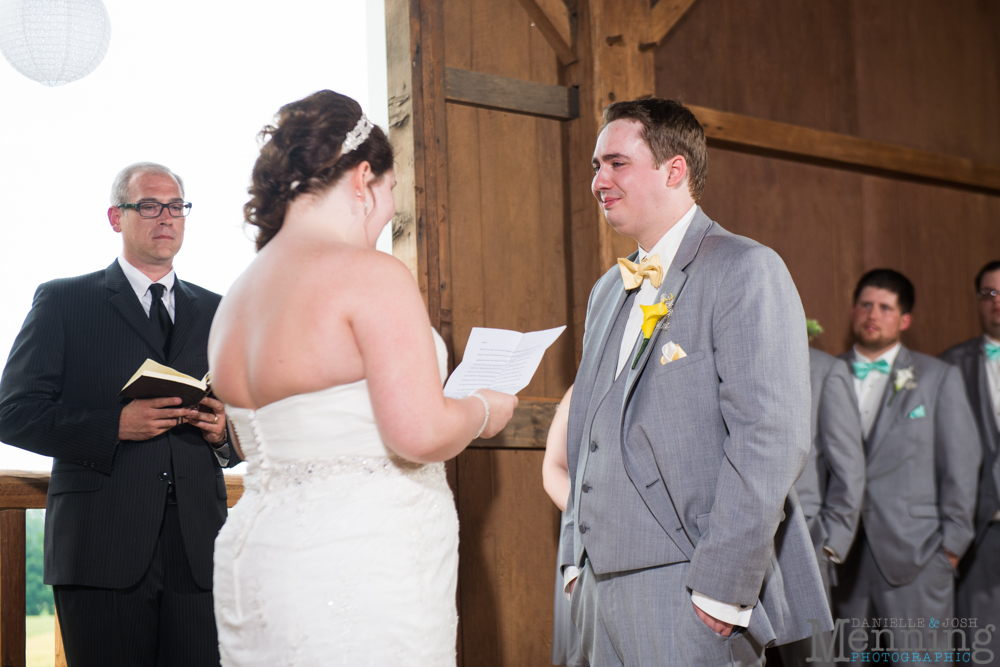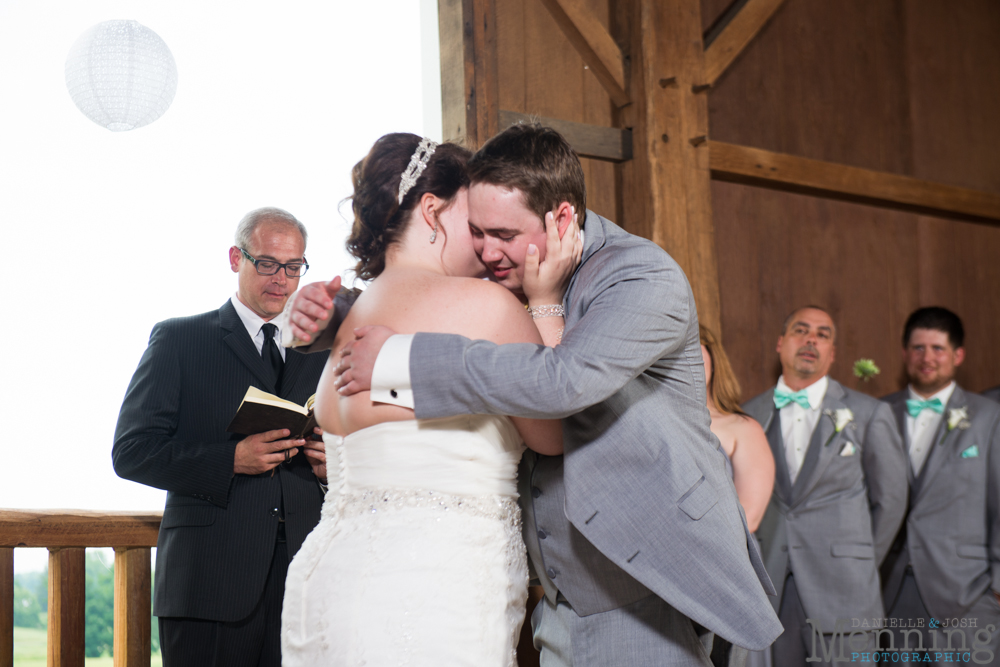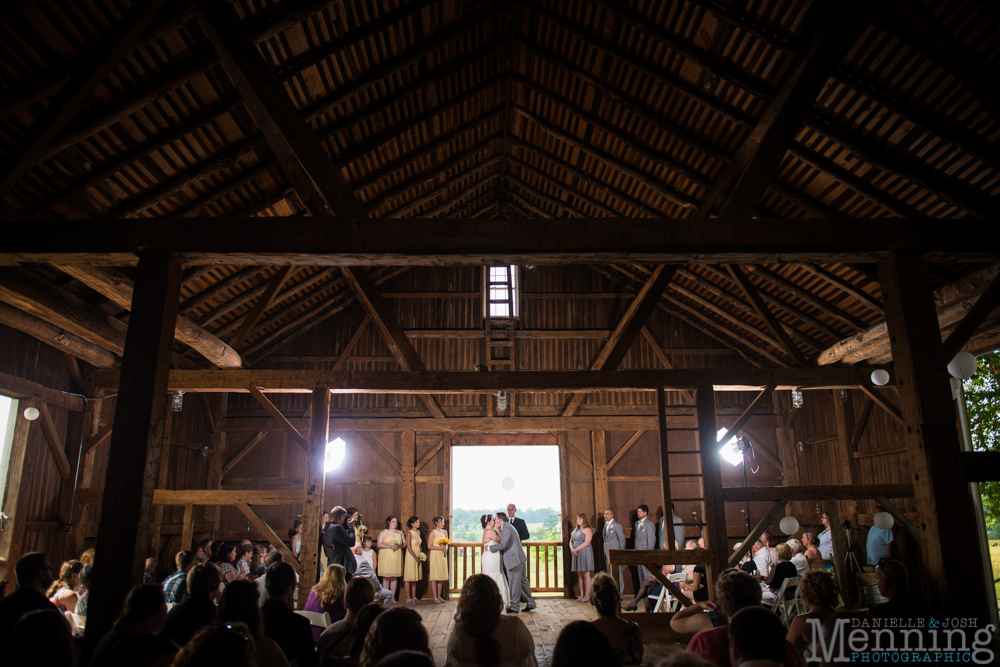 I love their joy! (And they may have been laughing because Josh just crouched down to take a photo & split his pants? Check out our Instagram feed a couple of weeks back for that action).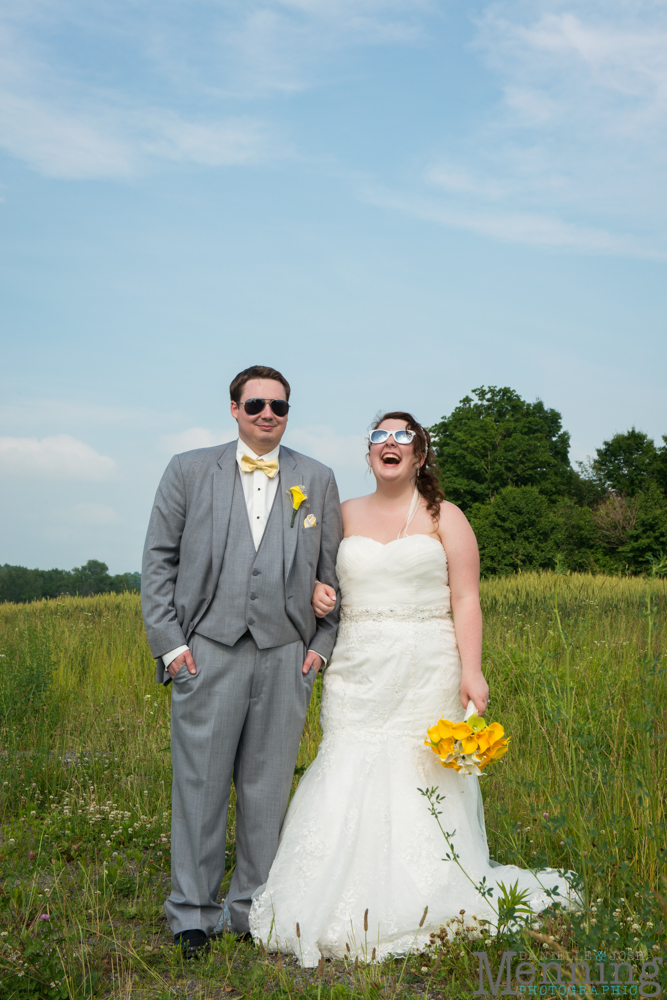 Walking into the reception was a blast of happiness. . . yellow, lemons, fresh flowers, and mason jars brightened up the entire banquet hall at The Links at Firestone Farms.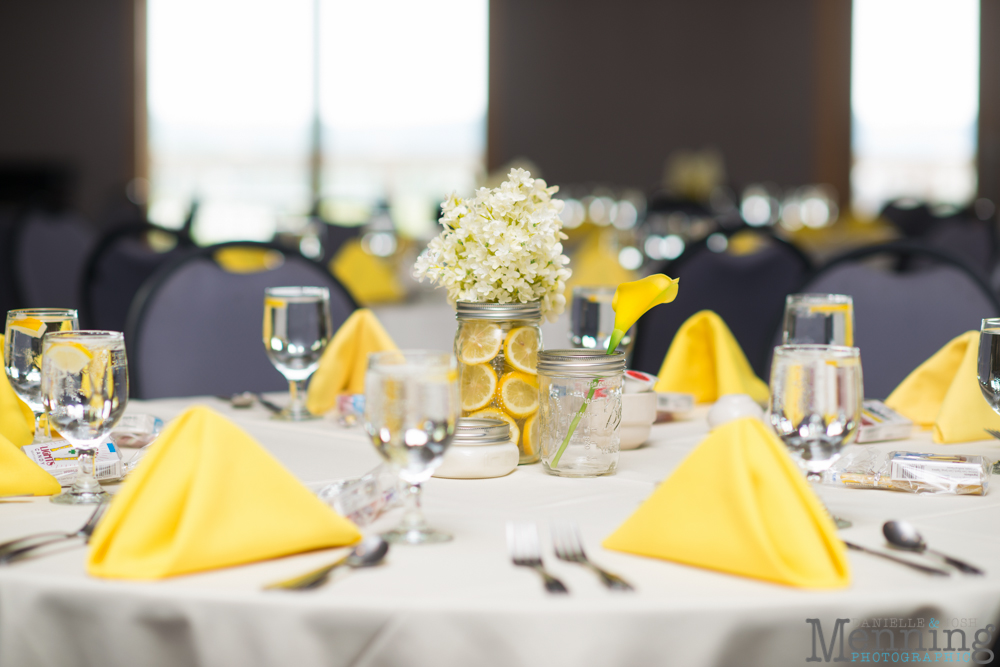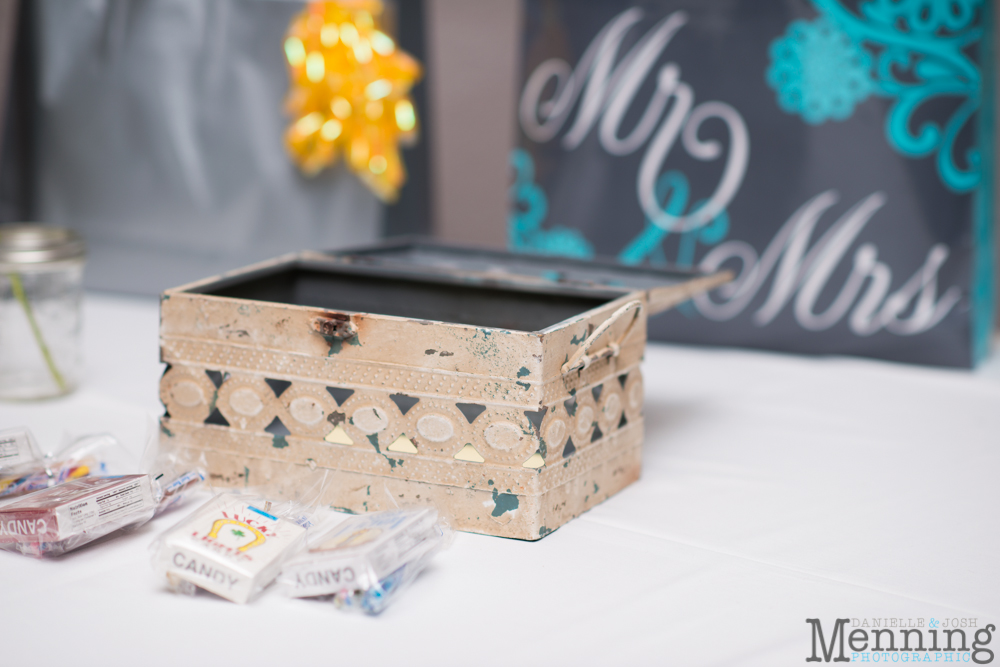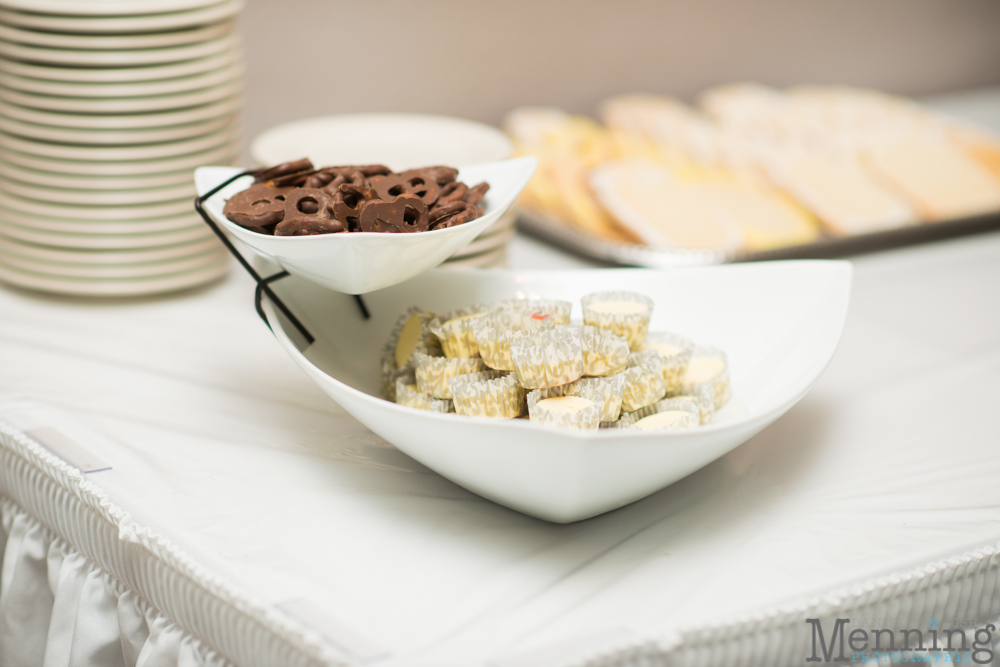 Mocha House made the cake. It looked delicious & pretty.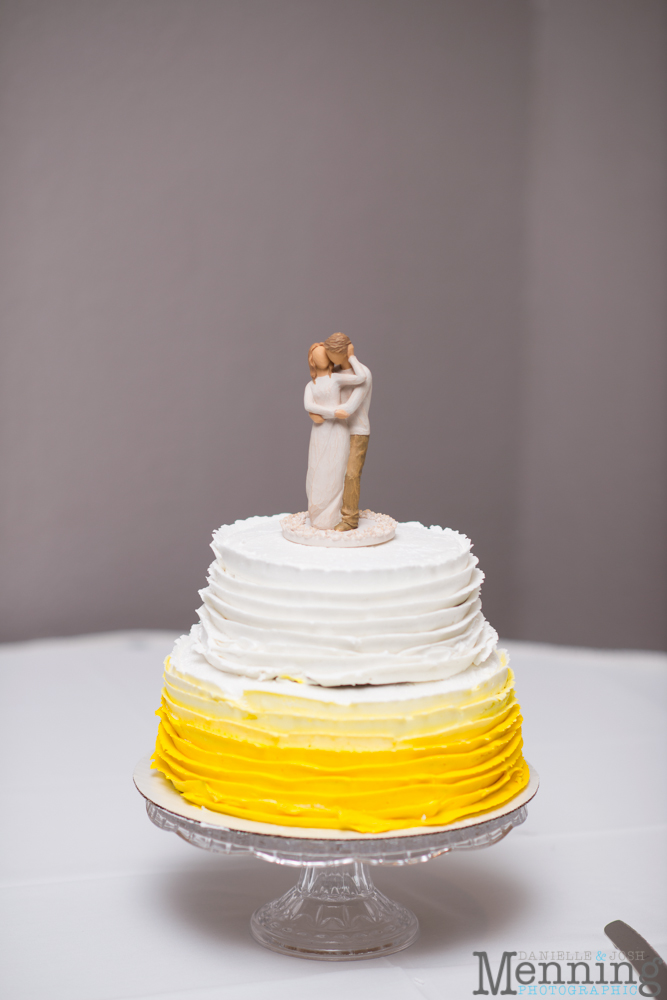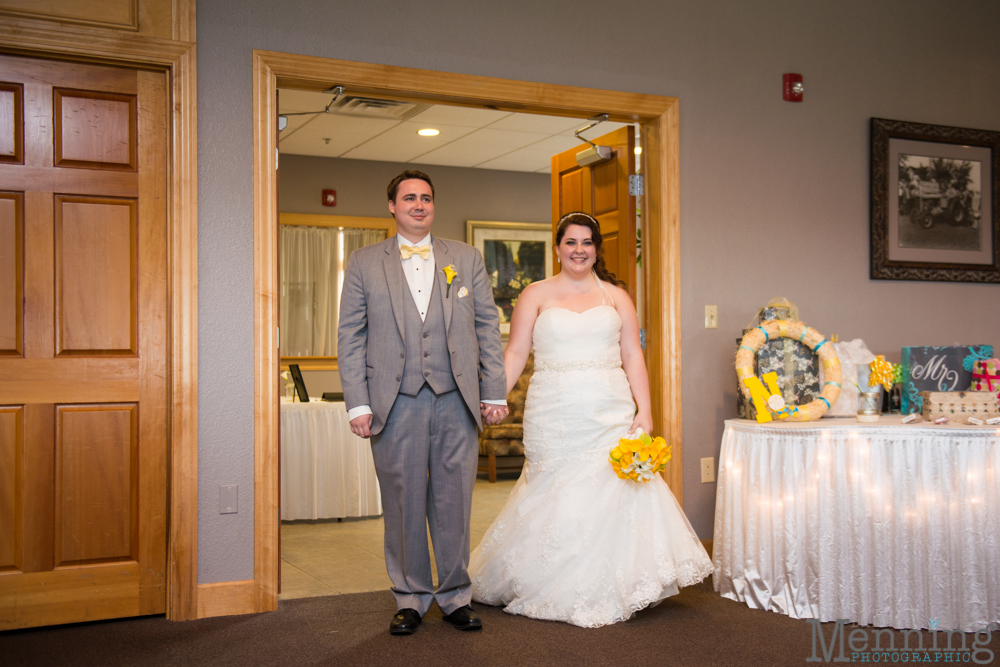 Shawn had a Best Woman. She attested to how great of a friend he is in her toast & to how incredibly happy he is with Keri.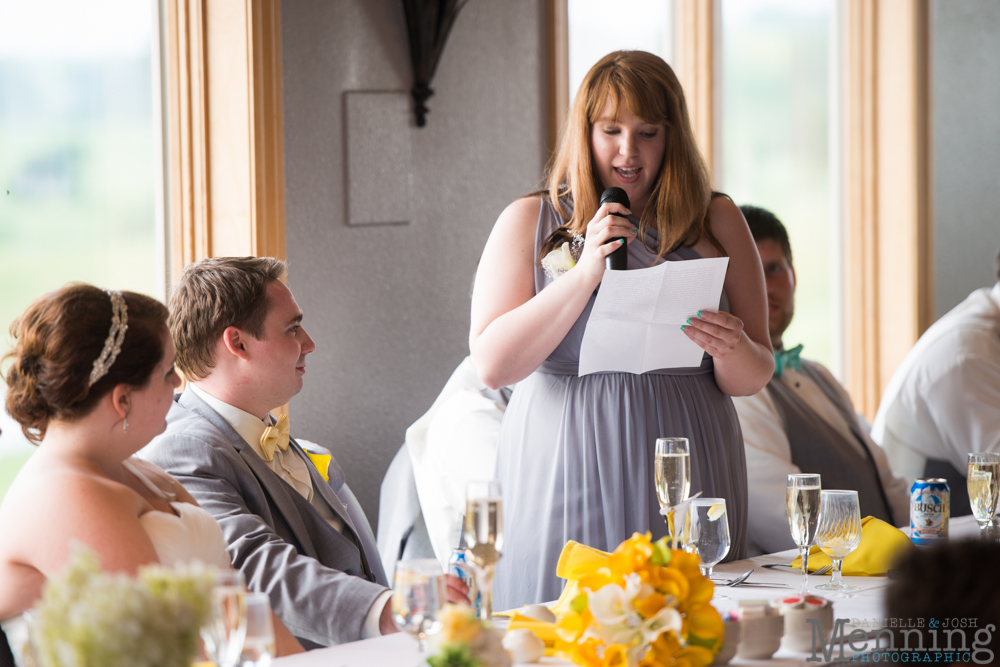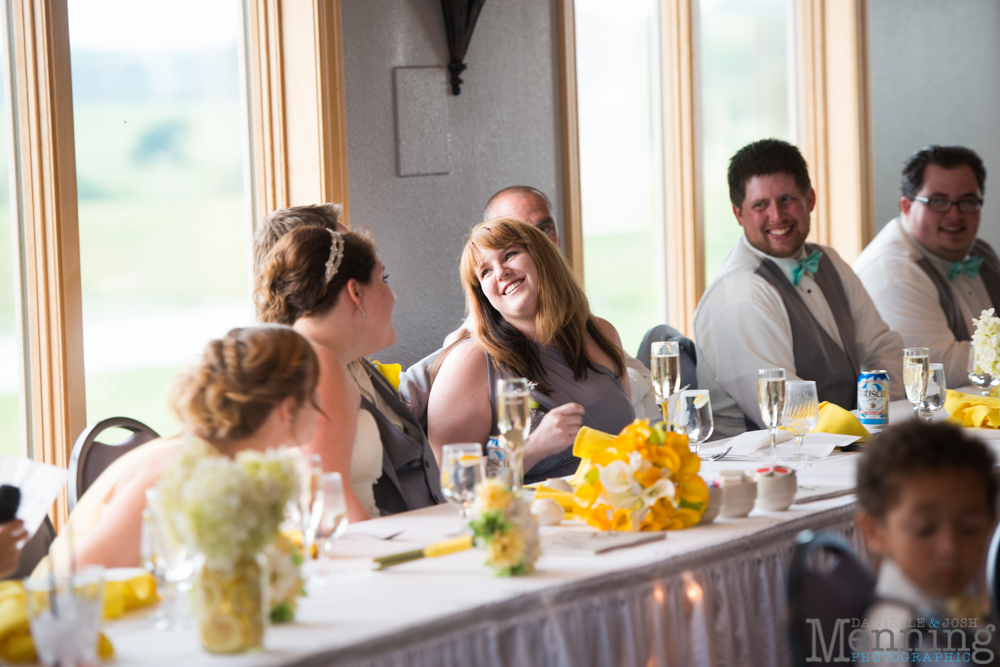 These two are Keri's best friends & their toast showed how much they love her & how much she lights up around Shawn.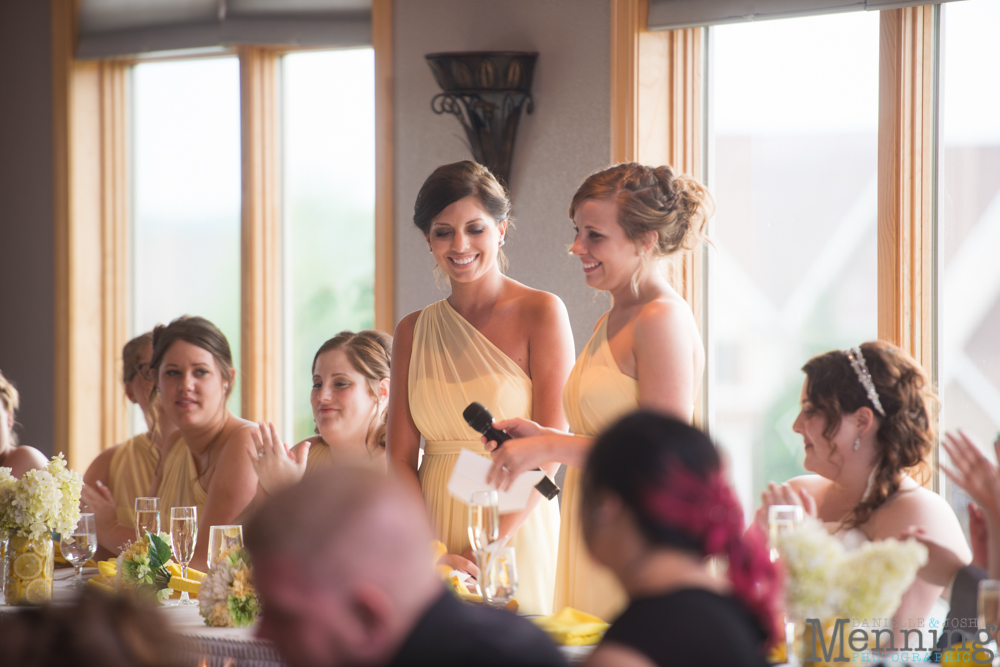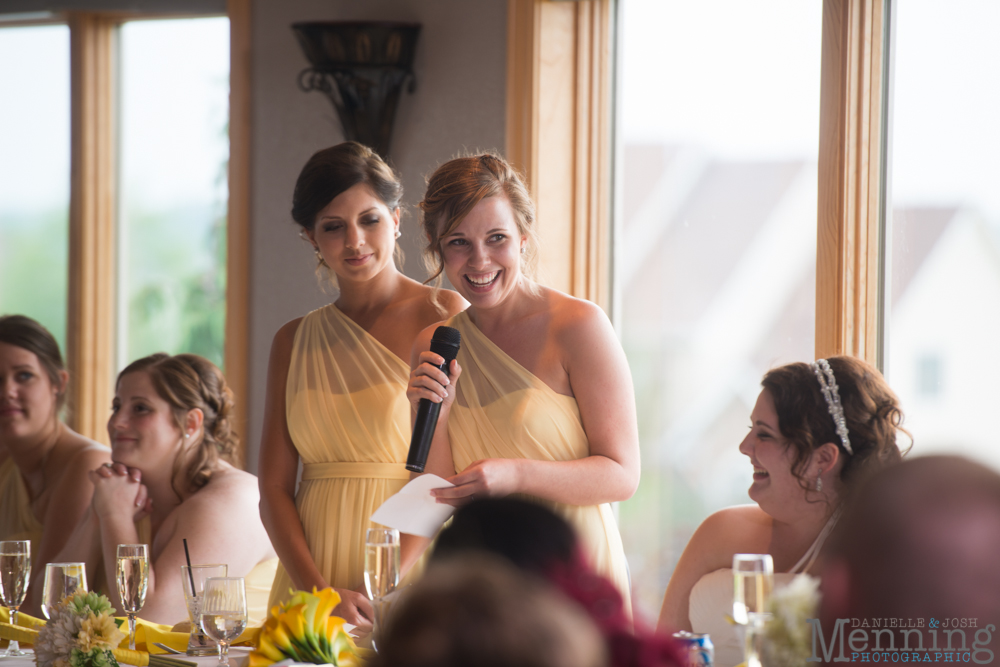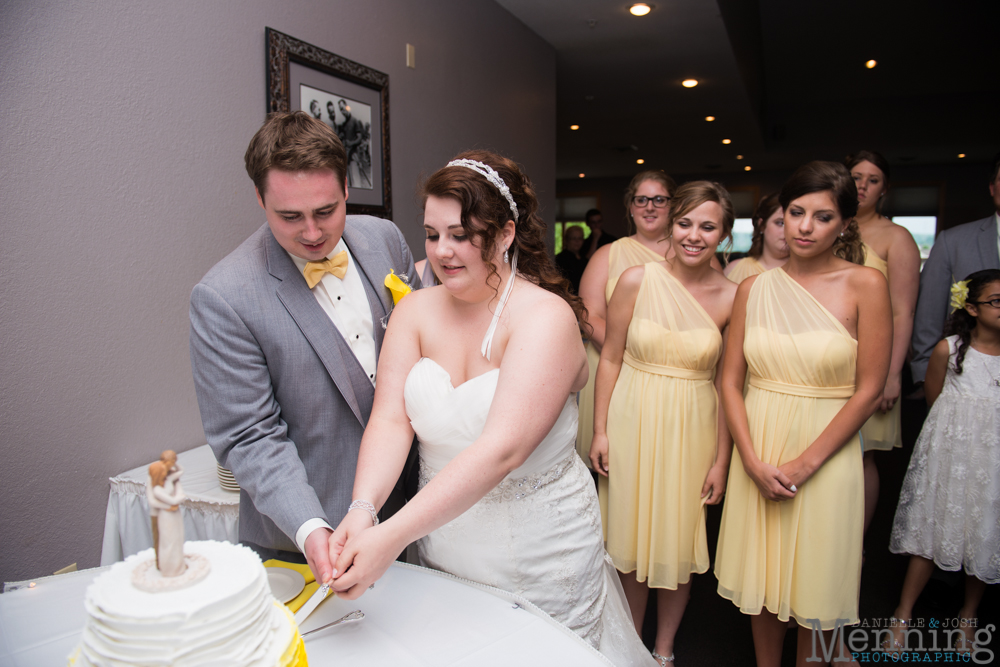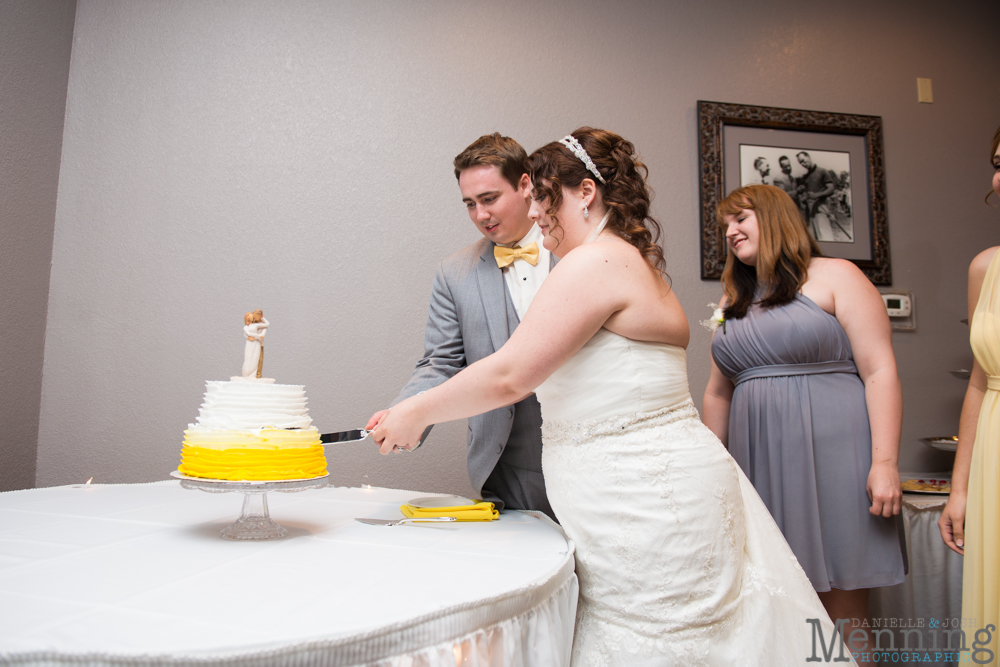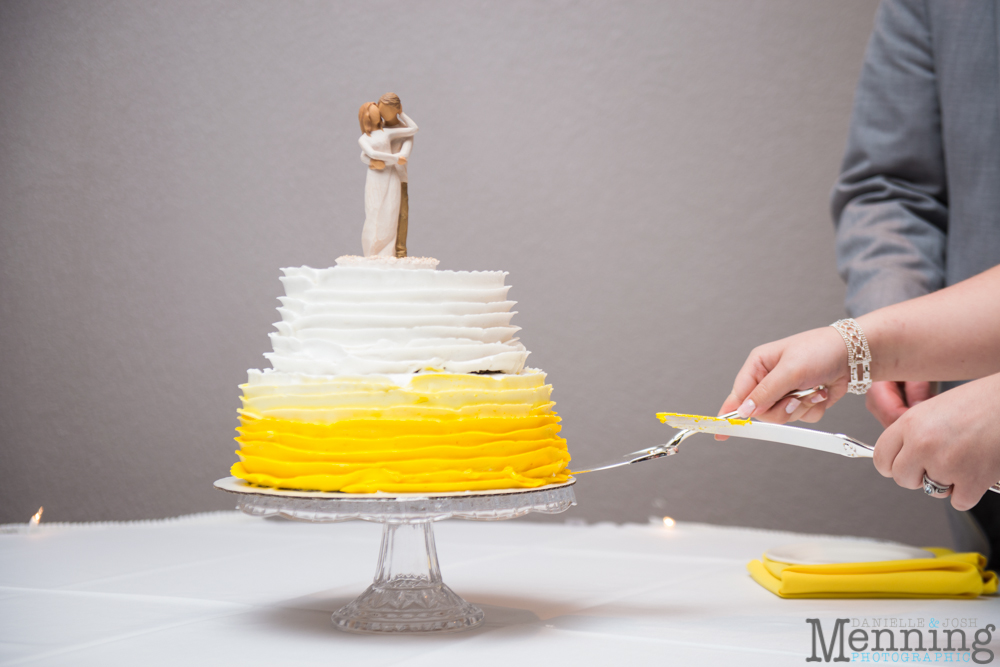 They decided it'd be fun to smash cake in their friends' faces.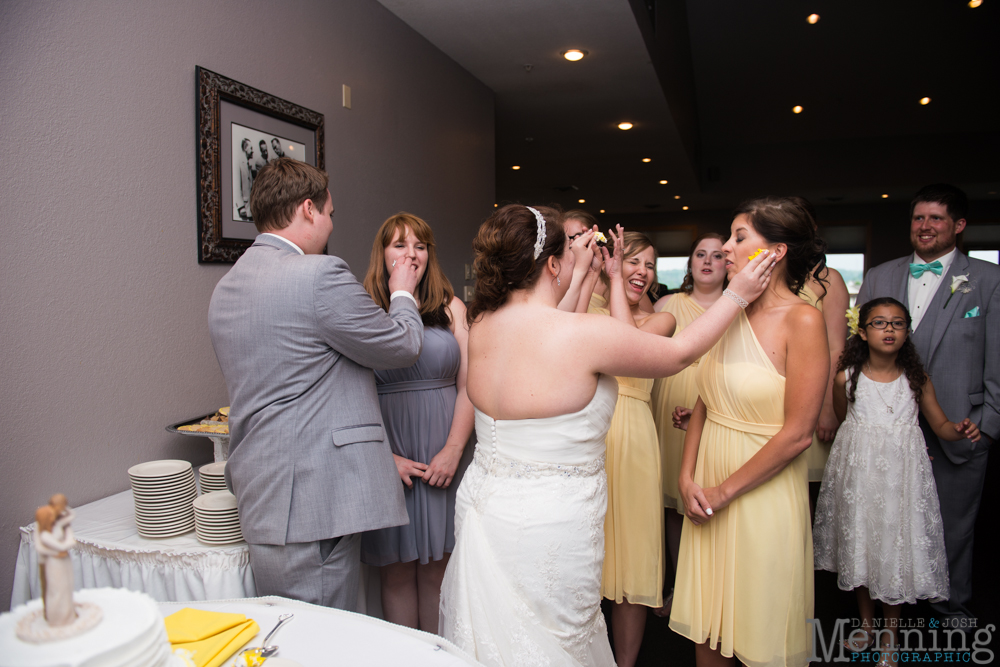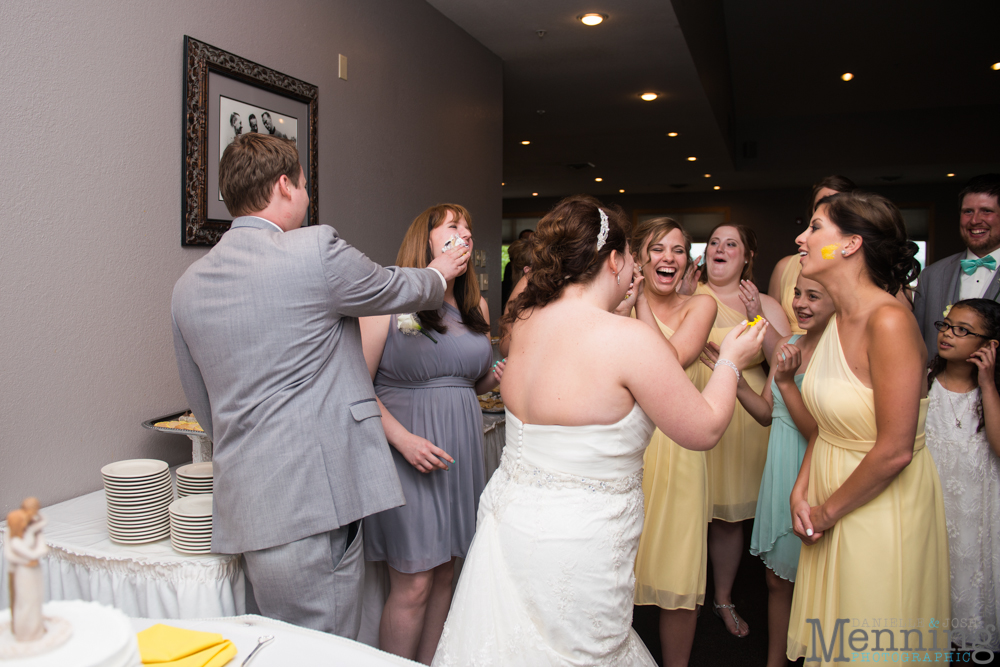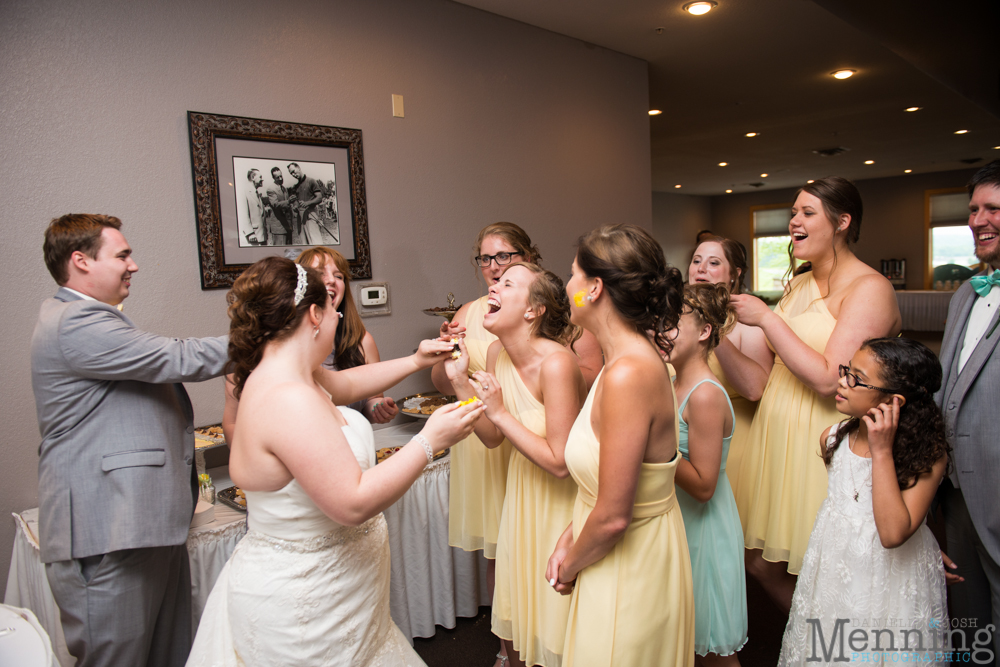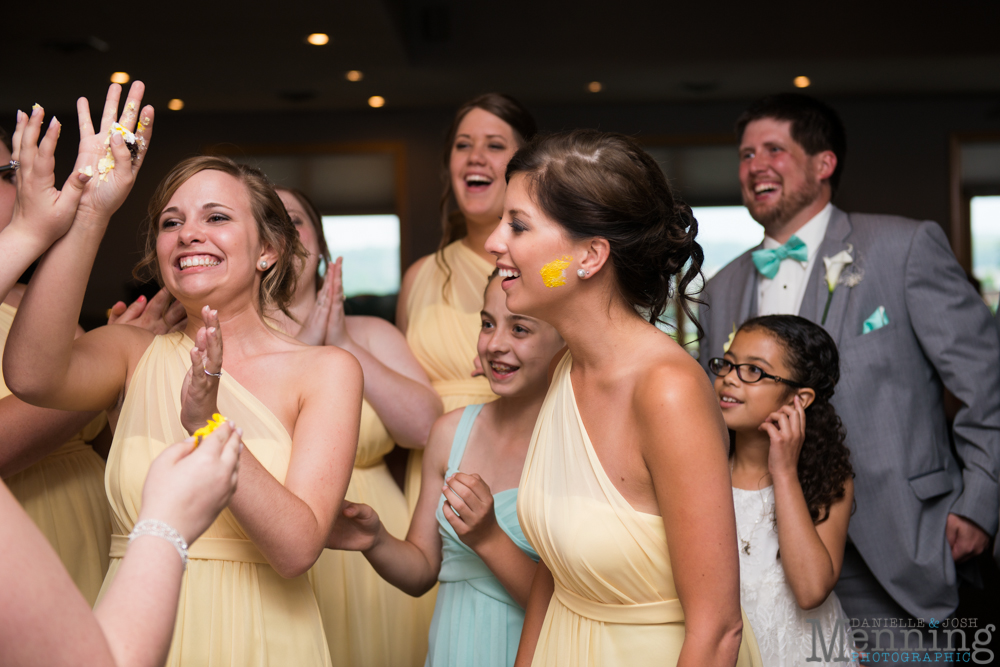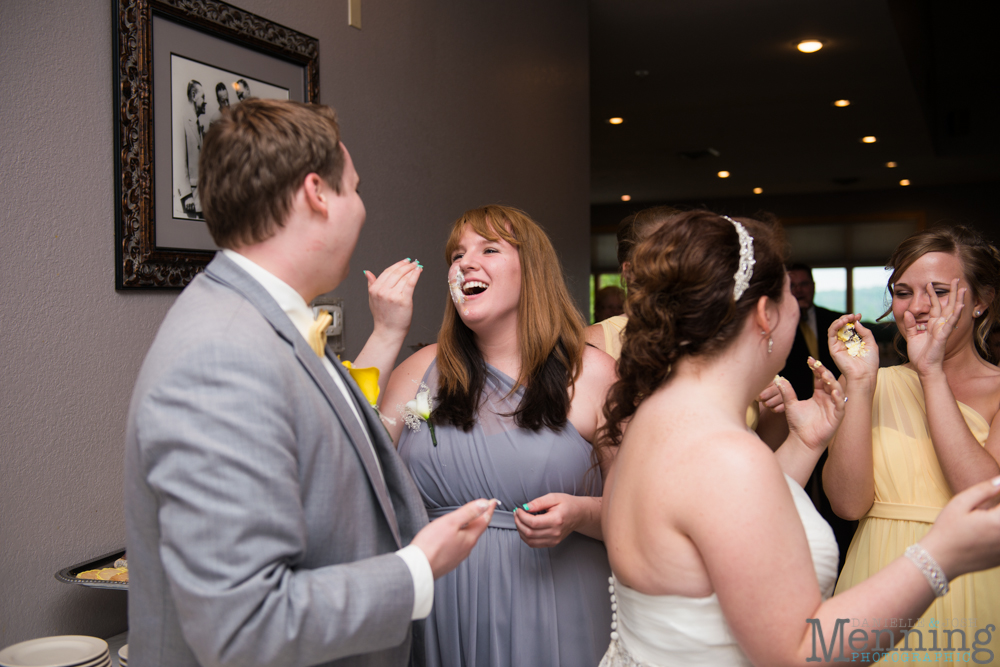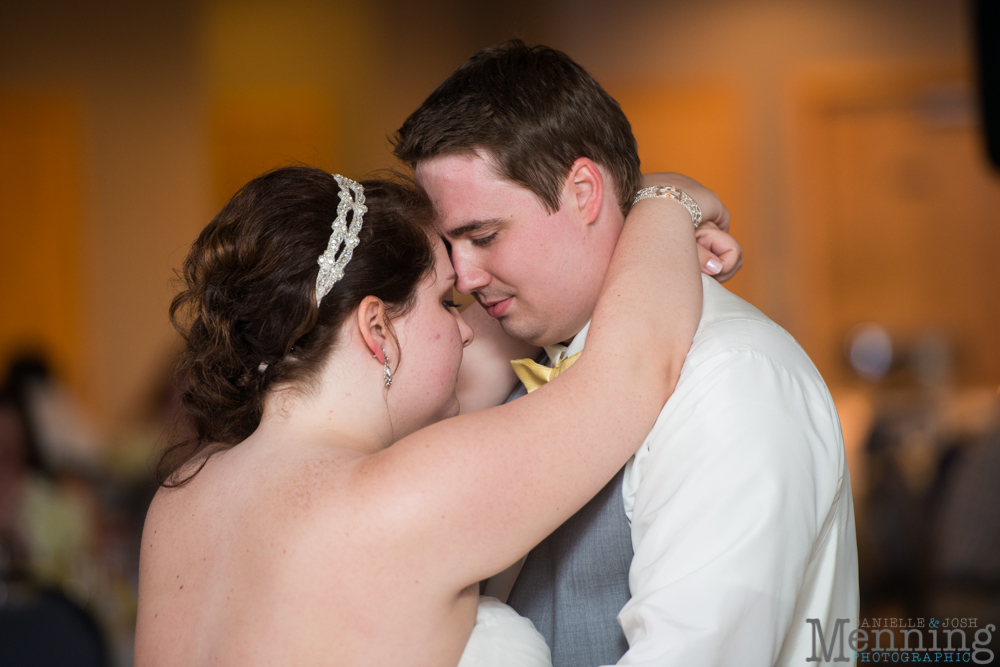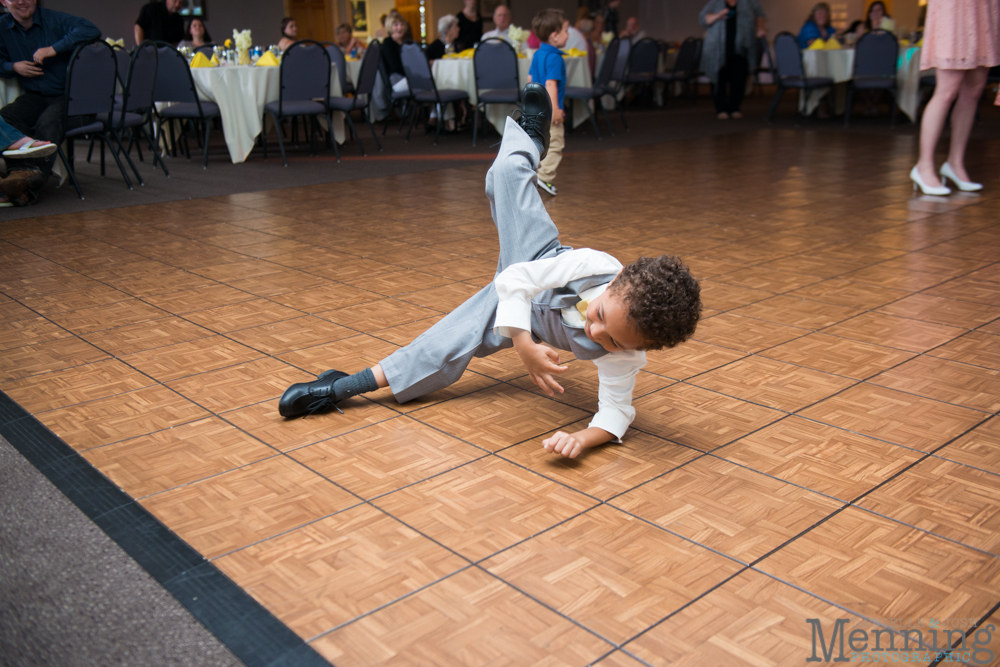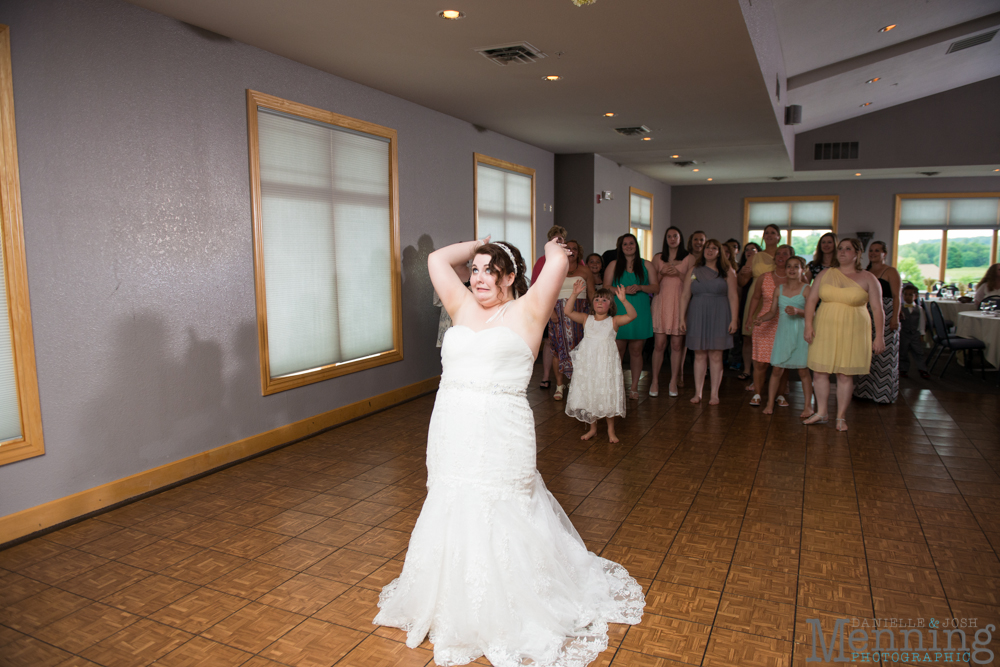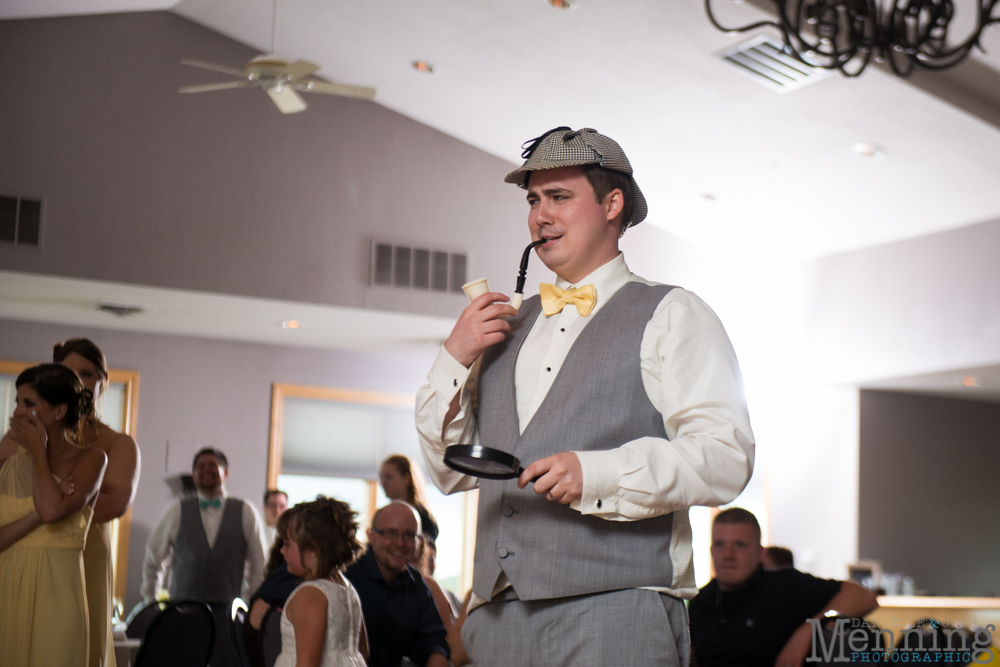 Her reaction to the garter retrieval was priceless.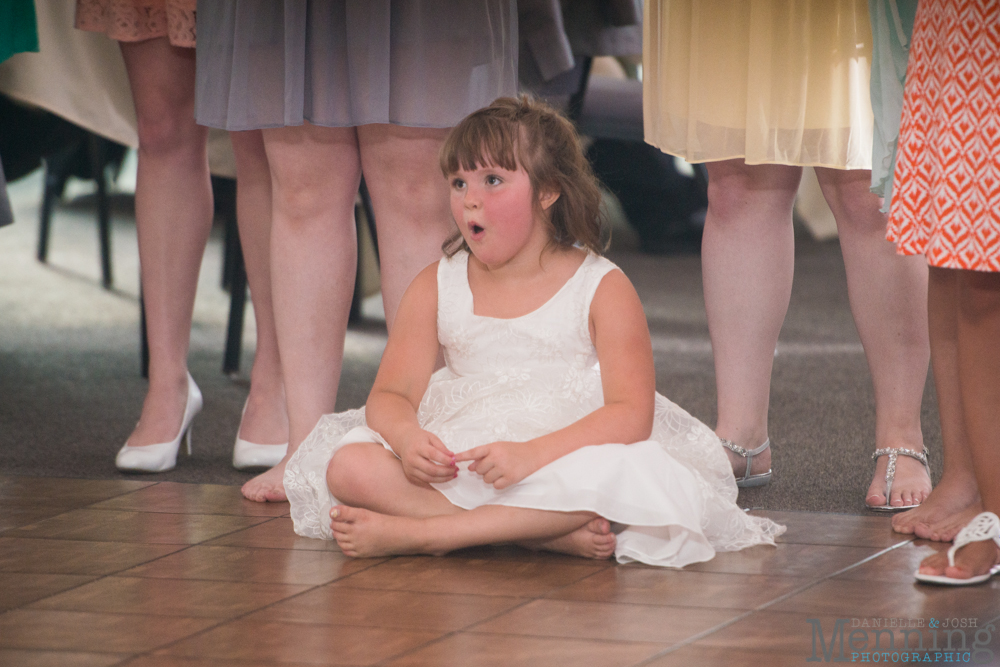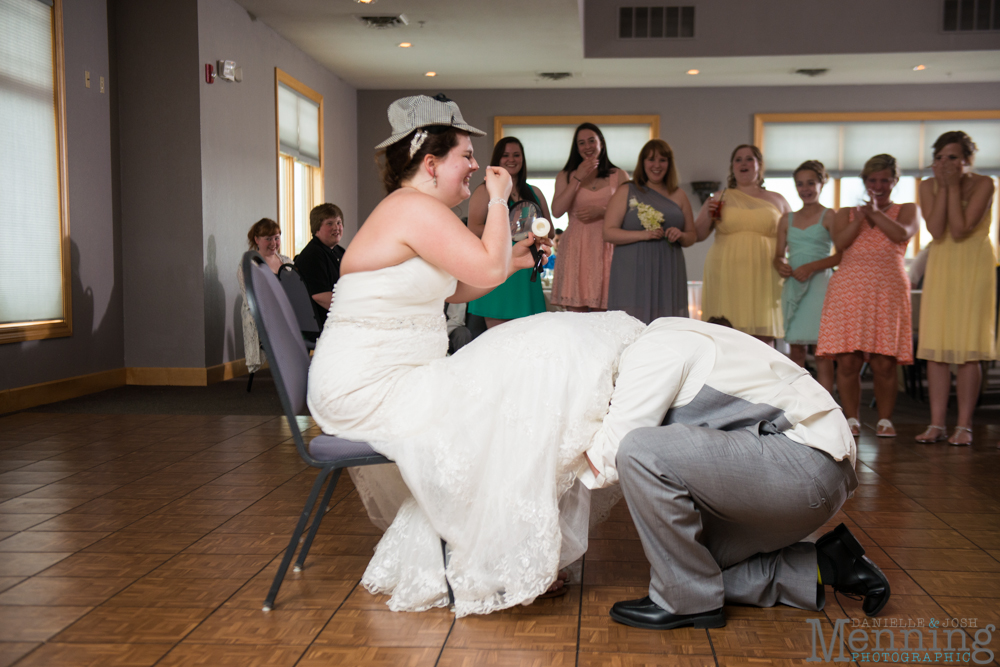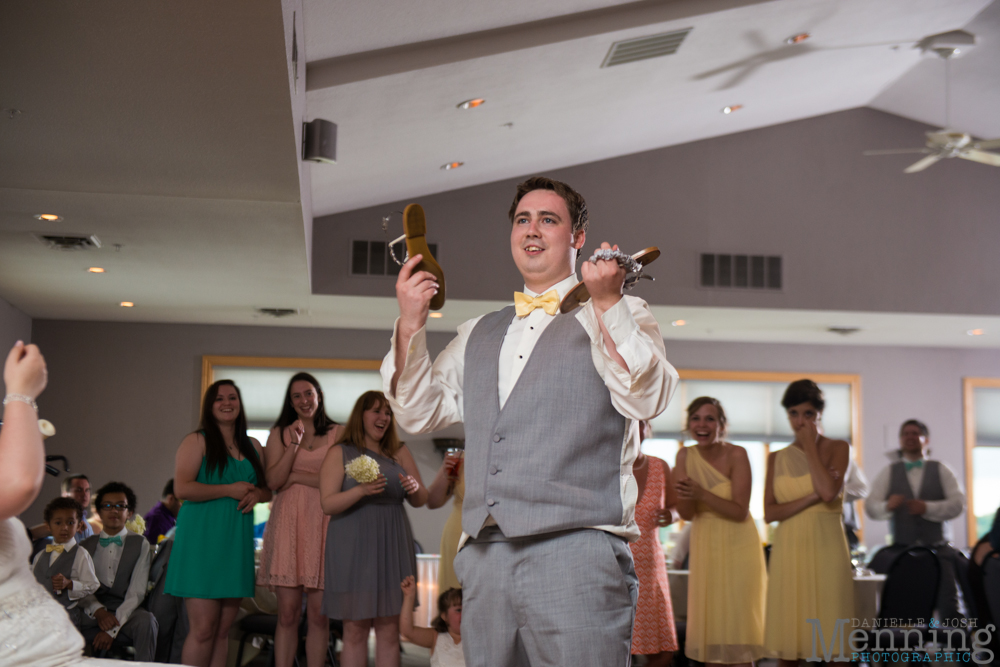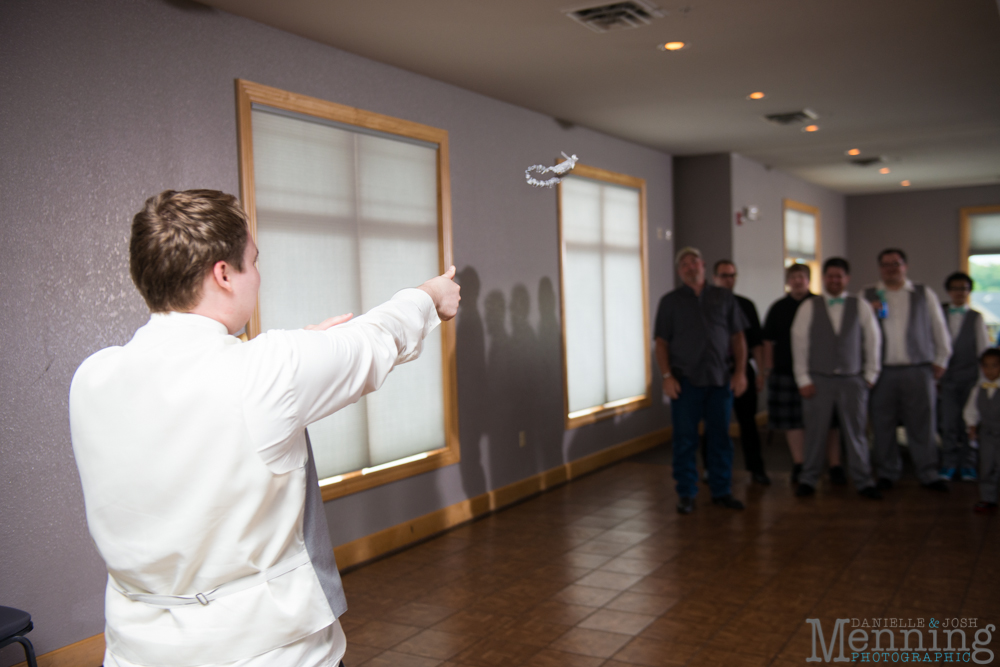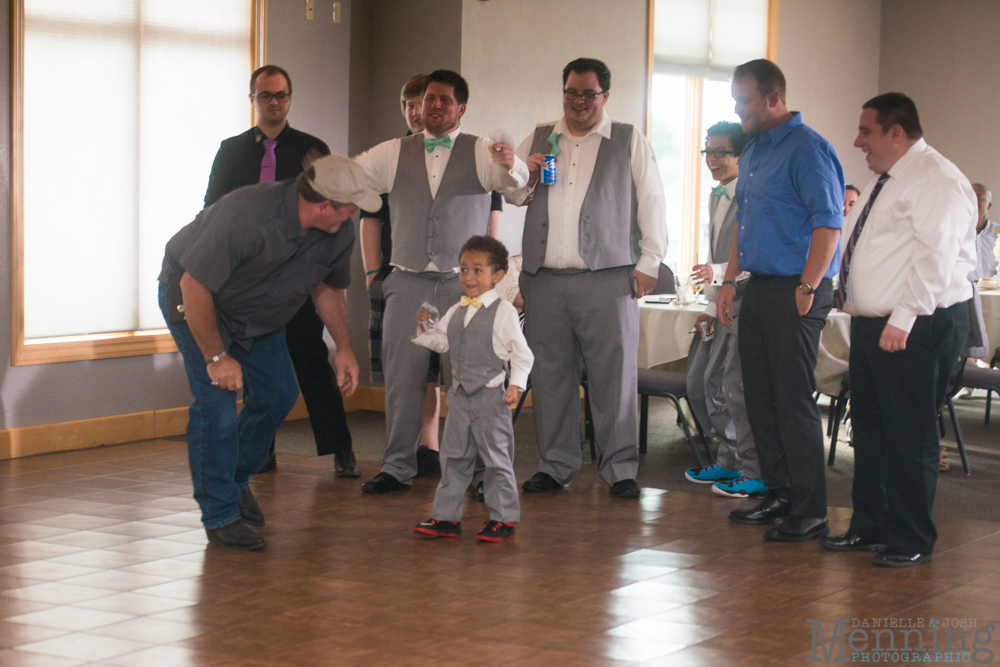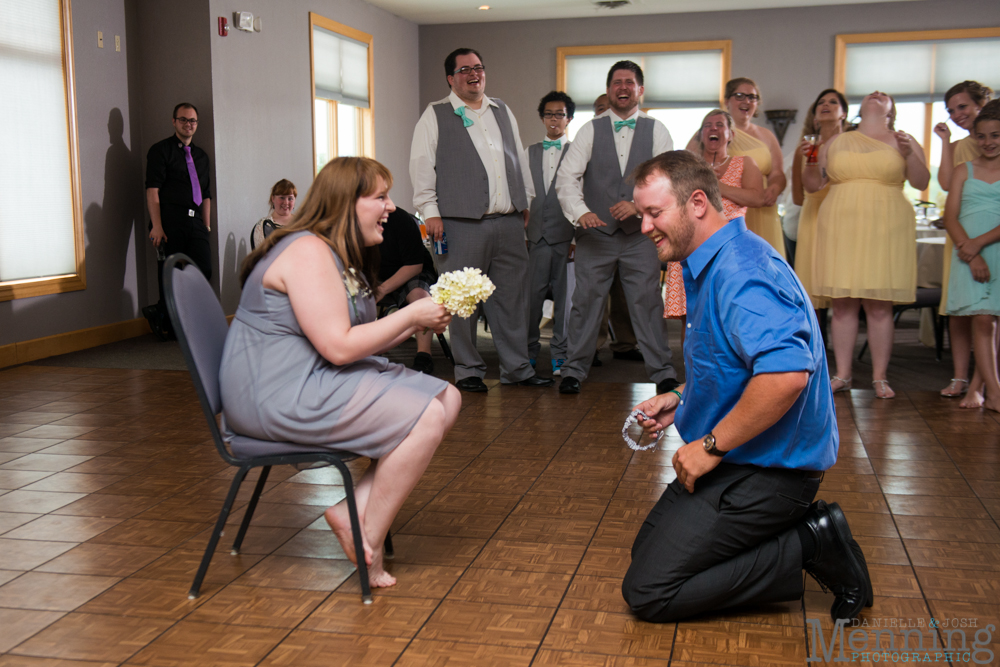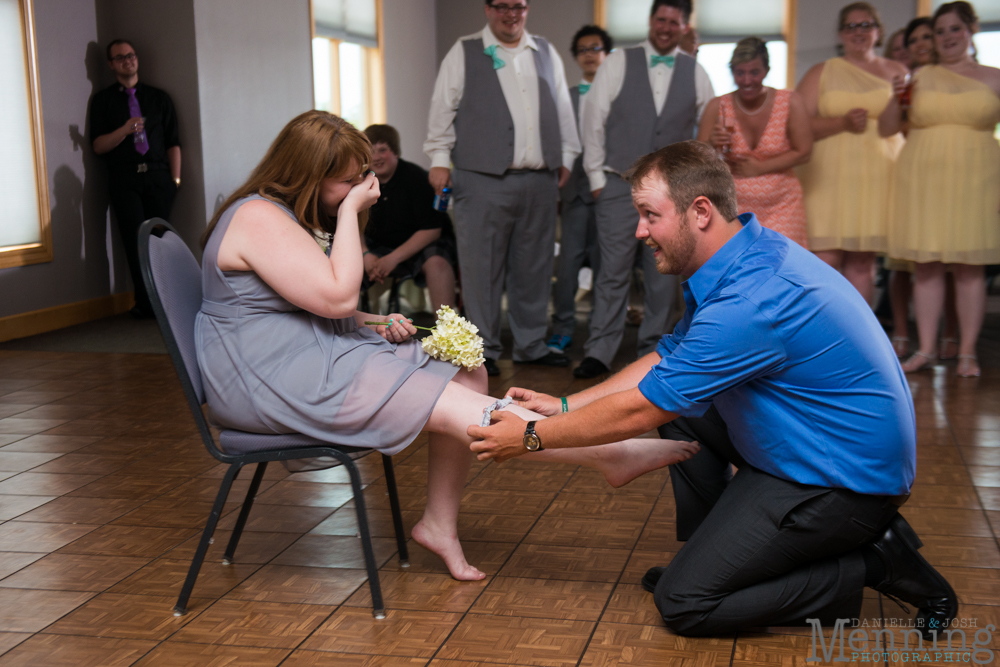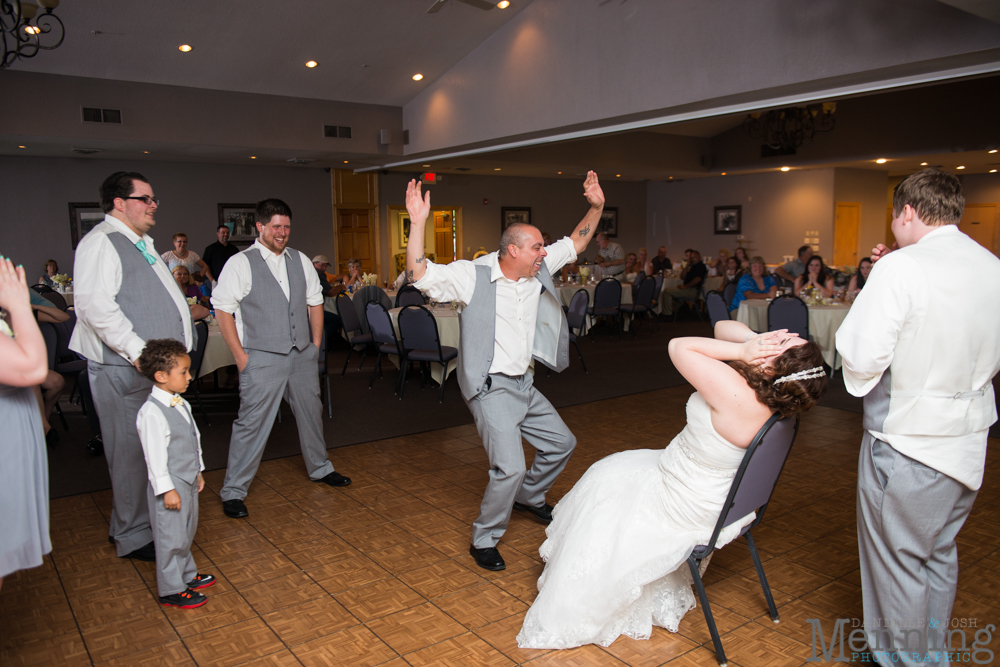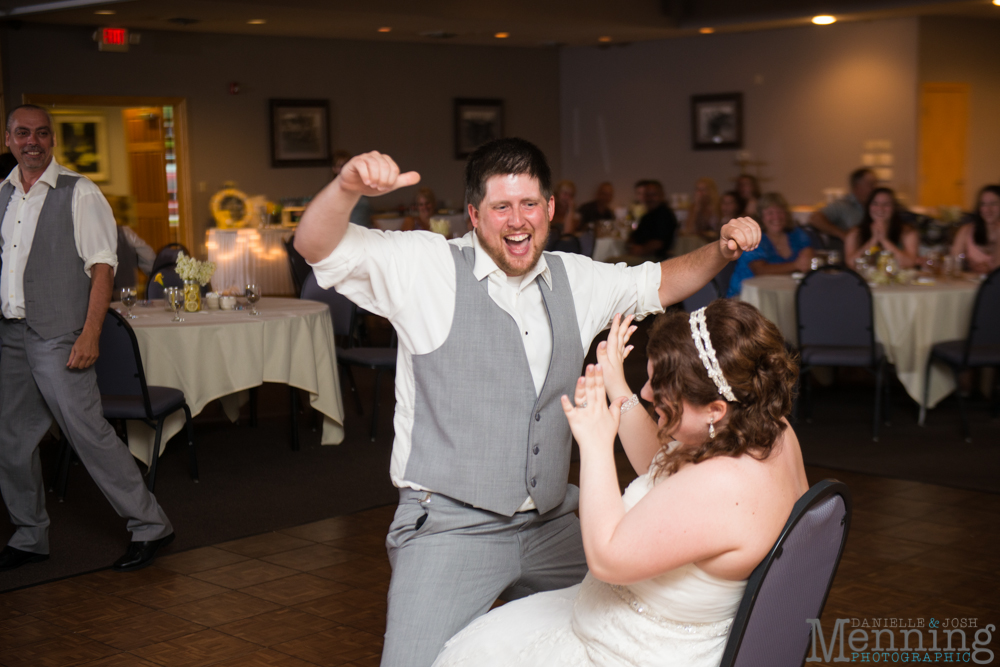 The reception was fun for all. Bob Hlinka did a great job DJing, as always.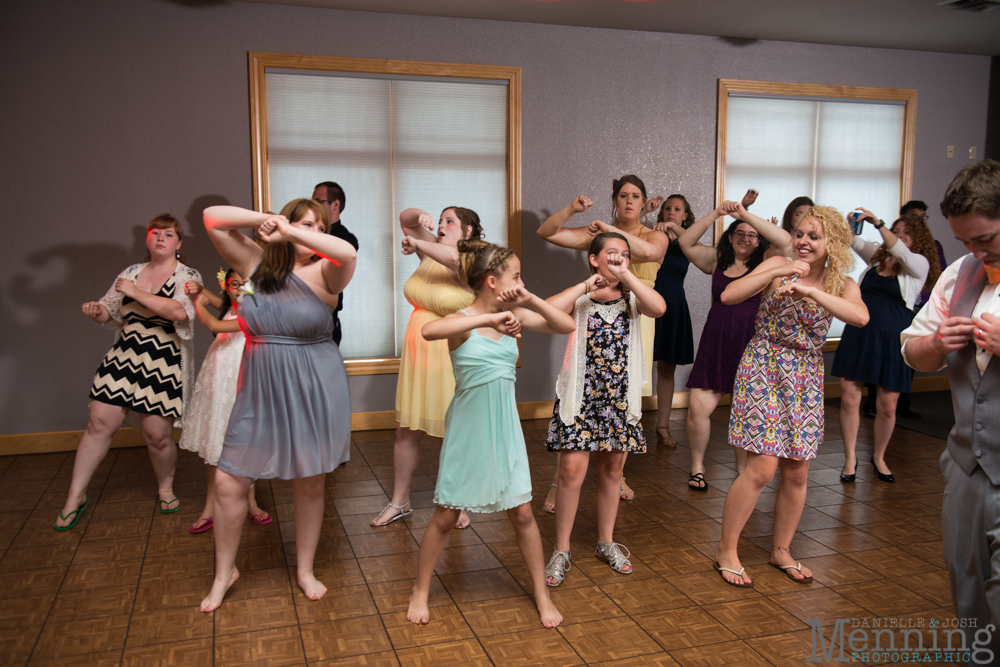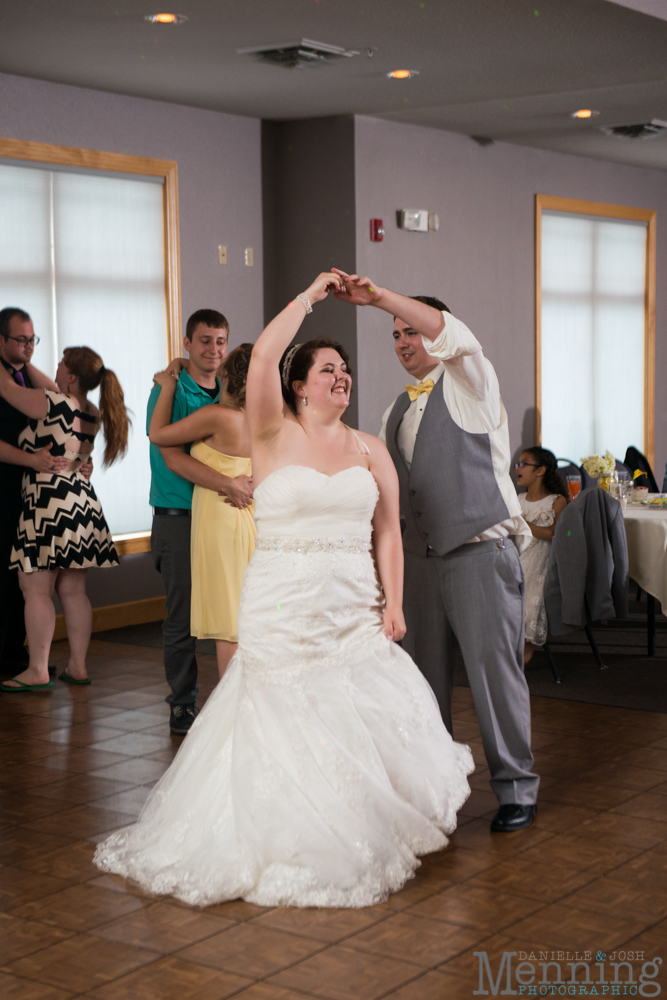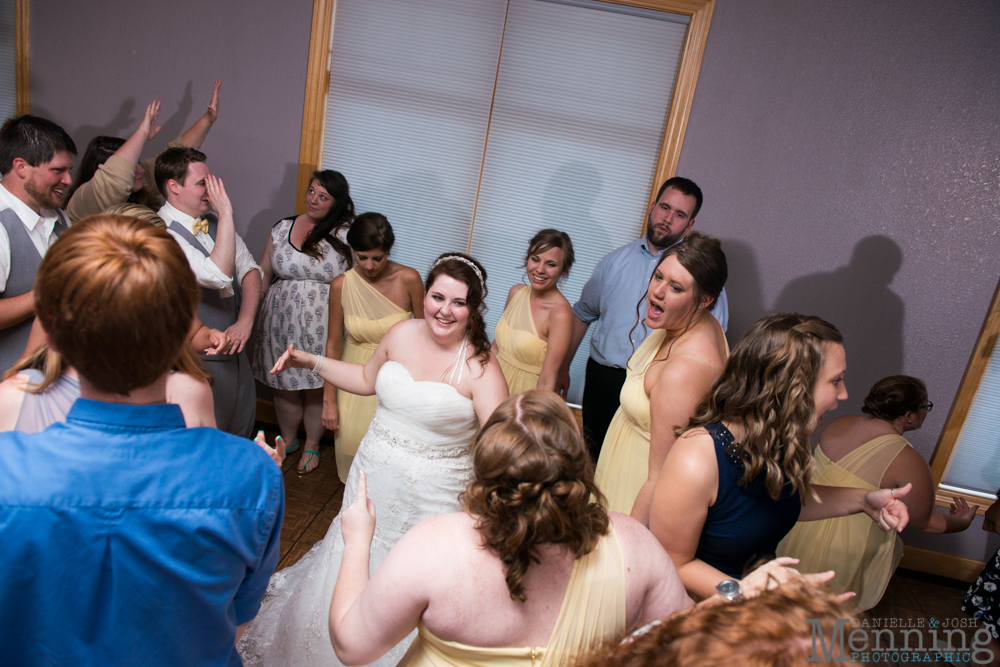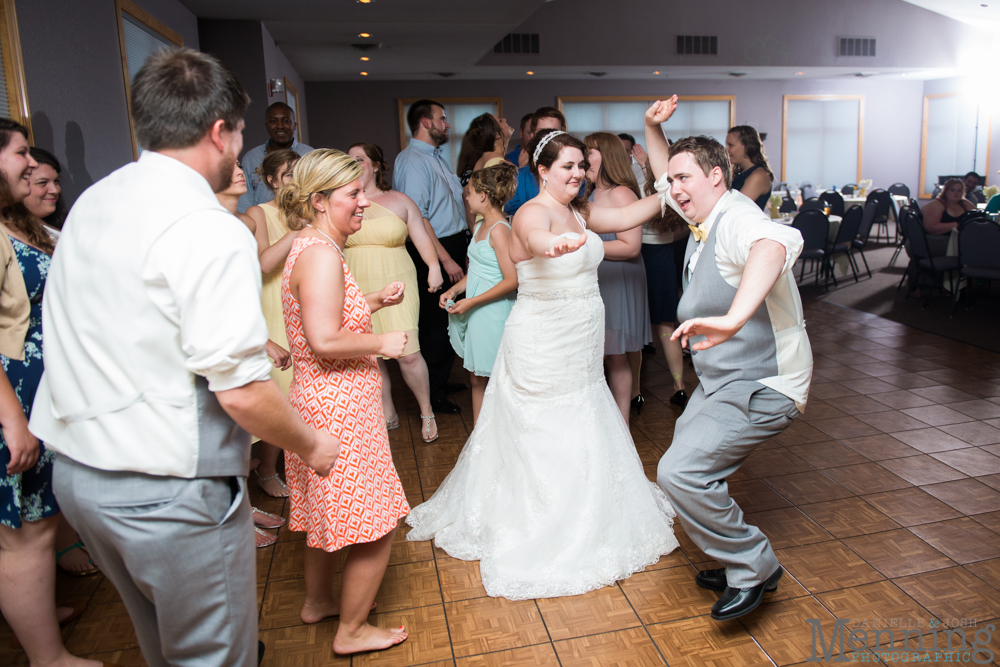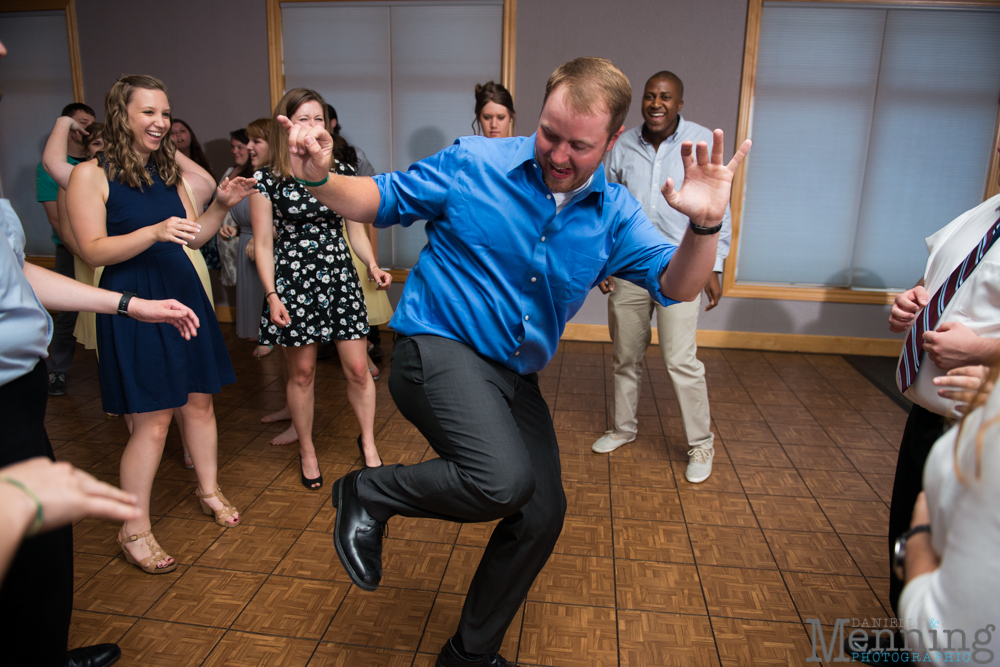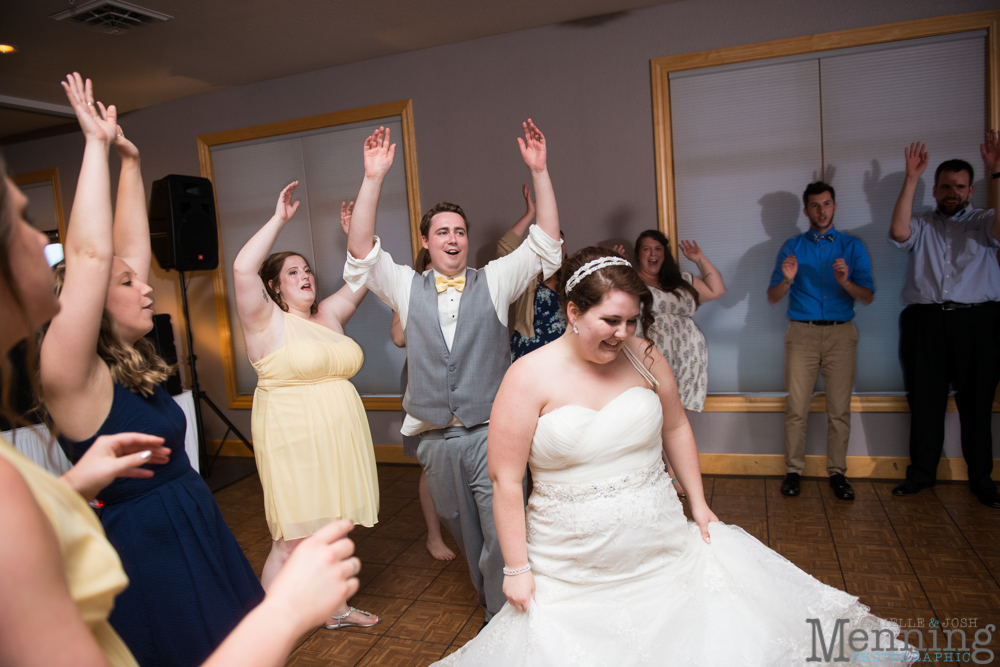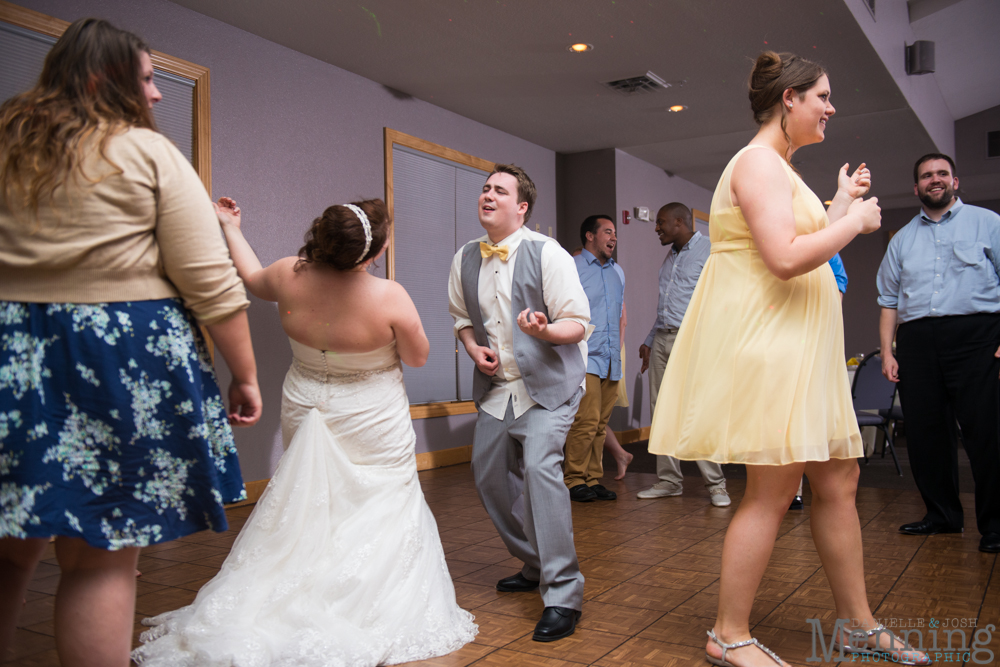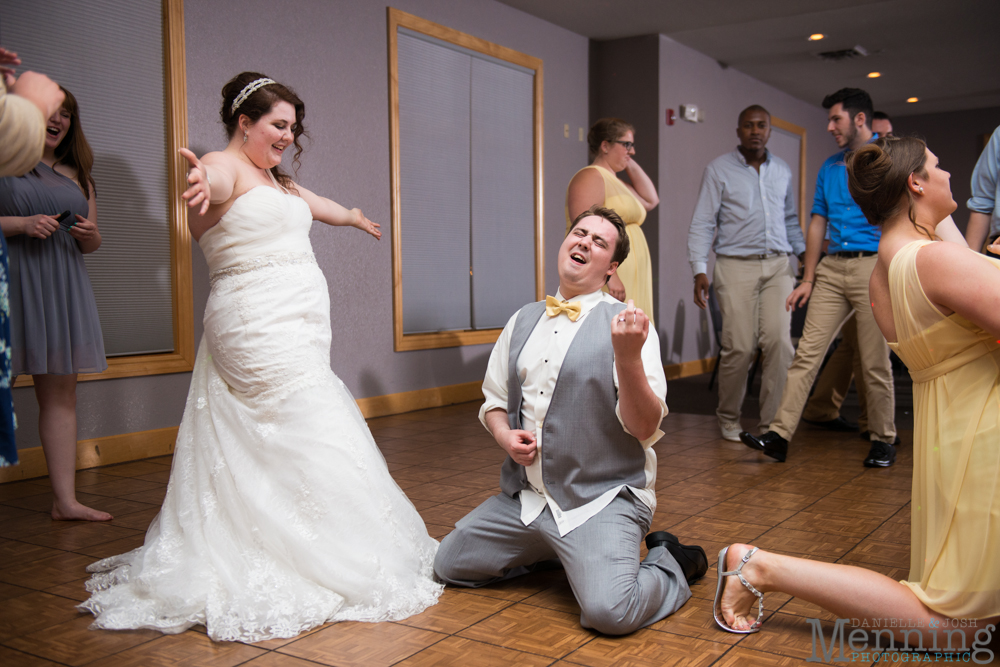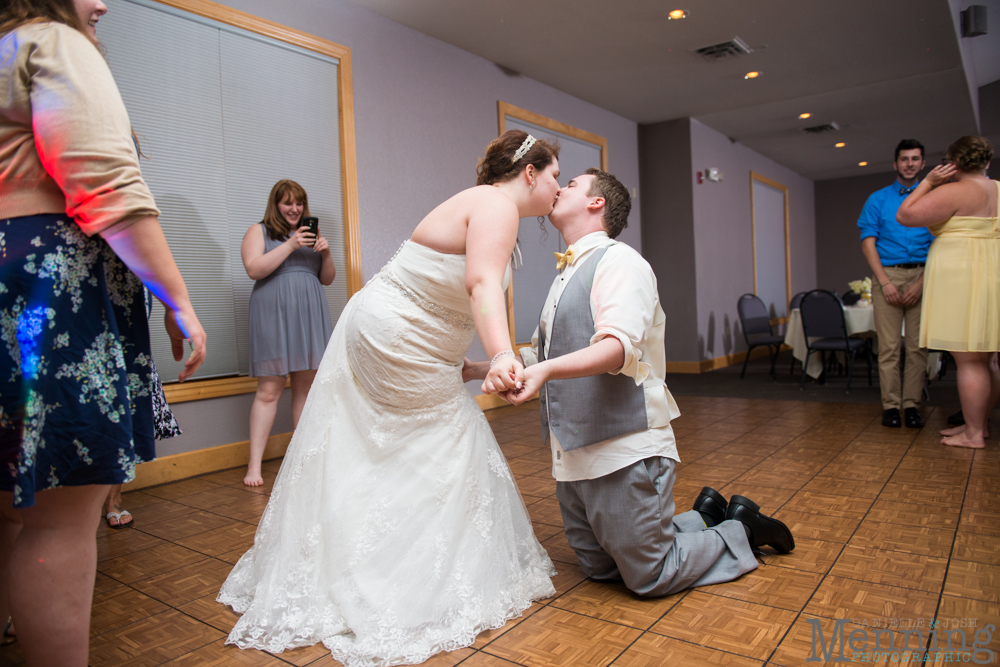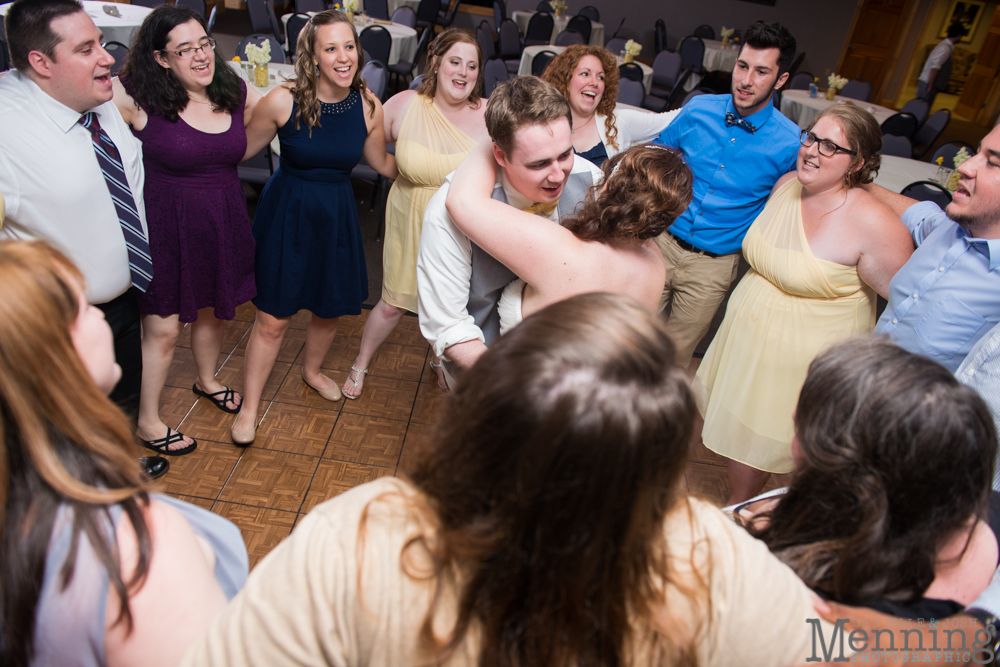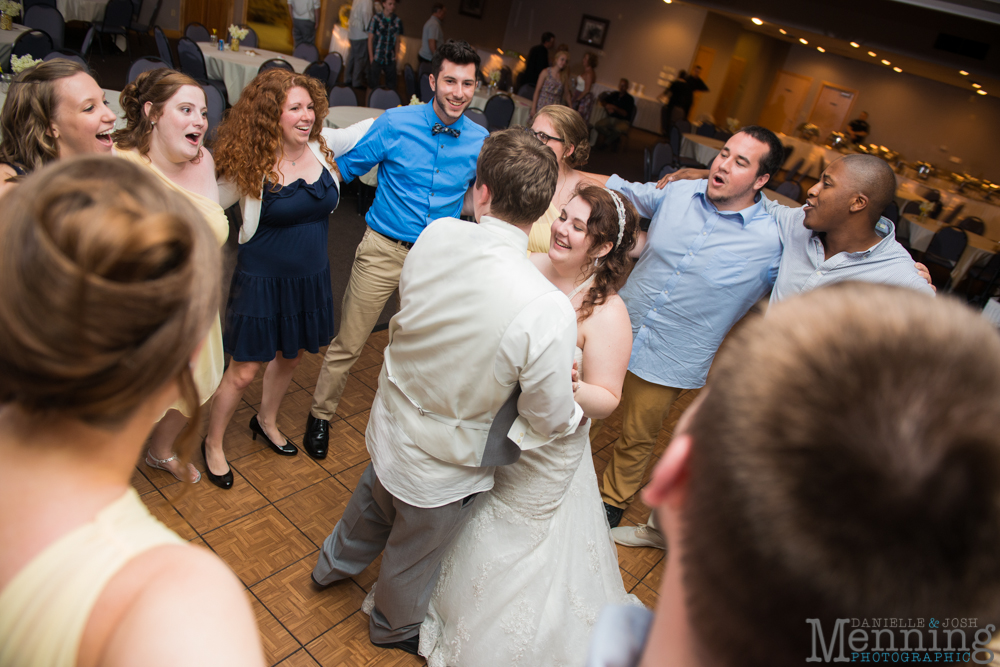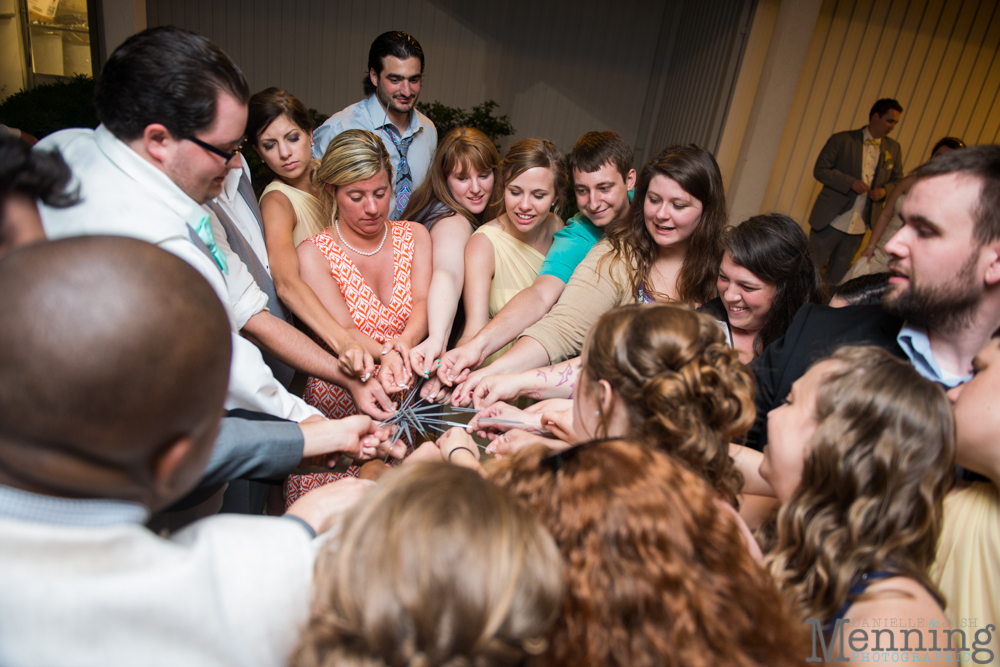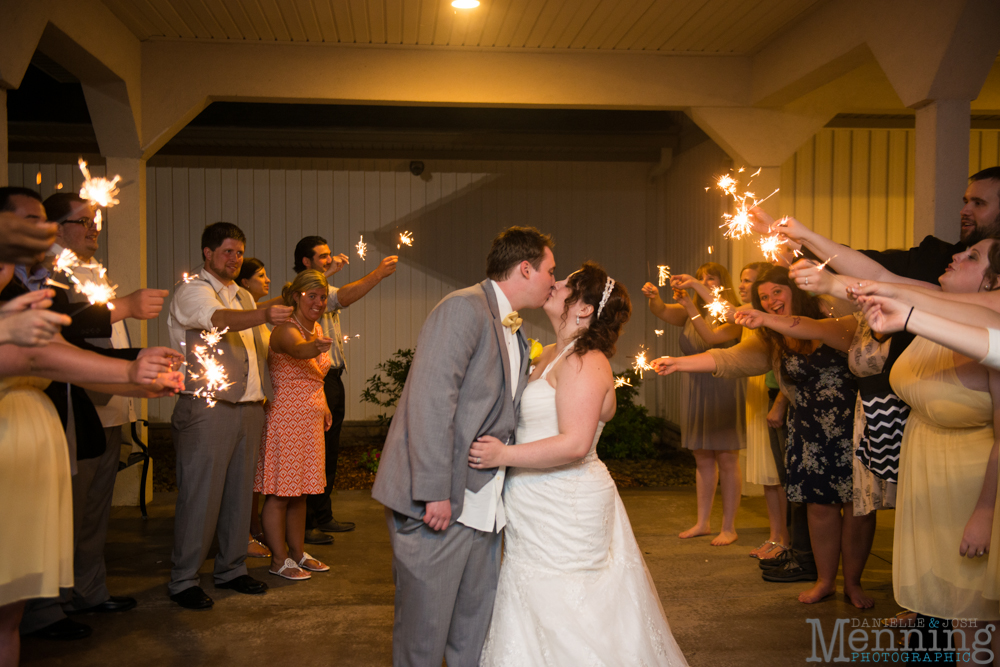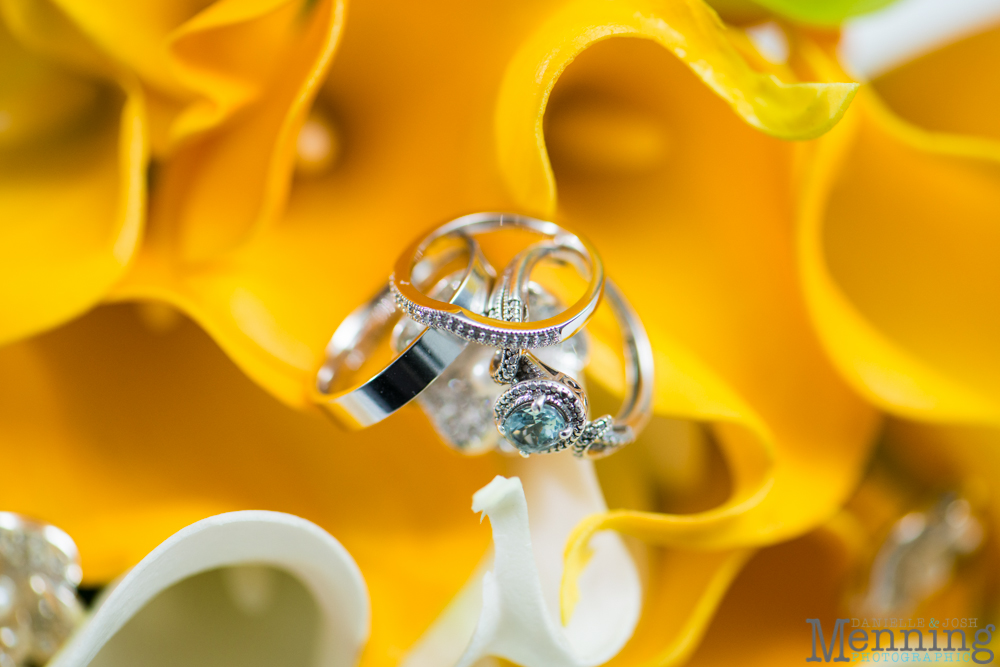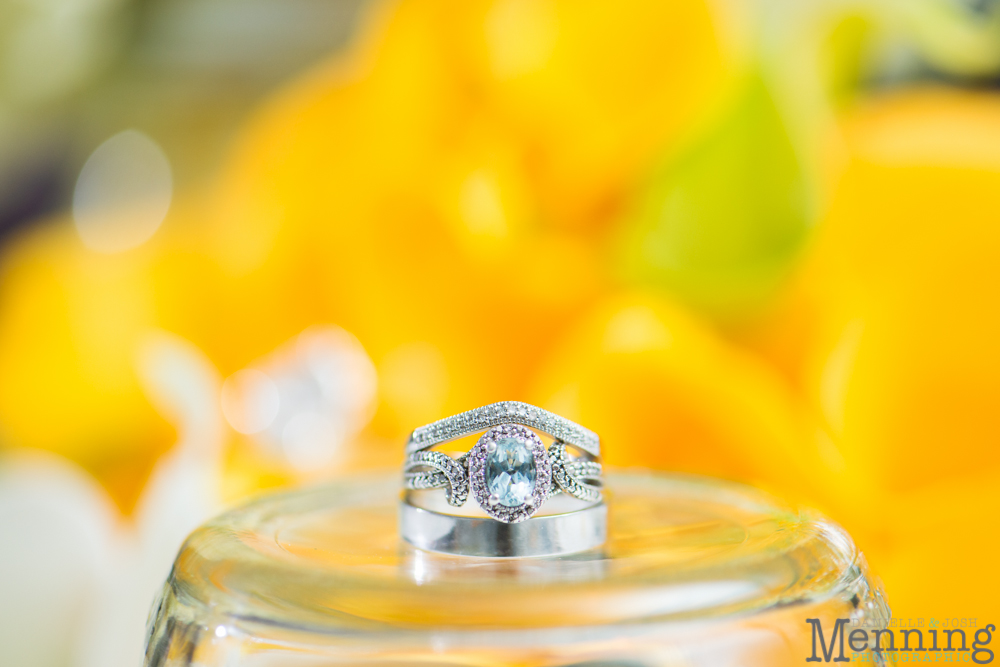 Keri & Shawn, thank you both so much for sharing your wedding day with us. We're so happy for you both! Welcome to the married club. . . it's the best club in the world! 🙂