Colleen & Nathan's rustic barn wedding was full of pretty details, a gorgeous bride, a handsome groom, and lovely decor. But the most special thing about the day was how genuinely happy Colleen & Nate were to be marrying one another. It rained that day, oh my, did it rain! The rain didn't seem to phase them, though. They went with the flow and just decided if it was going to rain all day, it didn't matter because they'd still be married at the end of the day. . . and you know what? The rain stopped JUST in time for their portraits and wedding ceremony. In fact, the sun came out bright and beaming during the wedding ceremony on a day when the weather forecast called for 100% chance of rain every single hour. We can't describe Colleen & Nathan's love with our words very well, but we can definitely show you with the photos. Their smiles and happy tears show just how passionately in love they are.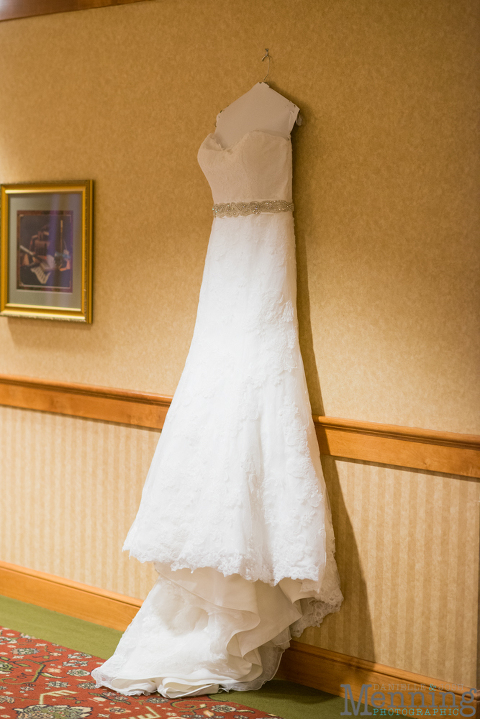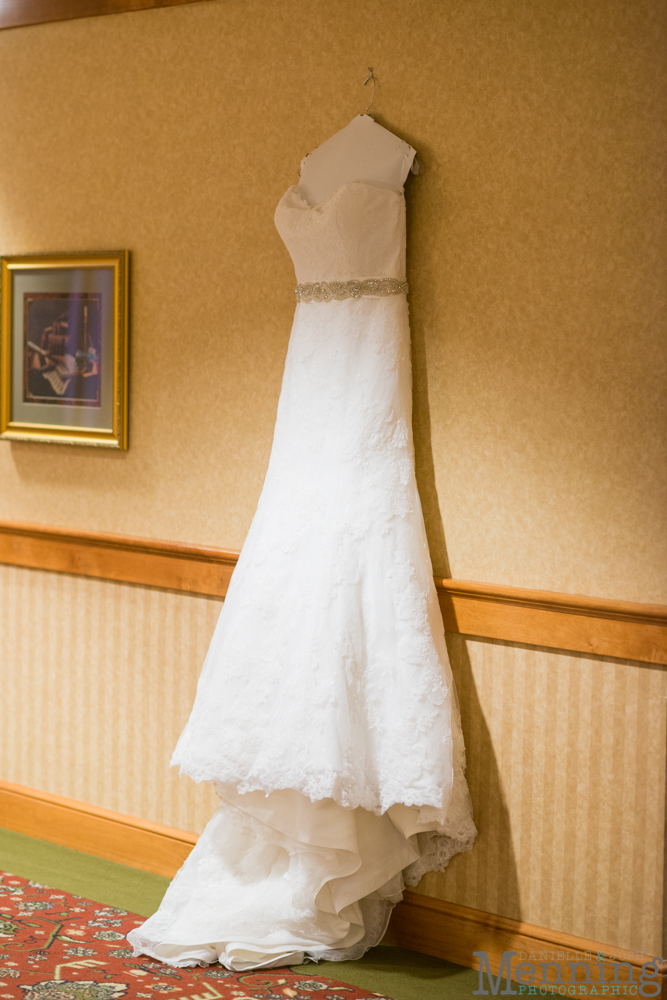 Colleen's wedding day boots were rockin'.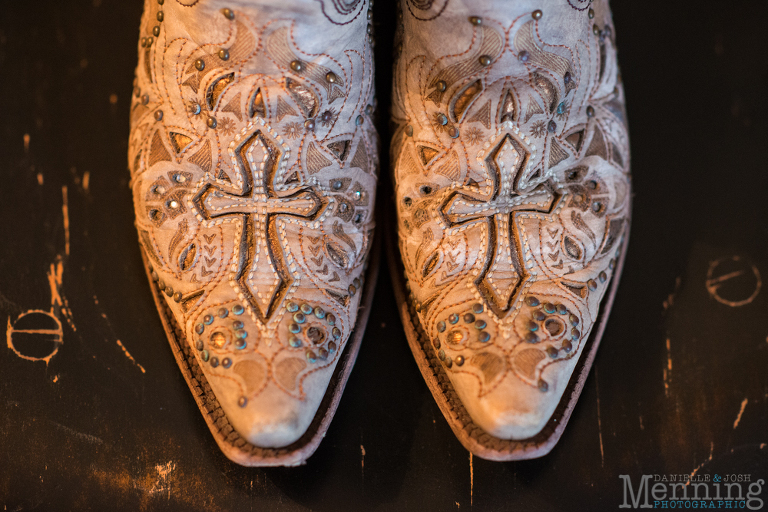 She was stunning and full of joy. From the minute I walked in while she was getting her hair & makeup done to the very end of the night with the sparkler sendoff, Colleen was emanating happiness. Happy brides are the best brides!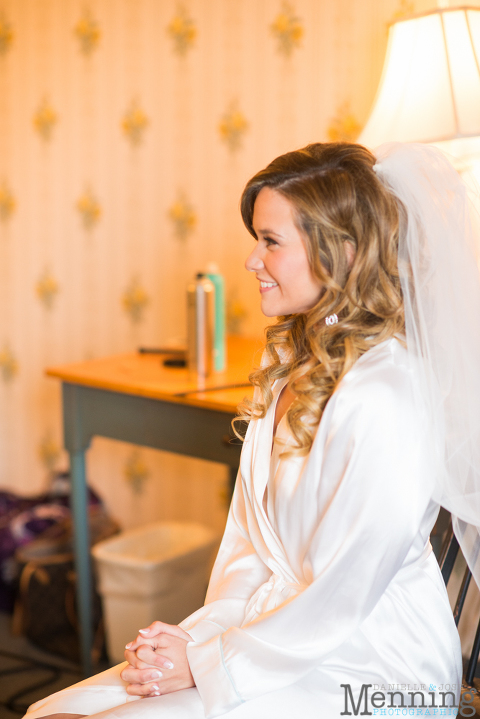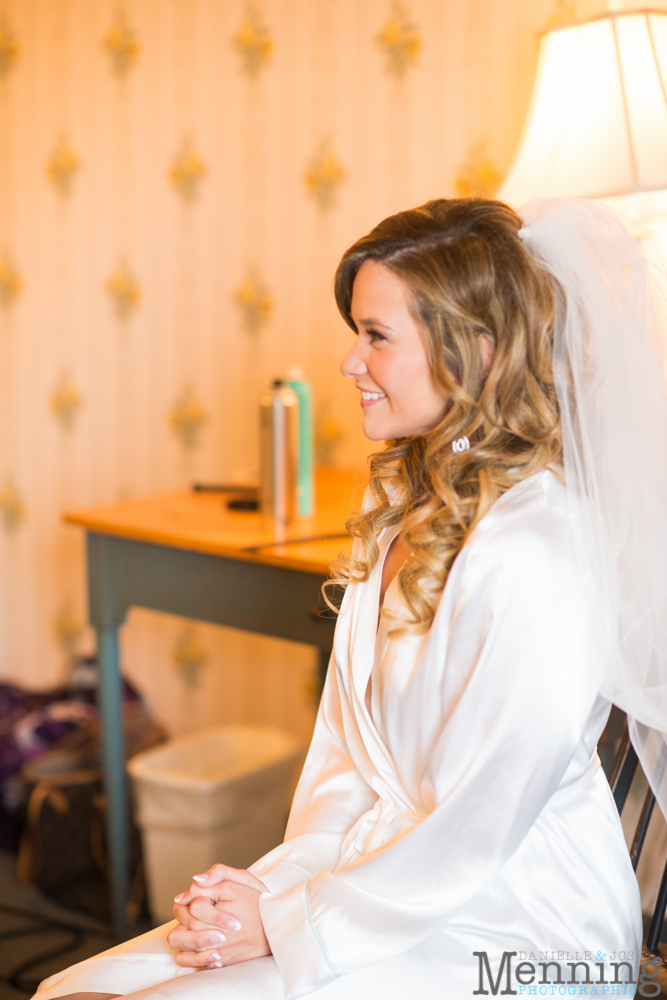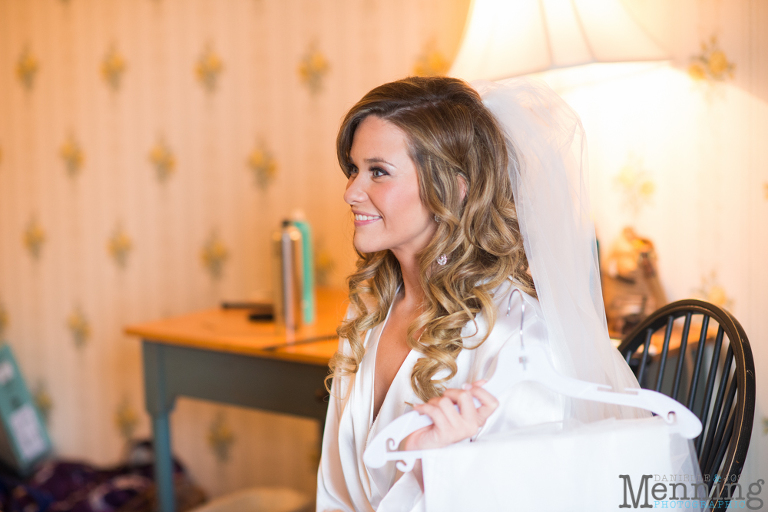 Hey Dutch Village Inn, thanks for the pretty window light in Colleen's suite. 🙂 Everything about her bridal look was on point! Her makeup played up her very best features. Her eyelashes were ridiculously gorgeous, her hair was totally "her," her cathedral veil added drama & glam, and her dress from Jacqueline's Bridal could NOT have been more perfect for her! The best thing about it was that she looked like herself. . . just played up for the big day. That's the way to go on your wedding day!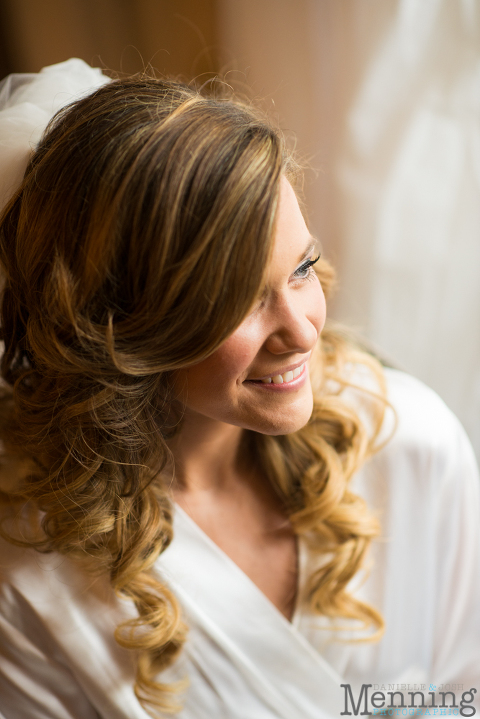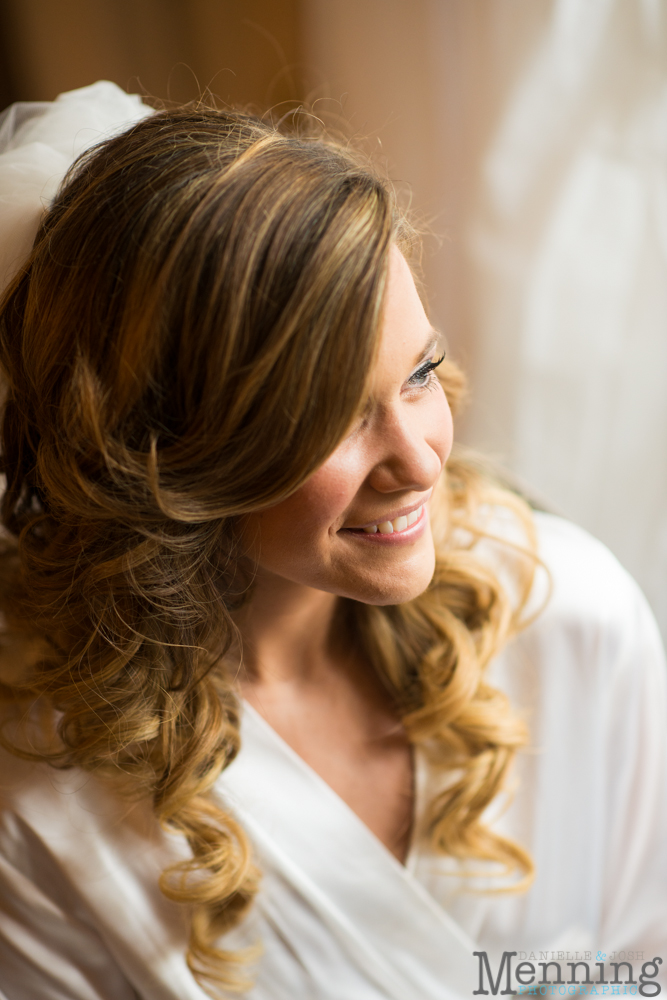 Nathan was getting ready with his groomsmen down in the basement of The Barn & Gazebo where their ceremony & reception both took place.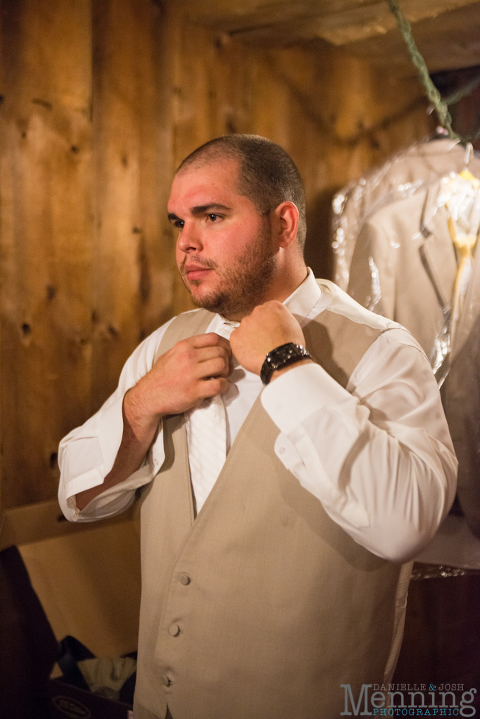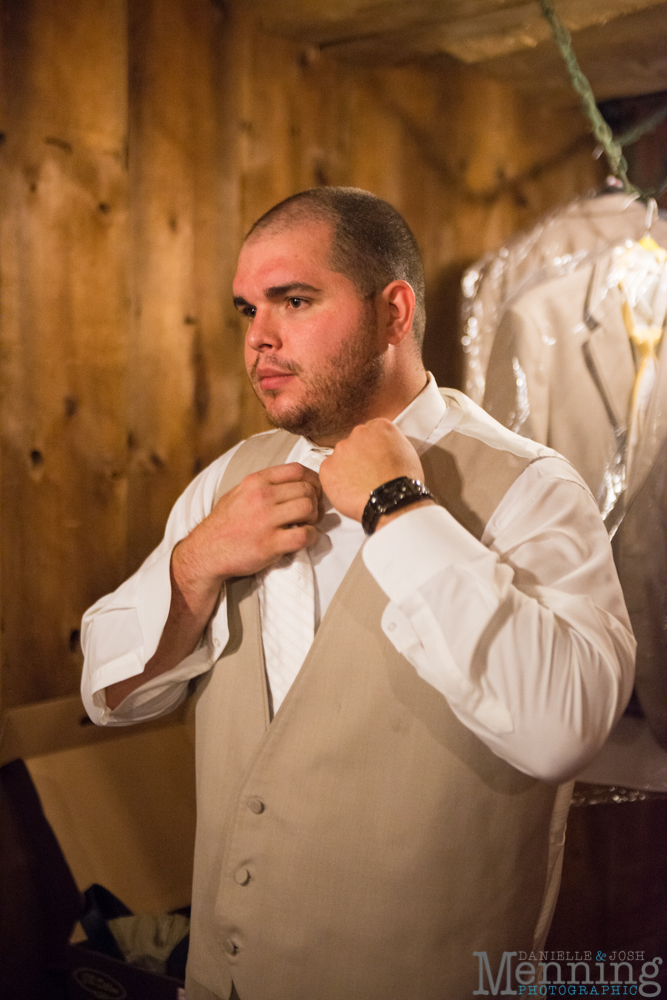 The tan tux look was handsome & everything came together so well with the rustic wedding day theme.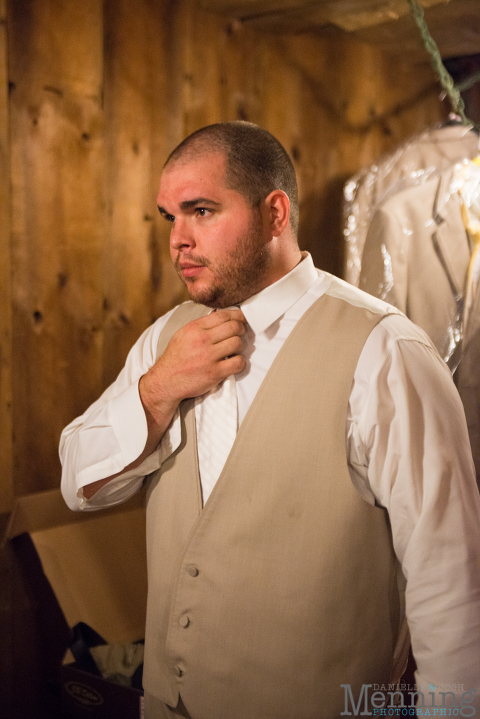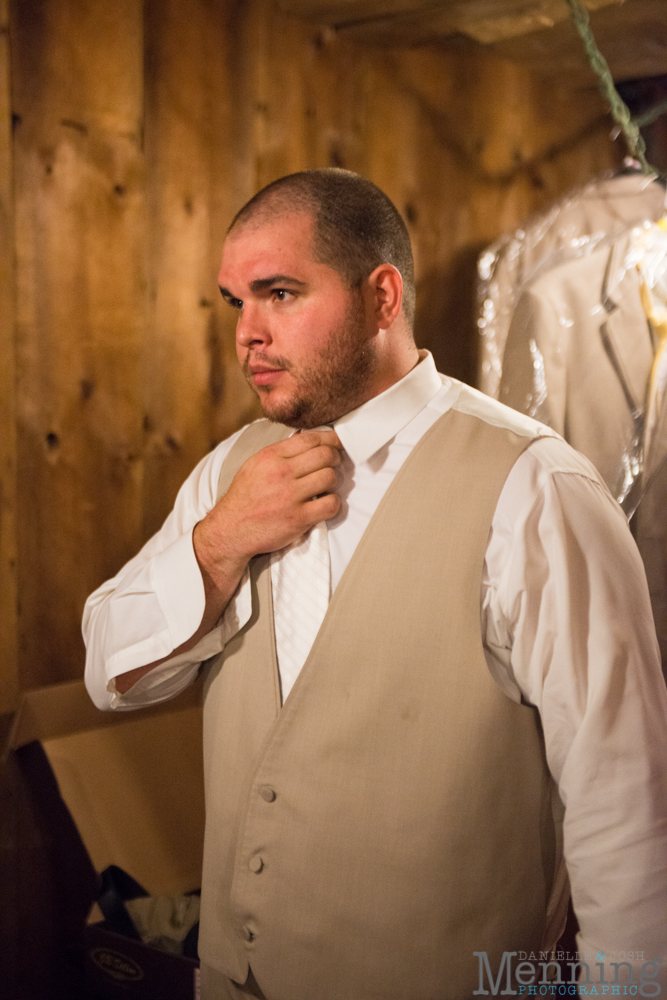 Colleen's mom & bridesmaids helped her into her beautiful lace gown in that very same spot a few minutes later after the guys had vacated. 🙂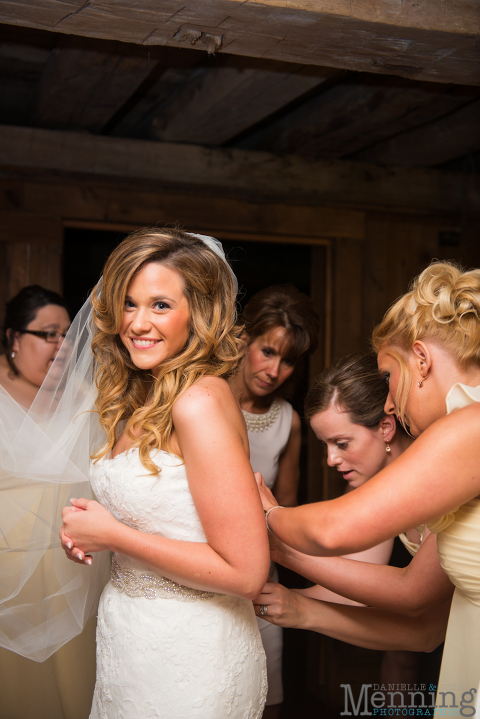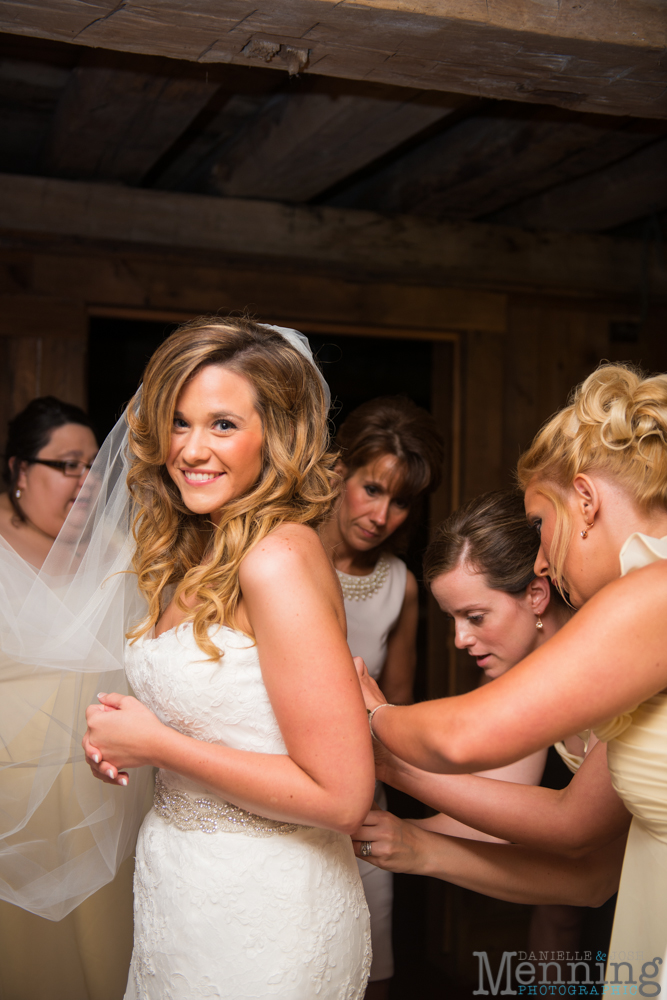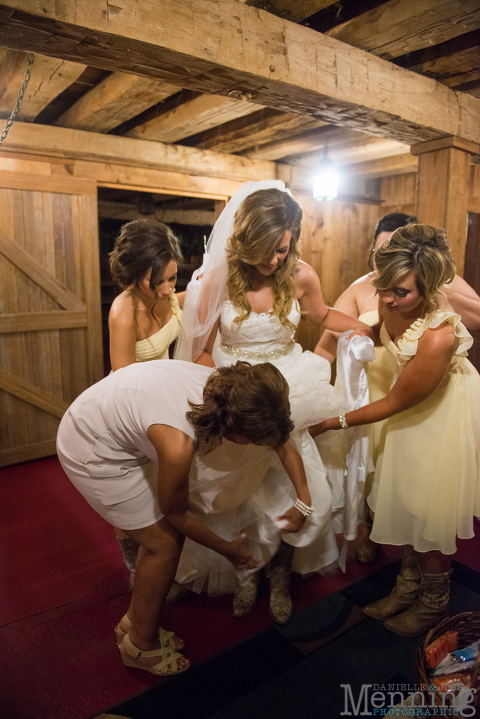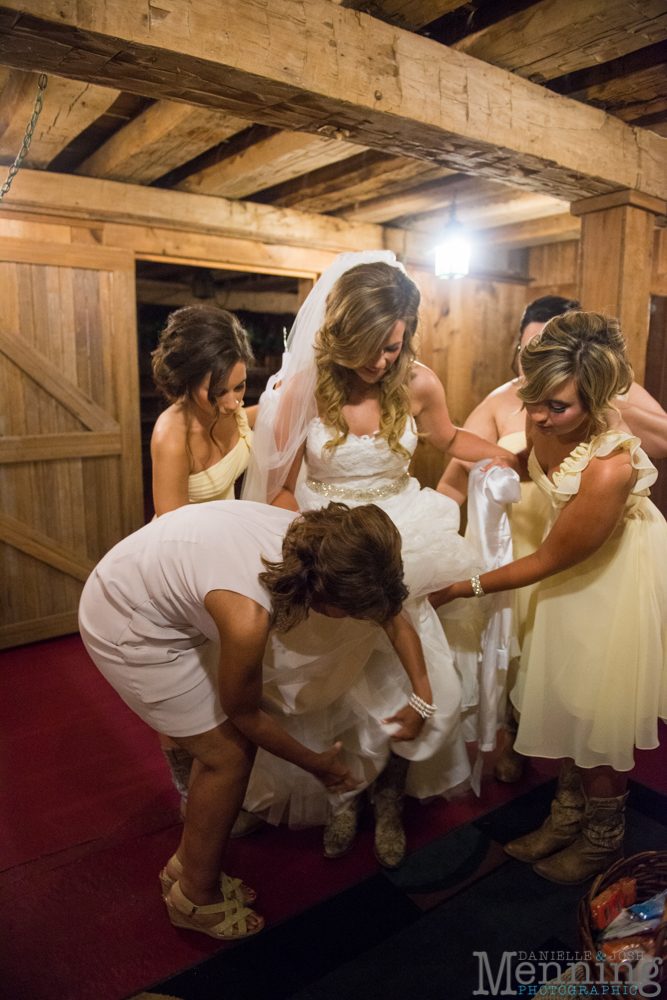 Then it was time for the first look. They were both so excited & full of emotions.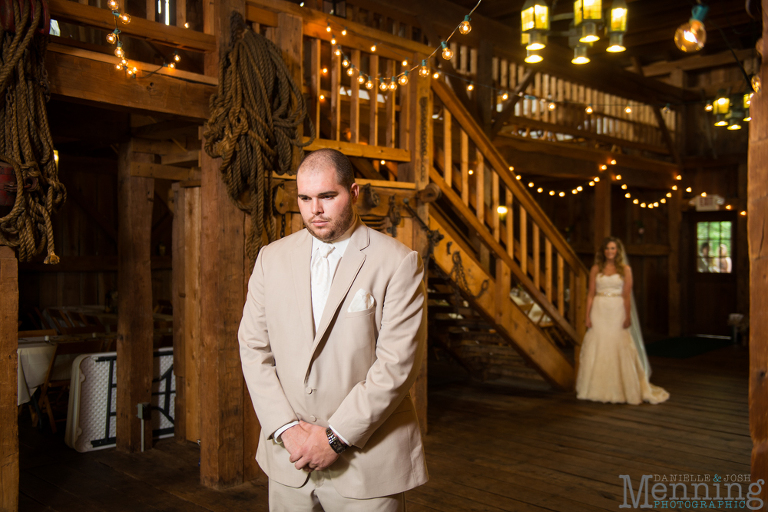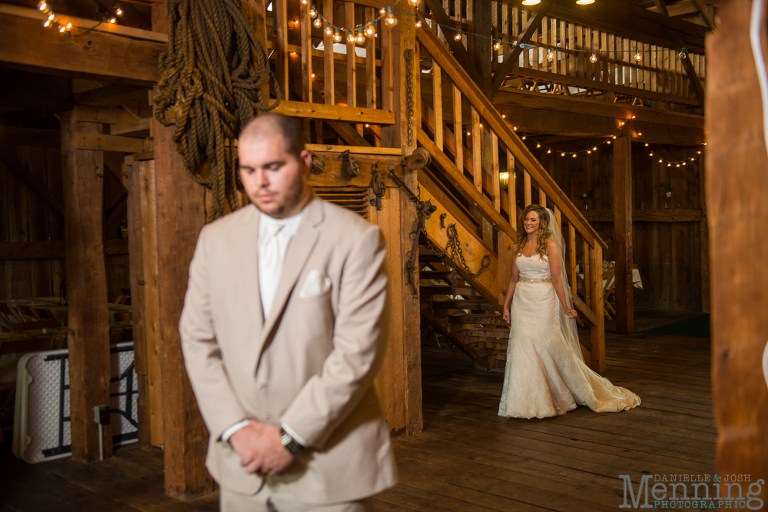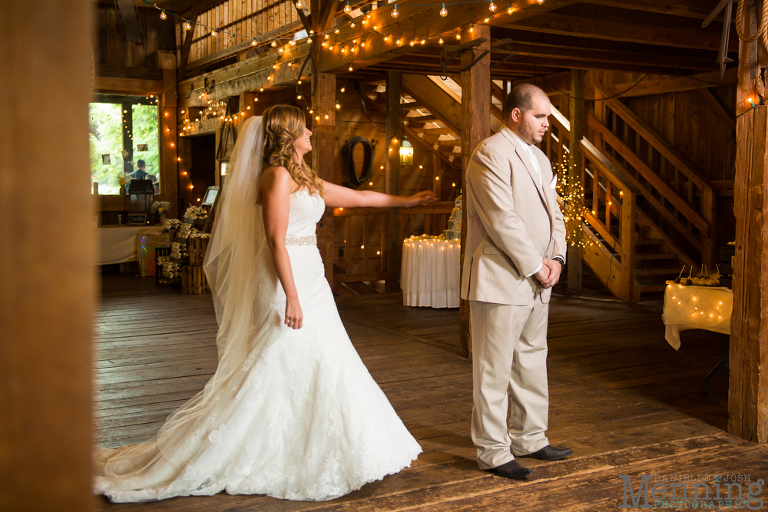 Nate couldn't believe his eyes. Colleen was more gorgeous than he could've imagined.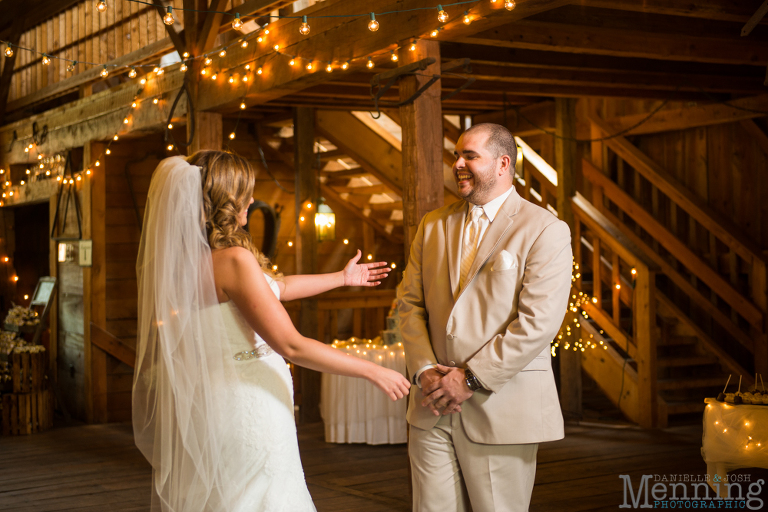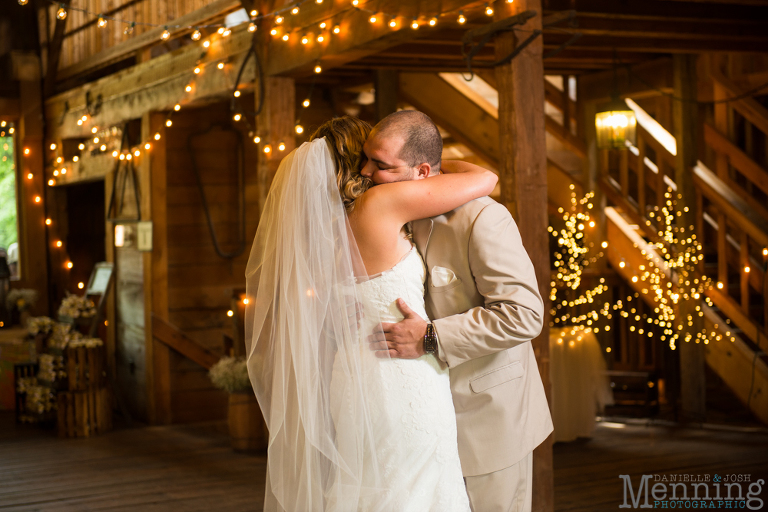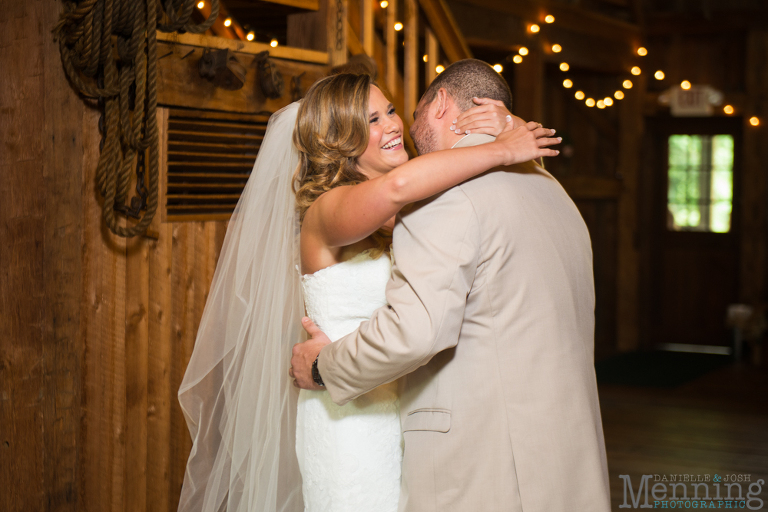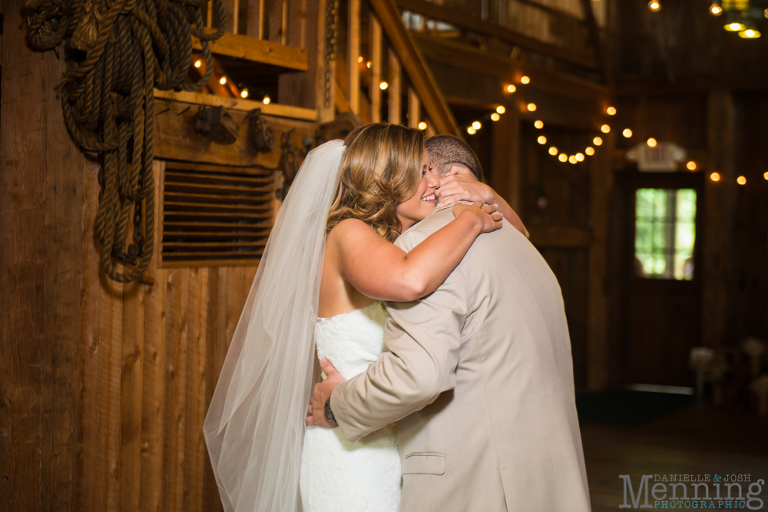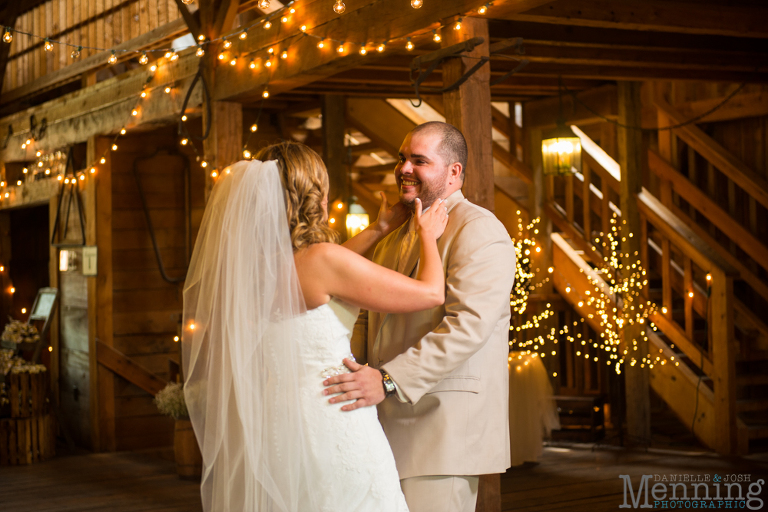 Oh, first looks, we love you.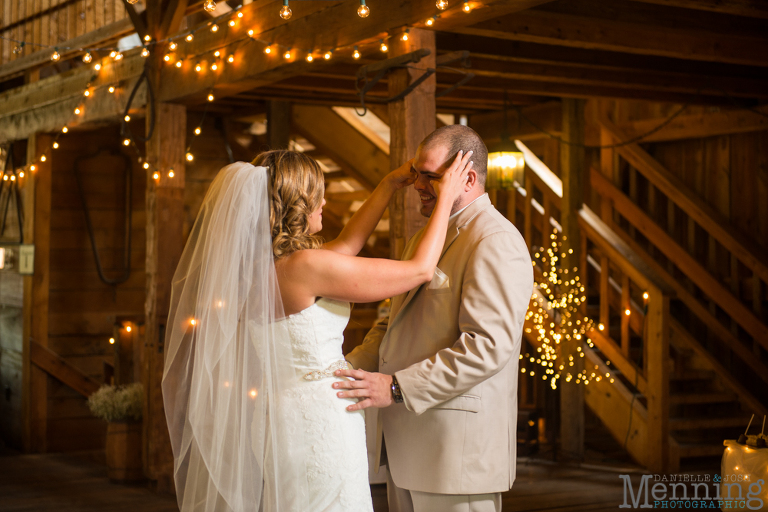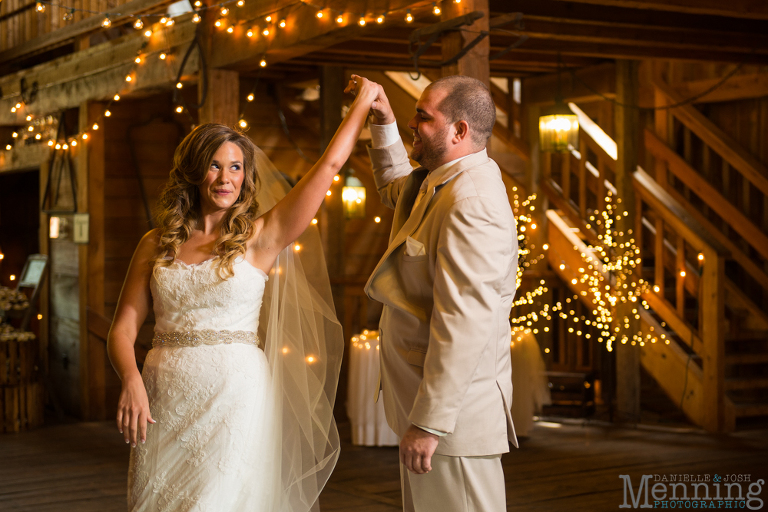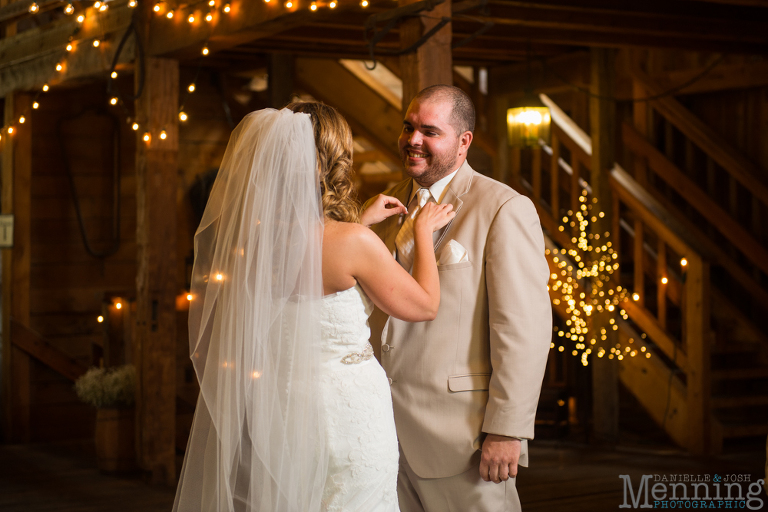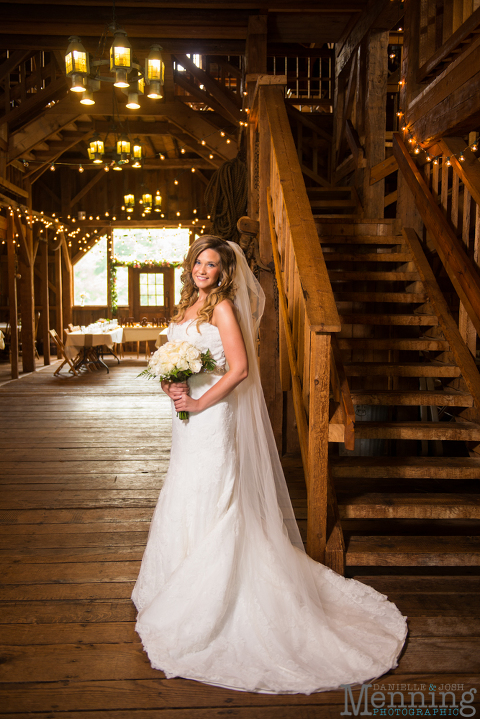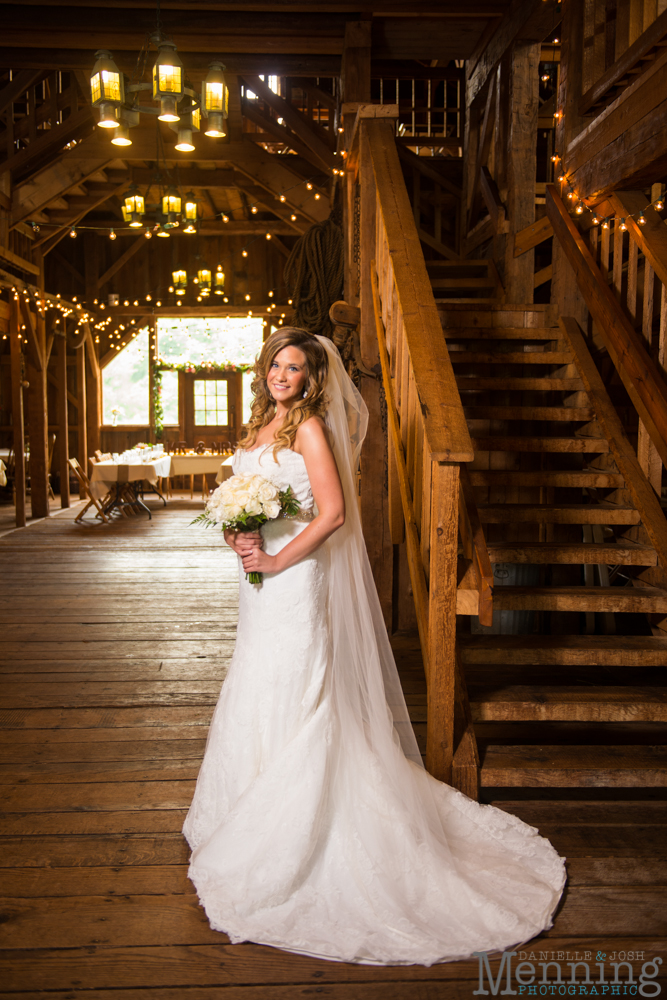 Even though the ceremony & reception were both at the same location, they had ample time & opportunities for photos because they chose to do a first look. The freedom of the wedding day timeline that a first look affords brides & grooms is tremendous.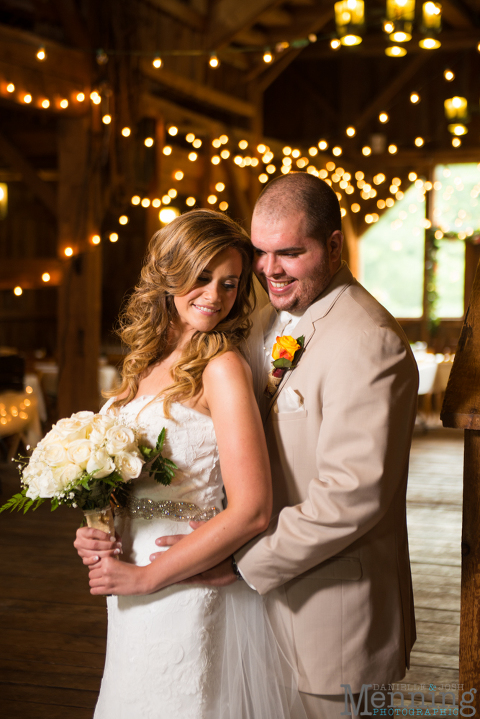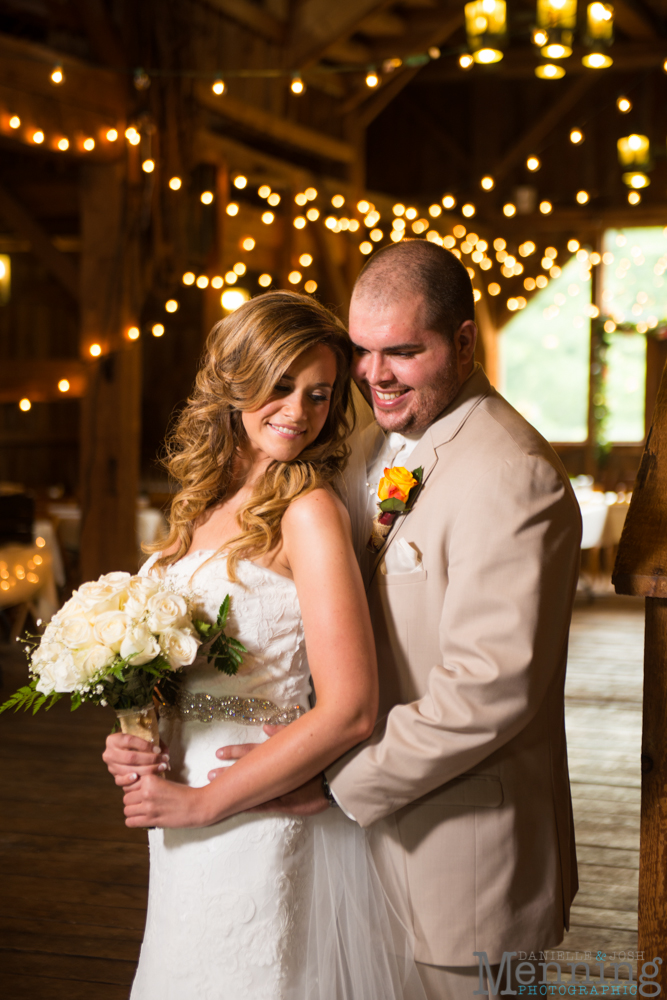 The warmth & ambiance of the barn is inviting & homey. Colleen & Nathan look like they belong there and, of course, like they belong together.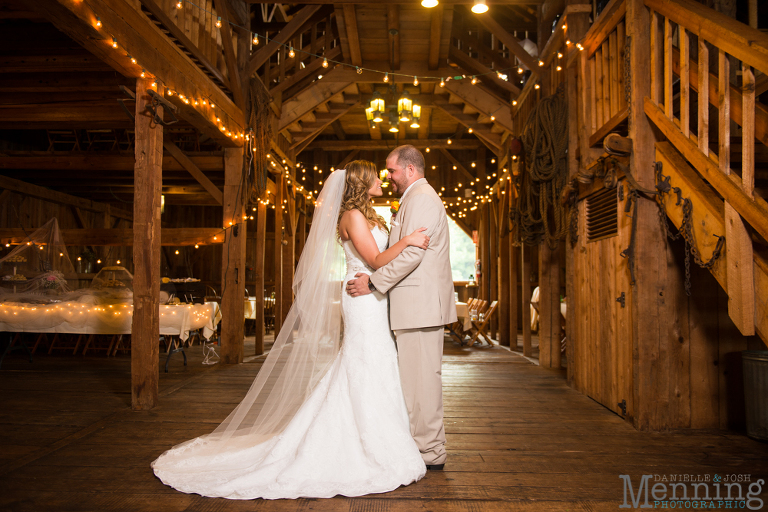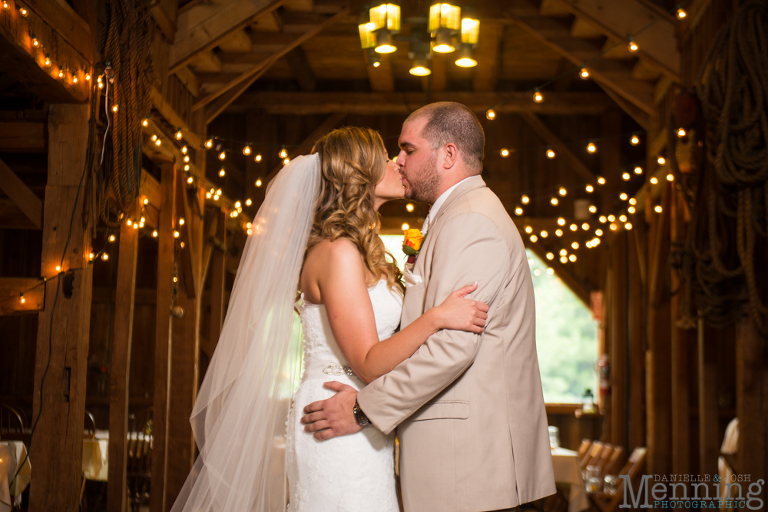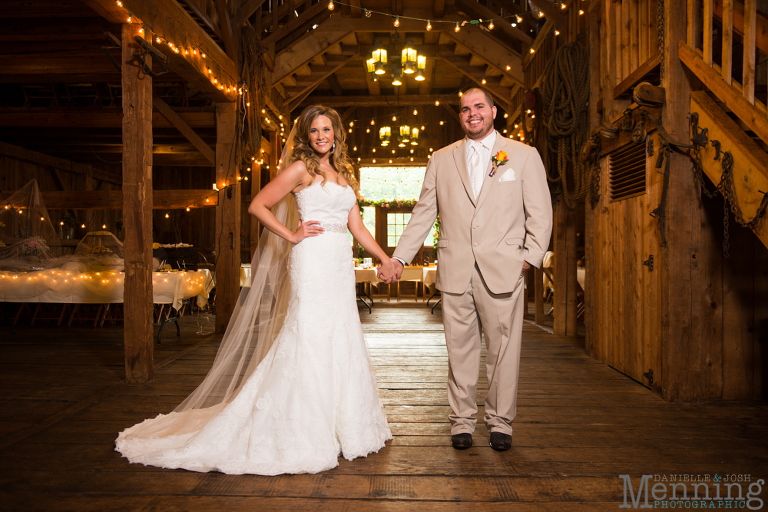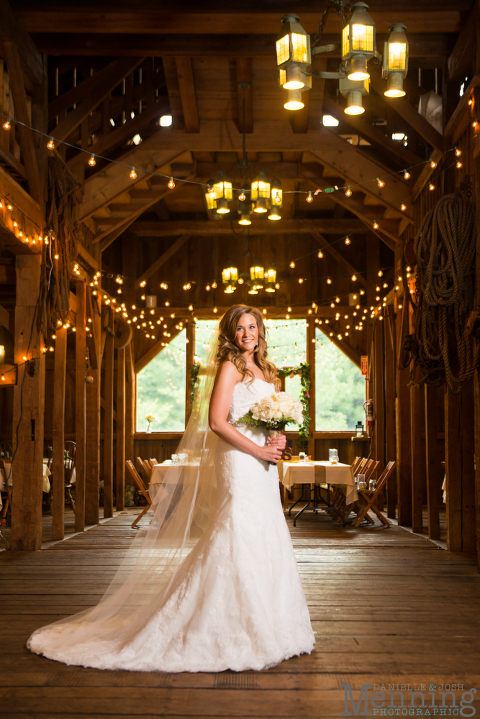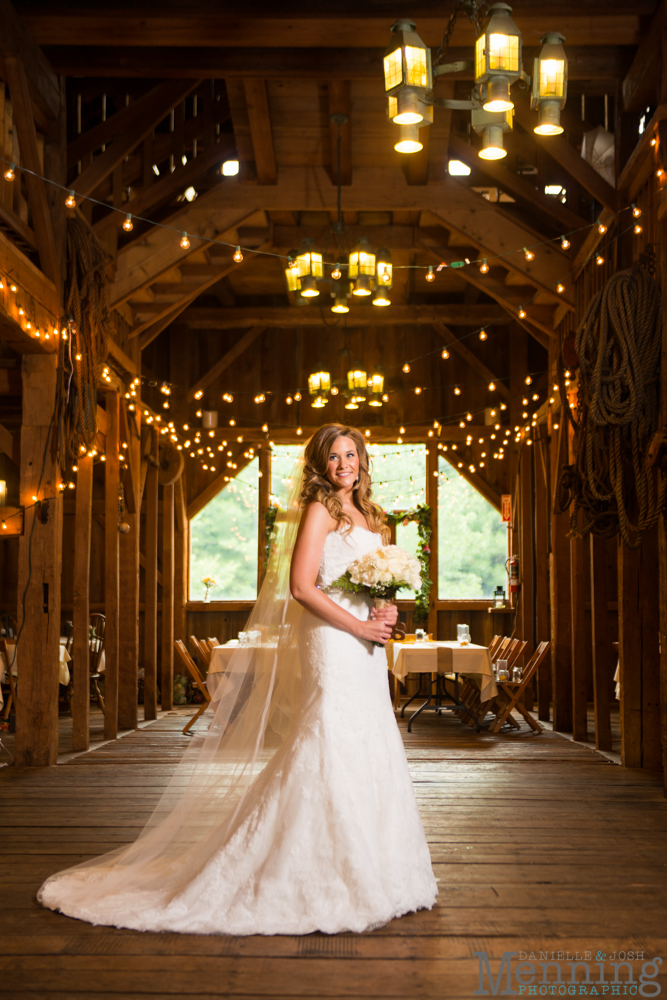 #modelstatus!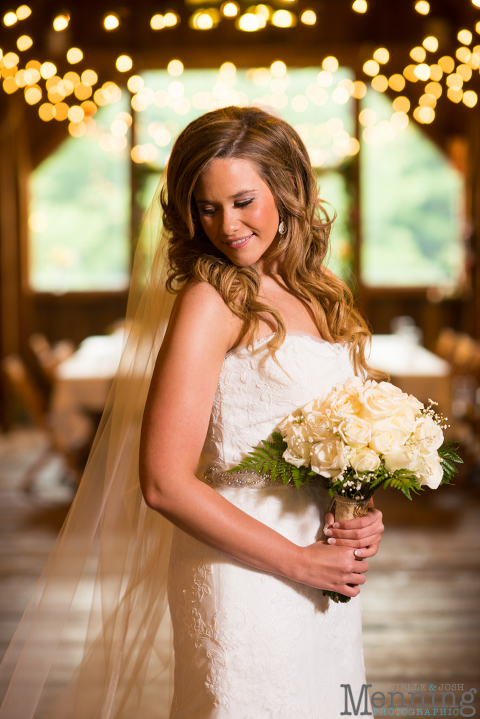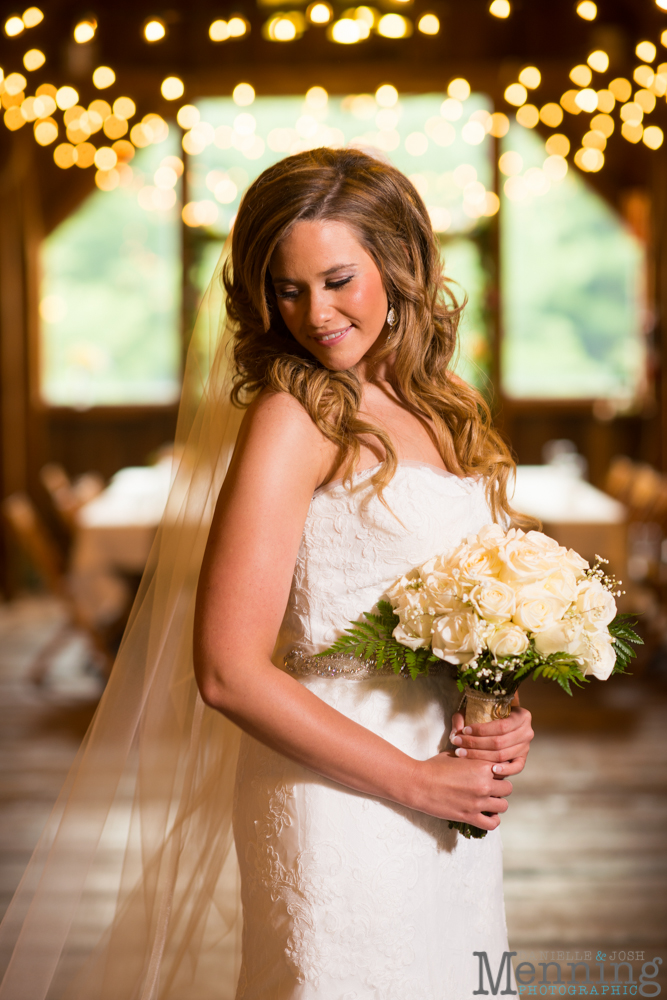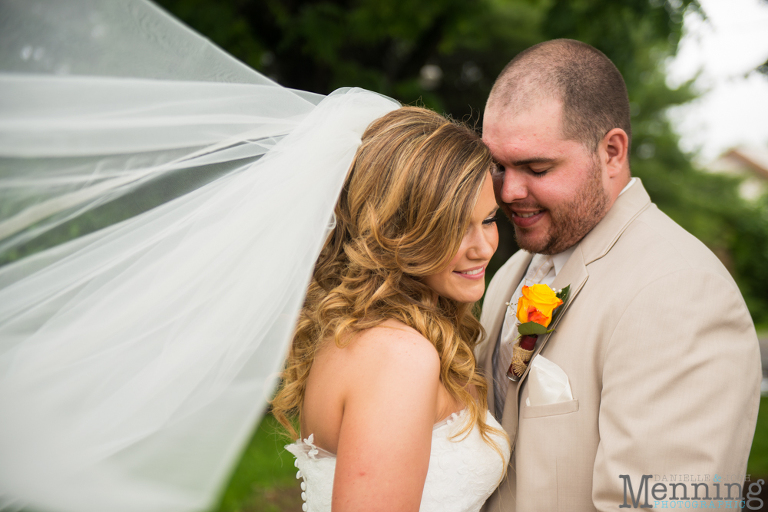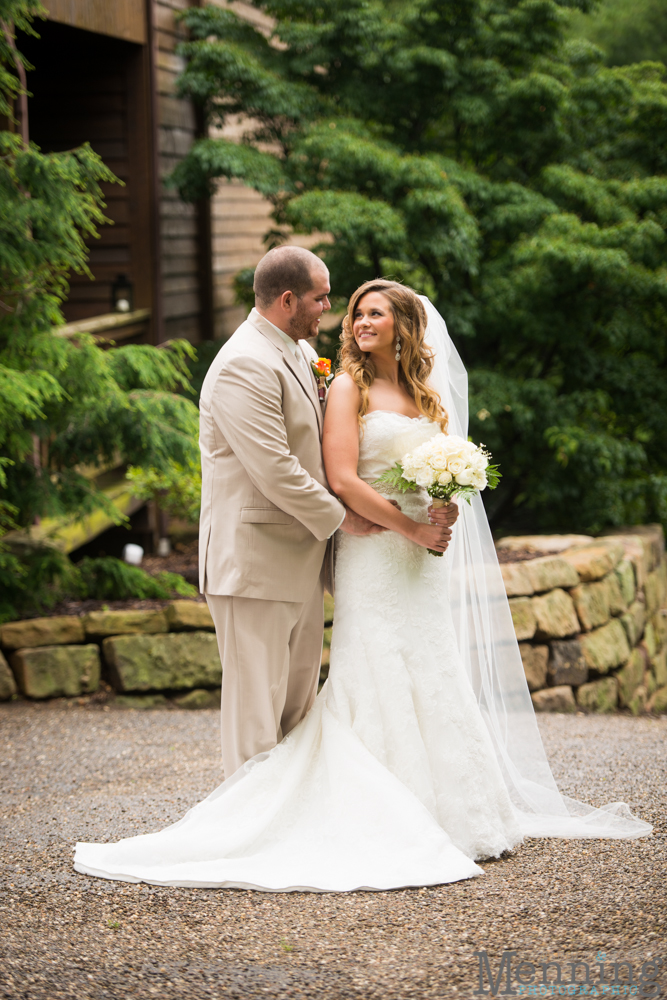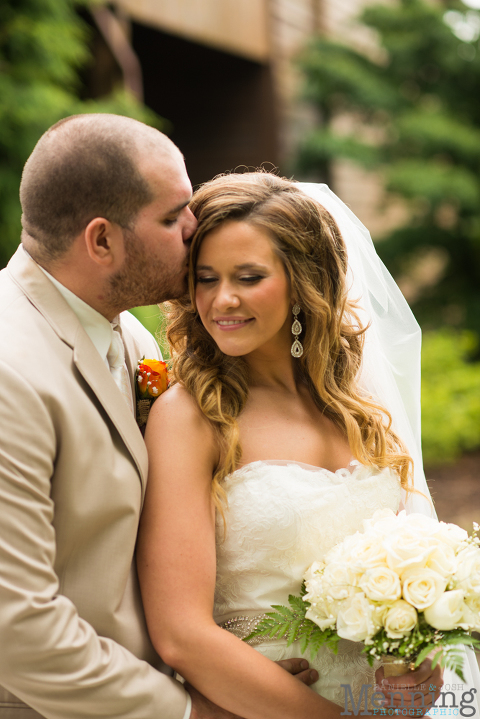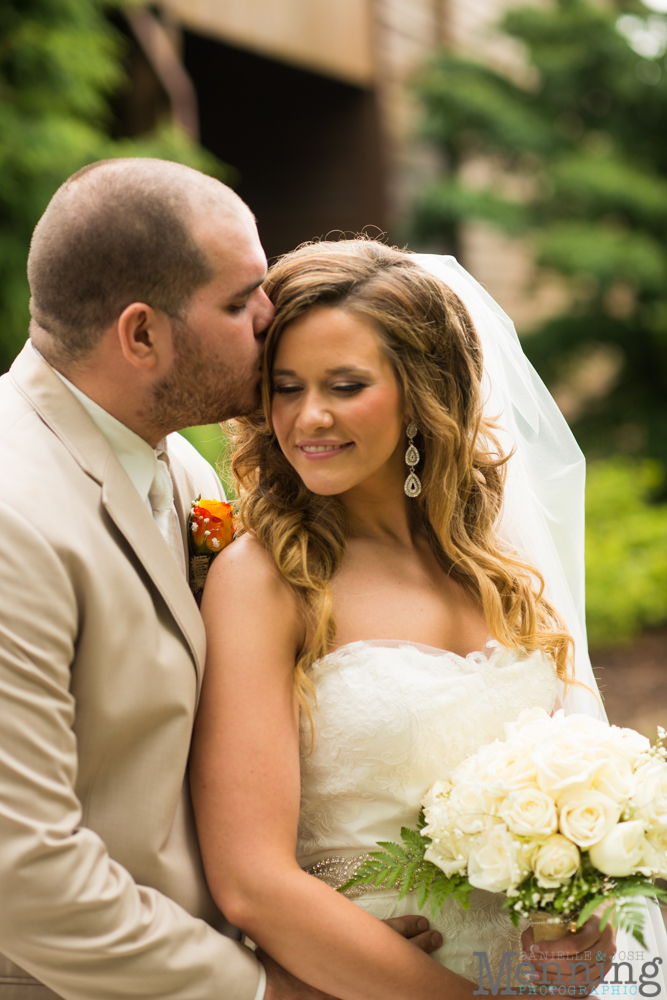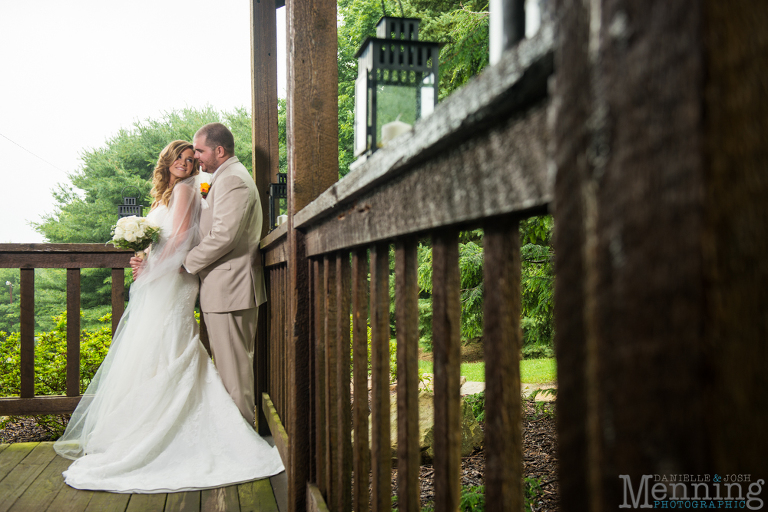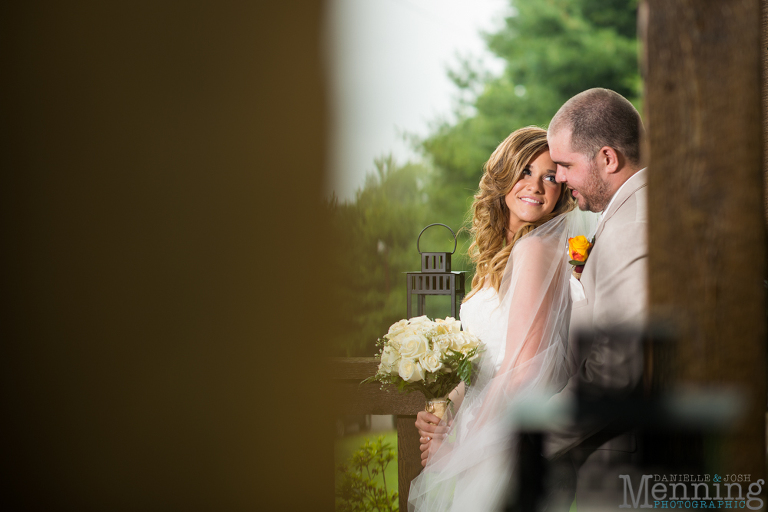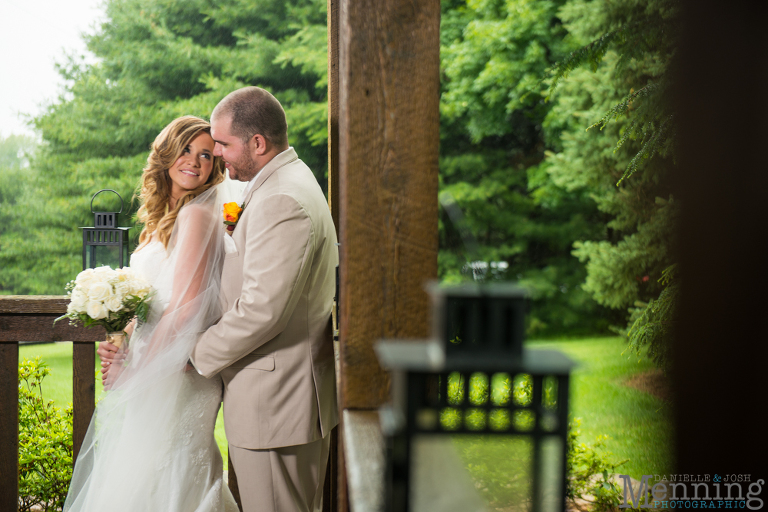 The bridesmaids were fun & cute. The flower girl was FULL of sass & had jokes for days.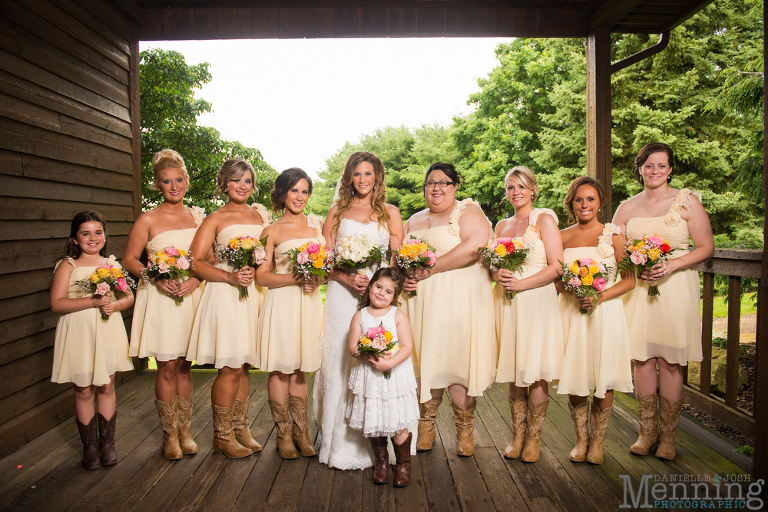 I love the pale yellow, tan, oranges, and peaches. Summertime at its finest!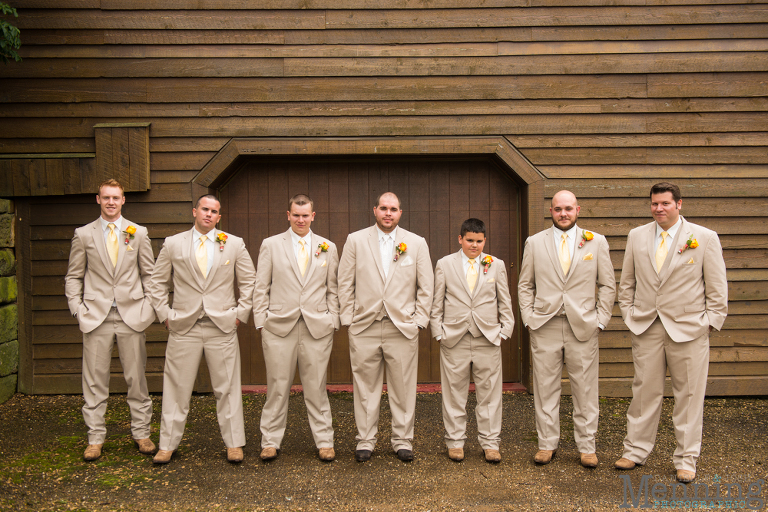 The Barn & Gazebo is the perfect setting for a country wedding complete with cowboy & cowgirl boots.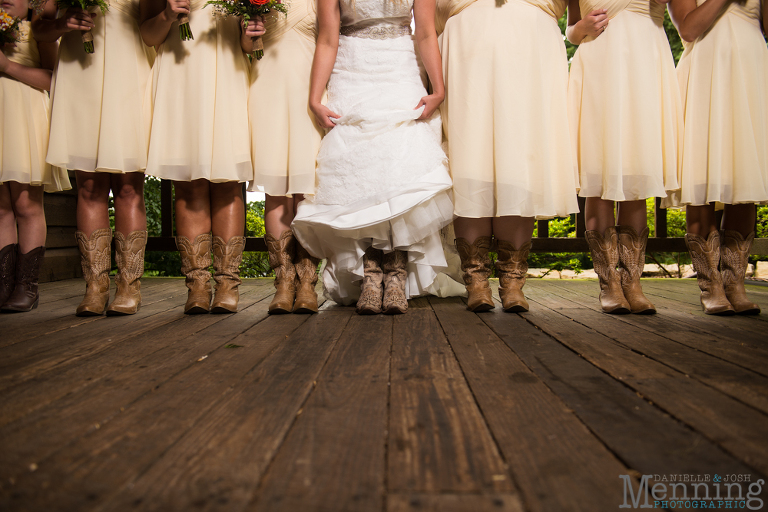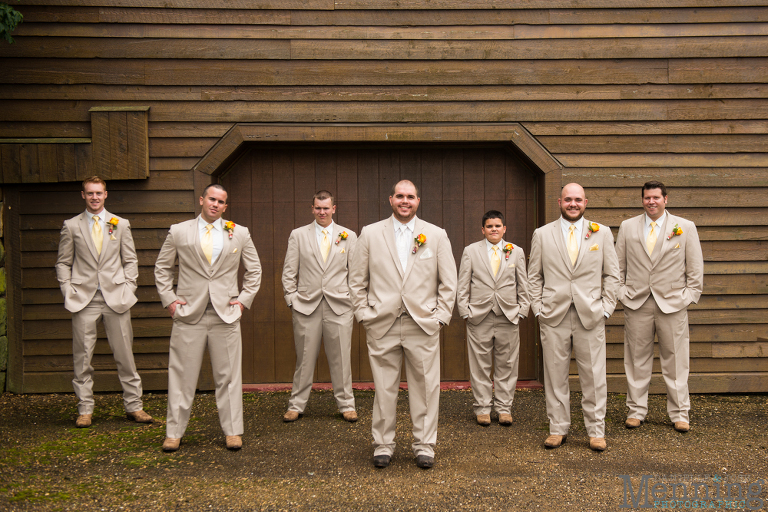 Get it, Ladies!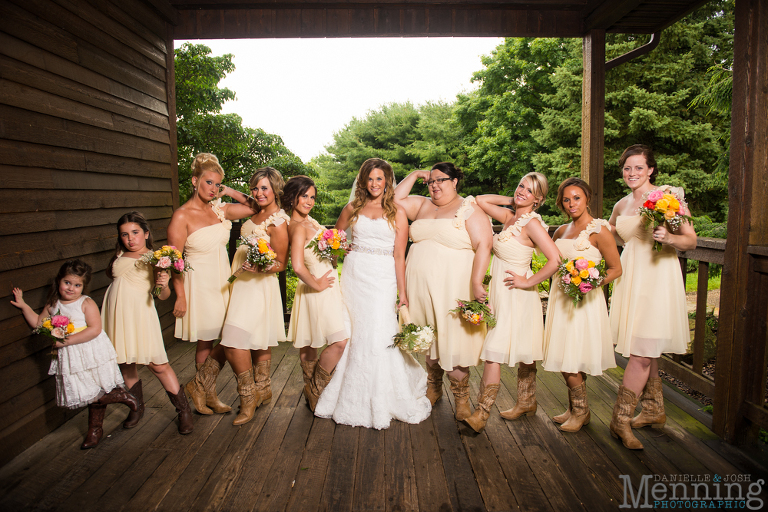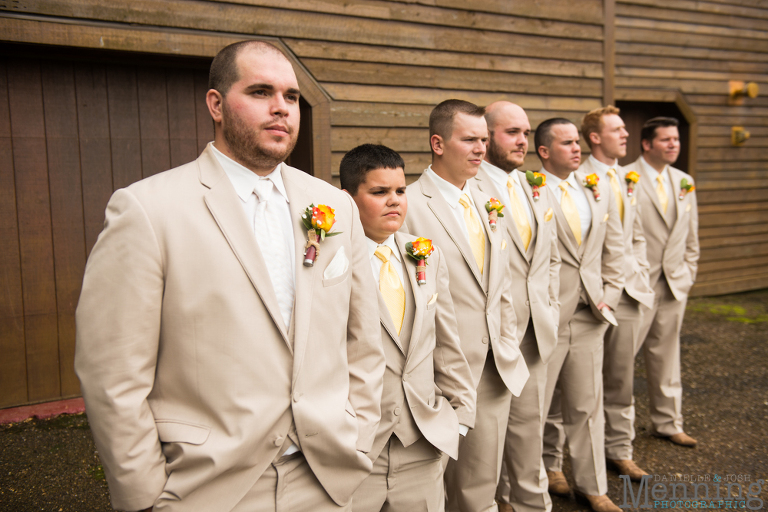 The little handmade details really fused everything together wondefully. Â These pallet signs with wedding vows lined the long wooded drive as guests arrived to the venue.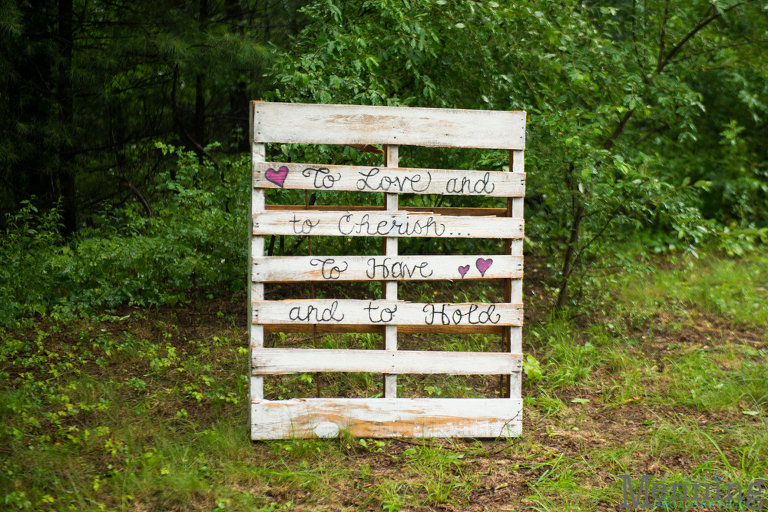 Where Colleen & Nate tied the knot: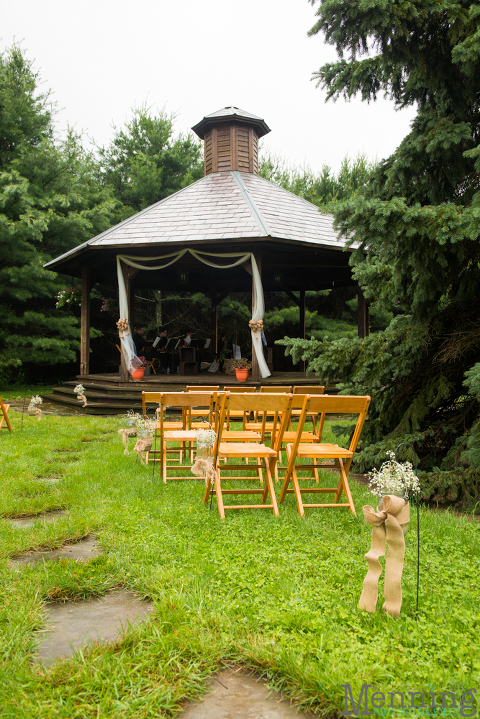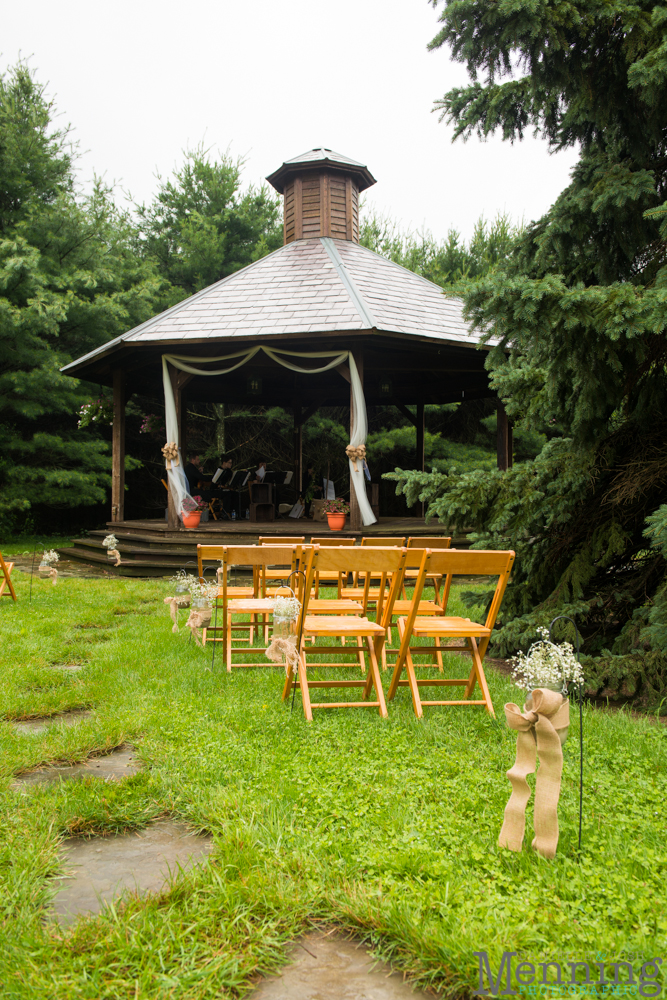 I kid you not when I say it basically rained all day except for the time we had planned to take photos outside & for the ceremony to take place. . . perfect!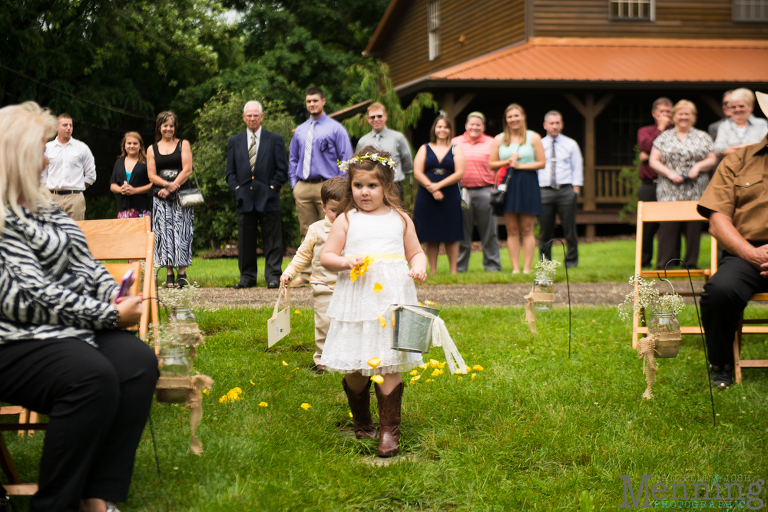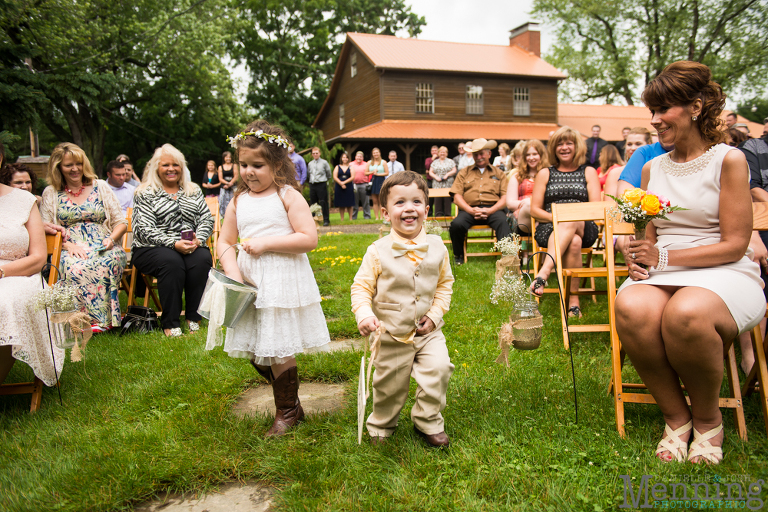 Dads of daughters on their wedding days. . . Josh will feel your pain someday. 🙂 He has already told me that he'll "be a mess" on our daughter's wedding day. Colleen's dad is so proud of her and loves her so much.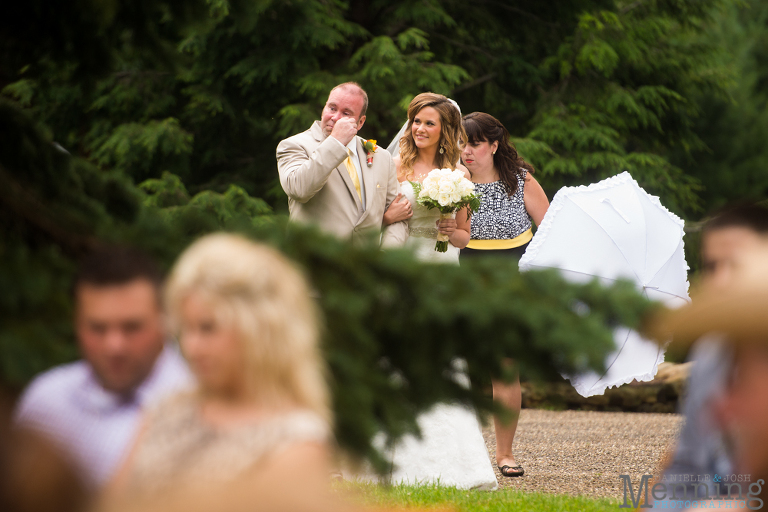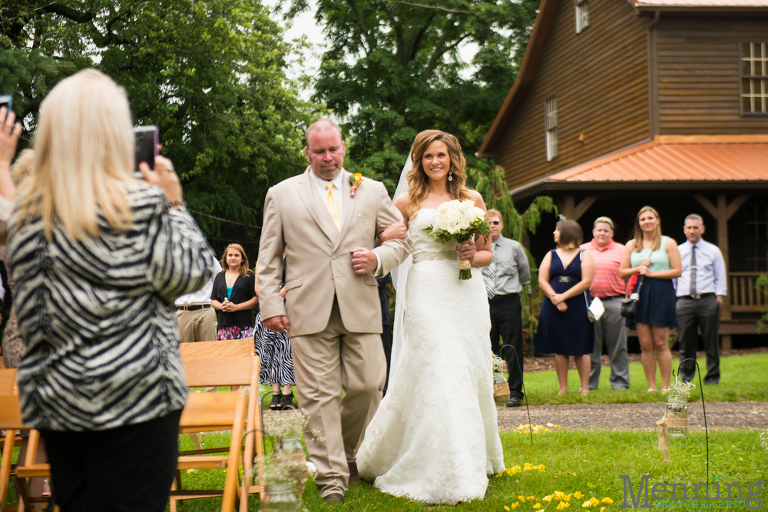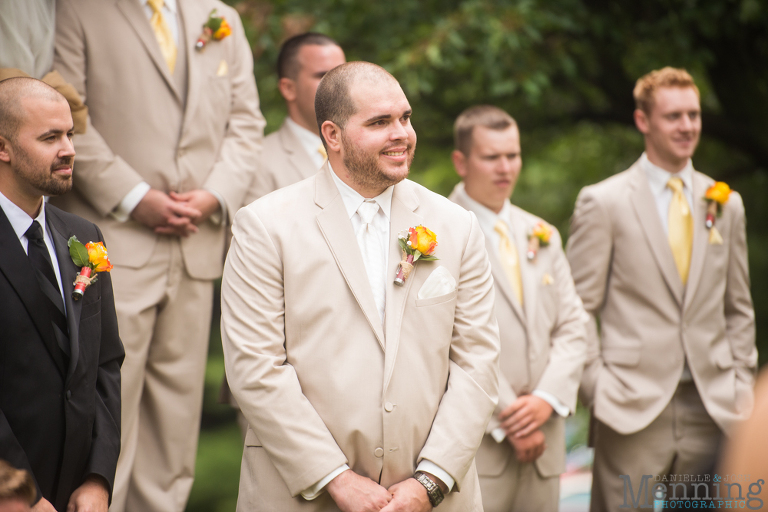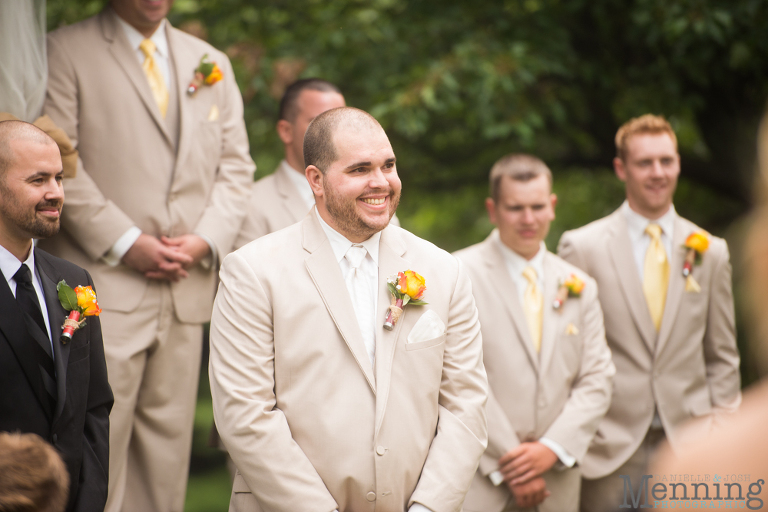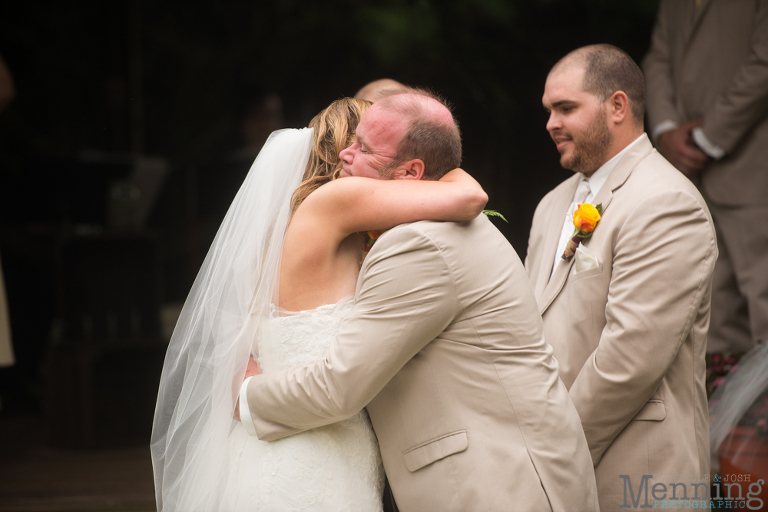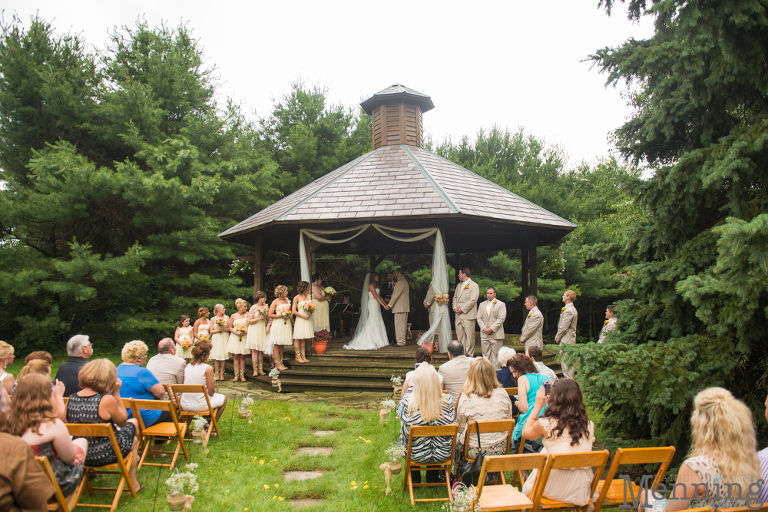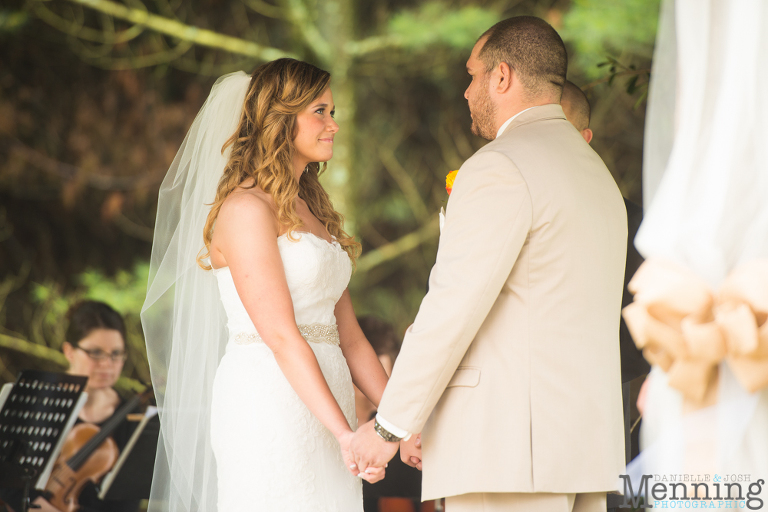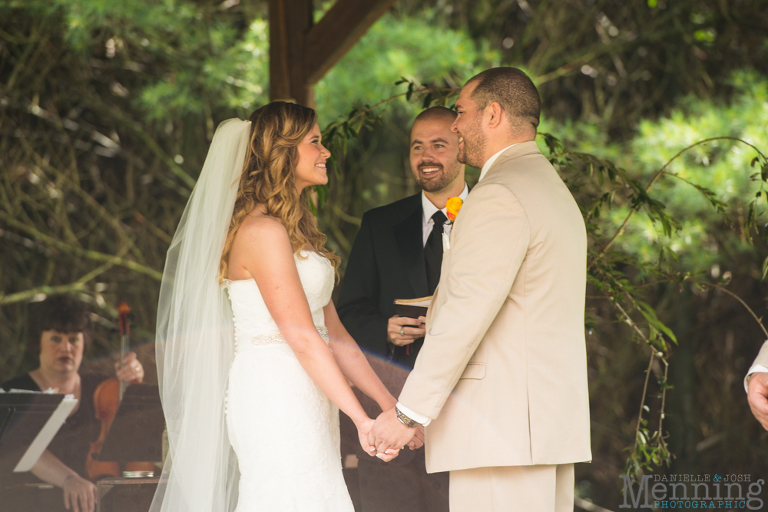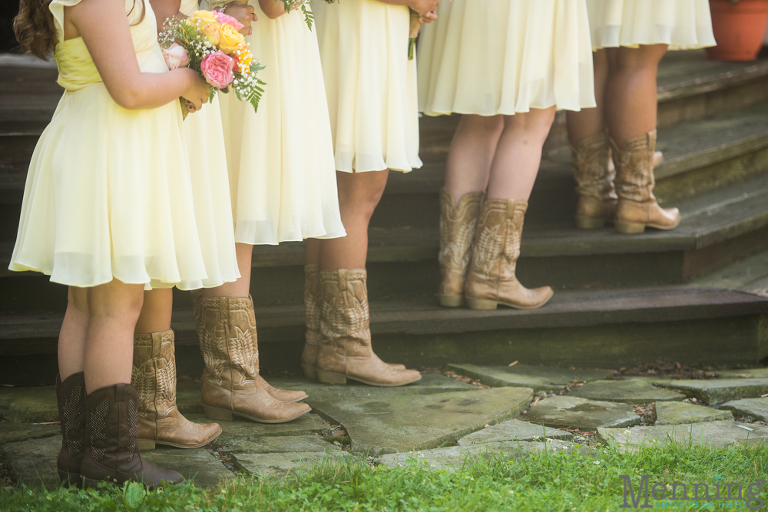 Colleen & Nate did a tree ceremony during their wedding ceremony. Each of their mothers poured some soil into the pot with a new tree before the wedding & Colleen & Nate poured some more in during the wedding ceremony. They'll plant the tree at their first home to watch their love grow throughout the years.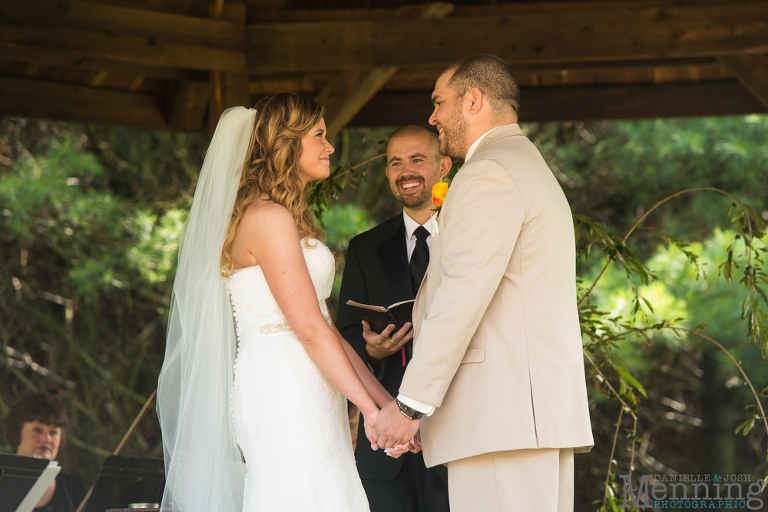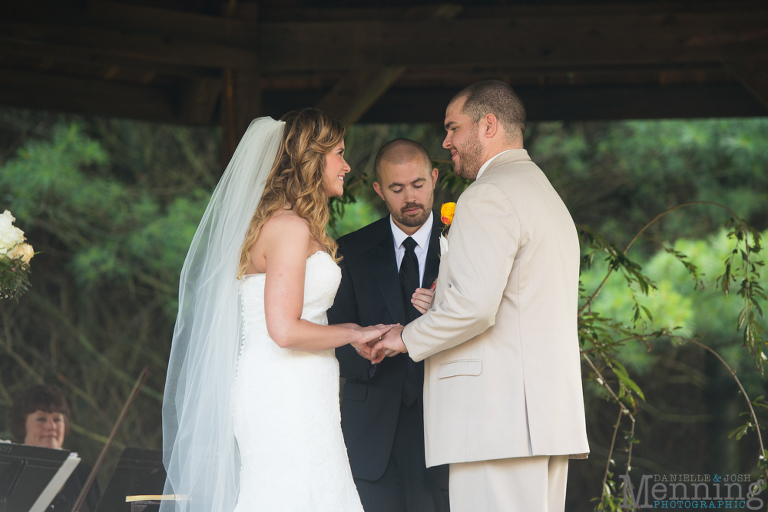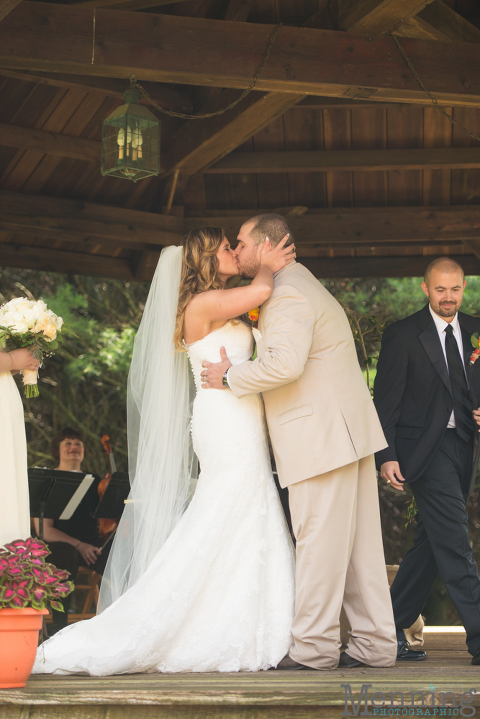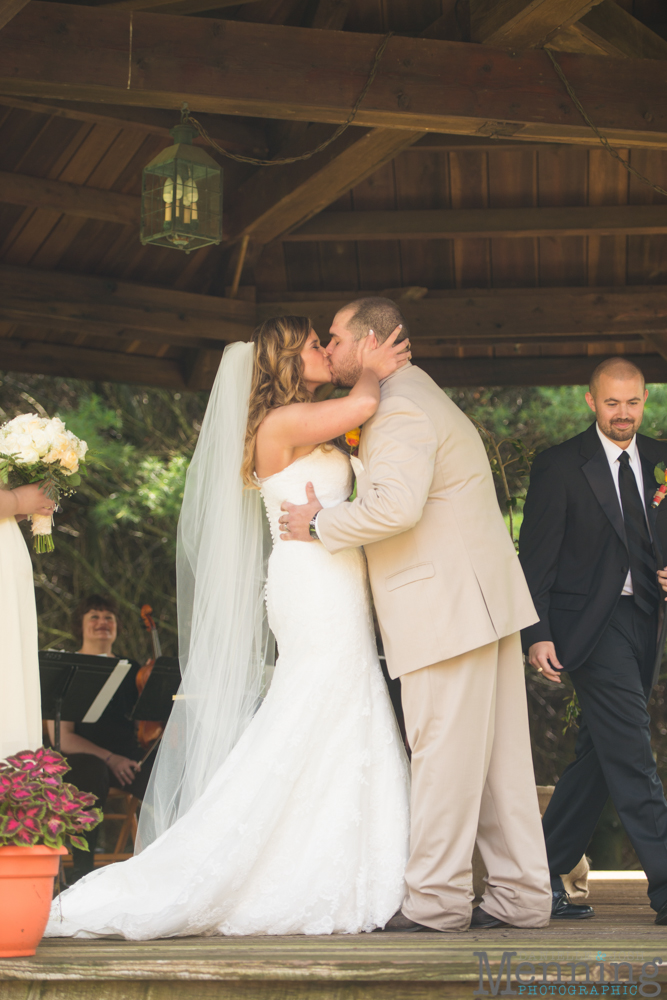 Married! Yay!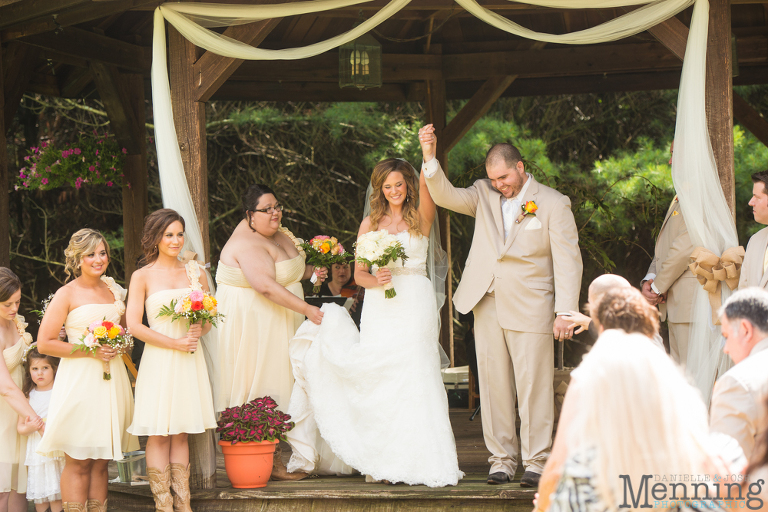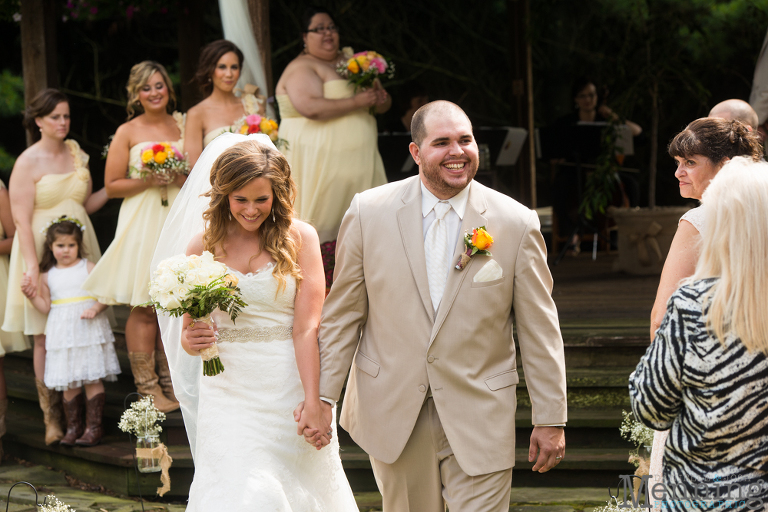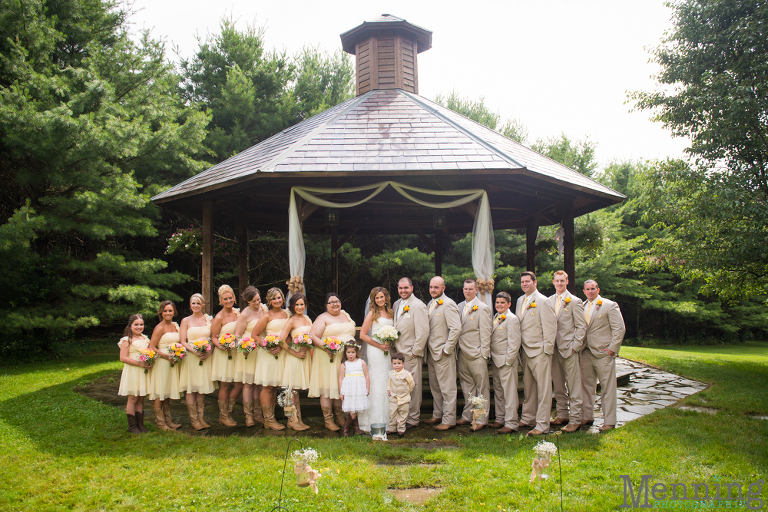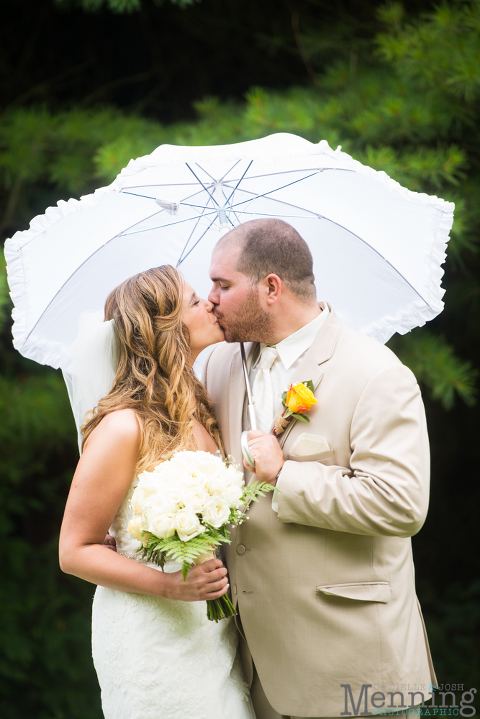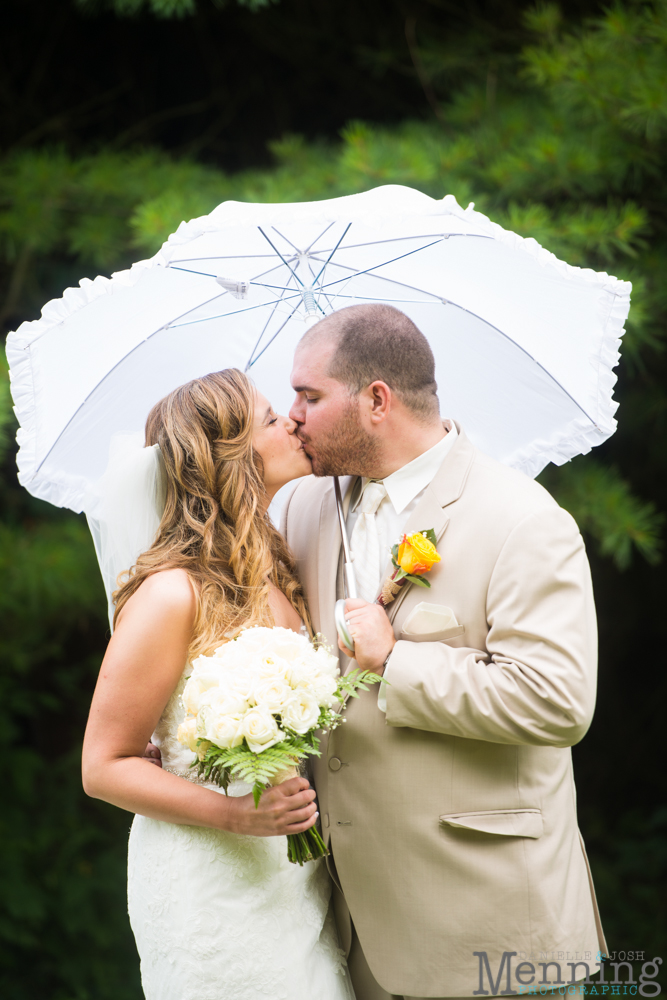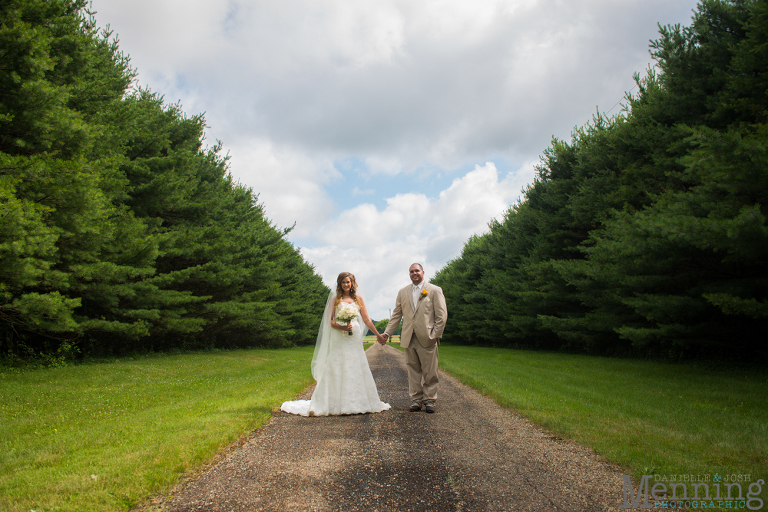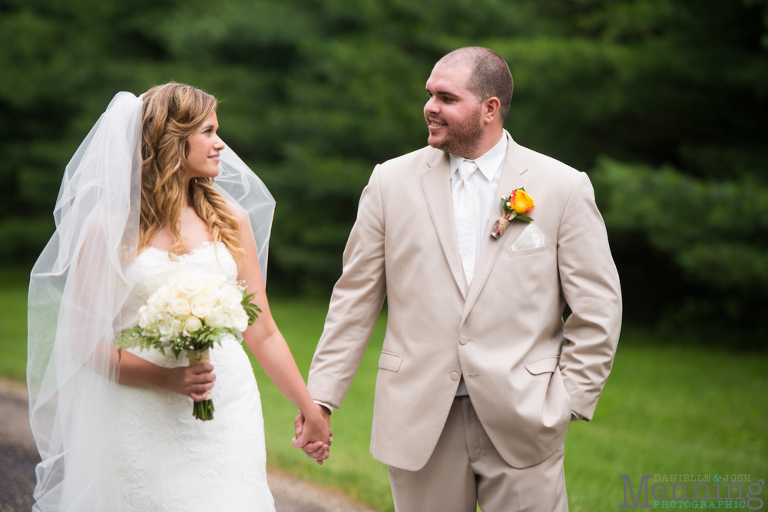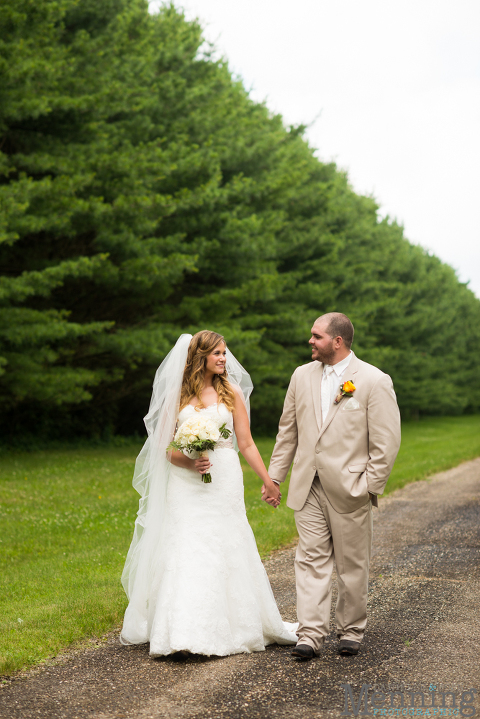 This spot is downright magical. The way the light dances through the pines is gorgeous. And Colleen & Nathan looking so happy and in love is the best part of the photo. 🙂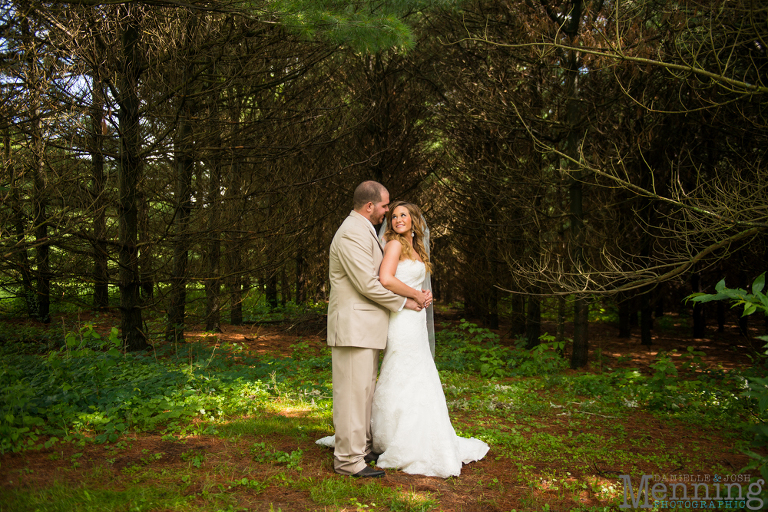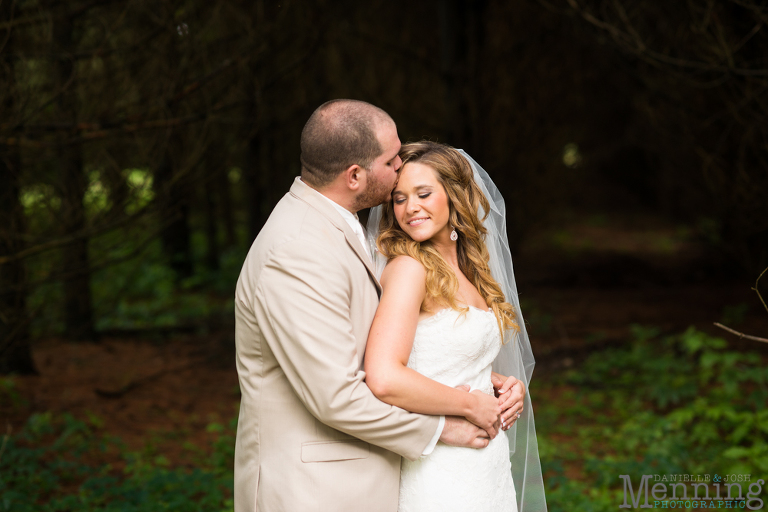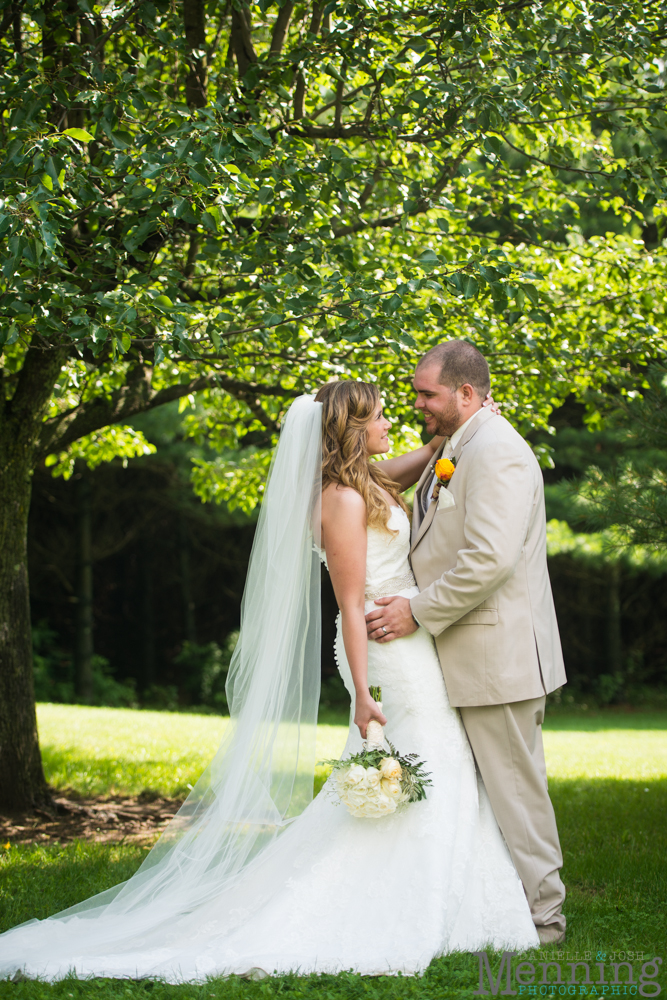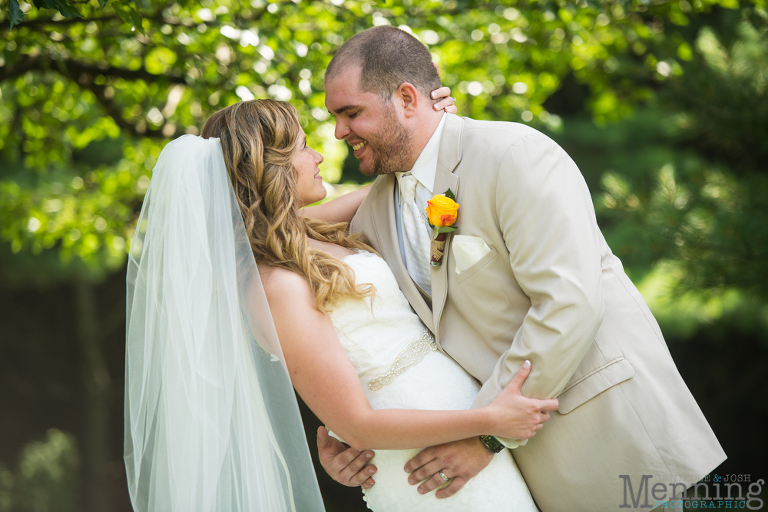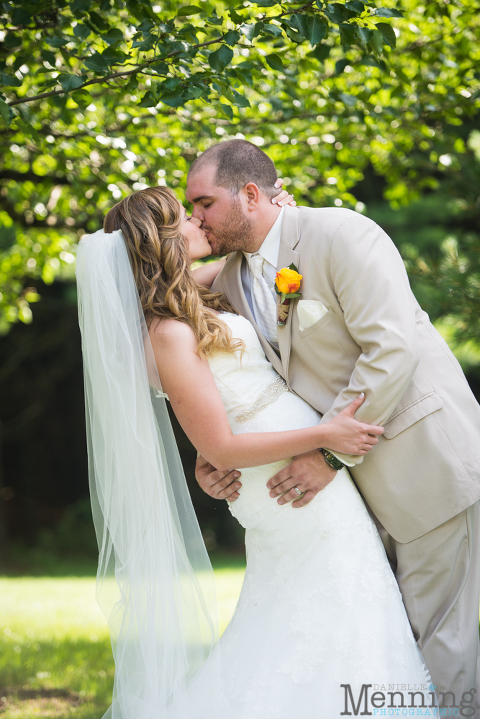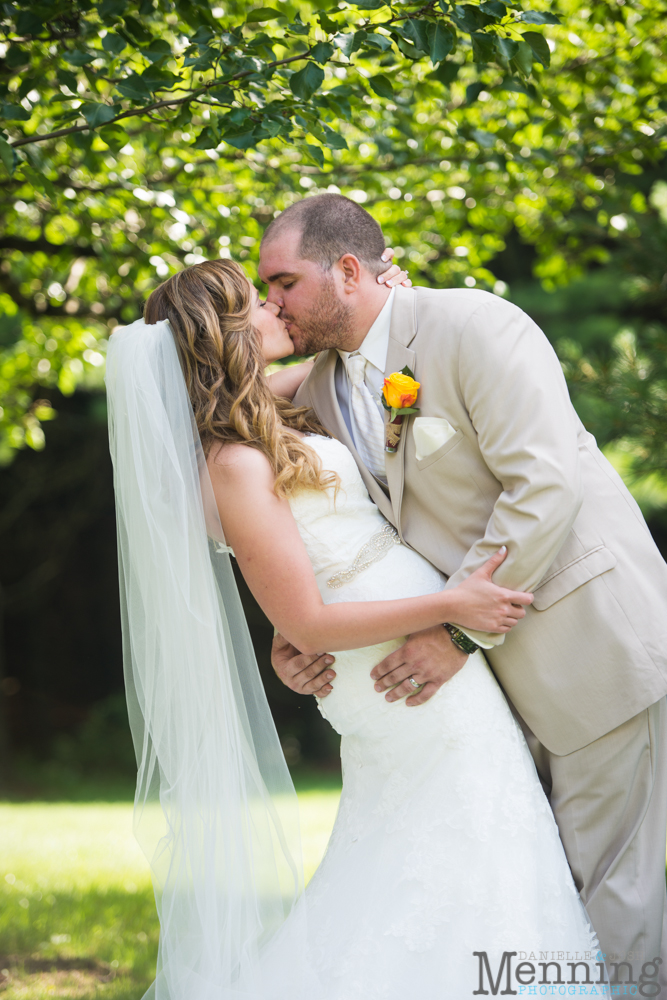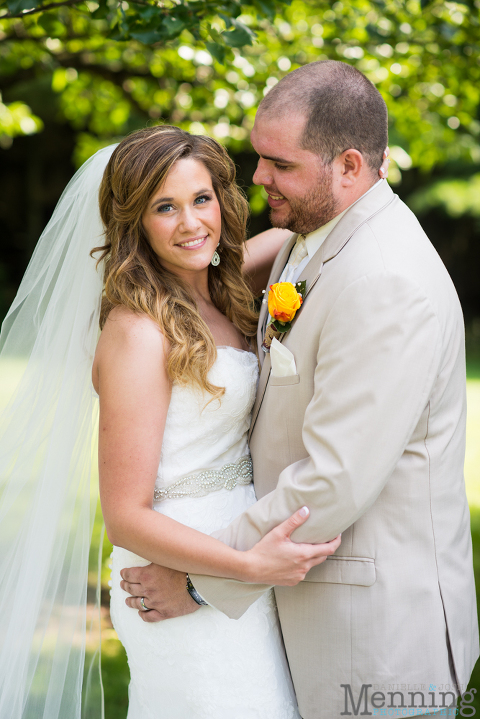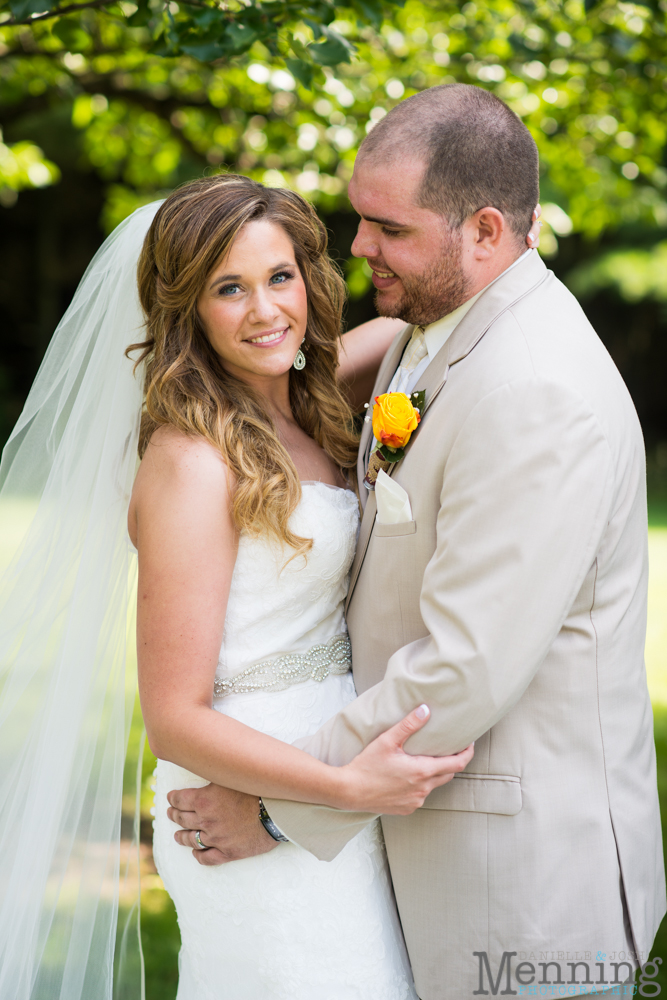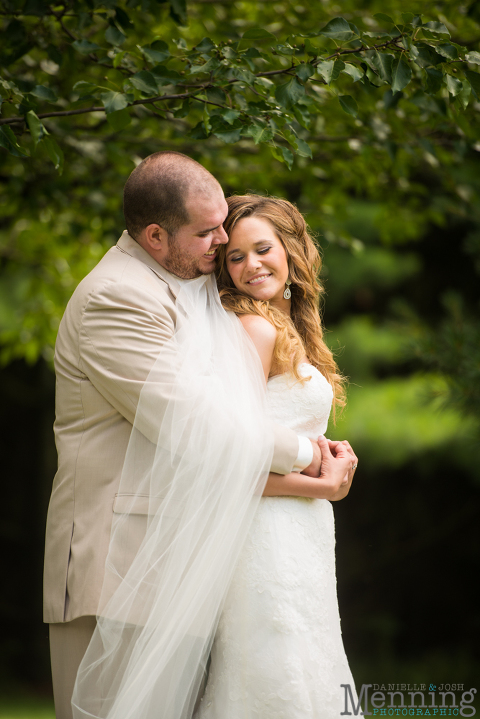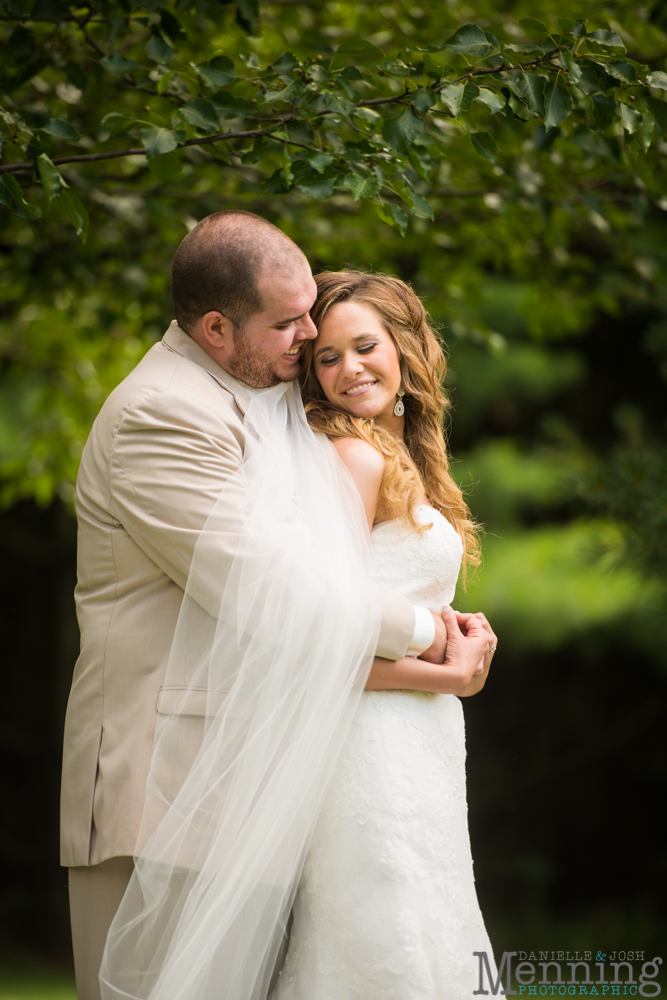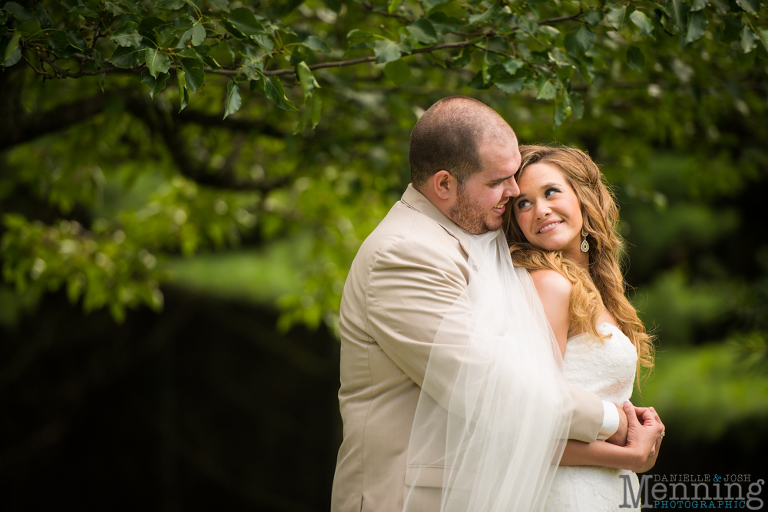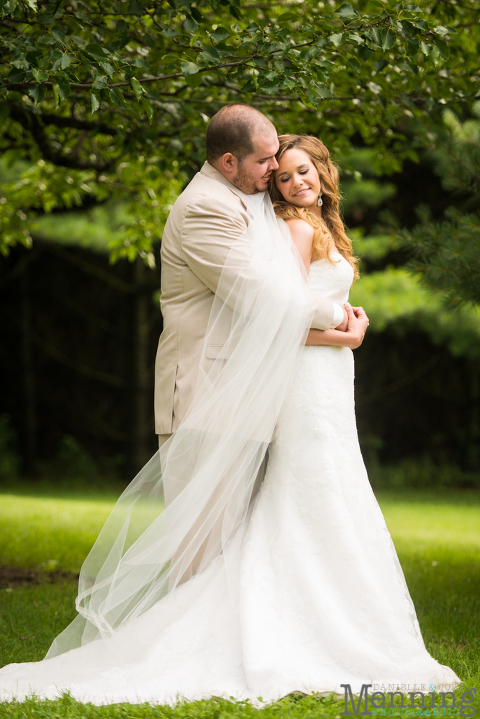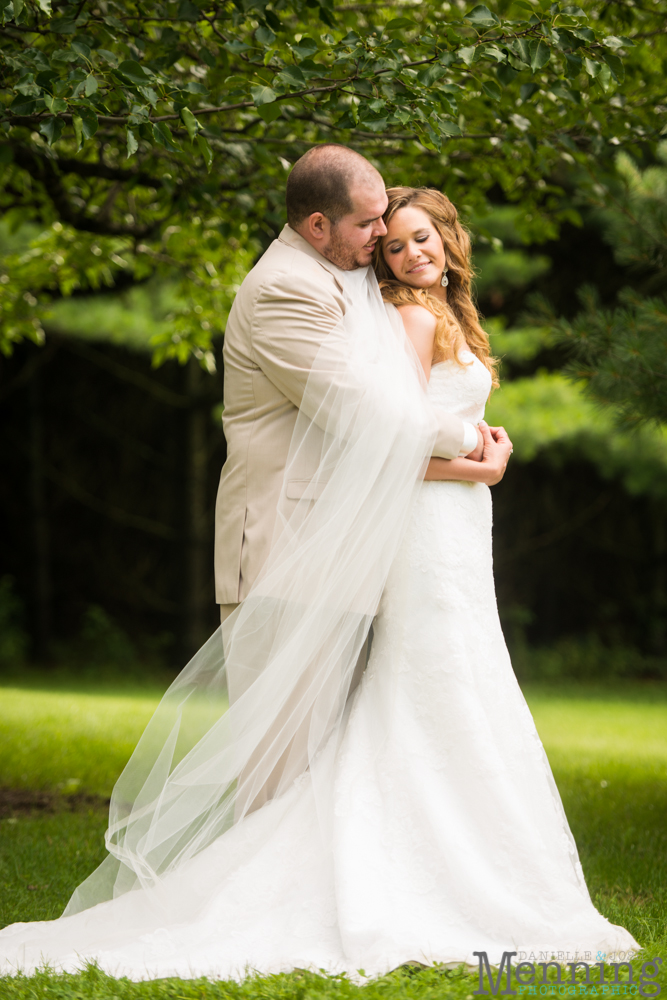 When THIS happens on a day with 100% chance of rain EVERY hour? Wow. . . just wow!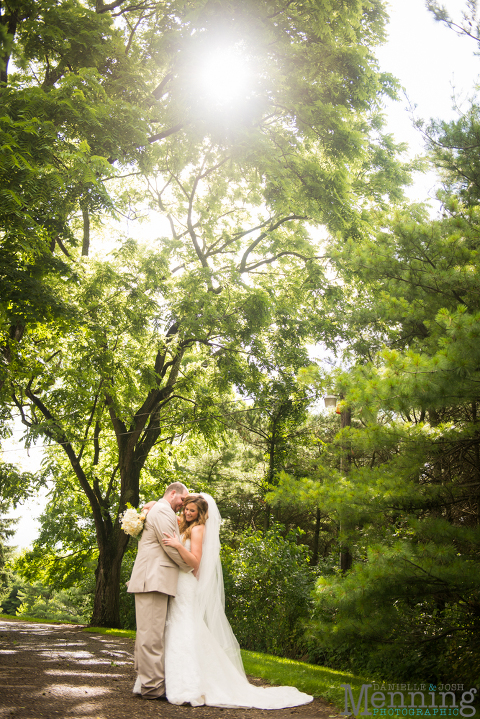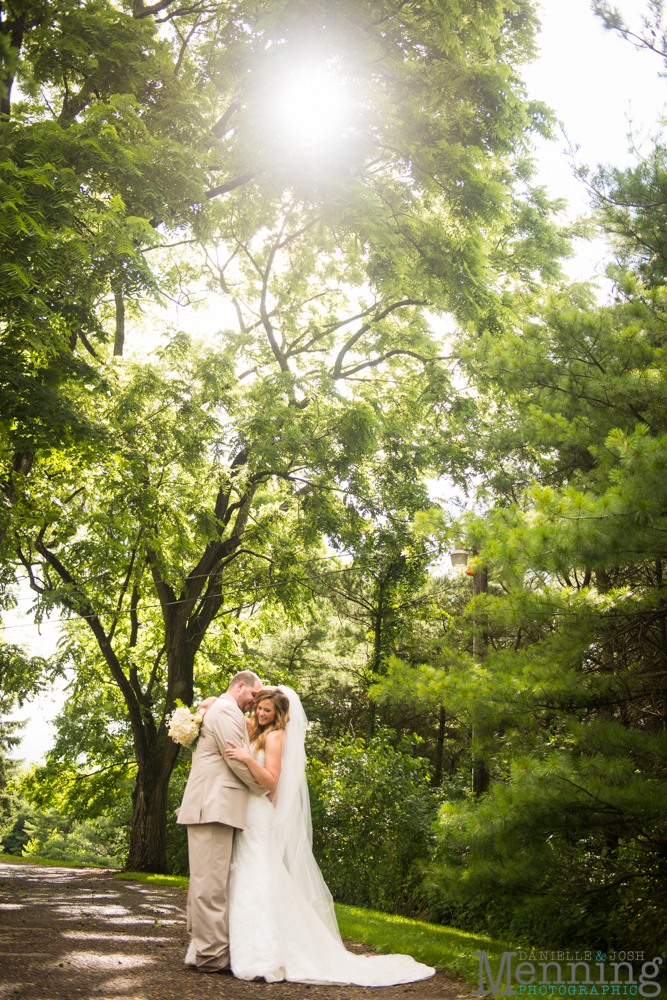 Colleen's aunt put together the flower bouquets & the centerpieces for the reception decor. She did a fabulous job!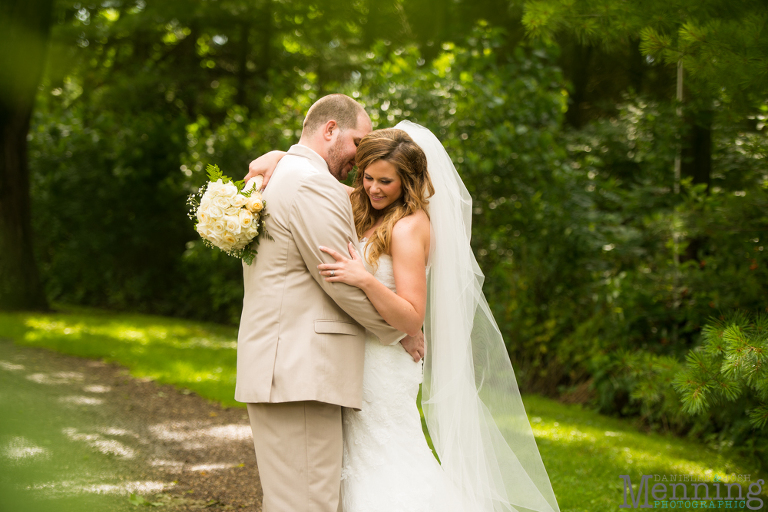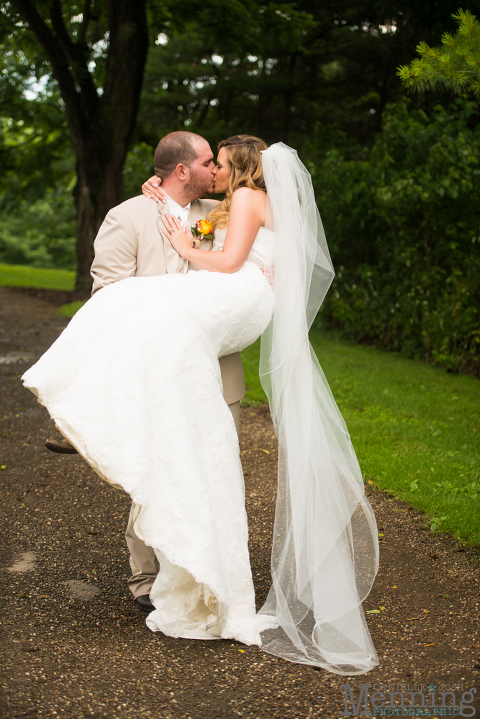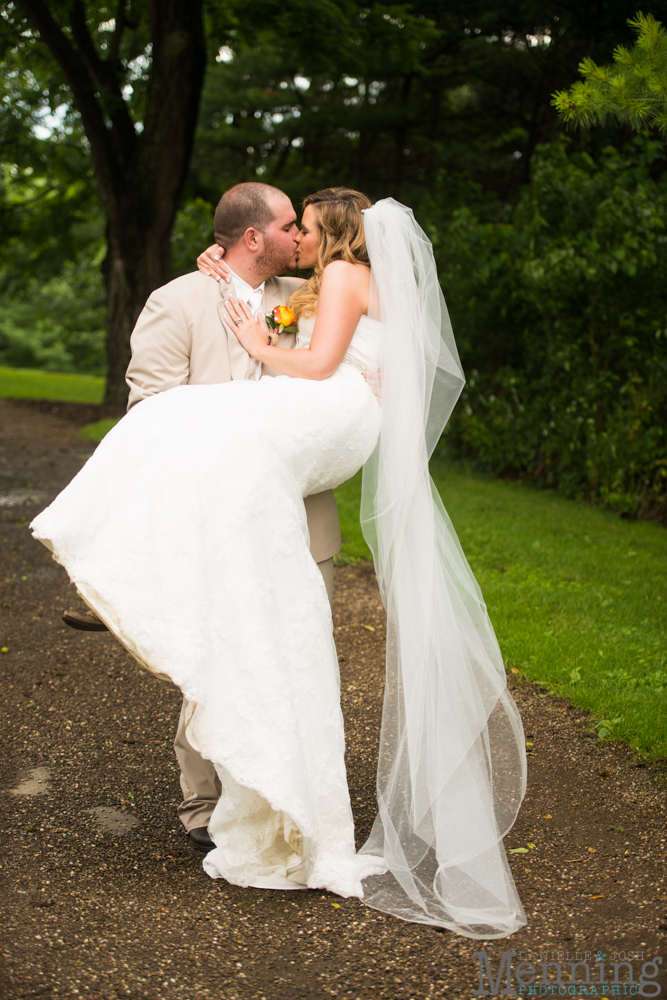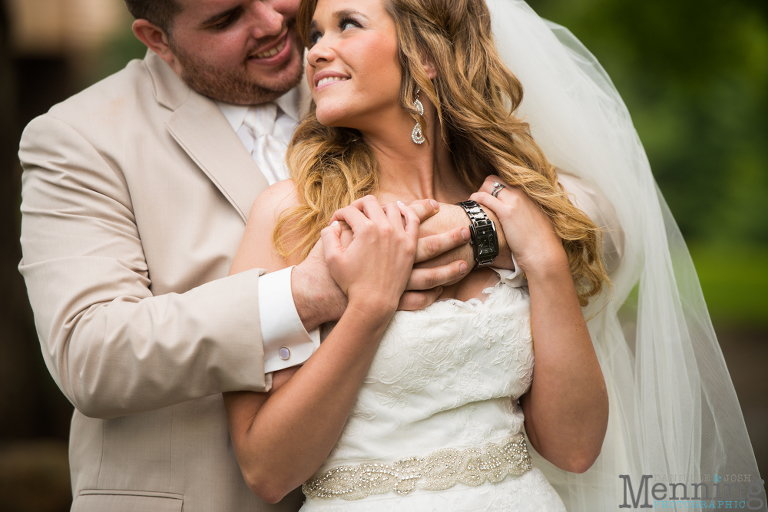 Stud!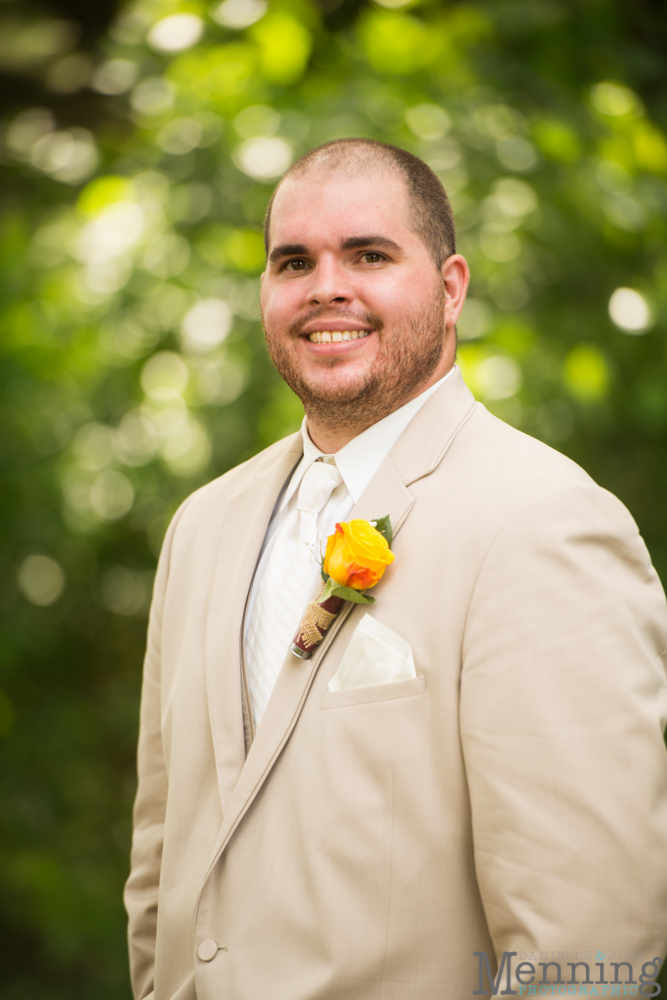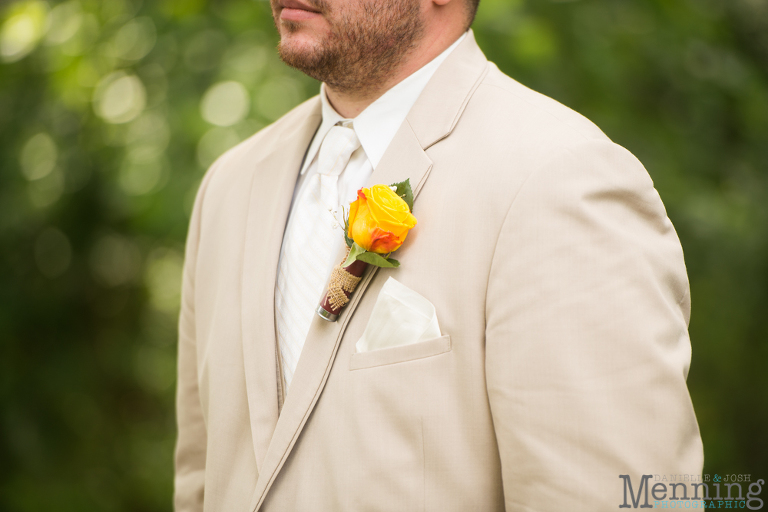 Such a beauty: inside & out.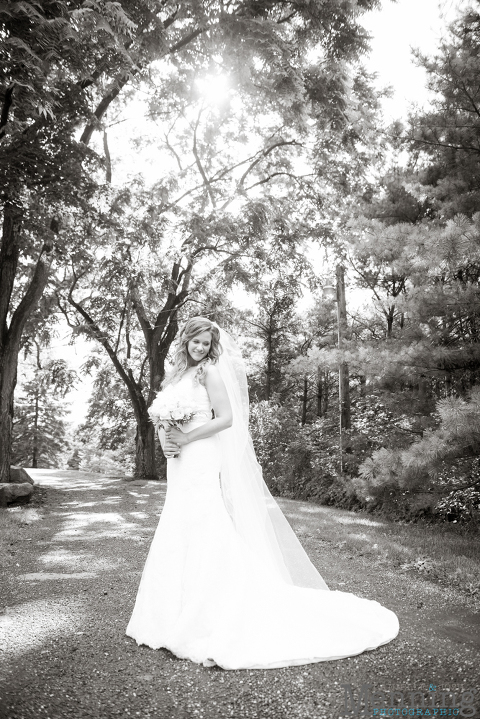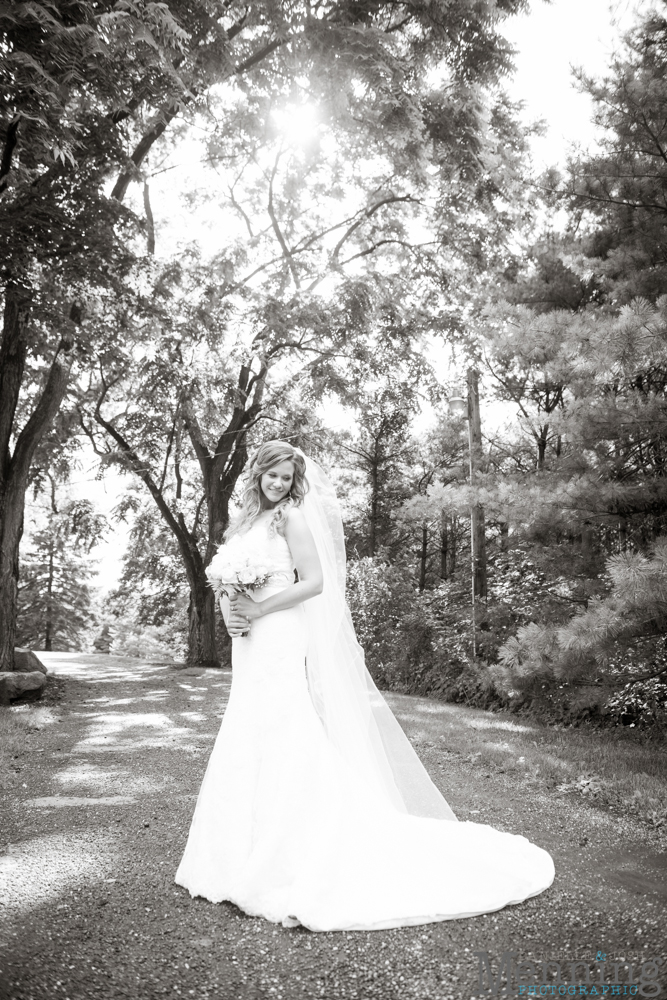 Their details, like I've raved about already, were very cute, rustic, charming, and special since they were DIY. This jam was lovingly prepared by the bride's family & each guest took some home.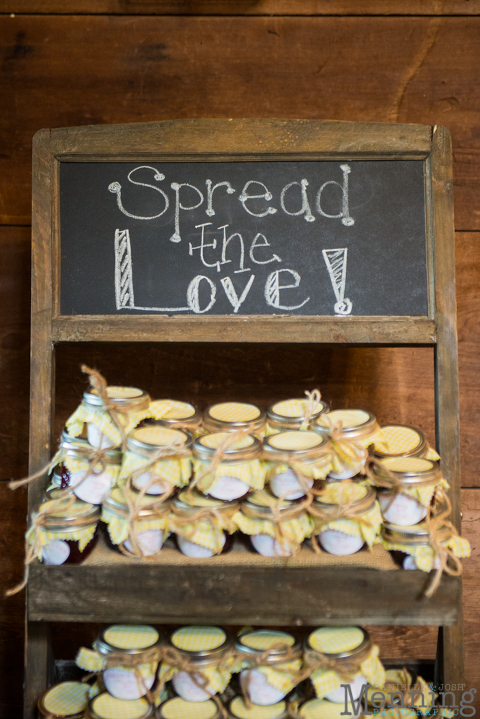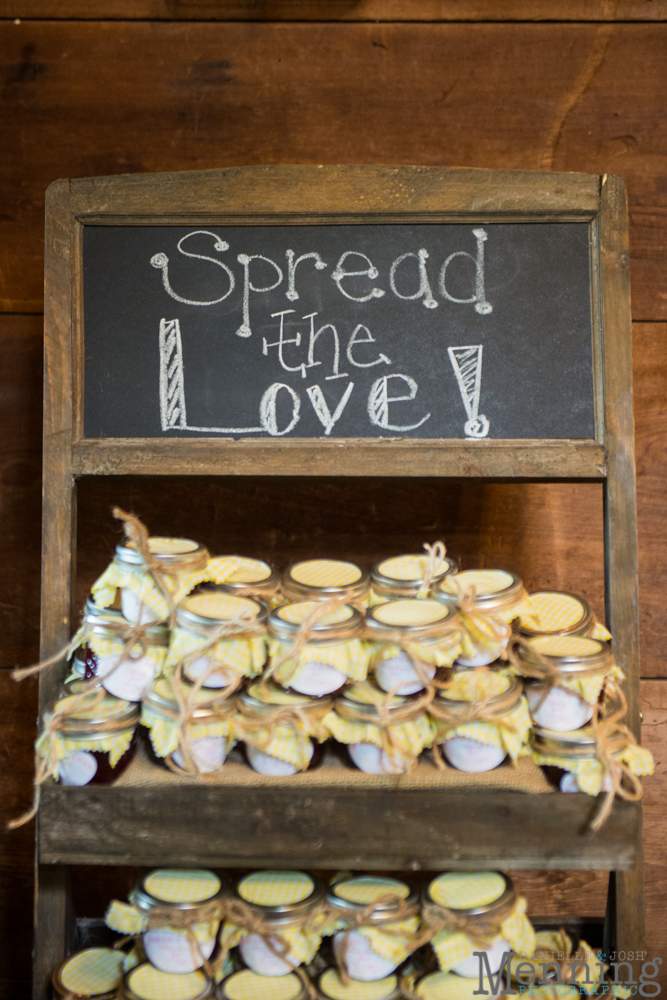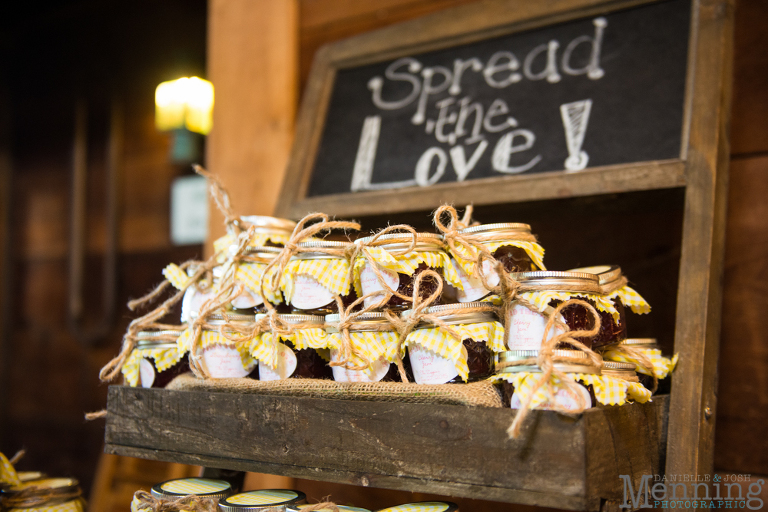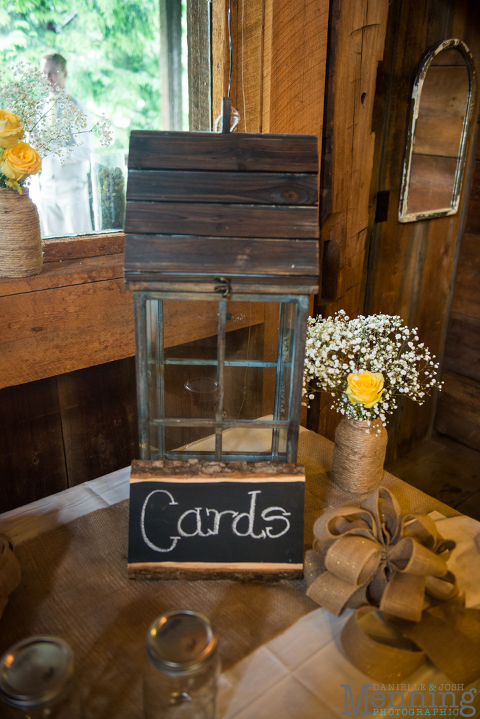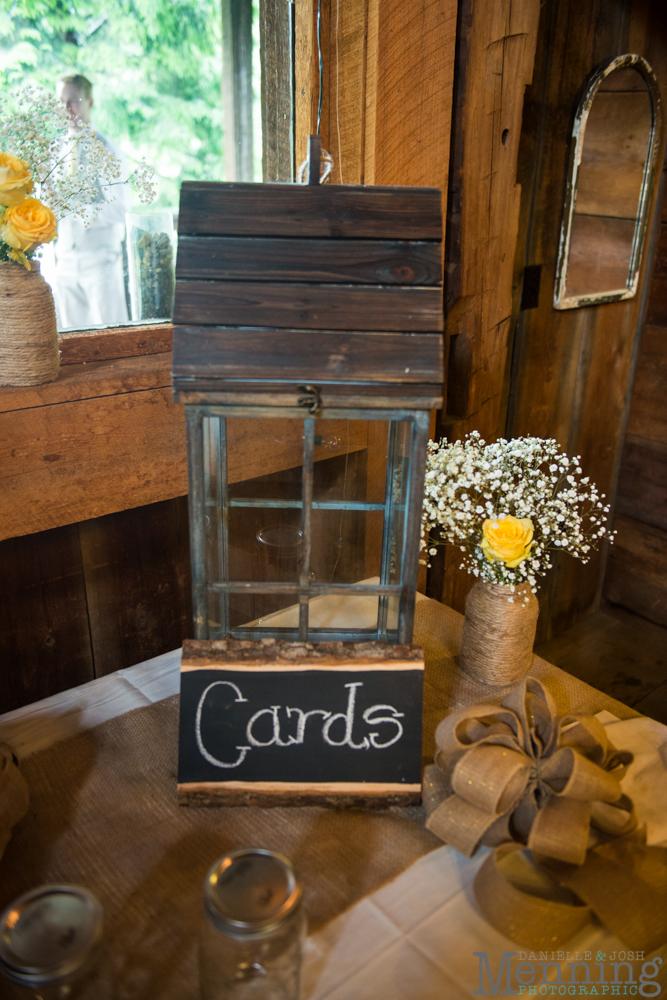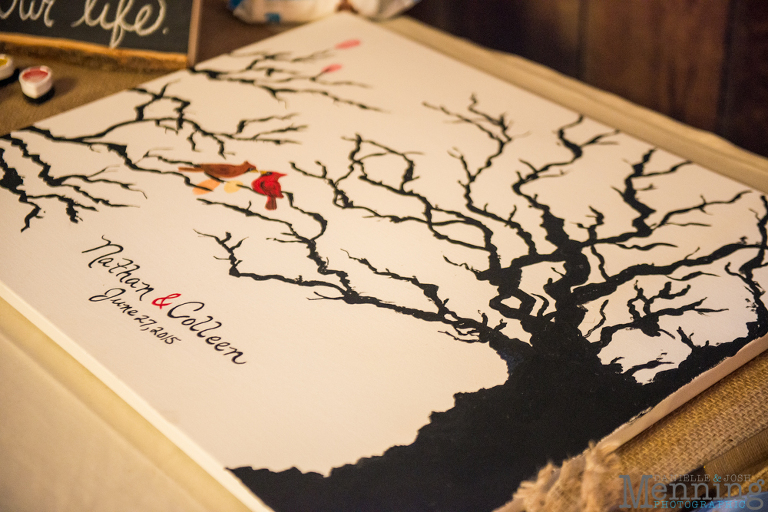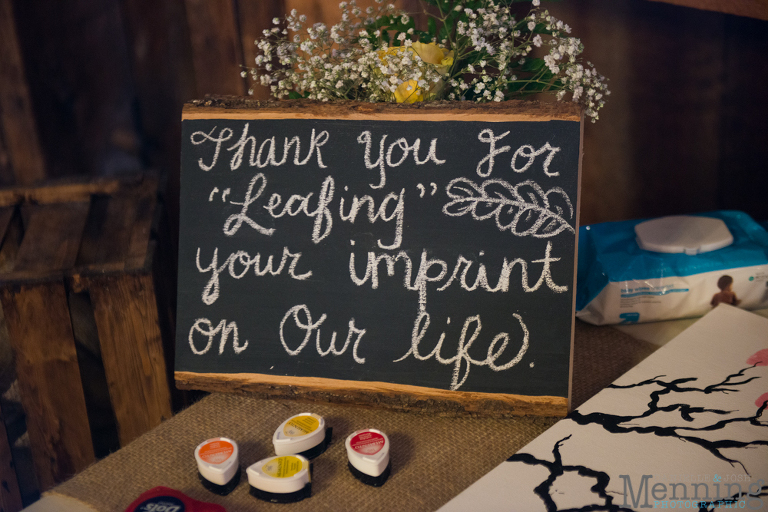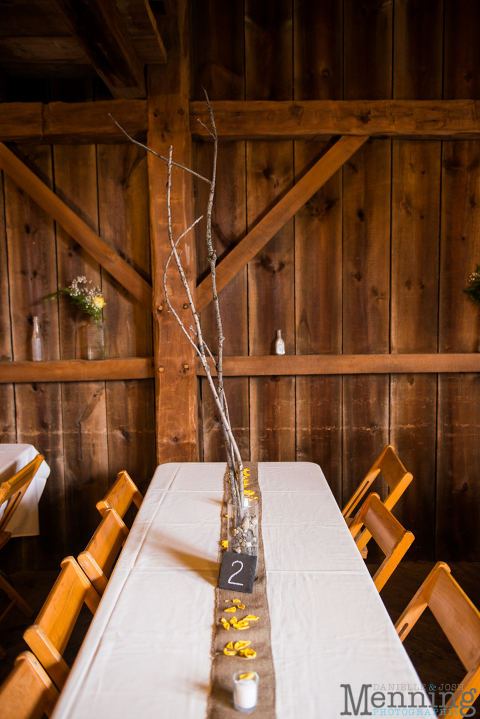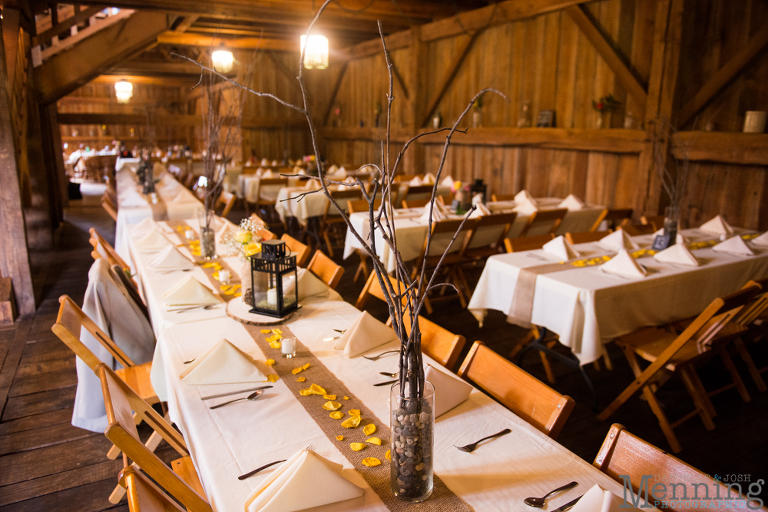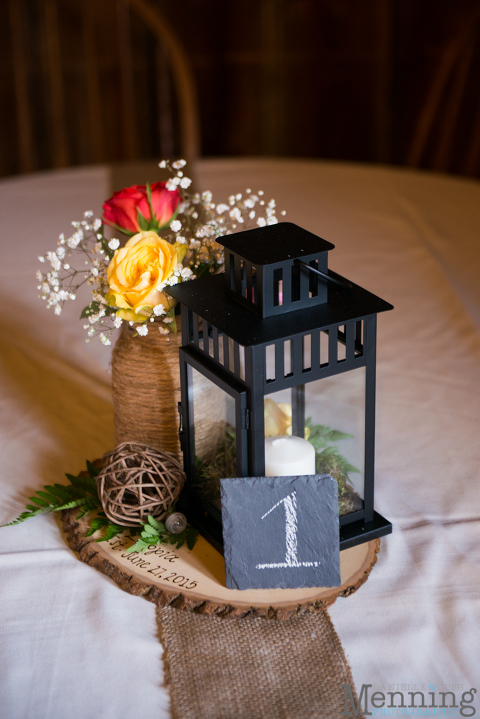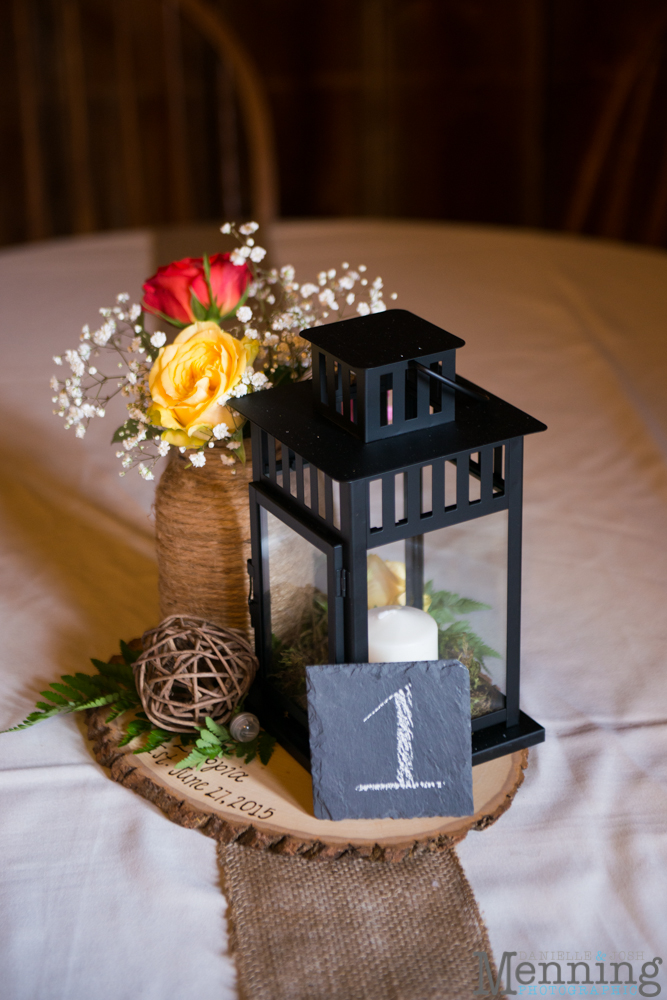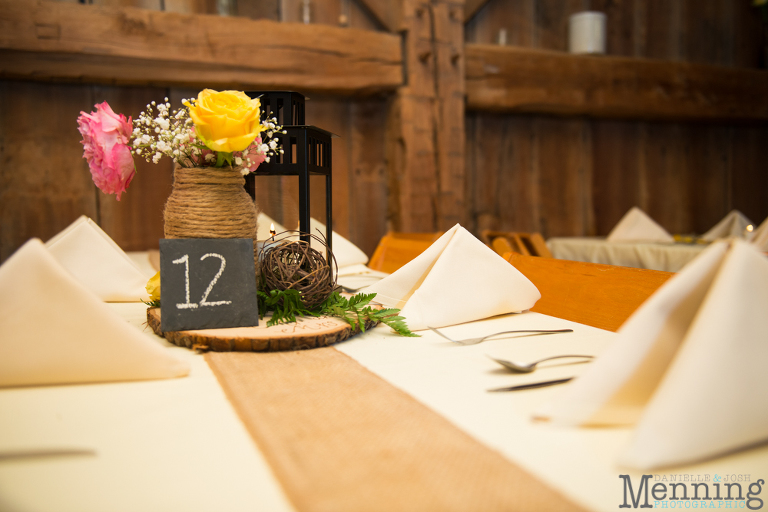 Sugar Showcase made the most ultimate, cool as heck wedding cake, don't you think?!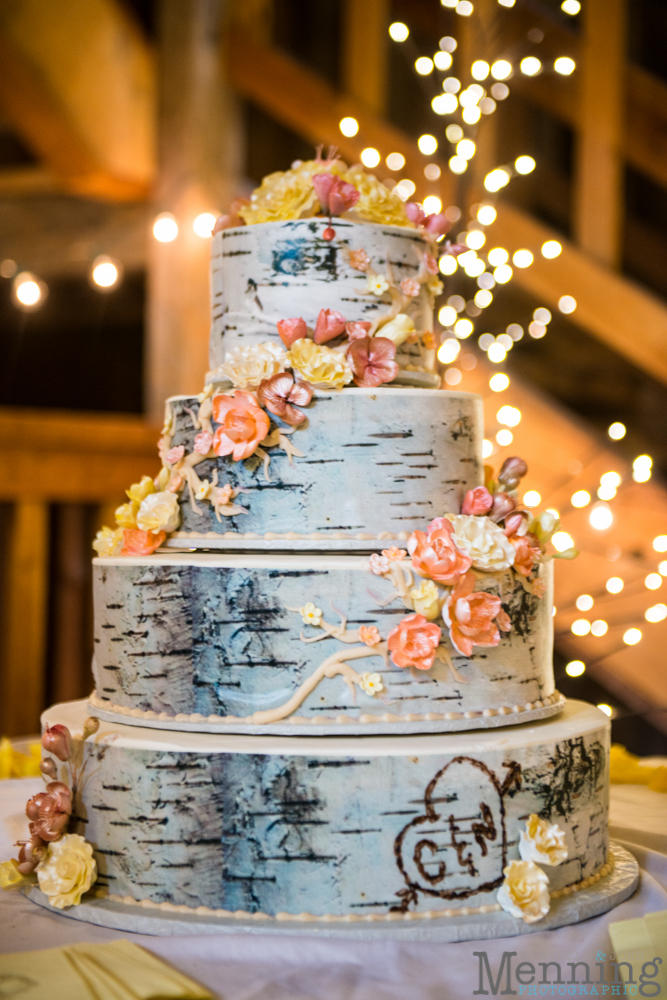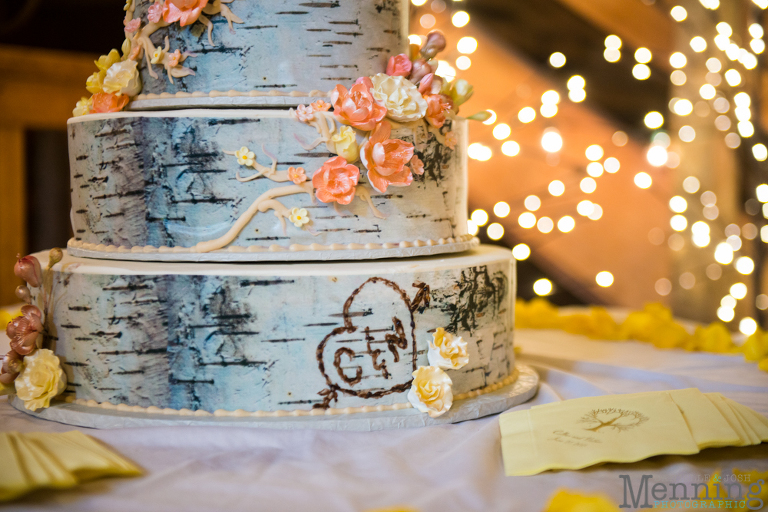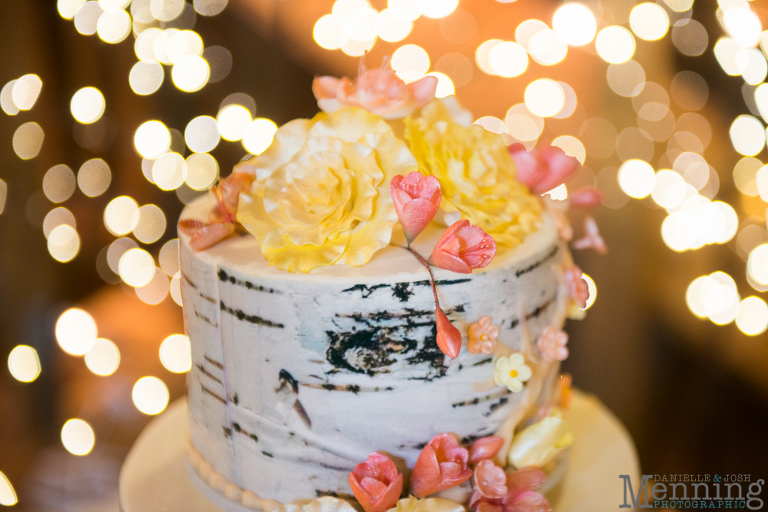 And the groom made this bar himself! LOVE IT! It was a lot of work, but it personalized the day  & now they can enjoy it forever in their home as a reminder of their fun and lovely wedding day!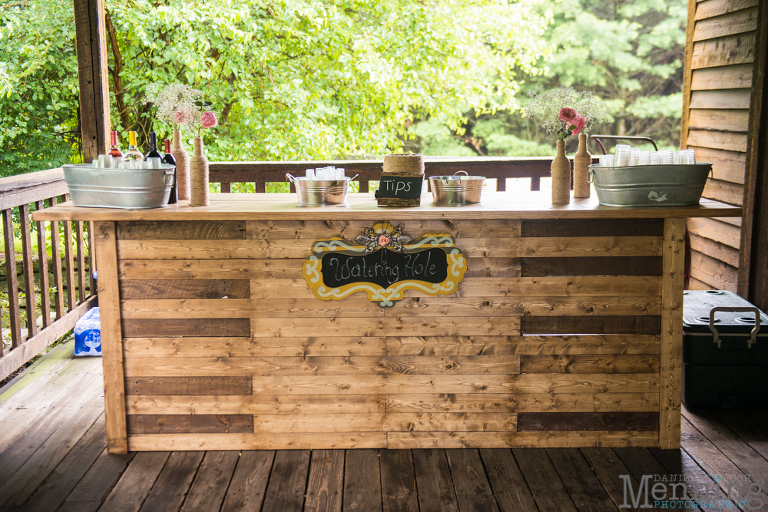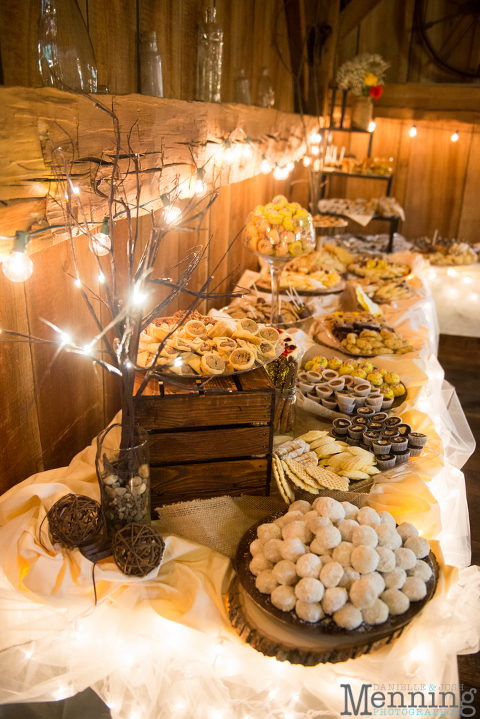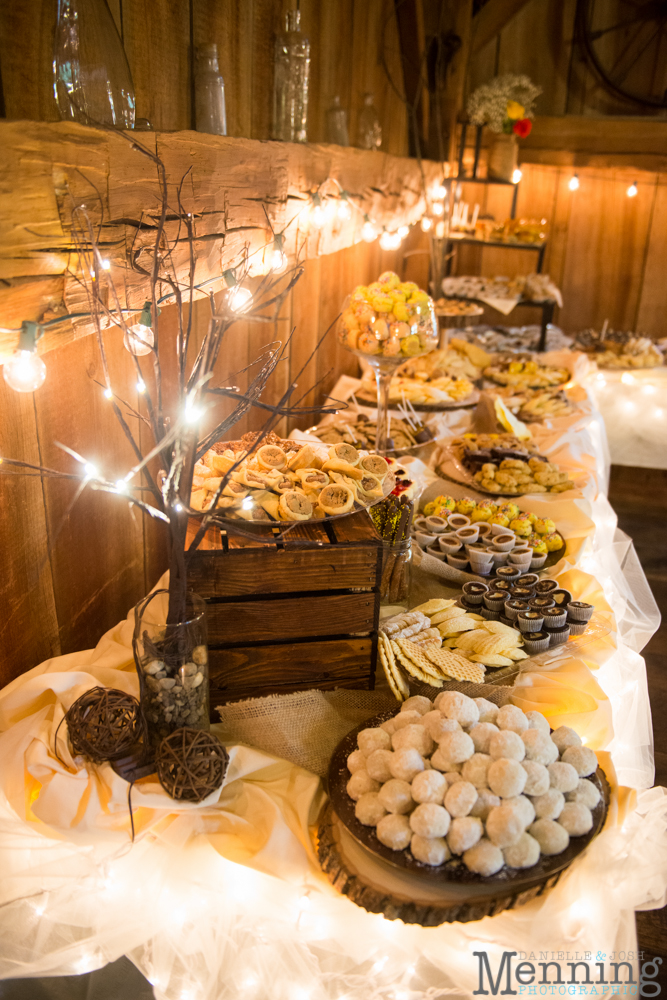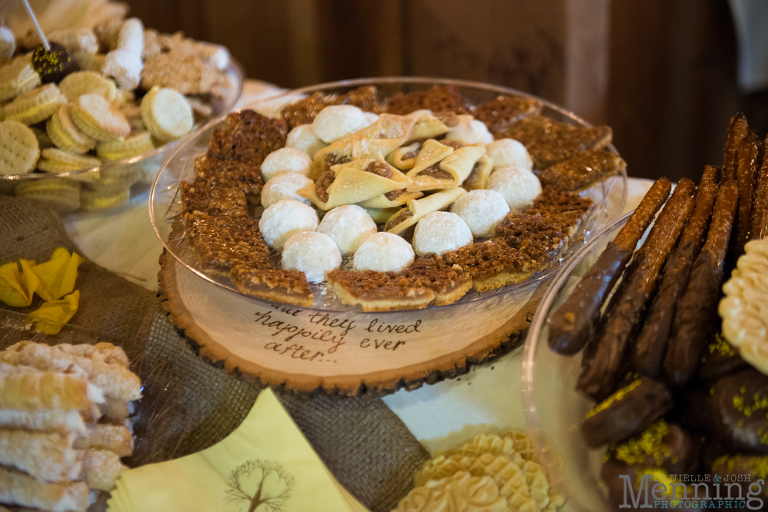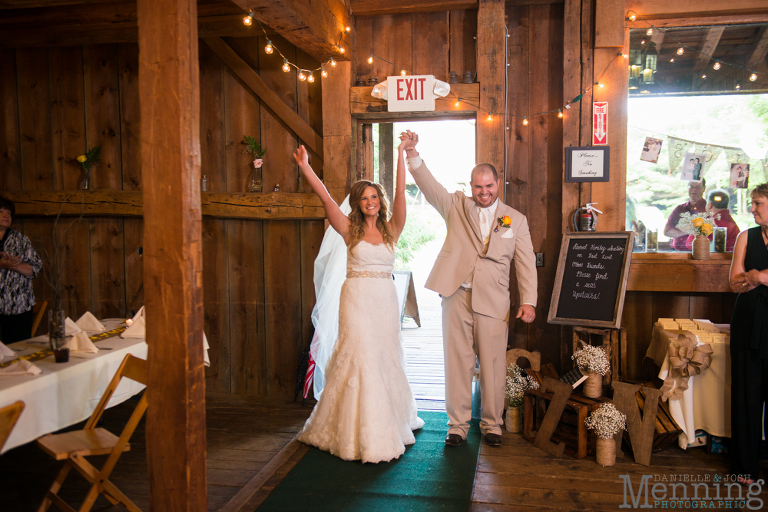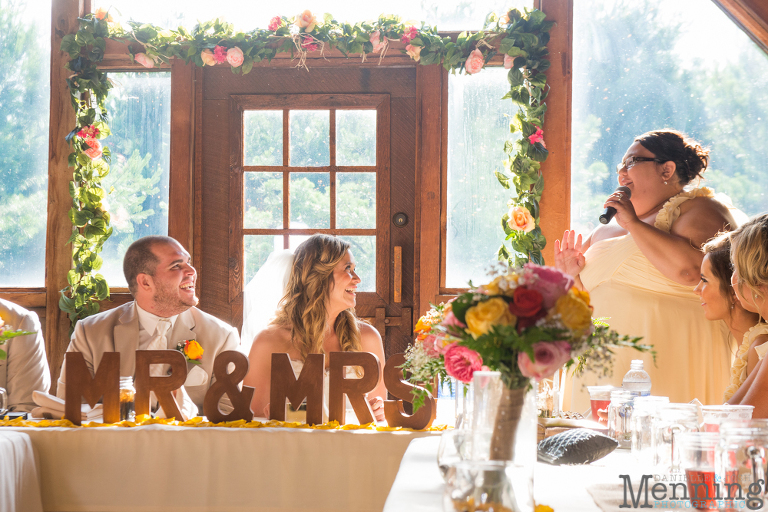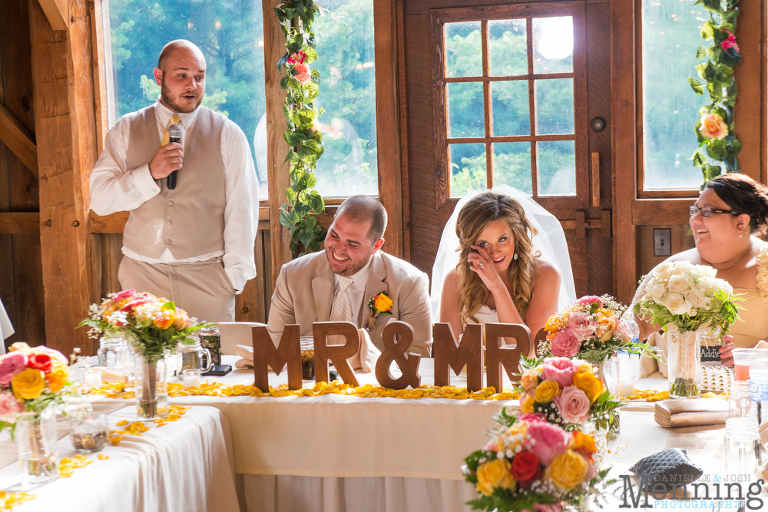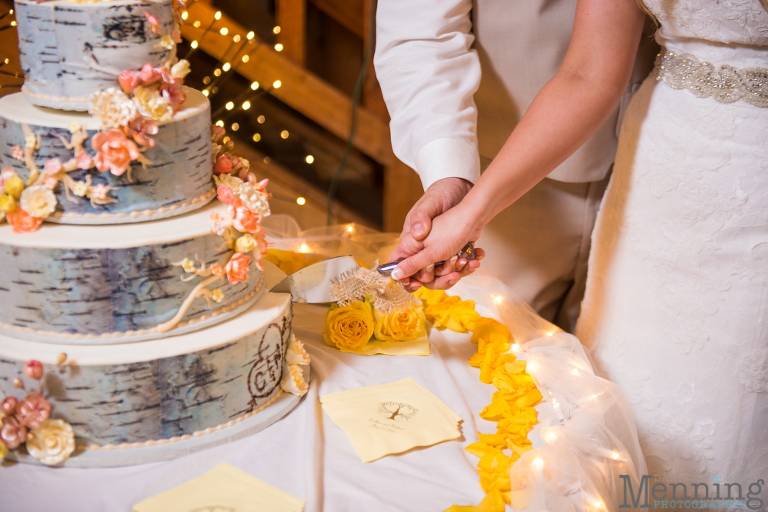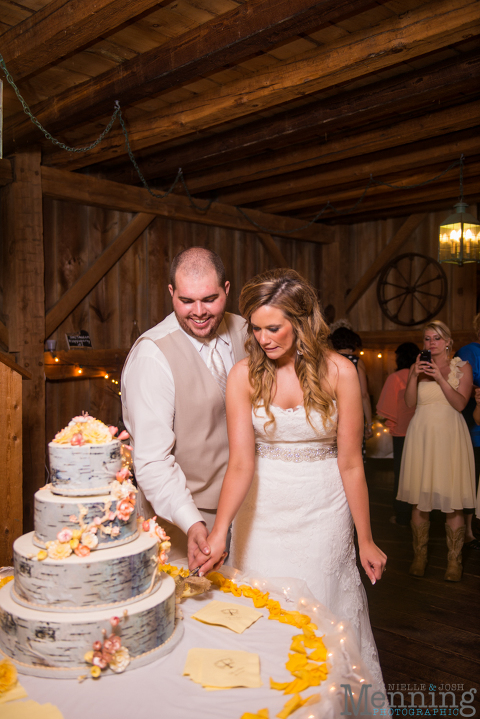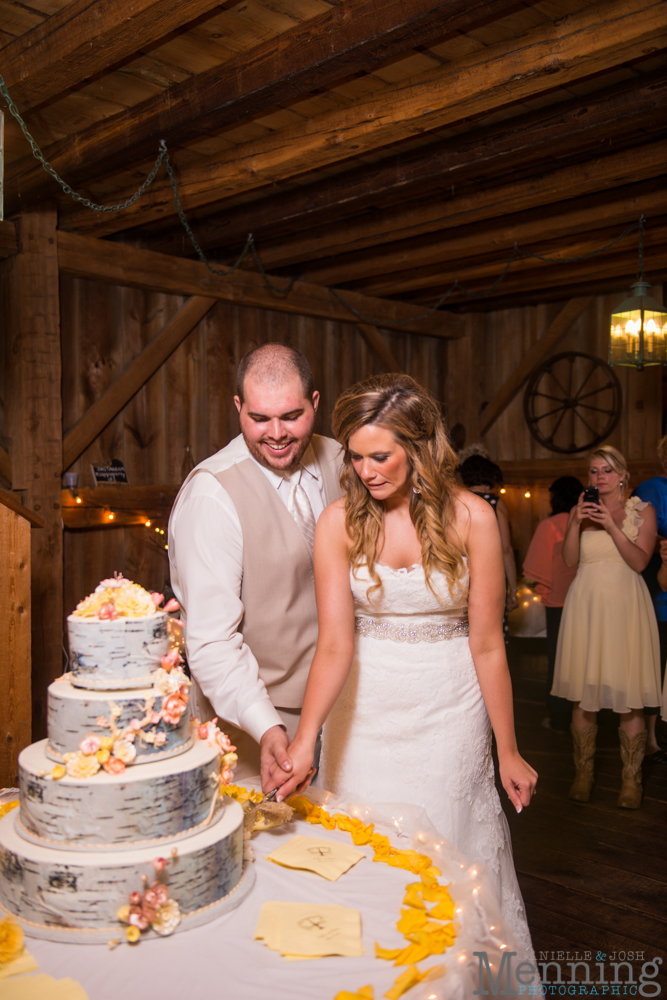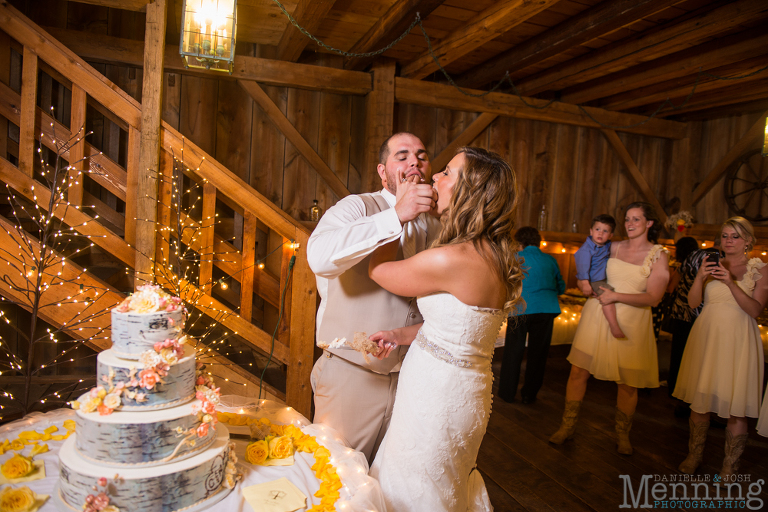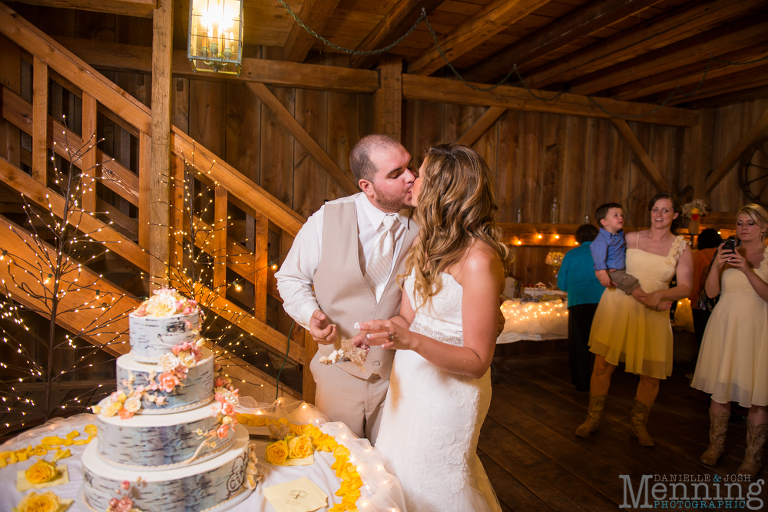 They're adorable.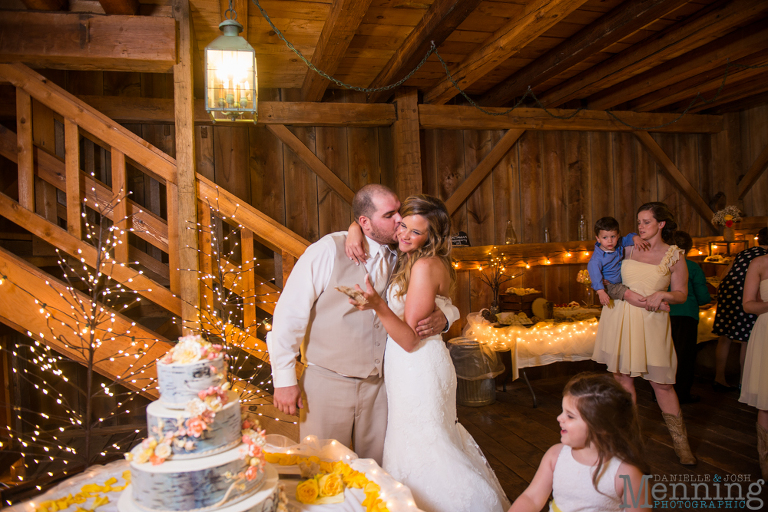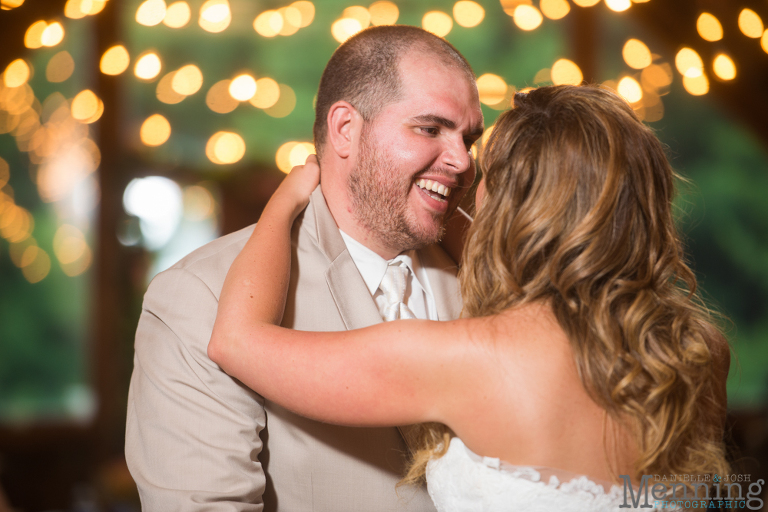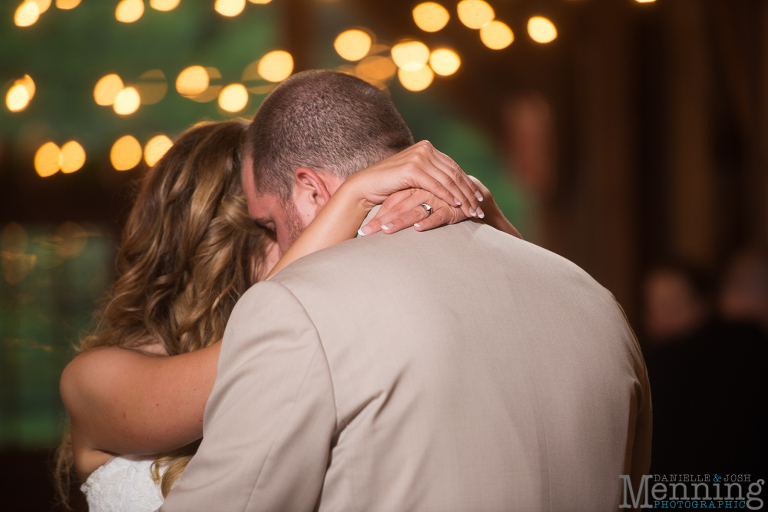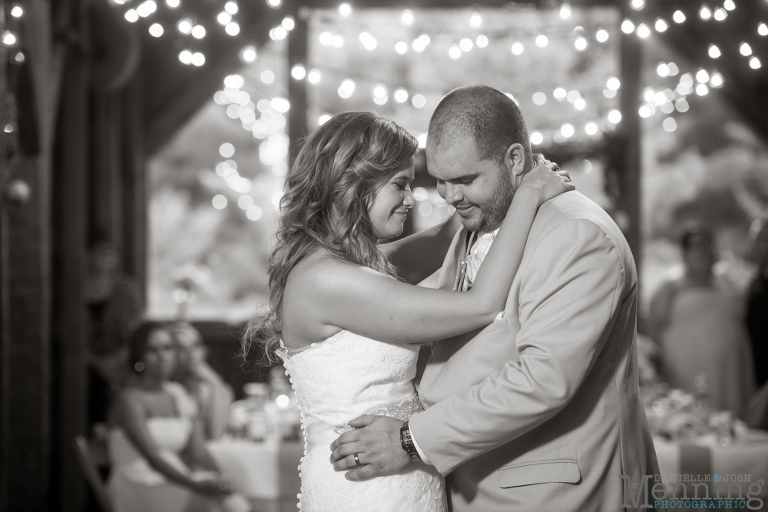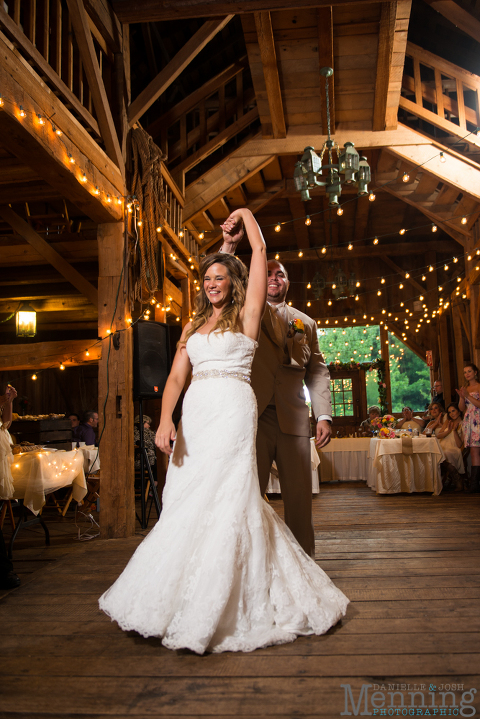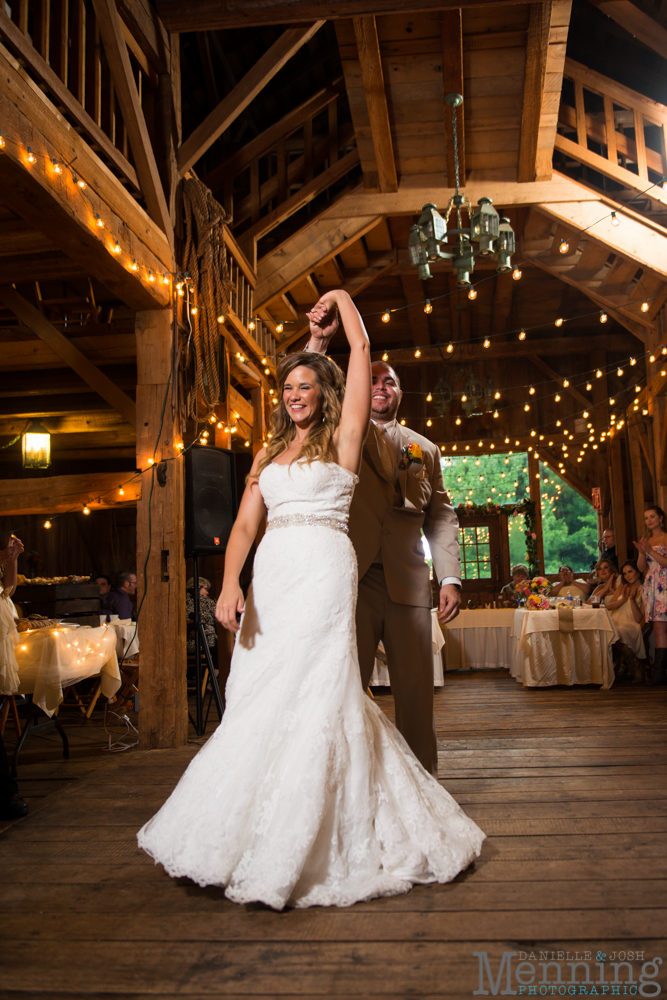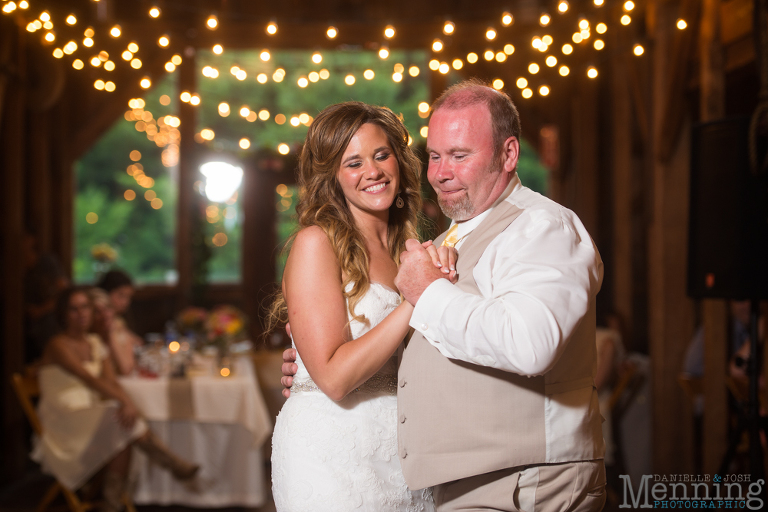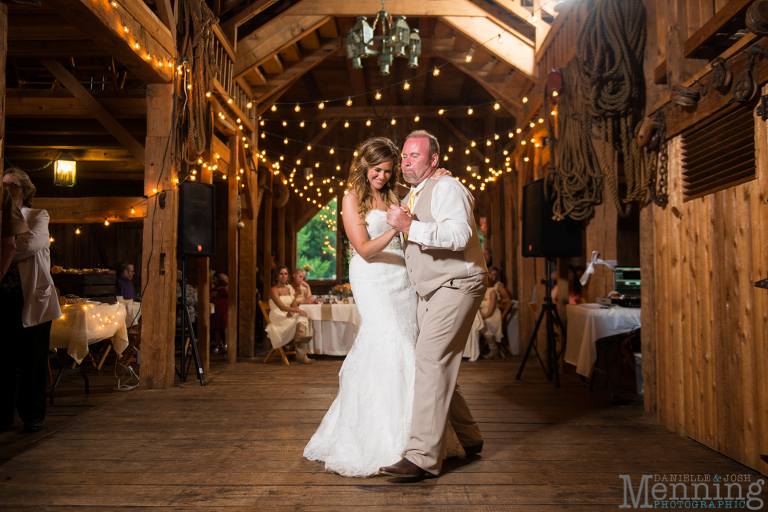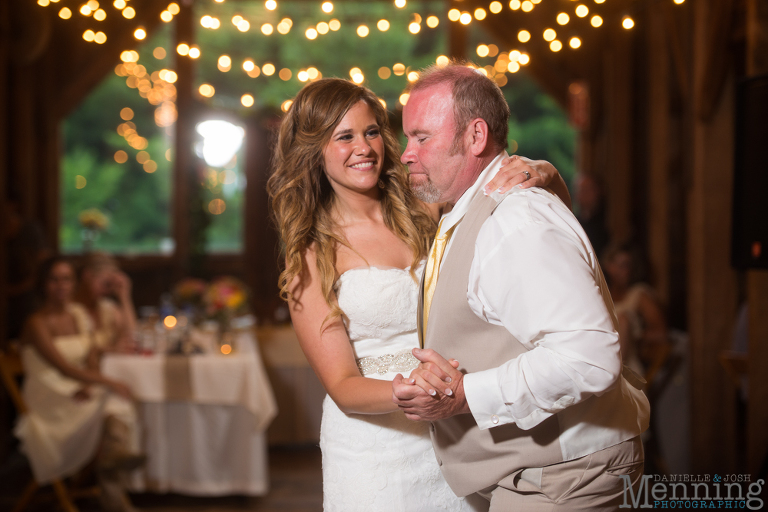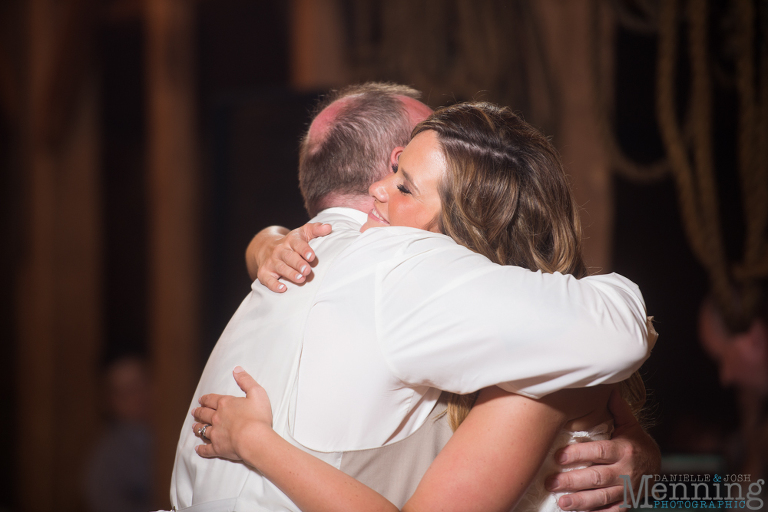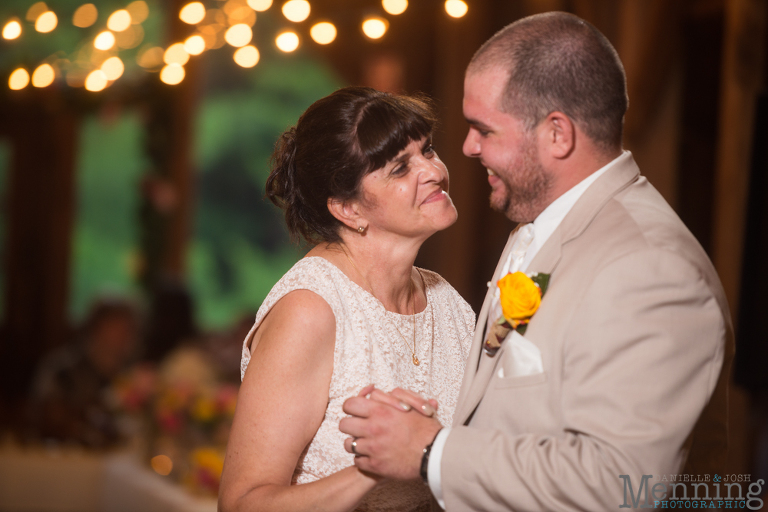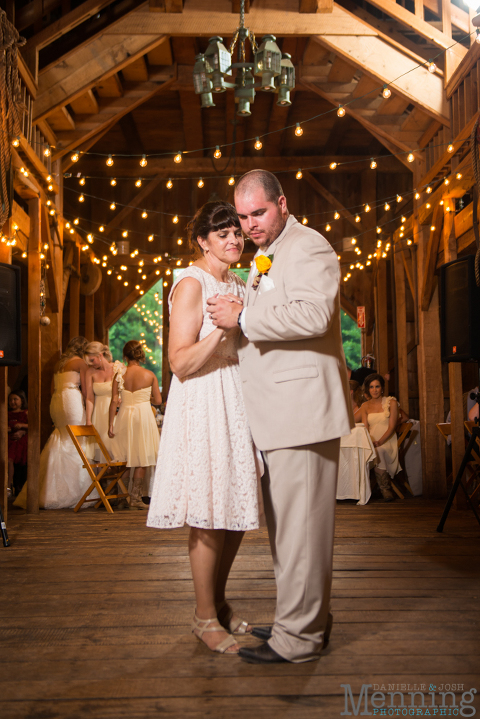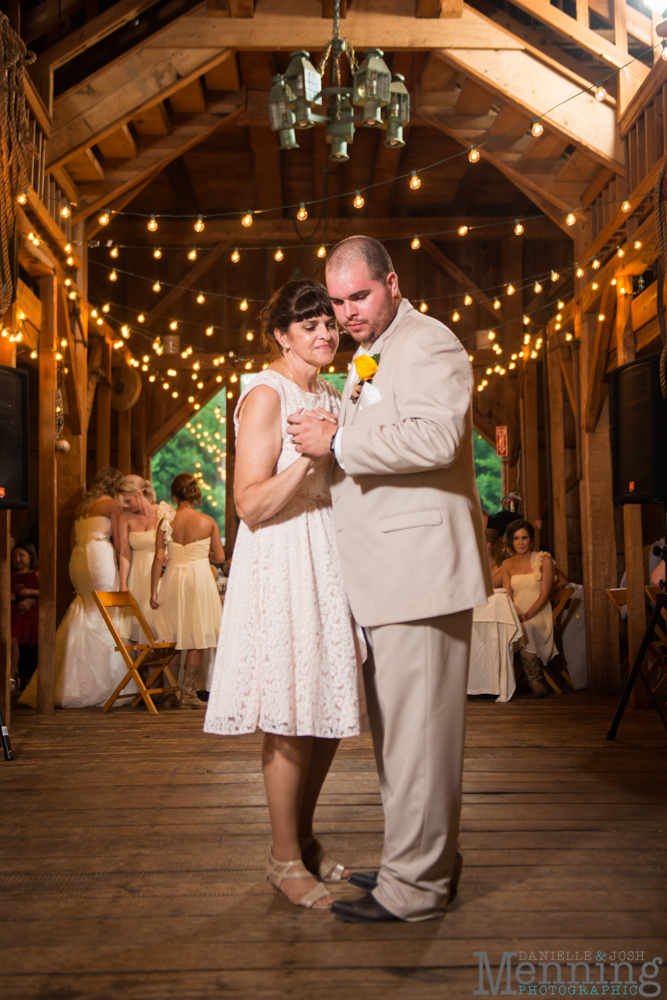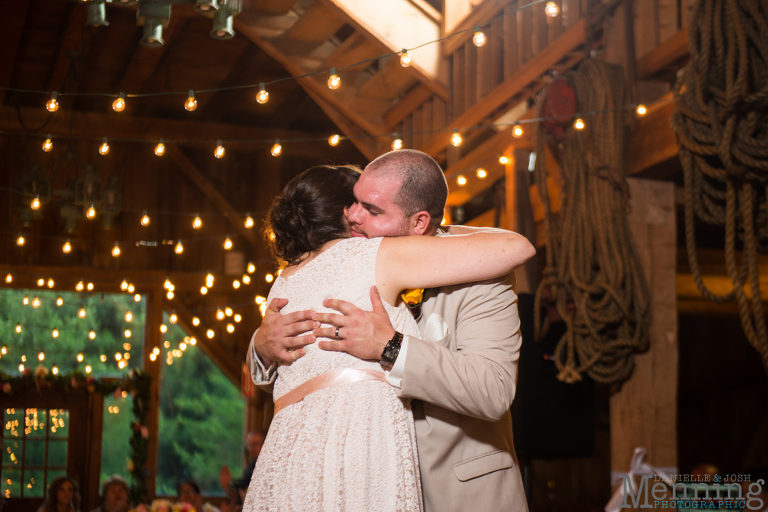 DJ Kenny Kidd did a great job of keeping everyone dancing & having fun.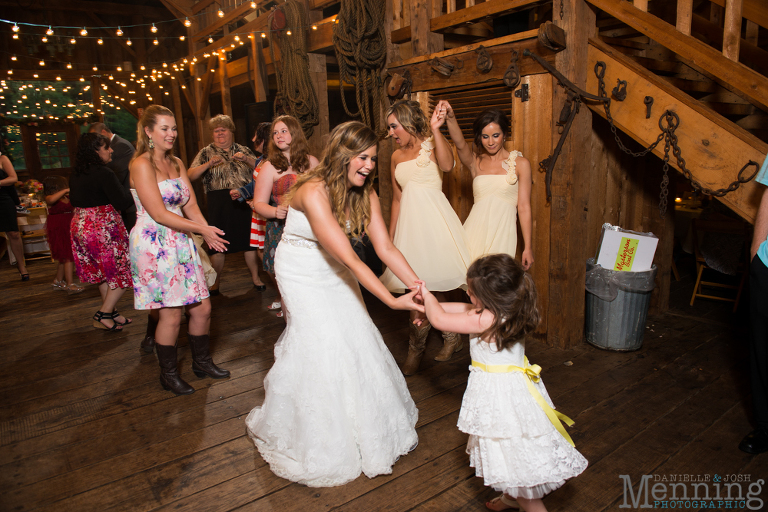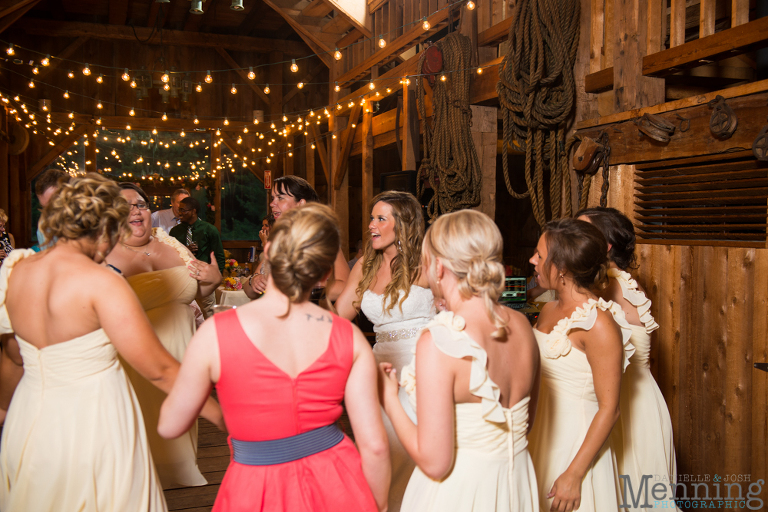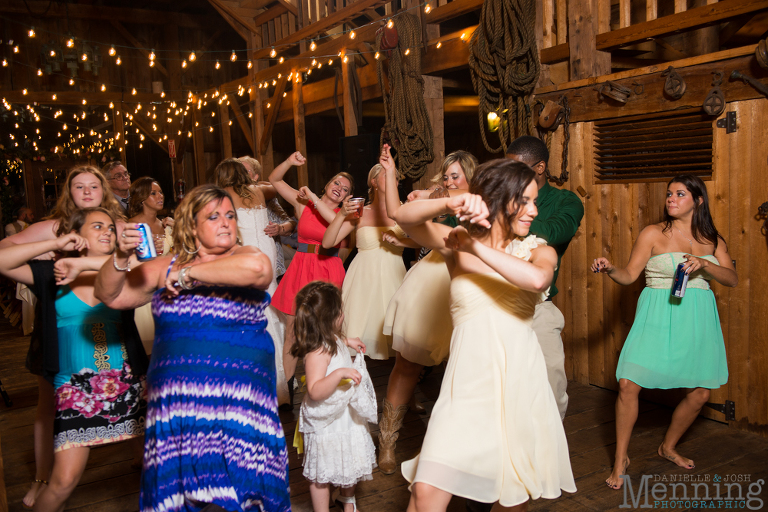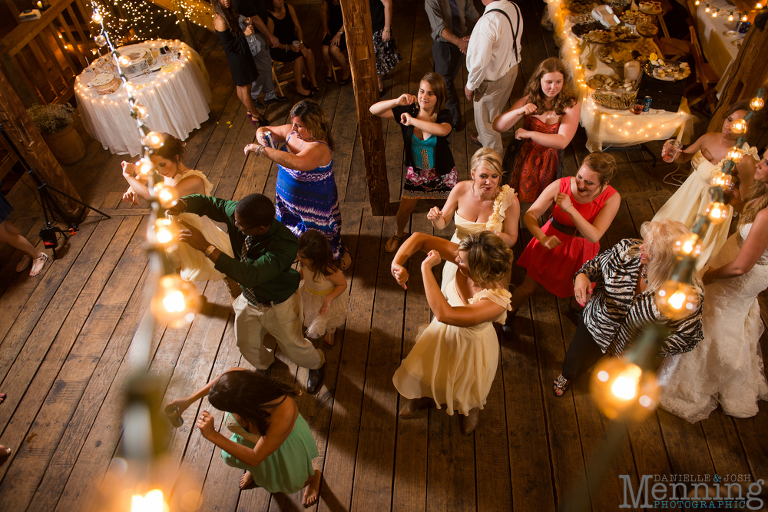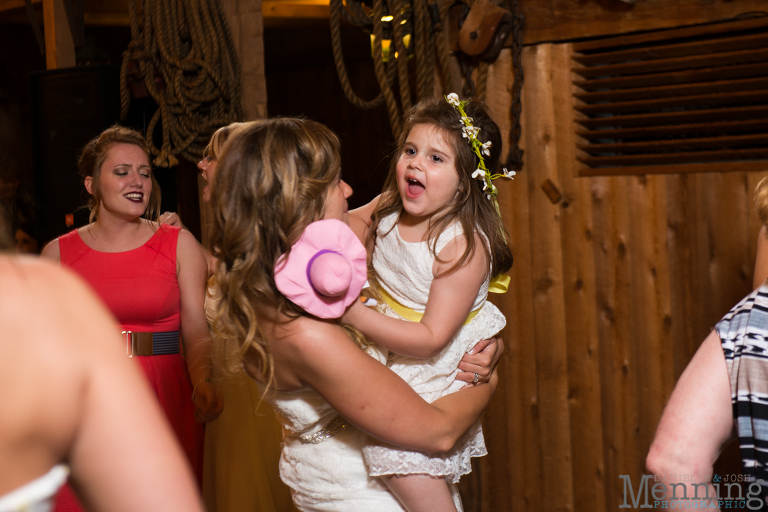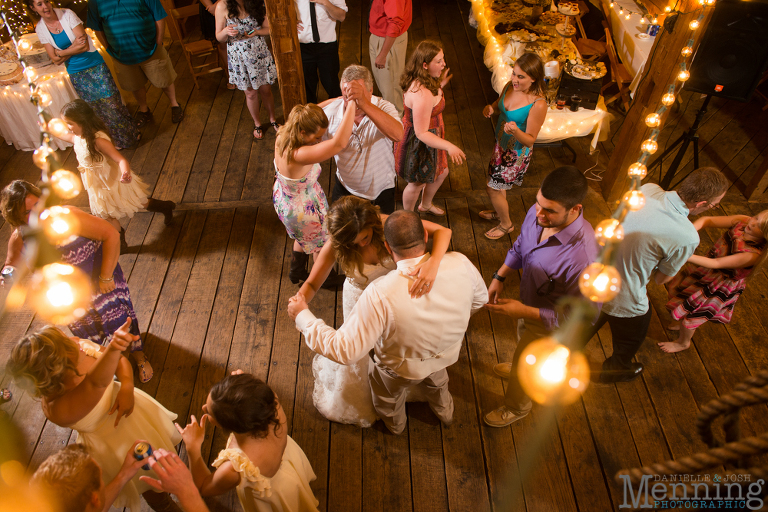 And they snuck away for a few minutes for an end-of-the-night shot.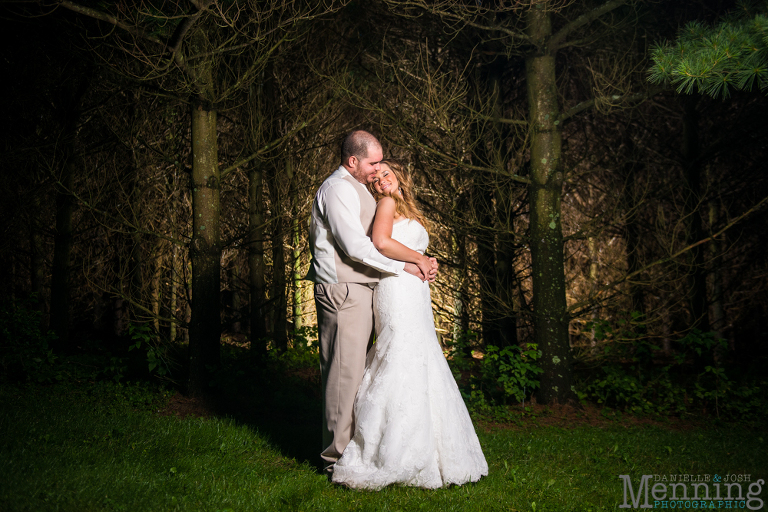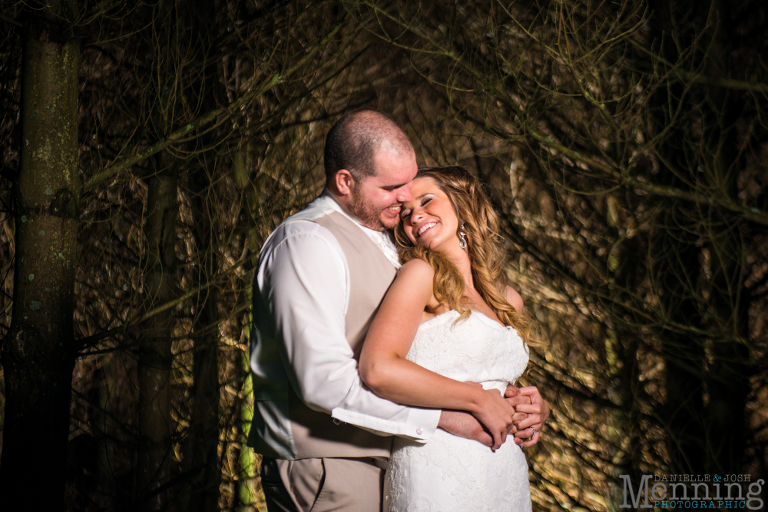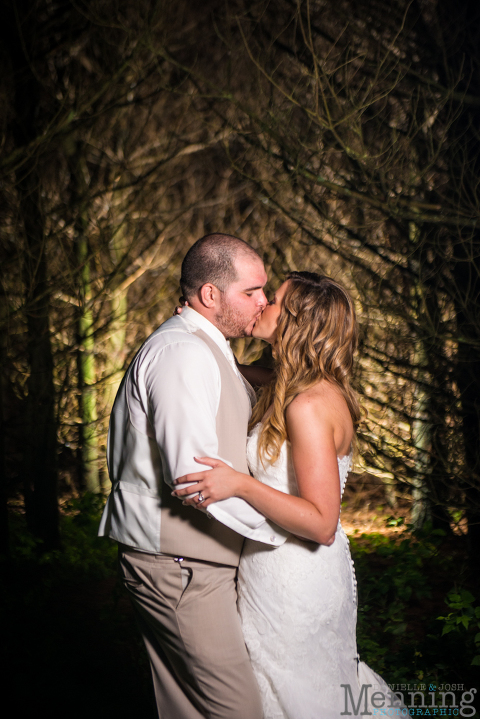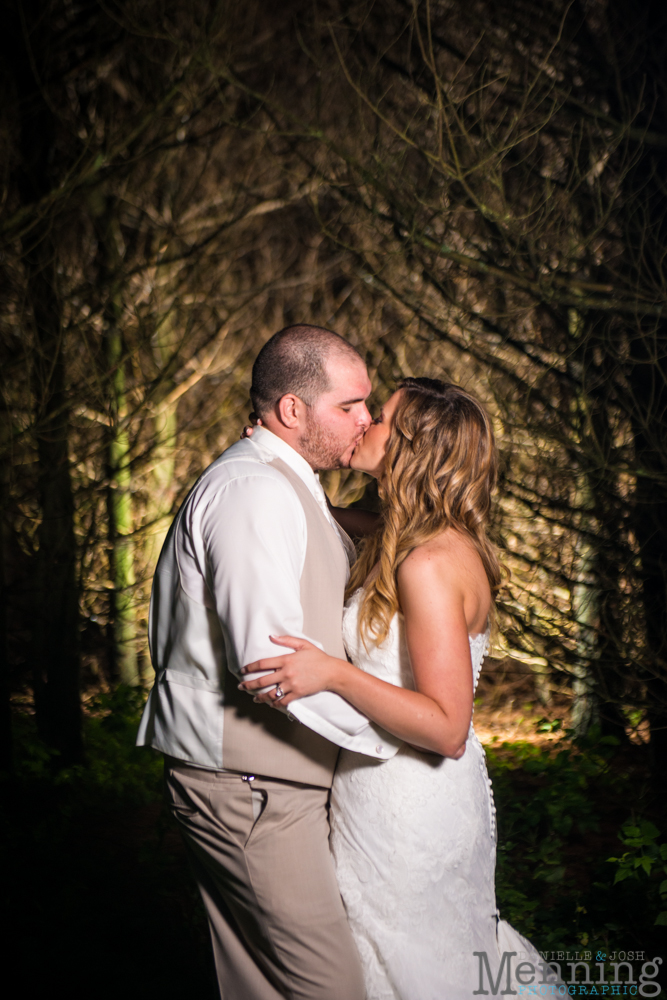 Their sparkler exit was one of the best we've seen because of the pure joy on their faces!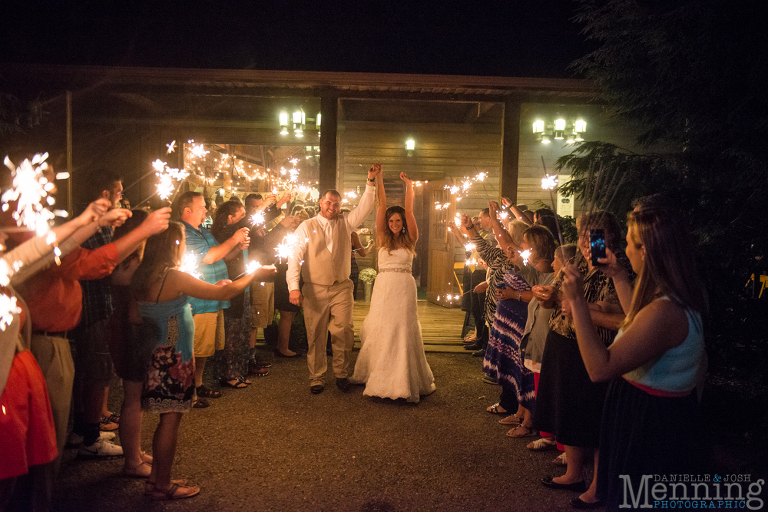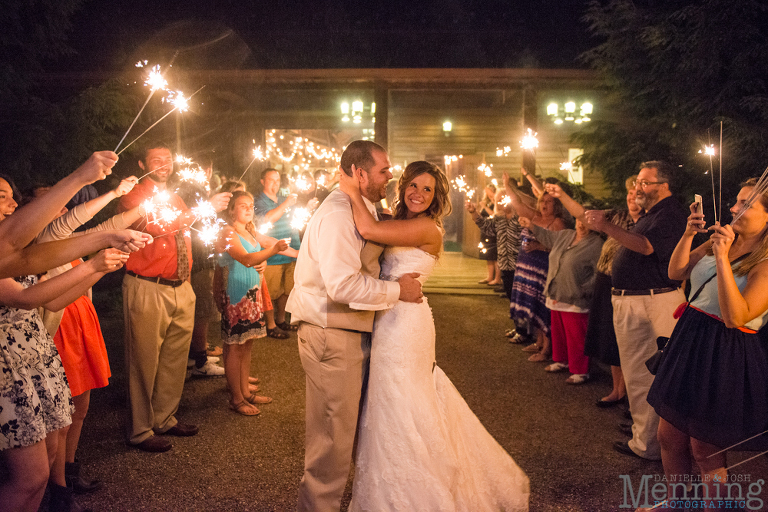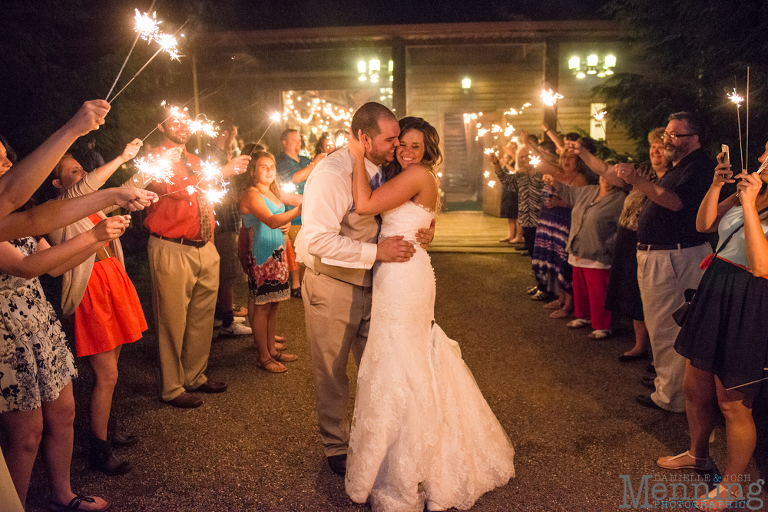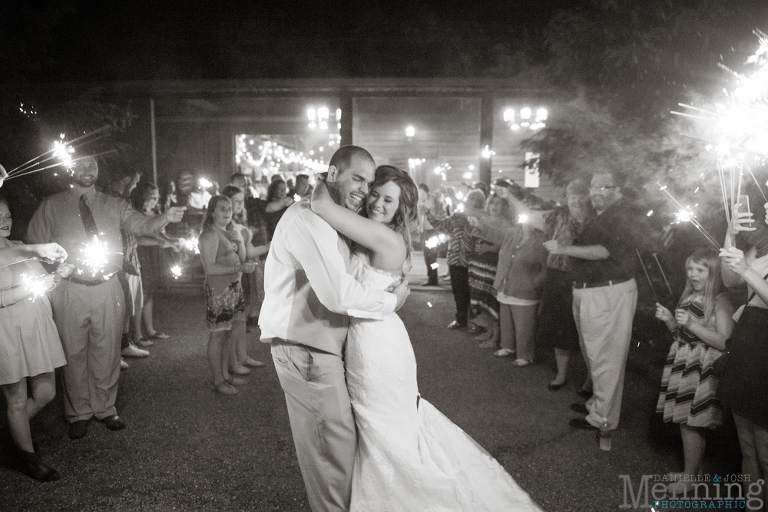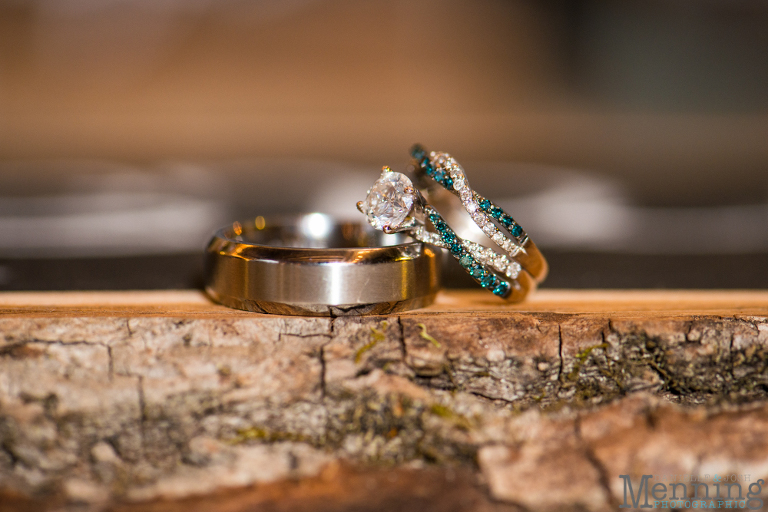 Colleen & Nathan, your wedding day was amazing & we're so happy you chose us to be the ones to photograph it! We've had a lot of fun getting to know you two & we're excited to see what the future holds for you in your new home with your new puppy! 🙂 Congrats again!
See our antics & photography here:
Instagram | Facebook | Twitter | Pinterest | Google +