We love Ohio. Really, we do! It's full of natural beauty, has all four seasons, is full of fun activities, and, best of all, most of our family members and friends are here. So when we say what we're about to say, please don't take it the wrong way. Our weather this Summer has been unkind most of the time. It has been MUCH wetter than usual & we've been dodging the precipitation very often in our line of work. With Christina & Nick, we were running out of options for their engagement session. Their wedding is quickly approaching & they work opposite shifts at their jobs. So we were a little glum when we looked at the radar before their session & saw a big patch of rain headed right for us. Because of the limited available times for rescheduling, we went ahead and went for it! And we're glad we did because we got the session in just in time before the rain started. We usually take a more leisurely approach to engagement sessions since there really isn't a time constraint & we can get to know the couple better & have tons of fun. Because of the impending rain, we went through the poses rather quickly. Christina & Nick were naturals & look so adorable & happy together so it all worked out great.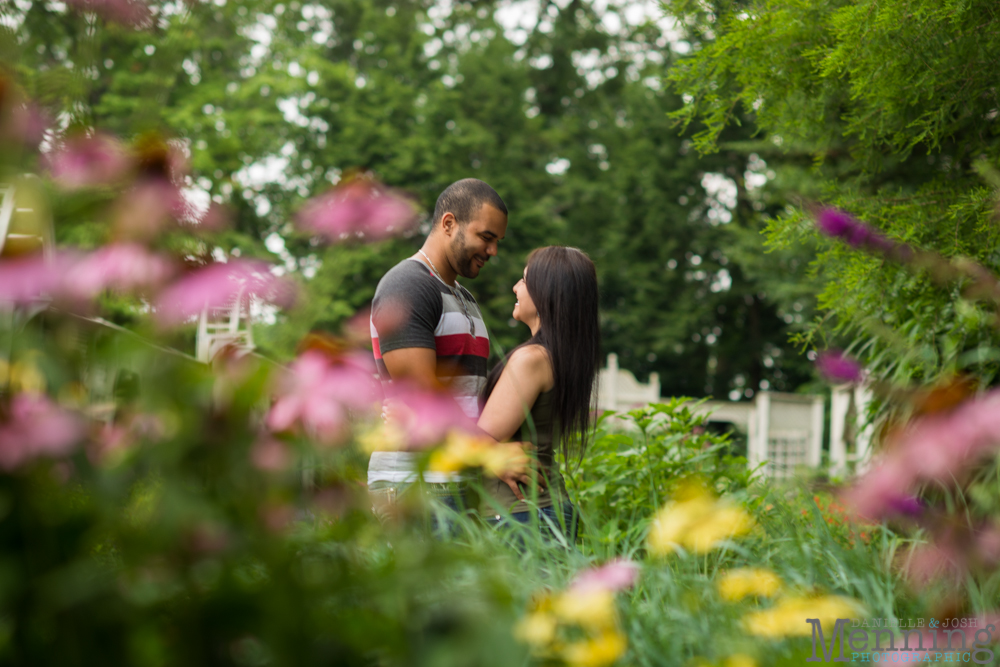 They are seriously the cutest. Those smiles!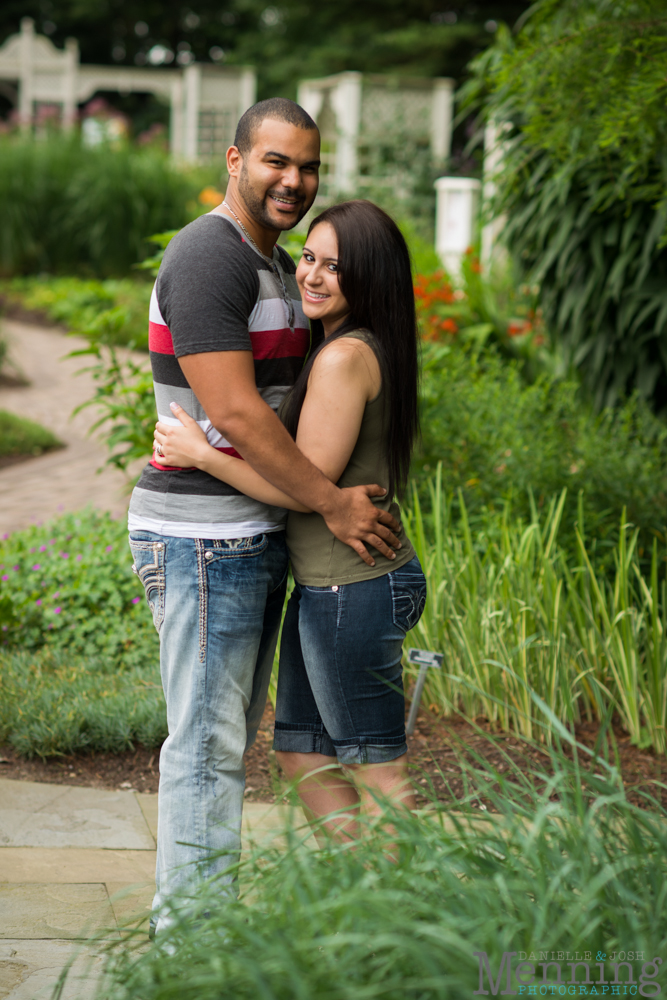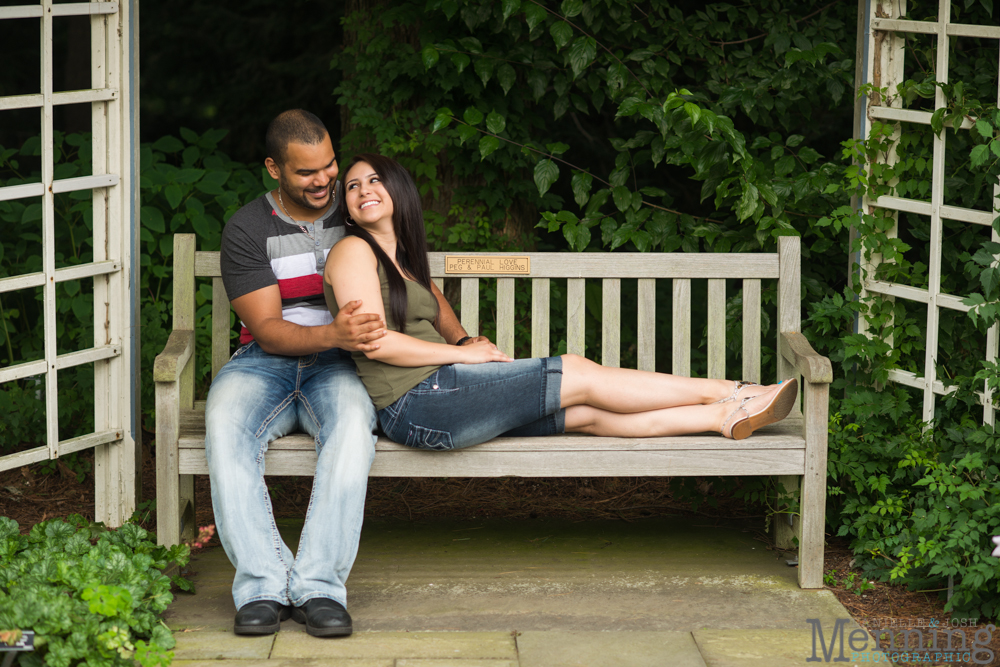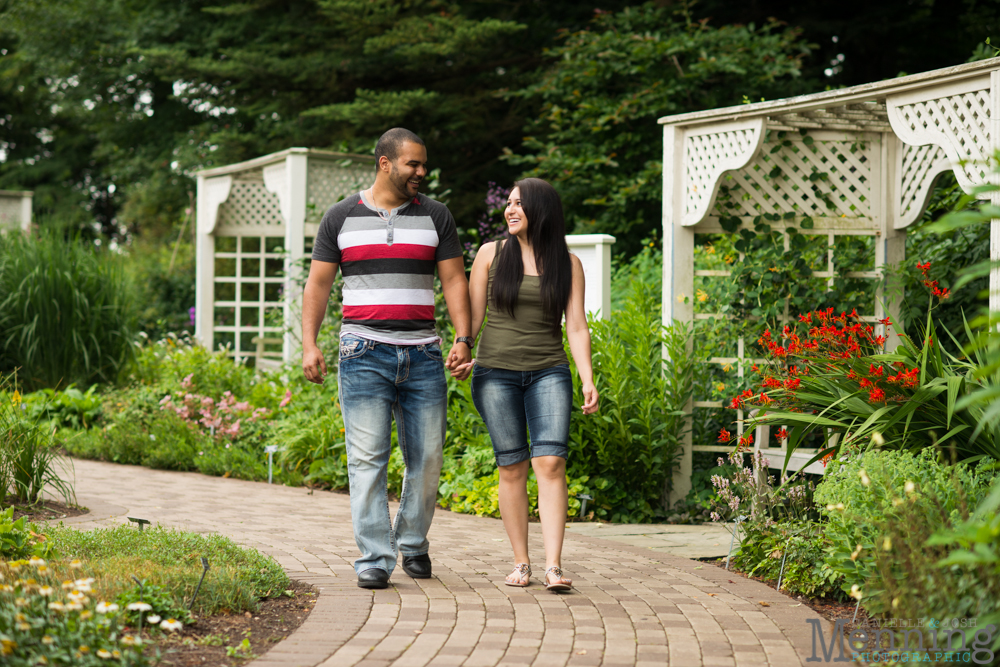 We haven't been to Fellows Riverside Gardens for a while. It's looking so pretty & we like all of the new signs recently added. It's always a fun place for a photo session.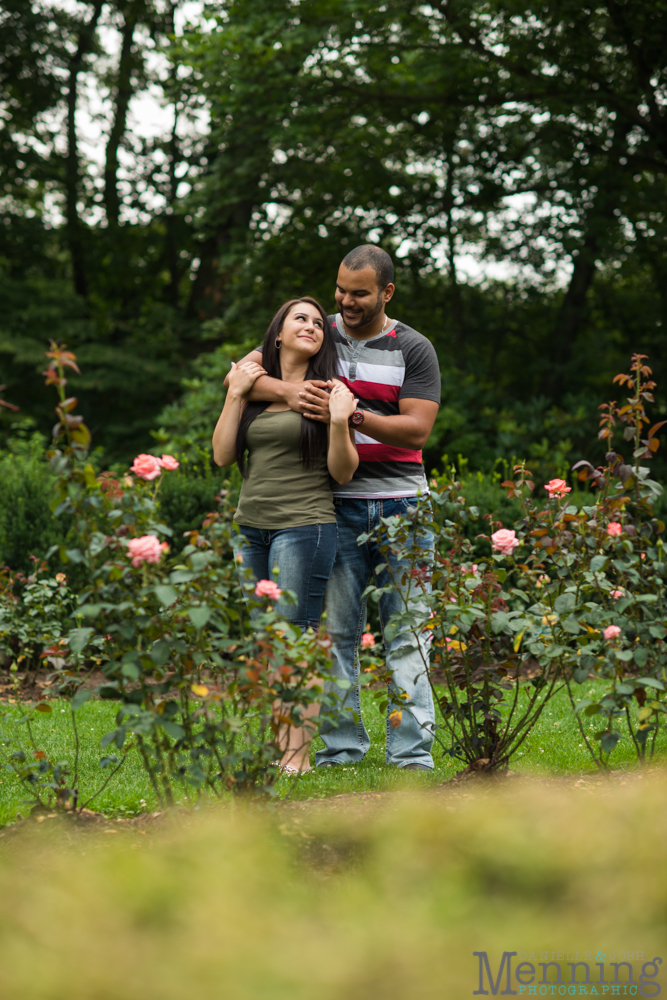 Christina, you are so beautiful! And Nick told us he hasn't really been hitting the gym that much, but his guns beg to differ.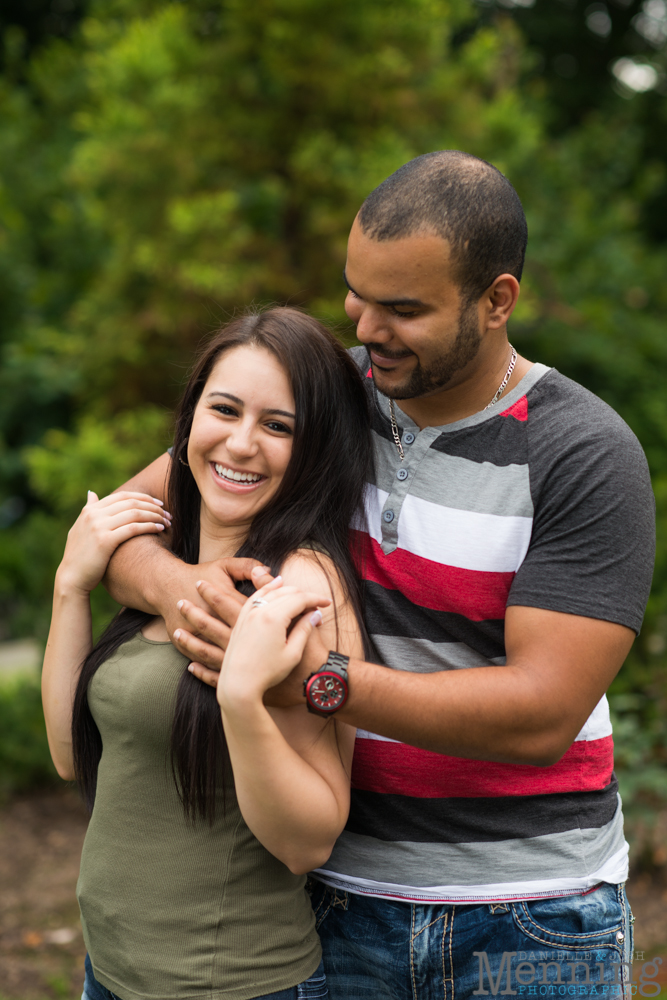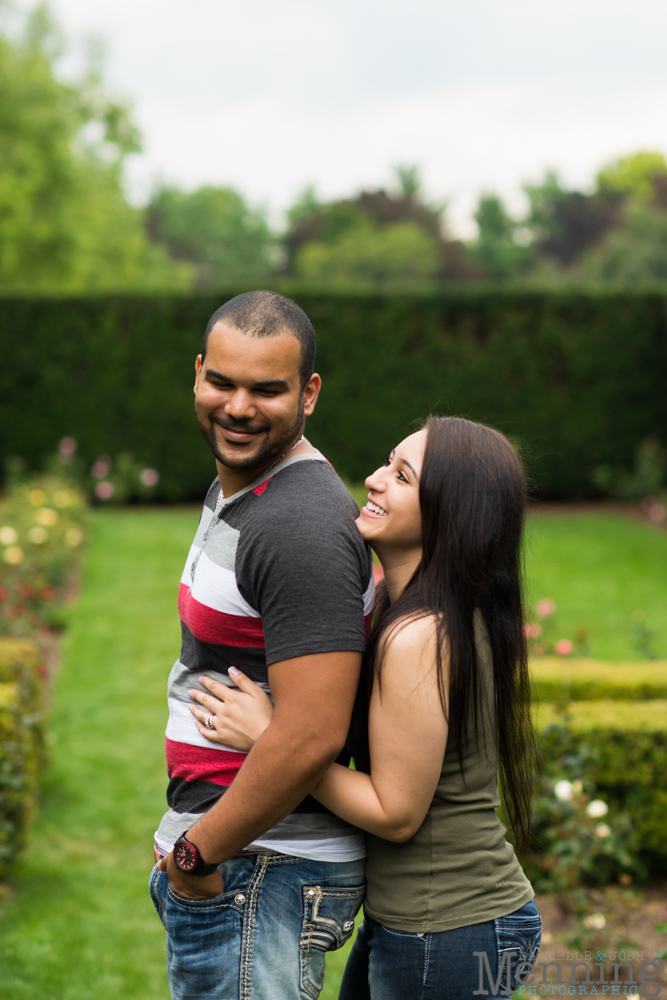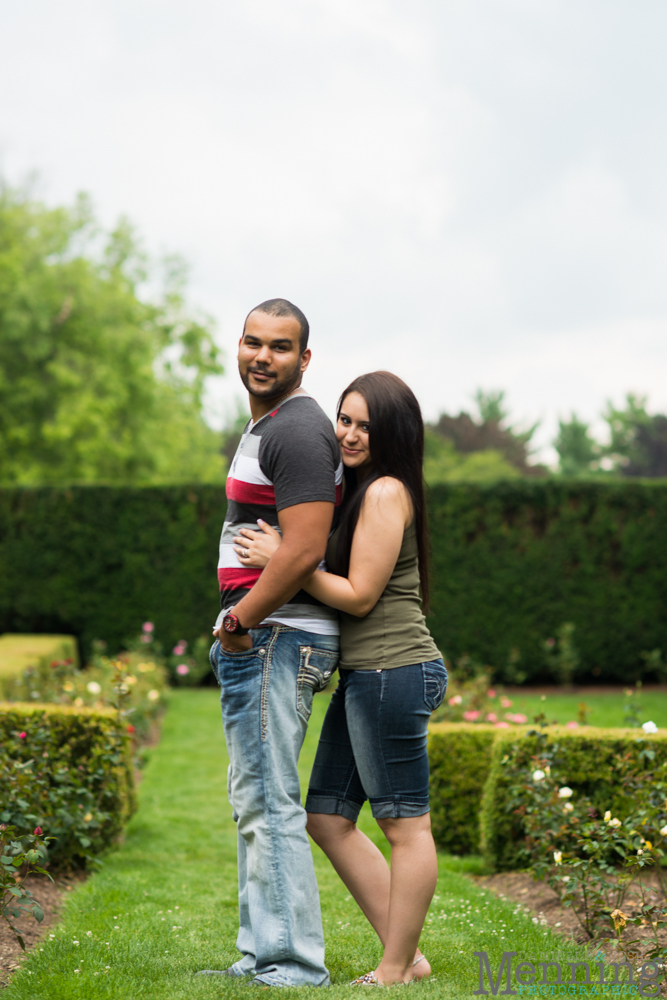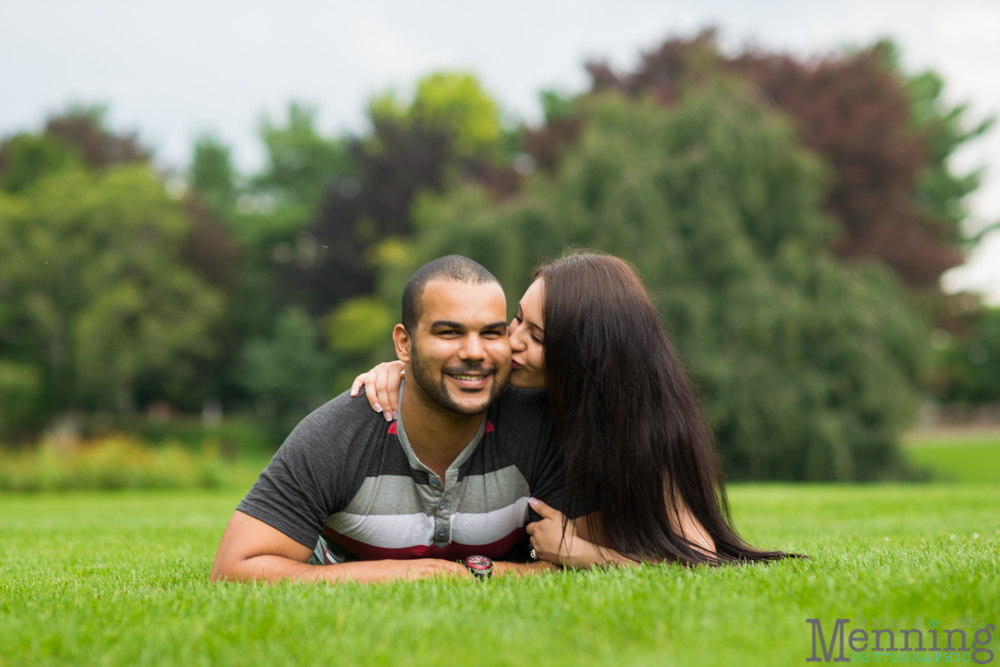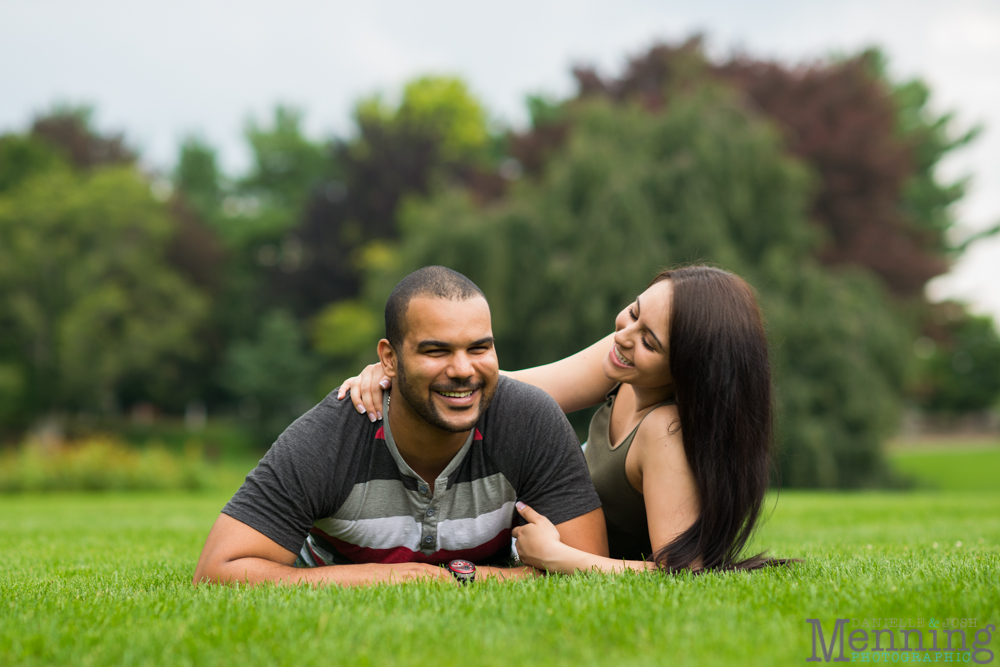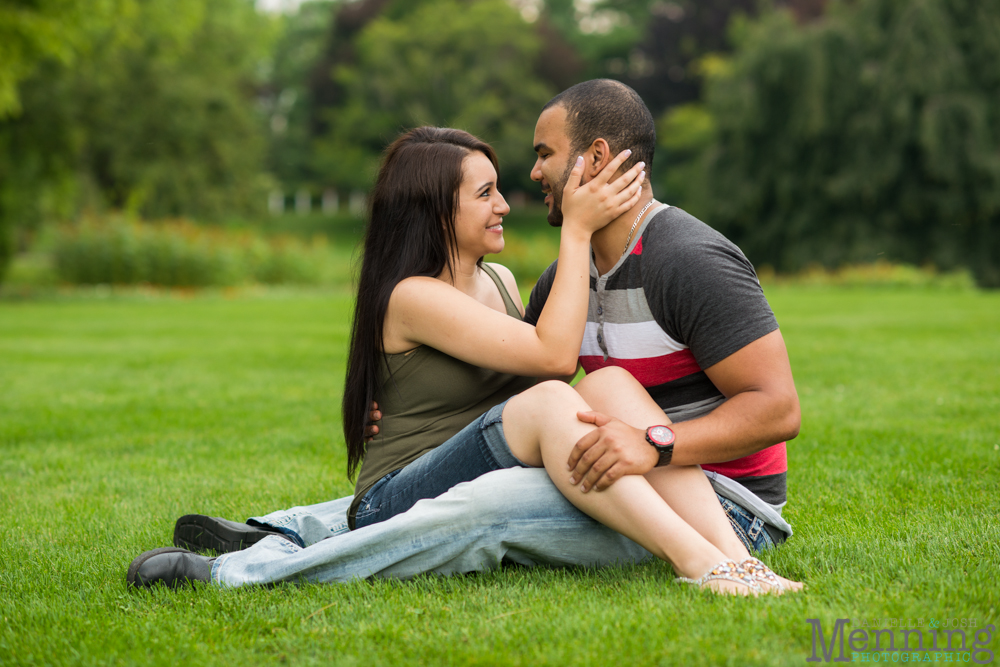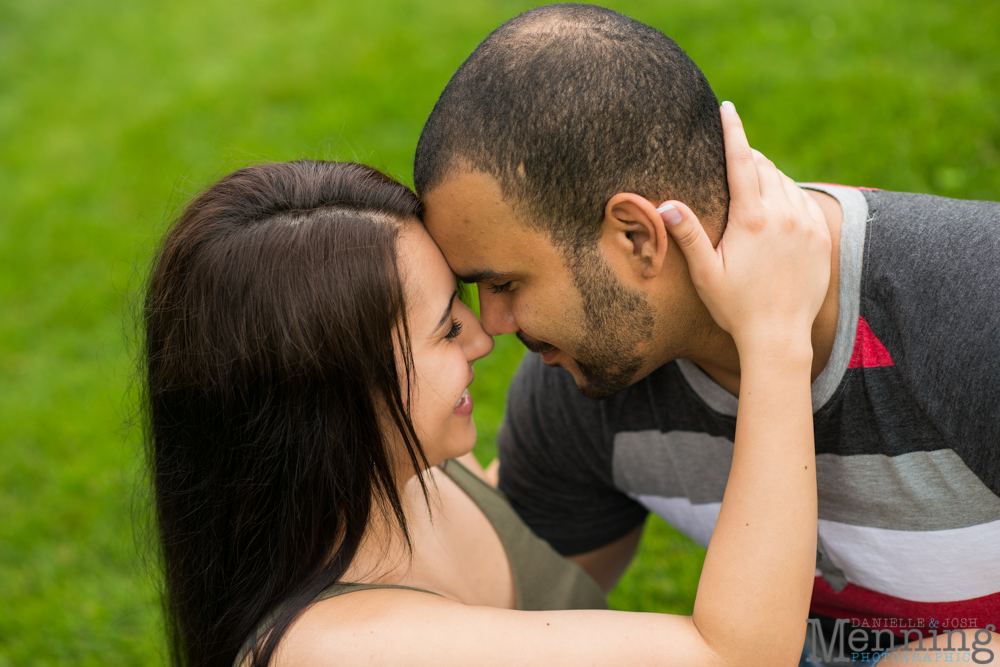 I've got a couple of really fun Christina & Nick stories- how they met & how he proposed. Nick used to sell suits at JCPenney & Christina's aunt was in there a lot. She always talked with Nick & thought he was charming. One day, Christina, her aunt, her uncle, and her cousin all went into JCPenney together & Nick was working. Christina's aunt asked Nick if he was on Facebook & he said, "Yeah, look me up." She and Christina did, but what Nick didn't realize was that his profile photo was a party picture from Kent's Halloween so they teased Nick quite a bit about that. Since Christina & Nick were now Facebook friends, they started to exchange messages, which led to their first date- bowling. They've been together about four years now & couldn't be happier. So cute, right?! Thank goodness for talkative aunts who go suit shopping often.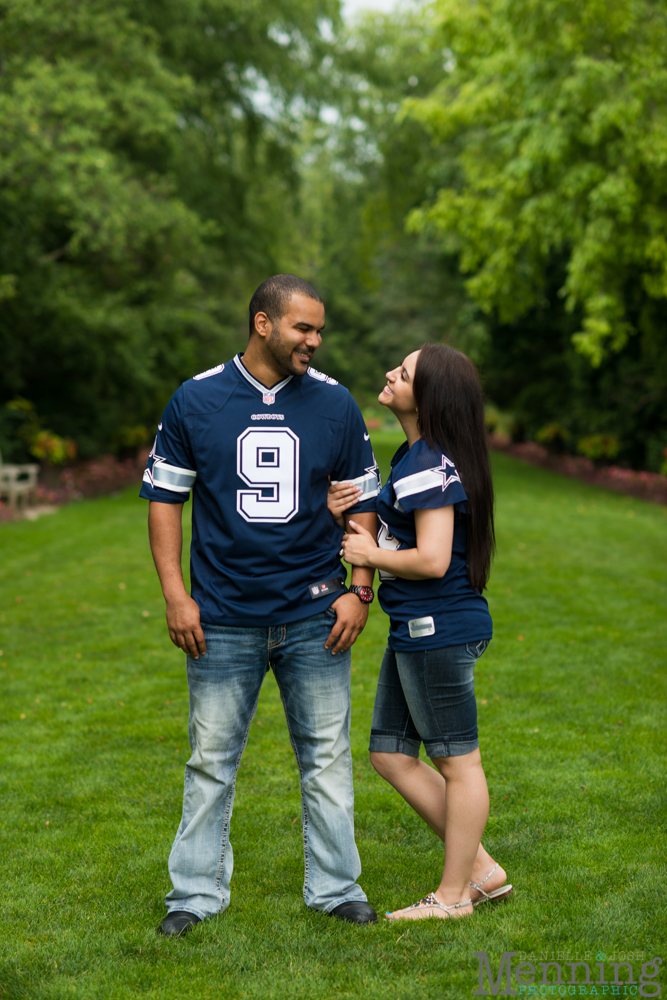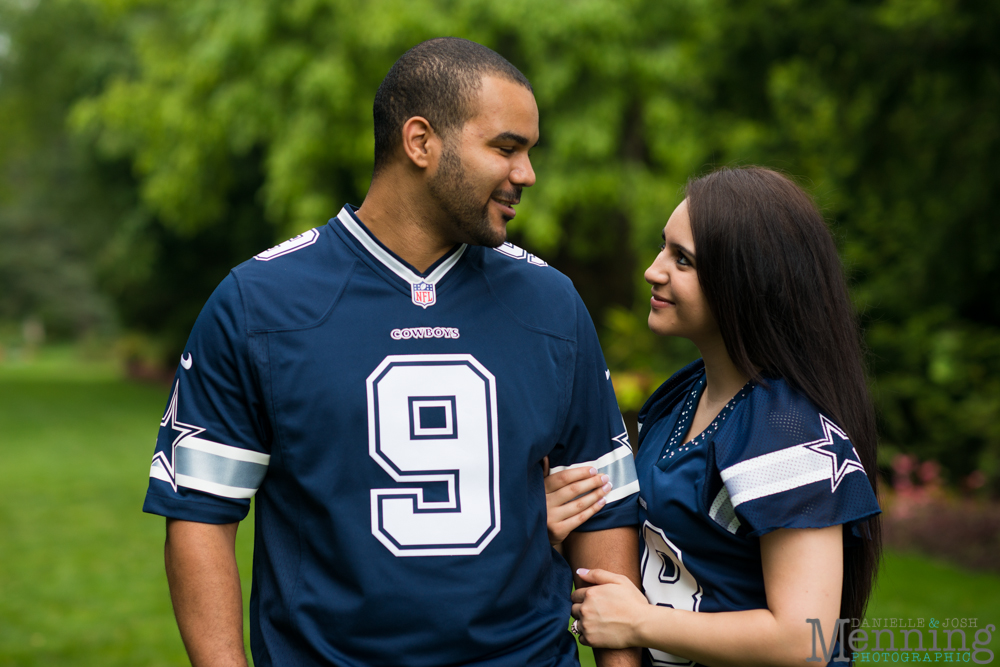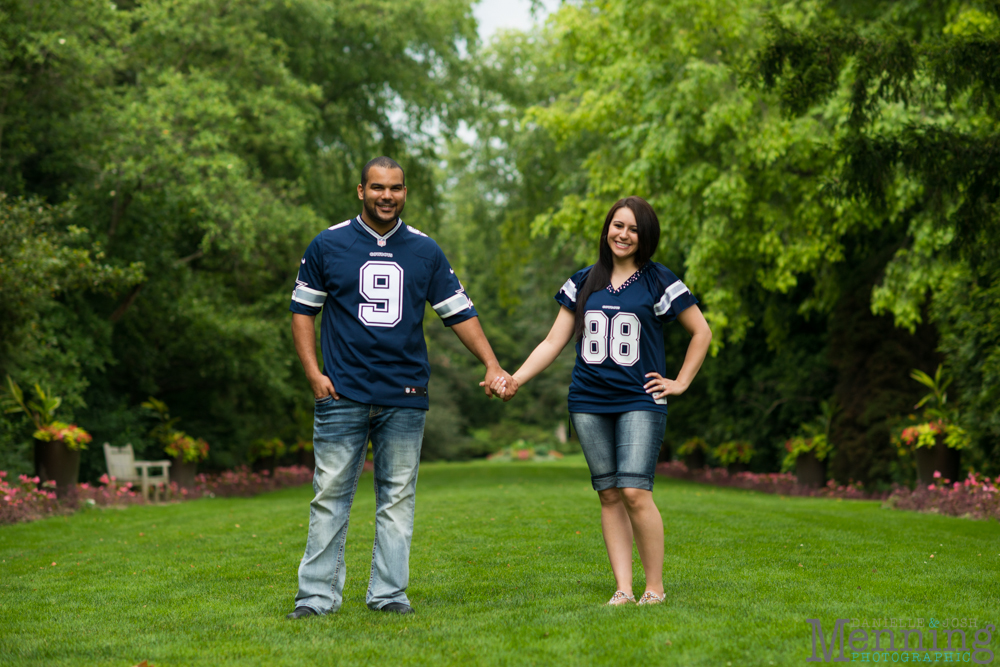 So you're probably wondering how they got engaged, right? Well, these two love to travel together and their favorite way to go is all-inclusive. Whose isn't?! 🙂  They were at an all-inclusive resort in Mexico & that's where Nick decided to propose. If you've been to an all-inclusive you know that they have photographers on the resort who stalk you ask to take your photo when you're hanging out around the resort & then you can purchase the photo. One of the resort photographers asked Christina & Nick if he could take their photo in the gazebo. They said sure & Nick got down on one knee while the photo was being taken & asked Christina to marry him. She was so surprised! And so was the photographer. He was so excited & yelled for another resort employee to bring a couple of glasses and a bottle of champagne for the newly engaged couple.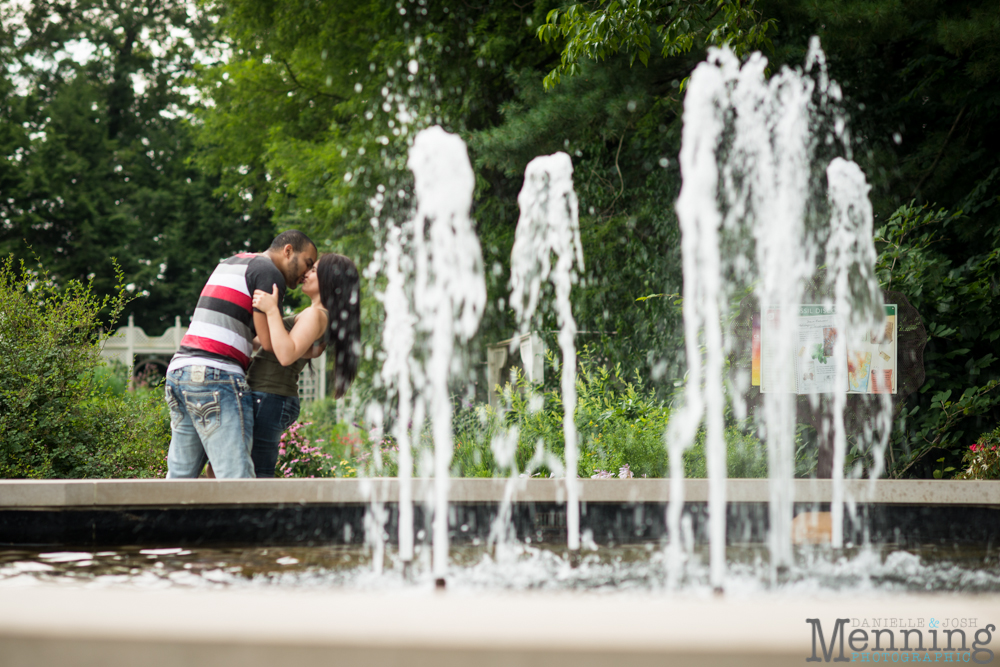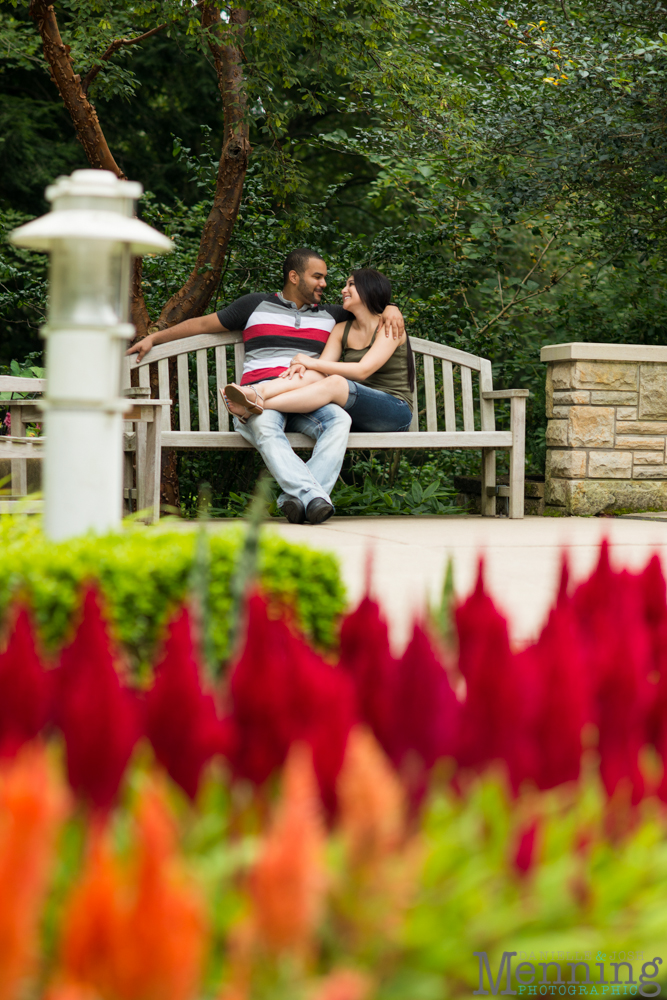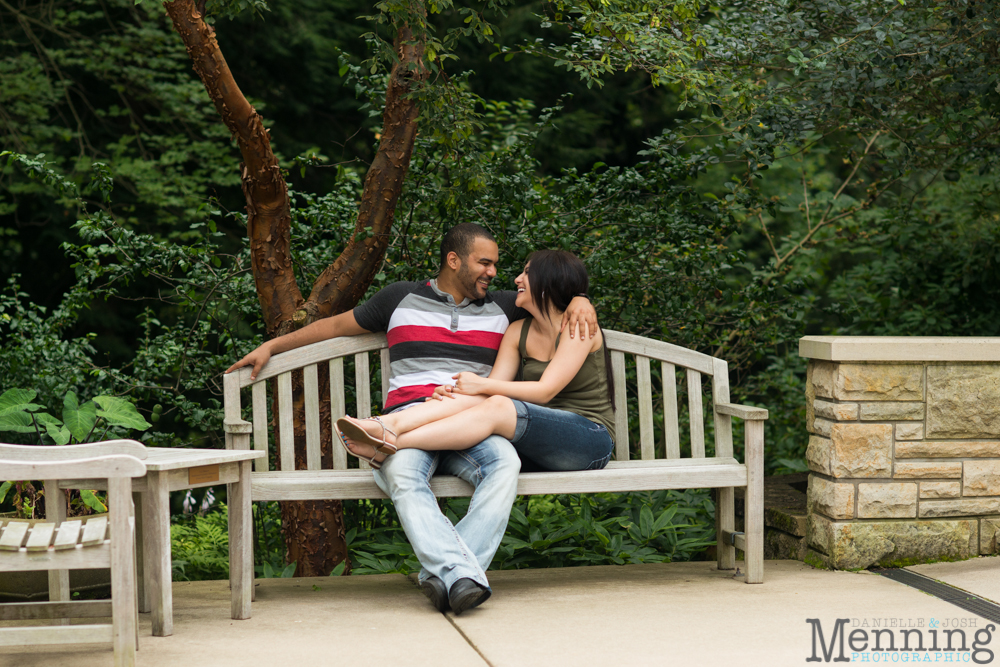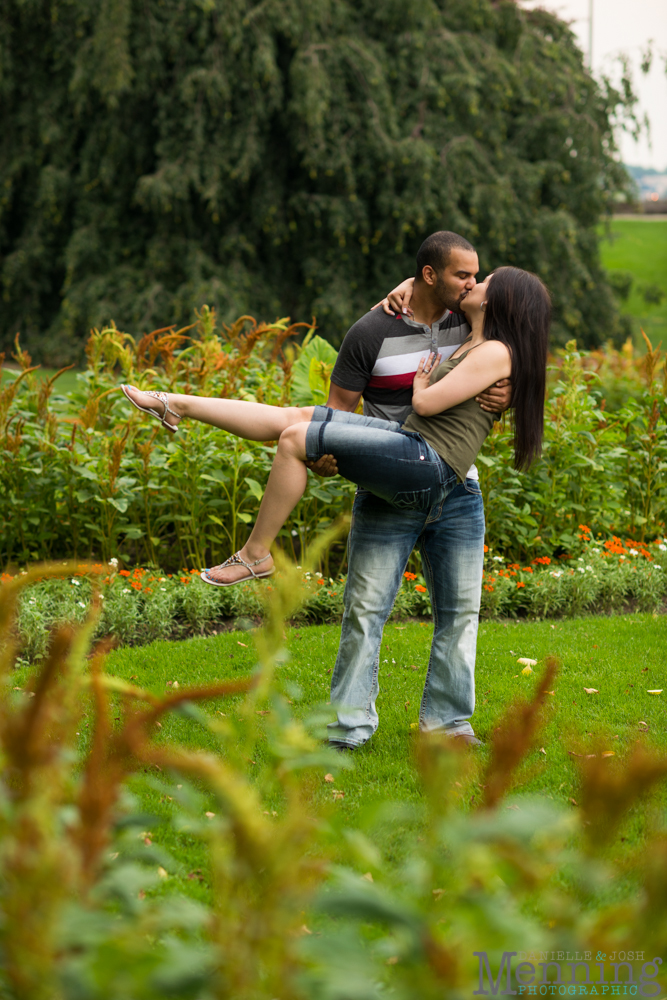 We're super stoked for their October wedding at Stambaugh Auditorium. They're so much fun together.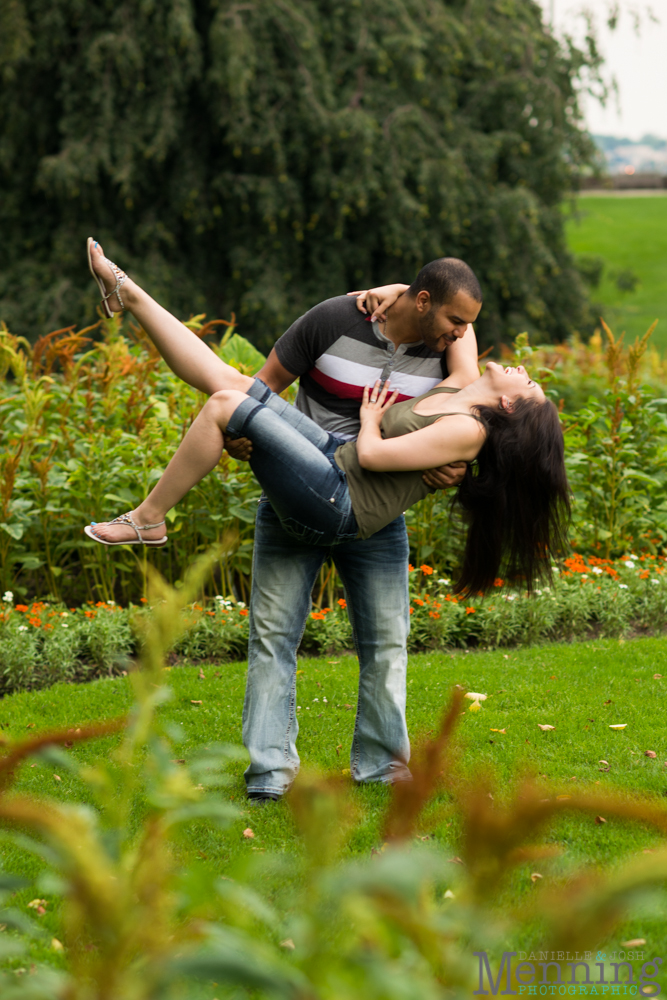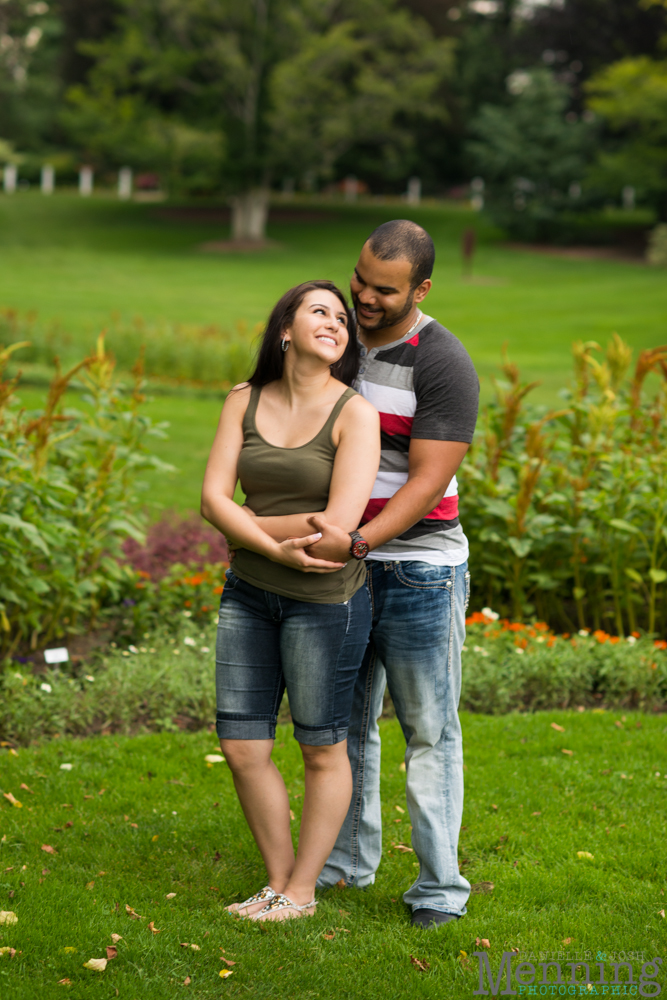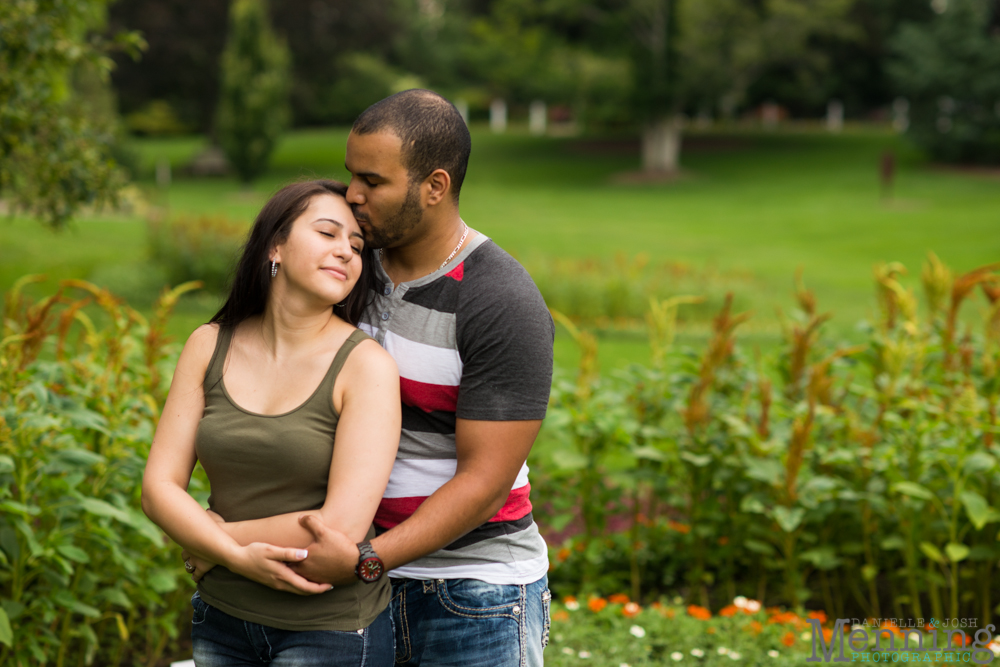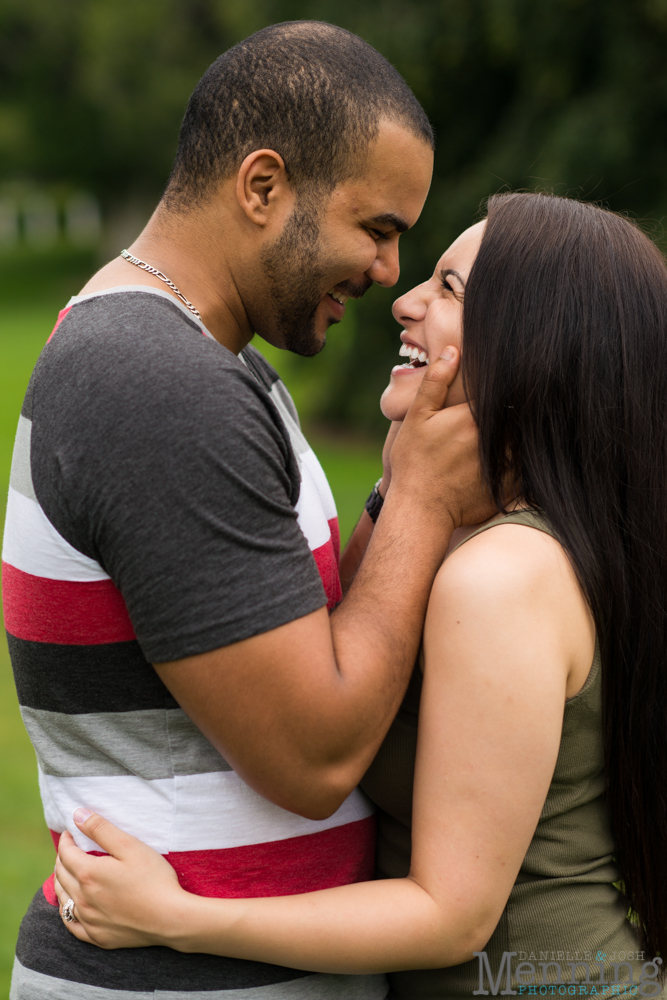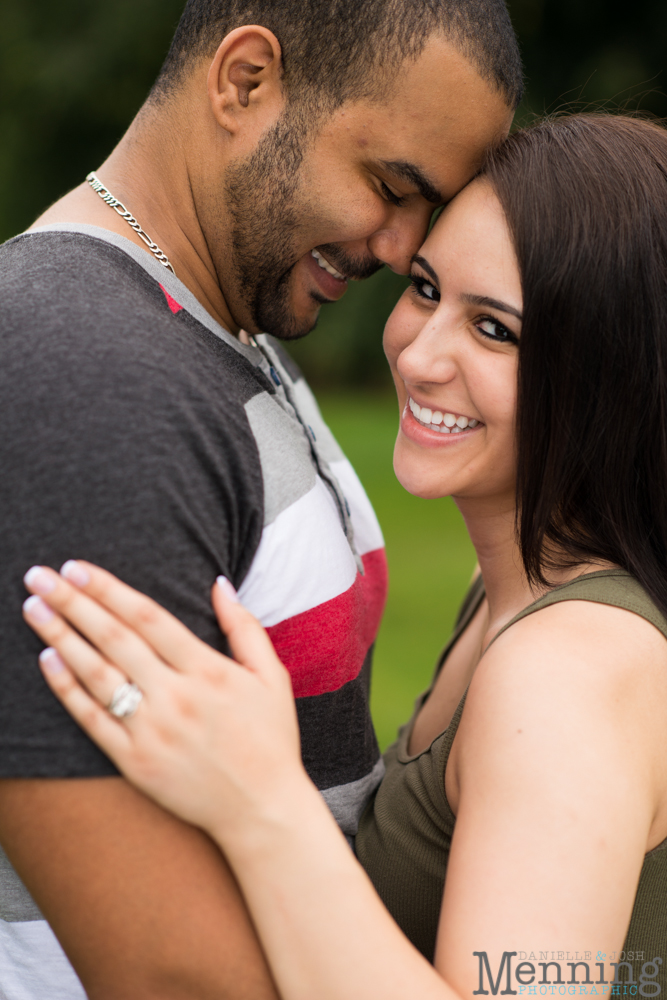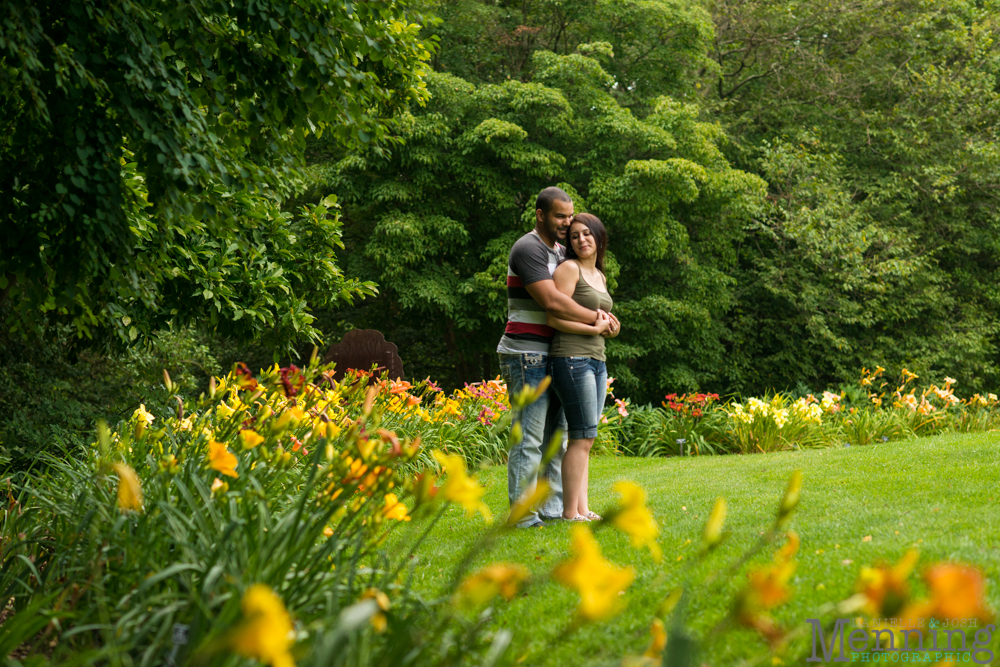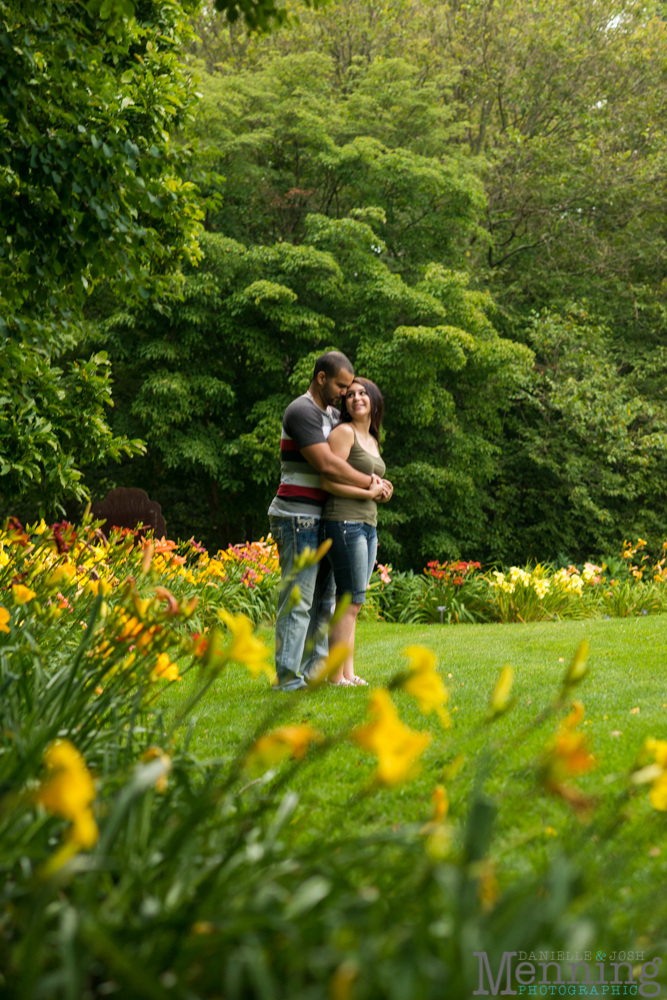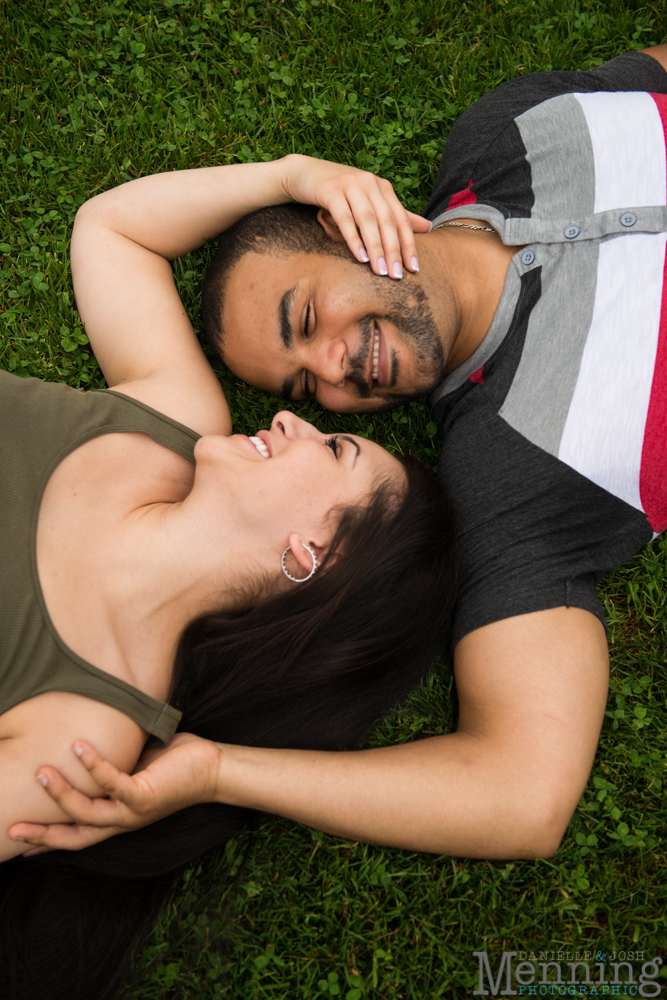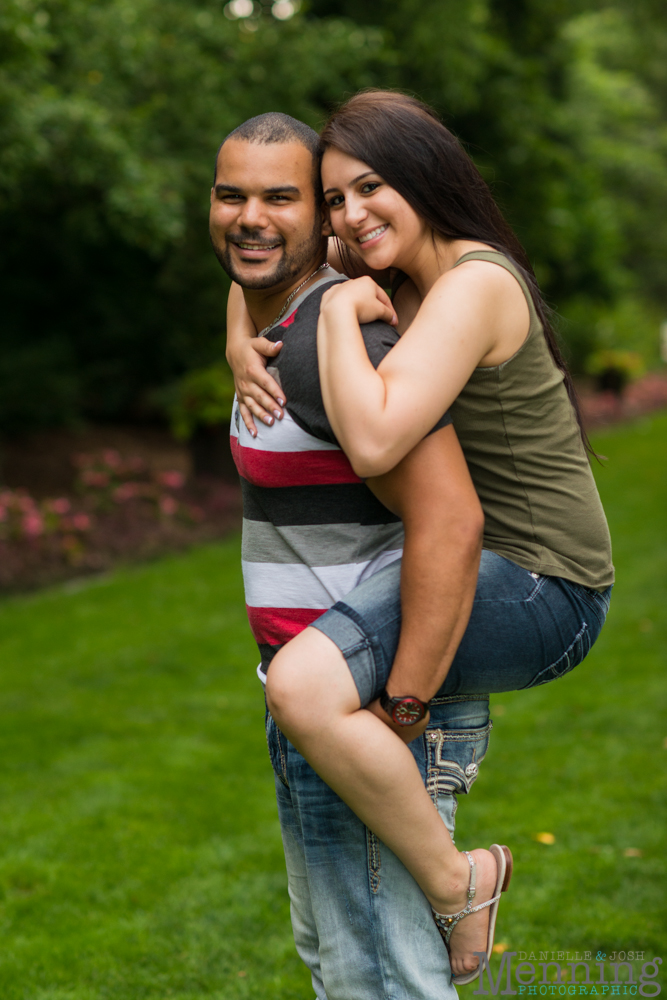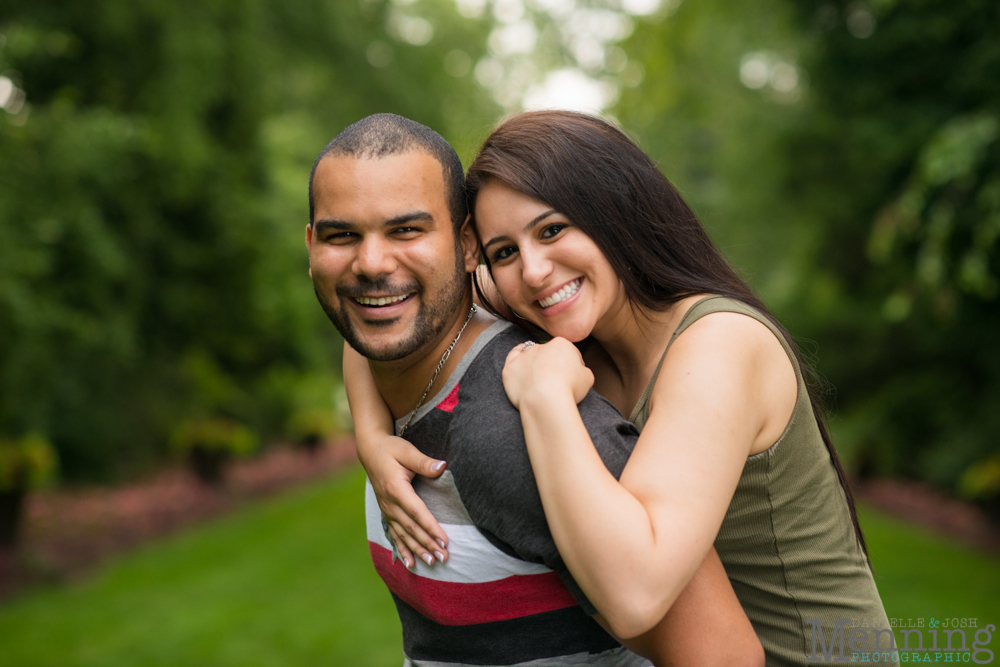 This session was such a blast & we're glad we speedily shot it to beat that rain. The second we got into our cars the skies opened up. Perfect timing! We know this October wedding will be a really great one & we're excited to see all of the pretty navy blue & pink details come together.
Instagram | Facebook | Twitter | Pinterest | Google +