Kelsey & Logan met through mutual friends & they should definitely thank them a million times because they're absolutely great together. They love to hang out with friends around a bonfire on the weekends, she loves four hooves and he loves four wheels, and one of their favorite current pastimes is seeing the progress on the house that they're in the process of building. We even got to take some photos at the site just after their electric poles had been installed. It was an exciting day! 🙂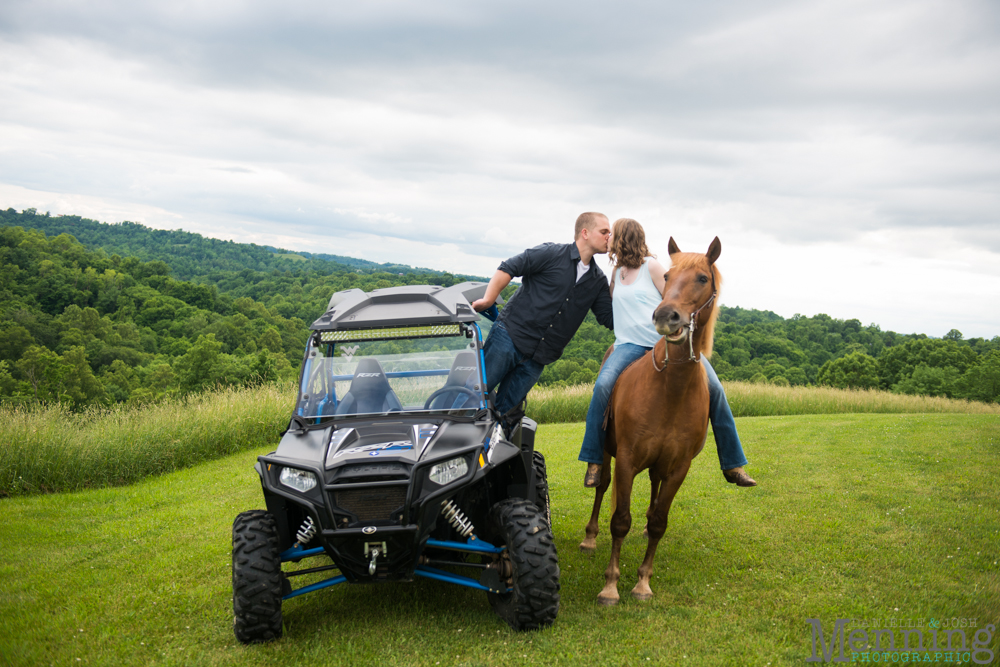 Tang was proud that he got to be in the engagement photos.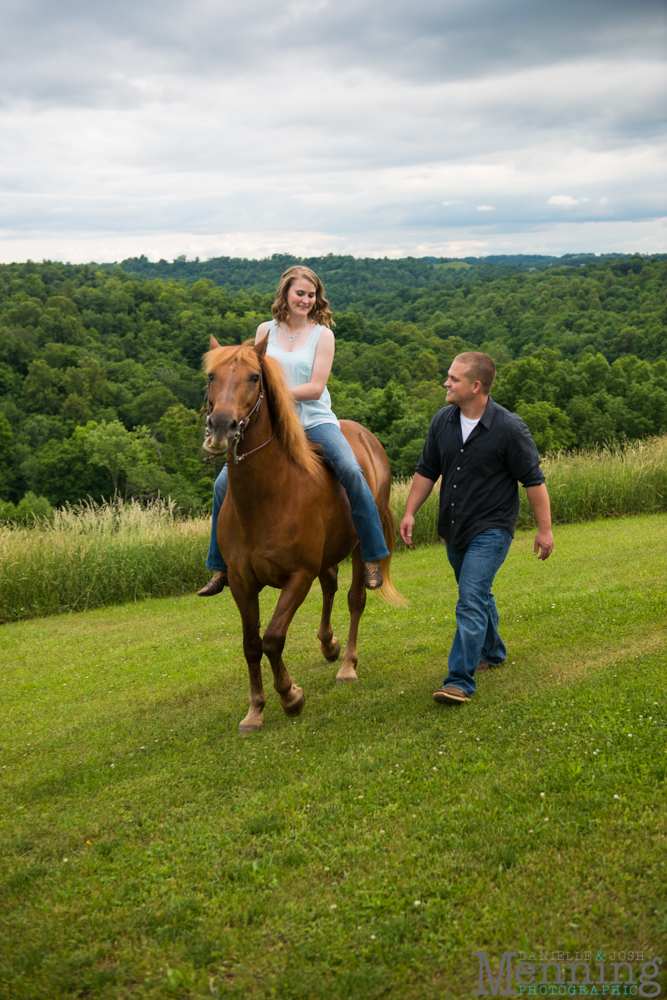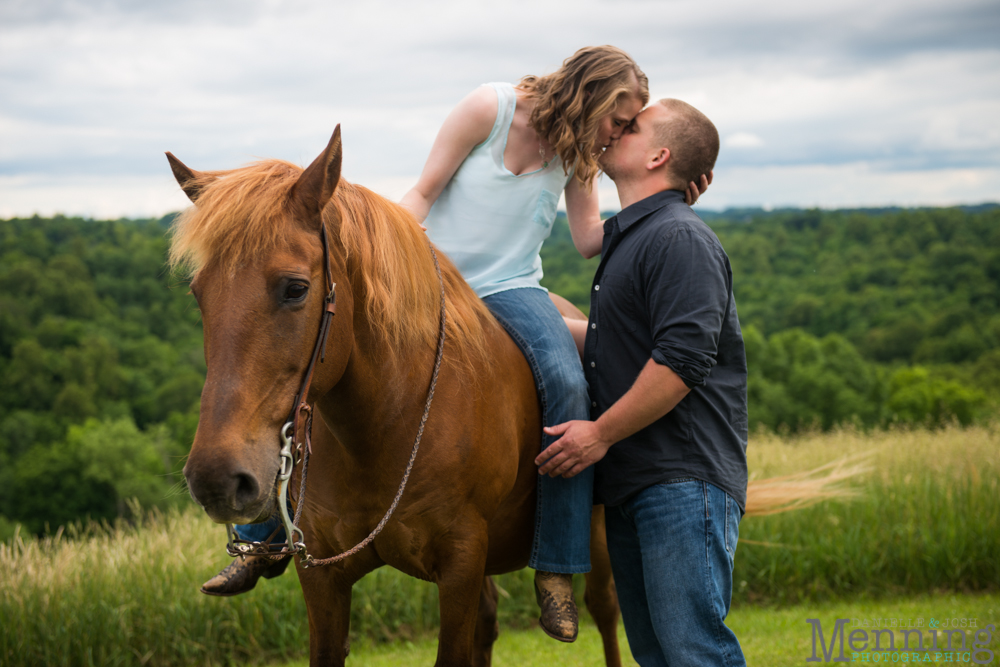 Tang is a candy lover & we got him to perk up his ears by rustling some paper so he'd think he was getting a peppermint. Sorry, Tang, no peppermints for you, but you look handsome.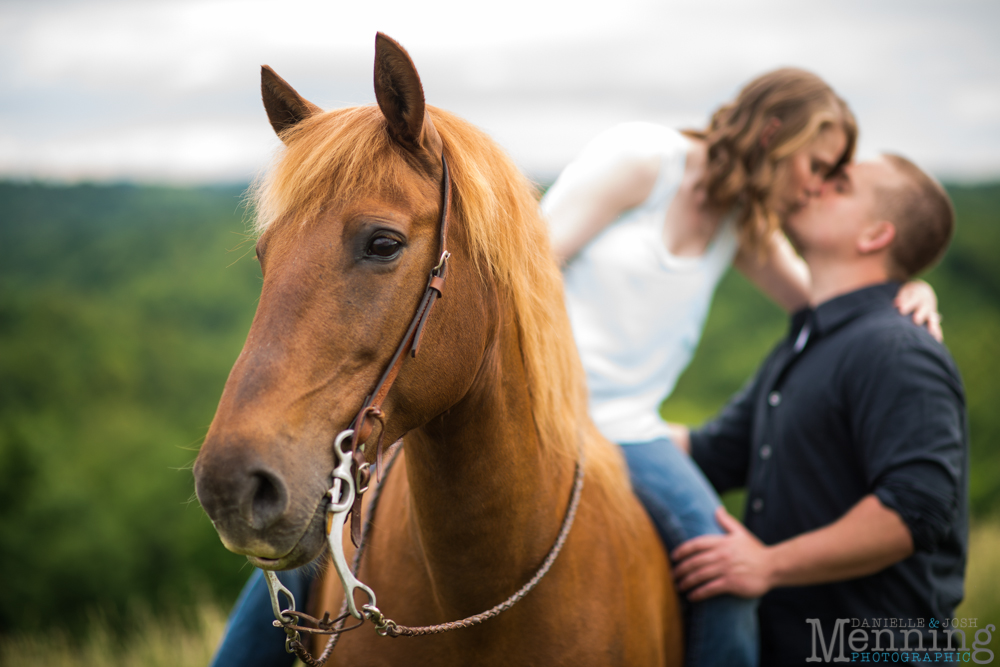 Here's where their new home will be! They check on its progress often & found this sign one day. Kelsey's uncle had replaced the sign that was there before that said "Pappy's Place" with this sign for Kelsey & Logan. They're building on land where Kelsey's grandpa's cabin was. These two are surrounded by family and friends who love them so much. We haven't met their family yet, but we're excited to because we've heard so much about them & how much they help Kelsey & Logan with everything. They sound wonderful and very fun! With family & friends like that, their wedding next July is sure to be a blast.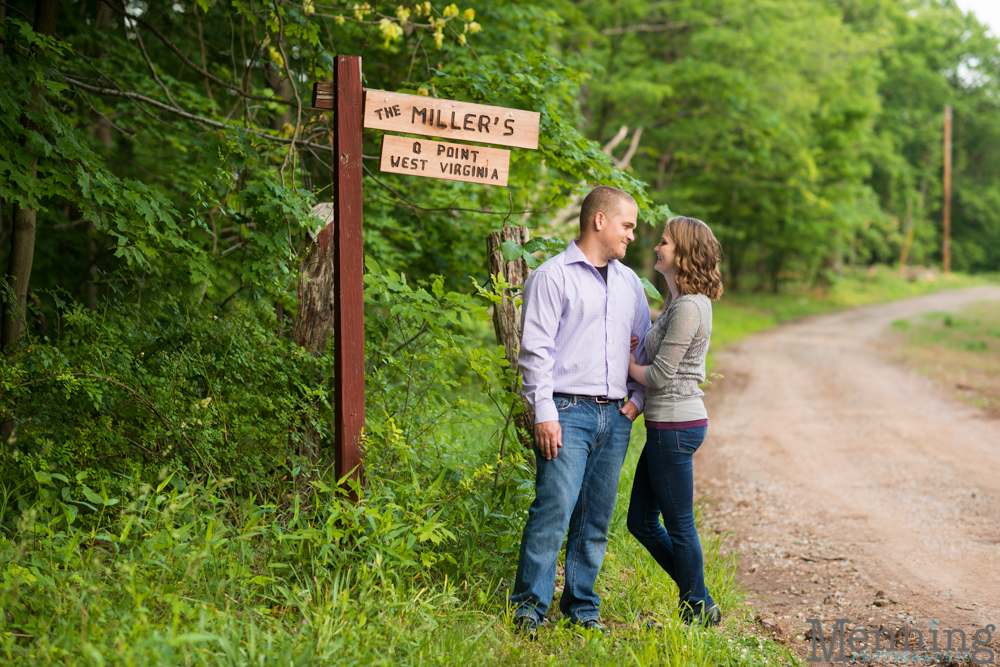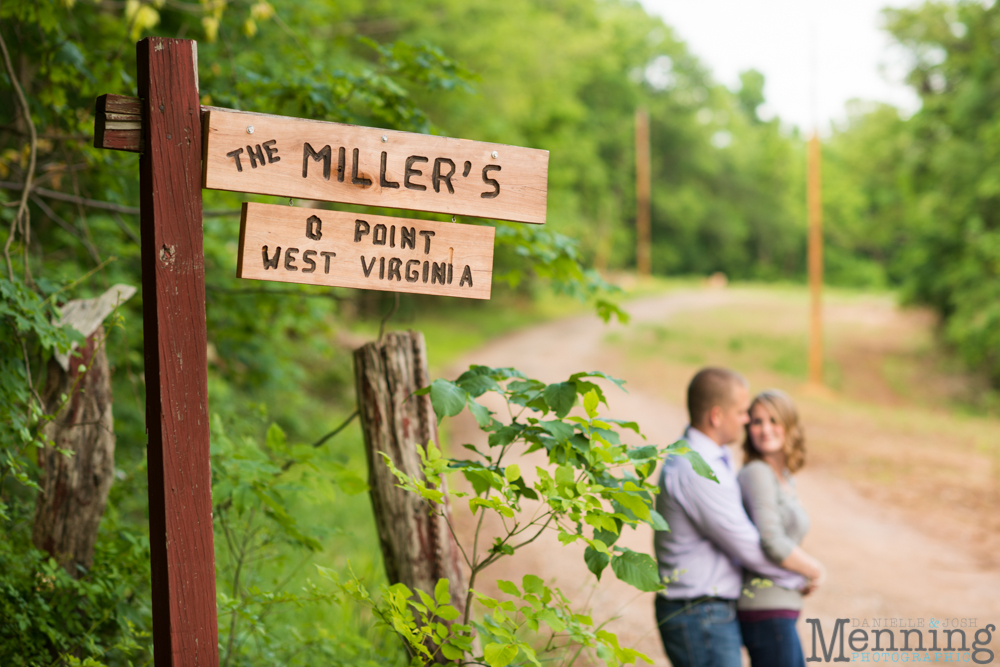 Yahoo electric poles! Things like that are very exciting to new homeowners building their very own place.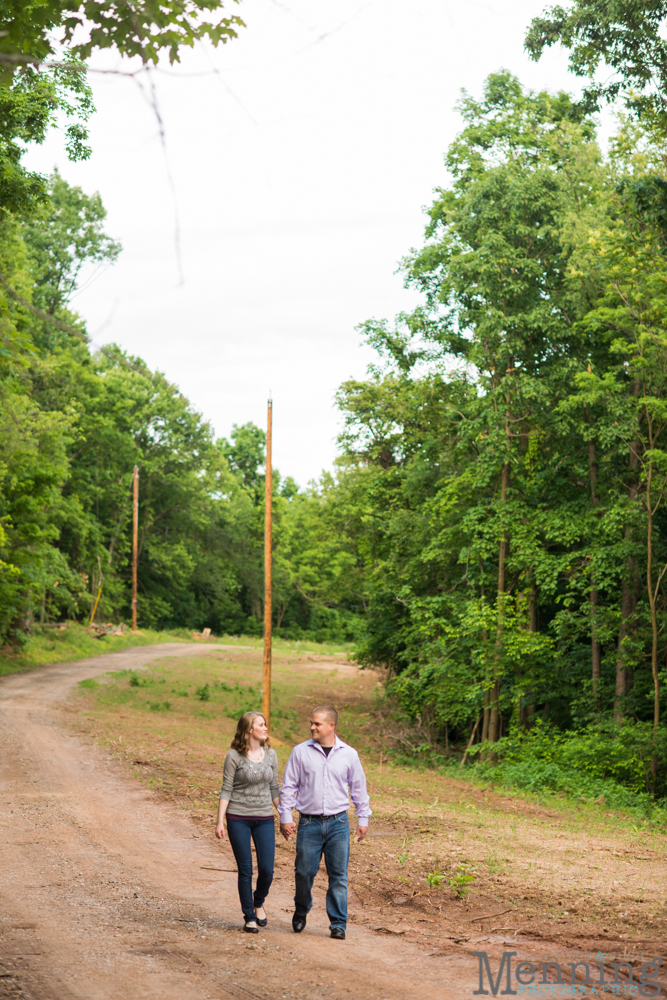 And this is where the house will eventually be! Look at that view they'll enjoy off their back porch! Wow!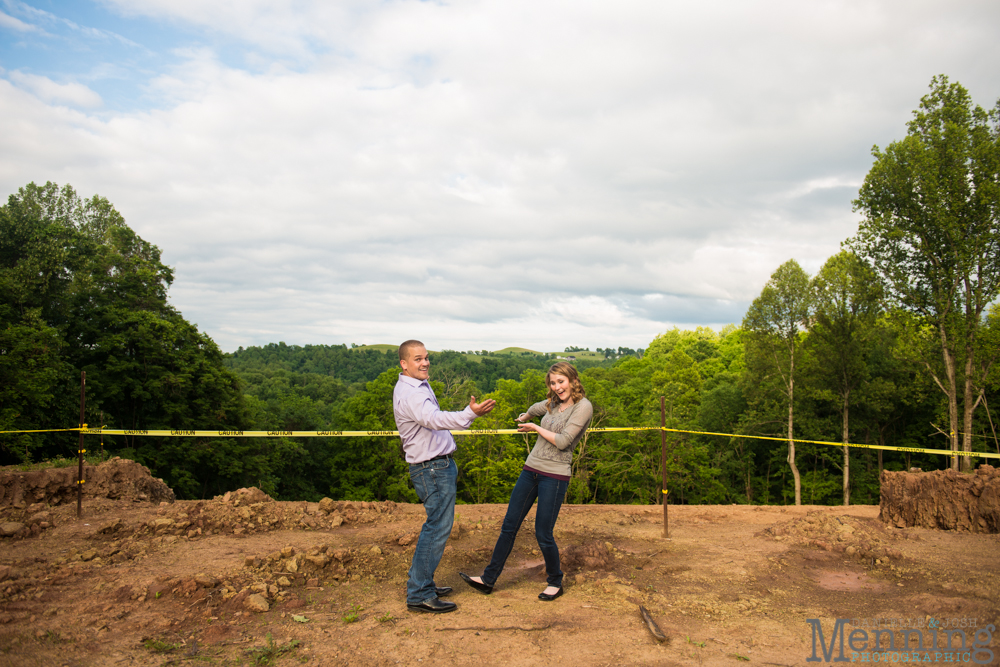 So you have to hear how Logan proposed. He took Kelsey to the Garth Brooks concert in Pittsburgh. All of their friends who were with them knew it was coming when "If Tomorrow Never Comes" played & they were anxiously awaiting the moment. When he got down on one knee, Kelsey was floored & so happy. One of their friends even caught a few photos of the moment.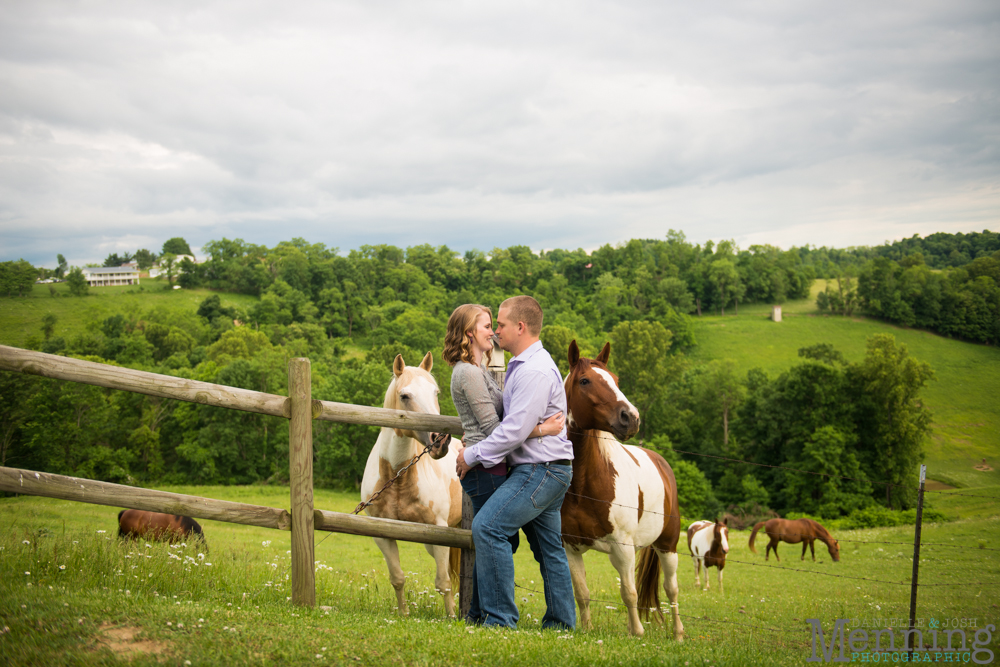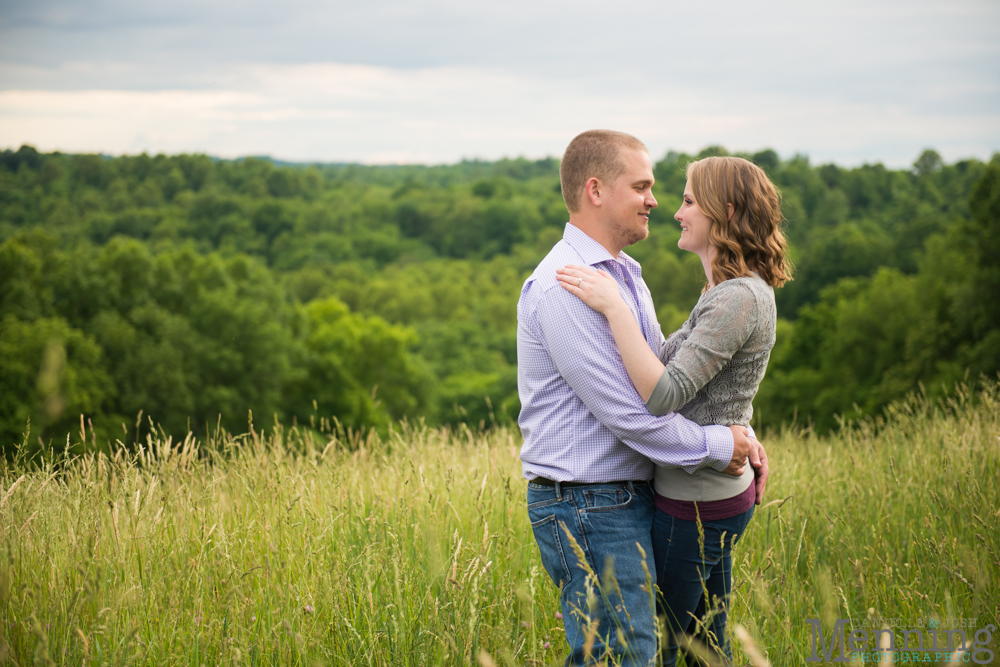 Kelsey, you have a gorgeous smile. Those dimples drive Logan wild, I'm sure. 🙂 I can't wait to see you as a bride next year!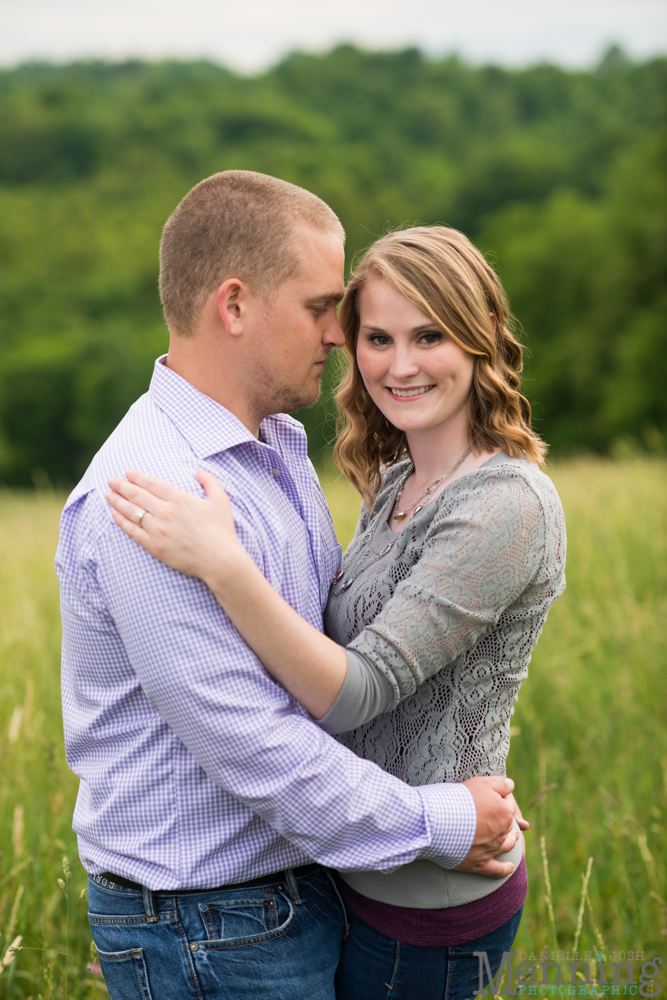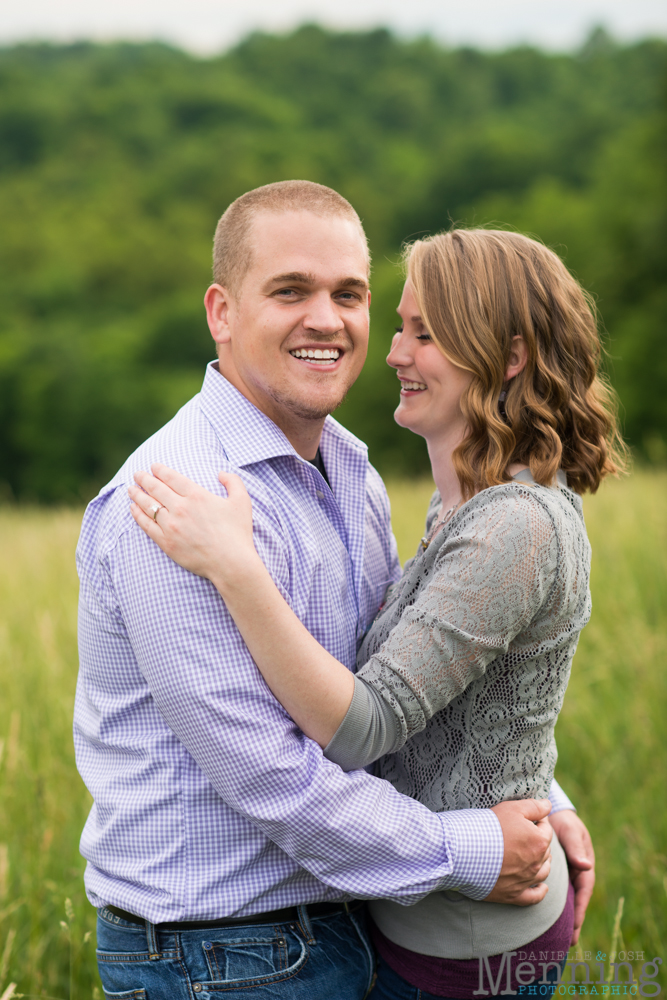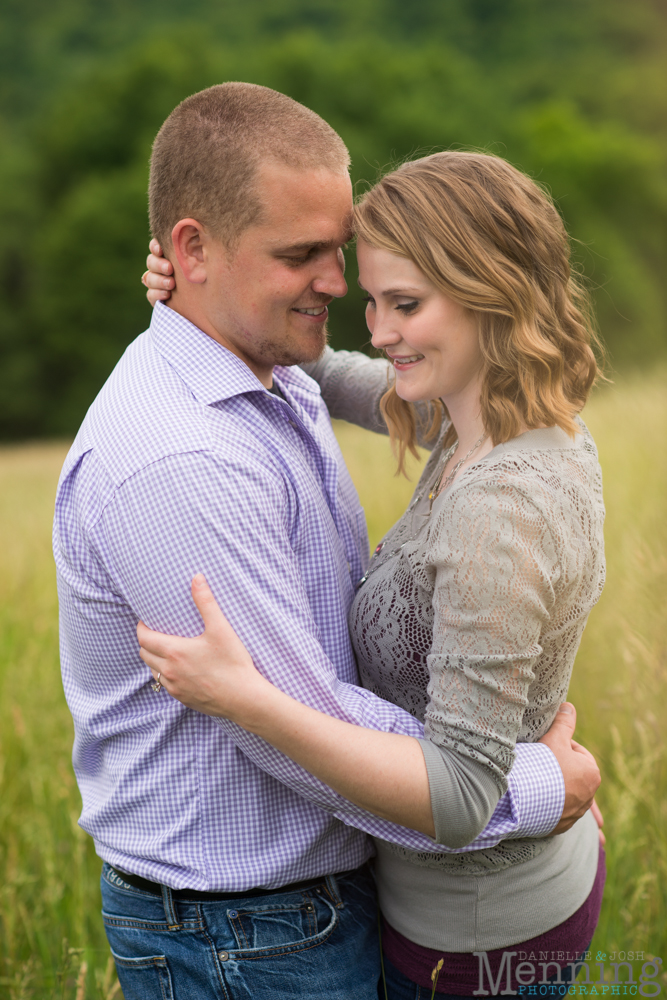 Thankfully, Kelsey's dad will do anything for his daughter because he was itching to cut hay, but he held off until their session was complete because she really wanted some photos in the hayfield. We're happy he agreed to hold off because the photos are beautiful!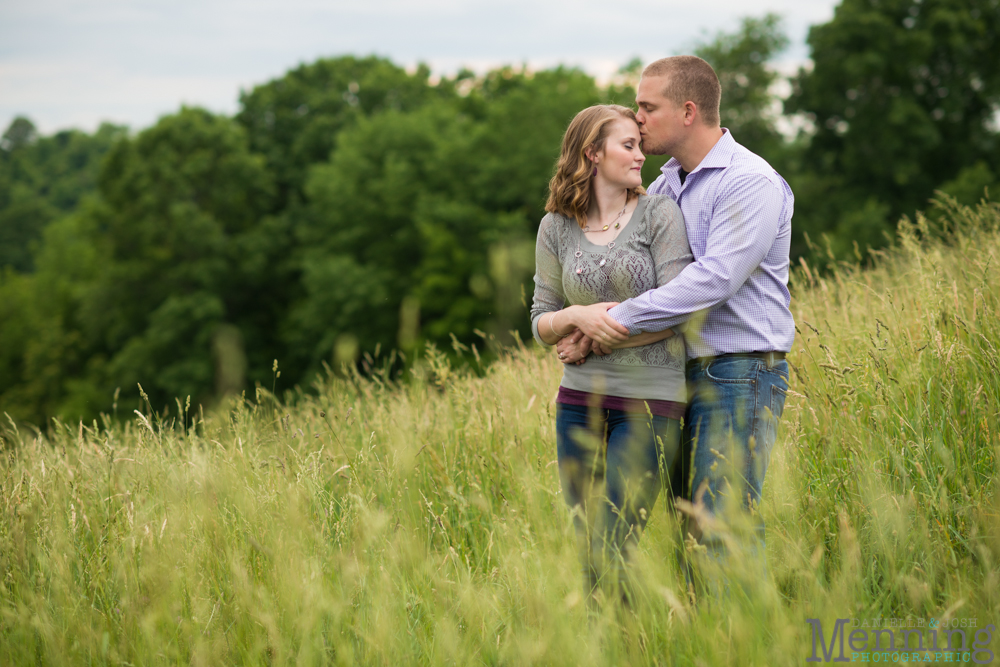 The view is STUNNING! From Kelsey's parents' home in WV, they can see Ohio & Pennsylvania. The beauty is astounding & I'm sure it's even more amazing in the Fall with the changing leaves.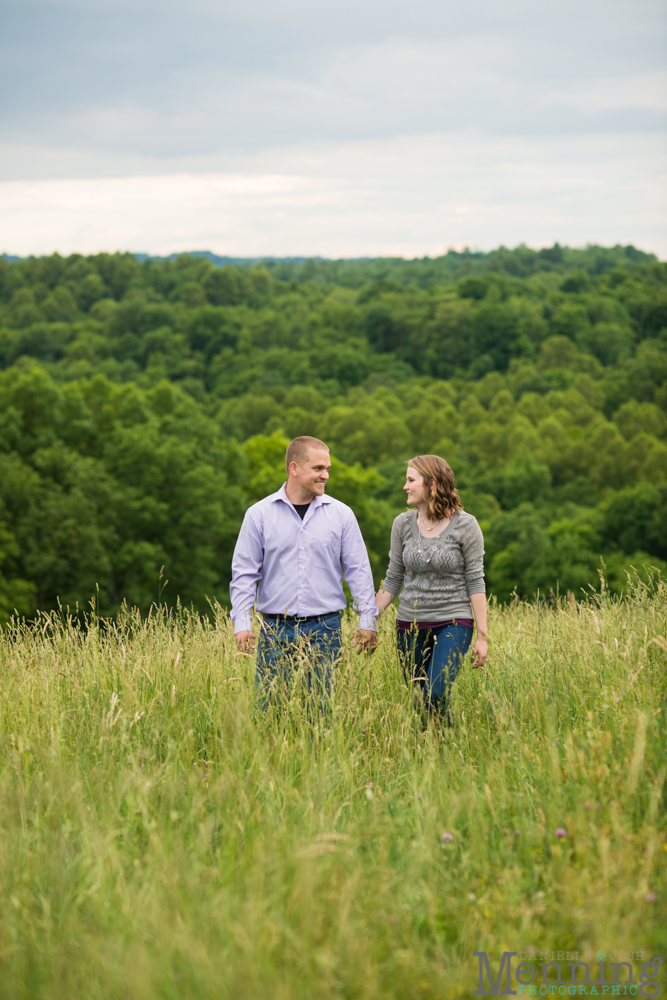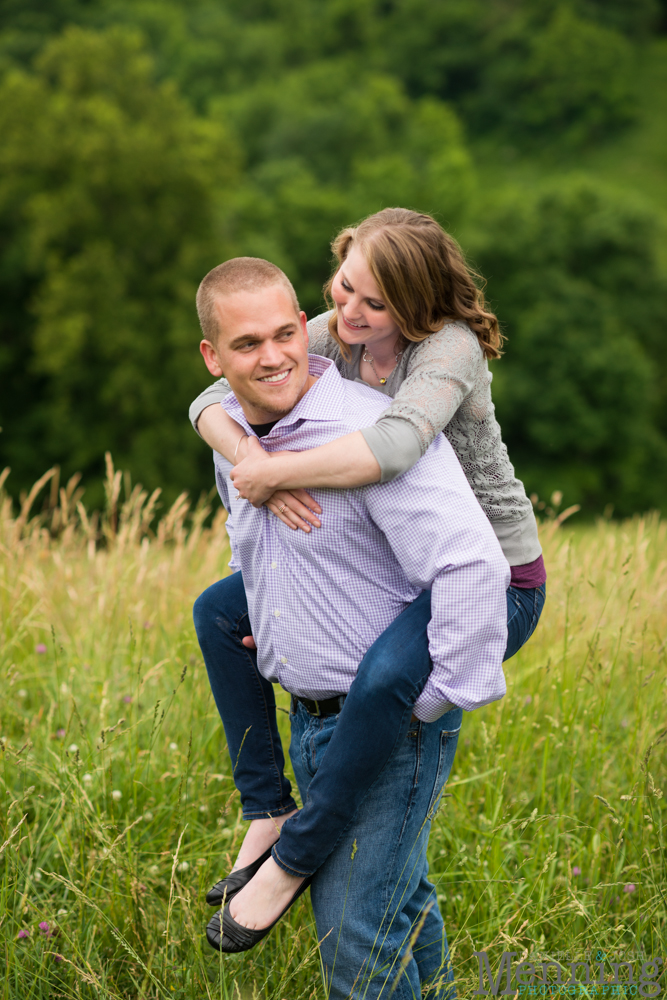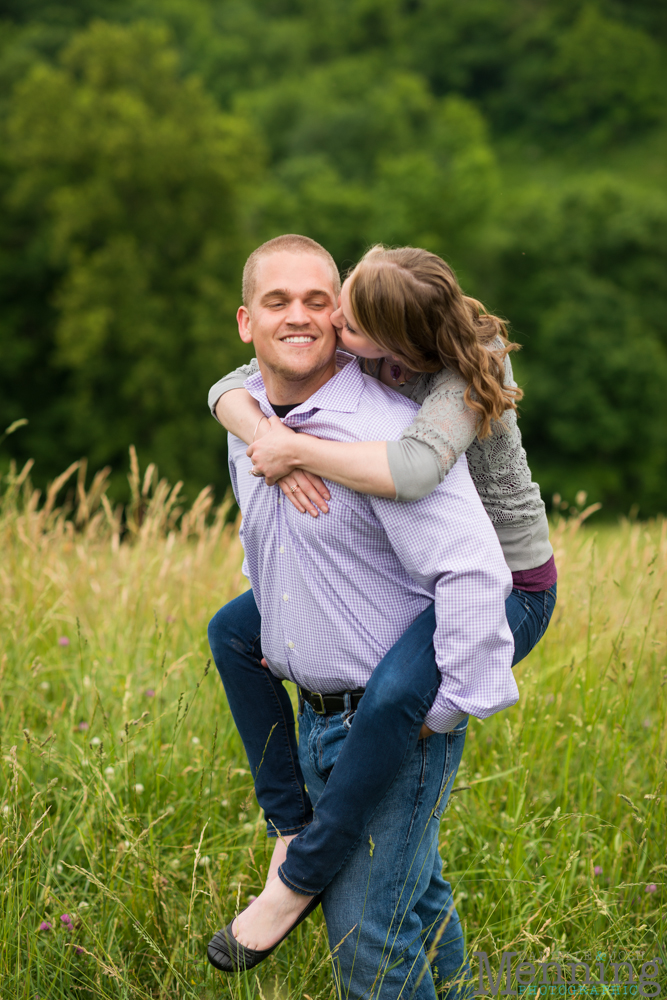 The horses wanted to steal the show from Kelsey & Logan.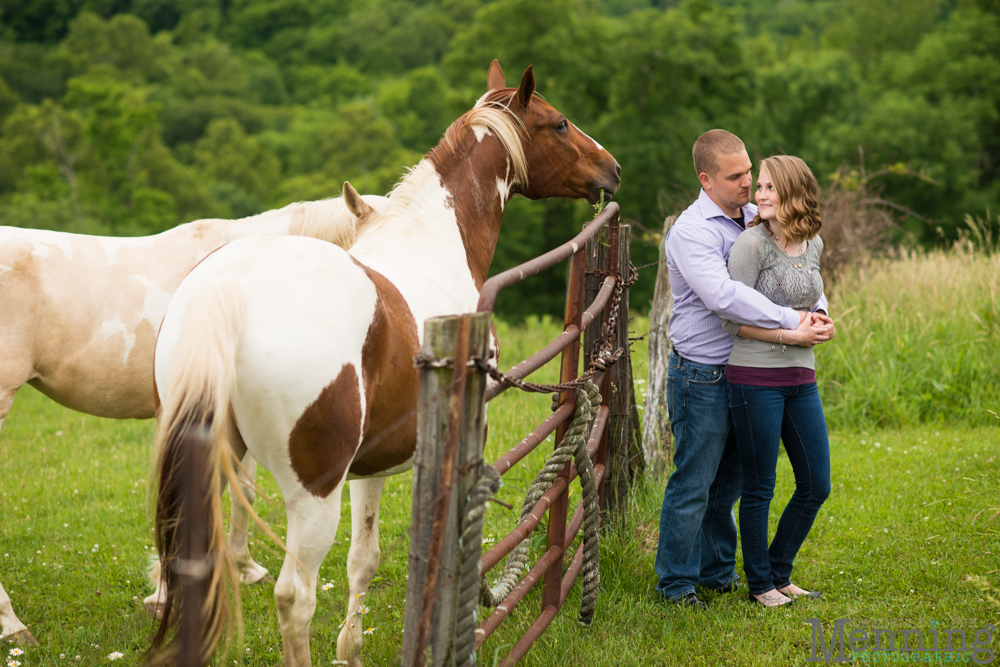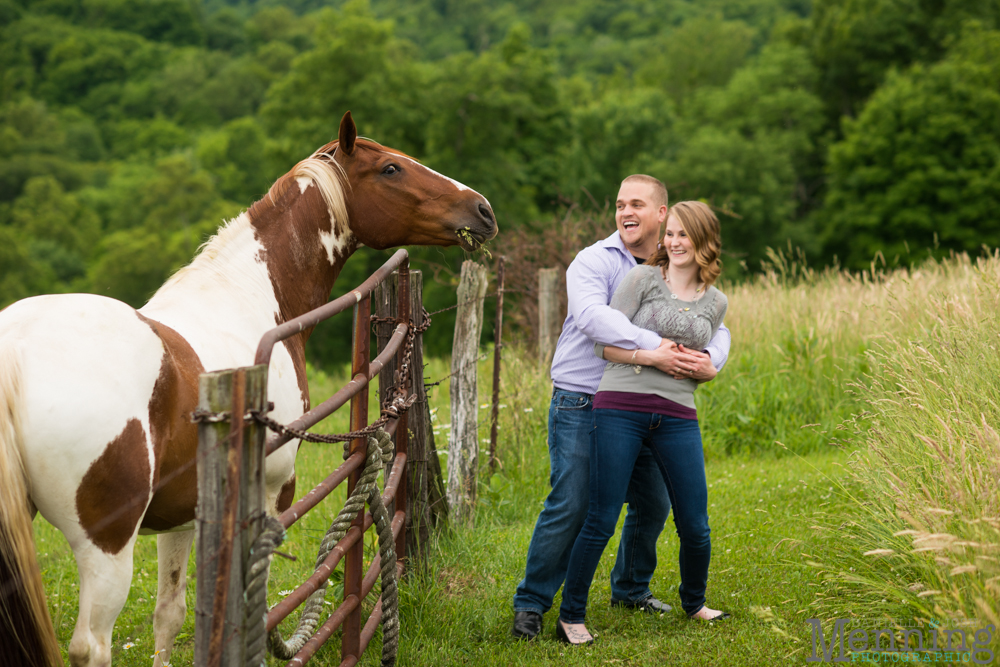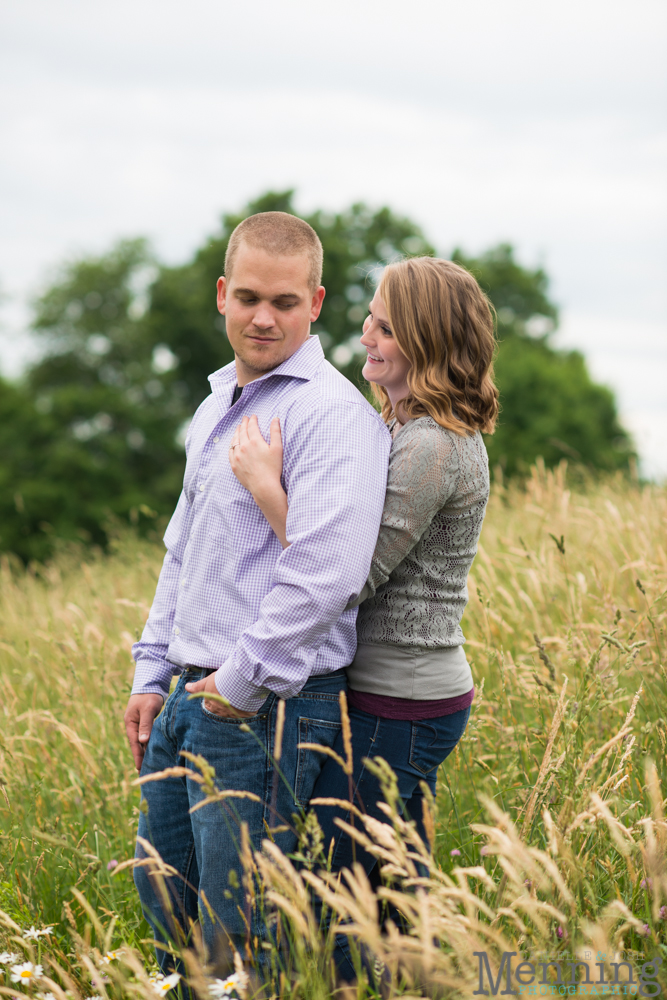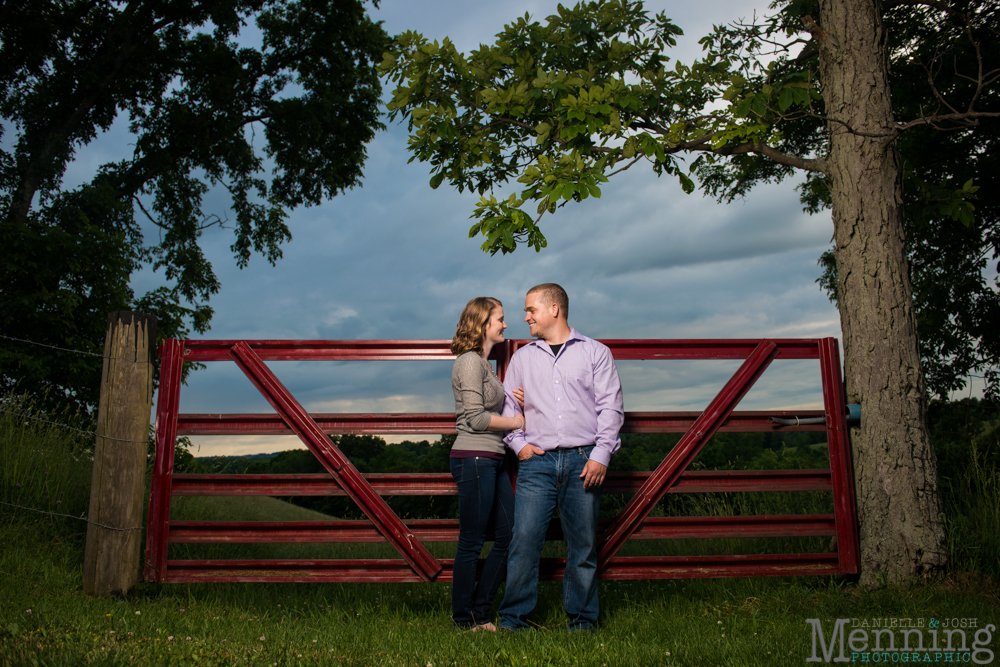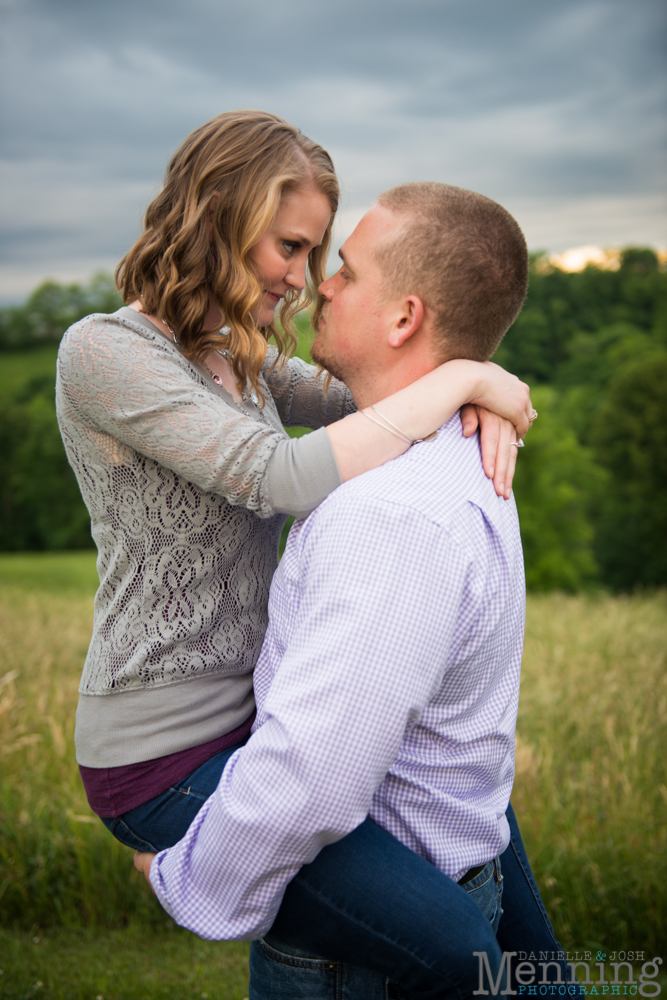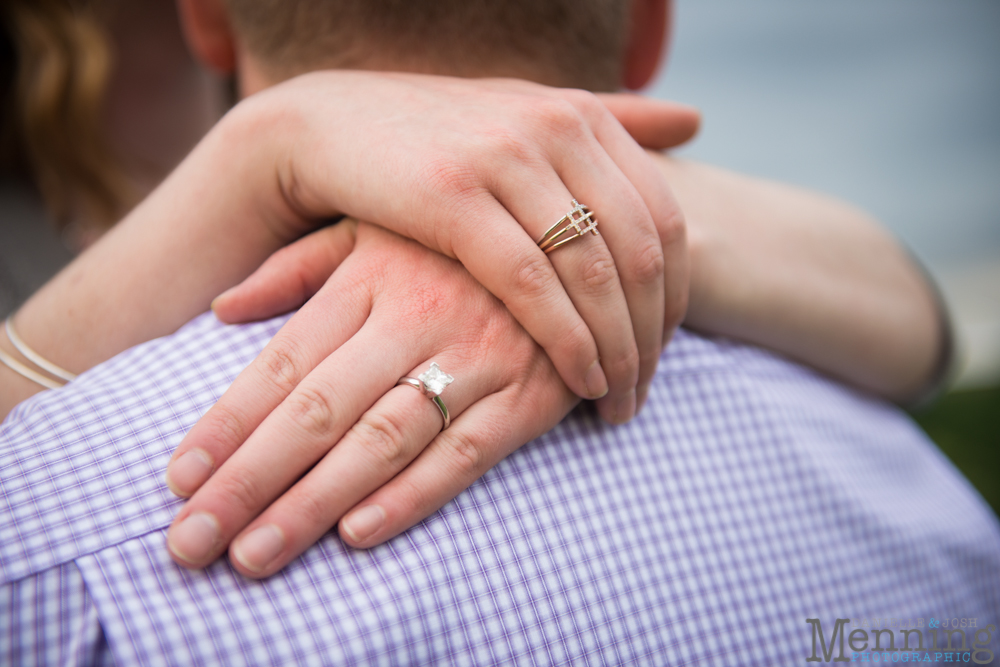 The barn in the background is over 100 years old.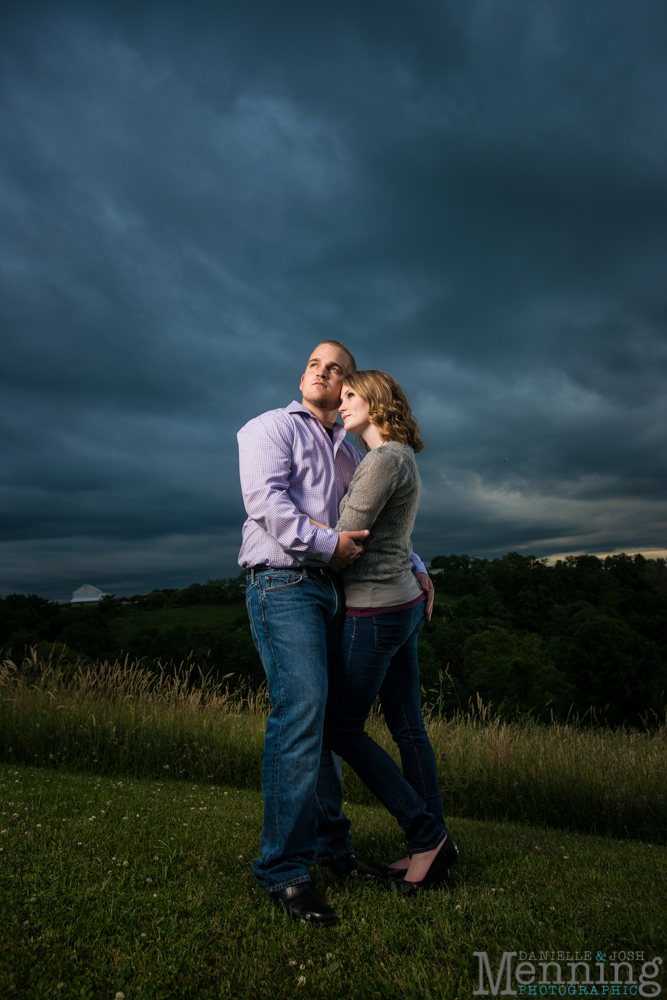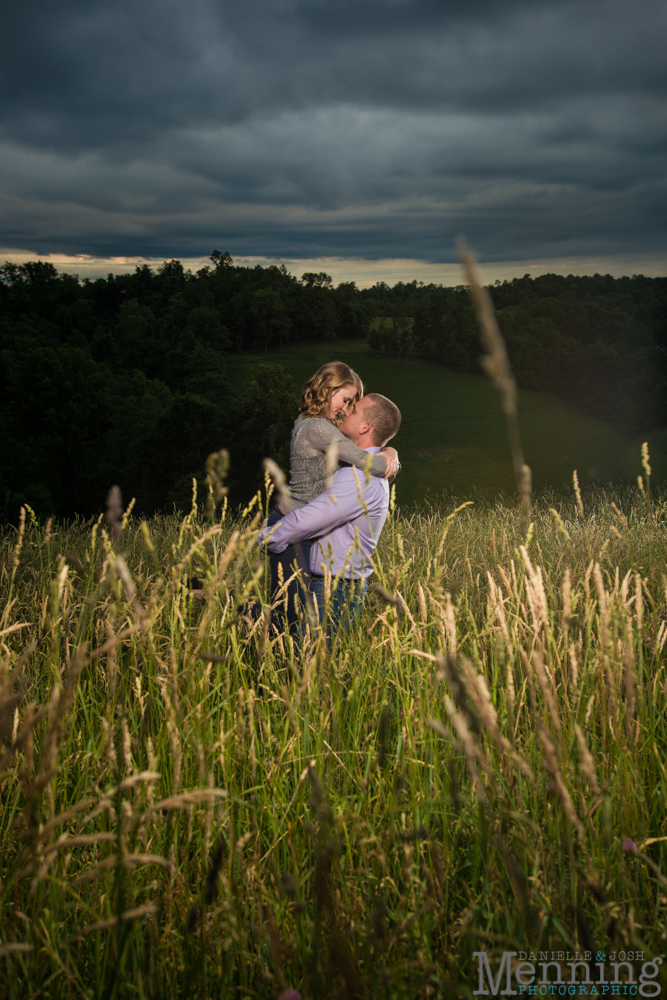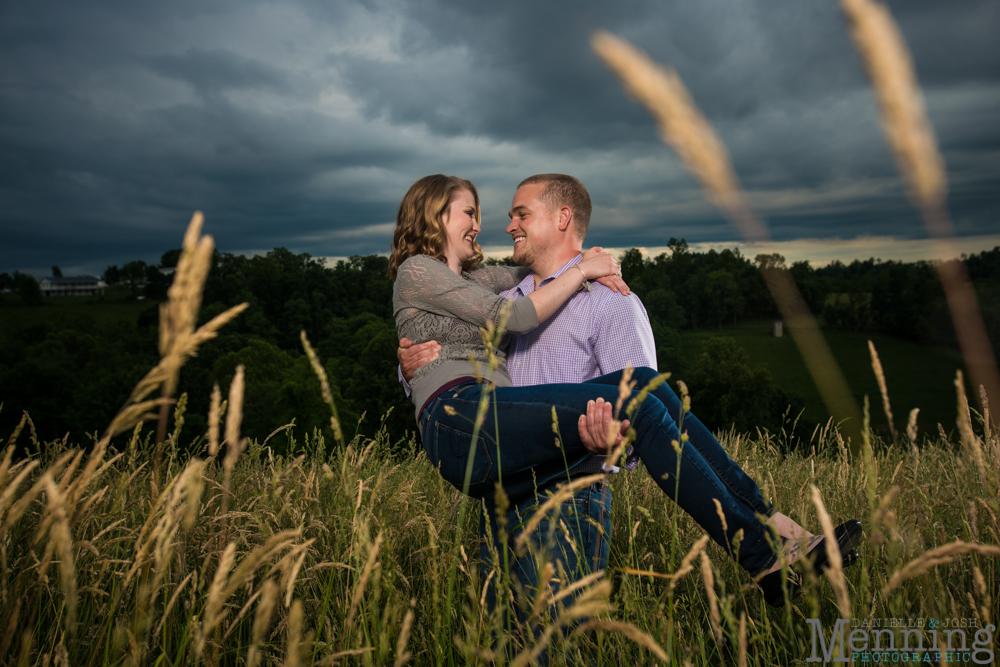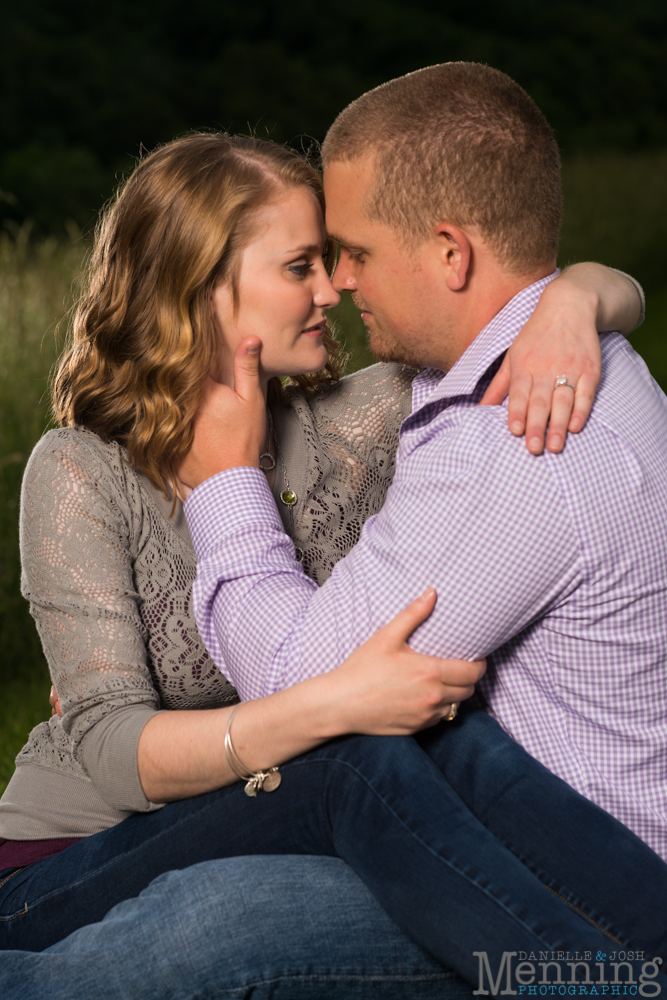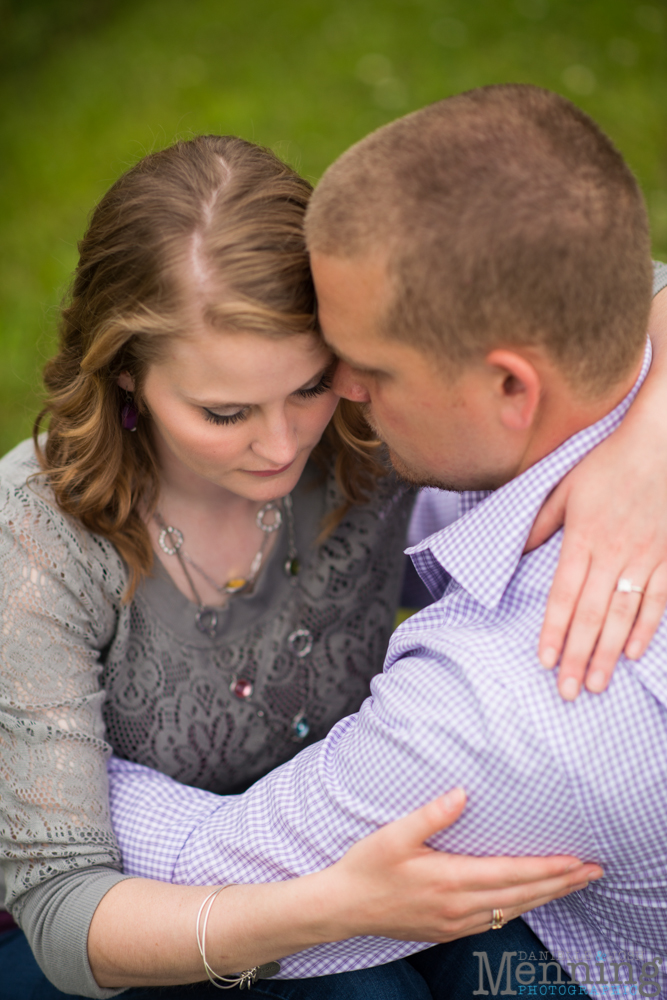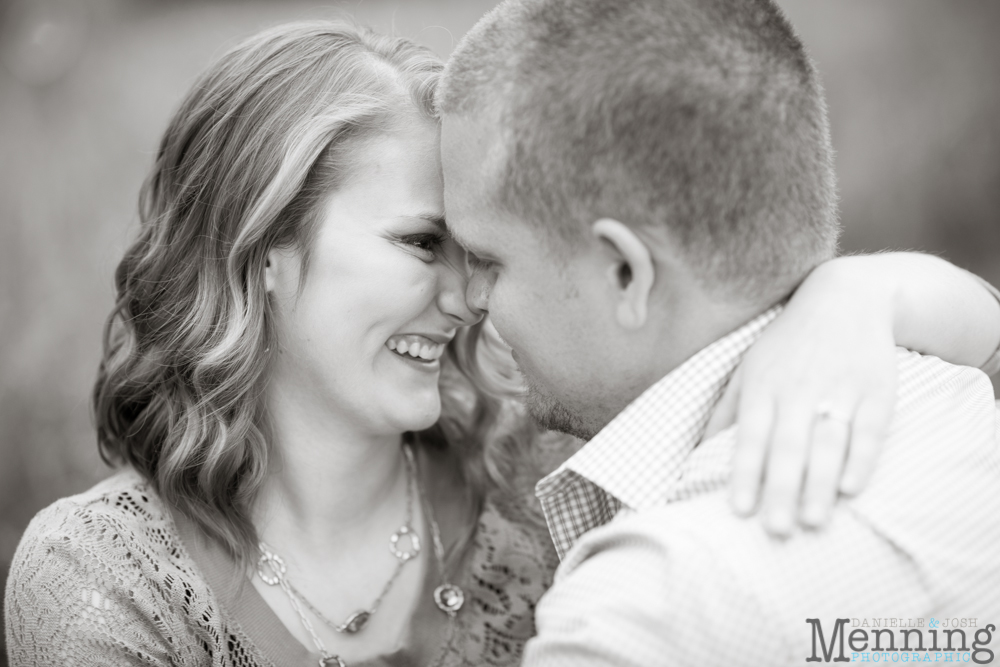 Logan coaches football so they decided on a few fun photos at the end of the session.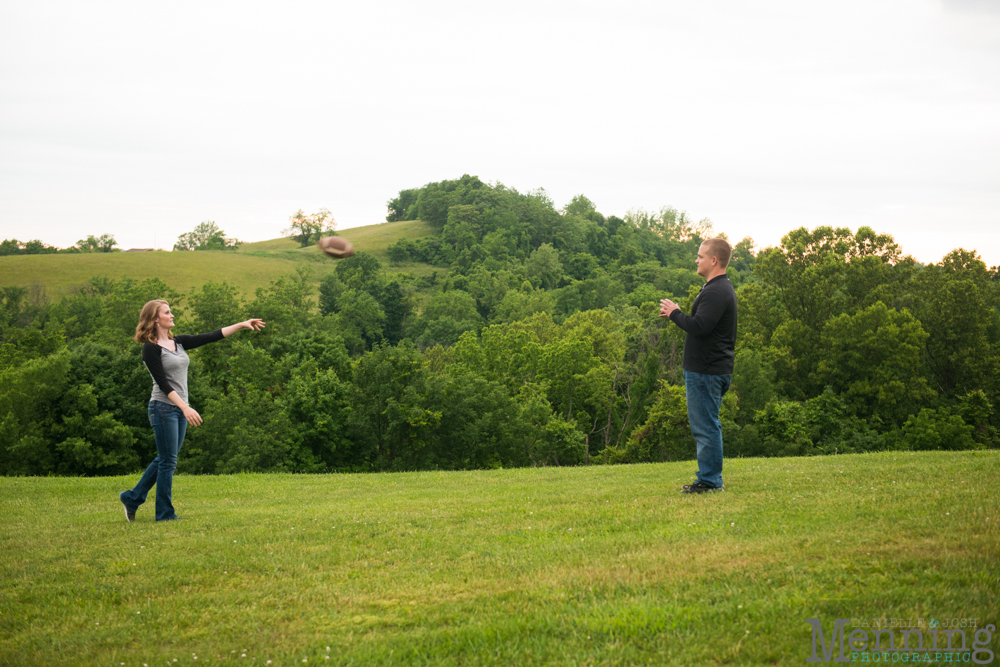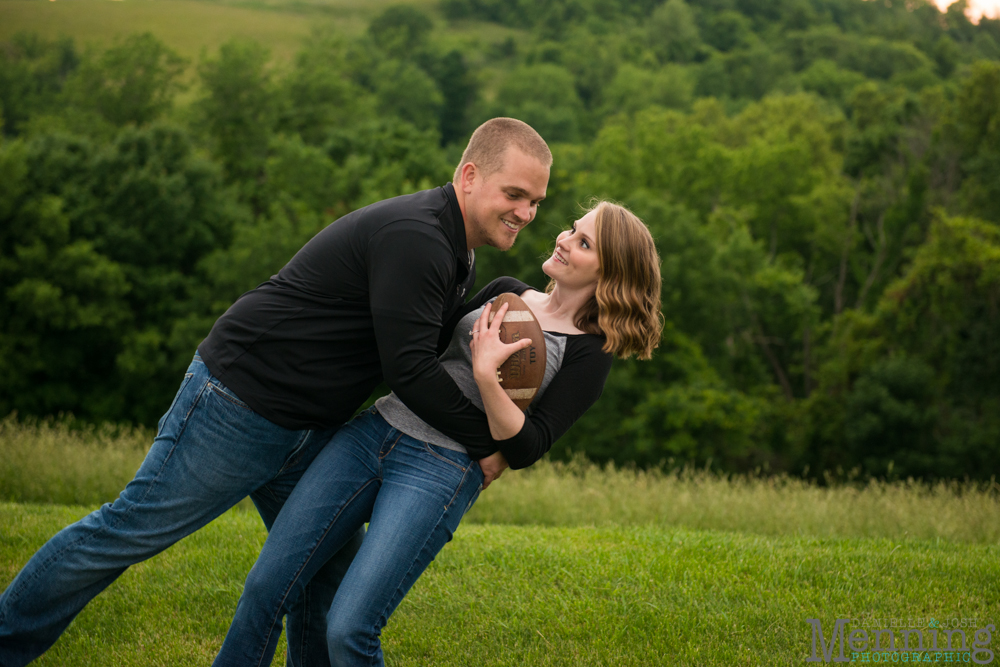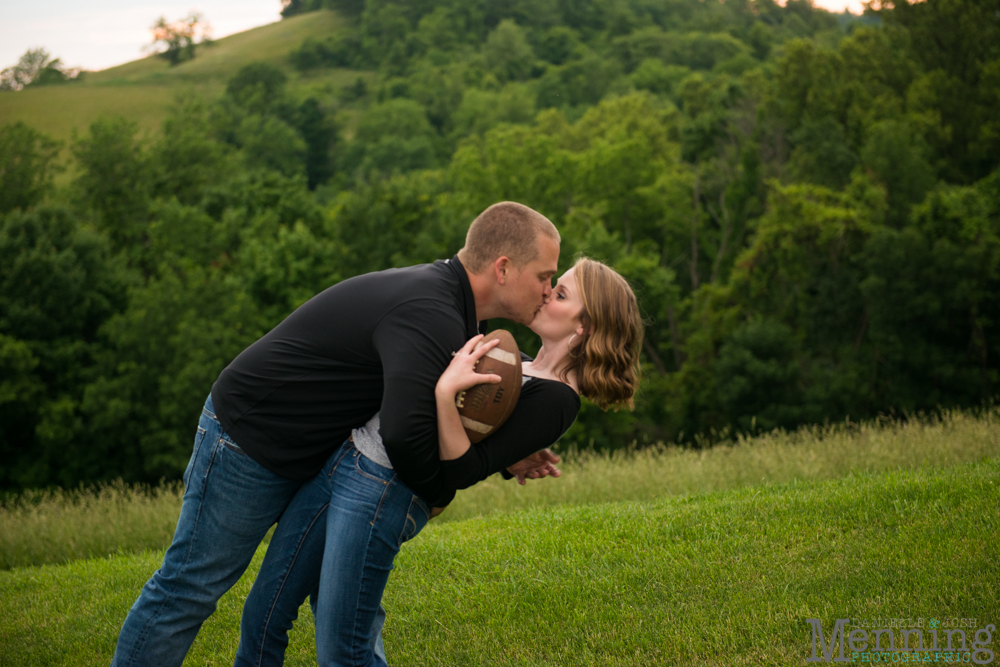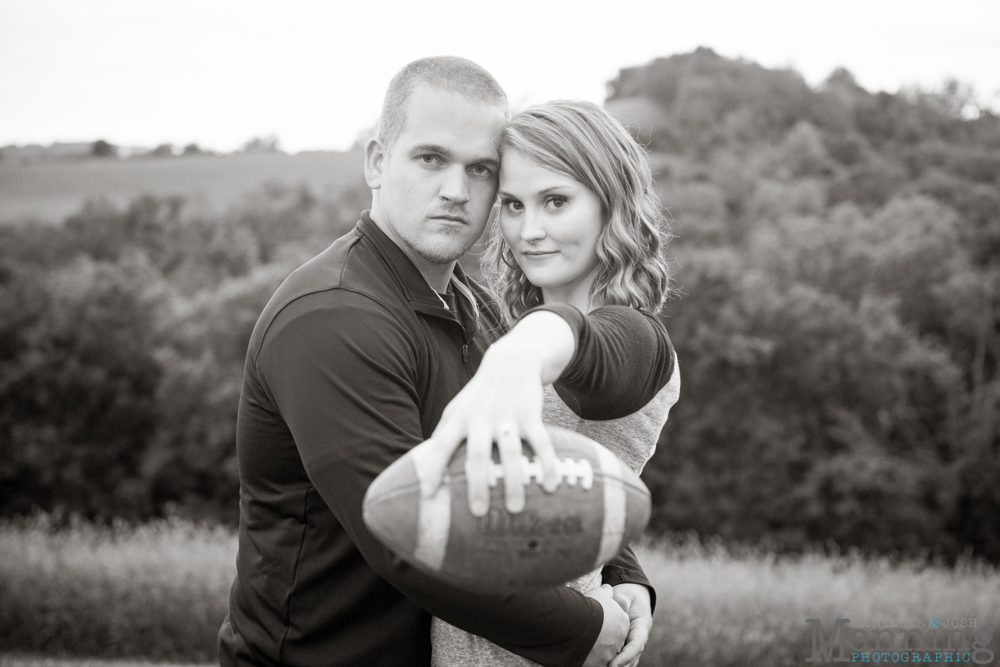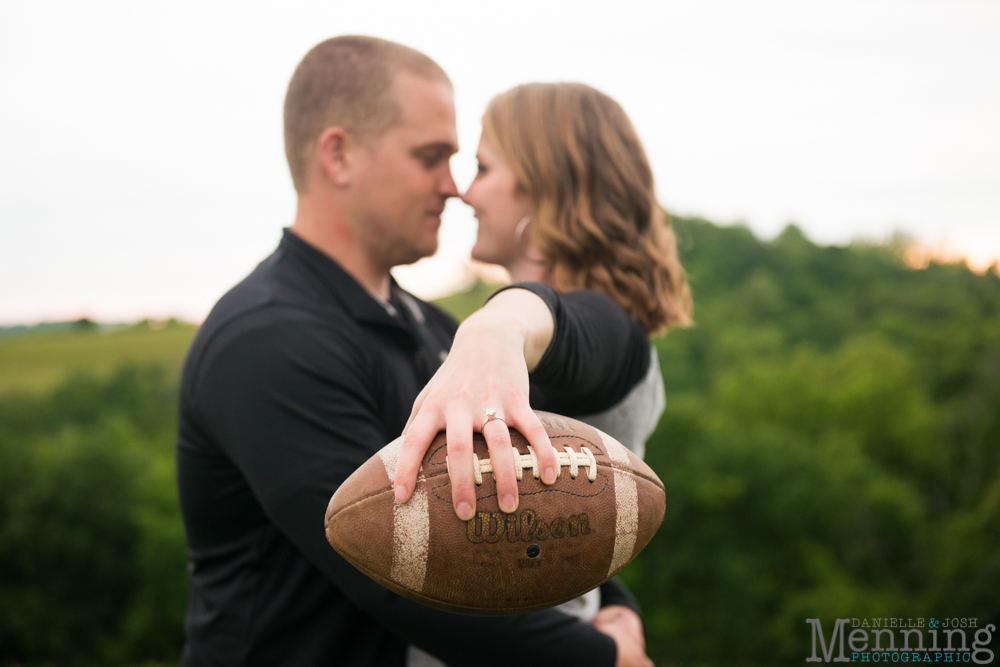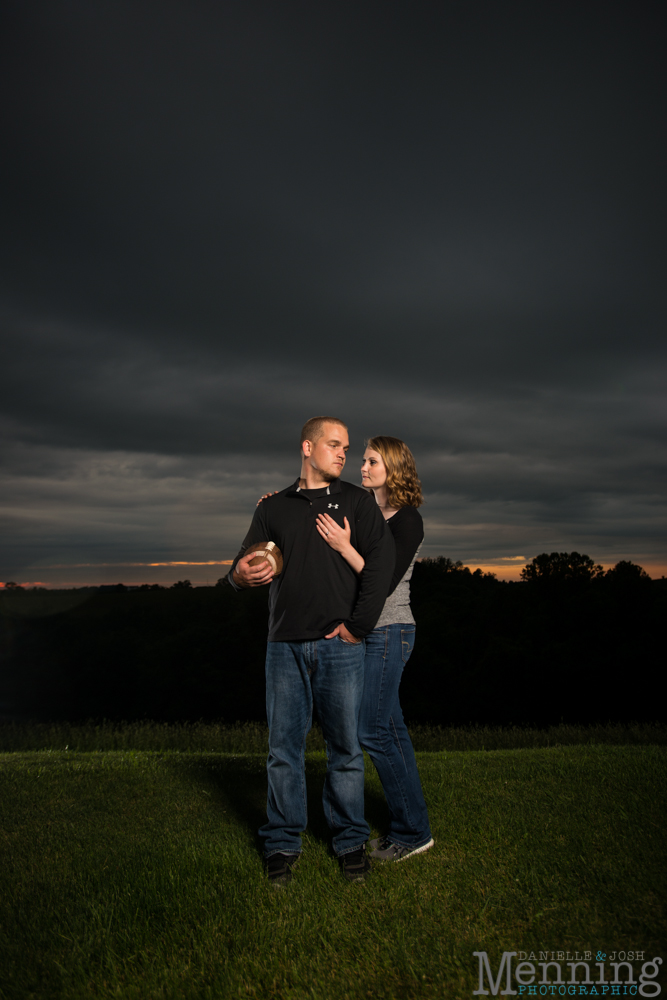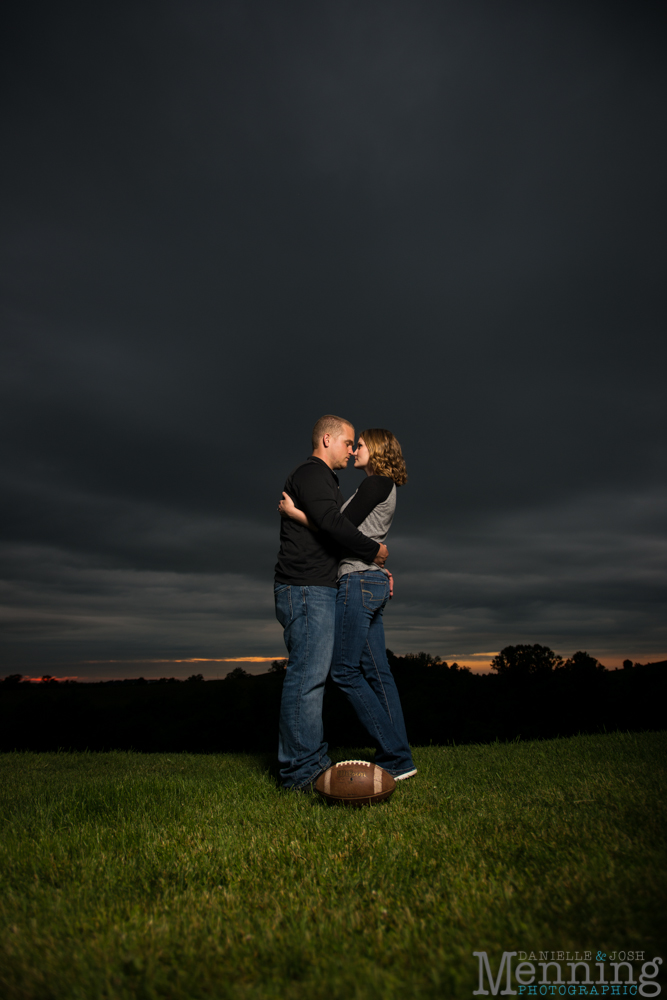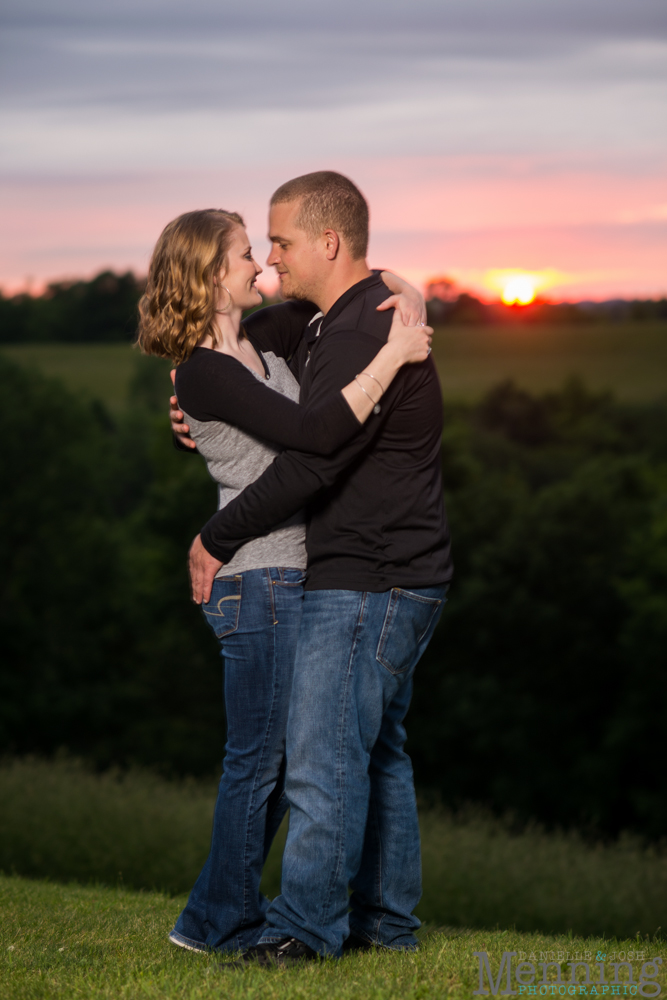 And as the sun faded toward the horizon, we said goodbye to these two cuties. Next July seems so far away now, but we're sure that time will fly!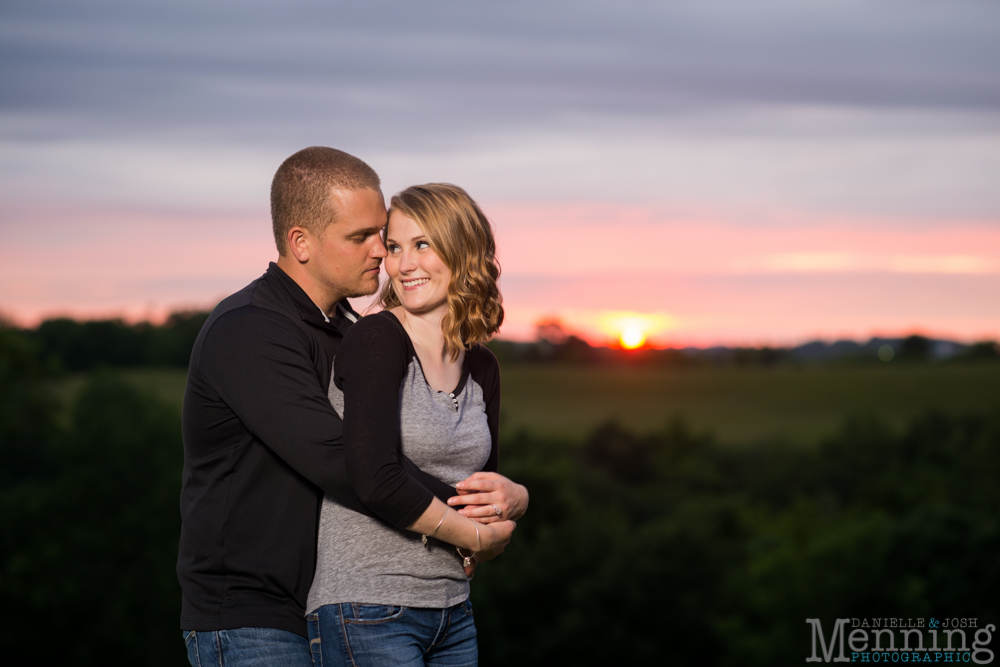 Kelsey & Logan, have fun with everything that the next year throws your way with work, school, football, basketball, home building, horseback riding, four wheeling, wedding planning, and fun summer nights with friends! We'll see you soon. 🙂