We are excited (and surprised to say because it has gone SO quickly) that we're coming up on our 100th wedding as wedding photographers. What?! Yep. . . you read that correctly. We'll be shooting our one hundredth wedding next month.
After witnessing and photographing so many weddings and wedding receptions, we have a few words of advice for brides & grooms: your reception is what you make it! We're sure you've heard that saying "Life is what you make it." Well, the same is true for wedding receptions.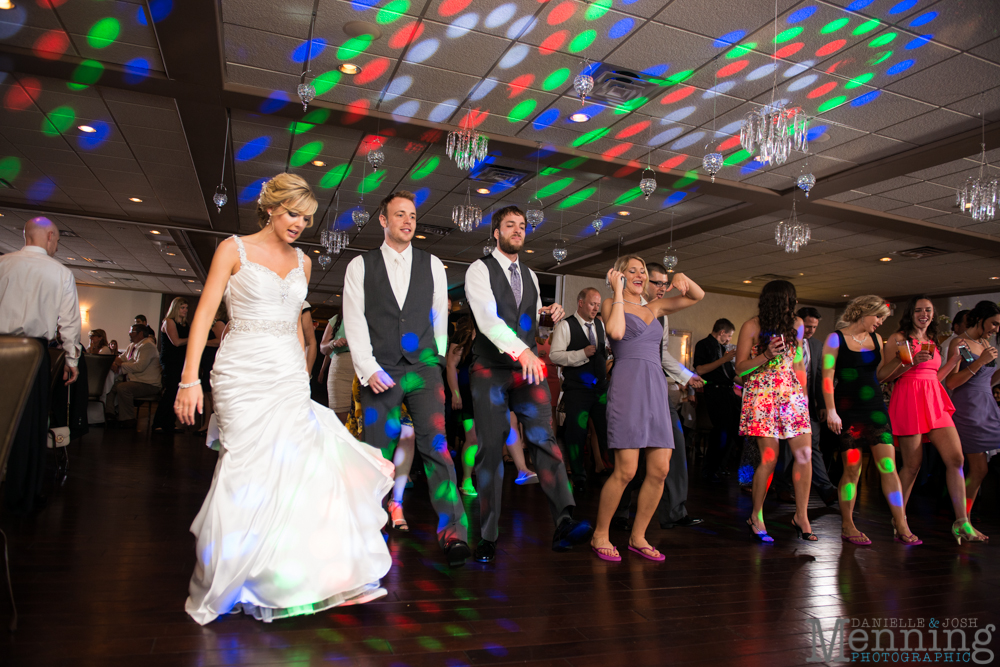 Want everyone to dance? Then DANCE! Your friends and family will follow suit. Want everyone to have a great time? Then let loose yourself. Don't worry about a thing & just allow yourself to be in the moment and ENJOY!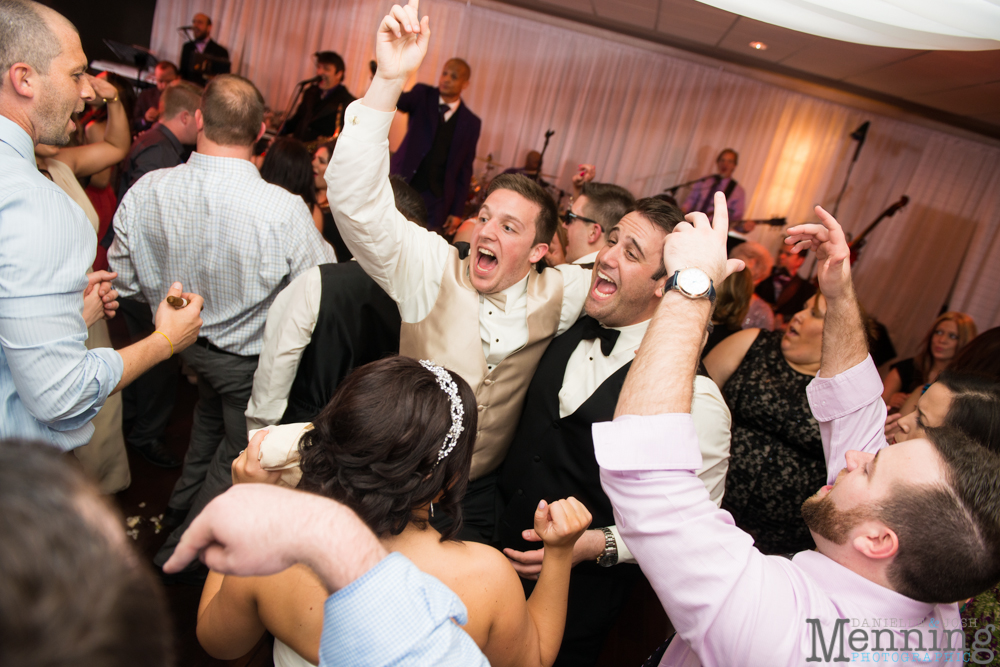 You may be thinking that as a bride or a groom you're expected to behave a certain way. Well, we're here to say that you are- you're expected to be yourself and have fun! 🙂 That's it! Once you have gone to all of the work and effort of planning a wedding and the day has finally arrived, you're there! You've made it! Relax, enjoy, have a great time, step back with your new spouse and take it all in, dance, eat dinner AND cake AND cookies, kiss your spouse, hug your best friends, kick off your shoes, and have a blast! Your guests will follow suit & everyone will remember your wedding reception as one of their favorites.