Karlee & Aaron's wedding officiant said it best: "I see Aaron as a no-nonsense, to-the-point, simple guy. And I see Karlee very much the same. . . go-with-the-flow, easygoing, and laid back. Together they complement one another & love one another well." He was so right! These two are so easy to get along with; you meet them & they're your friends. That's why it was no surprise that their wedding day was relaxed, fun, and beautiful. Not only did these two vow their lives to one another, but they also officially became a family with their adorable nearly two-year-old son Bryce! Little dude is a heartbreaker! Just wait until you see him in his gray tux!
I met Karlee & the bridesmaids at Allure in Boardman.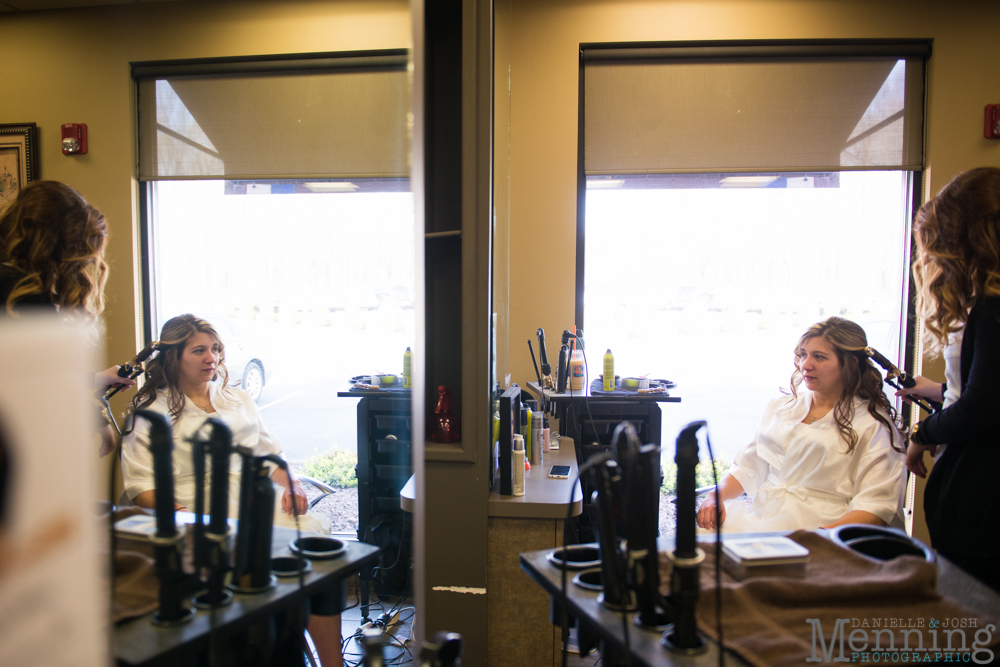 Karlee's eyes are such a gorgeous, unique color!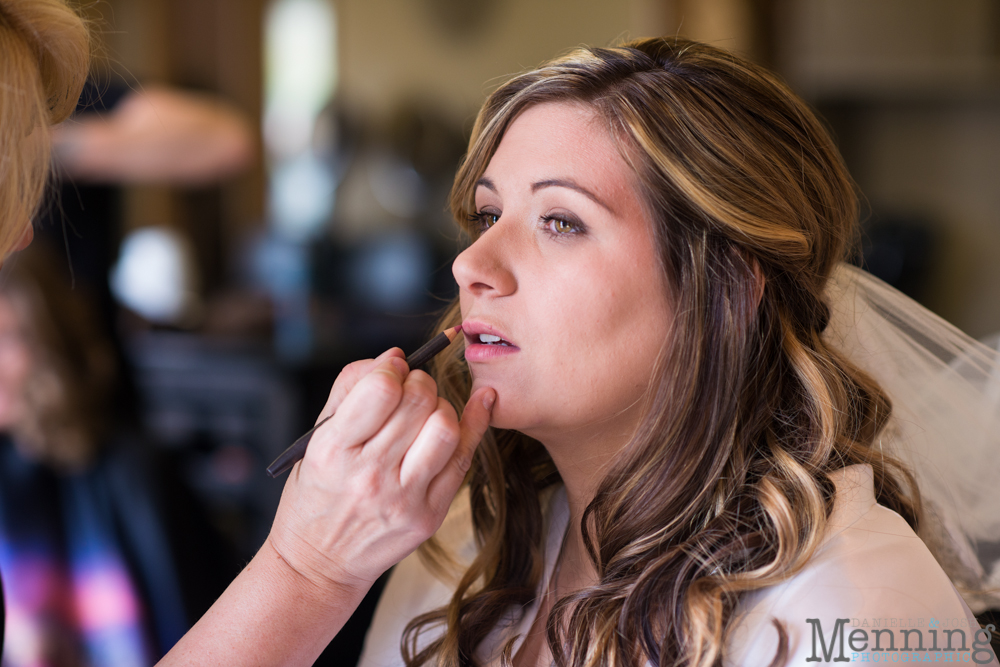 Josh was with Aaron & the groomsmen at Aaron's. Little Bryce was running around being 2. 🙂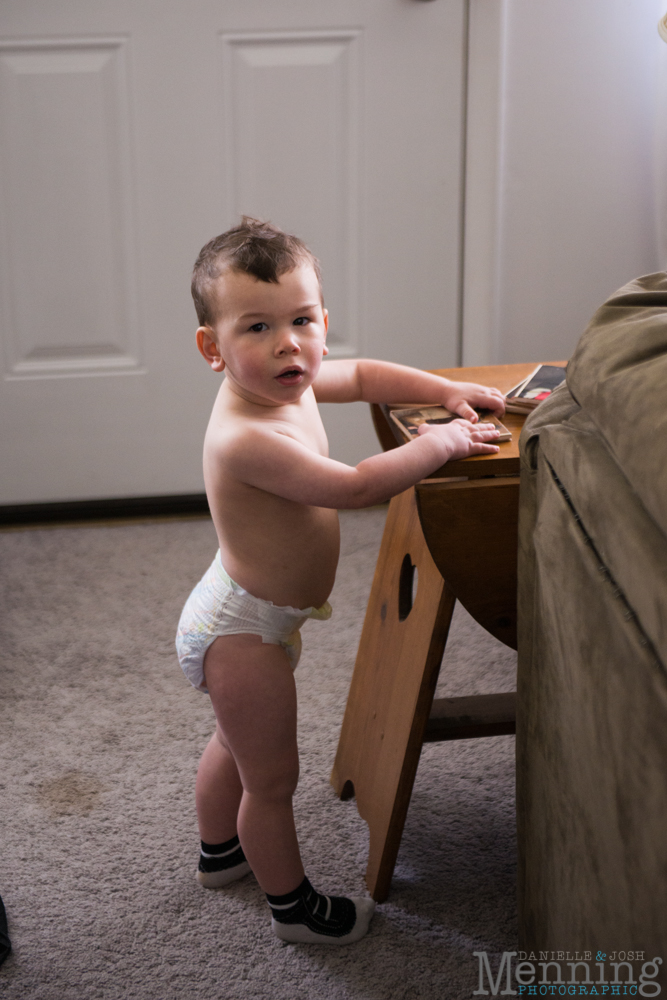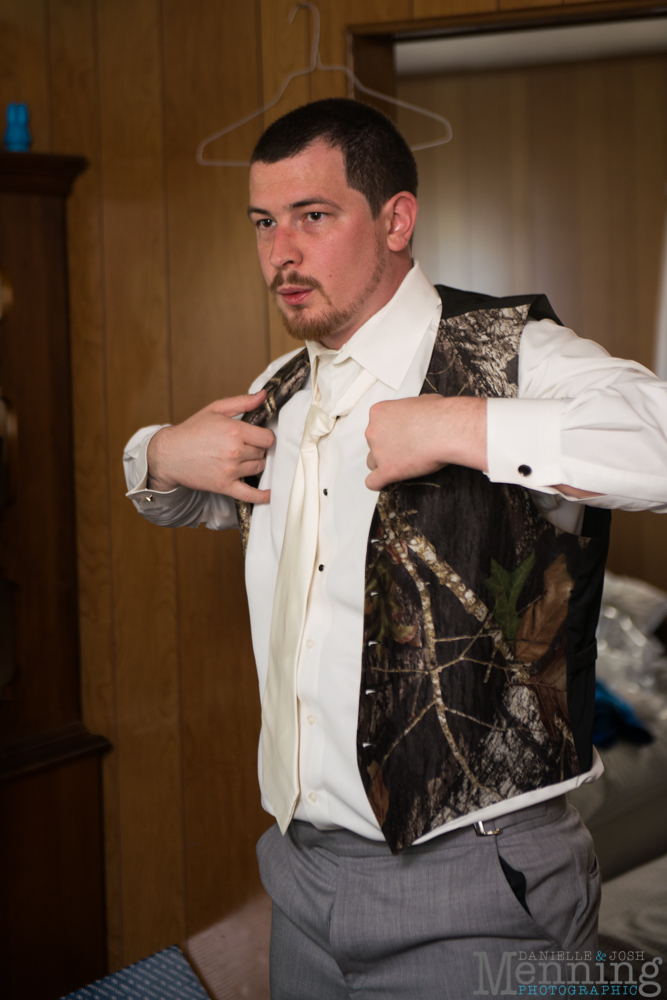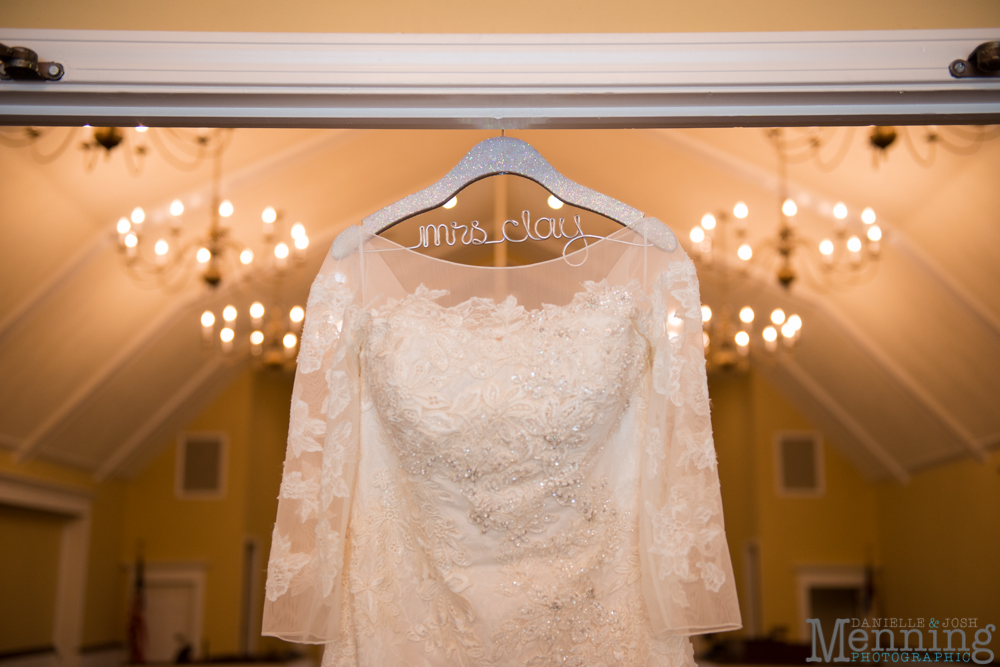 Karlee's late father got to walk her down the aisle in spirit as she wore his photo in a locket on her bridal bouquet.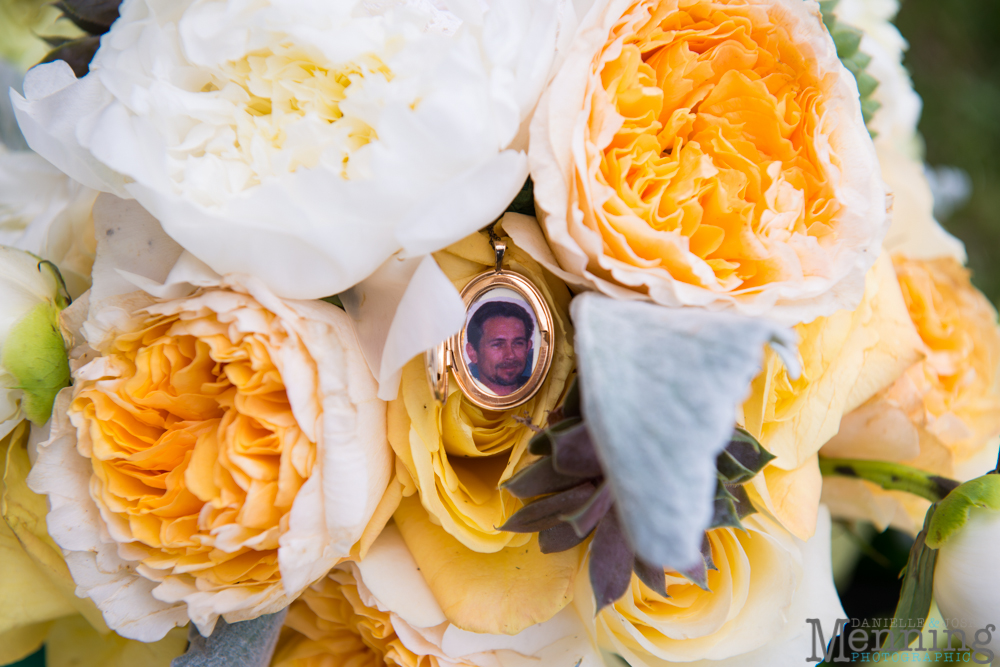 Something Unique was the florist.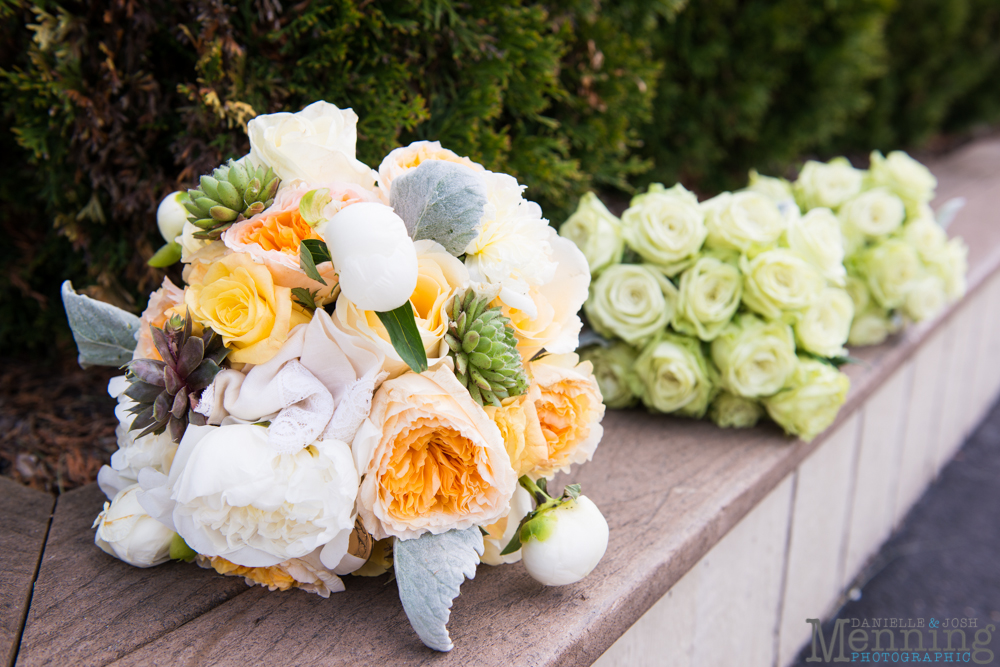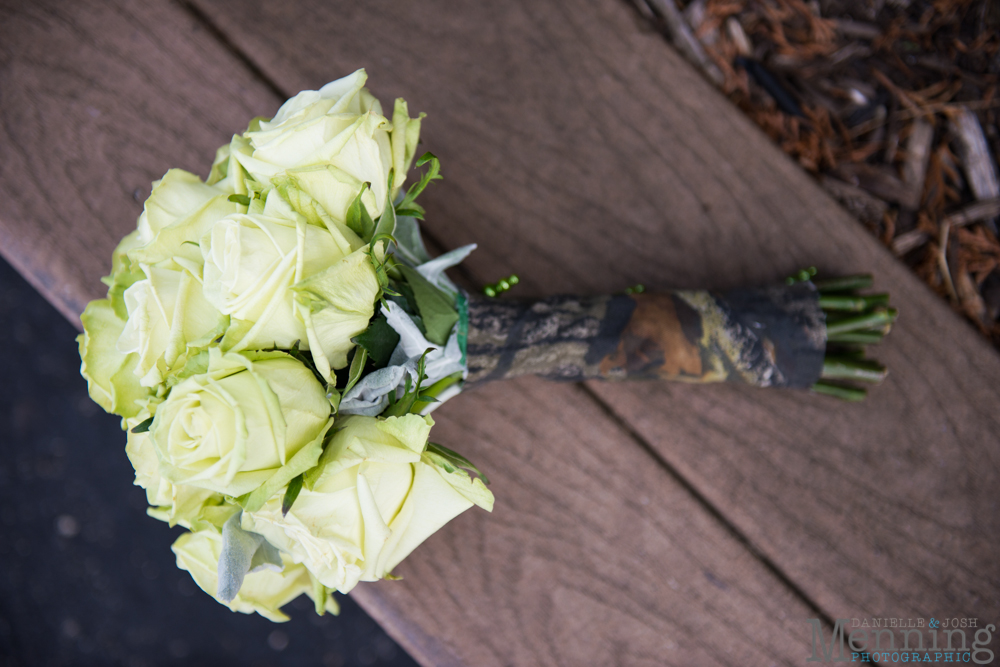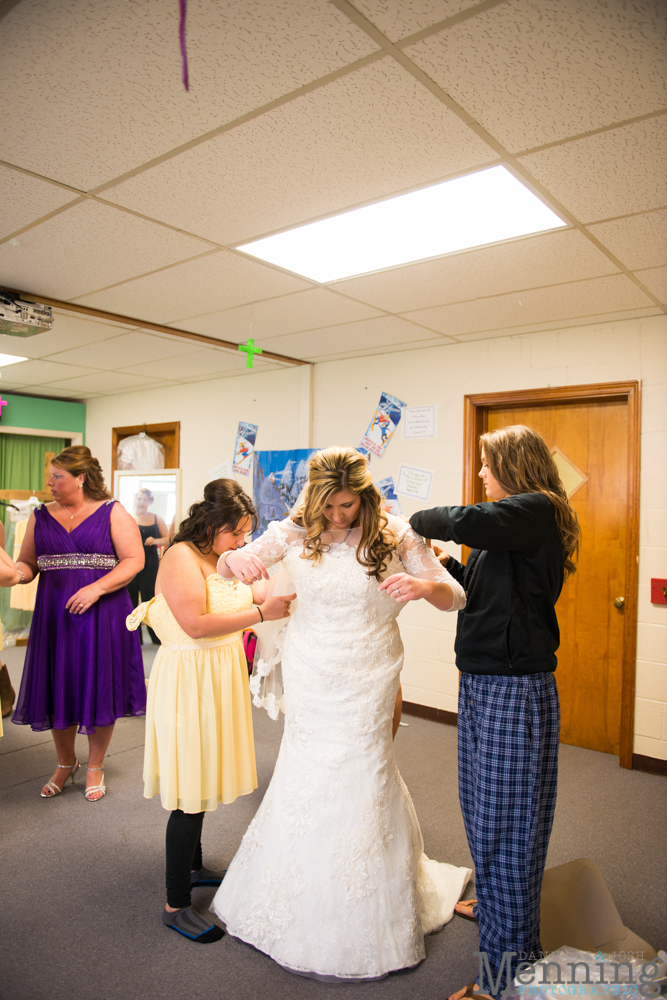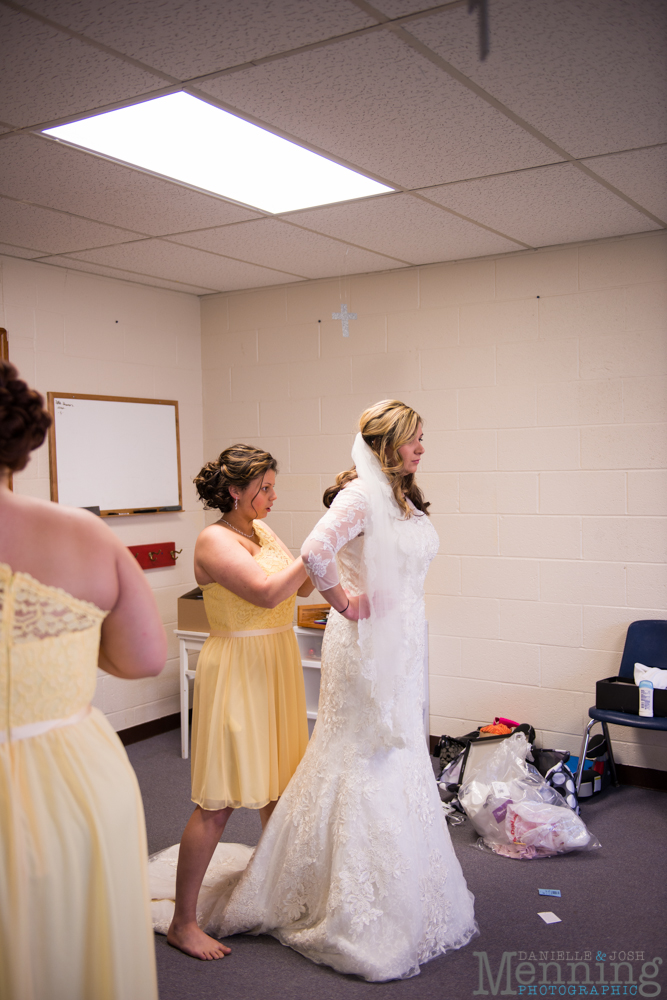 Aaron & Karlee got each other wedding day gifts.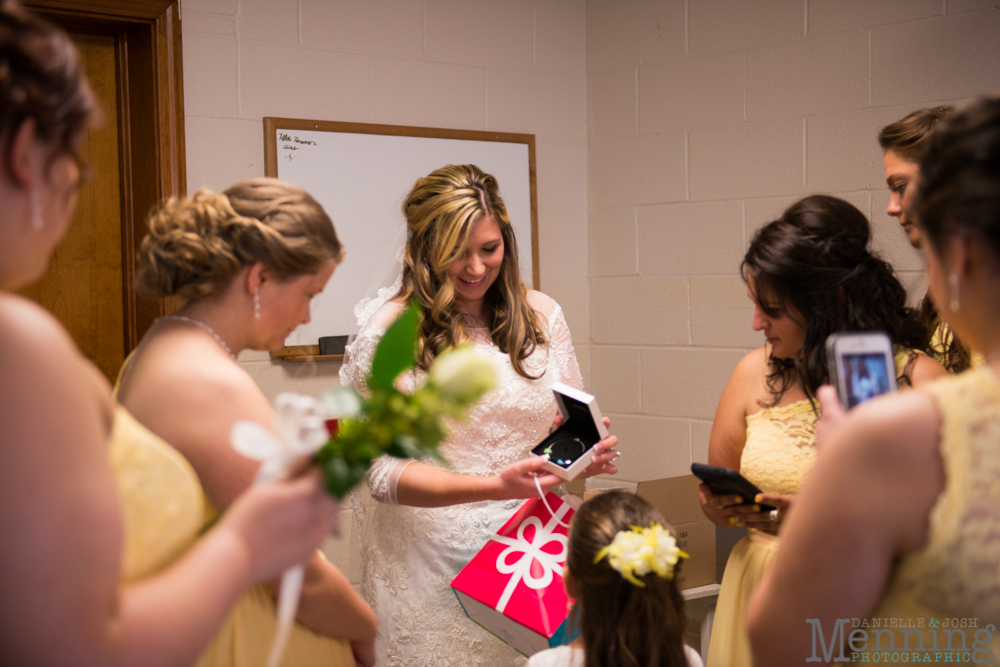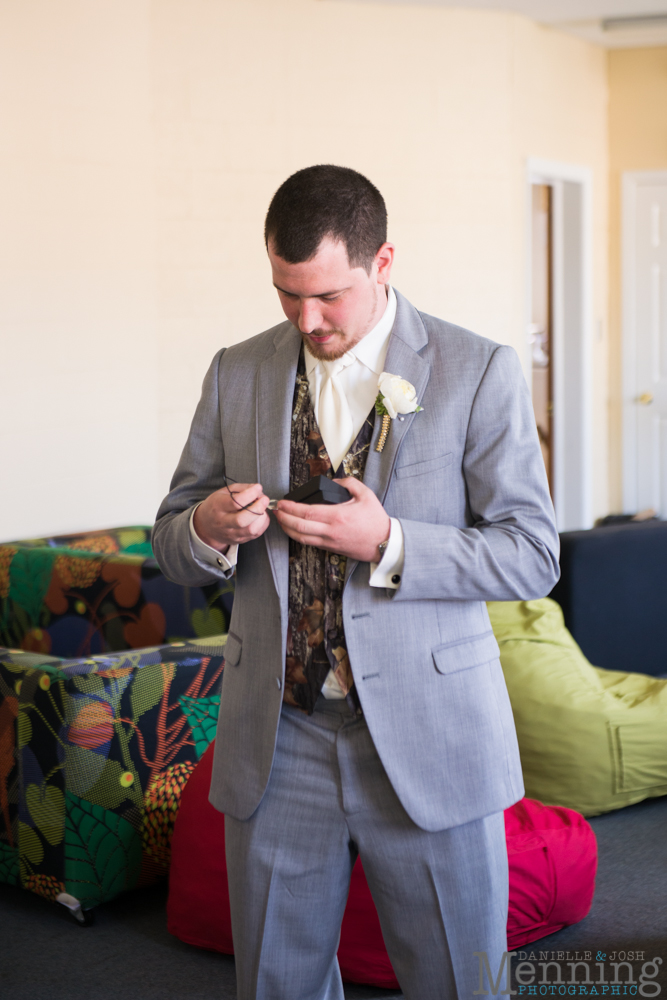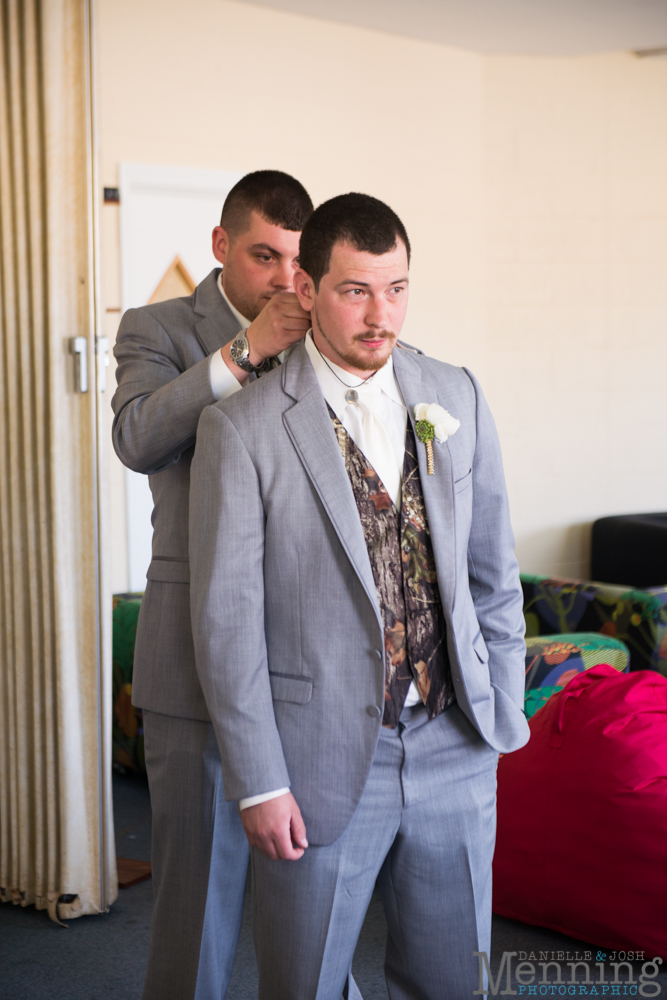 He sprinted down that aisle toward his daddy. It was downright adorable.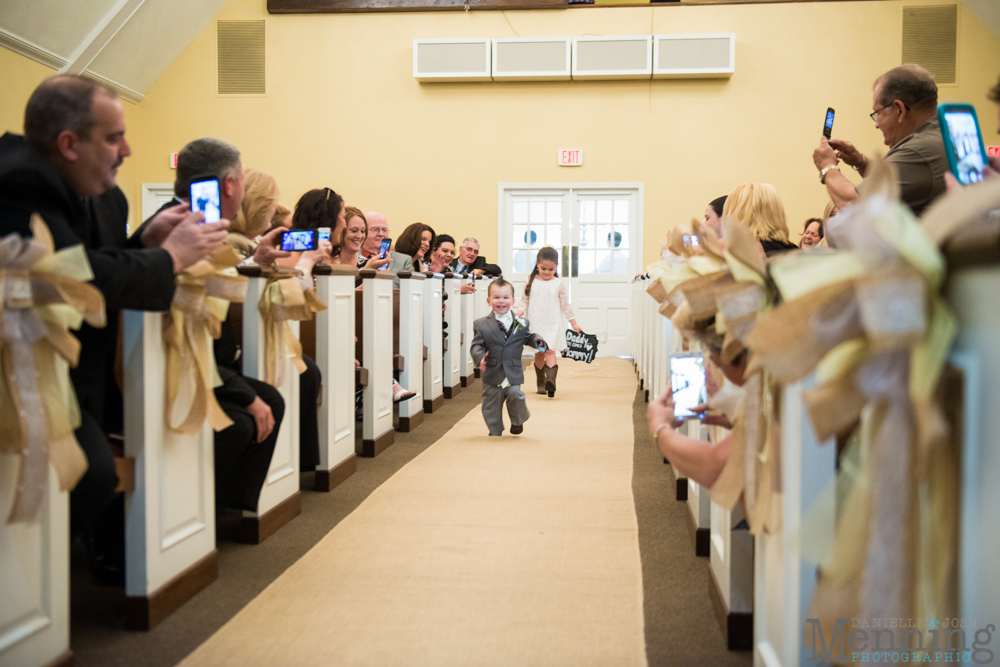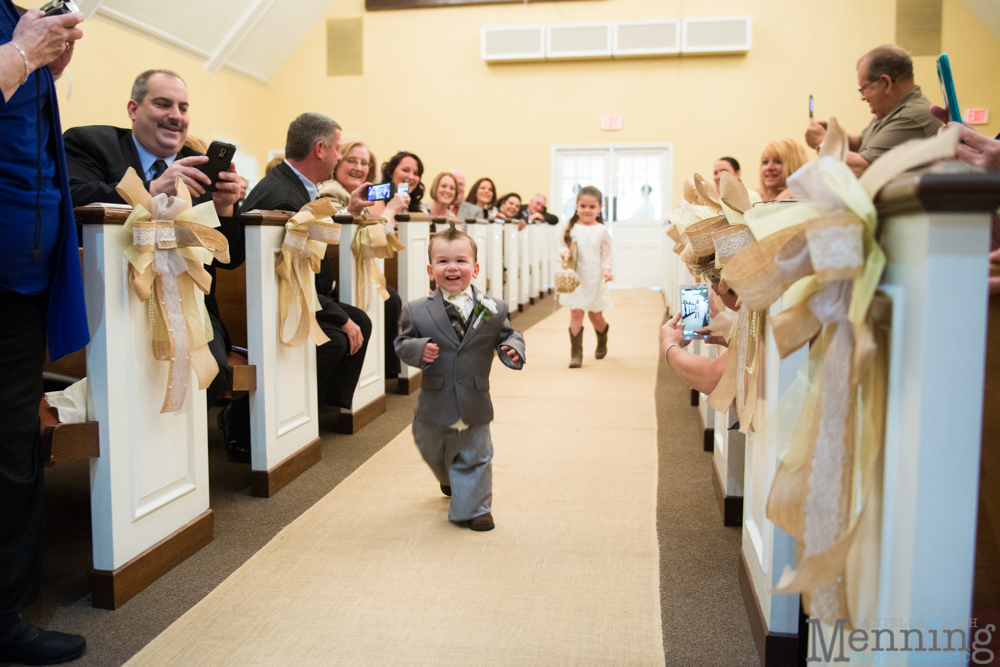 Then the beautiful bride walked down the aisle toward her groom.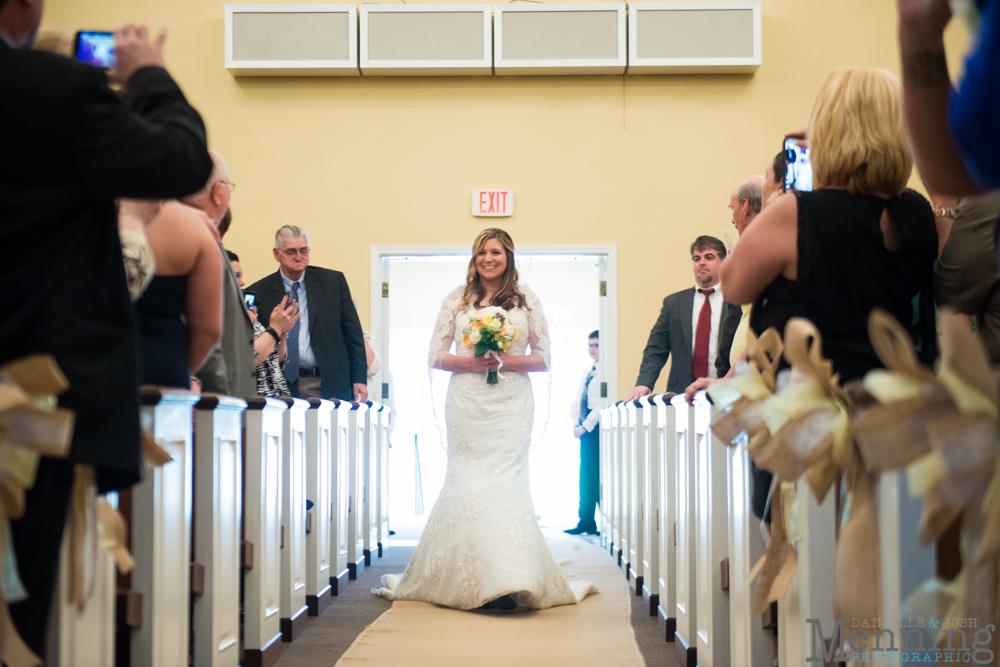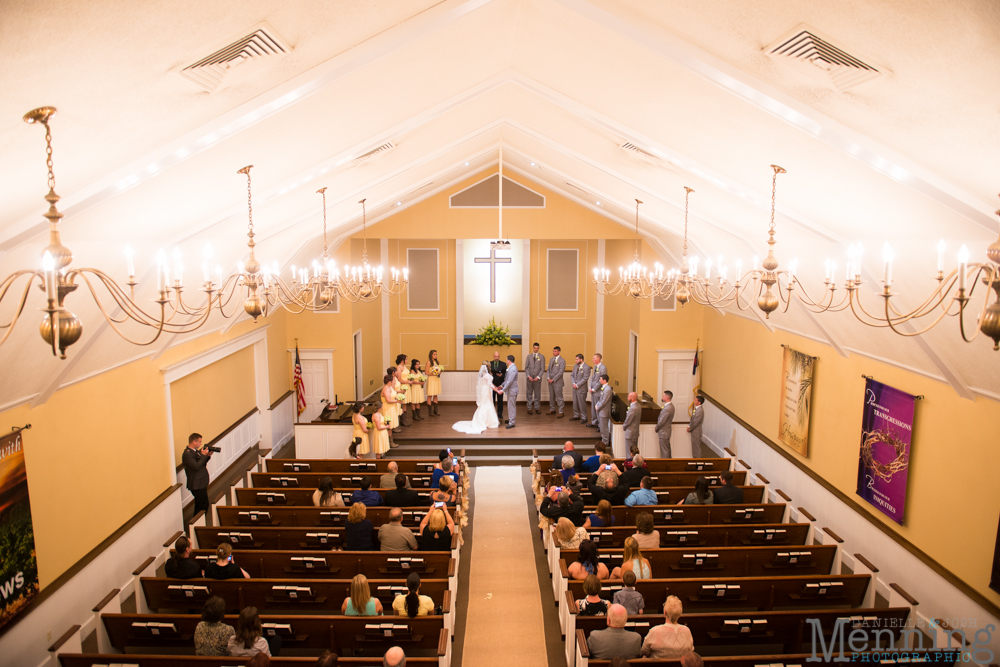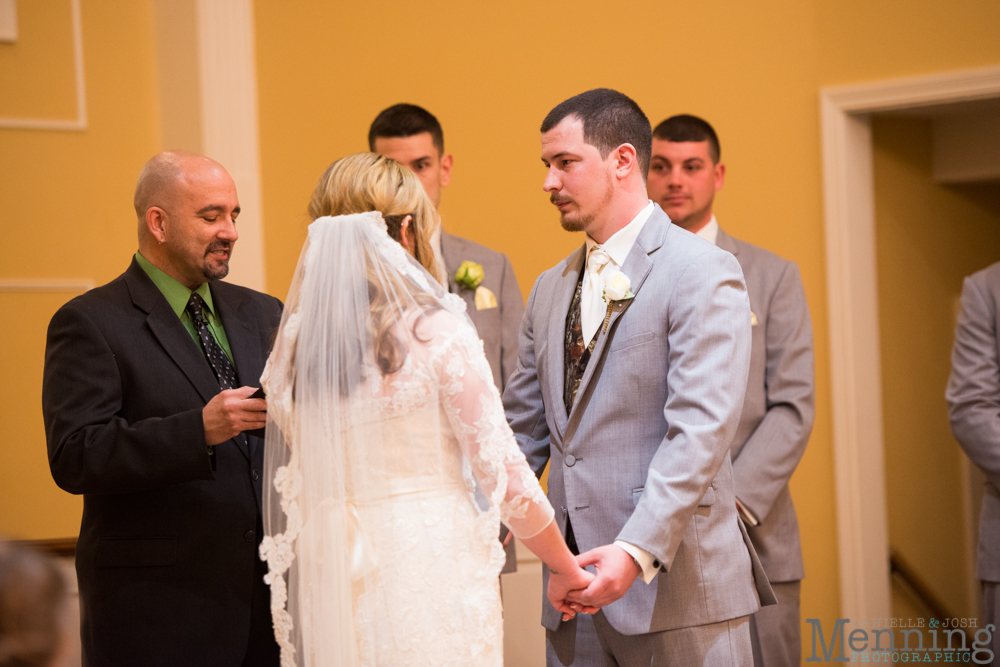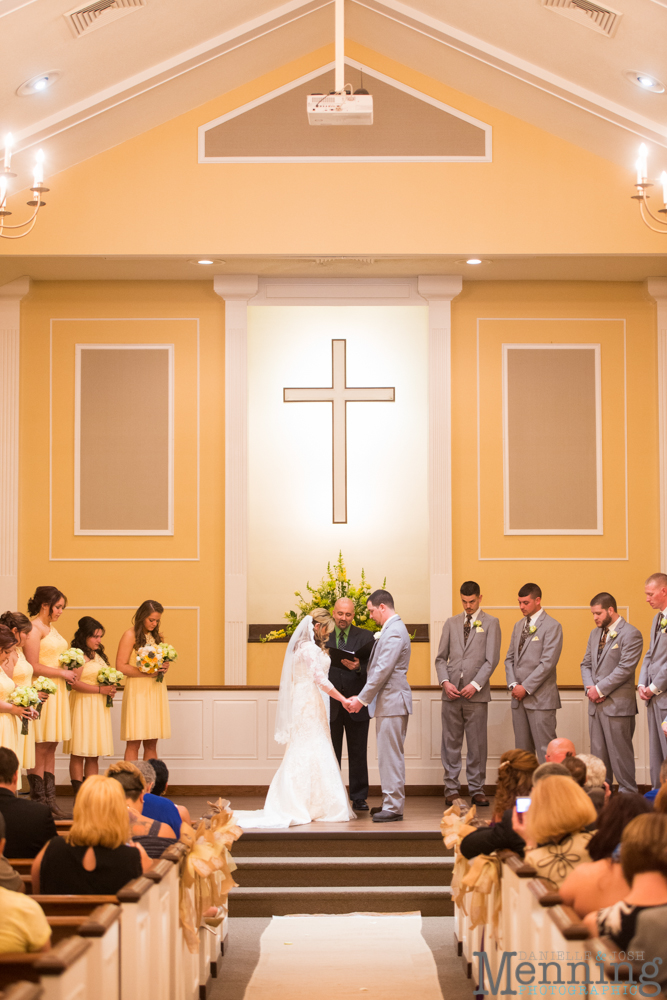 Their wedding was one of the most special and lovely ceremonies I've ever witnessed. The officiant had so many beautiful words for the couple.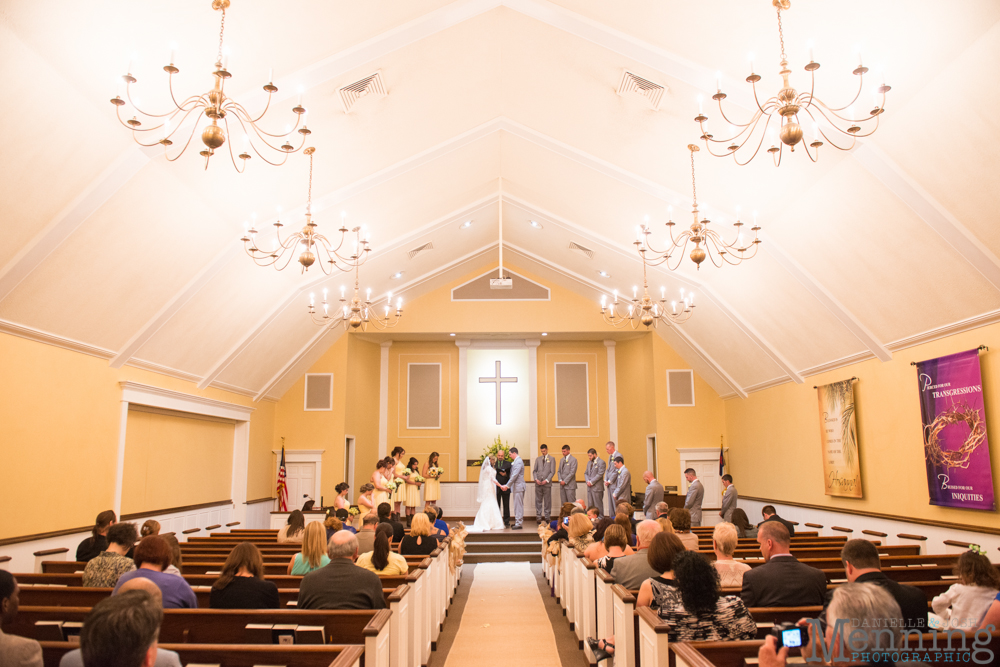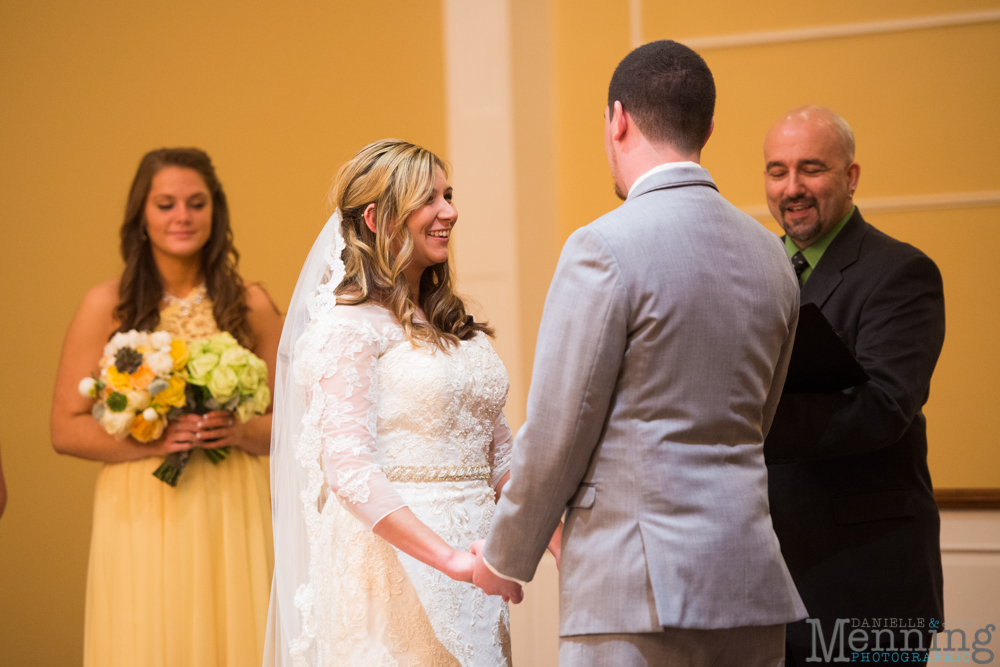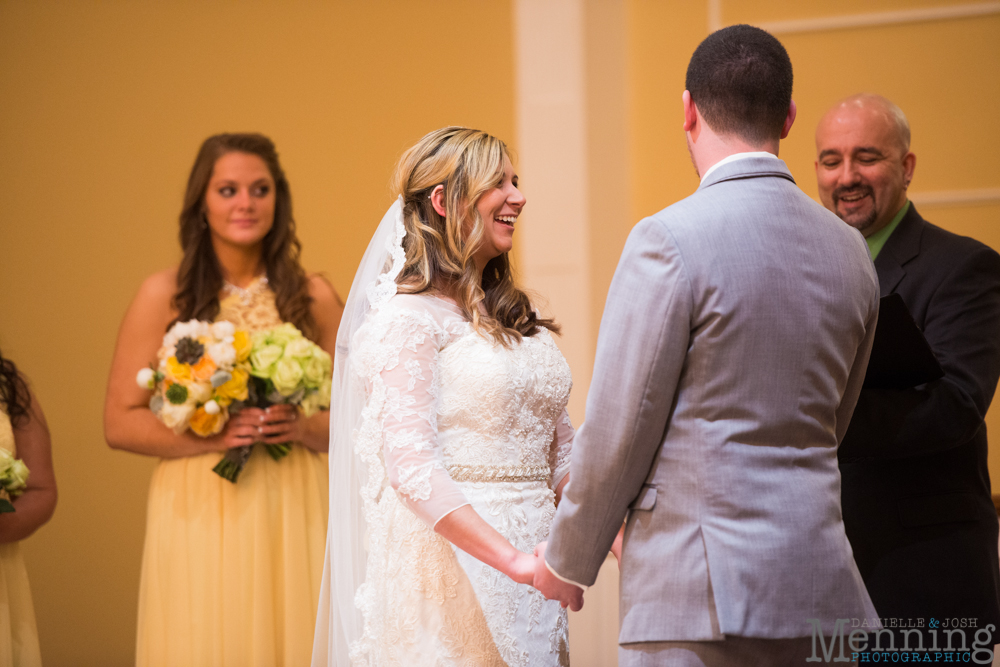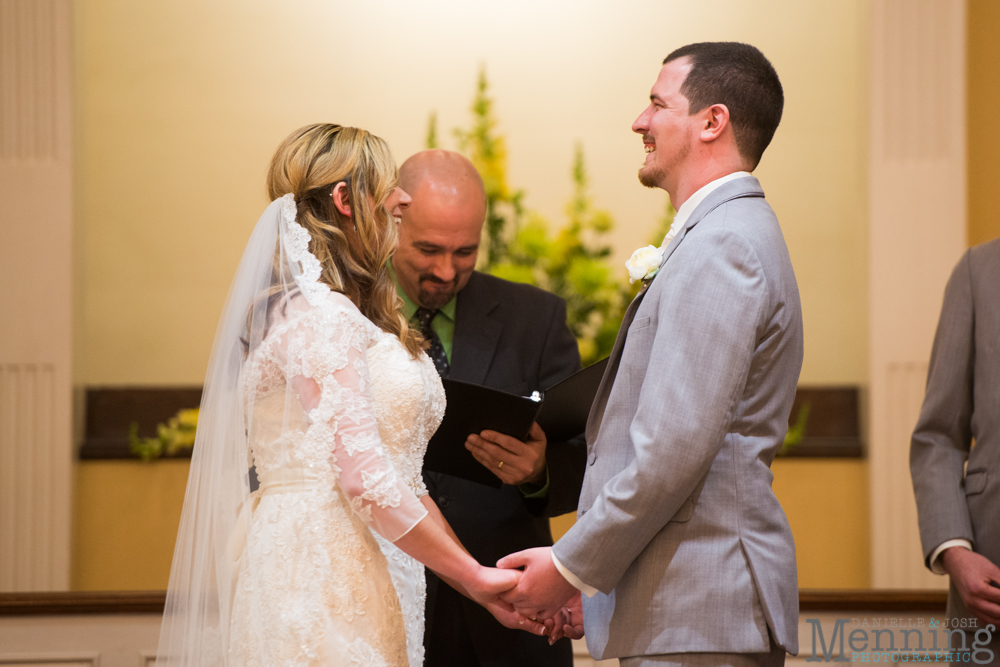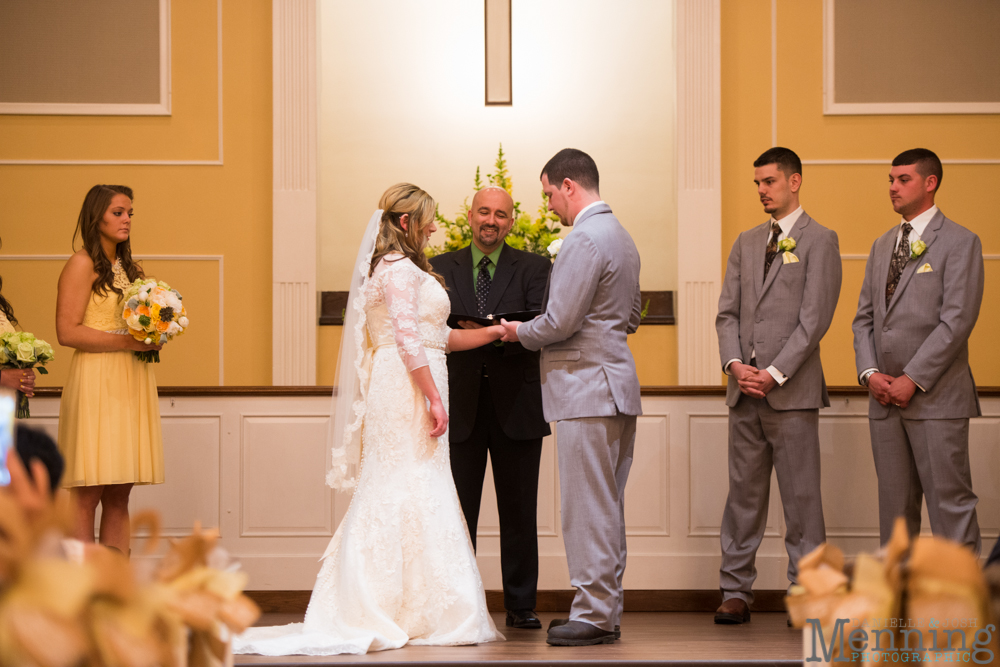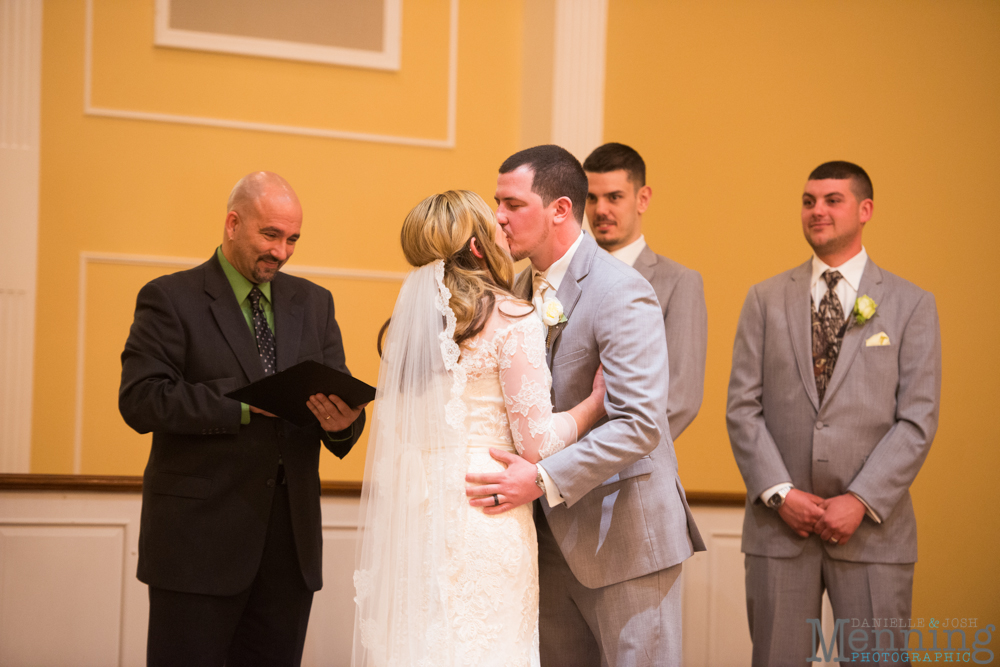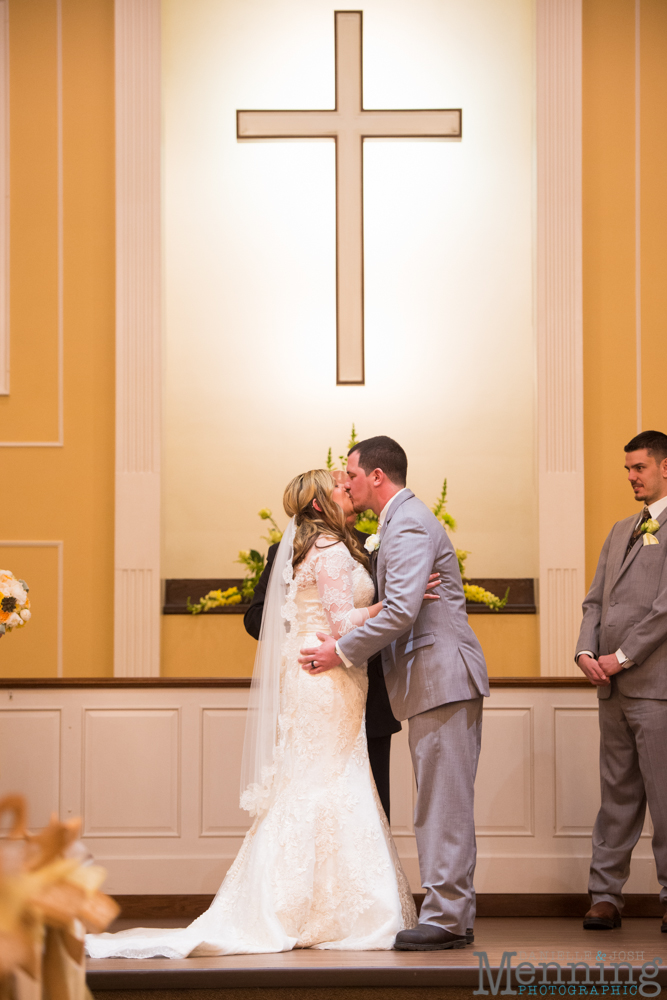 On a scale of zero to happy. . . I'd say they're about at an ecstatic. 😉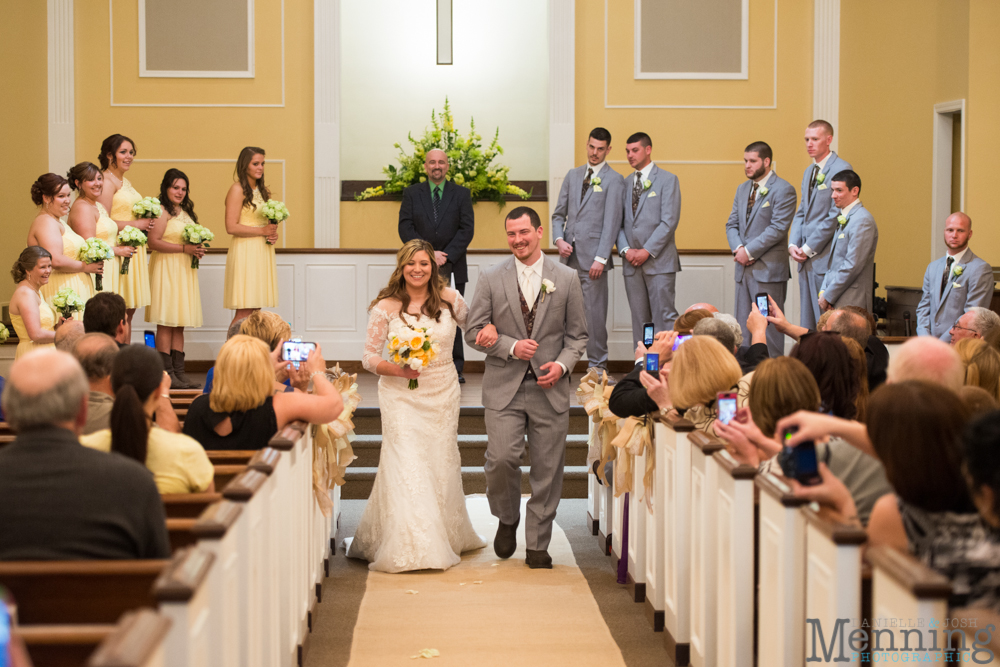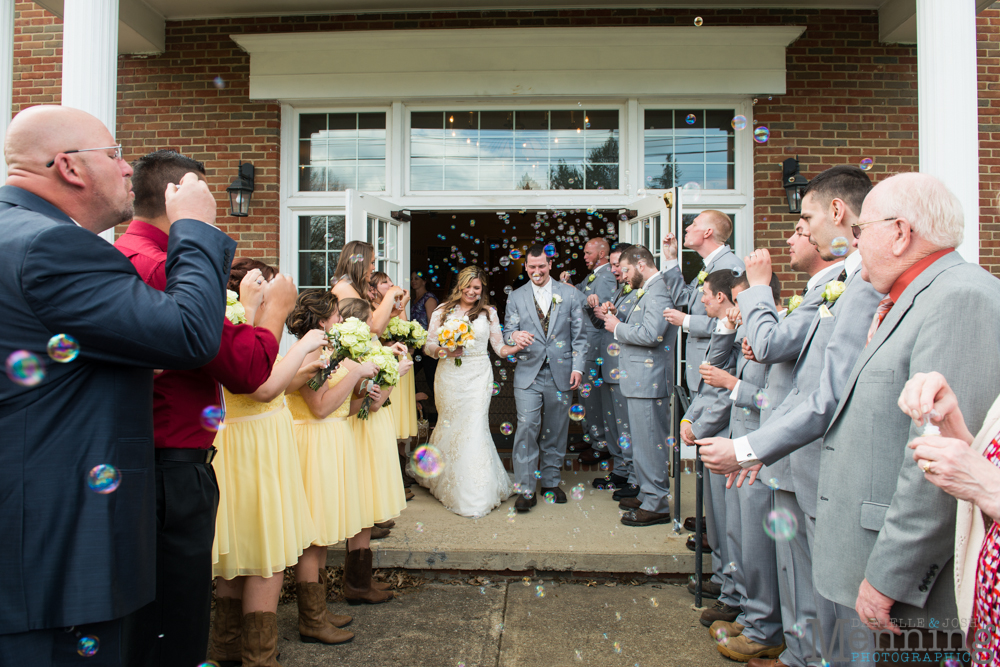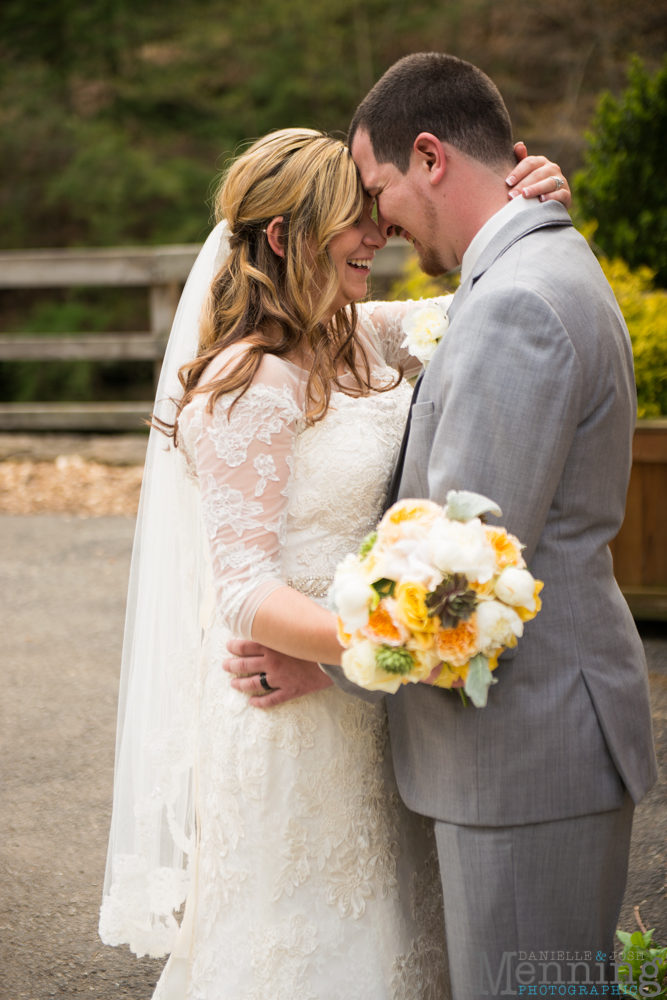 We stopped by Lanterman's Mill on one of the busiest days of the year so far! The weather was perfect & the place was absolutely packed! The overflow parking was almost full! Thankfully we were able to make it look like they were the only ones in the park. 🙂 FYI for any Youngstown brides reading this: Mill Creek Park now requires that your limo has a permit to go anywhere in the park other than Fellows Riverside Garden. Just contact MCP for more info. Most local limo companies will know what to do for this, too.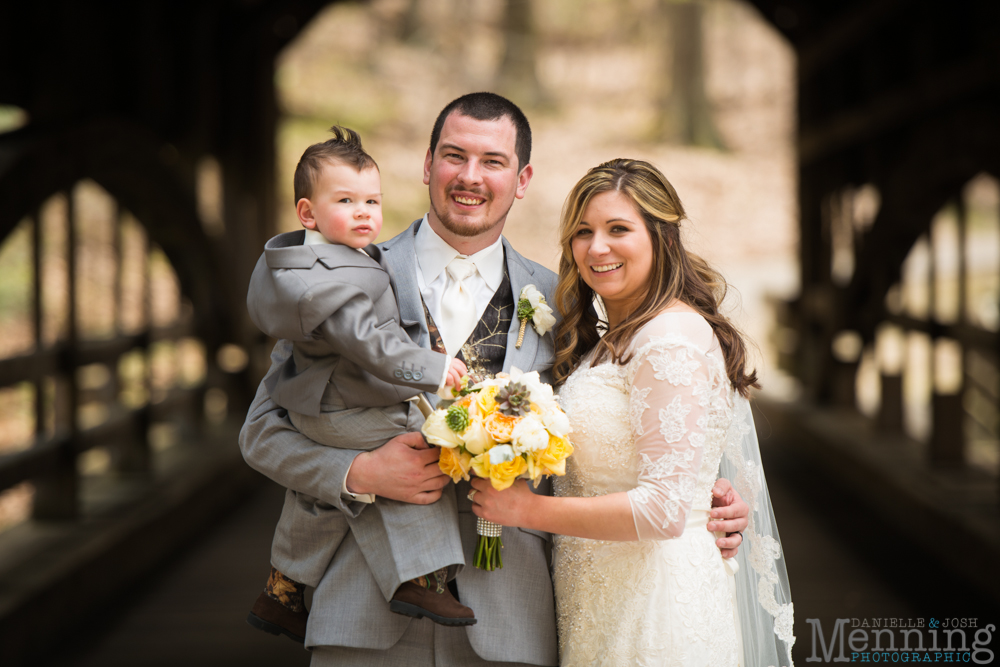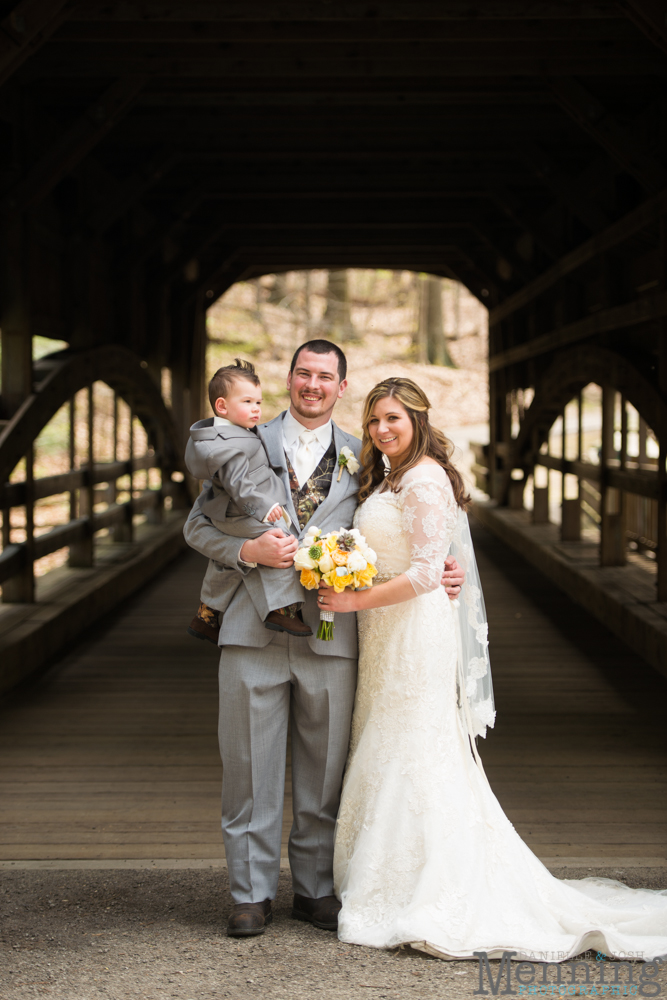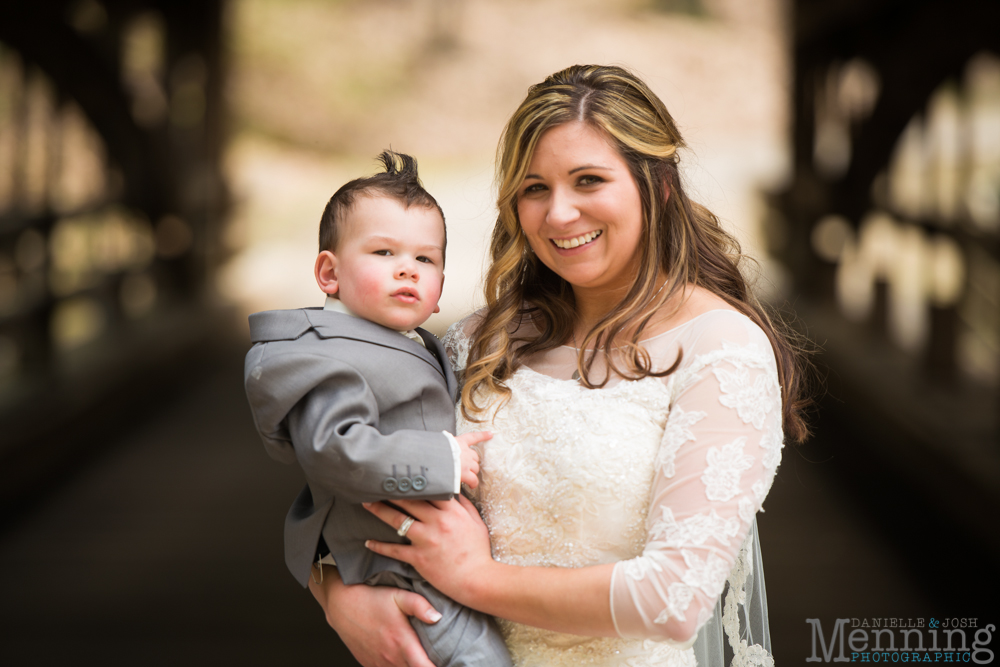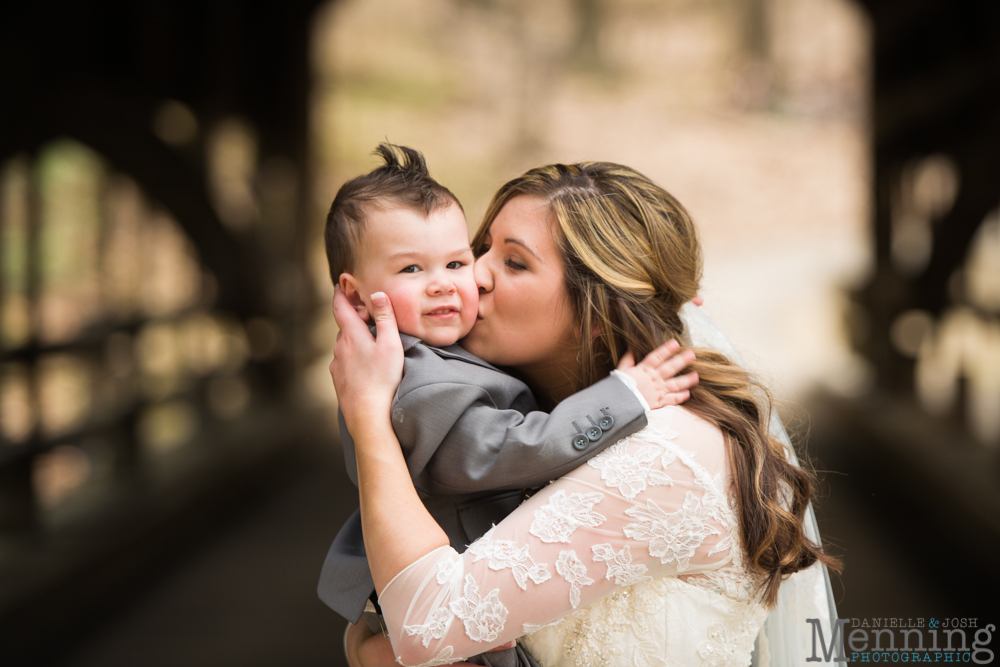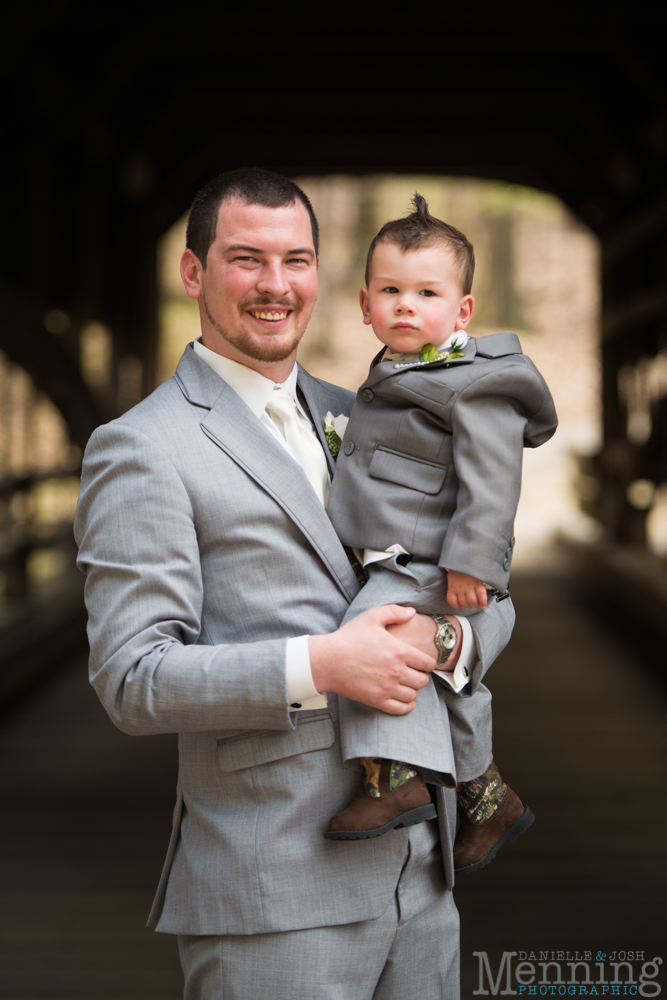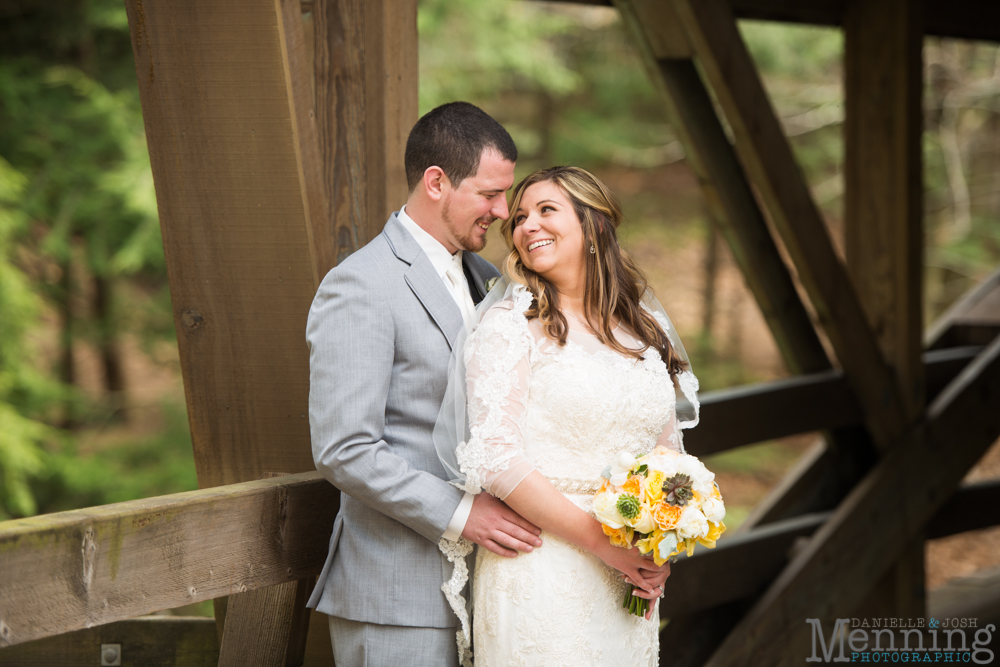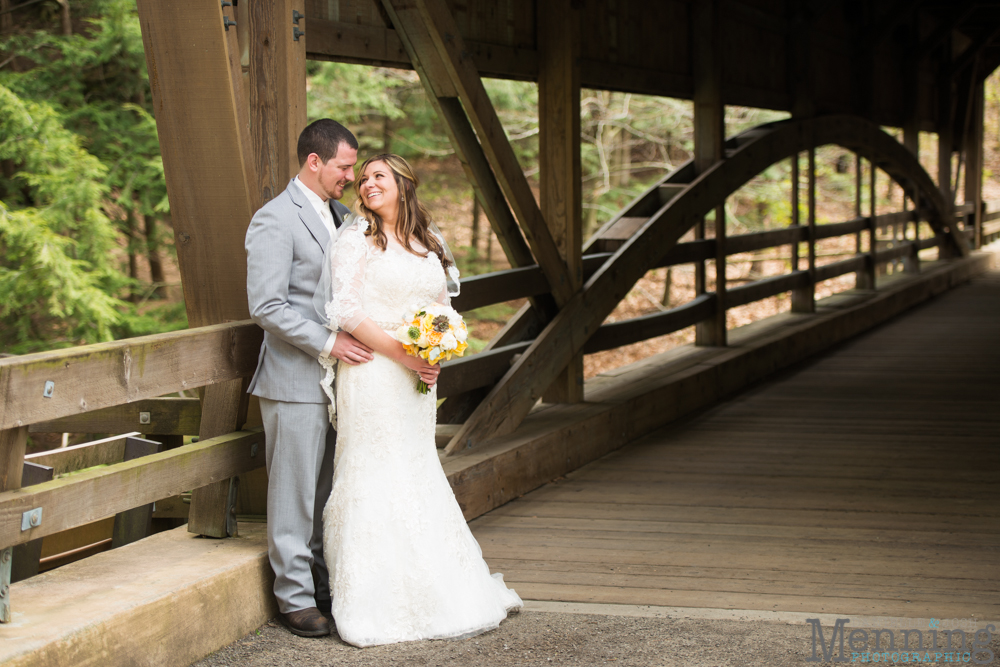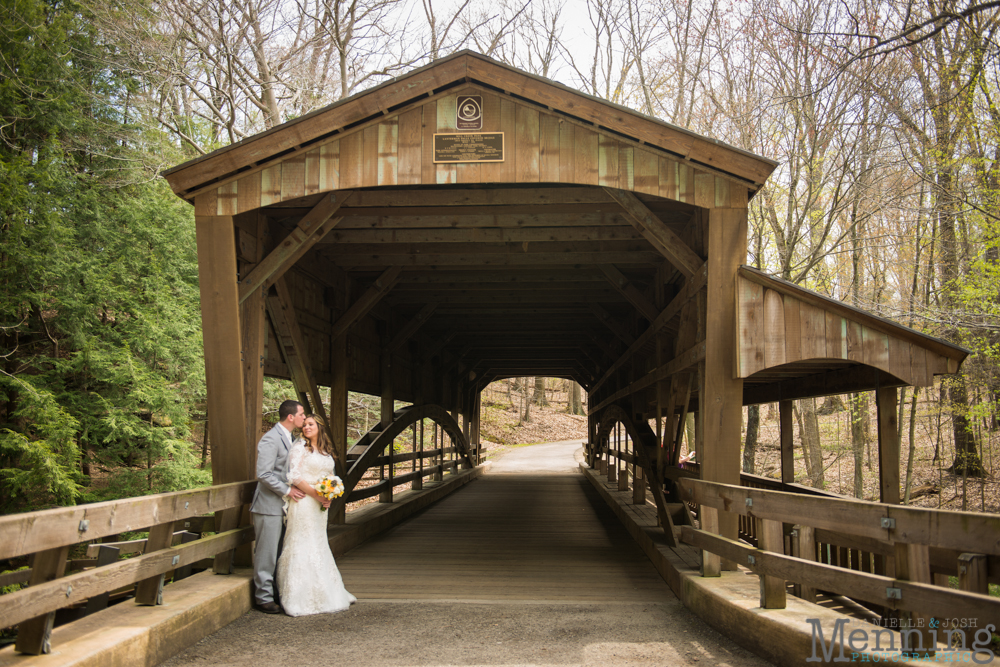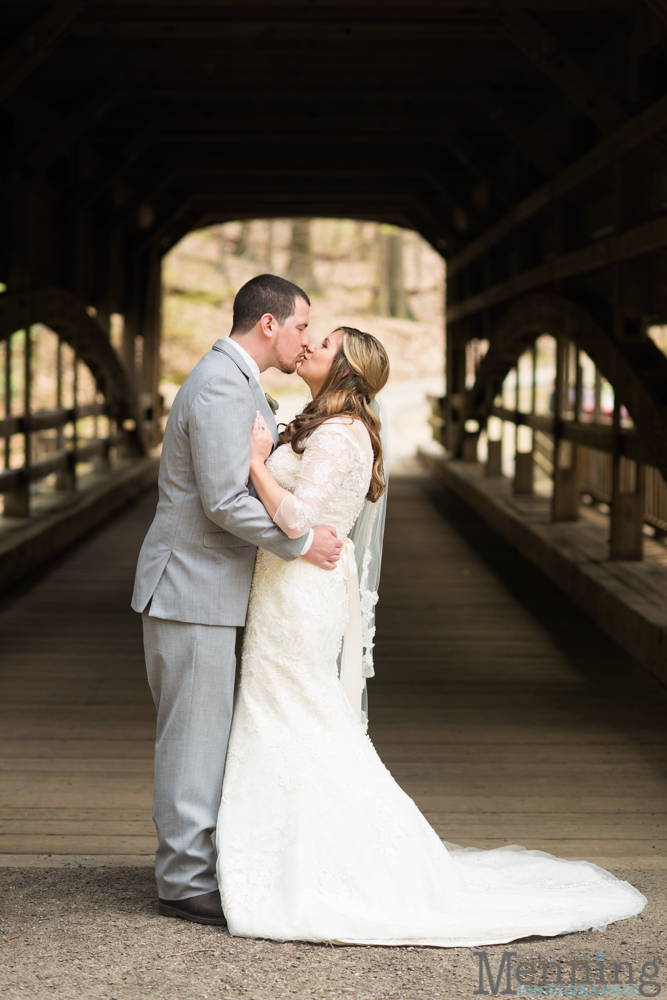 They are so stinkin' cute!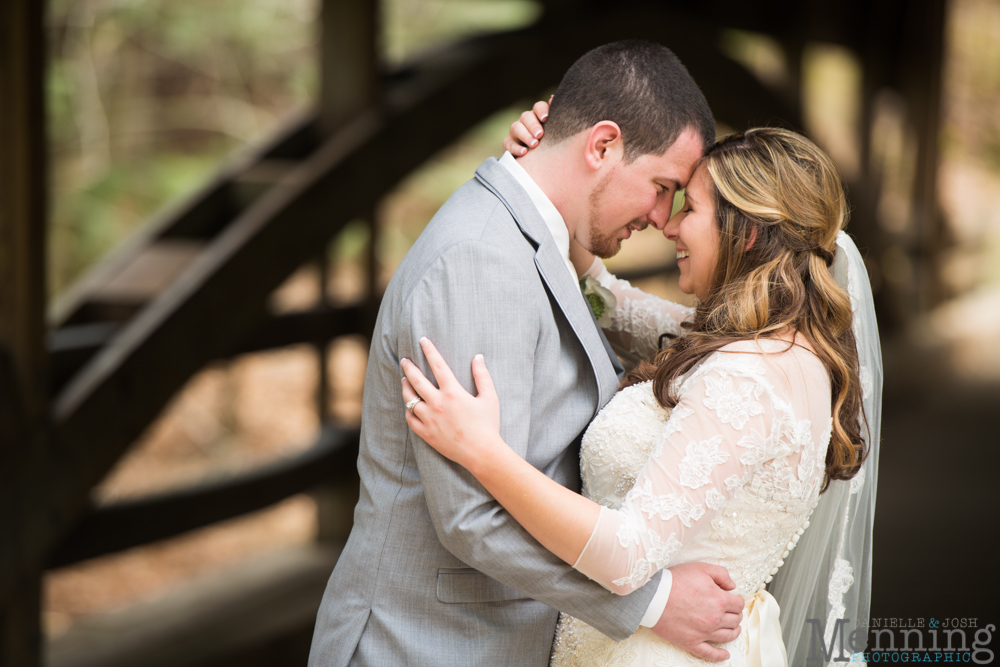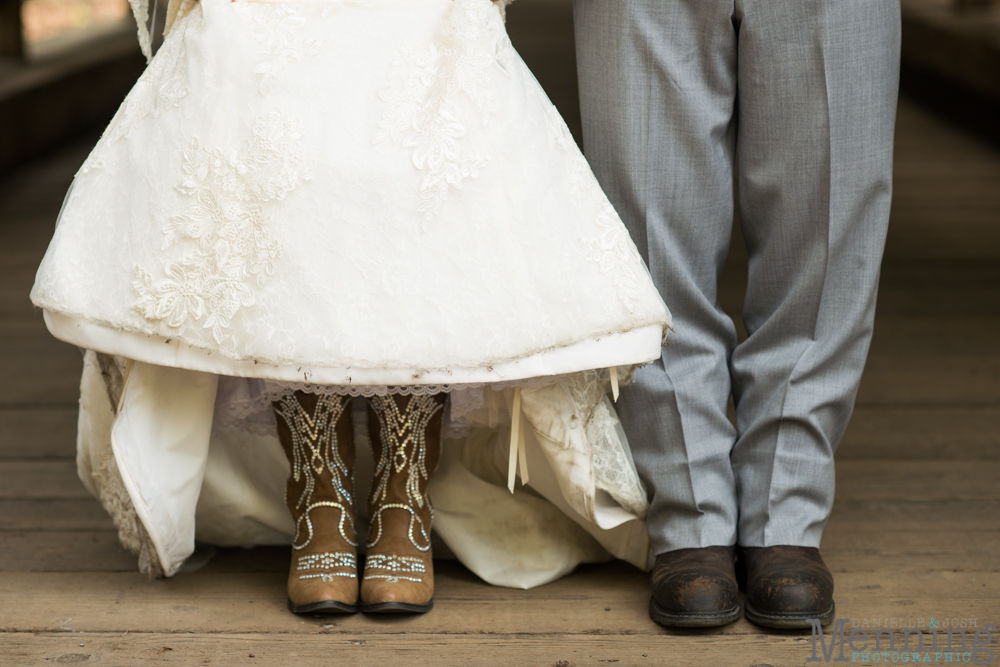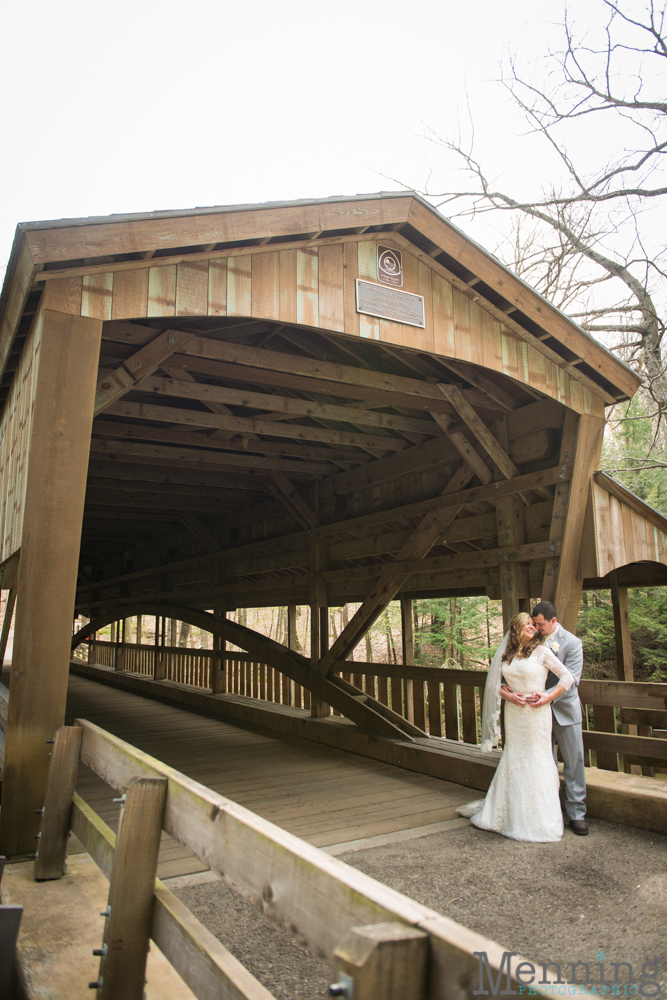 I looooooove the yellow & gray.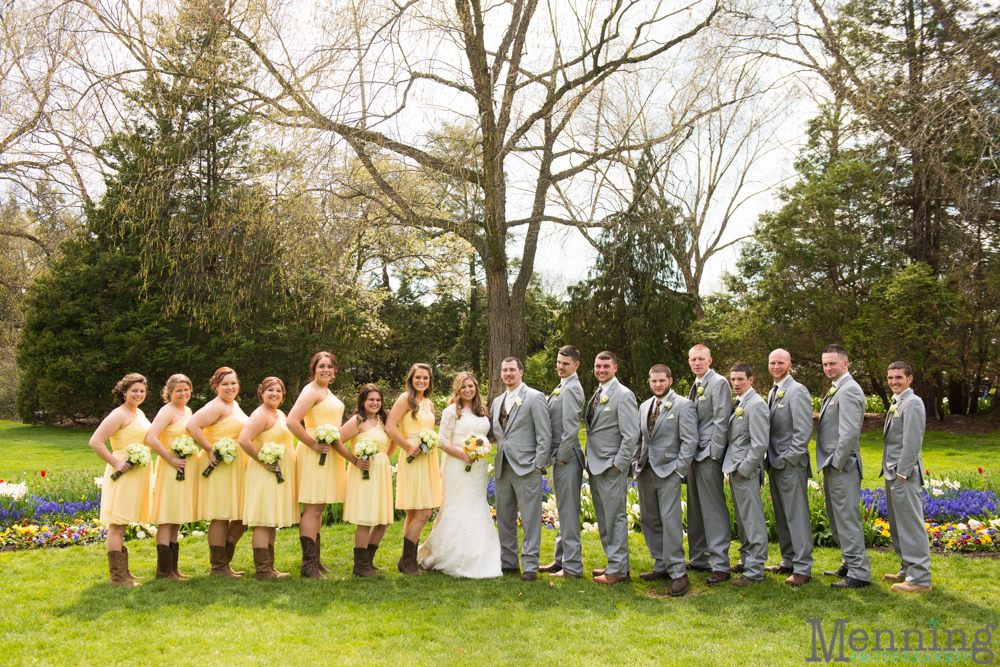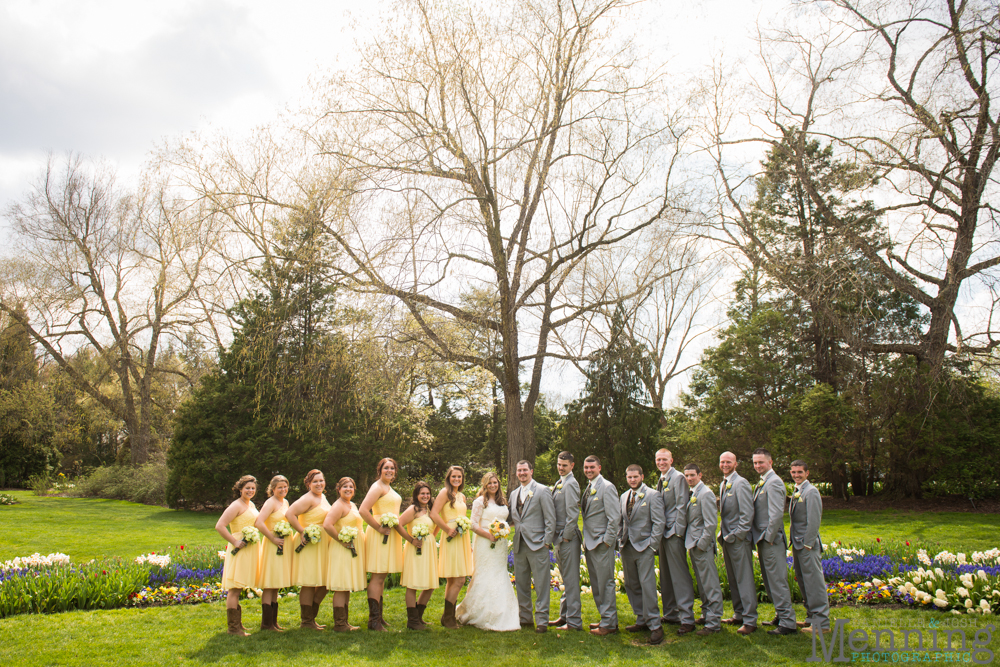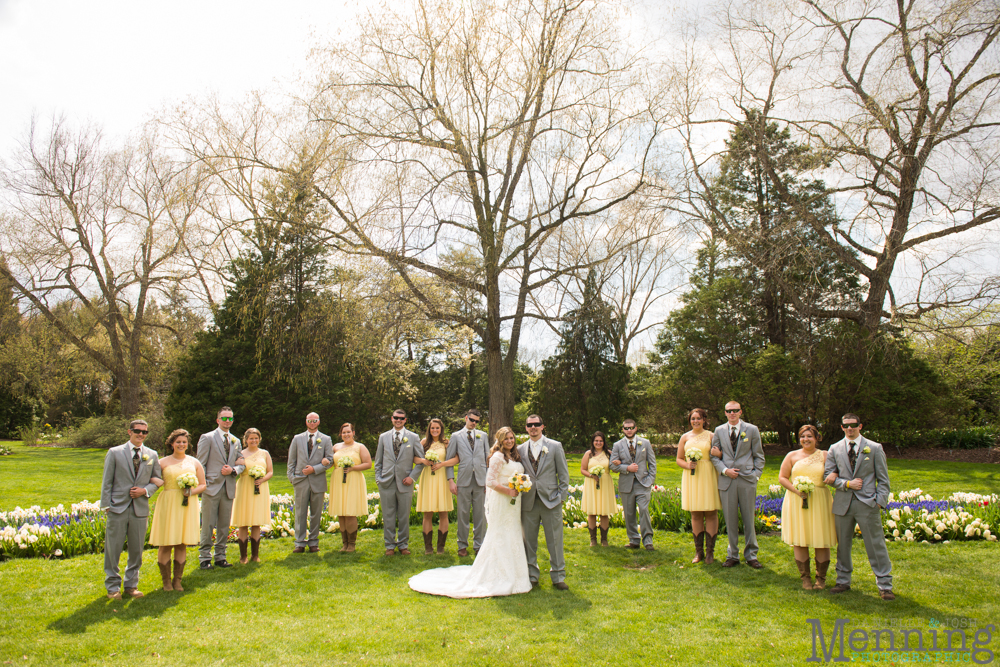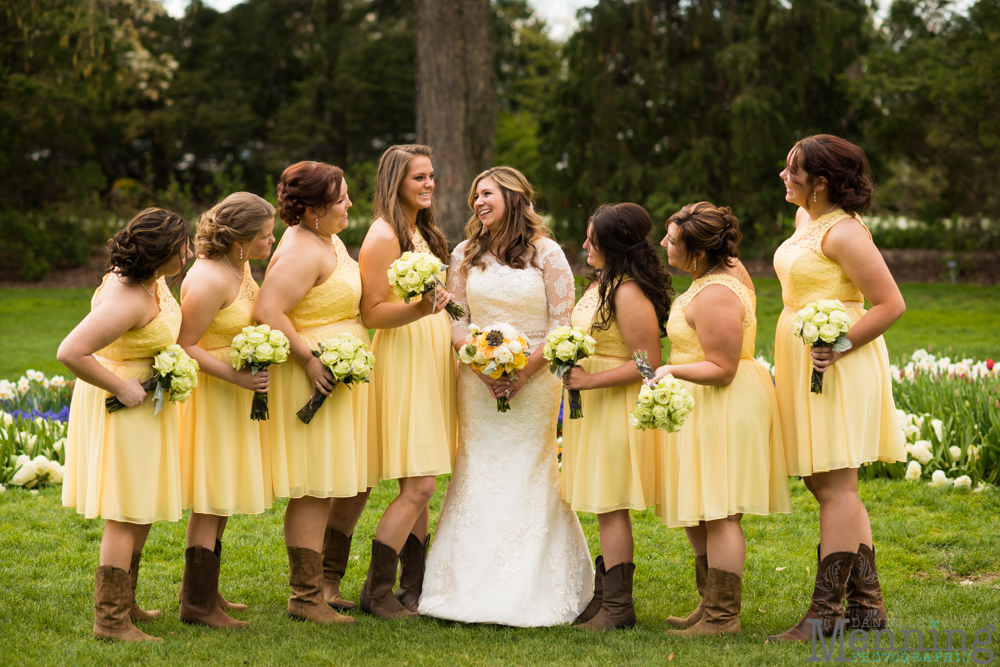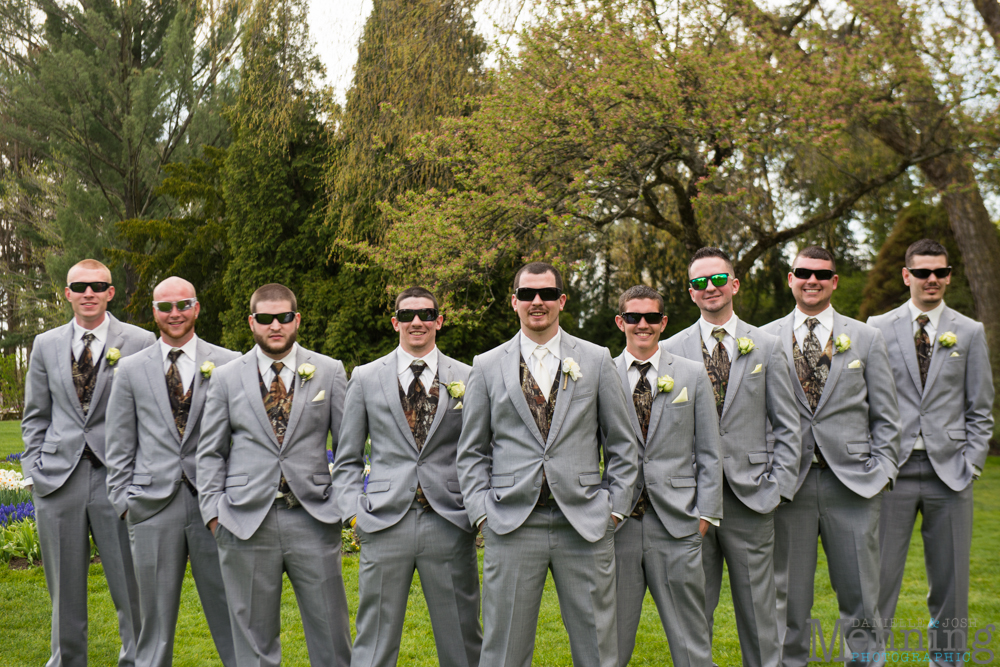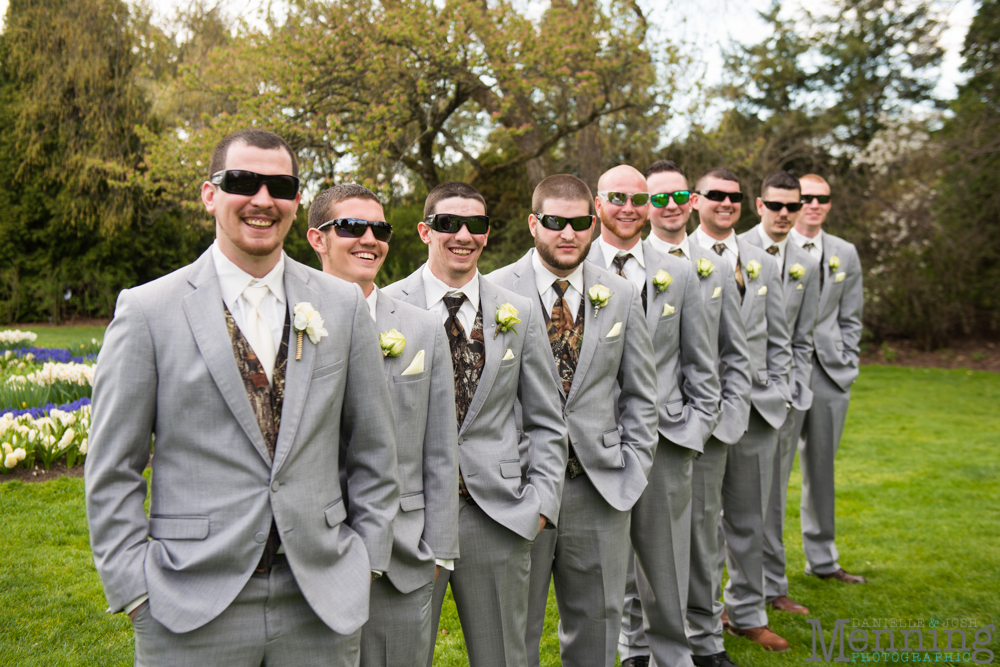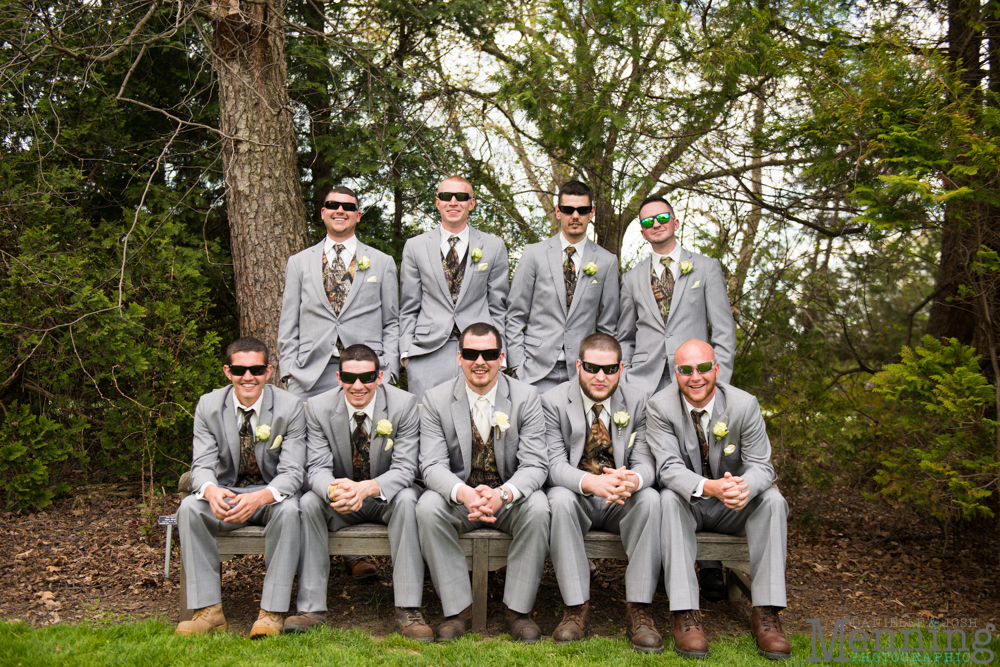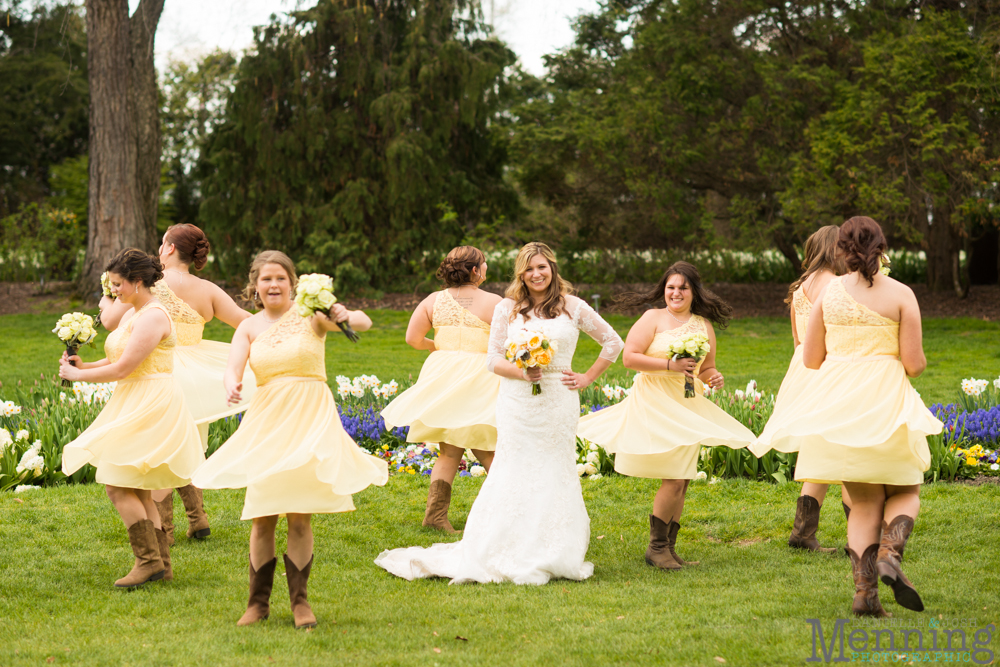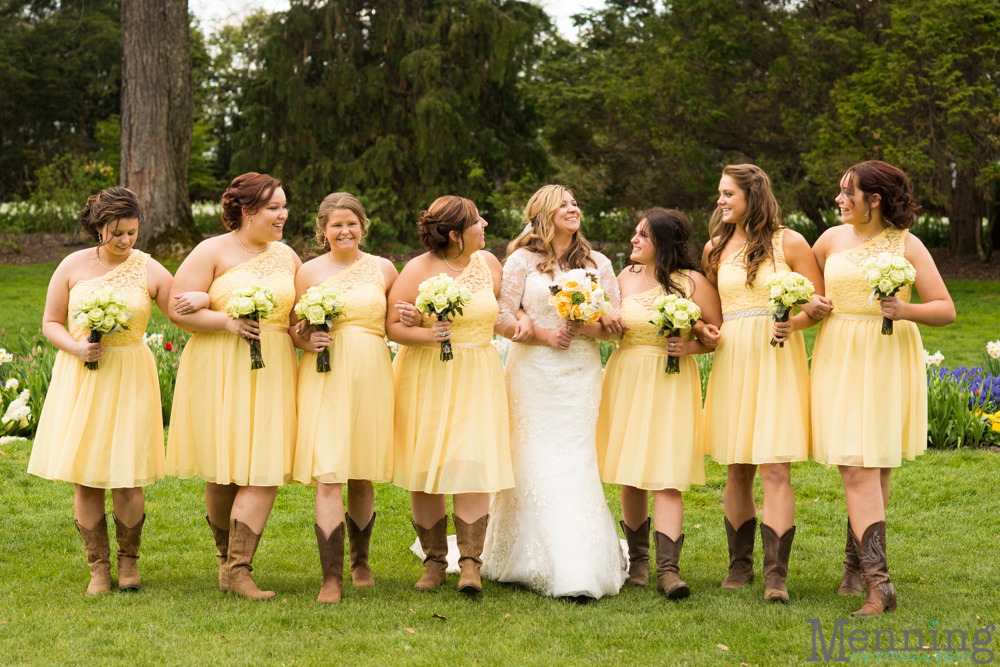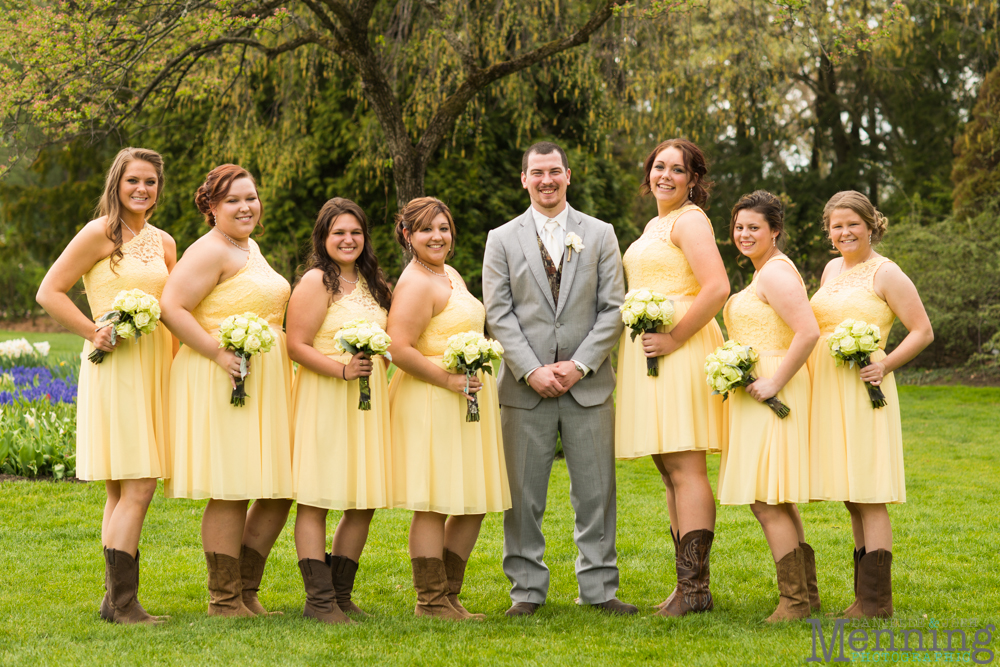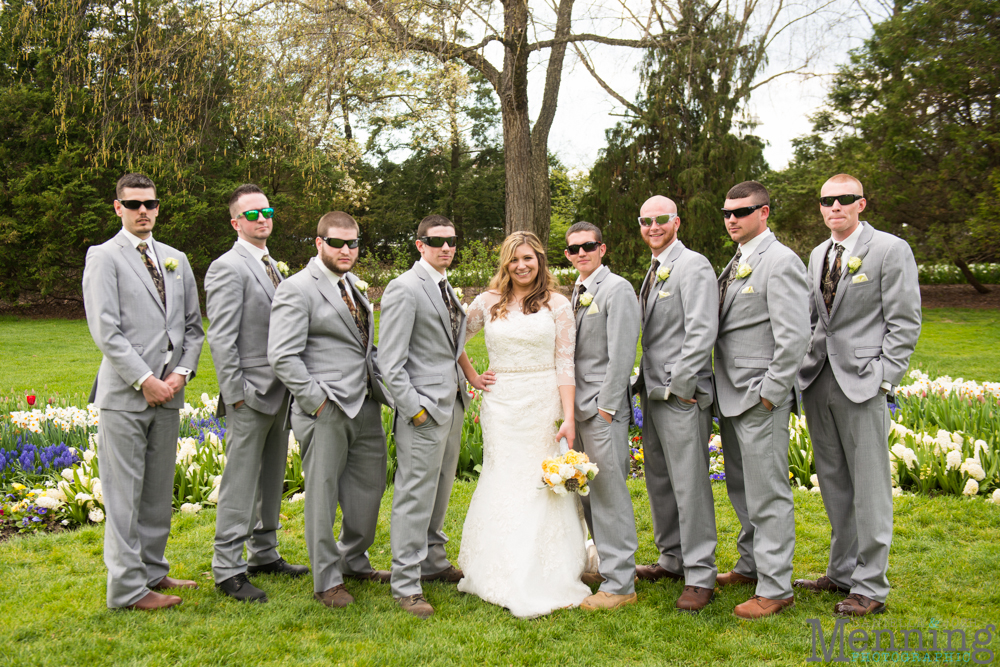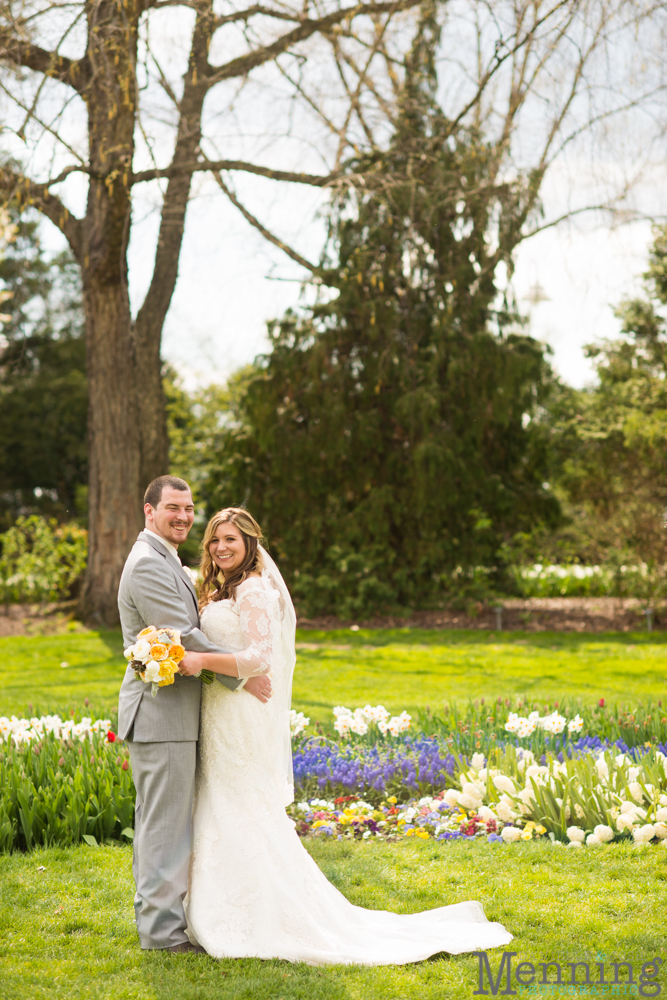 Like I said, it was a stunning day!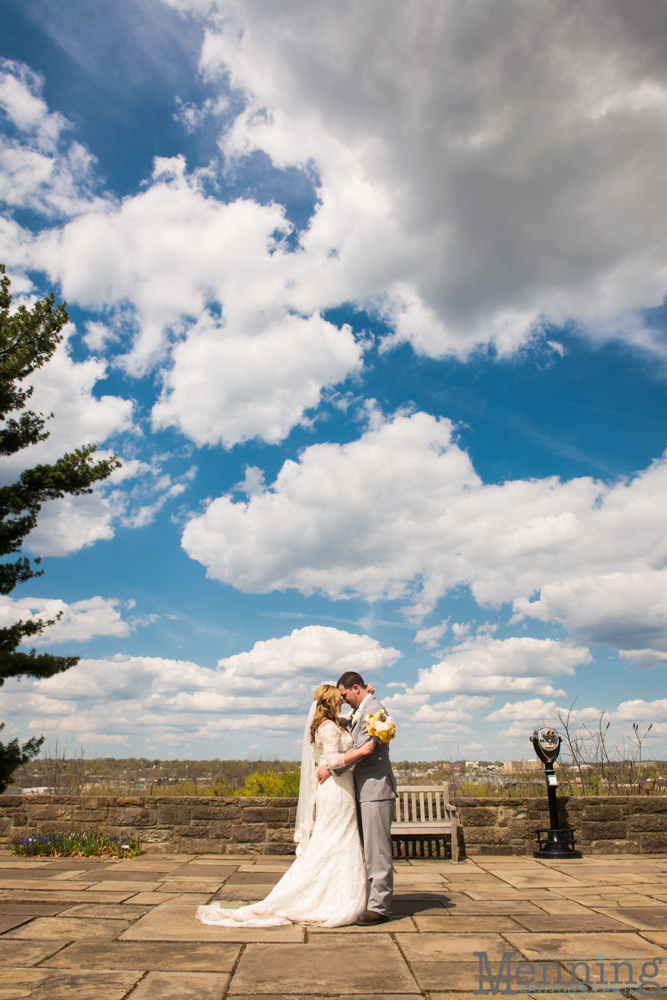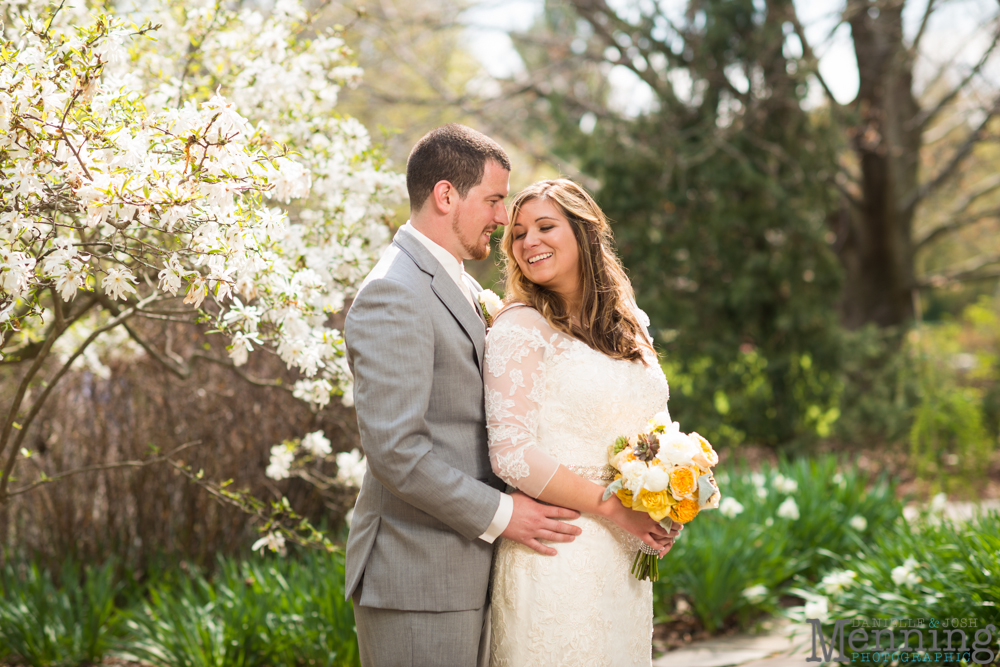 Don't you just love Spring?!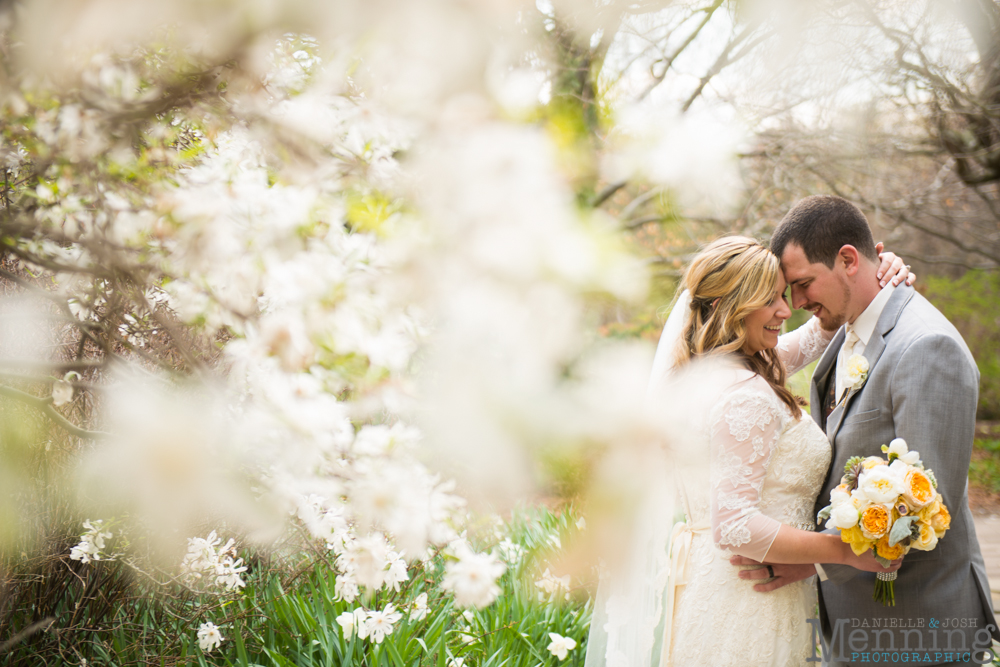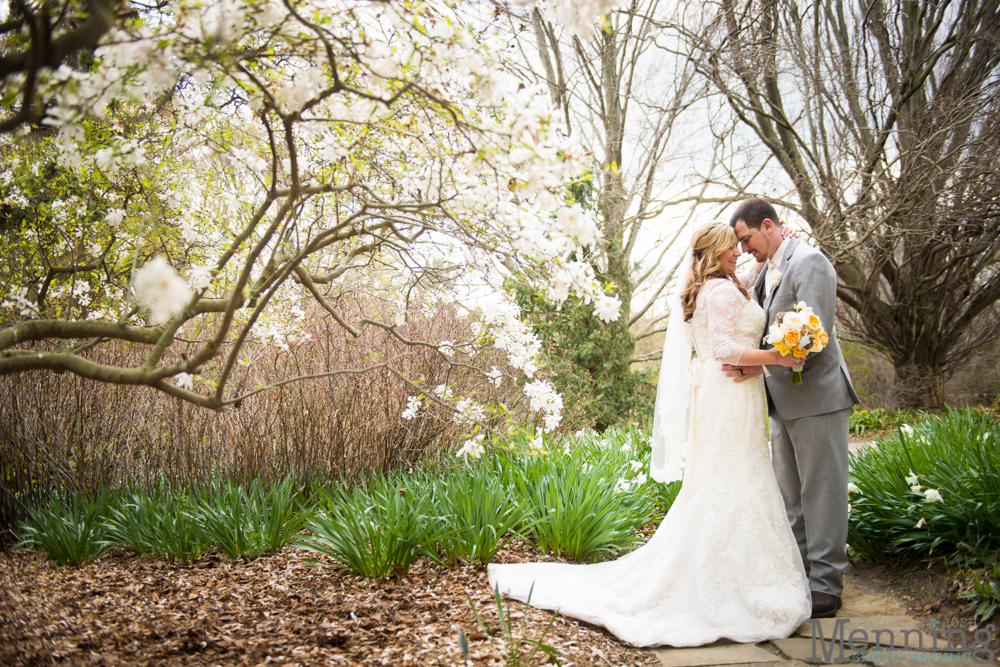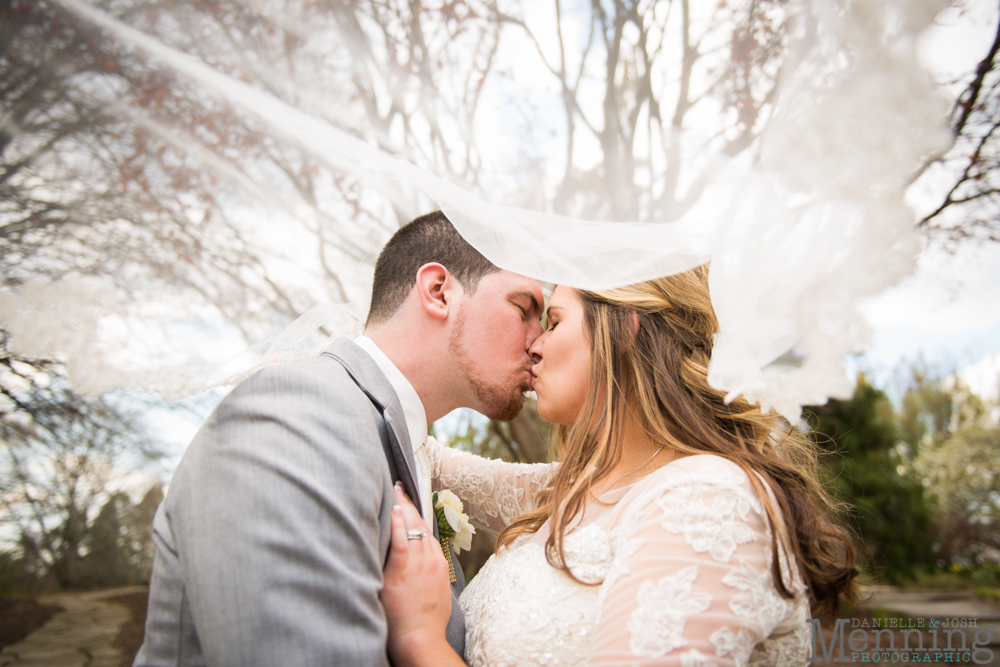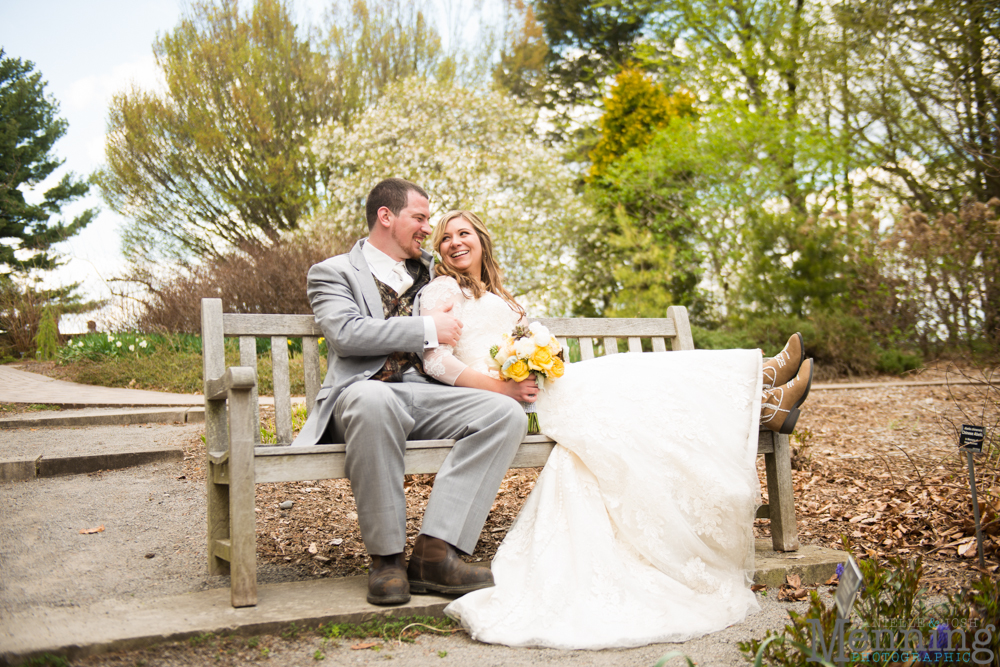 These two gave us plenty of time on their wedding day for photos so they got lots of bride & groom portraits. 🙂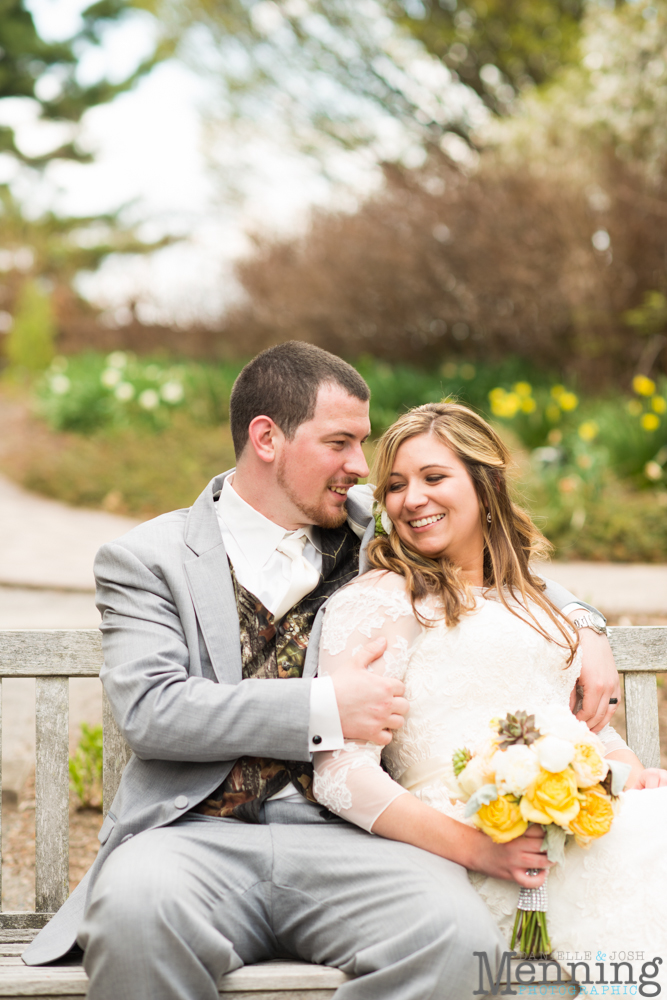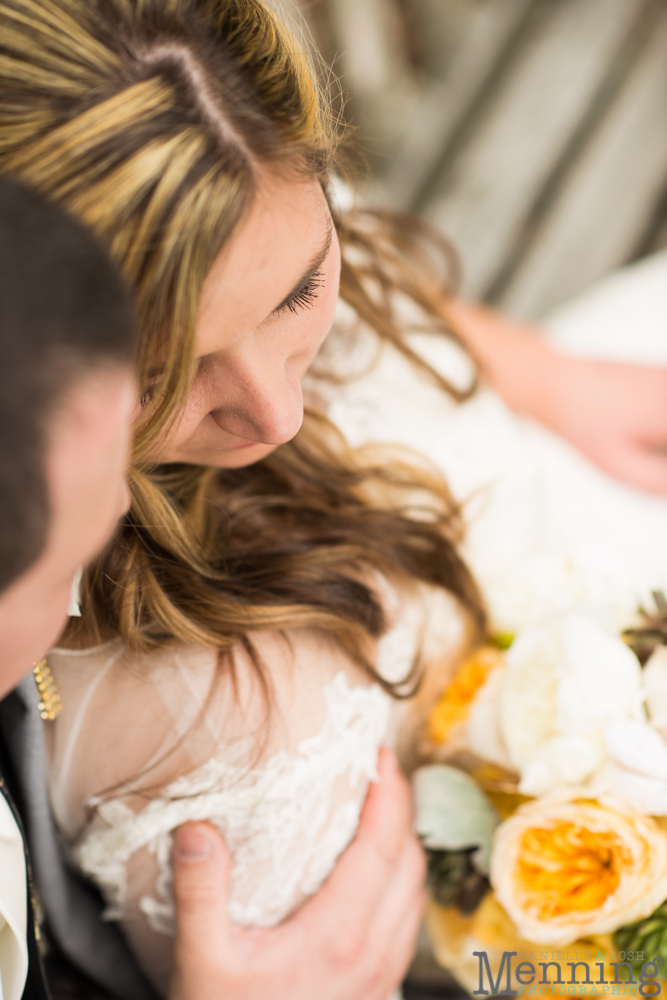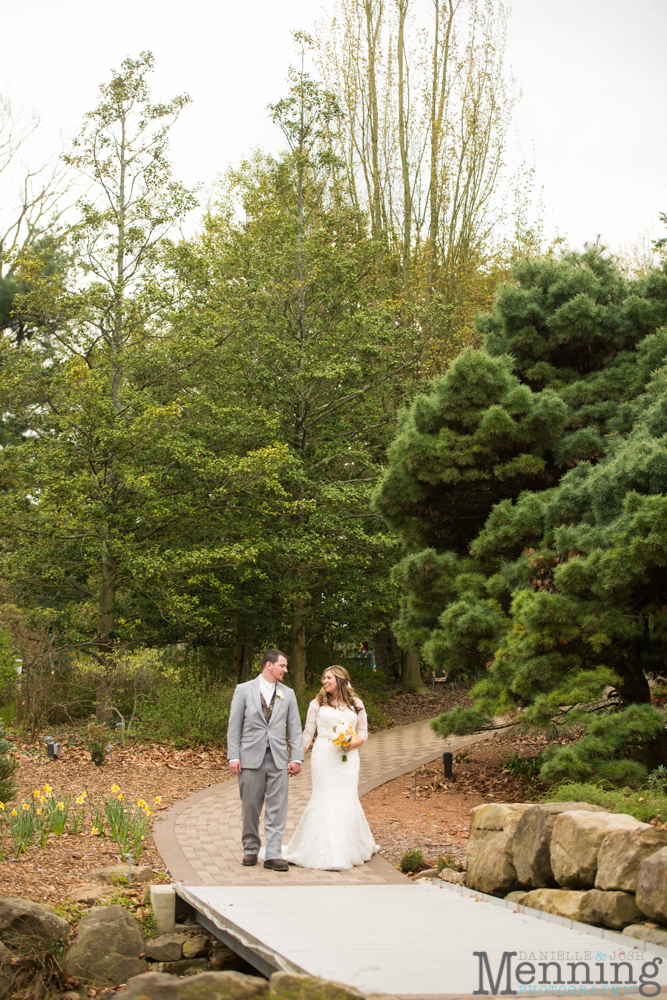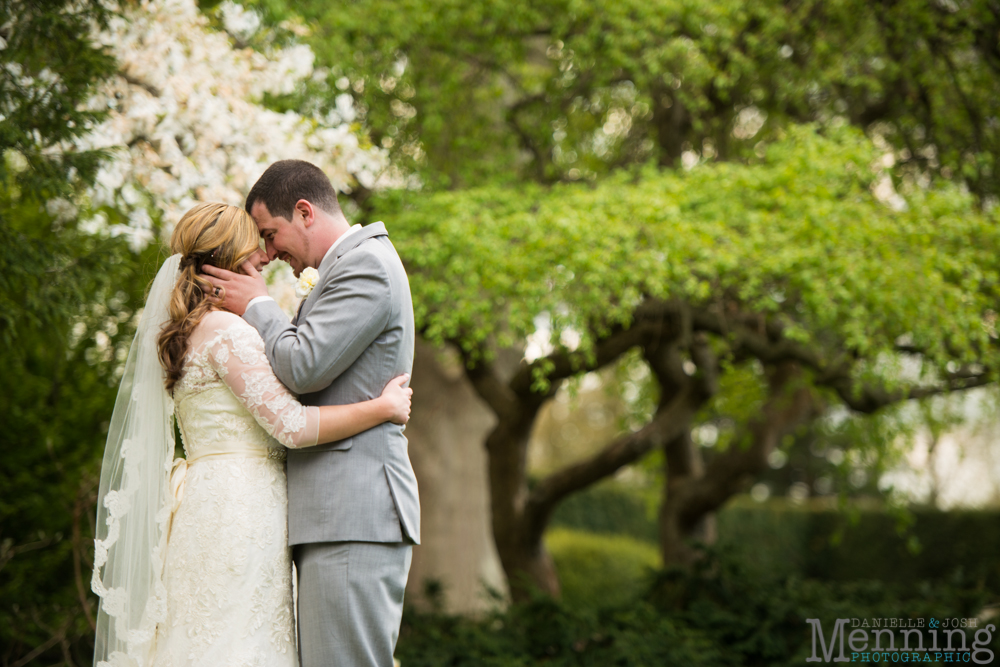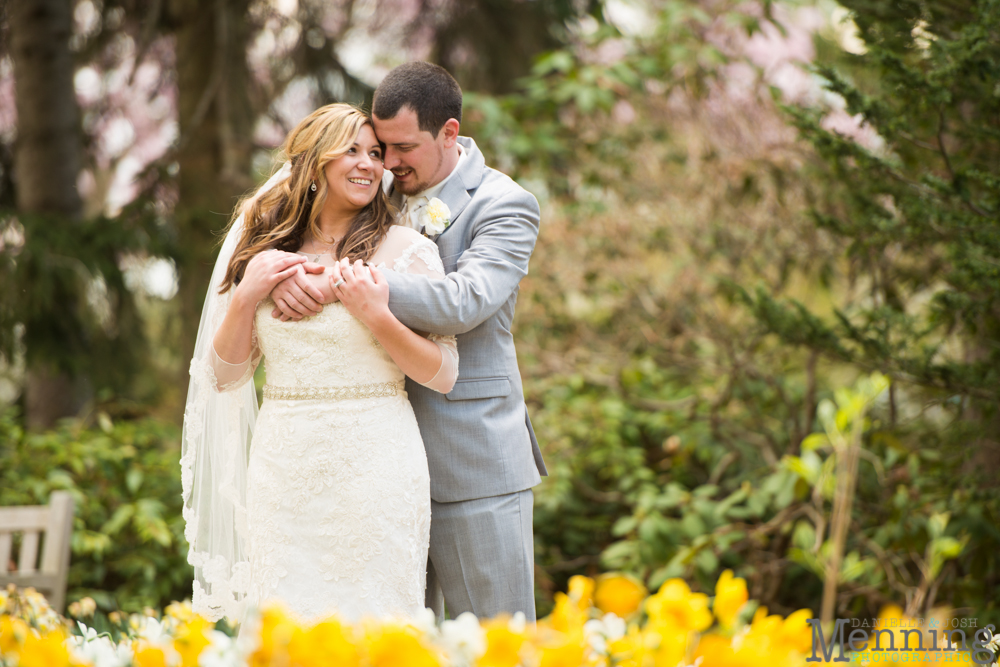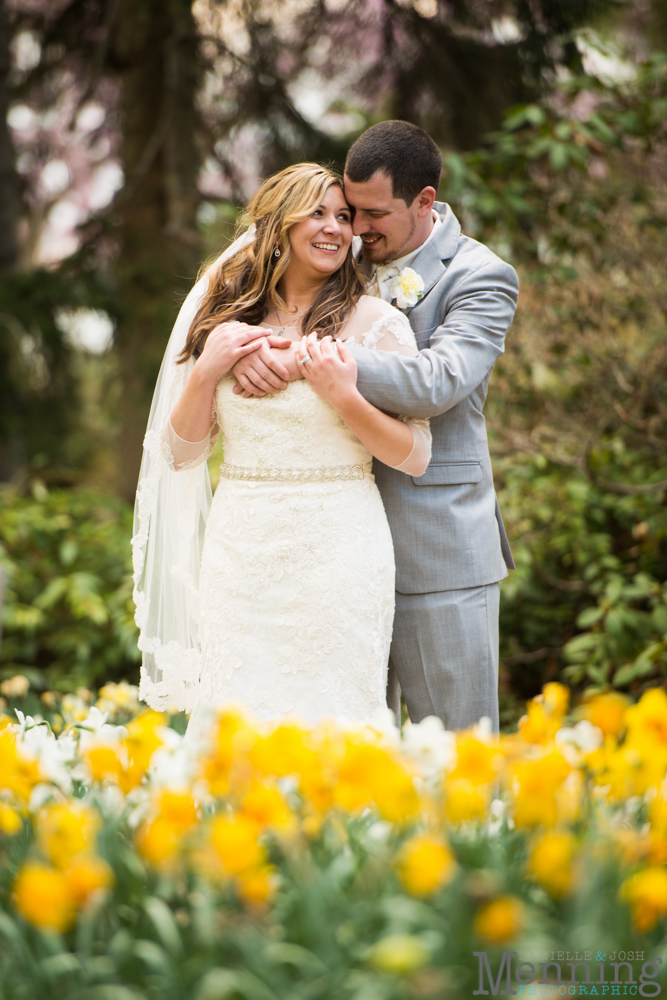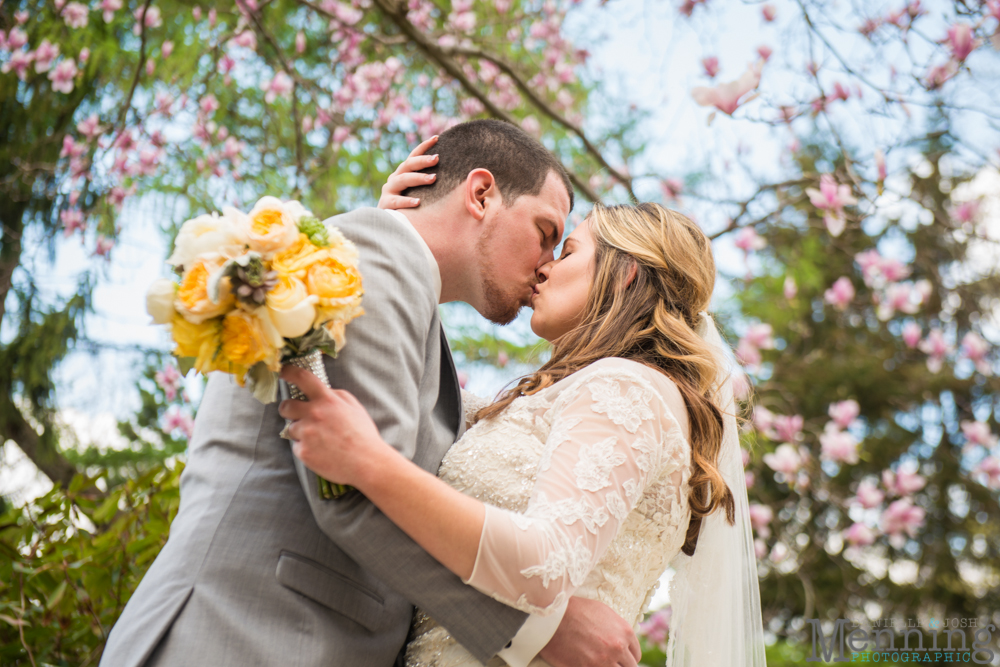 This tree is rather magical! This would be an amazing image for a huge canvas.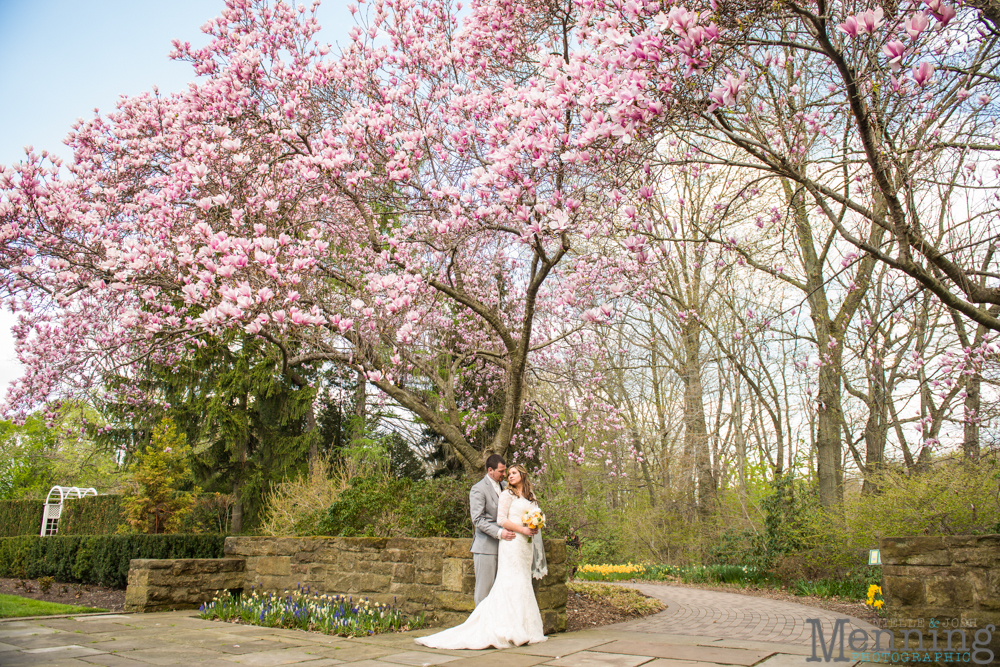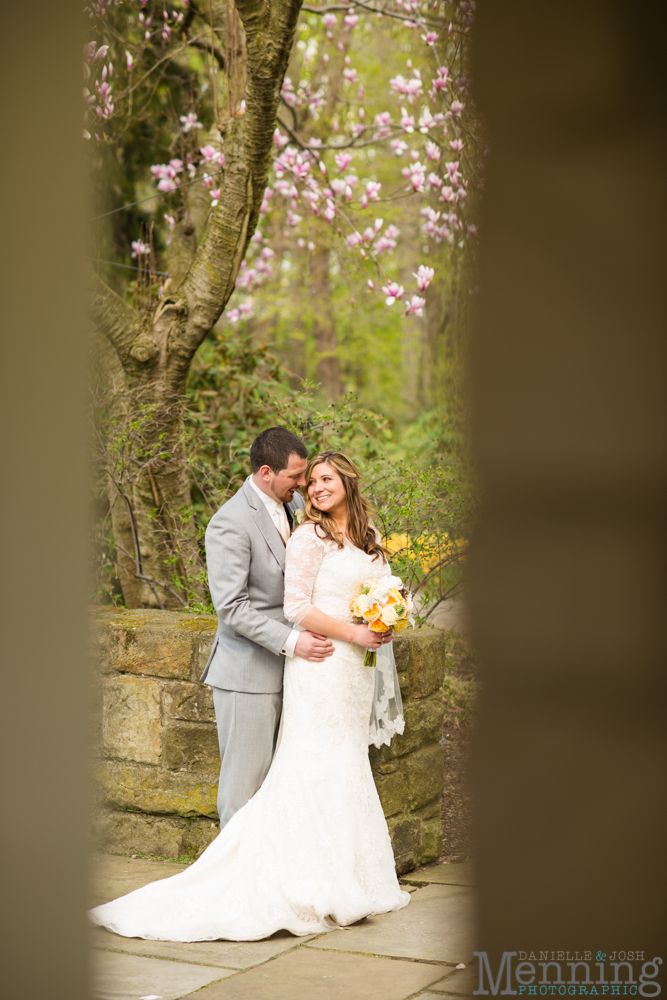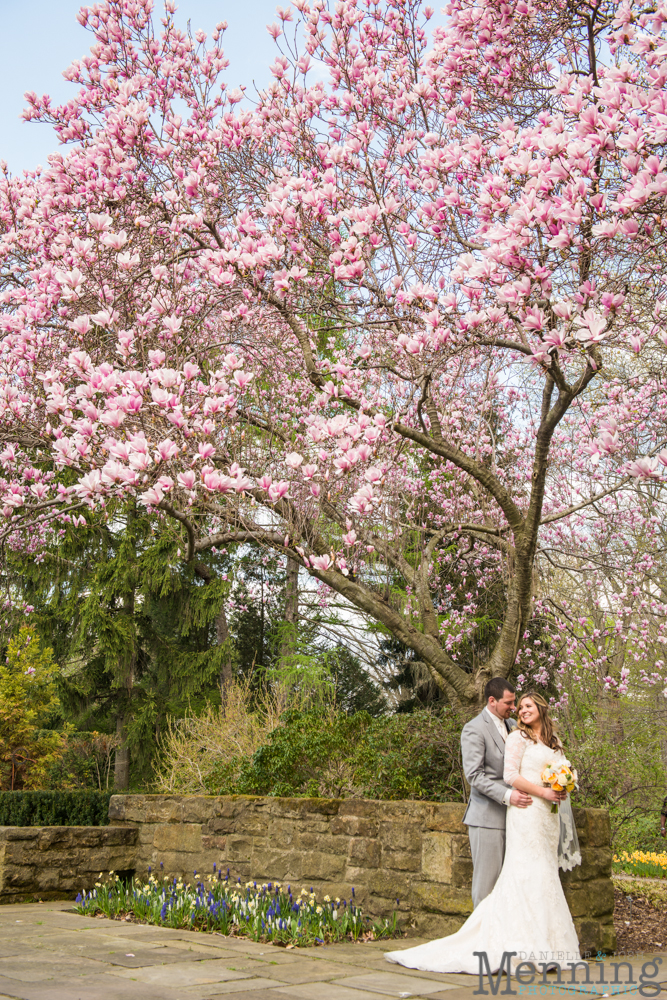 The reception was at Mahoning Valley Country Club.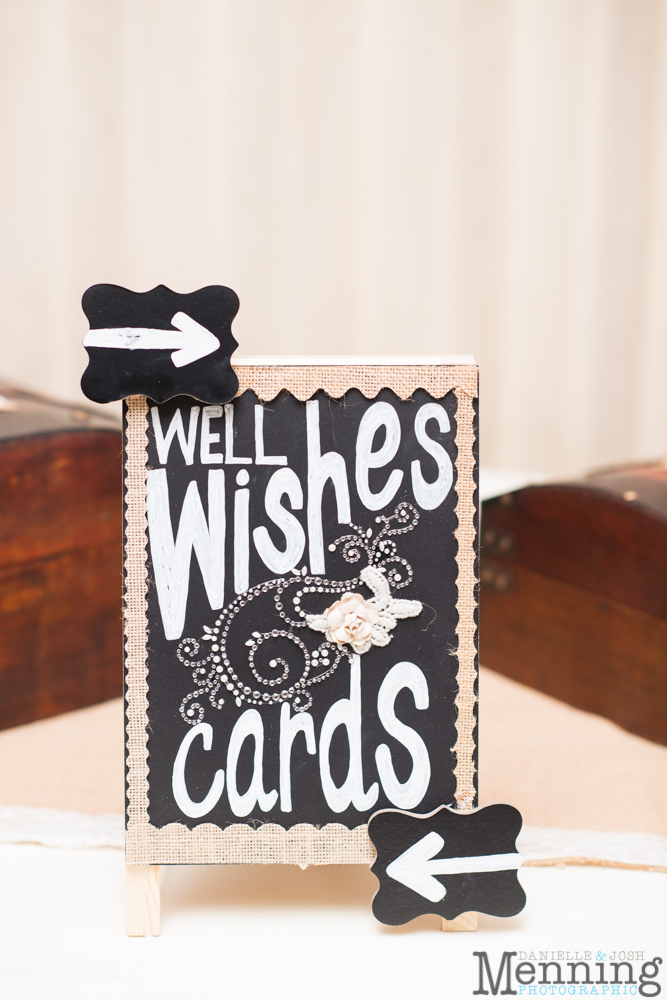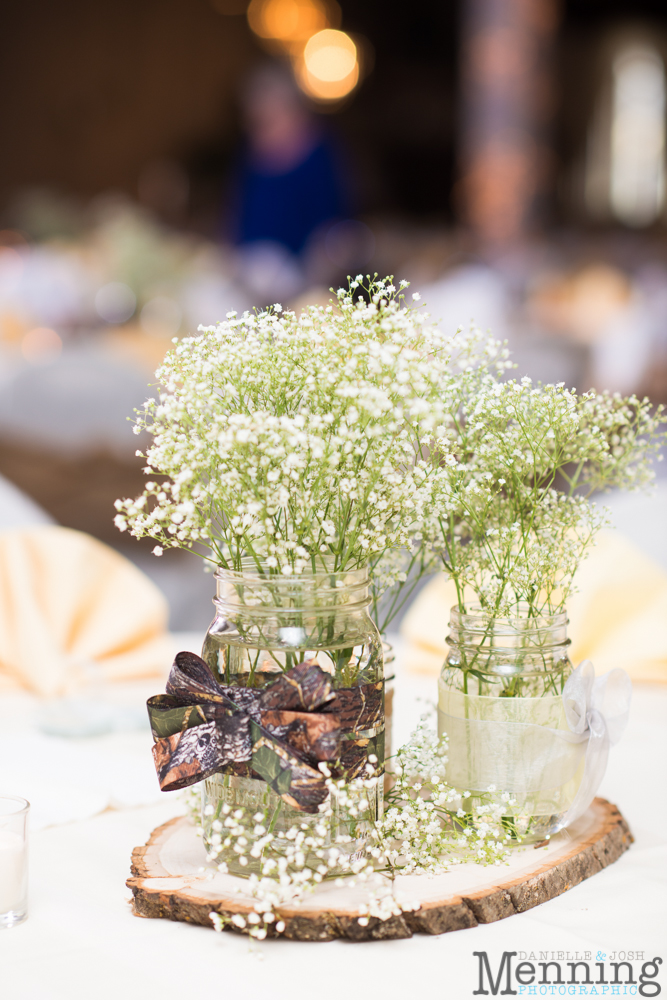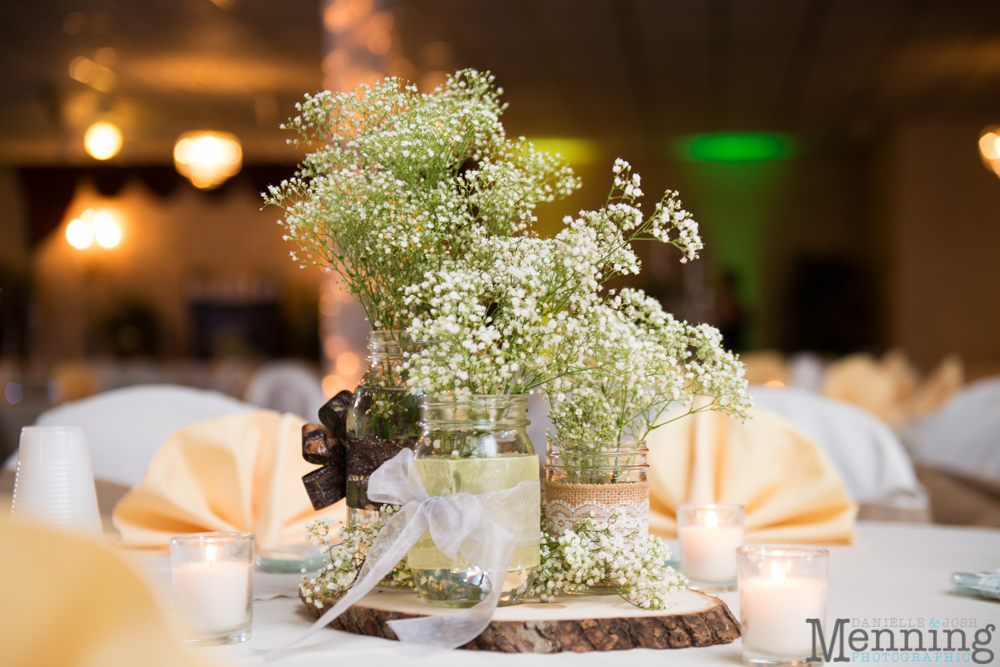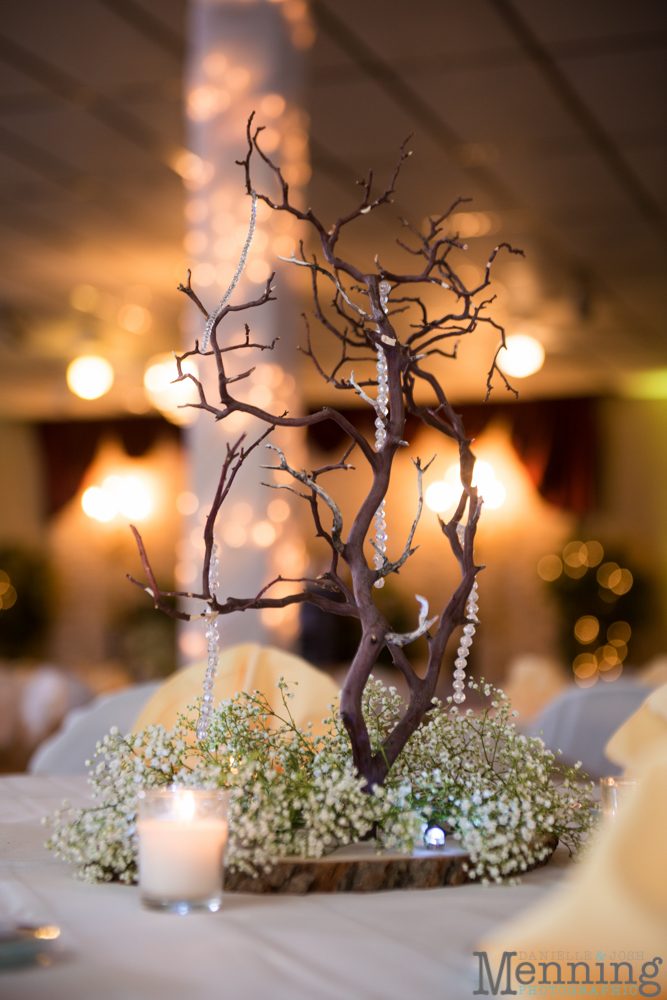 Cookies galore! Gotta love Youngstown weddings!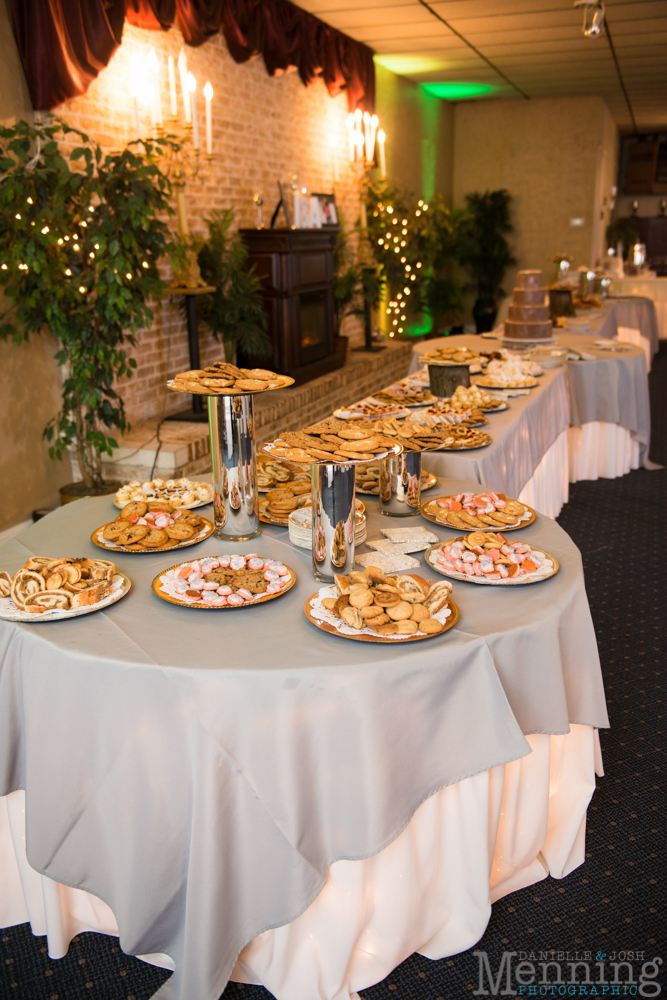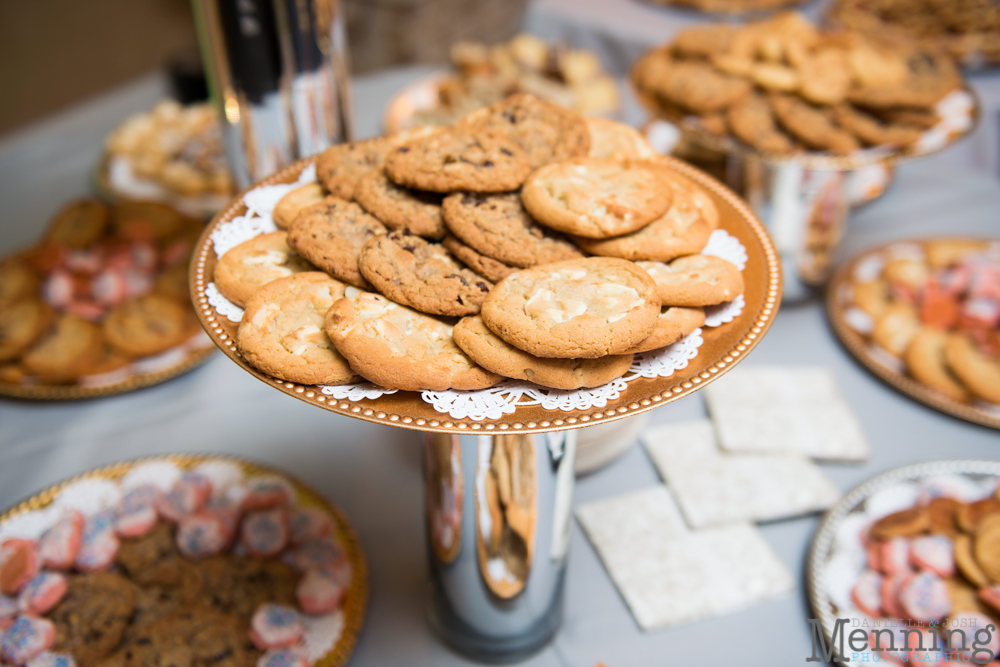 The Cake Boutique made this beauty.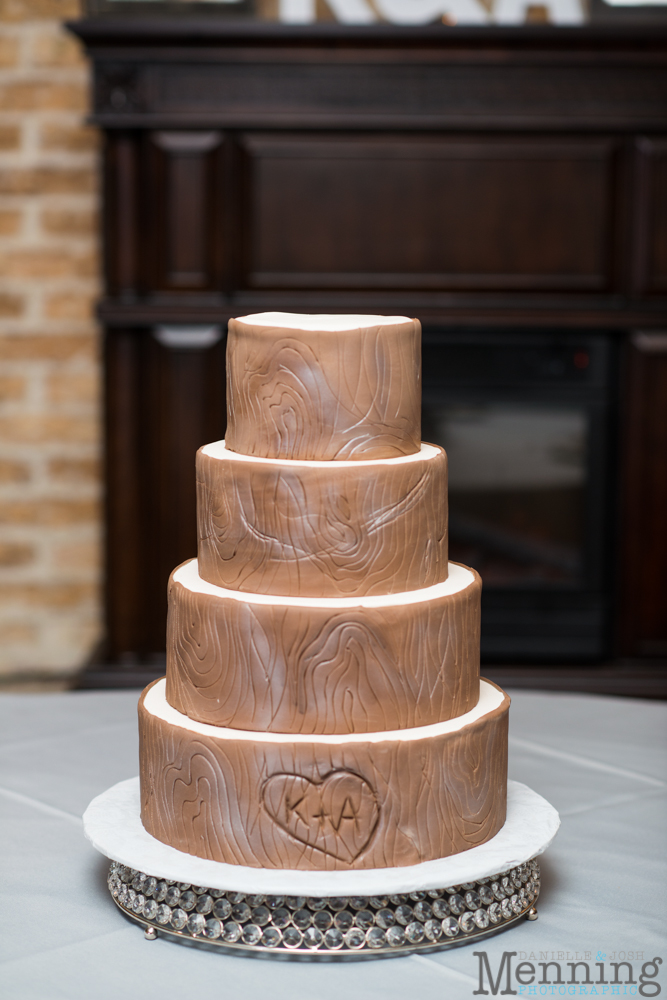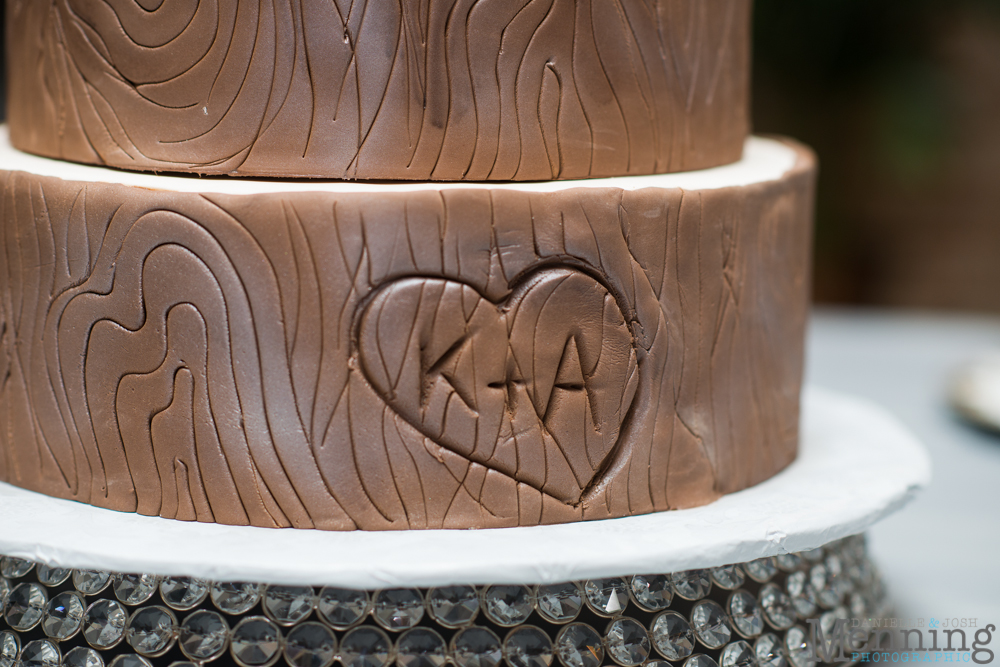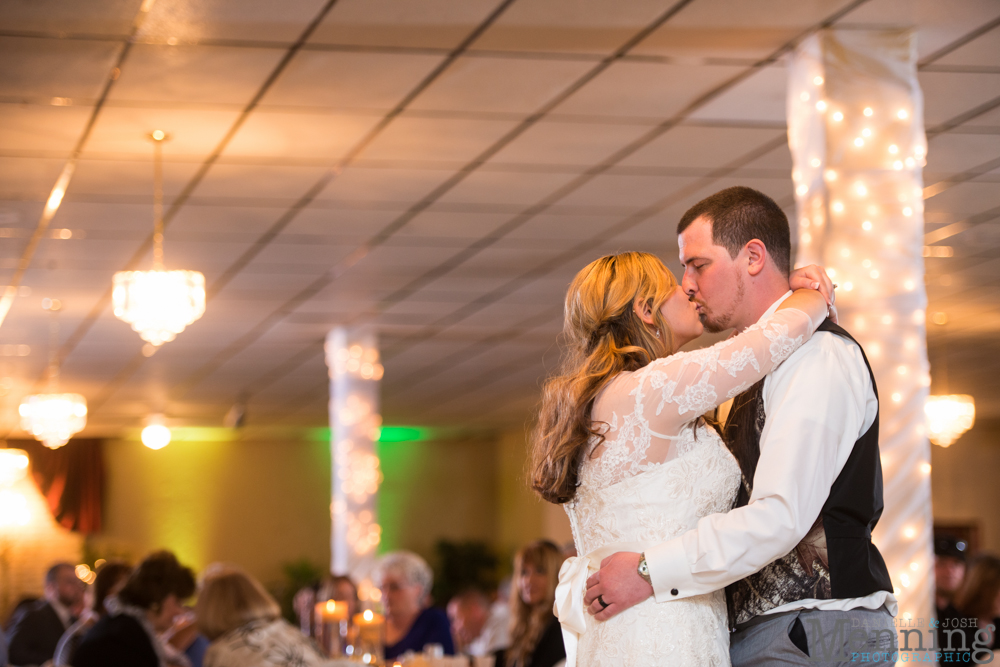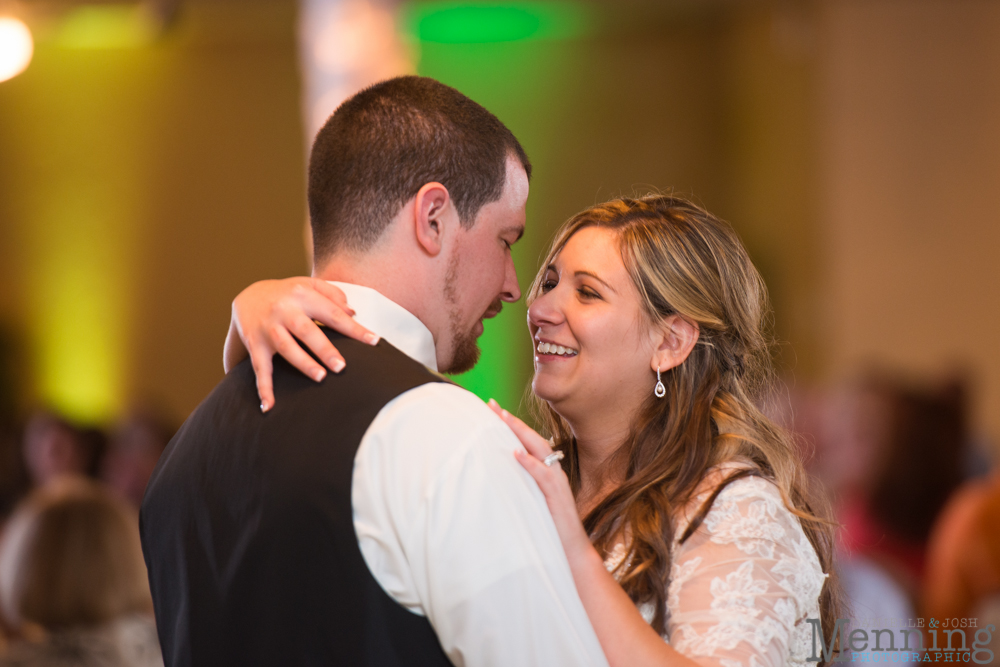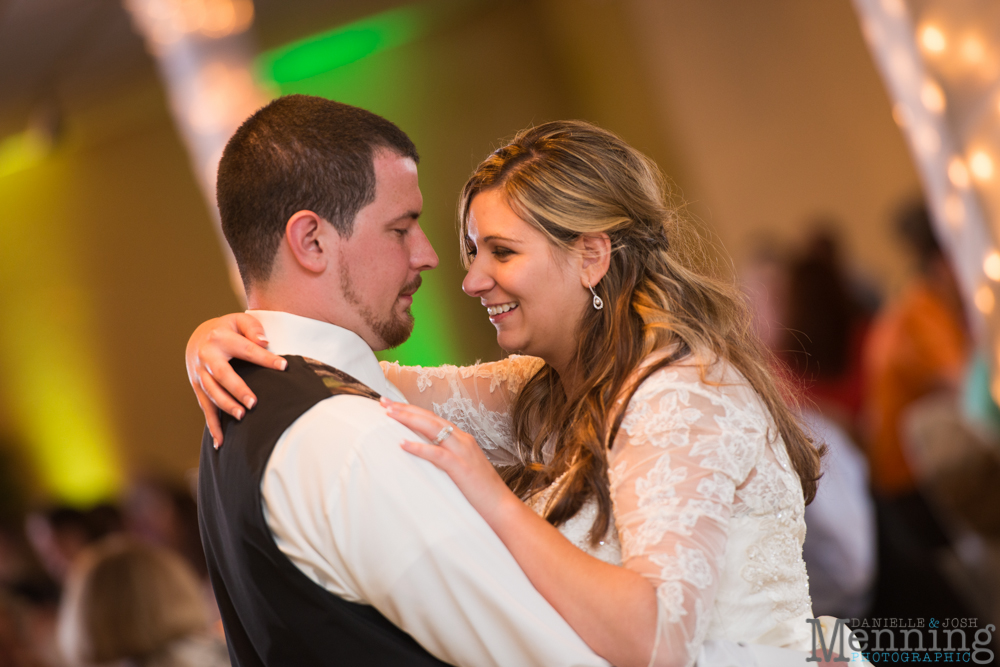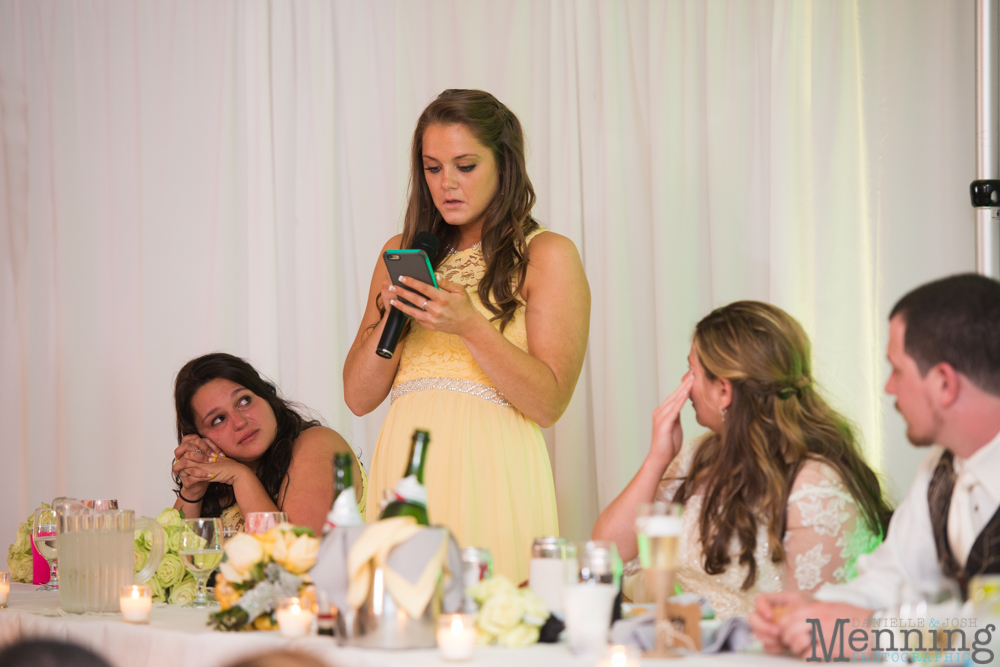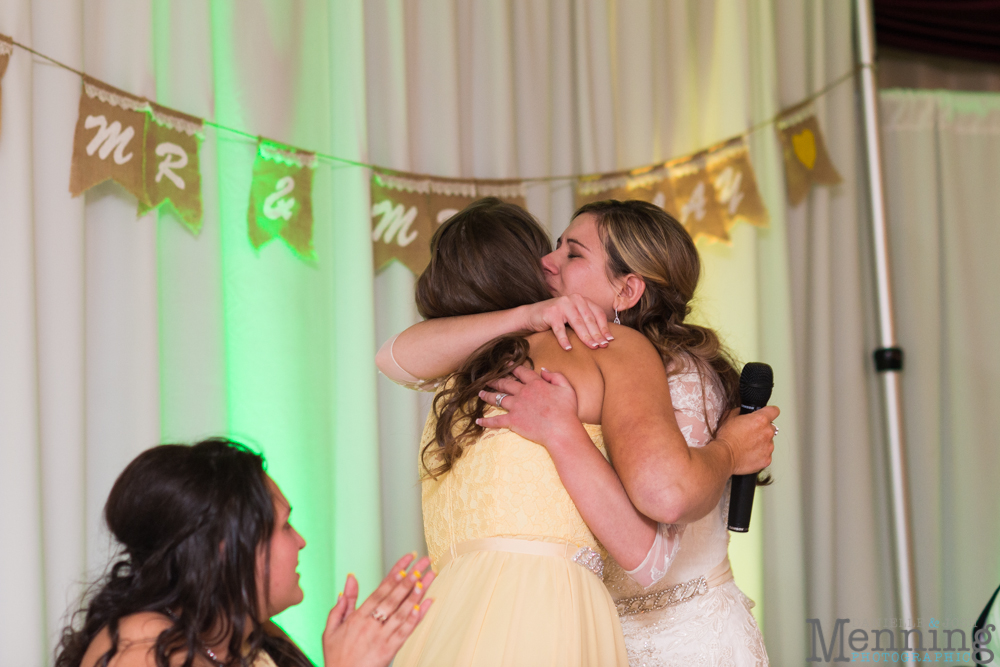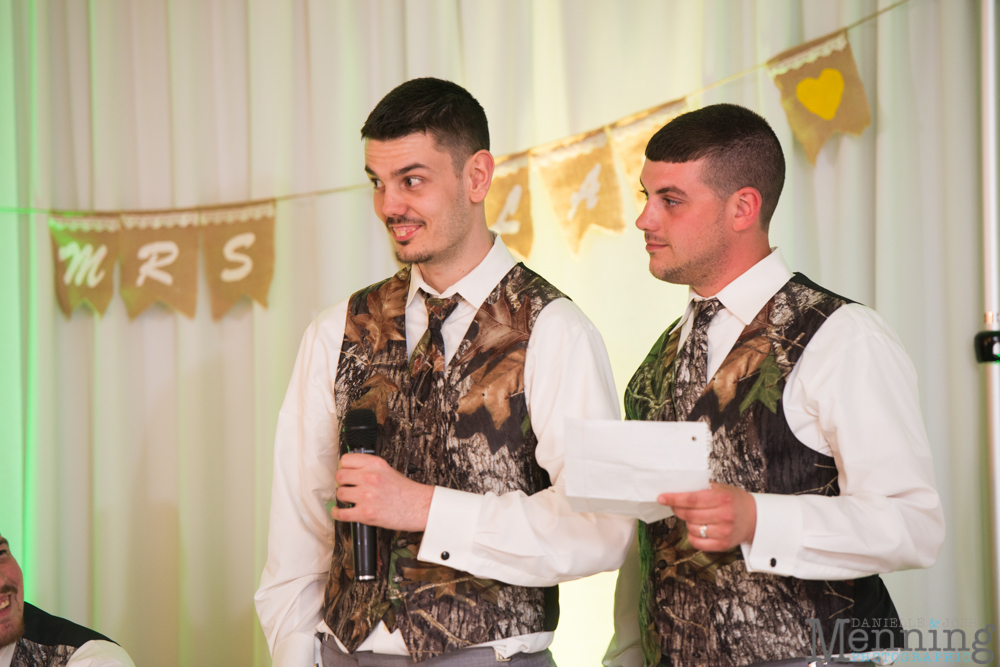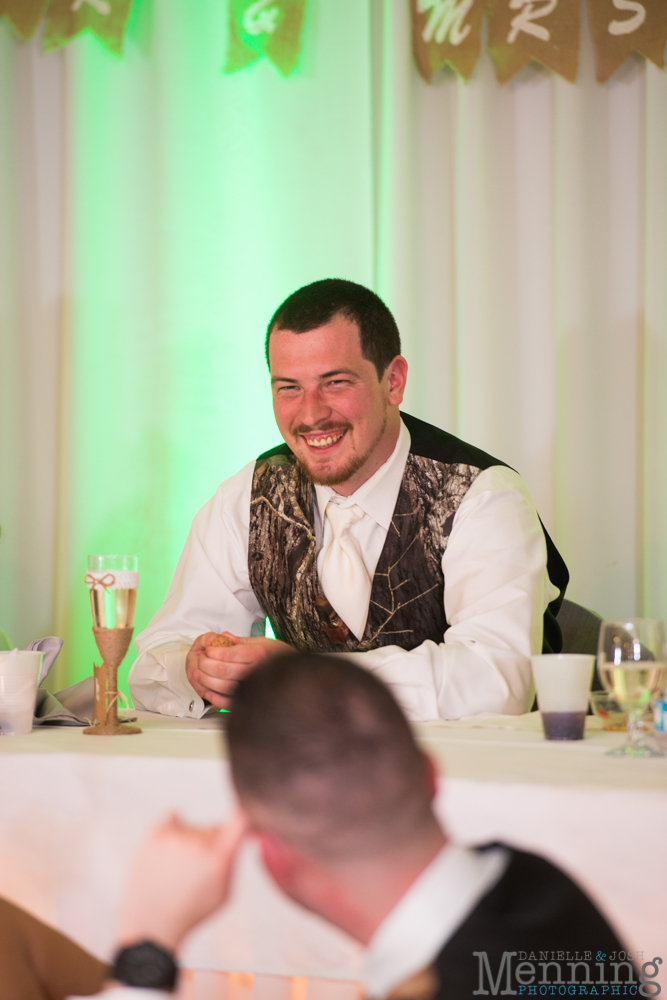 The Maid of Honor and Best Man were close by for the cake cutting because . . .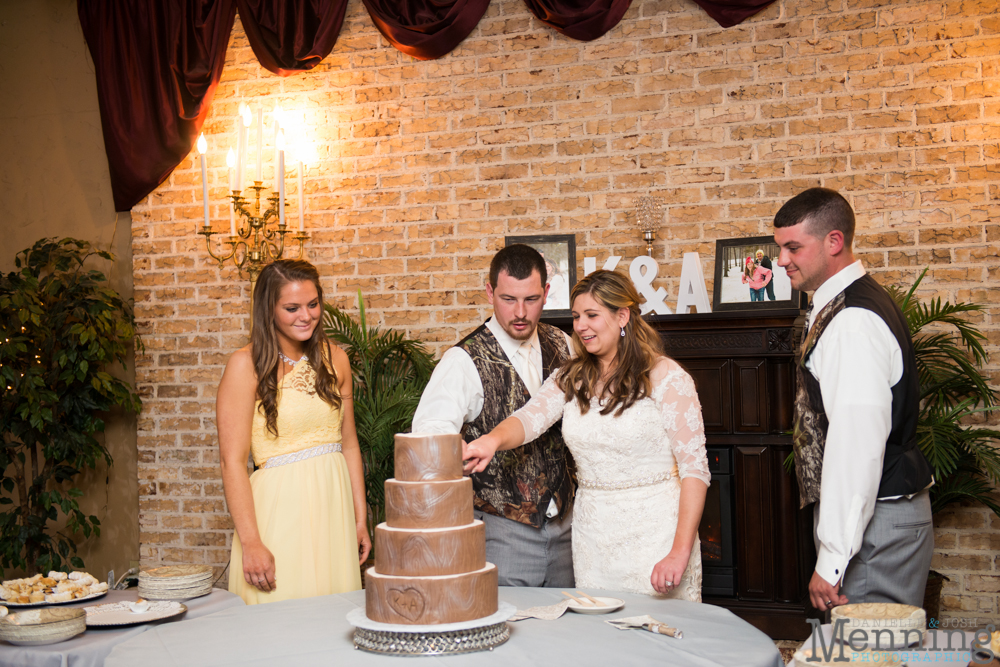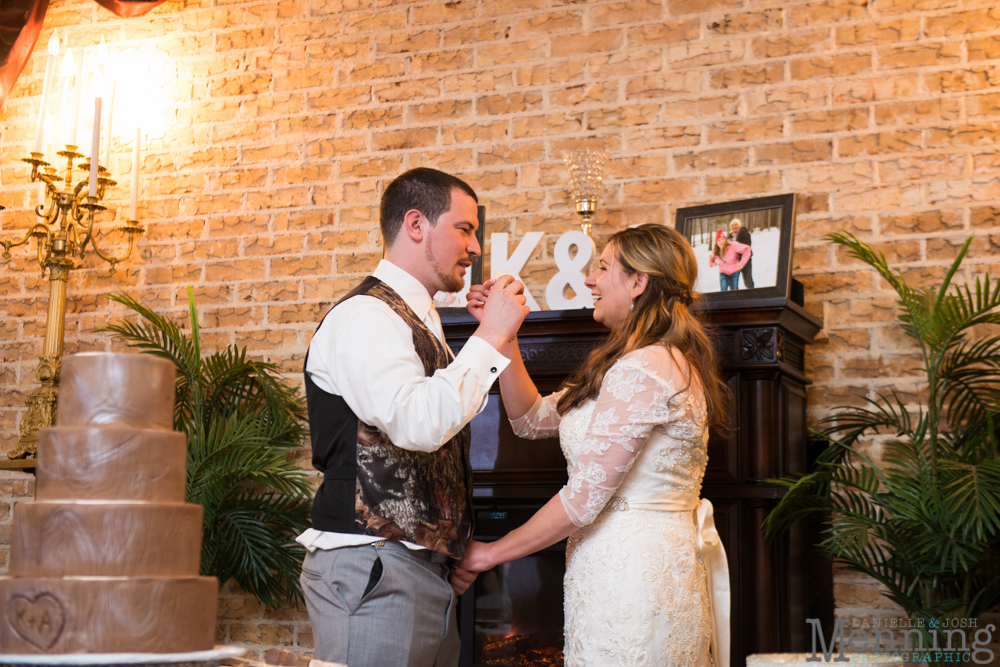 they had a little surprise for them! It was funny and everyone got a kick out of it.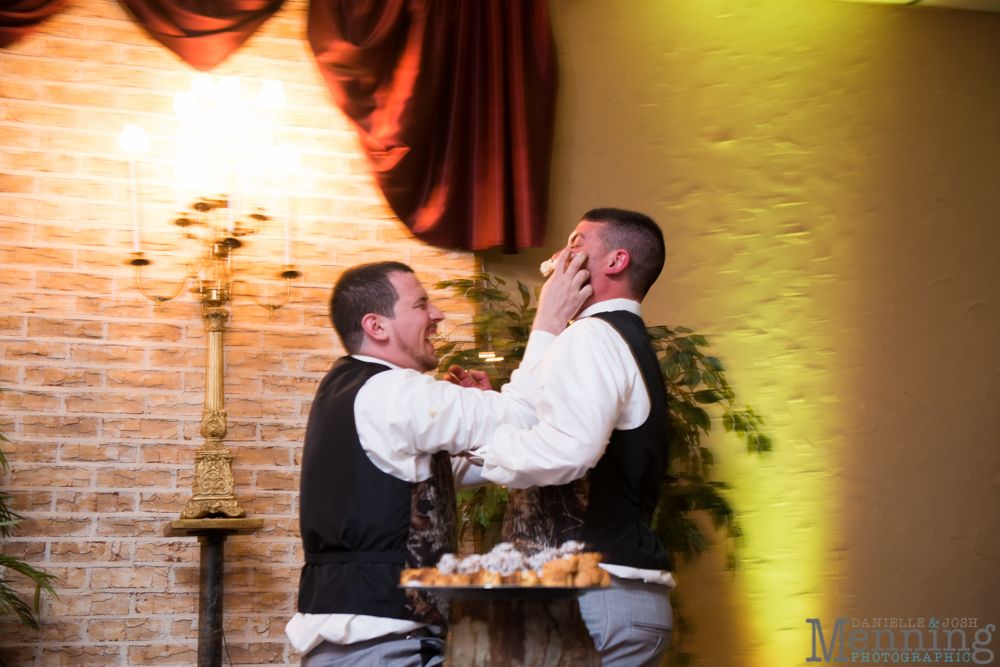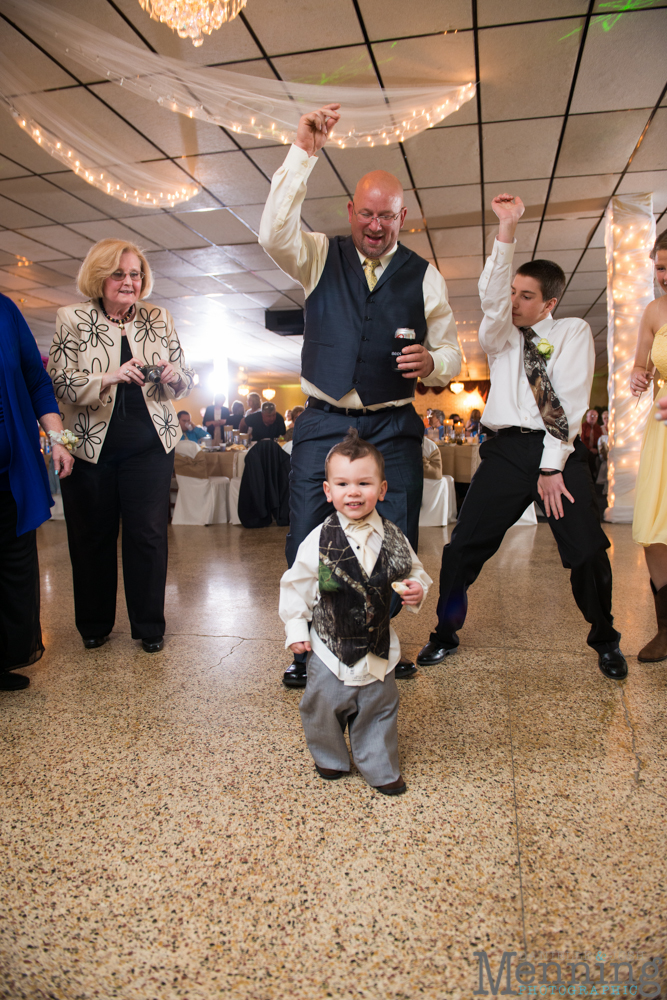 This spotlight dance with their son was very special & we're so glad he'll have these photos to admire when he gets older. His parents really love him.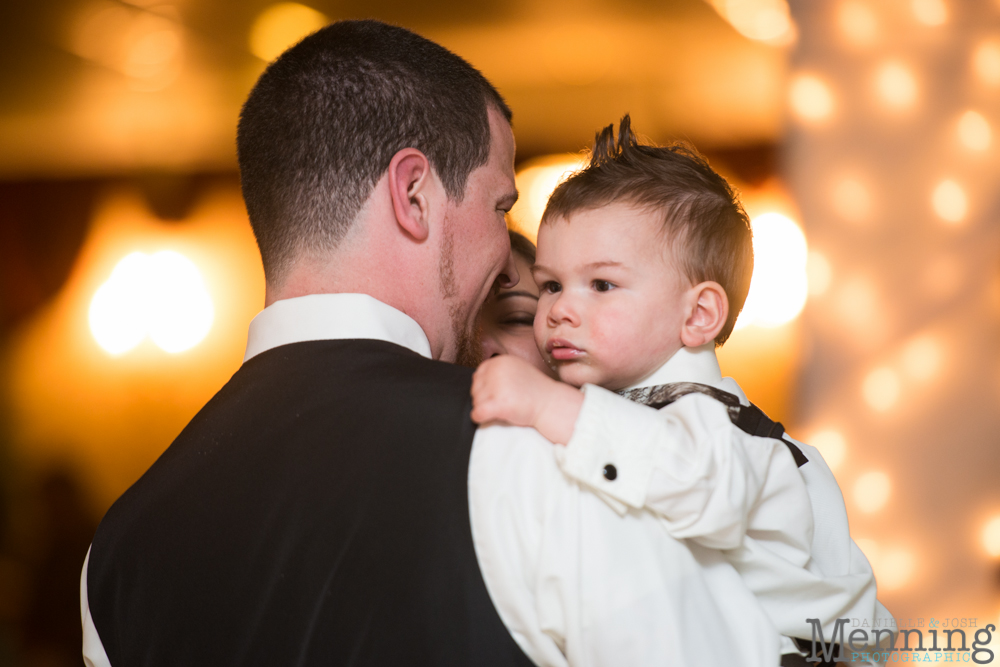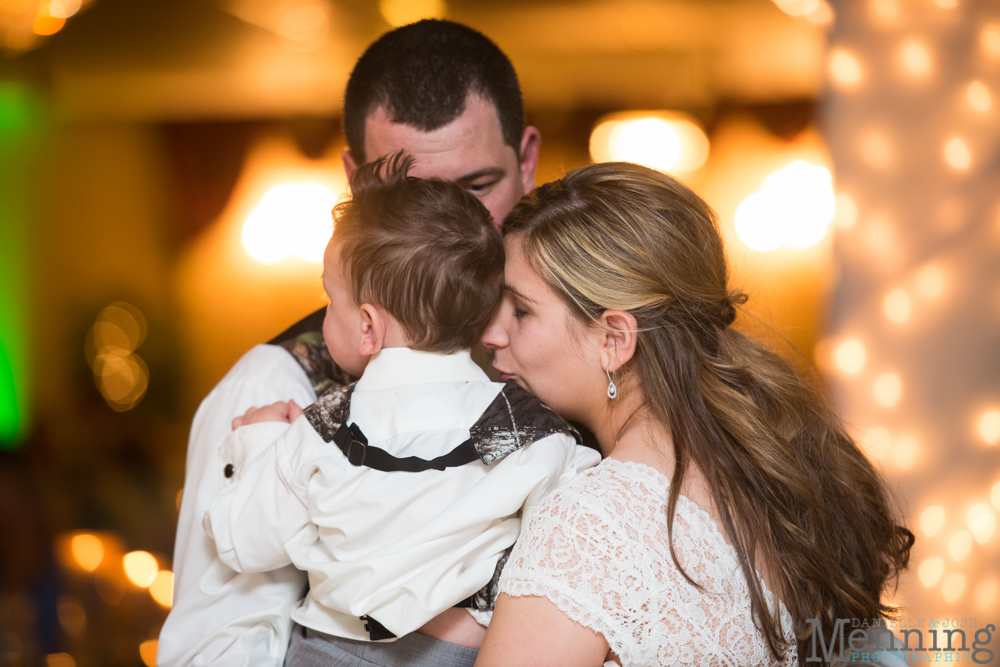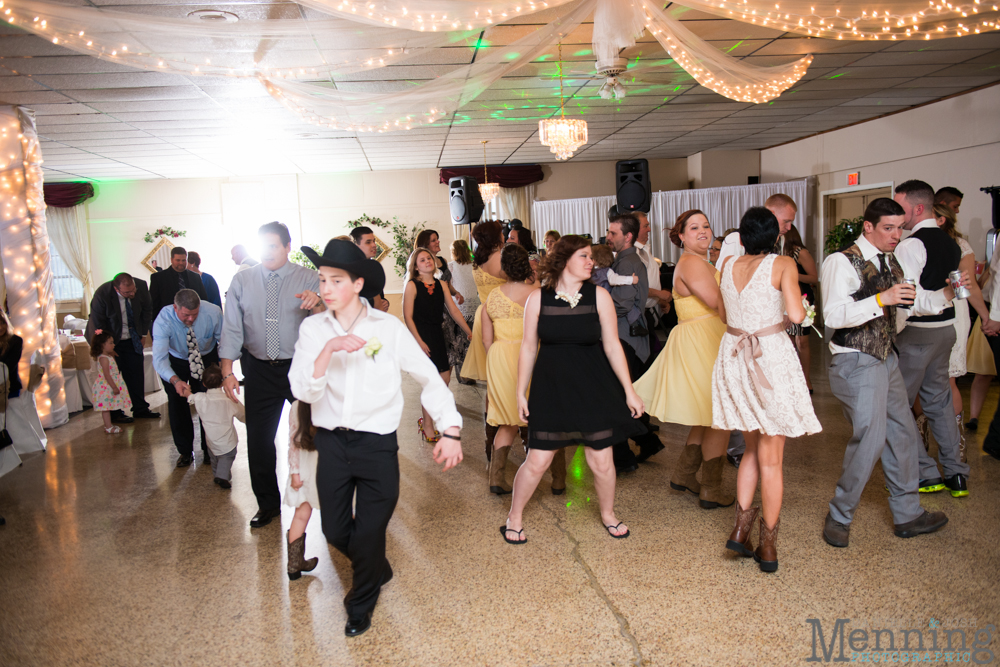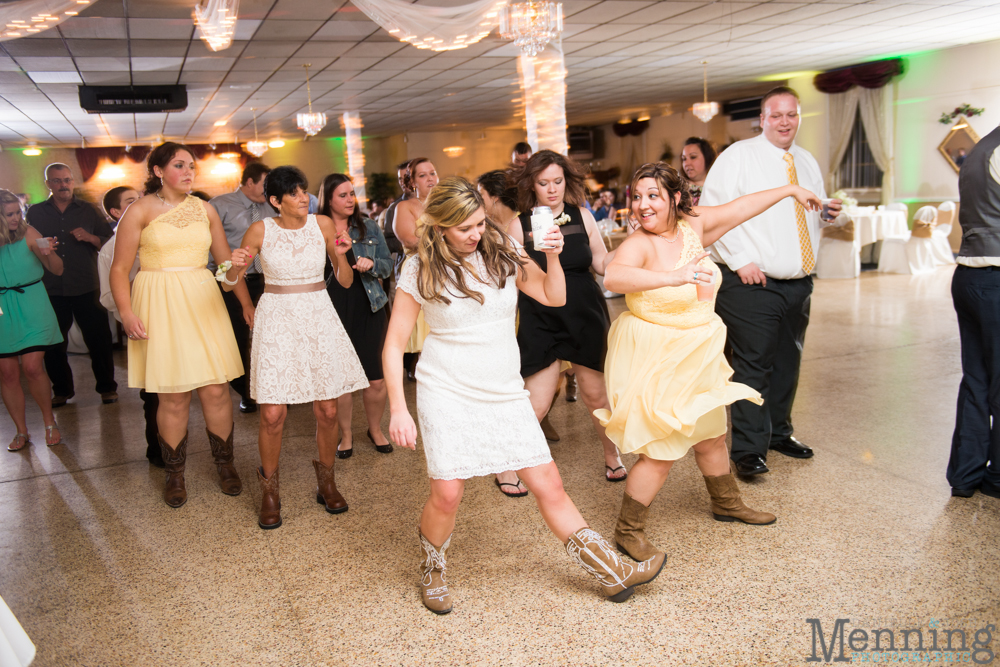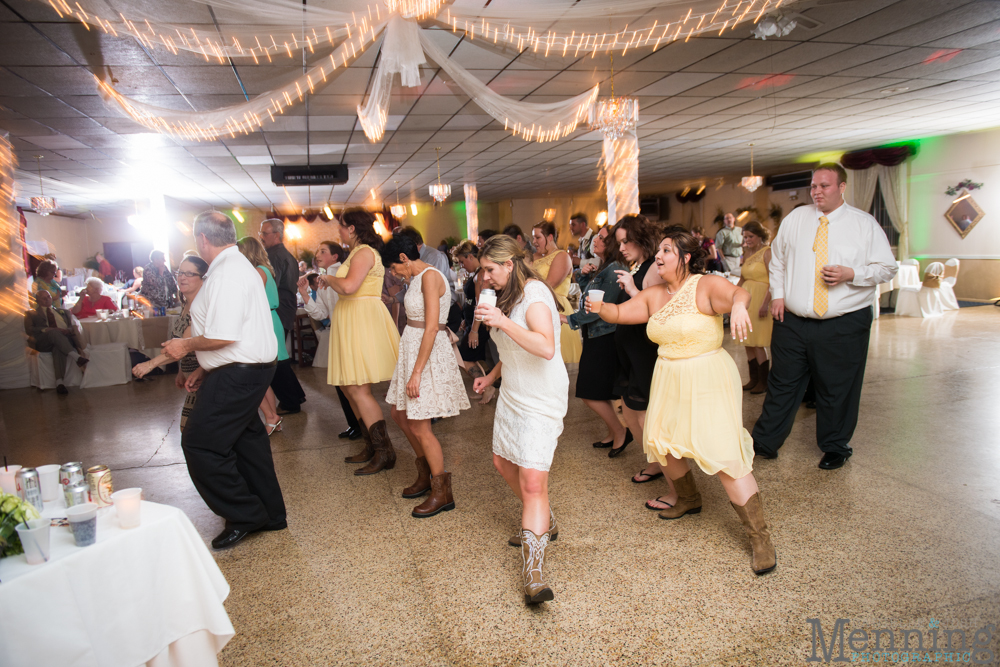 We snuck them away during sunset for a few minutes.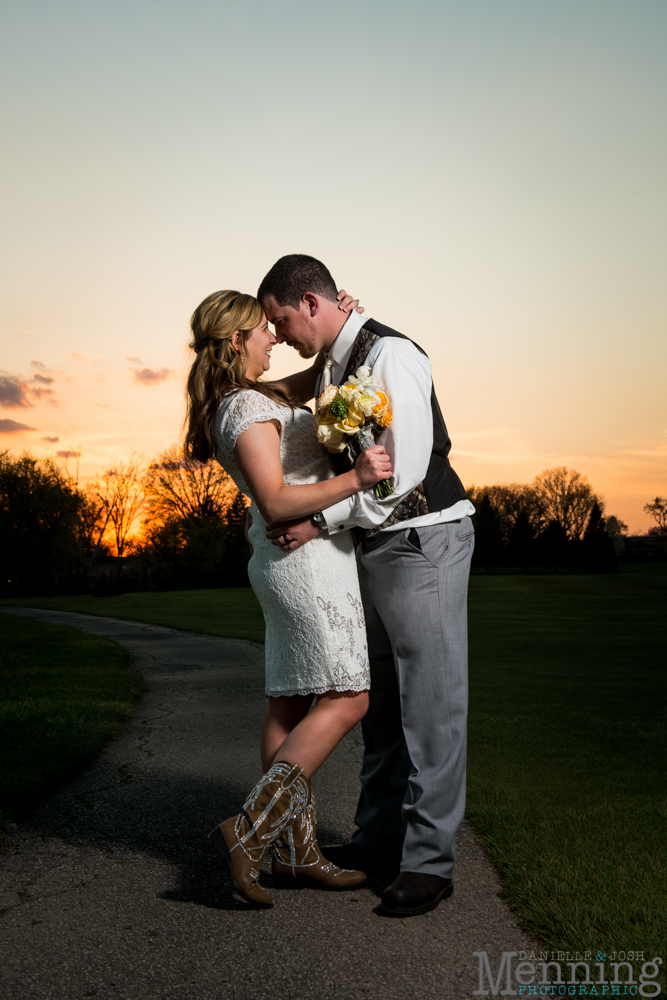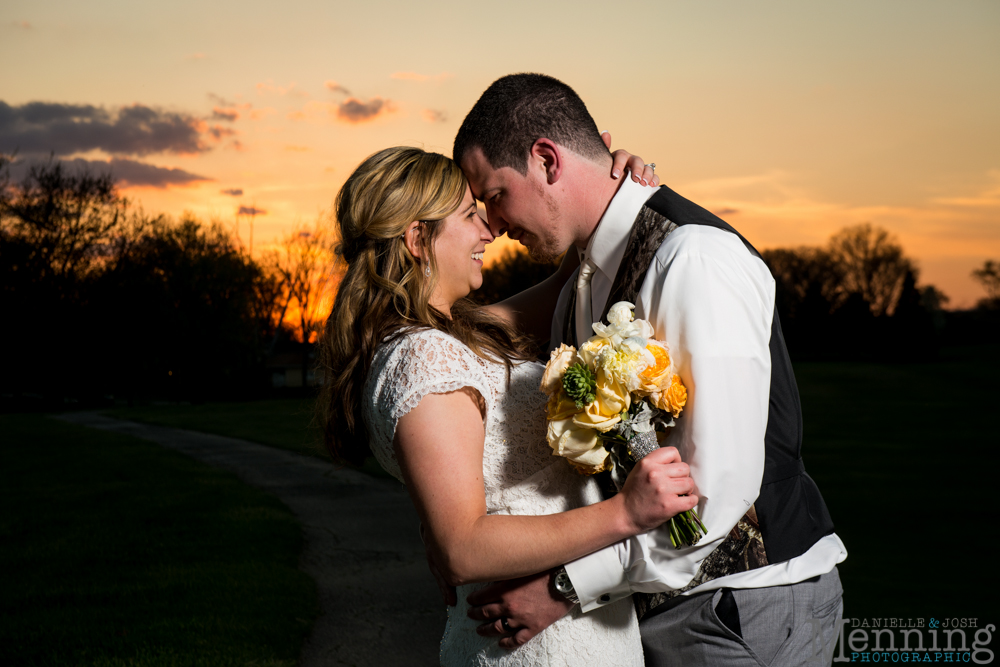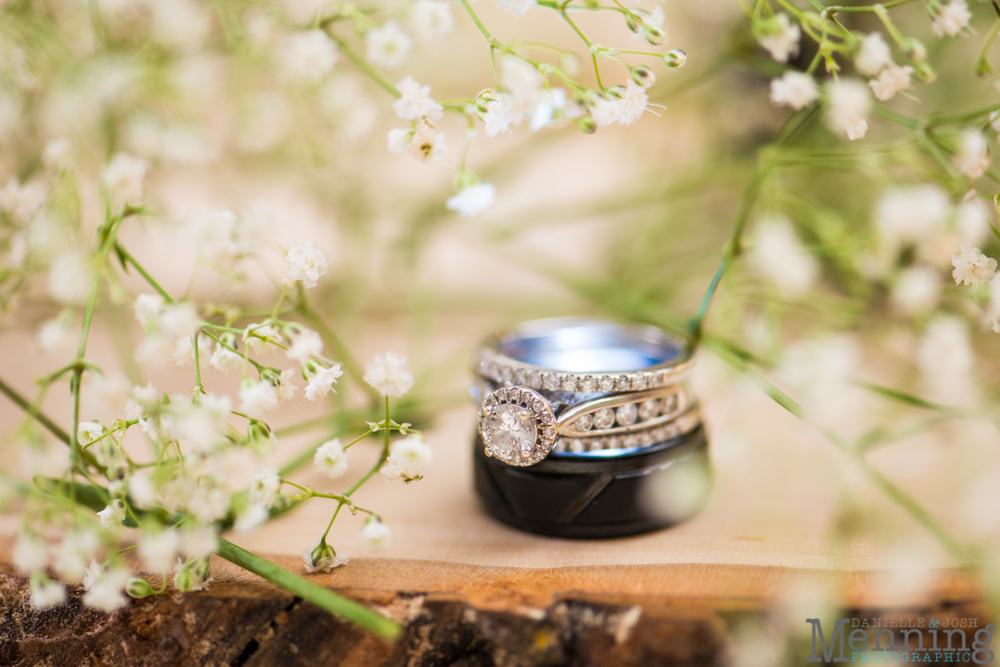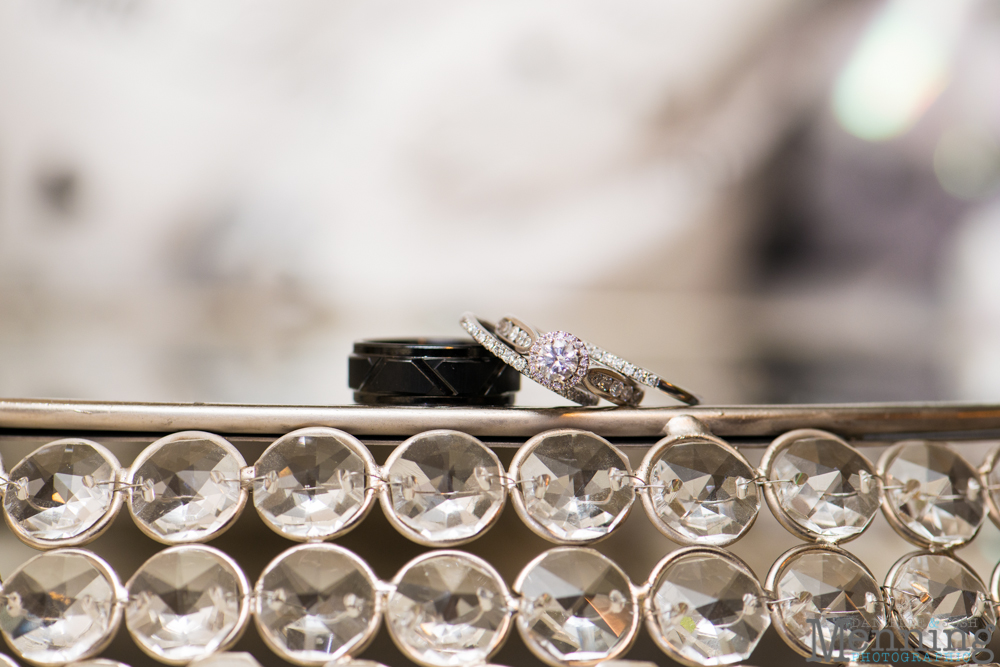 Karlee & Aaron, thank you guys again so much for choosing us to photograph your wedding day! We know you'll have an amazing life together! ♥