Today we kick off our 2015 wedding season with a very special blog writer (Josh) and Nicole & Cody's wedding. It was a chilly but sun-filled day, which was right on par for late March in Cleveland. Some dusting of snow remained from the night before, which glittered and melted in the morning sun and retreated to the shadows. Kristy from LimeLight Images was awesome enough to step in for Danielle (only 4 weeks postpartum) who stayed home to take care of our sweet baby, Tenley. I dropped Kristy off at Nicole's dad's house and headed down the road to meet Cody and the guys.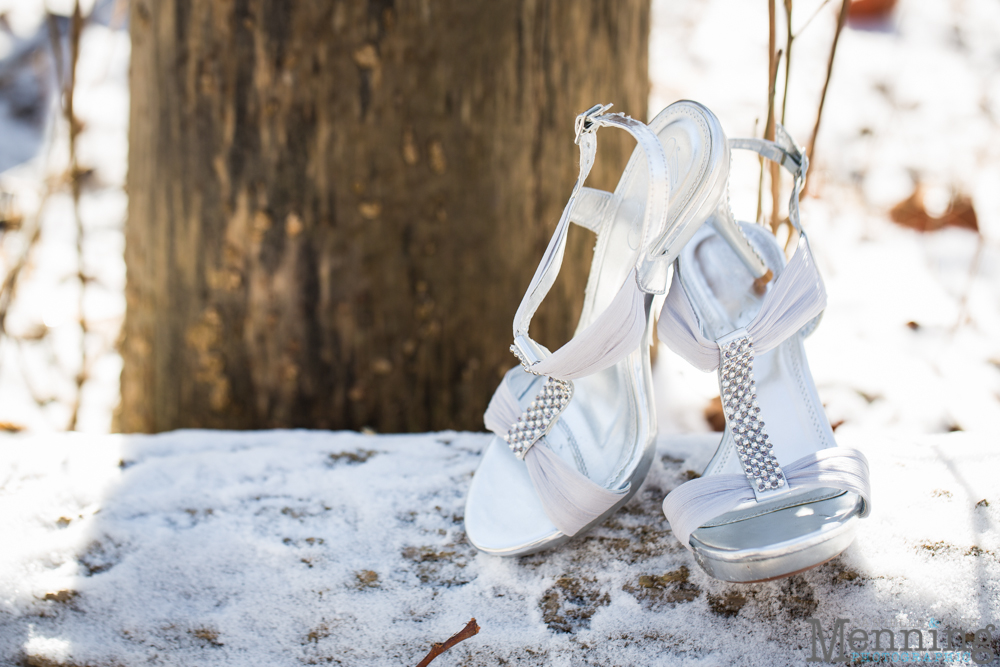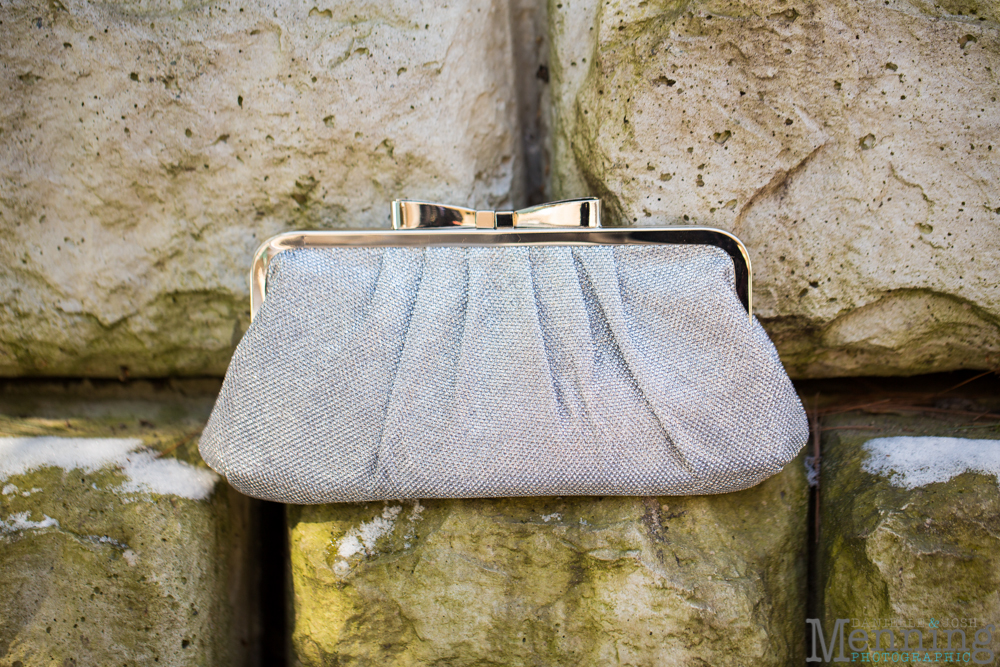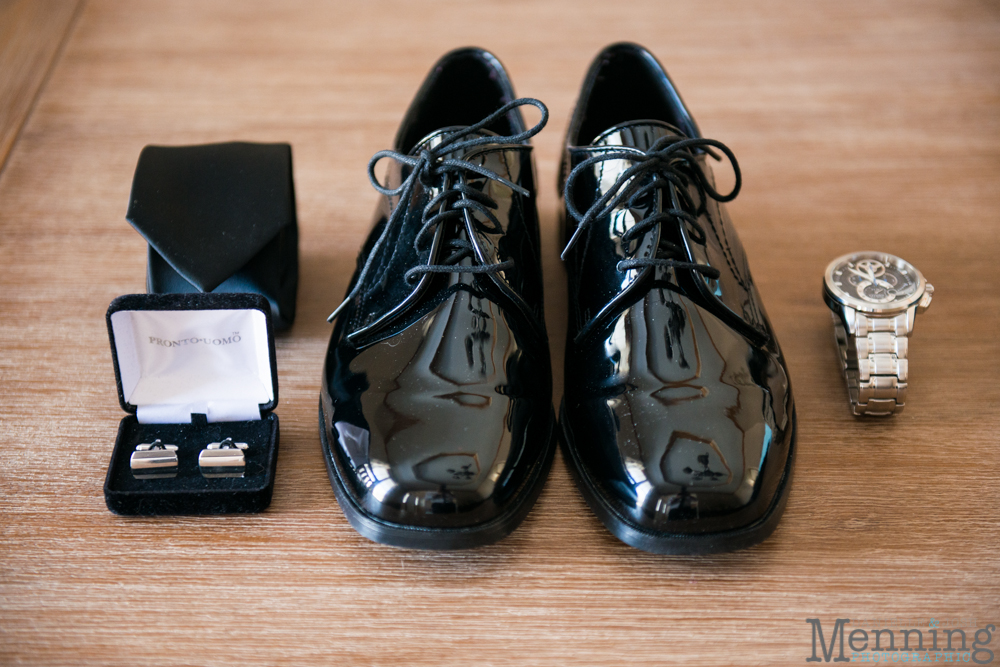 Sweet watch, Cody!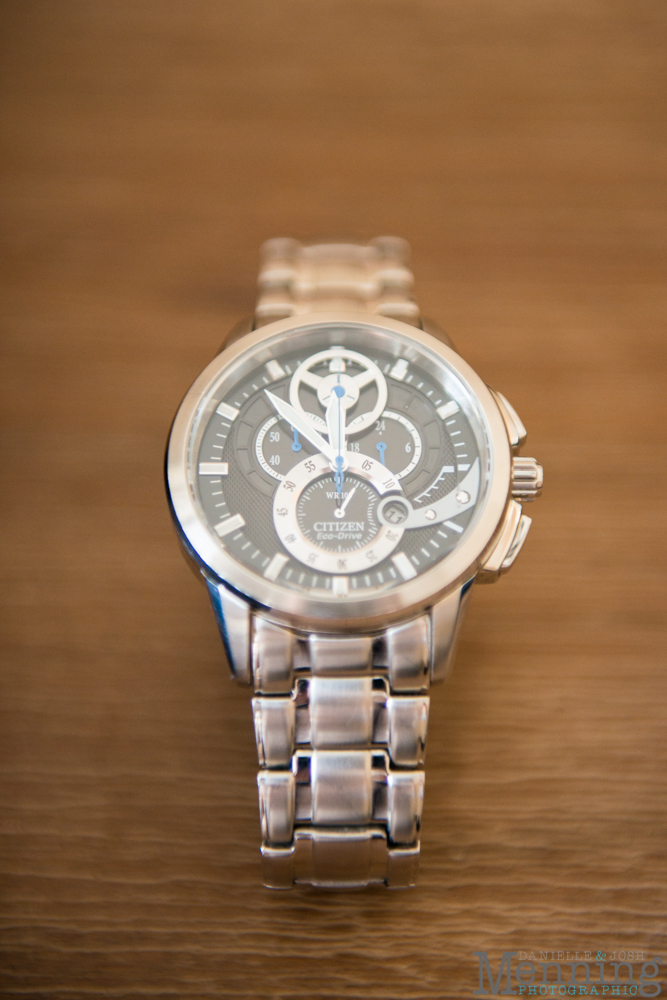 Cody trimmed up the beard while Nicole's brother Anthony was there to assist him as he was getting ready. Anthony kept saying that he couldn't believe the day was actually here and even got a little teary eyed as Cody finished up getting dressed. Talk about brotherly-in-law love!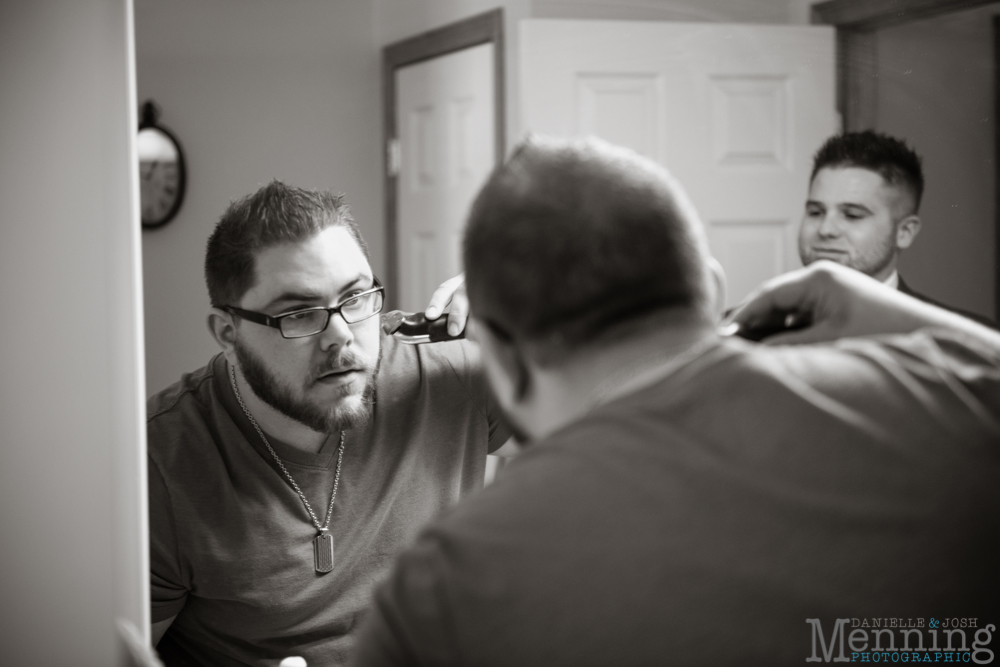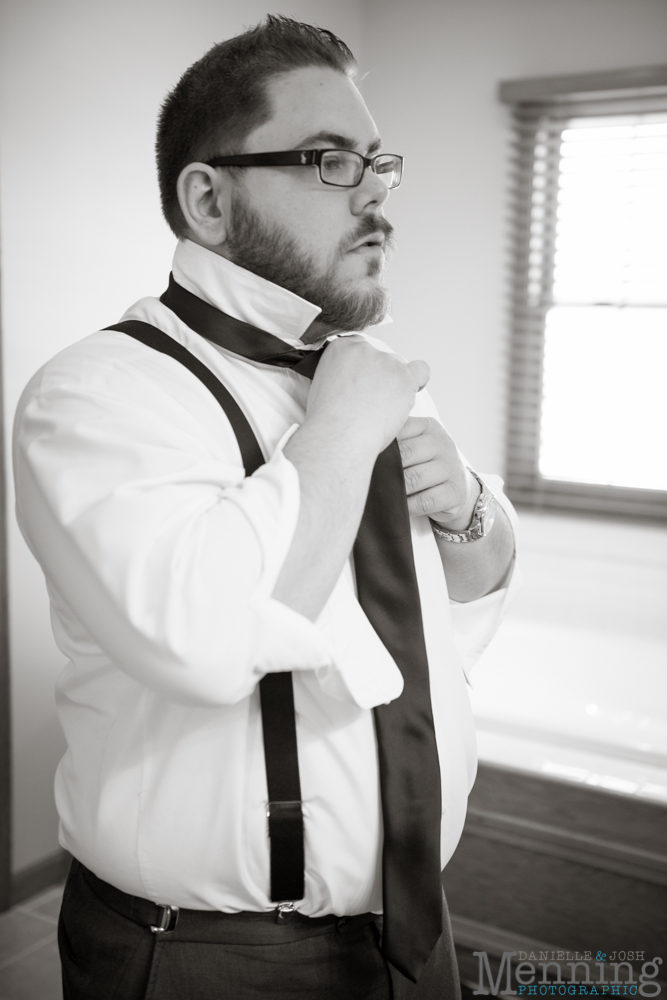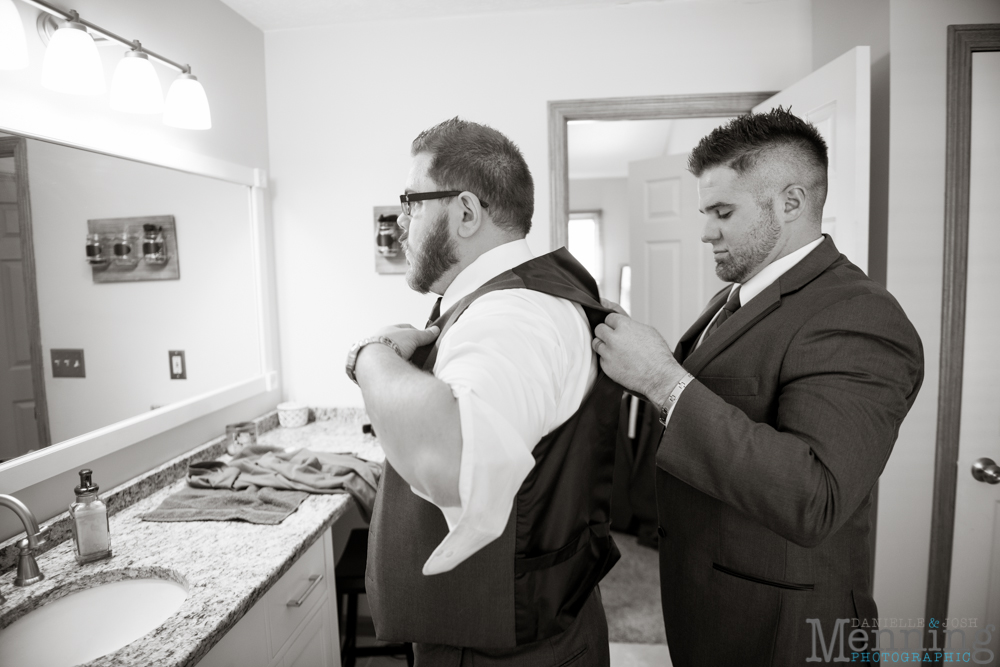 After Nicole and the girls were finished at the salon they quickly went to Nicole's dad's house to slip into their dresses.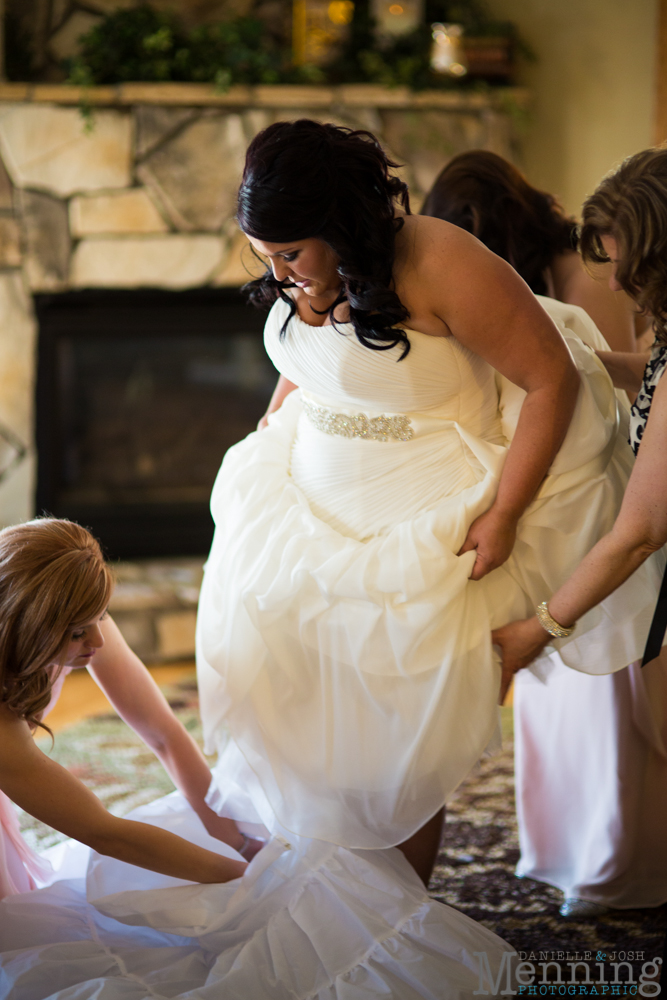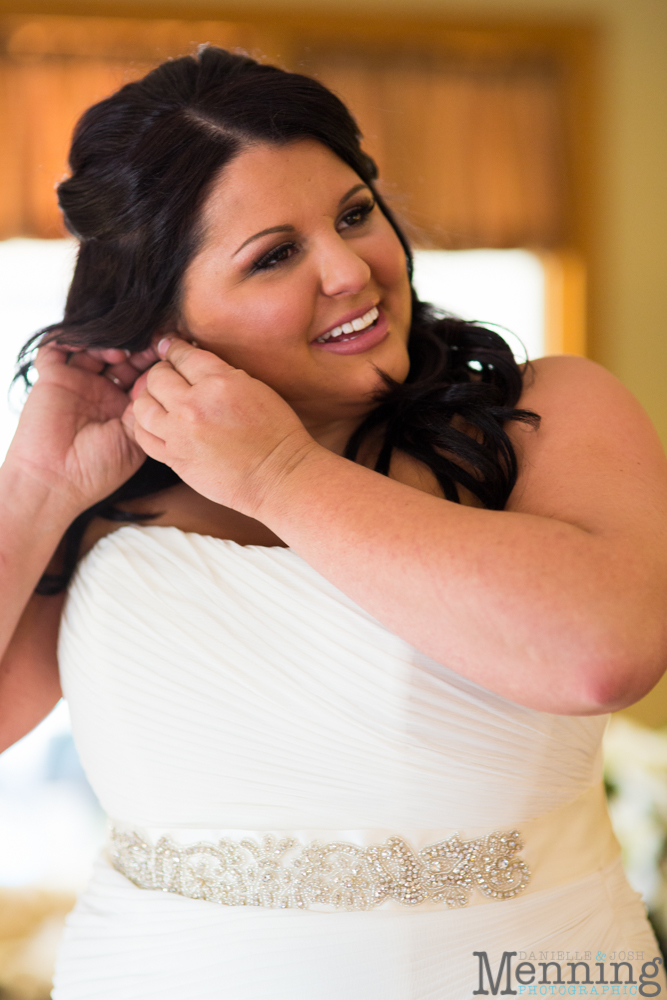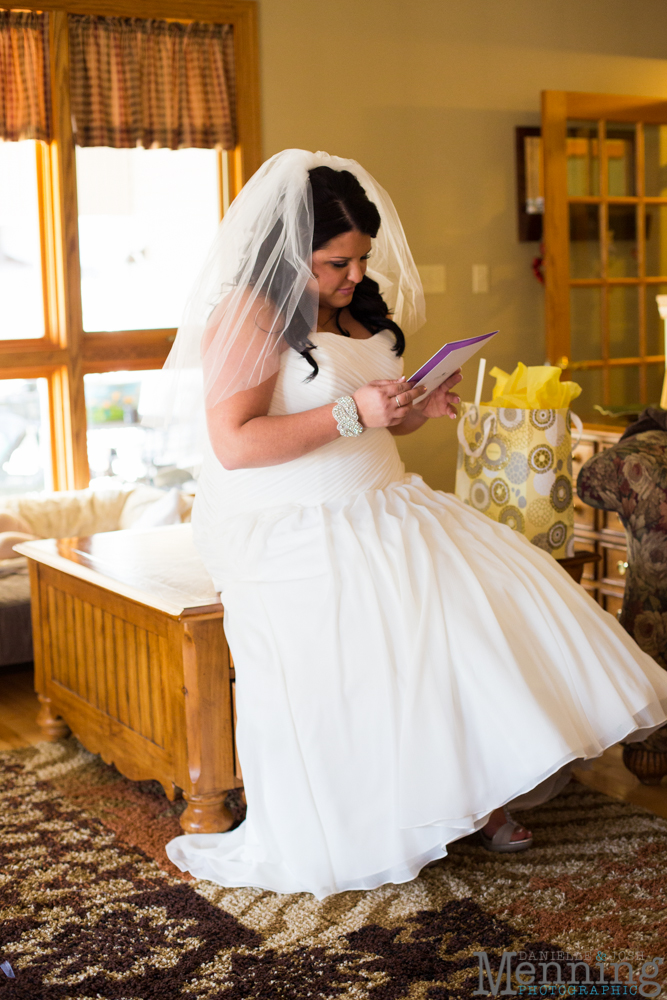 Nicole teared up when she read the heartfelt card written by Cody. Cody got her a camera as a gift that they can use to continue to capture awesome moments for the rest of their lives together. Win!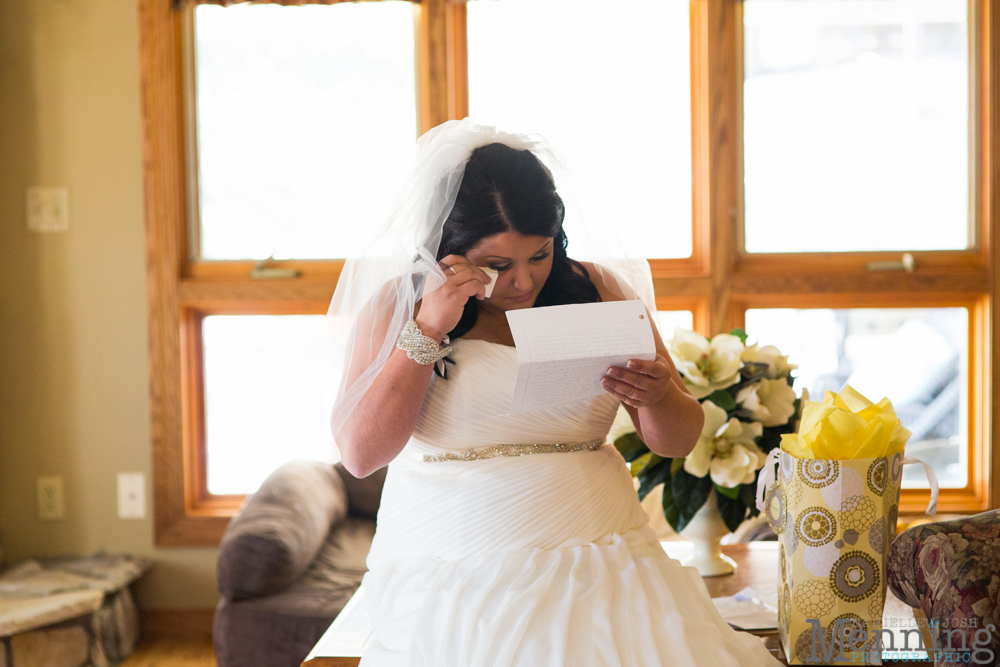 The Brunswick United Methodist Church looked stately in the early afternoon sun and was a charming foundation for Nicole & Cody's ceremony. Â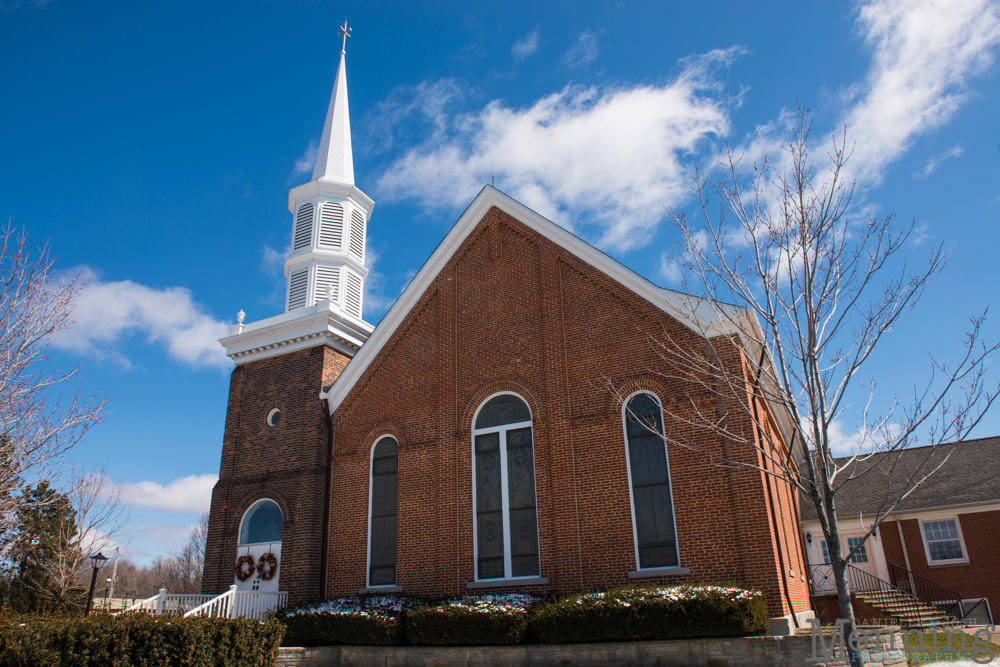 The flowers awaited patiently for the bridal party's arrival. Countryside Florist did a wonderful job with the bouquets and floral arrangements.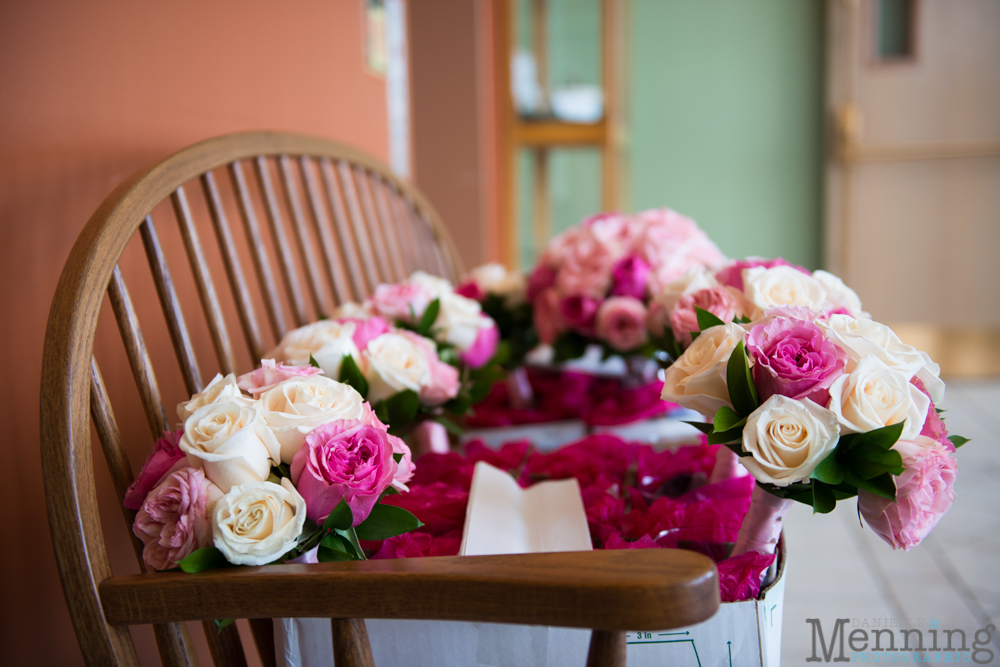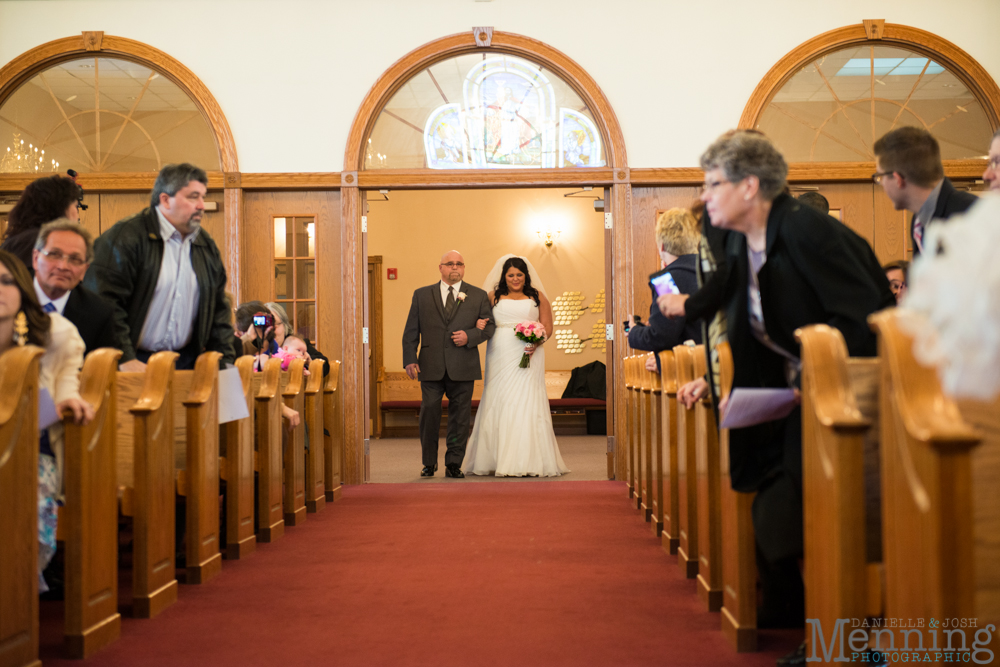 Nicole made her grand entrance with her father as everyone stood, cameras in hand, admiring the exuberant soon-to-be Mrs.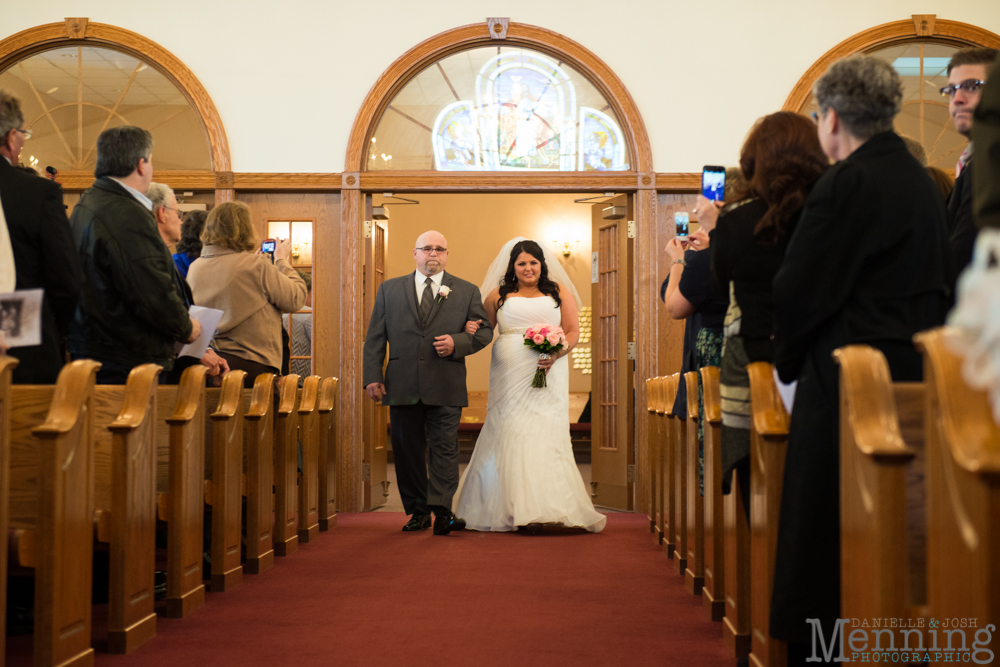 Cody tried hard to fight the tears after seeing his bride for the first time.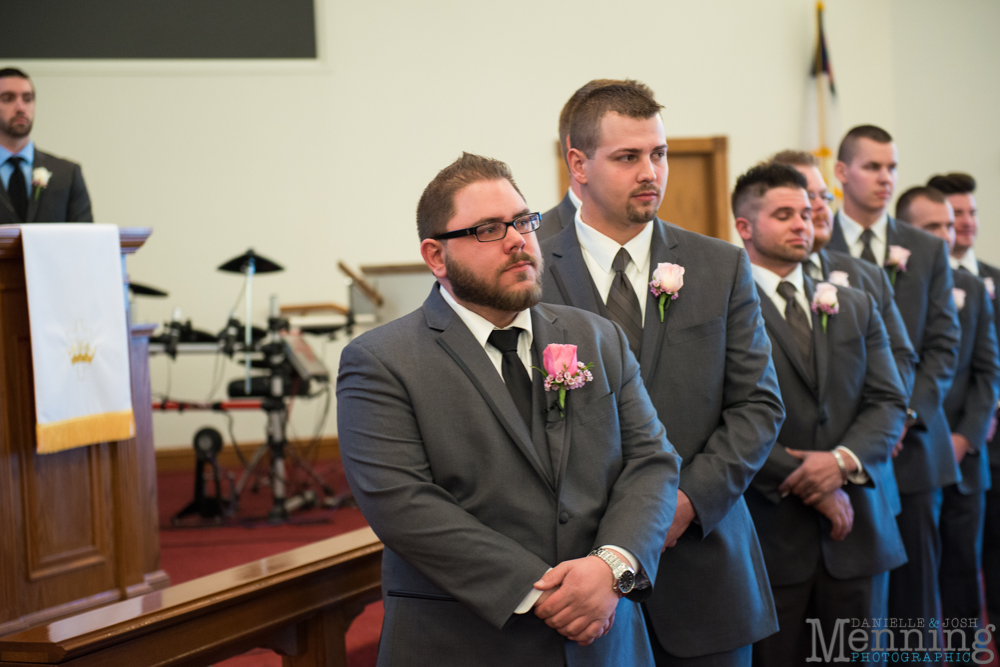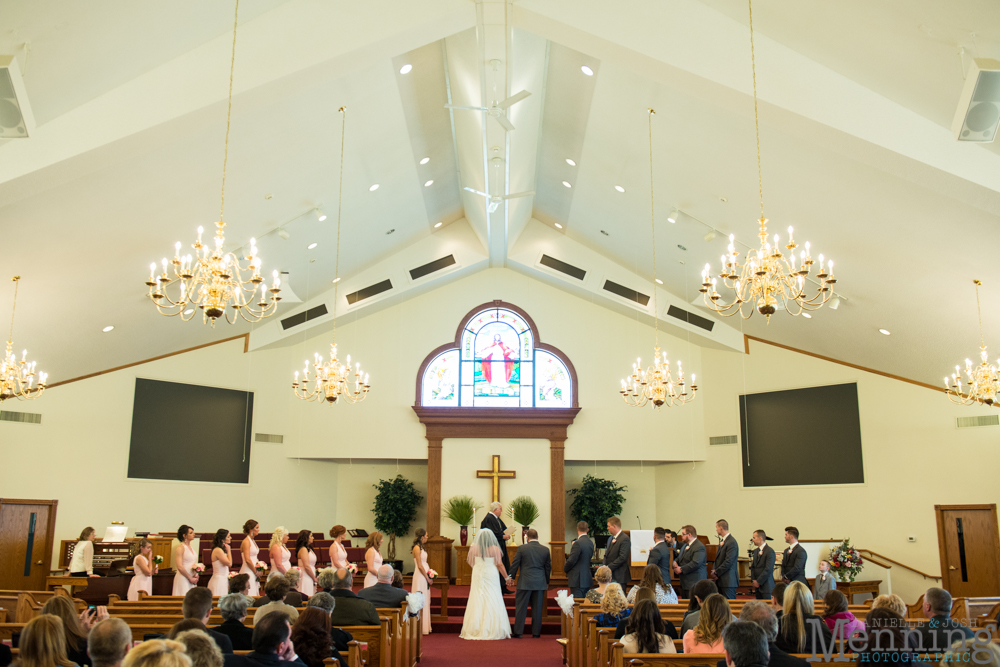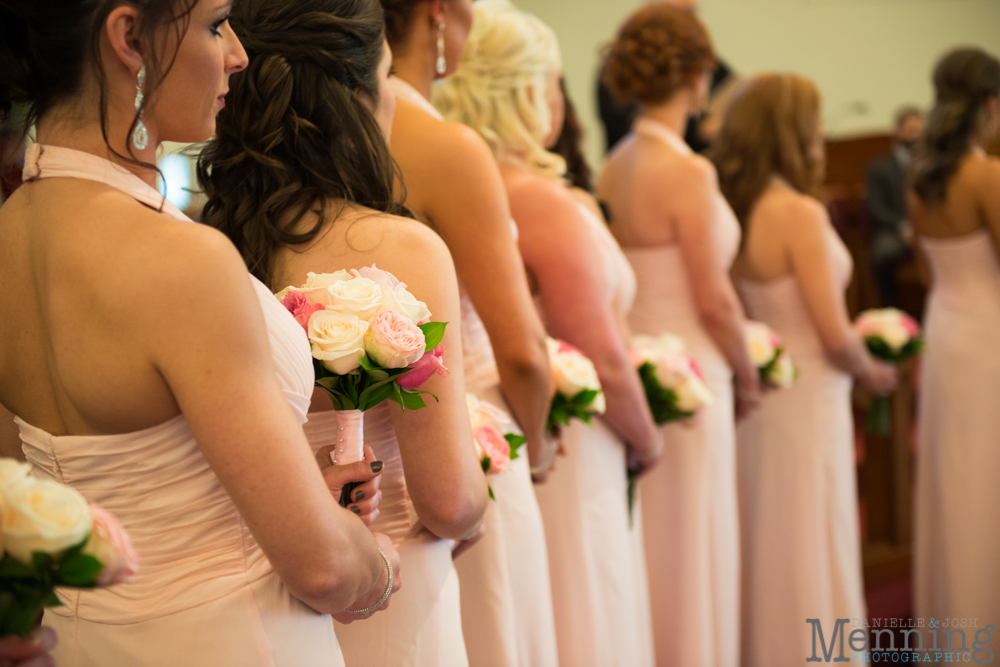 Nicole & Cody admiringly gazed at each other throughout the entire ceremony excited to begin the rest of their lives together.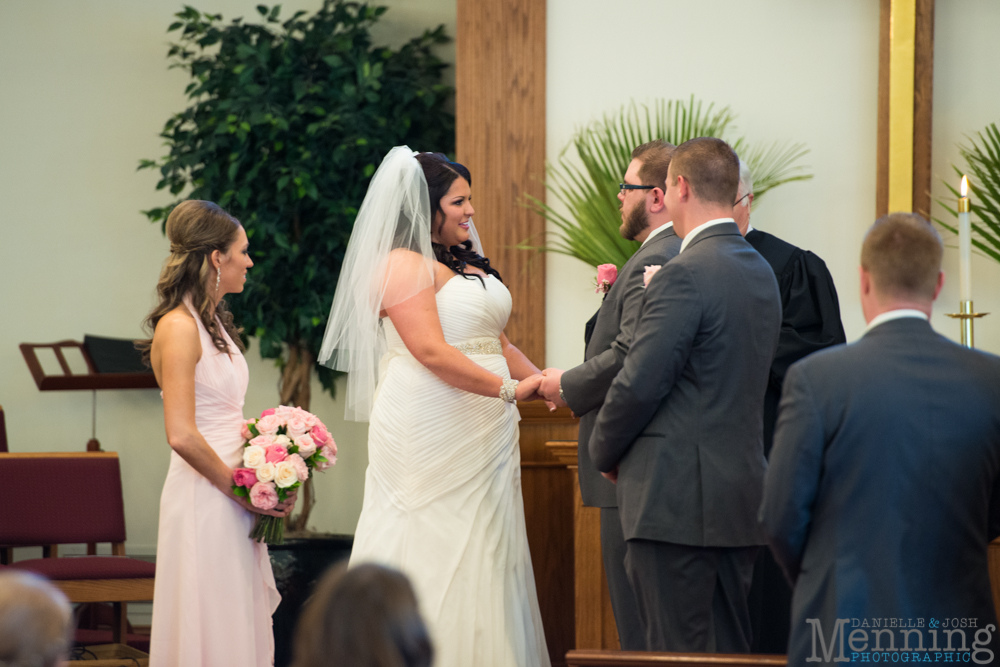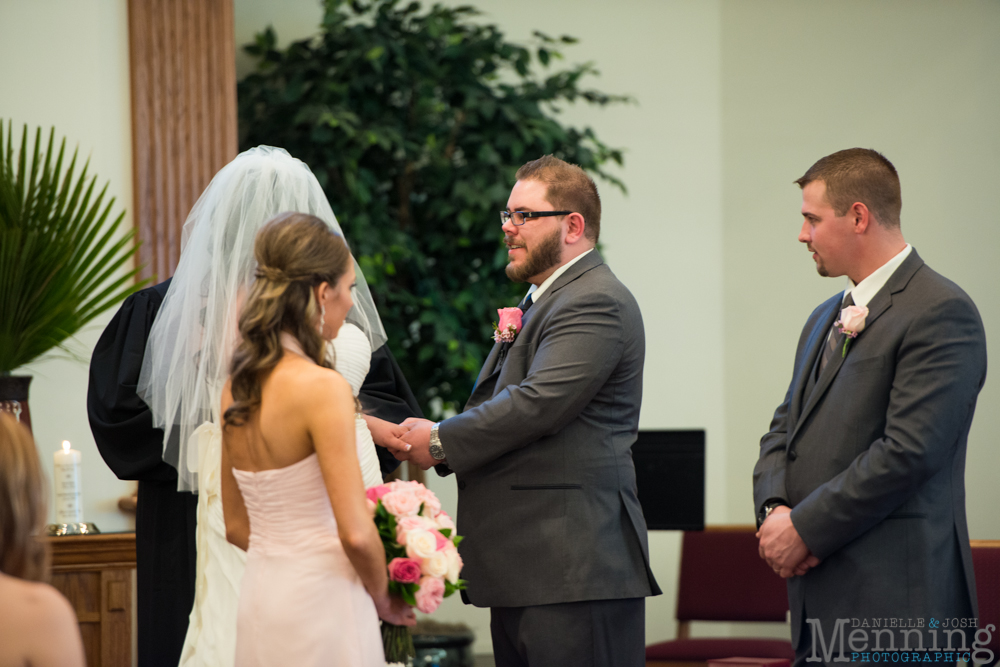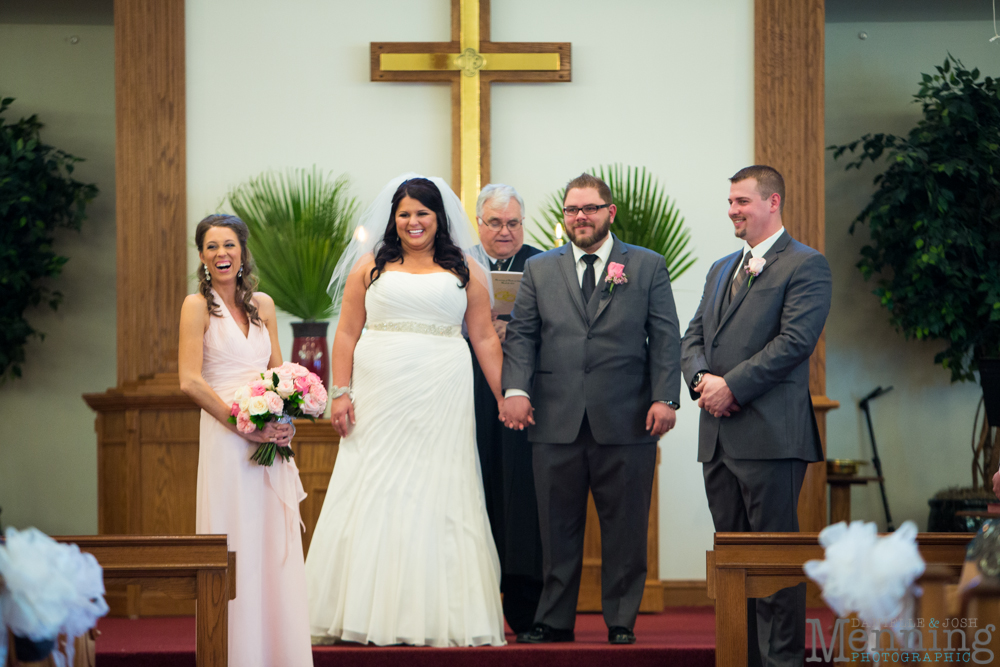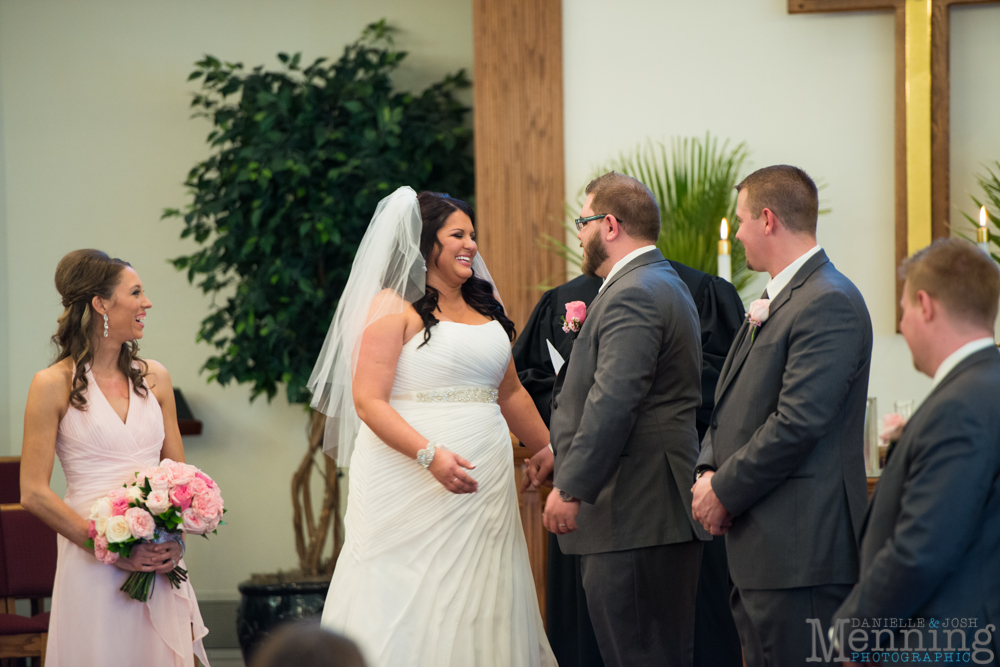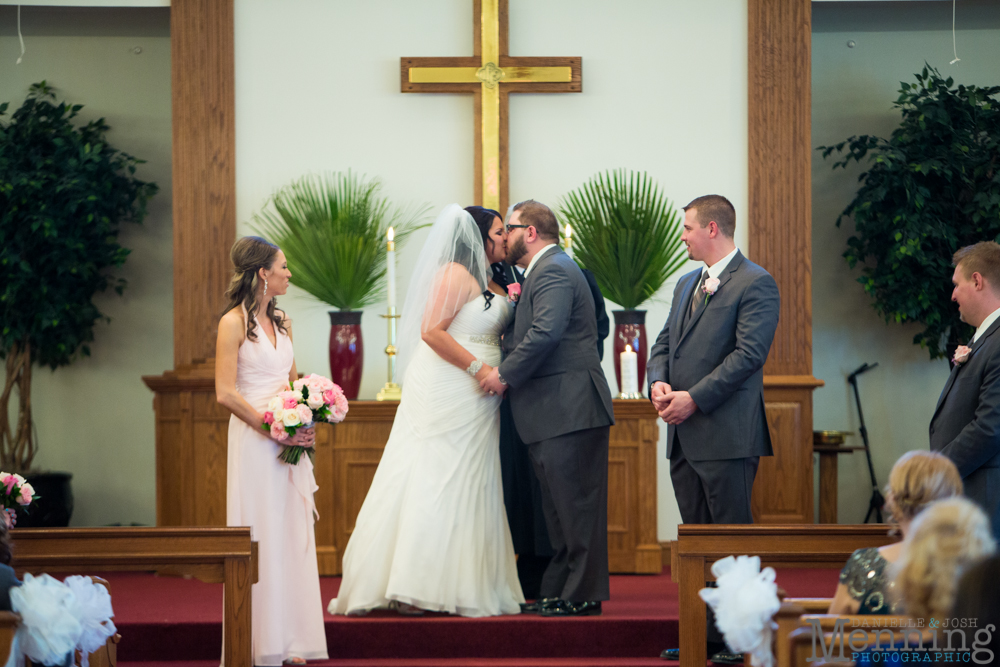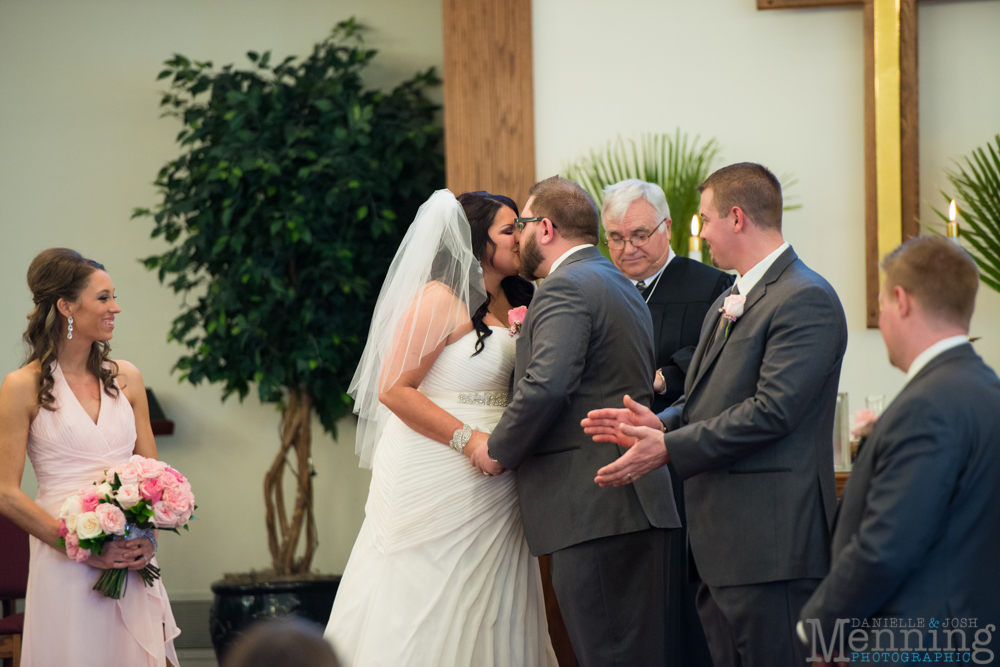 Nicole was one happy bride! Woot woot! 🙂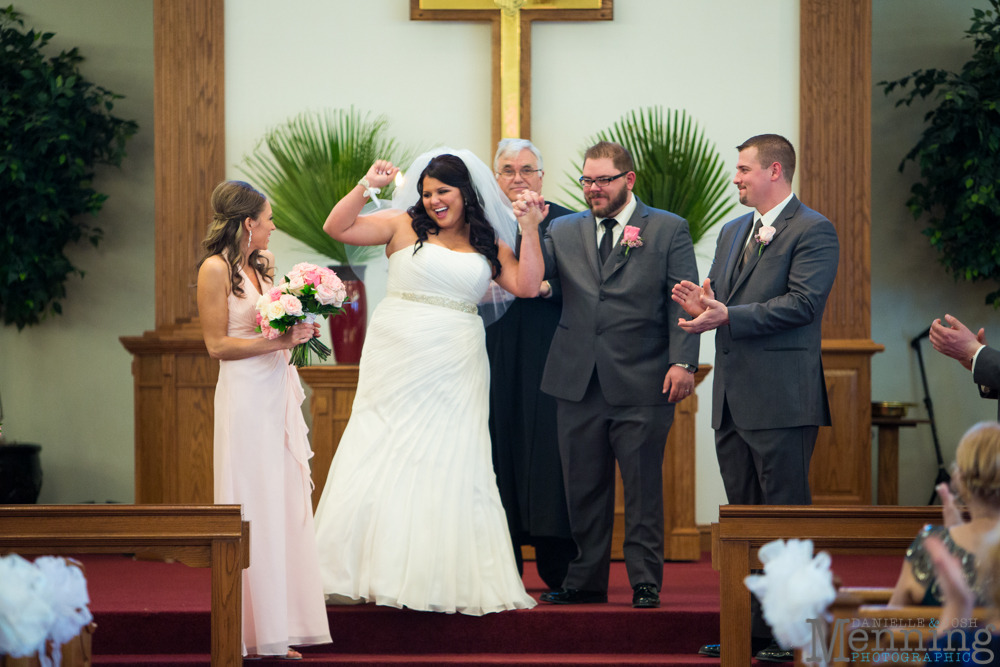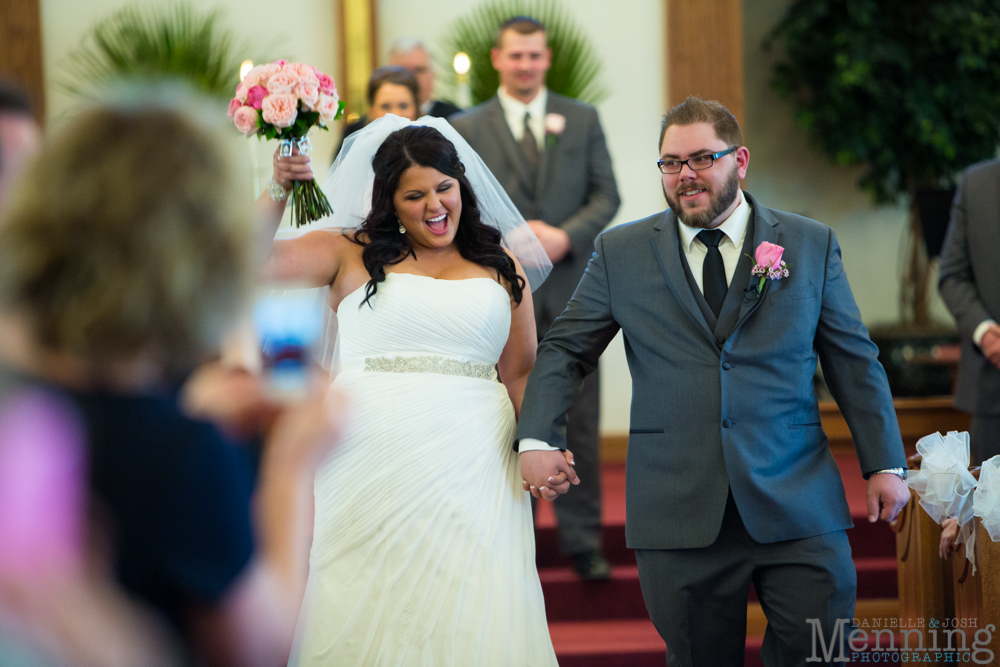 After the ceremony, we headed to downtown Cleveland to the Cleveland Public Library for some bridal party and bride & groom pictures. Thankfully Nicole planned ahead for the cold weather and we got to enjoy the warm and beauty of the library. The ladies and gents made the library look even more classy!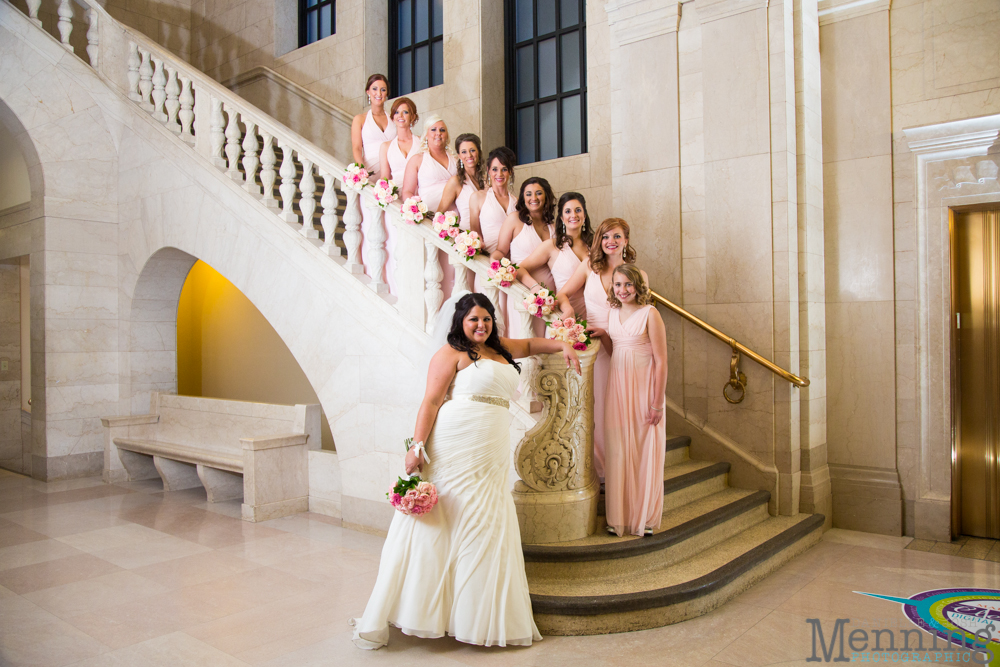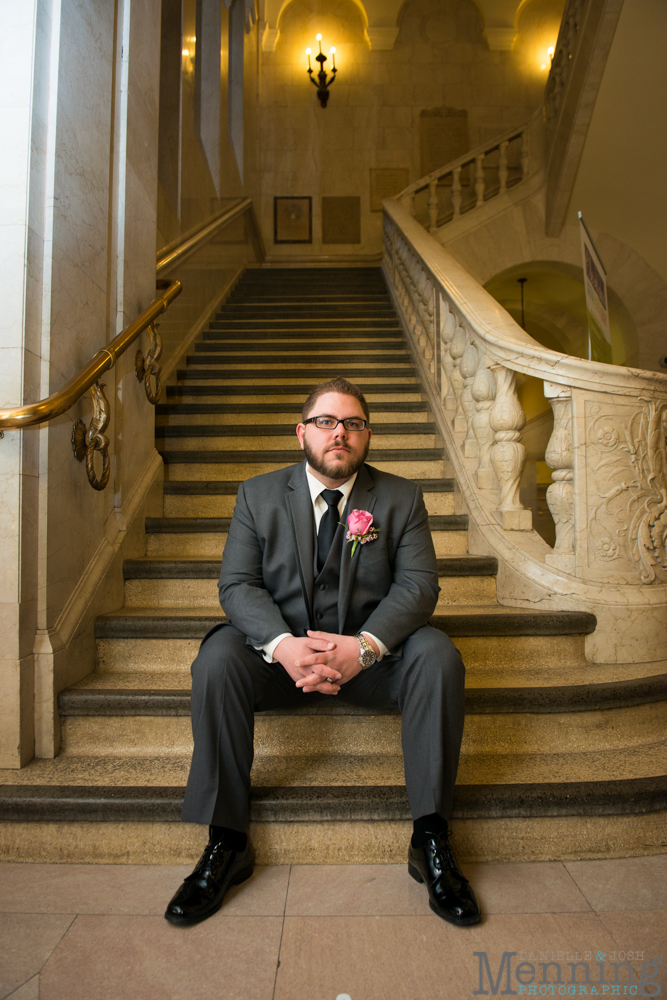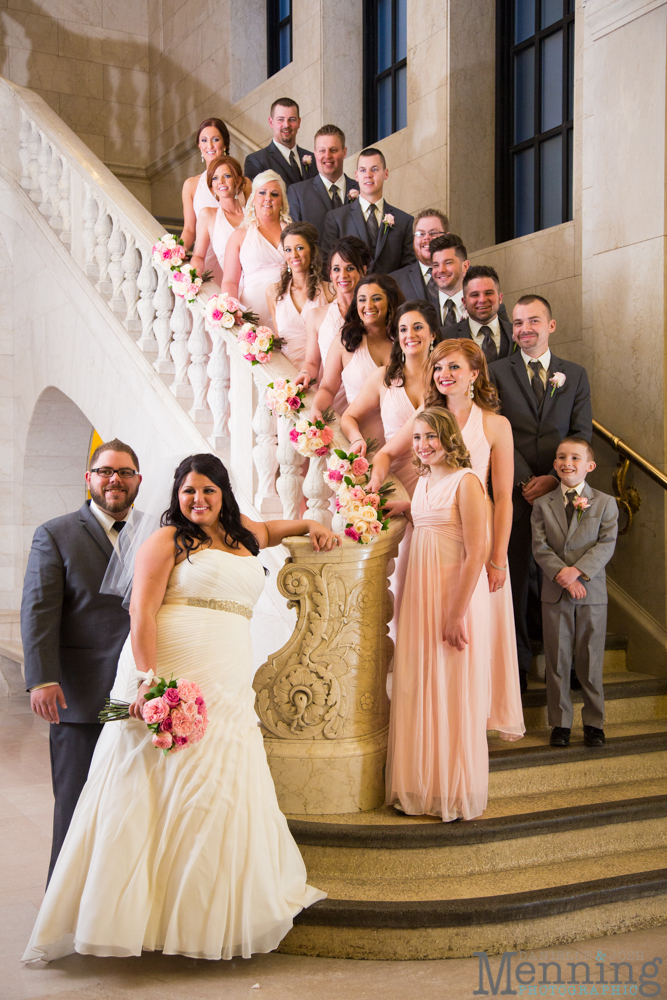 Awesome shot, Kristy! 🙂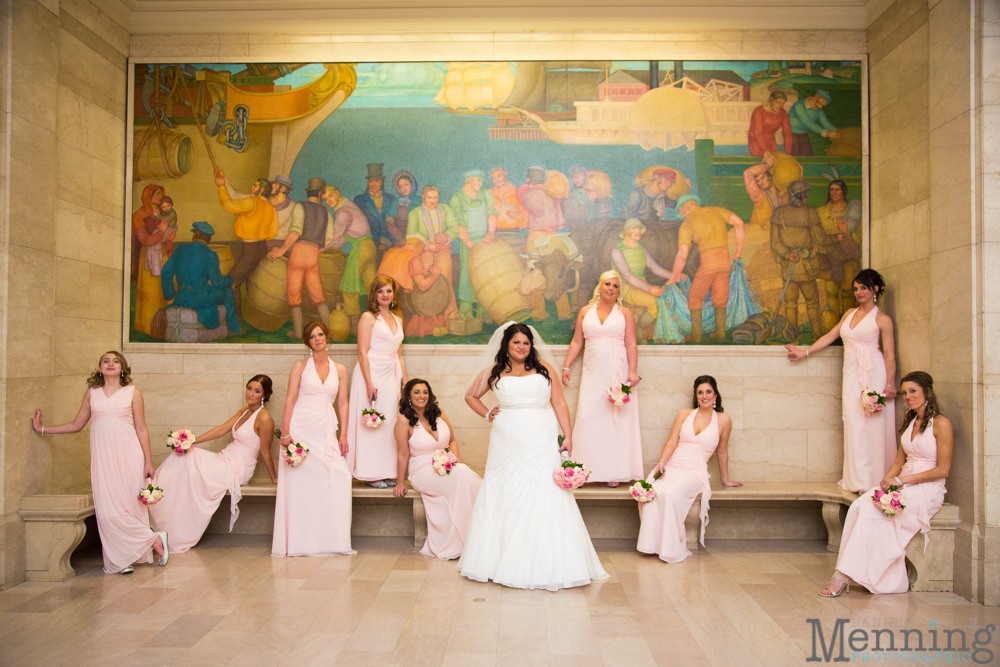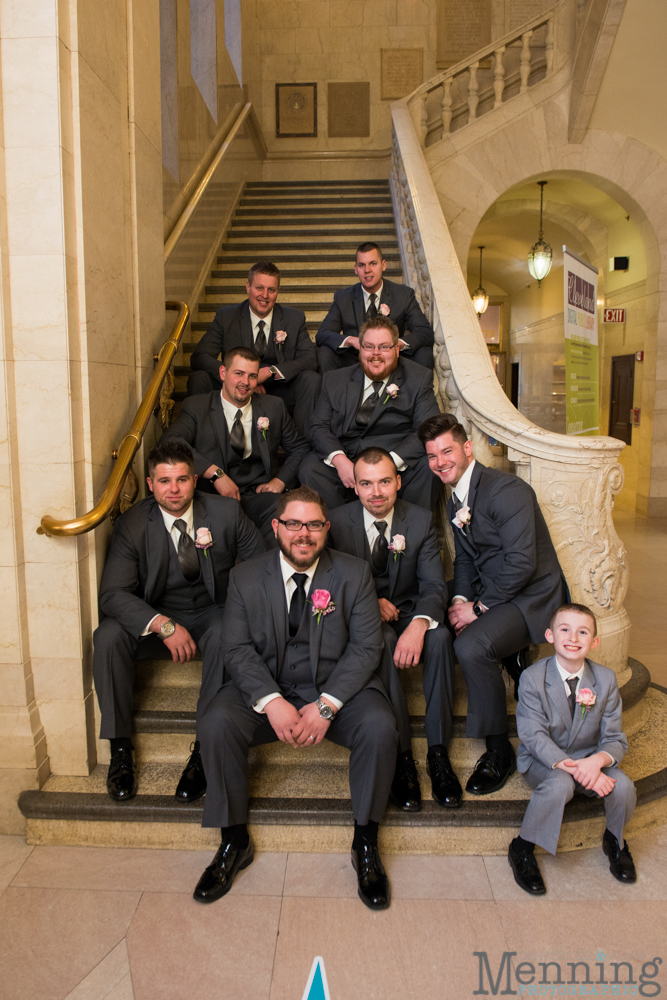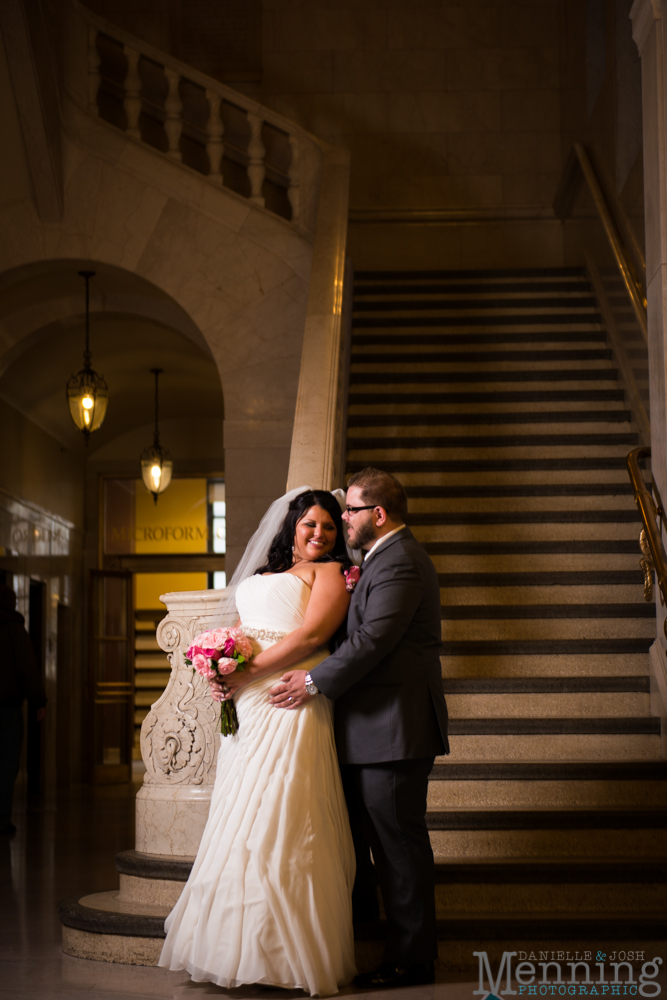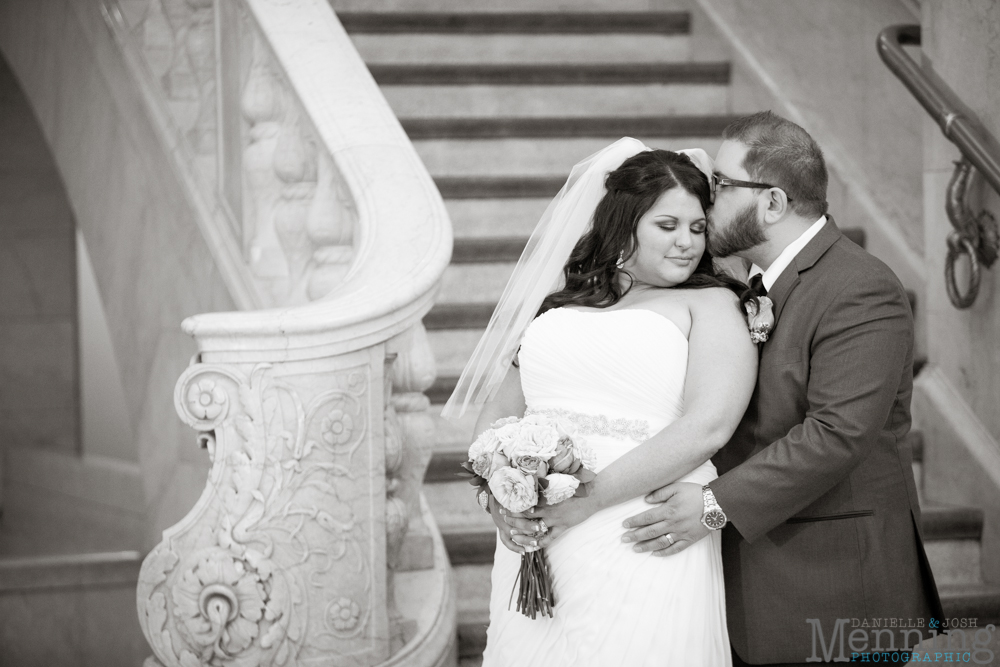 The staircases and romantic light fixtures enhanced the warmth and love that Nicole & Cody have for each other.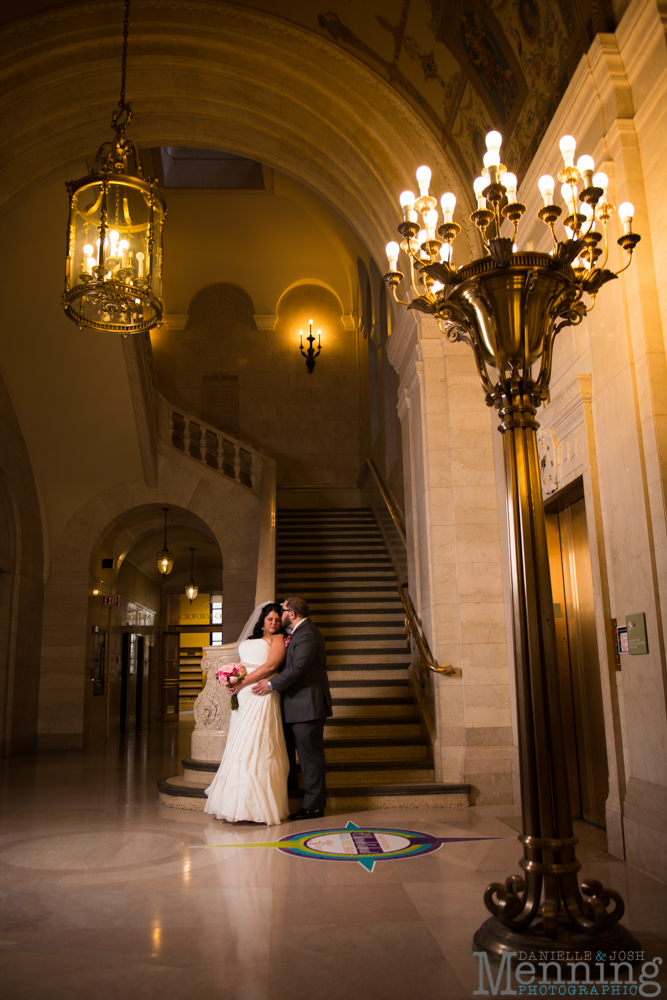 Can't you just feel the love?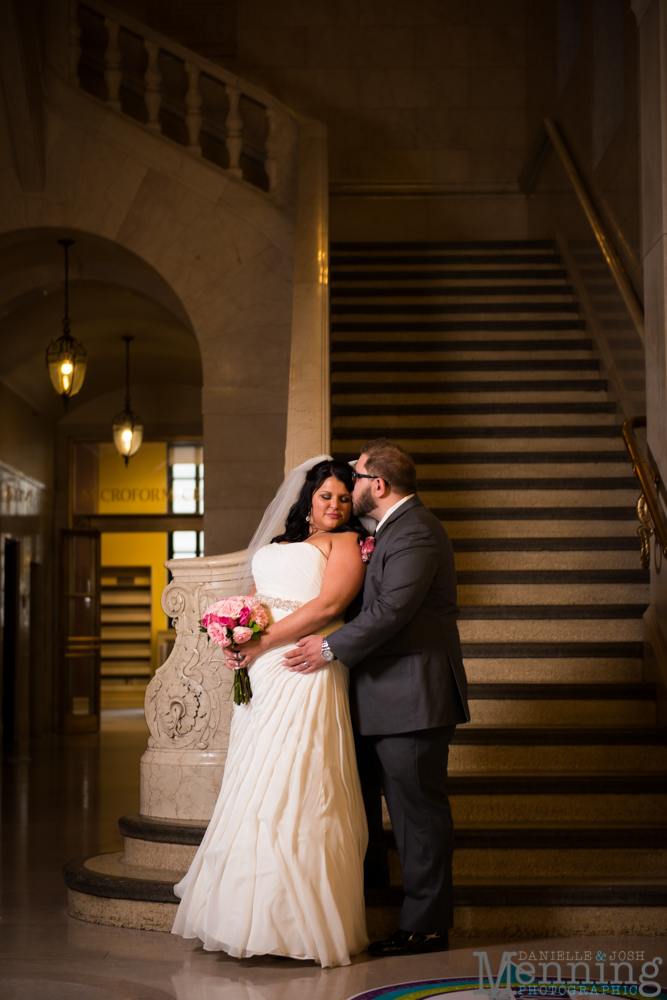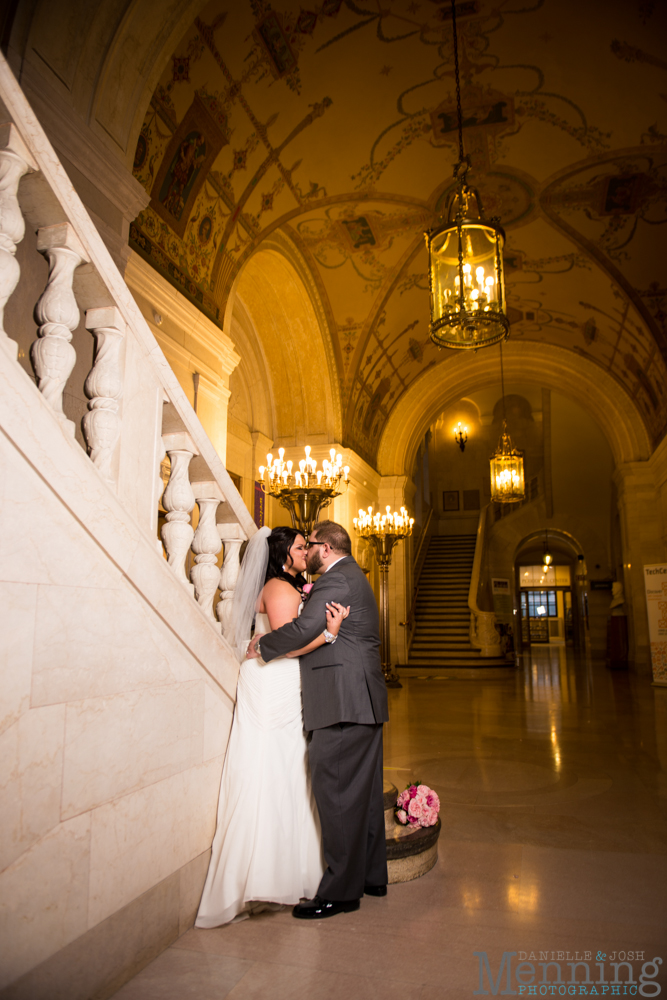 They got swagger. Rockin' it!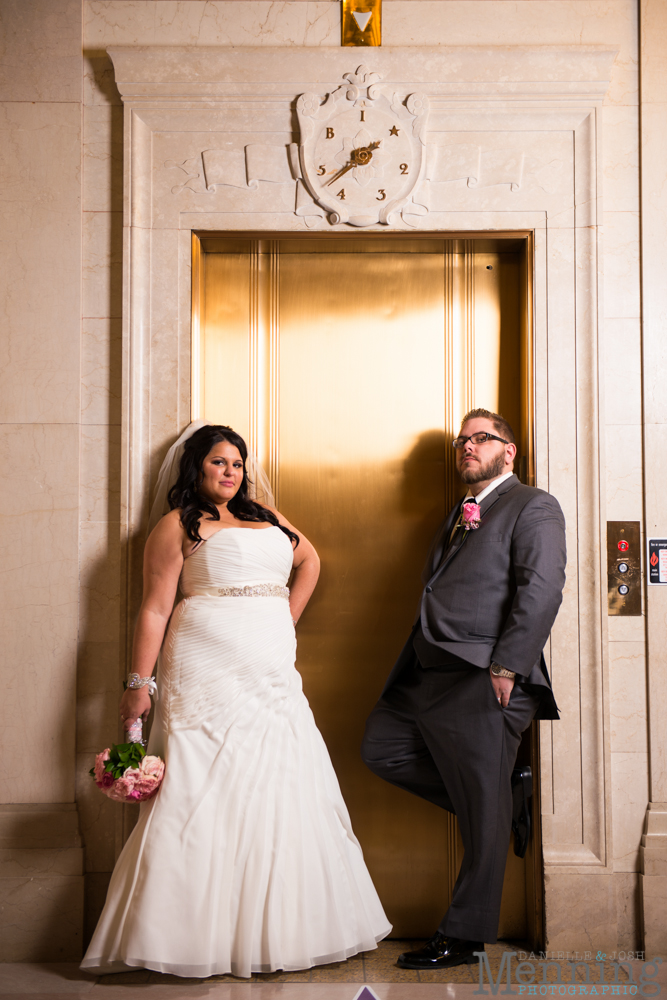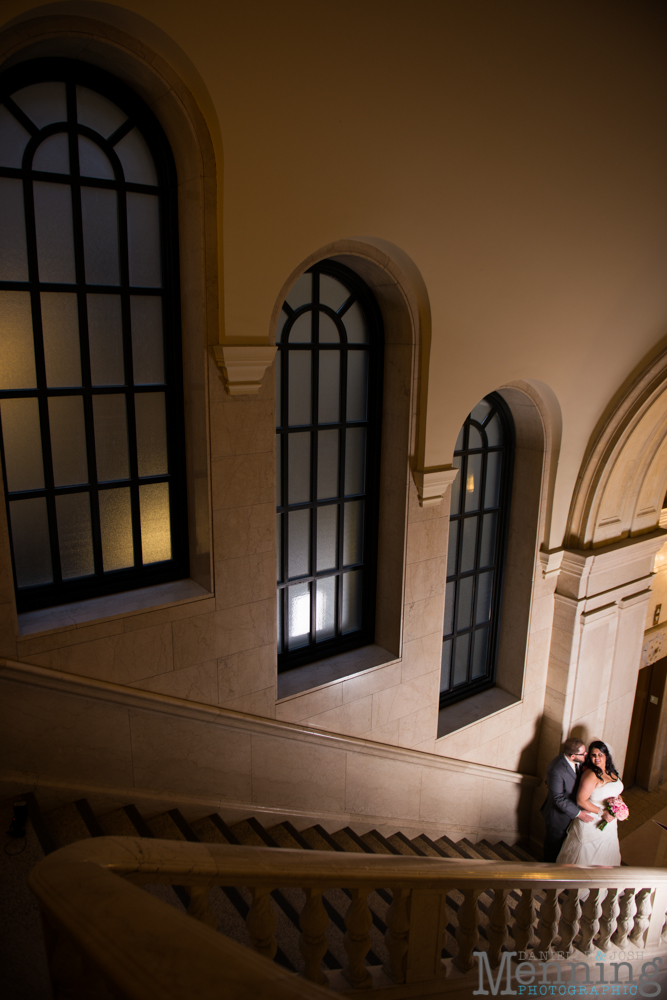 By far one of my favorite shots of the day! Kristy was on it!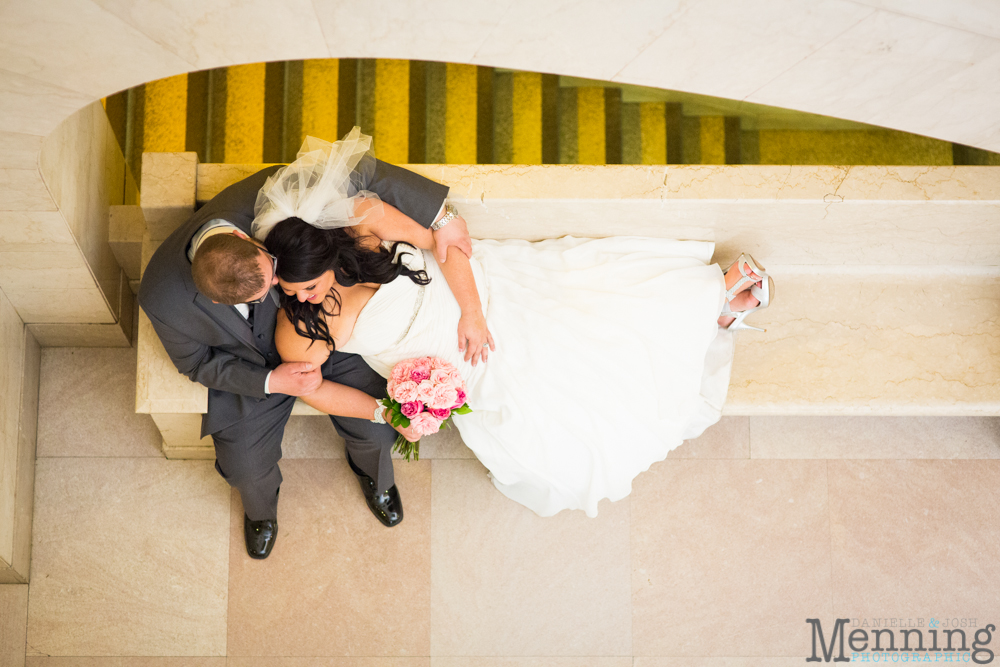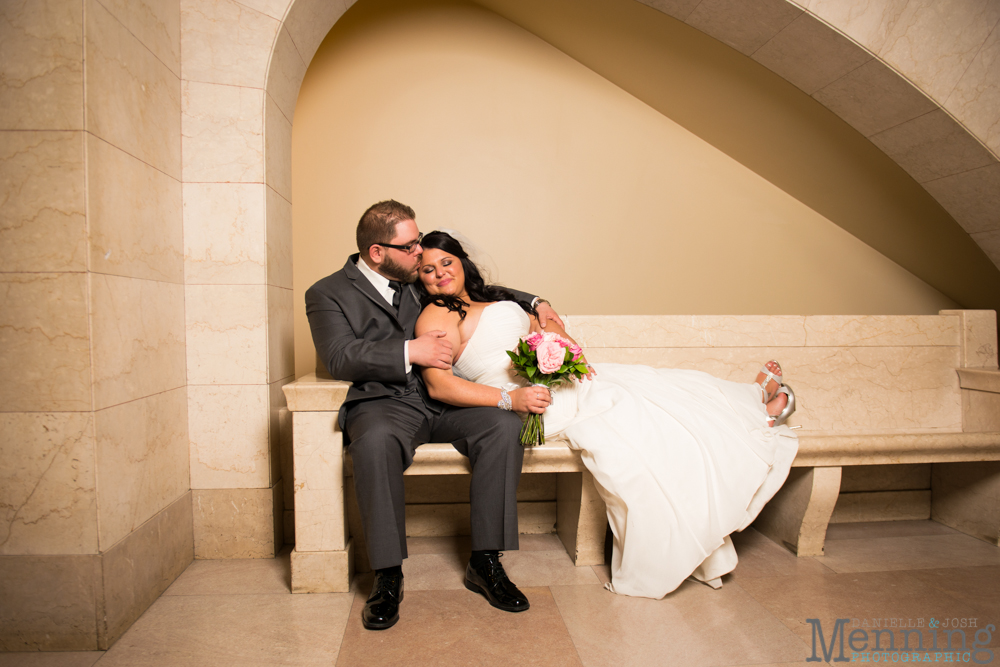 We headed to Windows on the River for a few quick shots with the bridal party. It looked warm but it was around 28 degrees with a brisk wind chill.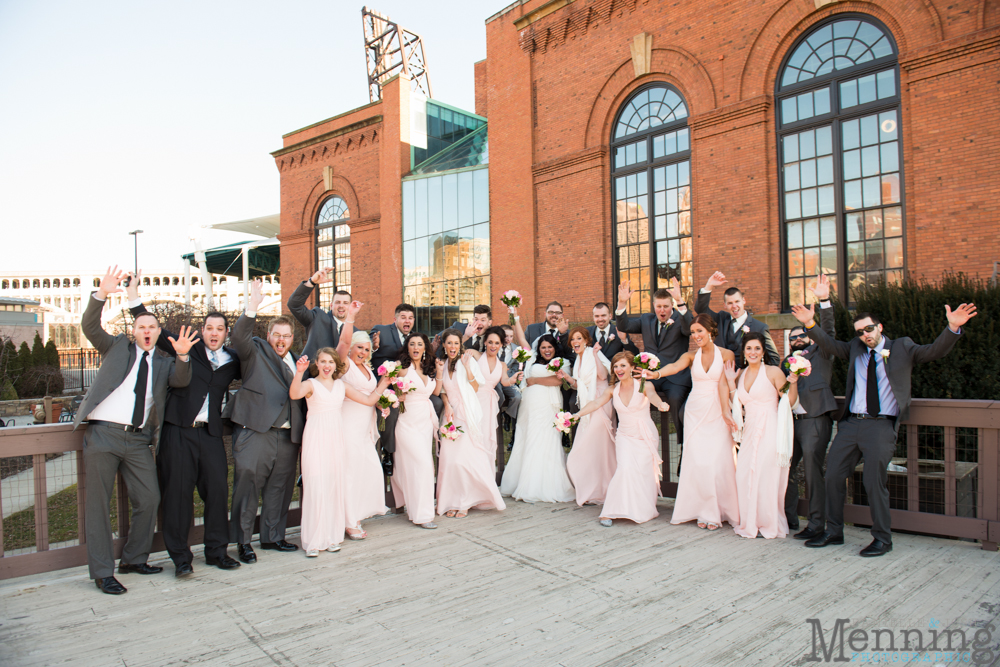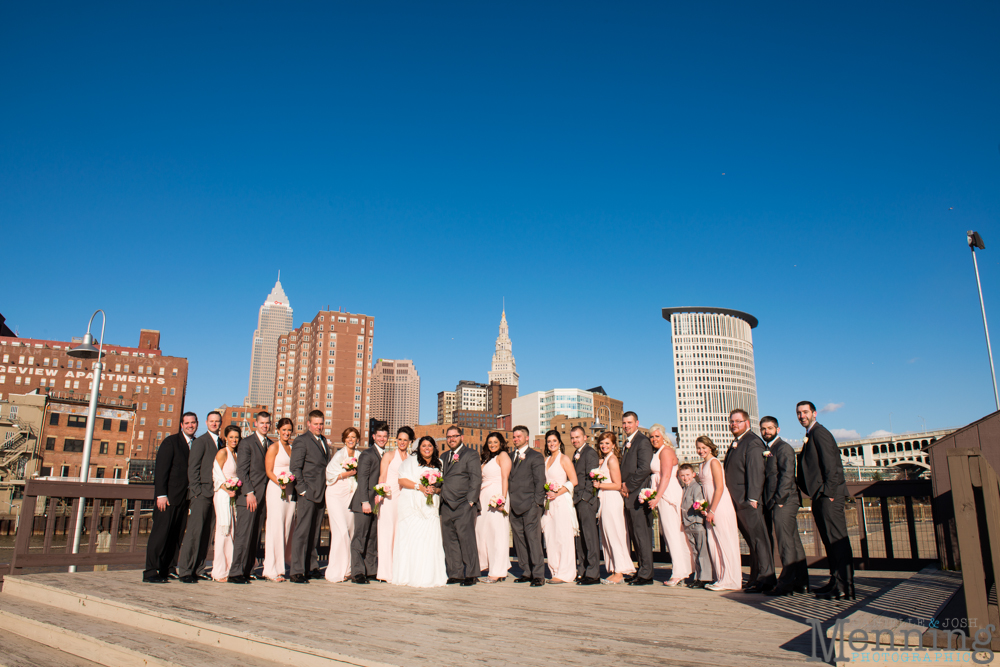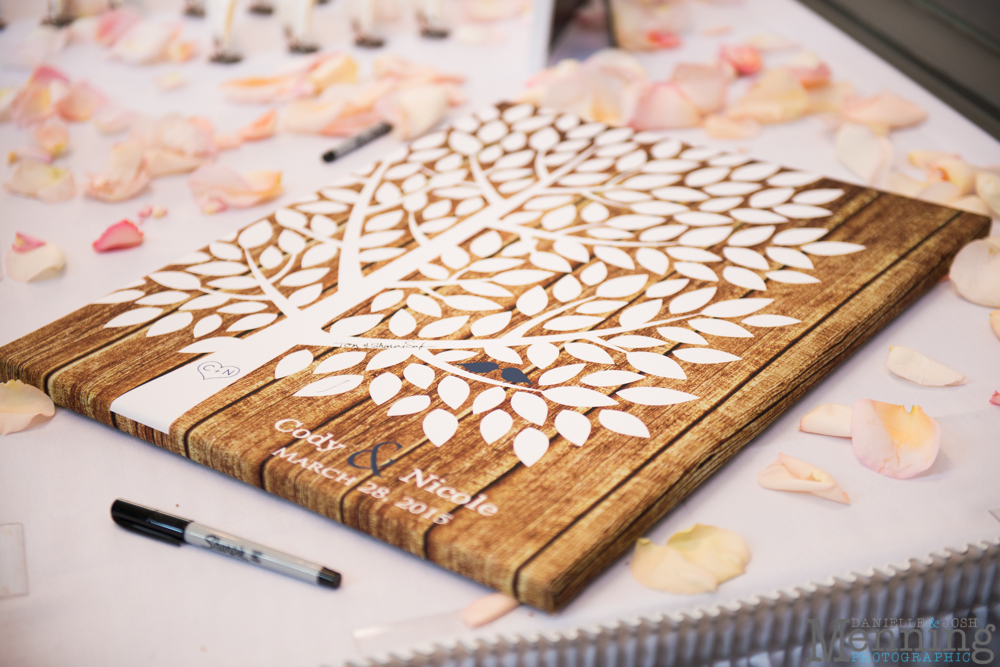 Windows on the River has charming exposed brick walls and an industrial ceiling with a great view of the sunset and the city of Cleveland. Just don't go downstairs or you may run into the shark tank in the Greater Cleveland Aquarium. The uplighting enhanced the brick walls and added a pop of color in the background.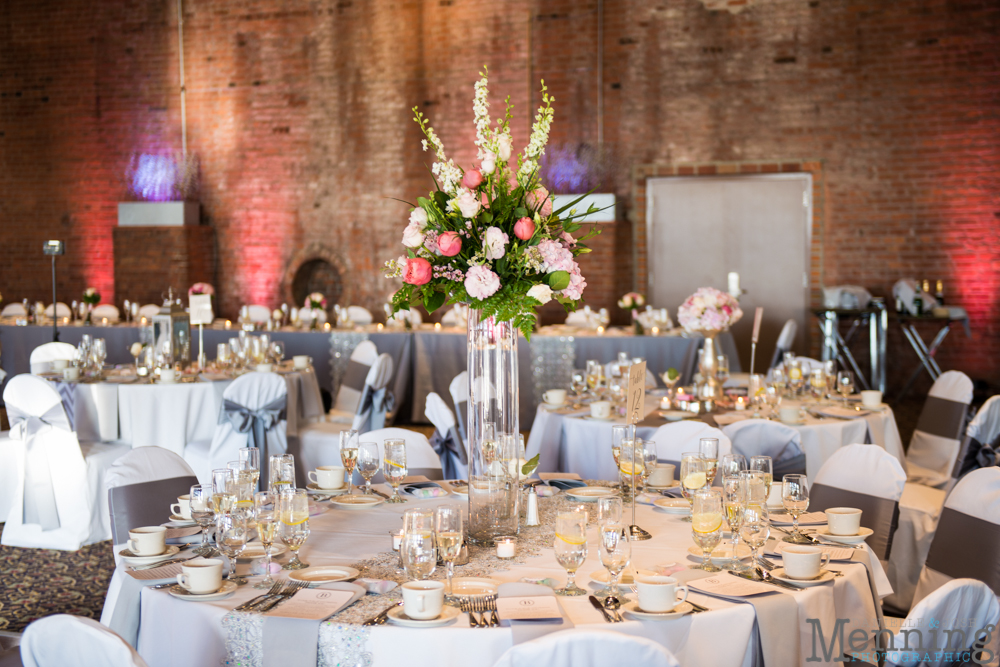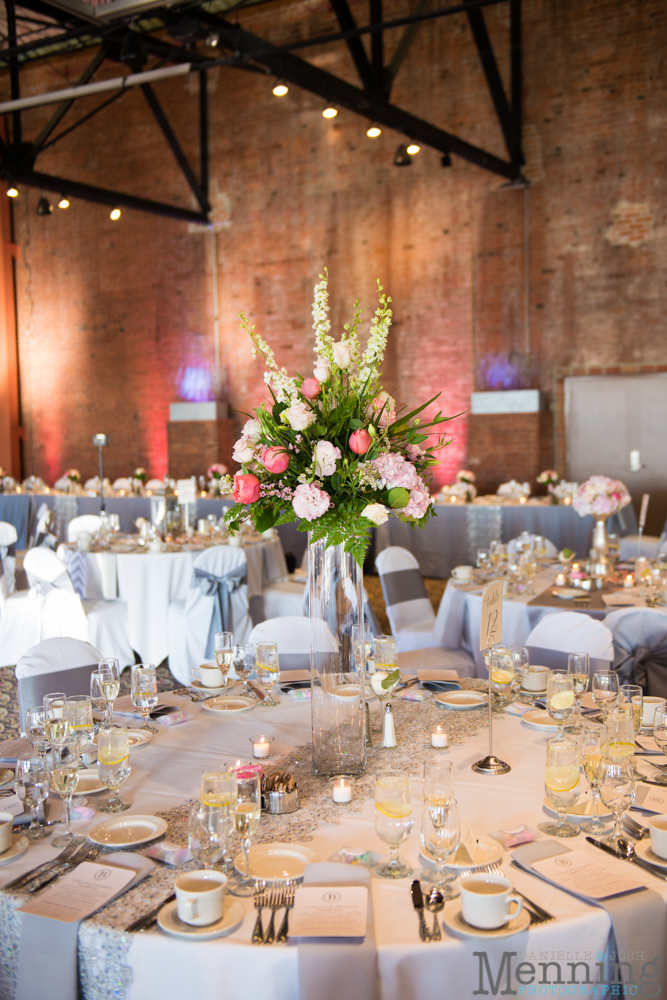 The bright floral arrangements and the elegant jeweled table runners were a great duo. A hint of Spring, class, and chicness for a superb spectacle!   Maria Kovacevich of Elegant Events by Maria did a wonderful job helping Nicole & Cody plan their day!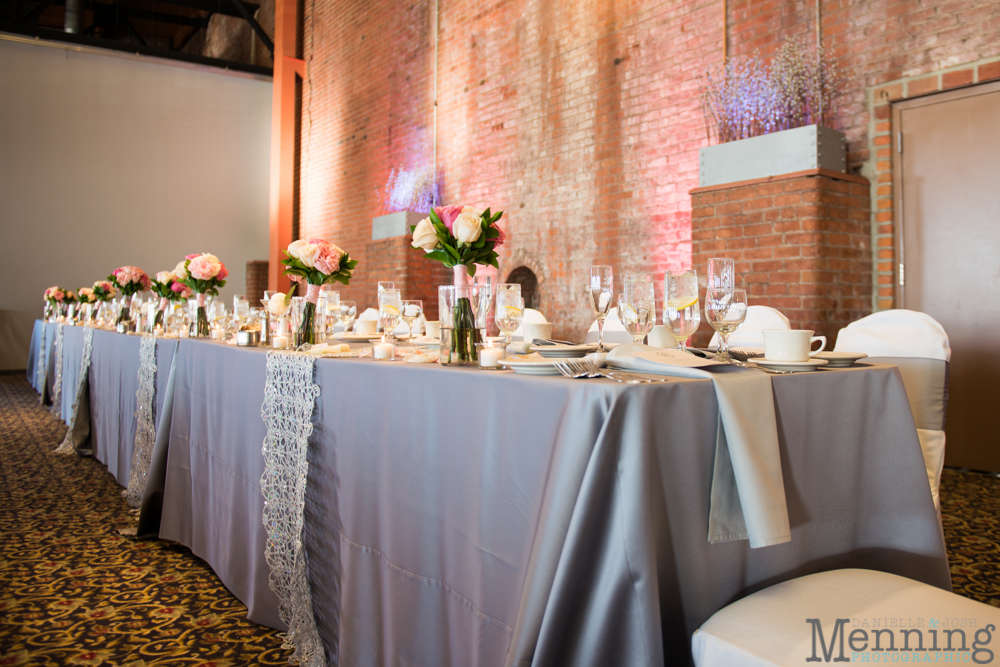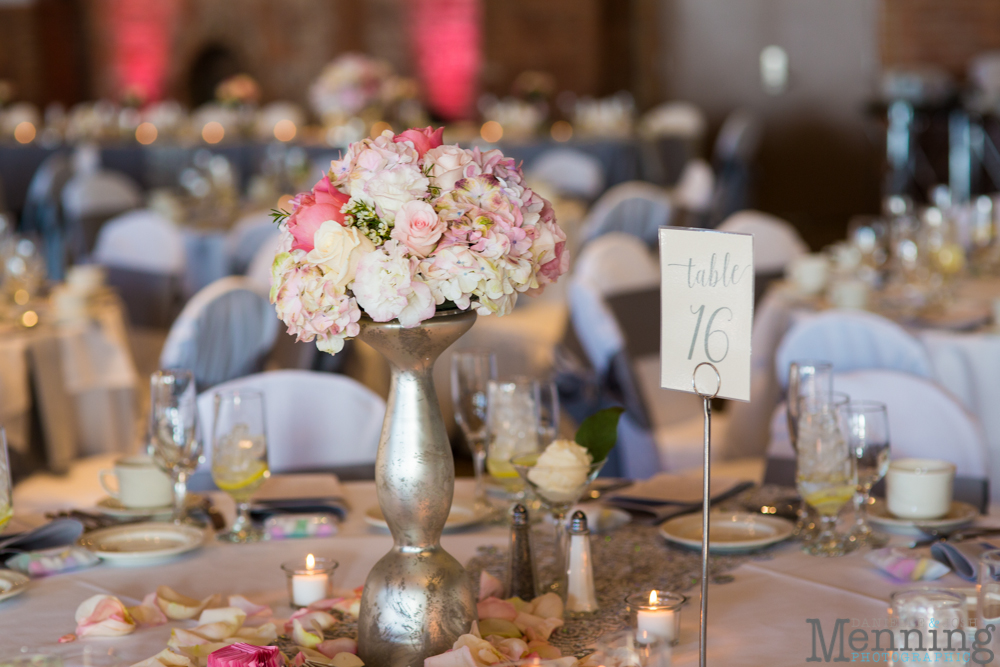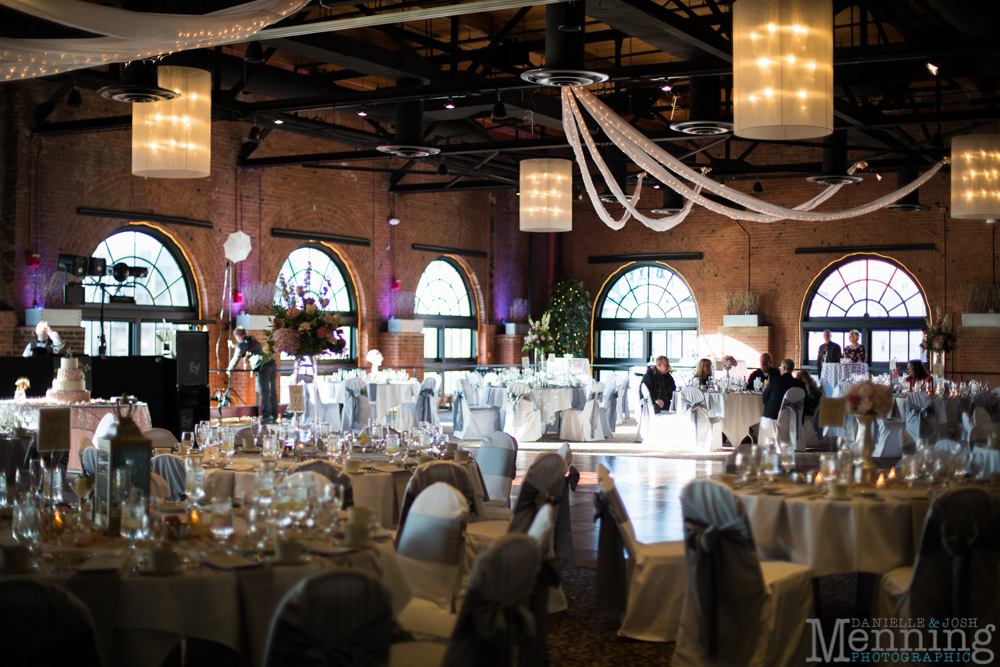 Wild Flour Bakery created quite the confection. Icing swirled about in rose form with swanky rhinestone bands tied together with simplistic icing pearls on top of a glittery table cloth illuminated by the radiant evening sun. Almost too pretty to eat!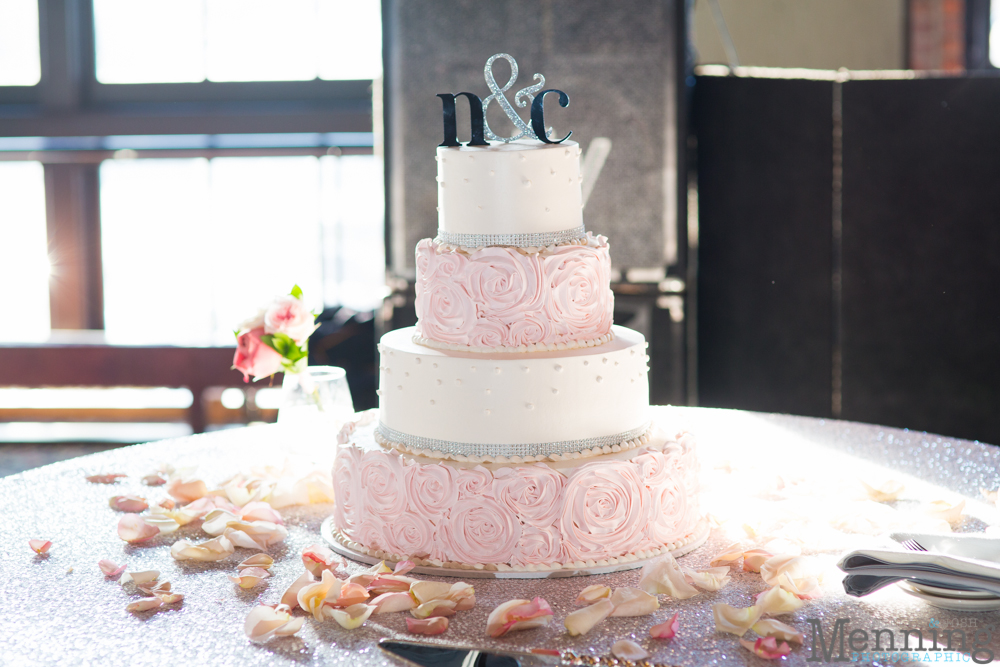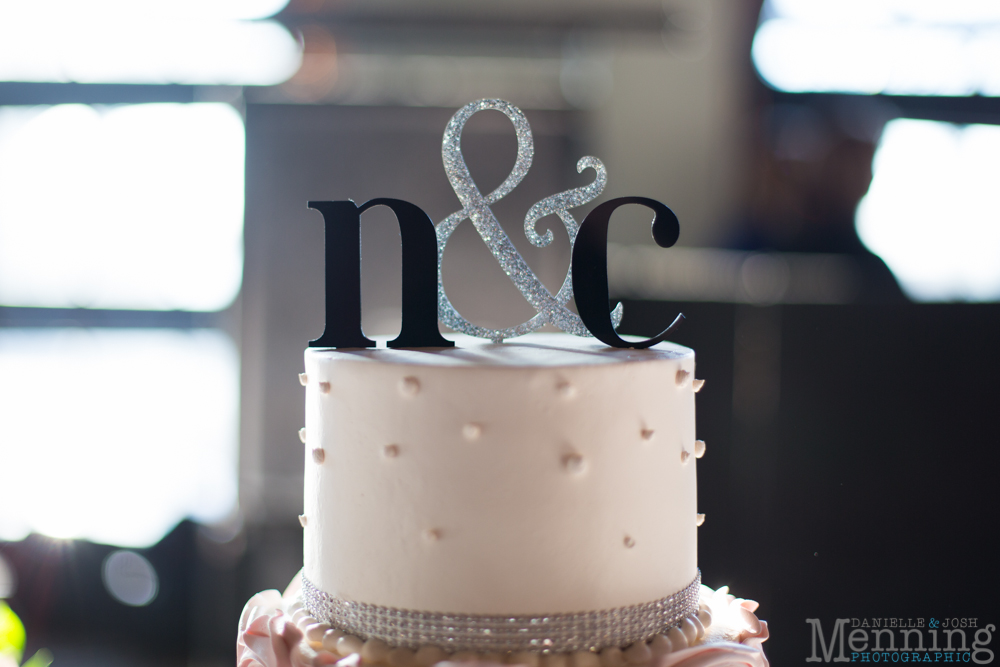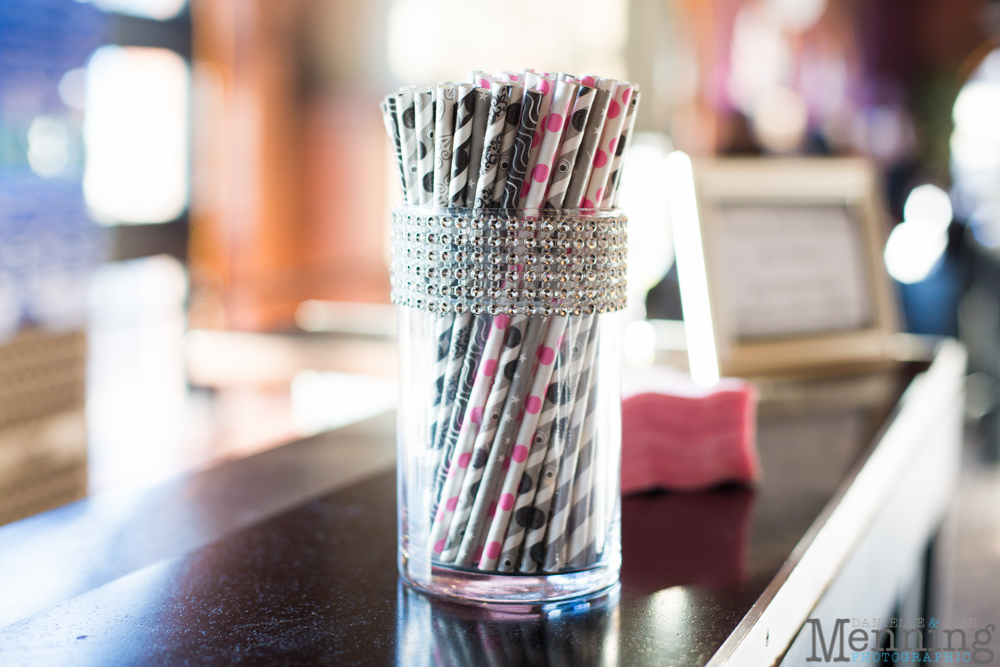 Hey, I know this guy!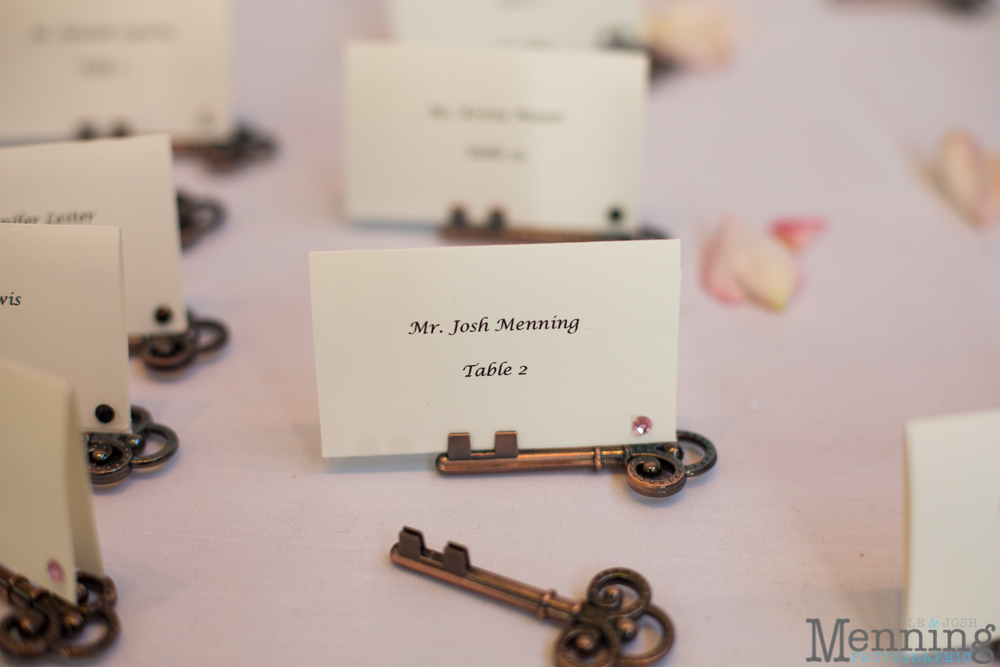 Here comes the happy couple! The new Mr. & Mrs.!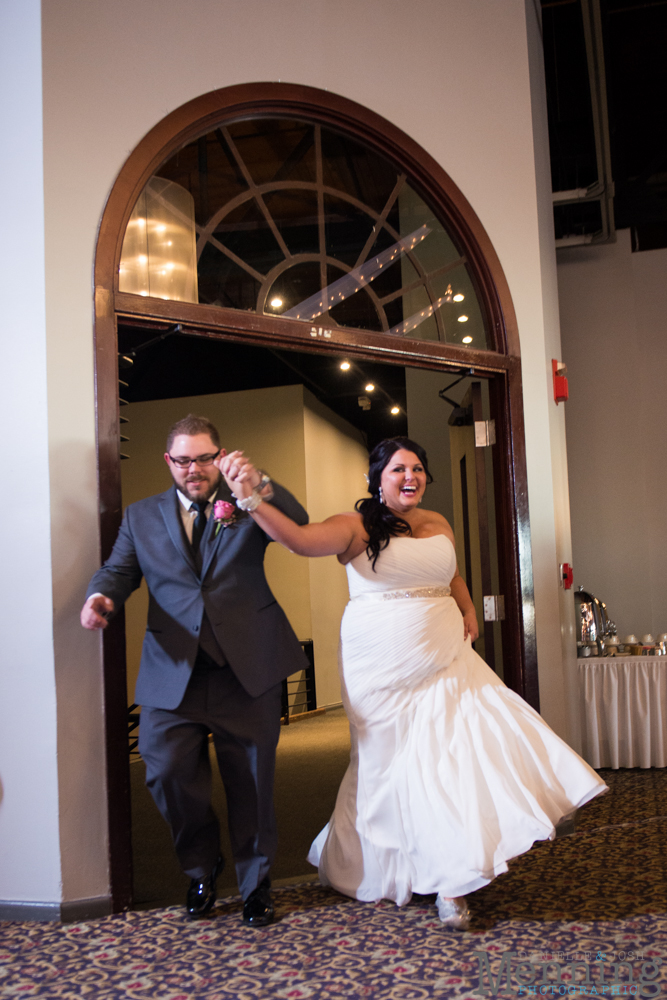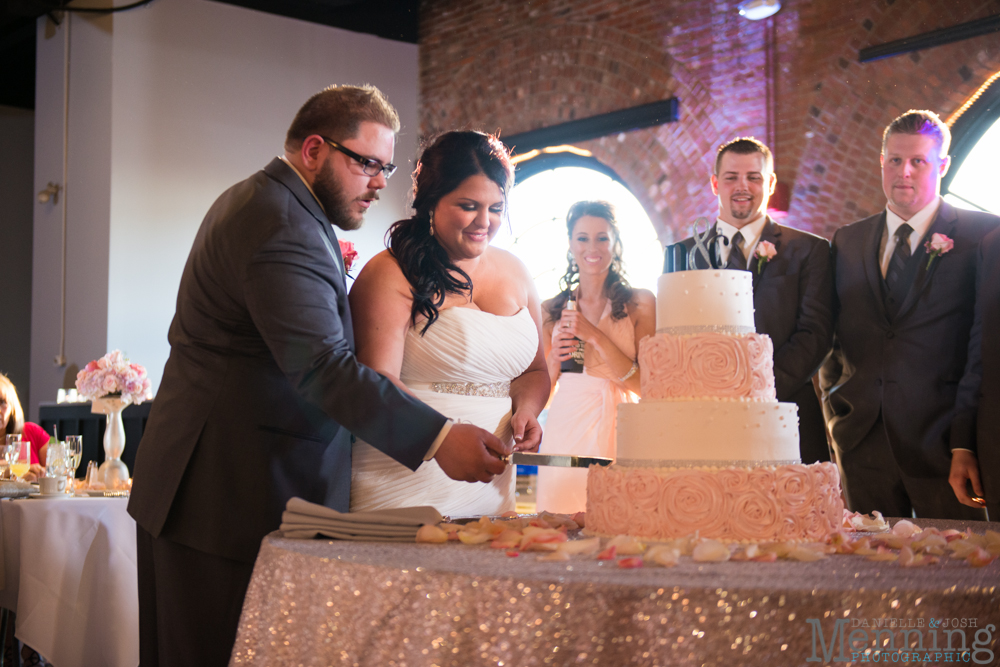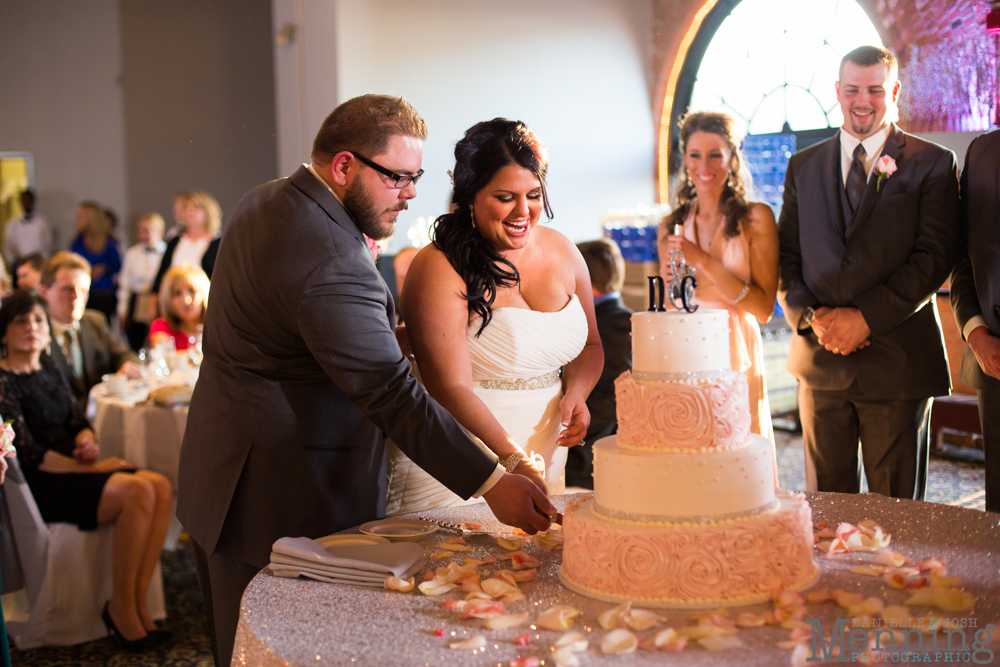 Nothing like a good ol' cake smash!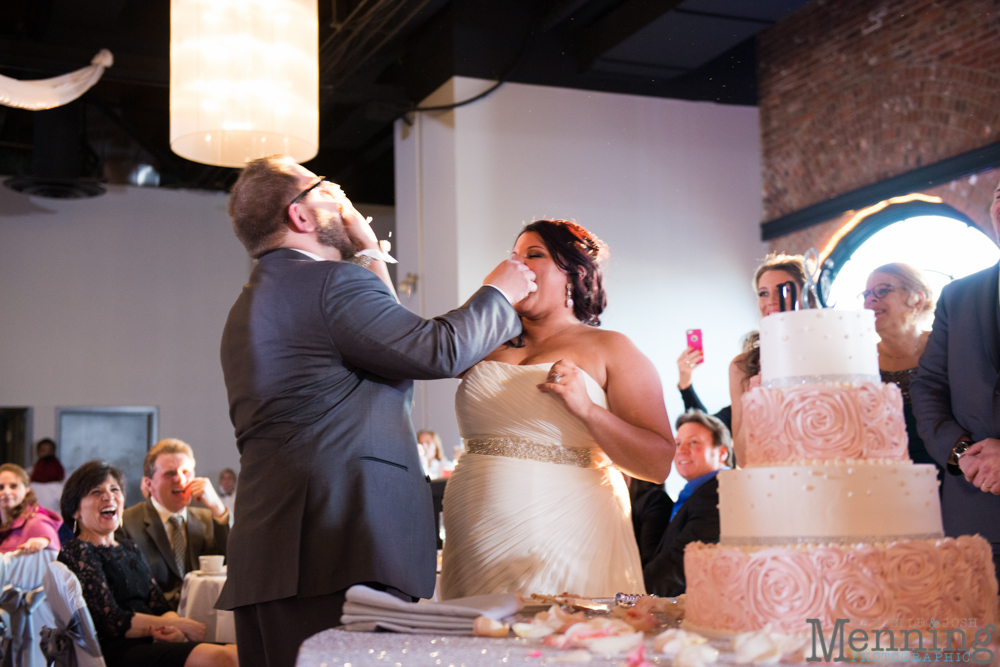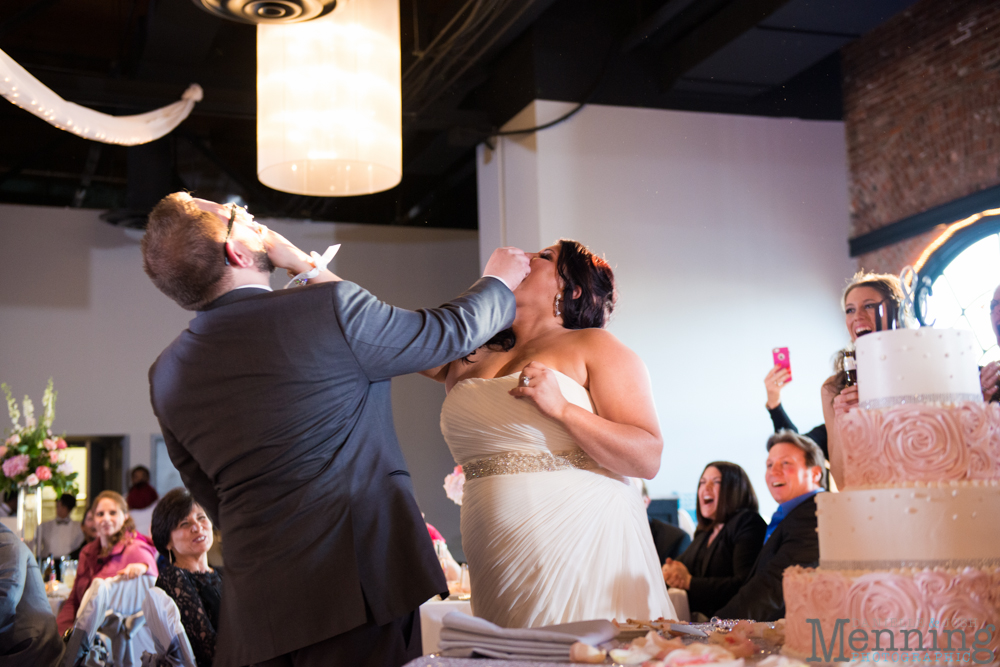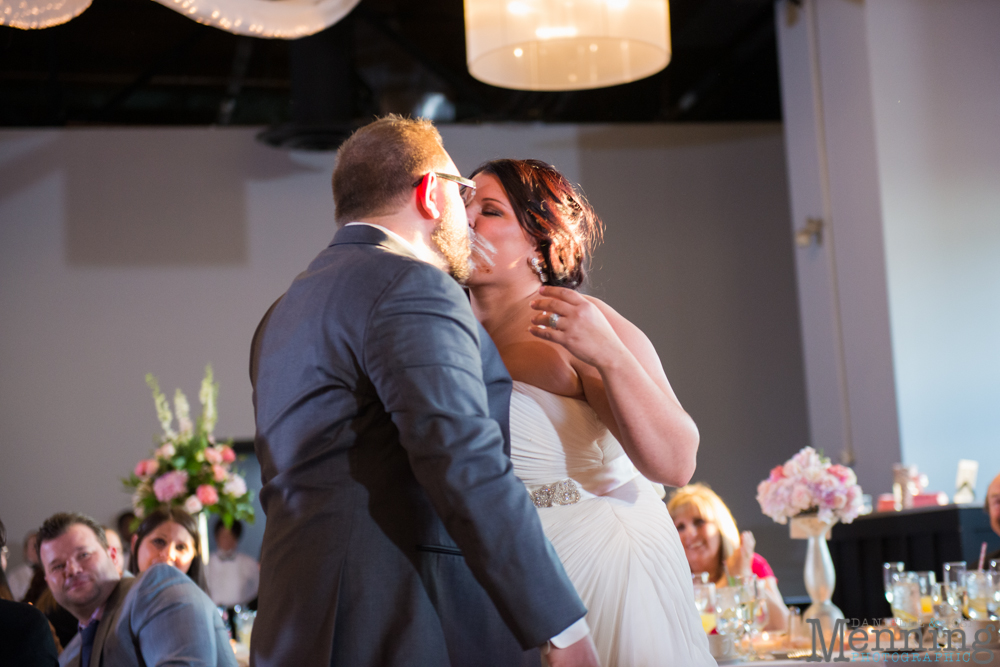 Nicole's dad had a sincere speech that had a great touch of humor and heartfelt emotion.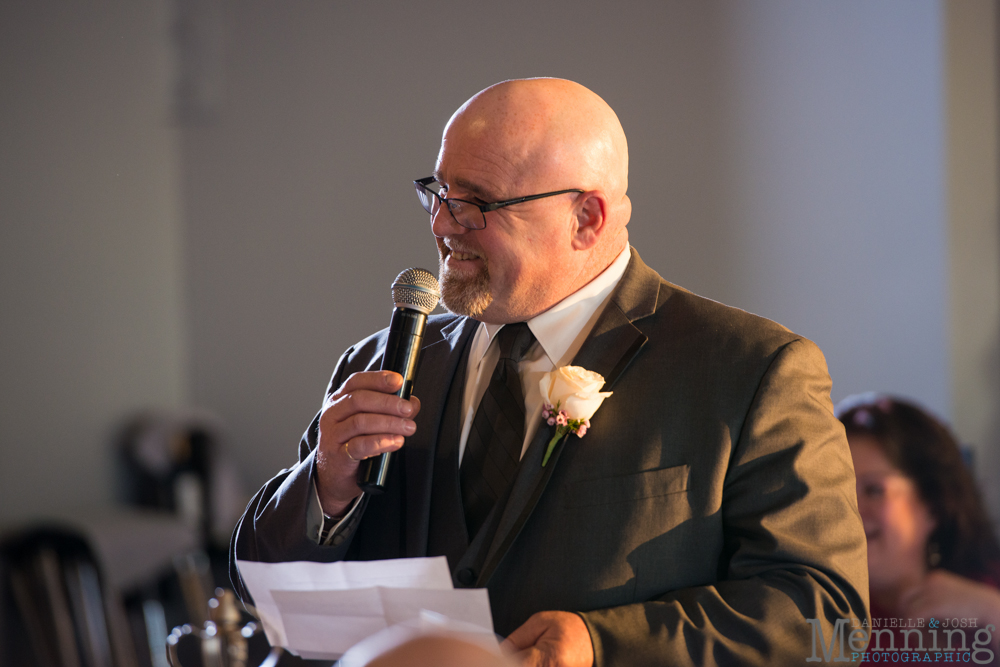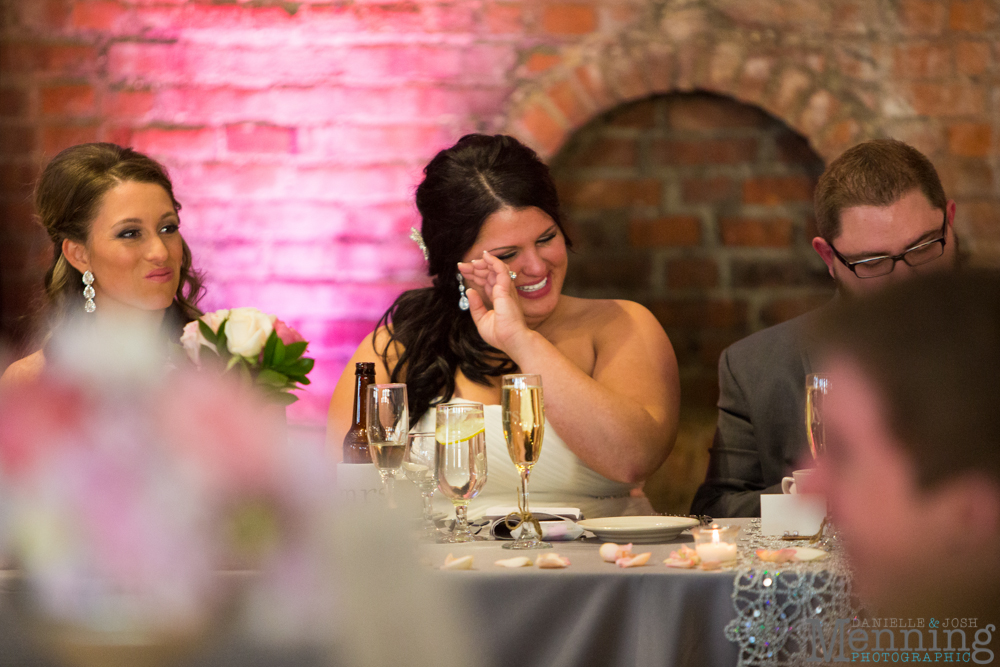 Laughs and happy tears from the Maid of Honor.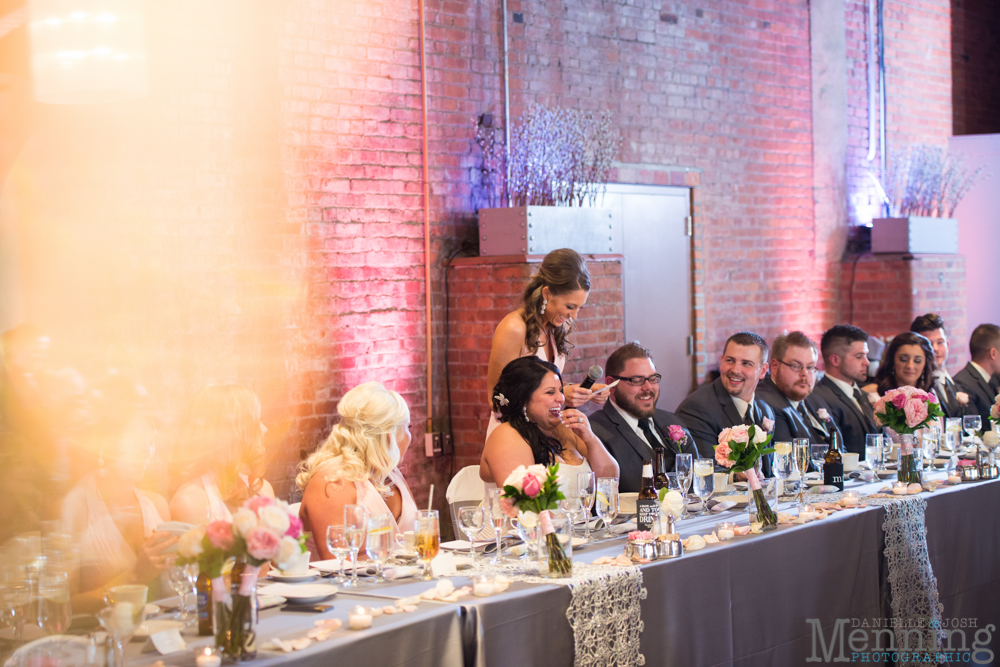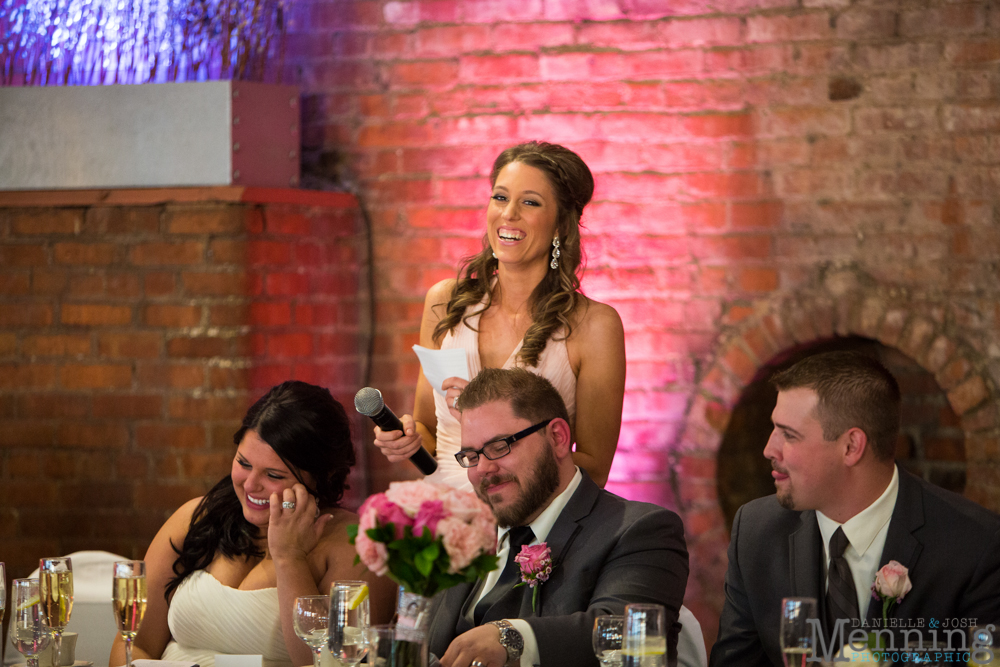 The best man's speech was deeply emotional and reflective and was a great example of the friendship that Cody has with all of his groomsmen.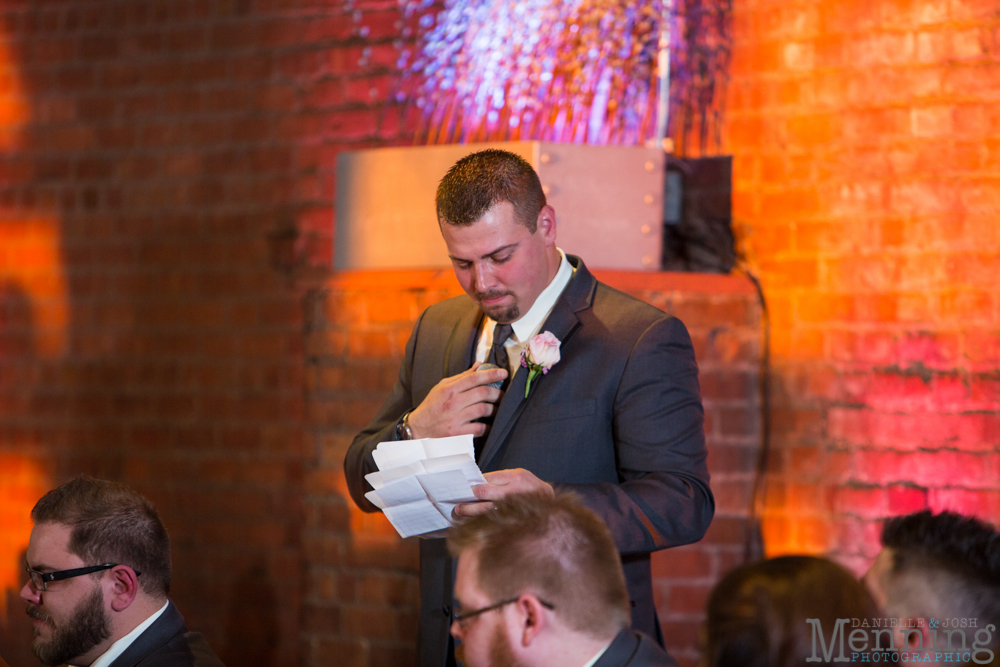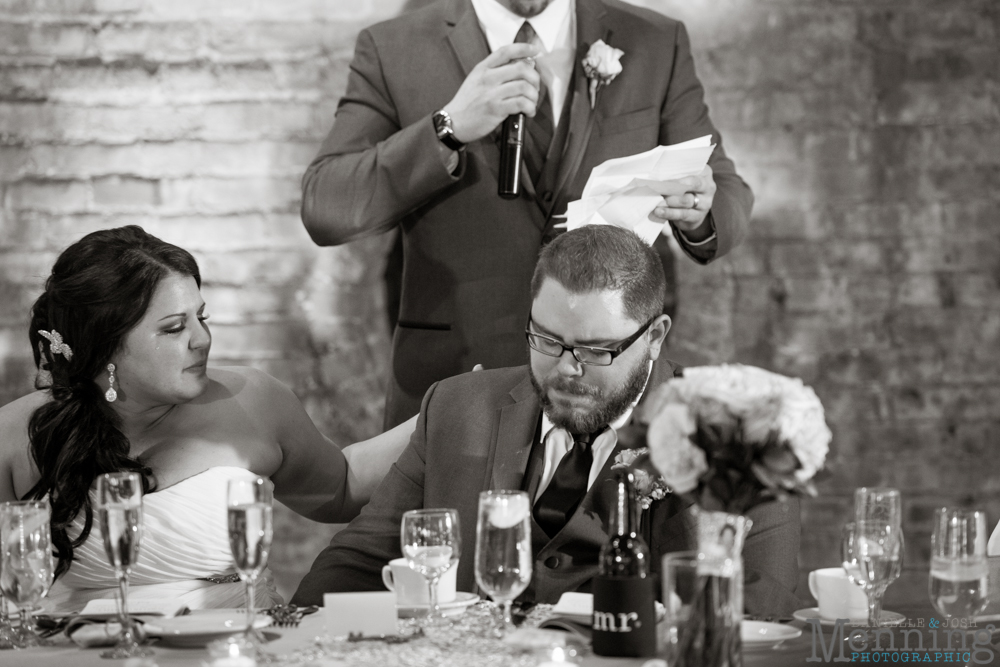 Nicole & Cody shared pure joy and bliss as they swayed around the dance floor to Brett Eldridge's "Mean to Me."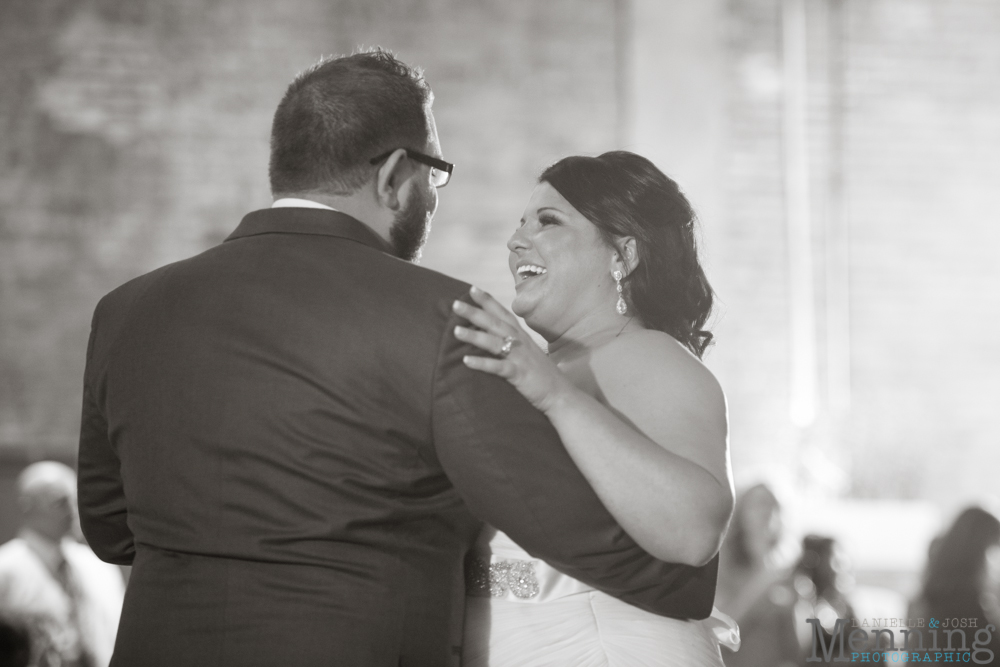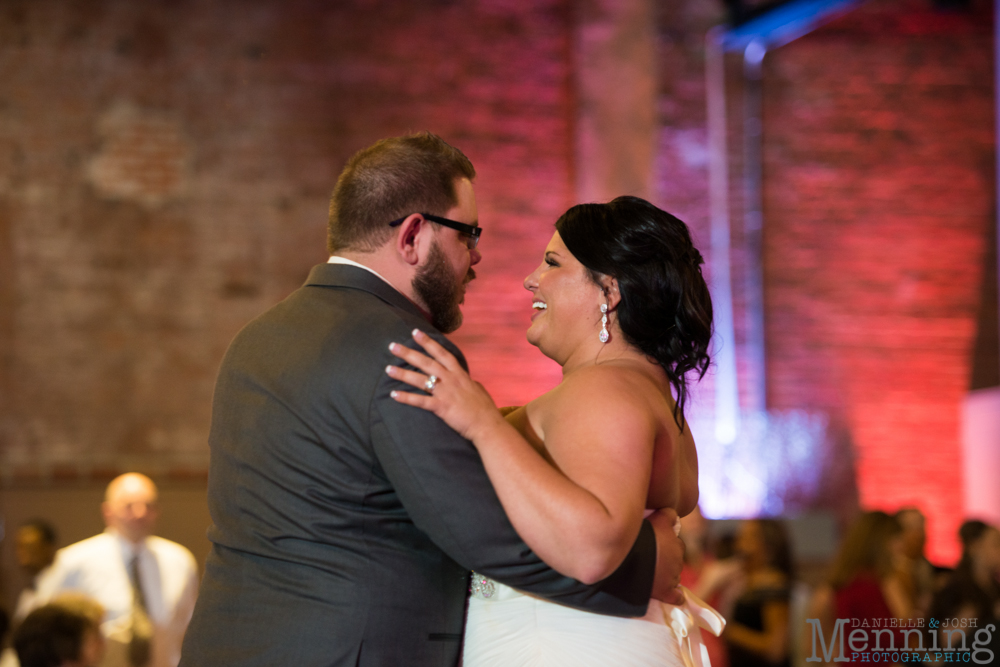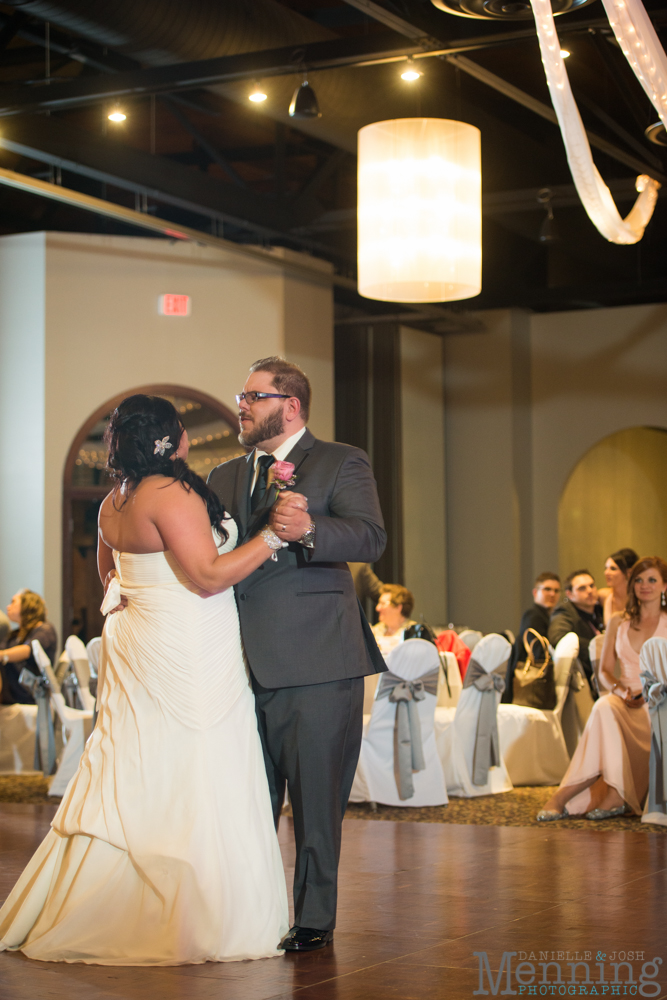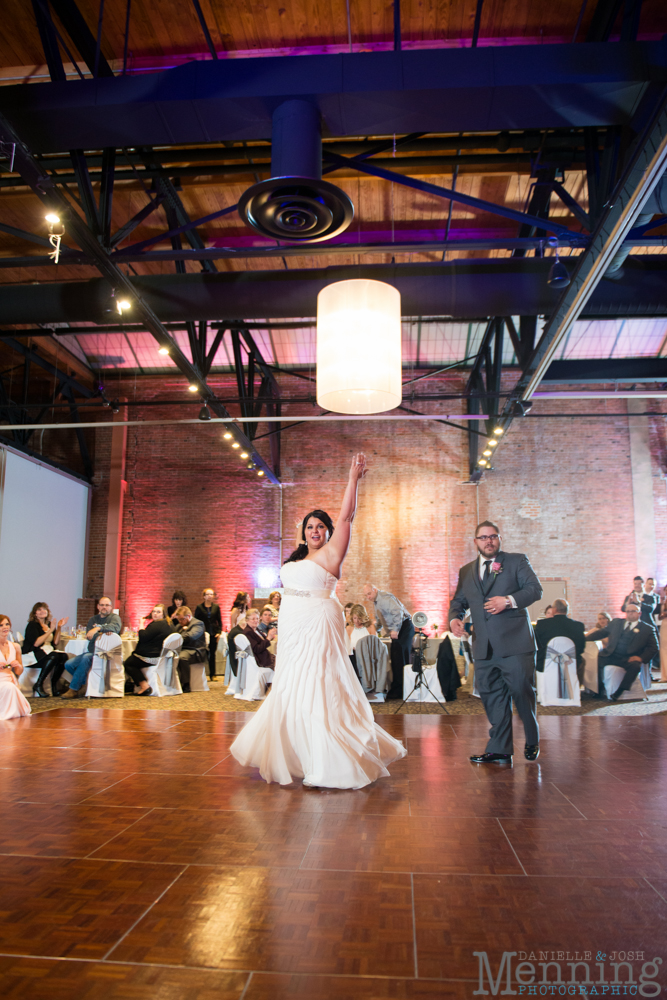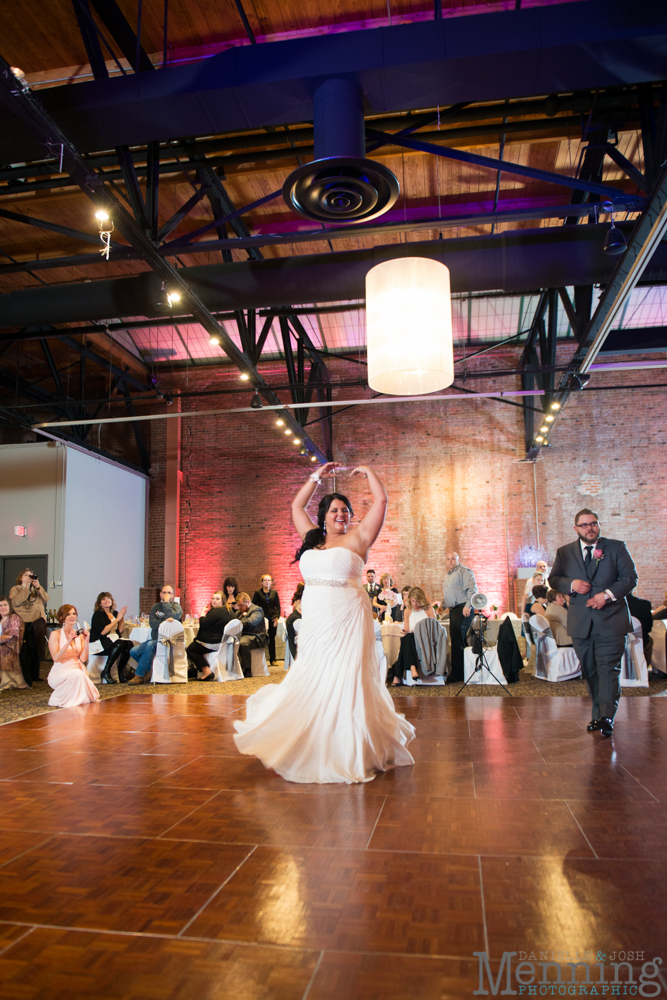 Next, Nicole got to share a dance with her father.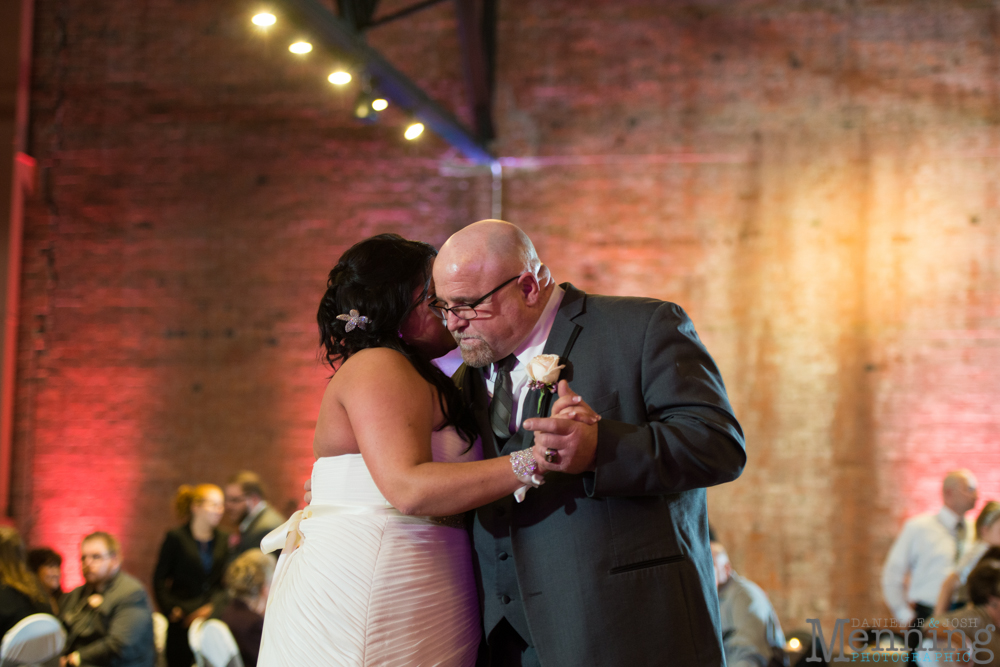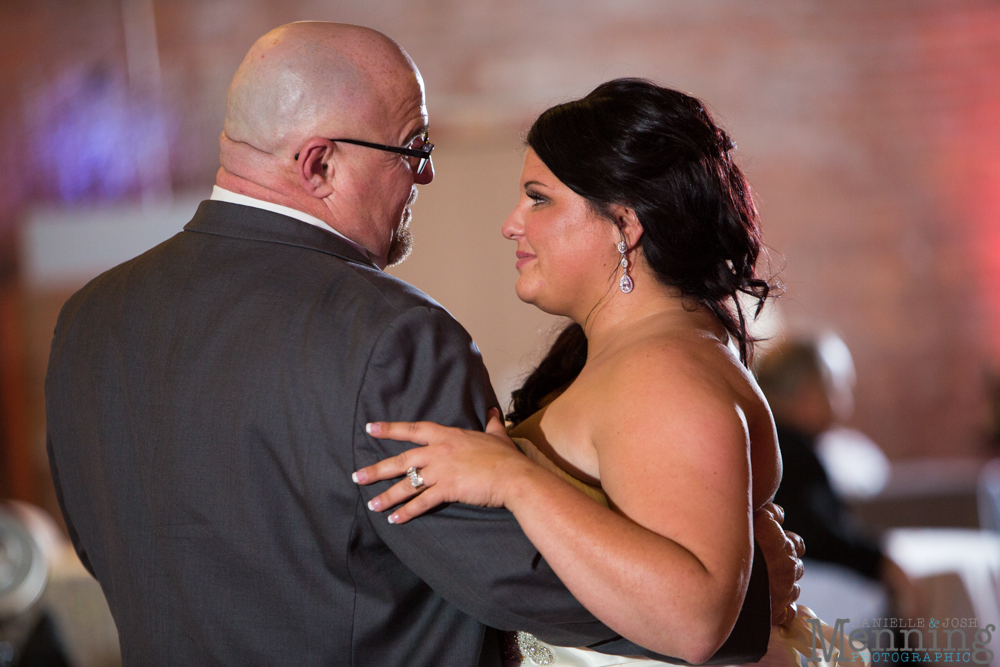 Cody and his mom: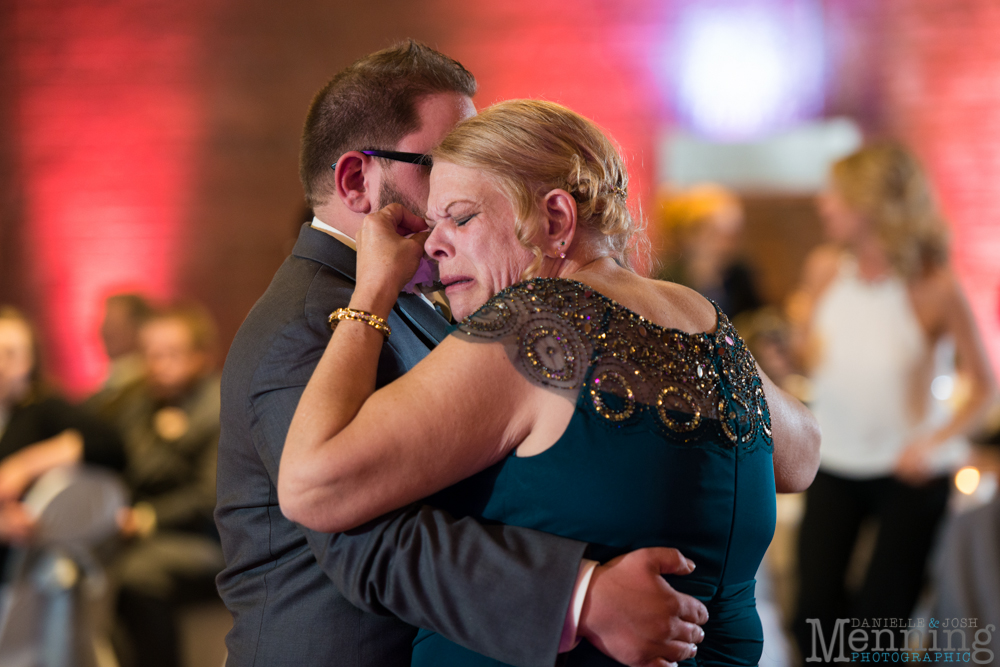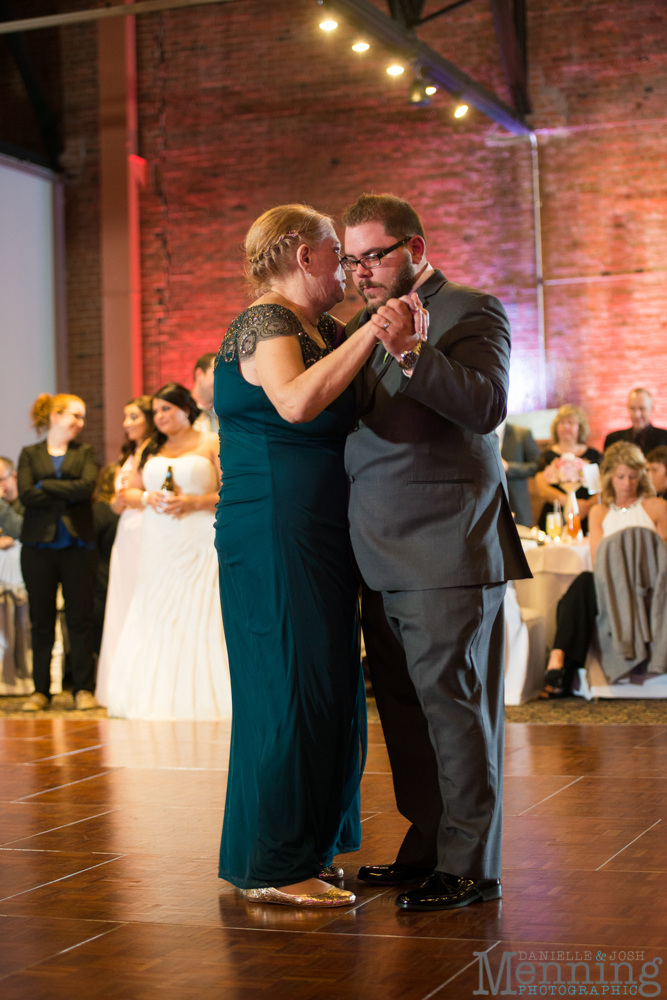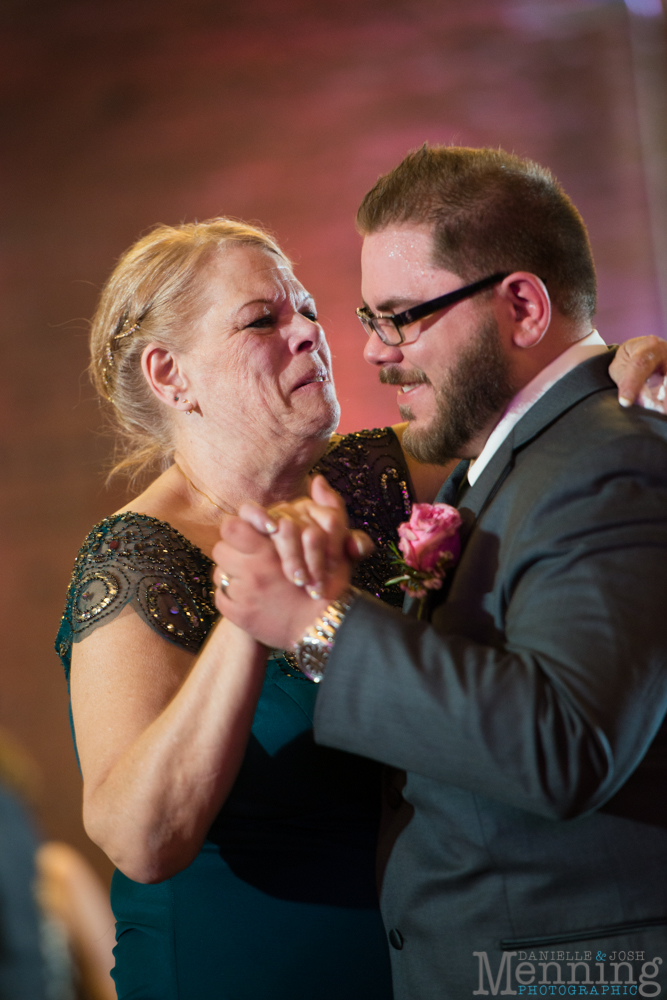 Bouquet and garter time!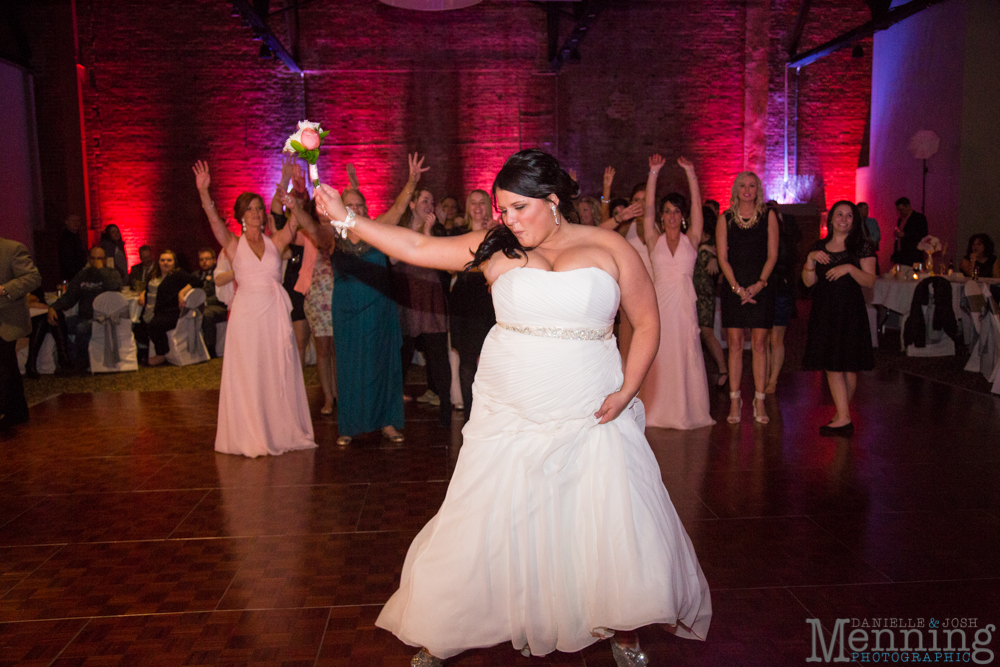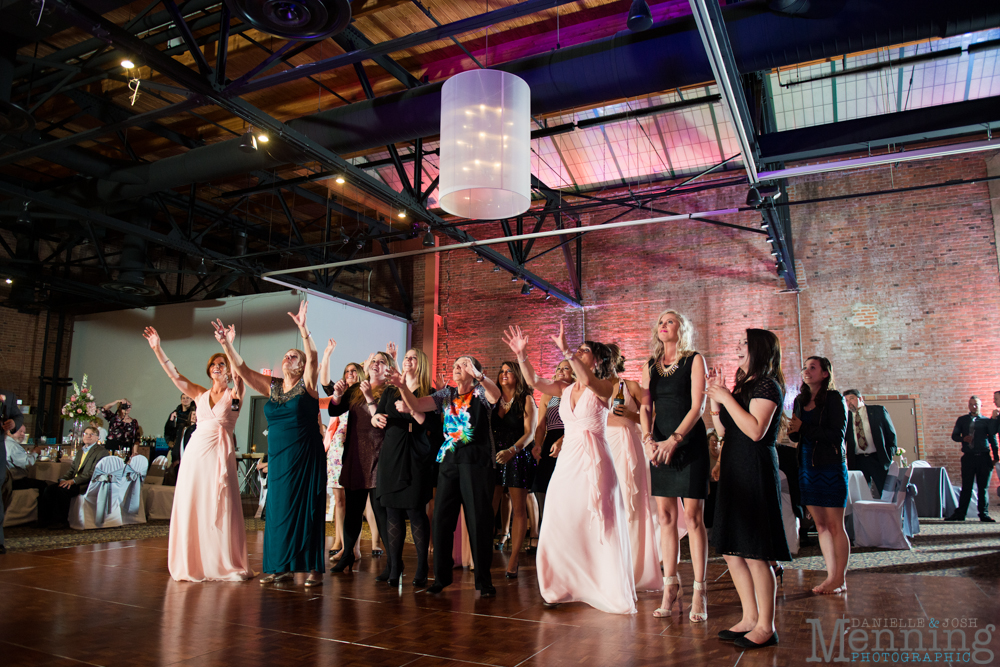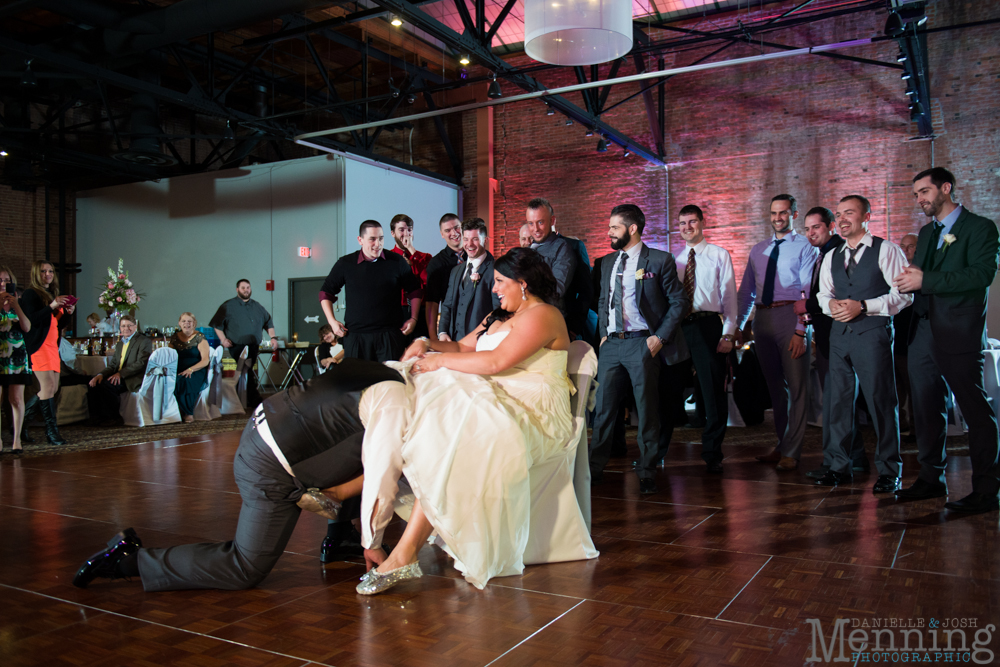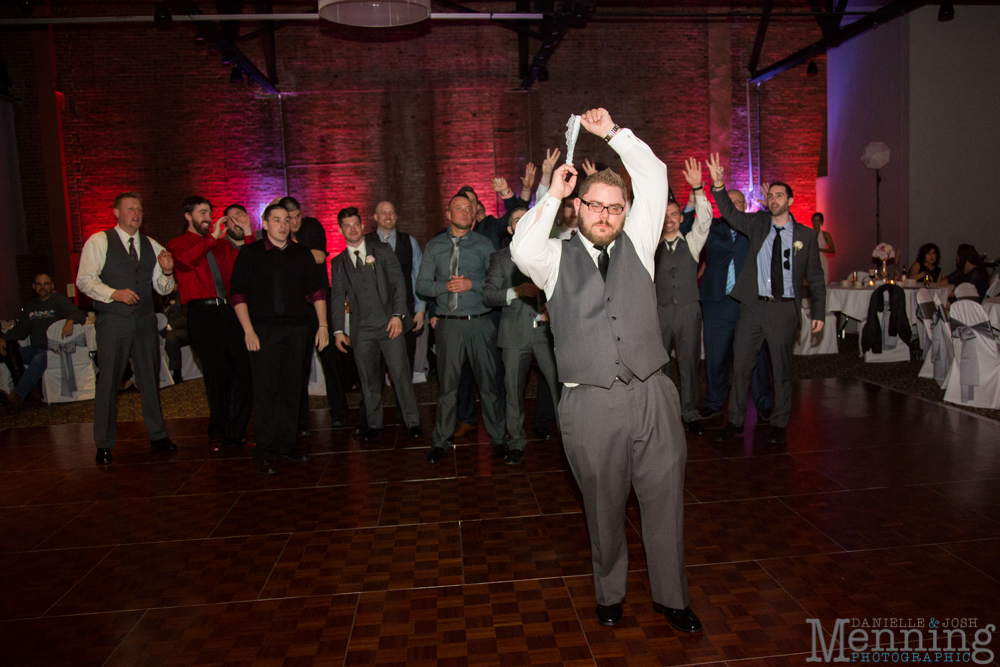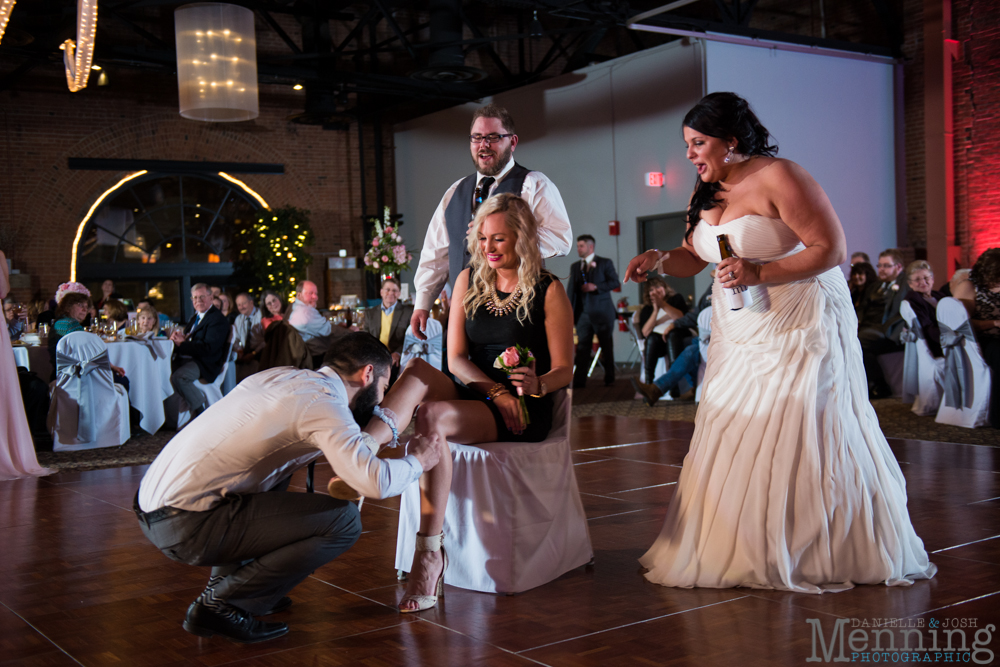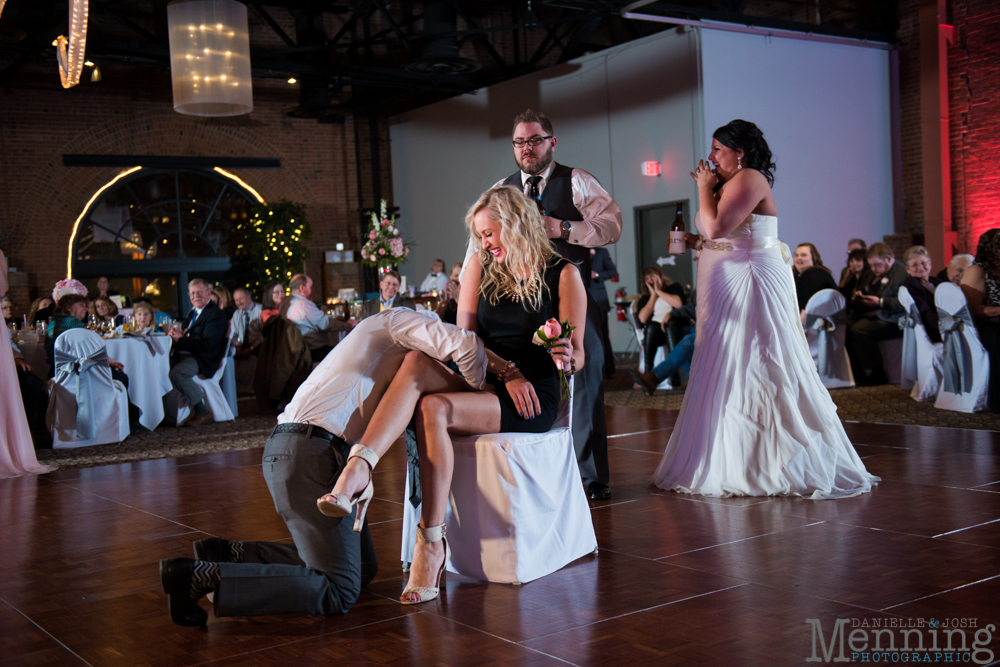 That's definitely how you do the worm! If your face isn't on the floor and your legs aren't bent over your head, you're not doing it right.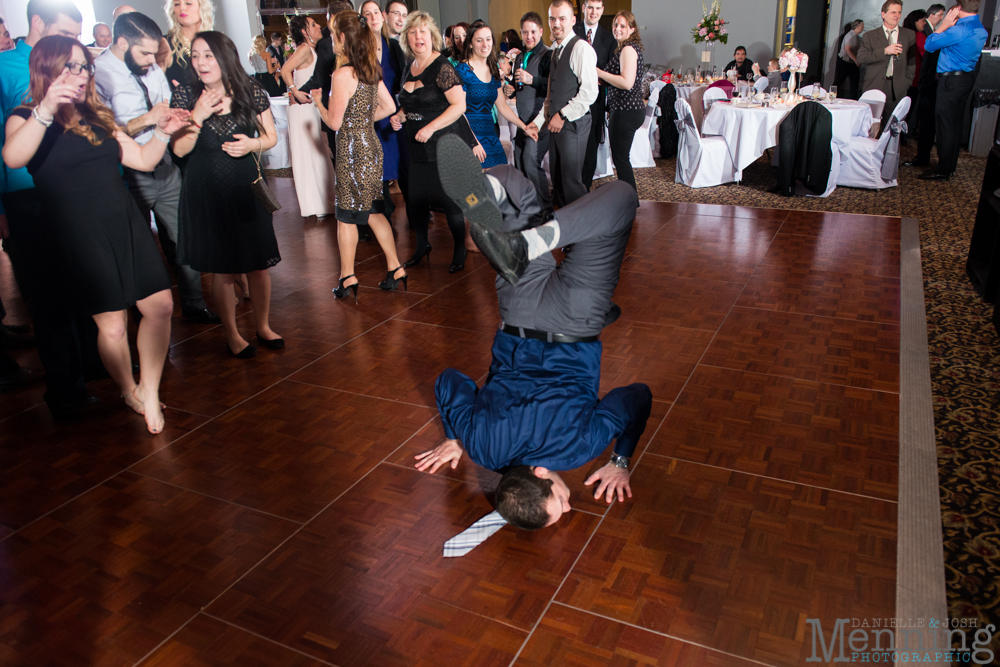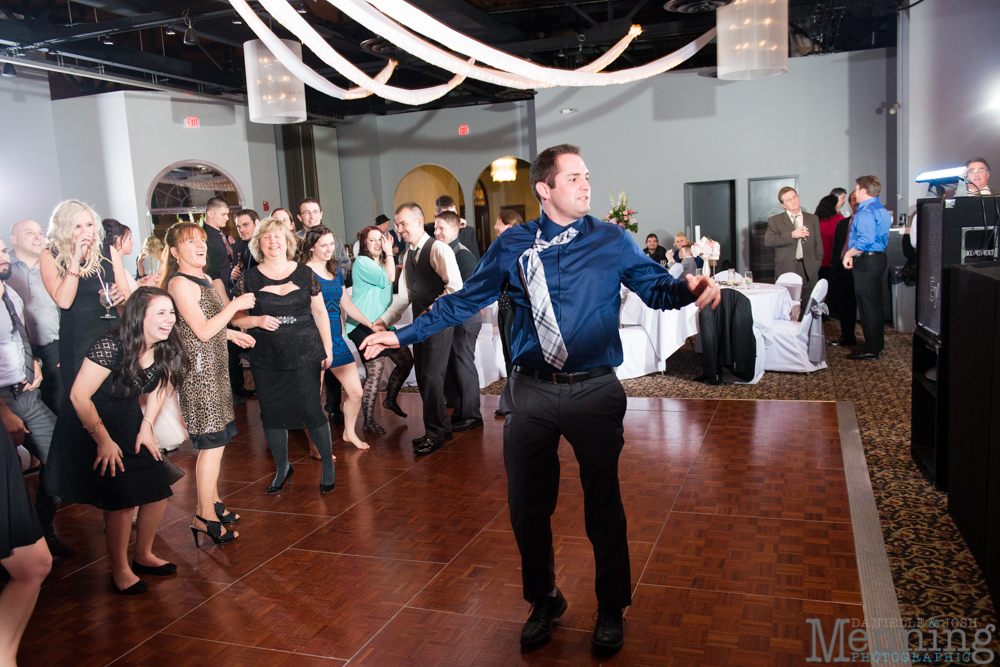 This dude had moves like Michael.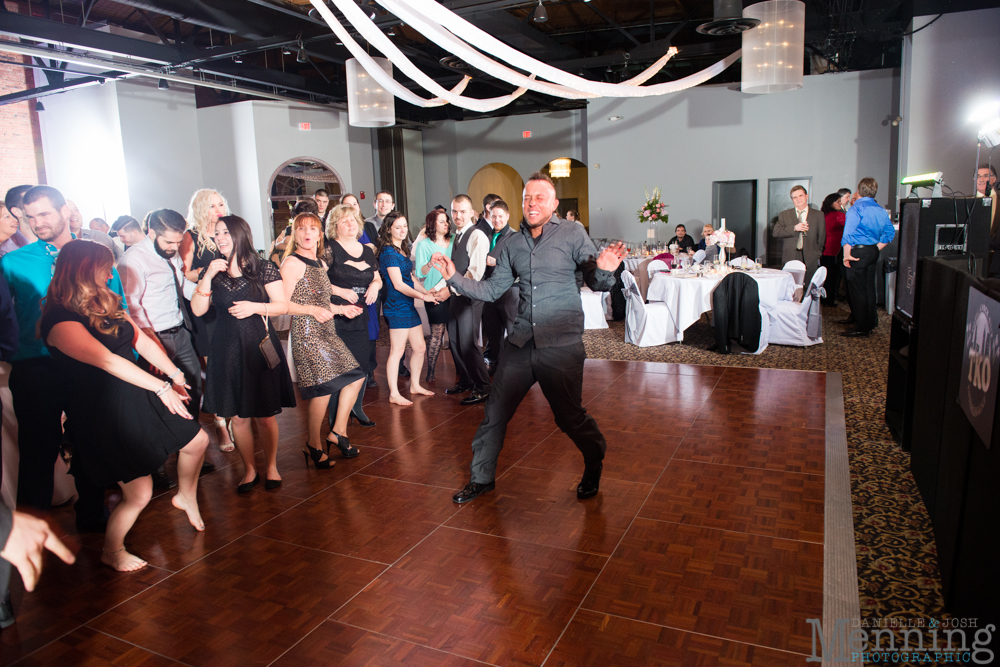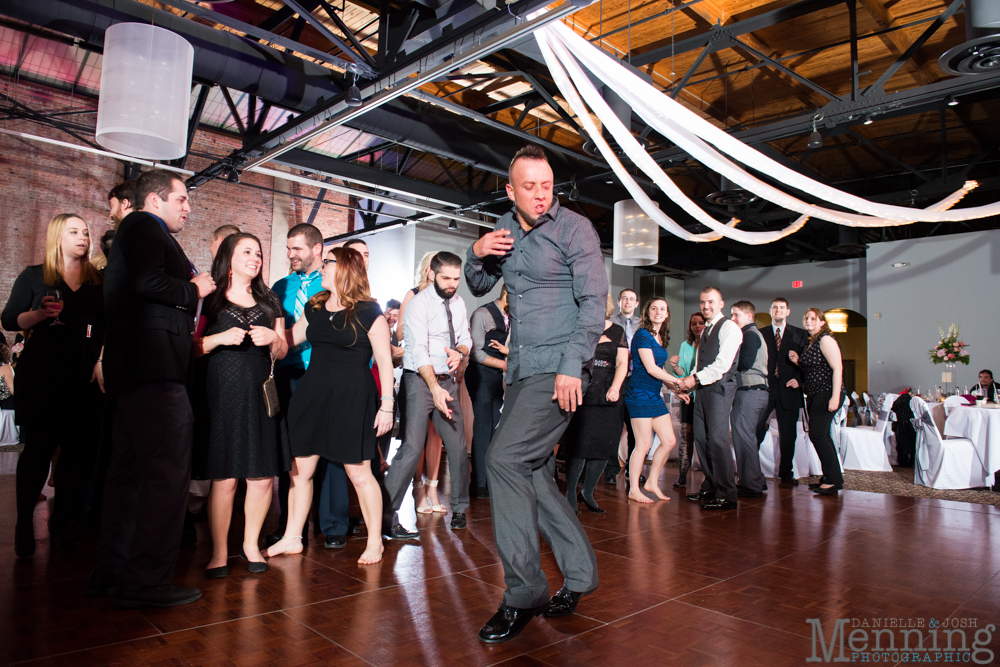 Nicole and her brother spun about the dance floor as they danced with the guests to a classic Italian song.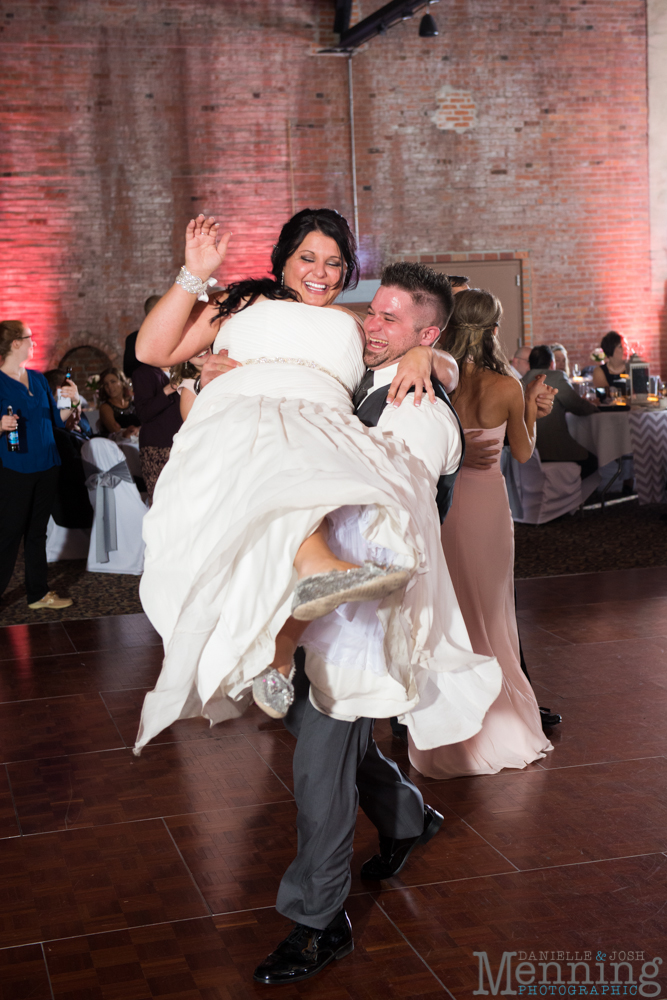 Fish n' Hook. Nicole got herself a great catch!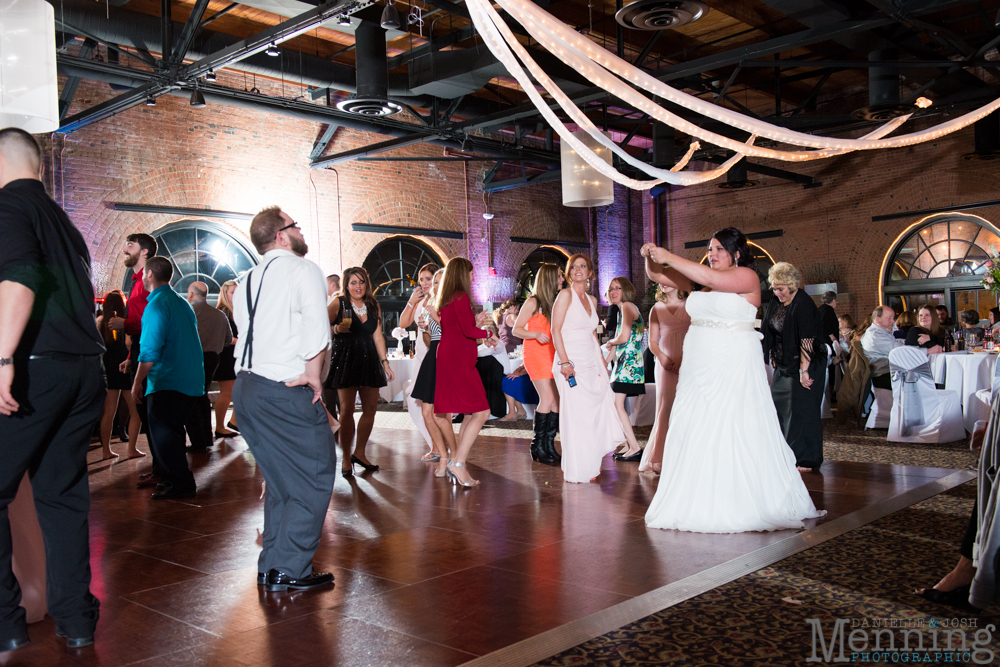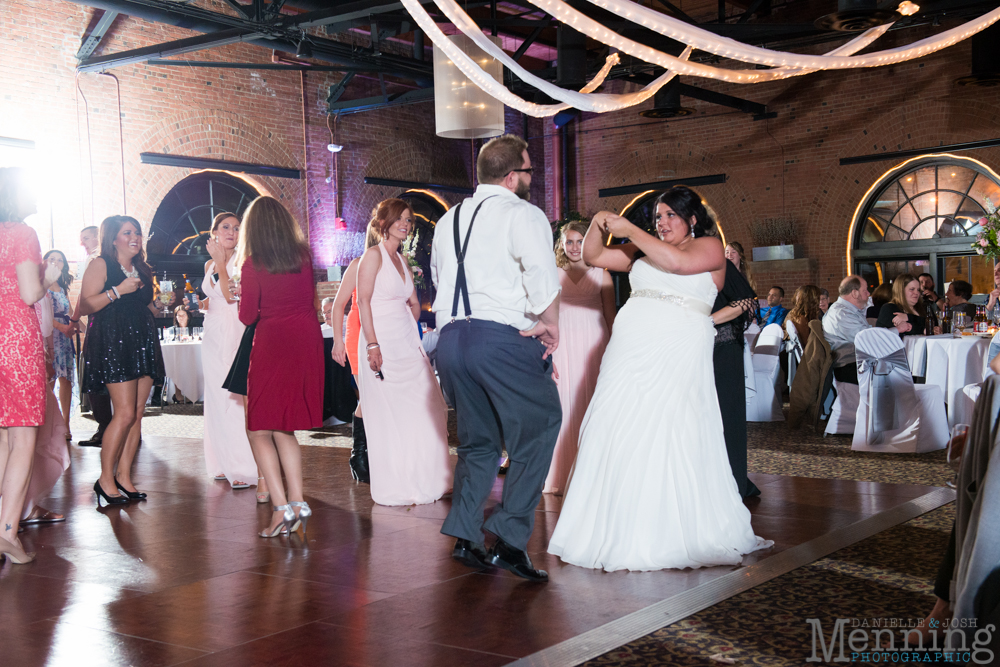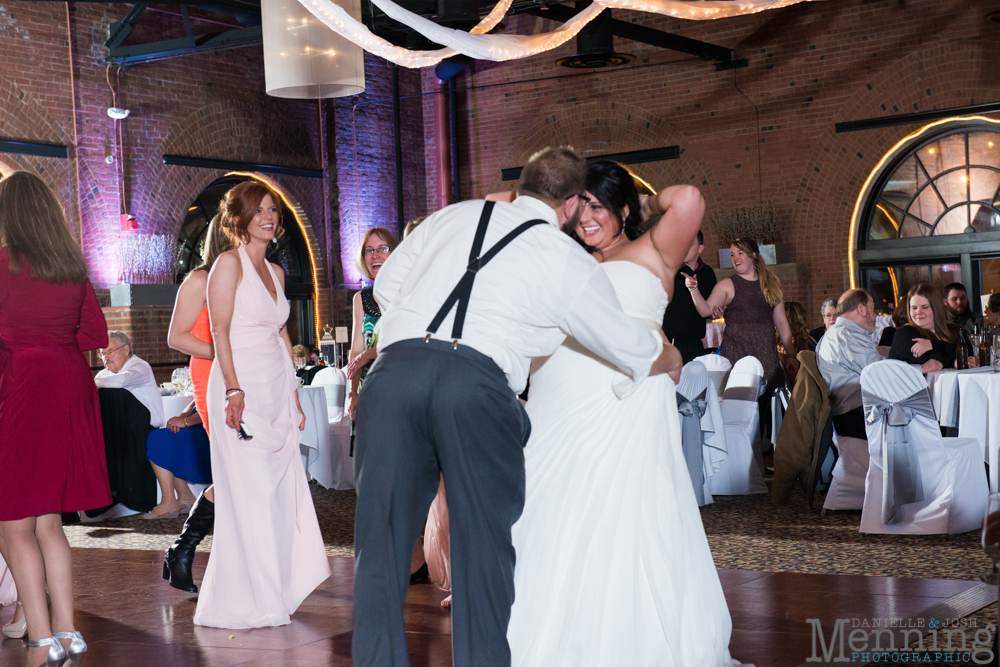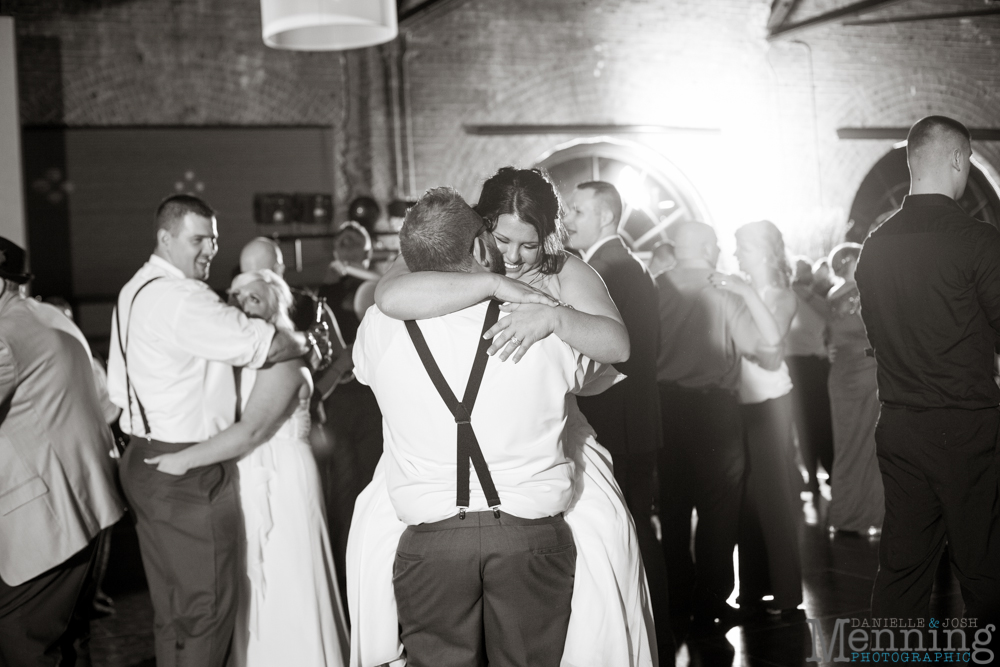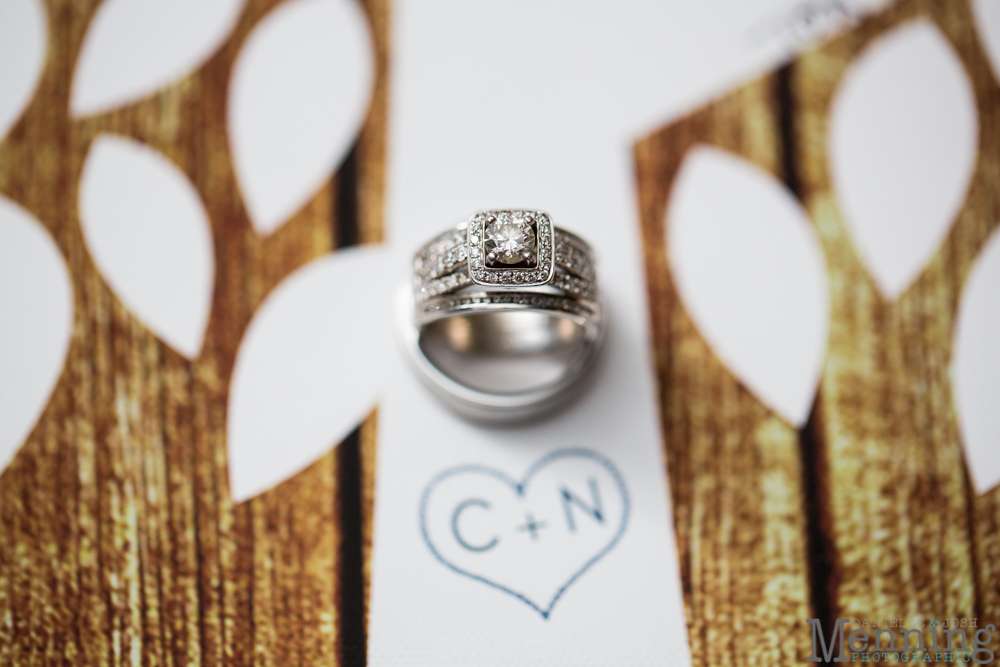 As the night progressed into a lively dance party, we slipped away to get some end of the night shots with the city of Cleveland illuminated in the background.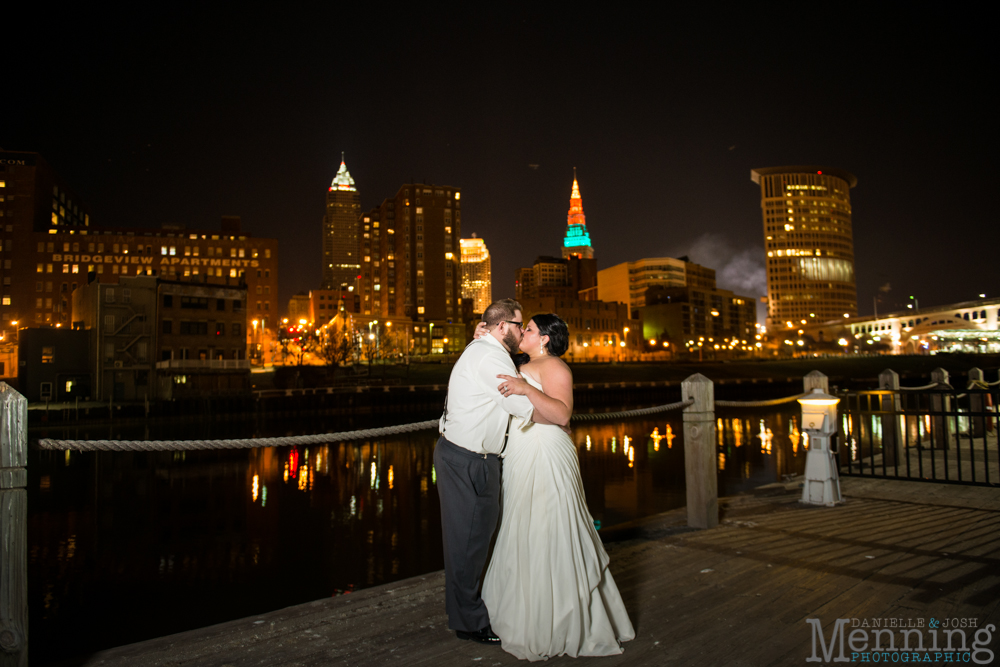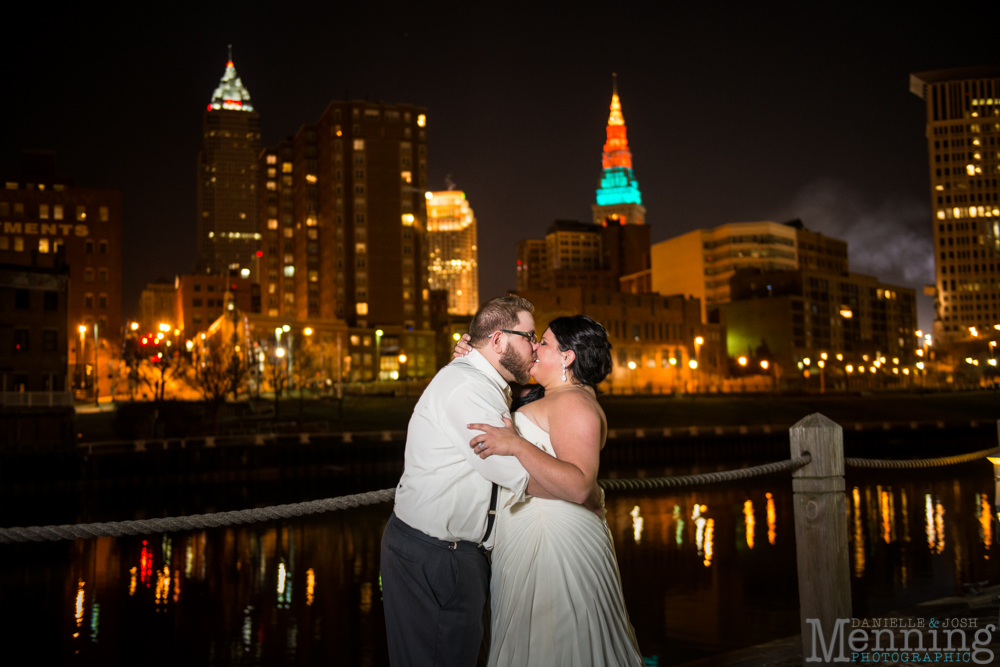 Congratulations Nicole & Cody! We wish you the best with your marriage and hope you have a lifetime of happiness!
Want to get connected with us? Check us out on Instagram | Facebook | Twitter | Pinterest | Google +