UPDATE as of April 26, 2015- ALL SESSIONS HAVE BEEN BOOKED. Thank you so much to everyone who booked a session to help with this cause! 🙂
We have a huge announcement for you today & we're really excited about it! Because of this awesome business of ours, we get to meet lots of people. Meeting lots of people means hearing lots of stories. Hearing lots of stories means being touched by others' circumstances and endeavors.  Being touched by others' circumstances and endeavors is what brings us to the HUGE announcement:
For the first time ever, we're scheduling a day of mini sessions! People have been requesting this from us for years & we finally decided to do it. Our motivation behind this is the HUGE part & there's a little story behind it:
We photographed Carissa & Josh's amazing wedding at Stambaugh Auditorium last August & during that day, I met Ashley Spriggs (the groom's sister) because she was a bridesmaid in the wedding. You guys know we love staying in touch with our couples, right? We've found that most of our couples become our friends & Carissa & Josh are no different. . . these two are so sweet & selfless. I mean, a police officer and a nurse? Servants' hearts! Anyway, I saw on Carissa's Facebook one night that her sister-in-law and brother-in-law had a goal of embarking on an amazing missions trip to 11 countries over 11 months to be a light to the world, to love on orphans and widows, to serve others, to help others, and to spread love, joy, and hope. I was so inspired by their drive & courage. I talked to Josh (my husband Josh. . . not our groom Josh) and told him I wanted to help somehow. Of course, Josh was completely on board! So we contacted Ashley & Billy and sat down to brainstorm how we could partner with them. Ashley & her husband Billy need to raise $34,000.00 by the end of this year in order to go on this missions trip. And believe me, the $34,000.00 isn't going toward 5-star hotels and gourmet meals! These two will be sleeping in tents and going days without a shower on this trip, but they're willing to make sacrifices because of the call on their hearts to help others.
So that's where the mini sessions come in. You get fun & pretty family photos to treasure for years to come & you also get the satisfaction of knowing that you were part of the team of people to send Ashley & Billy to third world countries to help "the least of these." (Matthew 25:40- "The King will reply, 'Truly I tell you, whatever you did for one of the least of these brothers and sisters of mine, you did for me.'" And aren't we ALL the least of these?).
We're asking for at least a $100.00 donation for each session booked. Â (You can always feel free to give more if you're able!)Â One hundred percent of every single dollar collected during these mini sessions goes to Ashley & Billy for the World Race.
So don't delay in contacting us to schedule your mini session slot! These will go really quickly because people have been requesting them for so long!
HERE ARE THE DETAILS:
When: Sunday, June 7, 2015 with a rain date of Sunday, June 14, 2015
Session Times:
3:00 p.m.- booked
3:30 p.m.- booked
4:00 p.m.- booked
4:30 p.m.- booked
5:00 p.m.- booked
5:30 p.m.- booked
6:00 p.m.- booked
6:30 p.m.- booked
7:00 p.m.- booked
7:30 p.m.- booked
8:00 p.m.- booked
8:30 p.m.- booked
Where: Firestone Park-Â 338 East Park Avenue, Columbiana, OH 44408
What's included: 20 minute session for immediate family with one outfit; 10 retouched high resolution images; printing release
Answers to Frequently Asked Questions:
What's the World Race? 
It's an 11 country 11 month missions trip. You can read more about it on their website.  This is from their website: "Have you ever wondered if there's something more out there? If there's more to life than empty traditions, routines, and working 9-5 everyday to achieve the impossibility of the American dream? It's because there is. There is a generation of radicals whose heartbeat is to see a changed world. It's a generation that's dissatisfied with the status quo and is actively rising to the challenge of seeing the world transformed through tangible expressions of God's love. World Racers are seeing lives changed in nations all over the world. It is a journey to 11 countries in 11 months to serve "the least of these" while living amongst real and raw community. It facilitates discipleship through the process of discovering into the abundant life He promised. It requires Luke 10-like faith. The World Race will call you out of your comfort zone and giving you exposure to what God is doing in the world before you commit to the American dream. Because it's not about you, it's about the Kingdom."
Who are Billy & Ashley Spriggs? 
Obviously, it's difficult to sum up people in a little blurb, but here's a bit about them from their blog:
In 2011, when Billy & Ashley first met, they knew they were going to spend their lives spreading the gospel of Christ throughout the nations. It was the very beat of their hearts! Now, here they are, about to embark on one of the craziest, life changing adventures yet. The best part is, they get to do it TOGETHER!
Billy is a 27 year old Pittsburgh-er who loves the outdoors, quoting movies, gathering and sharing odd facts, and all things sports-related. (No, seriously, he is obsessed with ALL Pittsburgh sports!!). He is always open to try new things and push the limits of adventure. He is passionate about discipleship and building things.
Ashley is a 24 year old Ohio girl addicted to coffee, building relationships, reading, and exploring cities. She will graduate in May 2015 from Liberty University Online with a Bachelors in Psychology and a double minor in Criminal Justice and Church Ministries. She is passionate about human trafficking and loving on the orphans.
Separate they are two very different and unique individuals, but together they are one force to be reckoned with!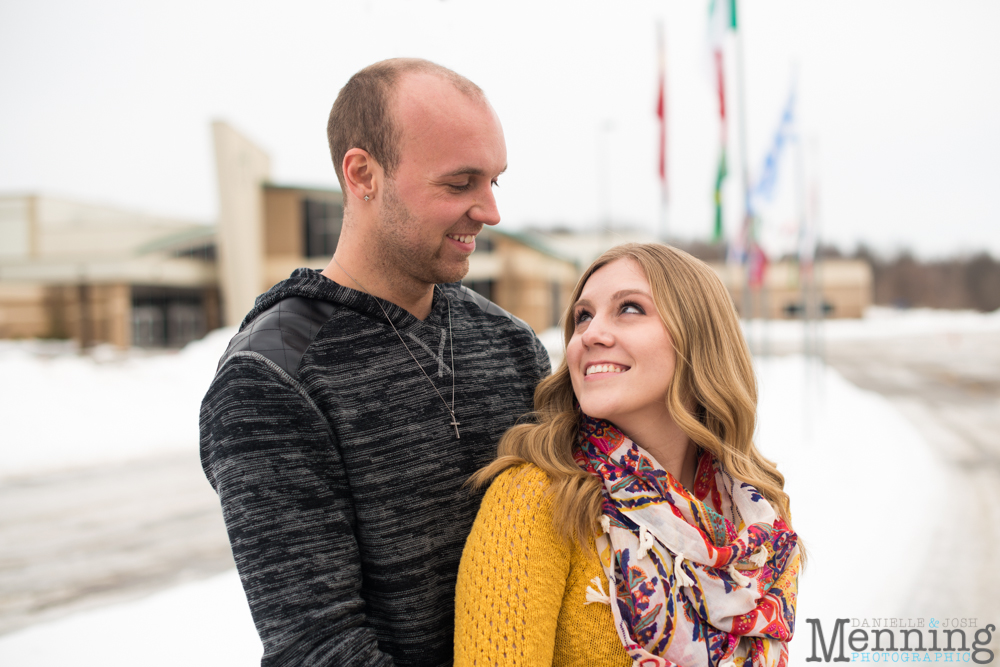 In September, they will be launching on a long-term missions trip called the World Race. For 11 months, they will dwell in 11 different countries where they will serve "the least of these" and will leave all that they know behind to see the Kingdom come to earth.
The 11 countries they will be traveling to are: Uganda, Rwanda, Ethiopia, India, Nepal, Thailand, Cambodia, Malaysia, Nicaragua, Guatemala, and Honduras.
You can get to know more about Billy & Ashley by visiting their blog/website here:Â http://thespriggs.theworldrace.org/ Â  They'll also be in attendance at the mini sessions so you can chat with them more about their mission!
You can also get to know them better by watching the video Menning Photographic Films crafted for them:

The Spriggs World Race from Menning Photographic Films on Vimeo.
Can we order prints from our session?
Yes, you can order professional print products from your session through our website. We'll be able to share more information with you about that via email.
Is there a limit to how many people we can have in the photos?
Yes, please limit the participants to your immediate family (parents & children). If you'd like to schedule a session with extended family like grandparents and cousins, for example, please contact us about a family session, which is longer in duration, can include more than one location, and can include more than one outfit change.
Are the photos we receive from the session edited?
Yes, the 10 digital images you'll receive will be retouched. This includes basic retouching to make the image the best quality possible for printing, but it does not include extensive retouching.
Are the photos we receive high resolution?
Yes, the 10 digital images you'll receive from your session will be high resolution so you can print them up to 16×20. We recommend ordering anything larger than a 16×20 through our professional print lab, as the quality will be much better than a consumer printing lab.
Can we change outfits during our mini session?
No, we ask that you do not change outfits during the mini session. Â If you're interested in a session with more than one outfit, we ask that you schedule a family session, which is longer in duration, can include more than one location, and can include more than one outfit change.
Will there be a backdrop for the photos?
The backdrop will be good ol' Mother Nature! Our photography style is natural & candid. We love nature! Â Here are a few examples: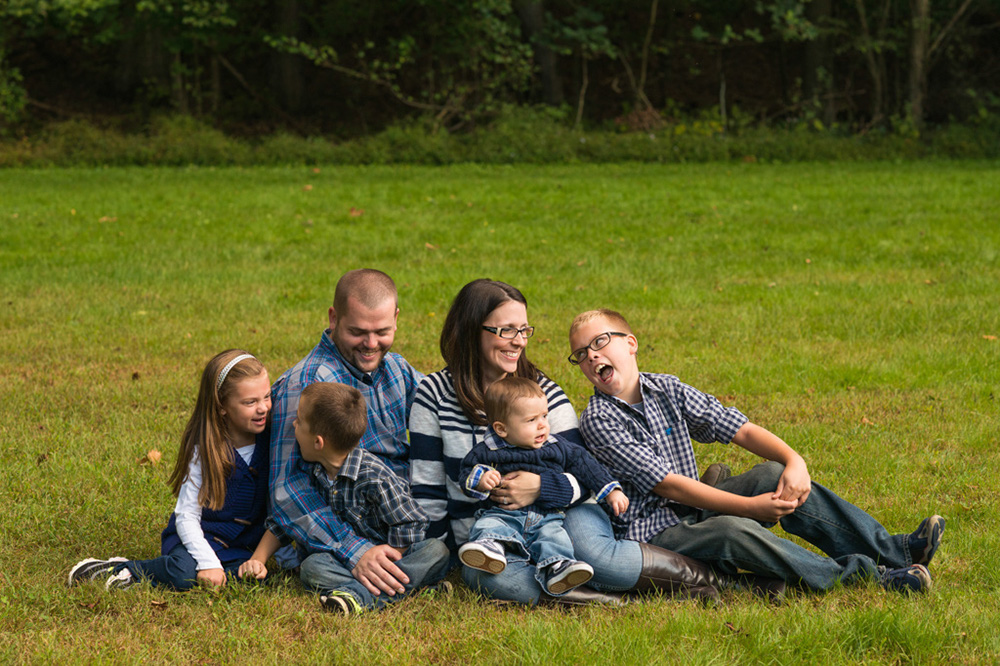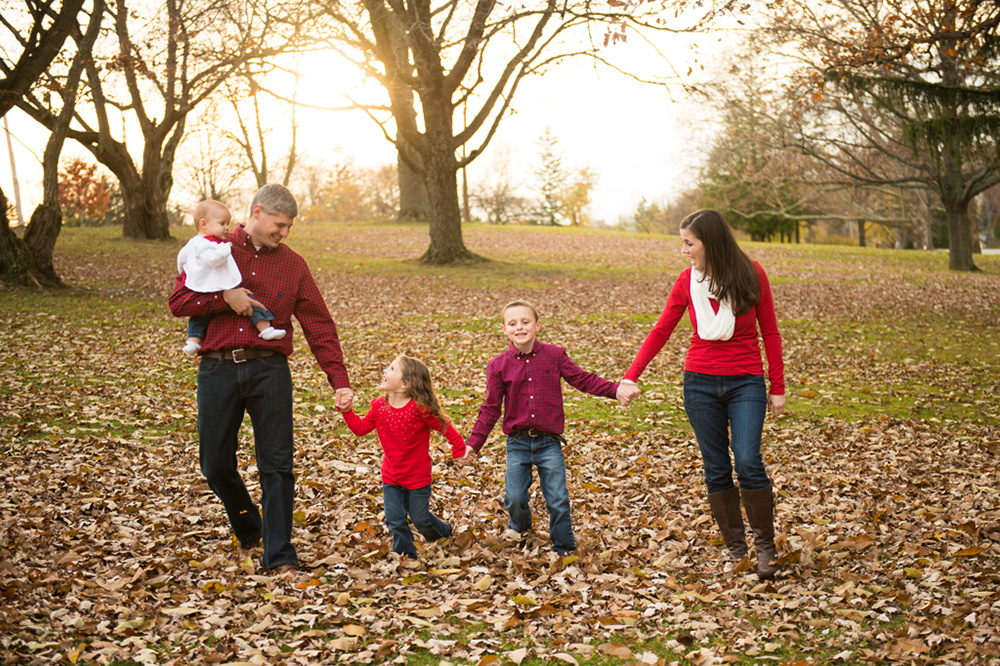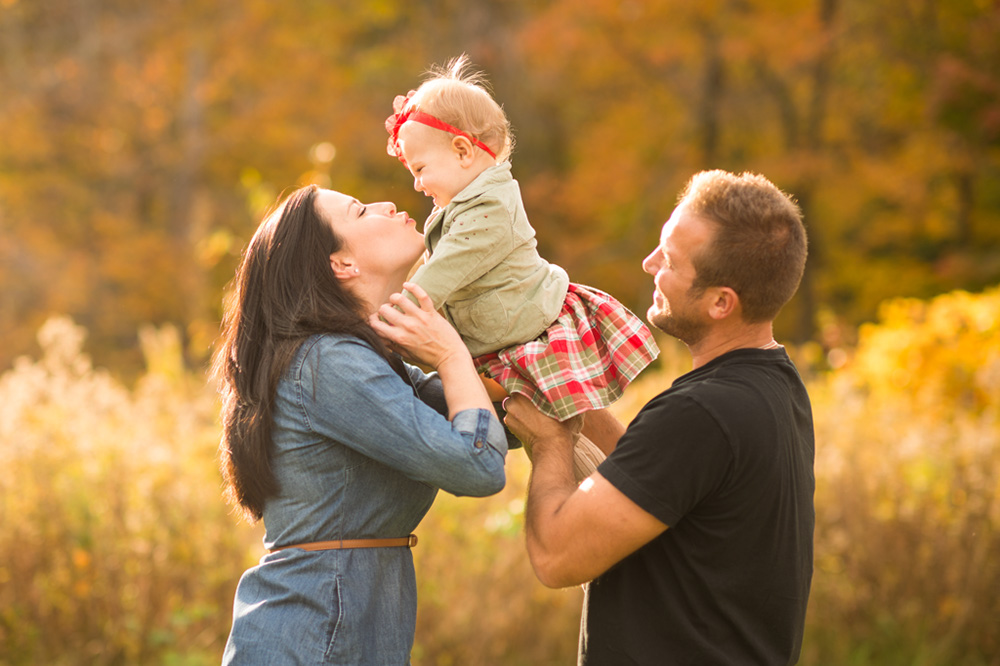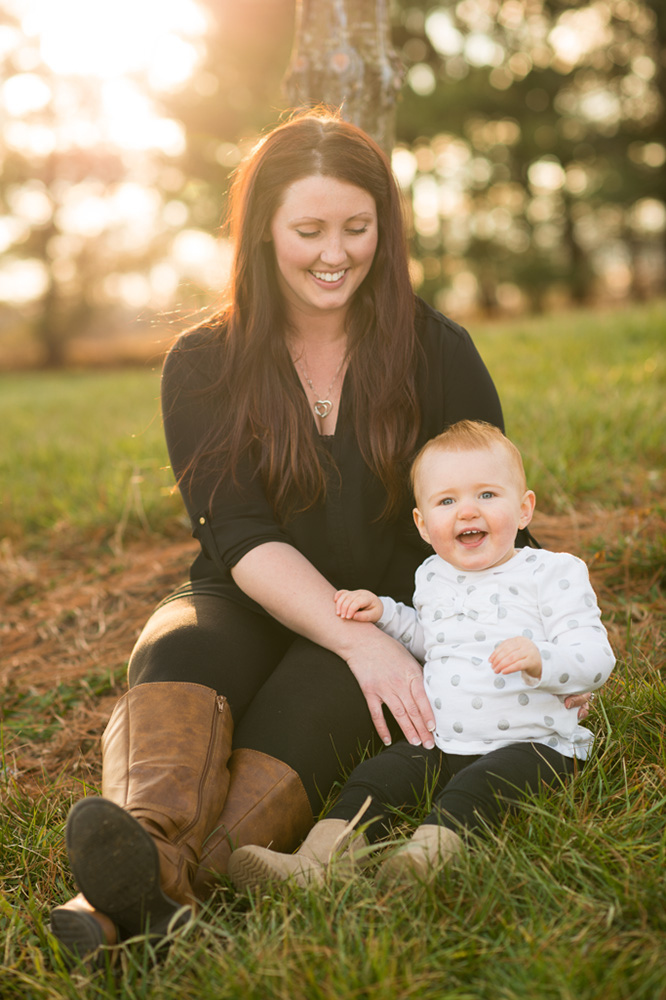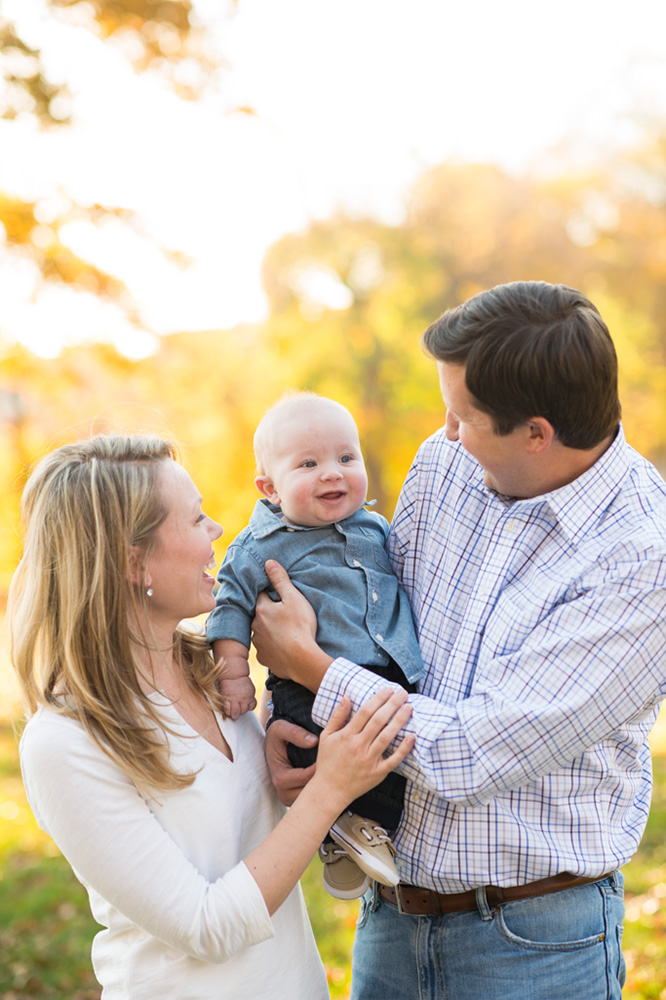 Speaking of your photography style, what is it?
Our style is timeless and candid. We want you to hang on to these photos for years (hopefully even generations) so we aim to capture real moments and the natural interaction between you and your family members. We don't use strange filters on our images or edit them in any over-the-top ways. Our editing process is merely to enhance the image and make it the highest quality possible to print and enjoy. . . we don't want your images to seem outdated in a few years because we used trendy editing techniques so we edit as cleanly and timelessly as possible. We will say, "Hey, look at the camera and smile" for a shot or two, but mostly we'll grab candid images of you & your family hanging out and having fun!
What happens if the weather is bad on June 7, 2015?
If the weather is inclement on Sunday, June 7, 2015, we have a backup date of Sunday, June 14, 2015. If we're rained out on June 7, your session will be rescheduled to June 14, 2015 at the same time of day it's scheduled for on June 7, 2015. In the event that both dates are bad weather, we'll have to figure something out! We're praying that isn't the case!
How do we schedule our mini session and reserve our time slot?
Contact us as soon as possible via email or telephone- info@menningphotographic.com or 330.651.4849 to schedule your time slot. These are first come first served. Your donation ($100 minimum) is due by May 27, 2015. If we do not receive your donation by May 27, your spot is not reserved & will be given to someone else. You can pay by sending a check to Menning Photographic at 42631 Crestview Rd Leetonia, OH 44431 or via credit card or PayPal (ask us about this option & we'll email you a PayPal invoice).
Thank you very much in advance for your support of this mission! We're really happy that we're able to do this & we're excited that you'll get to be a part of it while getting some new family photos!
Connect with us & see more of our work here:
Instagram | Facebook | Twitter | Pinterest | Google +