Anyone else obsessed with the show Friends like me? I'm SURE there are people out there! Especially now that all 10 seasons are on Netflix. . . tell me you haven't binged that already. 🙂 Anyway, the reason I ask is that with the warmer weather and the beautiful green grass and the birds chirping have come thoughts of Phoebe's song during the series finale, "The sun comes up bright and beaming!" It's officially Spring in Ohio, Folks! And it's lovely & it does these photographers' hearts well. We're back in the swing of things & we're loving it. Strolling through the park chatting with engaged & married couples all about their stories, how they met, how they got engaged, what they like to do for fun, and their little idiosyncrasies that they love about one another. . . that energizes us, makes us so happy, and allows us to feel fulfilled. Our off-season is officially over. And today on the blog we bring you Jessie & Jared's engagement session.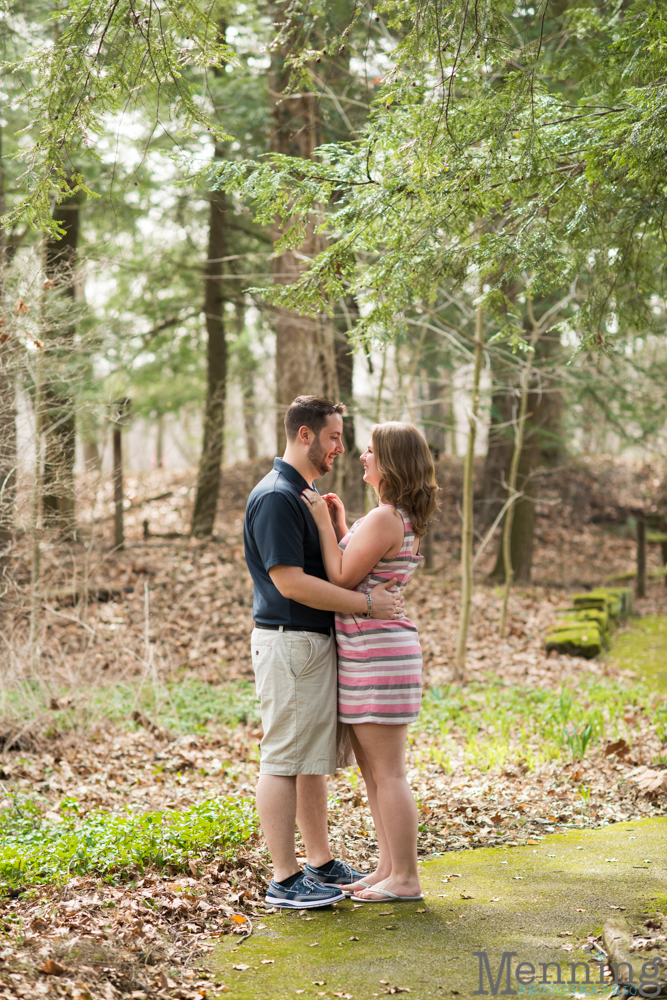 Usually by the time we photograph an engagement session, we've met with the couple at least once. This session was an exception to the rule, as Jessie & Jared live in North Carolina and are planning a Youngstown wedding from afar. So we weren't able to meet with them before they booked us to photograph their wedding. Their engagement session was the first time we officially met. These two are amazing together. They're one of those couples who are extremely comfortable together; anyone can tell they fit together (to quote Ace Ventura) "like a glove!" Part of the reason that they're so compatible and comfortable with one another is that they've known one another since middle school. Yes, you read that right. . . middle school! They say it's debatable whether they met while Jared was taking his dog out and Jessie & her friend were outside playing in the same neighborhood (that's her side of the story) or that they met sometime later in school (that's Jared's version), but when you meet as far back as middle school, you tend to misplace details at times. The details don't matter now that these two have been dating since she was in ninth grade and he was in tenth. By the time their awesome wedding day rolls around this Fall, they'll have been a couple for ten years!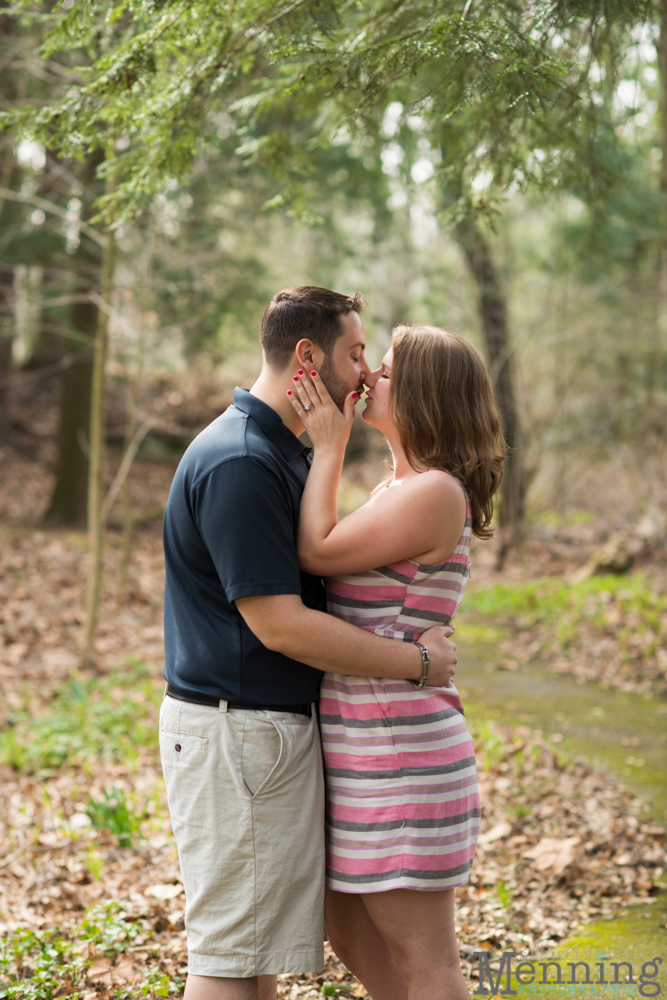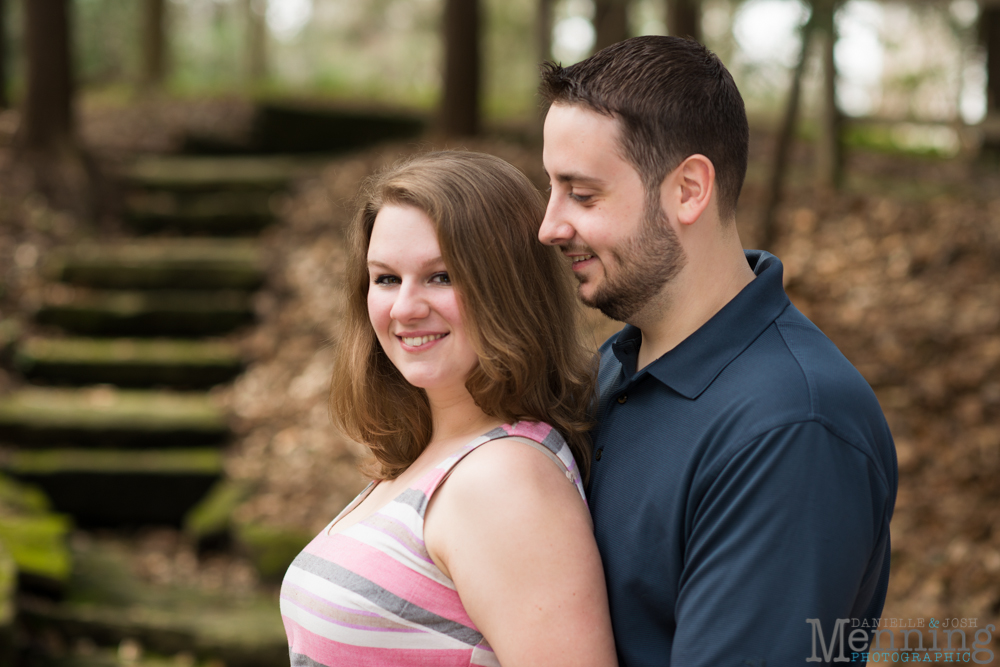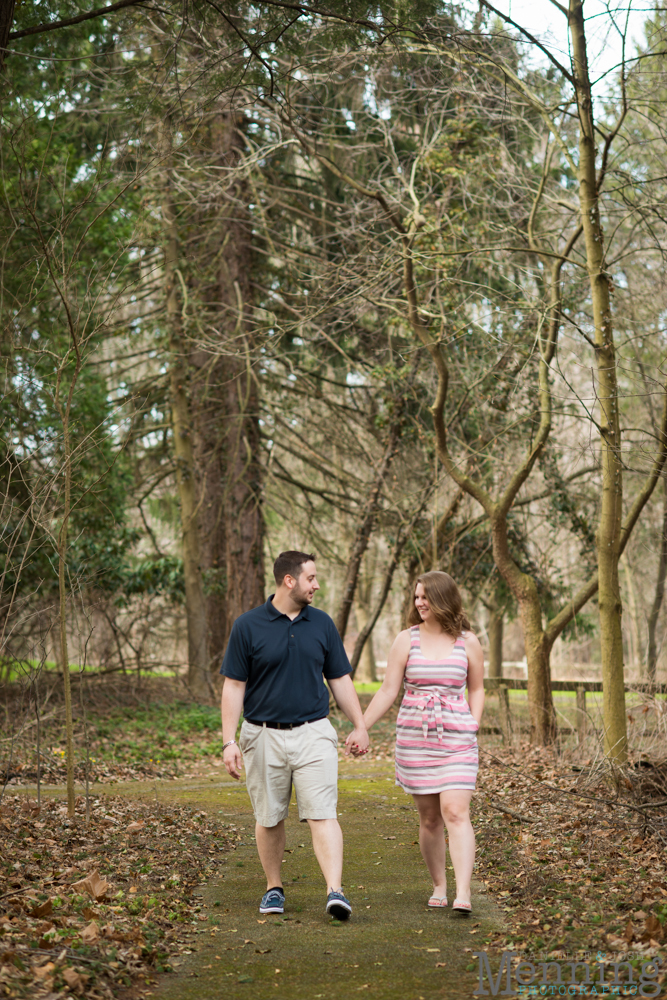 Ten years. . . that's all of high school, college in Toledo where they both studied engineering (different types), and relocating to North Carolina. Their relationship weathers change and comes out stronger and more secure. One of their secrets to success? Playing lots of video games together, of course. 🙂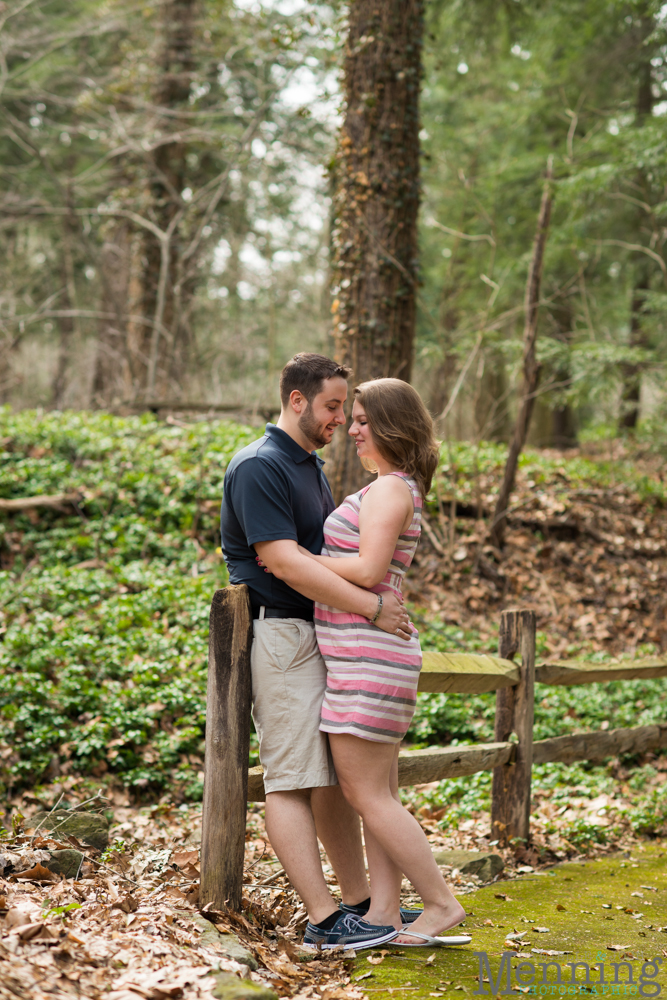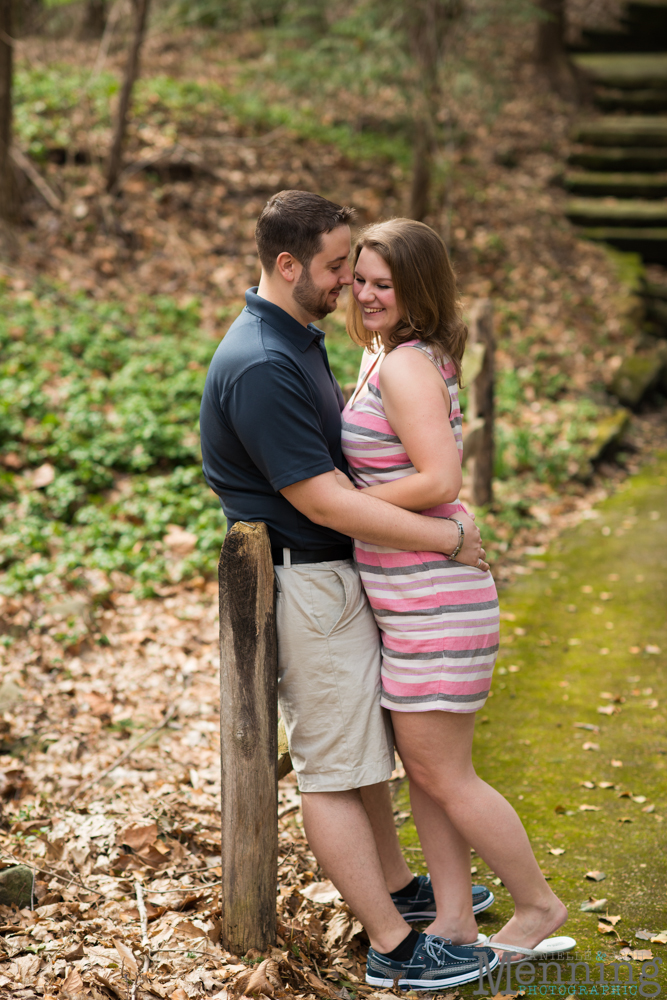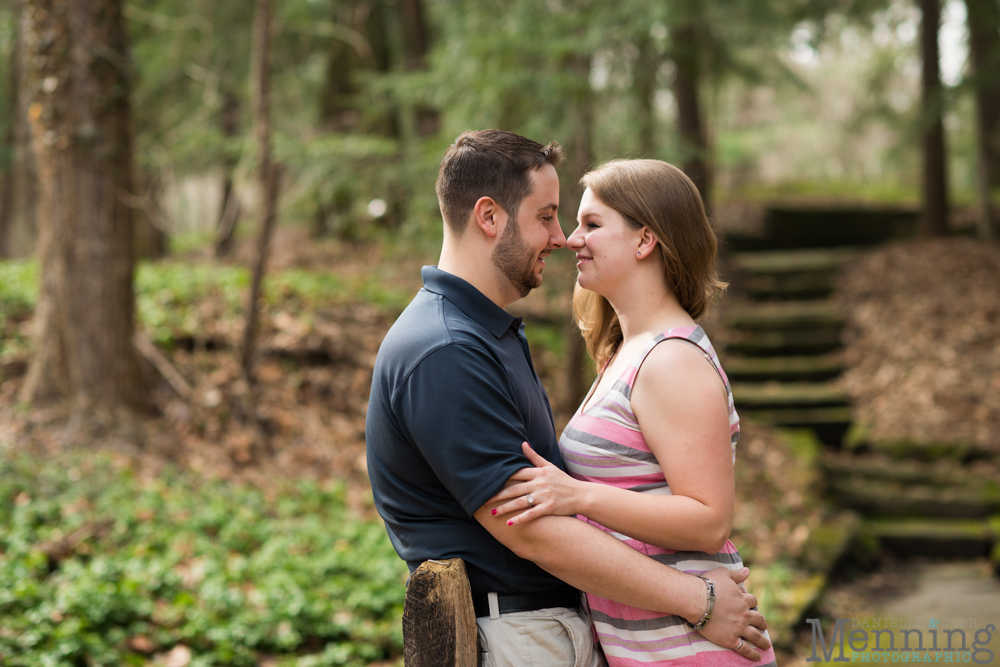 Another secret to their relationship's success is laughter and cheerfulness. I'm pretty sure there wasn't more than a moment of seriousness on Jessie's face throughout the entire engagement session. Even when she tried to pull off the serious look for the camera, she couldn't keep a smile from her face being near Jared.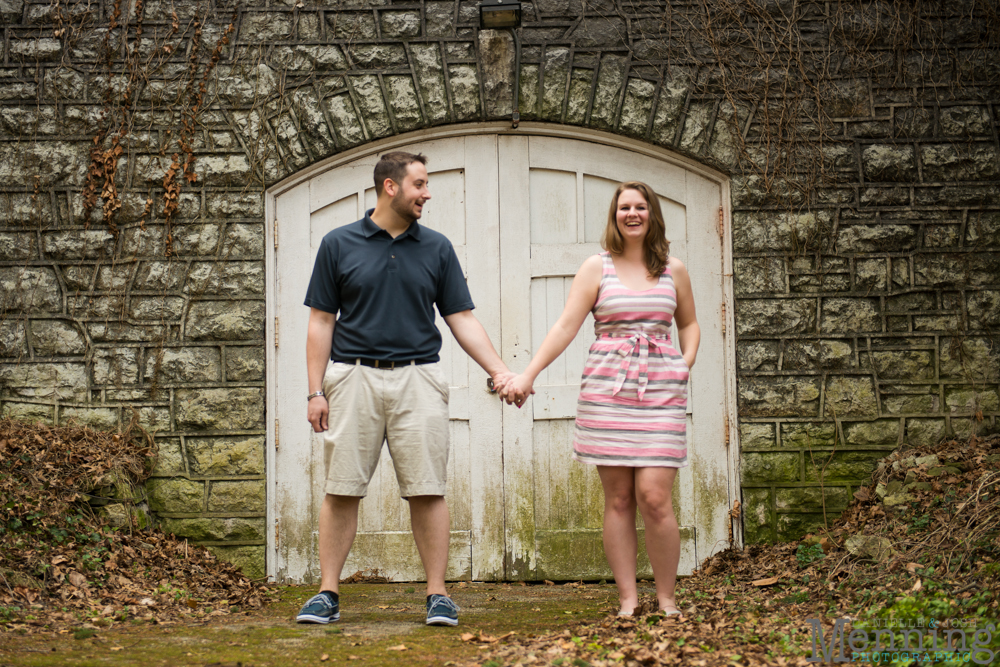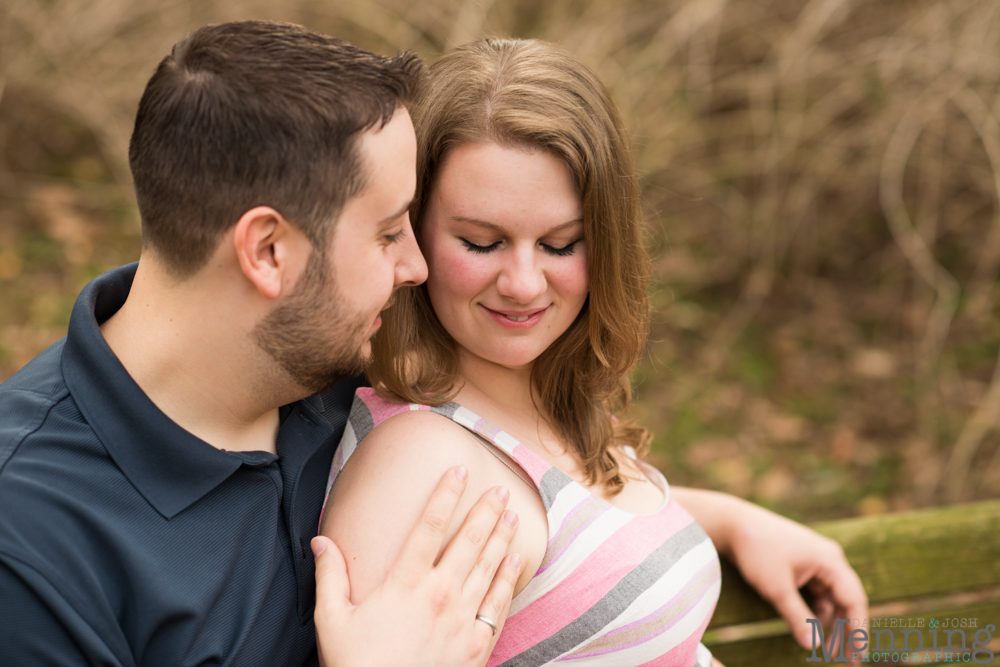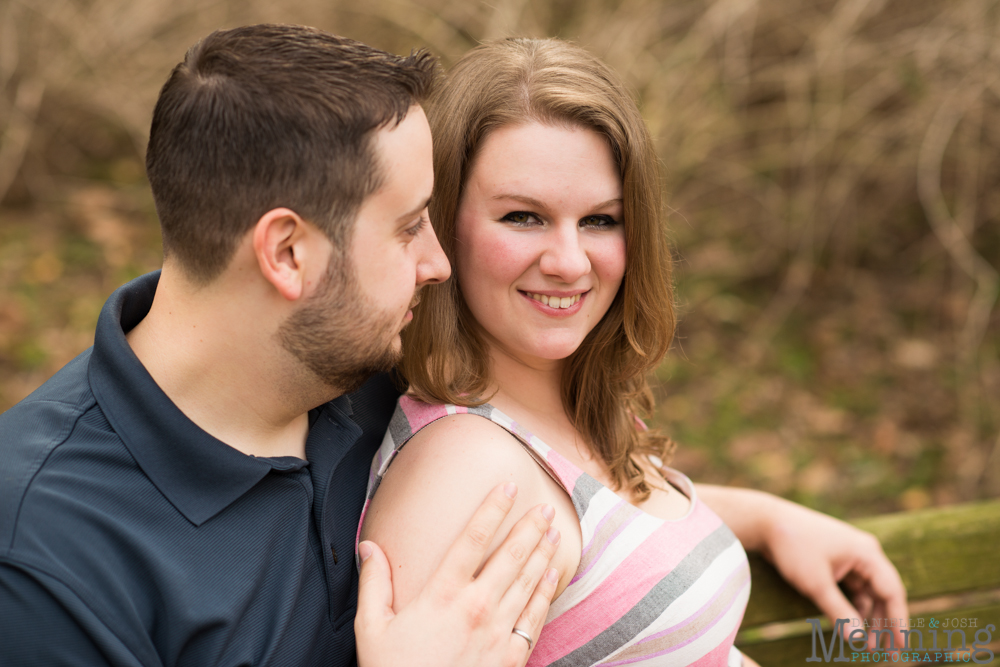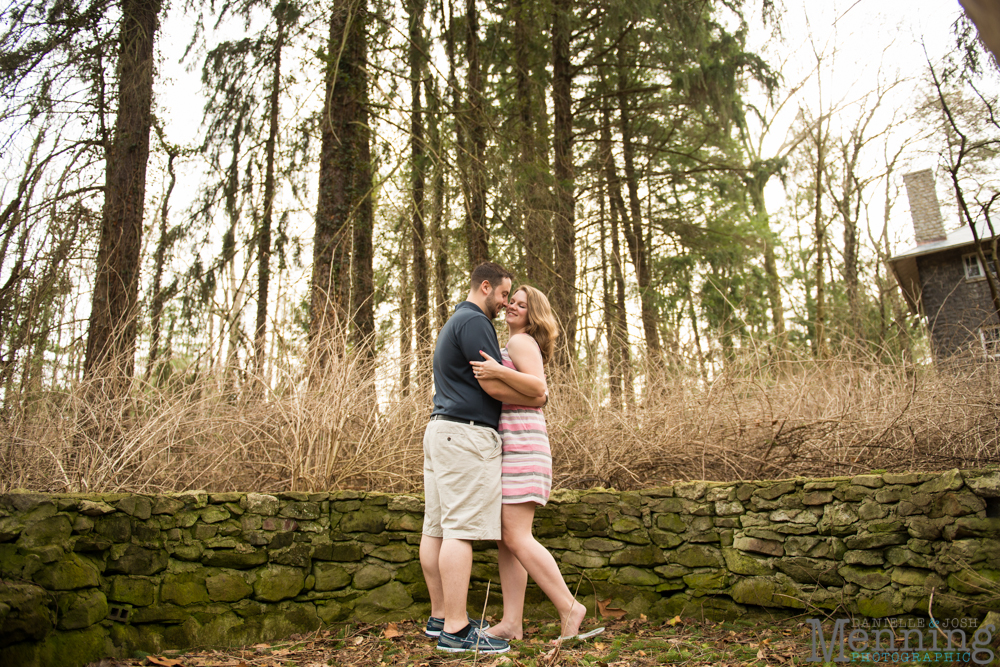 An outfit change and a scenery change. . . I like it!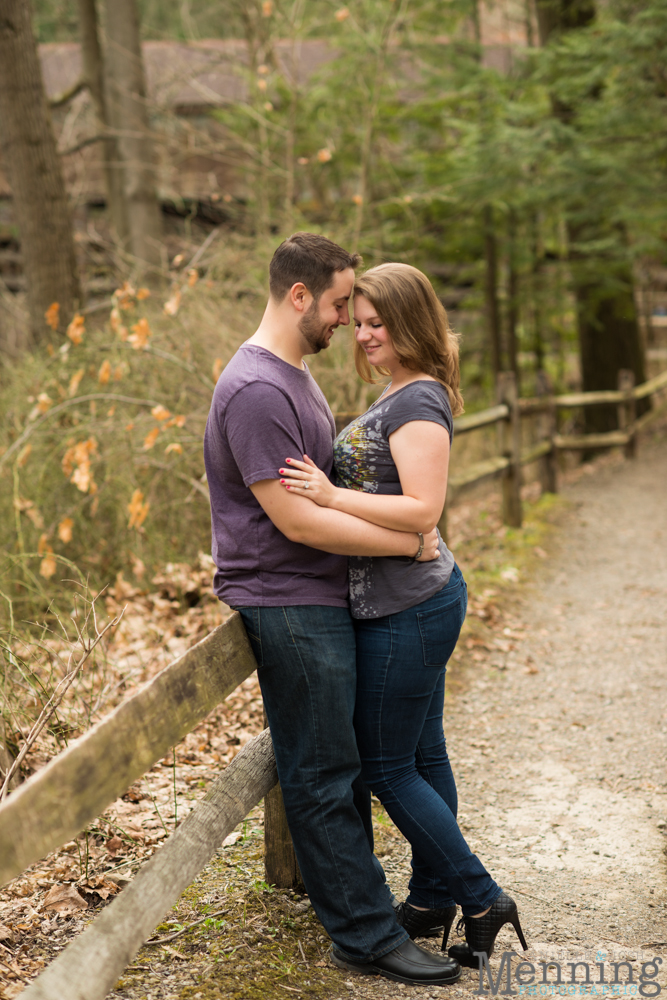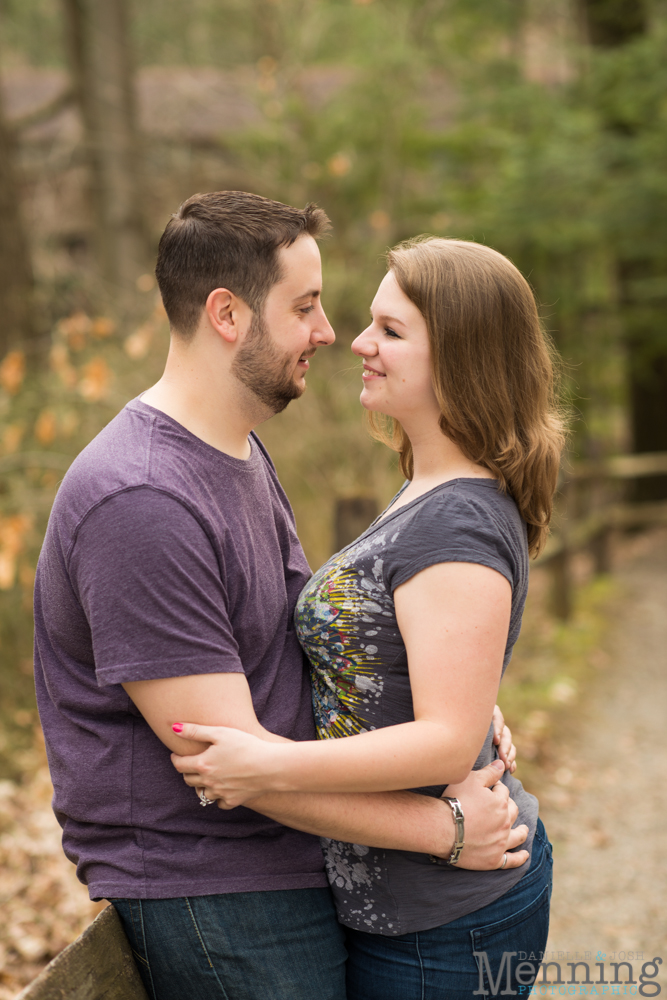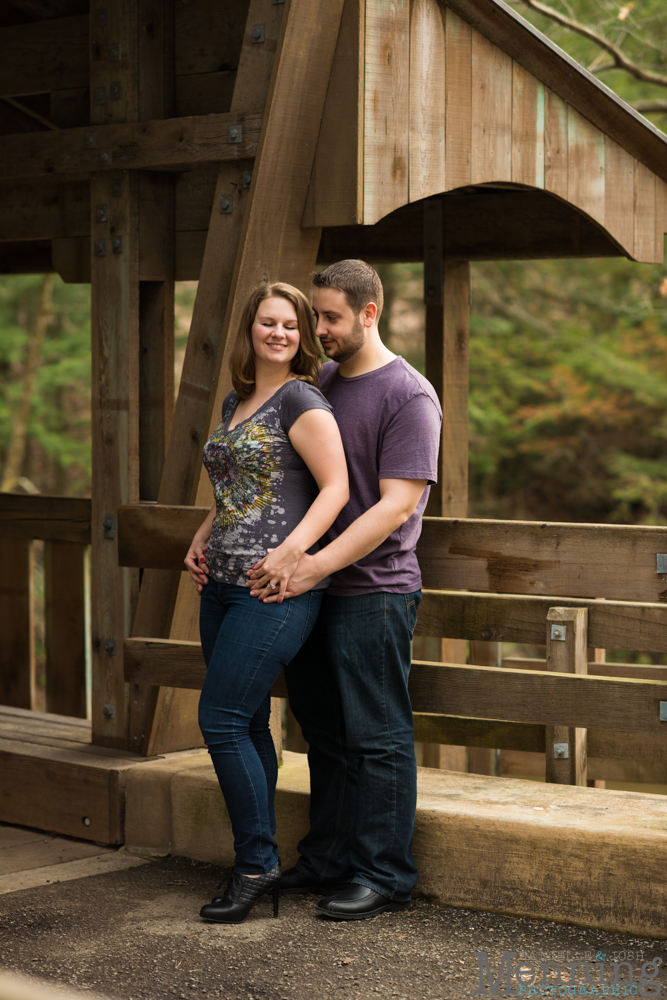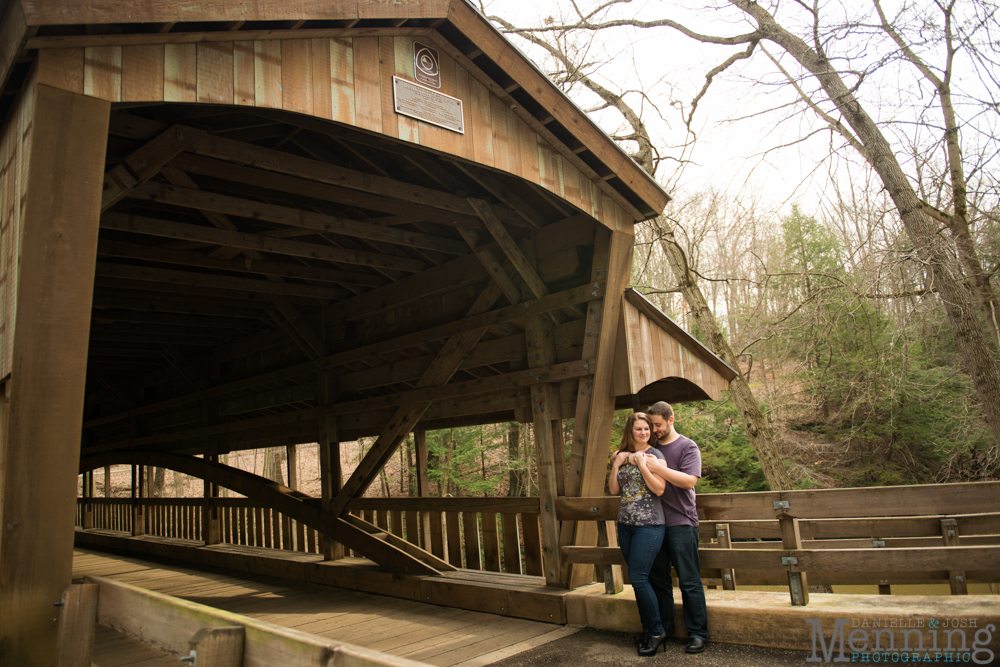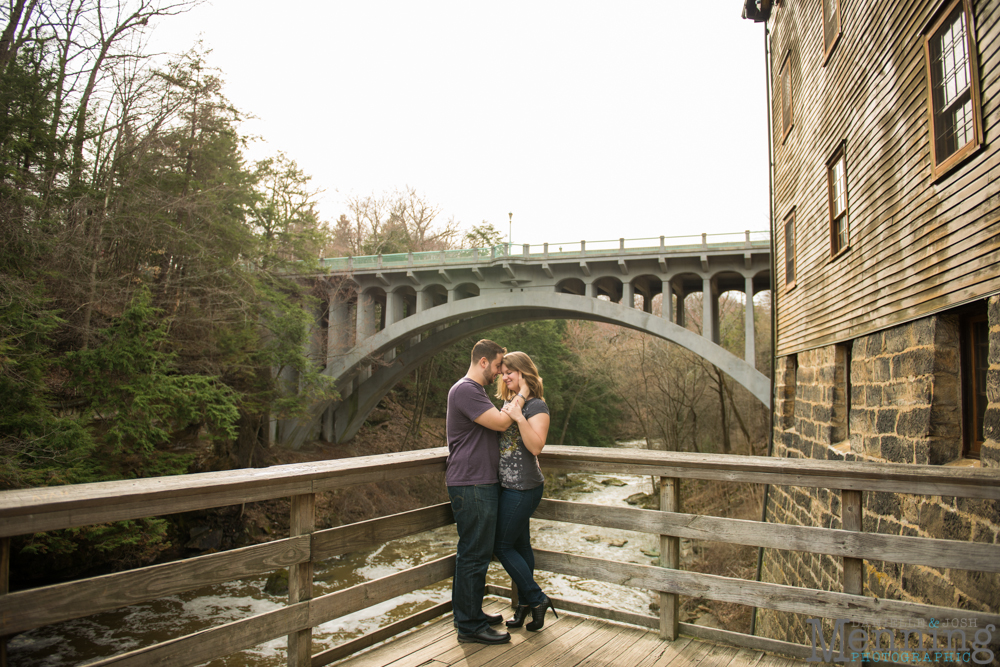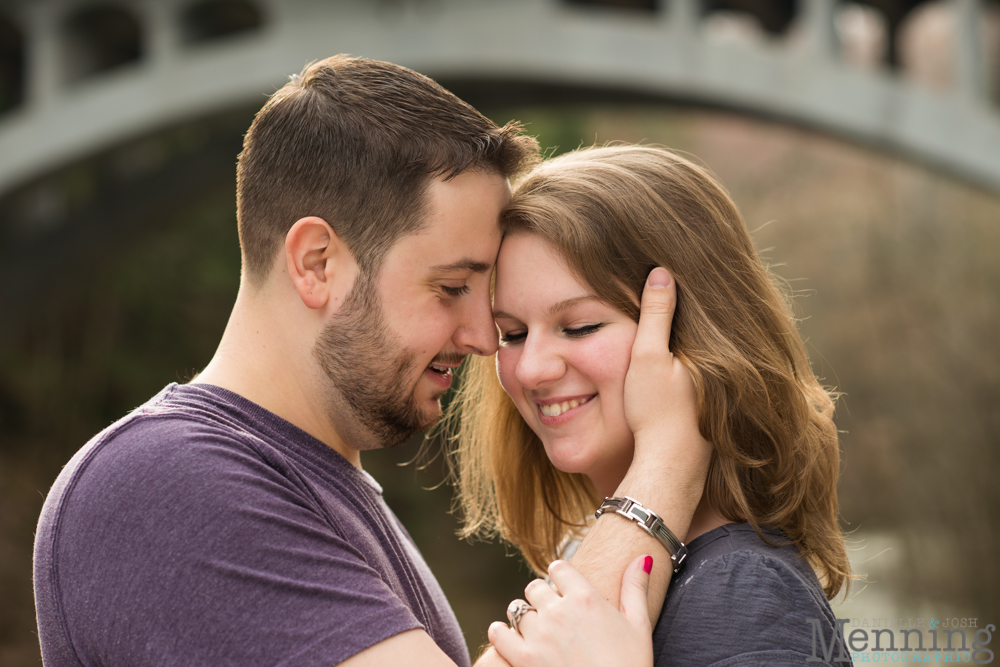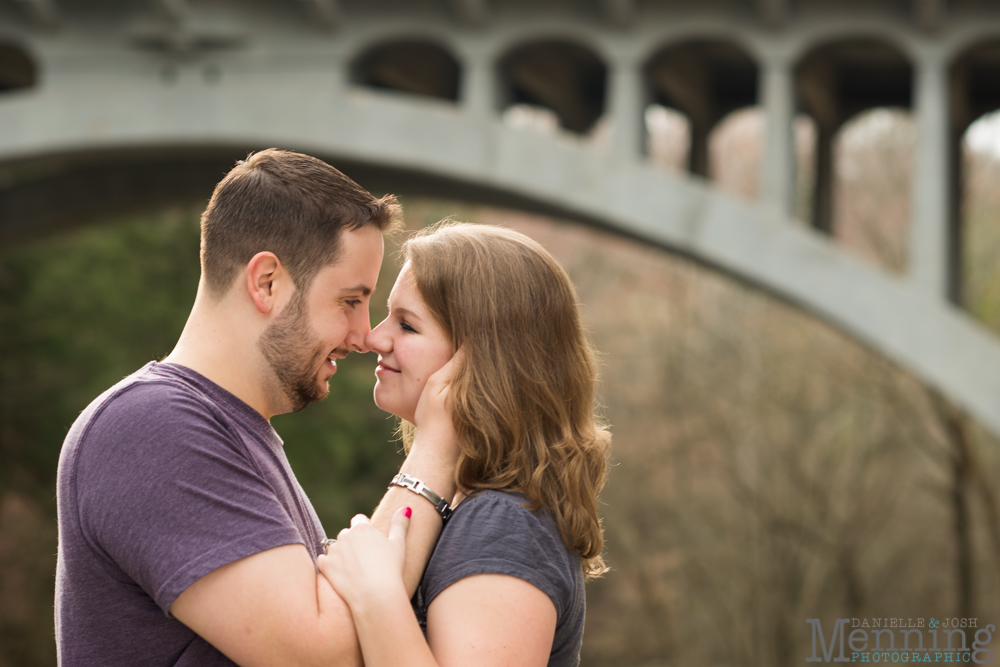 These two both have amazing senses of humor. They had us laughing throughout their session & it felt like we'd known them for years. There wasn't a lull in conversation the entire time. . . they are the type of couple who can put anyone at ease and make them feel like old friends.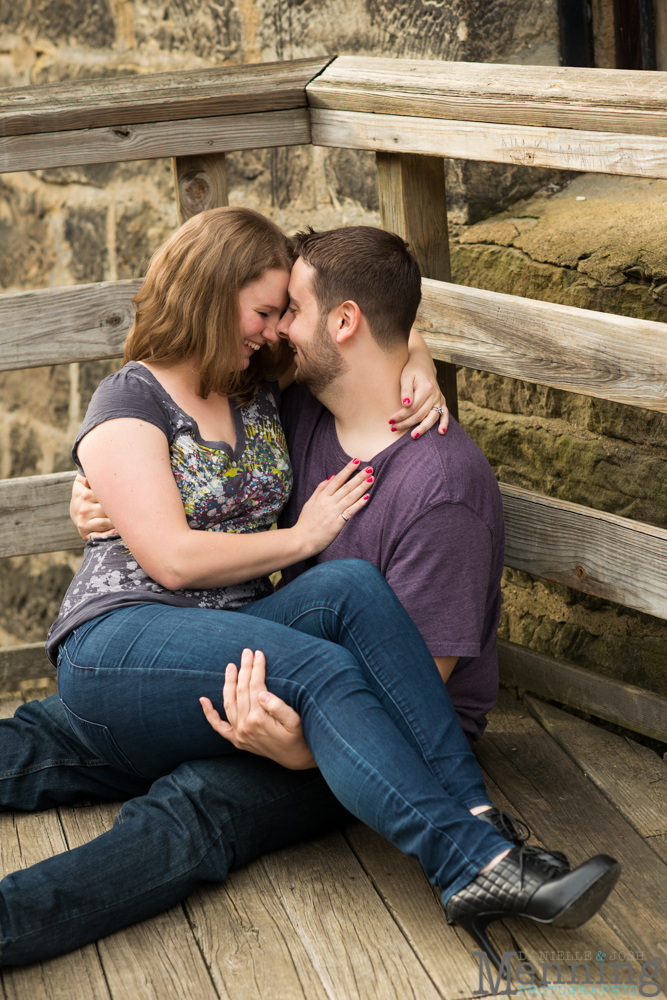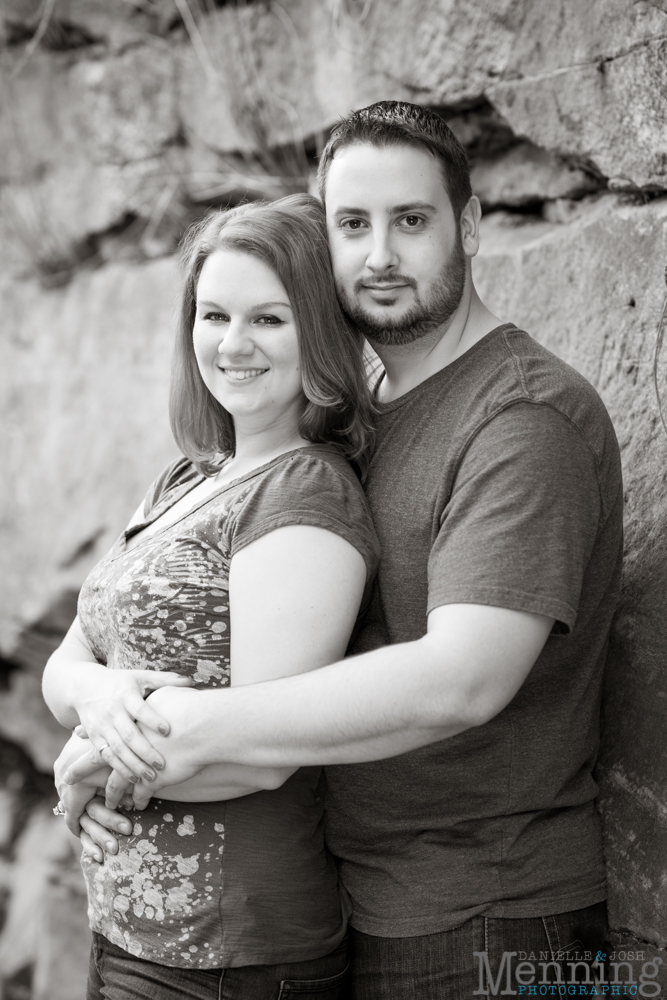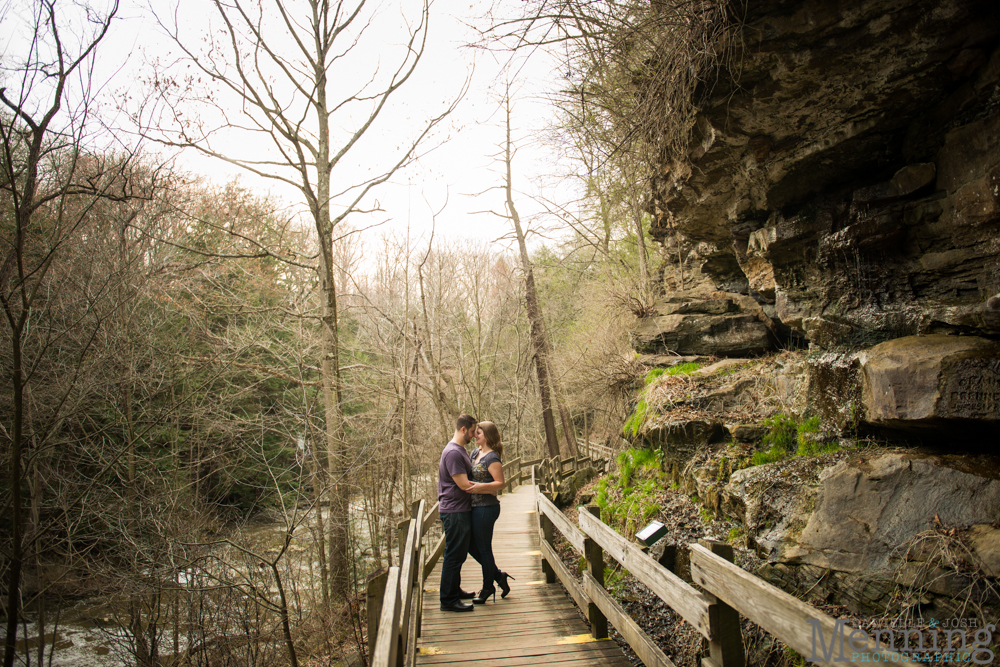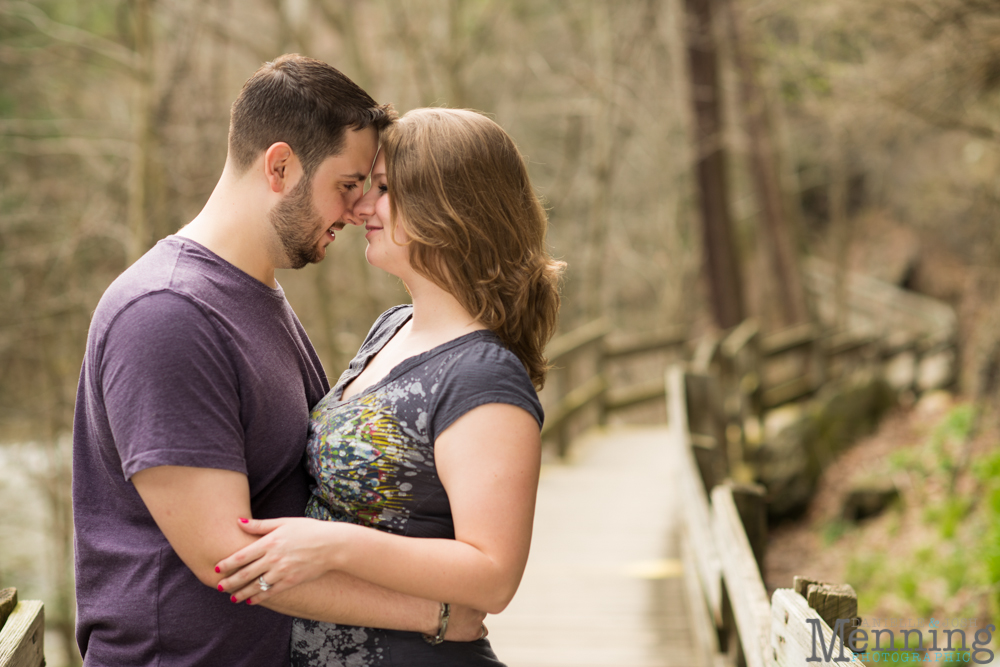 Their engineering rings: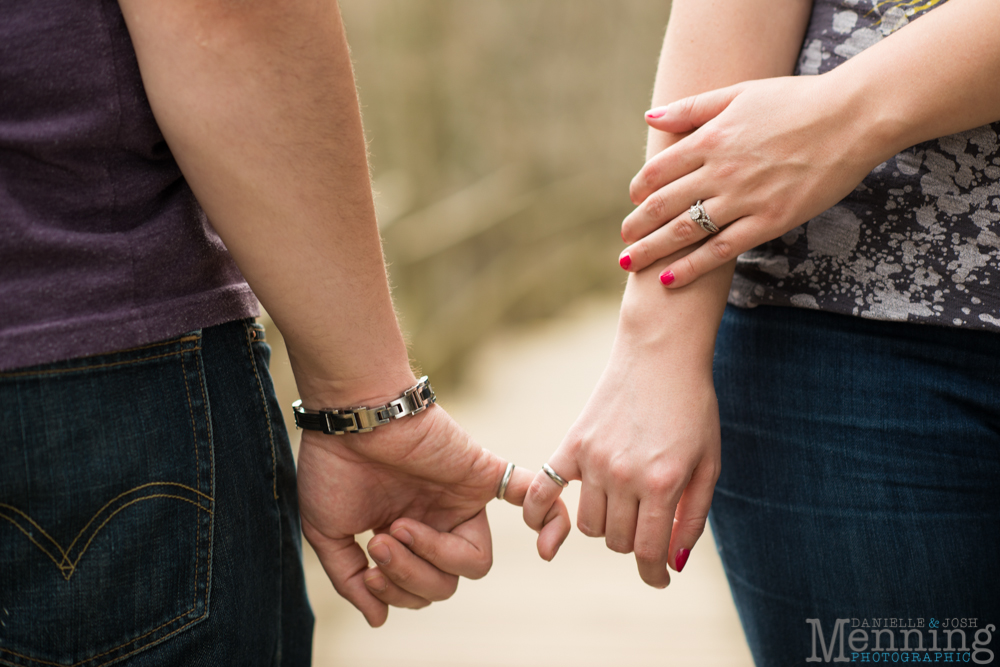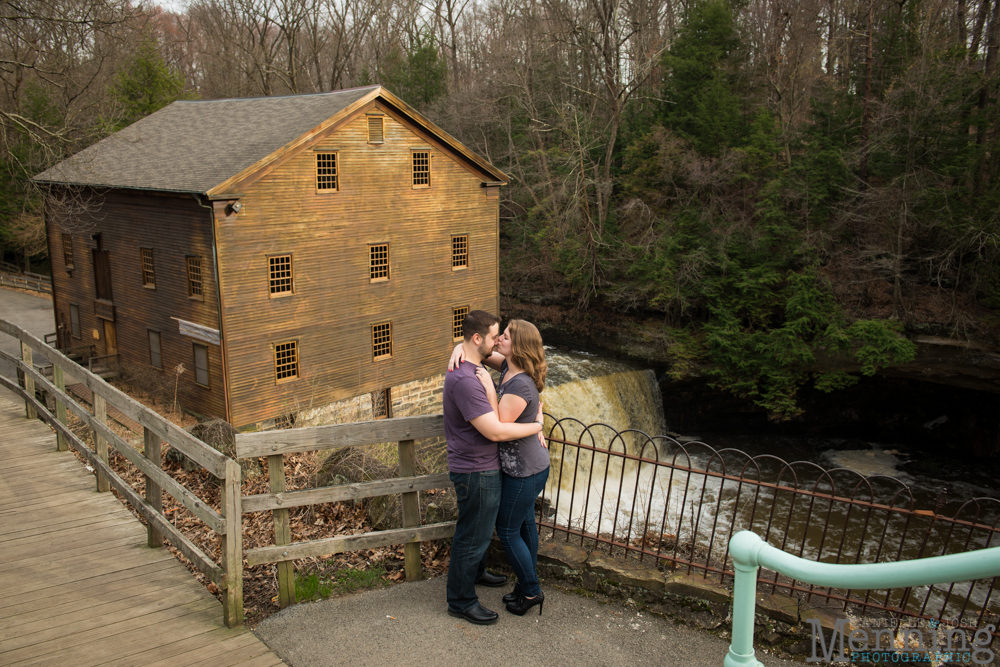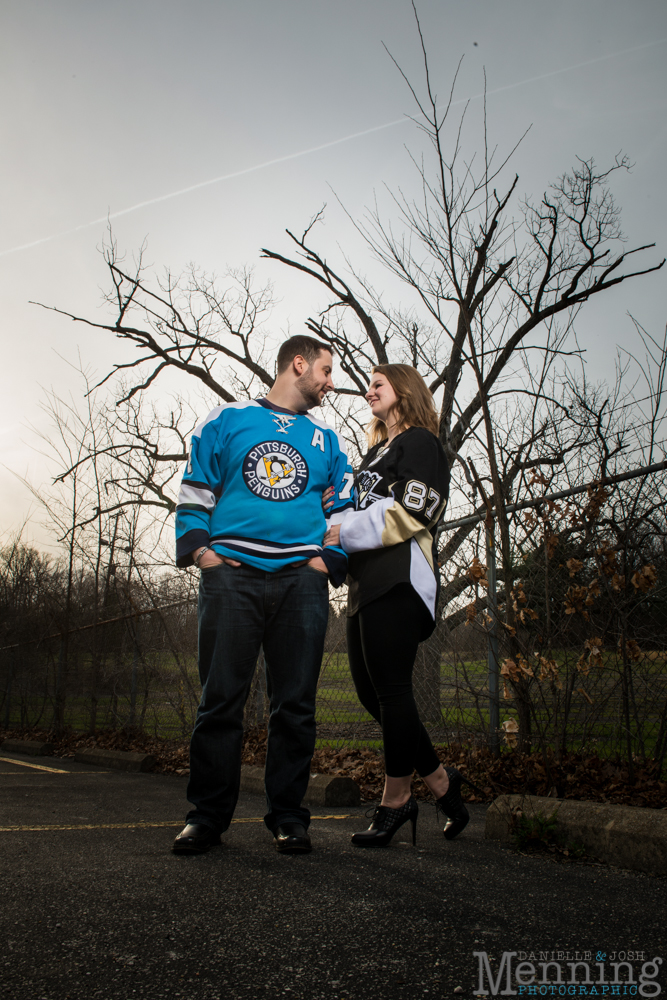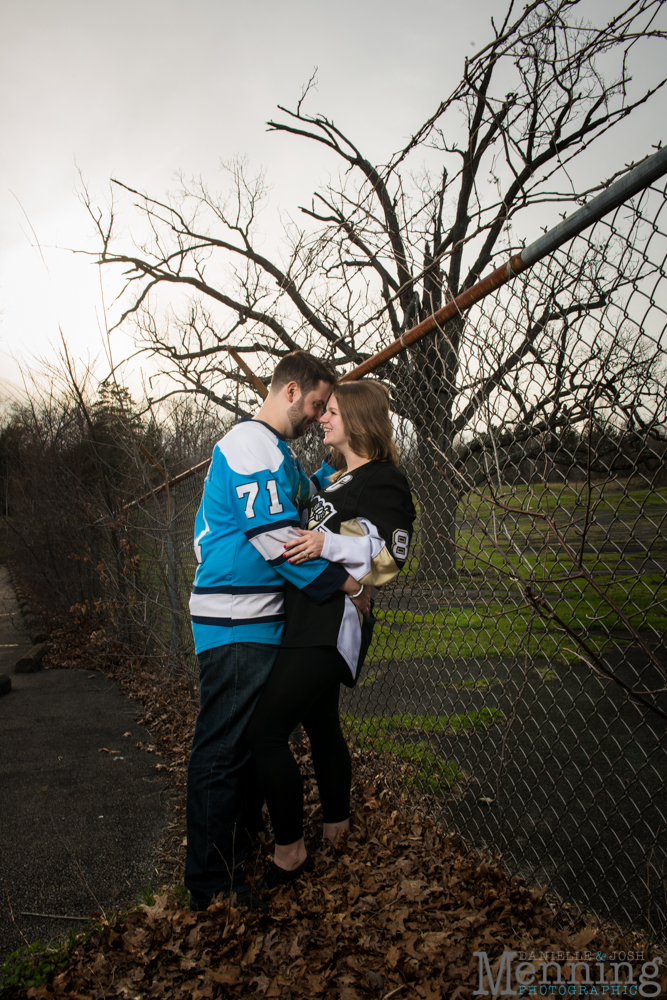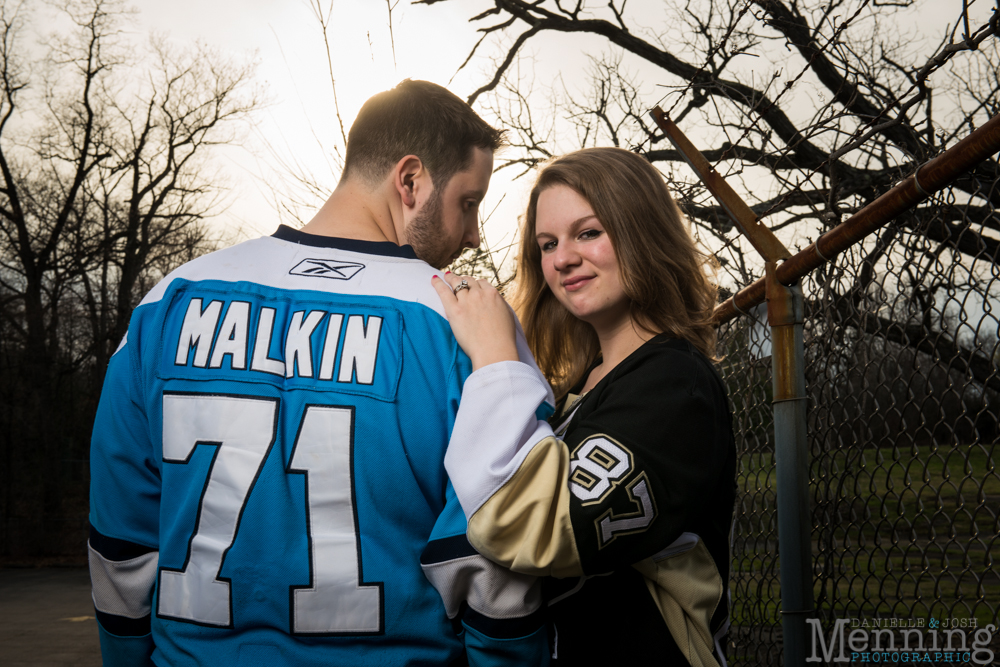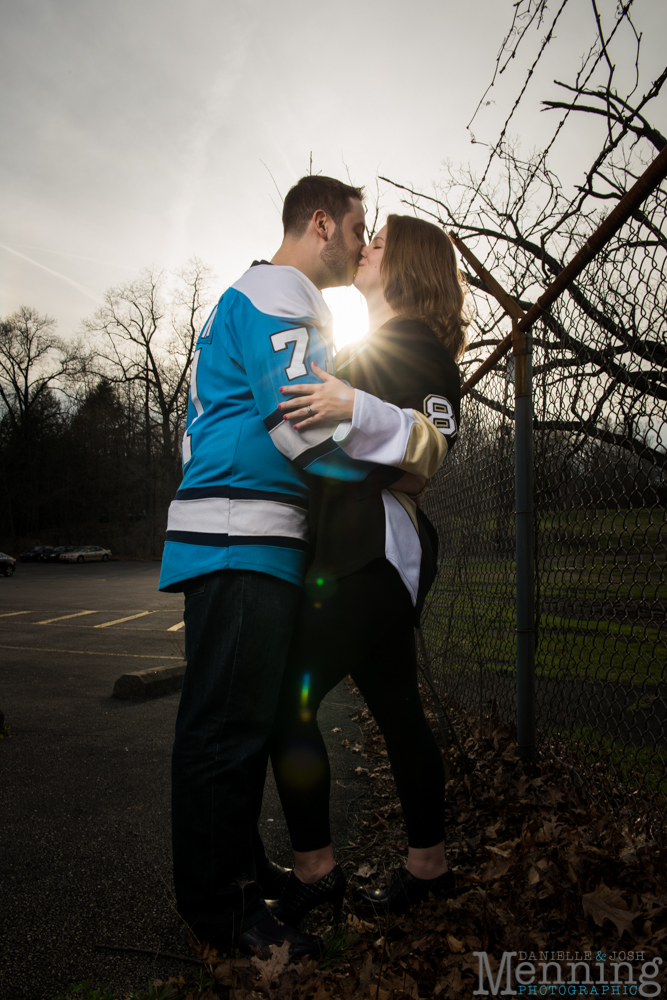 We're so happy for you two, Jessie & Jared! Your wedding day is bound to be amazing!
Want to get connected with us? Check us out on Instagram | Facebook | Twitter | Pinterest | Google +