We're excited to be adding a new series to our blogging! It's called Fun with Photography & we'll be sharing some of the ways that we like to shoot, tips & tricks, and just general FUN that you can have with photography. We hope that you'll enjoy it & explore/try new things with your cameras!
Today's Fun with Photography post is something we love to do & do often. It's something anyone can try. . . from the novice photographer to the experienced photographer. It's all about composition, which is definitely one of our favorite aspects of photography and photographing wedding couples & engaged couples in particular. It allows you to get creative & add interest & depth to your photos!
We're talking about shooting layers. . . a foreground, a middleground, and a background. You can do this by shooting through objects or positioning yourself so that there is something in front of your lens that'll appear in the foreground. It's really fun to find creative objects to shoot through!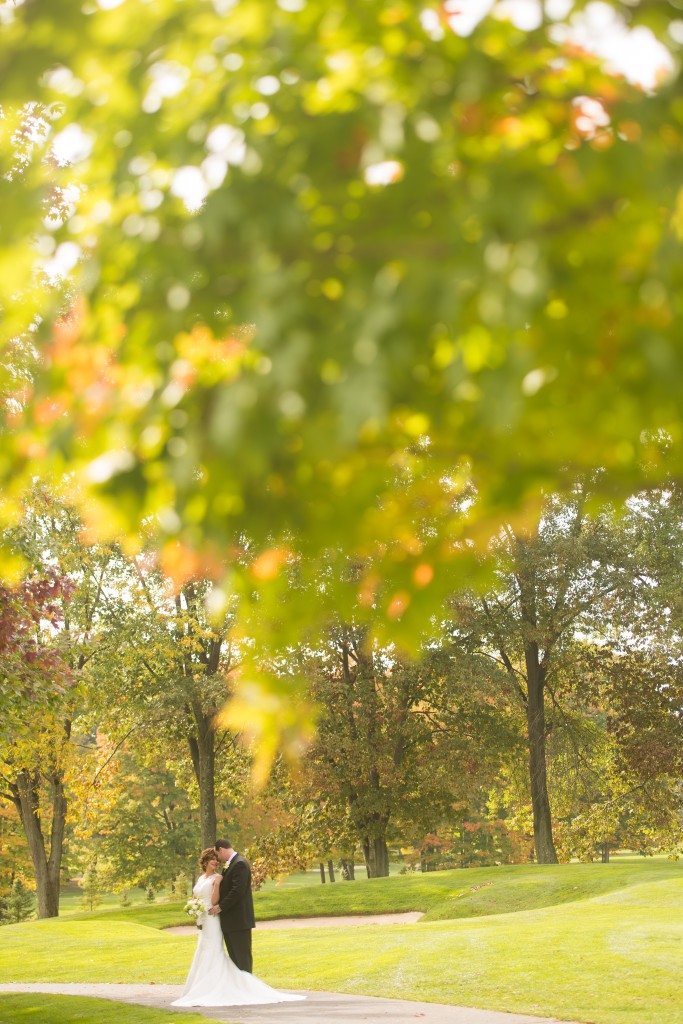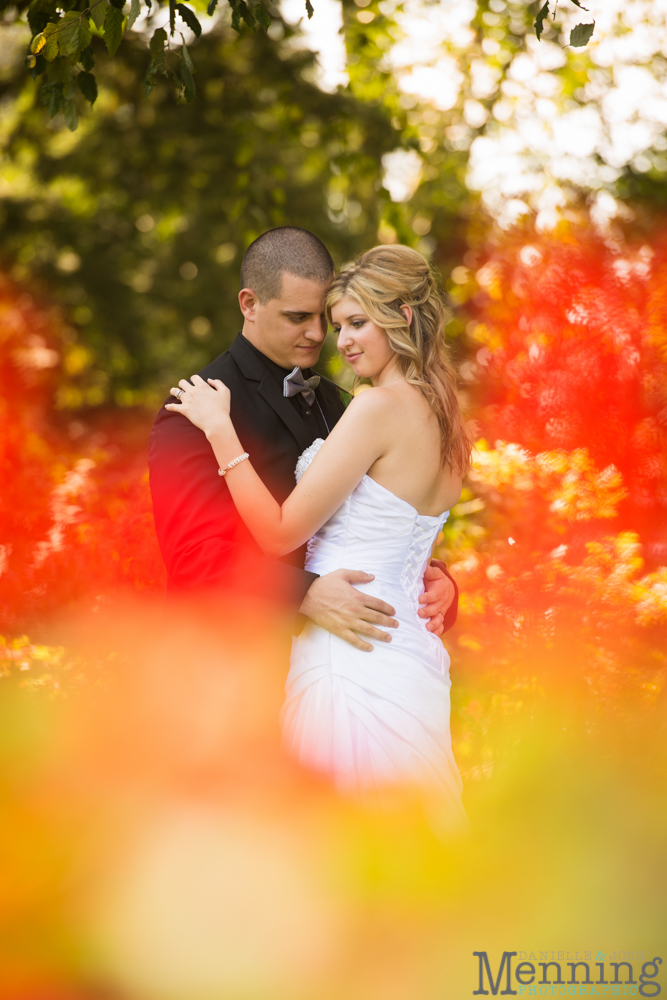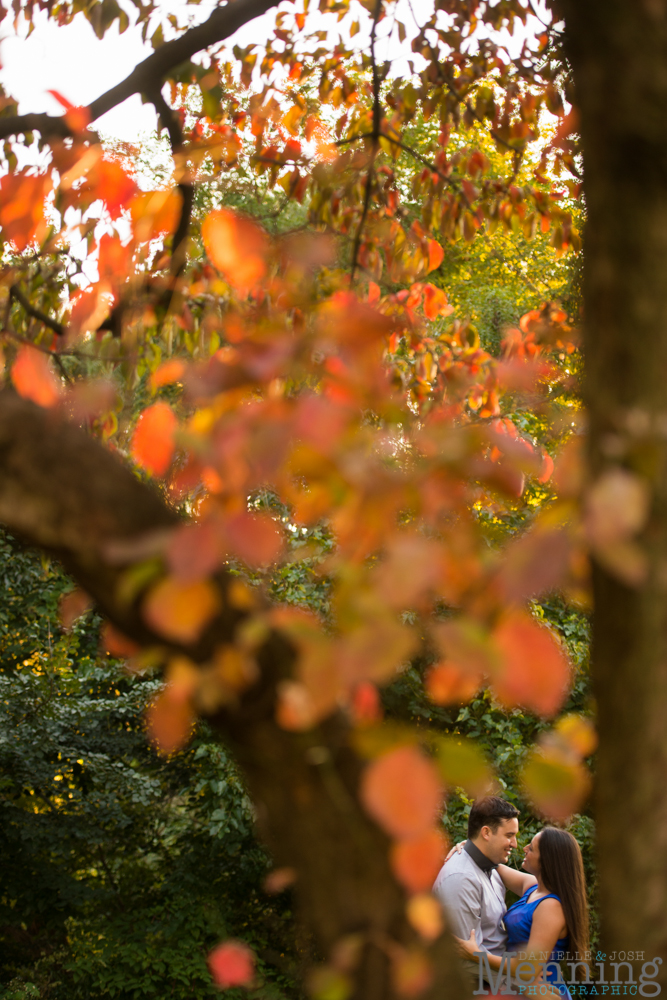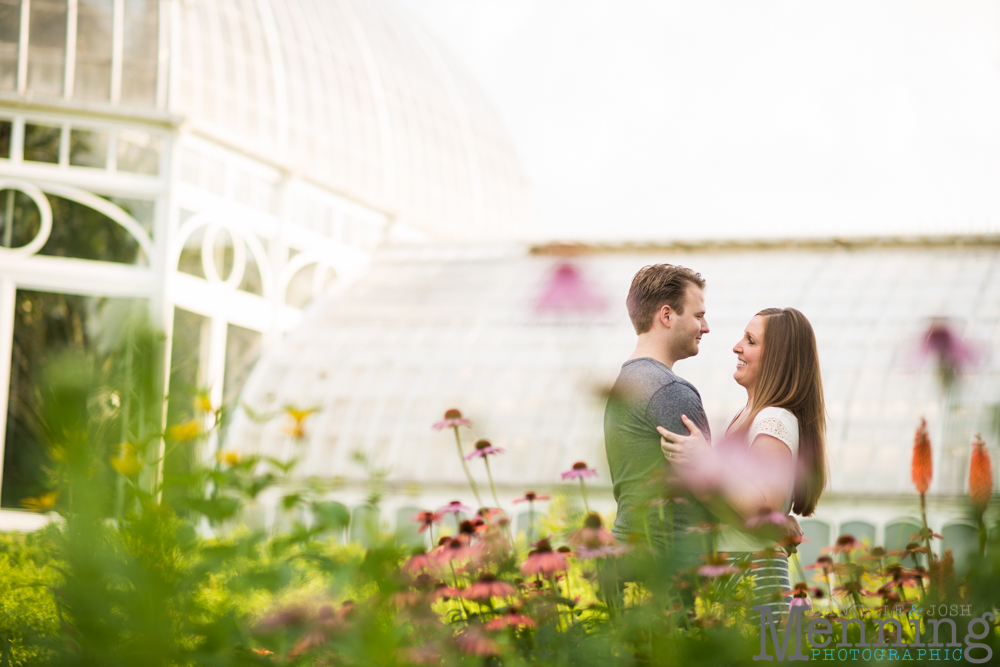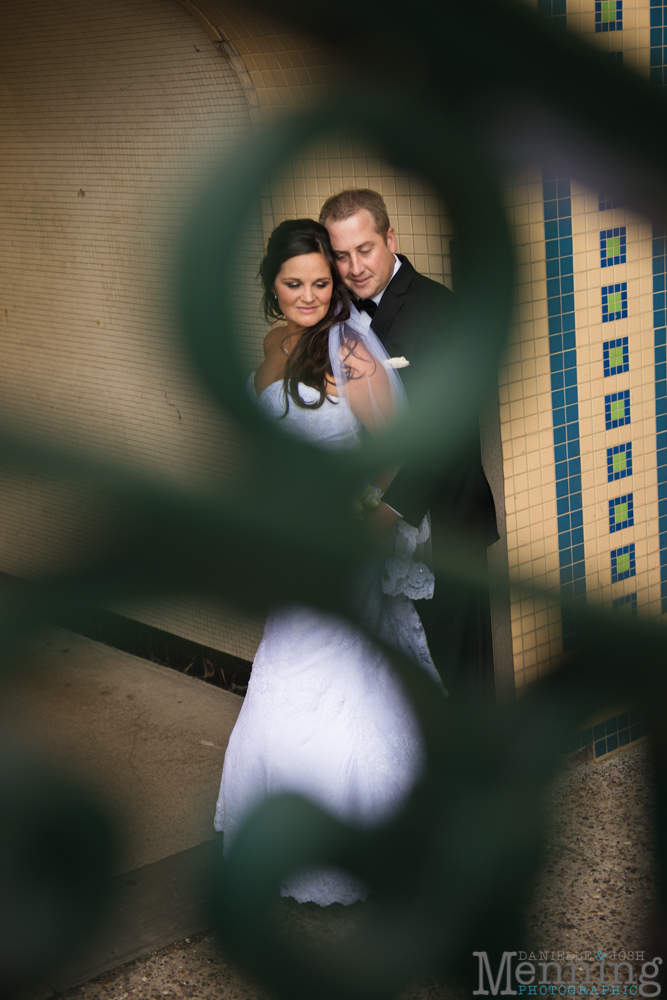 One of our favorite places to do this is the Cinderella Bridge or Silver Bridge in Mill Creek Park!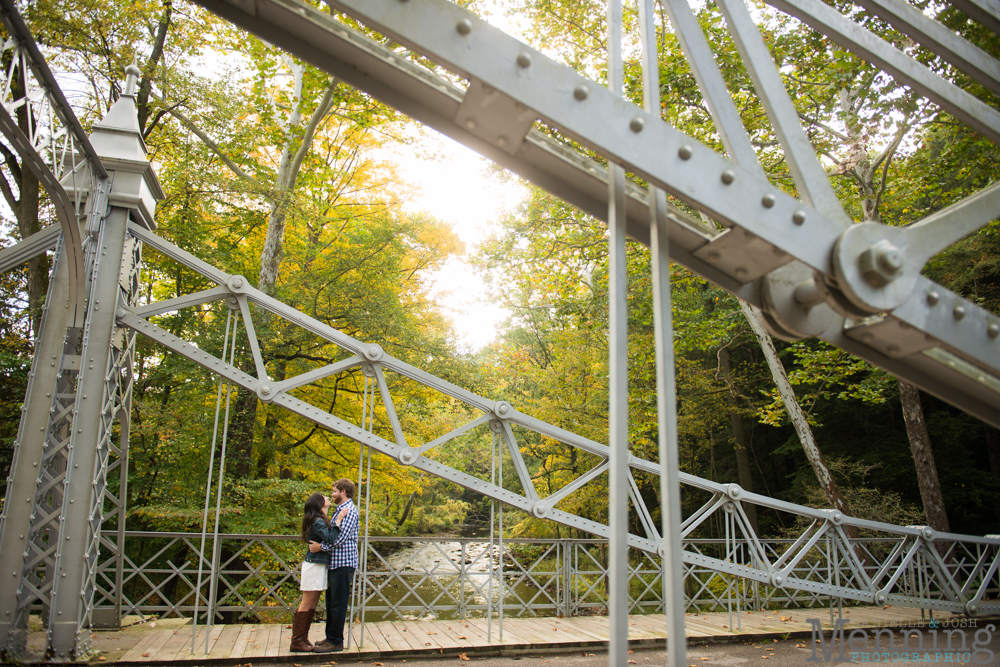 You don't always have to be shooting through something from a close distance. You can position your subject(s) so that there are layers in the photograph without shooting through something up close & personal.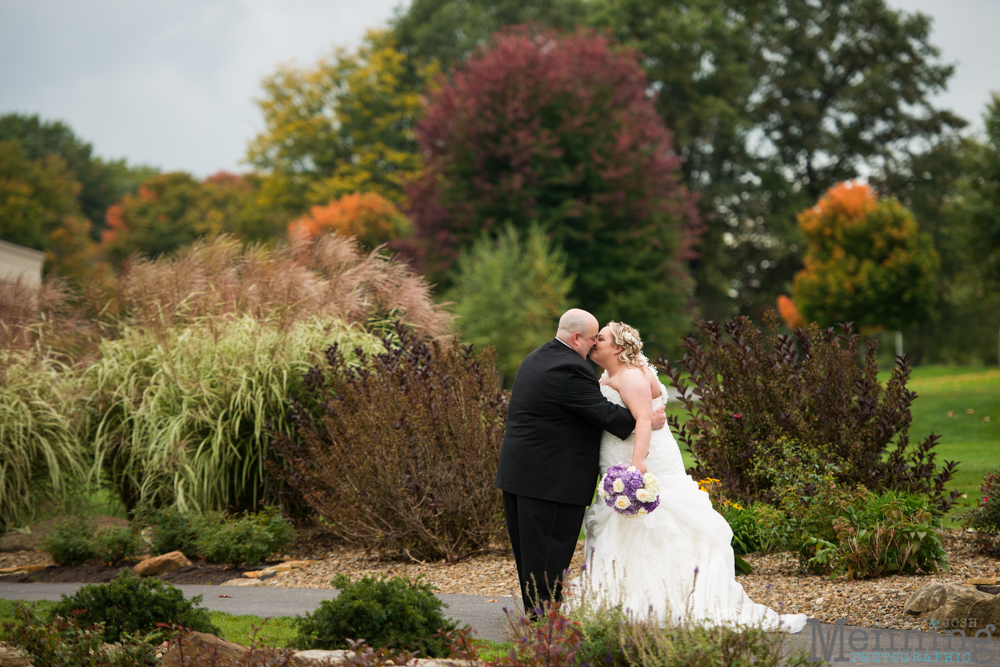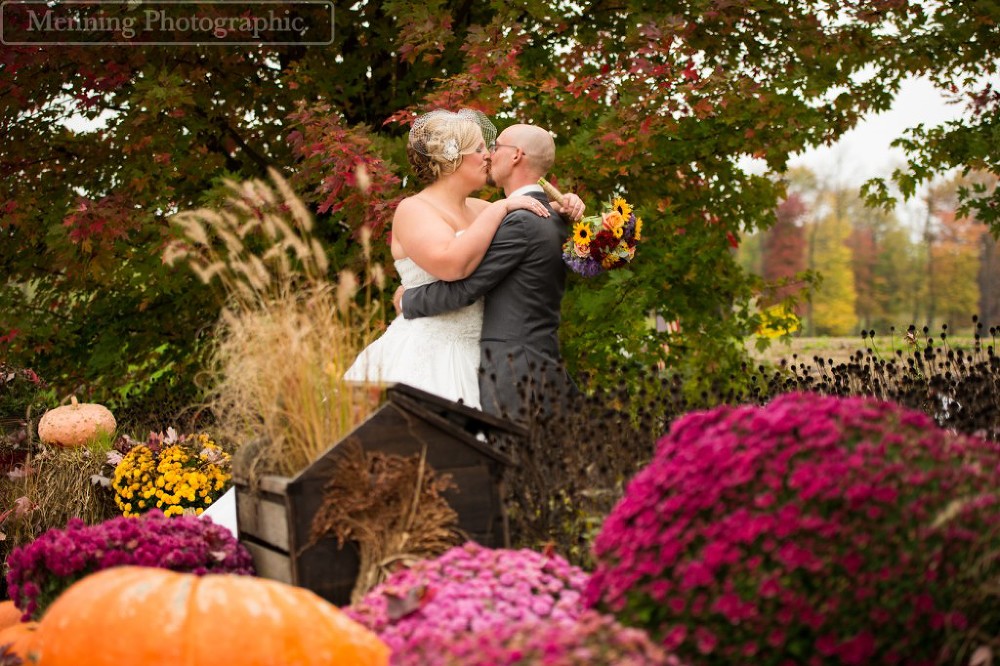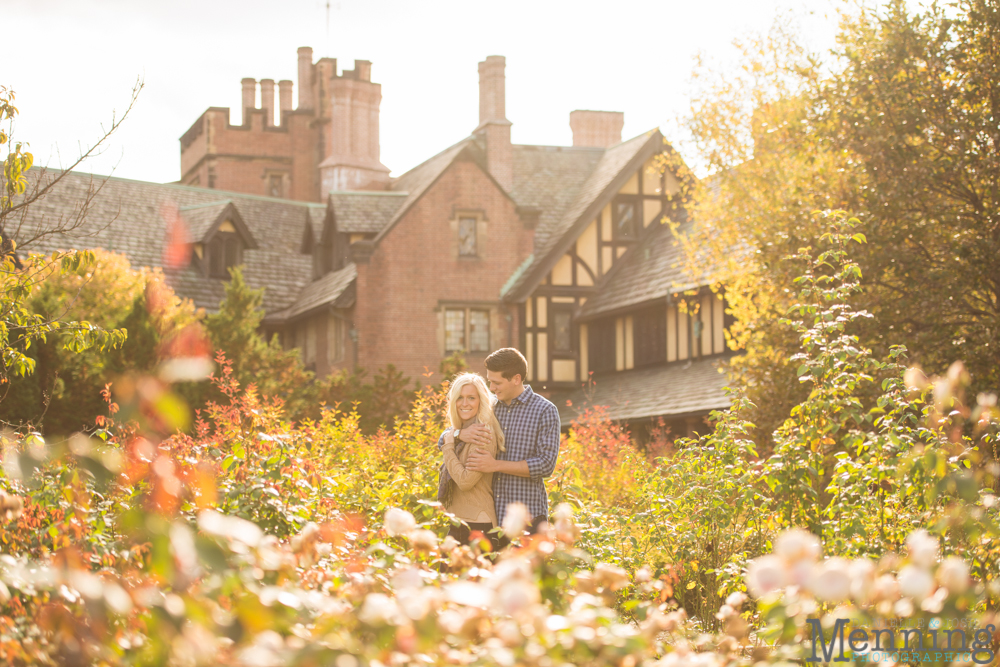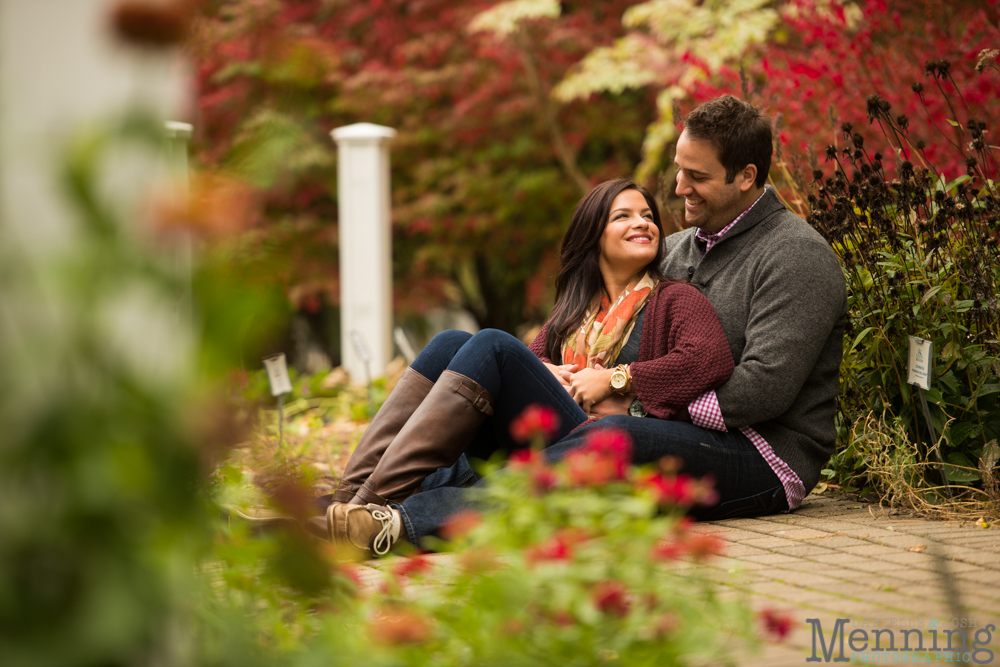 One of the reasons that this is FUN? You get to look and feel like a total creeper crouching down behind bushes with your long lens. LOL! But seriously. . . all of our couples know that we love making them laugh by looking like Creepy McCreepersons! 😉 Paparazzi Status!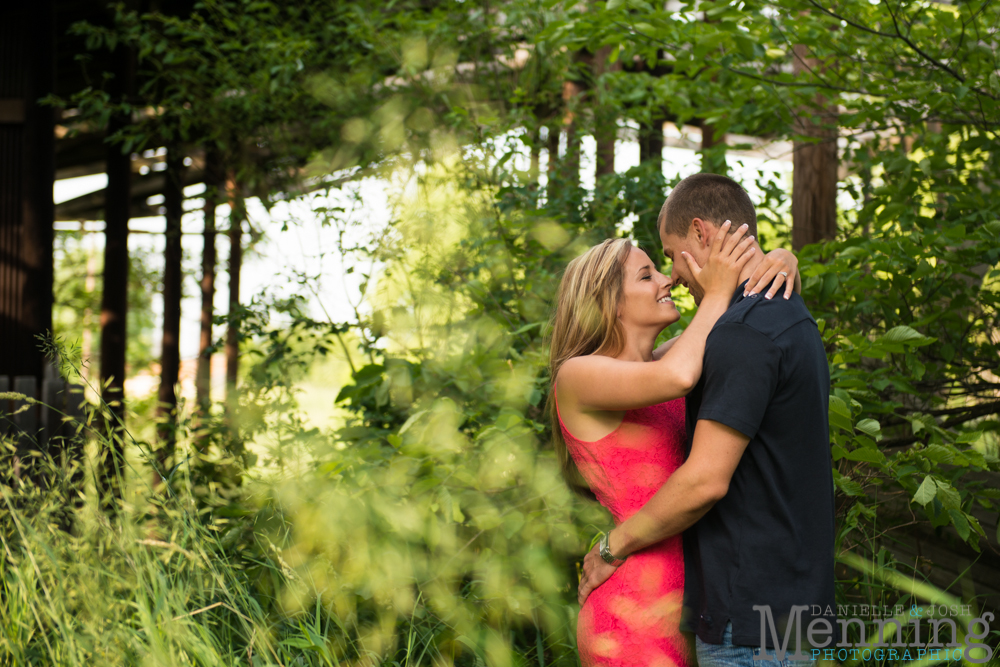 When you're doing this, experiment with different ways to focus your camera on your subjects so that they're in focus & the foreground & background are not in focus. See what kind of bokeh you like and which settings you prefer to reach your desired effect. We often like to shoot with our aperture wide open and our focus on selective focus & trained onto the couple so that we can achieve photos with a shallow depth of field that really draw your eye to the couple. . . their emotional connection is the most important aspect of the photo to us! Of course, shooting wide open in every situation isn't appropriate & experimenting with different apertures in different situations will allow you to determine how you want to shoot to achieve the desired effect you're attempting to achieve. So go out there, shoot through some stuff, and have fun! Post any questions you have in the comments or email us! info@menningphotographic.com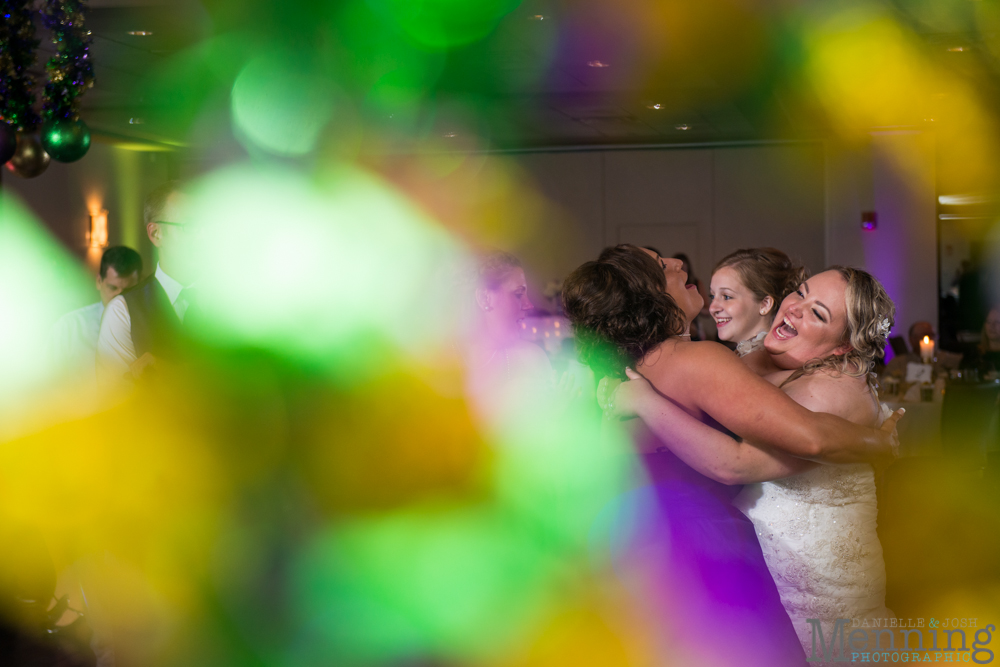 Instagram | Facebook | Twitter | Pinterest | Google +