Brittney & Tyler make each other laugh & want the same things in life. They were both really excited to get married and enjoyed a lovely traditional wedding day with a lots of pretty details. Just wait until you see Brittney's dress. It was absolutely perfect for her! I met the ladies at Luxe Hair Studio in East Liverpool. This was the third bridal party I've shot there & the stylists are always fun and do a great job.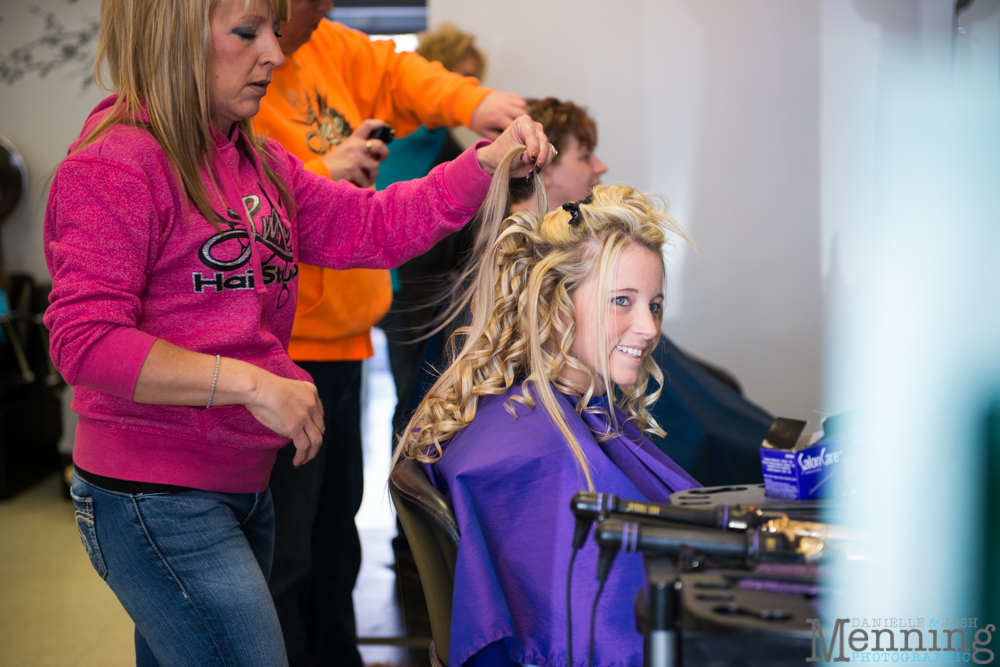 Brittney enjoyed a breakfast of champions. . . a Tootsie Roll (her fave) and strawberry Red Bull.
The robes were personalized for each bridesmaid & were so adorable.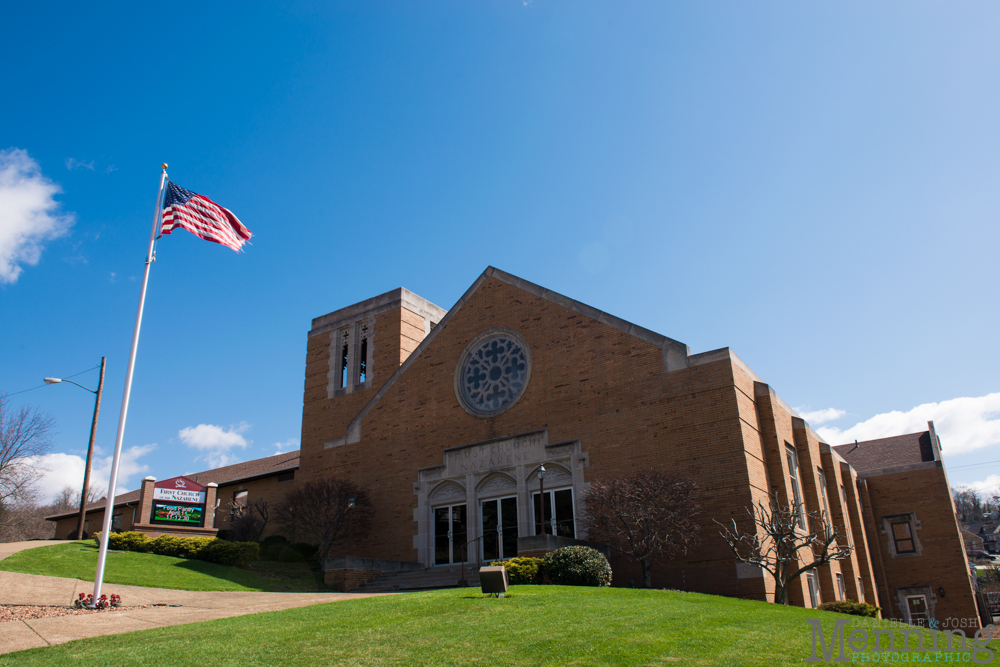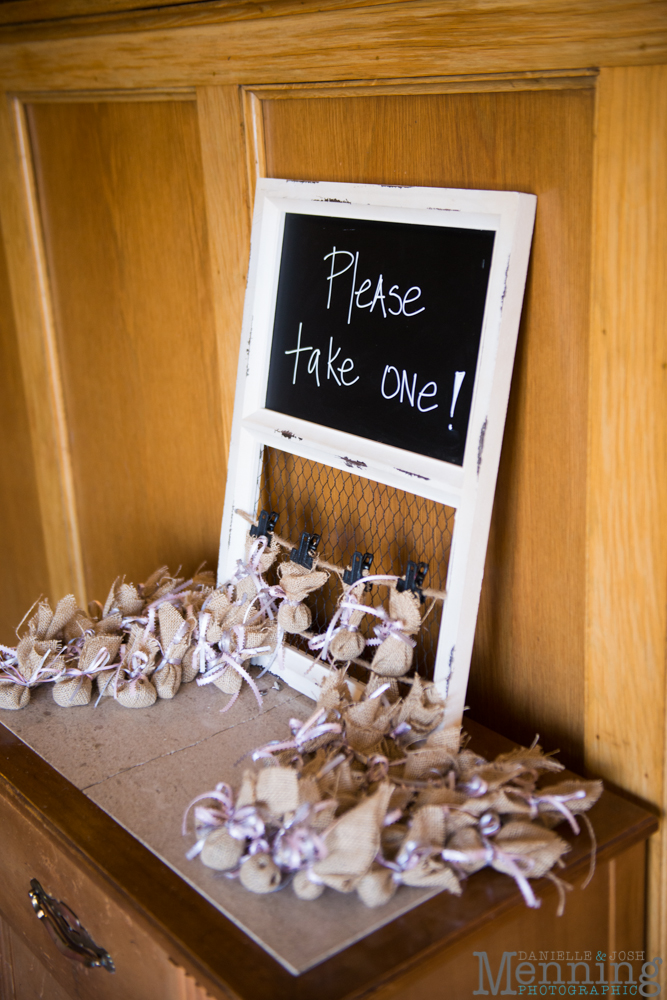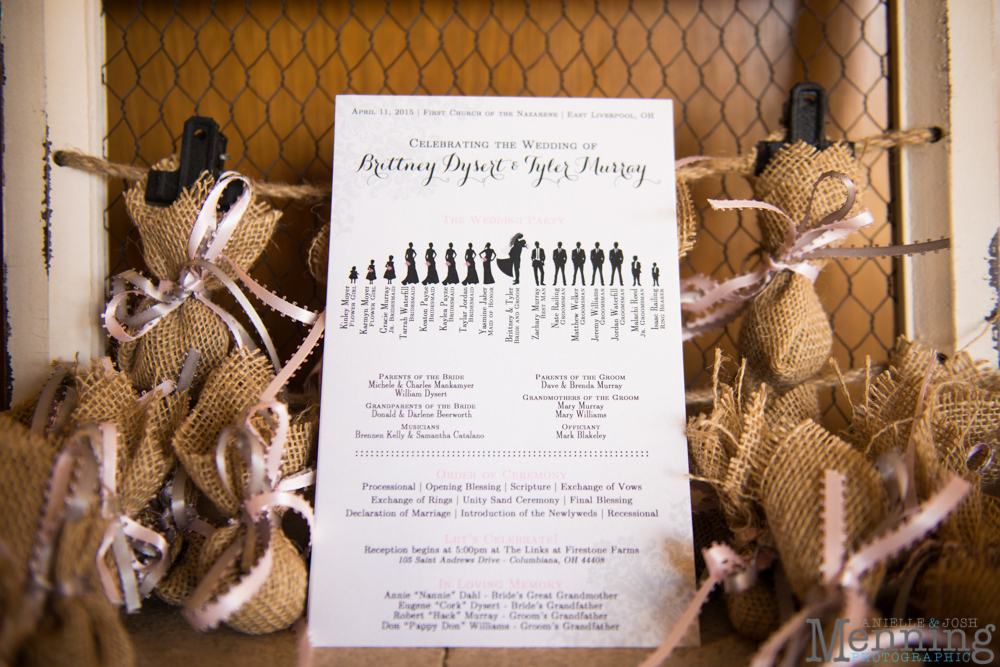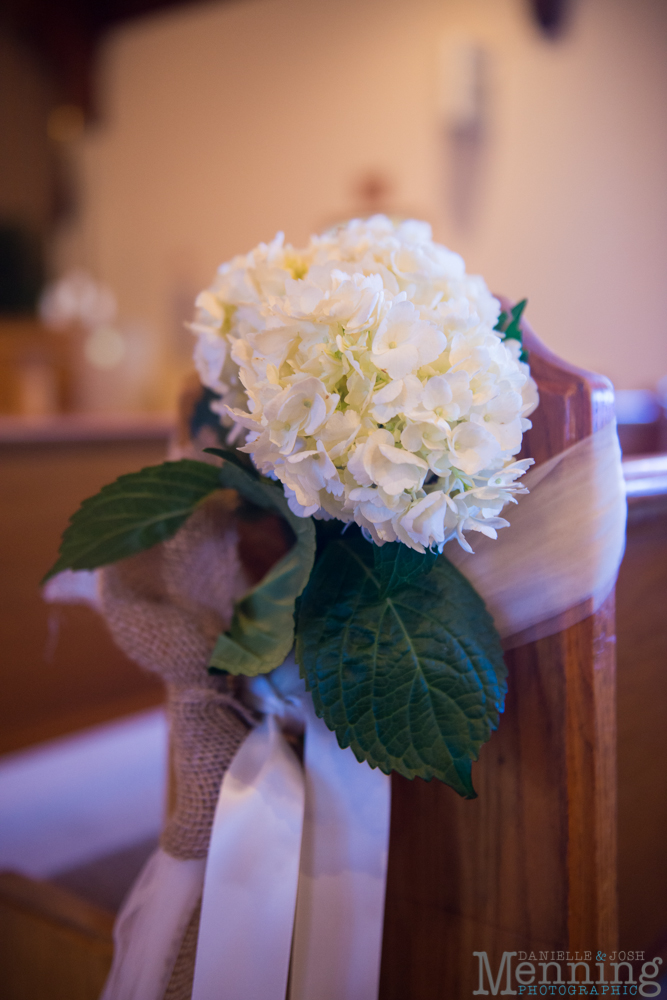 Josh met the guys at the church. Tyler had some unique socks.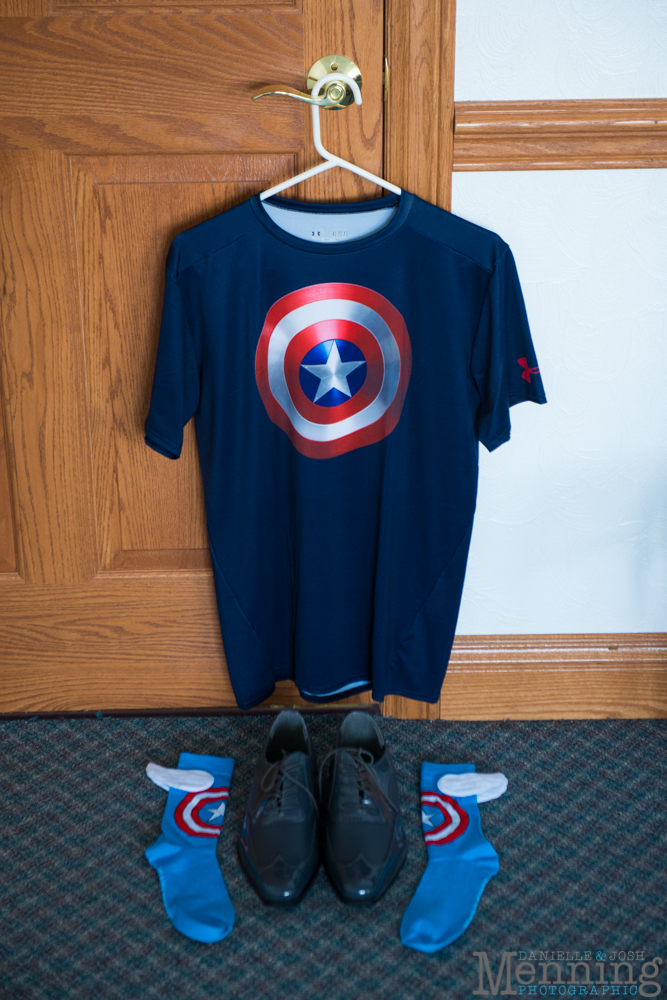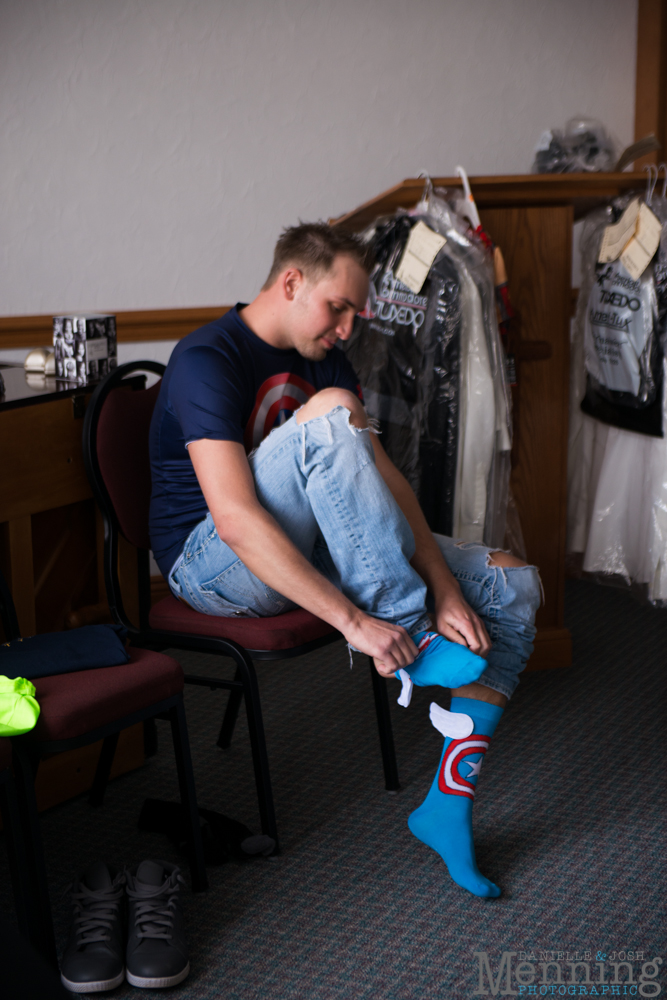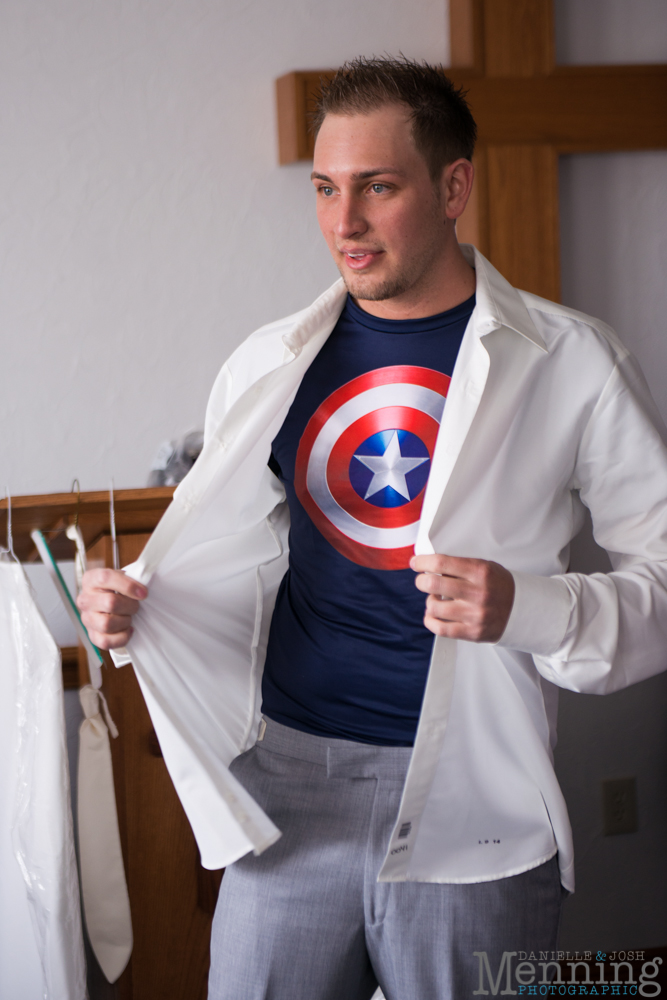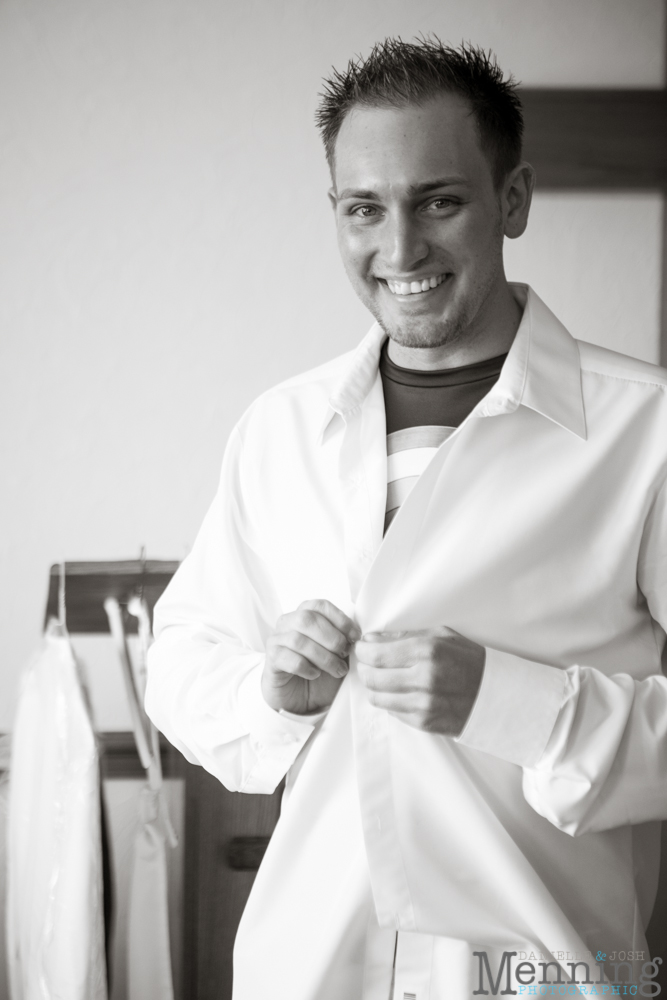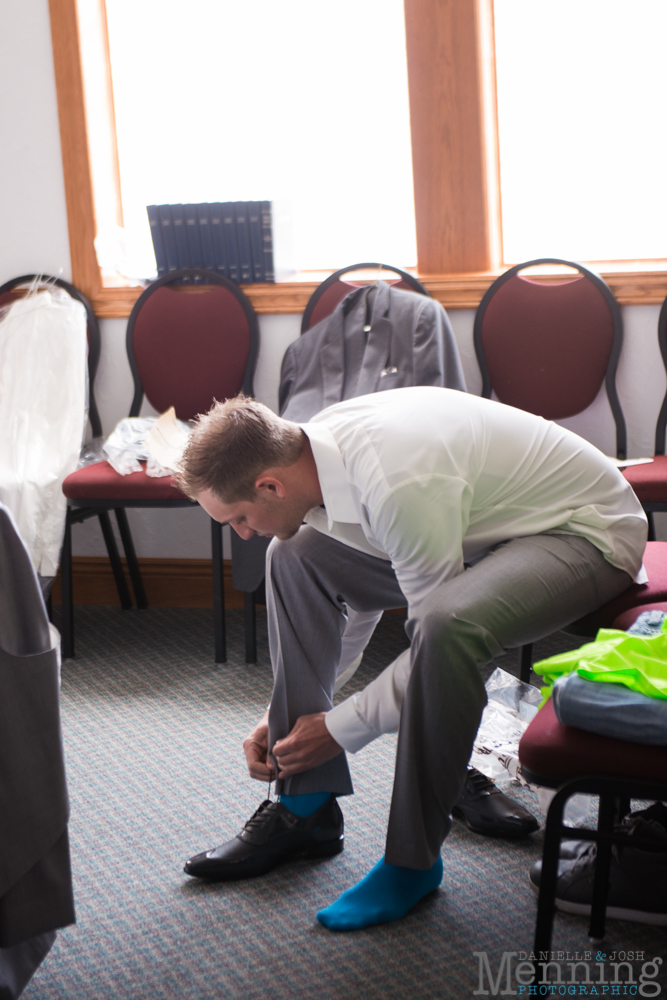 Getting that dress up there was difficult, but I'm so glad I did it!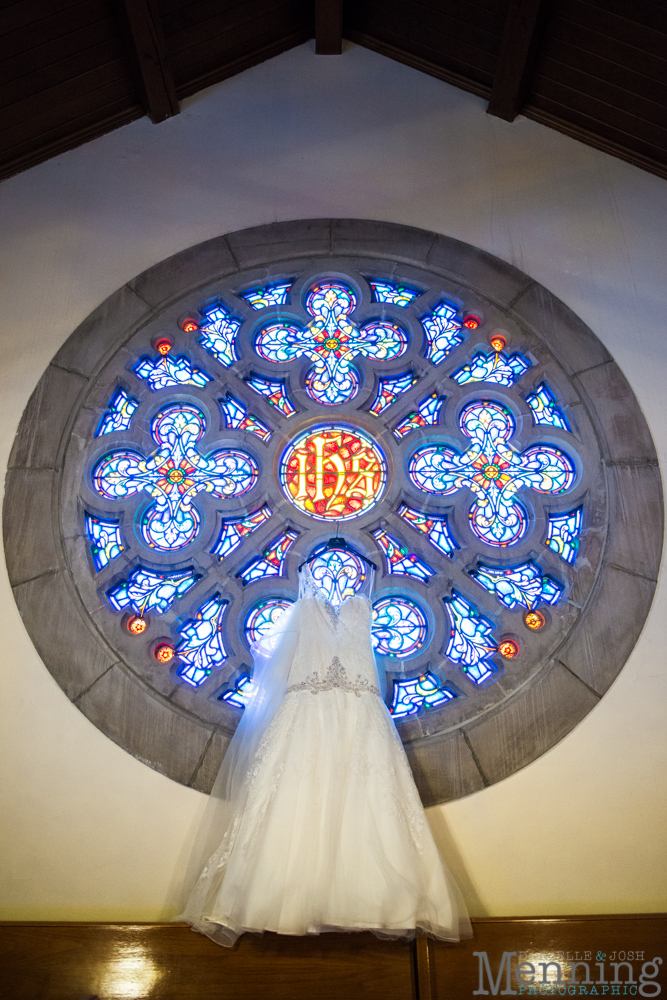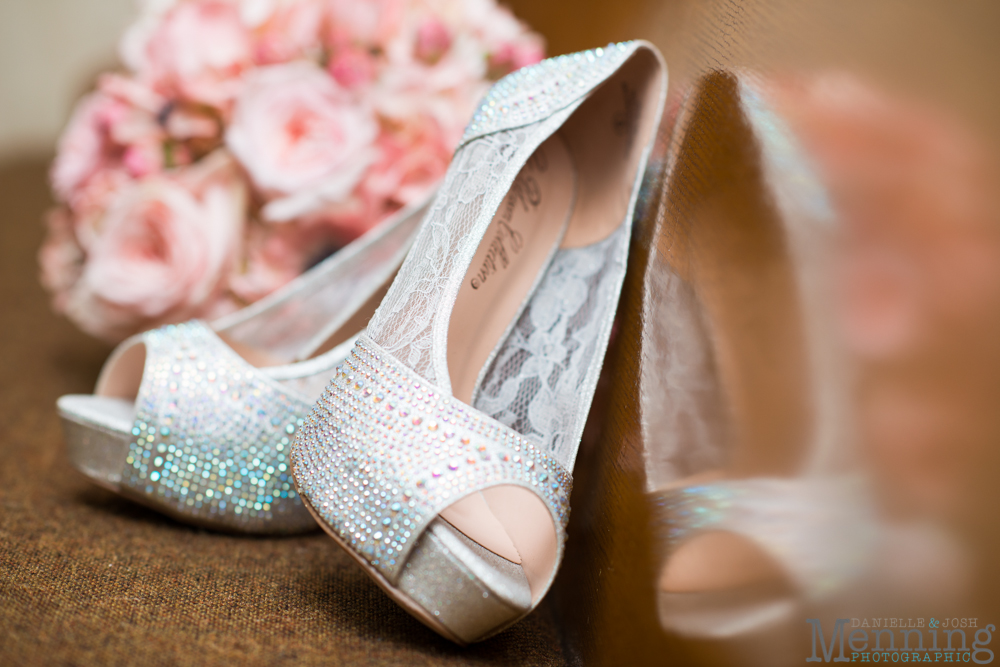 She got her gorgeous gown at Toula's Bridal.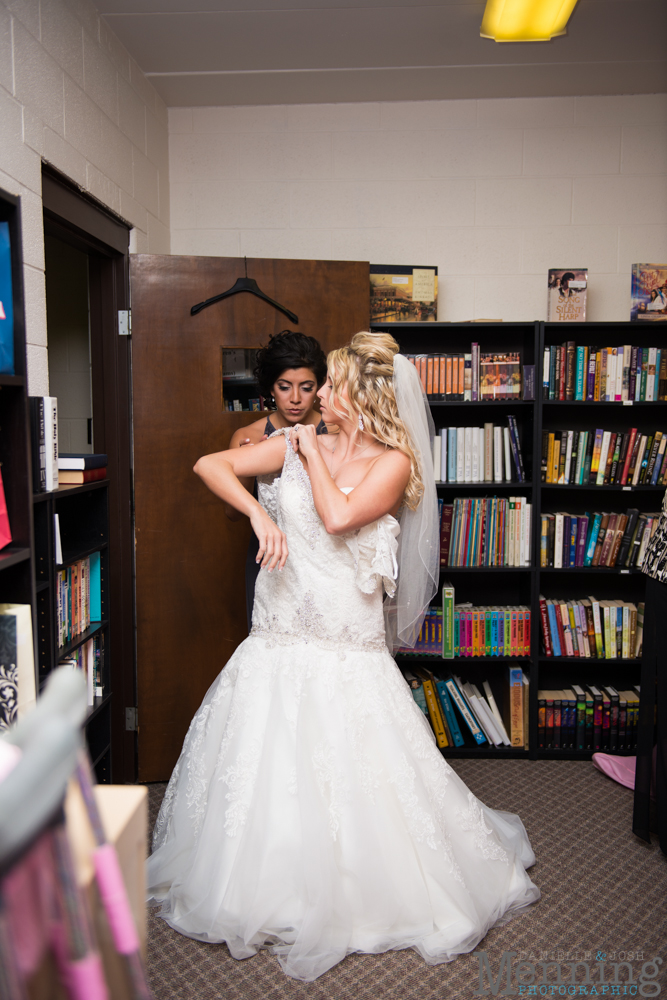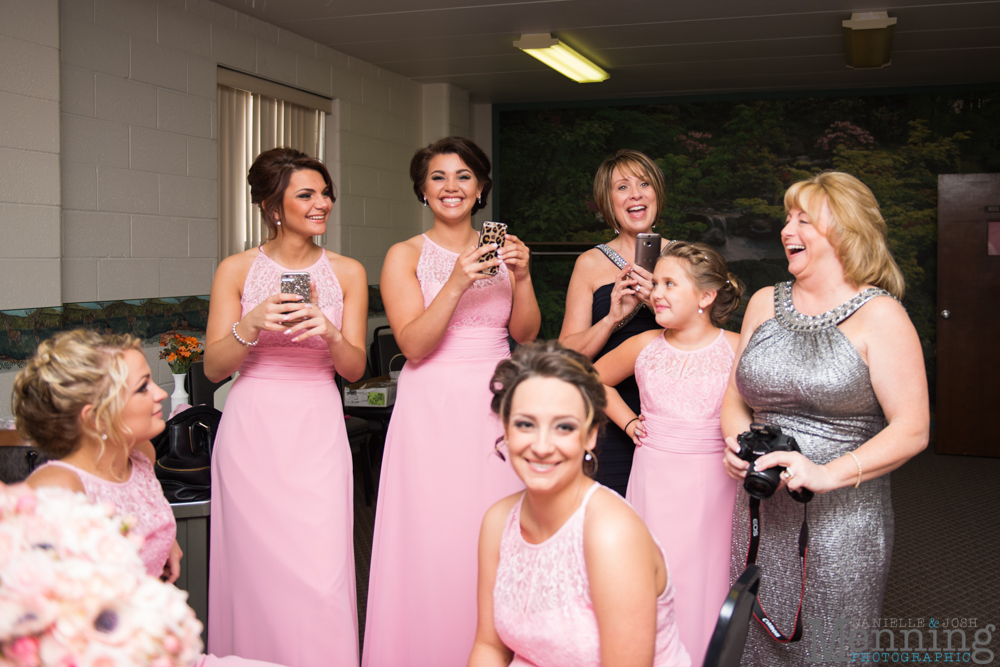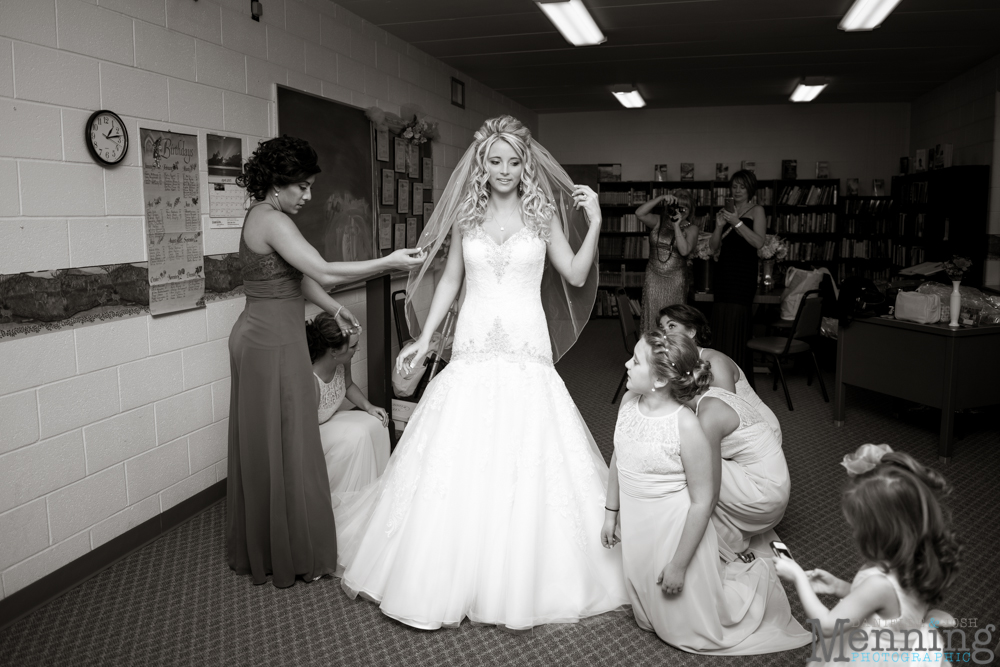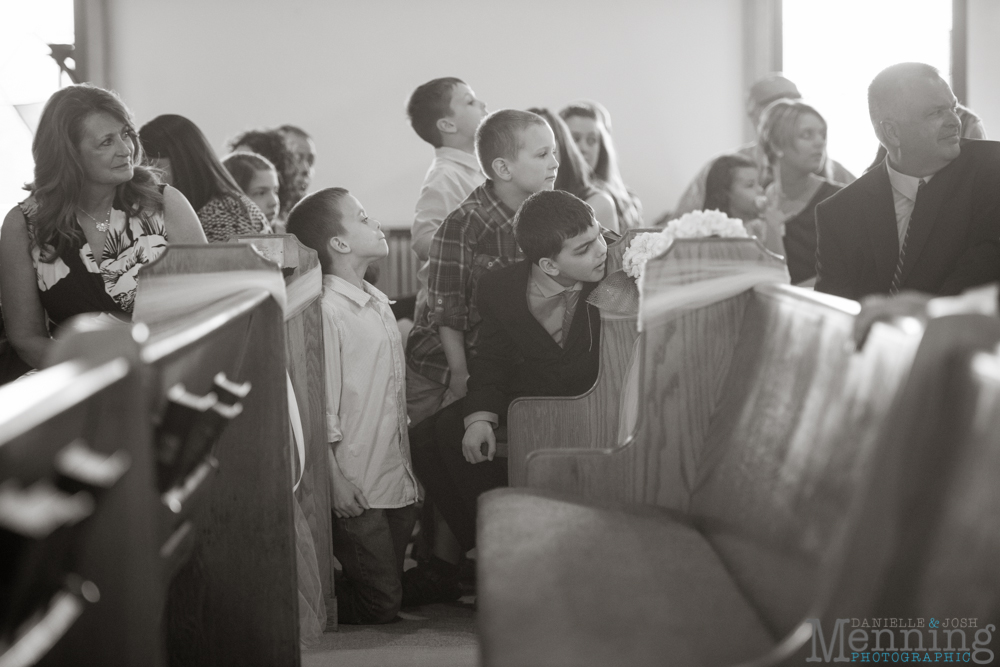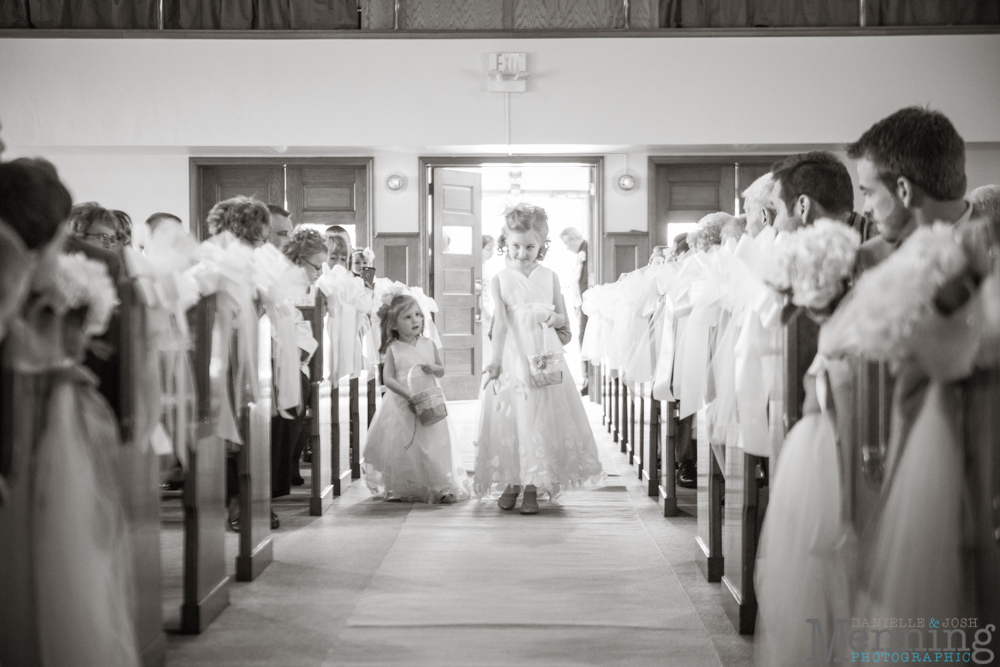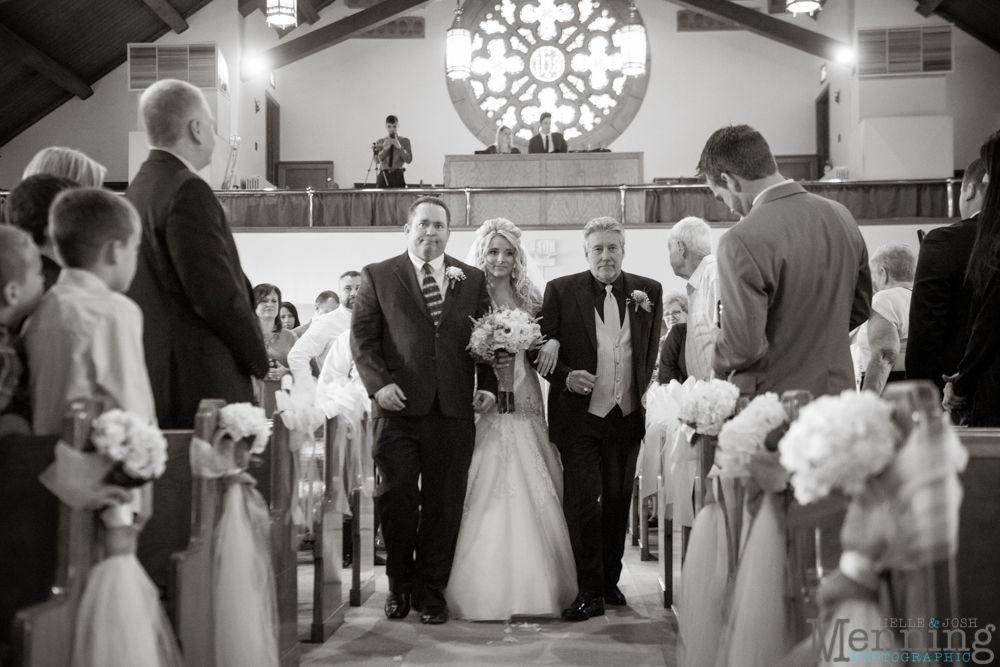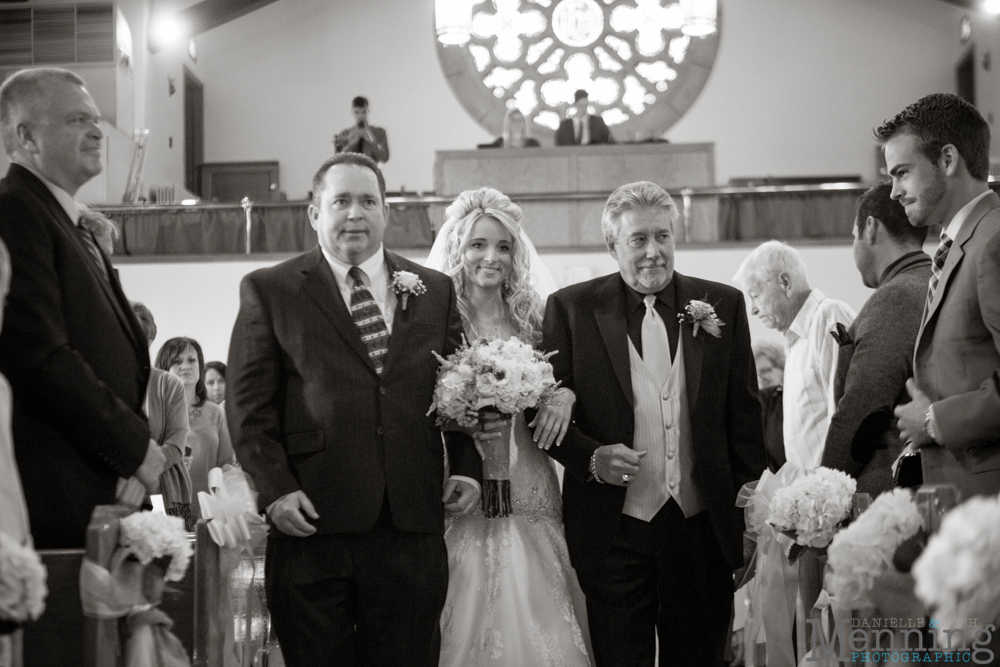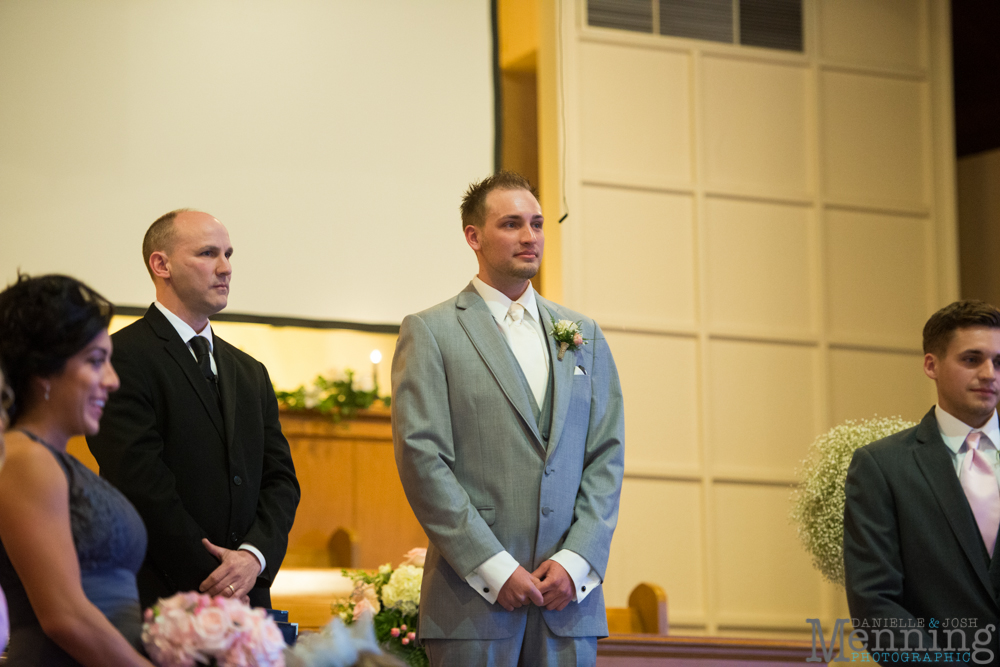 She was so over it. 🙂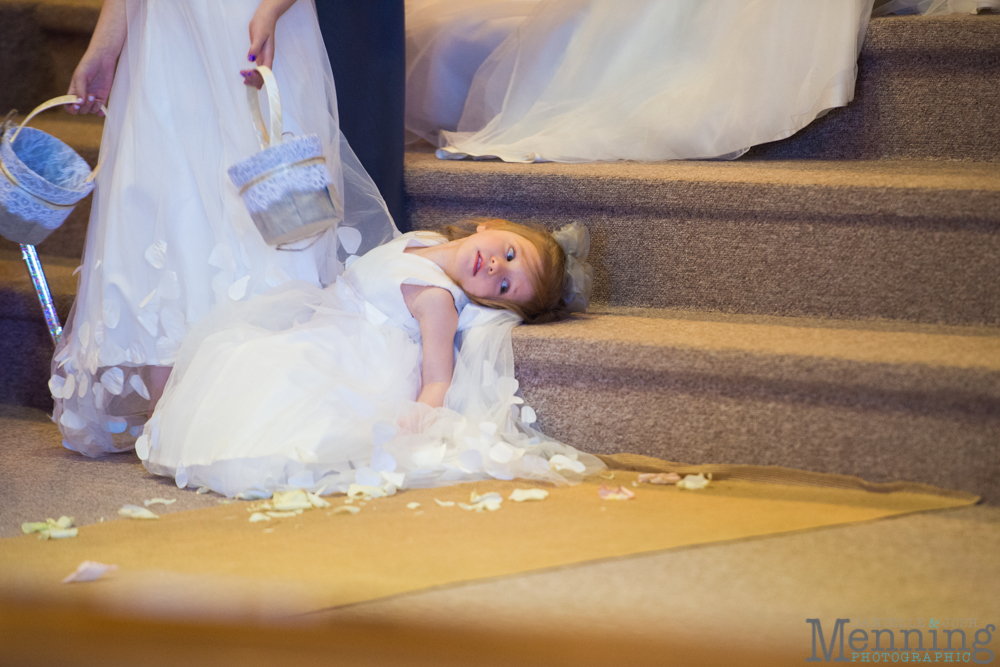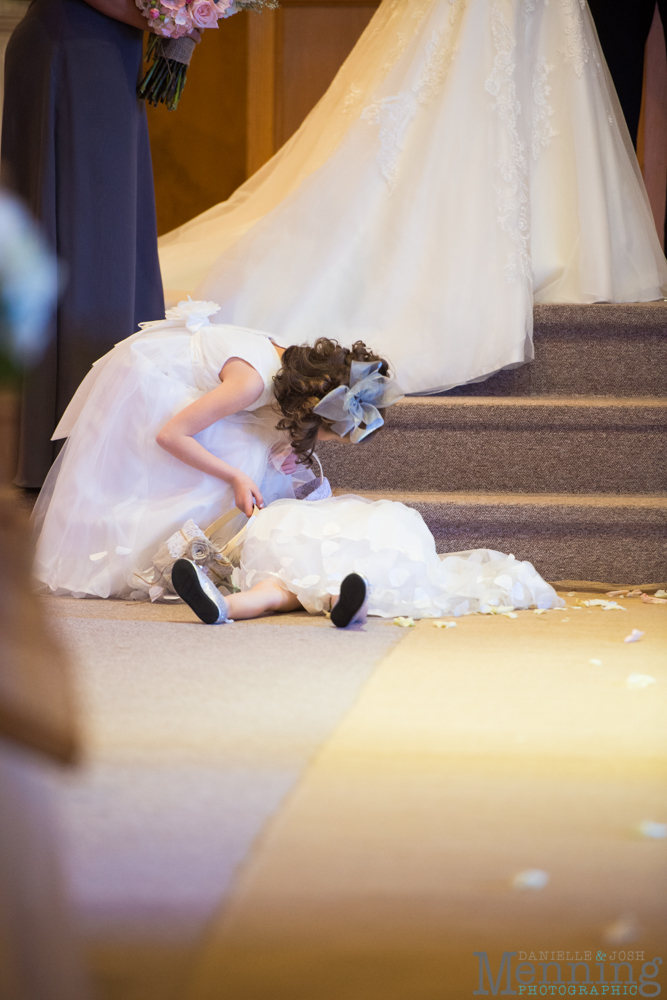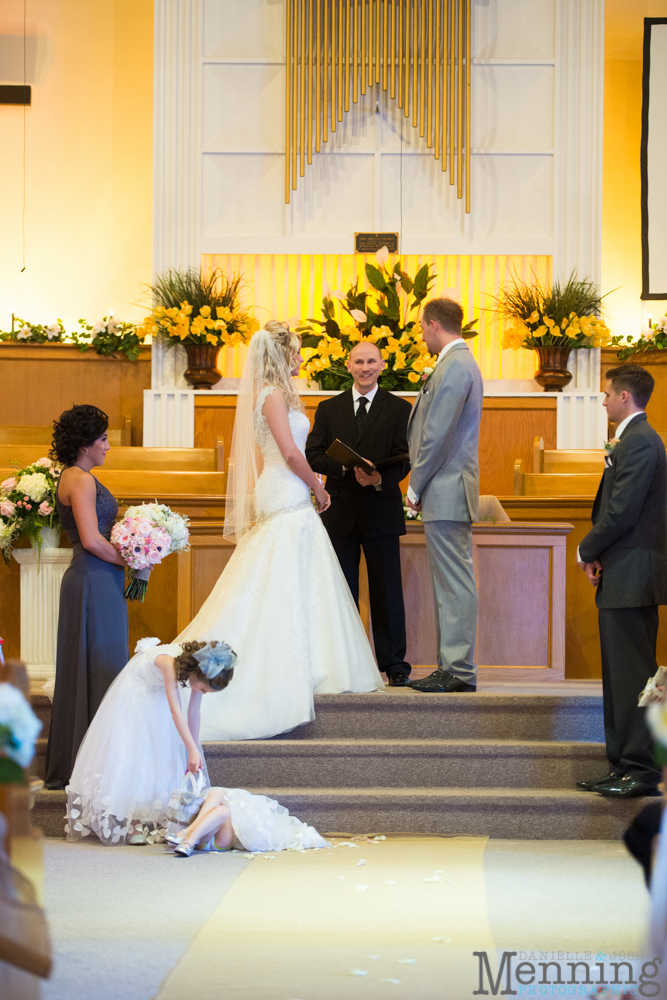 The ceremony was short & sweet. It was just right!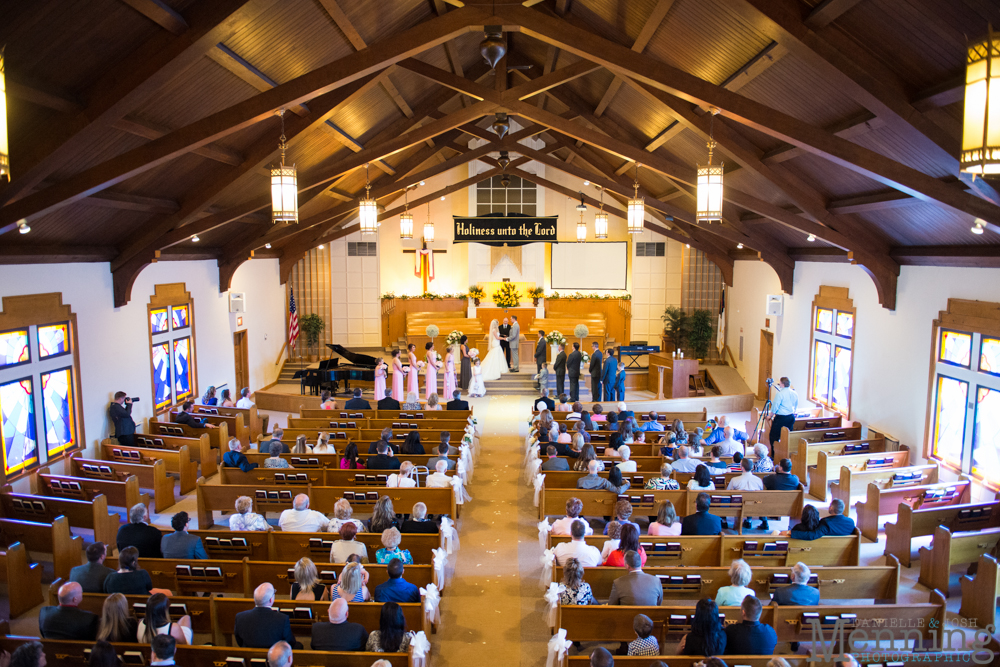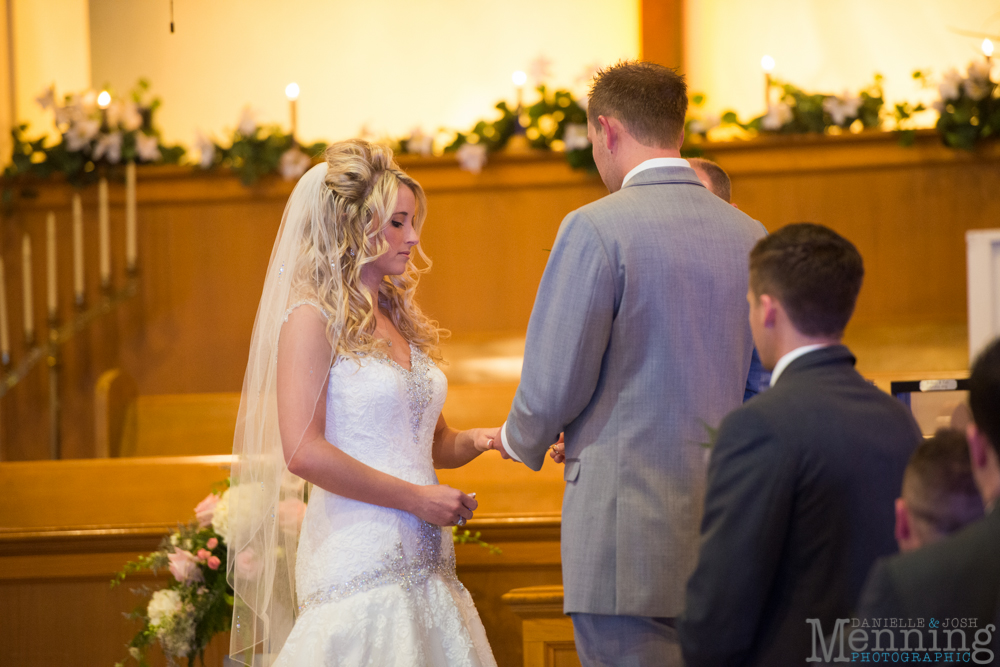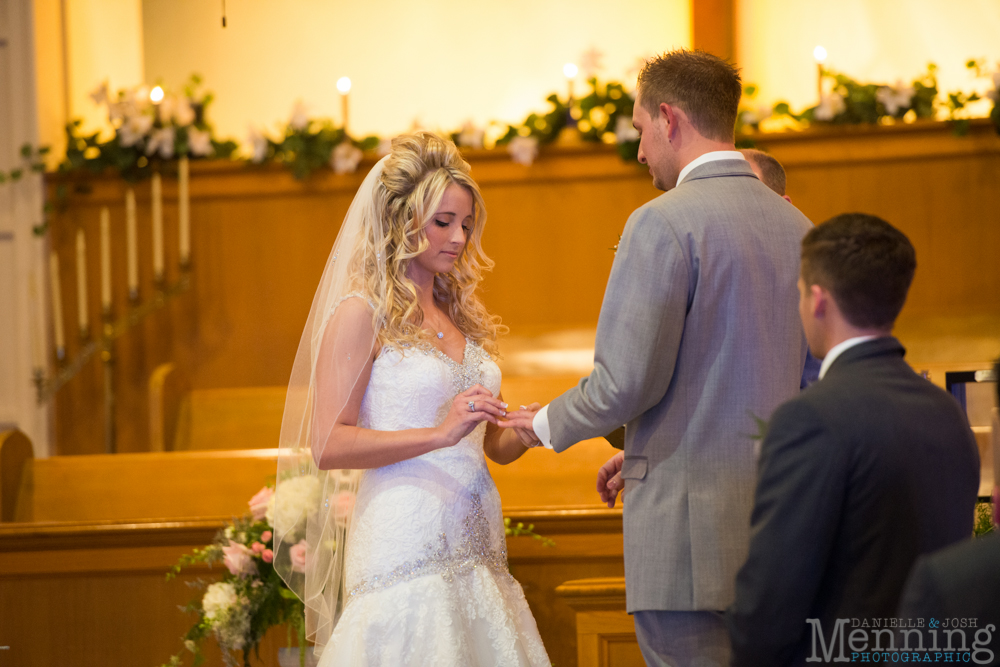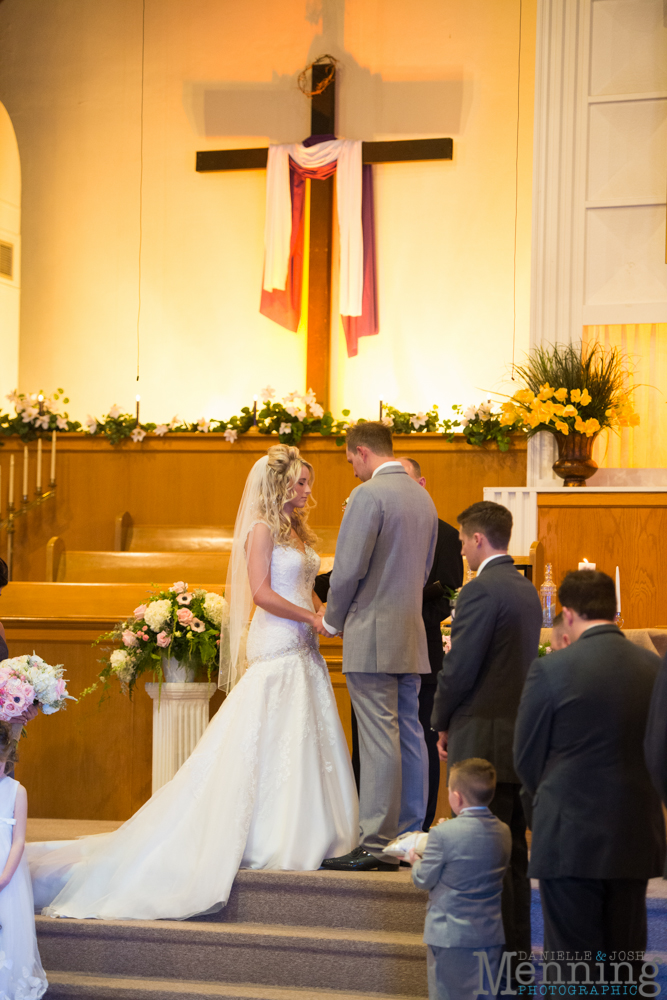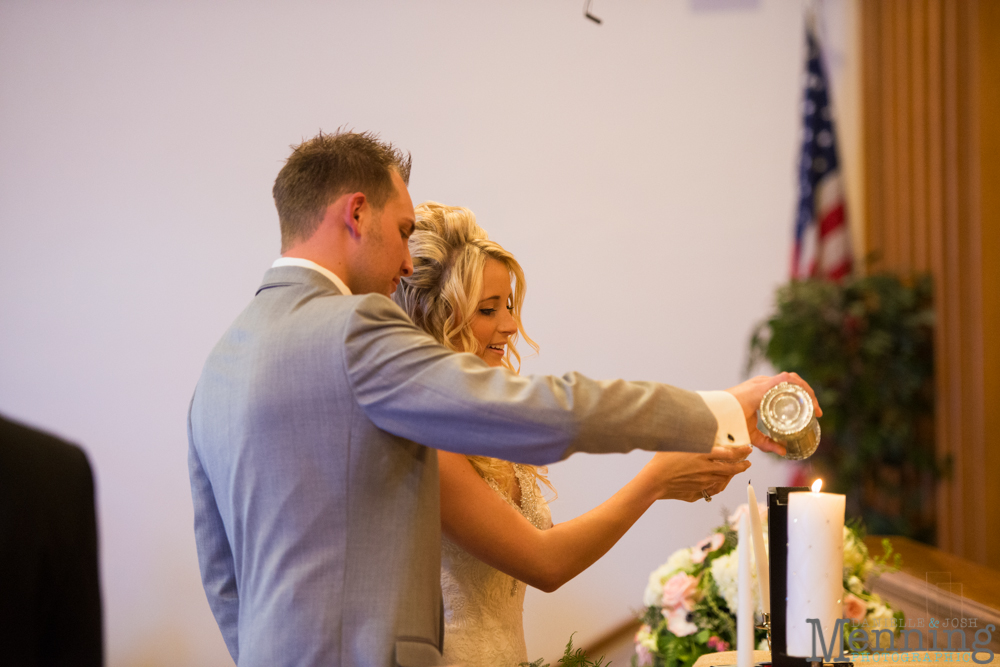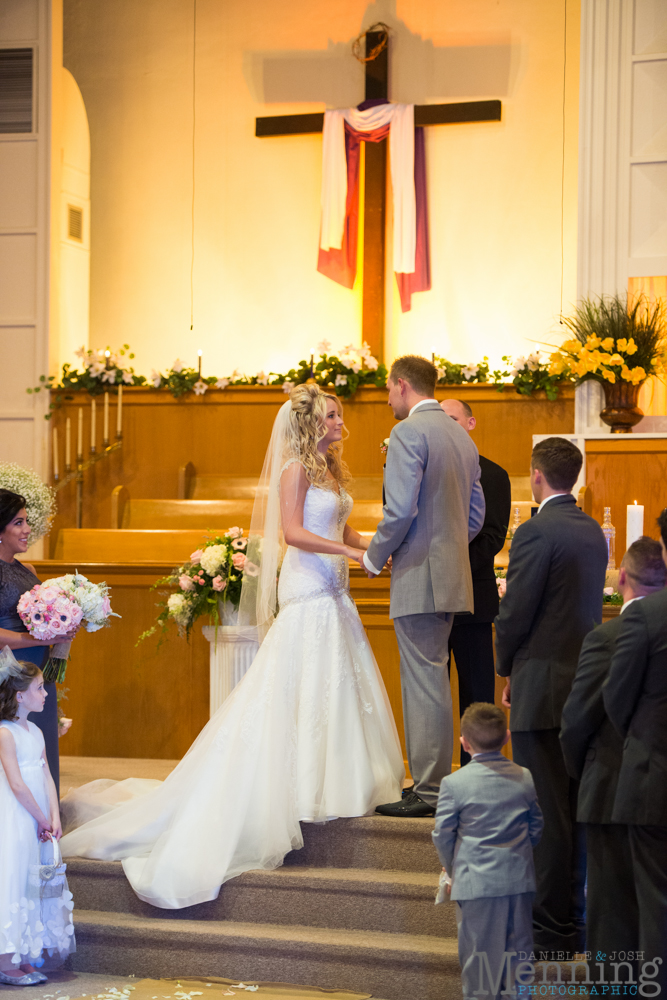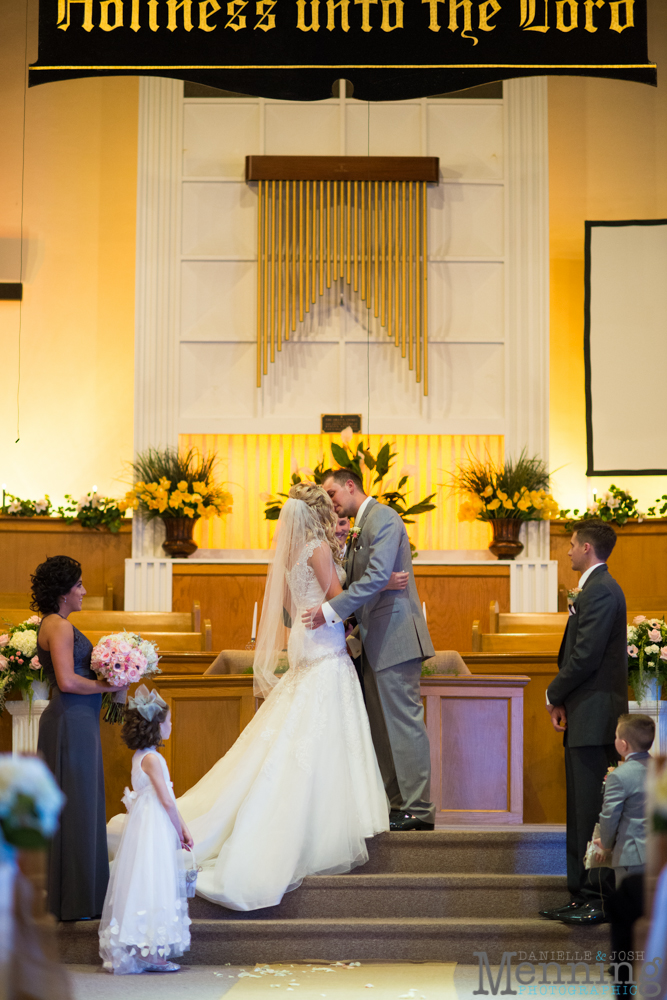 The happy new married couple!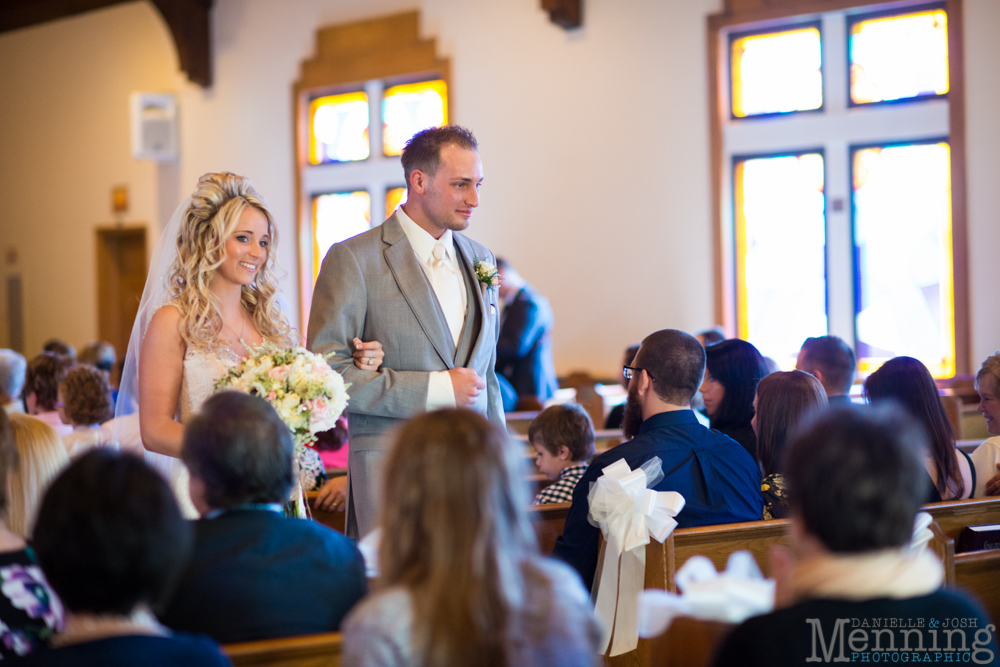 Dried lavender met them as they exited the church.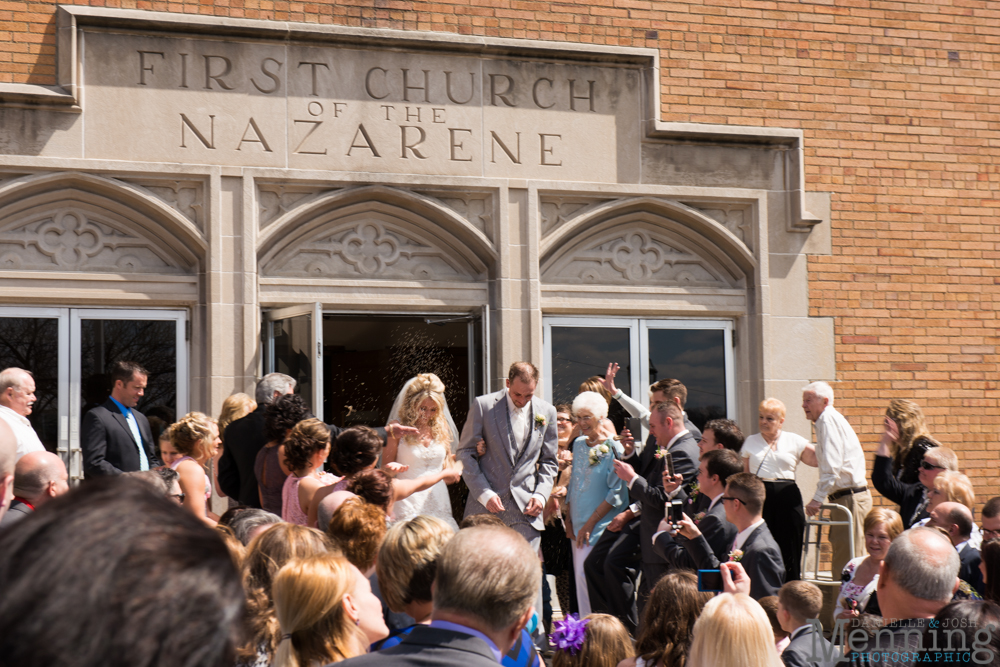 The groomsmen were enjoying paparazzi status.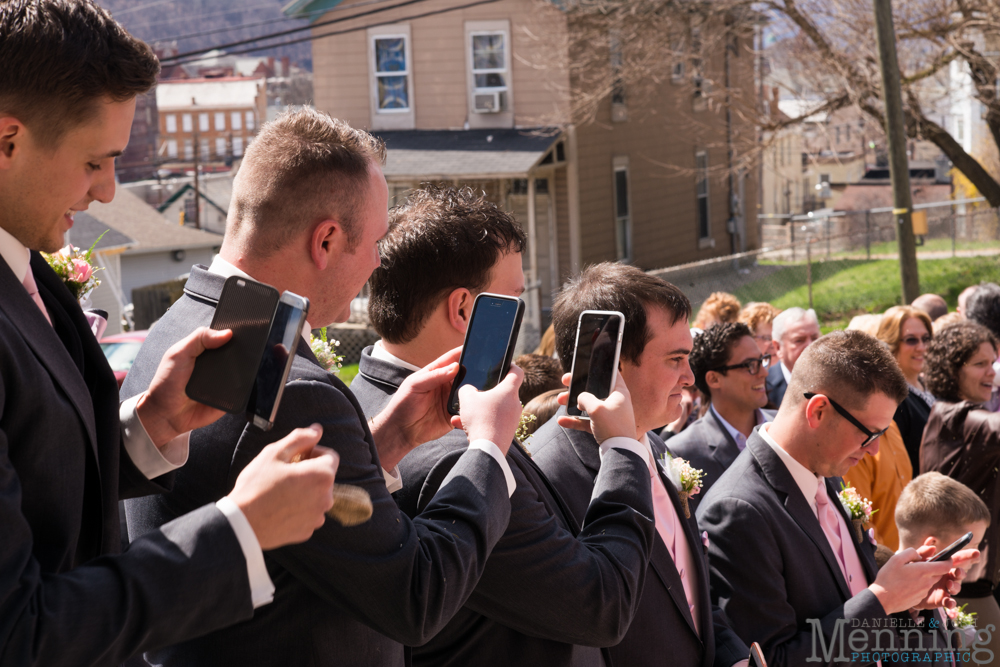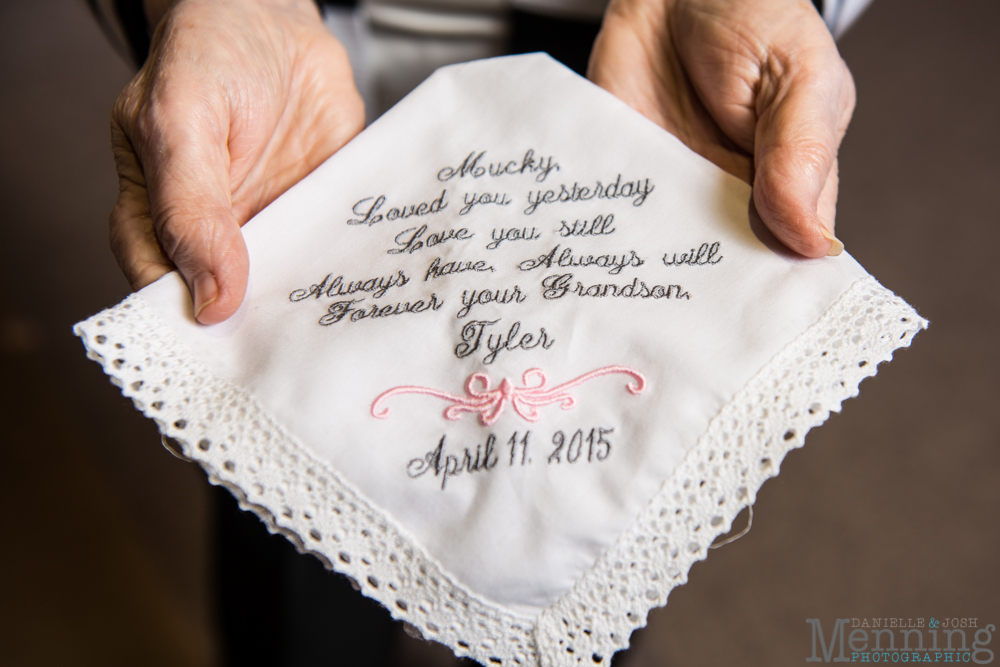 A quick stop to grab a couple photos with their pup: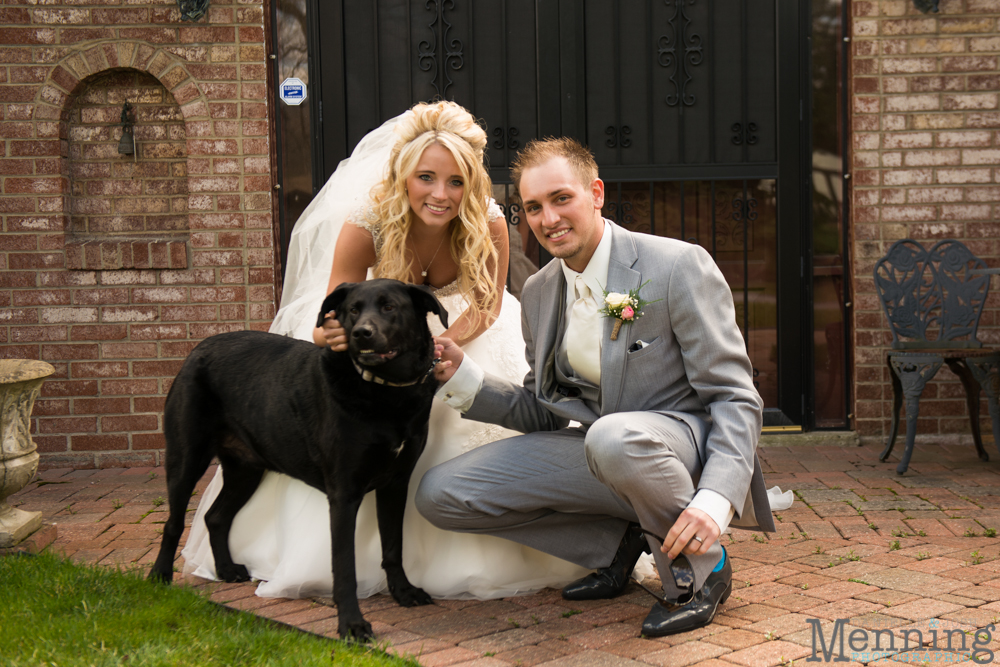 And we were off to The Links at Firestone Farms for some bridal party photos!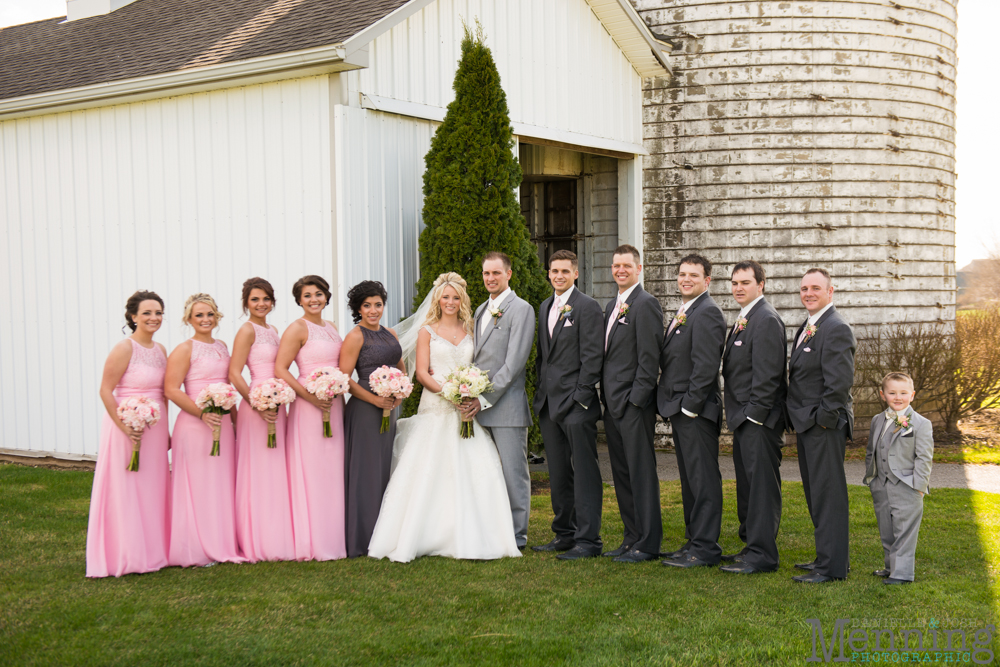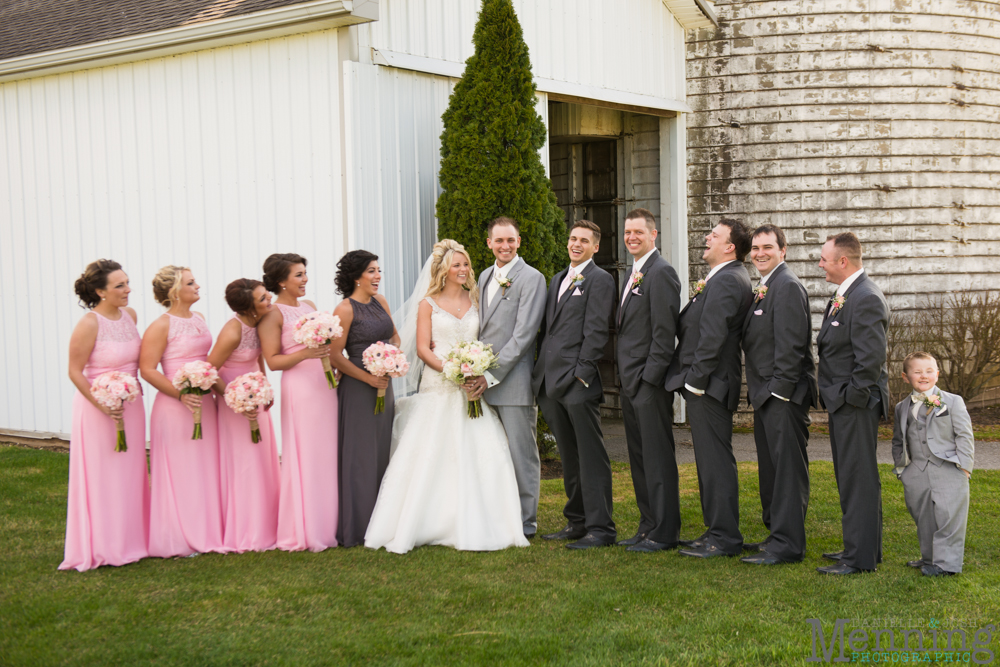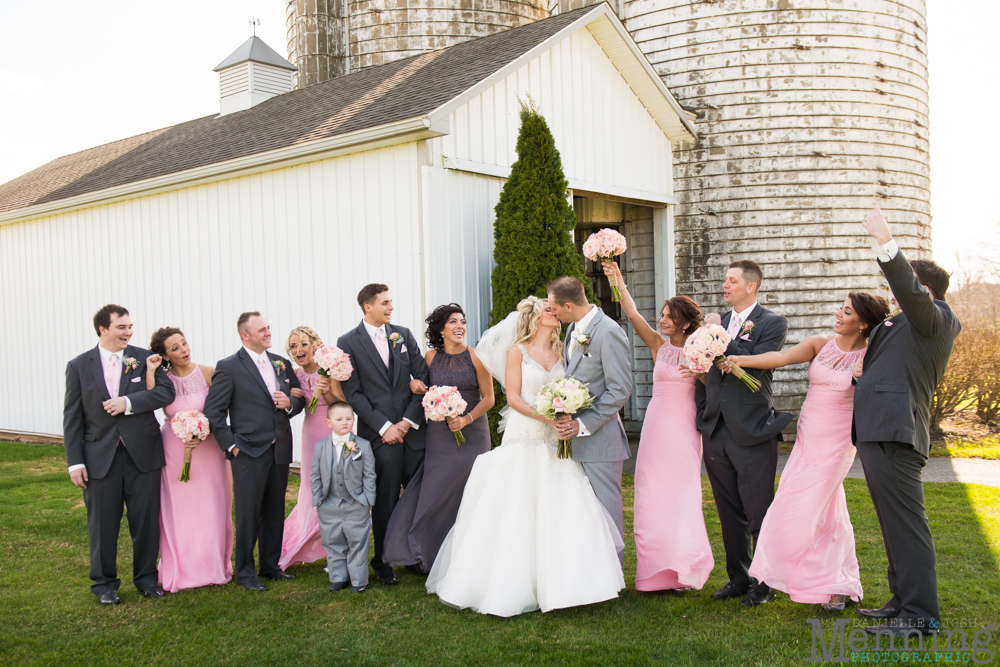 Heroic.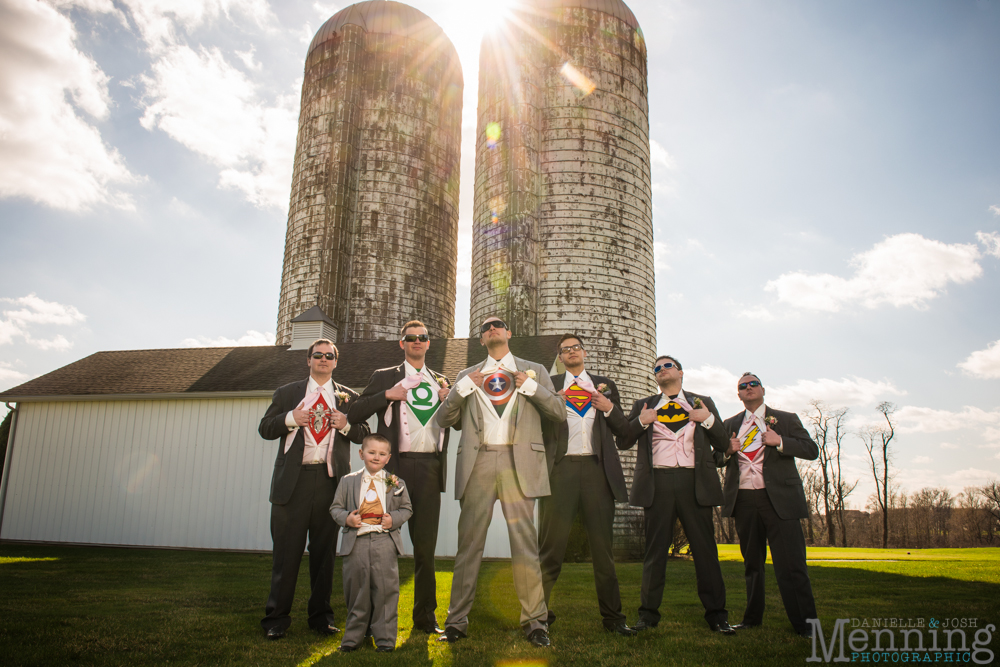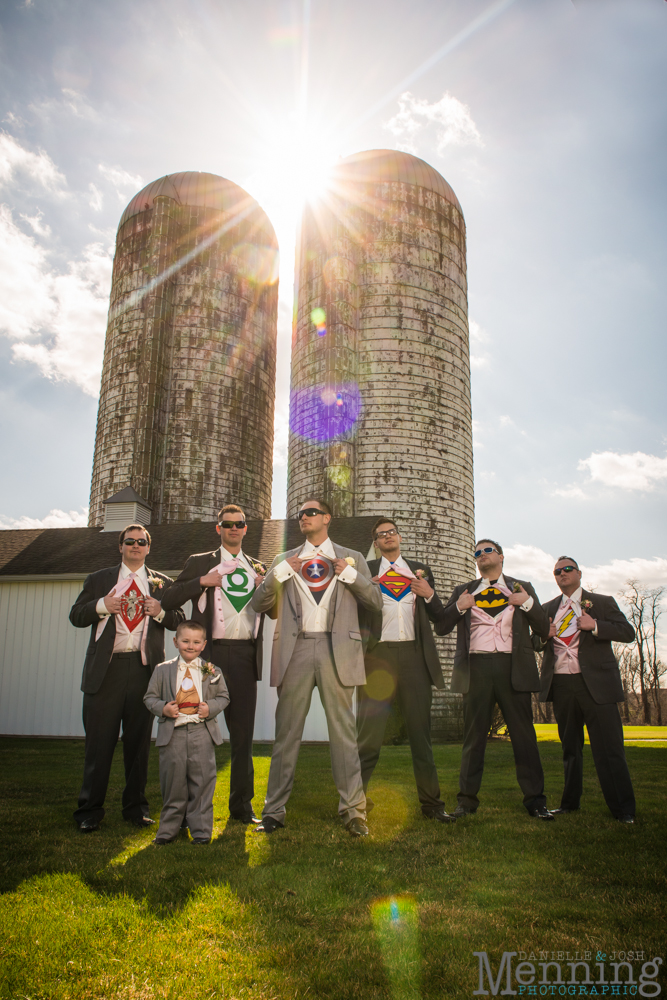 The ring bearer, Isaac, in this photo. . . awwww! Kid has personality, for sure.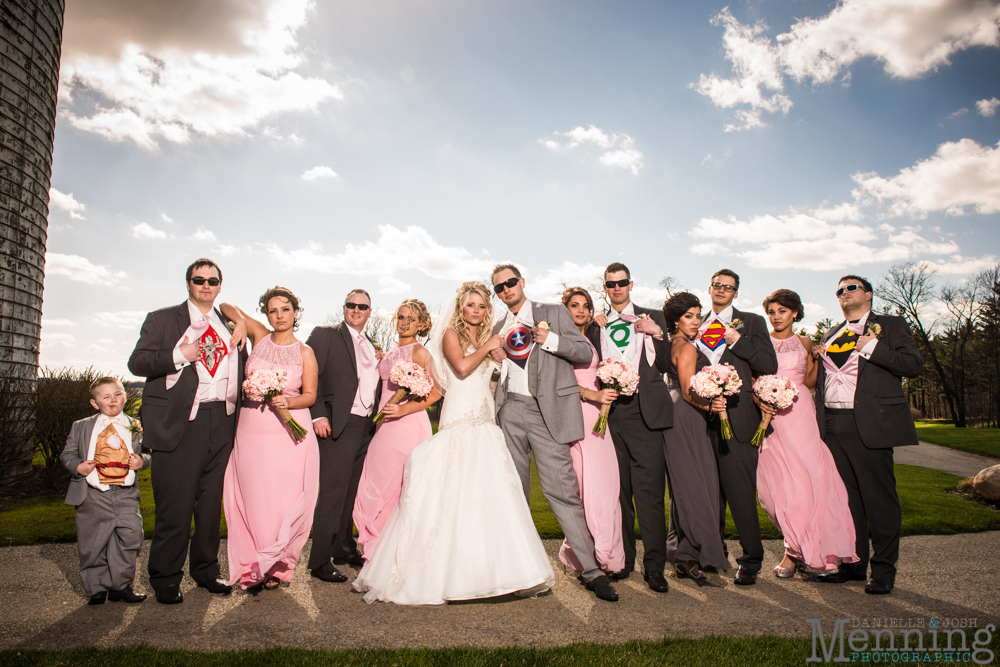 We escaped the wind in the pretty barn.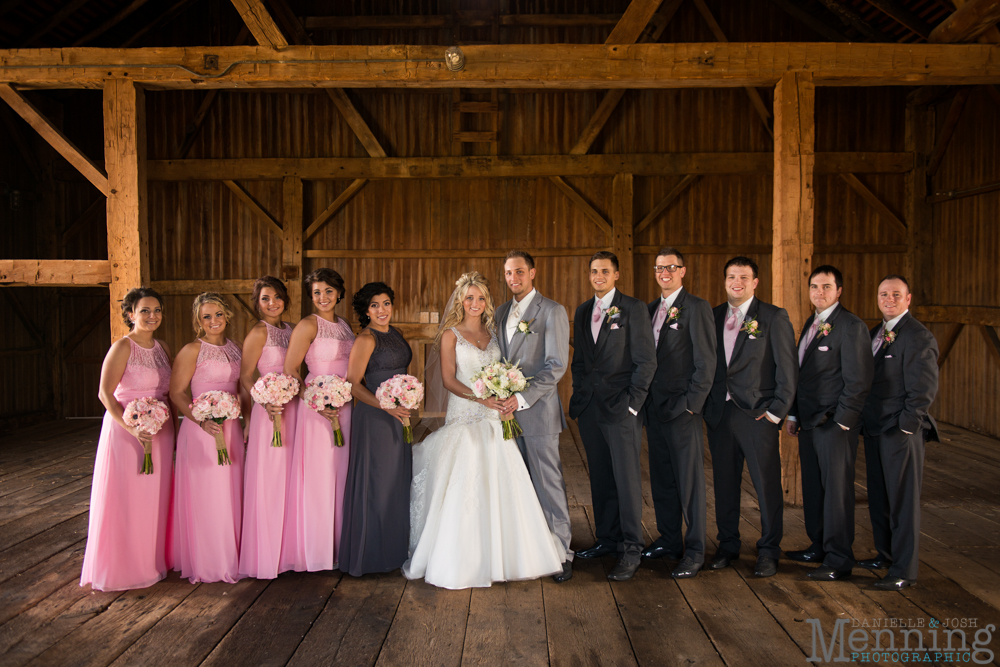 Clendenning Florist made the pretty bouquets.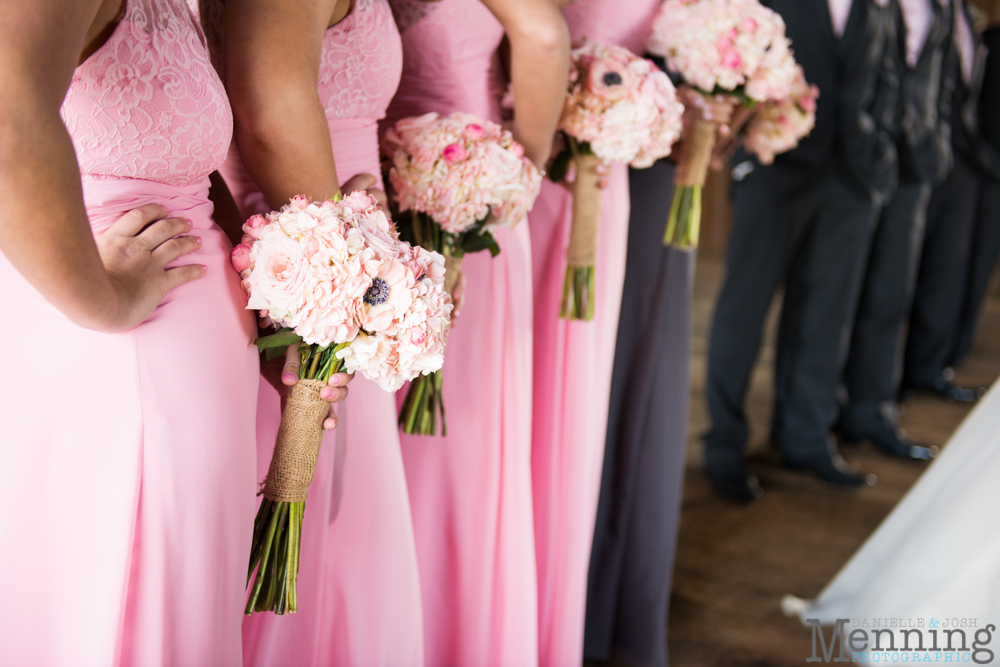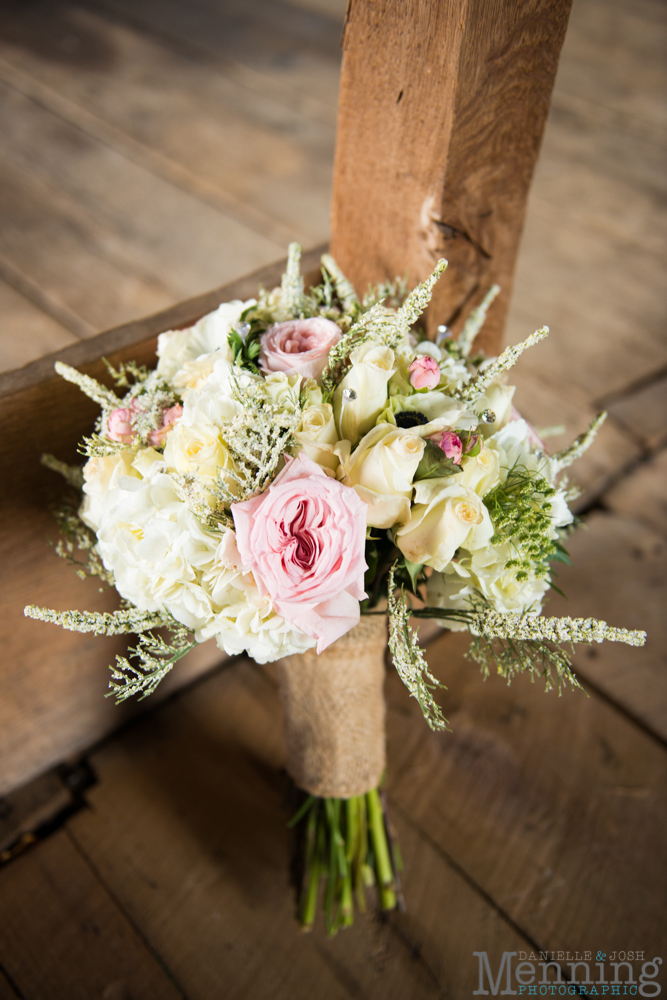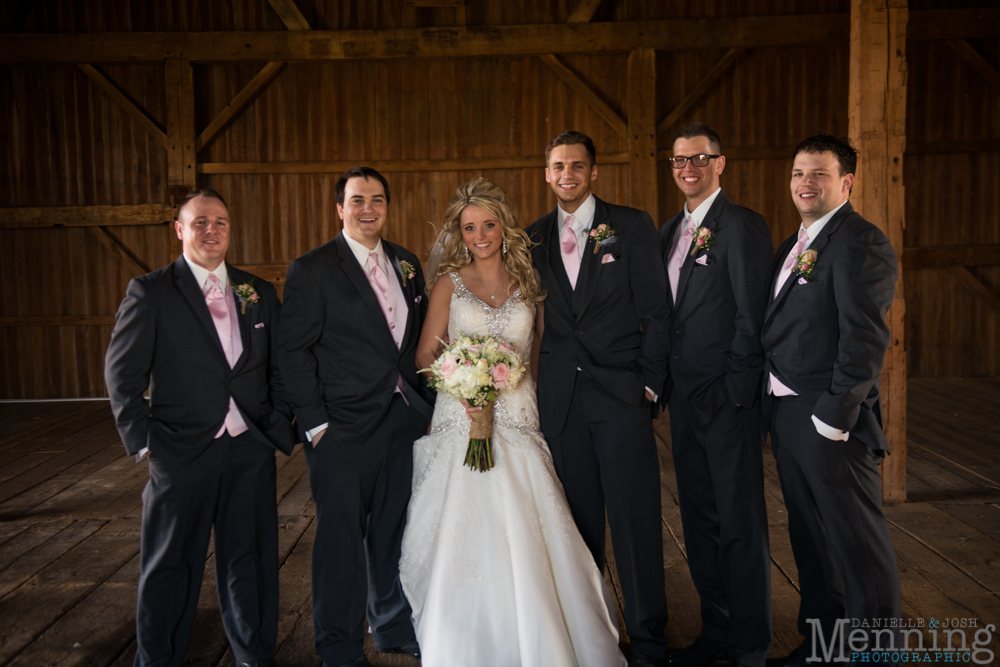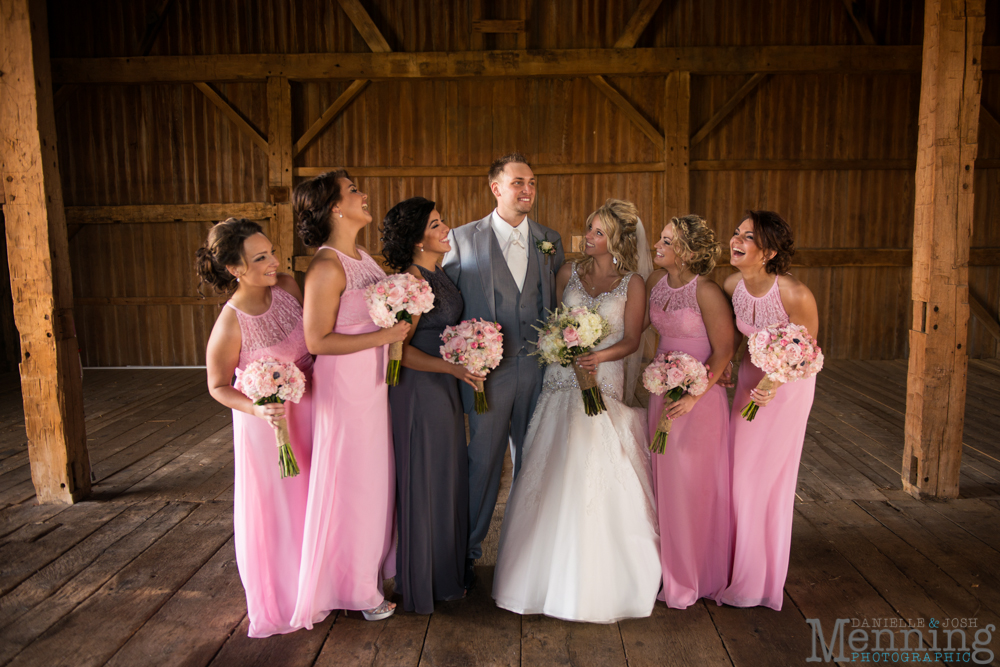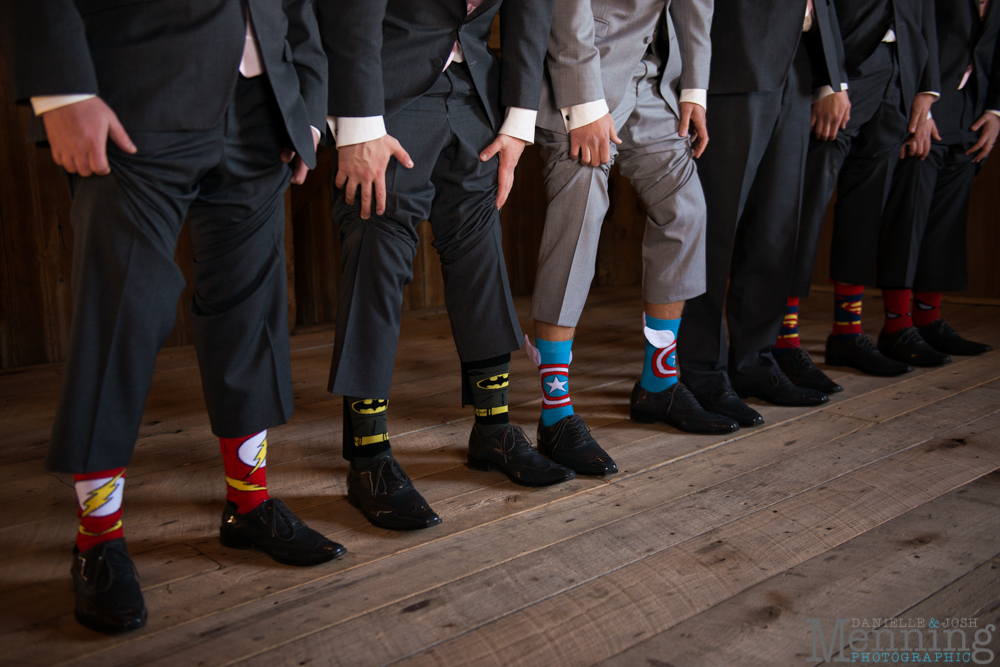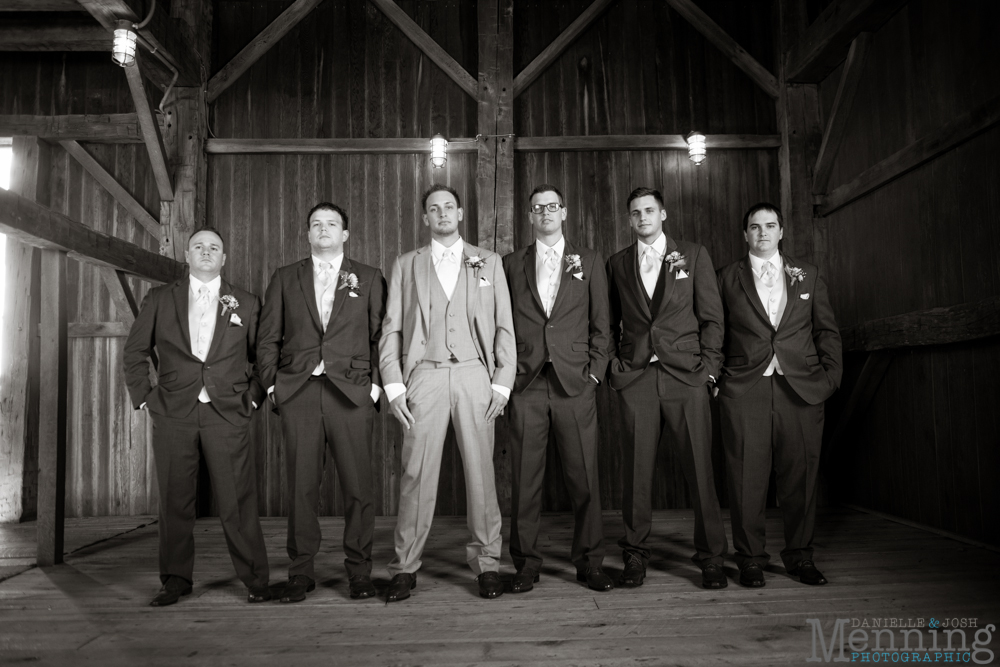 They're such a great looking couple. . . Barbie & Ken, cry your hearts out! 🙂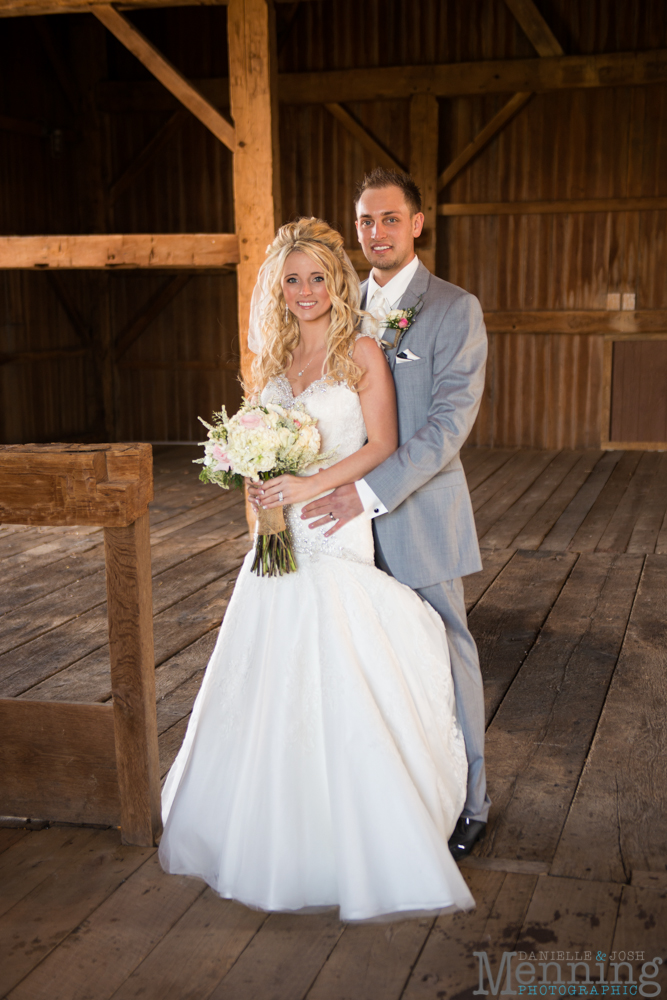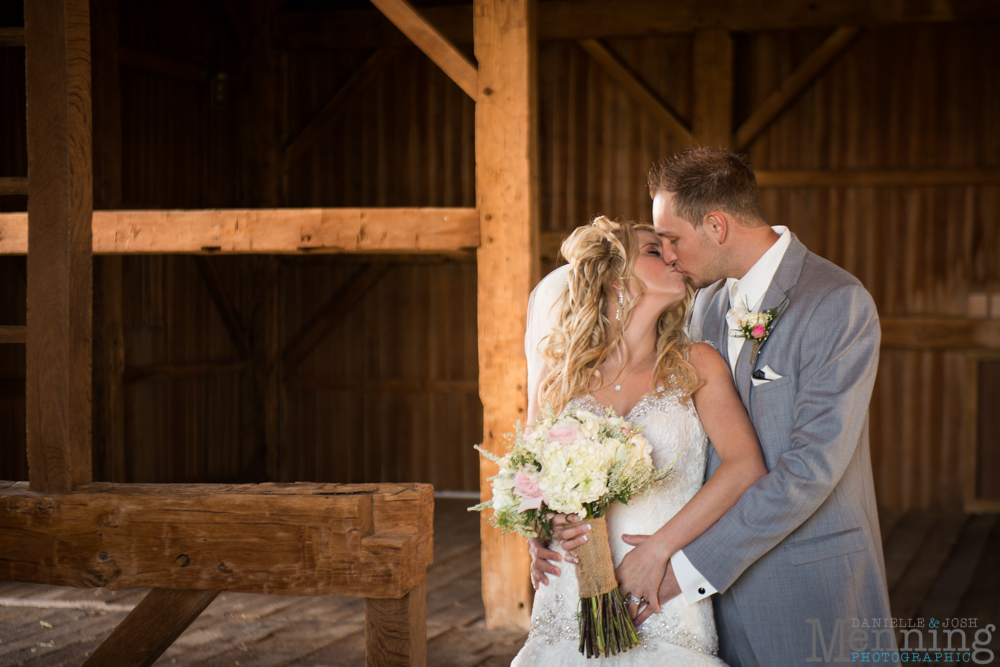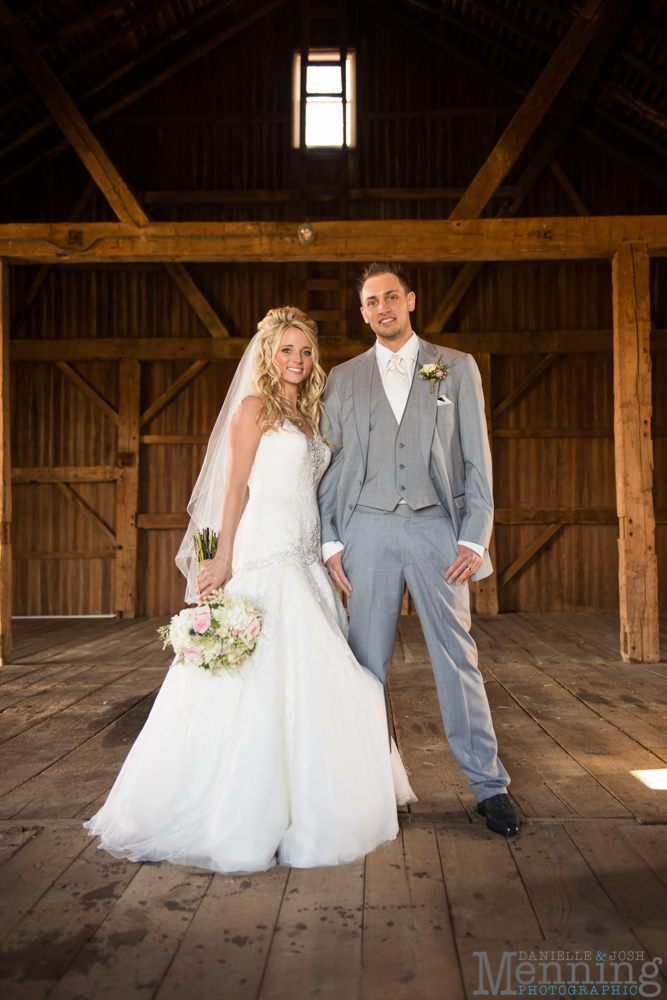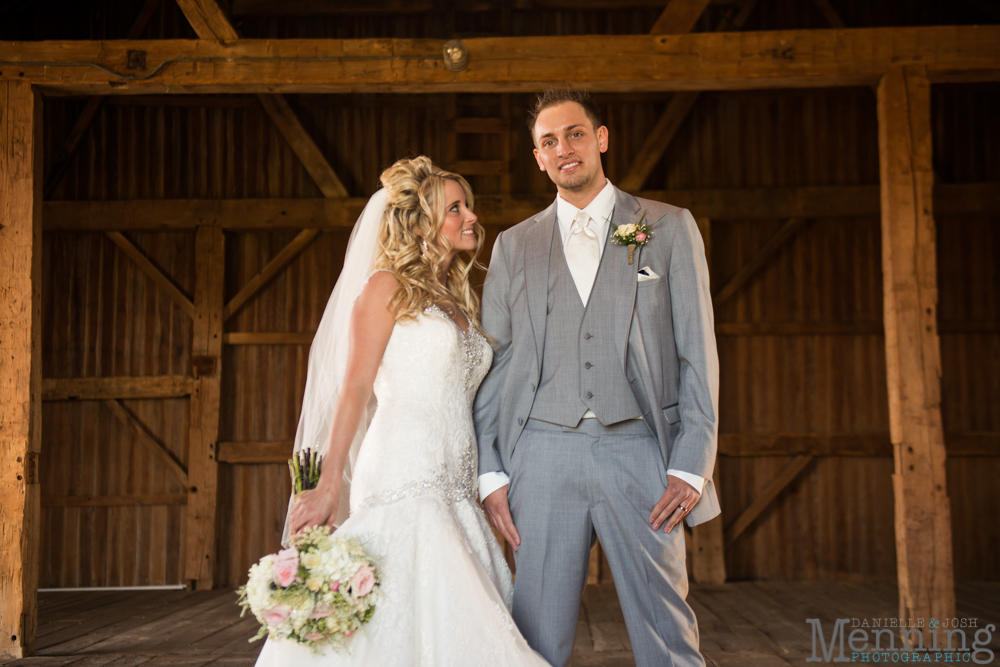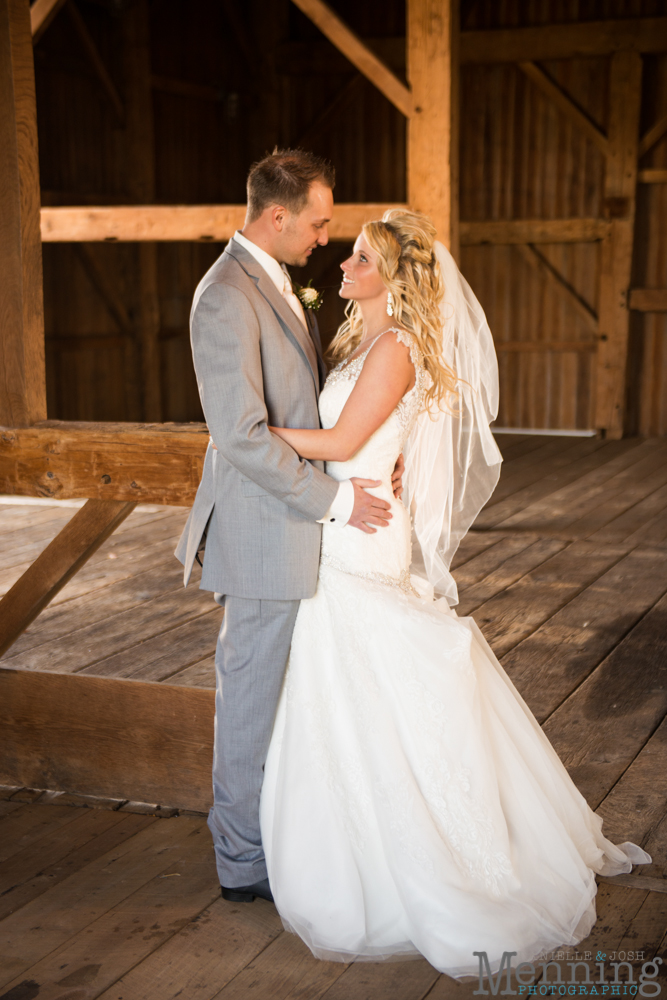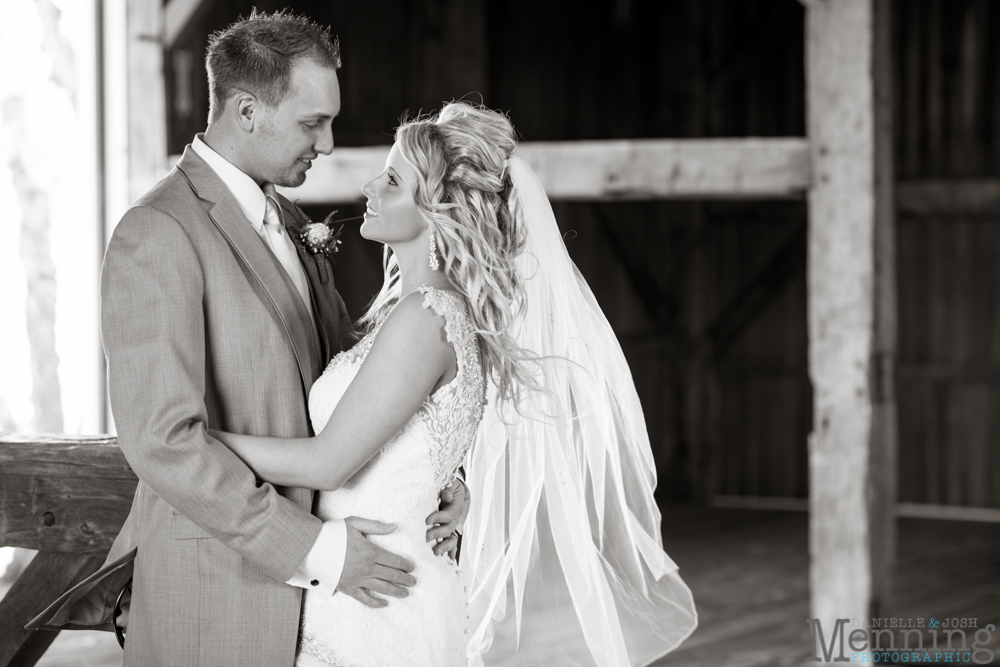 Just enough of a breeze blew through the barn to catch Brittney's veil in the perfect and most romantic way.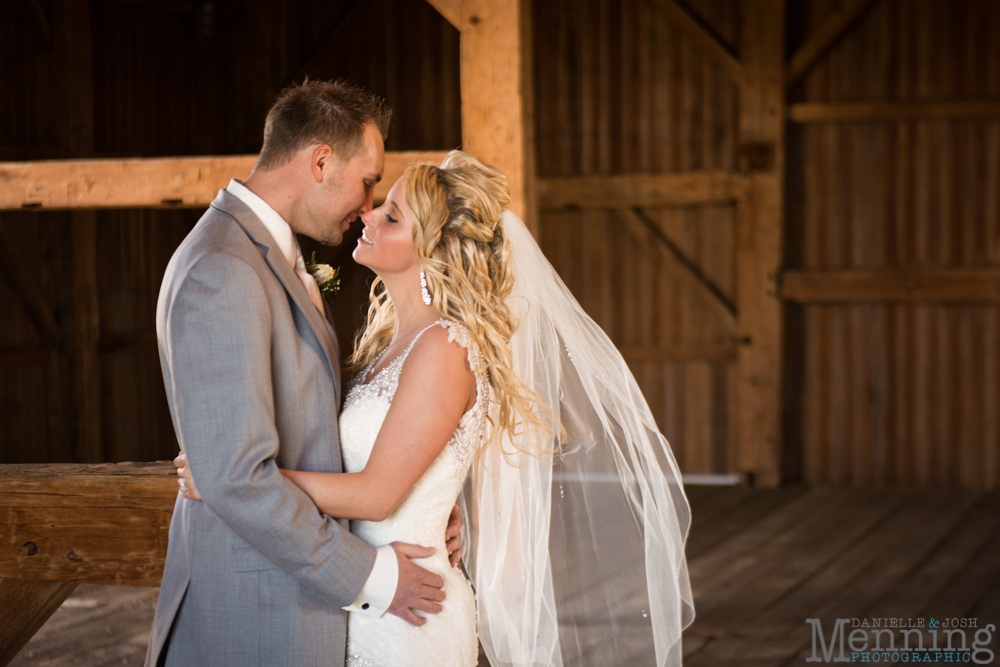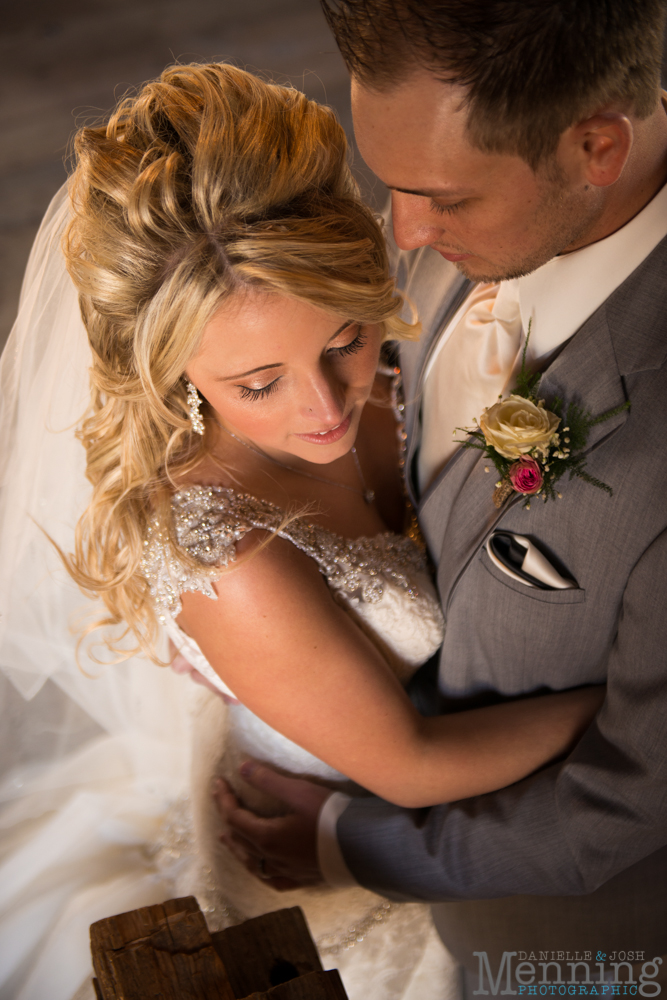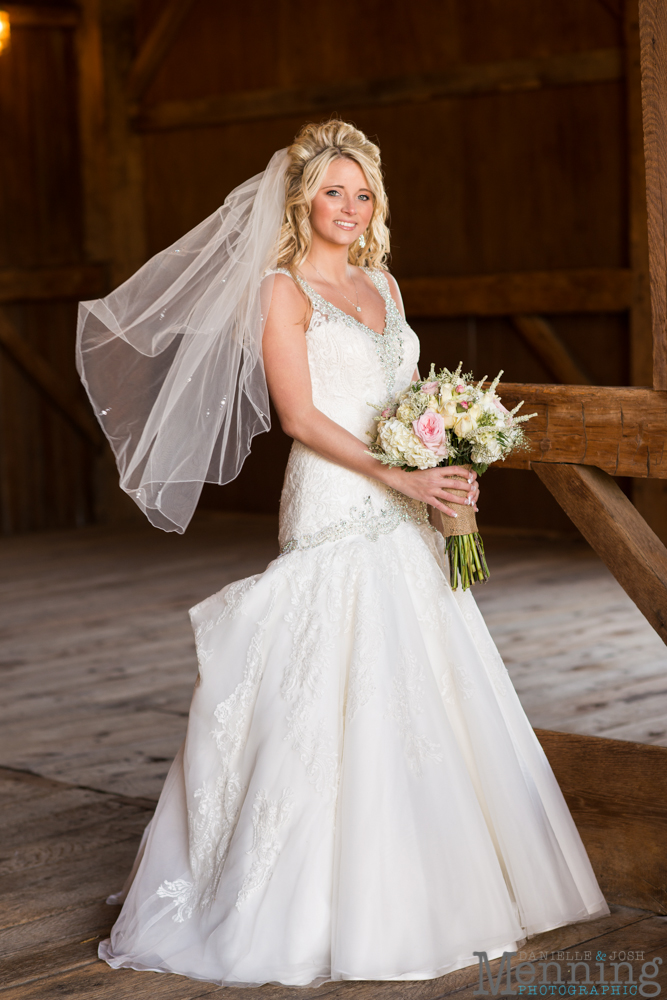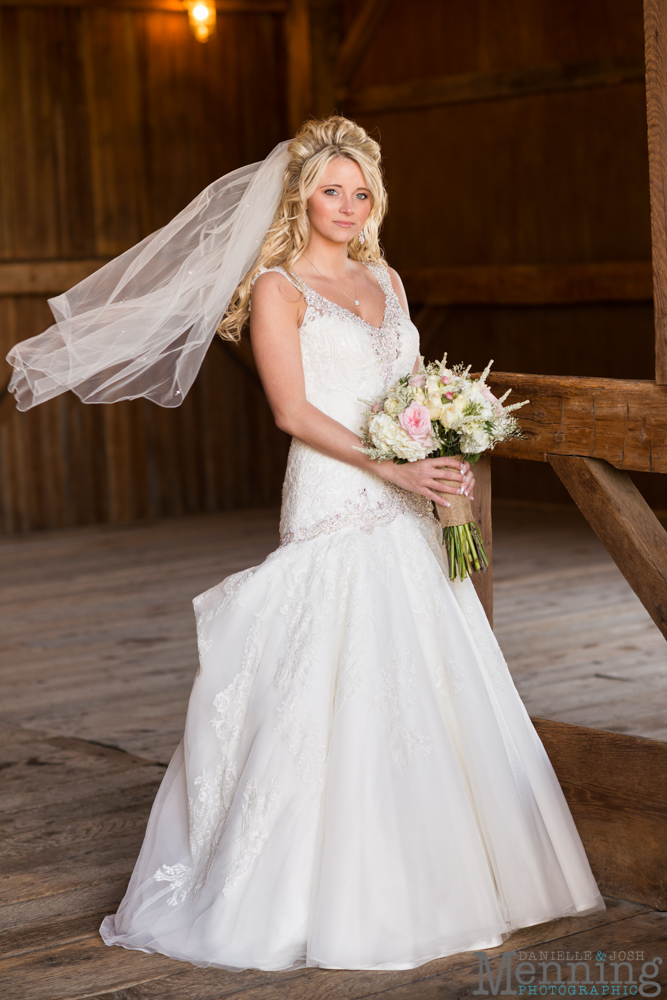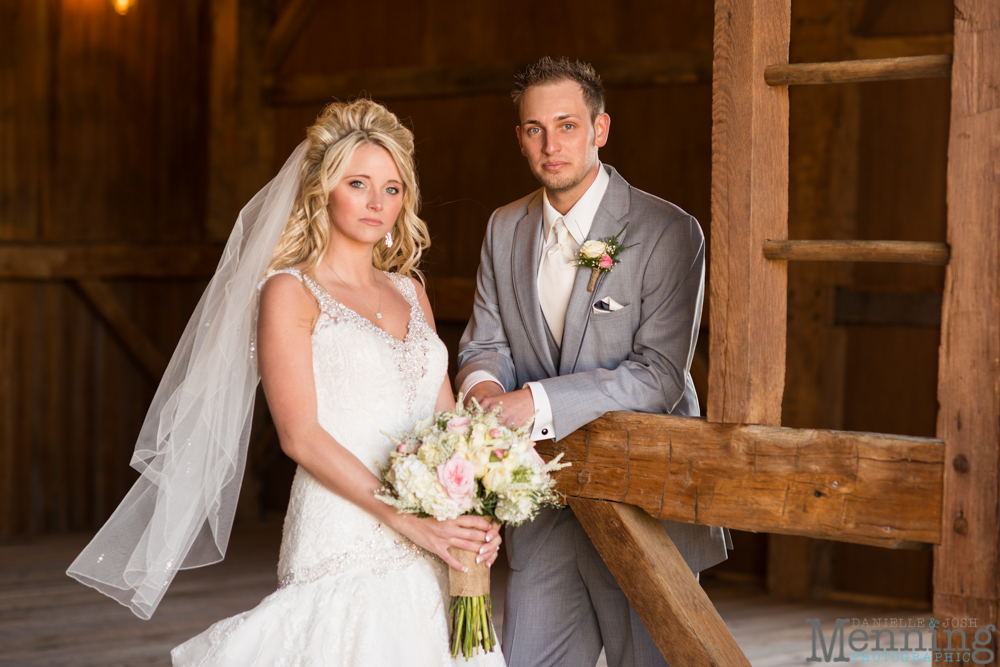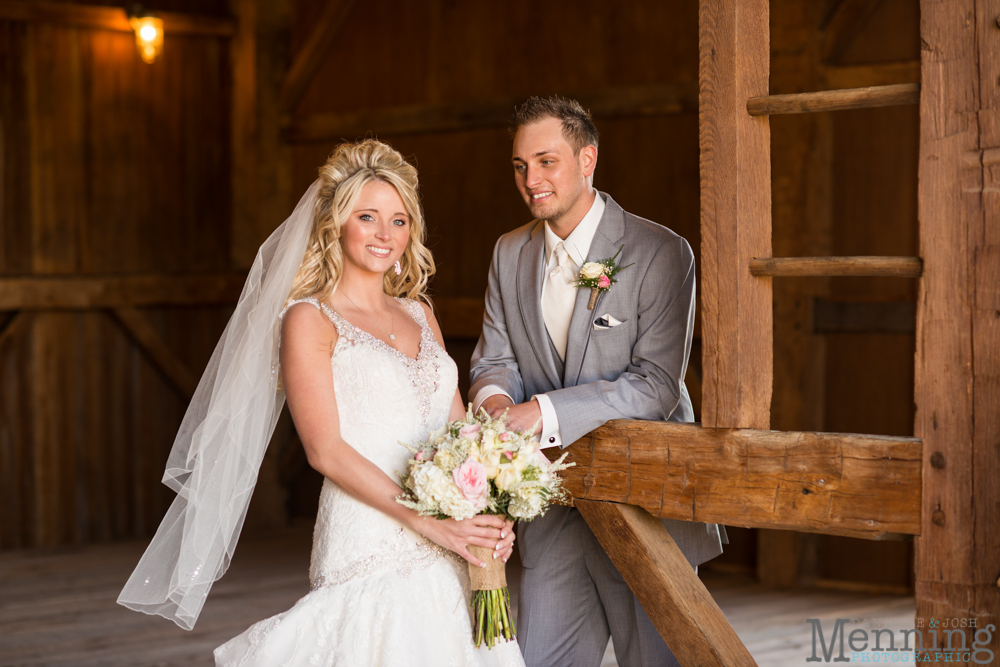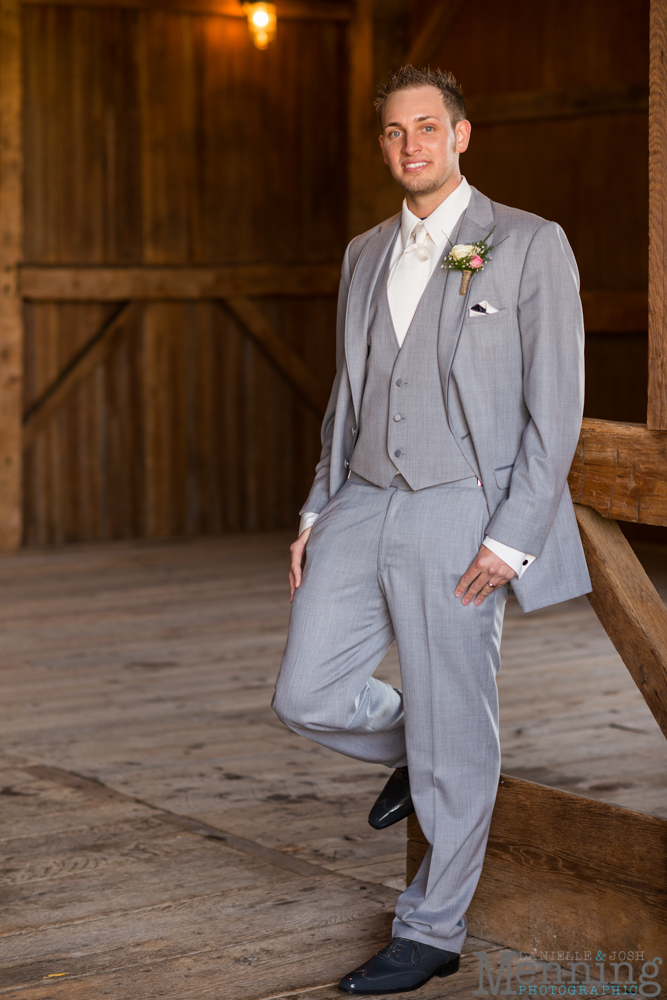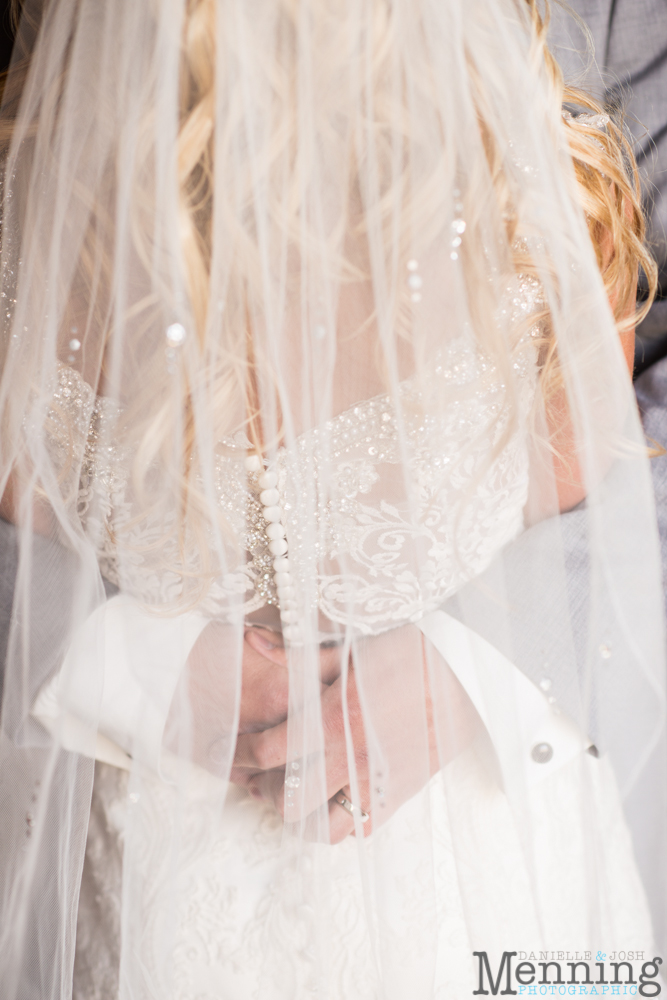 Keys for place cards are super popular & cute. These ones also served as favors for guests. They have bottle openers on the end.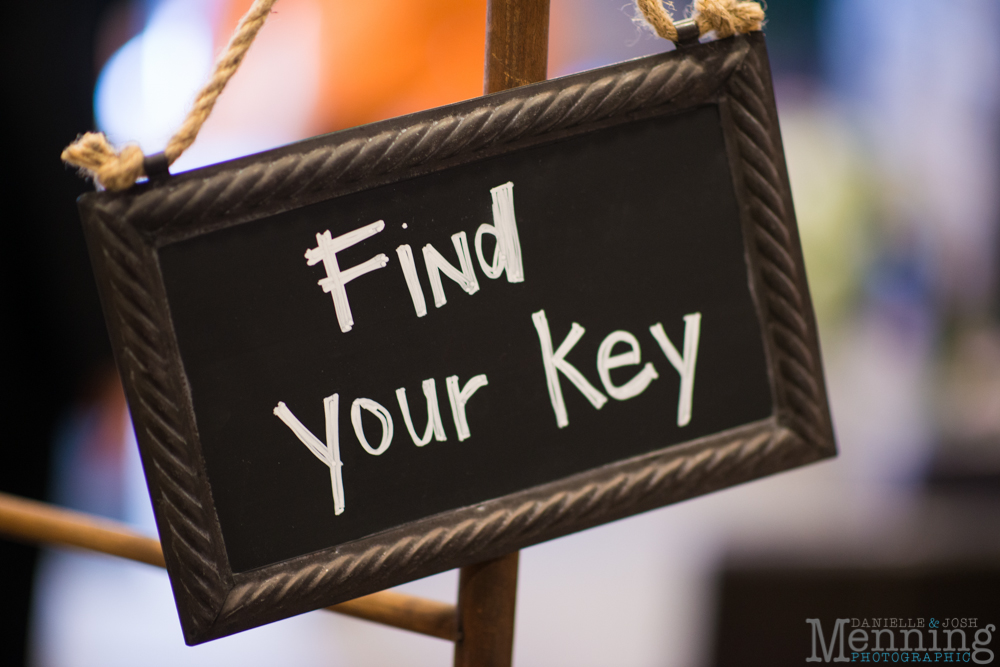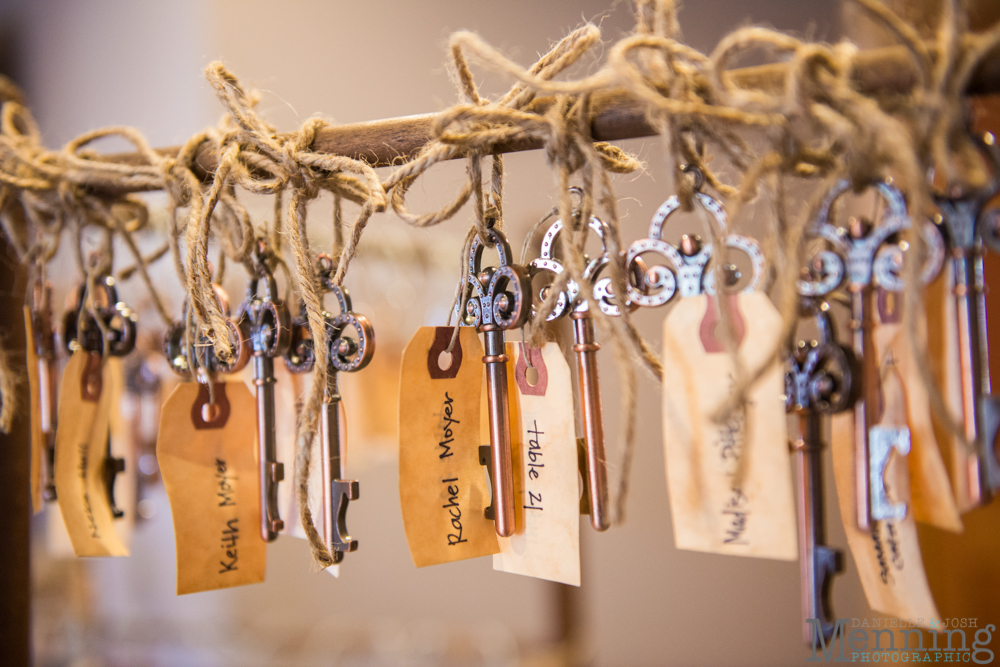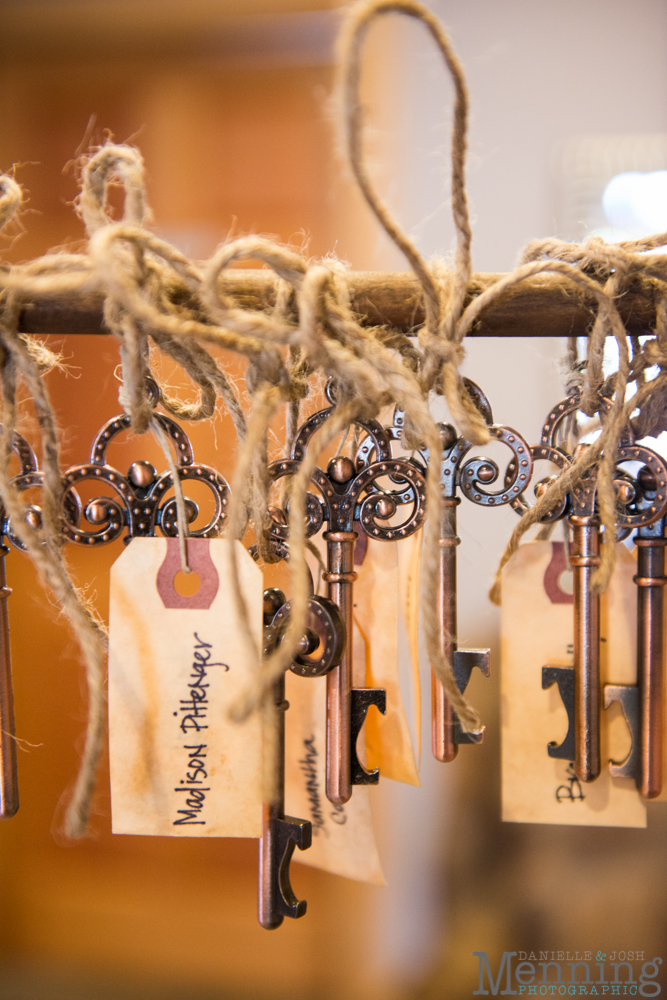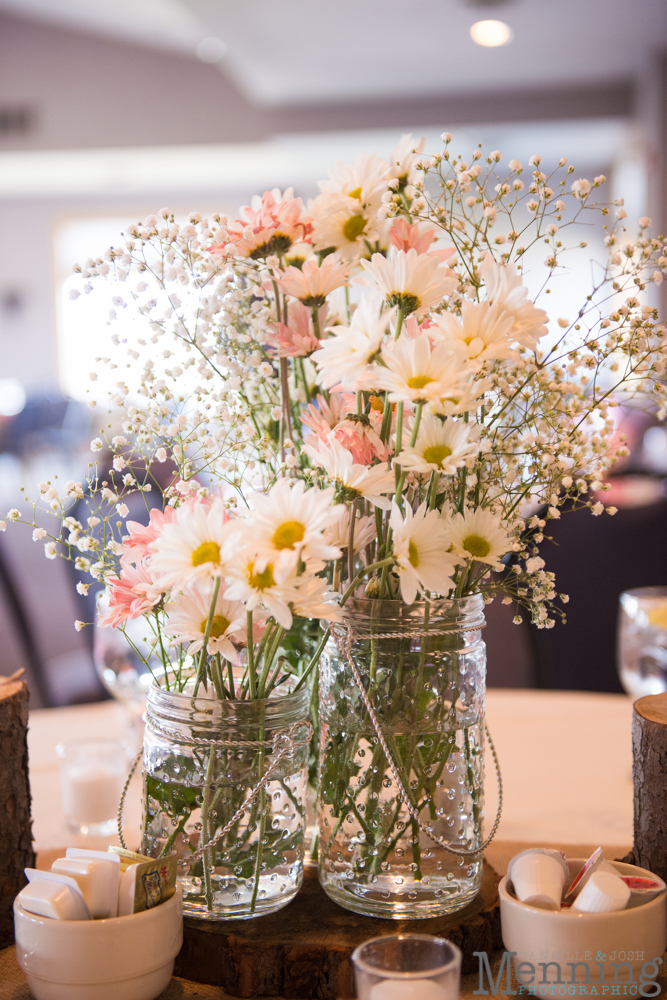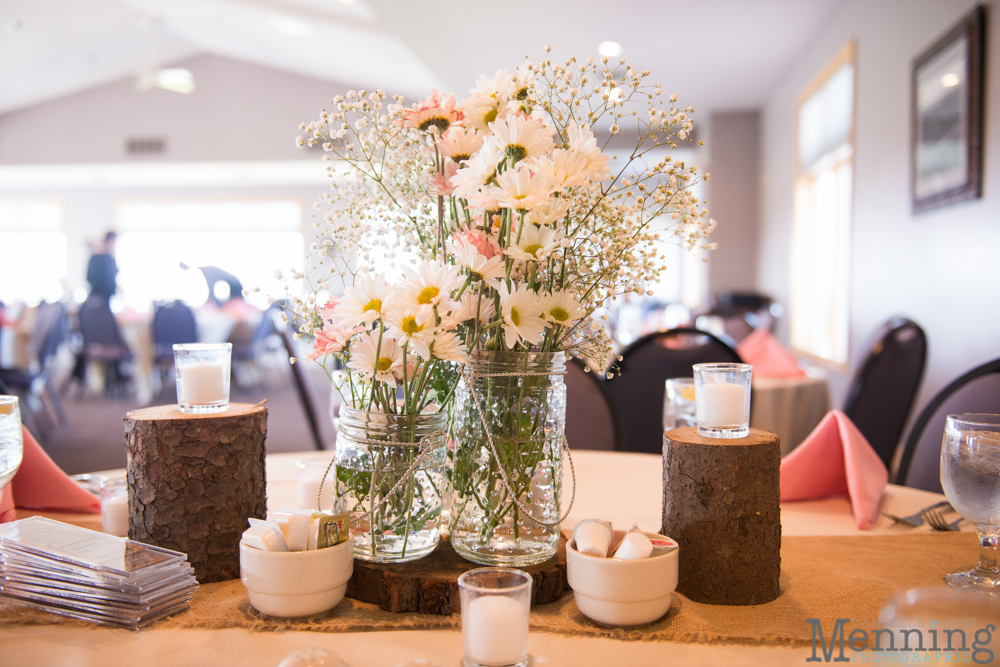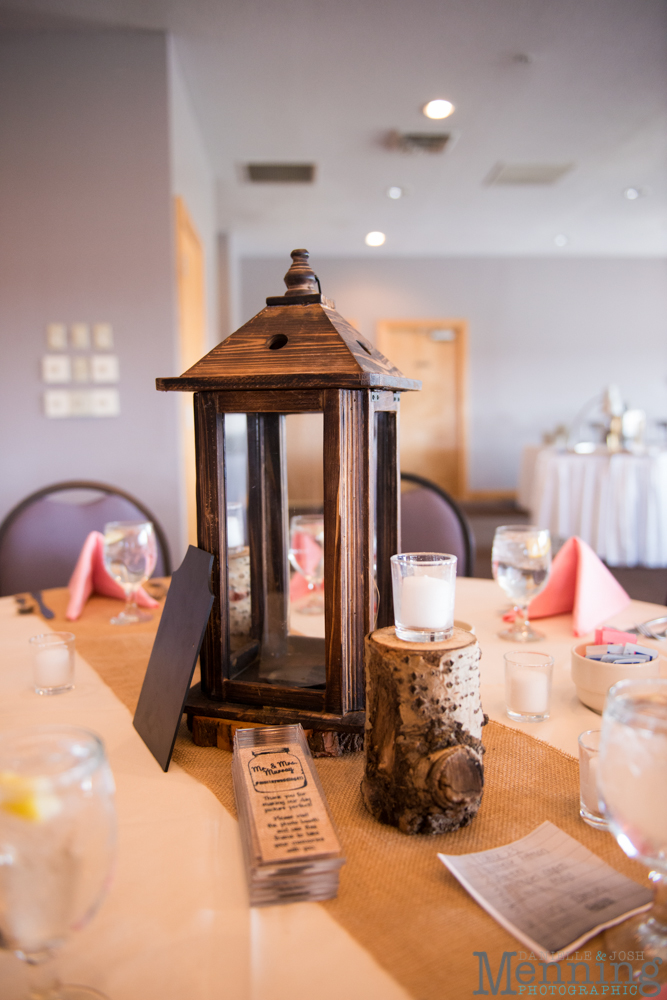 The Links (no secret it's one of our favorite venues!) was looking great!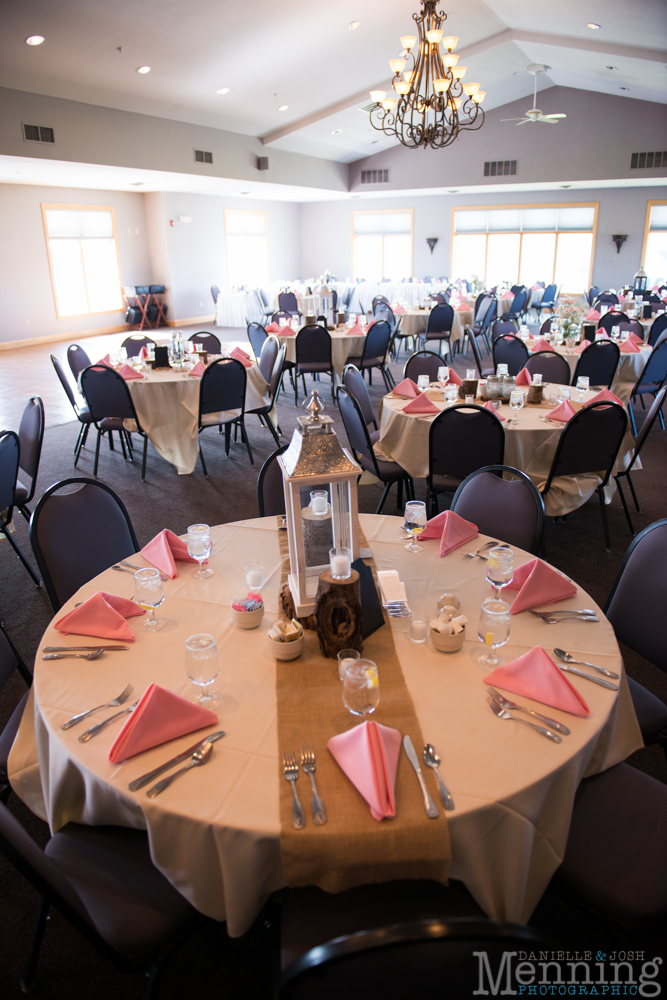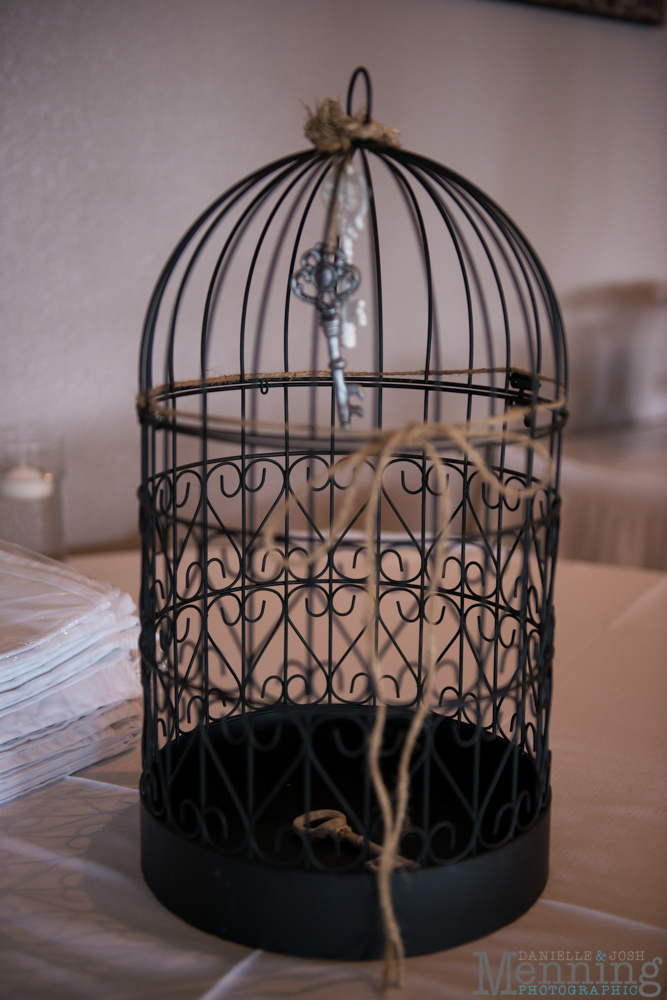 Tyler & Brittney aren't big fans of traditional cake so they cut a cheesecake that Brittney's grandma made. And the guests enjoyed ice cream from Brusters!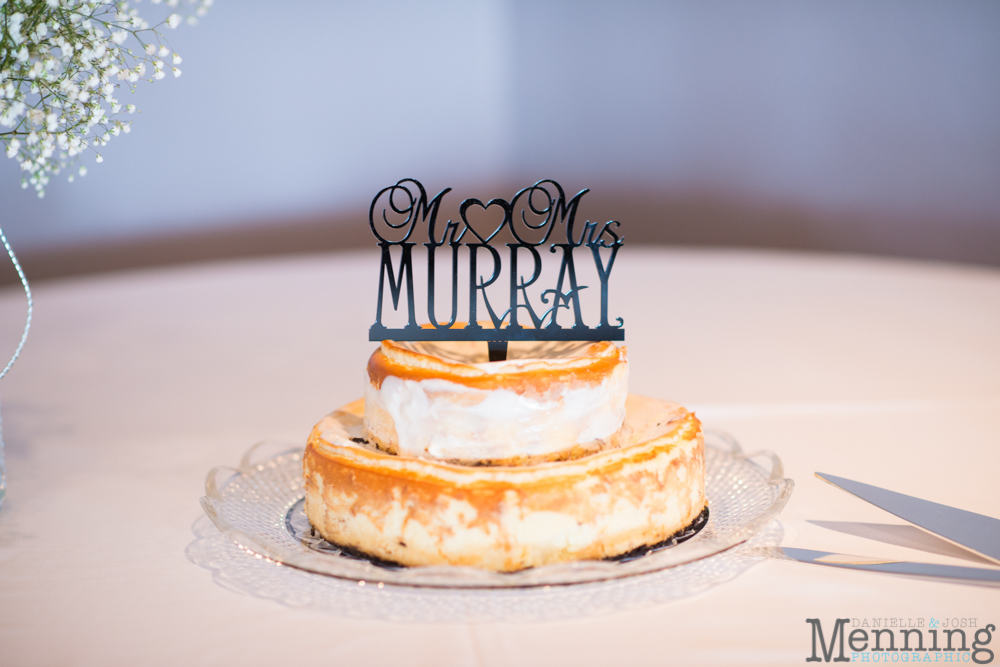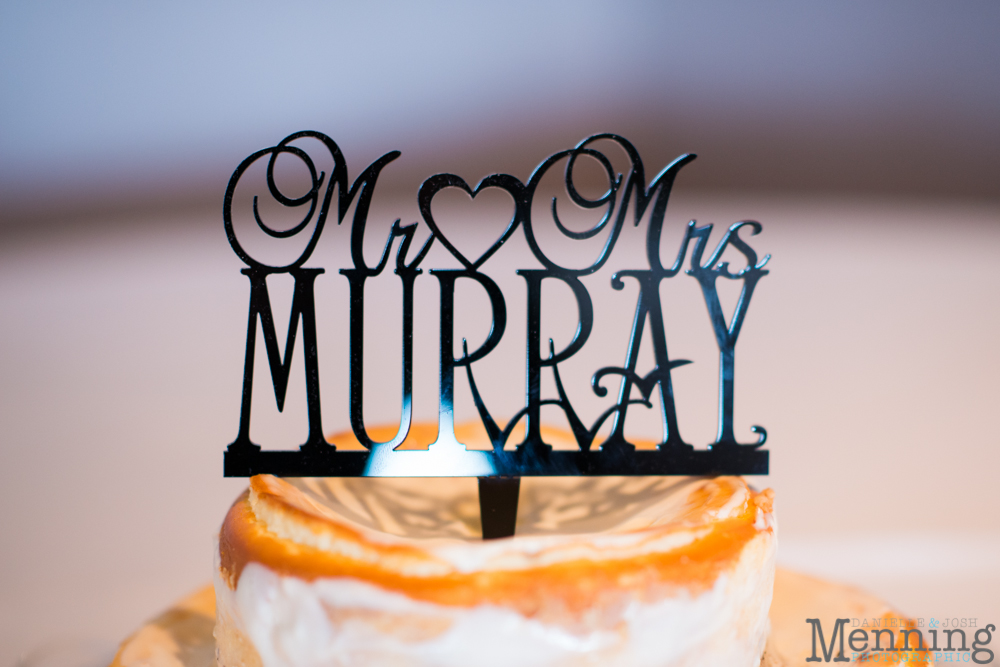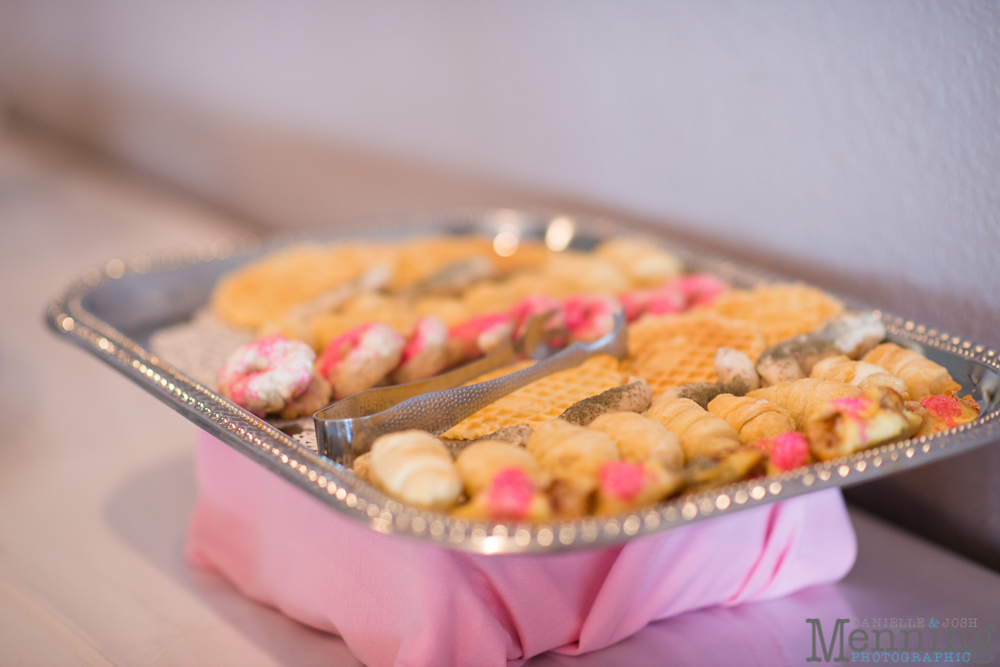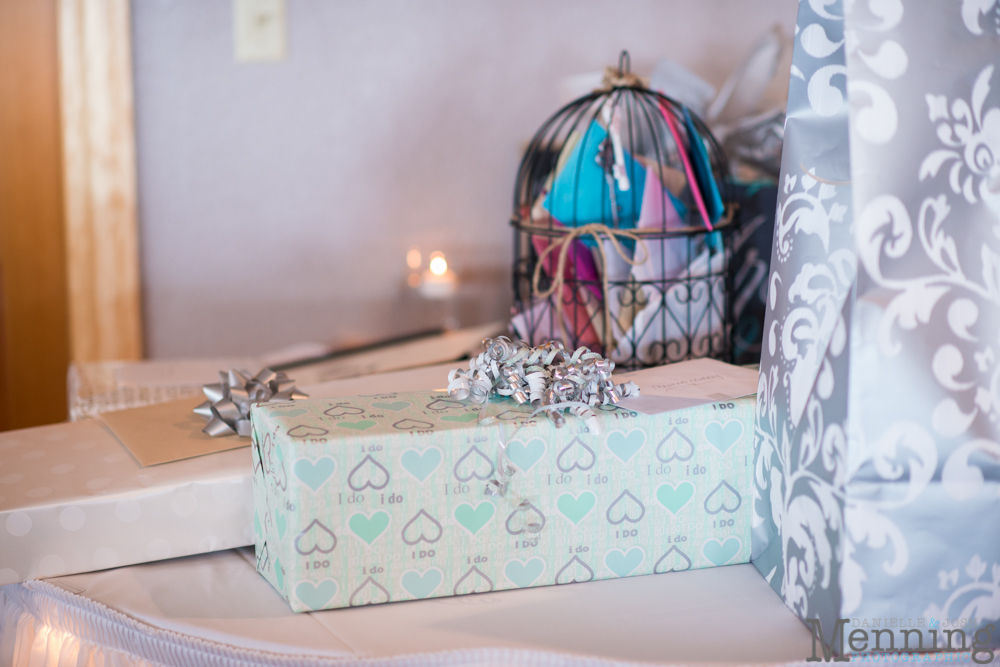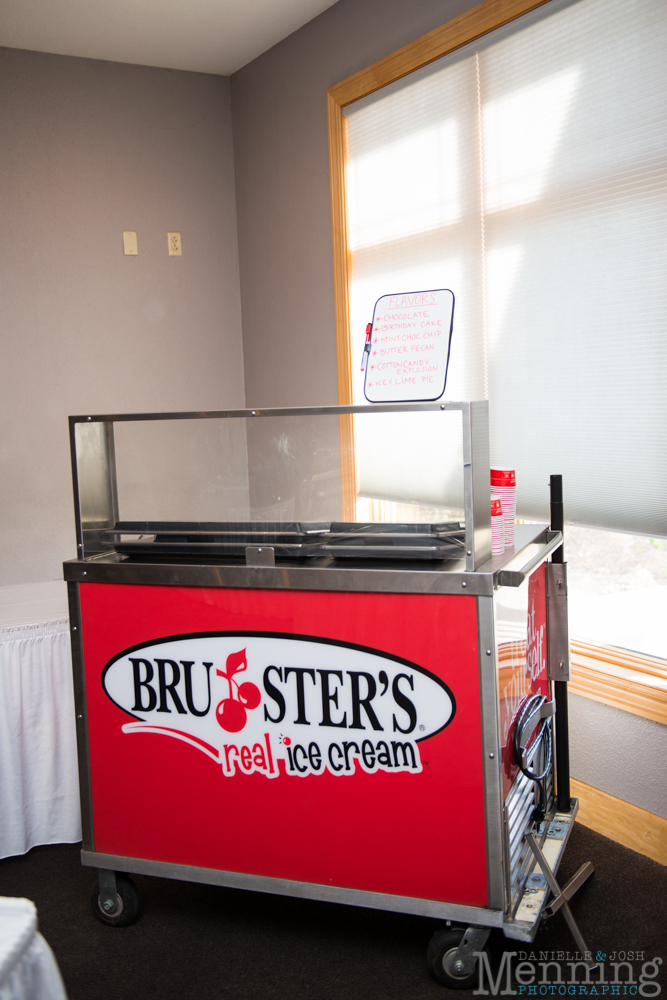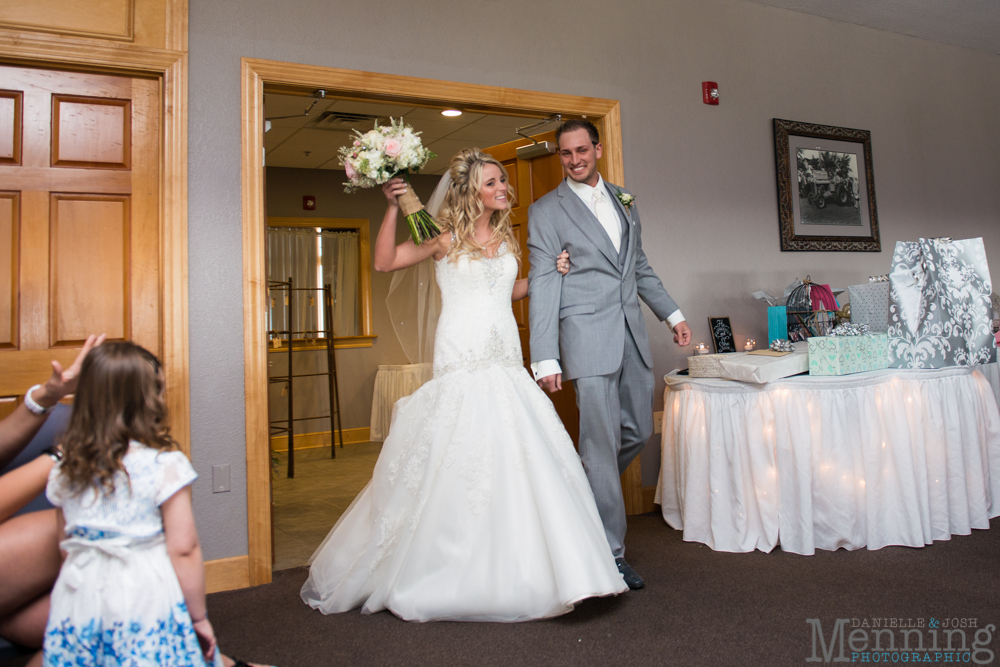 Tyler's brother's toast made everyone laugh and quite a few people cry.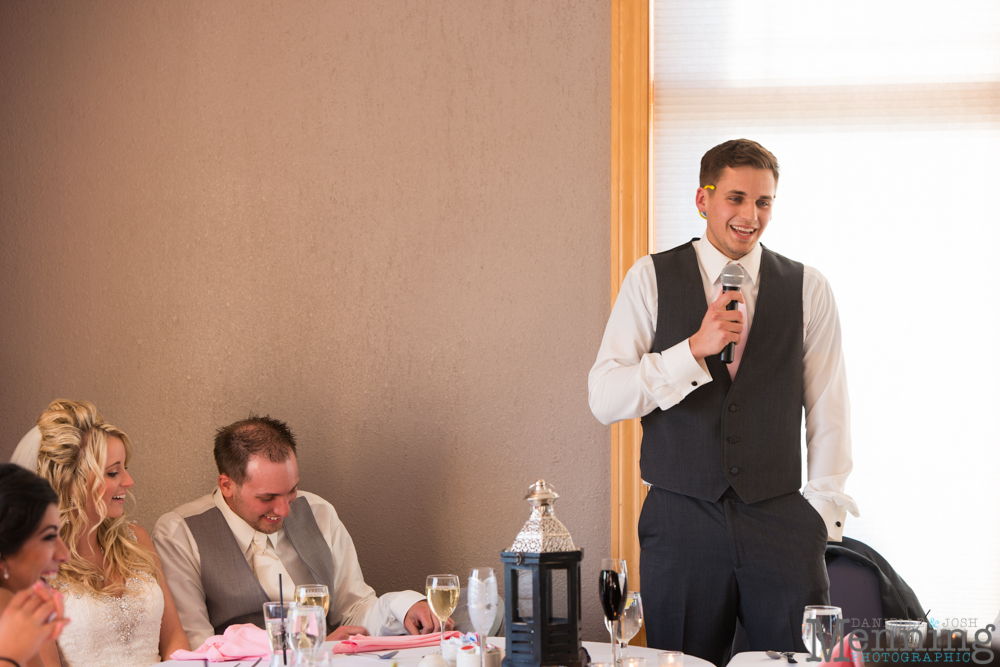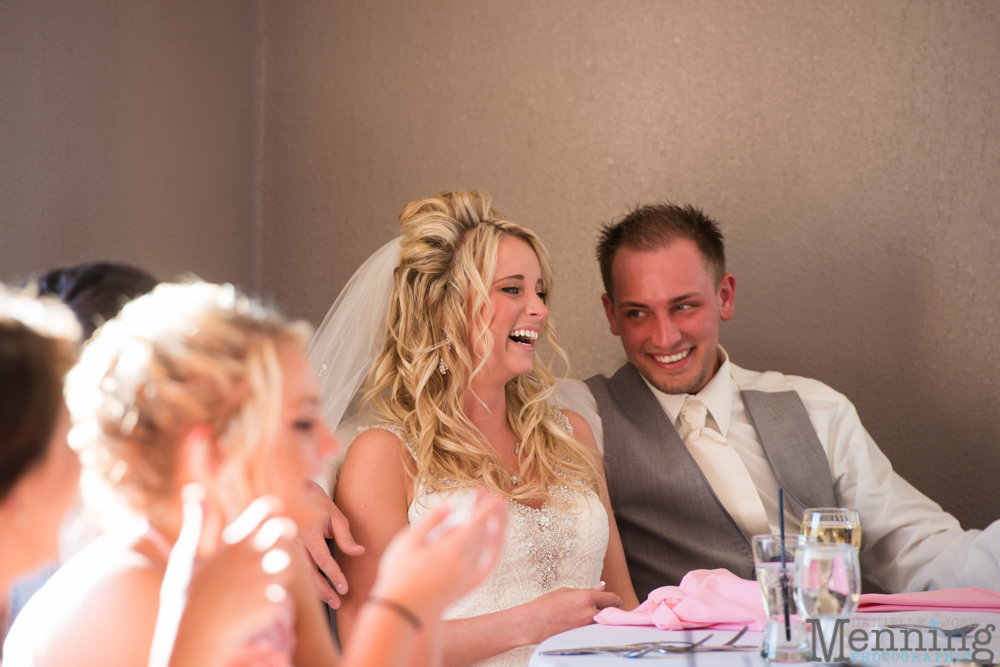 Yasmine confidently and beautifully delivered her toast.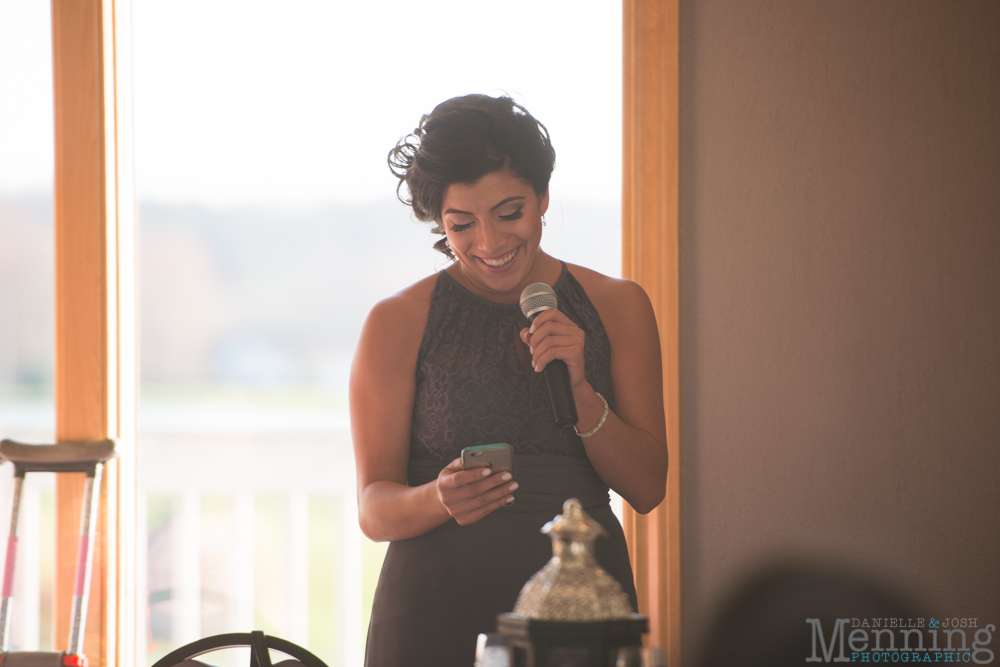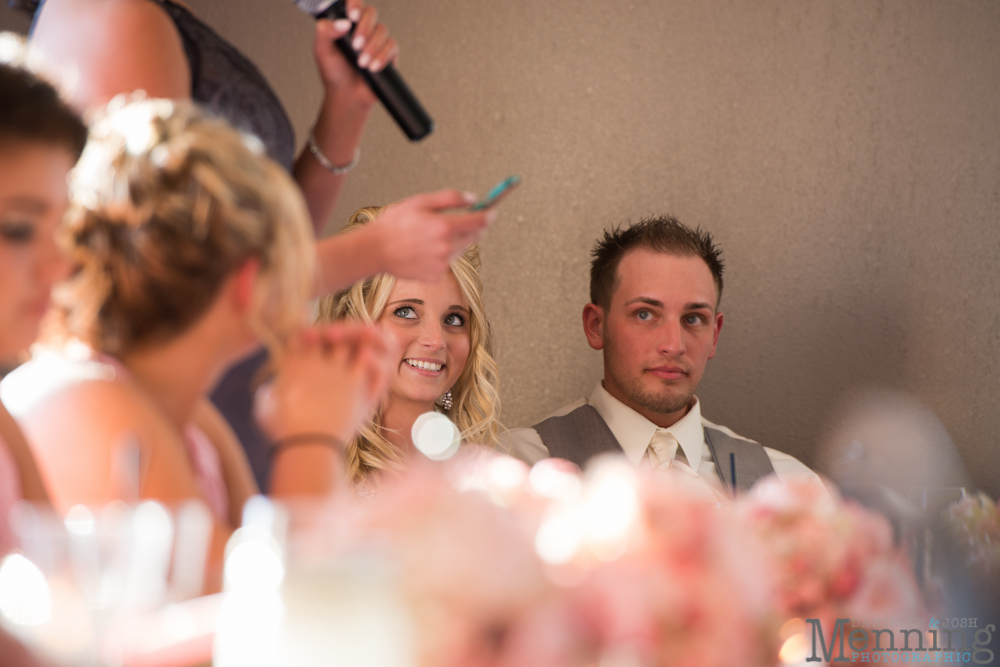 The newlyweds played a round of The Shoelywed Game.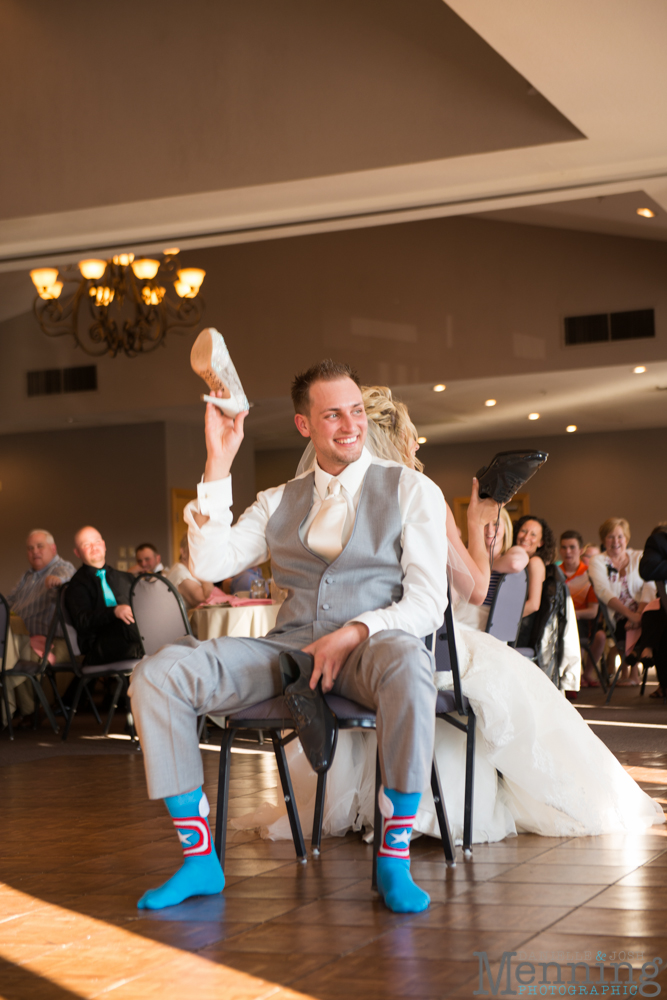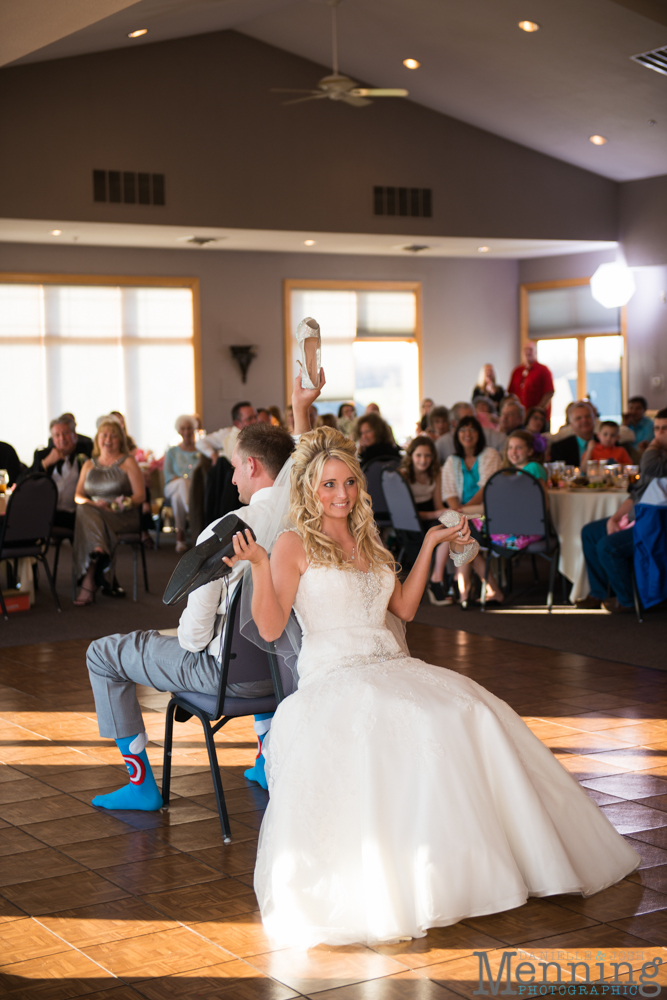 Then cut their cheesecake. . .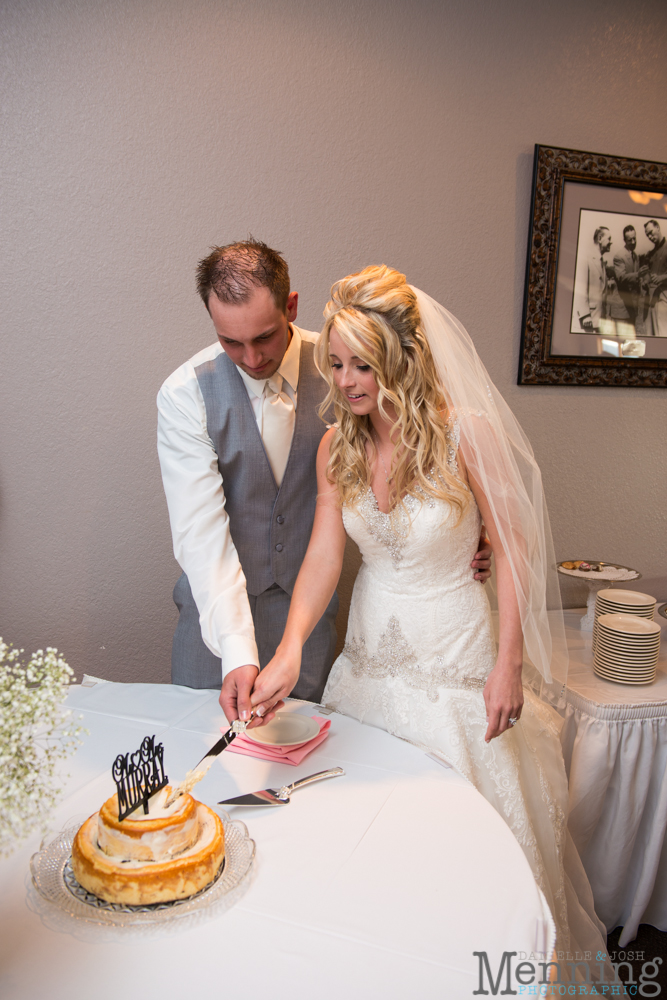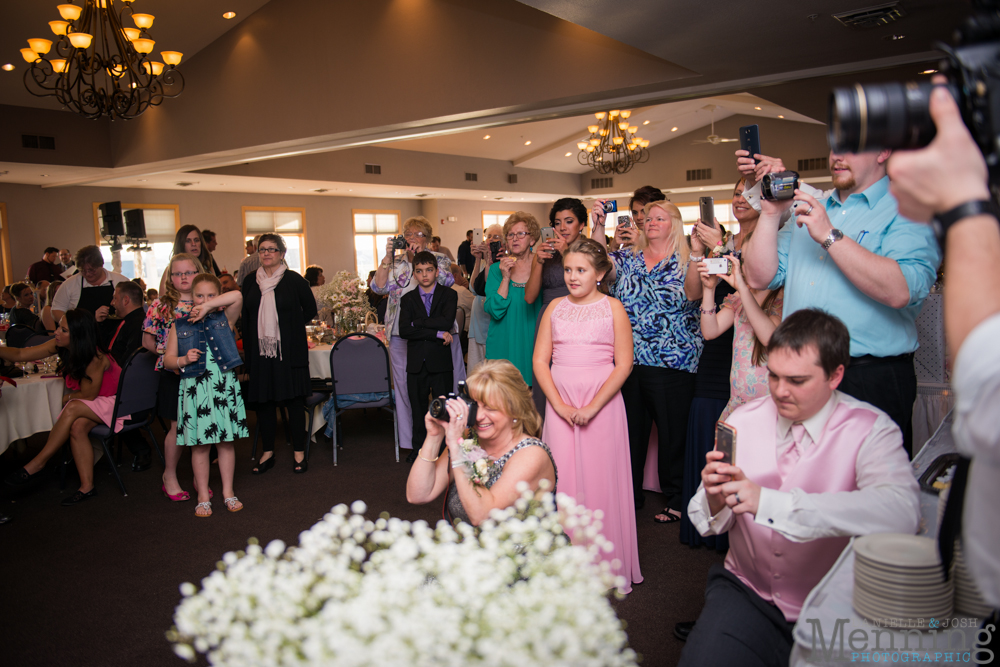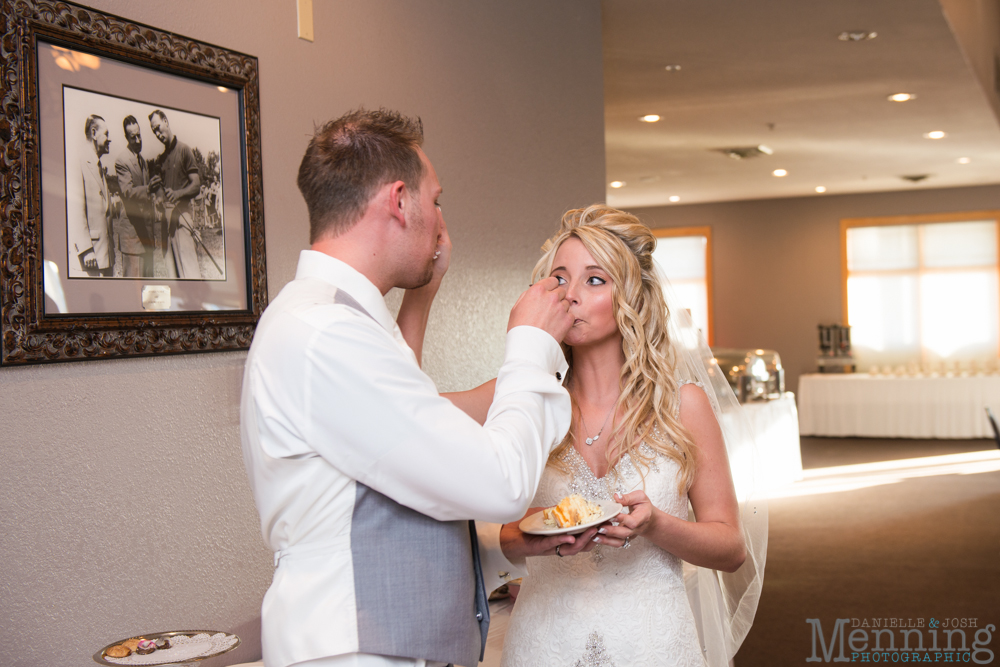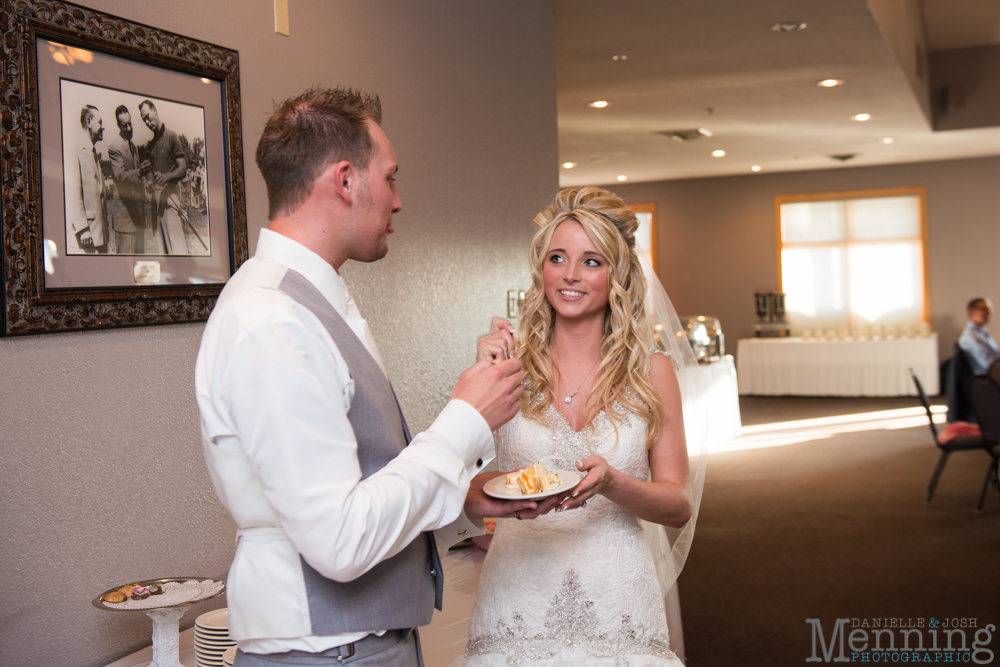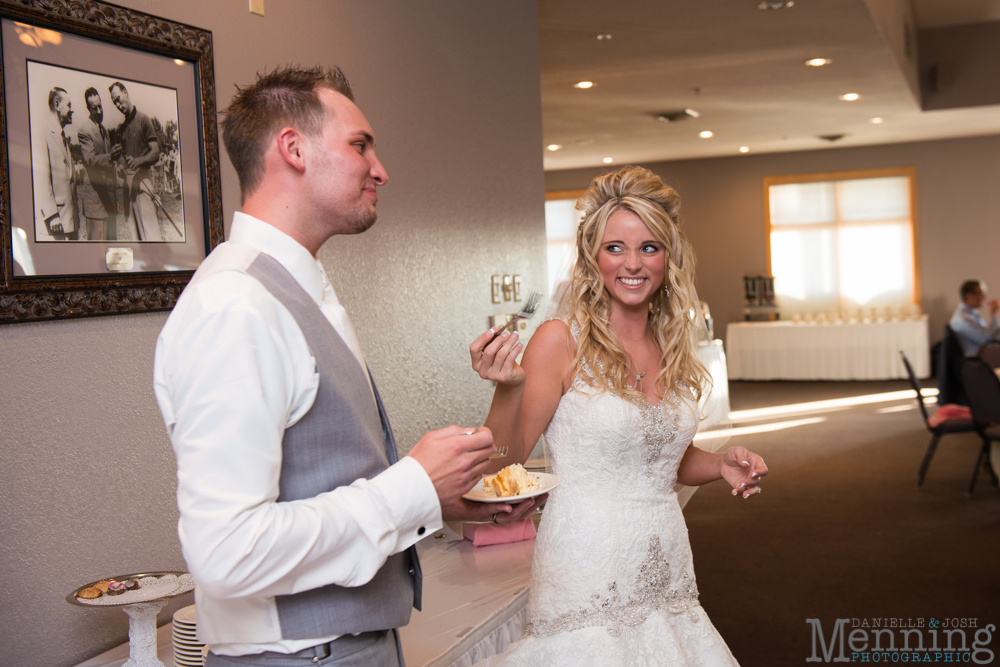 Then they swayed around the dance floor to Lee Brice's "I Don't Dance."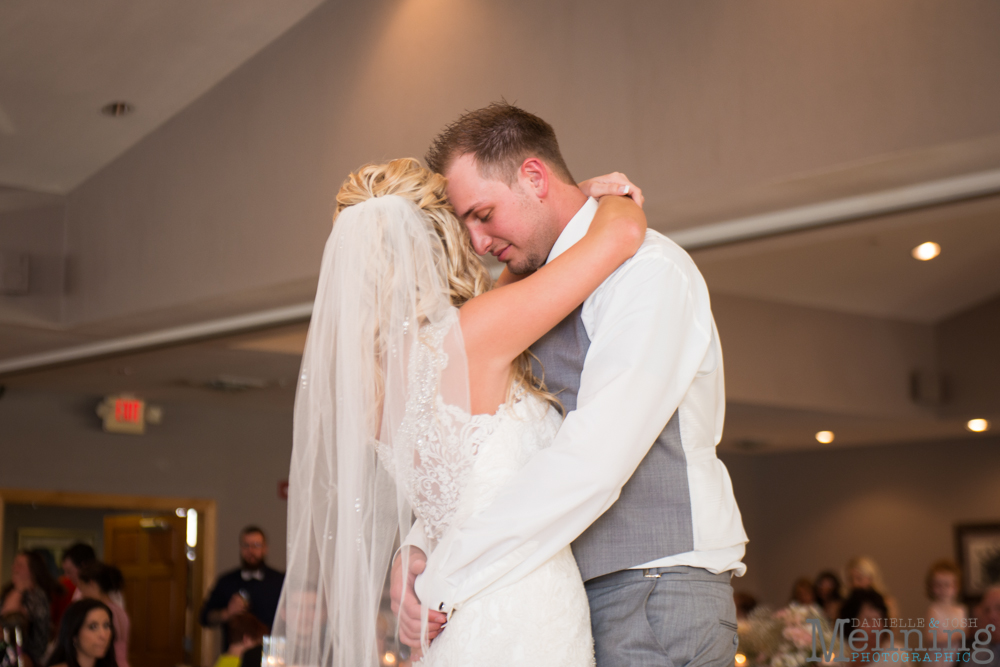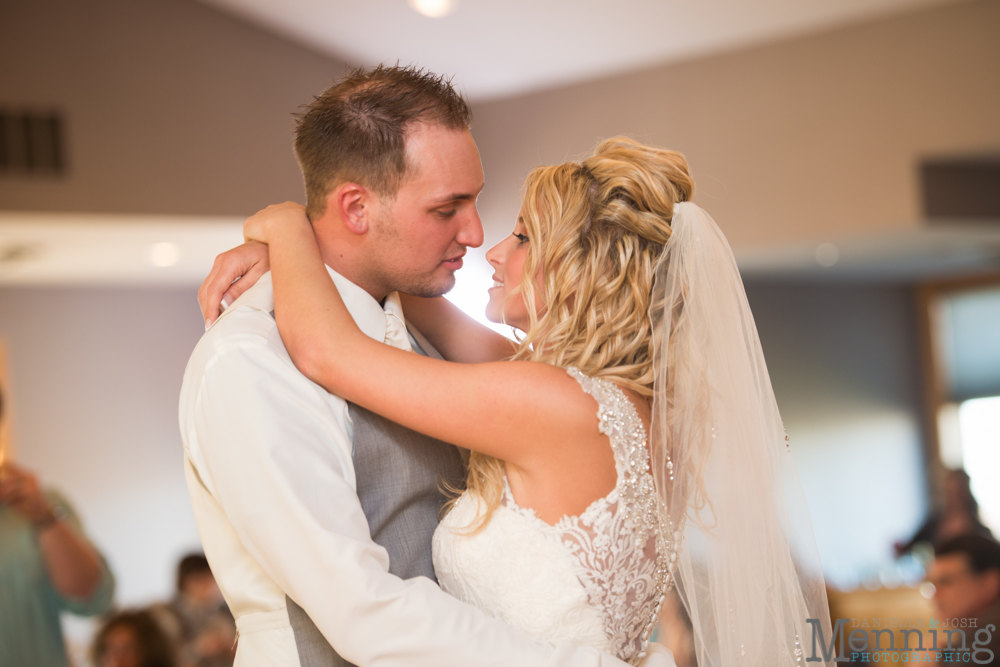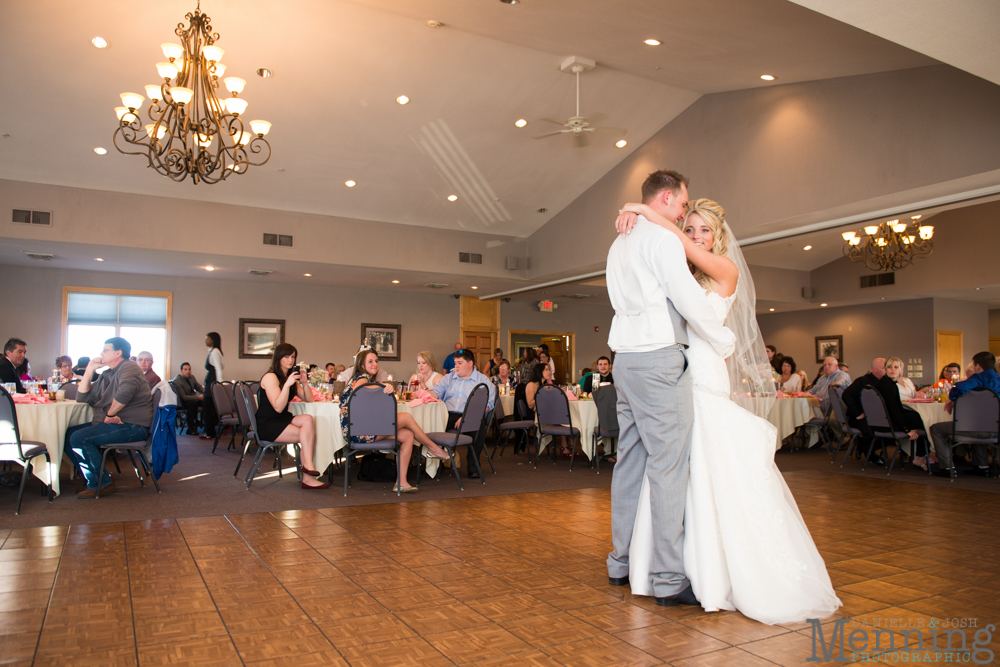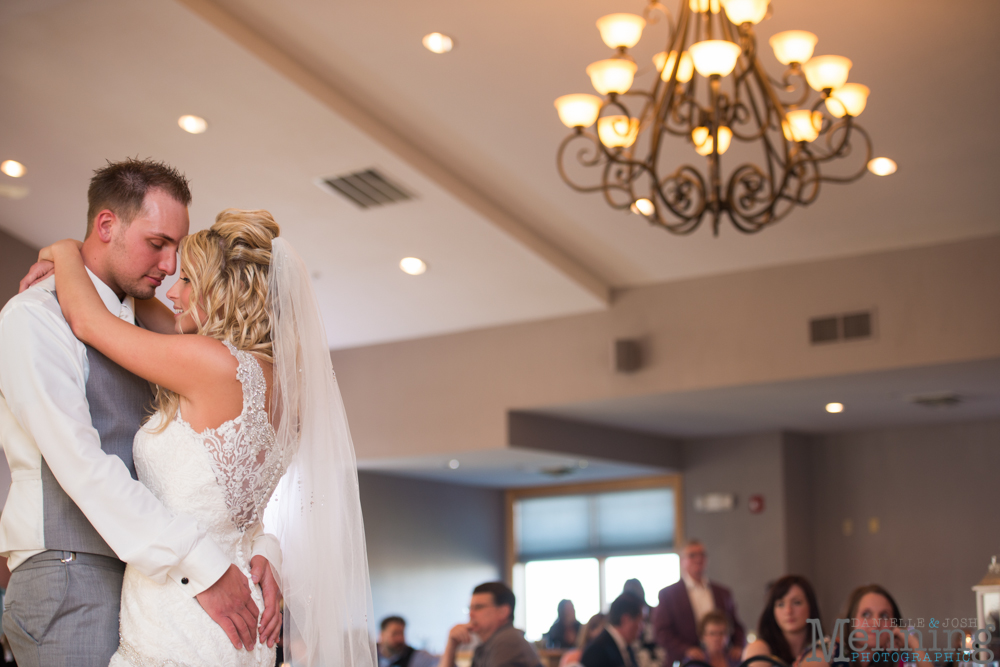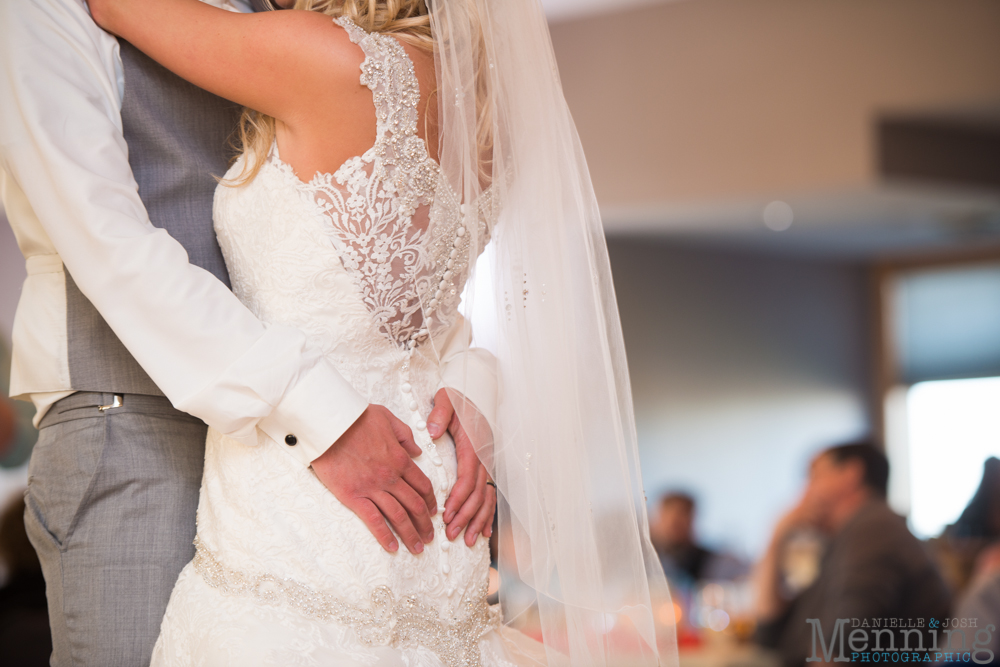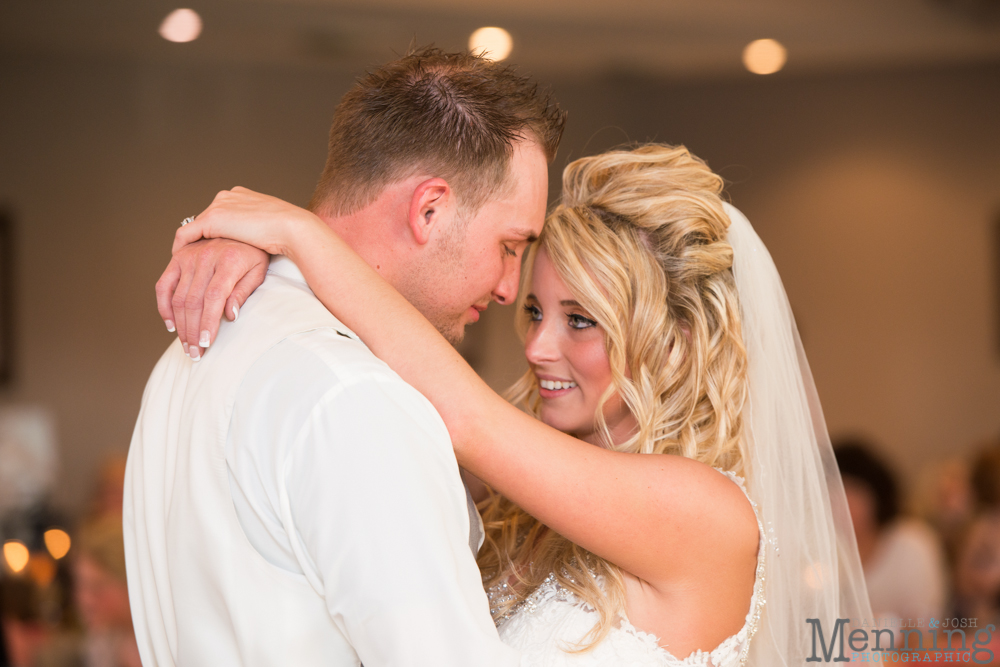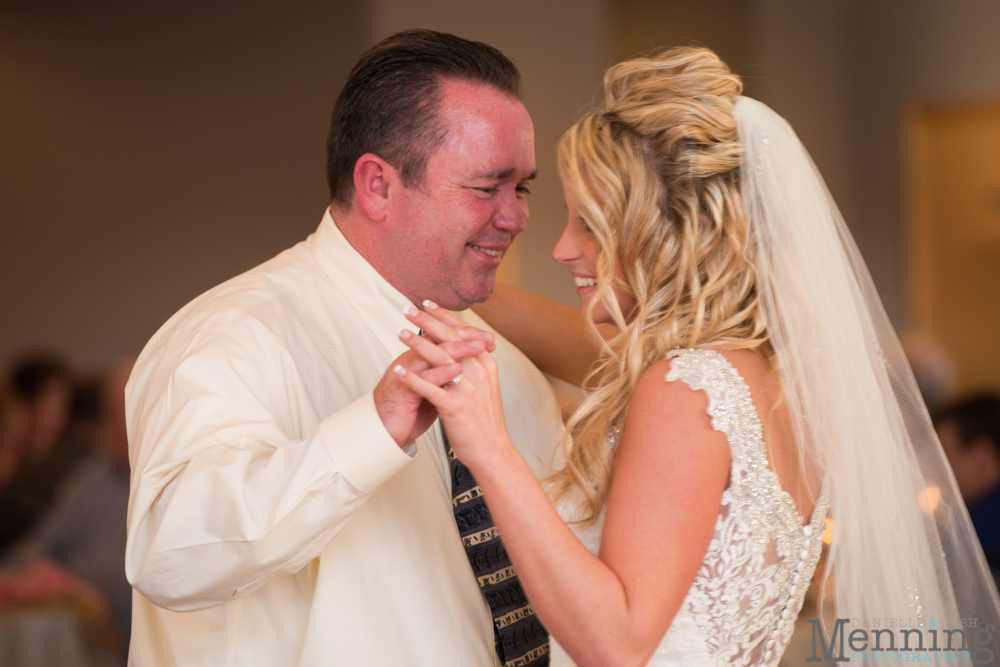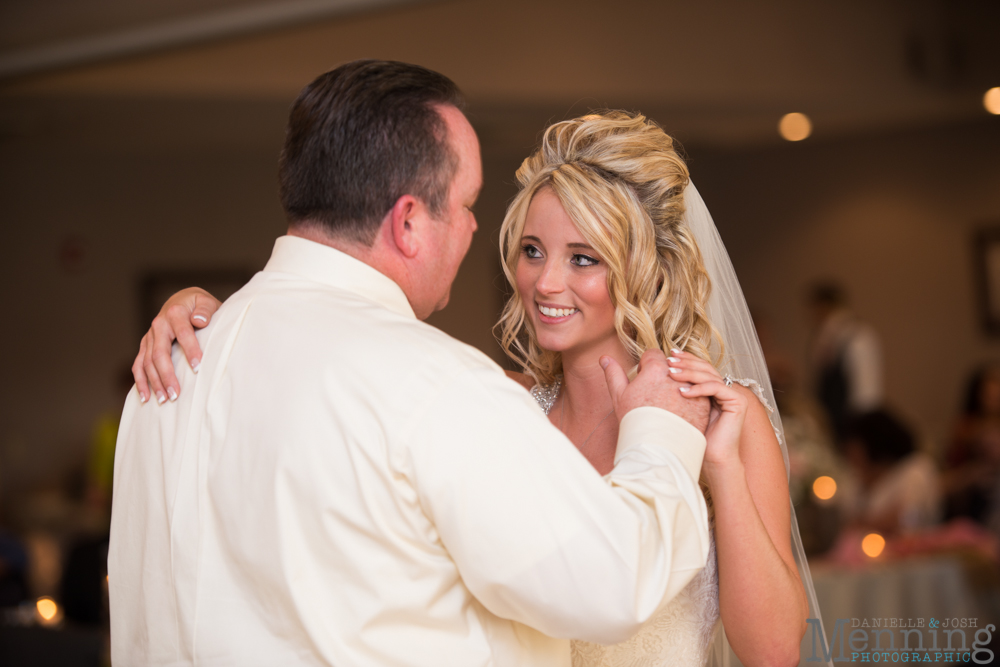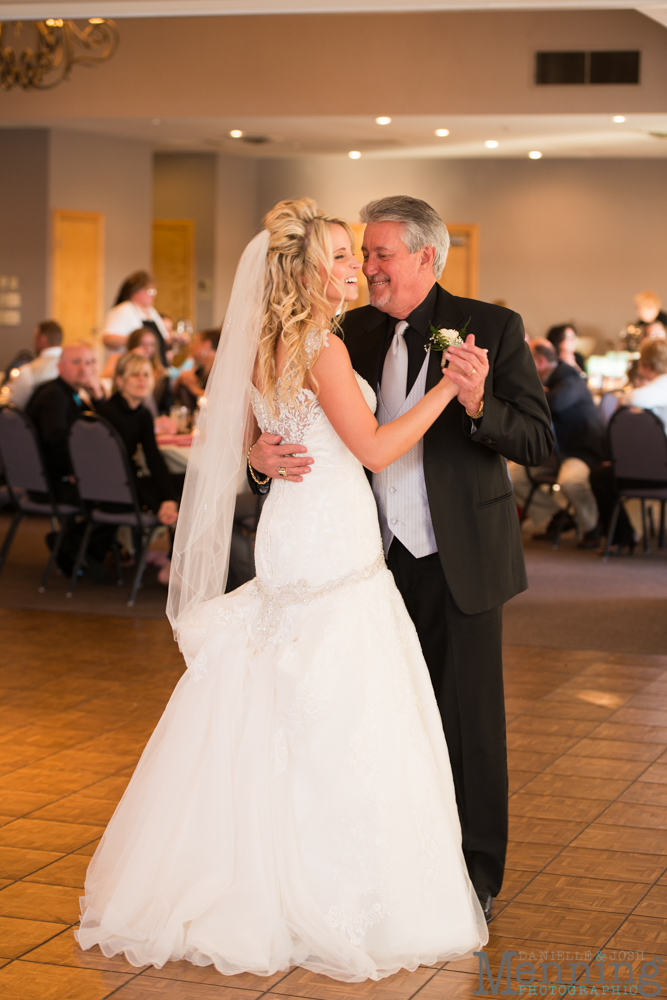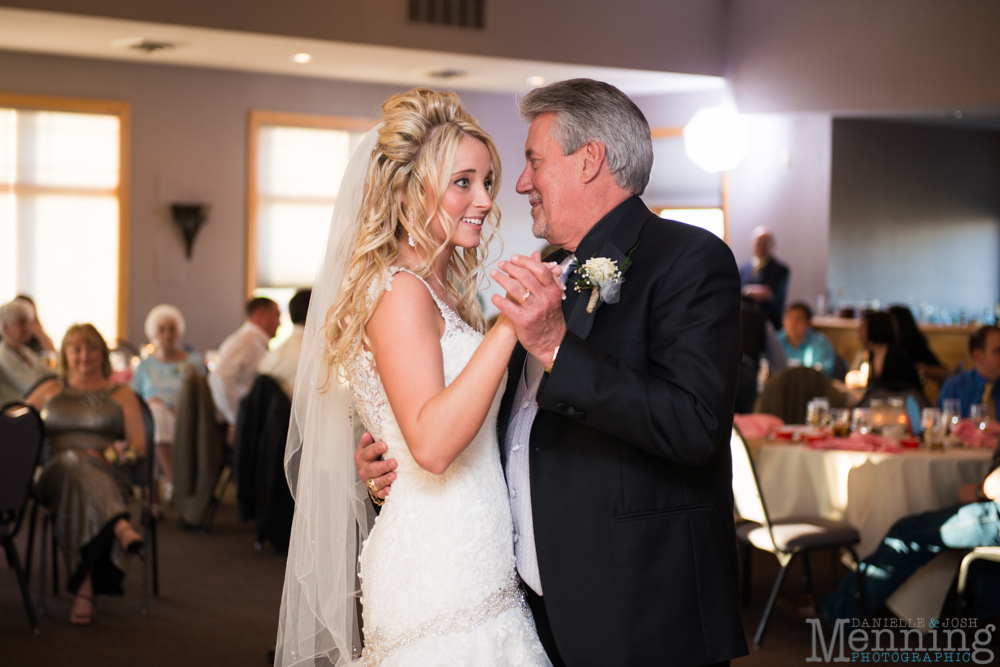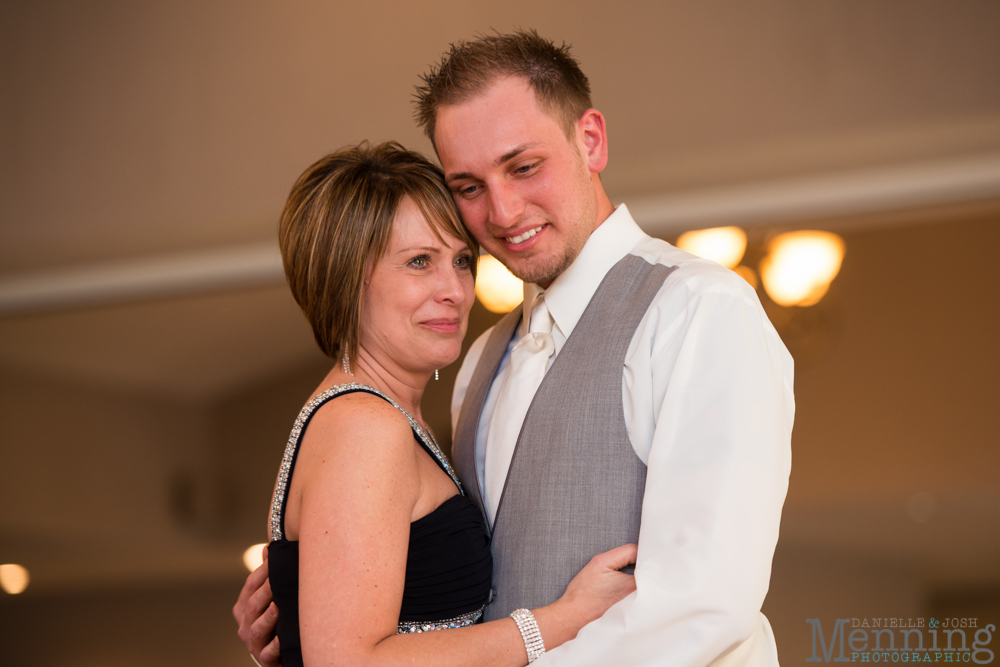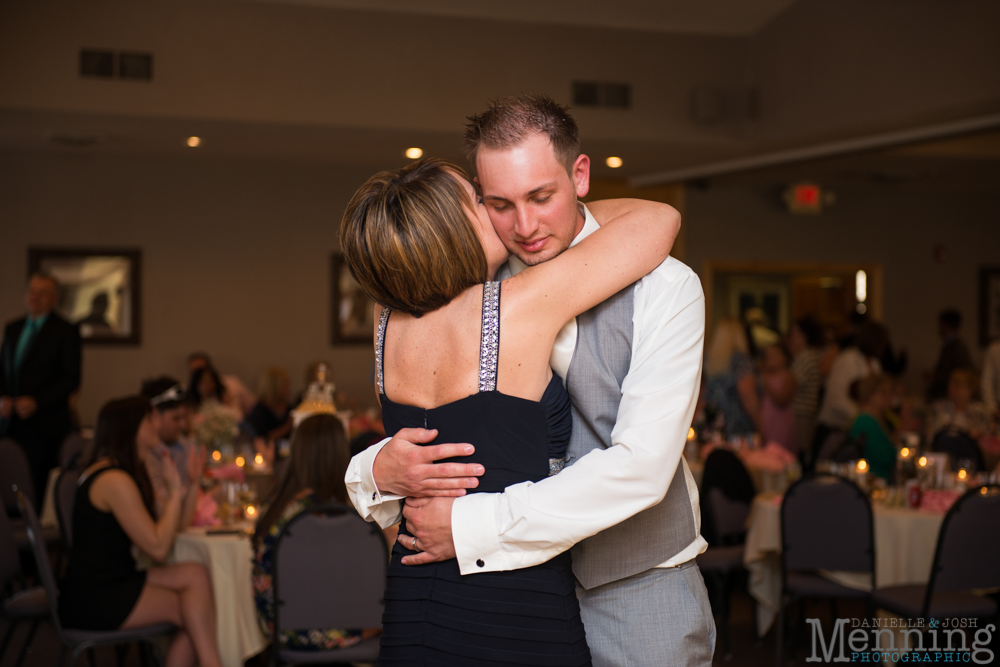 Party time was underway & everyone had a great time on the dance floor. . . especially the kids!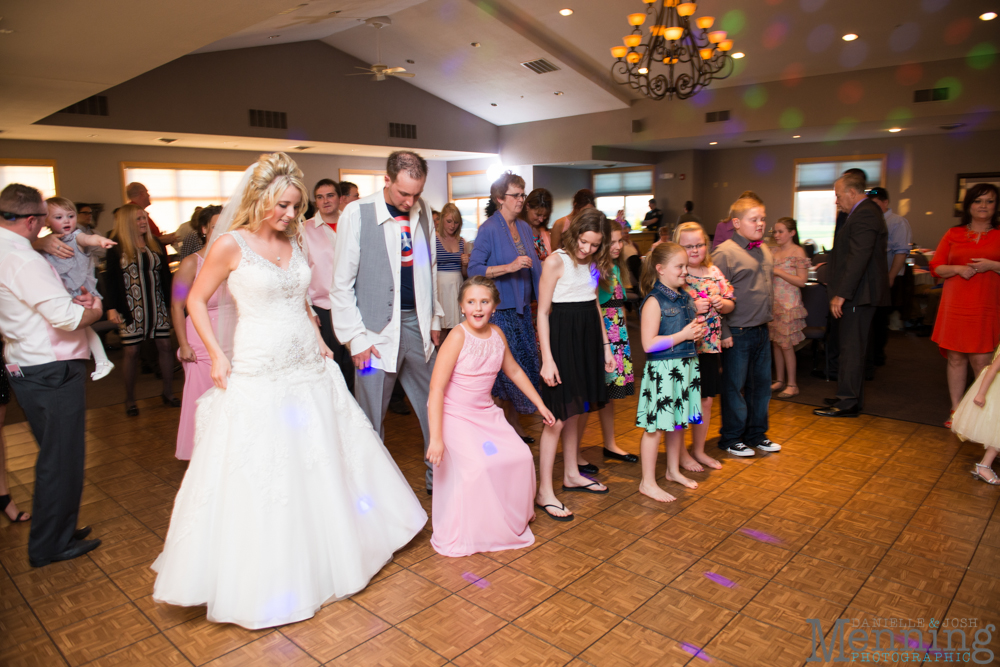 The sunset was absolutely gorgeous that April evening. This was, by far, the best April we've ever had for weddings!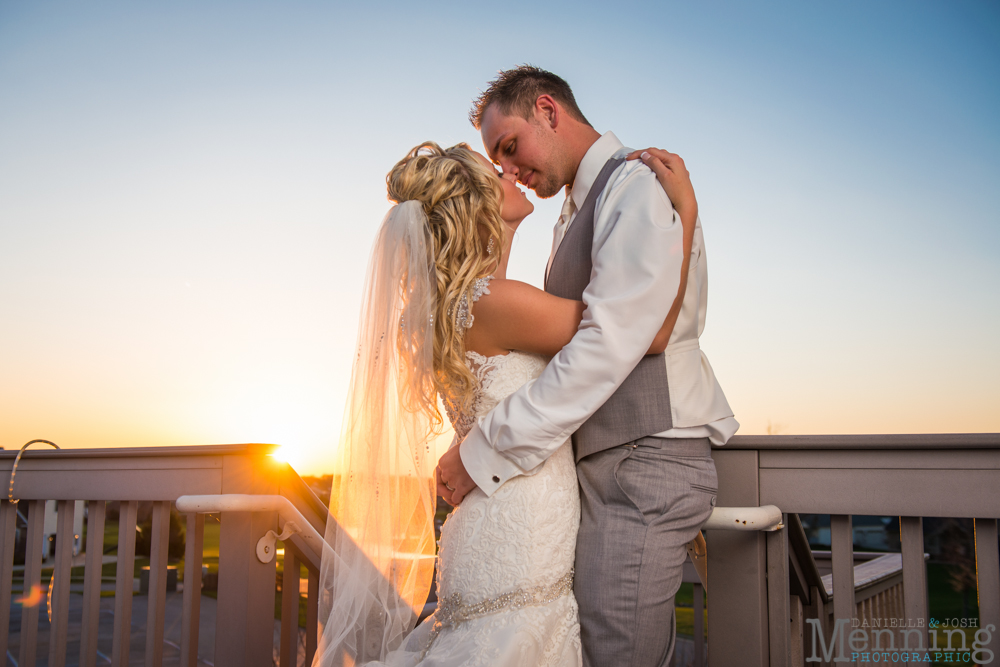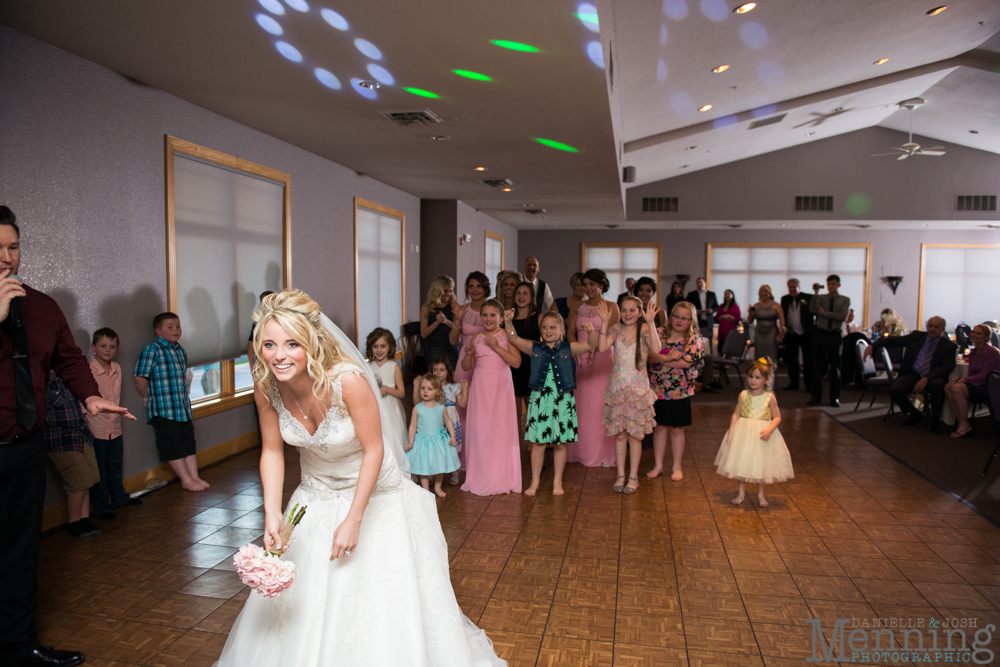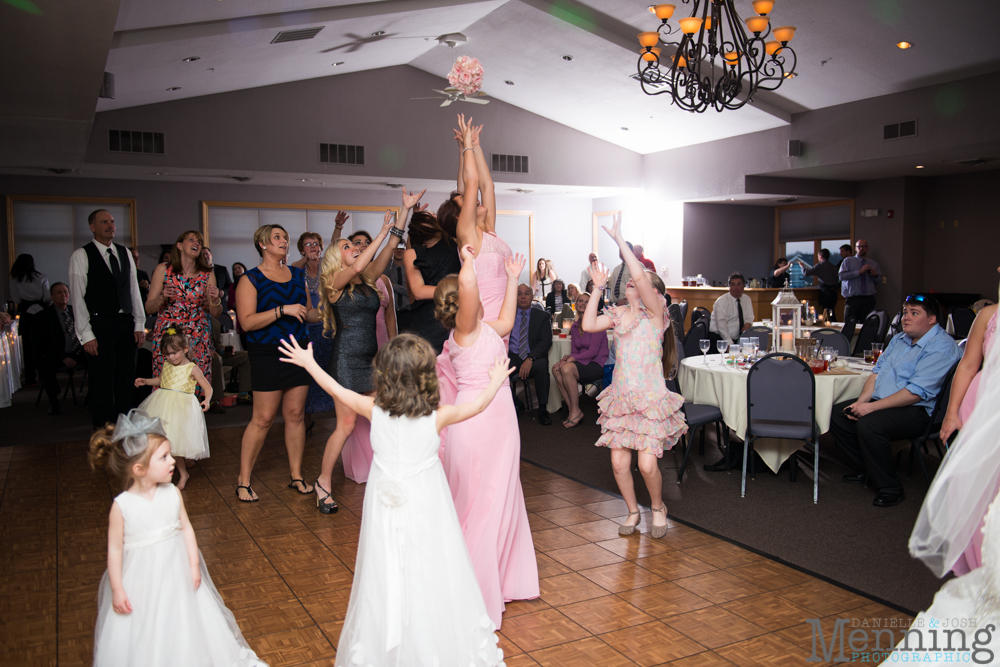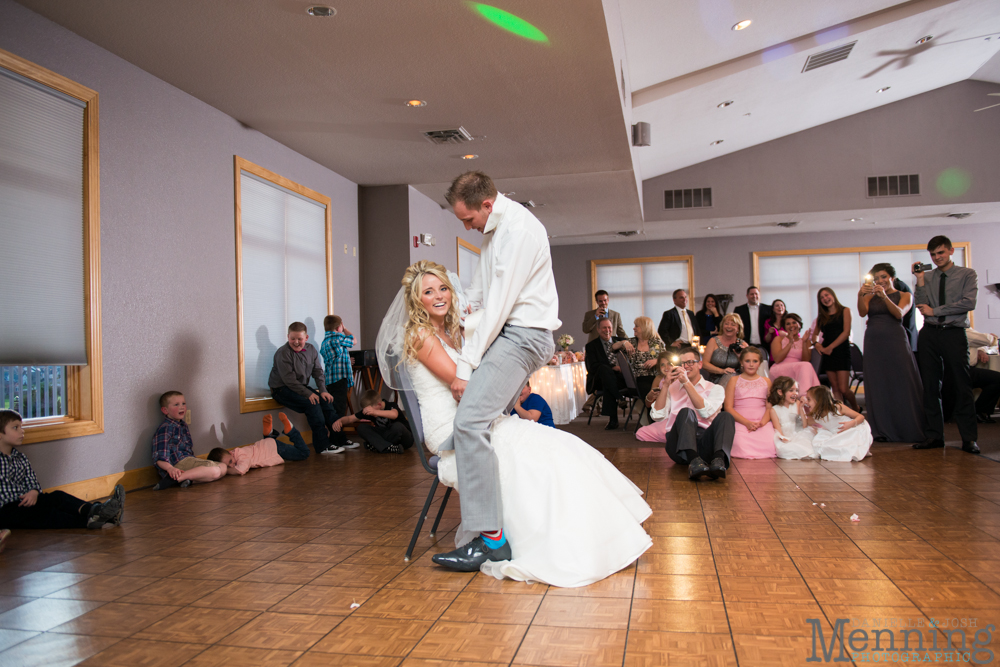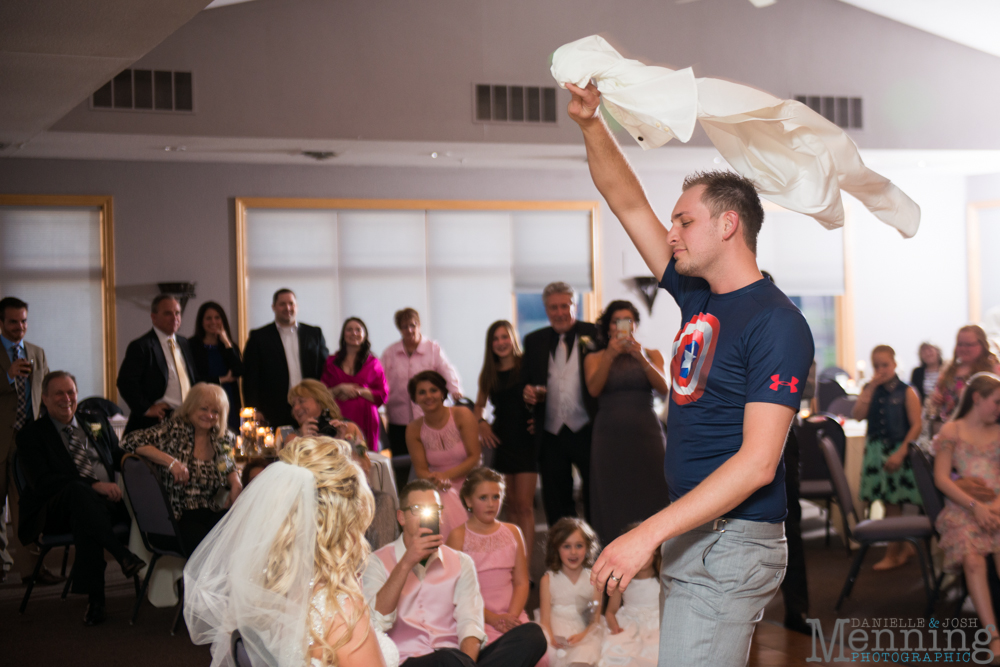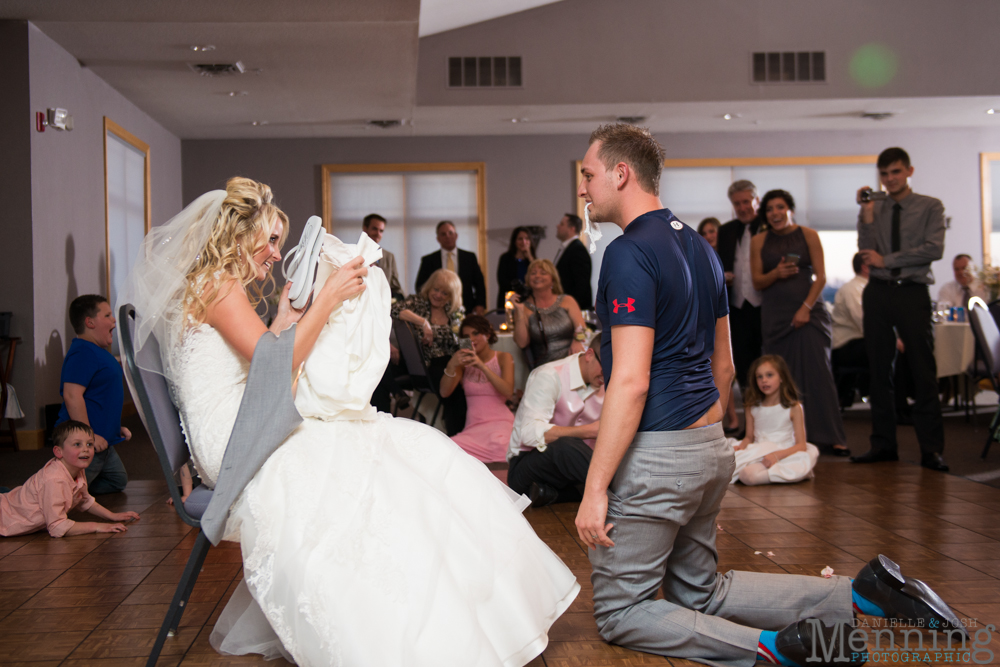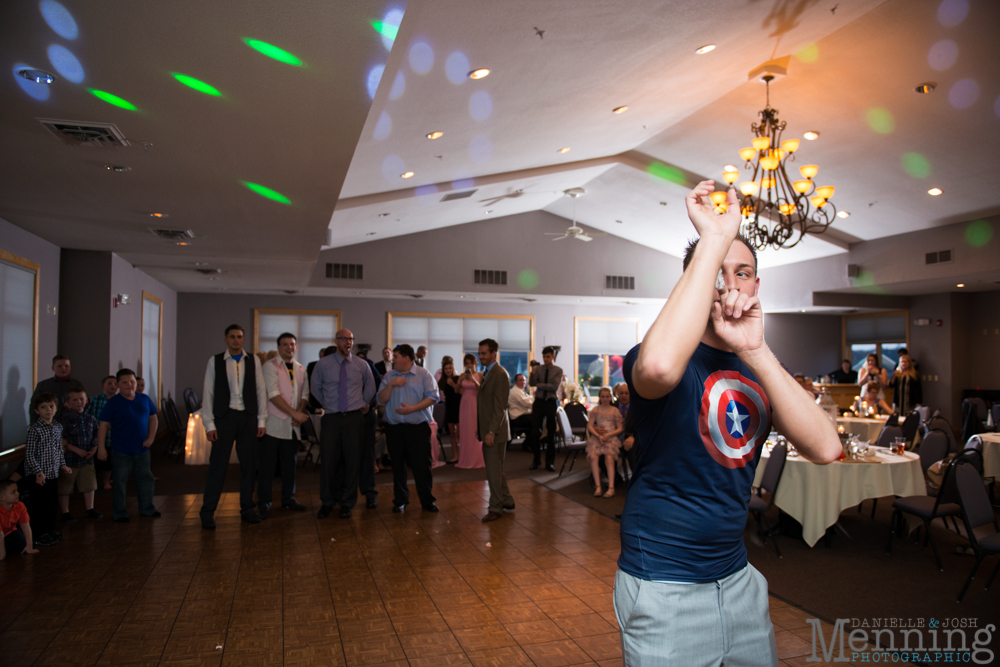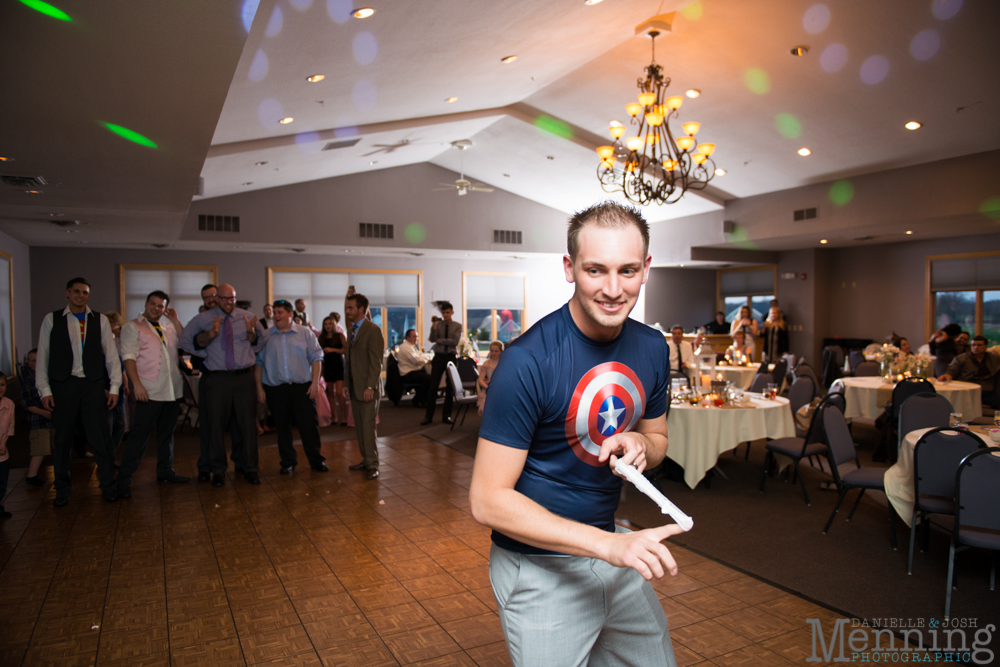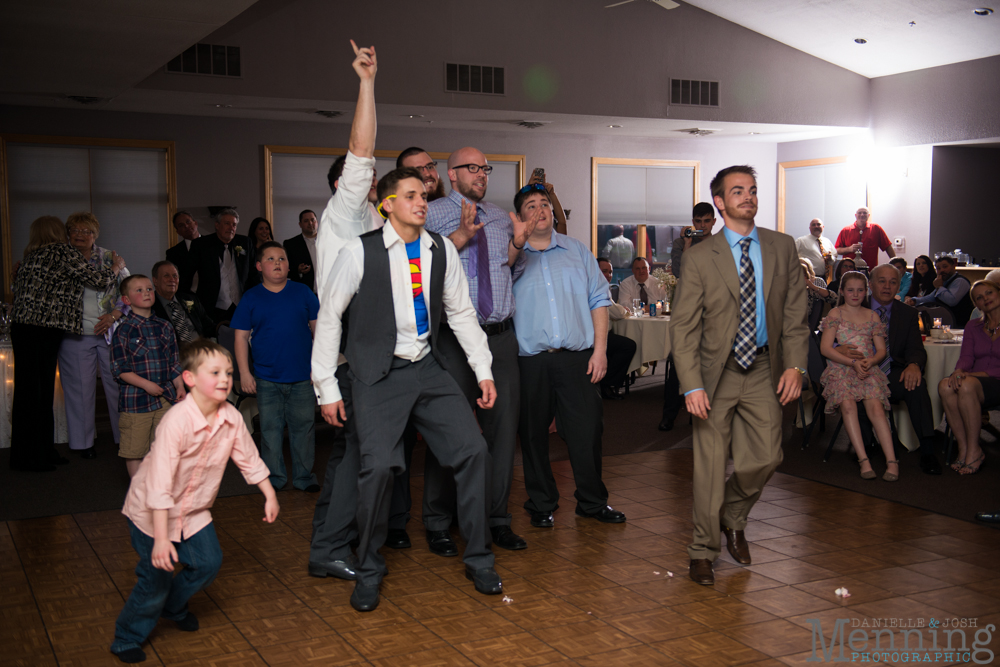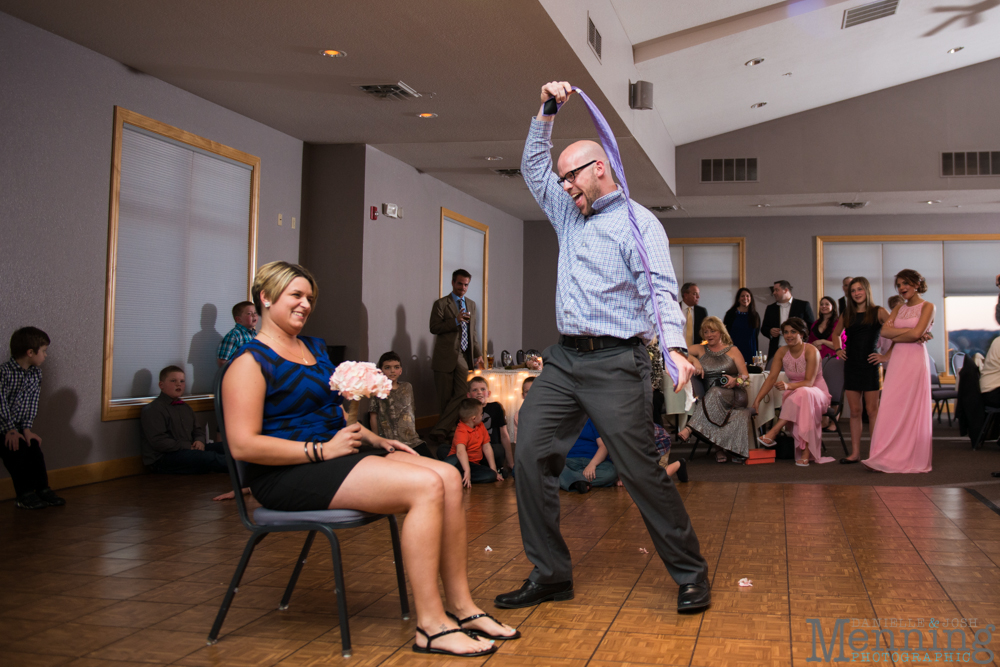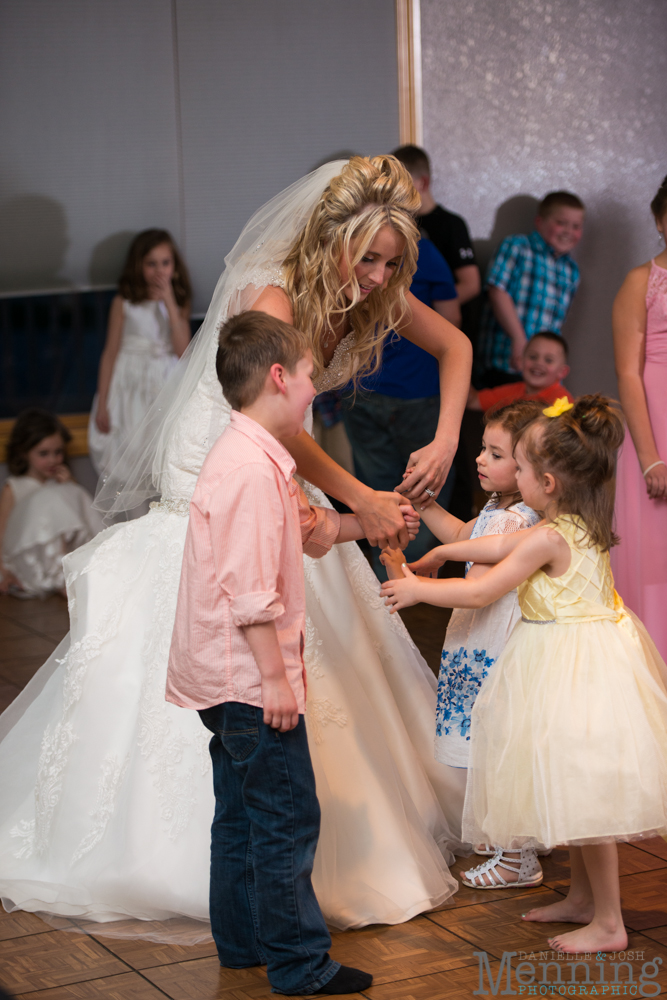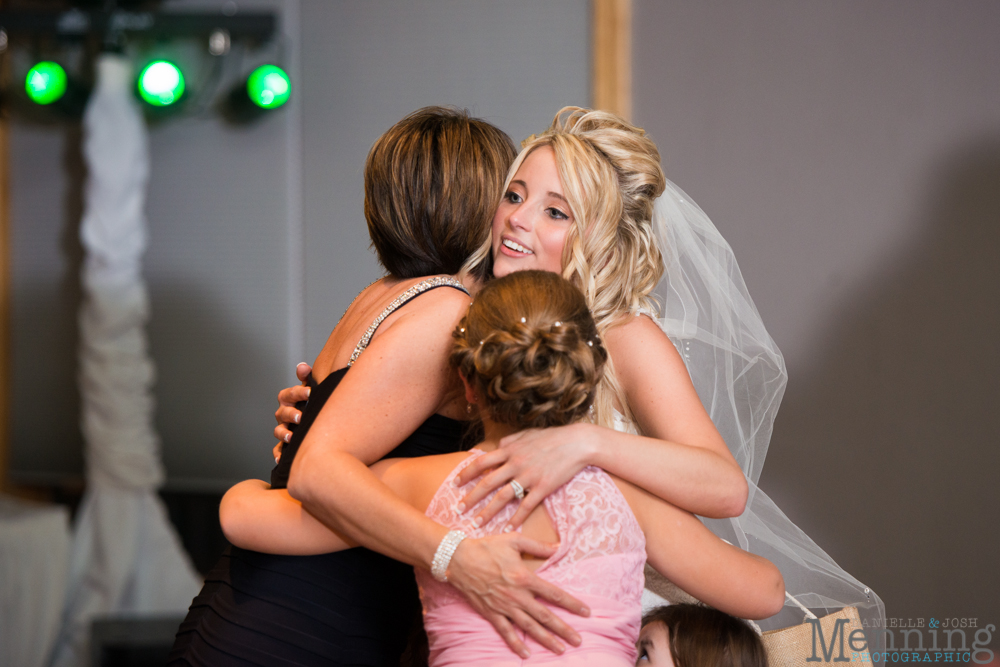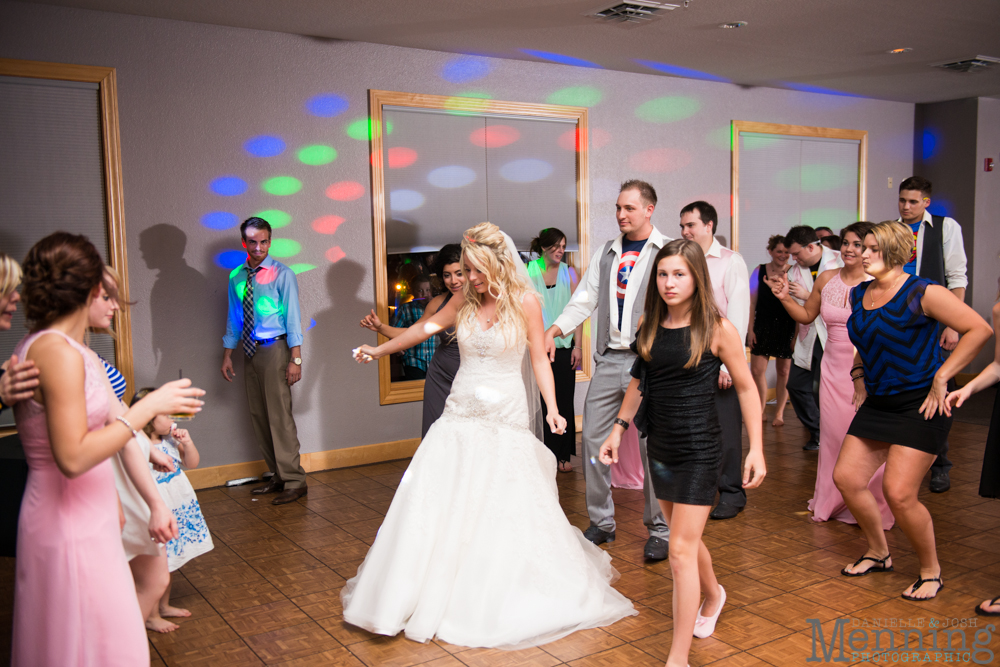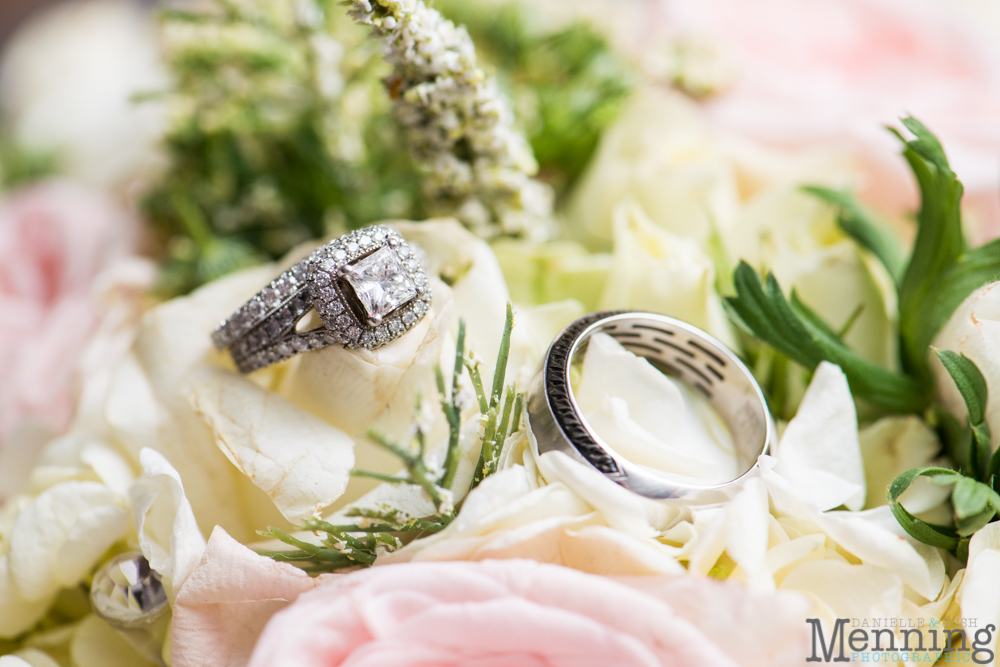 Brittney & Tyler, congrats again! We're so excited for you two to enjoy the future together as husband and wife!
Instagram | Facebook | Twitter | Pinterest | Google +