One of the first things that we see guests do when they walk into a wedding reception venue is check out the wedding cake. And it makes perfect sense. Why wouldn't they?! It's not only a delicious addition to the wedding day celebration- it's an expression of the couple's vision for their wedding day. It's a work of art. Some cakes are elegant. Some are whimsical. Some are lavish. Others are understated and simple. Whatever your taste, there's sure to be a wedding cake in the following collection that you love. 🙂 We sincerely hope you're not reading this on an empty stomach! Continuing on with our 2014 Favorites series, here are our favorite wedding desserts of 2014:
This cake was perfect for the occasion- a rustic barn wedding with green & yellow decor and lots of sunflowers!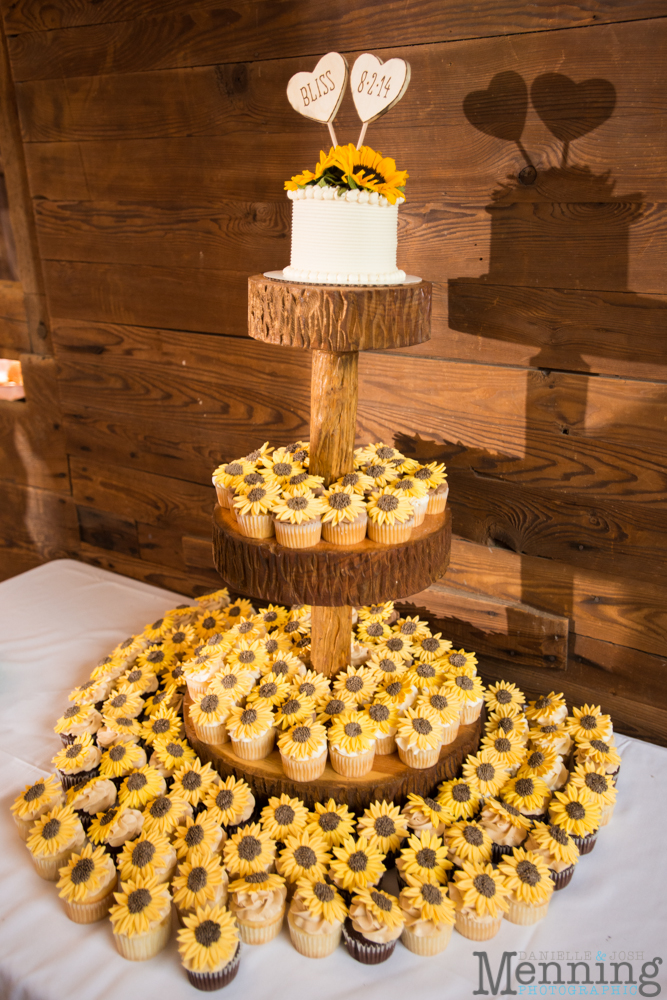 We loved the details of this pretty wedding cake.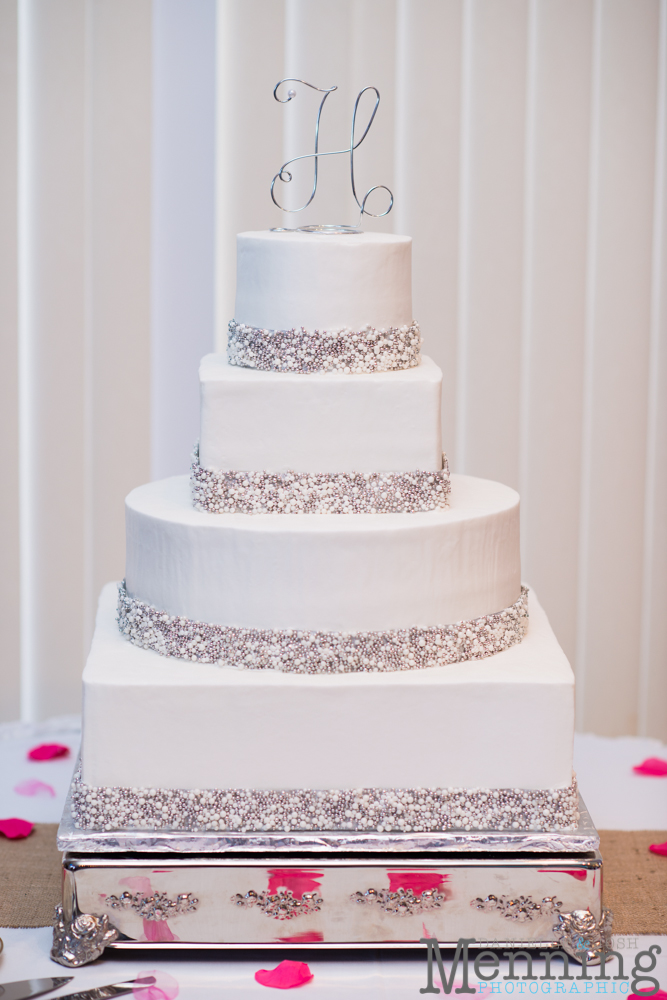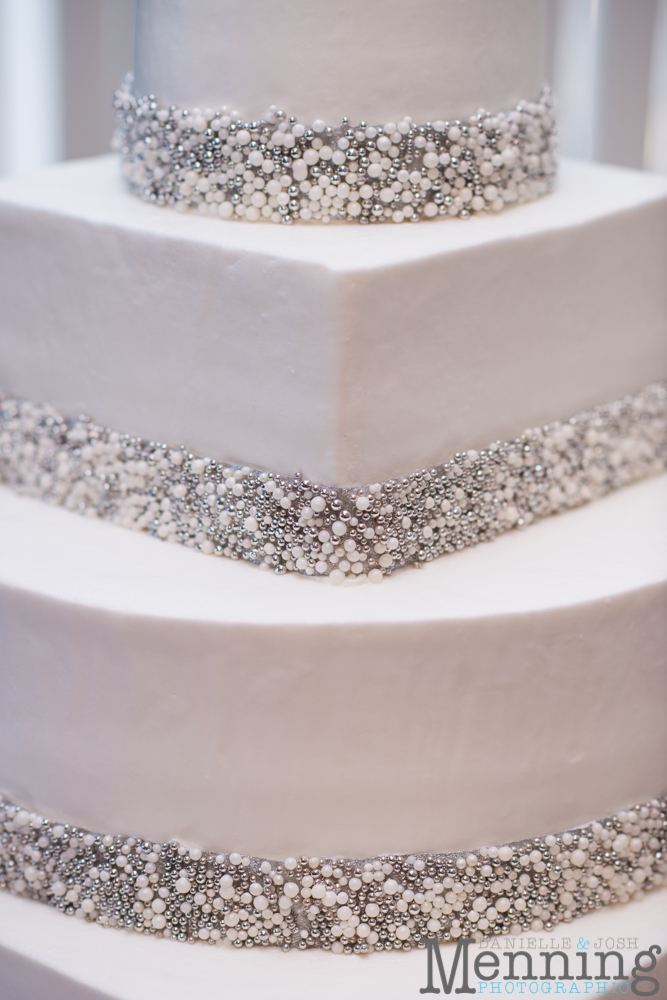 The addition of the bride's parents' & the groom's parents' wedding photos added a beautiful touch to the cake table.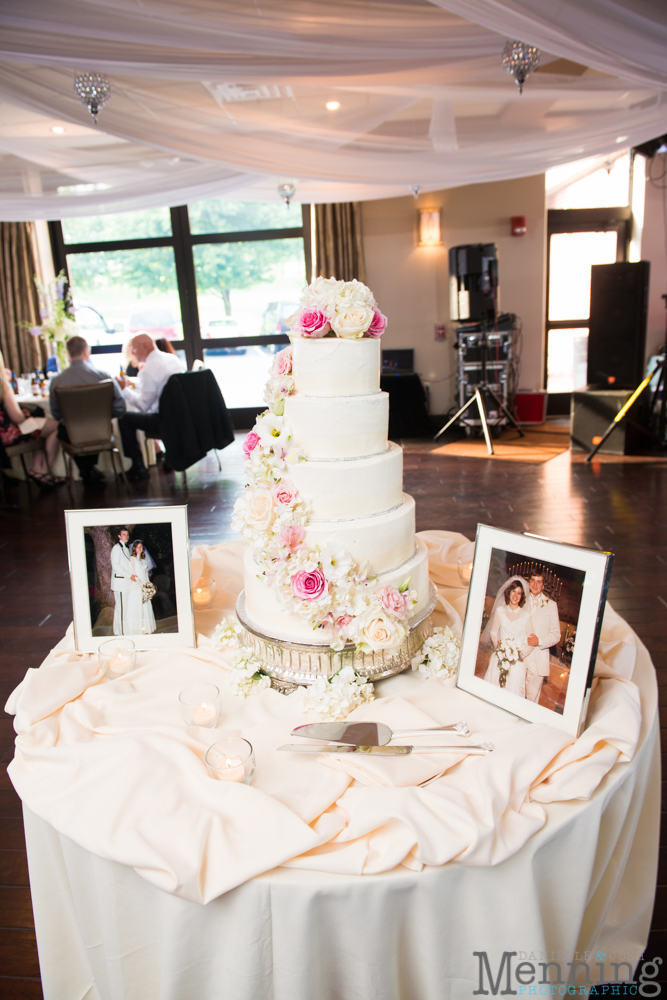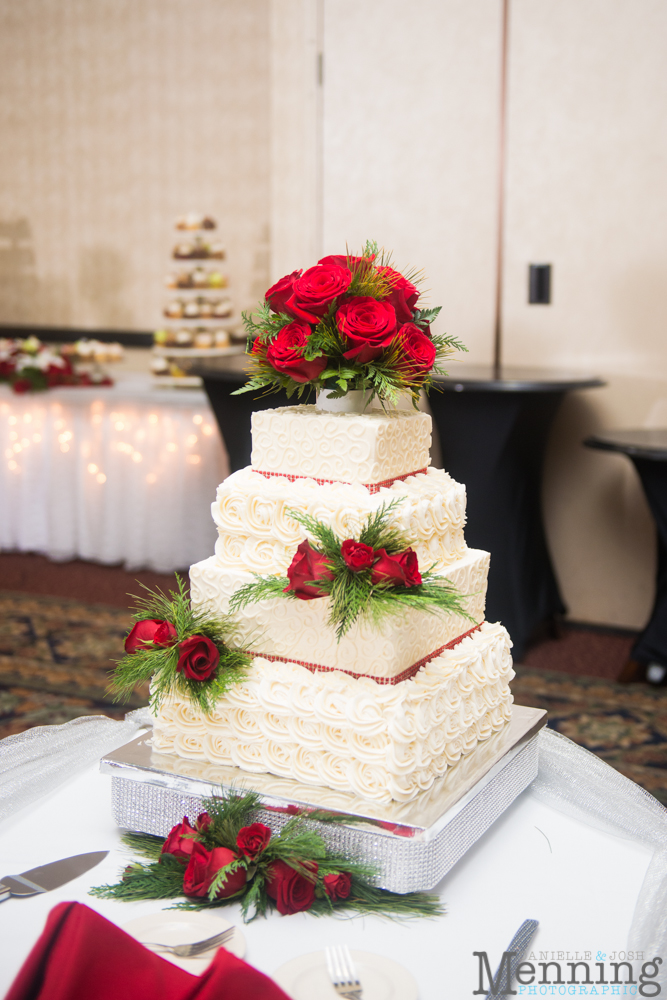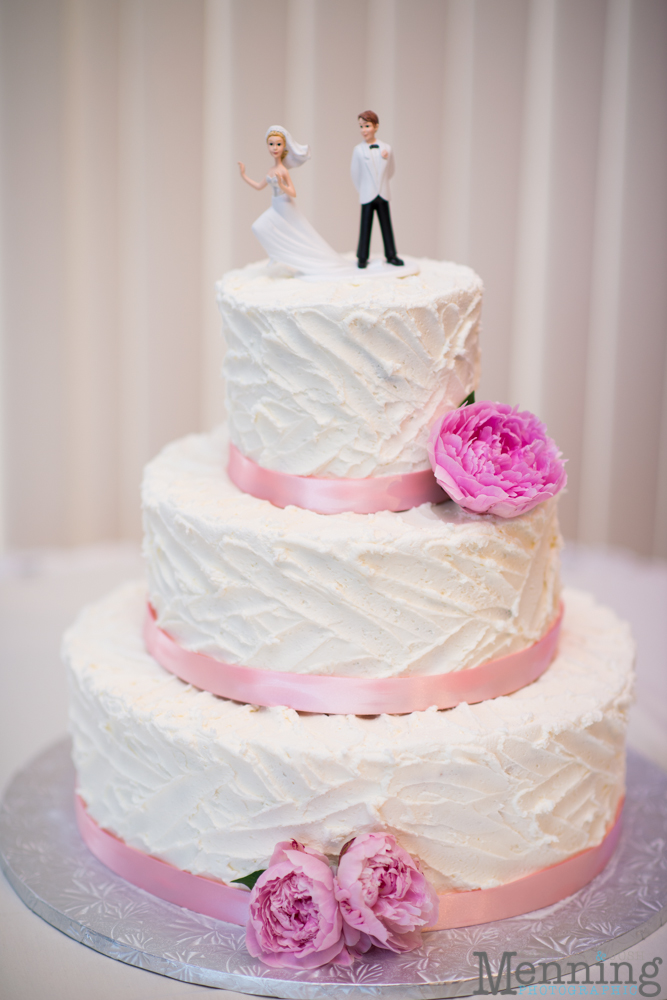 This cake is a classic.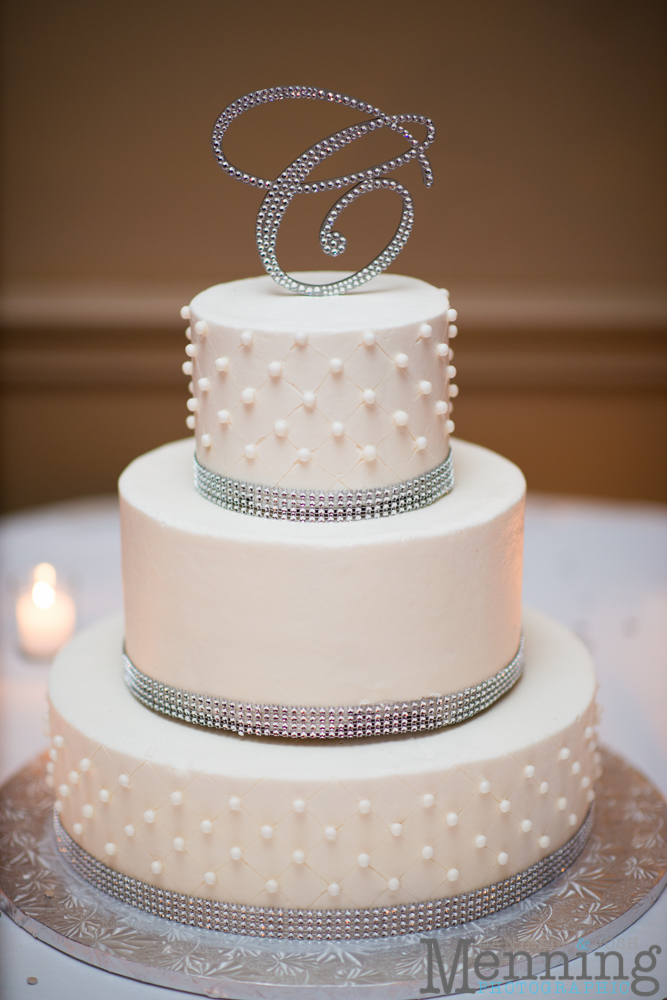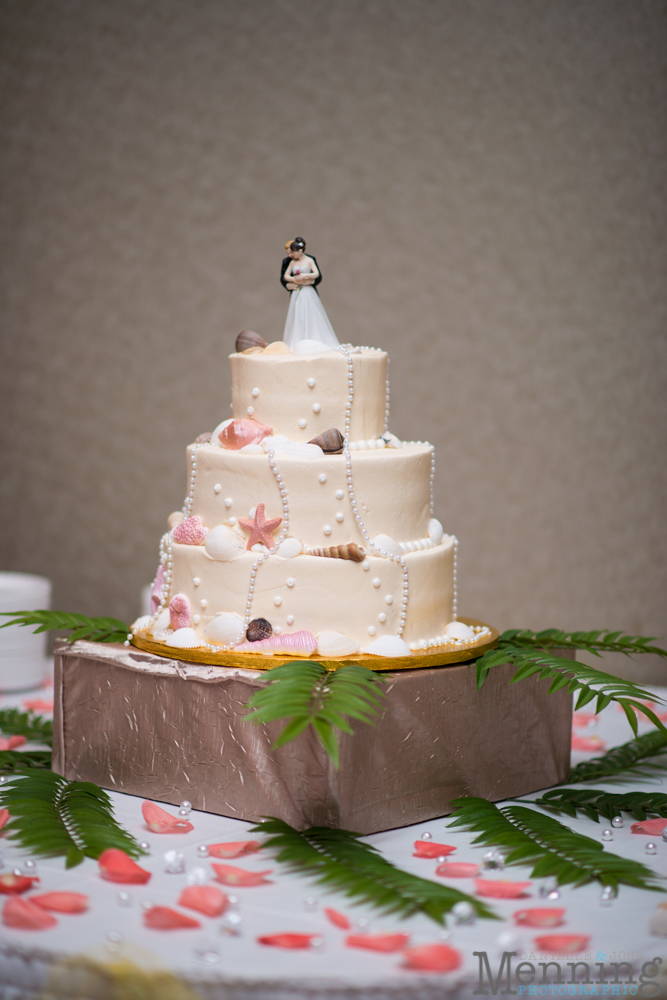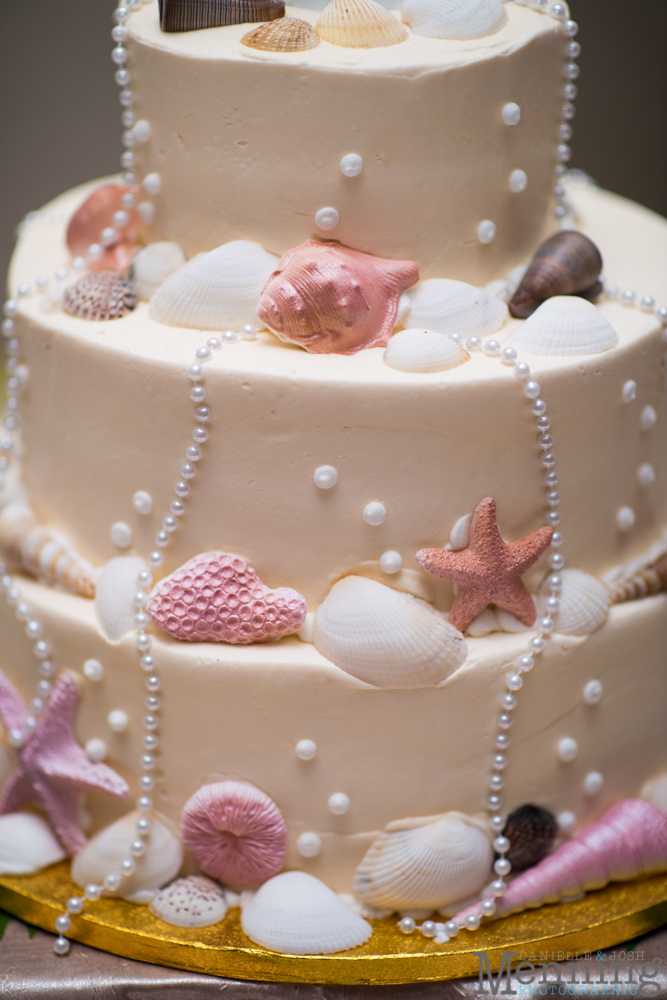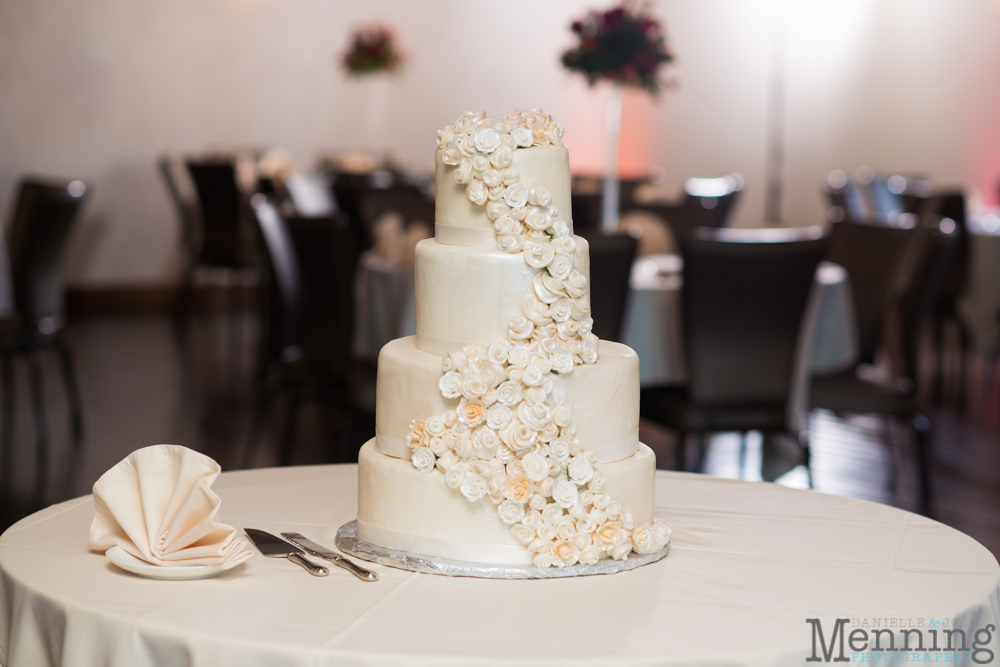 I loved how each layer of this cake had a different look. It was unique.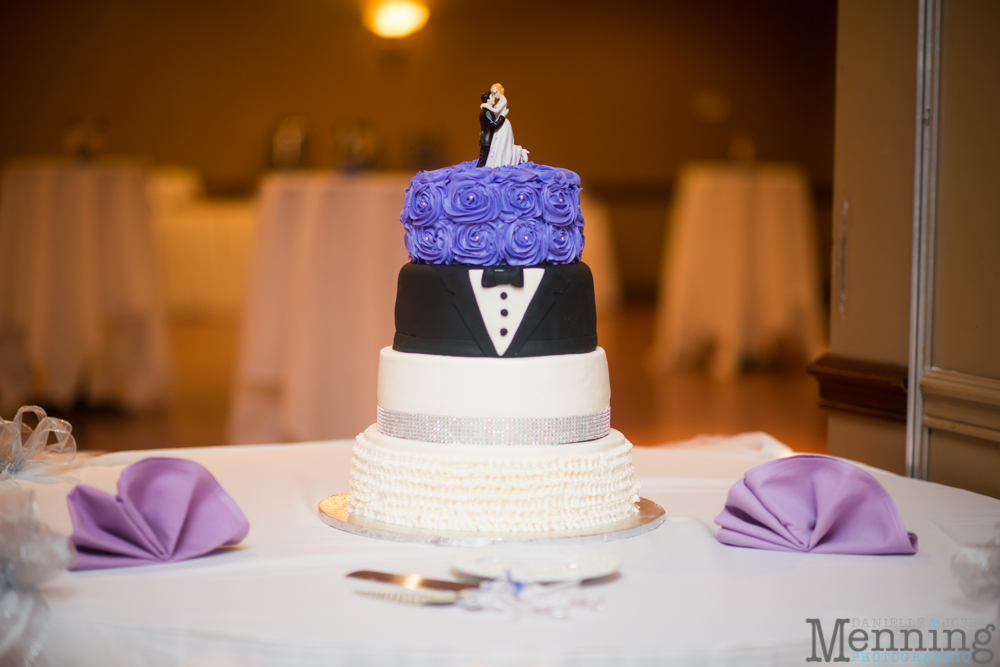 This HUGE cake definitely wins for largest wedding cake of our 2014 weddings!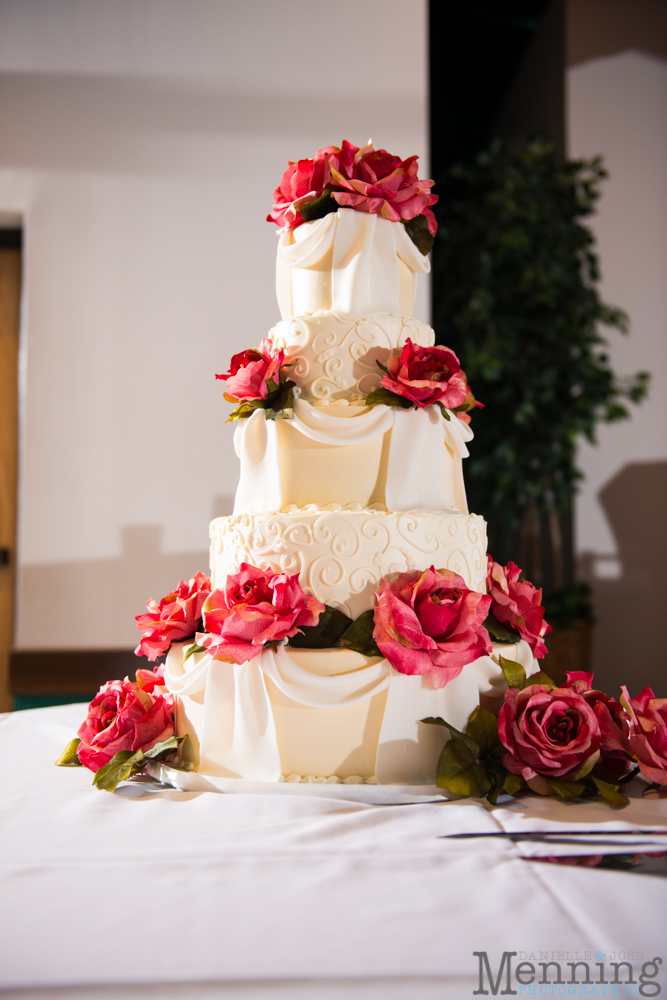 Sometimes the simplest cakes are the prettiest.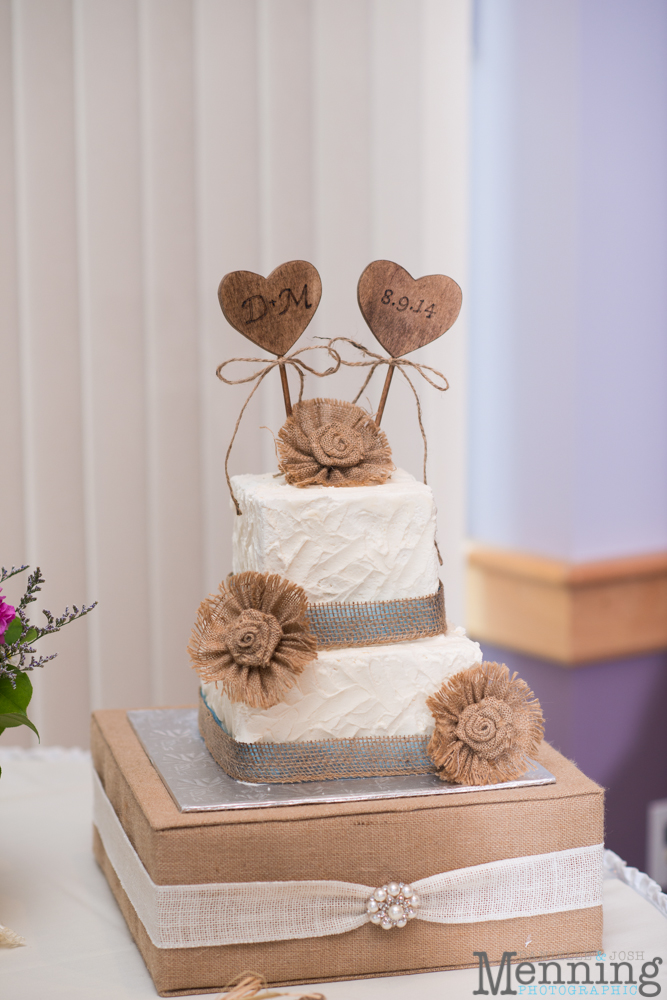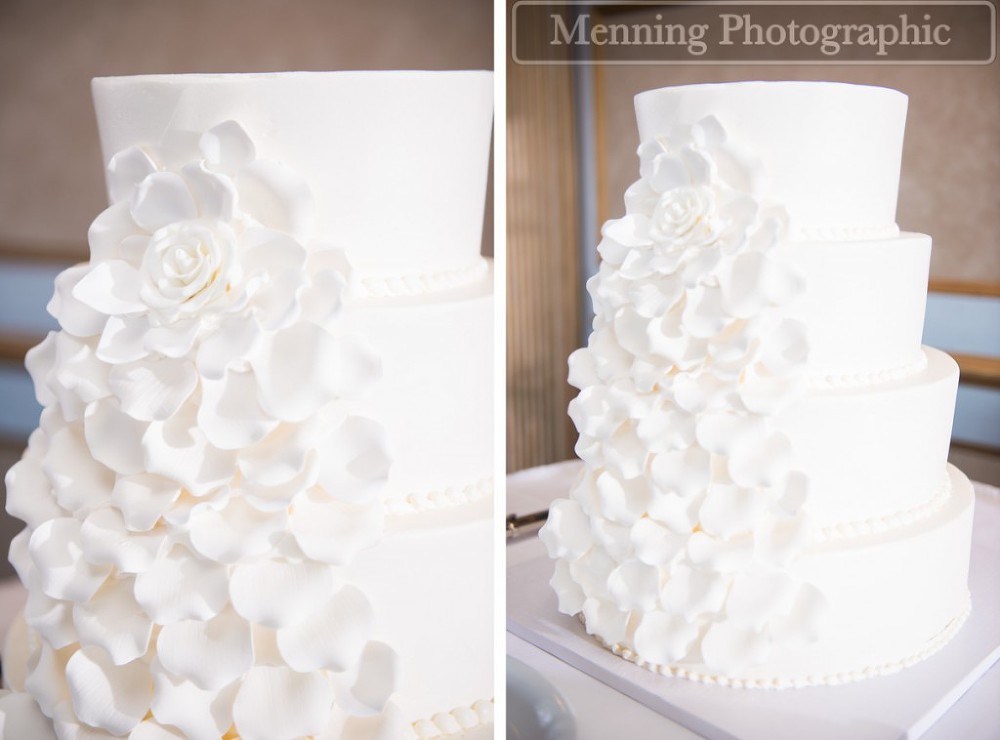 This couple had the small cake to cut, but guests enjoyed yummy gourmet cupcakes.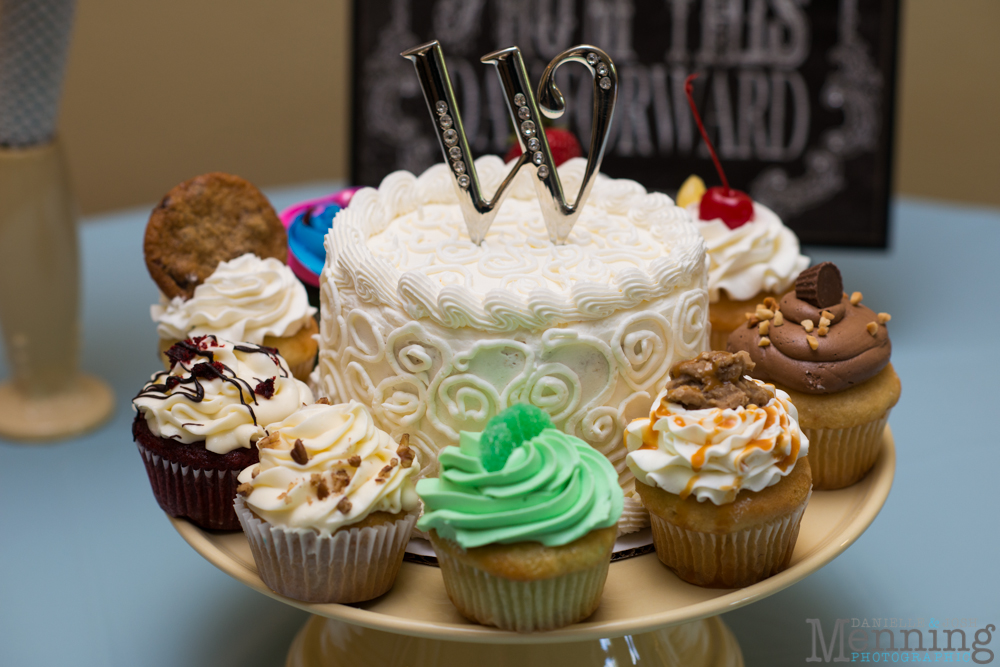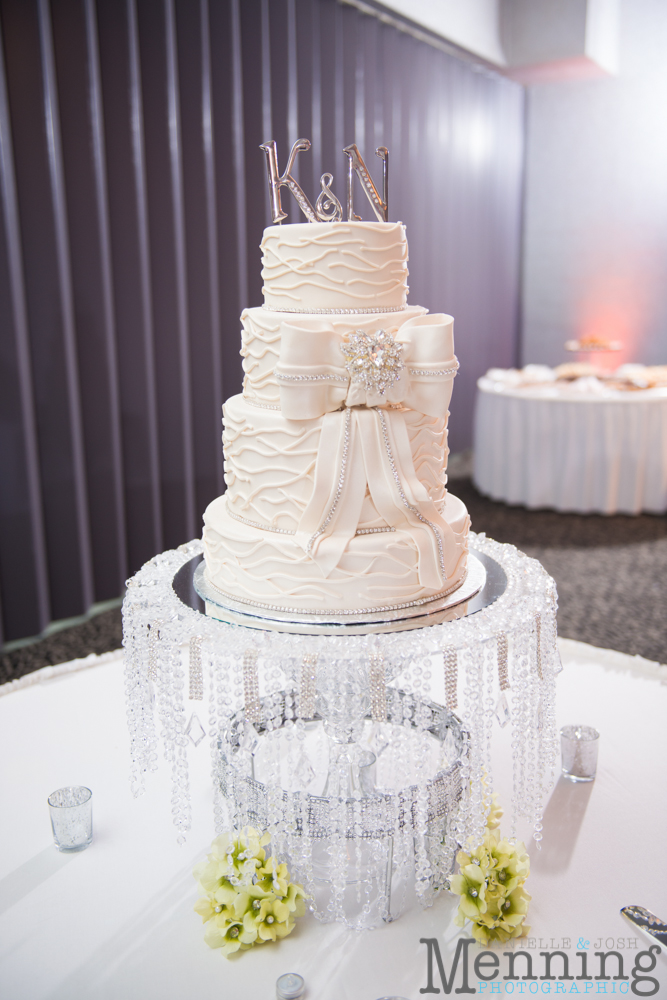 Here's a closeup of the BLING!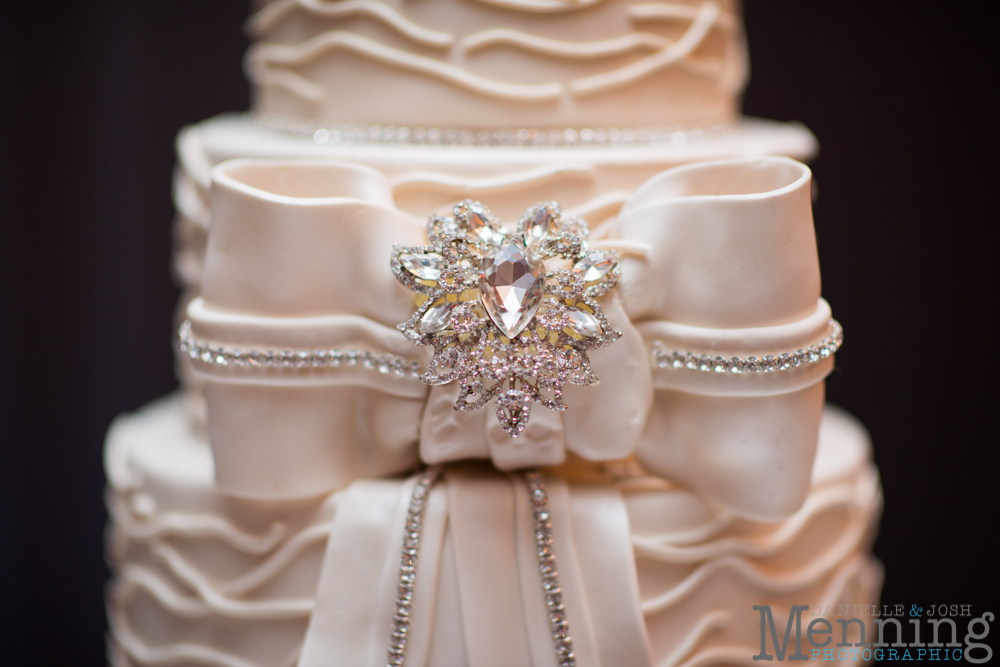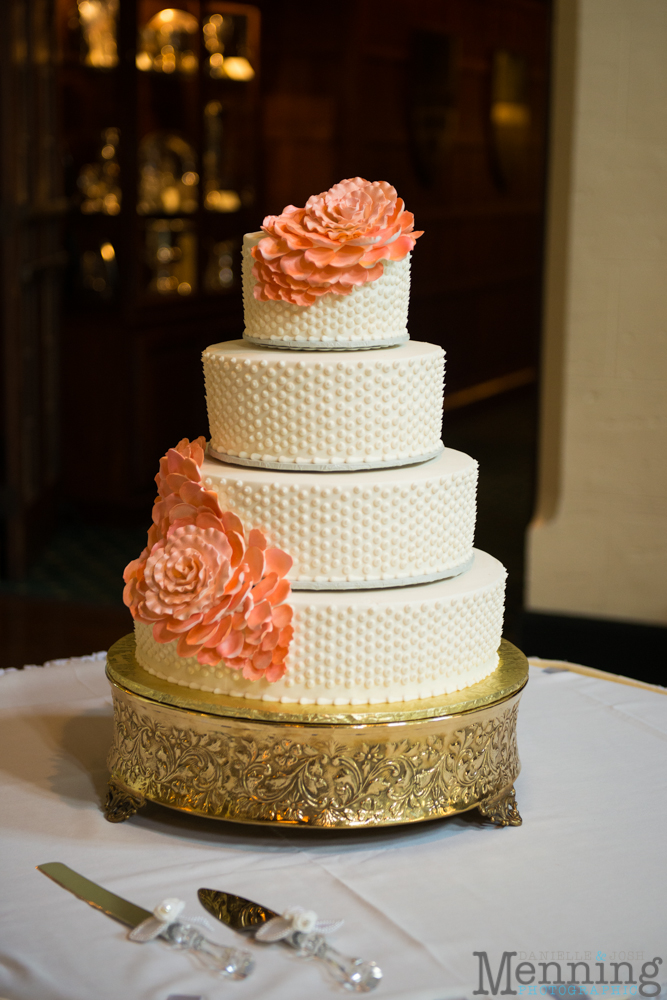 We just have to share a closeup of those pretty details!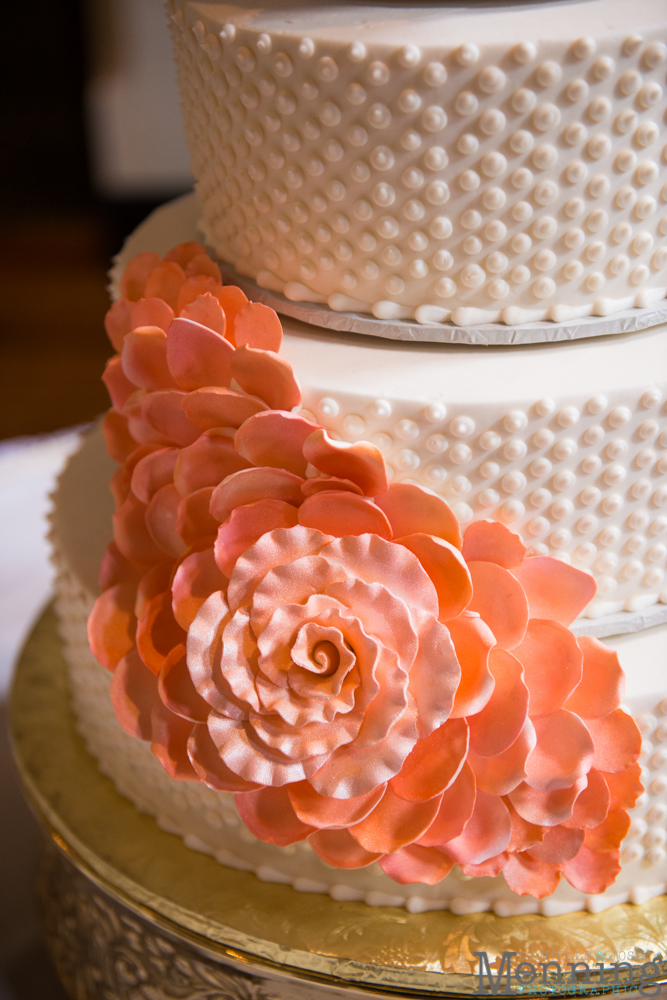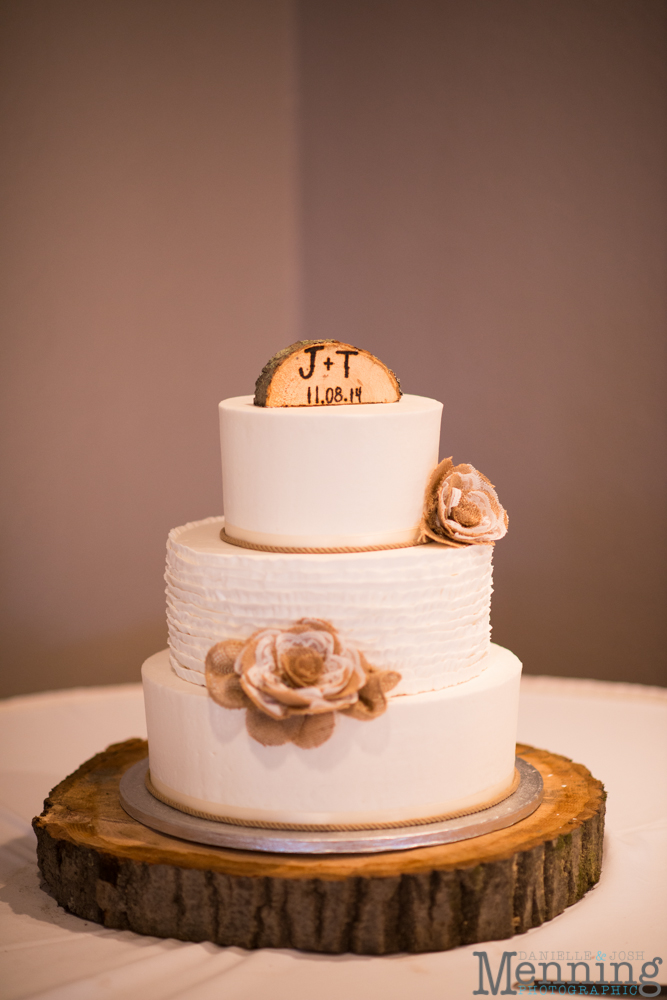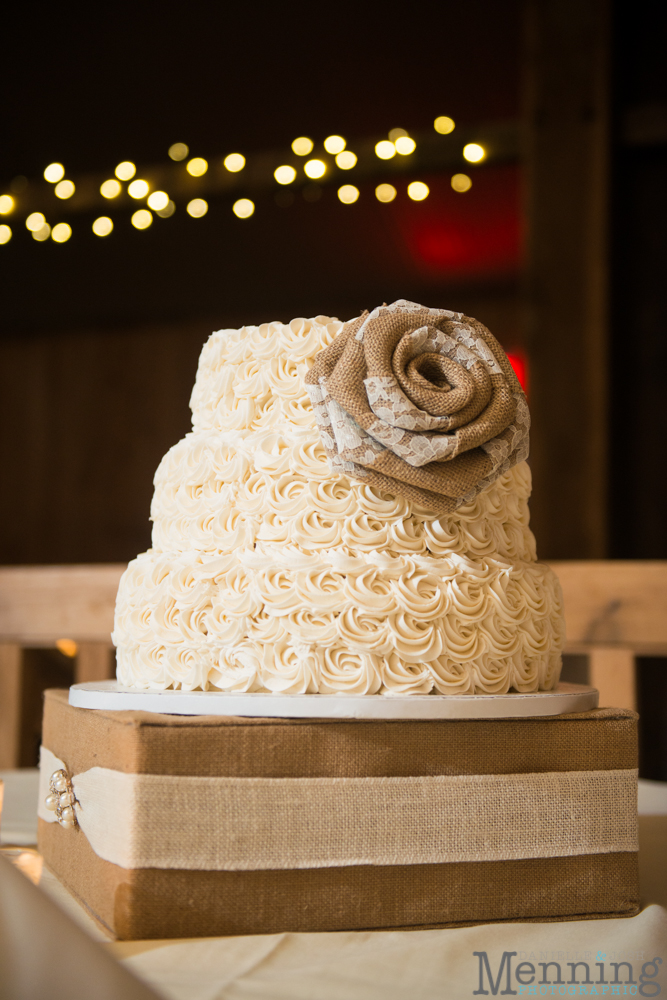 This cake was perfect for the Fall themed decor.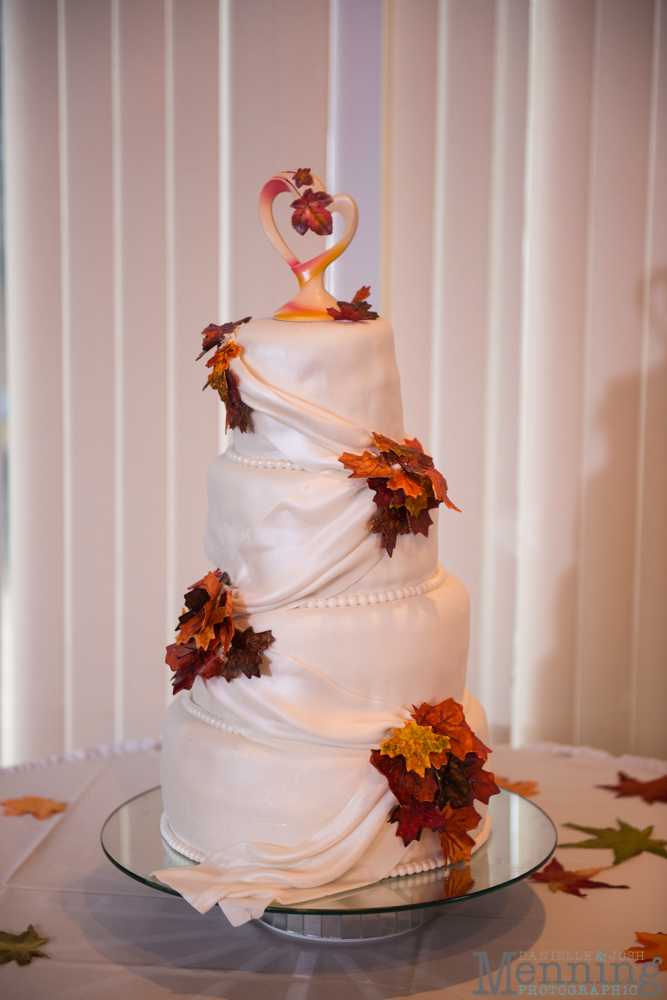 When you're planning your wedding & thinking about the cake, make sure to keep the cake table in mind. Decorating it to correspond with your theme will tie everything together beautifully! The following few brides & grooms did a great job with their cake table presentations: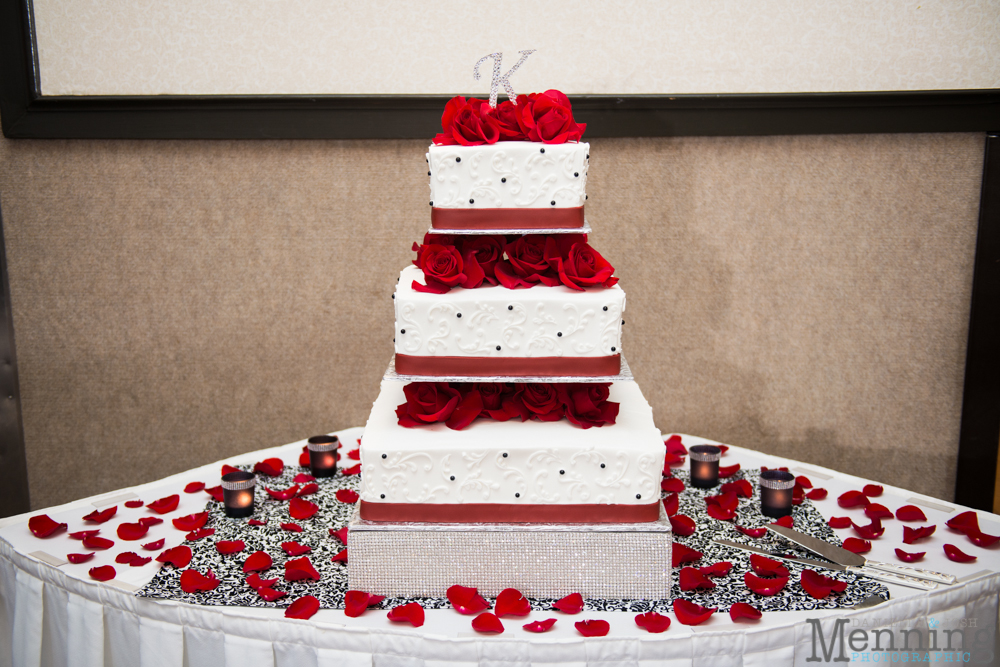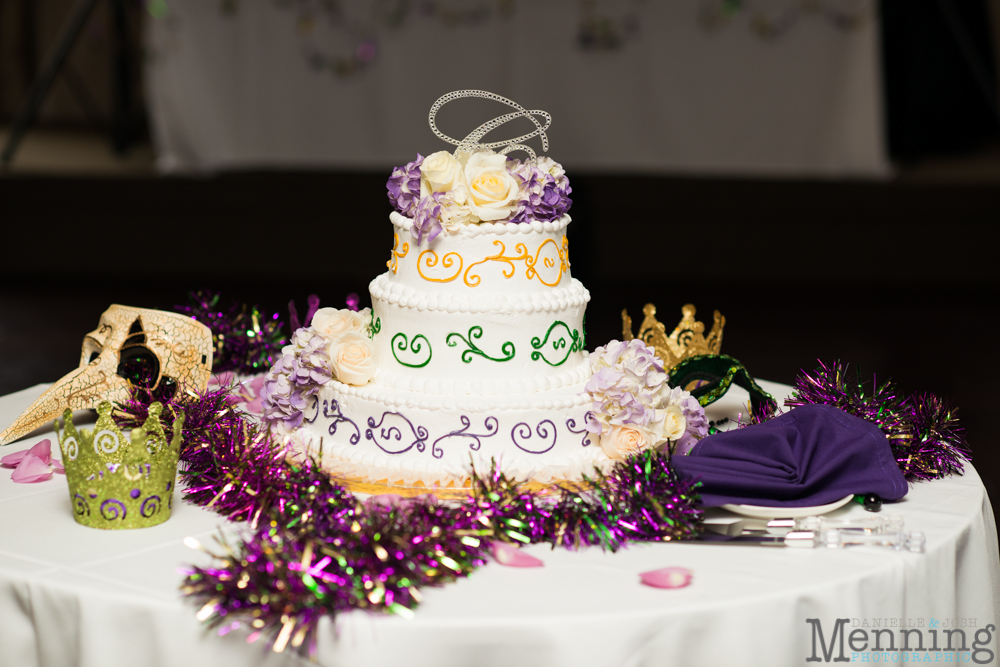 Another little detail you should be sure not to forget: the cake topper! 🙂 It's a great way to express your personality or simply to apply the finishing touch to the gorgeous wedding cake. The following few cake toppers are some of the most unique we saw last year: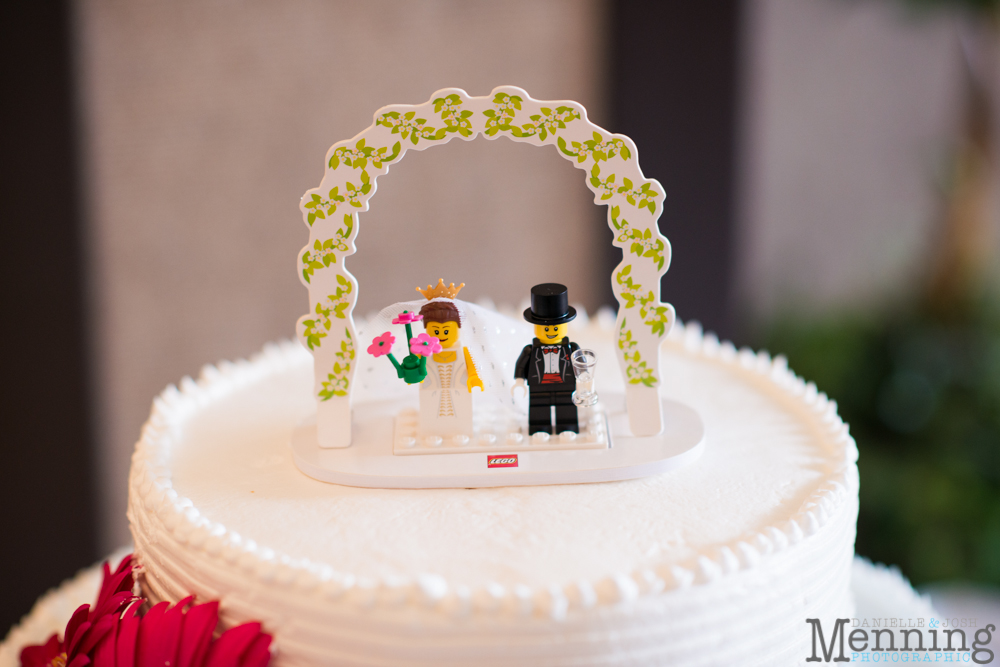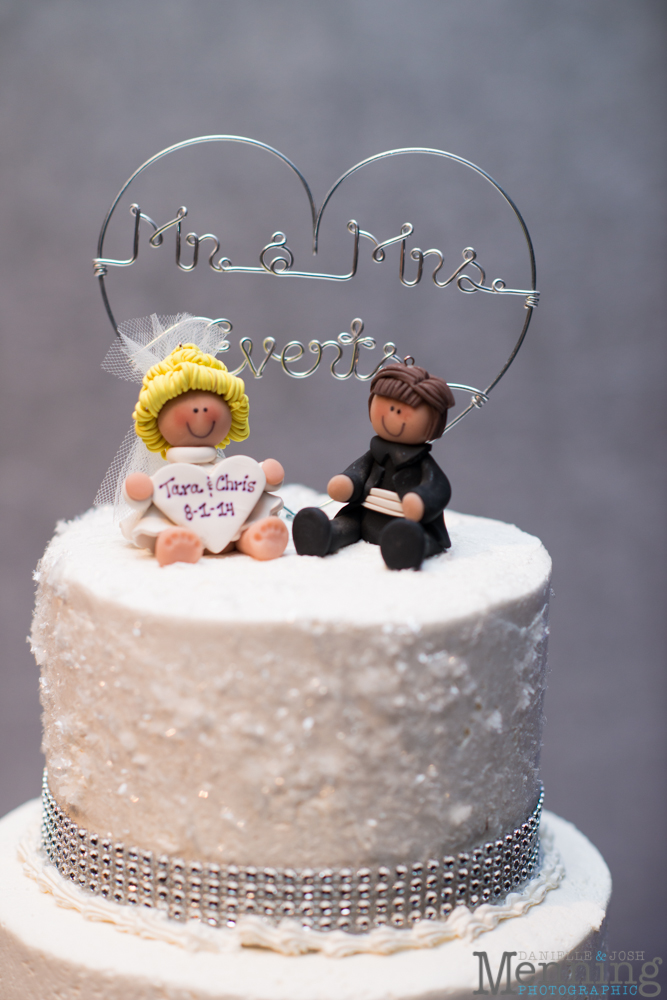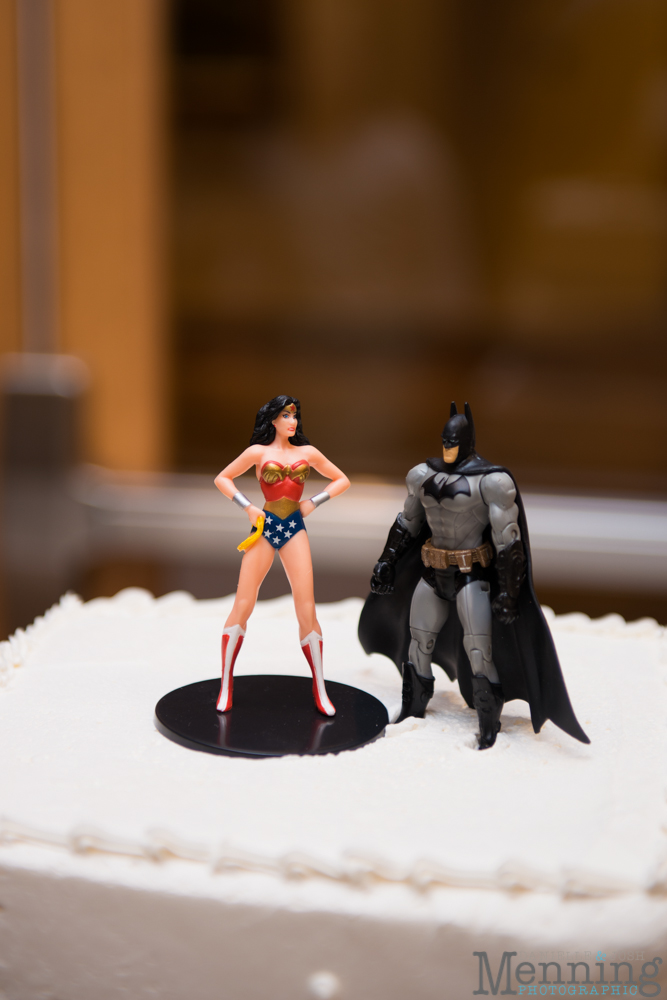 If you're not really a fan of the gigantic wedding cake tradition, cupcakes may be a great choice for your wedding reception. They're becoming really popular lately!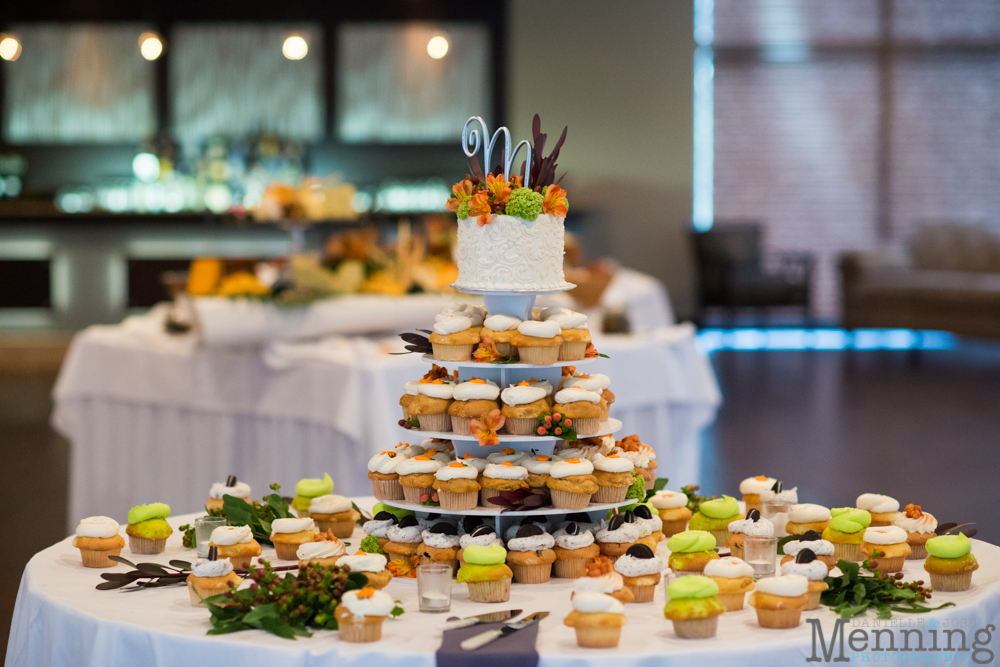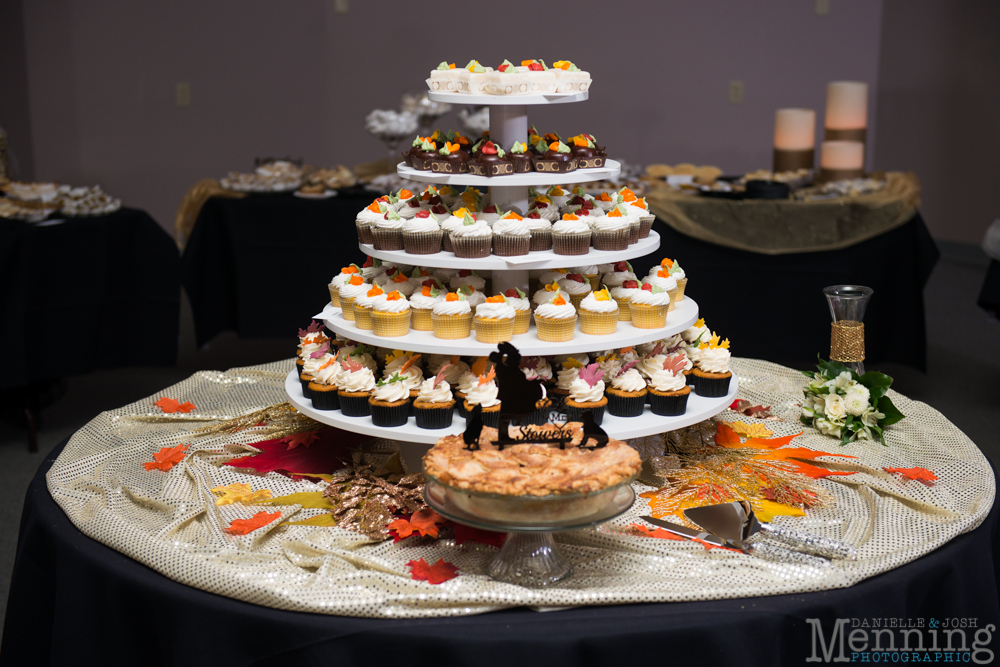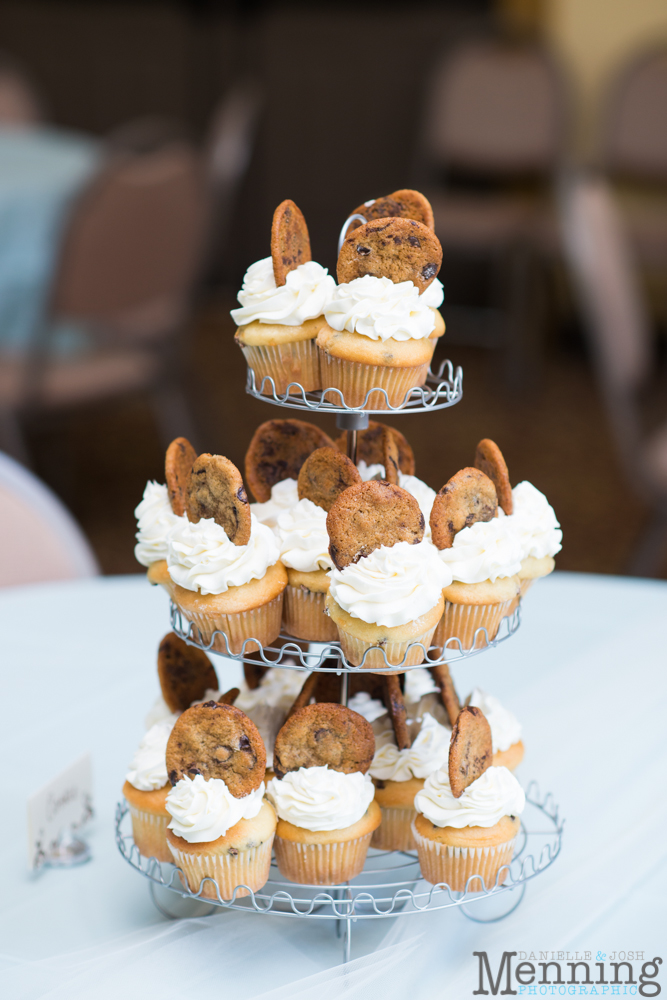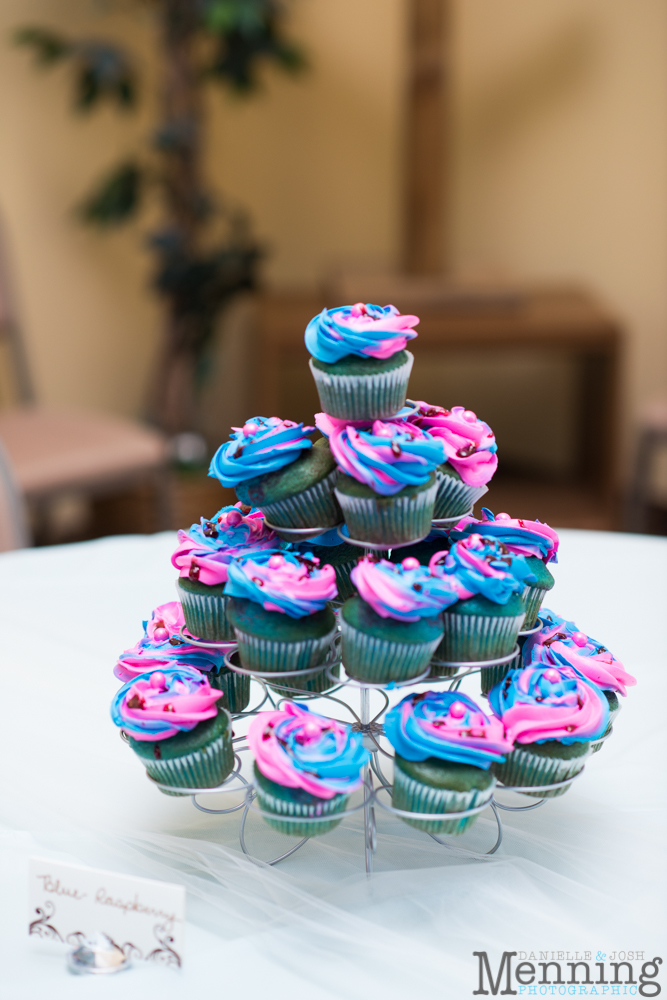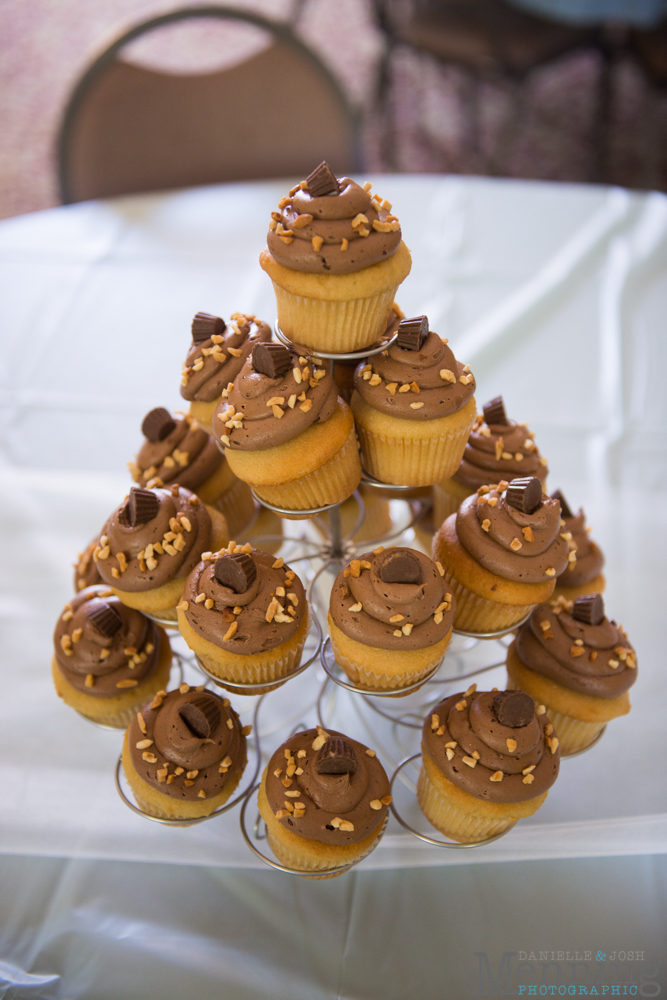 We don't see a lot of groom's cakes, but they're always cute when we do see them. The groom in this wedding was a police officer, as I'm sure you can surmise.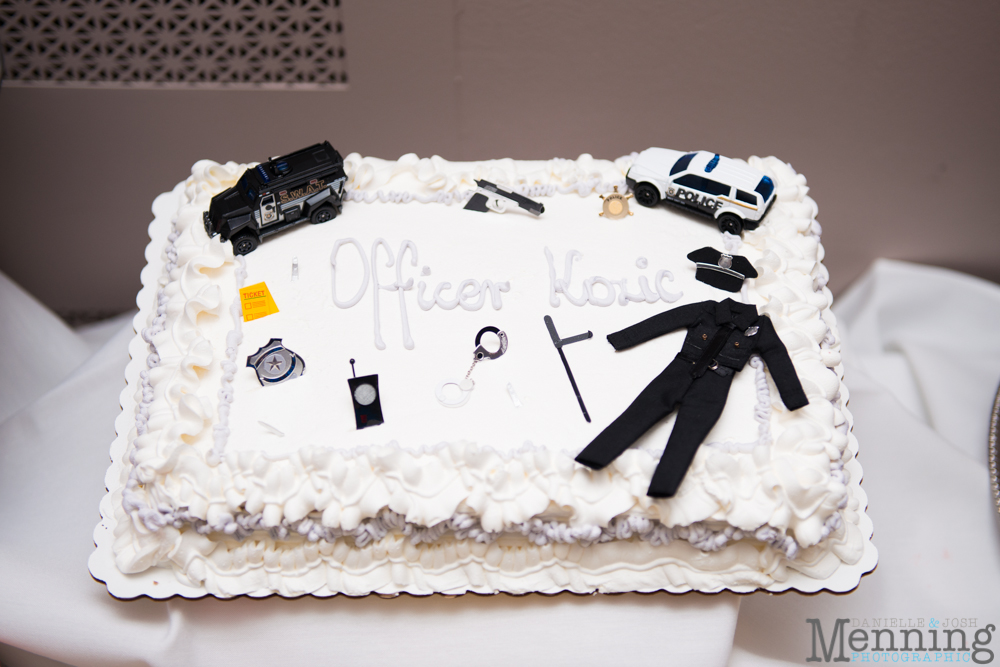 And this groom's cake represents the college at which the bride & groom met.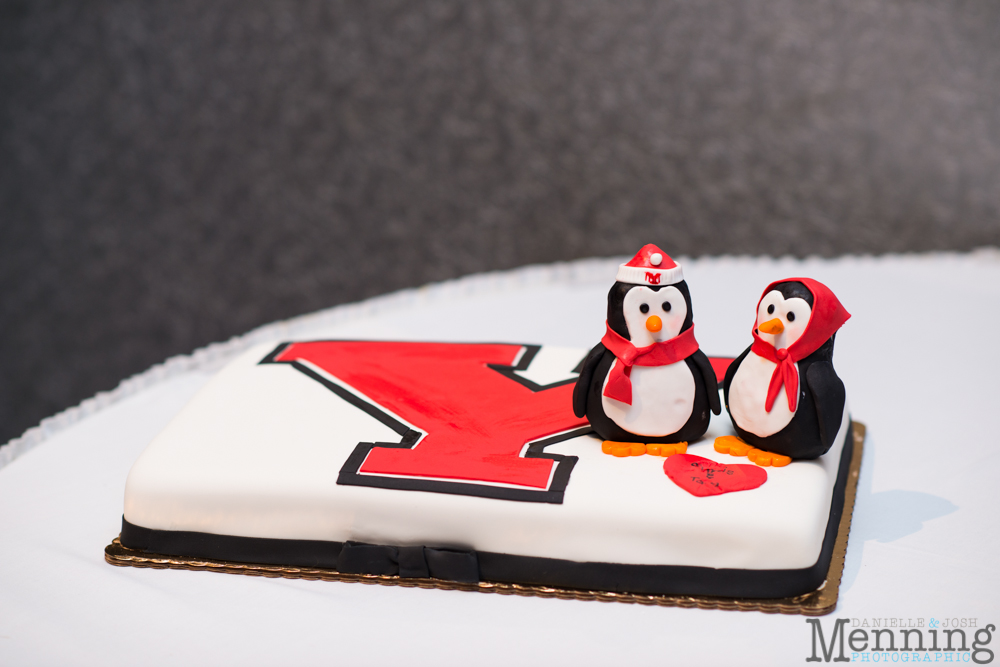 Most of the weddings we photograph are in the Youngstown area so you KNOW we've got LOTS of cookie table photos! If you've never been to a Youngstown wedding before, you're totally missing out on the best thing ever. . . the traditional COOKIE table! We're talking TABLES (plural) of thousands (yes, thousands) of cookies! Guests go gaga over the cookie table & for good reason. Check it out: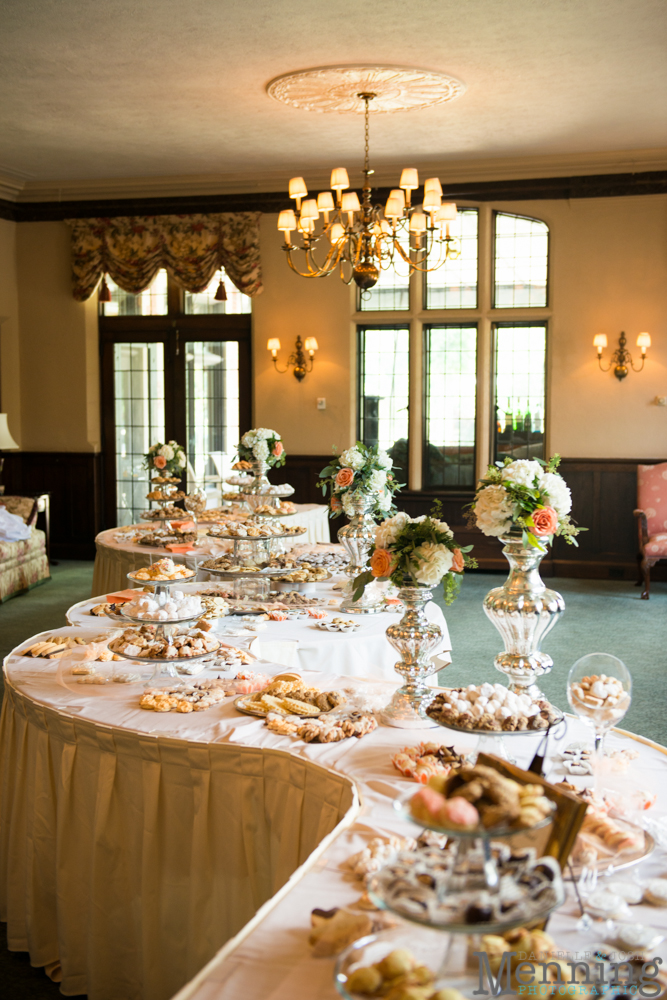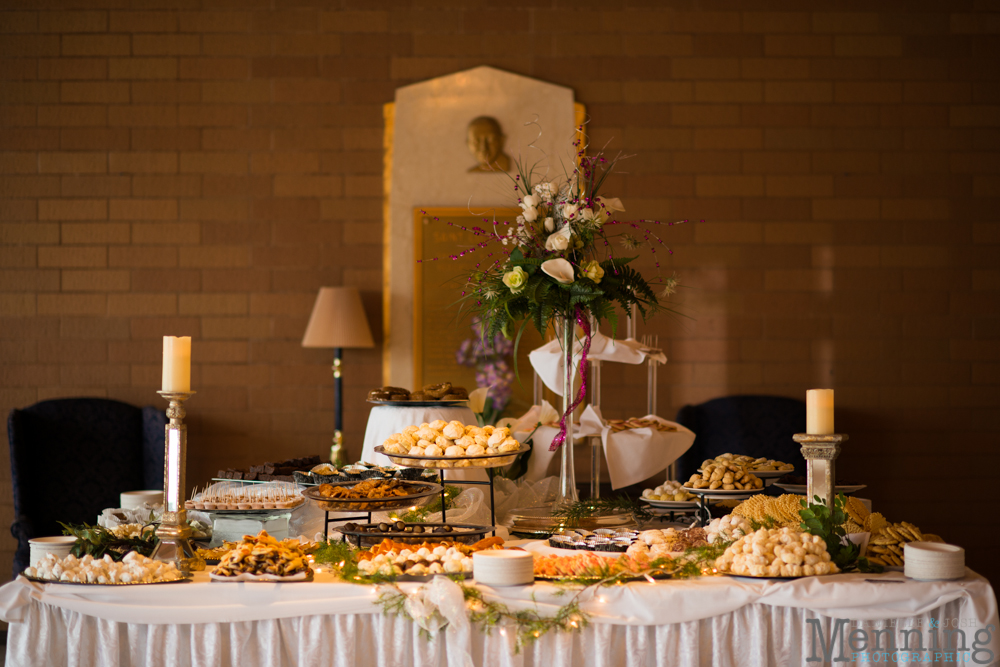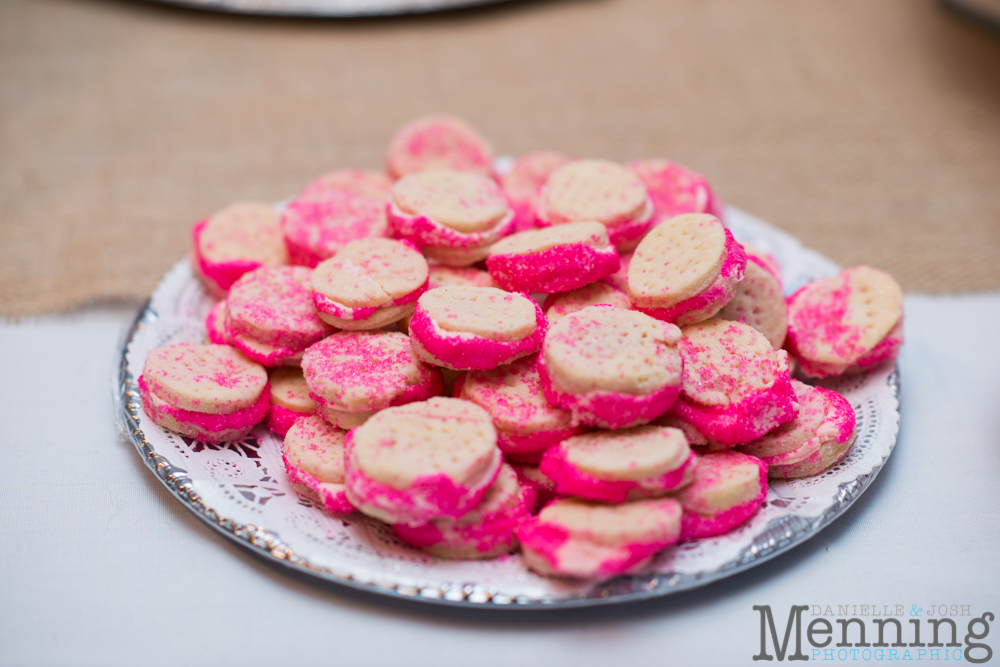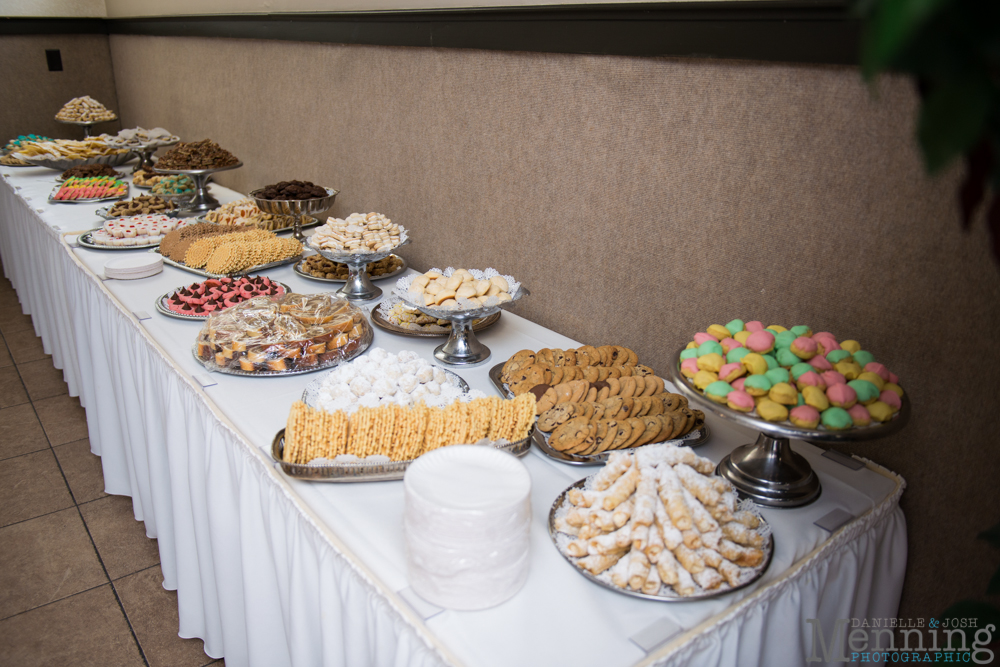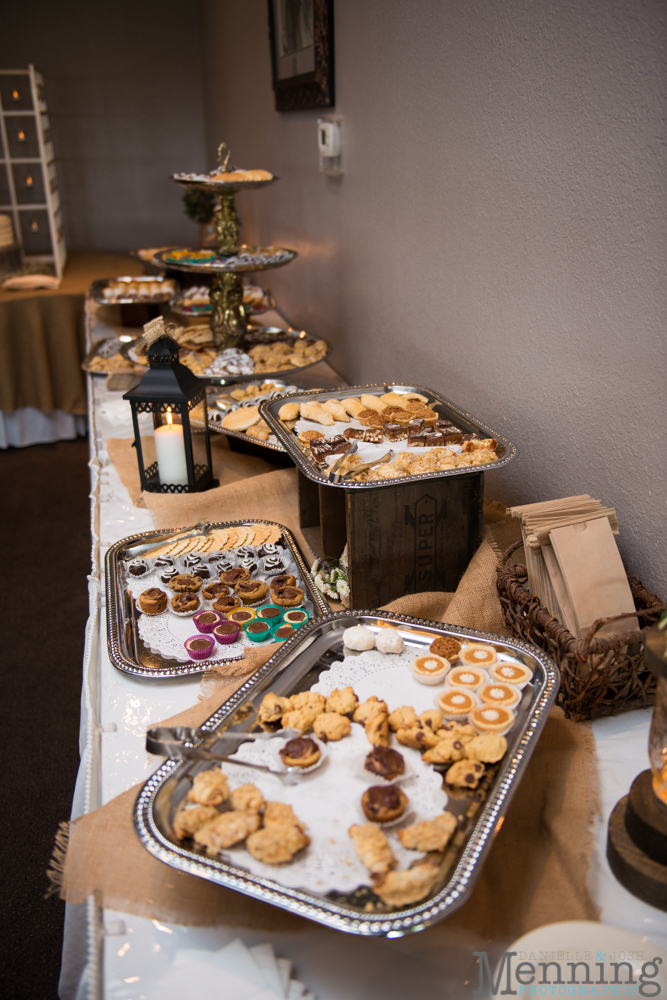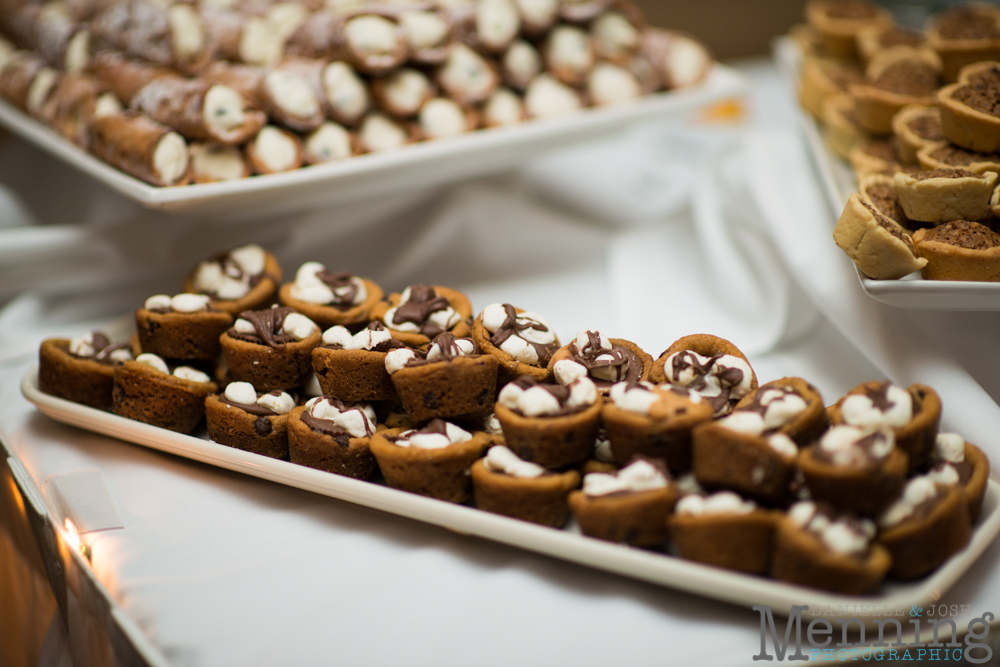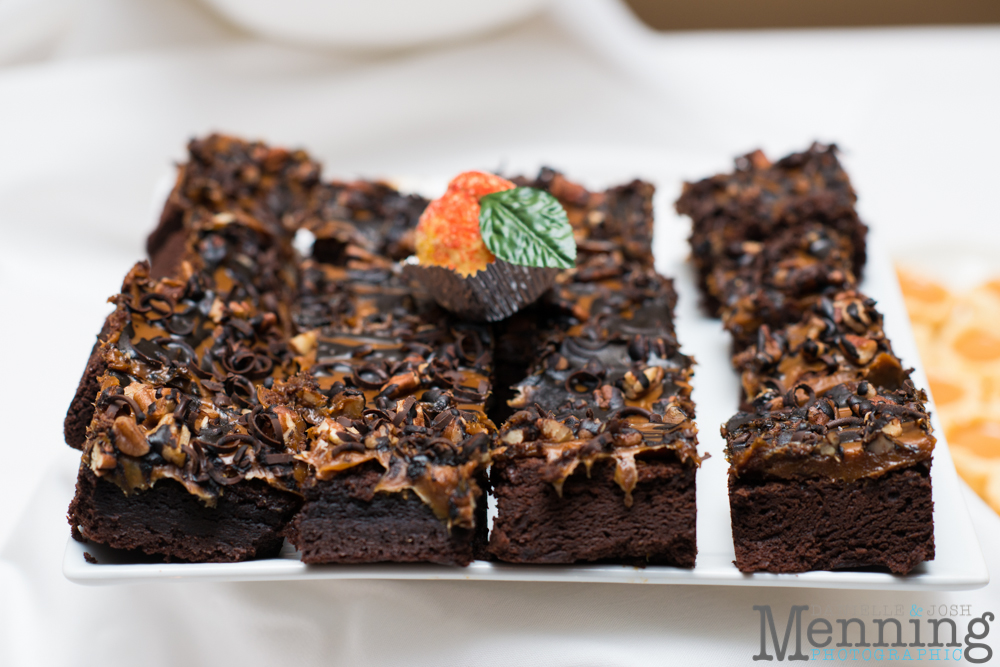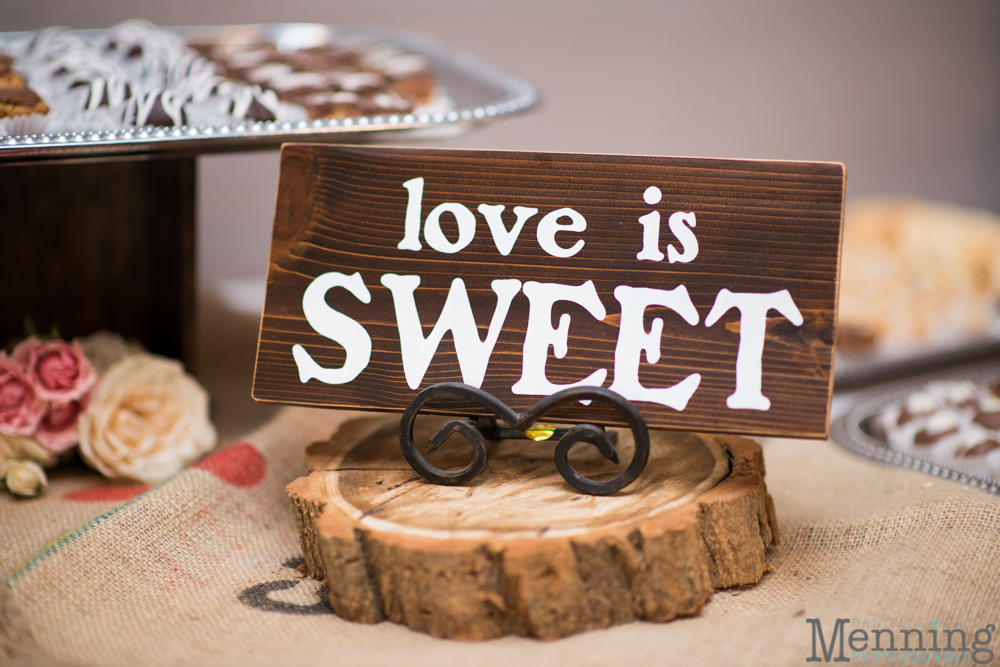 Cookies hanging suspended from the ceiling look that much more appetizing, don't they? 🙂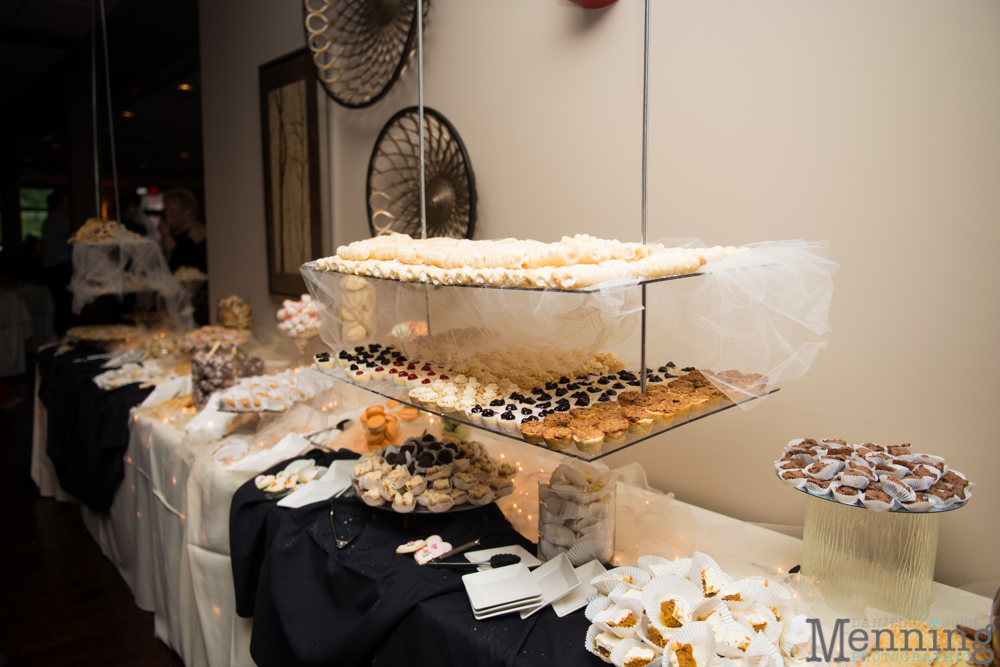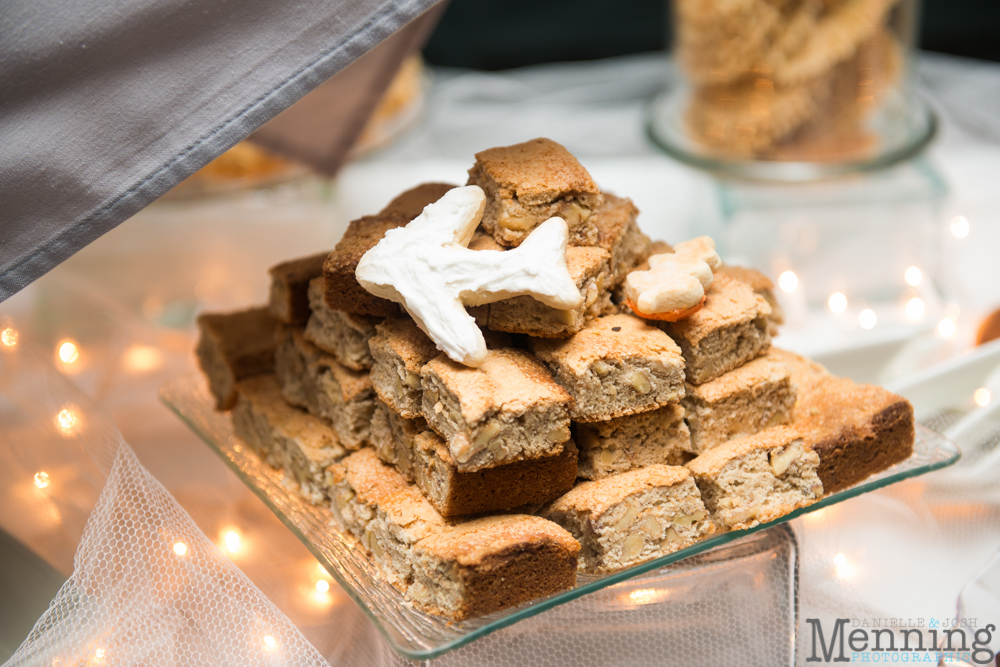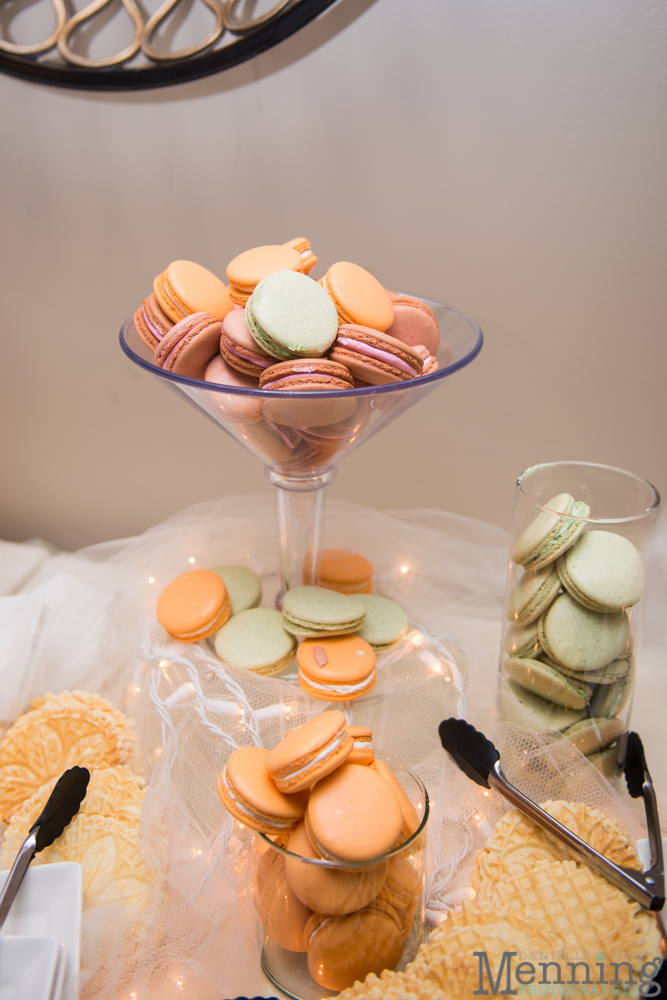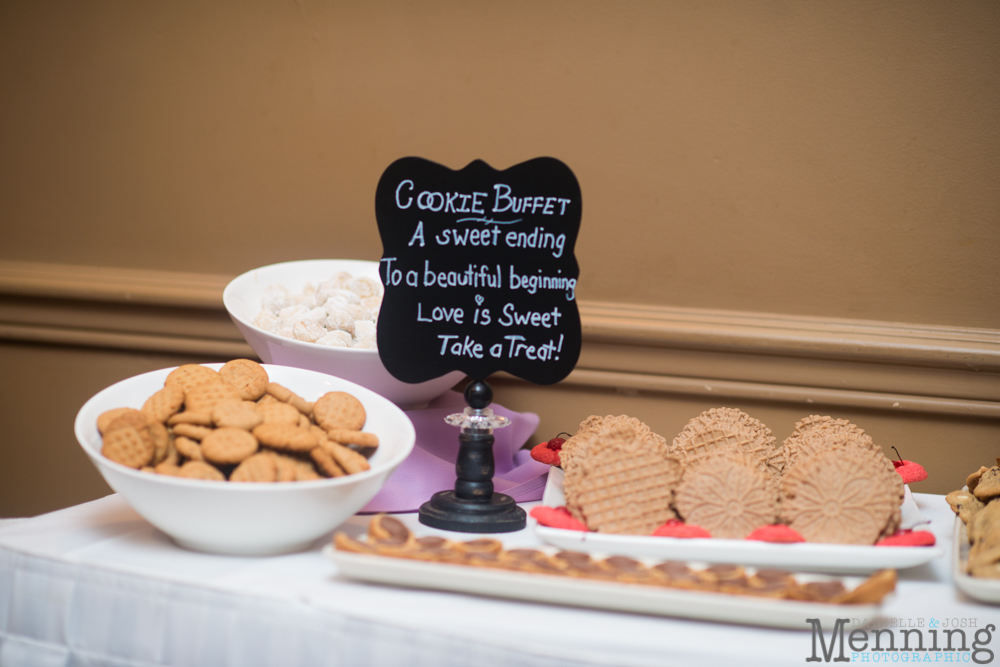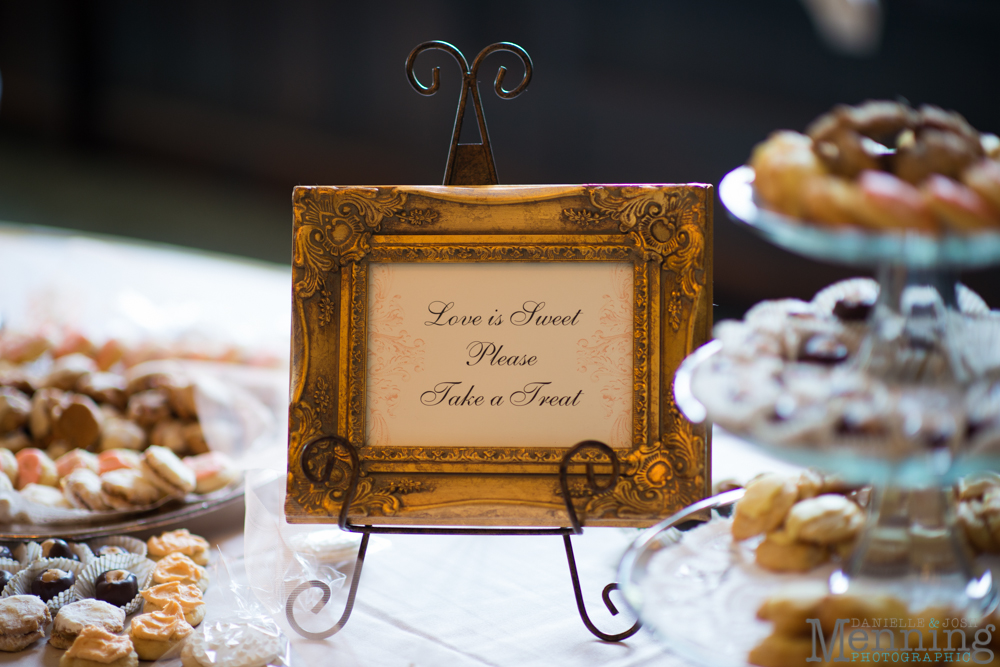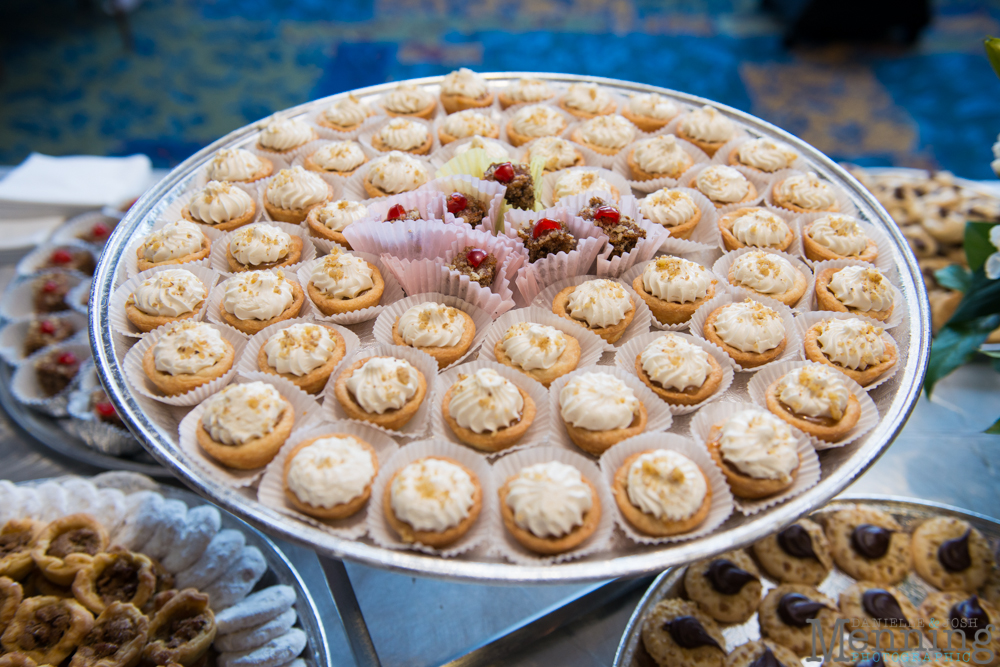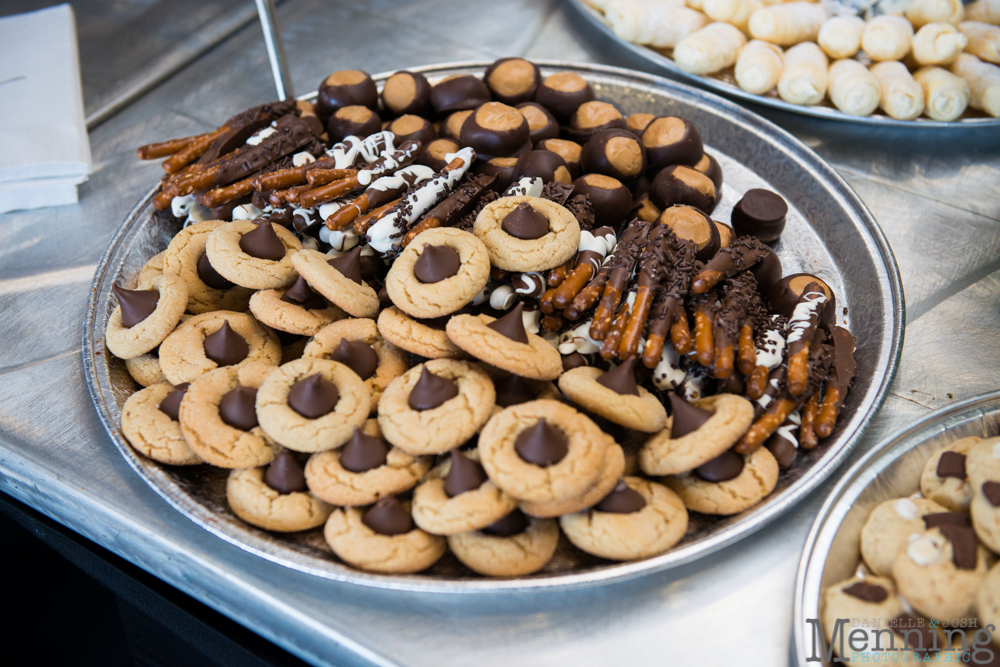 Cakes, cupcakes, and cookies weren't all we saw at our 2014 weddings. Brides & grooms got creative in lots of ways to satisfy their guests' sweet tooths (sweet teeth?). We saw a Build Your Own S'mores station, lots of candy tables with little containers for guests to grab a stash for the road, a table FULL of White House Fruit Farm donuts (Are you kidding me?! YUM!), and even mini pies for guests at a reception close to Thanksgiving.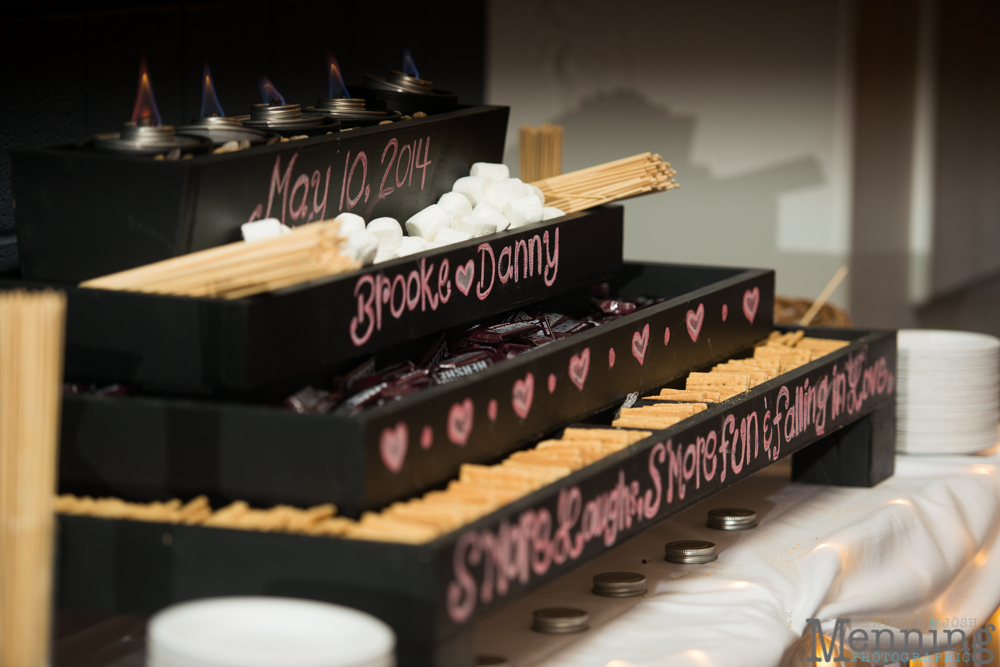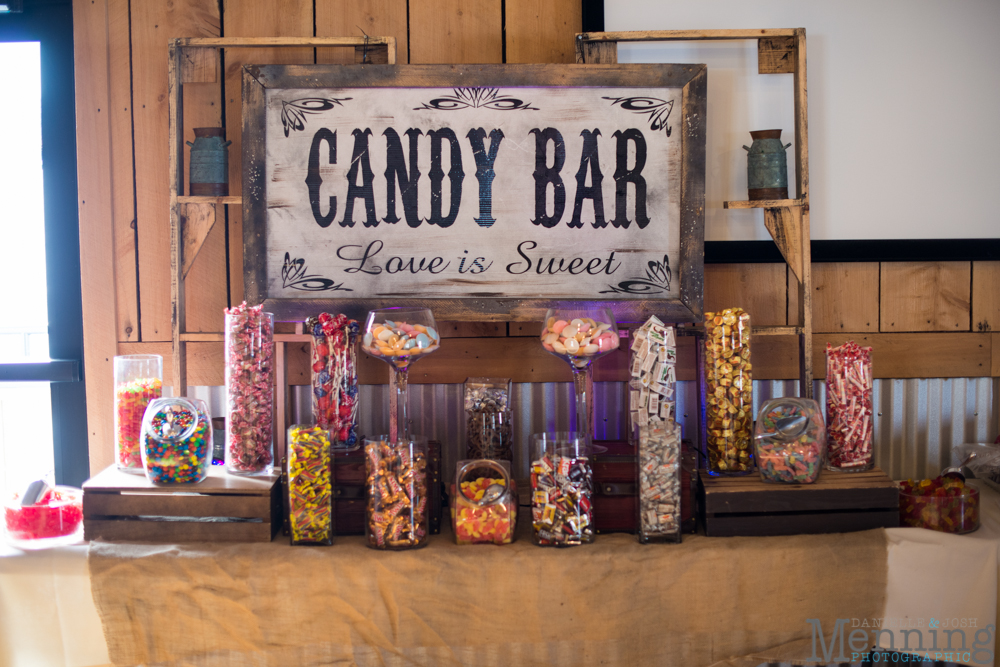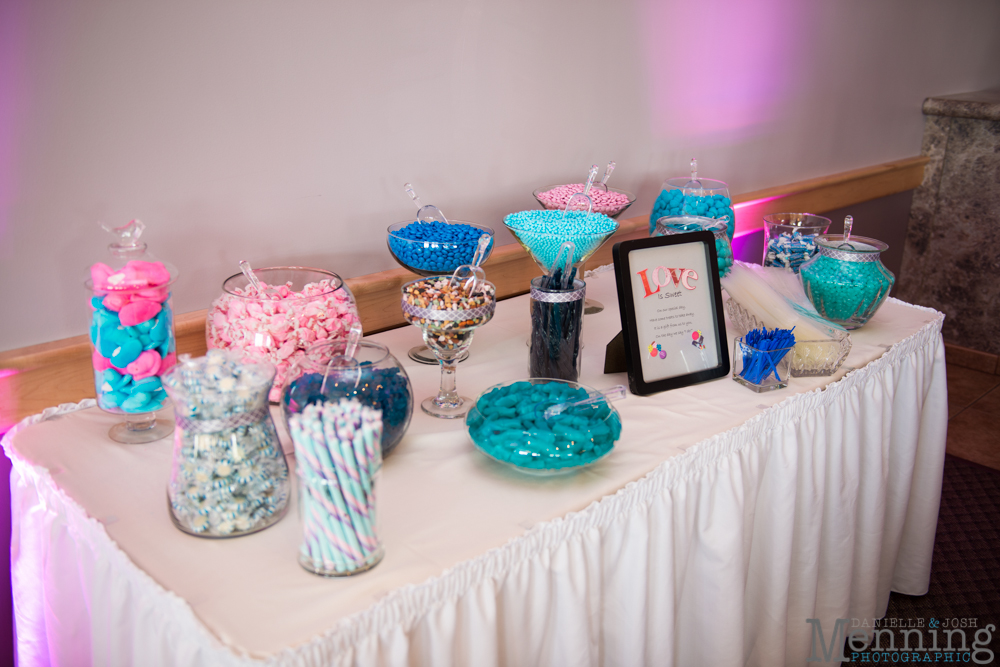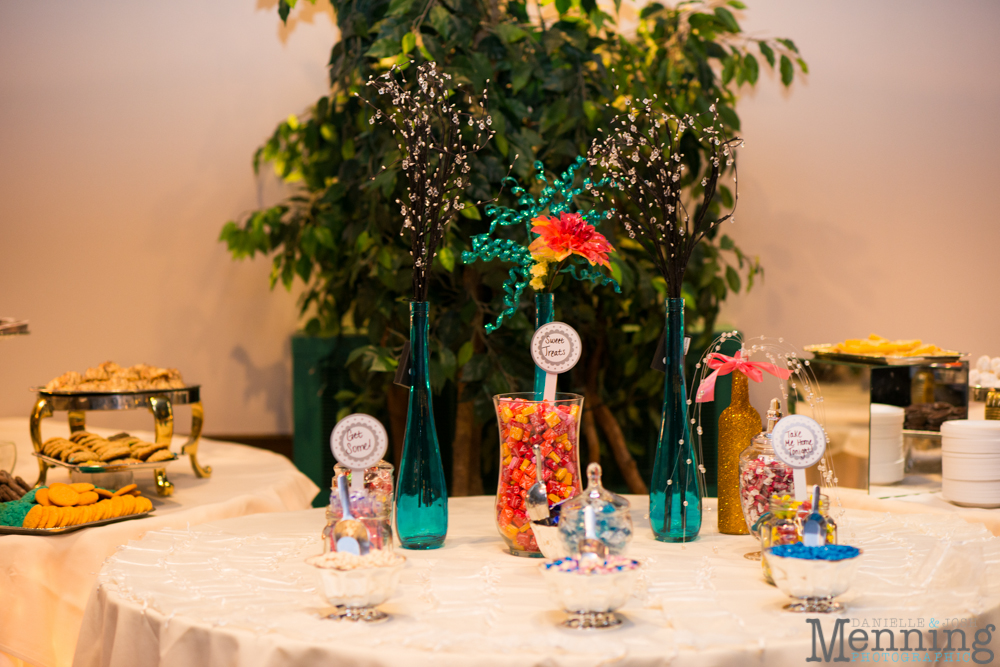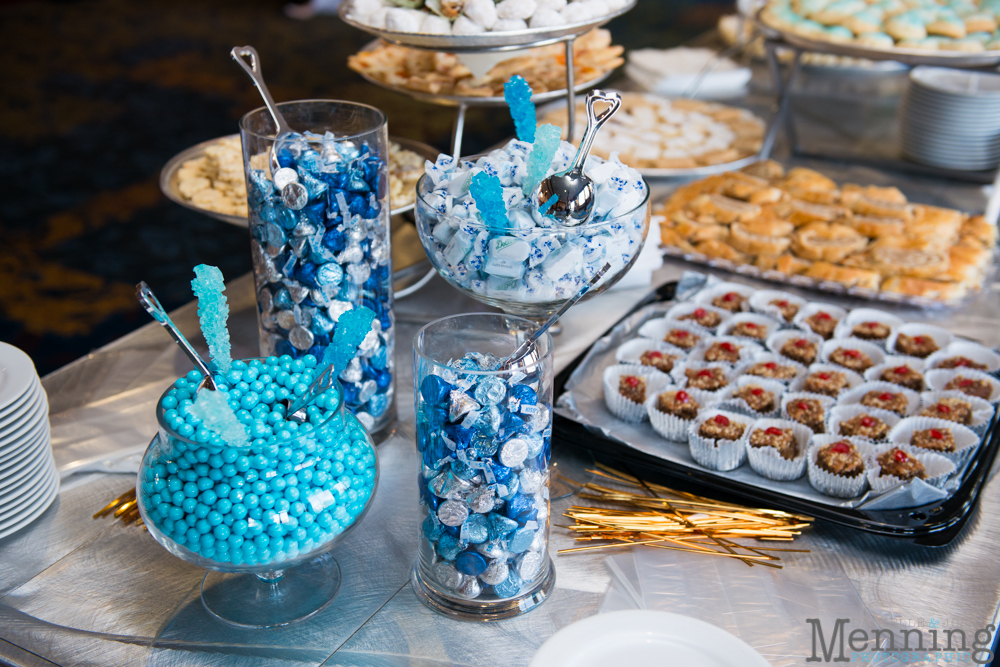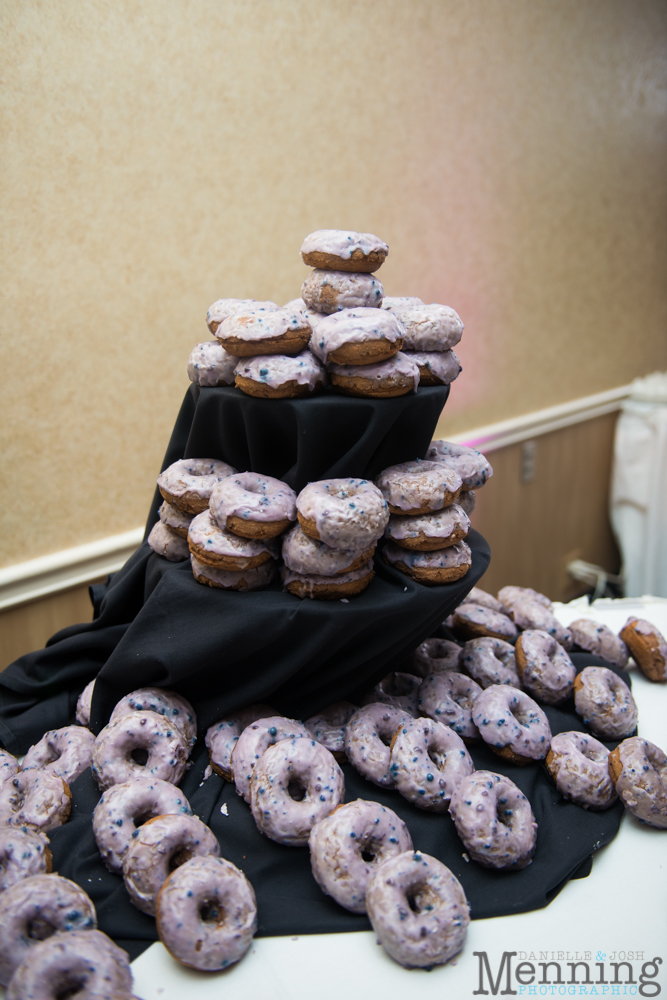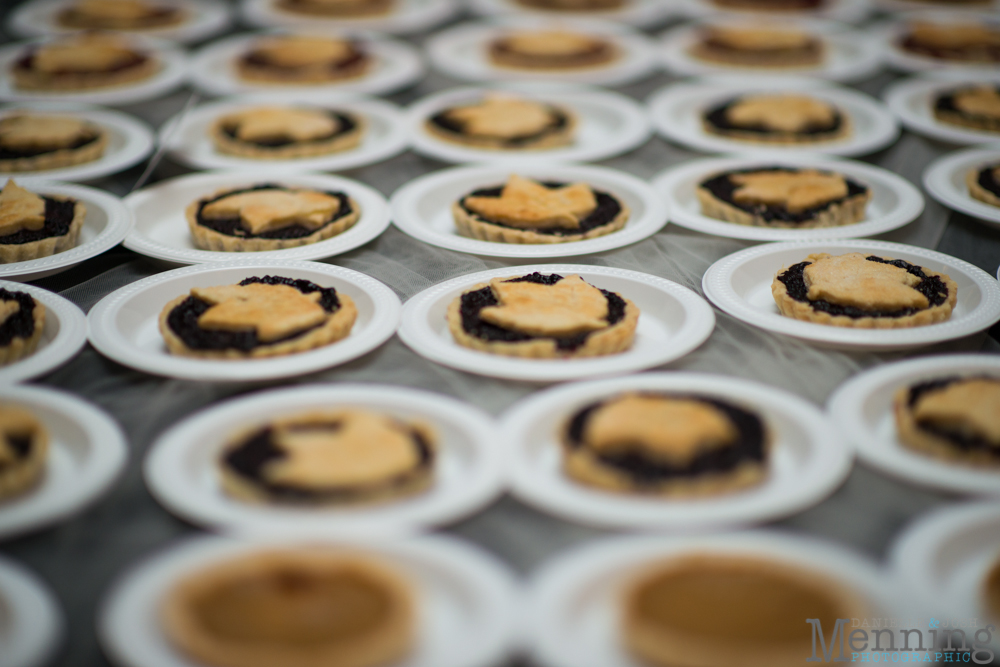 We know one thing for sure: guests at wedding receptions we photographed last year should not have gone home hungry! If they did, it was their own fault. 🙂 Our brides & grooms are generous and creative & we love it! If you missed our blog post yesterday, you should totally check it out! It's our favorite engagement photos from last year & they're really fun! 🙂
Instagram | Facebook | Twitter | Pinterest | Google +