Who cares how cold and snowy it is outside when you have someone you absolutely love to cuddle up with and keep warm? Karlee & Aaron are such a cute couple who love to relax and just be together. They're self-described homebodies. They also have the most adorable little son. We're so glad we got to meet him and he got to hop in a few photos! Karlee & Aaron's May wedding is going to be full of smiles & love; their engagement session was just a preview of that beauty!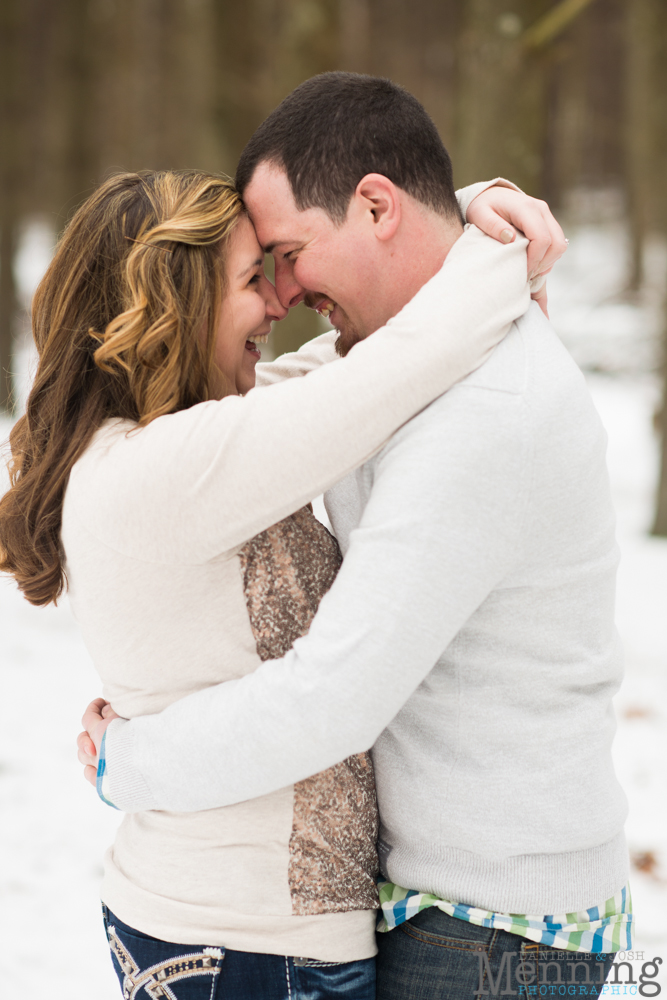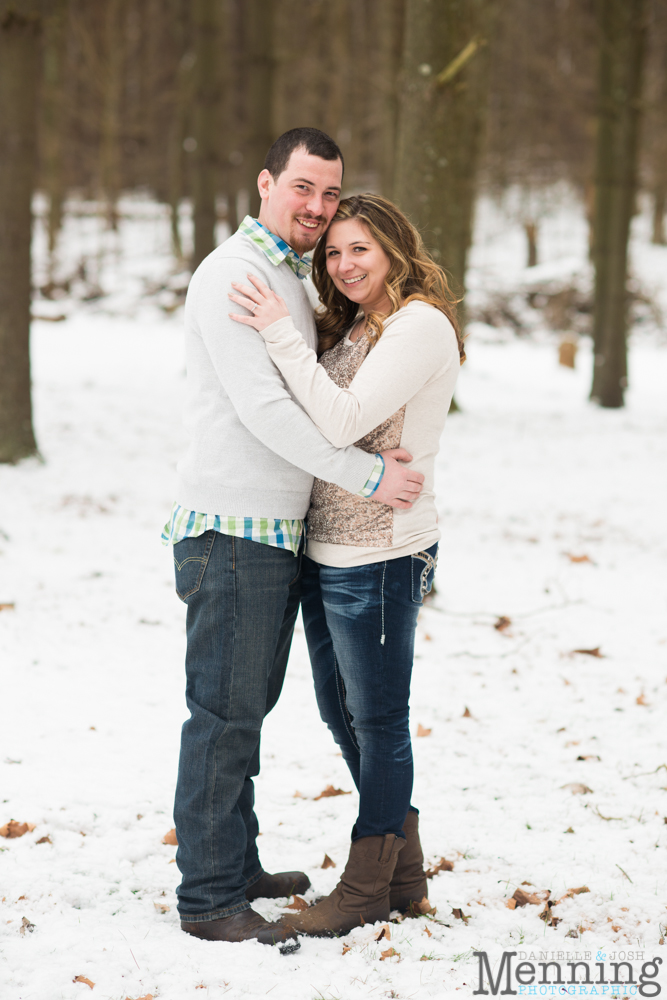 Beaver Creek State Park doesn't disappoint in any season of the year!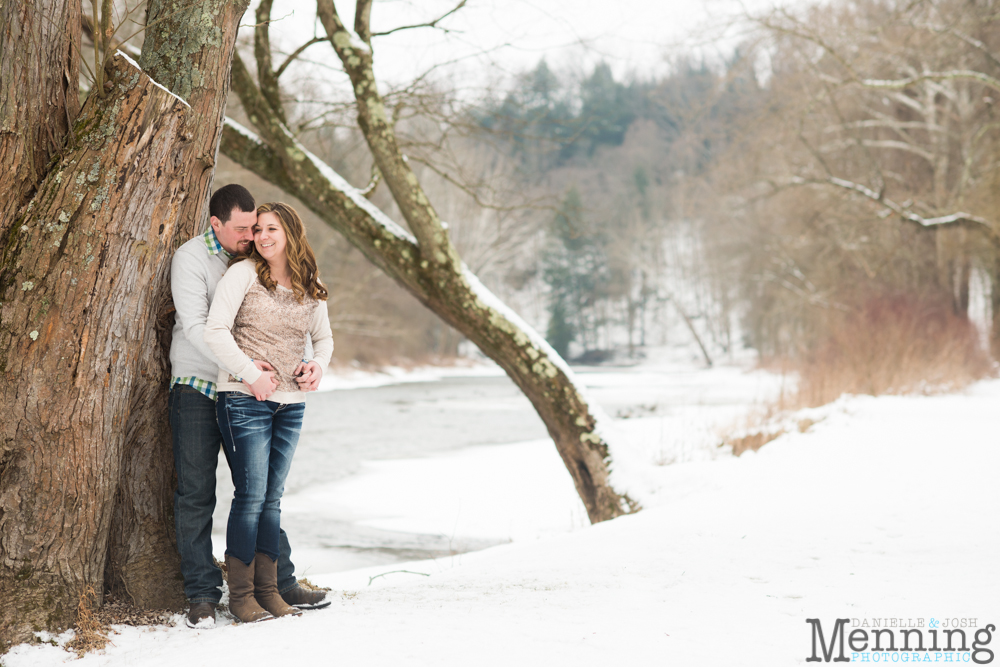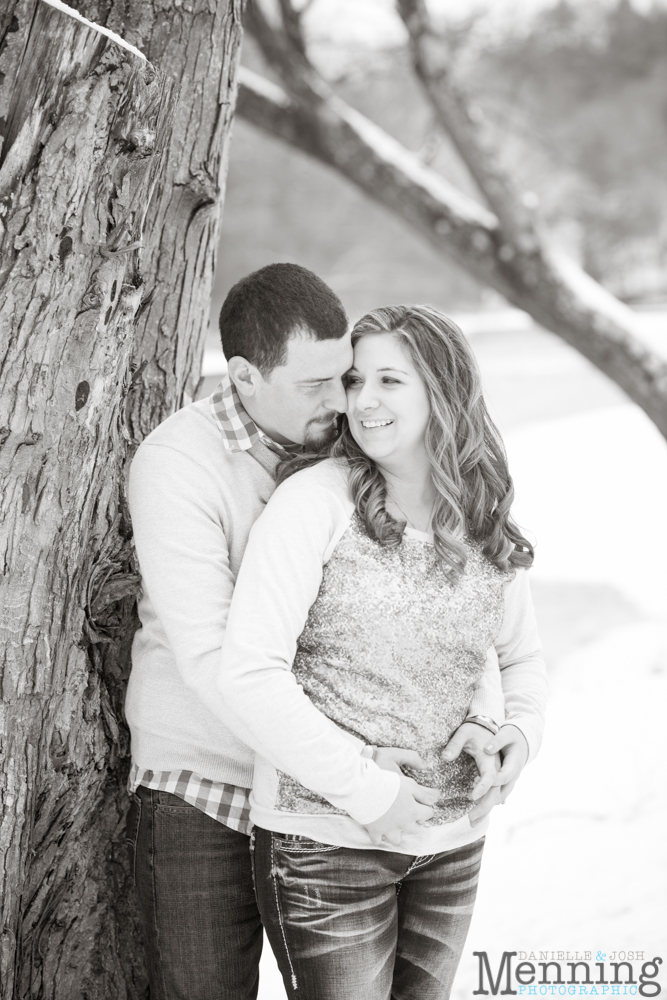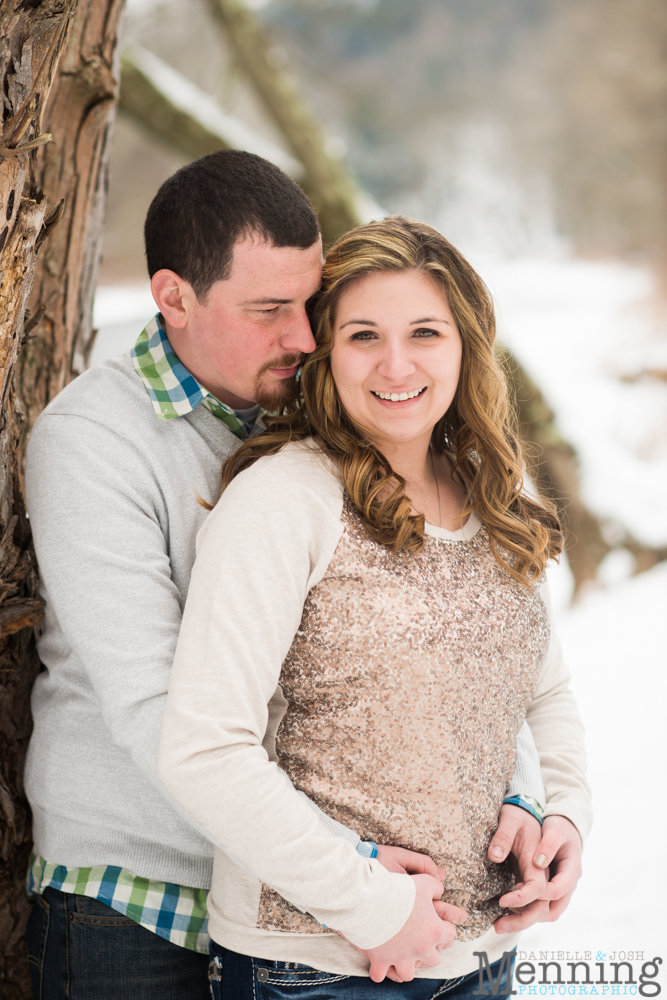 If you follow us on Instagram, you saw the behind the scenes action of this photo; I was hanging out in the bushes to get the perspective I wanted. 🙂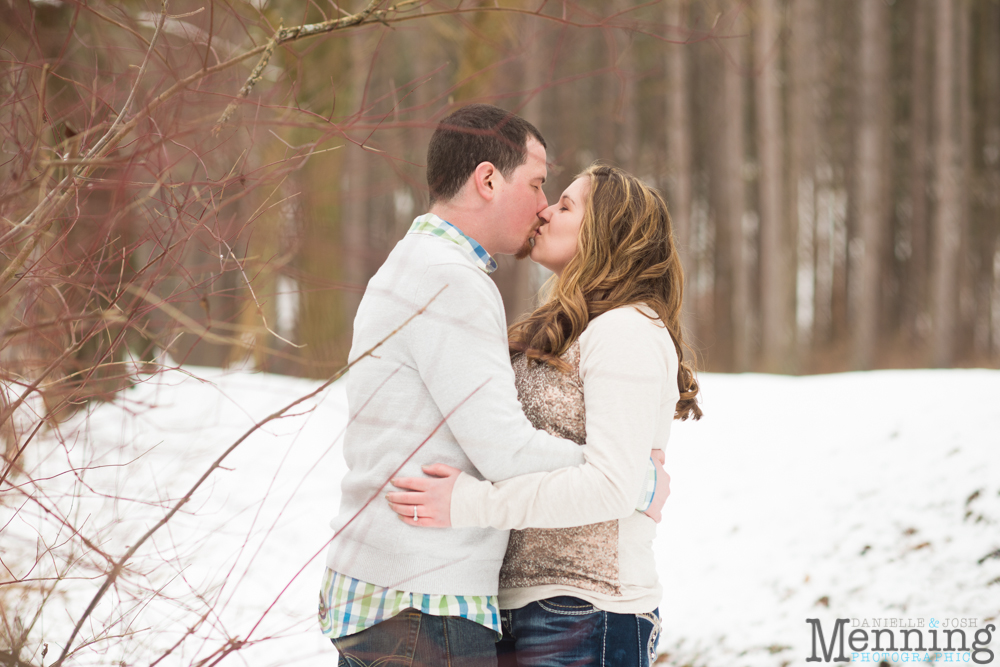 And you would've also seen the behind the scenes of this shot on Instagram. Josh rocked it out! It's hard not to when you have a couple who is this in love with each other!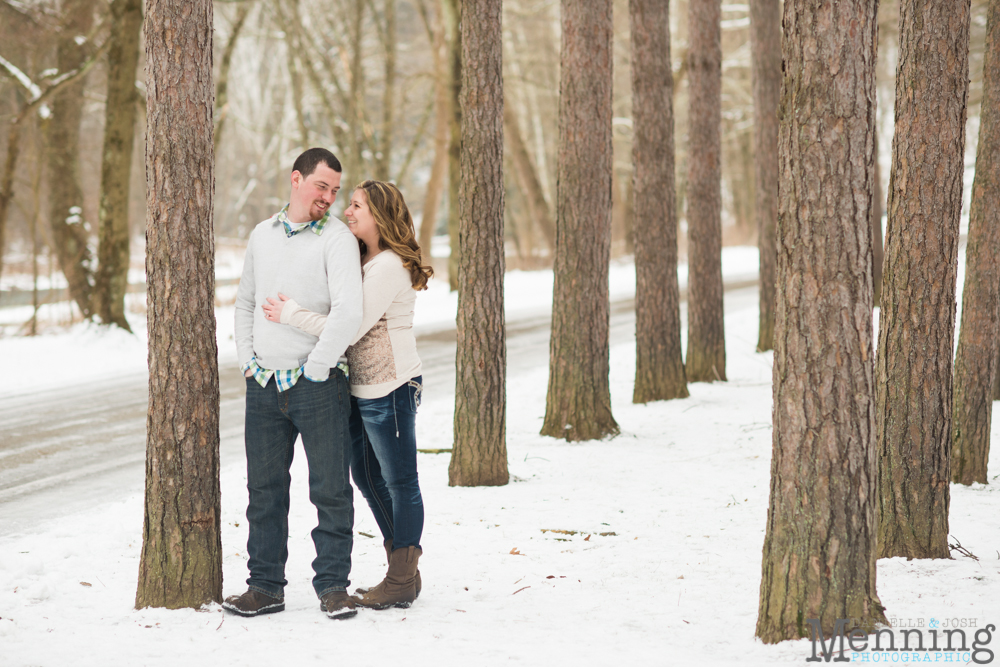 I'm not going to totally call Karlee out. Oh wait, yes, I will. 😉 Those cowboy boots look cute, but they have absolutely no grip on them! Thankfully Aaron held her up while walking through the snow! Such a gentleman.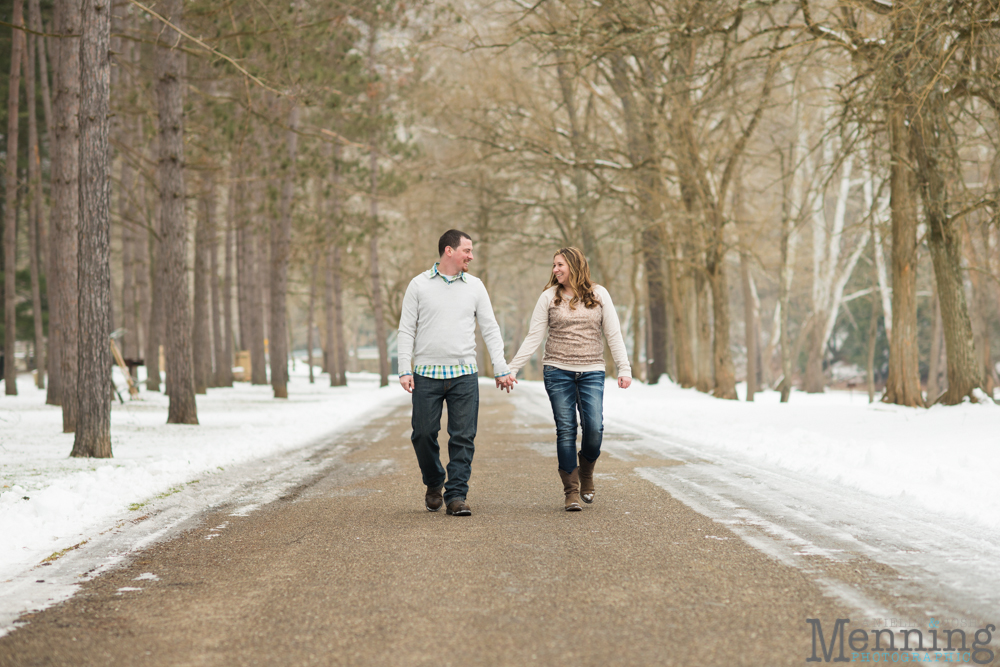 See what I mean about Bryce's total and utter cuteness?! He's a perfect mix of his mom and dad. And Karlee wrote us the sweetest card to congratulate us on our soon-to-arrive bundle of joy; she said that they have found that being parents is the best adventure in the world & she's so happy we get to experience it soon. Aw!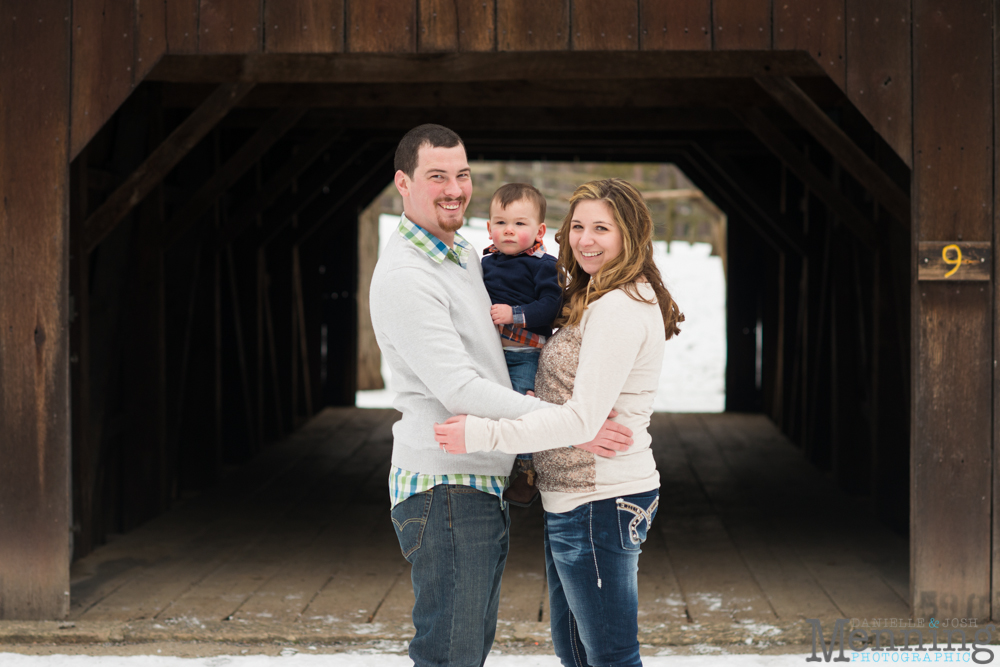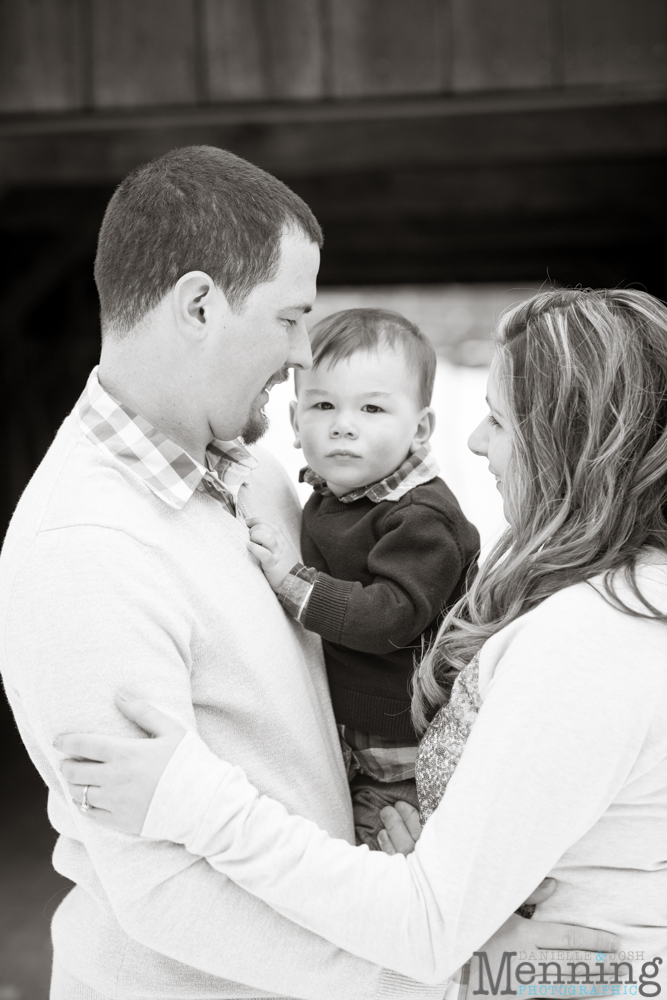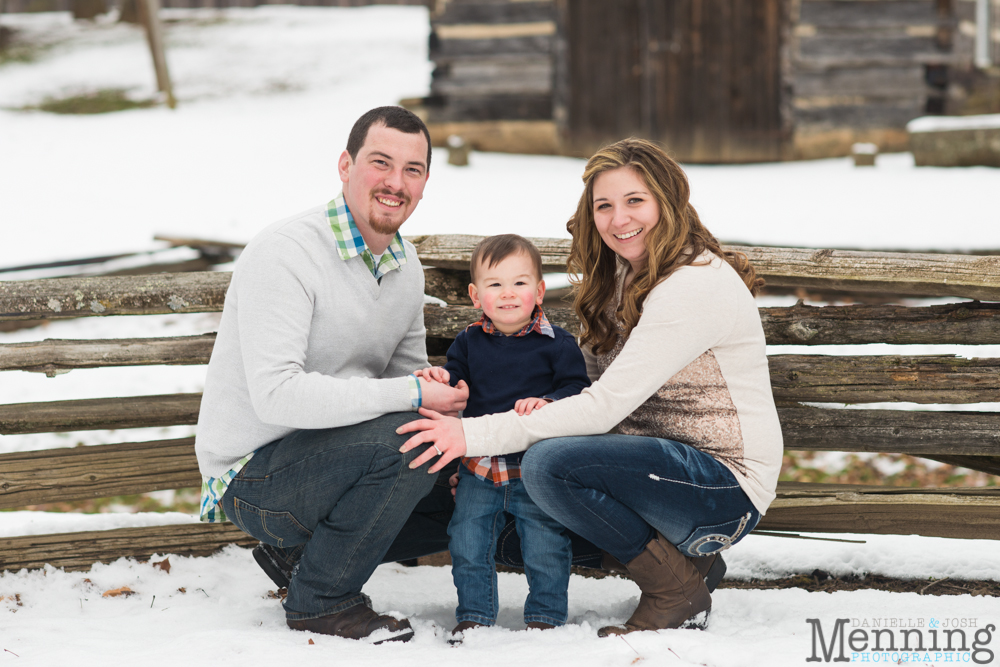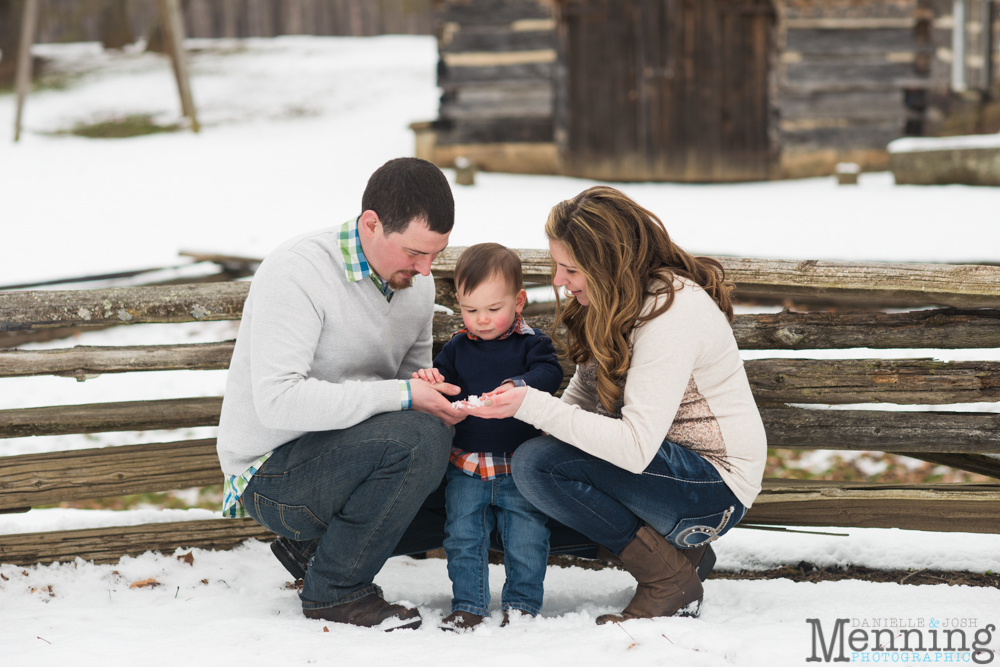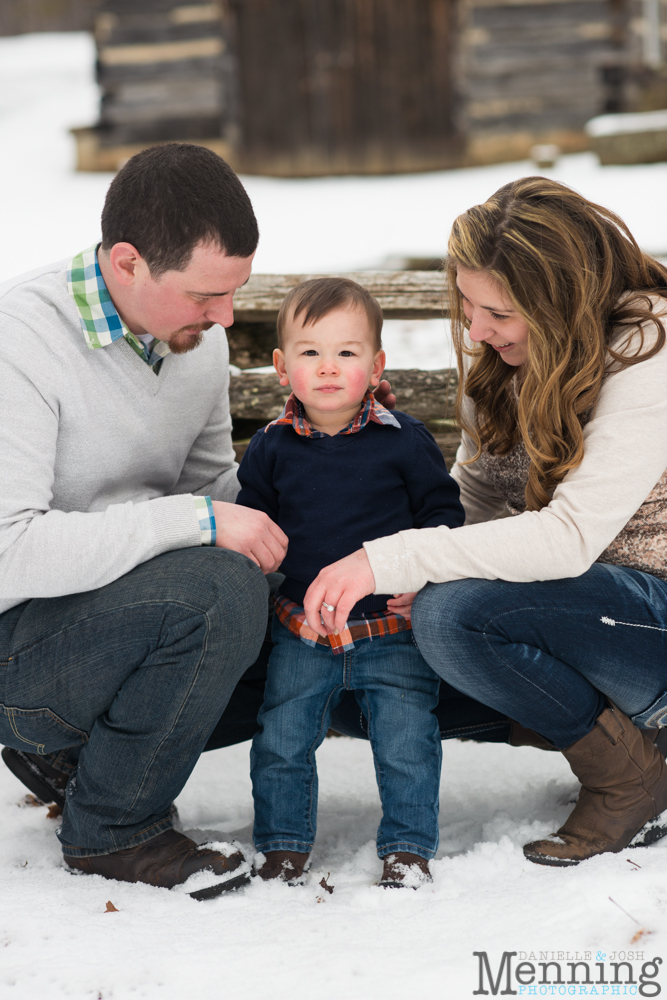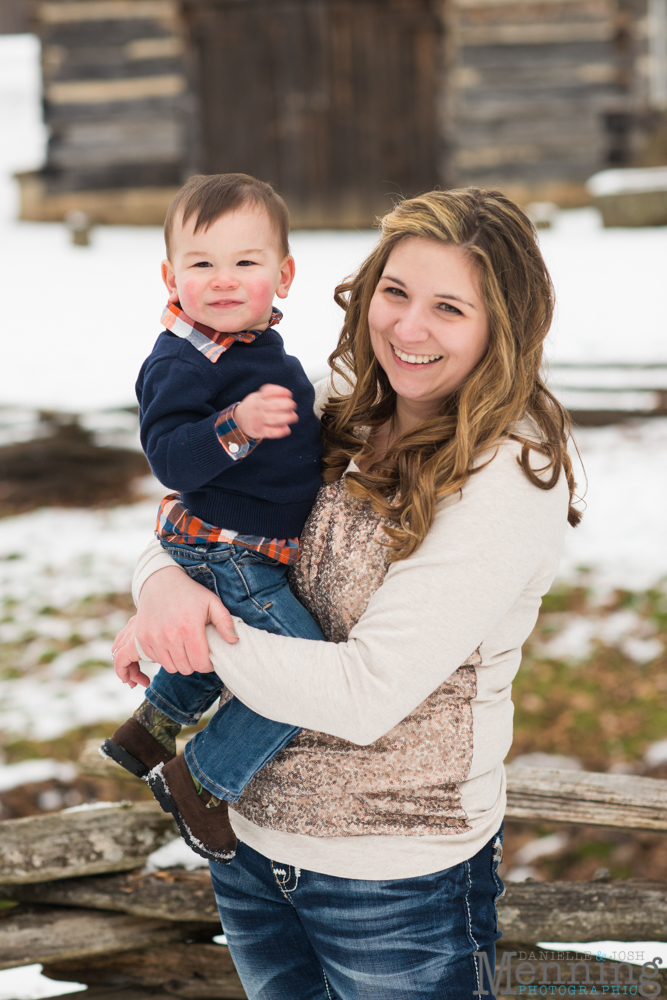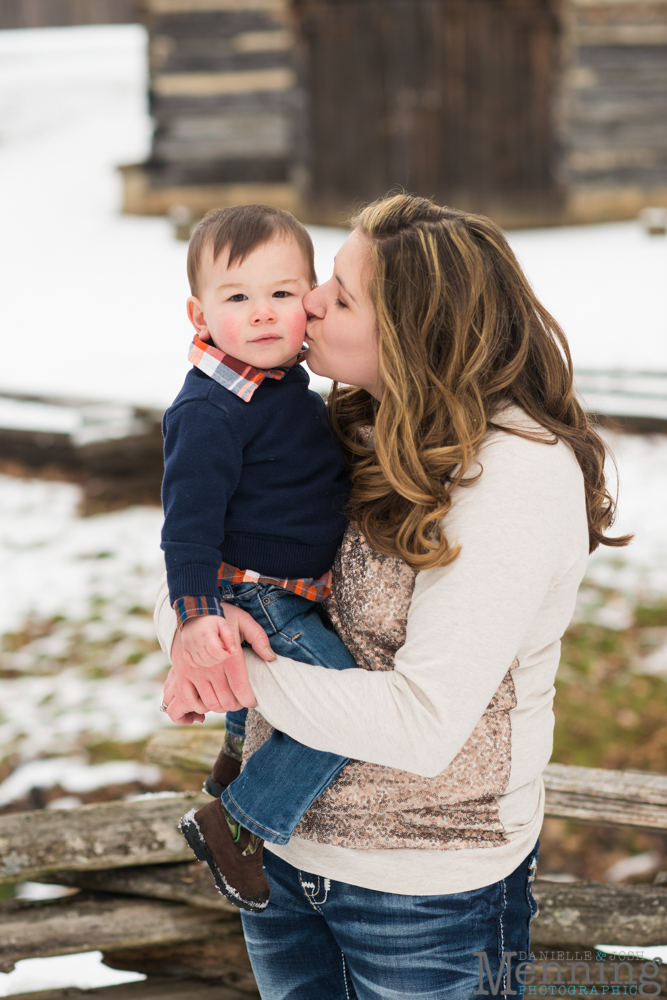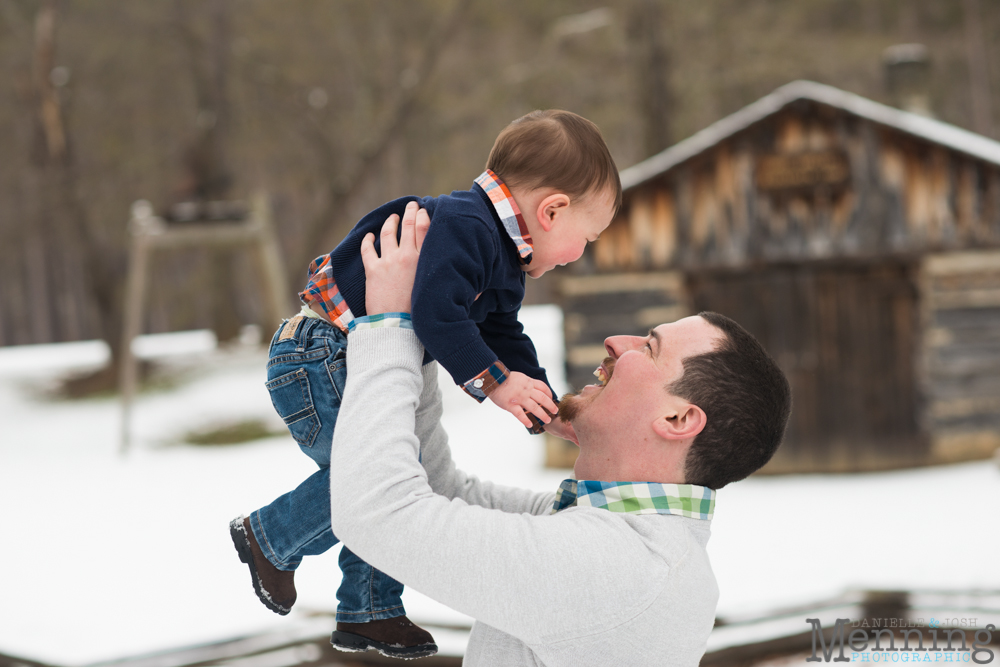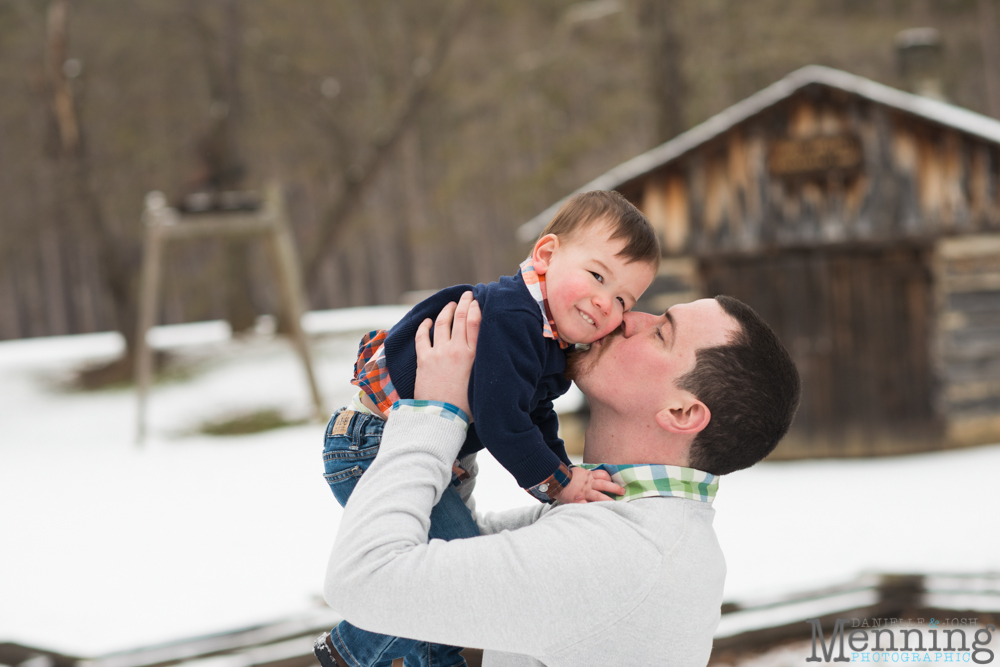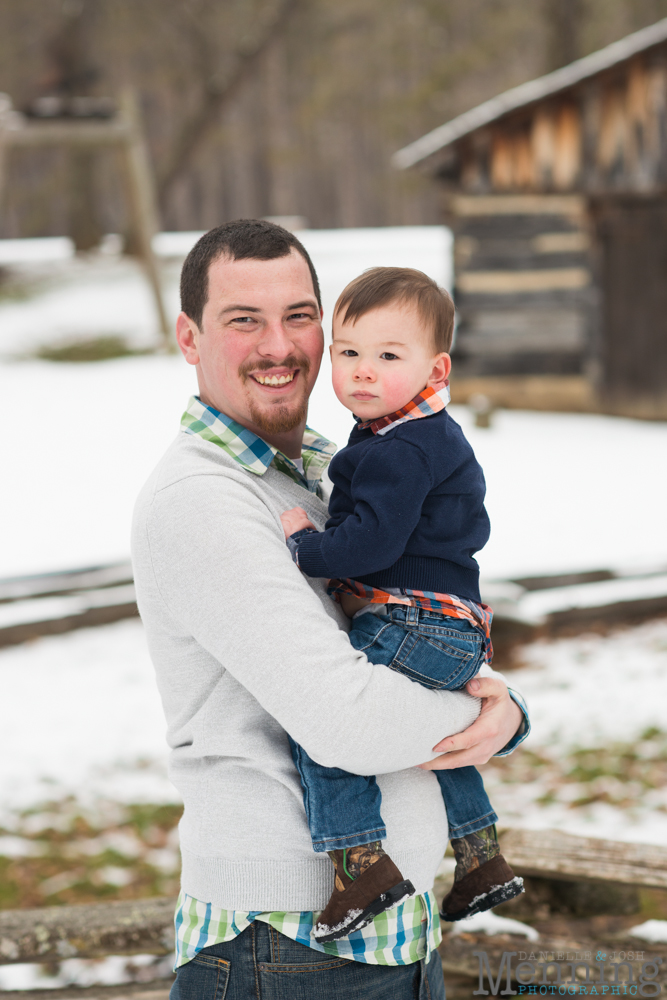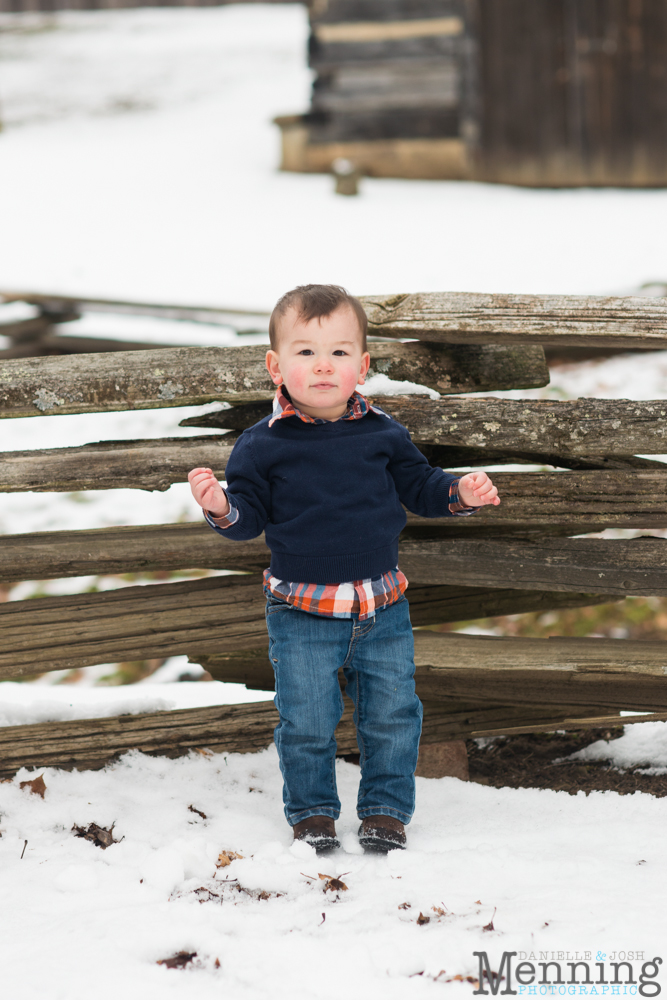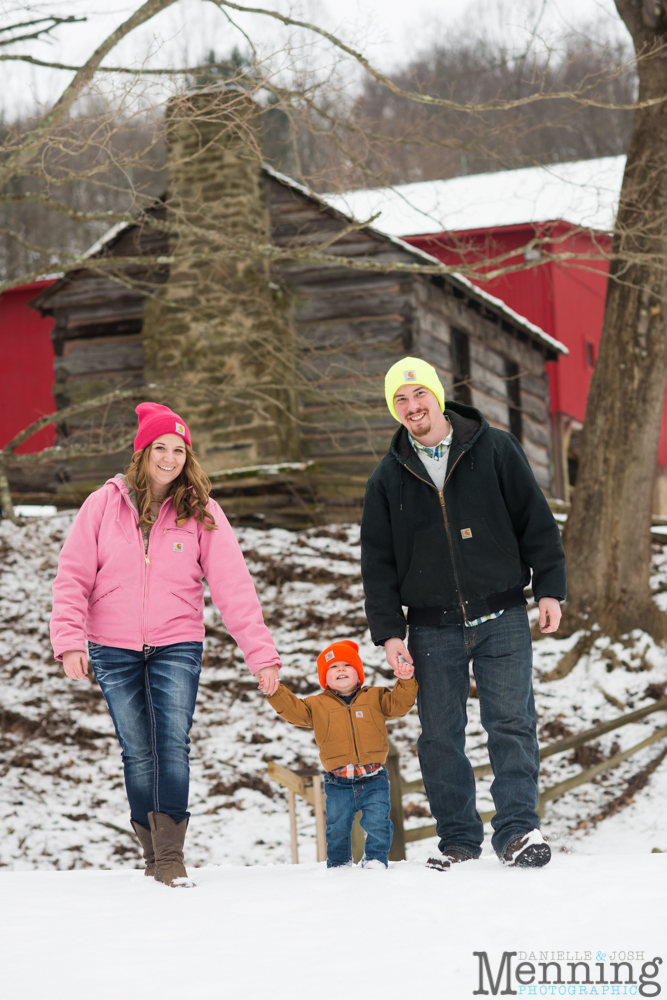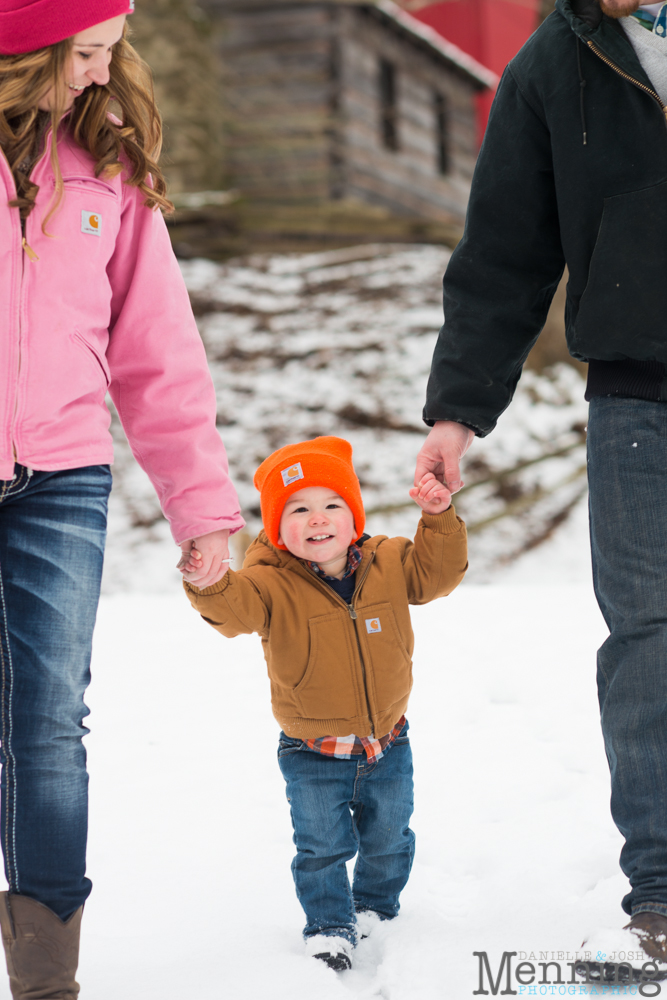 We love Ohio & all of its gorgeous seasons!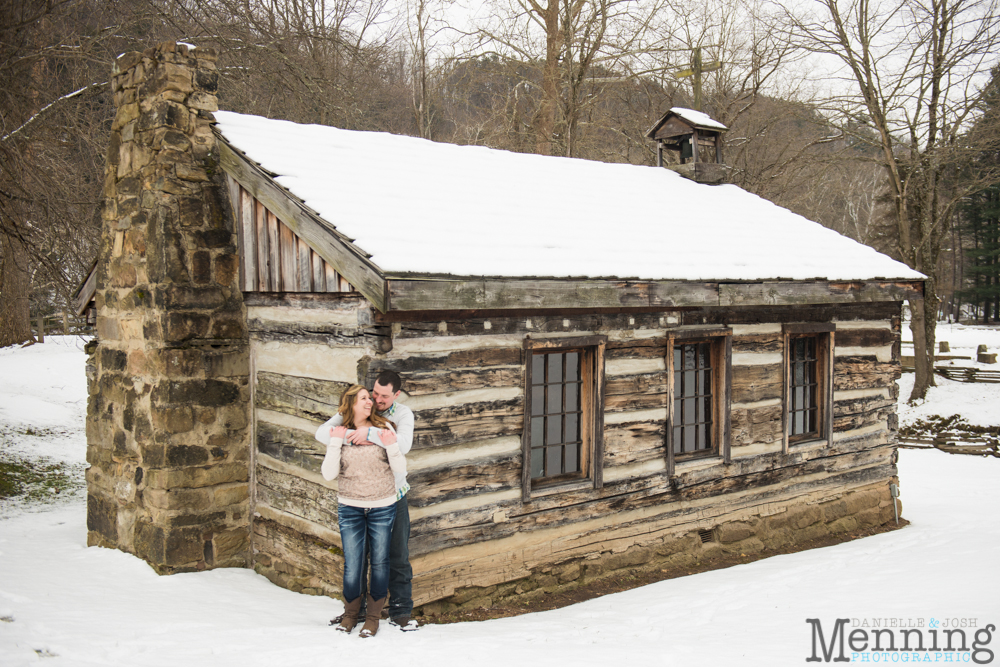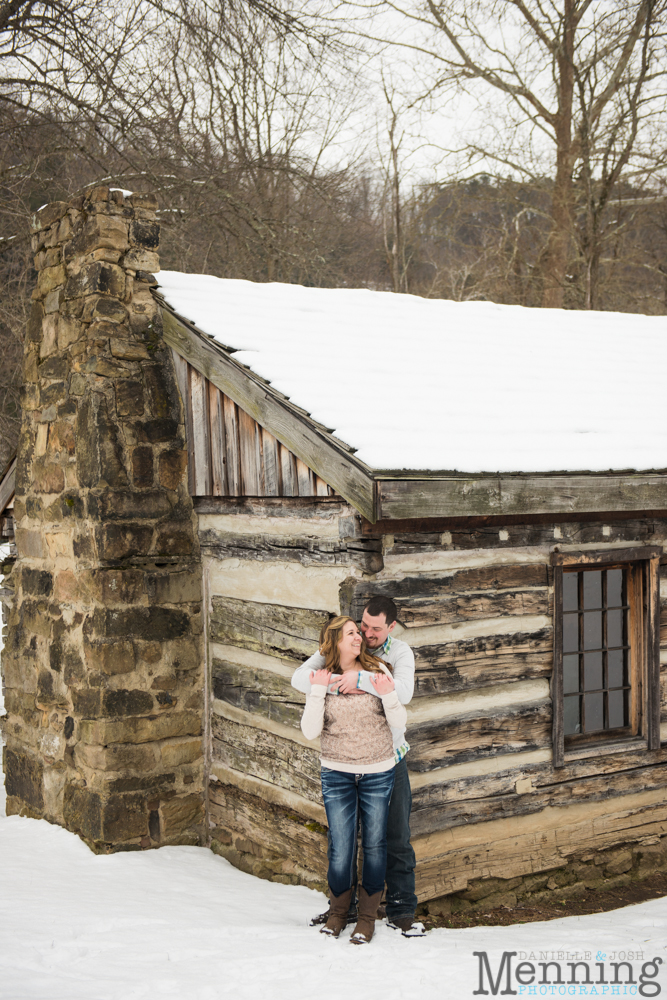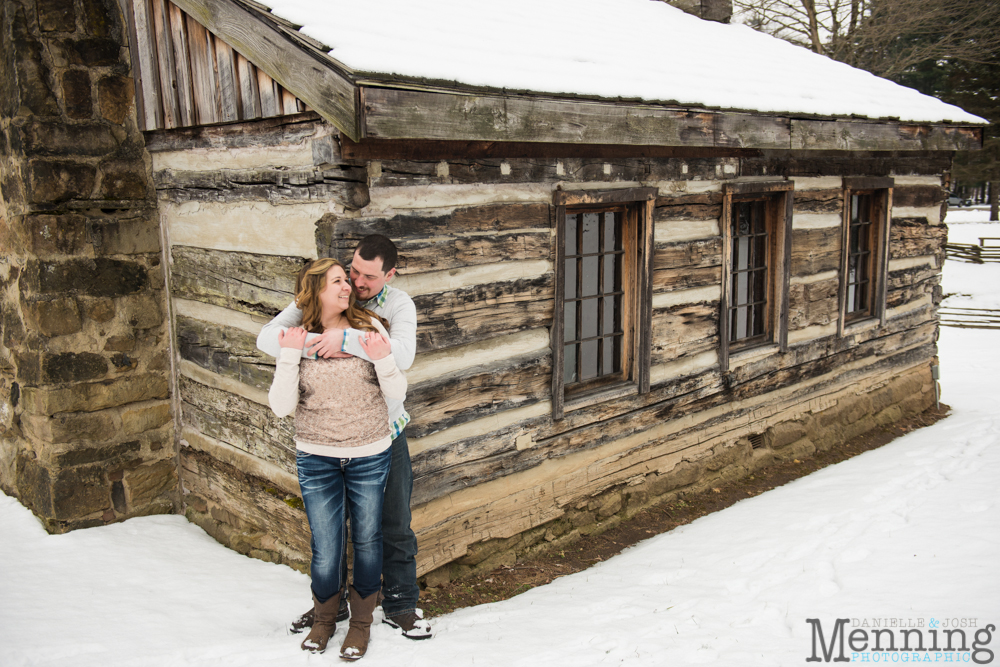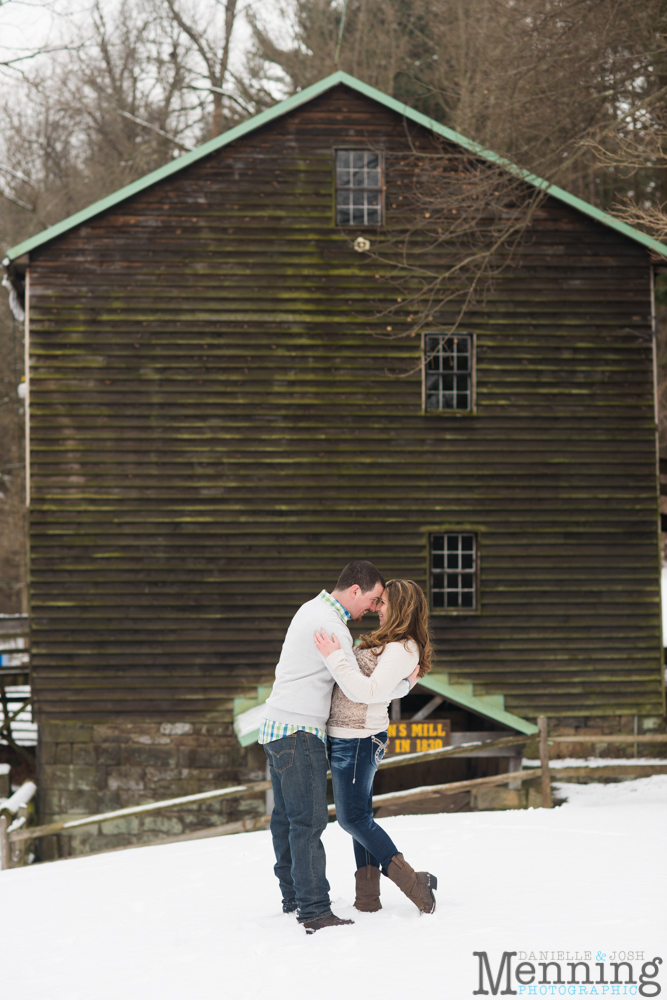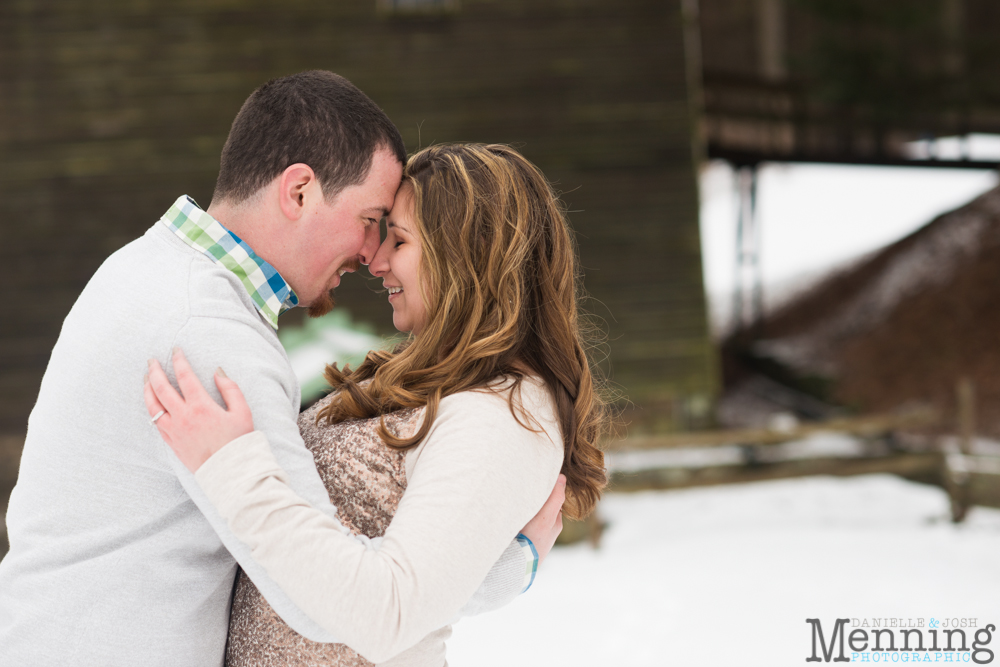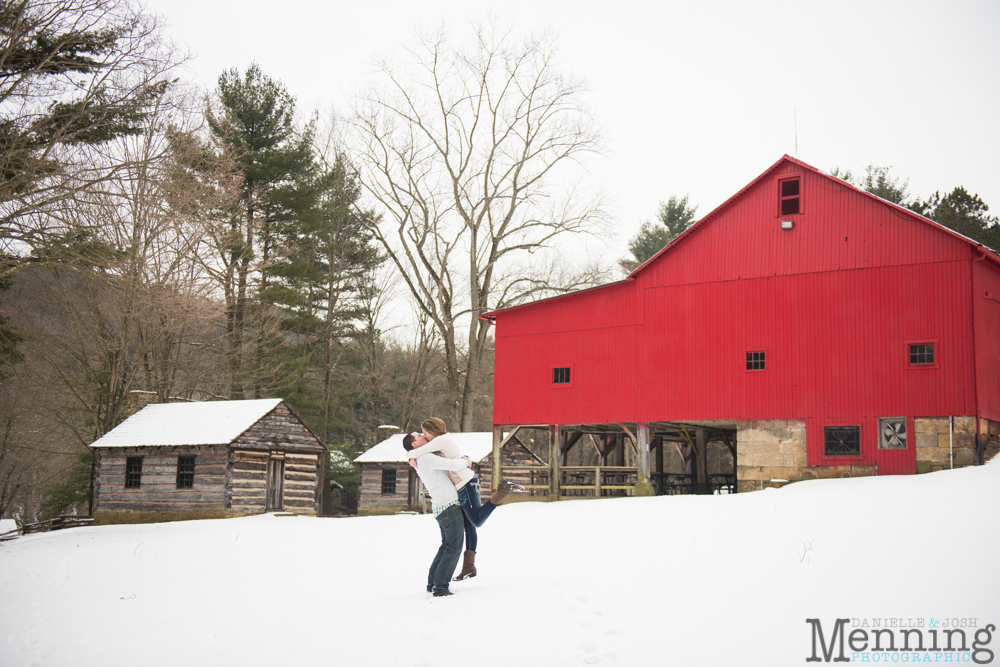 They're so laid back, cozy, and comfy together. They even got engaged while having a simple evening at home together. They love being low key & focusing on each other, which is just perfect.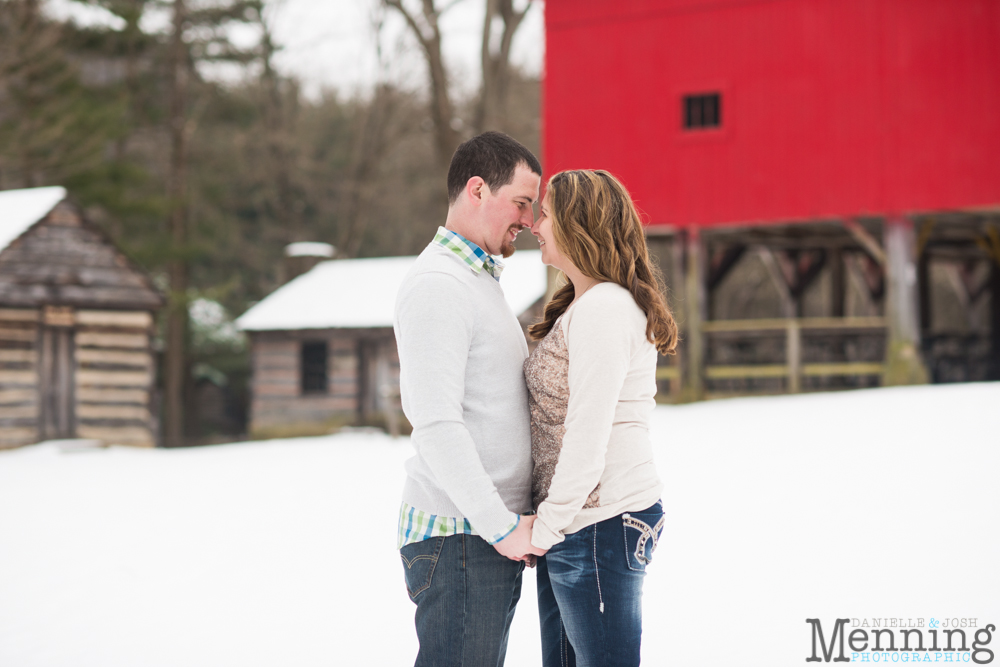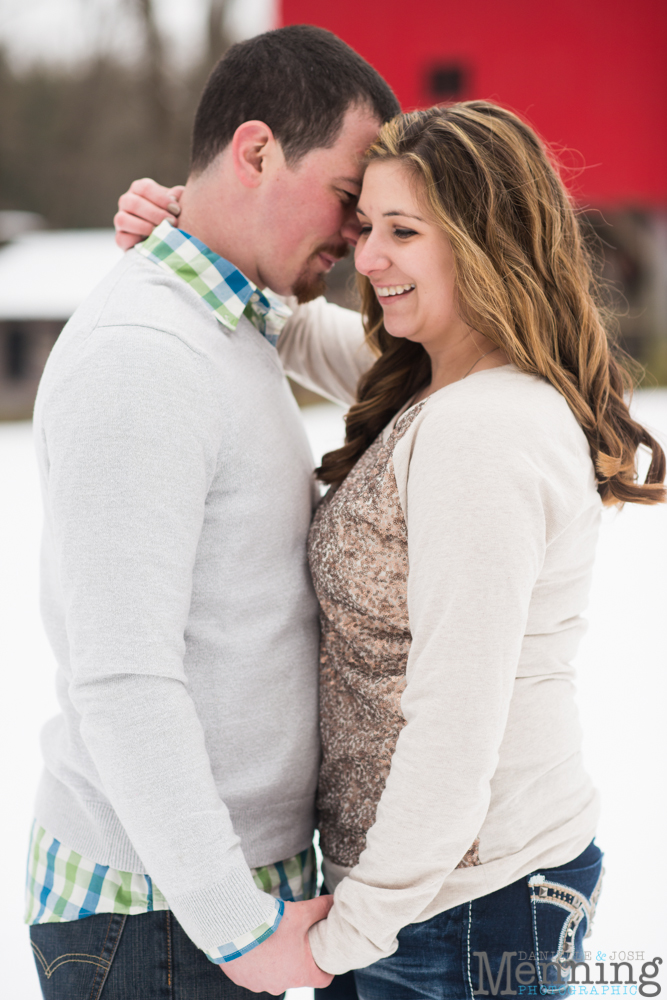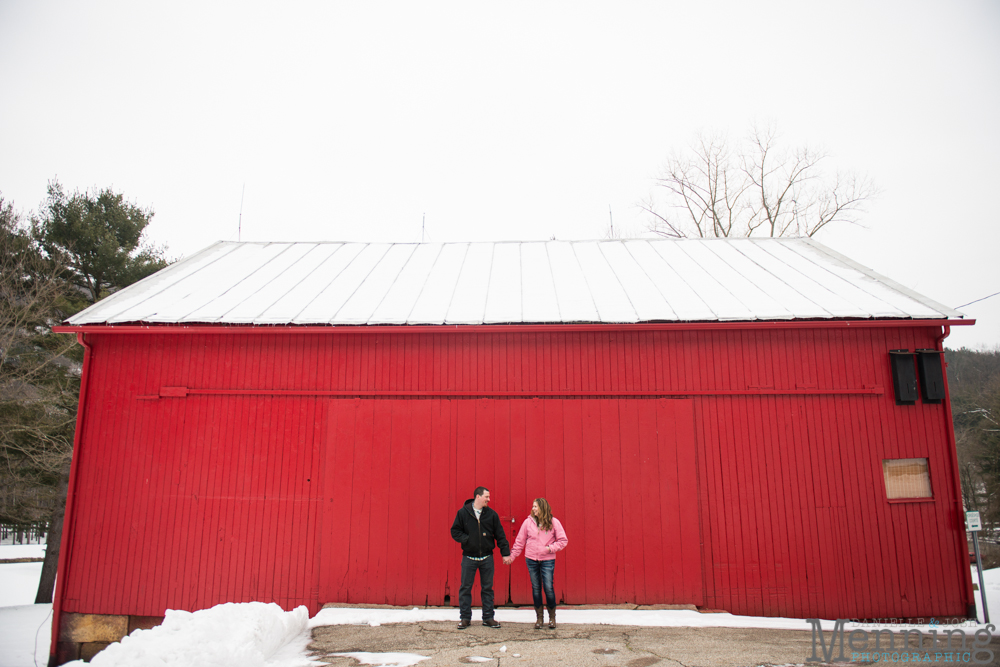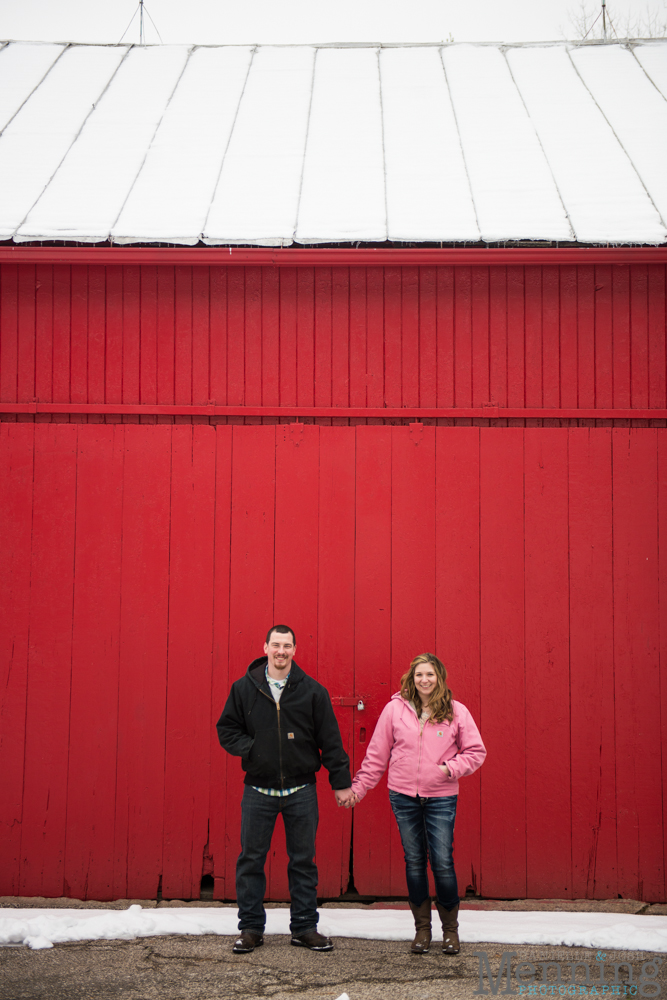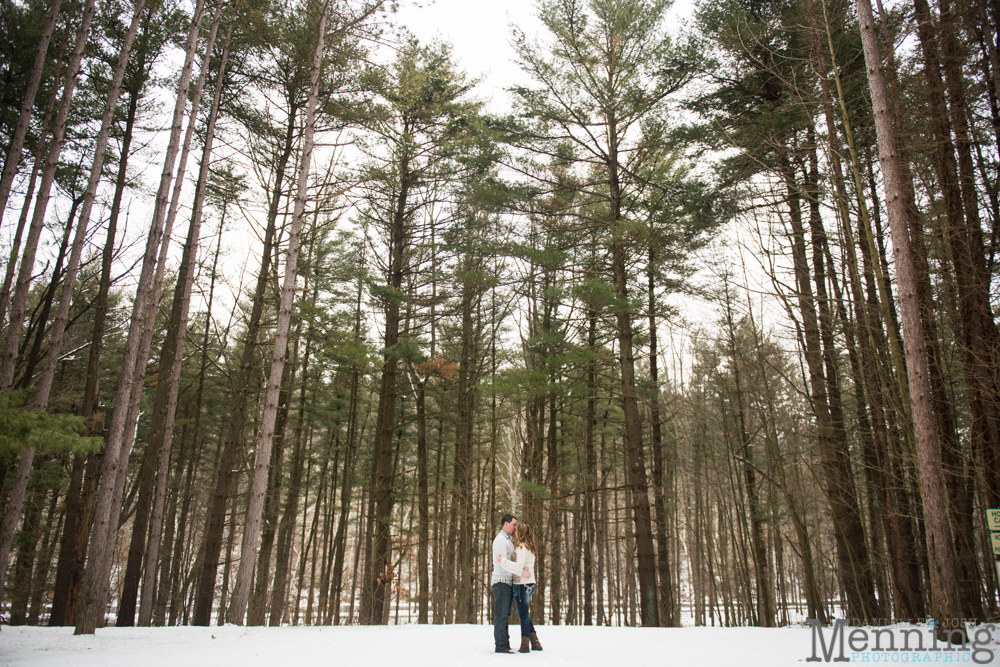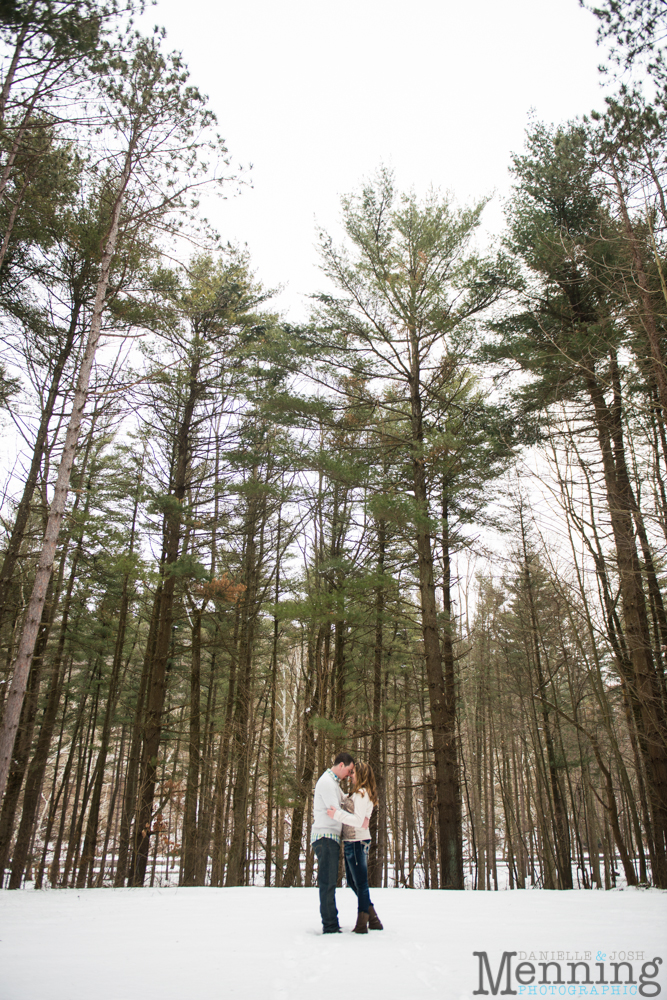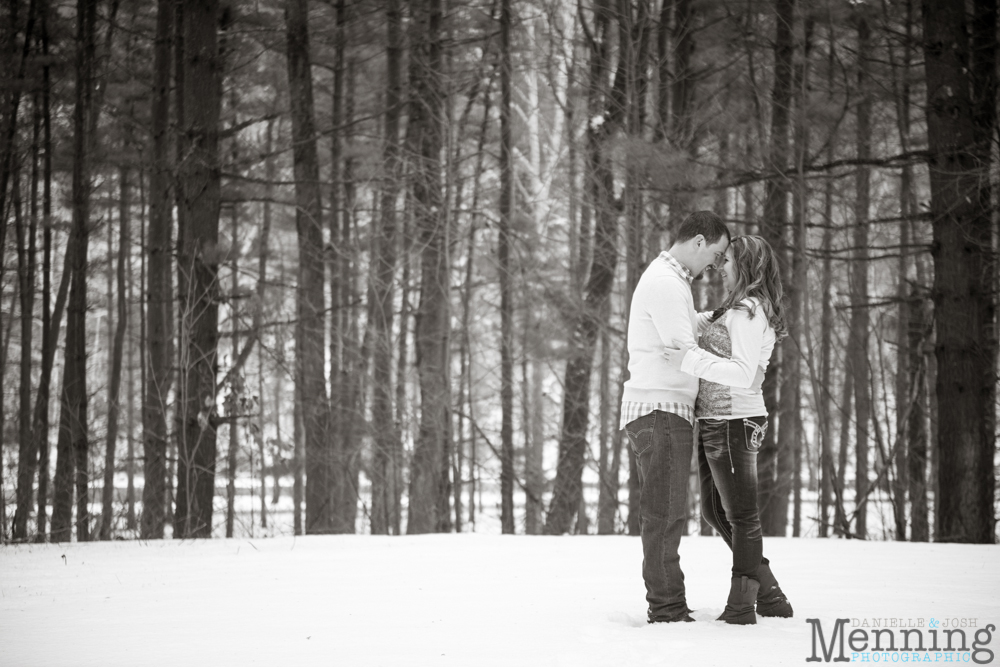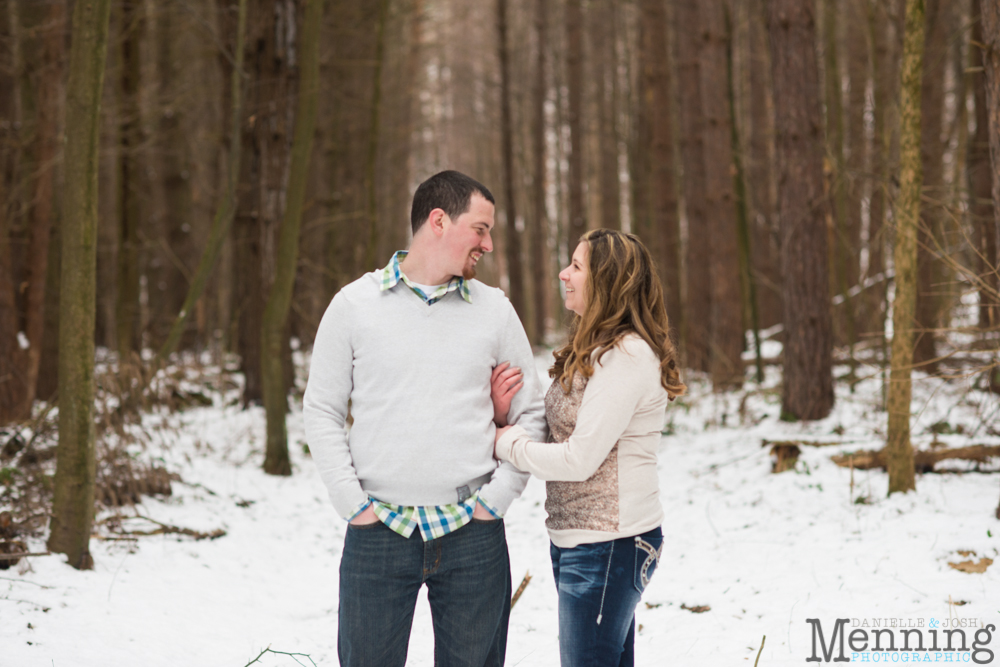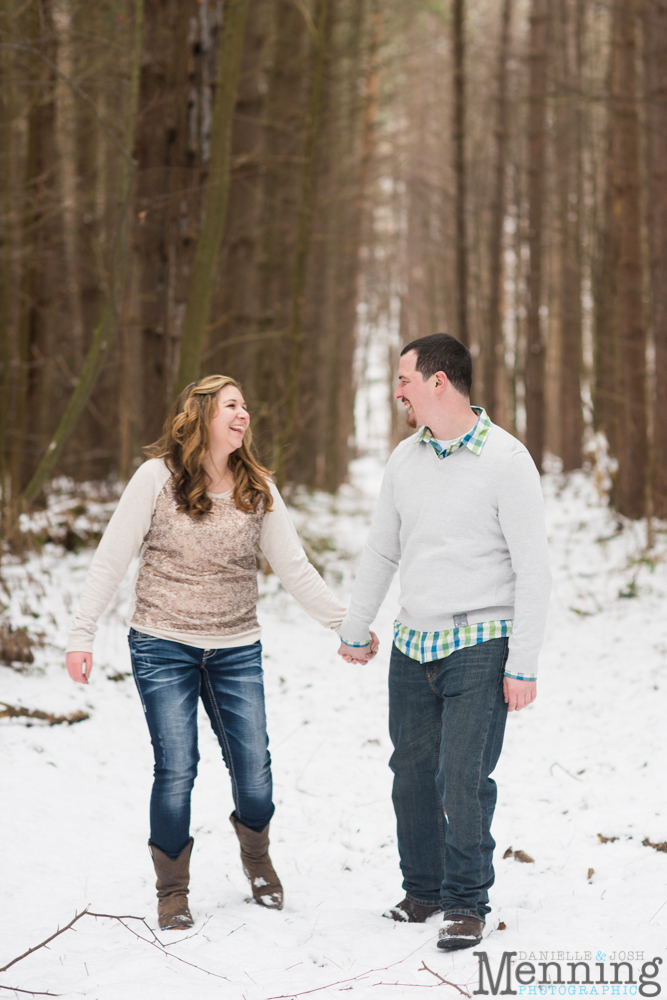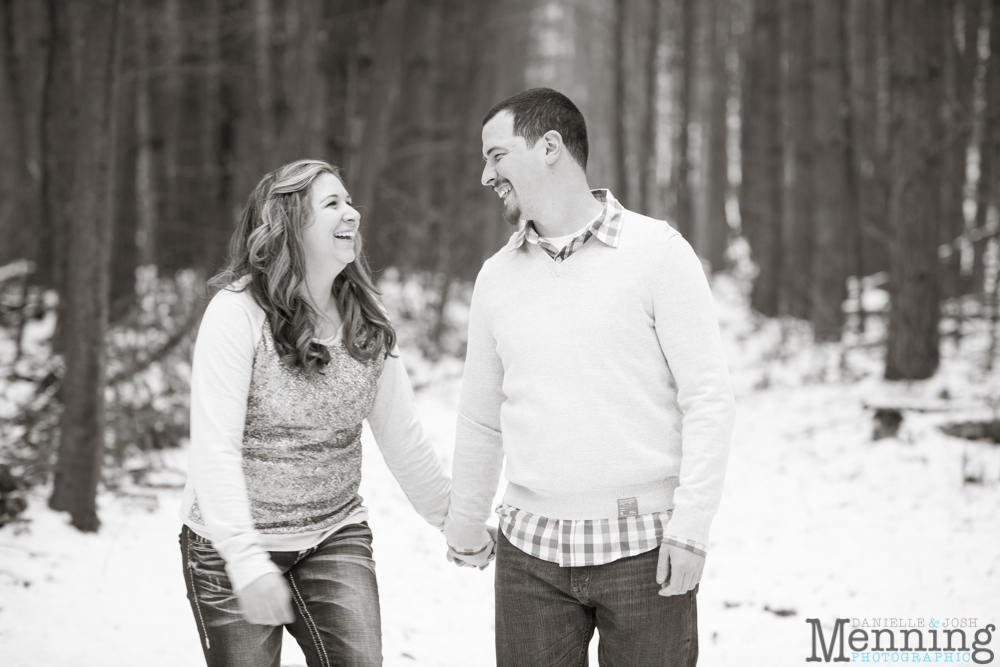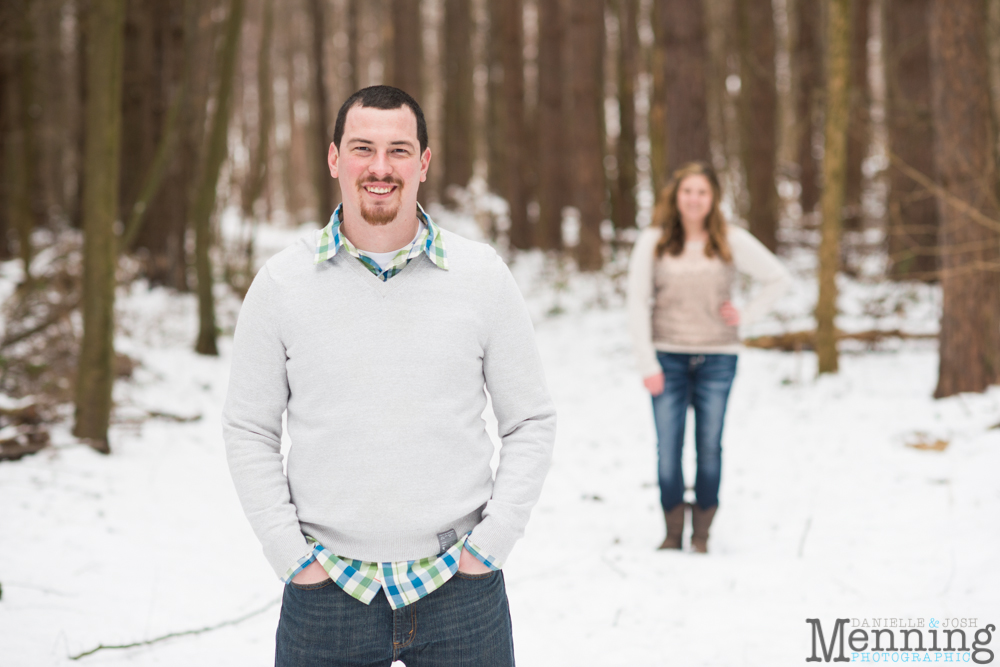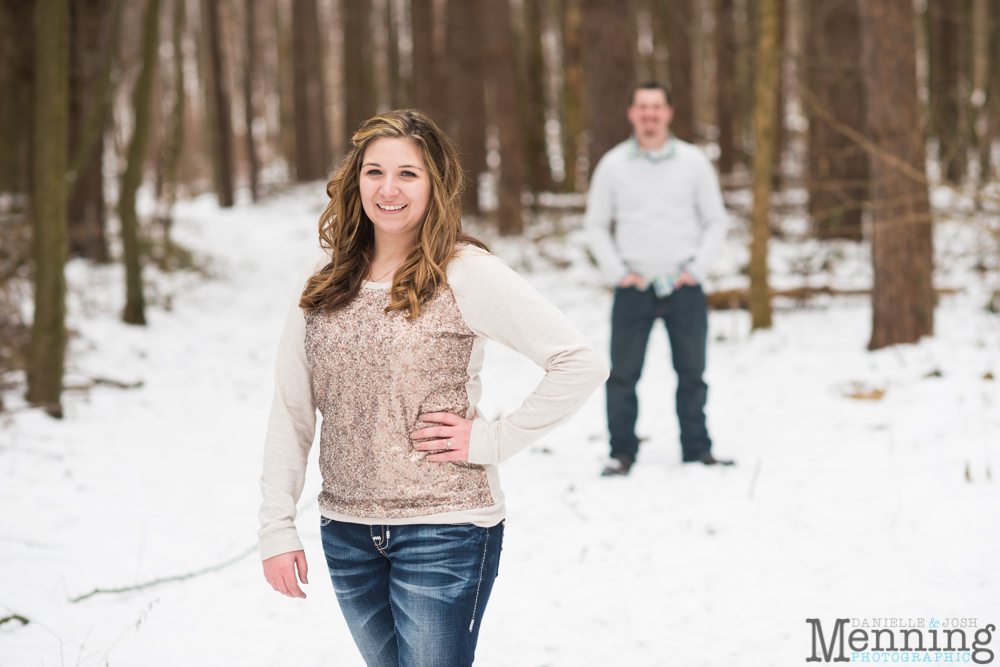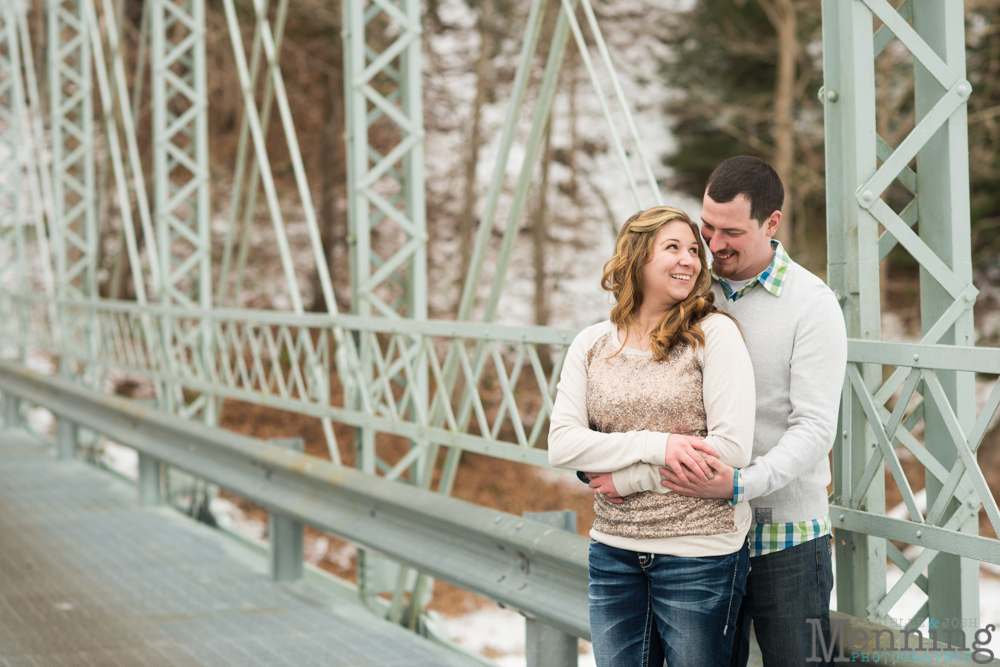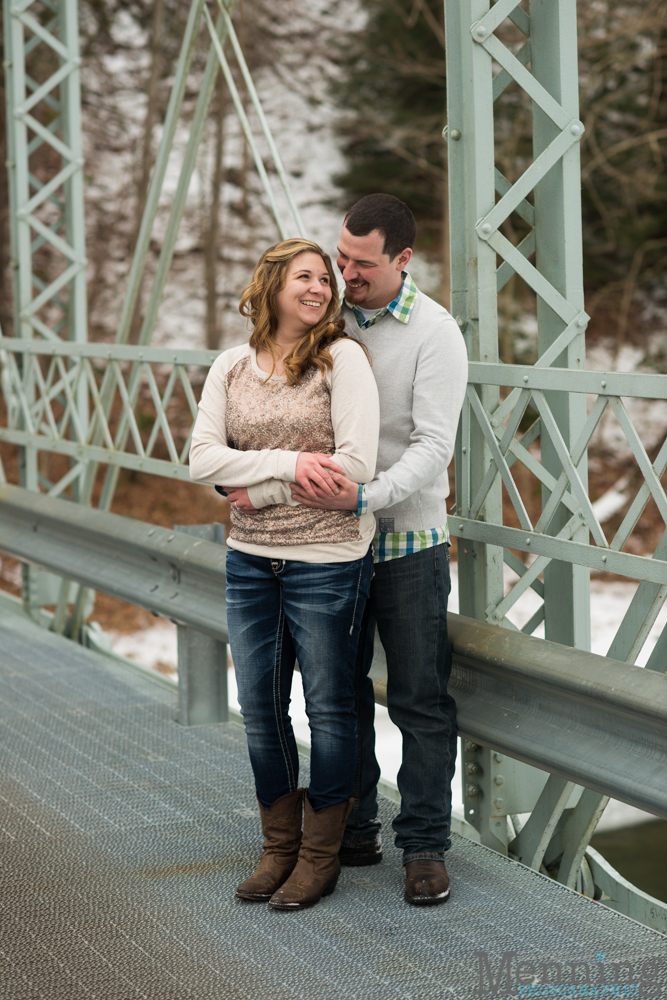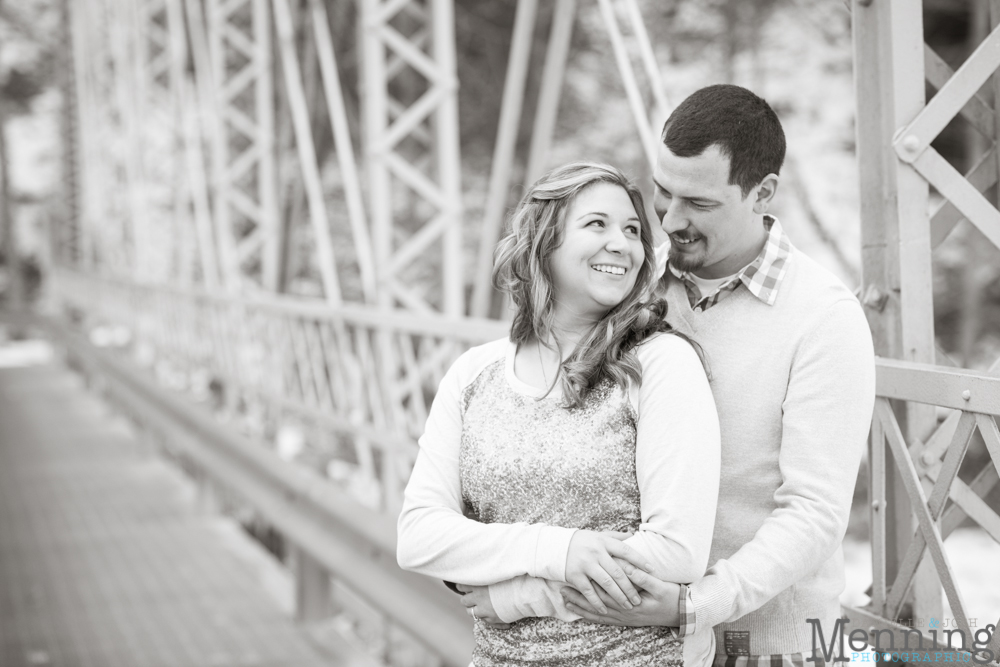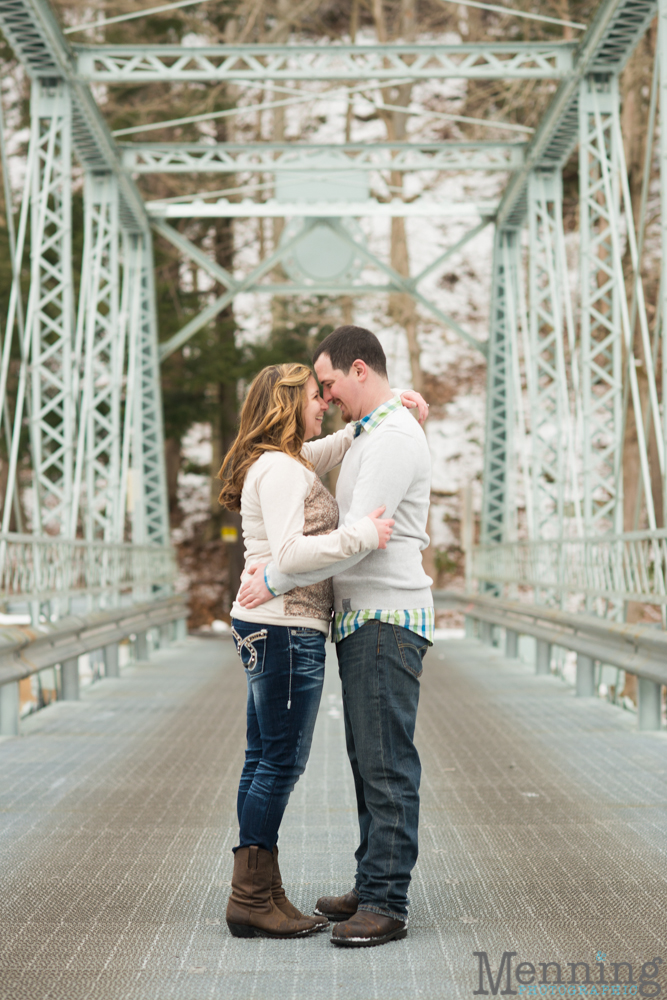 Gorgeous bride comin' at ya in May 2015!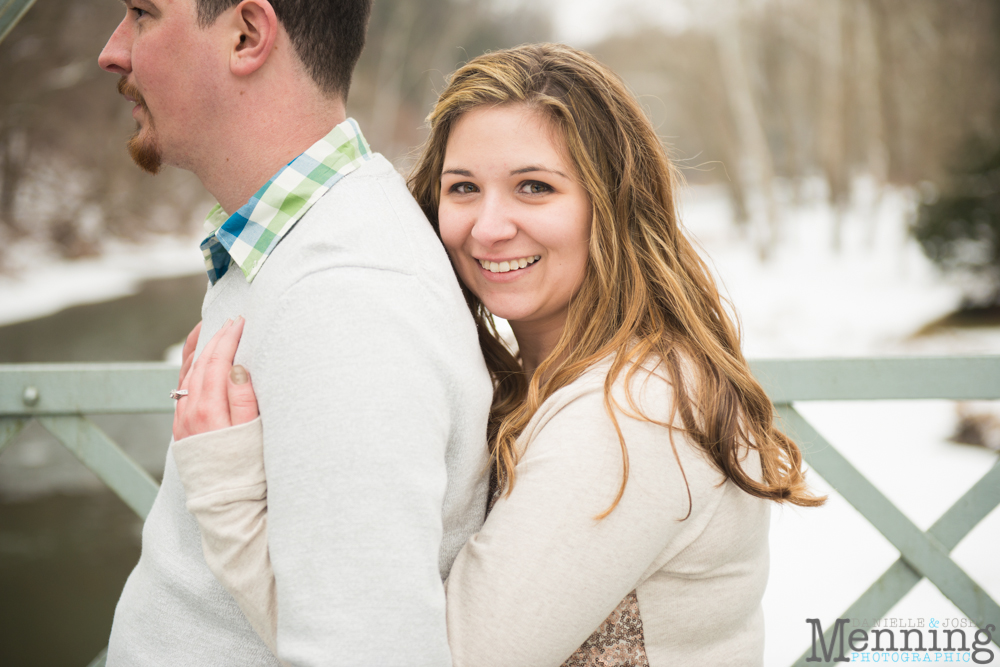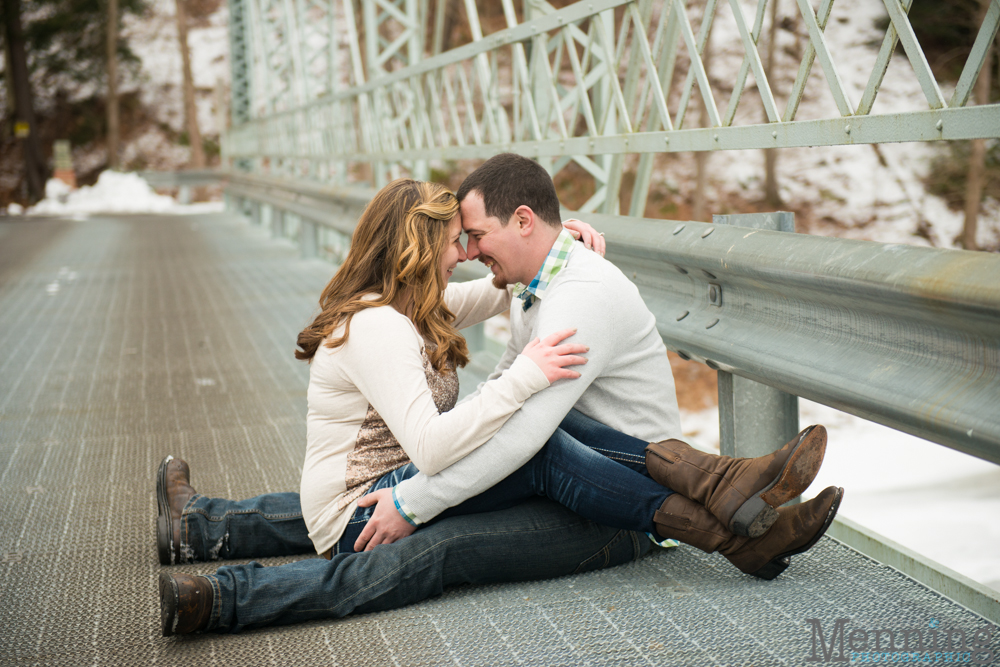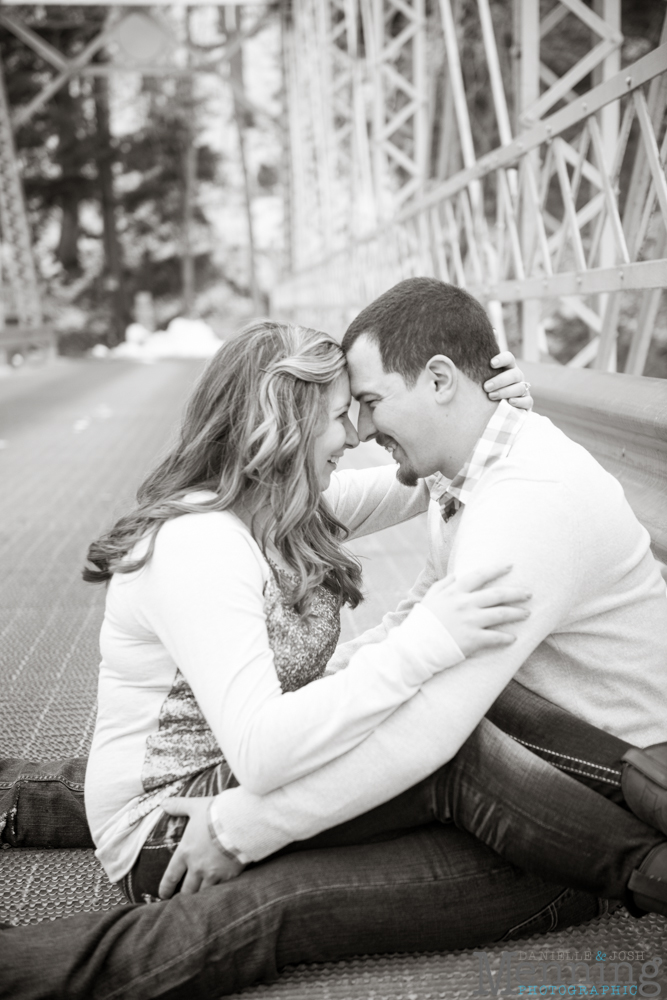 Love, laughter, and happily ever after: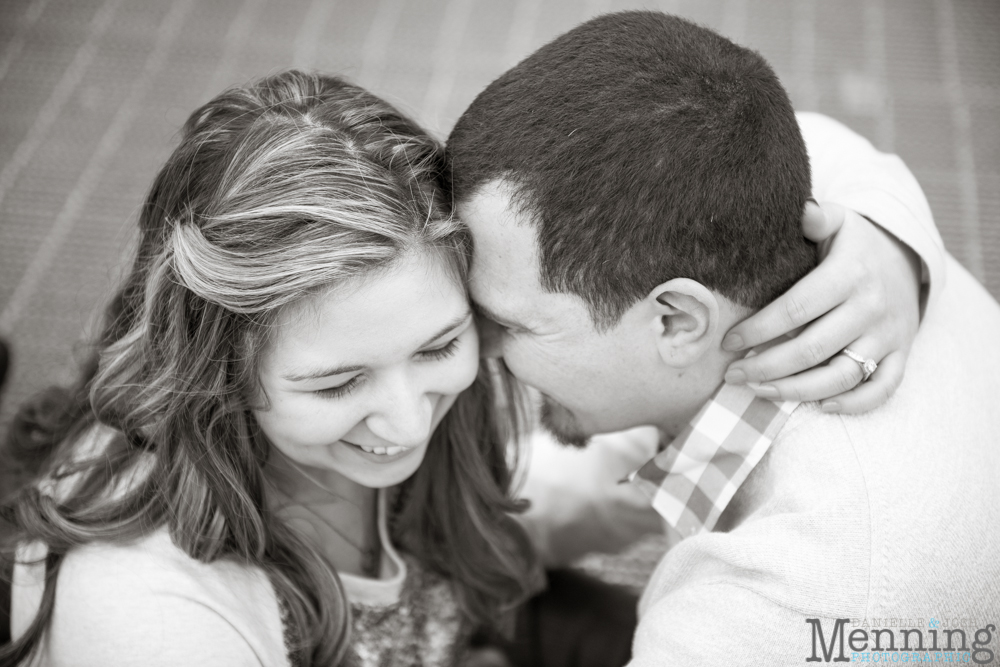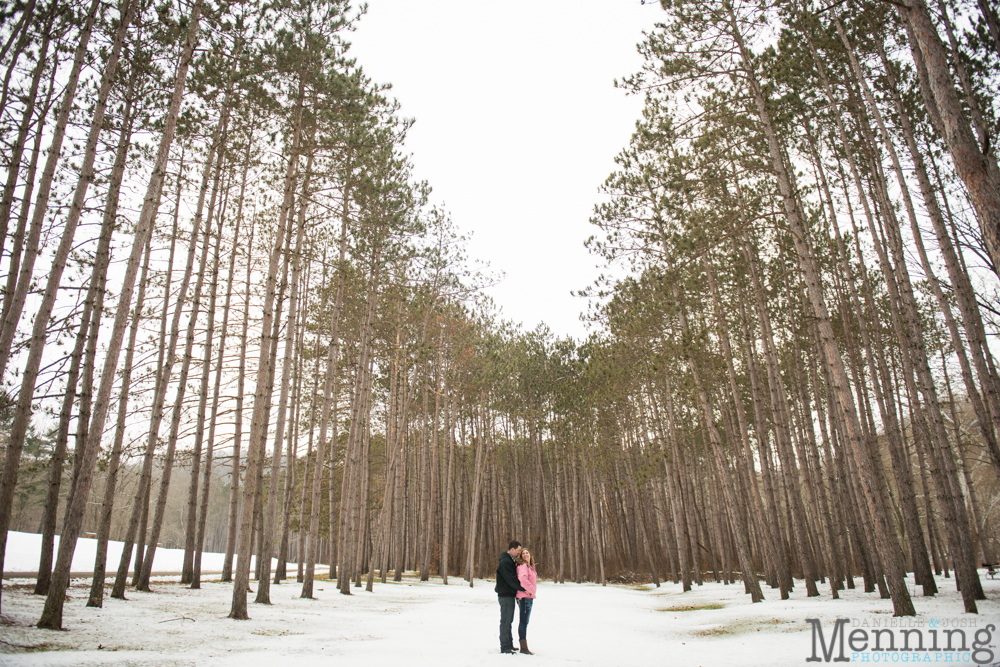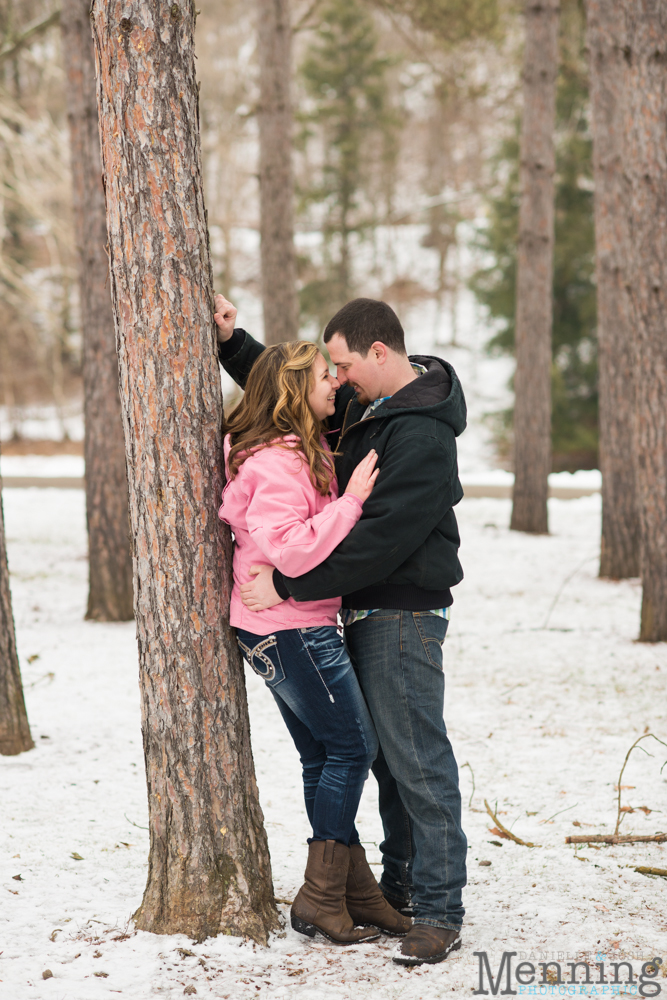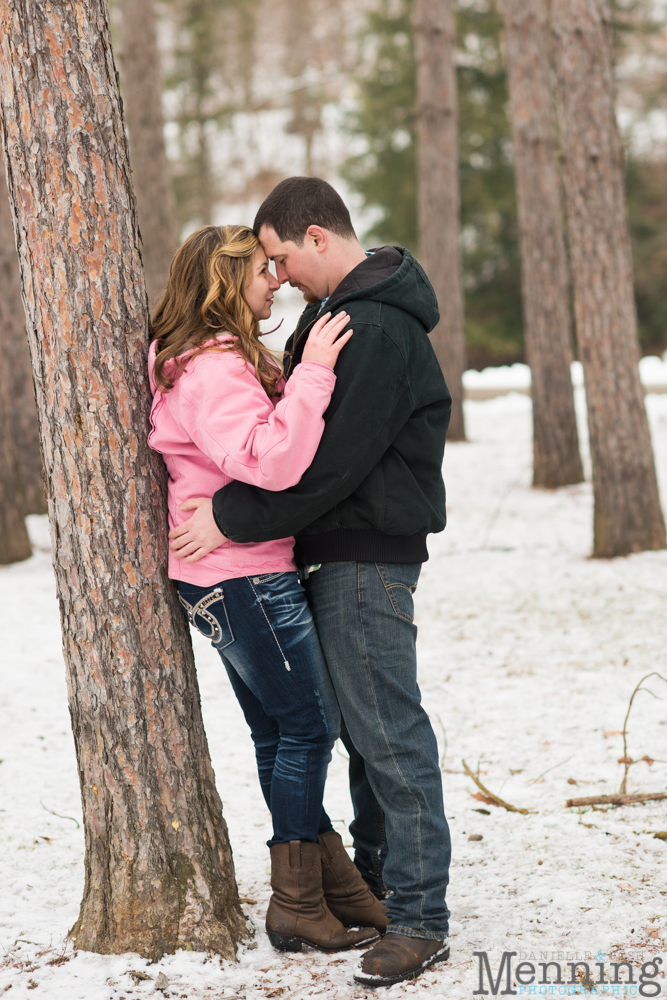 And, of course, some fun at the end of the session! Snowball fight!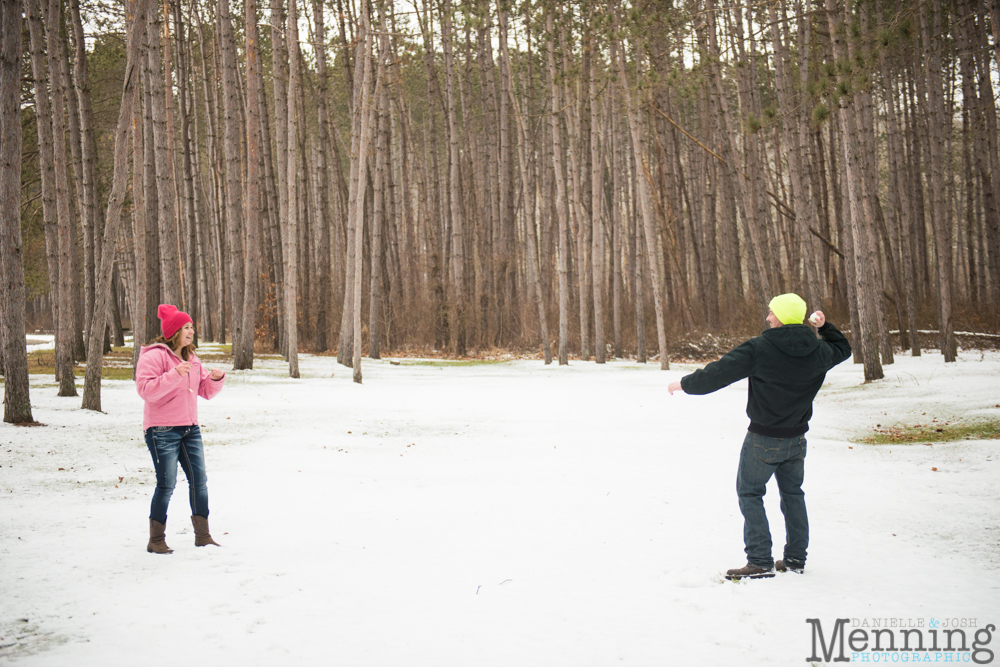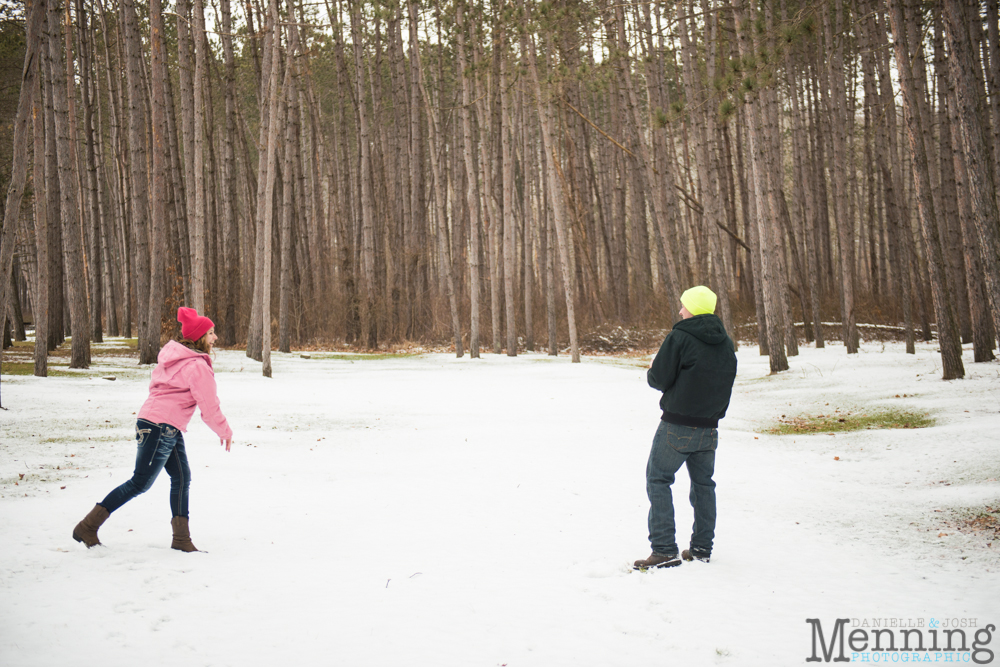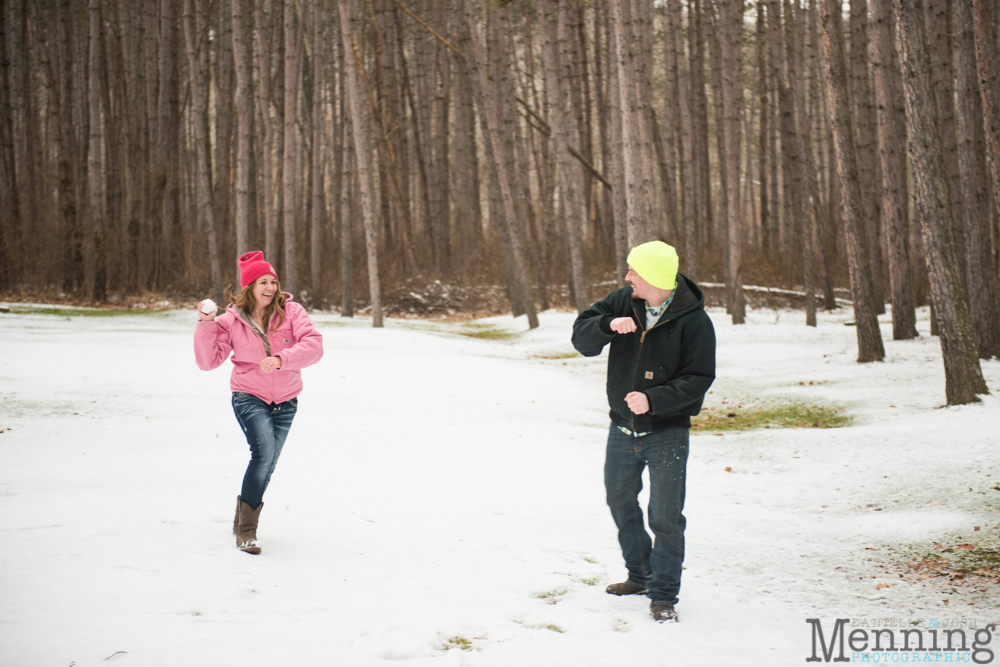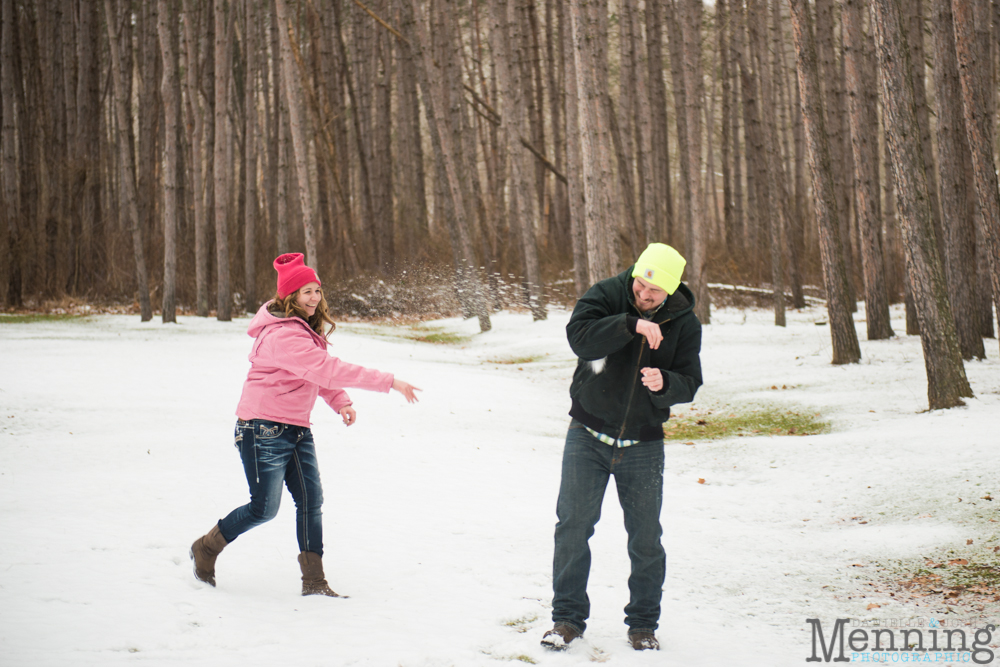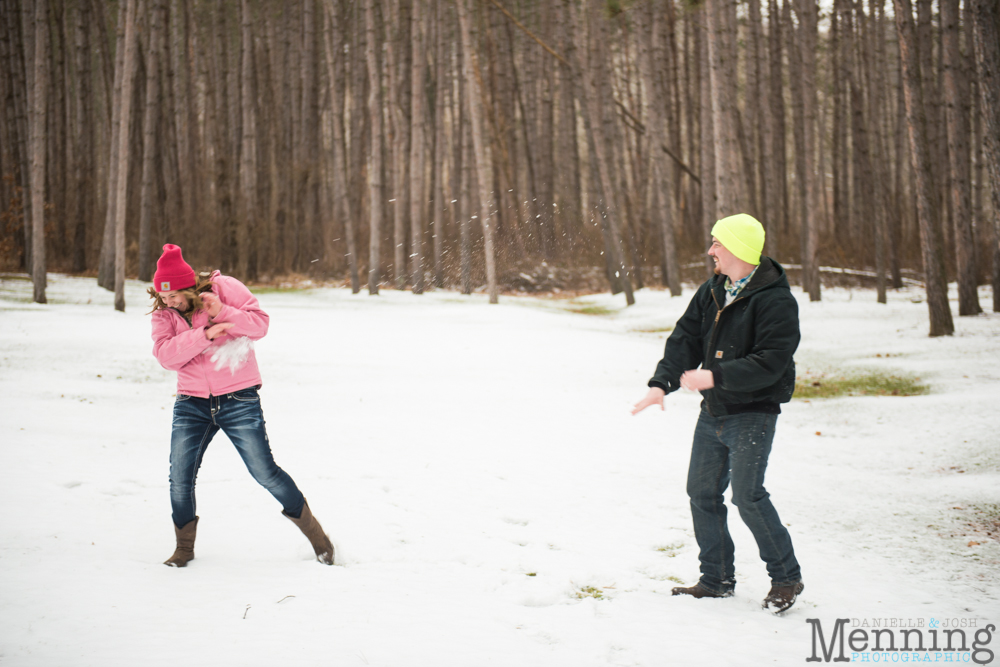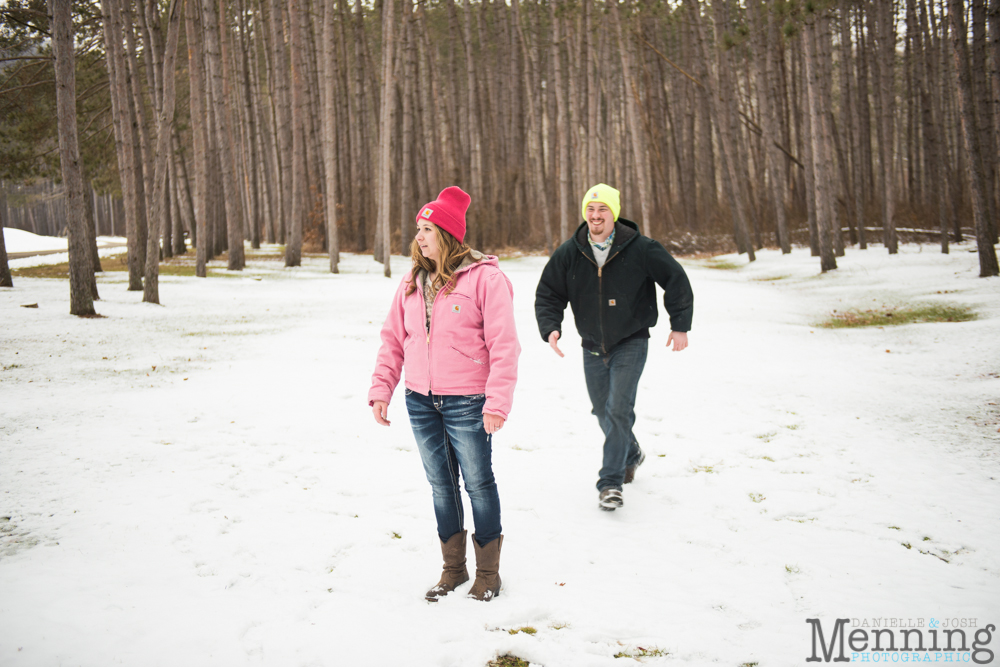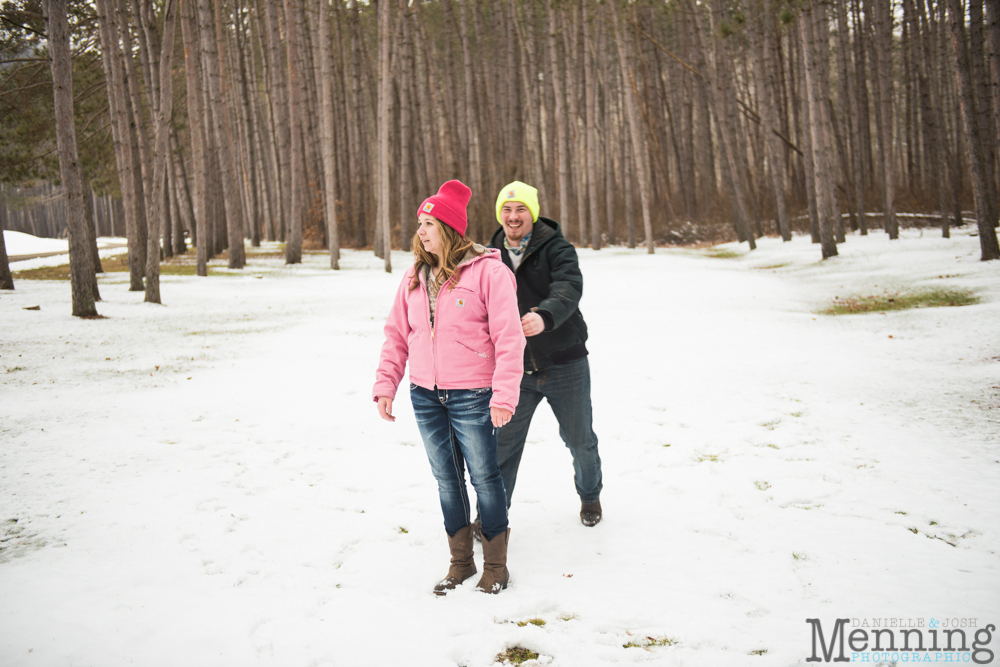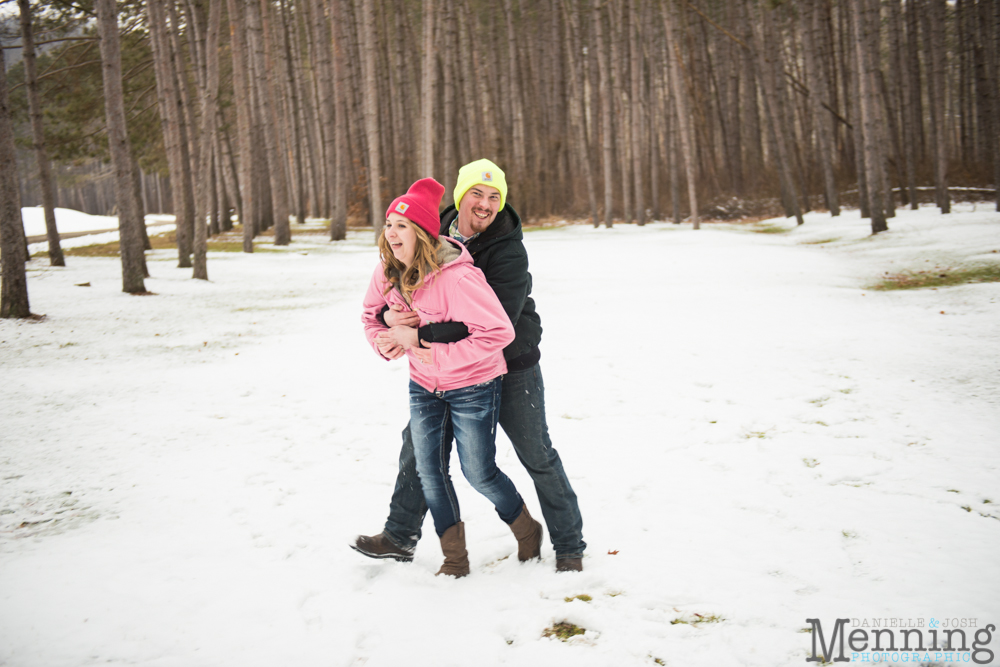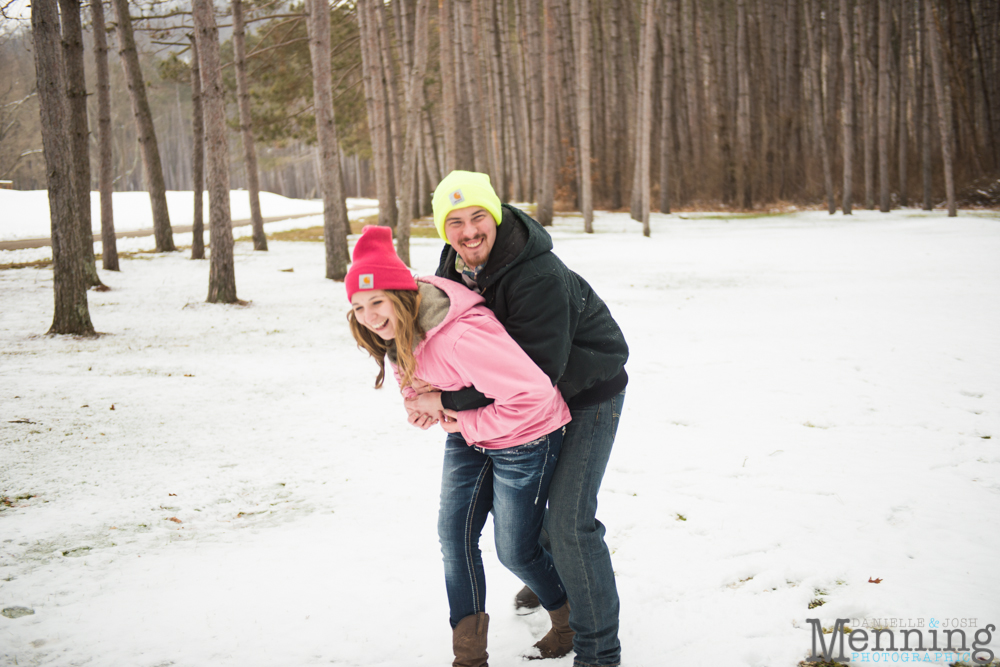 If you can act like kids together, you'll always have fun.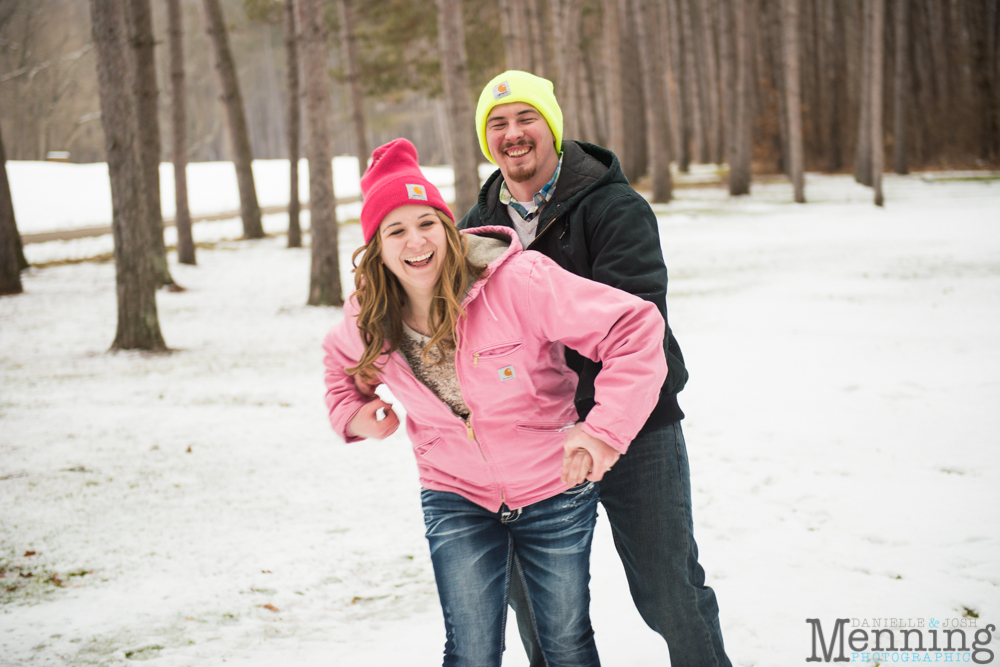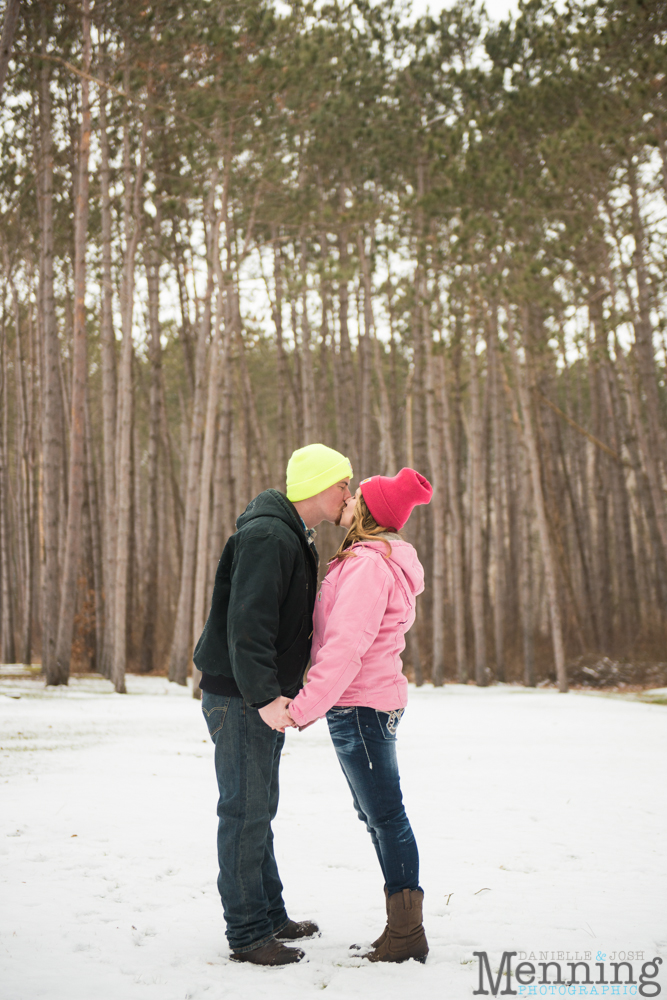 Karlee & Aaron, thanks for freezing your tootsies off with us! It was fun! We're happy to be photographing your wedding in a few months!
Instagram | Facebook | Twitter | Pinterest | Google +