We're about a month away from meeting our baby & his/her nursery is ready! It's so adorable! It makes us even more excited for the baby to arrive! I have to give MAJOR credit where credit is due on this: Josh did 99% of the work to this room. In his usual fashion, he had fun with it and always kept a positive attitude even when I knew he was getting frustrated with those cute polka dots that he painted by hand. 🙂 I am very blessed to have him in my life & so is our baby!
So here are the Before & After shots. We went from what the room looked like when we moved in to BABY ROOM! When we moved in, the carpet was green, the walls were green, and the wallpaper border (which was not very fun to scrape off, but we tried to make it fun. Yes, I helped with that part) was a log cabin scene with deer in the front yard.

Now the nursery is beautiful! It's gray & white with pops of my favorite color- teal! The floor is laminate "wood" flooring; we had just barely enough left over from finishing our basement.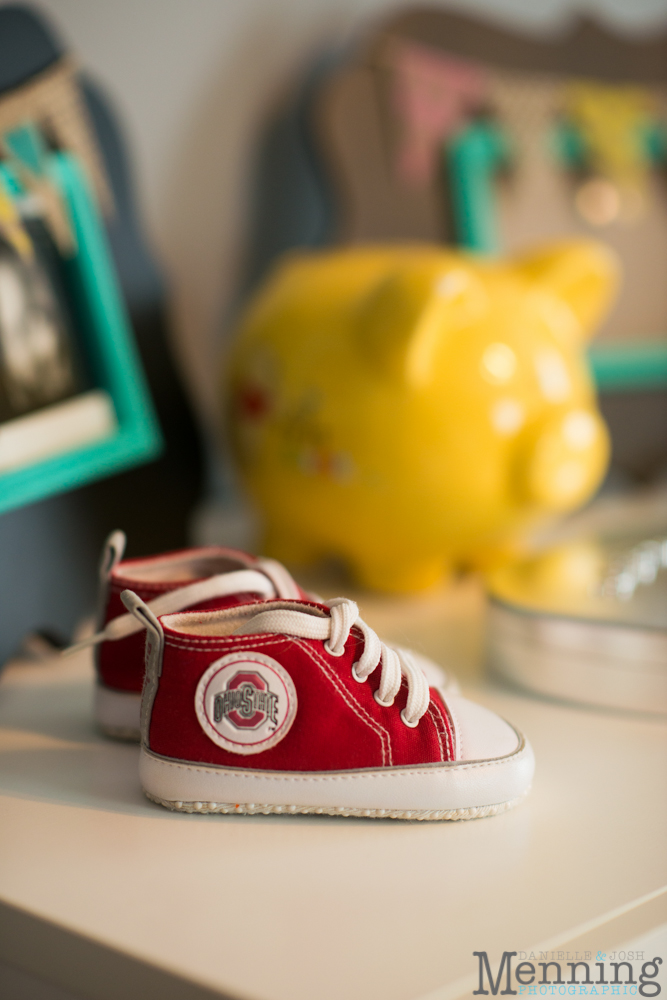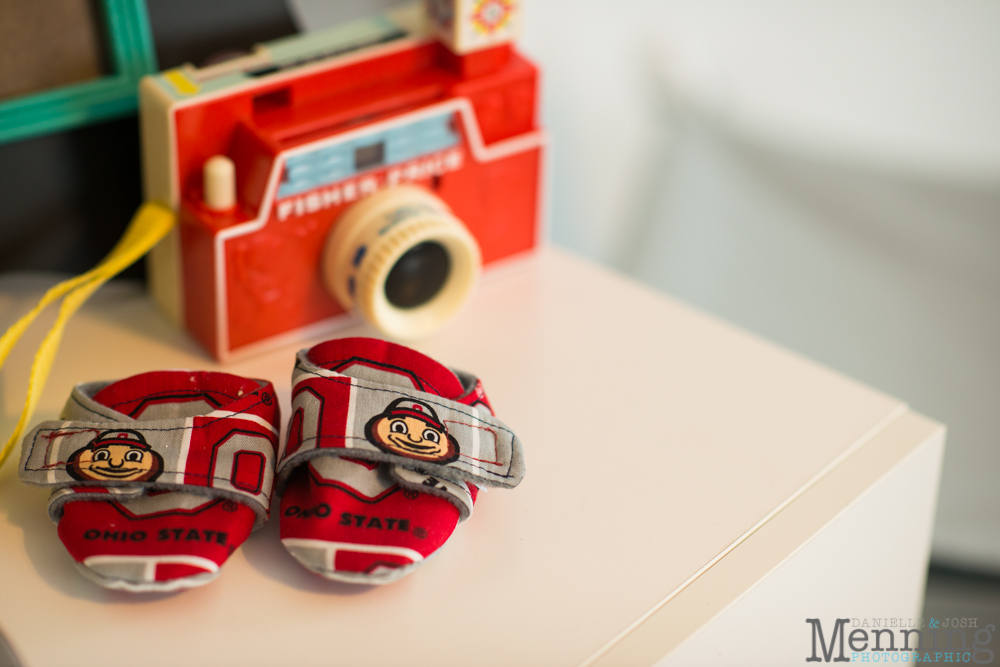 Hobby Lobby, you're awesome! You had the most perfect decor & we even hit up the 50% off sale. That made us happy.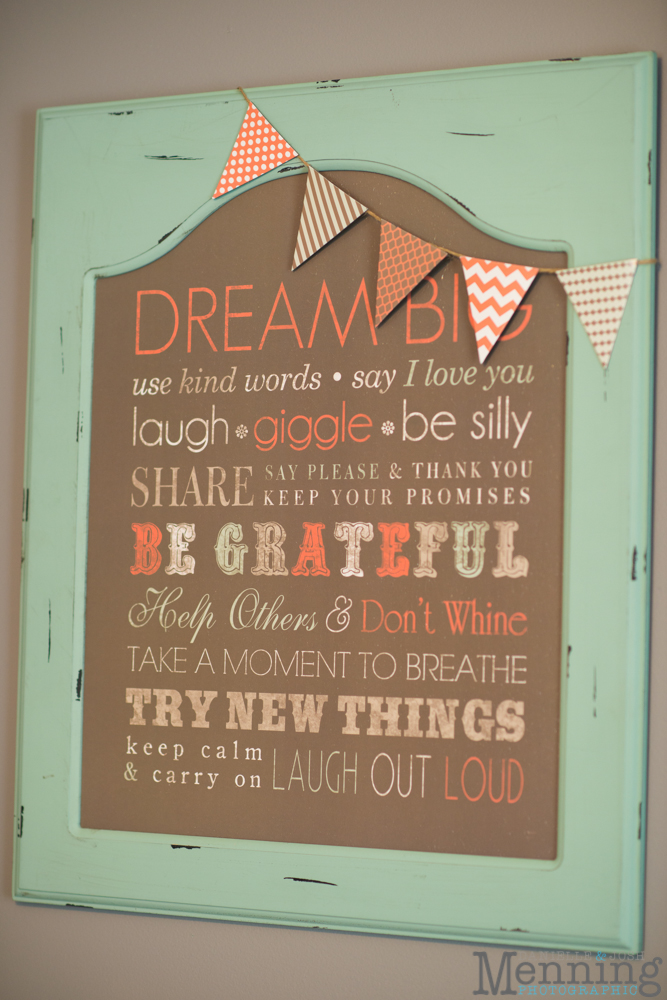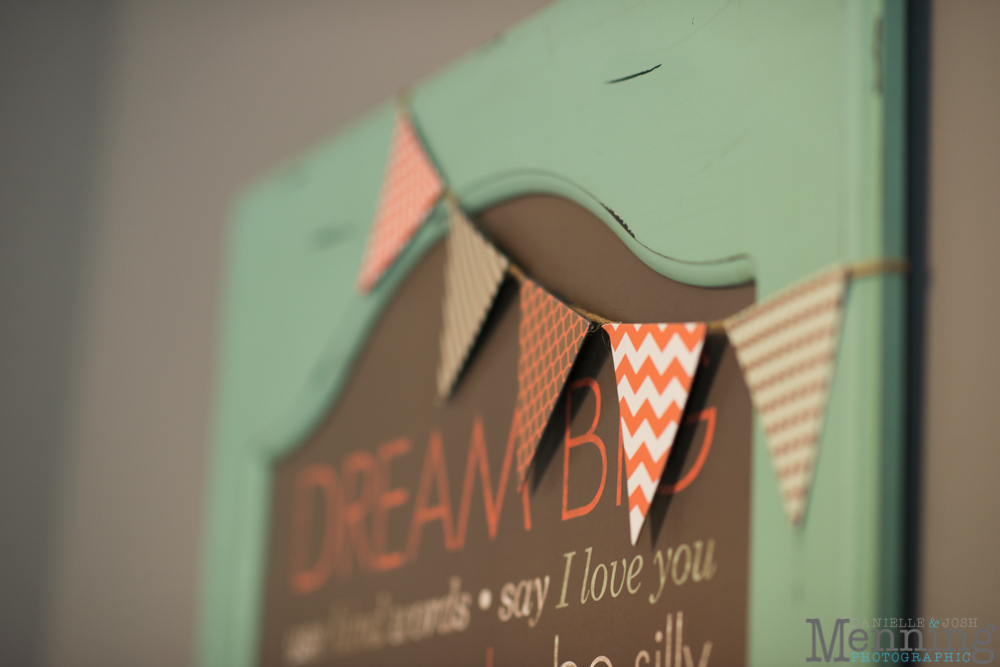 Also from Hobby Lobby: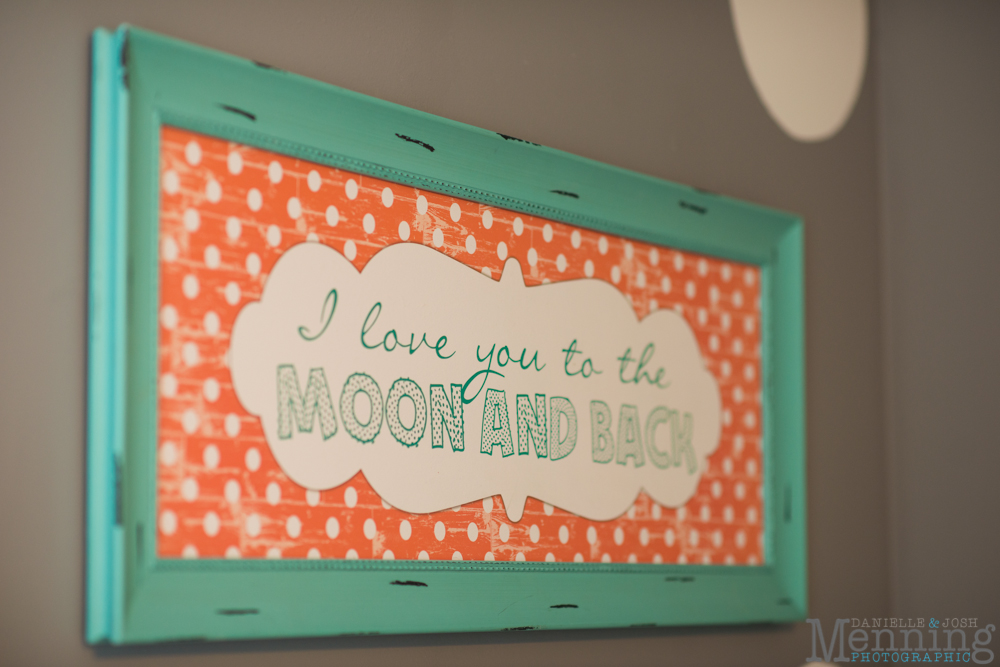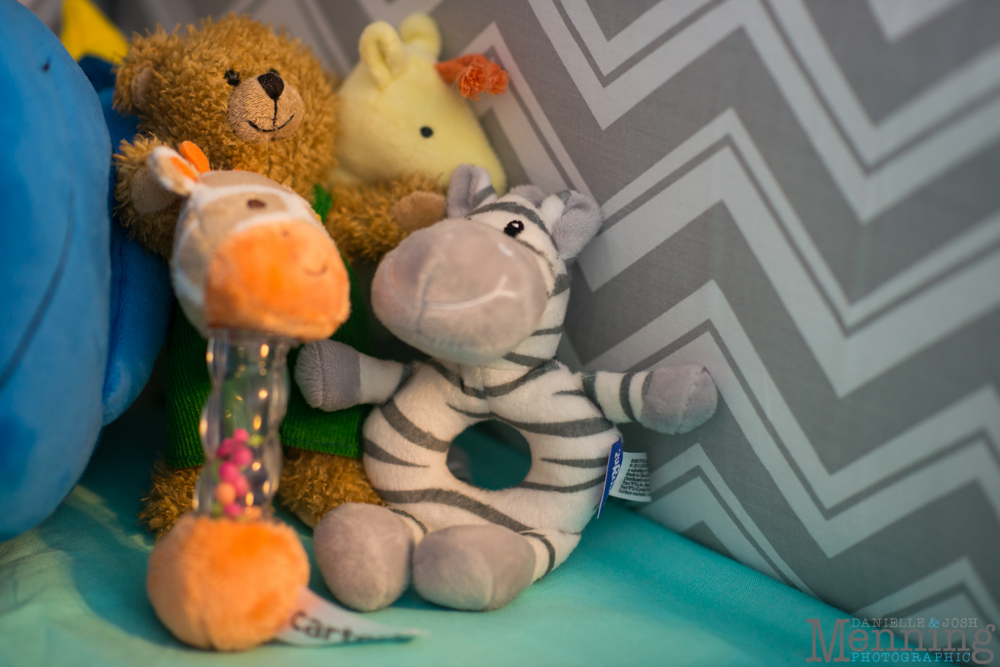 Homemade signage from a wonderful friend with the most perfect scripture: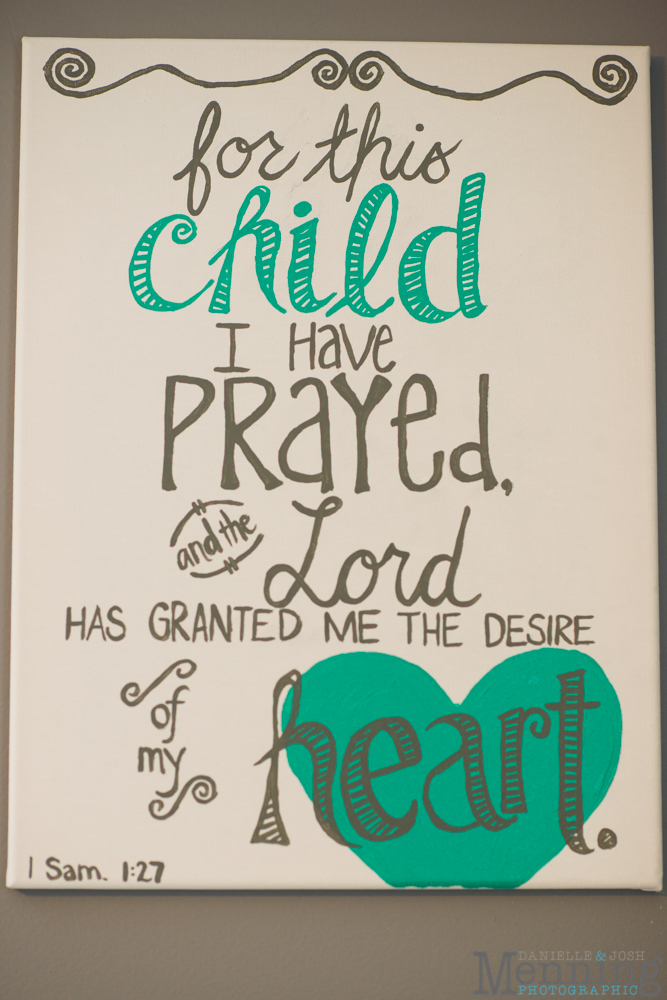 Babies R Us: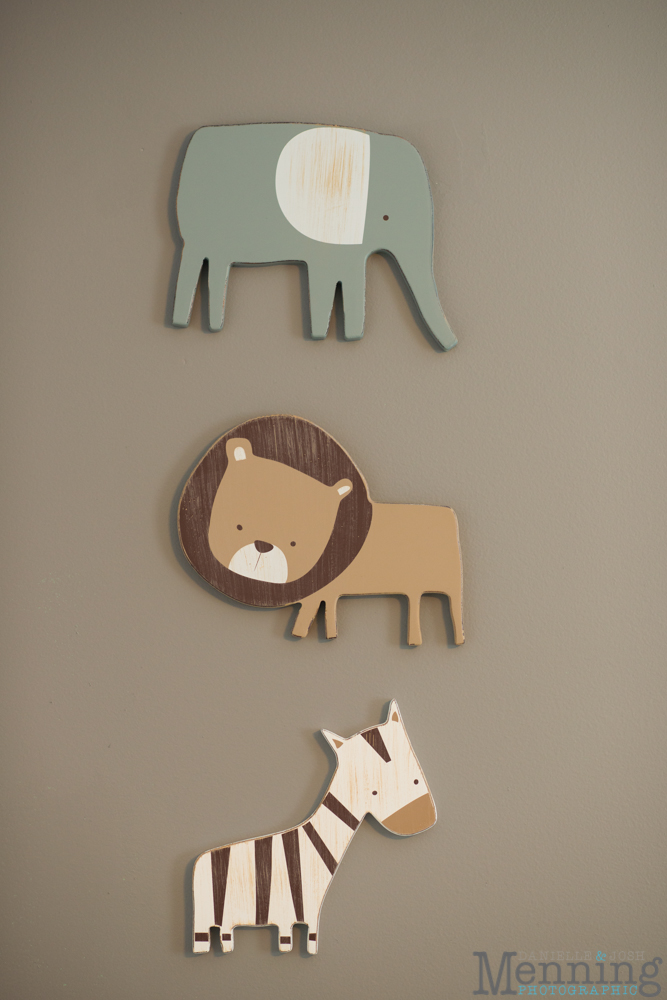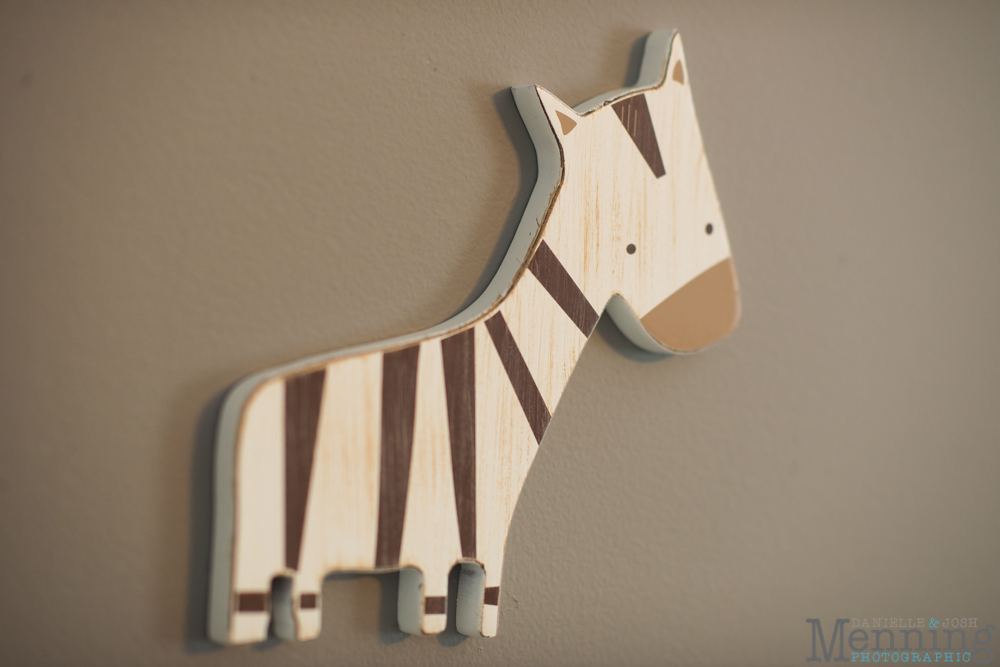 My super sweet Aunt B made the baby this cozy & gorgeous afghan. The colors are perfect.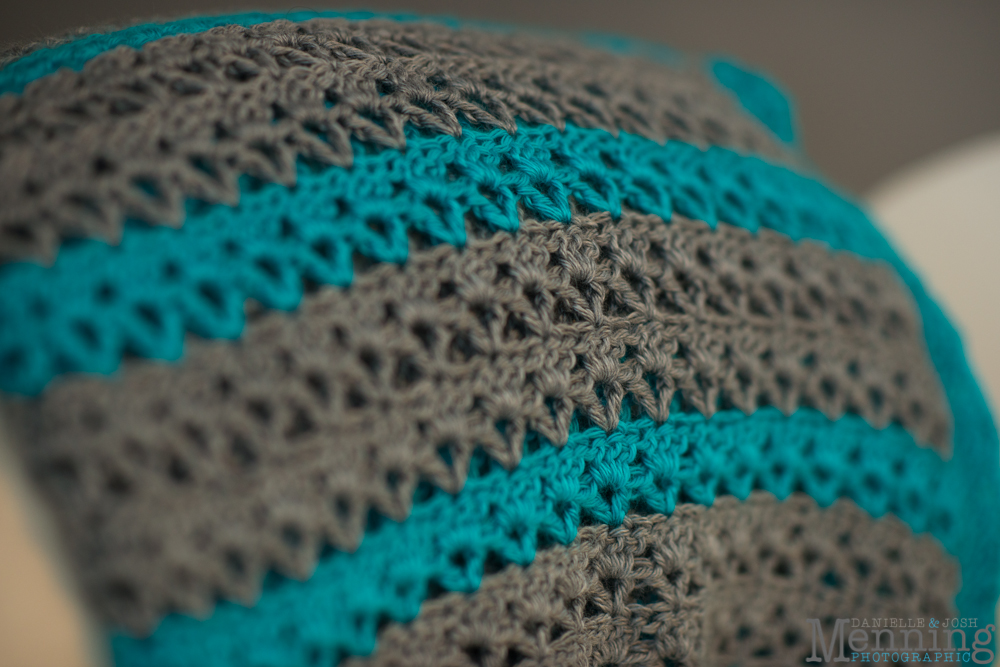 Mini Menning got lots of great books at our baby shower.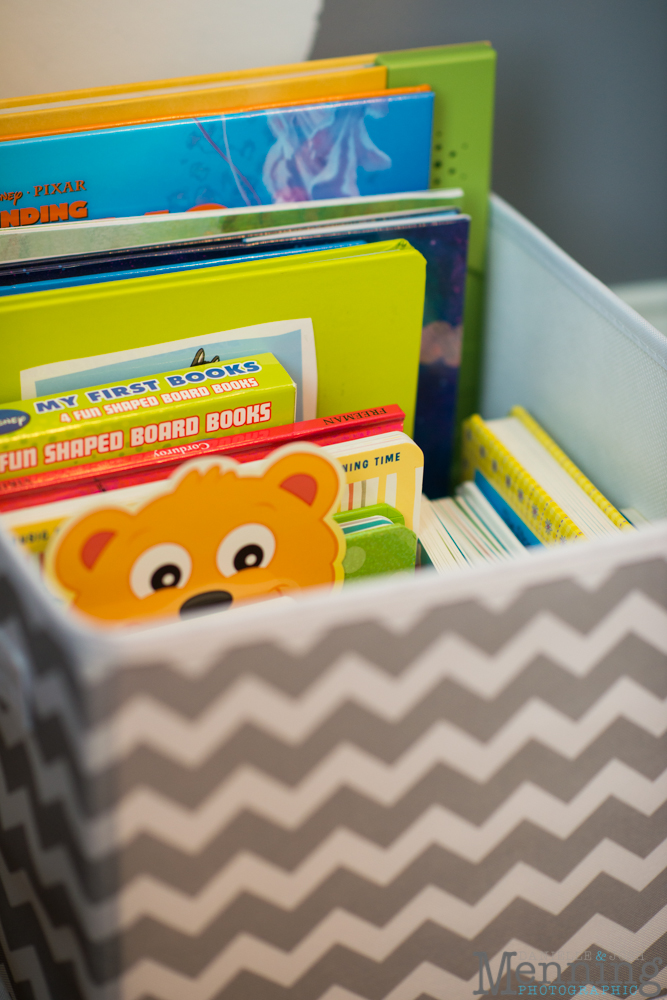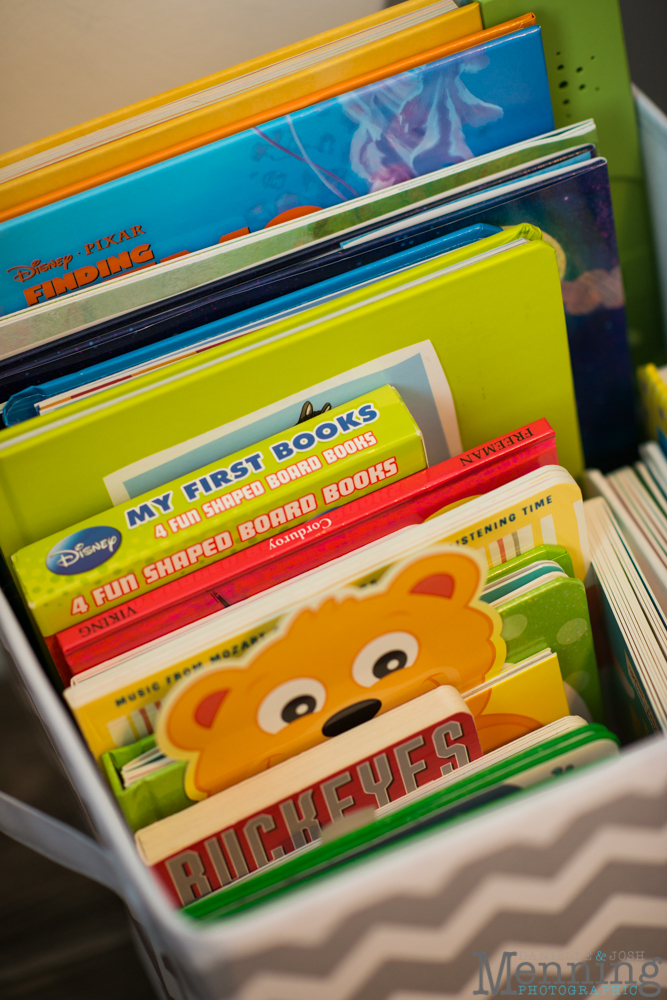 I really adore this banner from Hobby Lobby on the crib.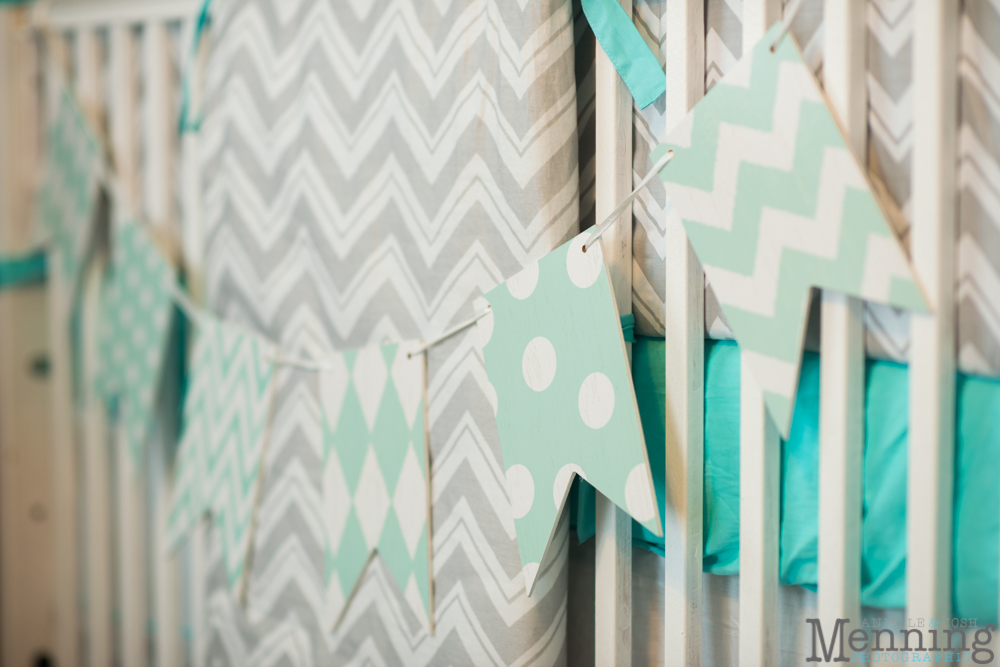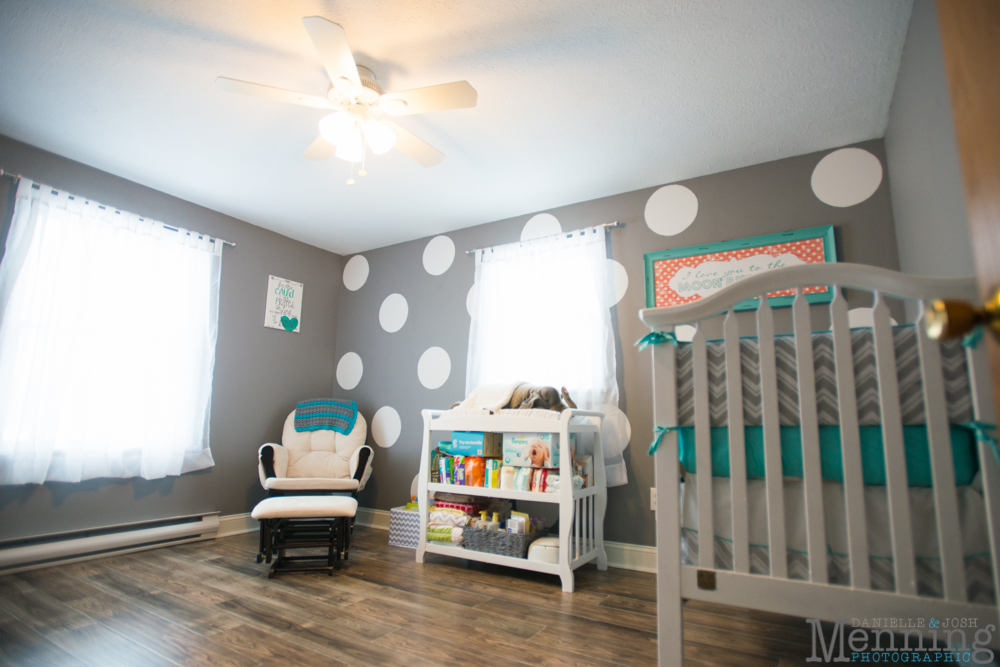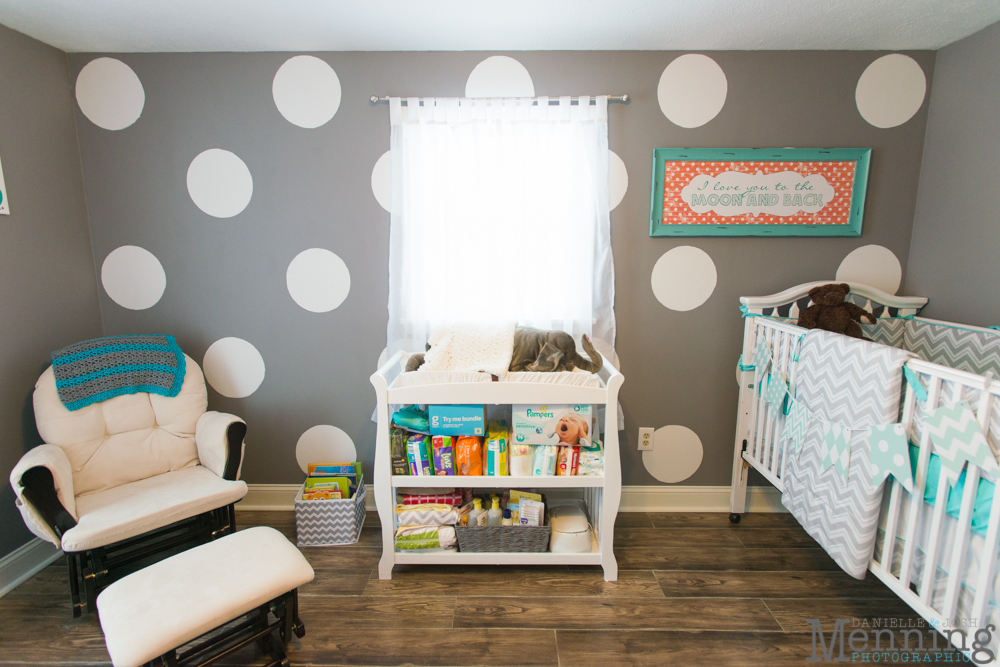 We're beyond excited for there to be a baby occupying this lovely space! Thank you to our amazing family members & friends who have showered Mini Menning with too many gifts and hand-me-downs to count! We appreciate you all so much!