Continuing on with our 2014 FAVORITES series, we're excited to share some awesome bridal party fashion with you from our 2014 weddings today! You can make such a statement with your bridesmaids' dresses, shoes, and jewelry and you can definitely tie it all together with the groomsmen's look. Bridesmaid dresses have come a long way recently, in my opinion. They're no longer hideously gaudy gowns made of taffeta that NO ONE would ever want to wear again. Brides are now getting creative with where they purchase bridesmaids' dresses & are oftentimes going for a look that their best friends would WANT to wear rather than something they'd rather burn in a bonfire. It's a win-win!
One of my favorite trends from 2014 weddings was mismatched bridesmaids' dresses in varying shades of a hue. I really loved the look of Jamie's bridesmaids!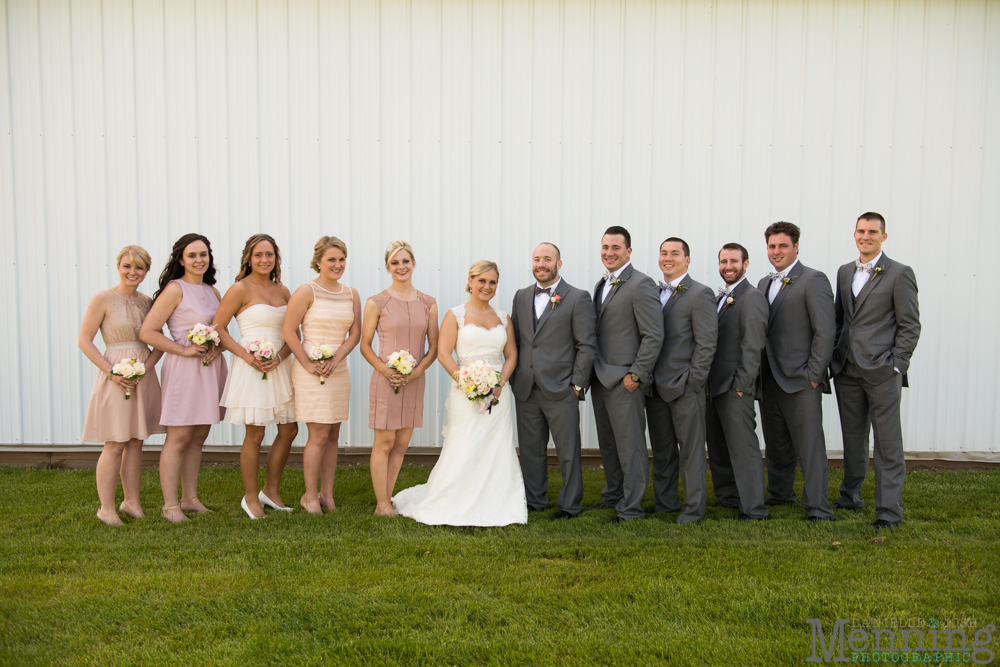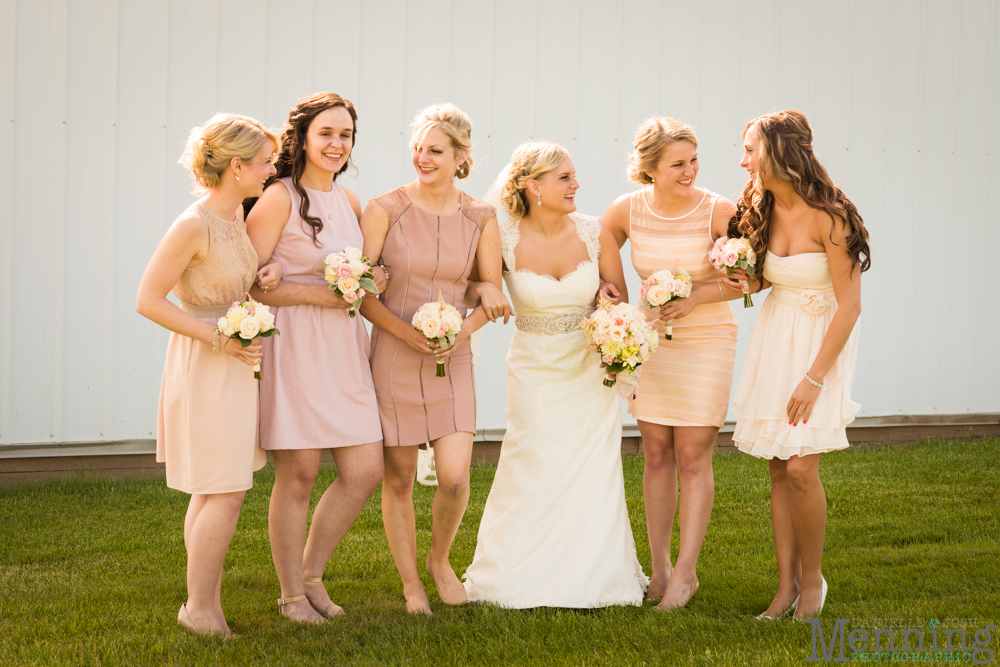 Brooke did a phenomenal job choosing these colors for her bridesmaids! They each looked fabulous & looked even more beautiful as a group.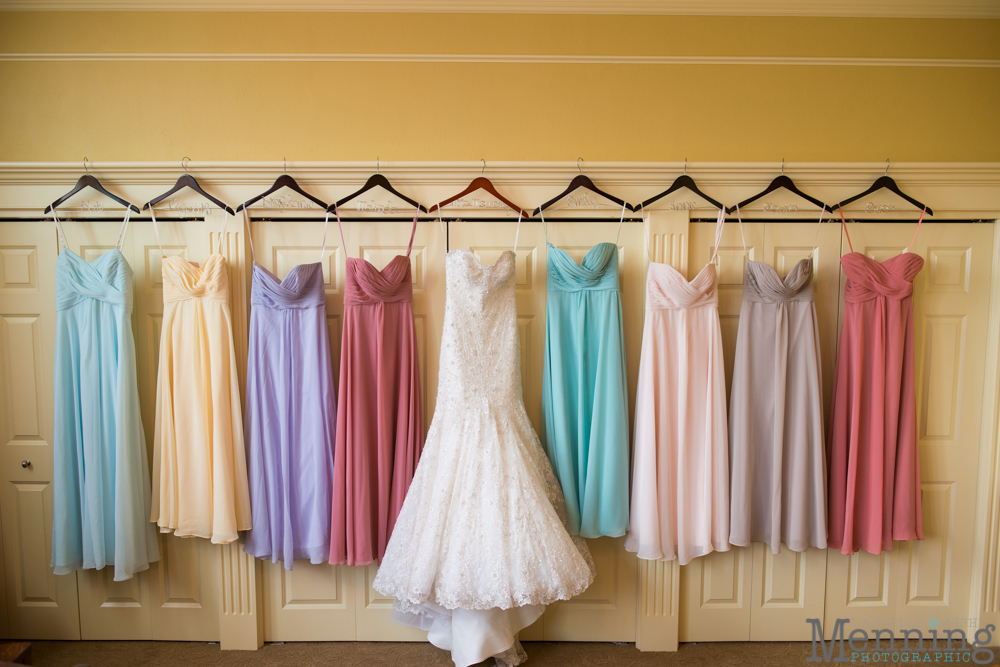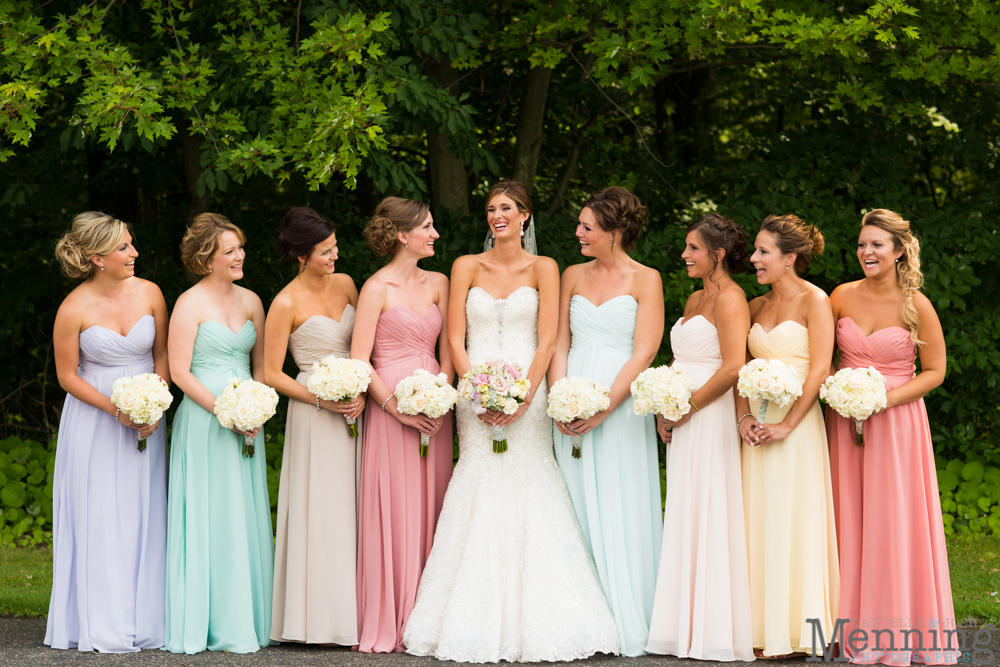 Carissa & Josh's Stambaugh Auditorium wedding was formal, but I love how she didn't keep it completely traditional. She had her Maid of Honor (her sister) in yellow & the rest of the lovely bridesmaids in gray to coordinate with her wedding day color scheme. It was really pretty and yellow makes everything cheery!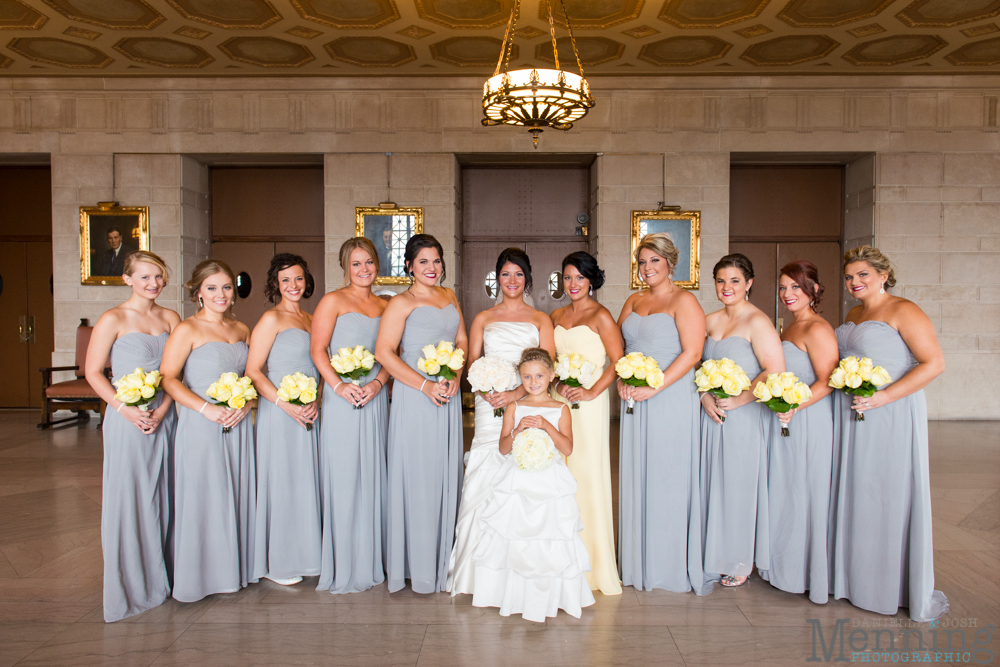 Brielle & Josh enjoyed a casual wedding day at Snodes Restored Country Barn. Their bridal party loved the jeans & cowboy boots that they got to wear!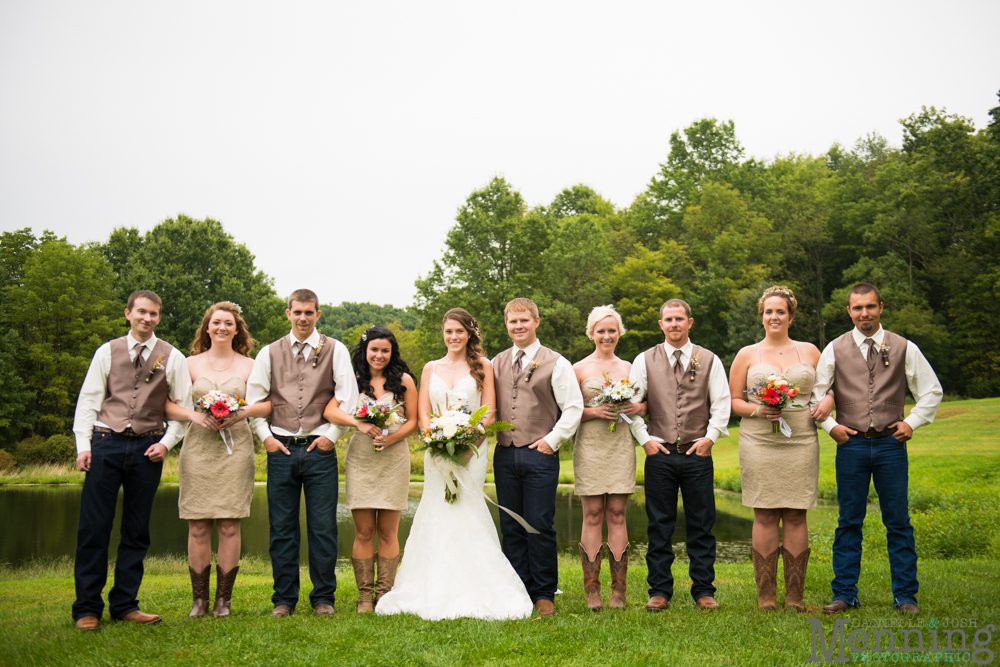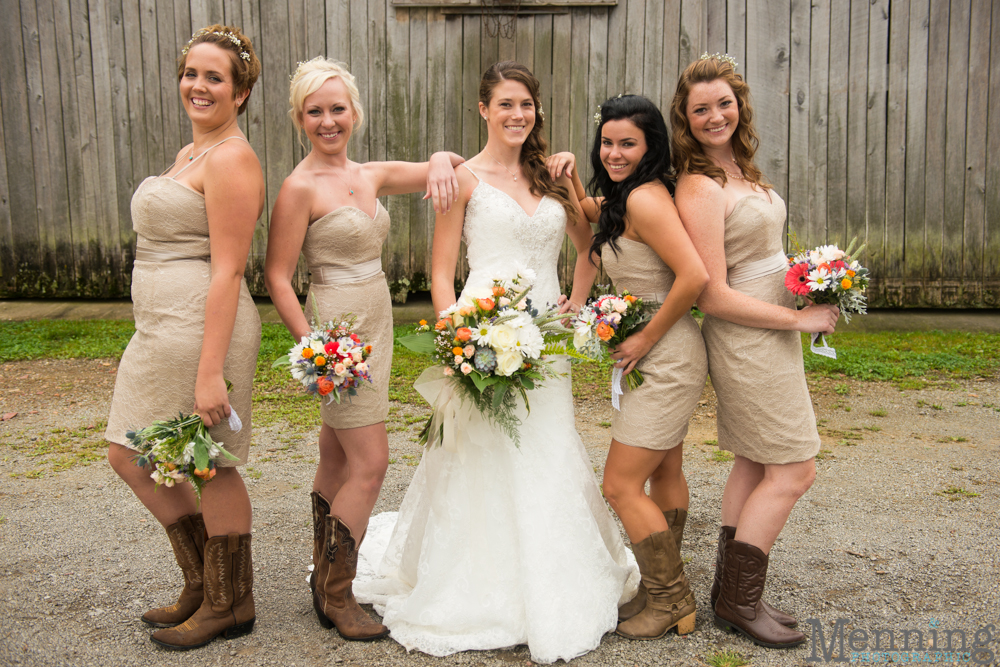 Janet & Alex's Fall wedding mixed & matched styles of bridesmaid dresses as well as colors.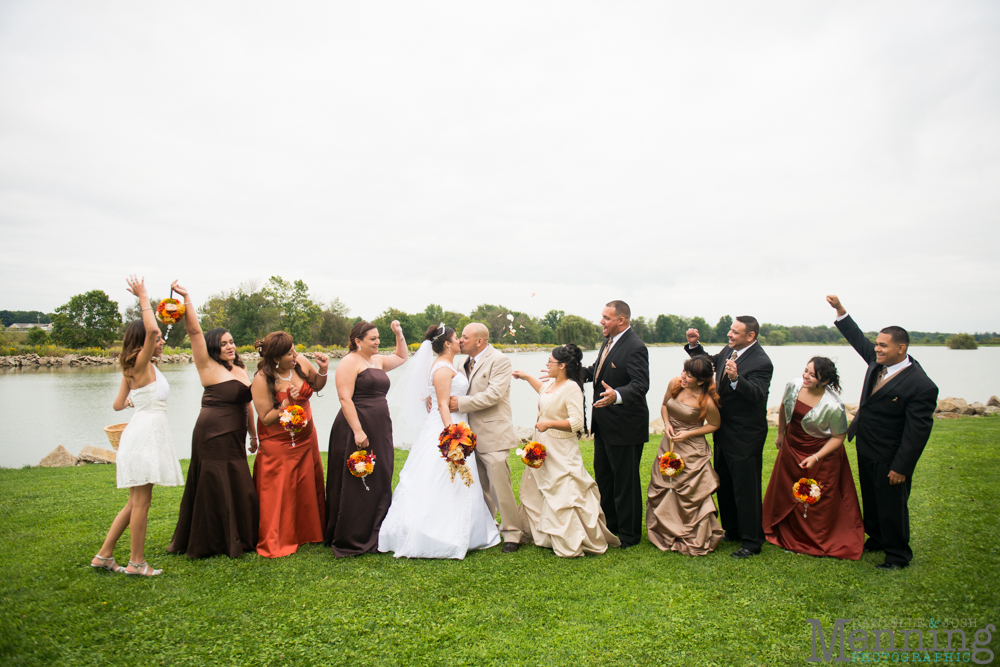 Emily & her bridesmaids really rocked out their Audrey Hepburn inspired look! I loved the details- fabulous hair buns; pearls; bright red belts, gloves, shoes, & lips; and those sunglasses! They definitely had style!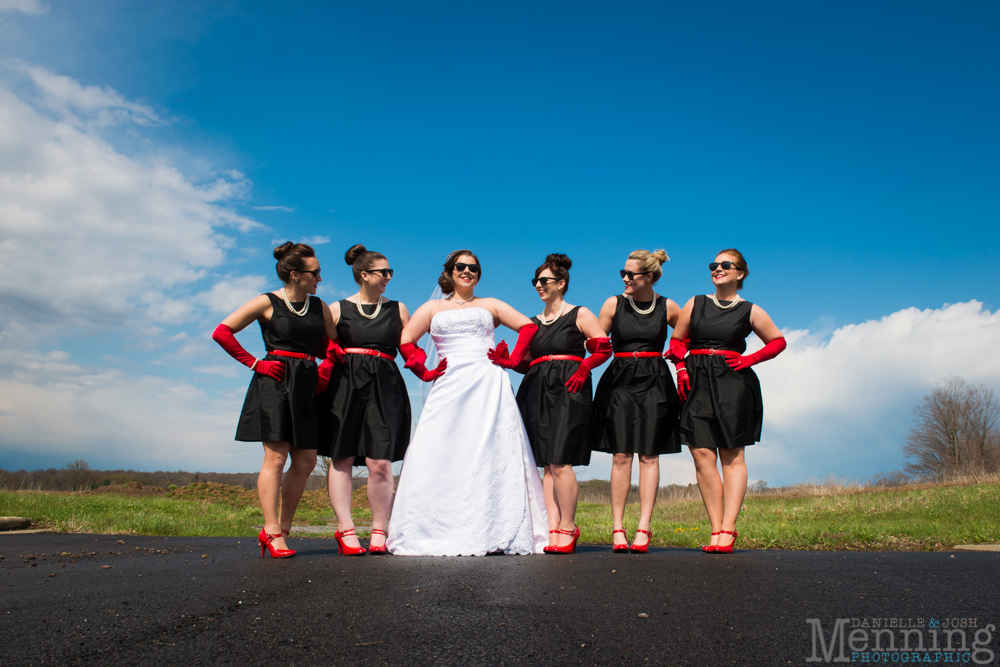 They even came prepared for the off-and-on rain with coordinating umbrellas.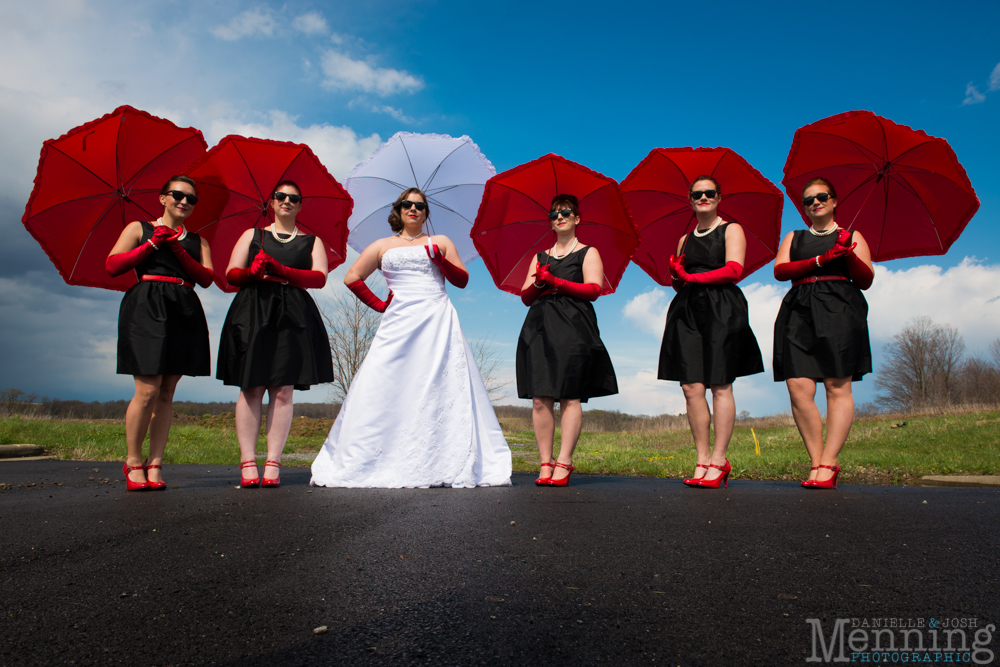 When you have your wedding in the Spring at Mill Creek Park's Fellows Riverside Gardens, bold and vibrant Spring colors are always encouraged! This bridal party popped off the pages of the storybook album Brooke & Dan received!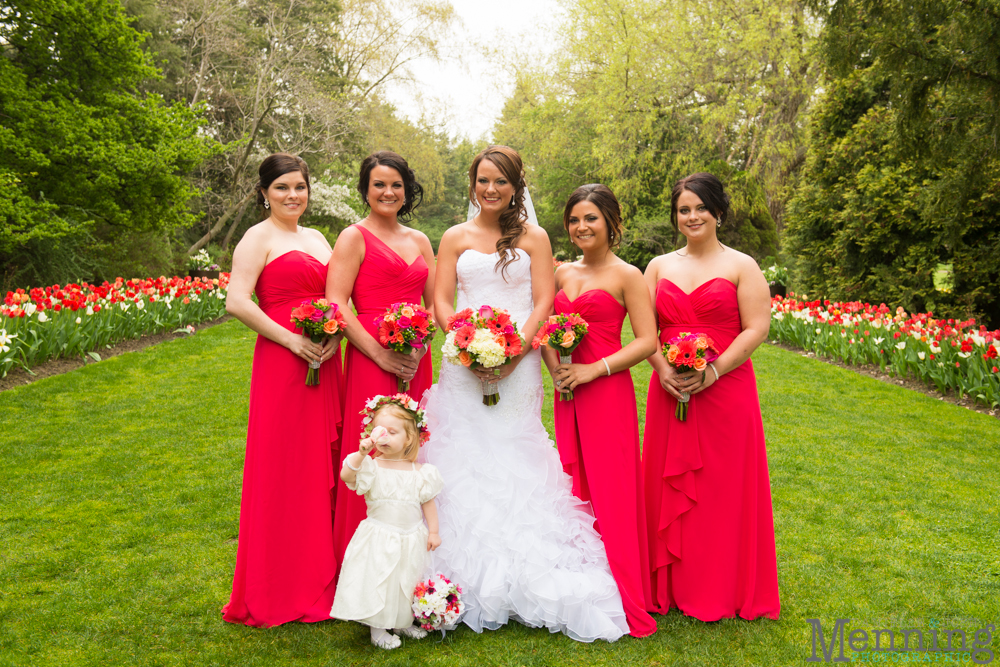 The guys looked dapper in light gray tuxes with white bowties & bright pocket squares.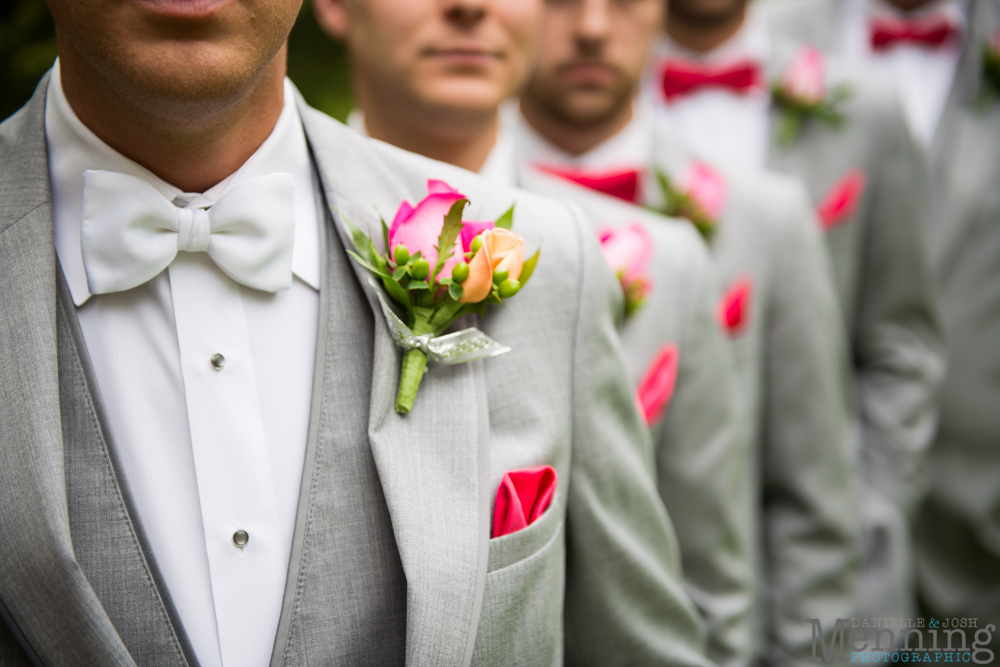 The bridesmaids were pretty in peach for Jillian's wedding with mismatched dress styles.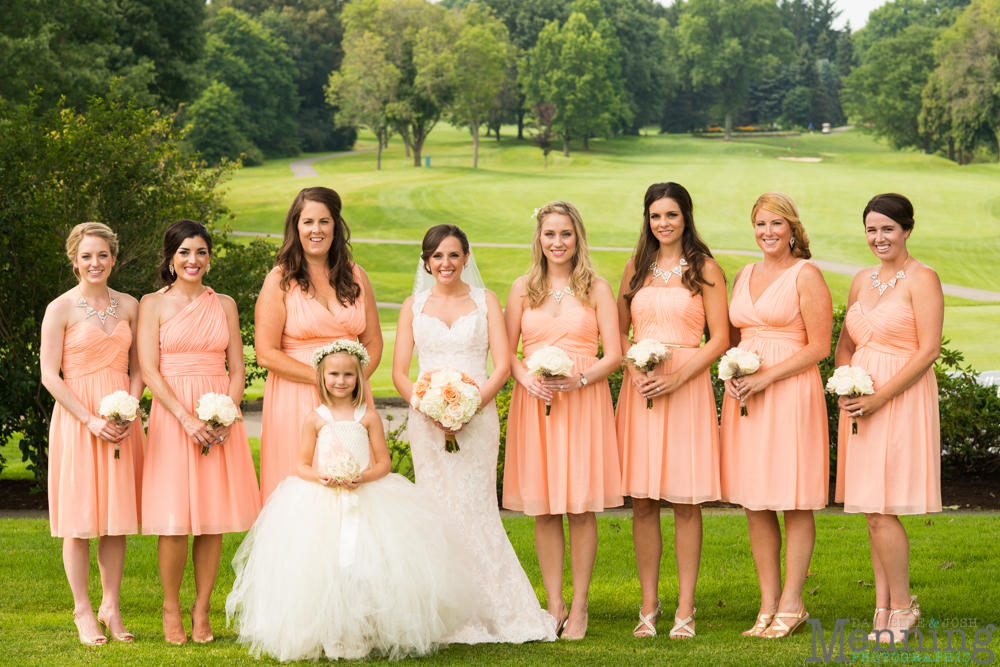 This wedding definitely had one of my favorite color combos of the year for bridesmaid fashion! The deep plum with the dusty rose and the pale pink worked so well in late Fall! And the beautiful vibrant flowers were simply stunning.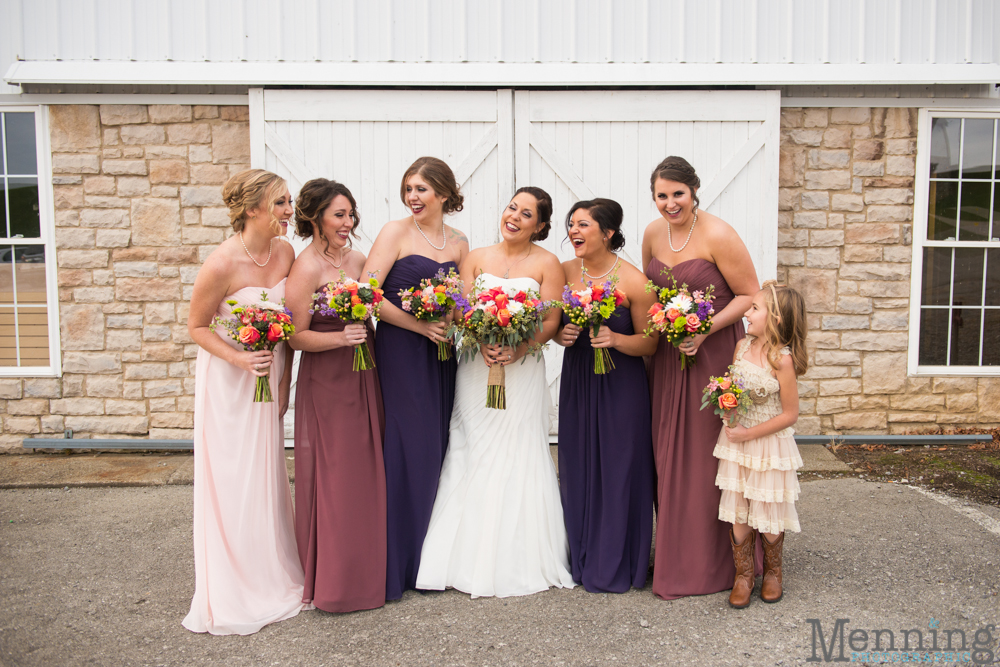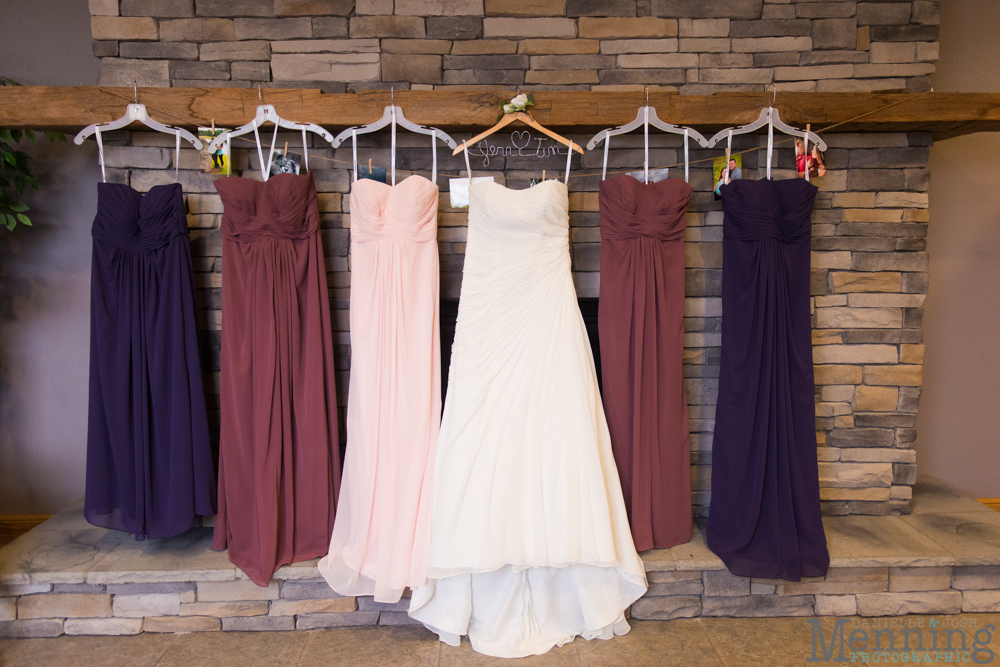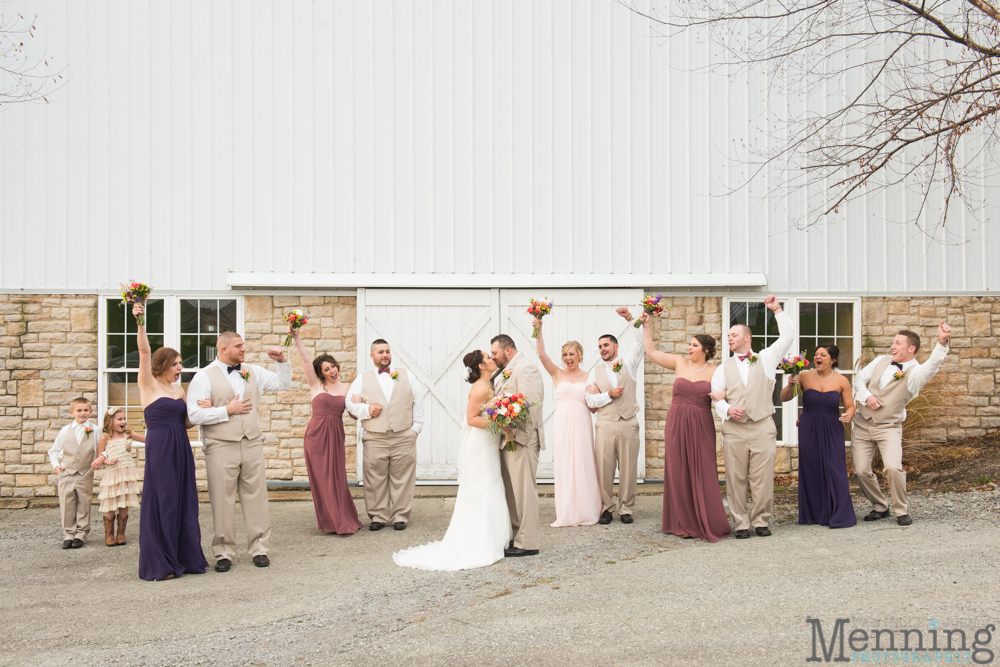 We, of course, saw a lot of classic wedding parties in black. You can't really go wrong with black.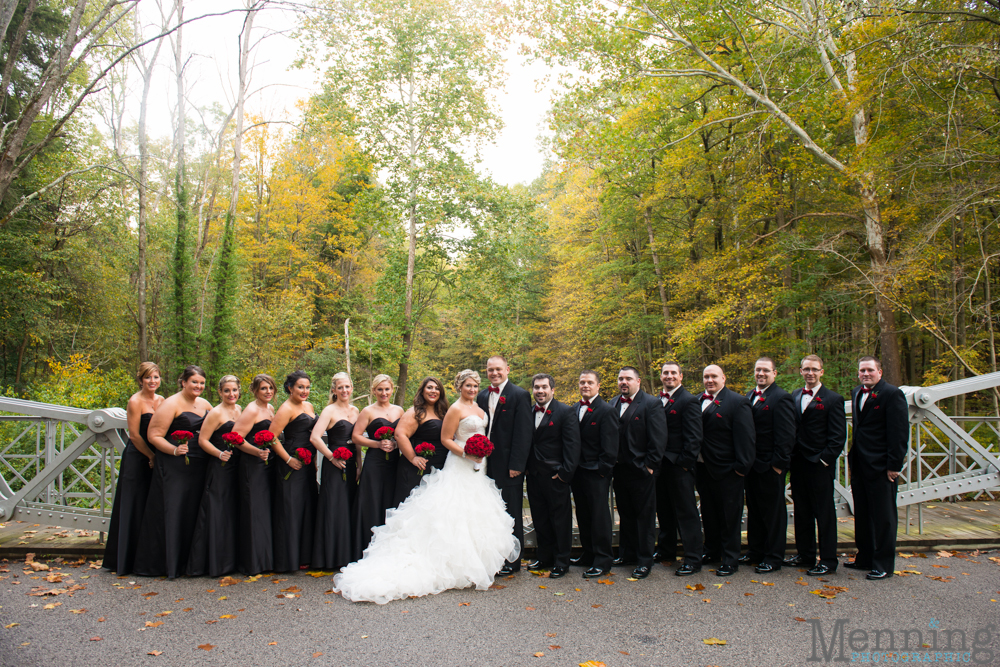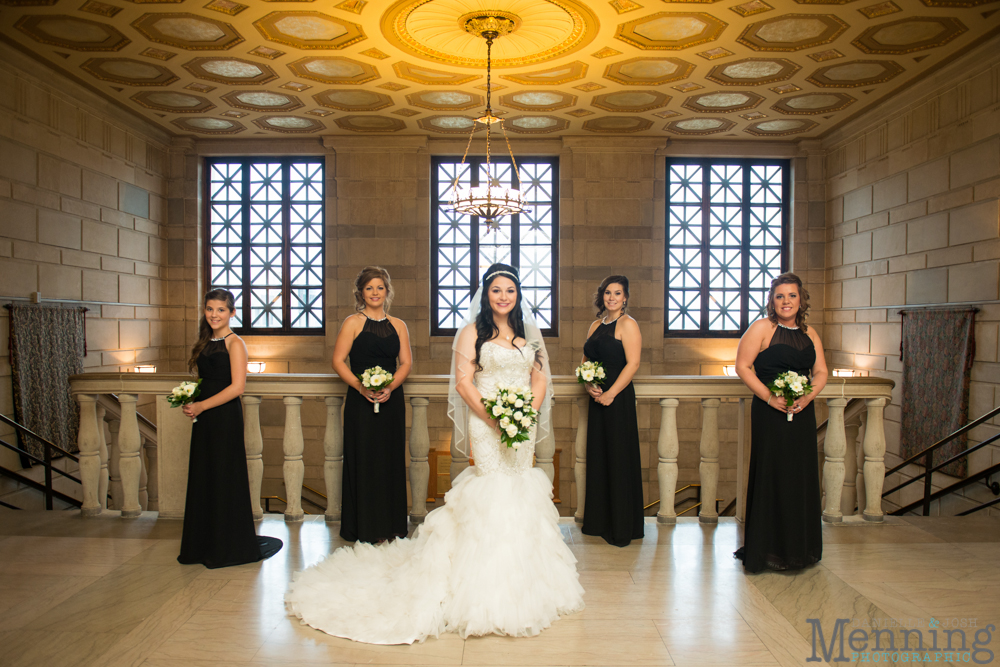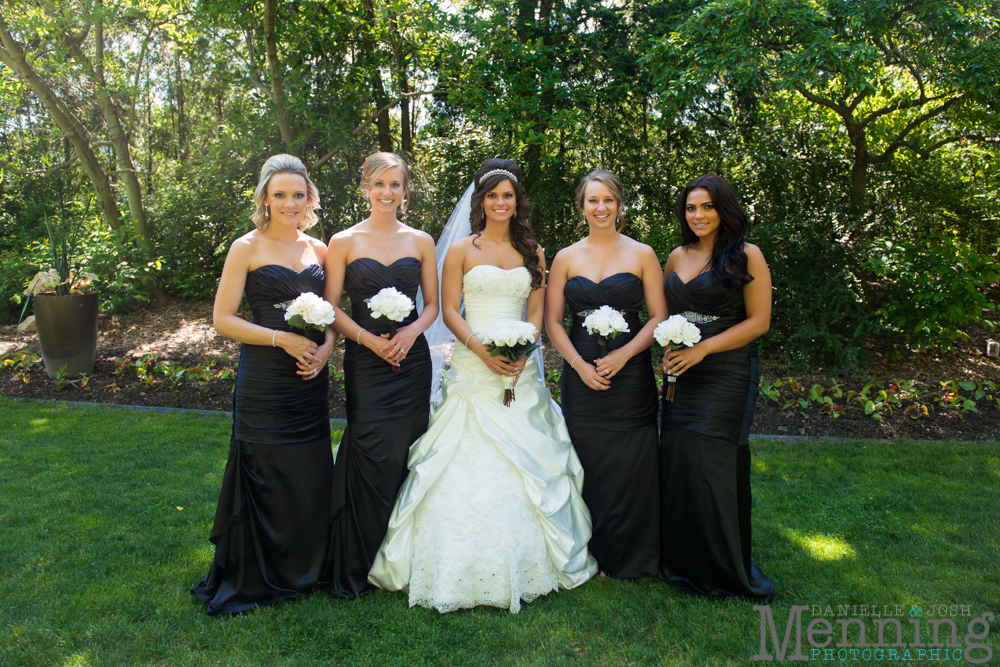 Gray is always a classic, too.
And we saw quite a few bright & vibrant bridal party looks. Teal or turquoise was pretty darn popular among our brides last year!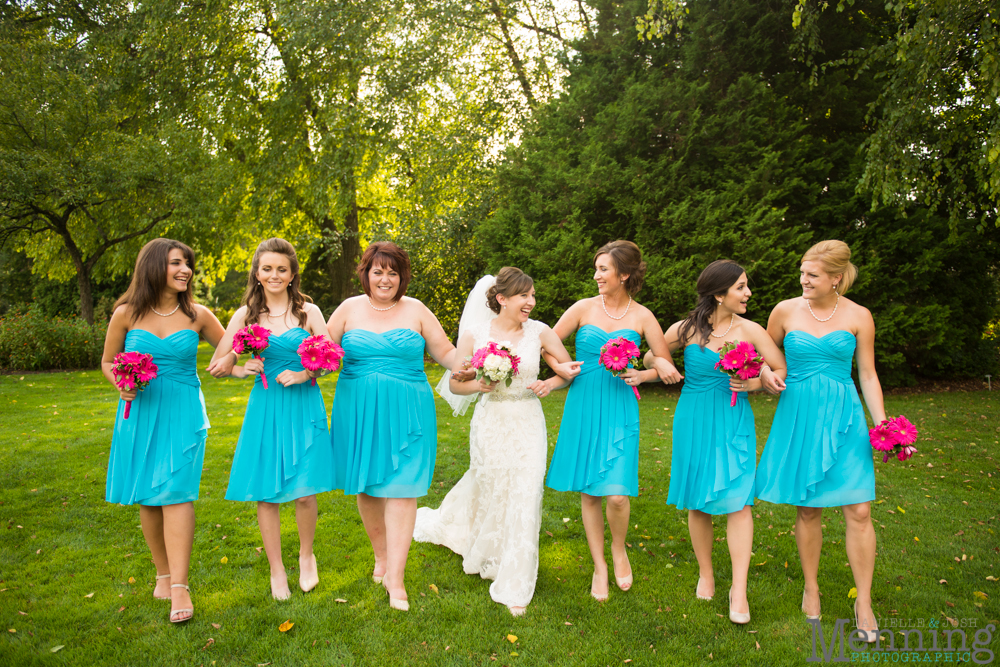 And bright pink always stands out!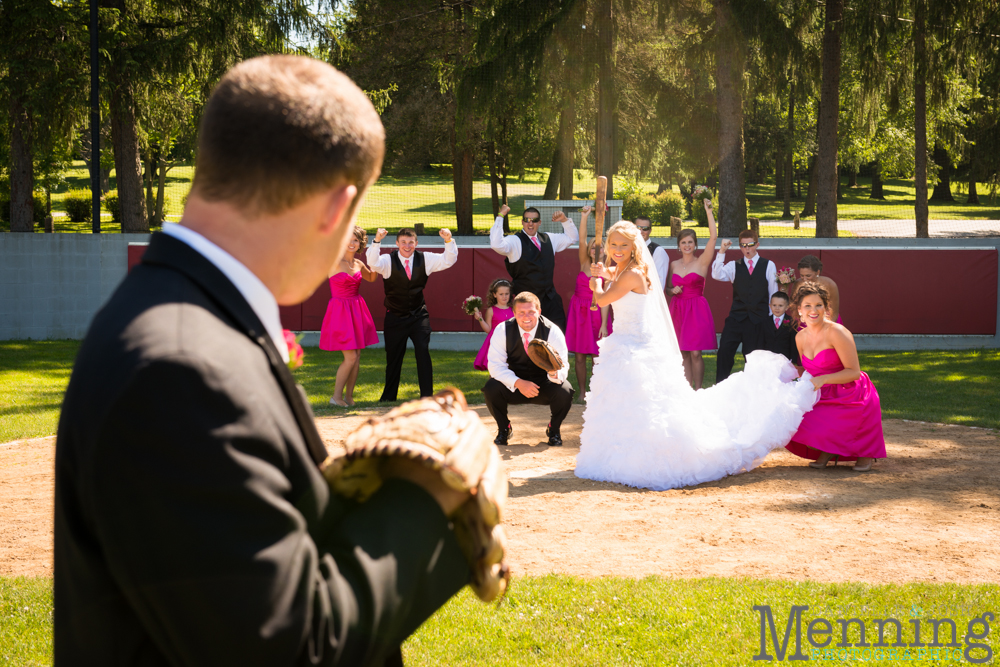 I loved the fun pops of yellow with this blue & gray color scheme.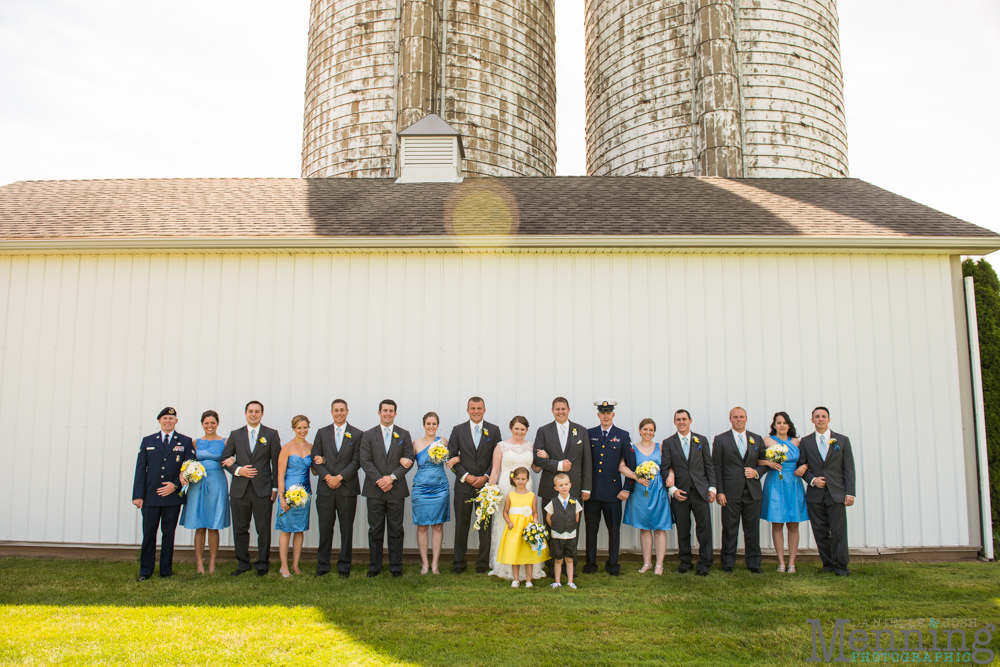 Coral & turquoise was a trendy color combo:
We hope you brides out there are having fun with your bridal party's fashion & that today's post helped with some inspiration!
If you're new to the blog, we're Josh & Danielle, married wedding photographers based in Northeast Ohio & available for worldwide travel. You can get to know us a bit & follow our daily shenanigans with our pugs & see behind the scenes action at Menning Photographic here: Instagram | Facebook | Twitter | Pinterest | Google +
If you missed the other installments of our 2014 FAVORITES series, you can find them HERE (favorite engagement photos) and HERE (favorite wedding cakes).