This was our second try for Ashley & Sean's engagement session. The first try got rained/slushed out & this one was pretty soggy, too! But we made it work & they were definitely troopers dealing with the cold & rain/sleet/snow! We started out in a small park with their two cuties, Mocha & Kendall. The dogs were extremely hyper and not into being photographed, but they were fun & cute and we snuck a couple shots in there!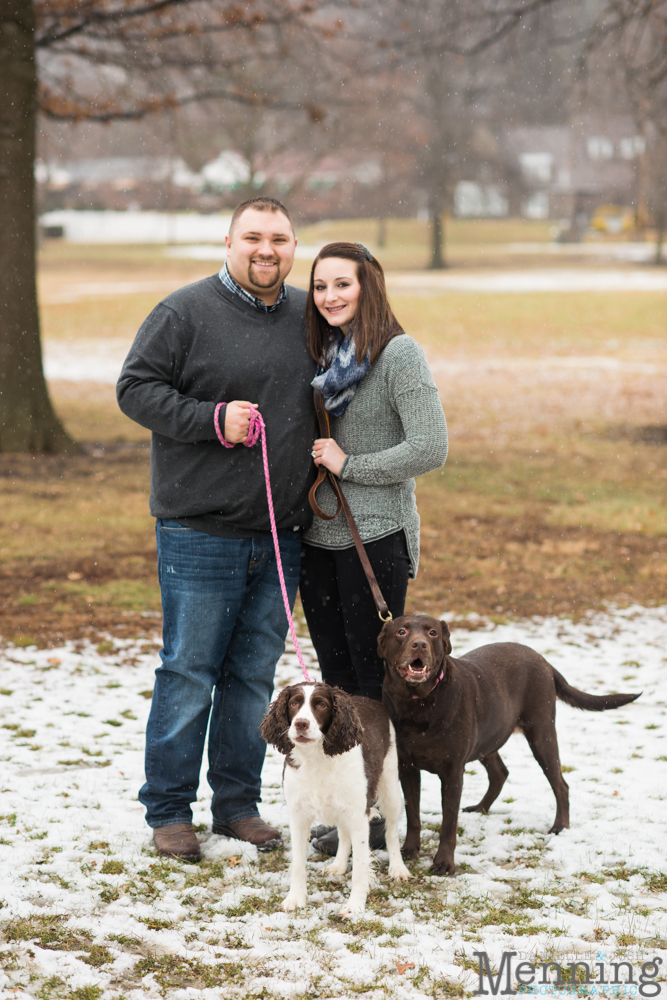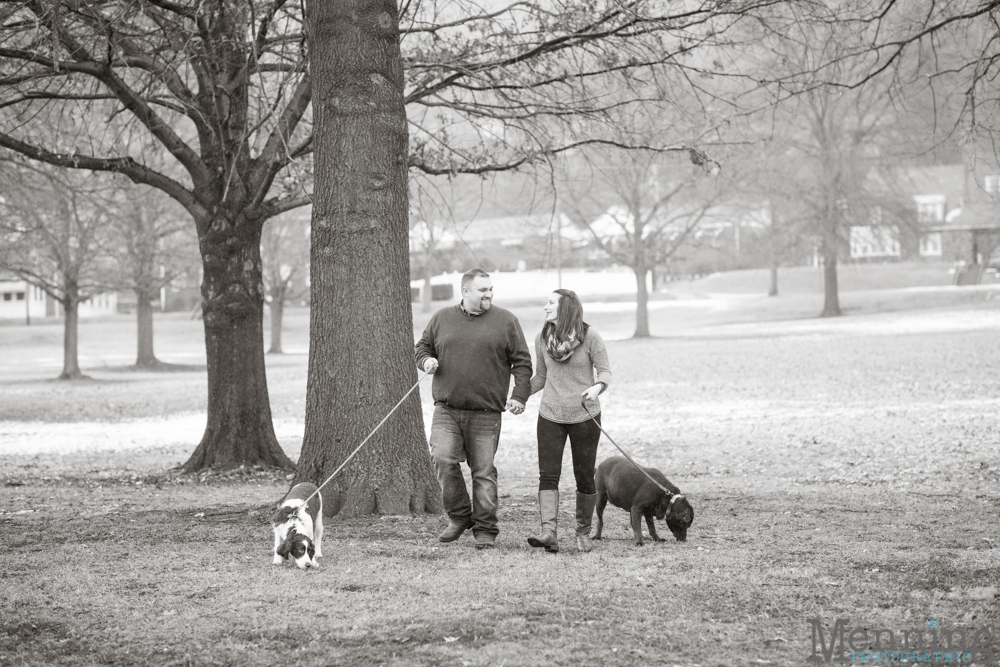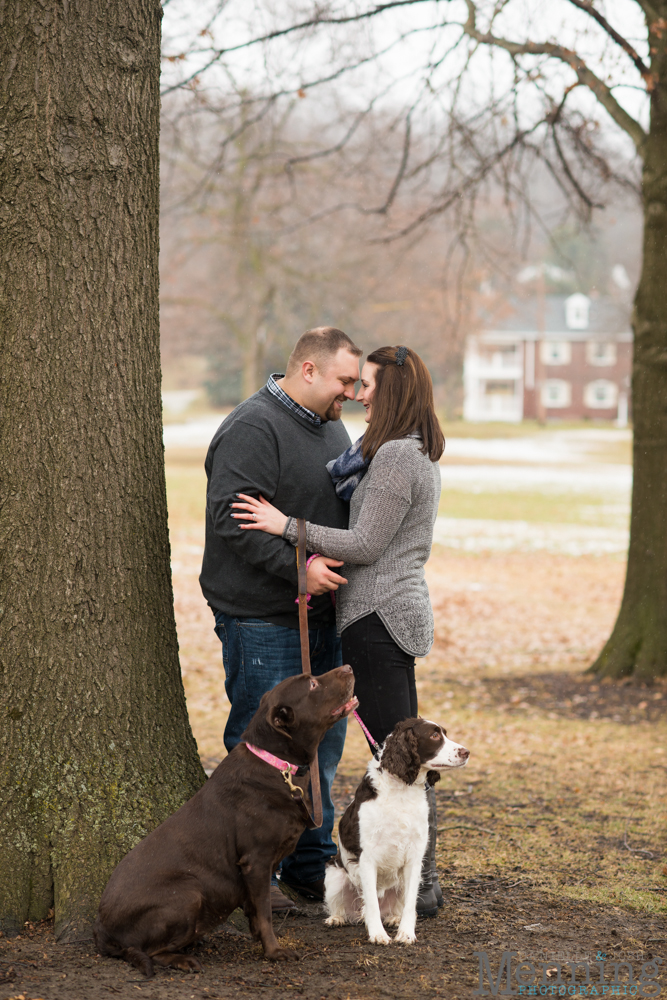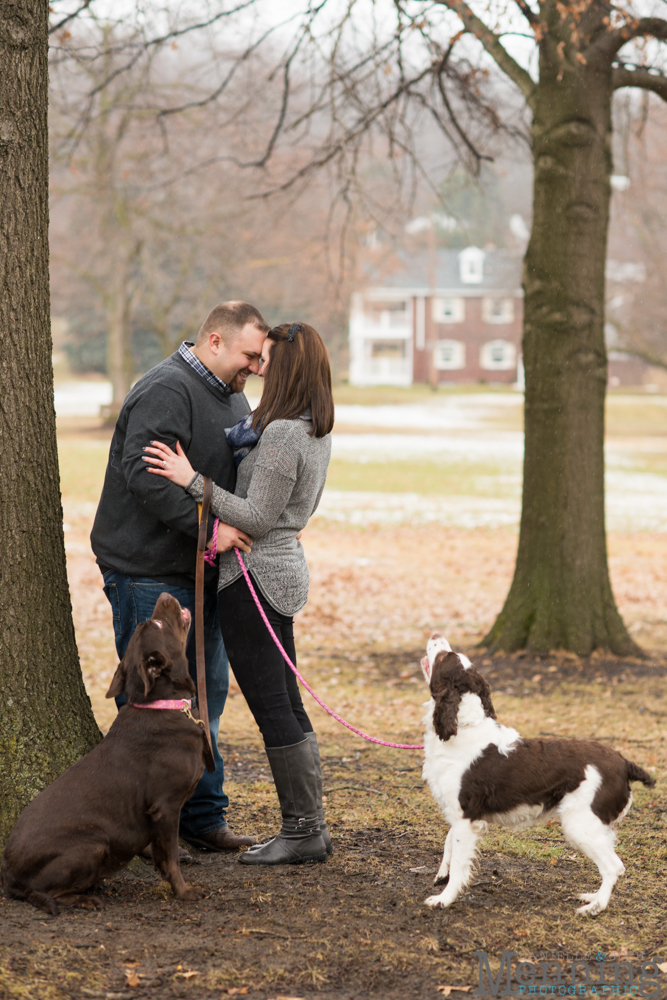 They are so adorable together!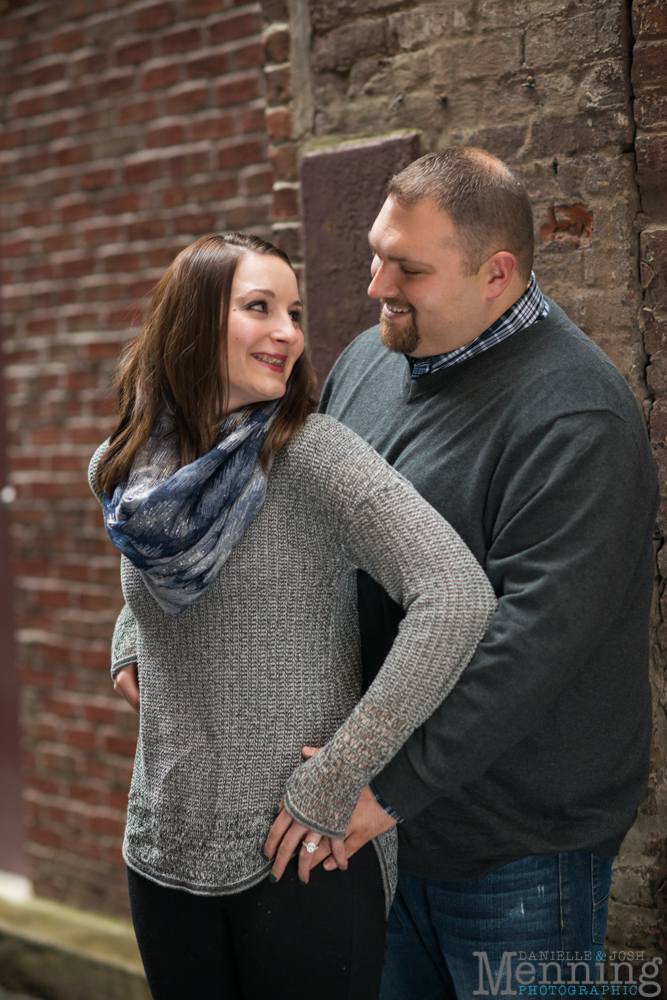 They met at Ashley's workplace. They aren't coworkers, but Sean's company was hired to work for Ashley's temporarily. He hooked her up with a nice office phone, charmed her with his funny & friendly ways, and the rest is history! 🙂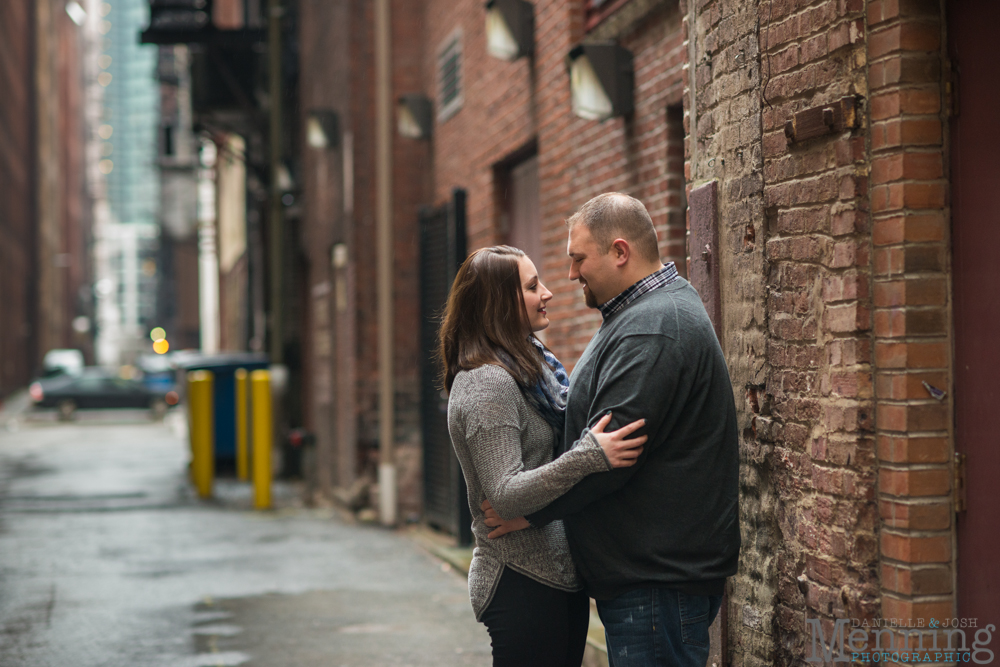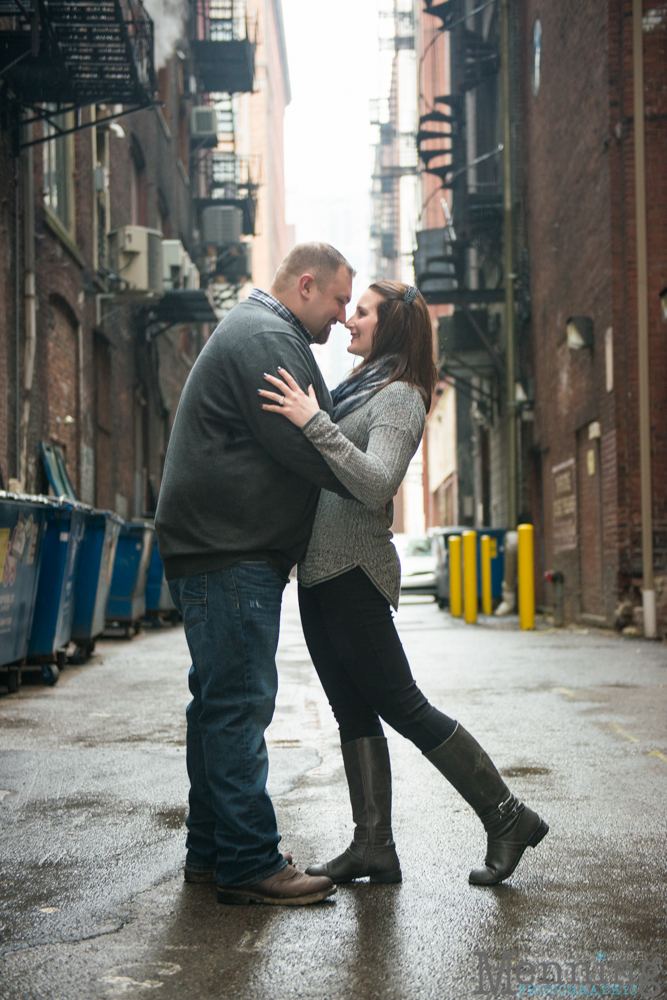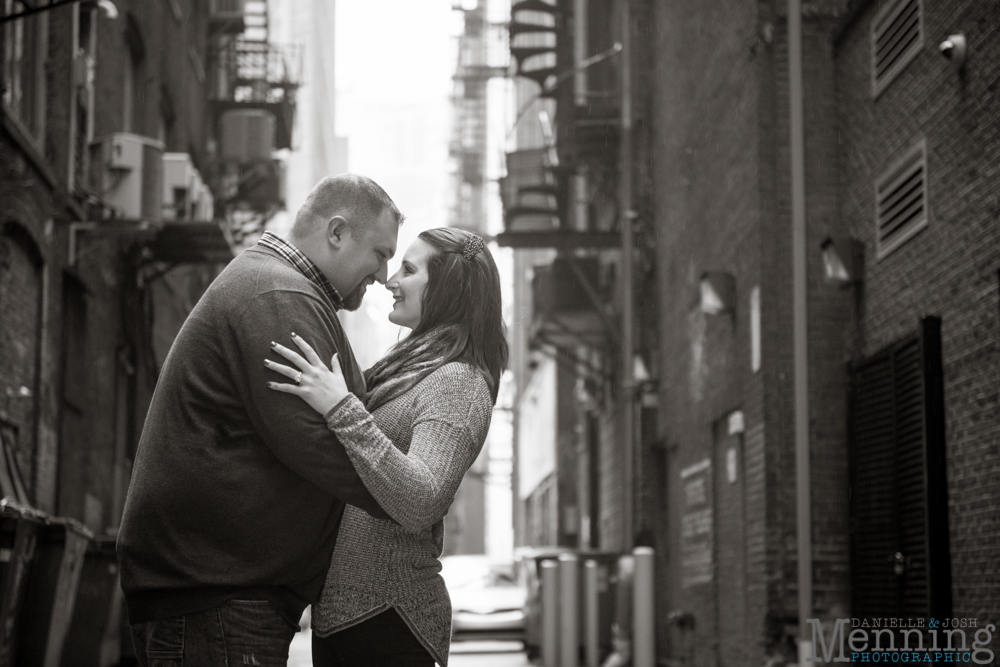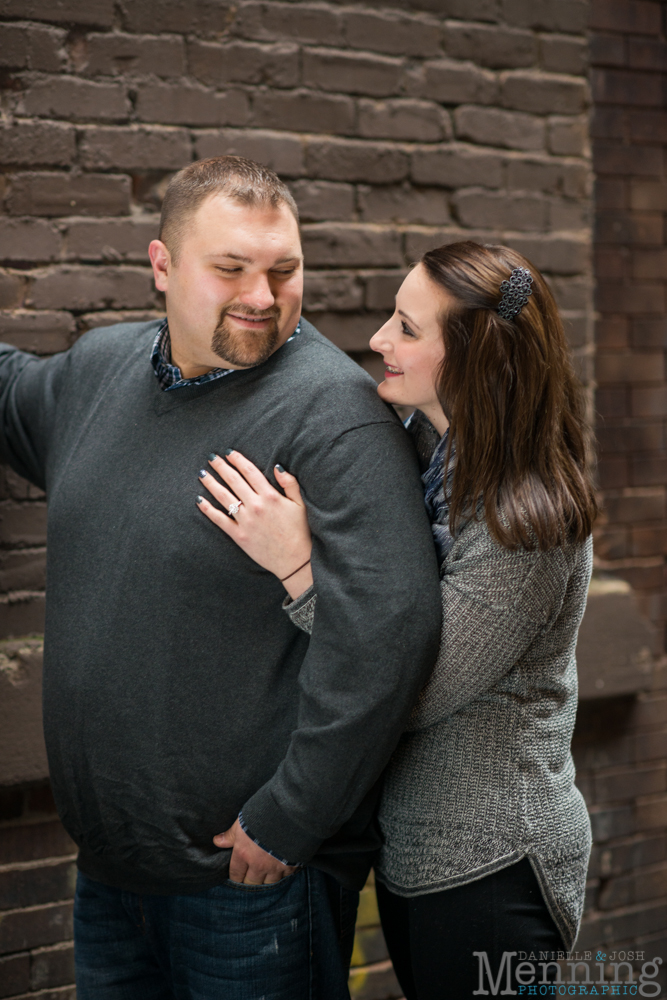 So cute!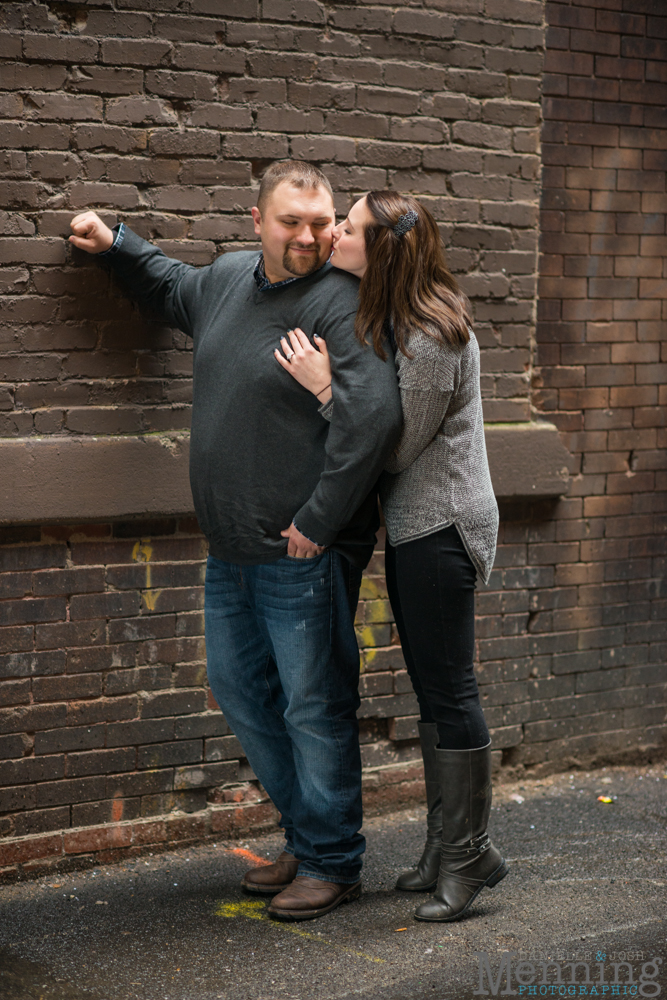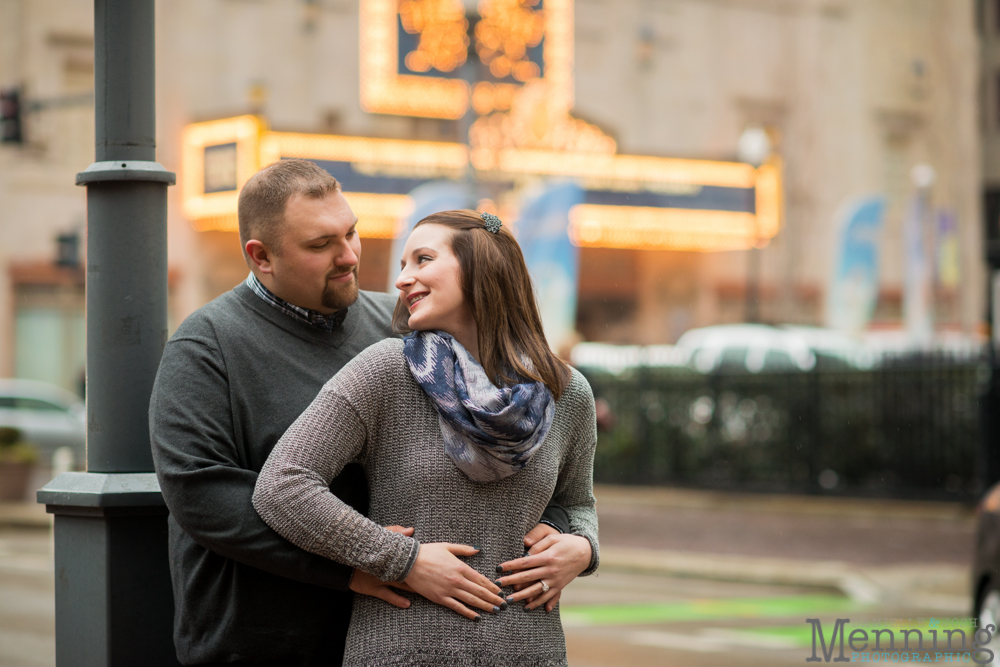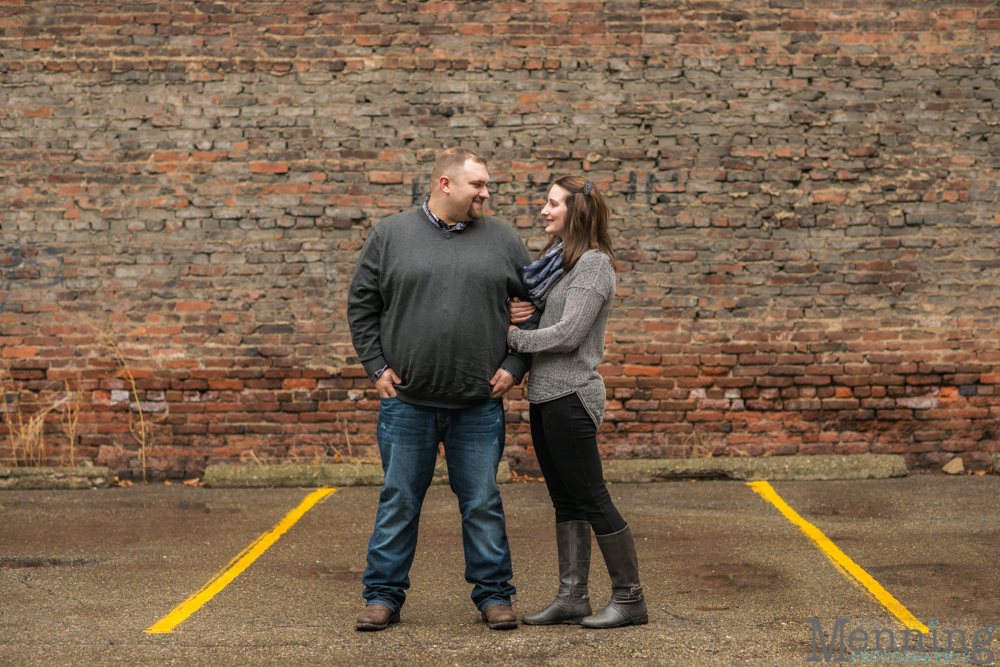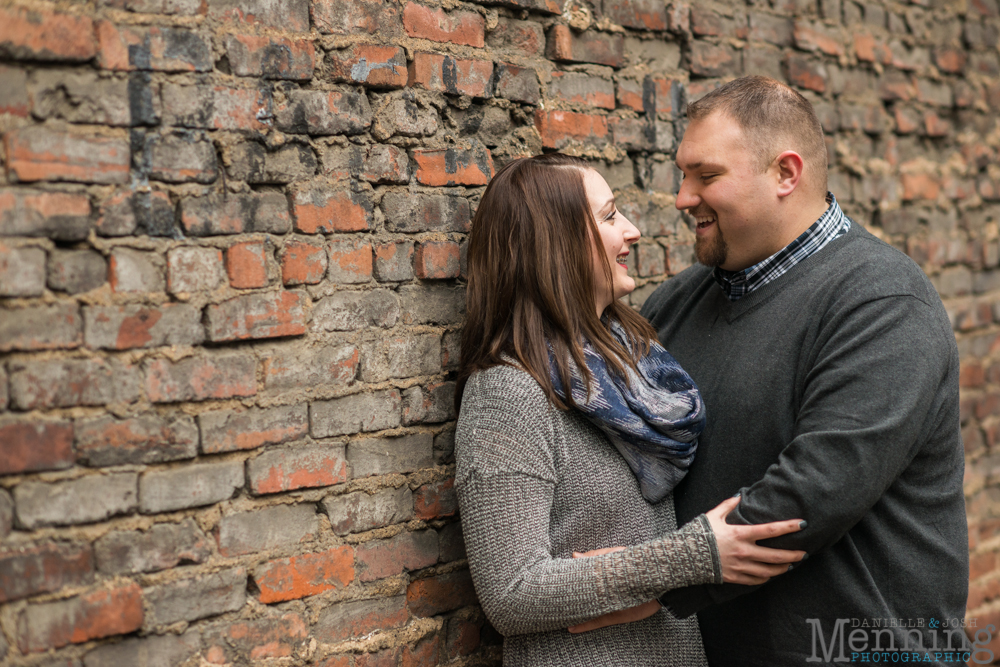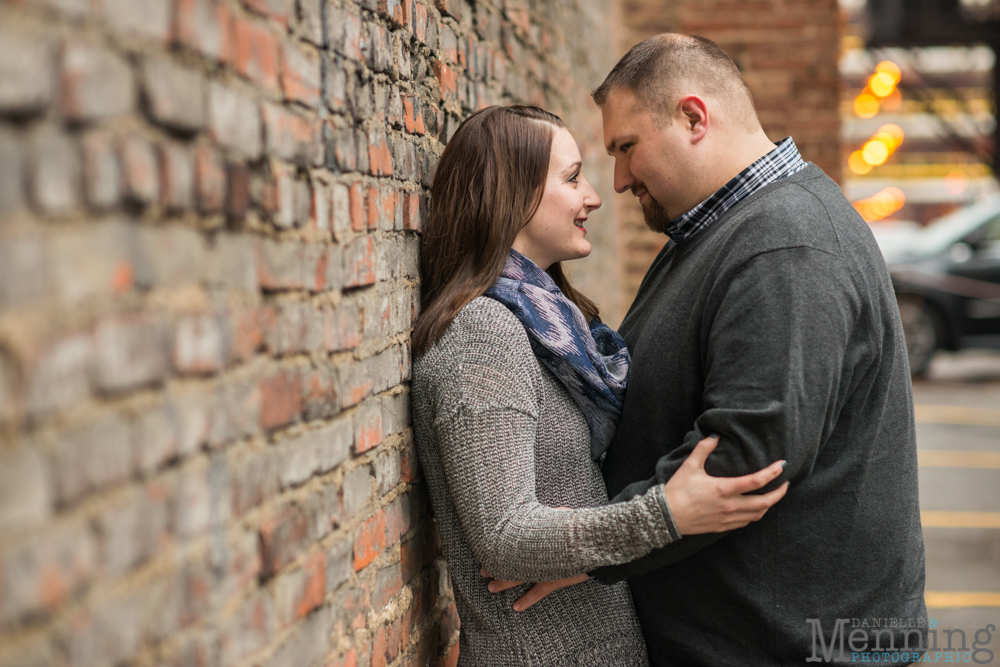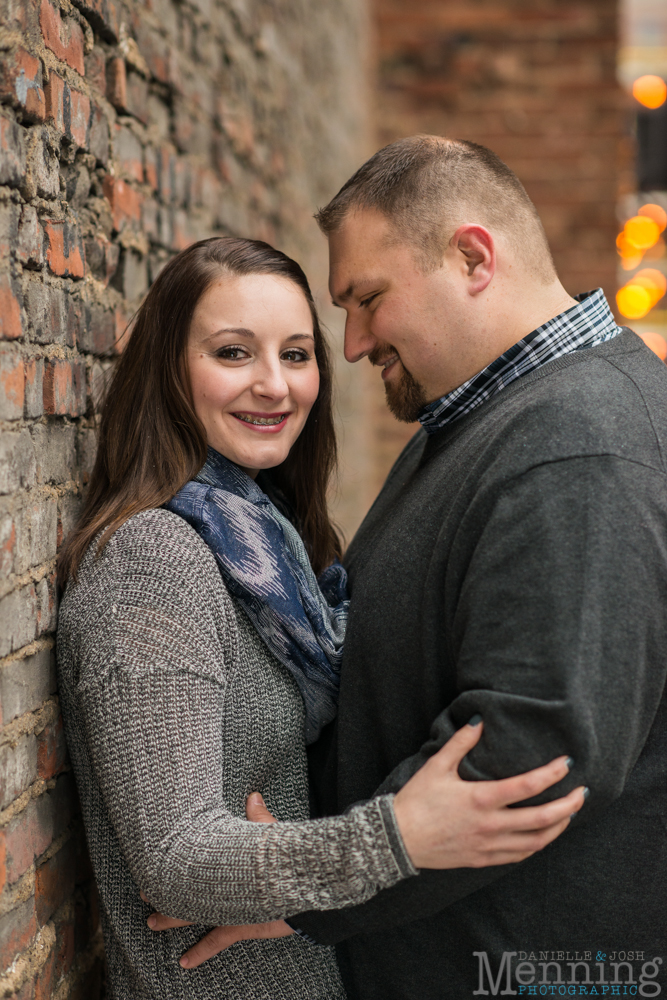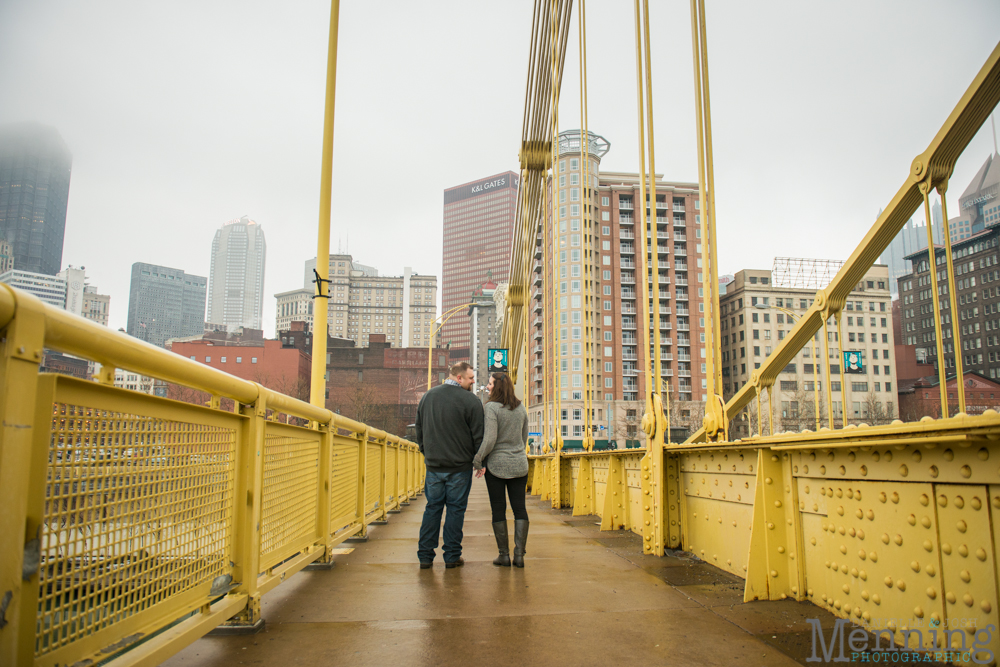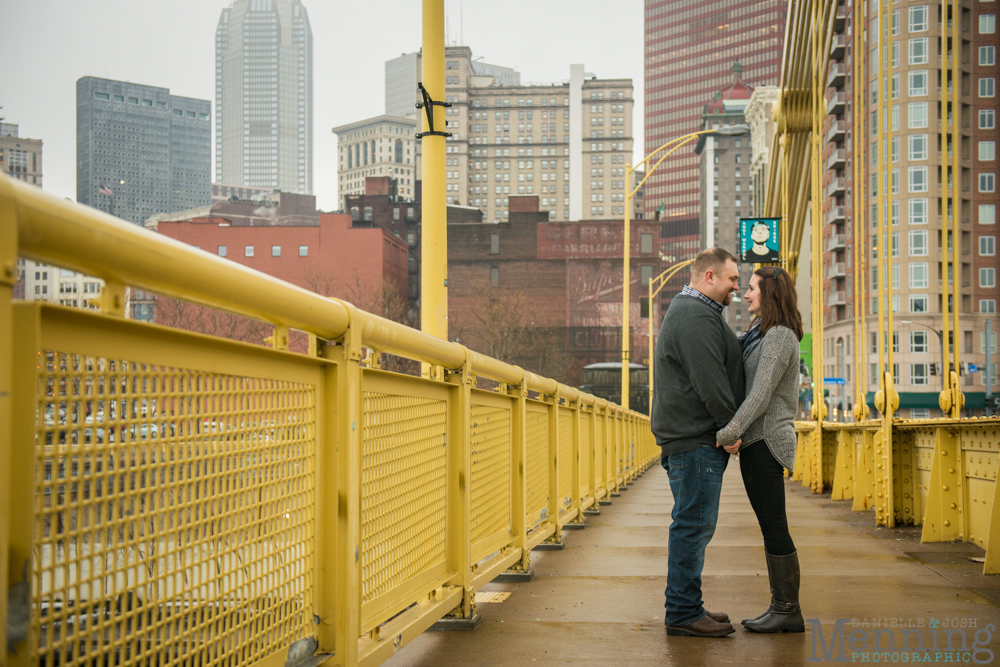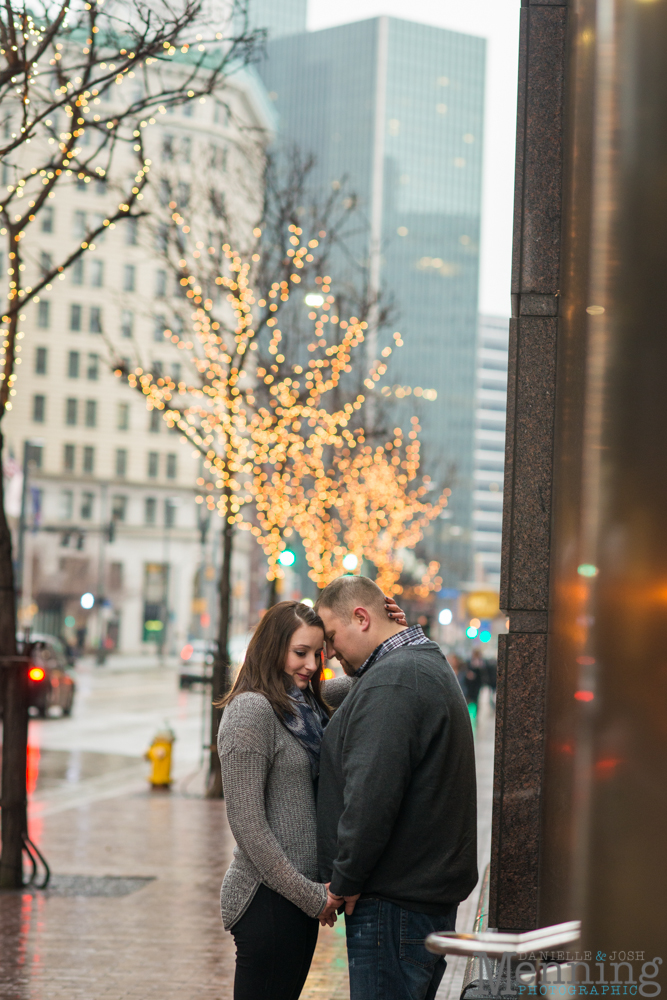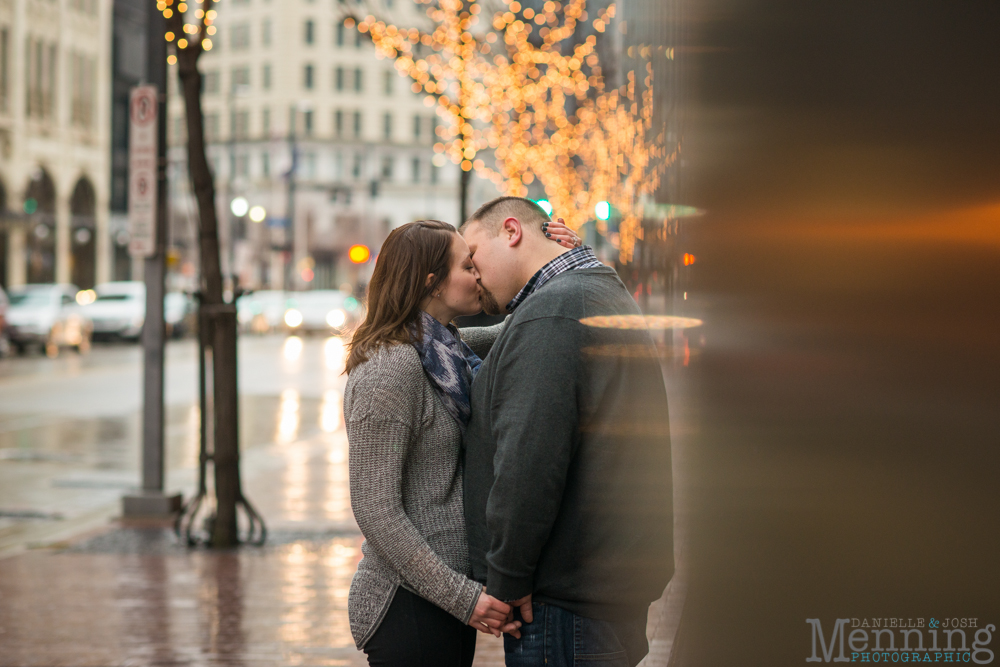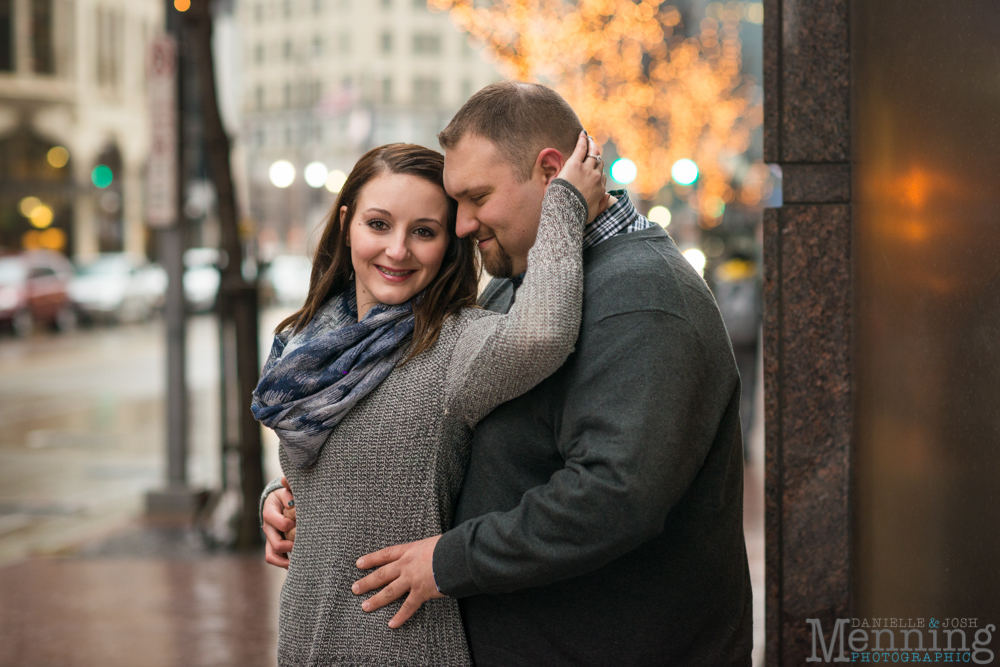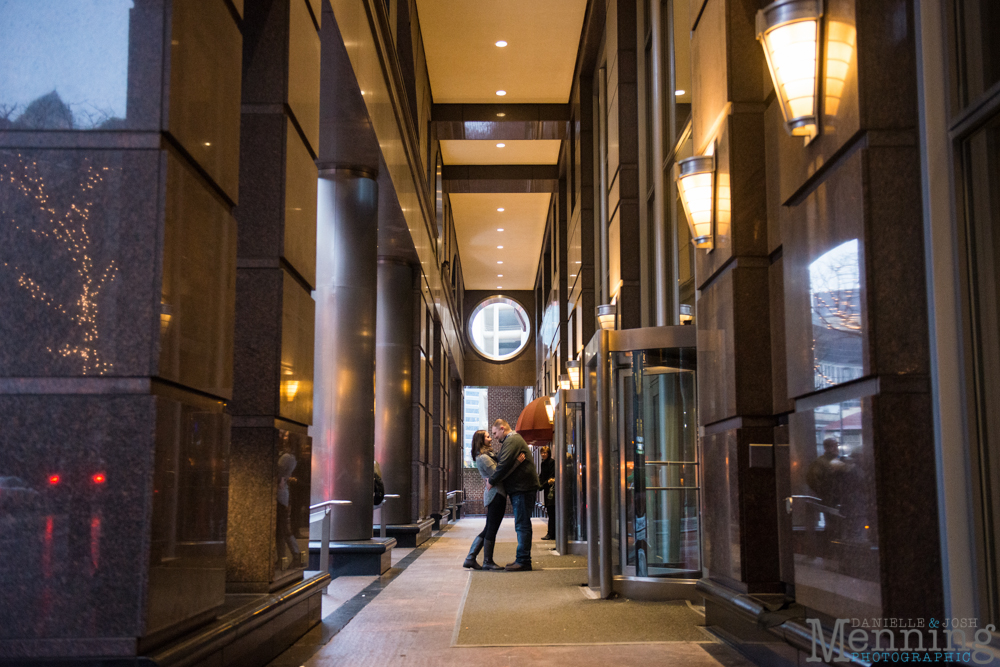 Ashley & Sean are both Pittsburgh Steelers fans & they even got engaged at Heinz Field while on a private tour so we obviously had to go back to where he put that bling on her finger!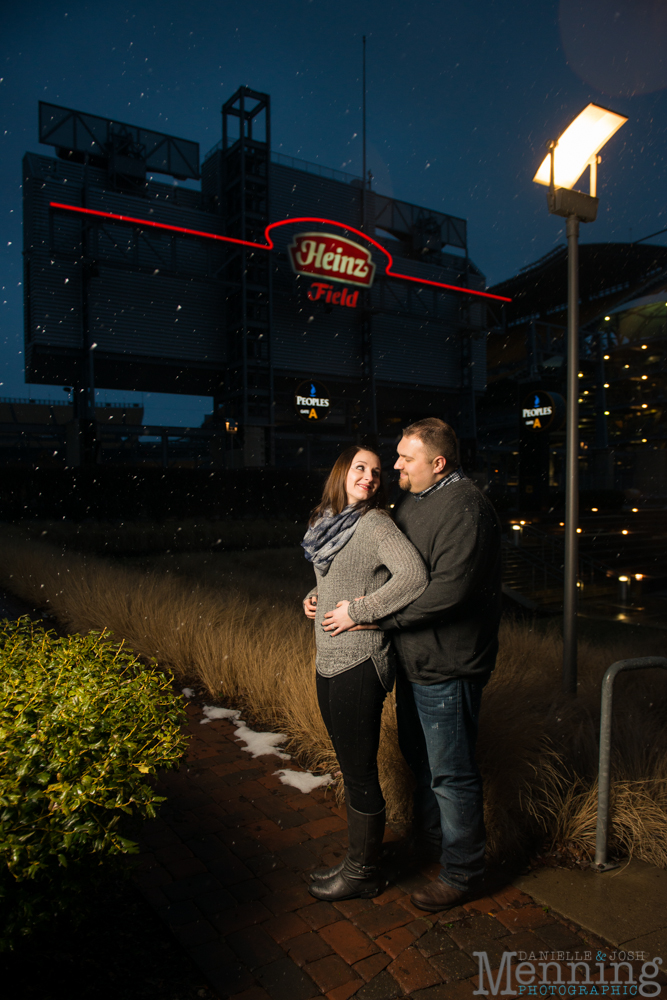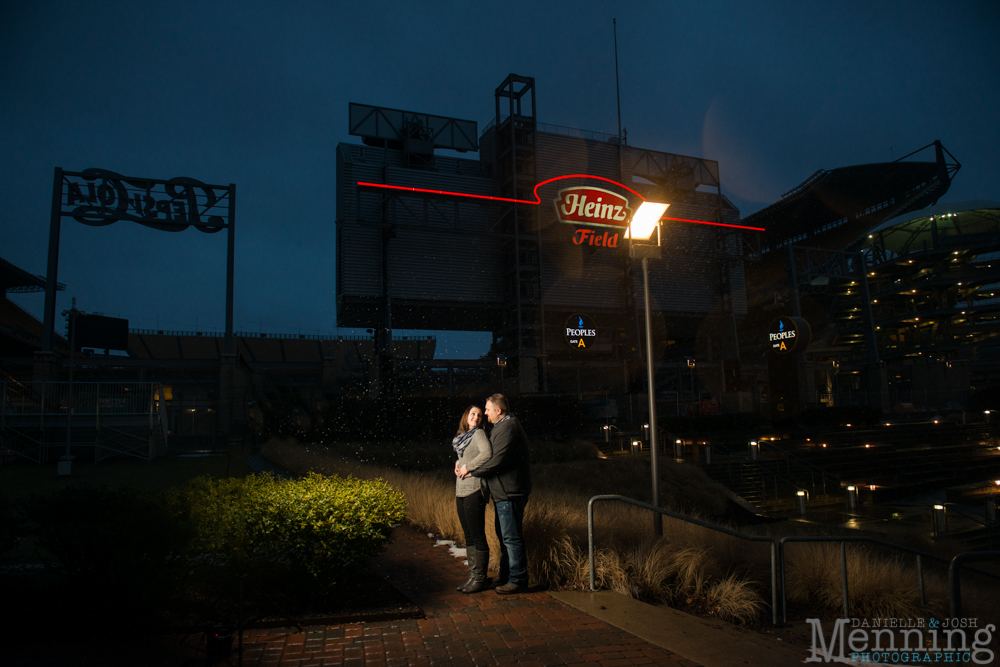 Snow!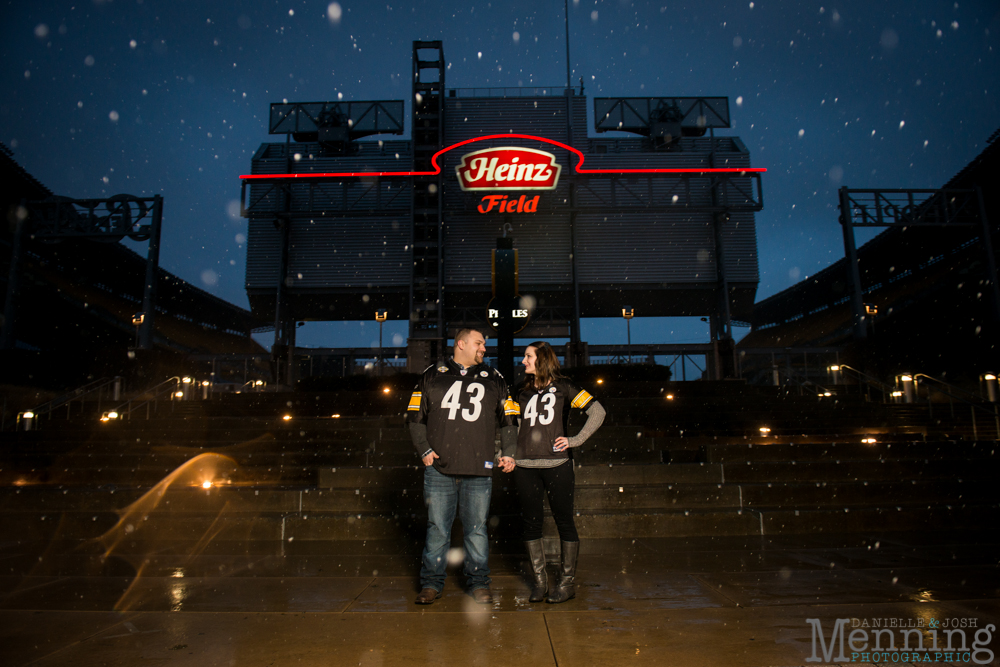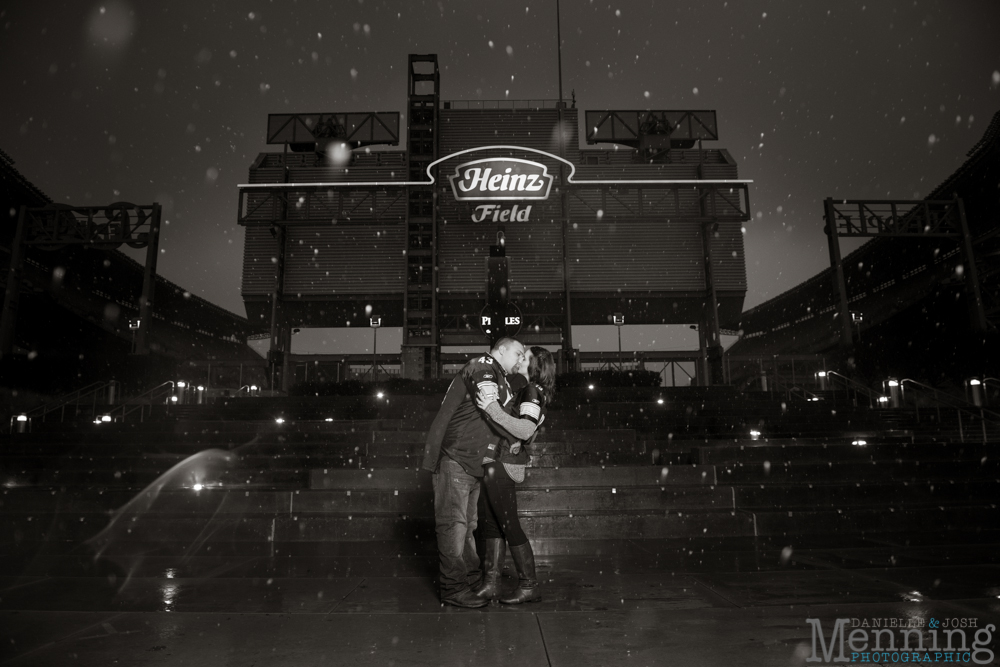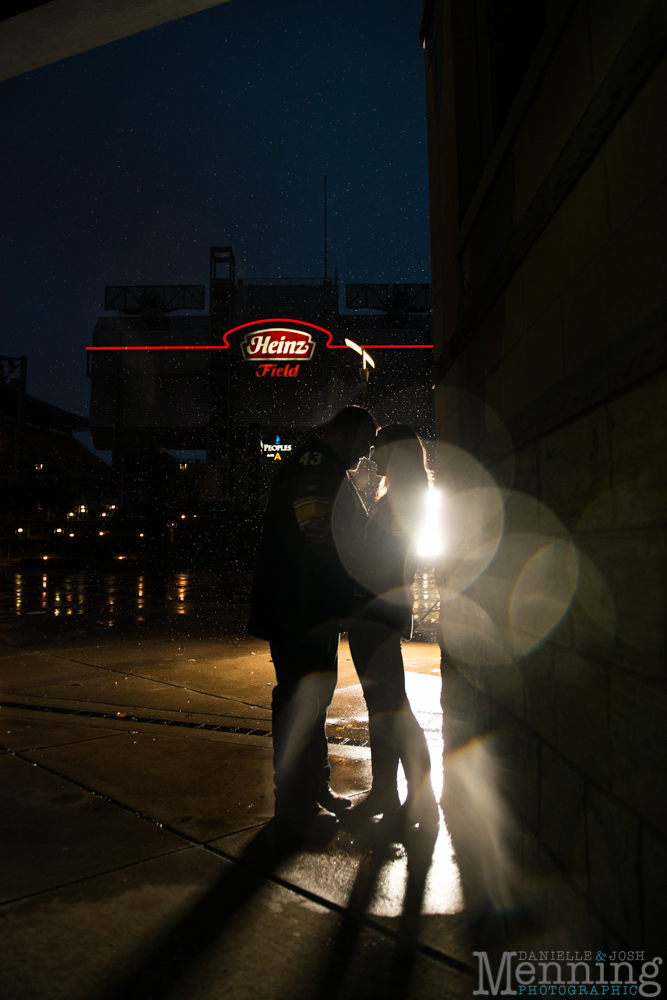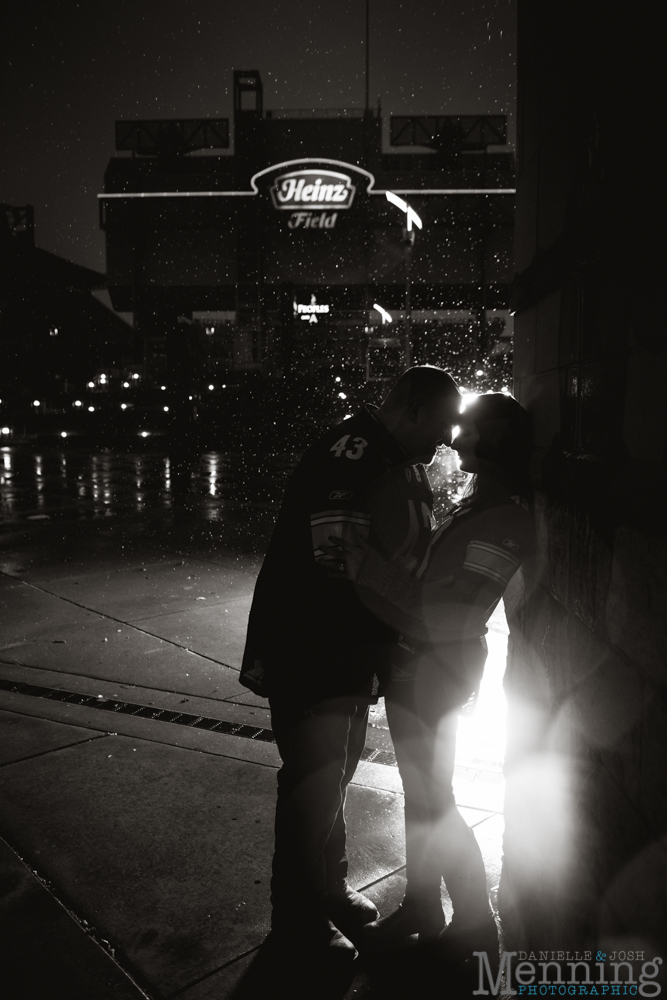 And then this happened at the very end of the session & we thought it was the absolute perfect way to wrap up a fun night!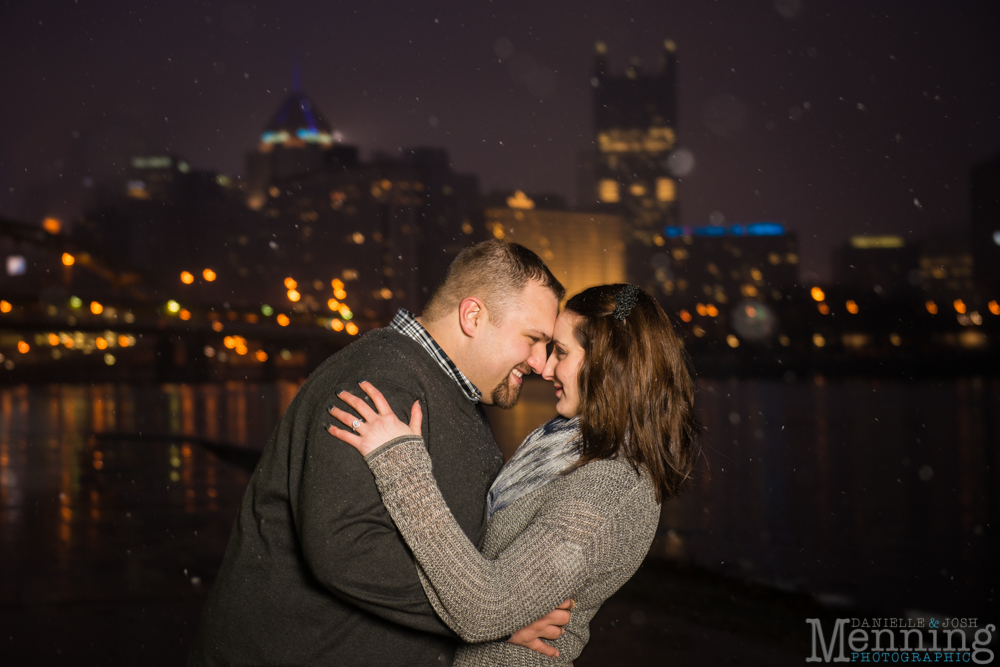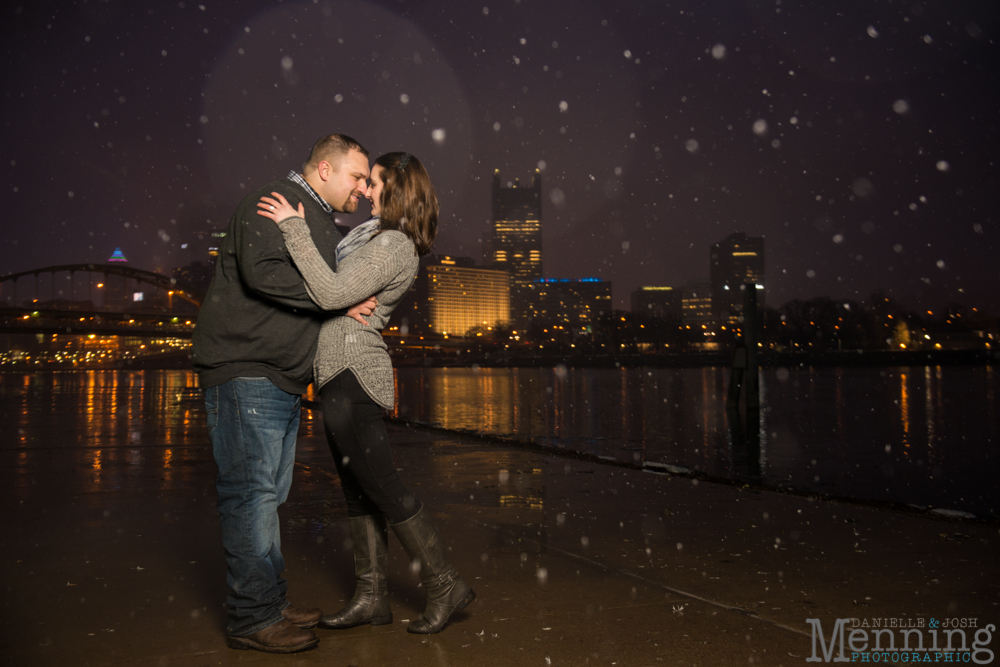 Ashley & Sean, thanks for choosing us to photograph your engagement session & wedding day! We know the big day in October will be lovely!
Instagram | Facebook | Twitter | Pinterest | Google +