Oh, Thanksgiving! I'm convinced it is one of the most underrated holidays of the year, which is SO SAD! It's a day about gratitude, family, and food. Seriously. . . it doesn't get much better than that! We live close to Josh's parents and my parents so we get to have two Thanksgiving dinners in one day every year! Whoa! 🙂 This year, we went to Josh's parents' house first. Josh's mom, Cheryl, really outdoes herself in the kitchen for every occasion & Thanksgiving is, of course, no different! This is the fam: Josh's brother Justin, his wife Lisa, Grandma Pat, Josh's mom Cheryl, Josh's dad Damon, Josh's sister Jessica, Josh's brother-in-law Mike, Gianna hiding behind my head, and Aiden in the front. I've known this crew for almost ten years now, which is really hard to believe. Aiden is nine so I've known that little buddy all his life. 🙂 Gianna just turned three & that girl is a spitfire full of energy and spunk! Next year, those two will have a new little cousin. . . yay!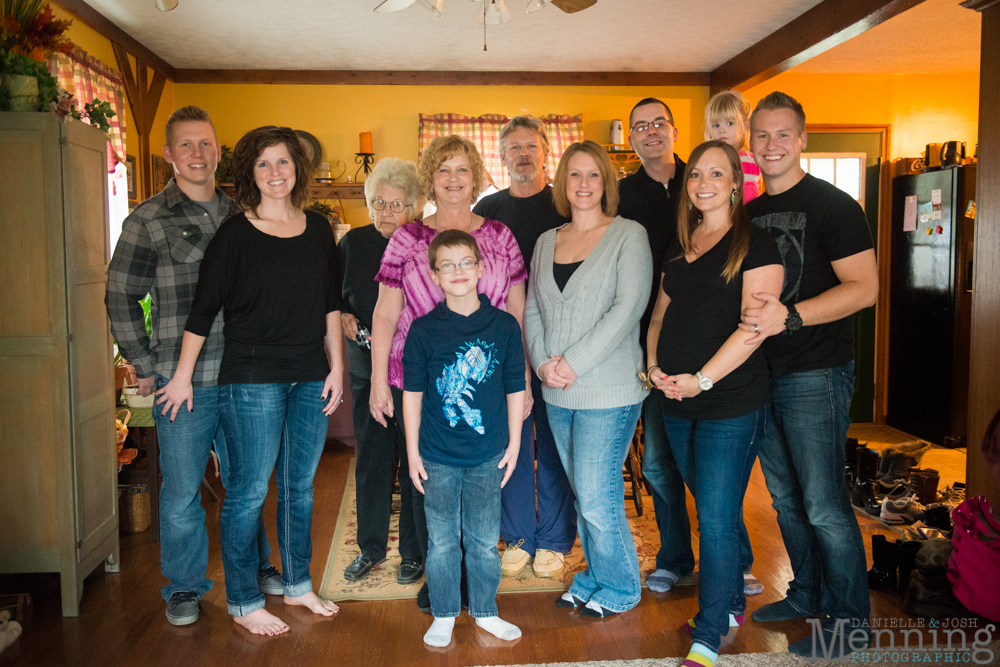 After the yummy food and fun at the Mennings', we headed to my parents' house. Our little twin nephews were there & they are all over the place now! They'll be one on December 17. . . crazy! This is Mason enjoying some sweet potatoes.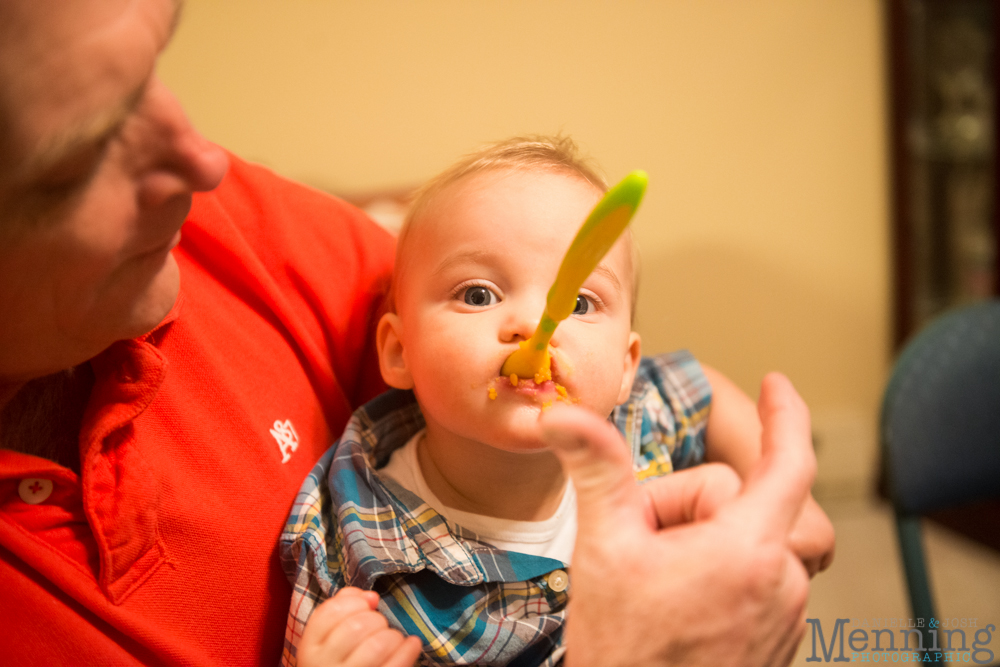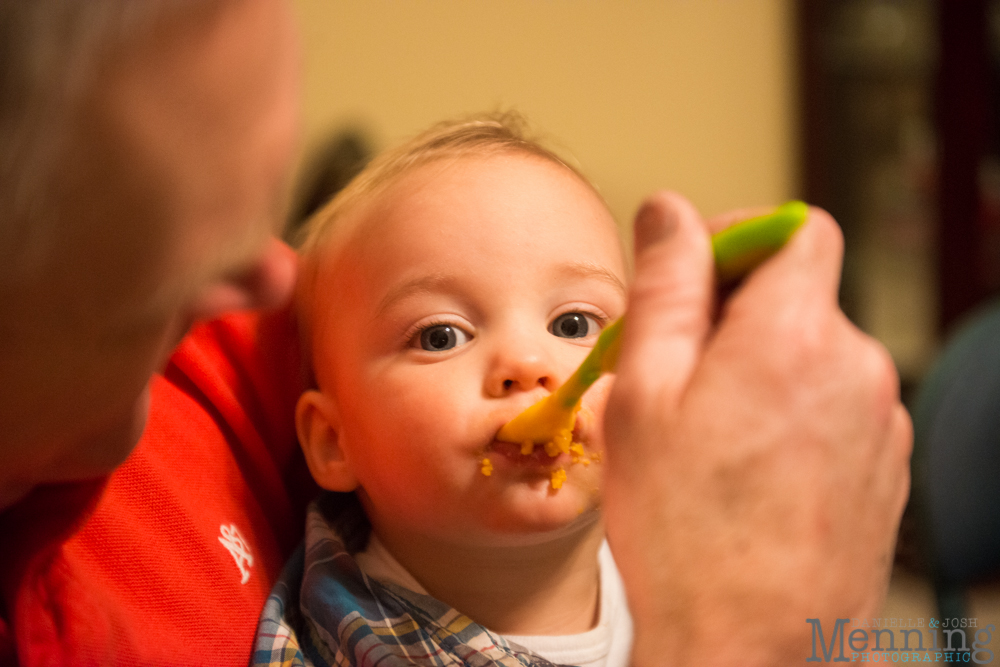 Our niece Addison is a bright light in our lives who makes us smile so much! She will be turning four years old on December 14. She loves Uncle Josh.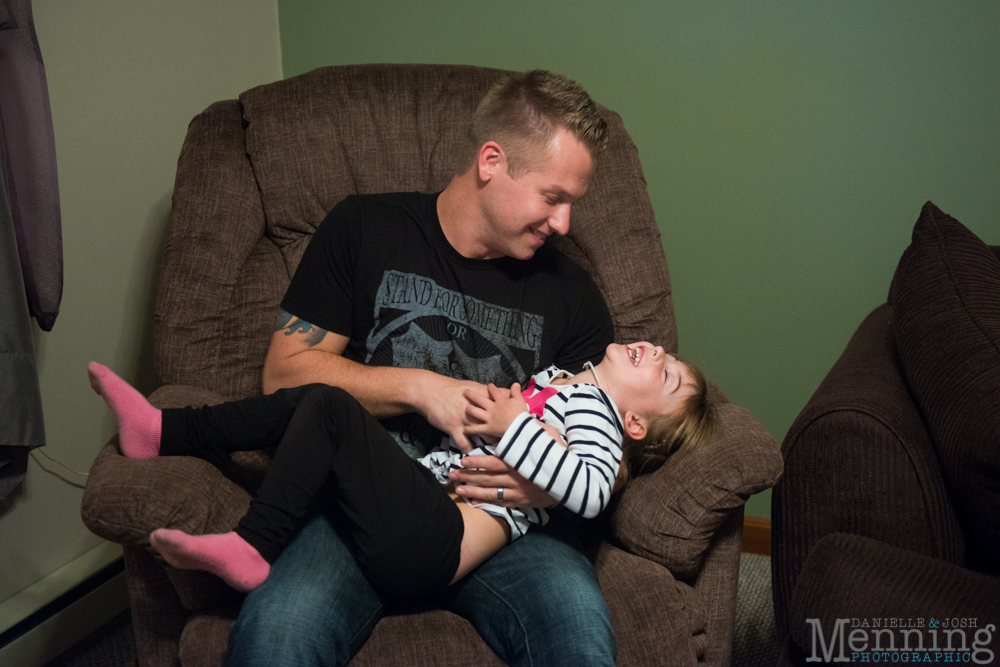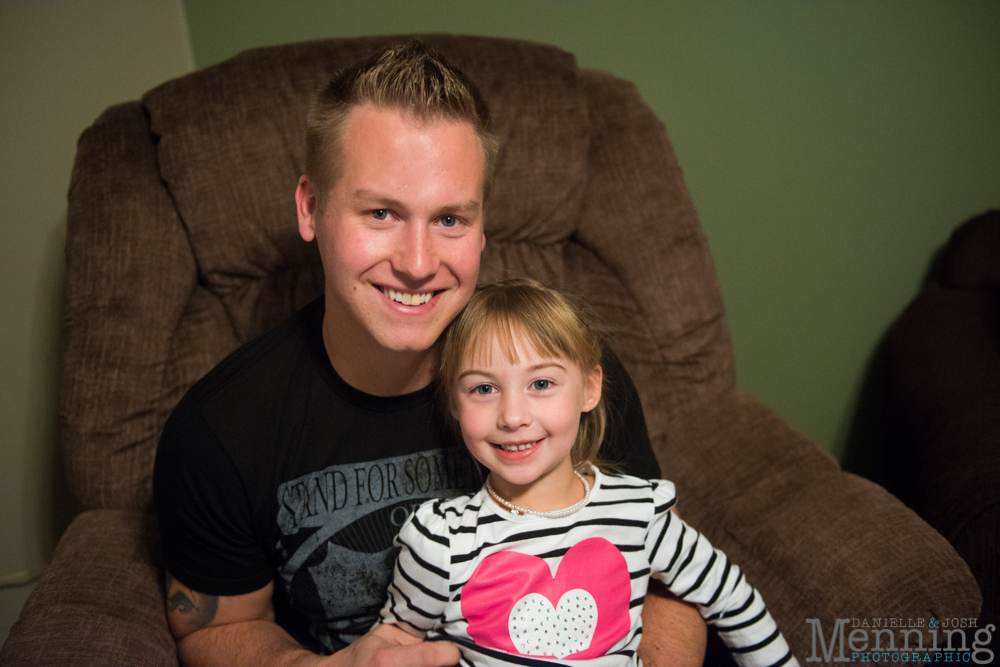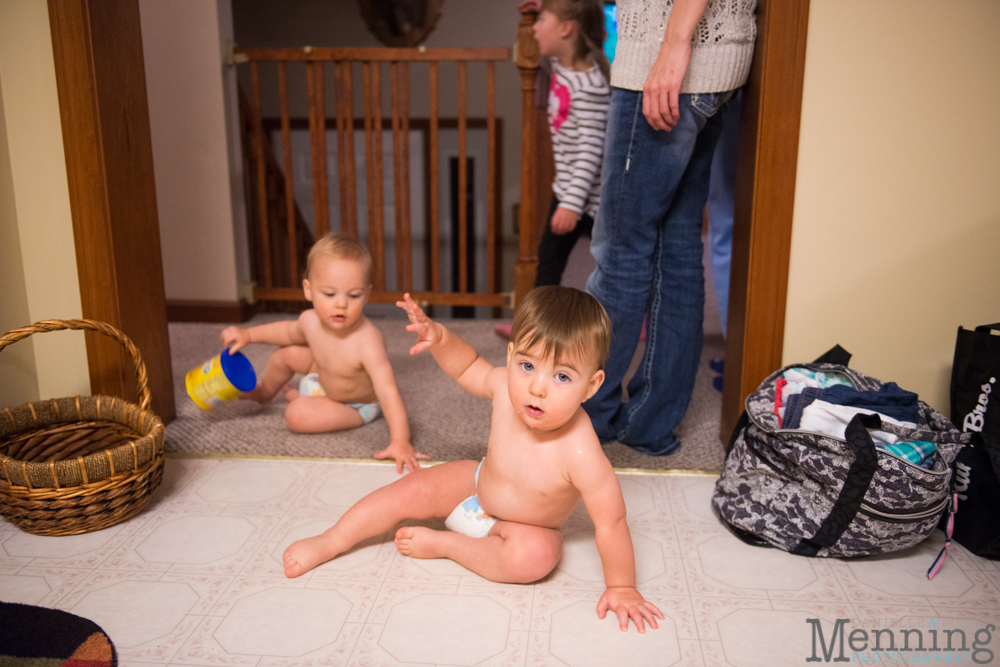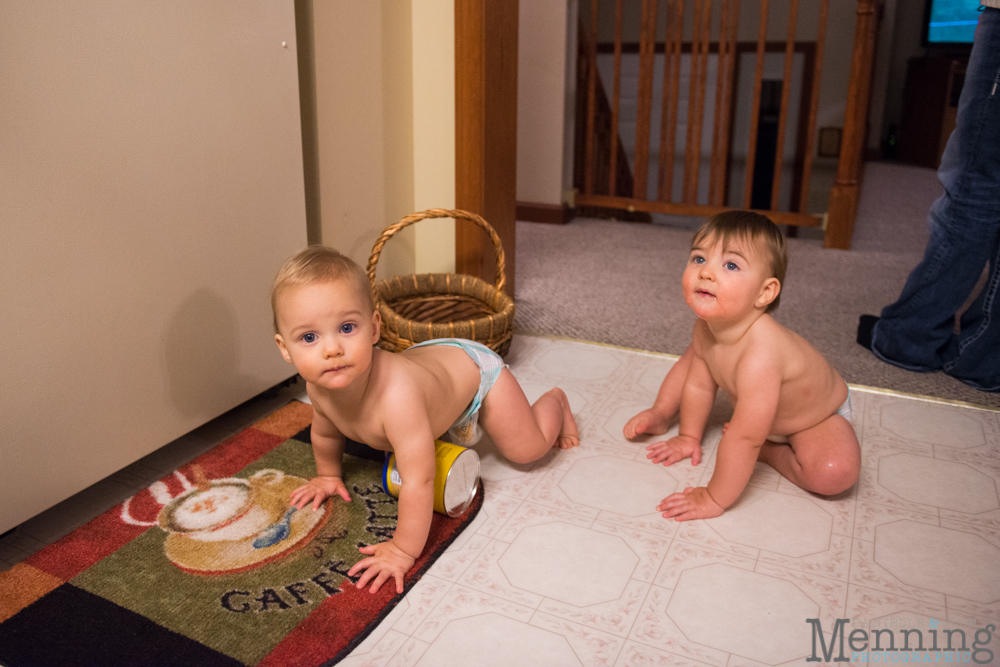 Crazy crawling babies! They were a fun way for us to burn off at least some of our dinner. Chasing them around and keeping them from pinching their fingers or smashing their faces is a full-time job, as my sister knows all-too-well!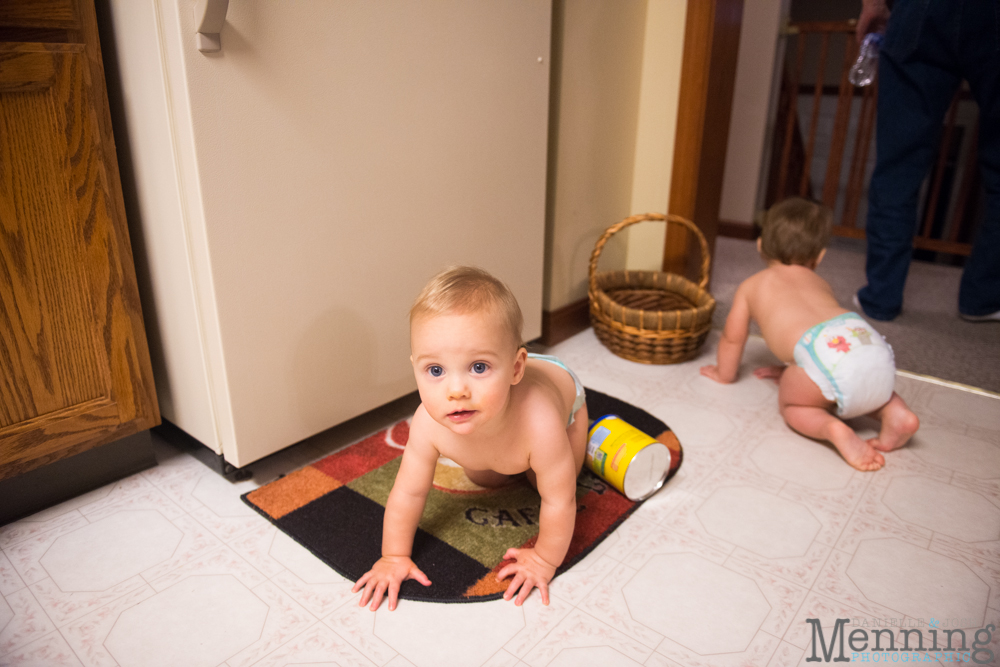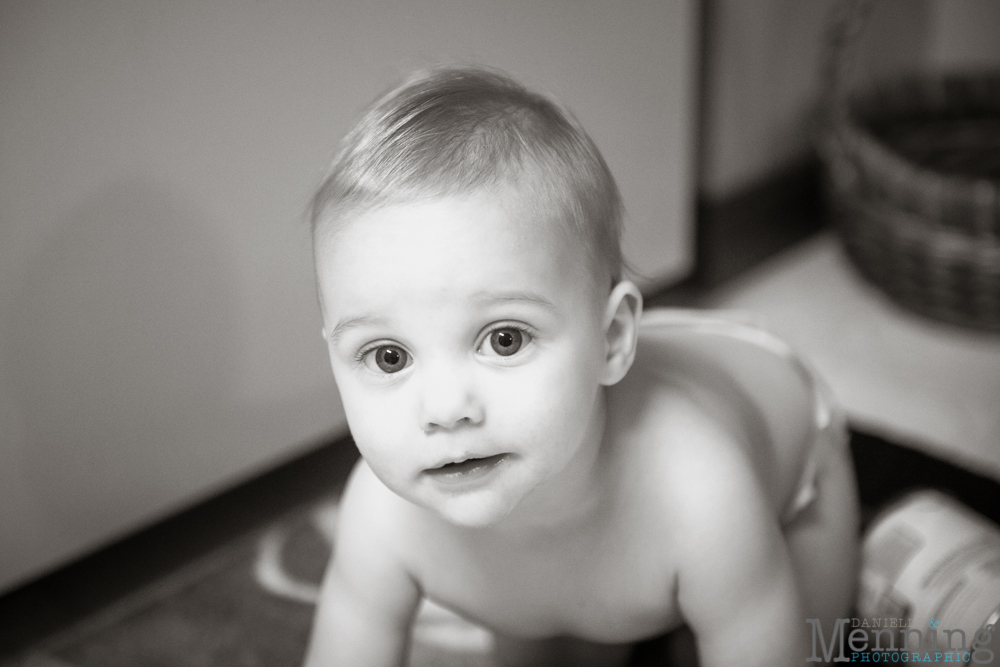 Landon is the older of the two & he loves to drool.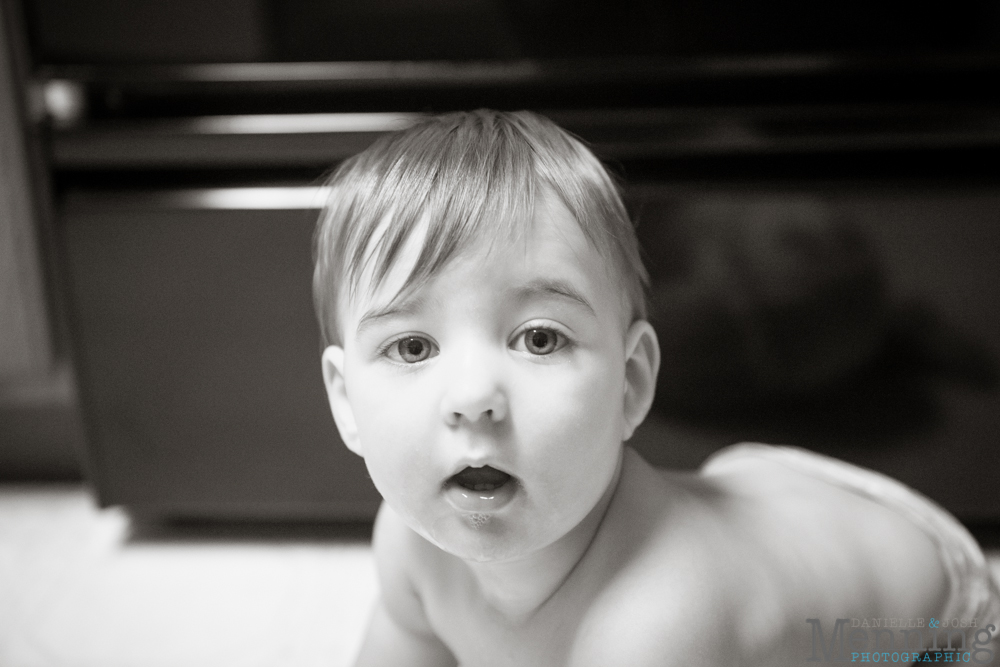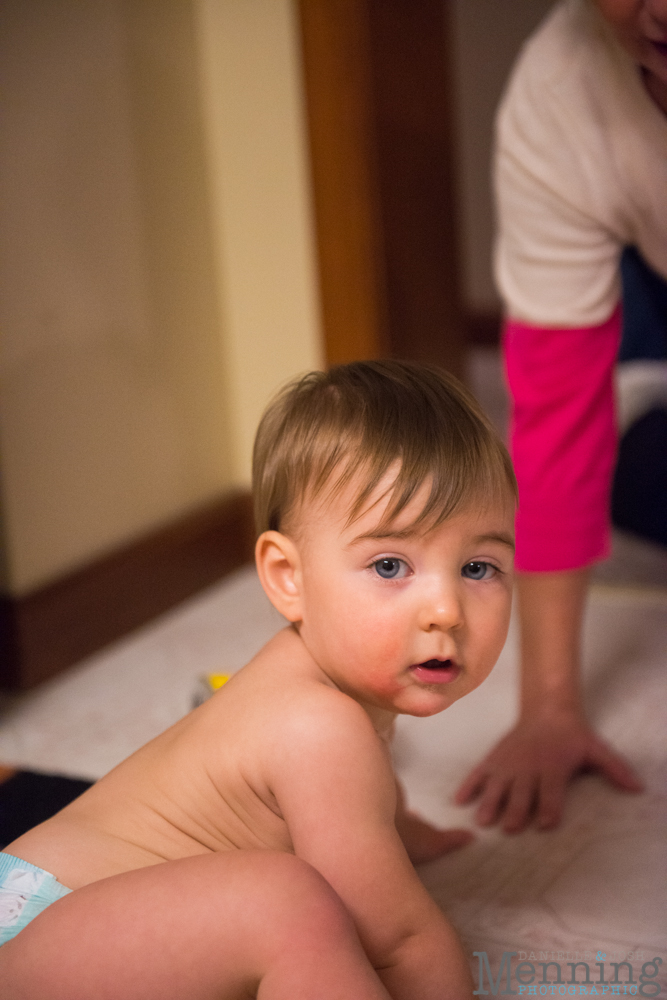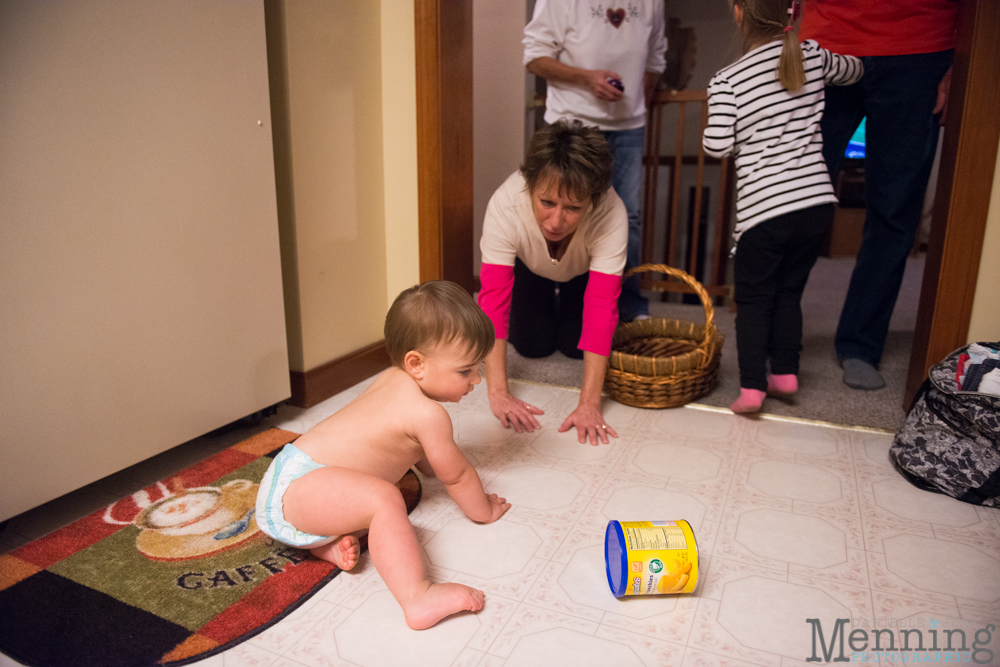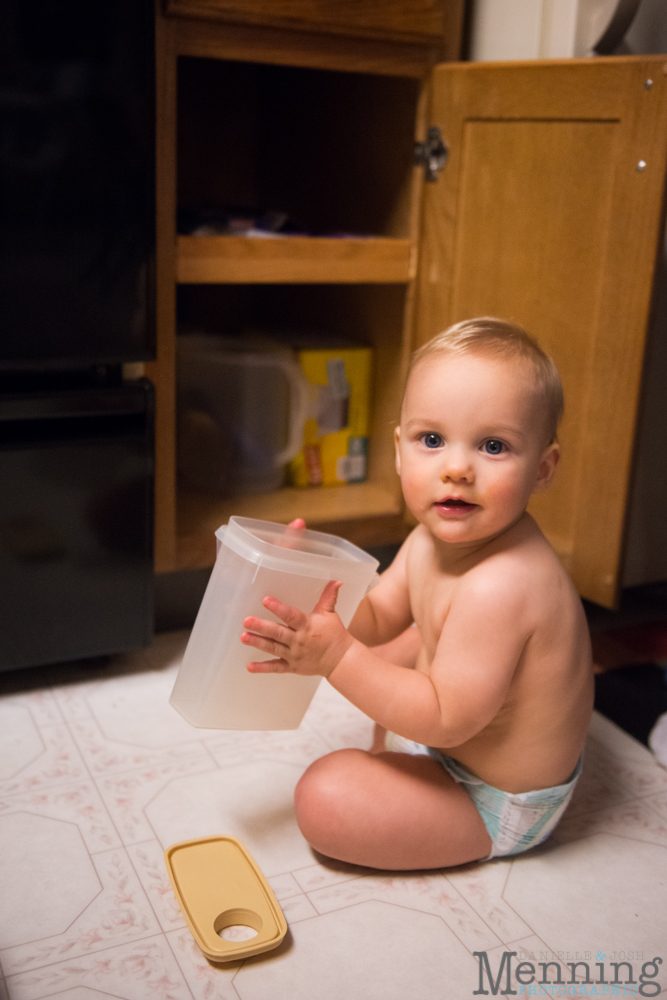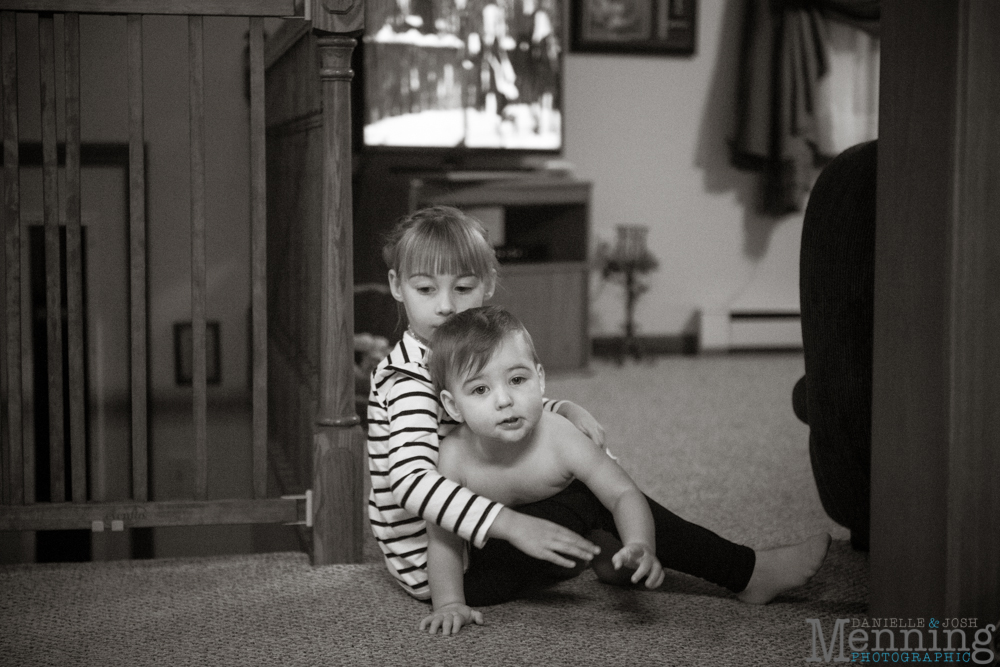 Improvised drum and drumstick.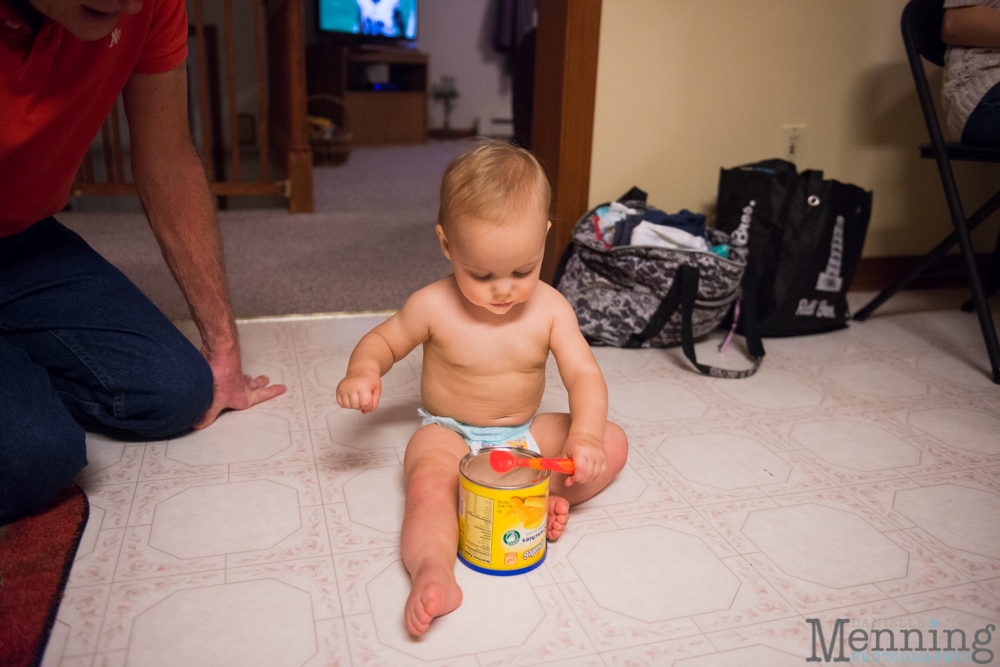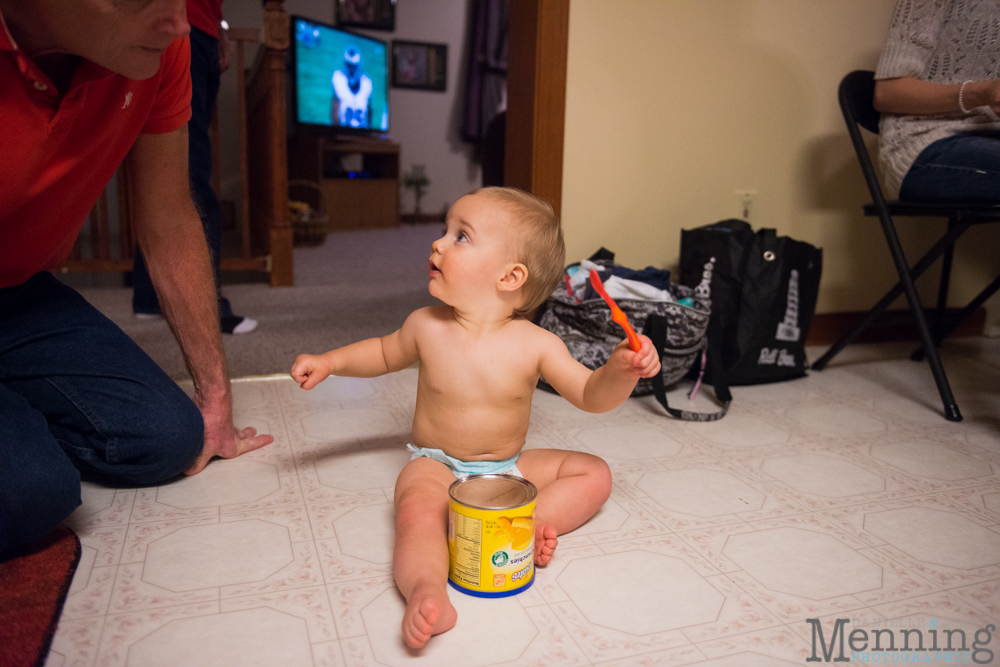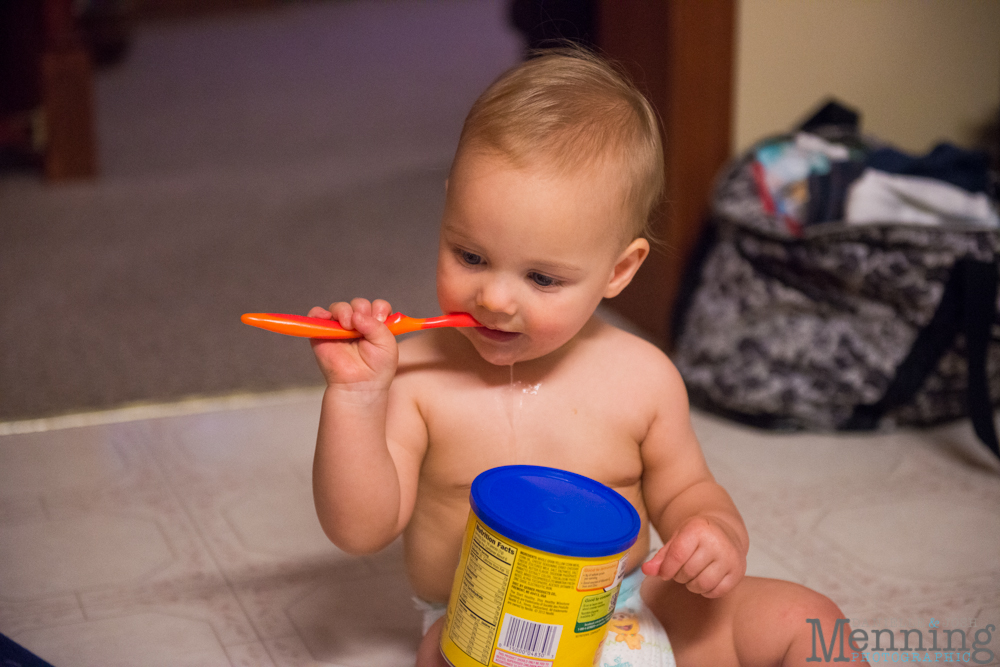 Mason's new trick is standing on his own. I didn't get any photos of that, but I did get one of him pulling himself up on the cupboard. He loves to explore!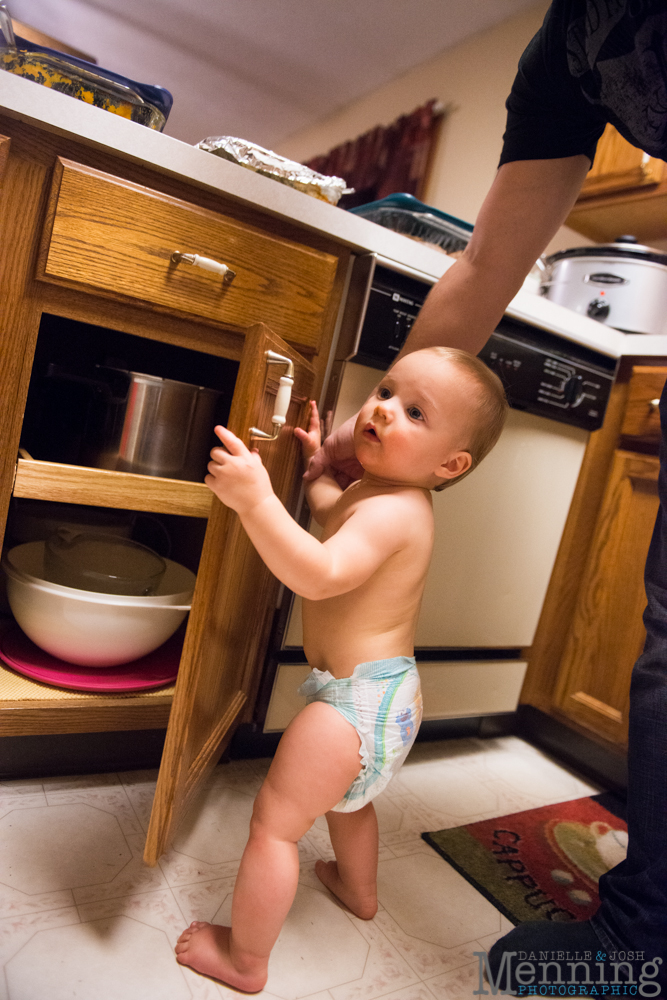 GG (for Great-Grandma) adores the babies. She's my dad's mom.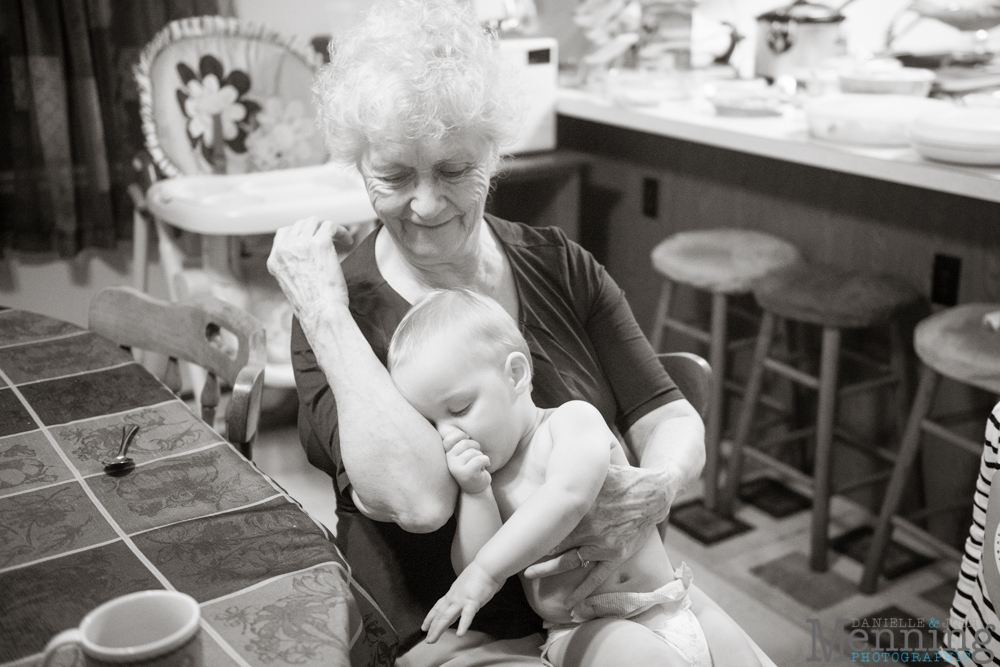 G-ma (my mom's mom) & Addie: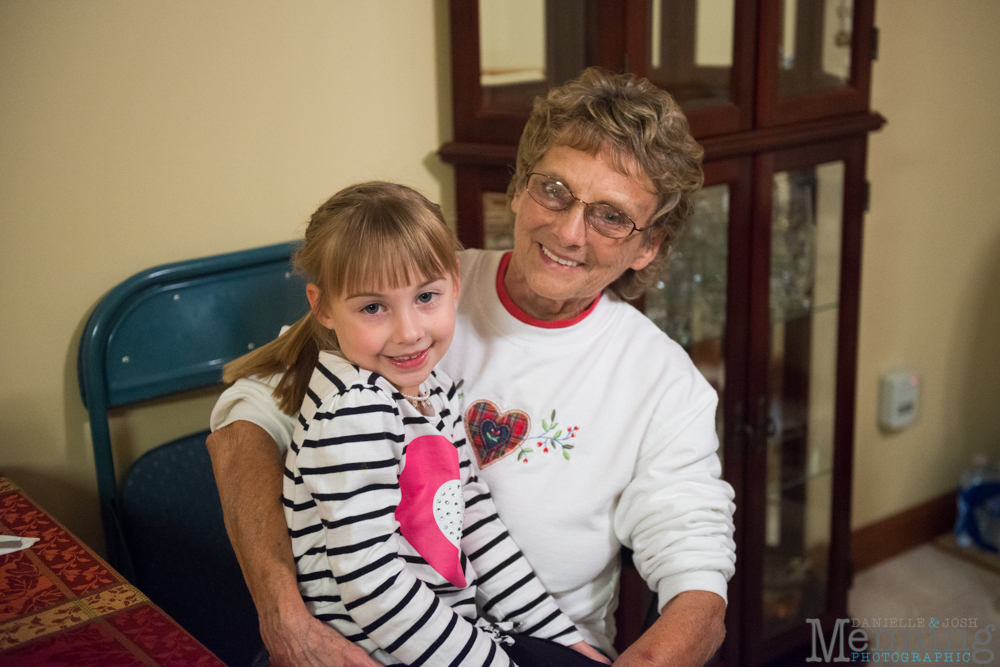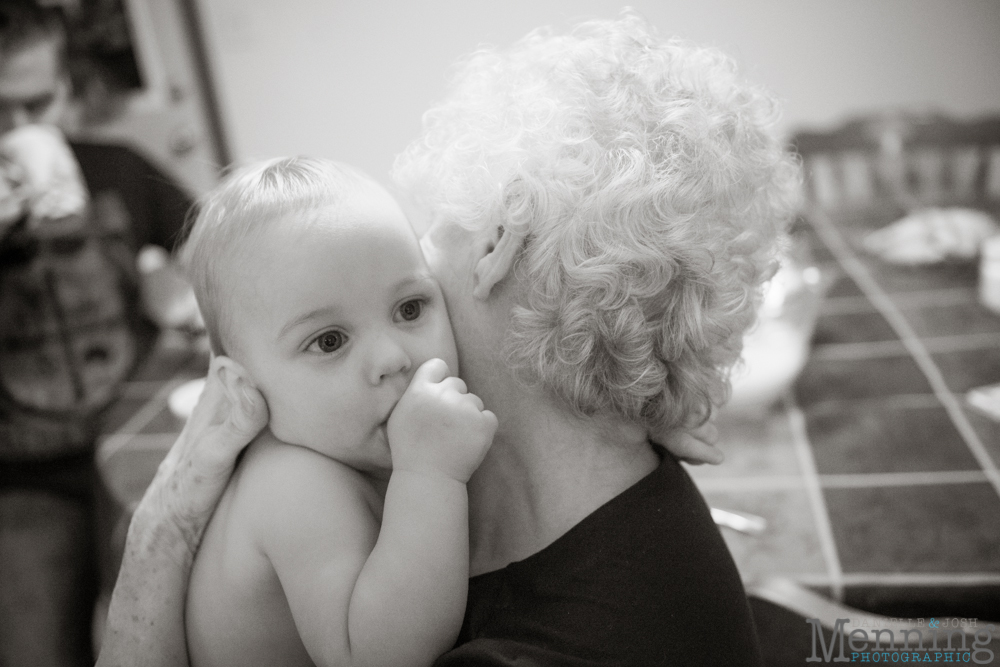 My sister is a great mommy.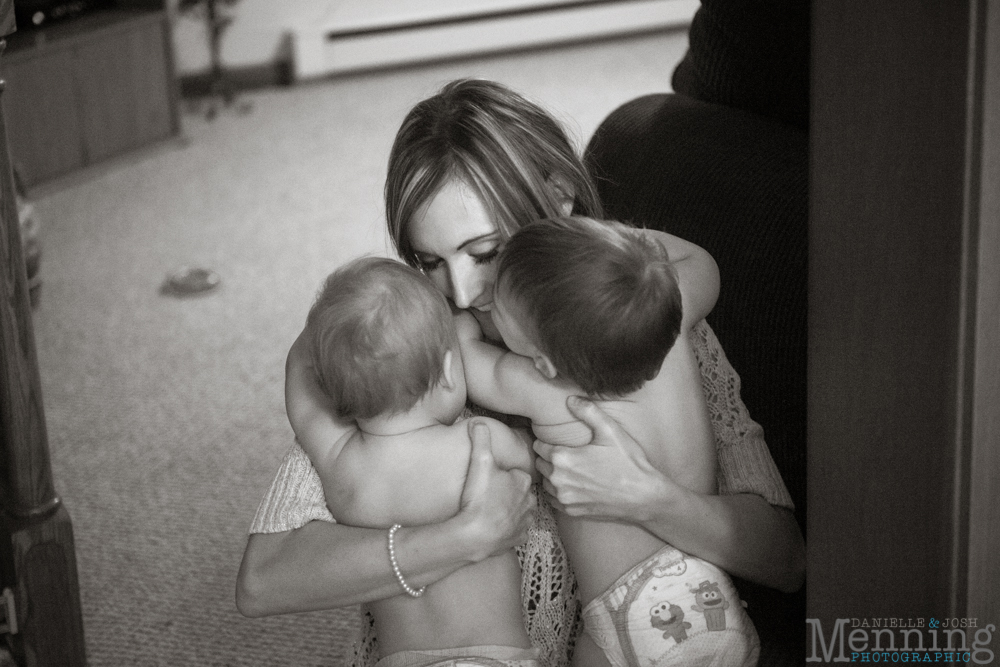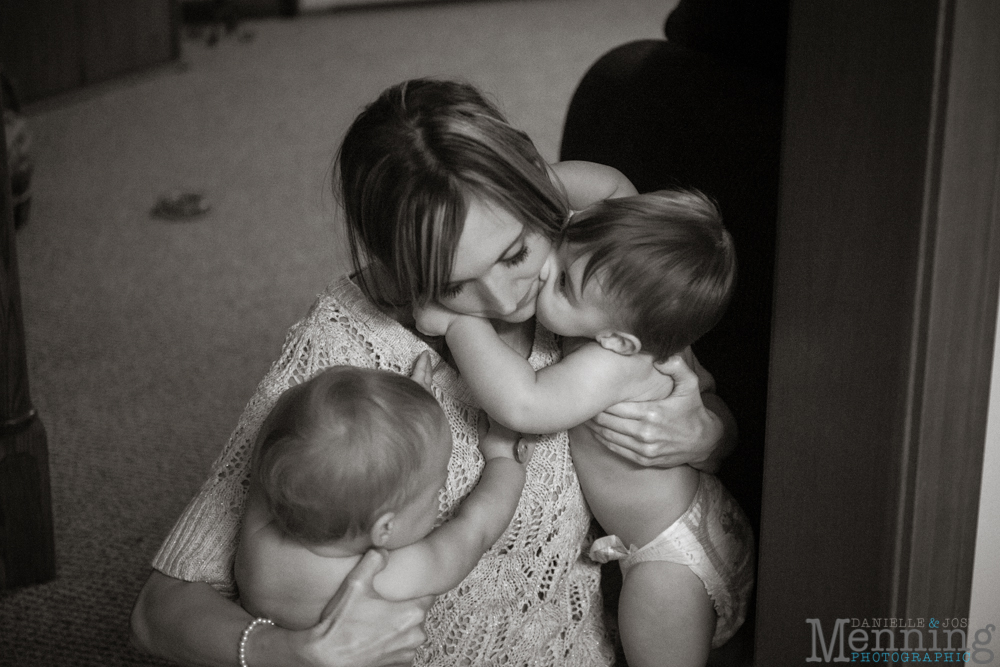 And we made everyone pose for a group photo even though we were all tired and SO full! It's G-ma holding Landon, my mom Melody, my dad Larry, my sister Angie holding Mason, my brother-in-law Jim, Tata (my mom's dad), Grandma Esther, her husband Ron, me & Mini Menning, Josh, and Addie in the front.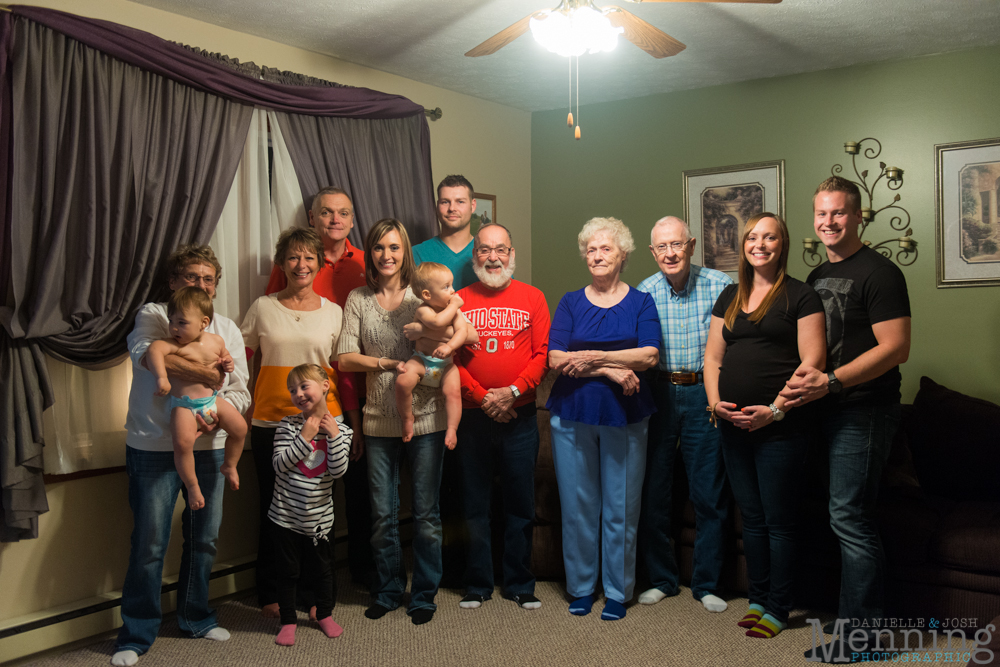 The day after Thanksgiving was Josh's 10 year high school reunion. It was nice getting to talk to everyone and see what they've been up to. Don't all those ladies in the front row look fabulous?! Great job staying young & healthy, Ladies! 🙂 And Josh looks so handsome in one of his new shirts I got him for his birthday!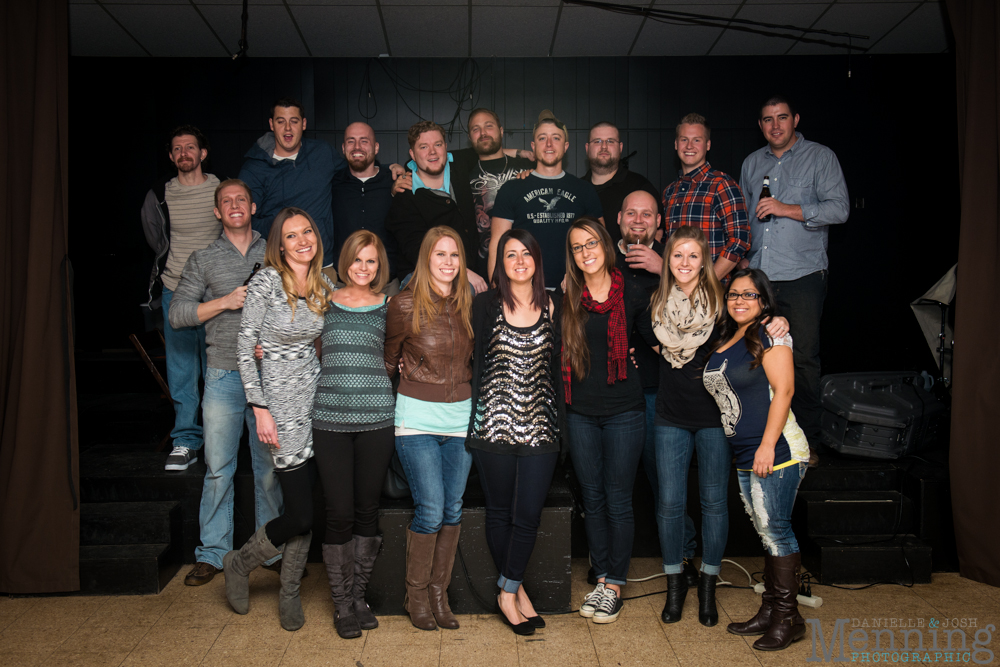 We're so thankful for so many things that it's humbling. I sat and reflected about all of the blessings in my life this weekend and I couldn't stop the tears from coming as I thanked God for all of the wonderful people that I have in my life. This life truly is a blessing & Josh and I are so thankful to be living it together. We hope you & your family enjoyed a wonderful Thanksgiving!
Thanks for following along with our journeys & adventures! Stay connected here: Instagram | Facebook | Twitter | Pinterest | Google +