We're excited to share this wedding with you today; the entire day was gorgeous! The rustic elements combined with the beautiful colors & the stunning florals created one lovely day! Not to mention the most beautiful part of the day- Â Jennifer & Tim's love for one another. When Tim saw Jennifer & her father walk down the aisle in the rustic barn at The Links he was blown away. I can't wait for you to see his reaction! Everything about this day just makes me happy. I started off the day with Jenn & her bridesmaids at Visage Hair Salon in Poland.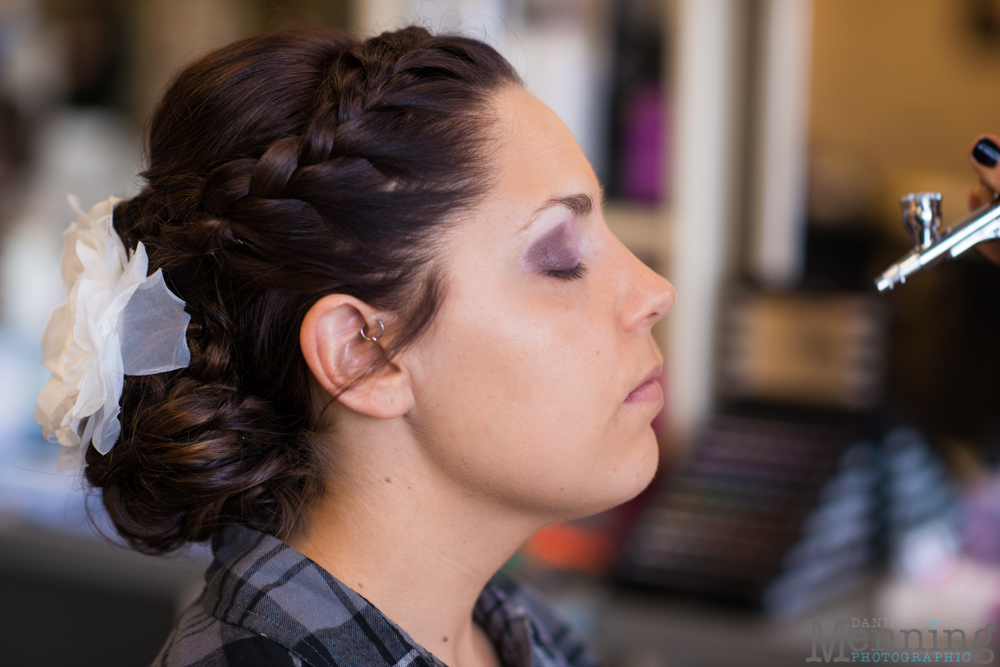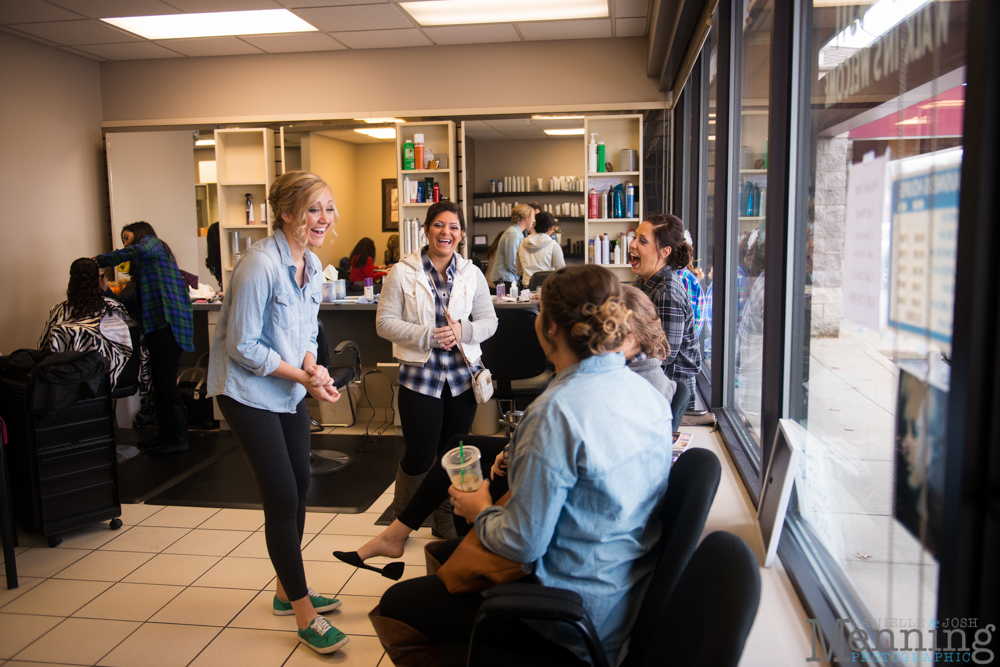 Josh started off the day with Tim & the groomsmen at Tim's house.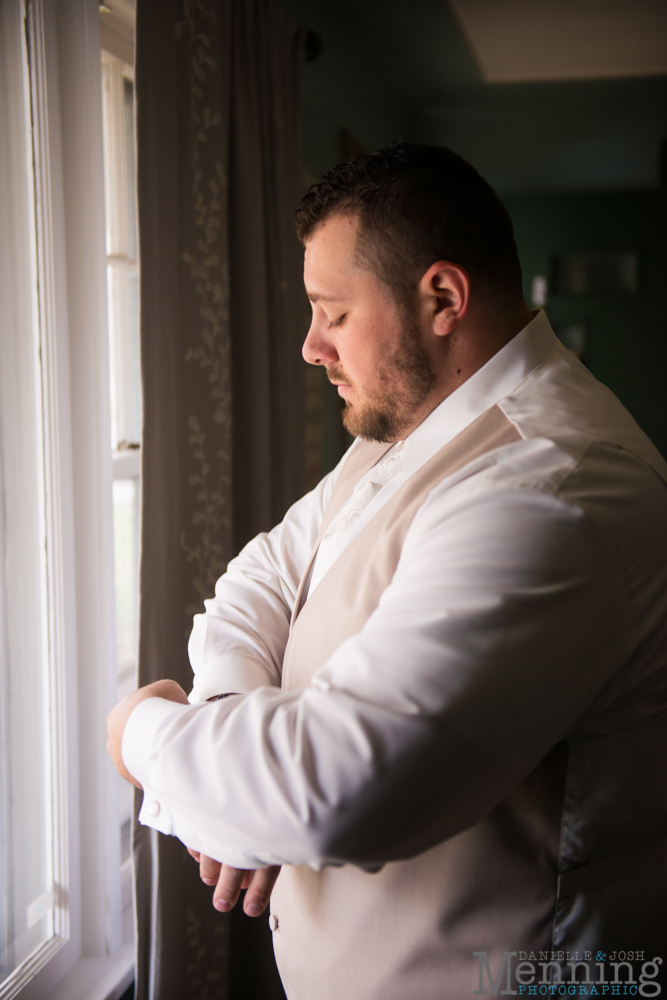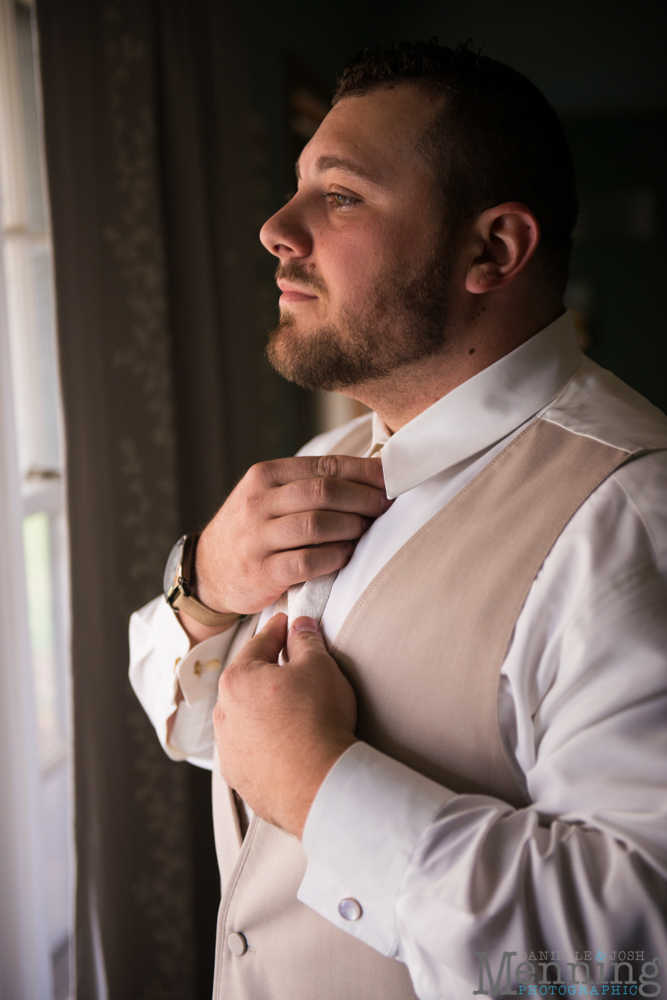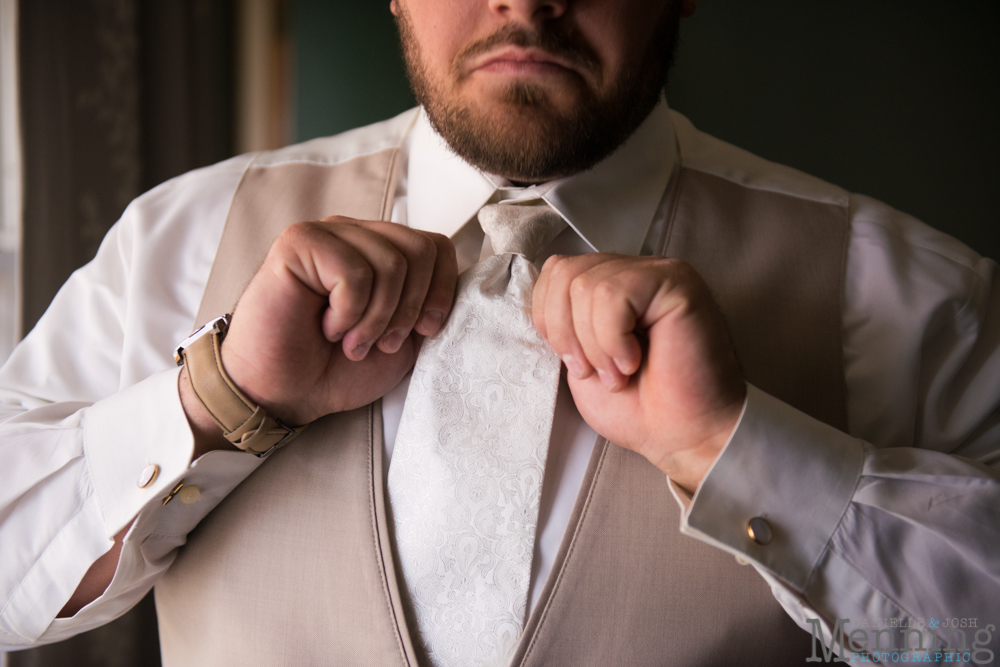 See what I mean about the colors?! I LOVED this color palette!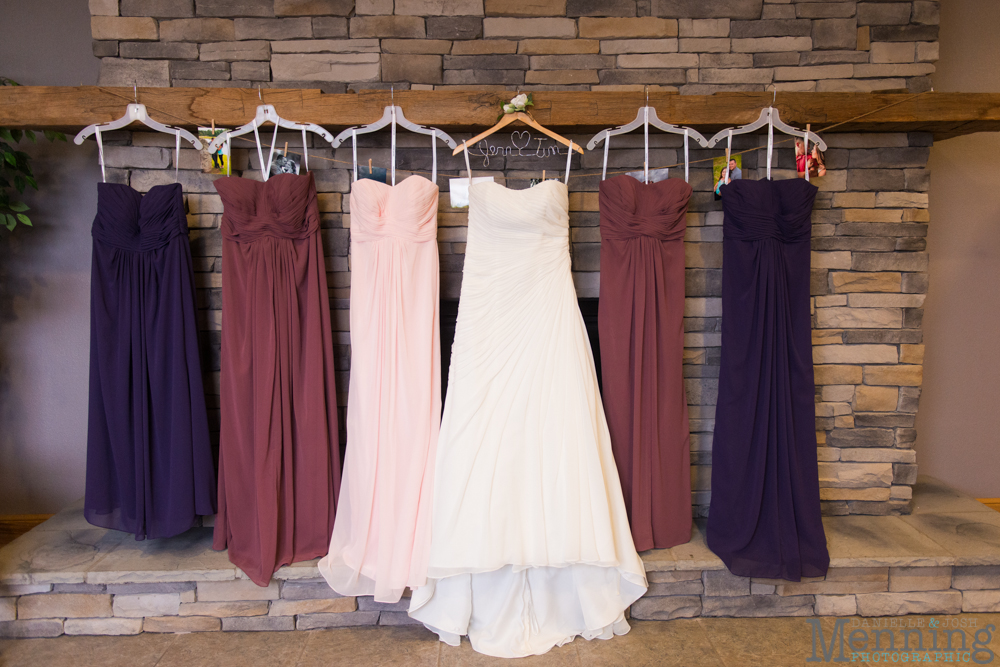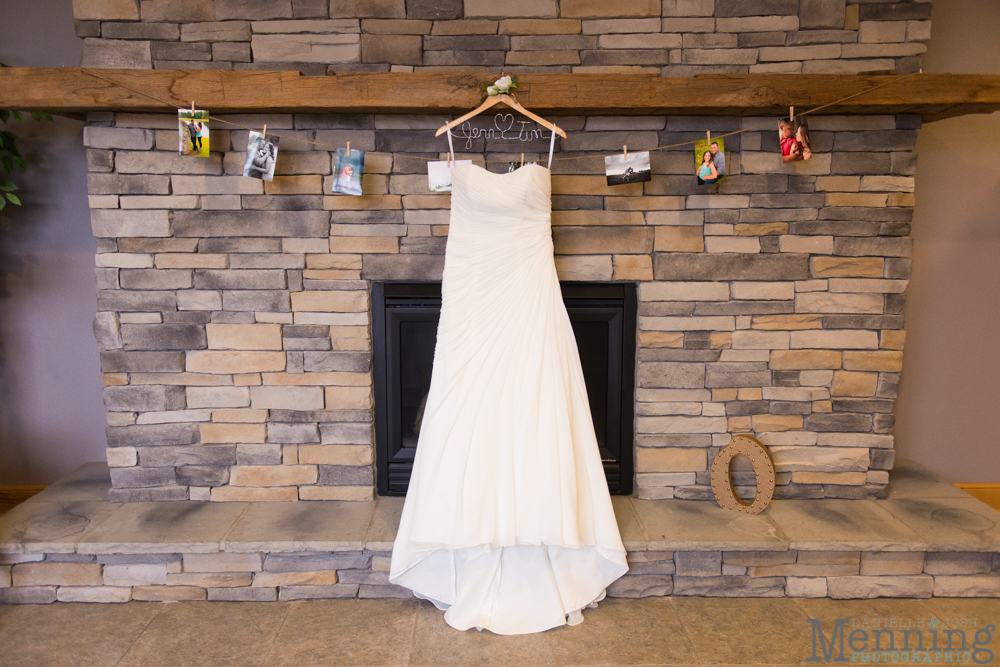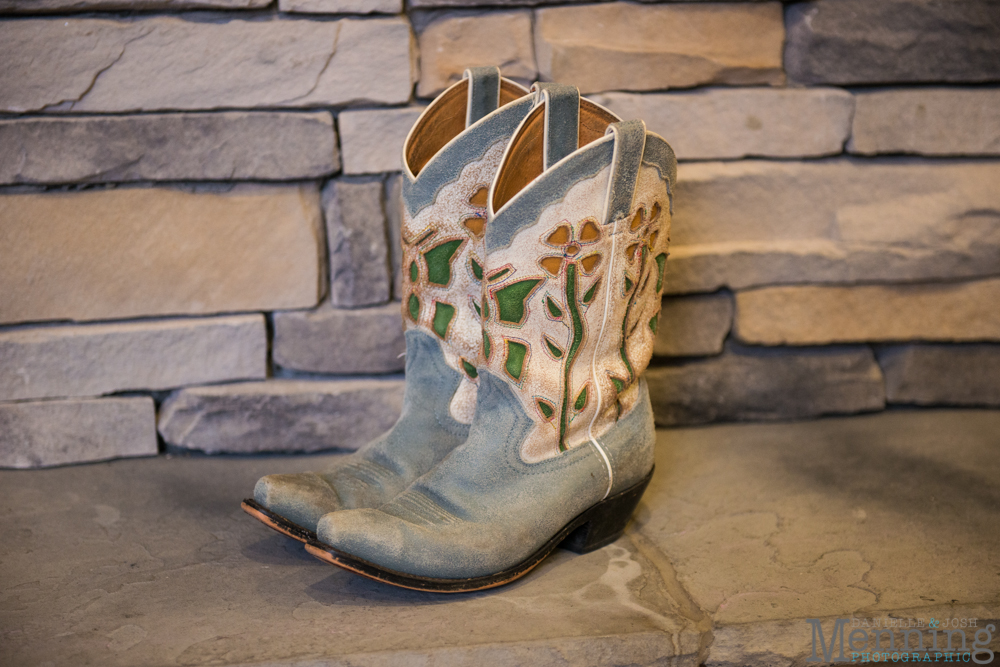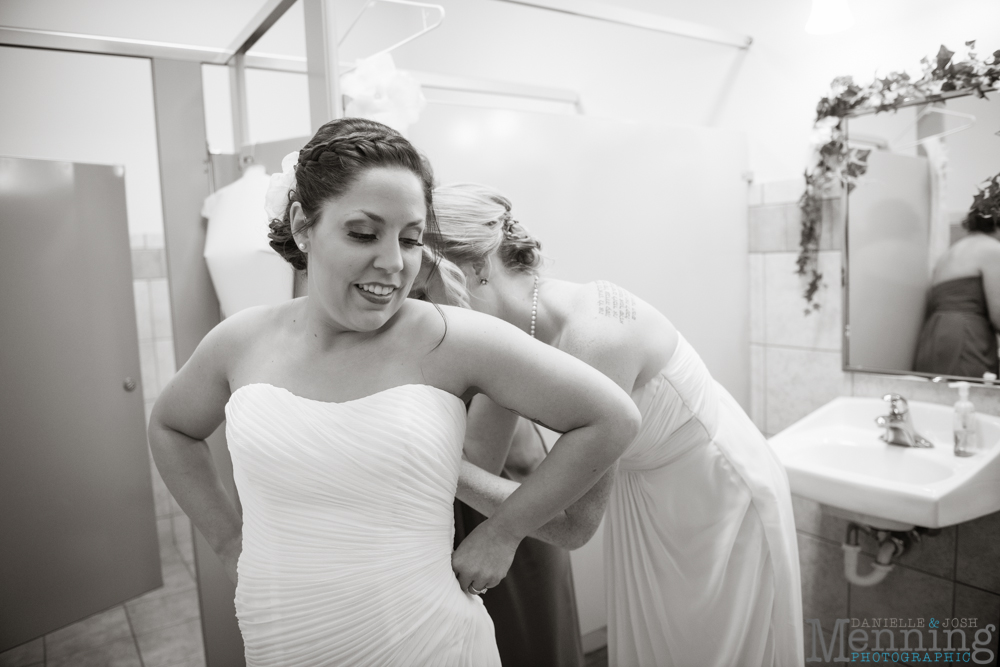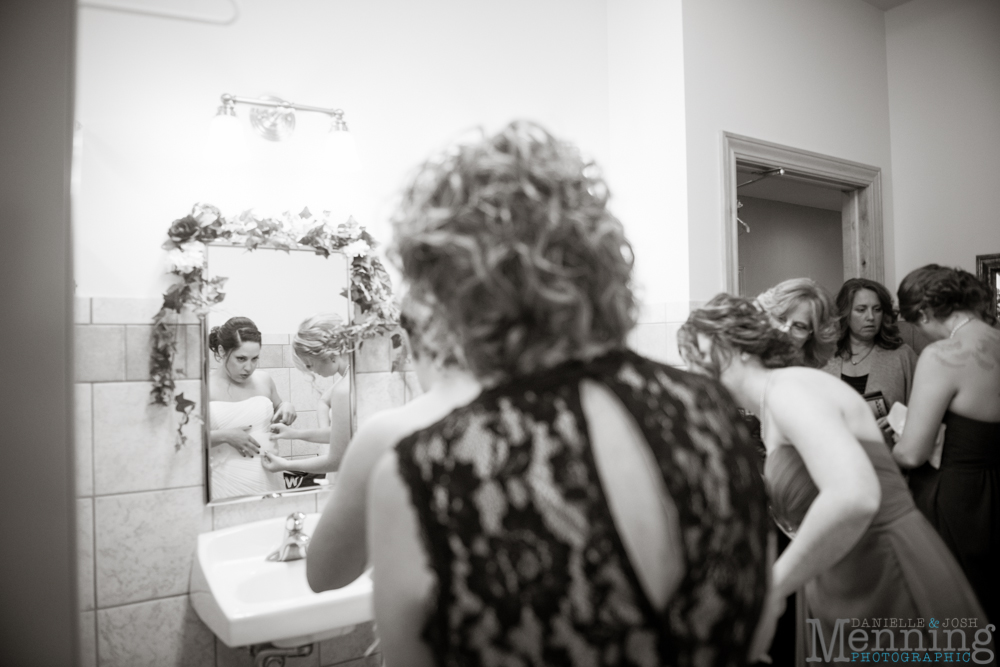 Handsome guys with their bowties.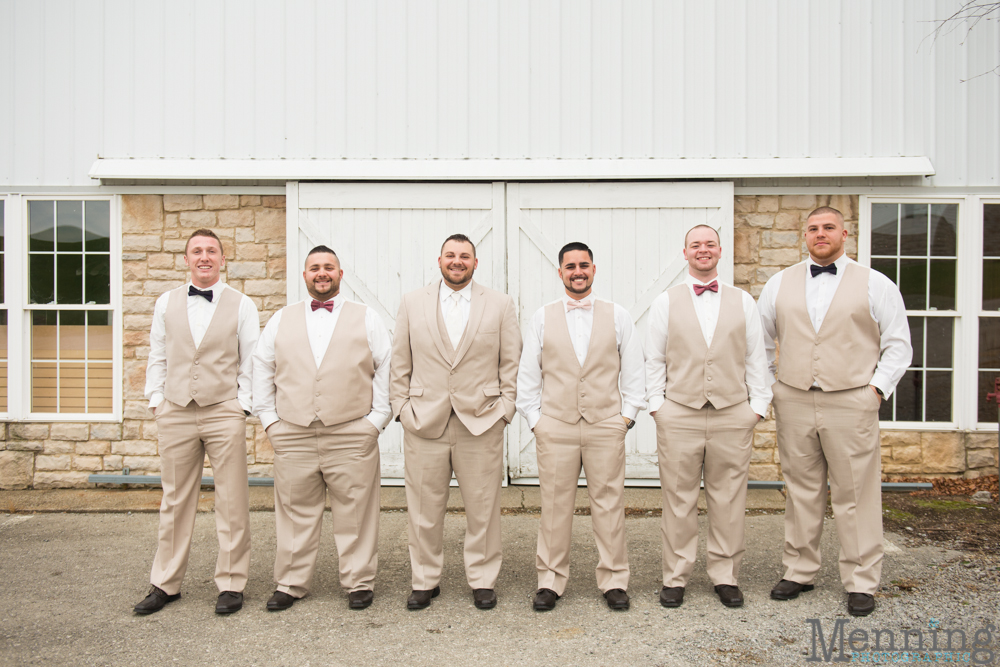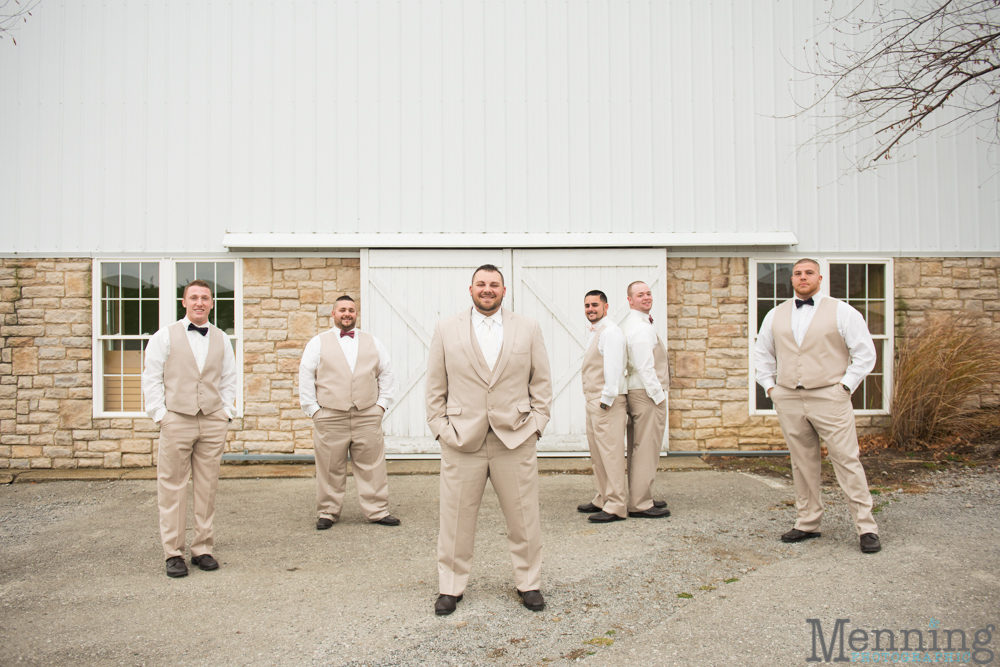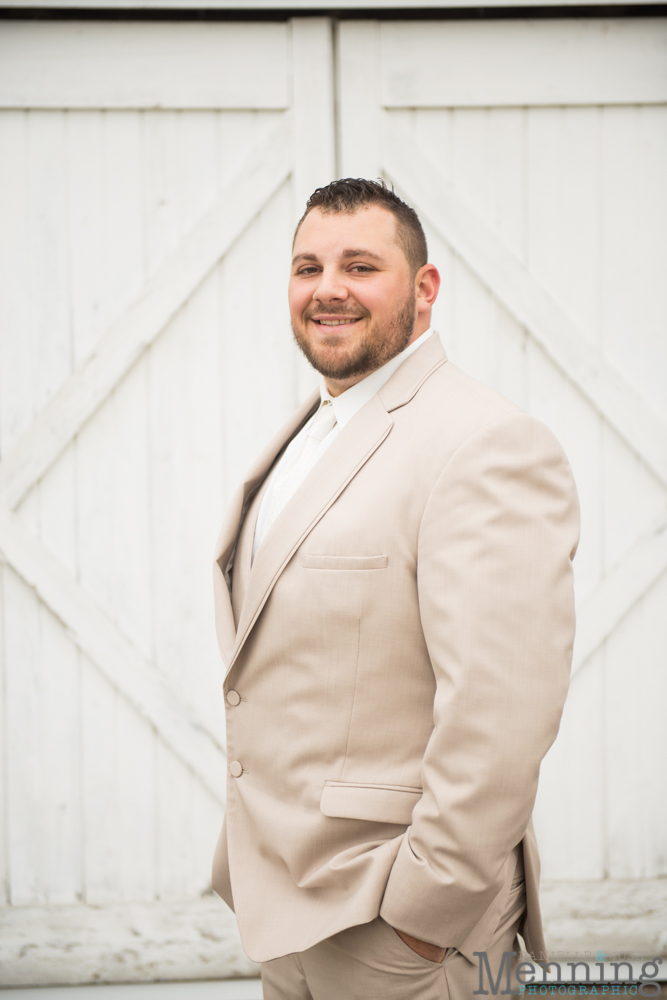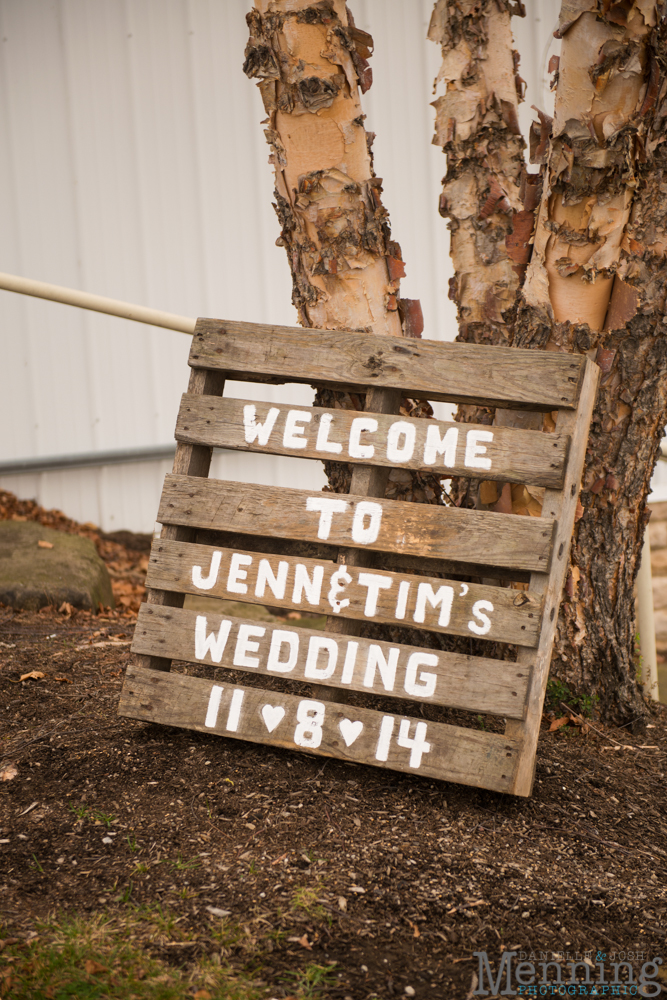 Wild Flower Cove did an excellent job with the flowers for the wedding day! They were vibrant, fresh, and added an amazing pop to the decor.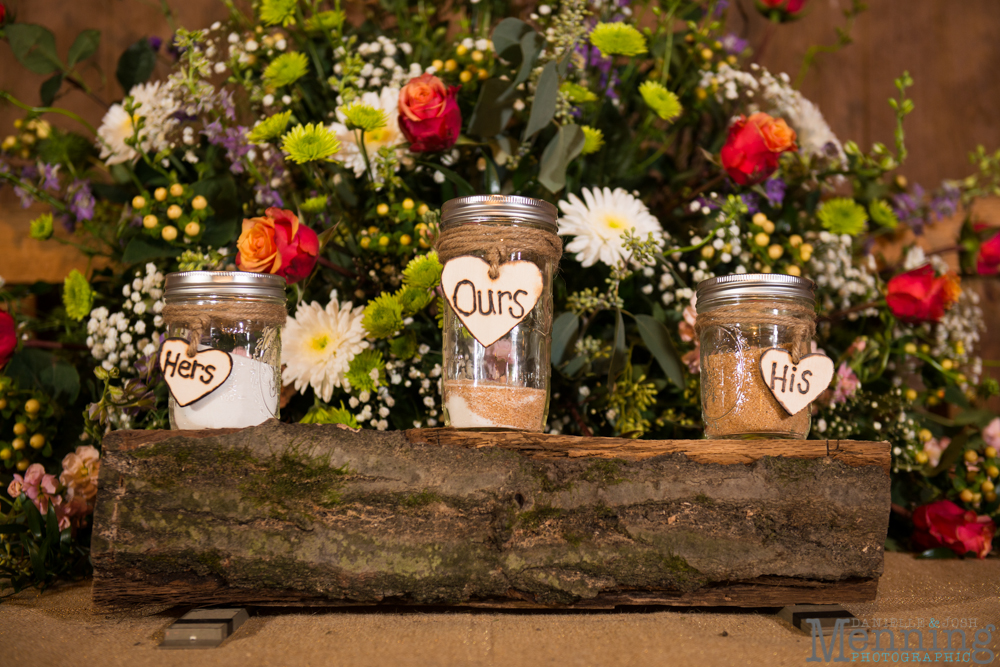 As this adorable flower girl (dressed in her way too cute Etsy find) walked down the aisle, everyone read her sign. When Jenn & her dad started walking down the aisle, Carrie Underwood's song "Look at Me" played. Tim had turned his back until he heard a certain part of the song & then turned around to see Jennifer. Just wait until you see his sweet reaction.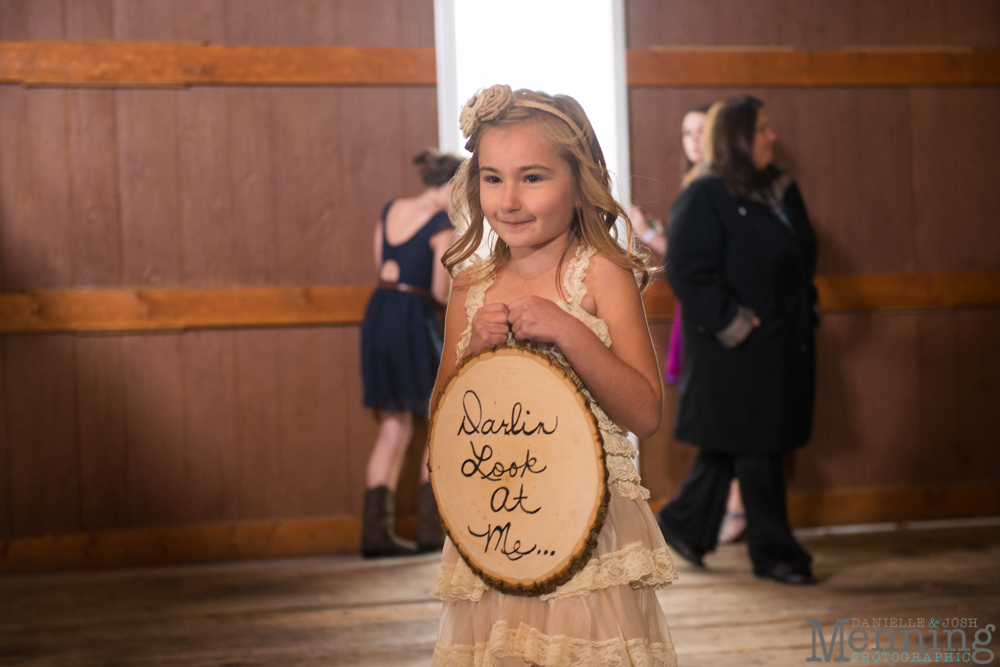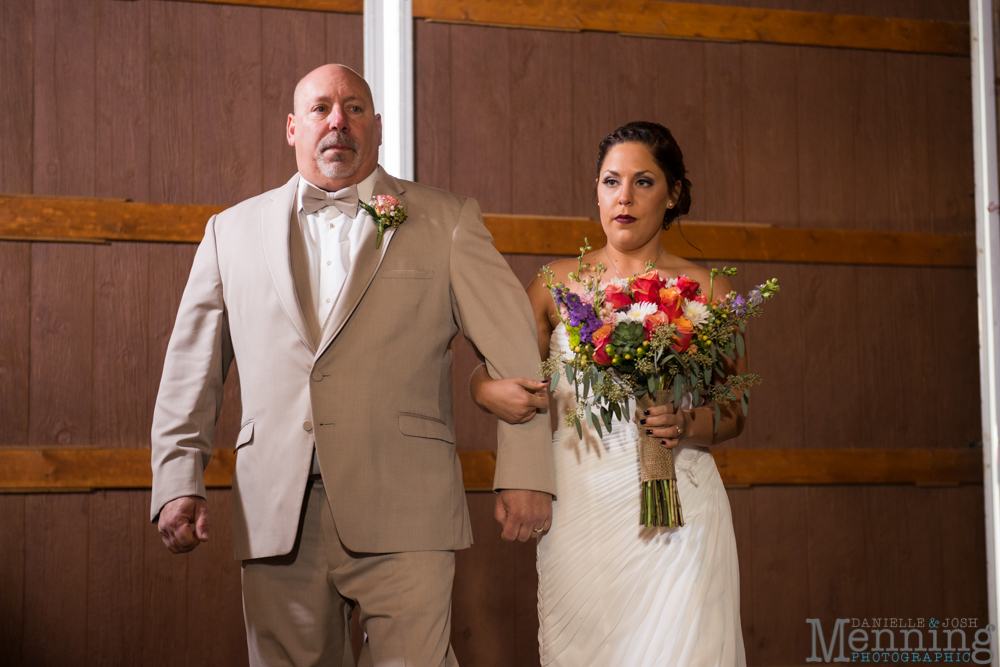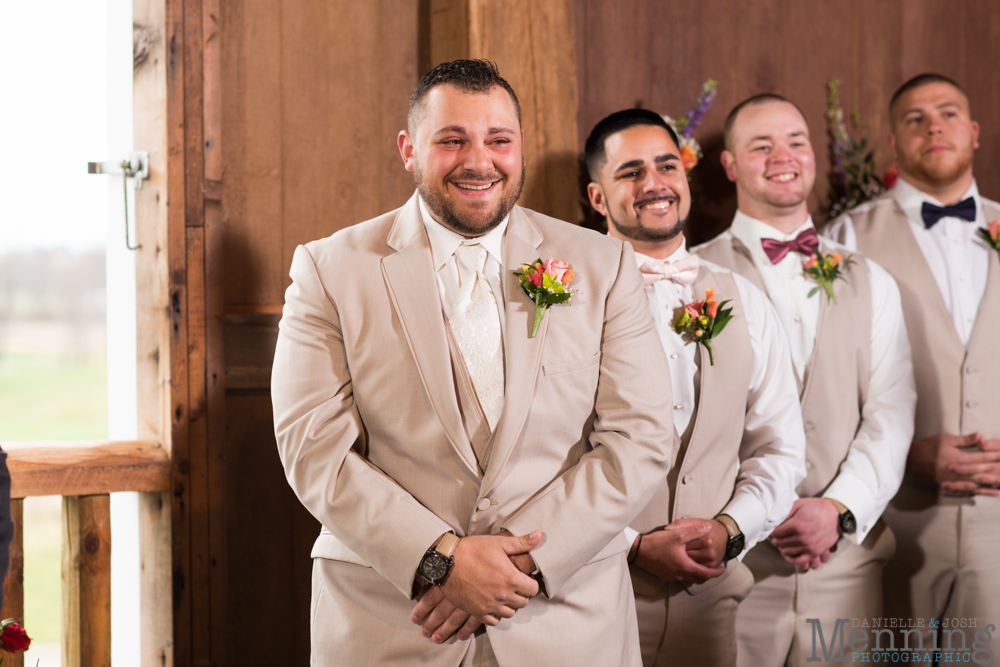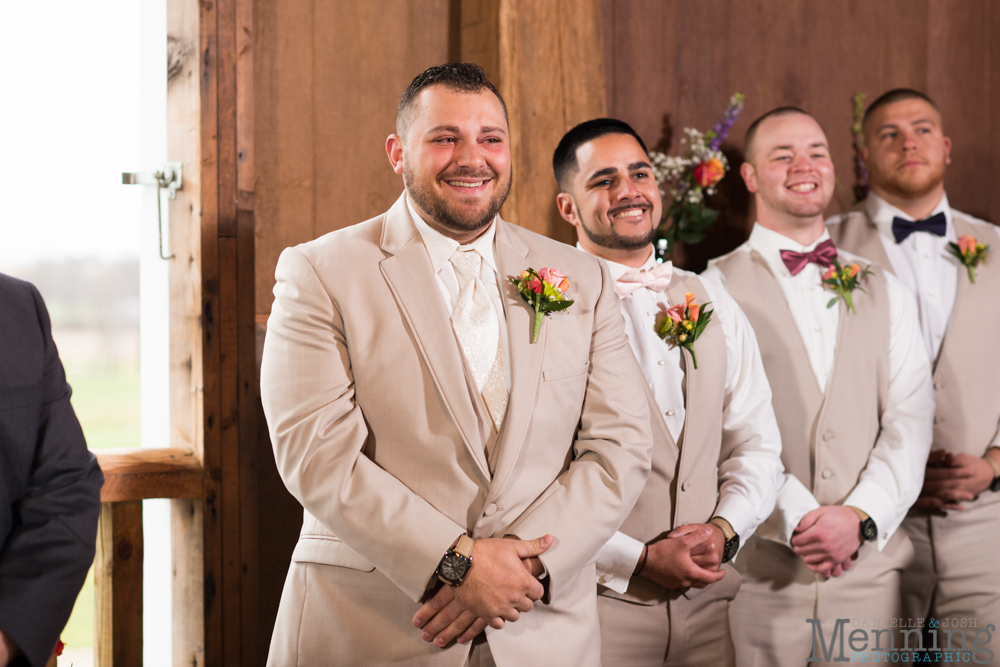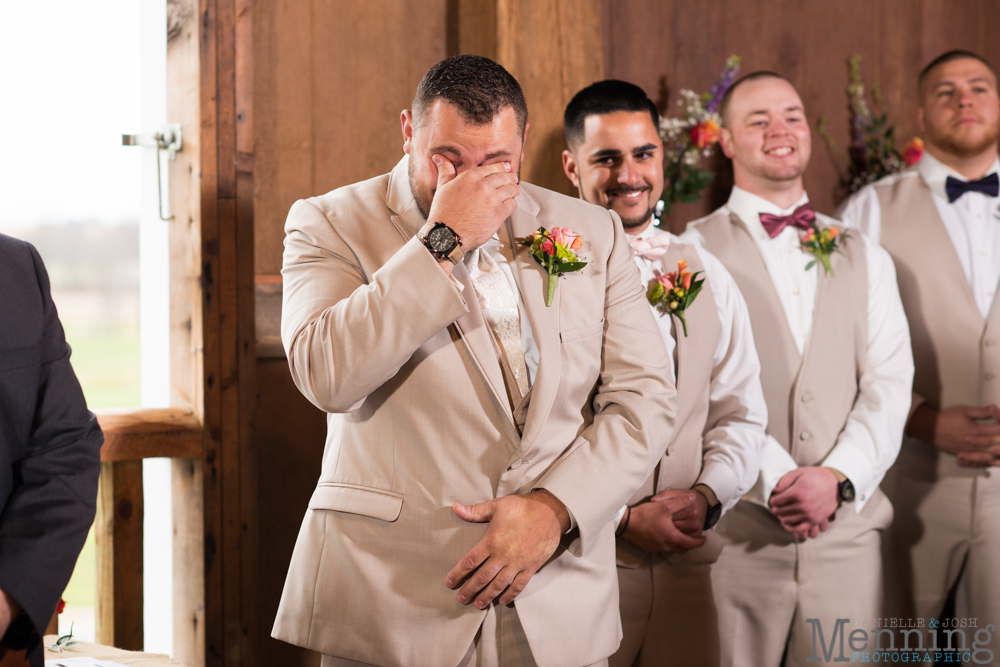 We love shooting in the barn at The Links at Firestone Farms. Weddings are always pretty there.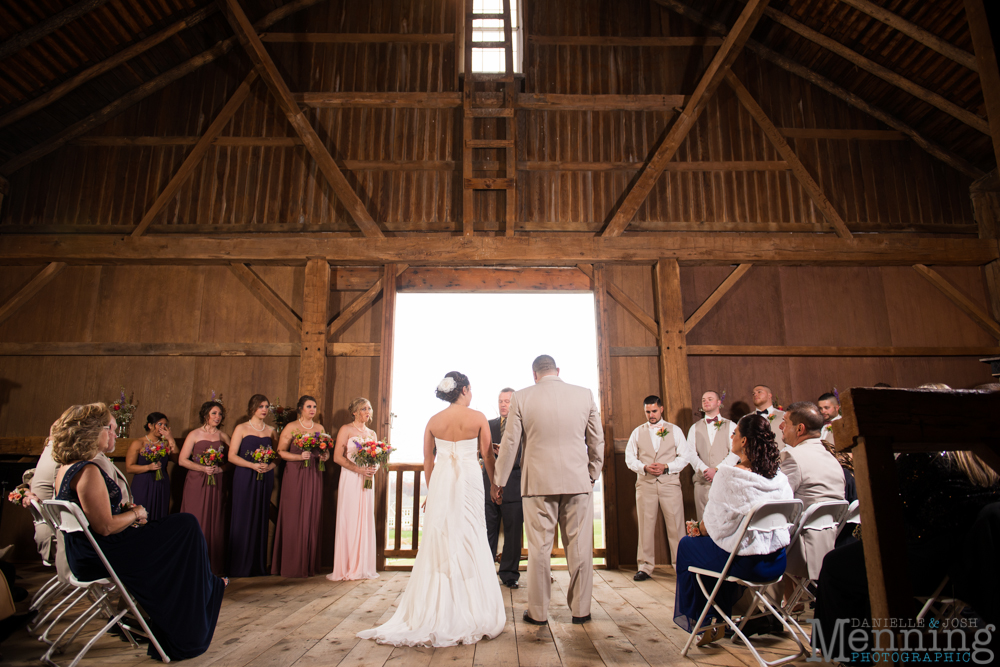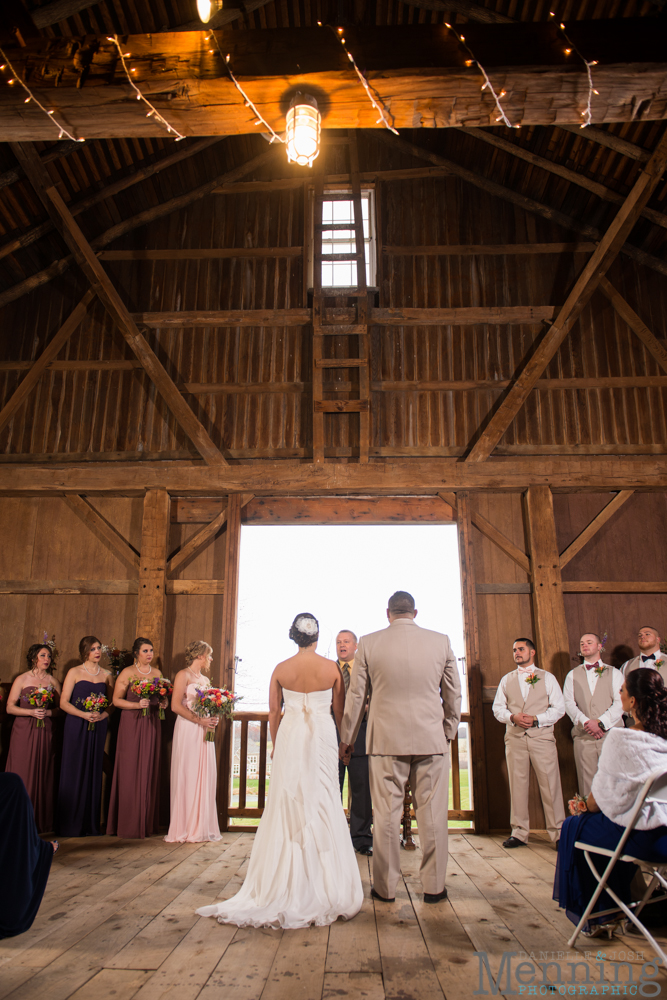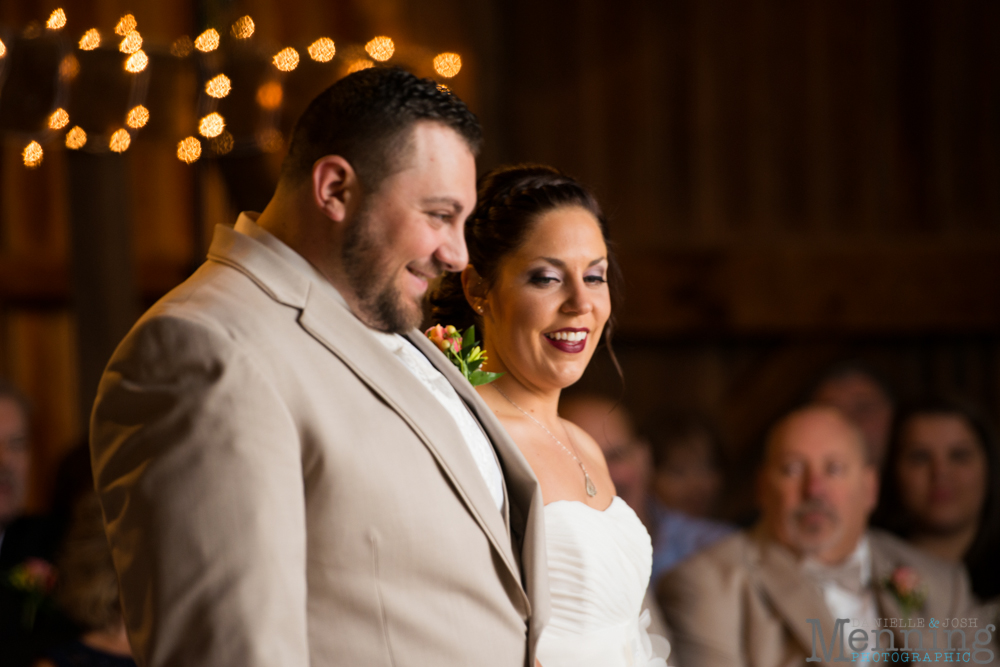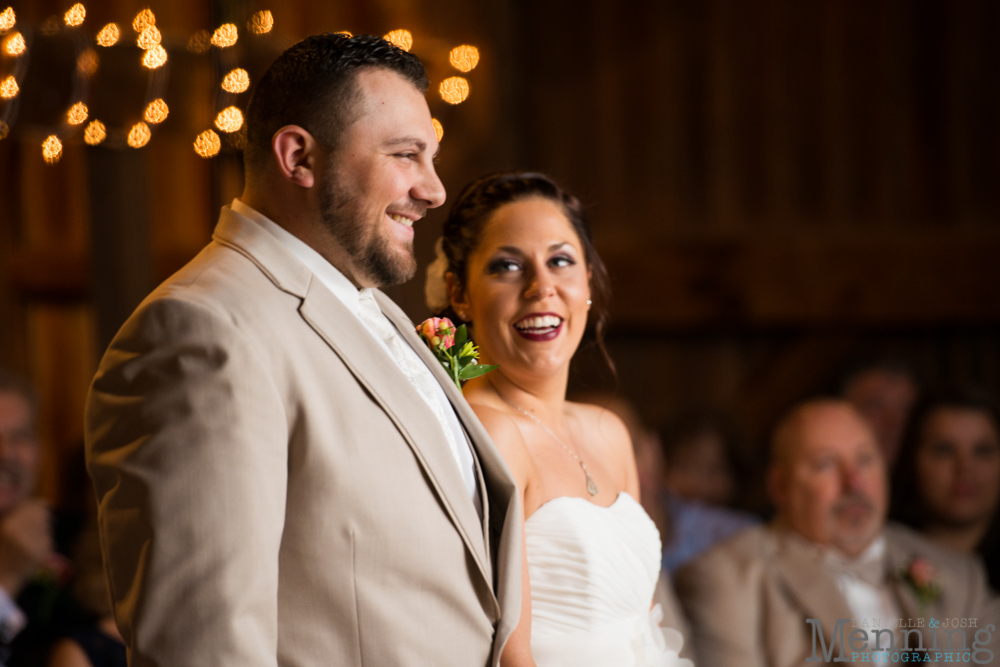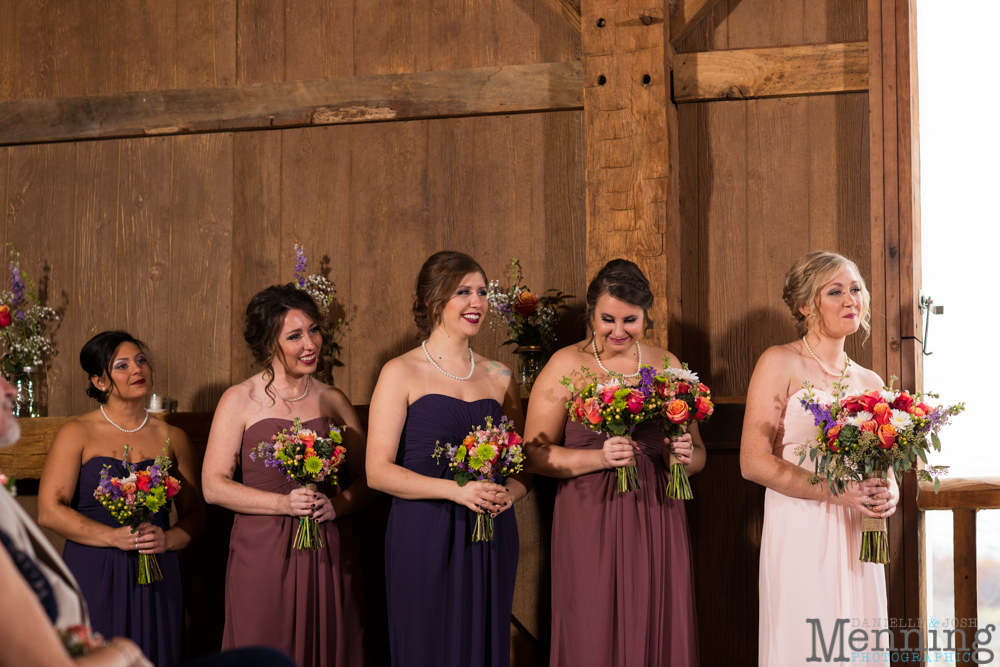 Their wedding ceremony was short, sweet, and personal. All of the guests in the barn were thankful for the heaters that Jenn & Tim had rented for the occasion, as it was slightly chilly there that November day.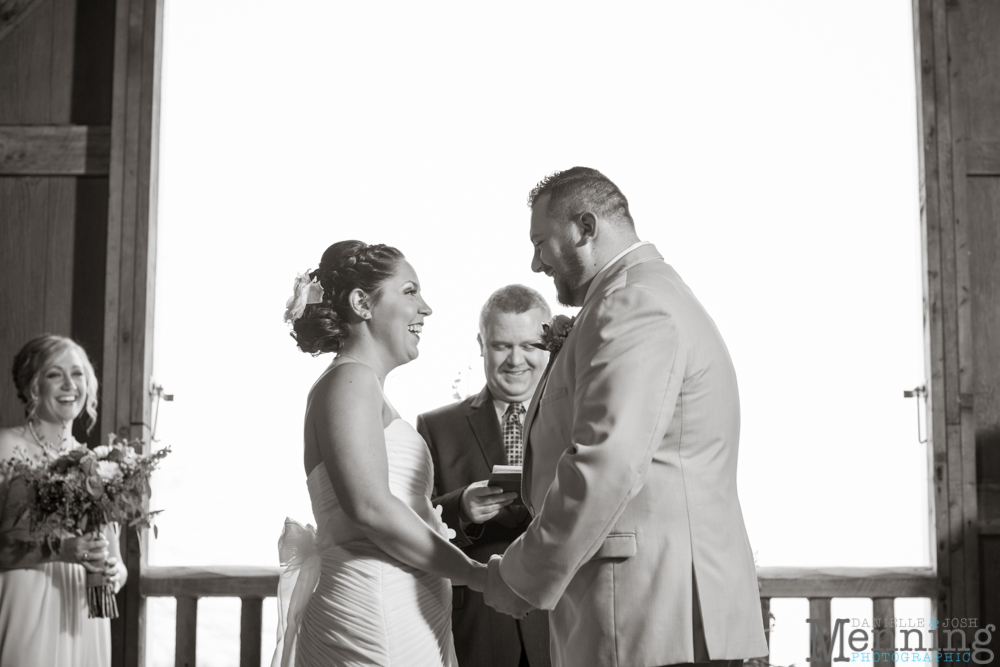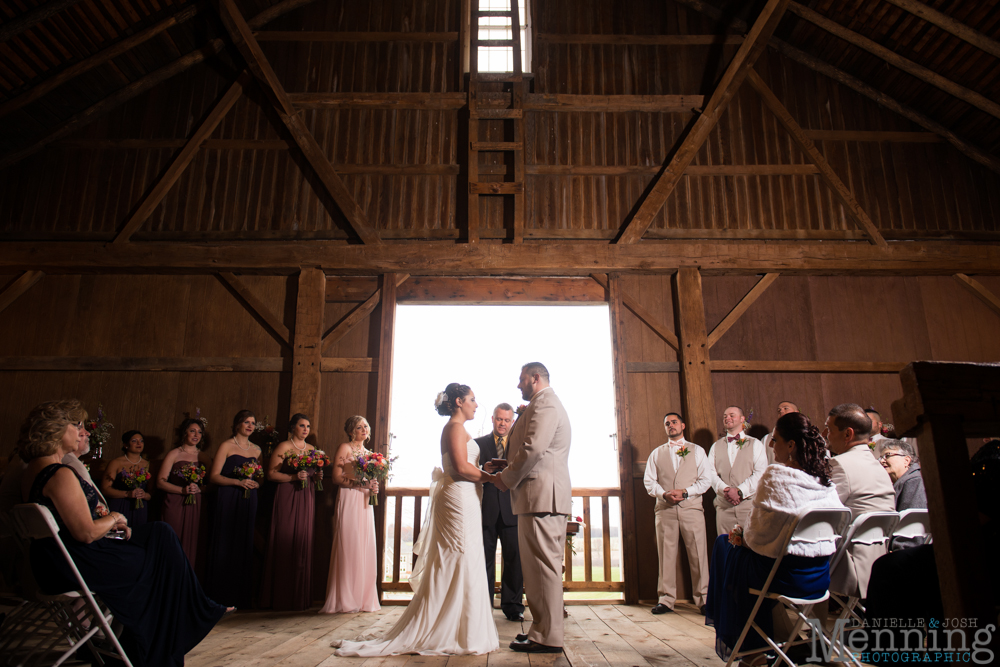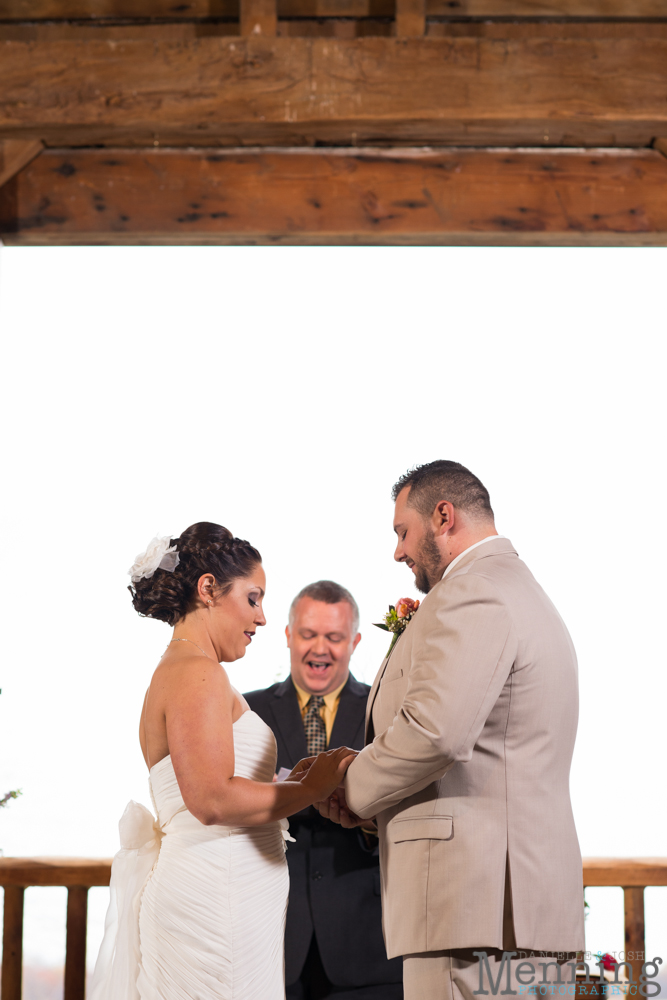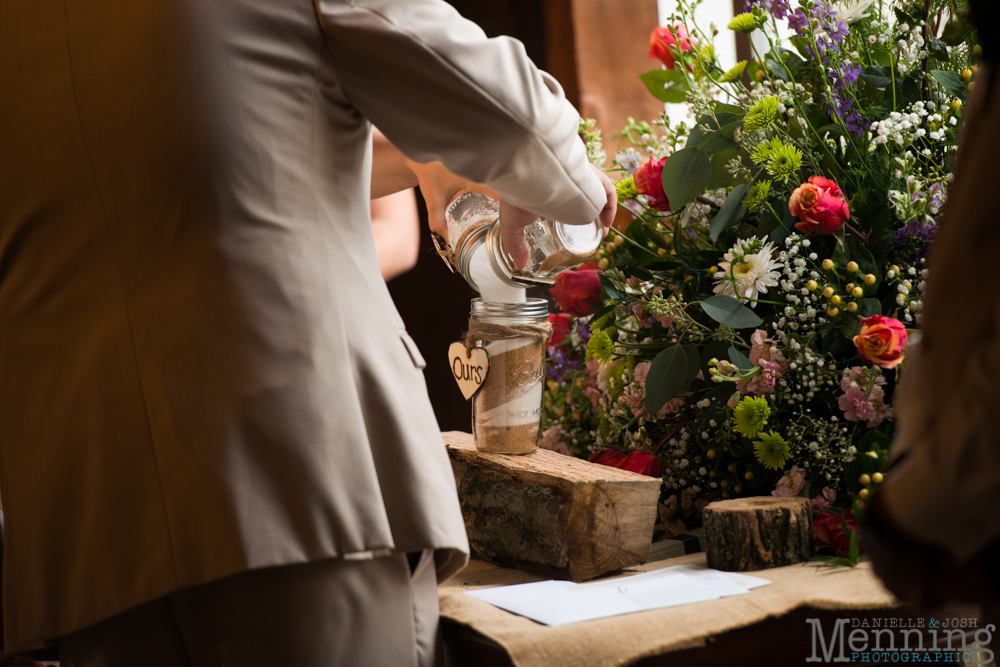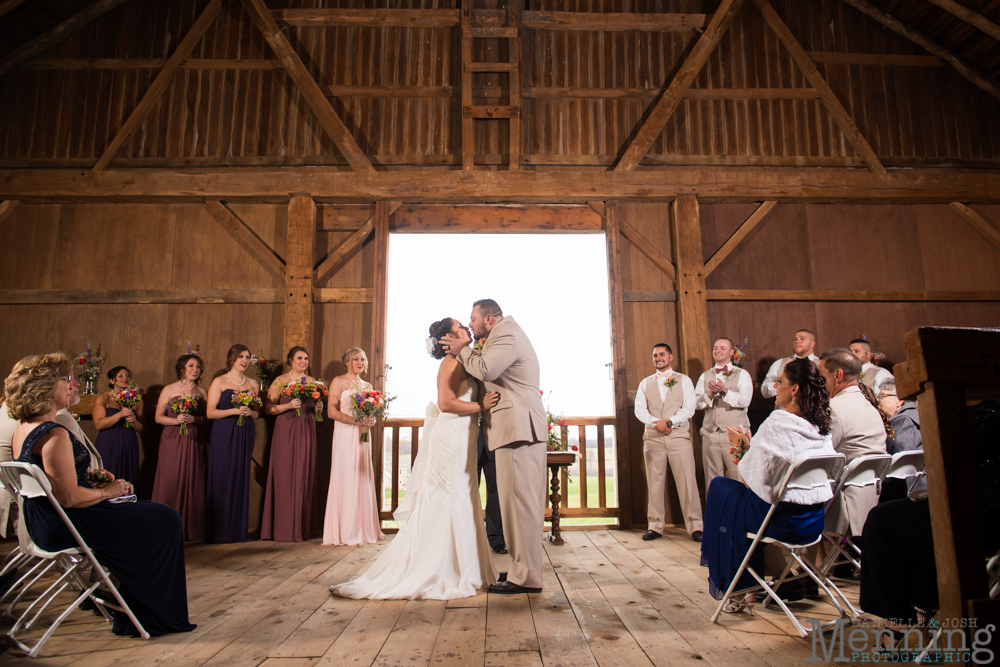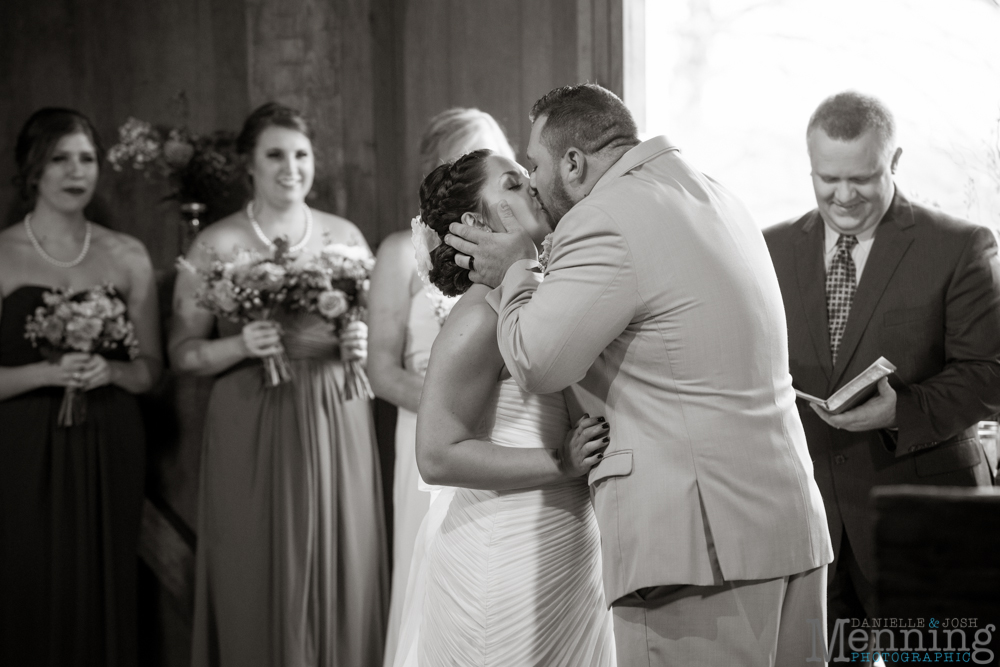 Stinkin' adorable!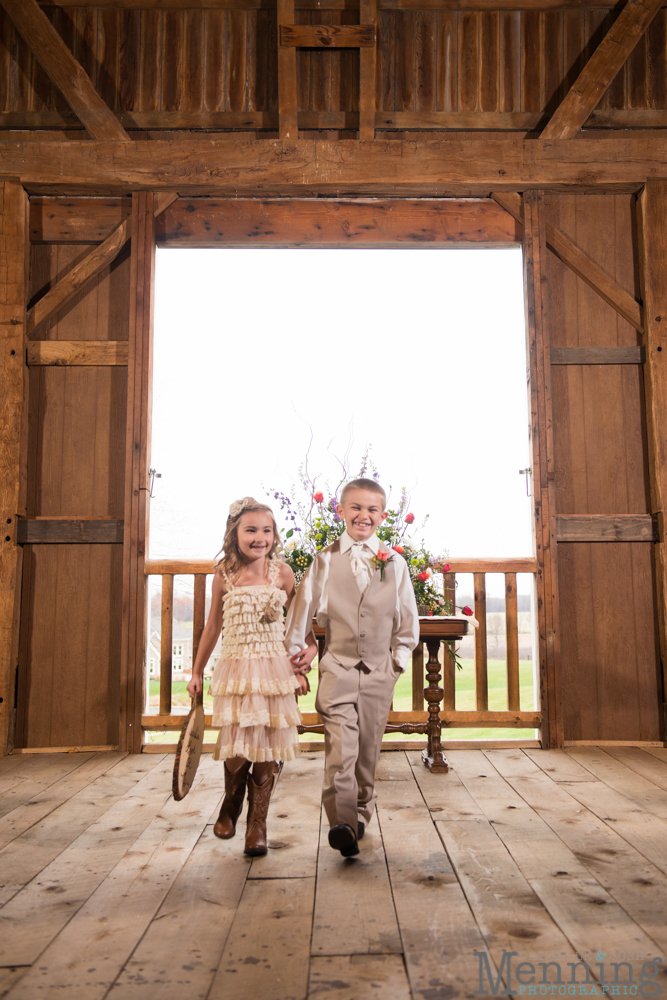 How lovely are these ladies?!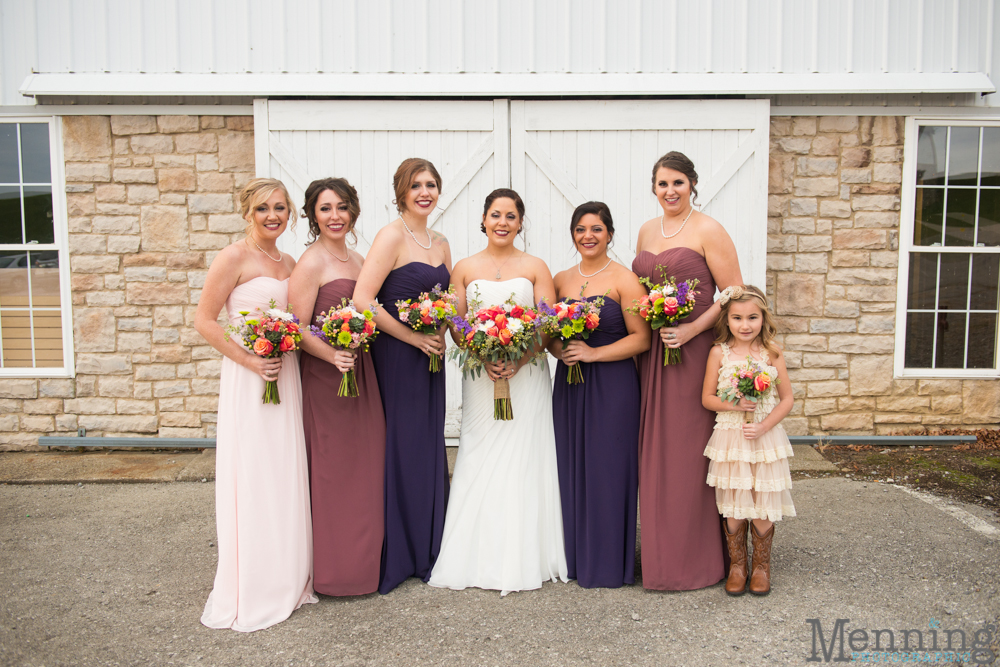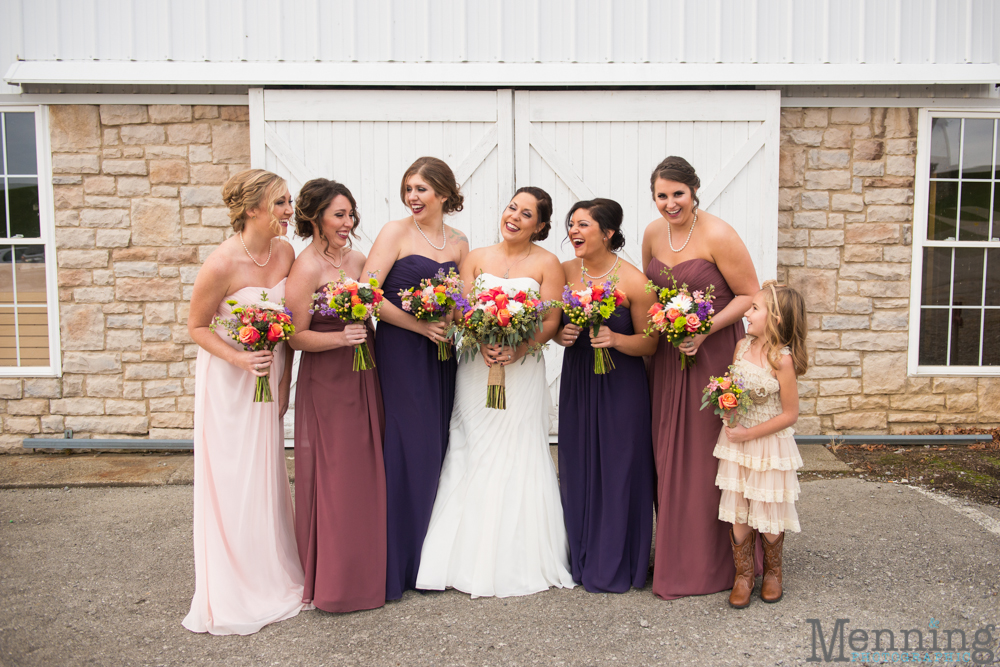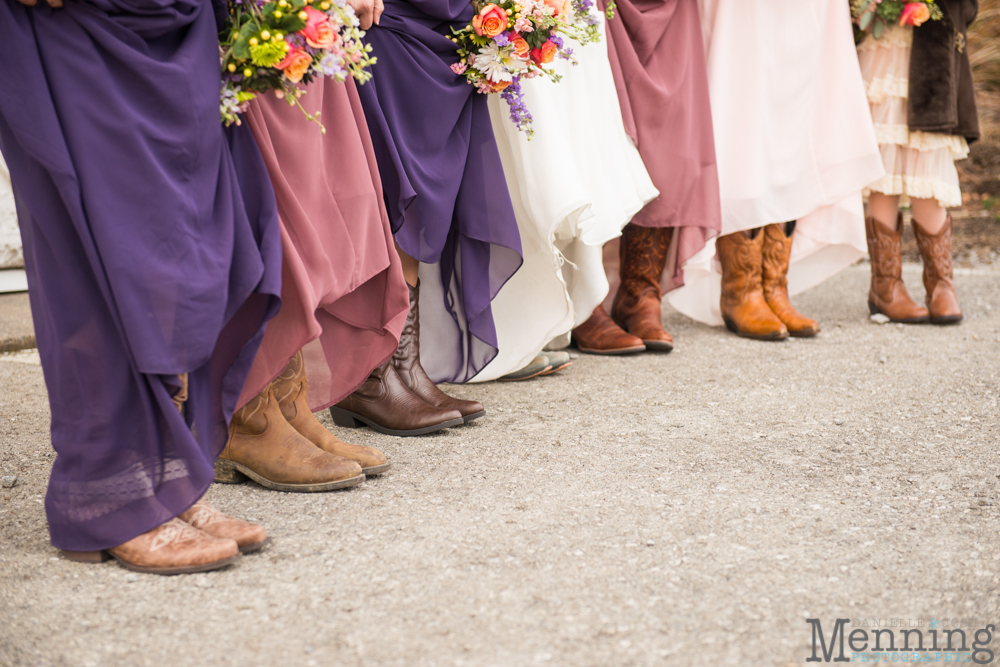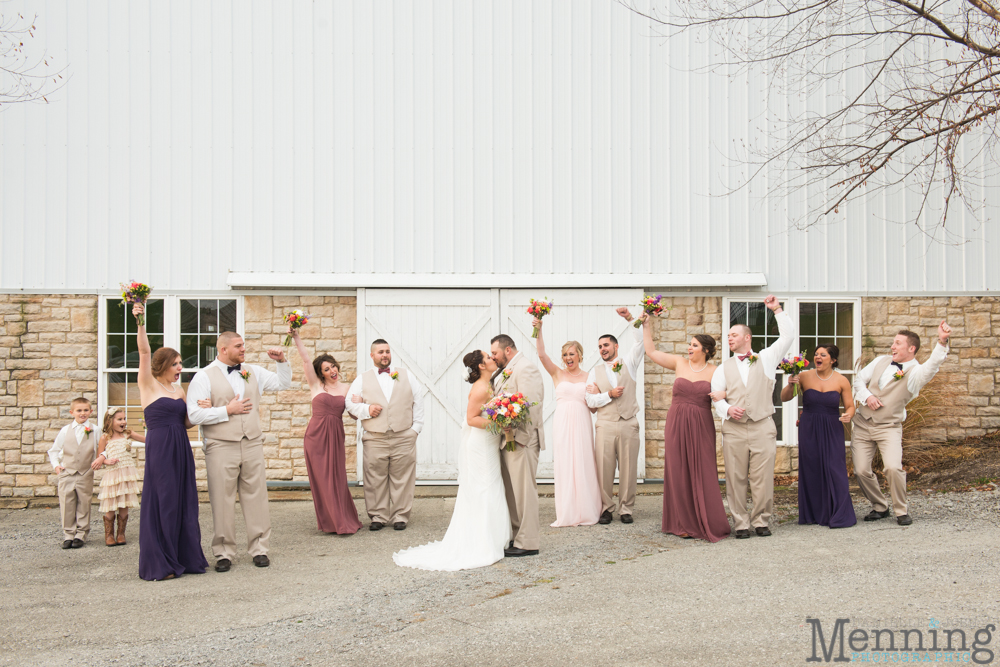 They work out.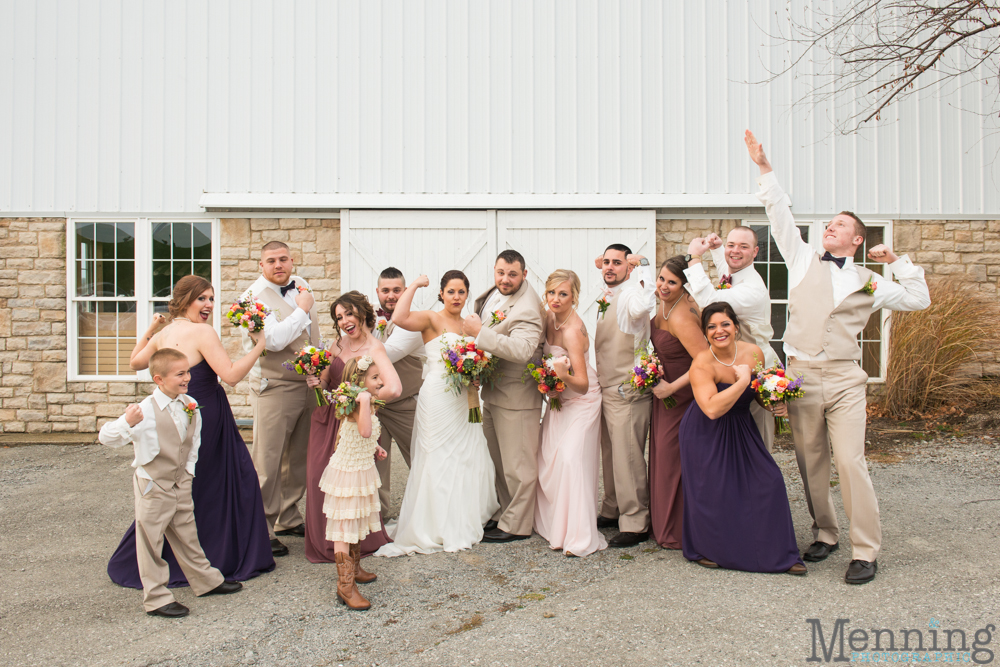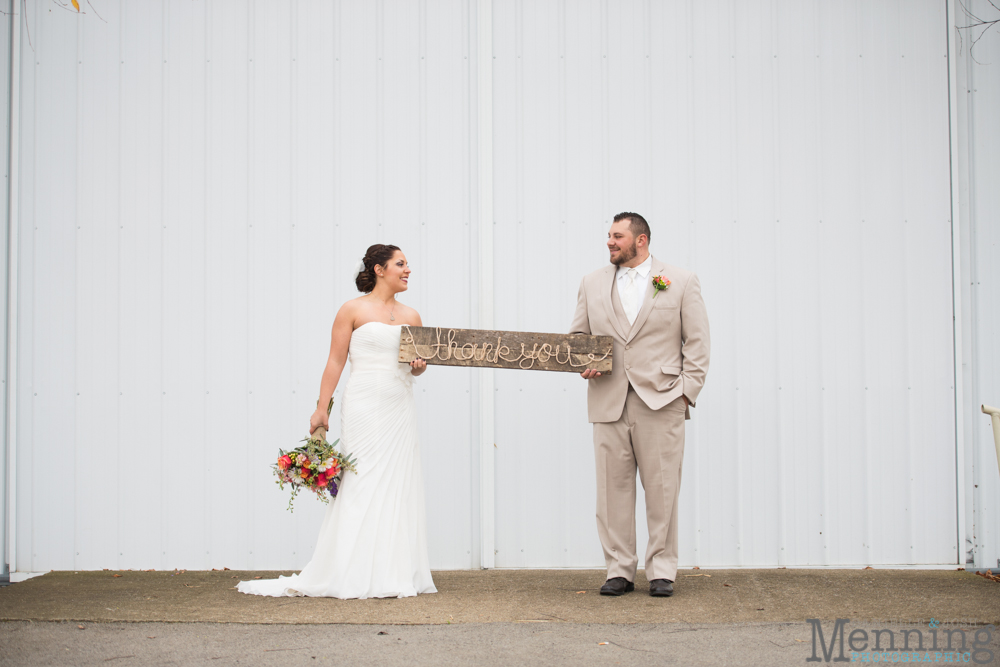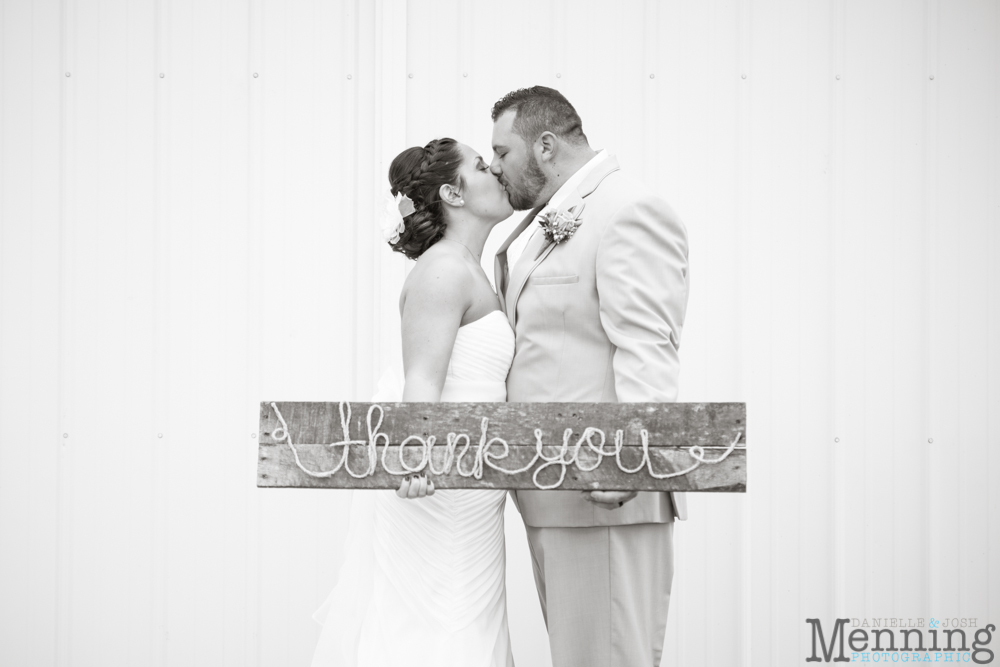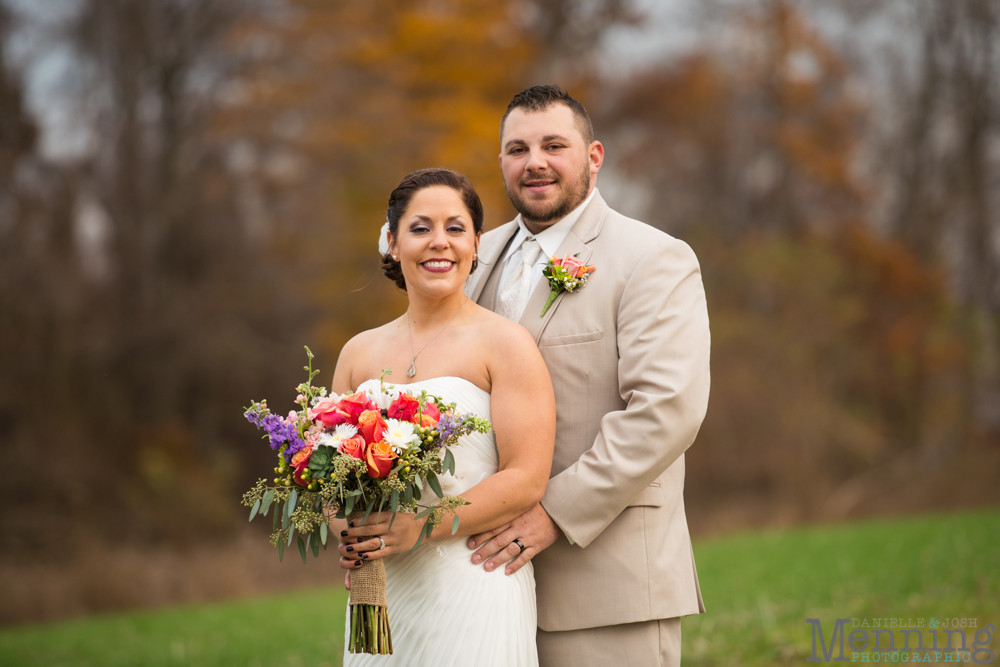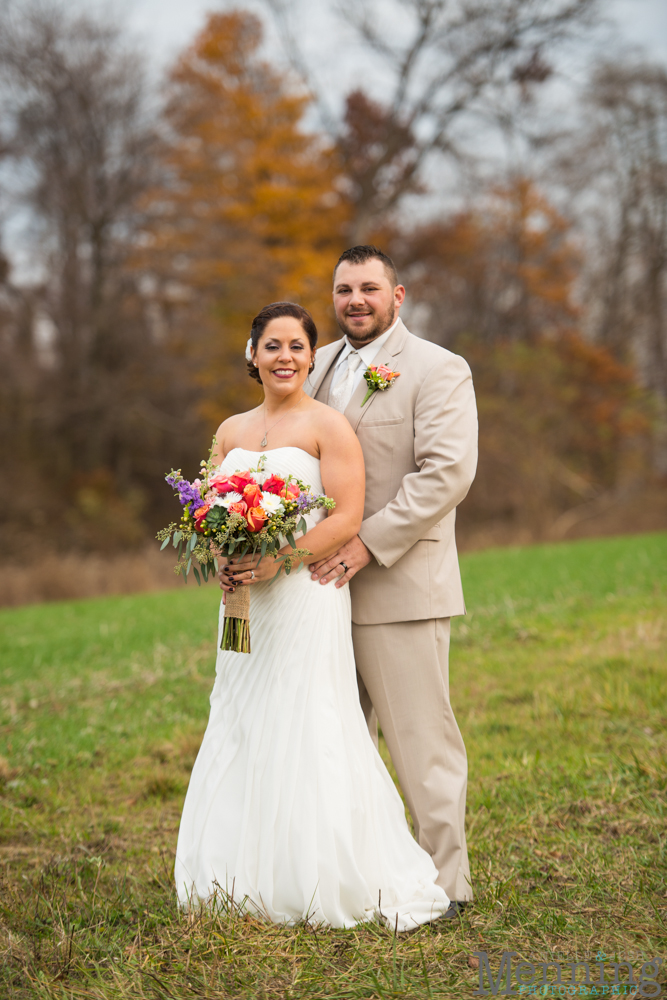 Even though it was November, we still found some color and texture & I love the bride & groom photo session. The rusticness fit well with the theme of the wedding day.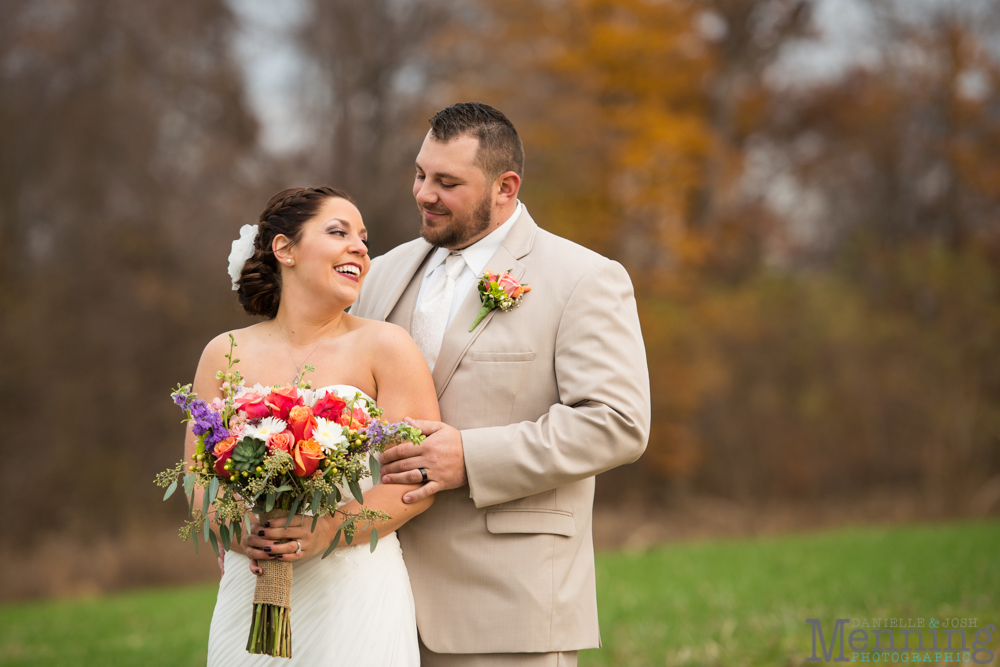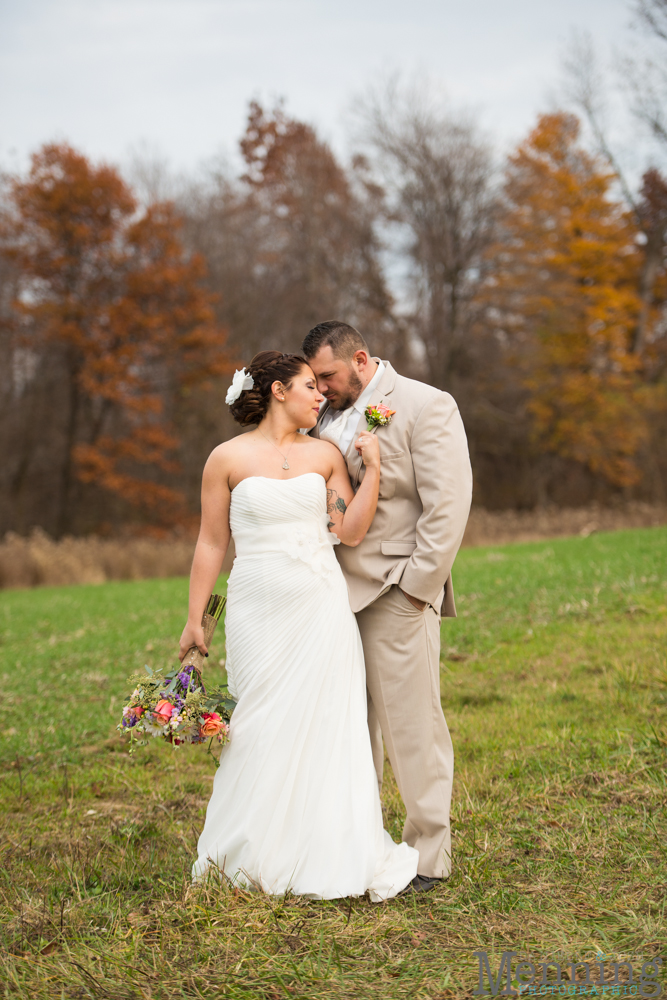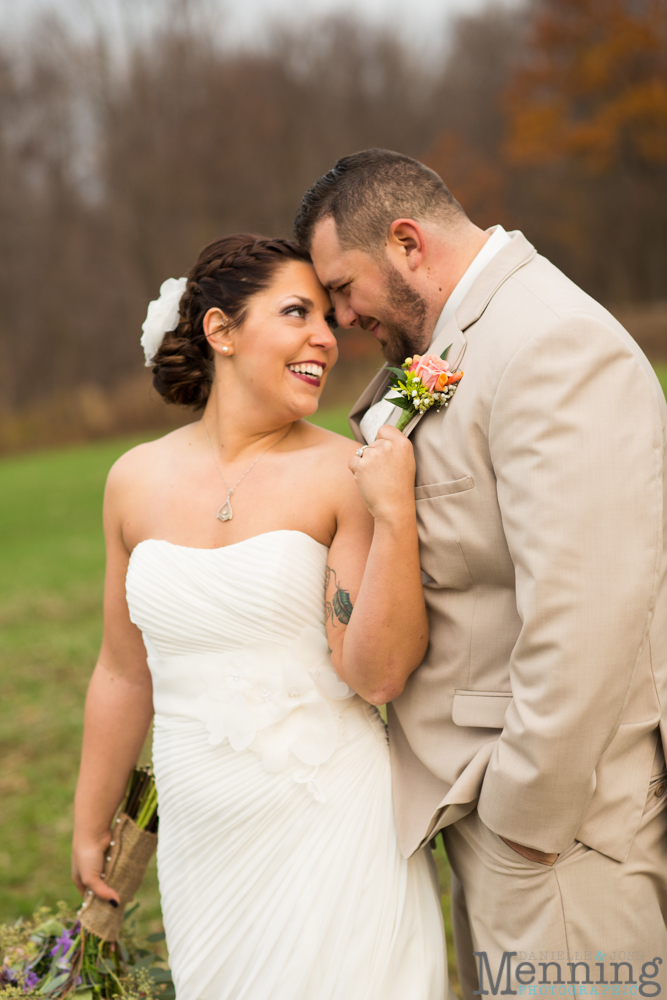 And these two are one stunning couple.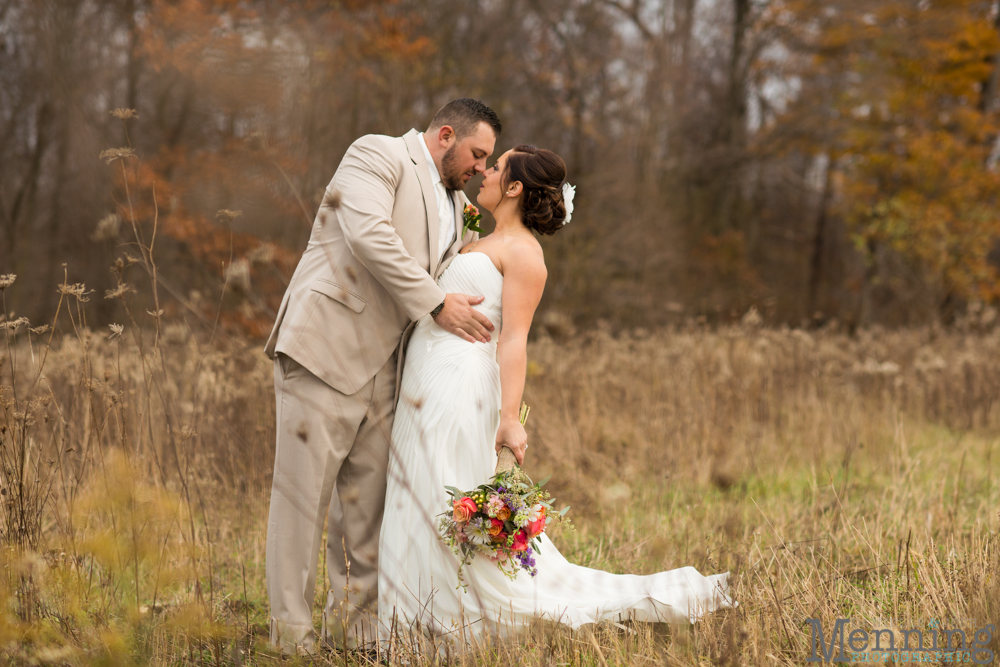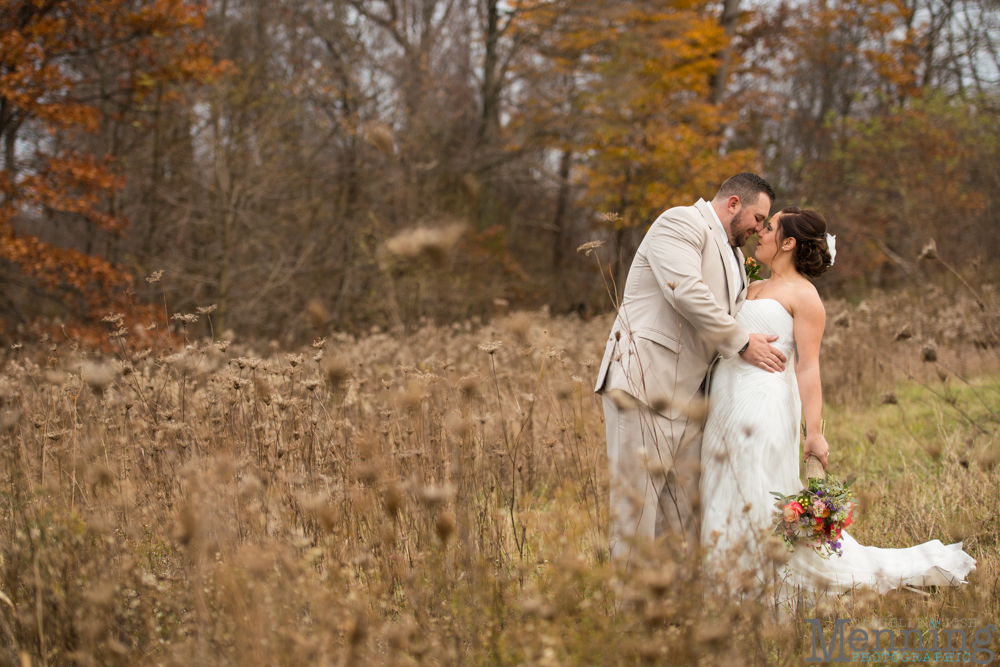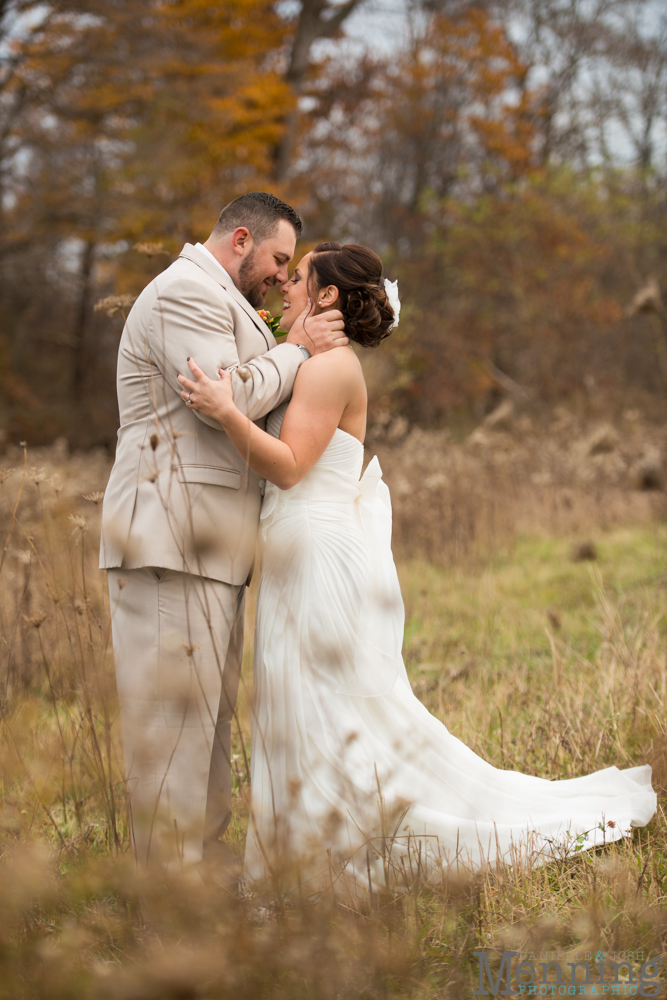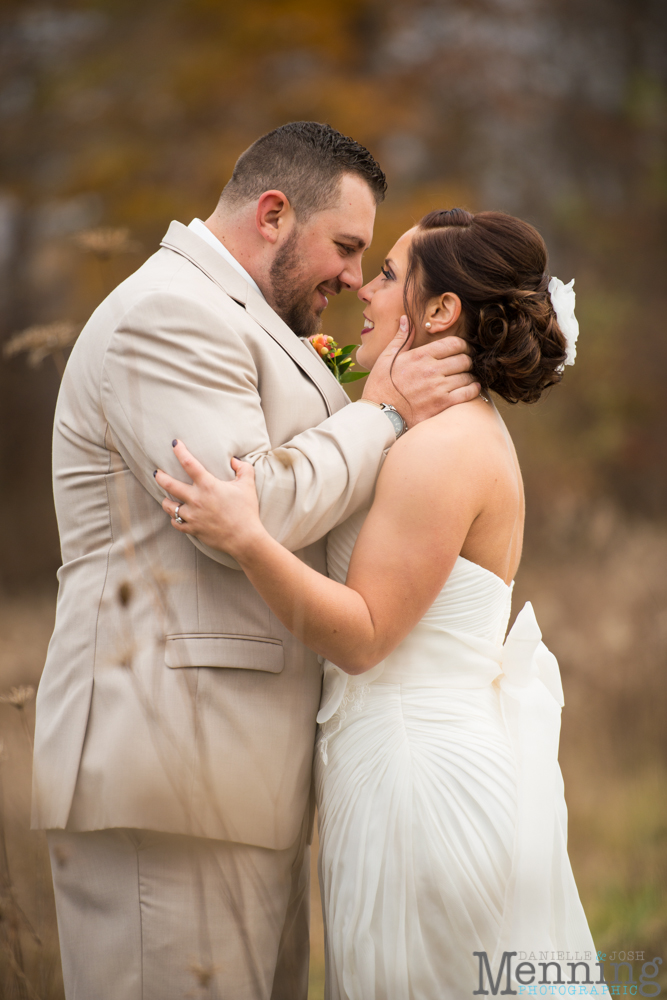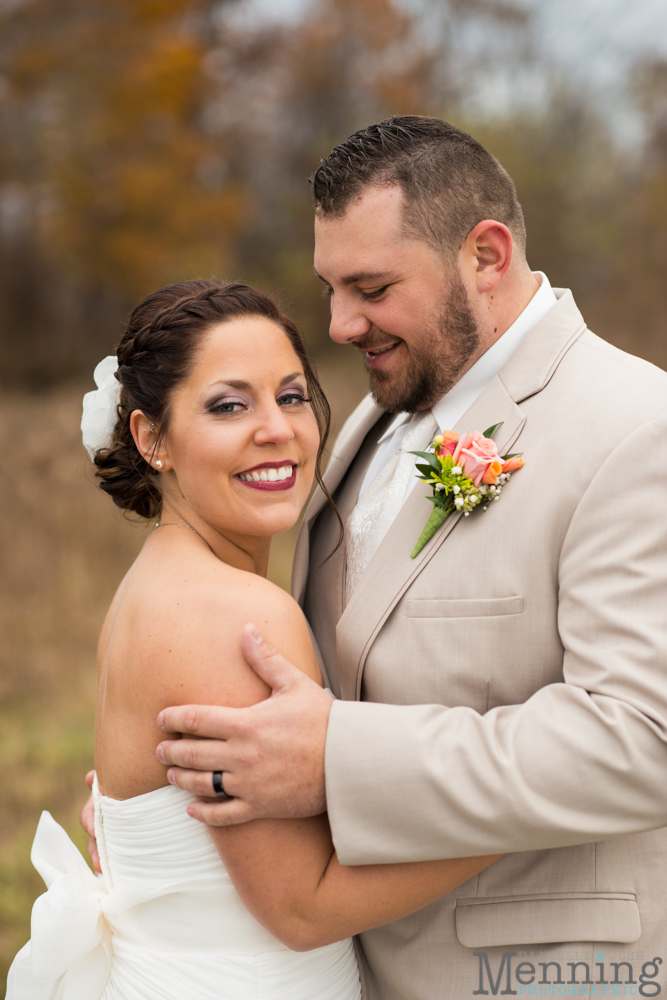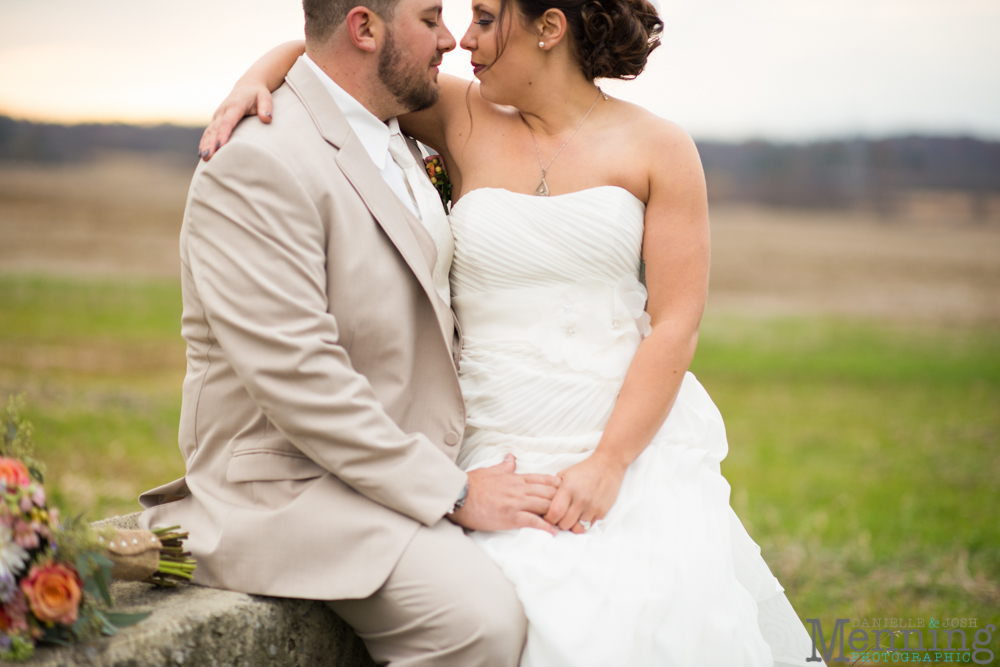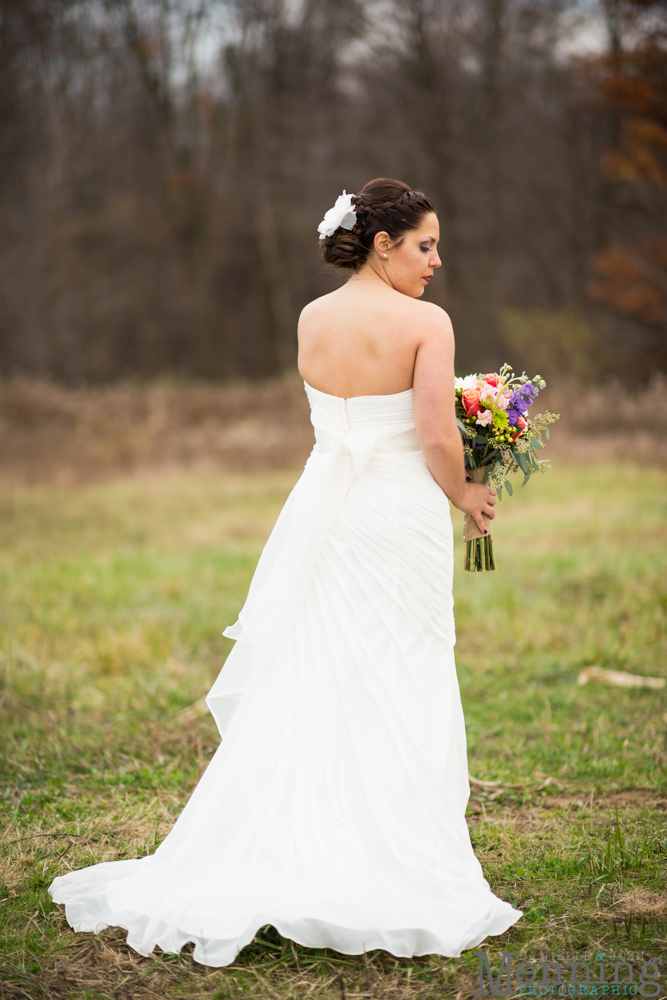 We love when couples use the photos from their engagement session to decorate at the reception.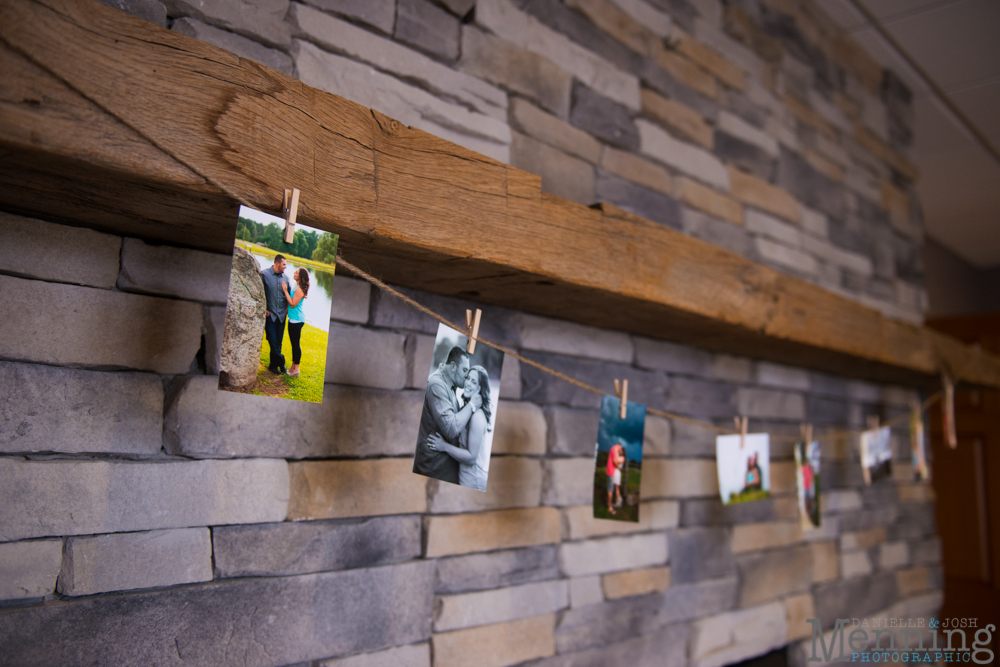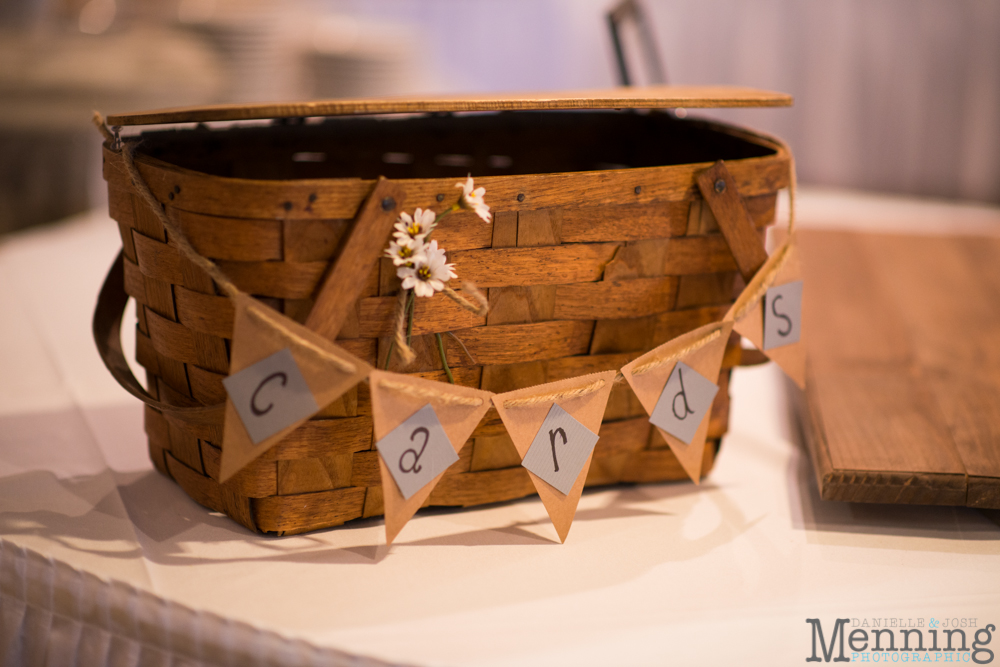 Jenn's friend Rachel Sedlacko made this pretty cake.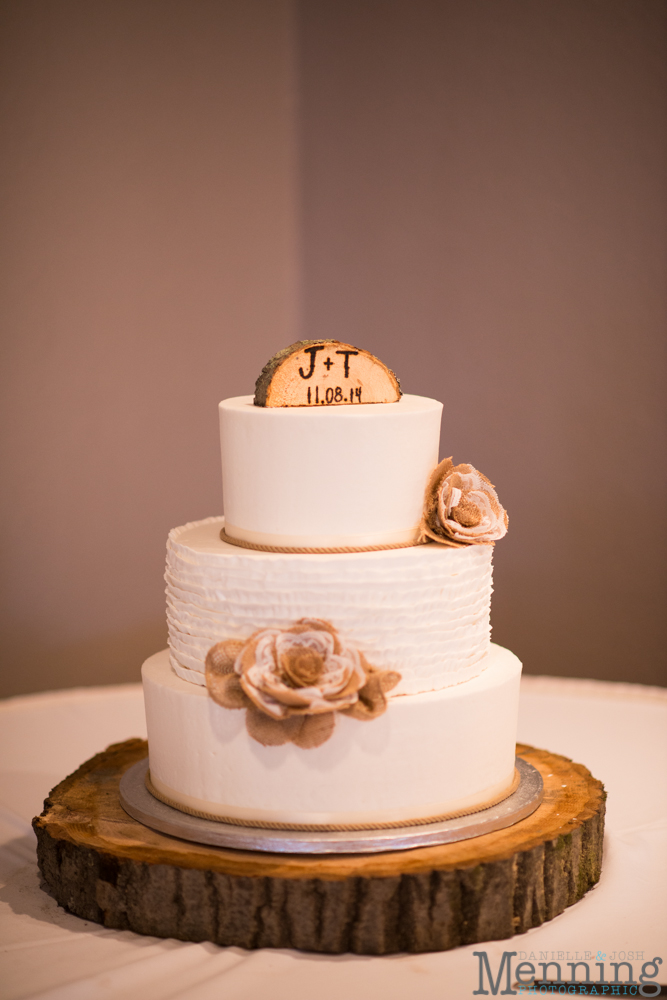 Burlap & lace details are always nice.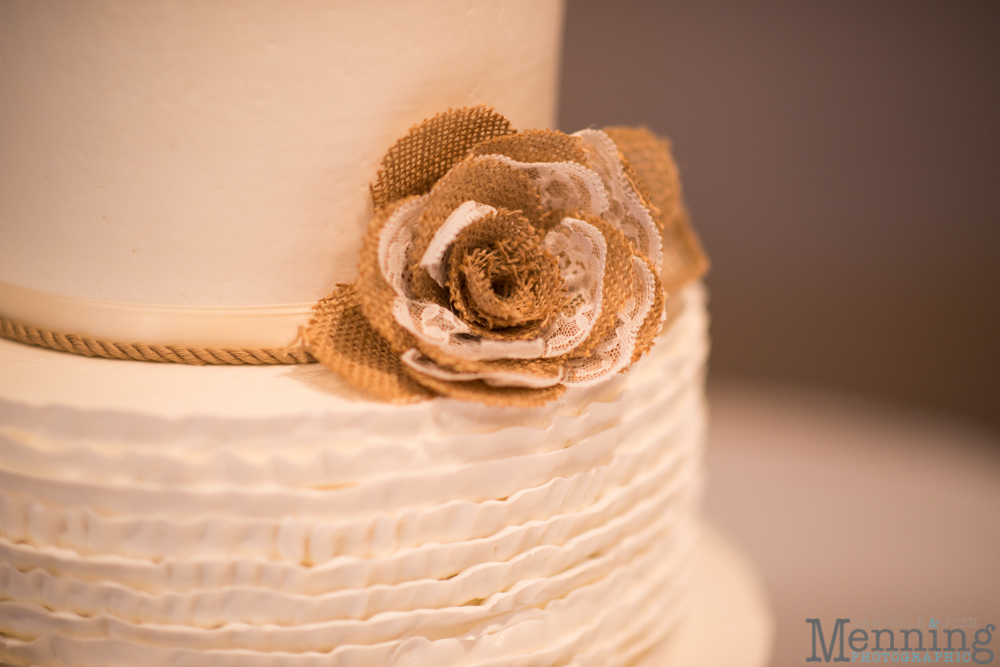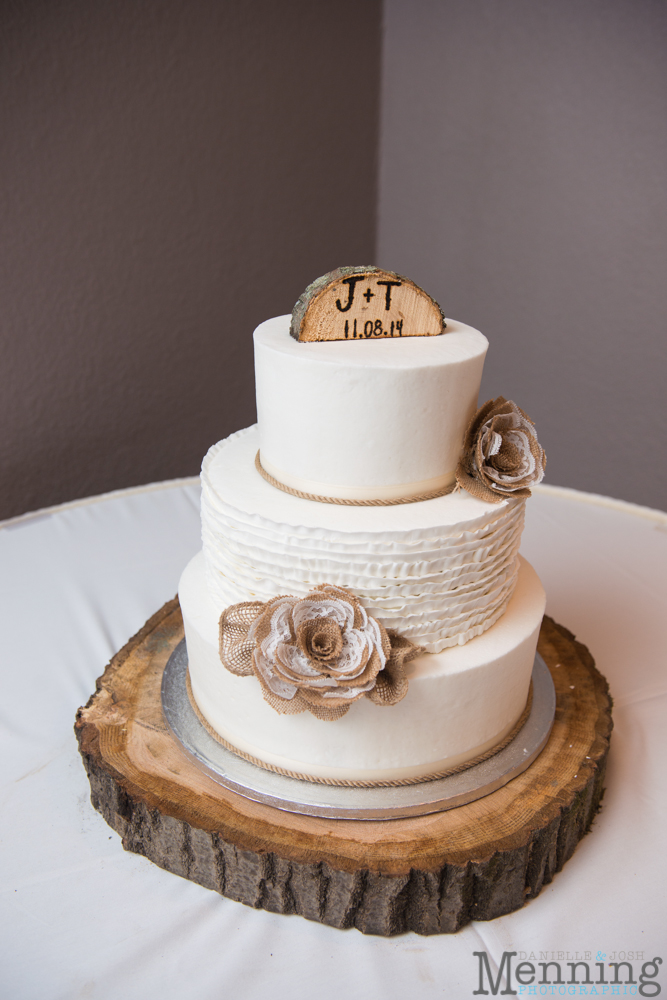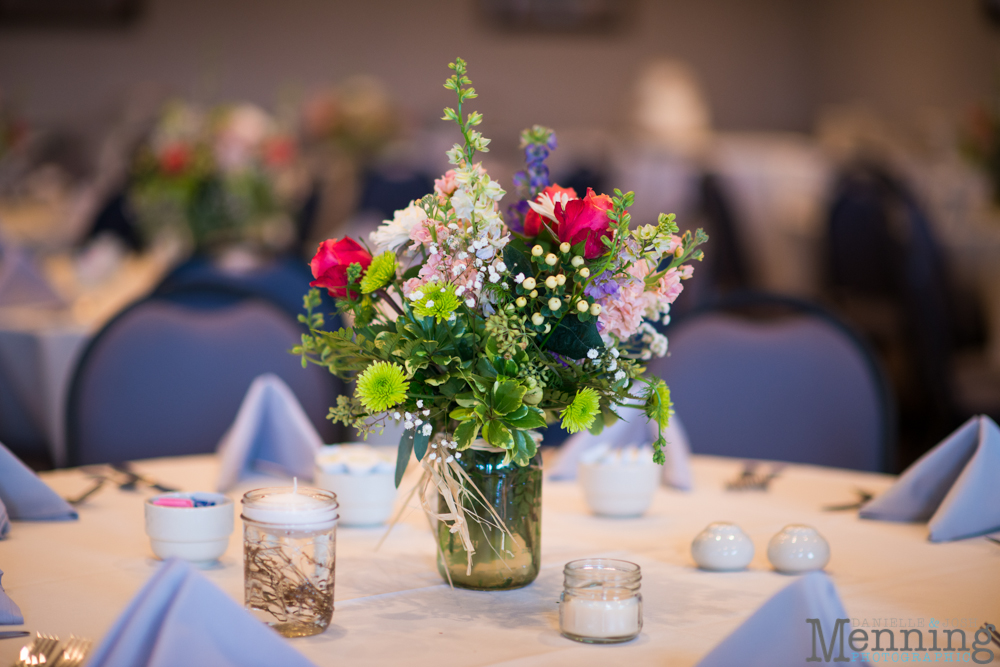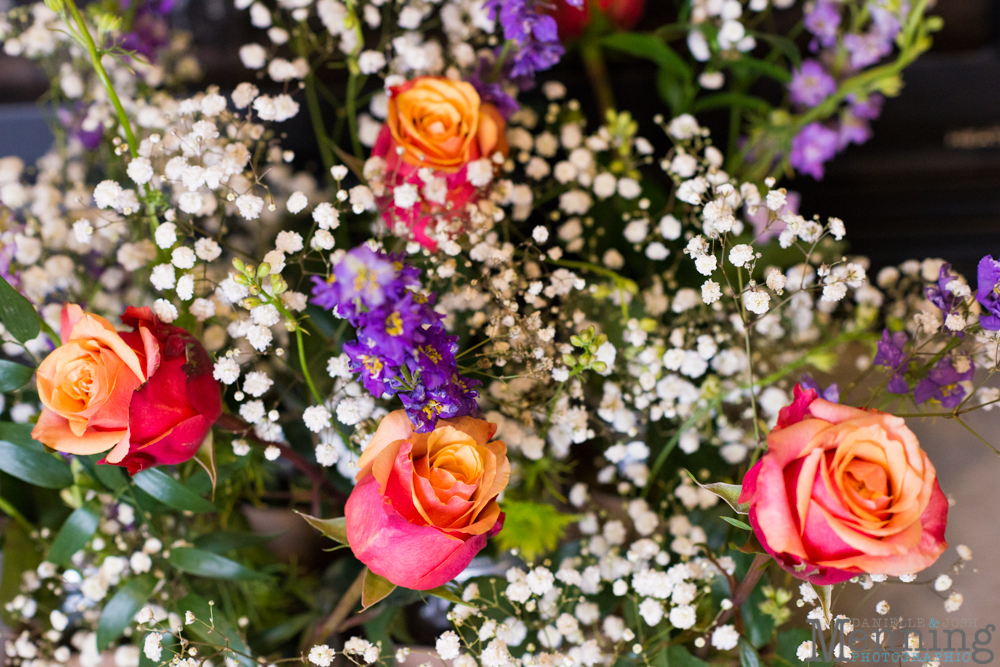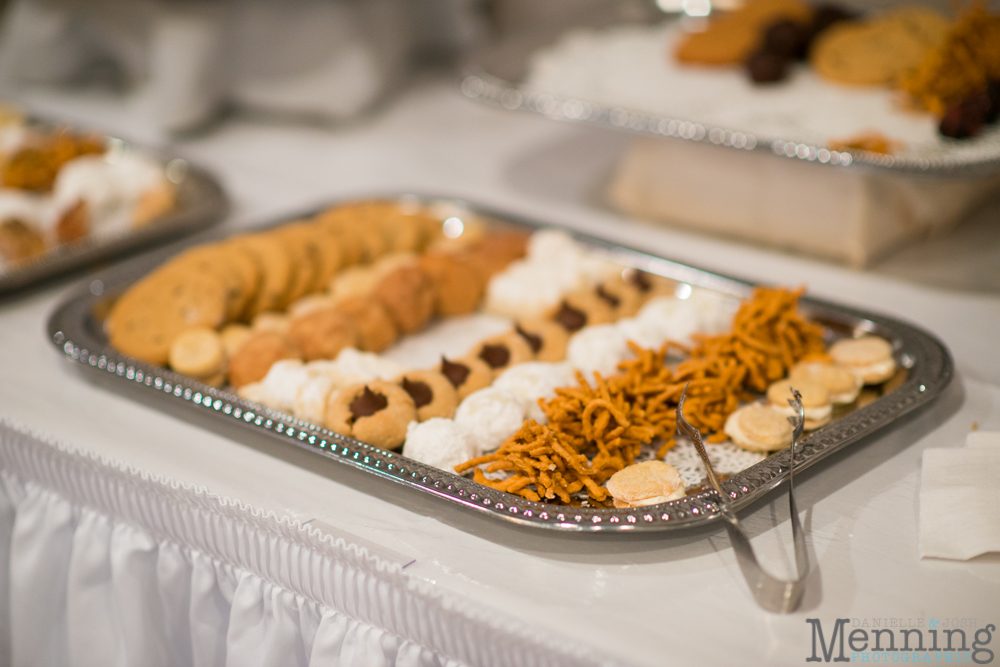 The bridal party intros were a hoot.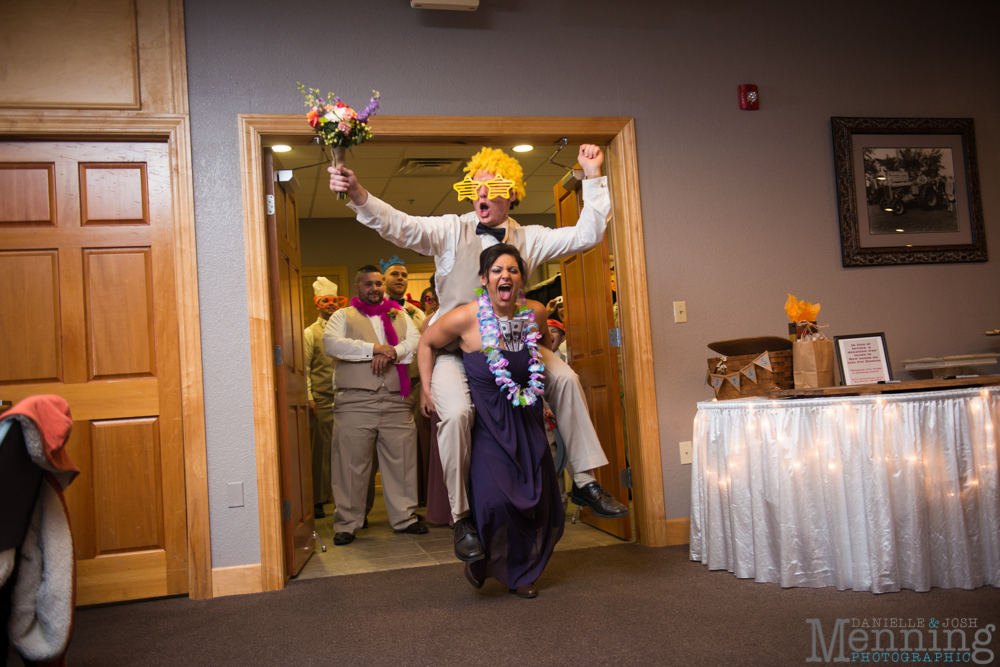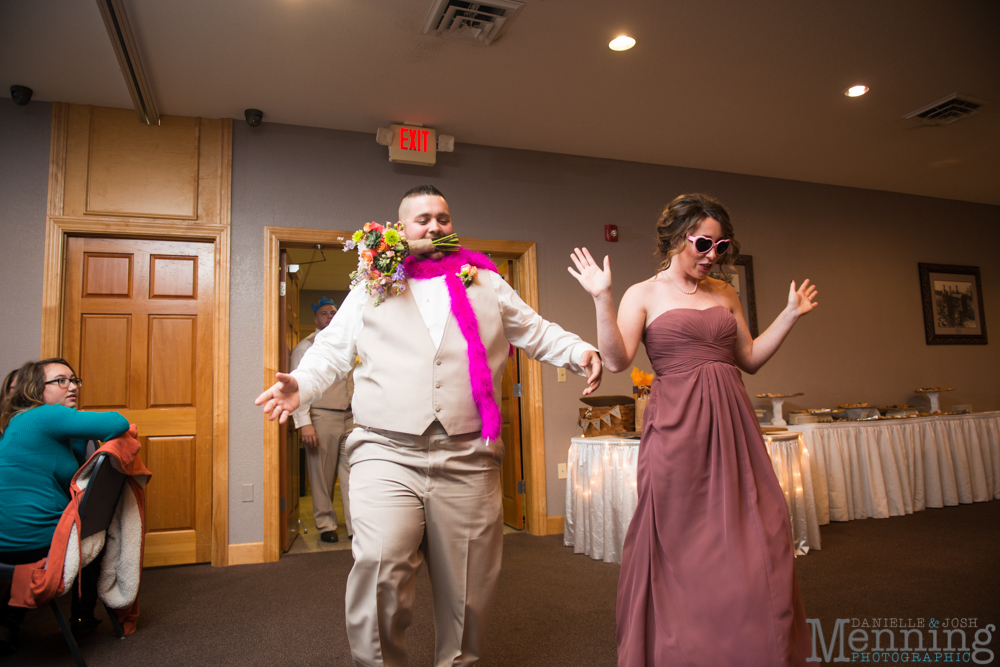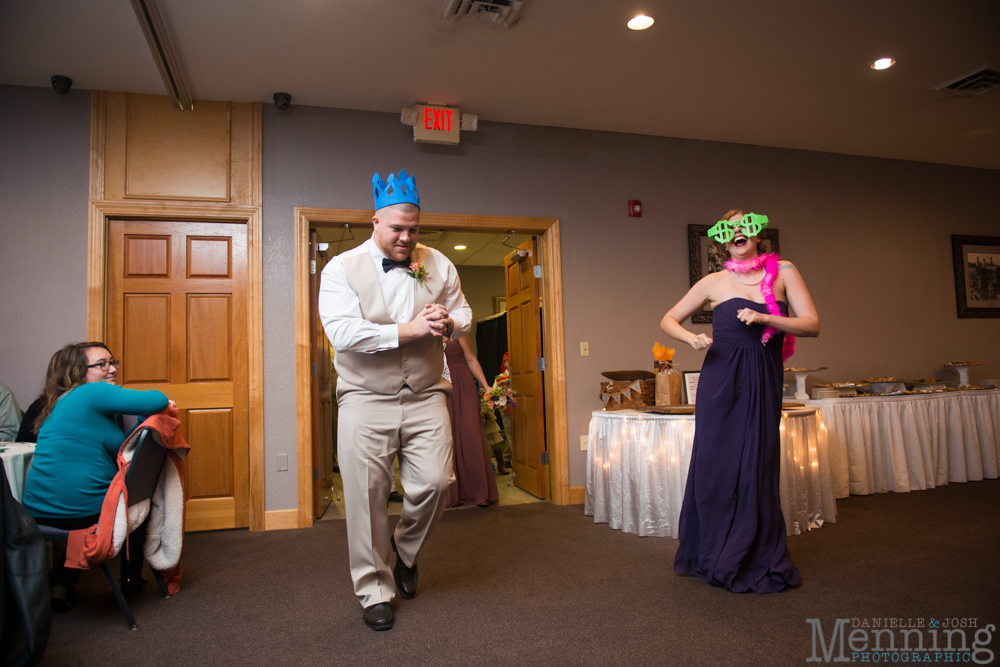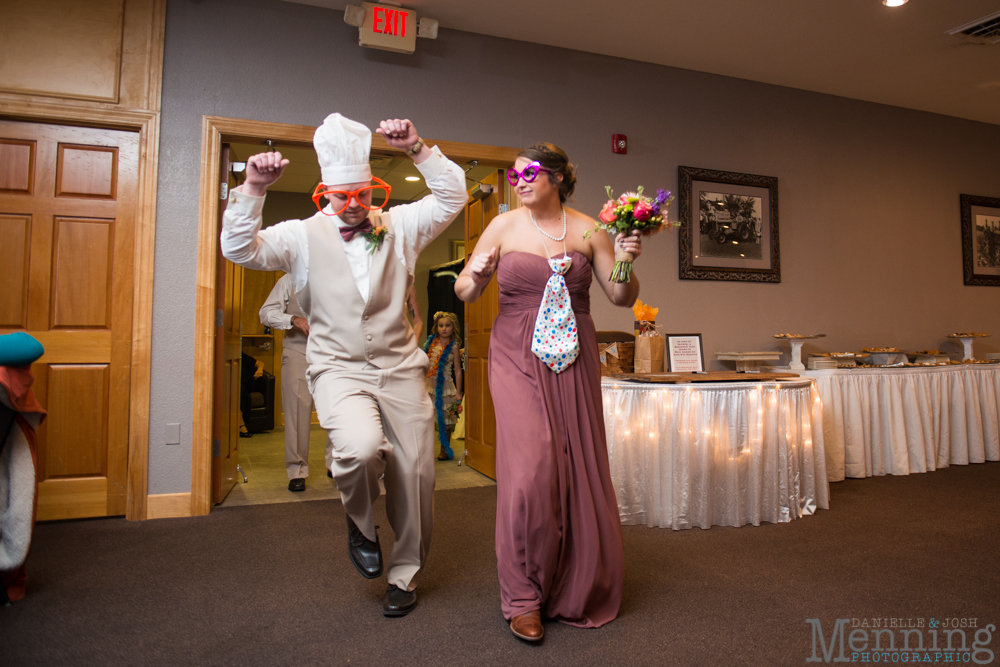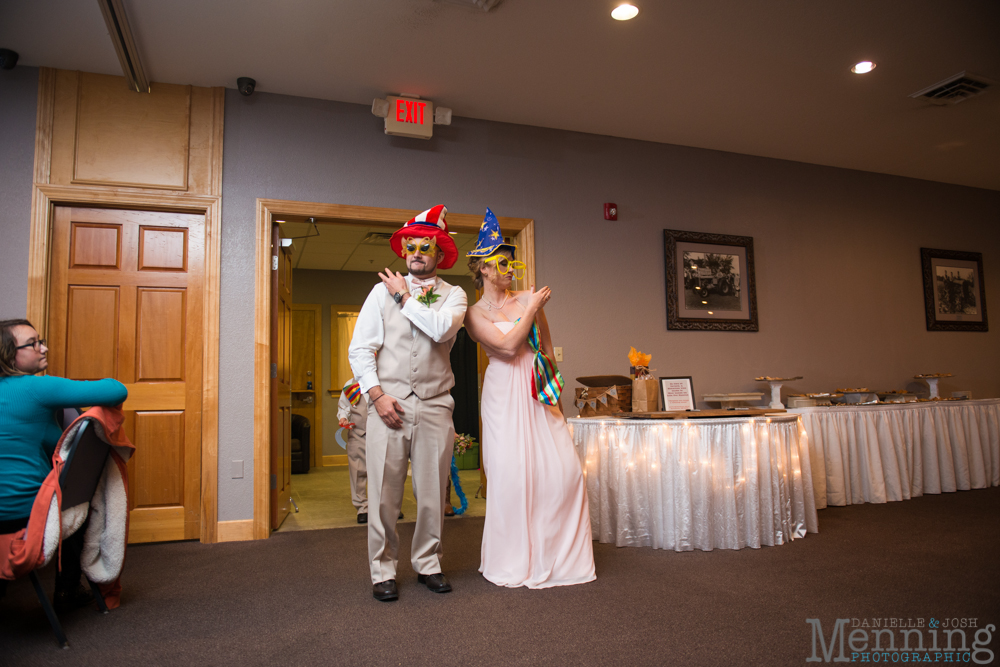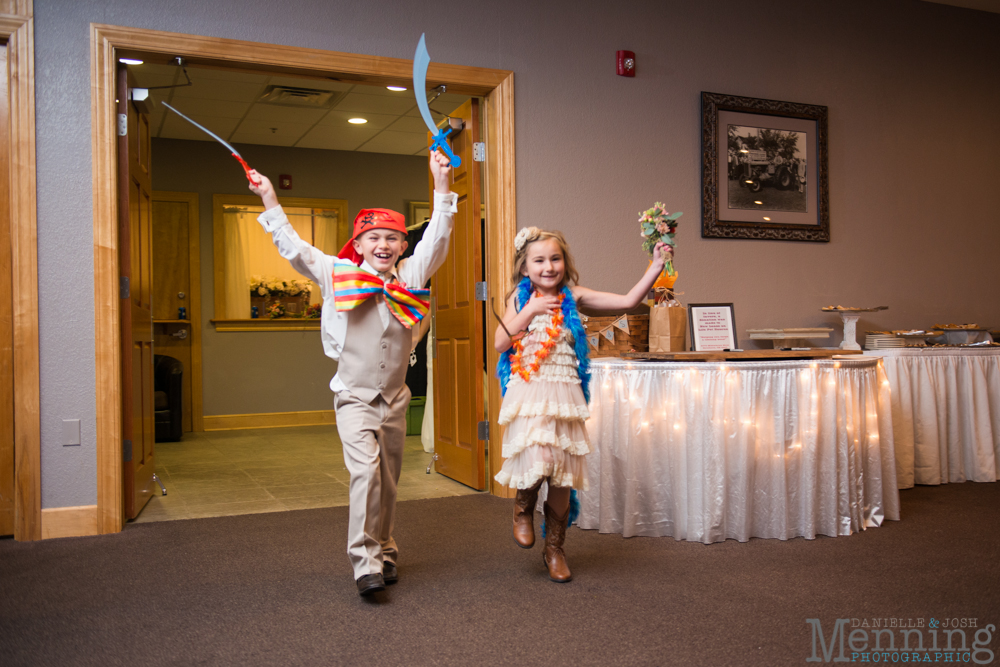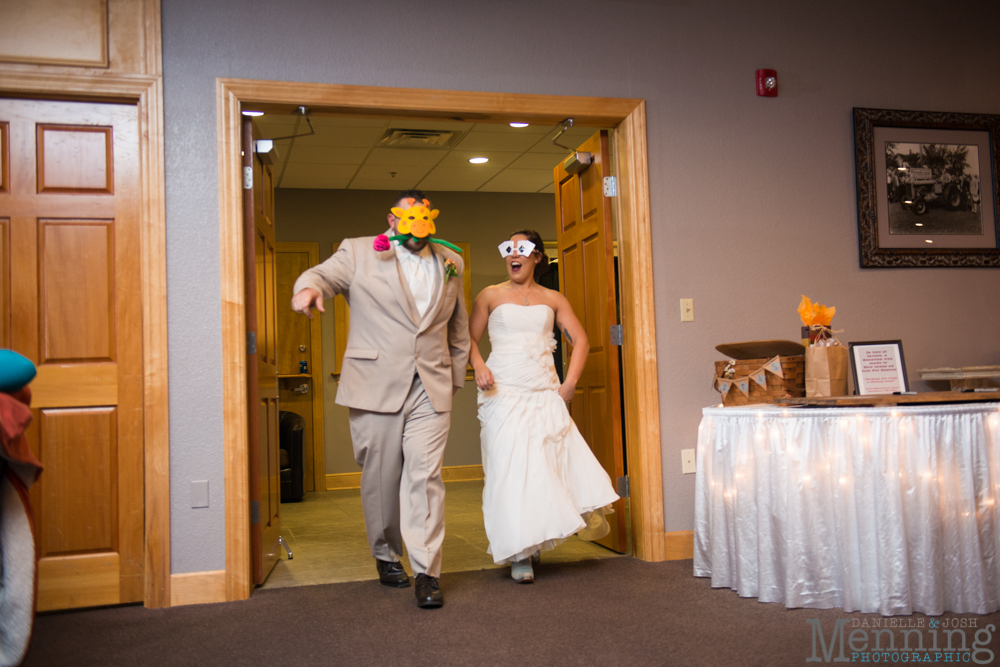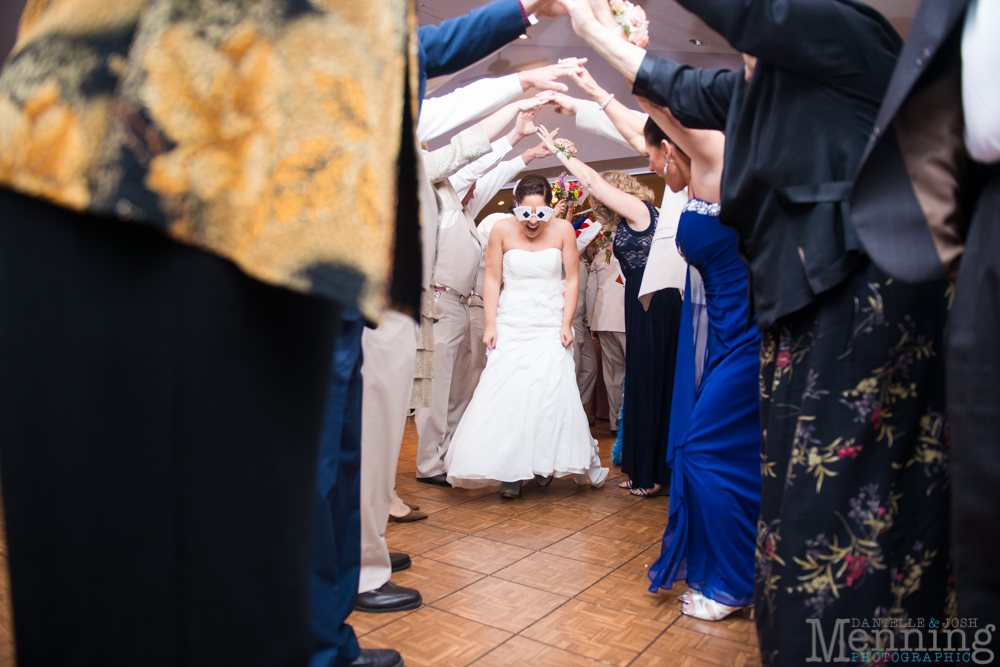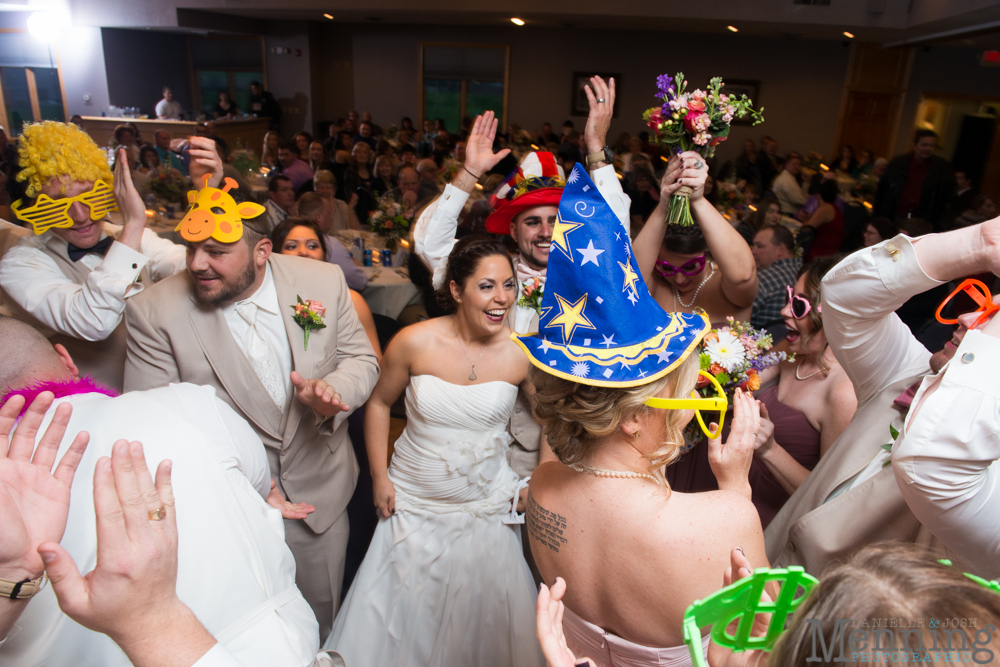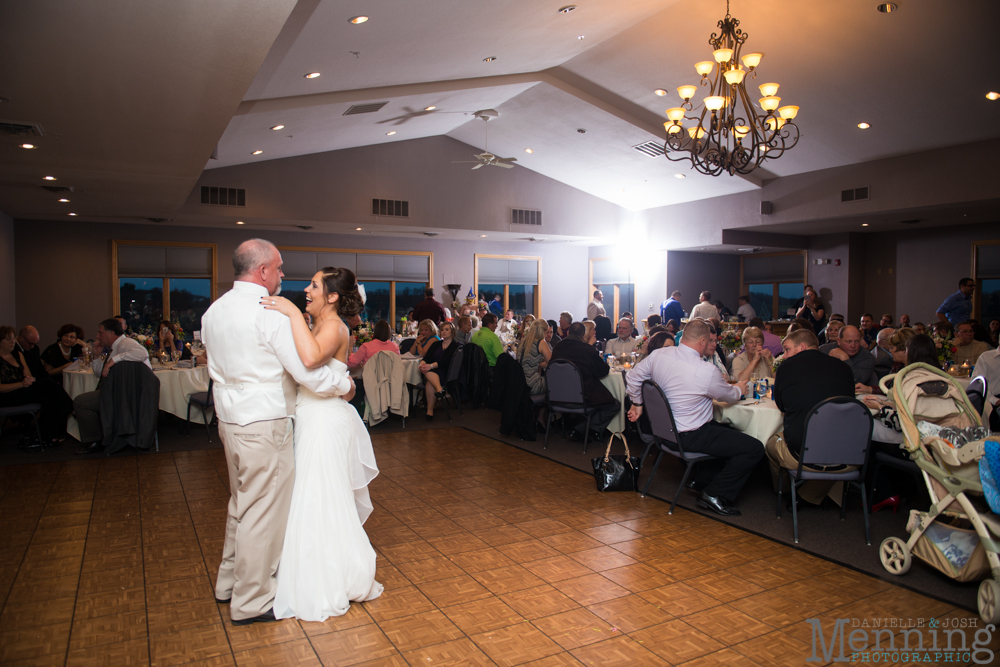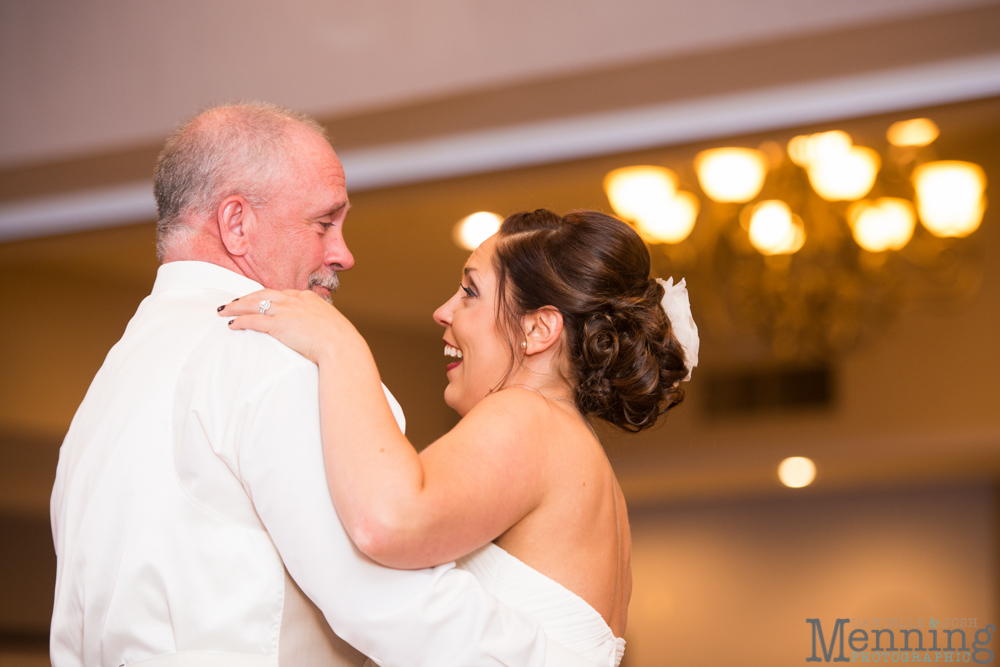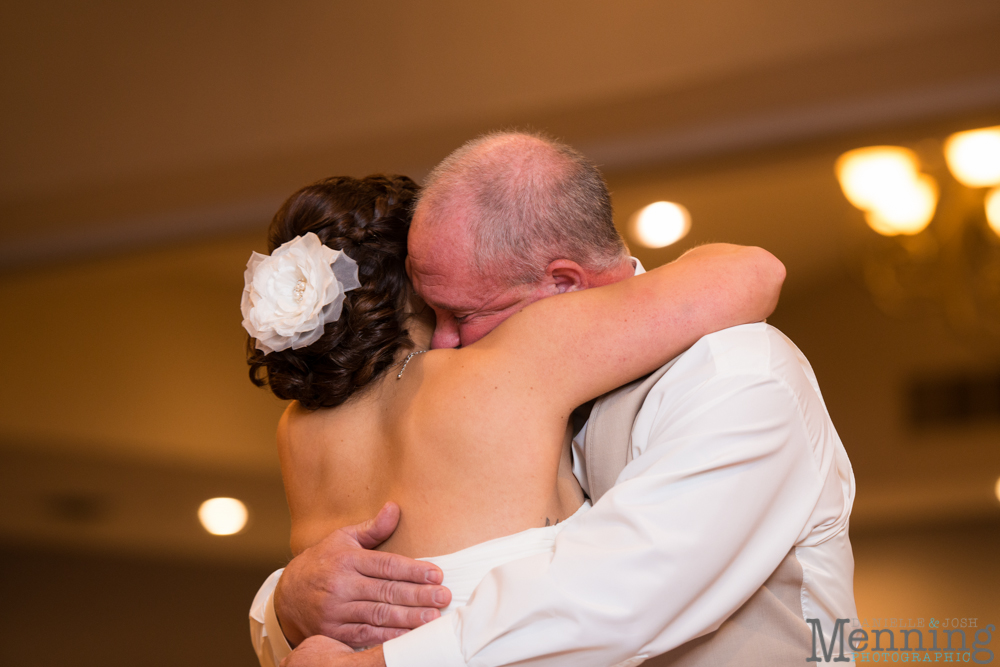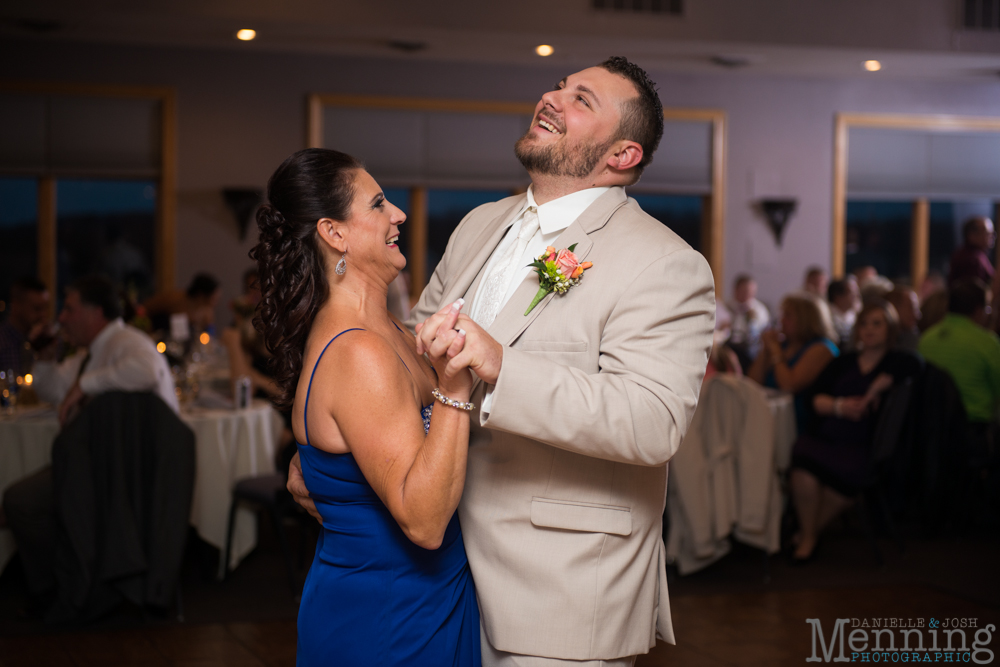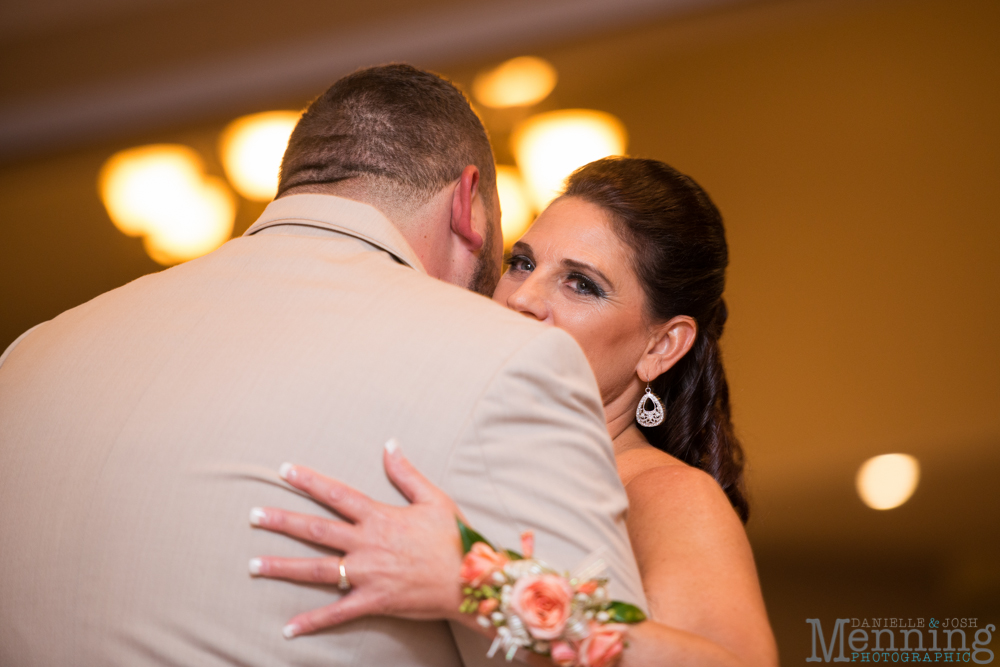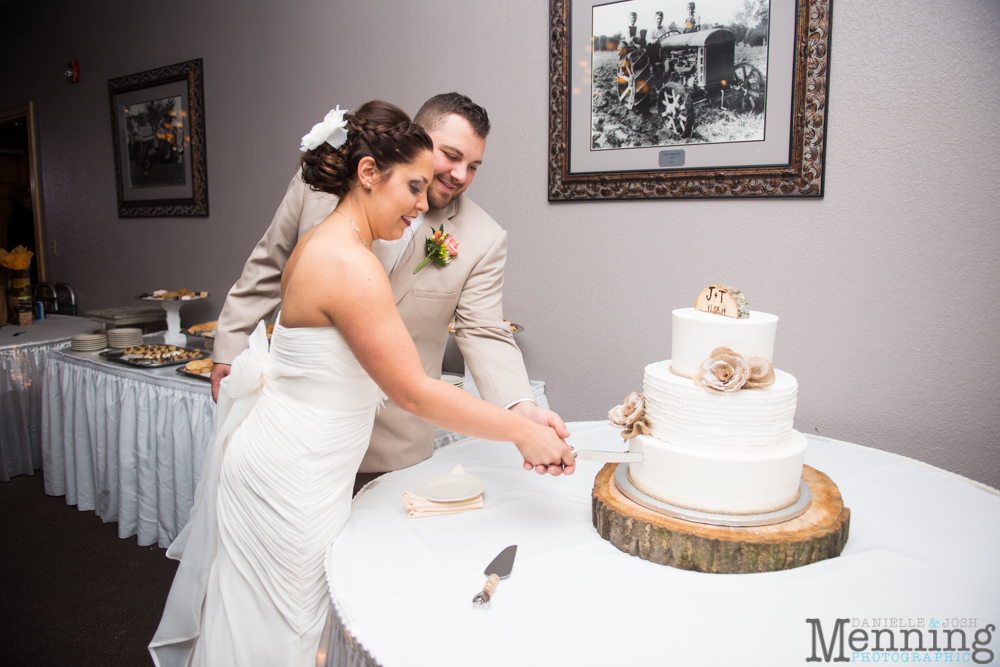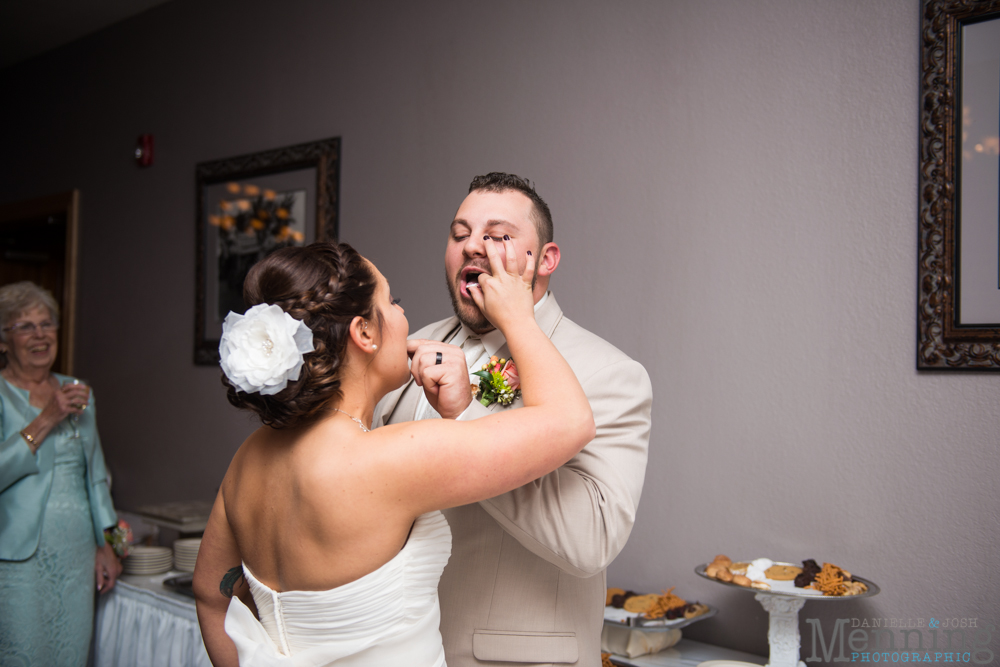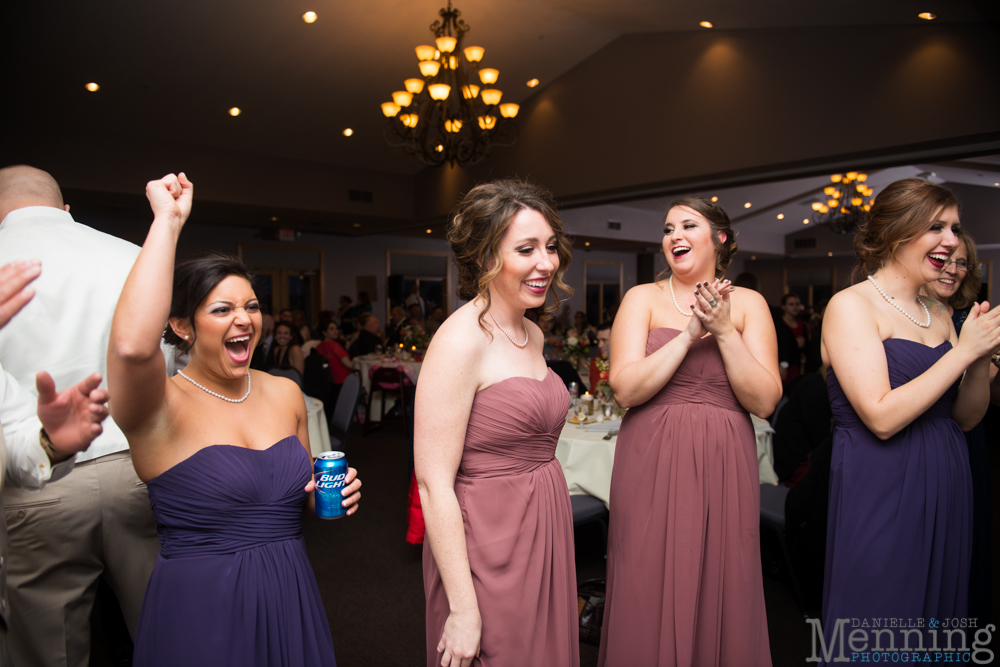 Tim's sister shared the story of how Jenn & Tim met by being introduced through her. It was funny and sweet.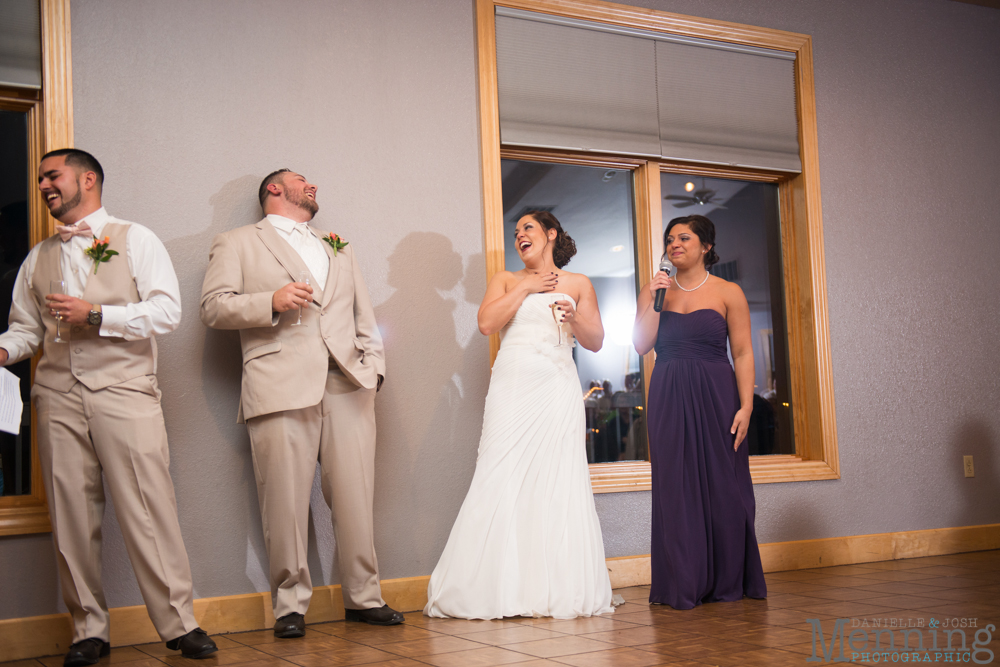 Maid of Honor Samantha told cute stories of her friendship with Jenn & how Jenn & Tim are perfect together.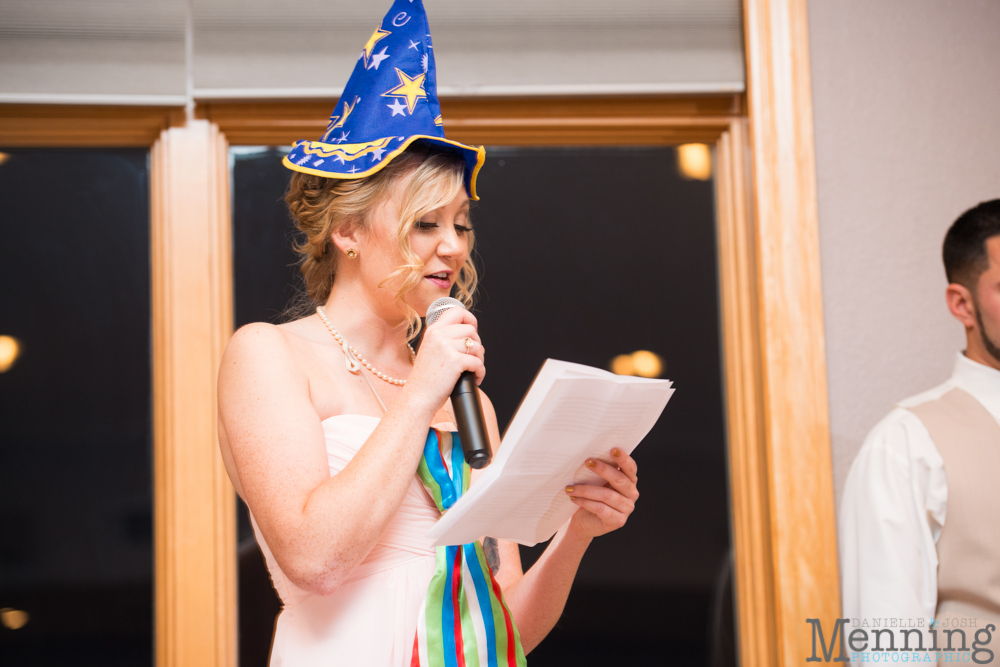 Best Man Michael did a great job with his toast to the couple, as well.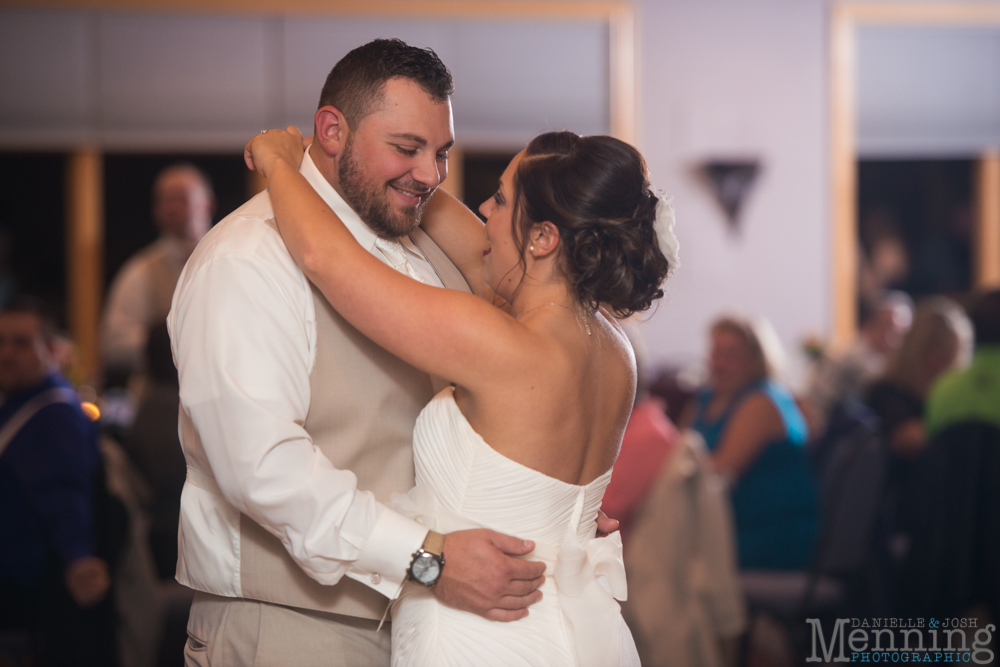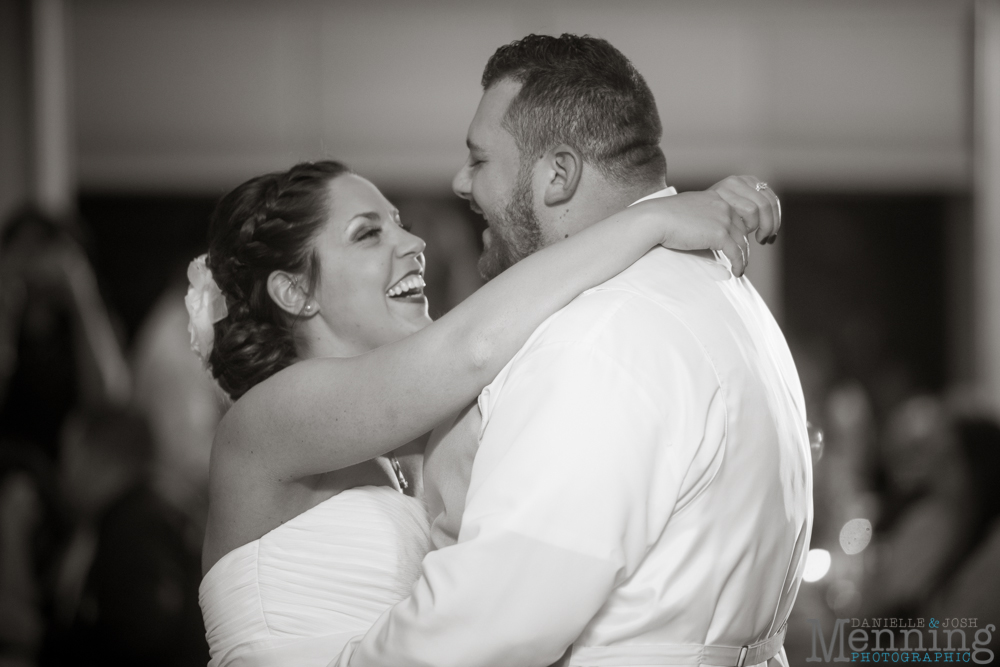 The dancing and partying was nonstop fun the entire reception.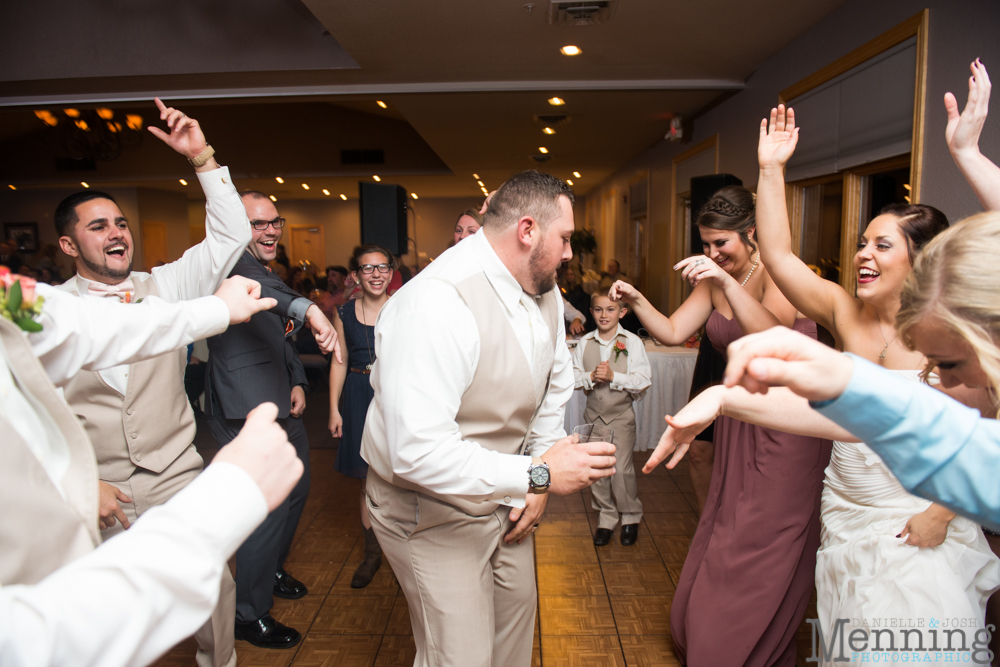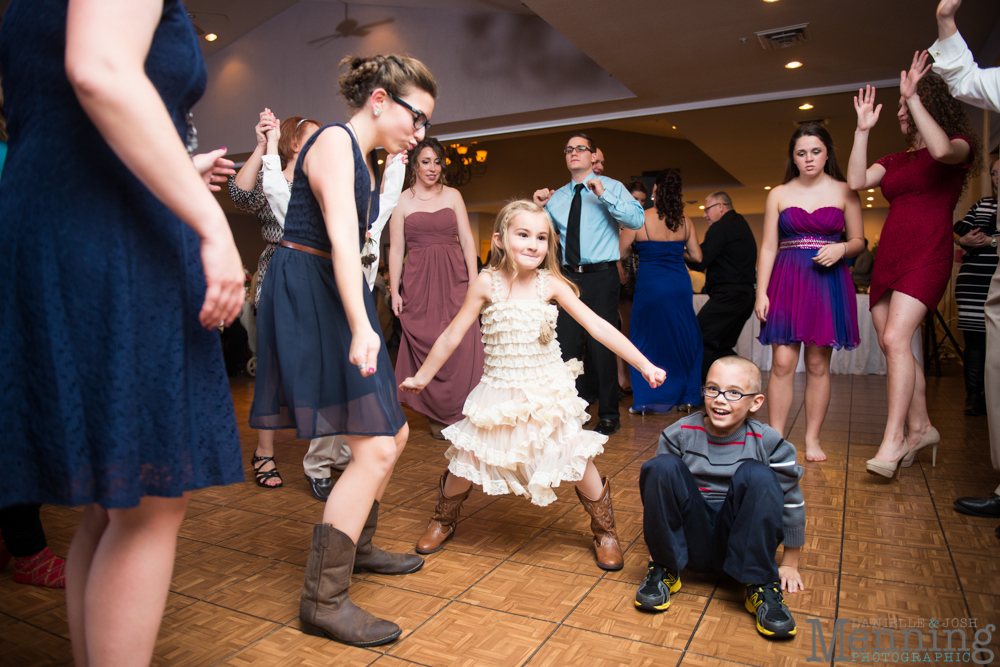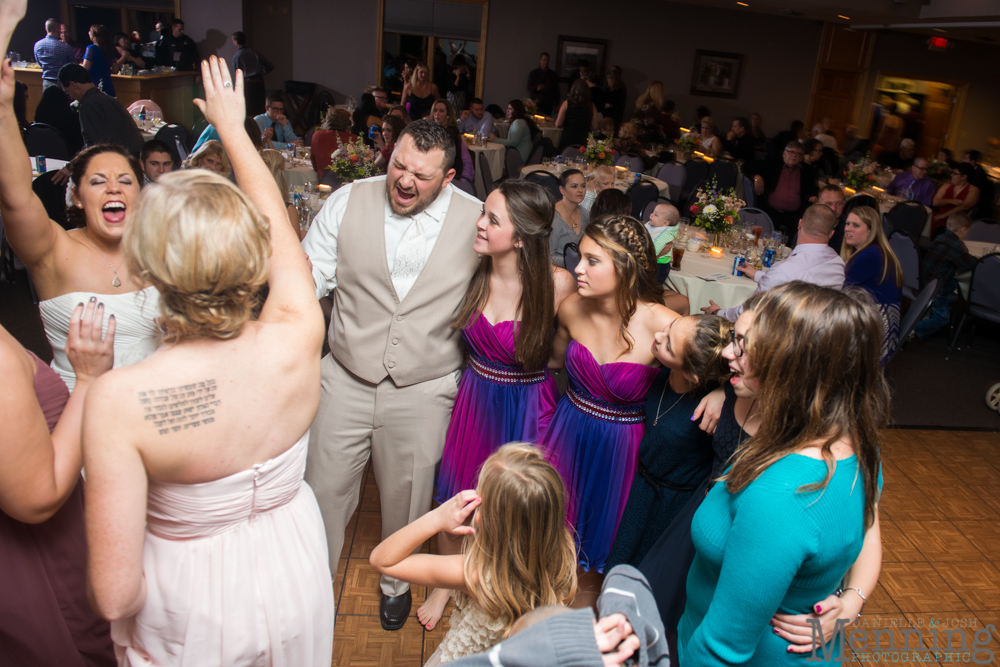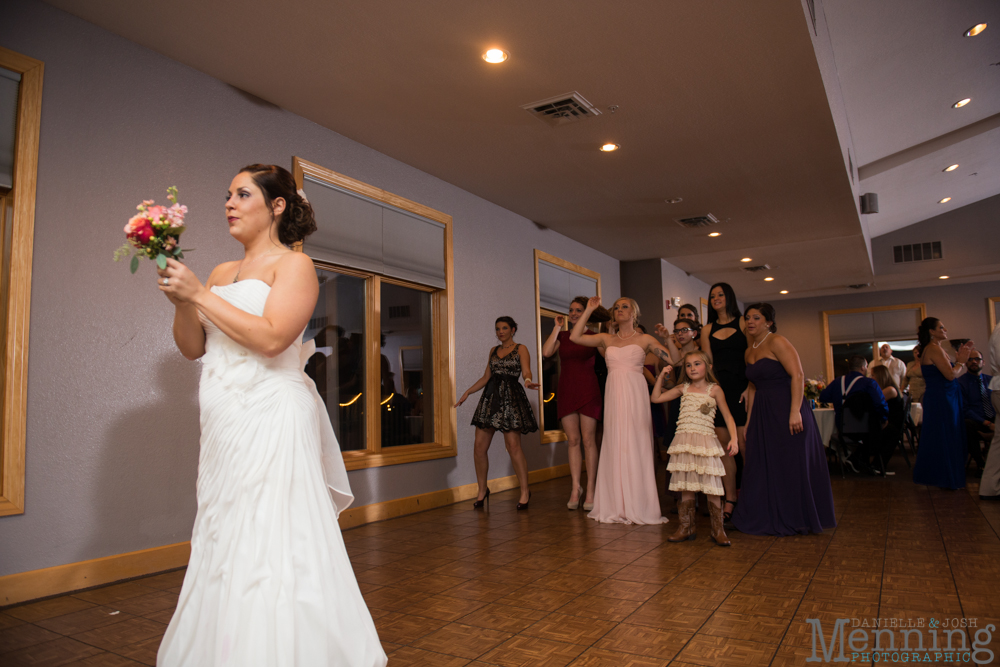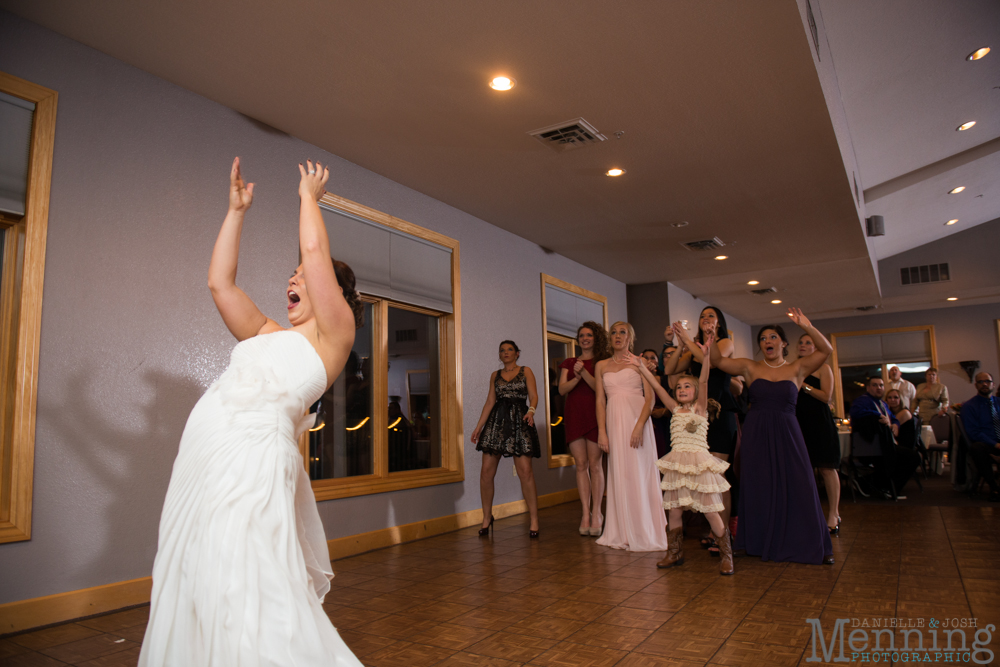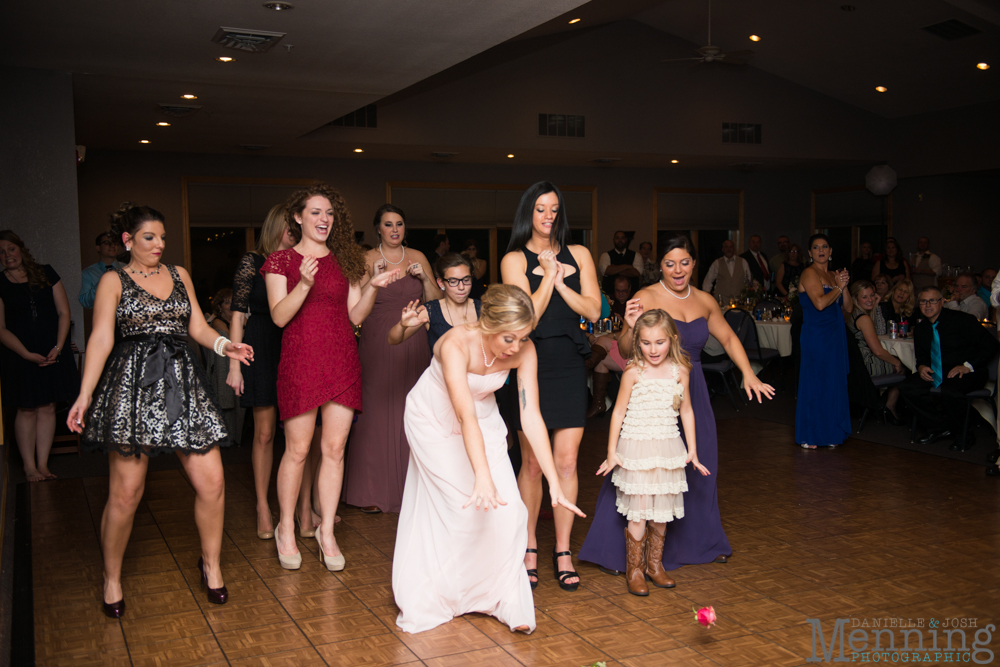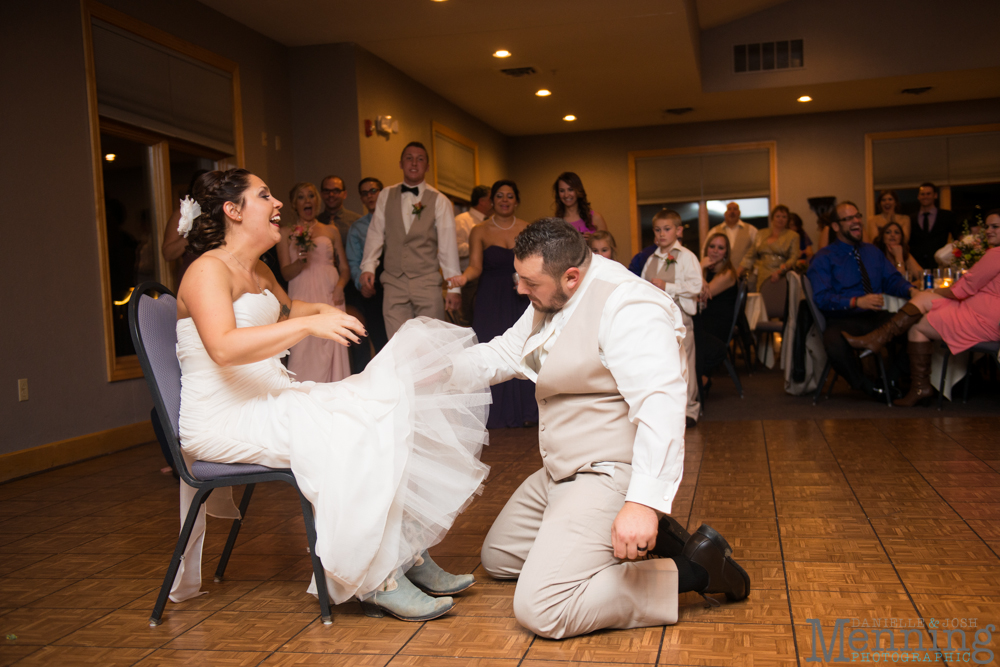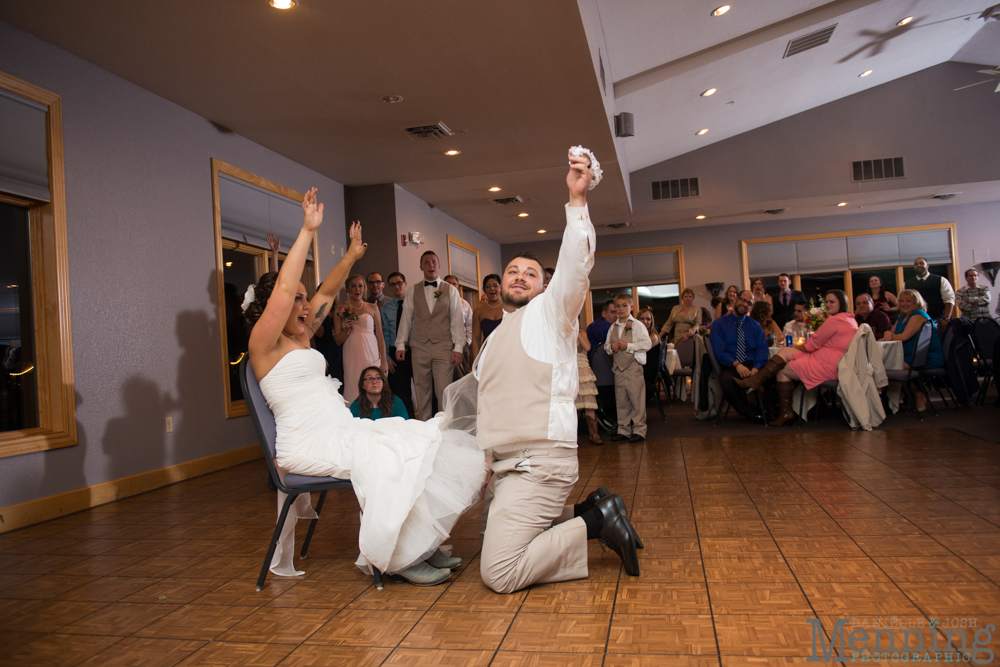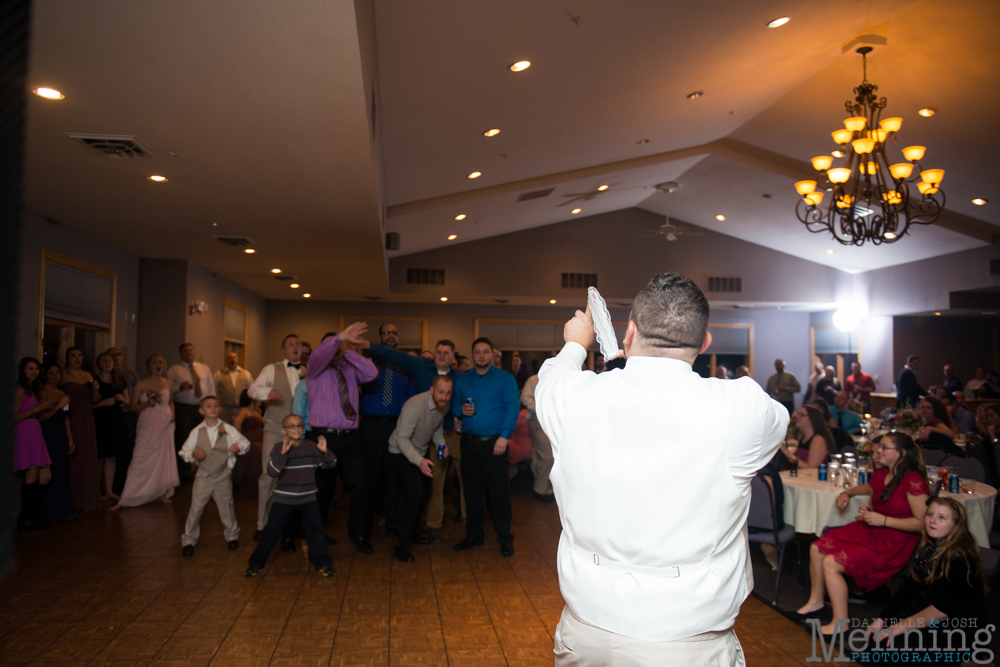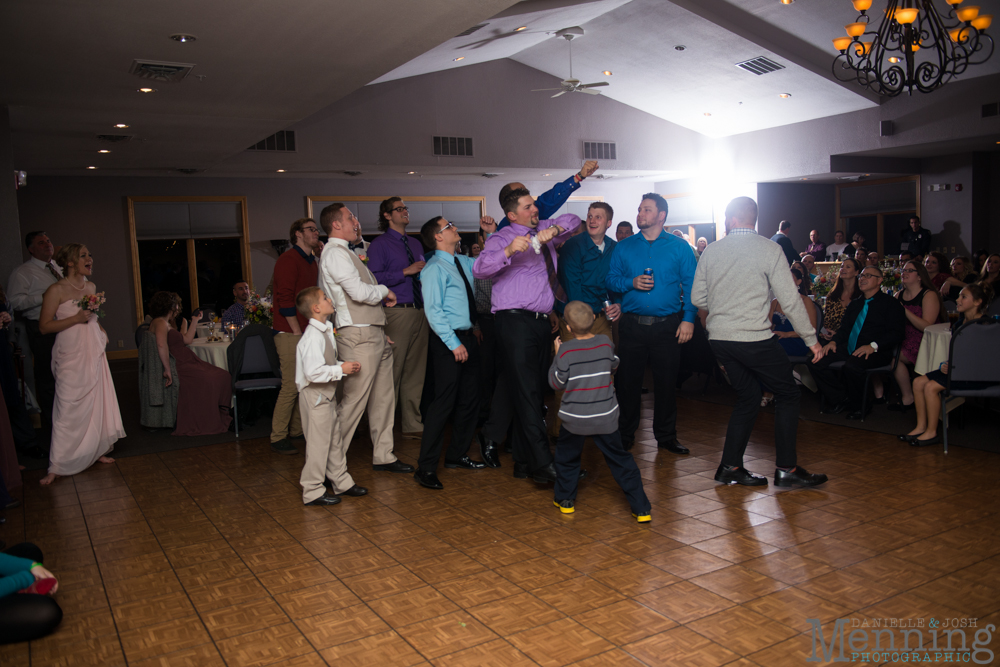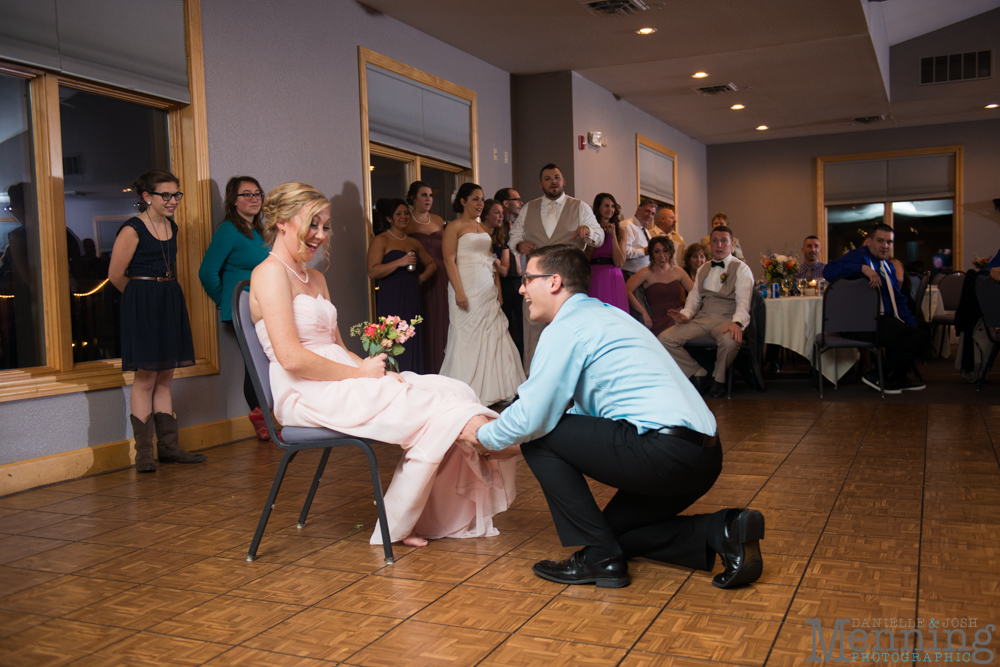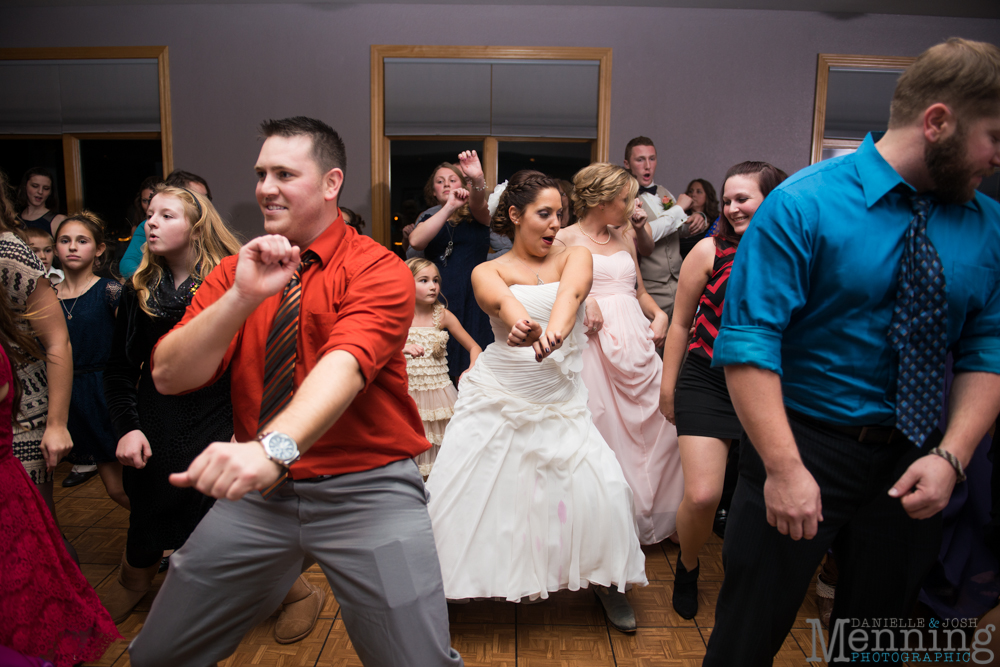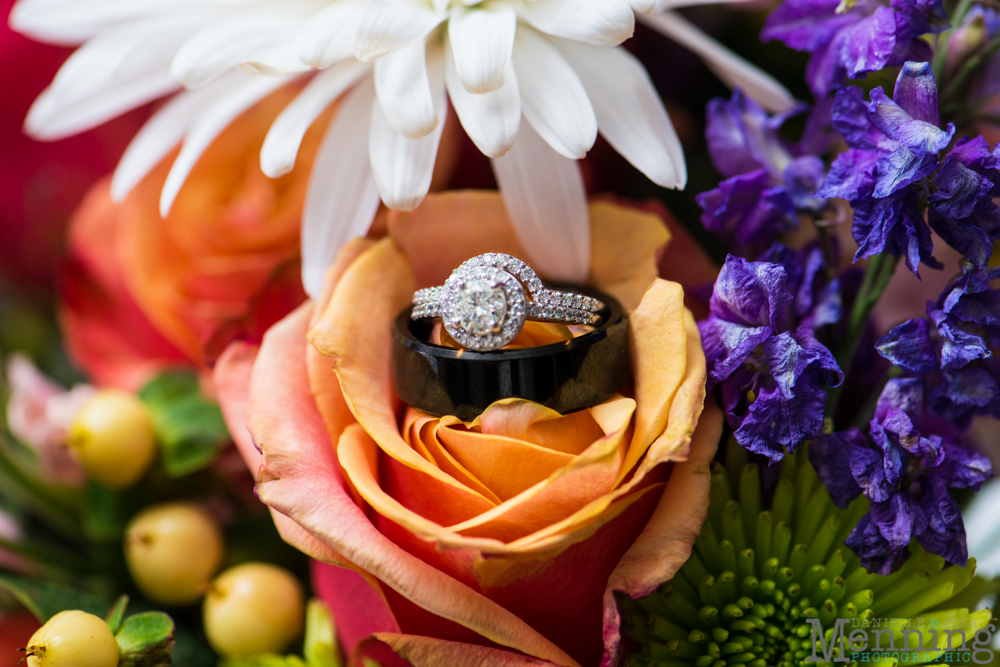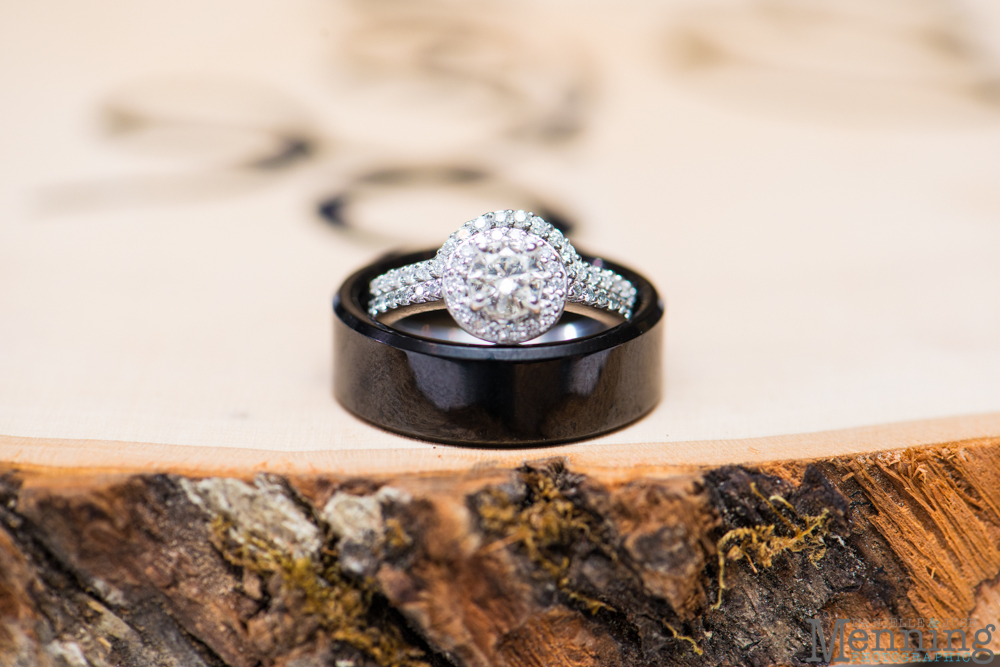 The guests all went outside for sparkler fun at the end of the night & Jenn & Tim said goodbye & jetted off to Jamaica after a wonderful day celebrating their love with family & friends. 🙂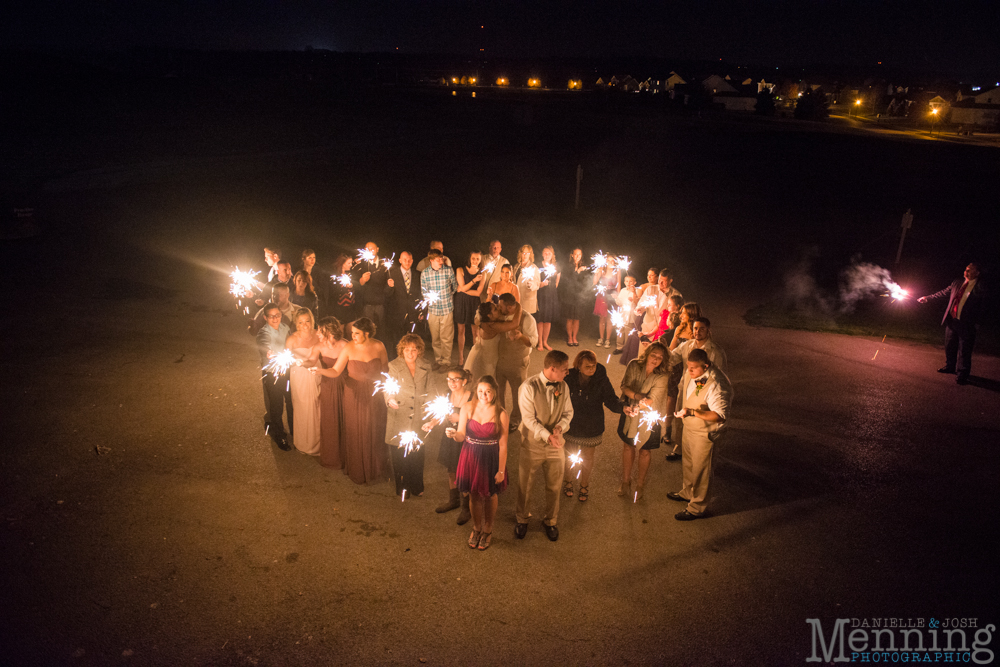 Jennifer & Tim, thank you both so much for choosing us to photograph your wedding day! We had a great time with you two & know your future together will be fun & full of happiness.
If you're new to the blog, Josh & I are full-time wedding photographers in the Youngstown, Ohio area who love our clients, have two silly pugs, and share tidbits about our life & our work here on the blog. You can follow us on social media, too:
Instagram | Facebook | Twitter | Pinterest | Google +