Jenna & Ryan's wedding day was full of love. Neither one of them could stop smiling during their ceremony, they had a fun little photo bomber during their bride & groom photo session, their bridal party all had a great time dancing and the details of the day were beautifully done. We get a little nostalgic when we photograph late November weddings because our wedding anniversary is November 20 & this day was no different. In fact, it was Josh's 29th birthday. He did get to enjoy a piece of birthday wedding cake. 🙂 We're glad we got to photograph the fun.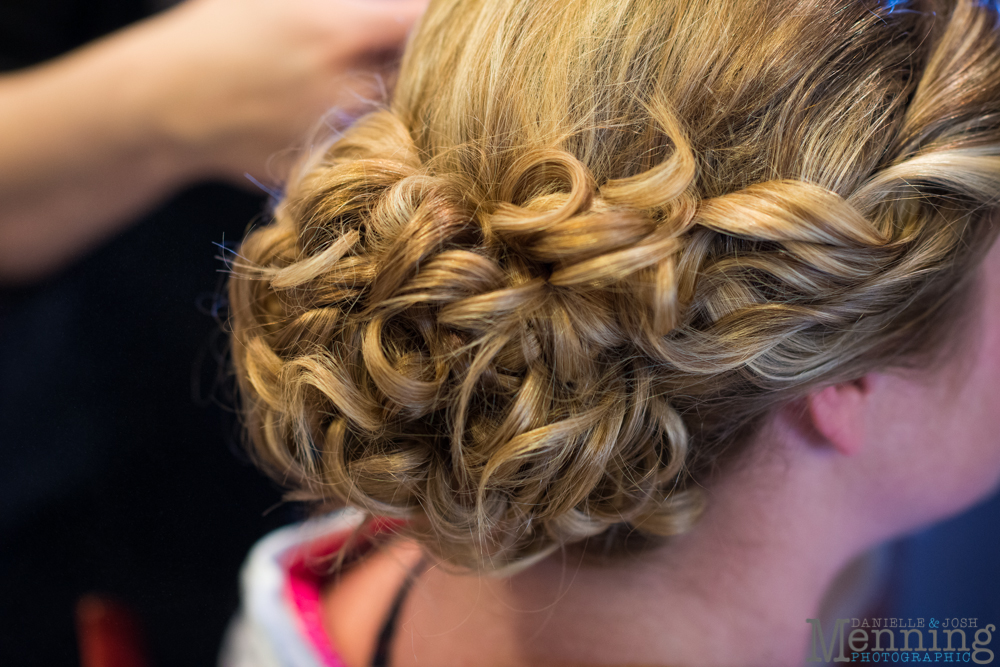 The flower girl, the groom's niece, was extremely excited to get her hair and makeup done. It was adorable.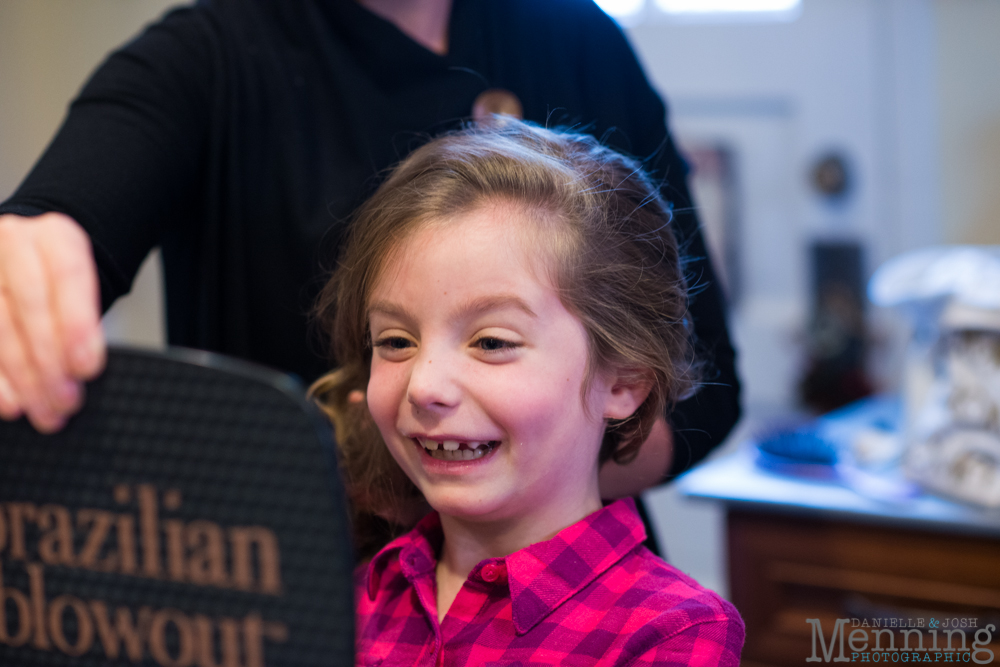 Jenna looked flawless.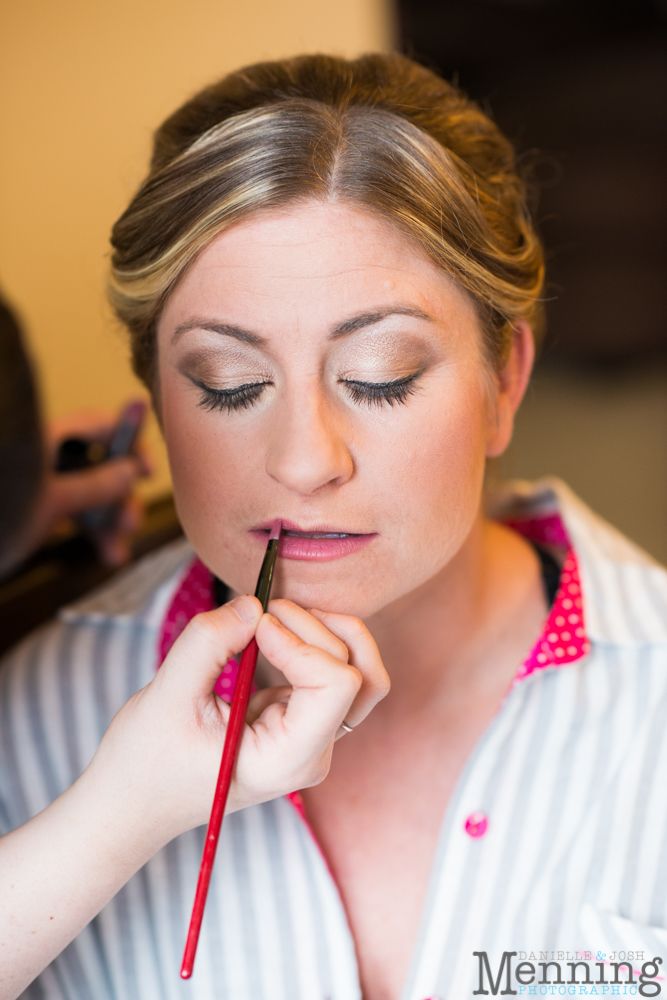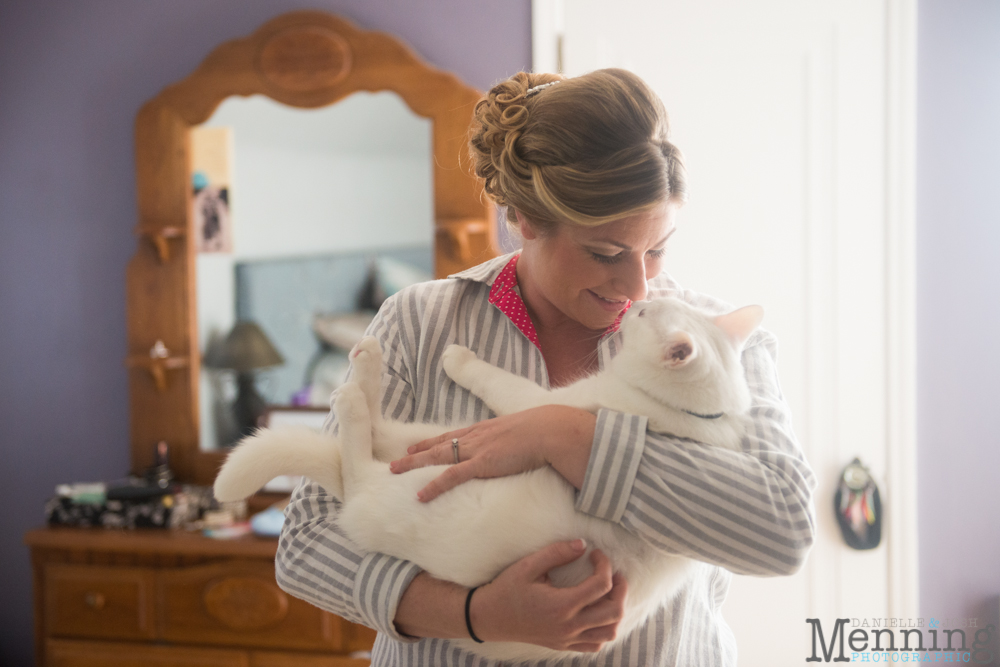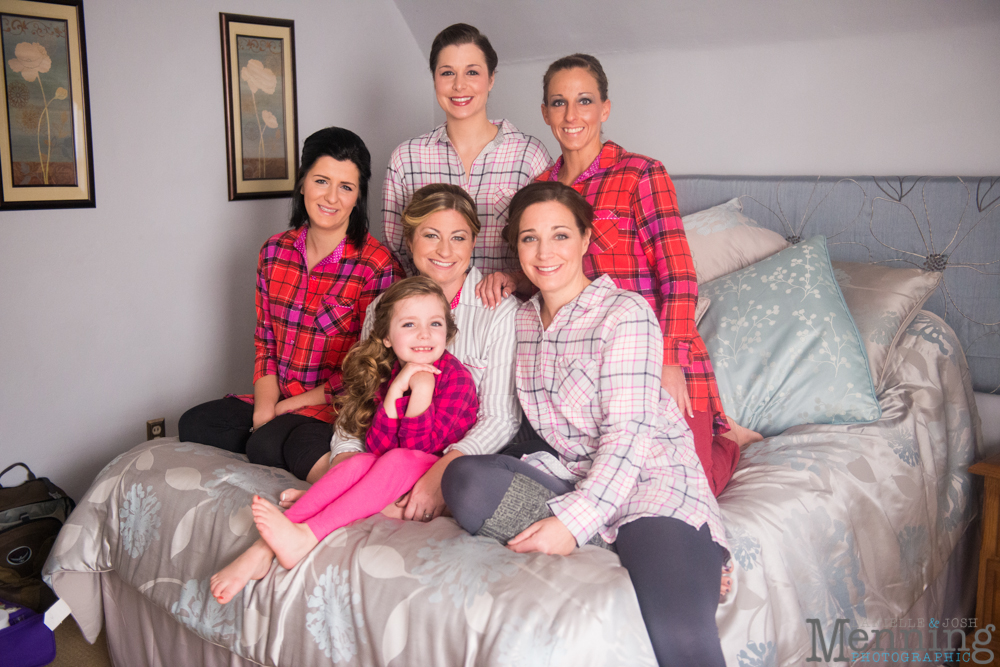 These ladies were all so fun & nice. I love the flannel pajama shirt idea. So cozy.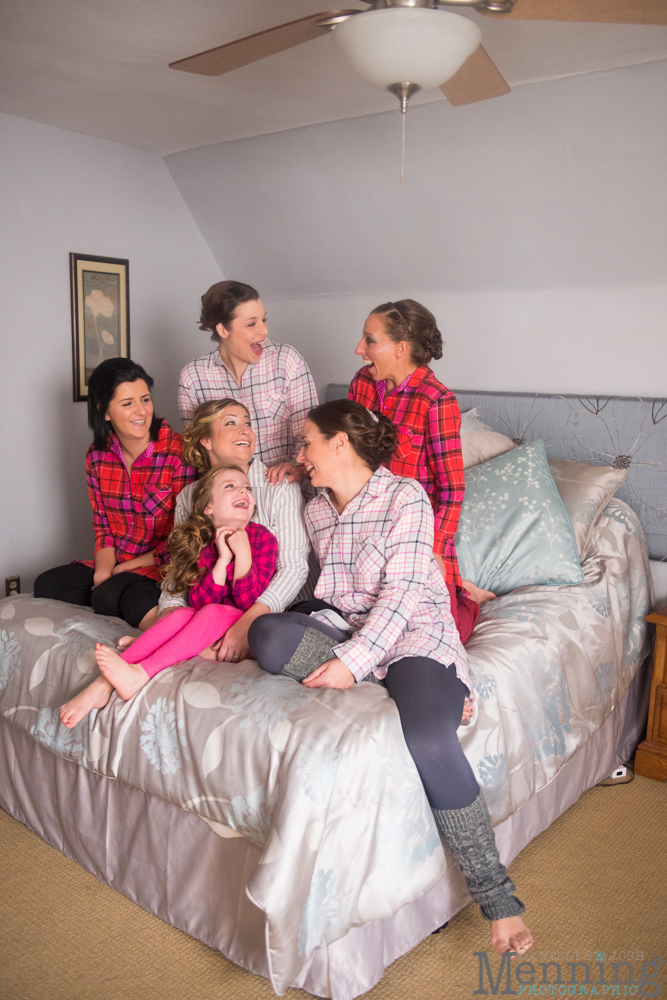 Josh was with Ryan & the guys while they got ready for the day.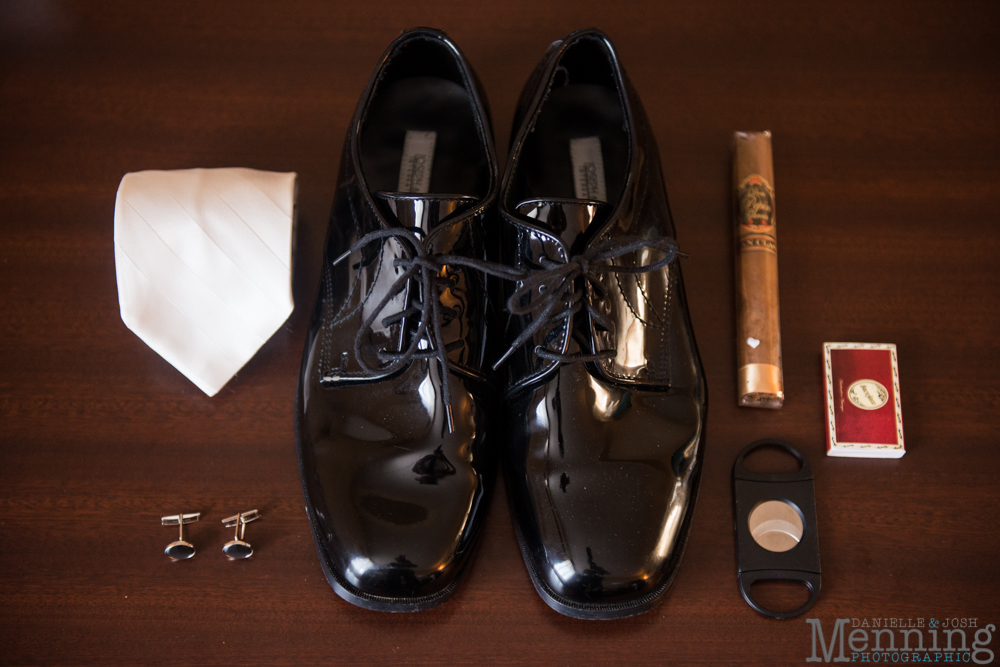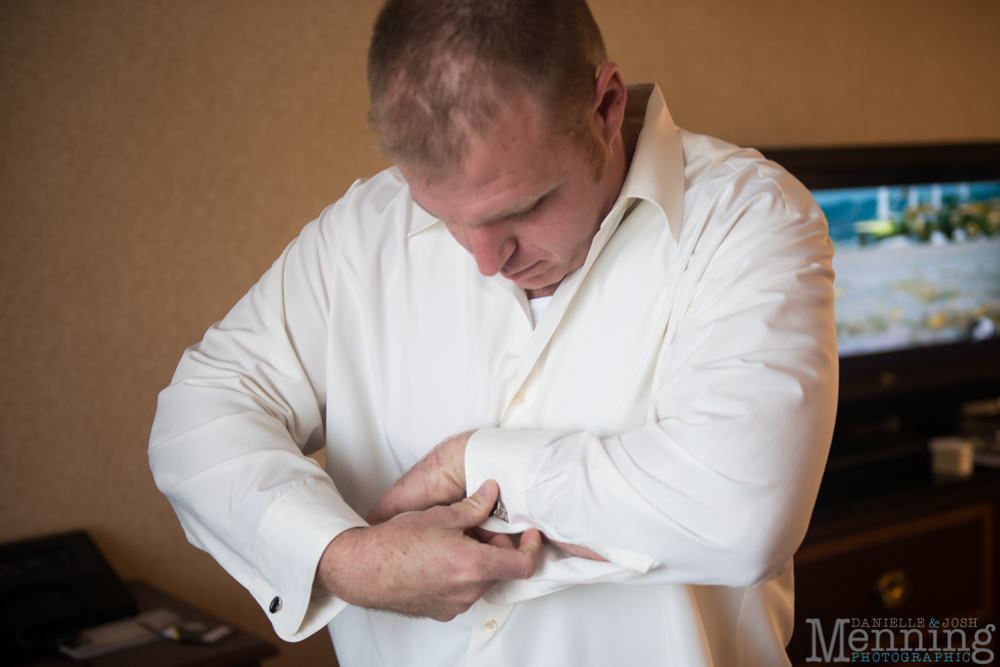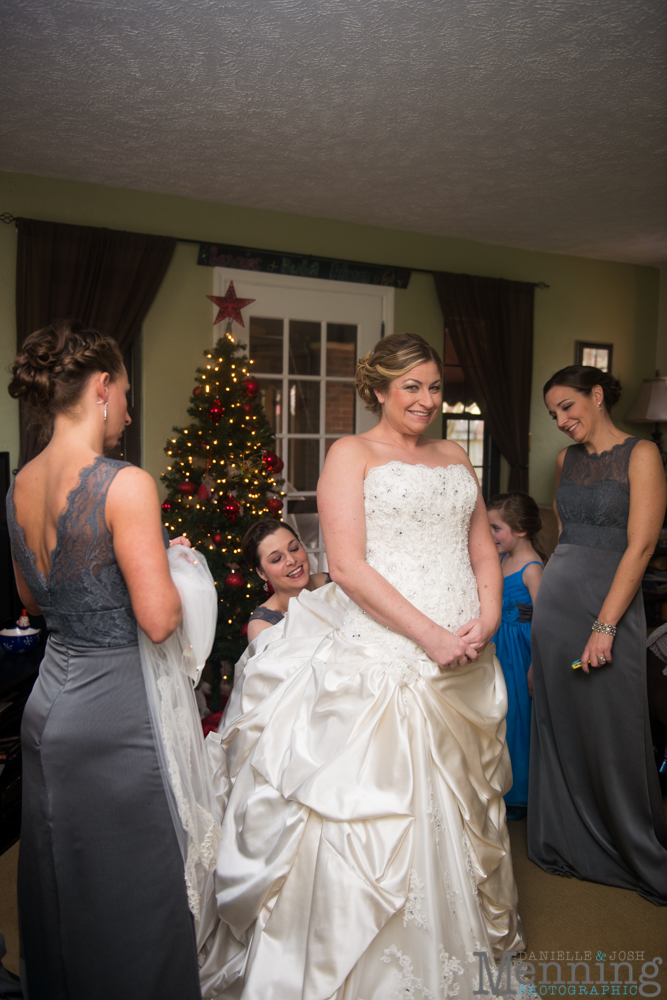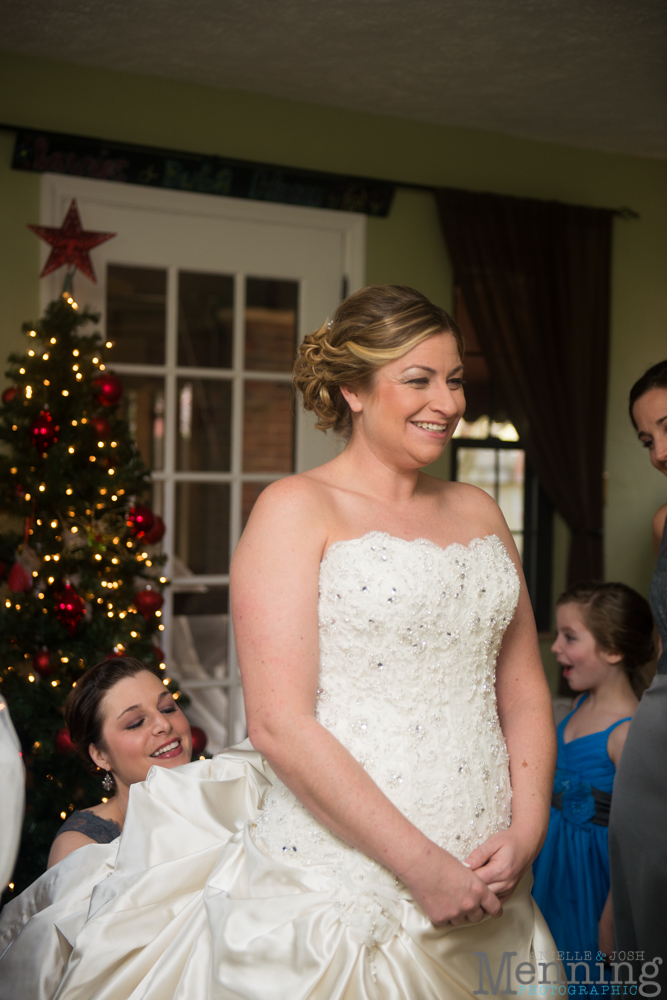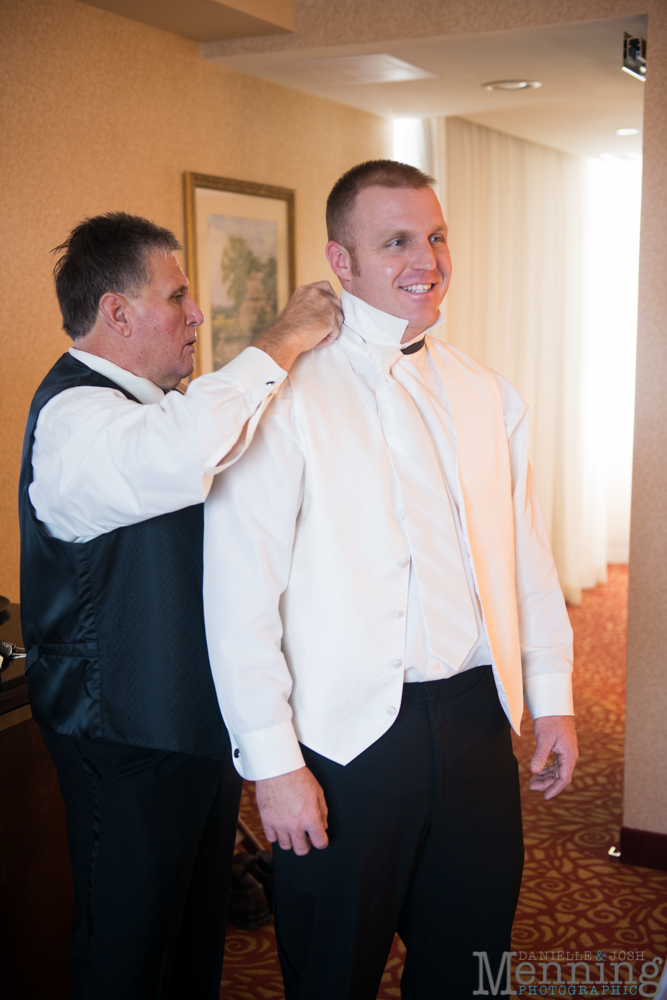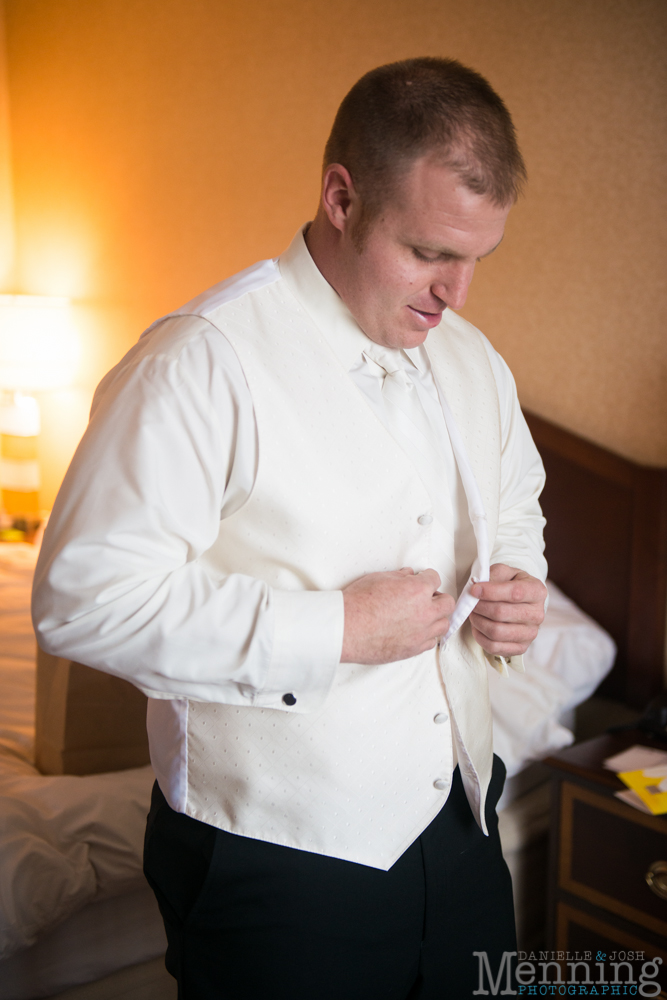 They're off to the church! 
This moment was when Jenna's dad saw her for the first time on her wedding day.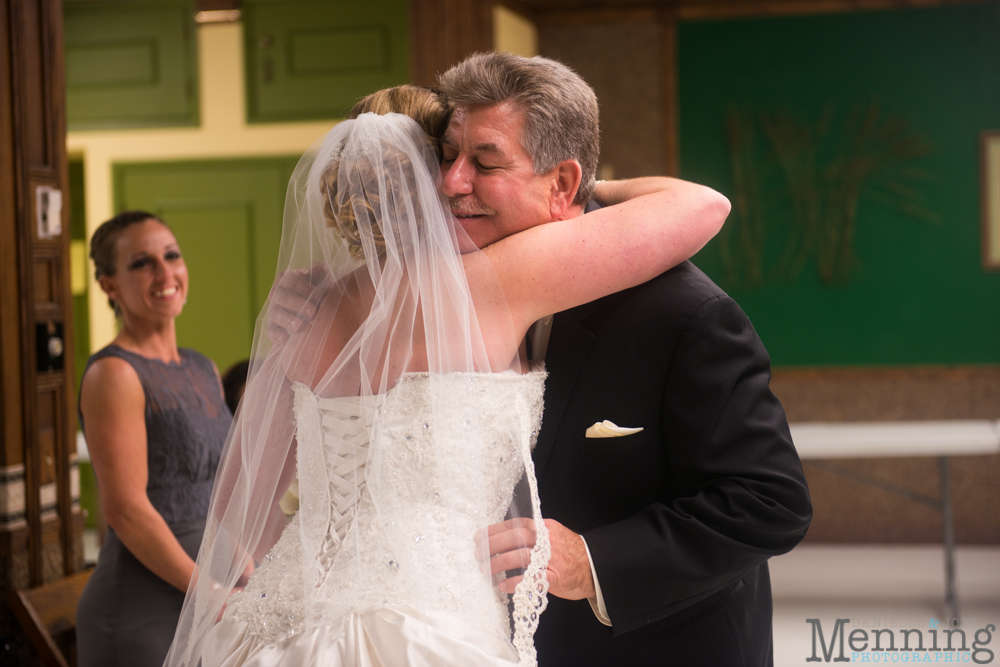 And she got to read a letter from her soon-to-be husband before walking down the aisle.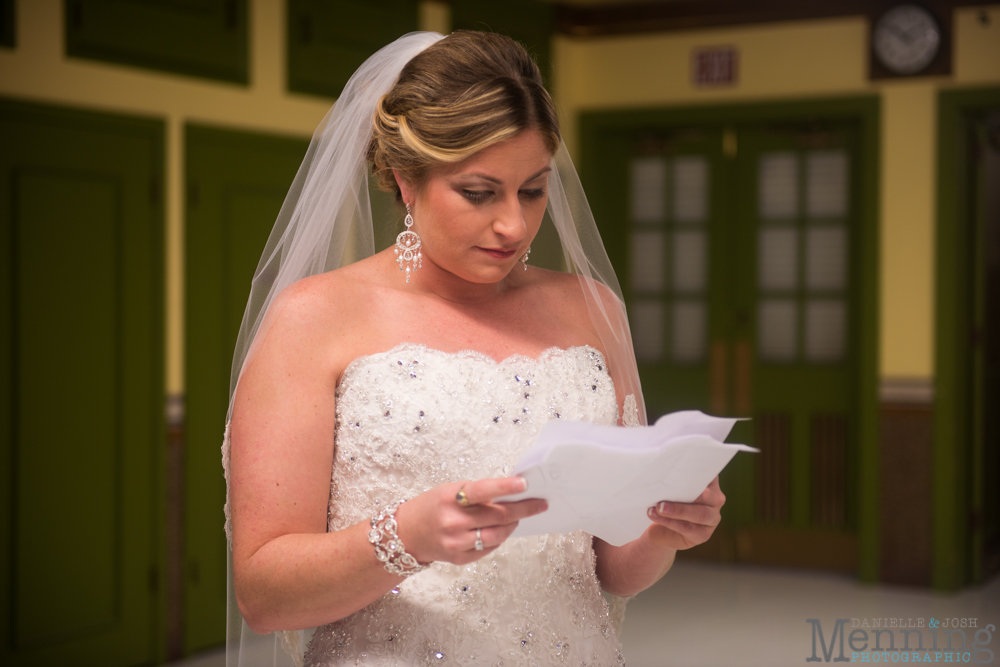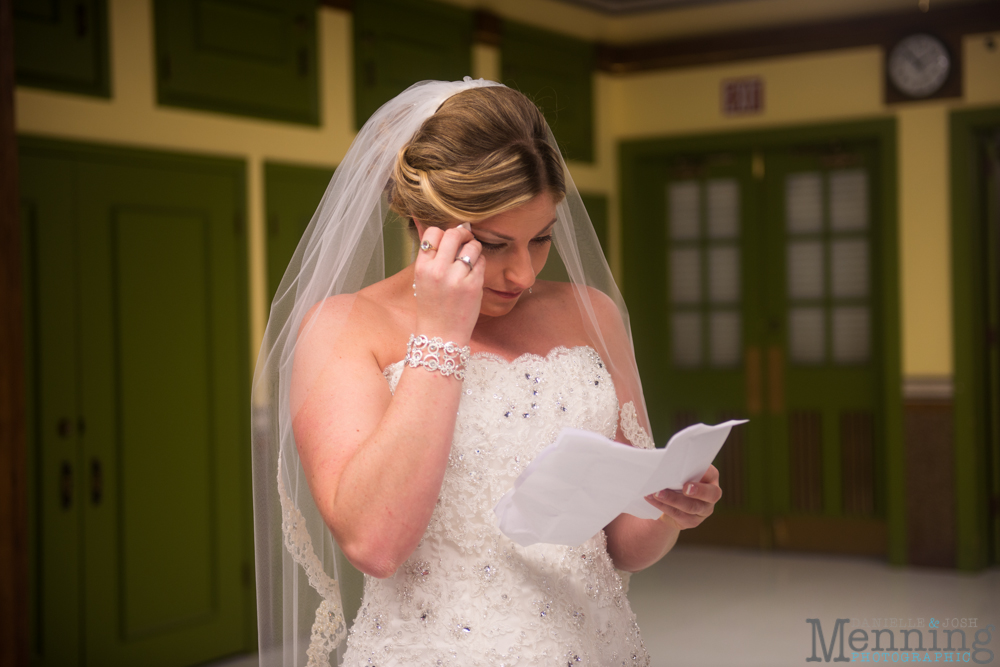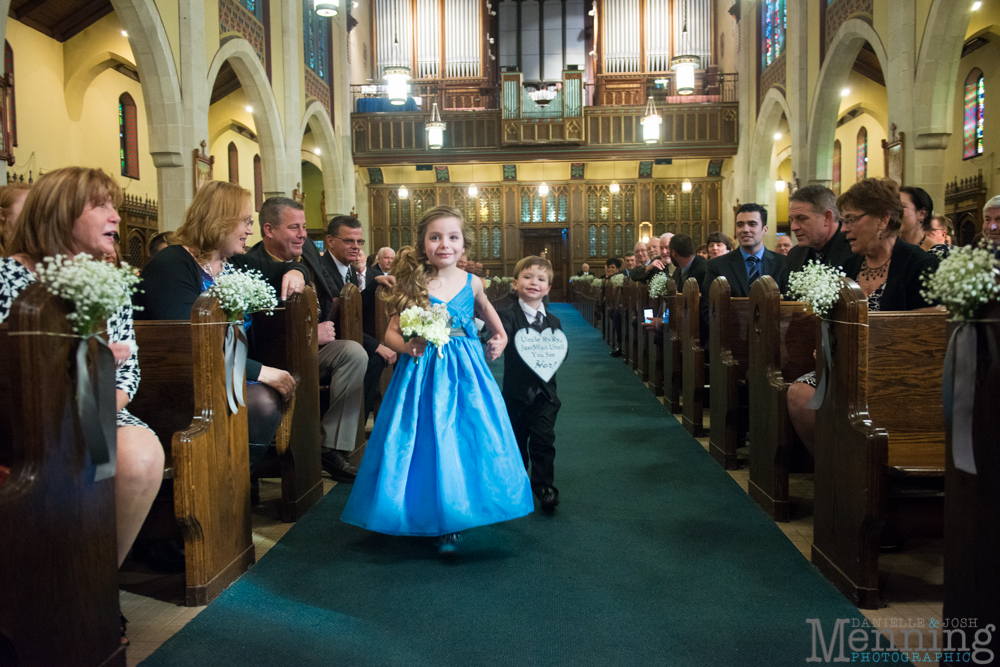 Ryan was blown away when he saw Jenna.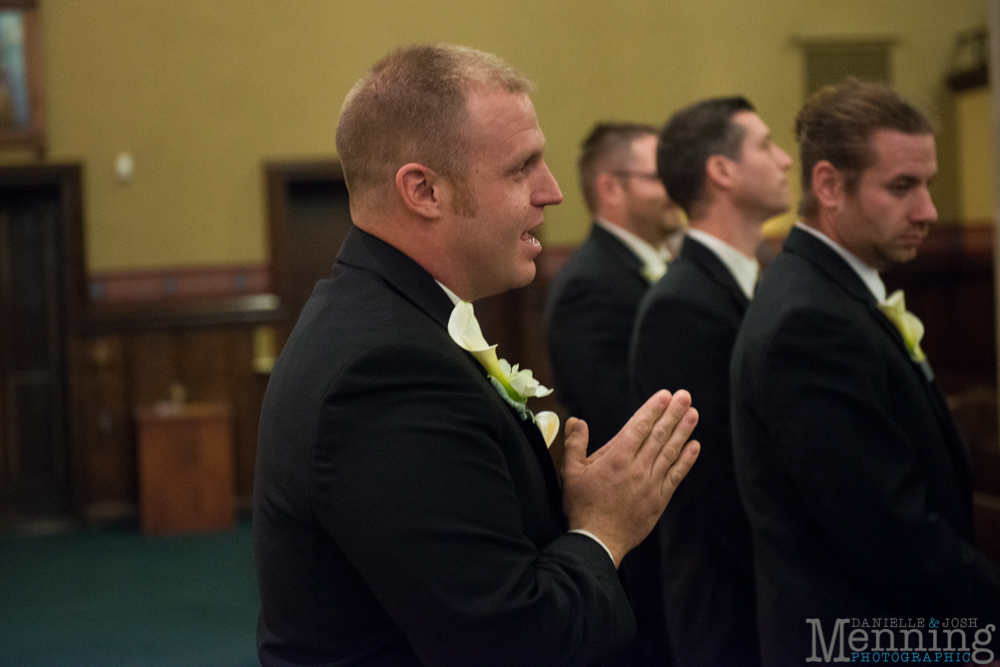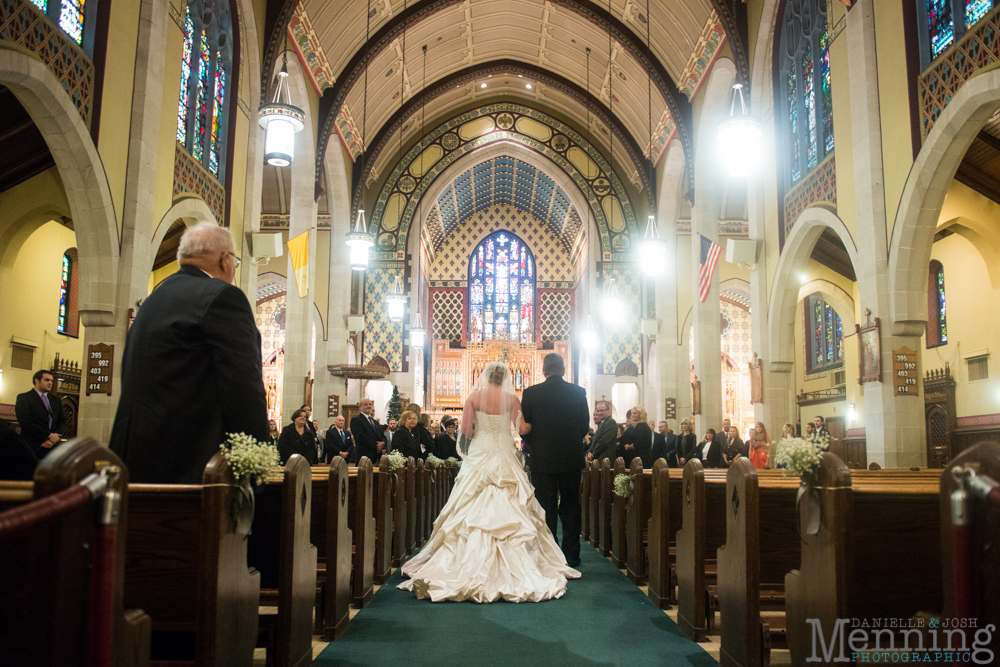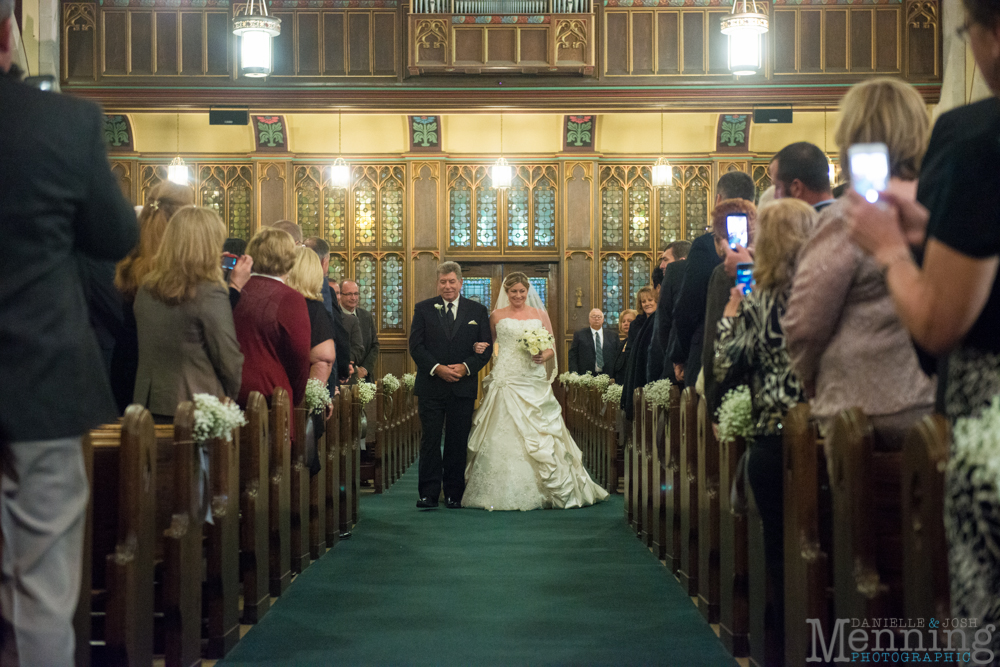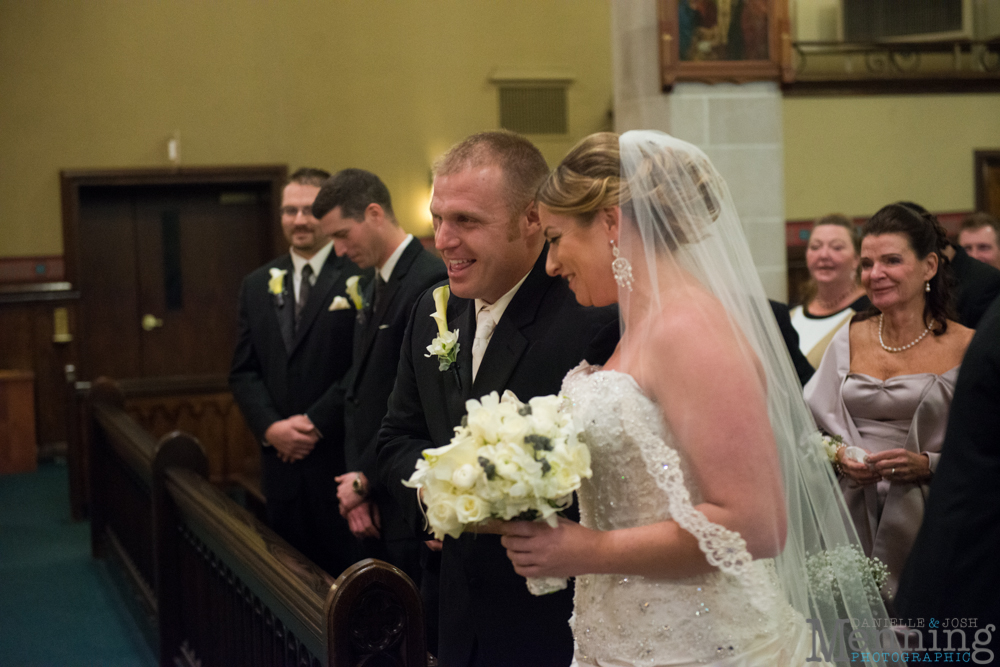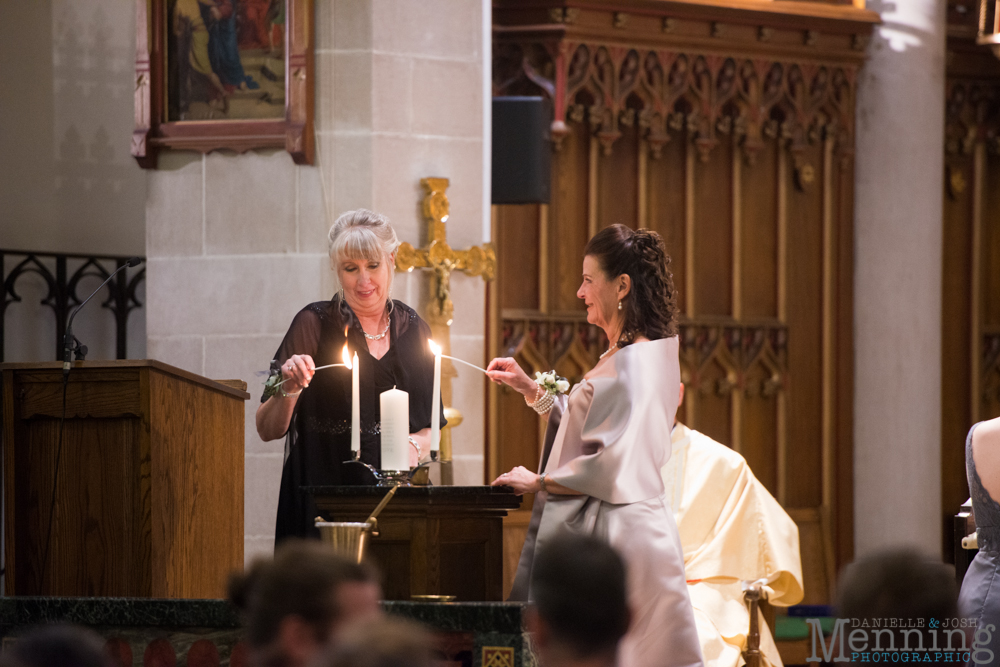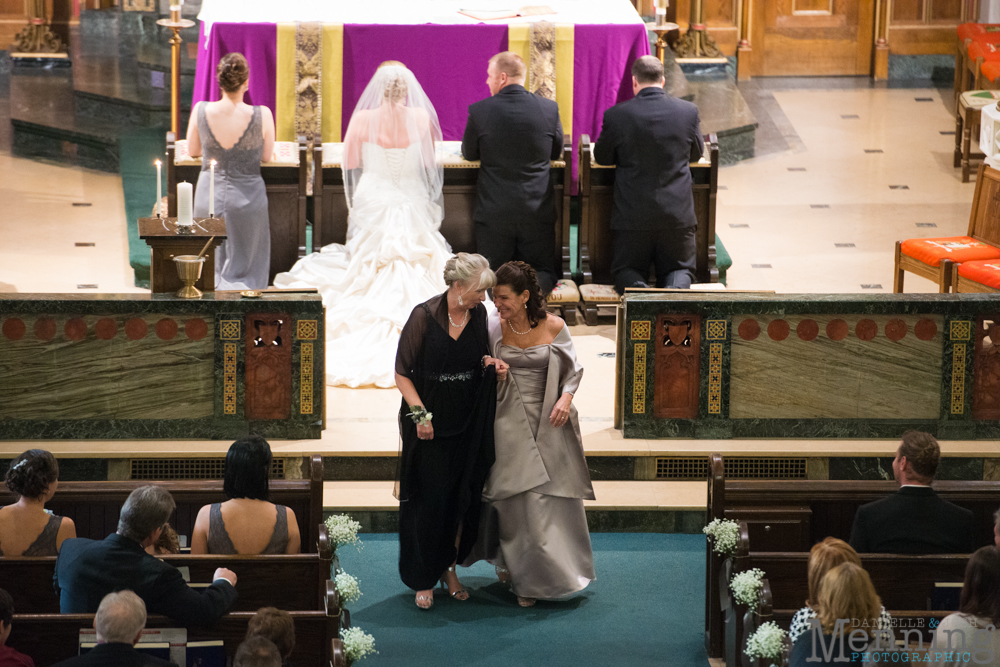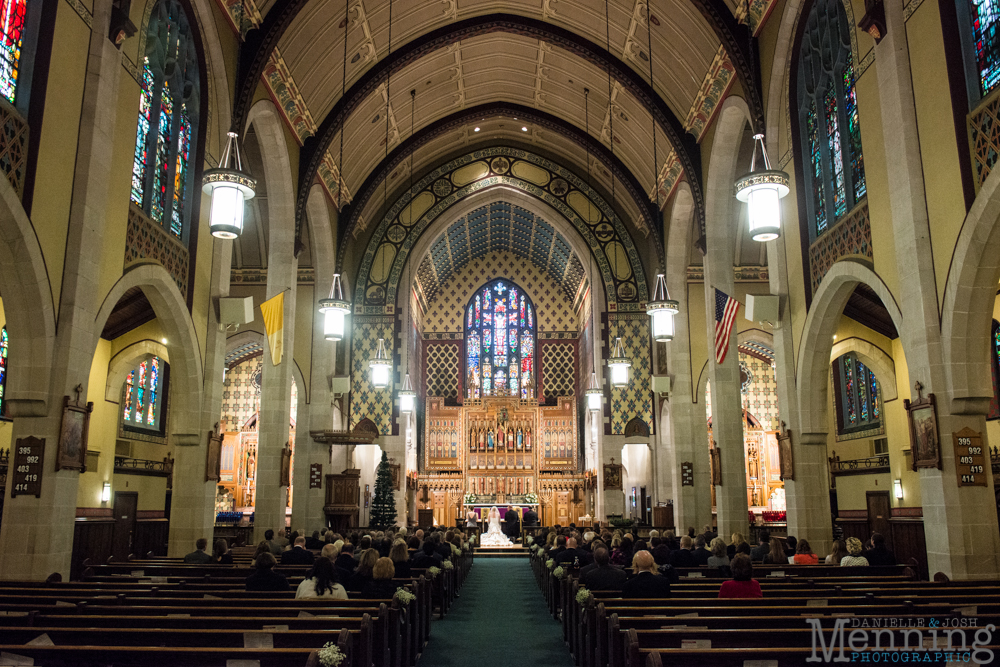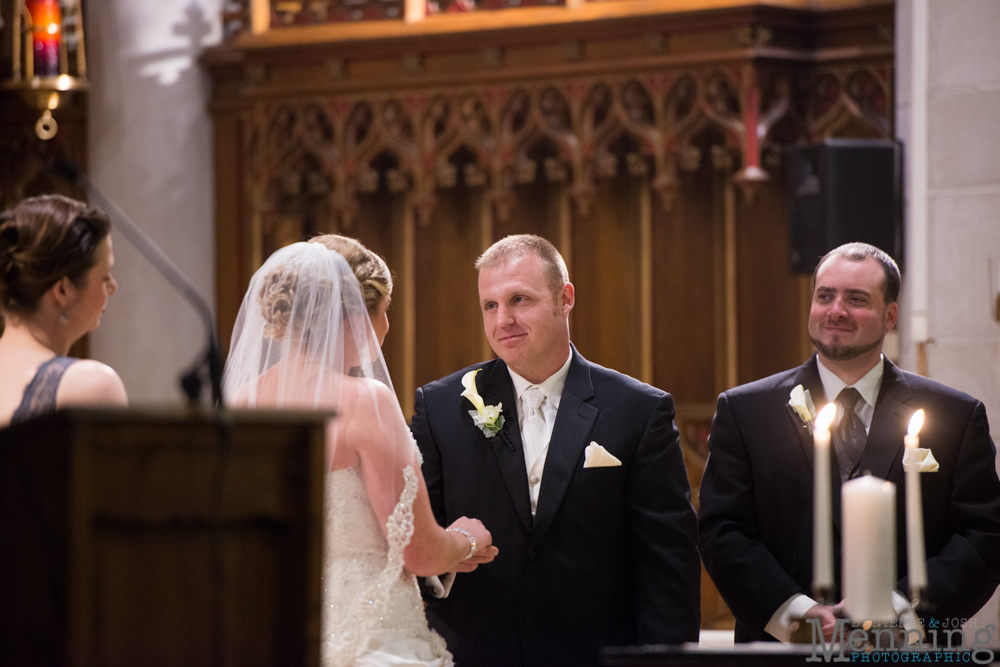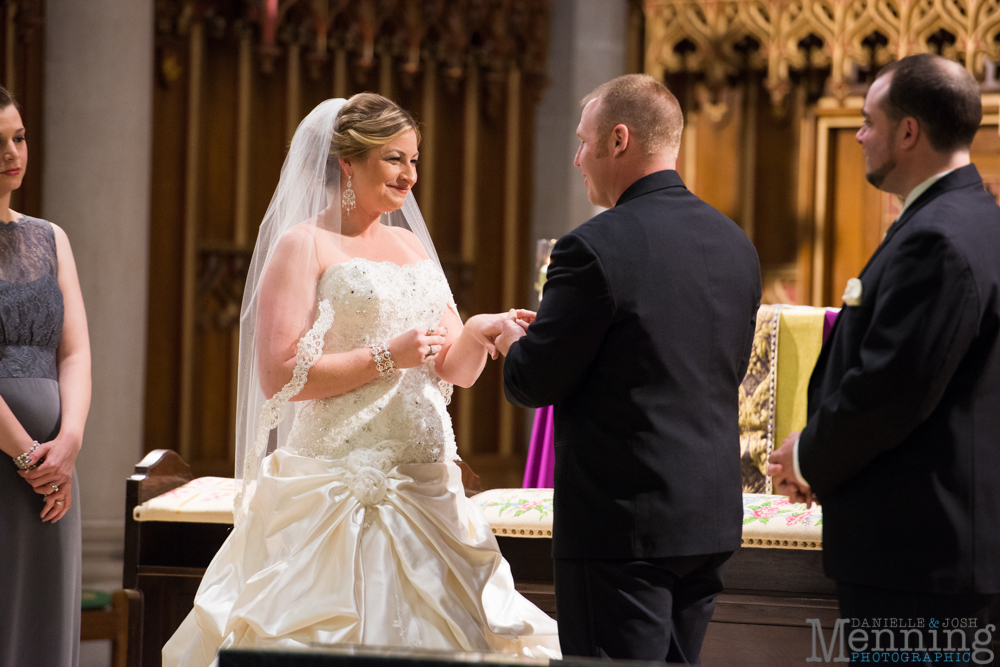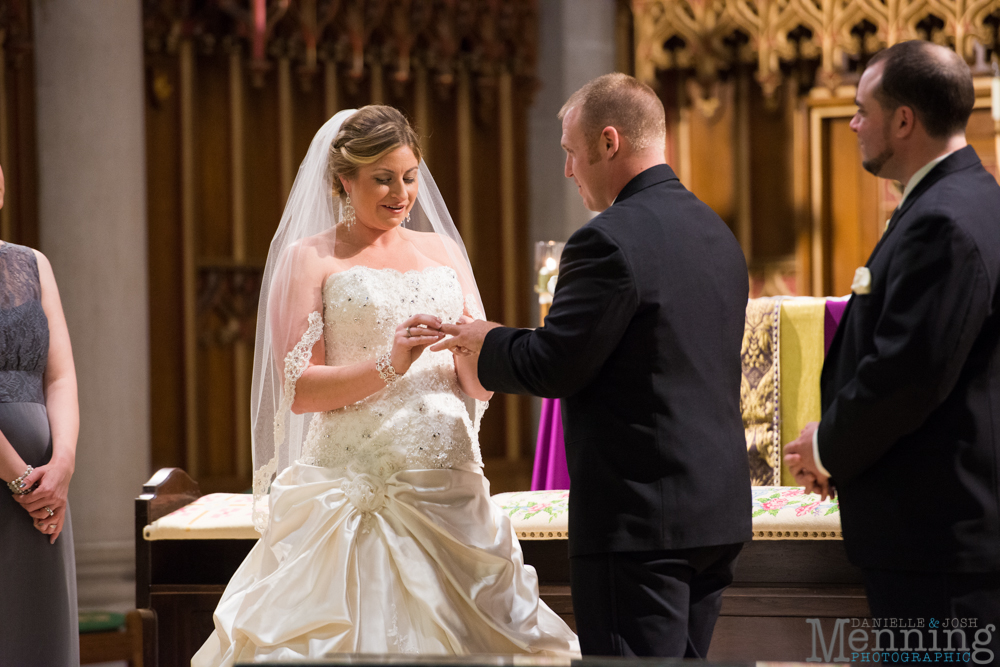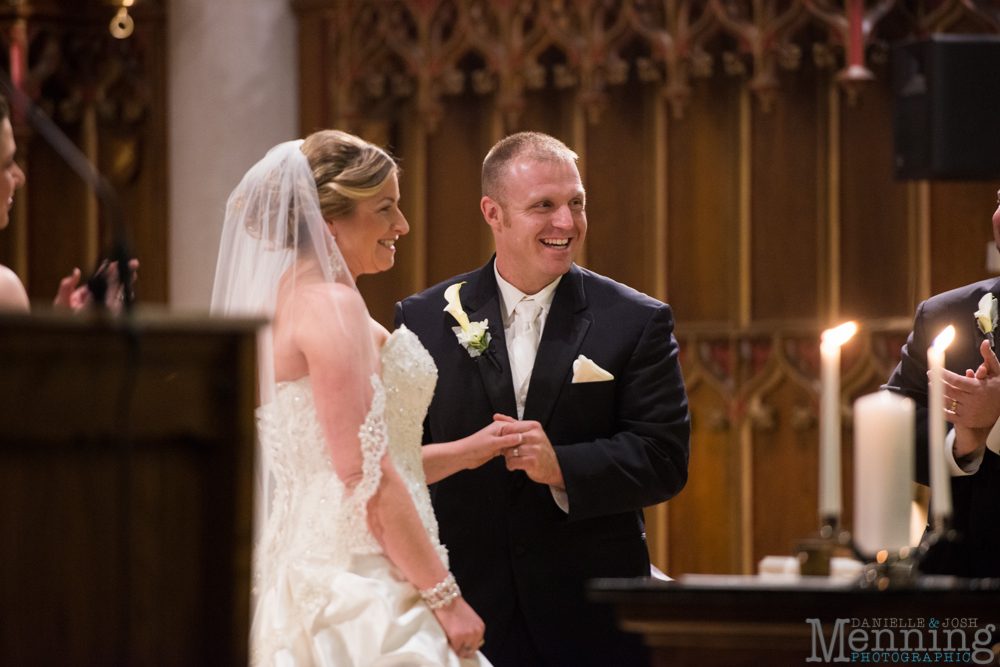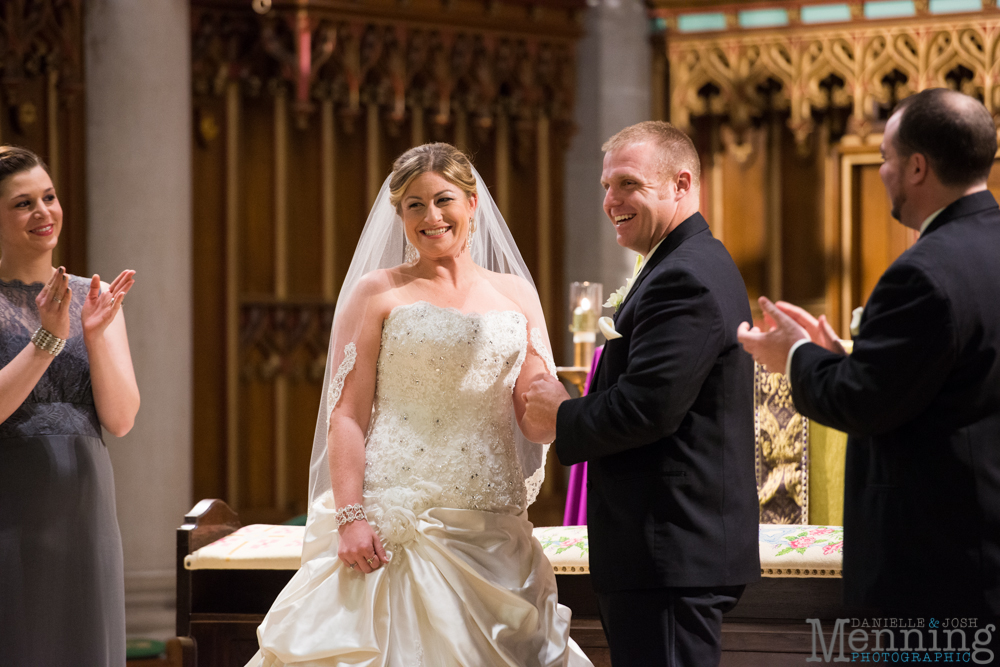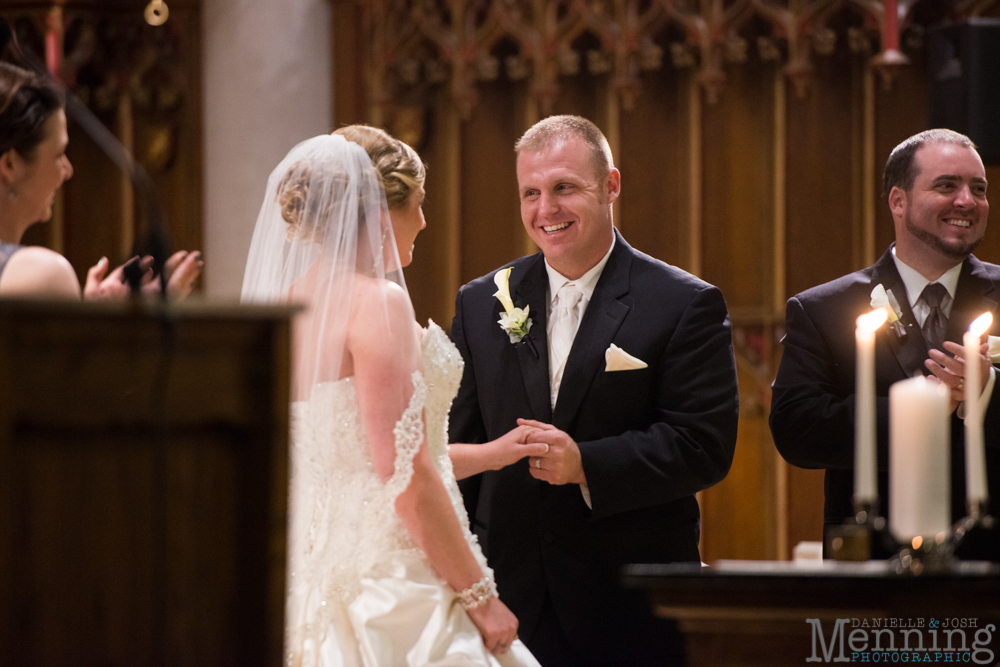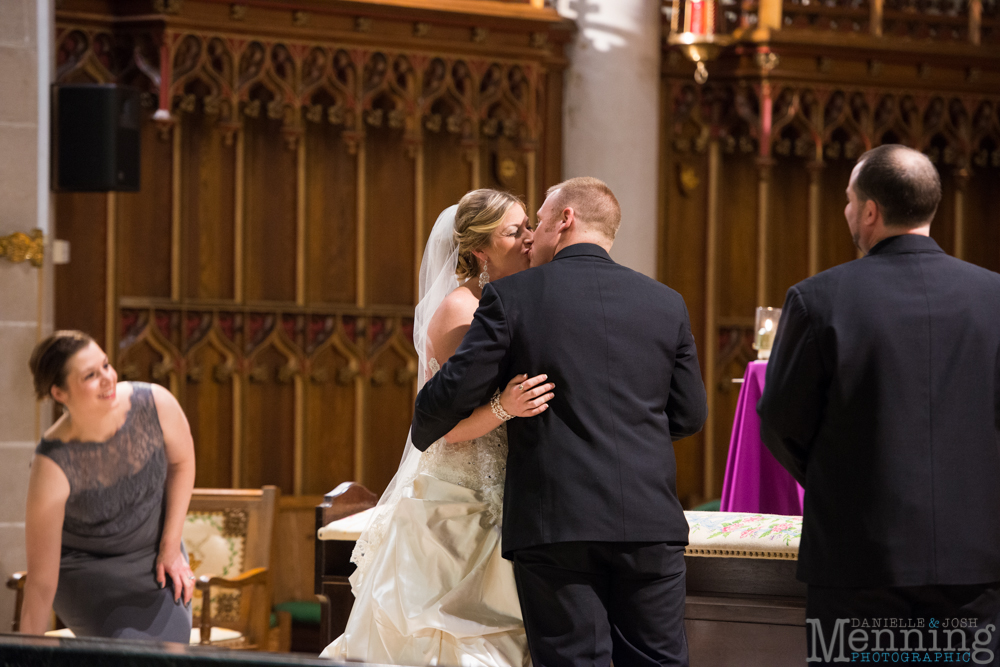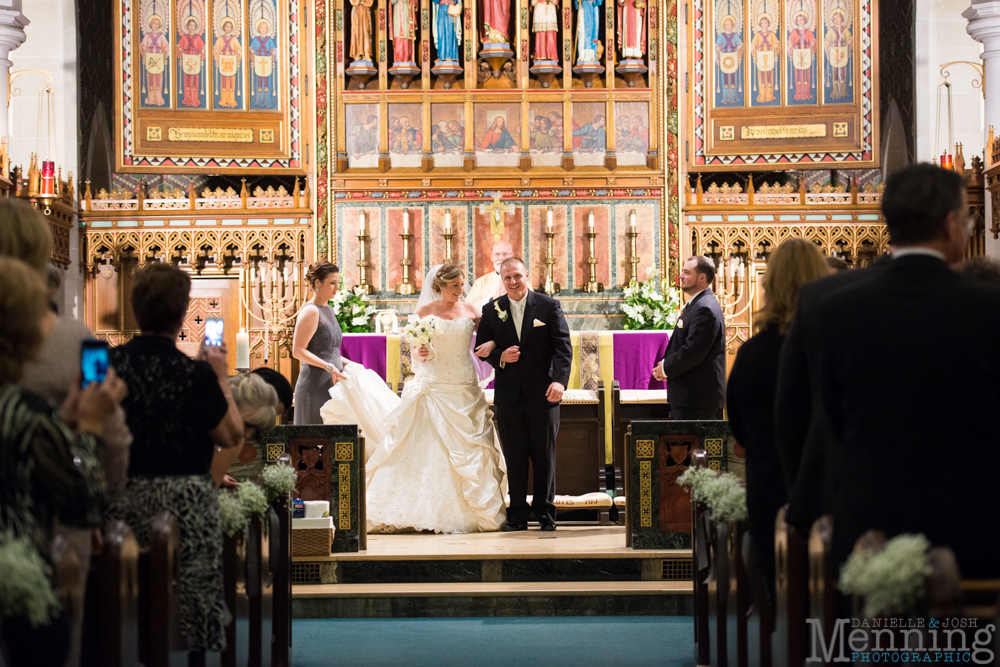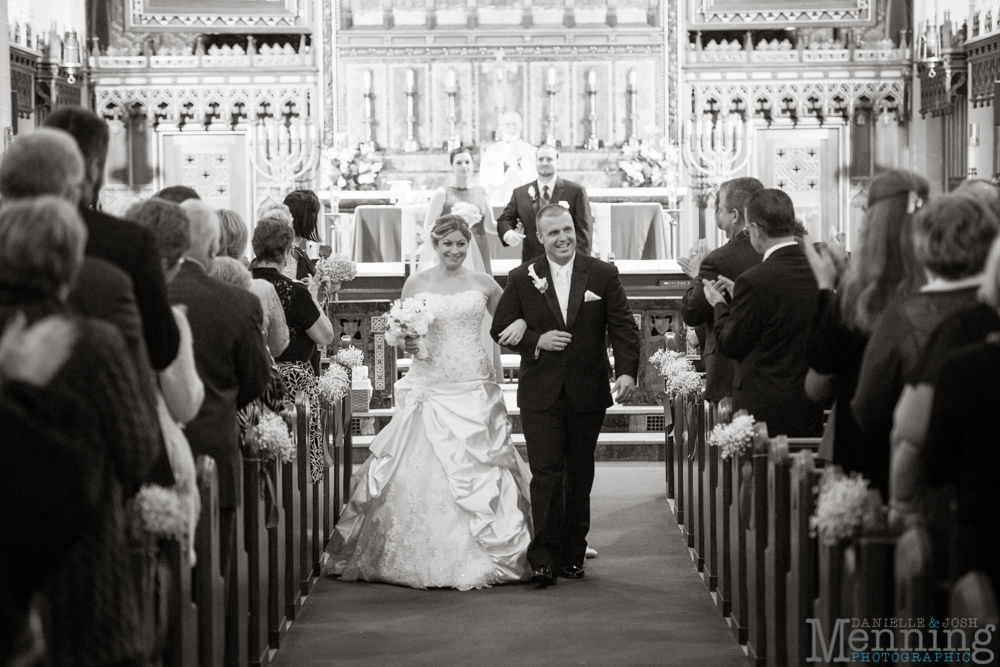 Between the ceremony and reception, we stopped by McConnell's Mill for some bridal party & bride and groom photos. This is the spot where we took Jenna & Ryan's engagement photos.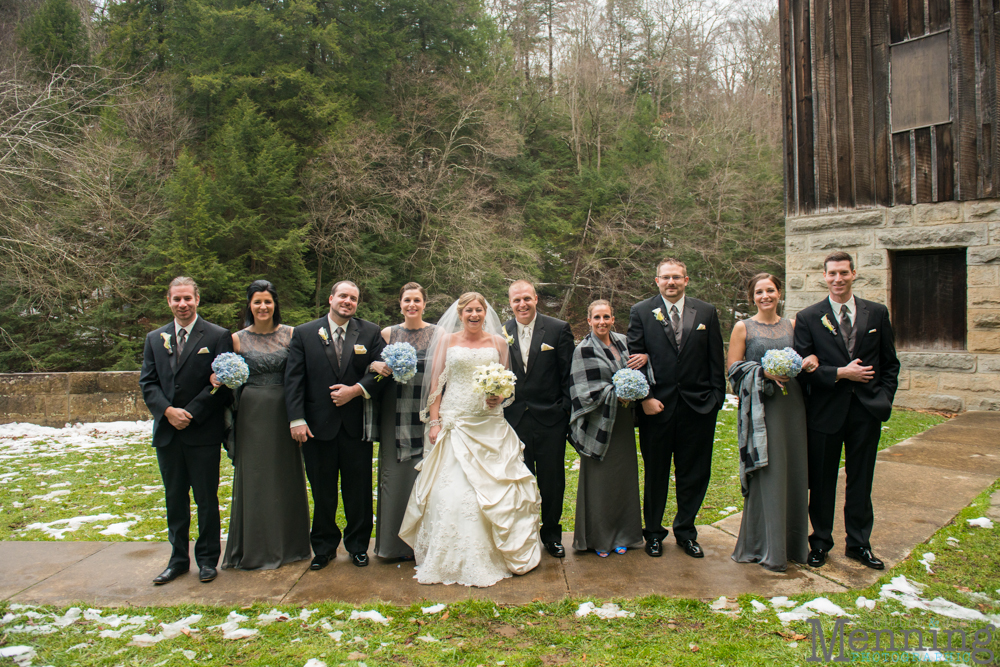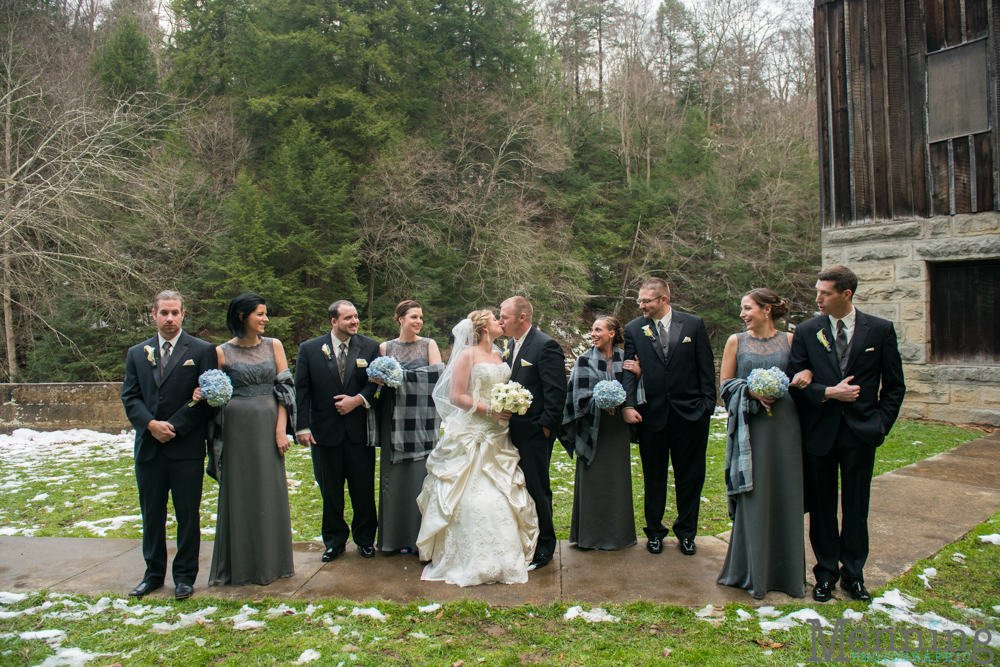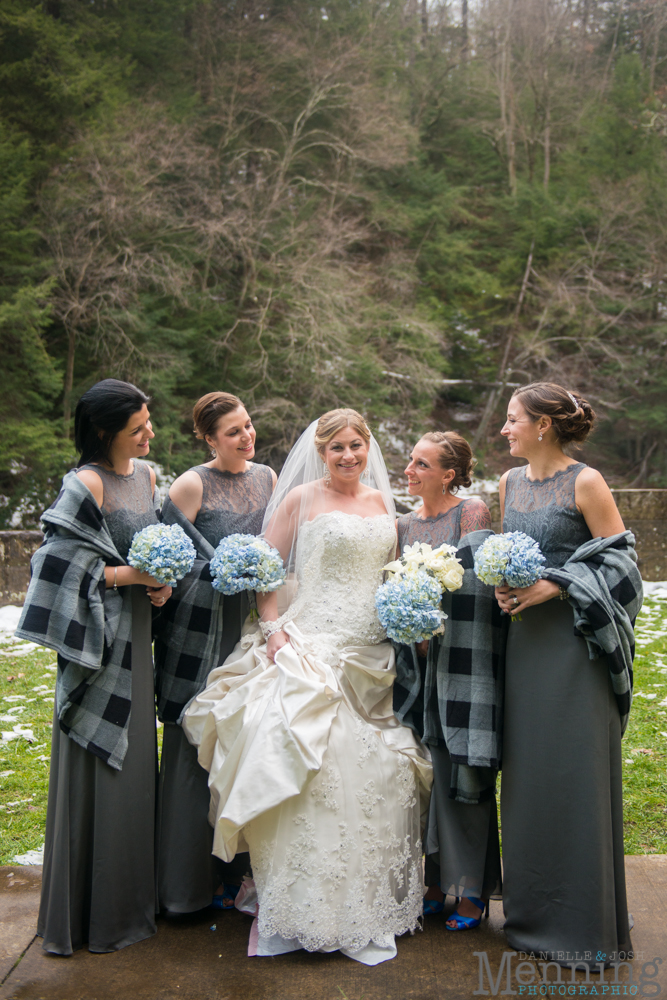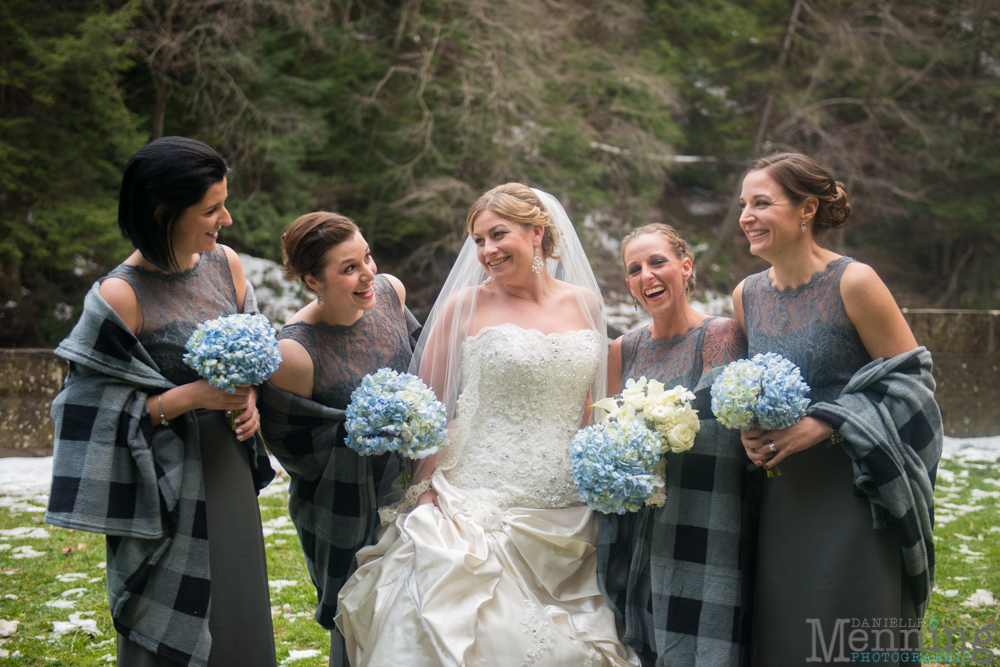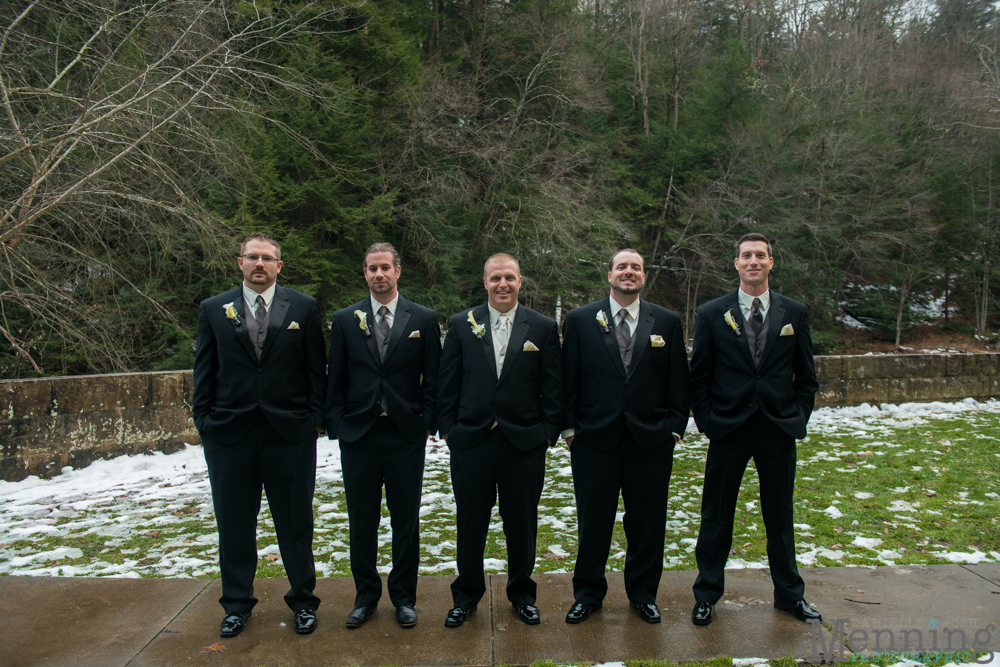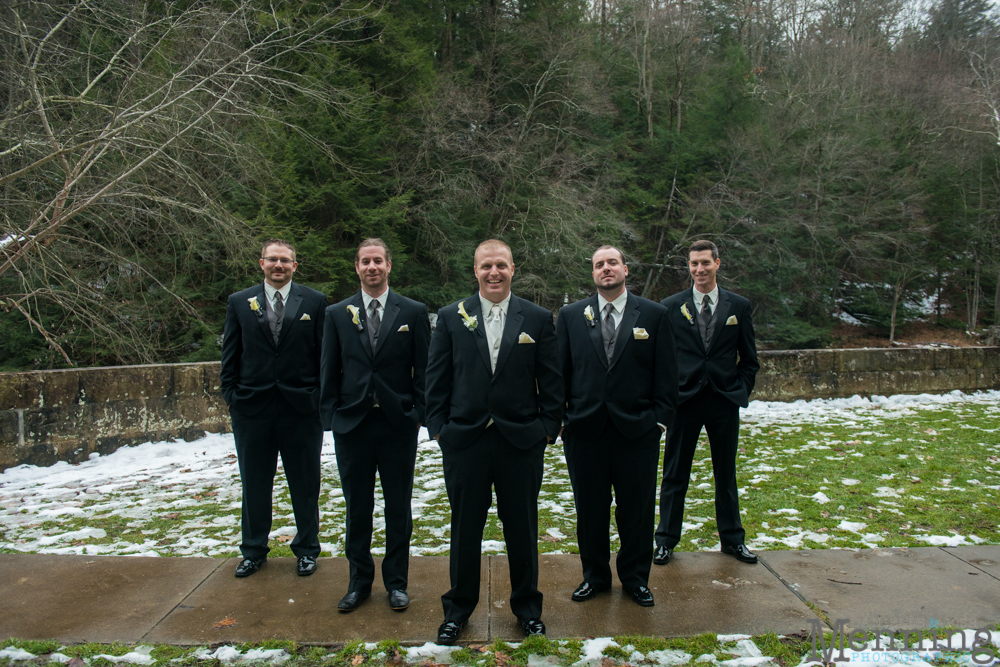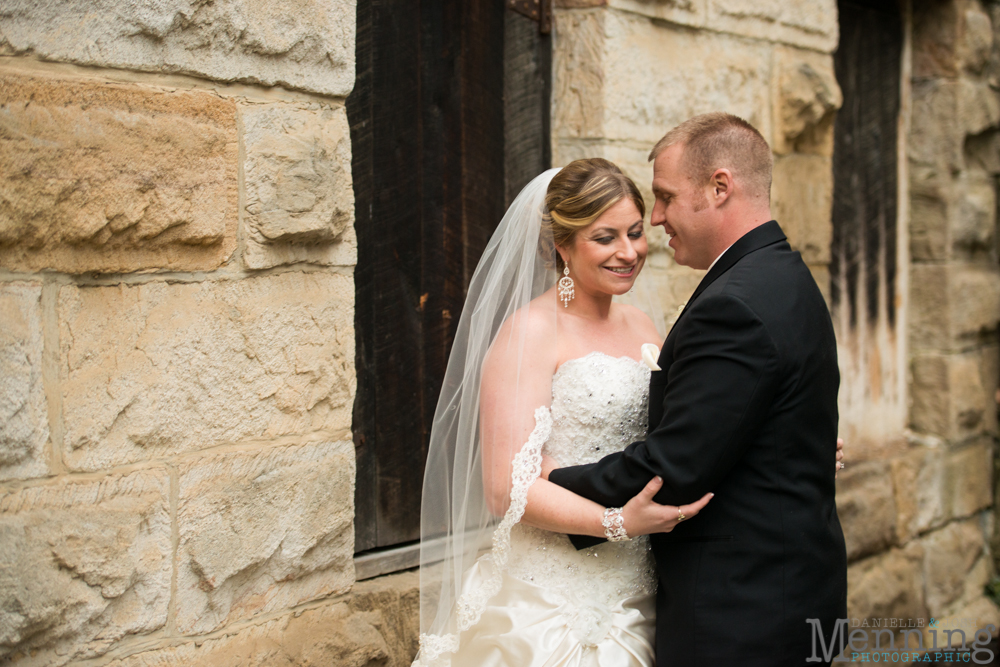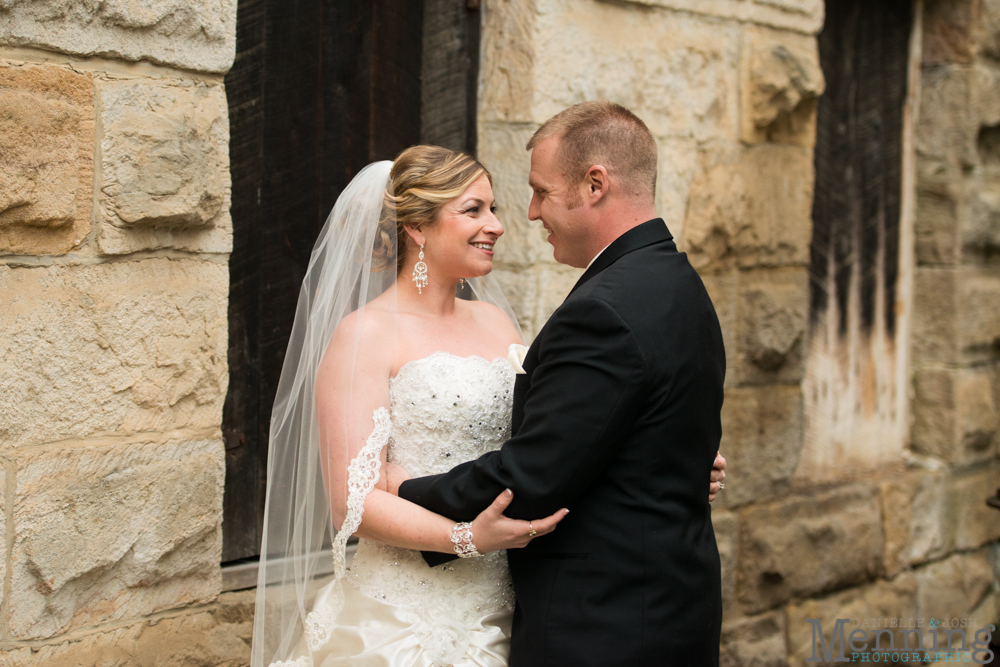 This little kitty just would NOT leave Jenna's dress alone! He must have liked the warmth it provided. Ryan tried to move him a few times, but he just kept stubbornly coming back. It will be a fun memory to tell the grandkids one day. 🙂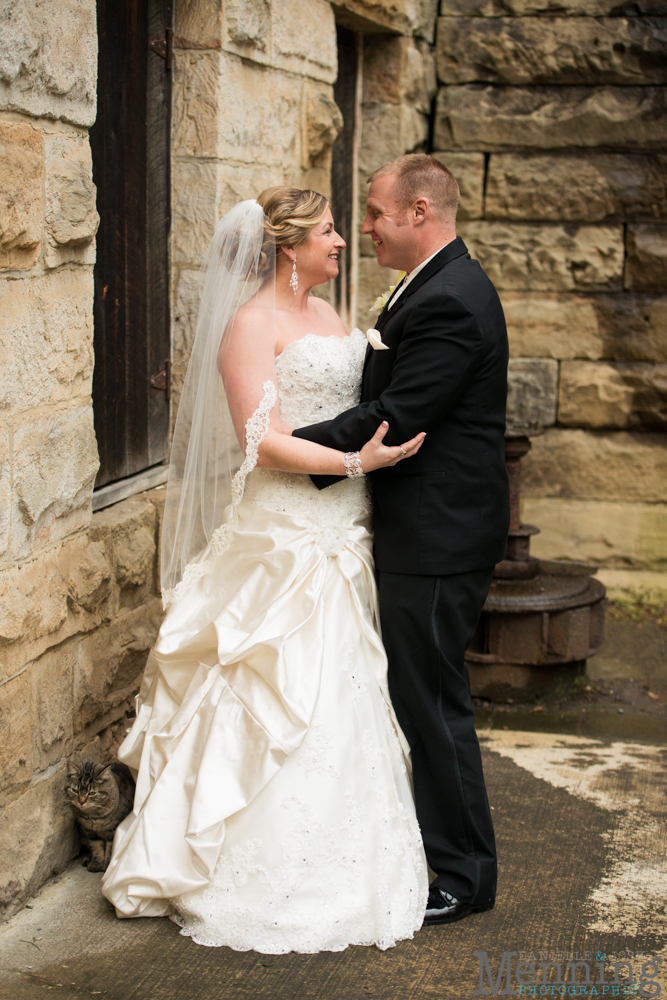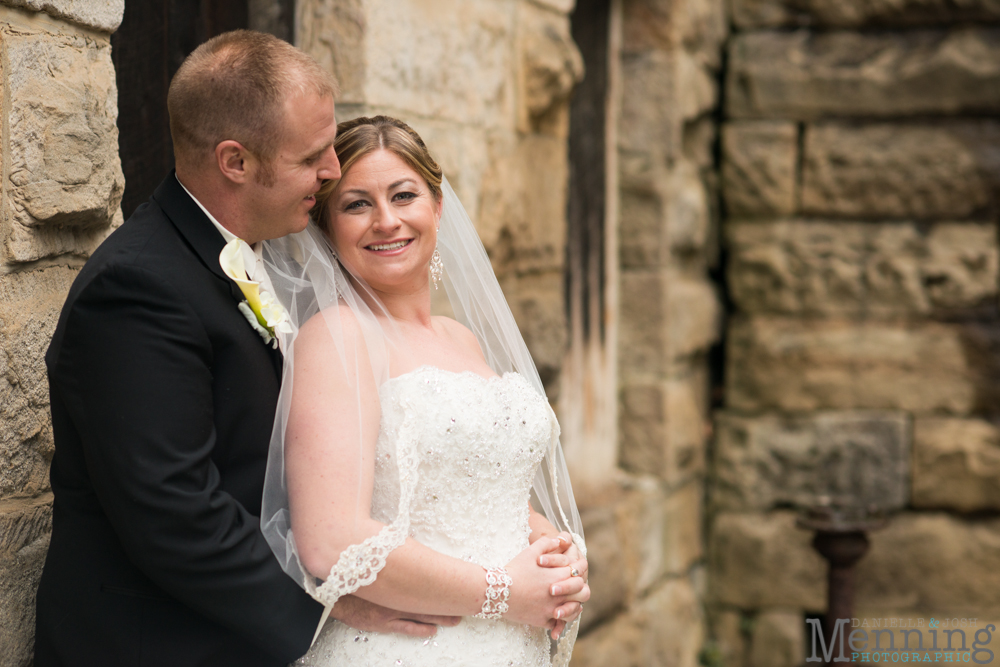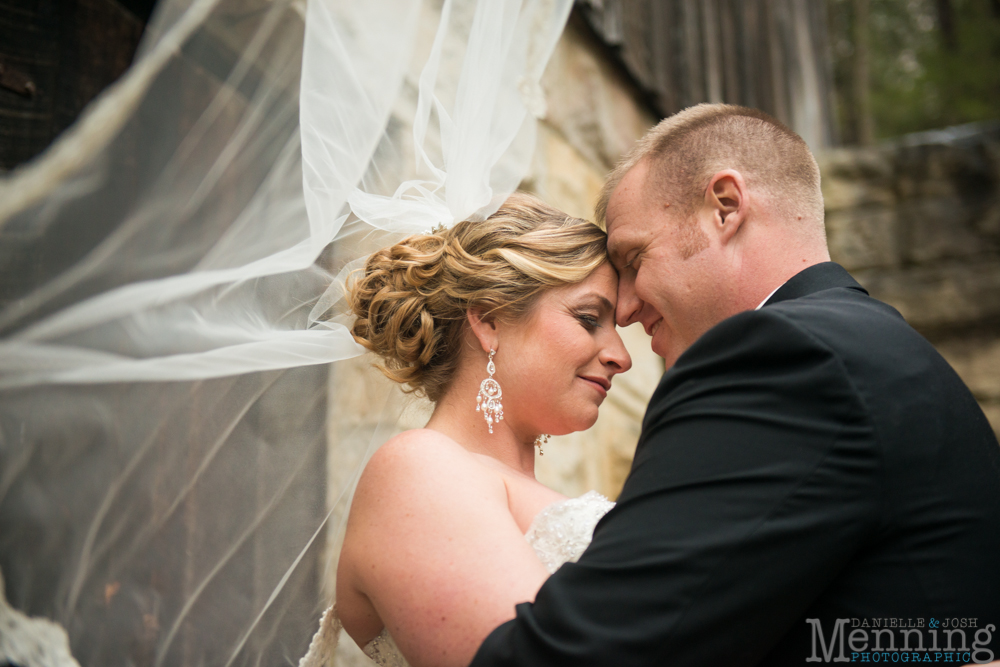 Happy!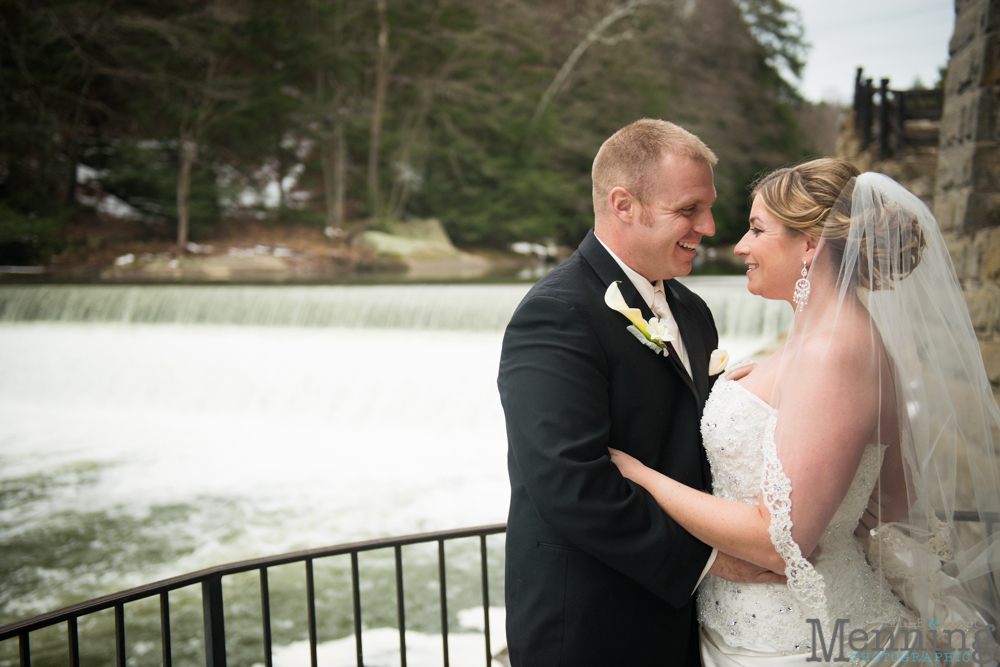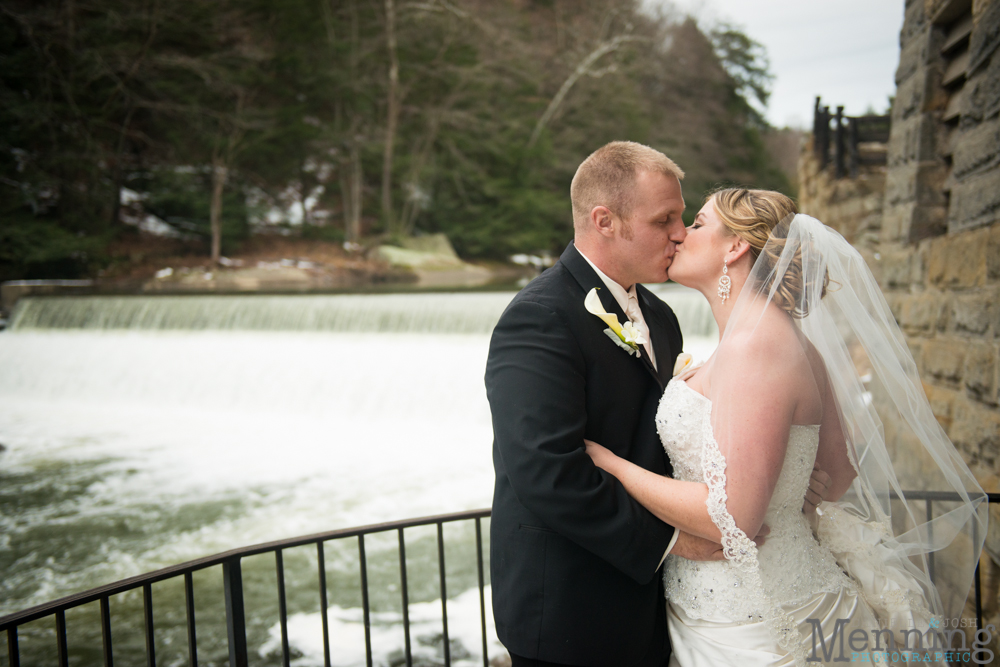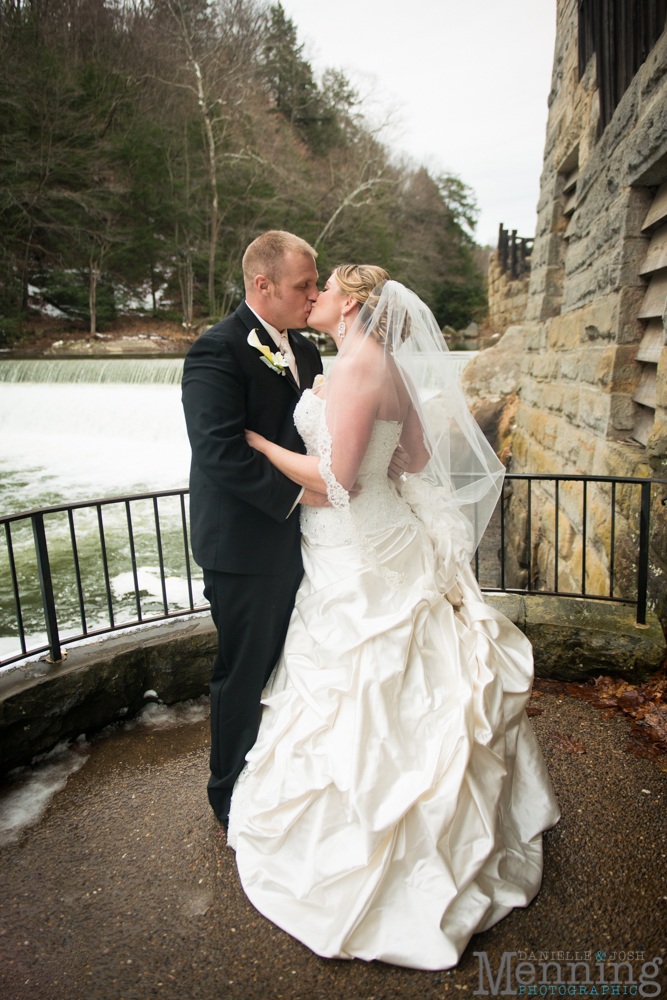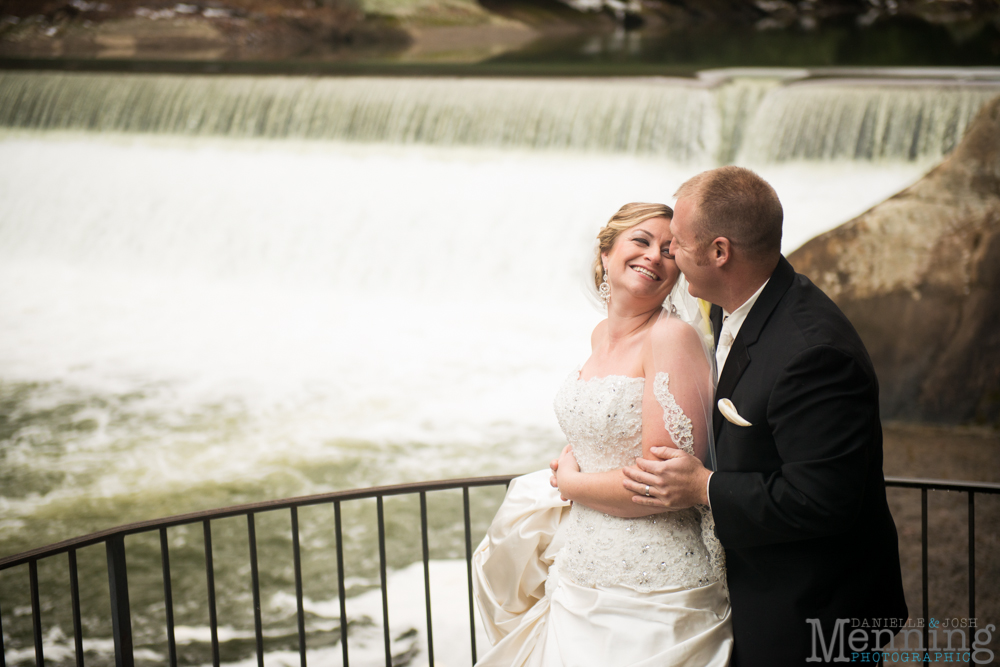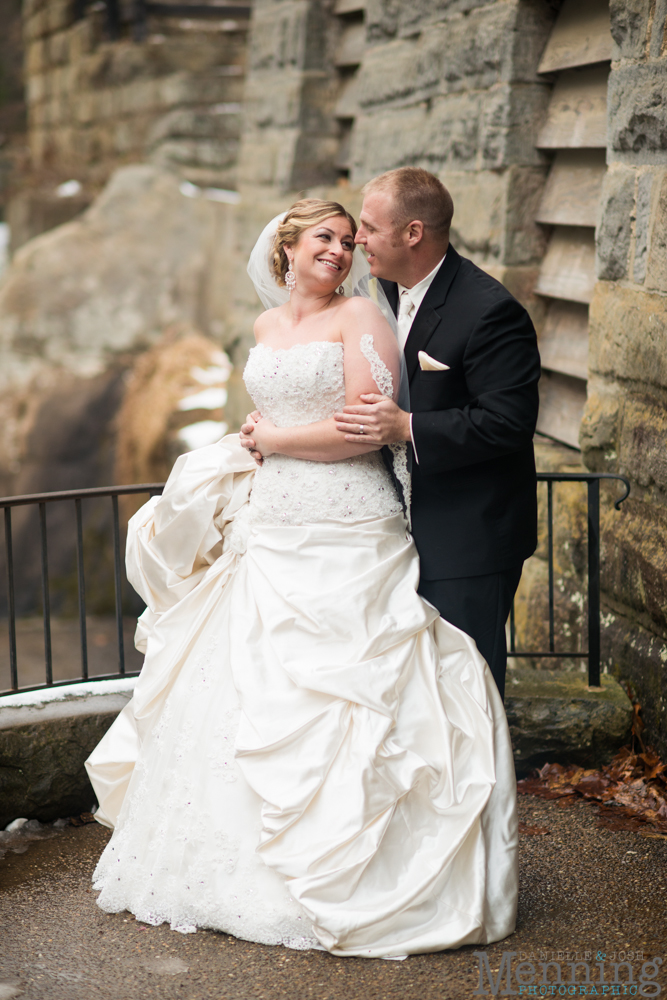 Their wedding reception was at The White Barn in Prospect, Pennsylvania. It's a really pretty venue with rustic charm. Medure's Catering caters there & their food is phenomenal. Jenna & Ryan said that their guests gave them lots of compliments on the food!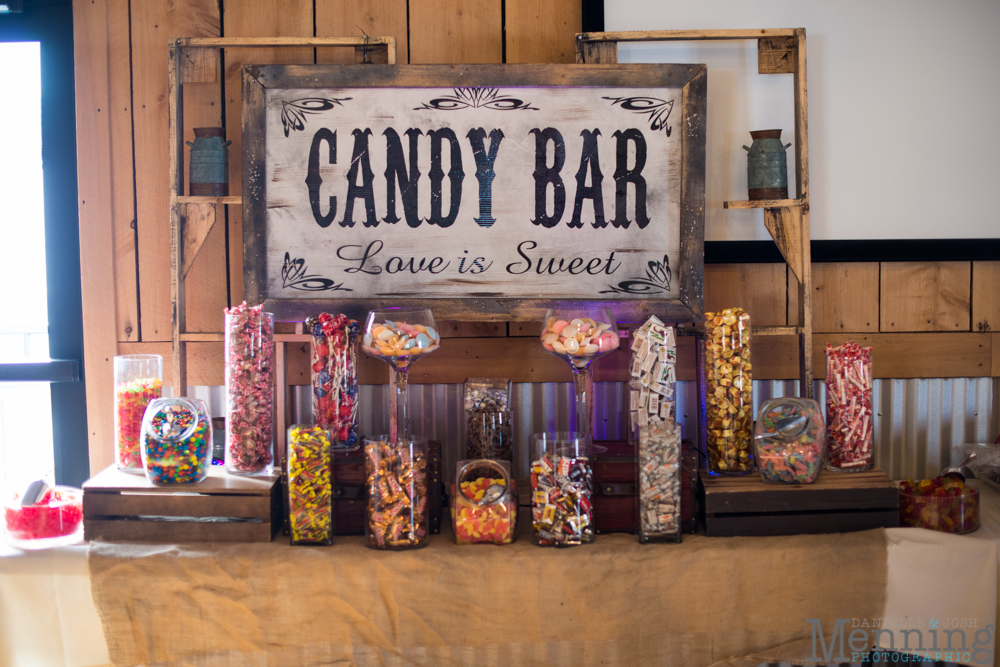 The tags on their favor boxes were too cute.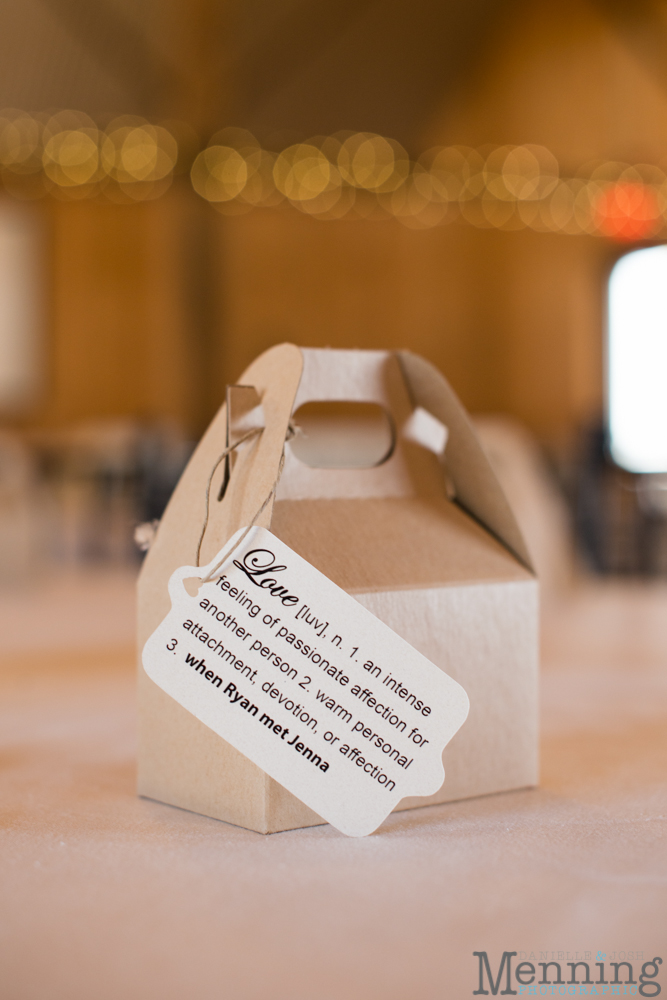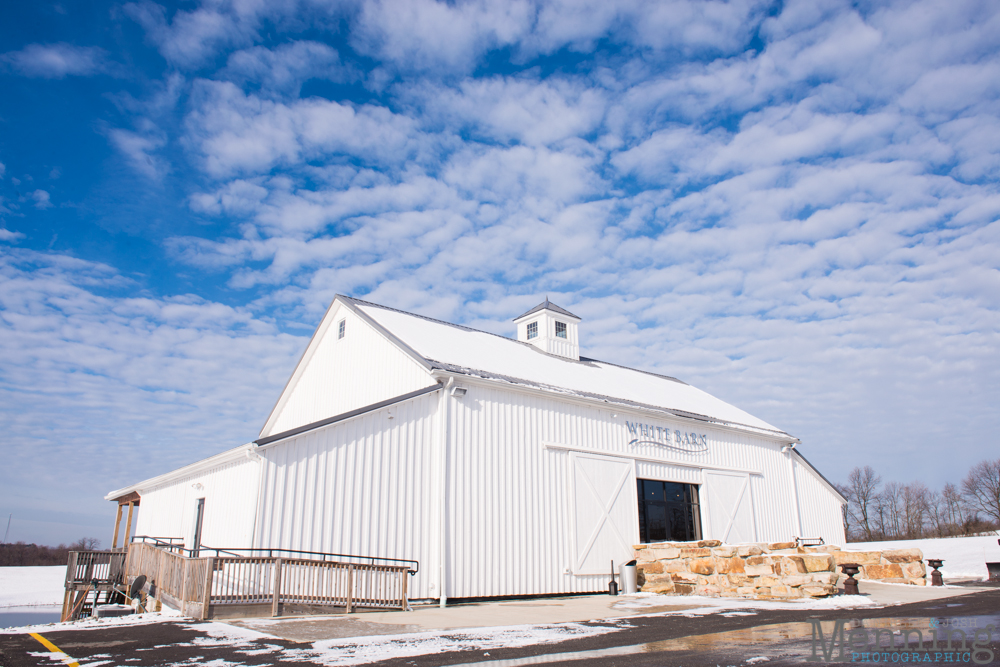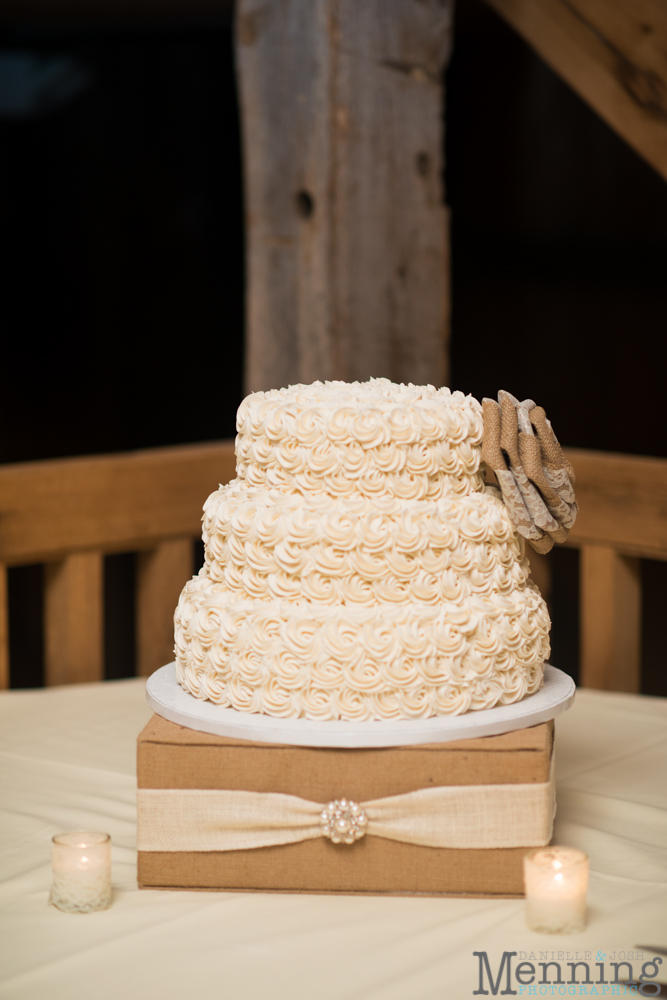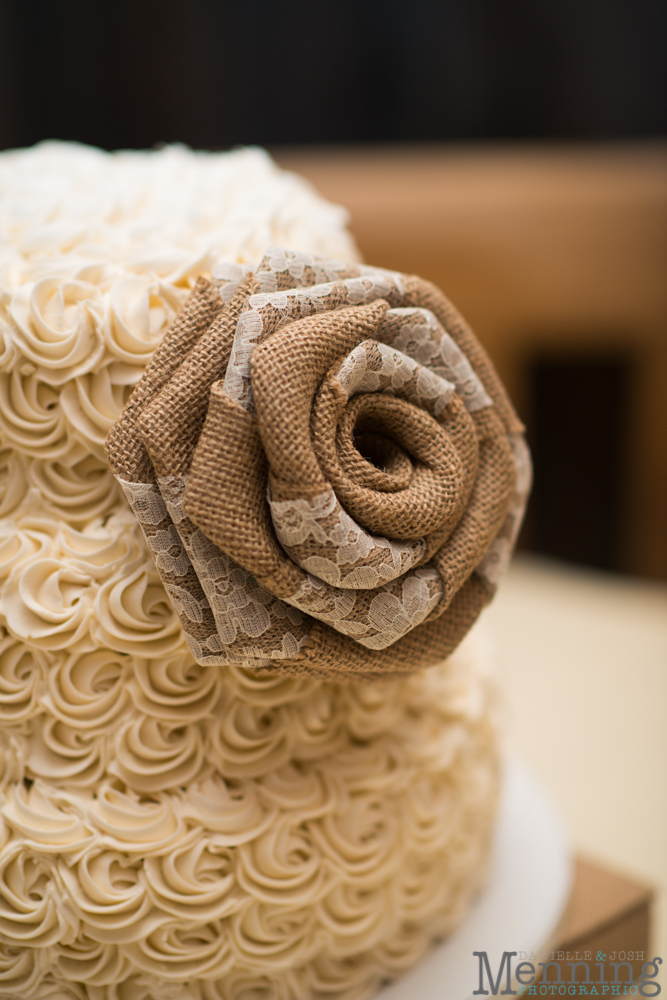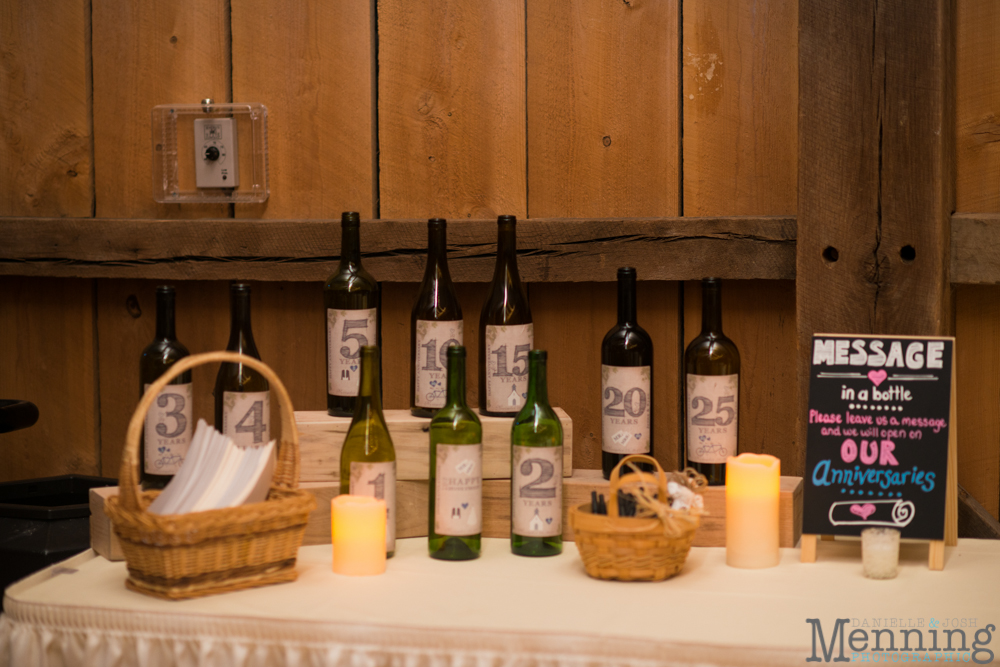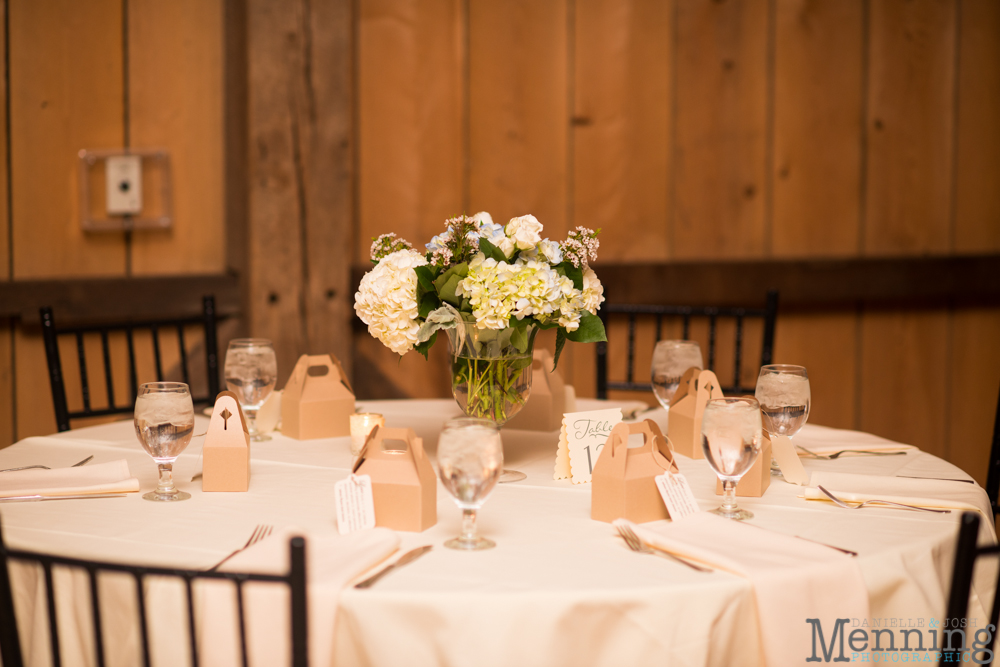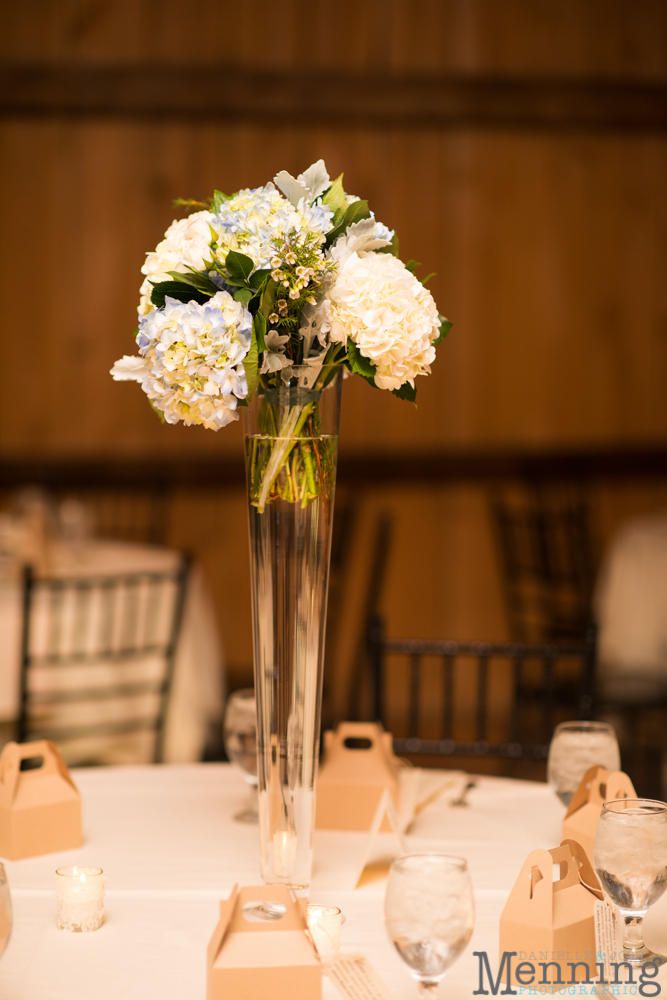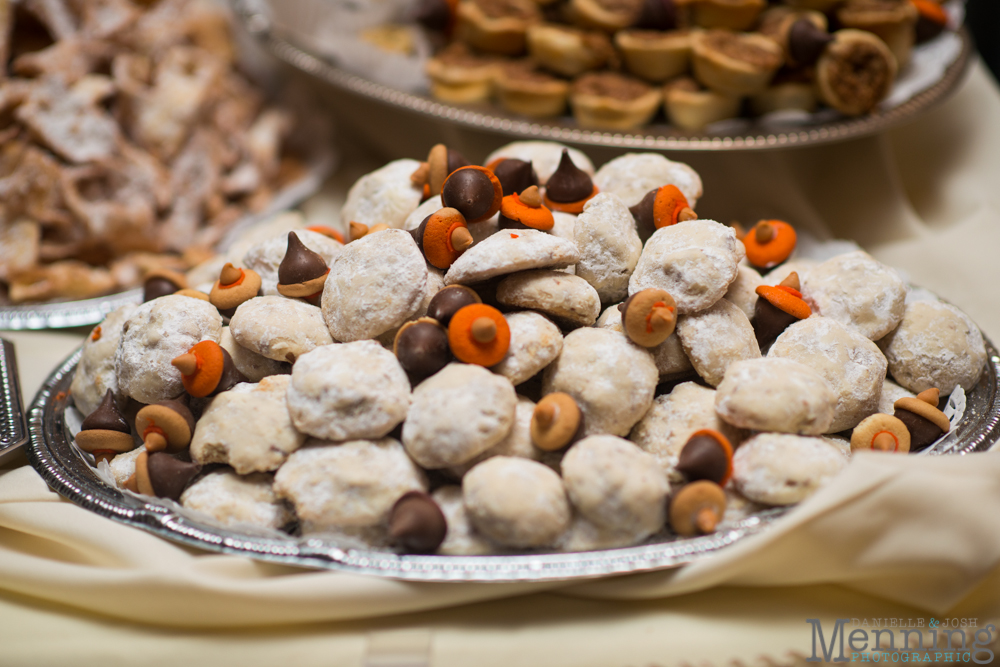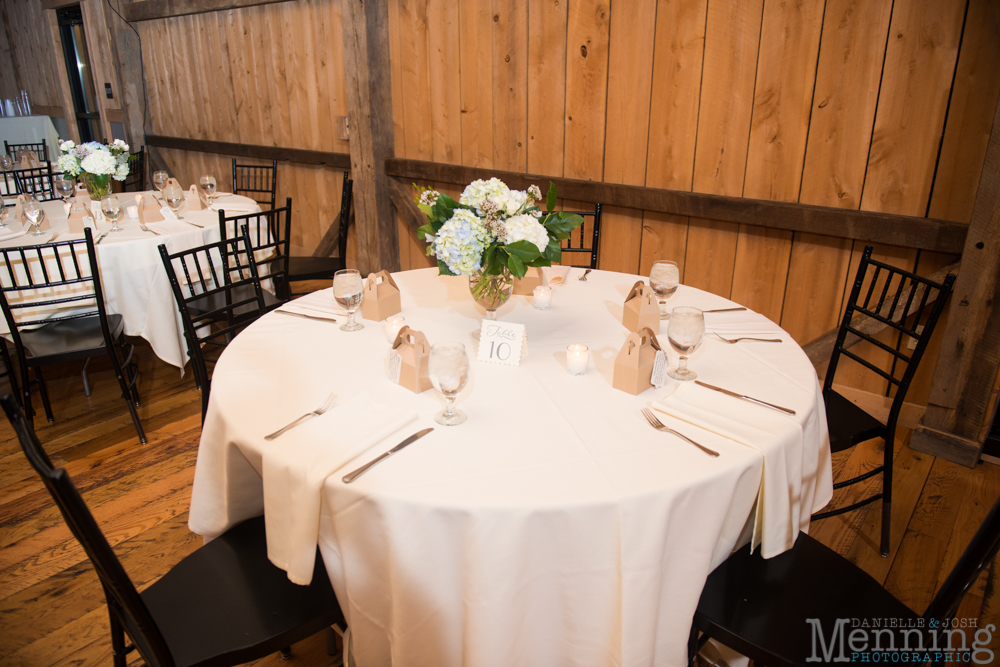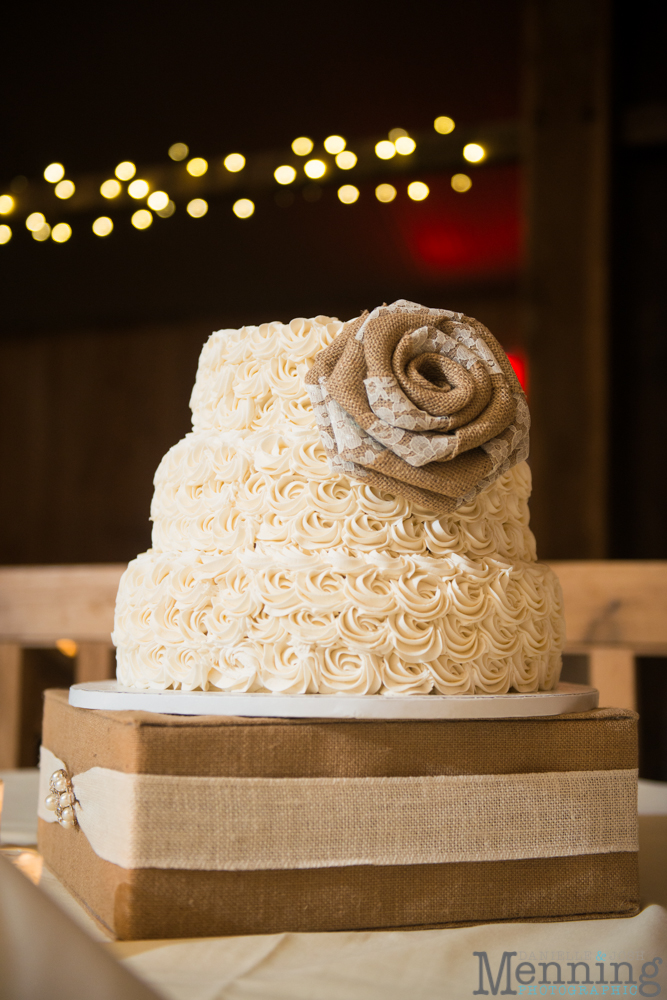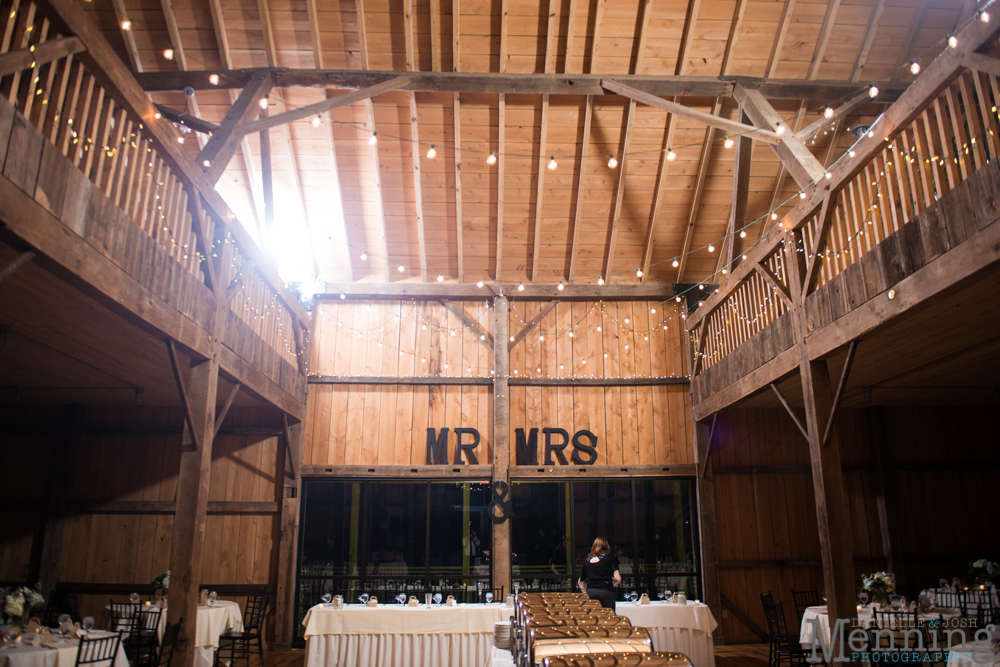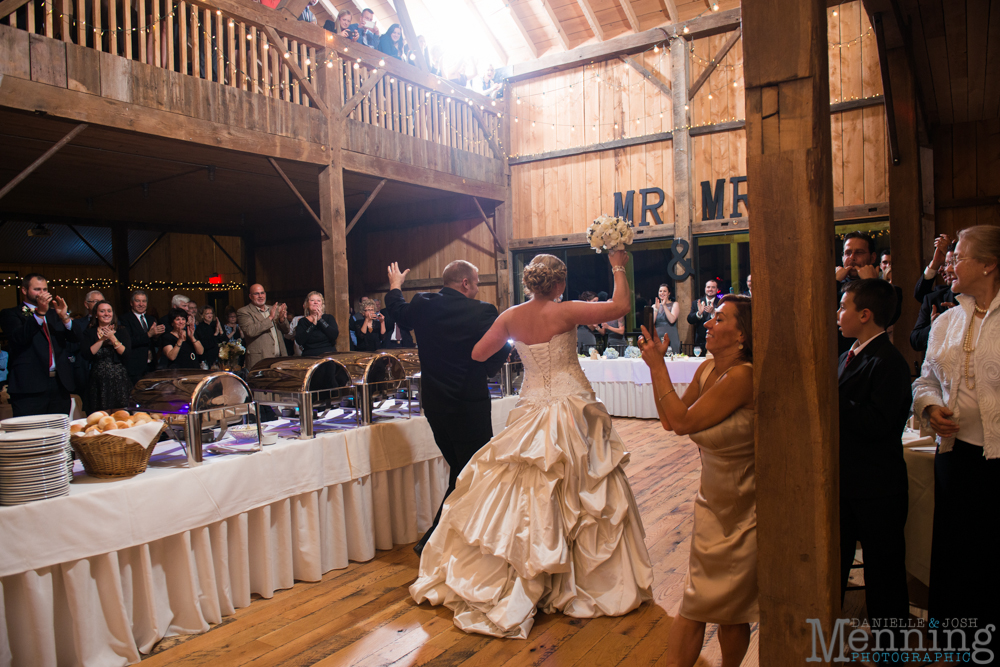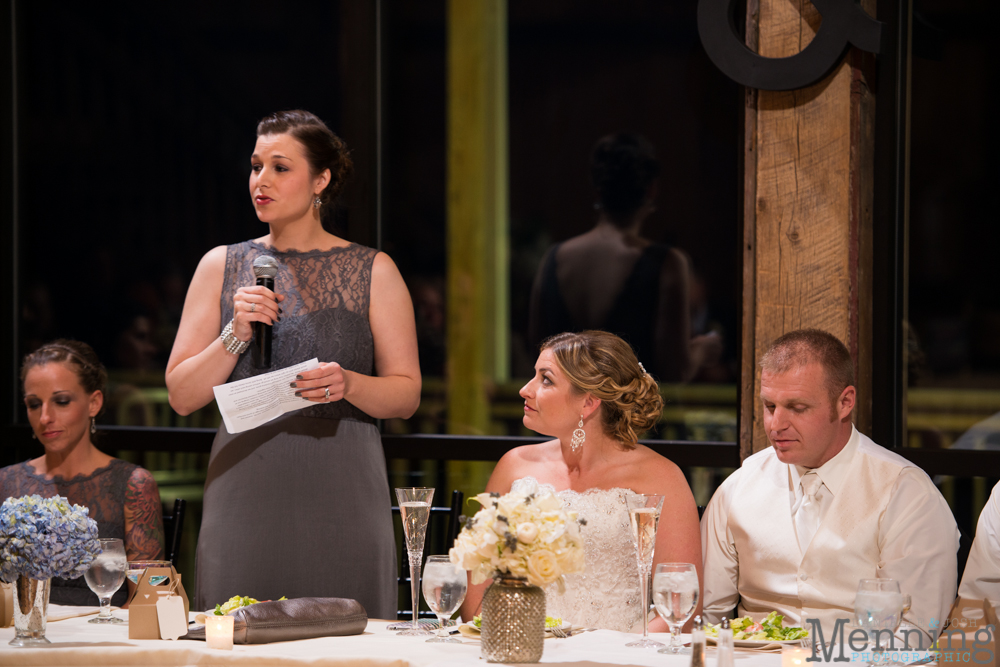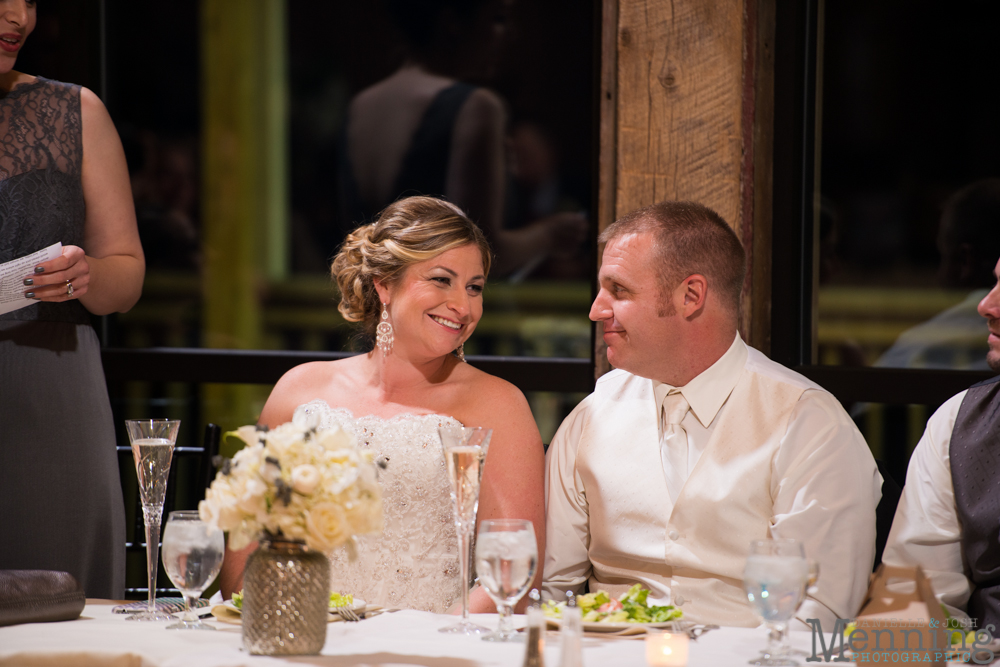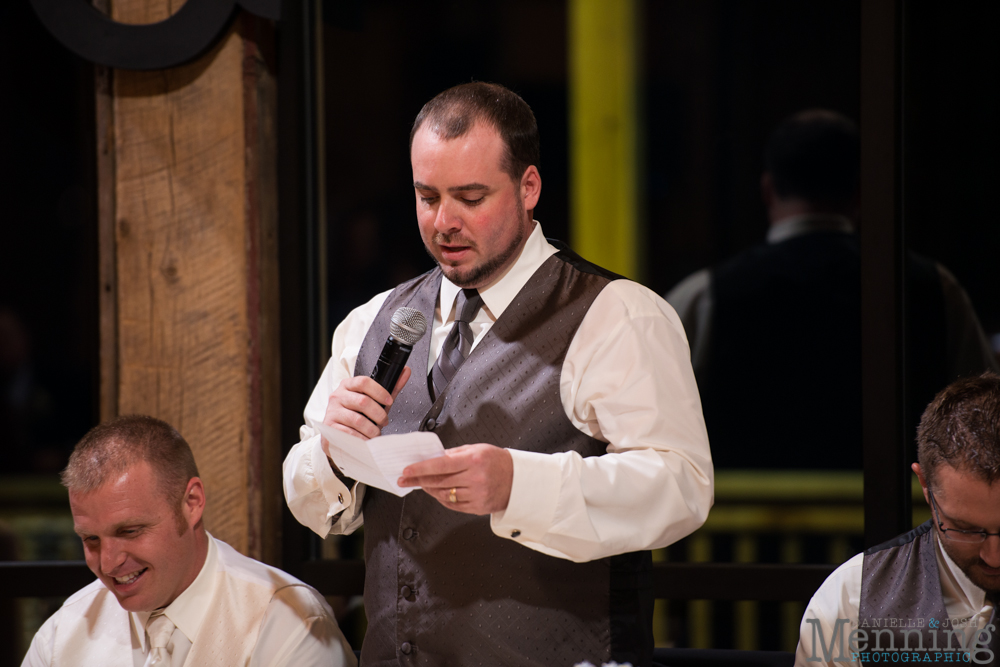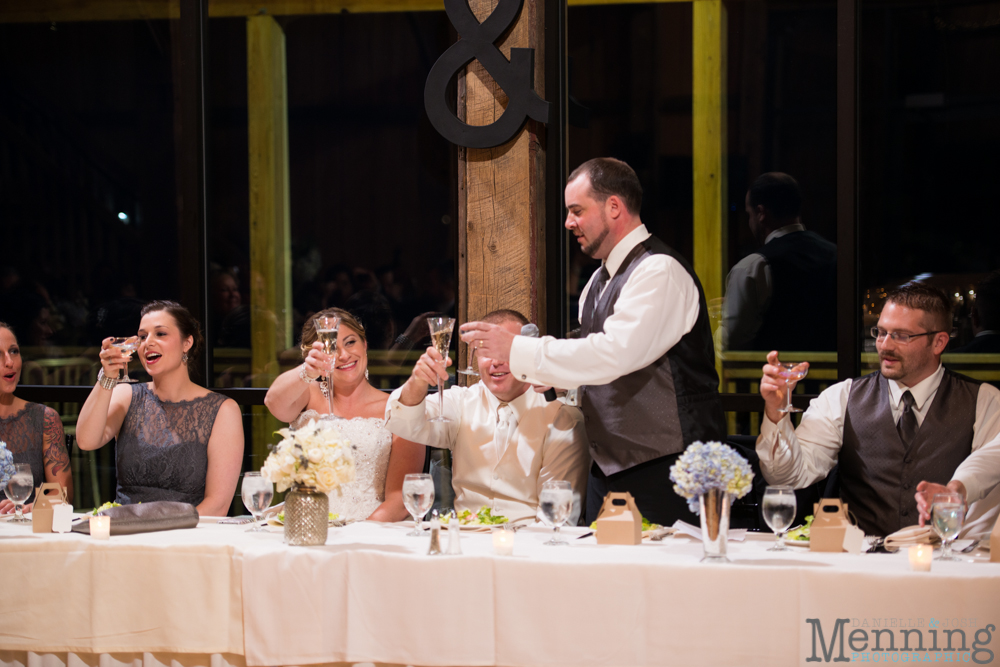 Jenna's dad gave a sweet toast to the couple that incorporated some fun props- a "tool kit" for marriage.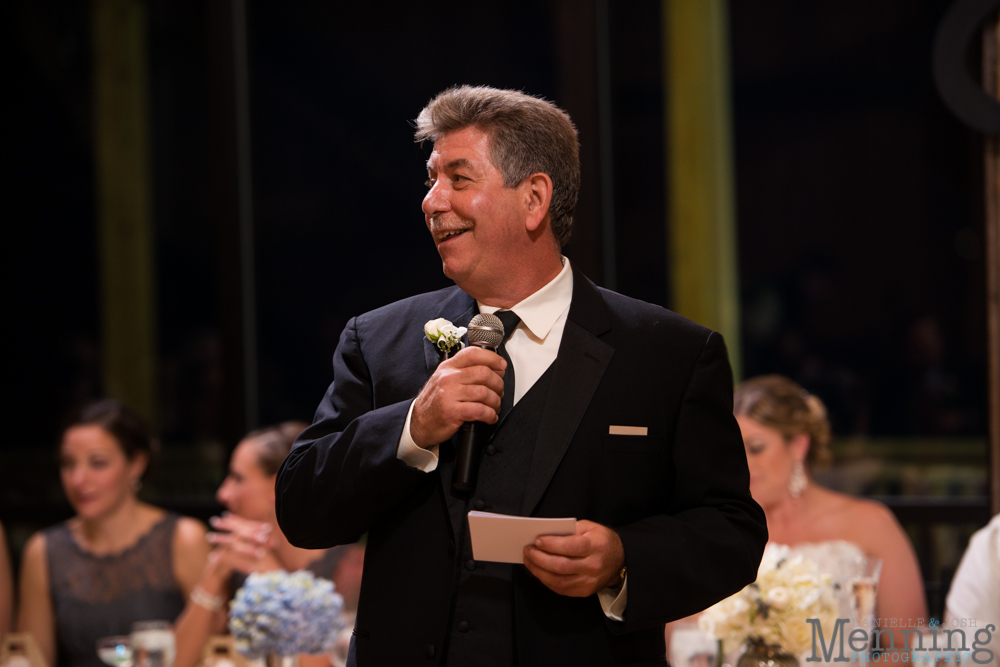 I'm sure you can guess what the duct tape can be used for. 😉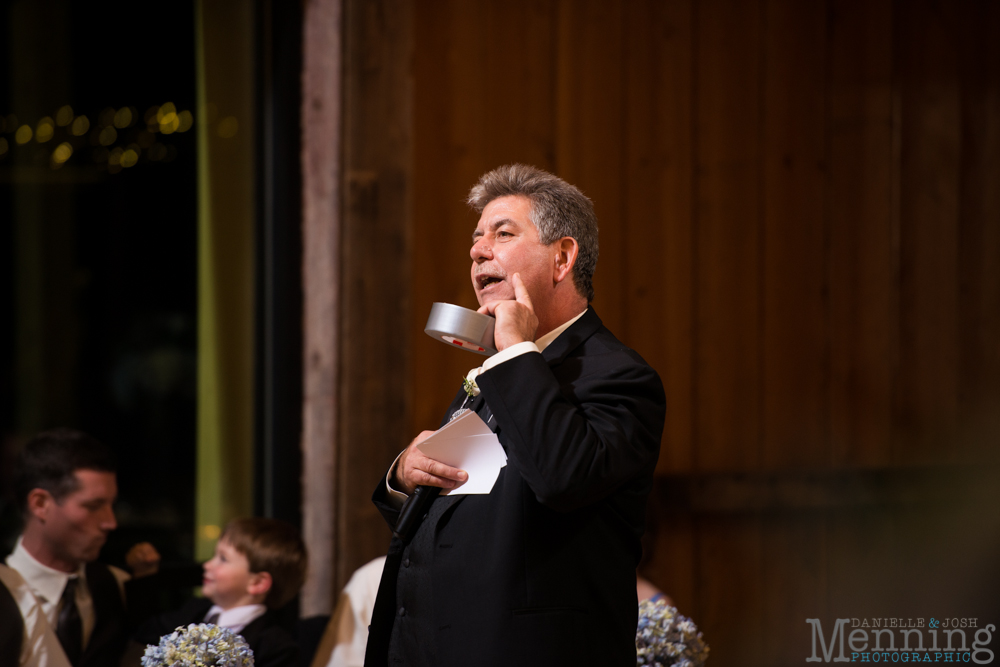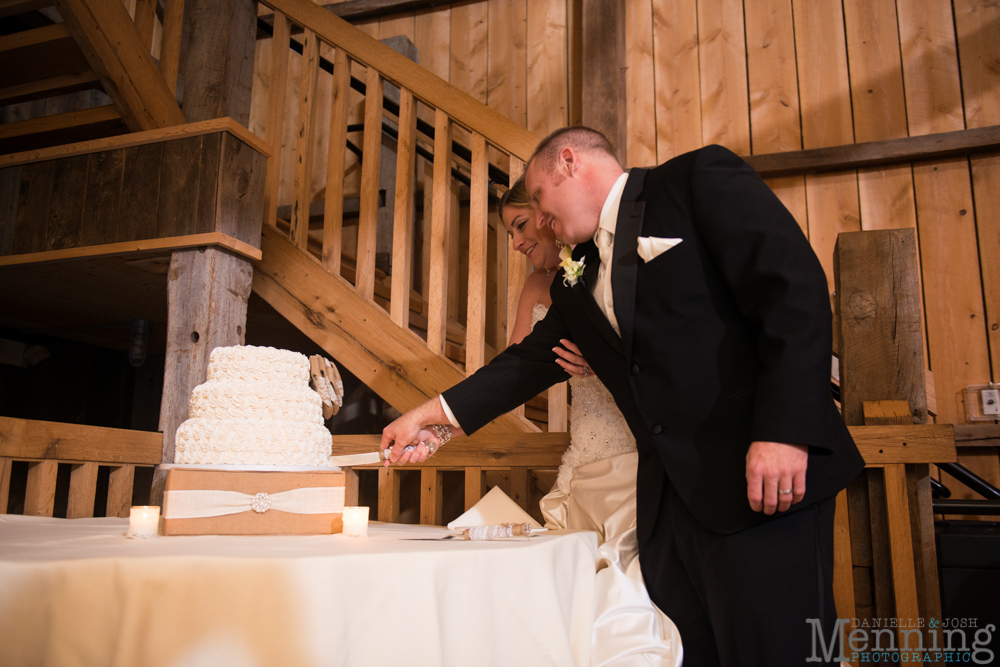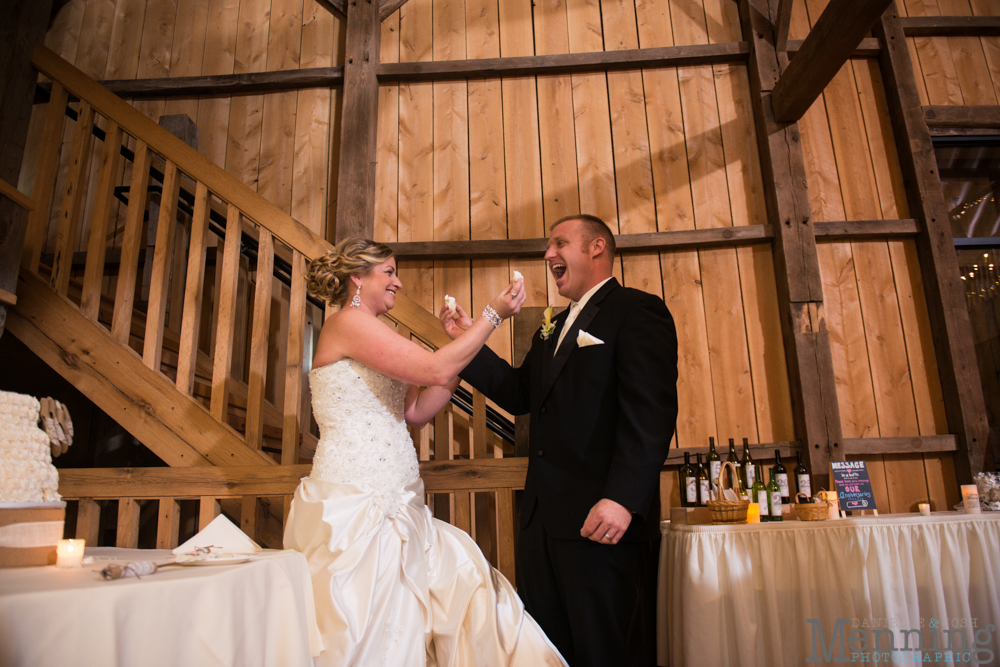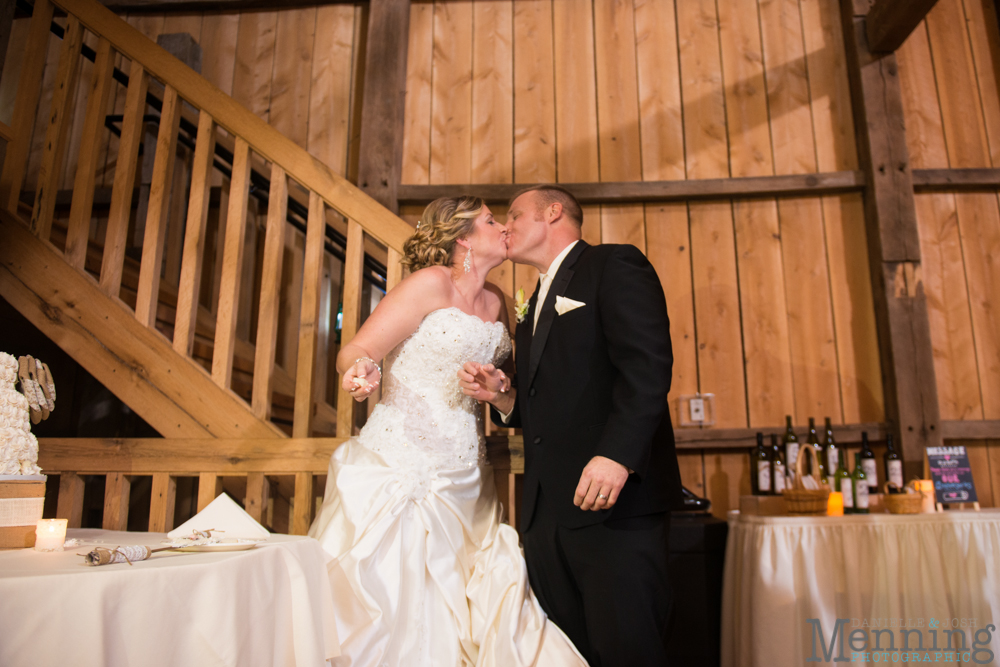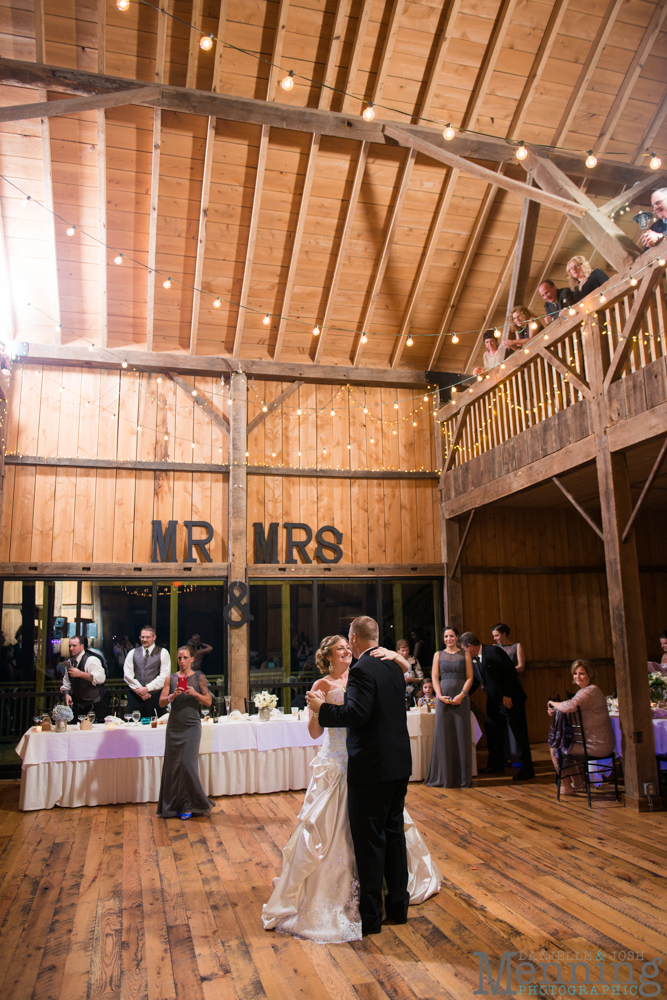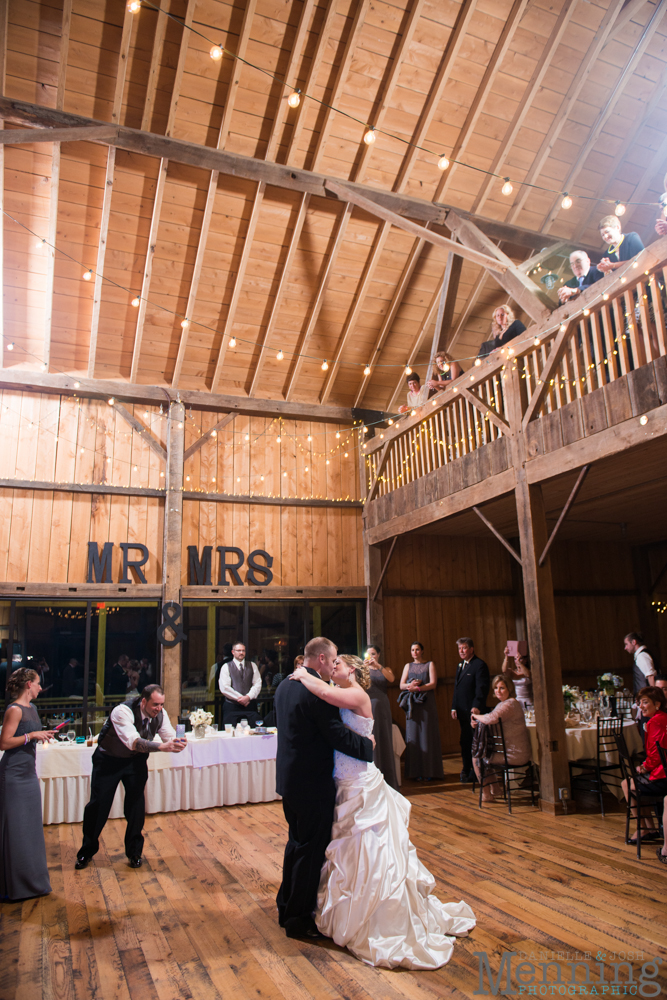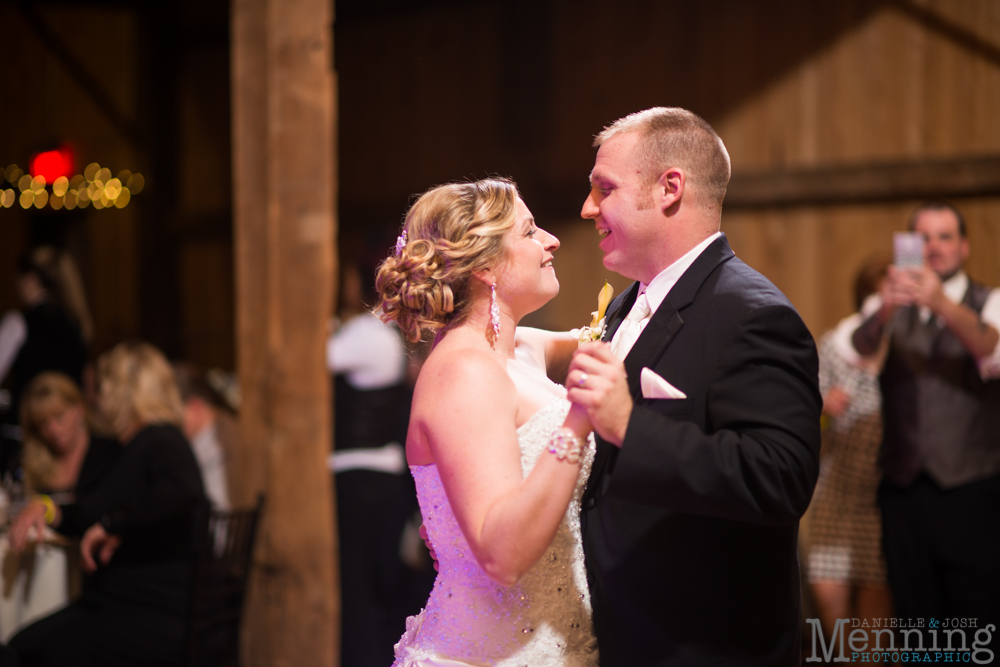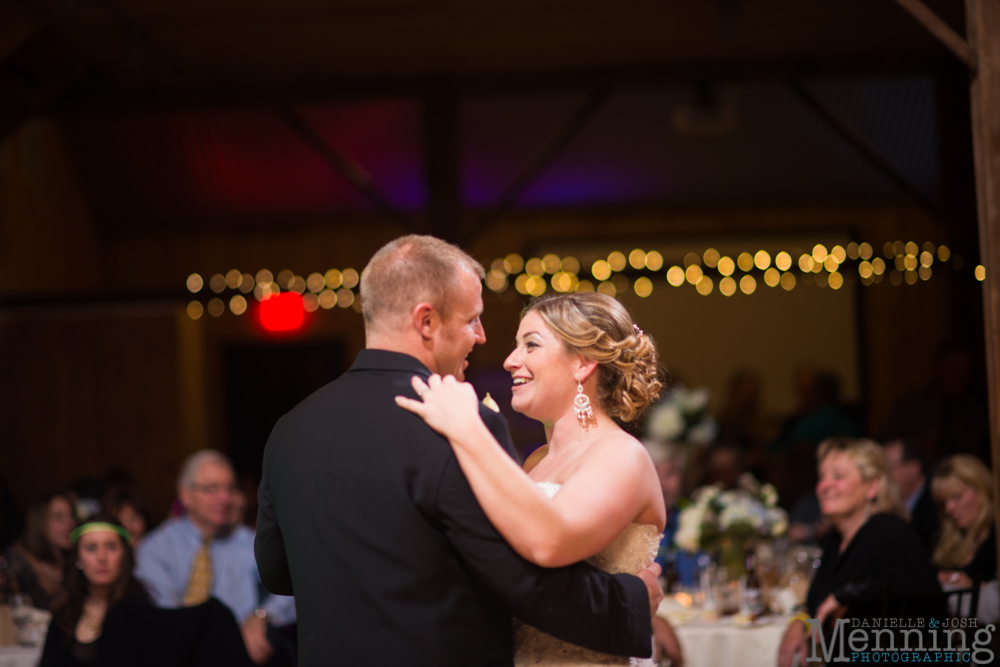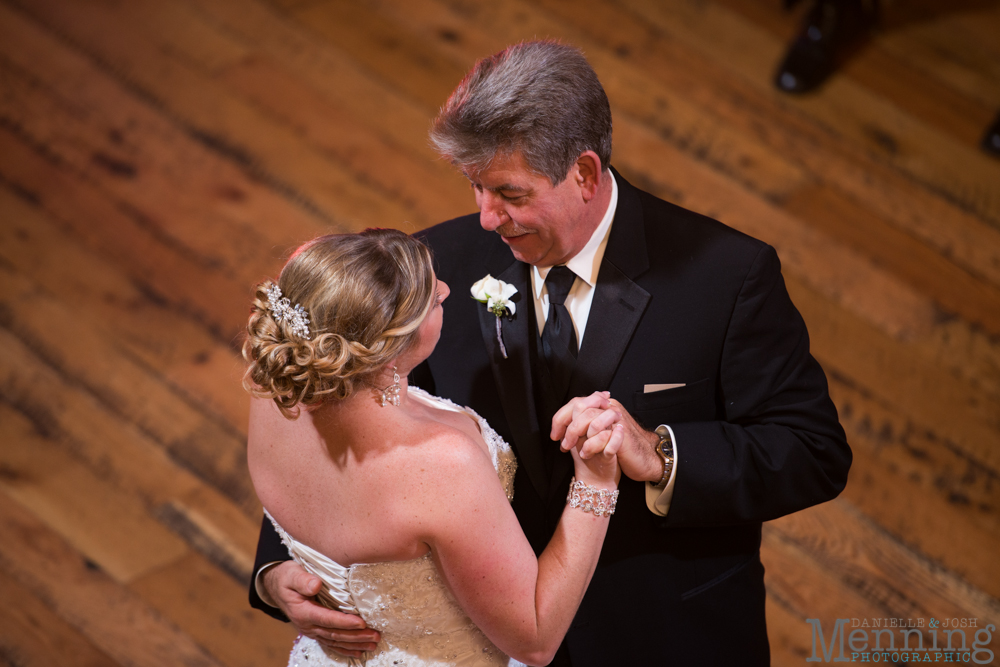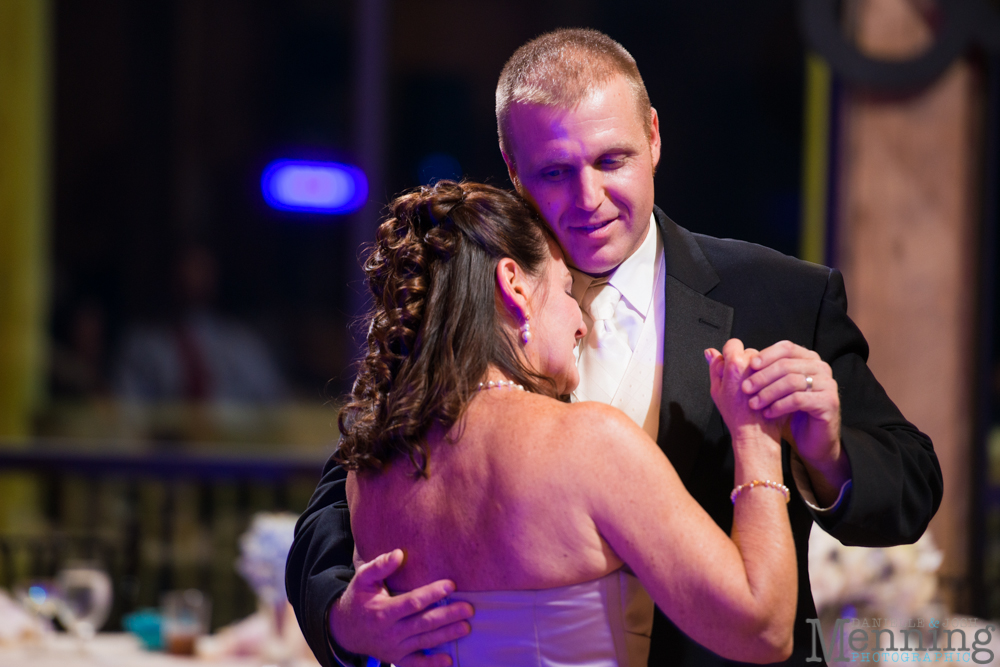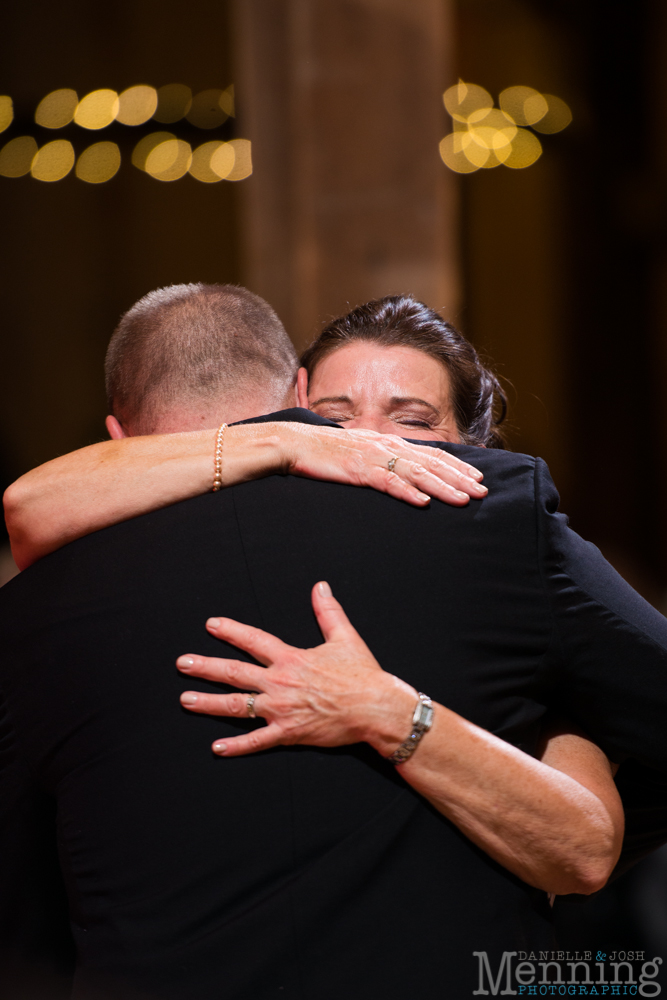 Everyone had a great time on the dance floor!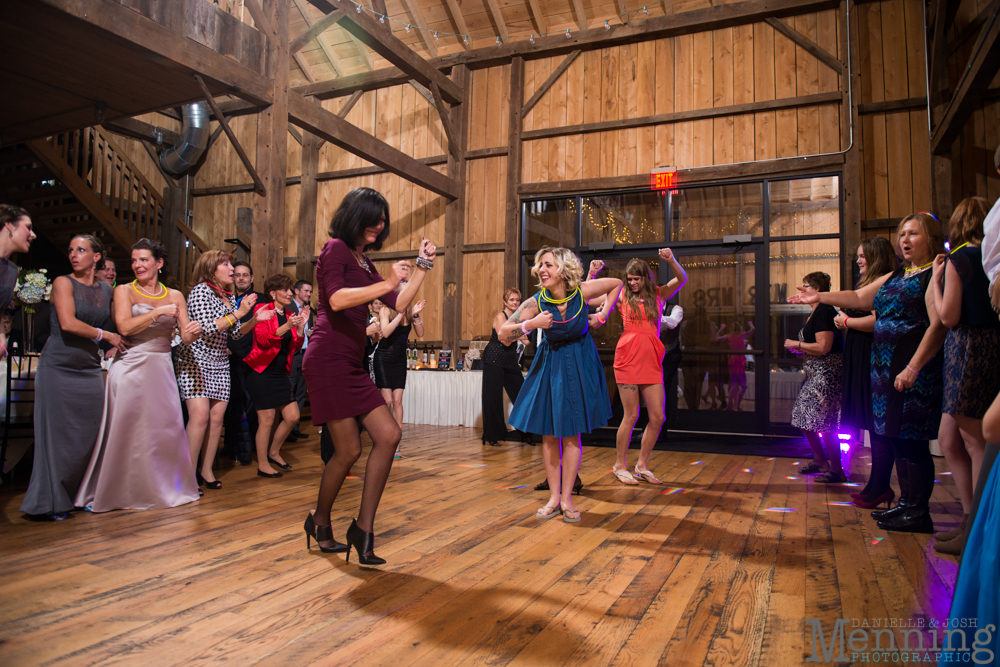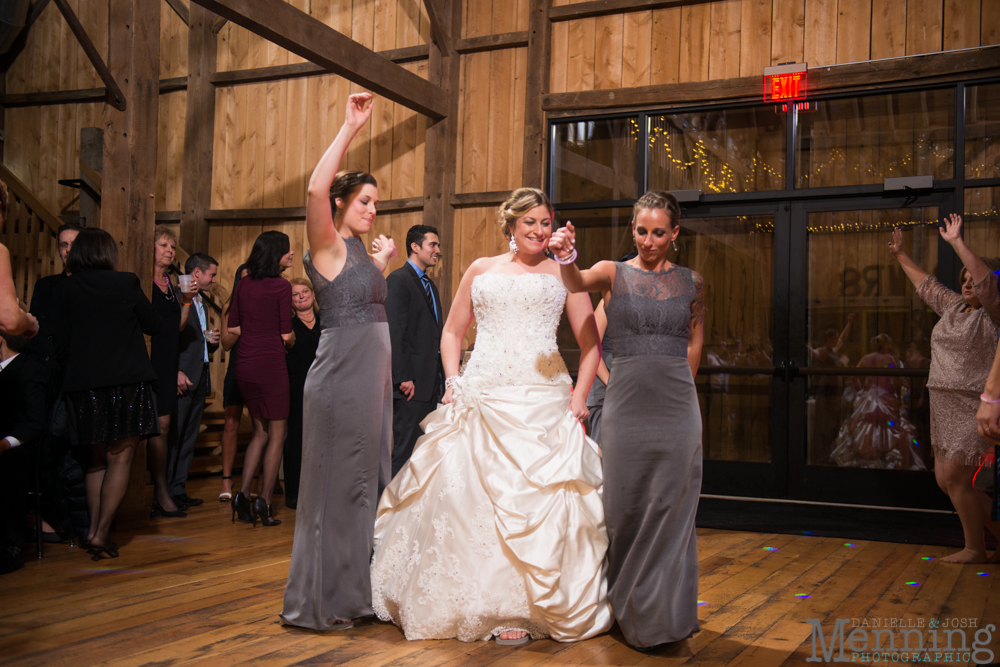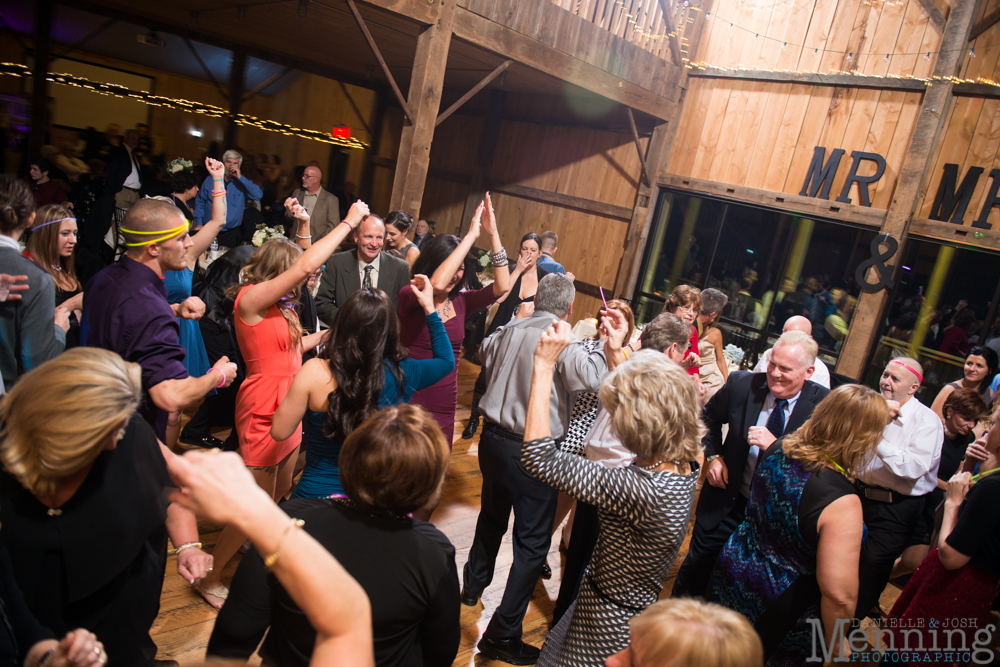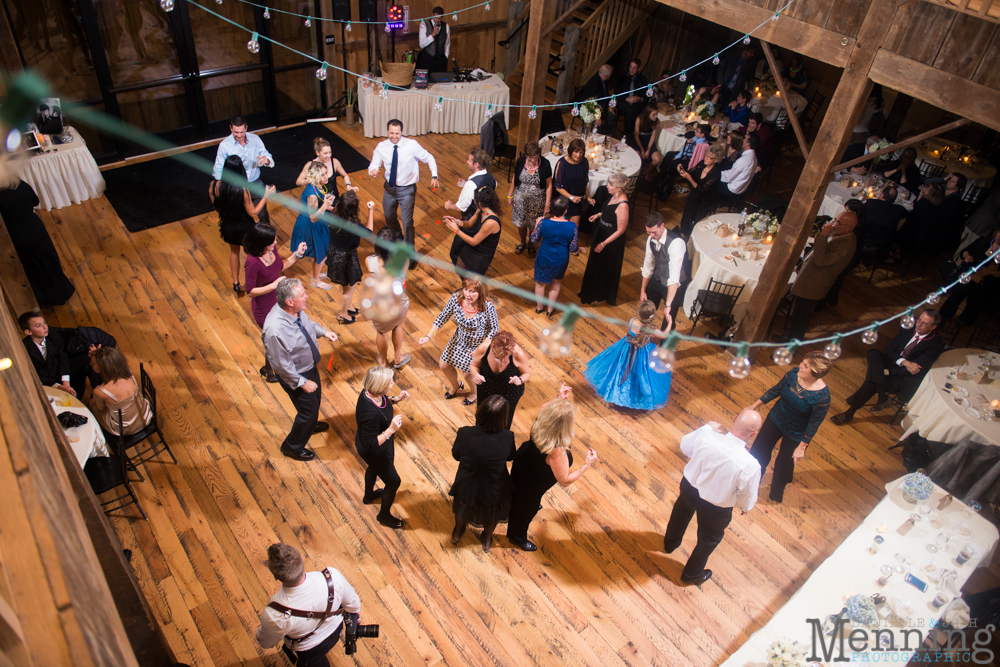 So. Stinkin. Adorable!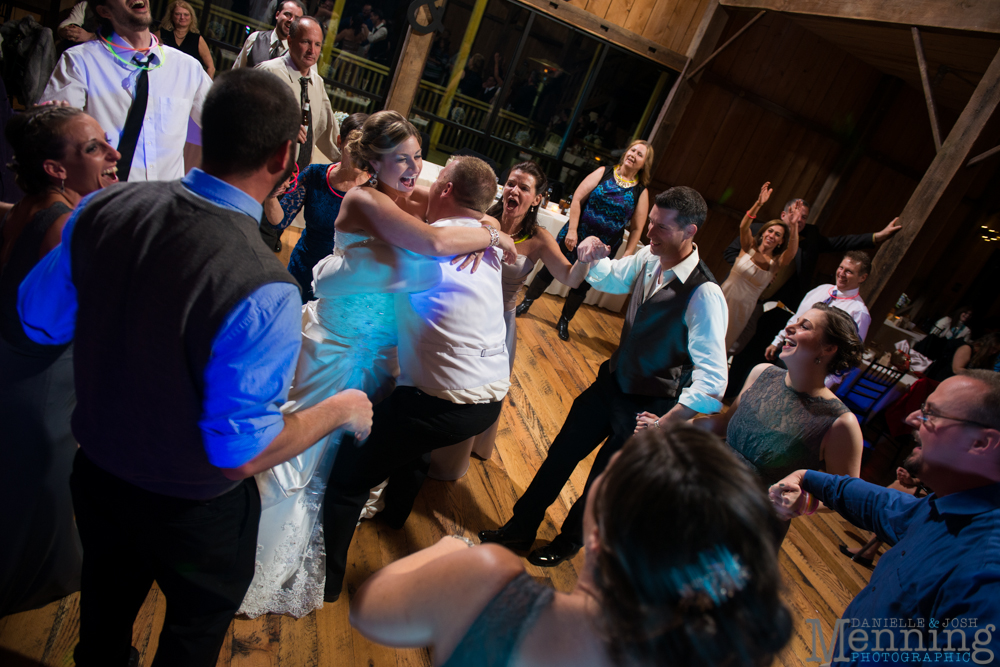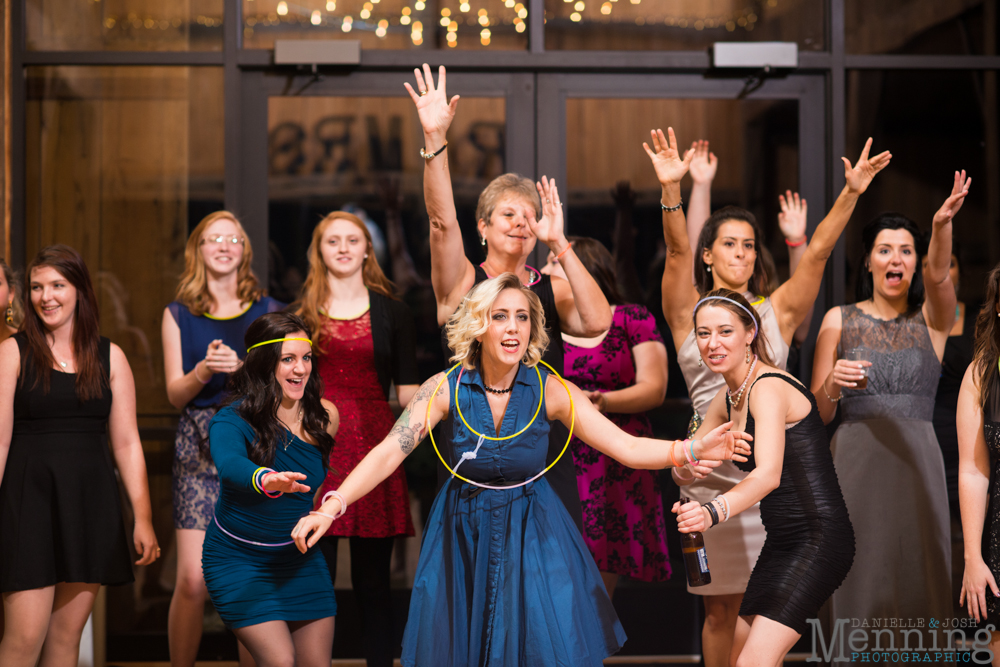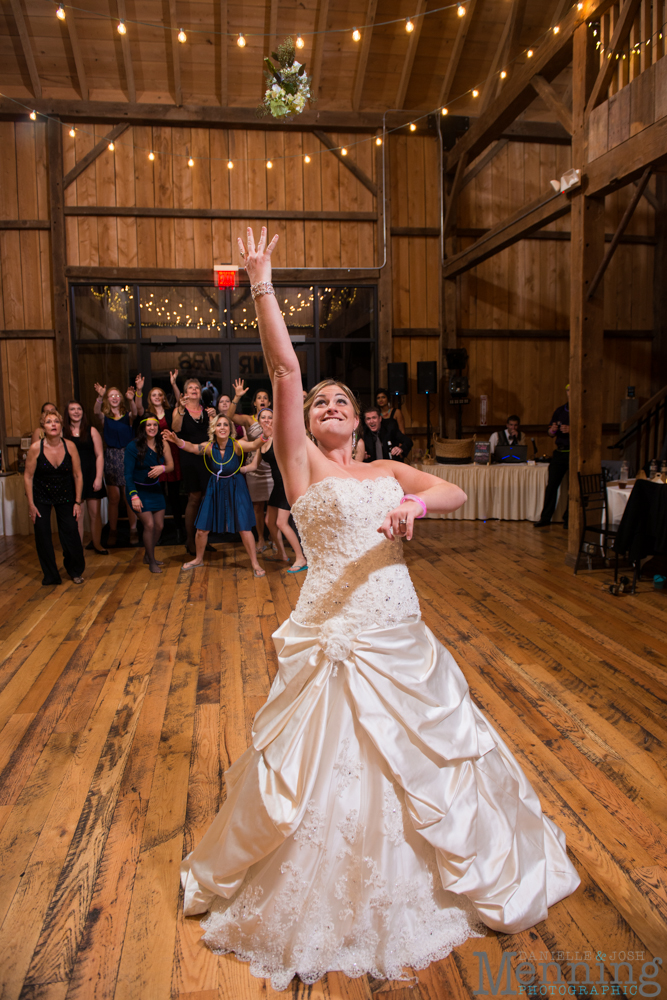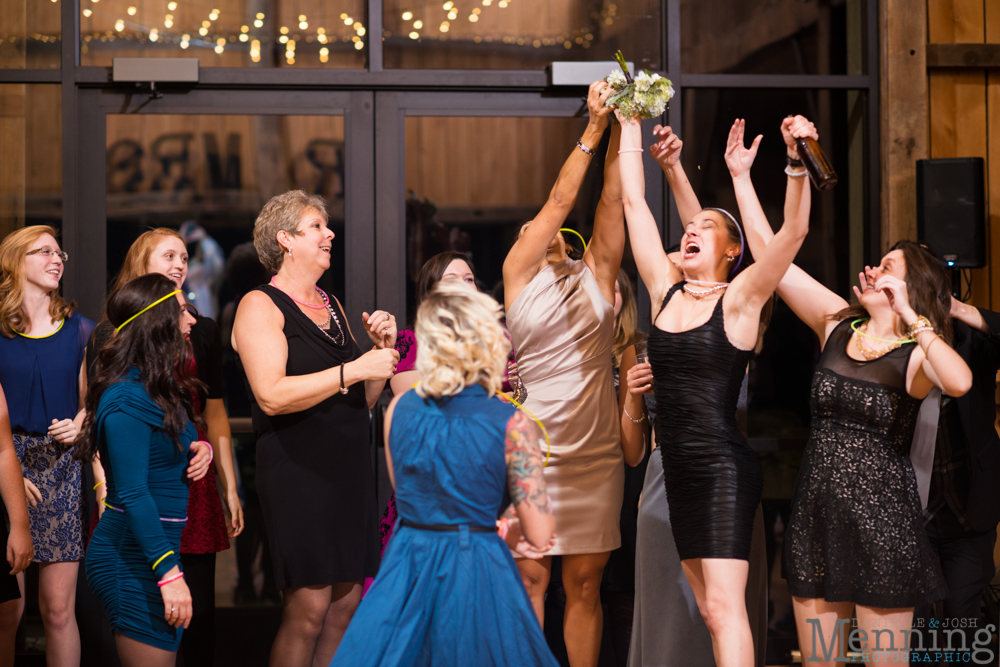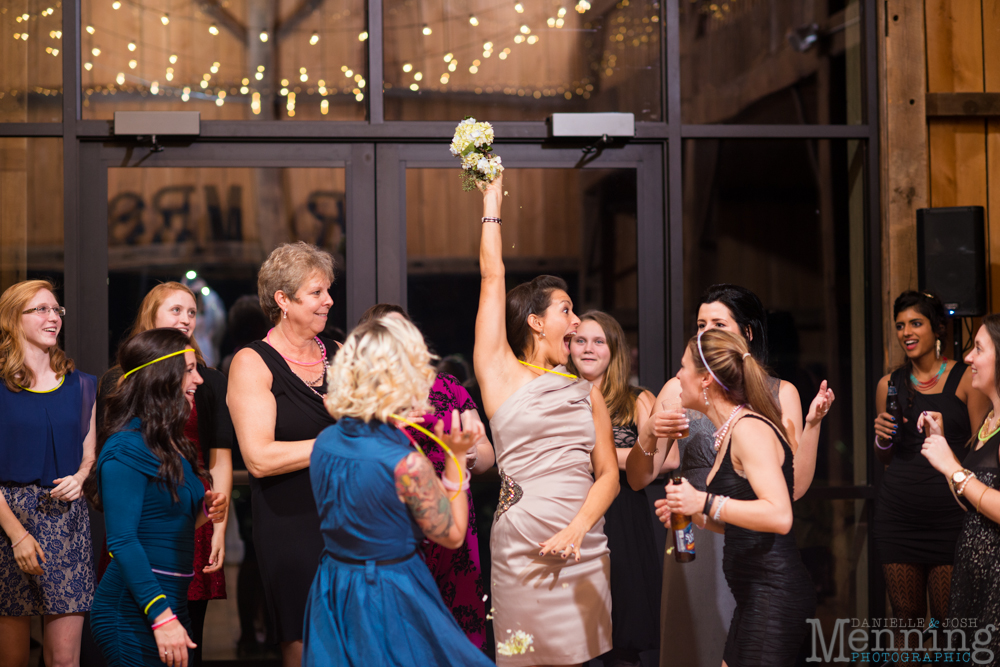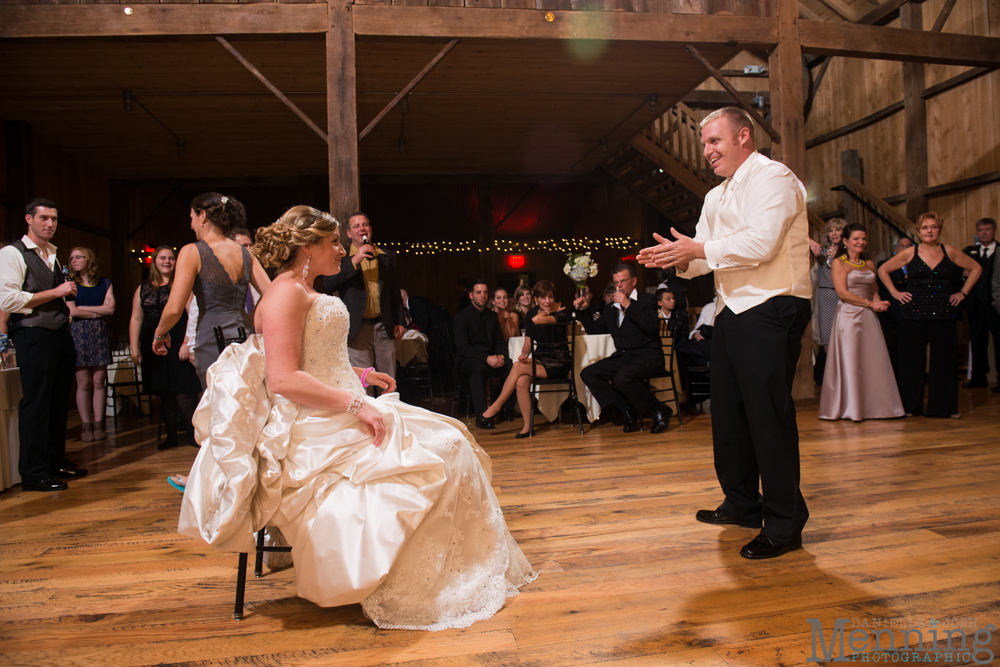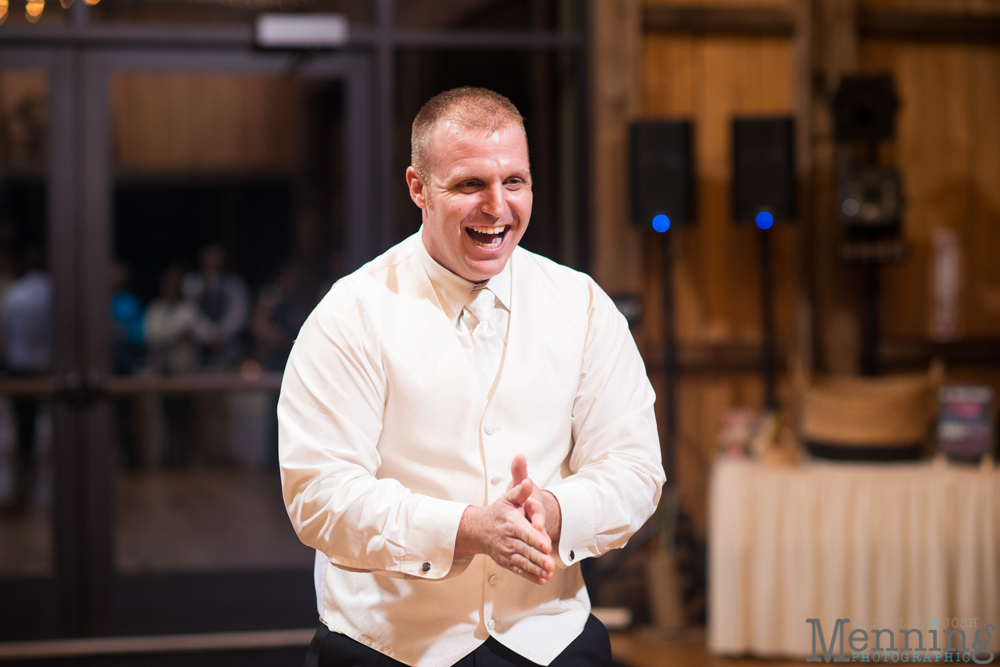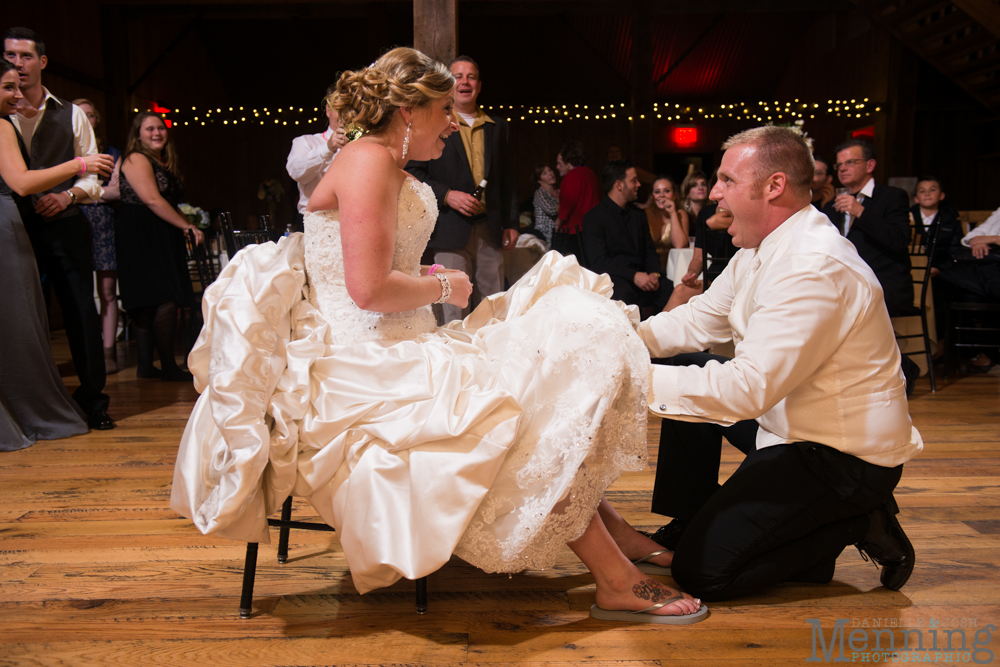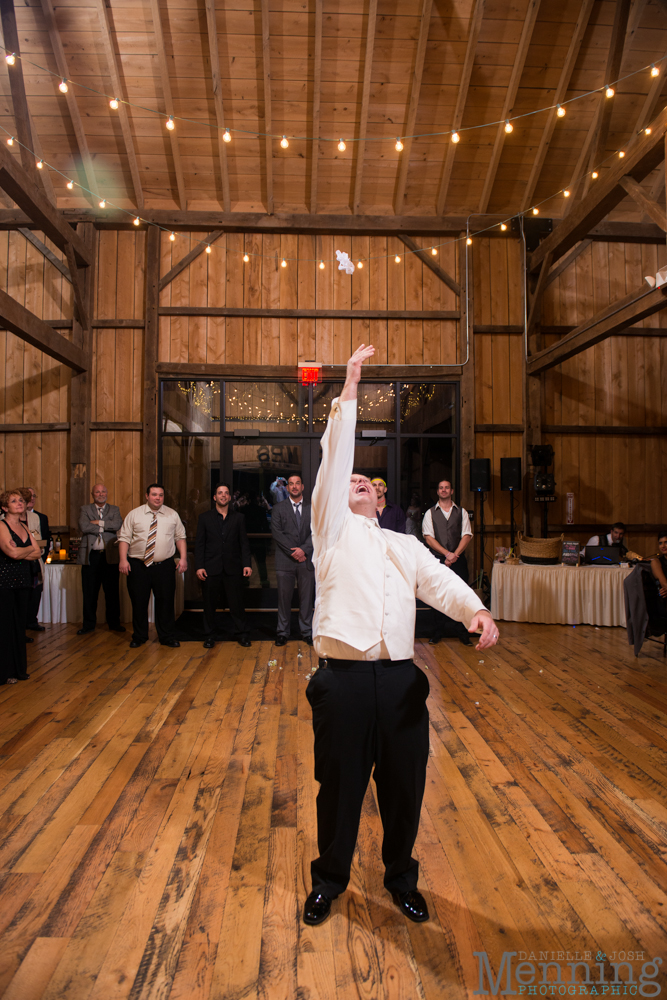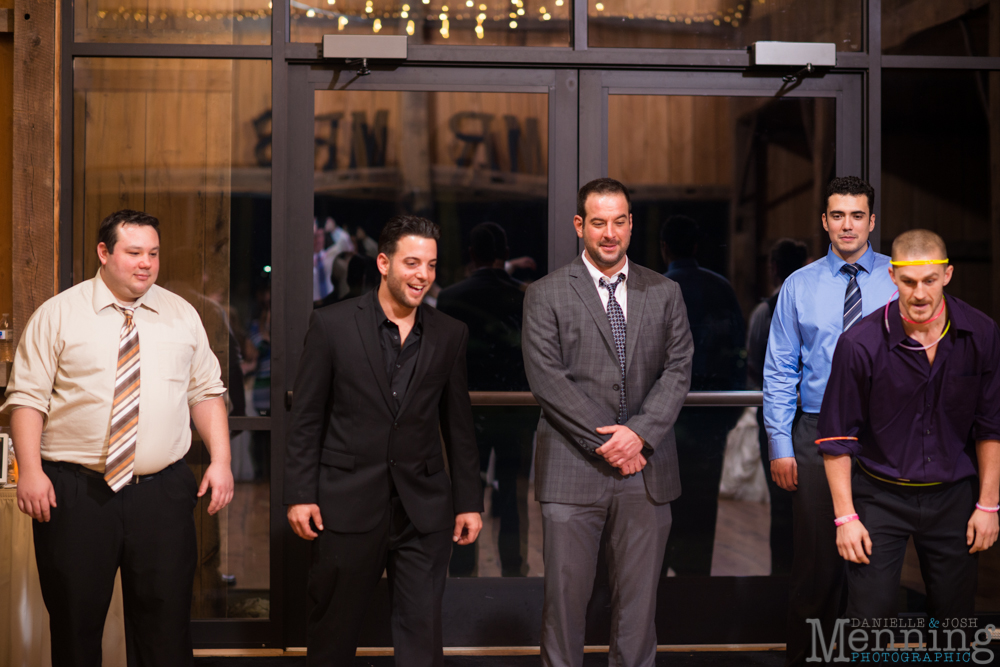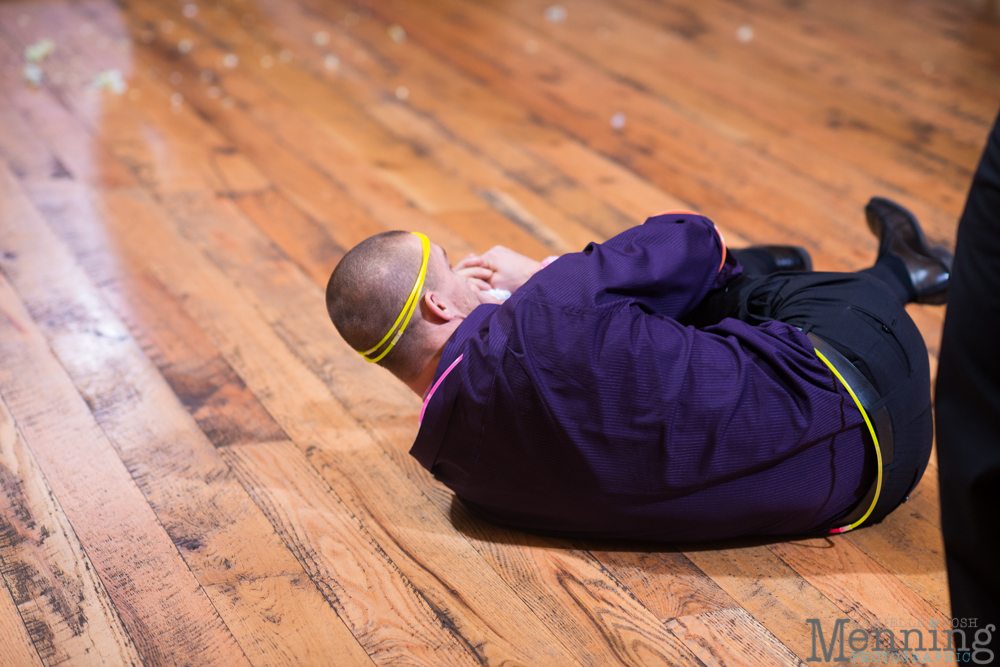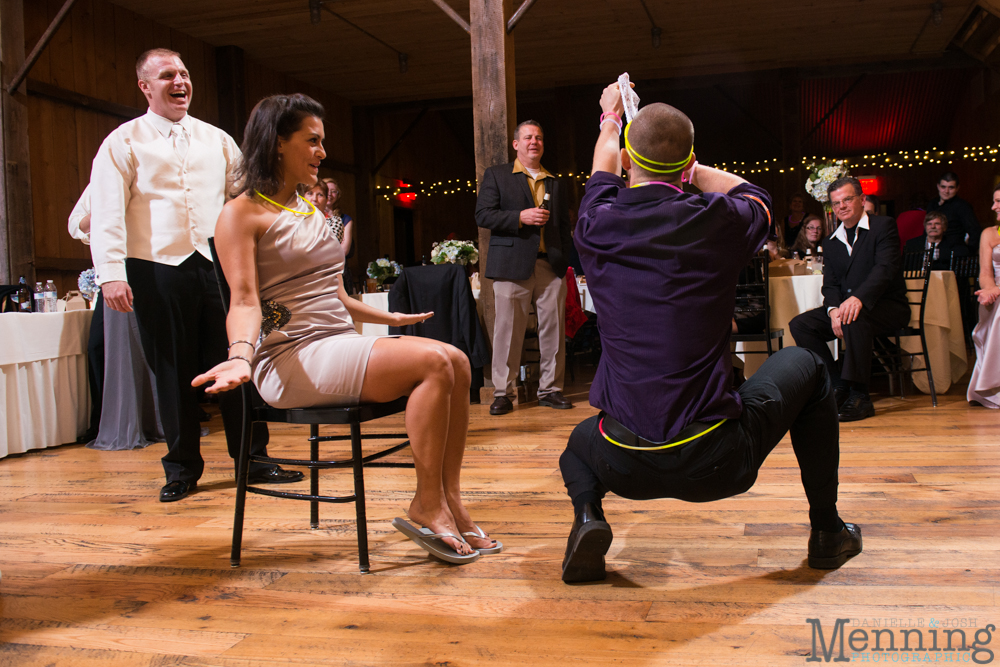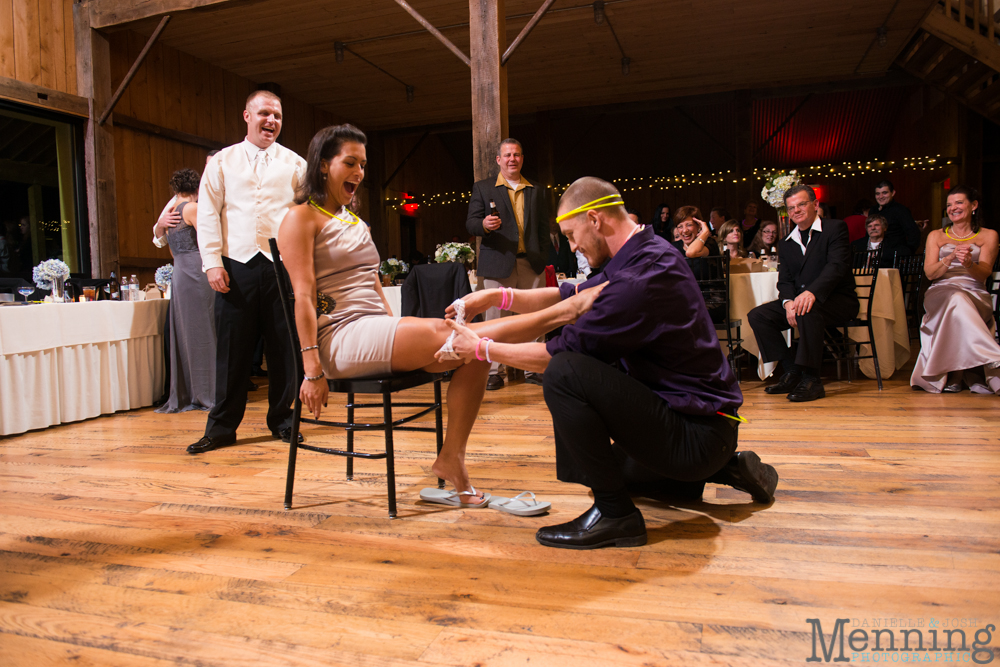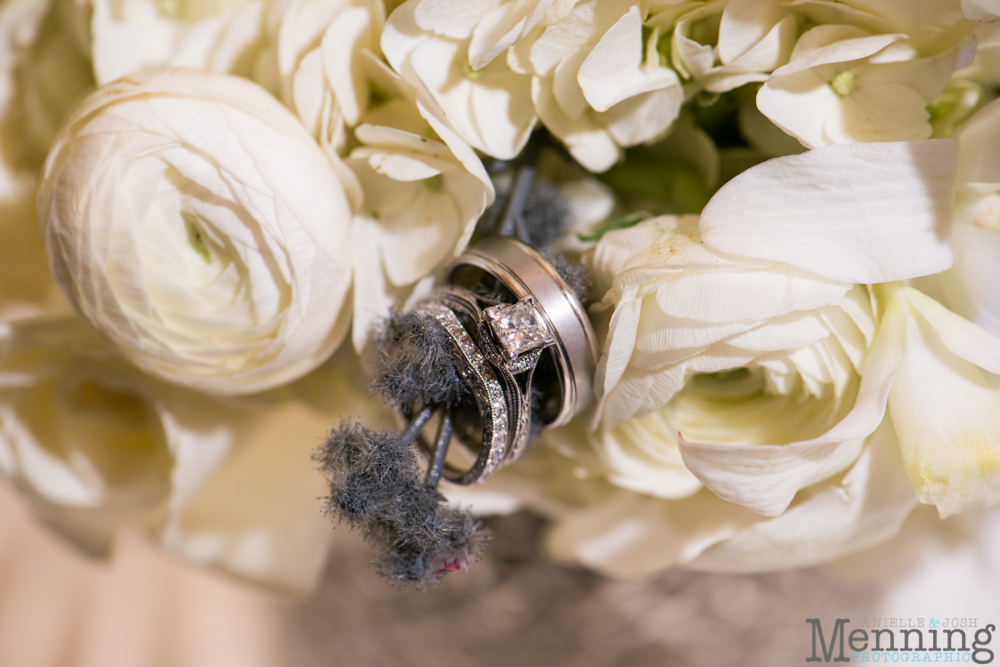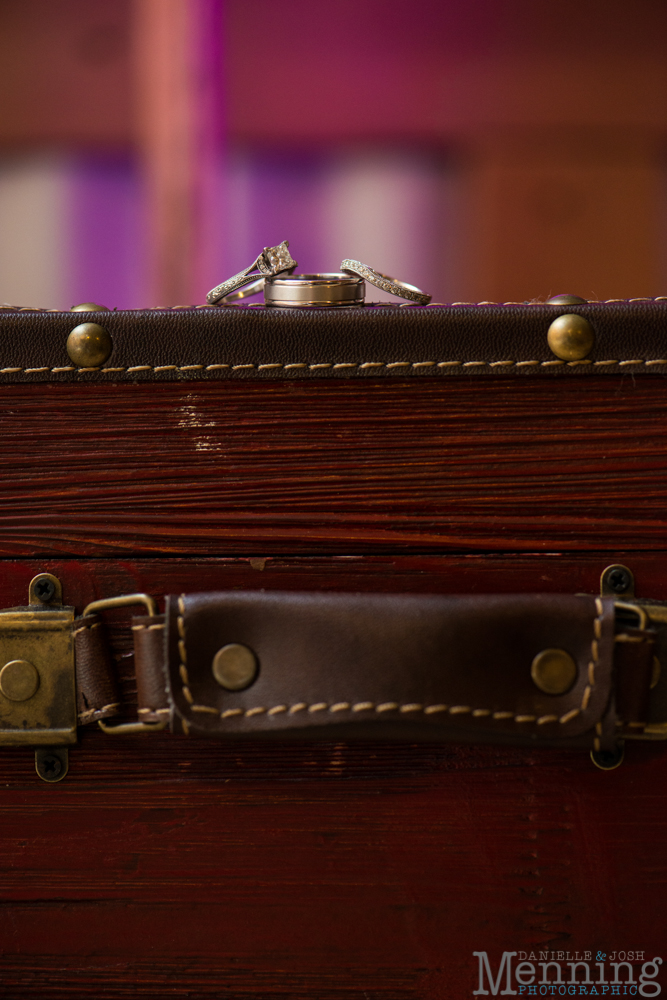 We snuck them to the top level of the barn for an end of the night photo.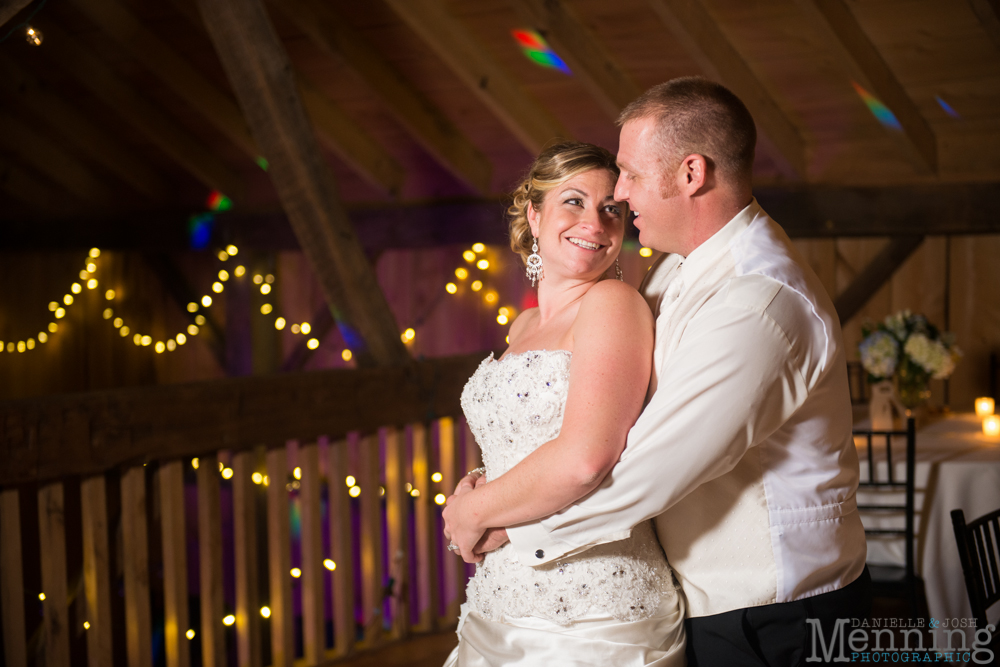 We wish you two many years of happiness & love, Jenna & Ryan! Thanks for choosing us to photograph your day!
Instagram | Facebook | Twitter | Pinterest | Google +