Erica & John's wedding day was beautiful, full of smiles, and a great day shared with family & friends. Because the party was bumpin' & they didn't want to disturb anyone's fun, Erica & John didn't even end up doing their bouquet & garter tosses. When everyone gets the chance to be together and to celebrate such an awesome occasion, stopping the fun just doesn't seem like an option. The way that Erica & John look at each other, we're confident the fun will continue for them throughout their marriage. Both Erica's parents & John's parents have been married for over 30 years so they have some wonderful examples to look to while living their lives together. We were so glad to be a part of this day & we're excited to share some of our favorite photos from their wedding day with you.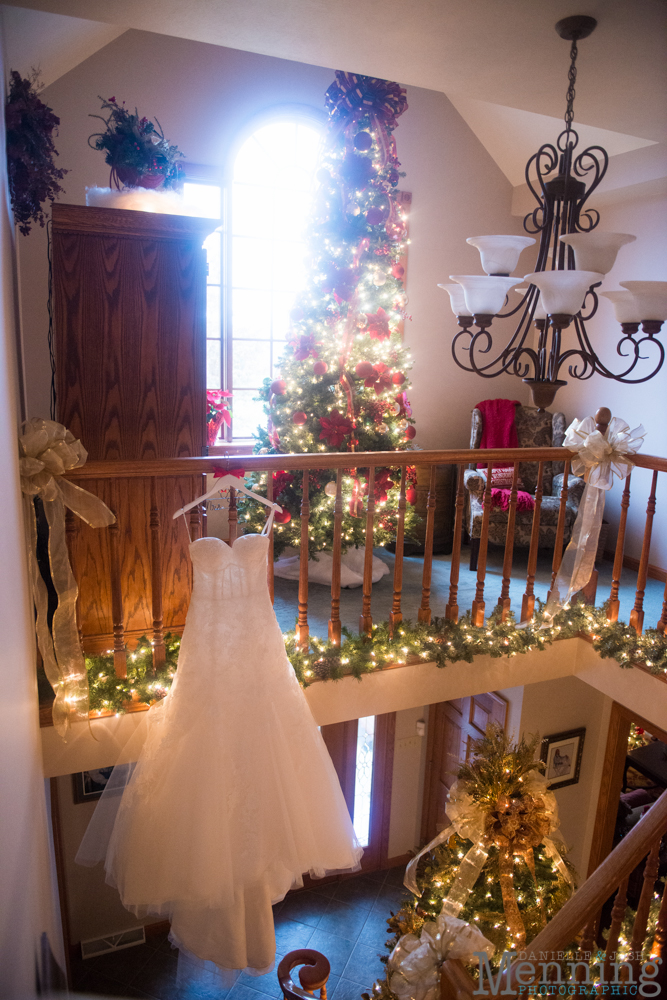 They honeymooned in Disney so this hanger for her wedding gown was perfect.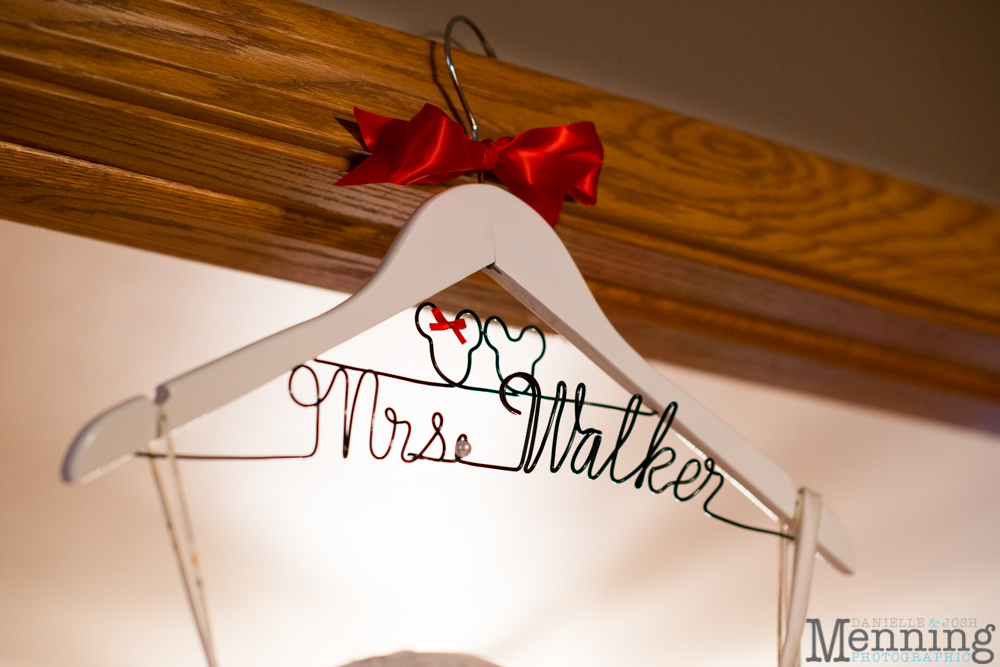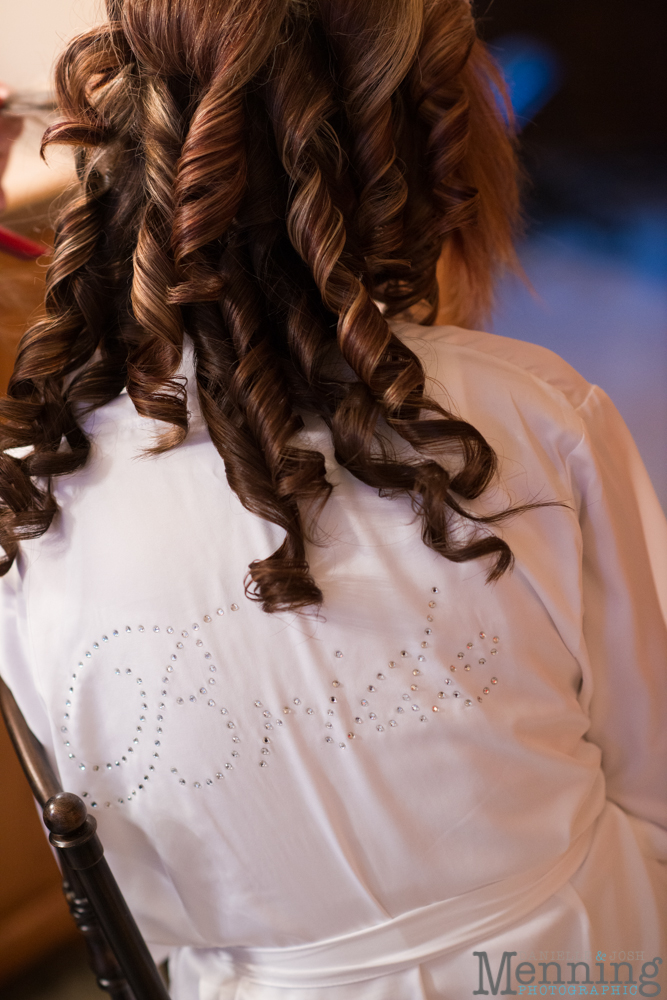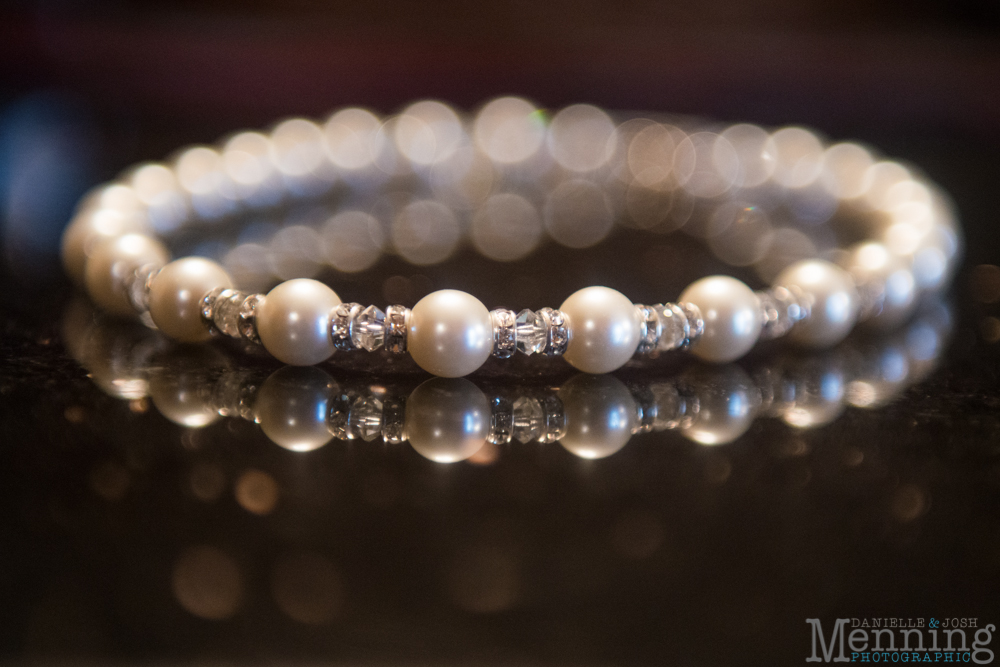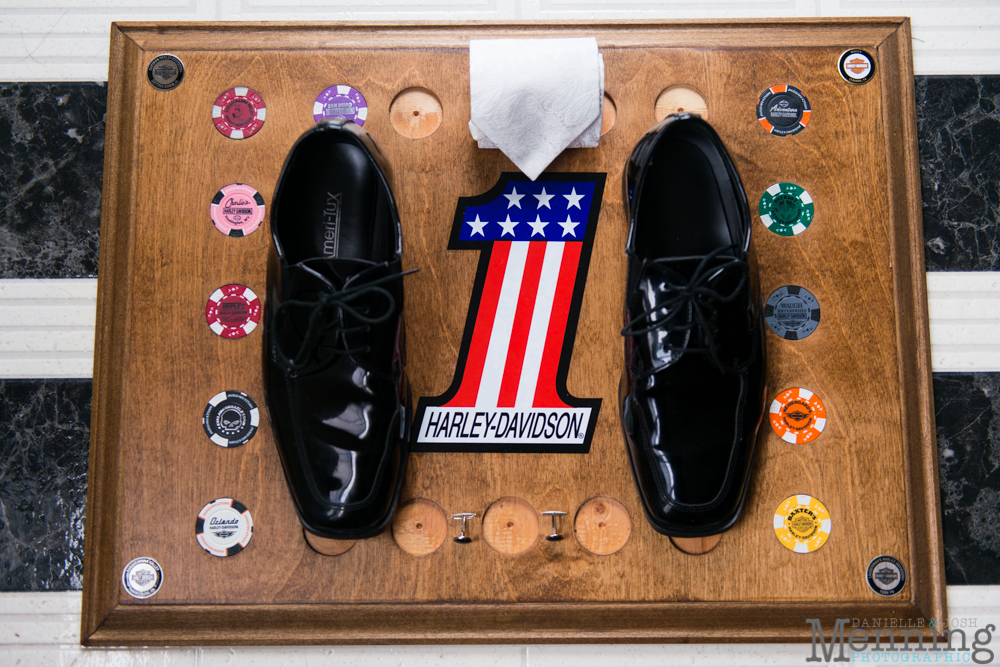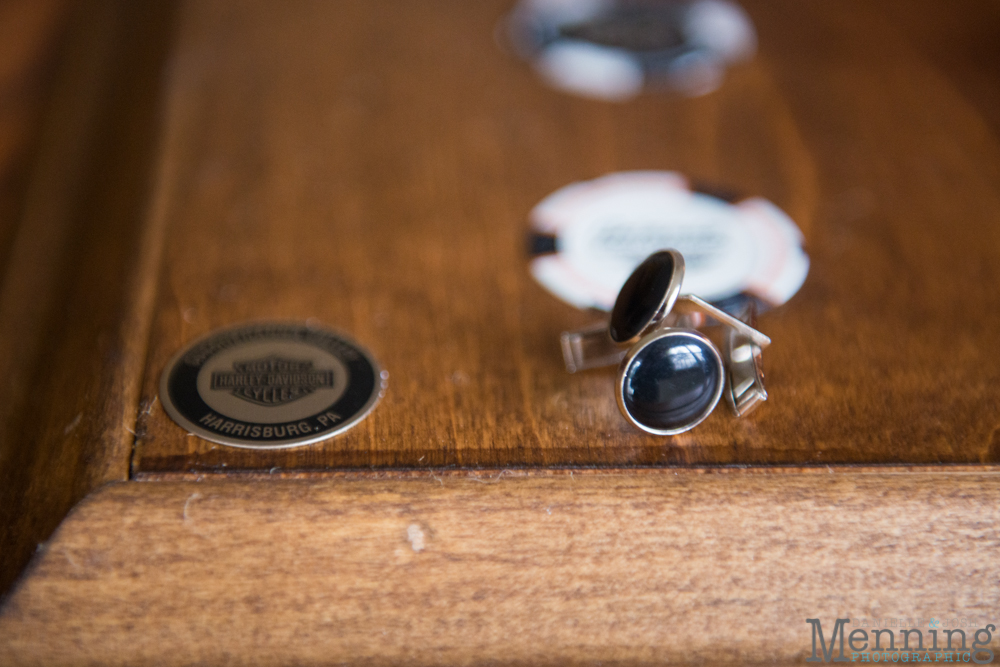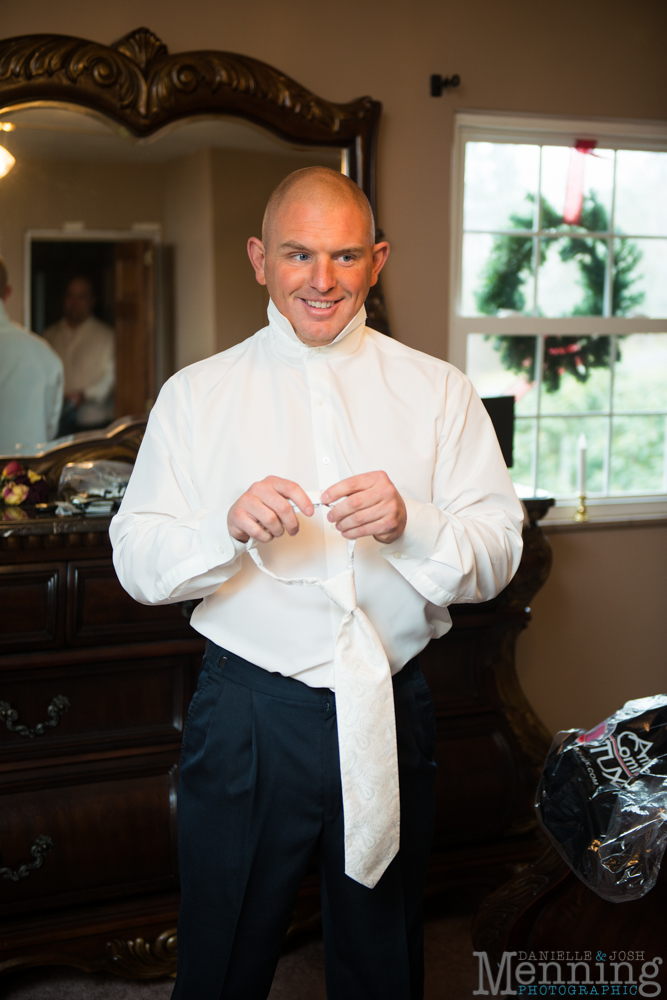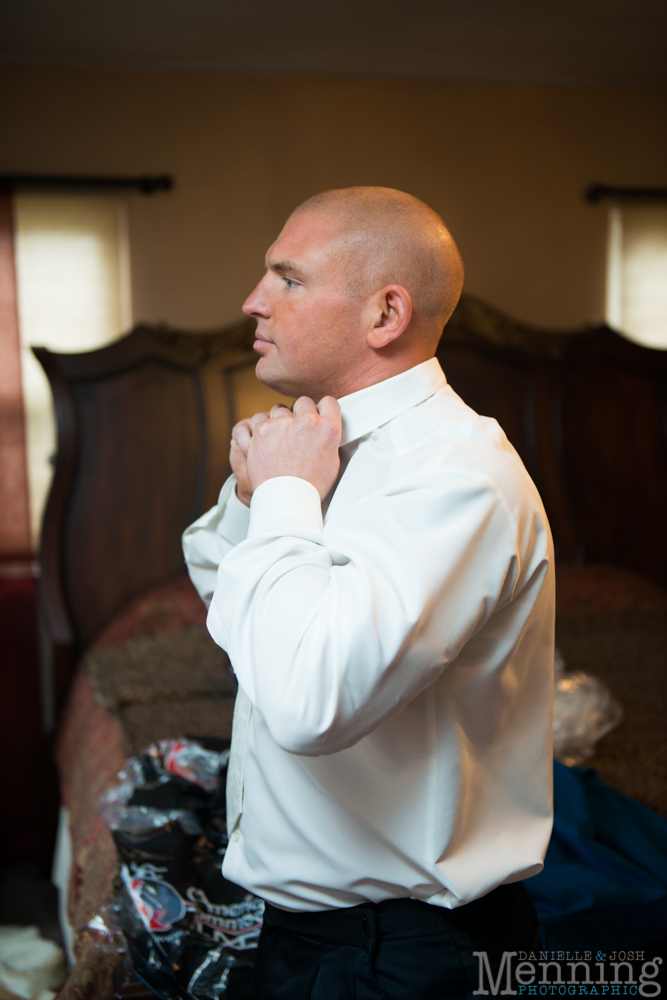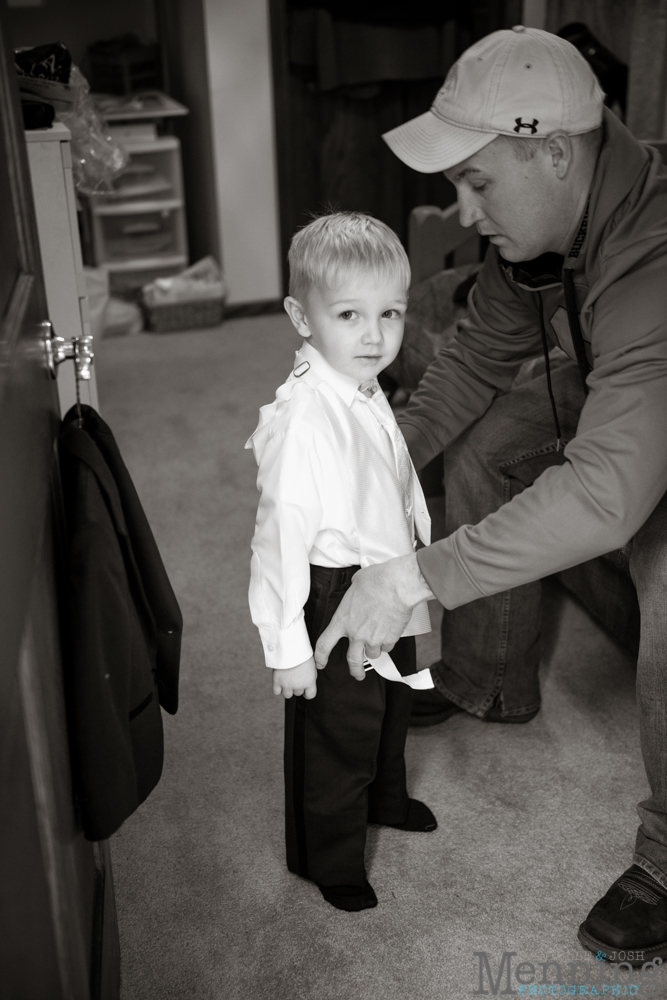 The bridesmaids were a lot of fun. Two are Erica's sisters and two are John's sisters.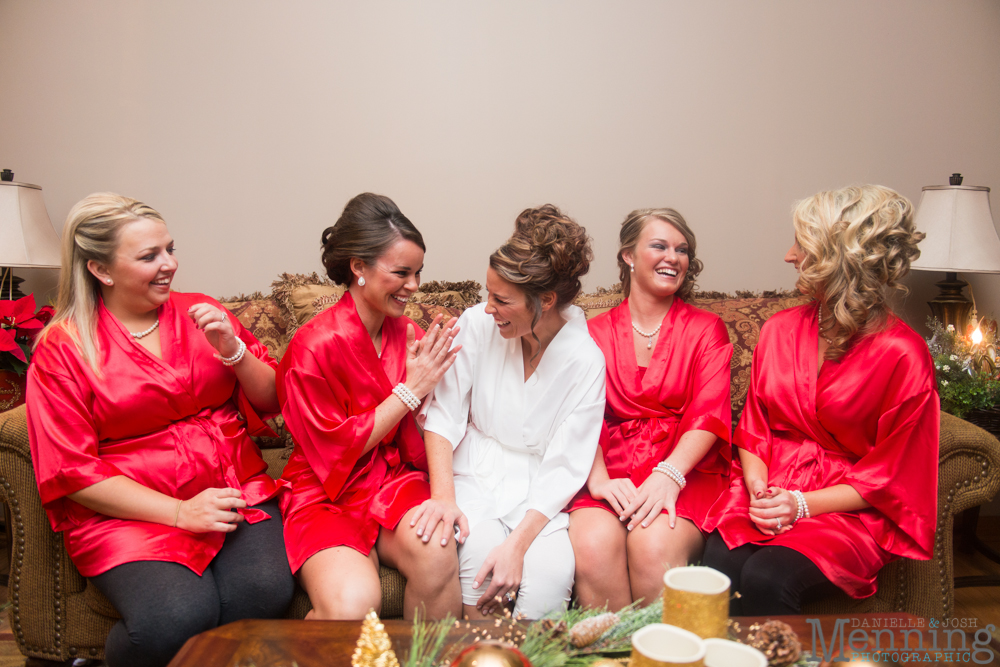 Erica's gorgeous dress is from Henri's Cloud Nine.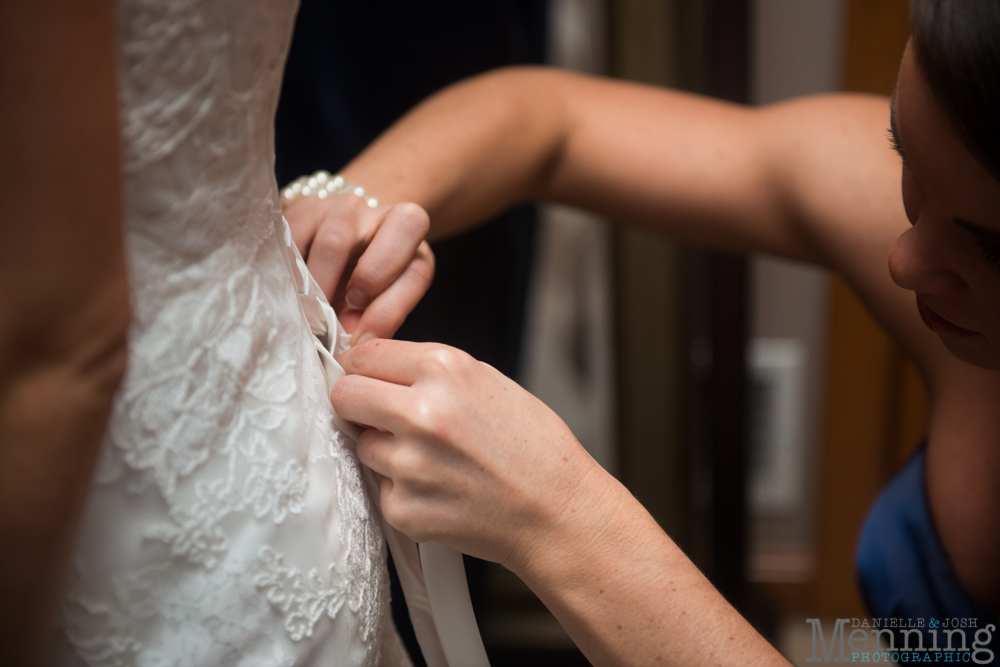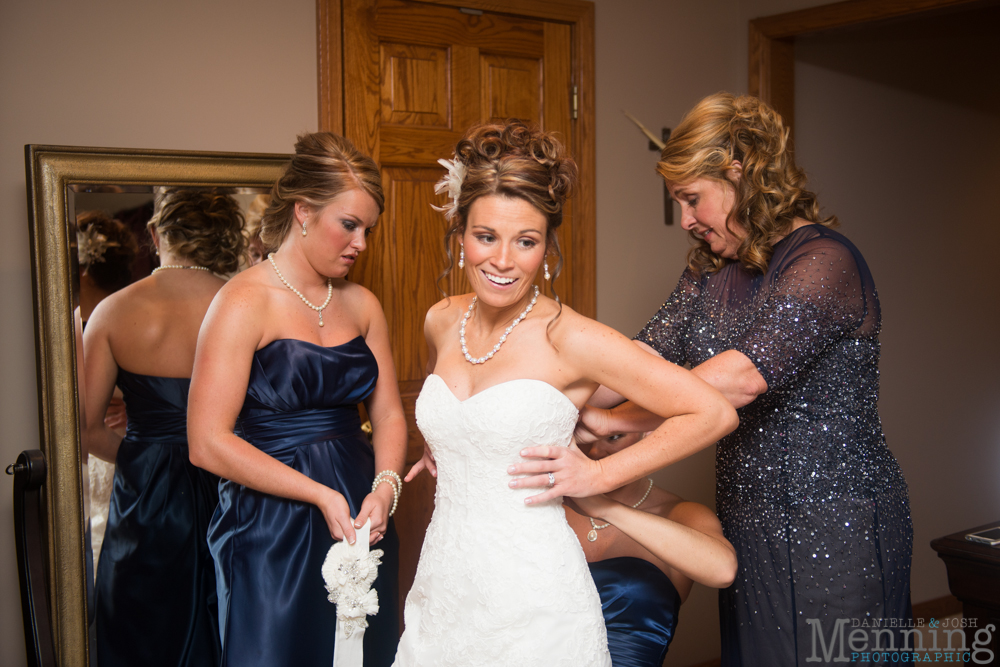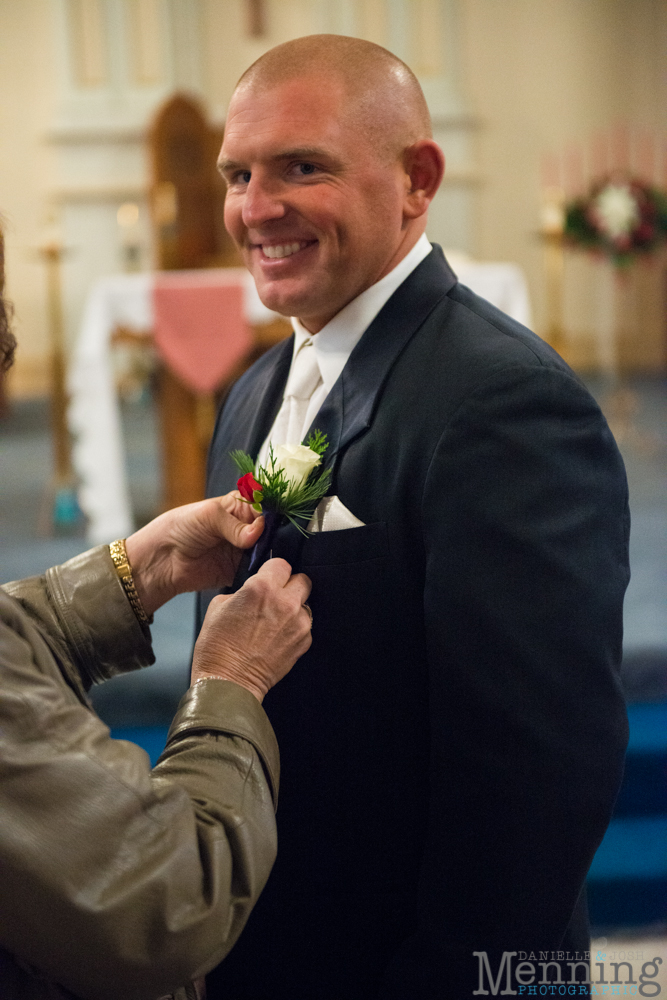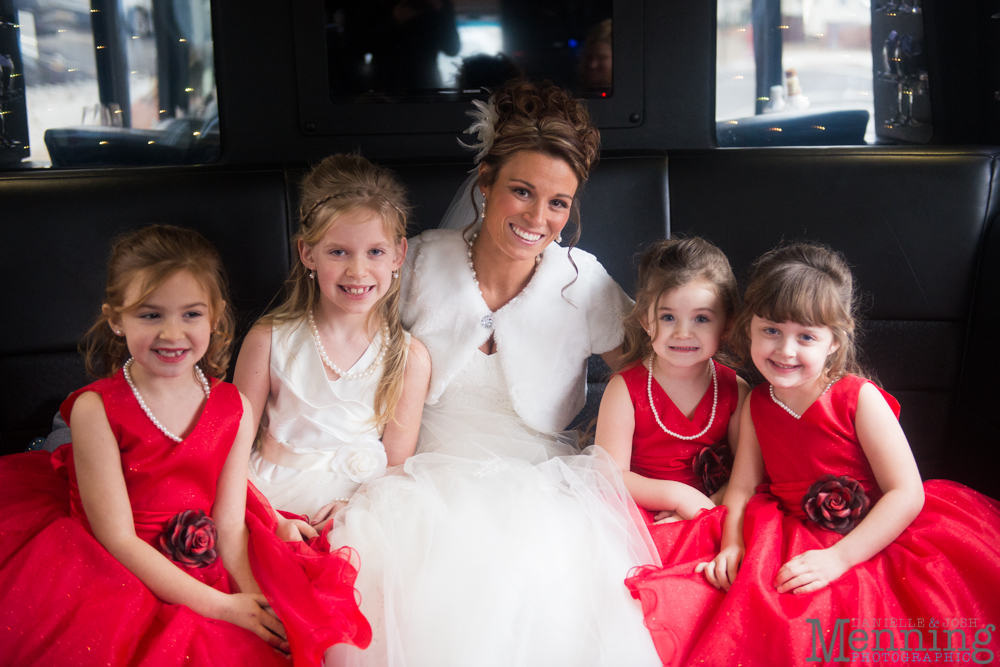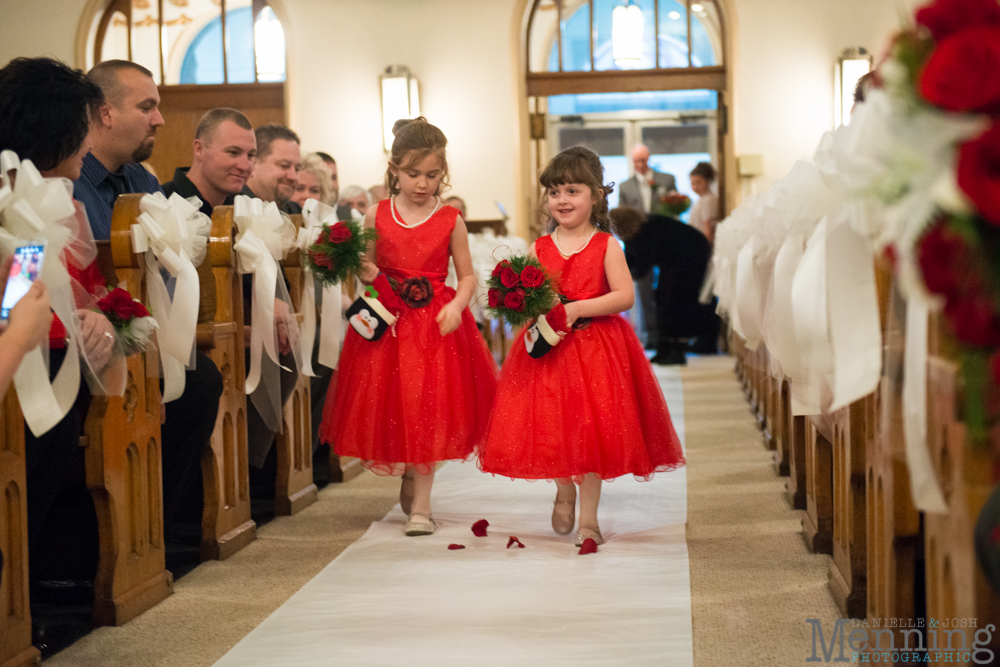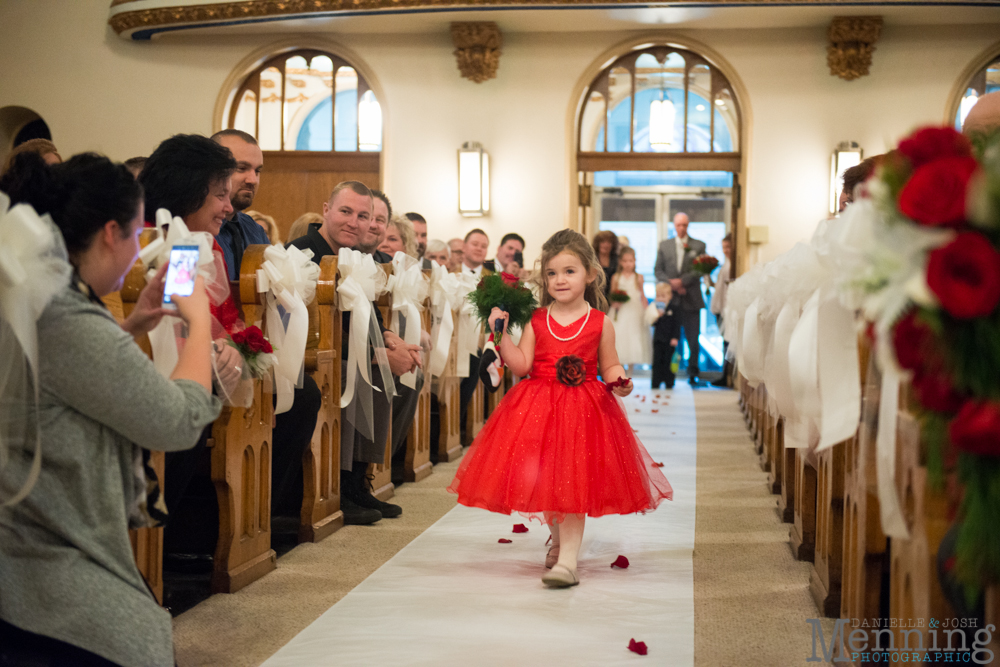 Stunning bride!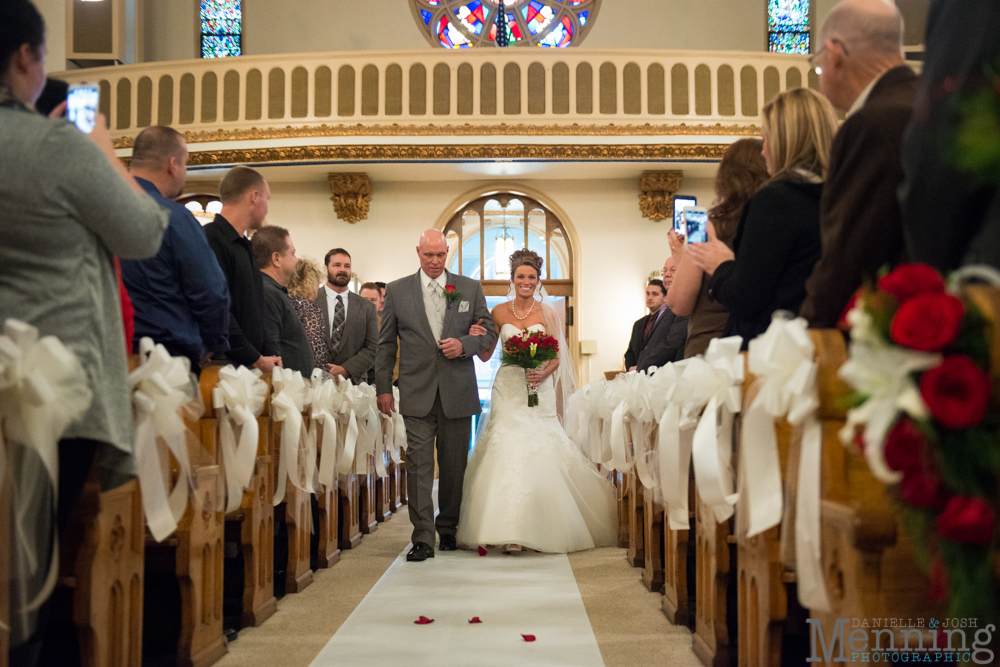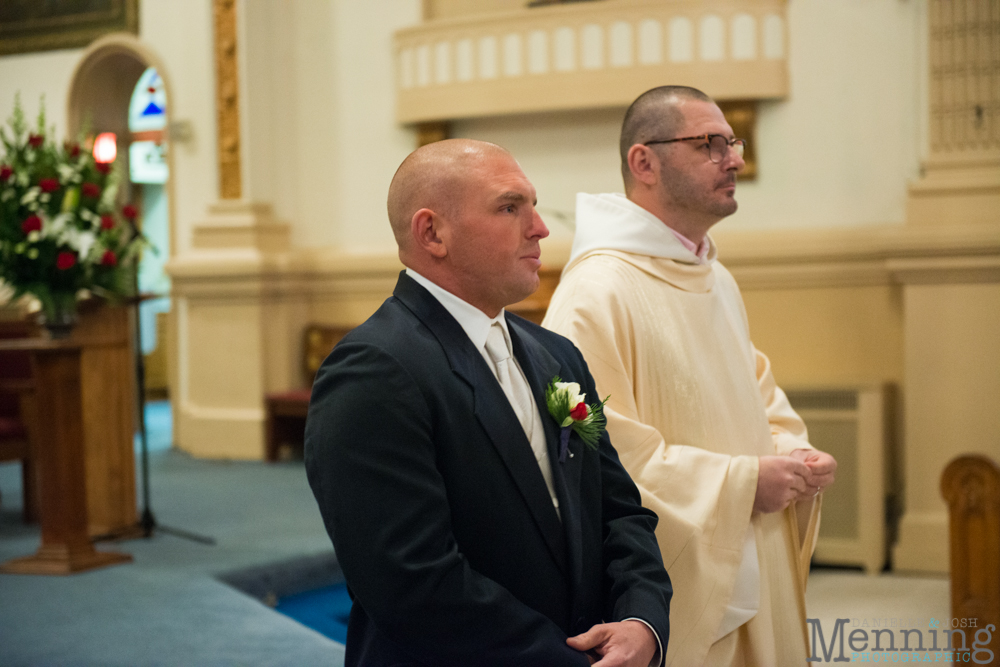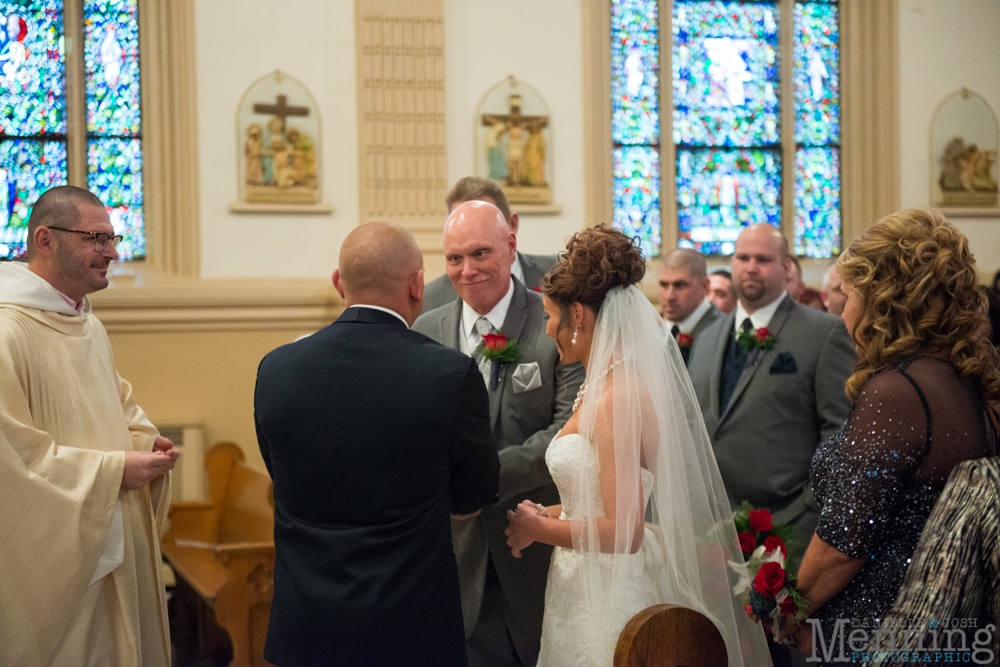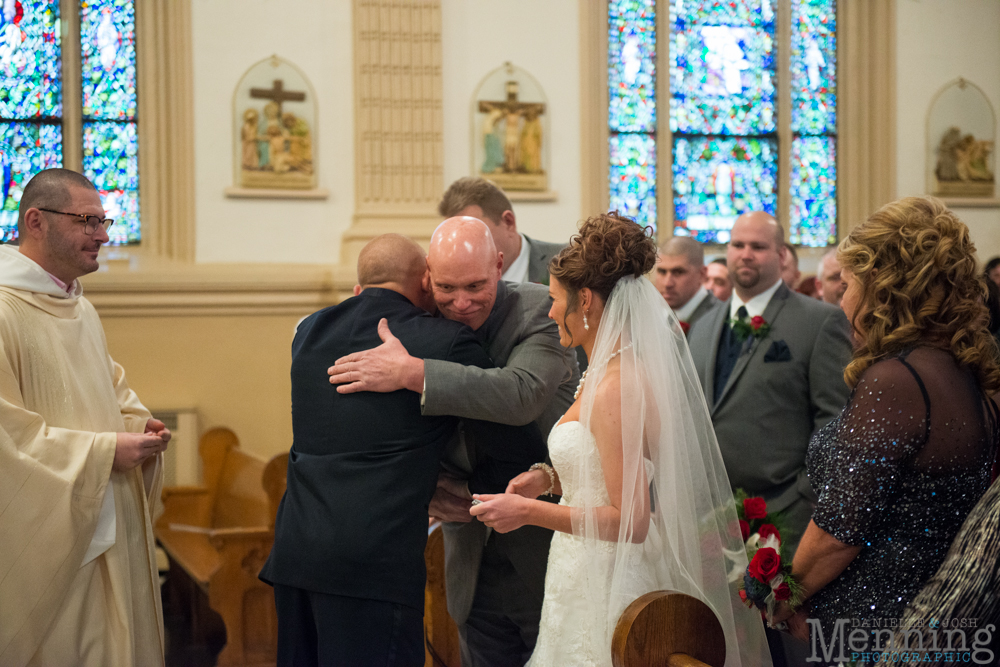 Holy Trinity Parish in East Liverpool is a gorgeous church.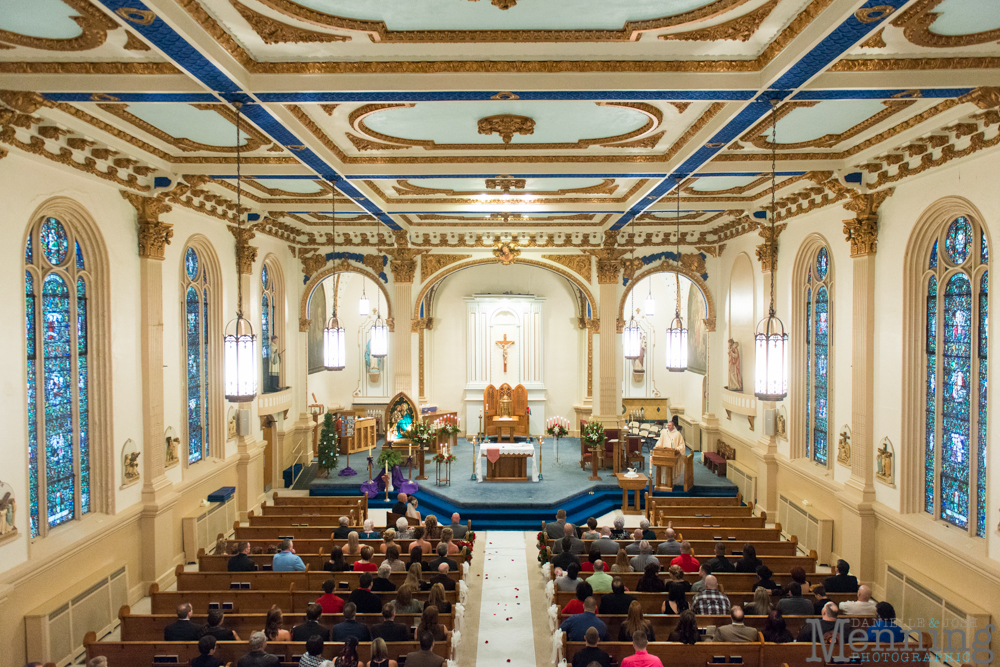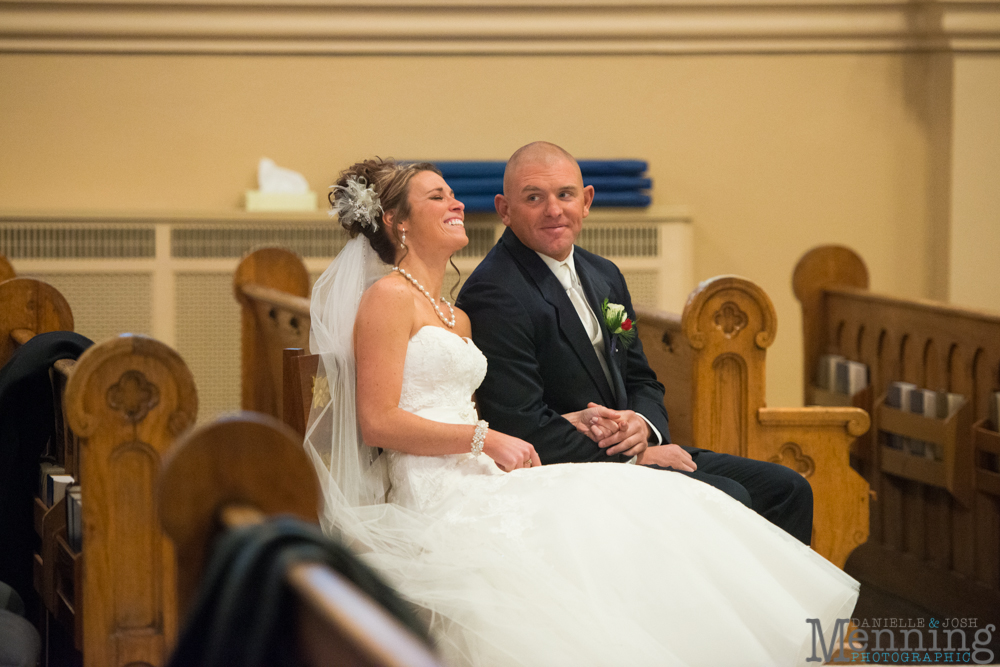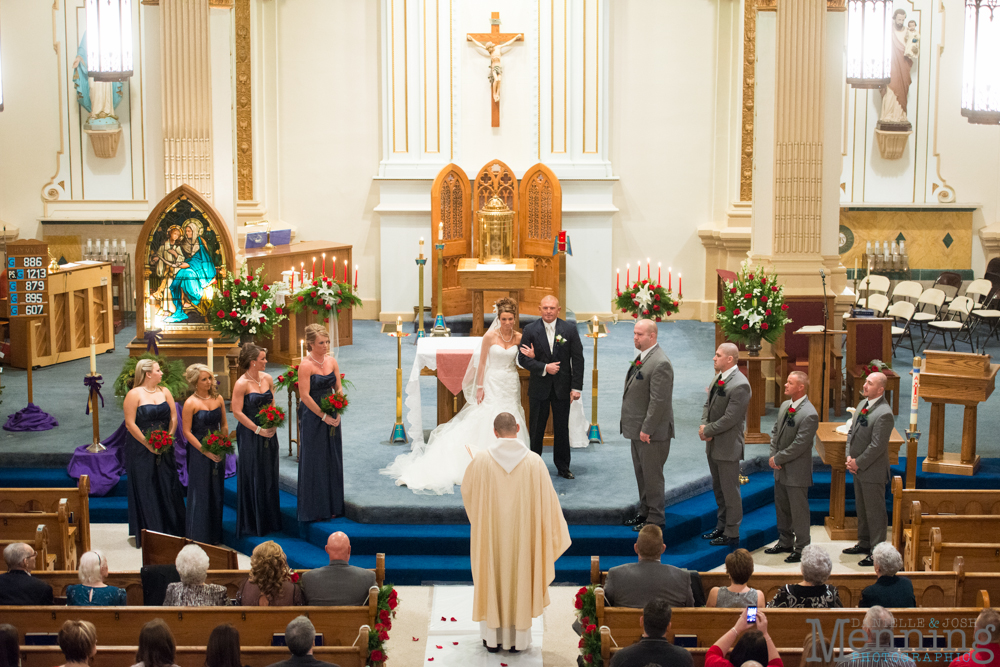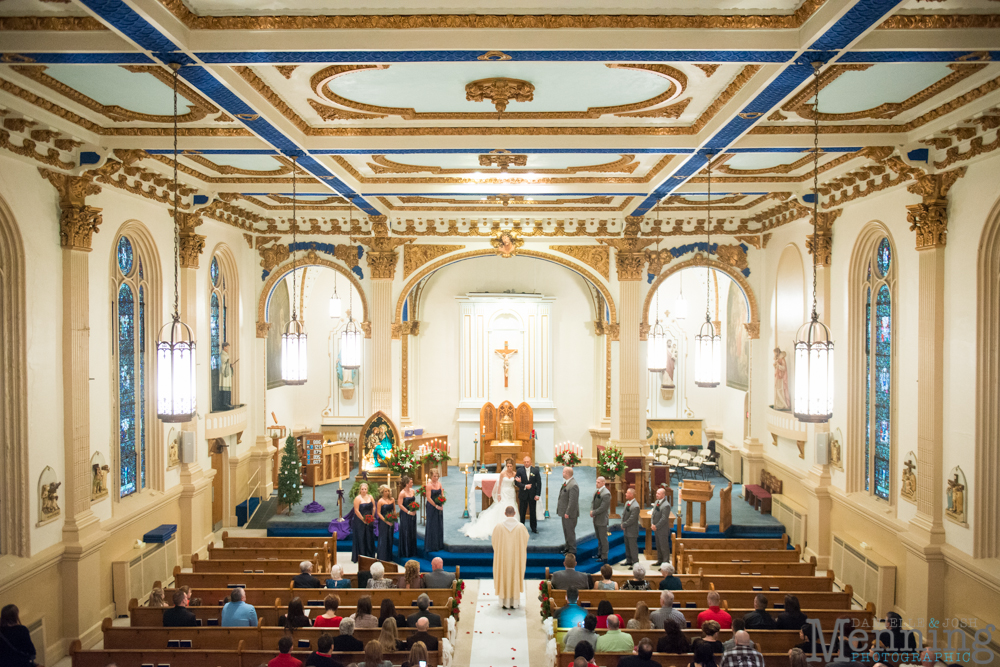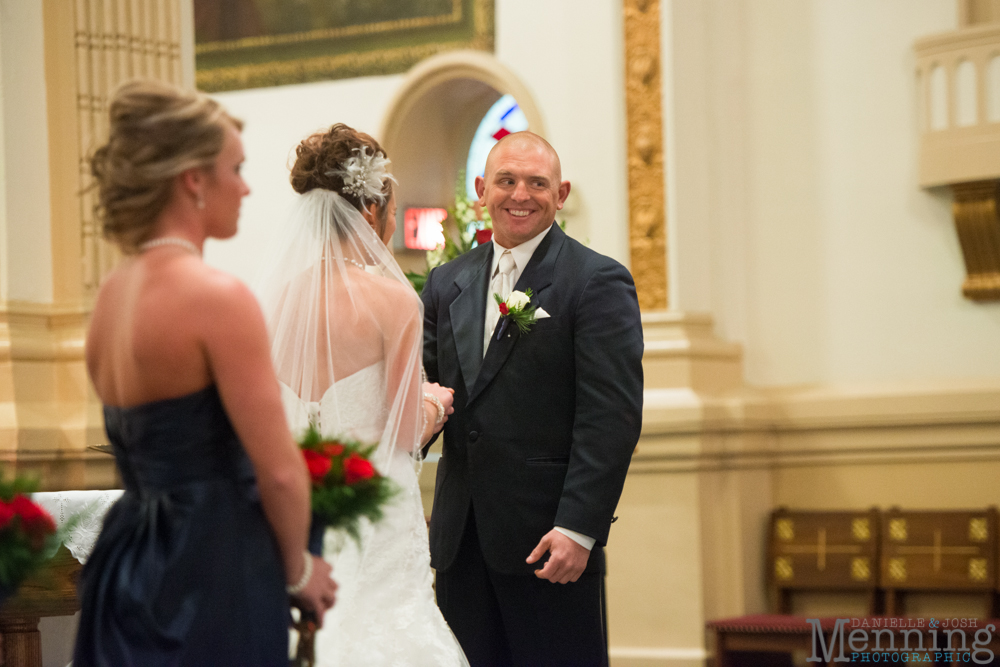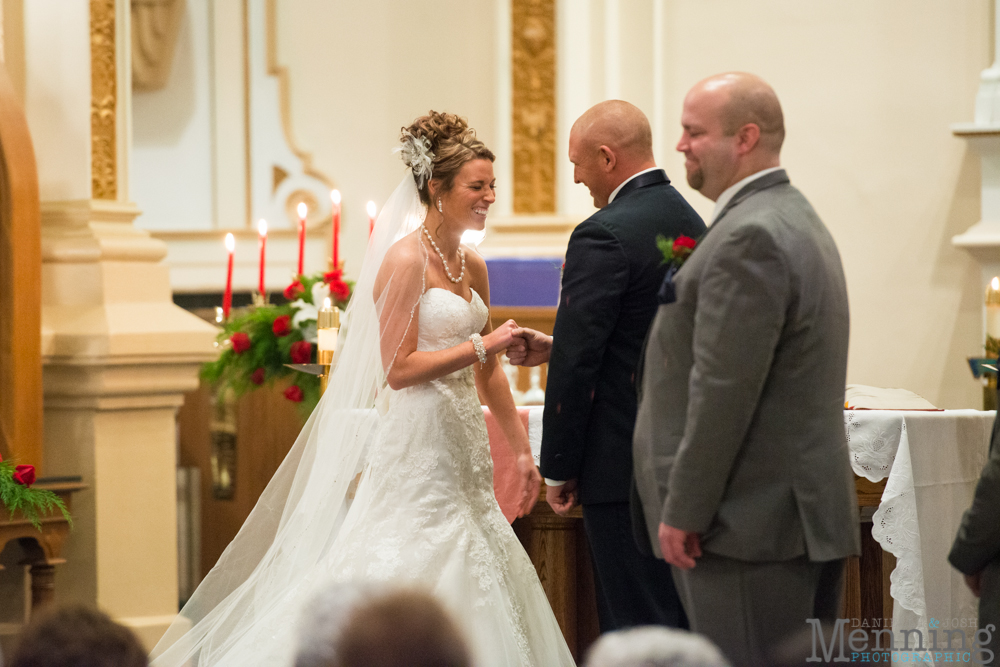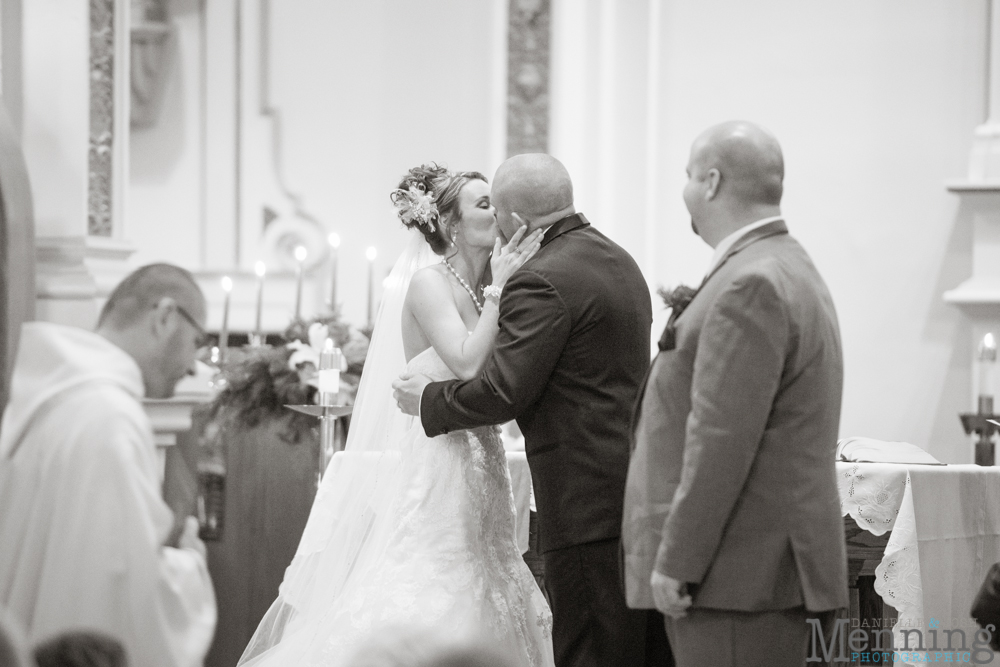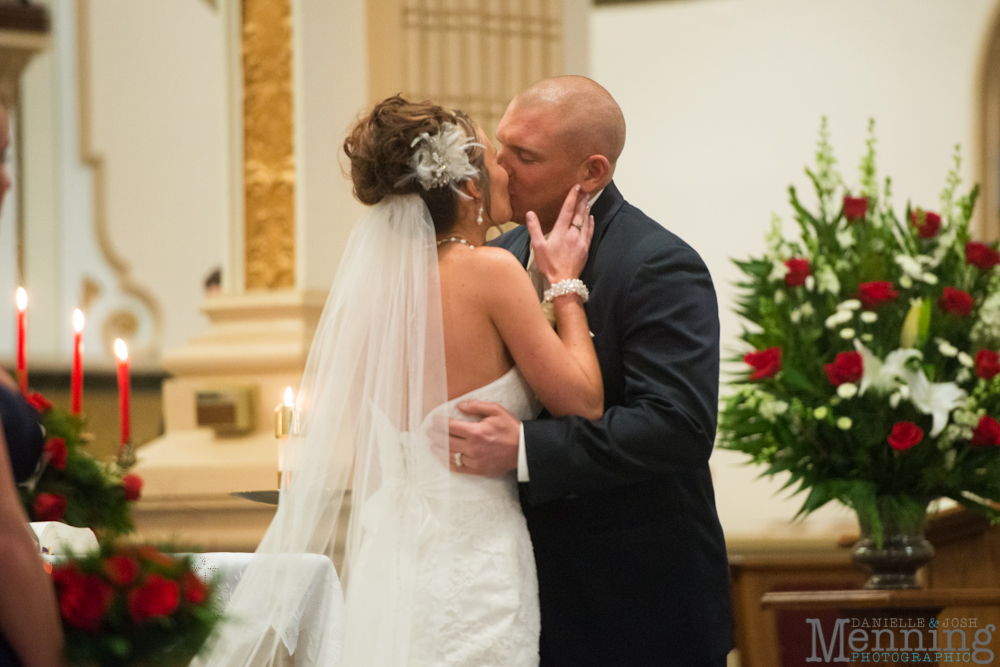 The beautiful flowers were put together by Clendenning Florist.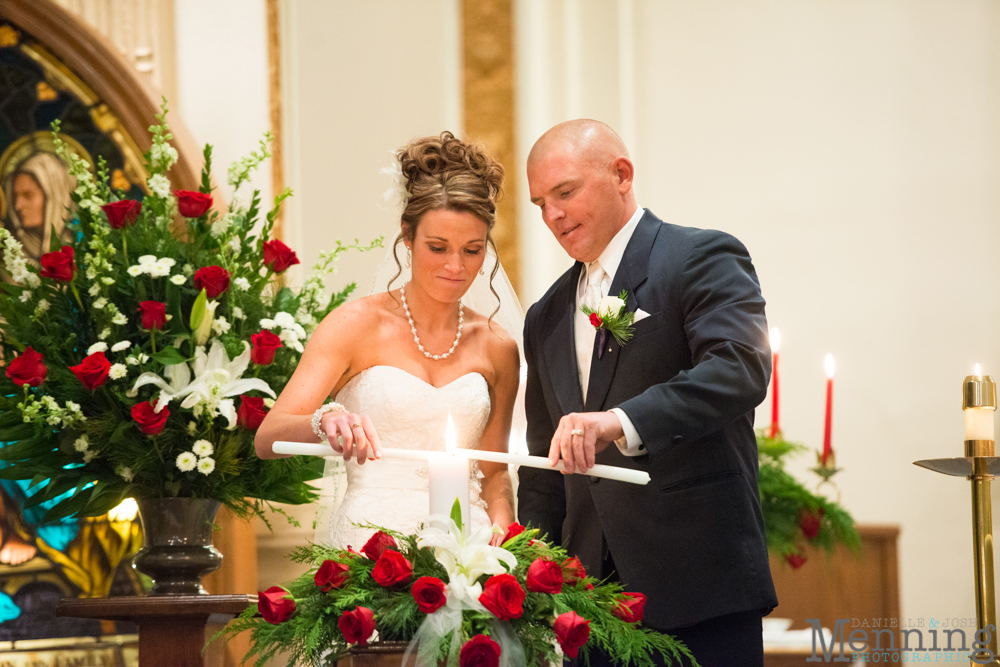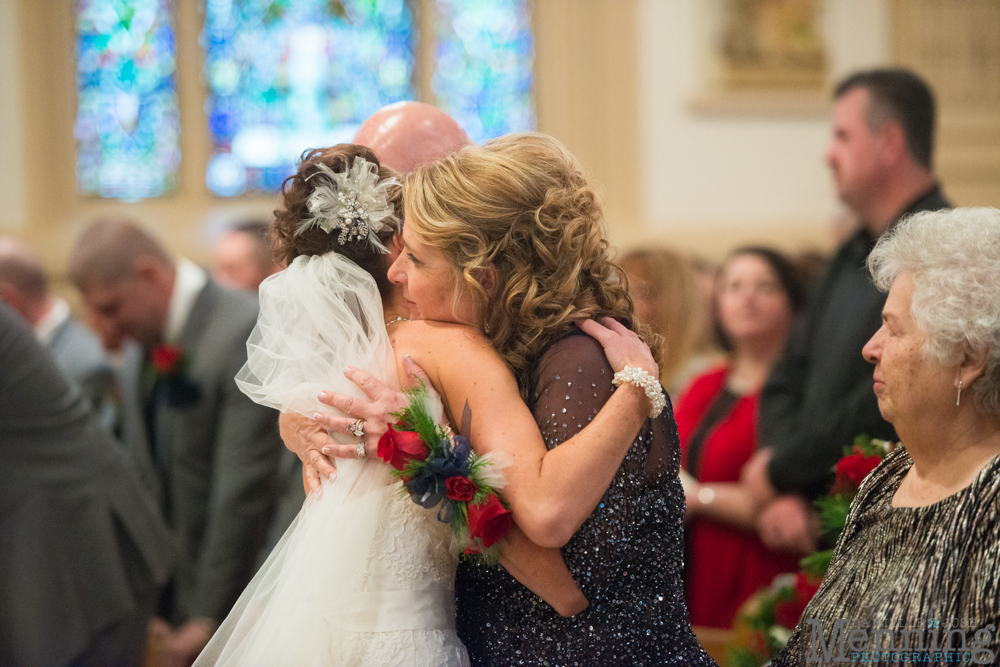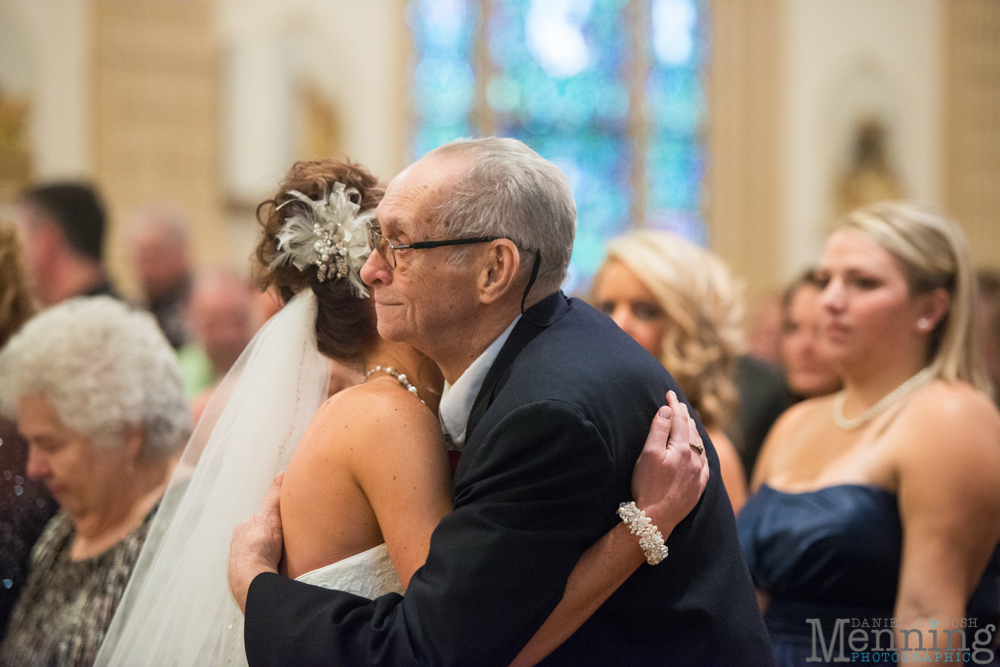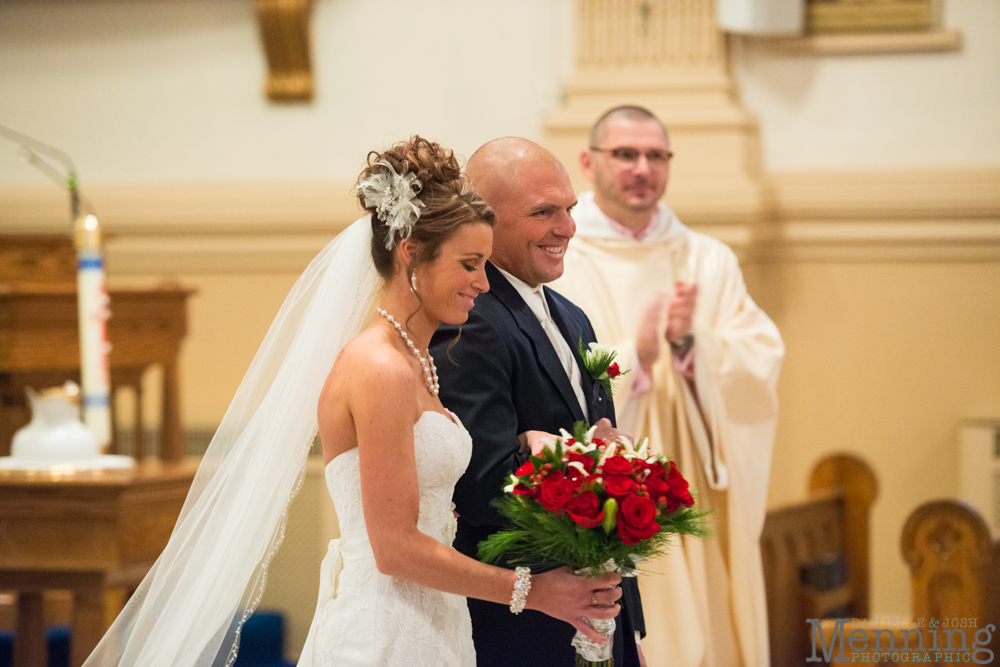 This is definitely one of the happiest moments of any wedding day!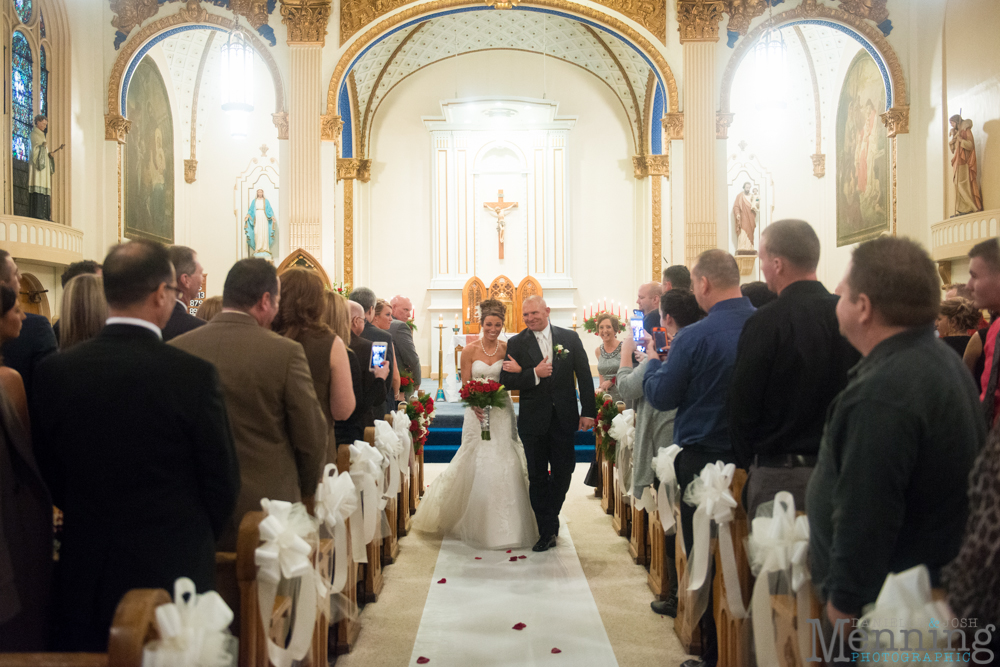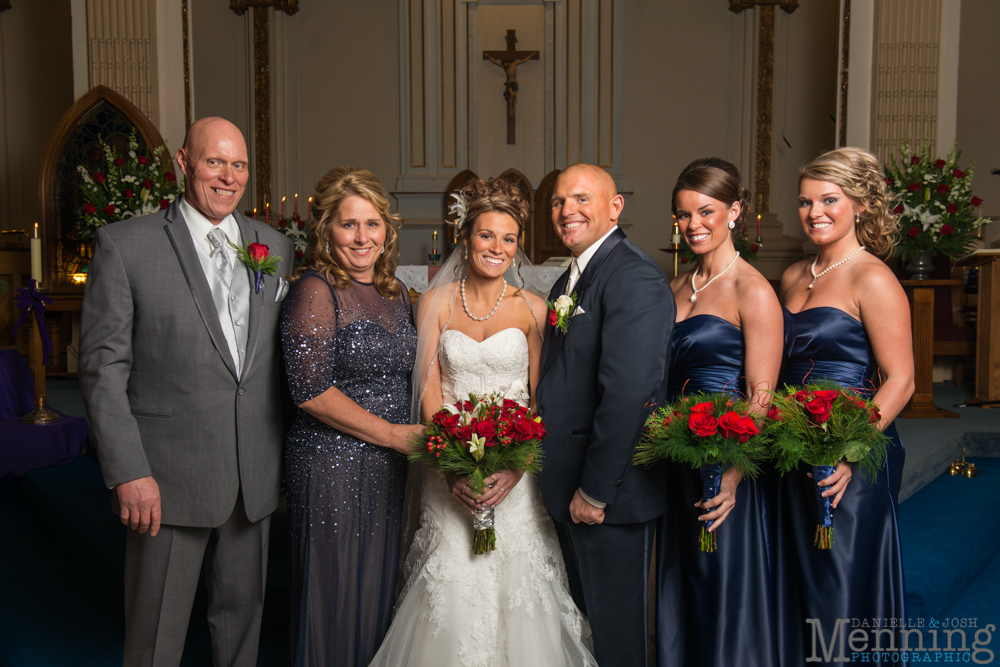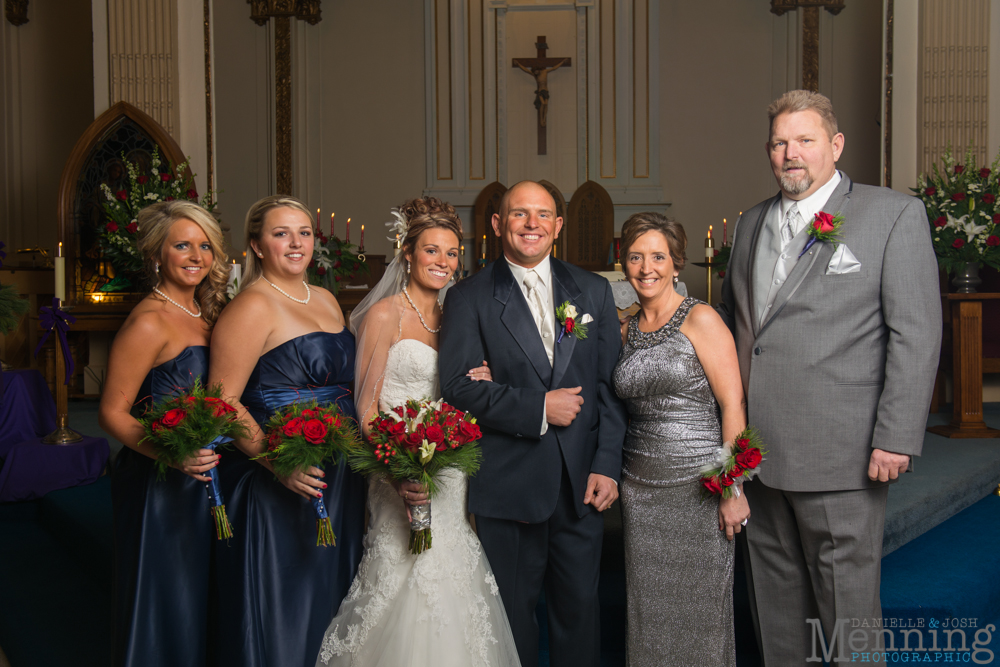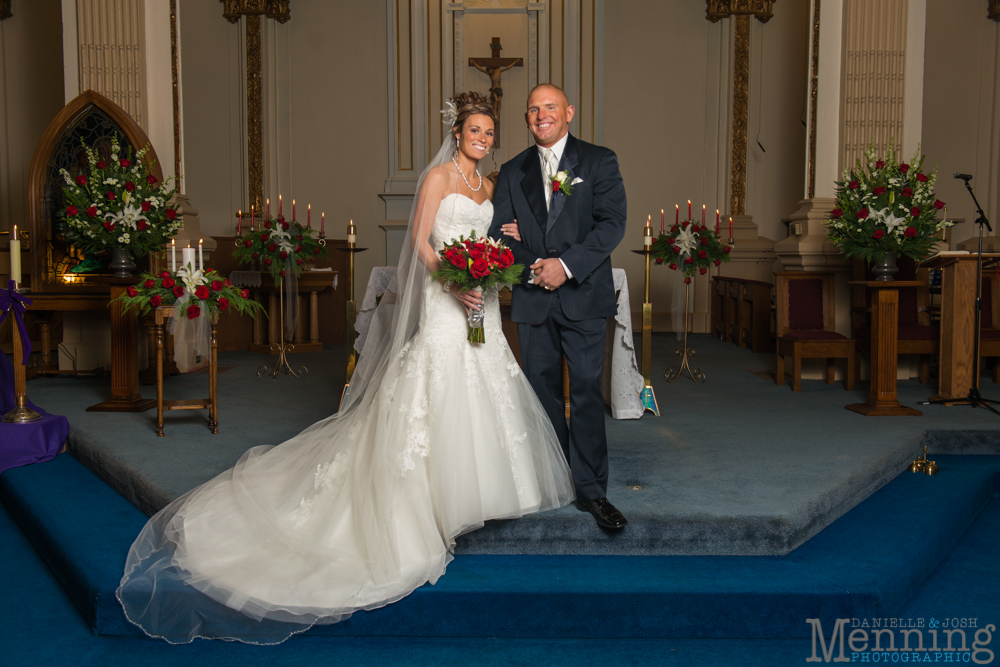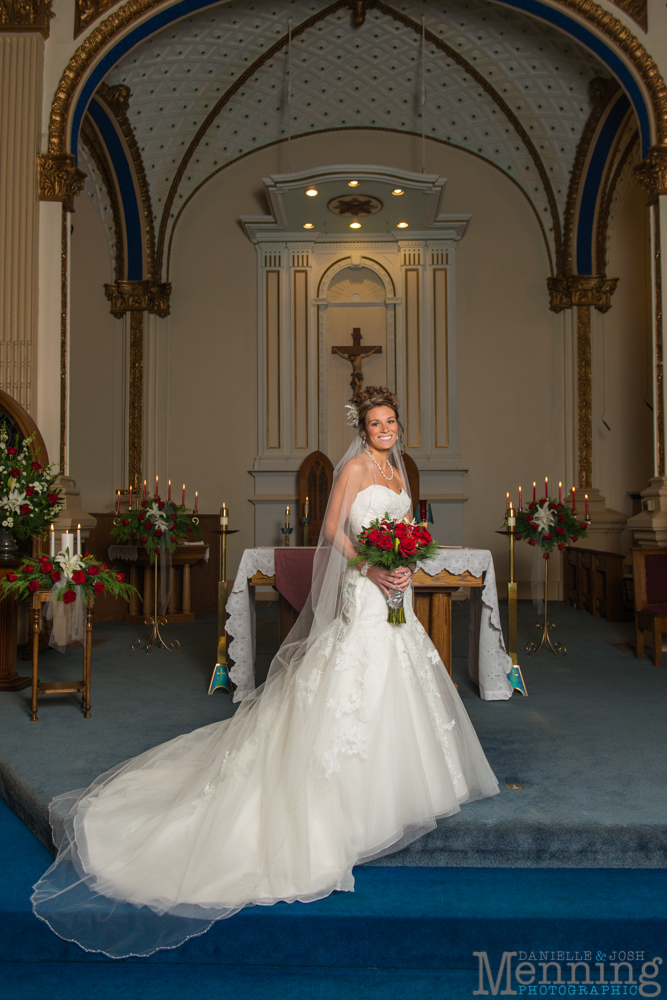 Their reception decor was beautiful. They didn't go with the Christmas theme, but everything was festive & pretty.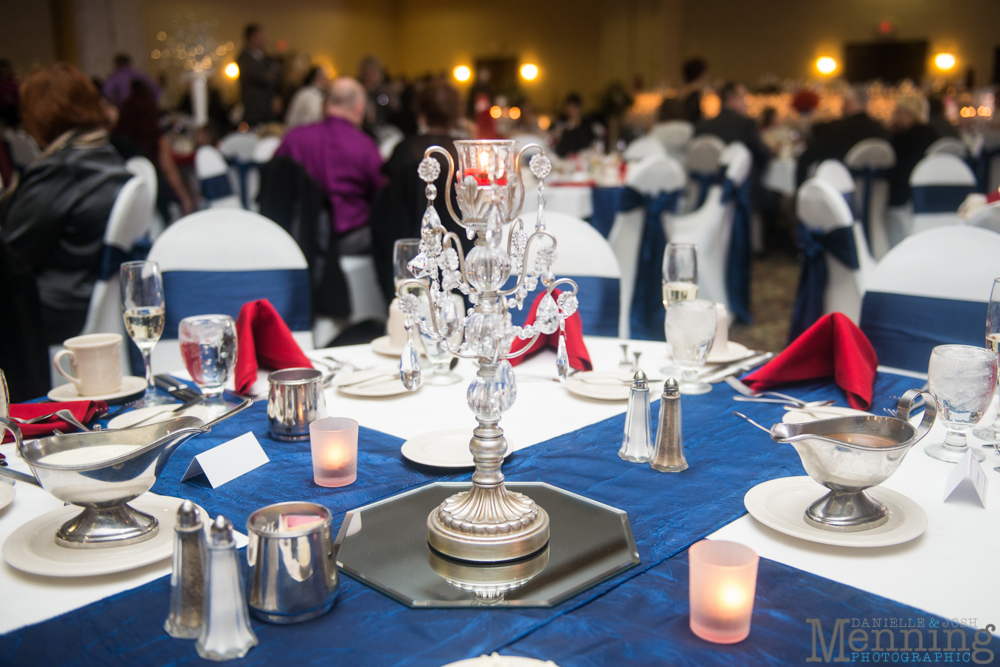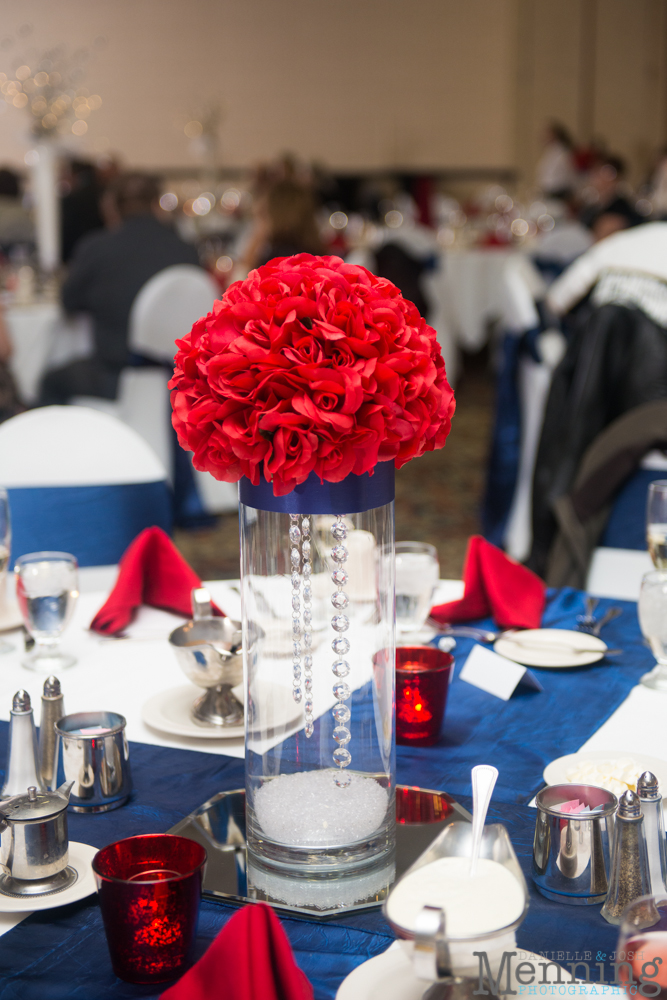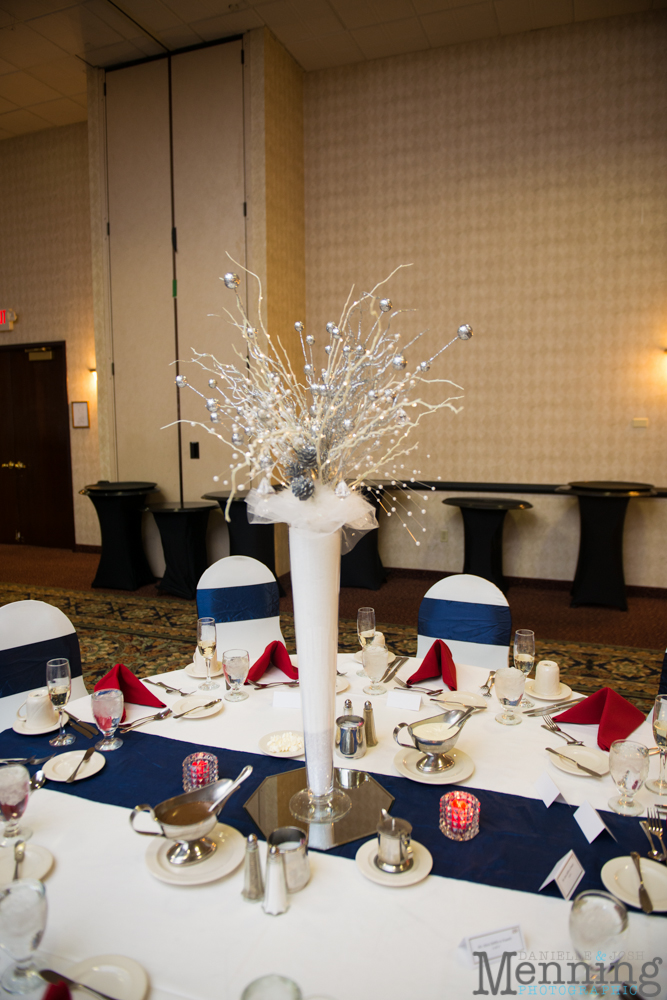 Simply Sweet Cakes made this pretty and elegant wedding cake.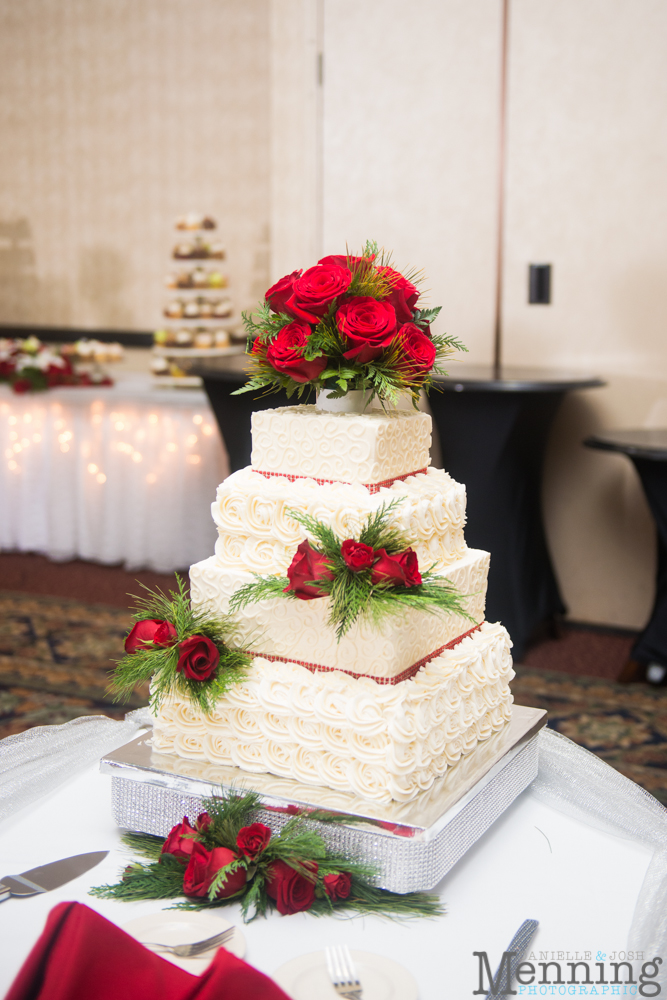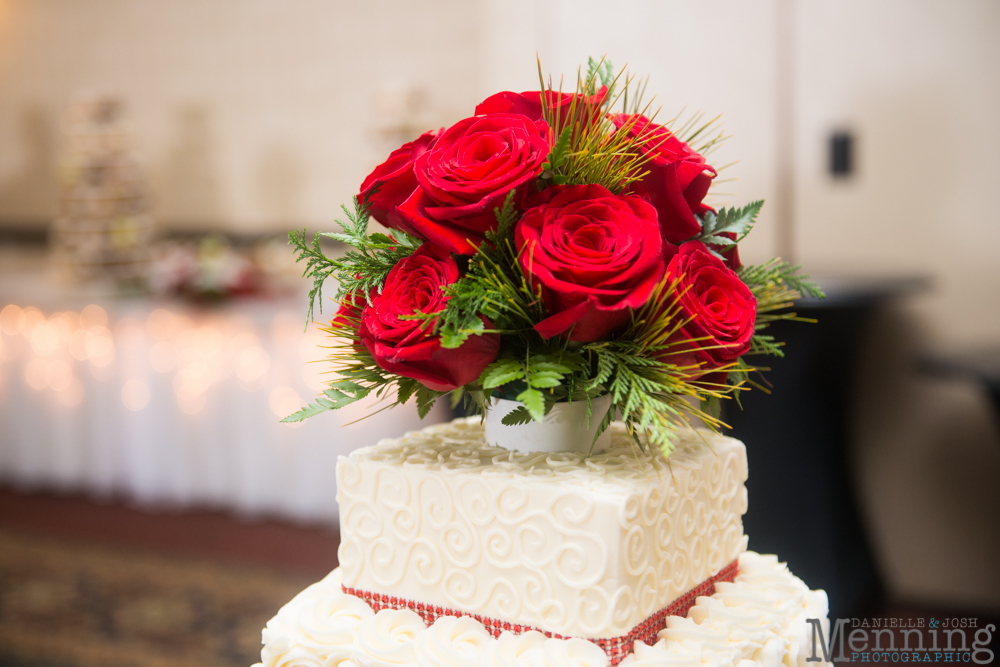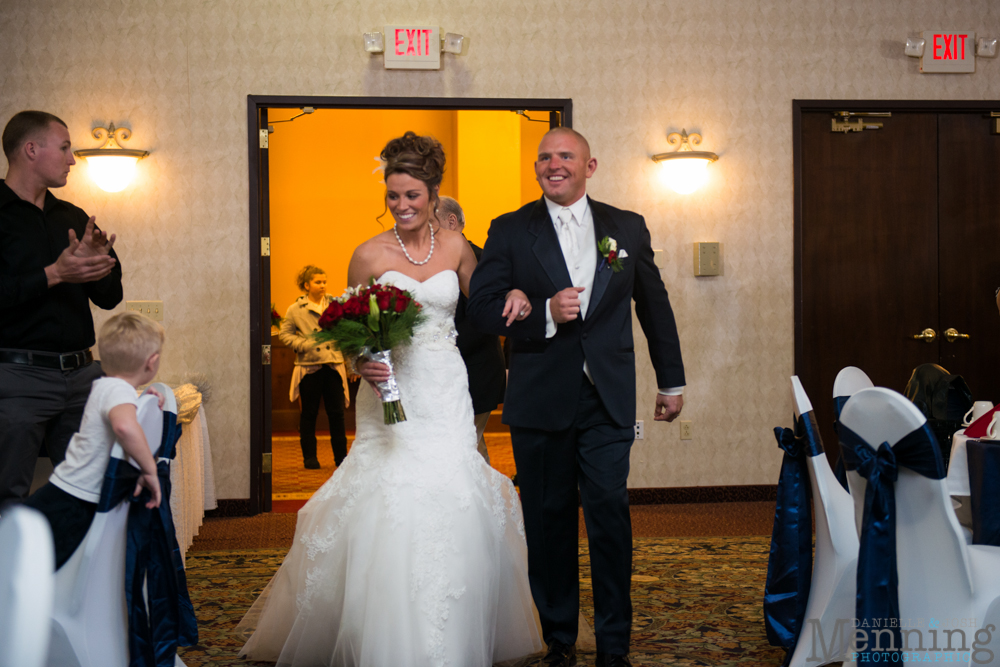 Their first dance to "Who I Am With You" was romantic.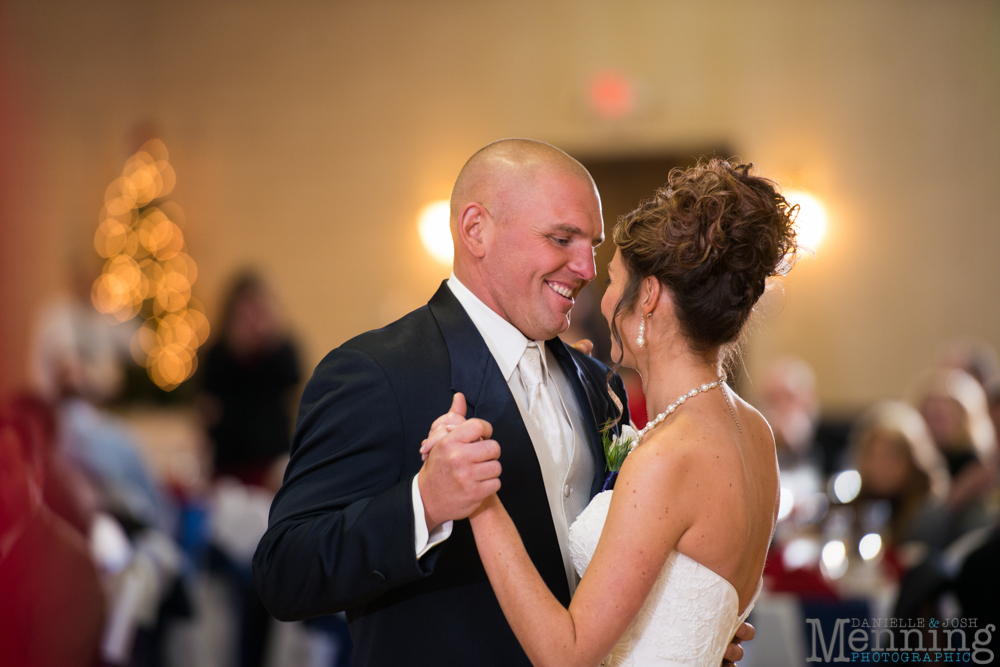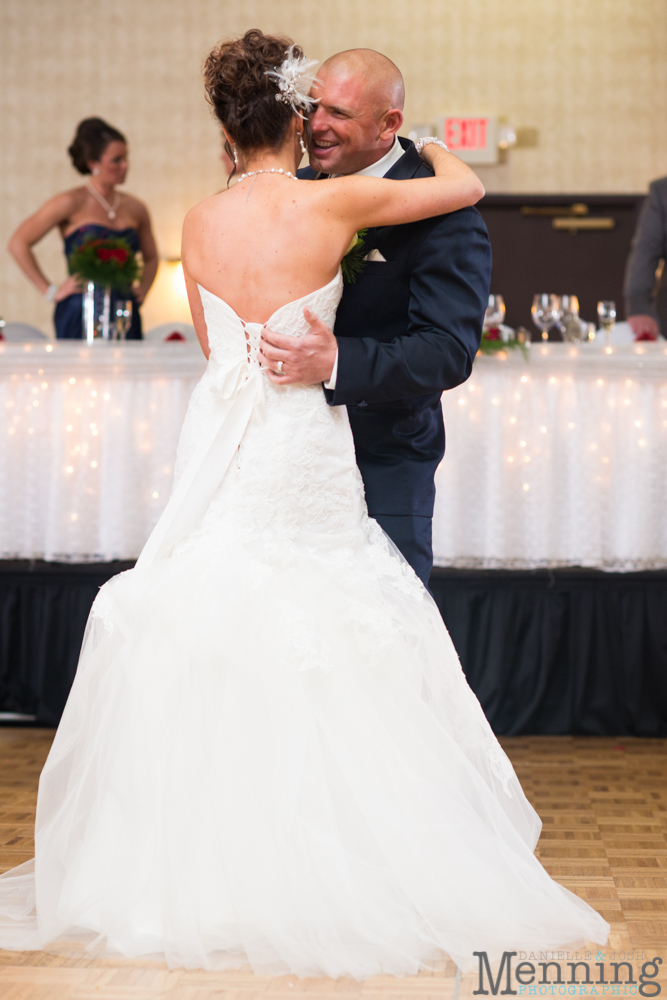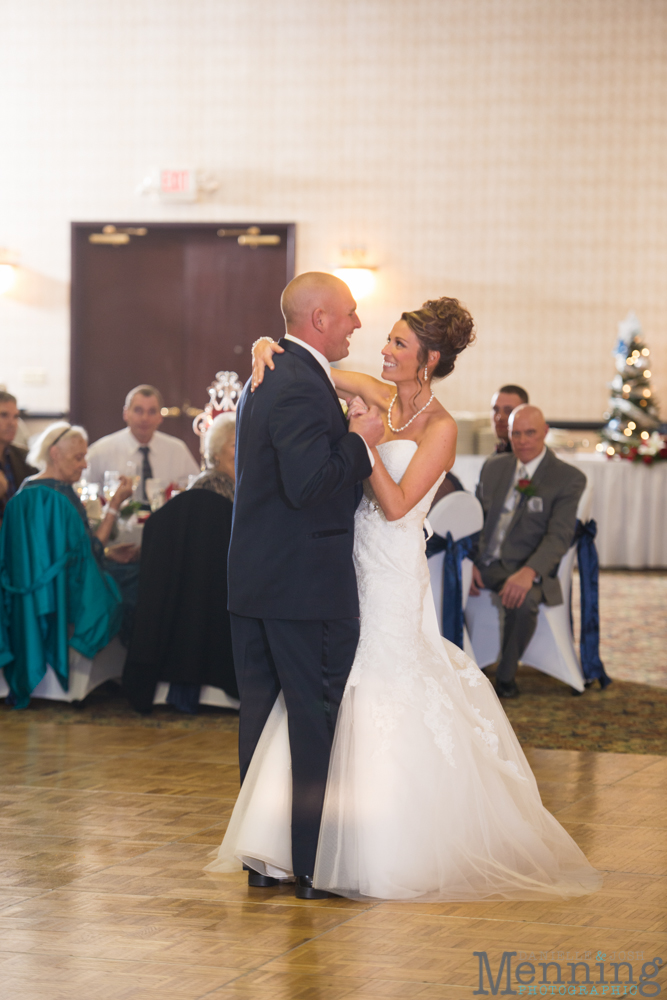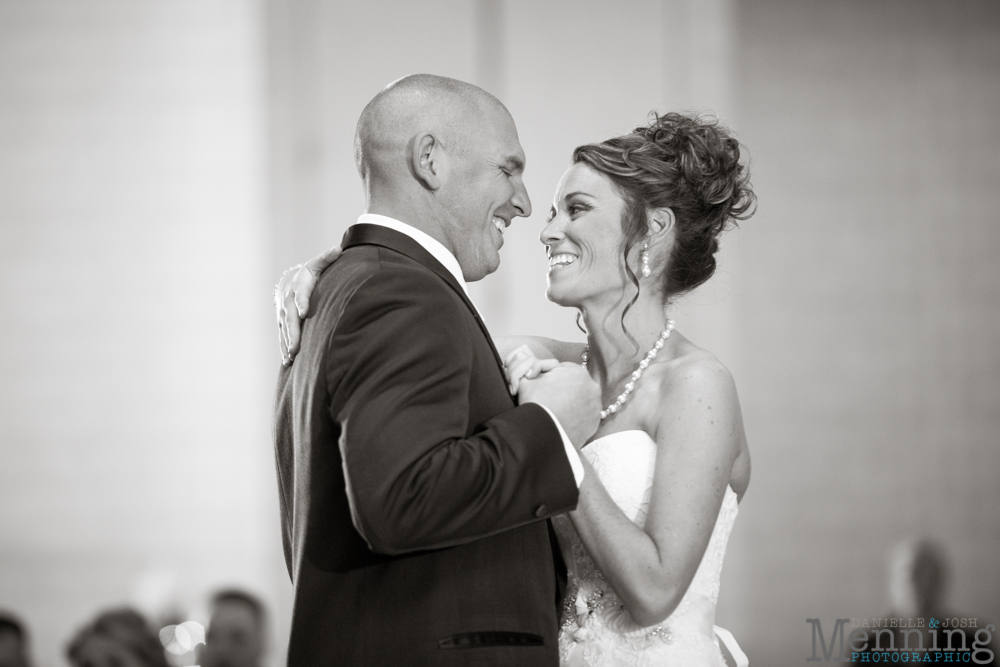 Their cake cutting was fun.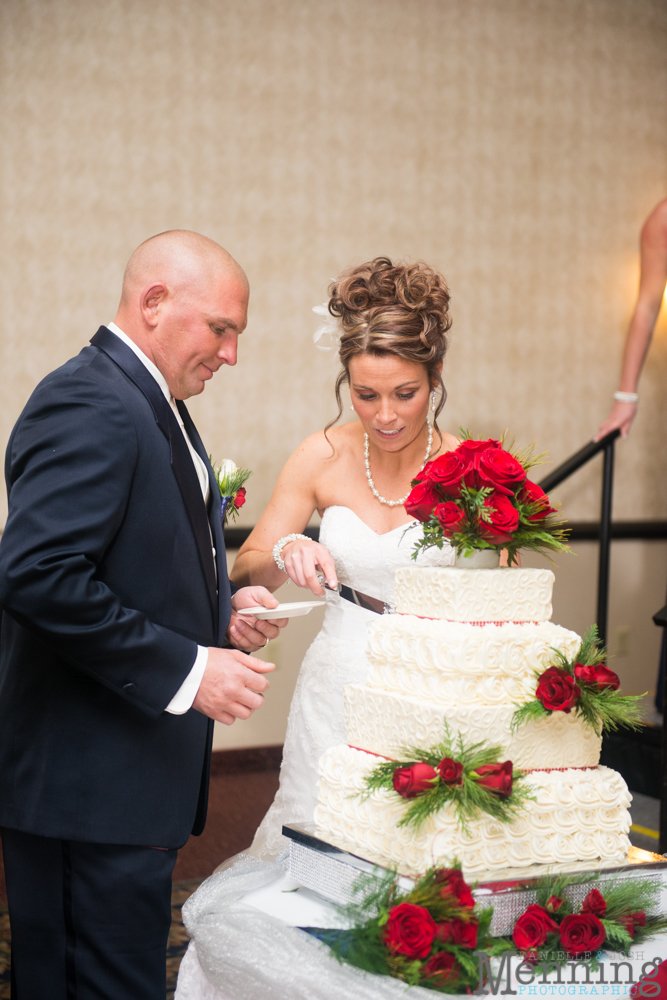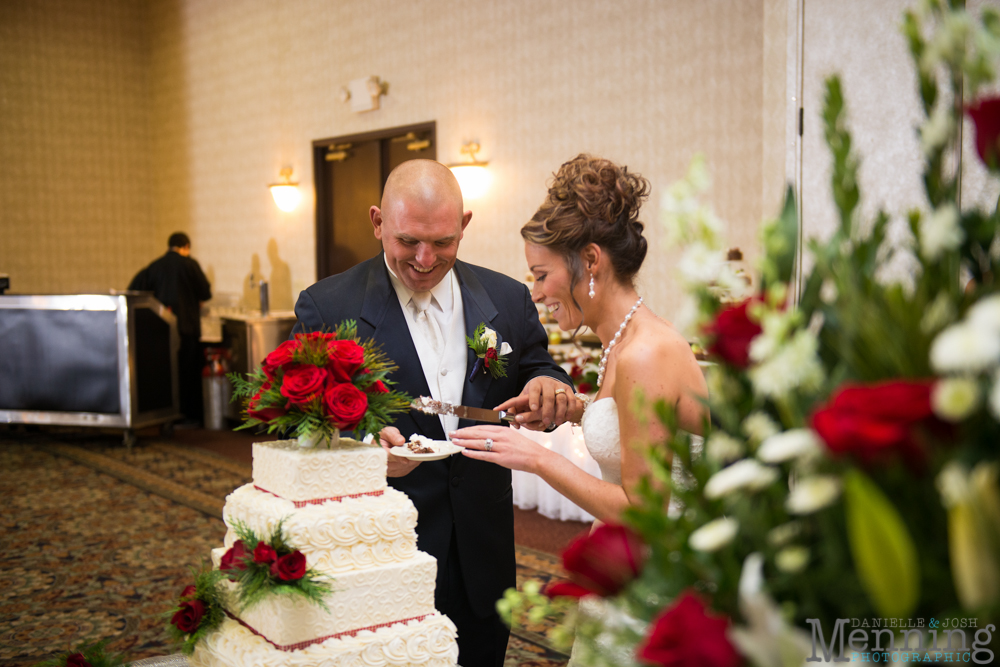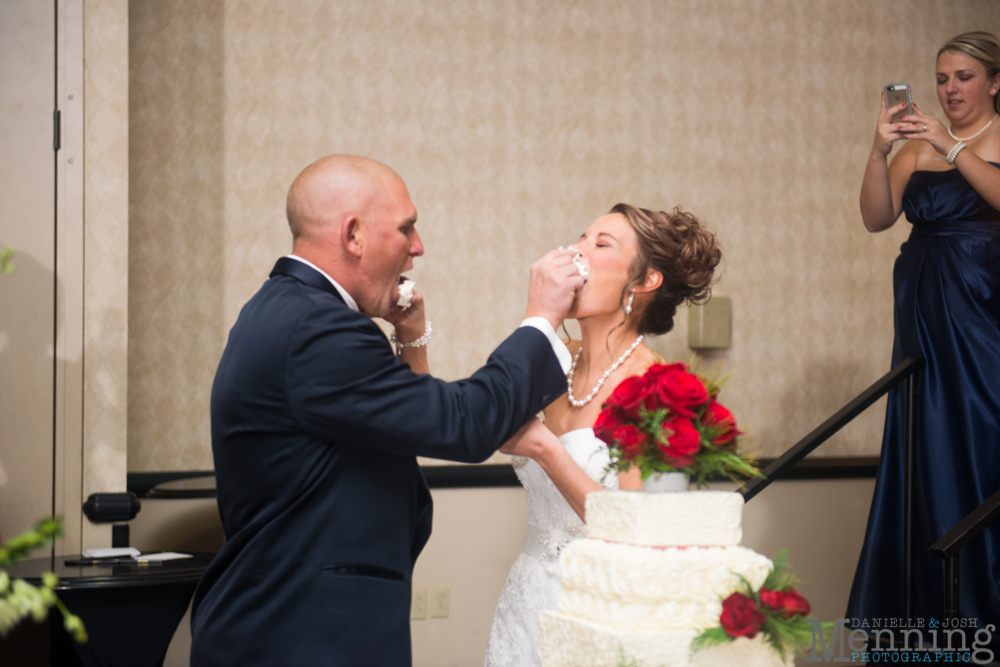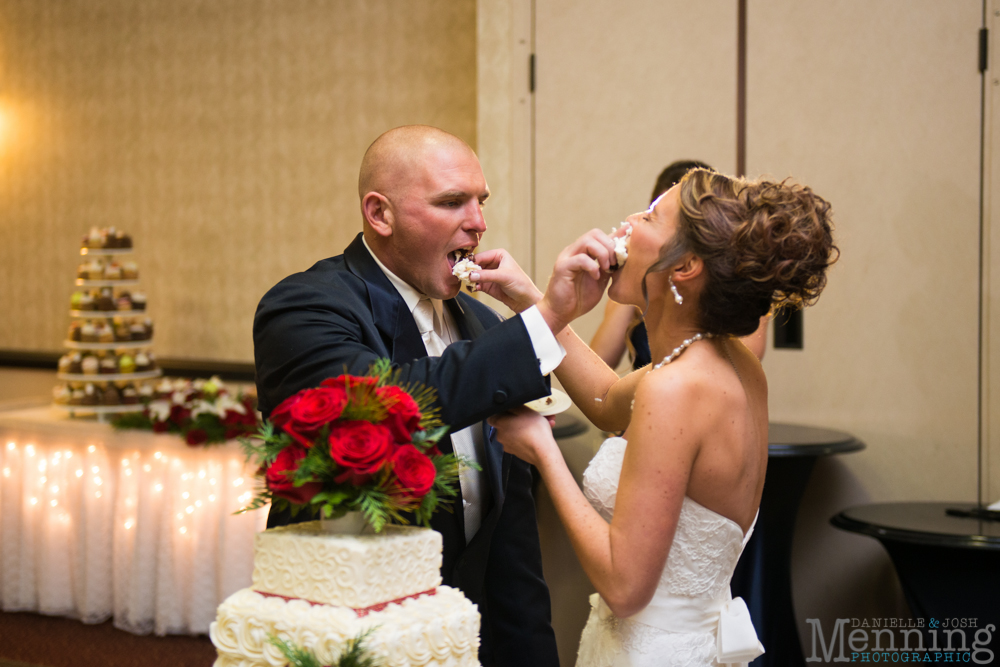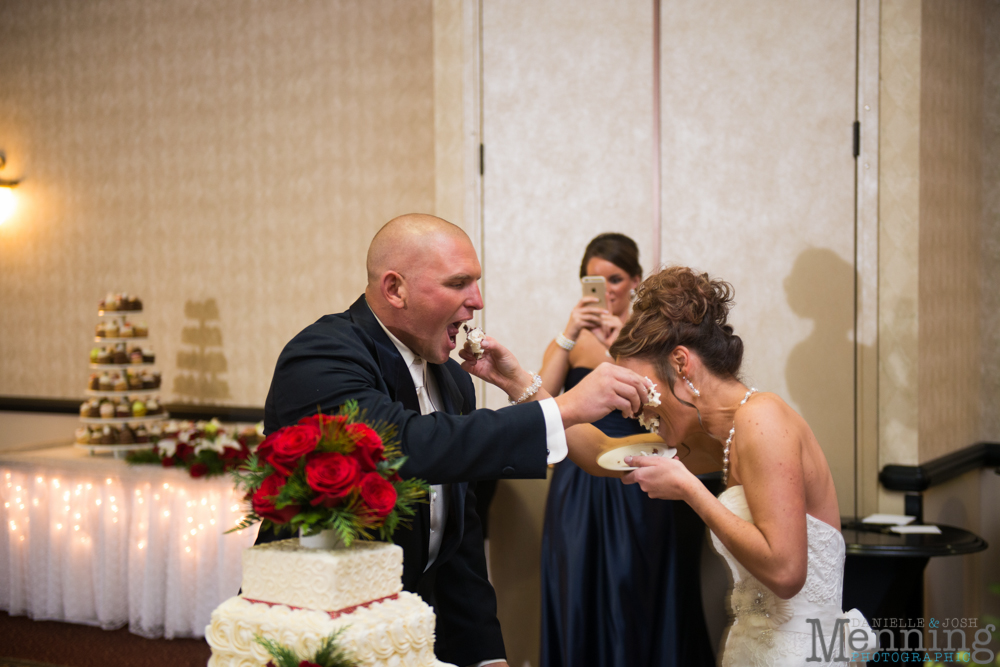 Erica's sisters' toast to the couple made everyone laugh & cry. These three sisters are really close & their mom shared with me how happy that makes her.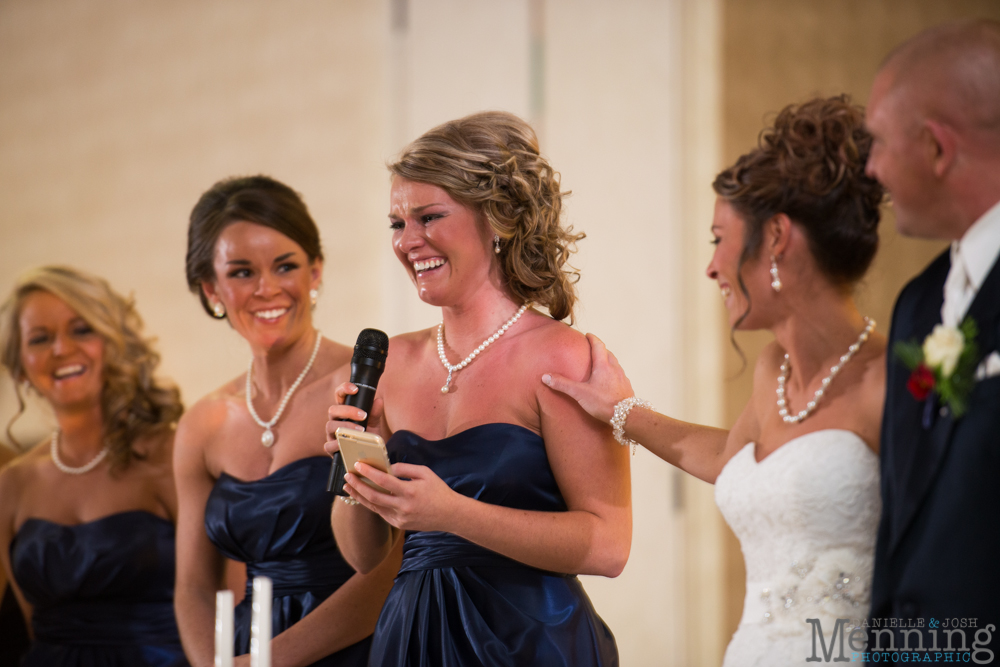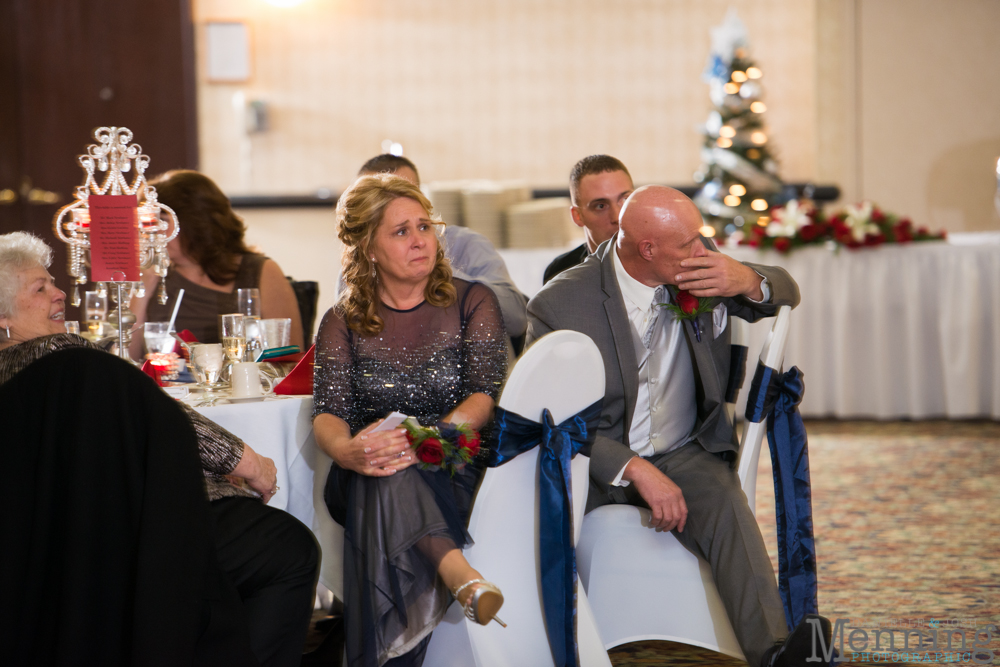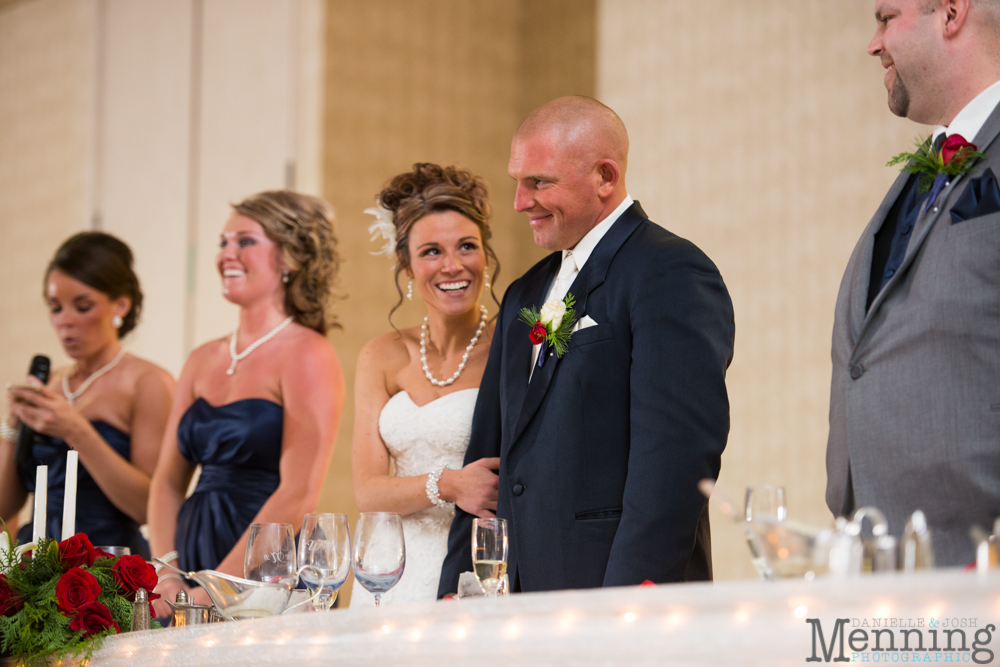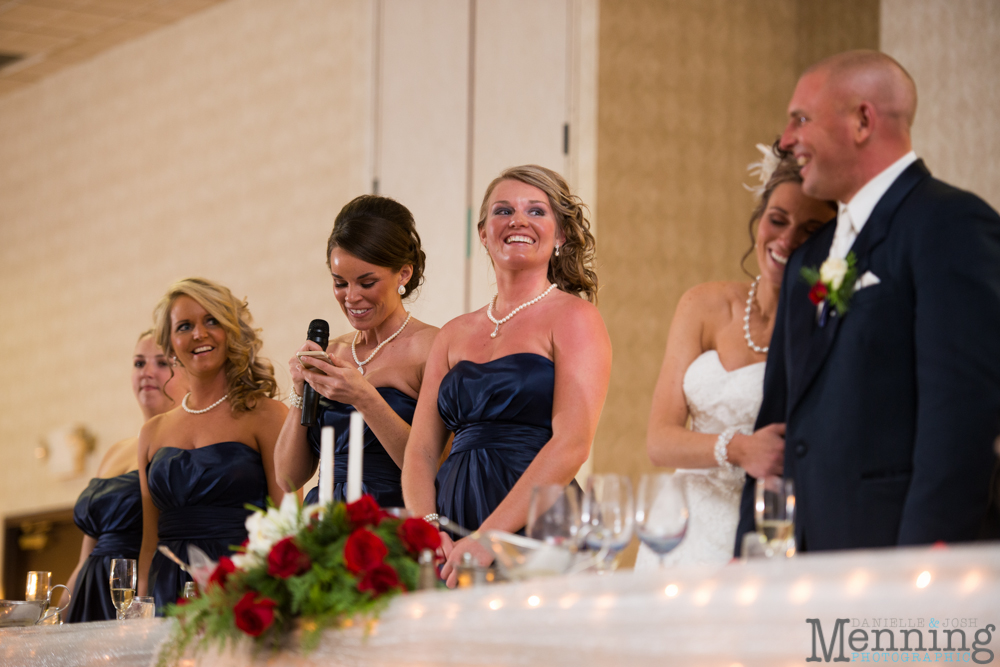 The groomsmen each shared a toast, as well. They're Army buddies with the groom & anyone can see that they know how to have fun together & they're there for each other.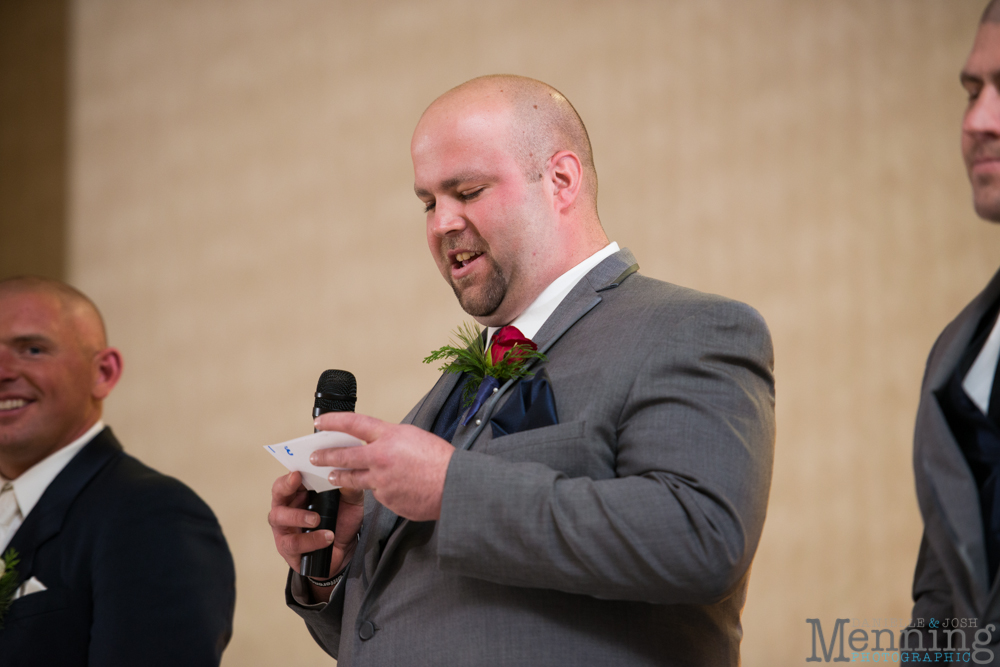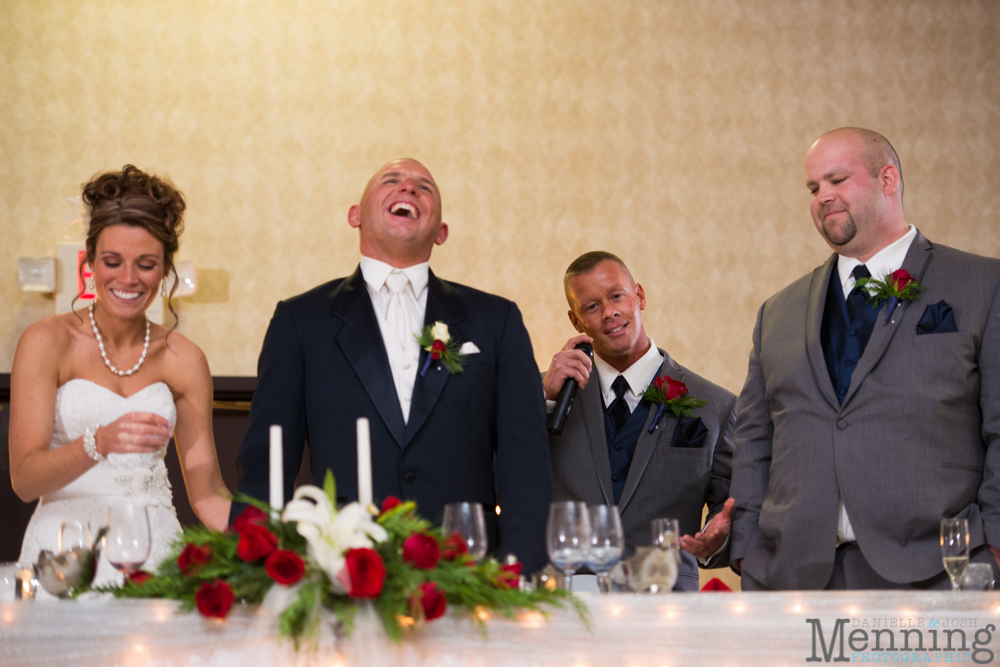 Erica's dad also shared a few words of appreciation and admiration for his daughter and new son-in-law with everyone. There were a few mentions from a lot of family members throughout the day about John being Erica's dad's "mini me." 🙂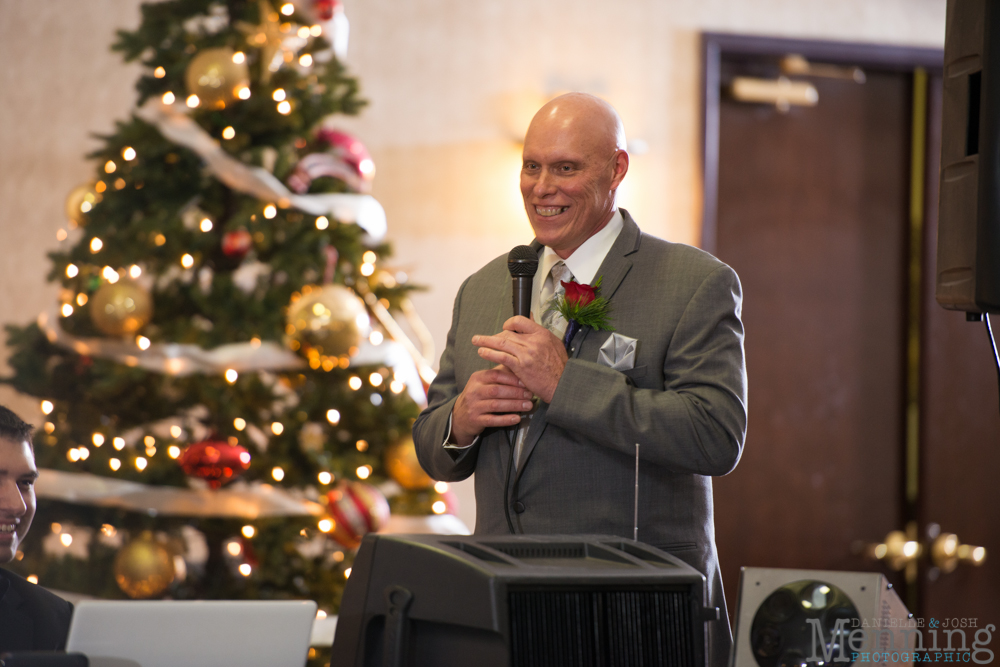 Then Mark got the chance to dance with his oldest daughter.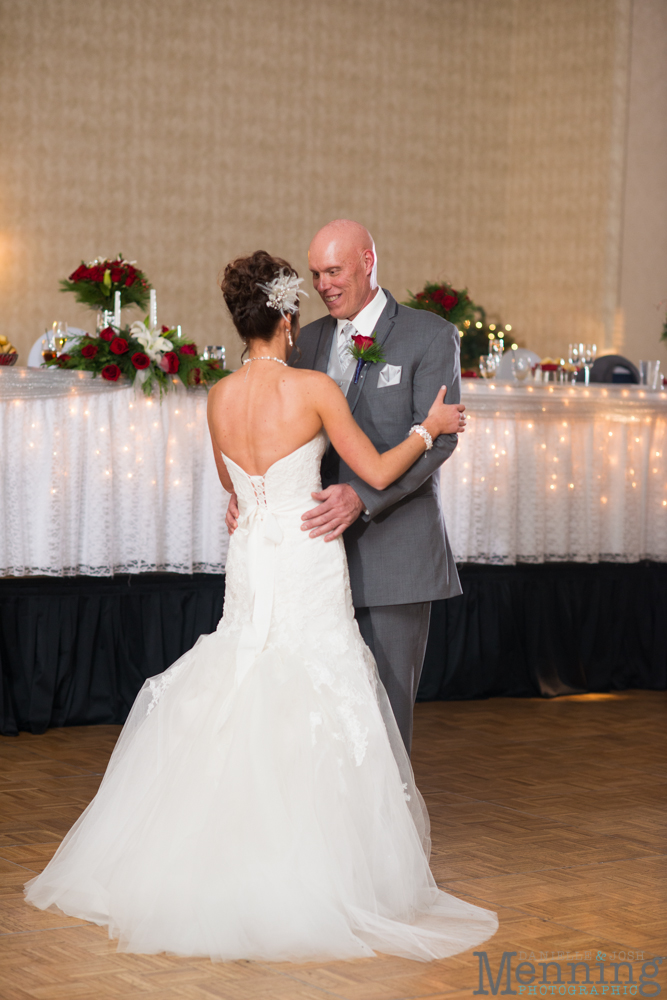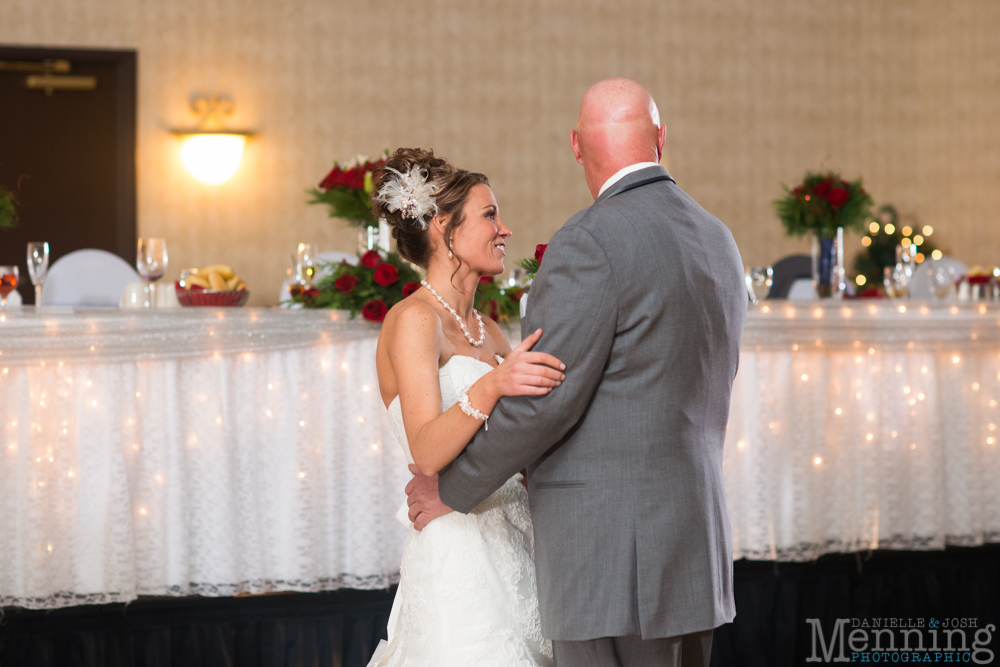 And Tina got the chance to dance with her only son.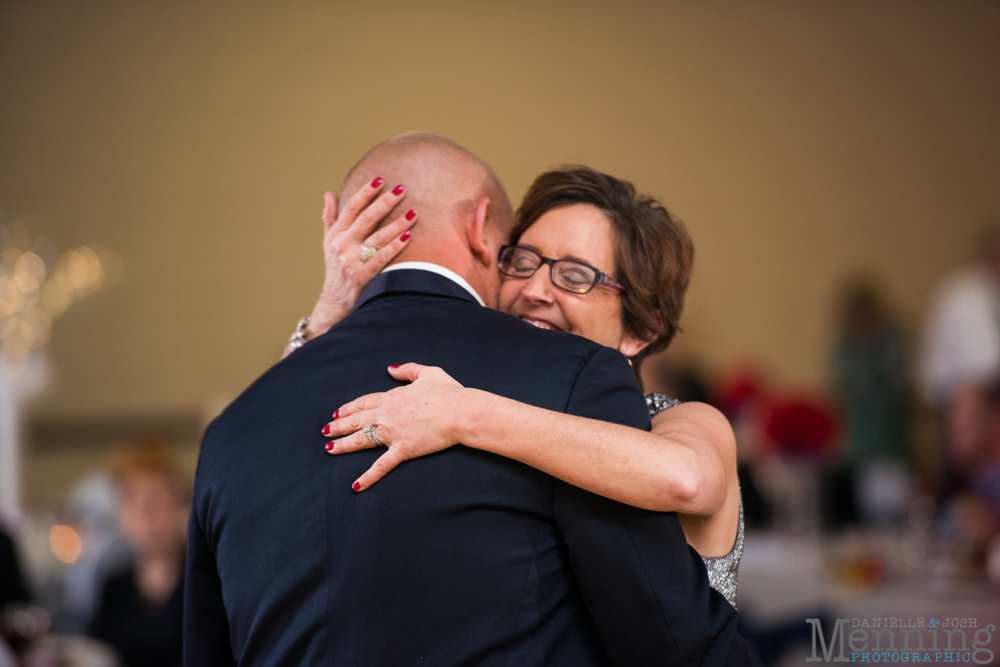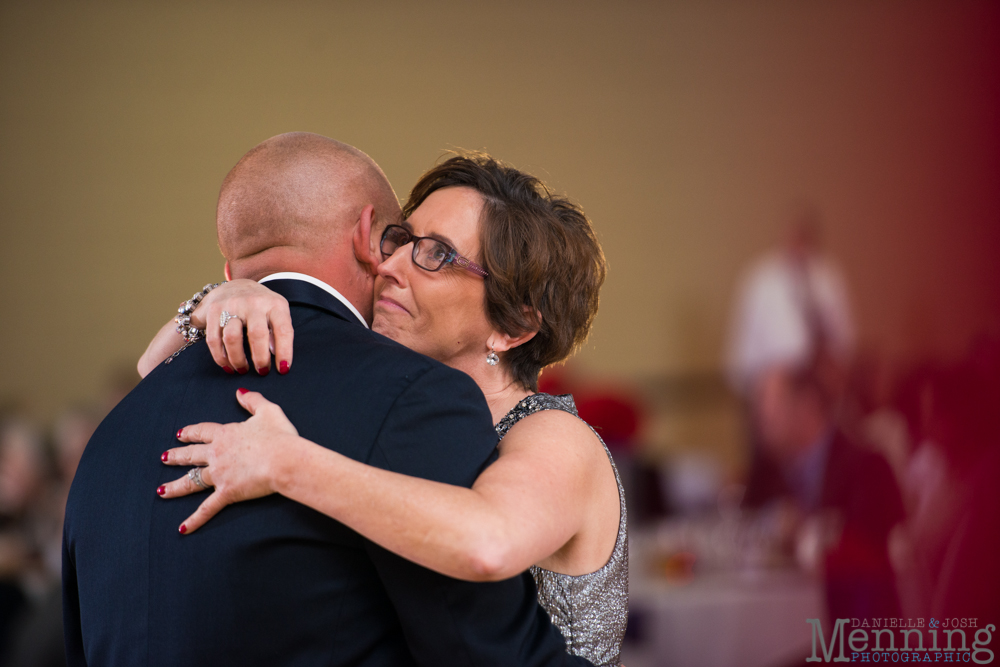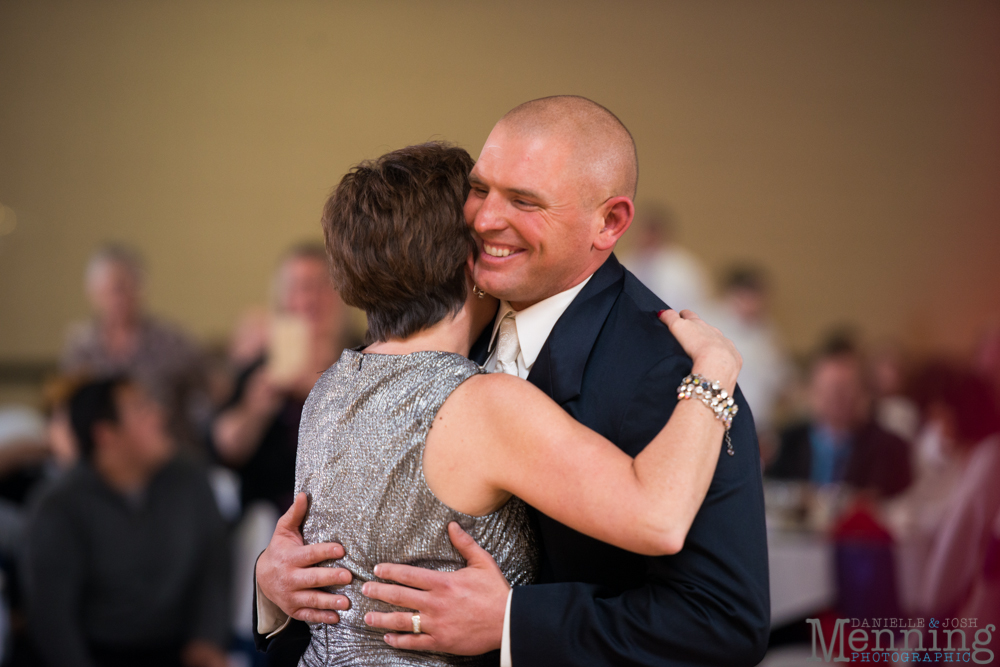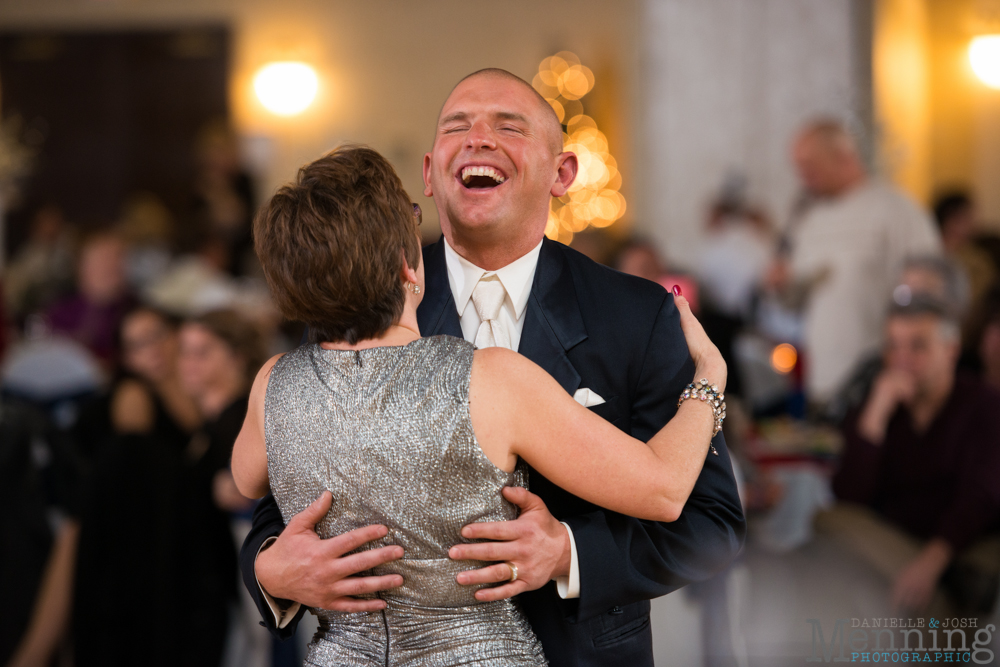 Then the fun & non-stop dancing that I was talking about earlier got underway.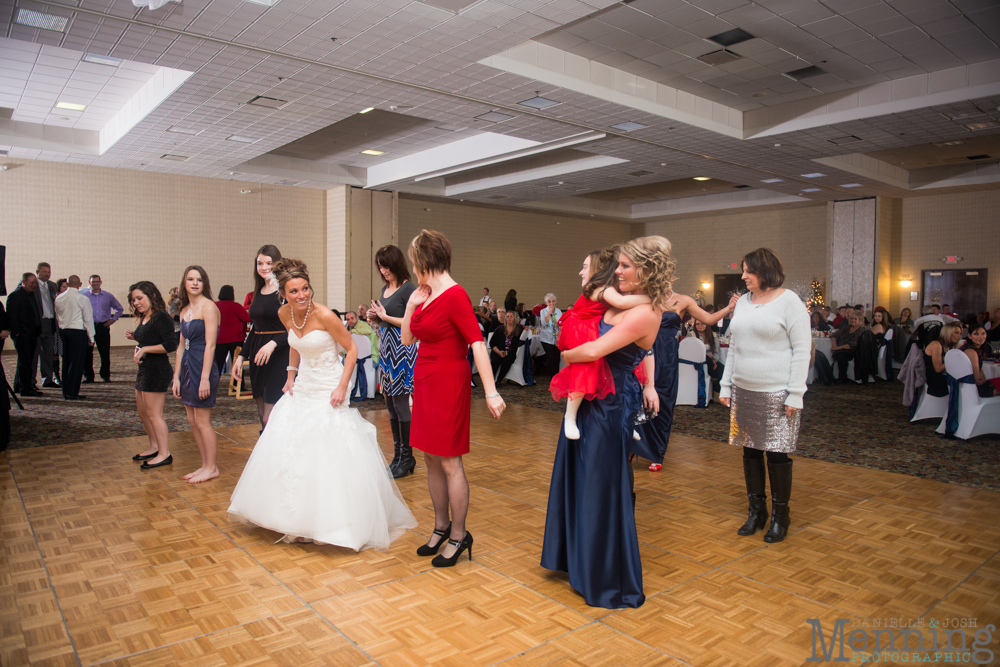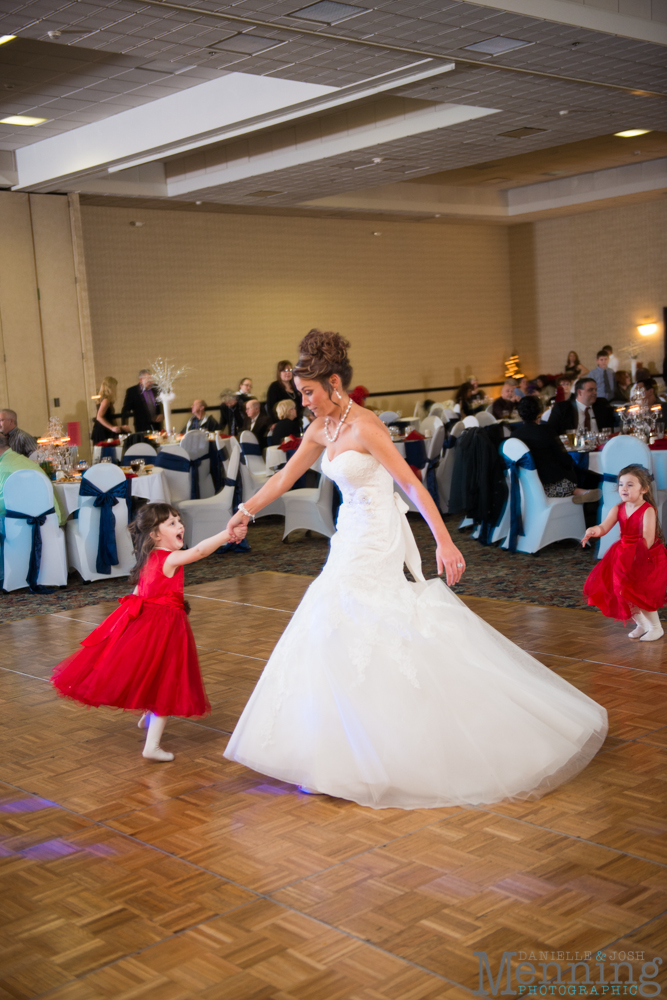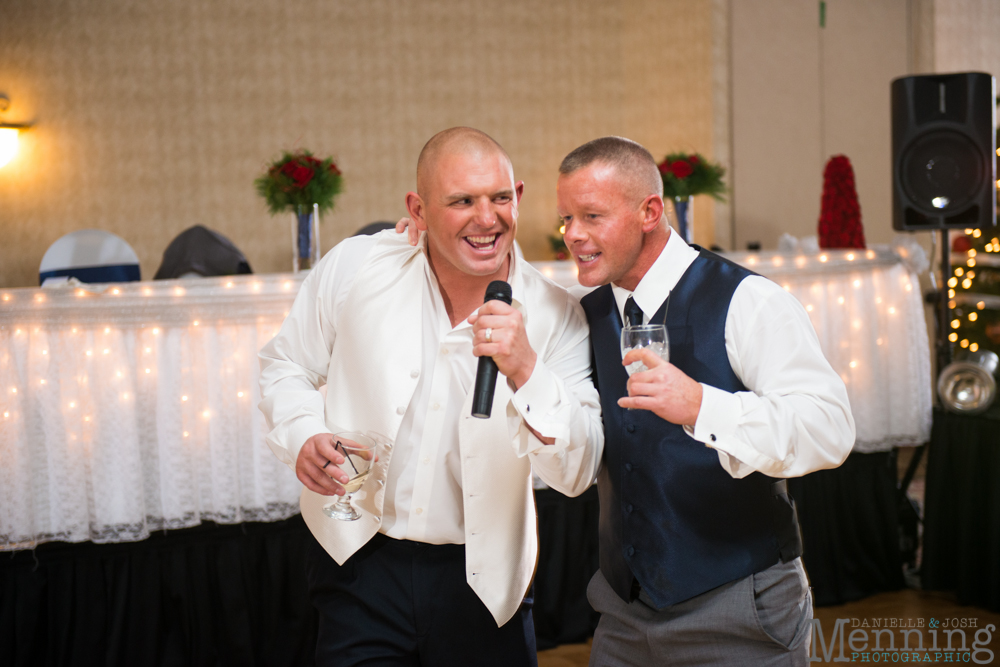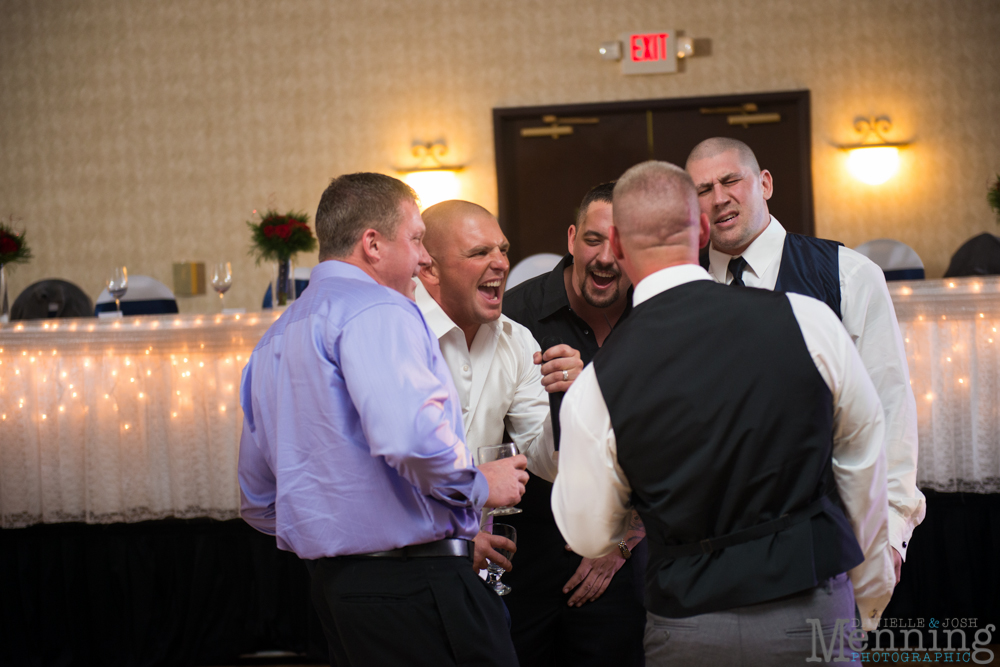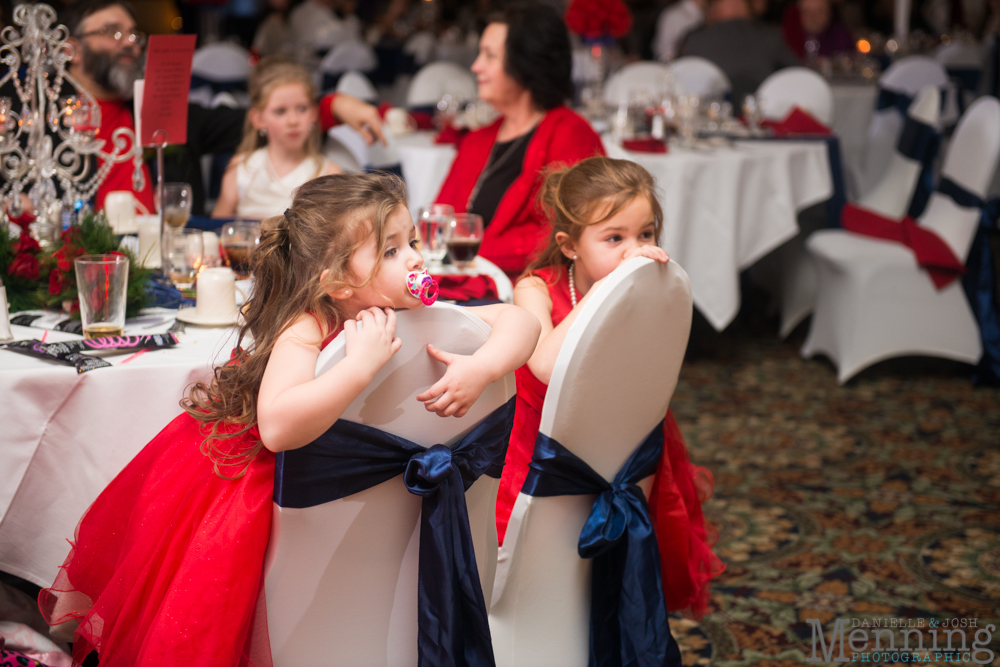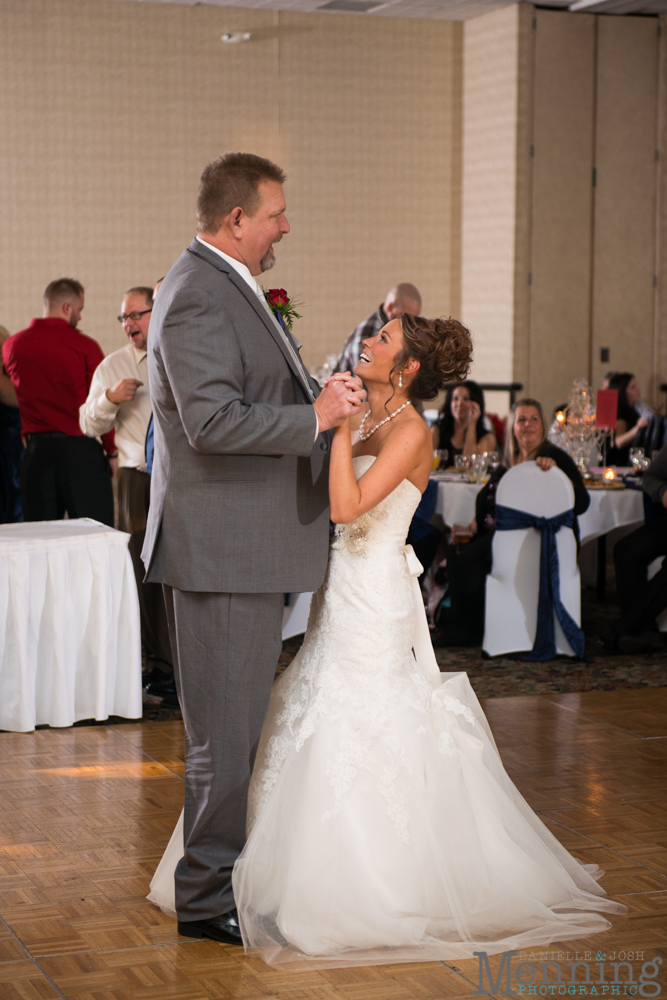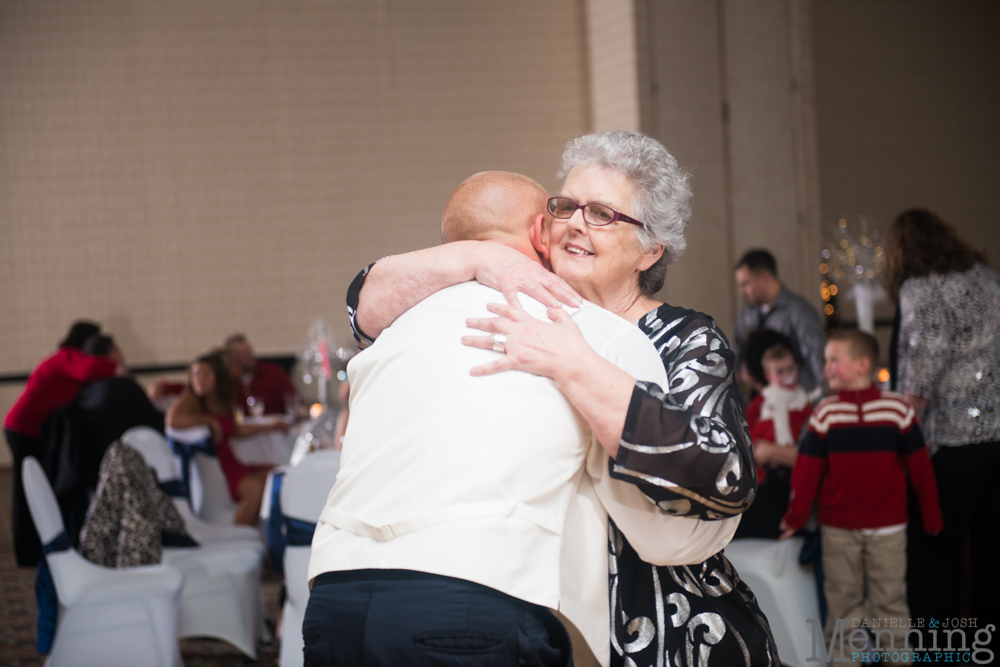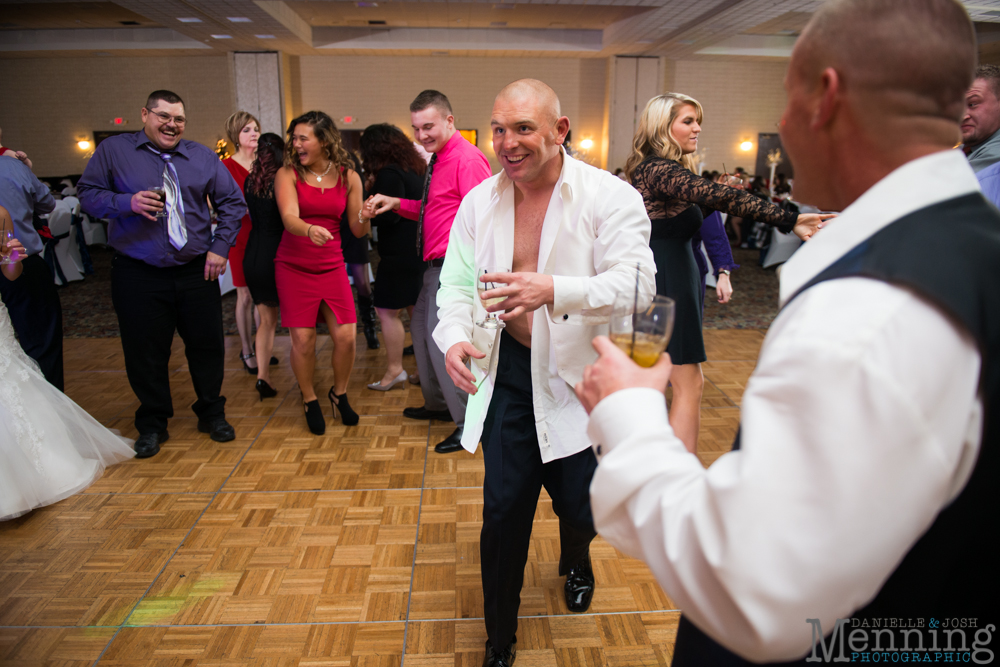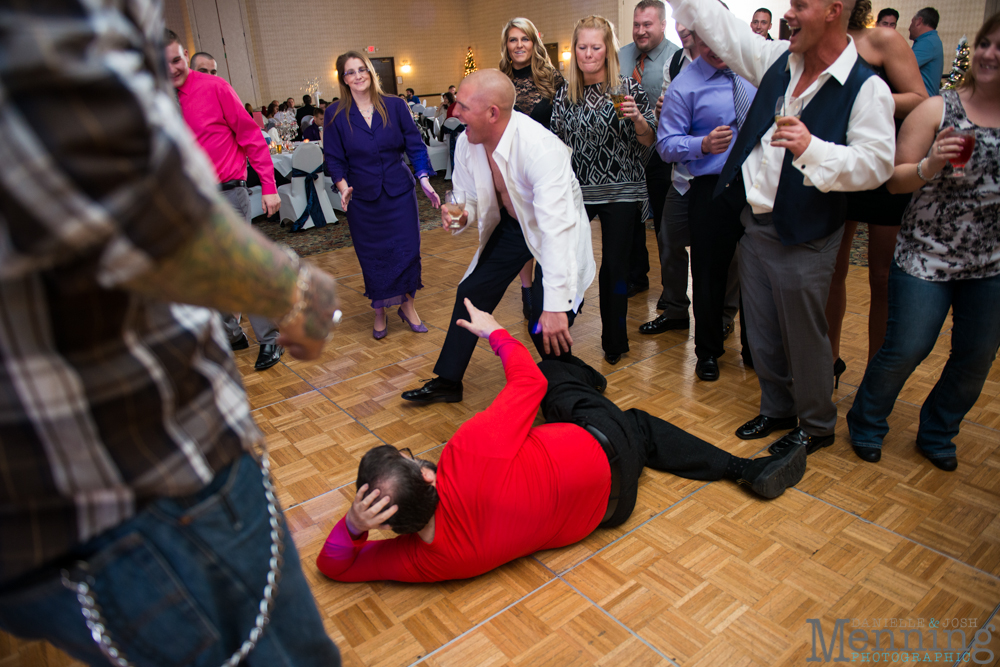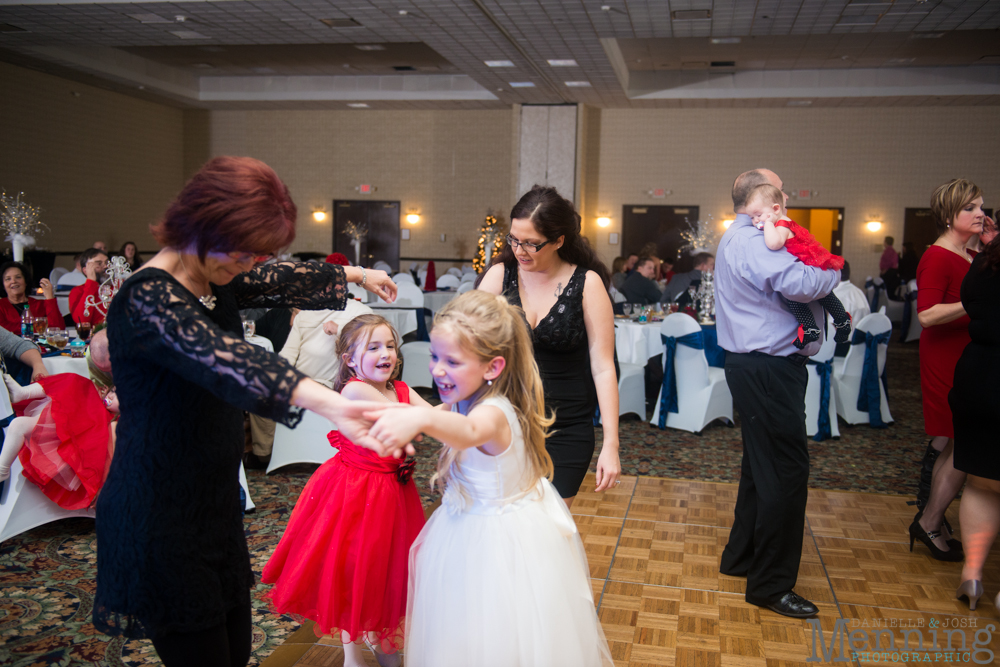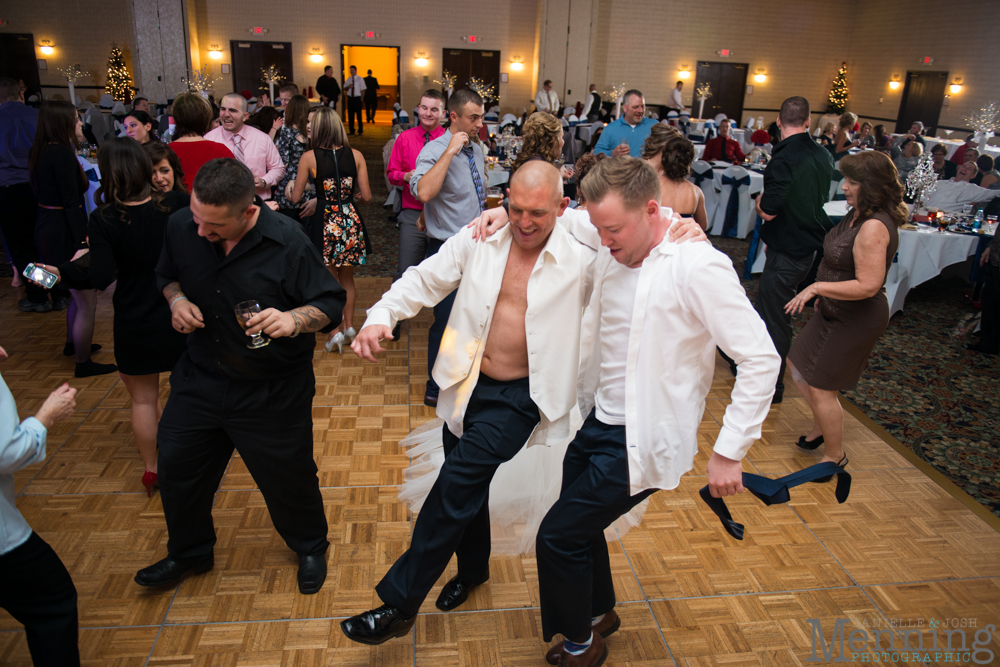 Everyone had a blast.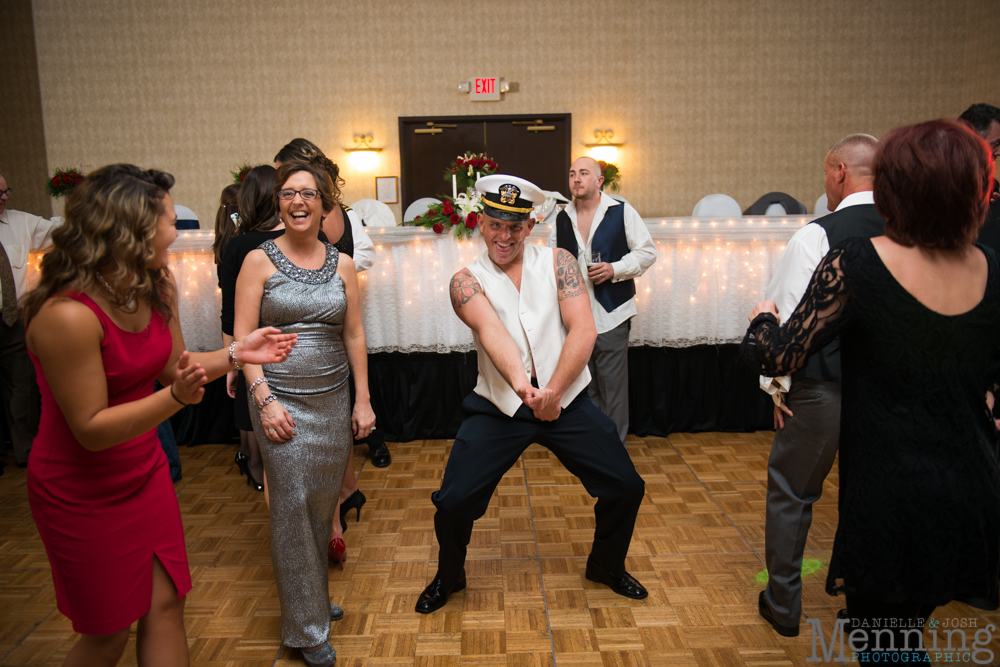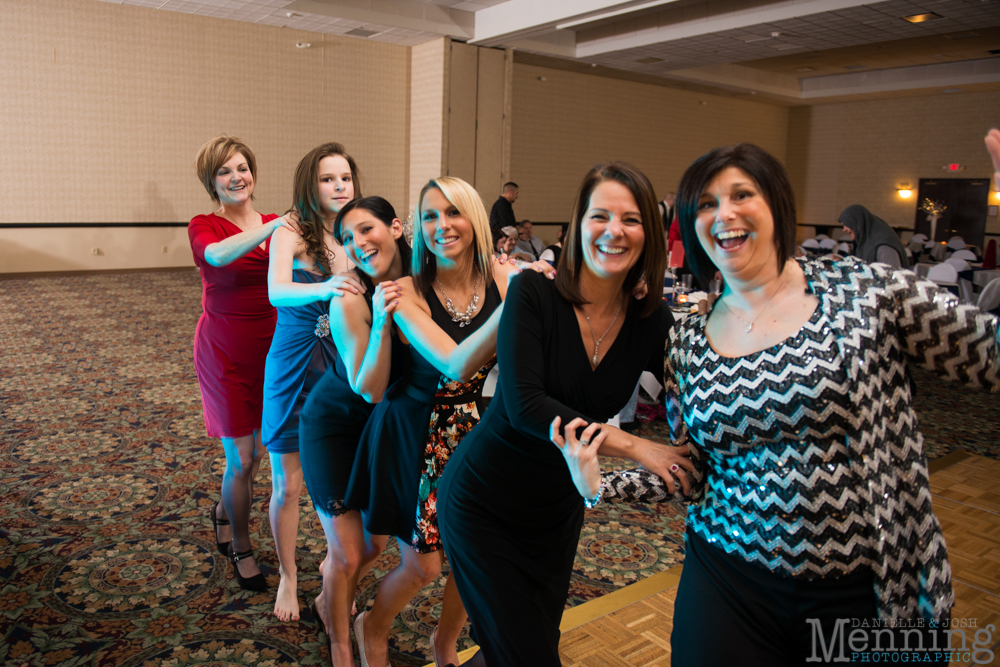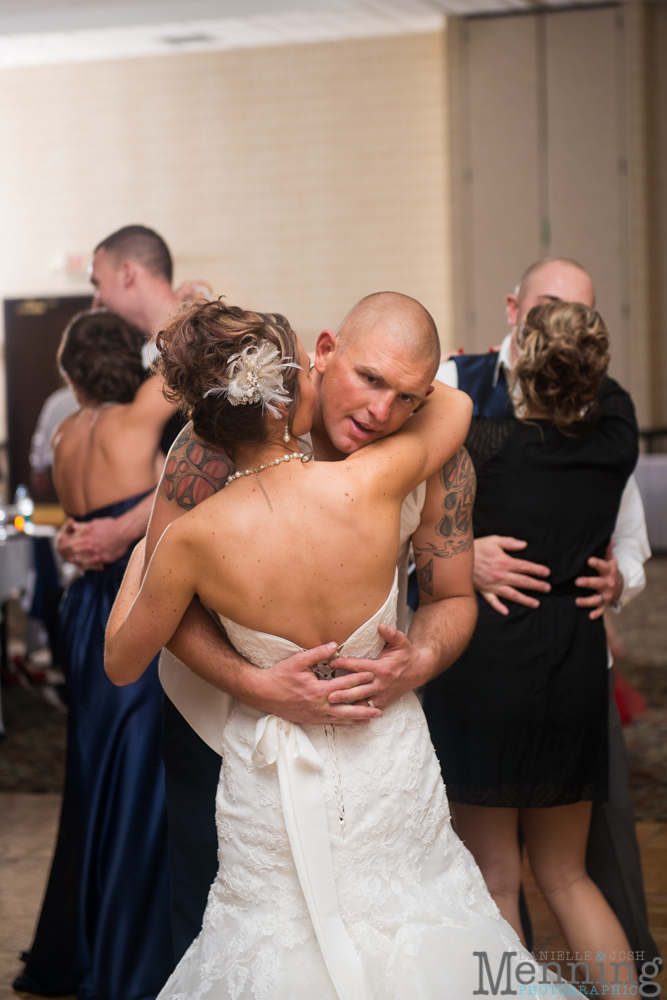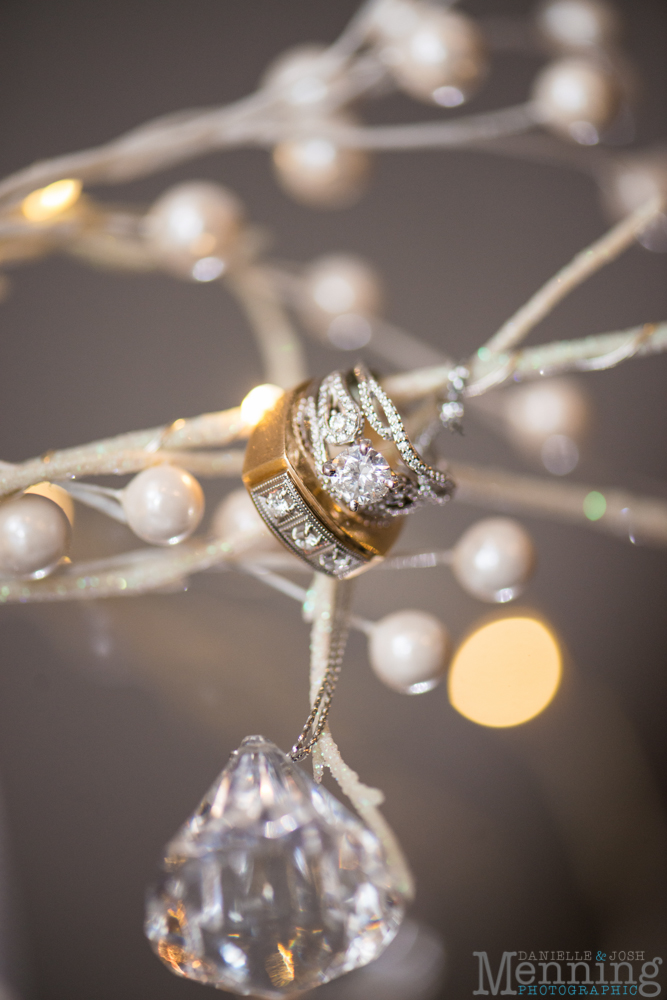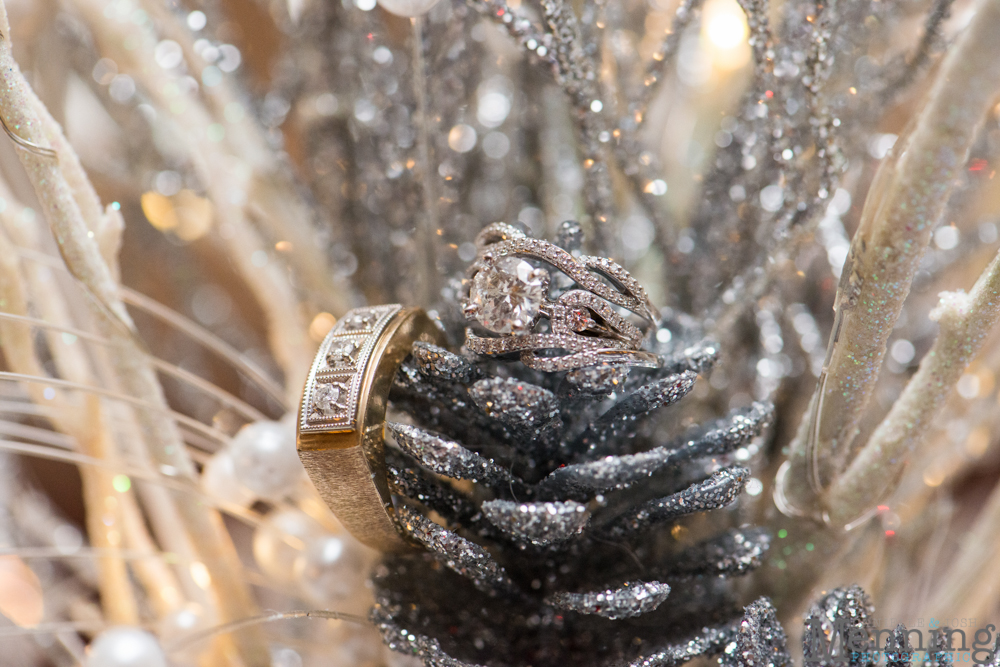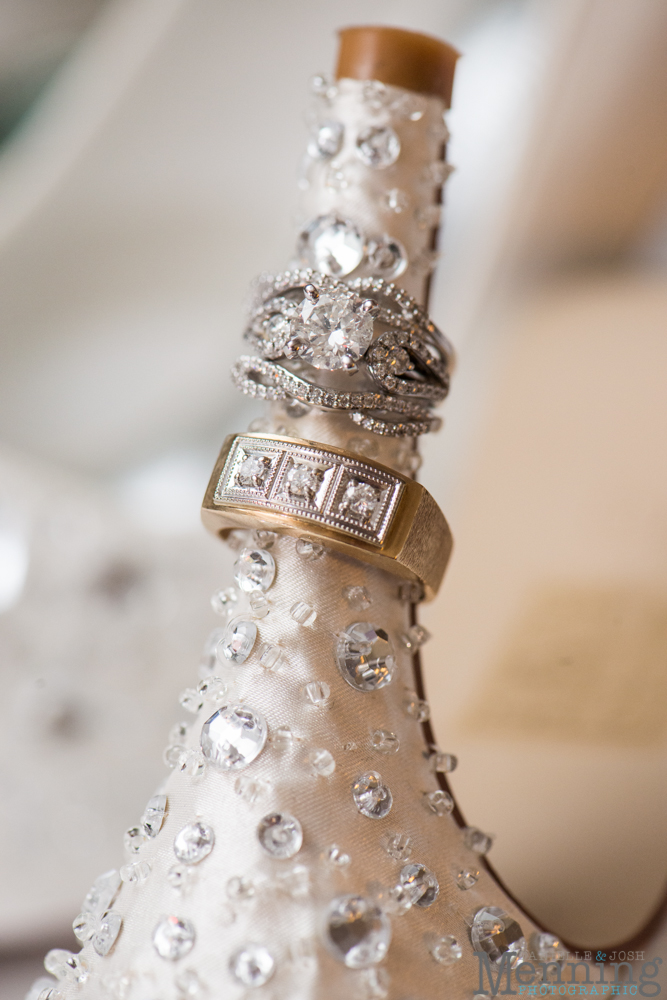 Erica & John, we wish you two the very best in your marriage! Thanks for choosing us to photograph the start to happily ever after.
If you're new to our blog, we're Josh & Danielle, a husband and wife wedding photography team based in Northeast Ohio. Follow along with our lives & our photography here: Instagram | Facebook | Twitter | Pinterest | Google + We'd love to get to know you!