This is what happens when two pilots fall in love. 🙂 Cassie & Byron are the kind of couple who can make anyone feel comfortable around them. They're fun and adventurous. They love to travel. They like to run together. . . even though Cassie has to take three strides to keep up with just one from Byron. And they both love to fly. Their wedding day theme revolved around their love for planes and flying. It was beautiful & the way that these two look at one another is inspiring. We're so excited to share this wedding with you today!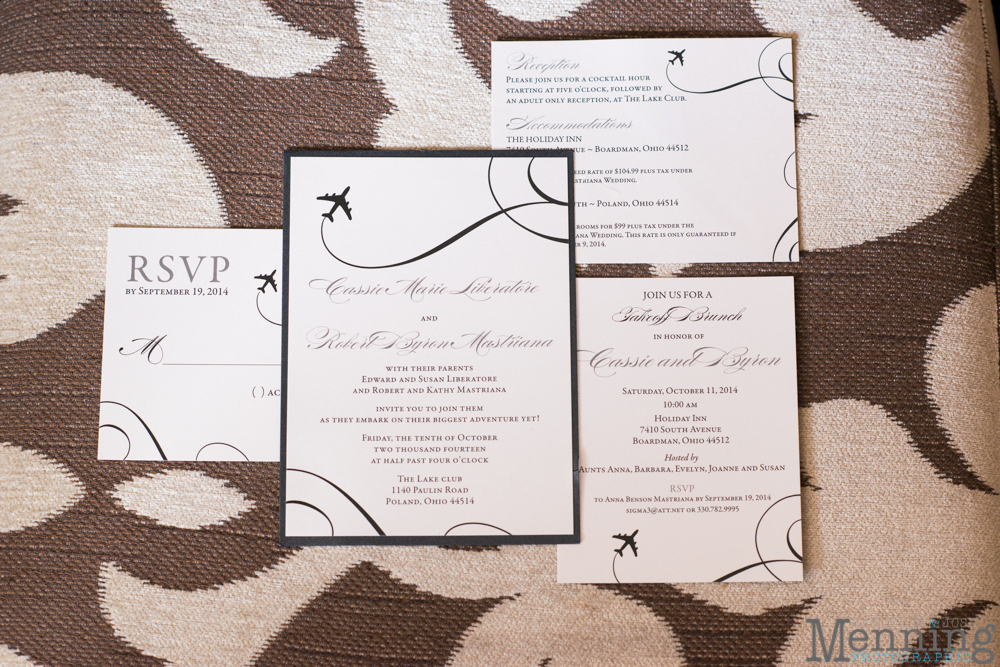 I started off the day with Cassie & her bridesmaids at Profiles Salon in Boardman. Her stylist Erica does such a great job.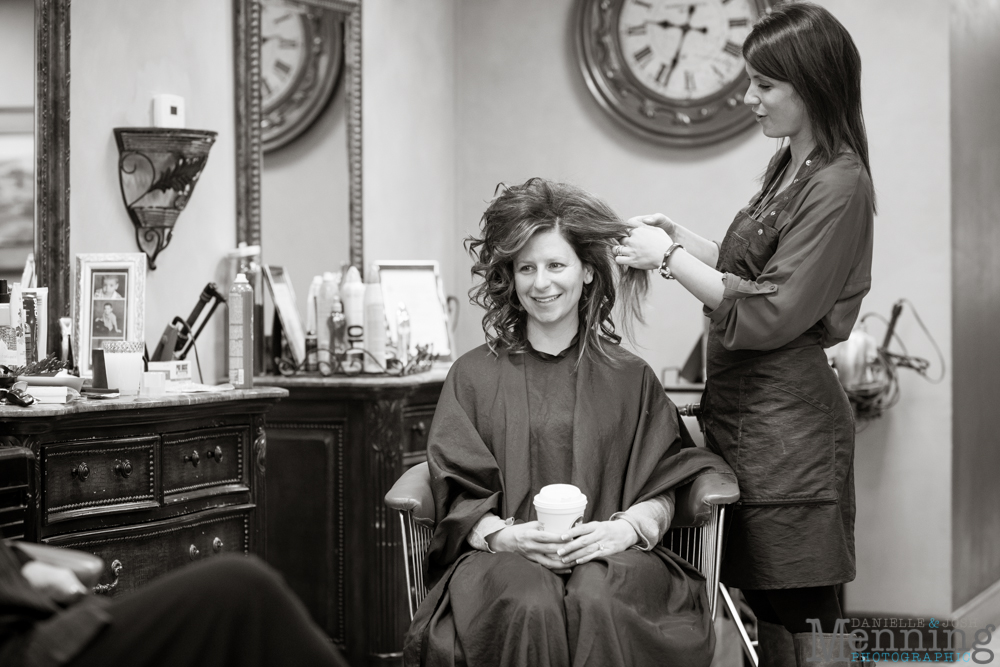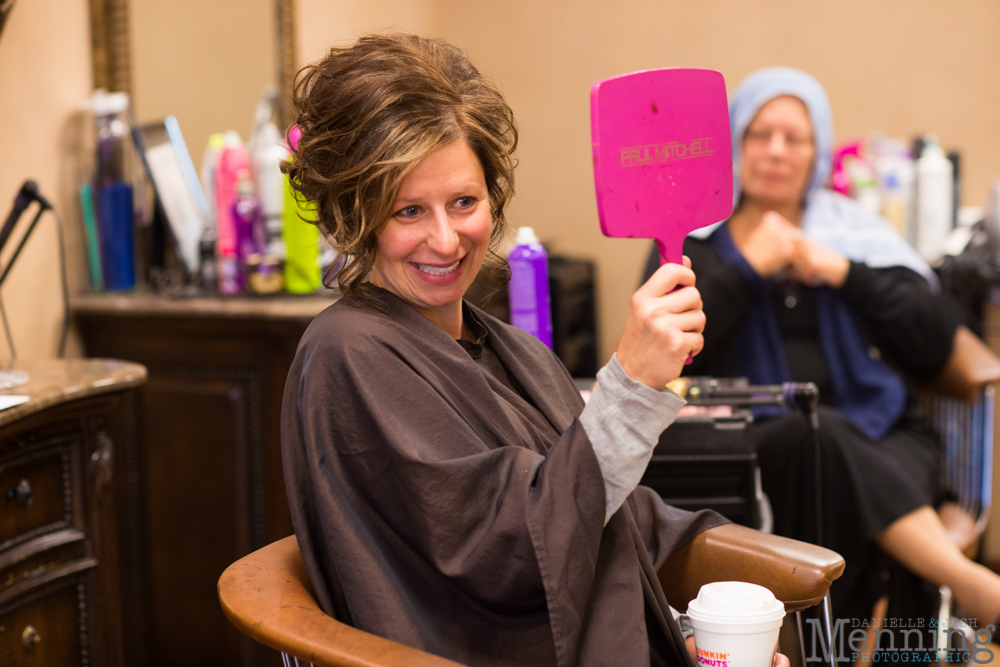 Then we headed to Color Vanity by Lucia for airbrush makeup. It's a newer shop in the Boardman area near the mall & it's really a cute place!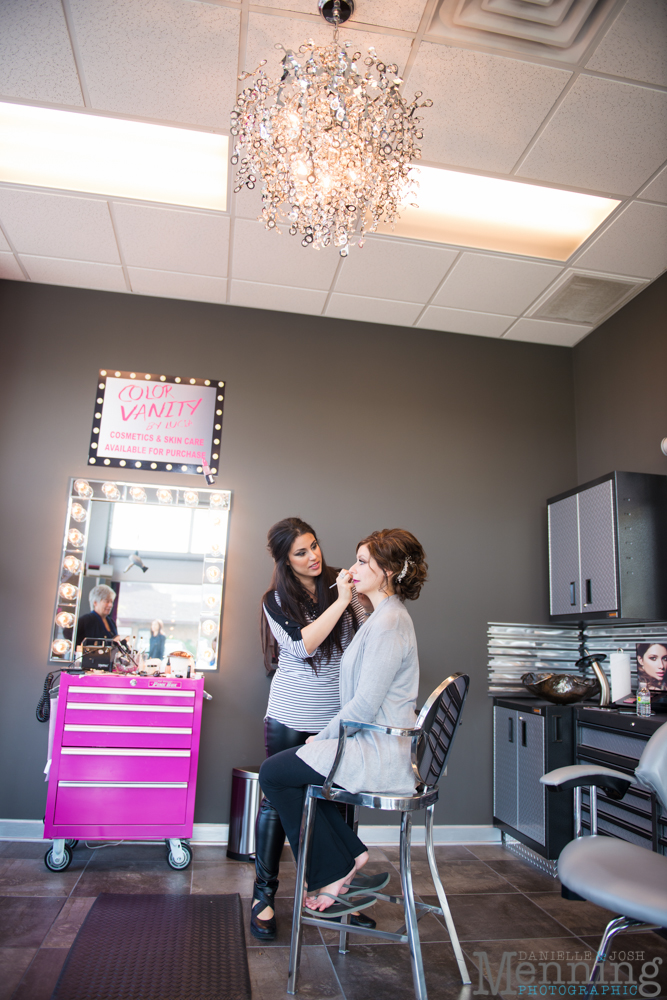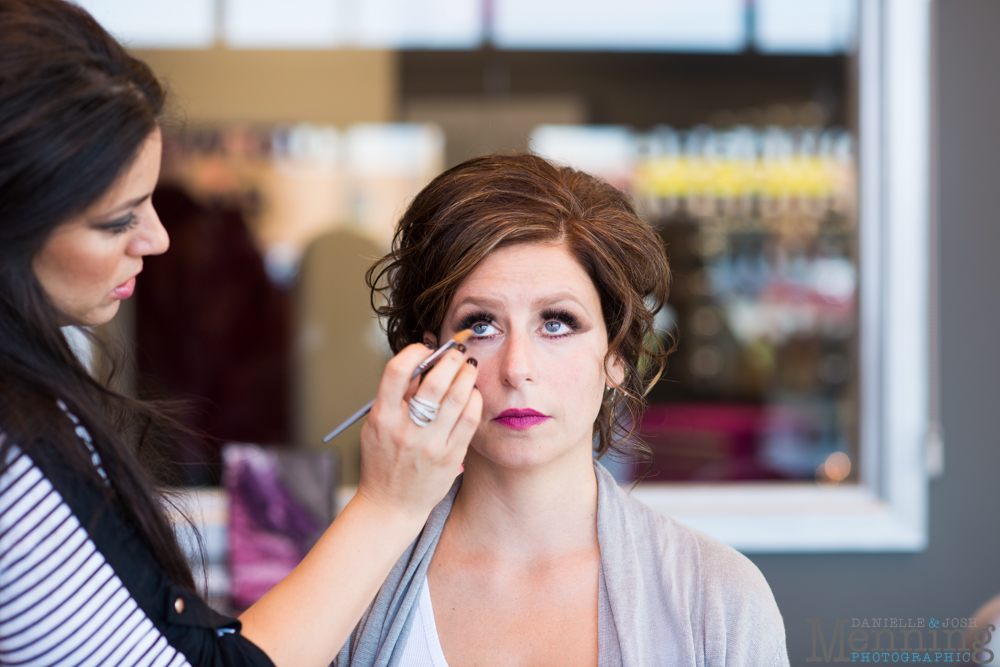 Josh was with Byron & the guys at The Lake Club.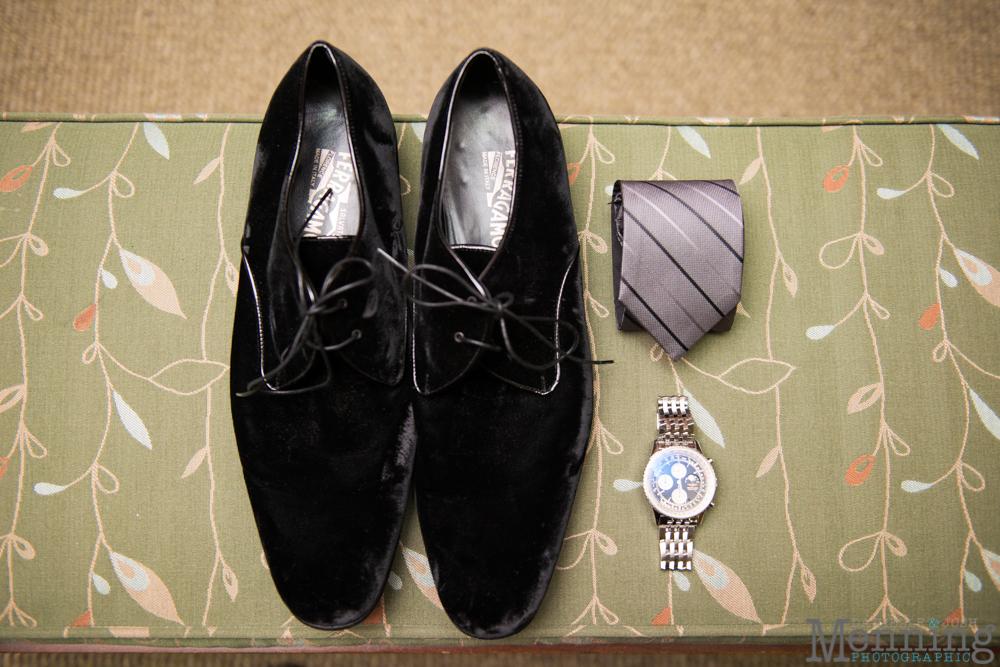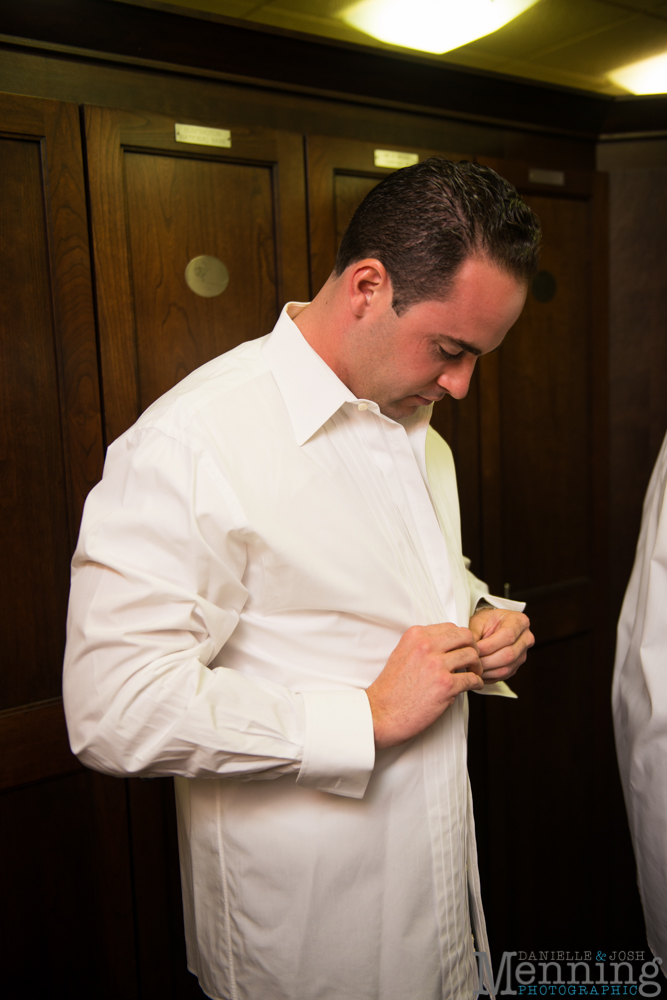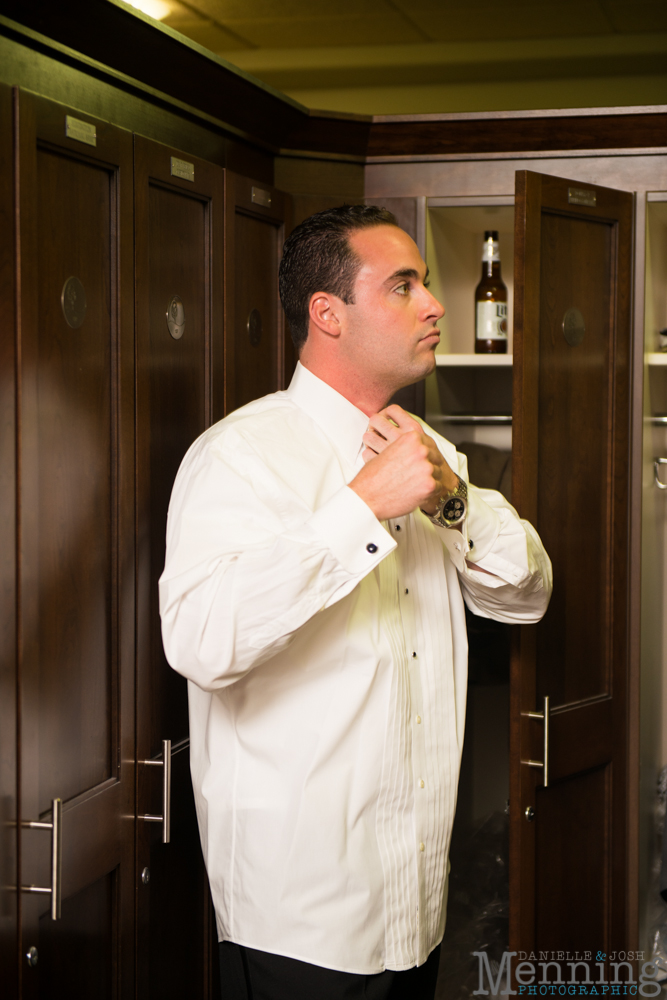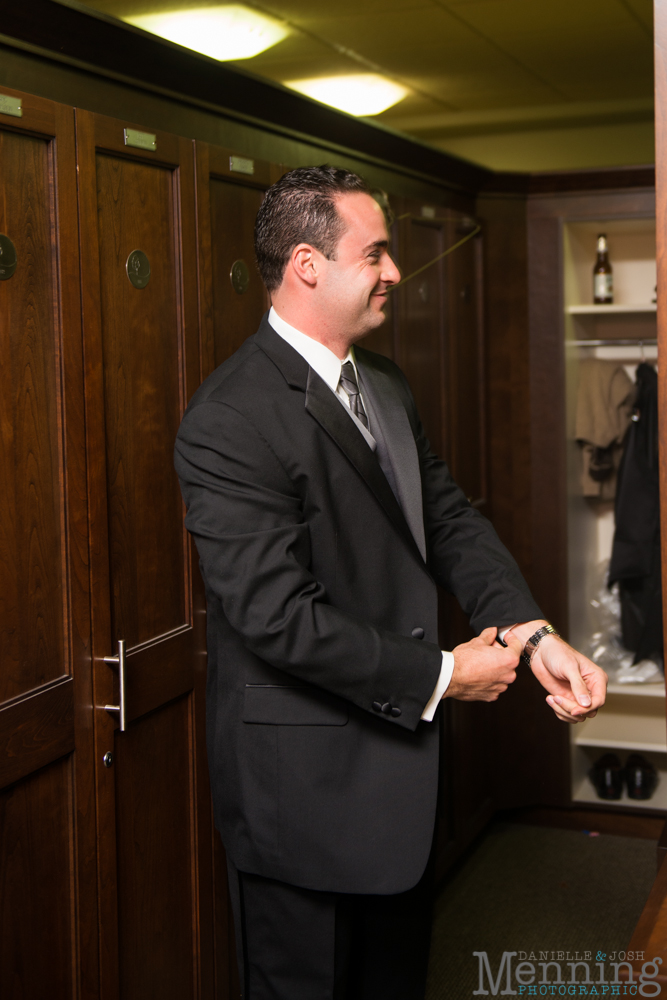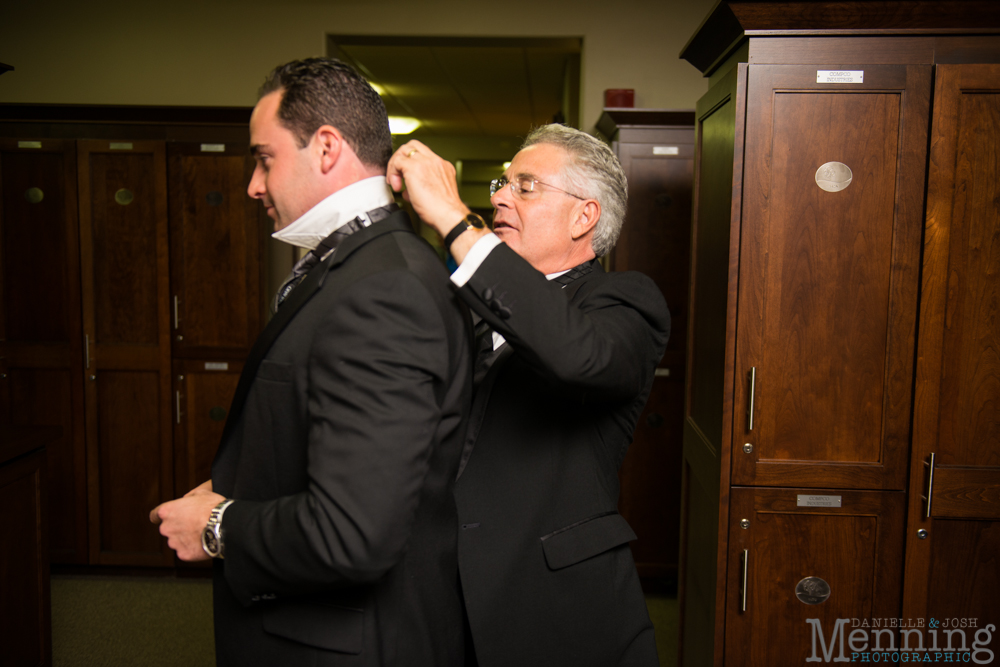 Thank you to a very tall groomsmen Lou who helped me with this shot. I would've never been able to reach to hang the dress there, but he easily got it done.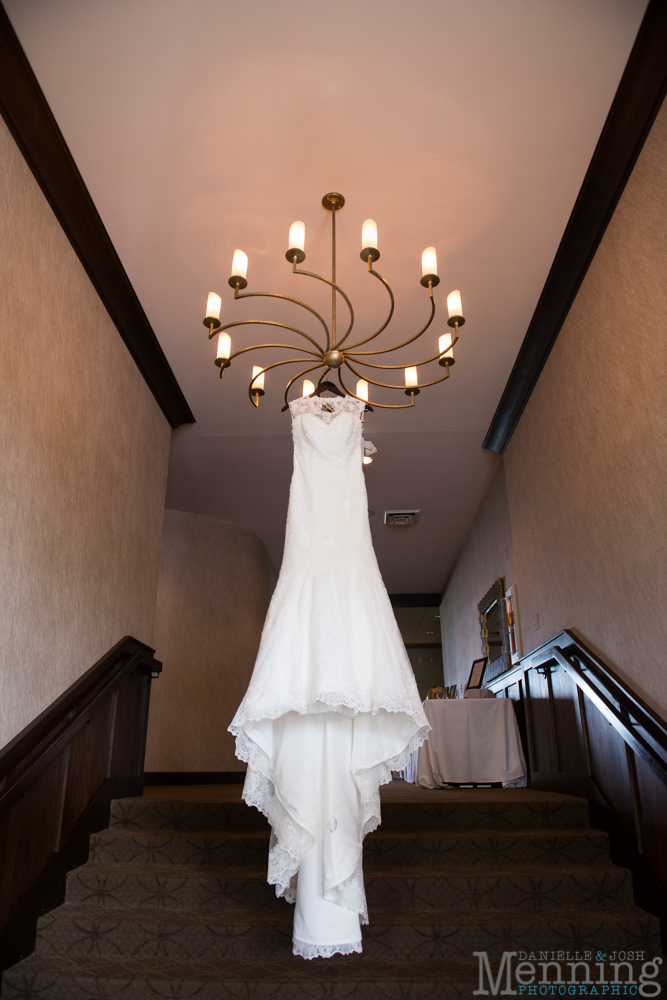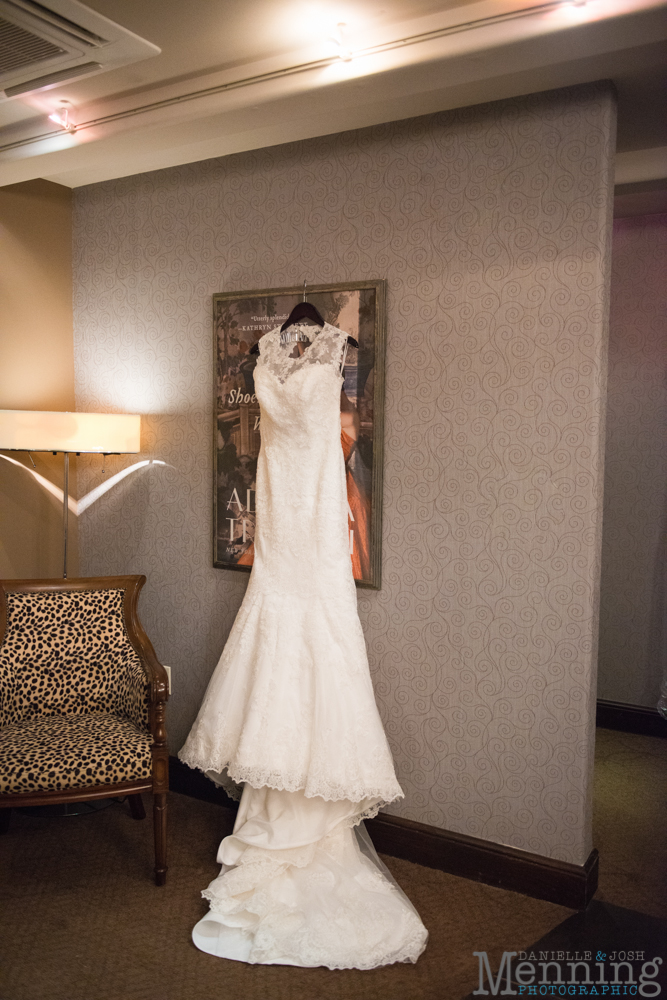 This dress is so Cassie! She looked absolutely amazing. She got it at Jacqueline's Bridal.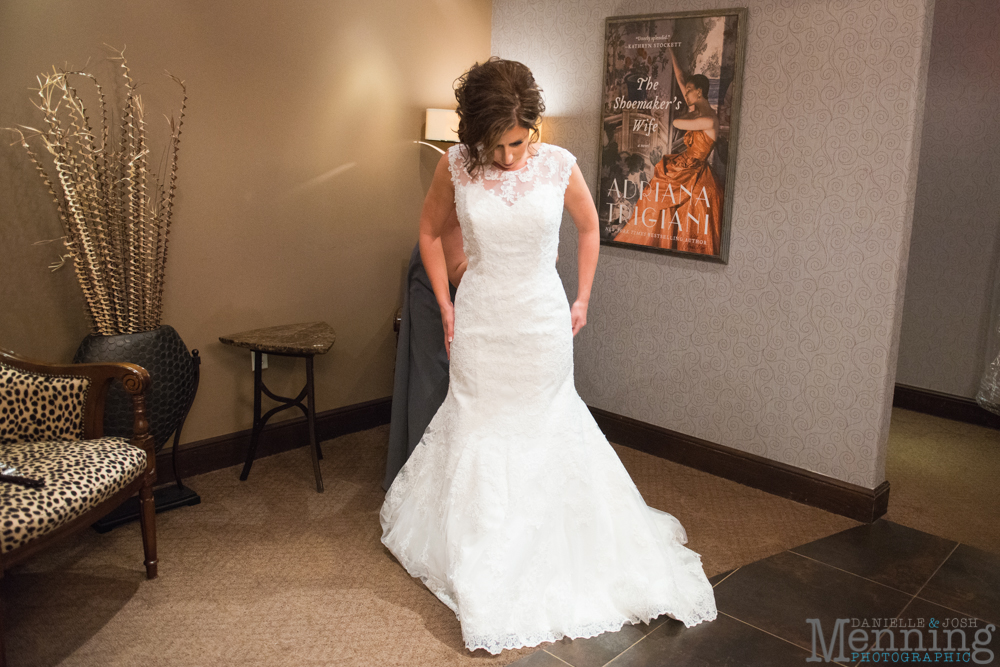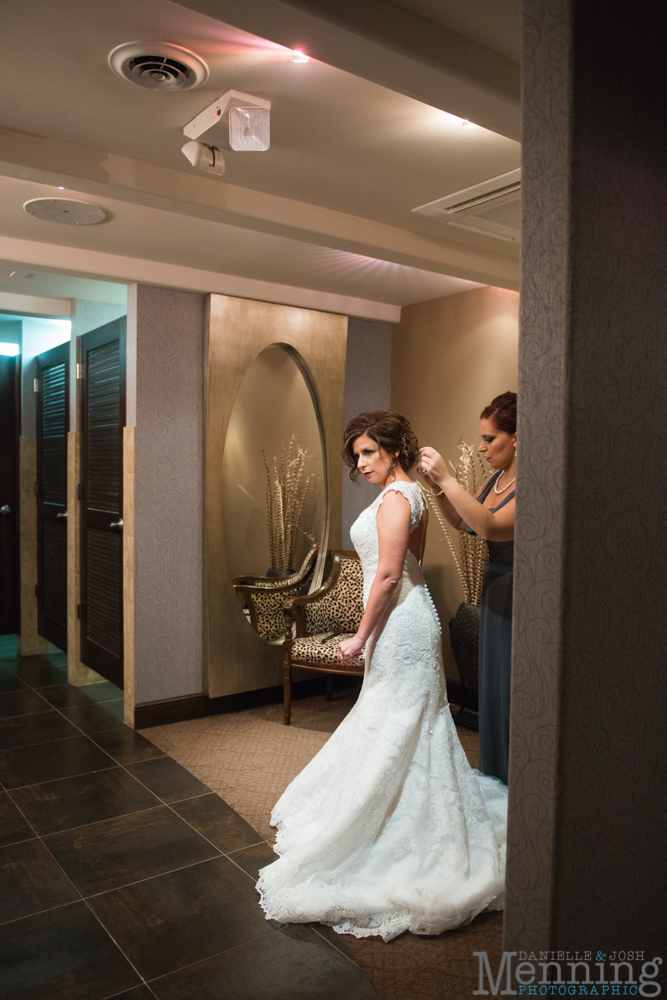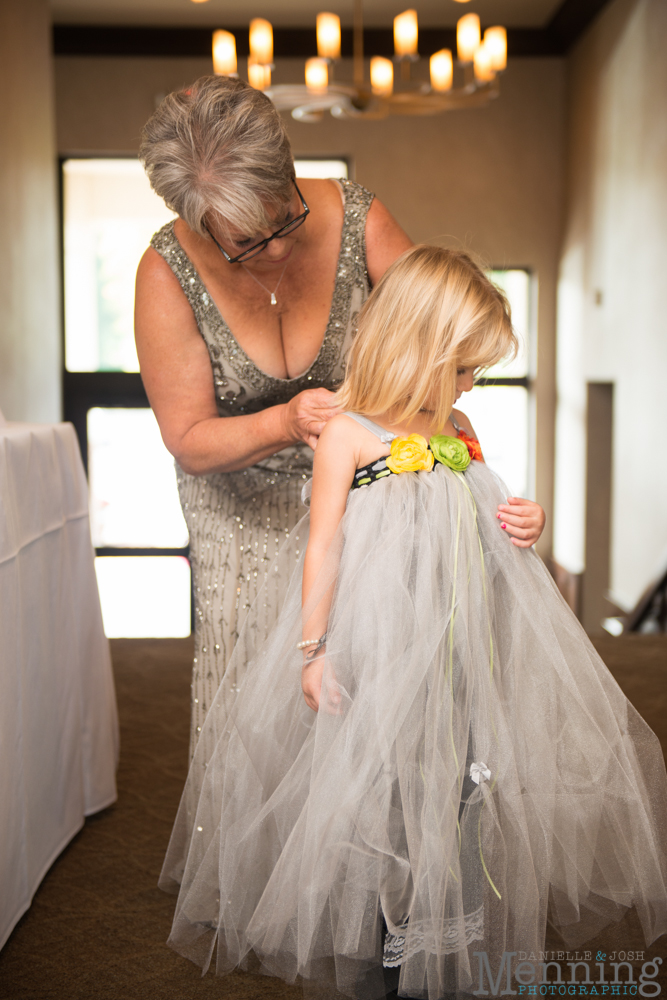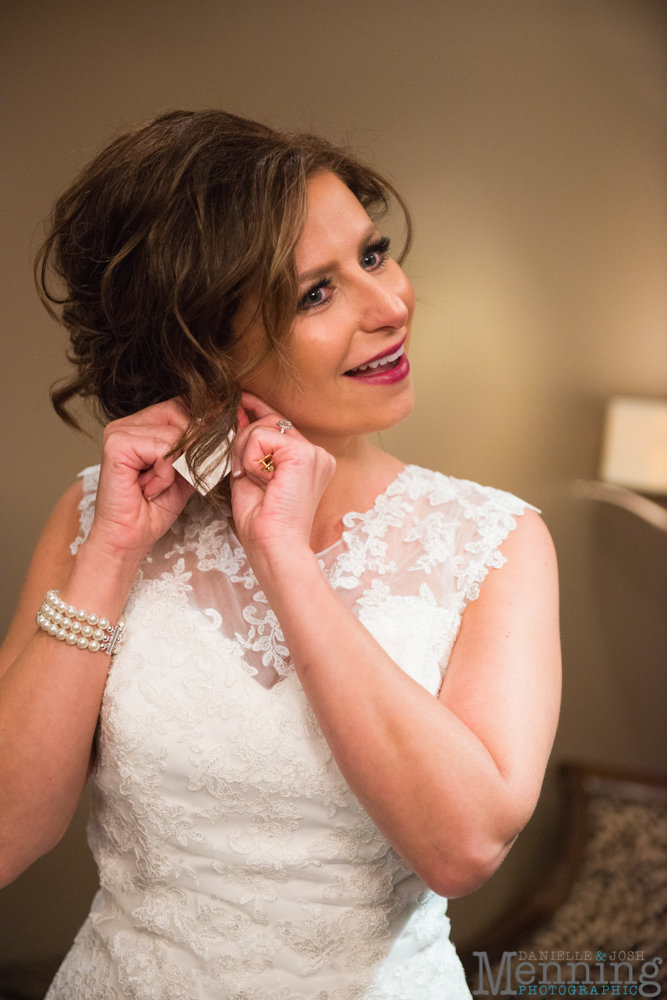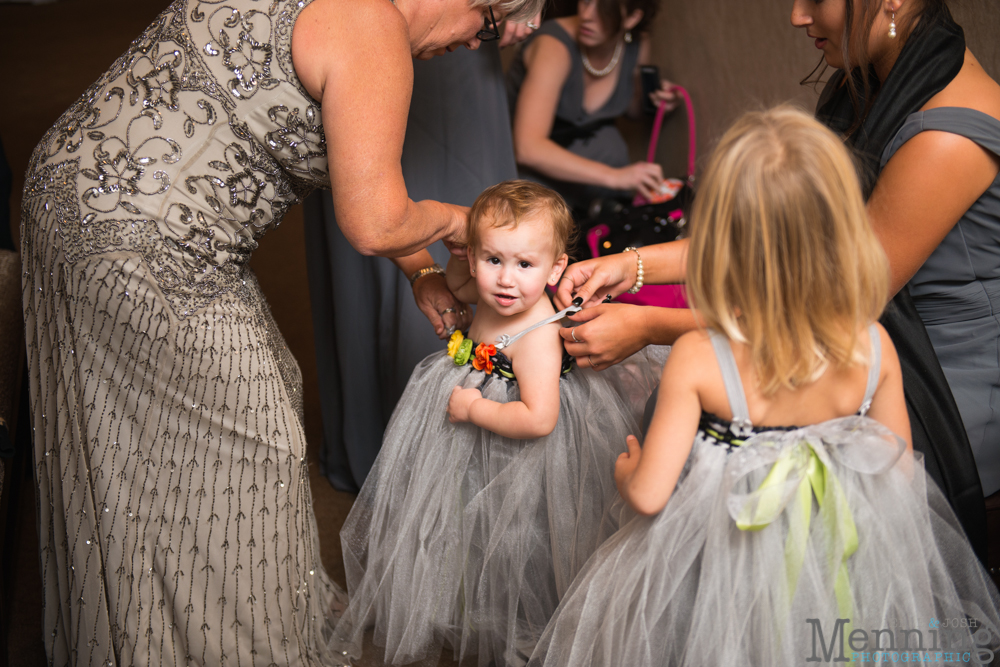 Her mom seeing her as a bride for the first time: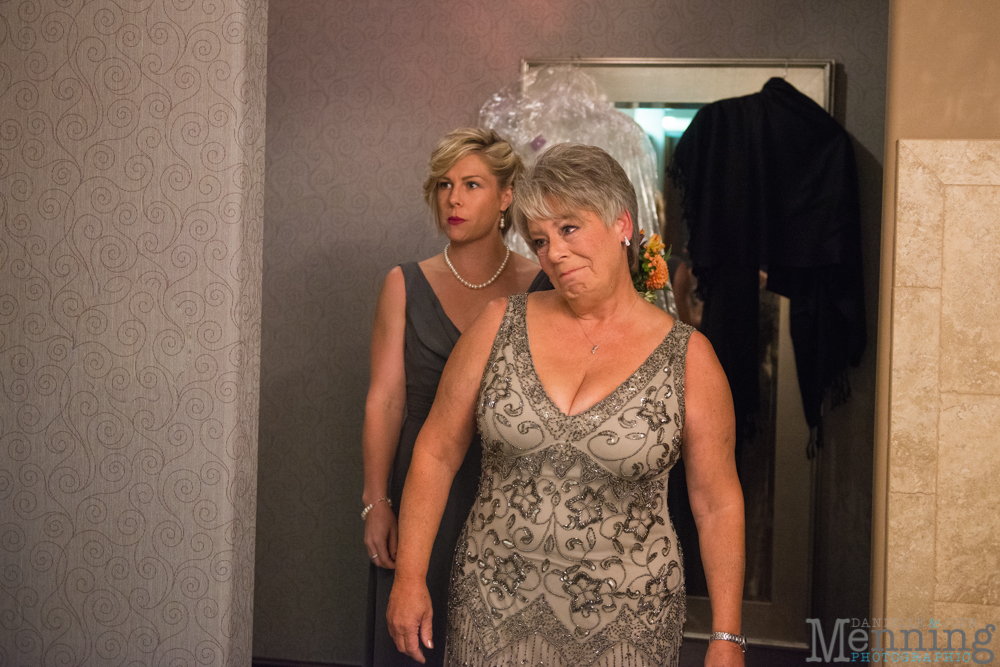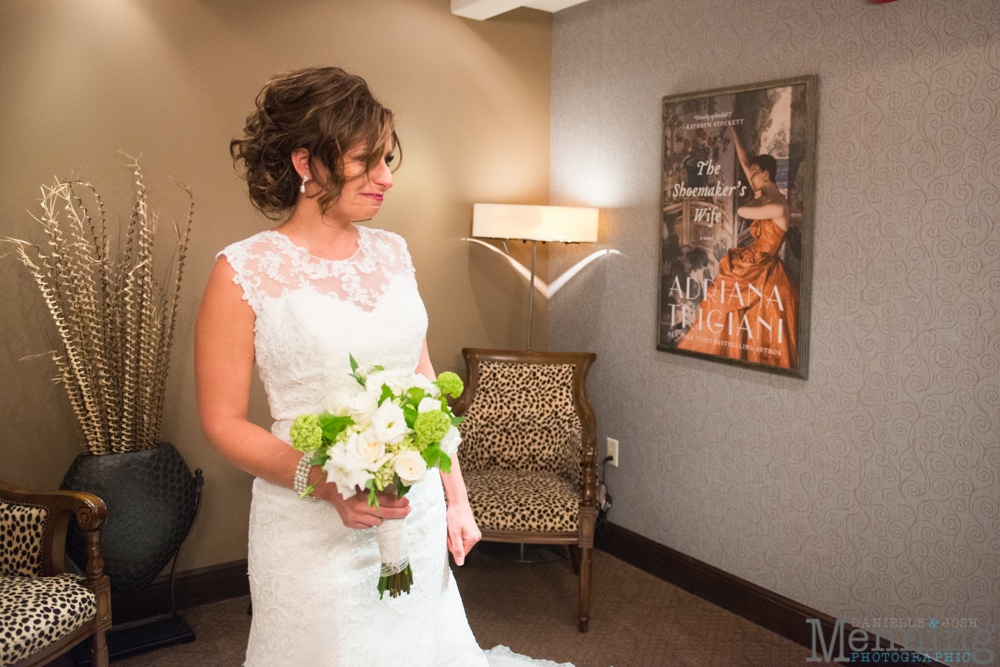 And then it was time for their first look. We were so glad that they decided to go with the first look. . . first looks are always very helpful when the wedding and reception are at the same location. And the candid photos of their first moment seeing each other are priceless.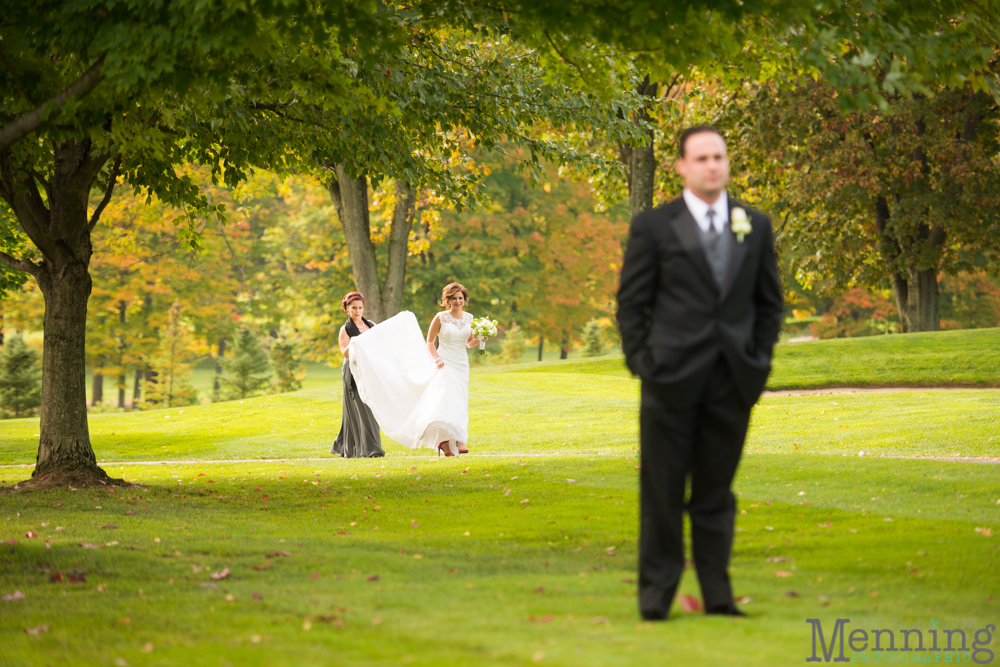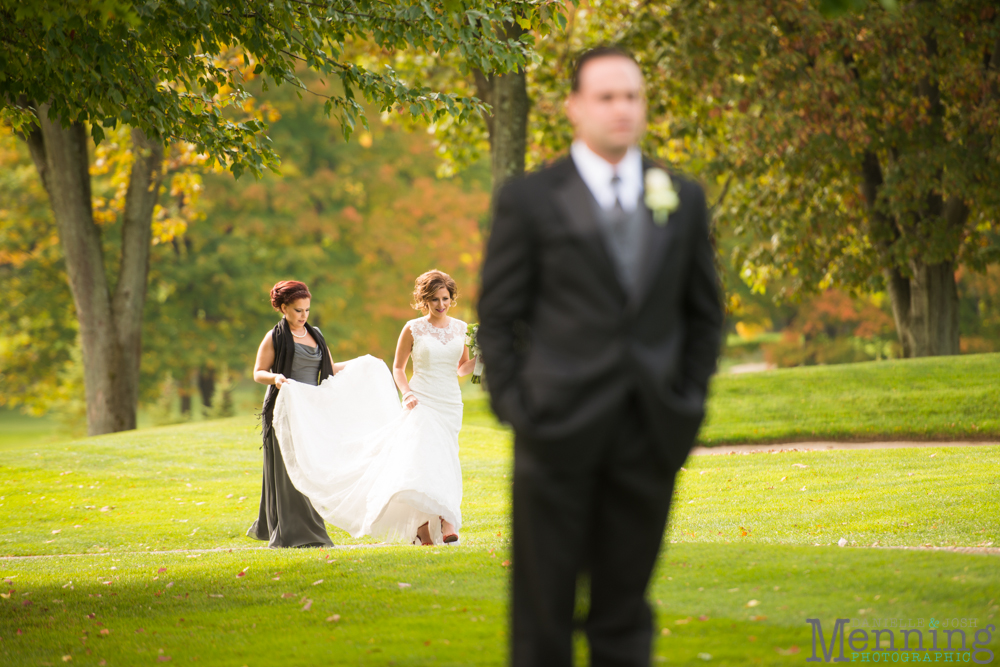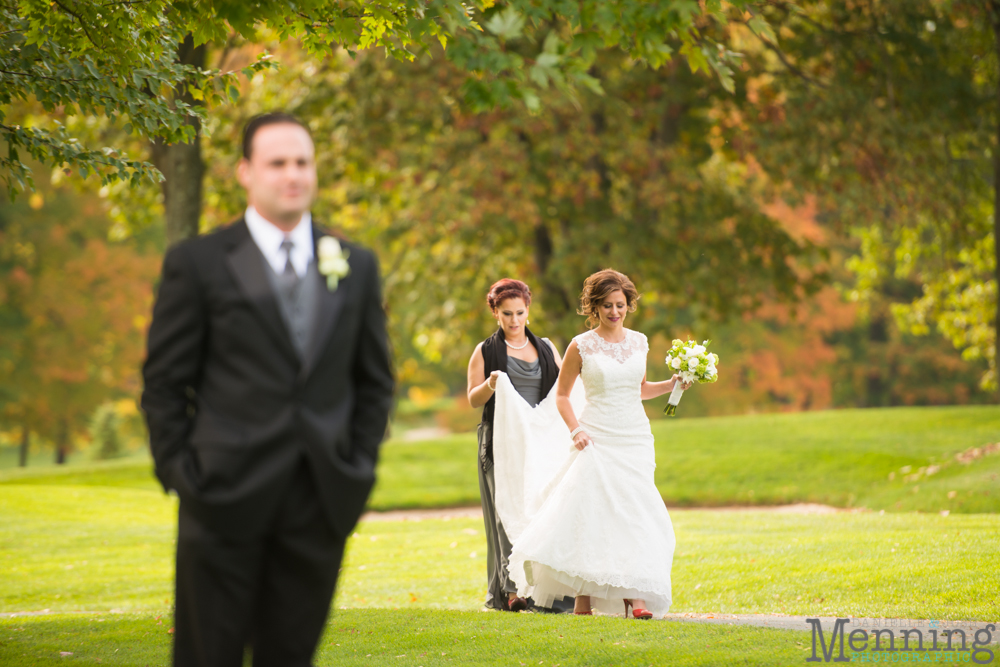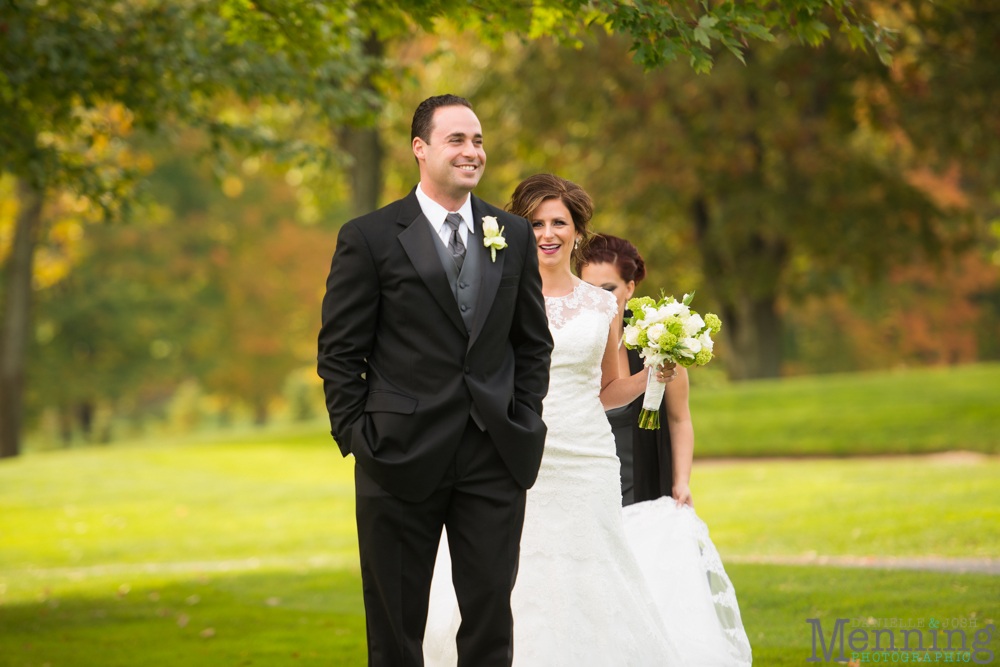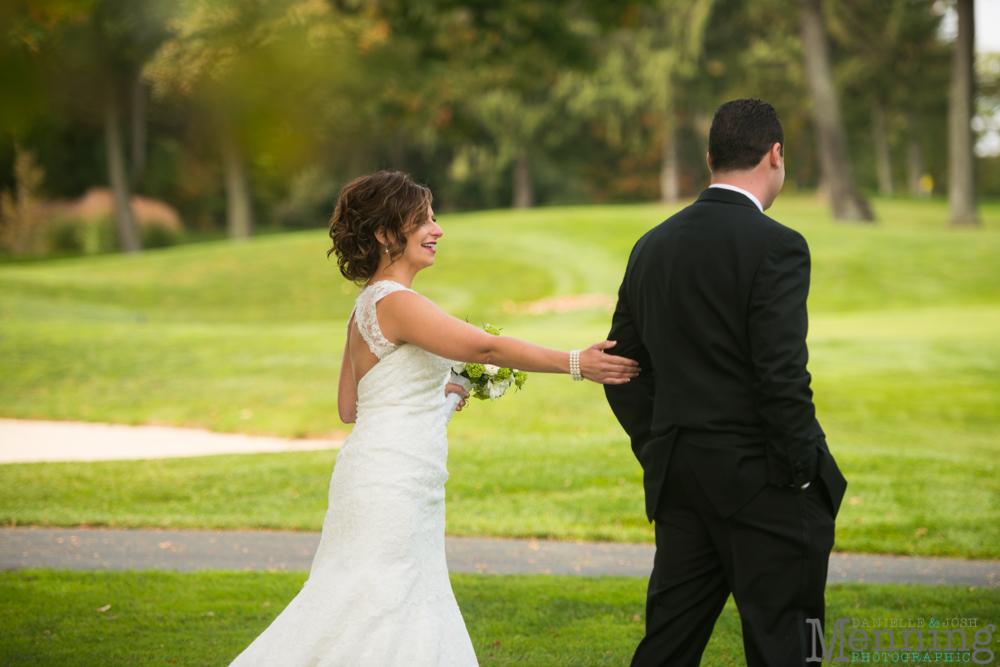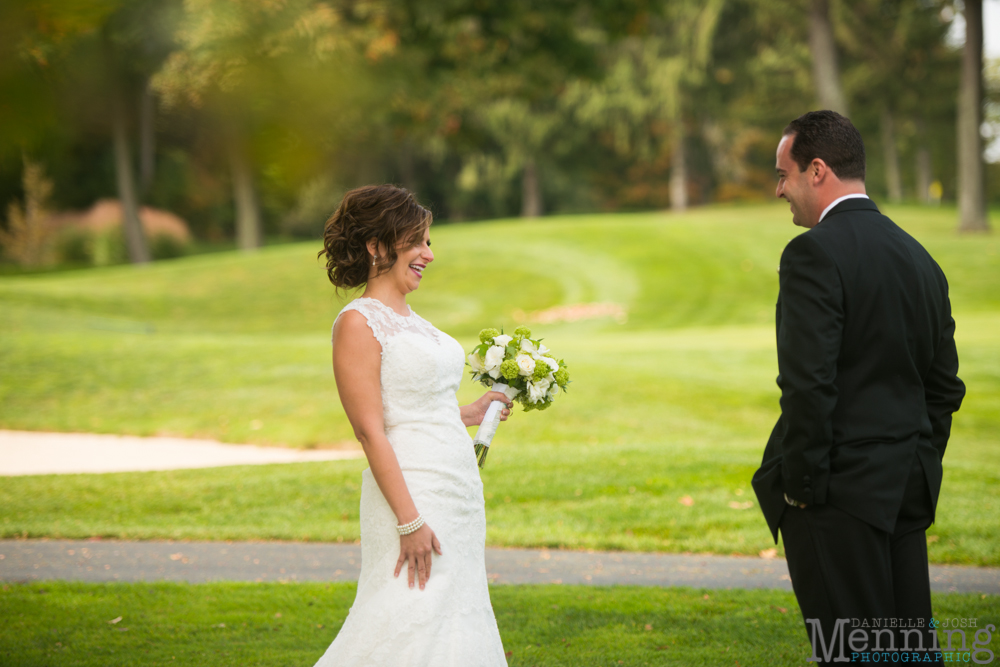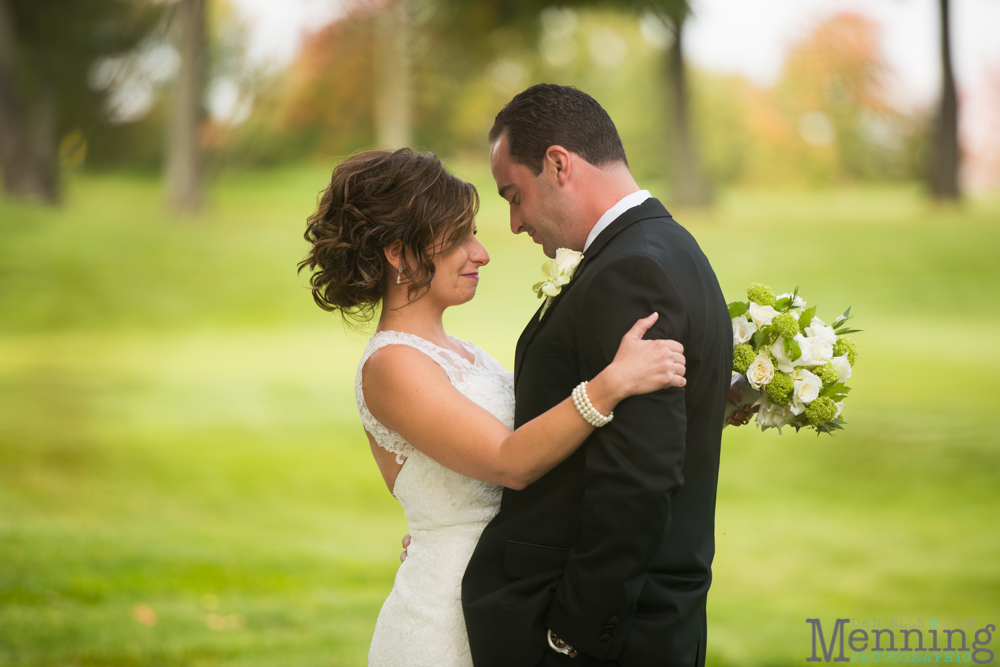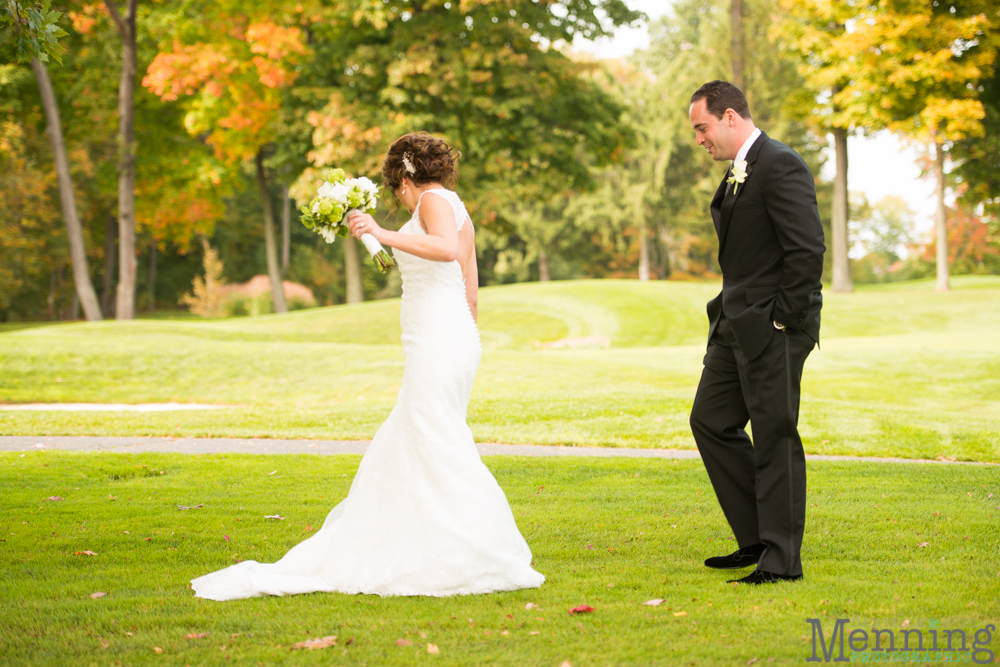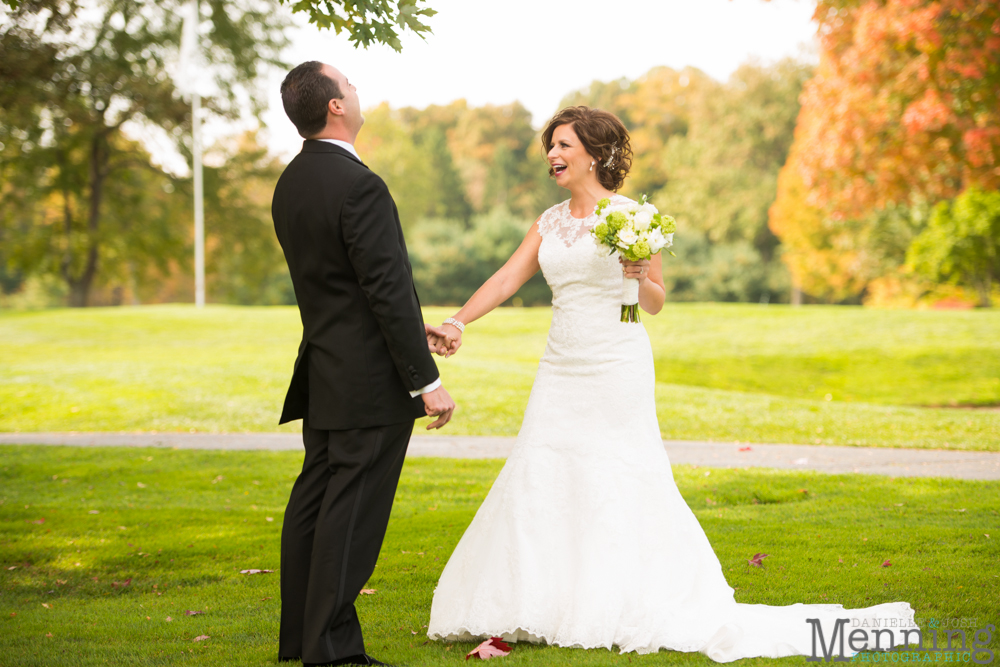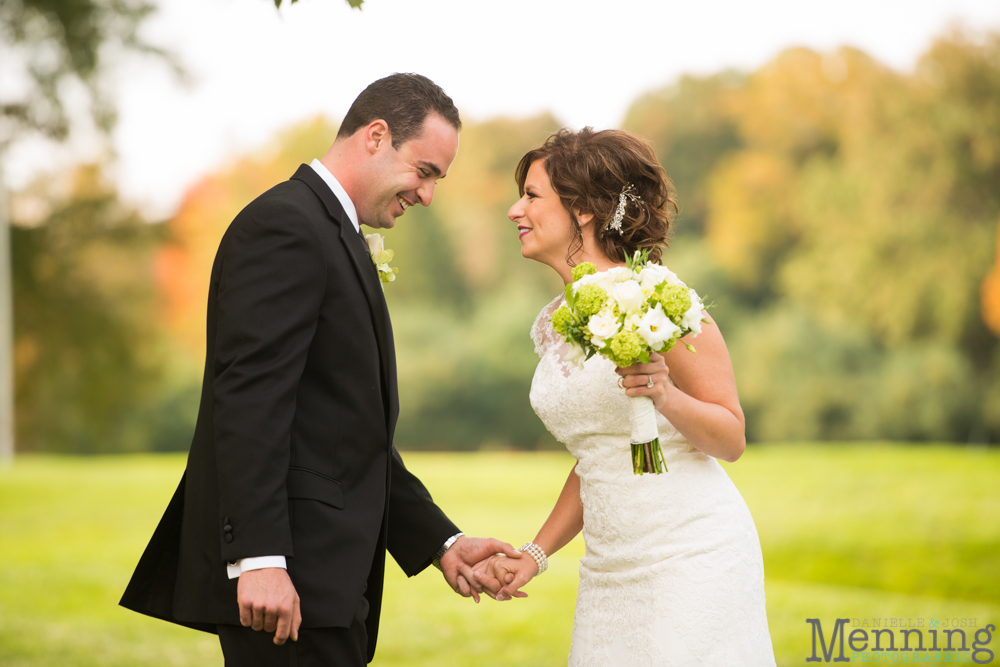 Stunning!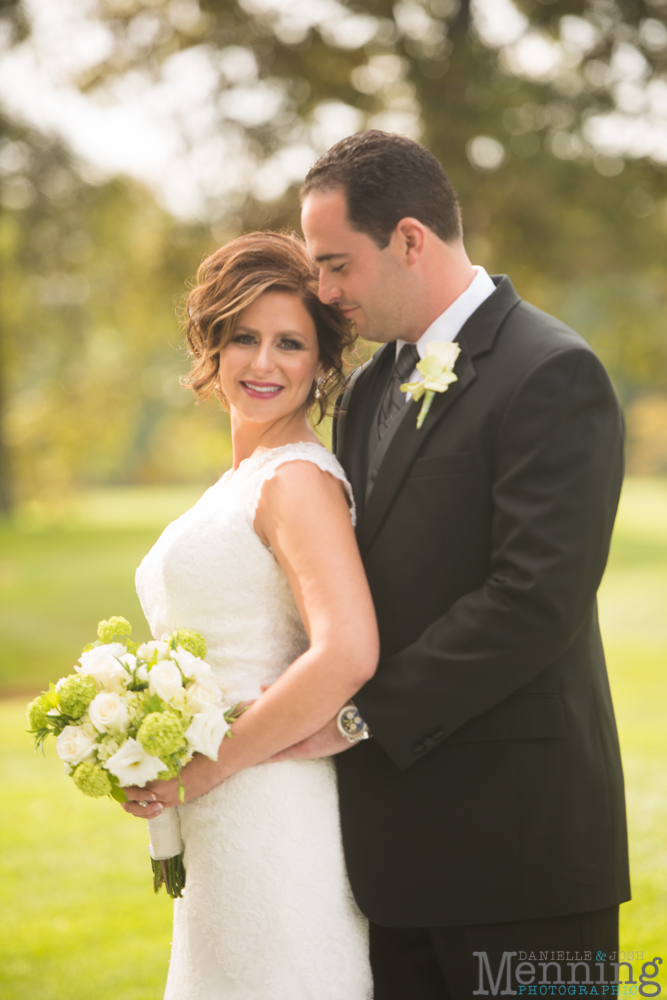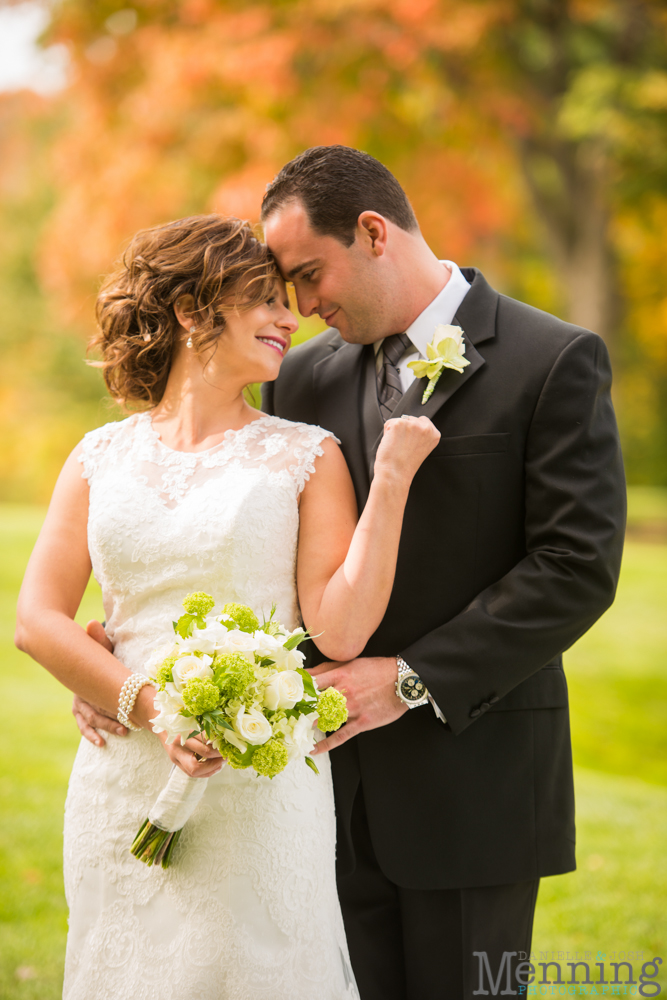 Everything about these photos makes me smile- the awesome interaction between the love birds, the beautiful Fall colors in the leaves, and just how happy they look!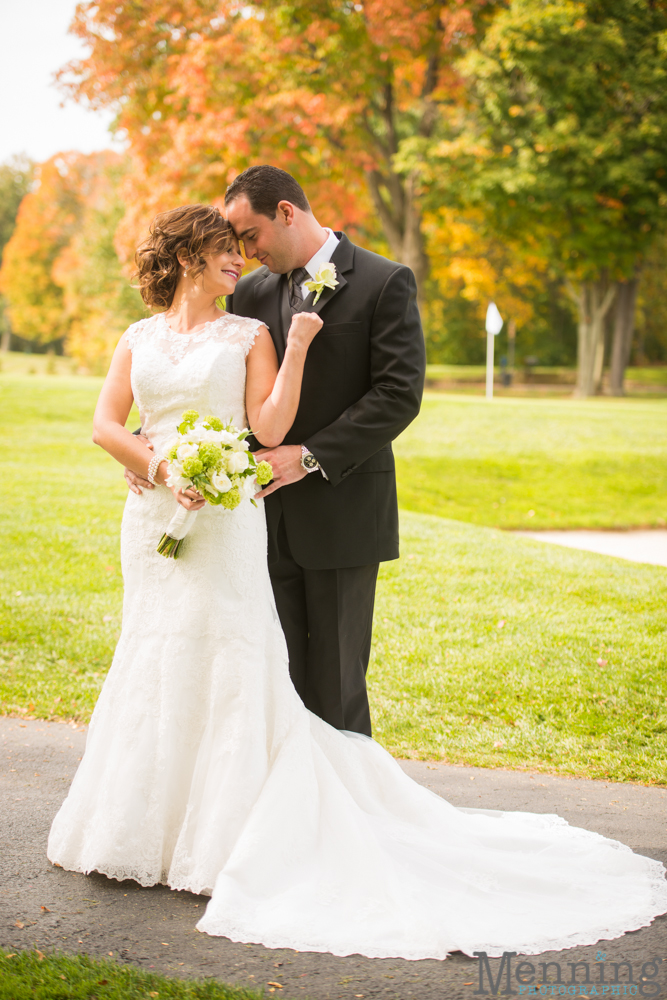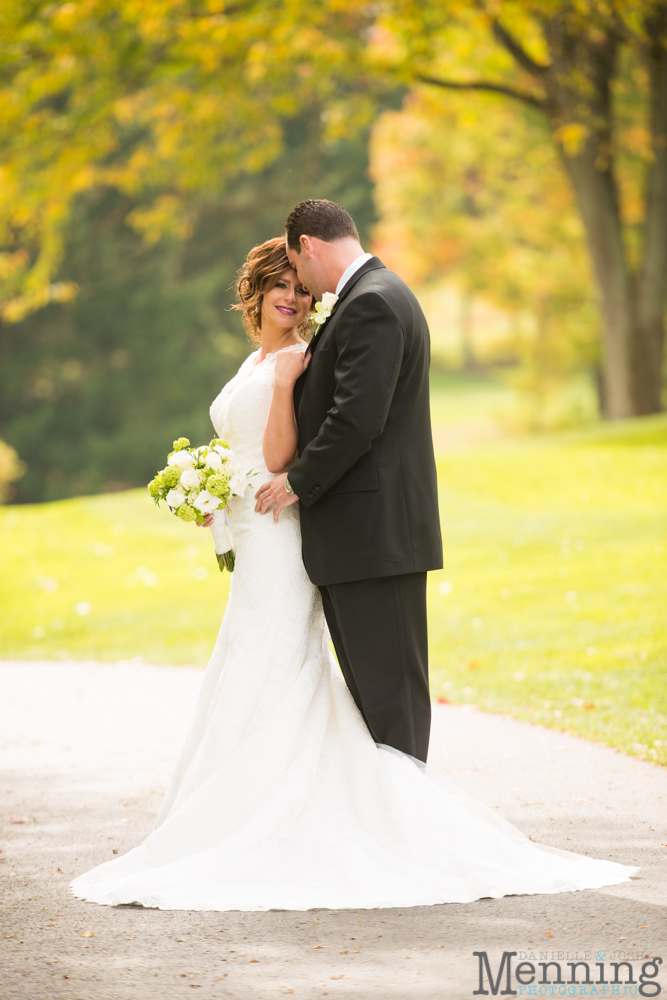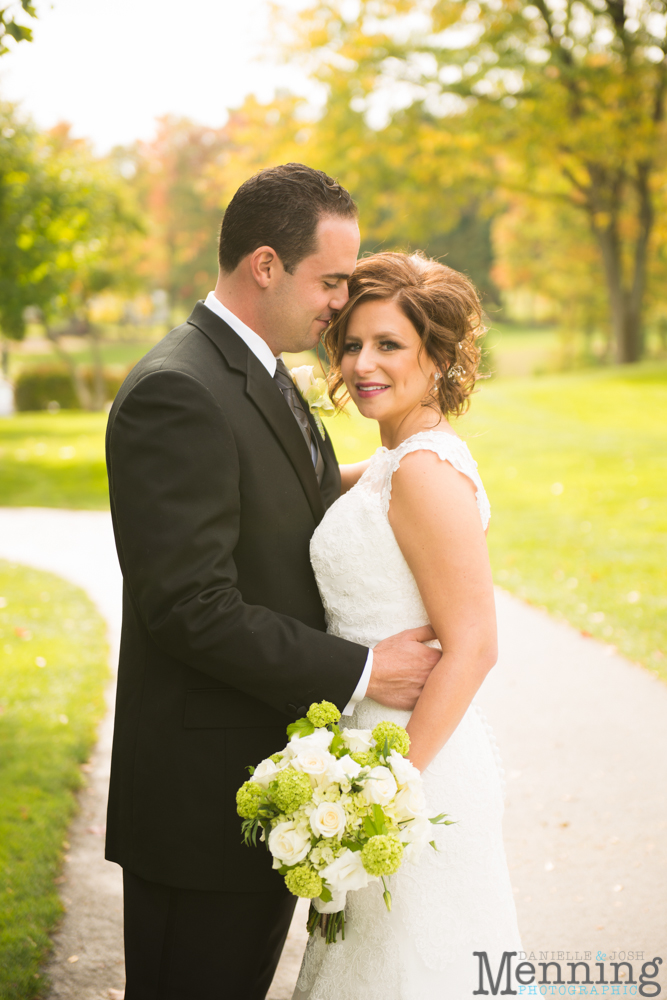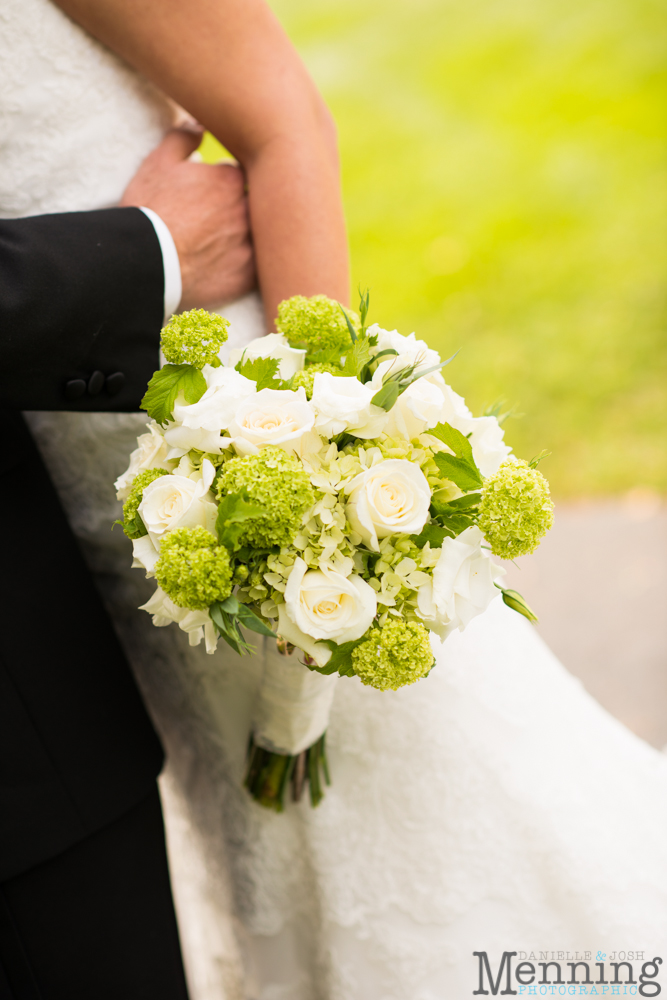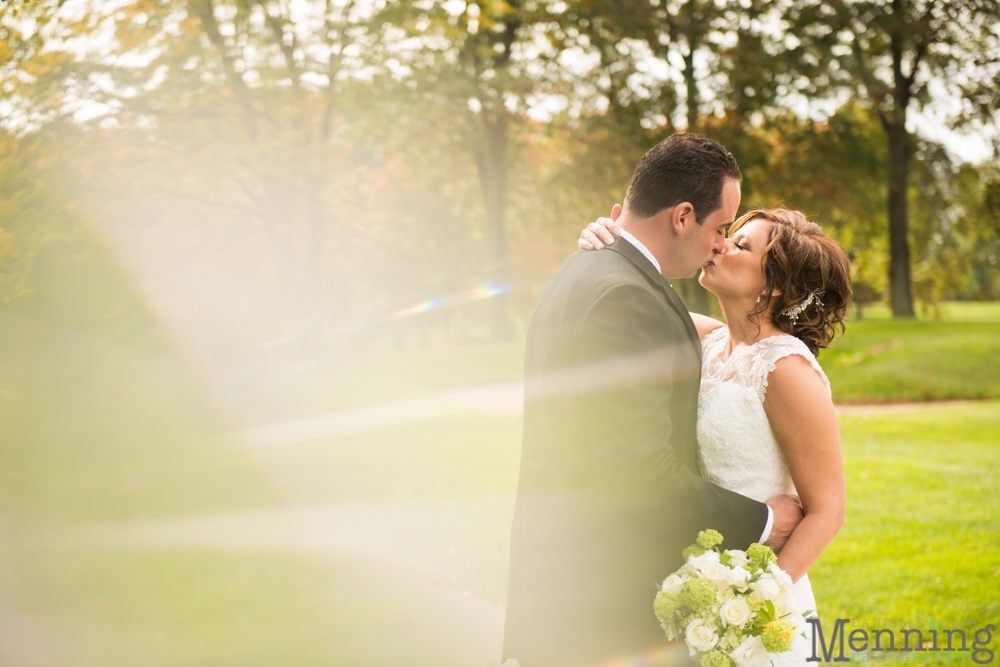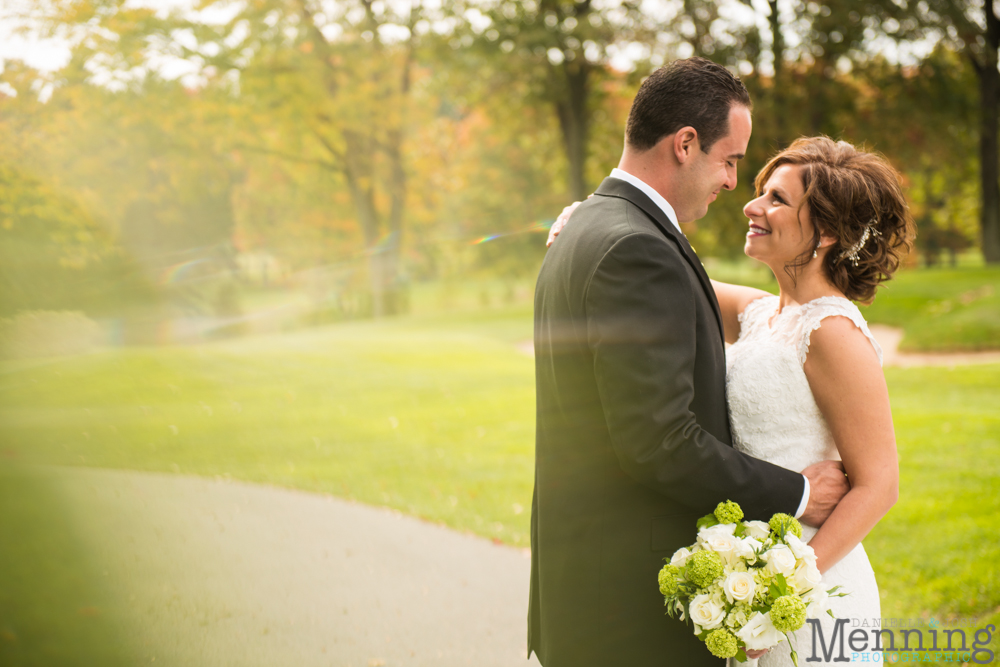 The back of her gown. . . sooooo pretty!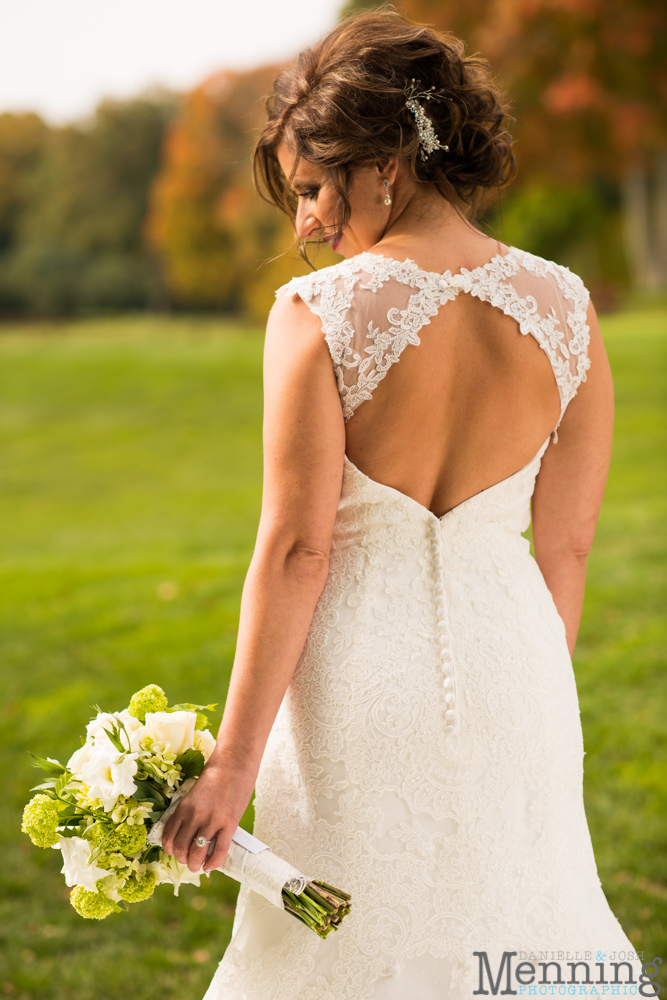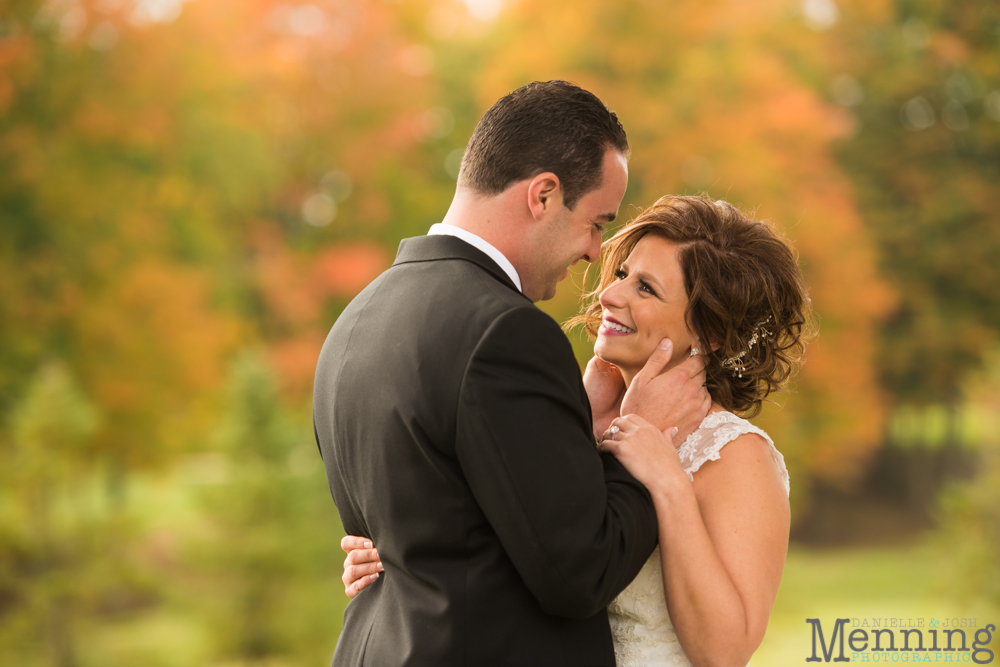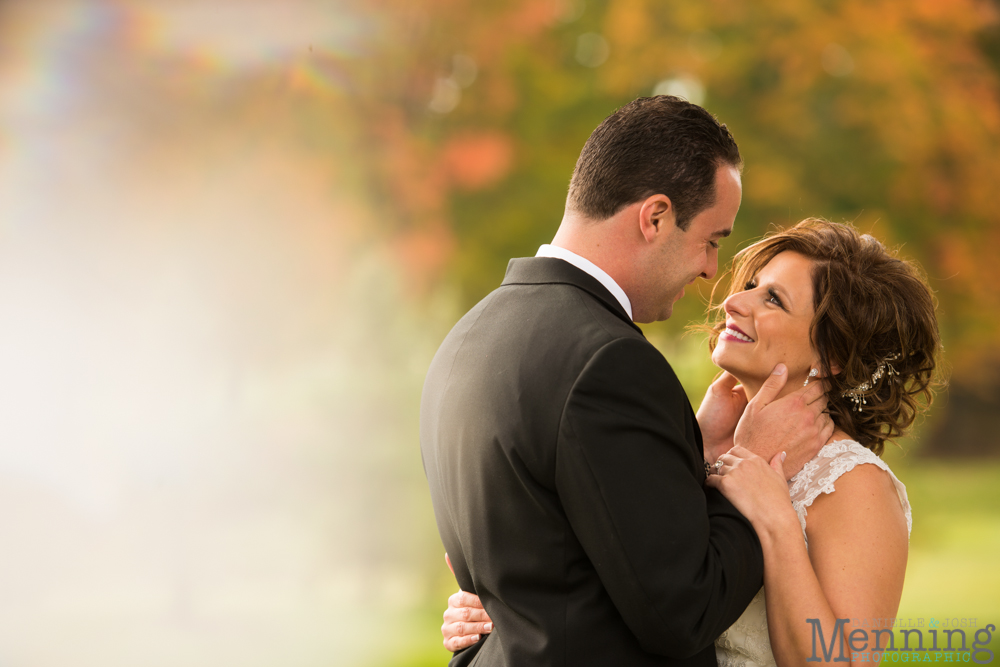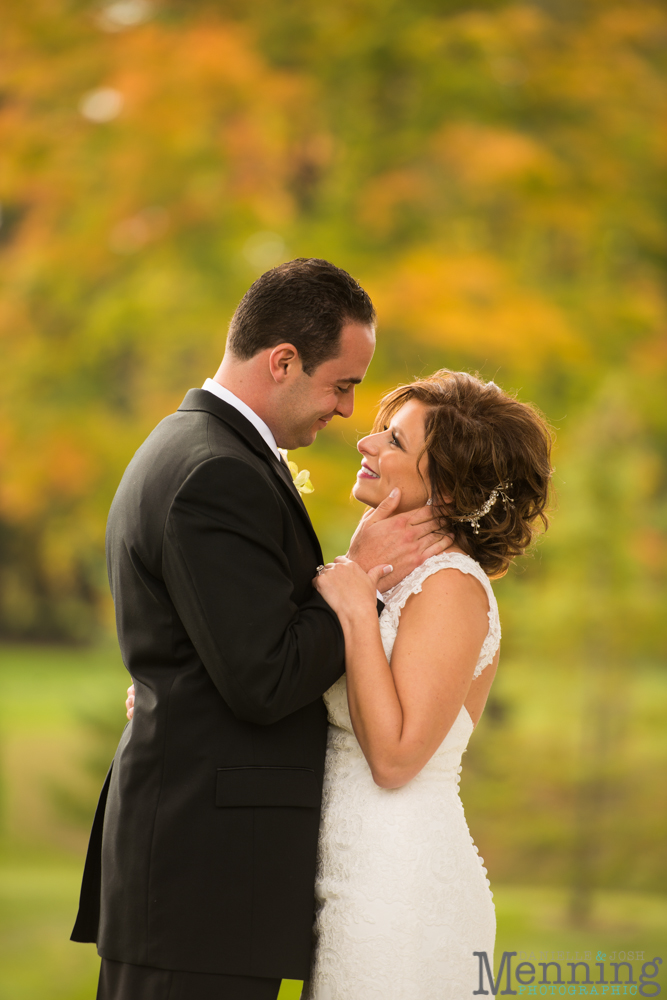 The Lake Club is always a beautiful place to shoot, but it's especially gorgeous in Autumn.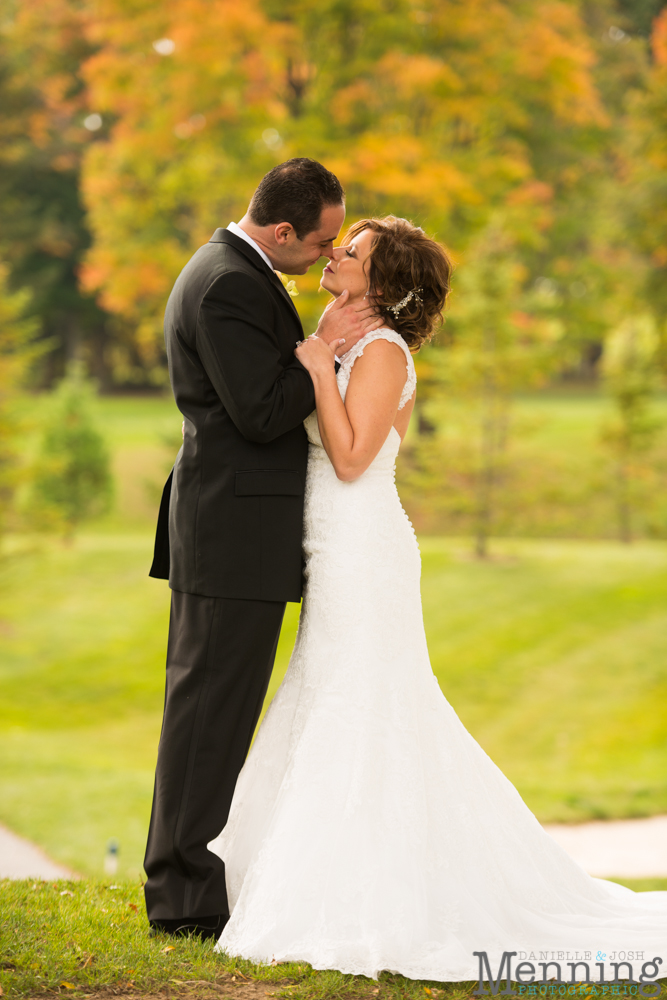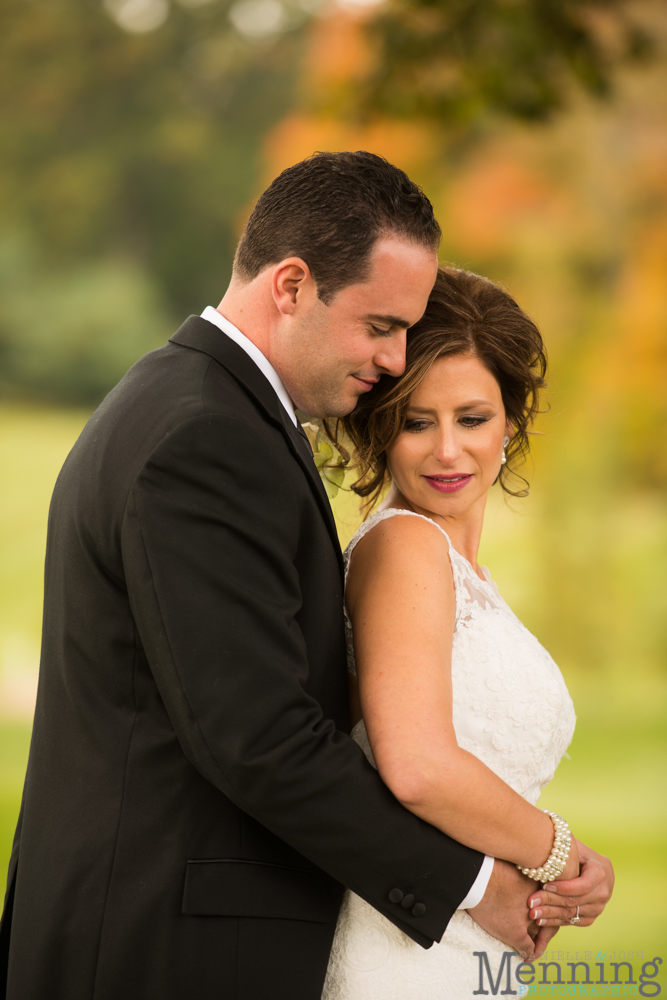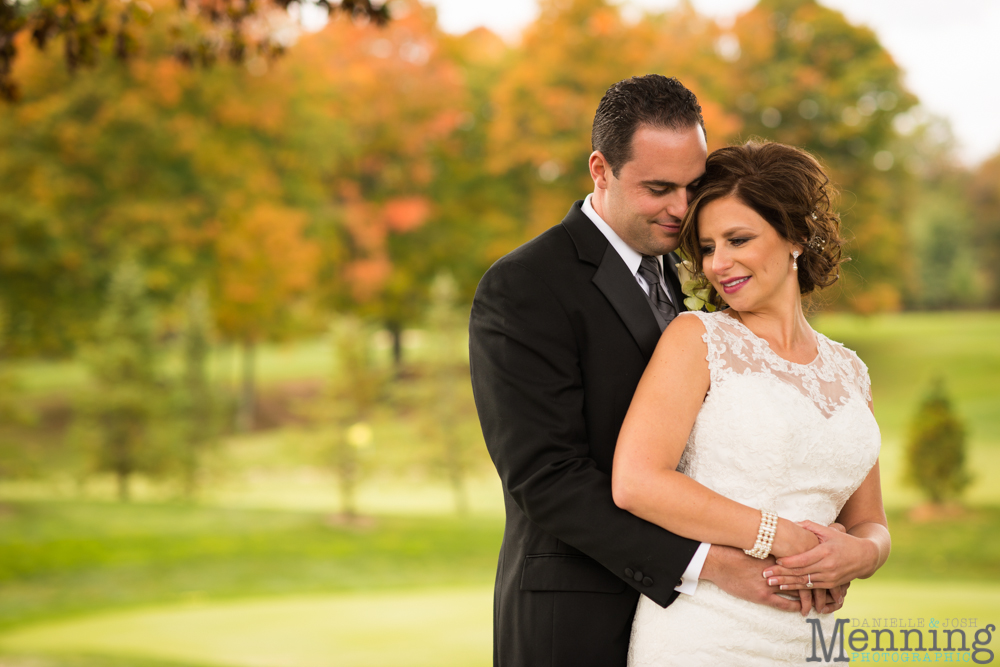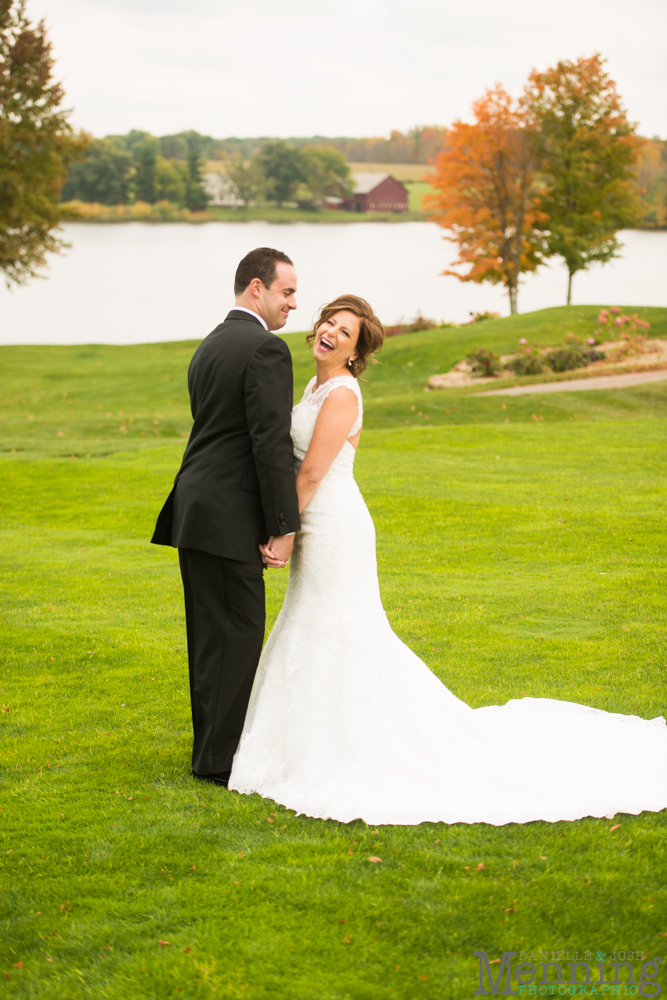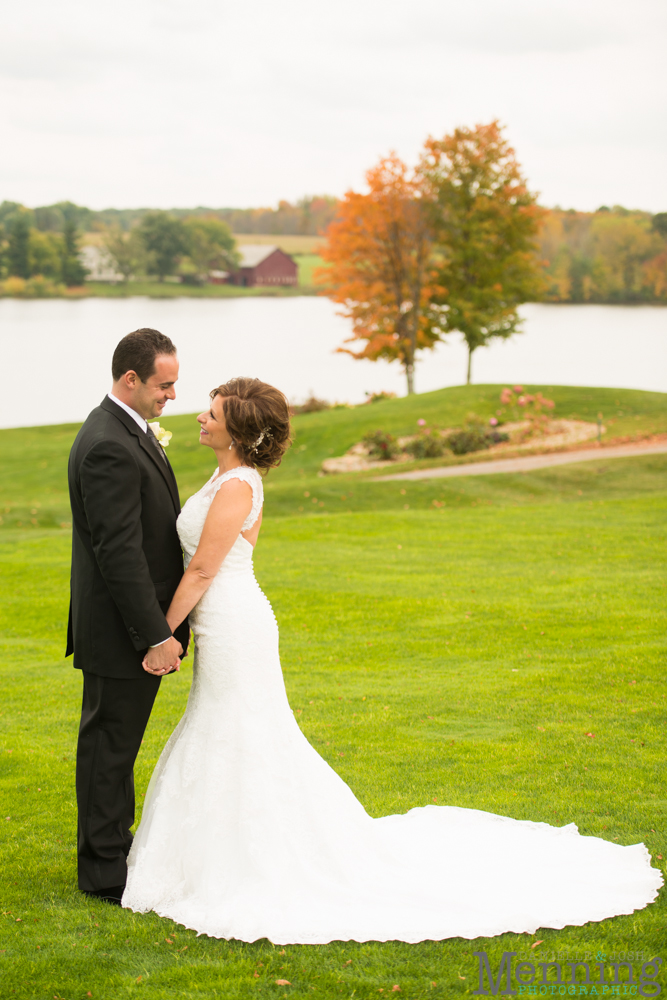 What a great looking bridal party.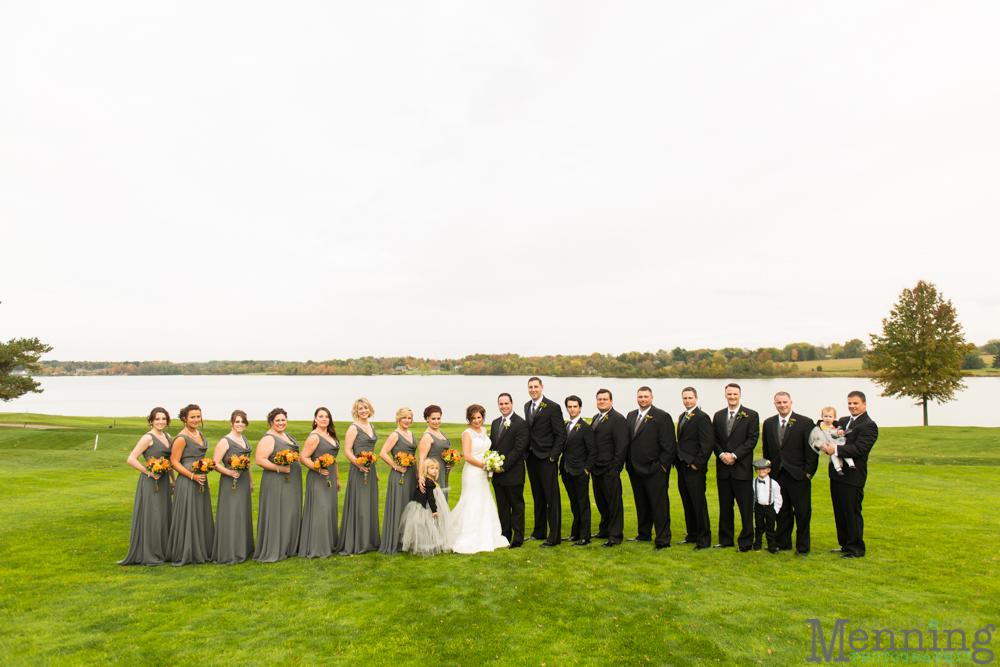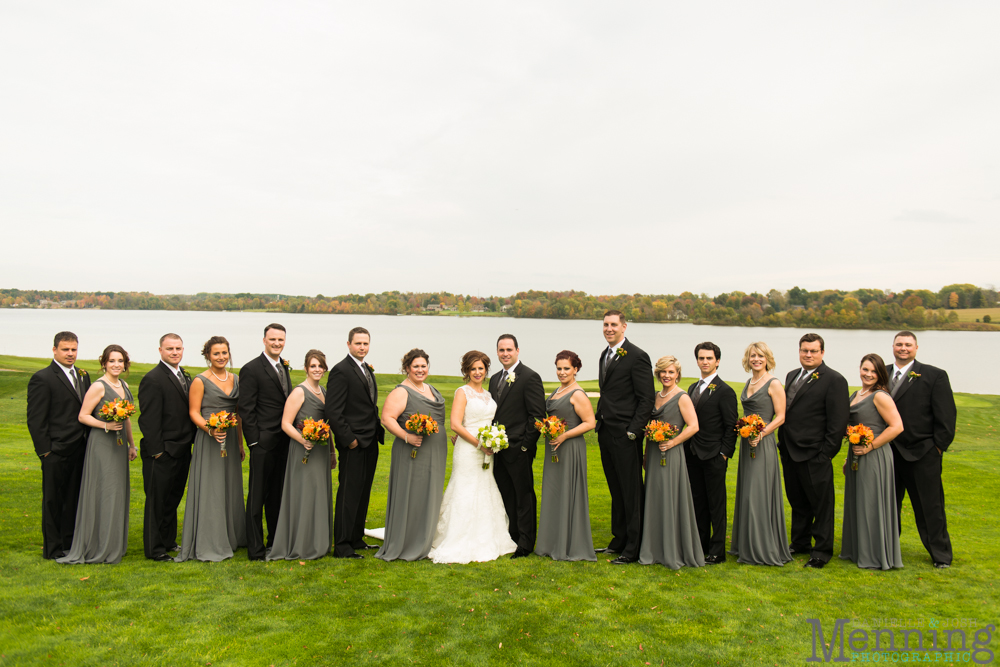 The charcoal gray with those pretty pops of color from the flowers worked so well! Sweet Arrangements did the florals.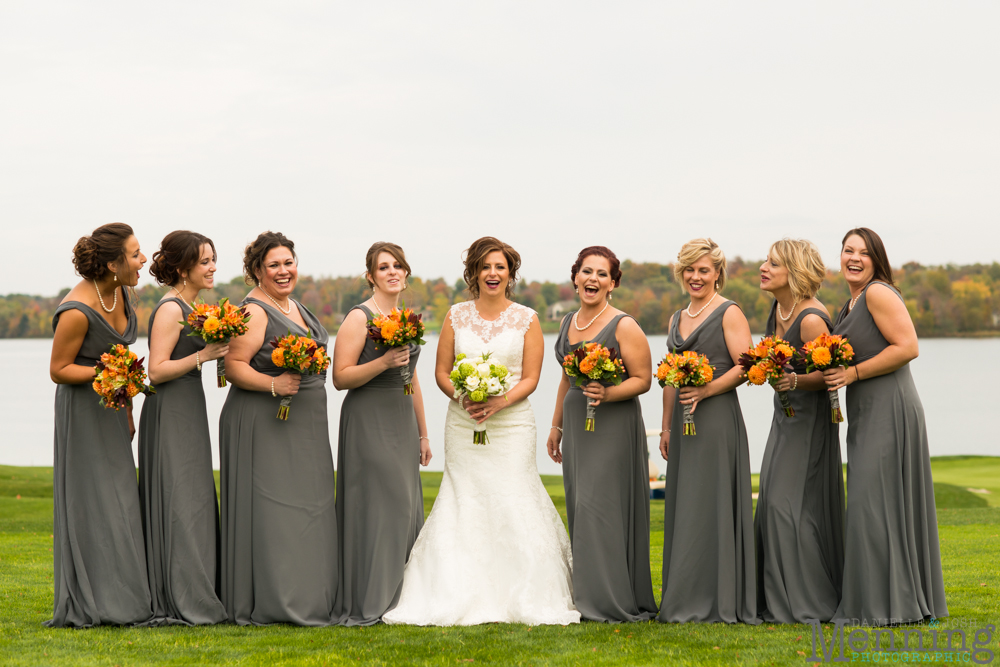 Because of the first look and the AMAZING wedding day timeline that the oh-so-organized bride put together after reading my blog, we were able to complete the family photos before the ceremony, too. It made the day go so smoothly and stress-free. After the ceremony, everyone (including Cassie & Byron) enjoyed the cocktail hour and reception without worrying about anything at all! It was just time to party and enjoy.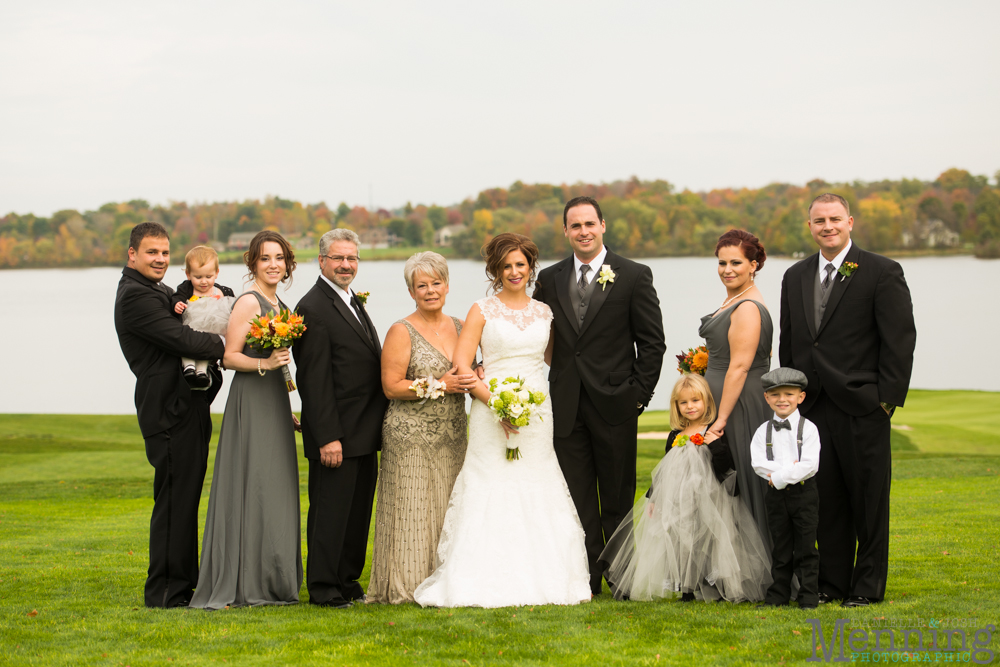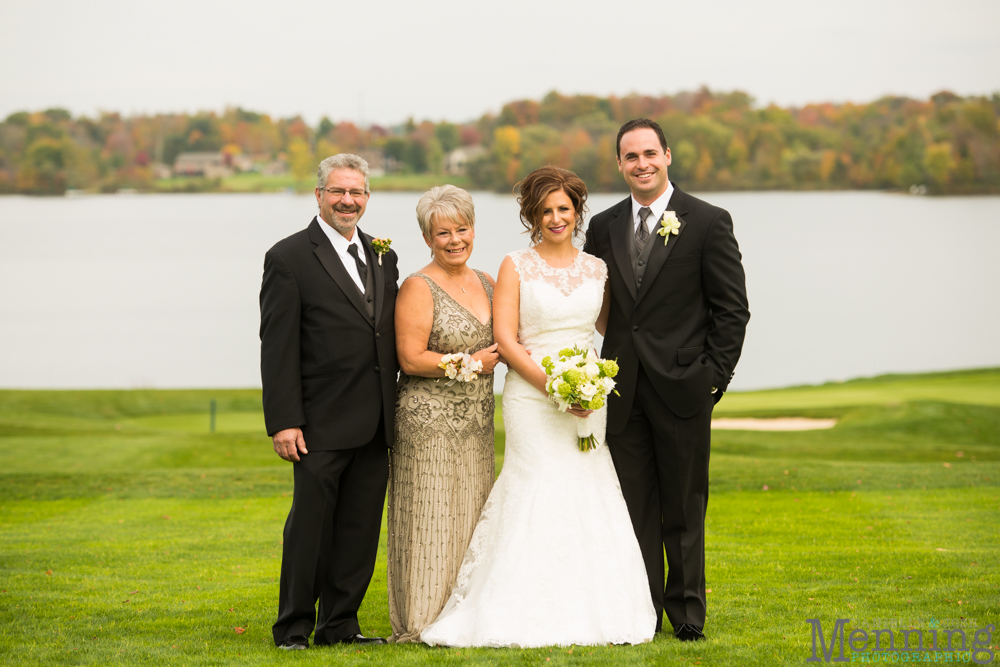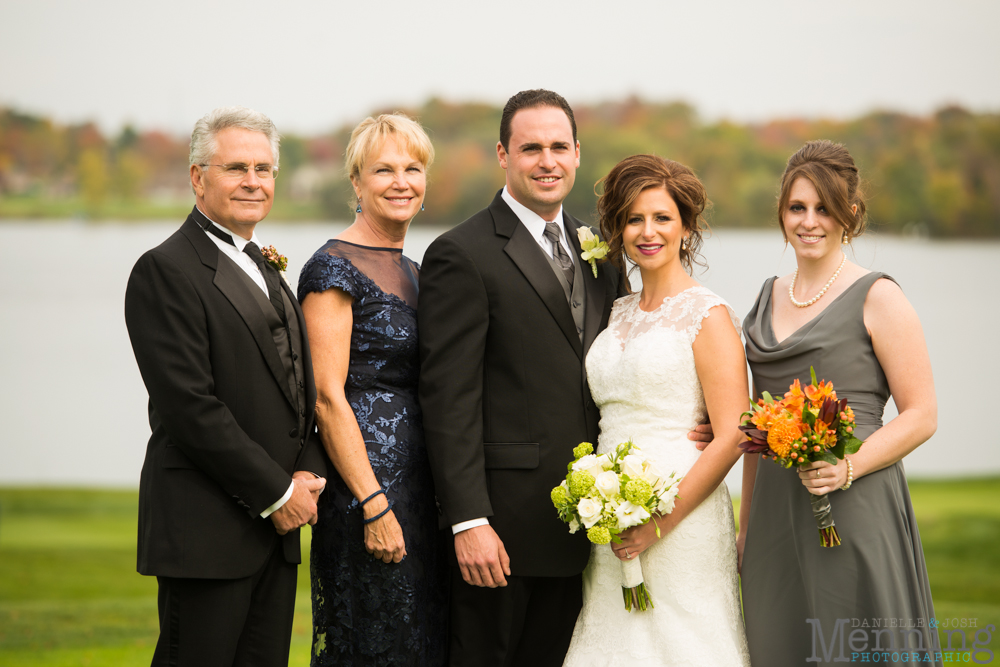 Handsome groom.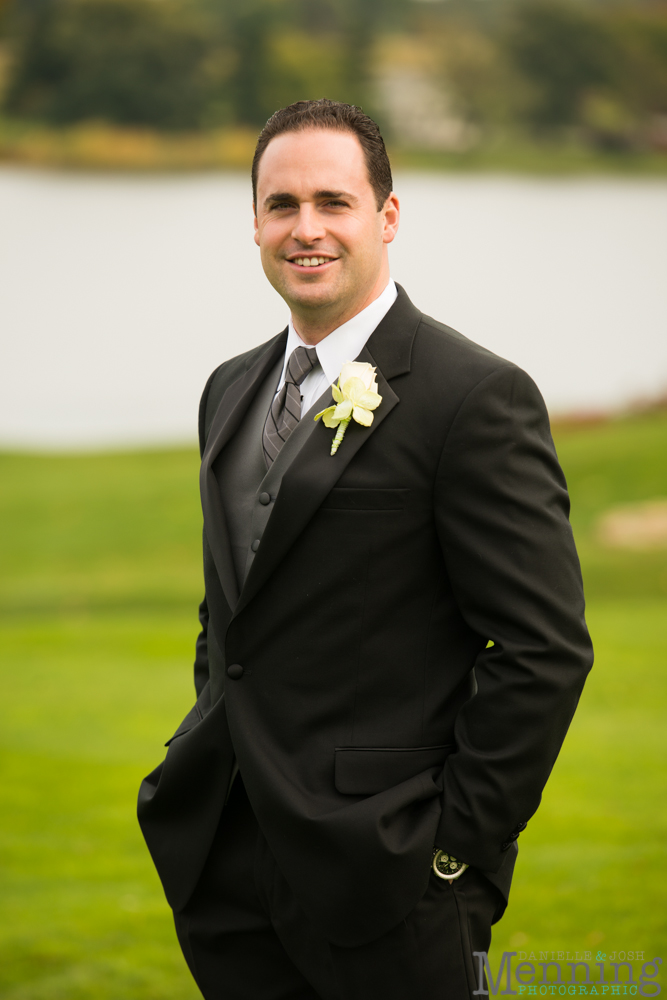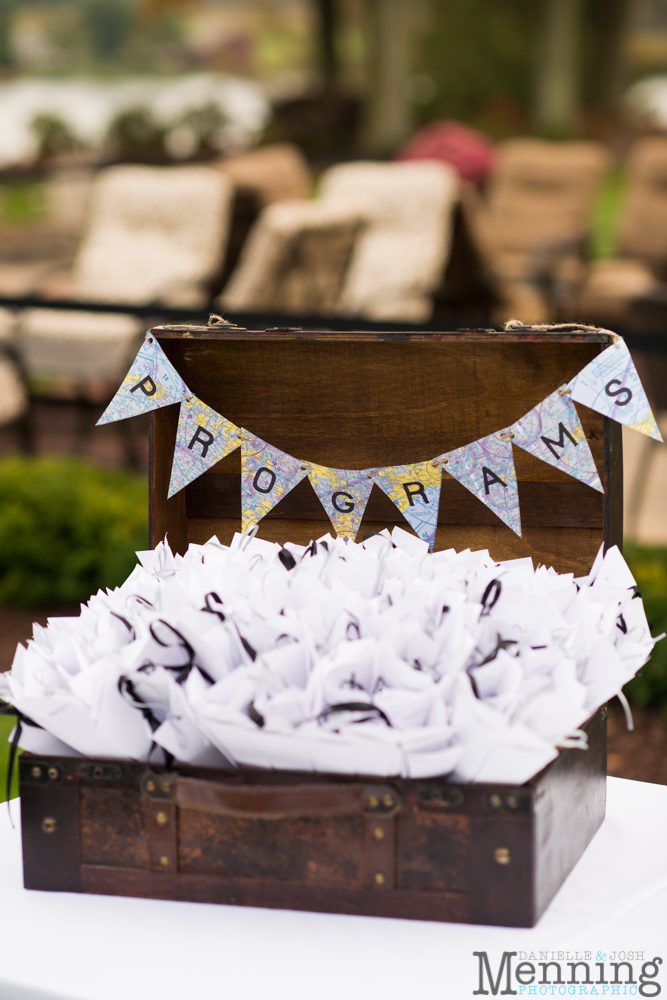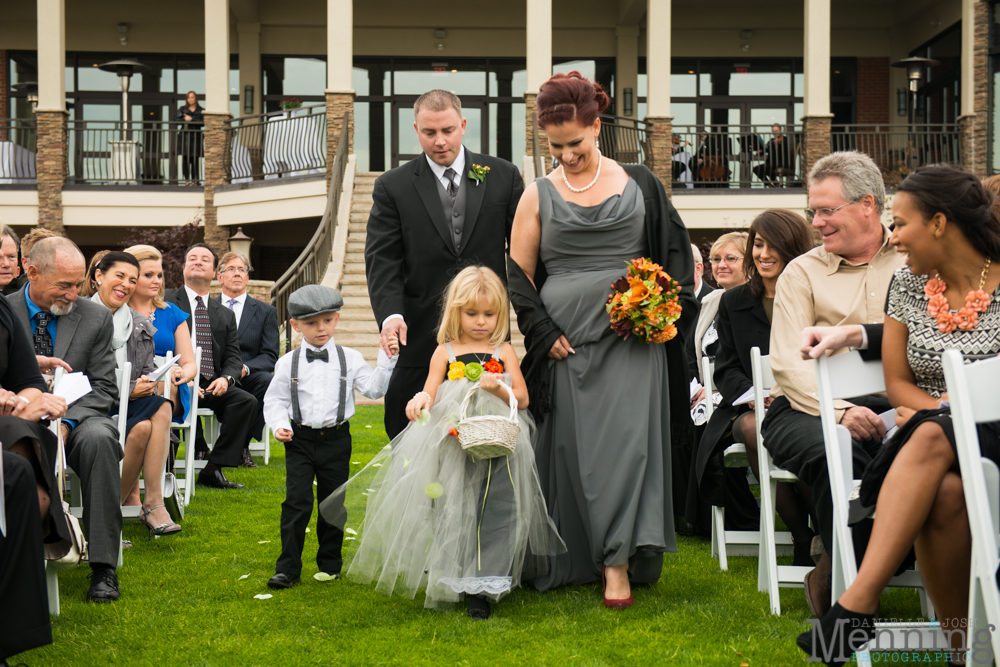 Cassie's parents walked her down the aisle.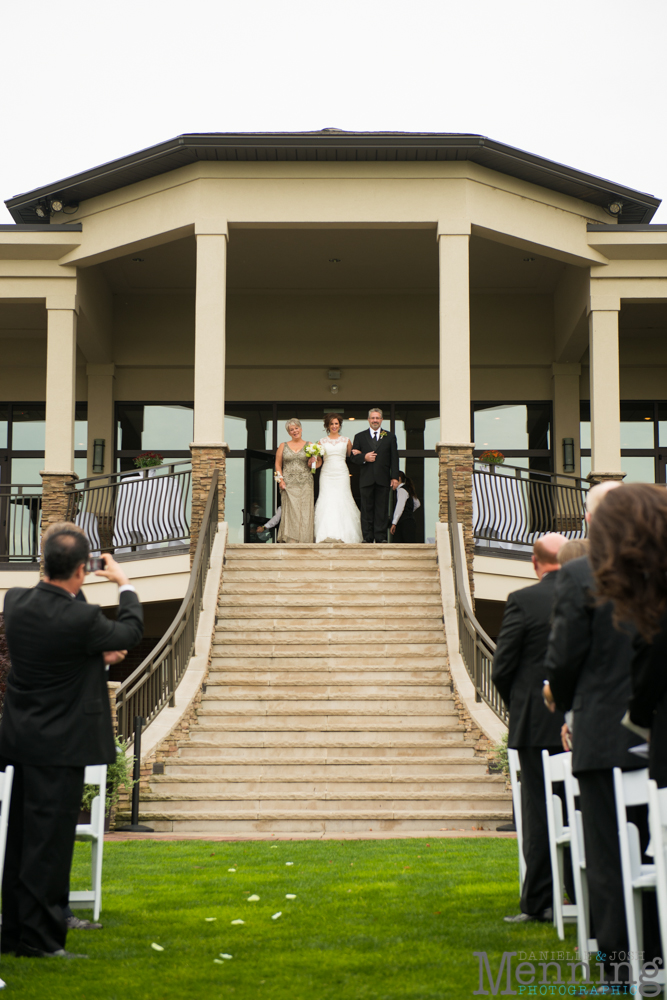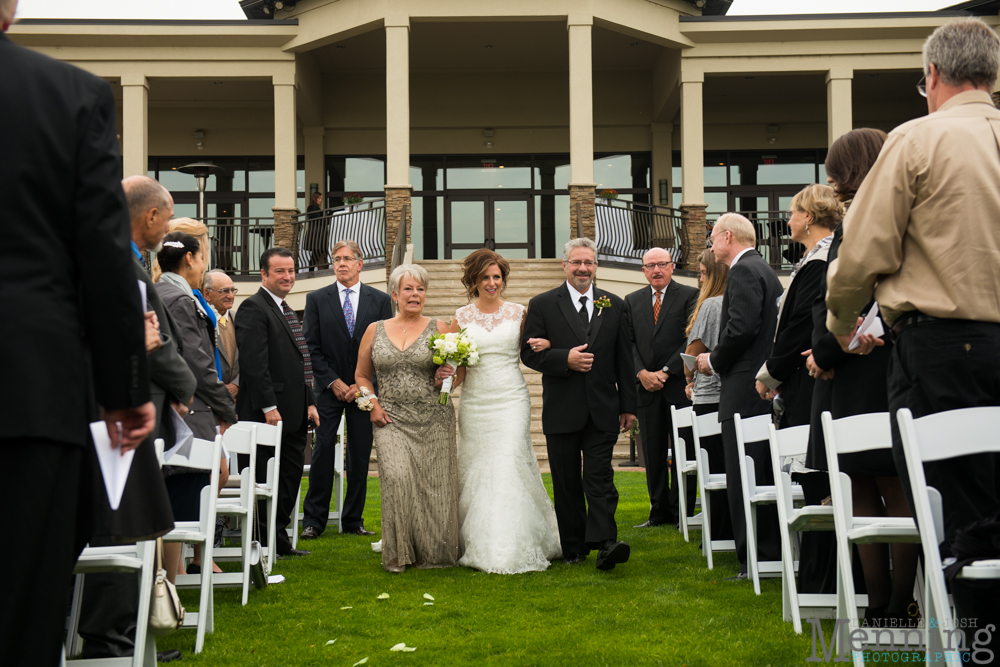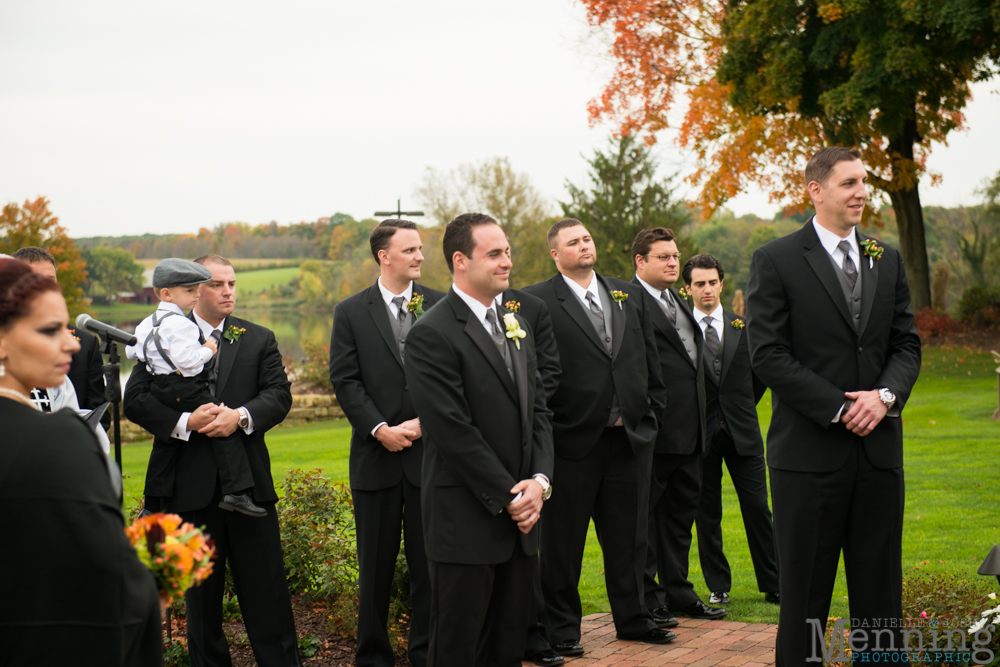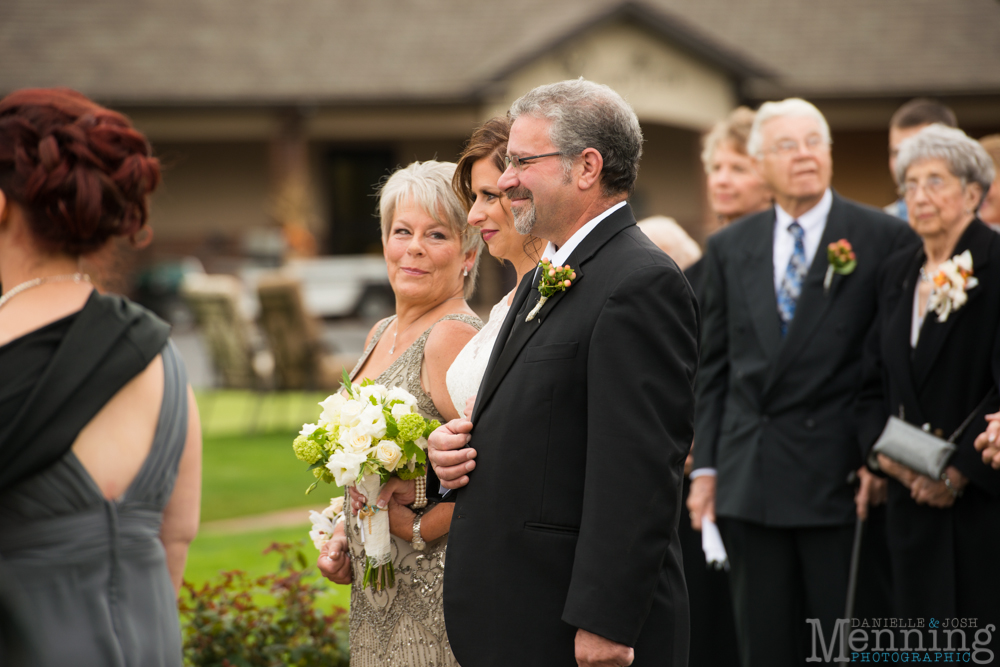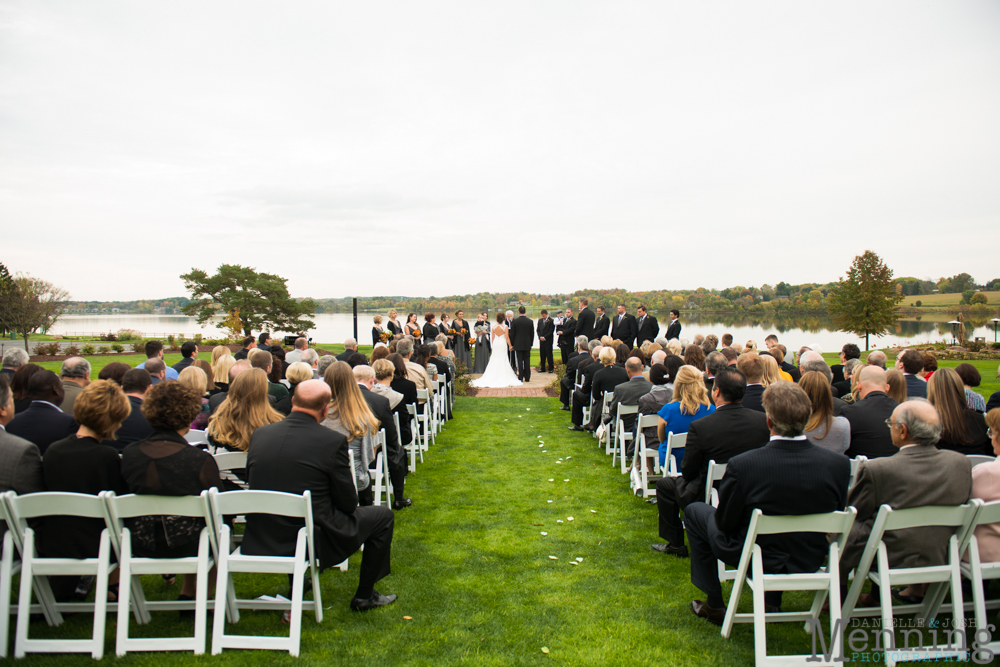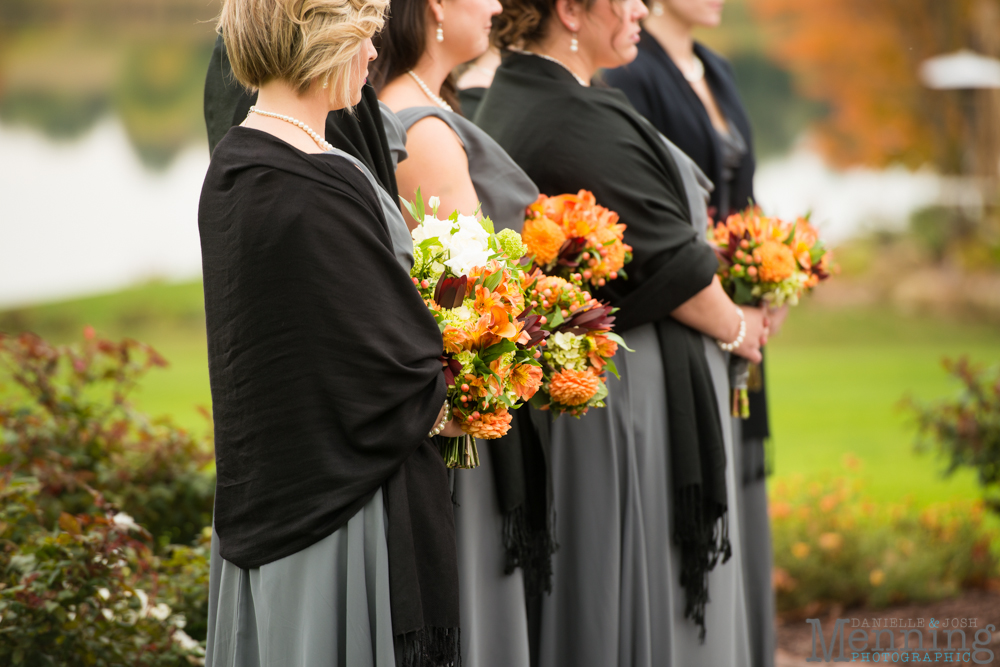 Cassie & Byron wrote personalized vows. They were so meaningful. And they were the perfect mixture of fun and sentimental. Â They wrote them separately, but they both ended up saying that they were "partners in crime." 🙂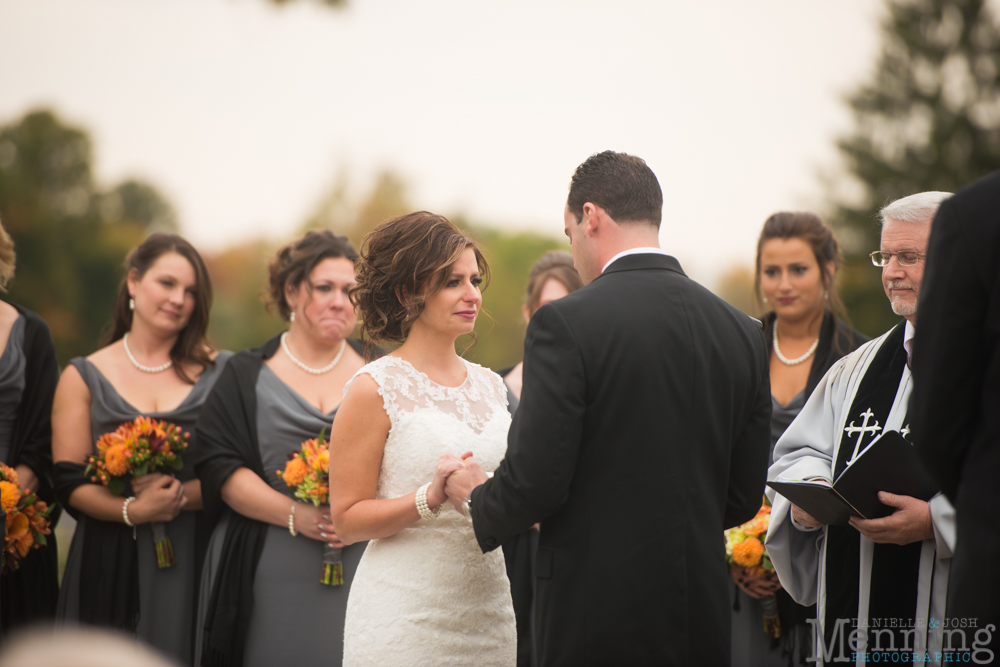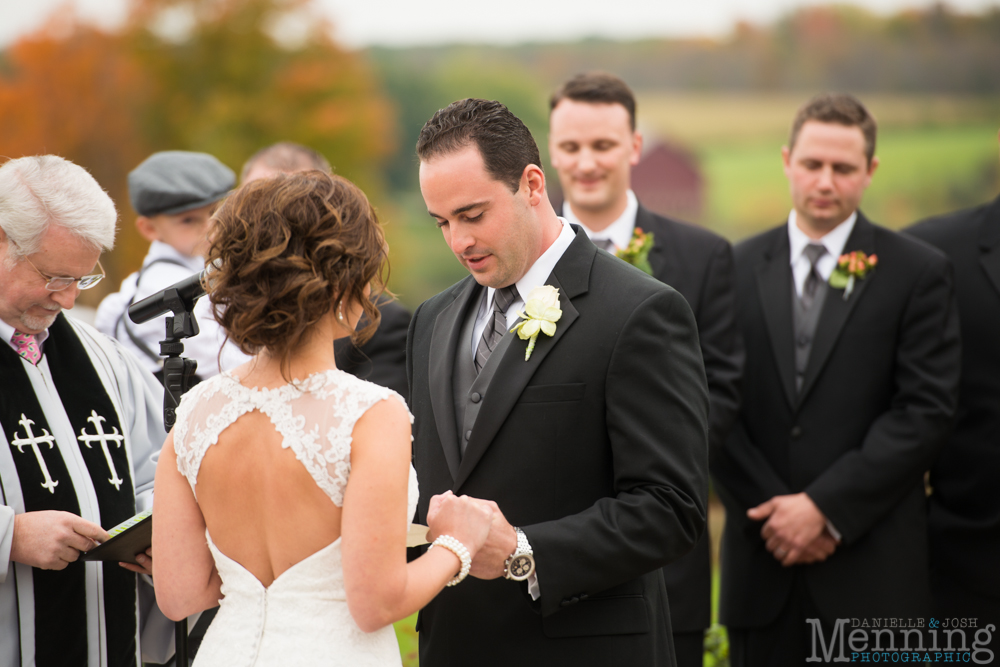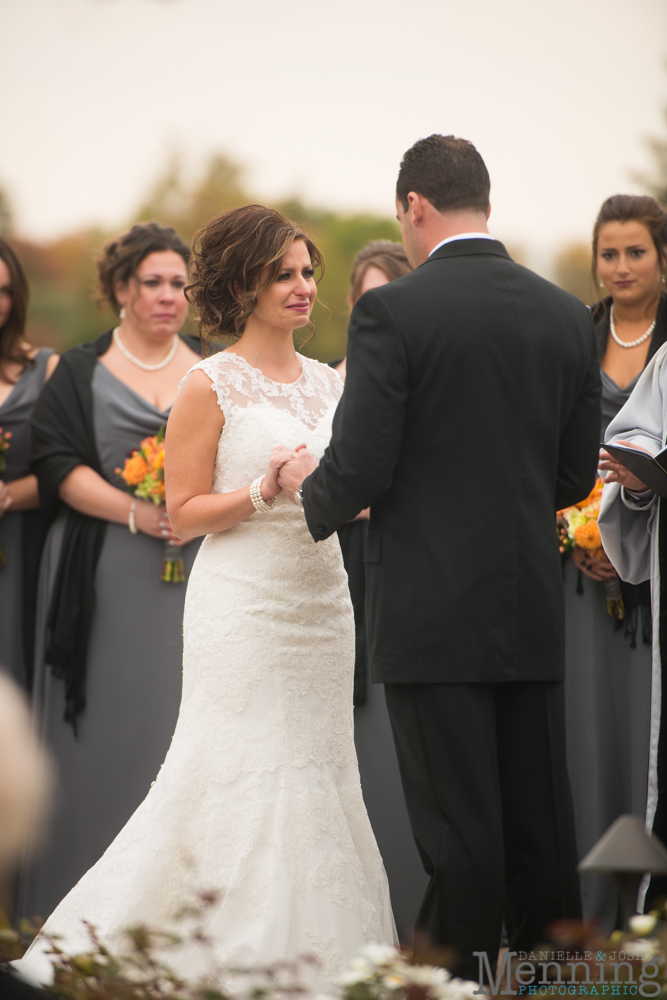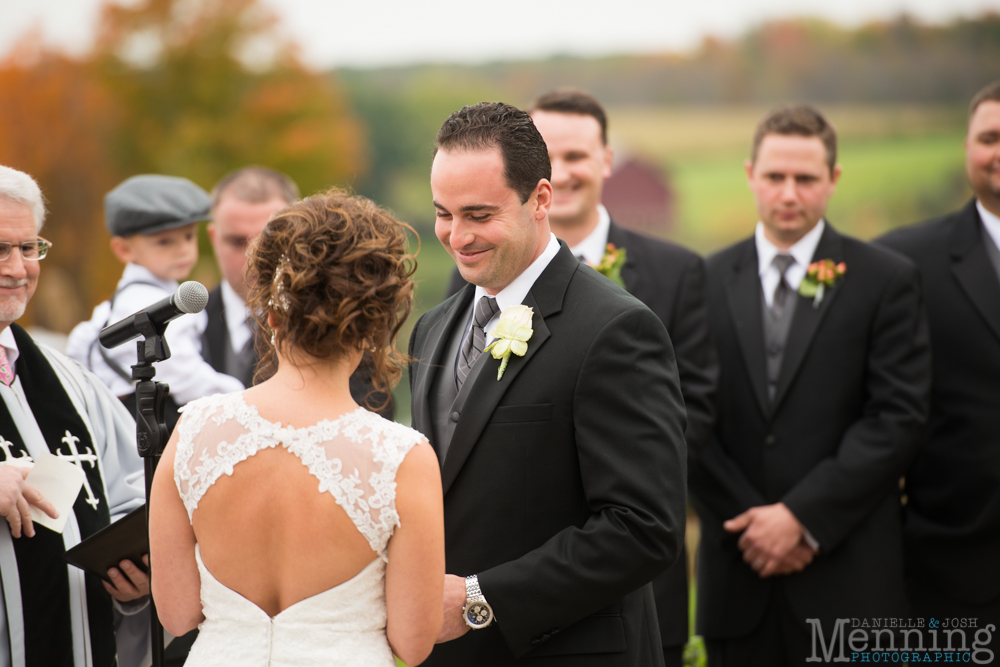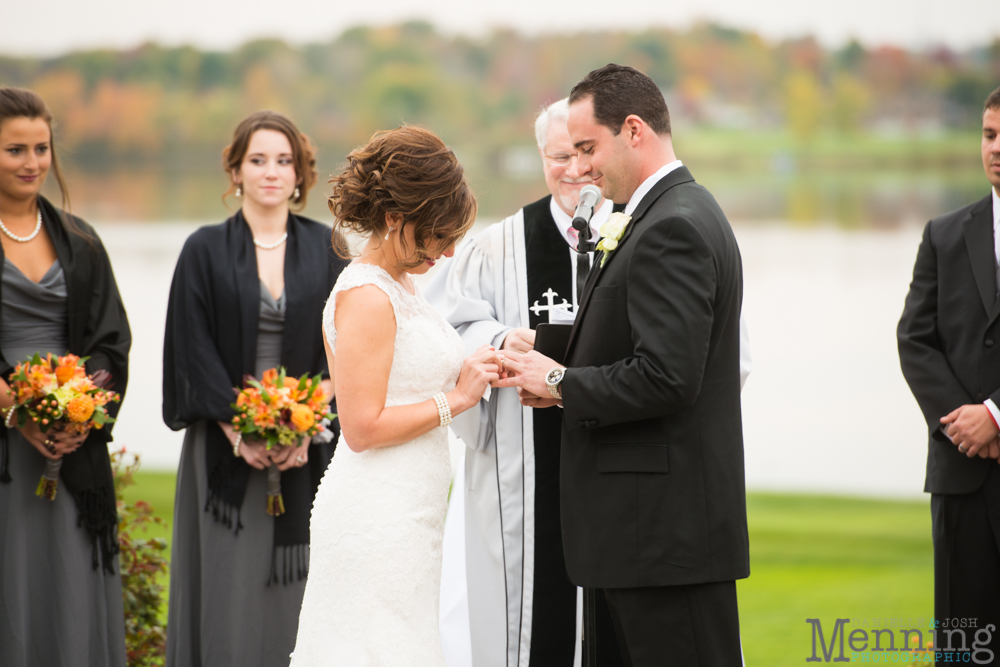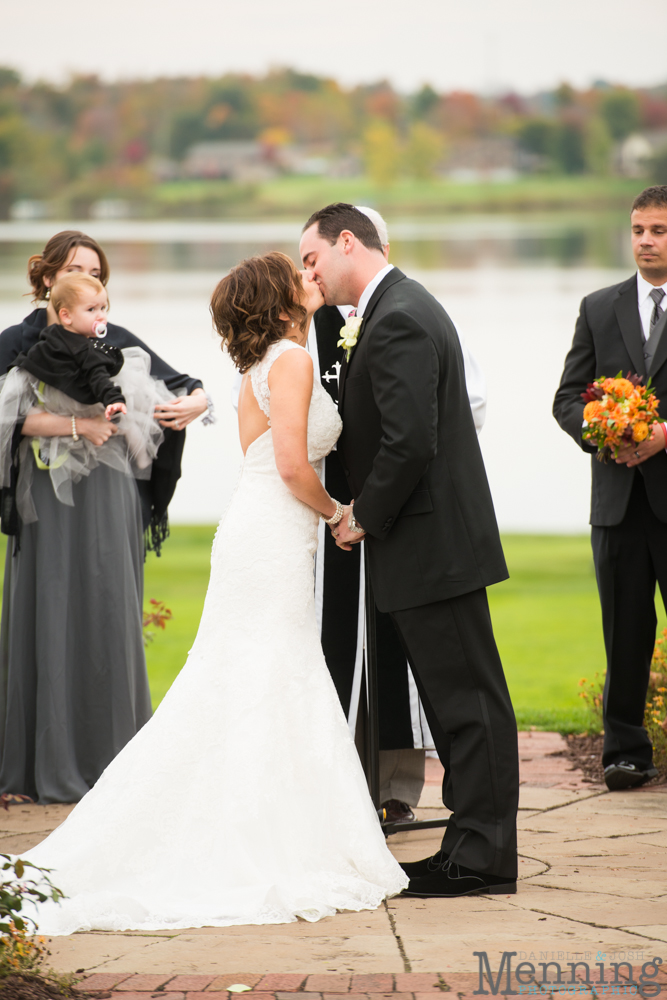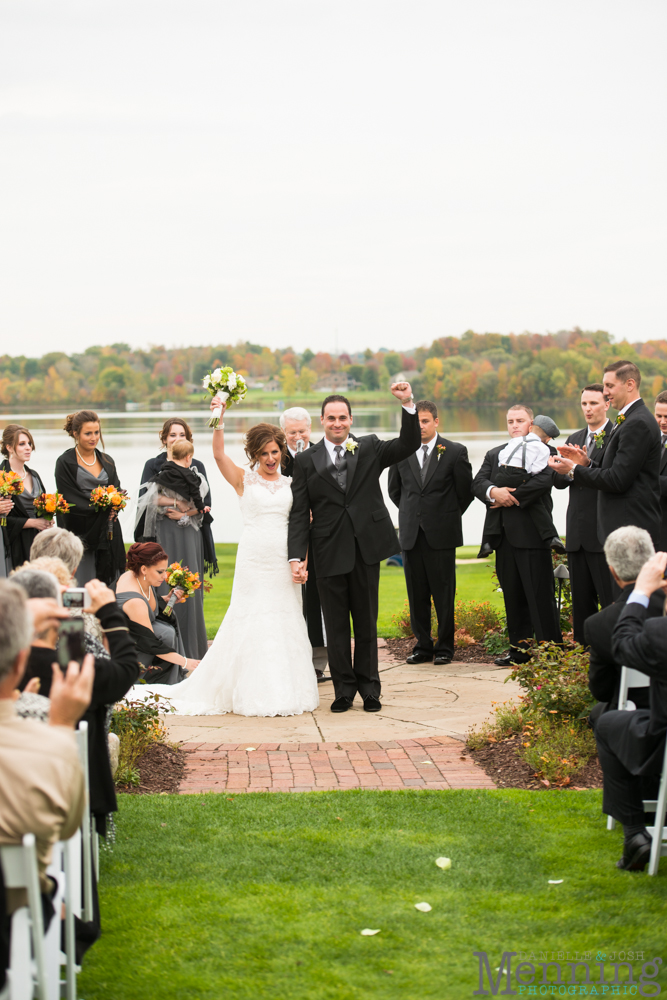 The Lake Club was decorated so beautifully.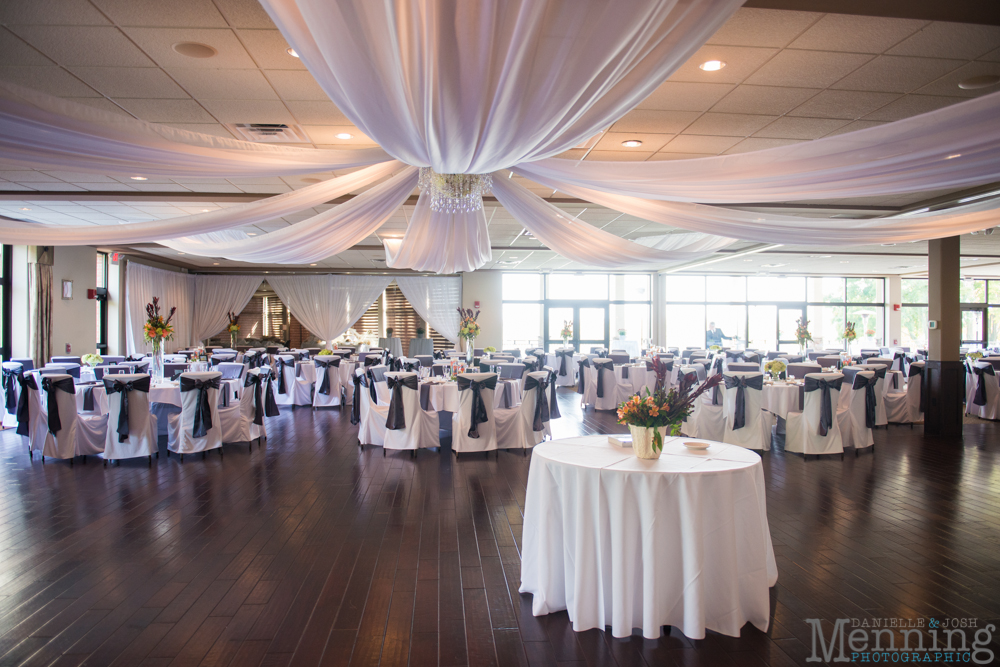 We loved their travel theme with all of the cool airplanes that were incorporated.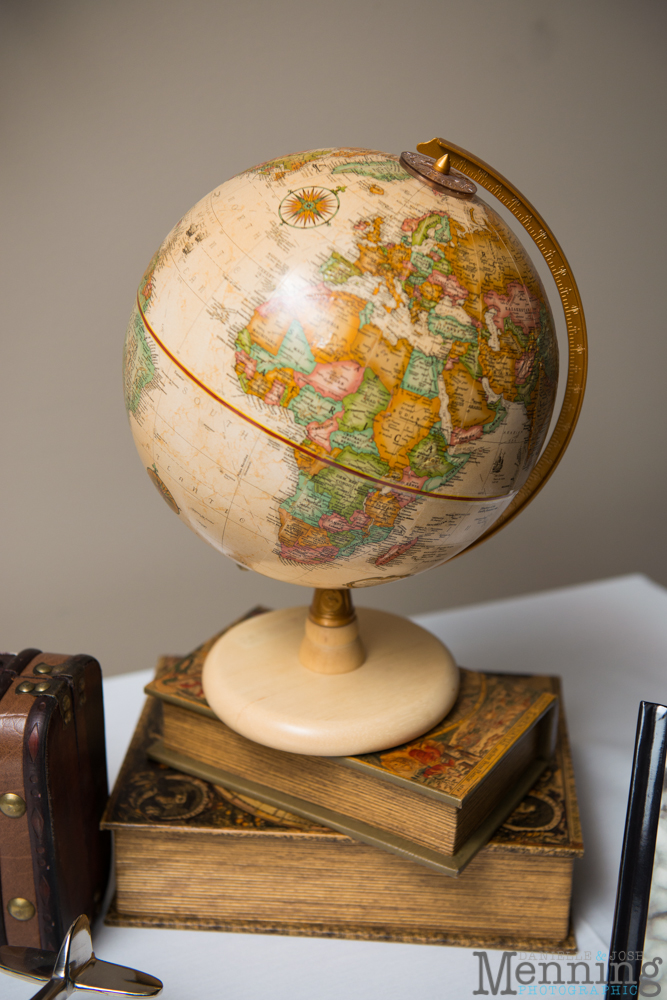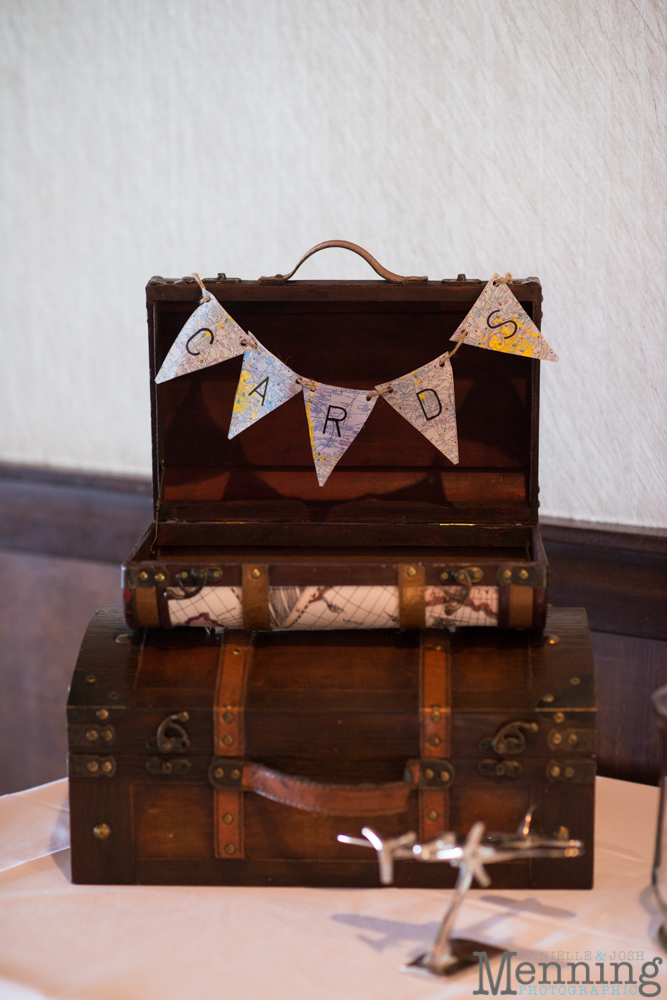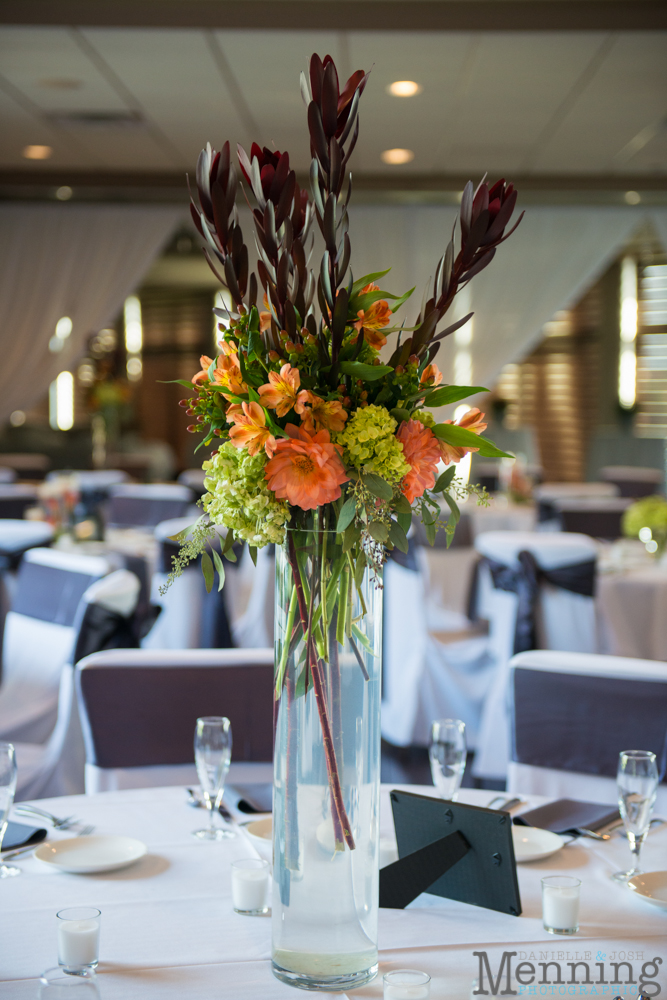 The place cards were paper airplanes that Byron was so happy to get to fold himself. 🙂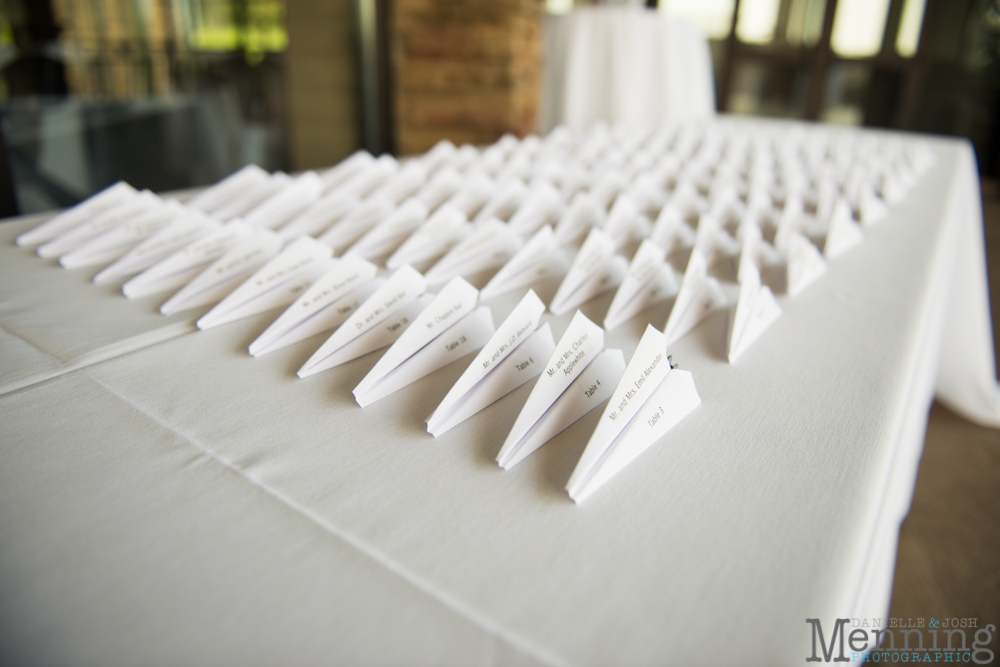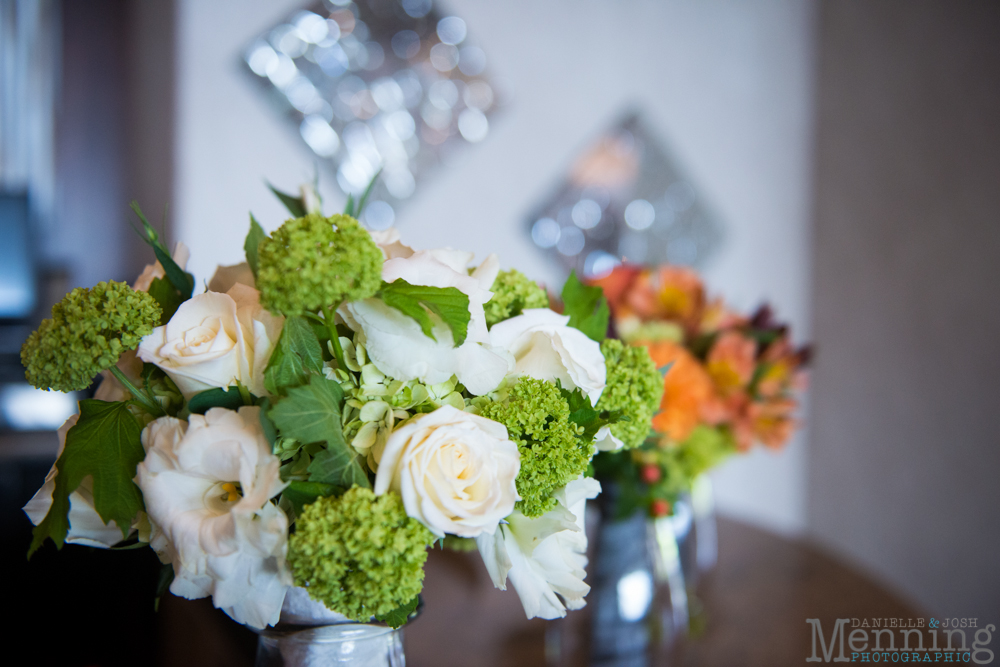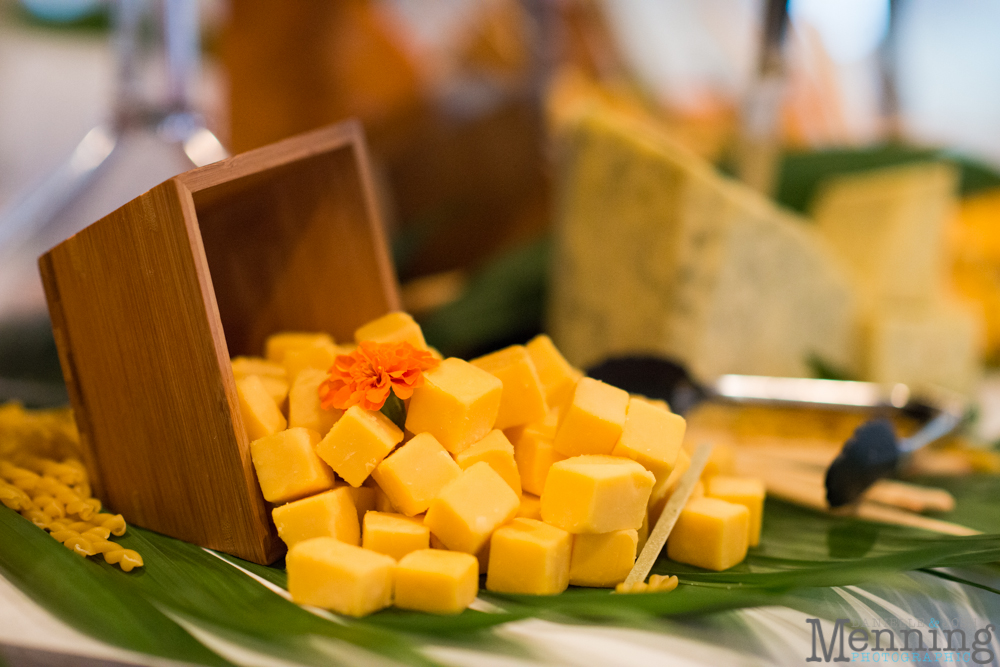 Clarencedale Cake made the cake & cupcakes.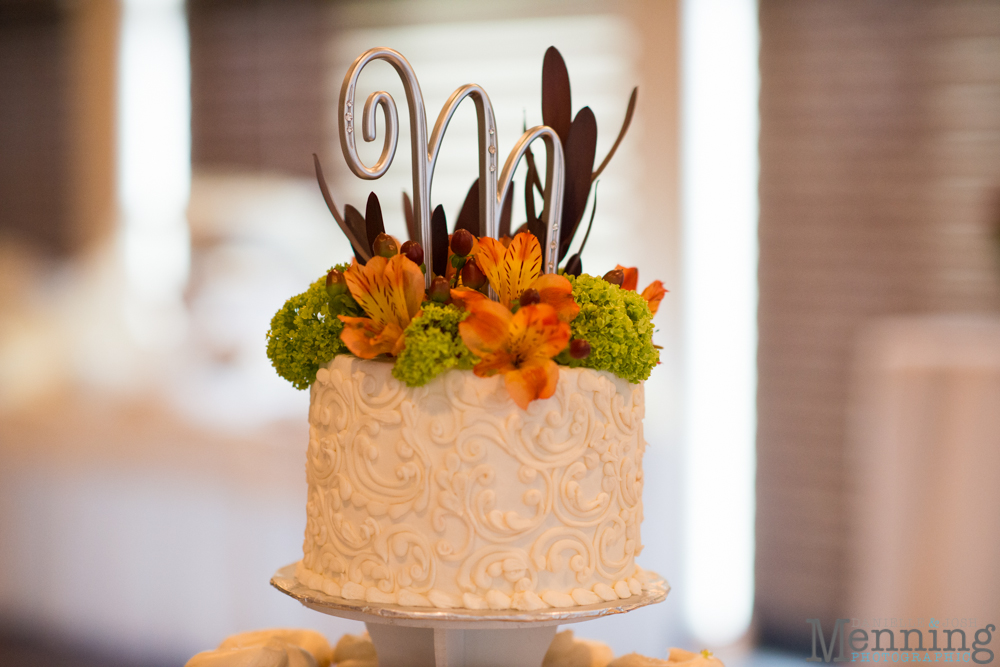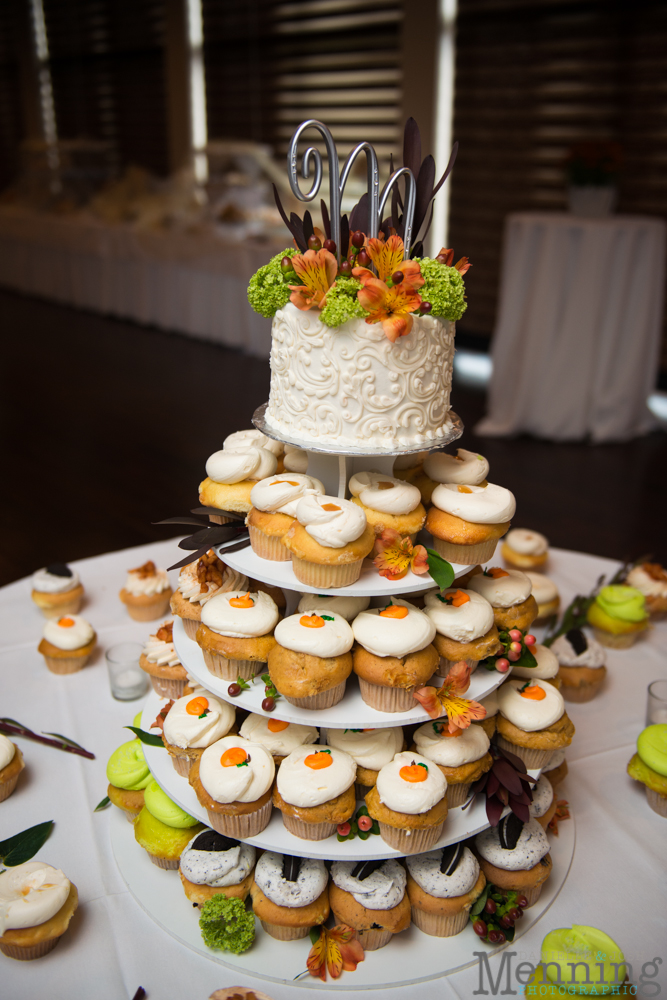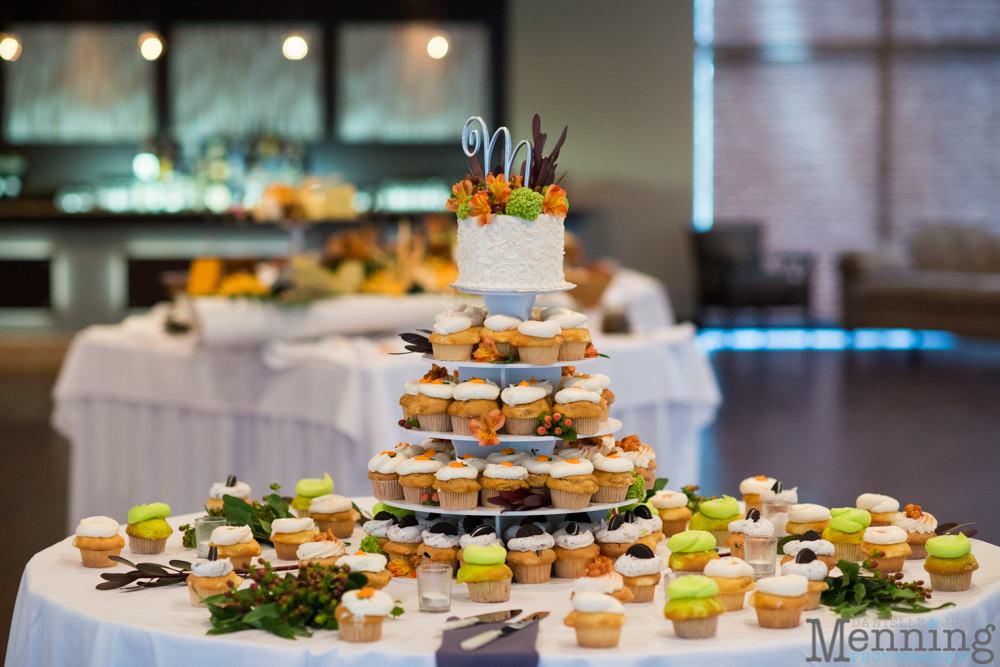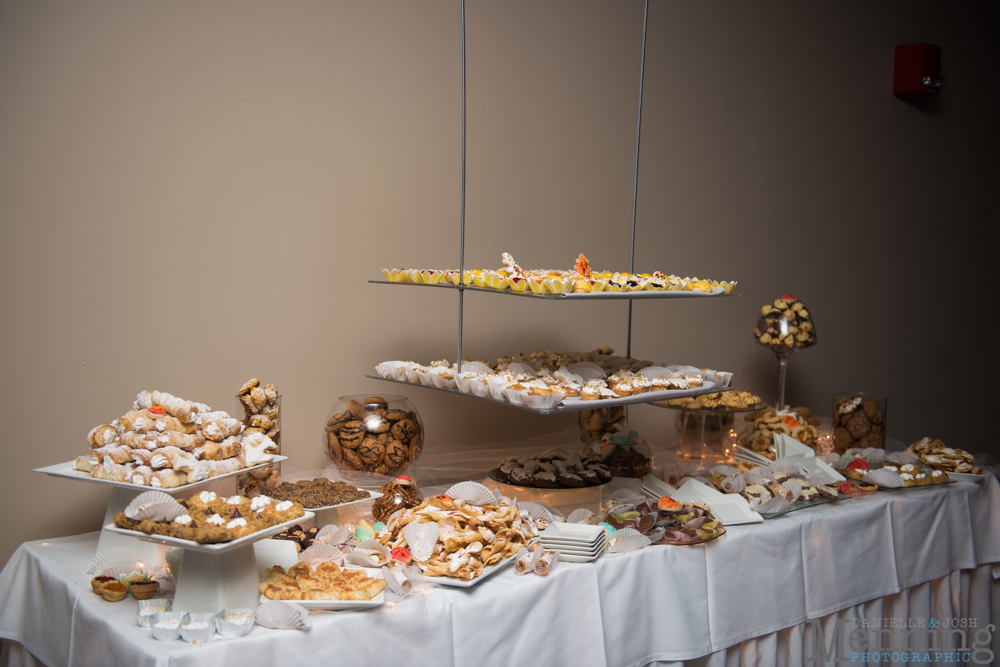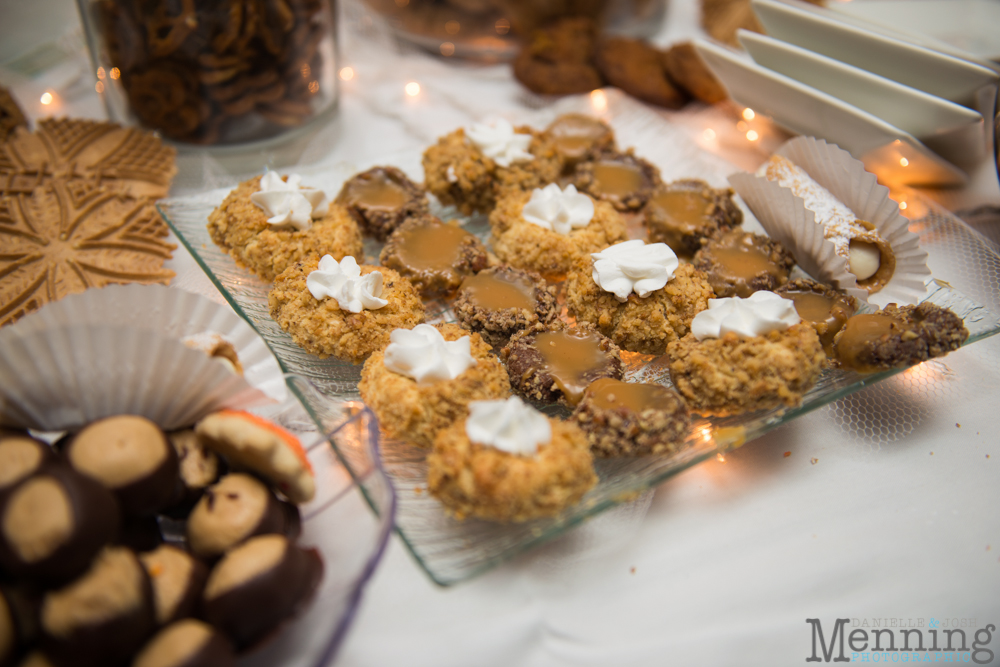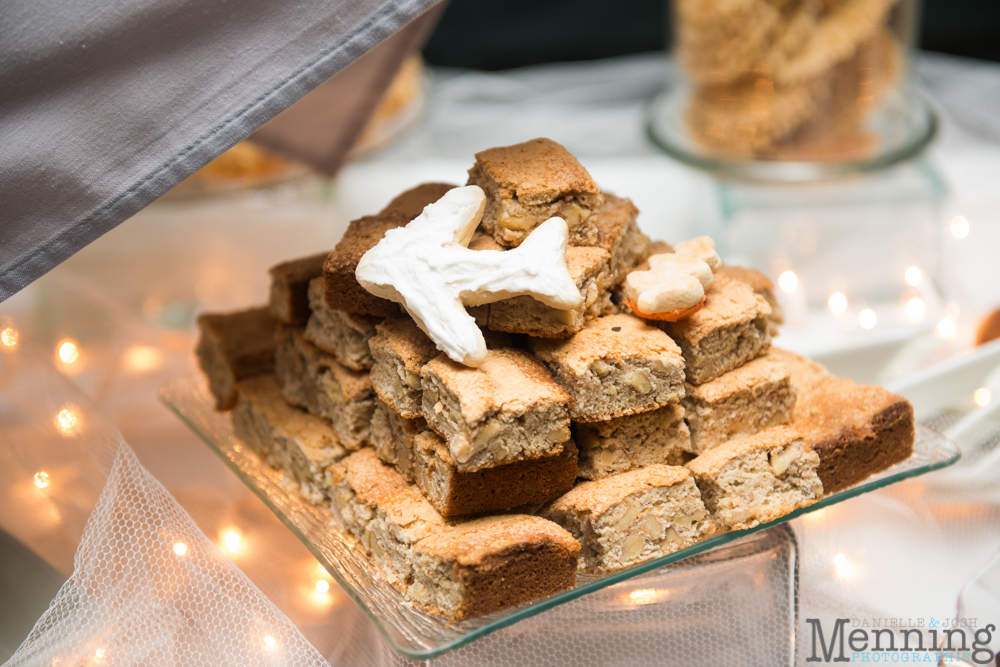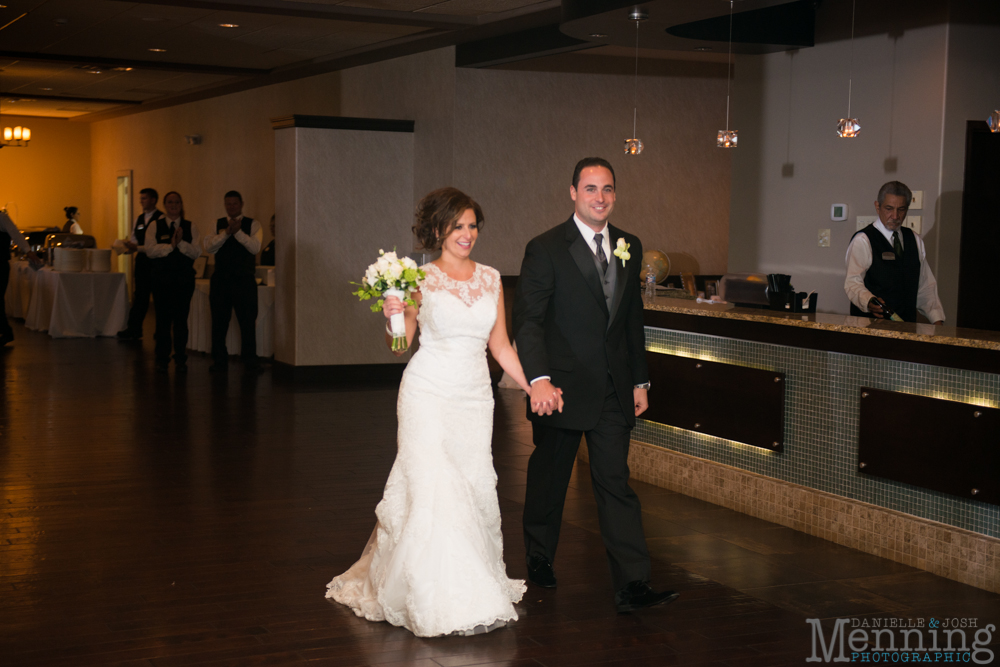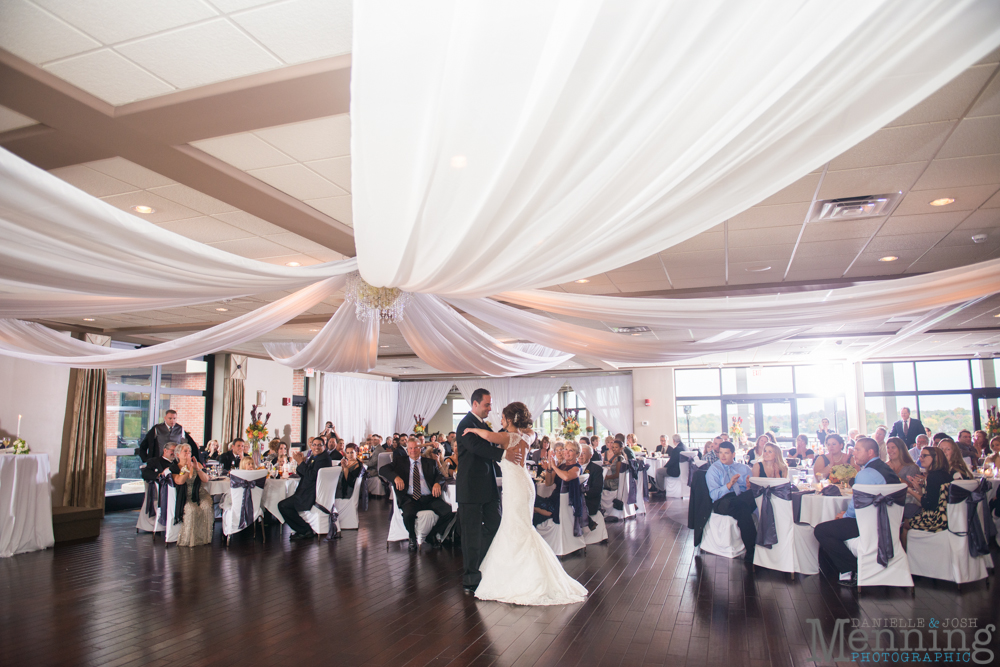 Their first dance was awesome! And you can see her red high heels peeking through. Those were a tribute to her late grandmother who loved wearing red high heels.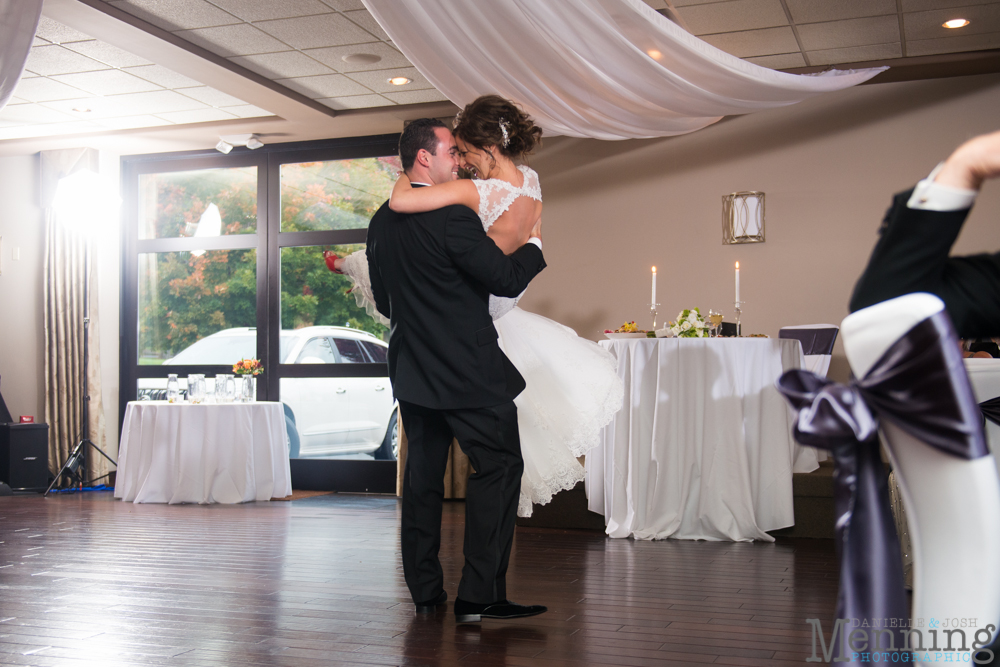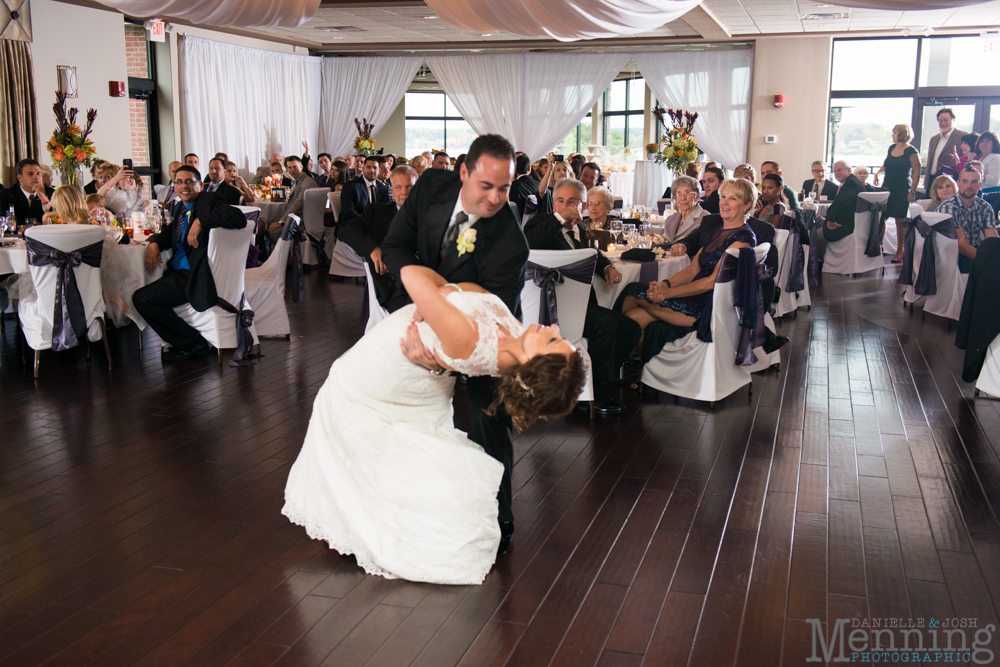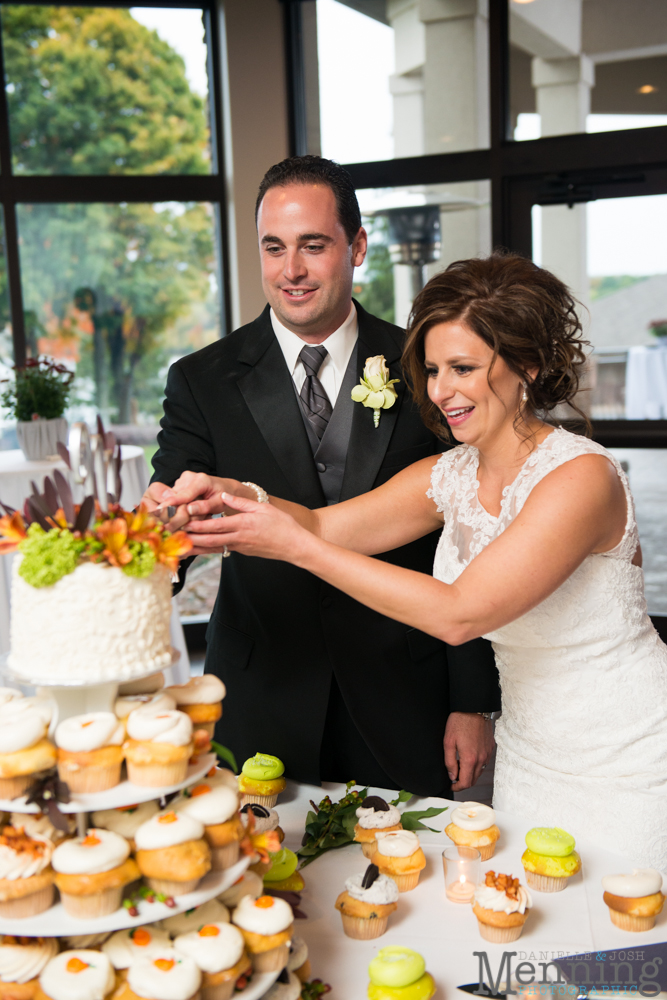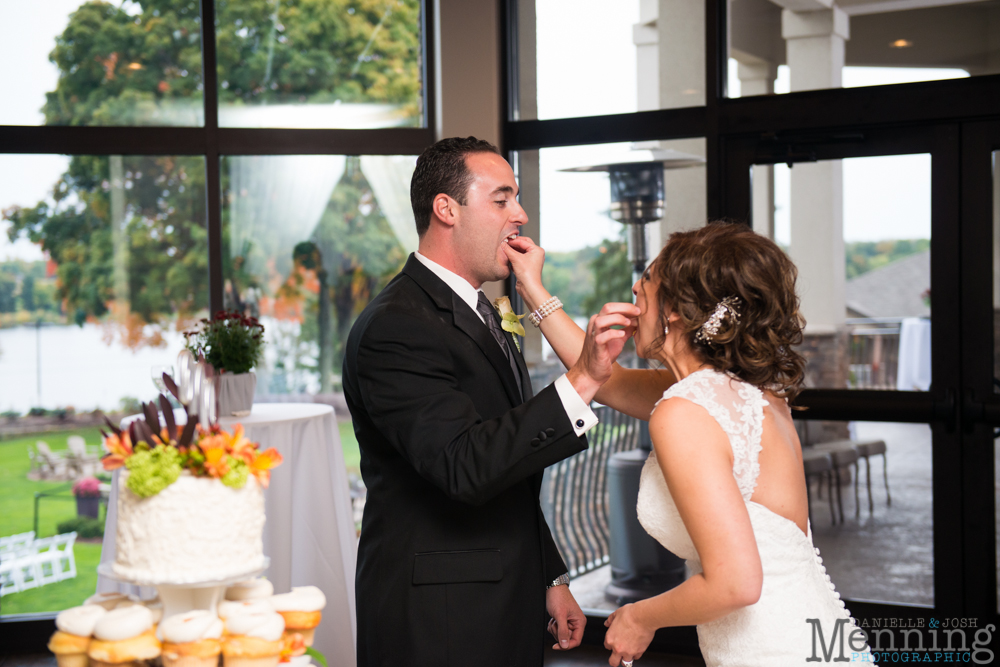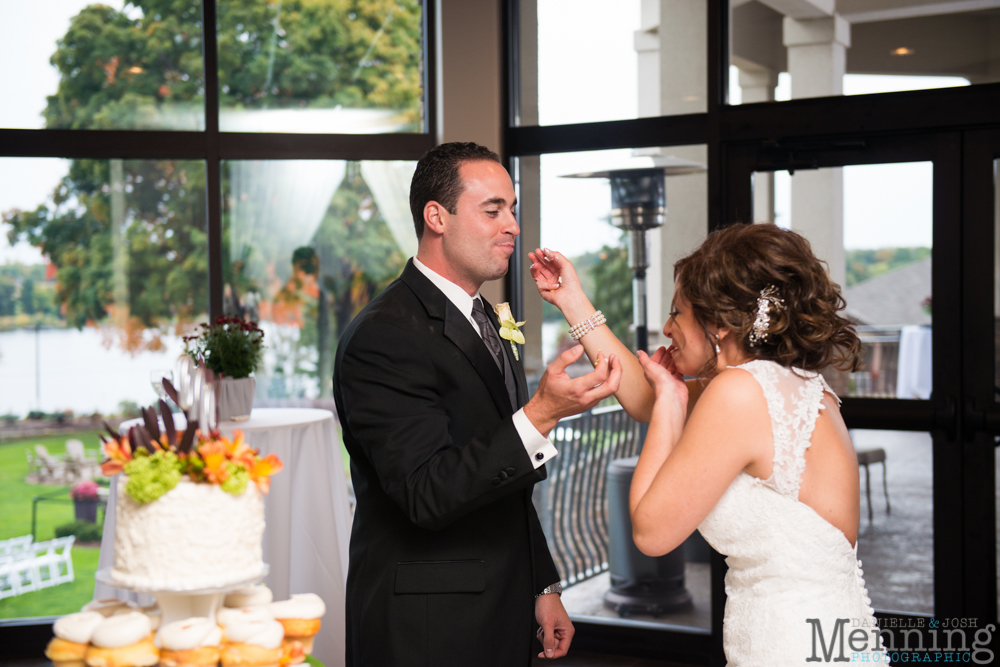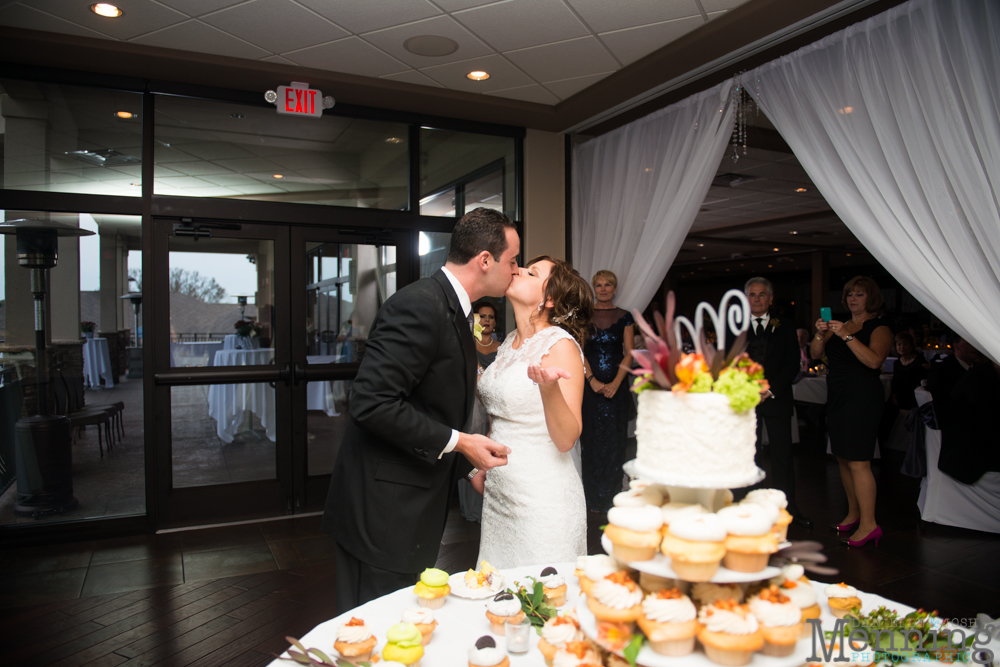 Lou had a wonderful toast to the newlyweds.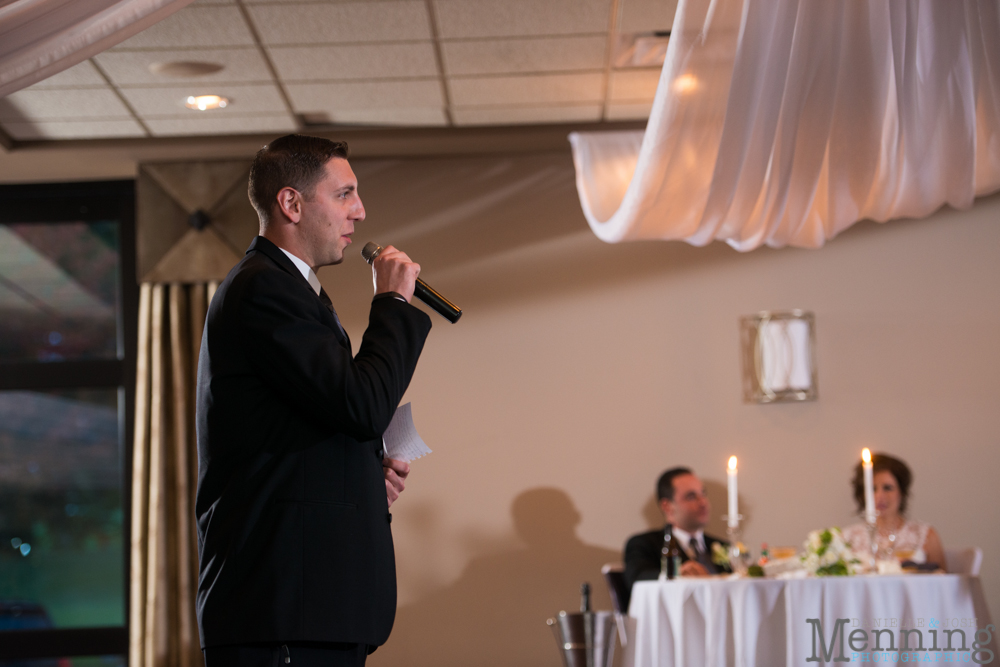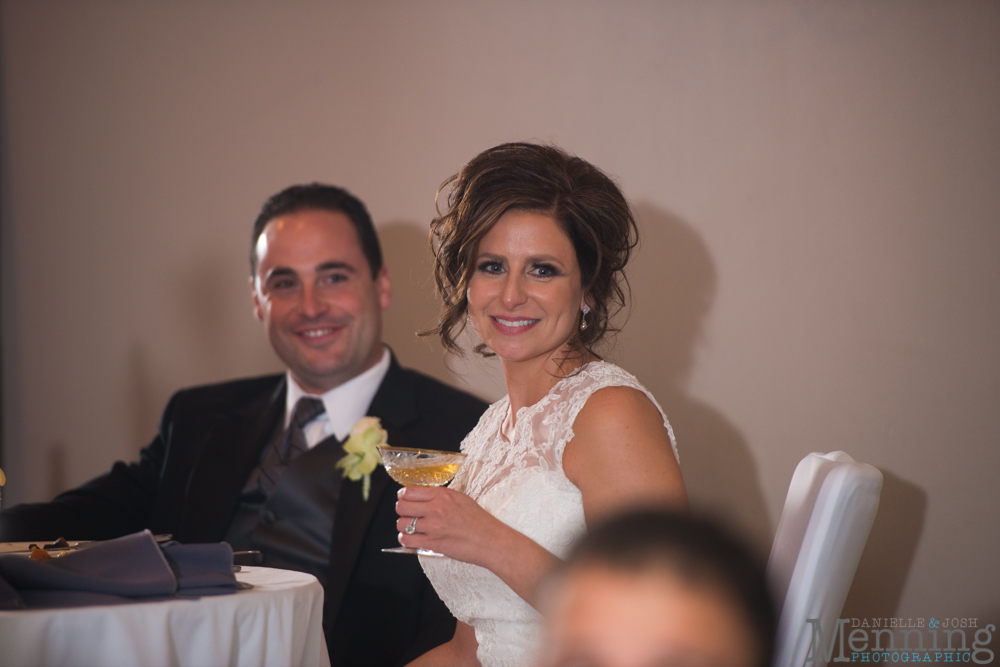 And Cassie's sister, Alicia, did a great job, too. It was personalized & had props. 🙂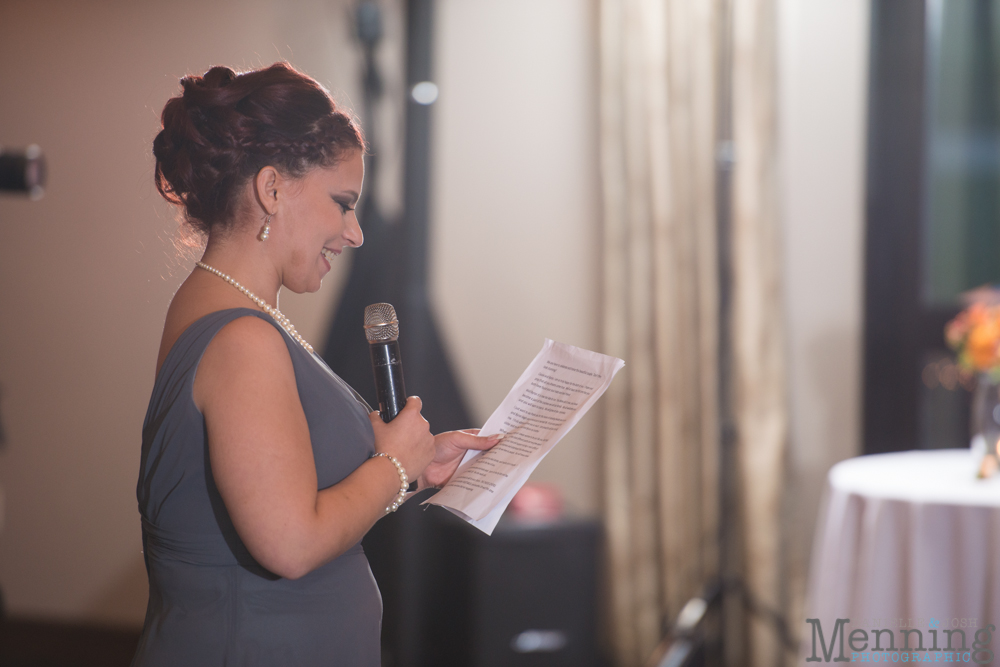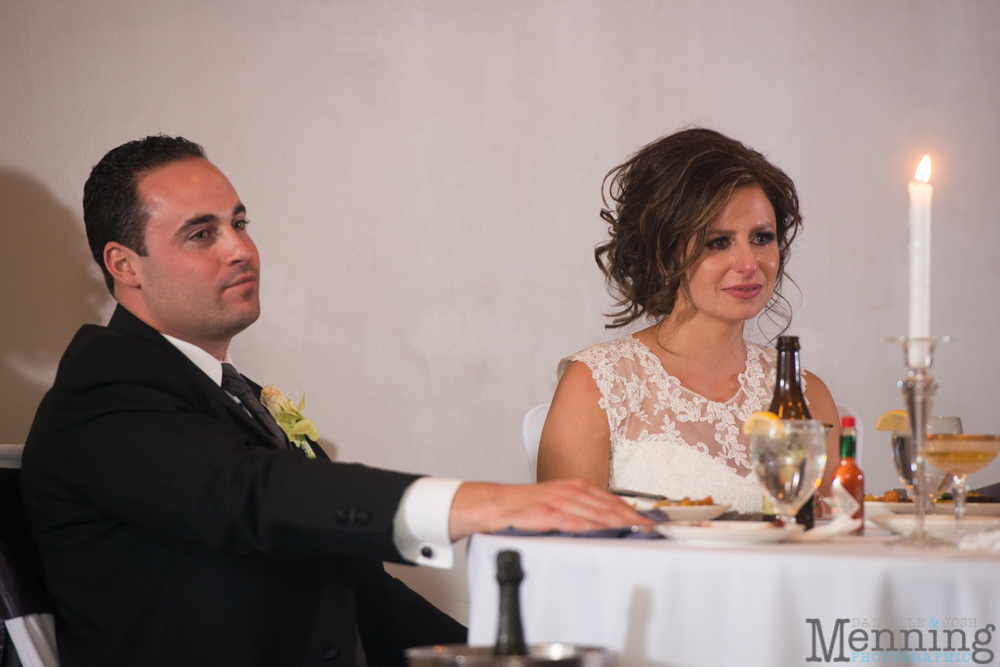 The parent dances were lovely. You can definitely tell these two come from loving families.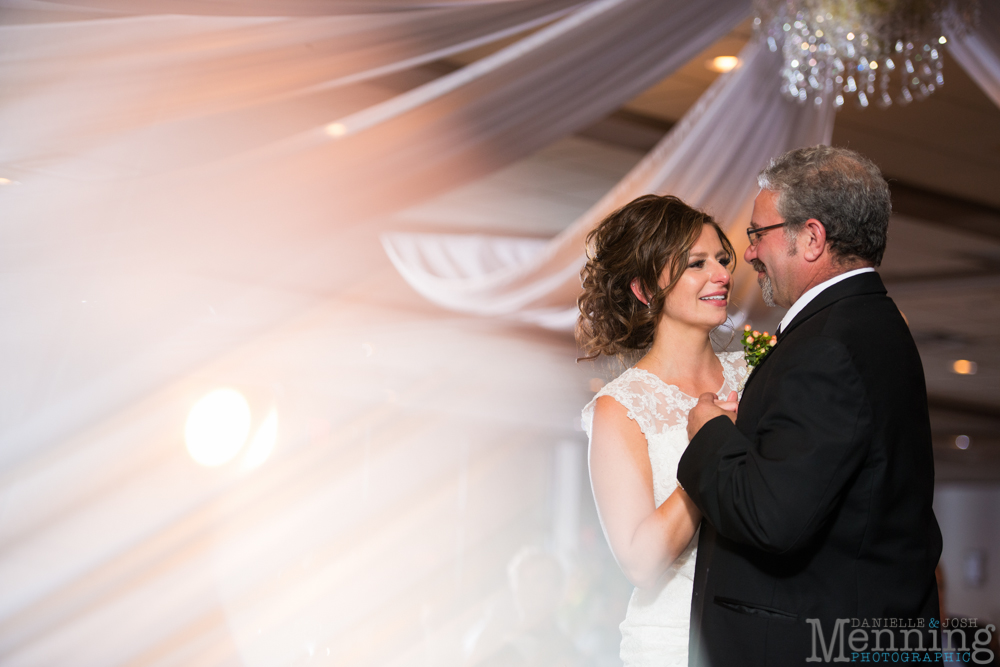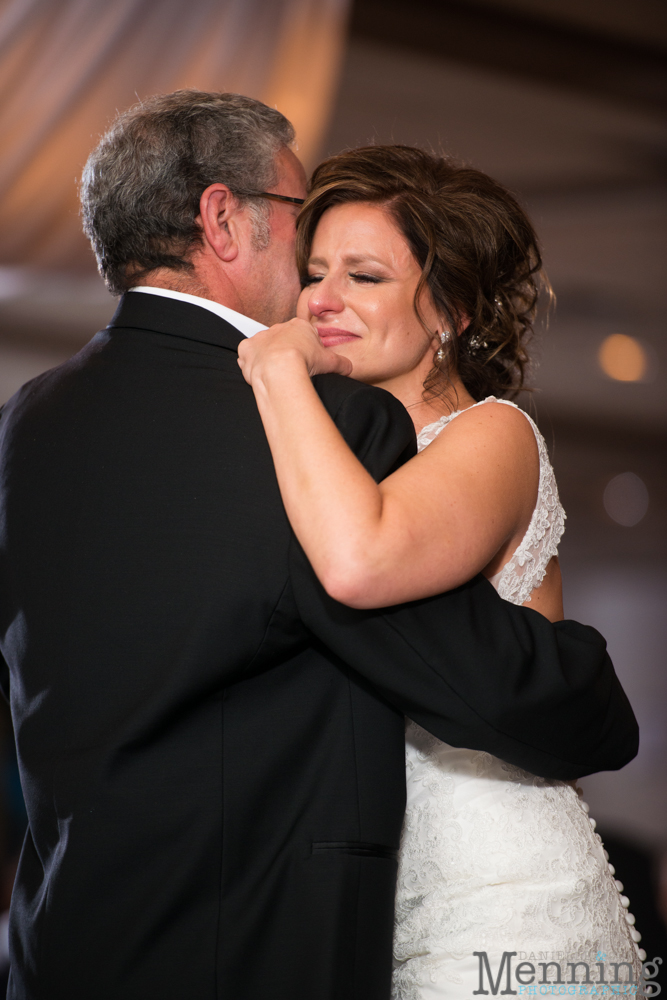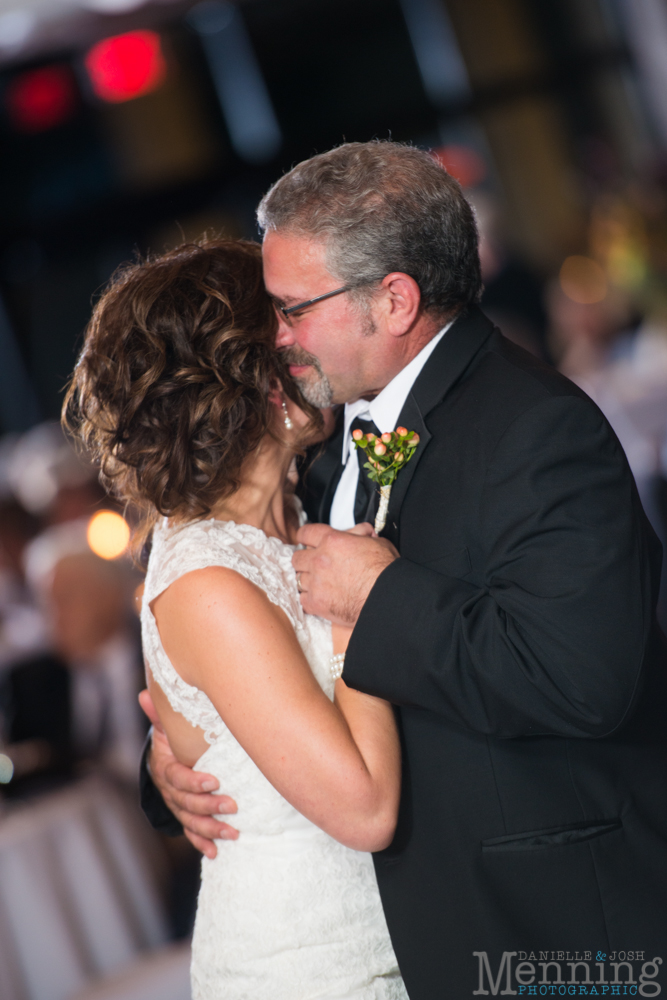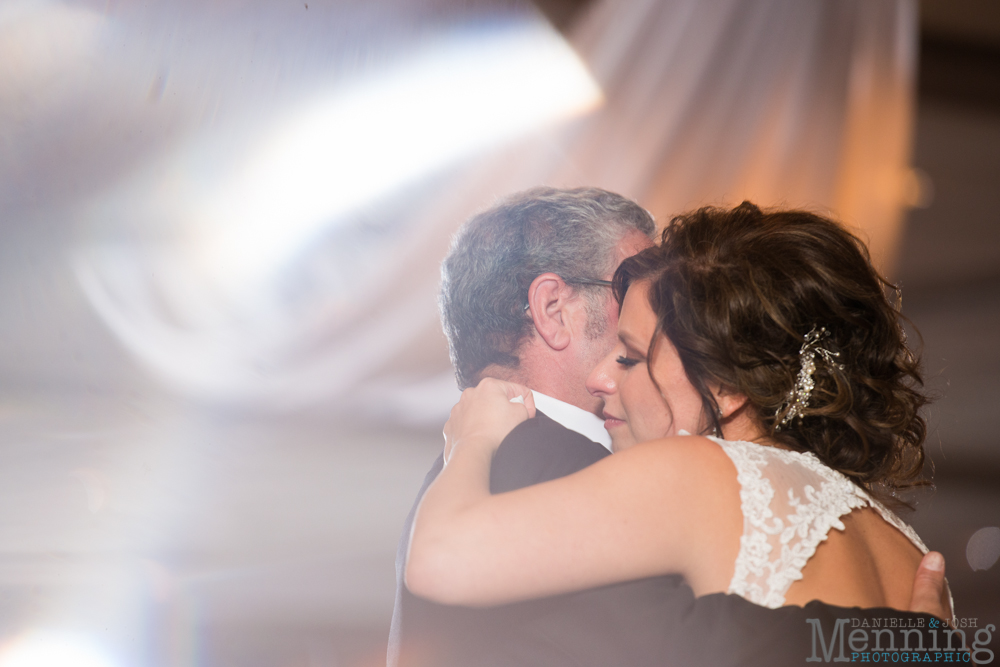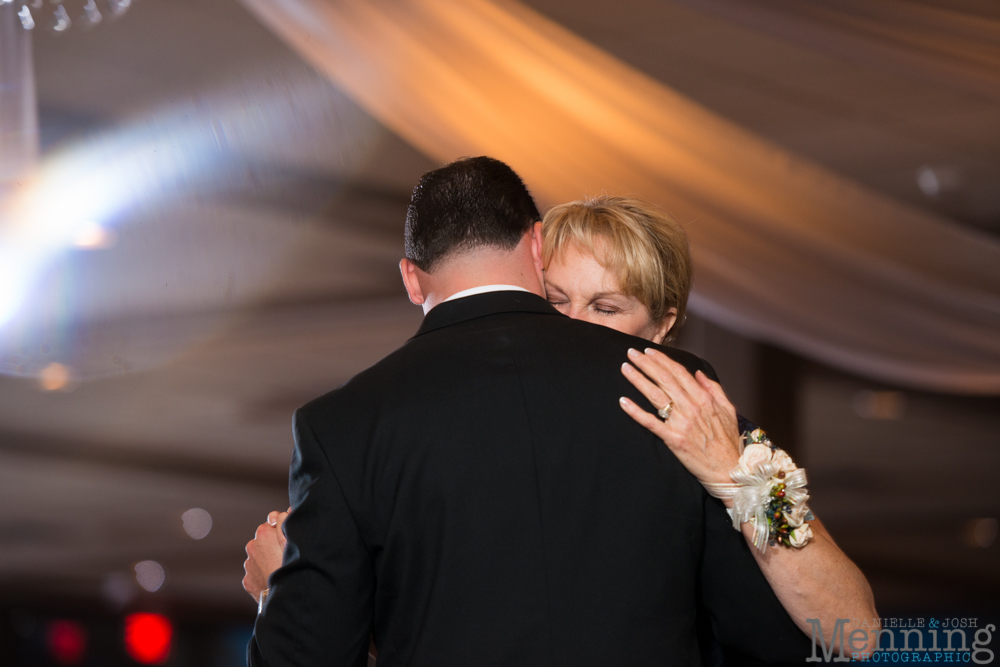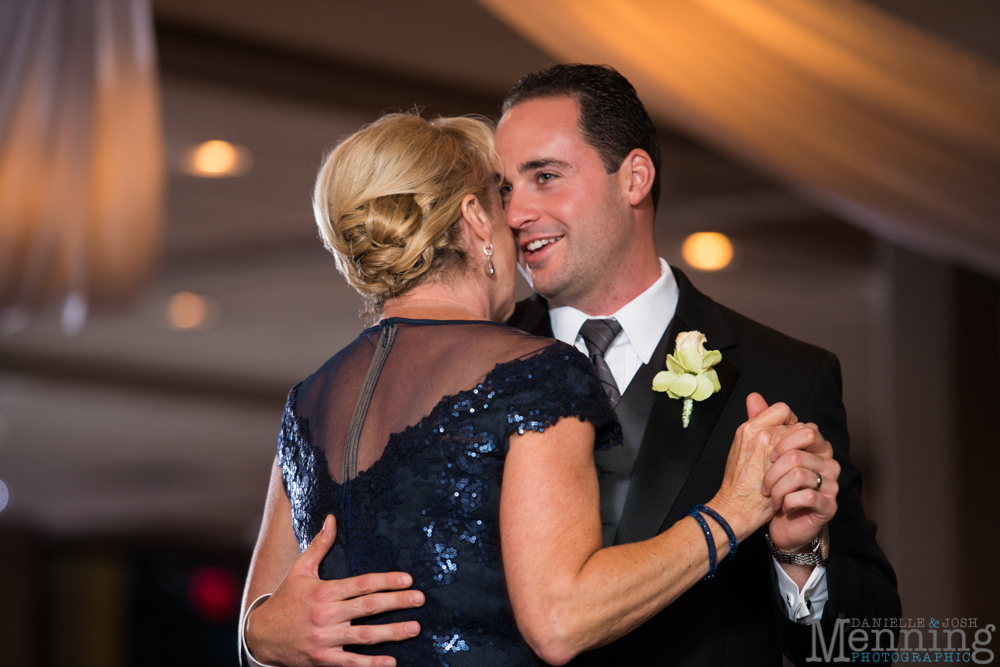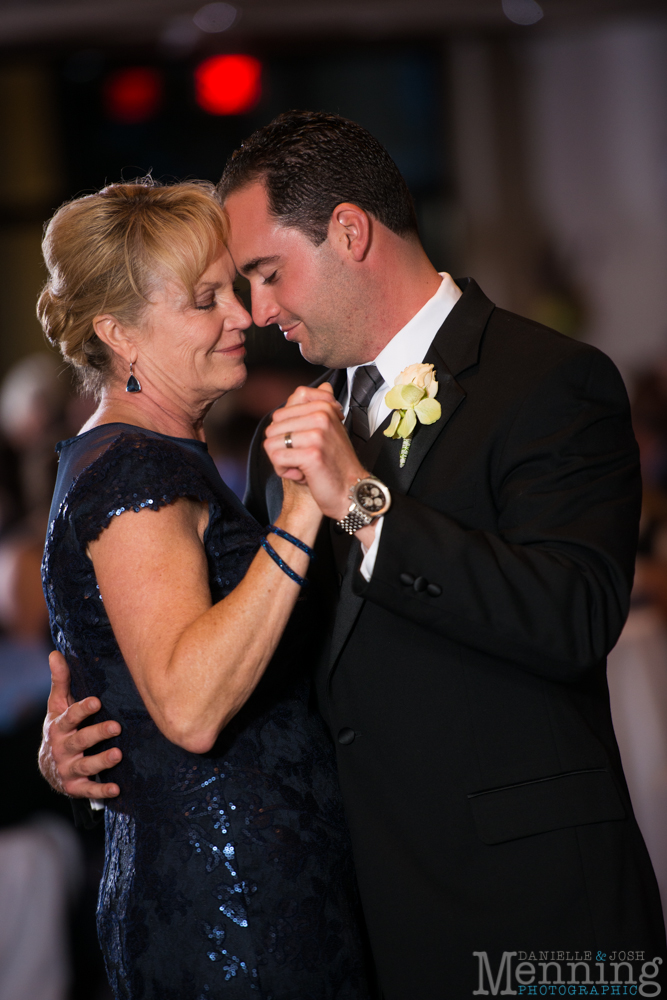 Steve Fazzini serenaded everyone during dinner. Then RedLine took over and jammed out all night.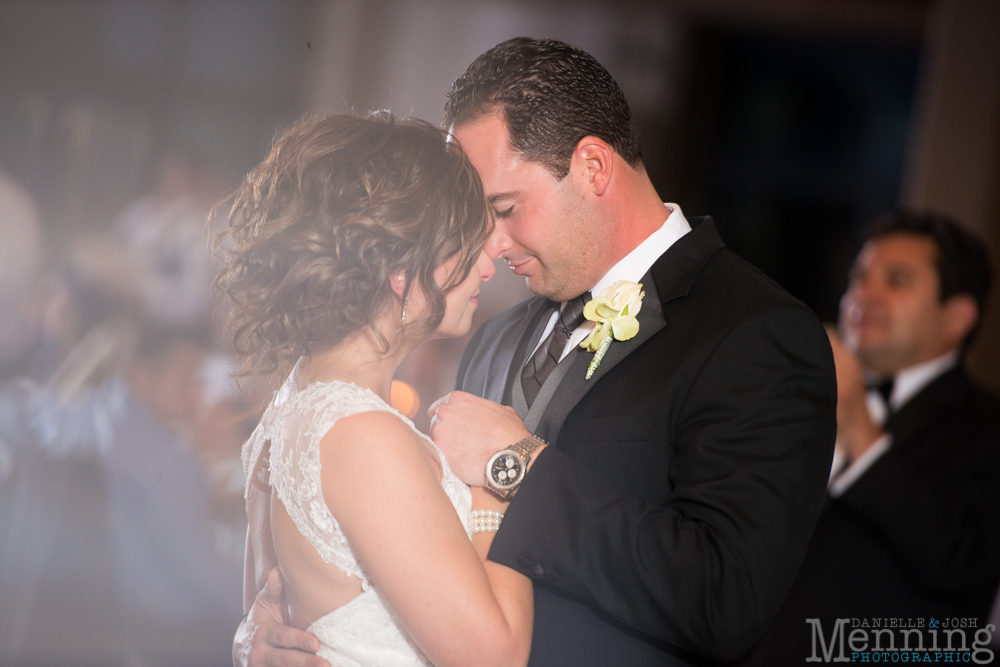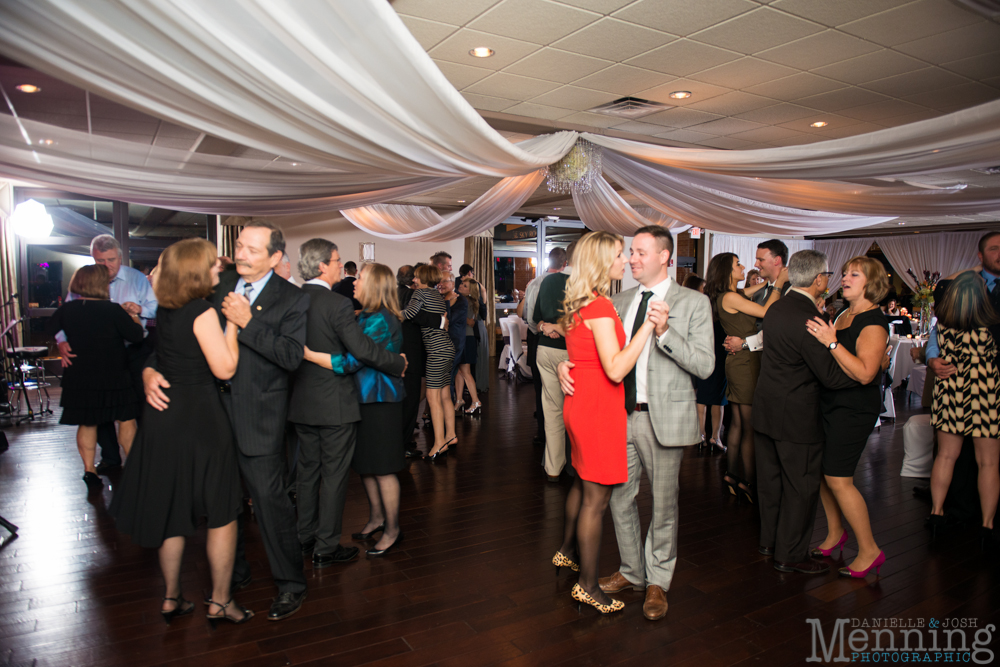 Guests enjoyed a cigar bar on the terrace.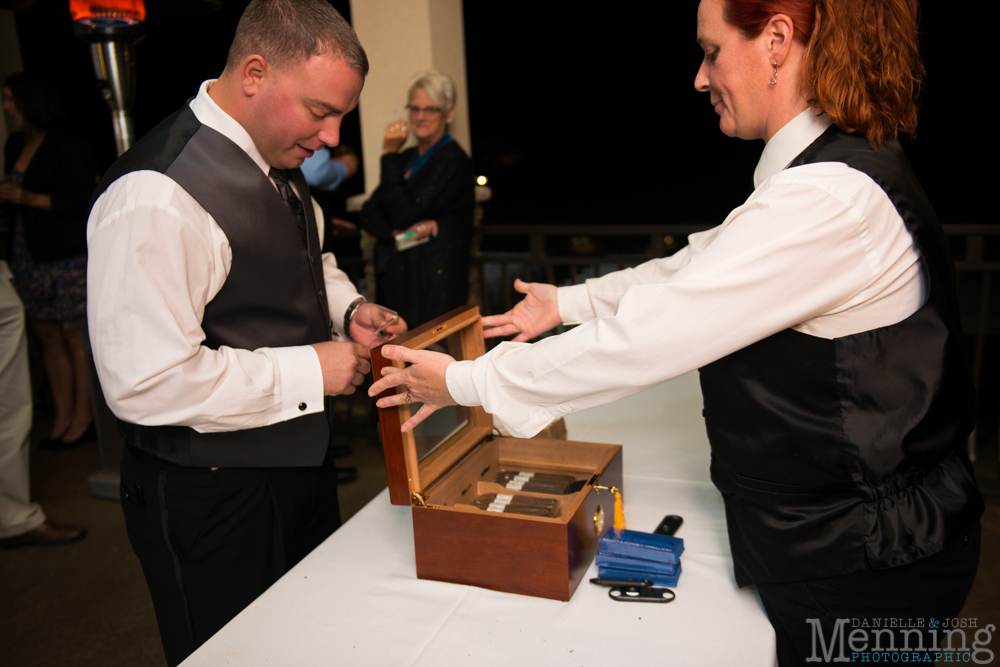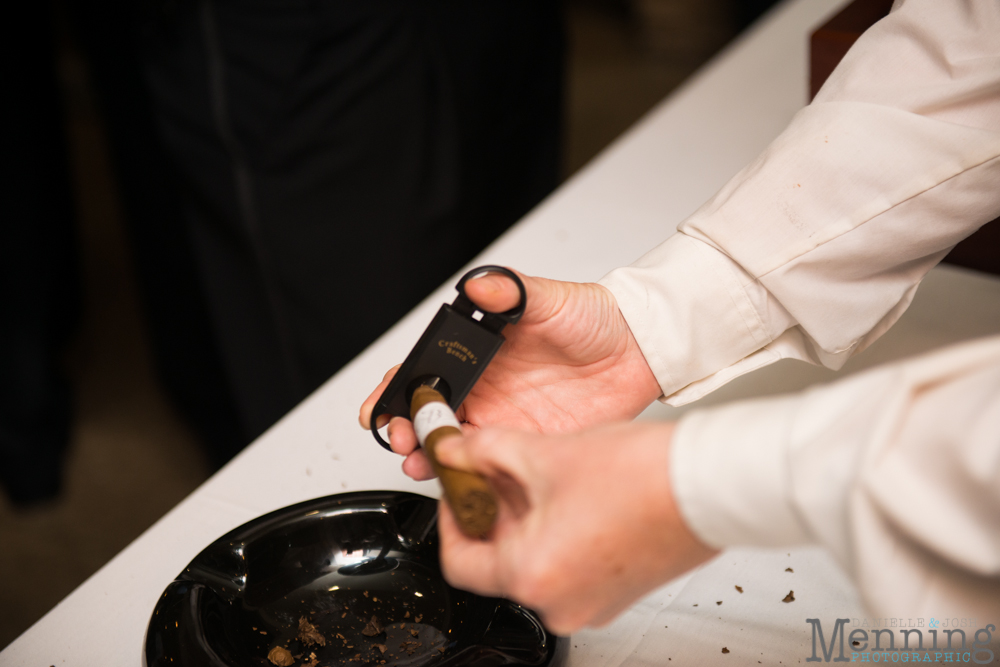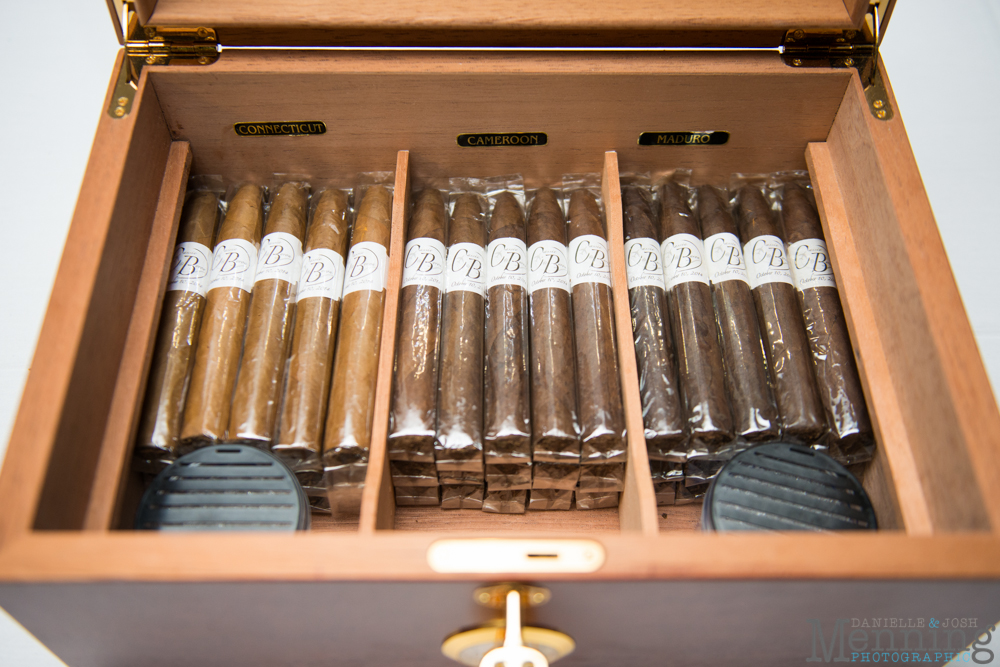 Cassie was the life of the party! Fun brides are always the best!