Sara & Jonathan are amazing people on their own, but when they're together they're an unstoppable pair. They simply belong together. A portion of their engagement session was in Jonathan's grandparents' backyard, which is where he asked Sara to marry him. When he proposed, it was decorated with beautiful Christmas lights and family members were near to snap photos of the entire thing unfolding. Everyone was beyond overjoyed. Not only are Sara & Jonathan totally in love, but their families completely adore Sara & Jonathan as a couple. We know that their wedding day will be full of love from everyone involved. . . we can't wait!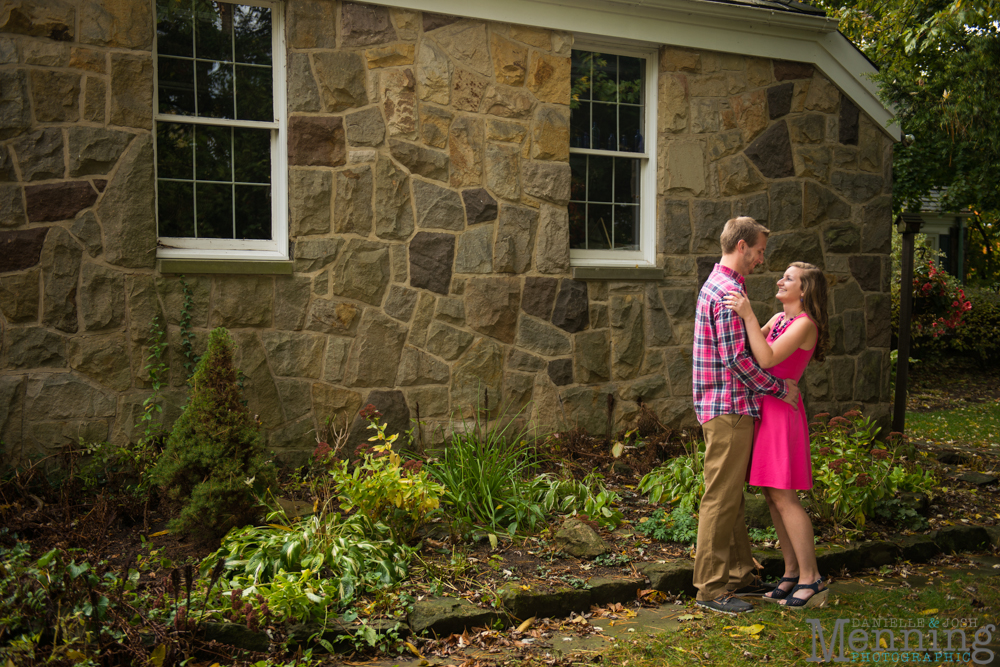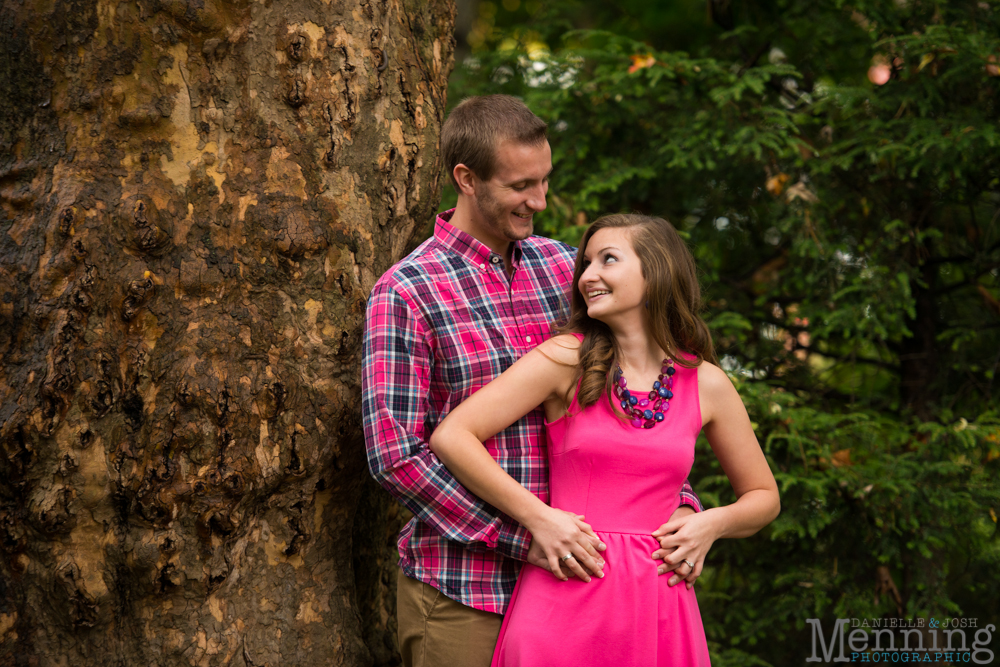 This is the porch swing at his grandparents' house. These two make it look great!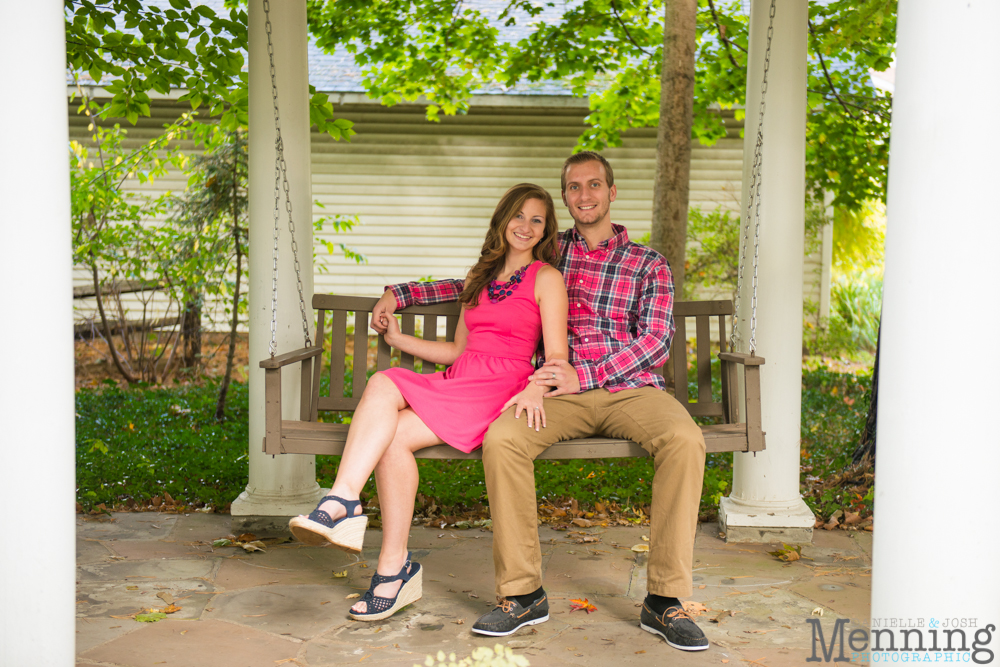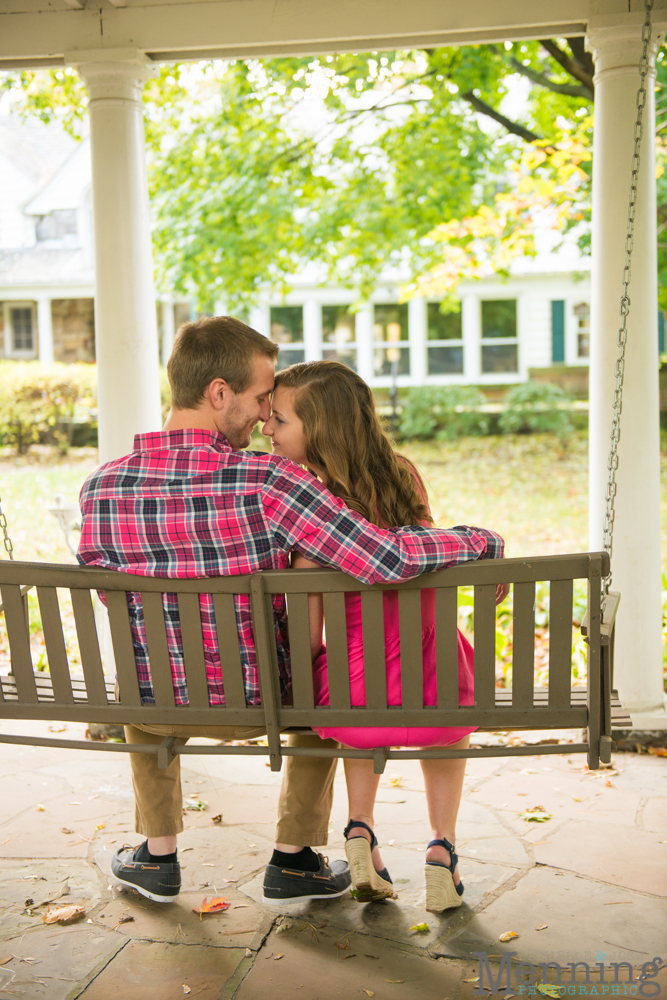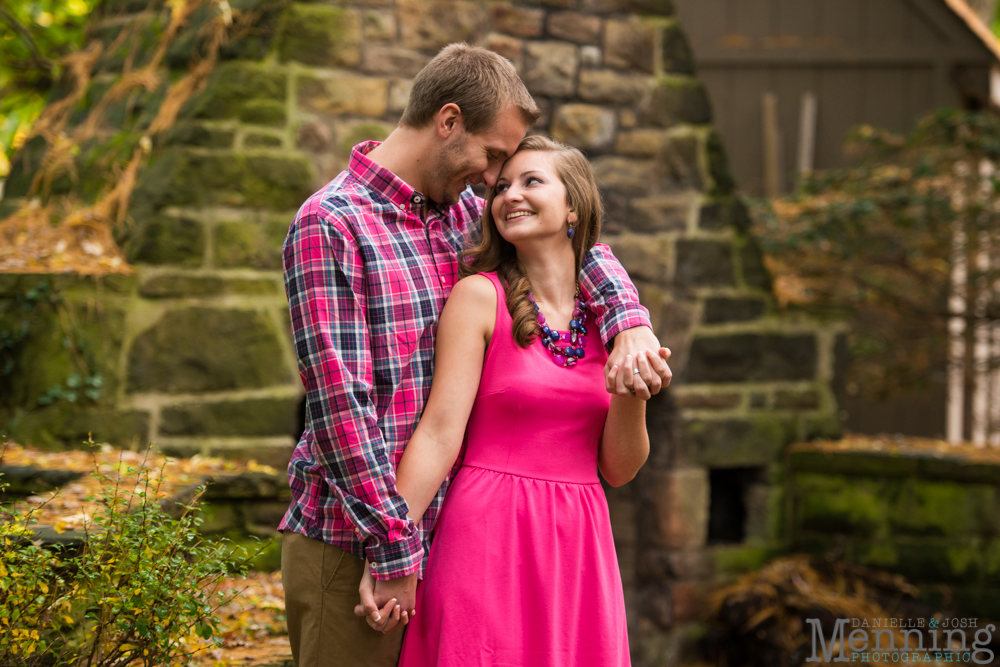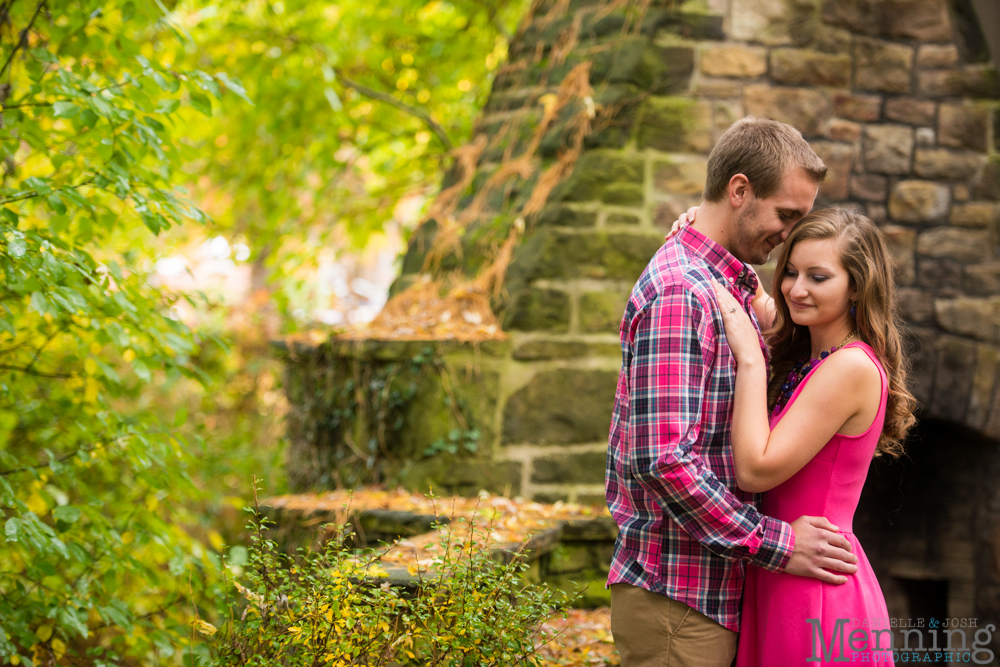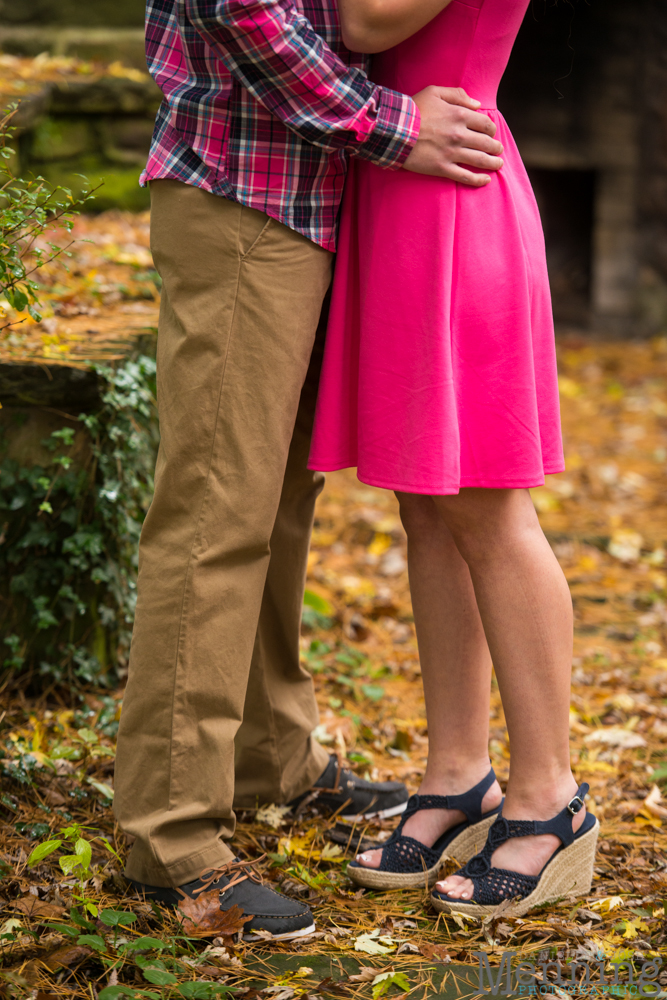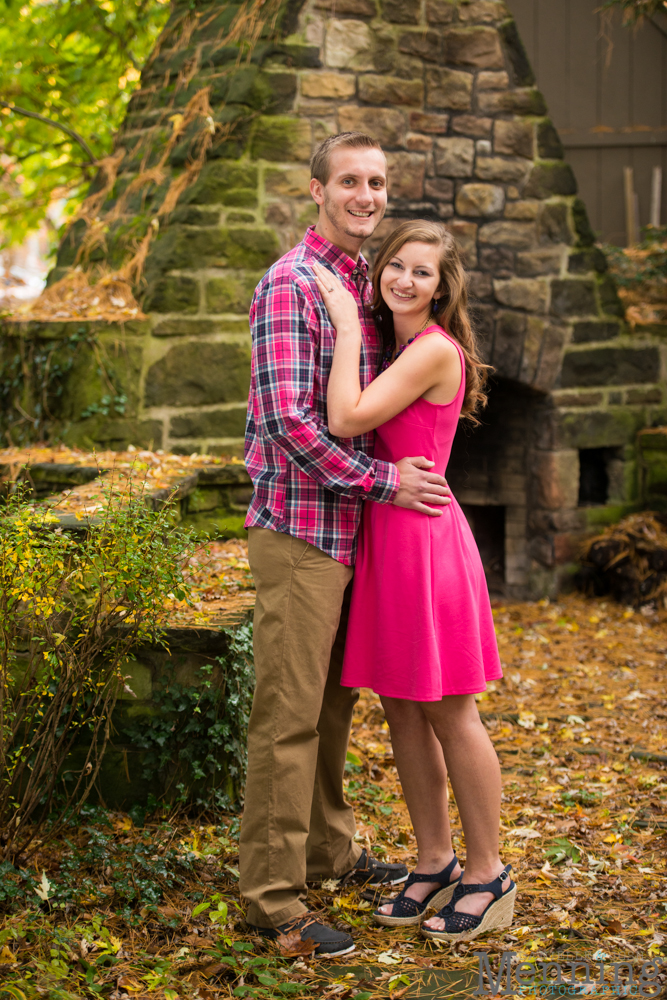 Cuteness overload.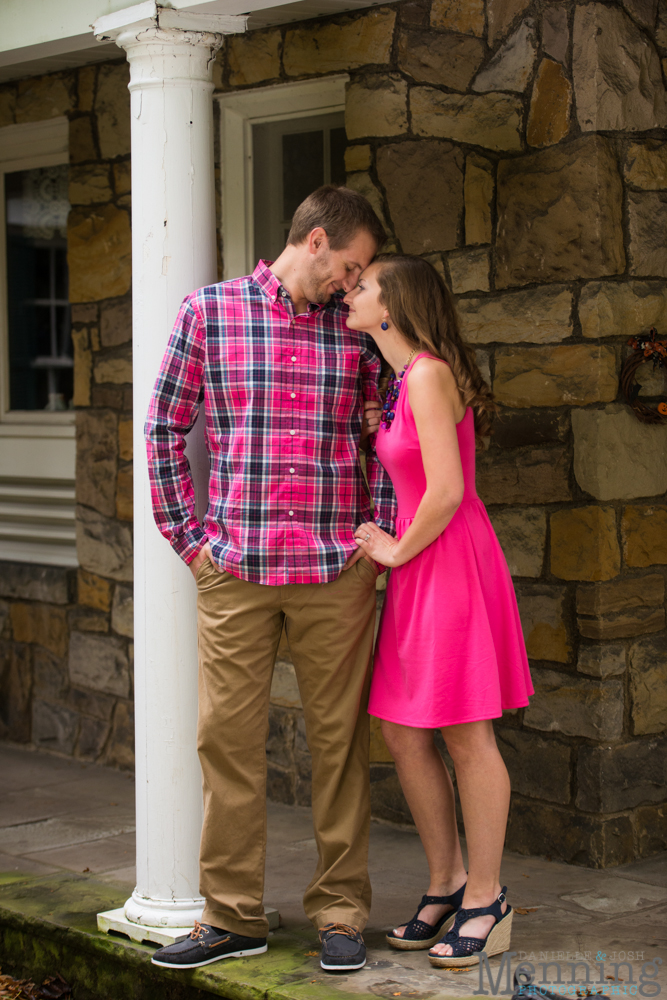 See what I mean?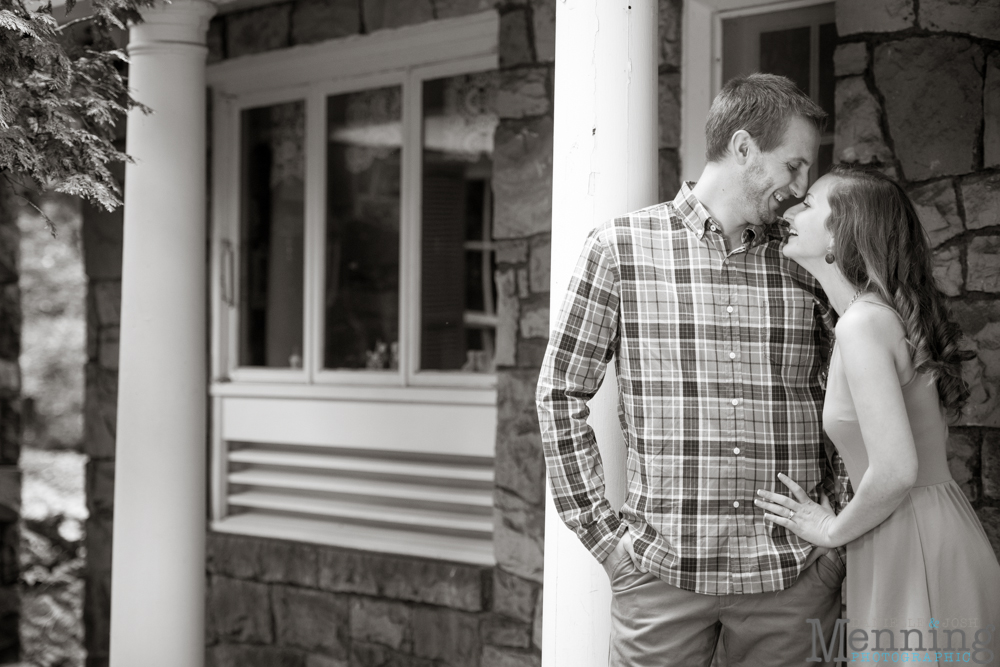 Josh spotted this BRIGHT tree down the street so we ventured down there for some photos. Lots of cars were driving by and plenty of people beeped their congrats.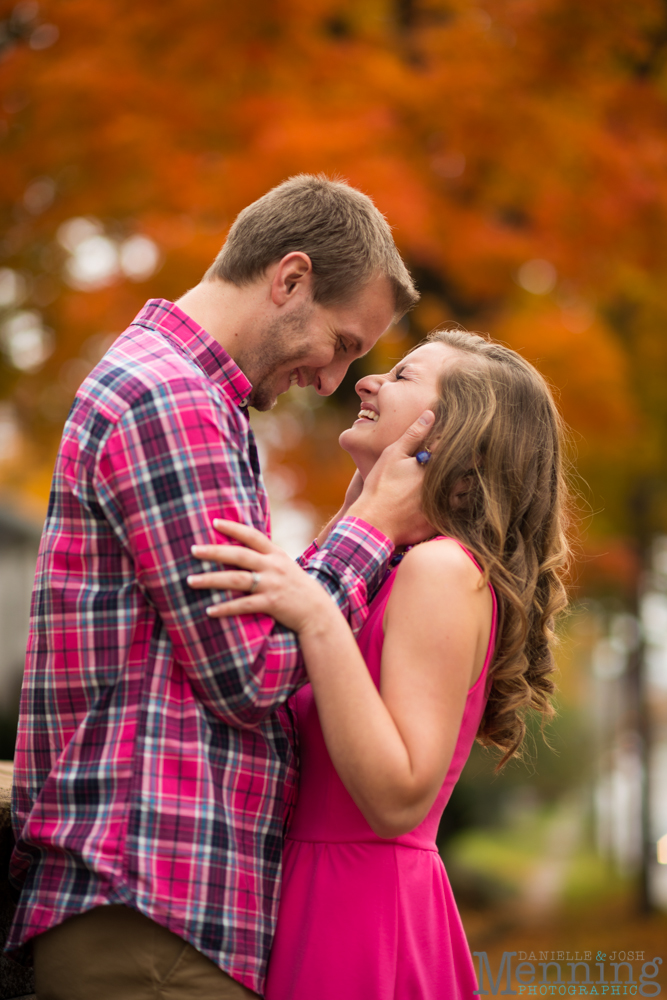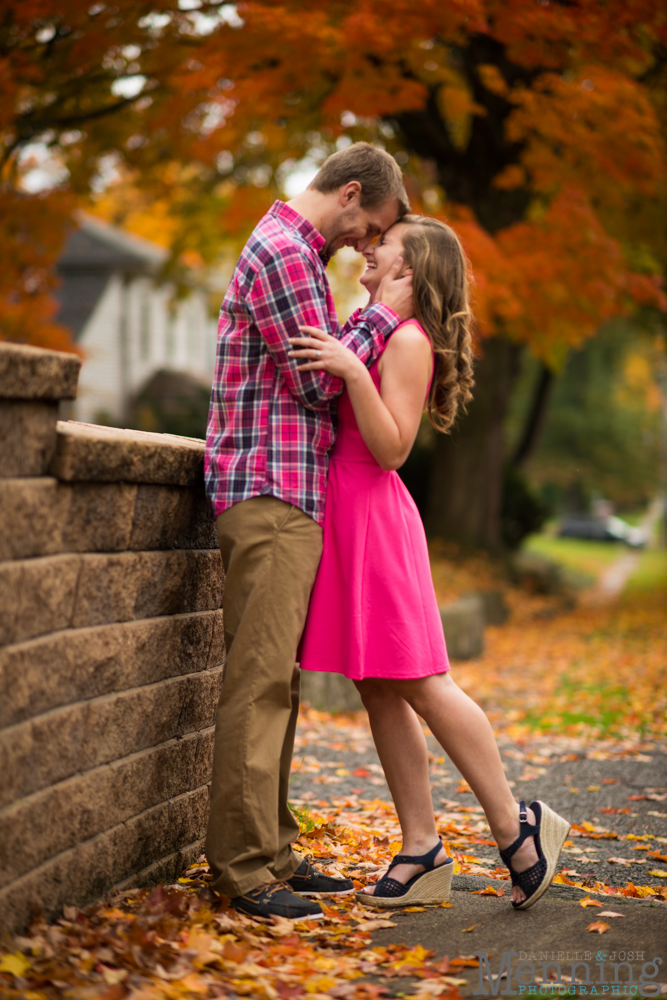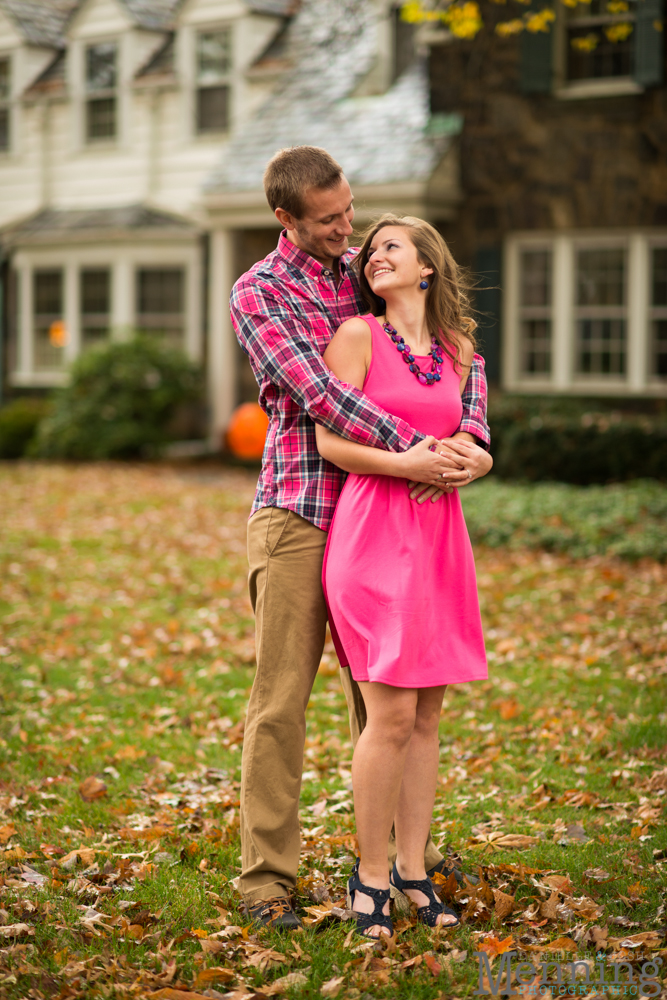 Then we stopped at our (and Sara & Jonathan's) favorite local coffee spot, Generations Coffee House. We blogged about them awhile ago. . . they're pretty amazing. 🙂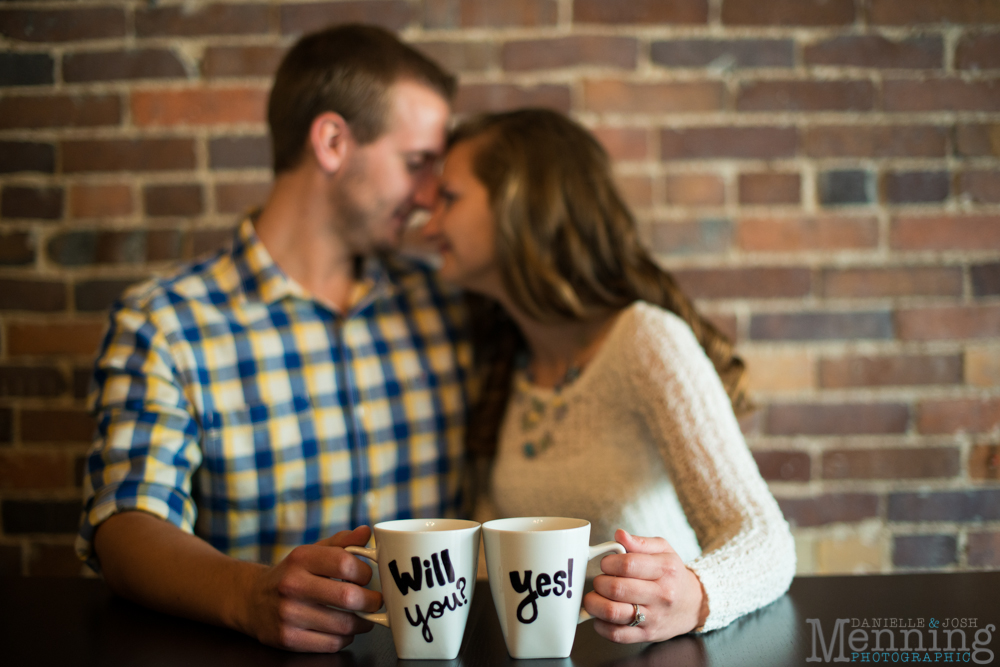 We love the coziness of Generations. It was perfect for these fun shots with Sara & Jonathan! They're coffee lovers.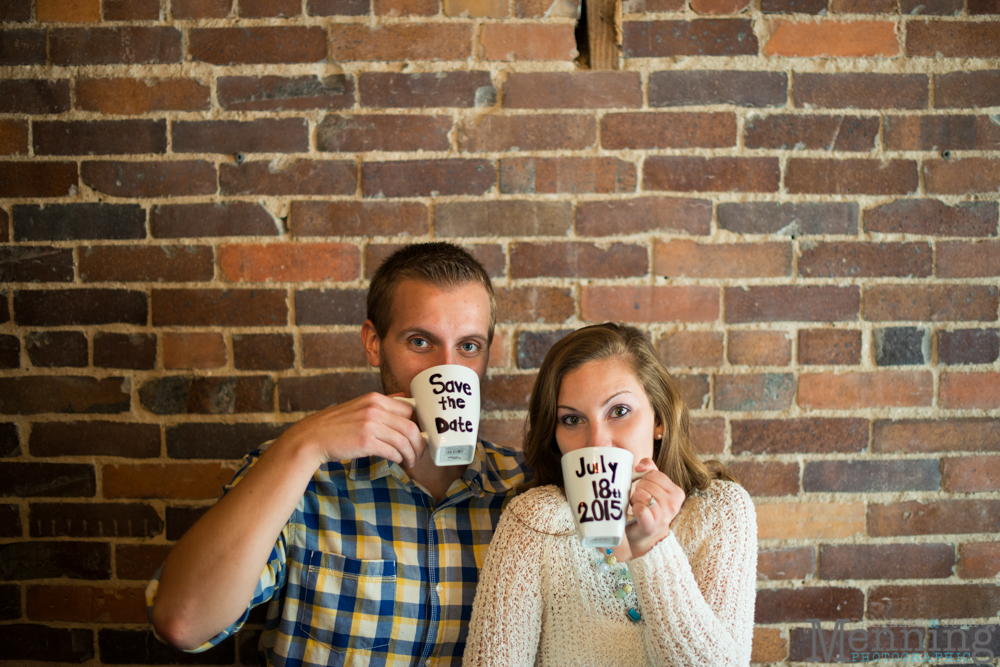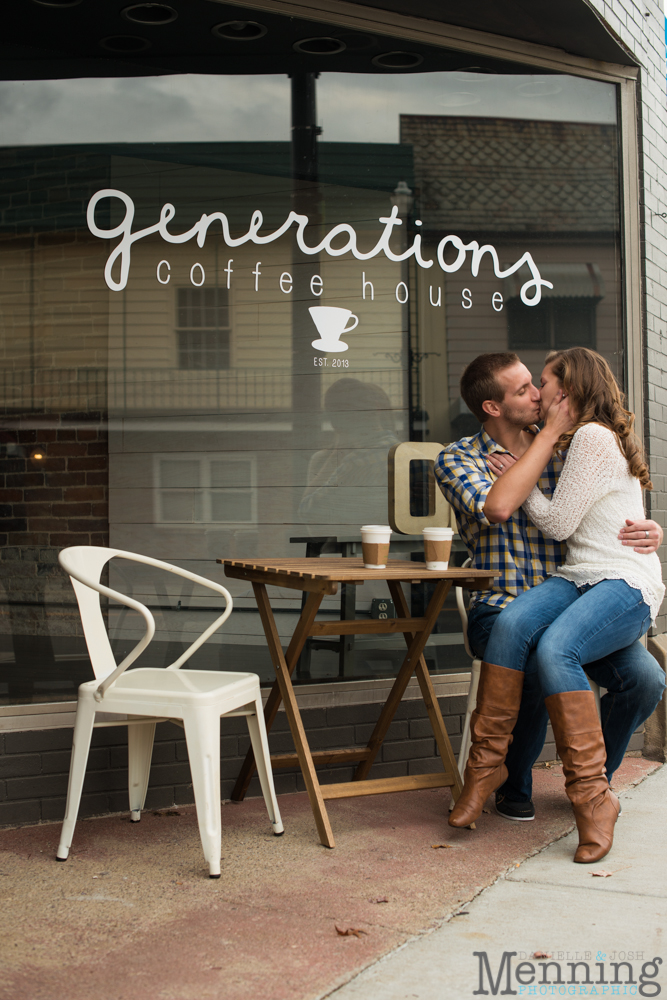 After warming our bellies with yummy beverages, we headed back out to the chilly evening at a pretty property Sara loves. It belongs to her sister-in-law's parents & she thought it would be a great place for a Fall engagement session. She was right.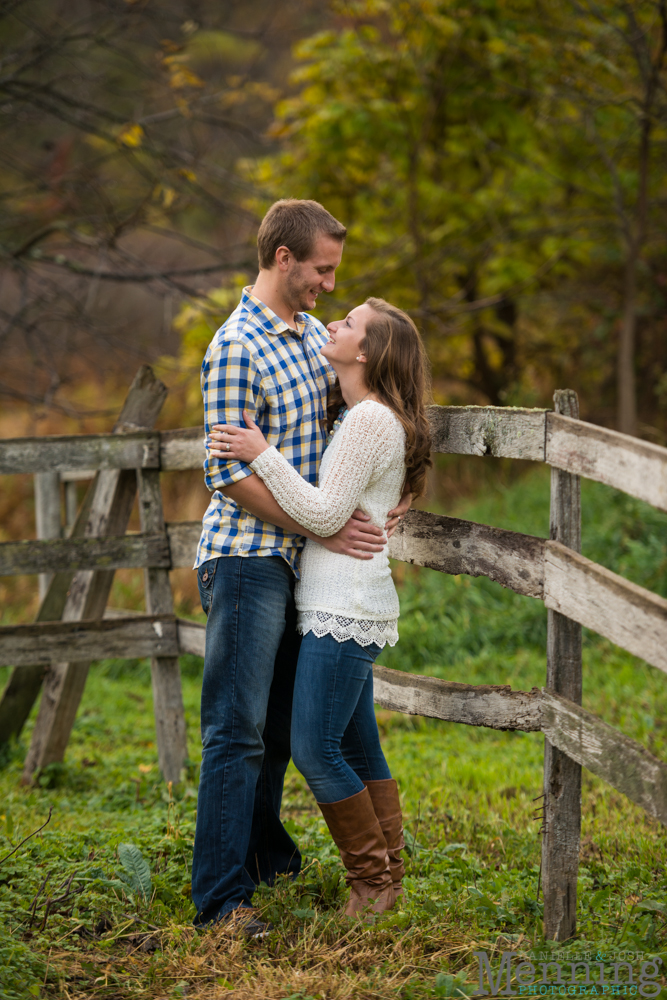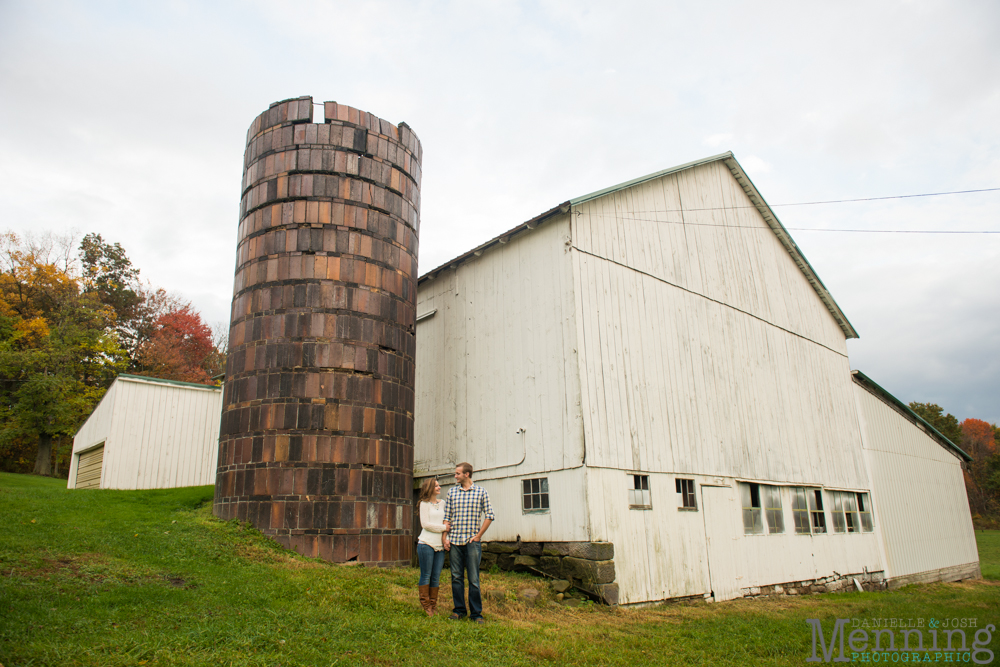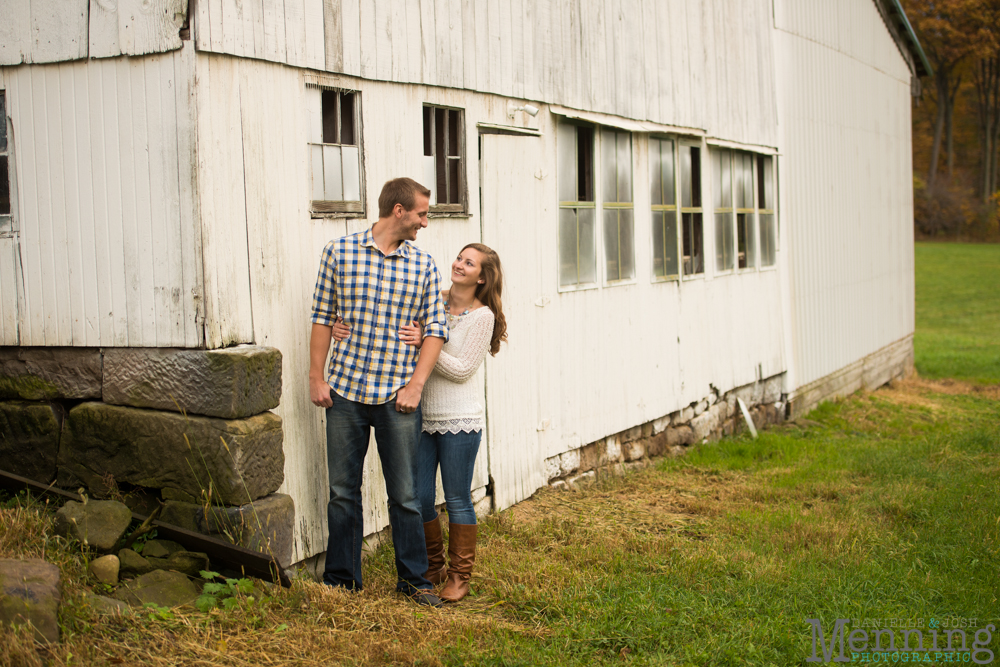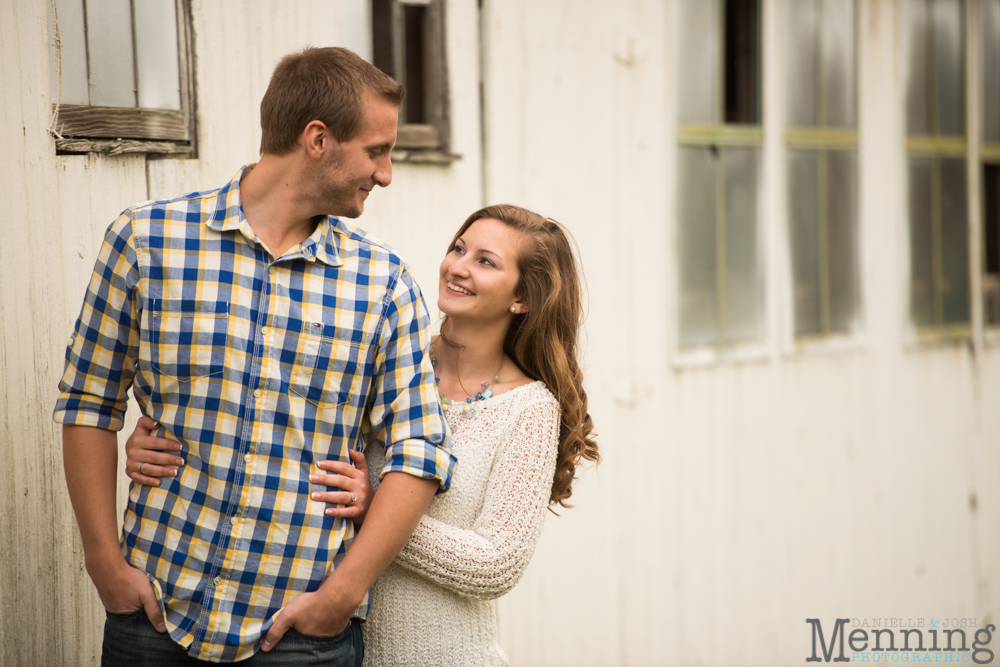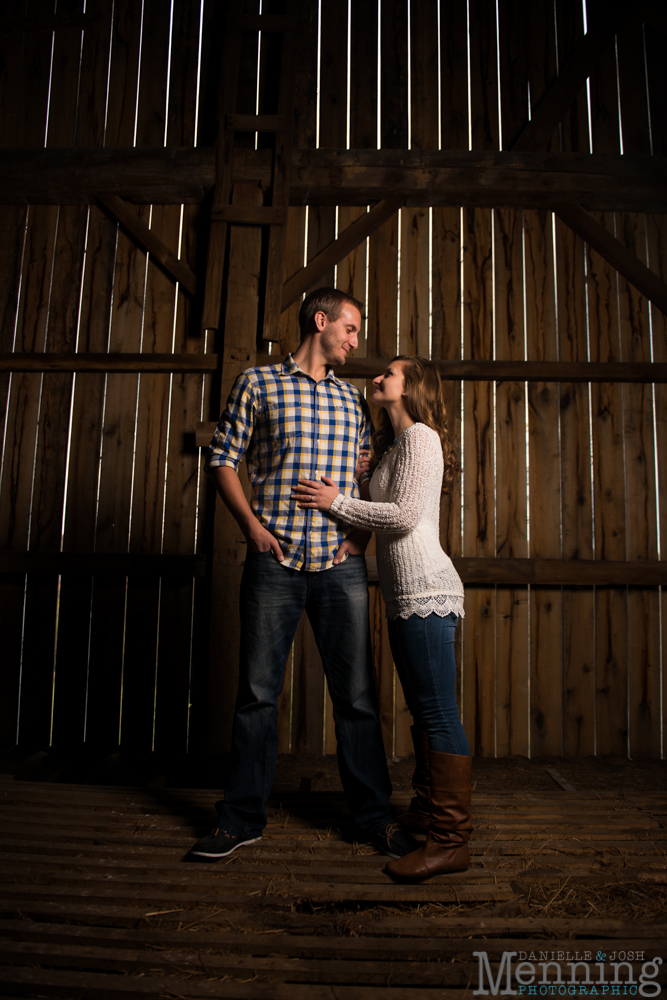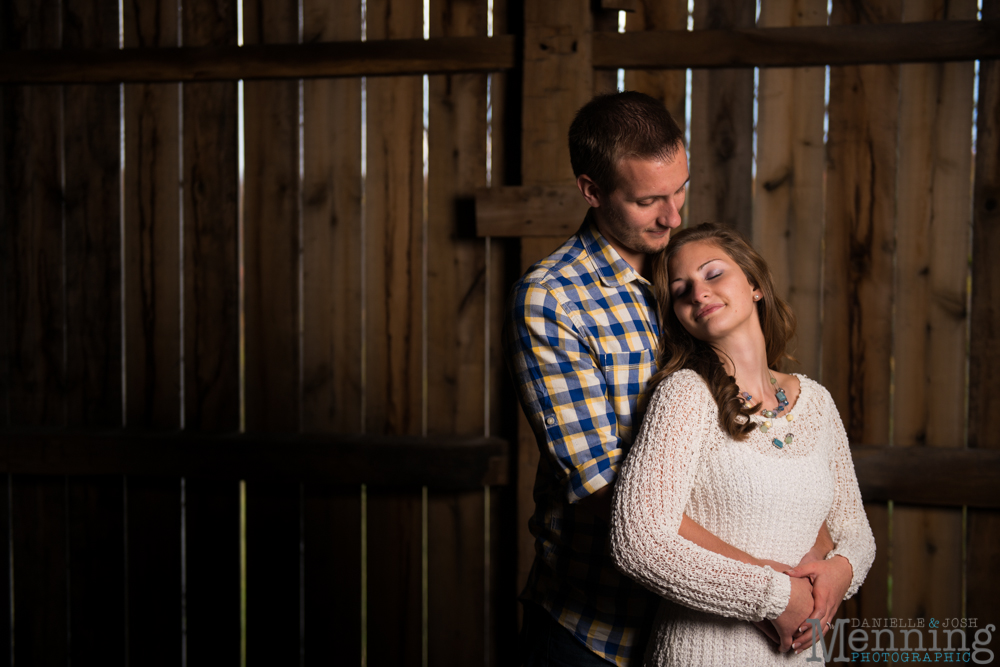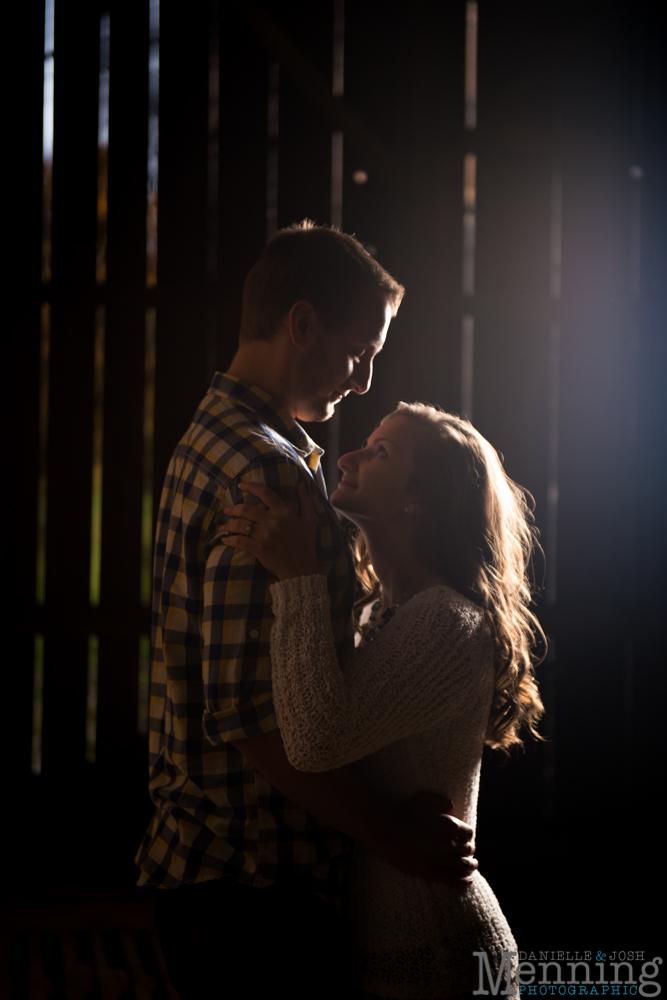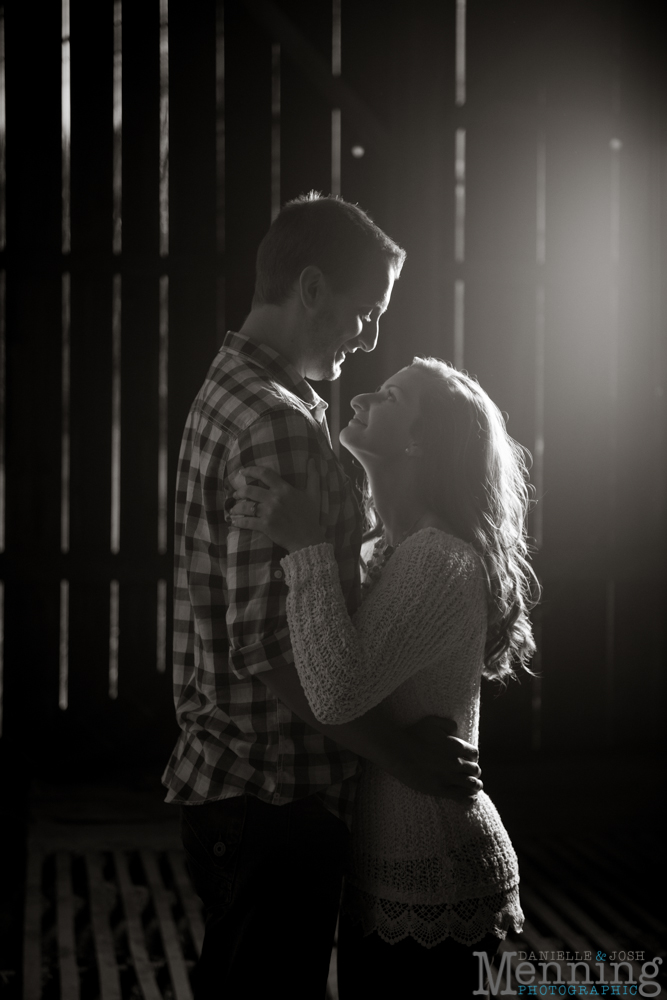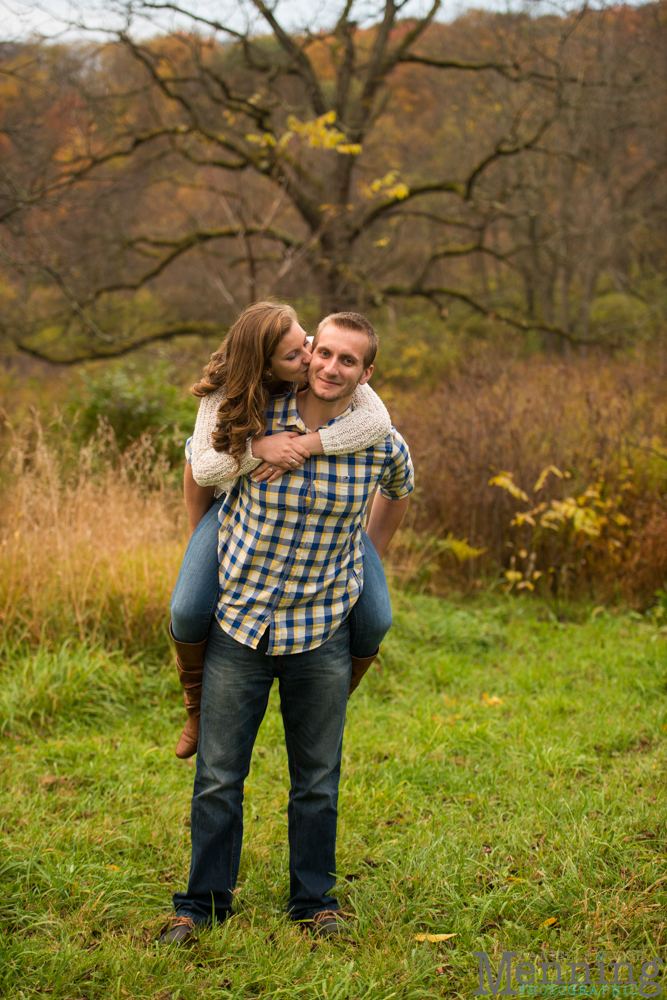 Fall foliage for the win!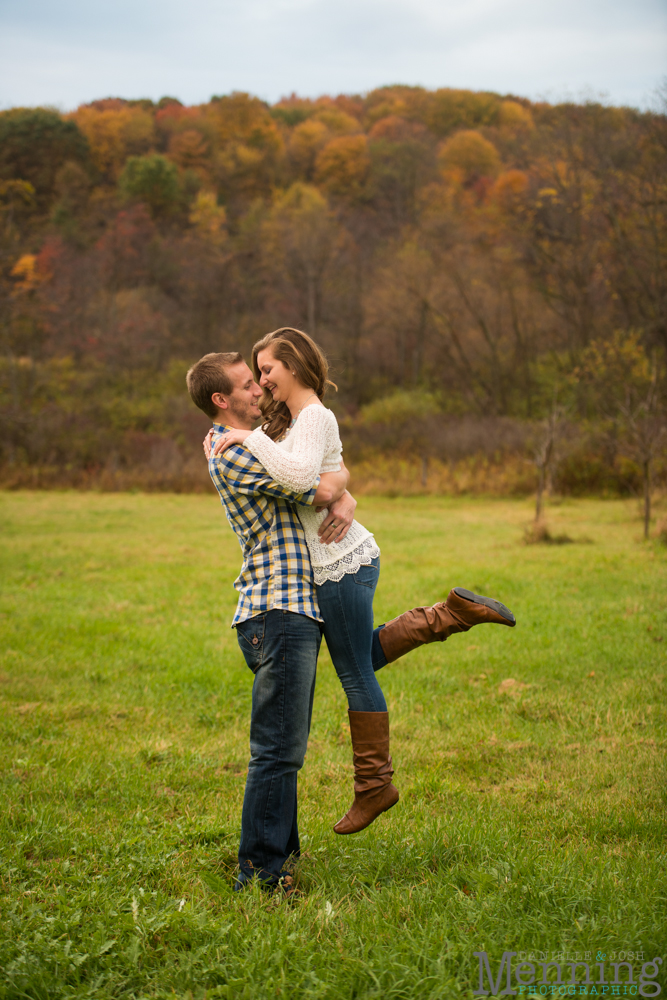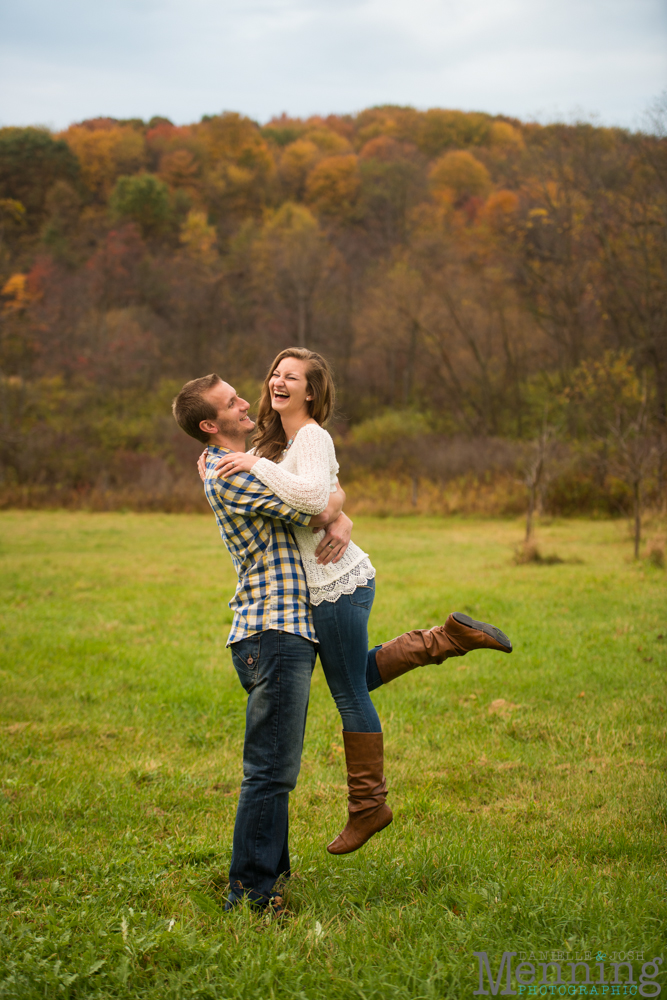 Her joy is infectious. . . and it's often caused by Jonathan.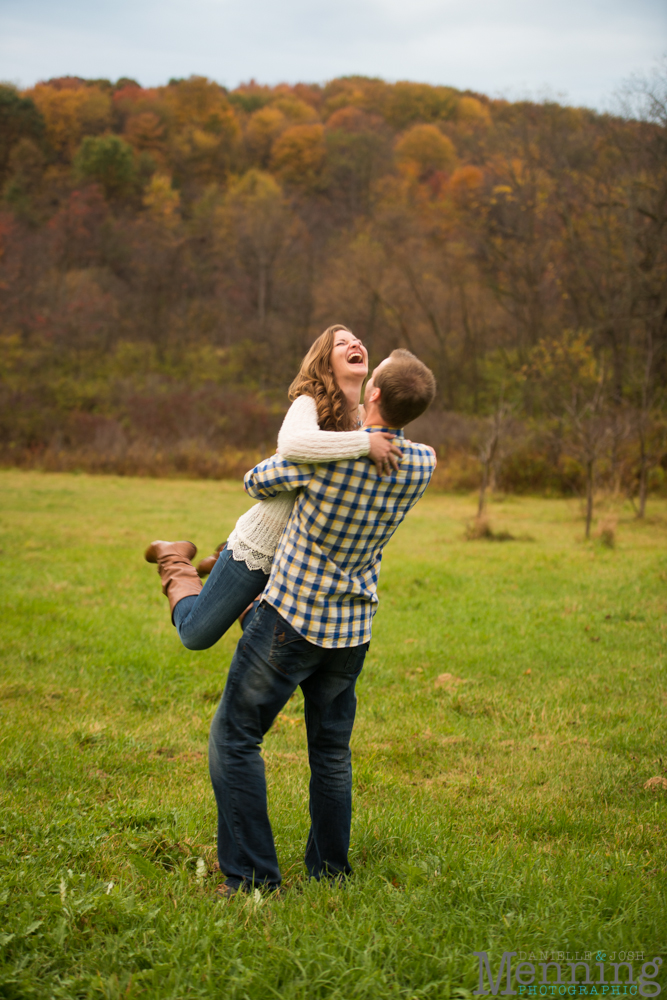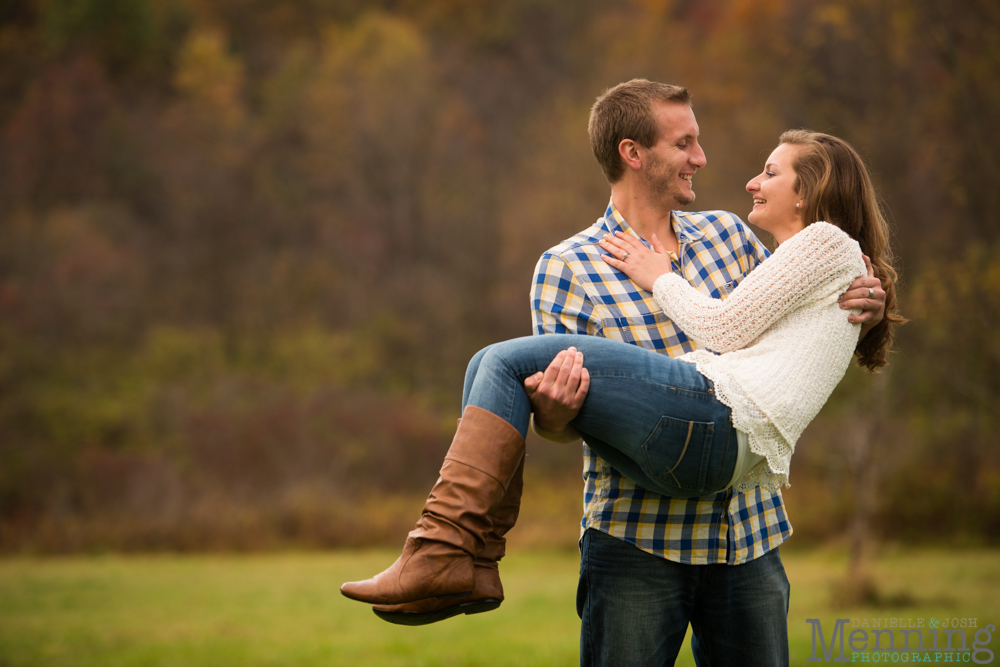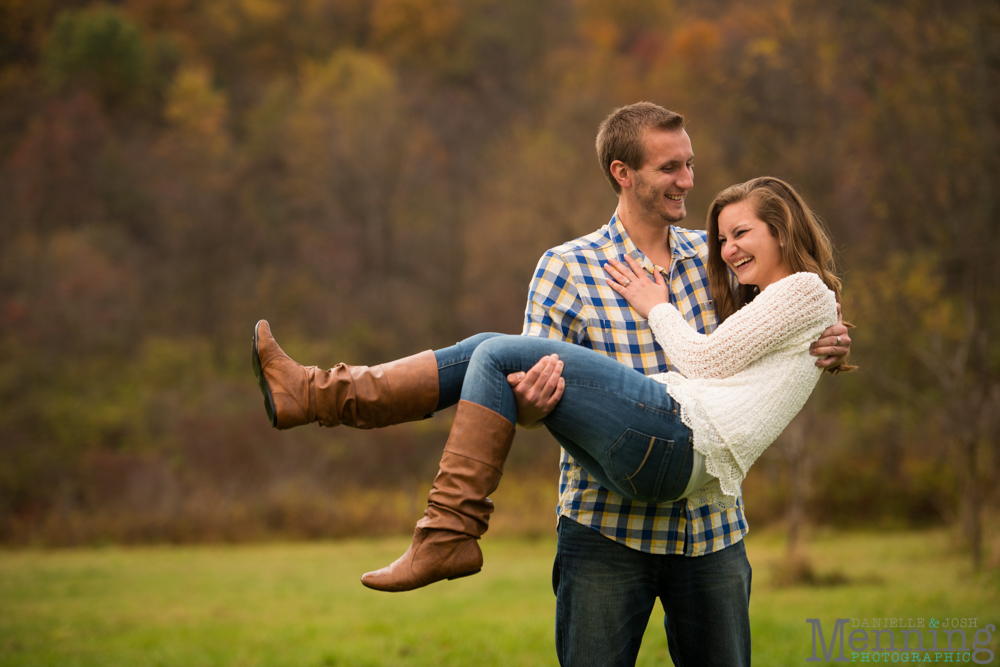 One of Sara's favorite Bible verses is 1st Corinthians 13:13.

These two aim to keep Christ as the center of their marriage so they wanted to incorporate that faith into their engagement session.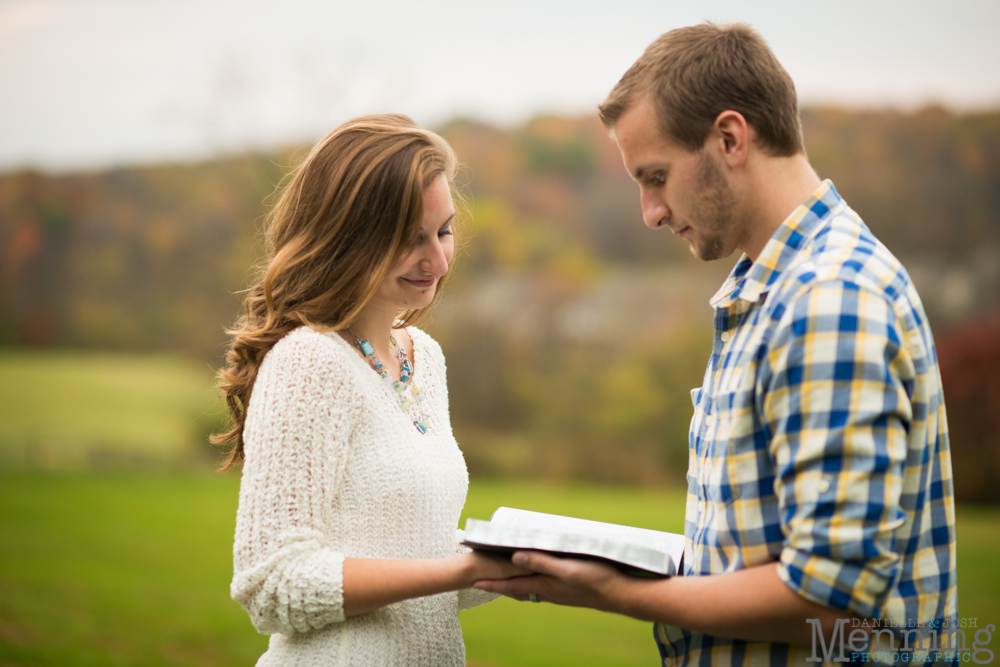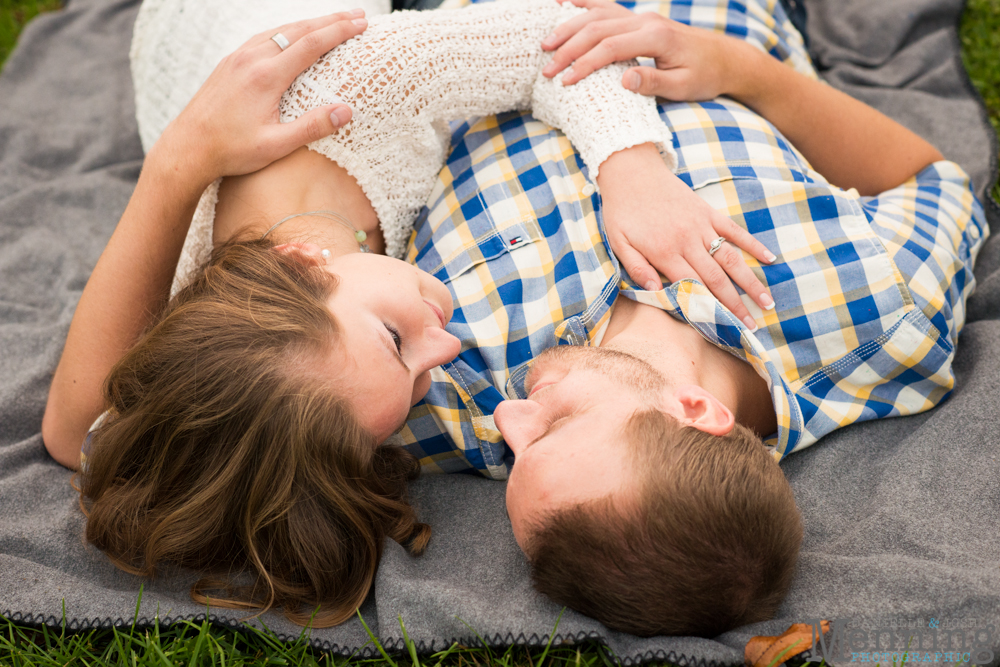 And another shared interest of theirs- running. They're only half crazy, though. They run half marathons together. Funny story about when they first started dating. They'd both been runners before they started dating, but Jonathan only ran shorter distances at the time- a mile or two. Sara asked if he wanted to go for a run one day (6 or so miles) and he agreed. He said he had to keep up and go the distance with her even though he was in pain because he really wanted to impress her. 🙂 It must have worked.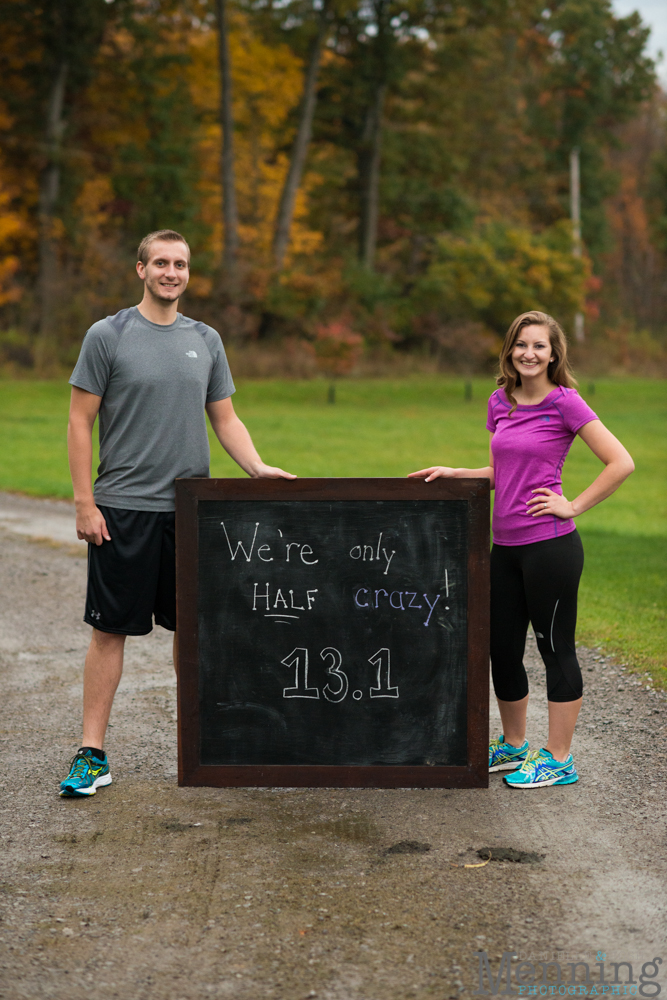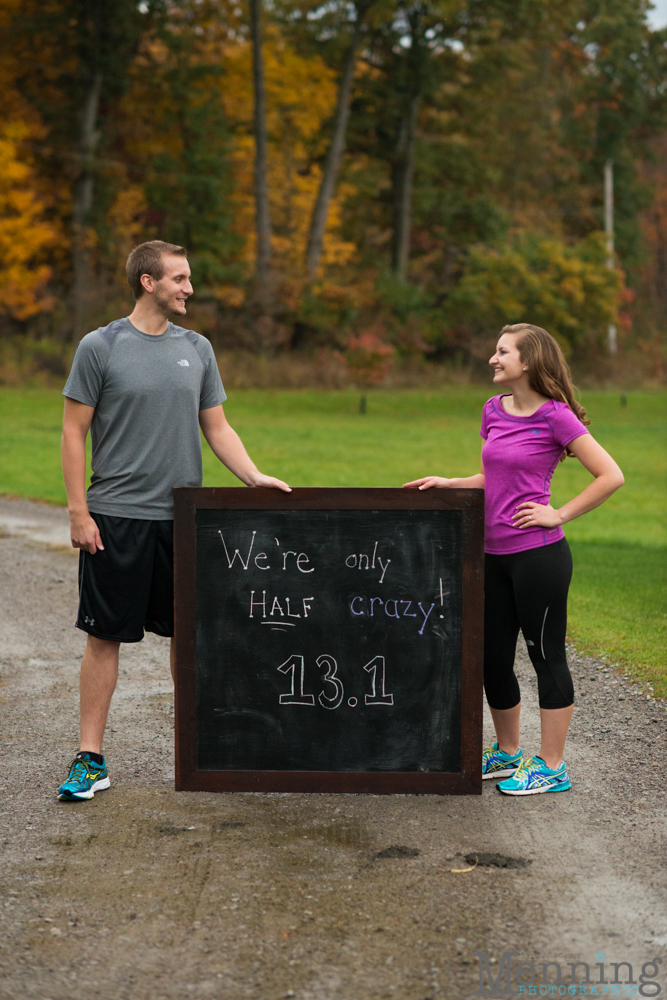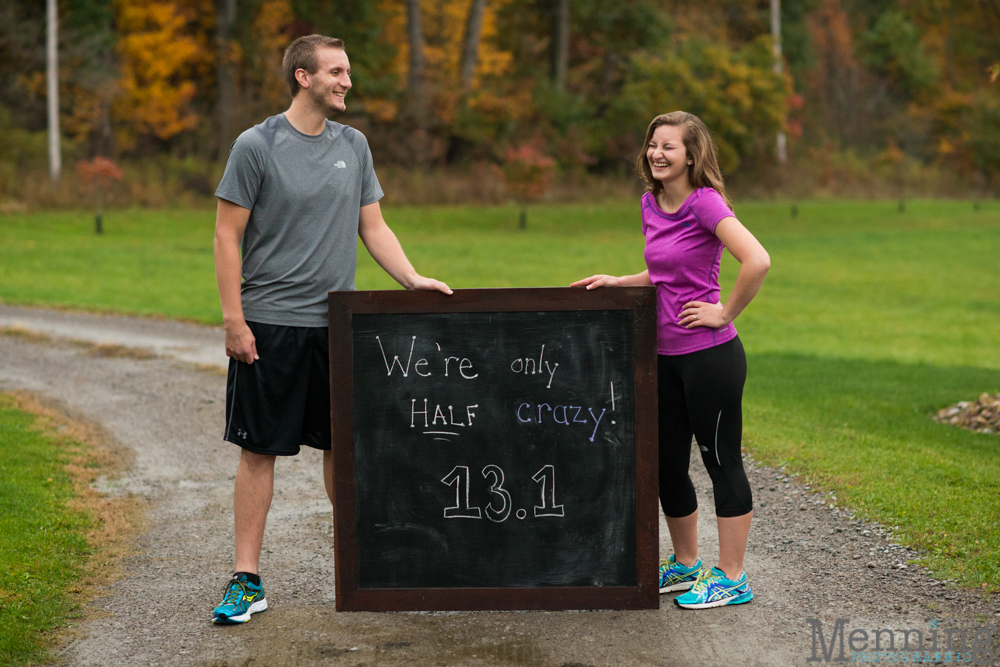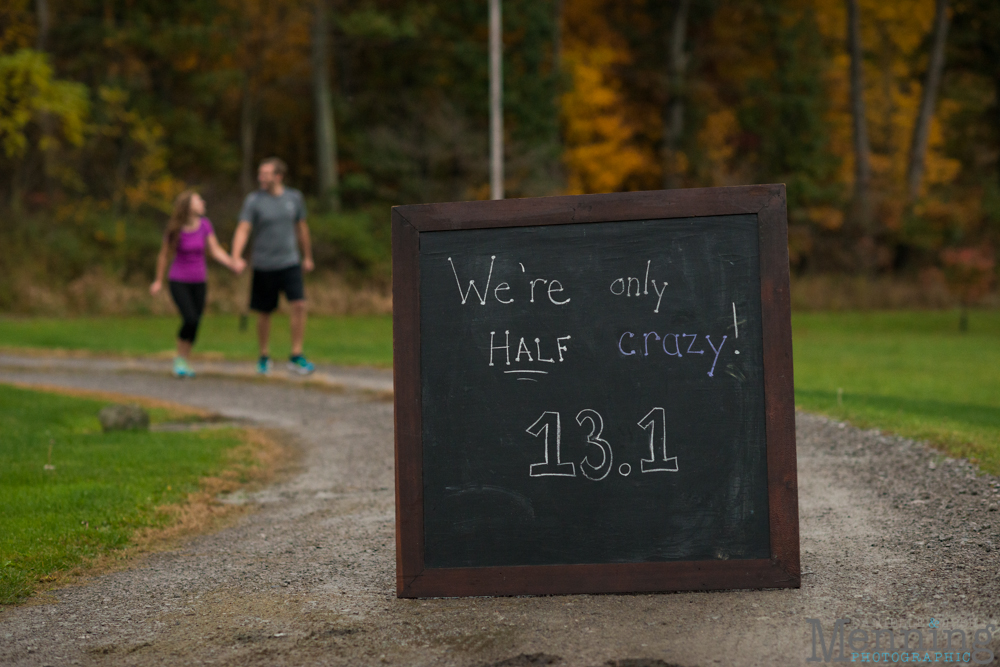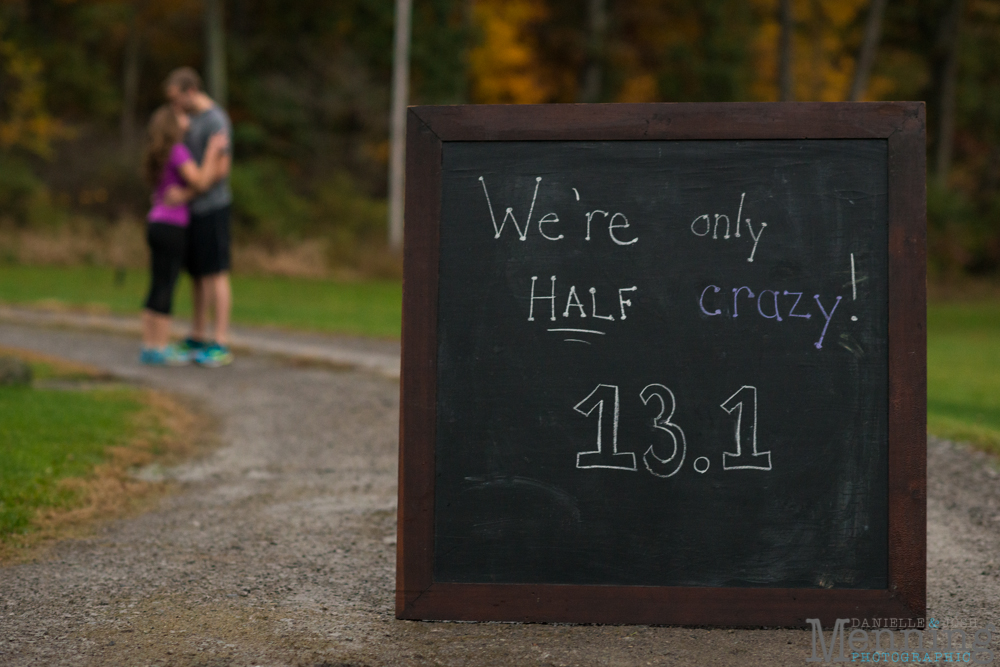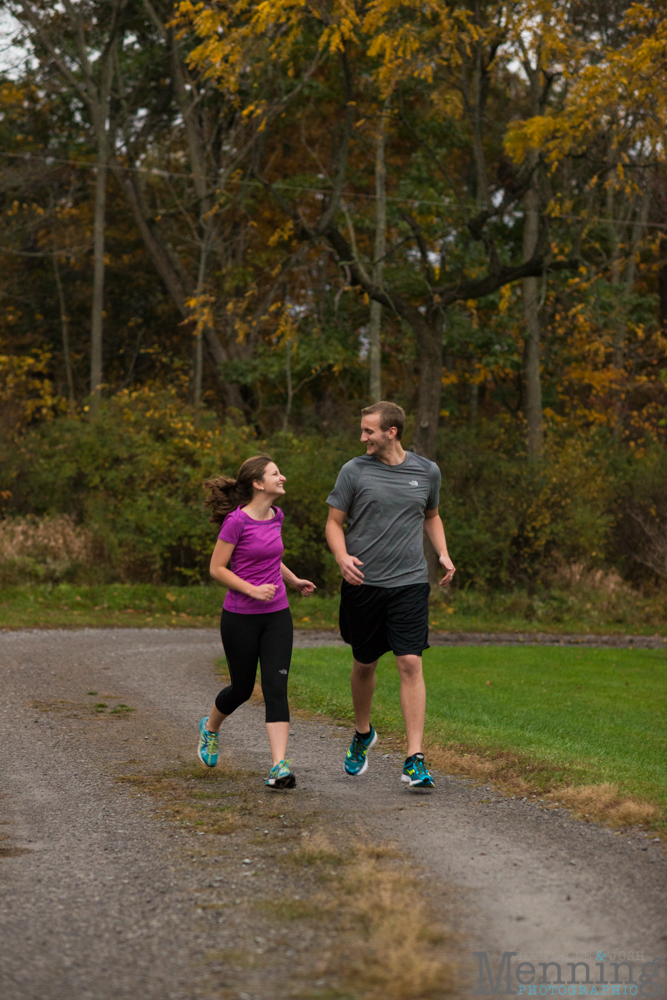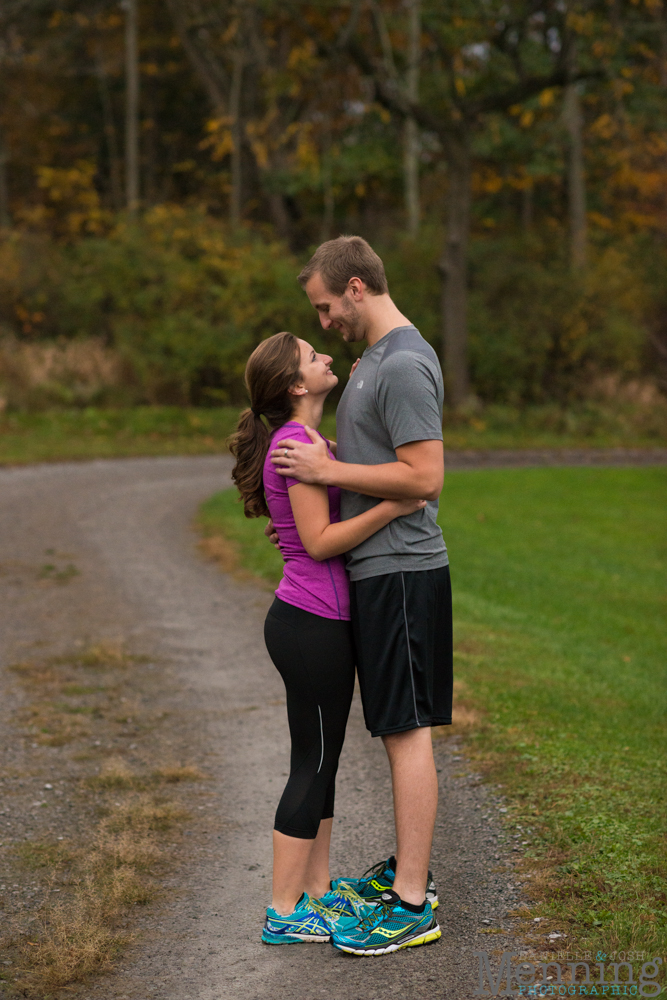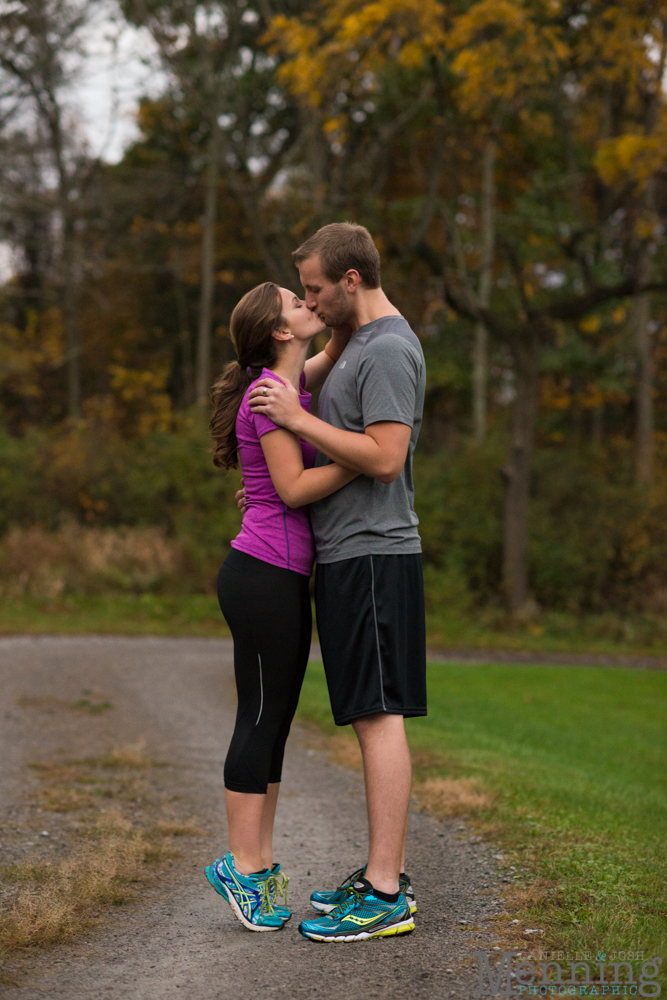 And then, once it got dark, we busted out our new toy and did some light painting! I love the results! You'll be seeing more of this from us in the future. It's a really fun way to get creative.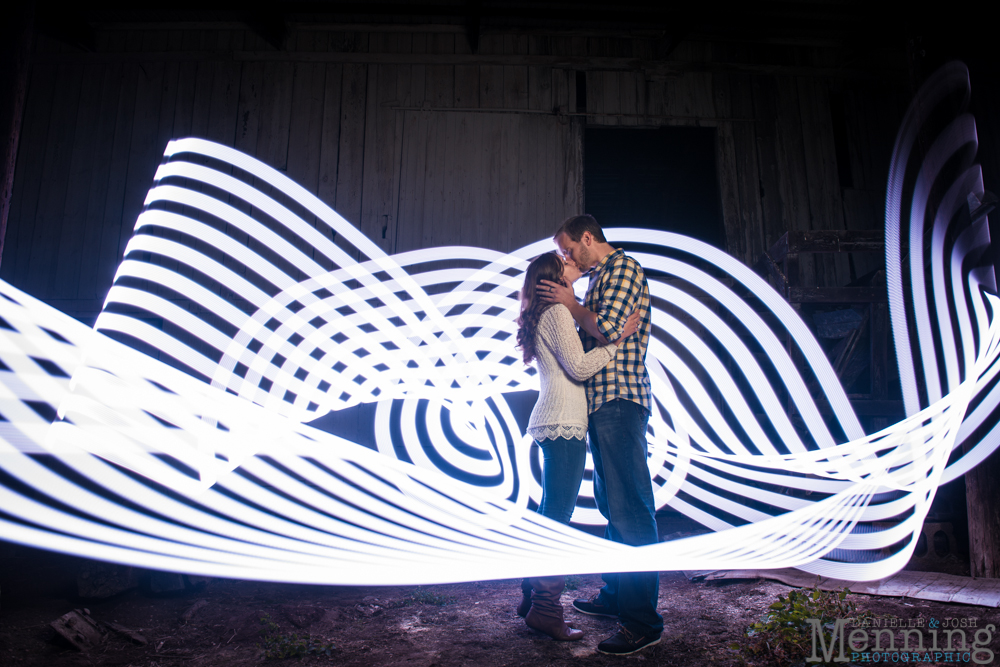 Sara & Jonathan, thank you both so much for choosing us as your photographers; we're really excited to share your wedding day with you!
Follow our fun here: Instagram | Facebook | Twitter | Pinterest | Google +