Three engagement sessions in a row on the blog?! 'Tis the season! 🙂 We had a really fun time with Kayla & Matt for their engagement session. Firstly, they so very kindly surprised us by showing up with an adorable gift for our baby on the way. I've been so blown away by our clients' kindness to this little one who isn't even here yet. . . I feel so blessed by the couples whose weddings we get to share! Sometimes it's very surreal to think that this is our job. Our clients are the best! Secondly, Kayla & Matt are so natural & loving together!
We started their session at the Poland Library. Their outfits were on point! I (of course, it's teal) really like Kayla's dress & it looked great on her! And Matt looked dapper. Plus, his shoes were great!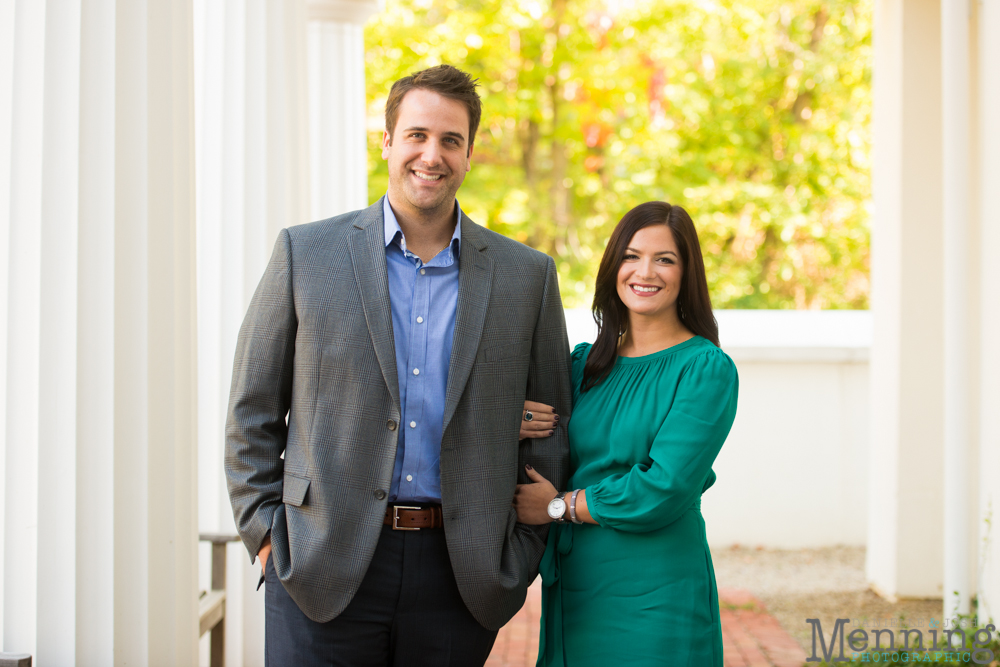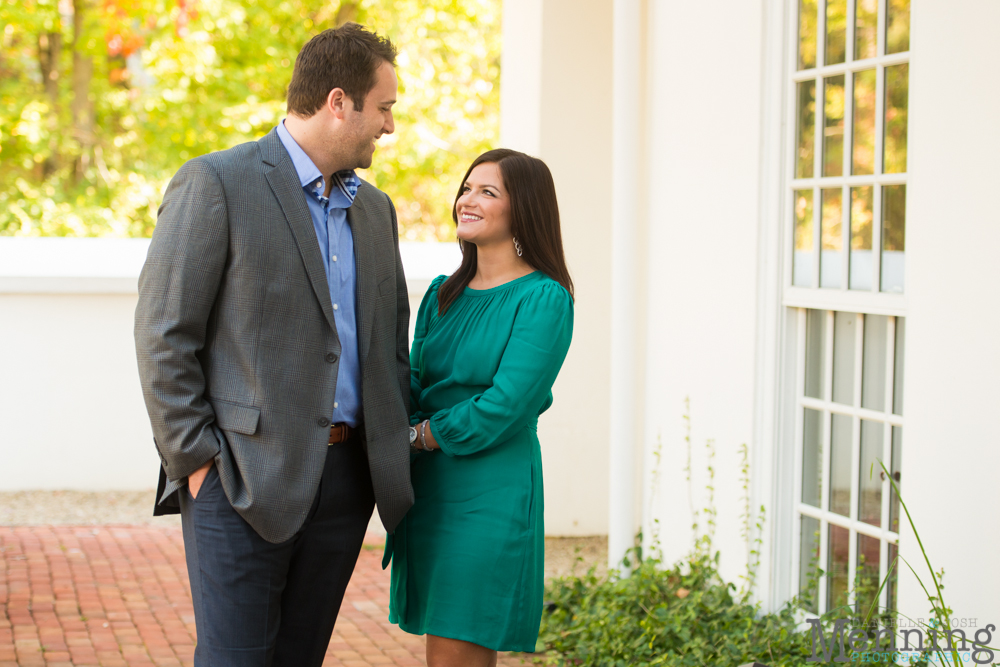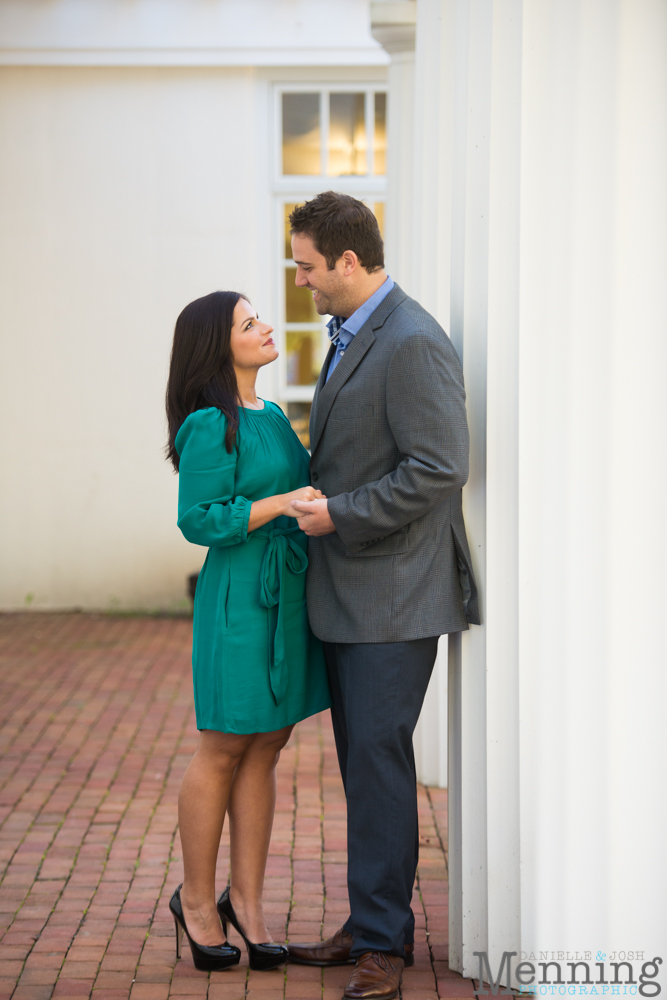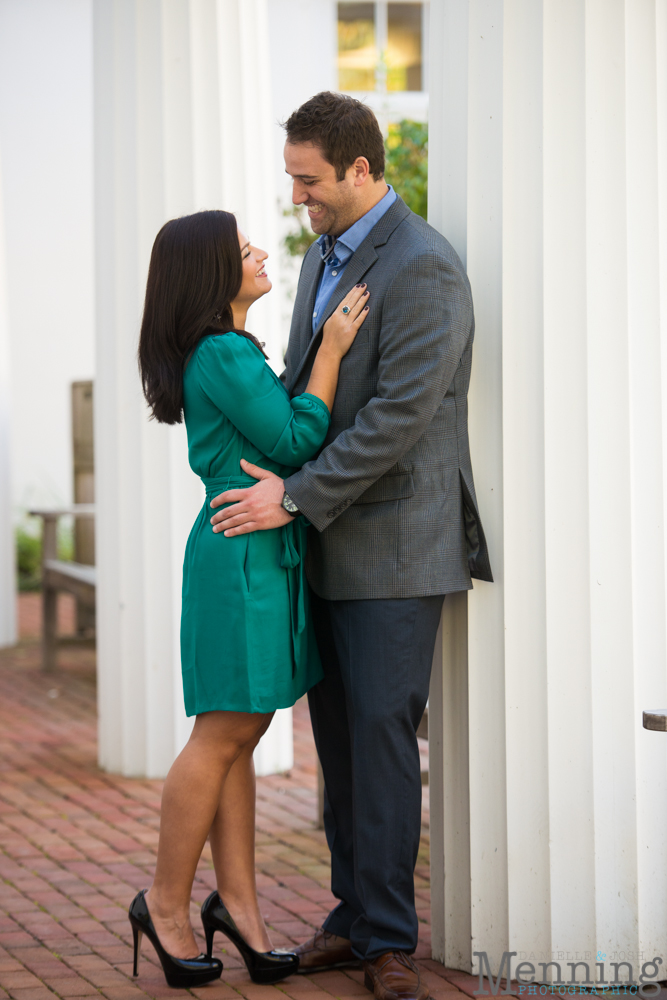 They're so sweet.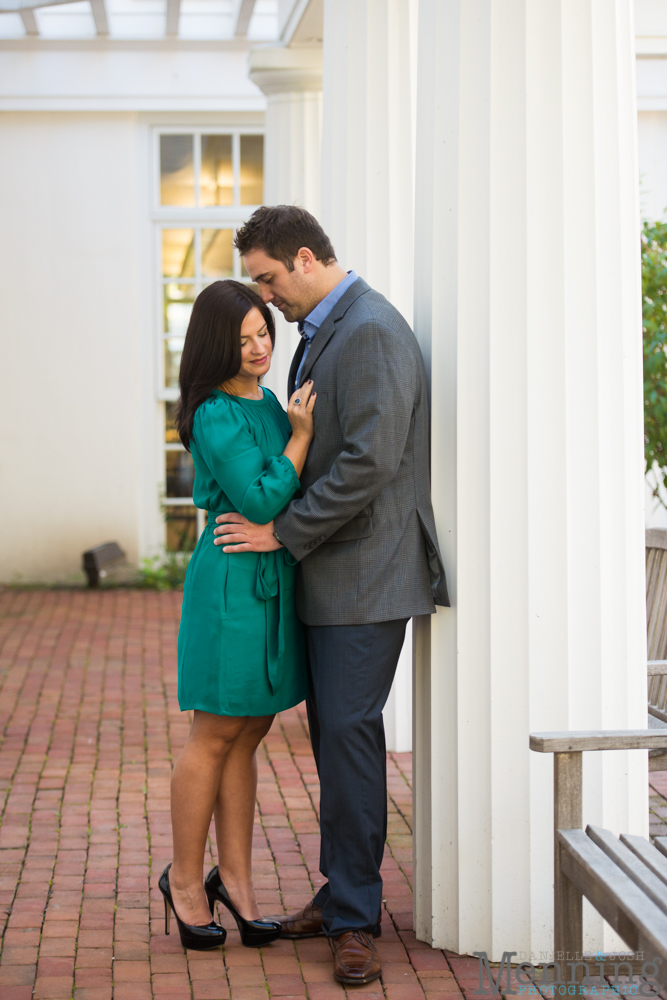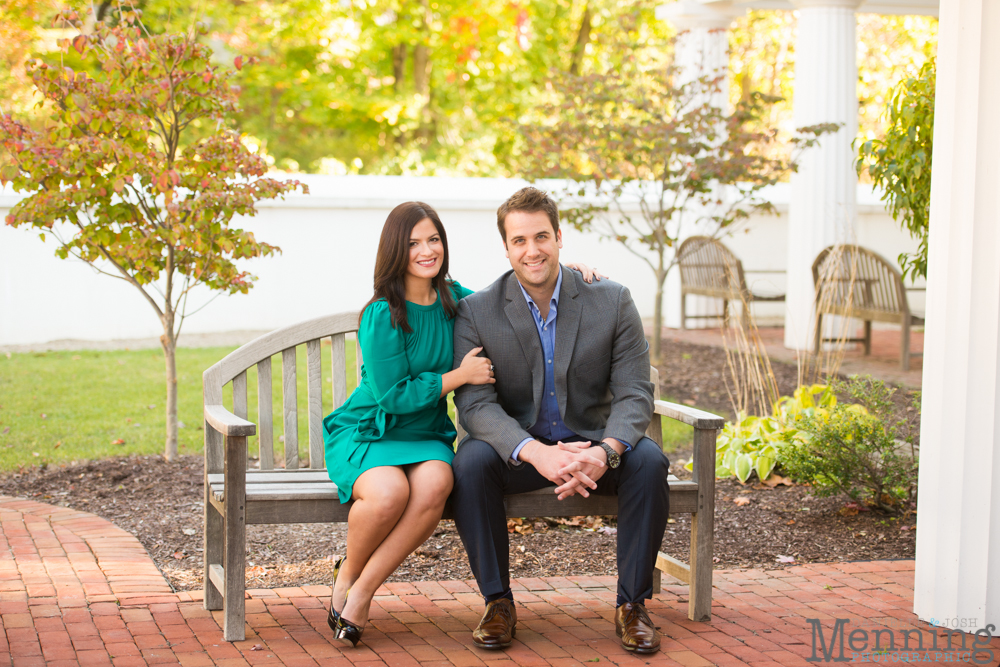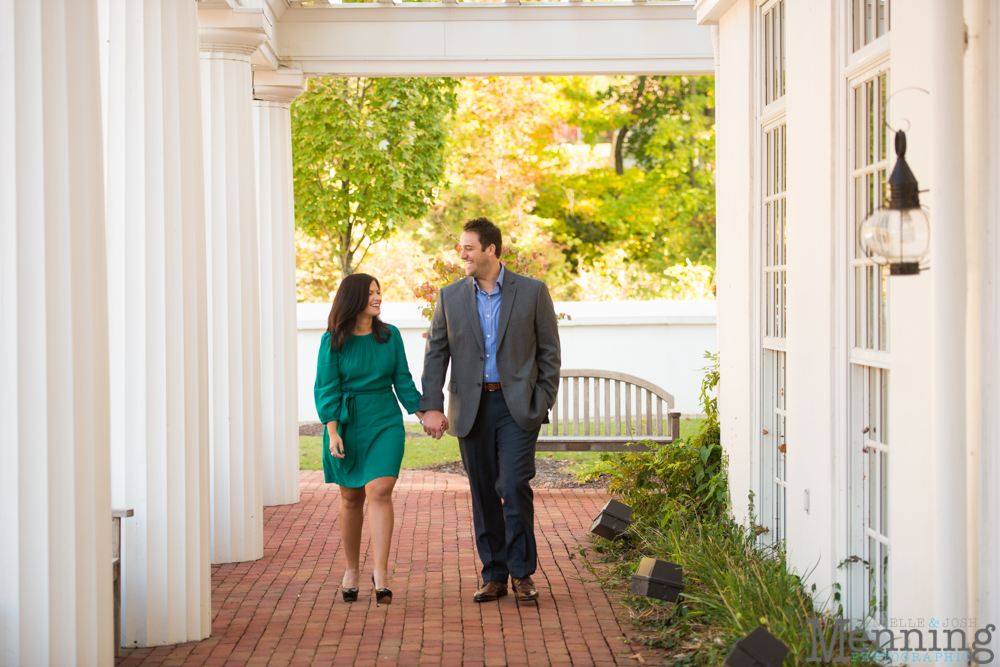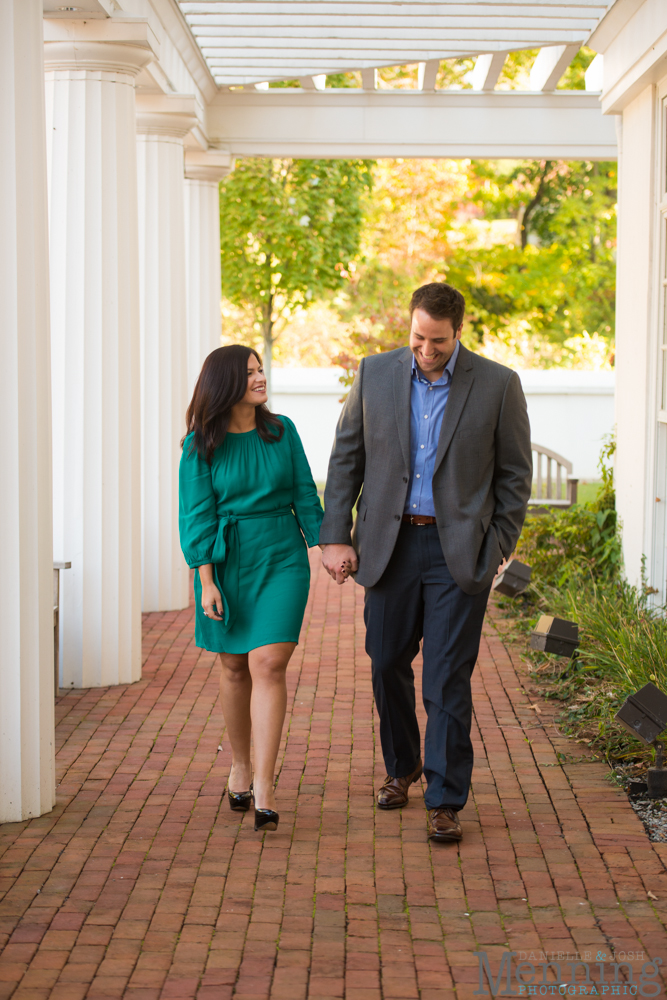 So these two got engaged on a golf course. Kayla thought they were just out for a regular ol' round of golf together until Matt was down on one knee proposing to her. After that, all of their friends & family were there to celebrate!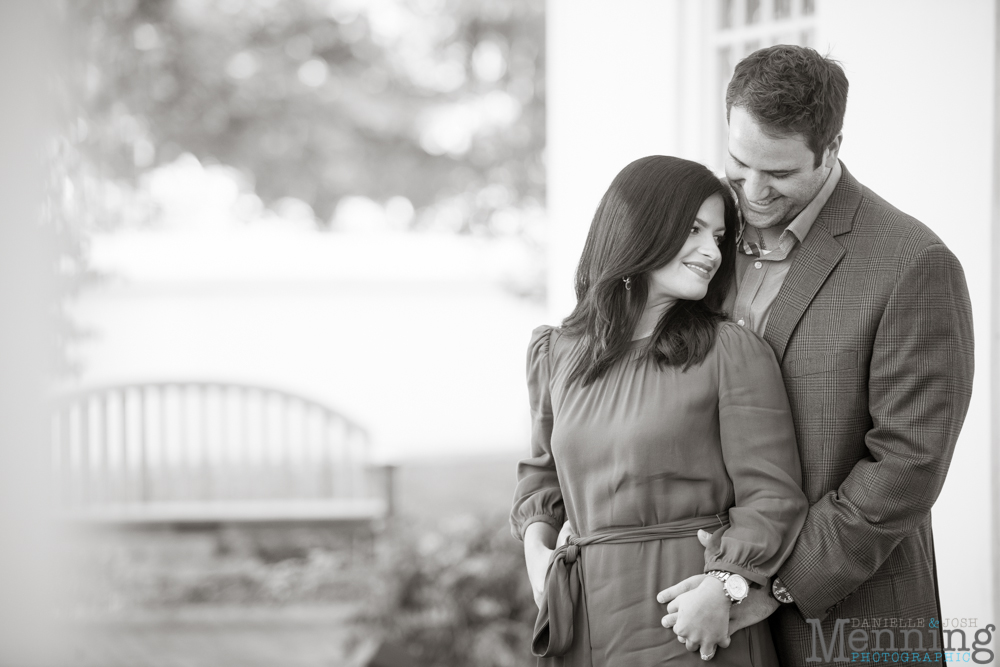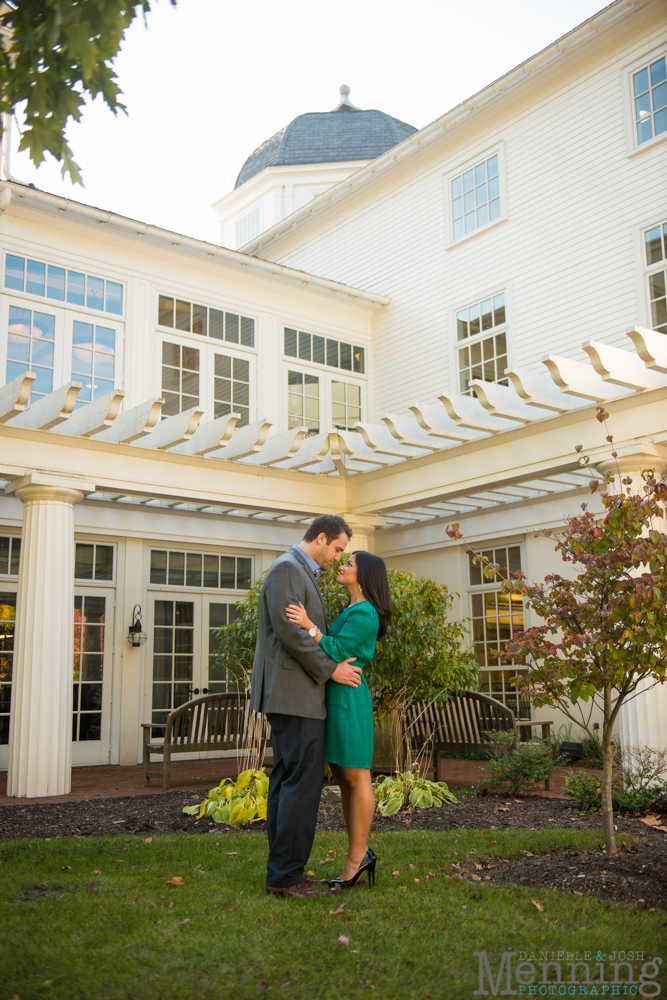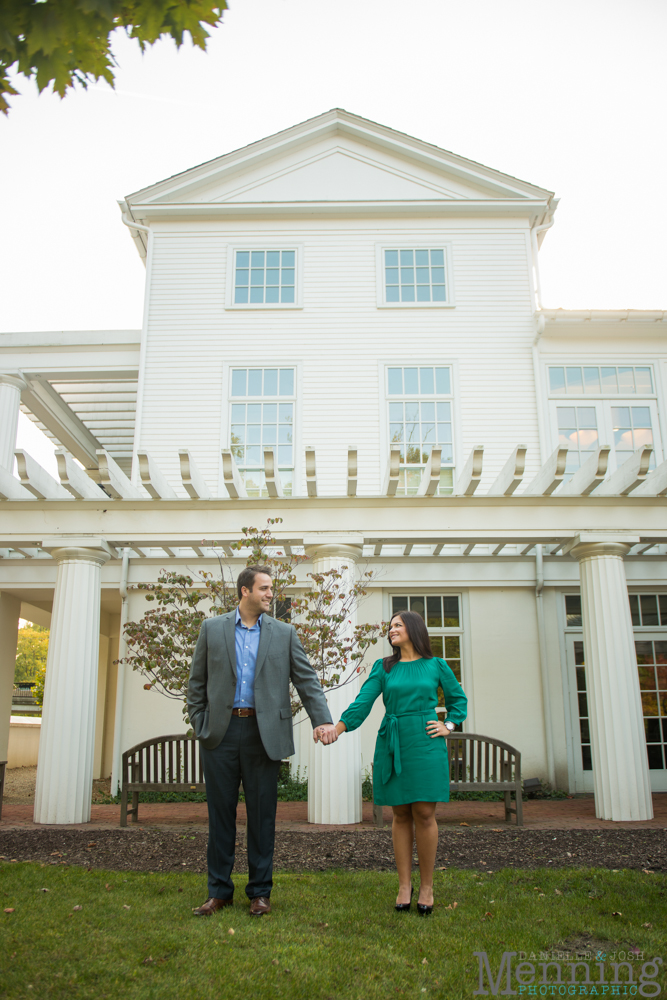 Her engagement ring, though! So pretty!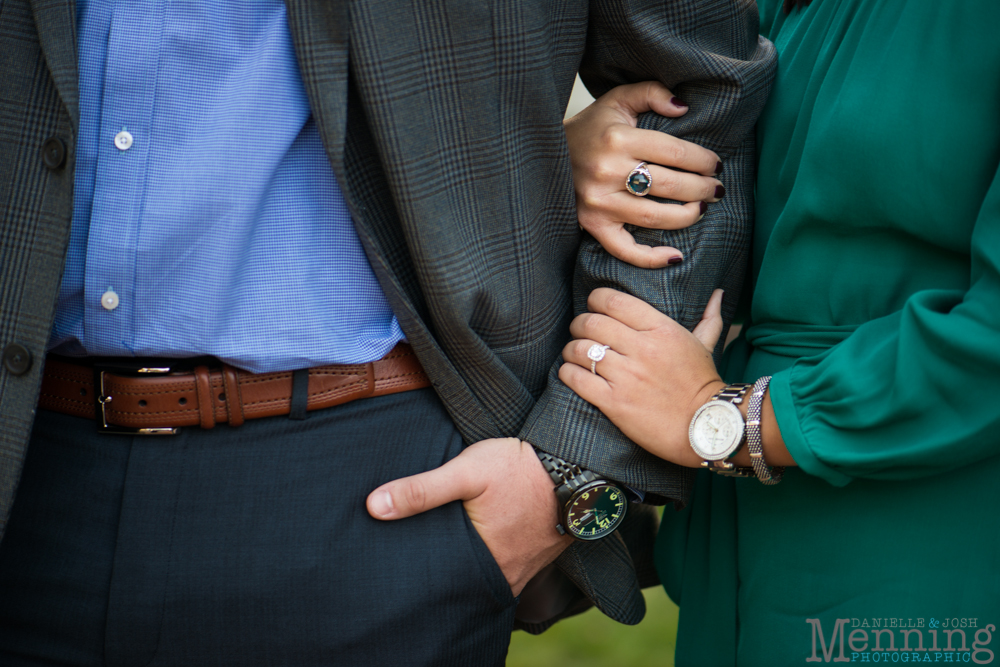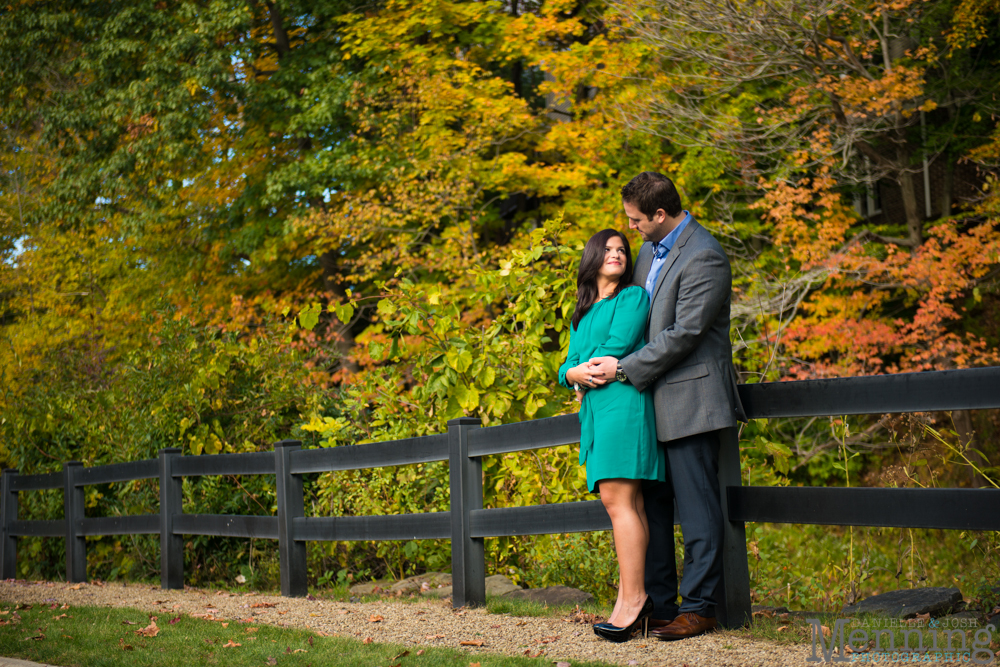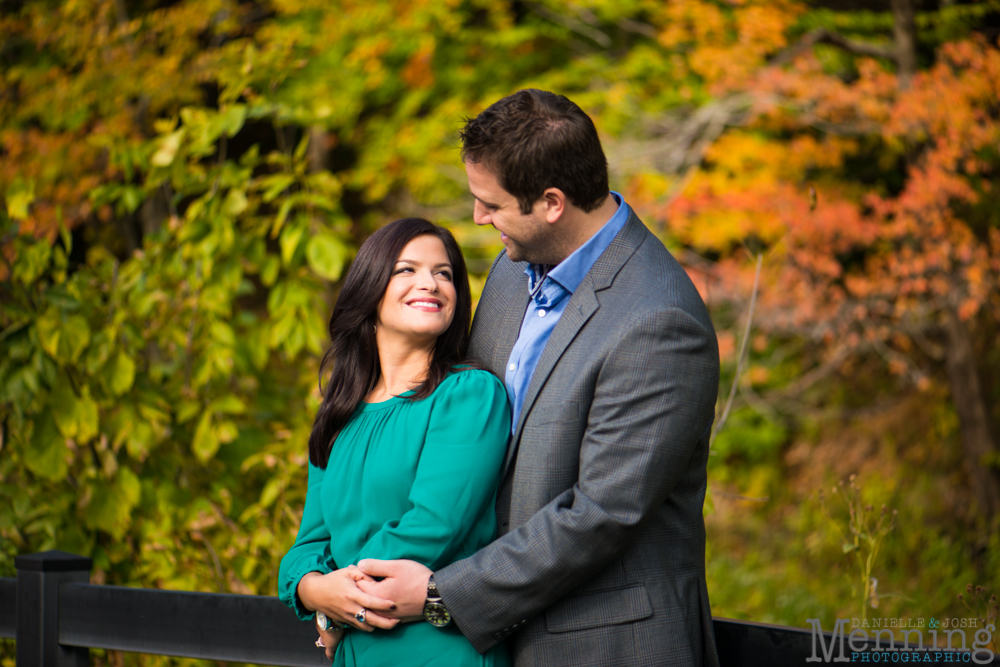 We stopped at The Butler for a few photos before heading to Fellows Riverside Gardens & Lake Glacier at Mill Creek Park in Youngstown.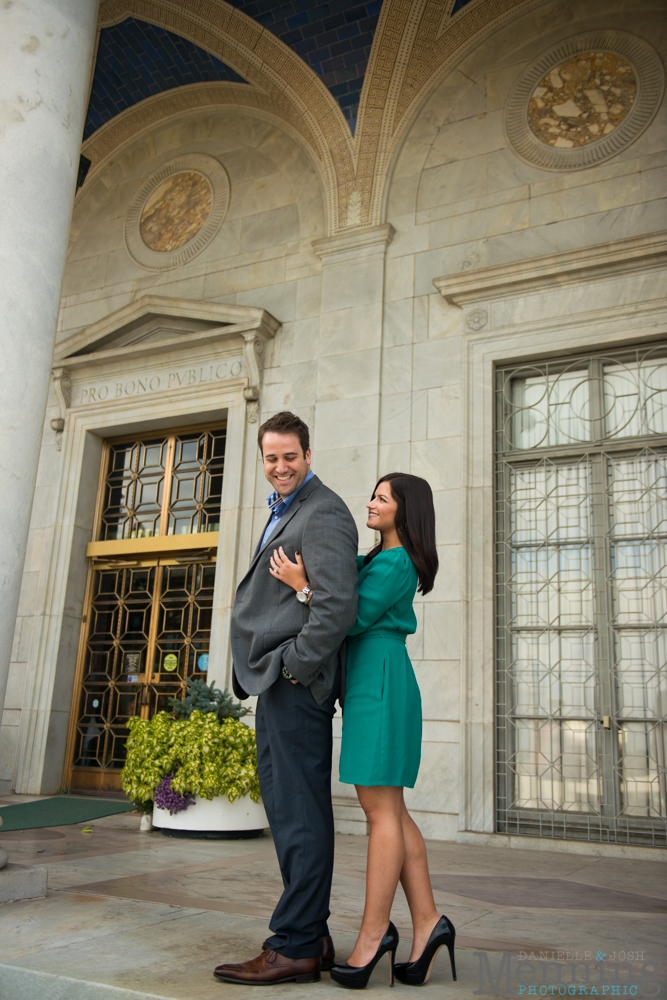 They can be eye to eye when Kayla is standing a step above Matt . . . in heels. 🙂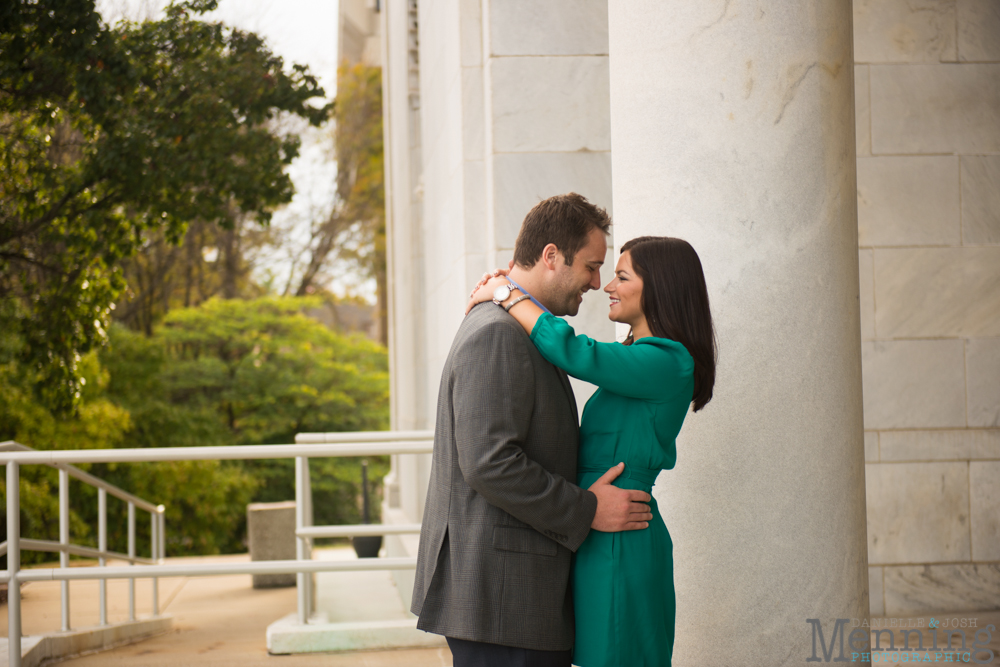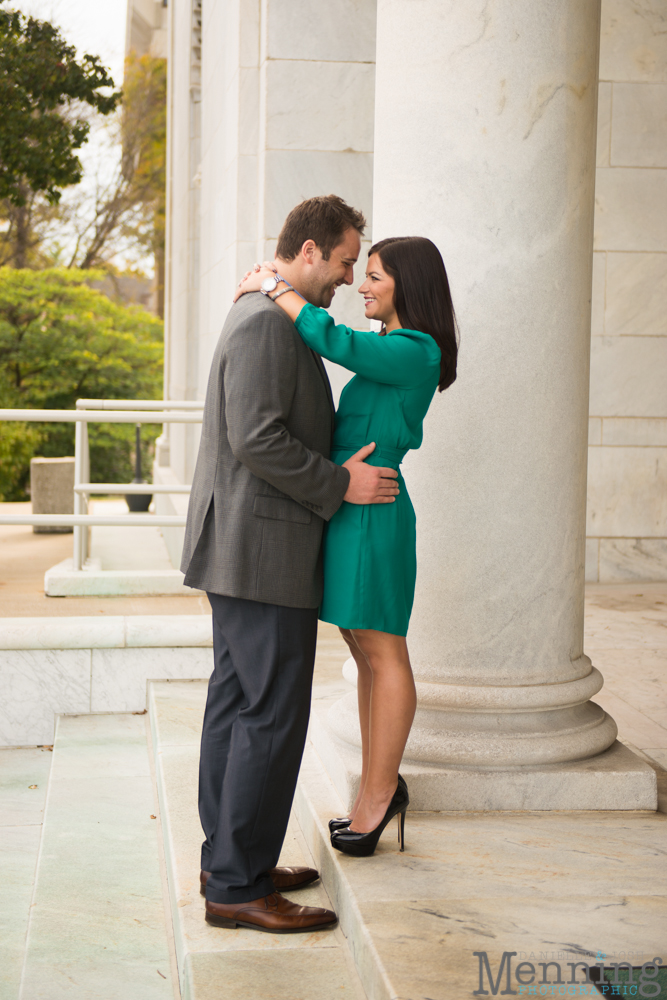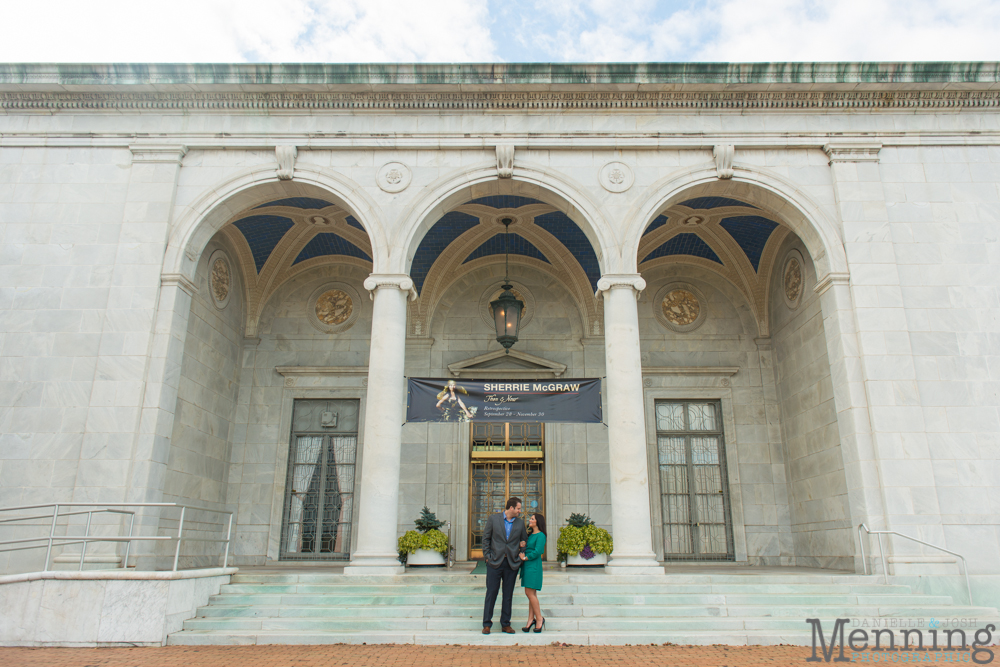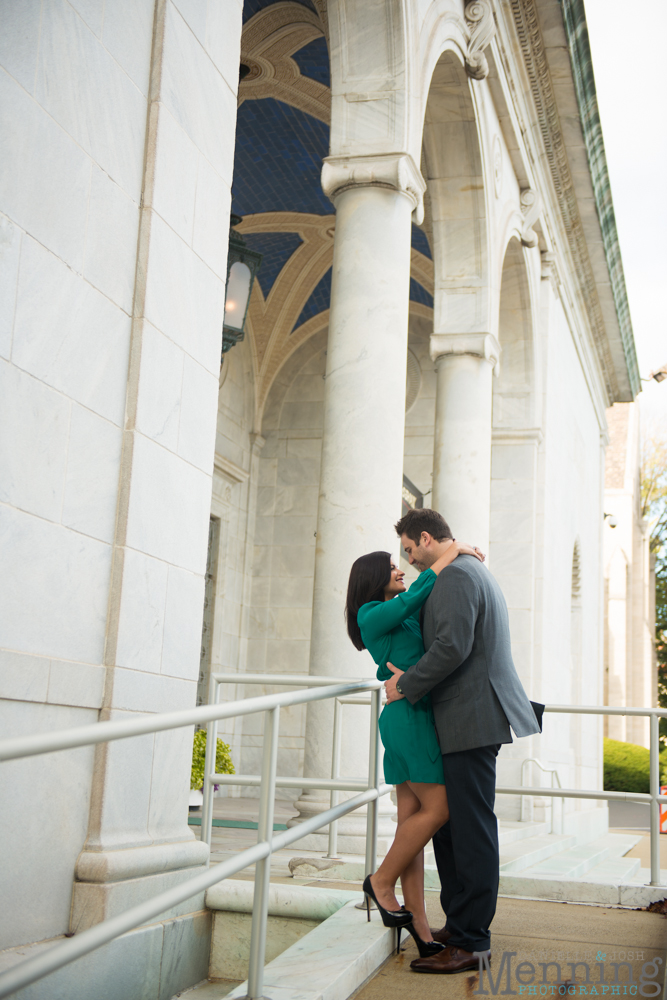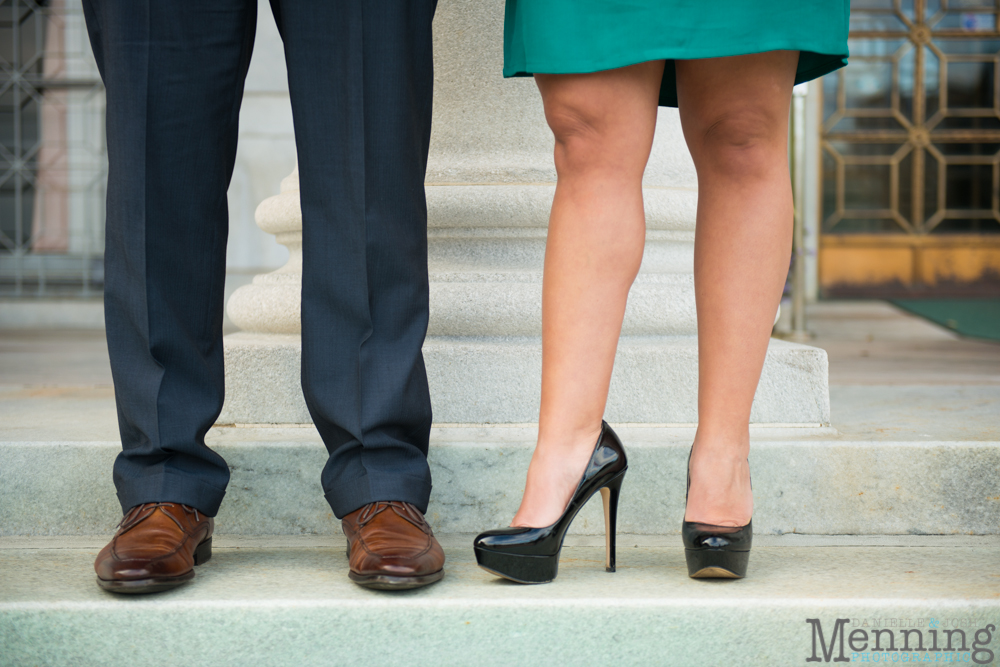 Their comfier clothes were also very stylish! These two know how to dress. I loved the layers they wore & they photographed really well. Kayla & Matt are both very photogenic so they would've looked great in anything, but their outfit choices just added to the beauty.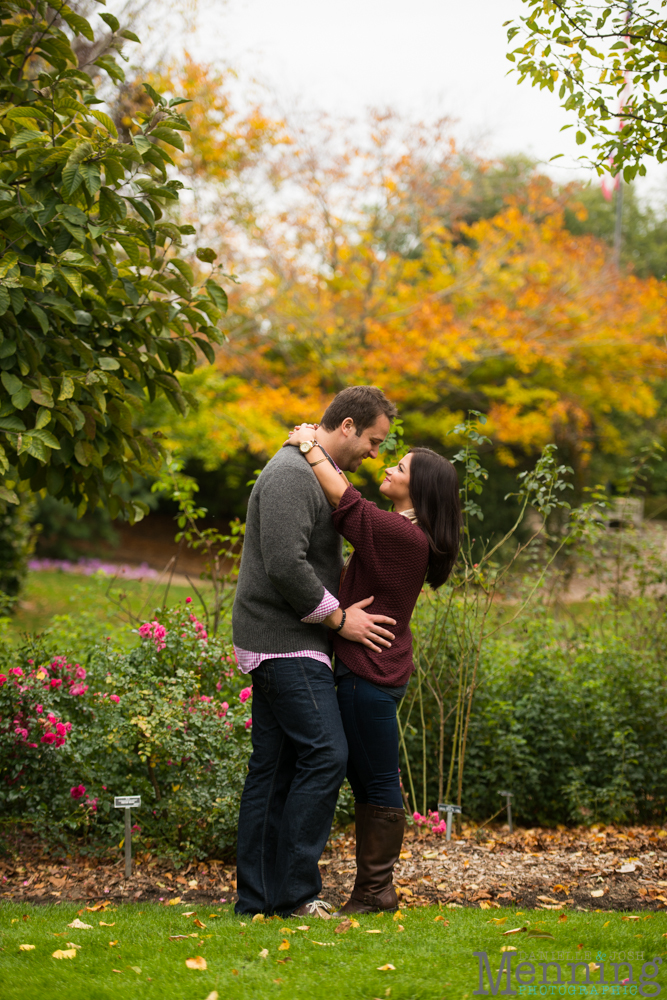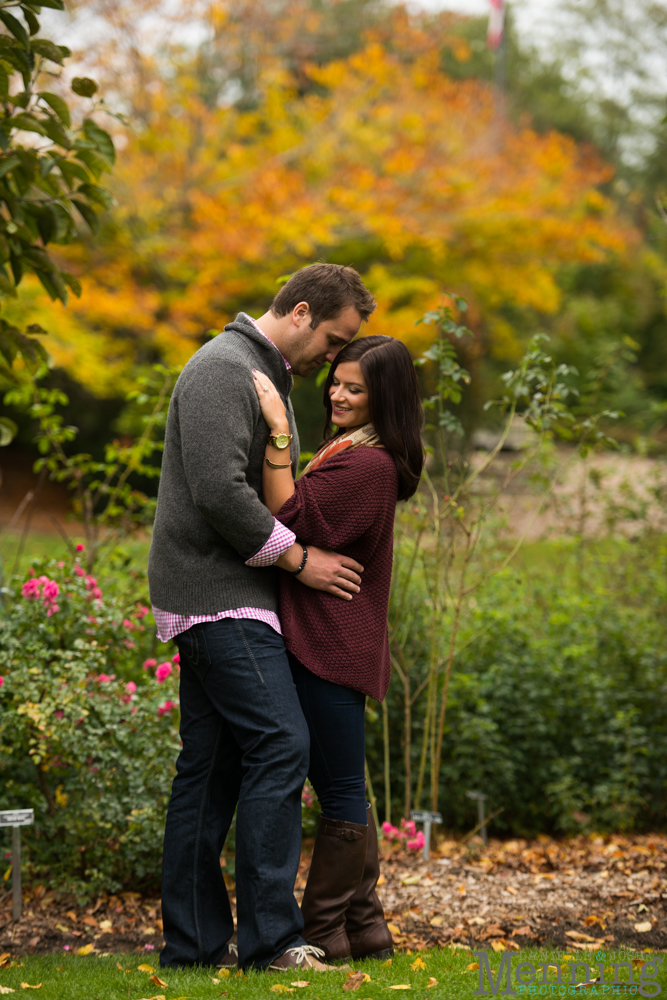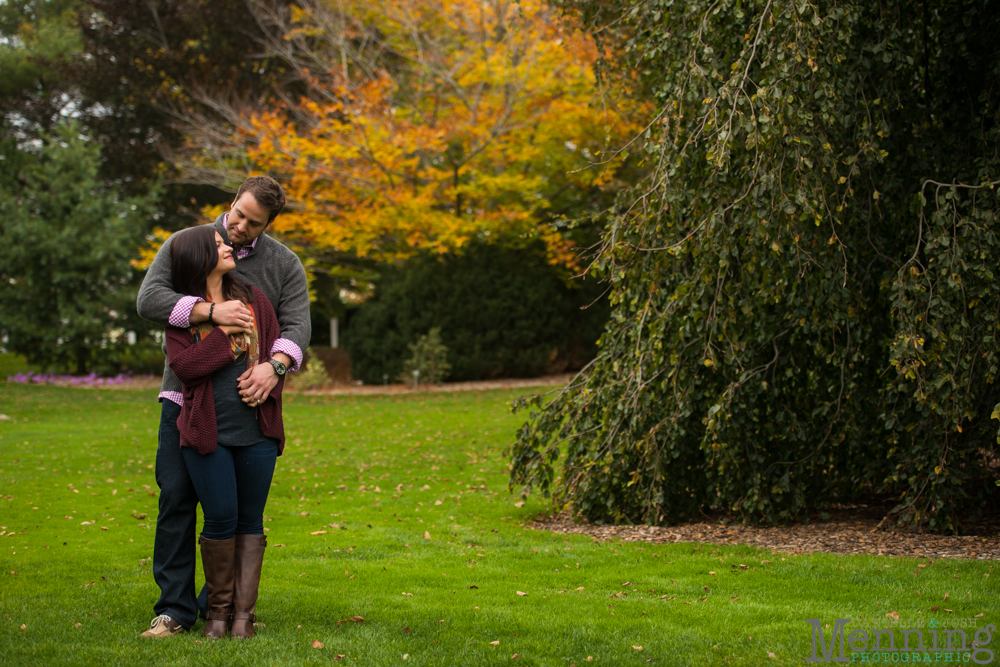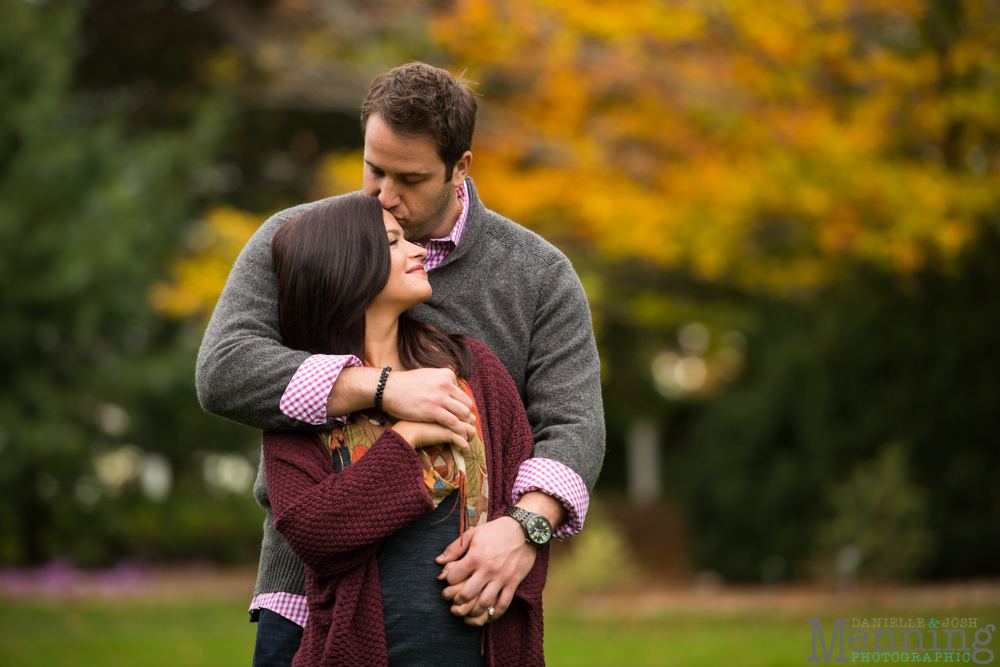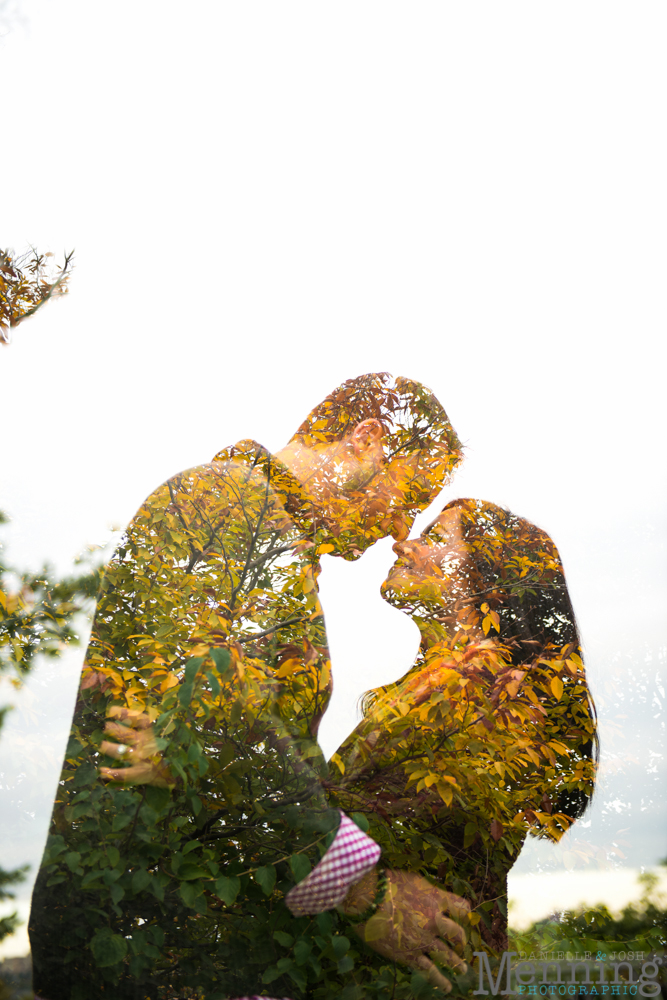 So cozy & comfy. . . very Fall!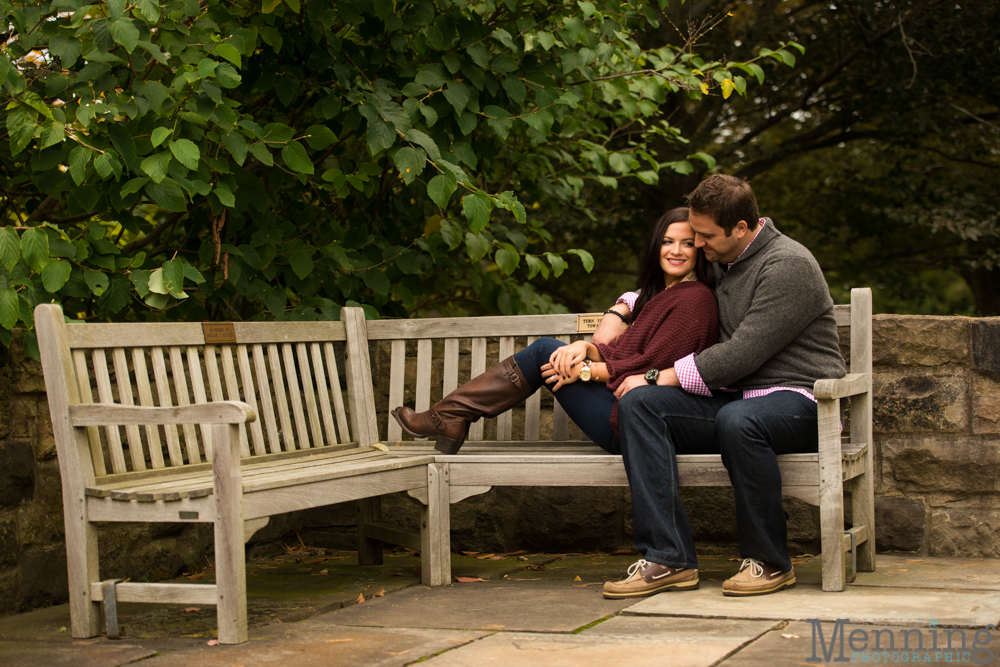 My gosh, Kayla! You're so beautiful!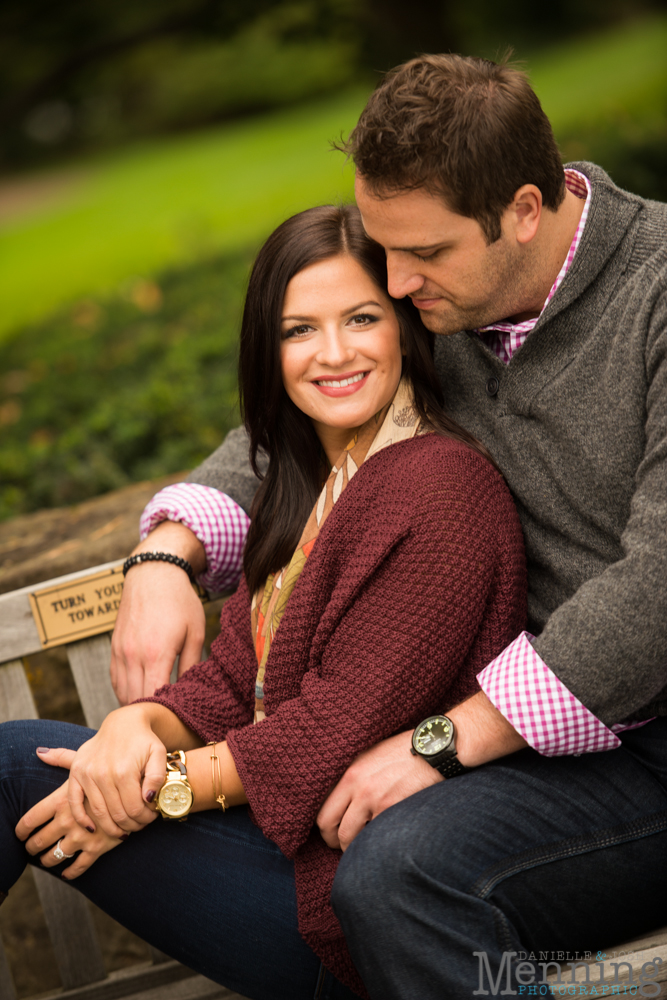 See what I mean about how photogenic they are?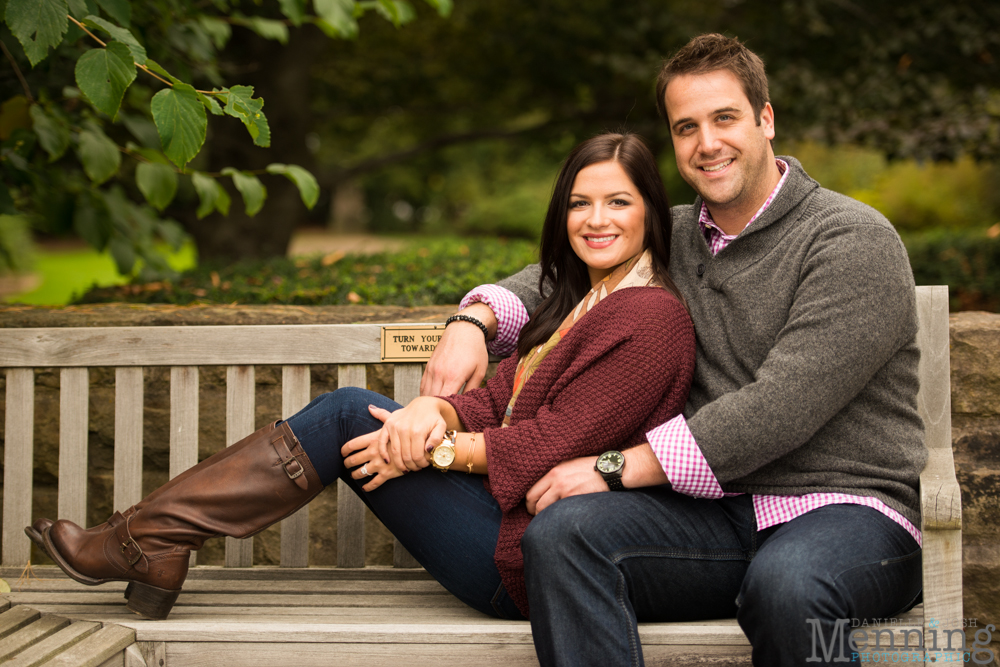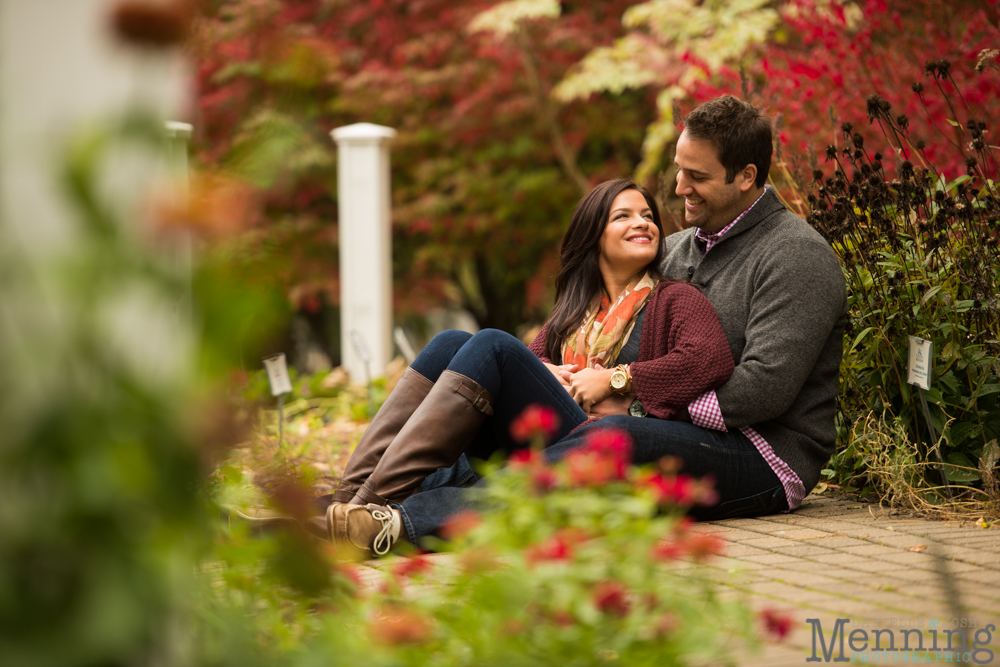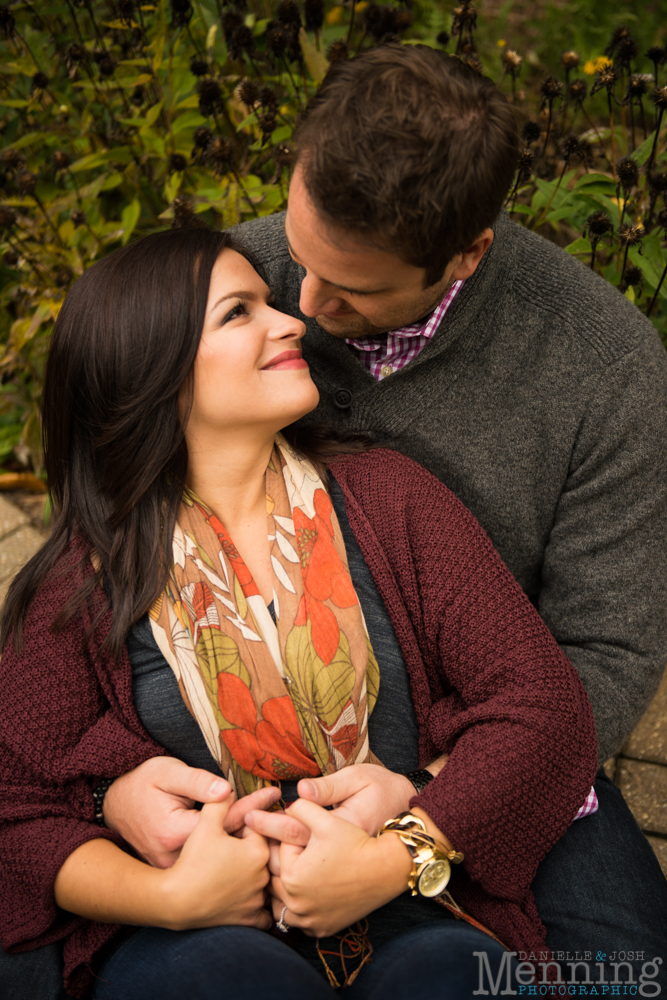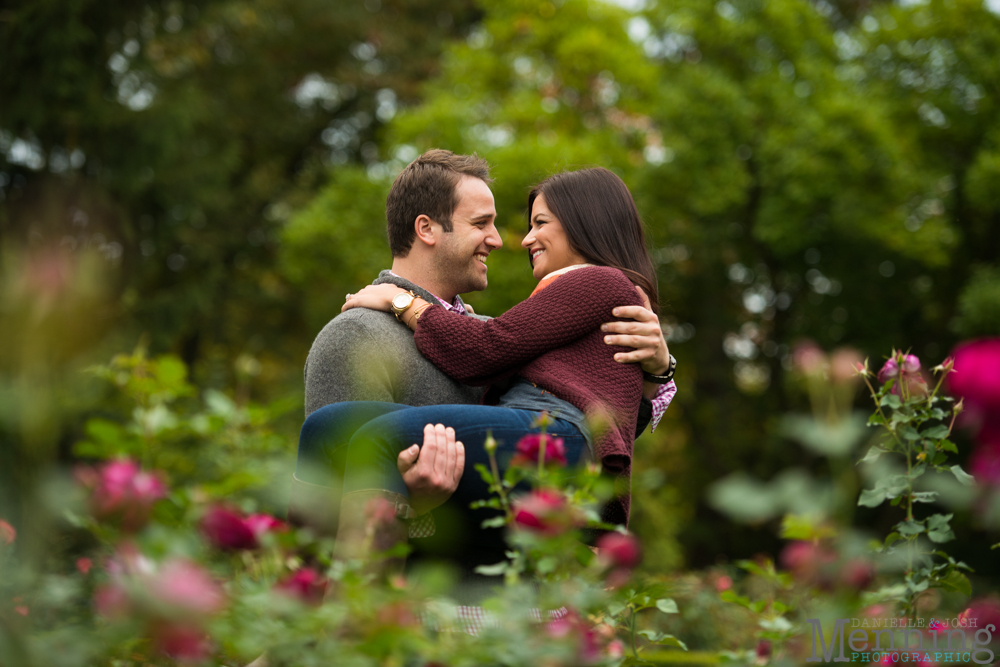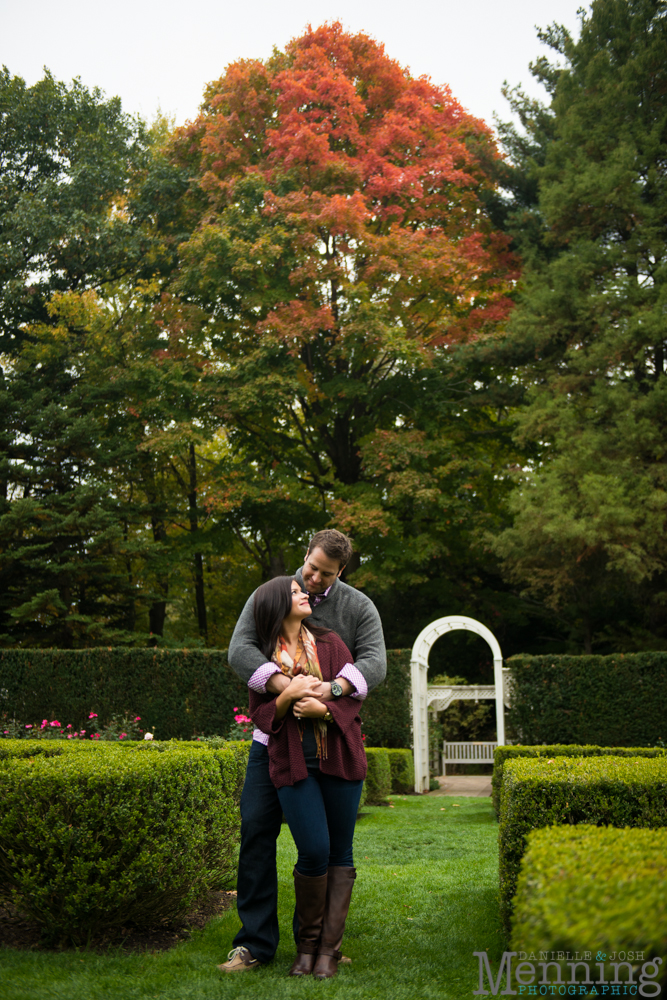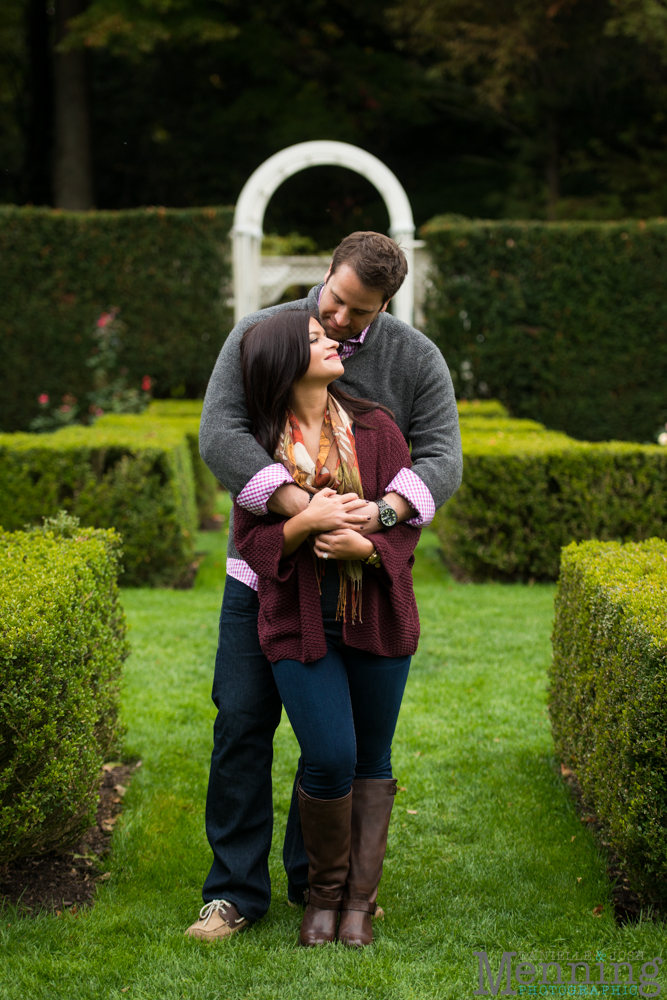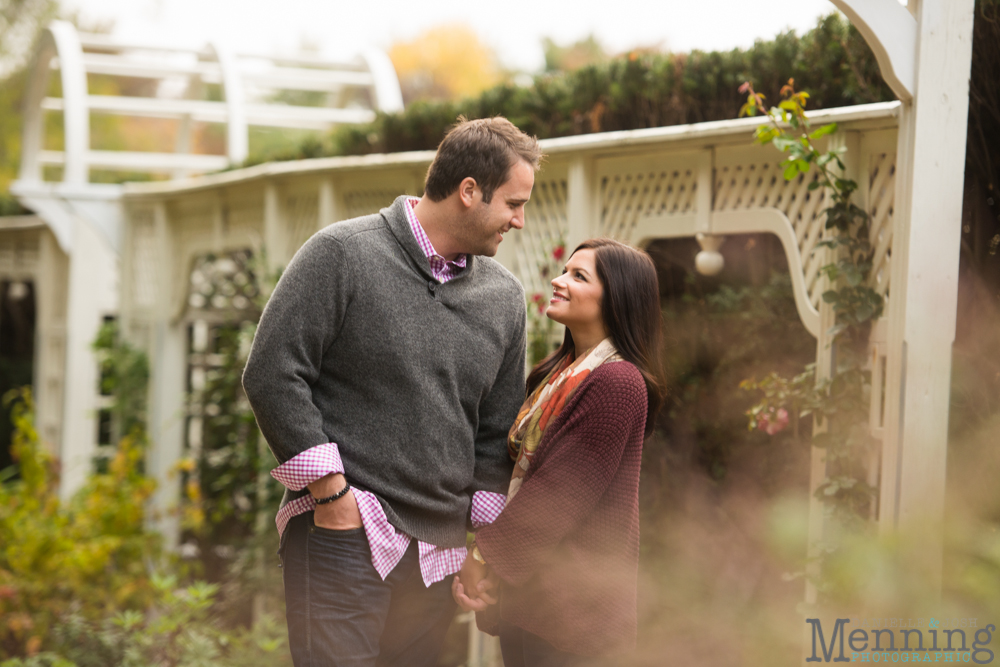 What a great smile Matt has! And we could probably talk comedy movies with him all day.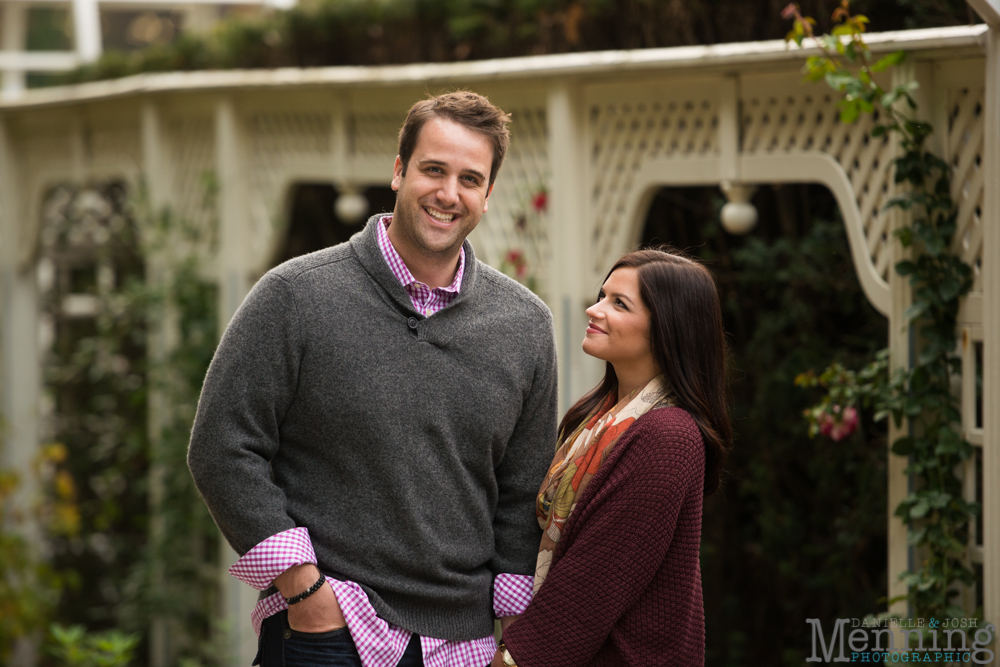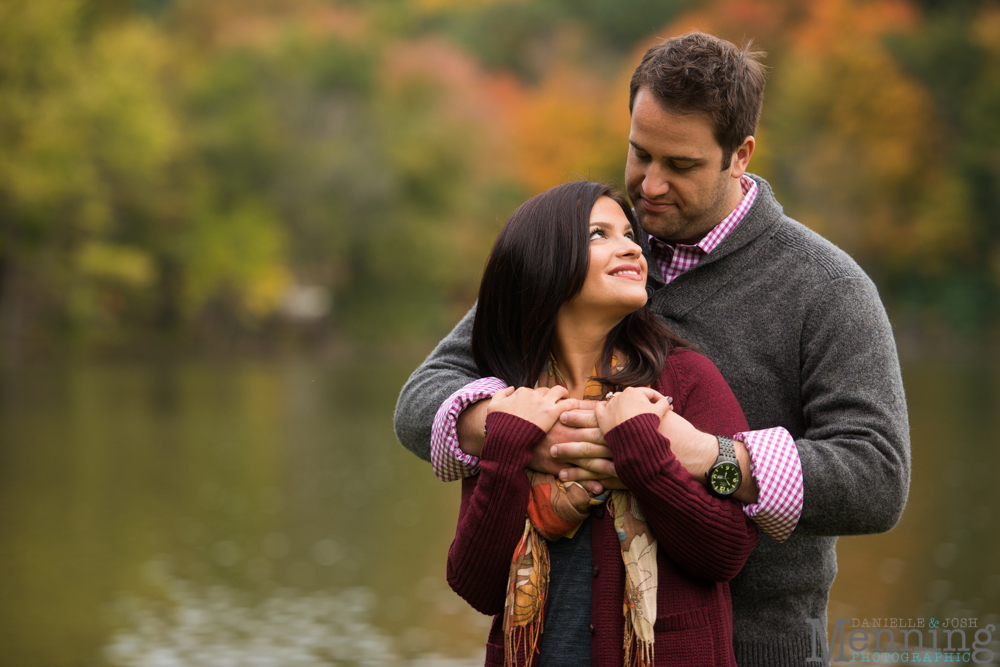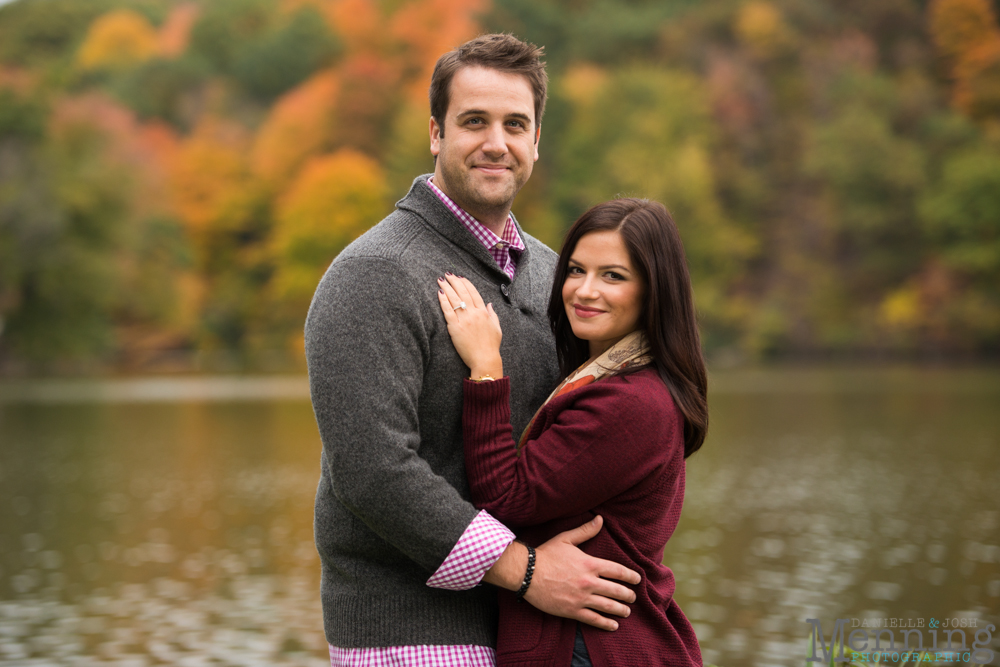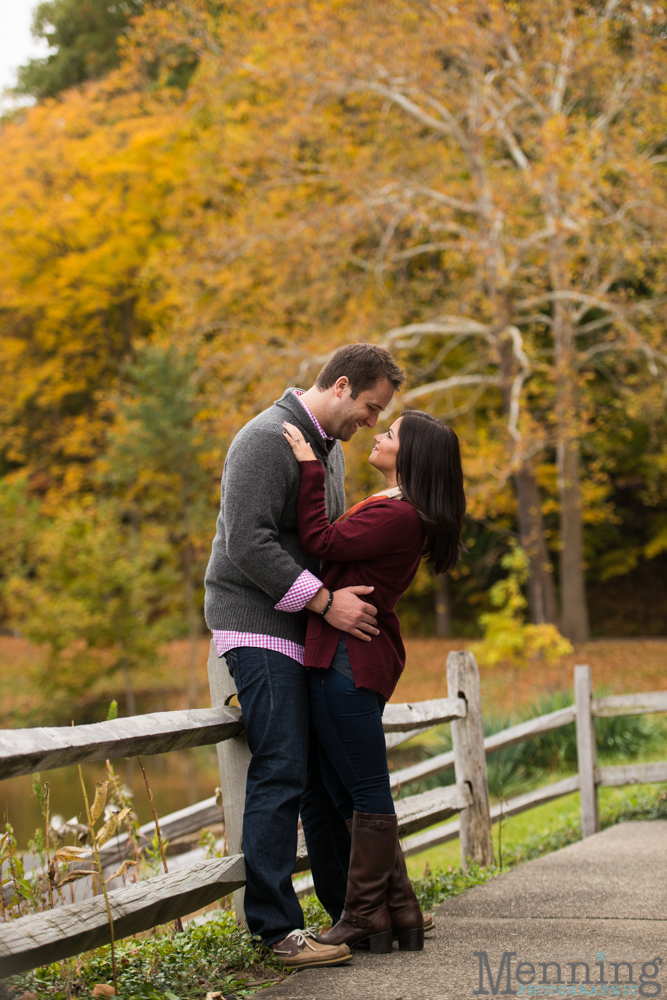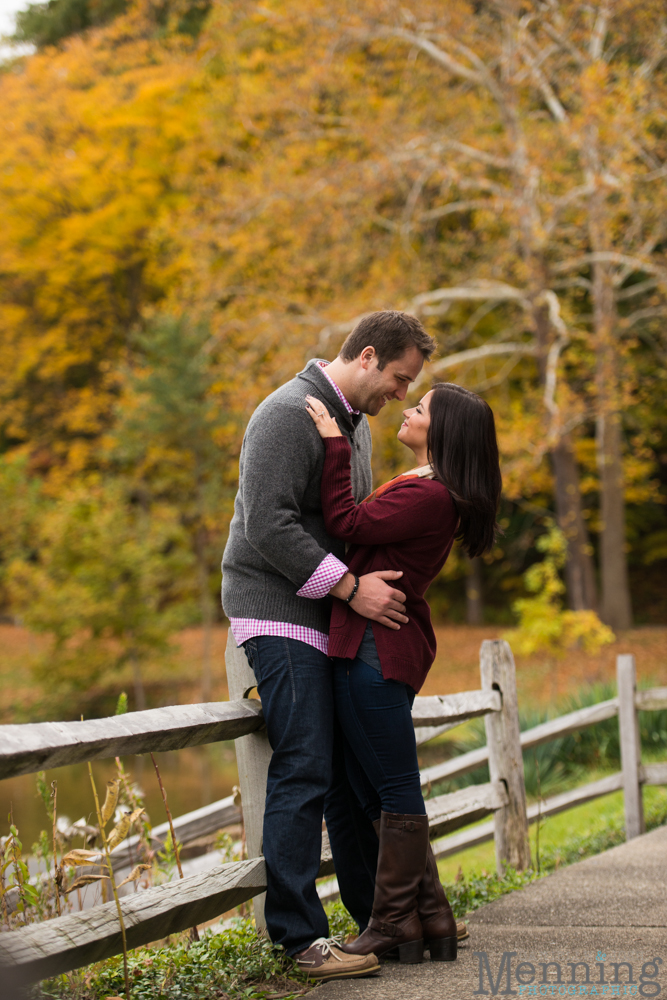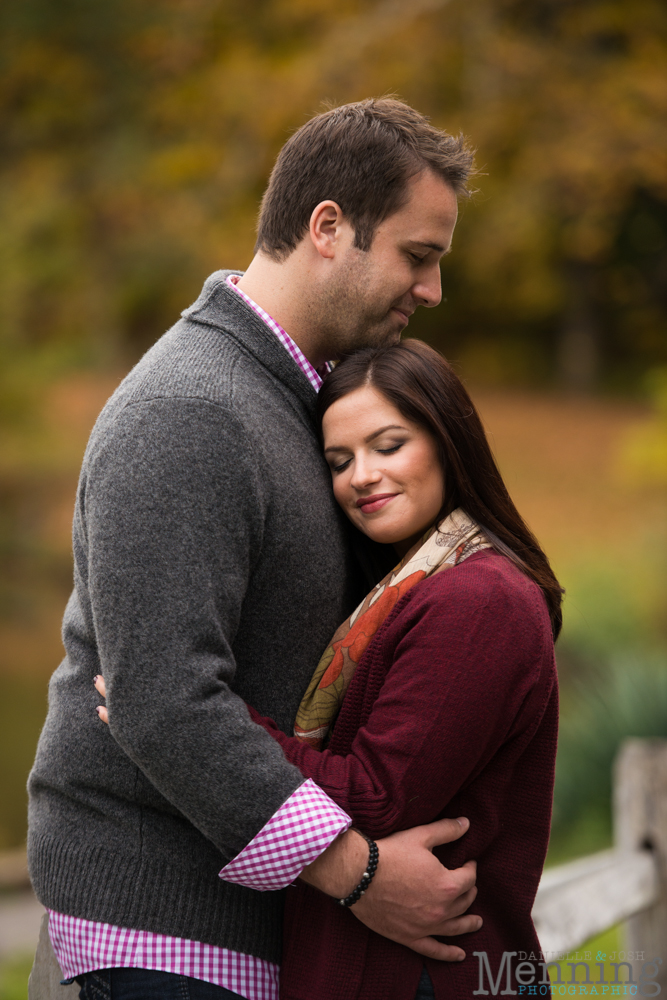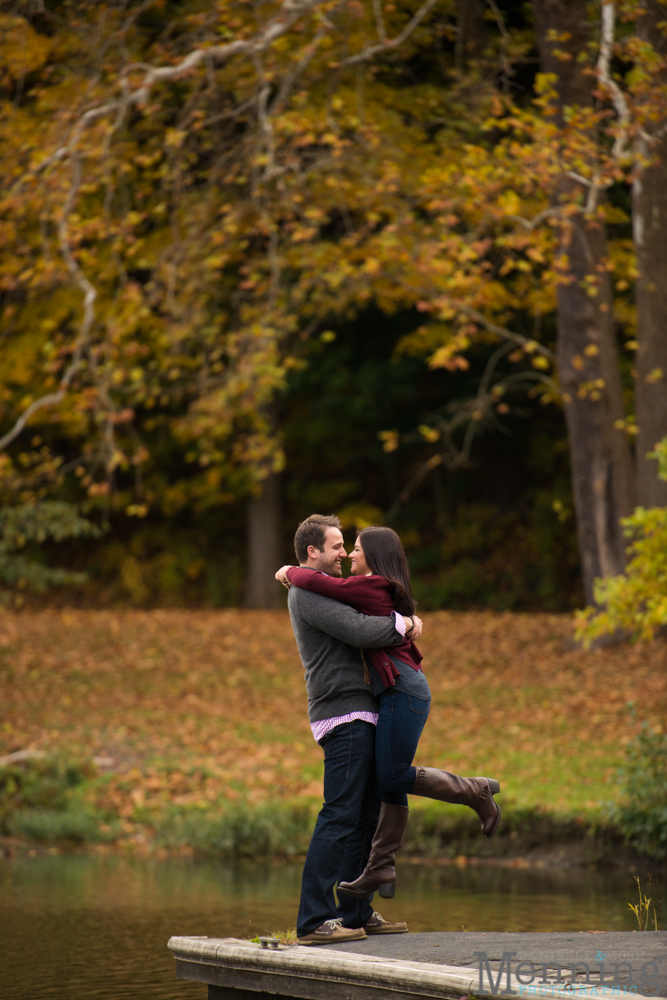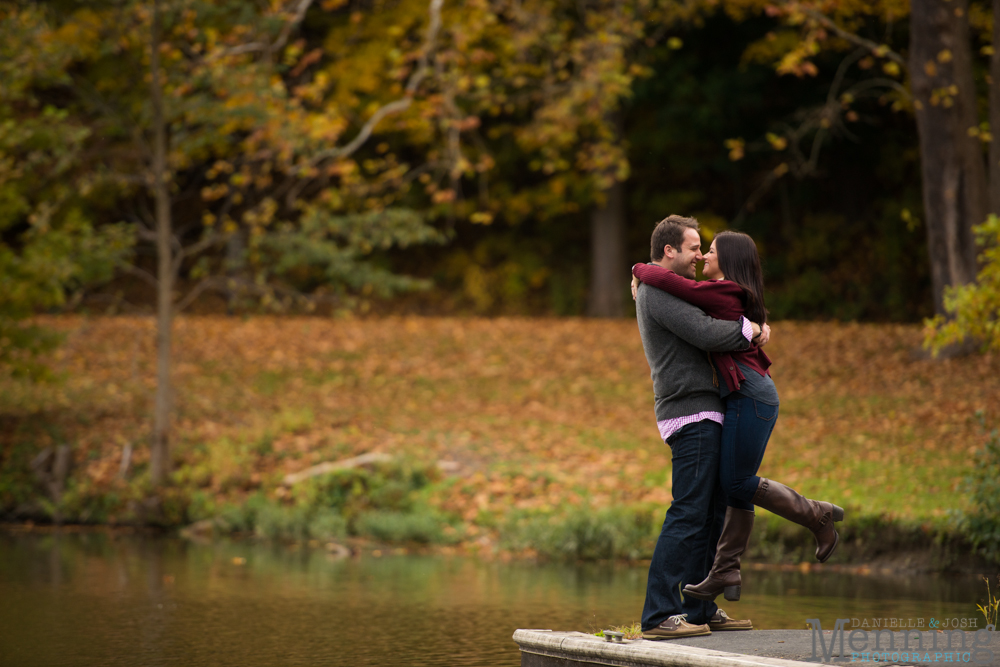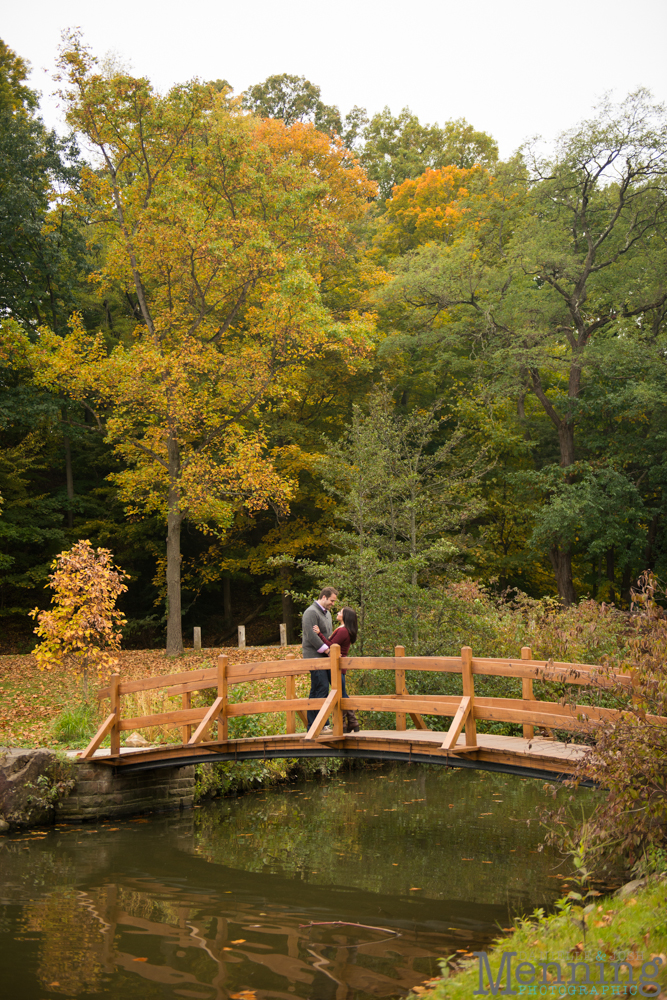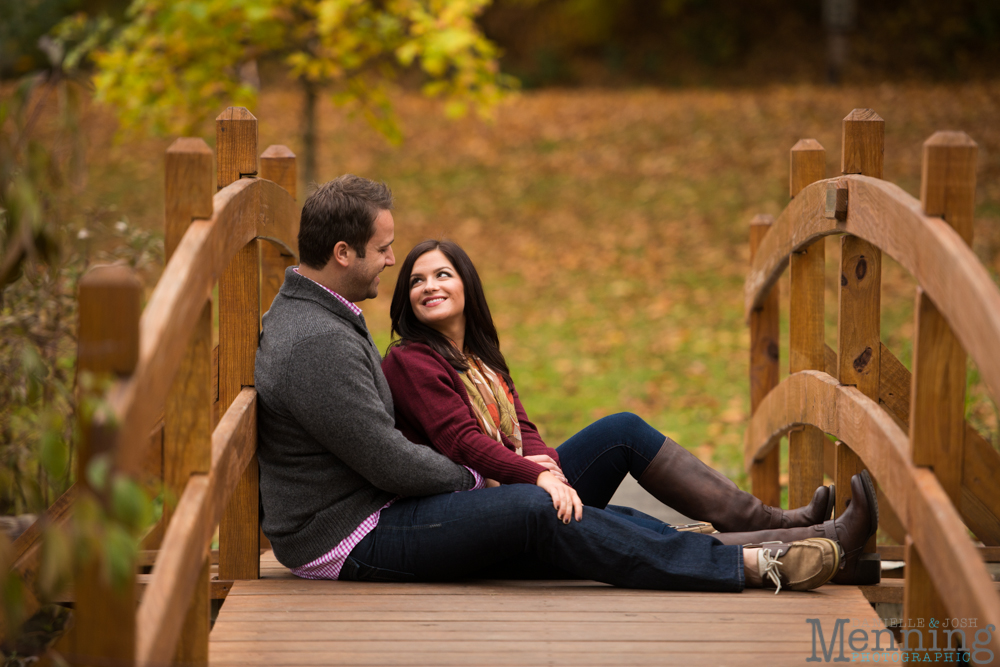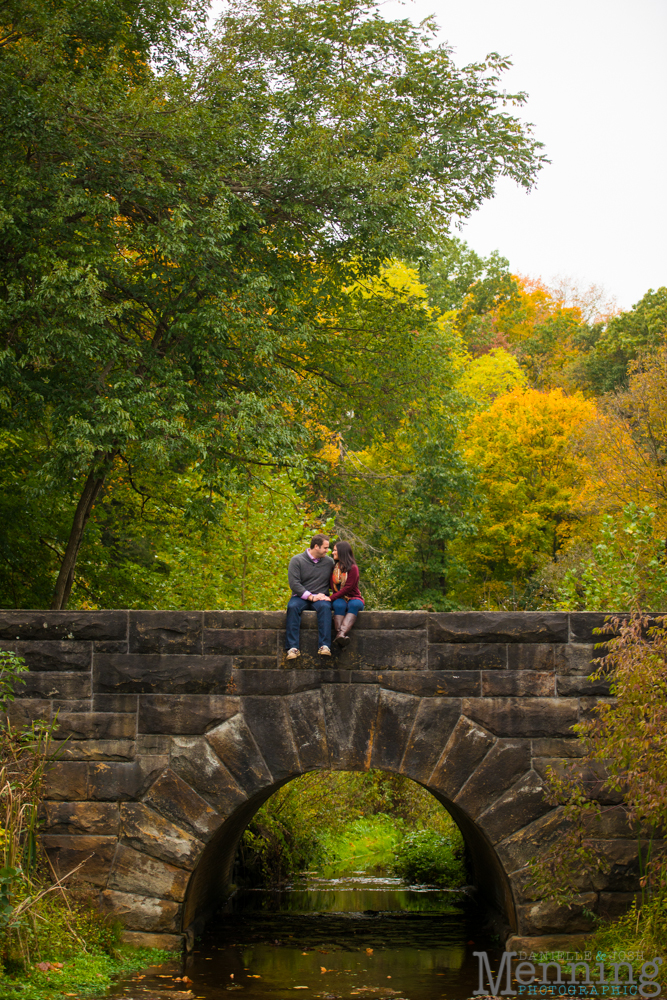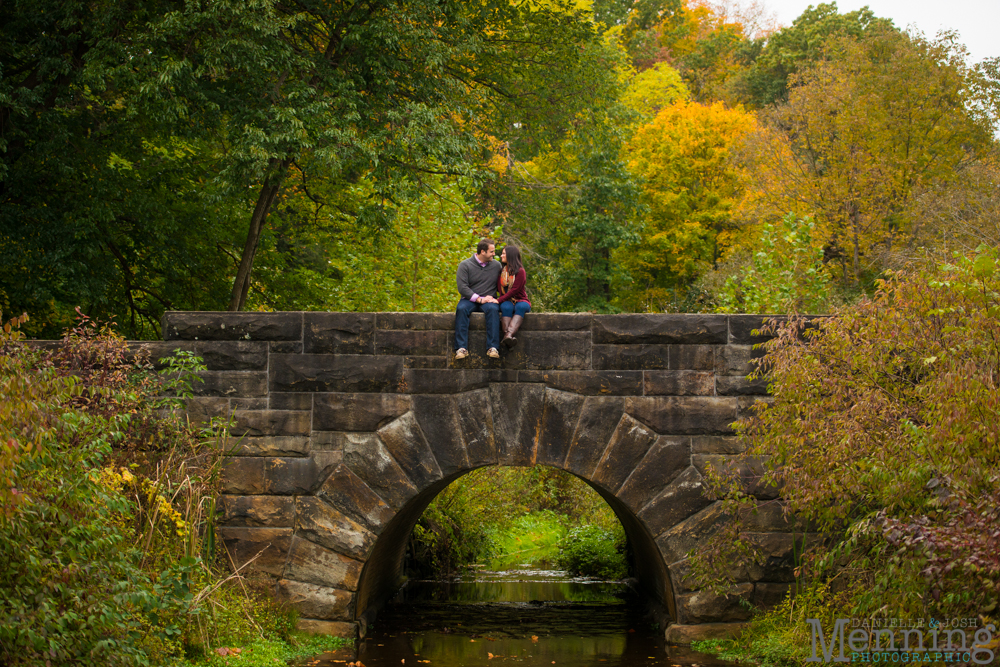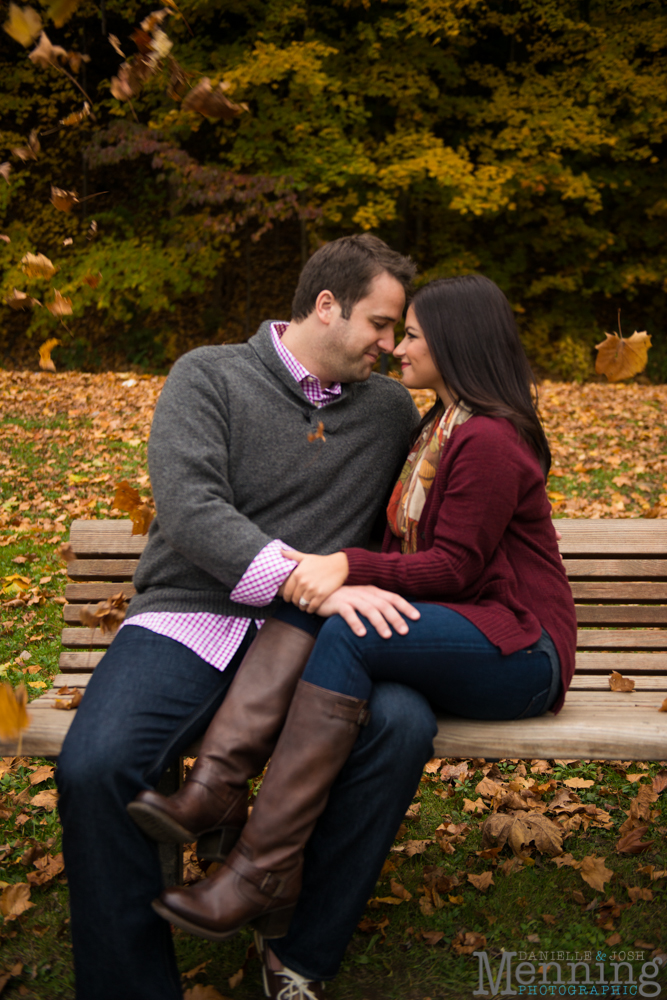 Thanks for letting Josh throw leaves at you!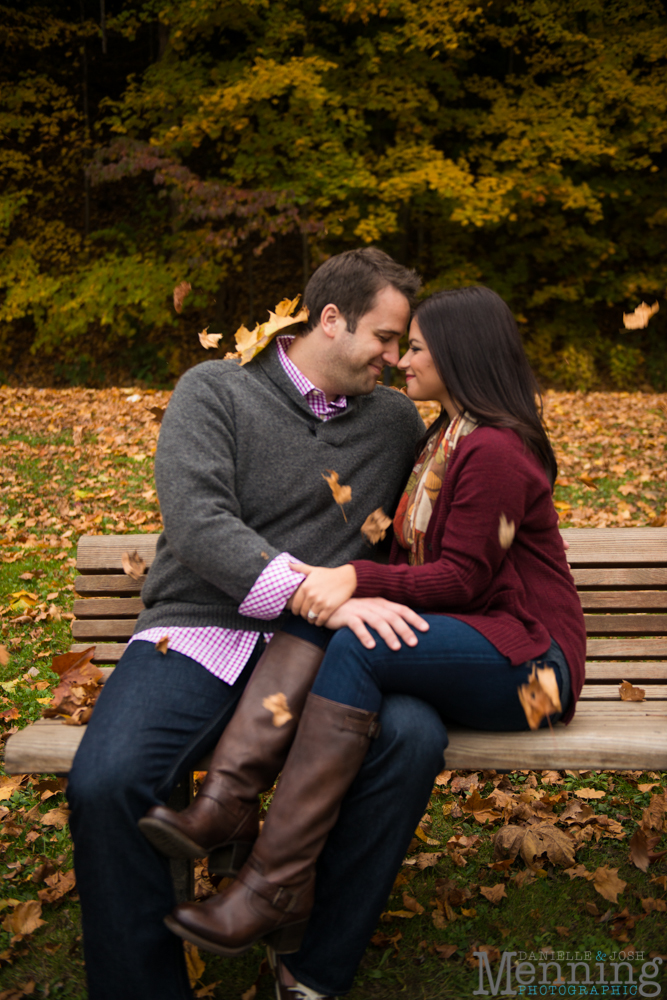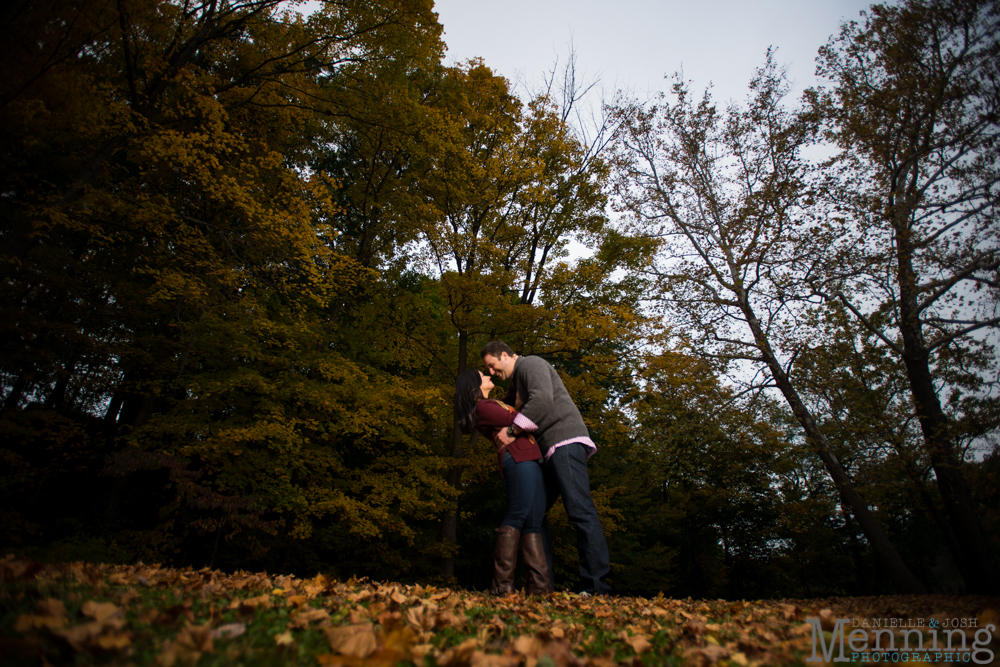 Kayla & Matt, you two are so kind & fun. We are very excited for you to start your married life together & we're very honored to be a part of the big day next year!
Instagram | Facebook | Twitter | Pinterest | Google +