Every great once in a while, a wedding day will come along that is ABSOLUTELY FANTASTIC from beginning to end. Sarah & AJ's wedding day was one of those. Sarah was the ultimate organized bride. I love love love that in a bride! The day was so well-organized and the timeline was so calm and relaxed for everyone that Sarah & her bridesmaids were free to enjoy their morning at The Salon at Creekside, AJ & his groomsmen had a great time getting ready for the day at the Holiday Inn, and these two got SO MANY bride & groom portraits that they'll have to remember their wedding day & how they felt forever. It was the perfect recipe for a beautiful wedding day- a relaxed timeline, a handsome & outgoing groom, a gorgeous & fun bride, an awesome bridal party, kind & accommodating family members, and a sunny day without a cloud in the sky. Not to mention, there was soft serve from Dairy Queen involved. . . 🙂

The team at The Salon at Creekside is great. I'd highly recommend them. They were organized, timely, and friendly. They had five different stylists working on Sarah's bridal party members' hair and makeup, which ensured that they'd be finished on time. That's always great on a wedding day & doesn't often happen with hair & makeup.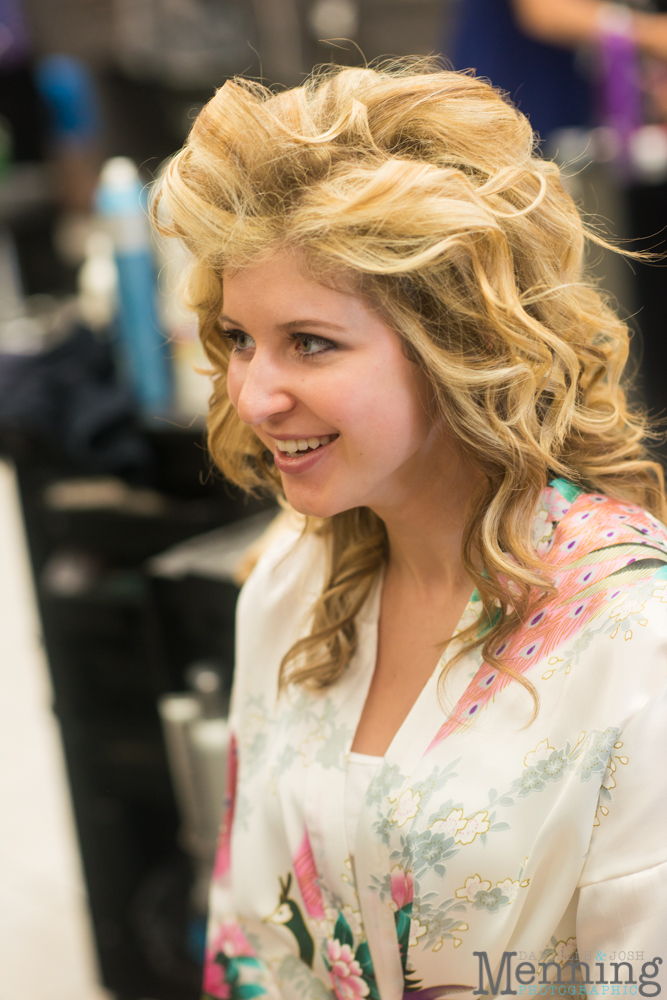 Aren't these robes Sarah got the ladies adorable?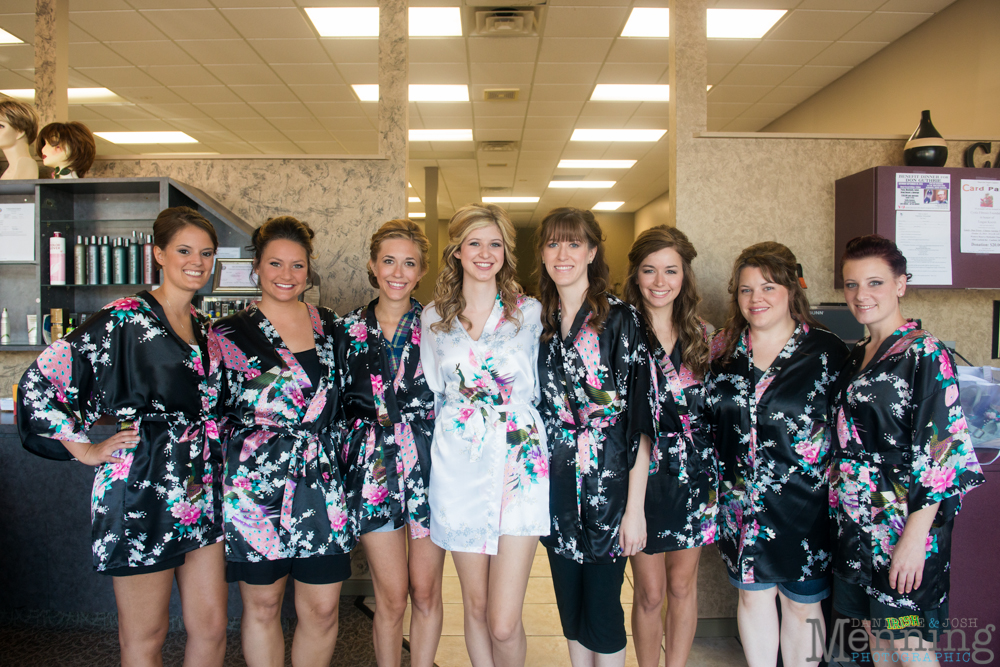 AJ's shoes were rockin'.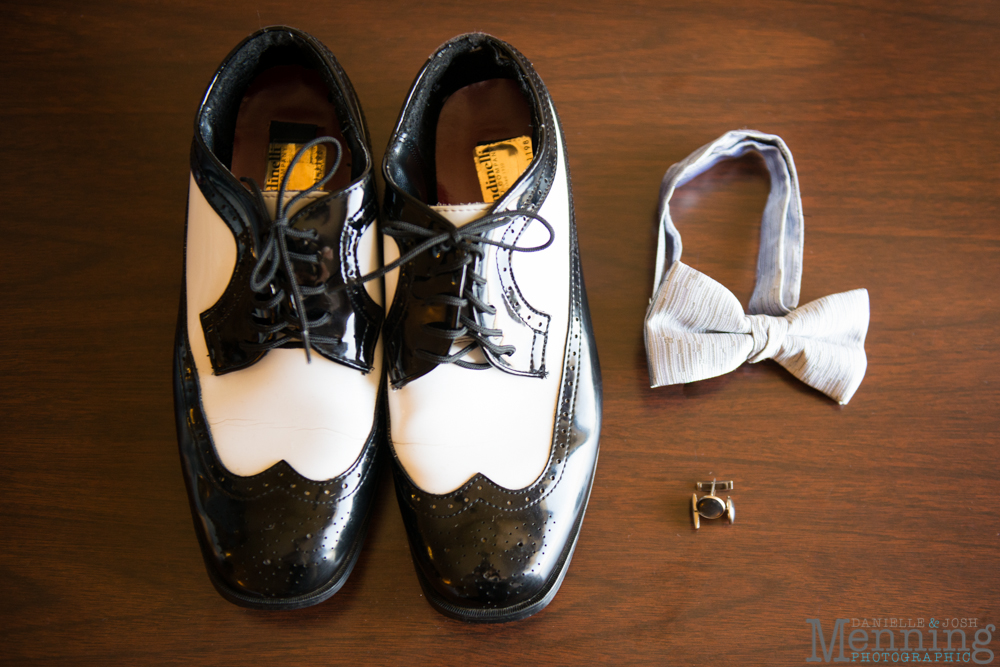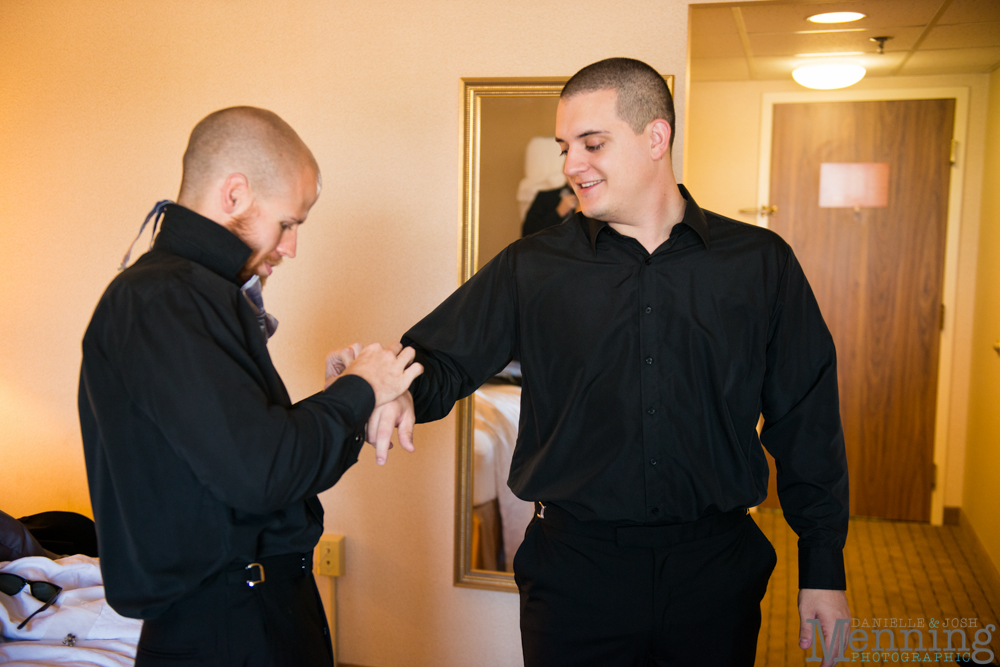 After the salon, the girls got dressed at Sarah's parents' home.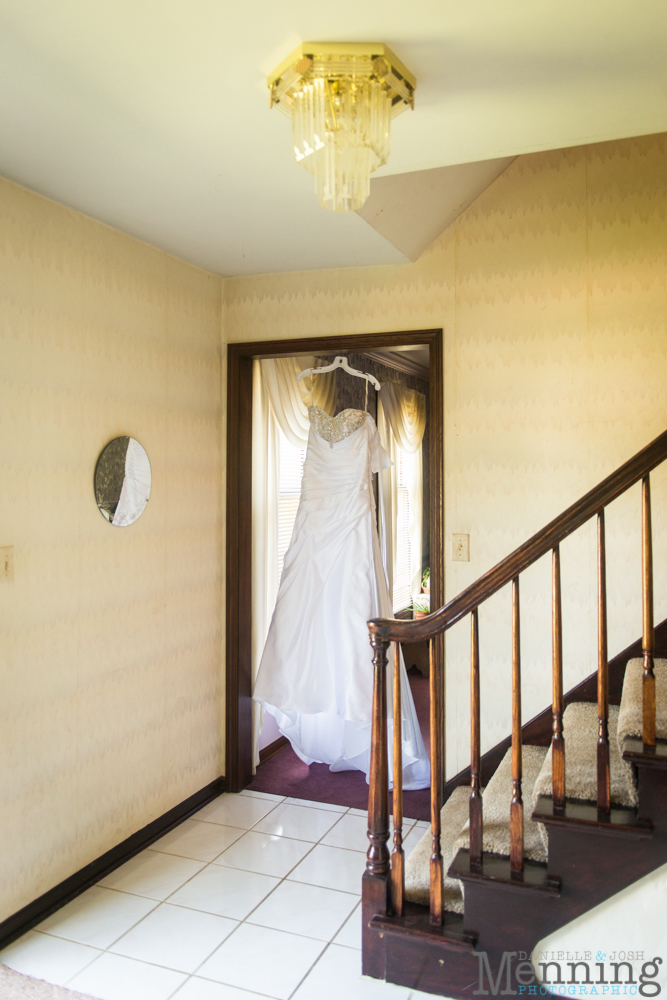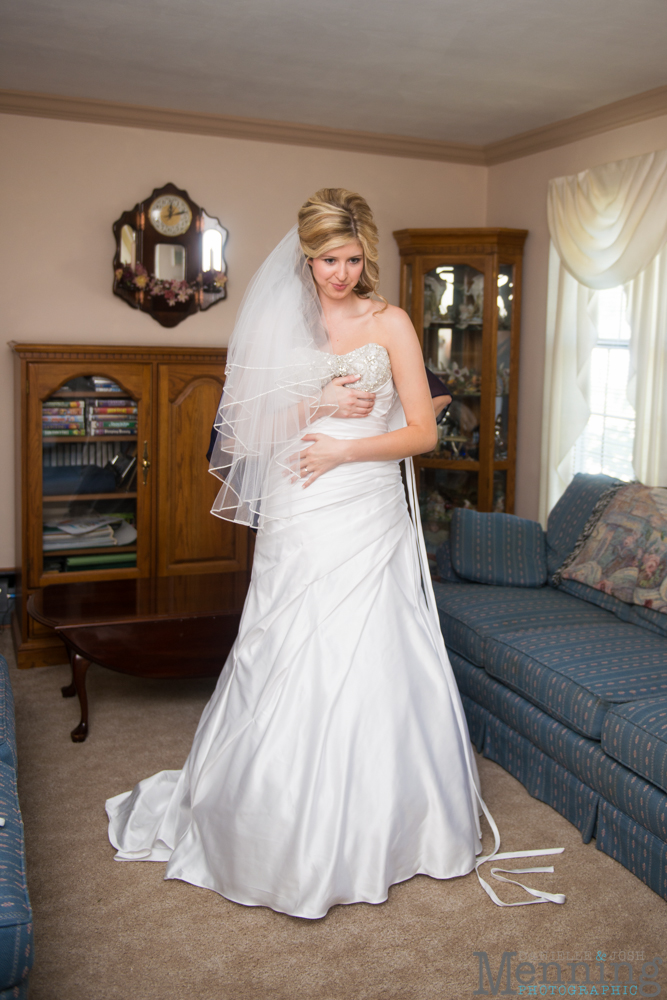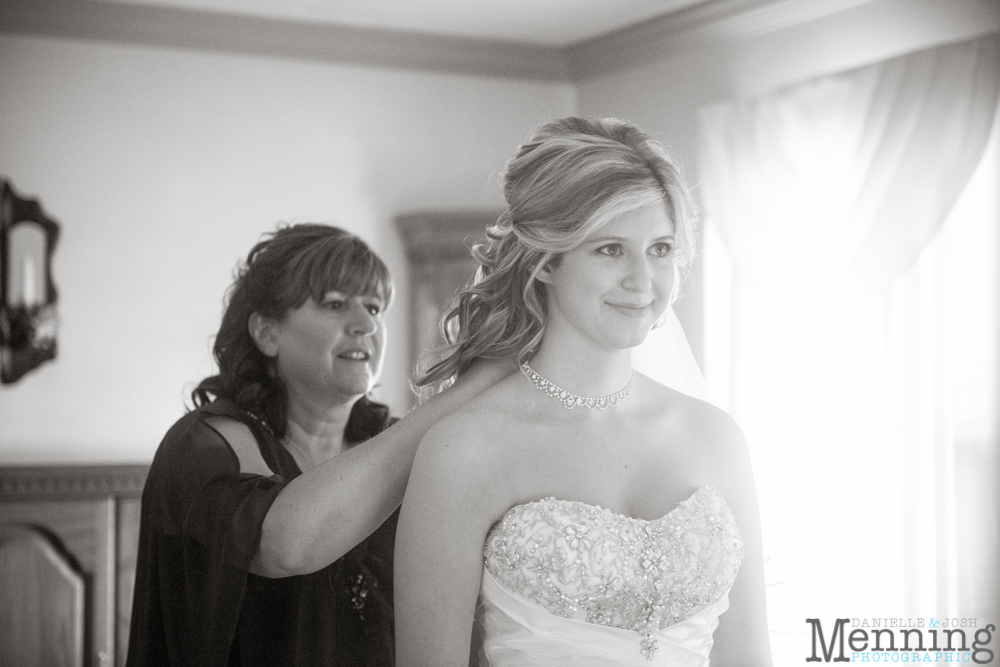 Then we got to St. James Chapel at Boardman Park, where the ceremony would be held. These two did a first look. We talked to them about it today & Sarah said she'd love to share her thoughts on the first look with any couples who may be on the fence about doing one on their wedding day. She said it helped to calm nerves about being the center of attention and walking down the aisle. Before seeing AJ, she was mainly thinking about walking down the aisle and everyone looking at her. You know those thoughts: "What if I step on my dress?" or "What if I trip?" or "Everyone is taking photos of me. . . smile, smile, look around at everyone. . . " It's like a performance and the concentration is on that more than the moment at hand- walking down the aisle toward the person you'll spend the rest of your life loving. Sarah said that once she saw AJ before the ceremony, she completely calmed down and then when she walked down the aisle, all she was concentrating on was the moment with her dad and seeing AJ at the end of the aisle. Their first look was beautiful. I'll let the photos speak for themselves.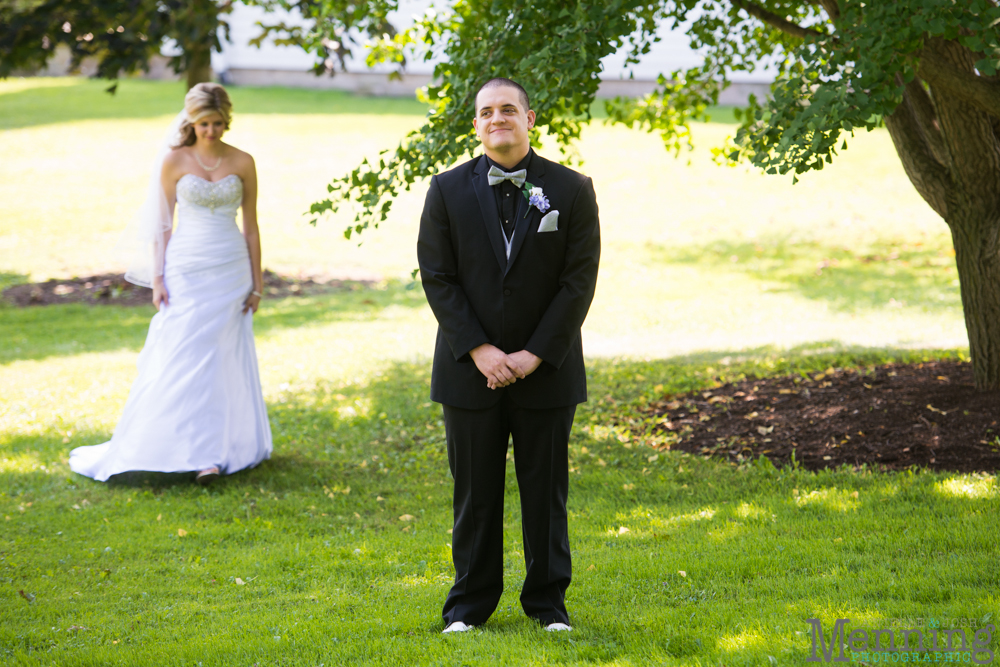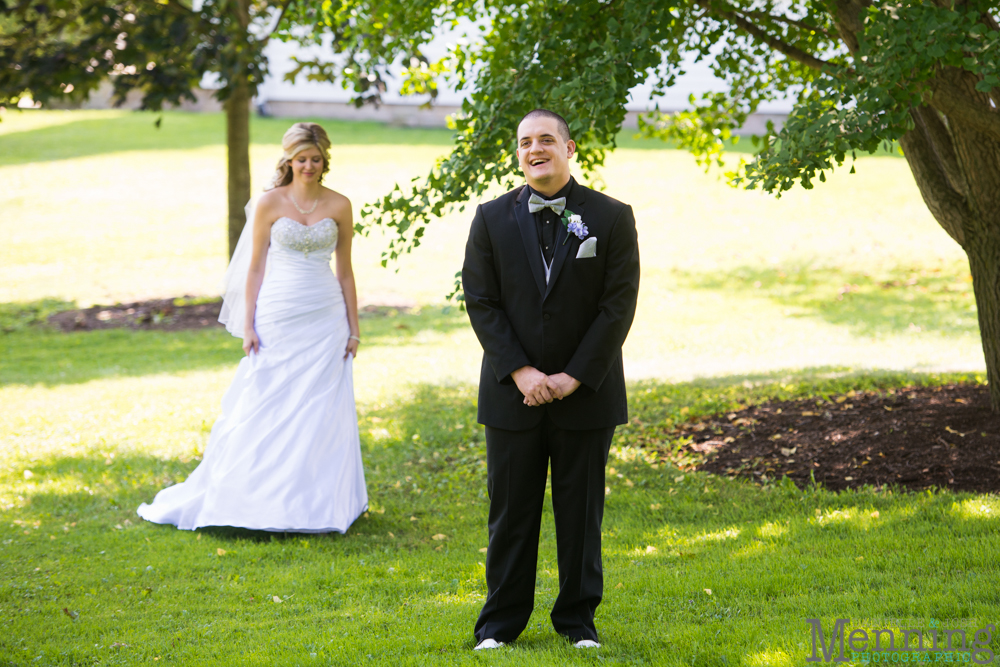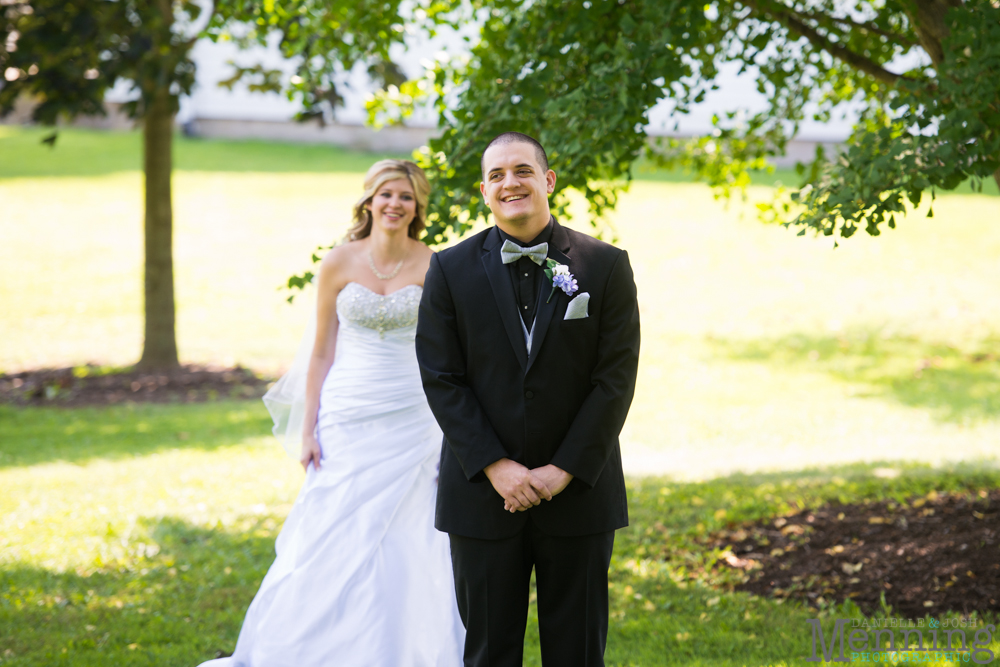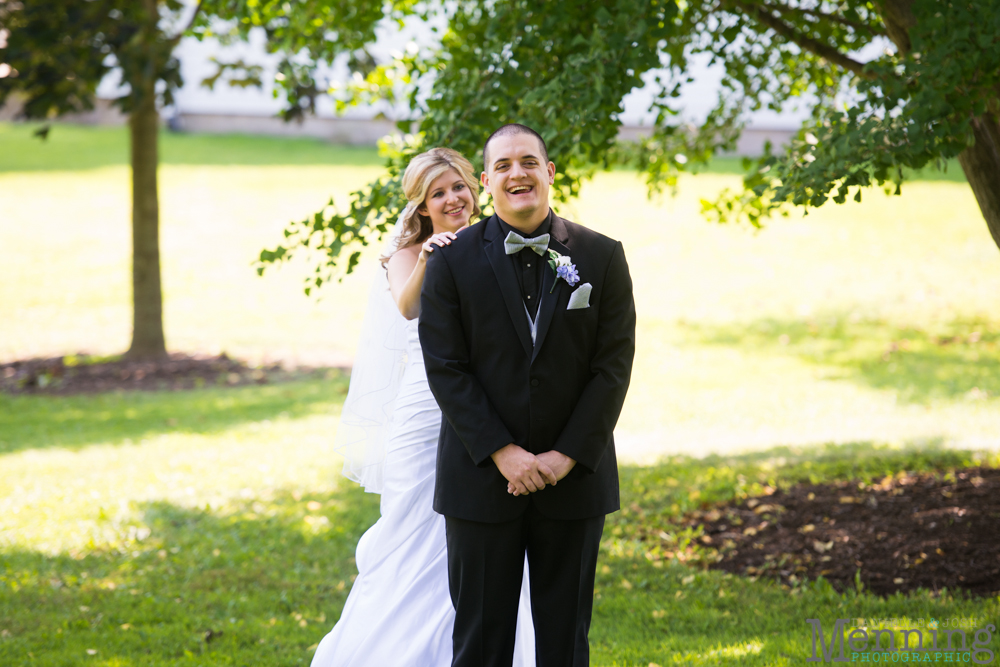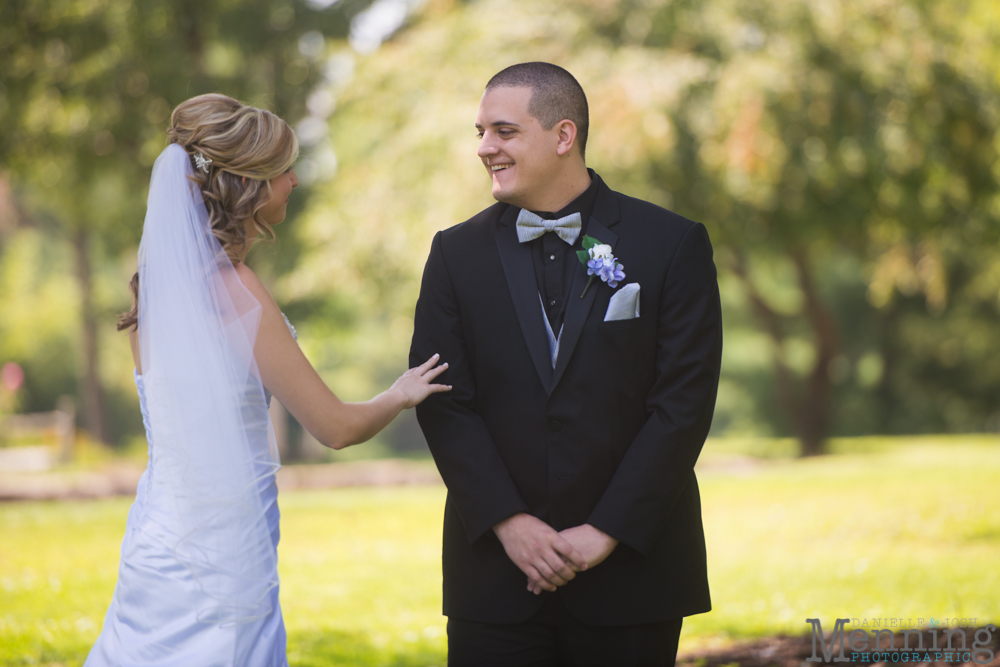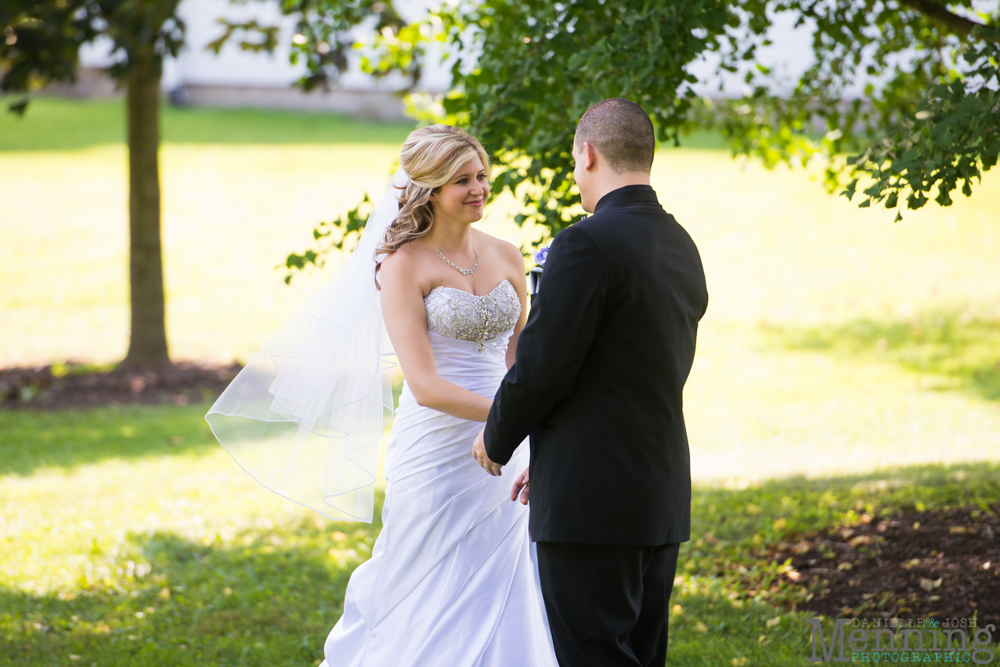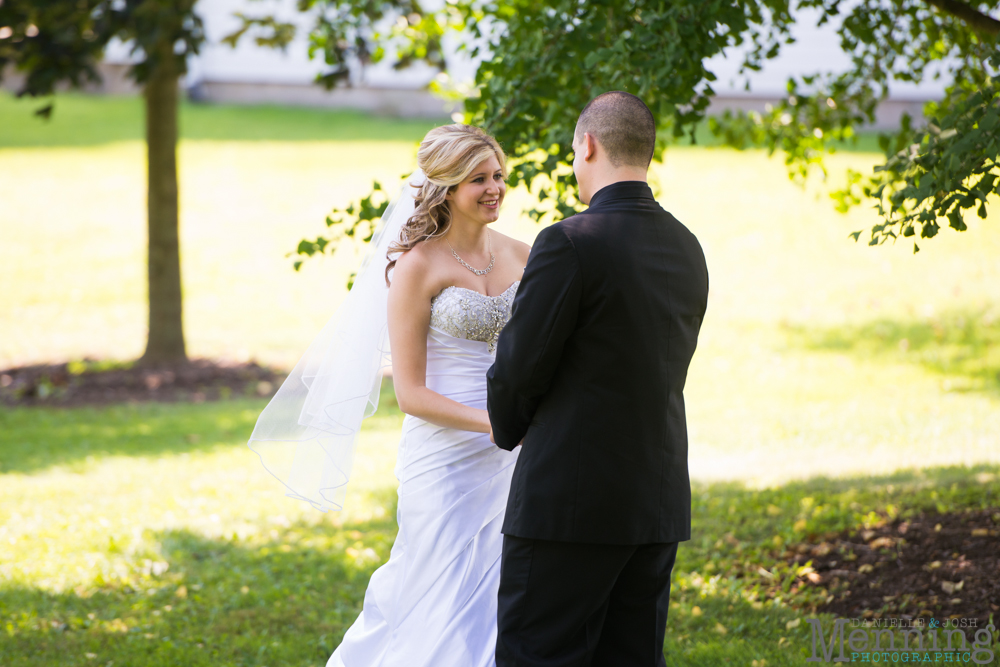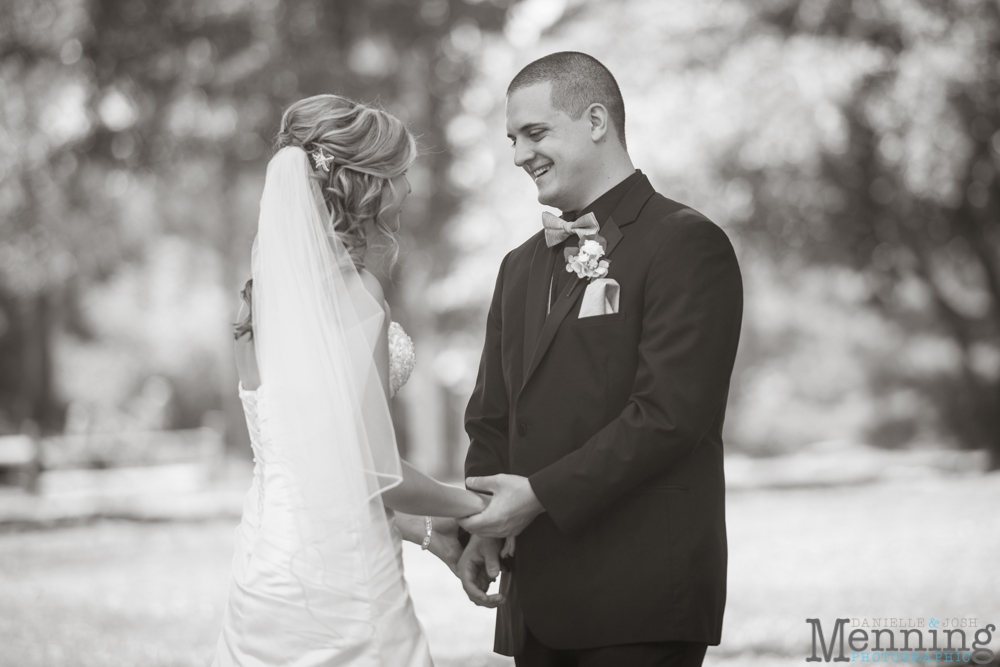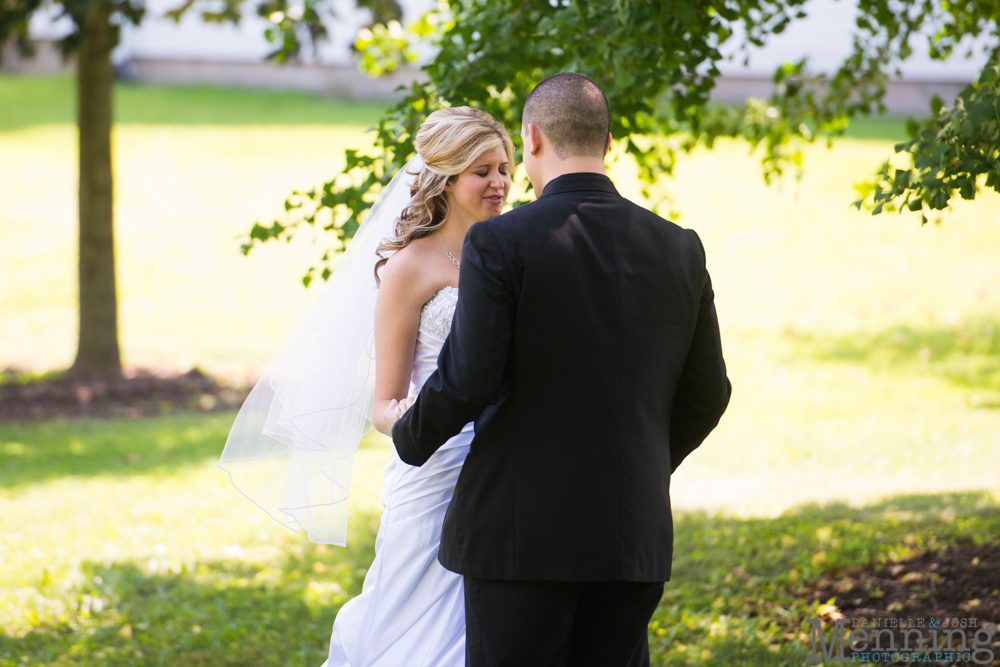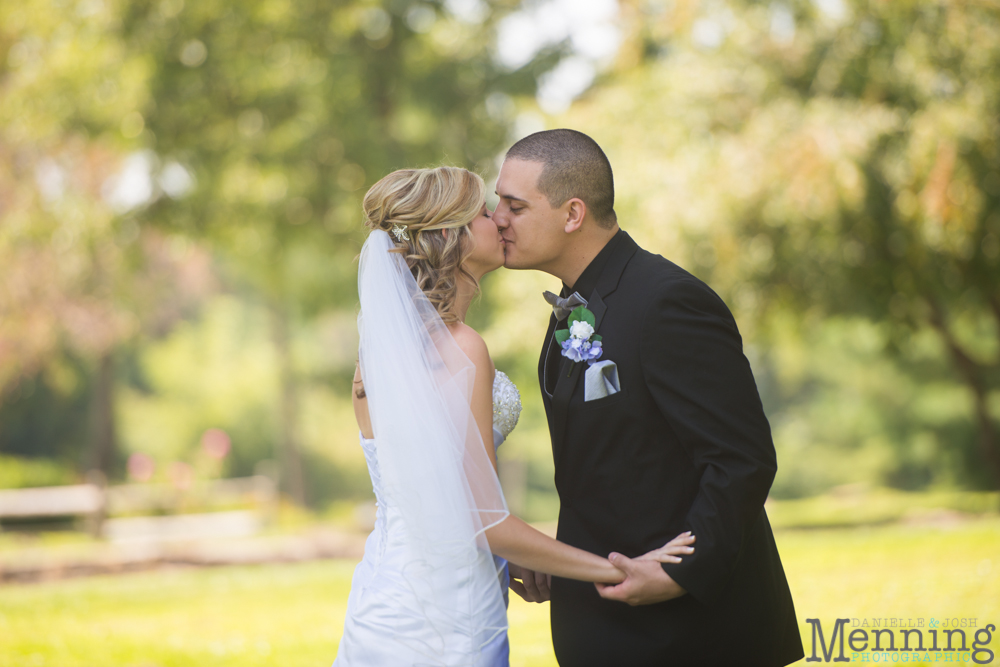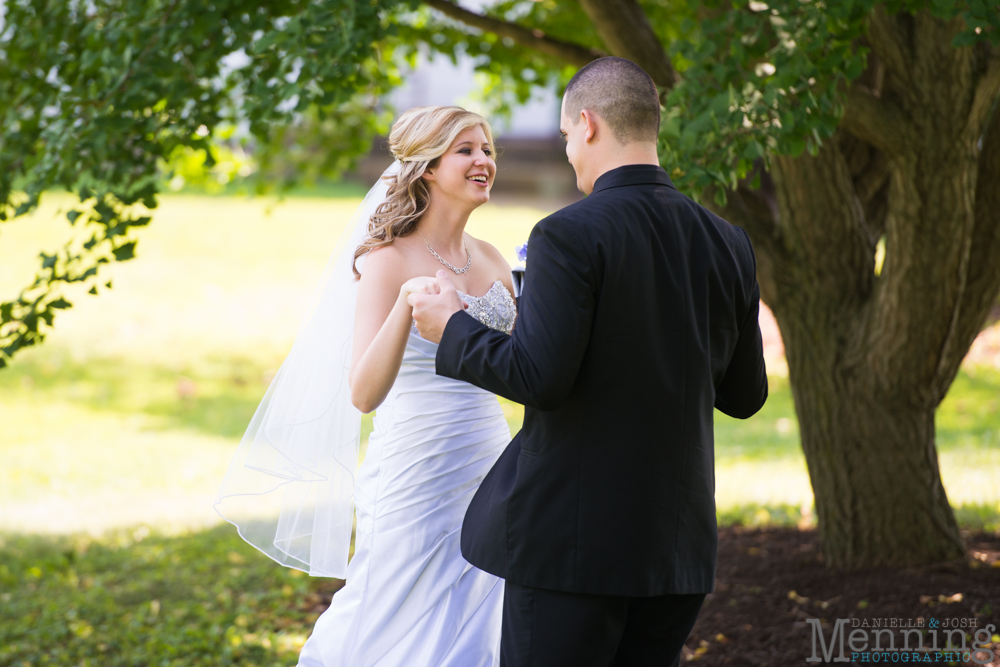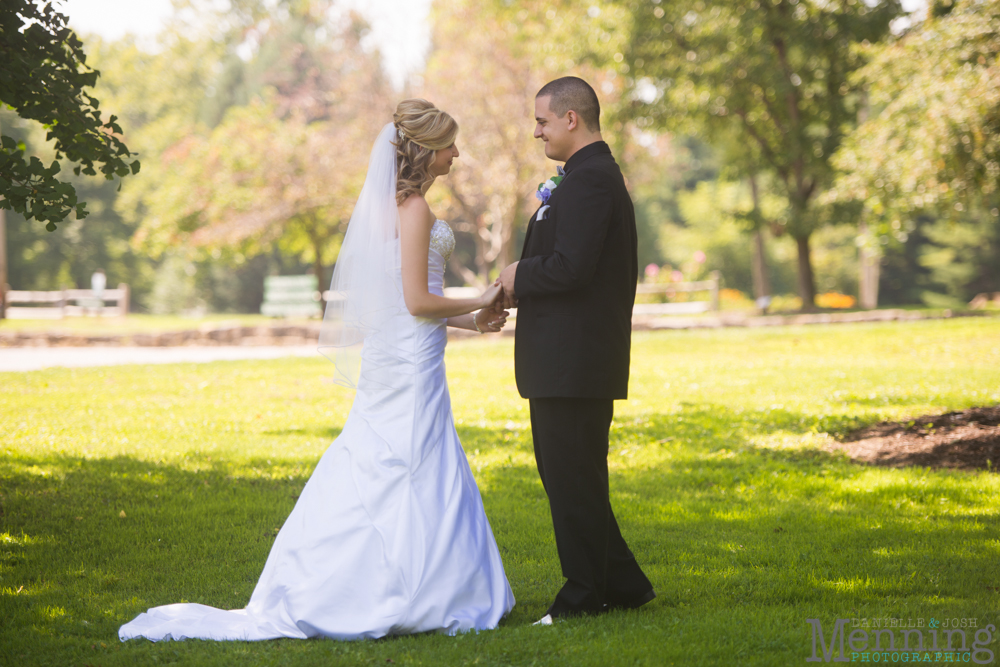 Their wedding day was also very humid and hot so they were glad they got some photos taken during the first look when it was cooler and less sweaty. 🙂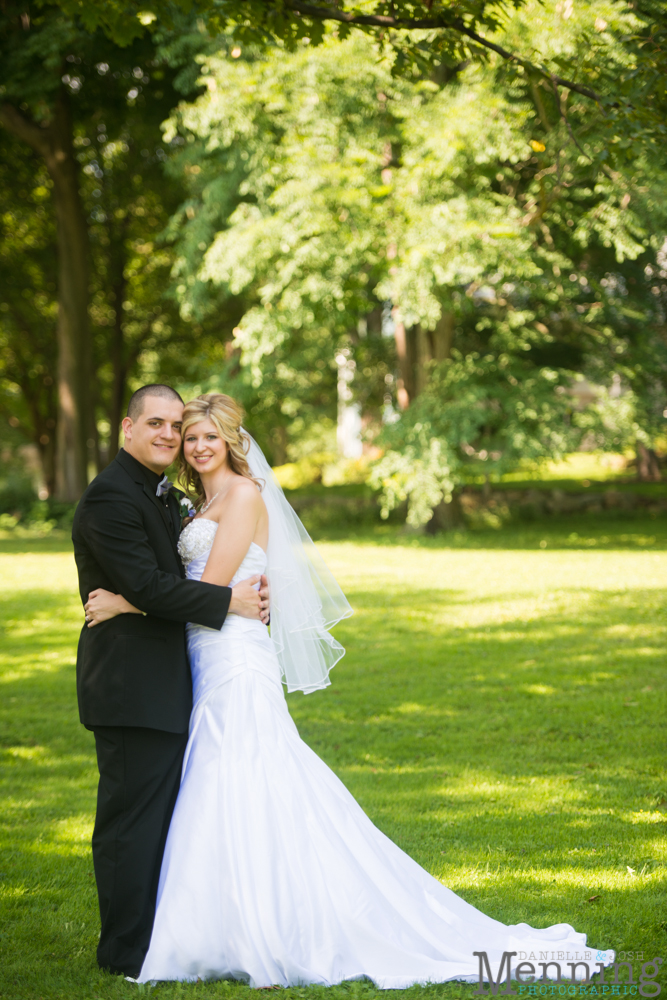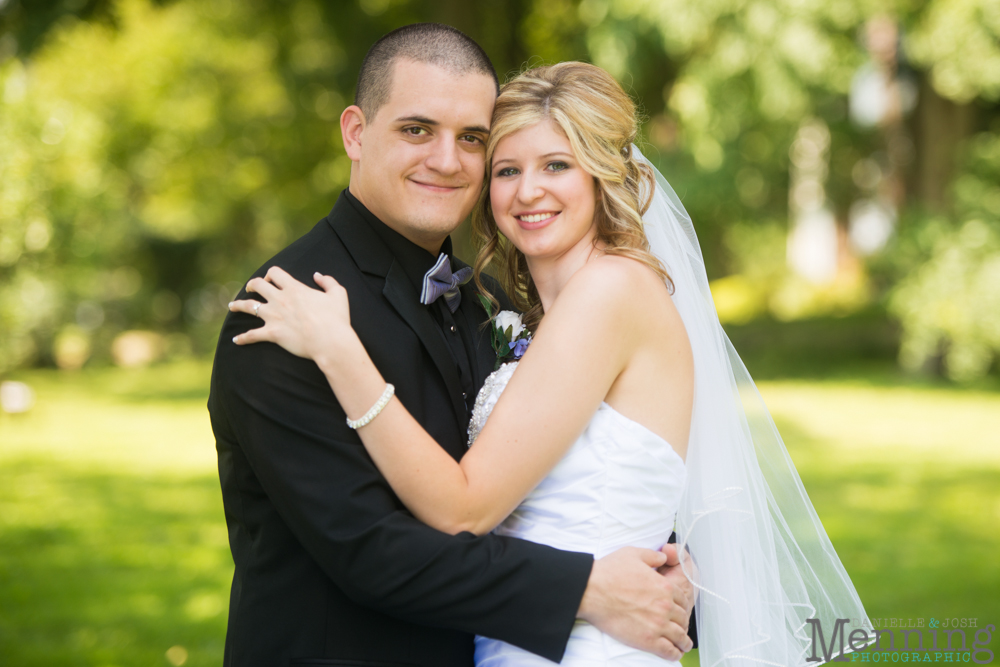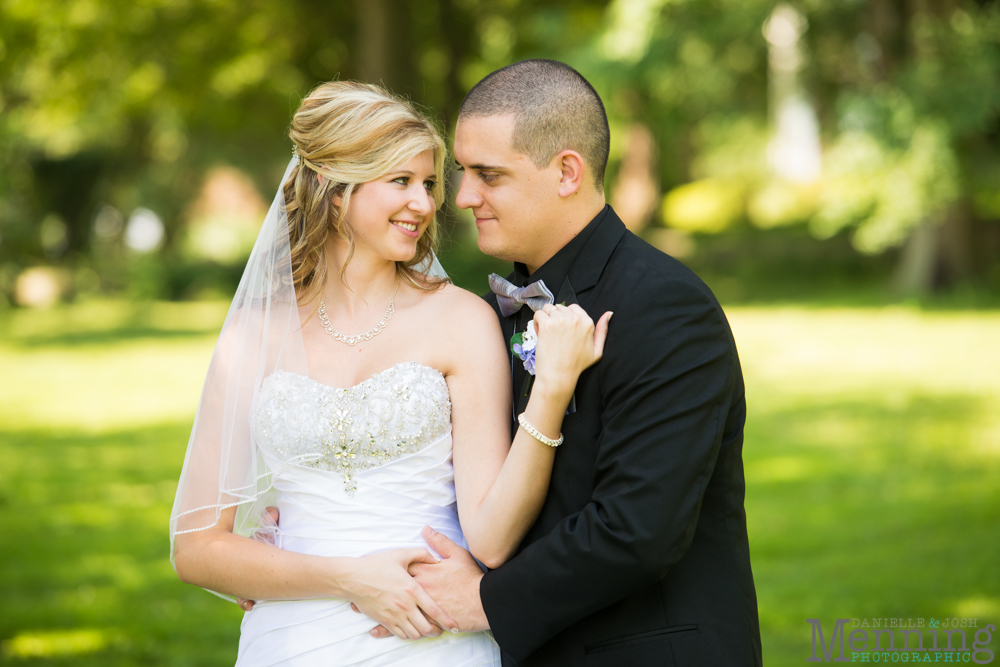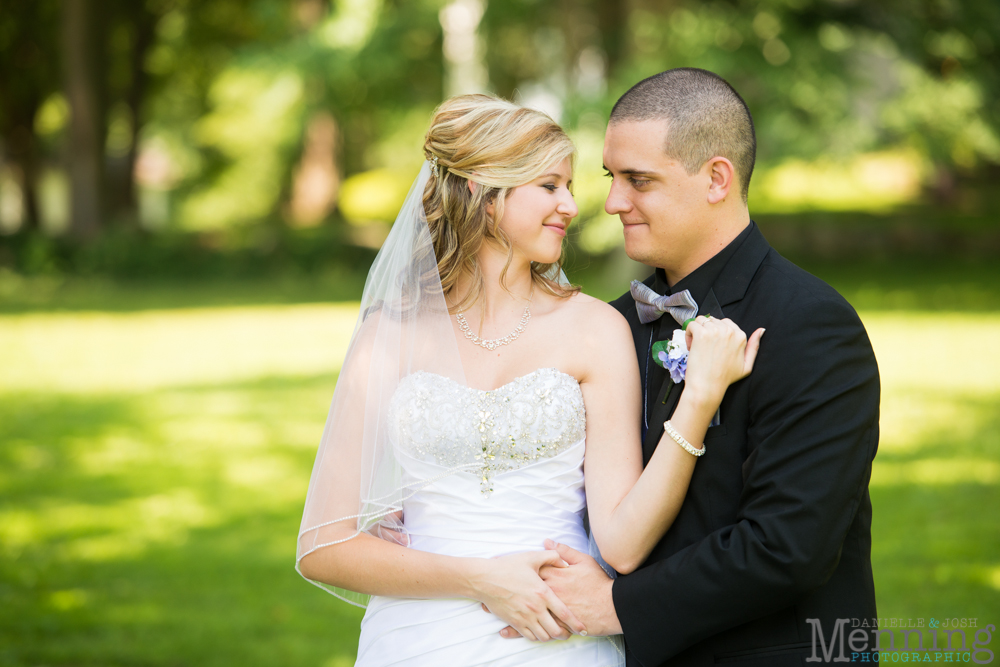 This church has a quintessential wedding chapel look to it.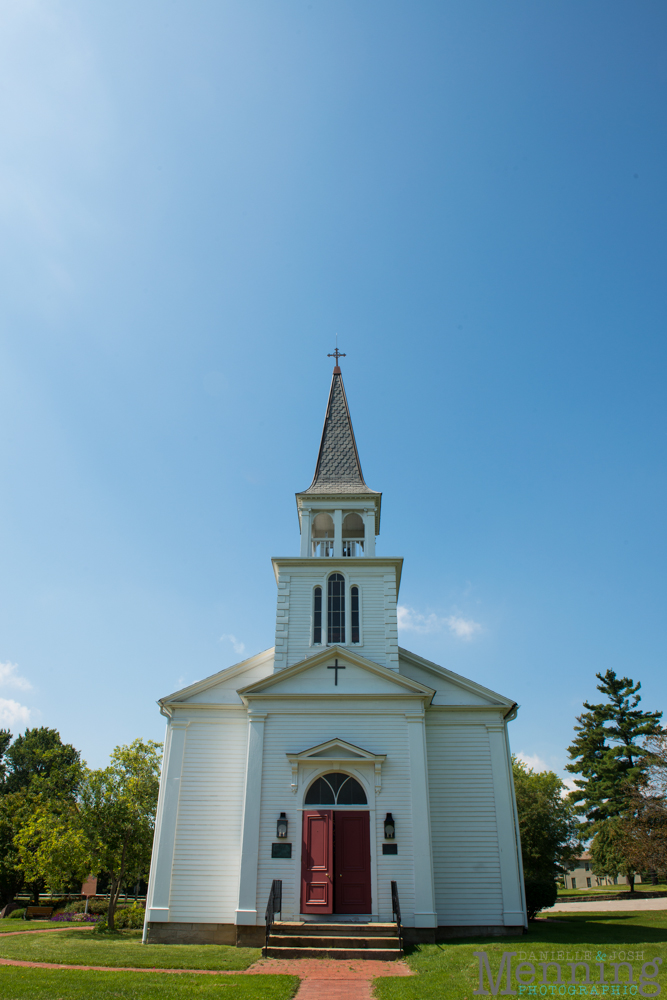 Sarah's mom made the bouquets. She's talented!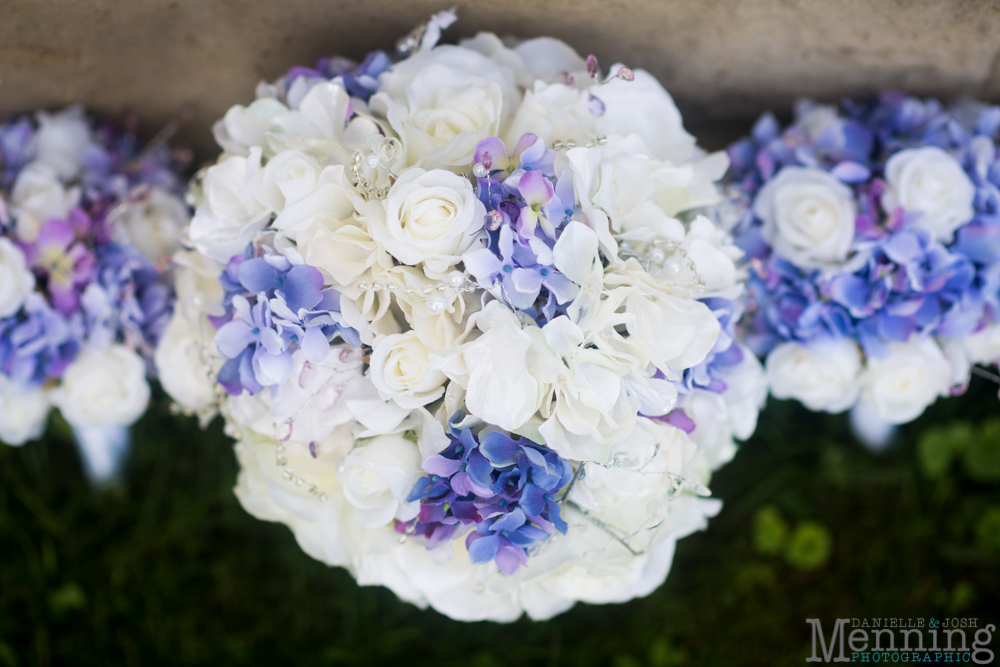 Little stunner. His adorable little shoes matched Uncle AJ's.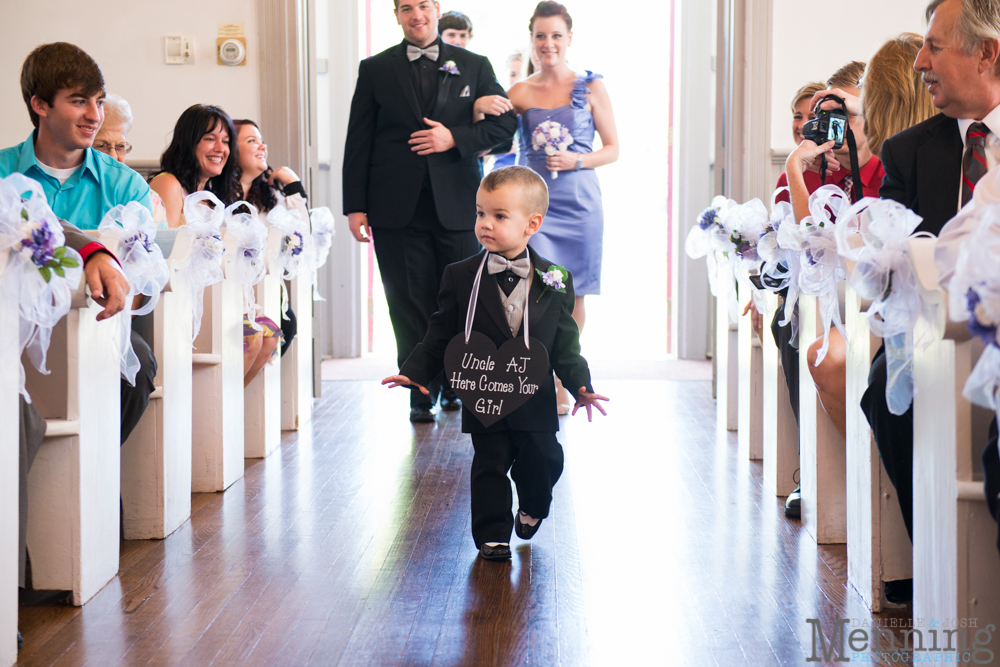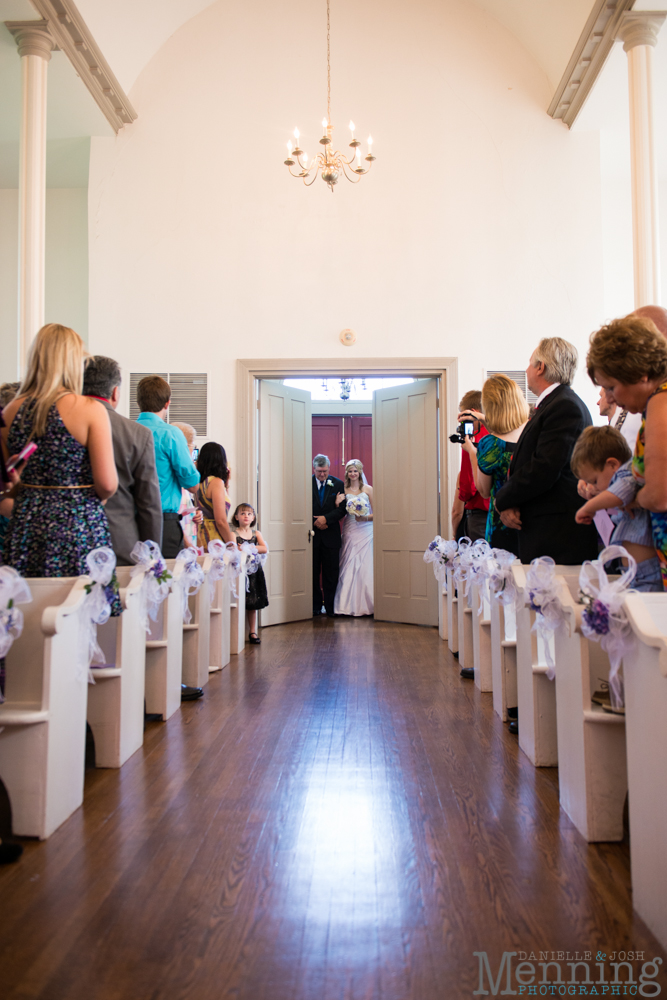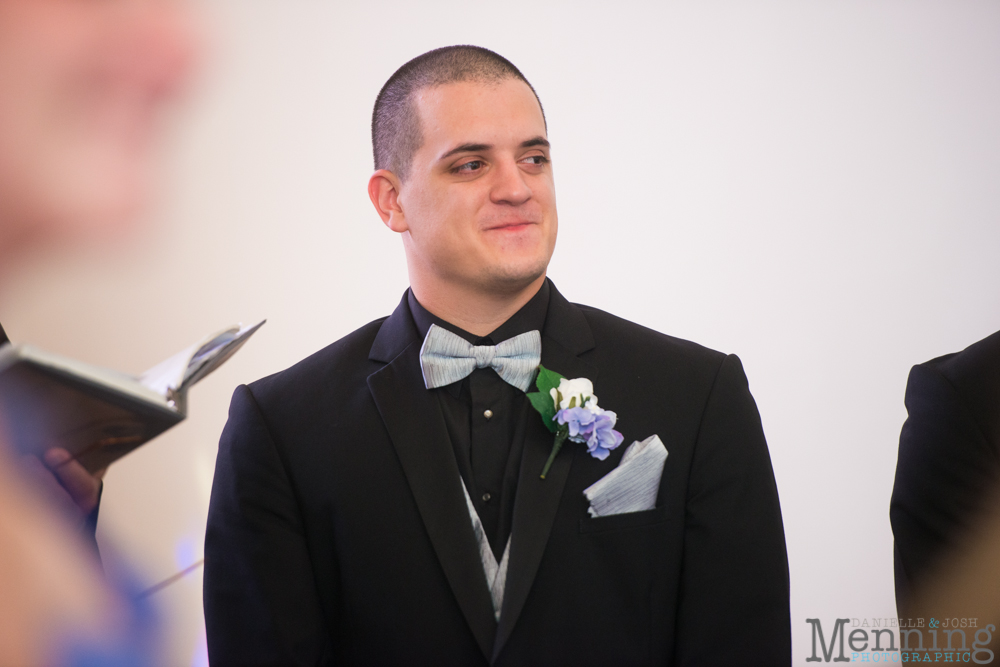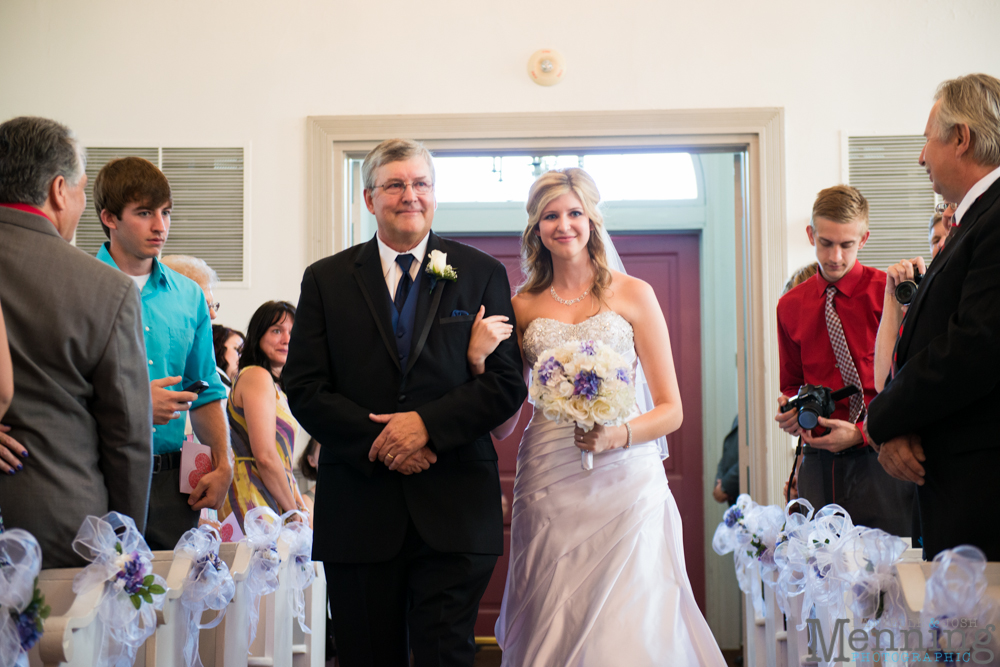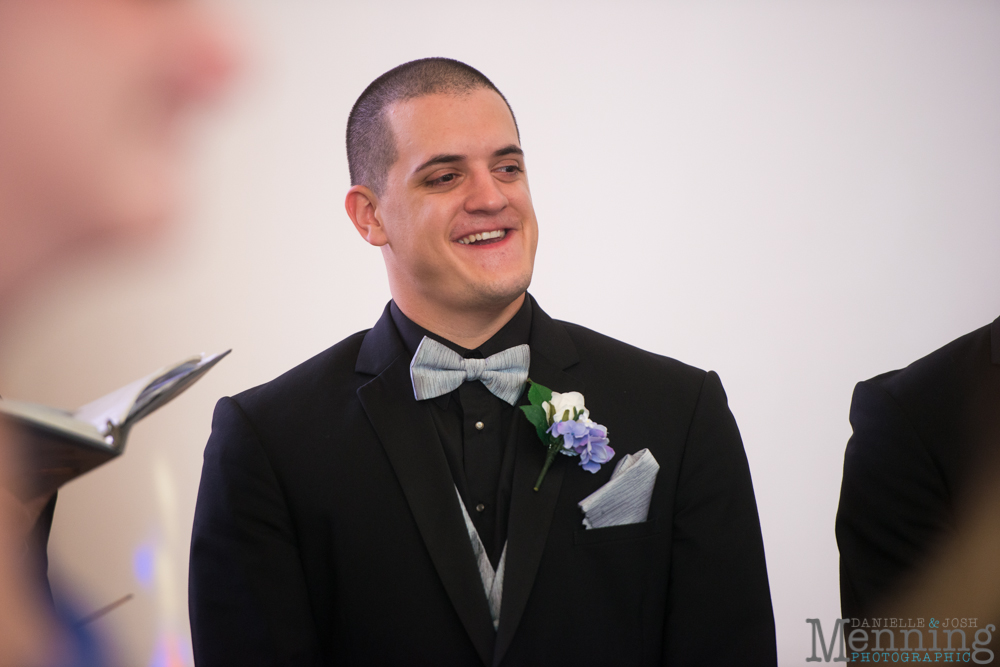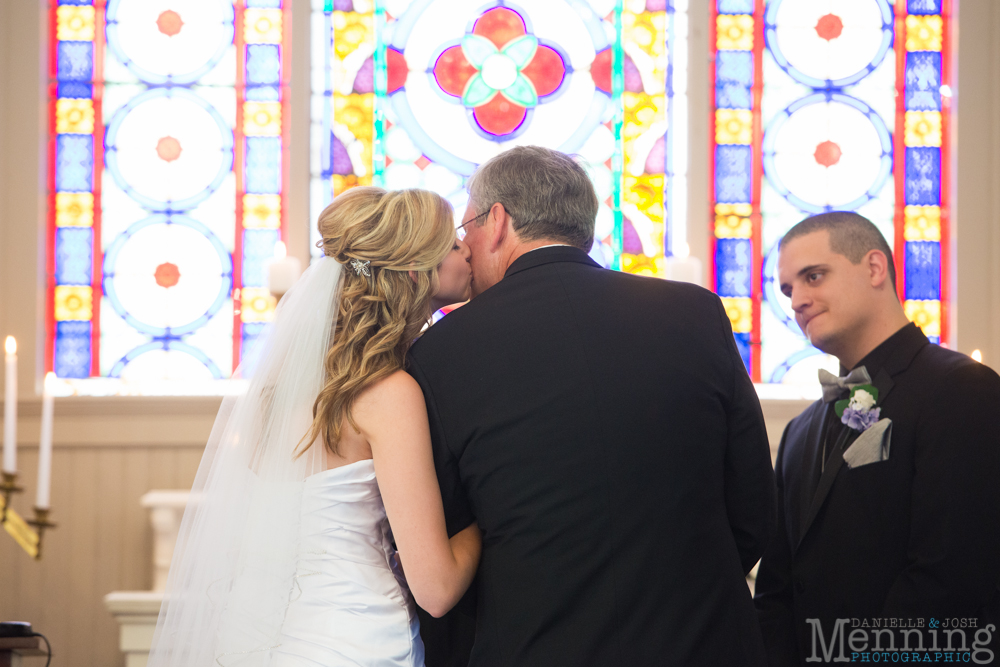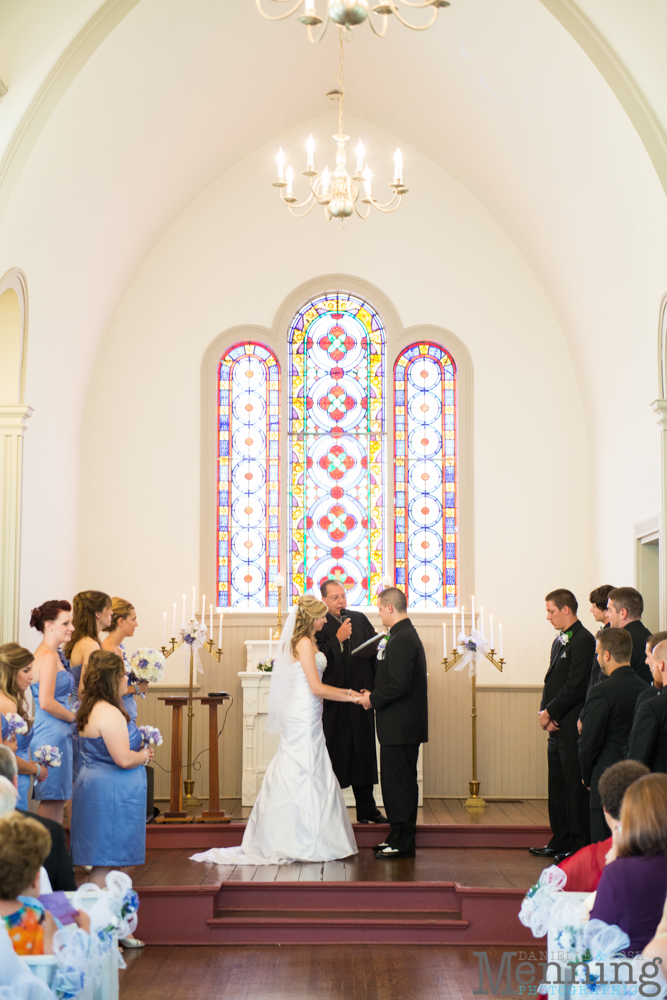 Jackson wanted a front row view.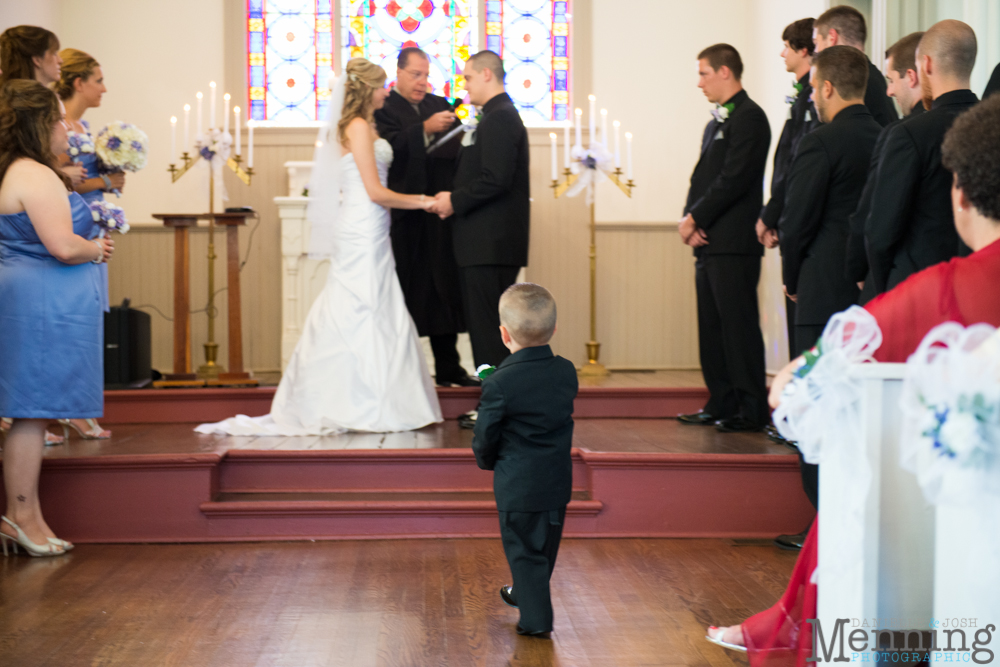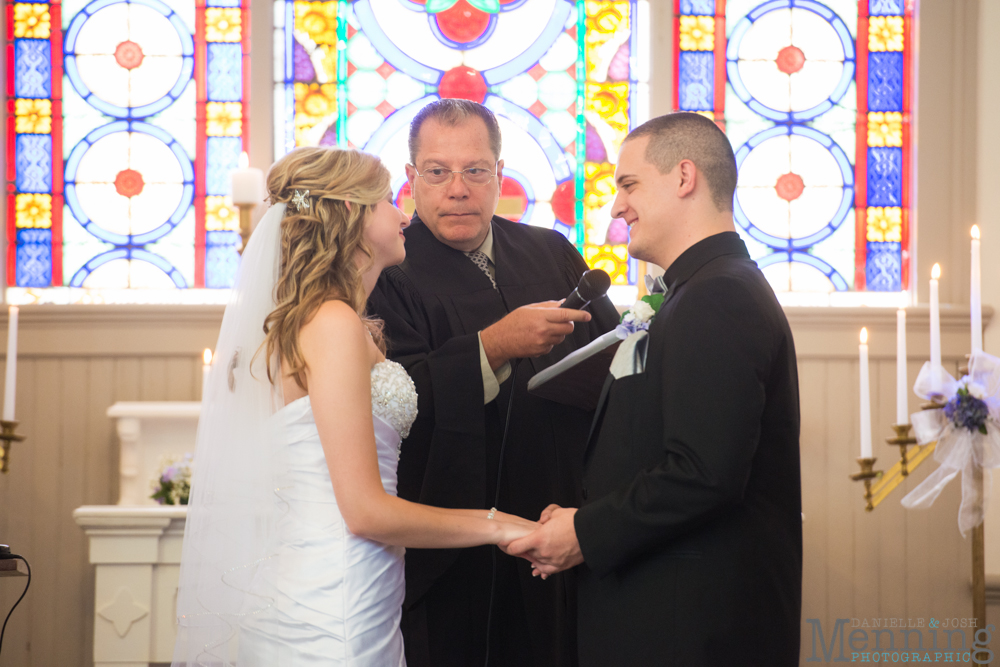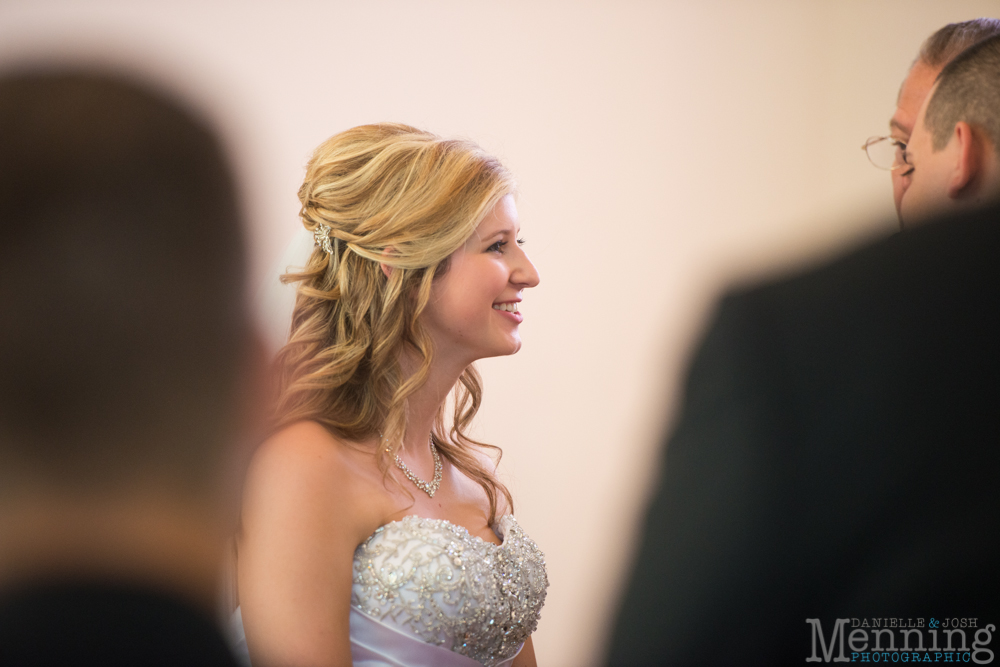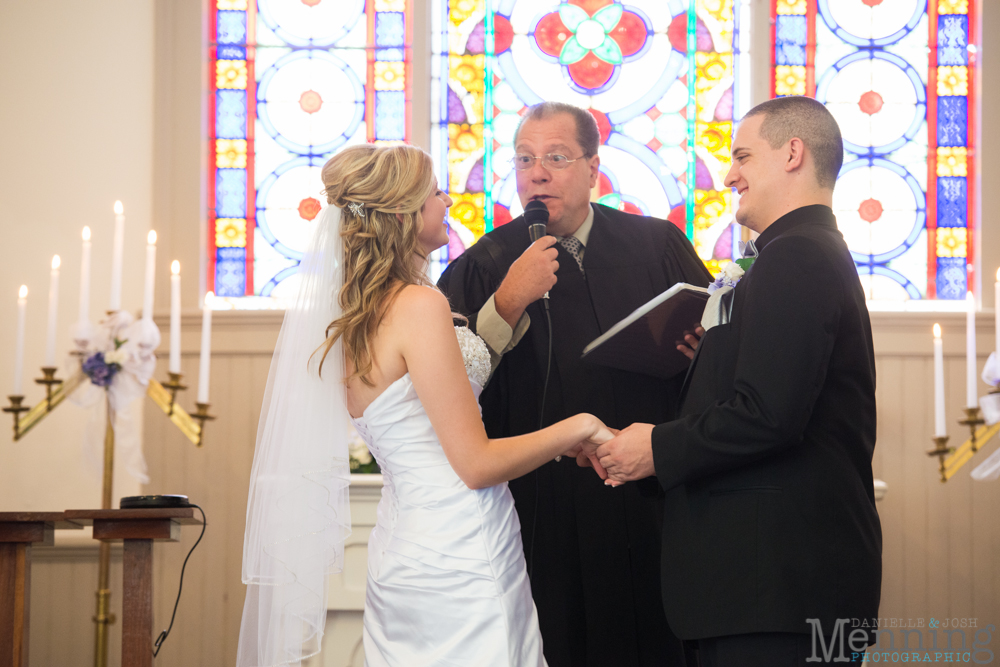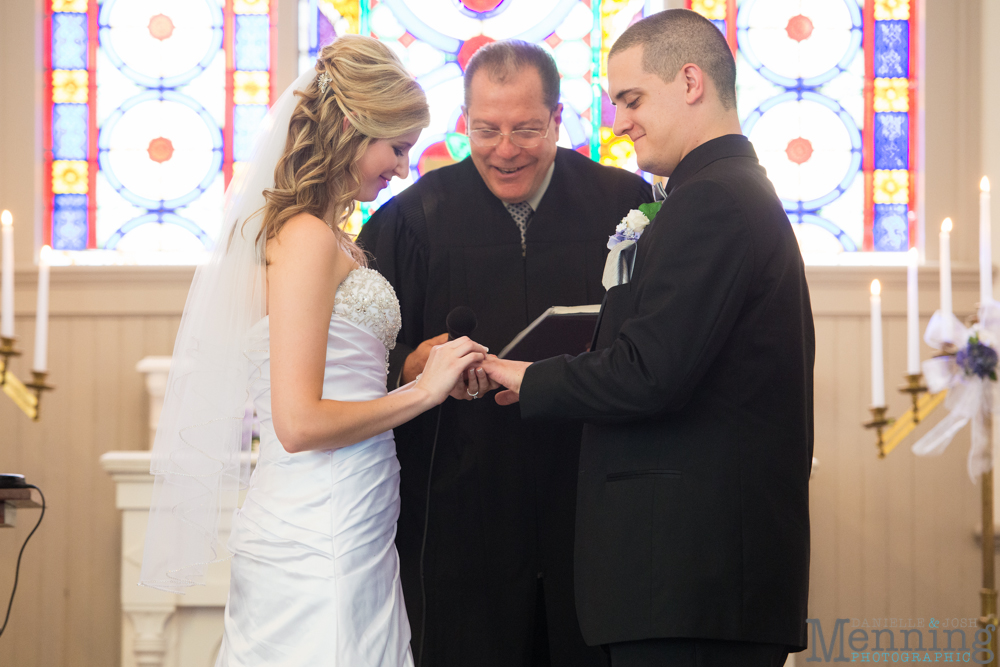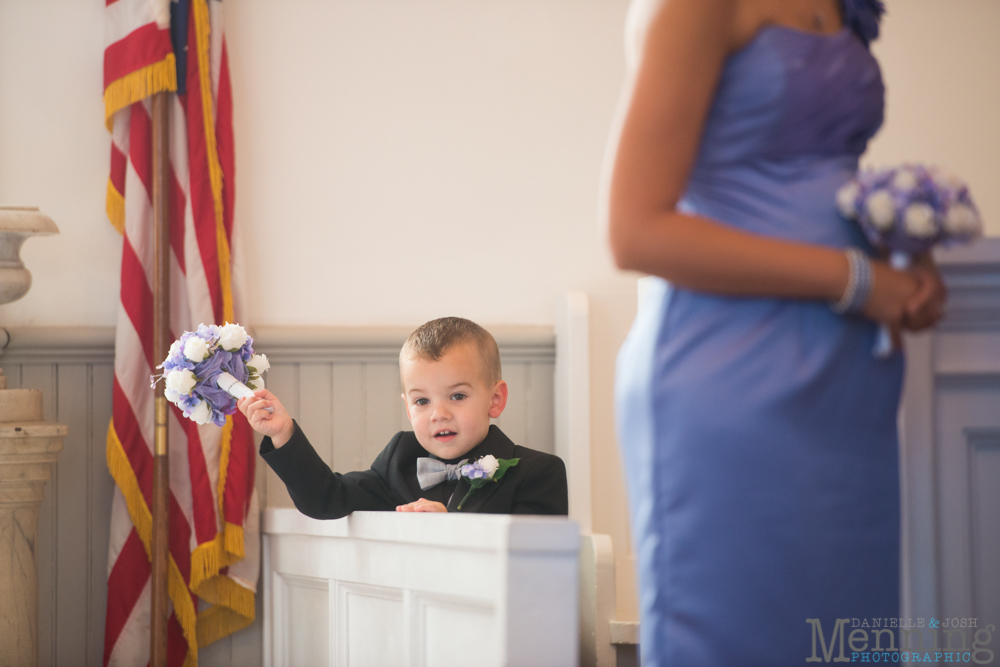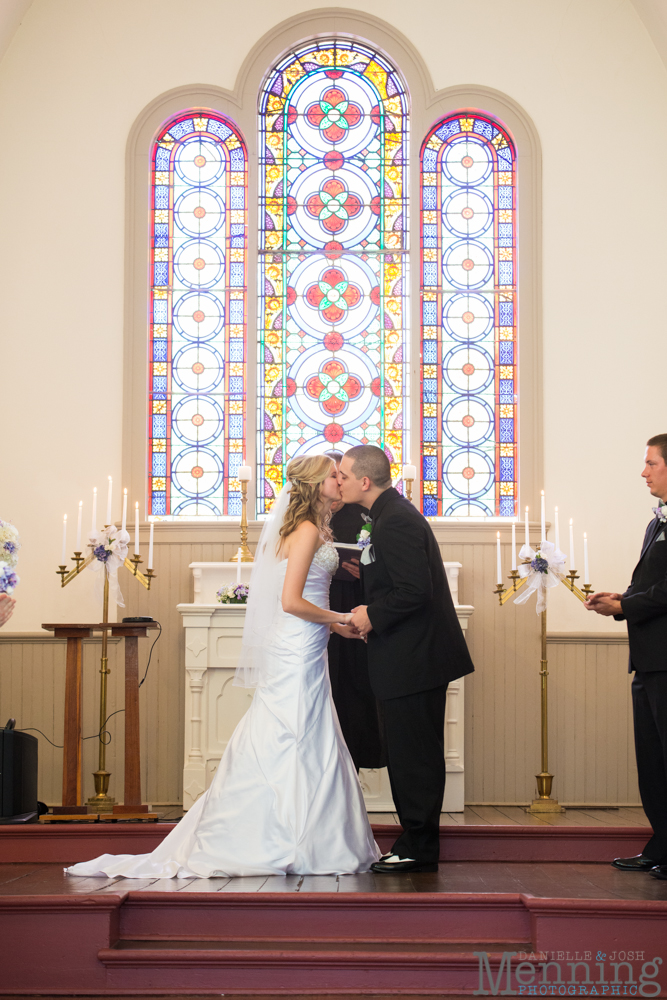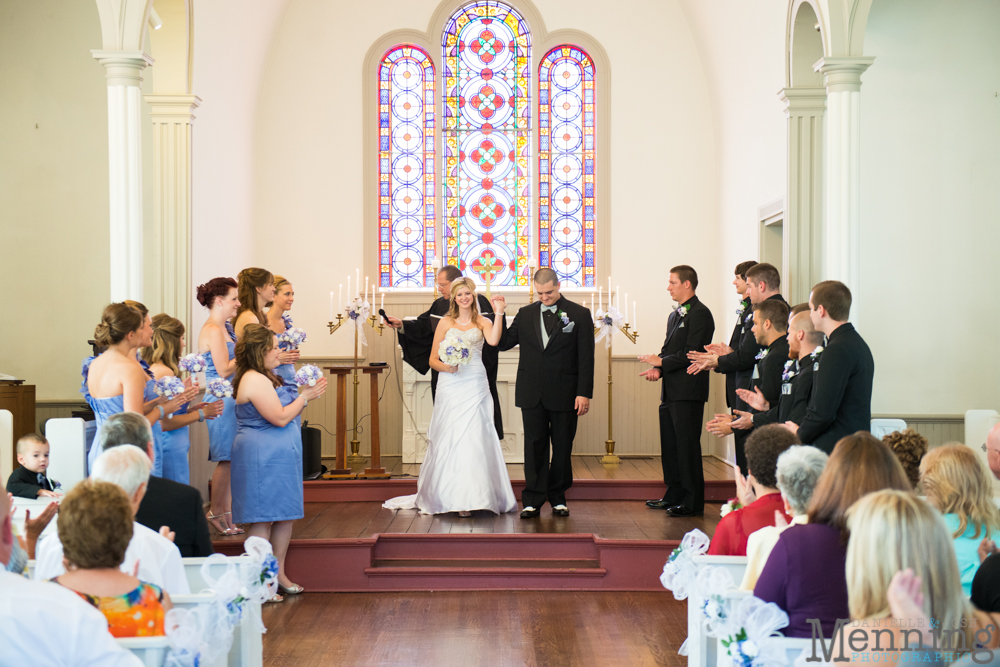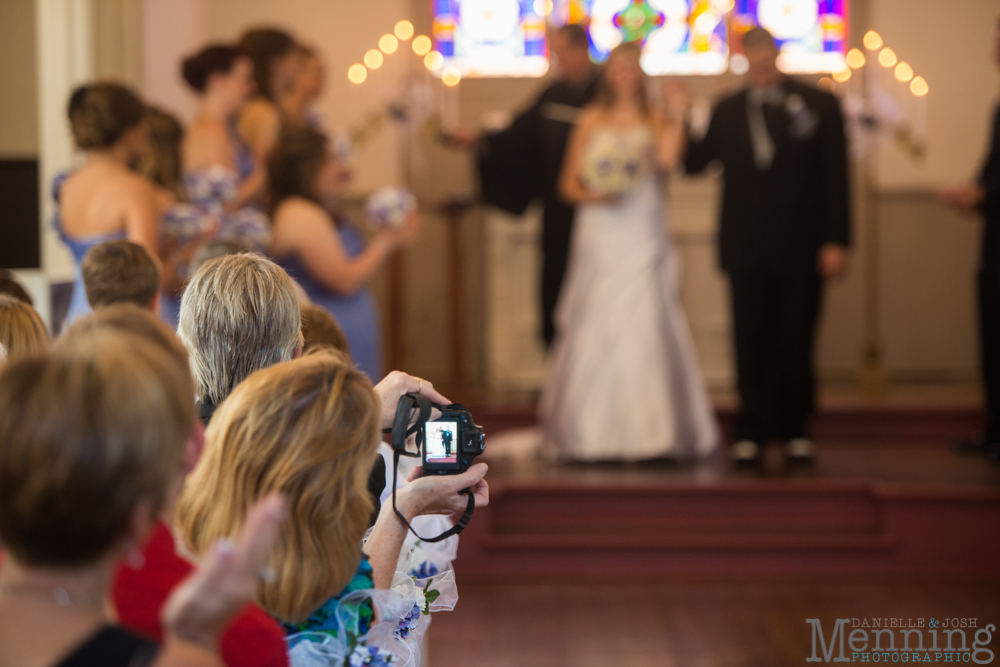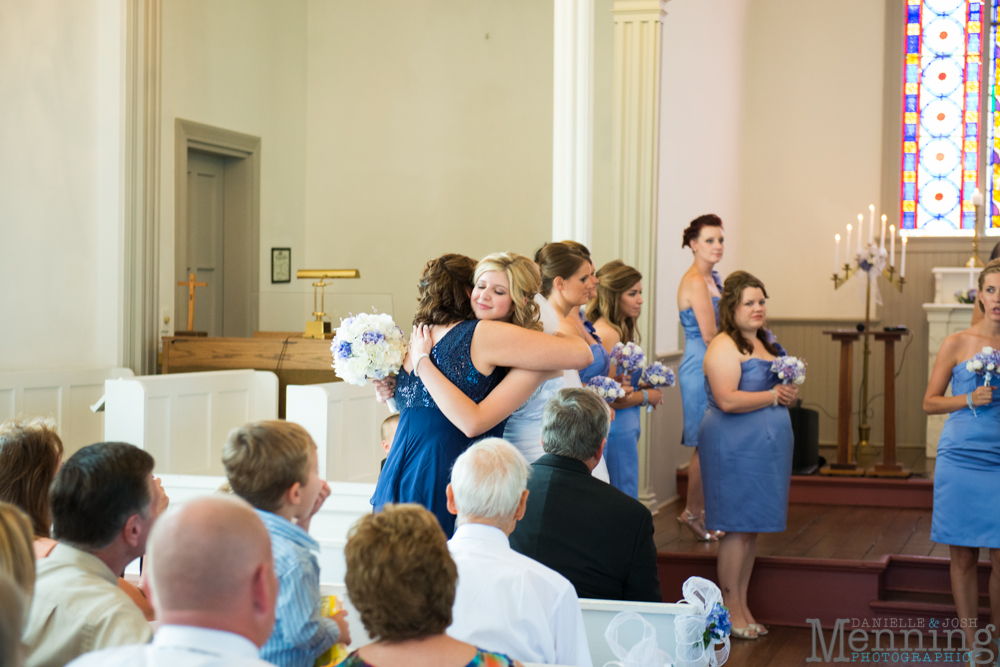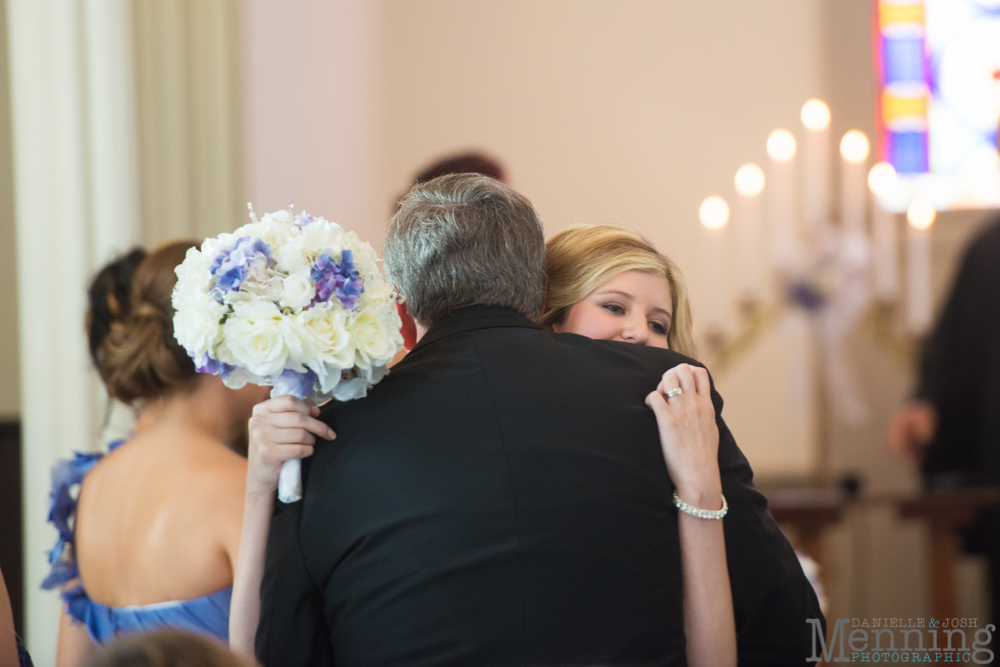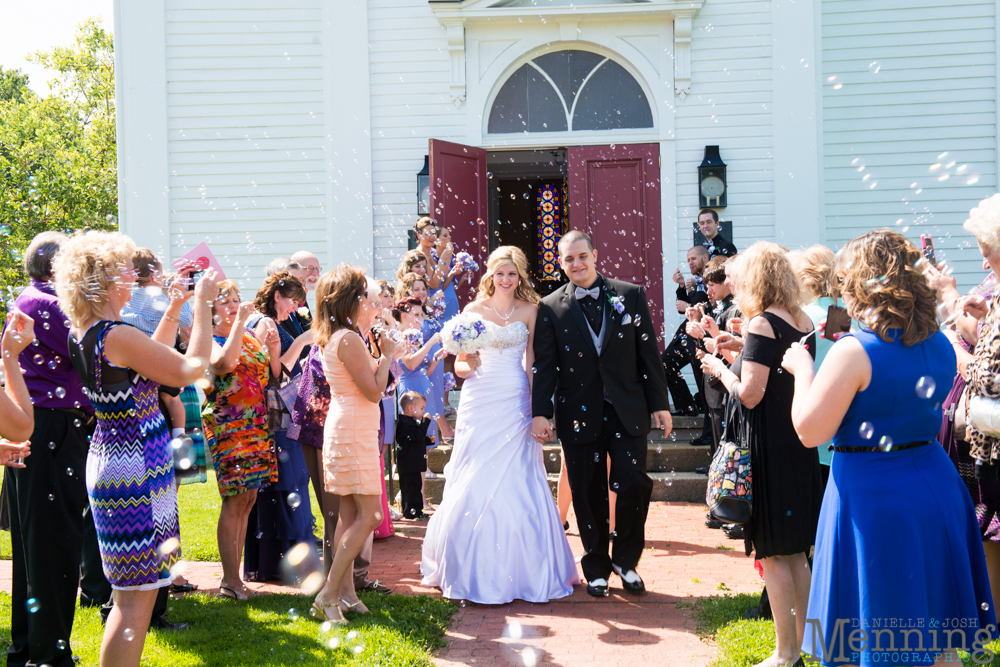 We ventured to Fellows Riverside Gardens for some bridal party portraits and bride & groom photos. There was lots of time in between the ceremony and reception so there was absolutely no rushing involved. This bridal party was fun & really cool to work with. Thanks, All! 🙂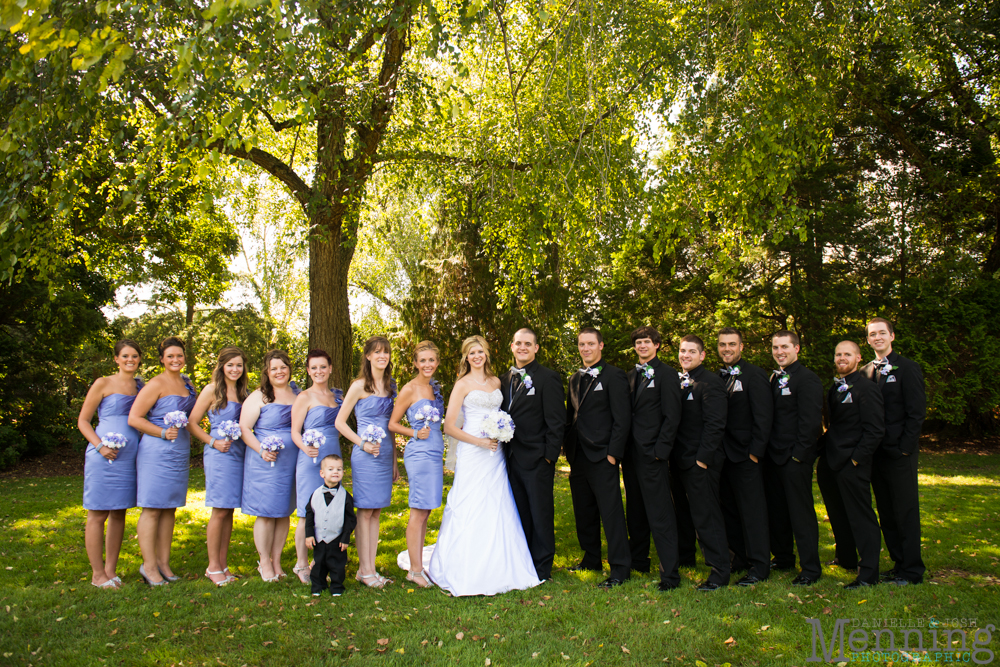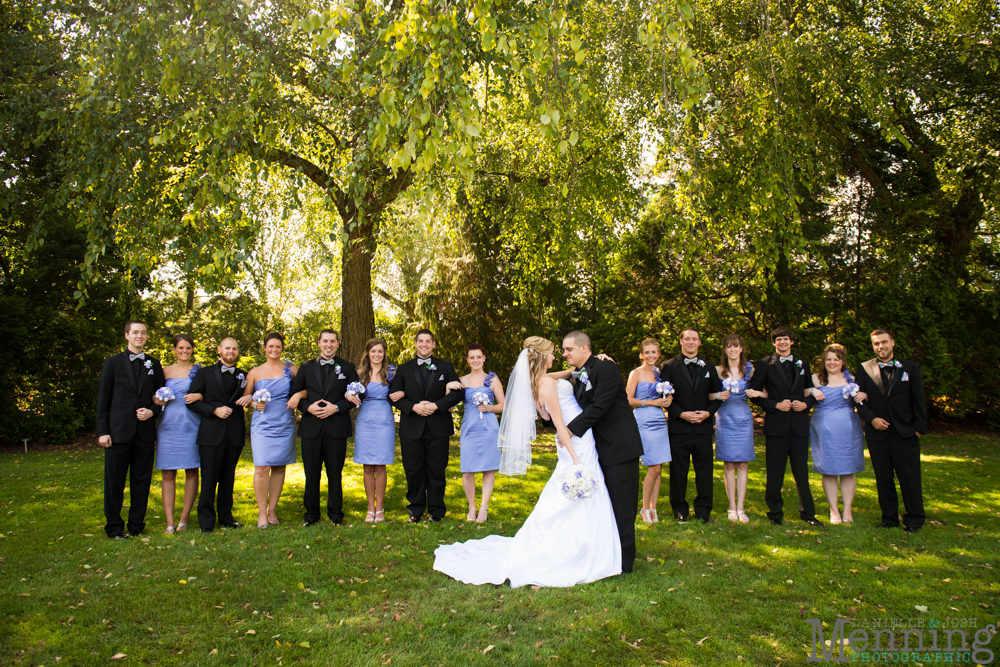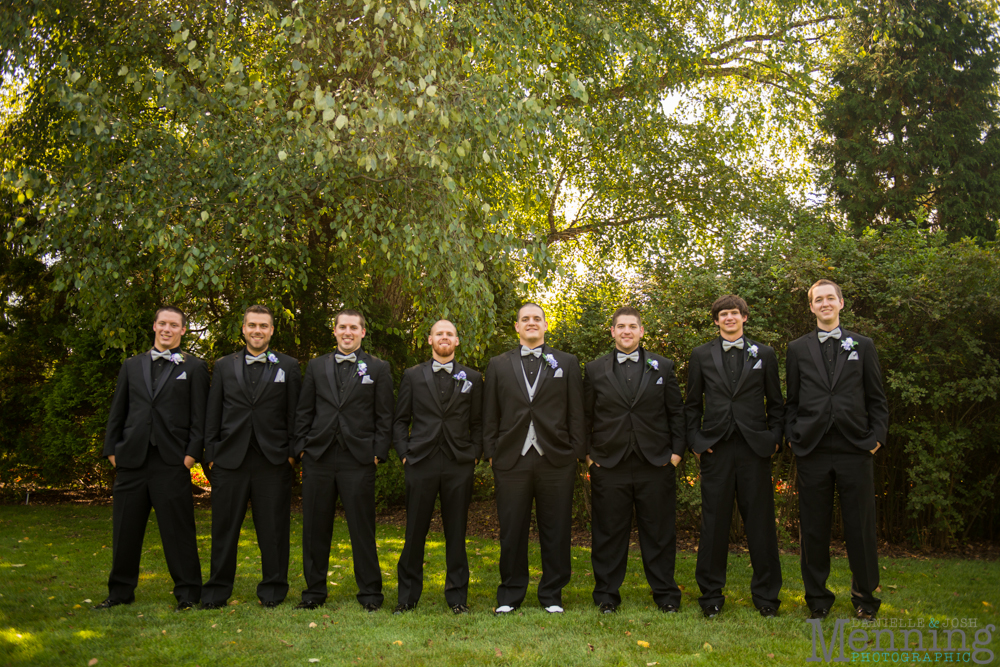 AJ loves this one and thinks it belongs on an album cover.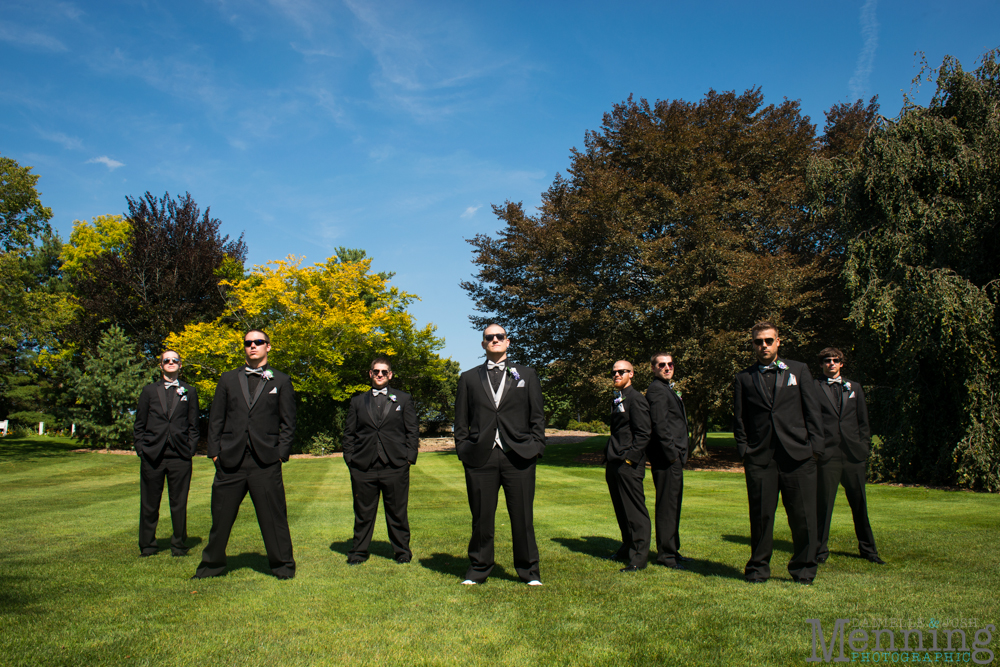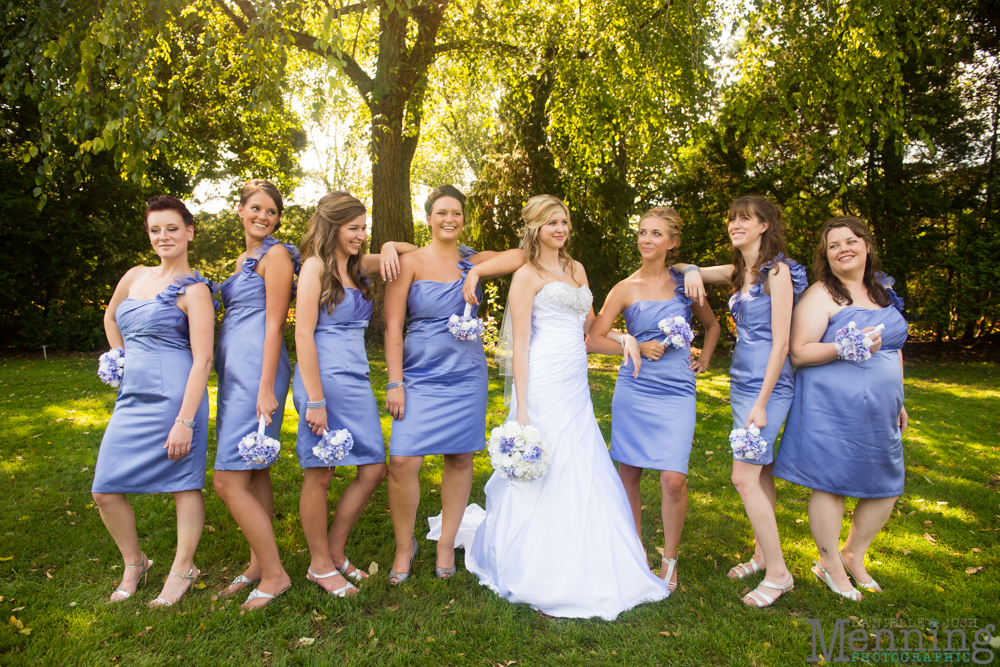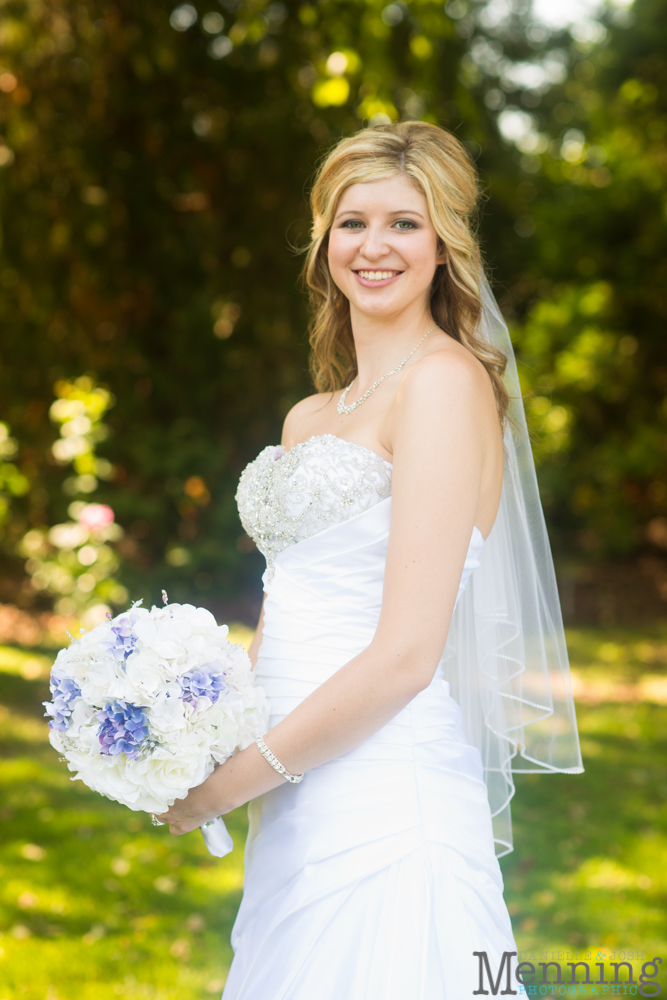 Sarah, you're so pretty! What a stunning bride!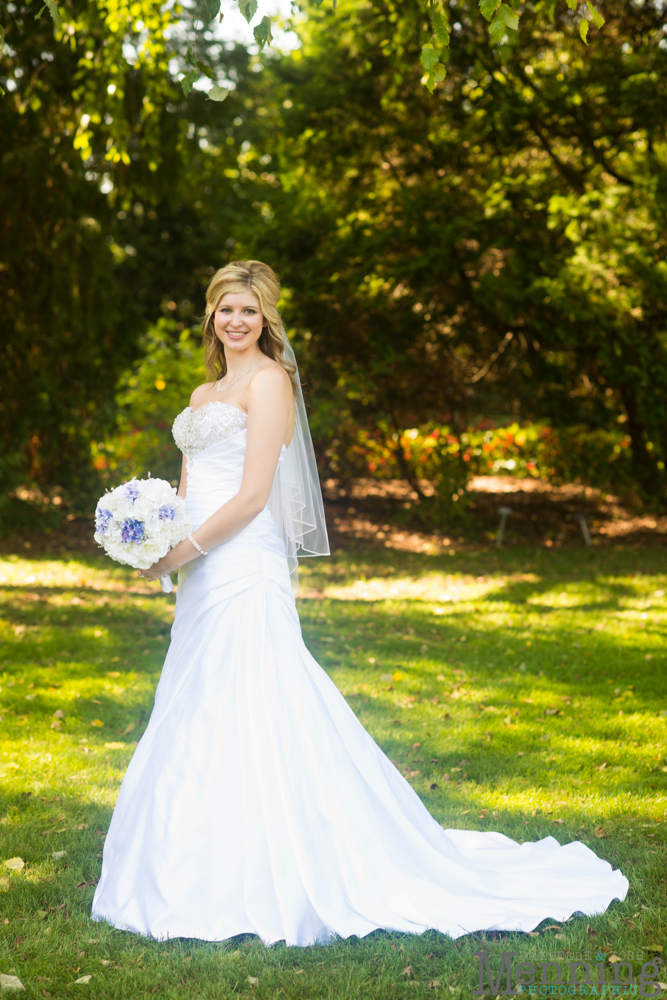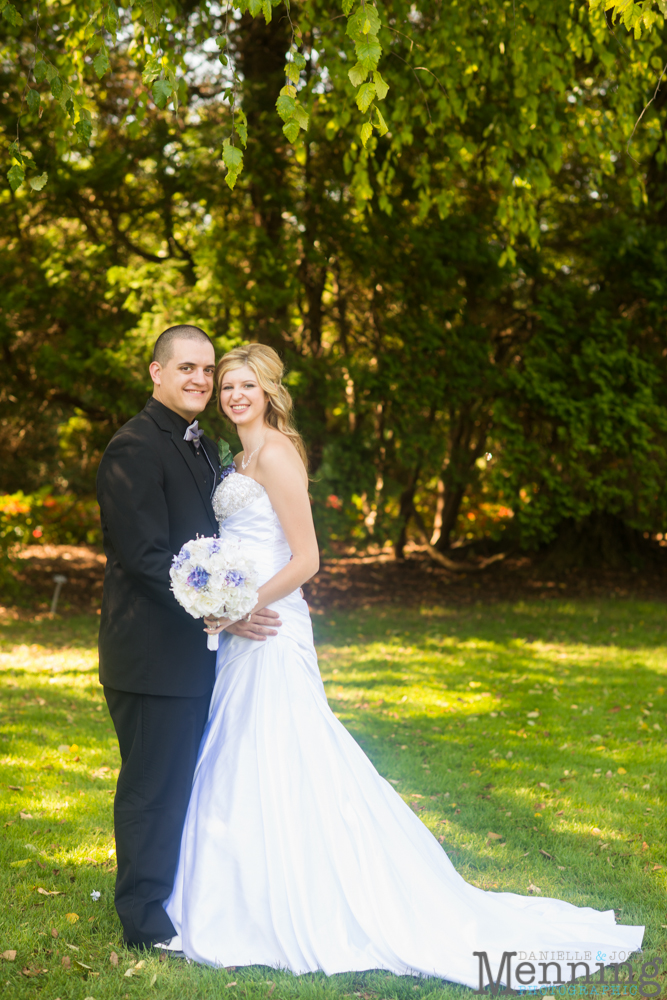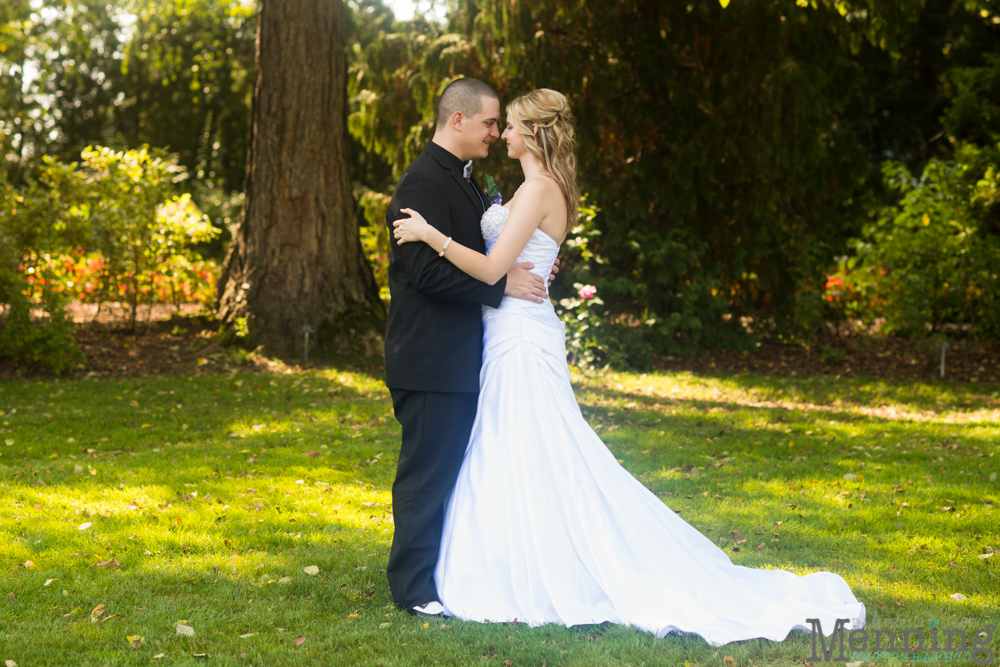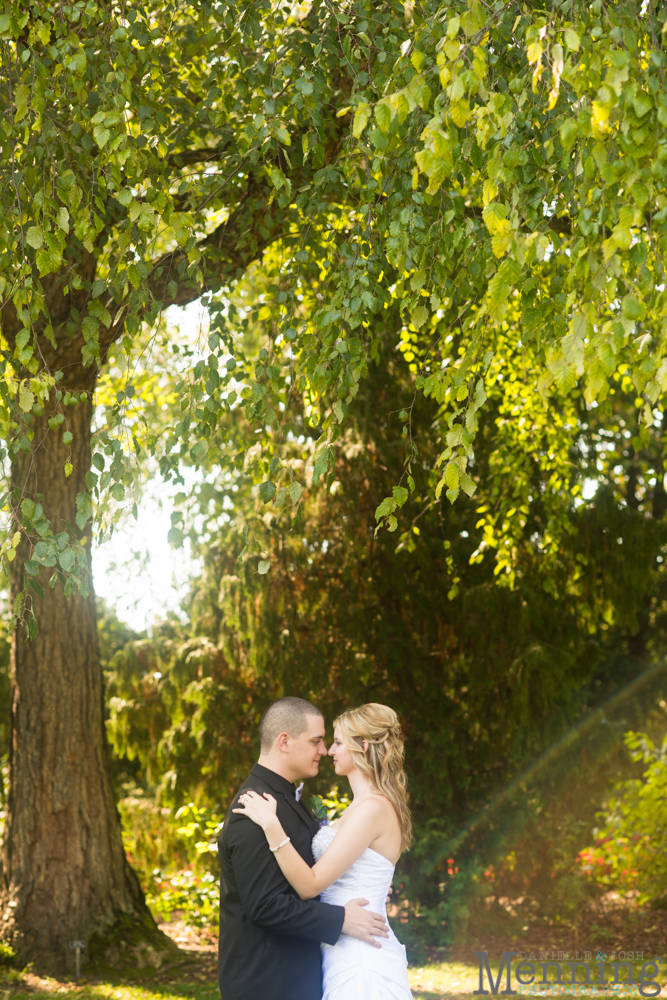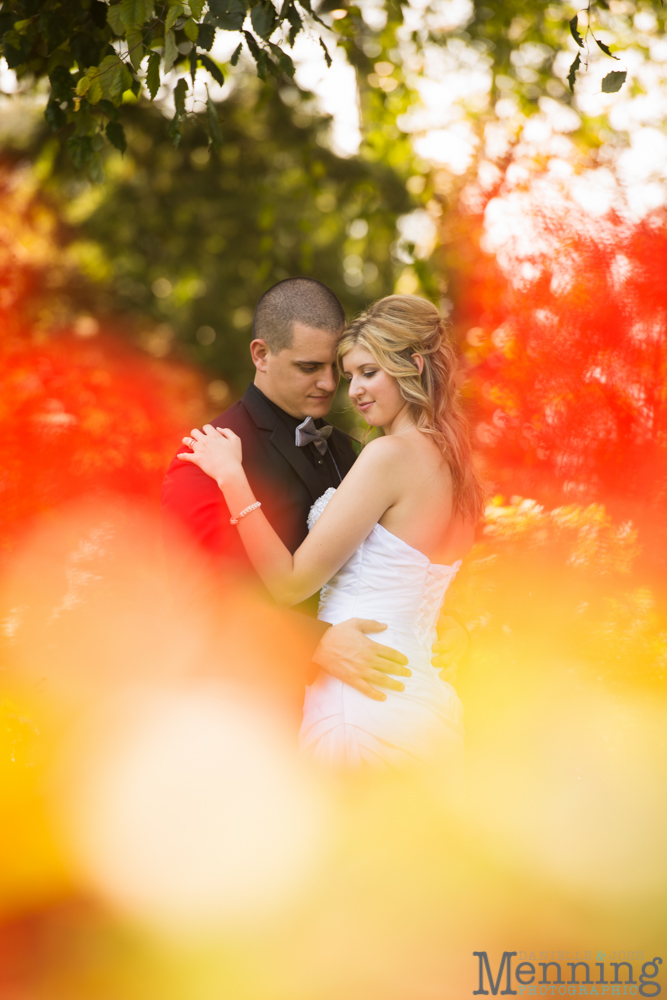 We got to hang out with them for a while and laugh and have fun. Bride & groom sessions with us aren't like "Hey, pose here & cheese." We'll direct you because you, like Ricky Bobby, might not know what to do with your hands. 🙂 But directing you is different than posing you because we encourage our couples to interact and laugh and move and talk and be silly and be romantic . . . whatever you do normally so that the photos will be YOU in the moment and real and unscripted. That's why we love having time to hang out with the bride & groom during the wedding day!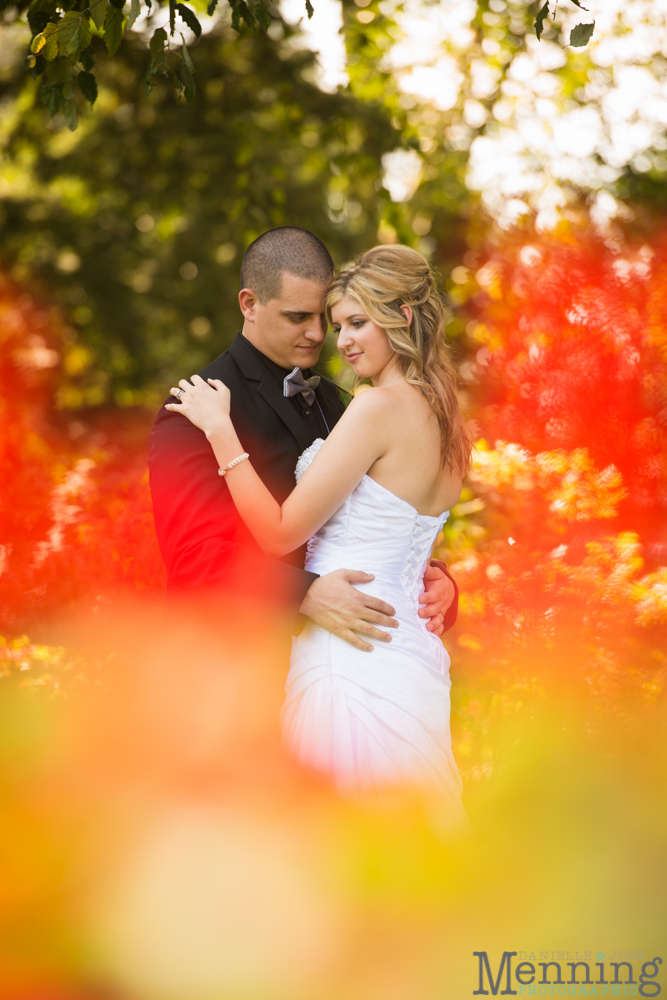 This one or the one below it would be beautiful on a huge canvas, metal print, or wood print in their home! :)Â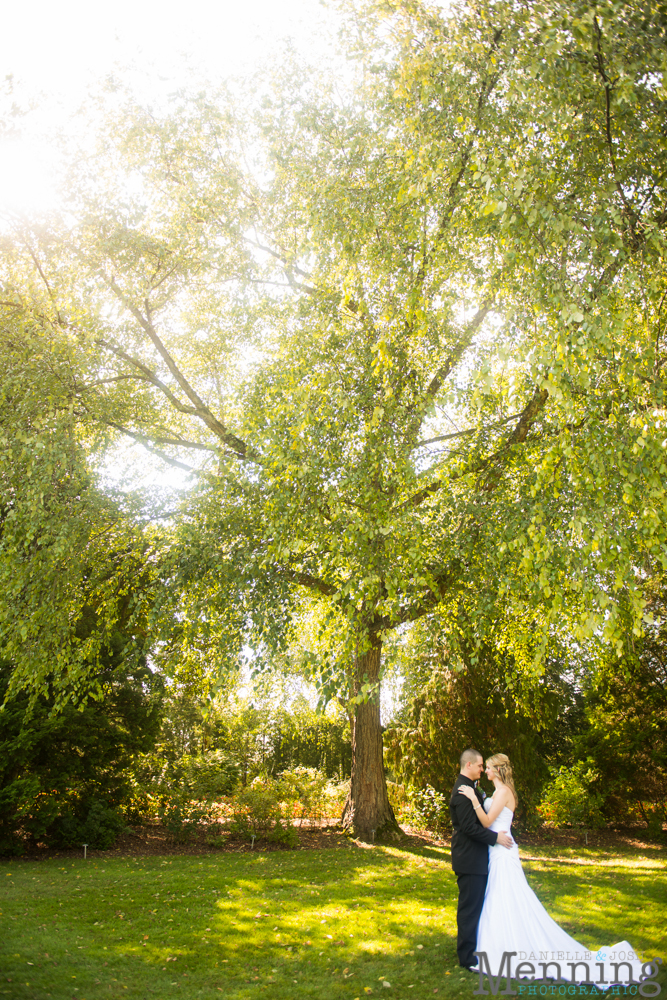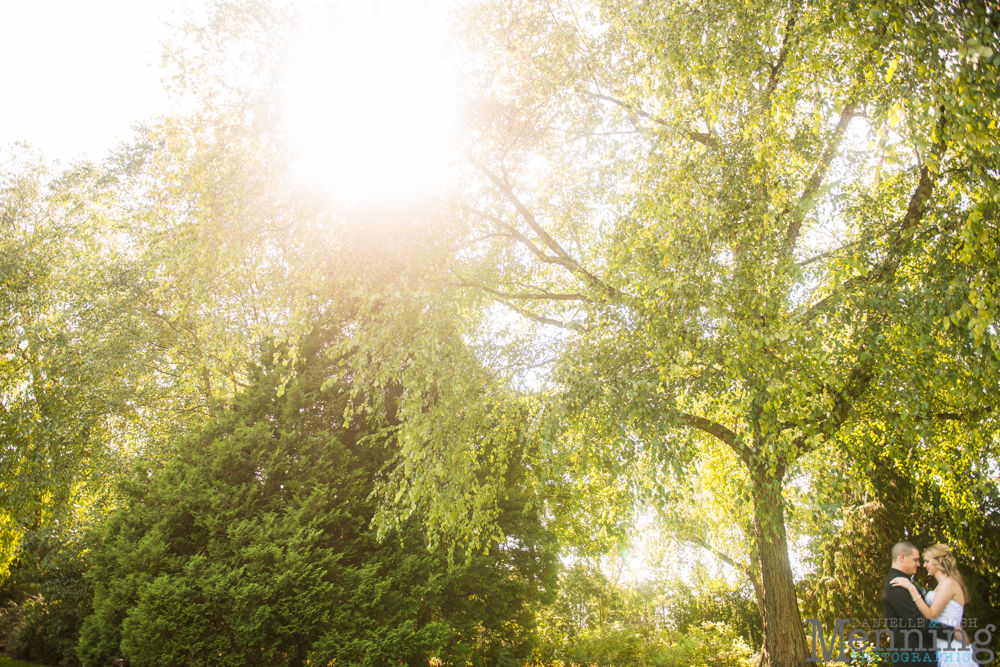 Sarah, that bright smile! 🙂 Gorg! AJ, those eyelashes, though! Girls have probably always been jealous.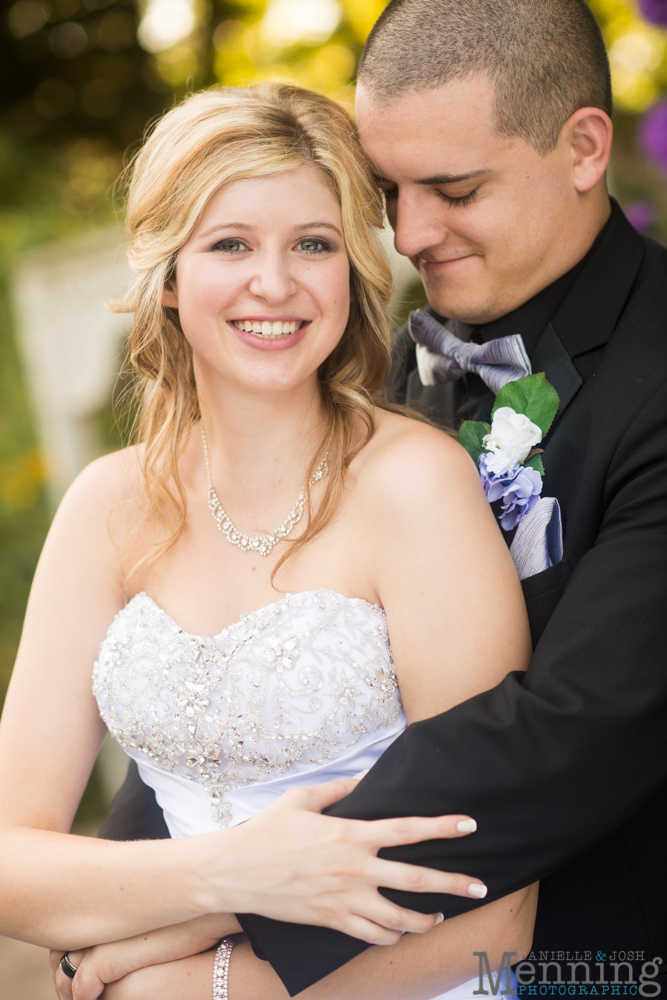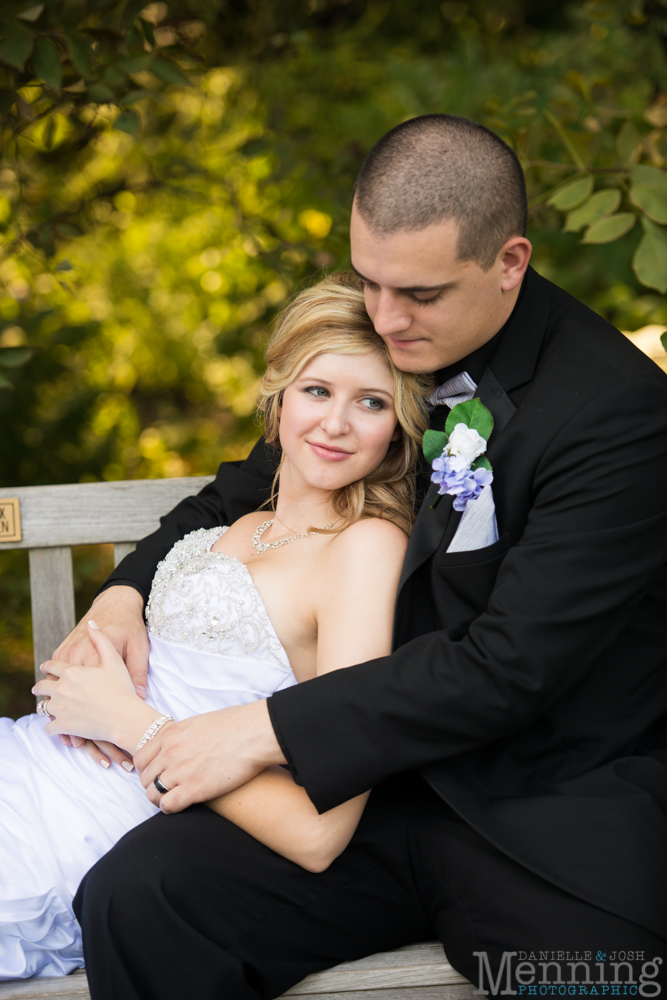 So stinkin' cute! I love the interaction between them.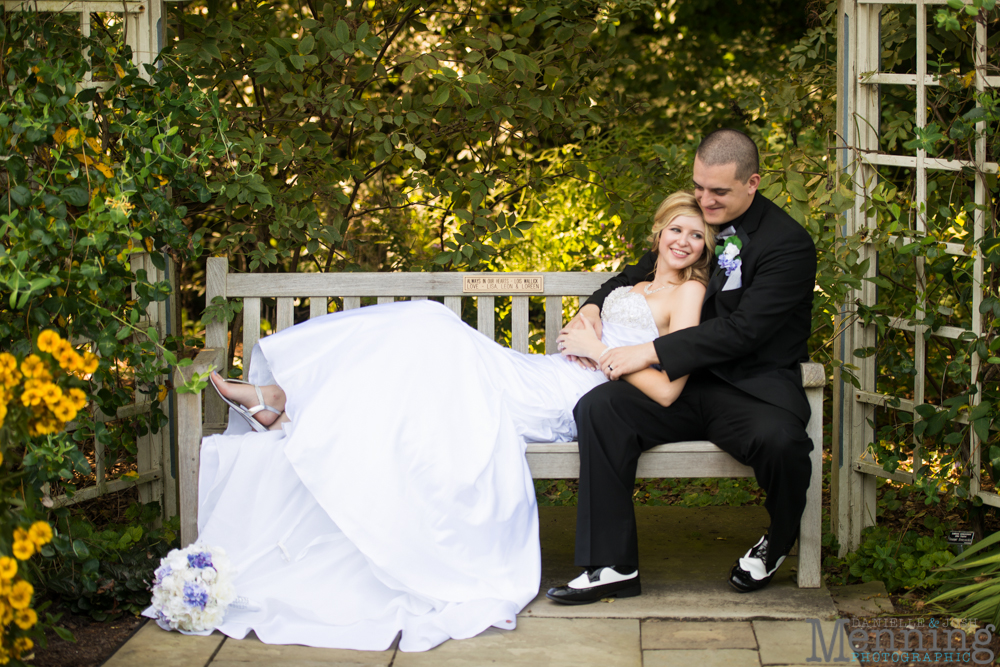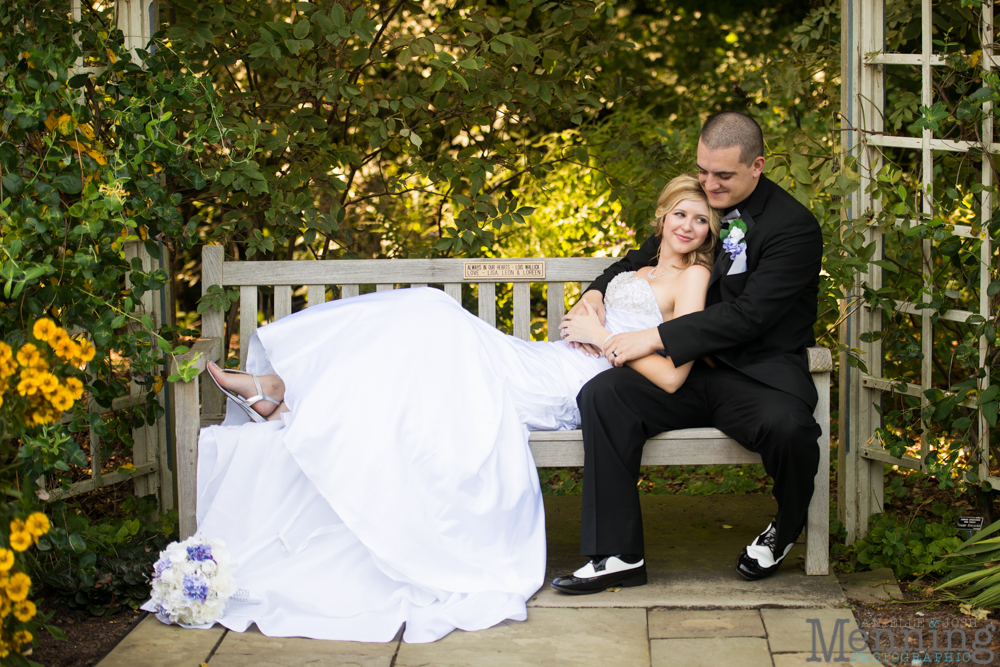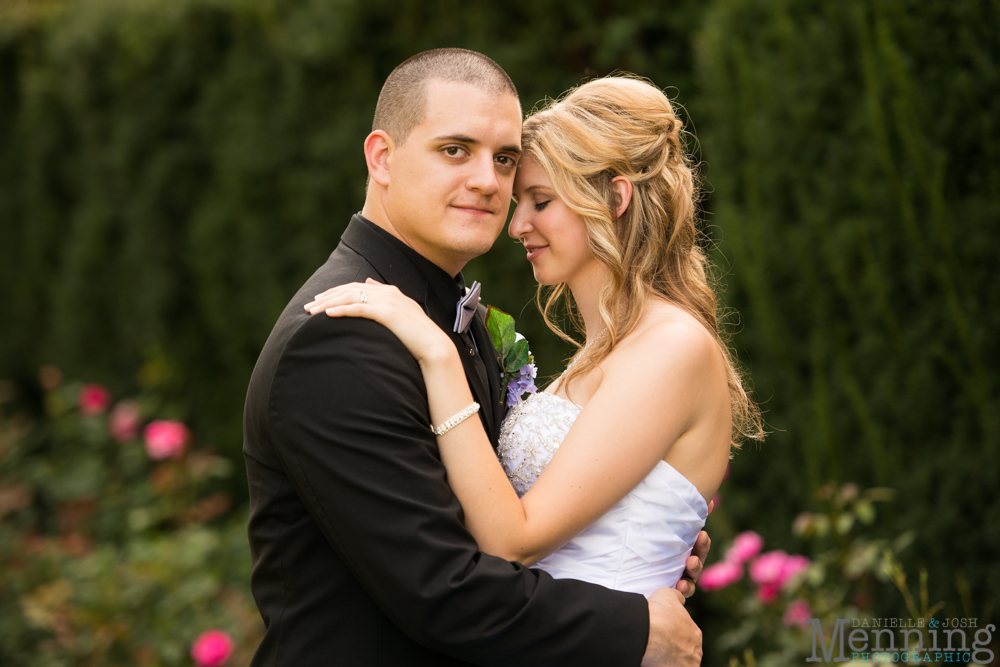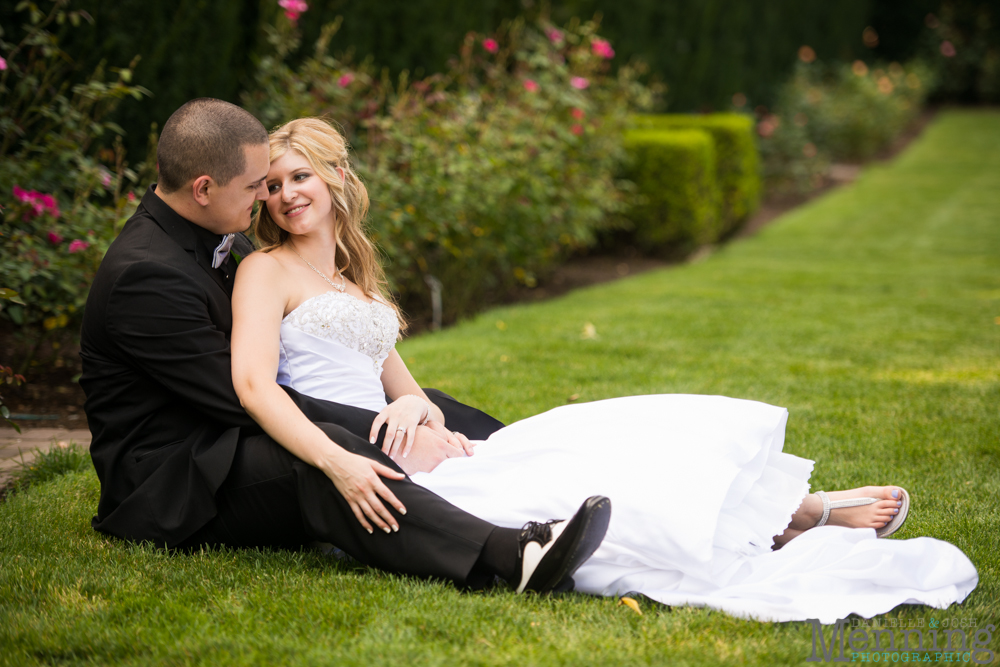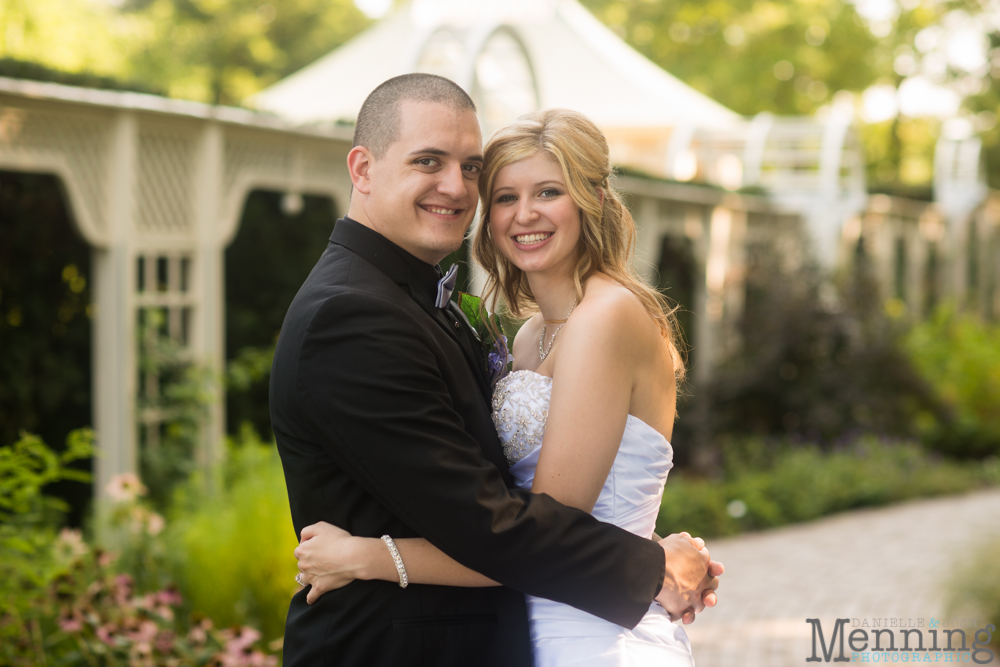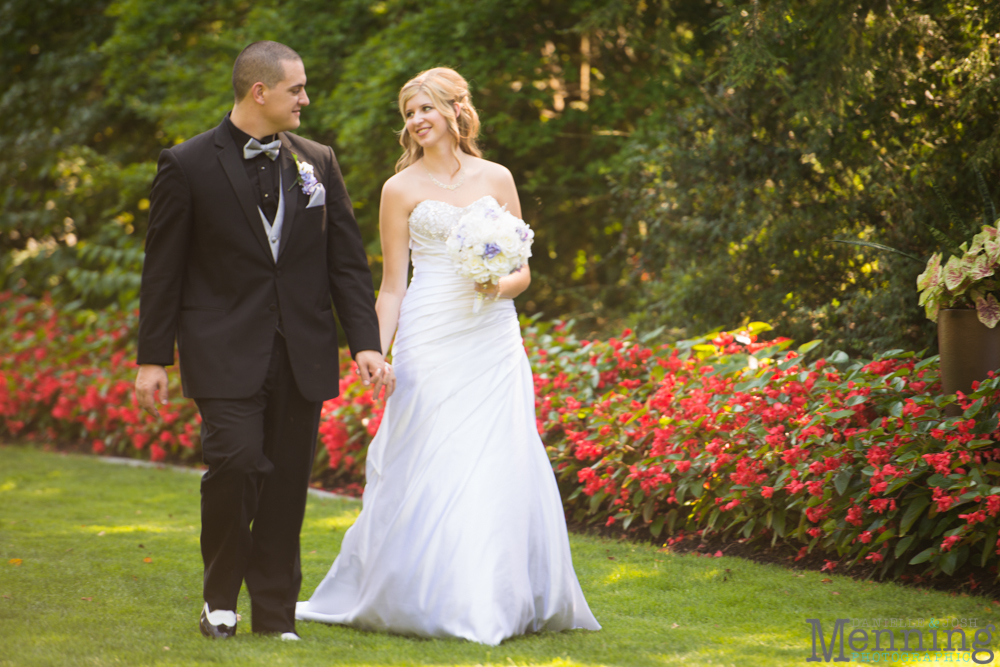 After our stop at the Rose Garden, we stopped by so that AJ and Sarah could visit AJ's dad's grave. He passed away a few years ago. It was beautiful to see Sarah & AJ supporting one another and also to see how their bridal party members were there for them, too.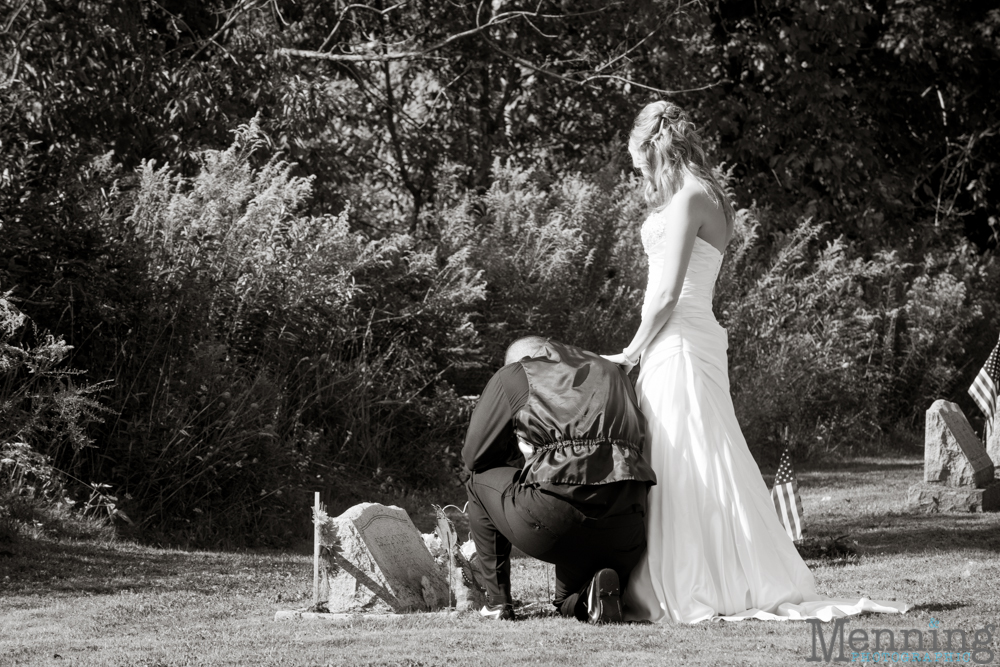 And if you saw Sarah & AJ's engagement session blog, you know that these two met while working together at Dairy Queen. So we HAD to stop there for a soft serve cone! Vanilla for the lady & chocolate for the gentleman.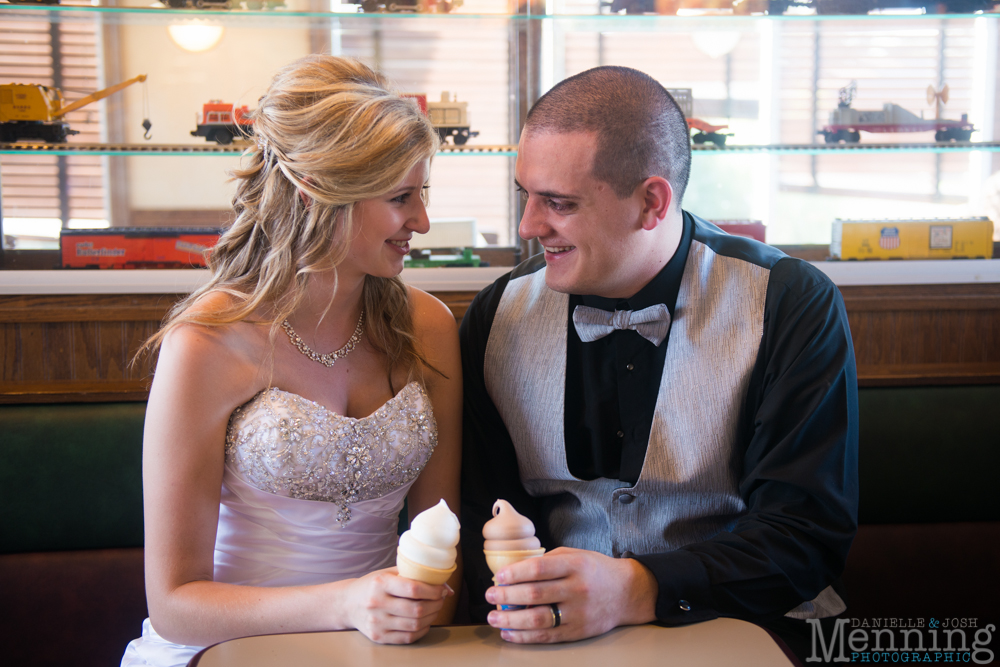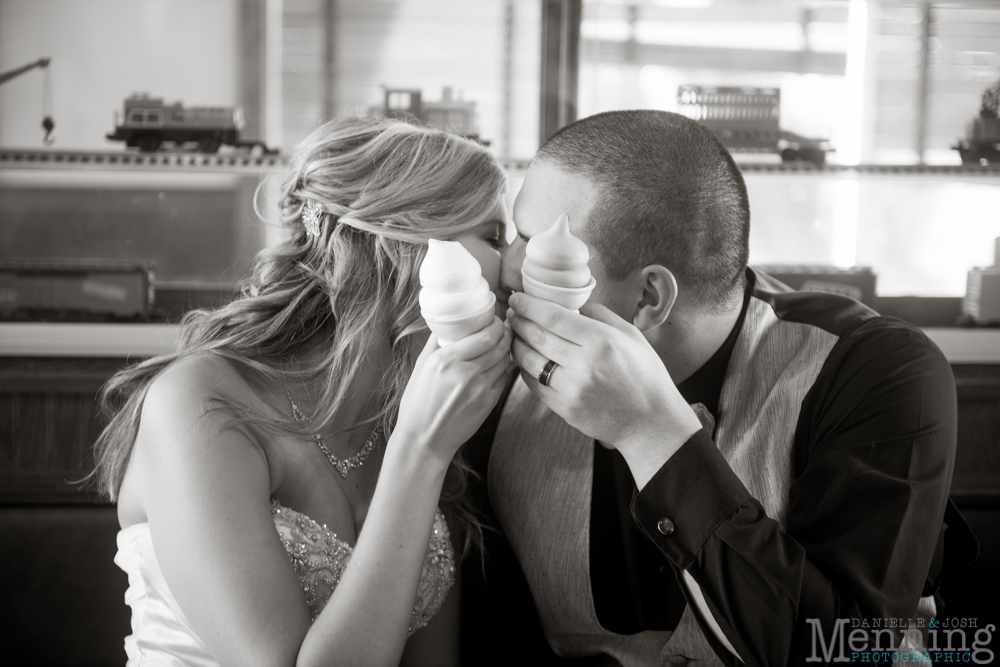 I scream, you scream, we all scream for ice cream. 😉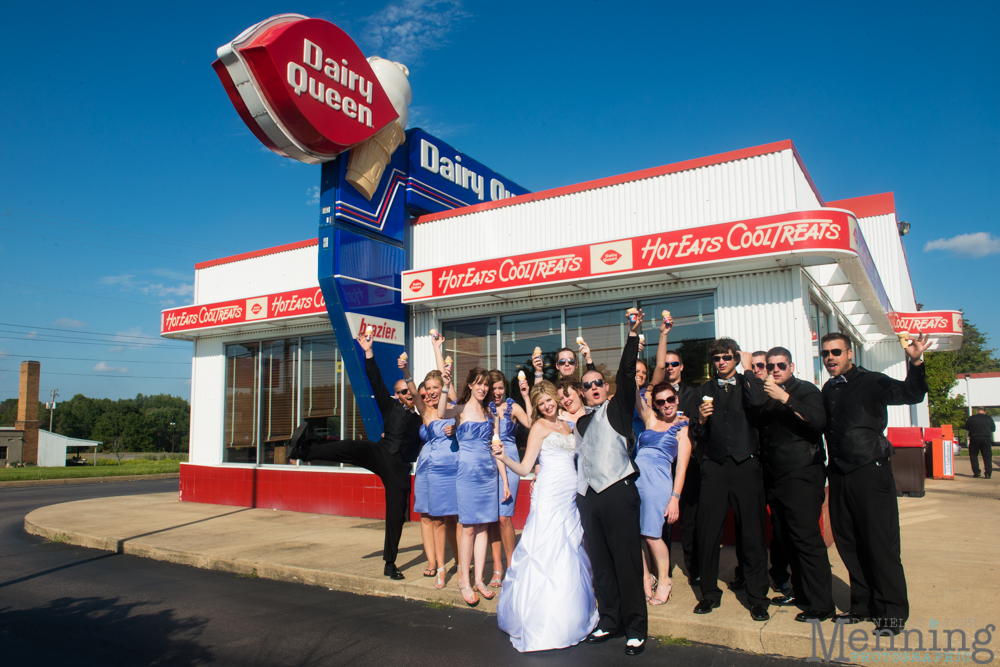 The owner even surprised them with their names and wedding bells on the sign out front.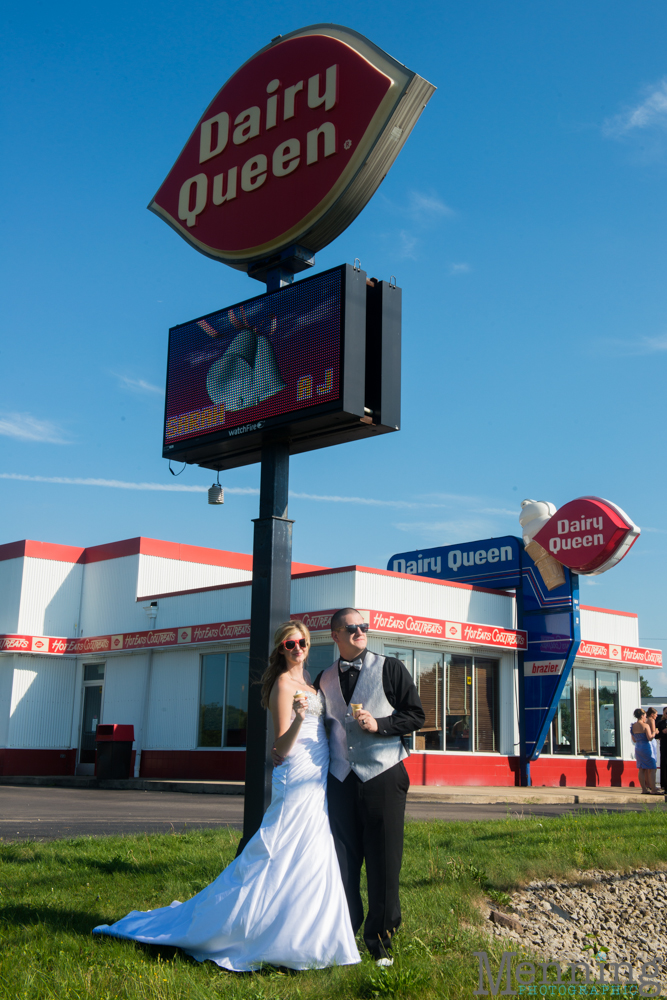 Then we arrived to Antone's Banquet Centre in Boardman, Ohio for the wedding reception. The bridal party and parents arrived early so that they could all eat before their guests arrived. Again, it was so relaxed and enjoyable. Then once their guests arrived, they greeted them in a receiving line at the door & their guests could go ahead up to the buffet and start to enjoy their dinner right away. Also, we highly recommend Antone's because the staff is wonderful and very helpful to guests. Their food is also very tasty!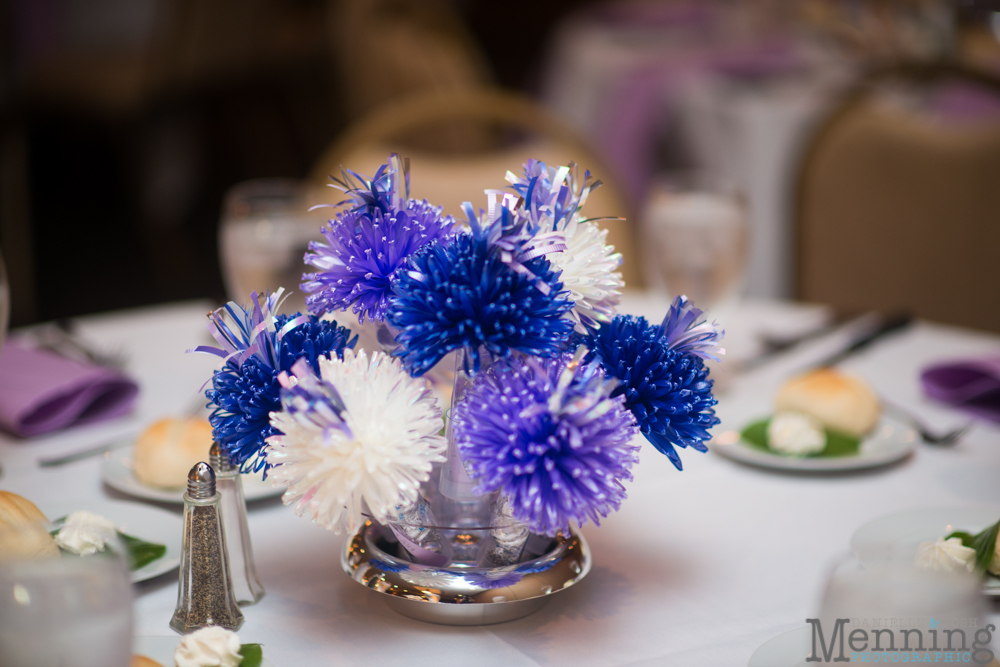 Simply Sweet Baking Company made the cute cake. It was unique and pretty.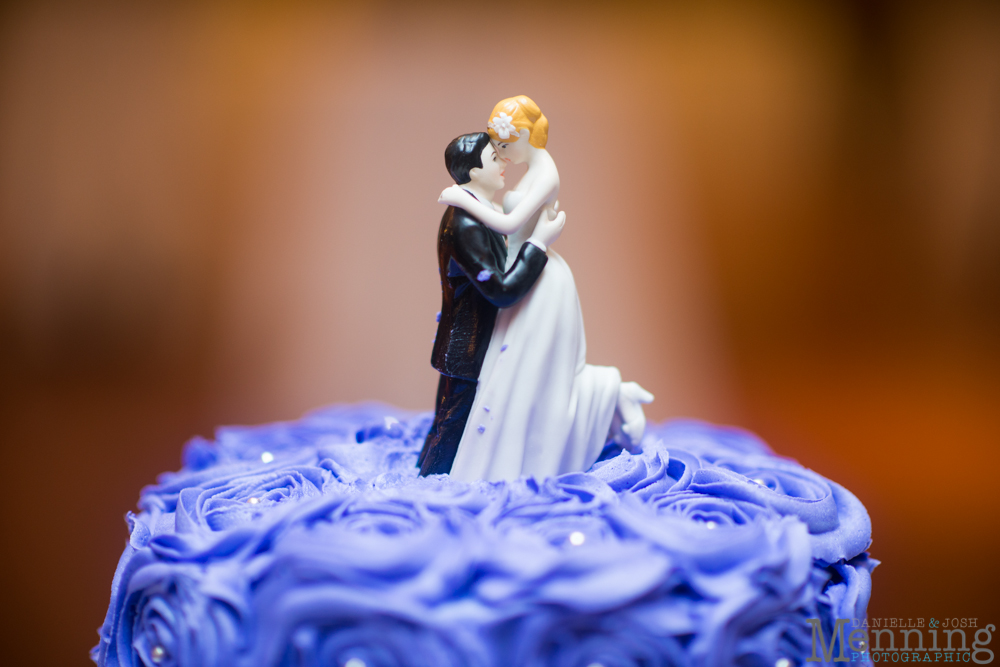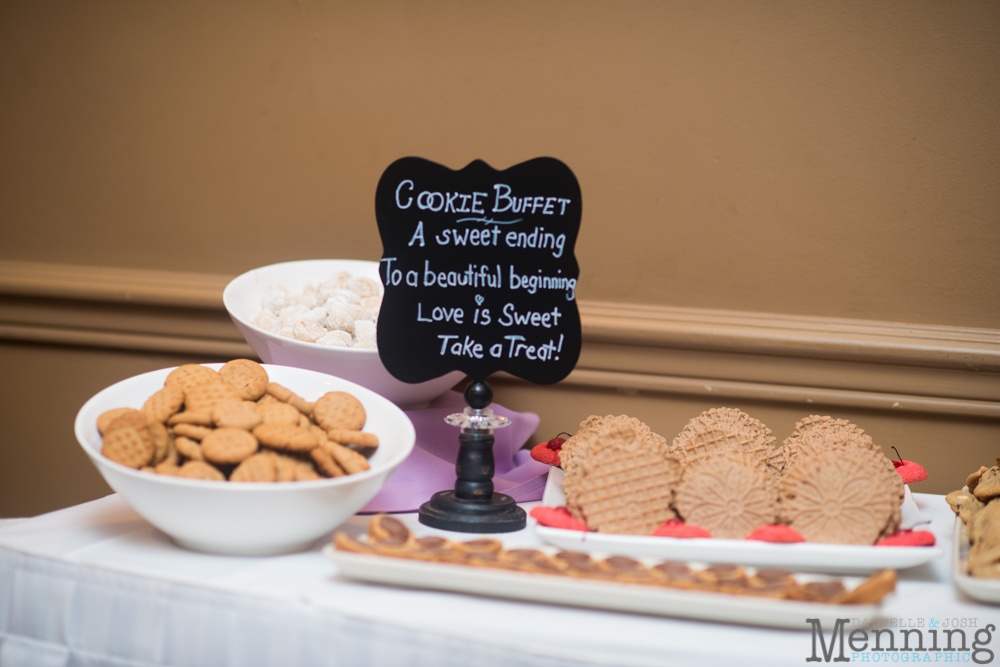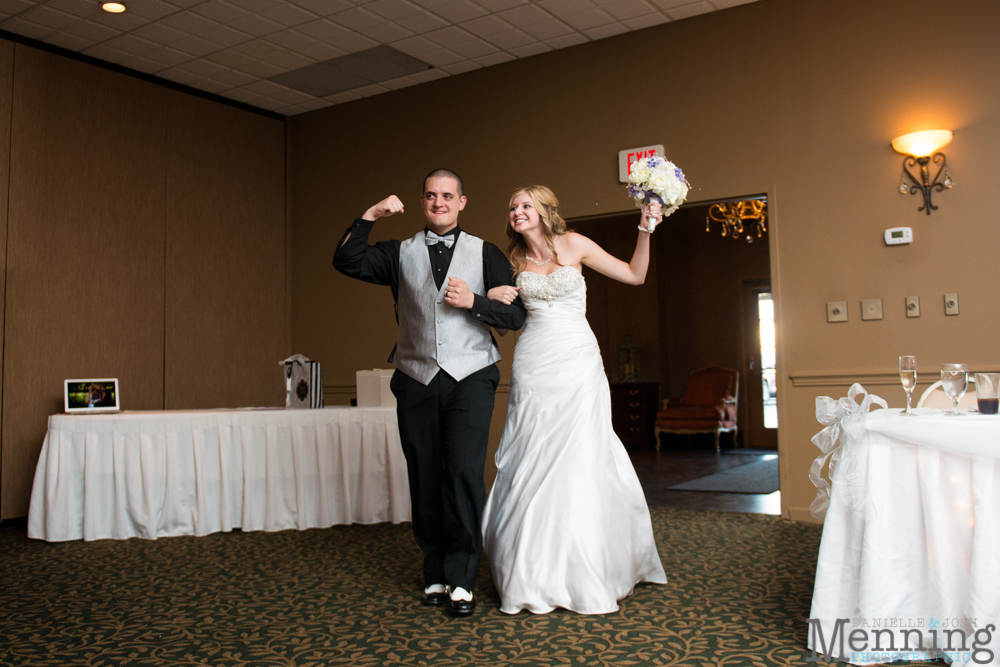 Their first dance was very sweet.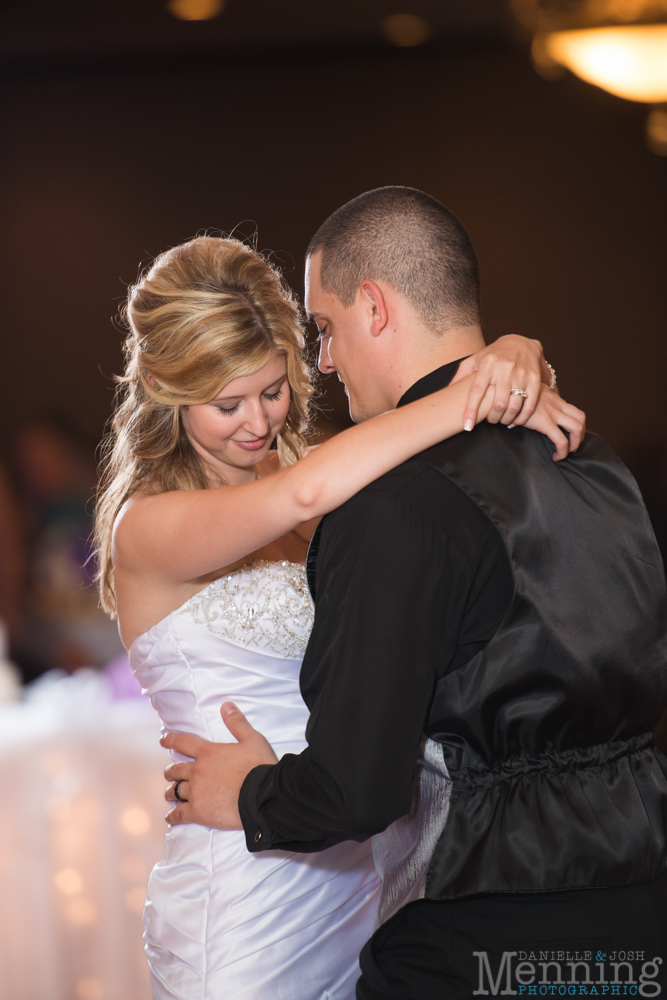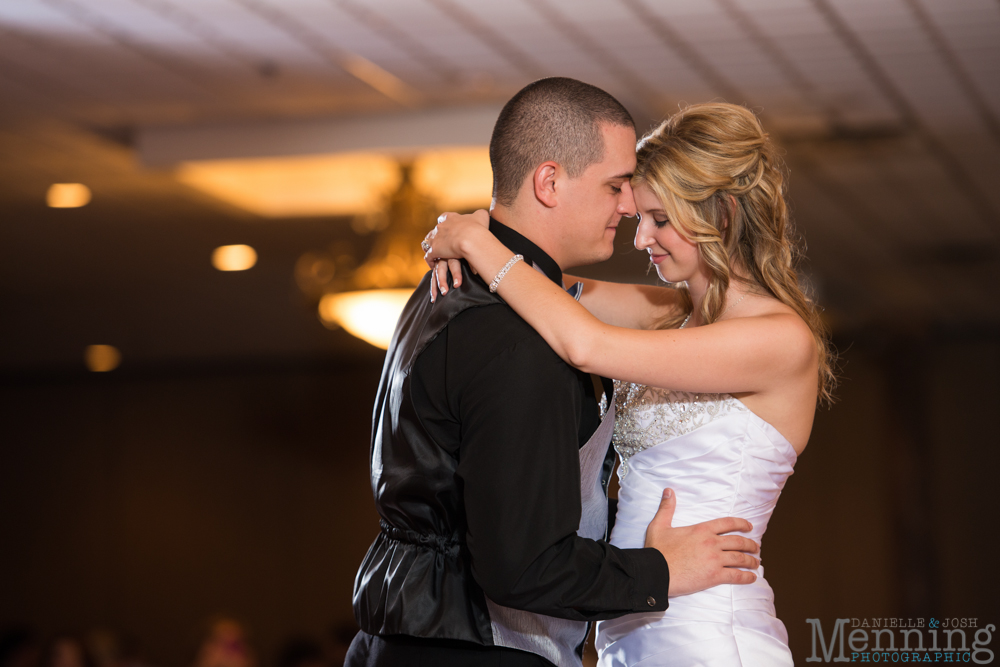 Toasts to the newlyweds!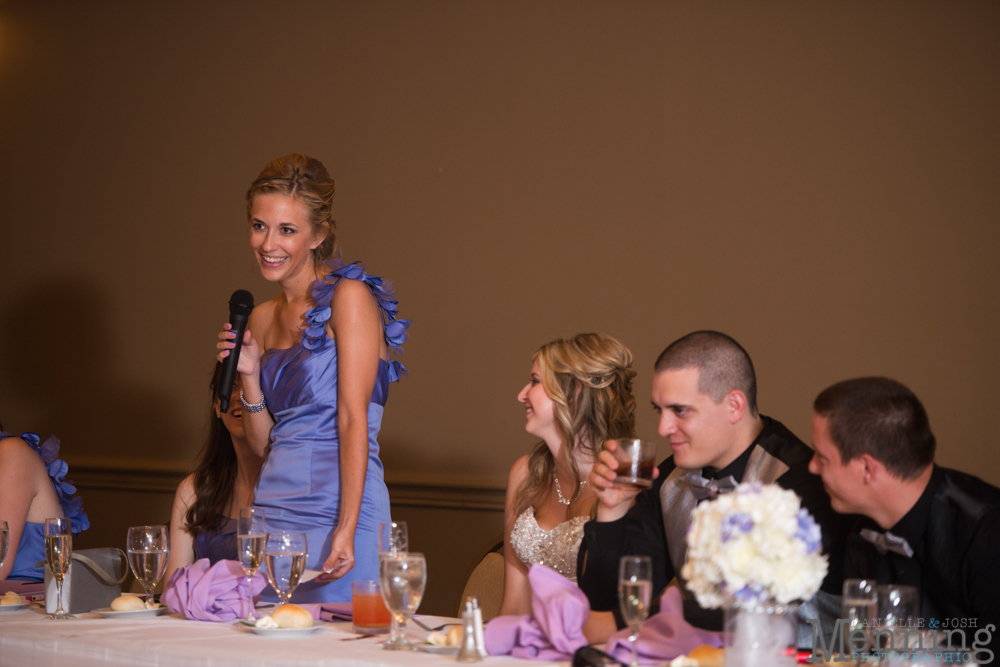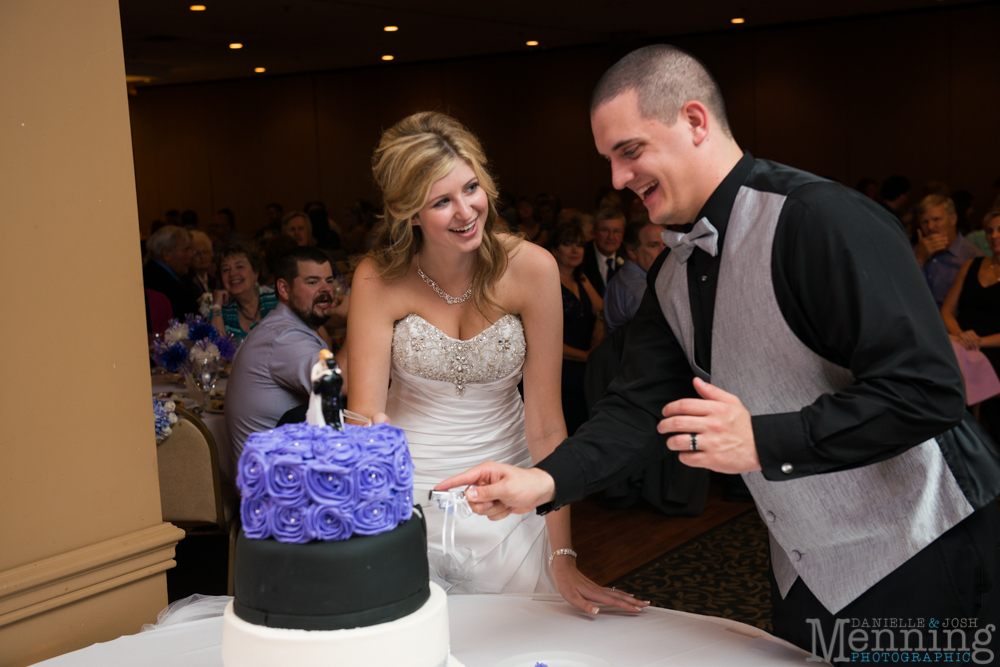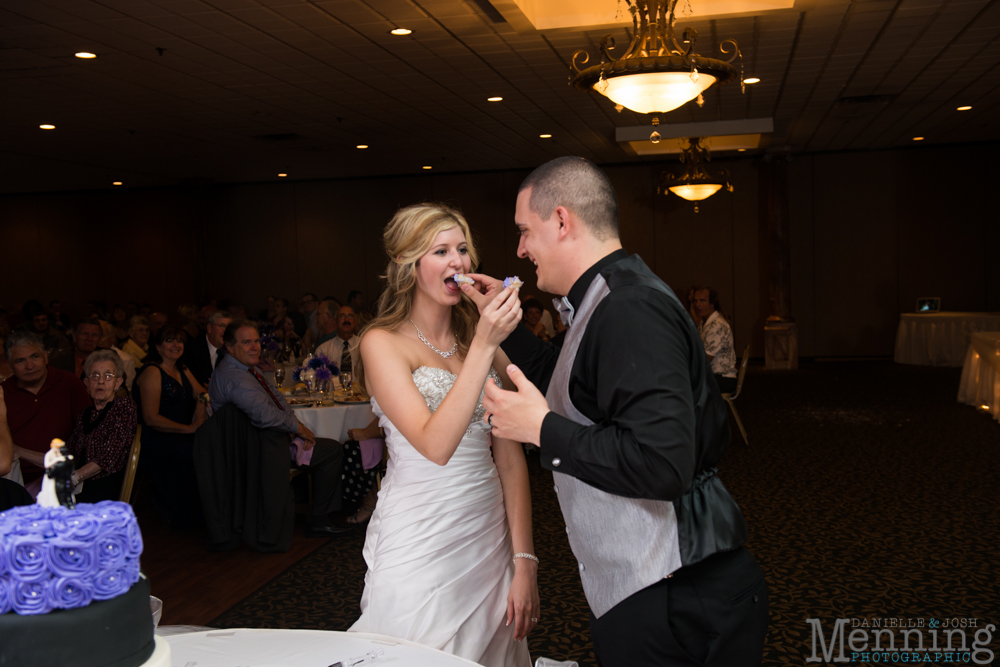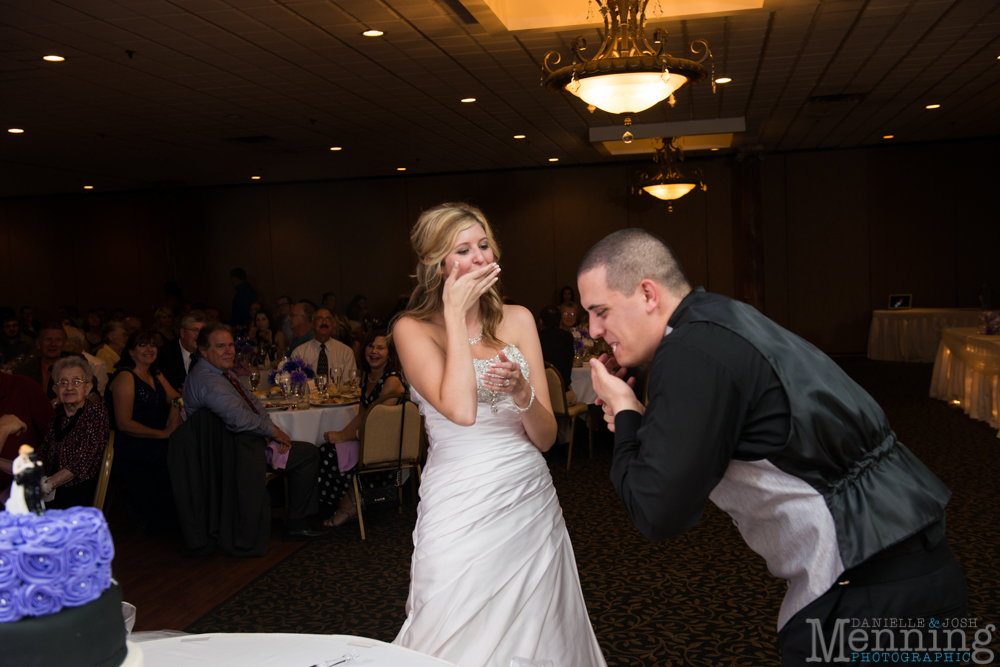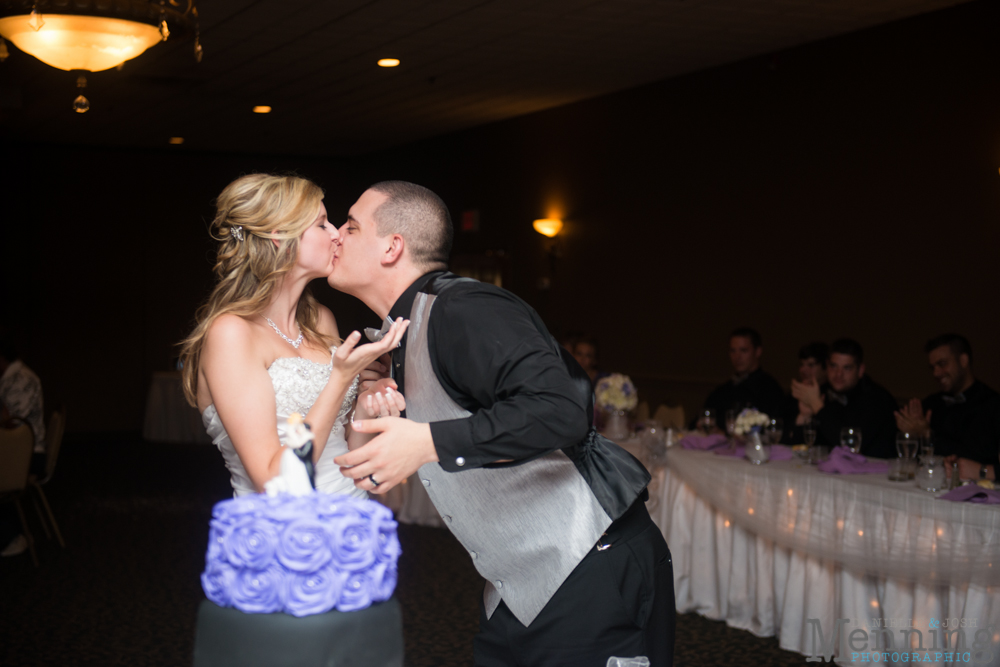 Sarah & her dad: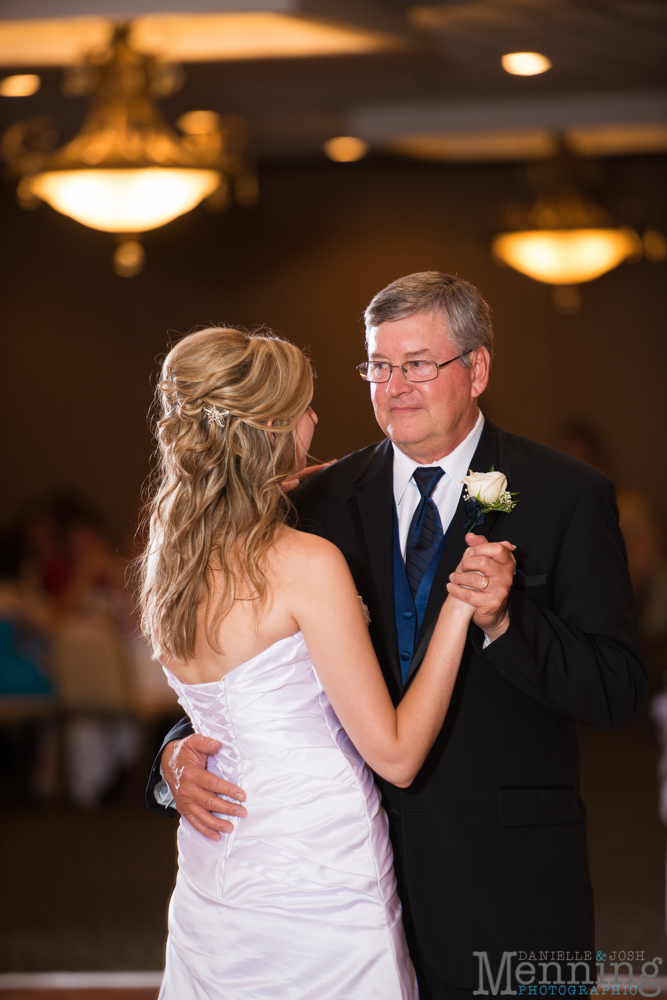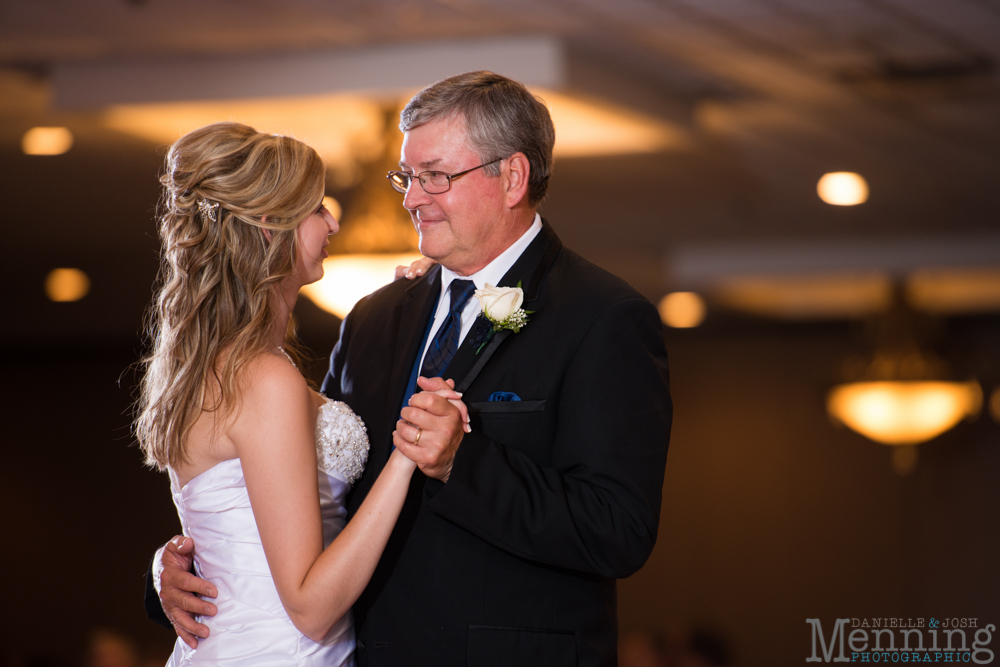 AJ & his step-mom: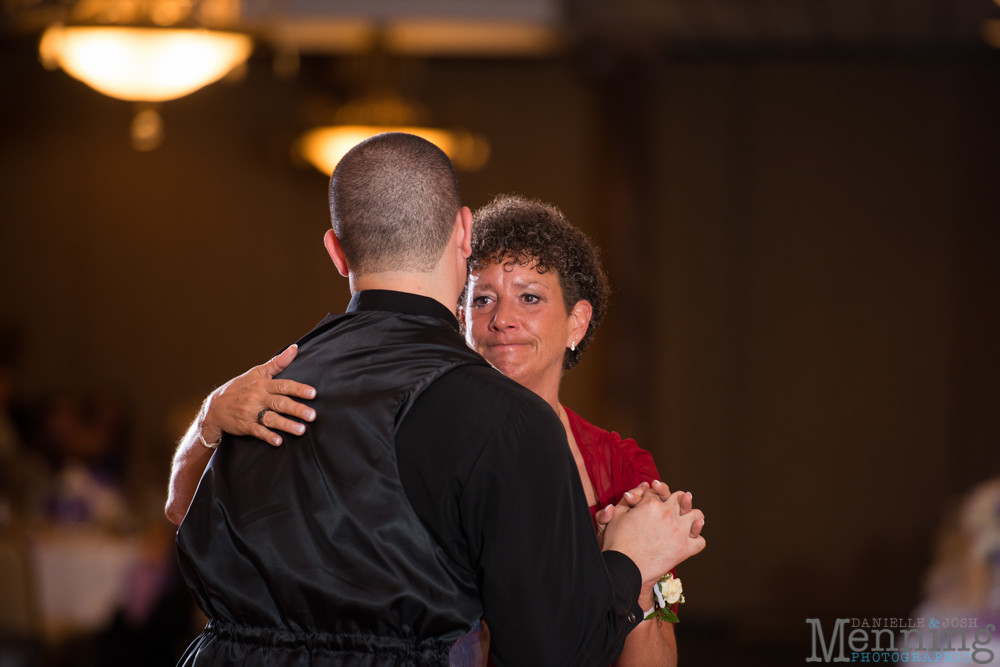 The Columbiana flower shop, The Willows by Wehr, did the ceiling treatment. . . beautiful!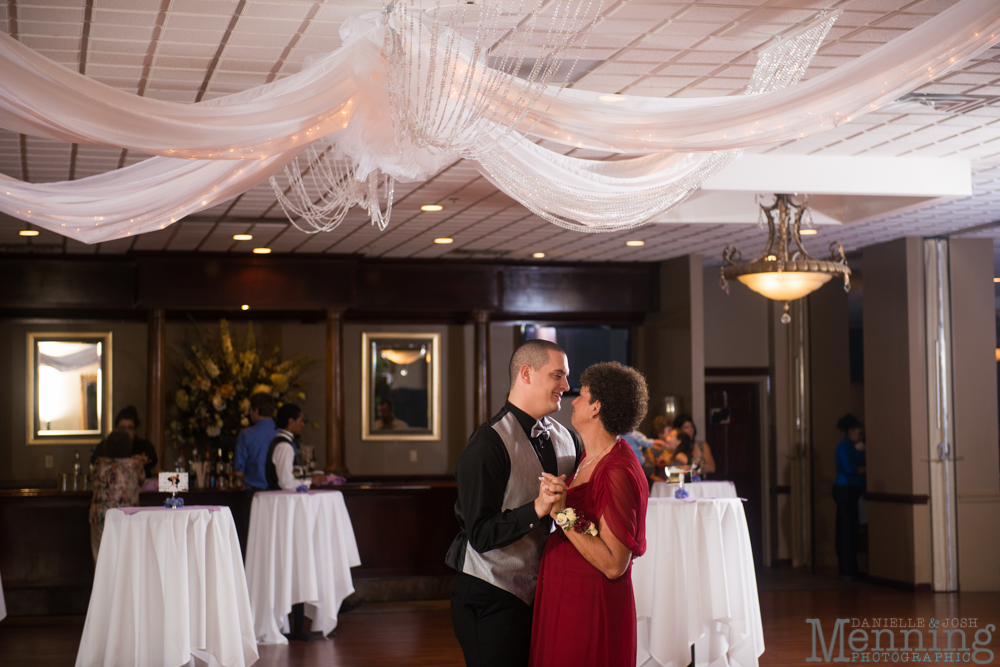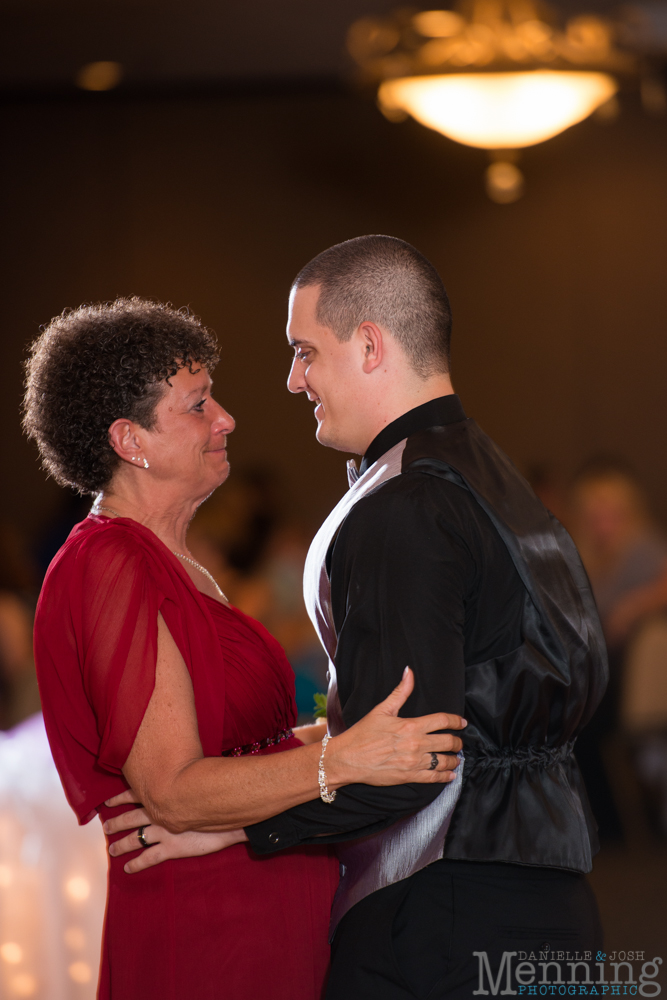 AJ & his mom: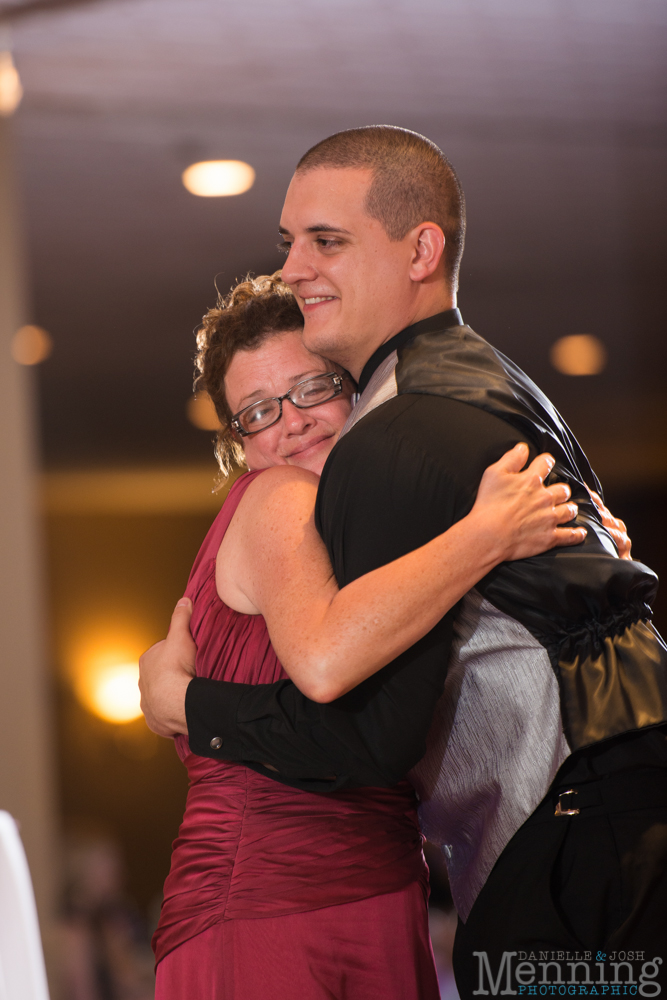 And then the fun ensued & went strong for the rest of the reception!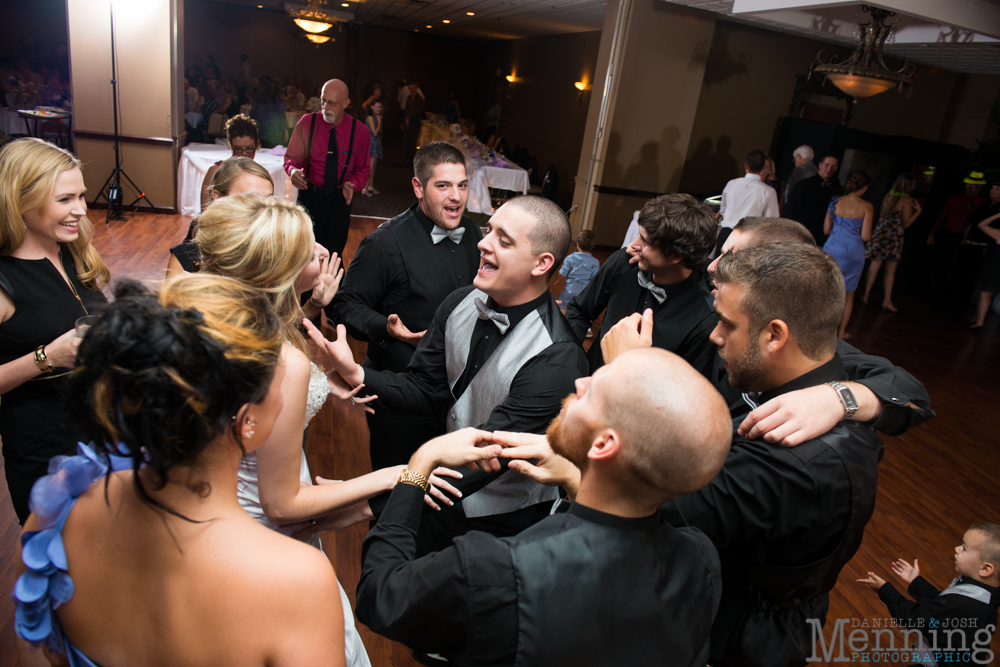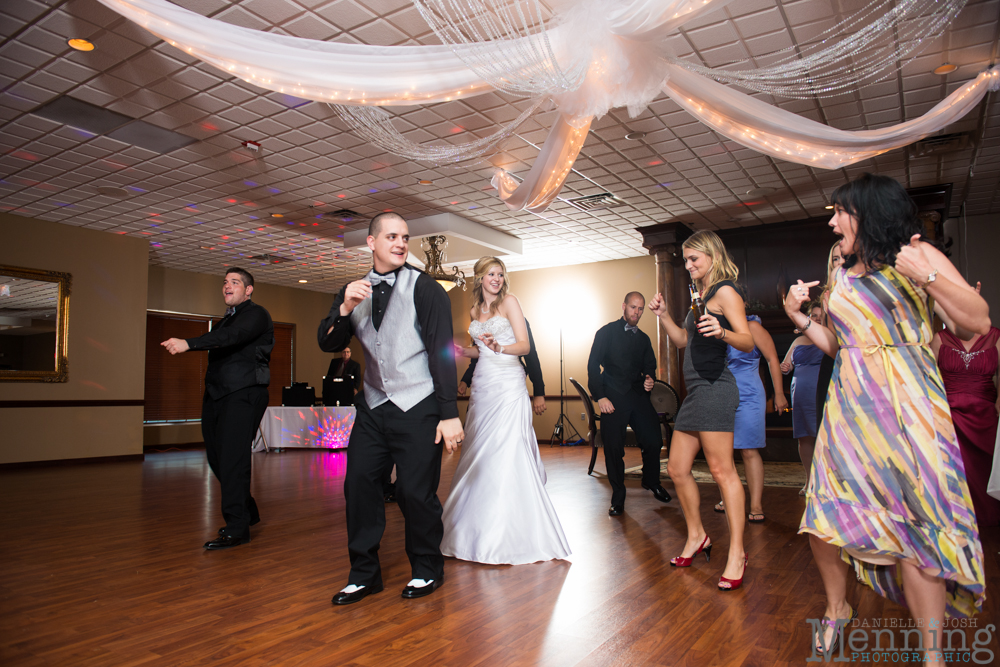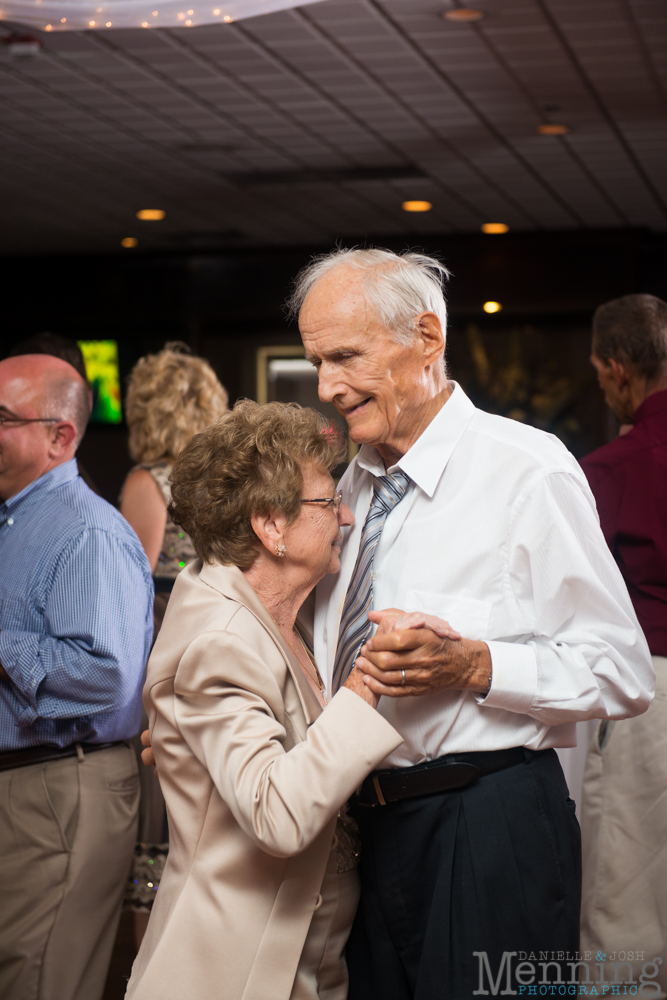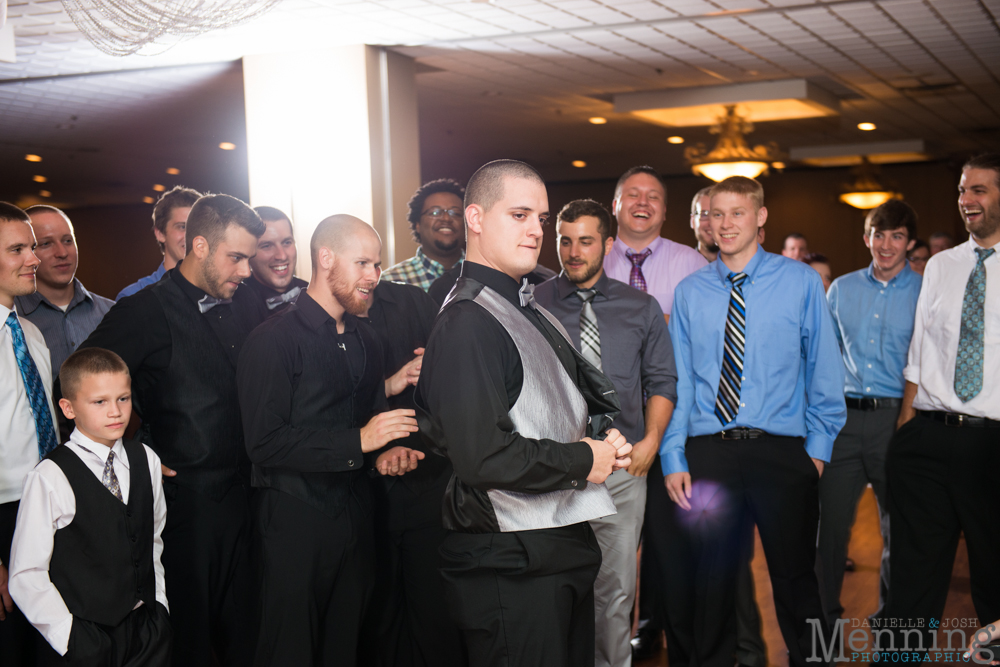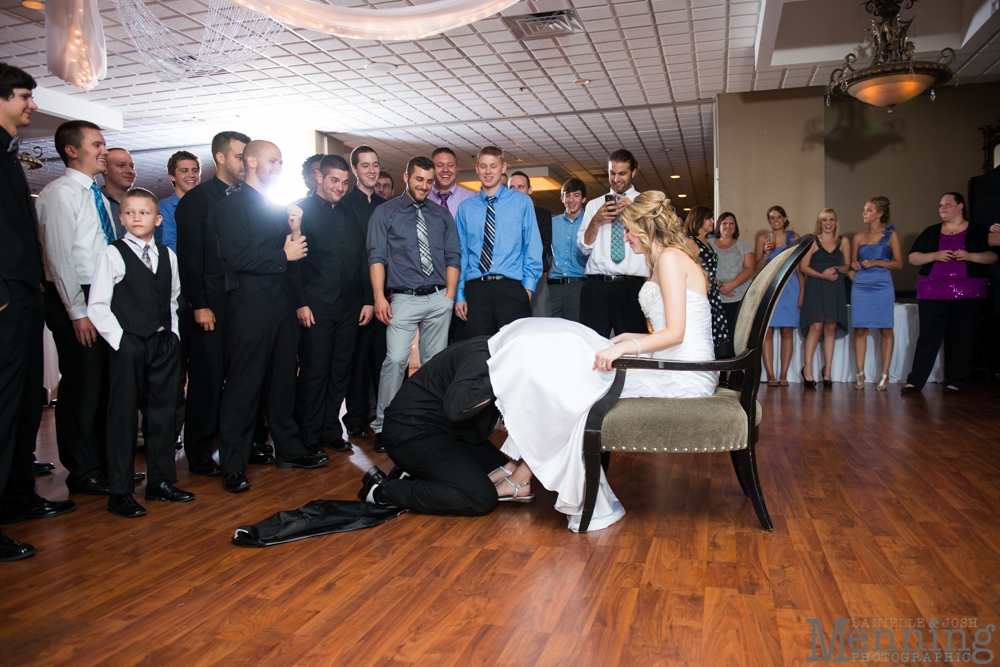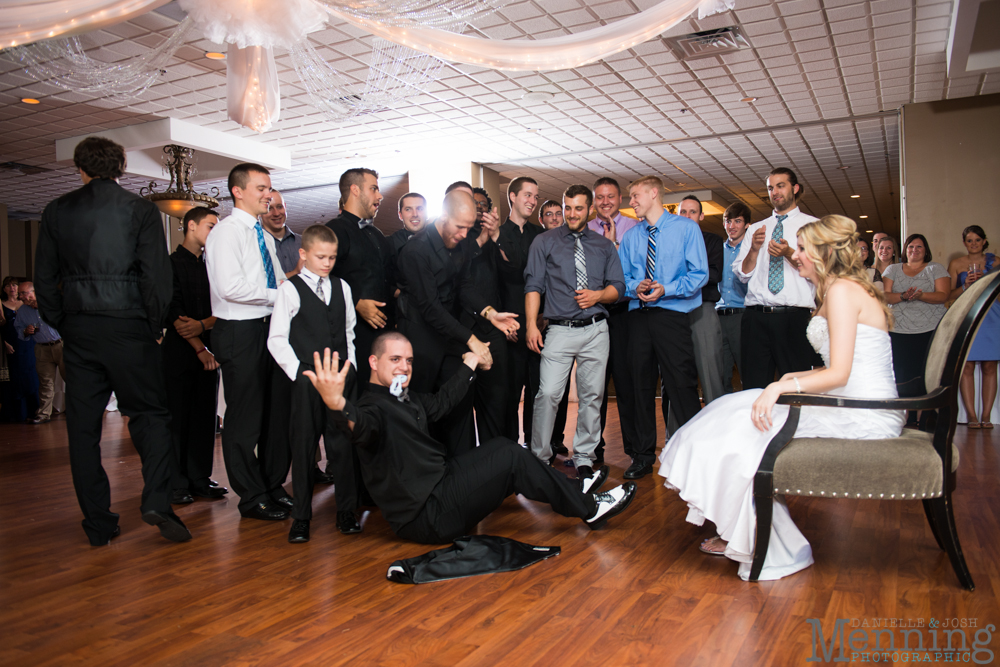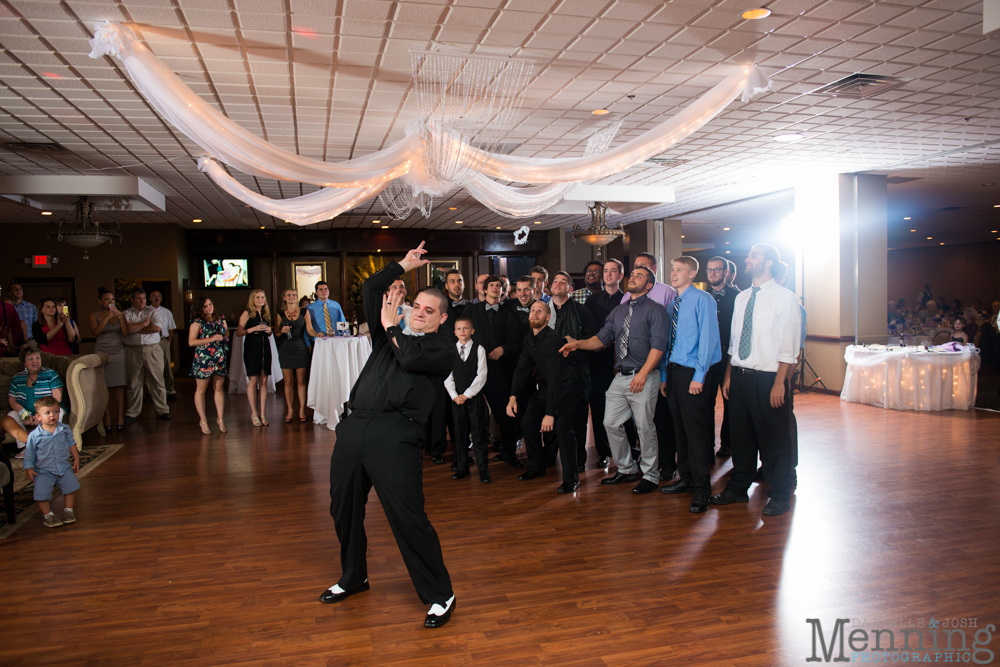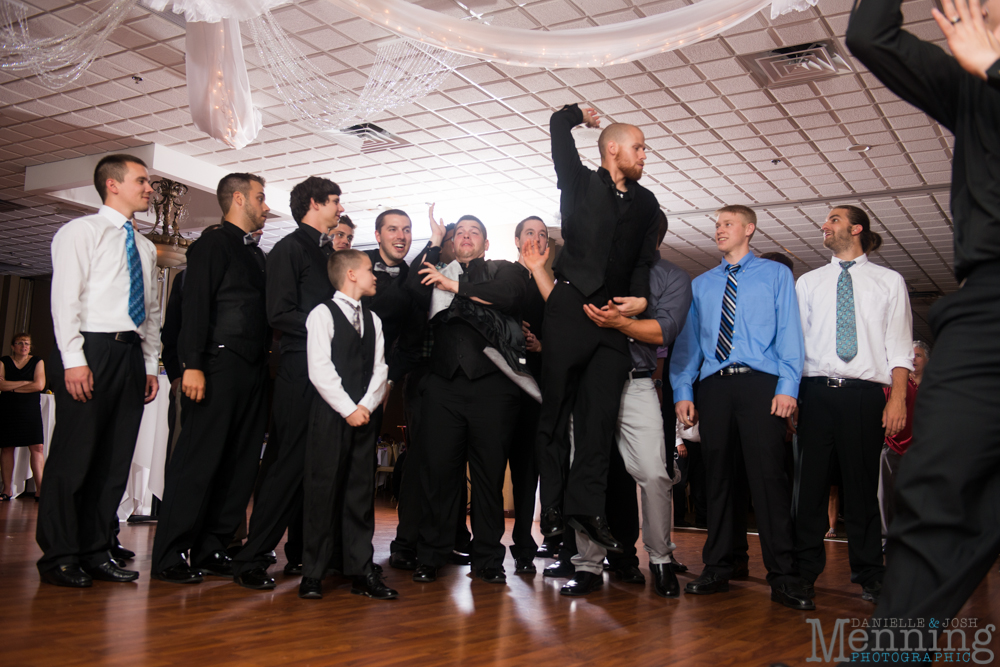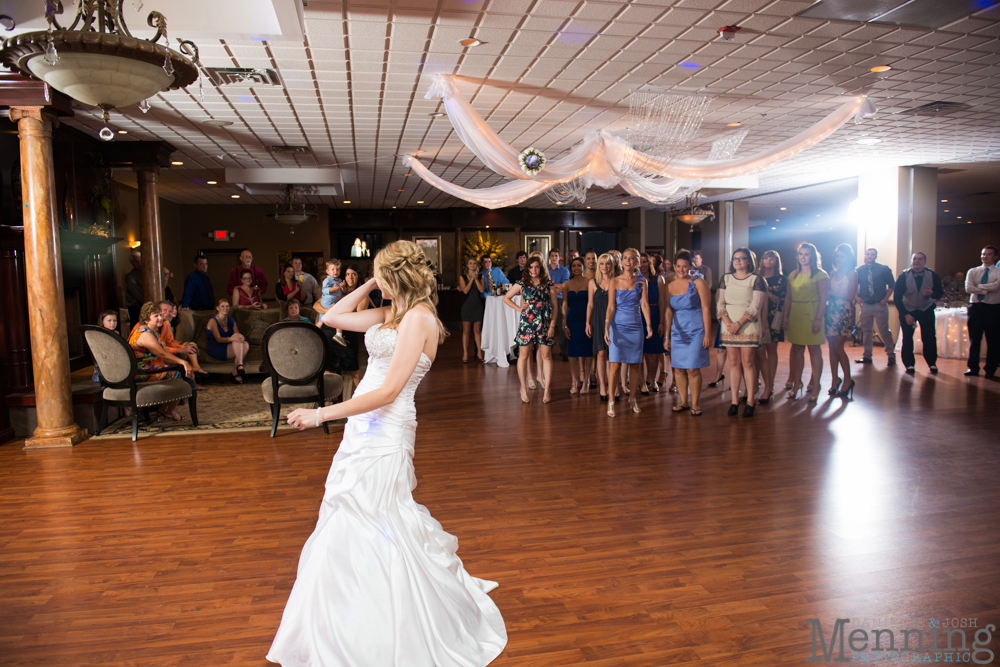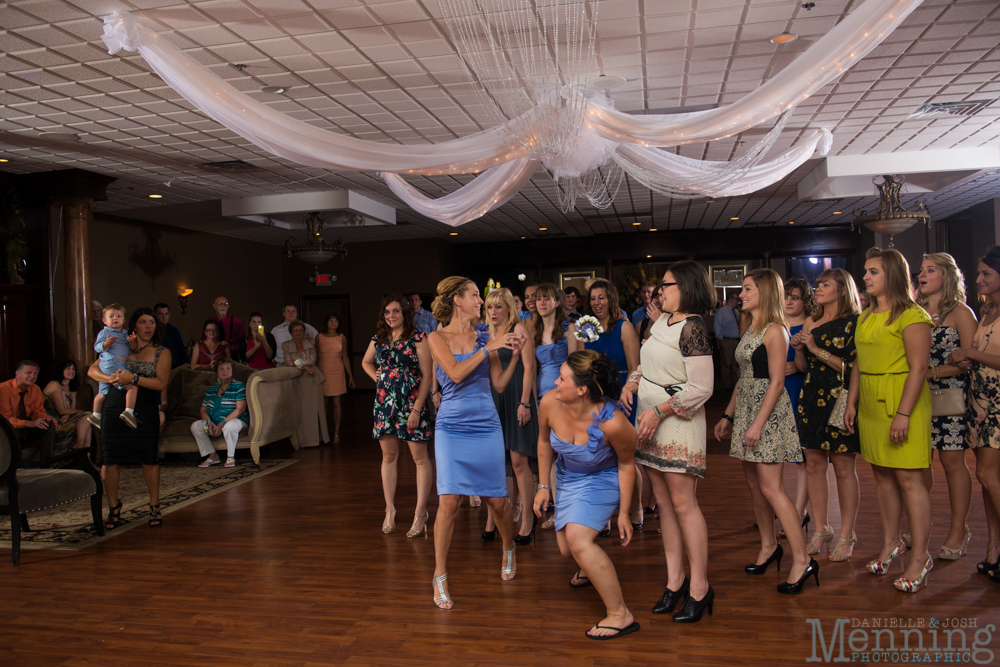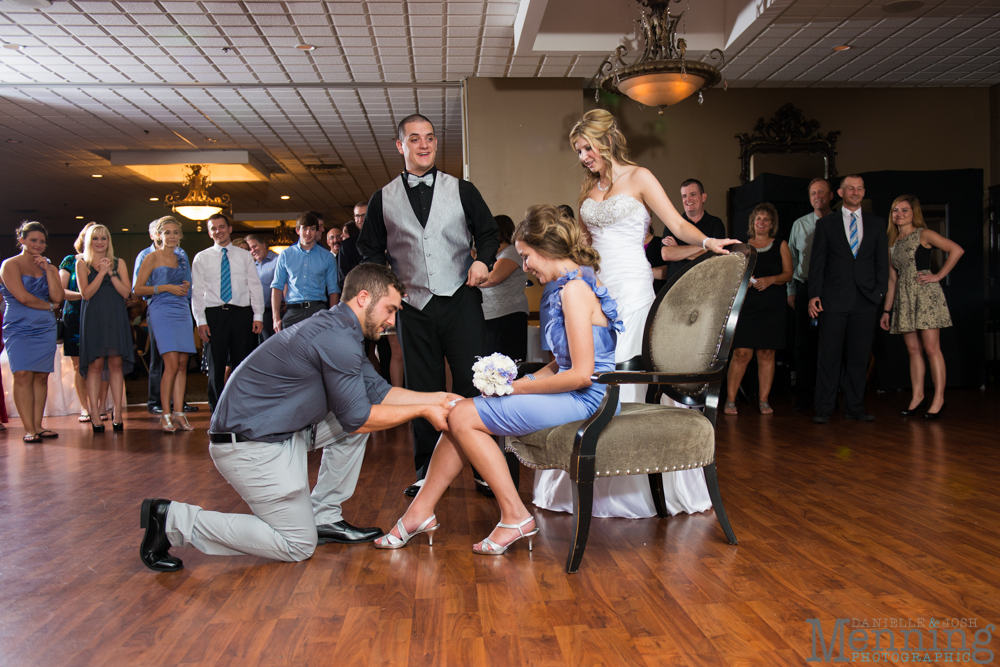 LOL!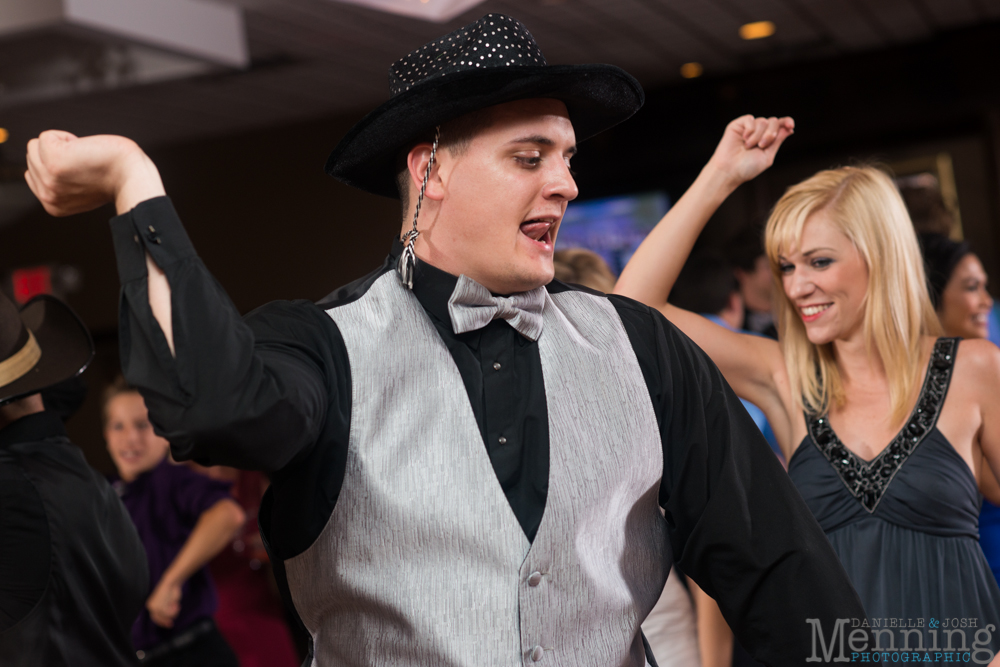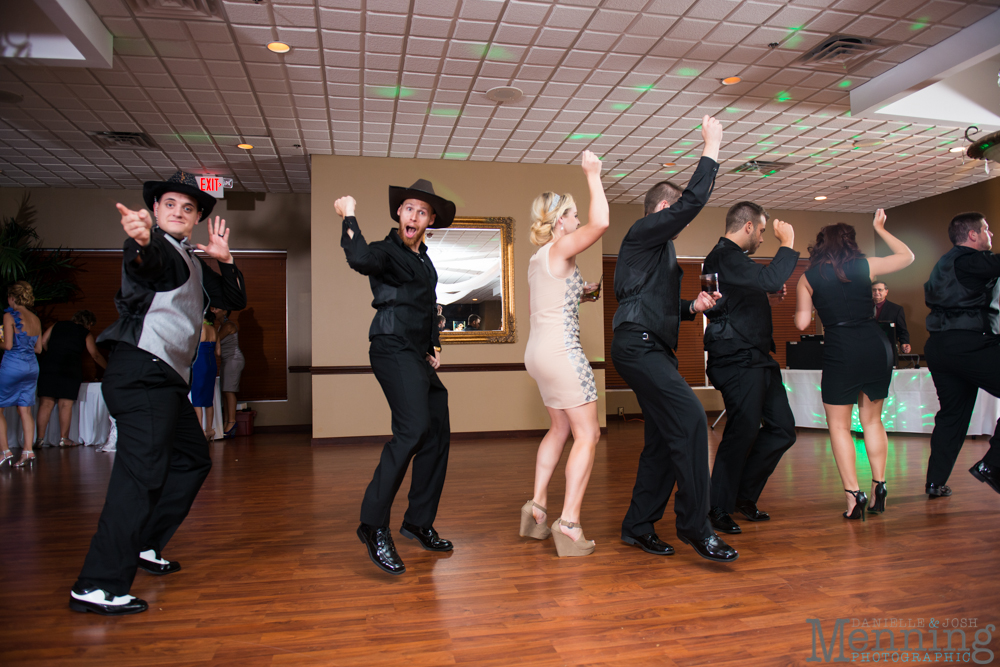 These guys got their dance on, for sure!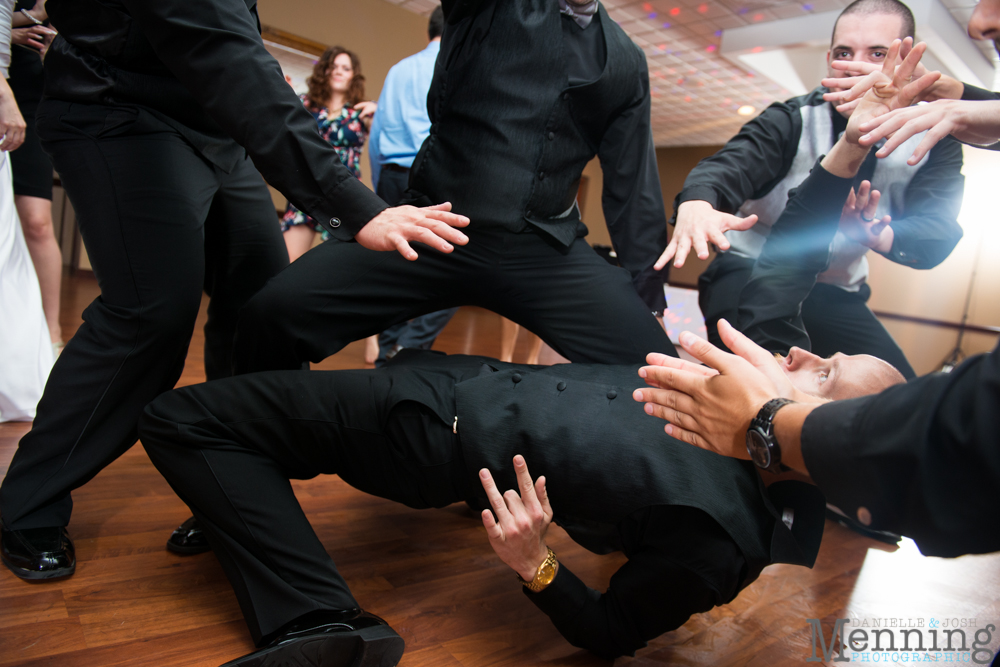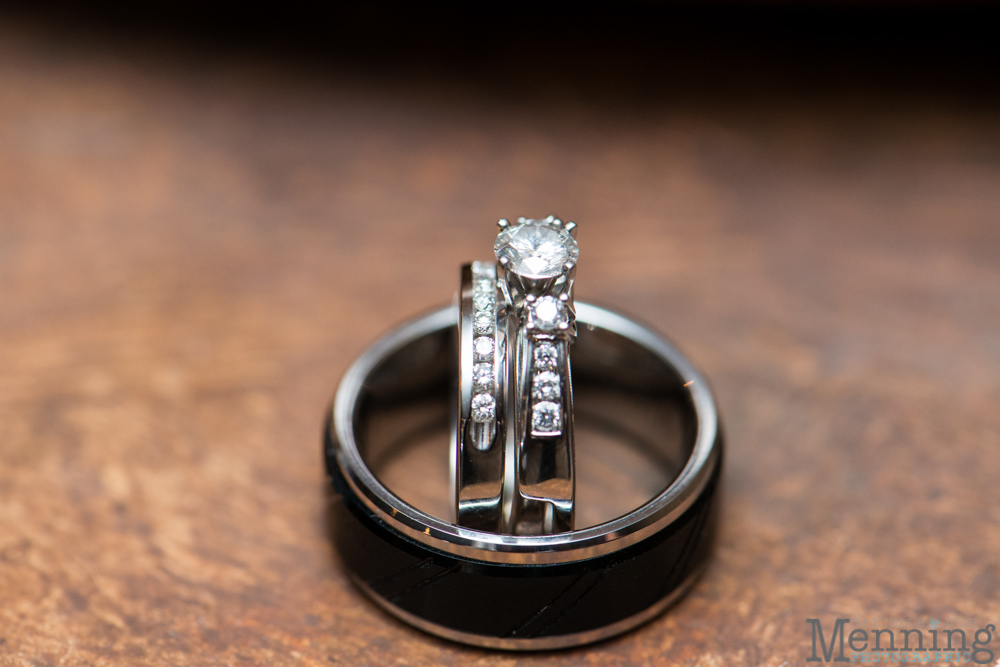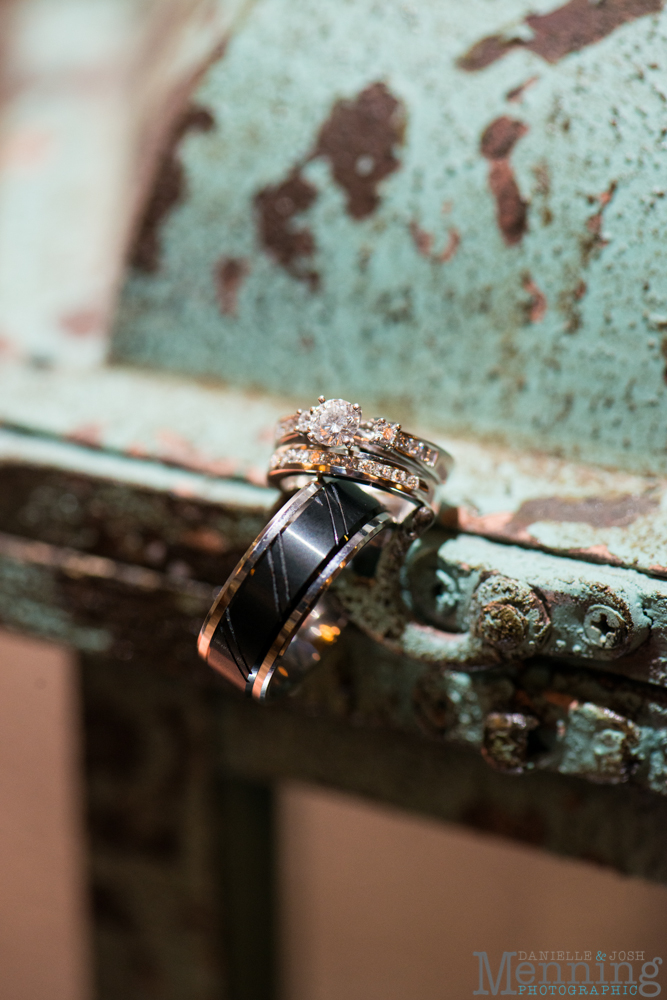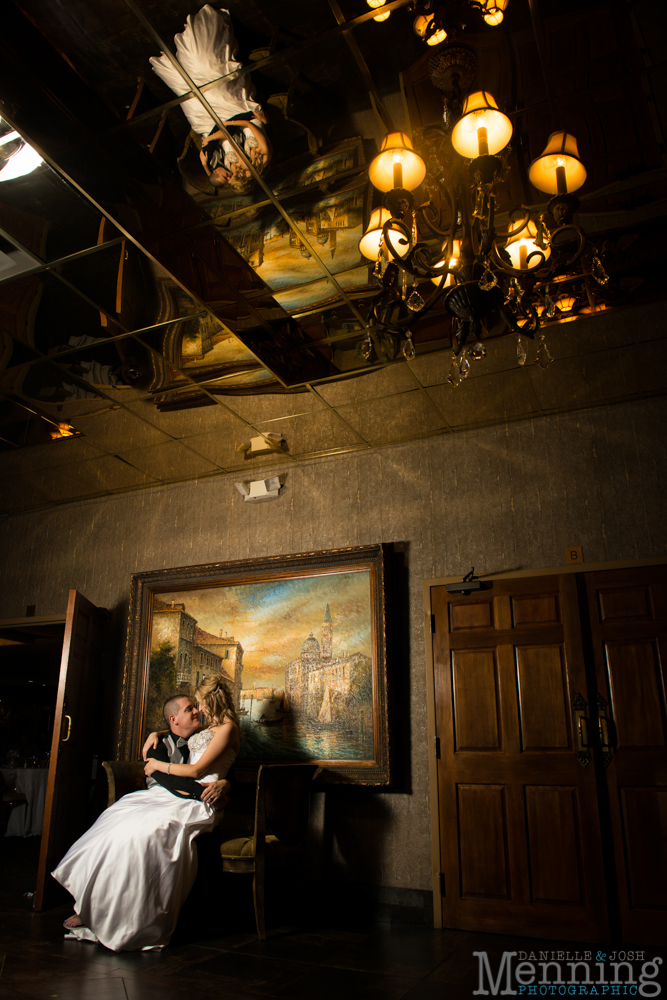 Sarah & AJ, thank you for sharing your lovely wedding day with us! We're excited to see what the future holds for you two. We hope it's ice cream, happiness, love, Chick-fil-A, and giggles (whether those are because of AJ's jokes or Sarah's cute way of pronouncing words). We had a blast getting to know you guys.
Be our friend. We like friends: Instagram | Facebook | Twitter | Pinterest | Google +