Malory & Davion met while at YSU. Since then, they've been laughing together, planning their future together, and raising the cutest little boy ever (their son, Trey) together. Davion took quite the journey to meet Malory in Ohio. He's from Jamaica, but came to America for college. He ran track in college and started off in a different state, but ended up at YSU. As fate would have it, Malory's friends met Davion & they were introduced. Now they're married! 🙂 Their wedding ceremony was in New Waterford, Ohio, and their reception was at Avion on the Water in Canfield. I started off the day with Malory & her bridesmaisd at Profiles Salon.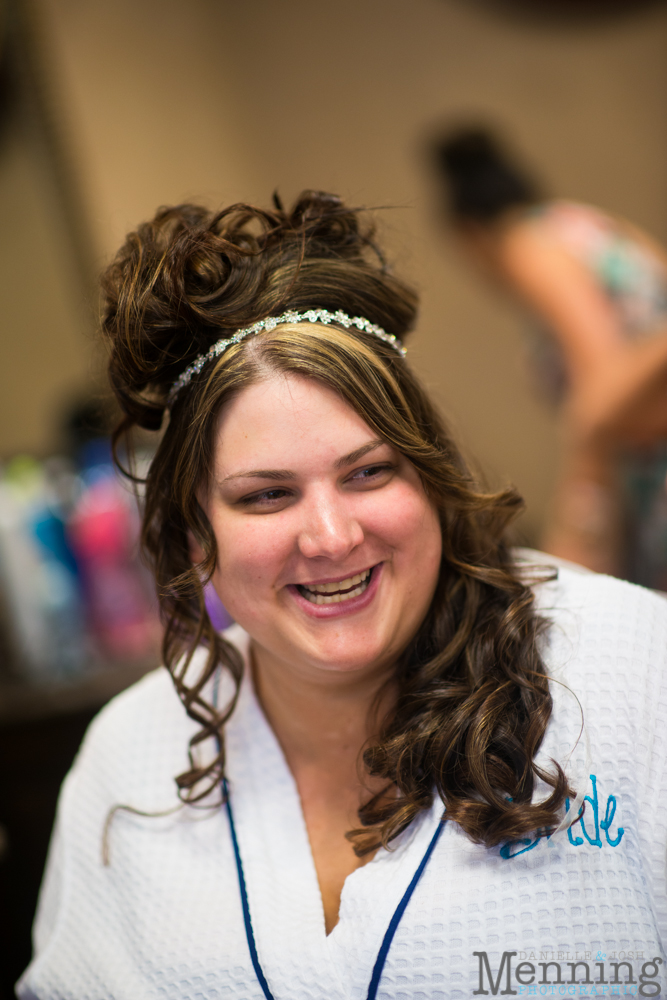 She was full of smiles and surrounded by her friends. What a great way to start the day!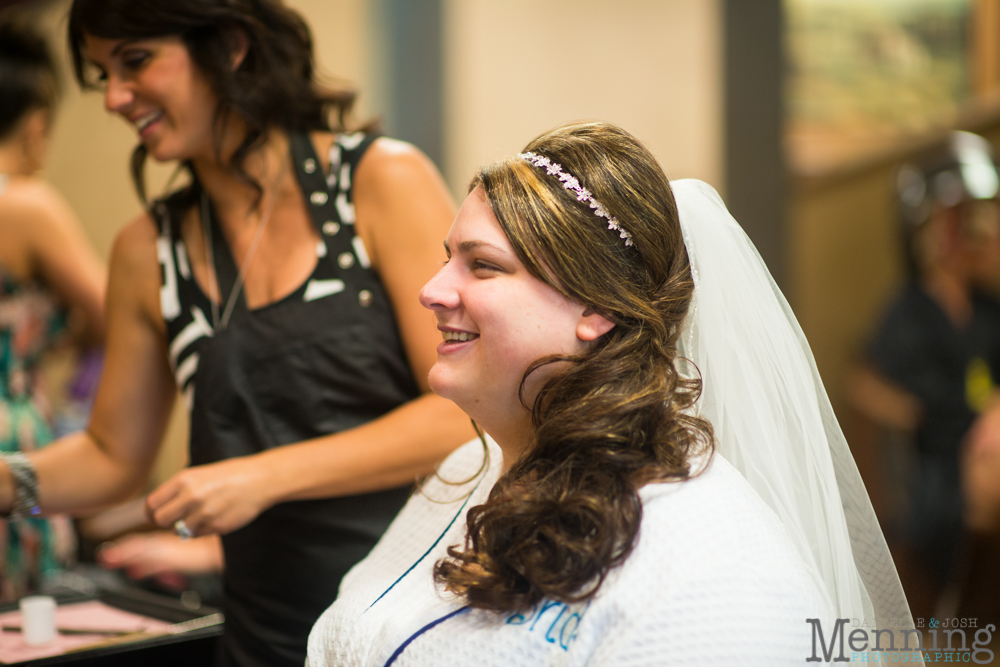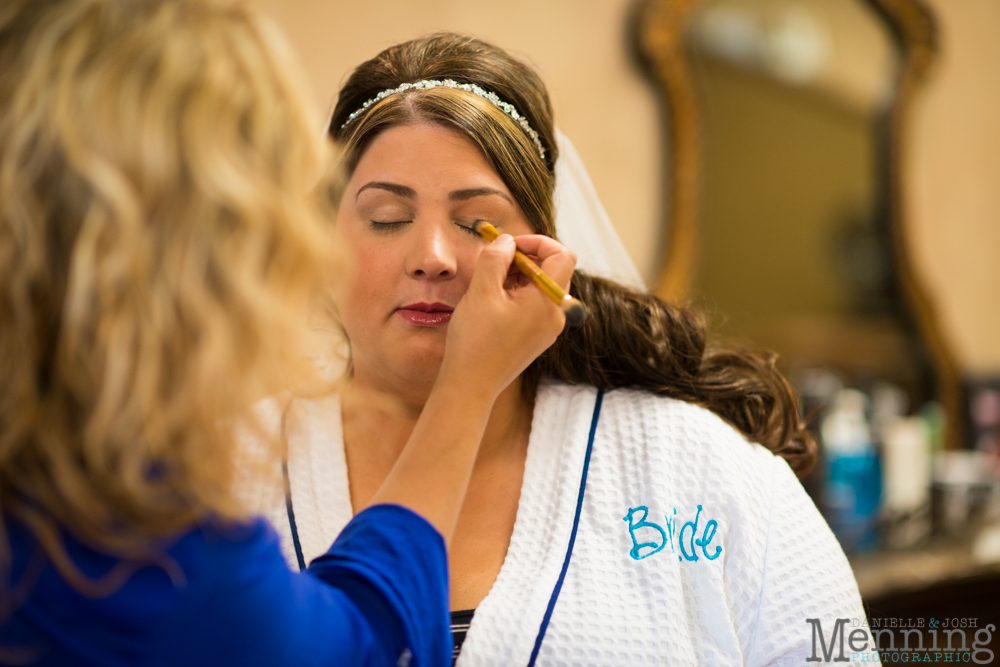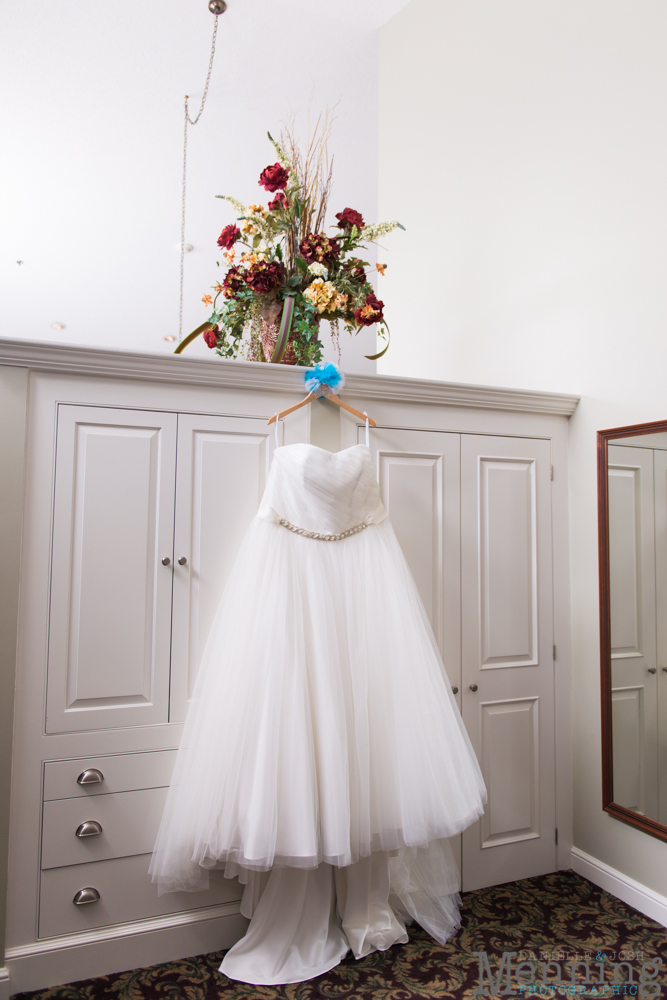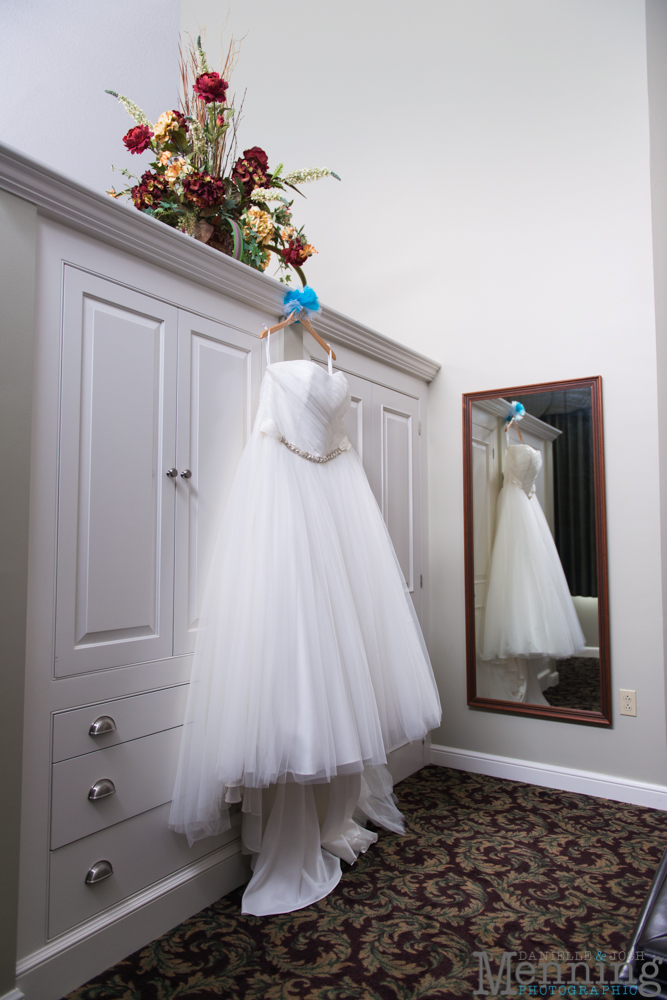 This sign brought a HUGE smile to our faces! Unplugged wedding ceremonies are becoming more & more popular these days for so many reasons. Thank you, Malory & Davion, for placing so much trust in us. 🙂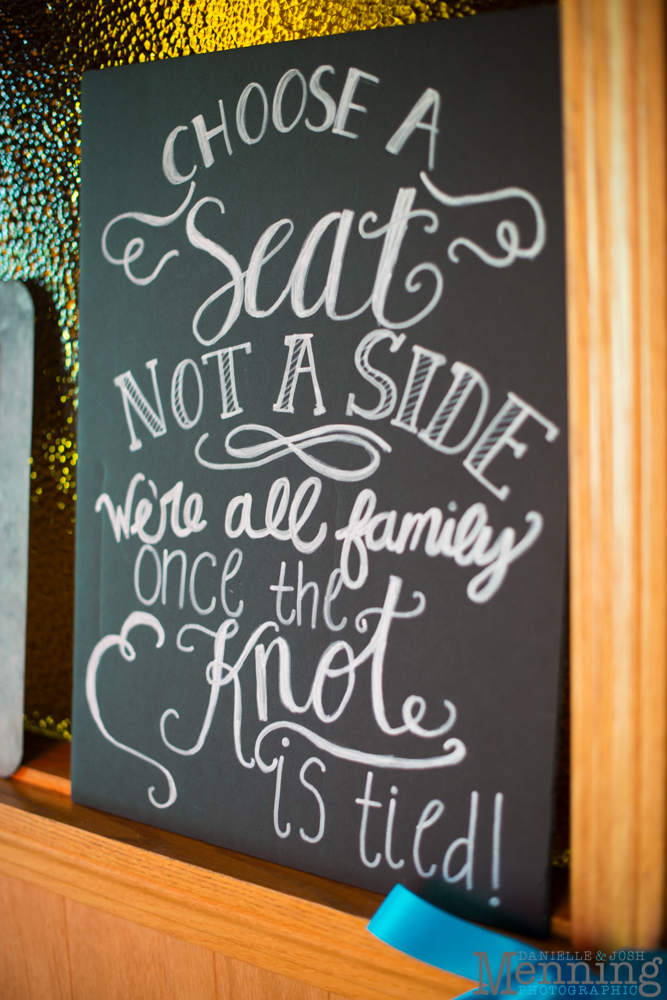 Trey wasn't feeling too well on the wedding day, but mommy was there to comfort him.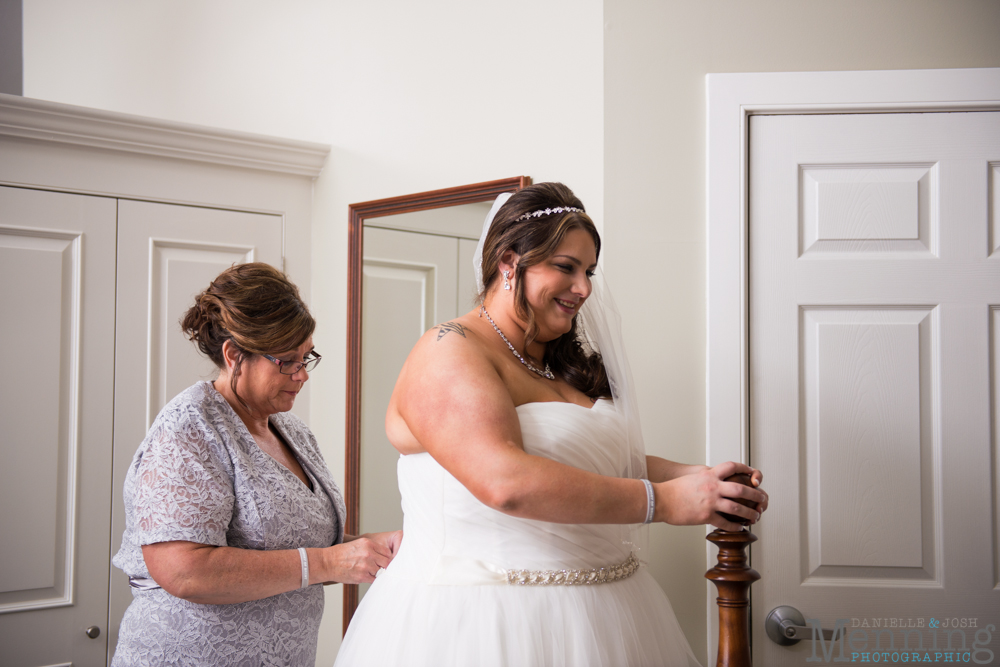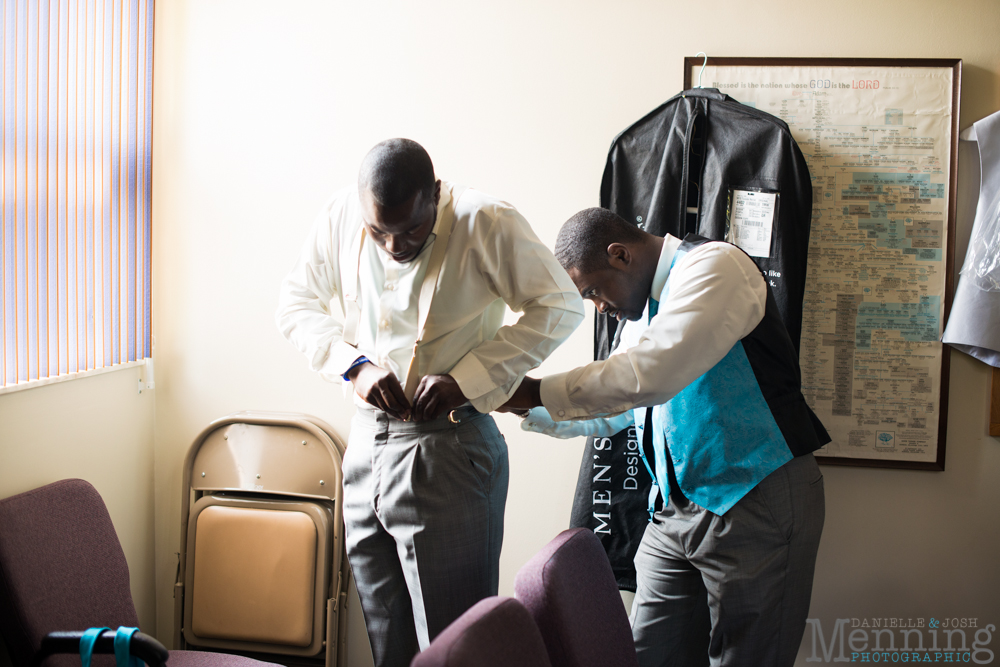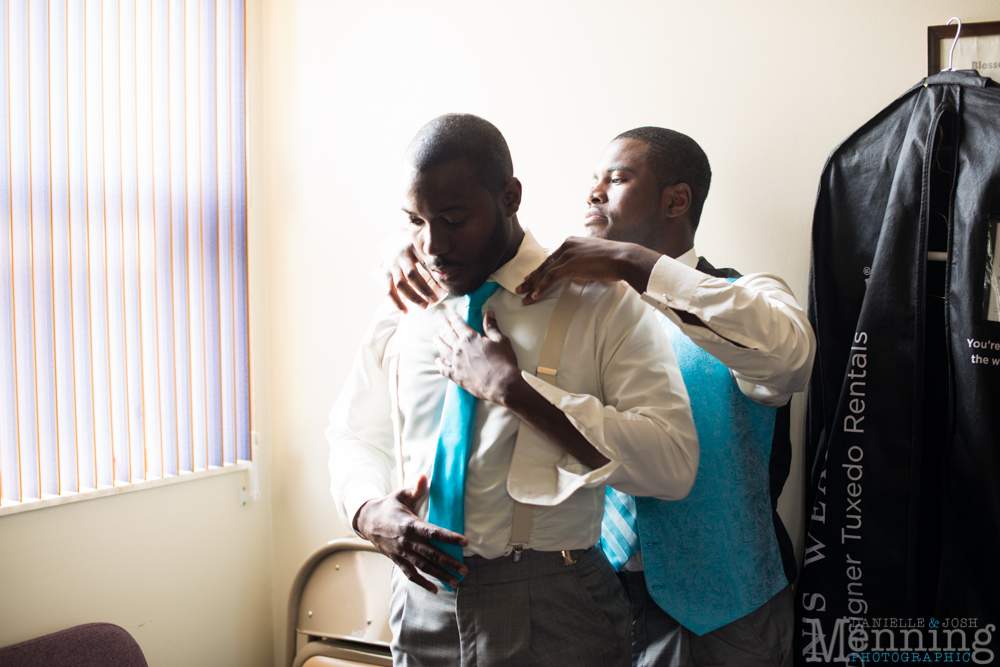 The flower girl, Charlie, is absolutely adorable!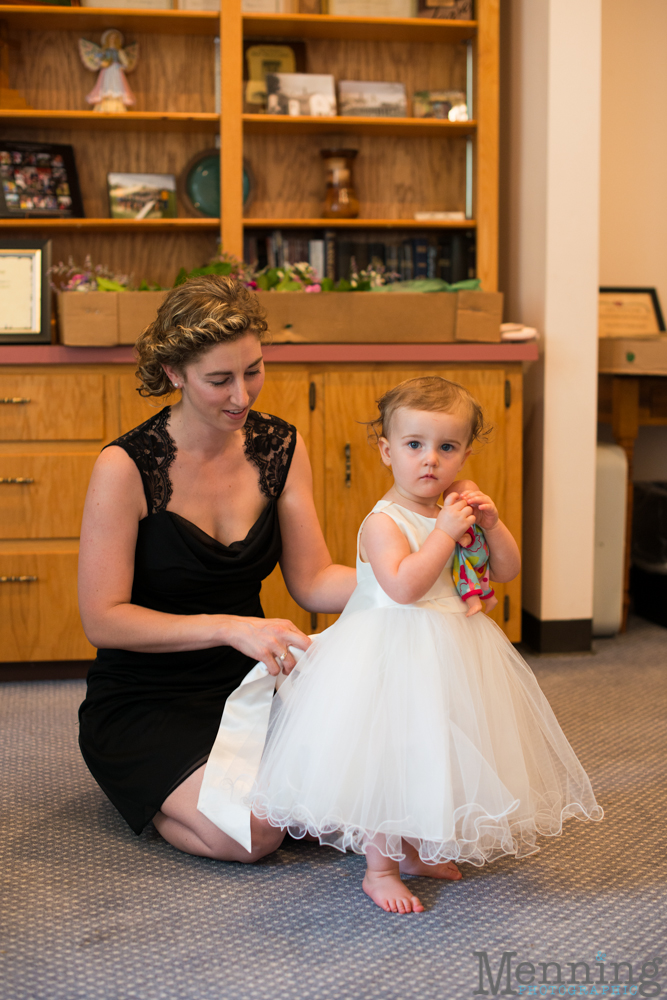 Flower girls, Charlie, Joanna, and Keegan, totally stole the show. . . until Malory walked in, of course!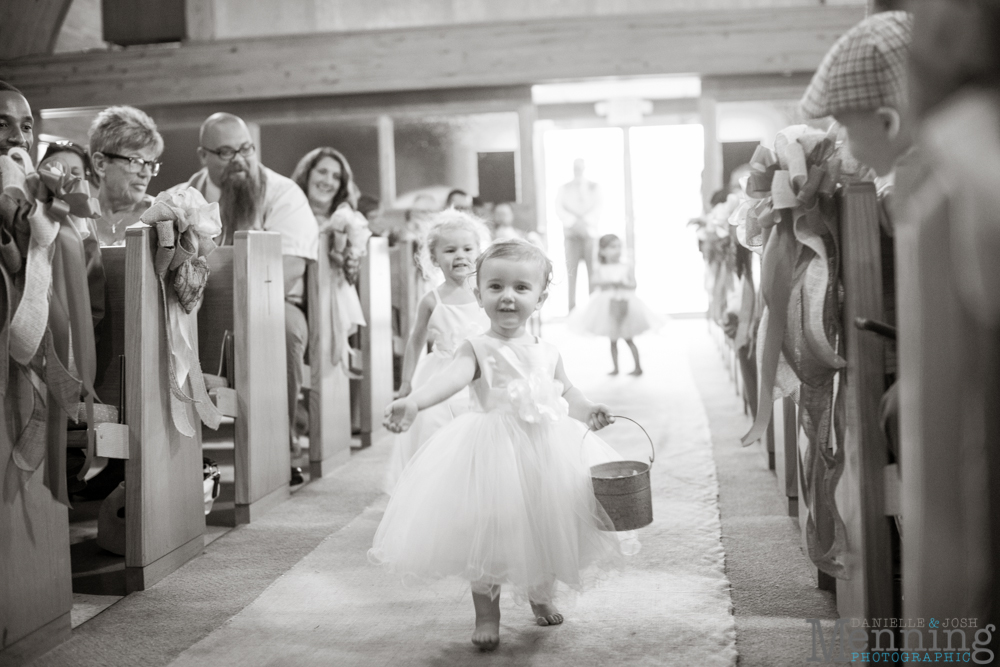 But wait…there are more flower girls! 🙂 Kara was next.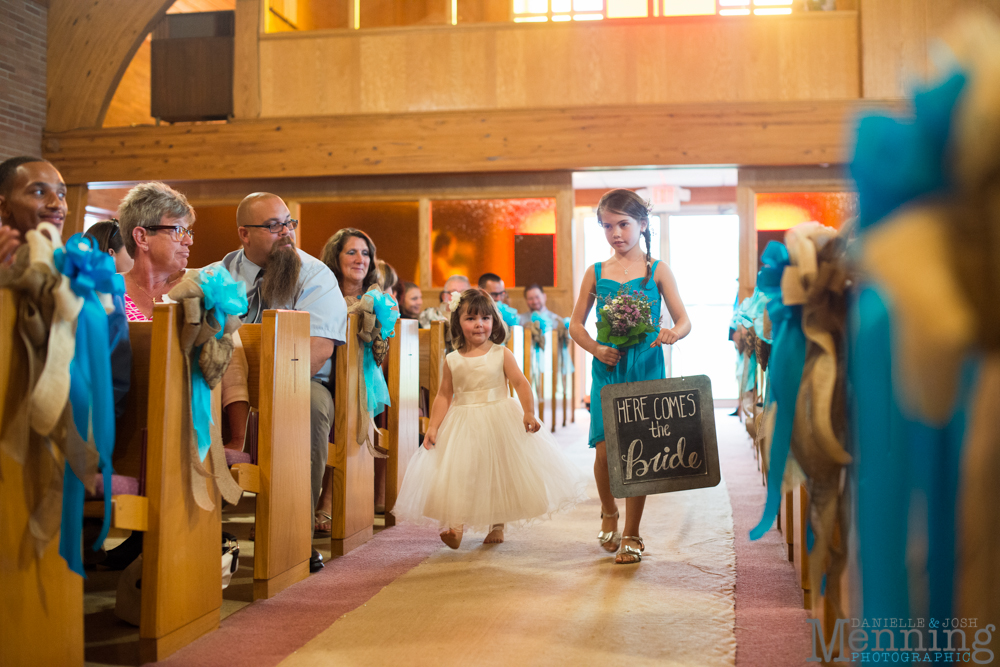 Keegan took her time walking down the aisle. It was very cute.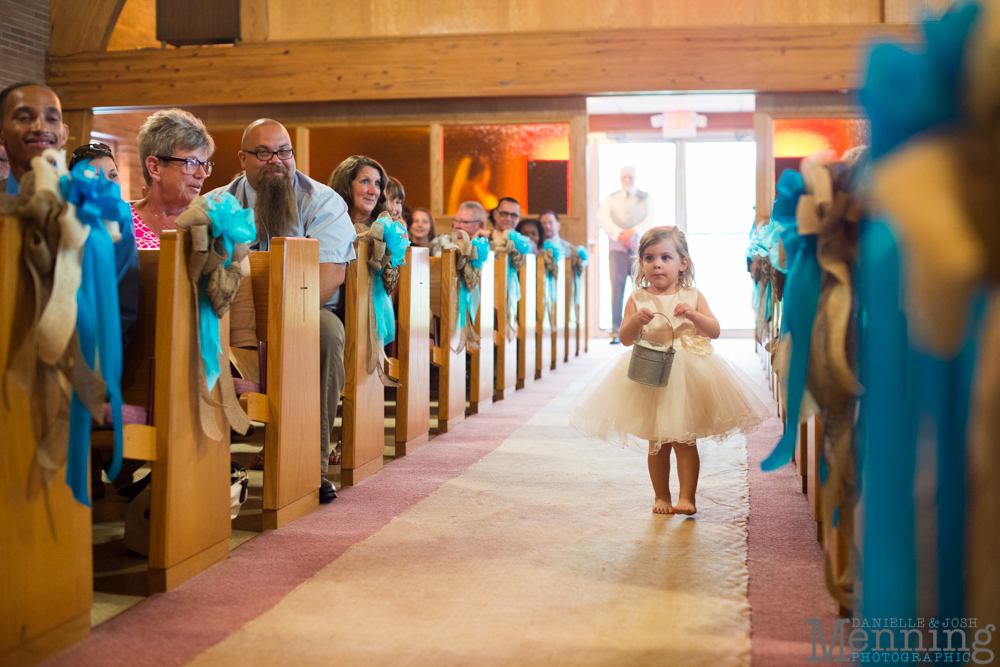 Then the beautiful bride & her father came down the aisle.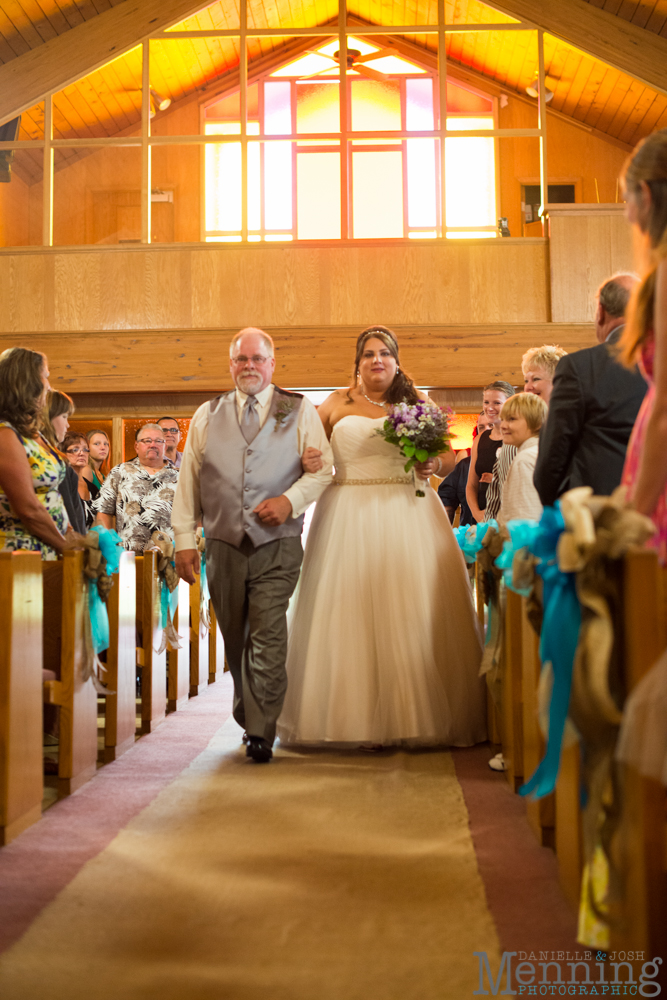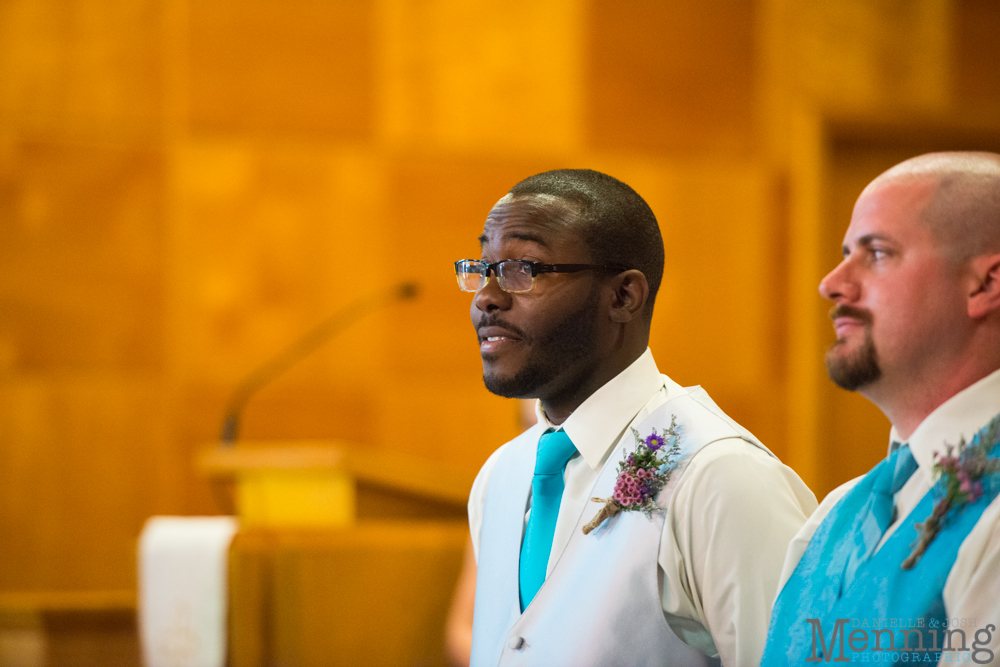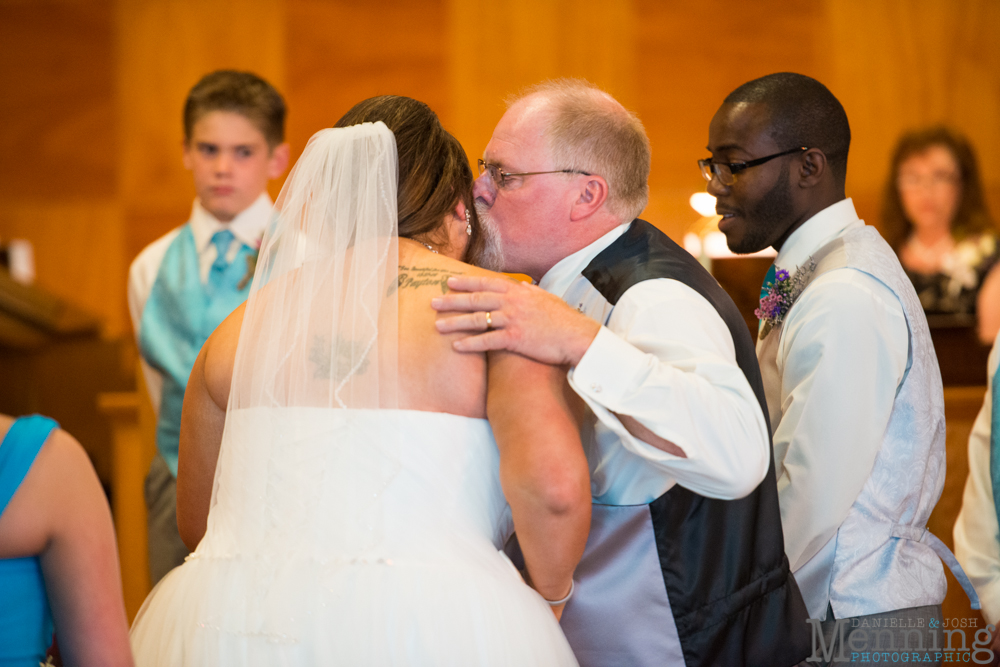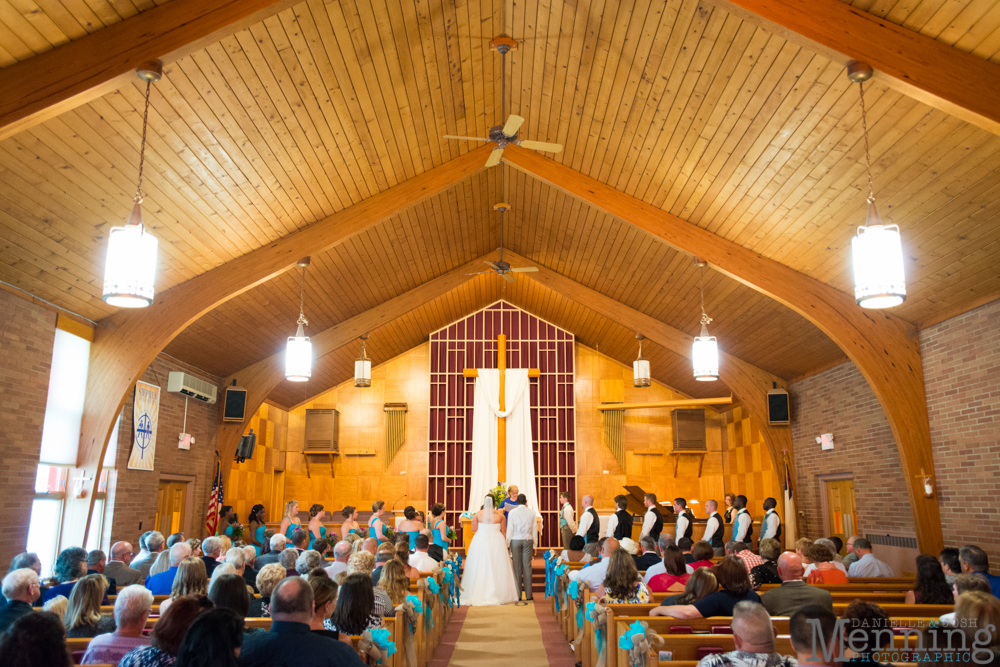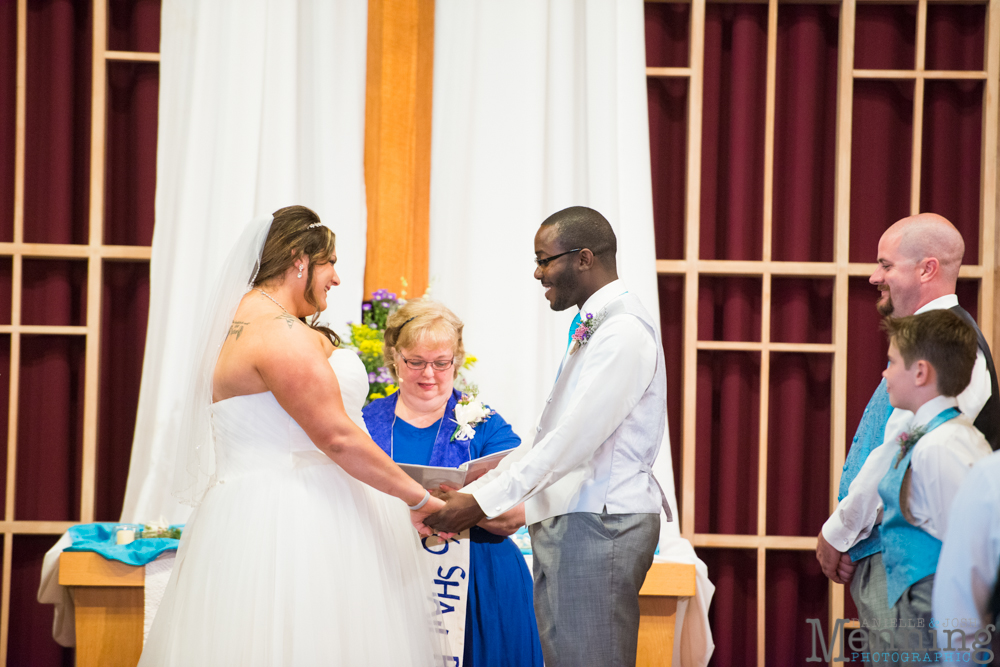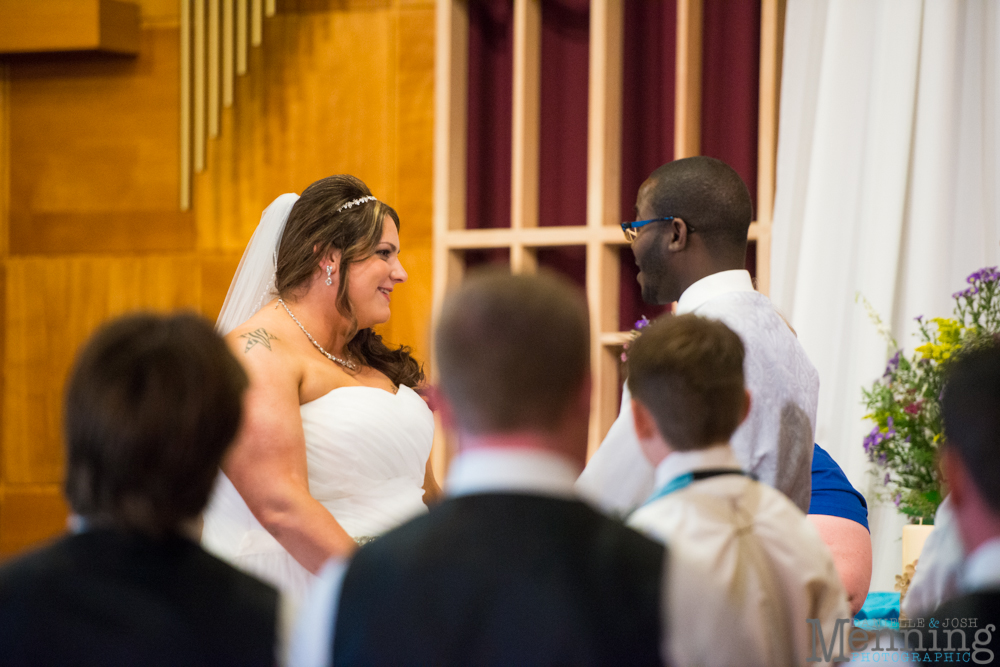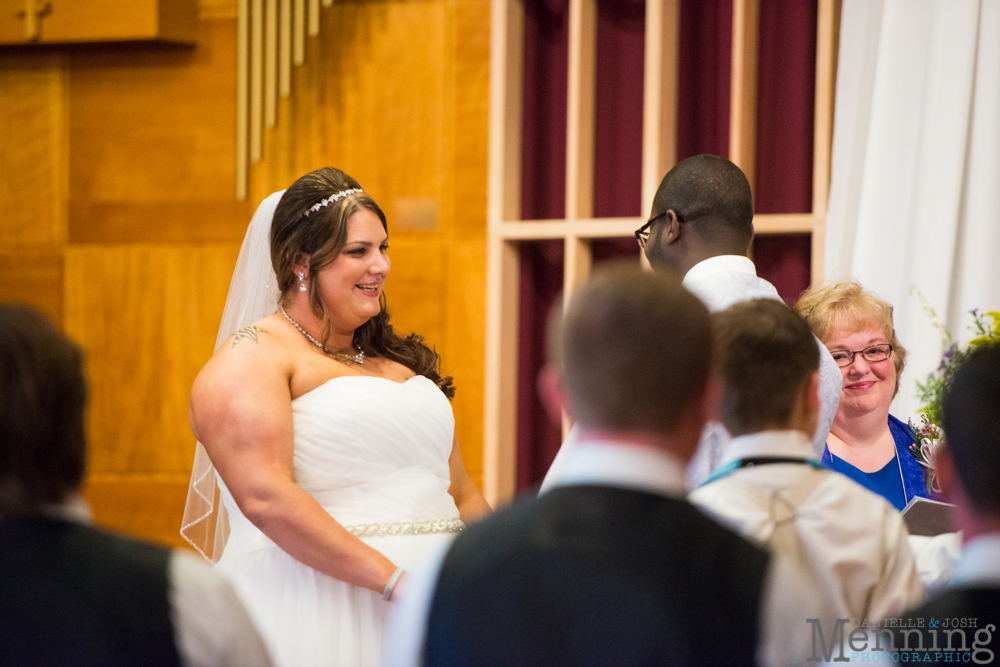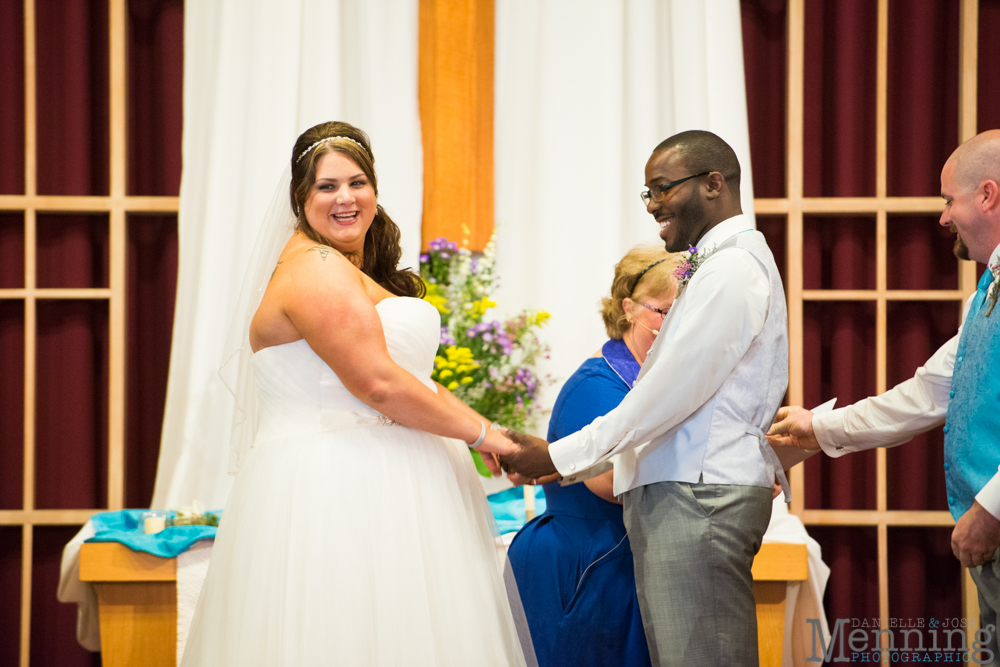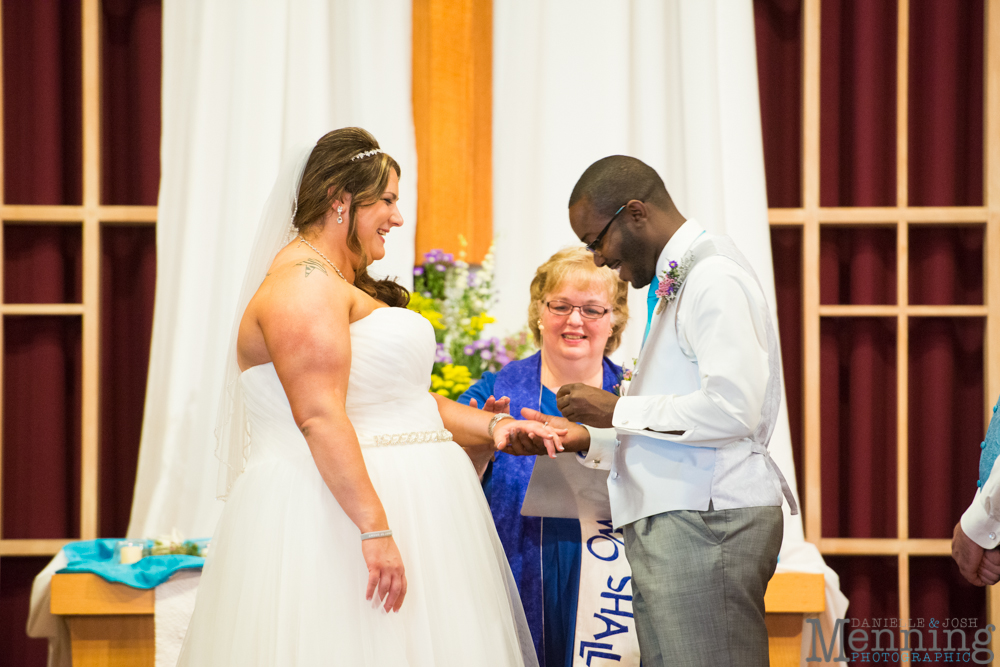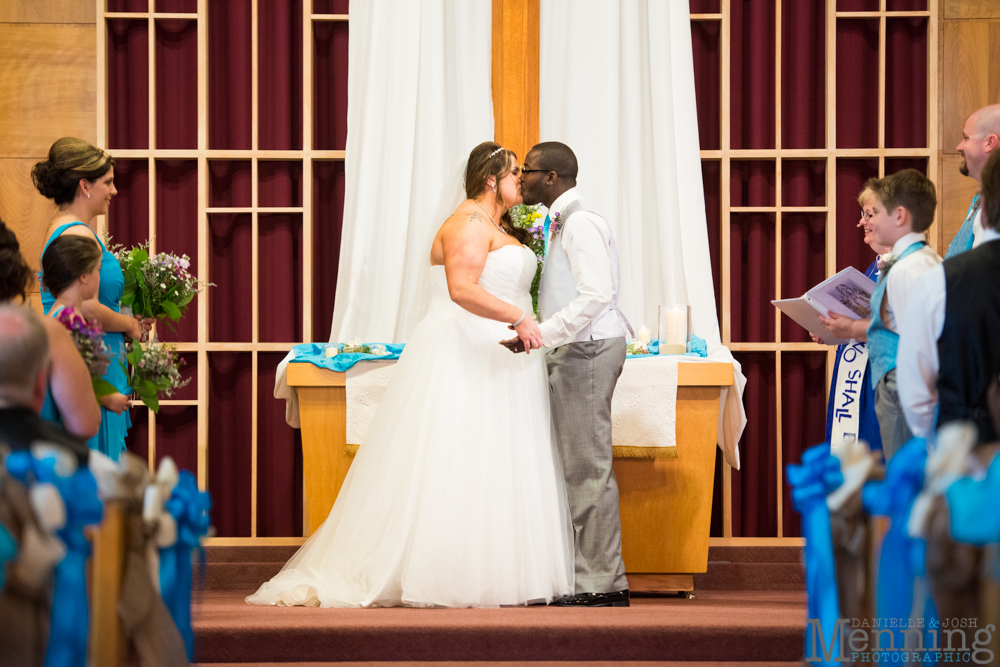 We stopped by the family farm where we shot Malory & Davion's engagement session for a few wedding images. I absolutely LOVED the flowers! Malory's Aunt Charlotte did a wonderful job with them!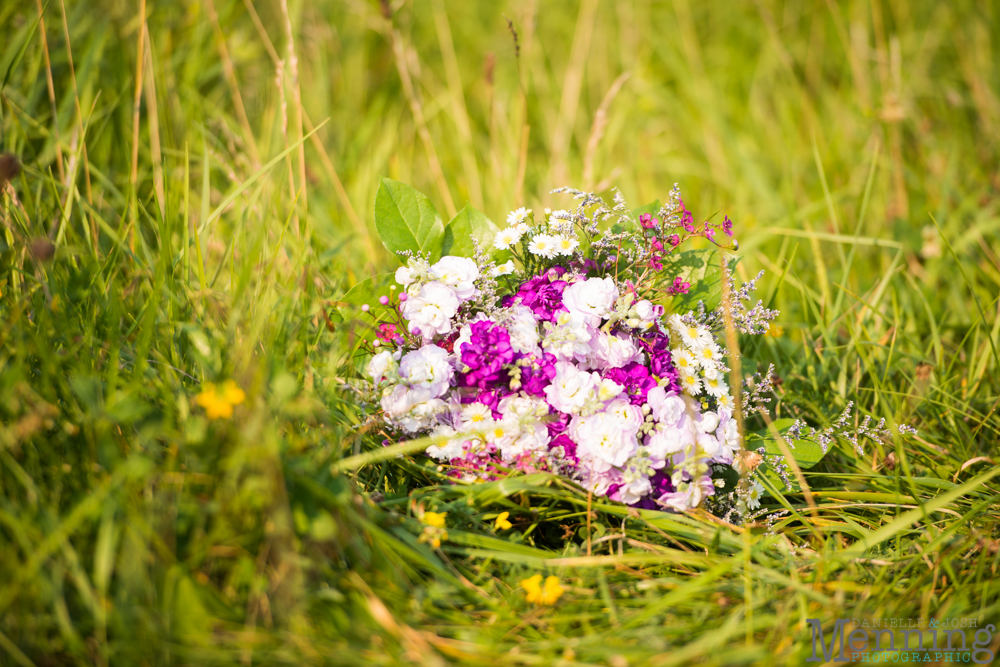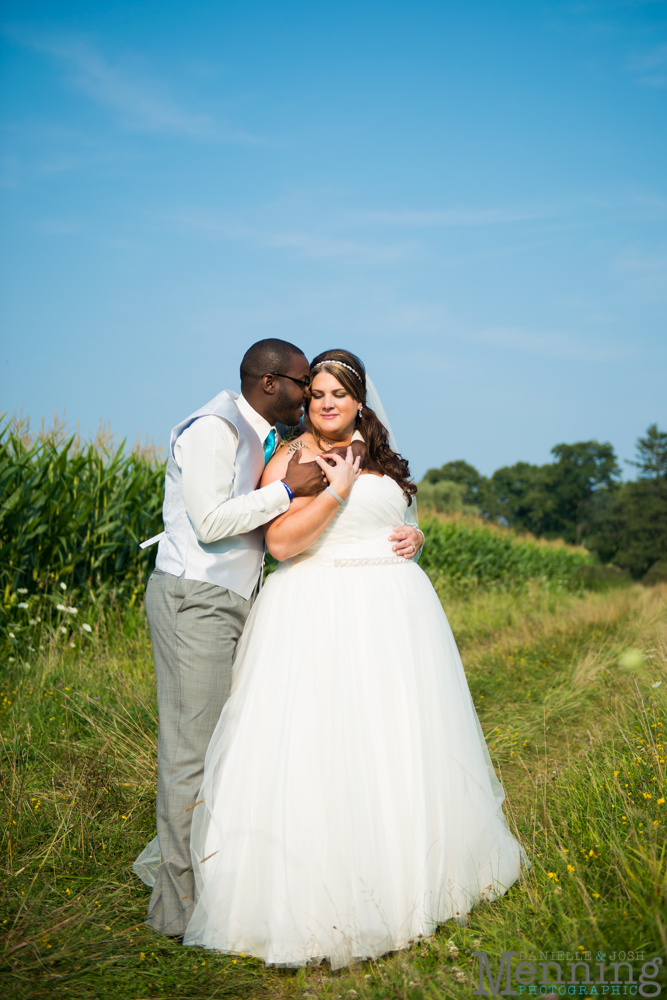 So romantic.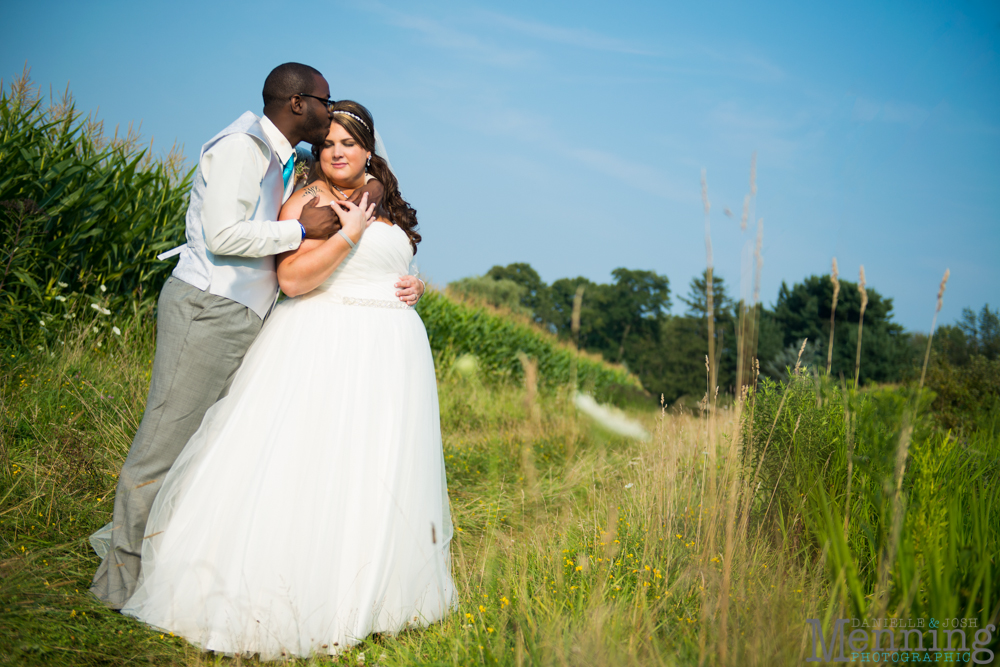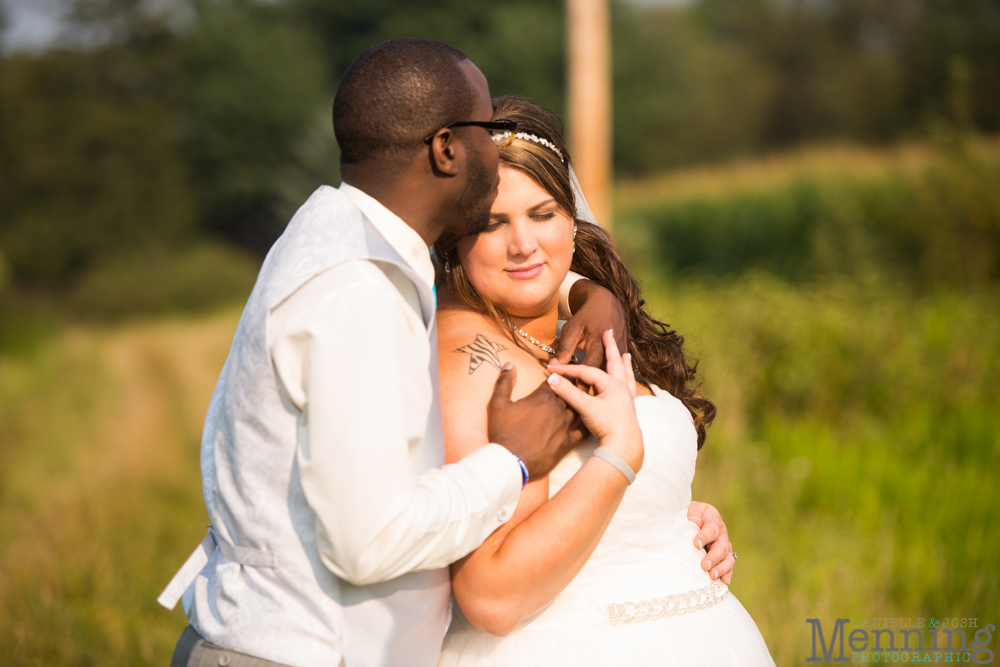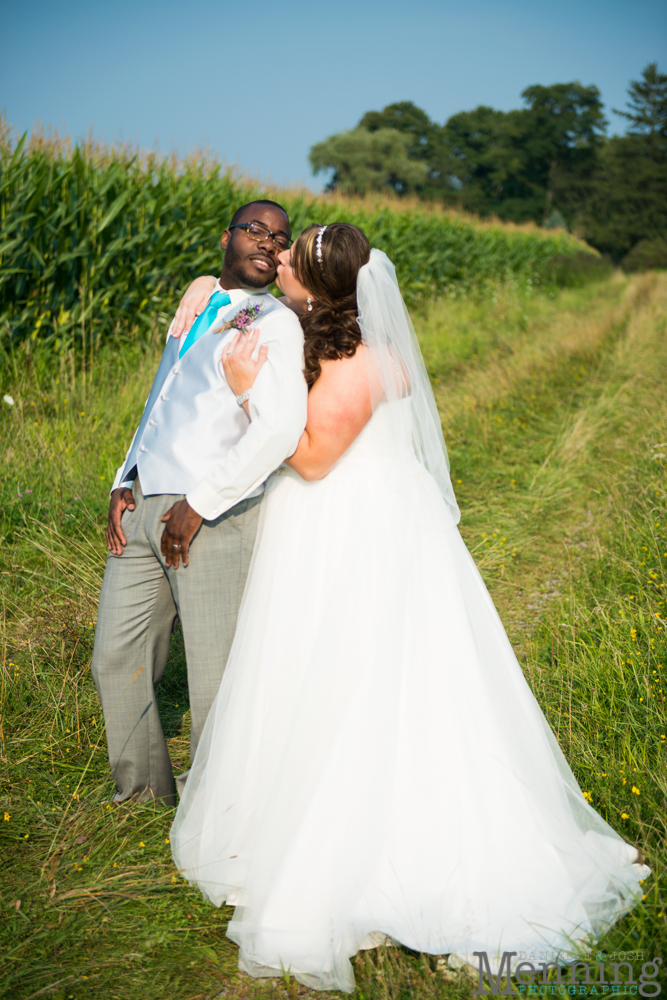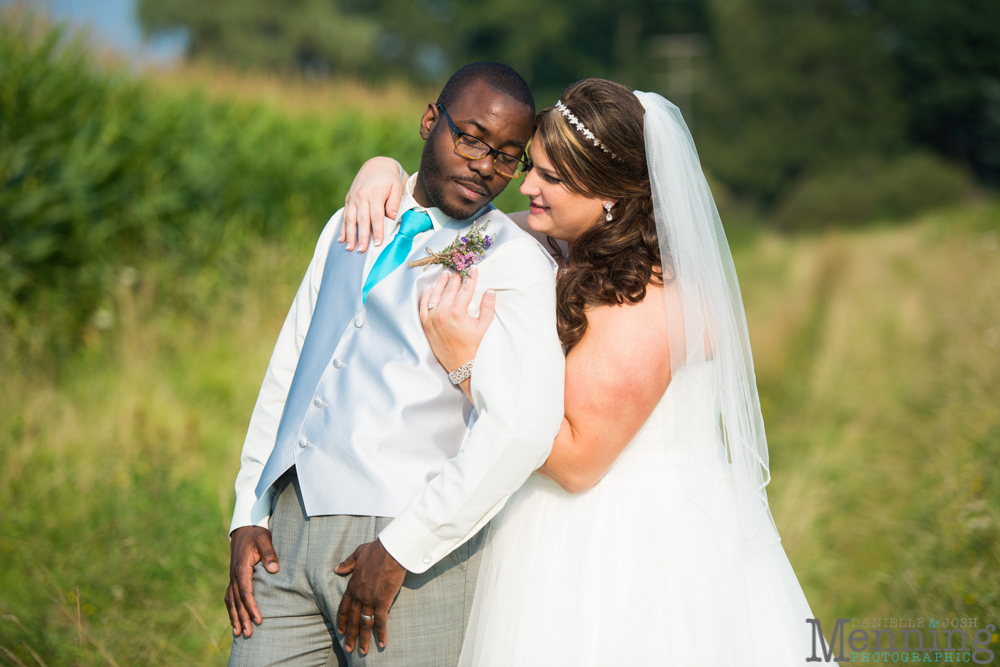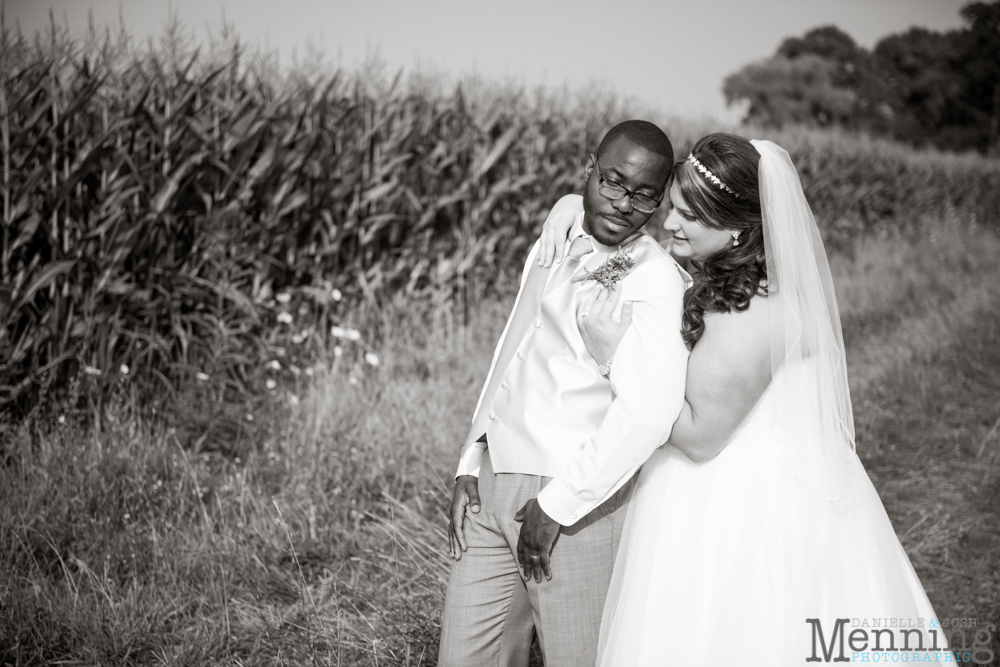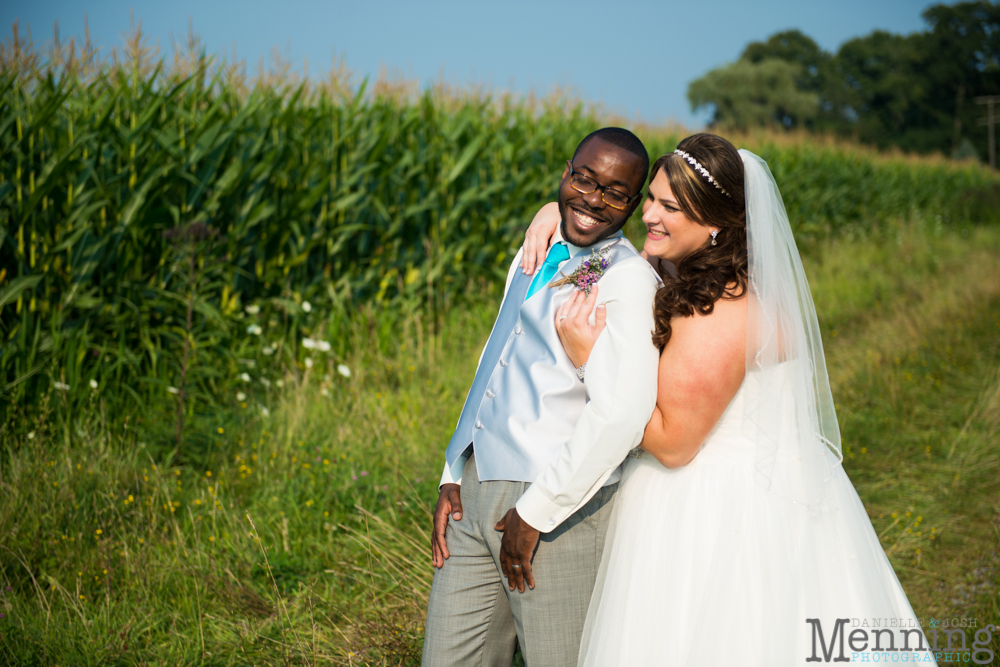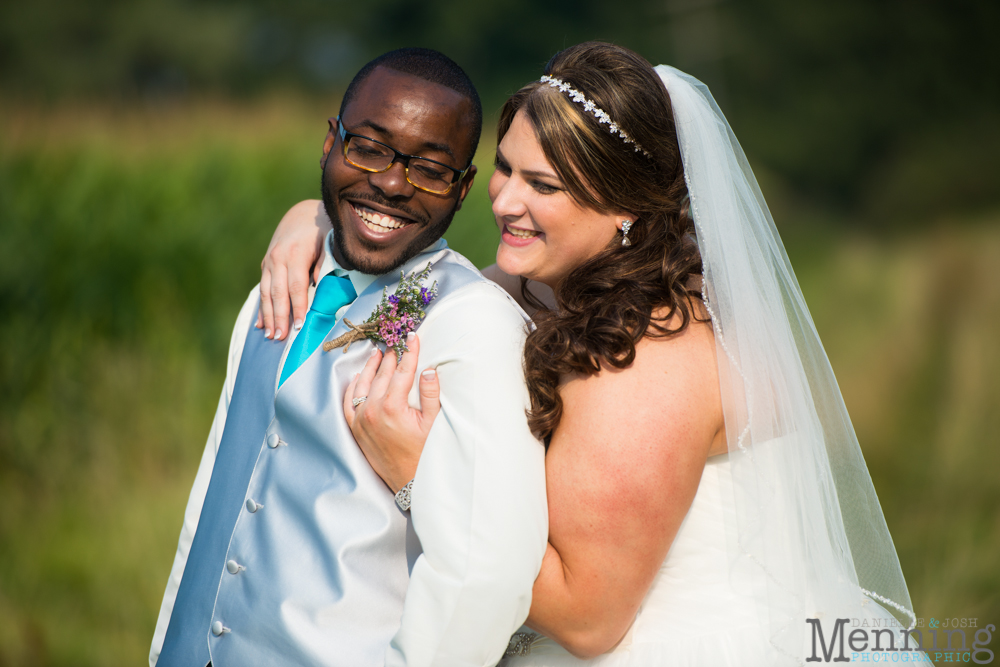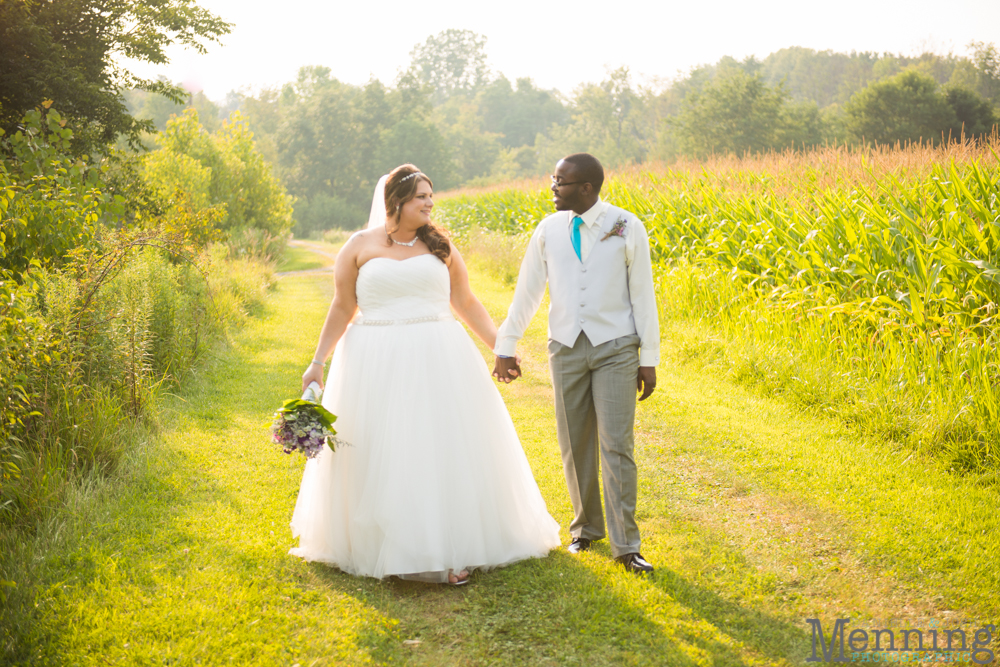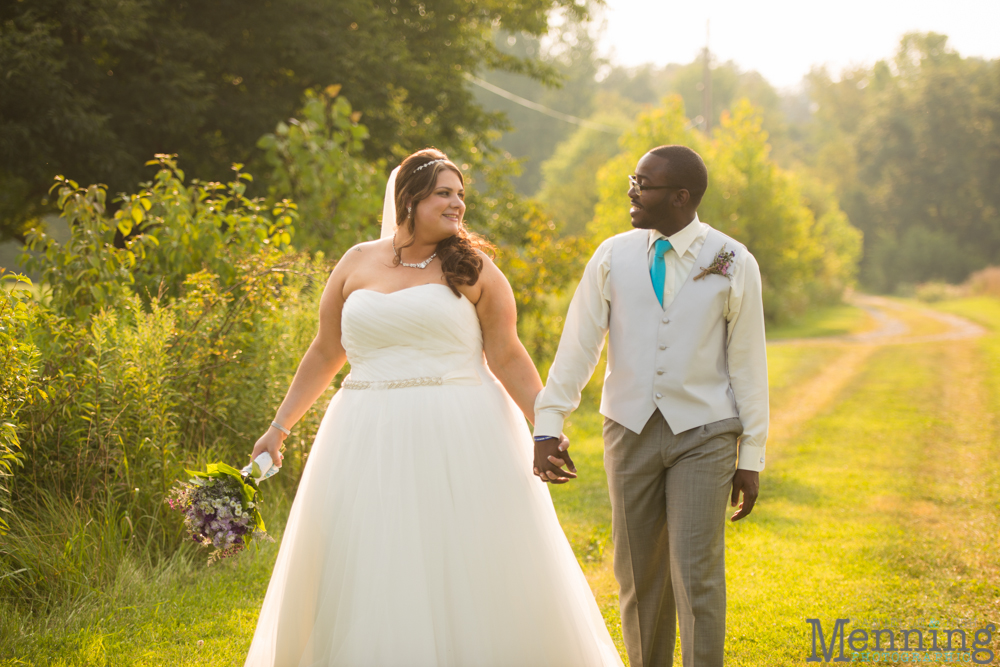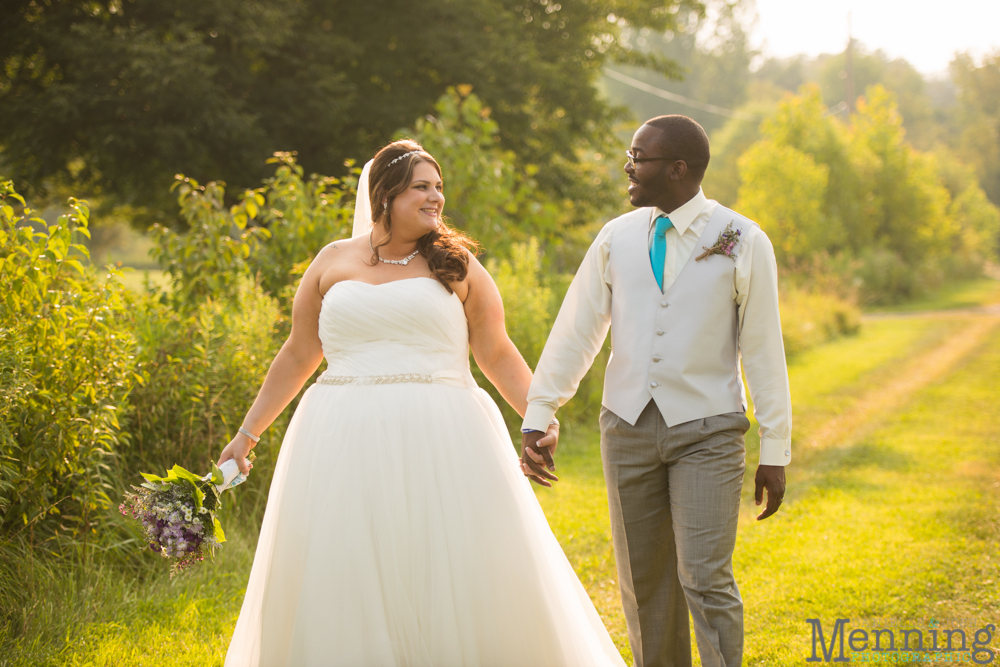 The bridal party was lookin' good at Avion!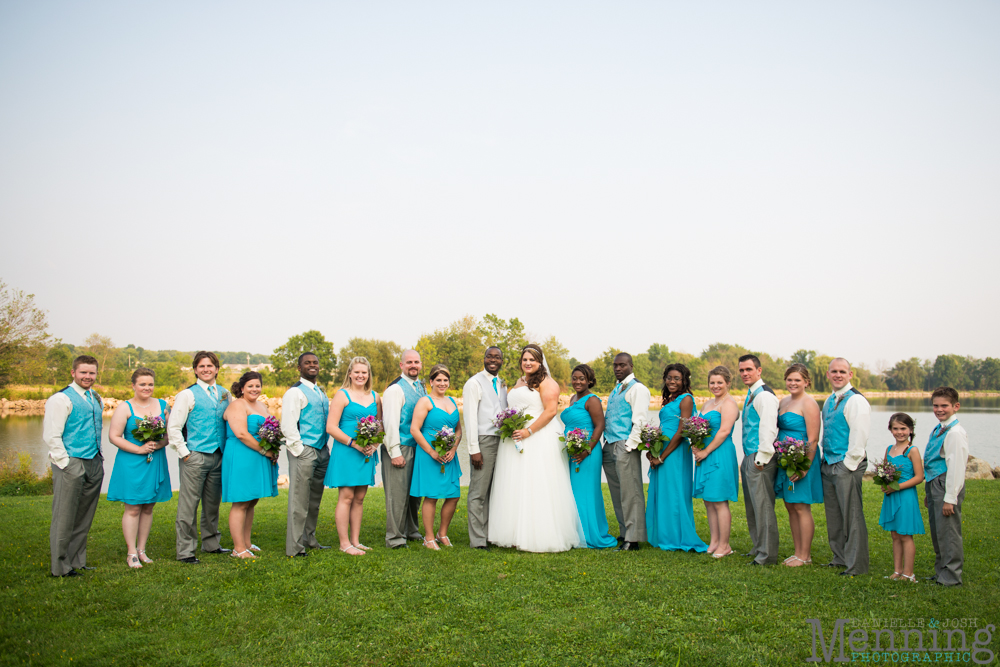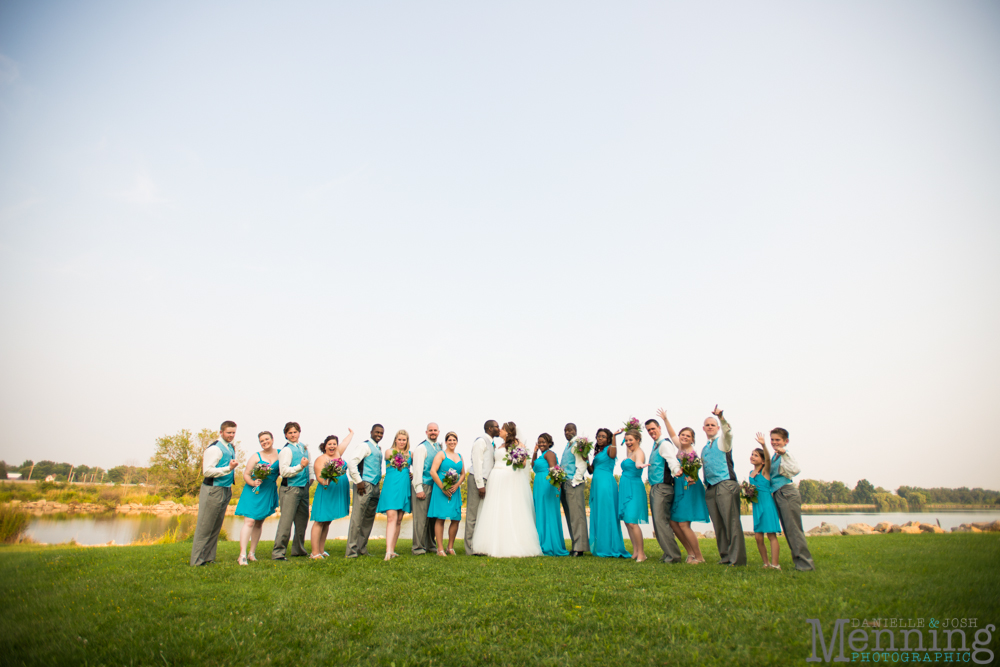 The fresh picked look was soft & beautiful.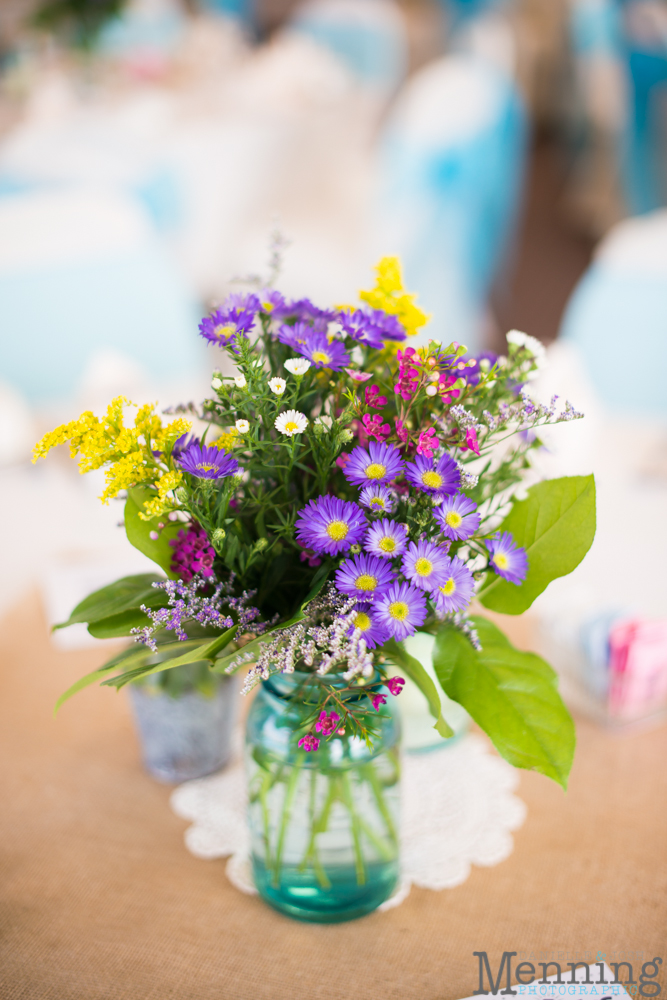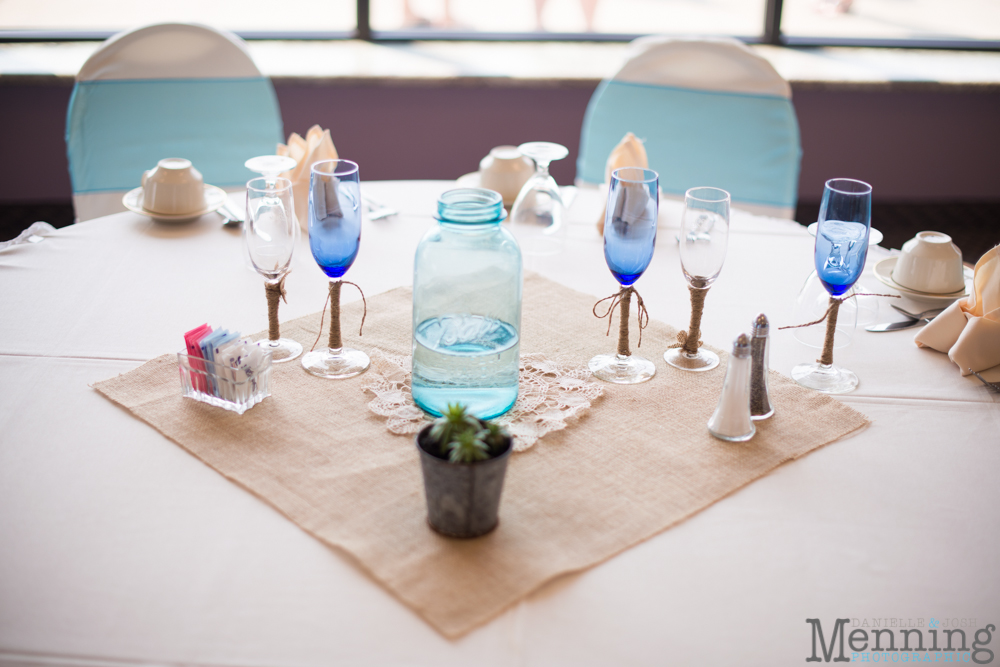 The rustic decor with burlap elements tied everything together beautifully.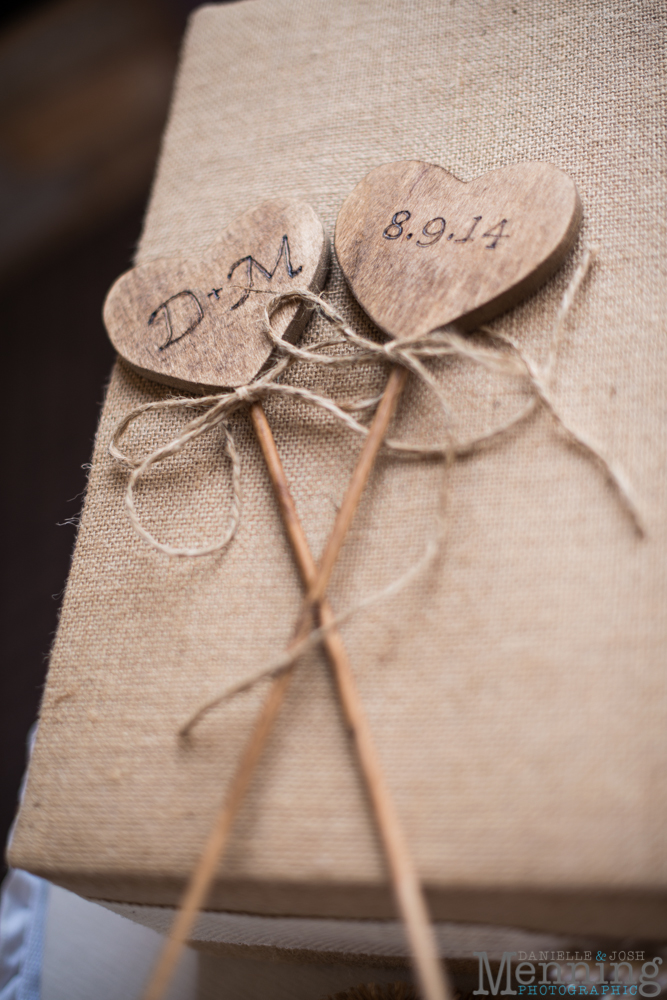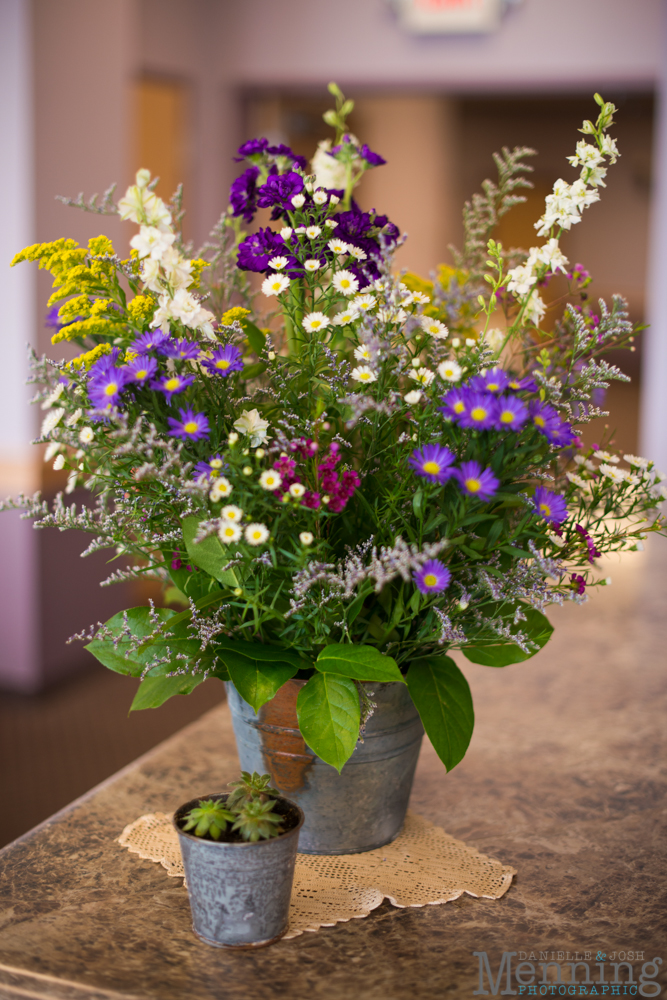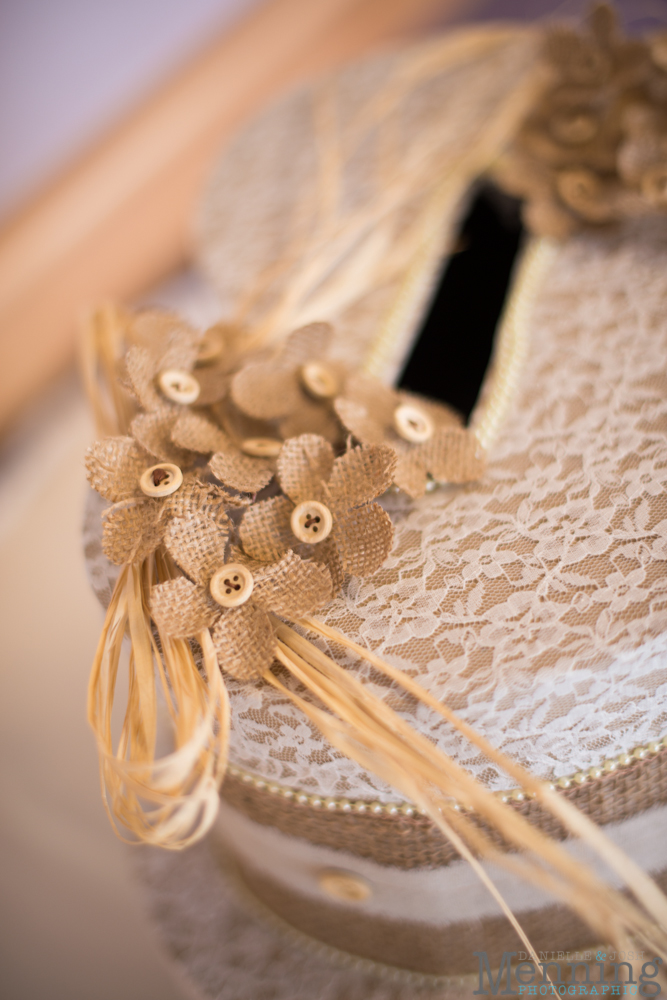 Their s'more favors were a hit! So cute!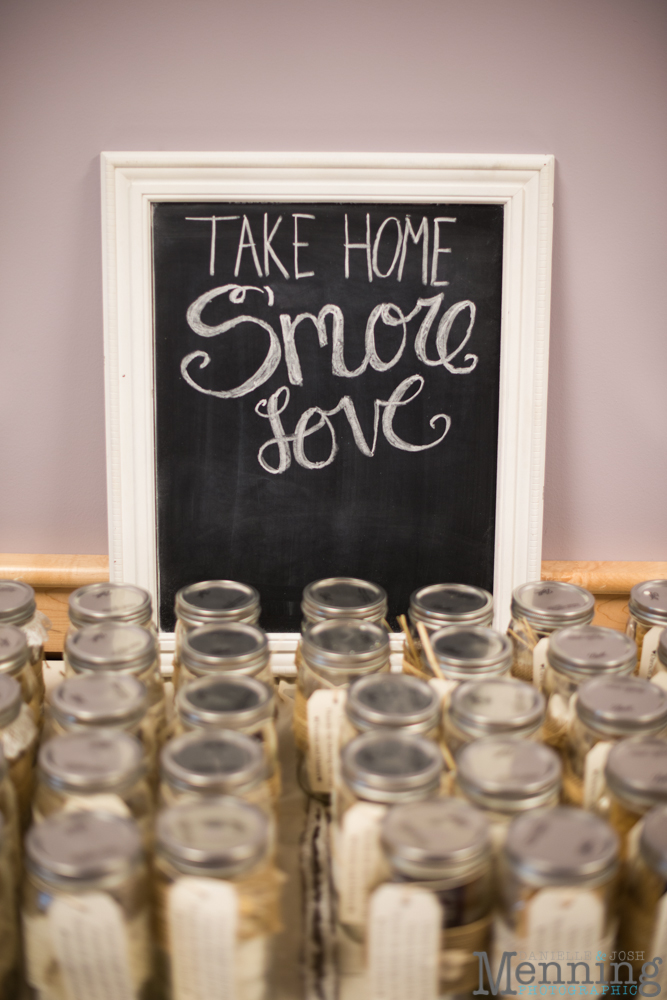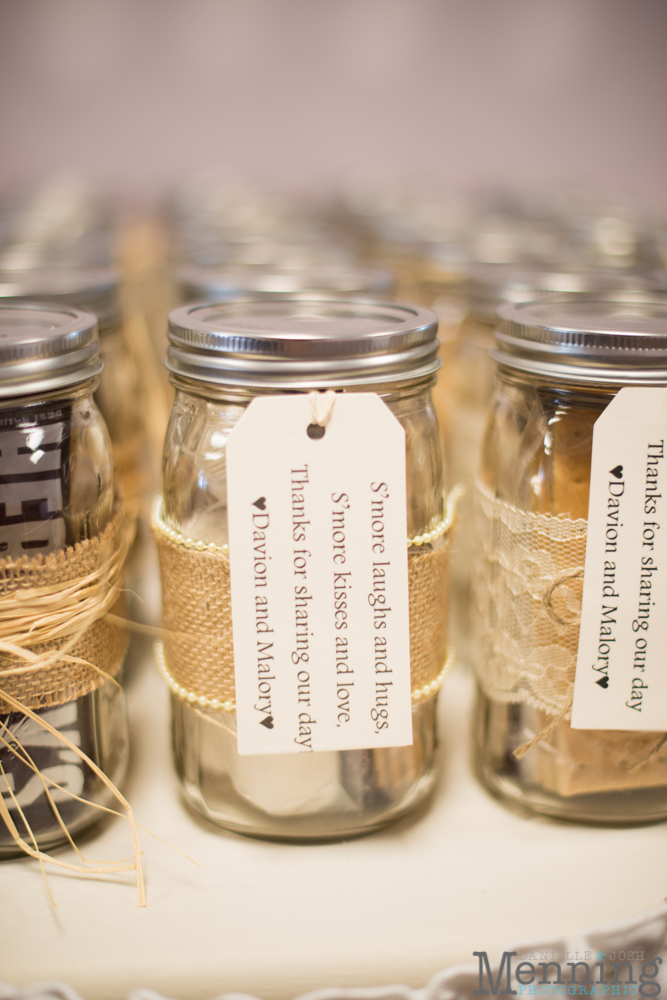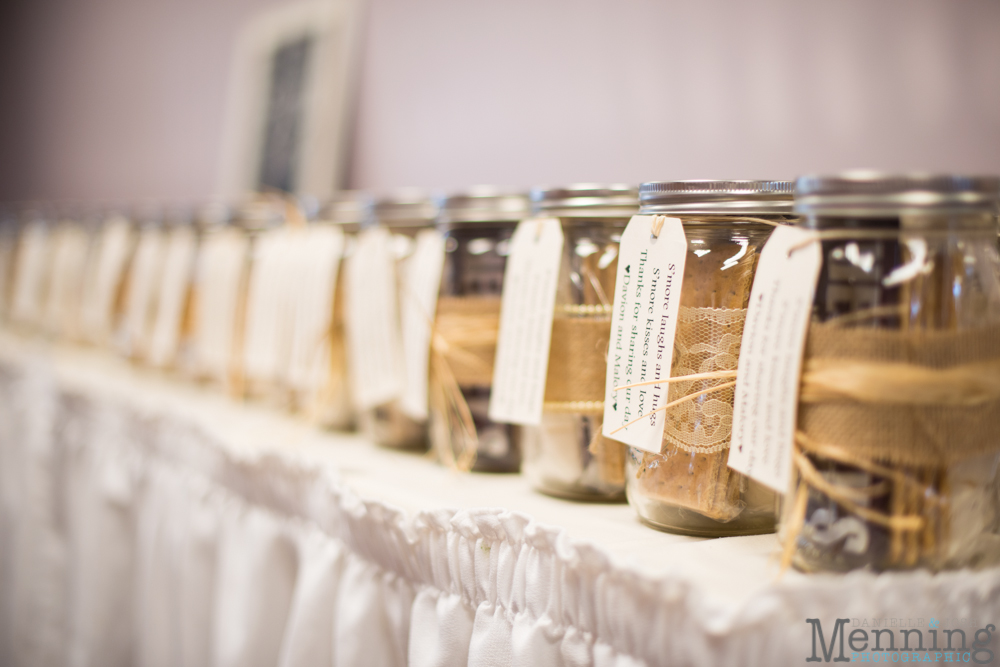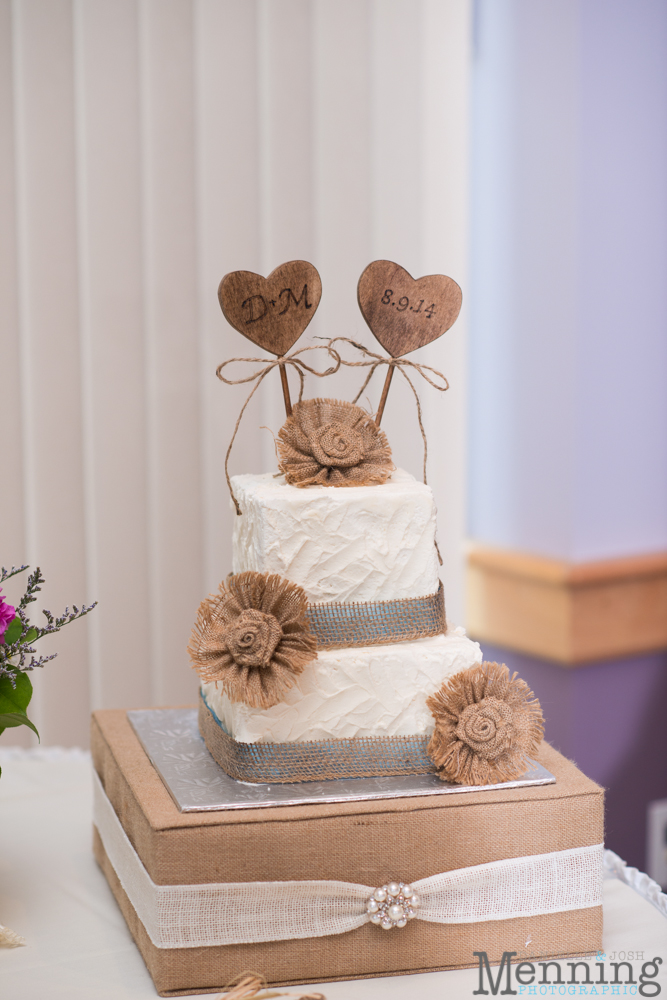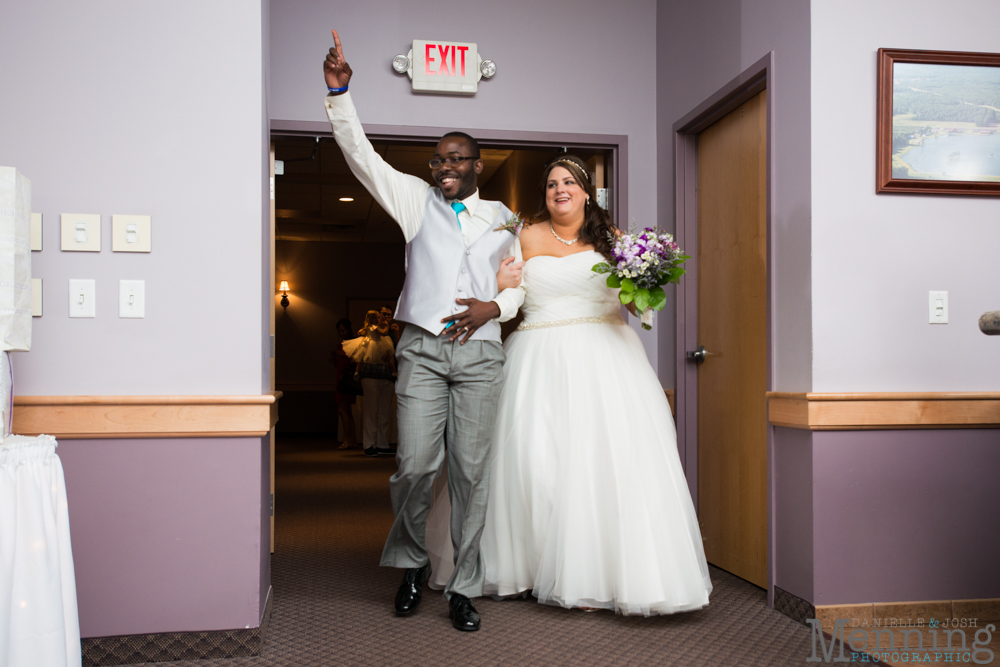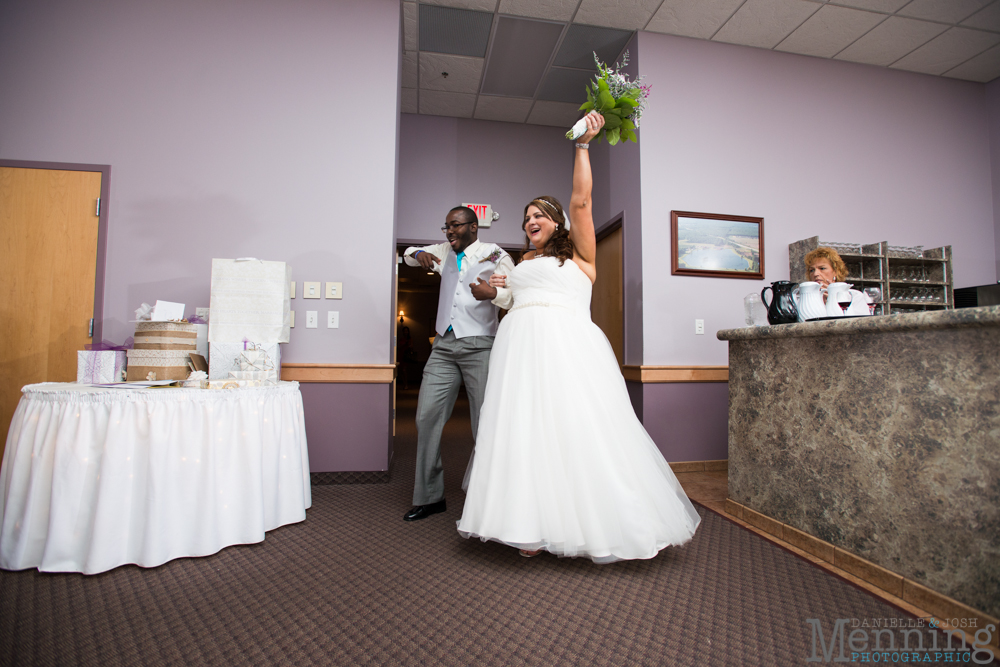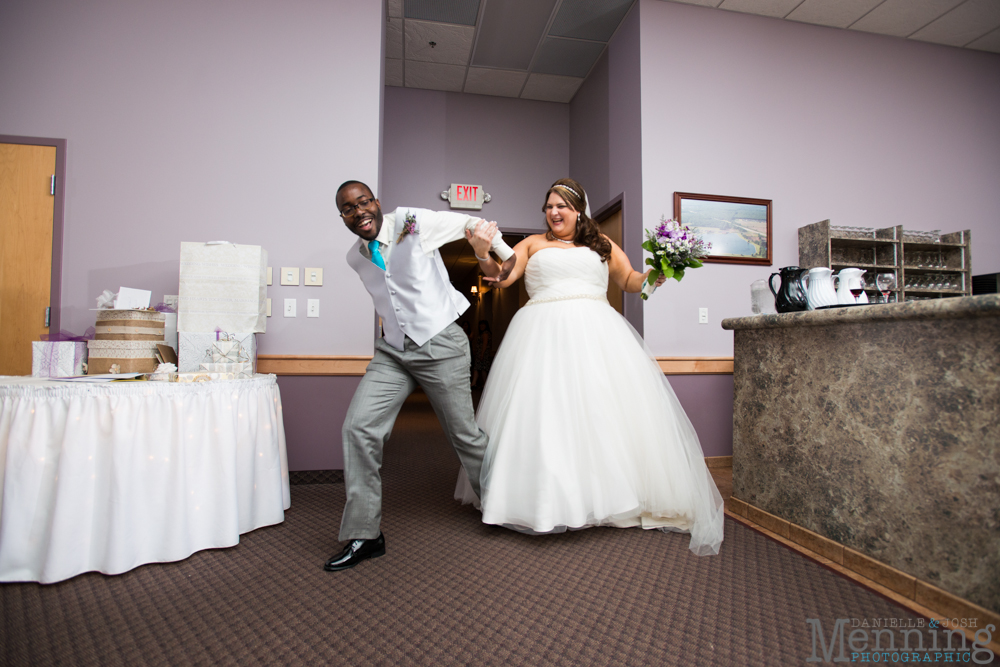 Clarencedale Cake made the wedding cake.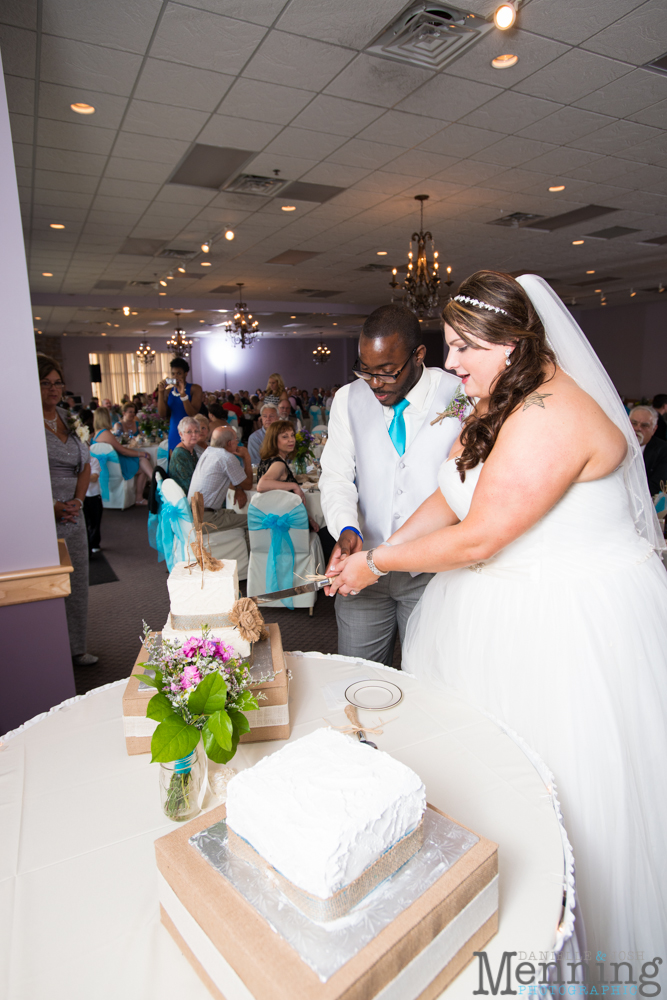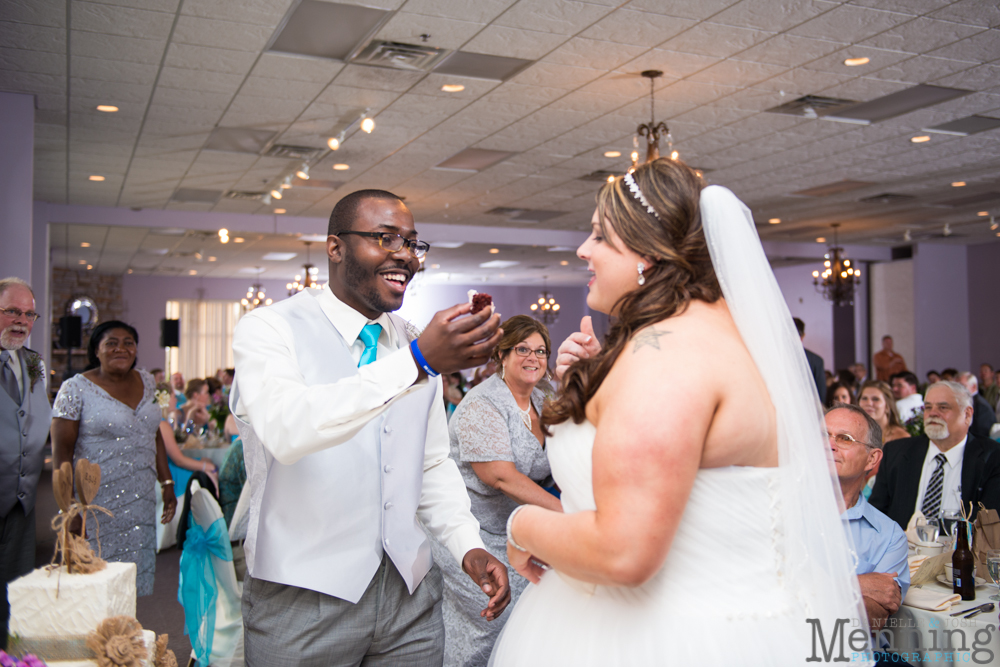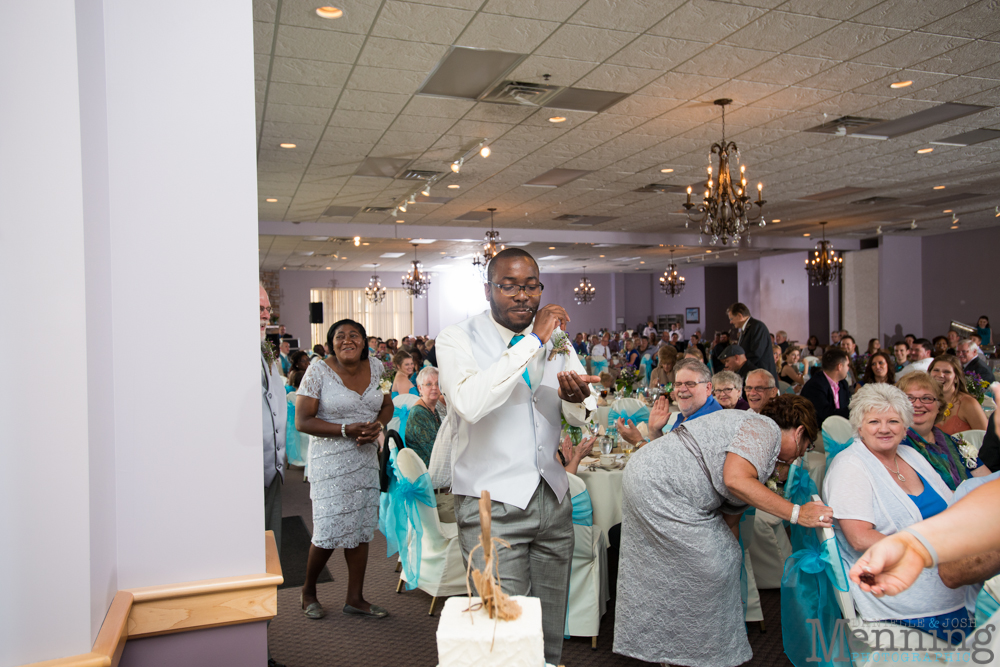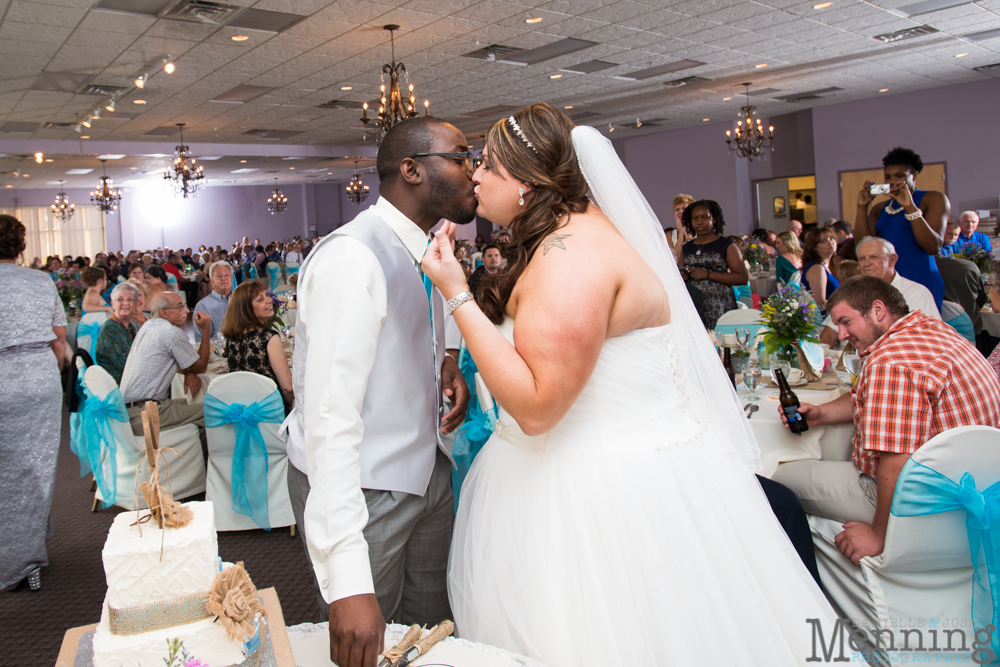 The speeches were full of love and fun memories.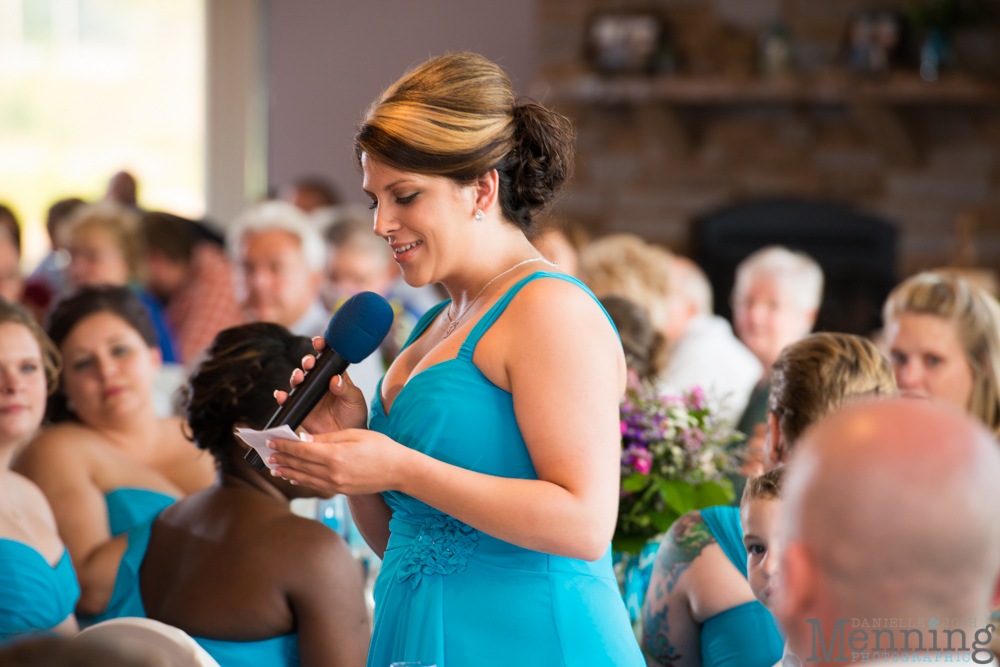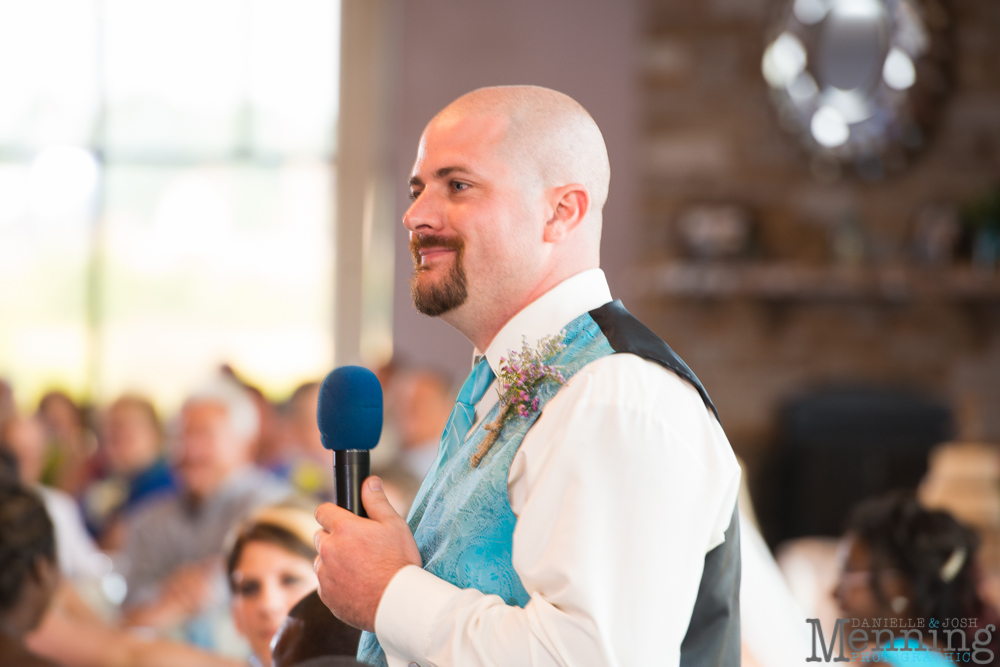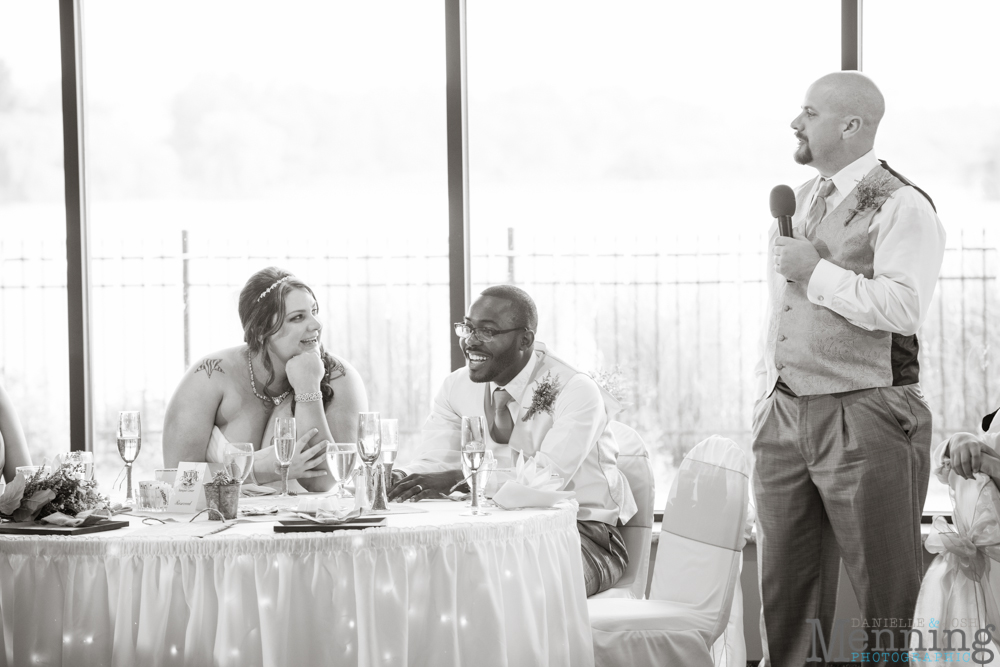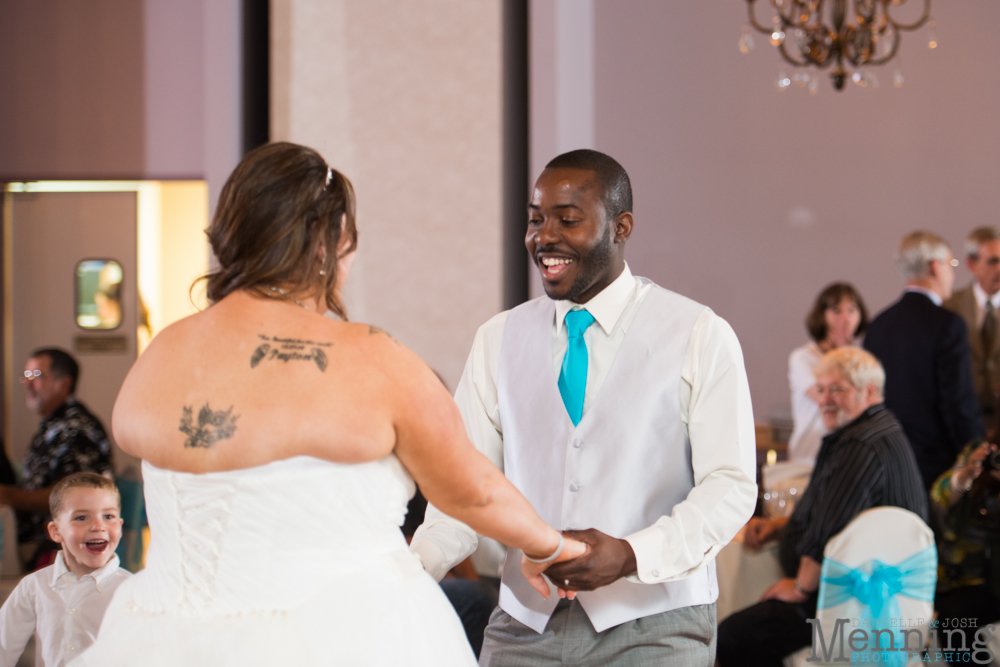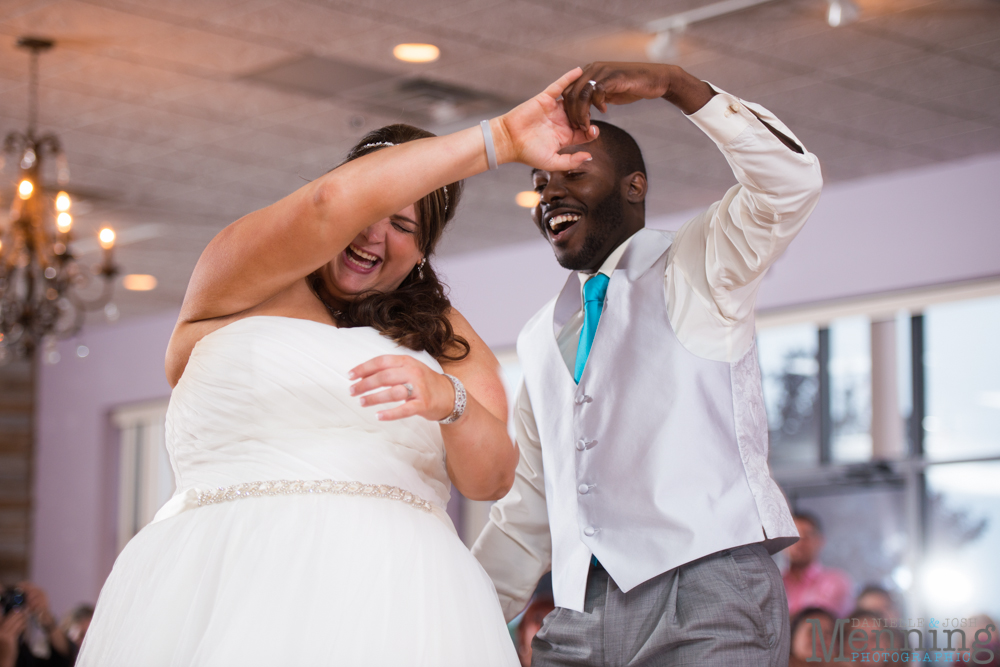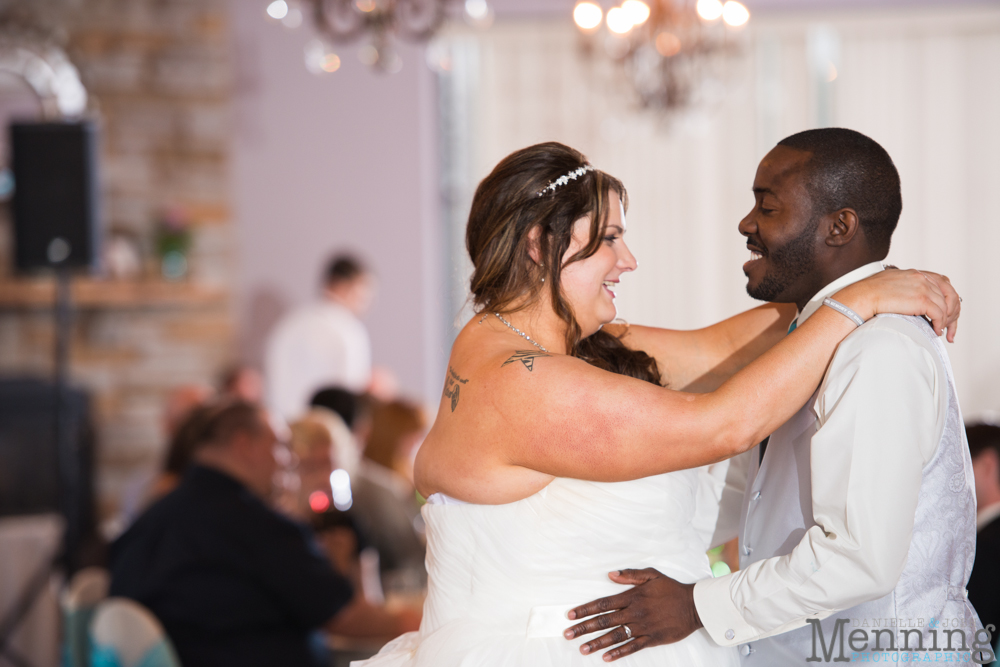 Malory's family surprised her with a special dance complete with "Dancing Queen" and feather boas and plastic spoons to use as microphones for lip syncing. These ladies know how to party. 🙂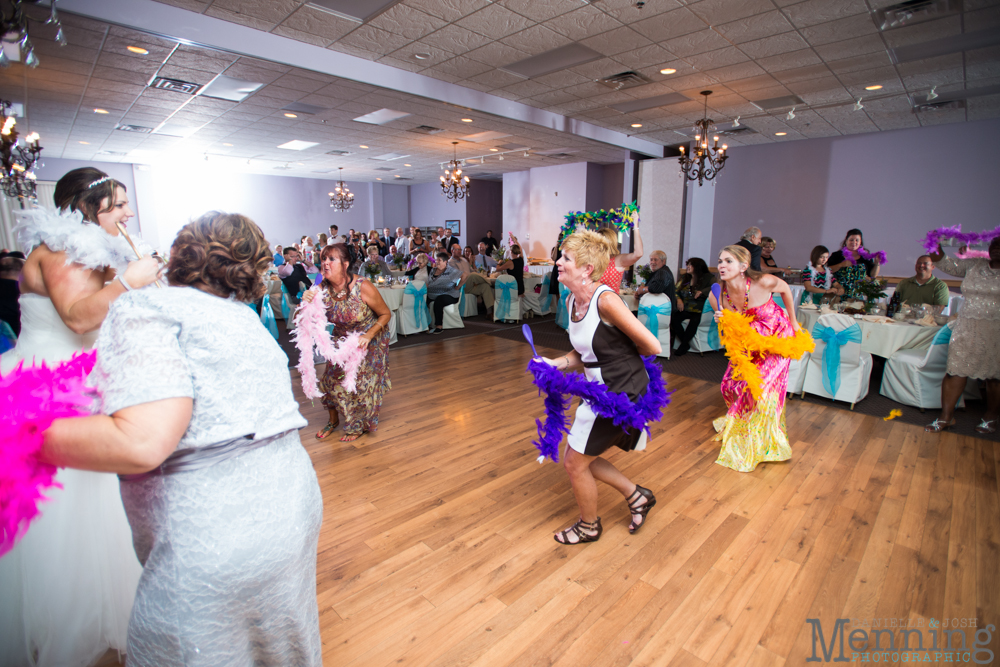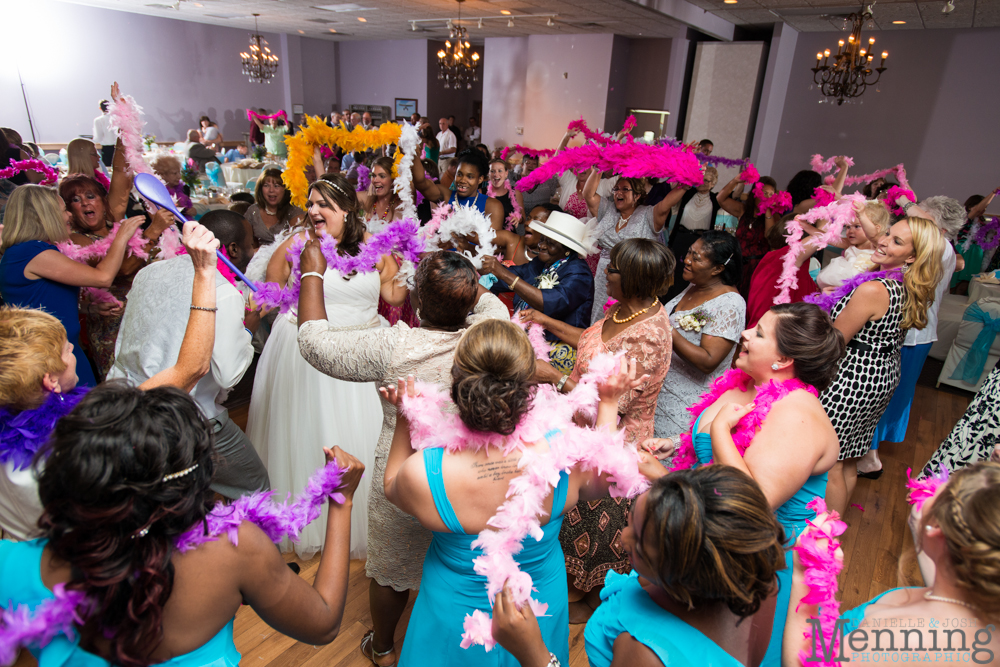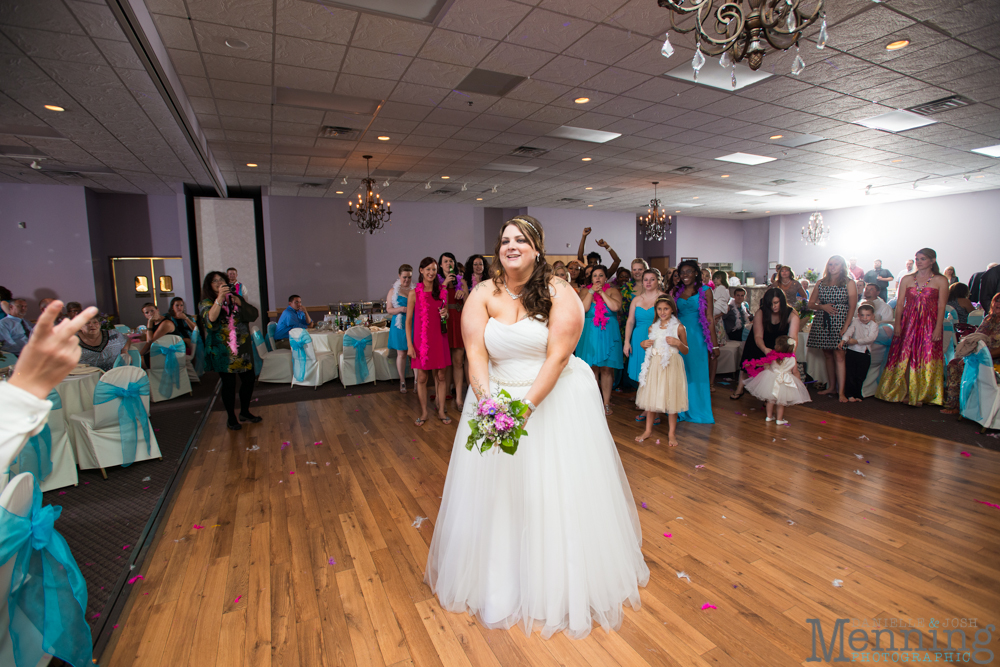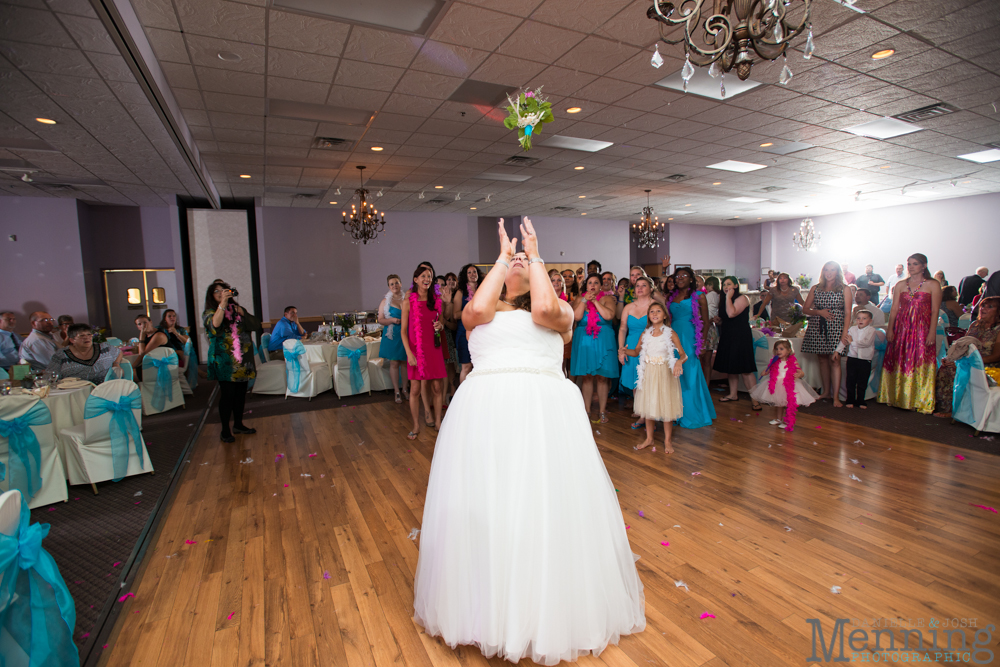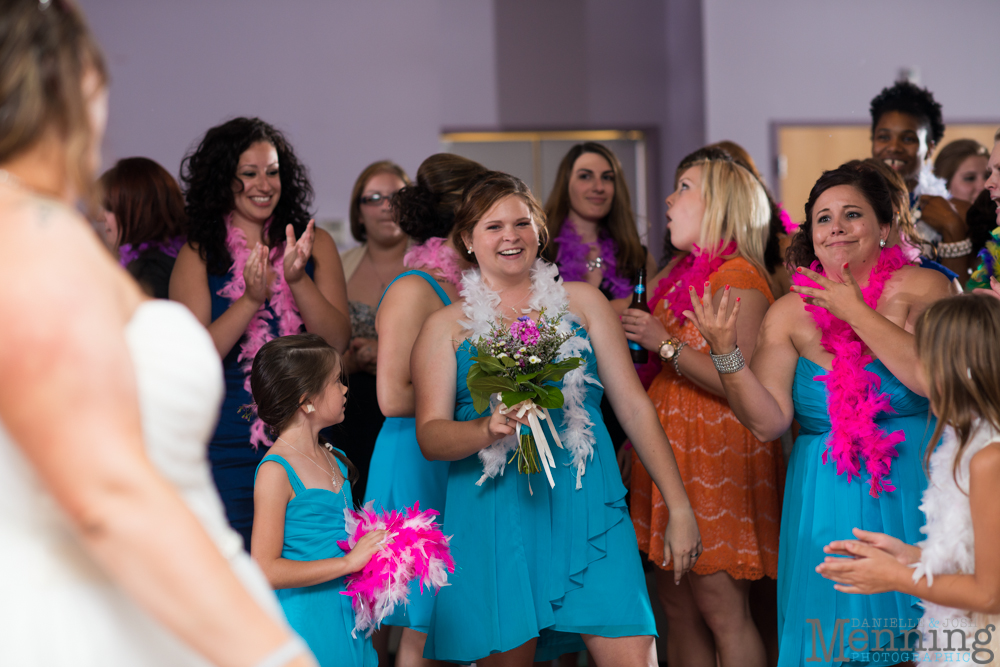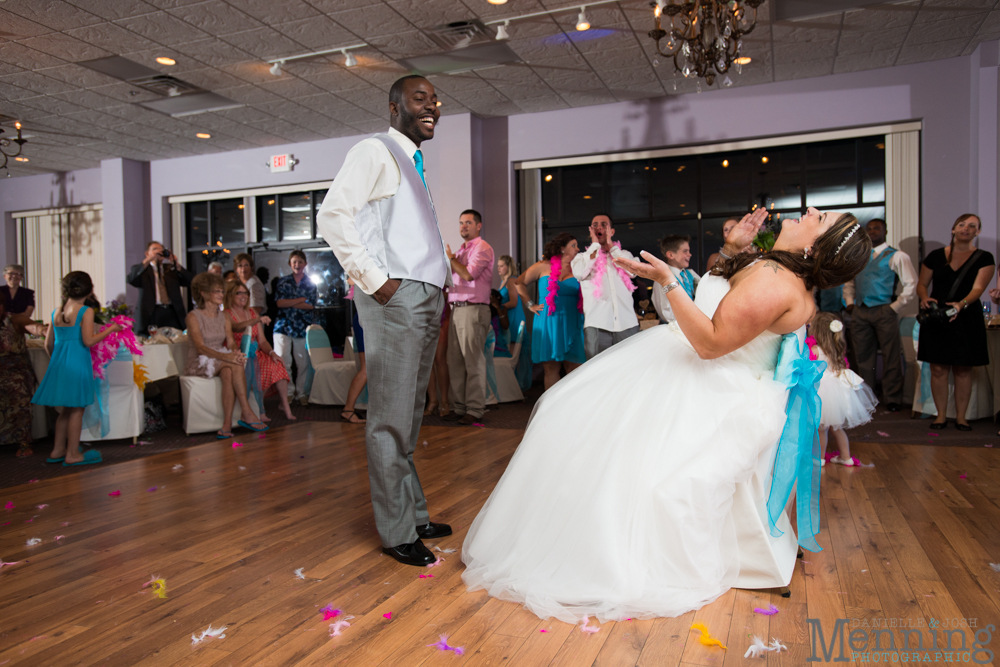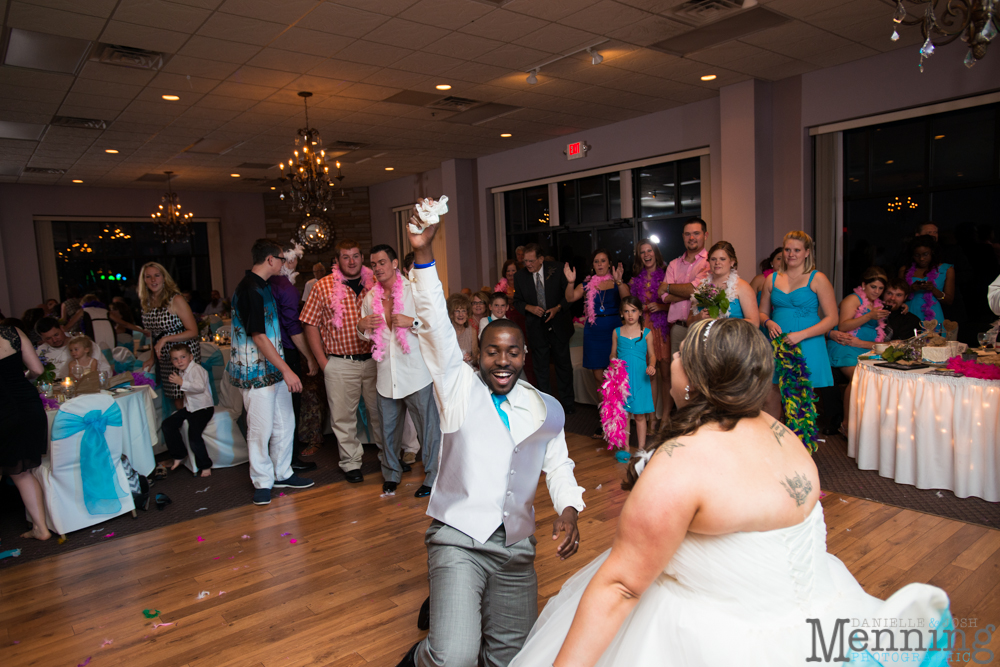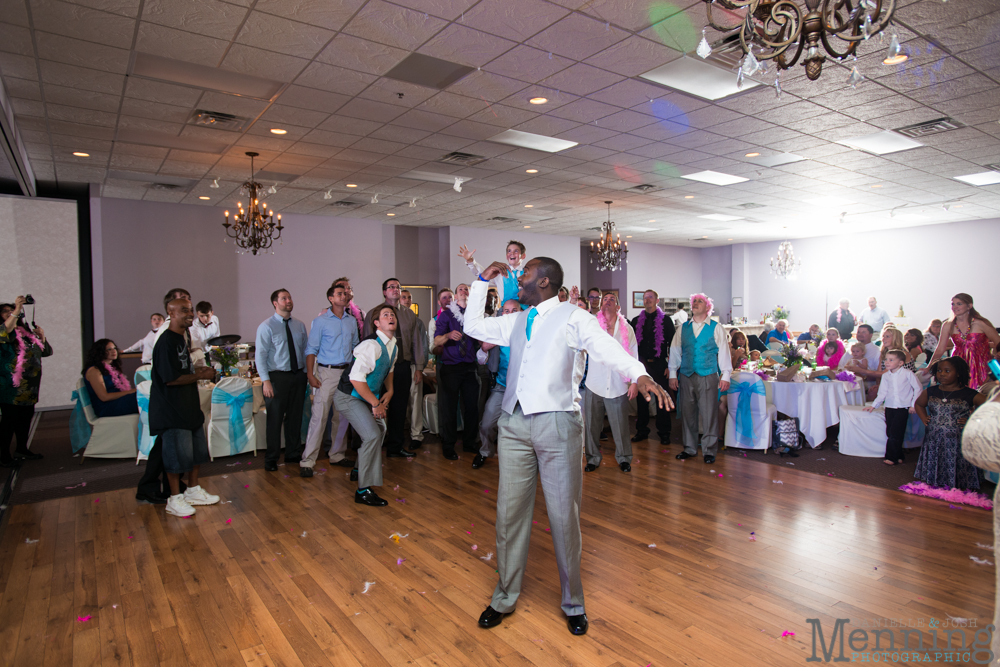 These two are next…literally. We're shooting their wedding this month.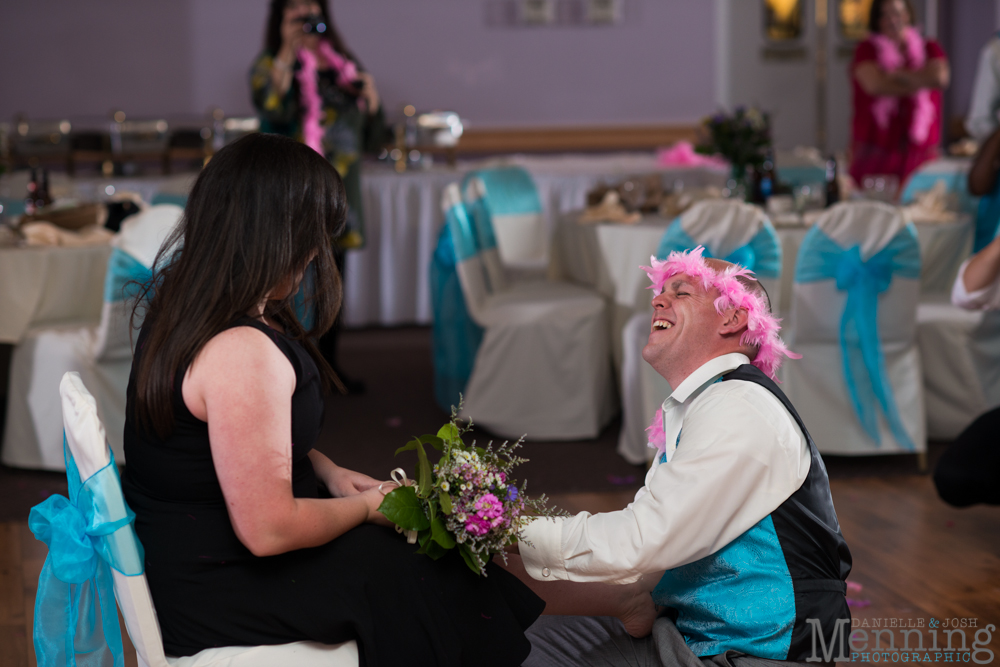 The Chinese lanterns were a pretty way to celebrate Malory & Davion's new life together.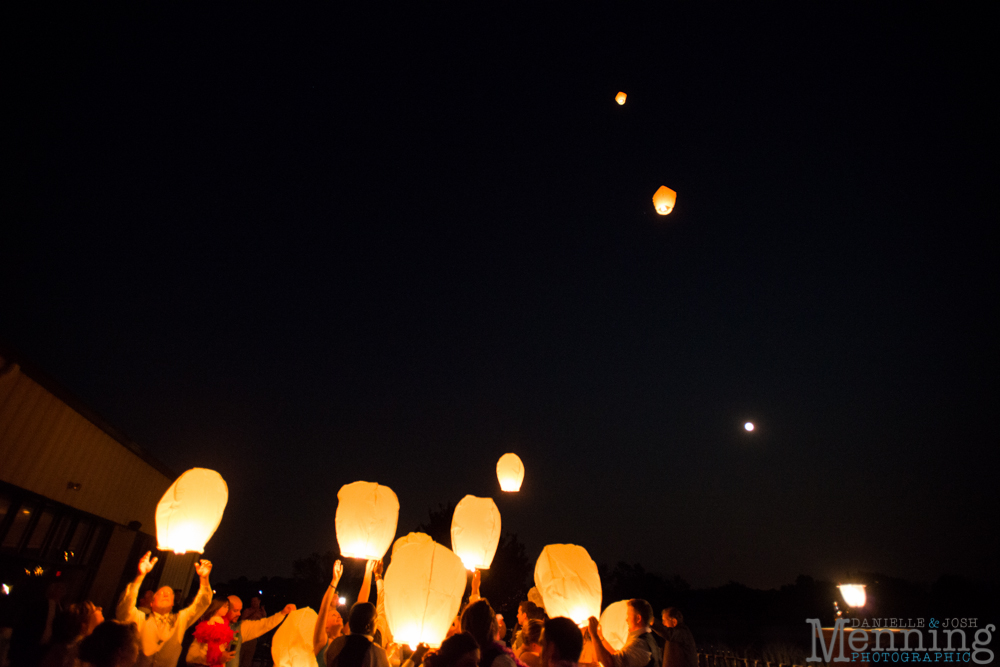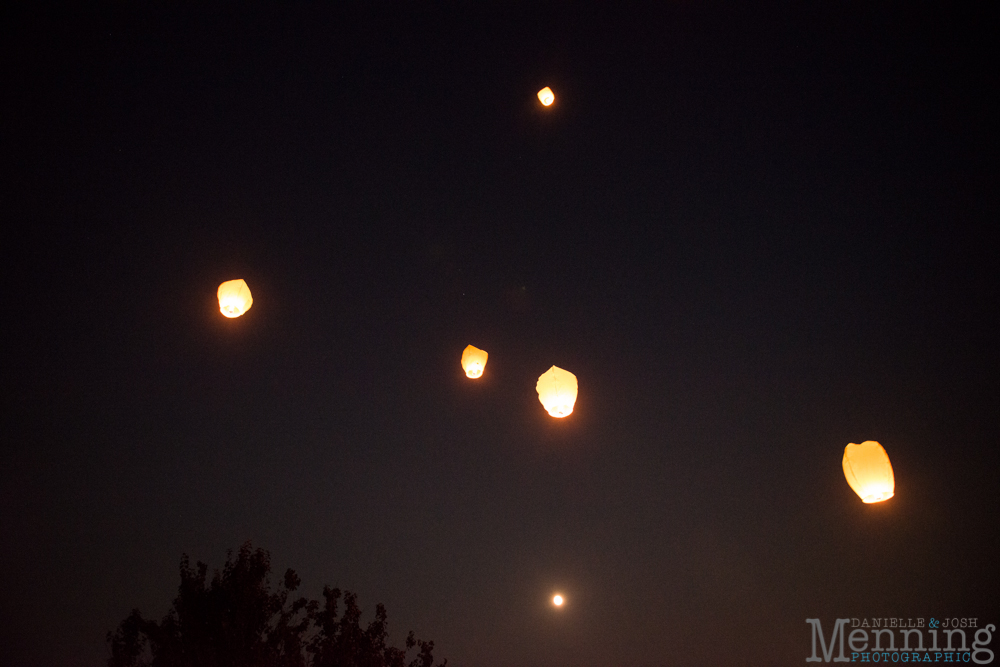 Trey was feeling a little better at the reception in his jammies. He is a heartbreaker, for sure!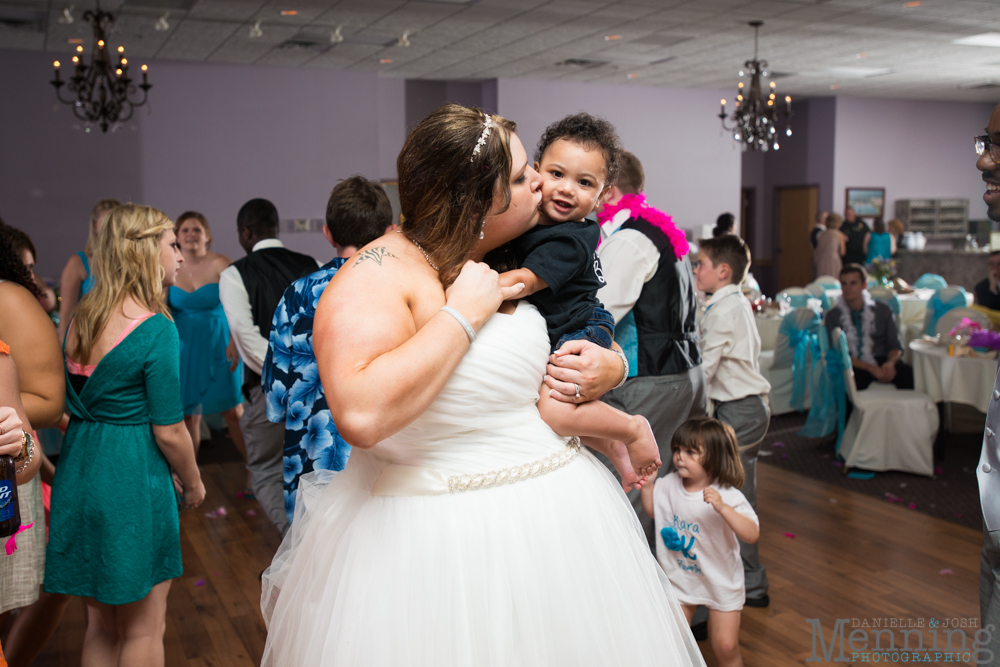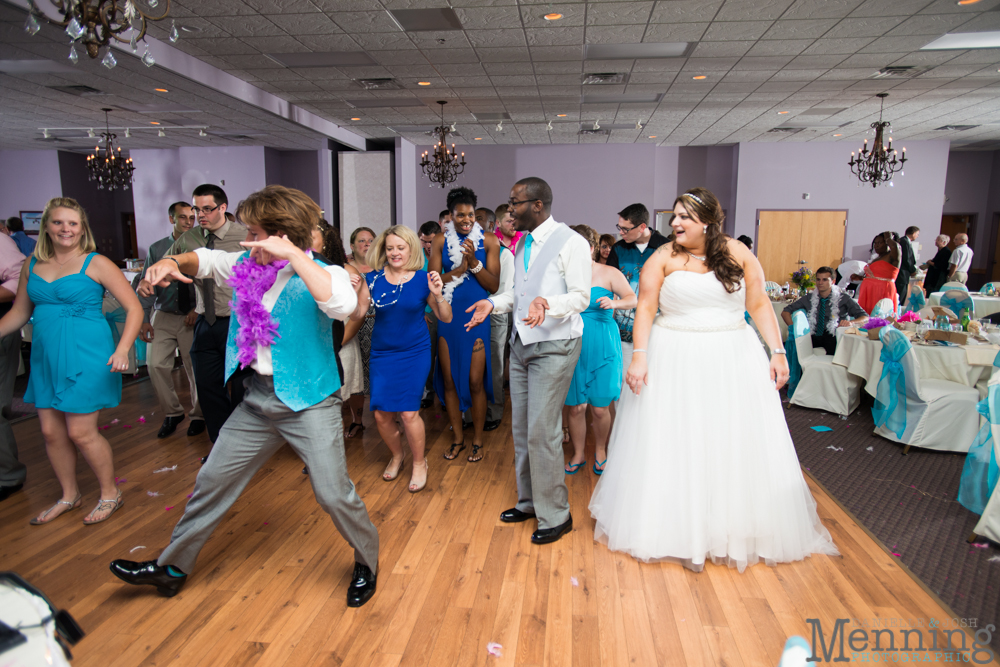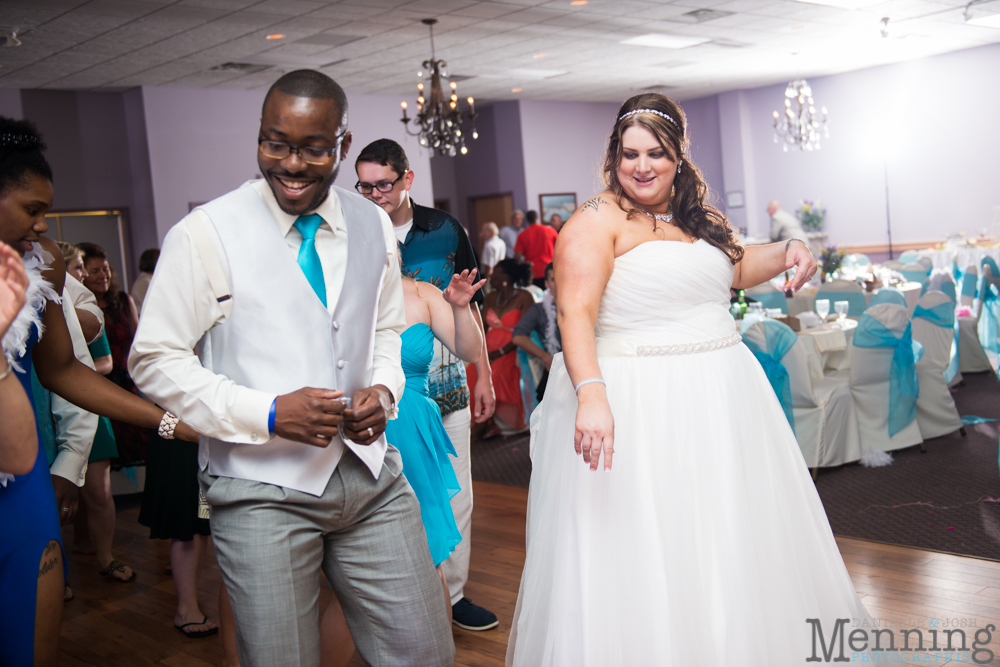 Malory & her dad: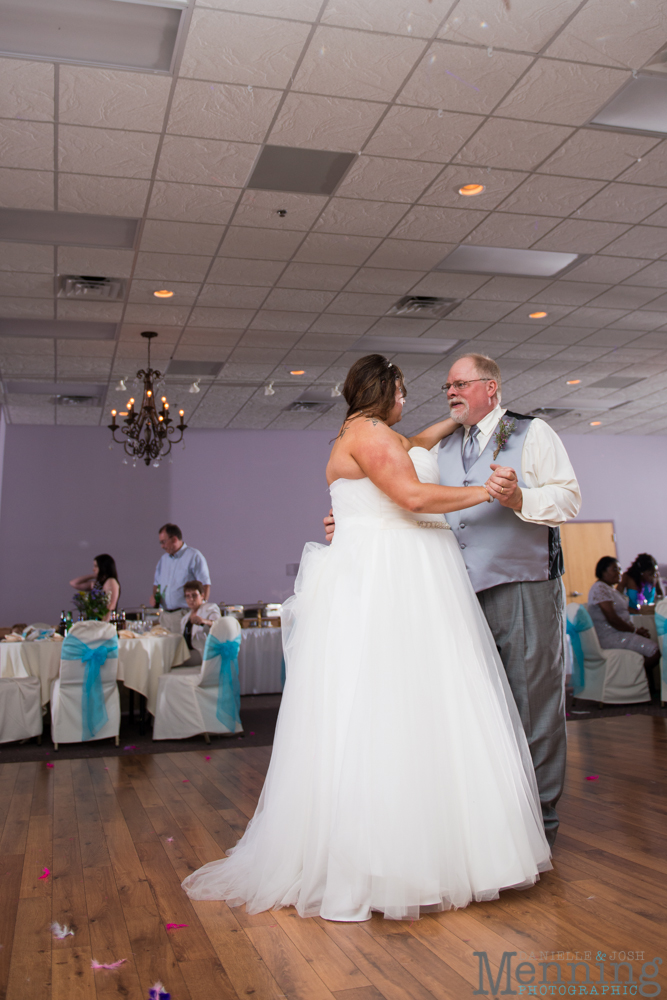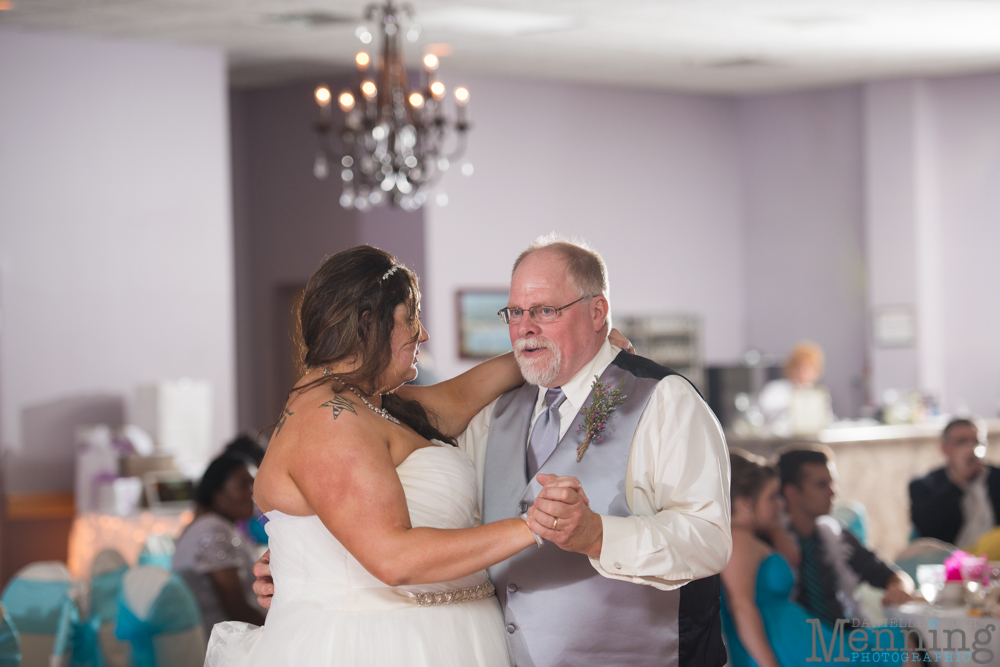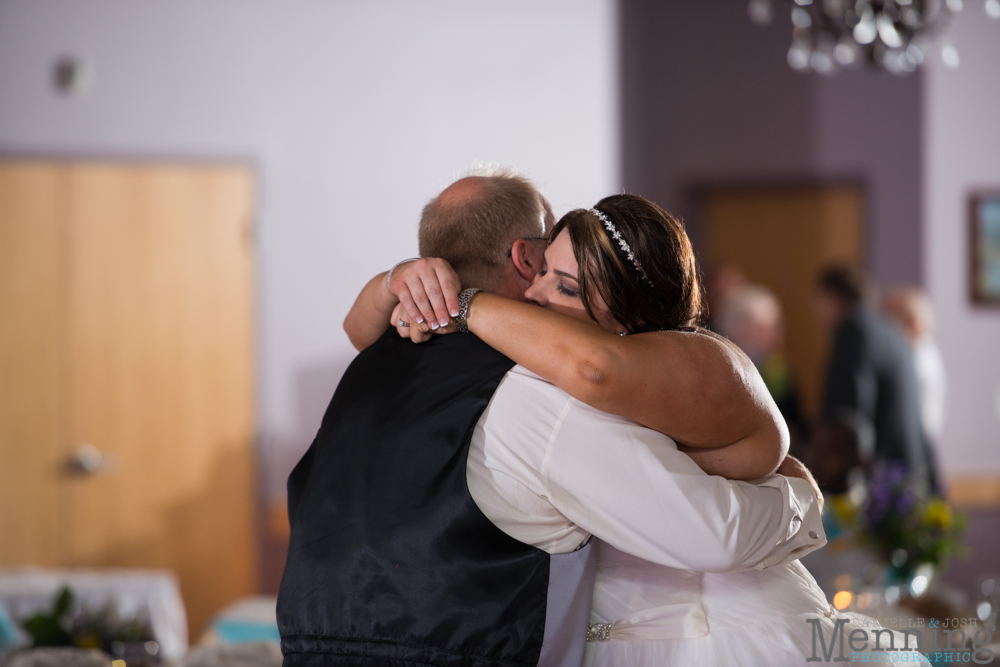 Davion & his mom: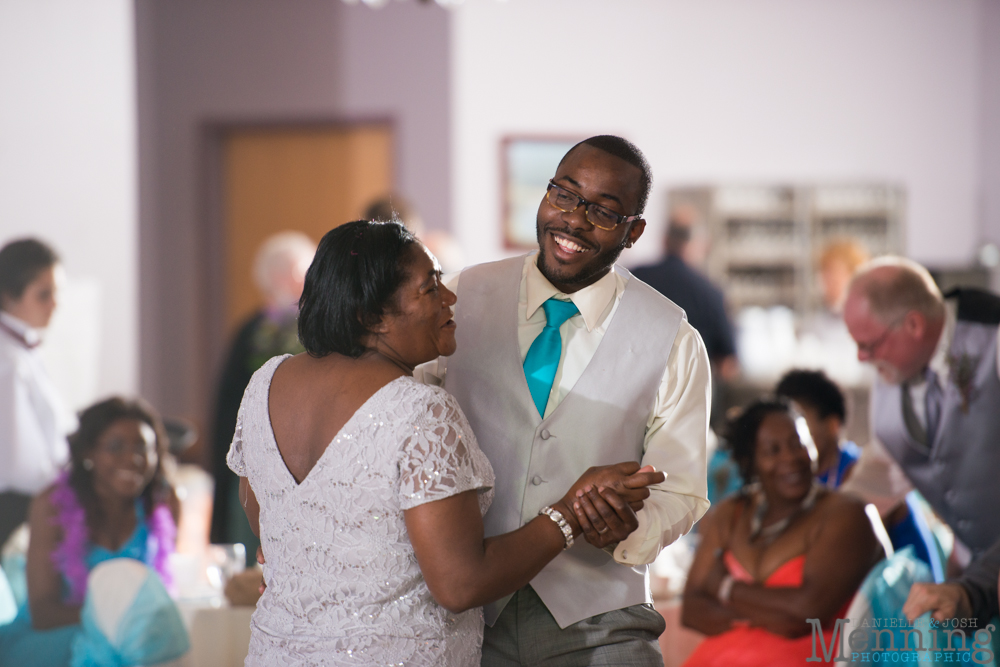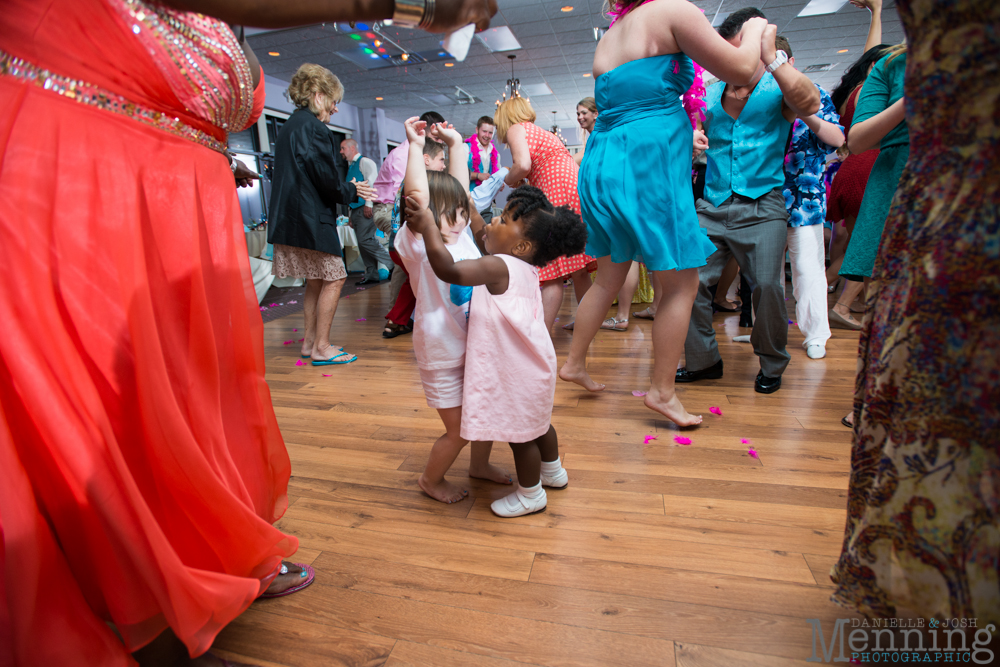 Trey playing in mommy's dress. Tulle is fun!
And such a cute family moment: