We're so excited to share this Mill Creek Park and downtown Youngstown engagement session with you because Julie & Andrew are so nice, really fun, and extremely comfortable and adorable together! We met them at Lanterman's Mill & these two sweethearts were waiting with a little gift bag with precious little baby clothes inside for our baby that's due in February. . . how thoughtful are they?! 🙂 I said it before & I'll say it again- we LOVE our clients!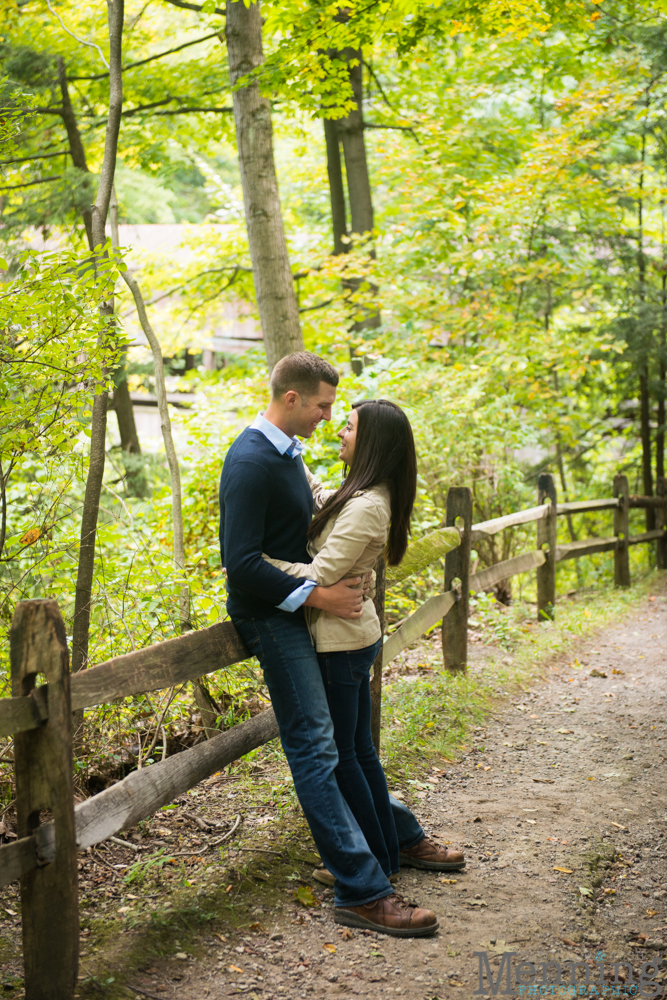 Then we proceeded to have fun, laugh, and photograph Julie & Andrew canoodling. 🙂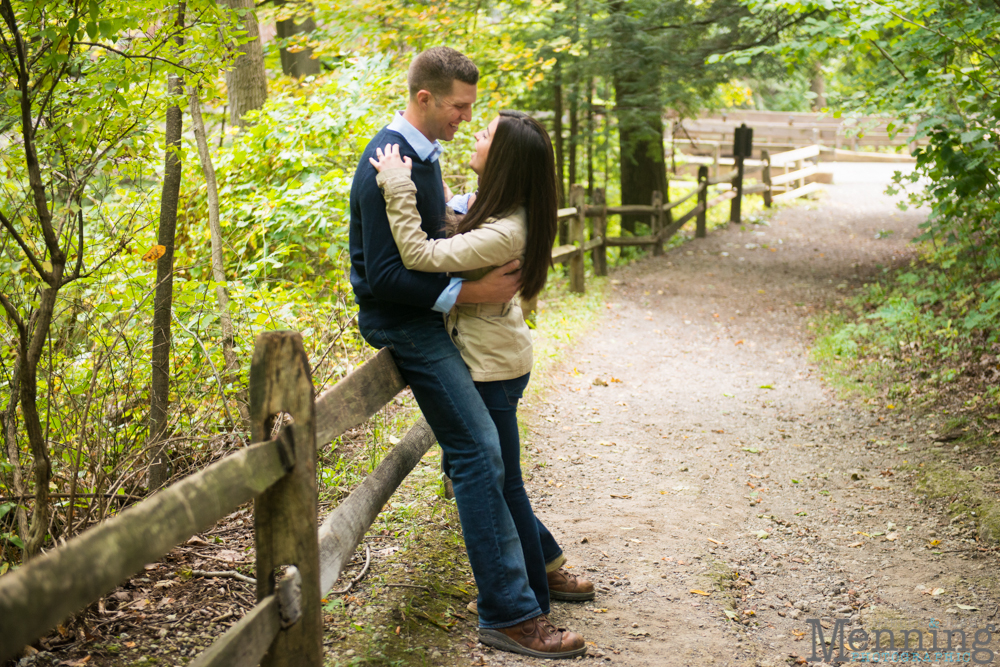 These two are laughers & are full of smiles! We can't wait for their wedding day; it'll be fantastic!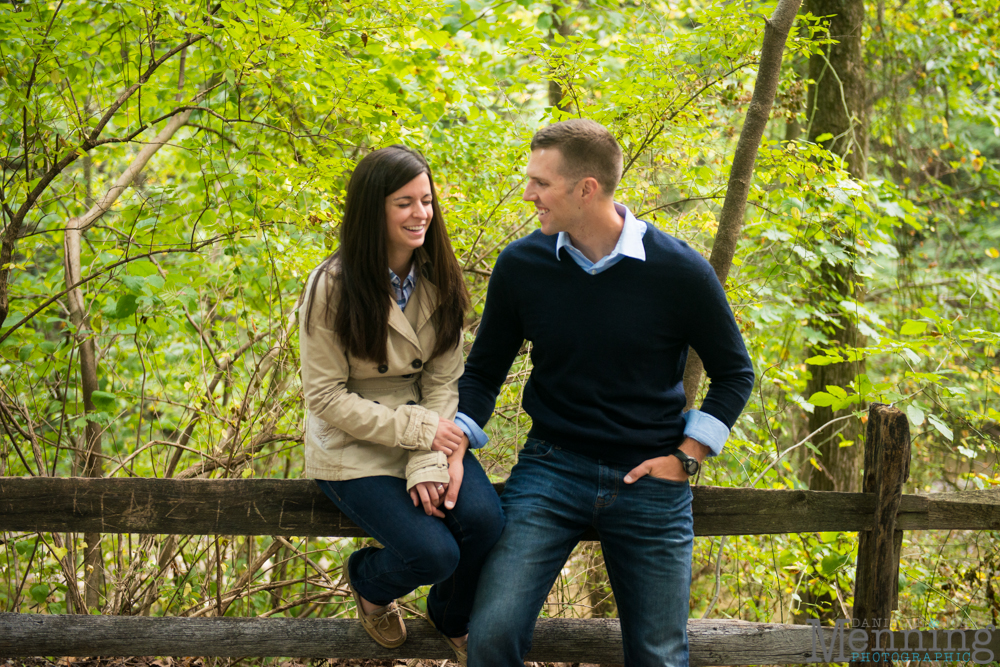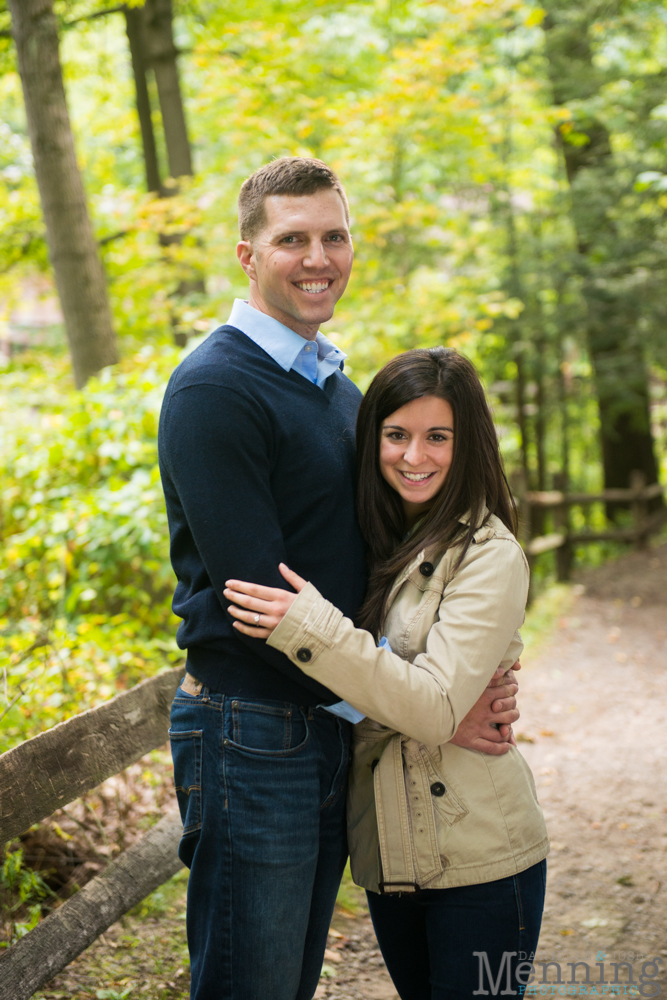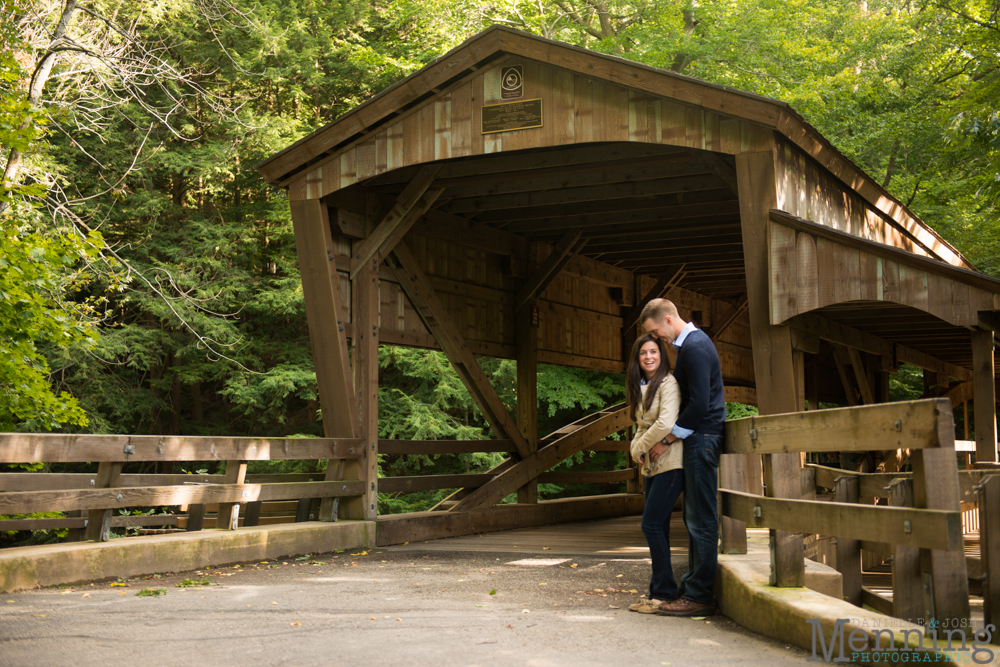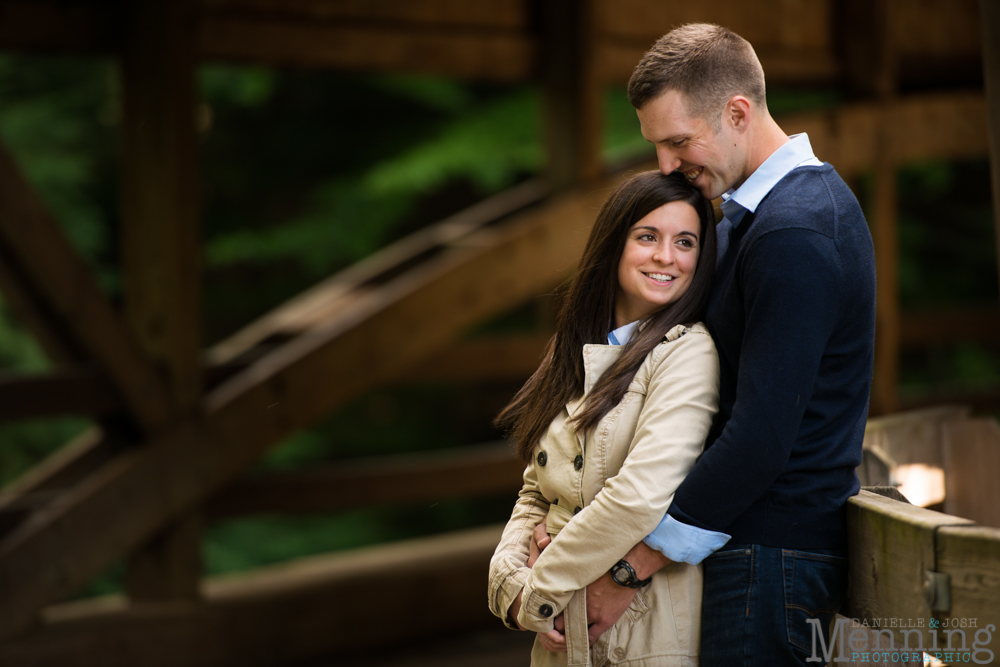 There's a slight height difference between the two of them . . . about a foot or so. Â I think it adds to their cuteness. And Julie is just downright adorable! I can readily tell that Andrew wholeheartedly agrees.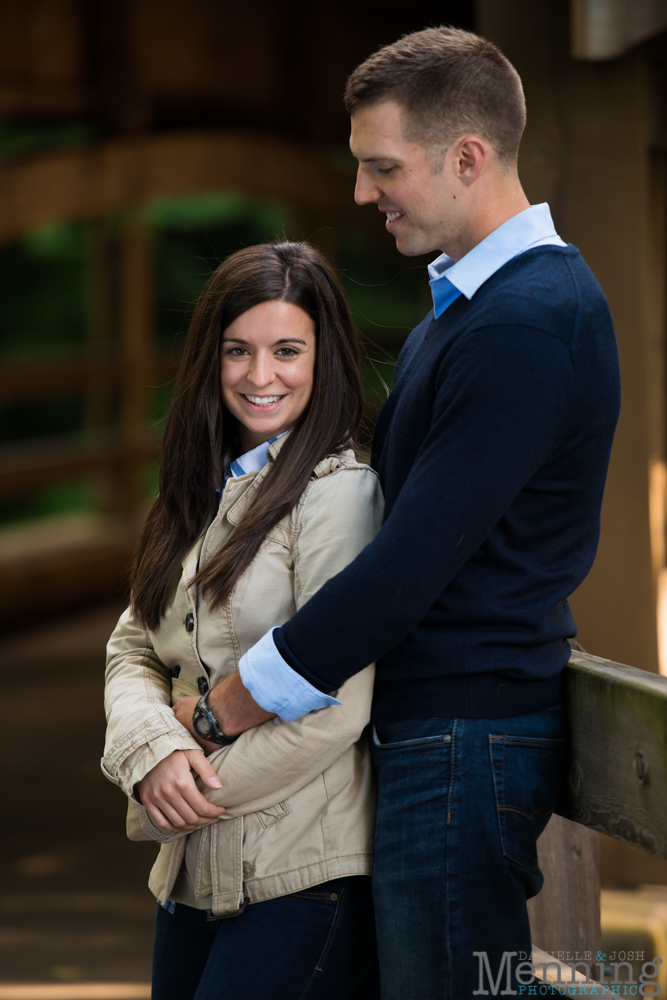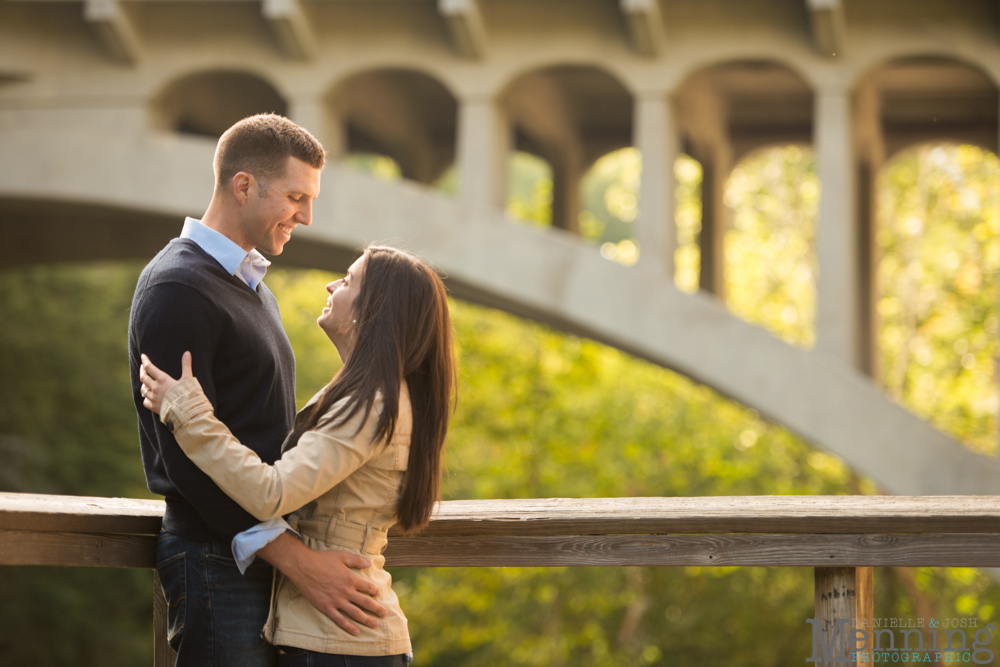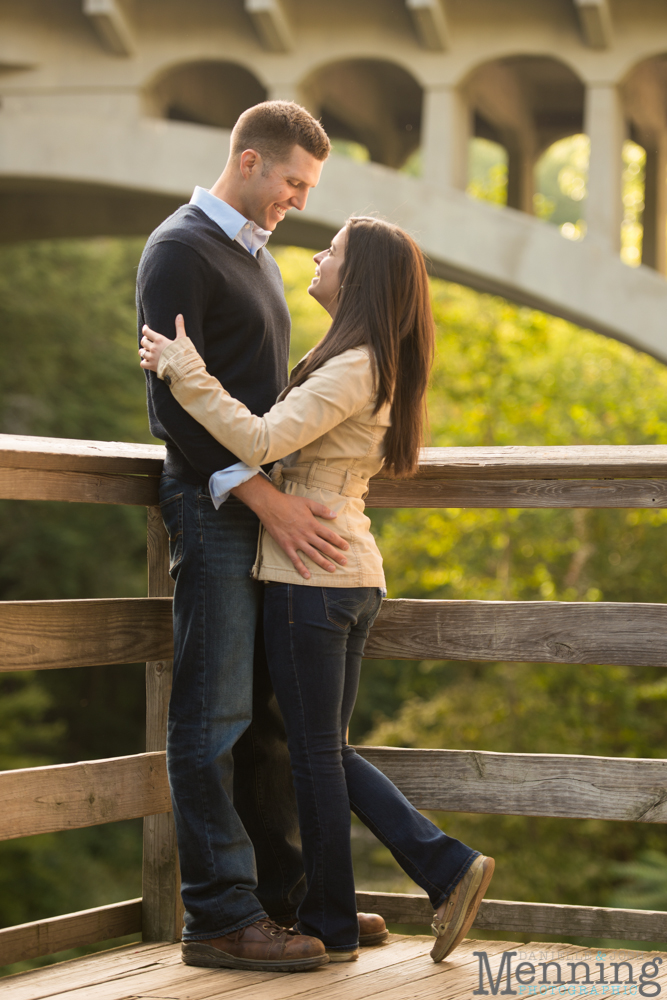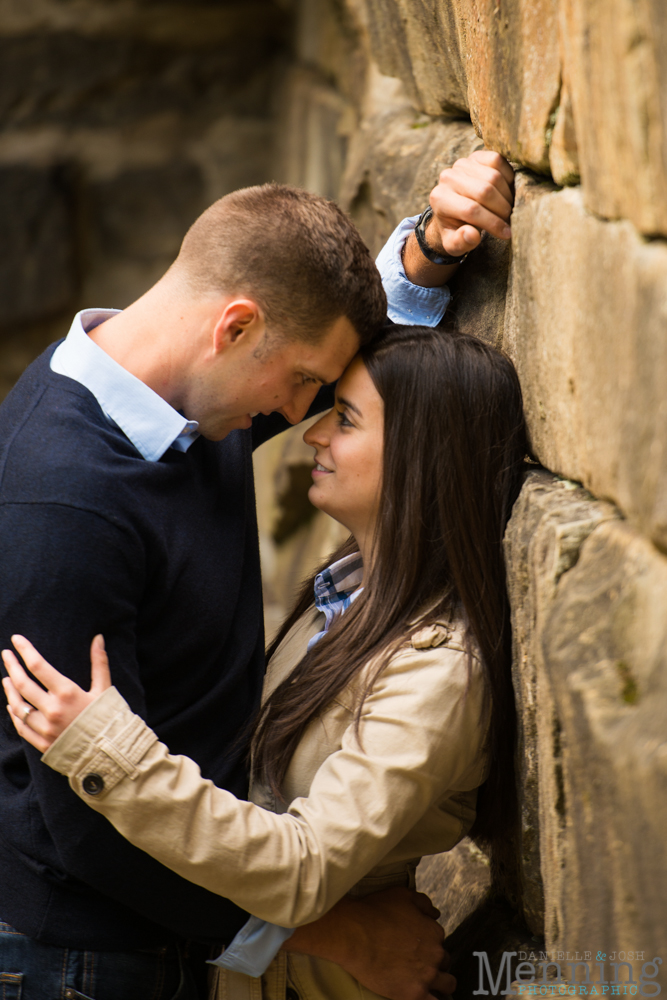 Such sweetness & tenderness.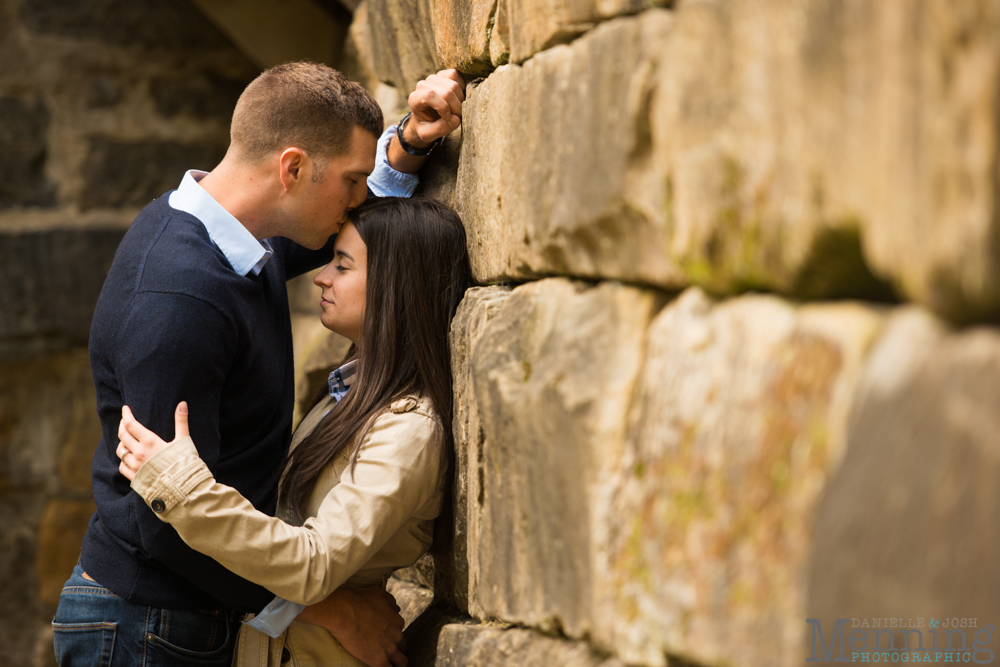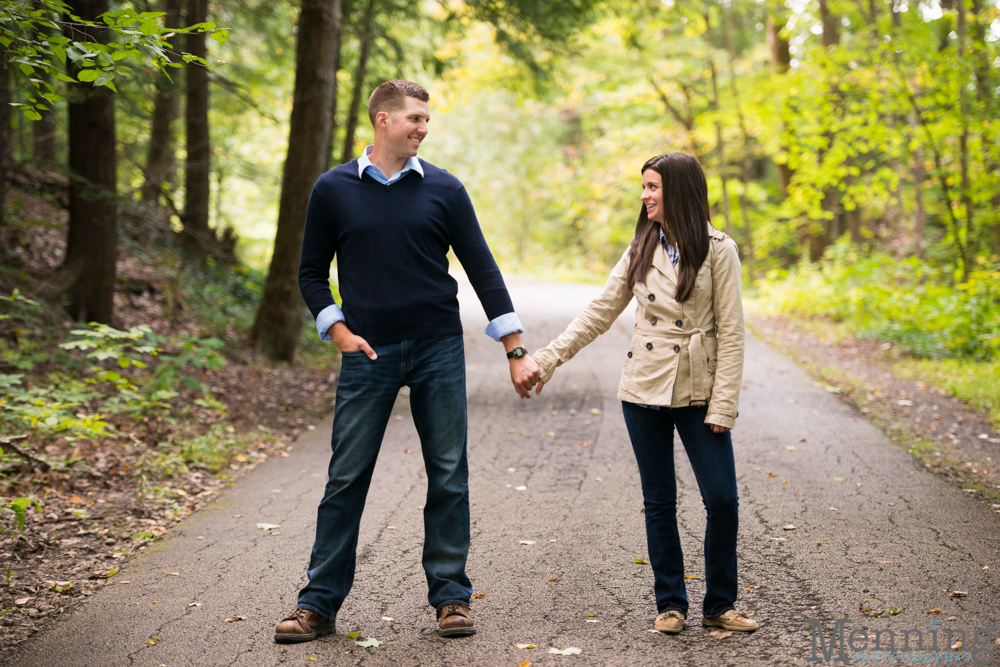 I told you they like to laugh.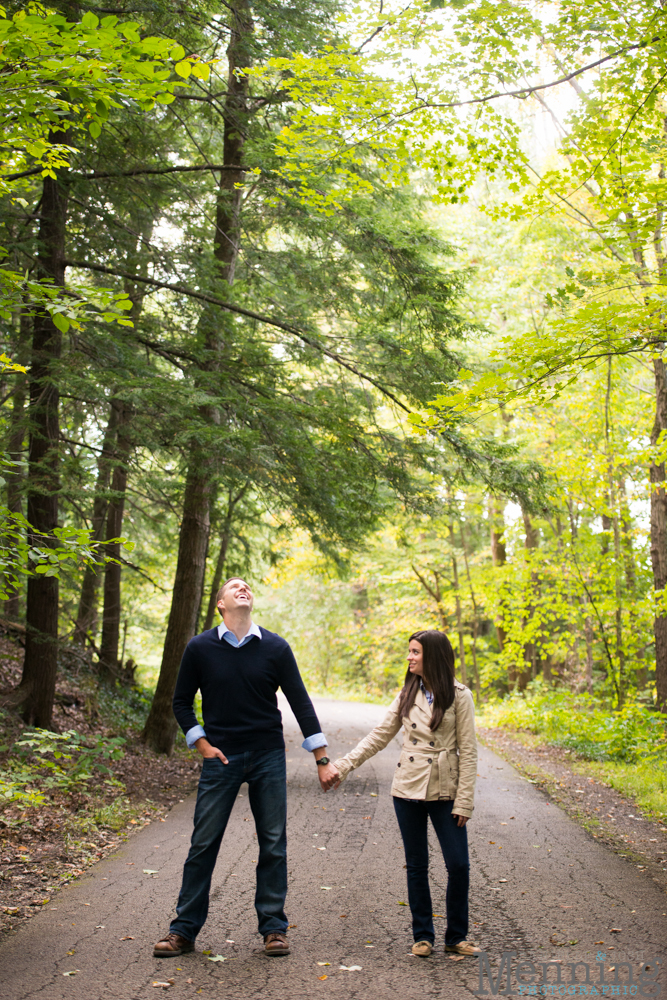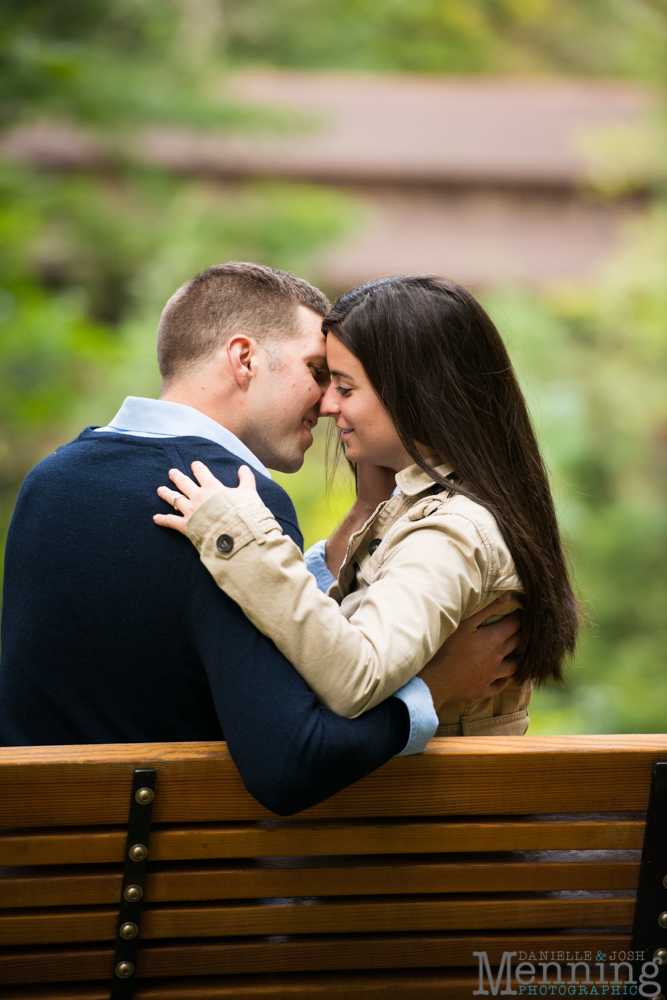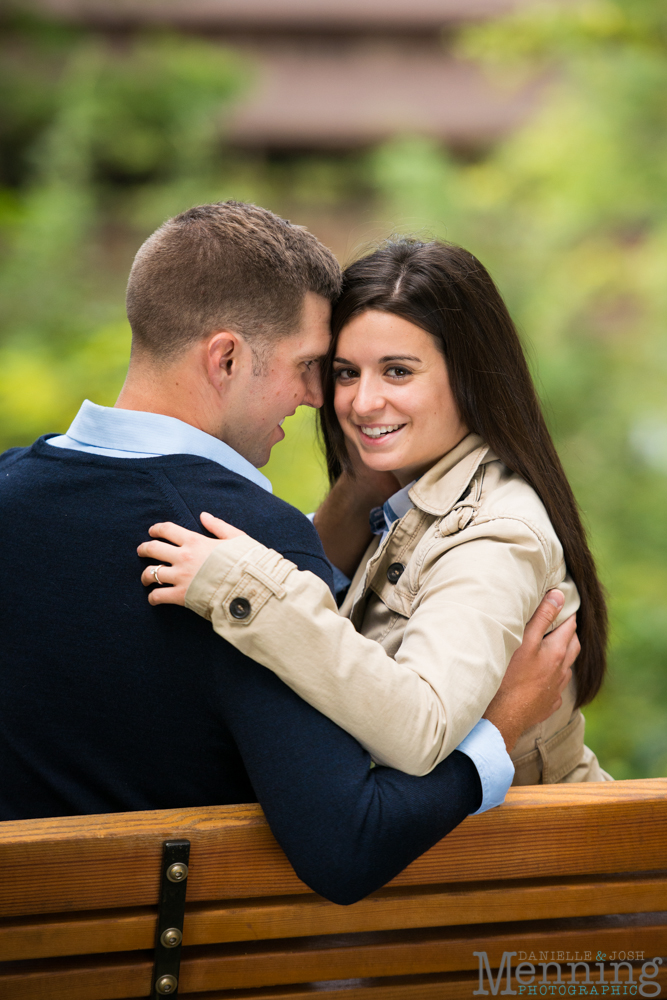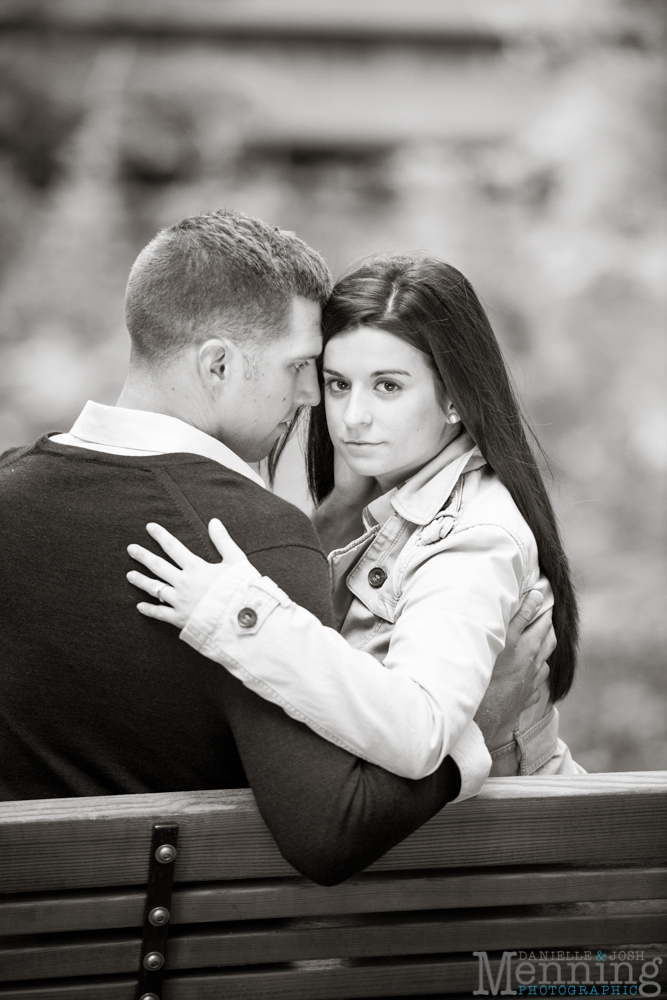 Josh was standing on the side of a cliff with a 50 foot dropoff to take these shots. I stayed back a reasonable distance. 😉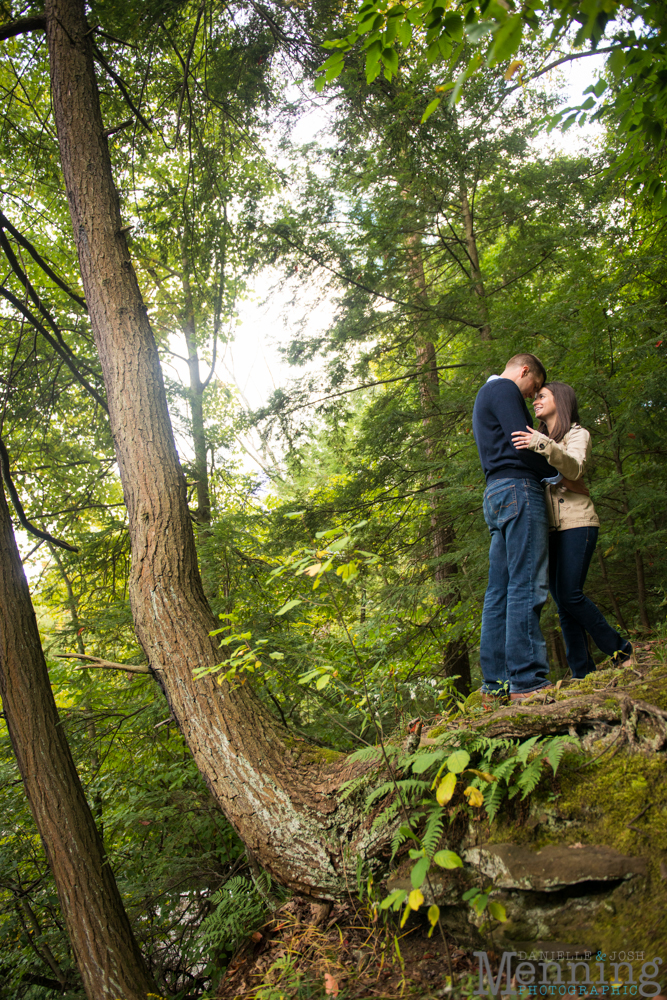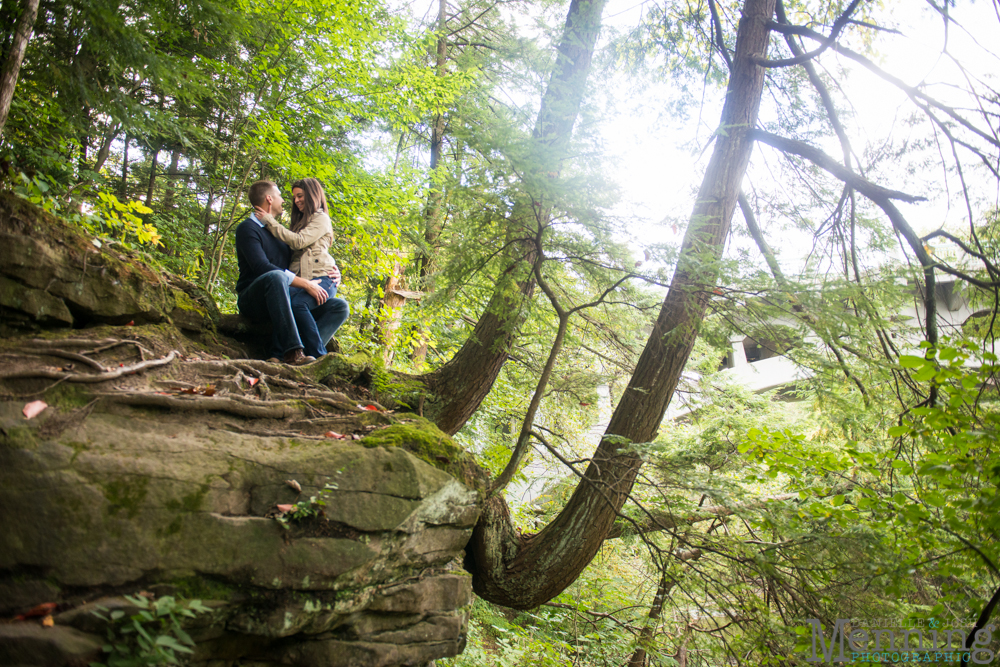 Outfit change and scenery change: to Fellows Riverside Gardens we went!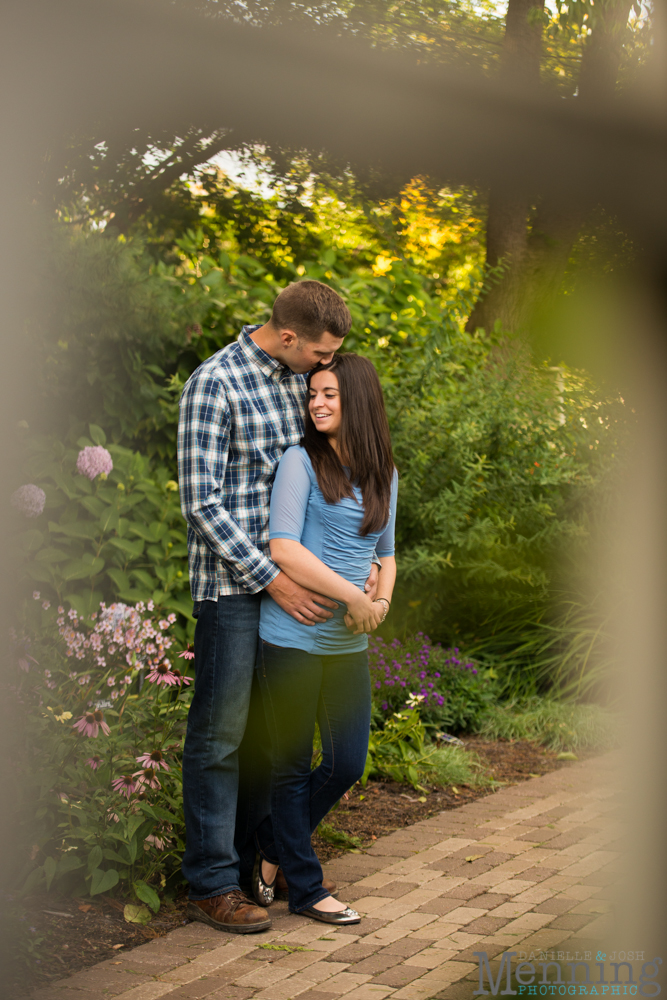 We love Fellows Riverside Gardens for engagement photos and wedding photos; it's pretty in every season, so well-kept, and we're blessed to have it in the area.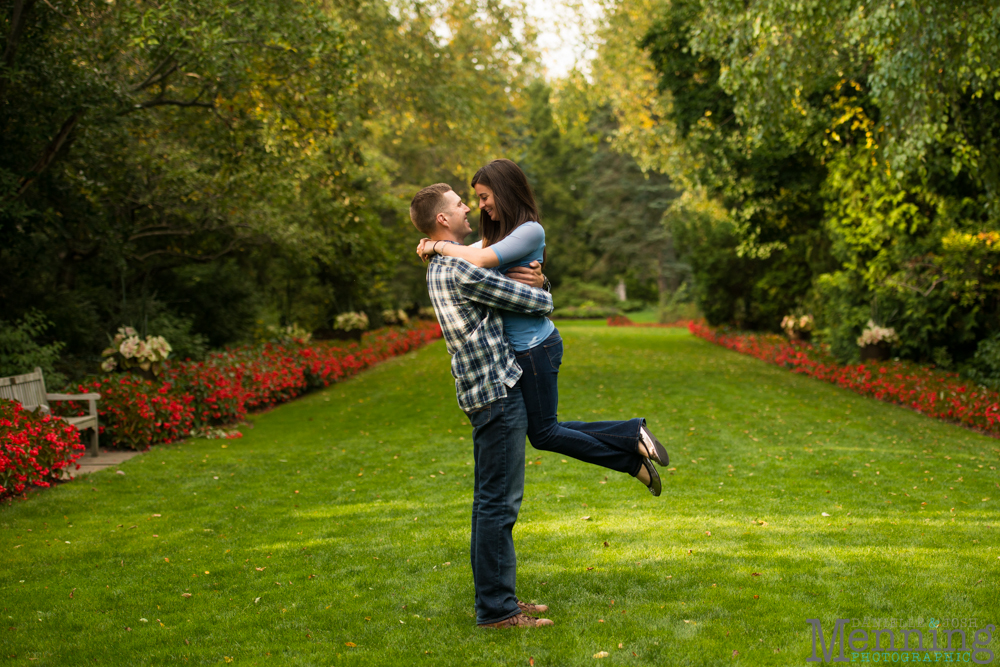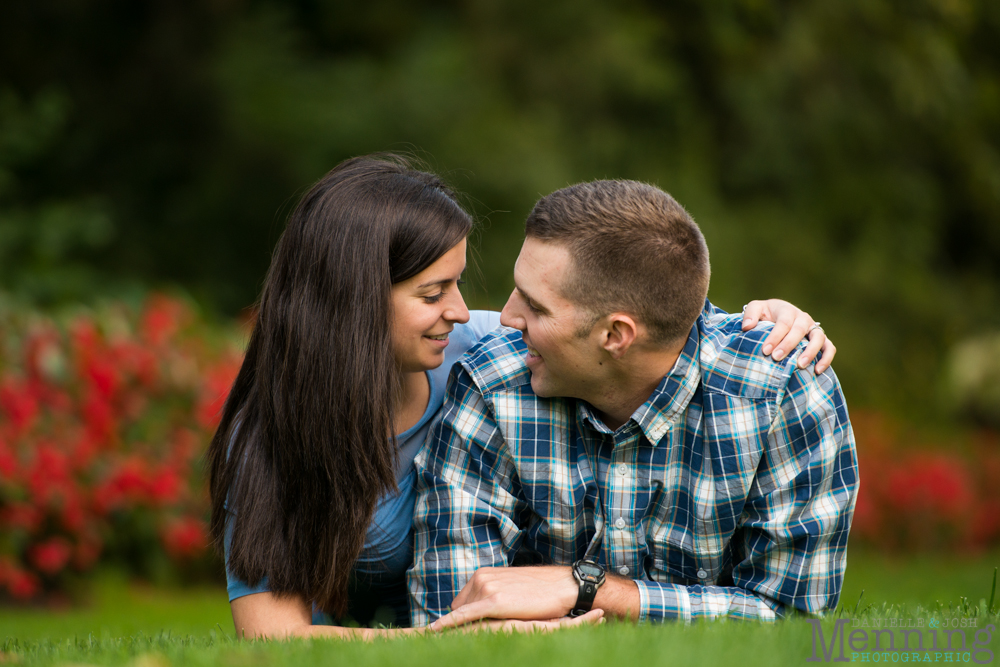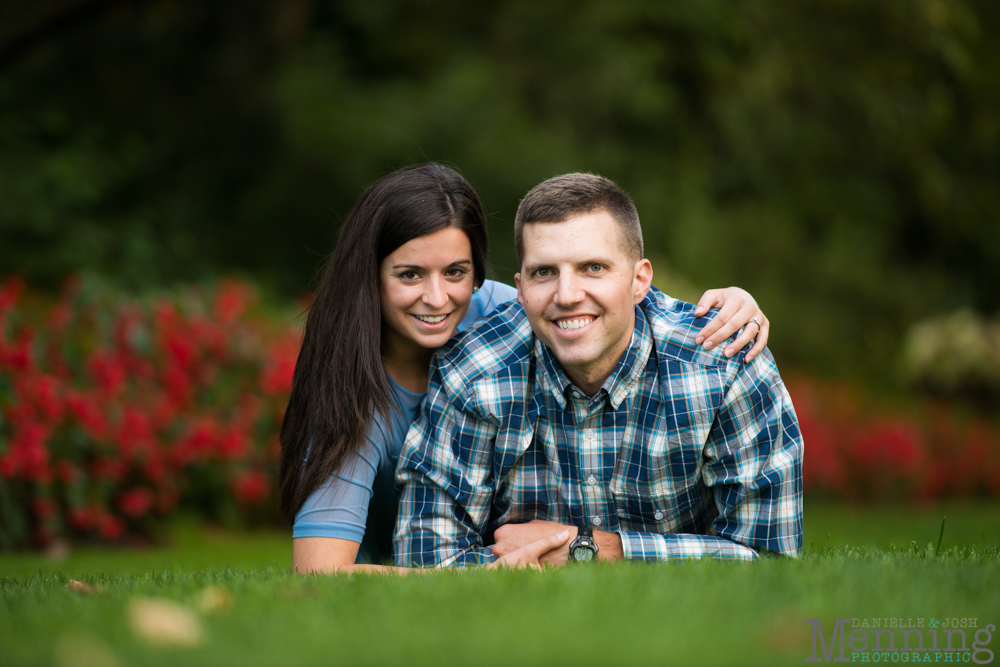 Could they BE any cuter?! Not even if they tried.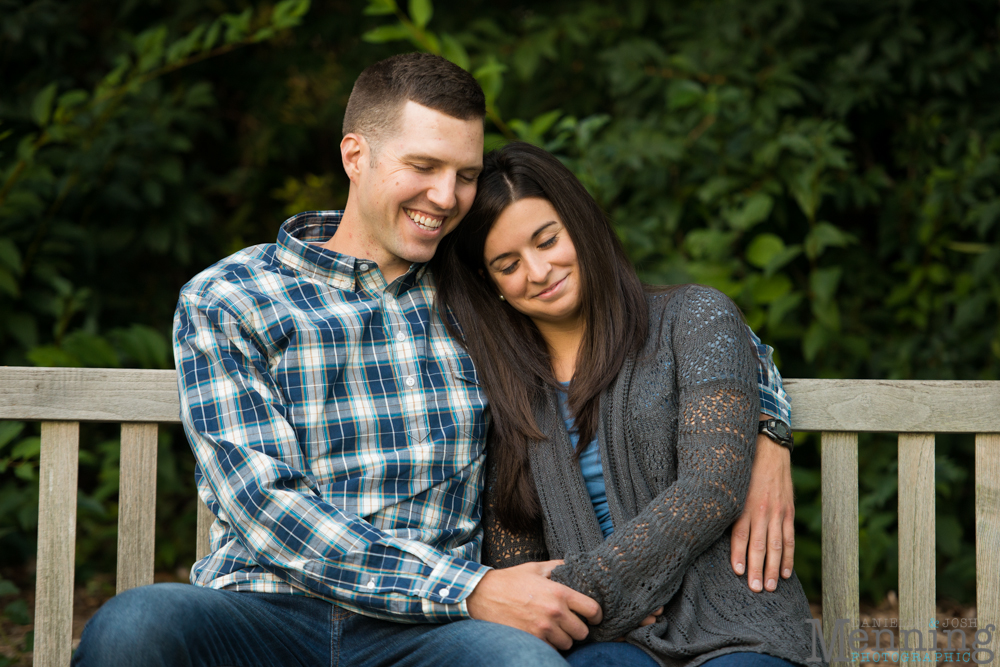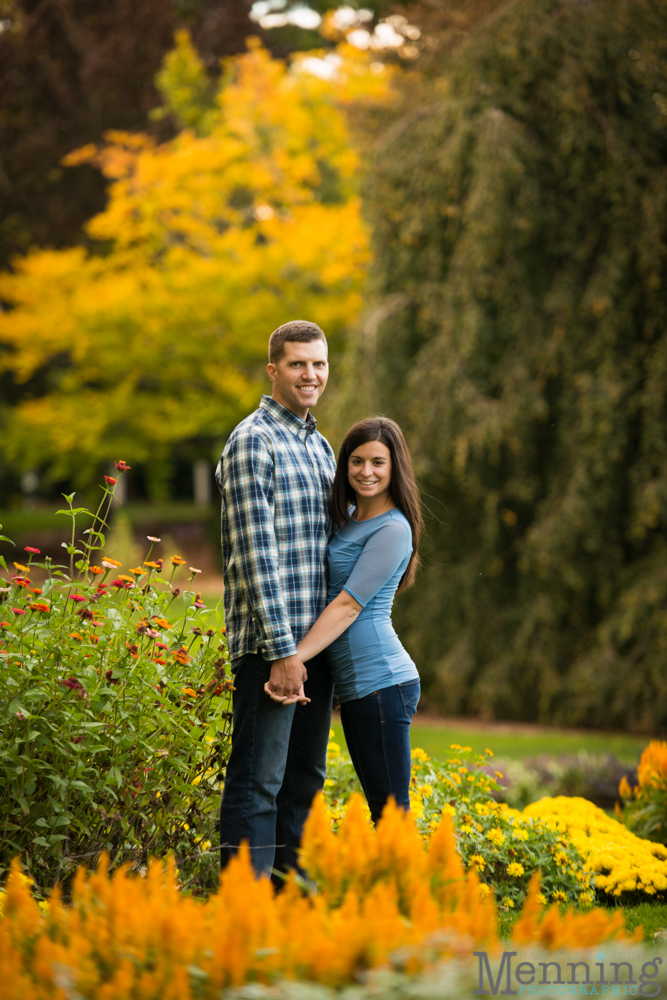 Seriously loving these COLORS!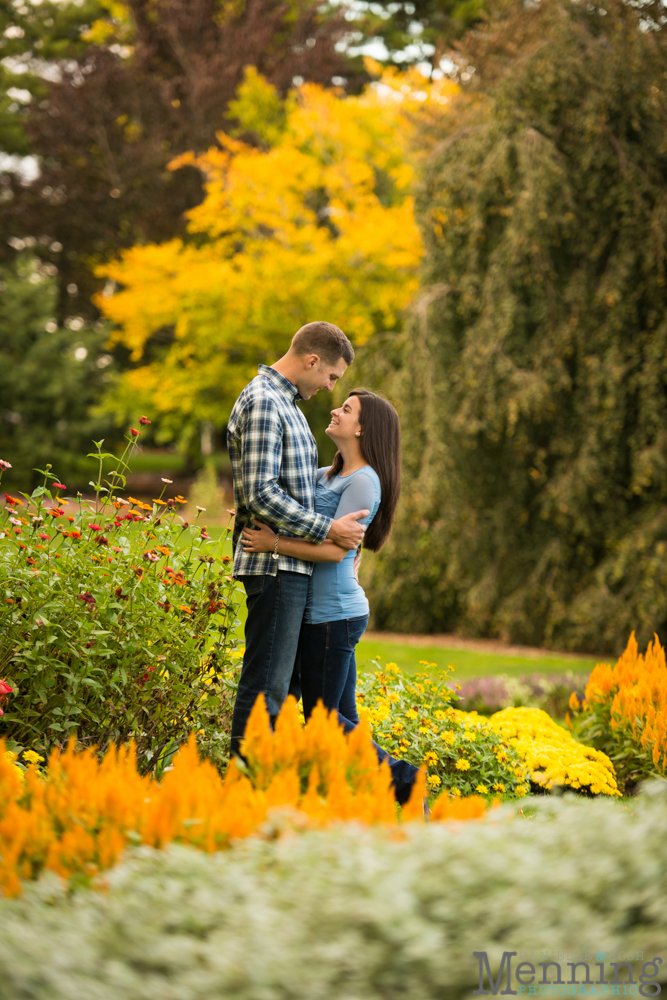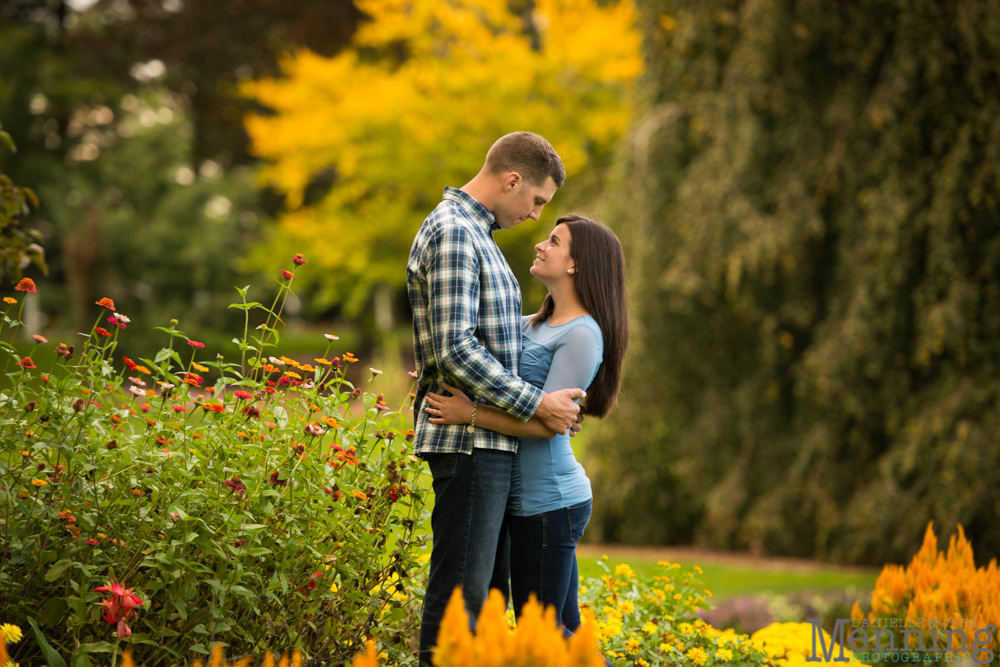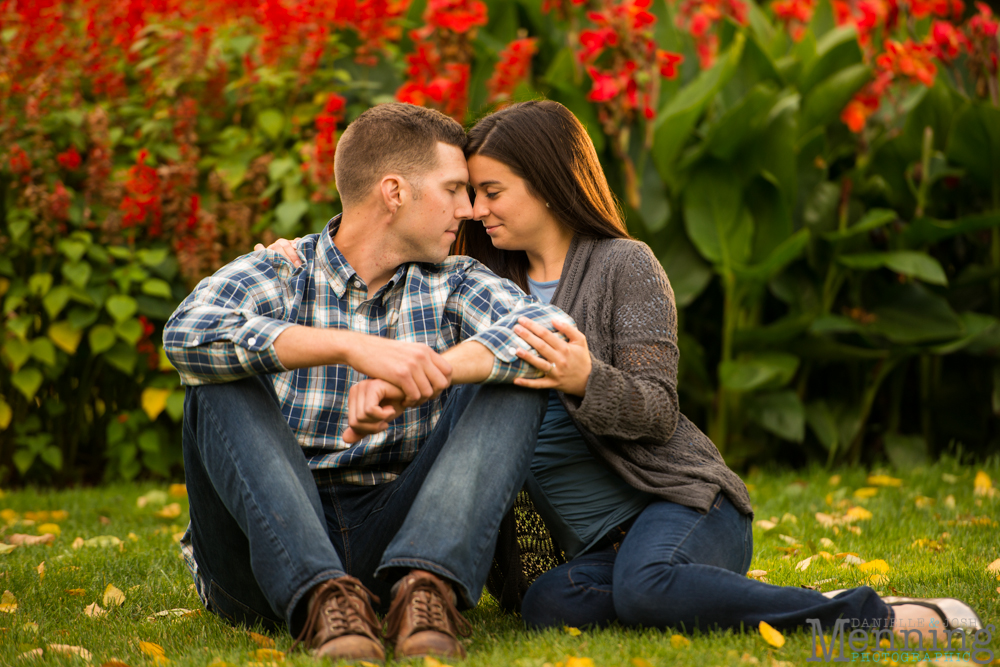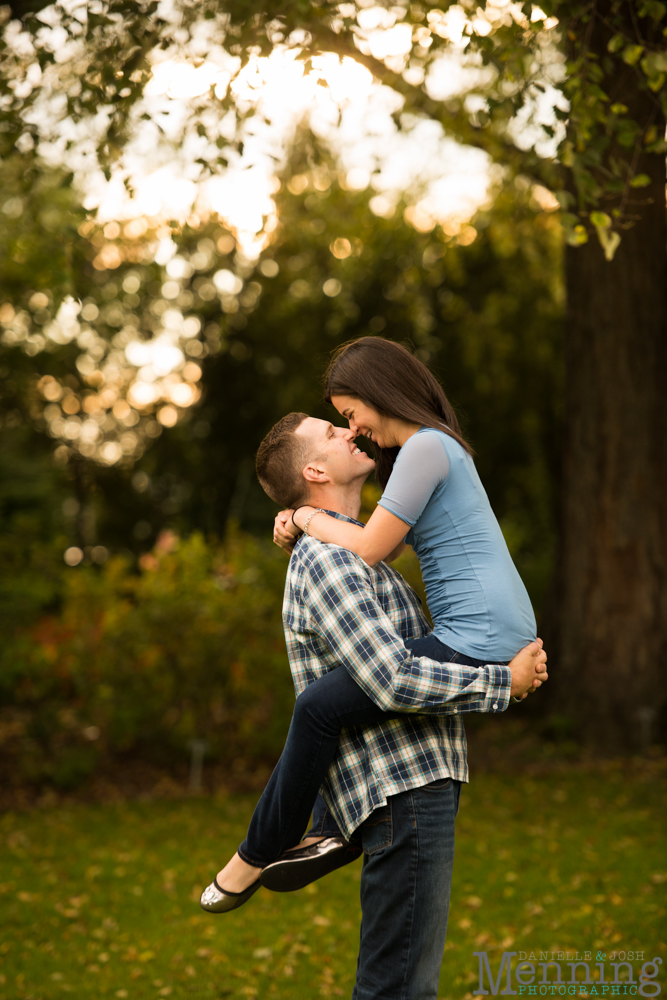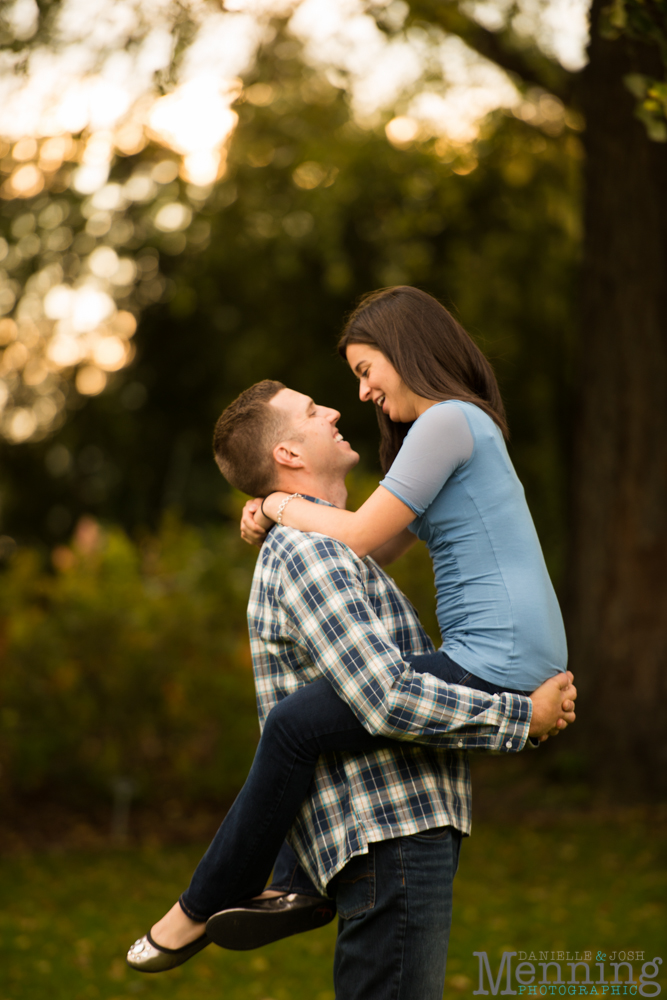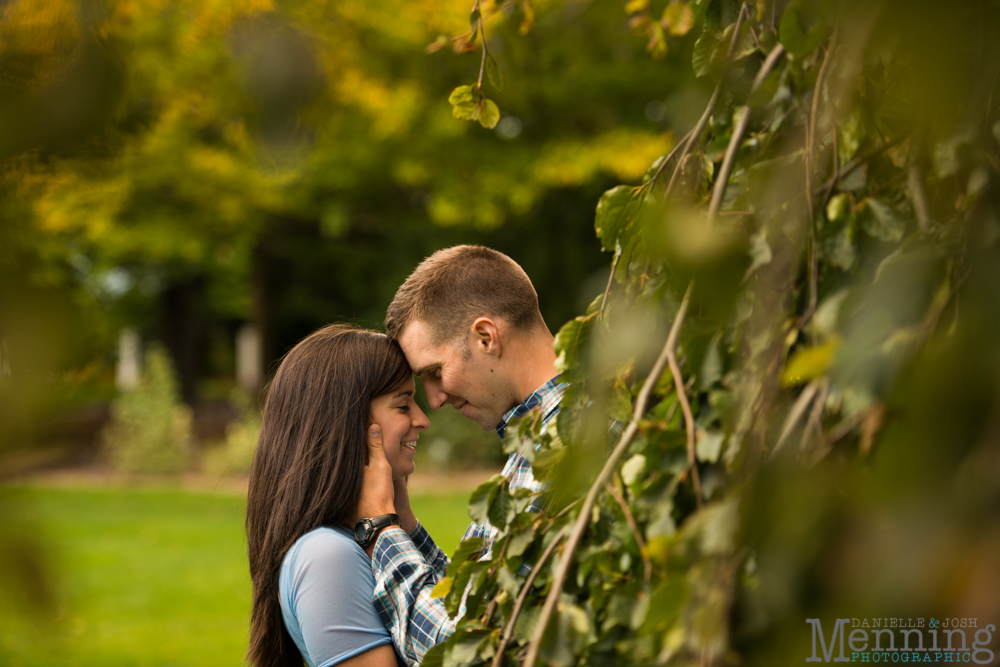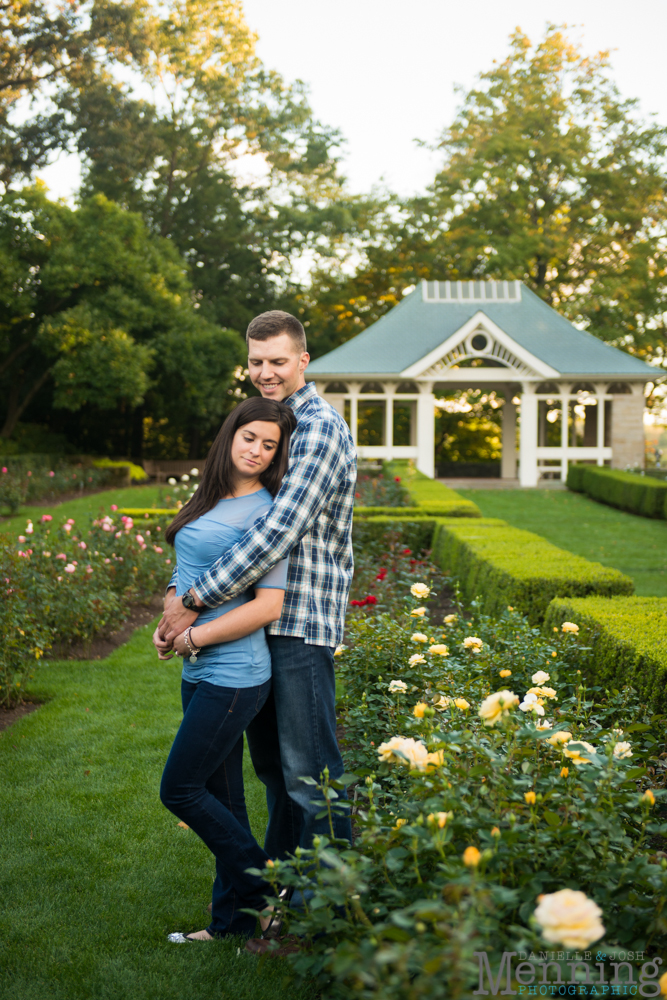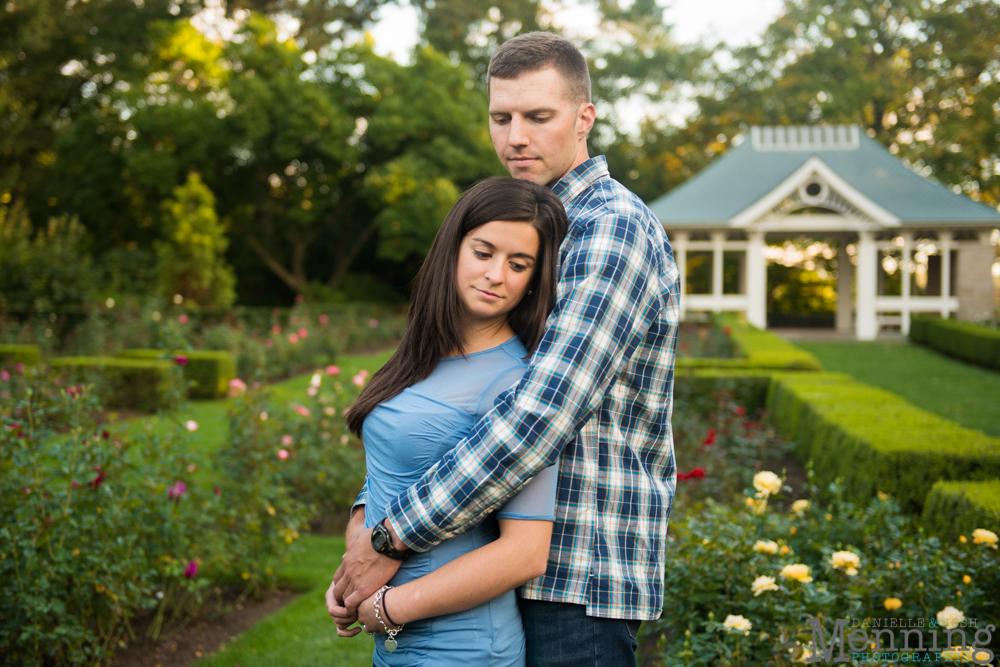 Gorgeous light brought to you by Mr. Golden Sun in September. Autumn light is my fav!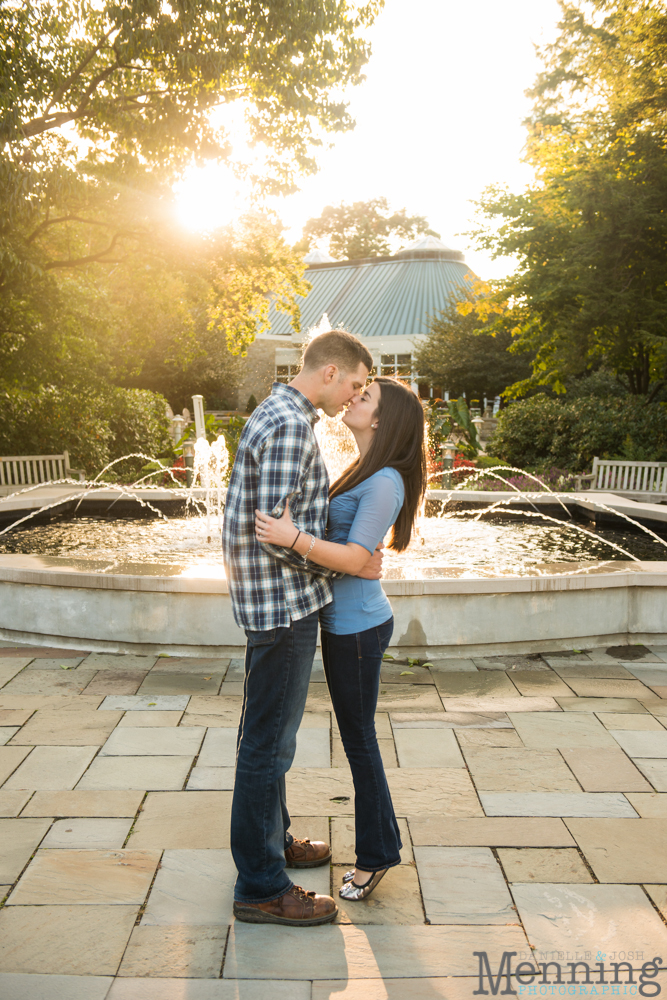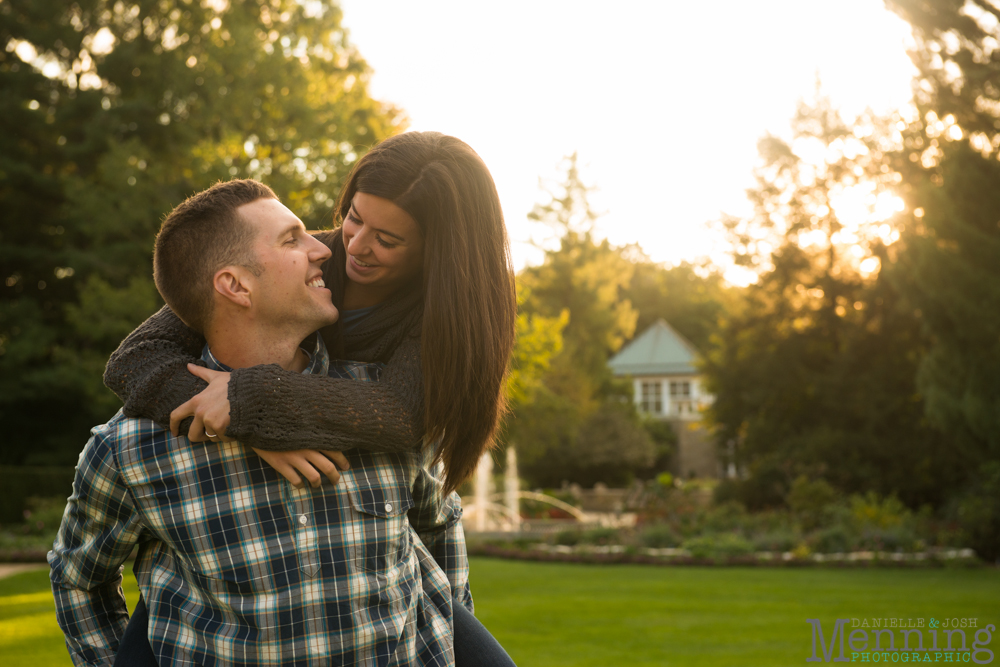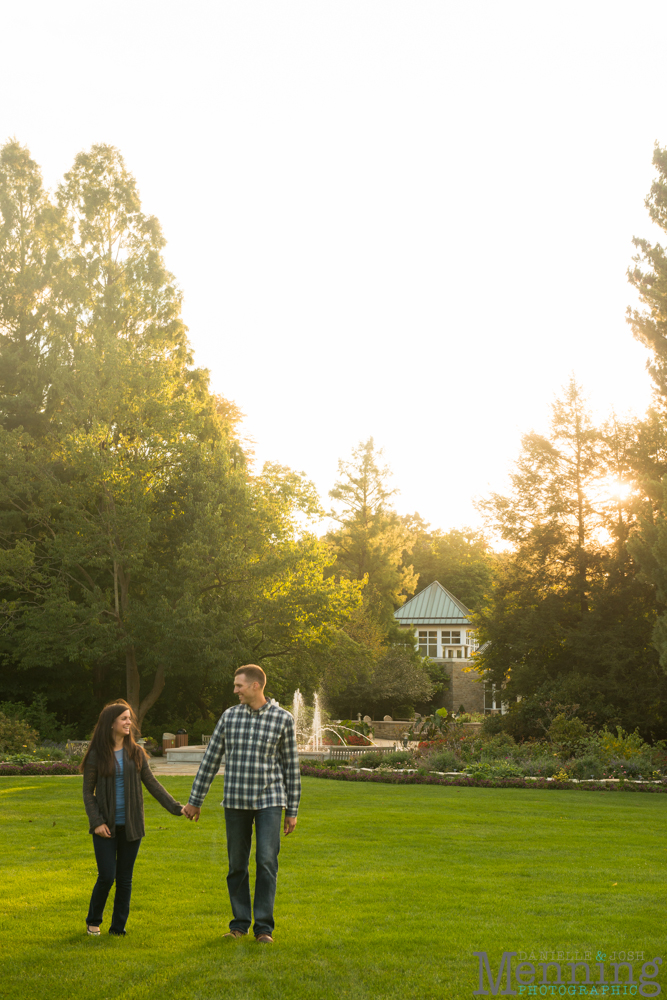 Then we hopped in our cars & headed to downtown Youngstown for a few photos. From the beginning of the session until the end of the session, it dropped about fifteen degrees.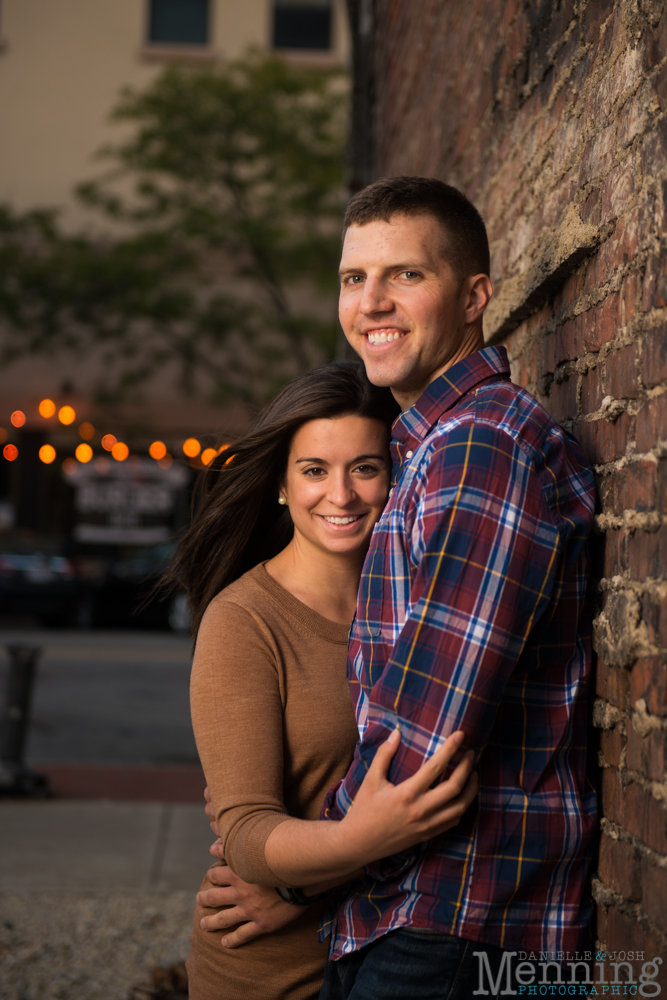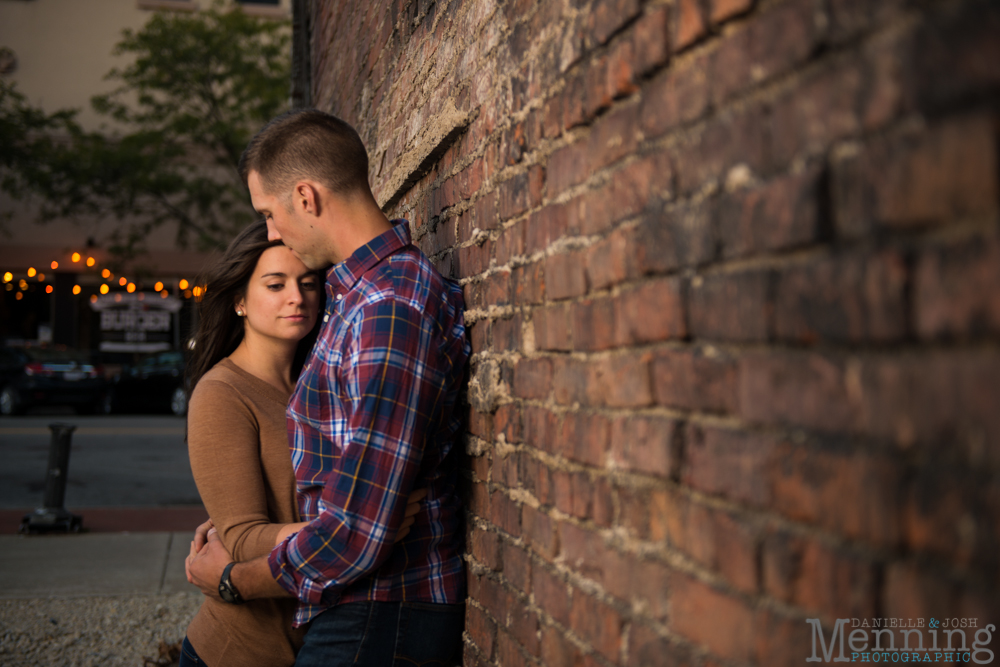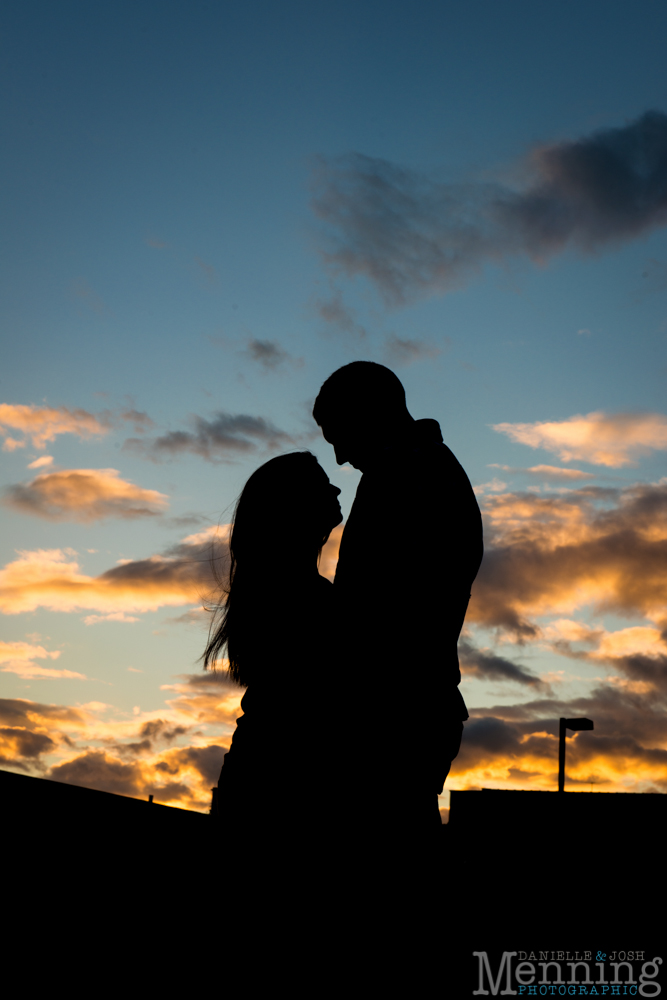 A li'l something different for some variety in the session. We love to go for all of the following types of images during each engagement session: fun, cute, cuddly, edgy, romantic, sexy, and creative.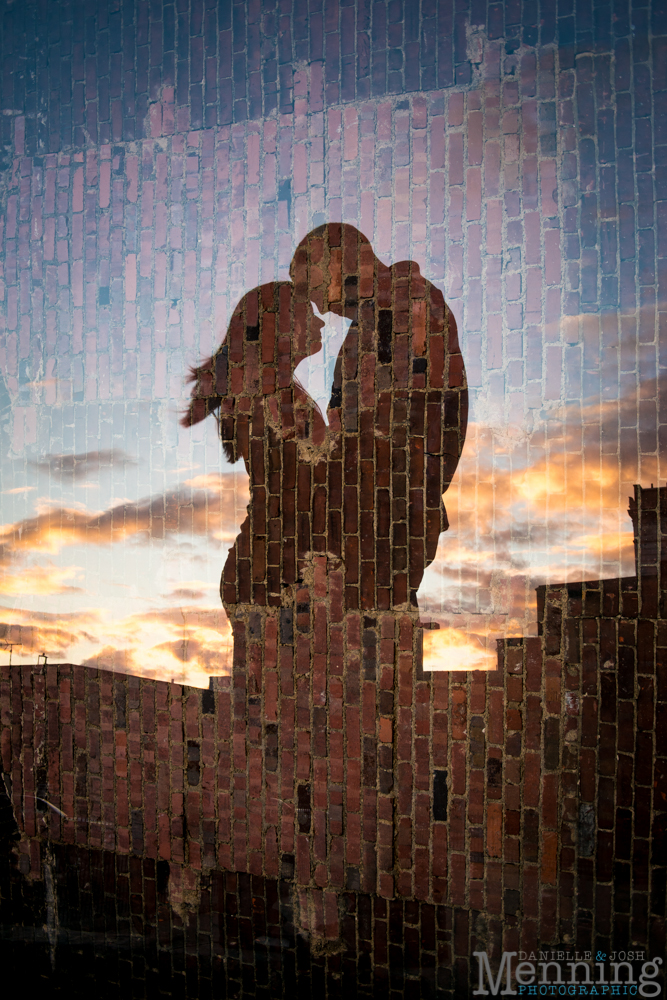 The sky was pretty!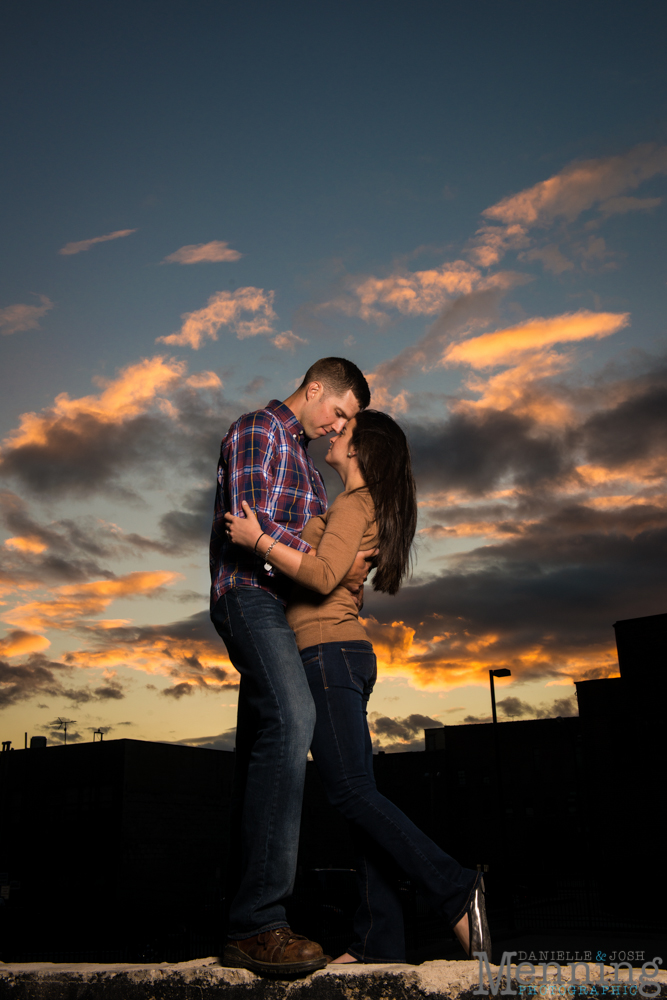 But Andrew & Julie are even prettier together. 🙂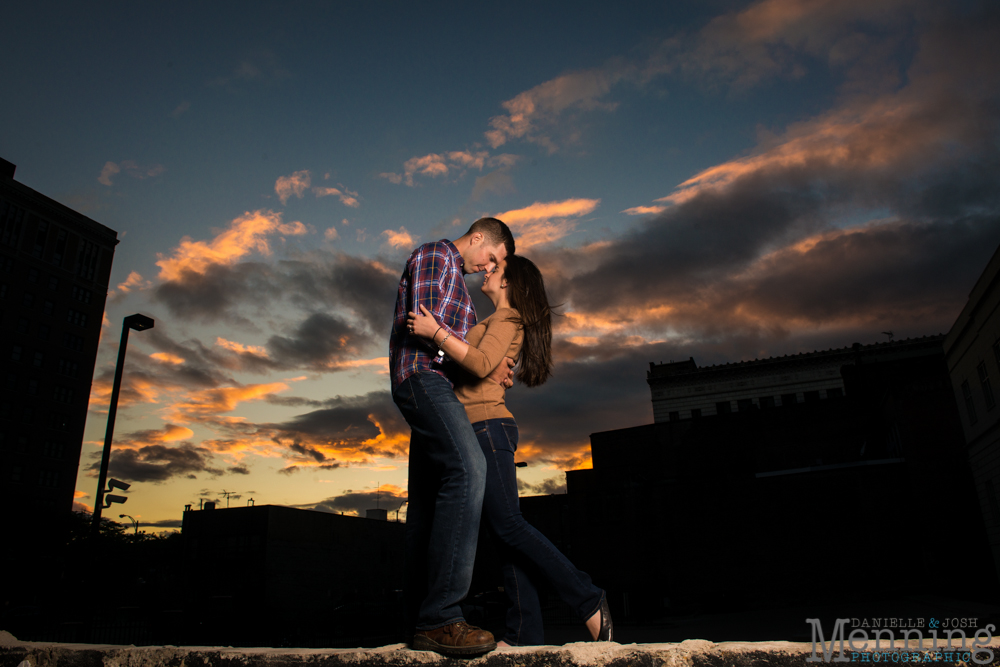 We had a ton of fun during this session & we know Julie & Andrew's wedding is going to rock our socks off! Can't wait!
Be our friend: Instagram | Facebook | Twitter | Pinterest | Google +