If you're anything like me and your husband says, "Don't make any plans on Saturday. I'm taking you somewhere. It's a surprise," then you would squeal, clench your fists together, smile a huge, dorky smile, and feel like a pretty darn special girl with a pretty darn amazing husband. If you've followed our blog for any amount of time this year, you've figured out that we have only had two Saturdays off since April, which is a VERY great thing! We love photographing weddings & getting to experience the wonderful moments in our clients' lives each weekend. That said, there's just something about being off on a Saturday that's exciting; we feel semi-normal being able to go out and do Saturday things that people with weekends off get to do. (We feel as normal as two weirdos like us could possibly feel, I suppose). 🙂
Ever since I was a senior in high school & my home ec class studied interior design and architecture, I've wanted badly to visit Frank Lloyd Wright's Fallingwater. I've mentioned it a few times to Josh & he remembered, as he often does. Thoughtful, sensitive, and observant, he is. This past Saturday, we left at 10:00 am to a destination unknown to me. I felt like a kid on the way to a family vacation or the beach or Disneyworld for the first time. Giddy to be experiencing a surprise and getting to hang out with Josh all day. The drive took a little over two hours & by the time we got off the exit for Fallingwater, I had a strong inkling about where we were headed. Josh called me a "little sleuth" for figuring it out.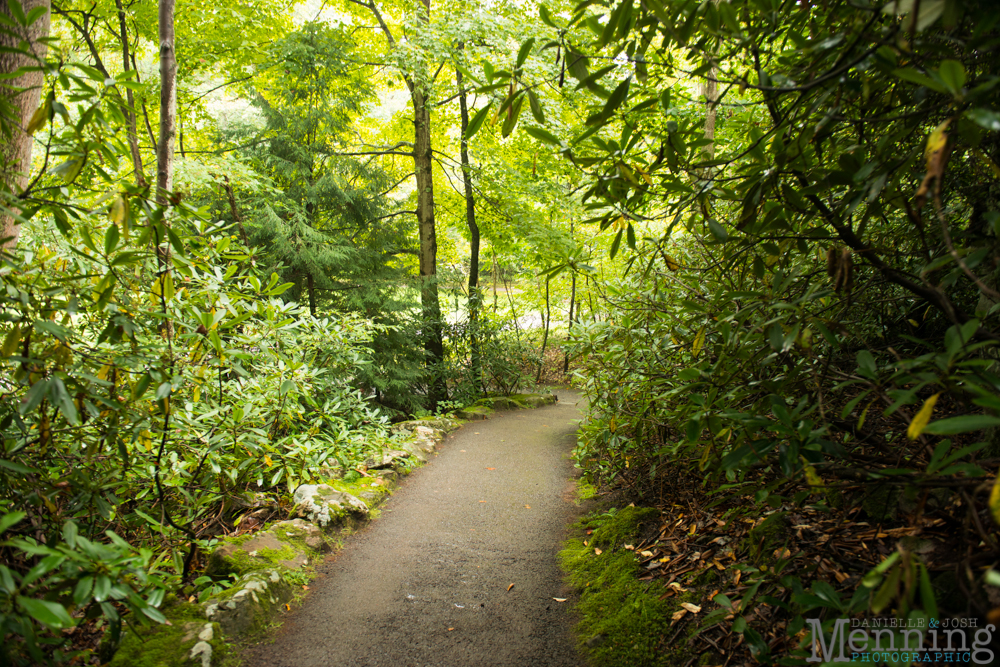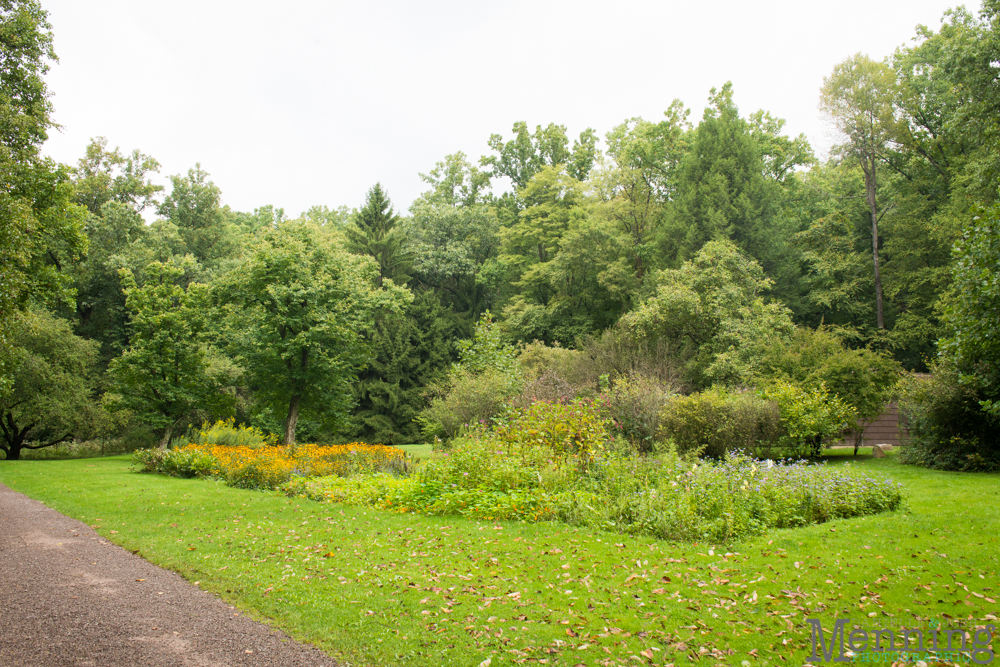 As we walked the pebble path (original to the home) hand in hand, I imagined what it had been like long ago.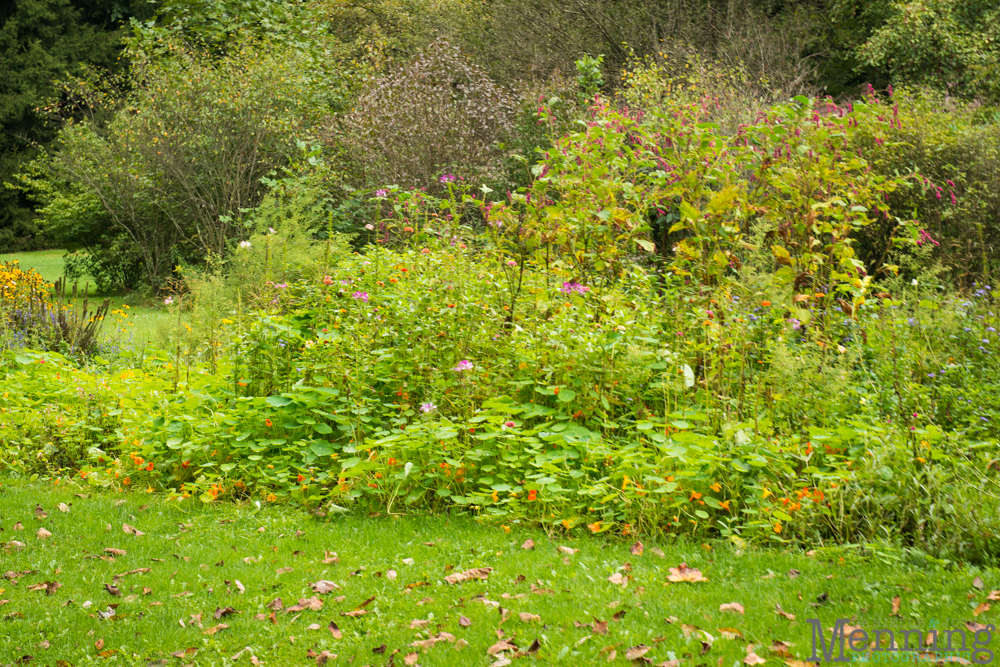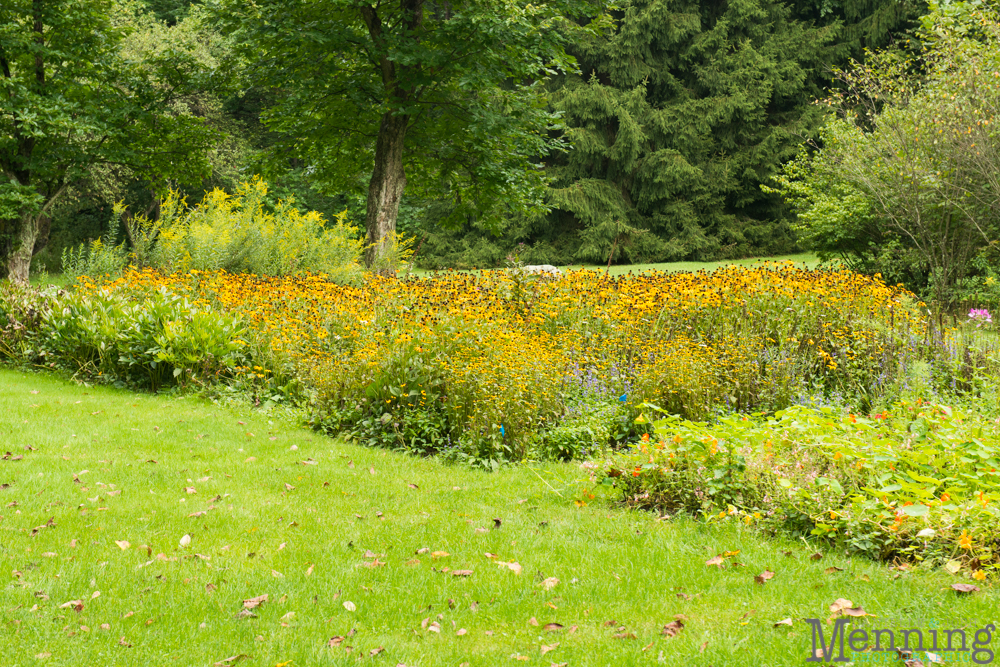 I won't get into too much historical info on here  because if you're interested you can go ahead and look it up, but I will say that Fallingwater was designed by American architect Frank Lloyd Wright for the Kaufmann family (of Kaufmann department stores) in the 1930s. It was their weekend home so that they could escape the hustle and bustle of Pittsburgh. The most unique feature of the home is that it was built into the natural waterfall on the property.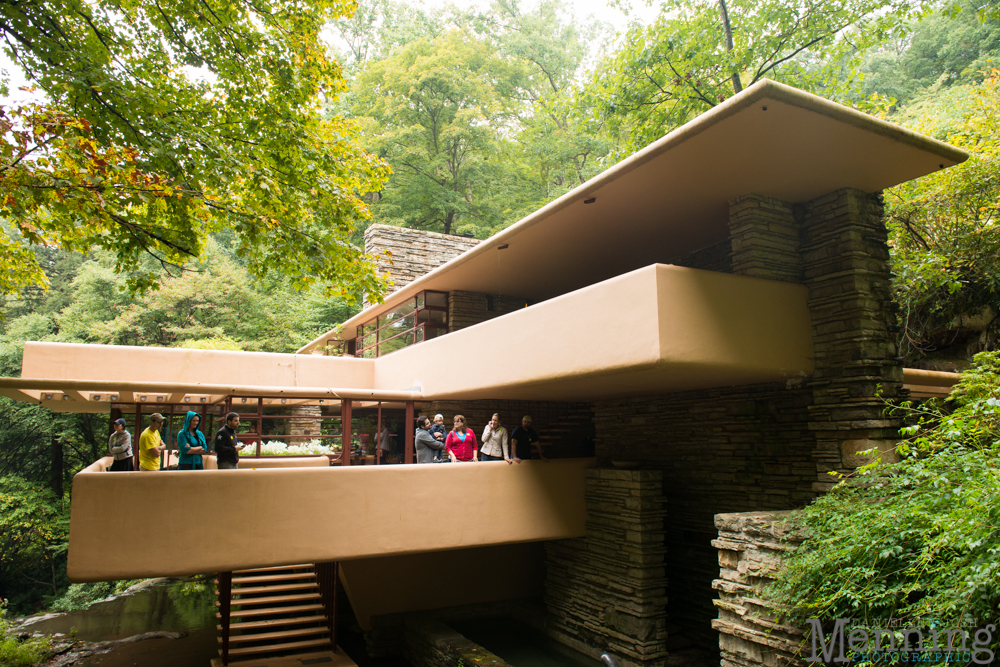 It was slightly unseasonably chilly and damp that day so I busted out my TOMS boots for the first time all year.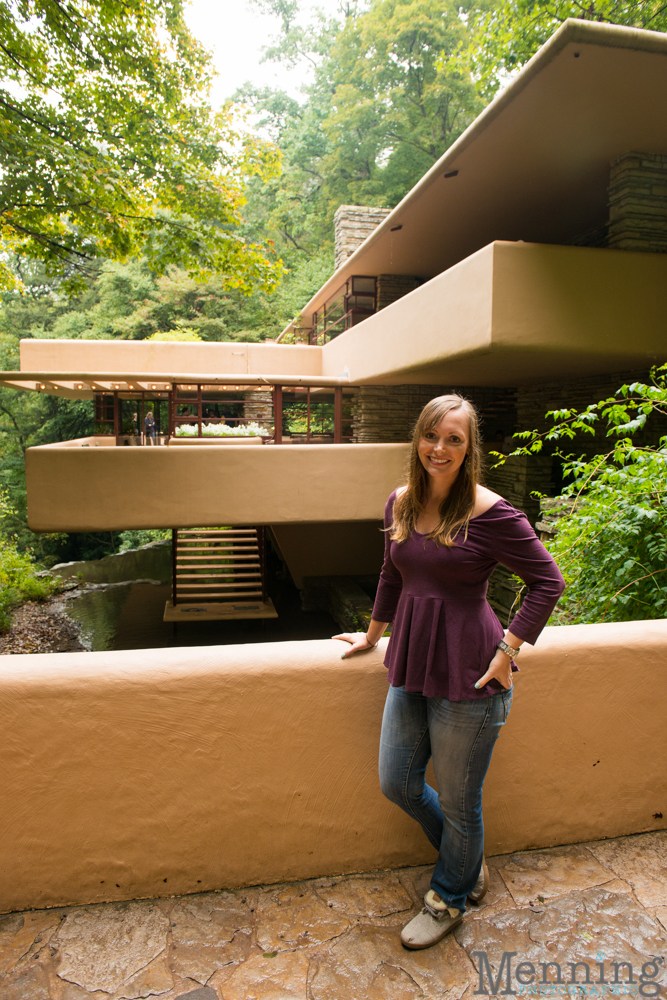 Josh=so cute.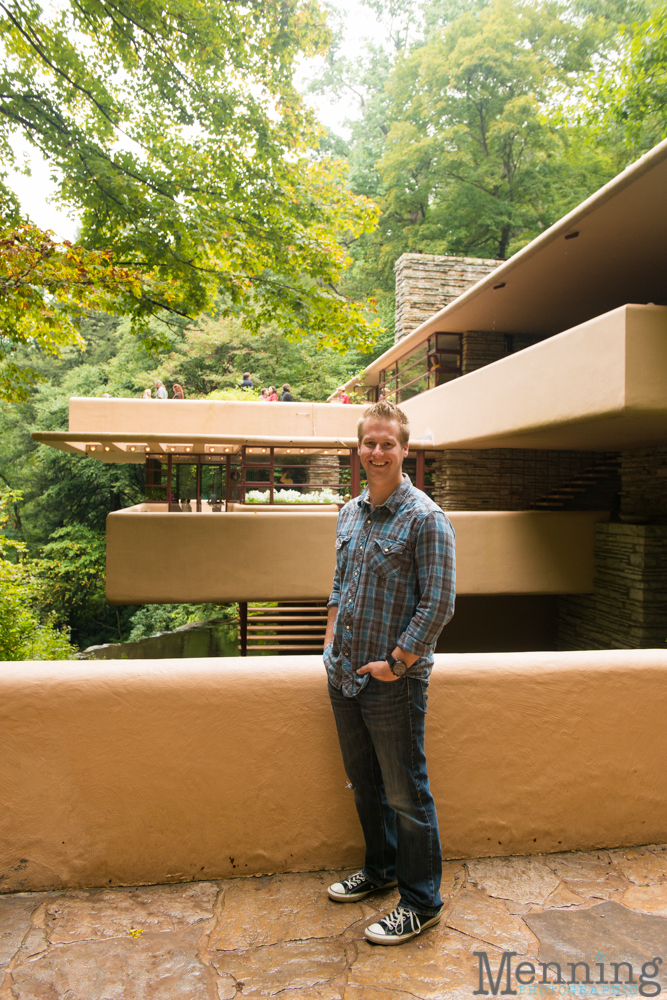 Photography is not permitted inside of the home so you won't see any photos of the inside here. . .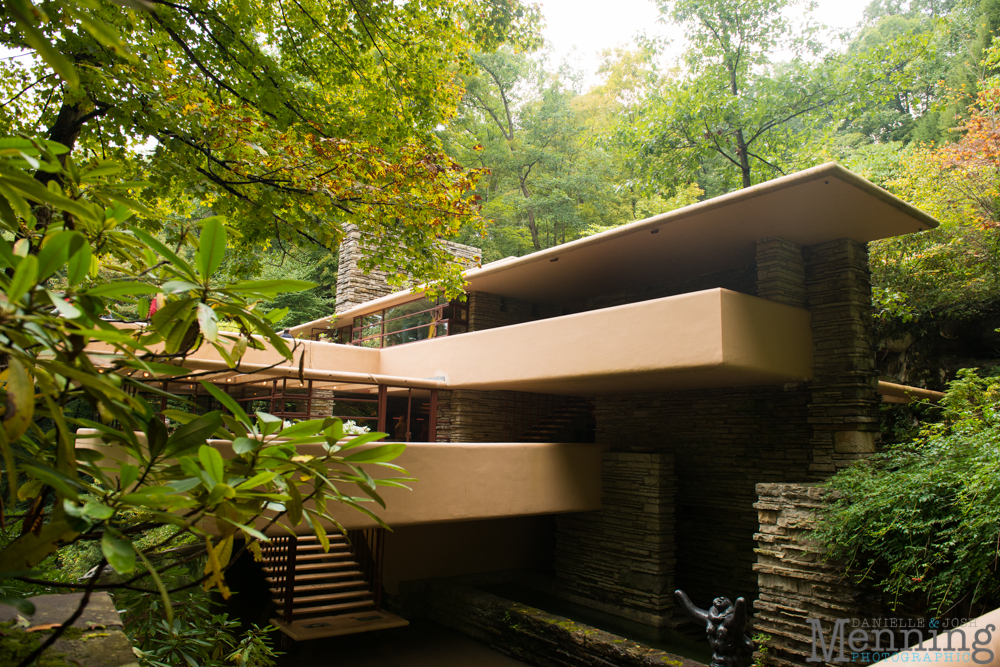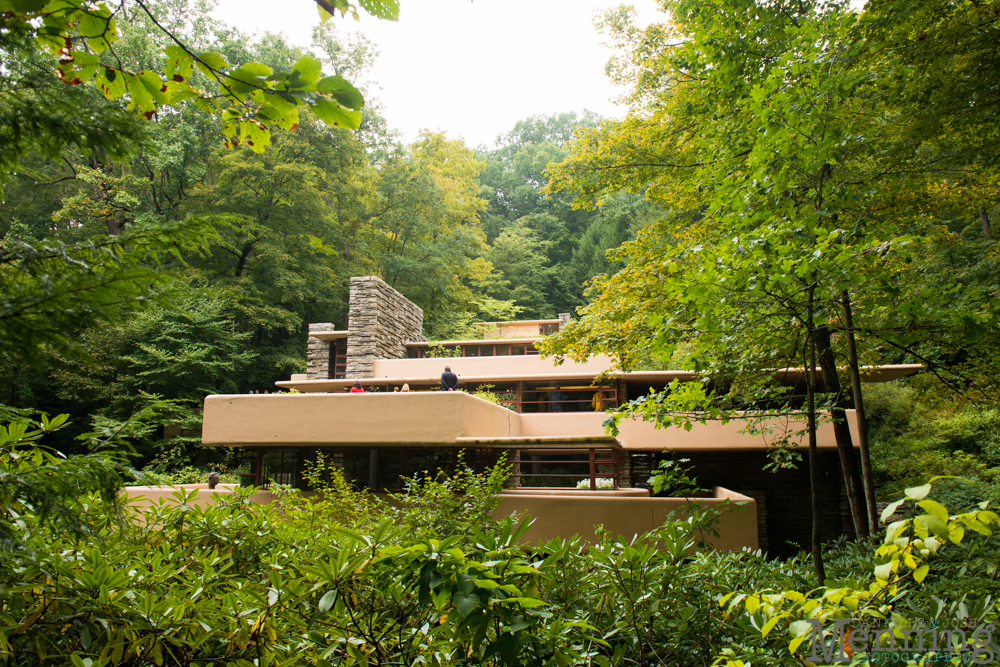 The tour was really interesting & seeing the home in person was more awesome than I imagined it'd be. Our tour guide was fun and knowledgable. She said to Josh & me about halfway through the tour, "You two have got to be newlyweds." 🙂 That definitely made me smile! We told her we've been married almost four years. She said, "Well, you're past the newlywed stage technically, but it still seems like you're really in love." We hope we're mistaken for newlyweds for many years to come!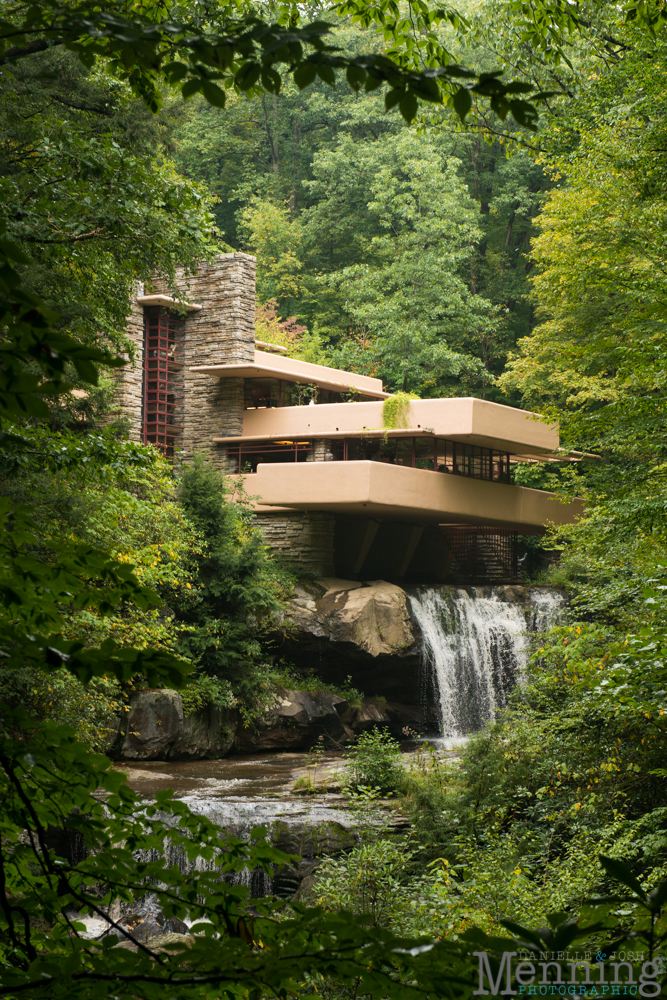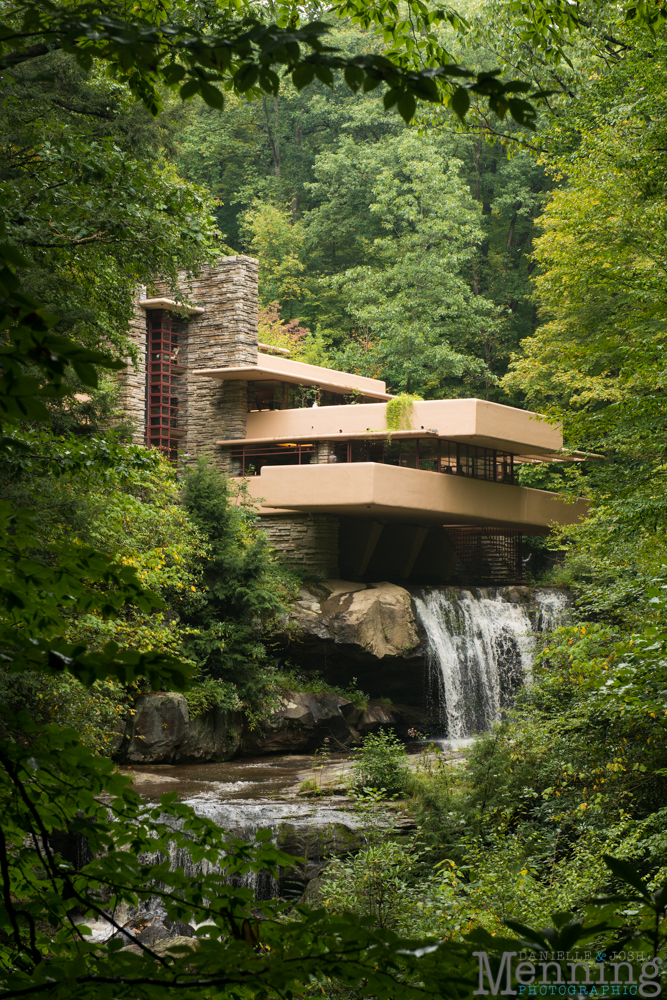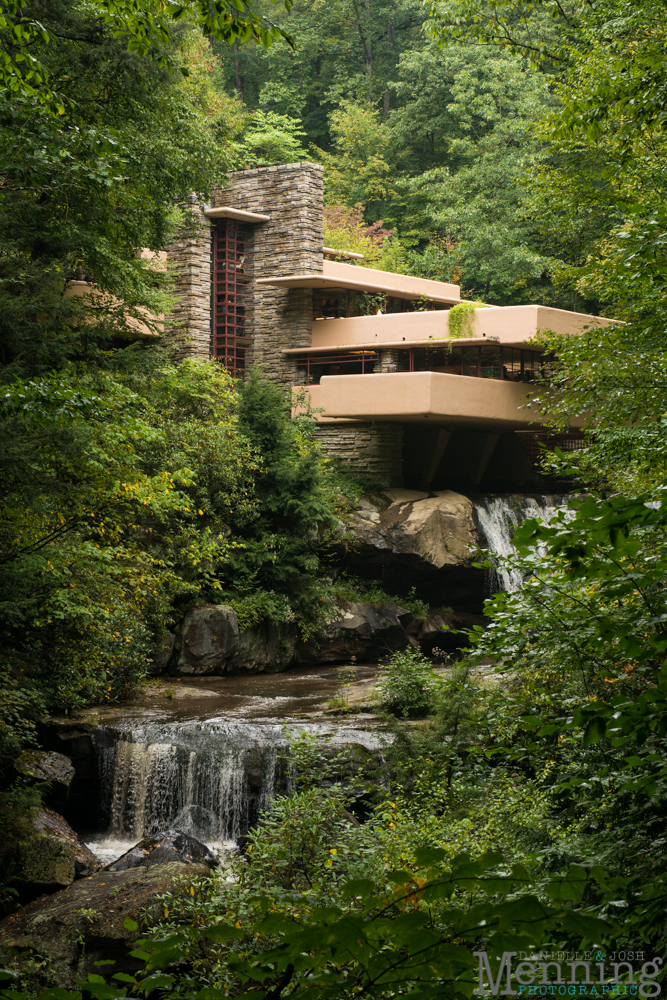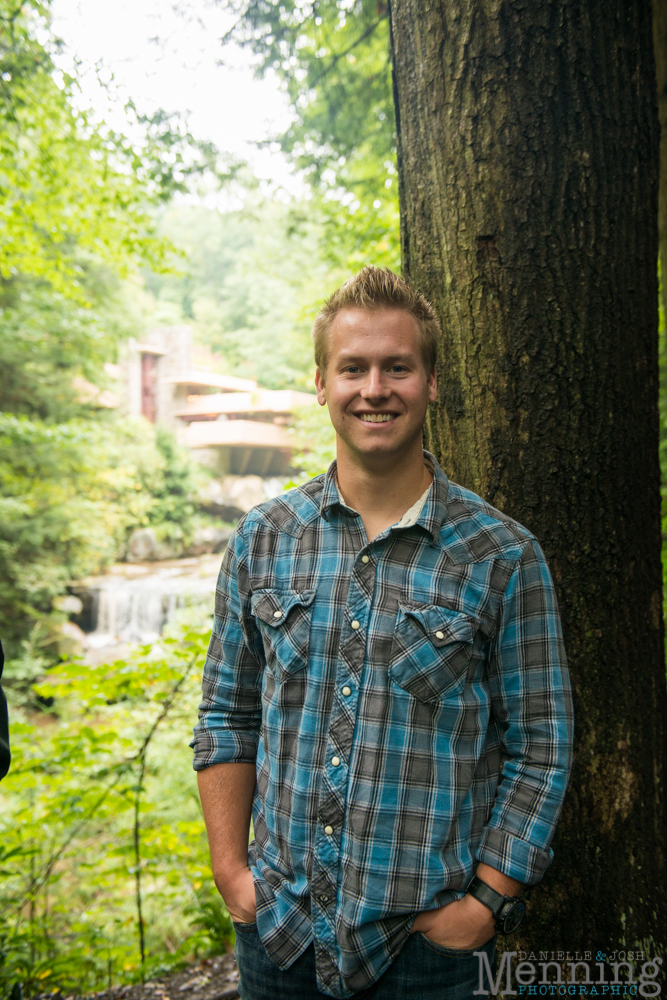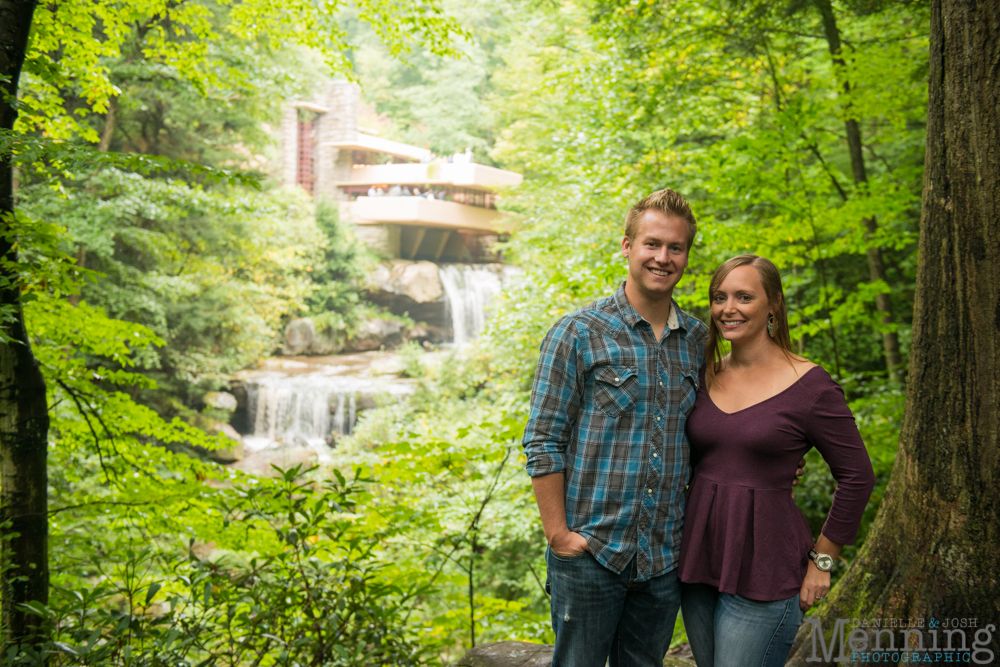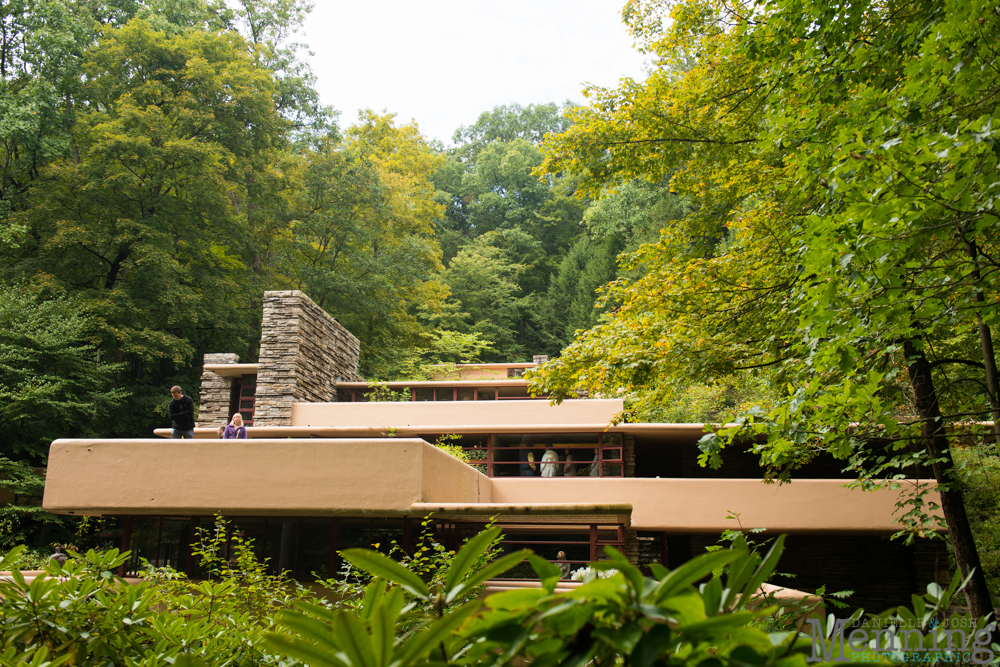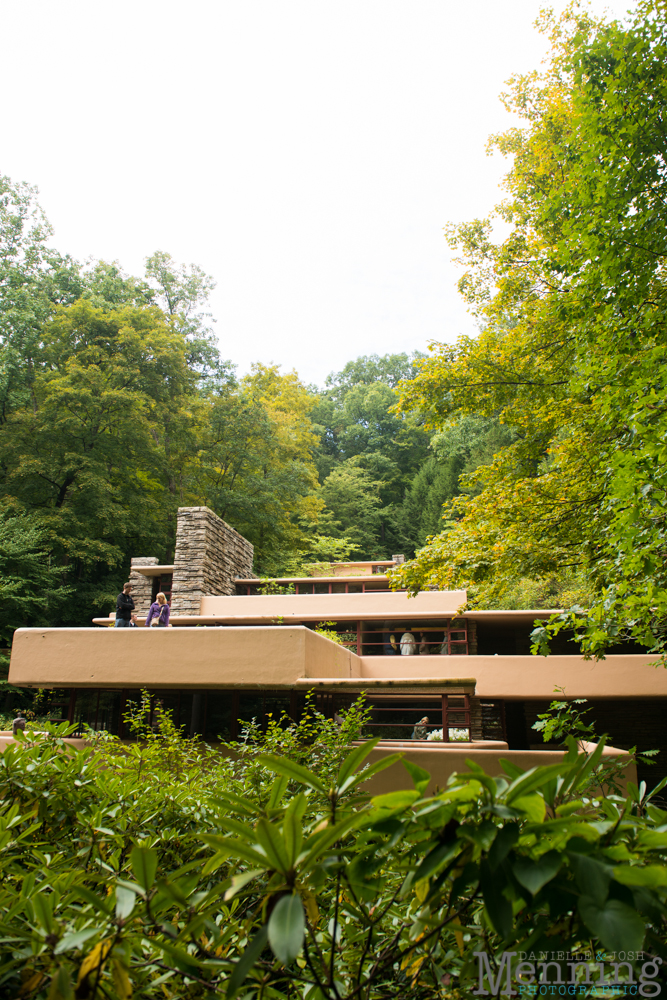 After a great day together, we were reflecting on our time at Fallingwater, talking about what it must have been like to live there in the 1930s, and discussing our favorite parts of the home. Josh asked me, "Would you want to live there now?" I thought about it for 2 seconds and we both said at the exact same time, "I like our house." Then I promptly got teary eyed and thanked God for blessing me with Josh, with a comfortable home to live in, with living close to our families, and with contentedness.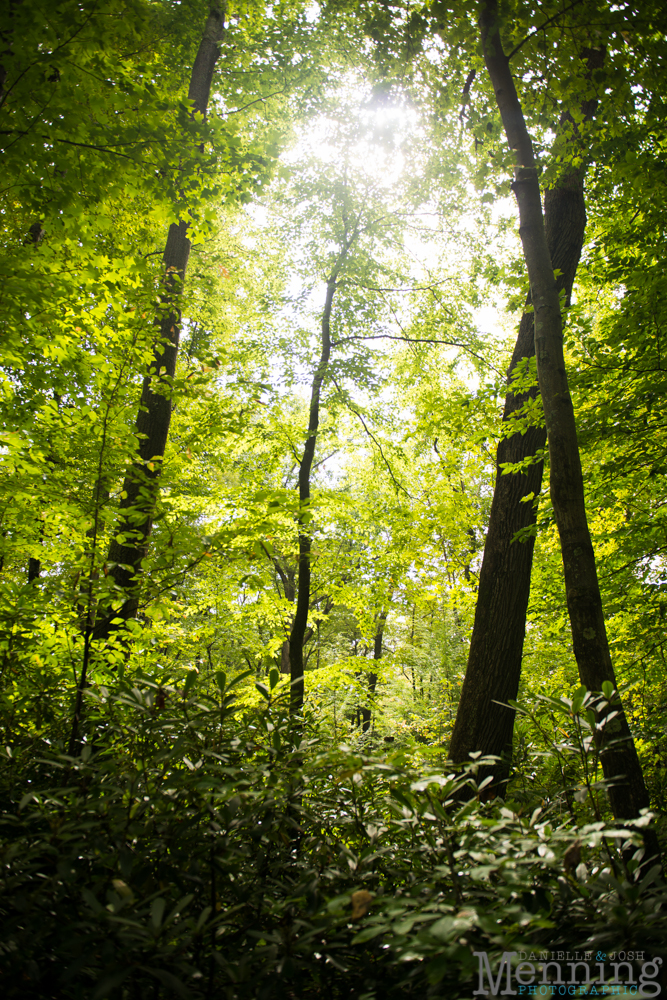 Our life isn't happy because we have the best of everything. It's happy because we make the best of everything we have. We aim to be content whatever the circumstances. So I'm very thankful for our Saturday off, the sweet surprise that Josh gave to me, and for time to just be together and enjoy each other.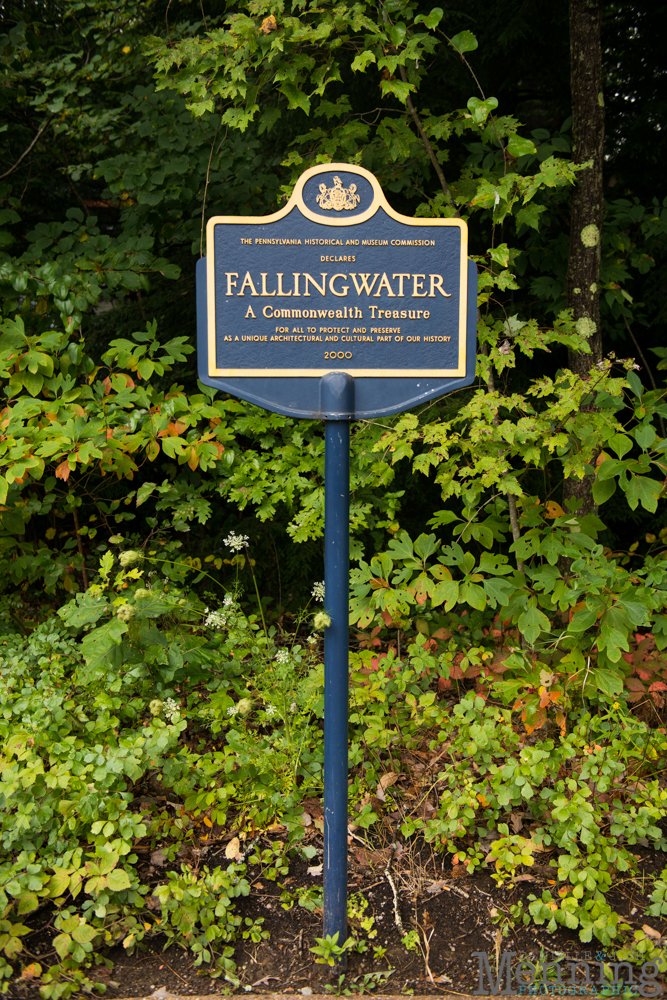 Life is a beautiful adventure. Take your loved one on a surprise trip. Make the most of your Saturday (whether it's a Saturday or a Thursday or a Monday). Be truly present with those you love. Find contentment. Live in the moment. Be thankful. Enjoy. "Life is short, but sweet for certain."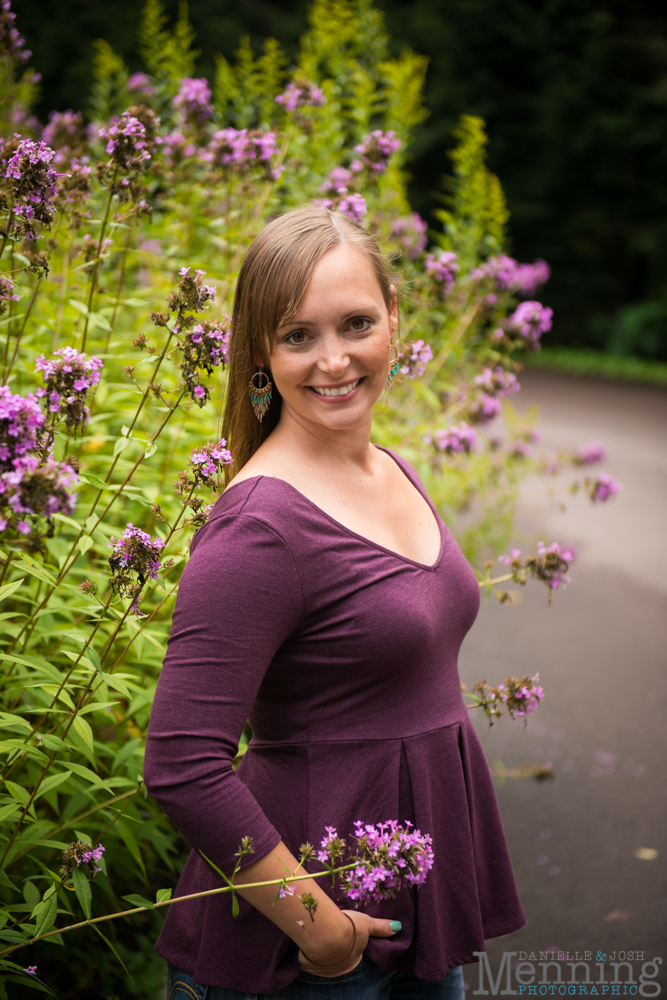 Connect with us here: Instagram | Facebook | Twitter | Pinterest | Google +