My friend Ashley and her husband Nic are expecting a baby in December! You may remember them from seeing their engagement & wedding photos on our blog. Ashley & I have been friends since we were born! I am one day older than she is & we were in the Salem Community Hospital nursery together. And (at the time) our parents only lived five houses down from one another. It has been fun being pregnant at the same time after all we've been through together in our lives. So how could I decide what to get her baby?! I already got them something from their registry, but I also wanted to get them something really sentimental & personal. It needed to be something special & one-of-a-kind. I knew I wanted to make something myself to make it more personal. So Josh & I set out to make a homemade rustic sign out of pallets.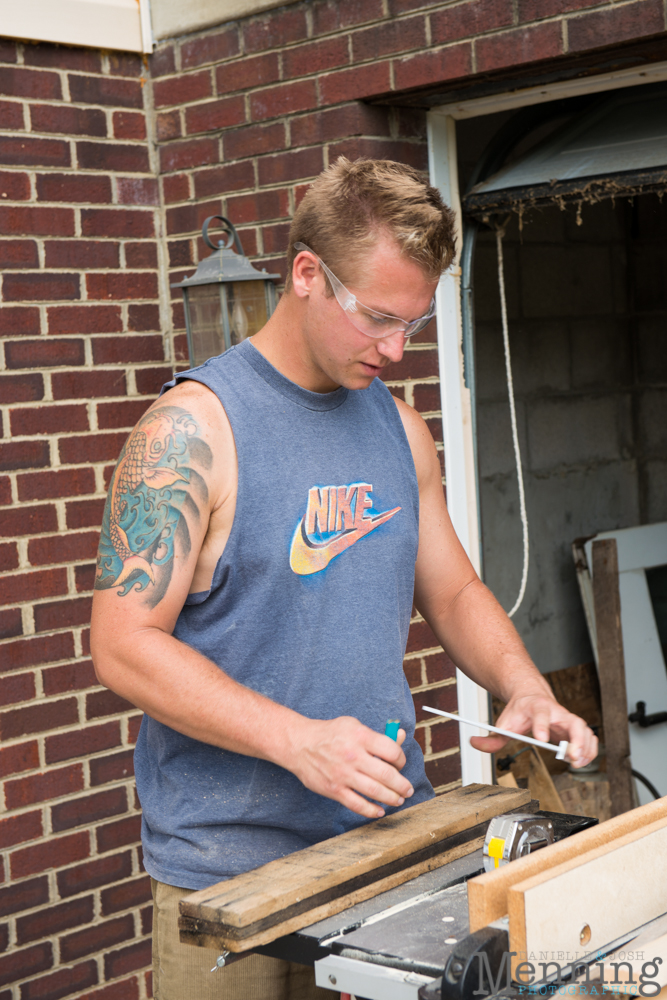 He cut the pallets (free pallets!) using a circular saw. 
I bought some milk paint from Junque Boutique.  (You might remember us blogging about this small business for one of our Small Business Showcases awhile ago). Queen Anne's Lace was the perfect color I was looking for because it's soft & neutral. Ashley & Nic are having a boy, but I wanted to keep the sign neutral so they can hopefully use it for years to come & so it would be more classic.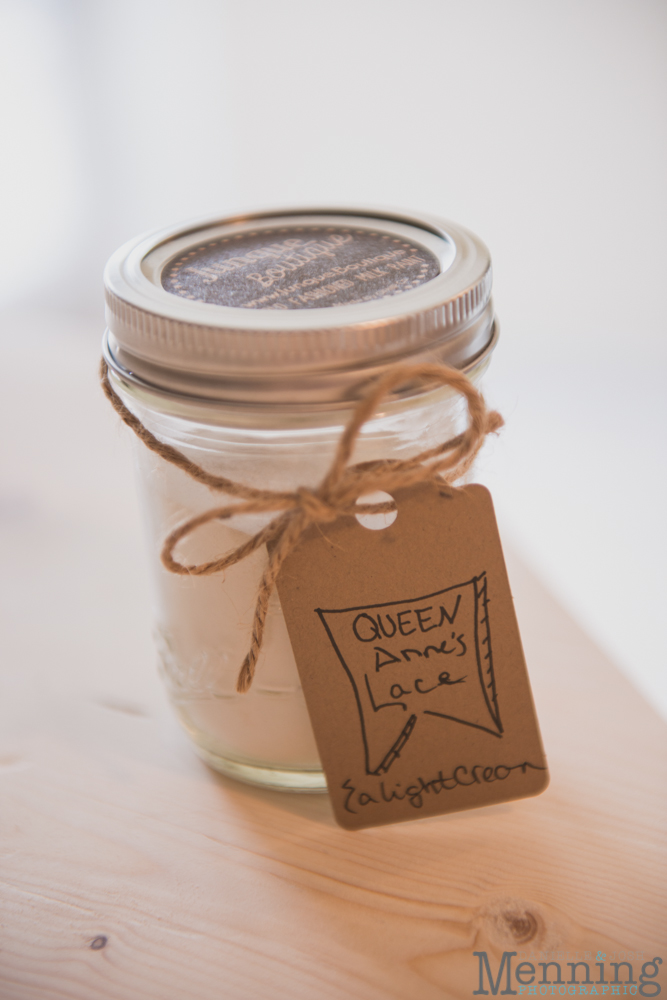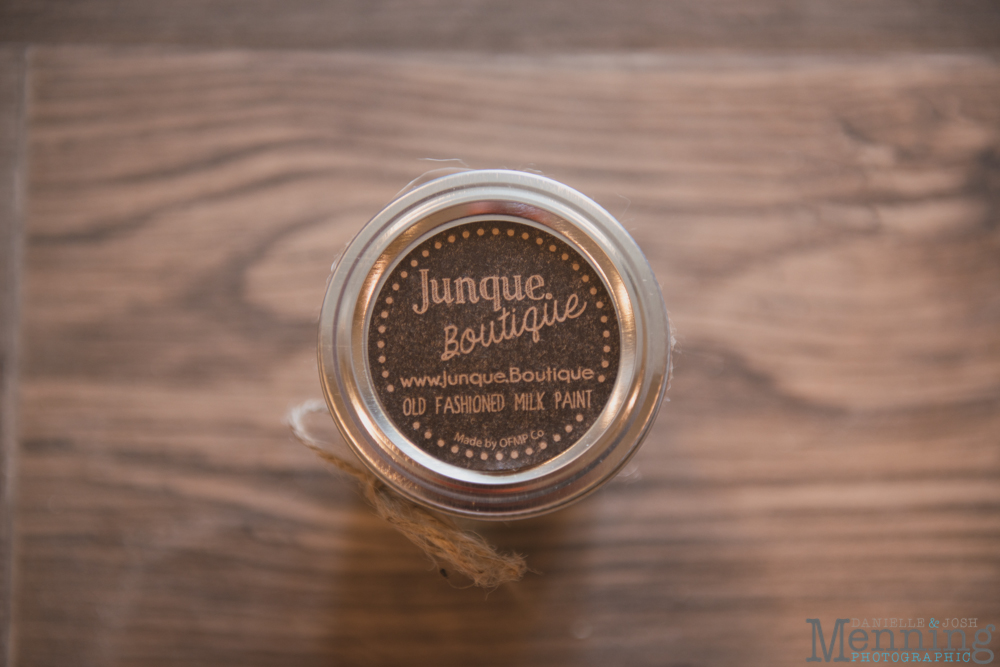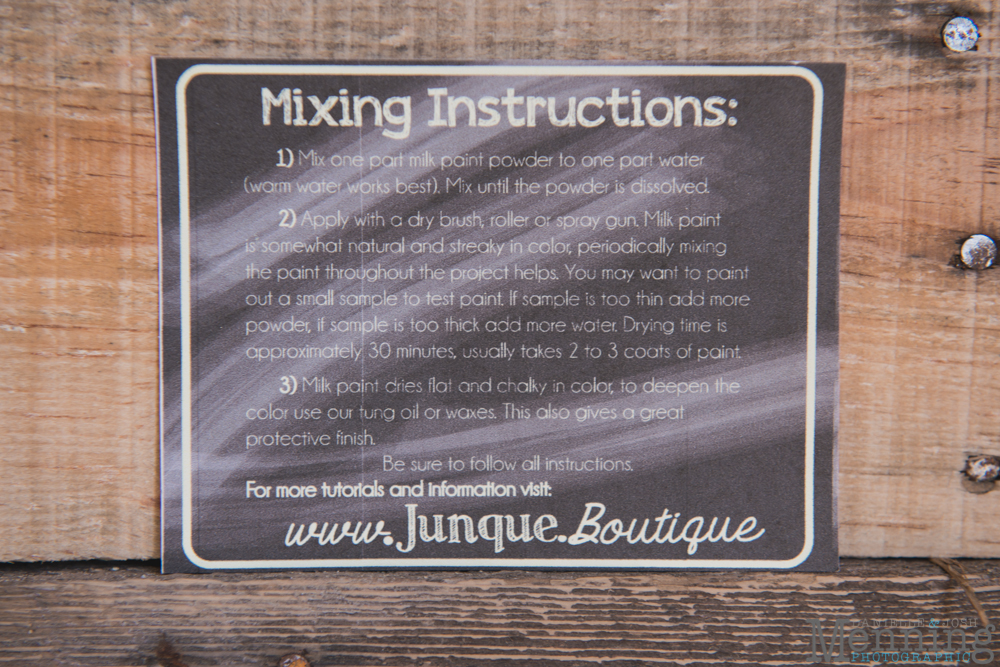 We lined up the pallets how we wanted them (alternating the nails) and then Josh glued a few pieces of scrap wood to the back side of the sign with wood glue for connecting and hanging purposes. He also nailed the pieces of wood to the pallets, too.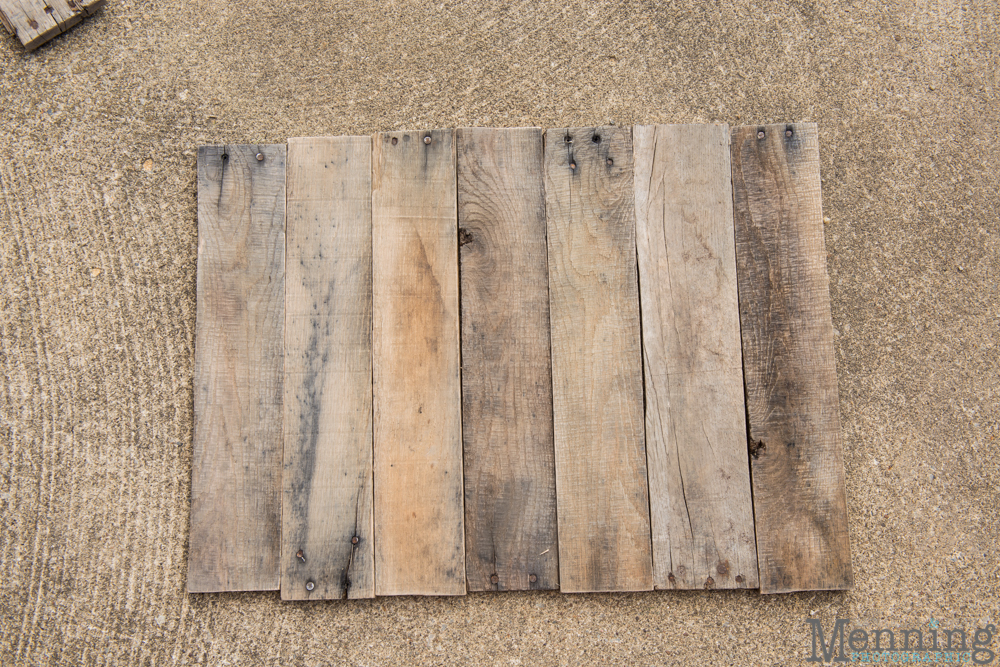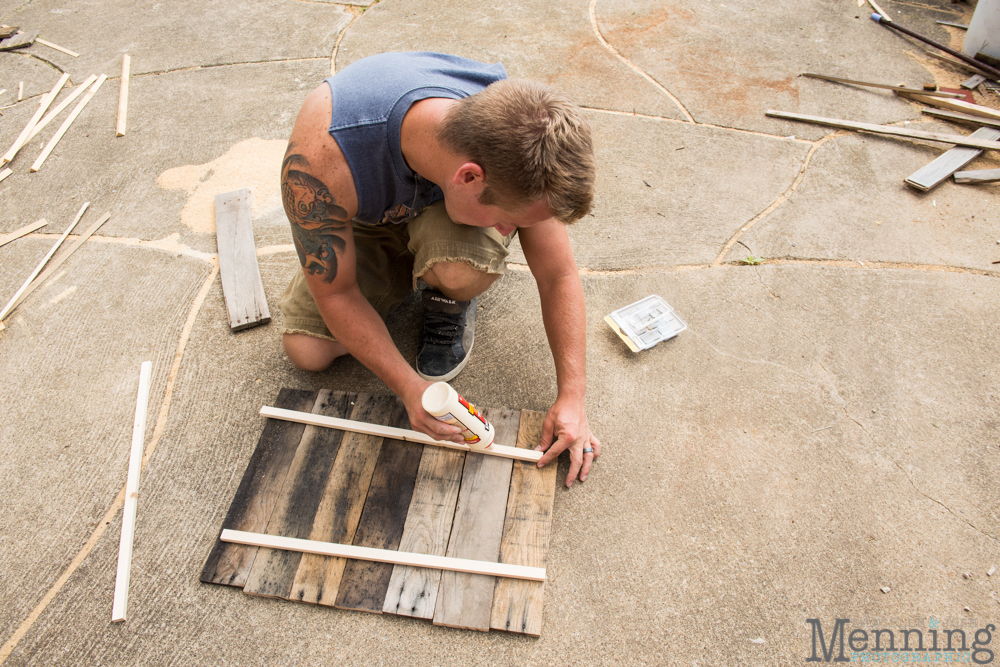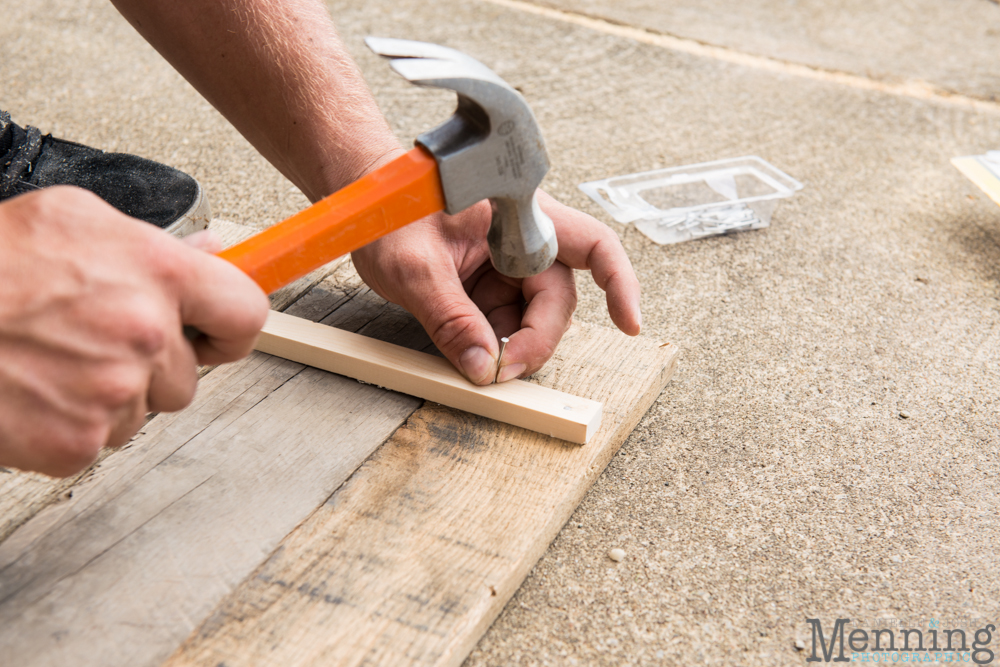 This is the back of the sign (pictured without the hanging hardware that we nailed to it later).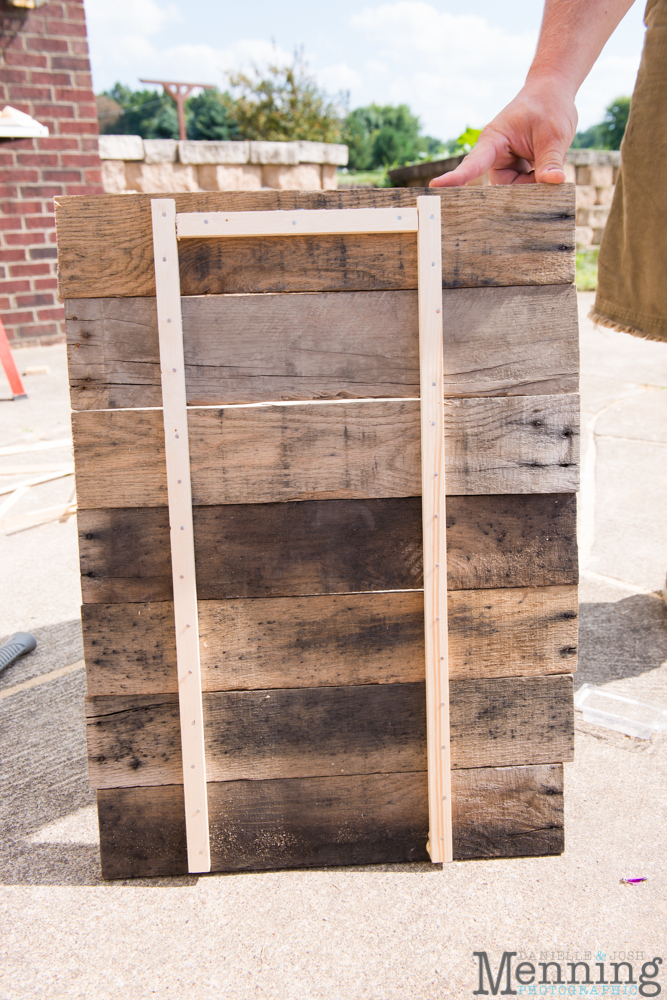 Then I placed down the stencils that Becky from Junque Boutique had made for me. Once the stencils were in place, I got to painting.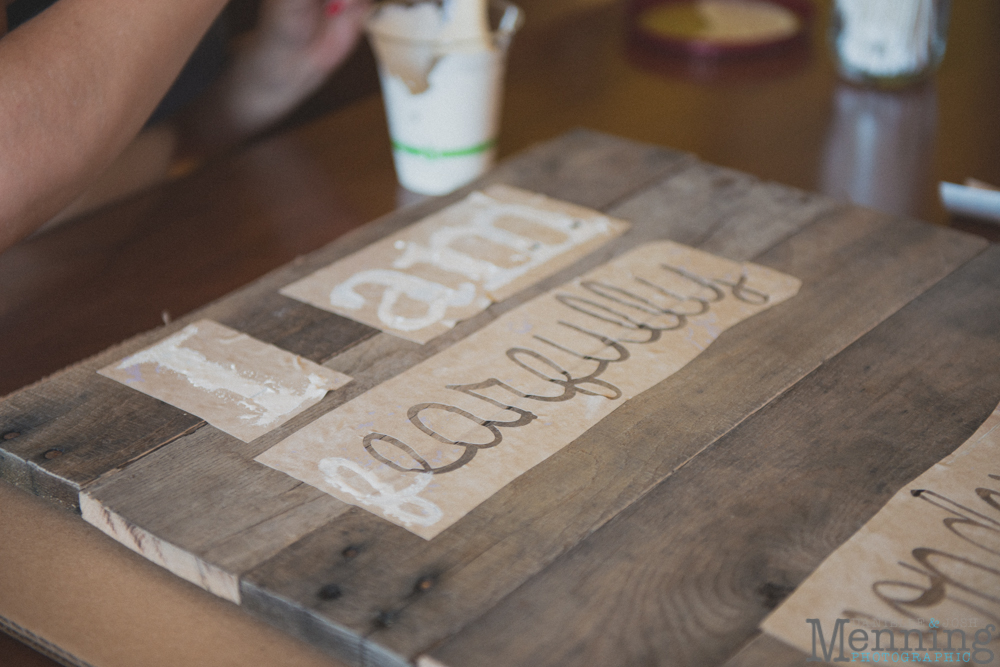 The font I chose for the cursive parts of the sign was tricky, but I really like how the final product turned out so it was worth a little bit of frustration. I had to paint those portions with a Q-tip because they were so tiny and thin.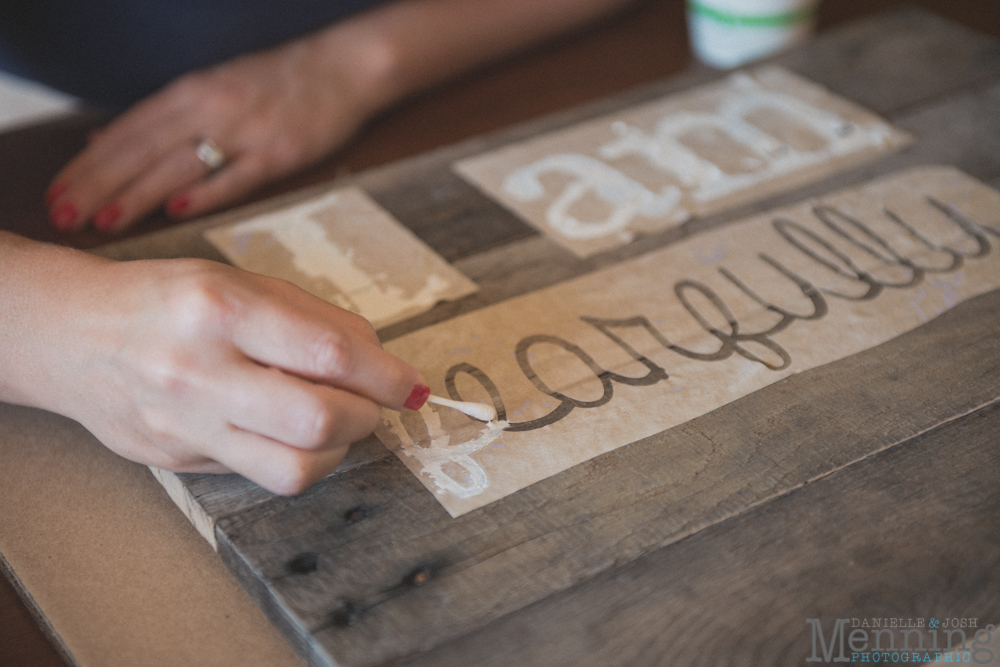 Here's the finished product! It is a quote from Psalms 139:14. "I am fearfully and wonderfully made." I left a space beside the "and" in case Ashley & Nic want to put baby's footprints or handprints there. 🙂
I took photos of each step of the process with our d800 and then totally spaced and didn't get a shot of the finished product with the camera. This one is a snap with my iPhone. . . before I brushed off those little paint flakes everywhere. I really like the rustic and vintage look that the milk paint produced. If you're going to make a sign like this (or you're painting anything you want to get this look with), I highly recommend checking out Junque Boutique's line of milk paint. There are lots of different colors!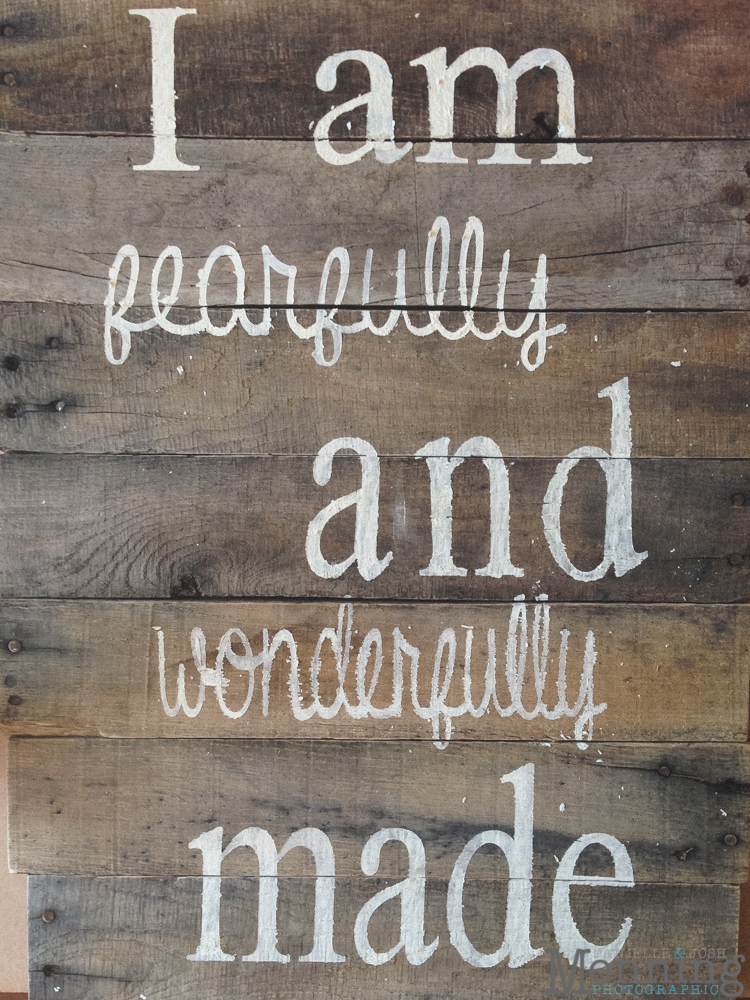 Here are the parents-to-be during their baby shower opening the sign: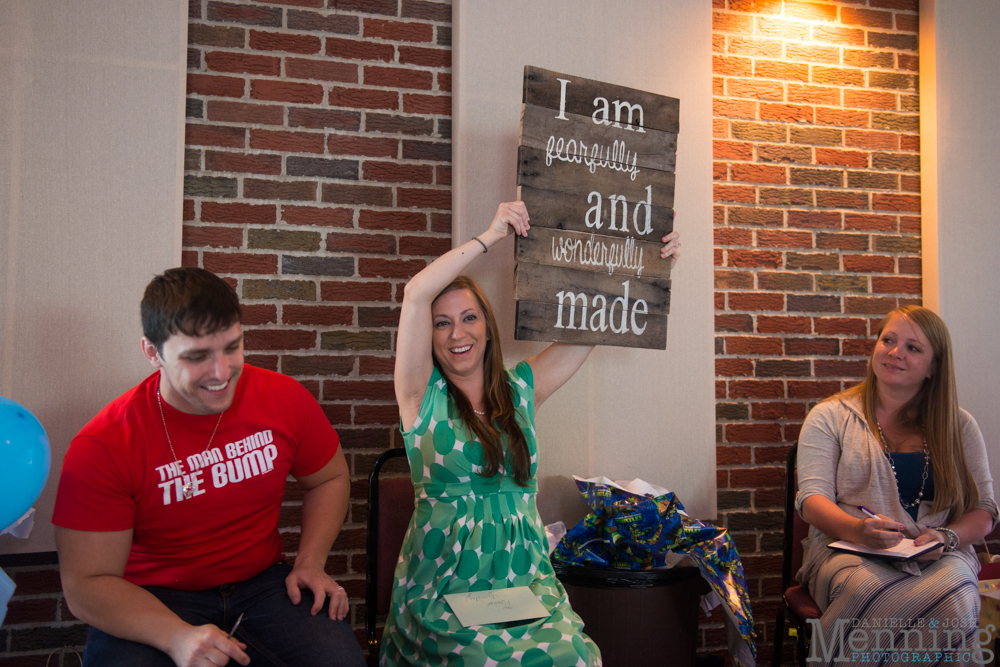 Here are some friends at the shower. It was really great to see everyone! (Thanks, Amanda, for snapping this for us).

Ashley & Nic, we love you and your little baby! We're excited for him to arrive!
Instagram | Facebook | Twitter | Pinterest | Google +