Devon & Dustin are one of those couples who doesn't do things halfway. When they're in, they're all in. When they met, they fell for each other instantly and hard. And they never looked back. On a fateful day in Pittsburgh on St. Patrick's Day, both decked out in green, they saw one another for the first time. And they've been together ever since. They originally had us booked for an August 2015 date, but they decided they just couldn't wait to start their forever together as a family so the wedding got moved up. On August 23, 2014, Devon & Dustin said "I do." Lauryn, Devon's cutie 8-year-old daughter, was also part of the wedding ceremony, as she said "I do" to her new family. It was a beautiful day & we're glad we got to be a part of it!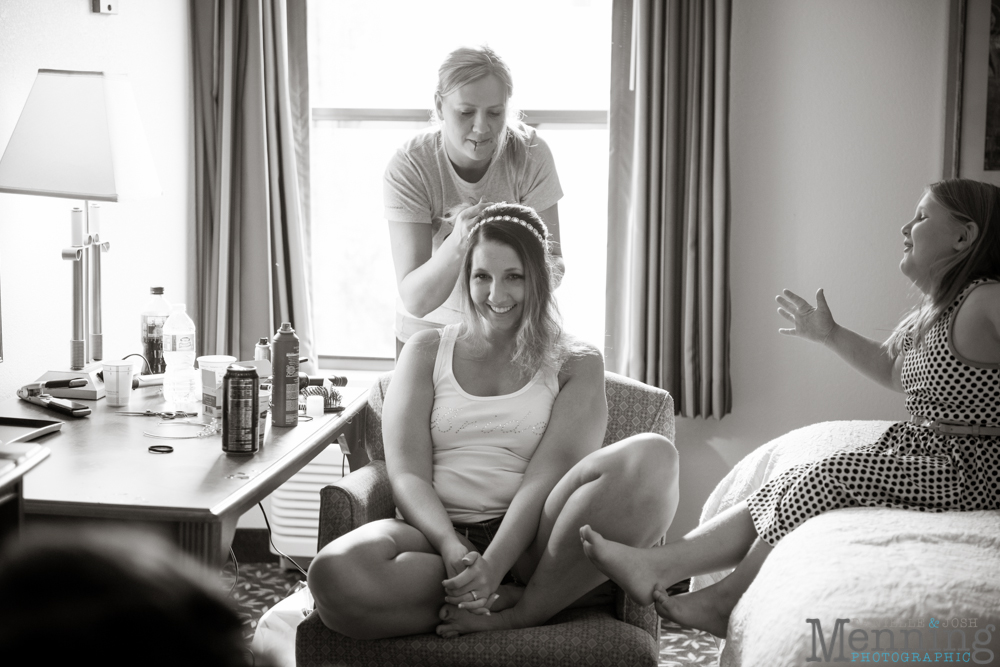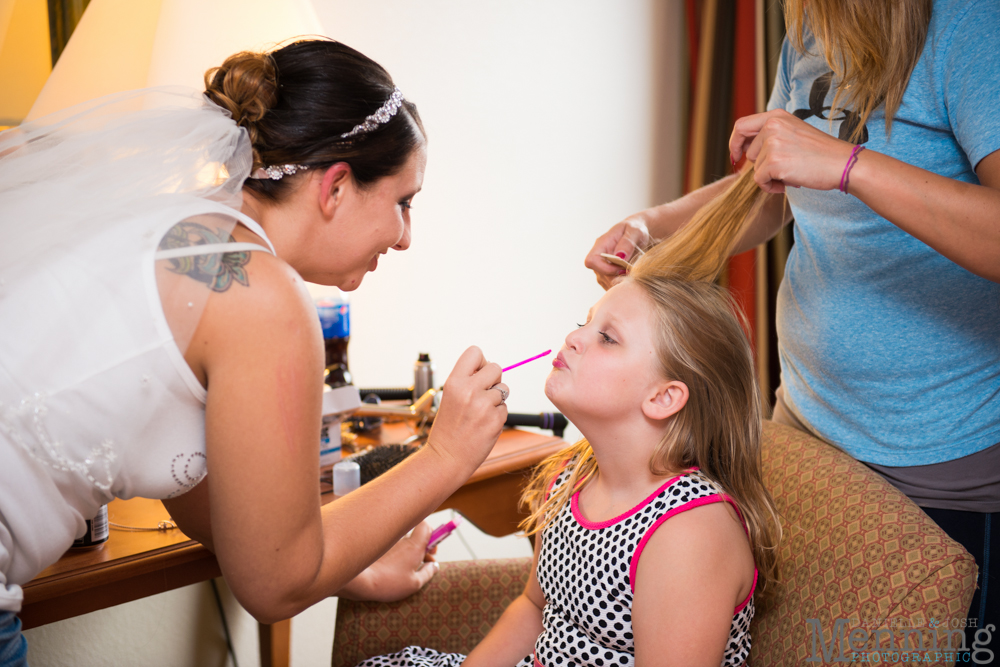 Such a little princess! She was so sweet to me all day. We made friends almost instantly and I think she hugged me 12 times that day. 🙂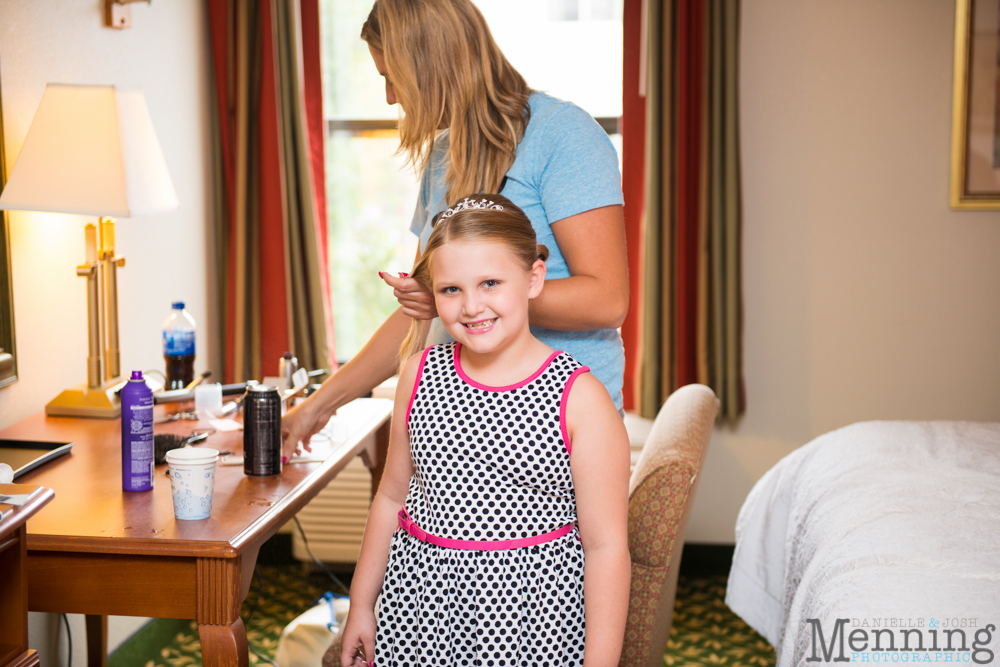 While I was with the ladies, Josh was with Dustin & the guys.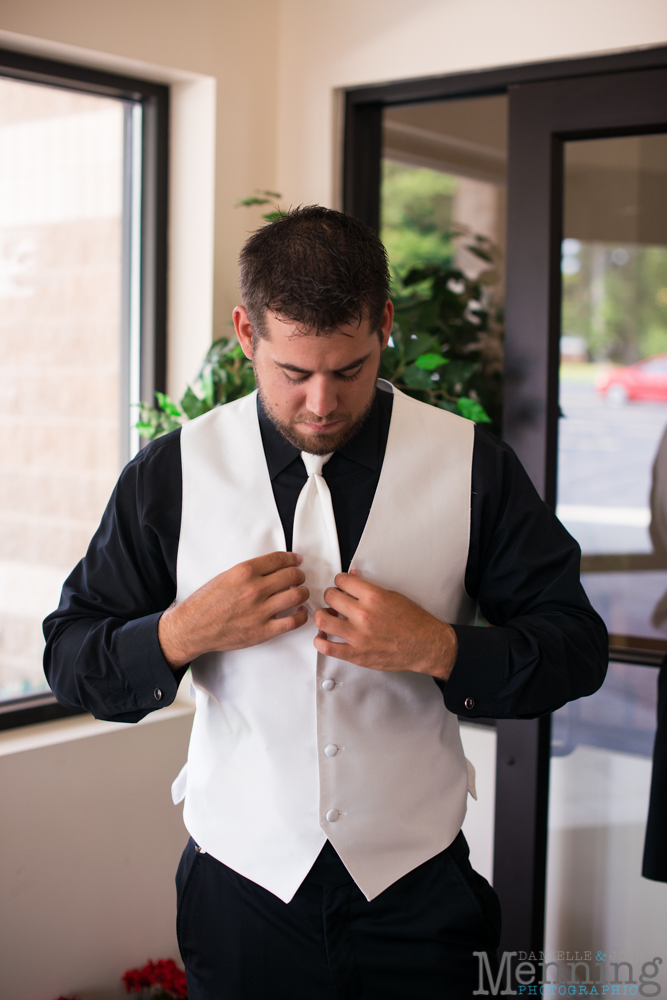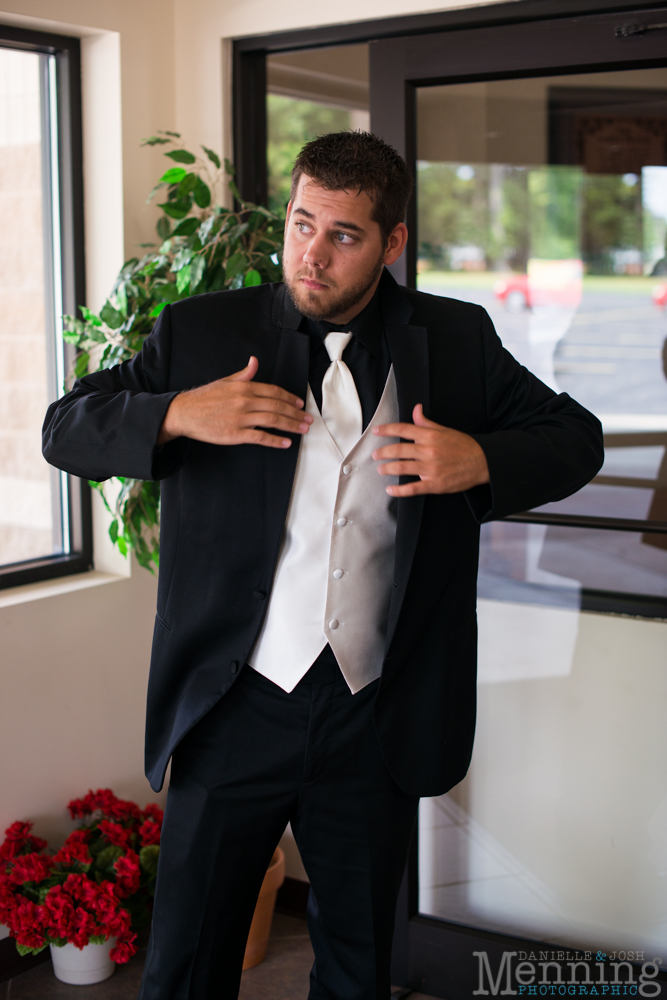 Little stunners!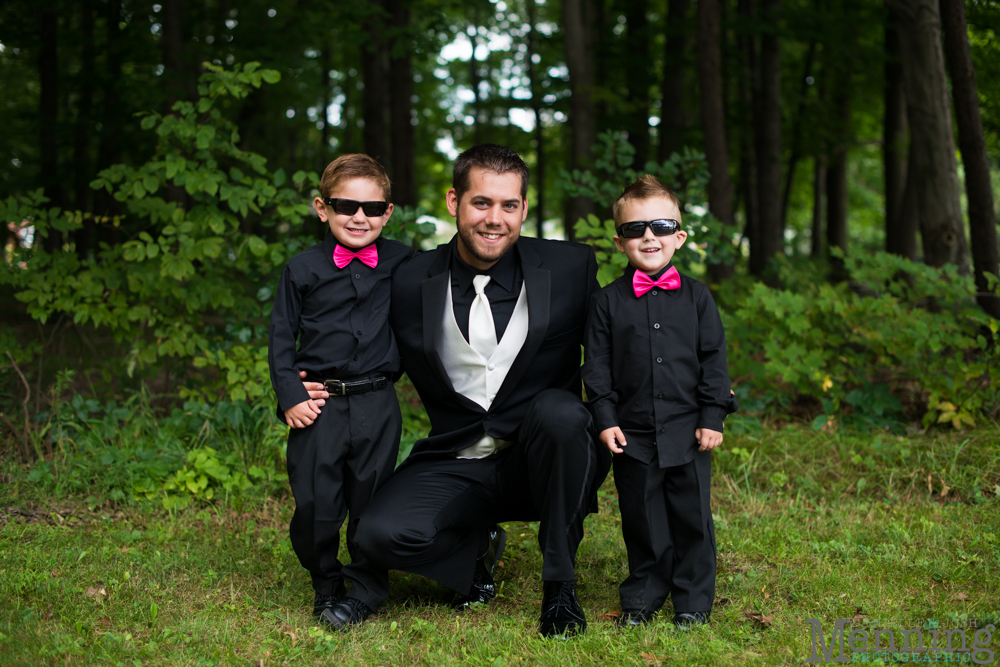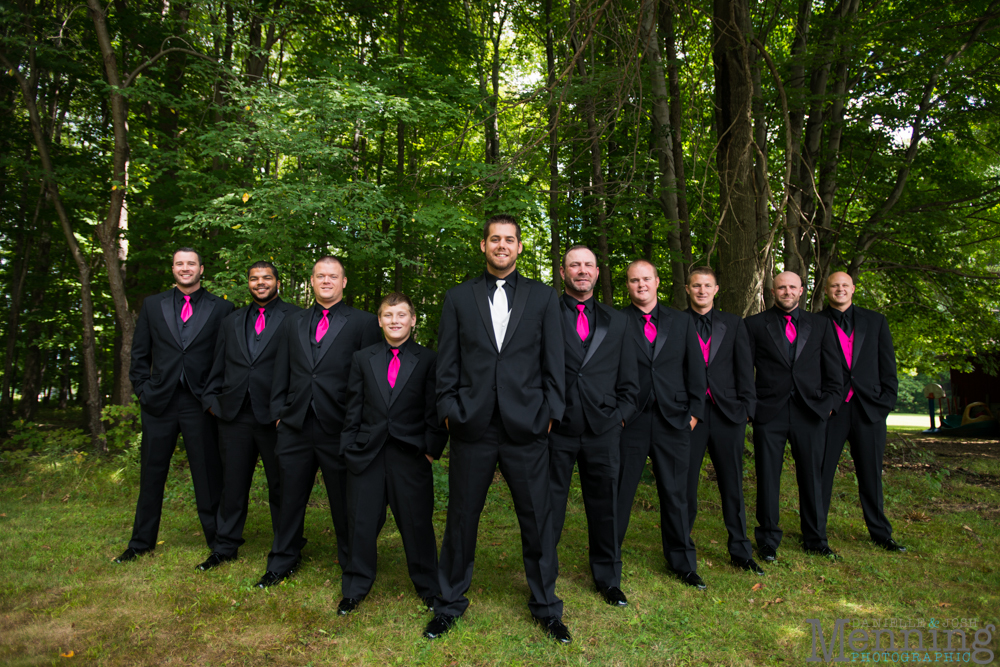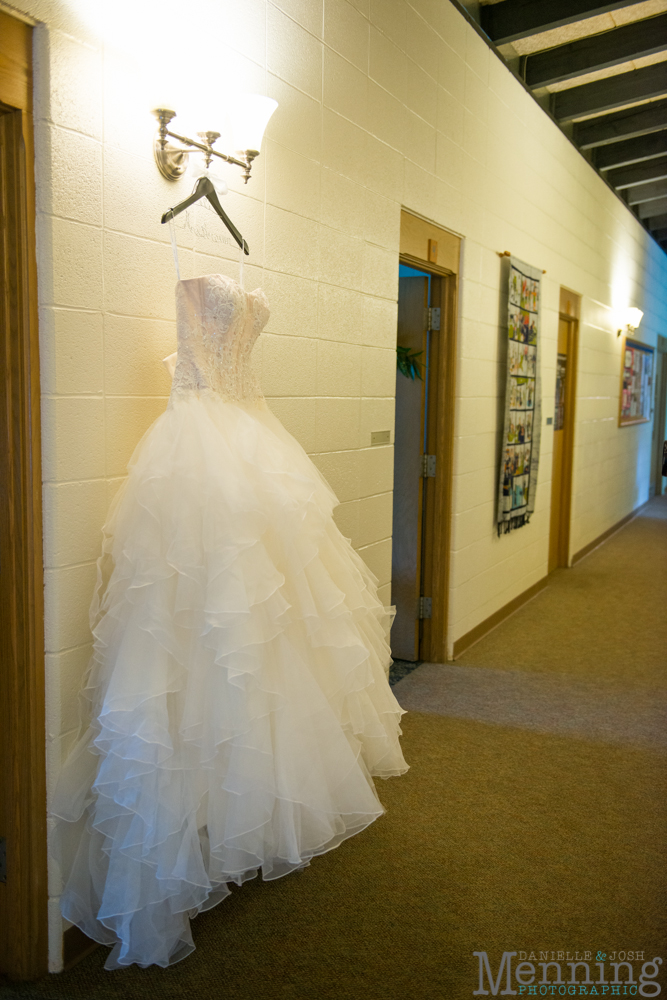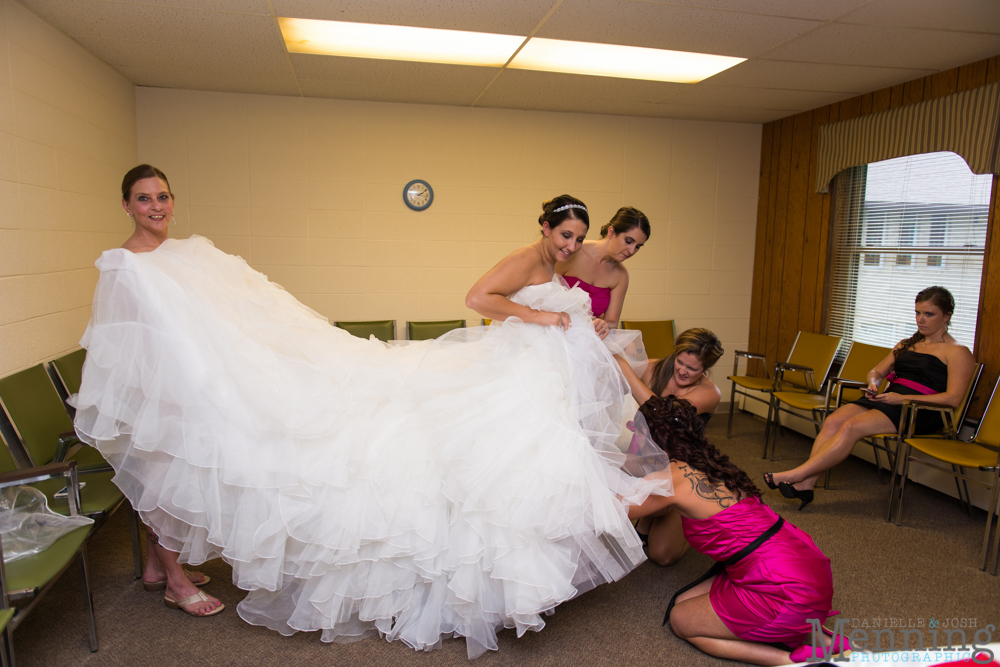 Devon & Dustin did a first look before the ceremony to cut the nerves a little and get to see each other and talk to each other before they were standing before a crowd of people.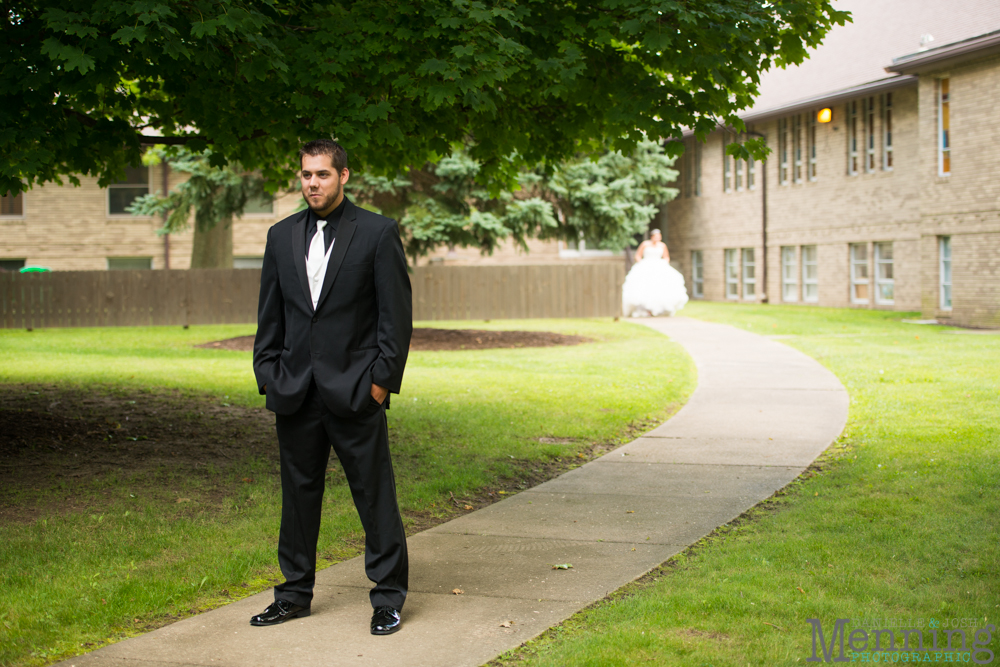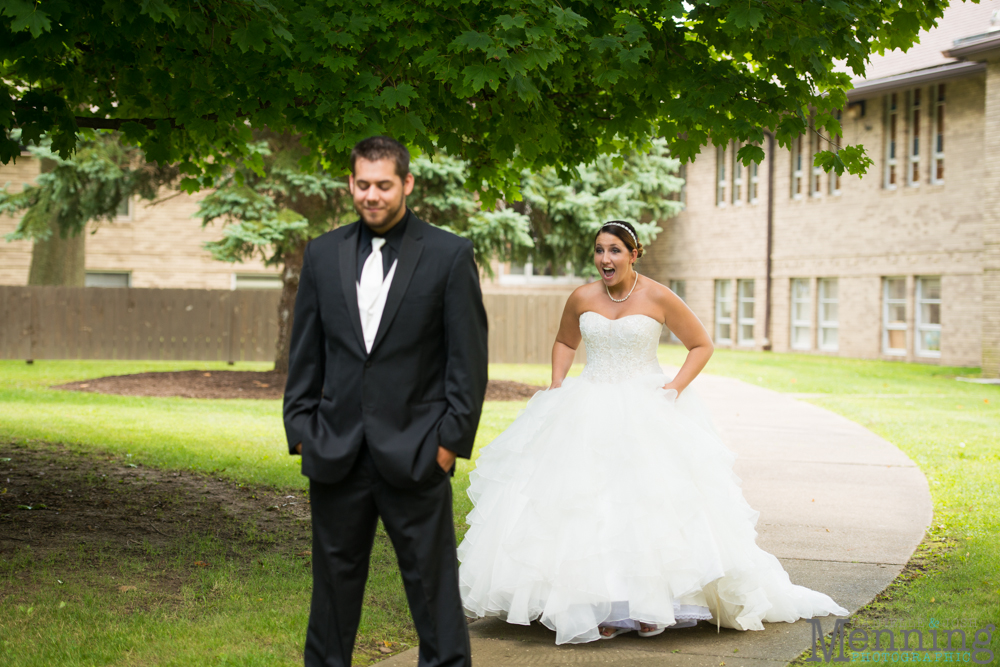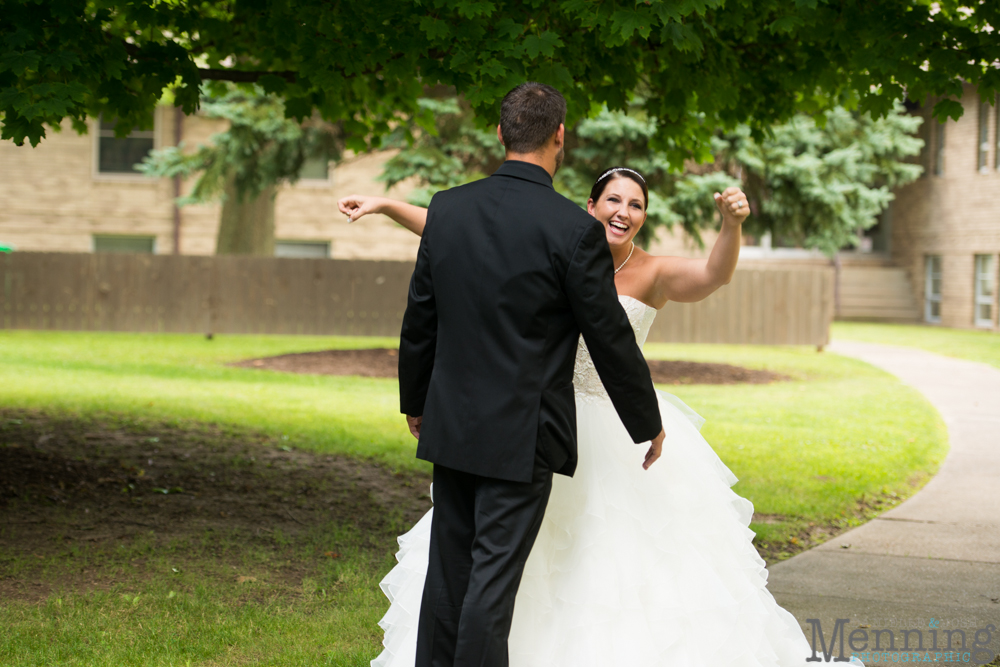 For these shots, we use our longest lenses so we're far away to give our couples a little privacy during this amazing time. We can, of course, see them, but we can't hear what they're saying. . . unless they're squealing or screaming in pure excitement and happiness, which happens sometimes. 😀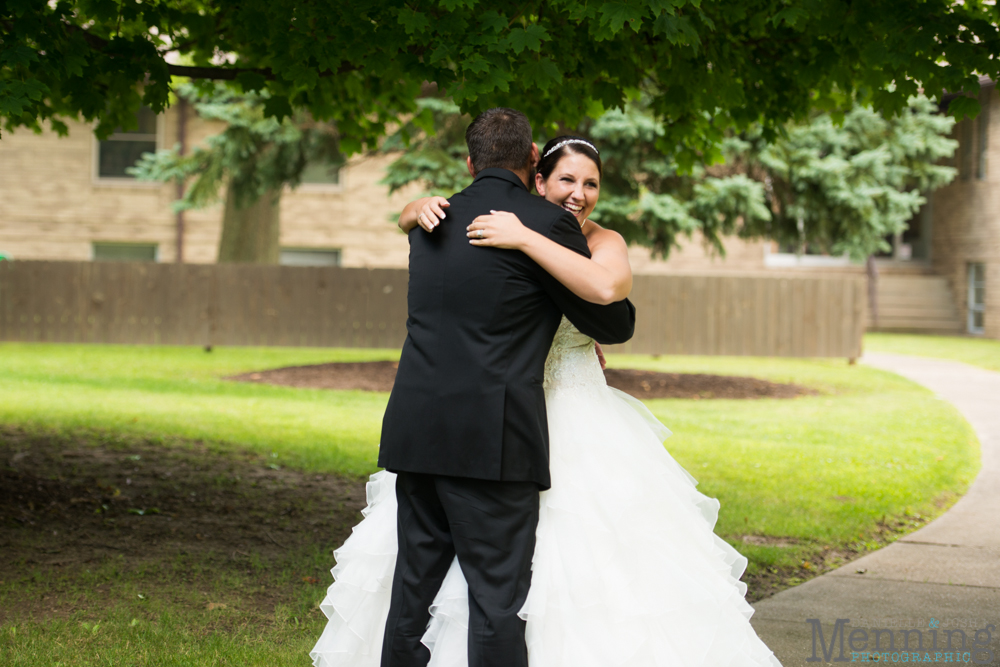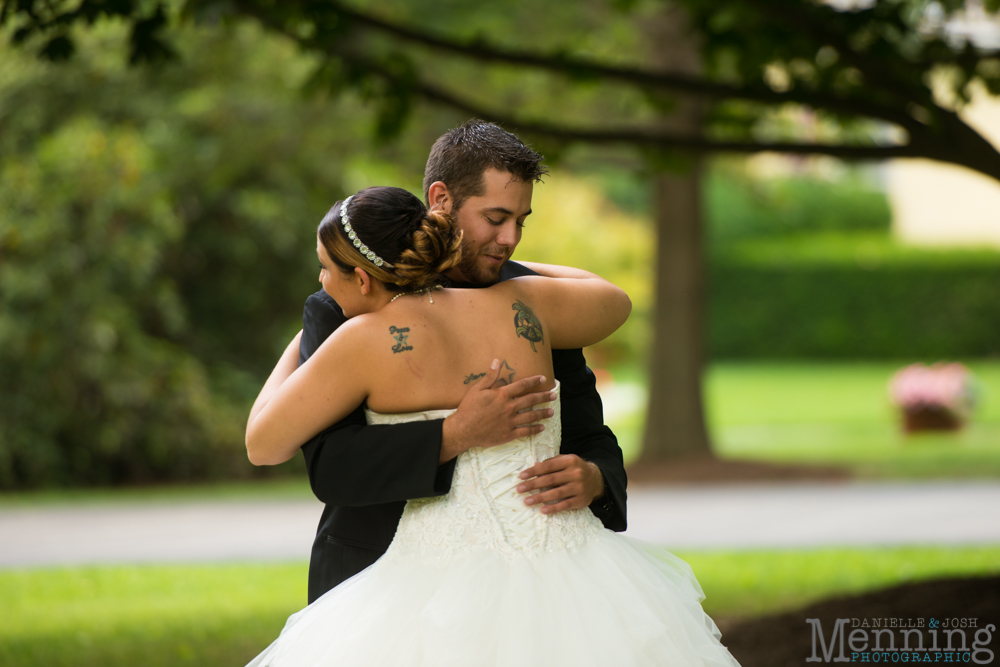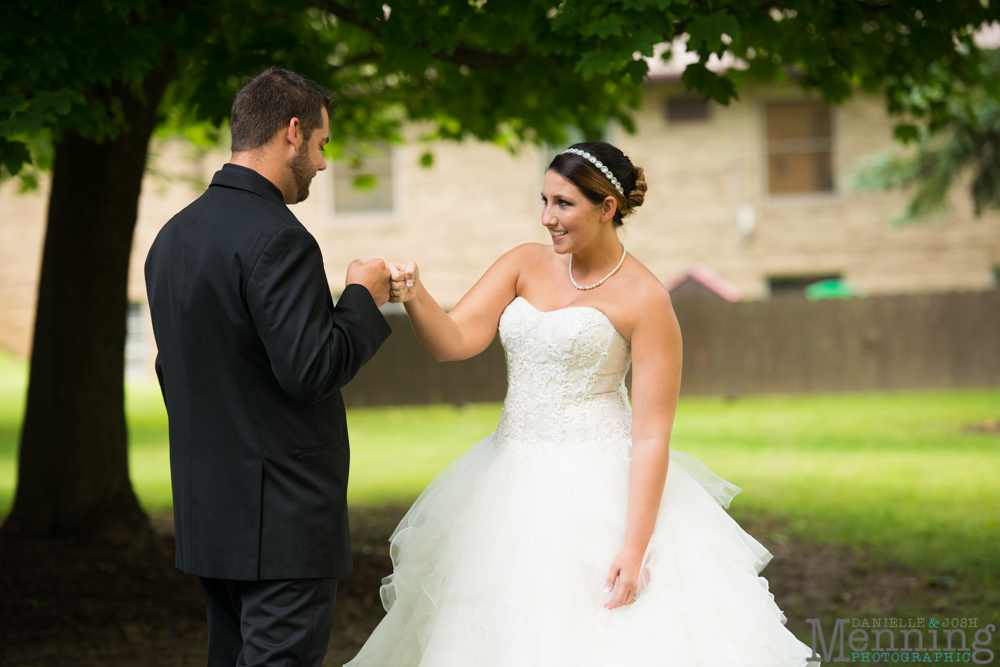 Secret handshake:Â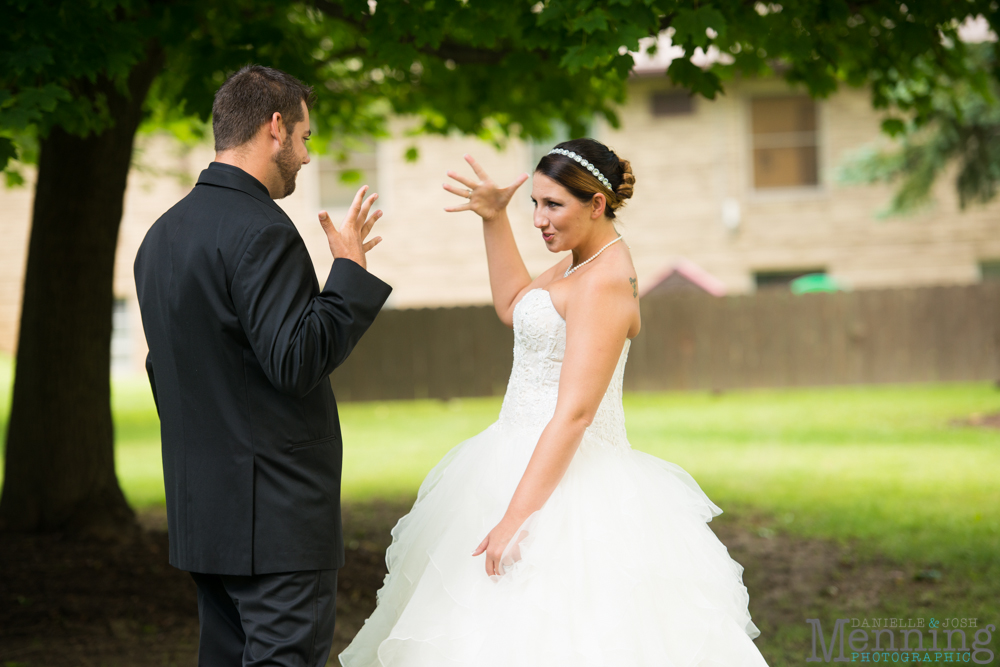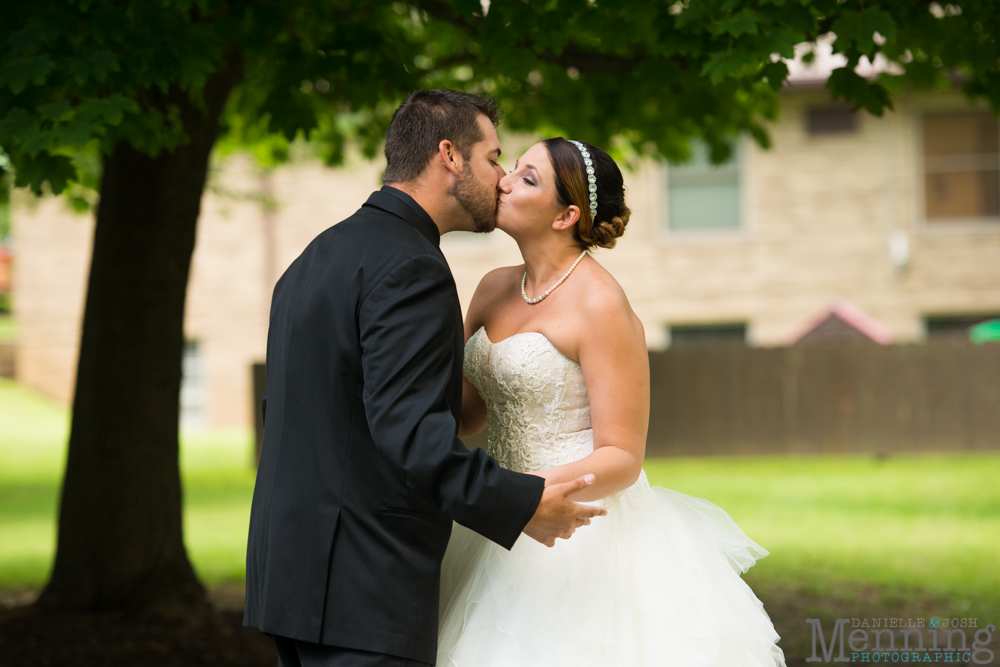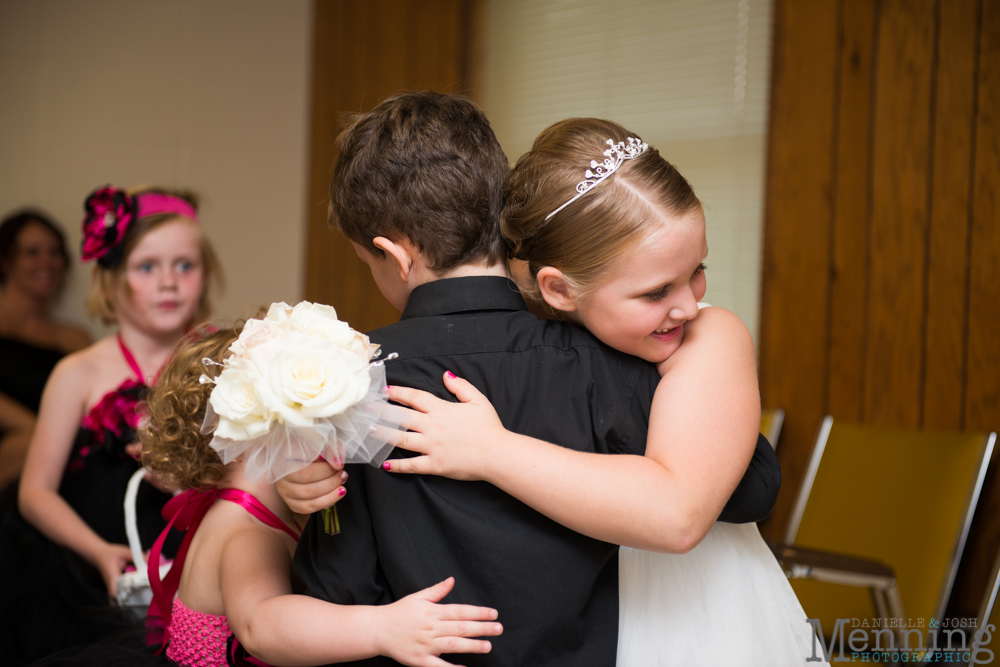 There was an adorable group of kids in this wedding!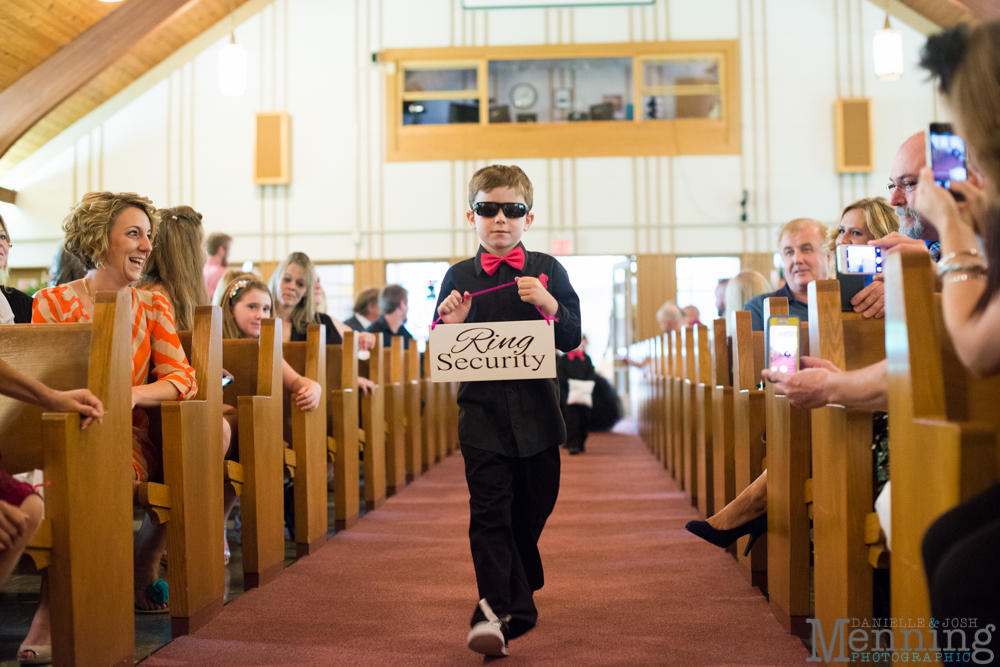 When Lauryn walked down the aisle to  her own special song, I'm pretty sure almost everyone in the room was brought to tears, myself included.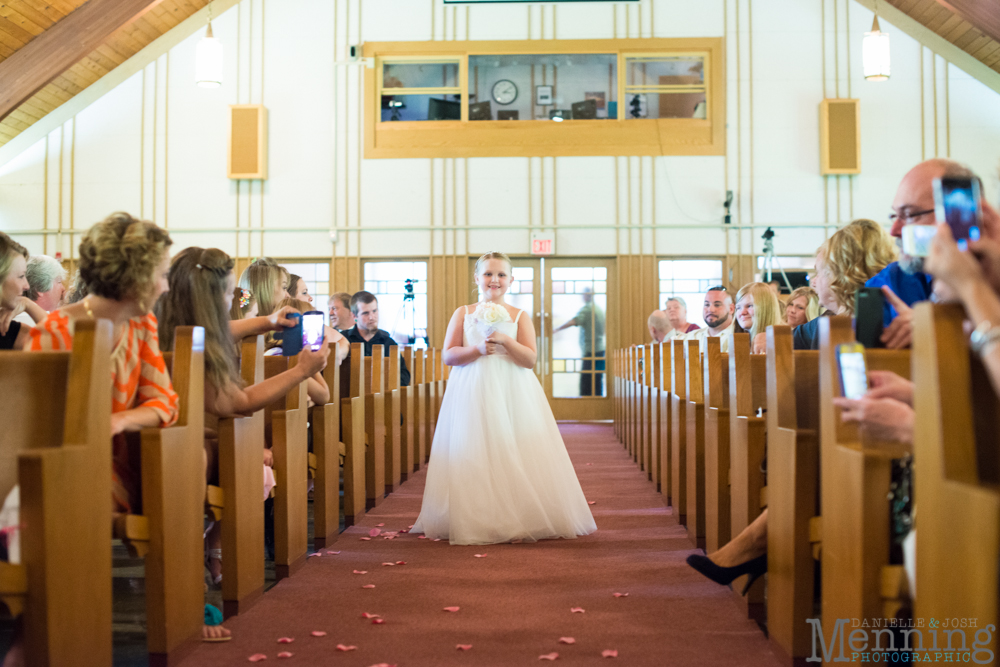 Then came the bride & her dad: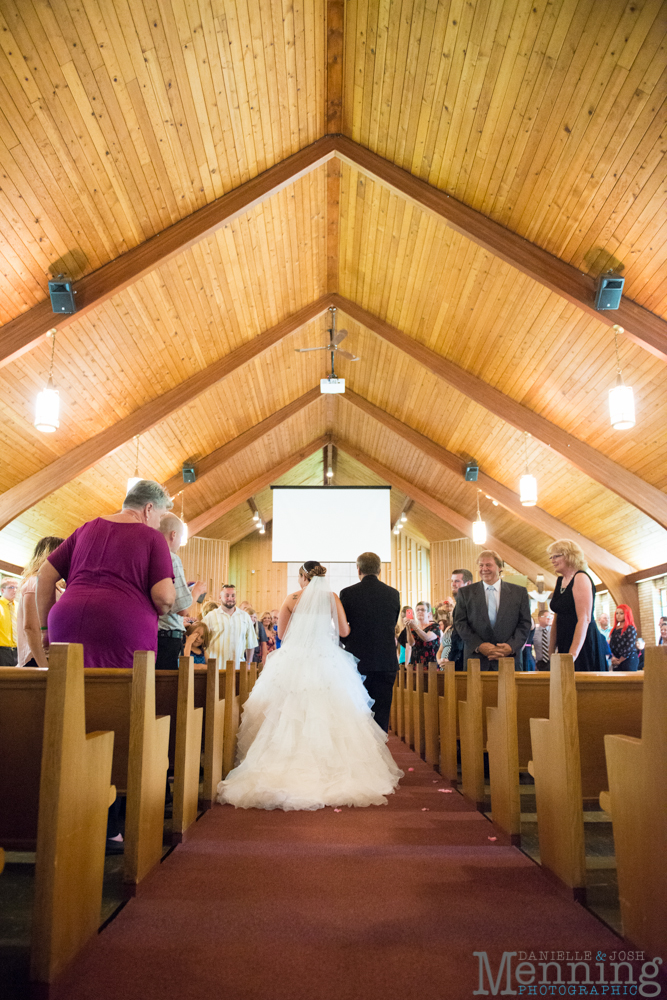 And everyone was blown away. . .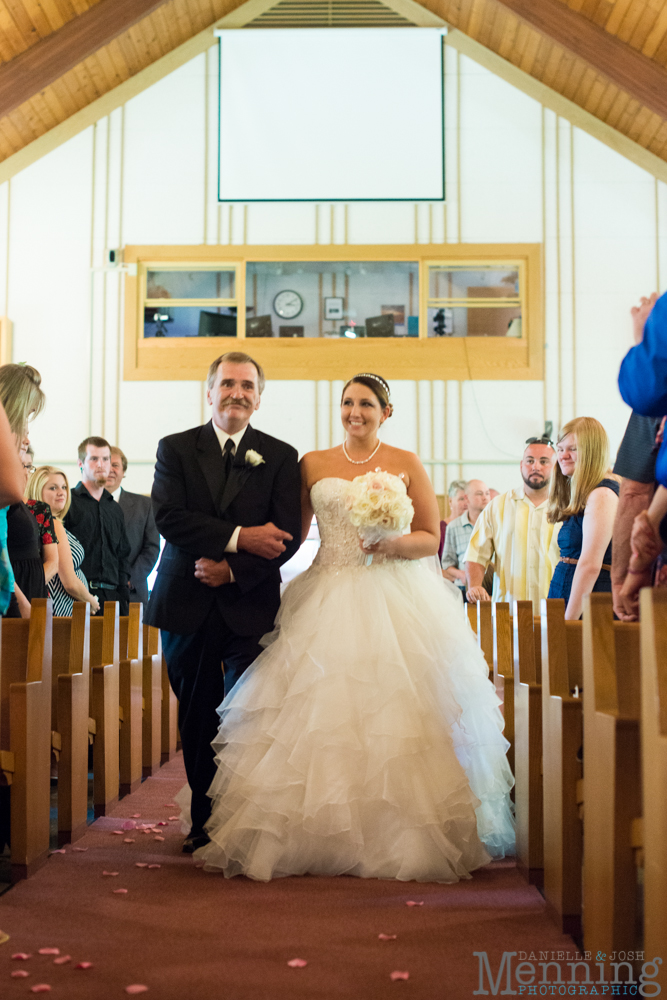 Especially Dustin.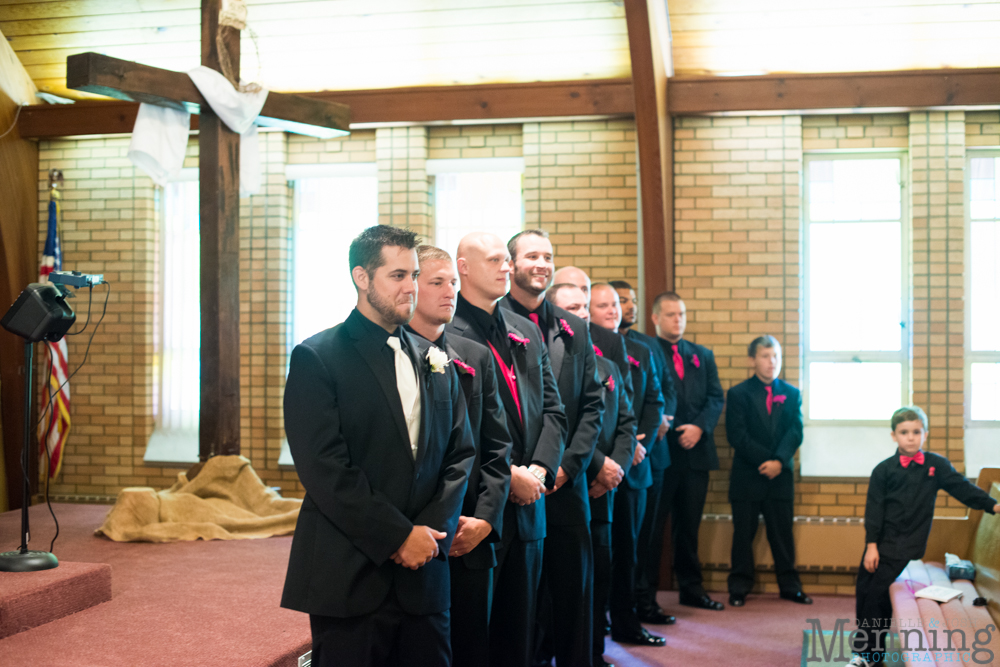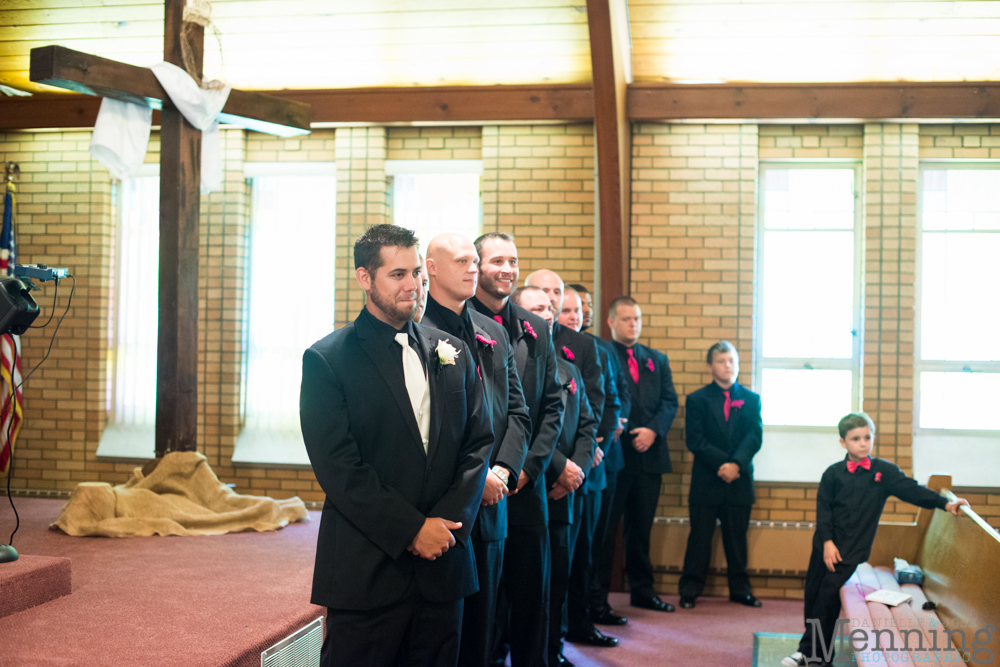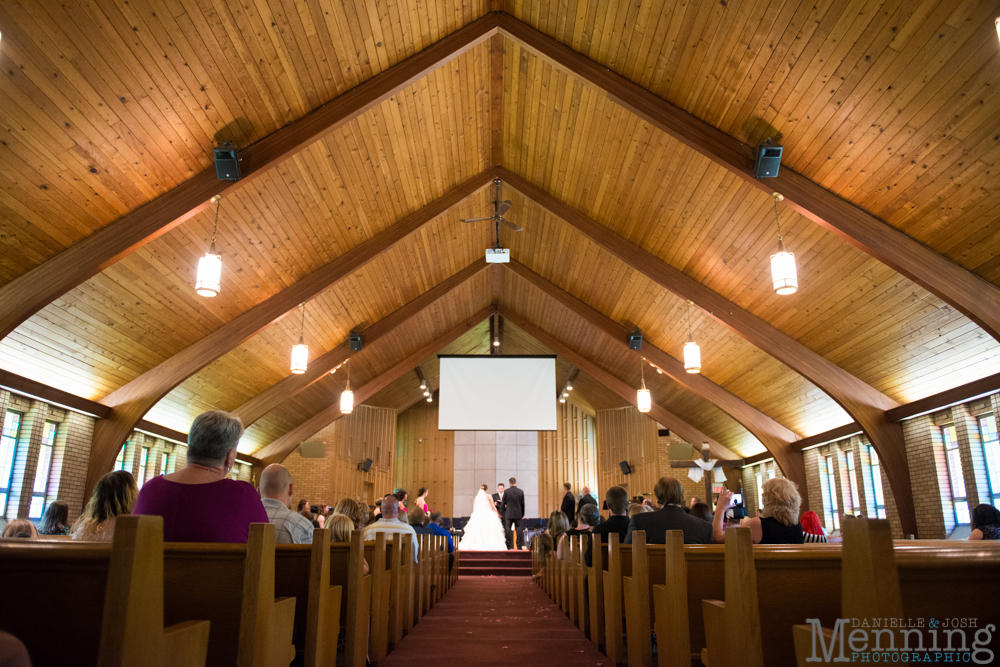 The ceremony was at Salem First Friends Church.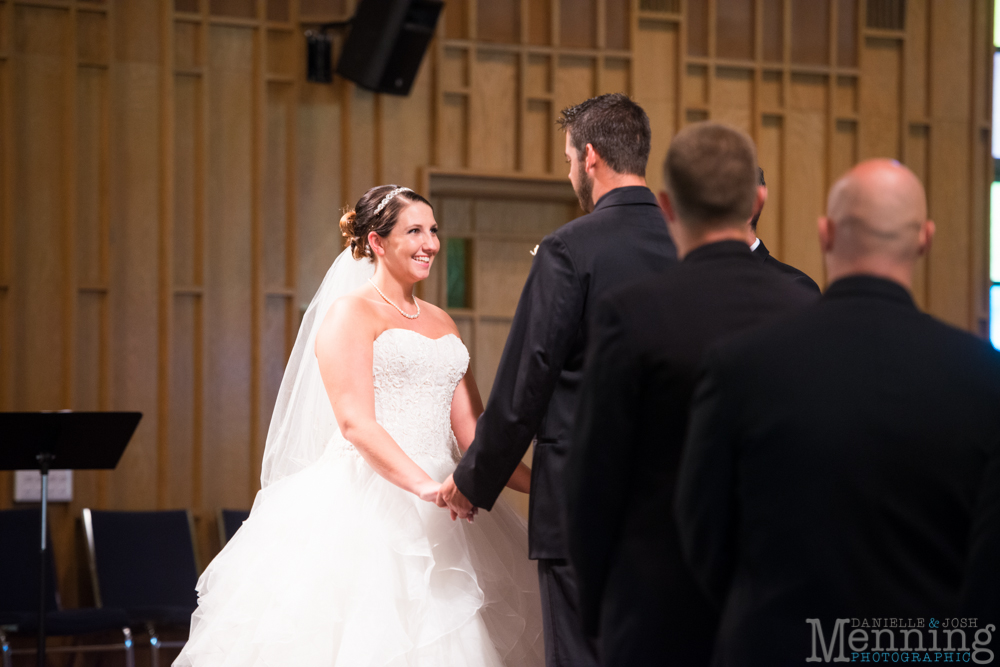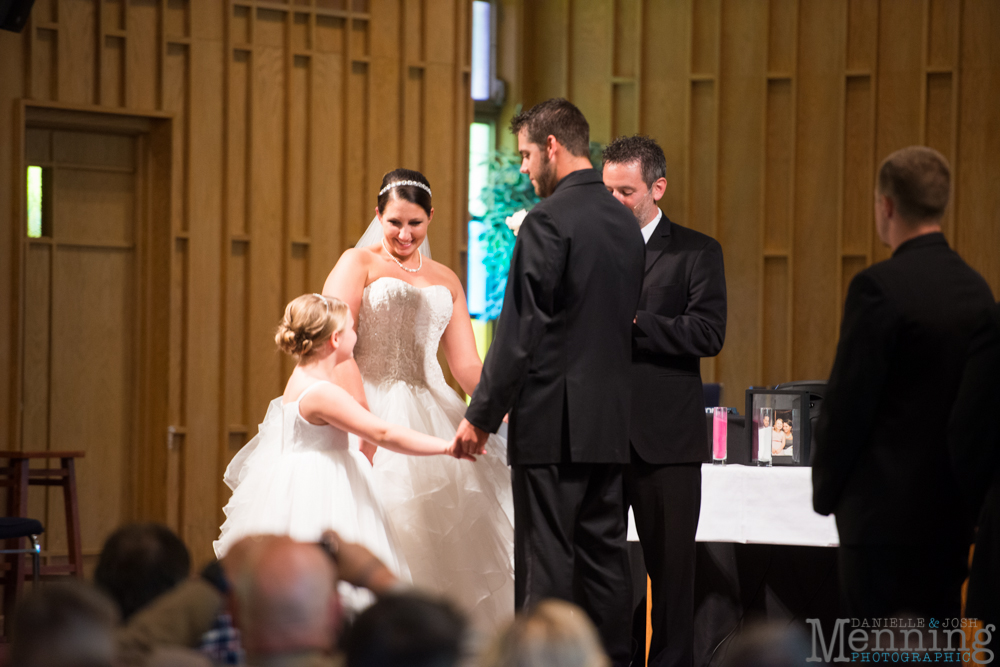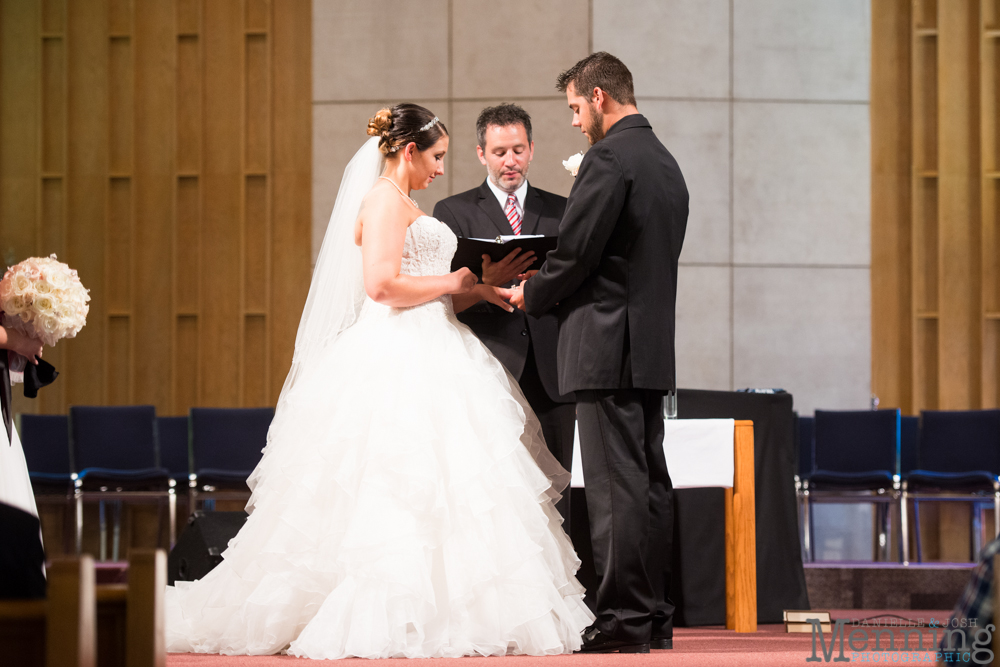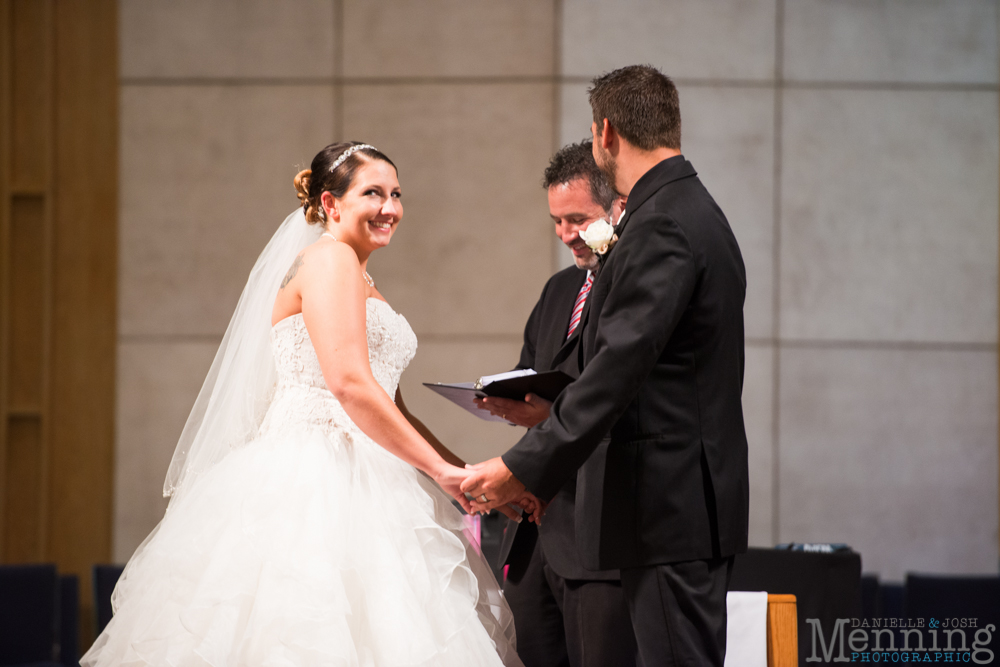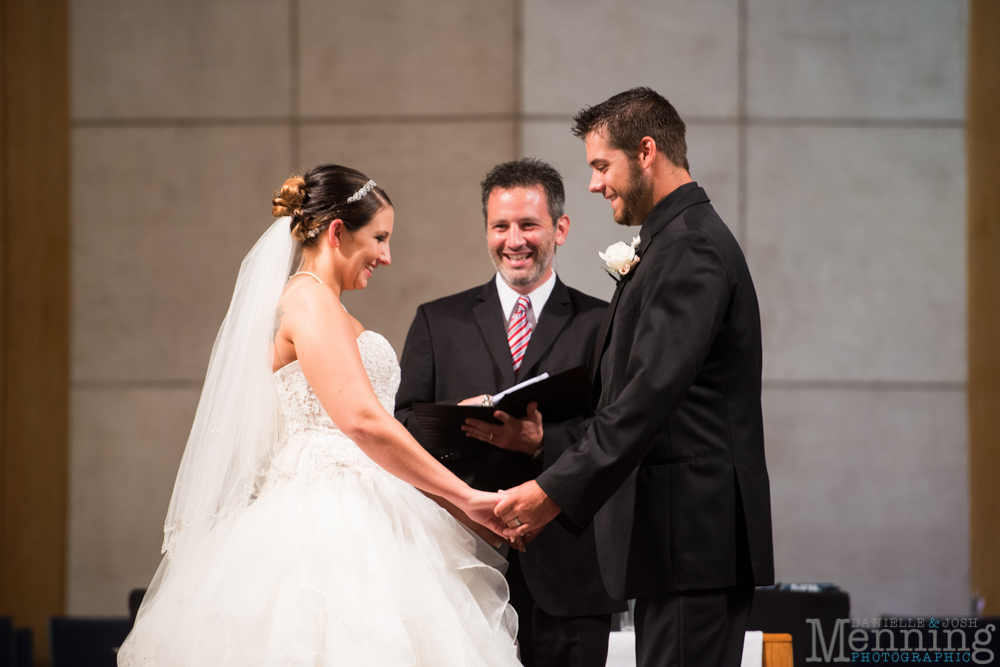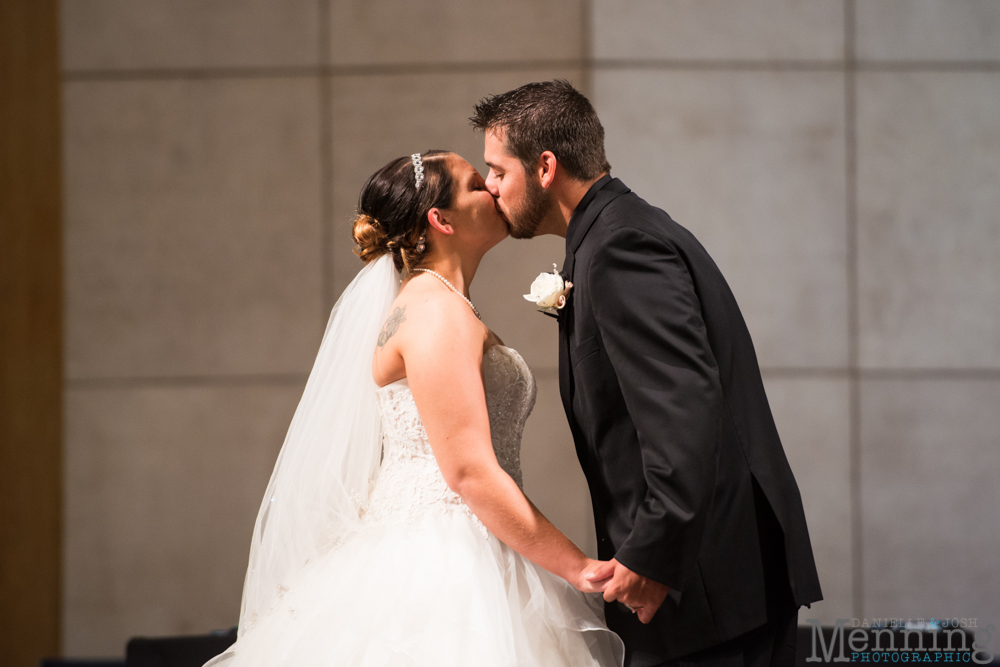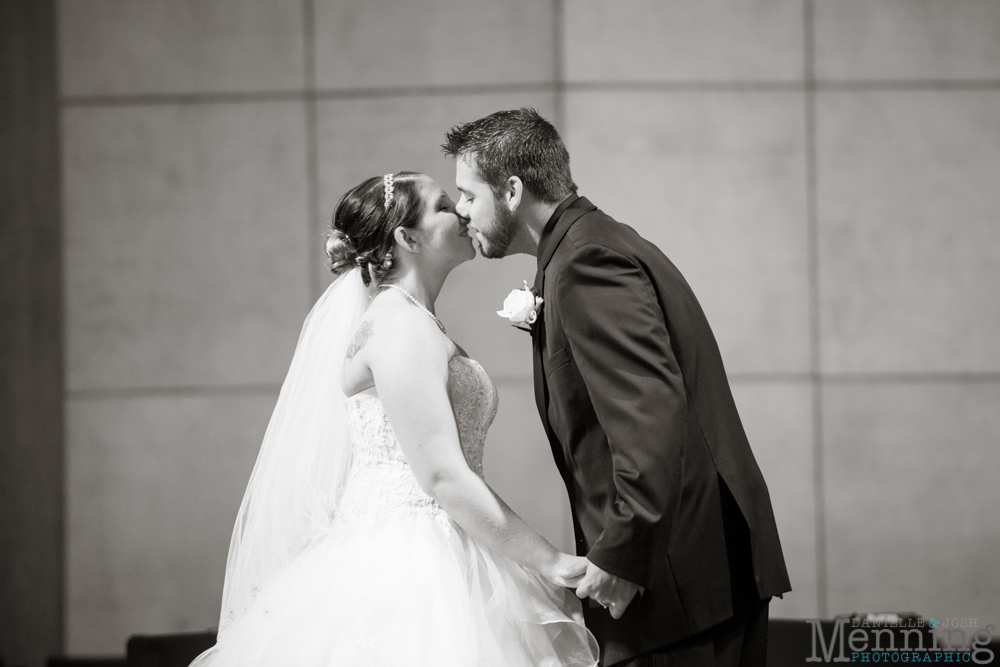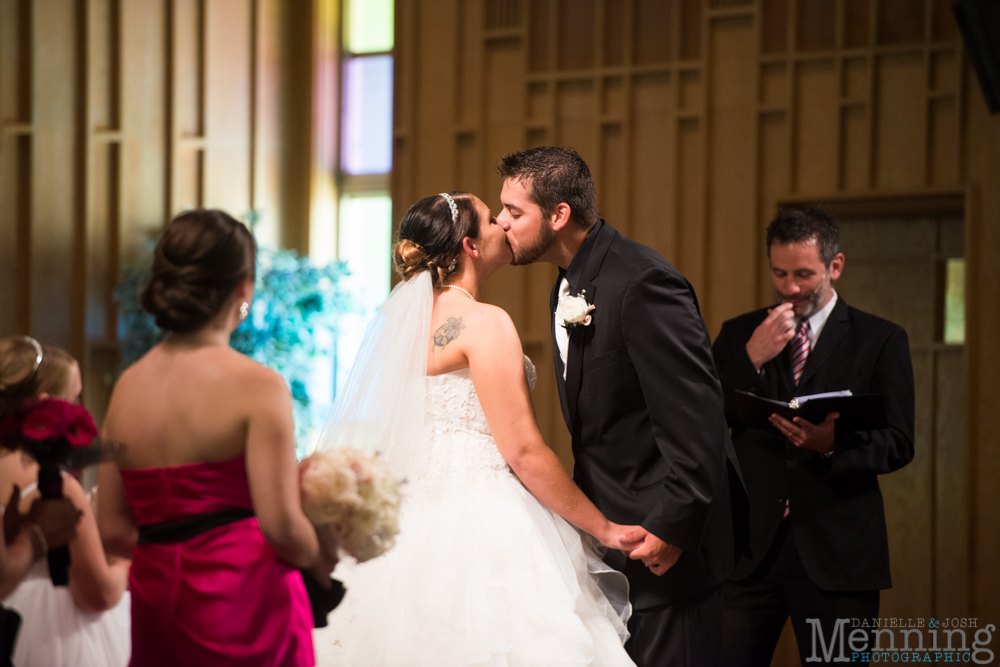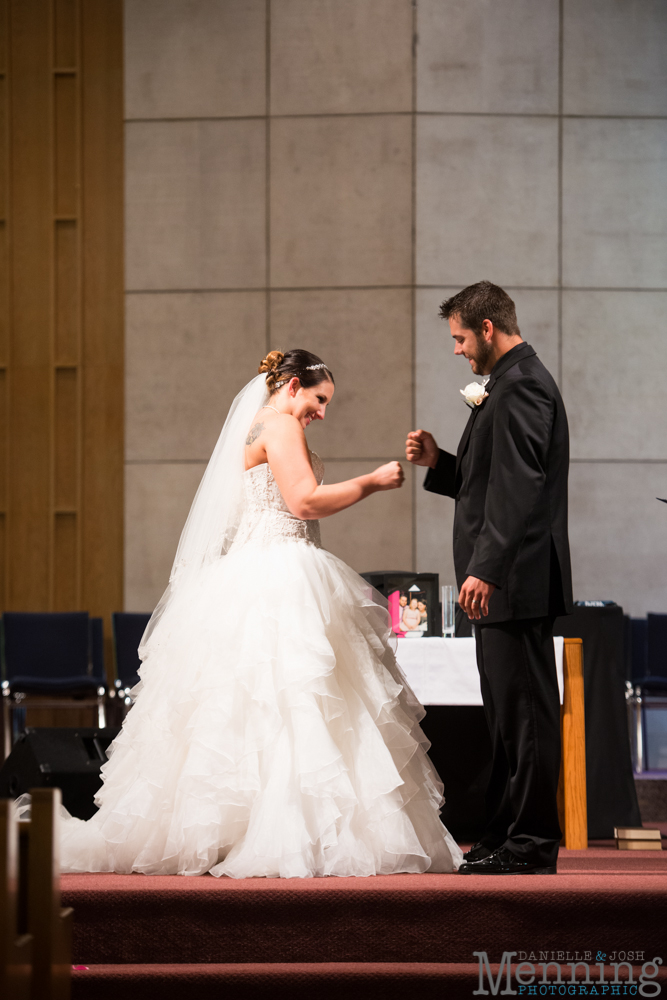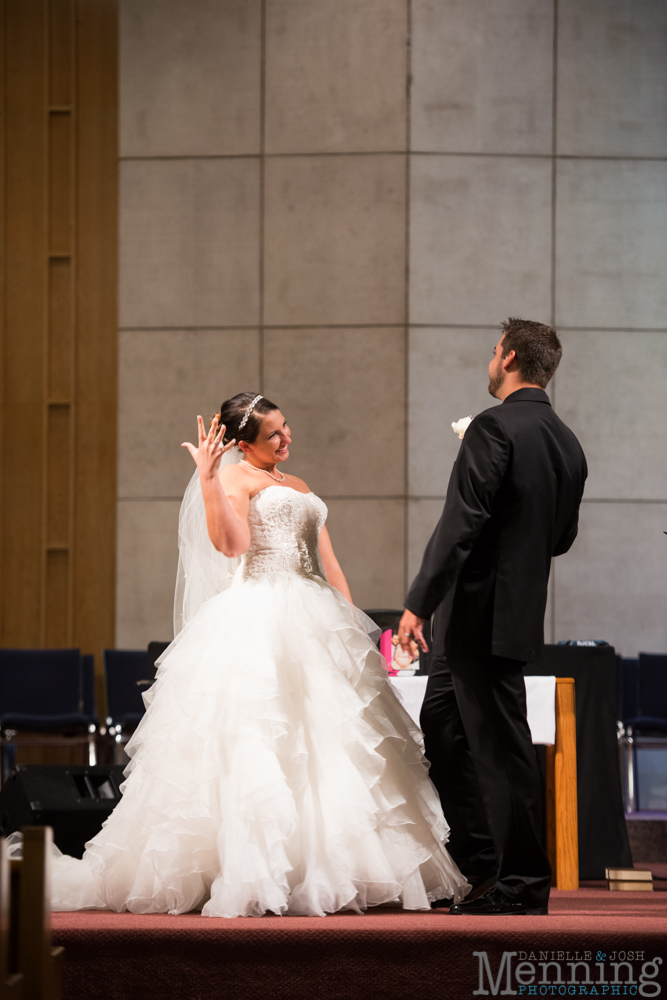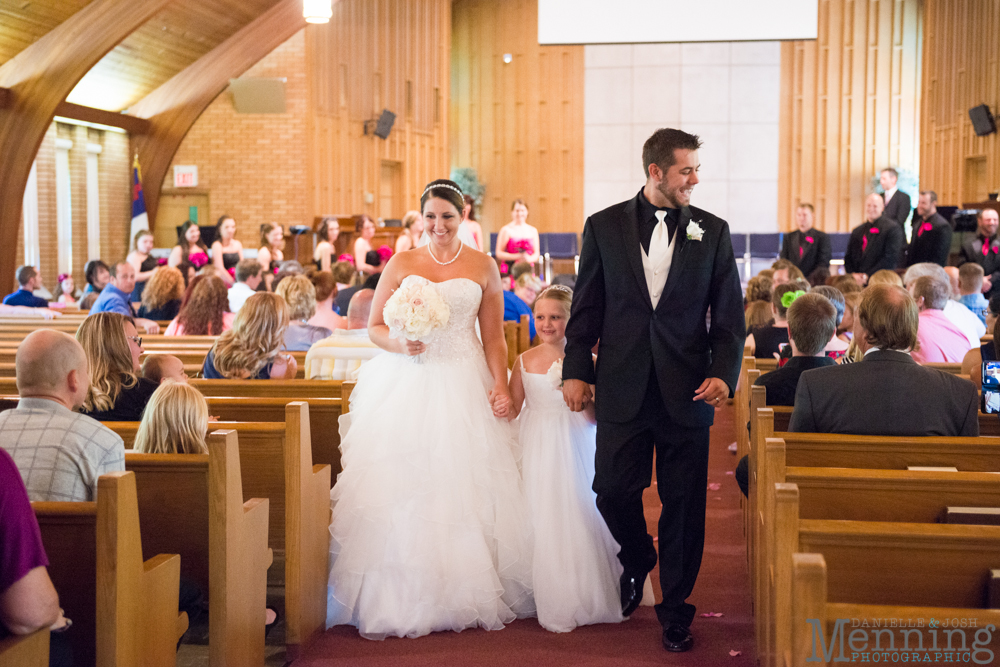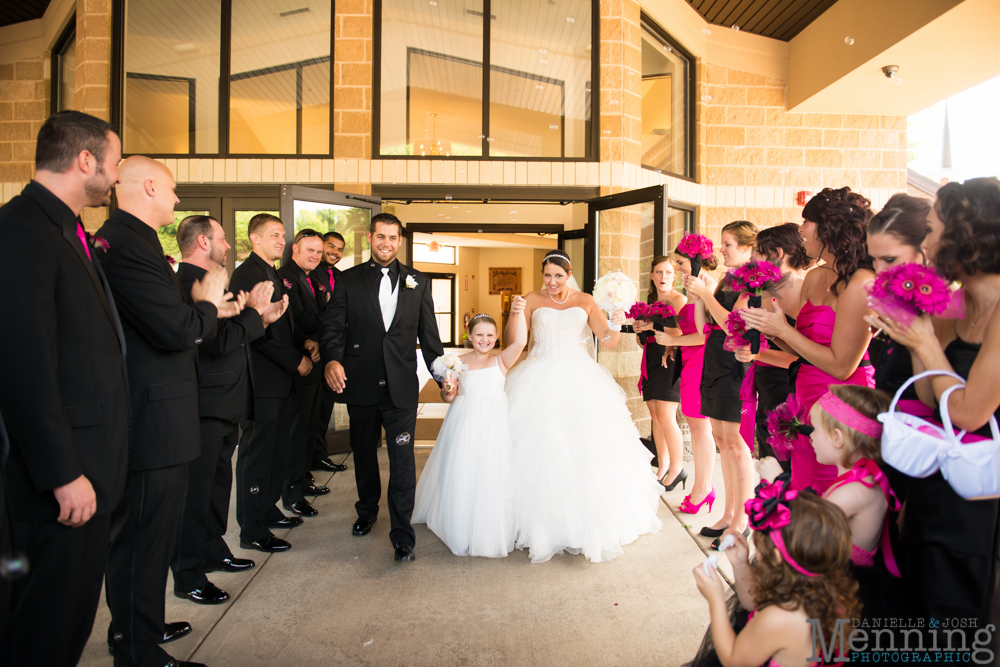 Great lookin' bridal party with florals by The Willows by Wehr in Columbiana. I know we've said it before & we'll probably say it again: Jenny and her team at The Willows by Wehr do an awesome job!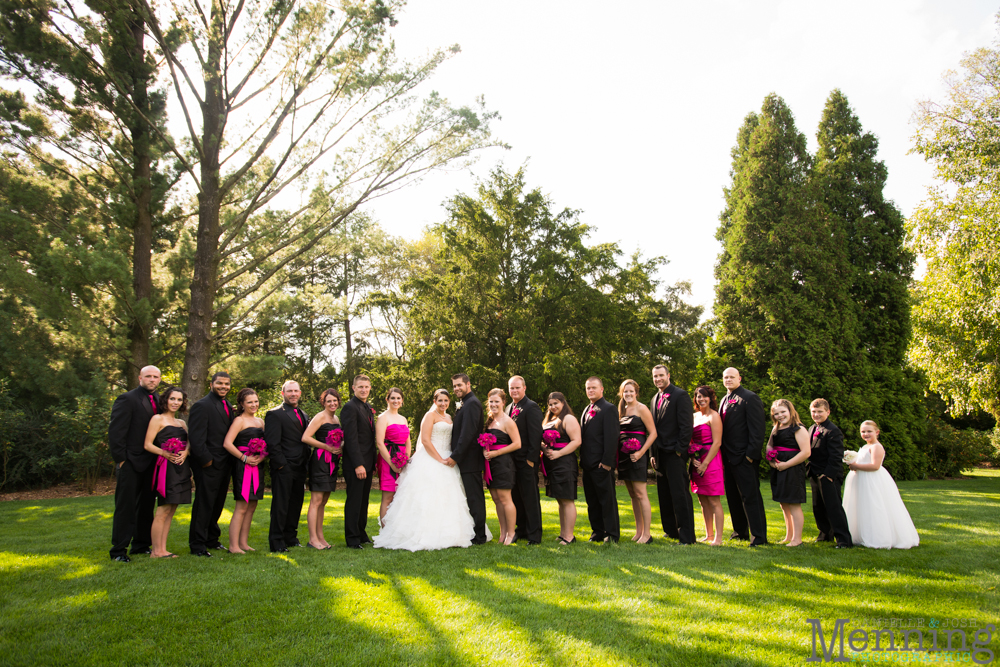 These photos were taken at Fellows Riverside Gardens in Mill Creek Park.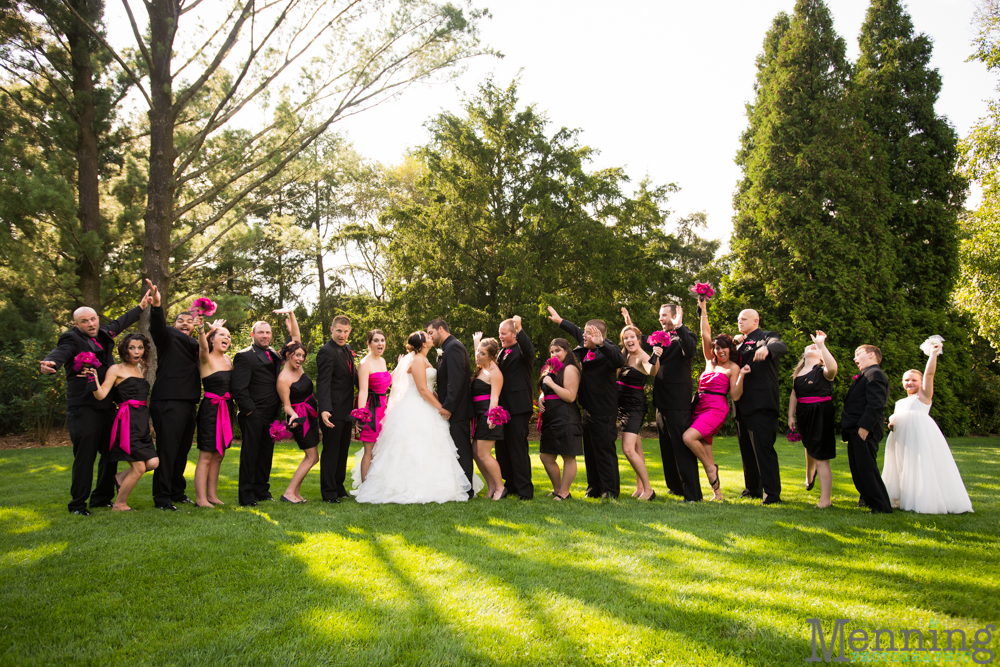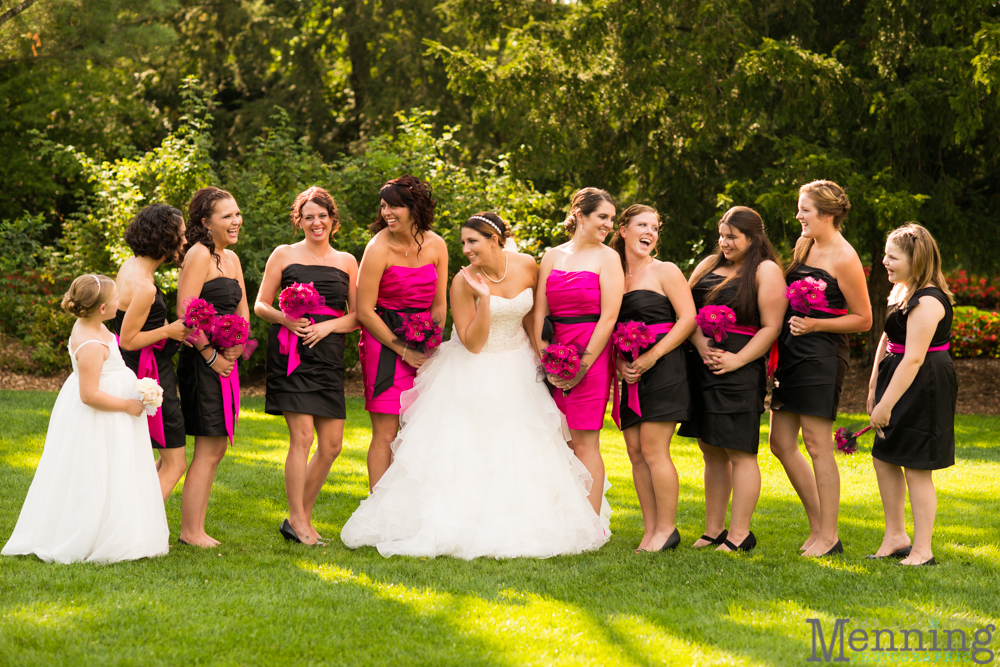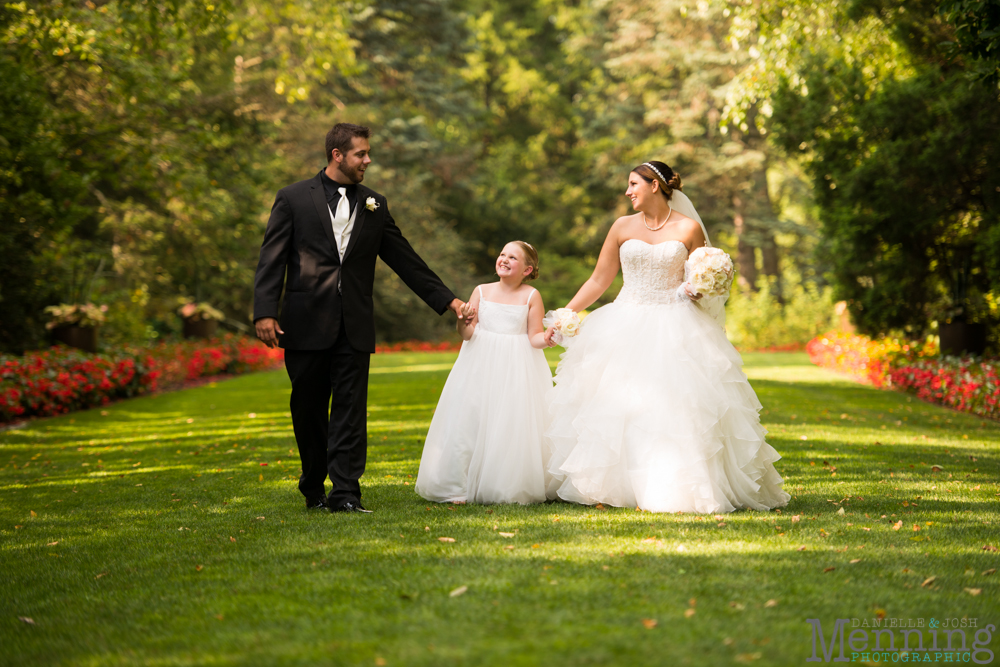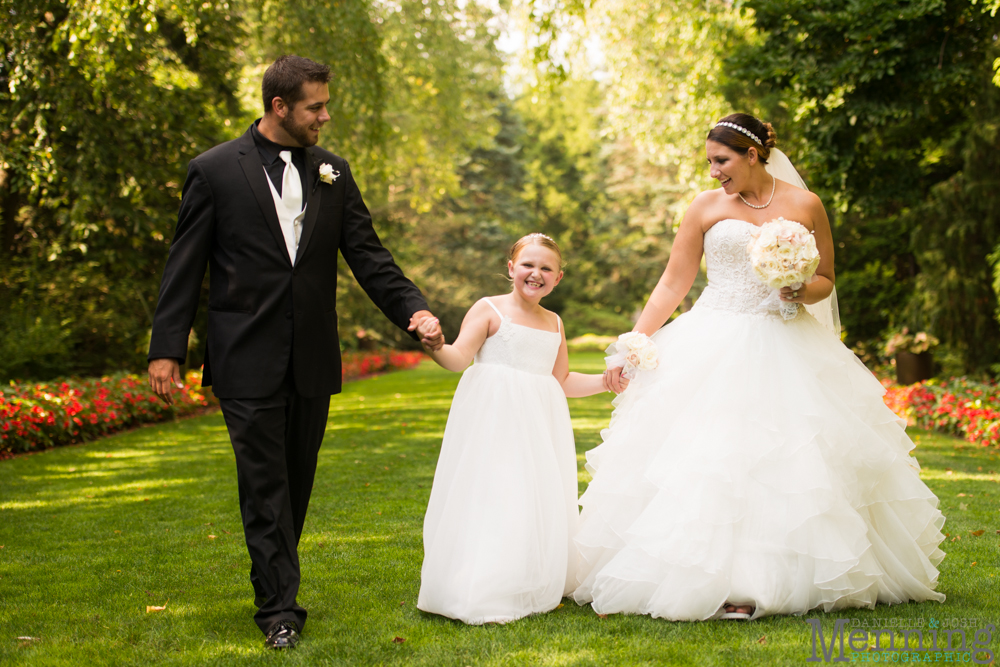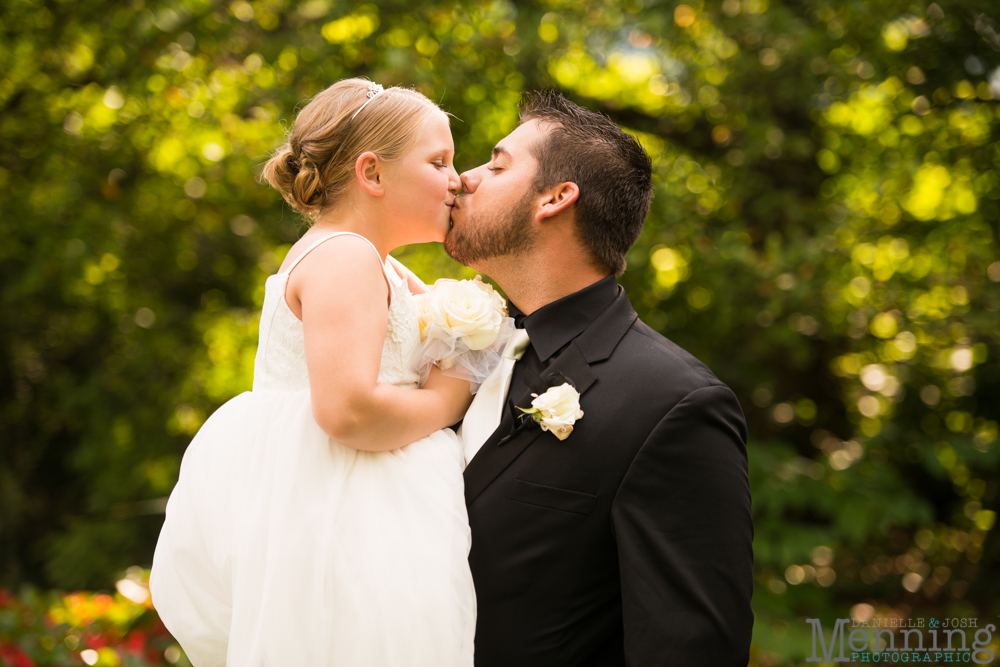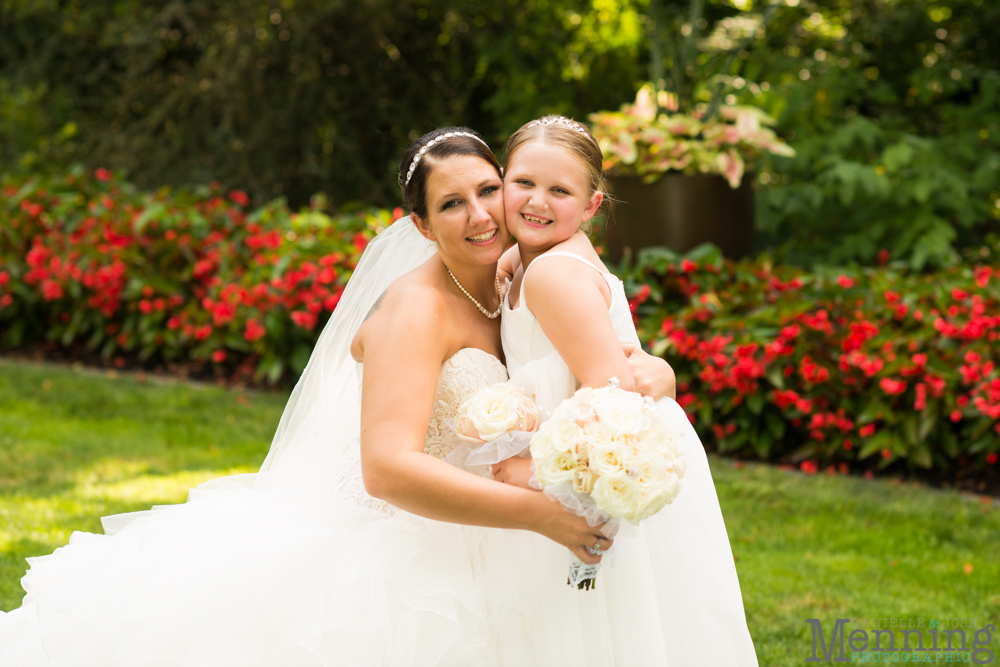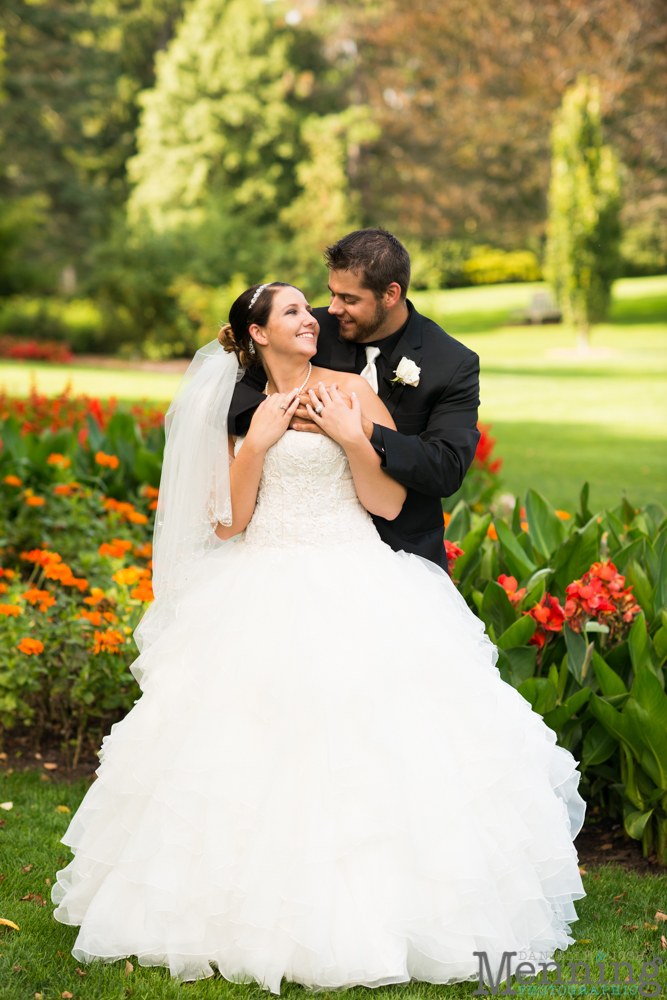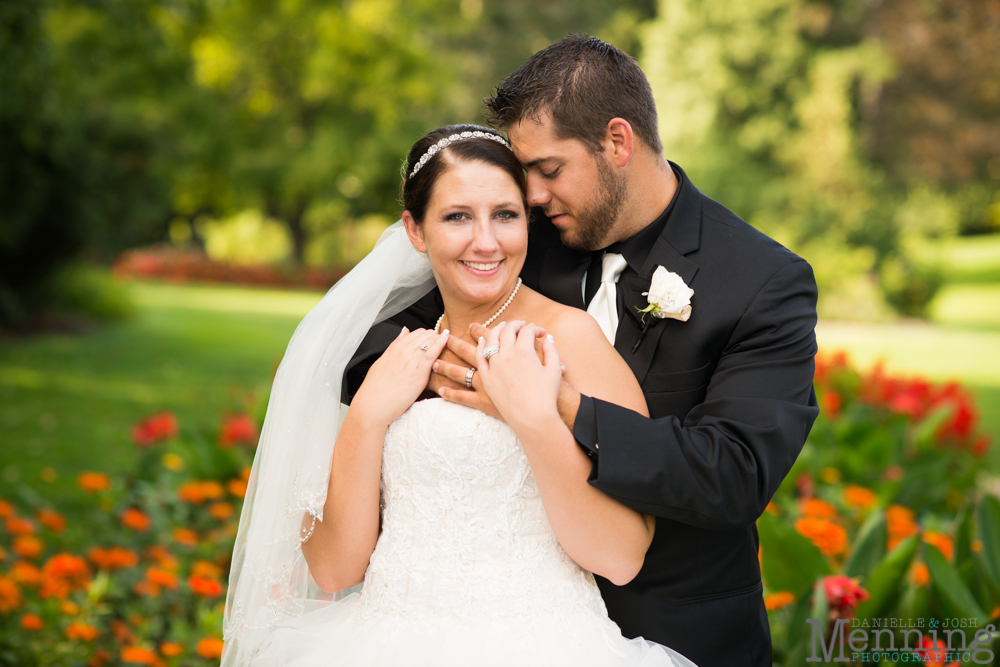 So happy!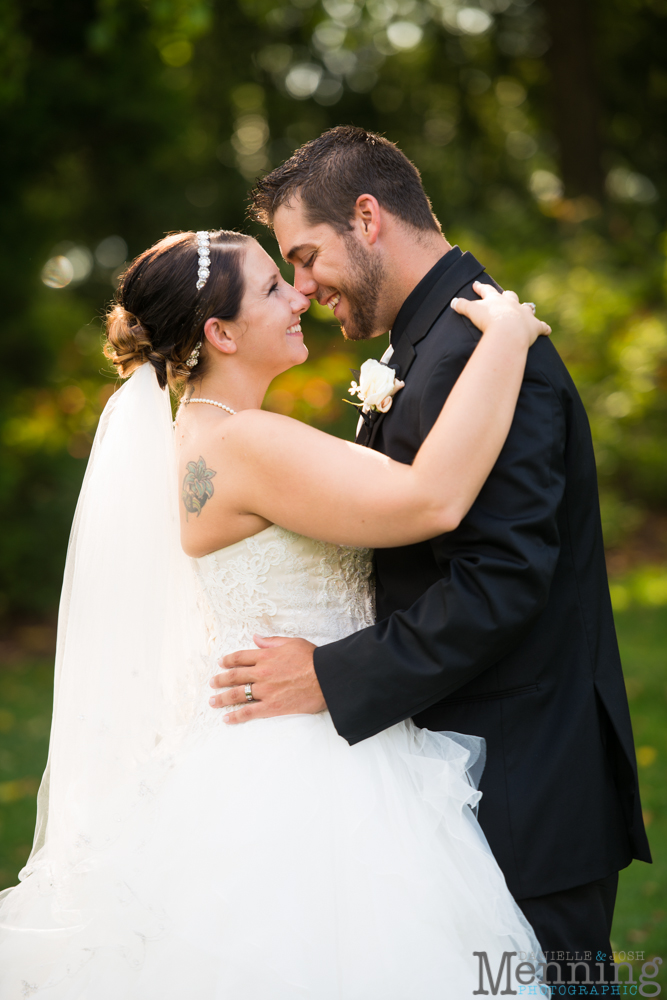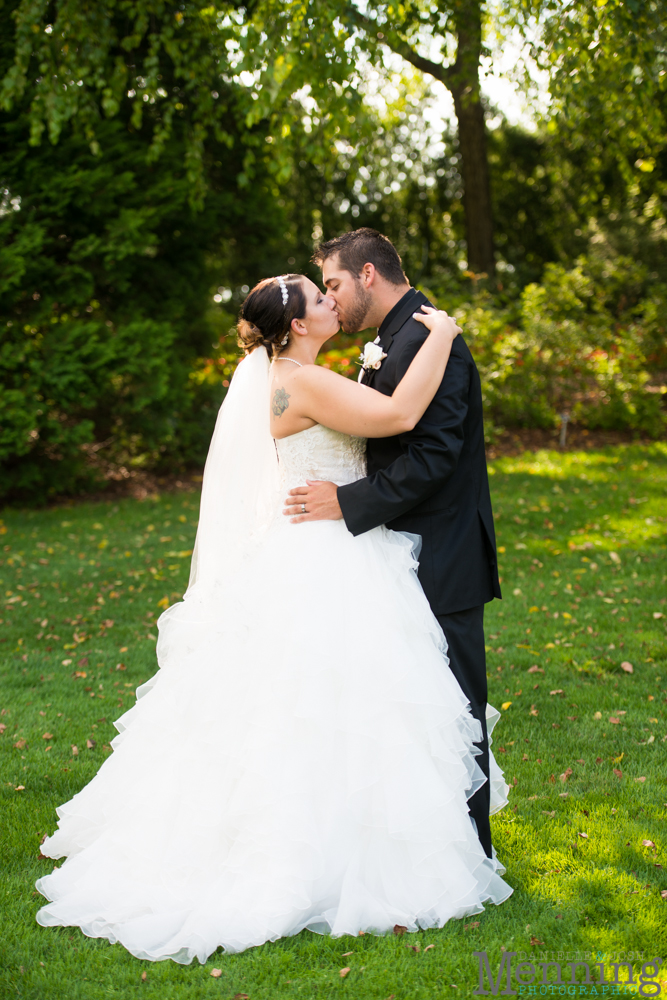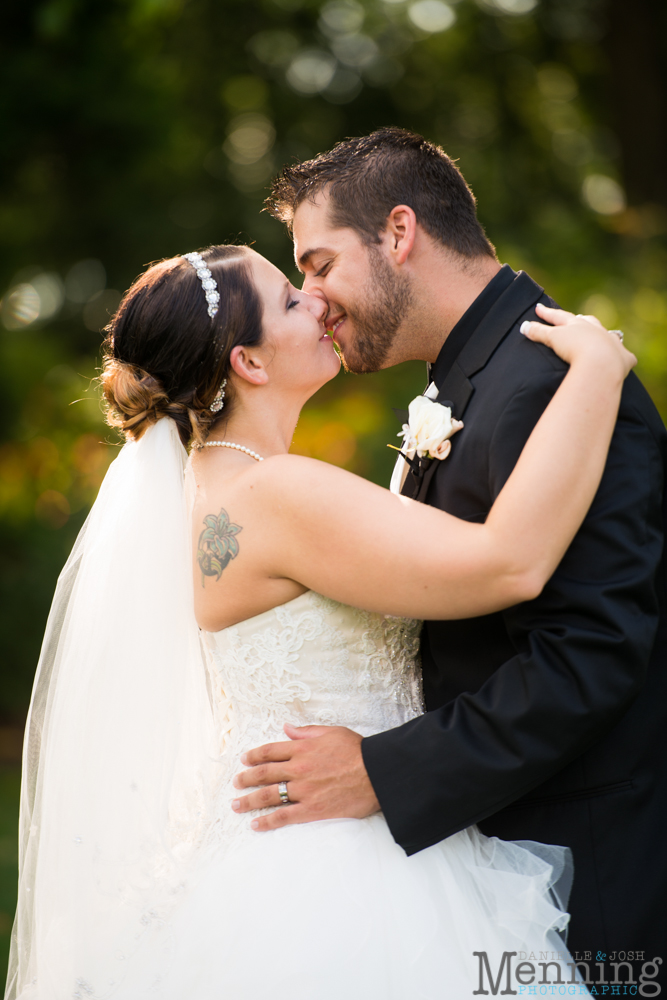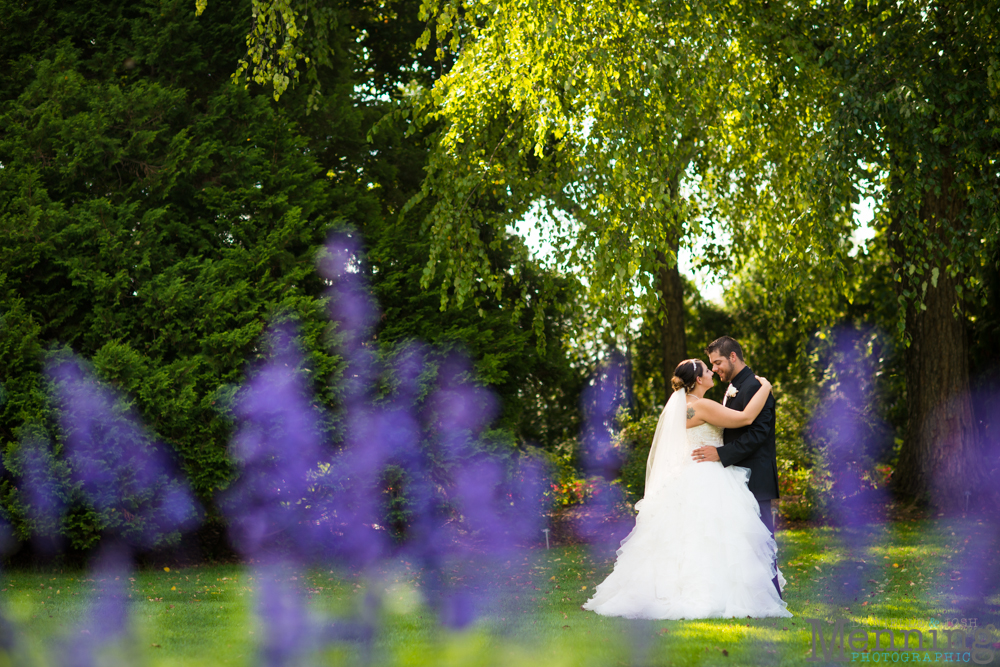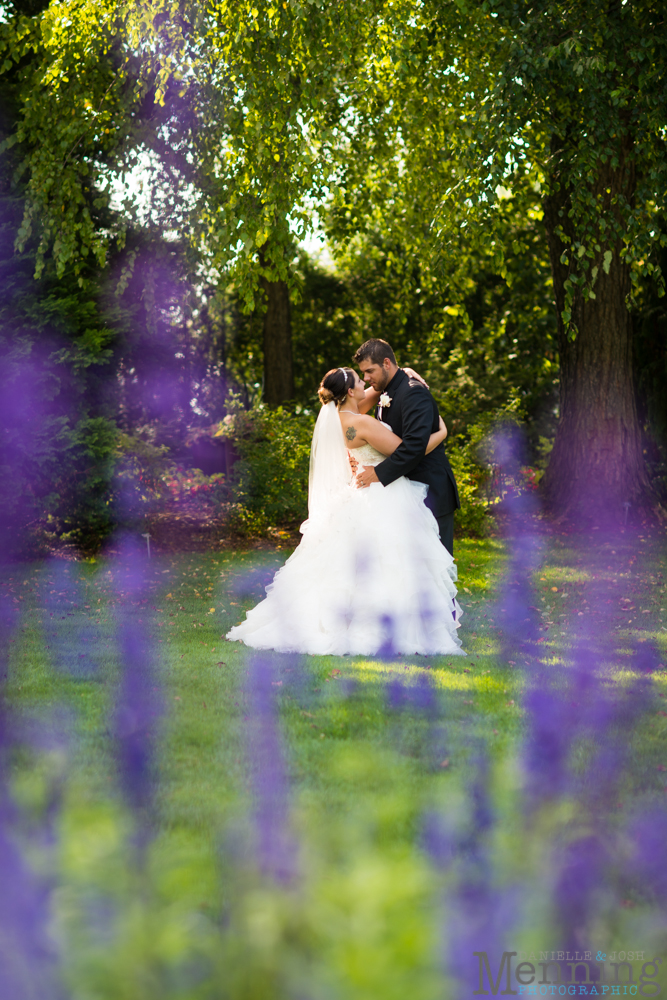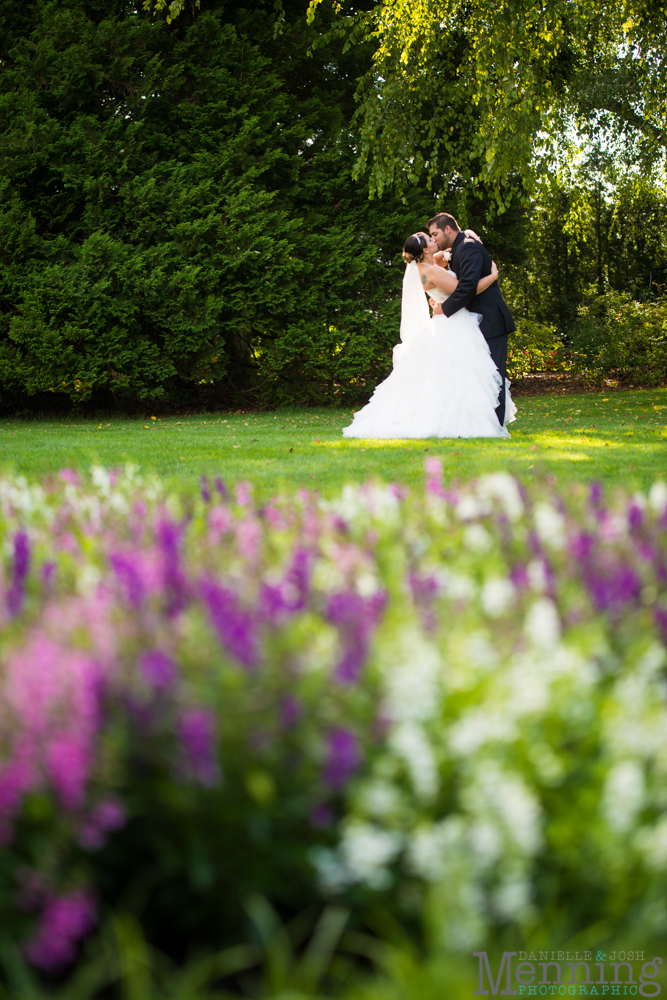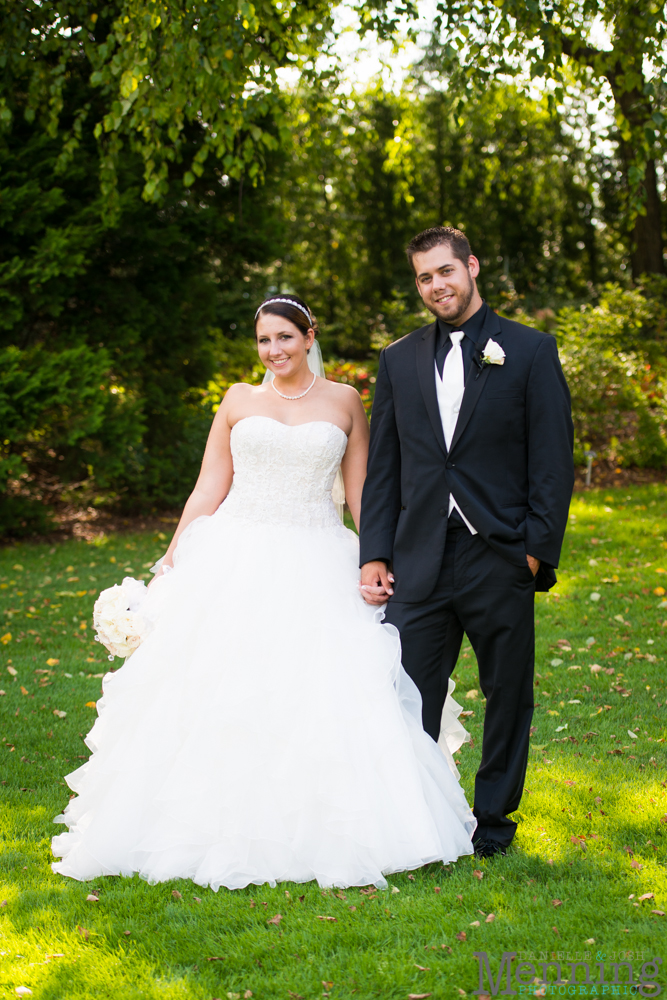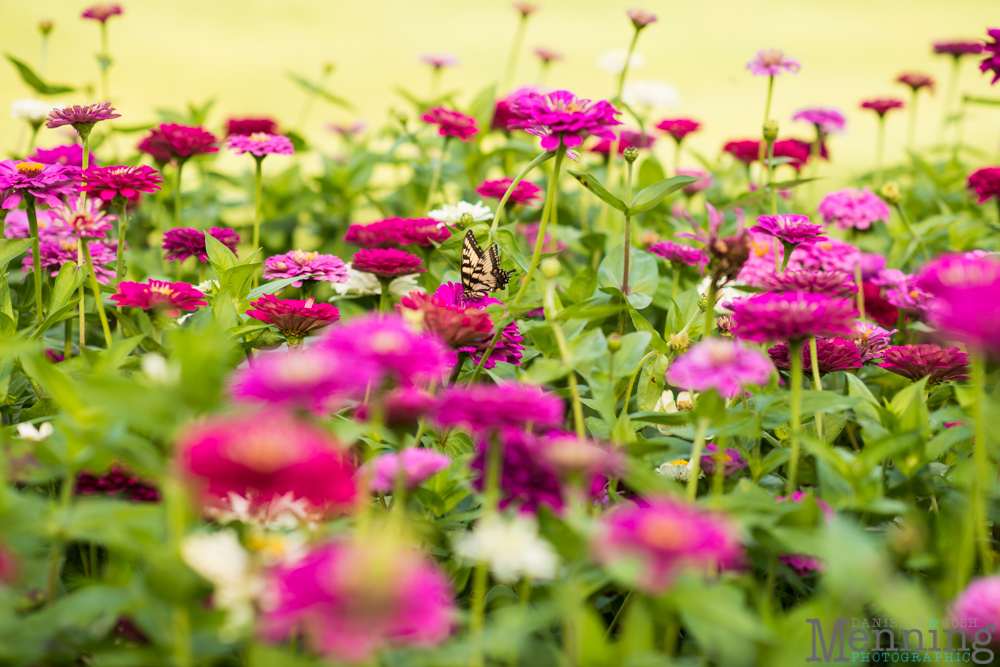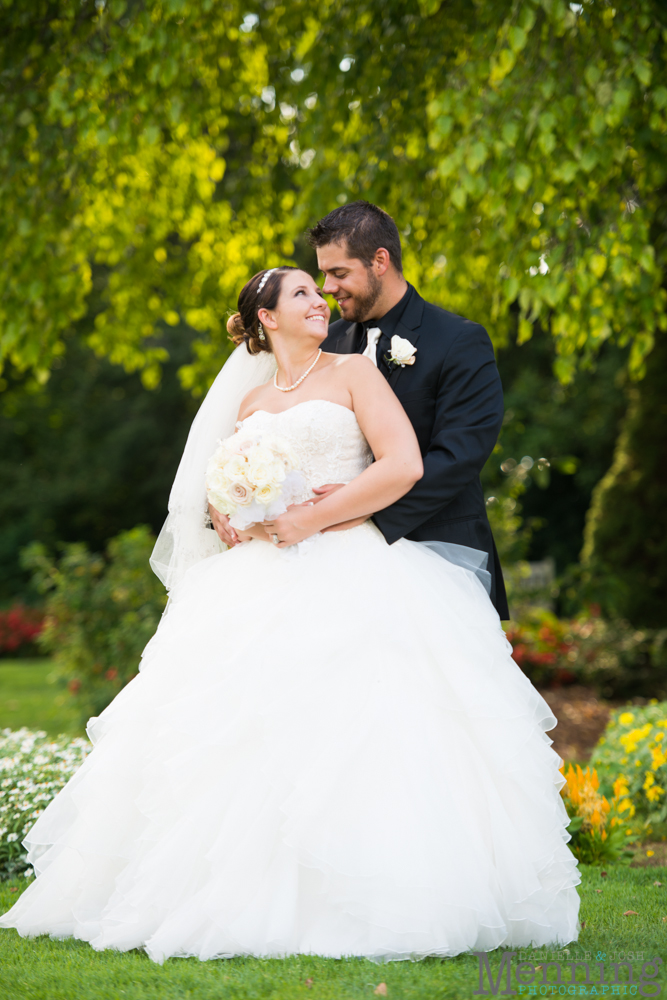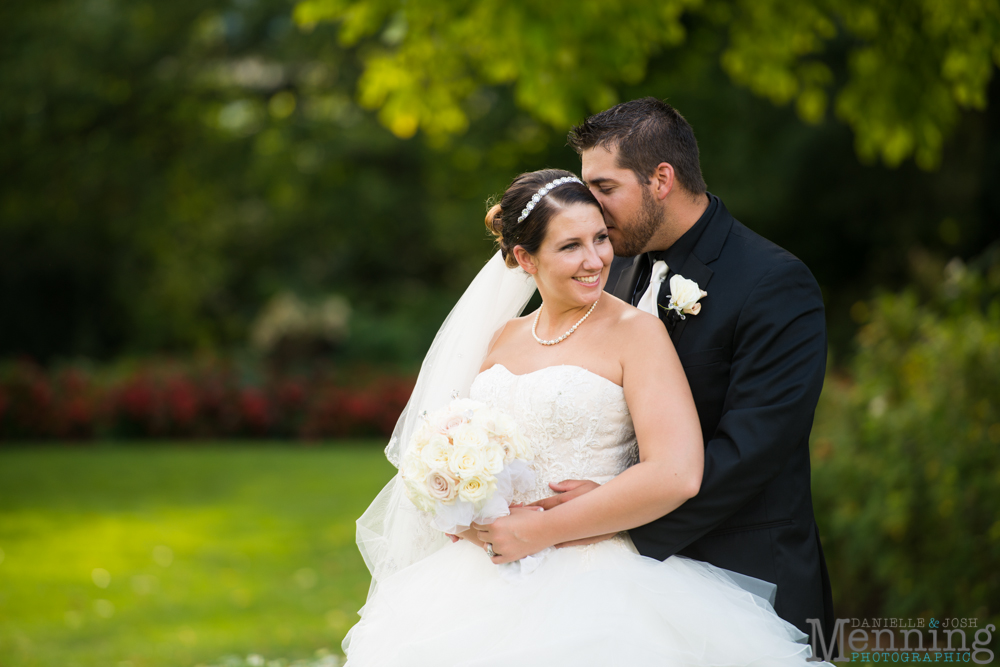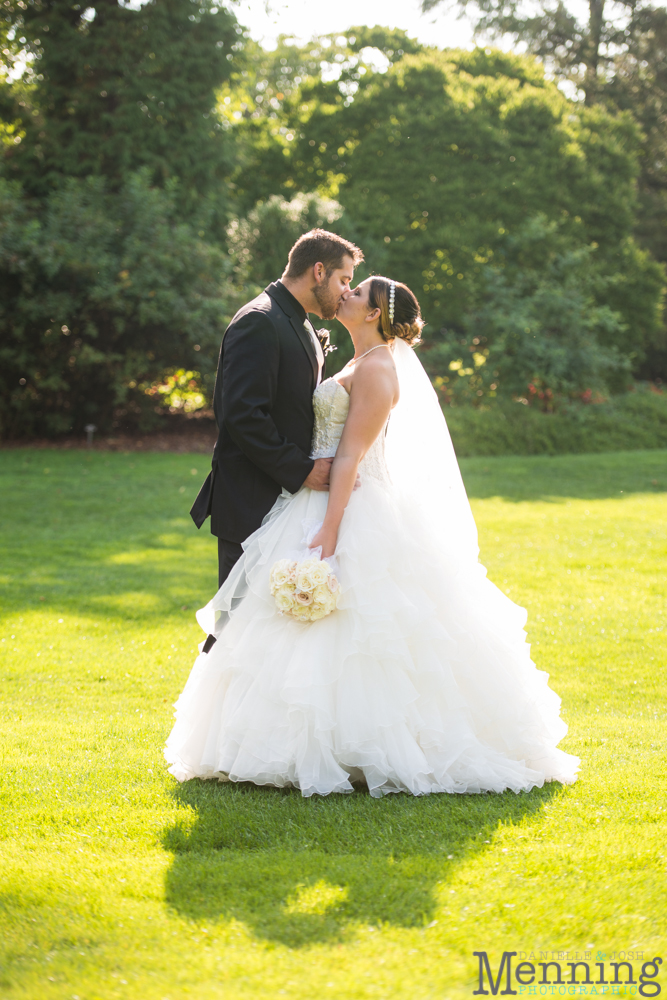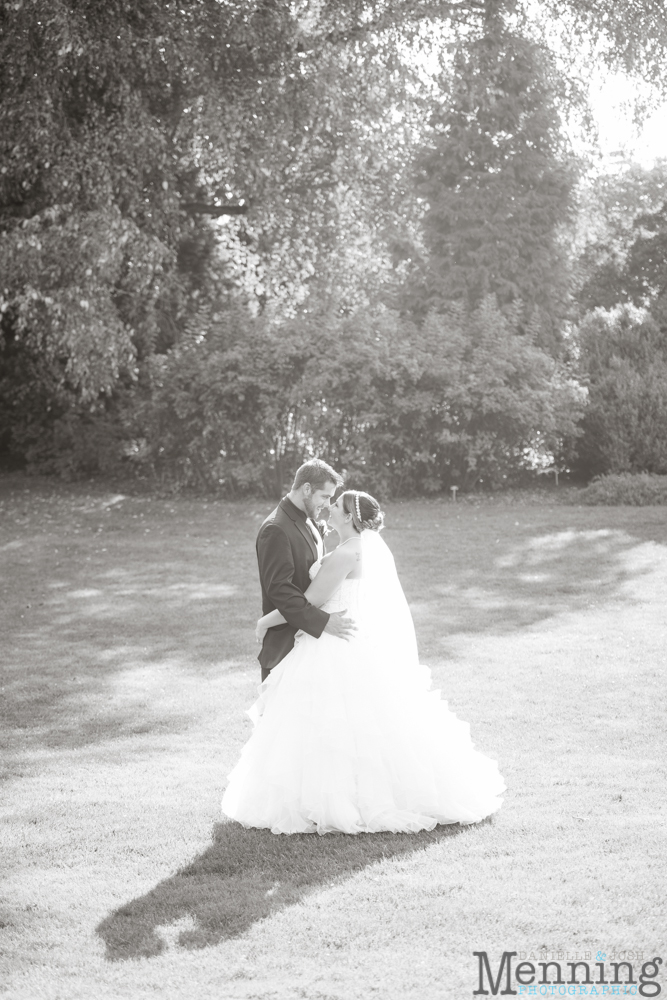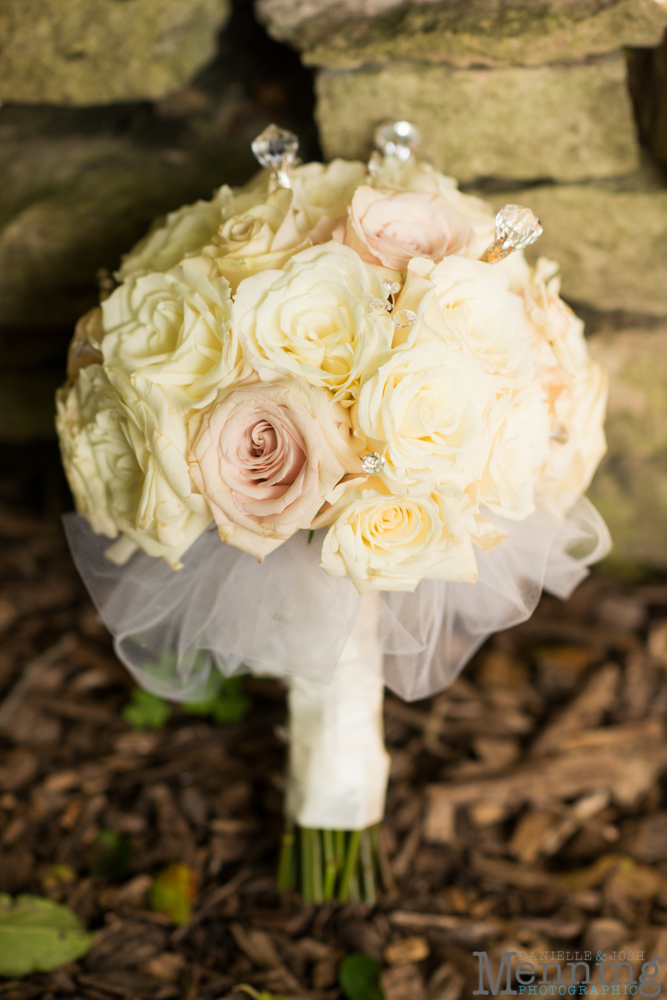 The bride's aunt Mary made their wedding cake.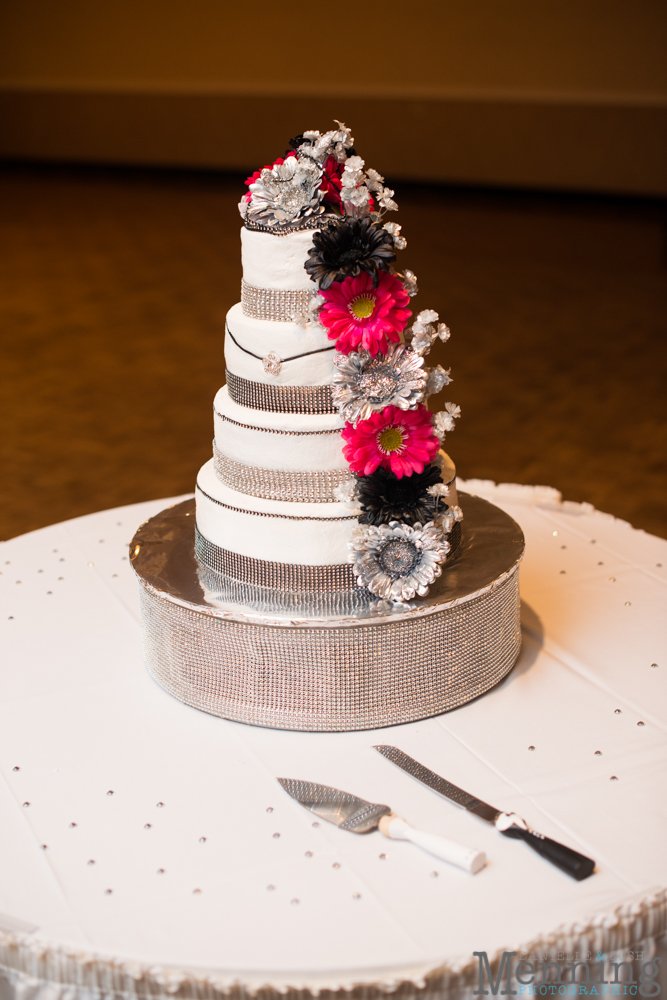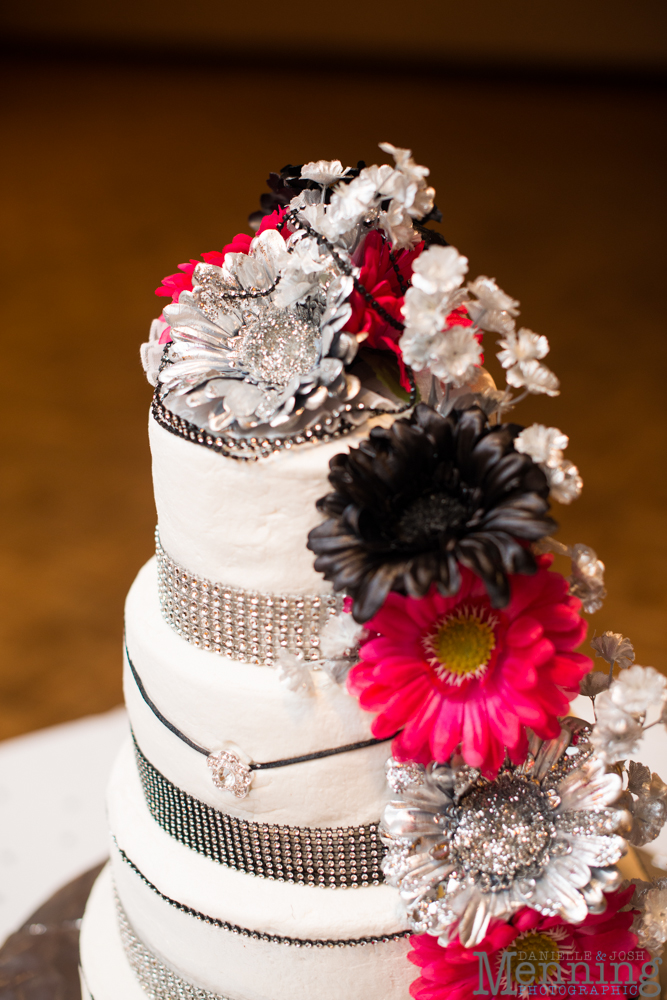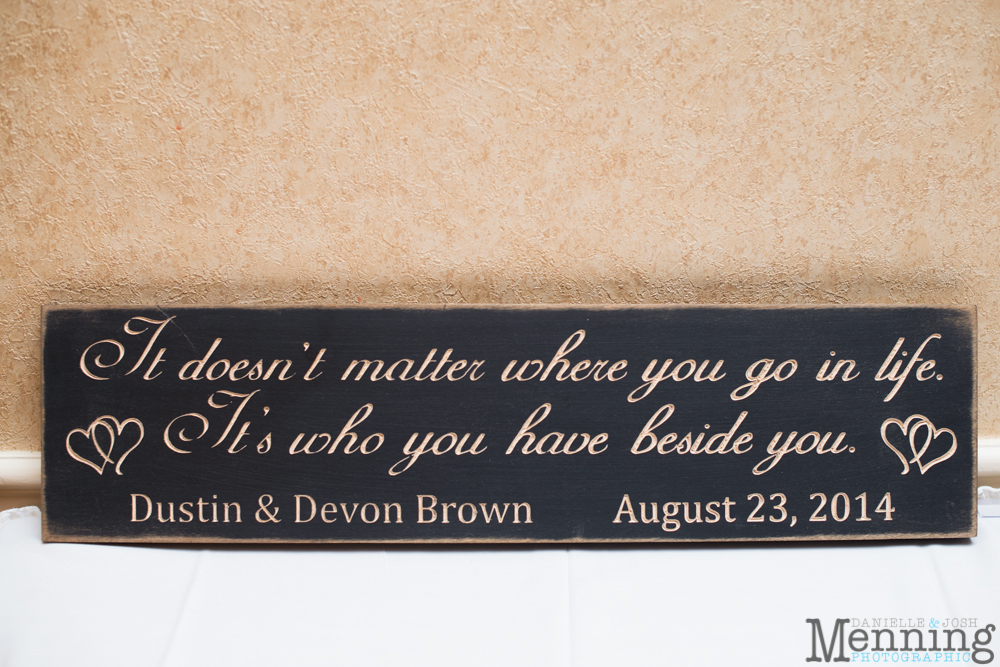 Kids' table!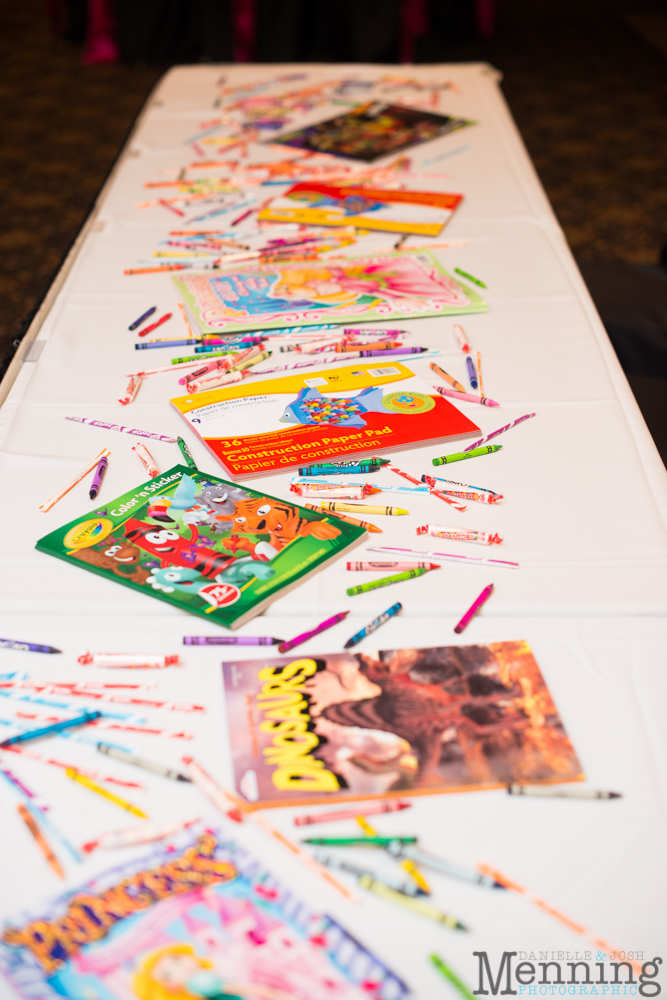 And seriously. . . they had a table FULL of donuts from the world-renowned White House Fruit Farm! This was a guest favorite. Devon & Dustin had their engagement photos taken at White House; maybe their love for the donut goodness started then?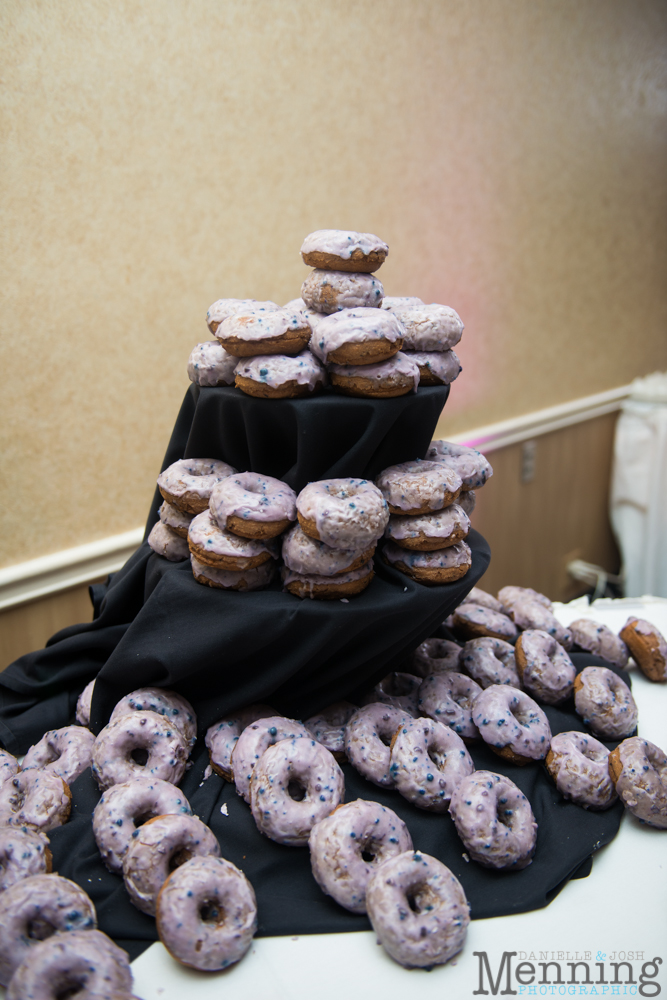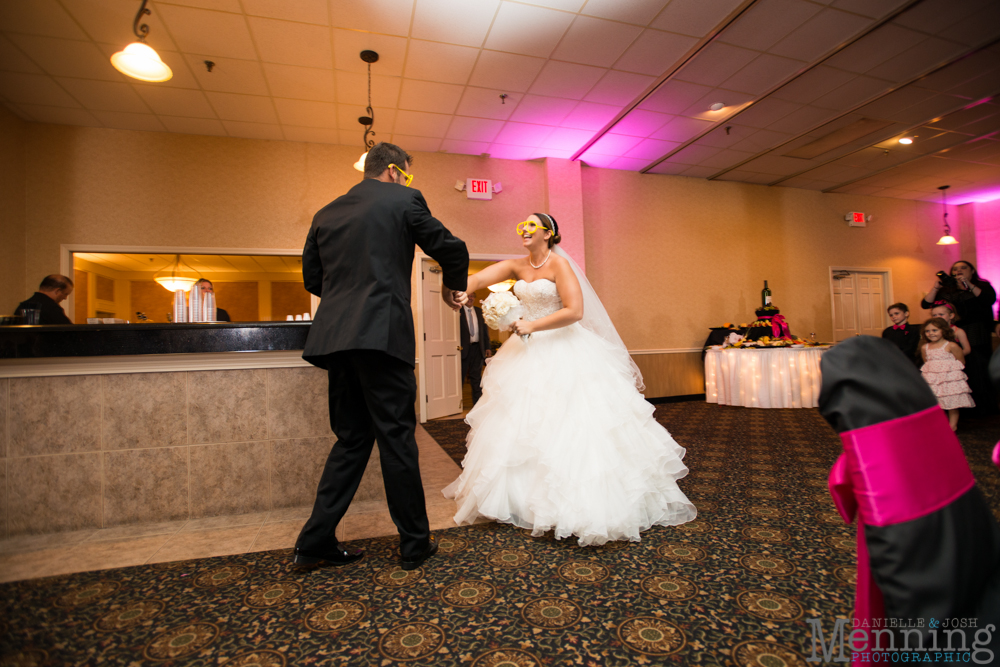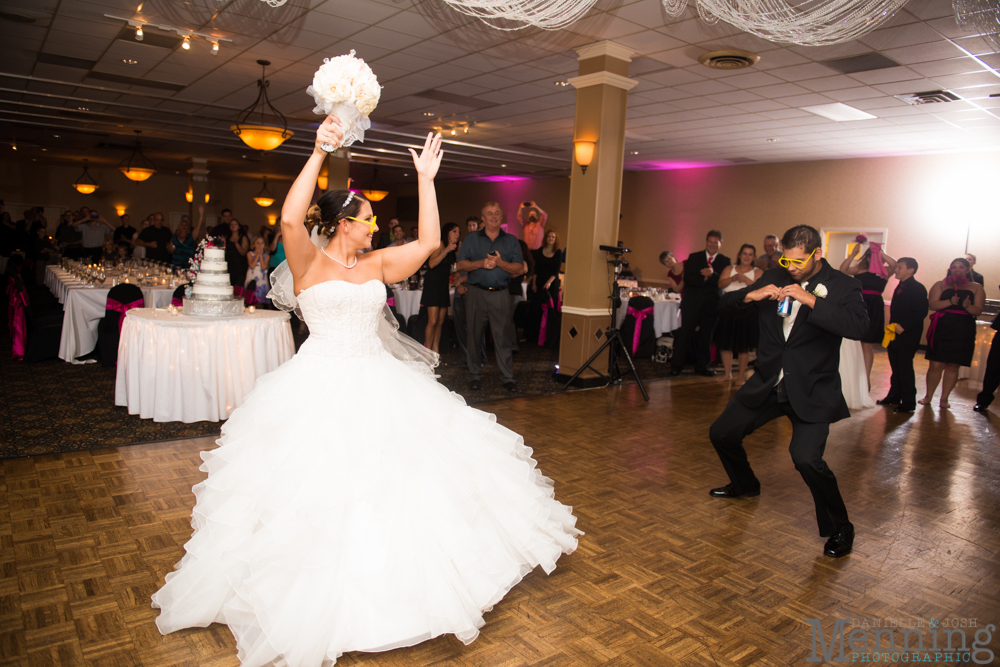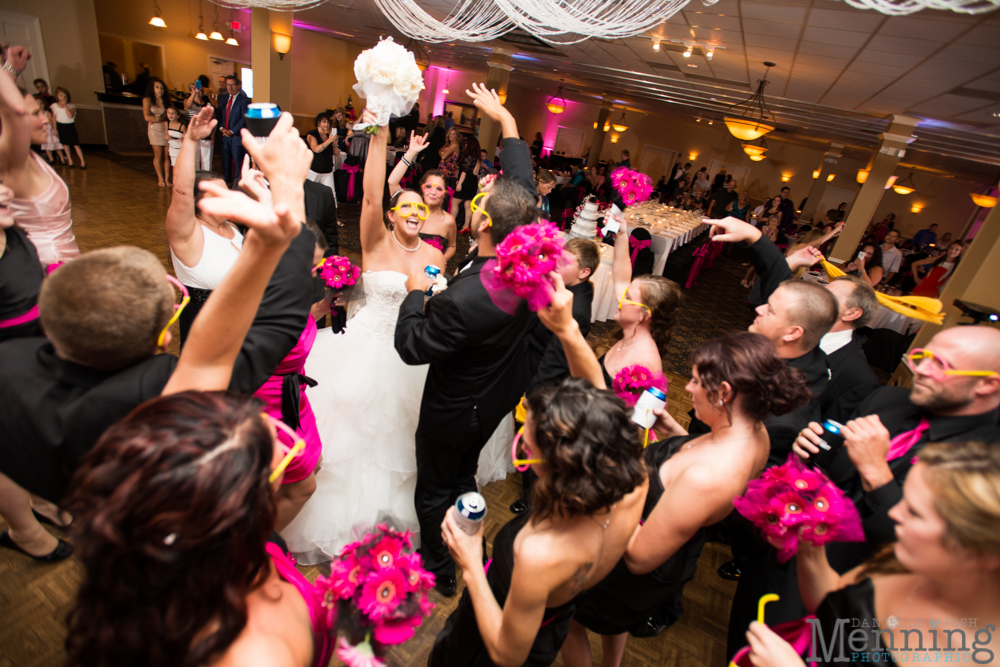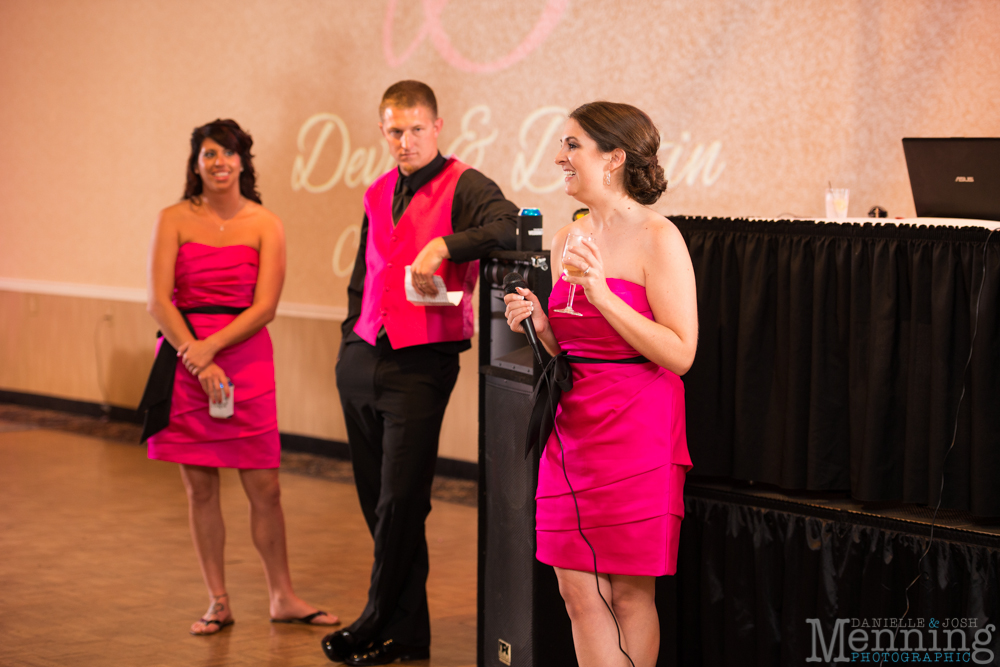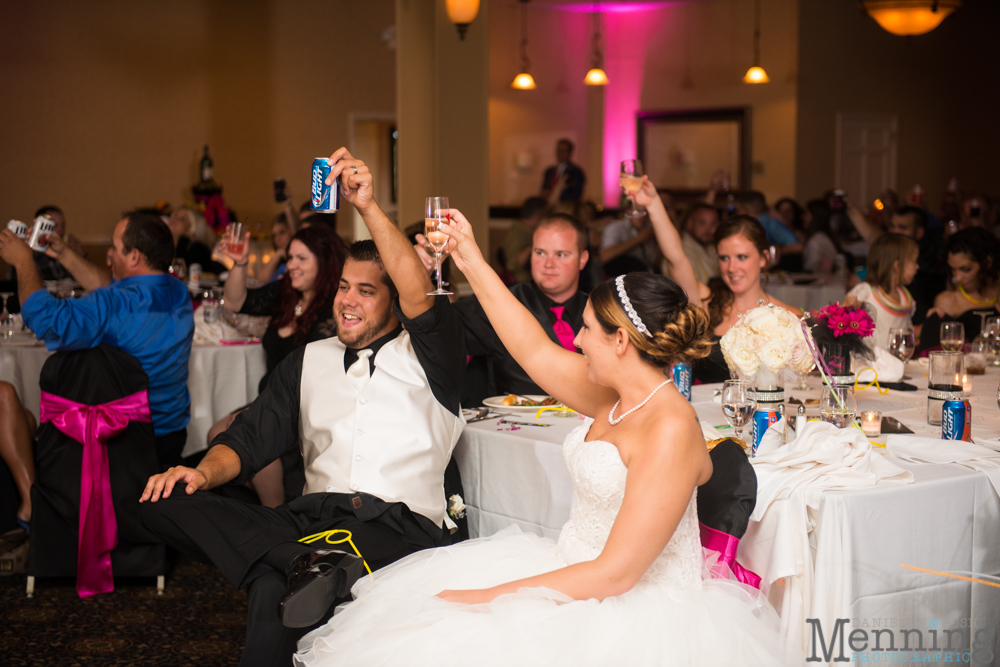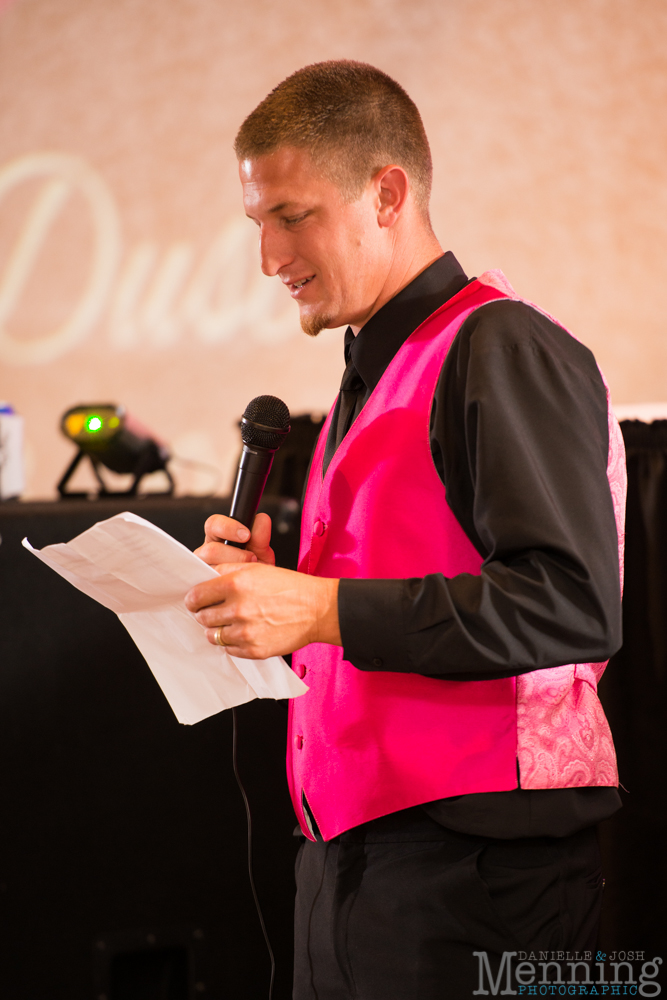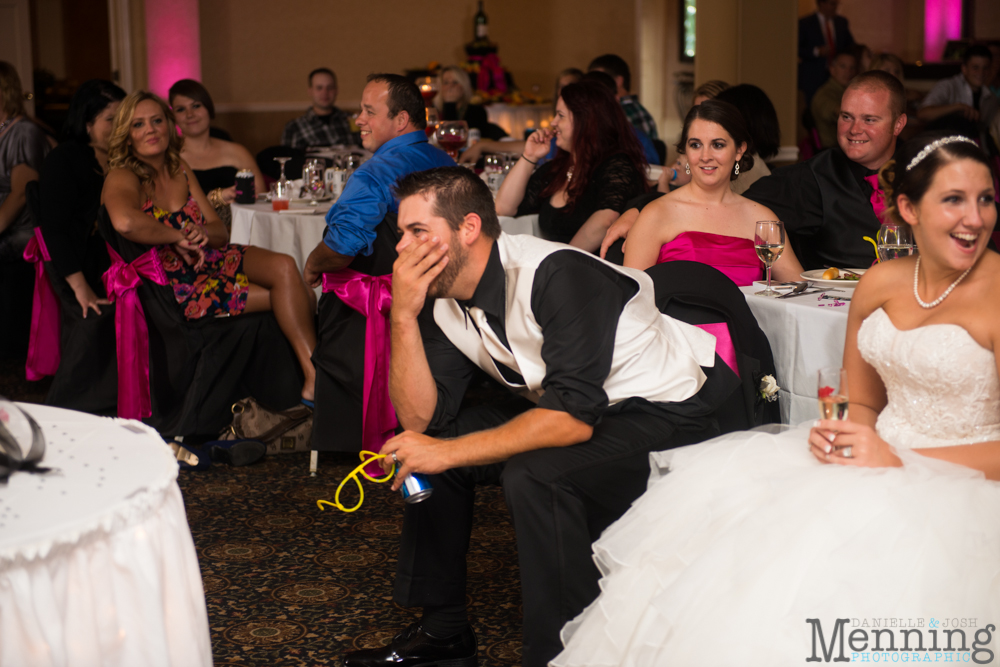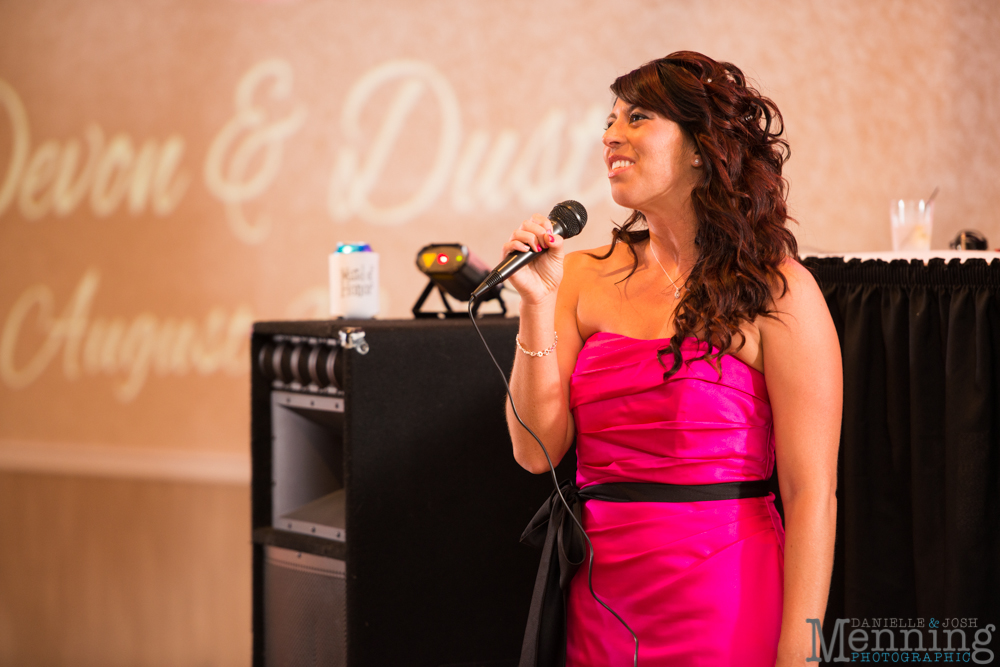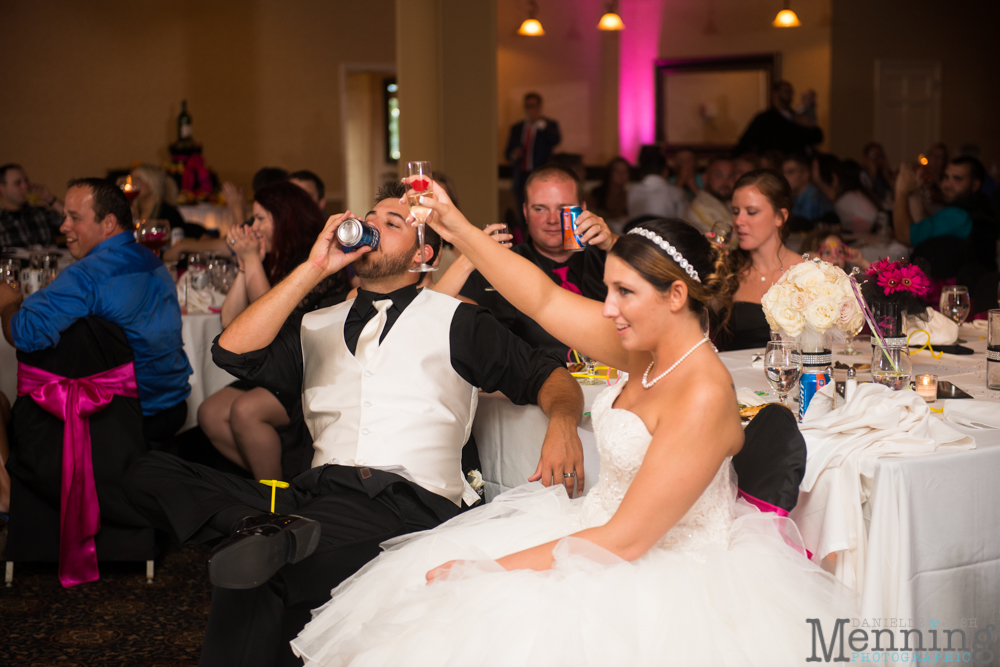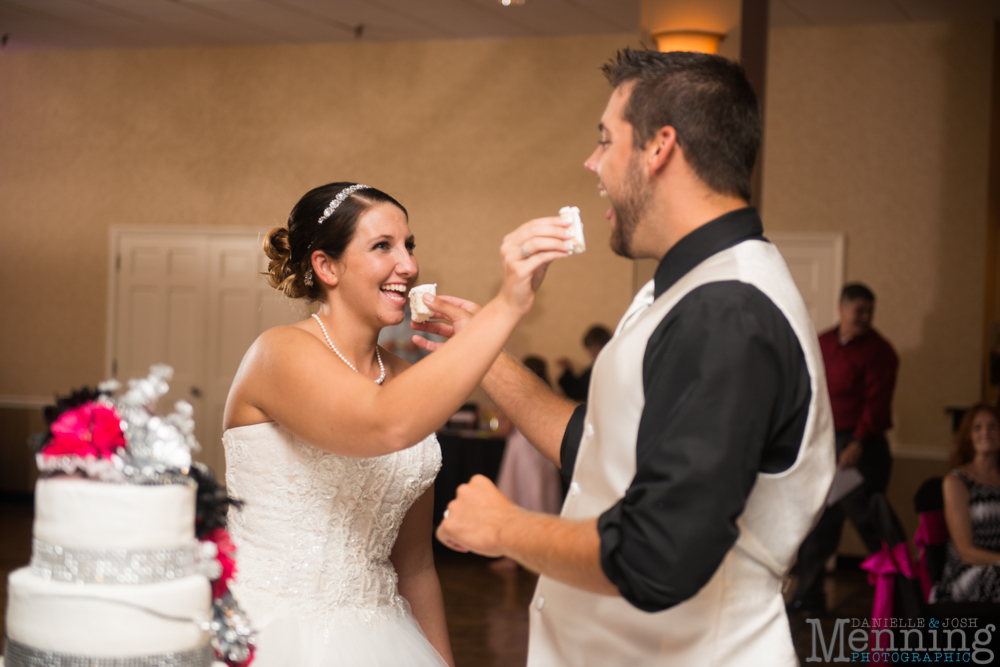 Sidenote: their pretty uplighting was done by Wedding Solutions. It really made a huge difference in the feel and look of the banquet hall.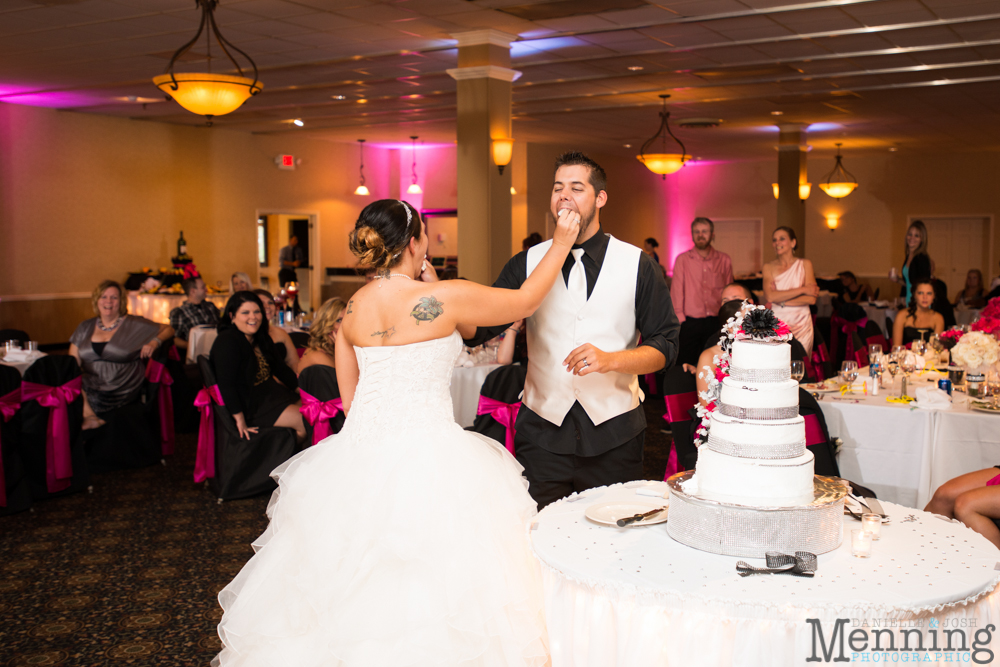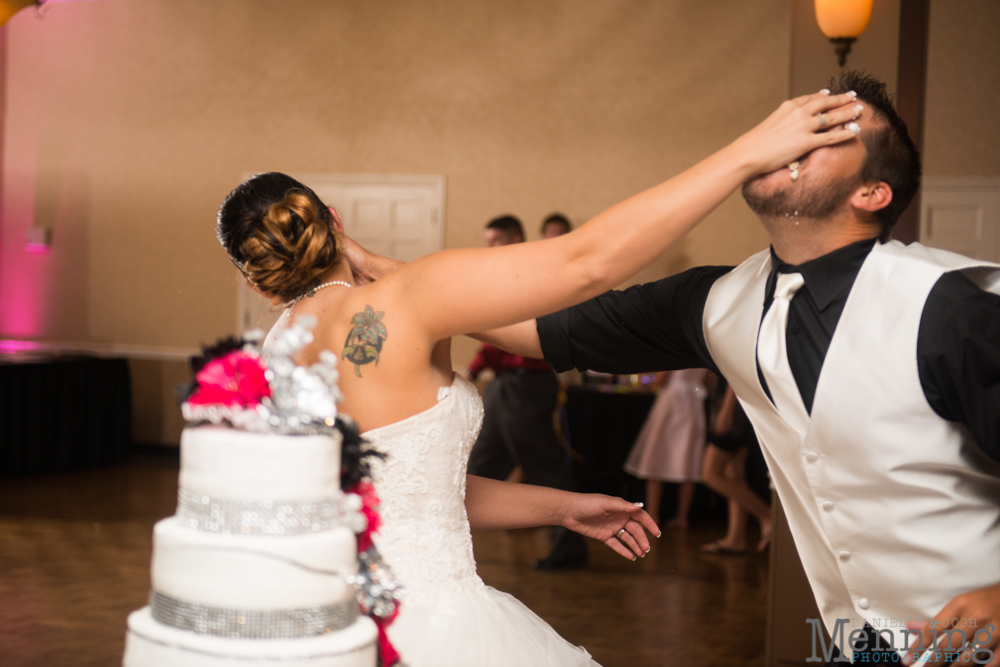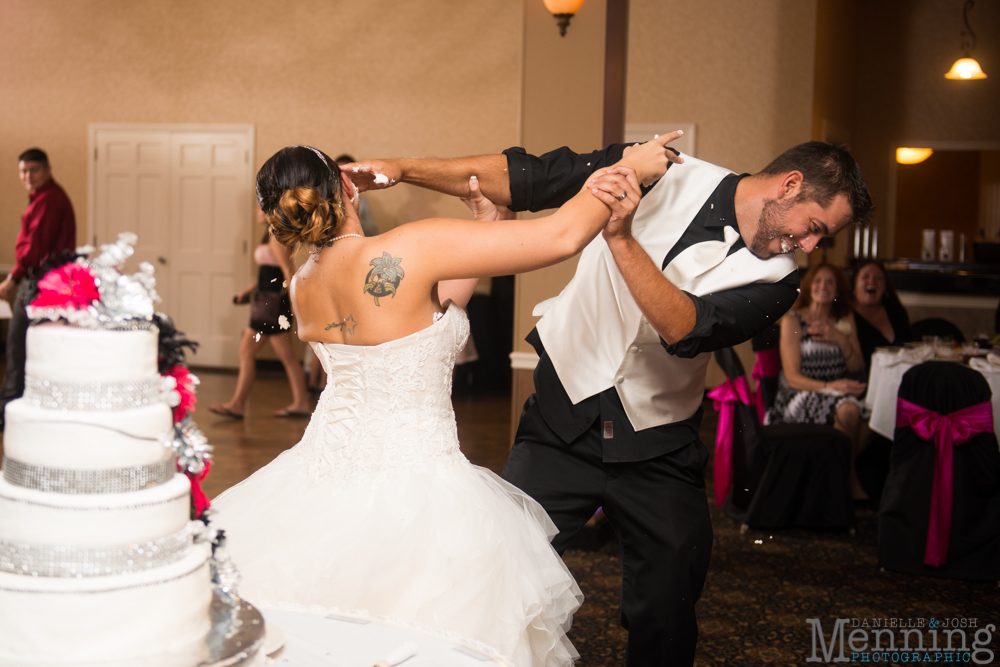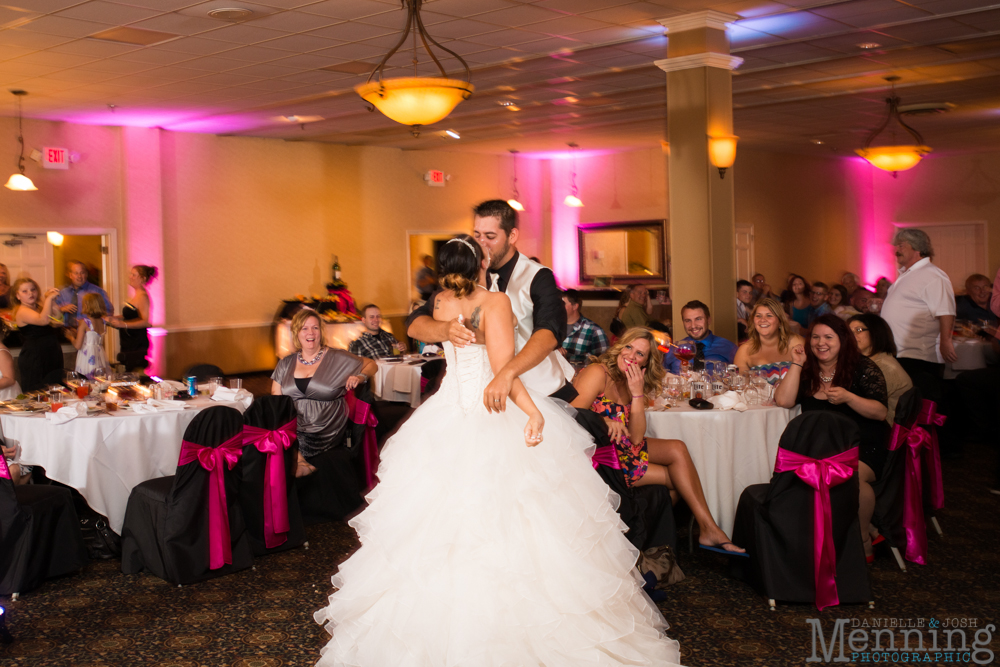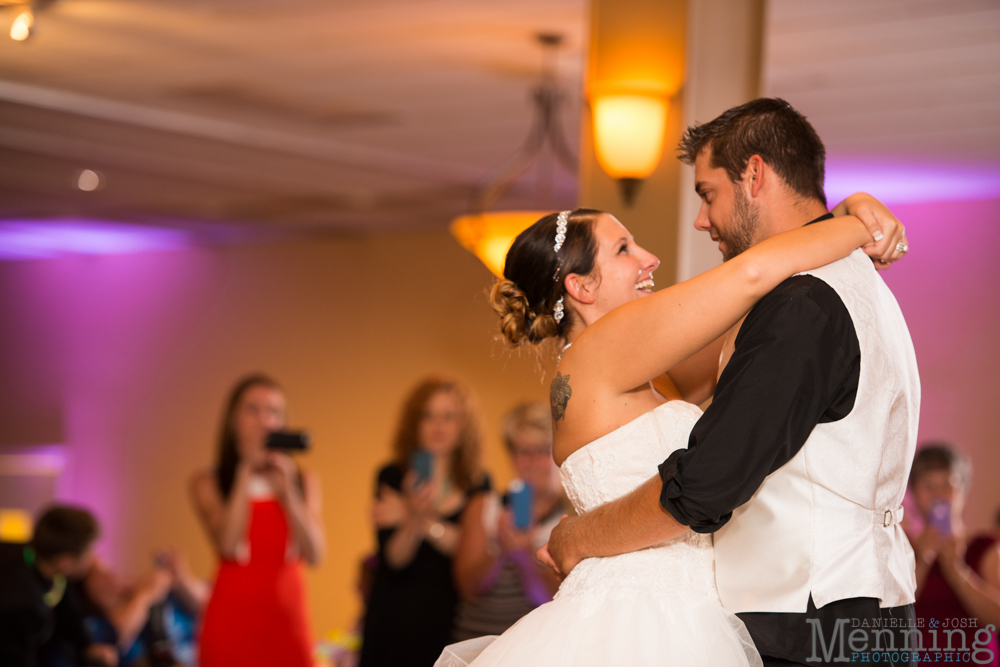 After slow dancing for a bit during their first dance, they busted out some moves to a few different upbeat songs.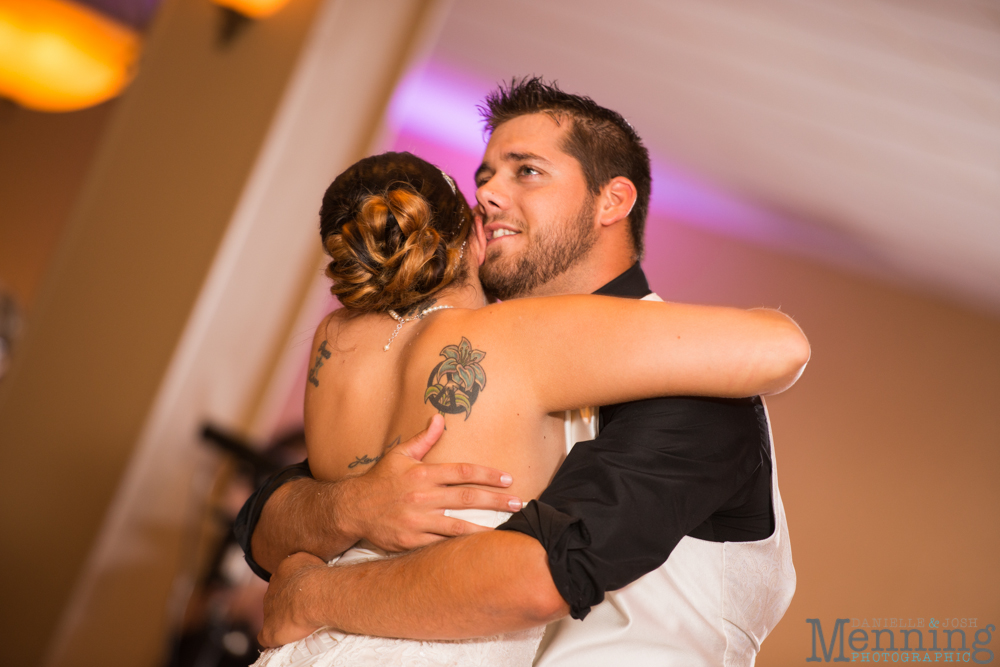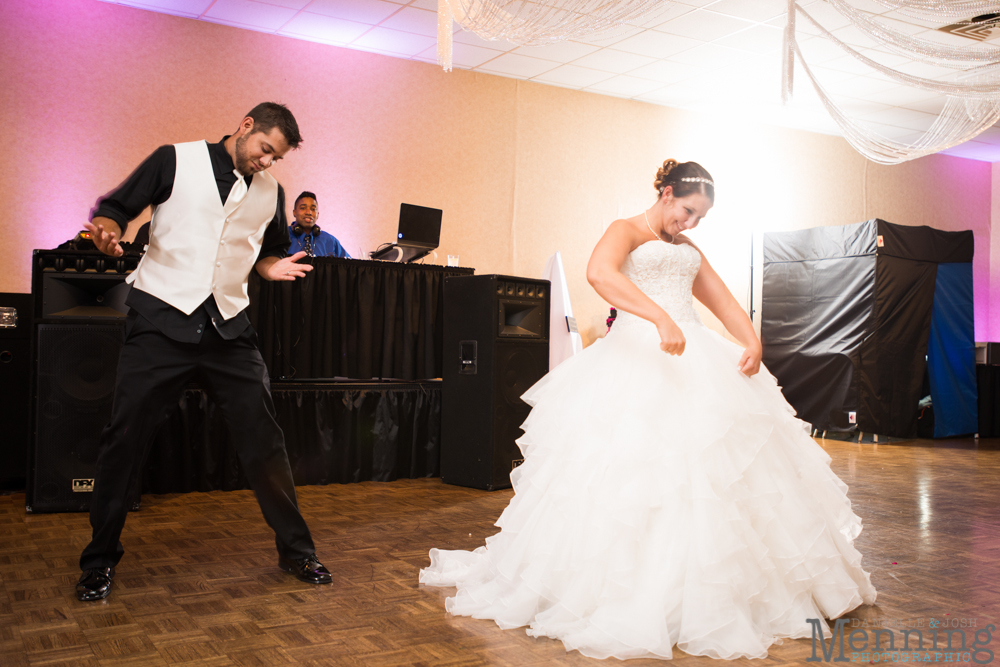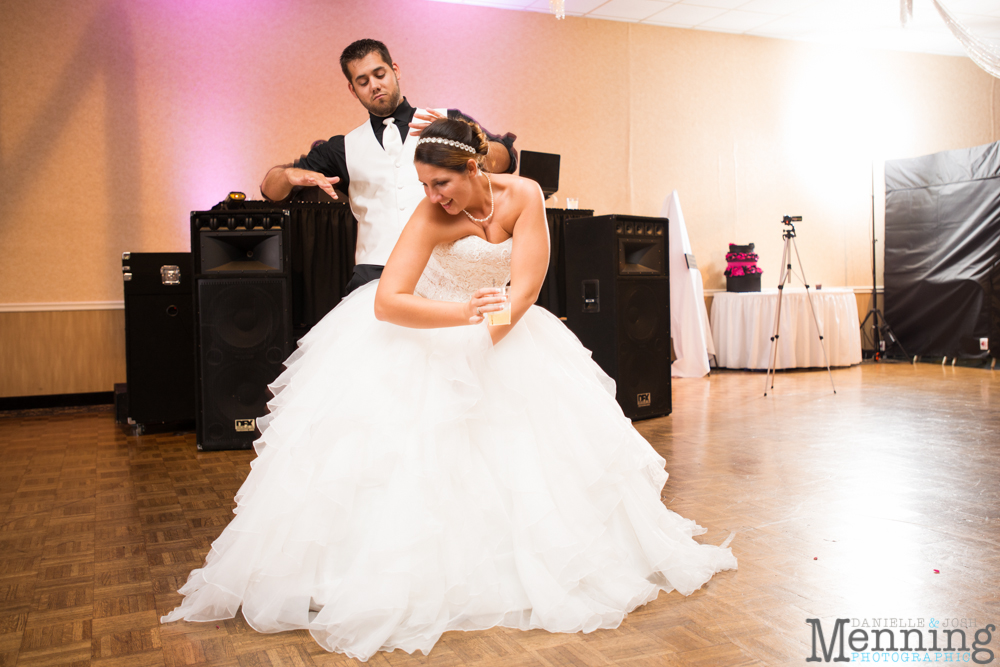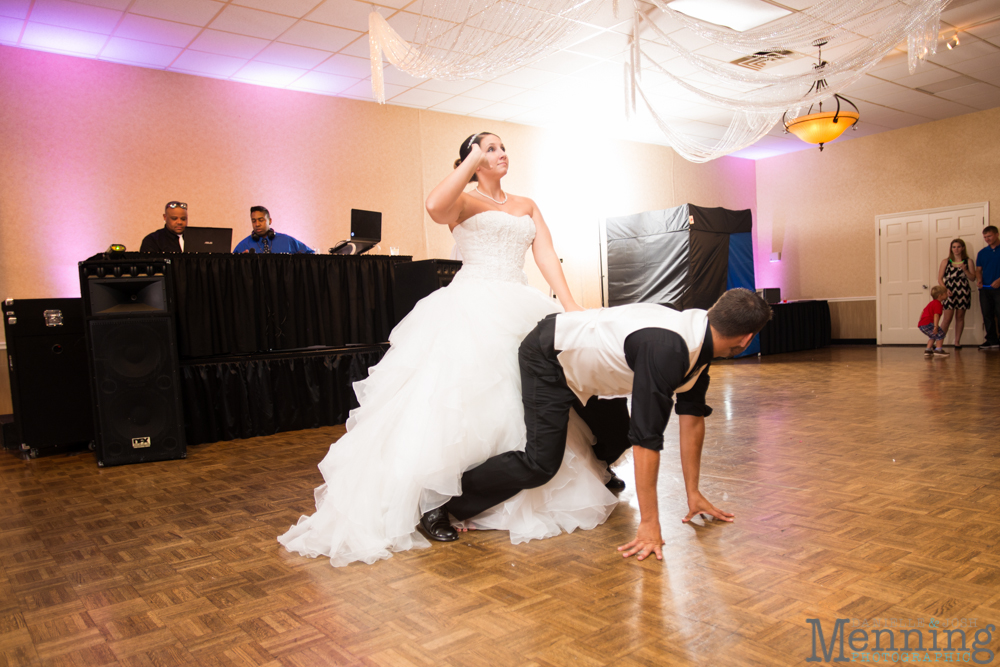 Then Devon danced with her dad.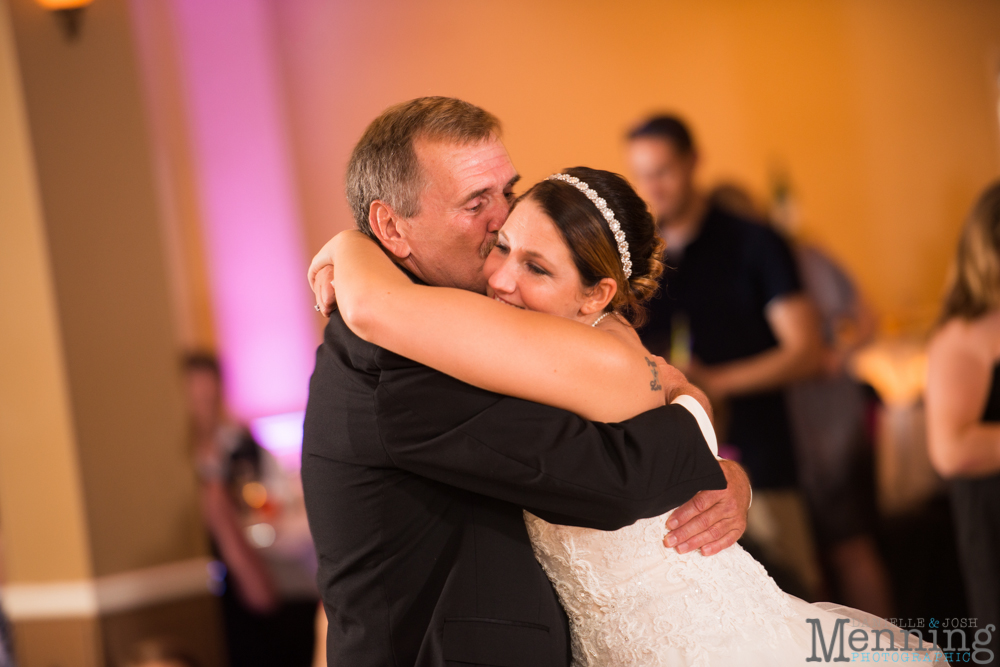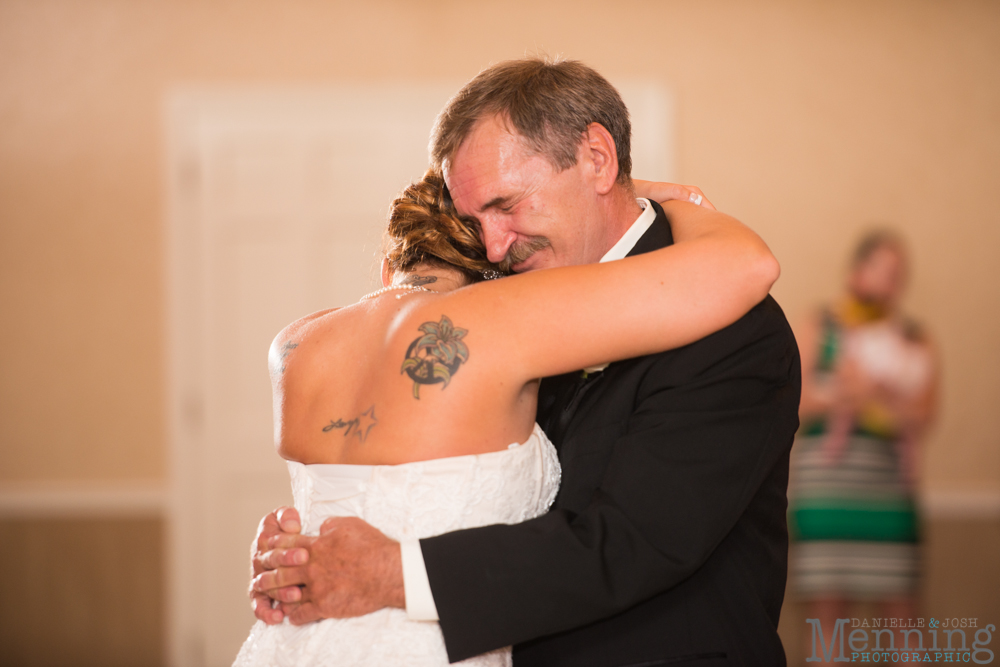 Dustin shared a dance with his mom.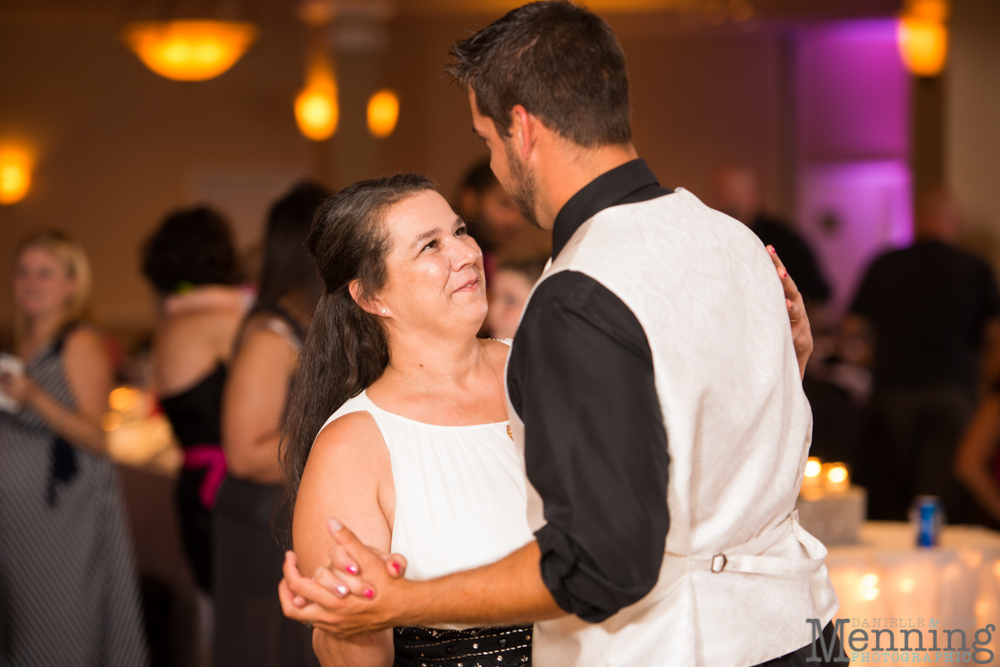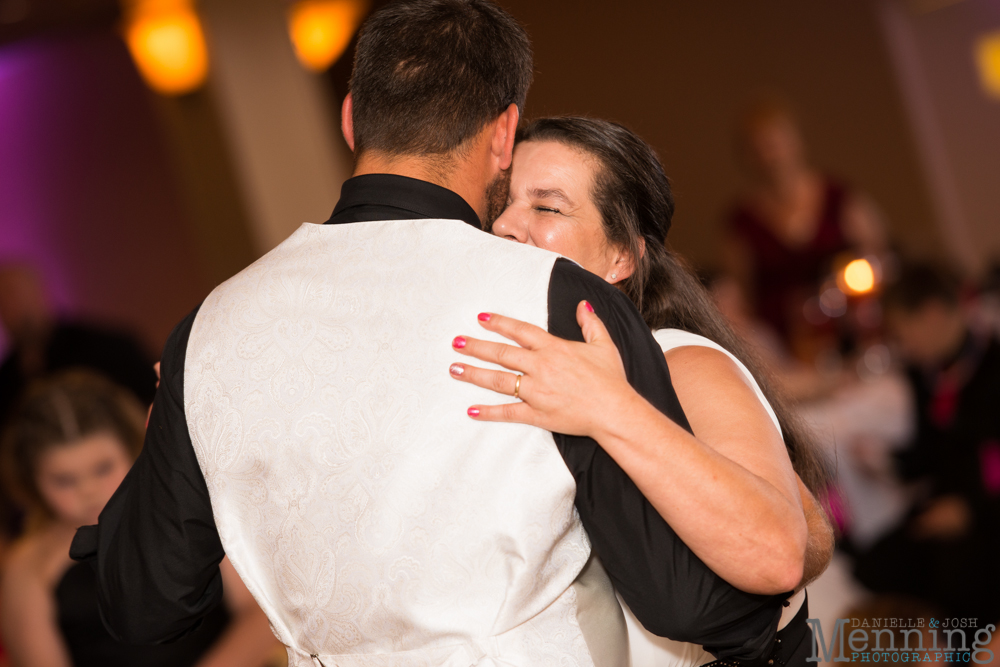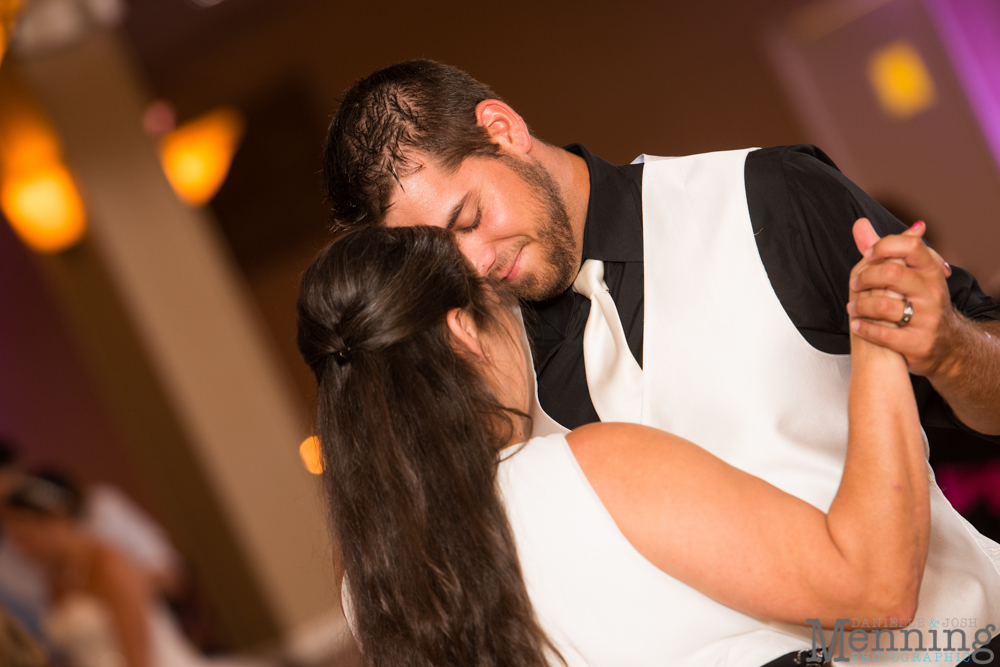 And Lauryn got to have a special dance with Dustin.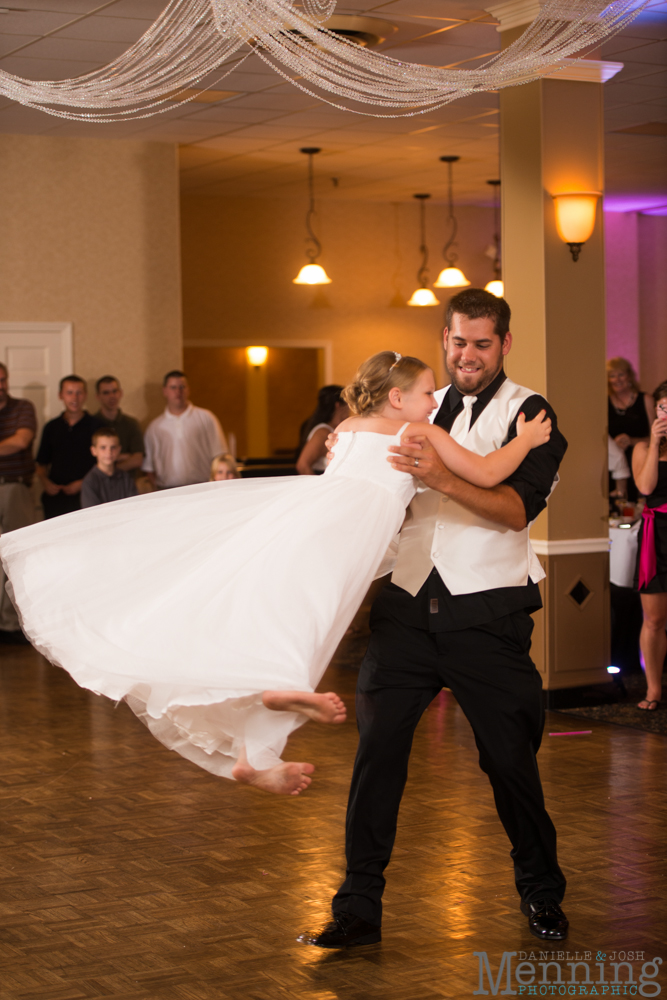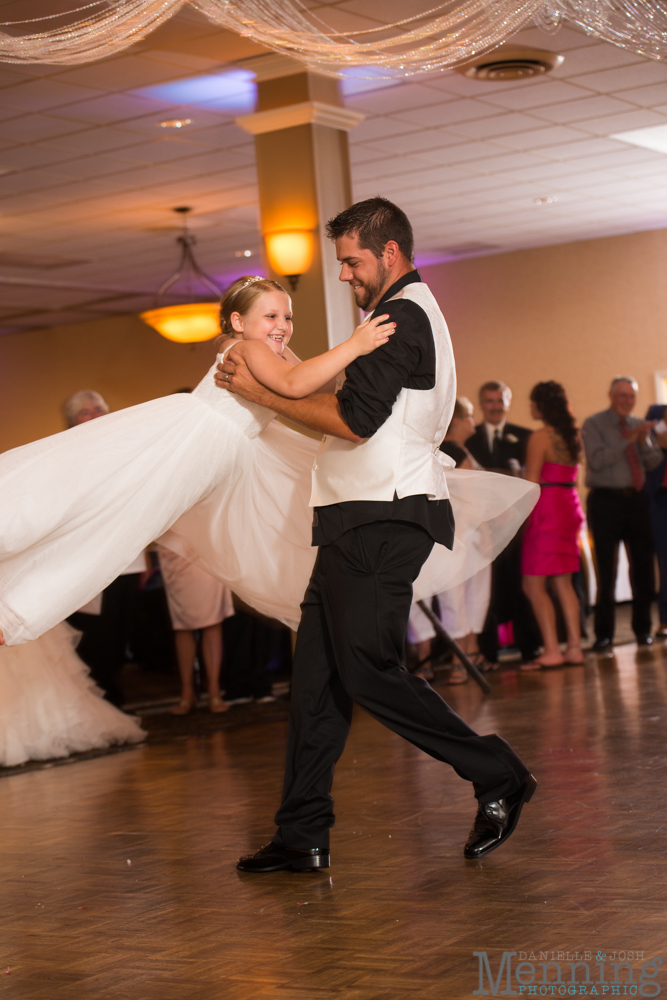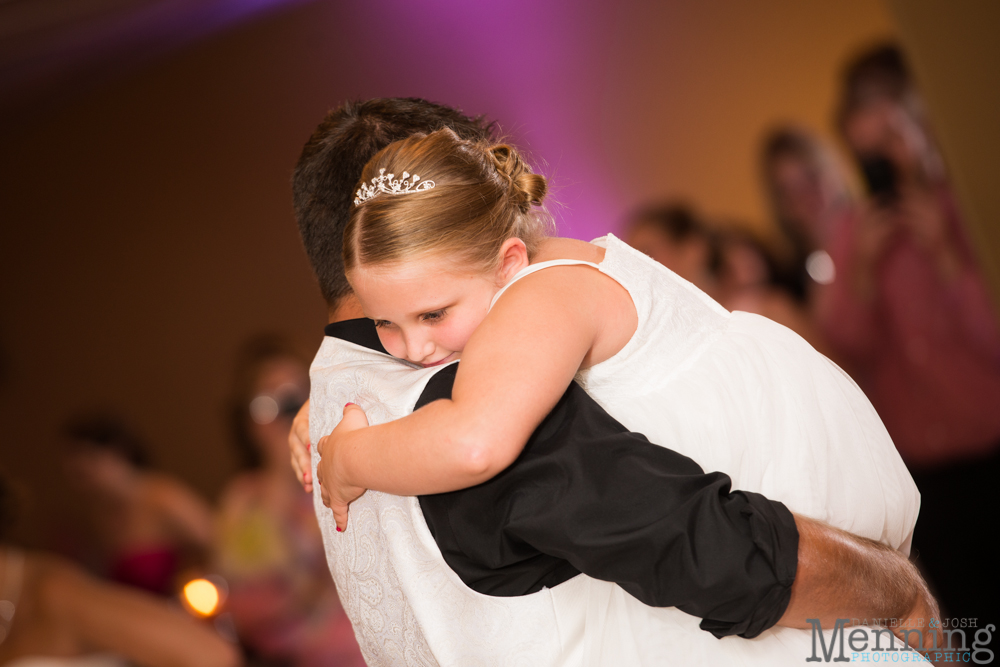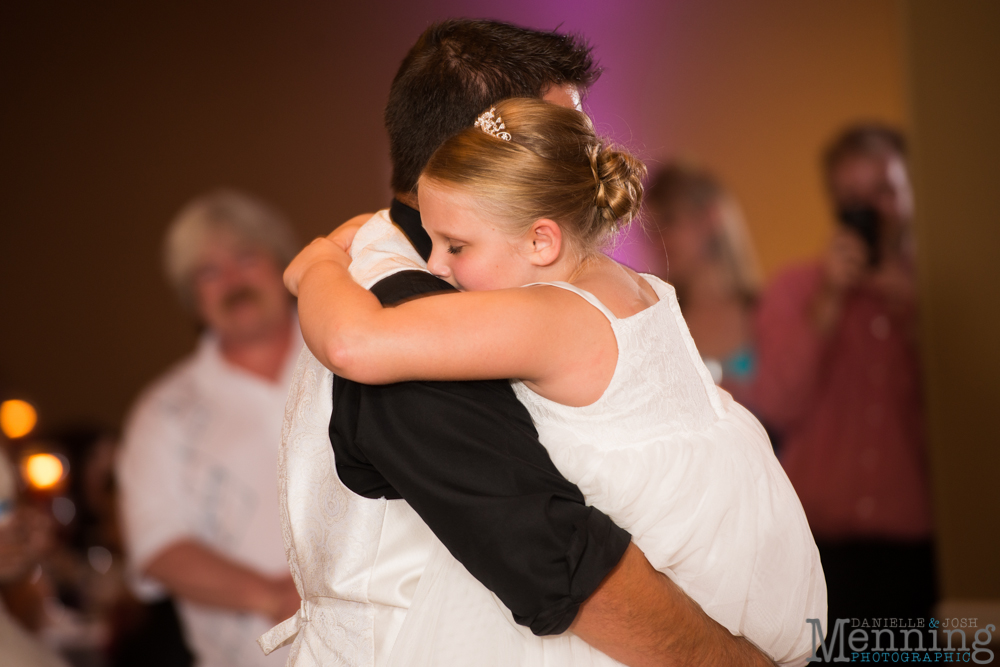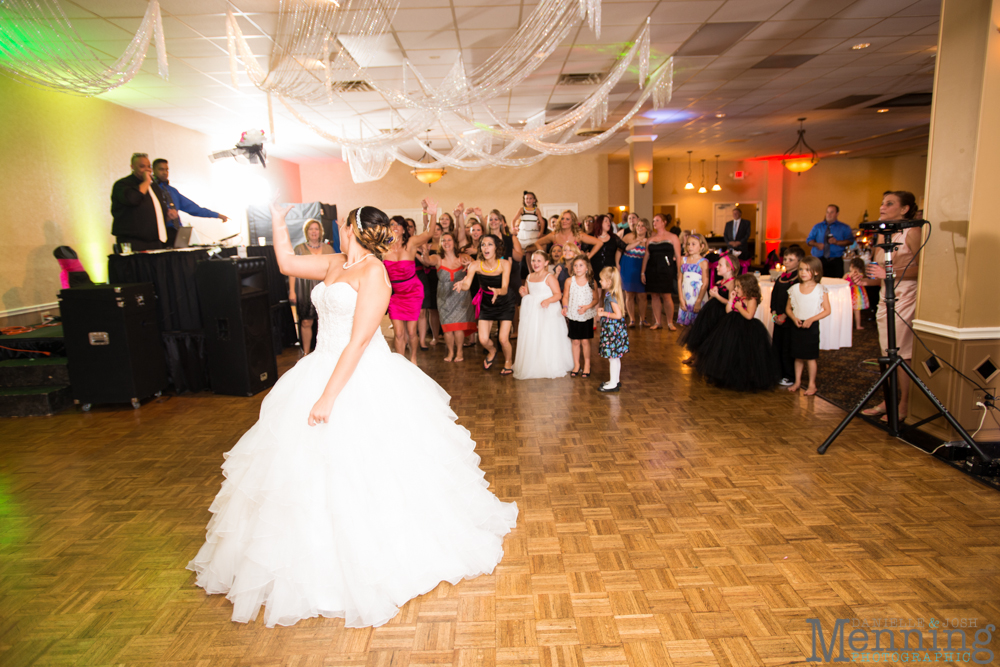 Maid of Honor, Ciara, caught the bouquet.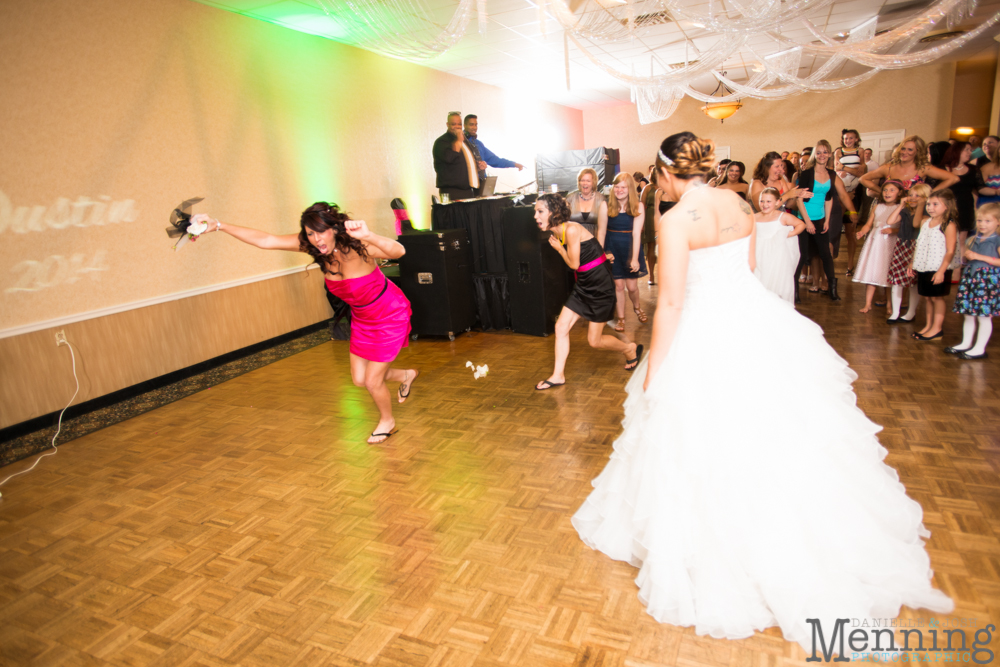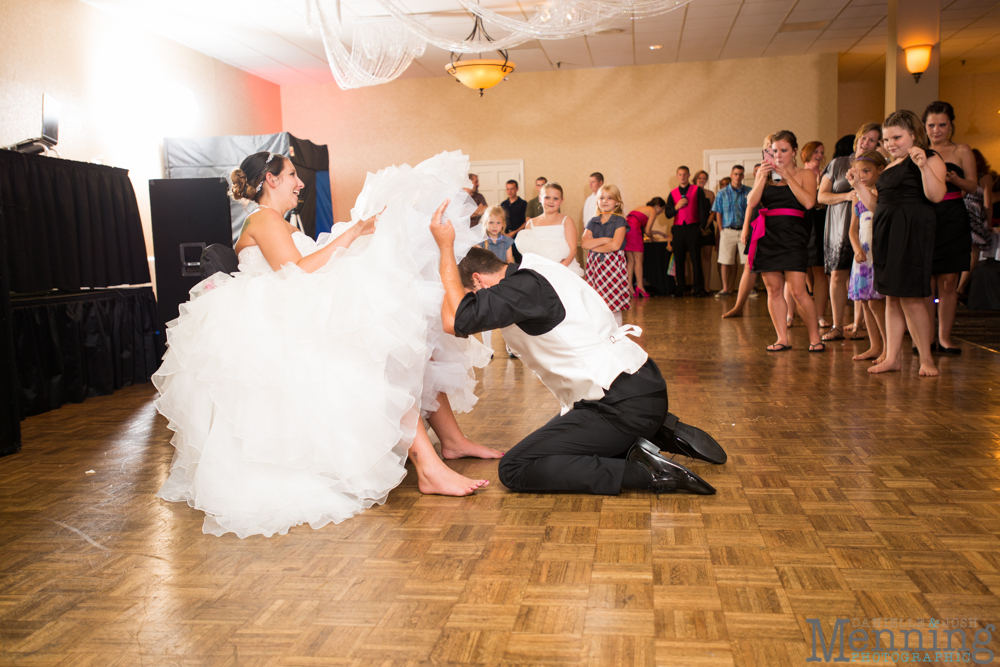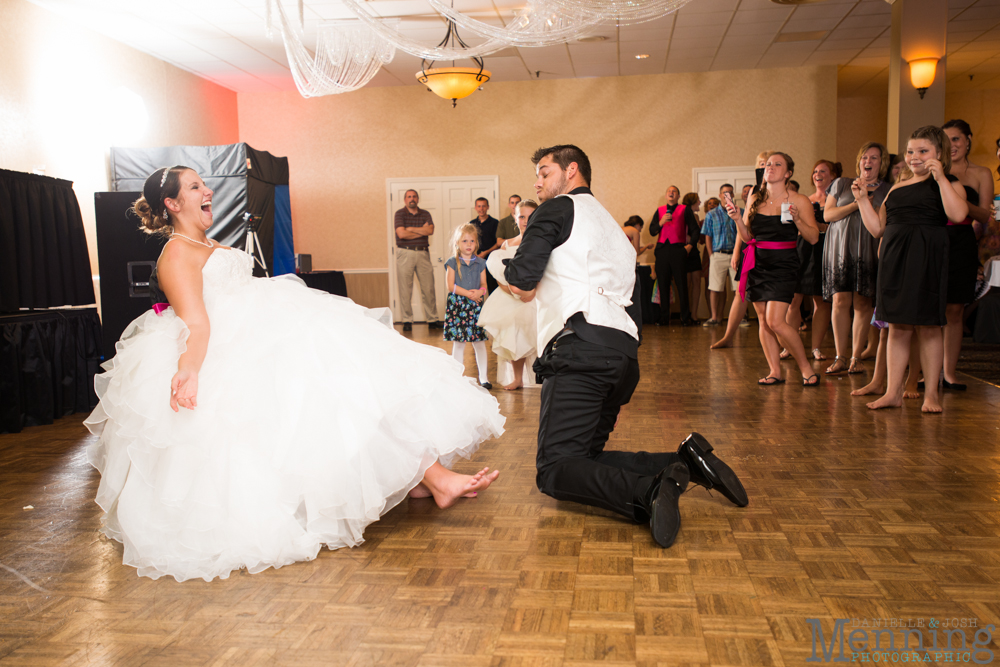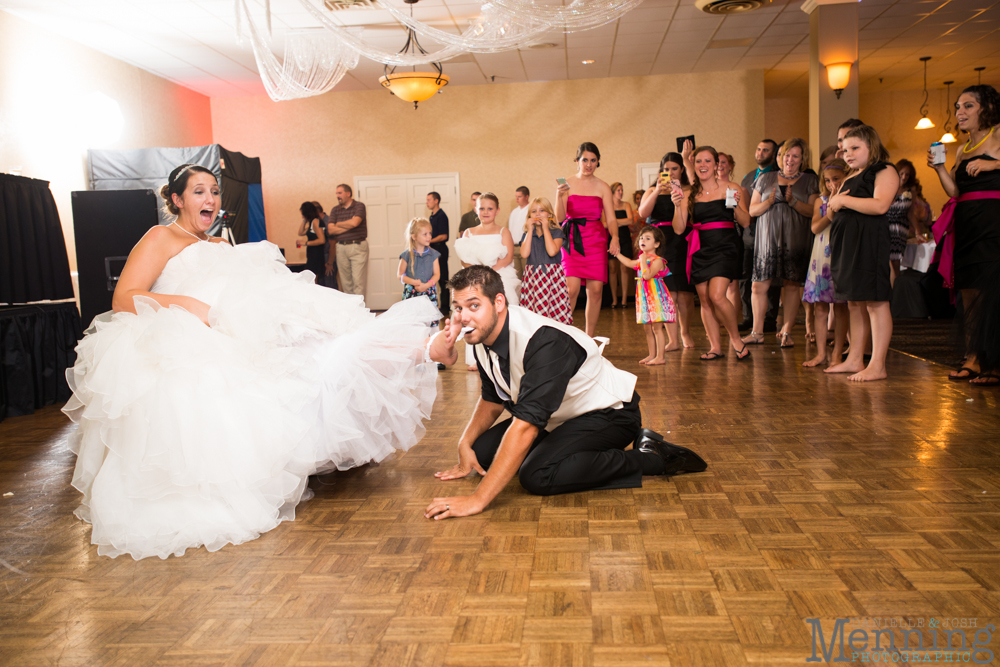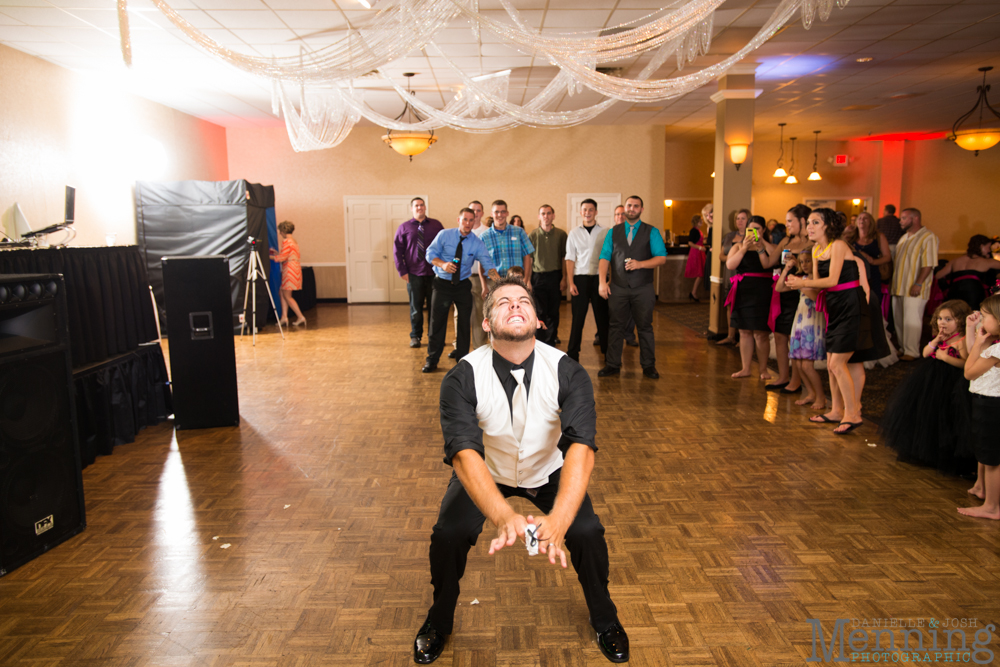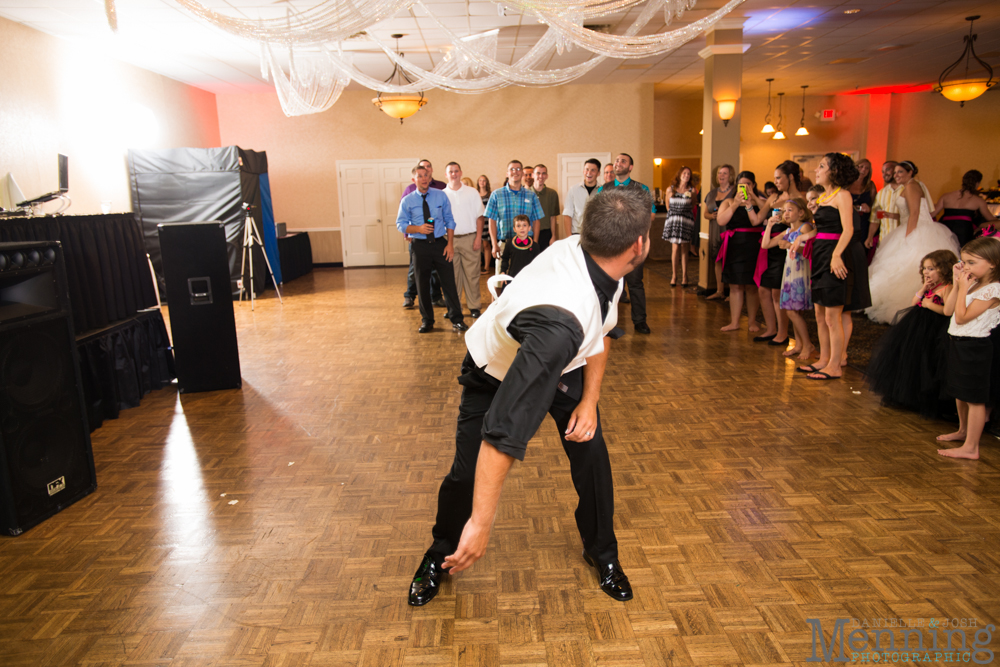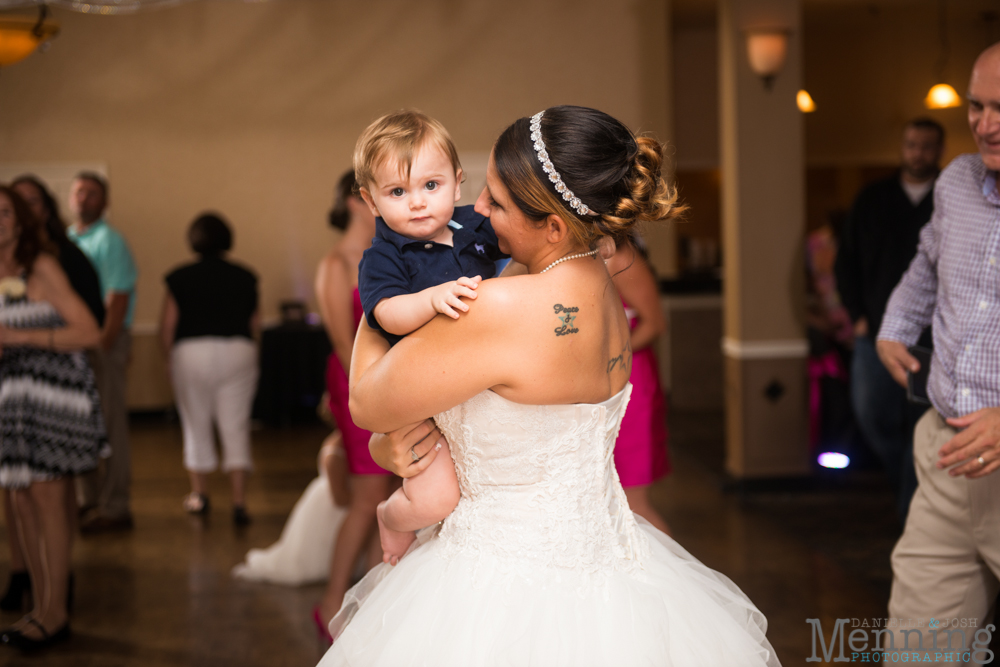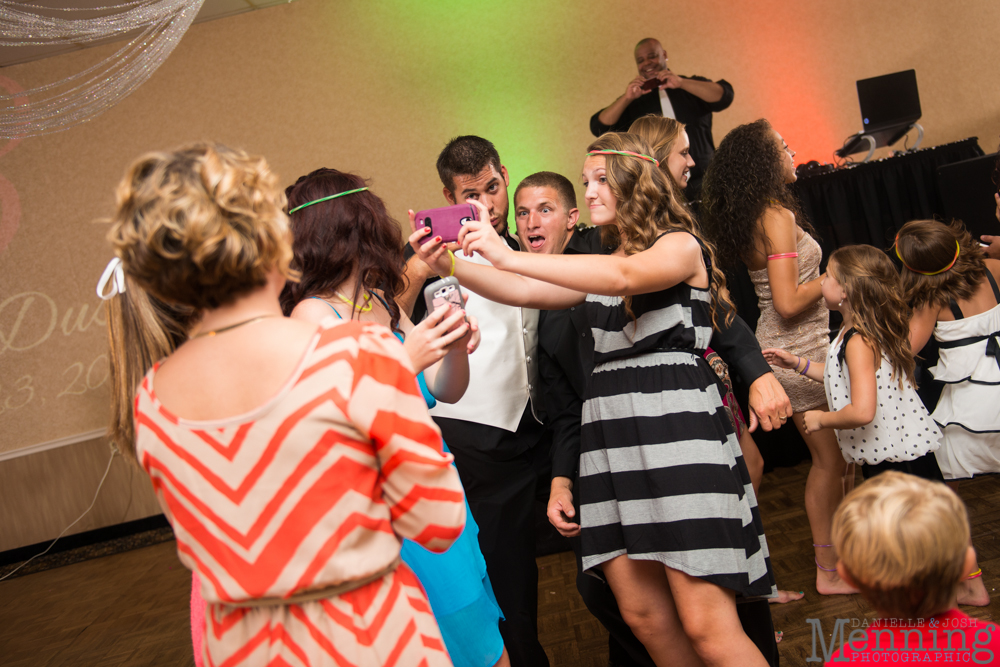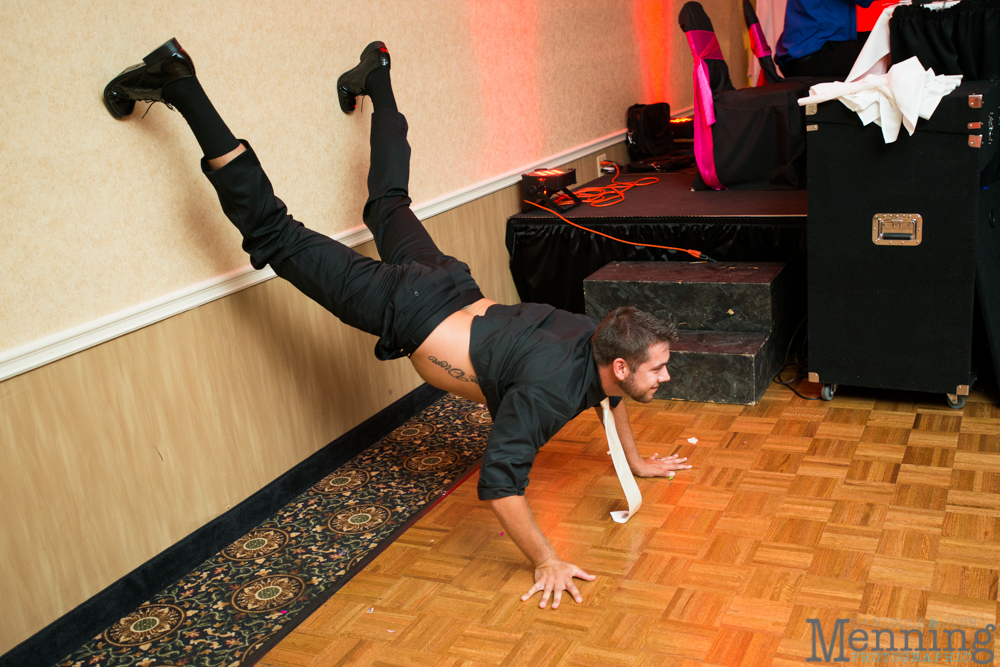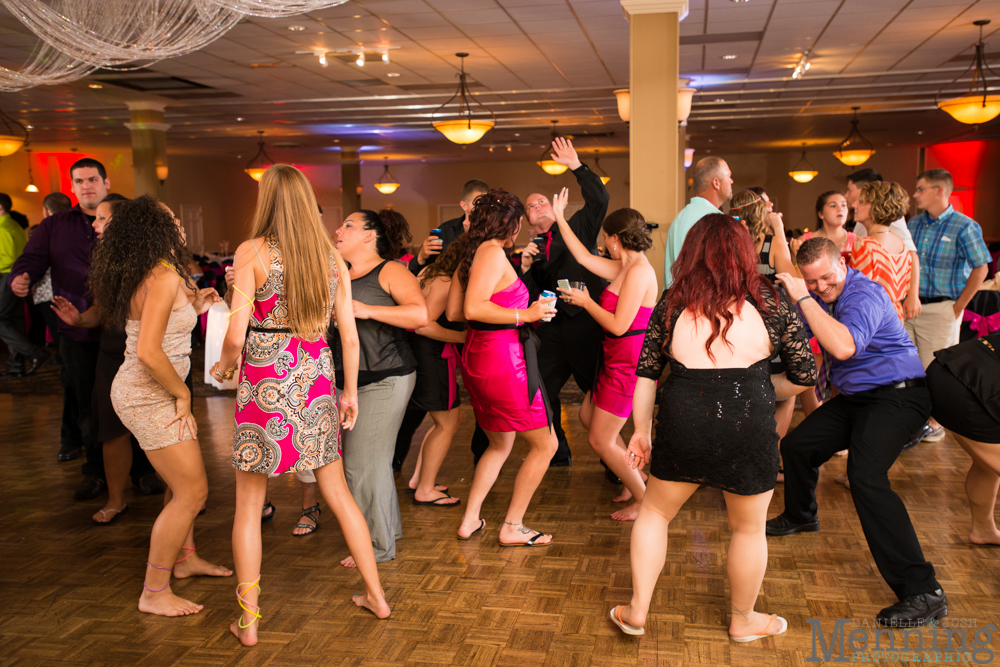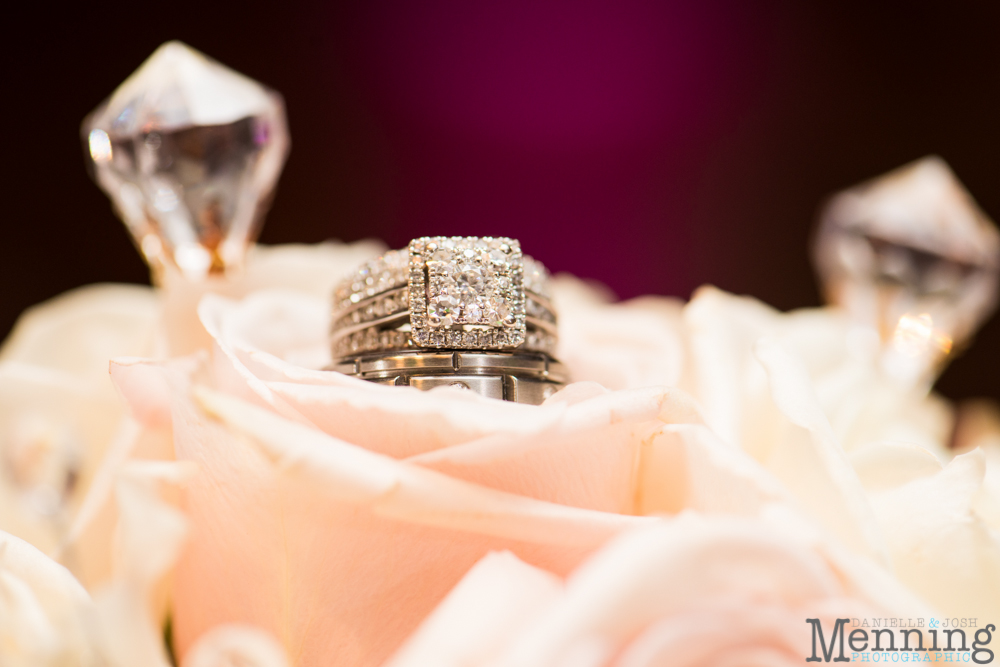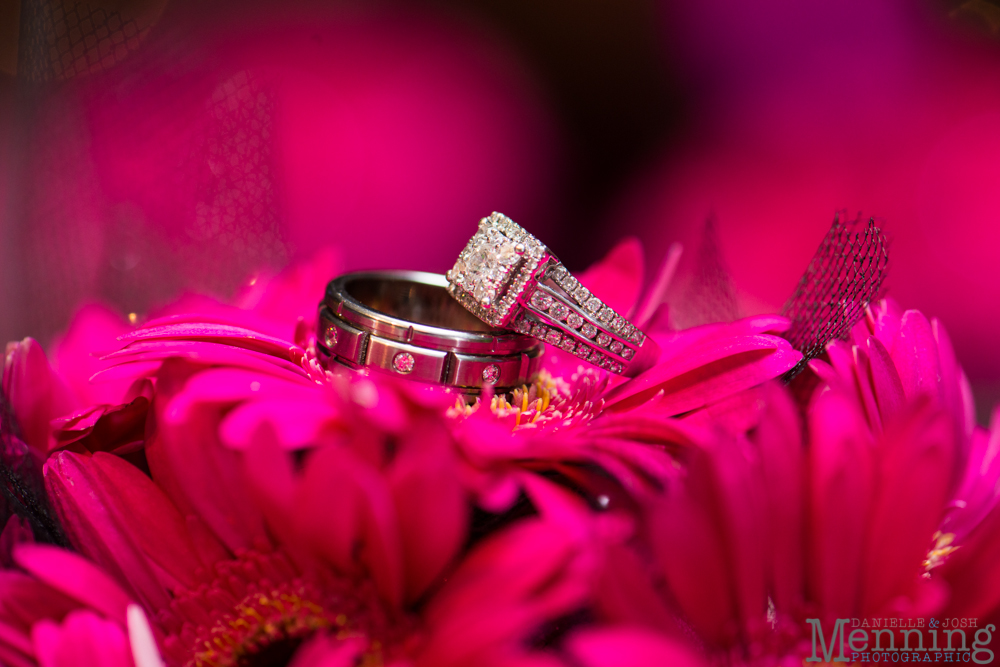 Thanks for sharing your wedding day with us, Devon & Dustin! We wish you all the happiness humanly possible in your future together! 🙂
Instagram | Facebook | Twitter | Pinterest | Google +