Colleen & Nathan are adorably comfortable together, which made their engagement session really fun. They're a laid back couple and like to be outdoors. For one of their first dates they went fishing. But before that, they met in their respiratory therapy program; Nate asked Colleen out a few times because he was immediately attracted to her. His persistence paid off when she finally said "Yes" to a date & they've been together ever since.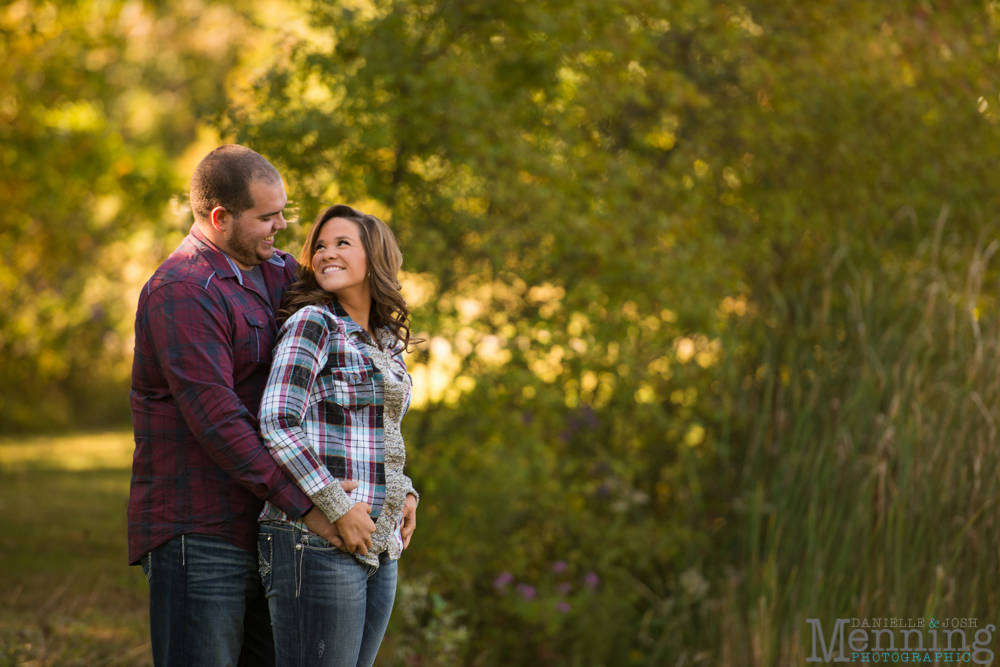 They let us choose the location for their engagement session. They just knew they wanted something natural and pretty so we scoped out a few spots in Columbiana County.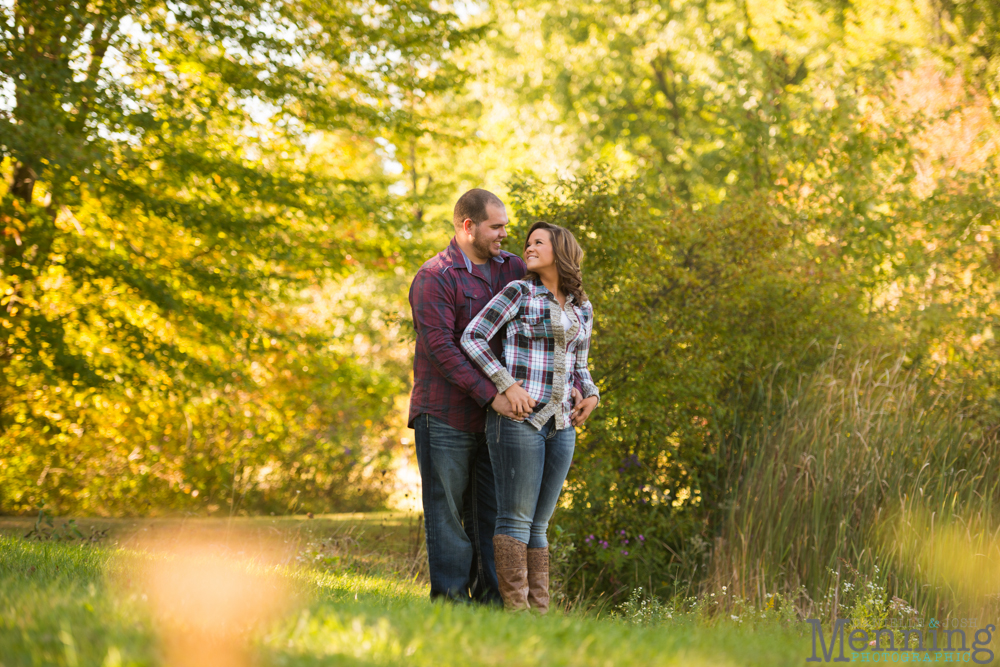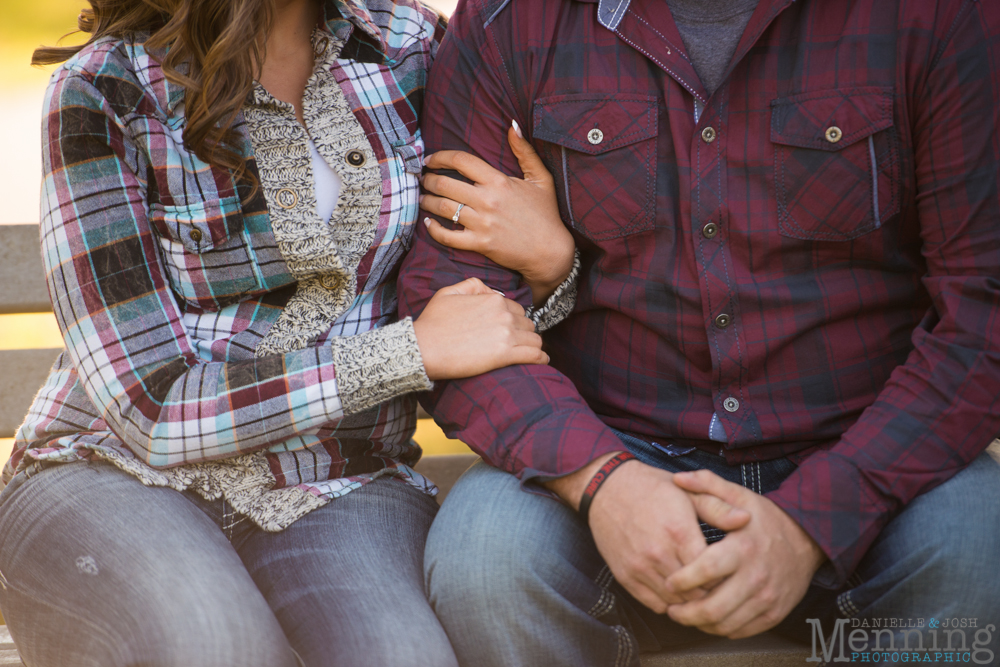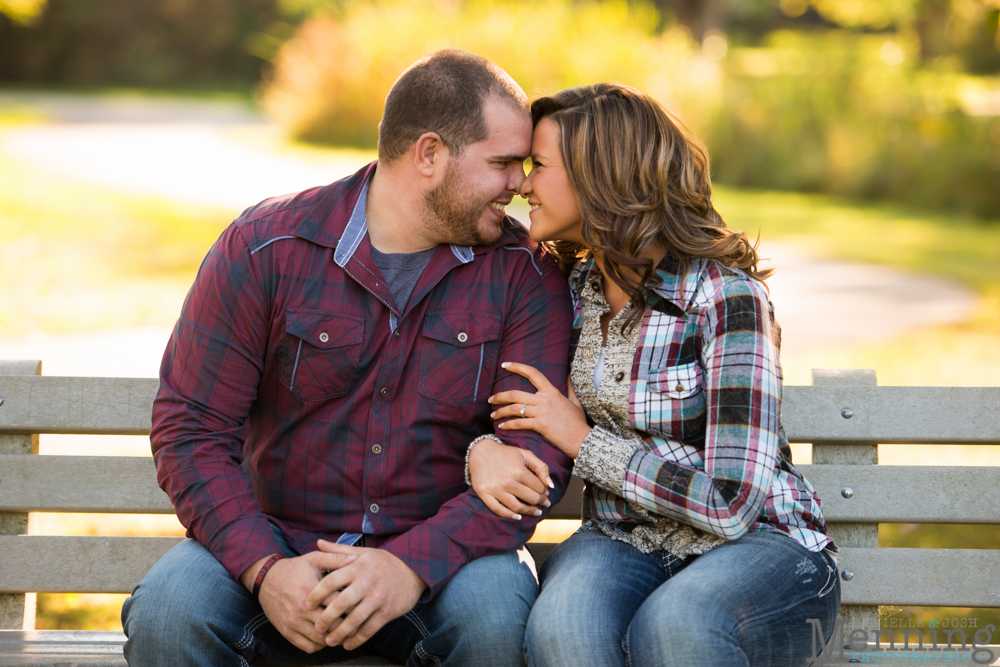 Such awesome smiles!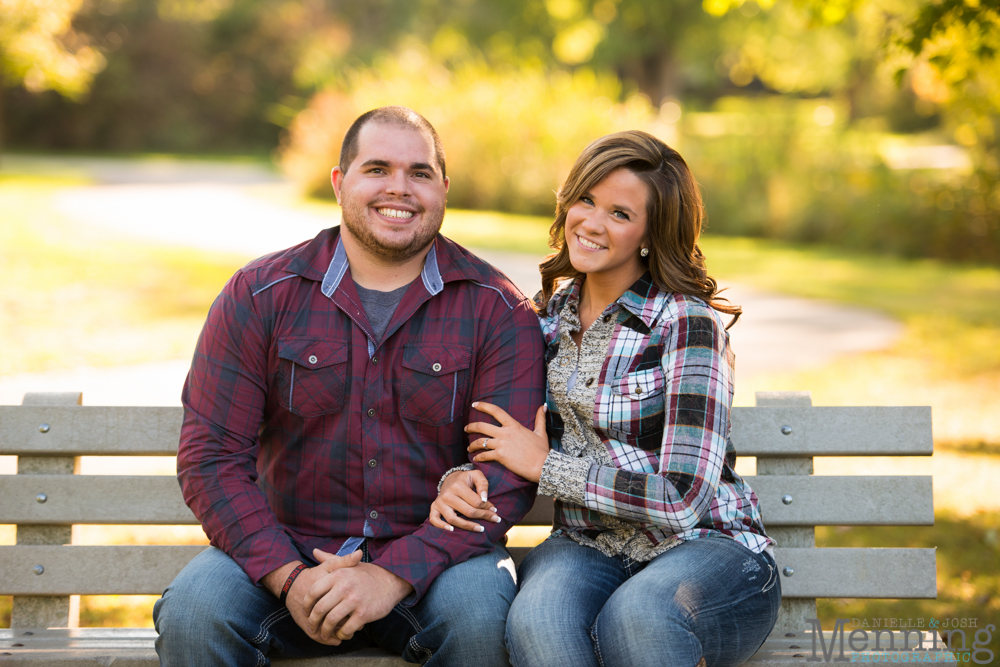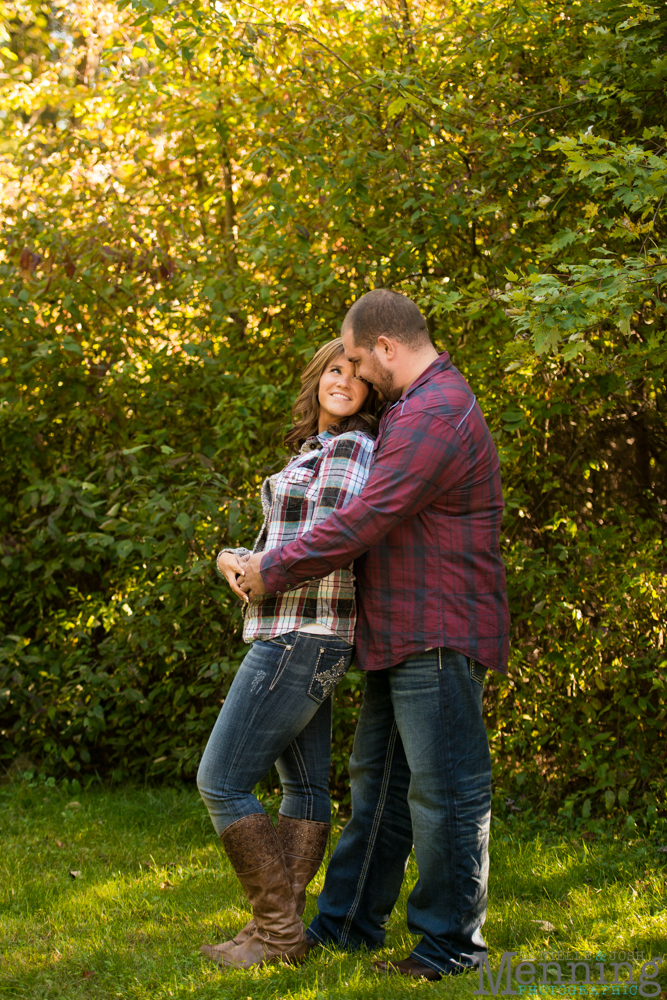 Colleen has the most sparkly, pretty eyes and great smile! She's going to be a beautiful bride!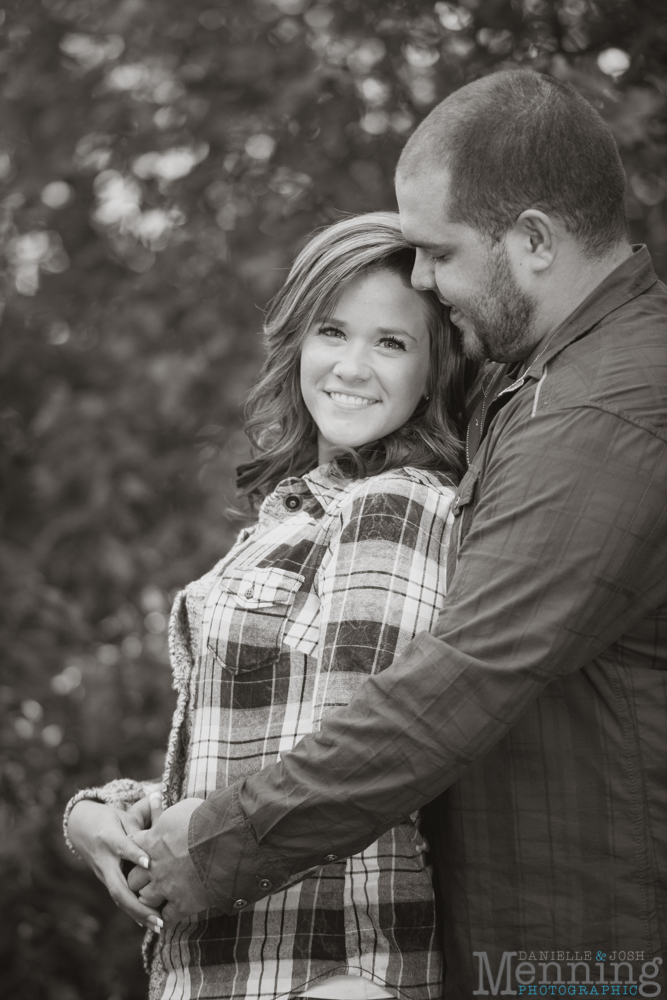 We spied this little heart on the tree.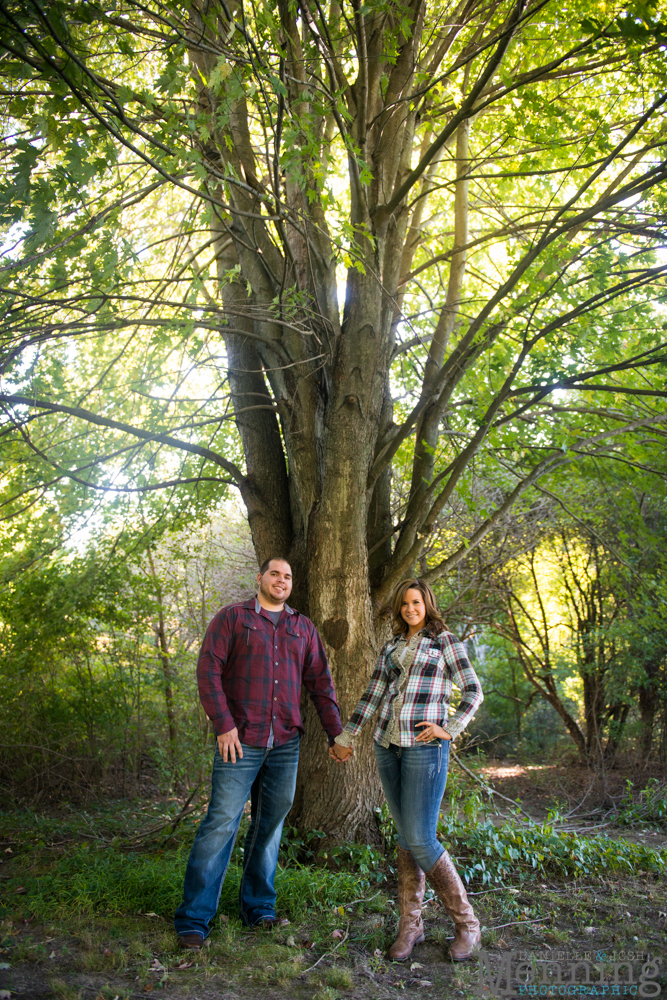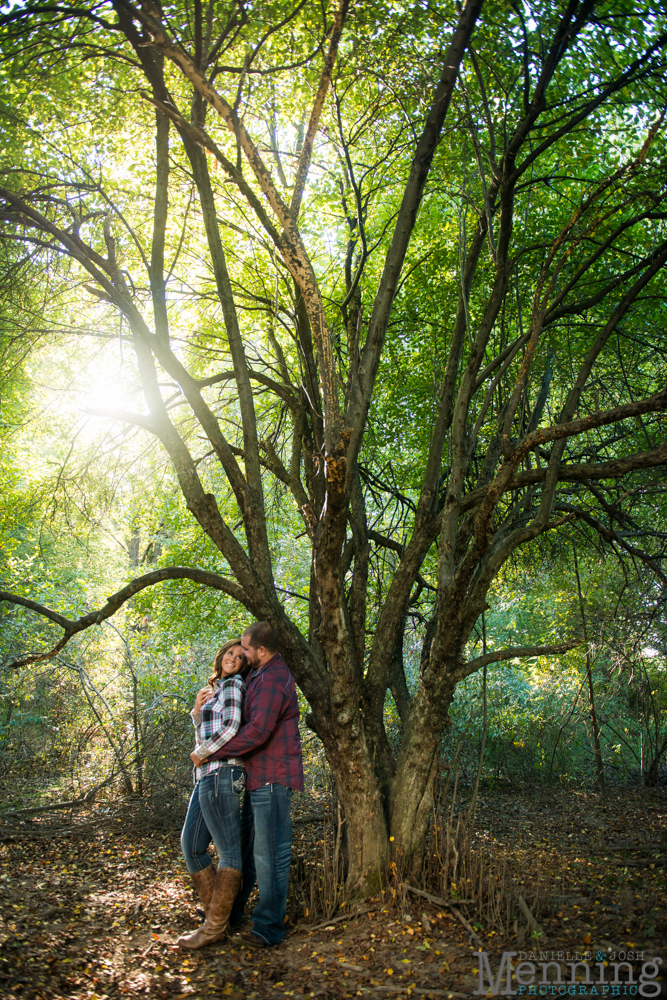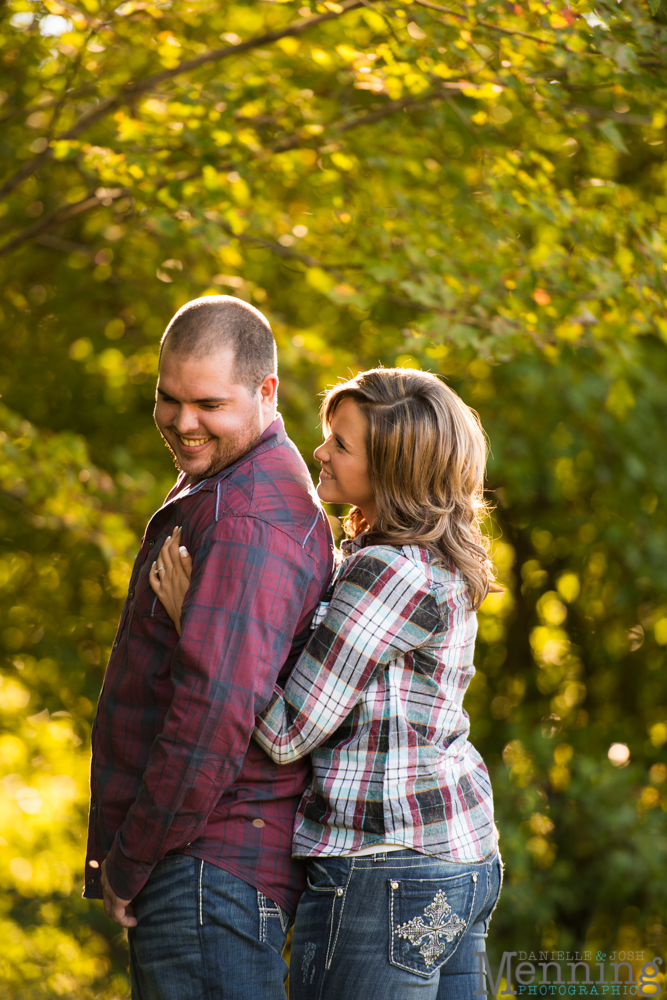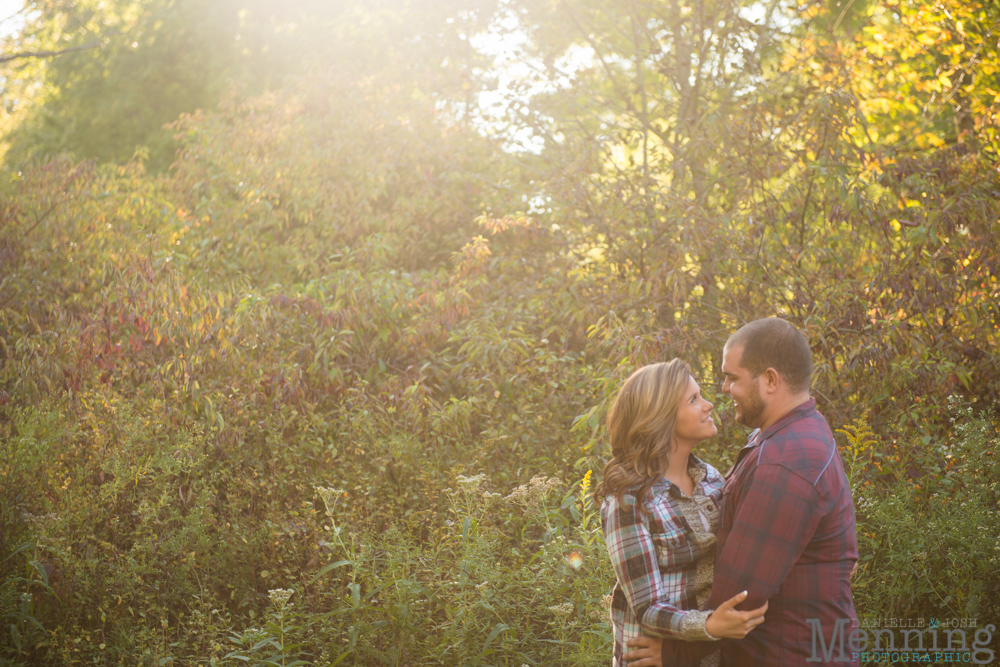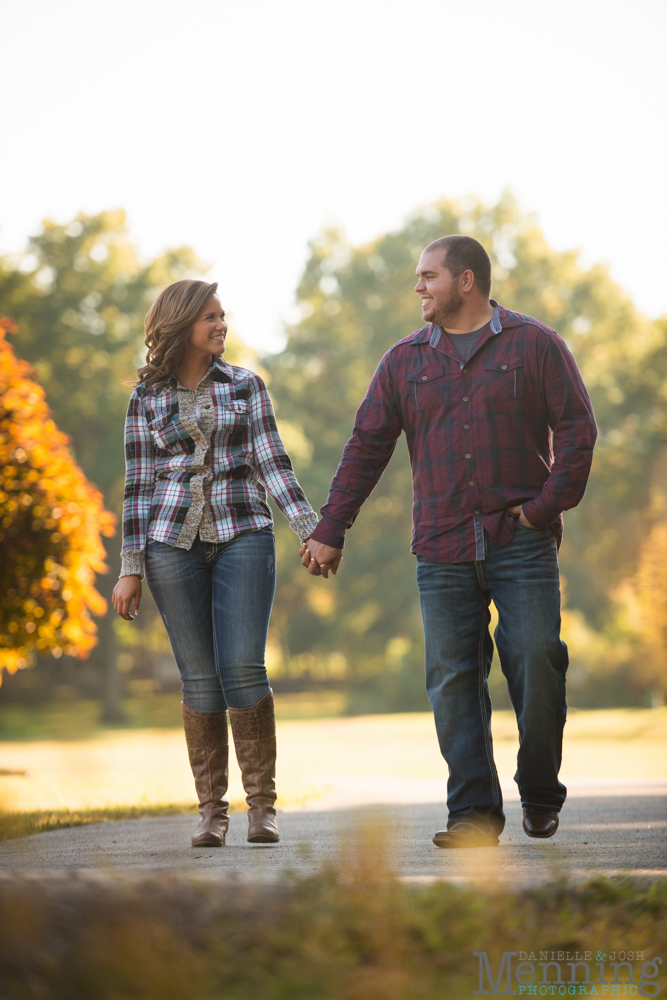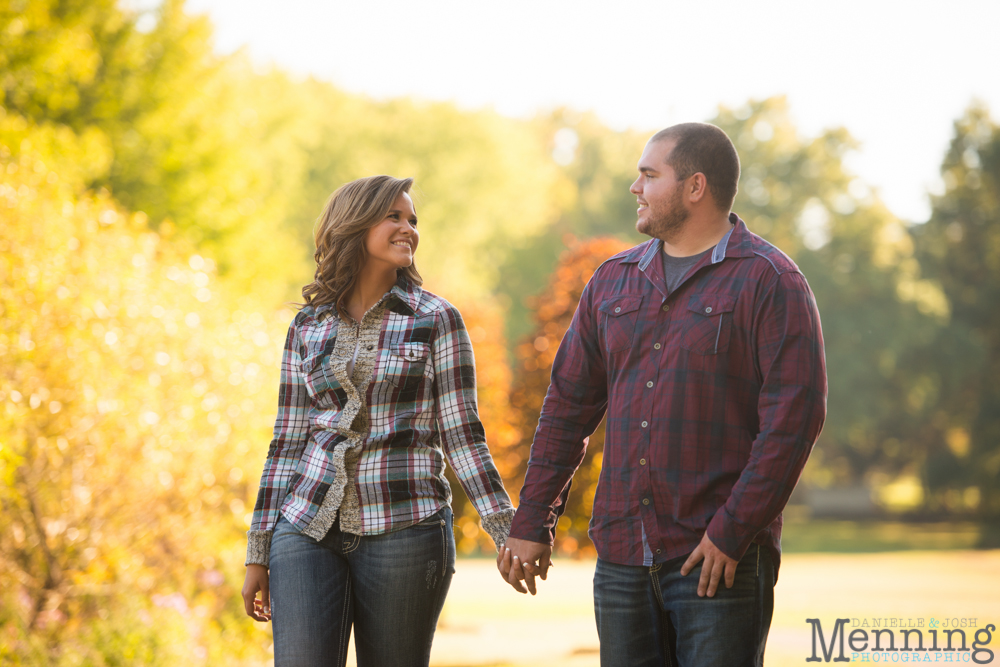 Fall engagement sessions mean cute boots! 'Tis the season!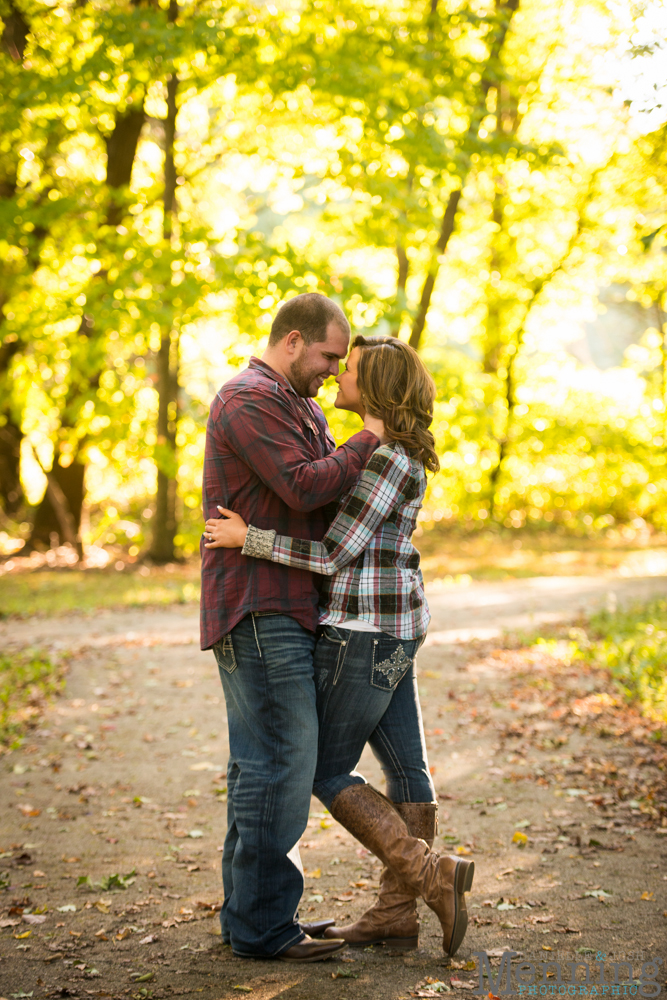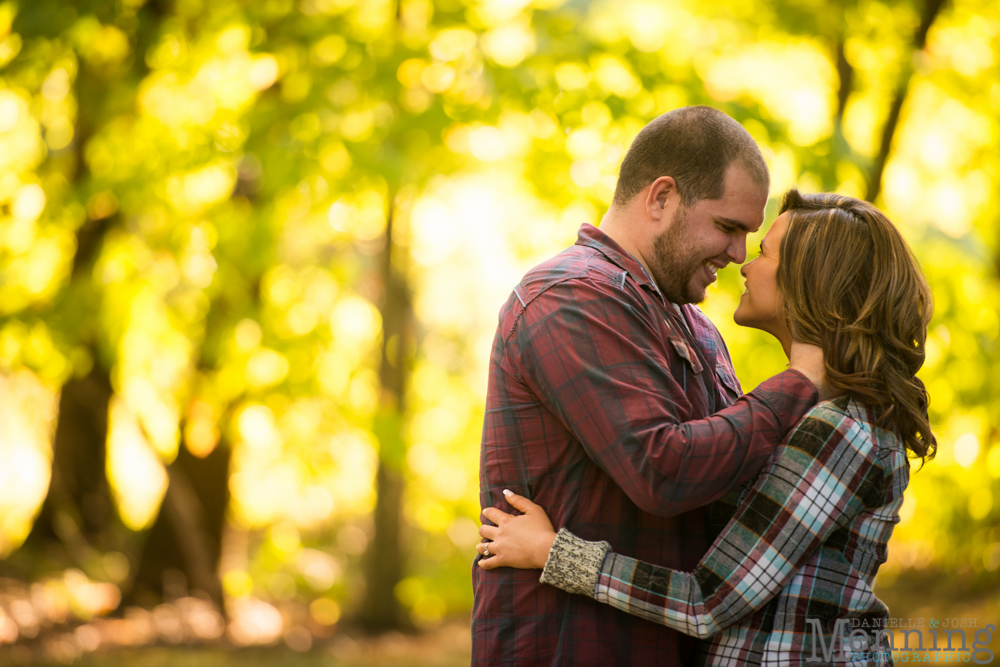 Their proposal story is full of cuteness: it was Christmas Eve & Colleen's family has a tradition of opening one gift each on Christmas Eve. Nathan had been taking the not-so-subtle hints that Colleen wanted a new jewelry box so when she opened his gift to her, she was very excited. What was inside of the jewelry box upped the excitement quotient by about a billion, though. Nate had put a piece of paper in each drawer. One said, "Will," the next one said, "you," another said, "marry," and the final one said, "me?" And inside the final drawer was a beautiful diamond engagement ring. He proposed right there next to the Christmas tree with Colleen's family watching and taking video and photos. They were so excited and happy to share that amazing moment with the family. And then Colleen realized that she had already changed into her pajamas and that her family members were posting photos and videos of her on Facebook in her pajamas with messy hair. 🙂 Despite the pajamas, the moment was just perfect anyway.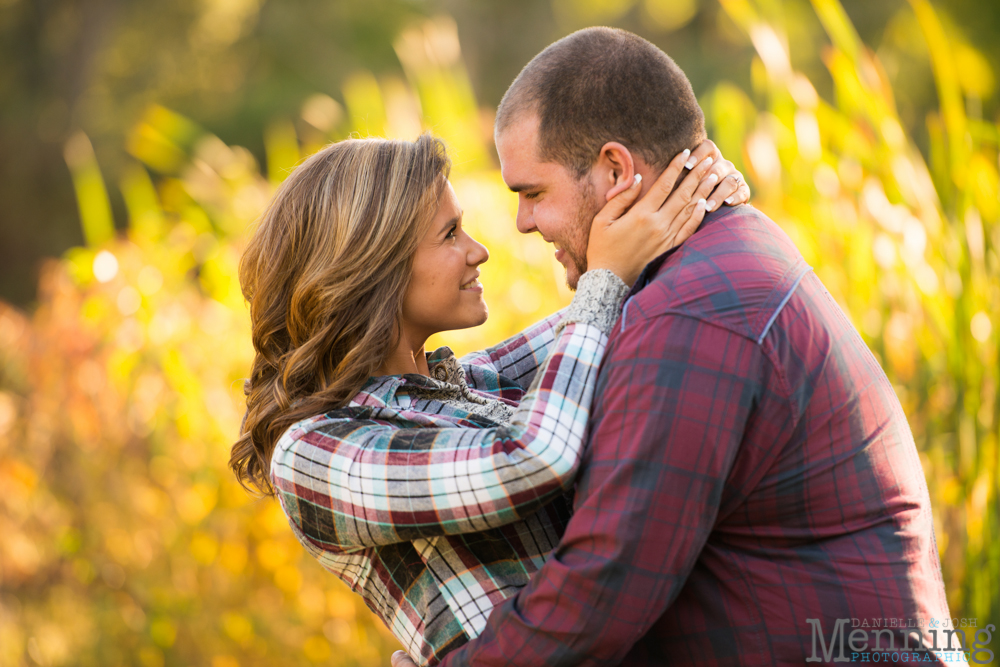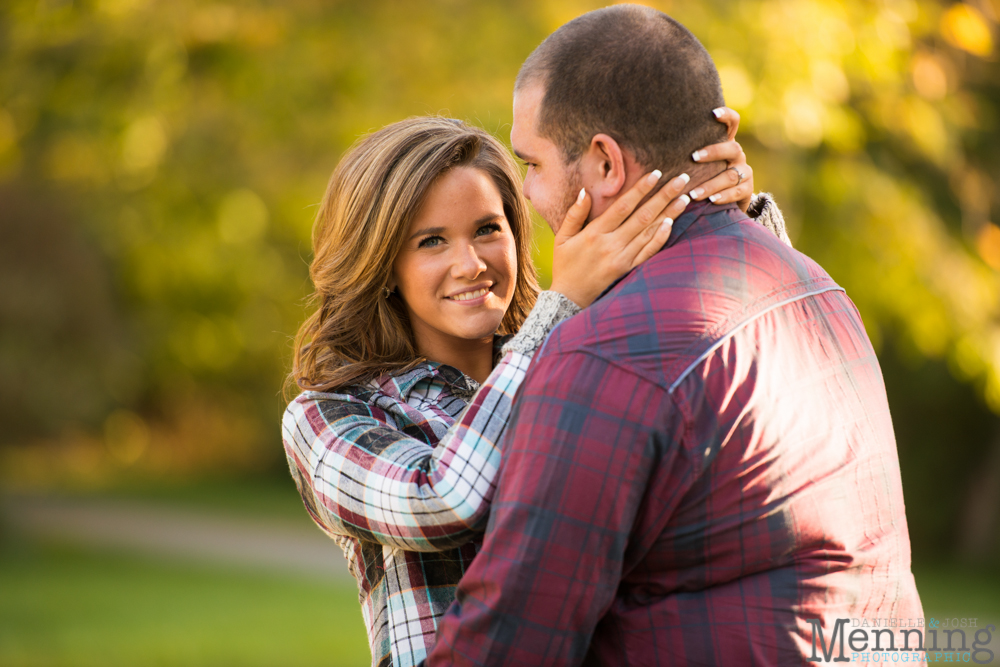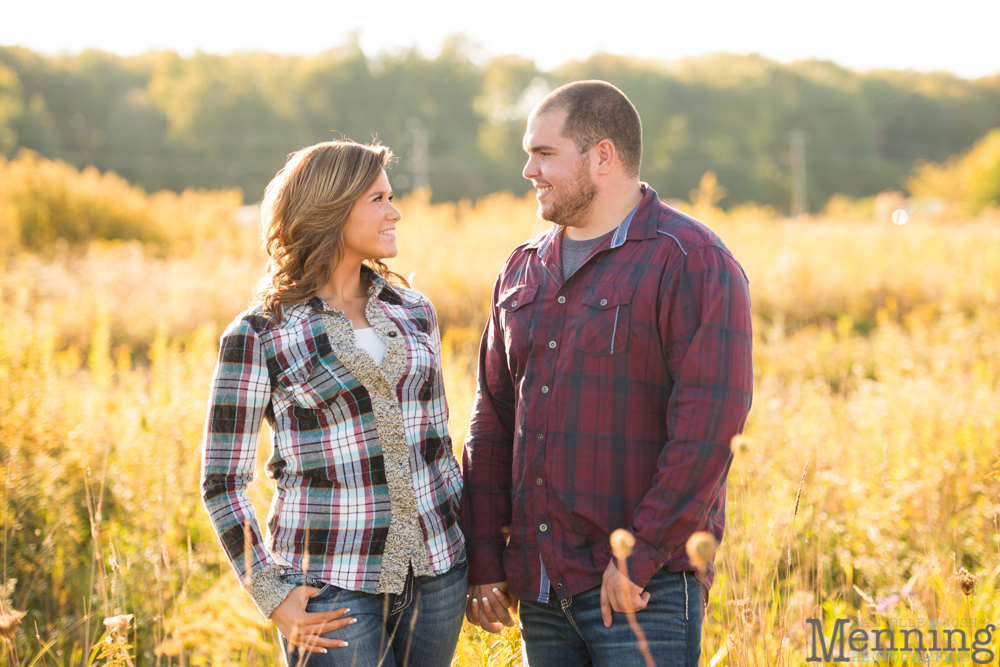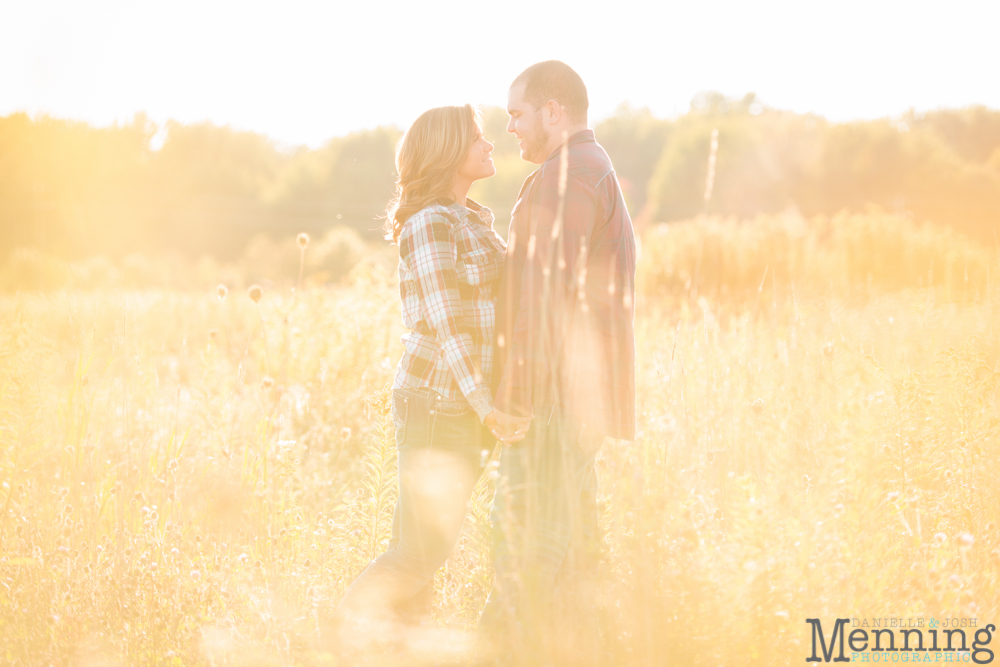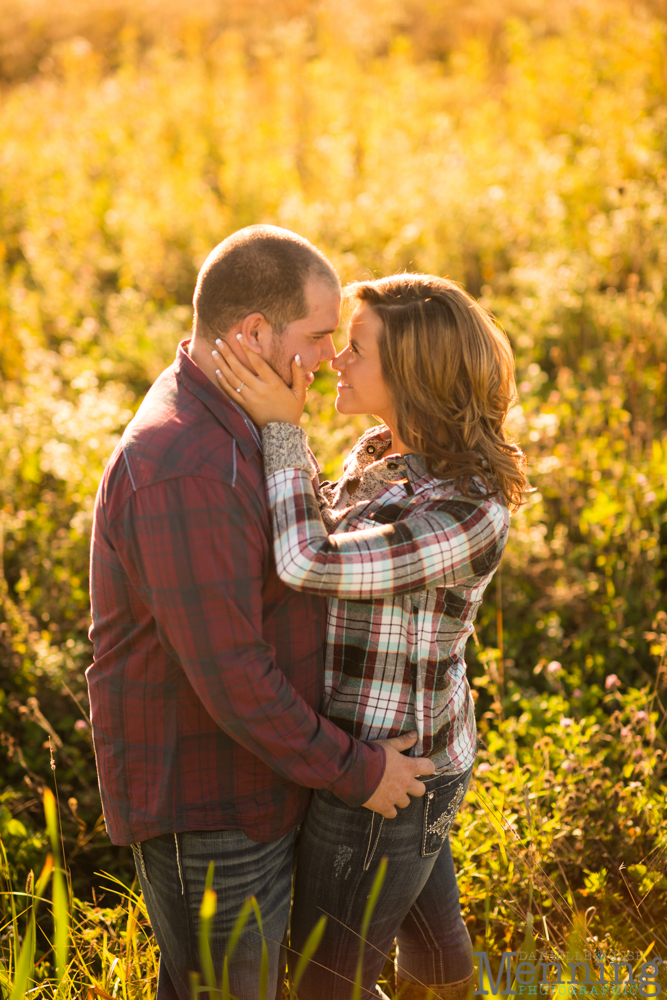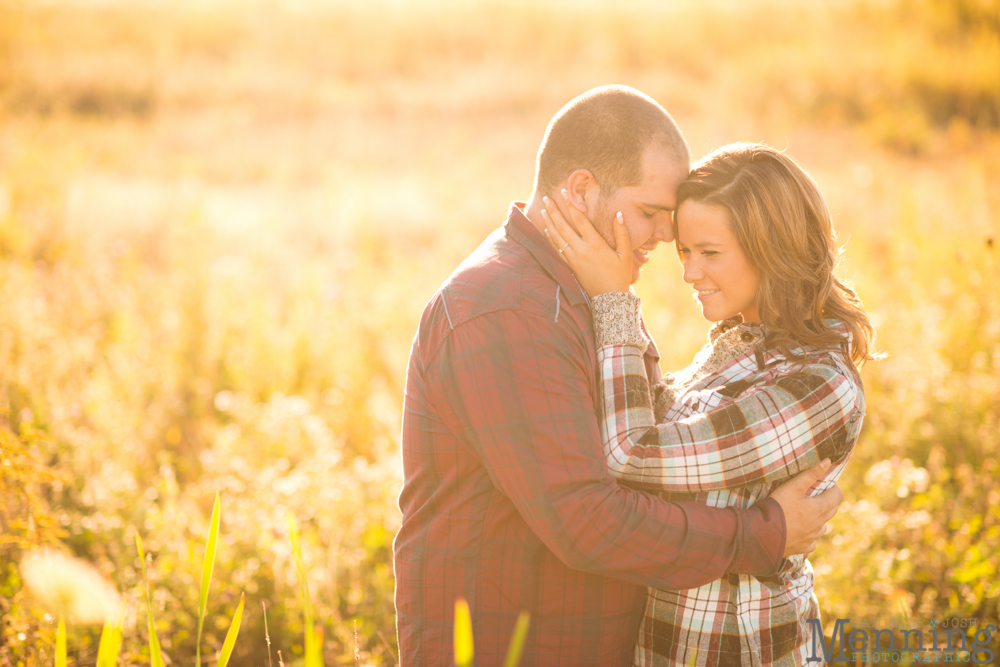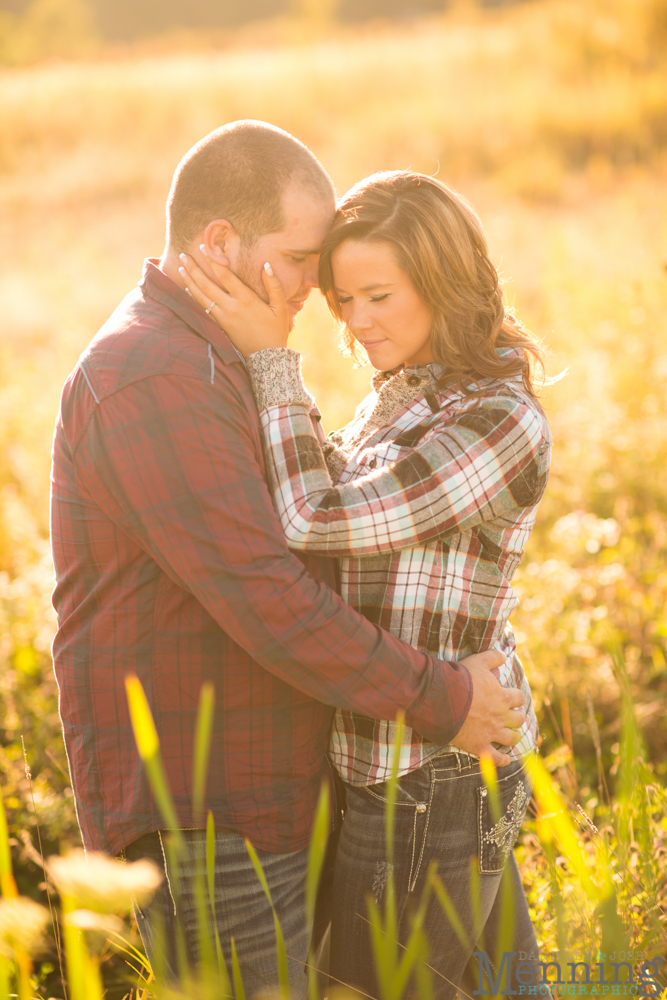 I found this field last week and knew I wanted to shoot there very soon! Early Autumn fields of goldenrod and ironwood always catch my eye. Colleen & Nate look gorgeous together in the midst of all of the natural beauty around them.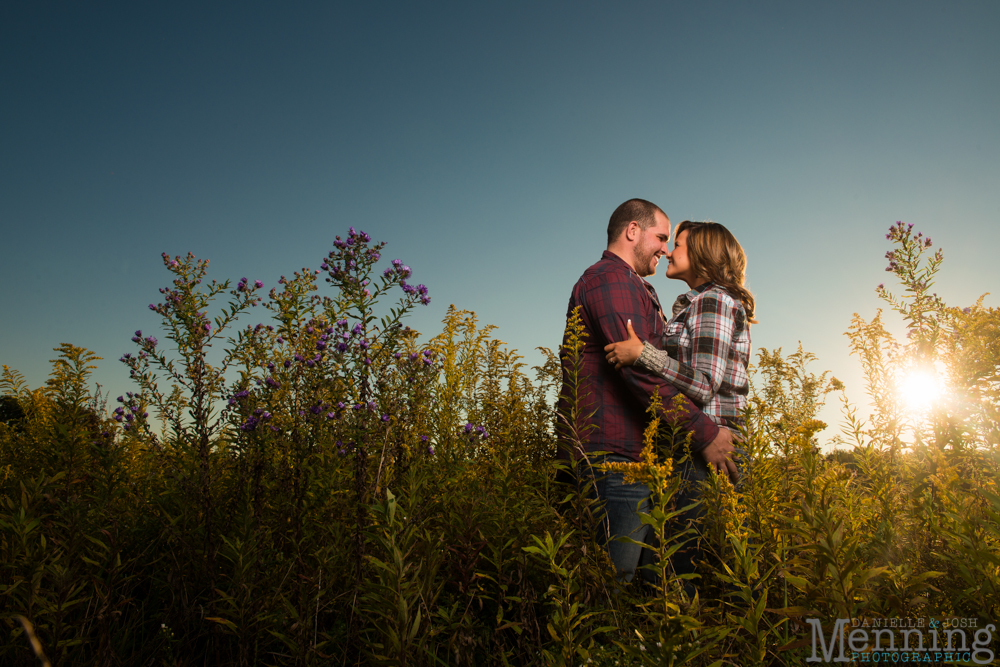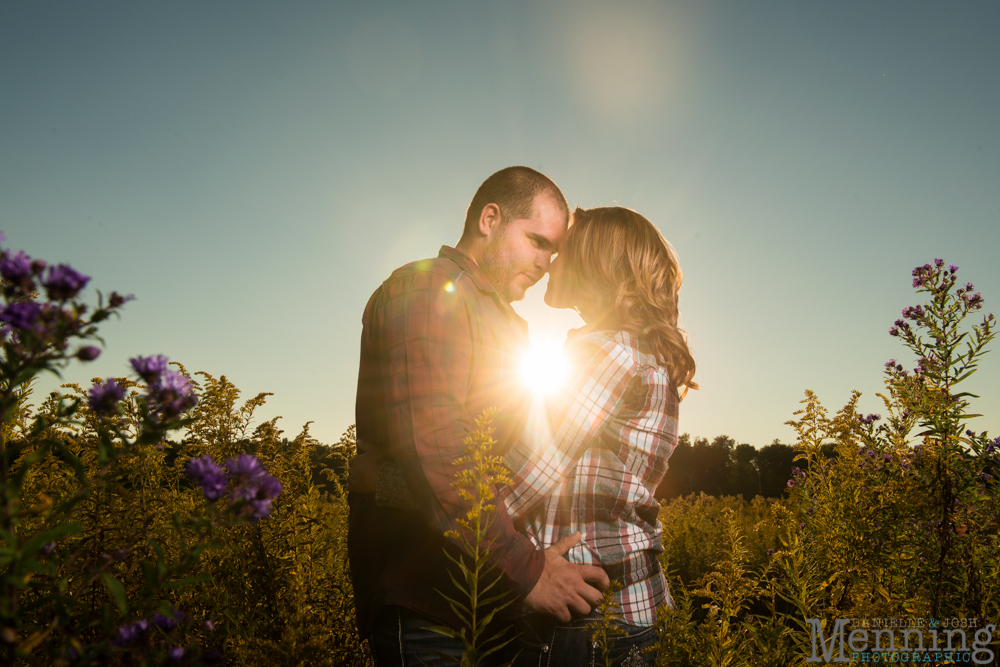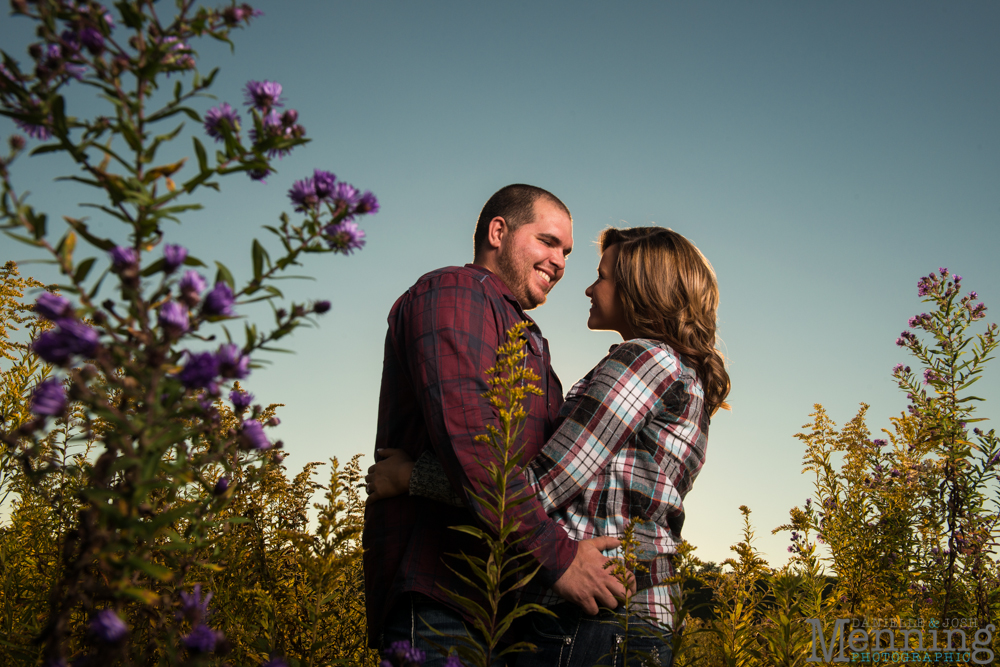 They had a quick outfit change at our house & then we all walked down the road to our favorite sunset spot in our 'hood. 🙂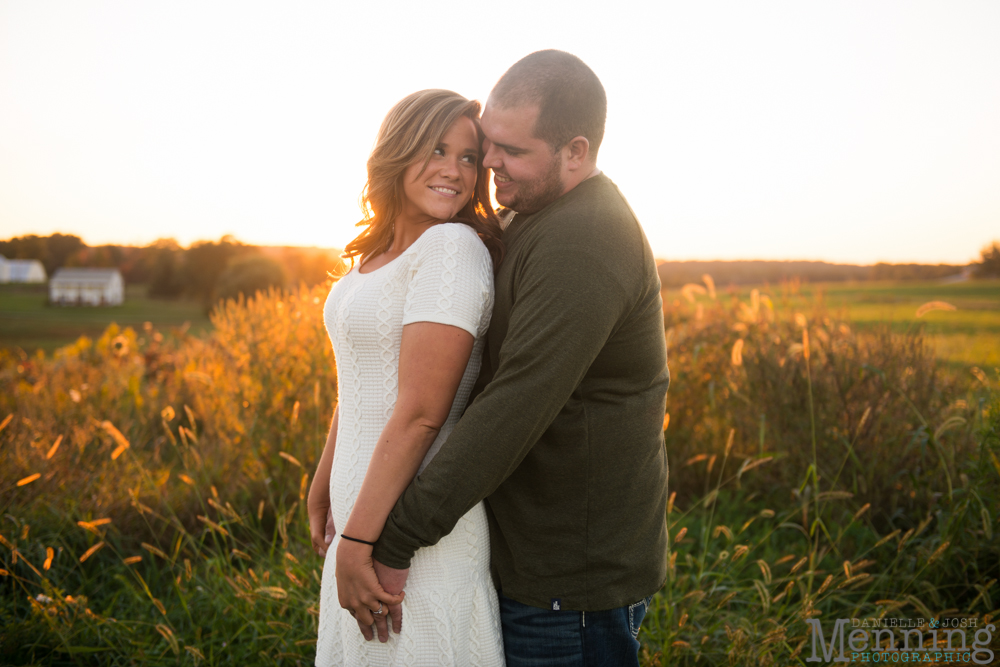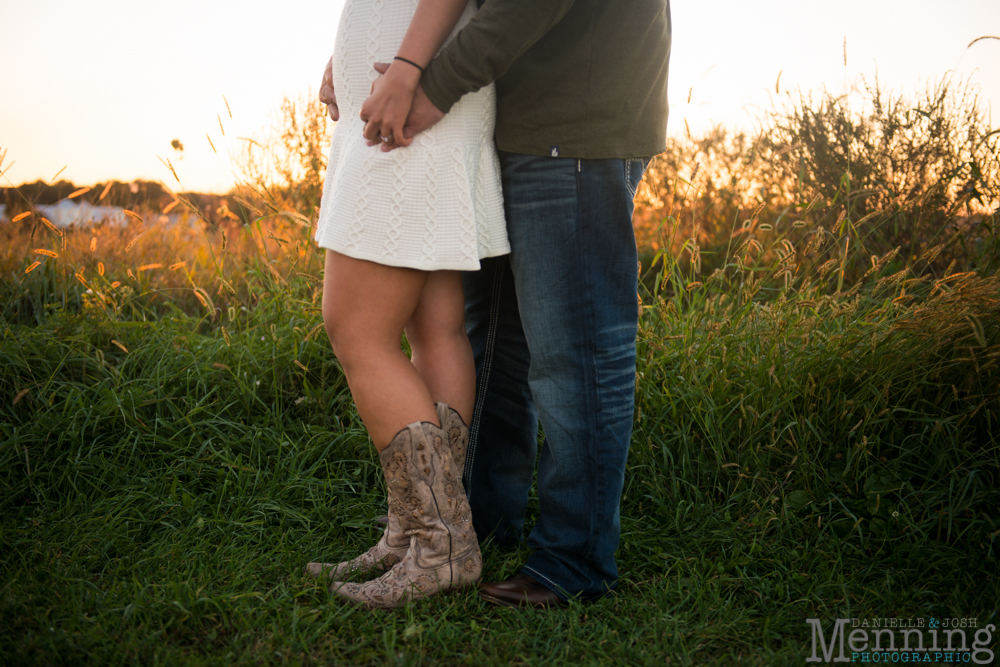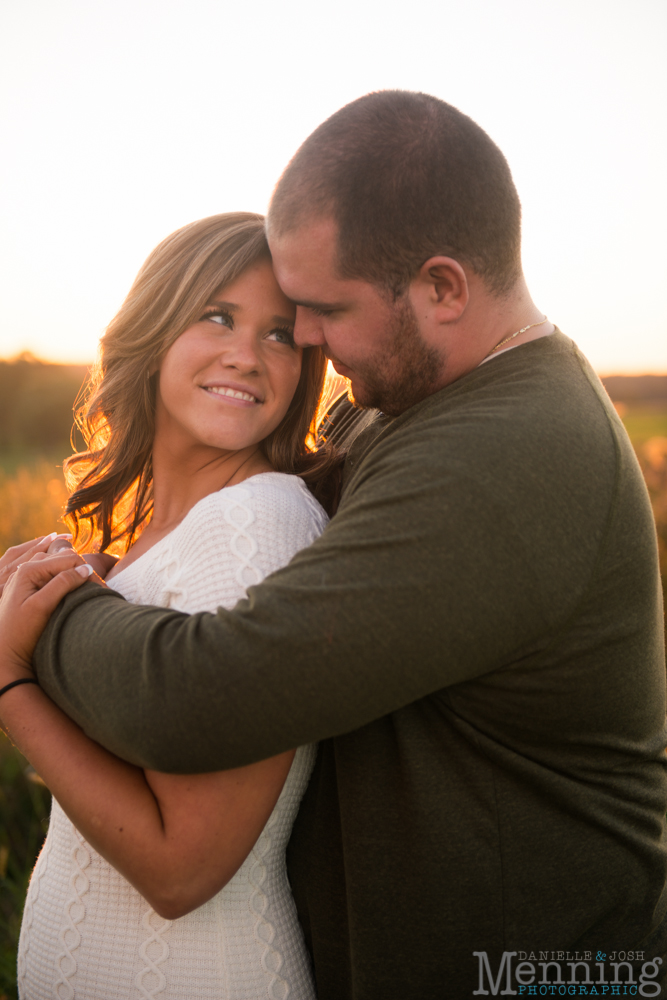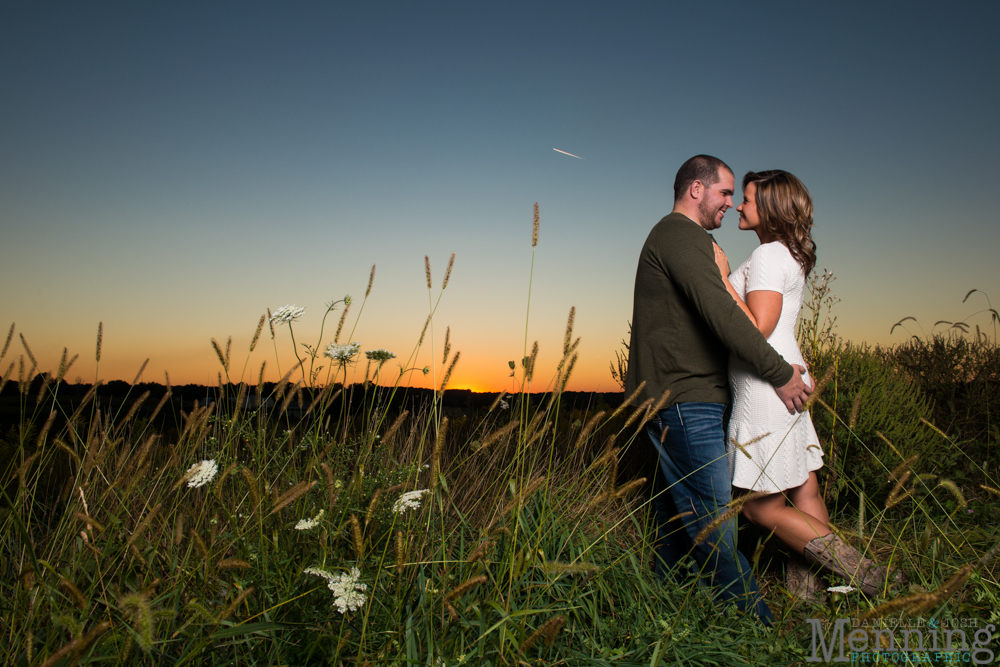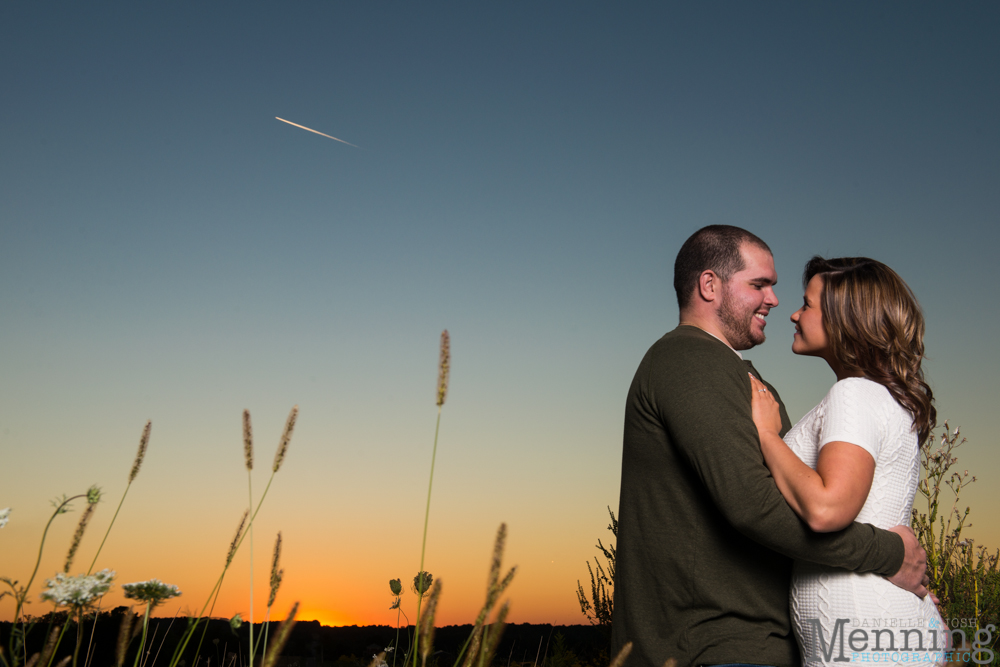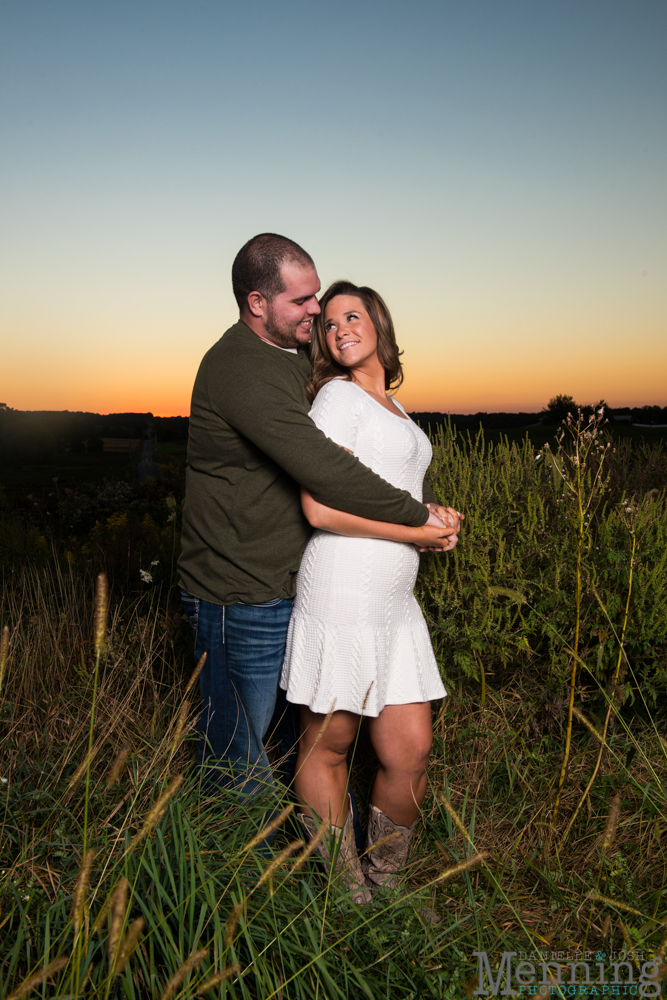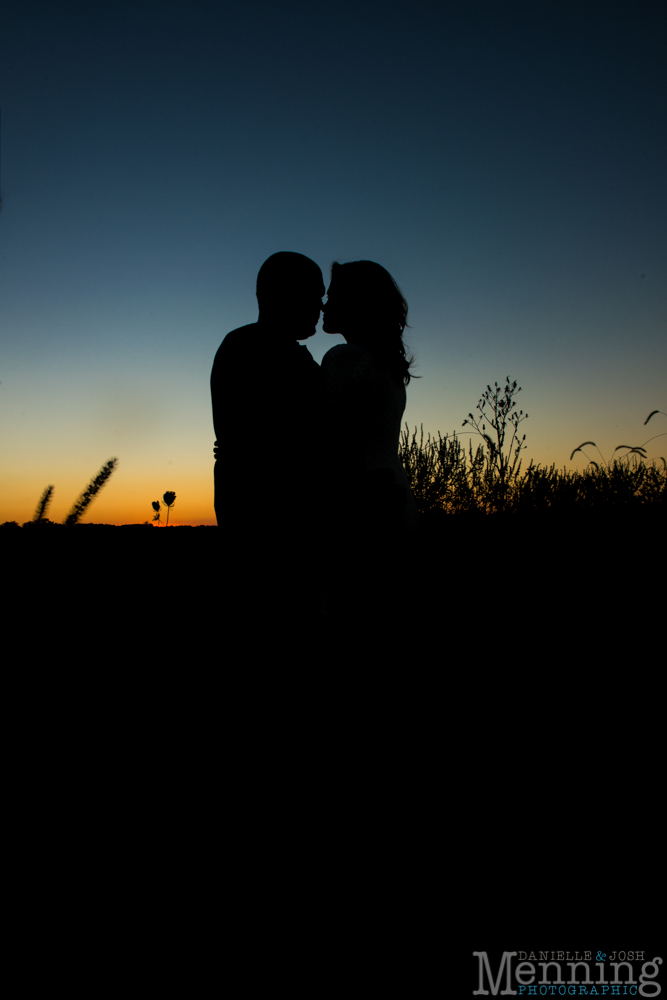 Colleen & Nathan, we had a great time with you guys. We know your wedding day next year at The Barn & Gazebo will be fun & special!
Let's get social: Instagram | Facebook | Twitter | Pinterest | Google +