Carissa & Josh are one of the cutest couples we've met. They're both hard working, determined people who don't give up on their dreams. But they're not all serious. . . they love to have fun together and with their friends, too! That's why their wedding day at Stambaugh Auditorium was a blast. Just wait until you see their beautiful yellow & gray color scheme! I absolutely loved shooting detail shots with the dress and shoes at such a gorgeous location! Josh was there with me at the time and he's just out of this shot underneath the dress on the staircase in case the dress decided to take a tumble…he was ready to catch! 🙂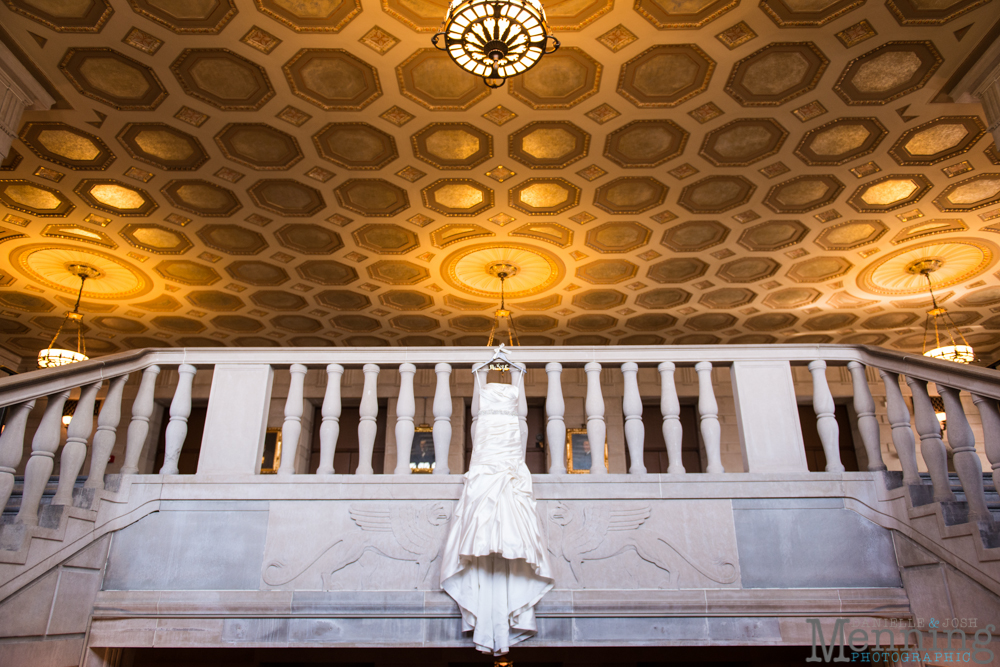 This shot with all of the bridesmaids dresses took quite a while to set up, but it's so worth it! Shout out to the bridesmaids for their assistance on this one! You ladies were great!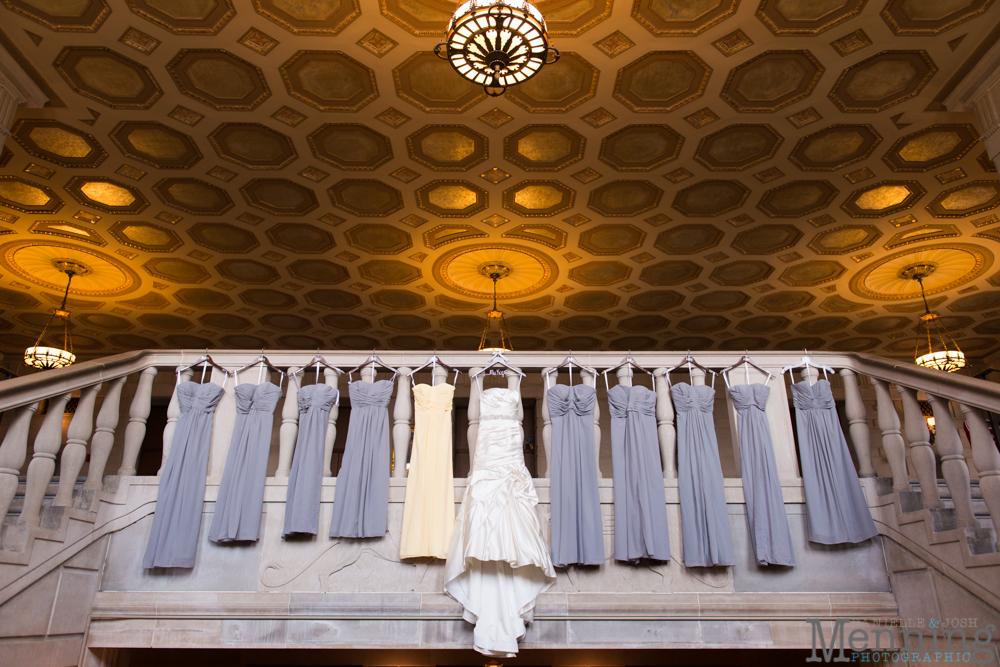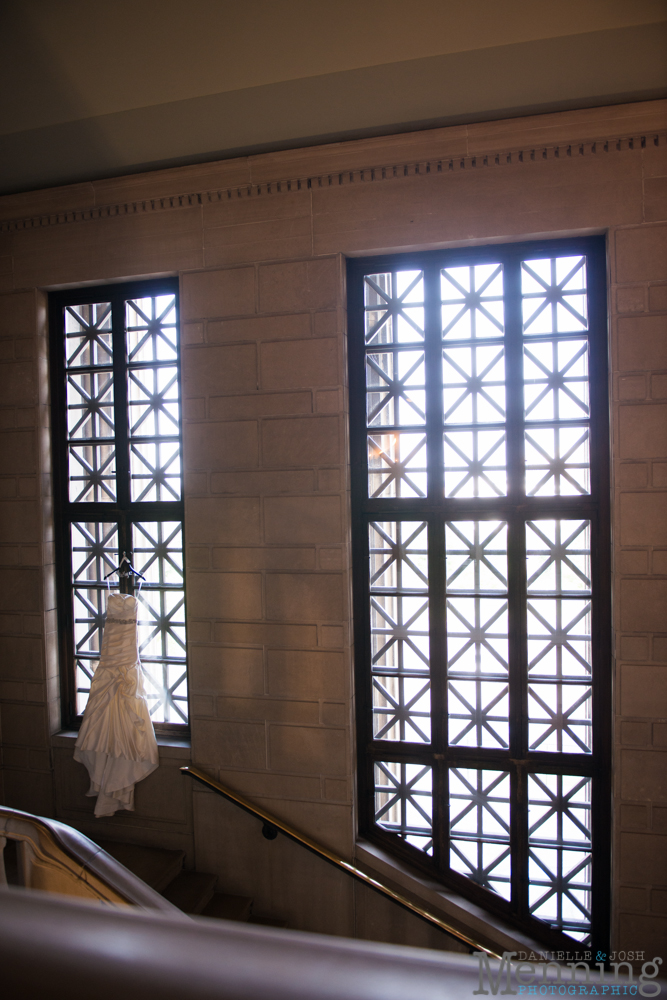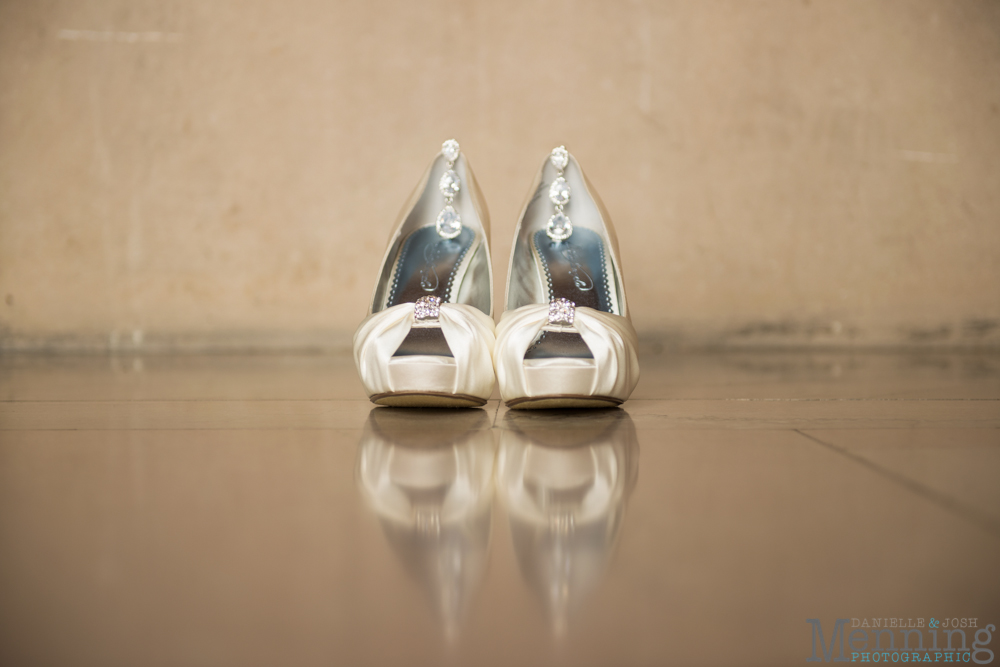 Dick Adgate Florist was in charge of flowers for the wedding day.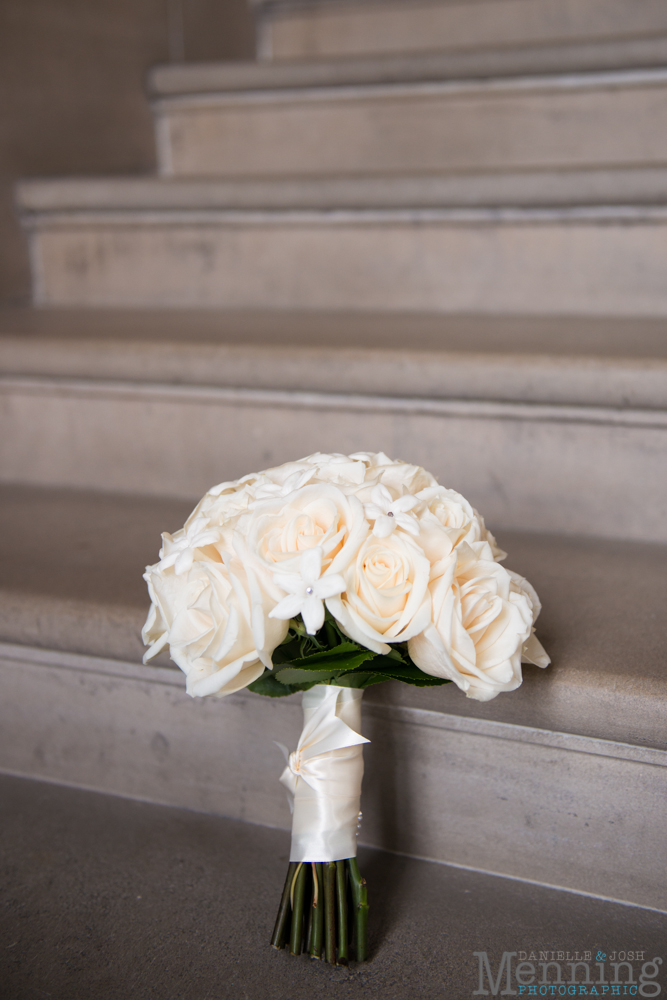 And the beautiful bride was having her makeup done by Shelby, who just announced she has opened her own studio. Check it out here.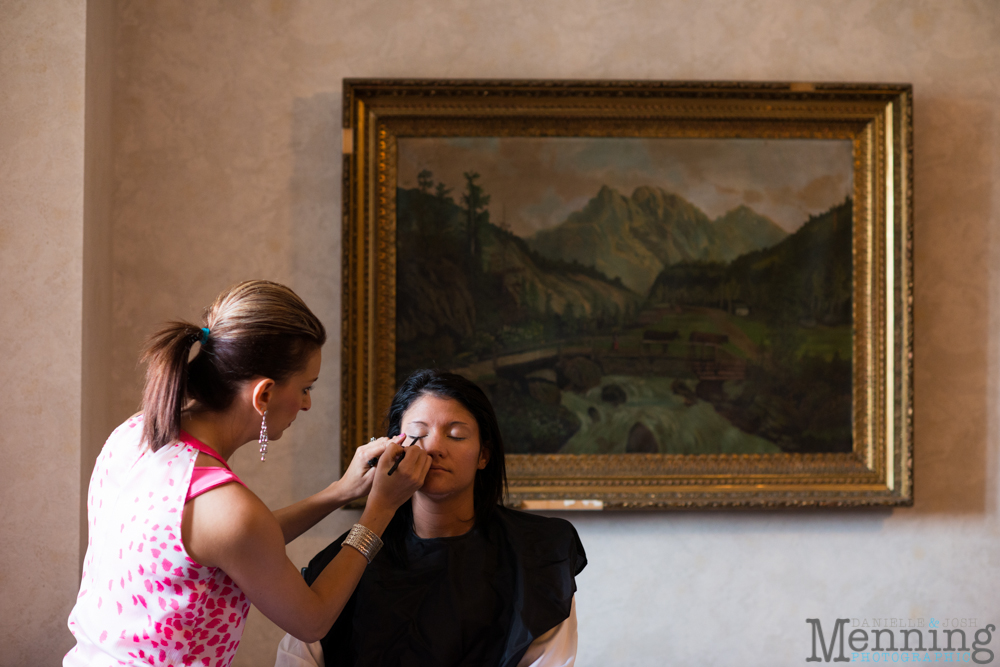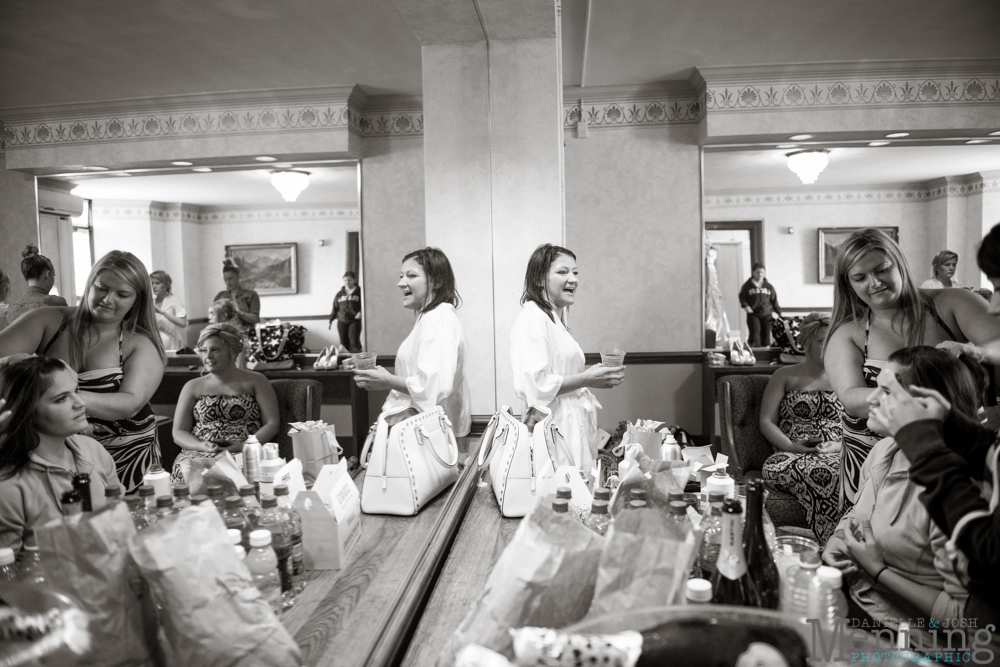 While the ladies were downstairs getting ready, the guys were upstairs playing games until 10 minutes before the wedding getting ready. 🙂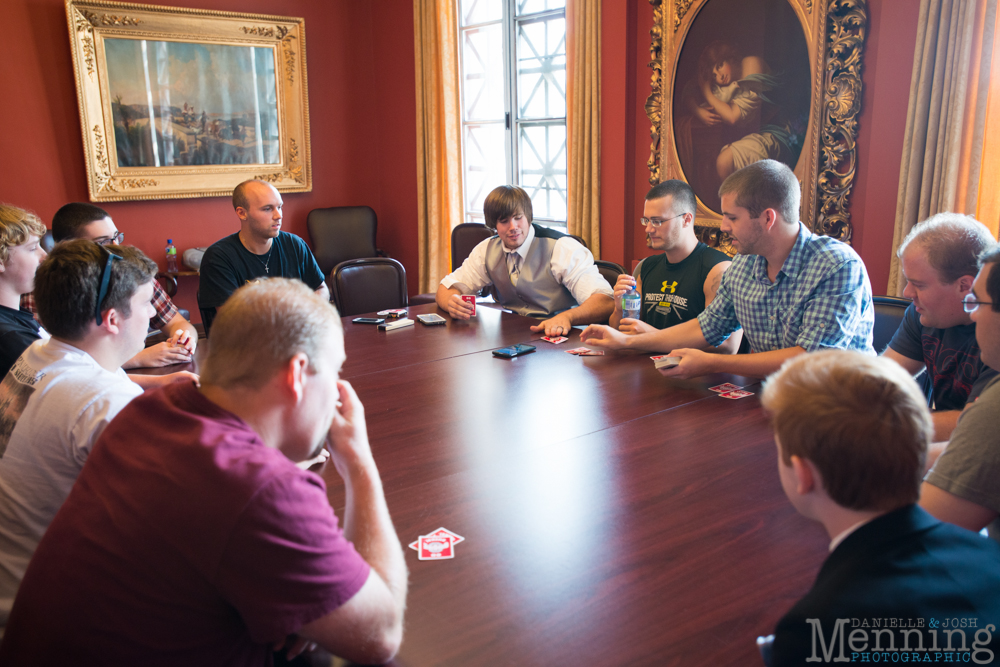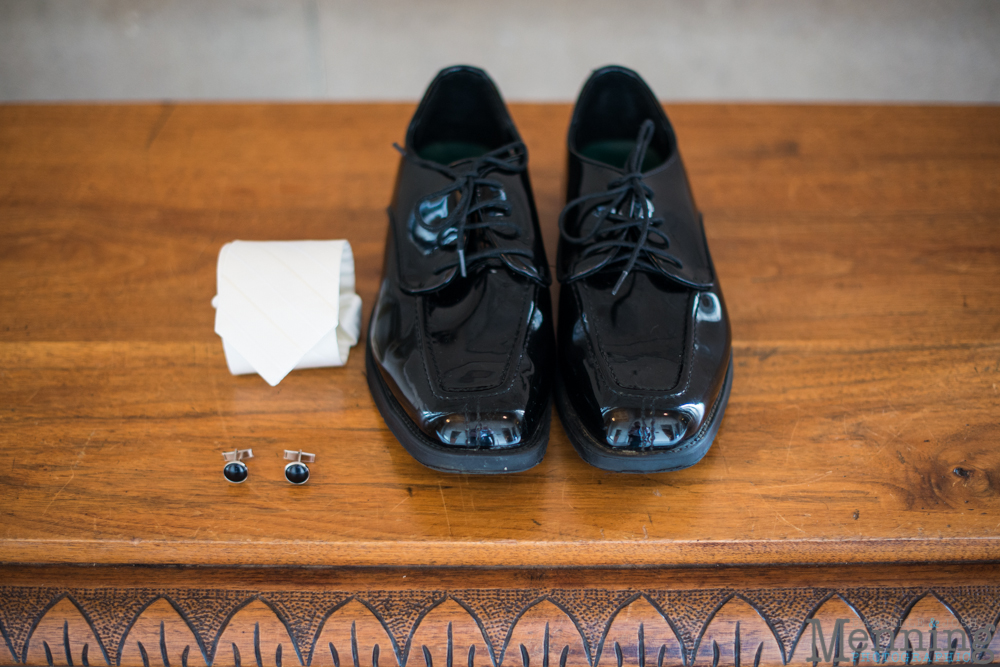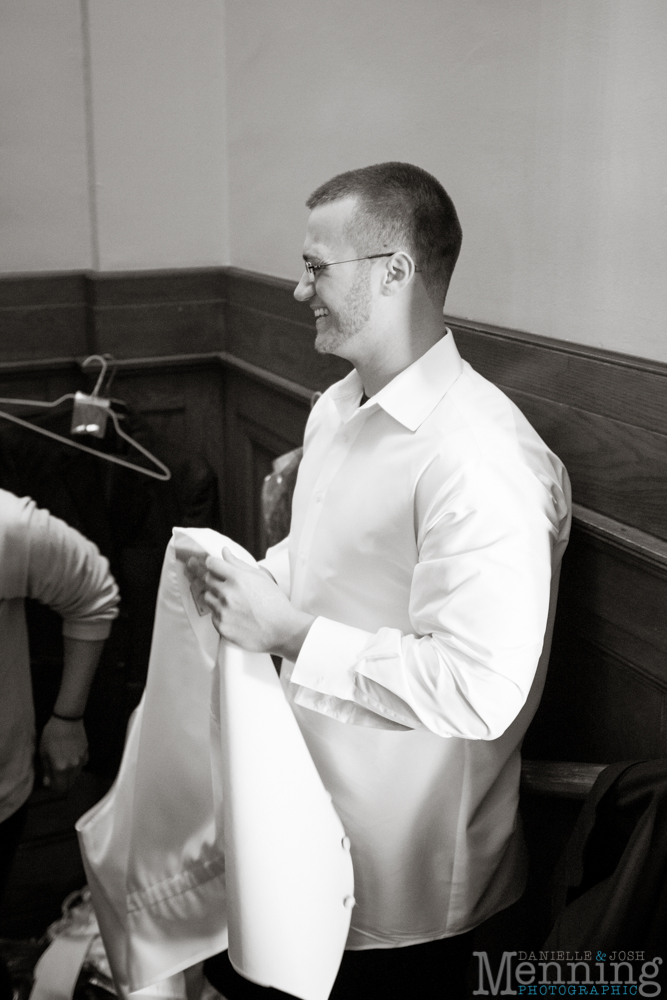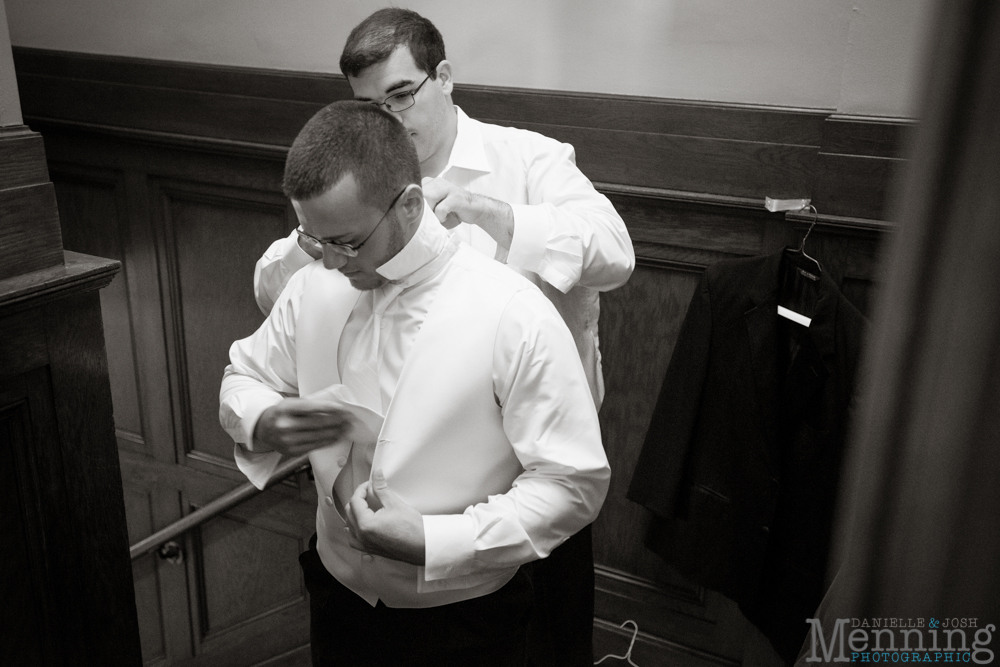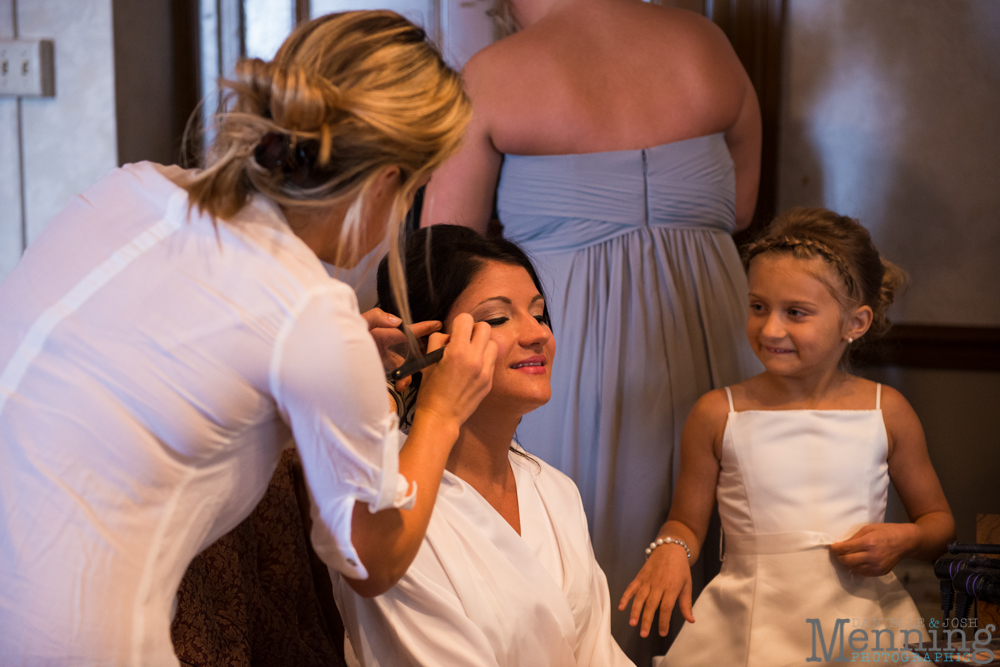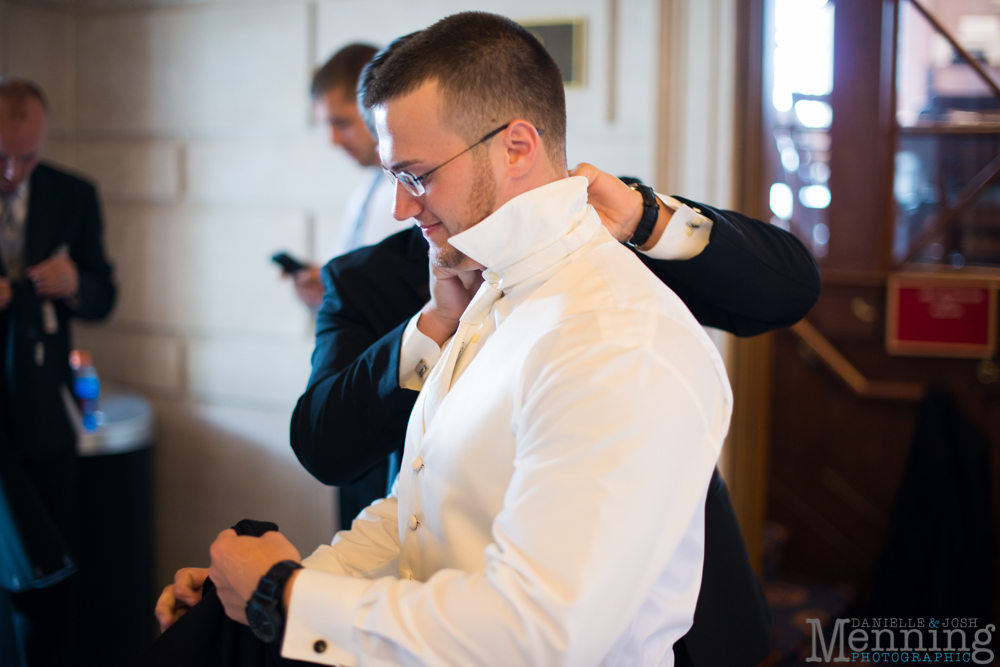 Handsome groom.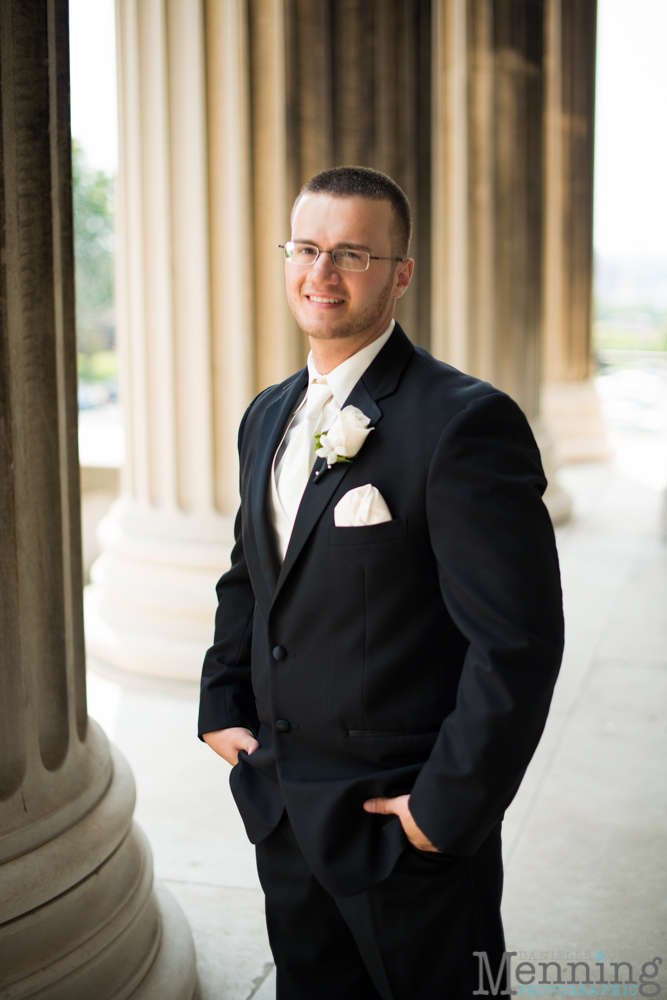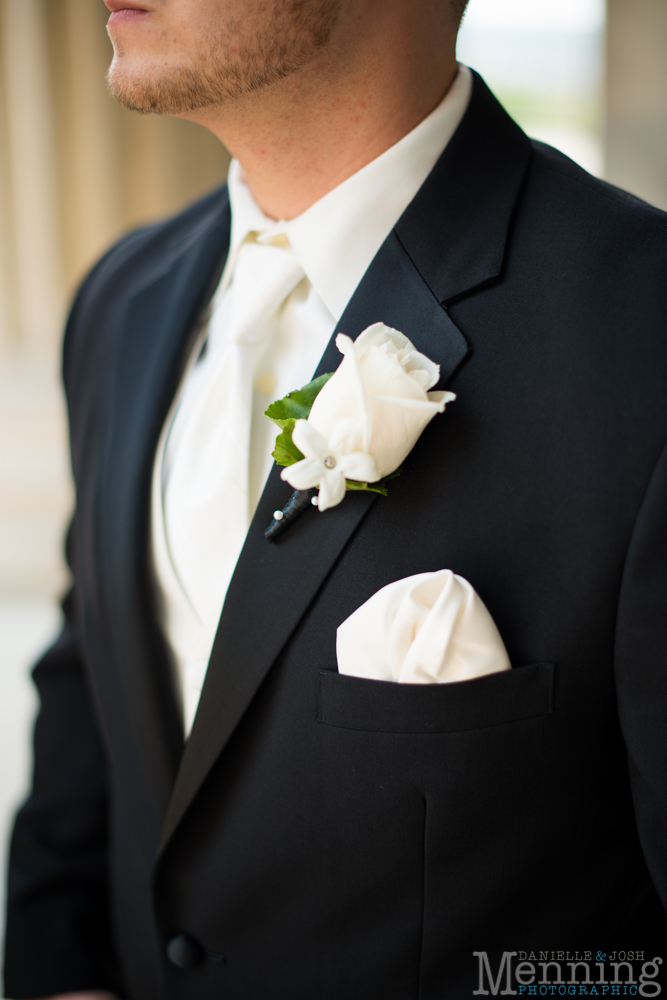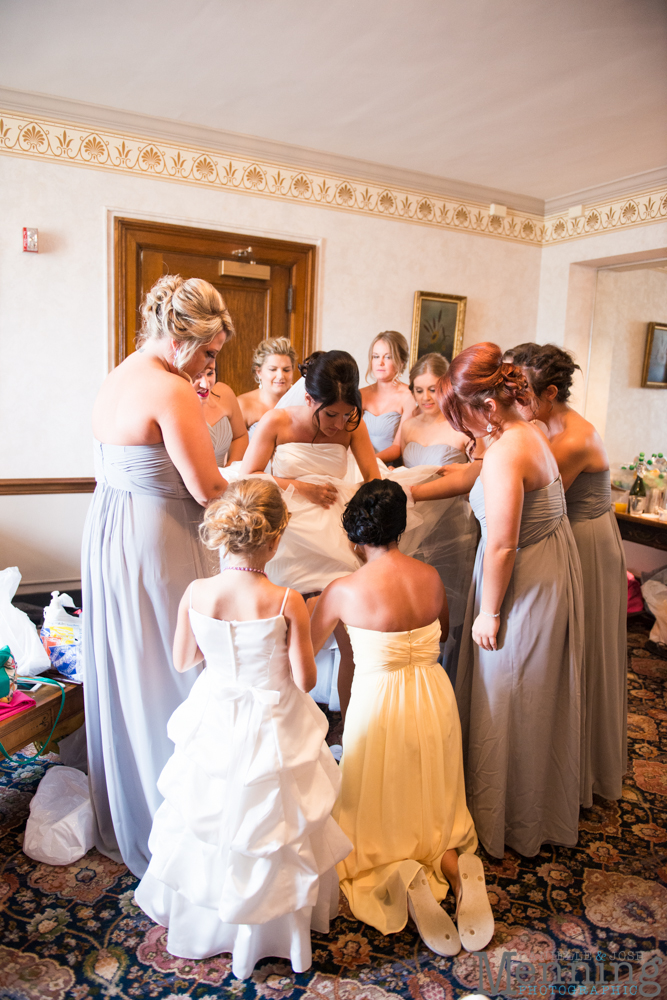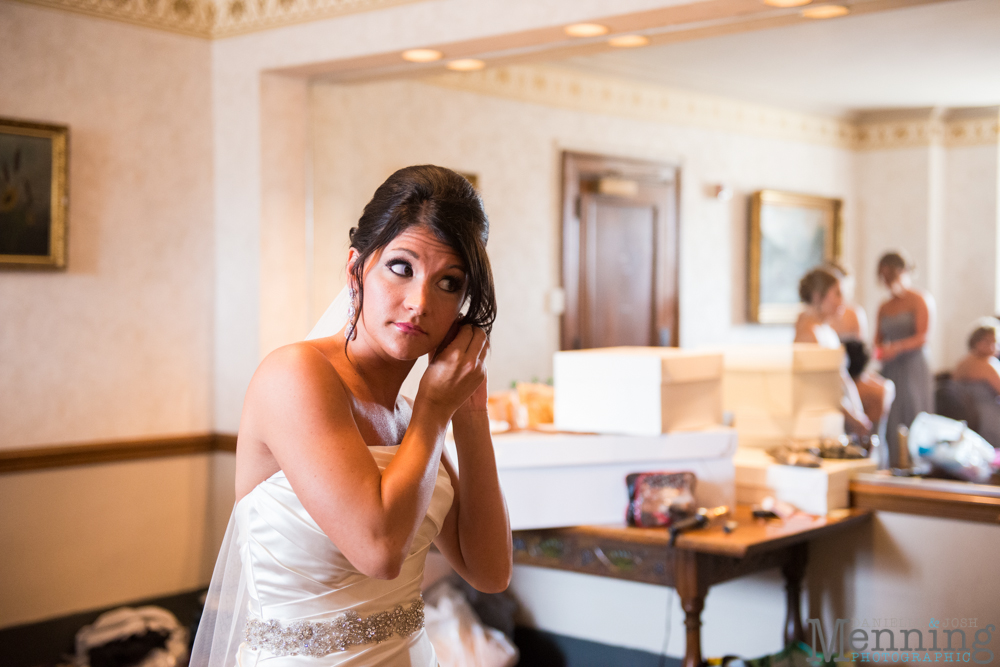 Absolutely gorgeous bride! I'm so glad we had a lot of time to photograph her!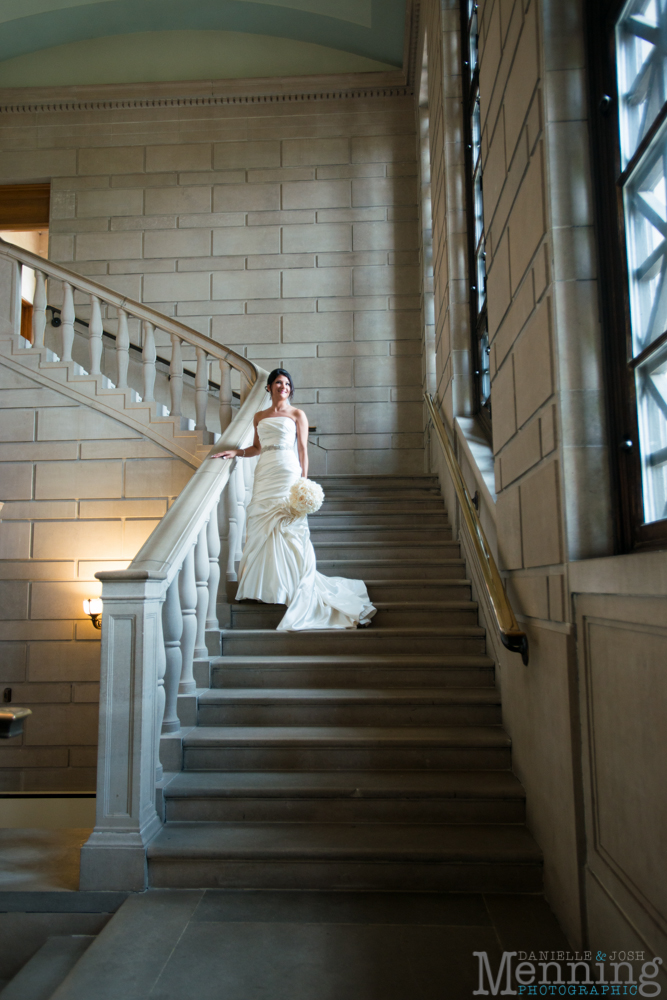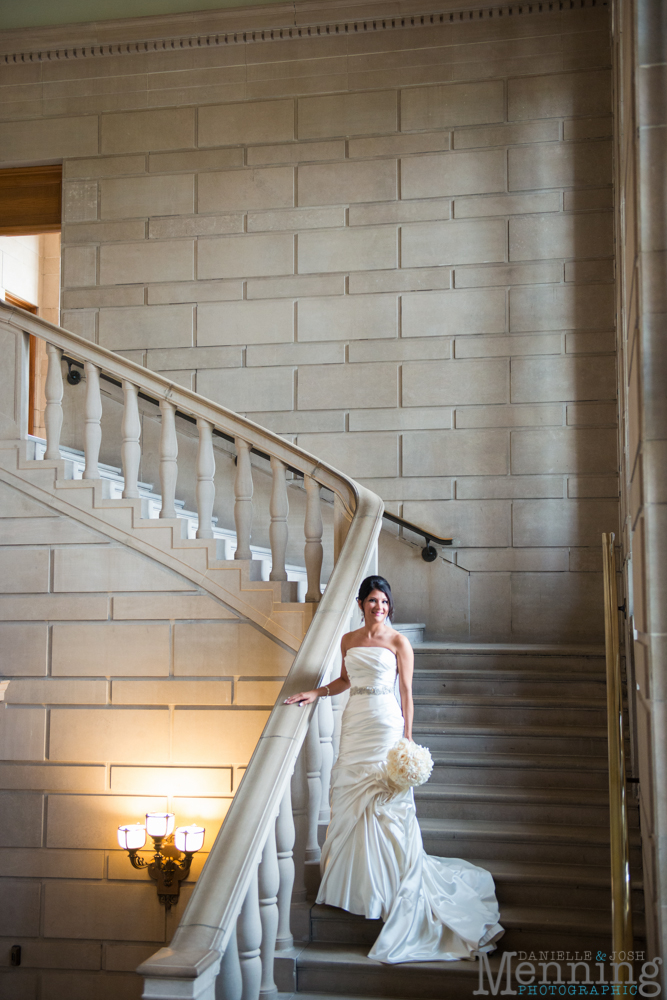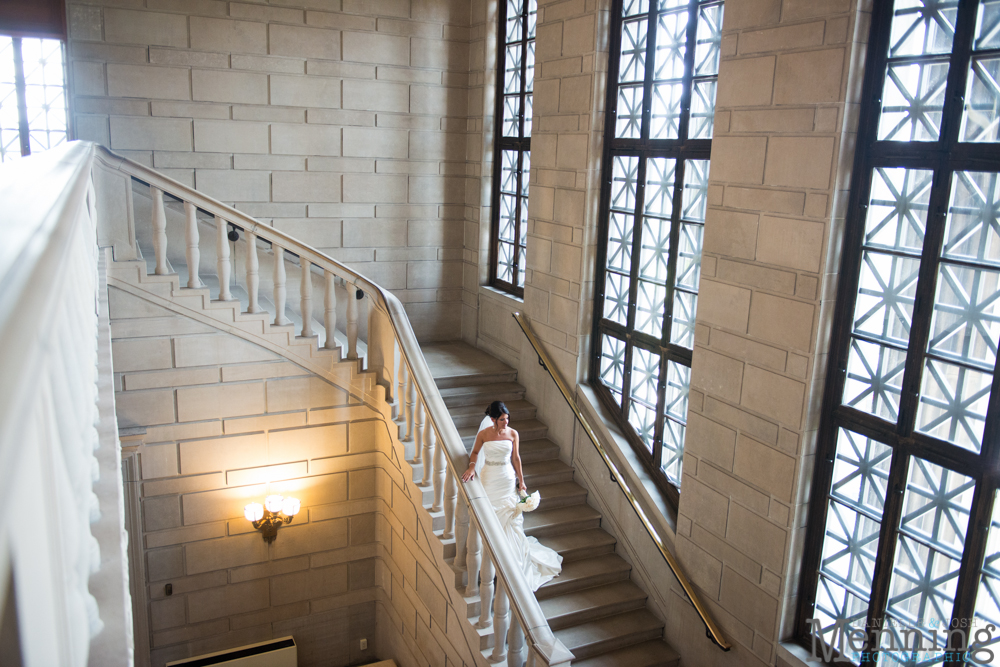 Stambaugh is so romantic. I love the window light in this shot. Carissa, you are stunning!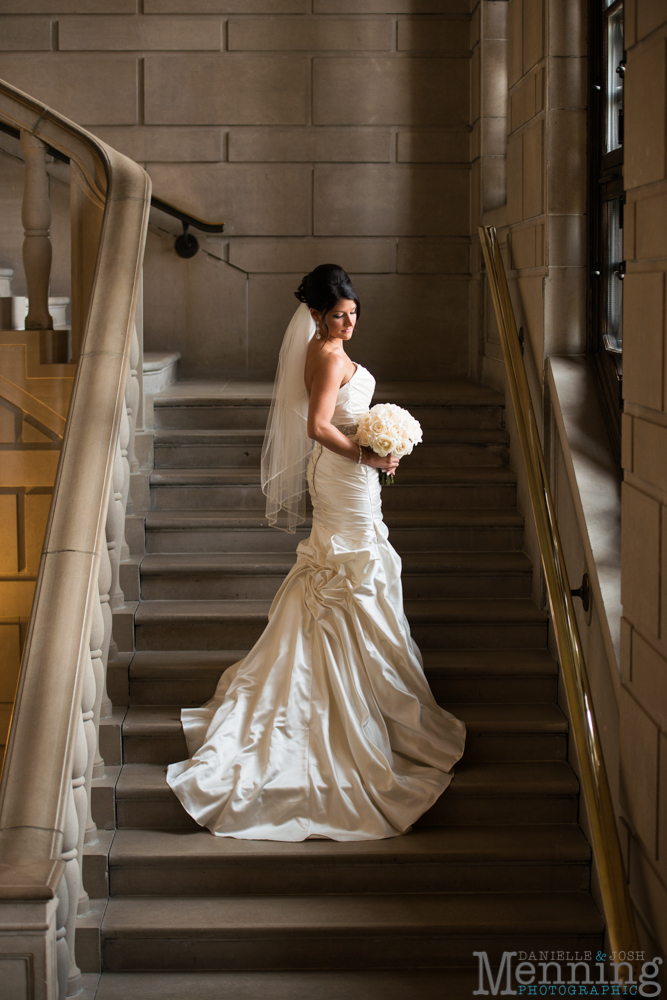 Her gown is from Toula's Bridal.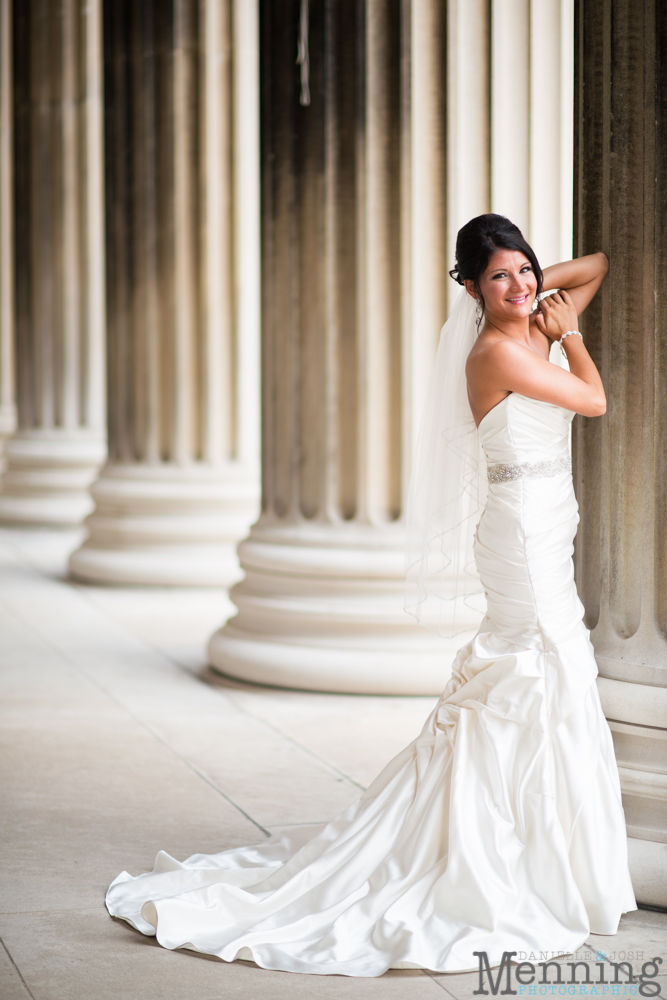 Very pretty ladies!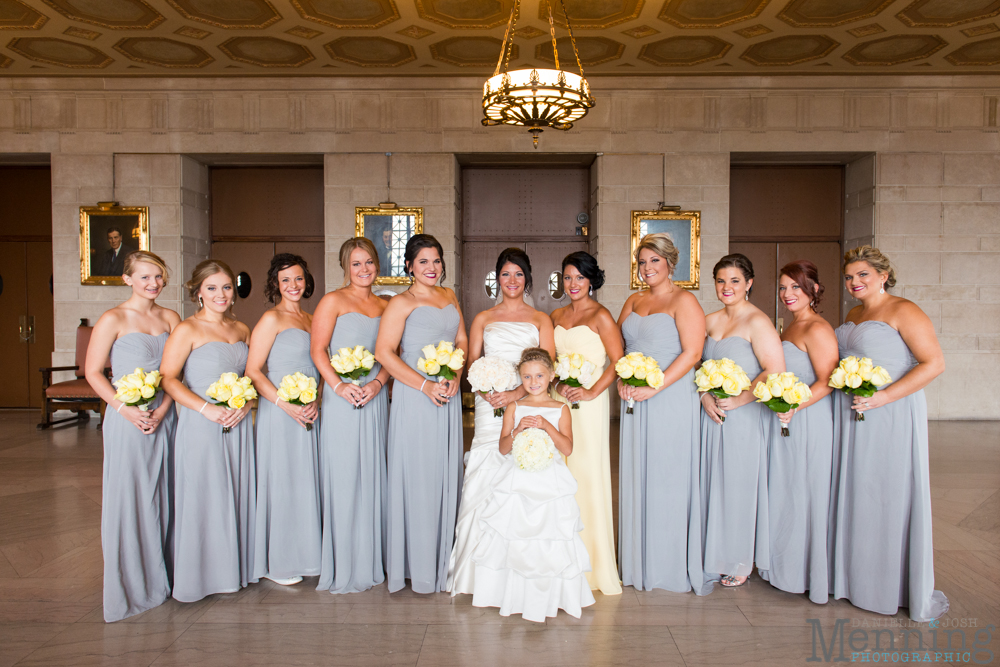 Josh & Carissa were married in the Christman Room.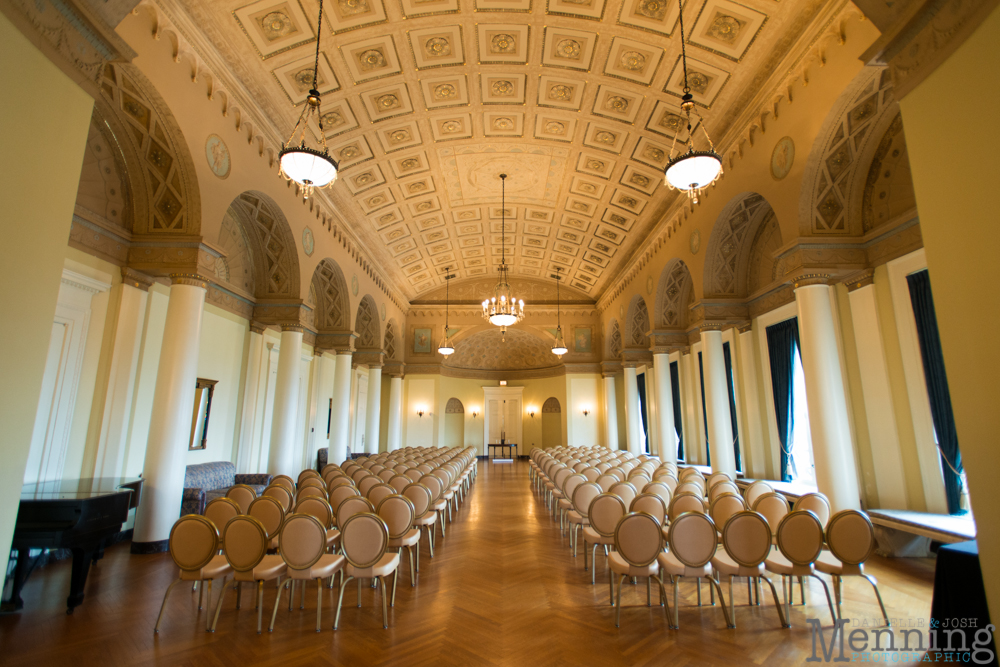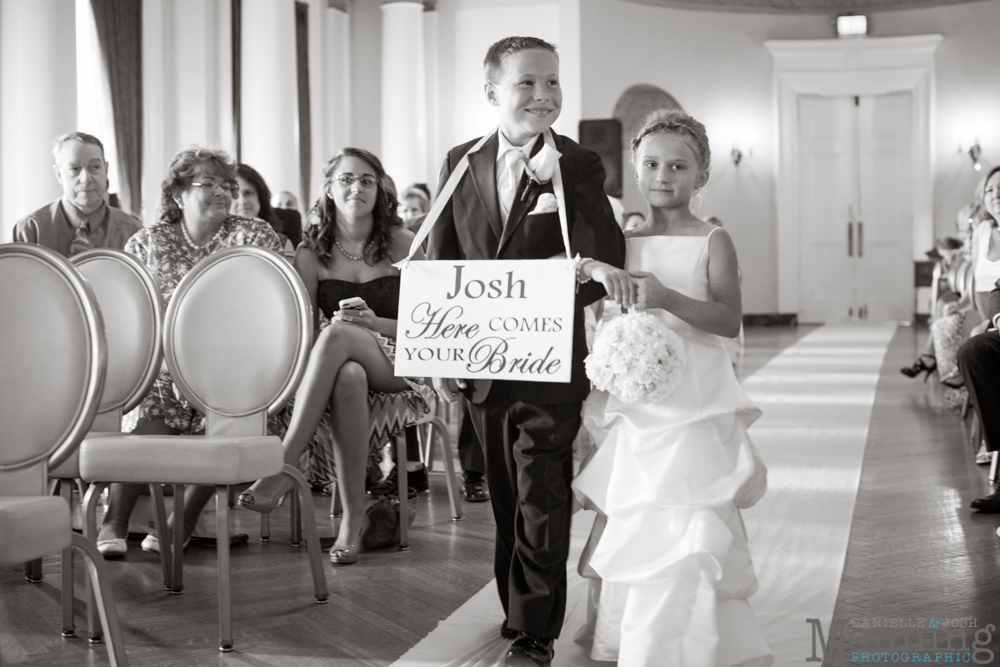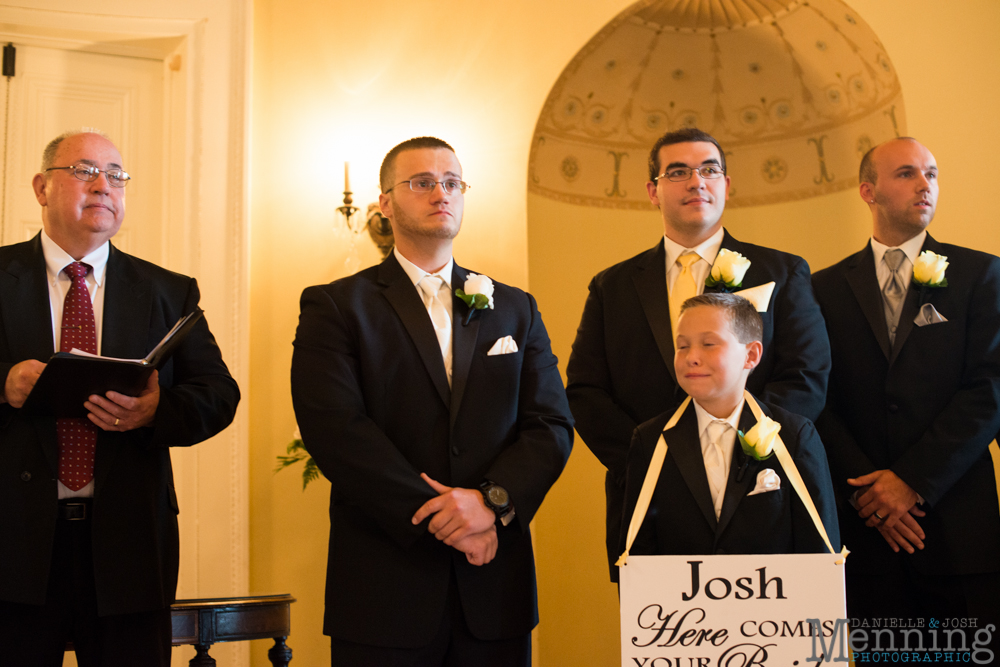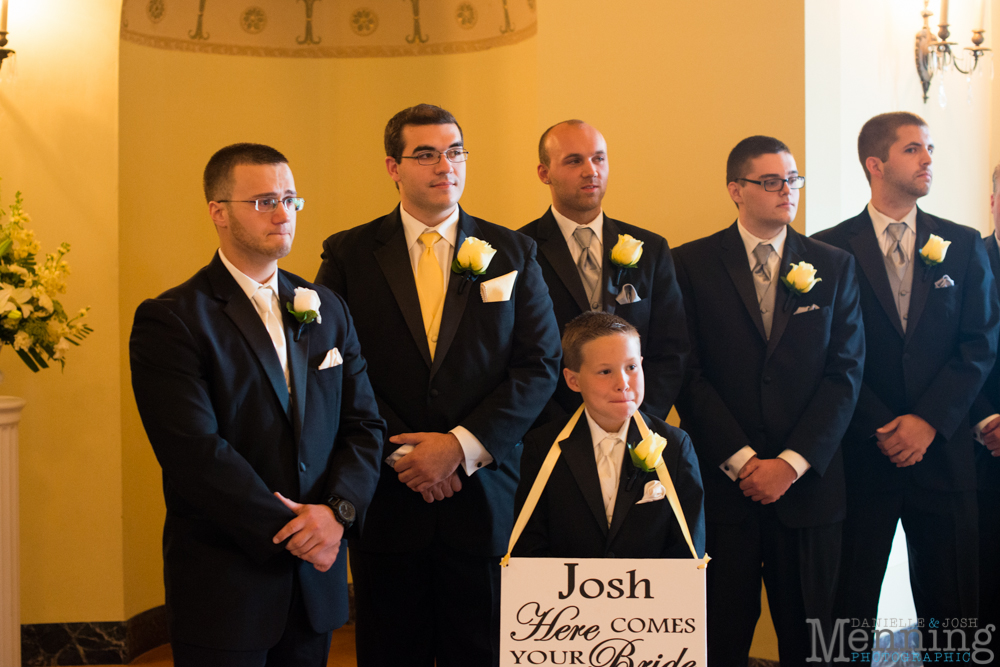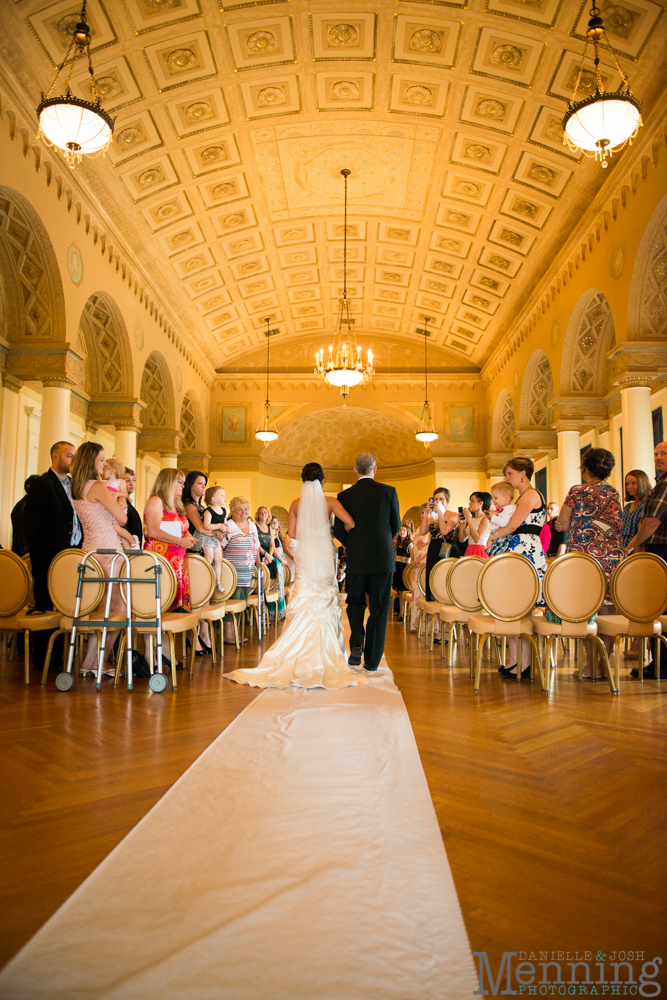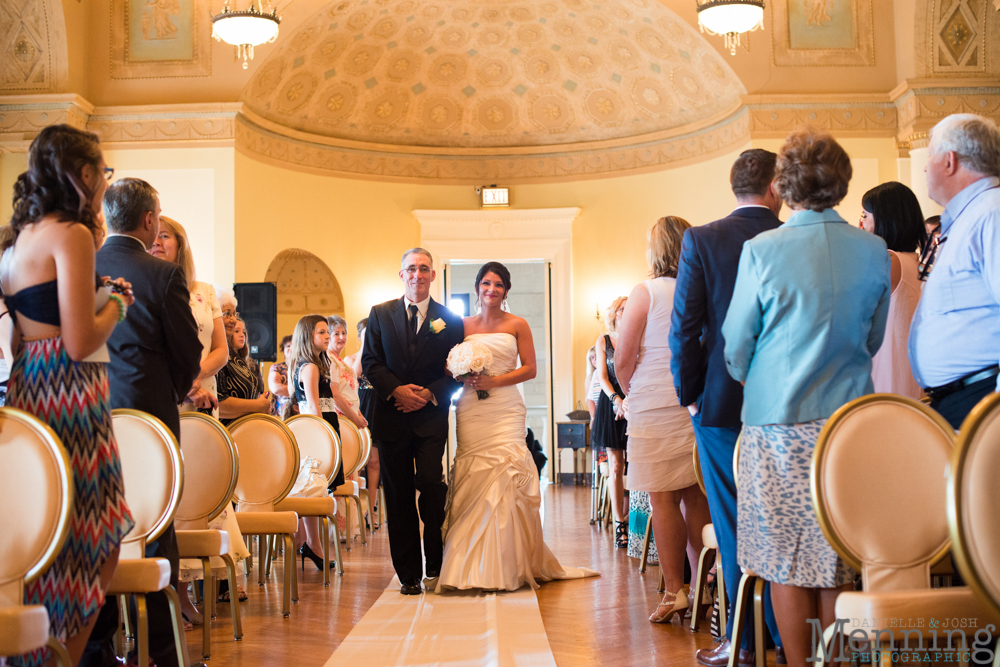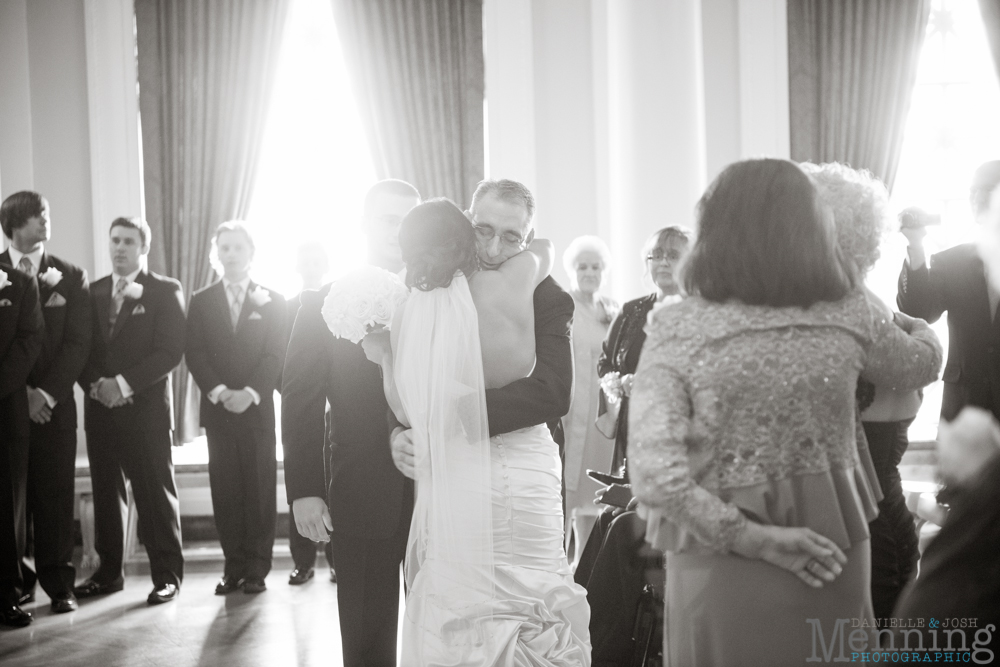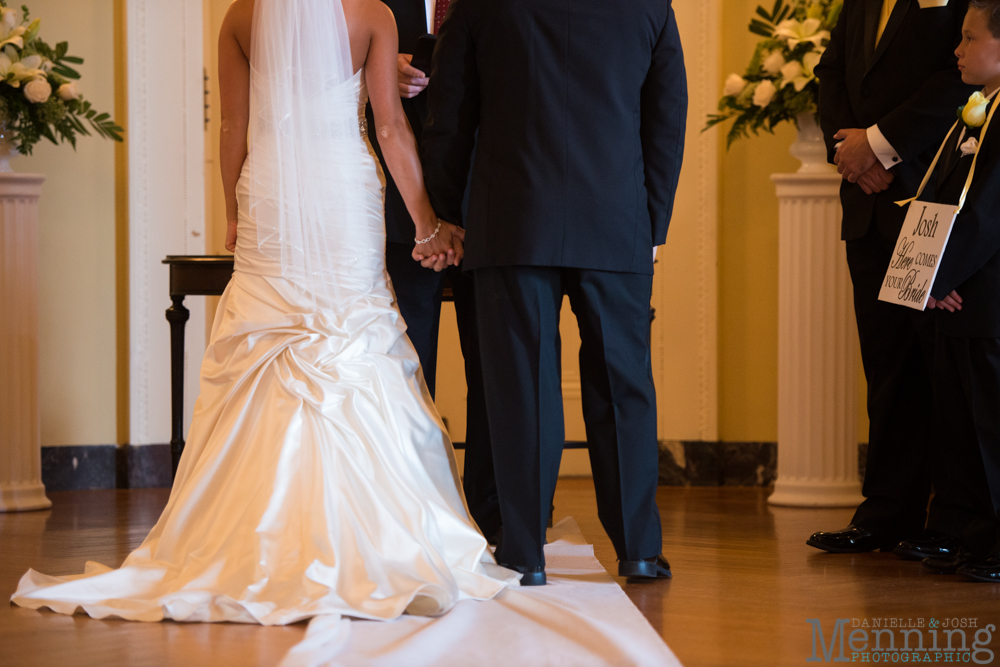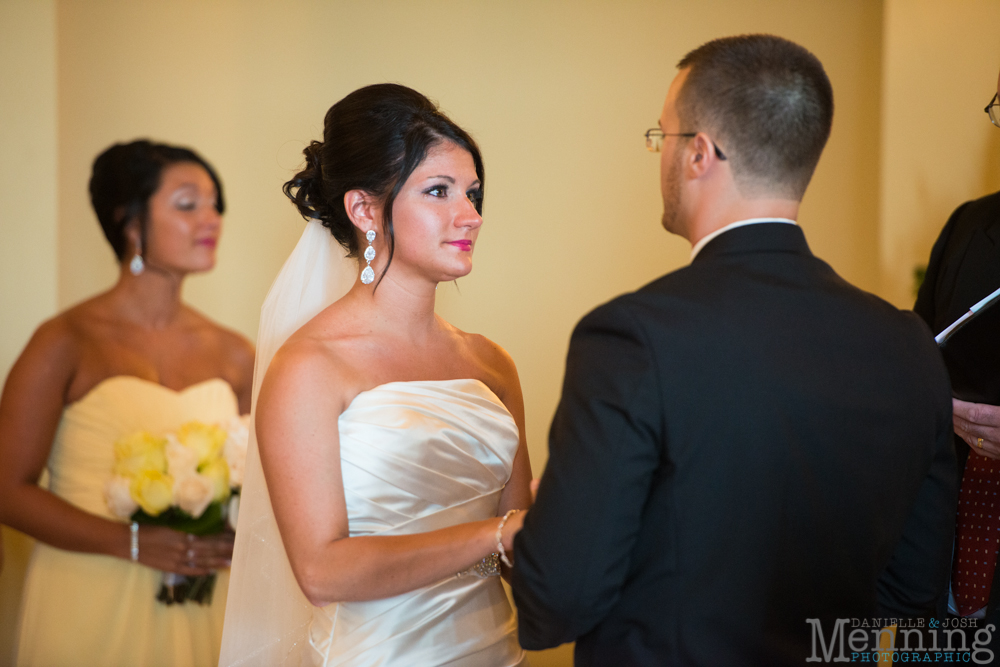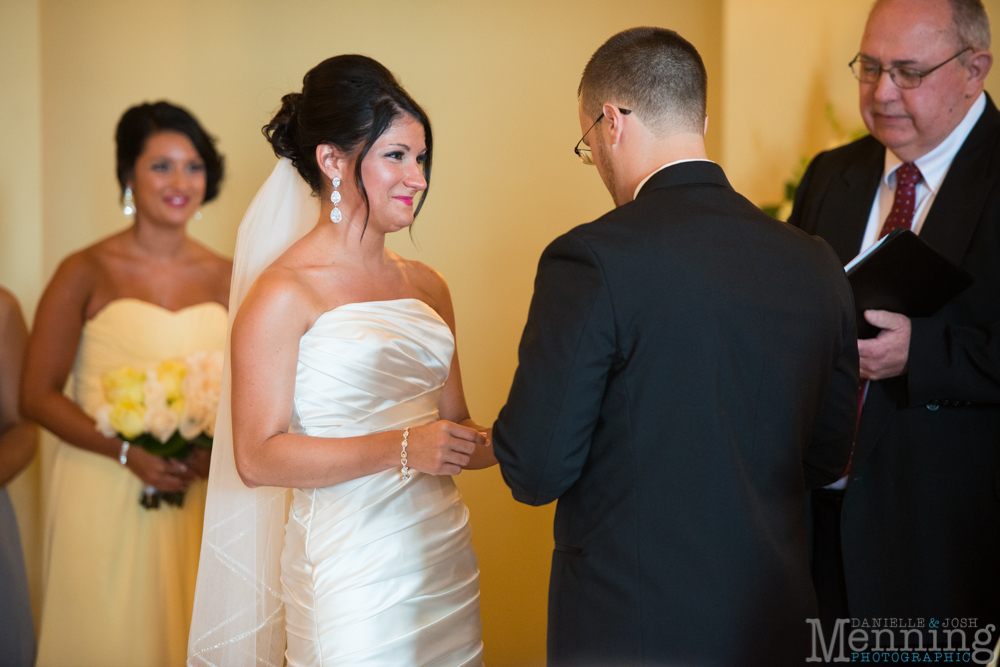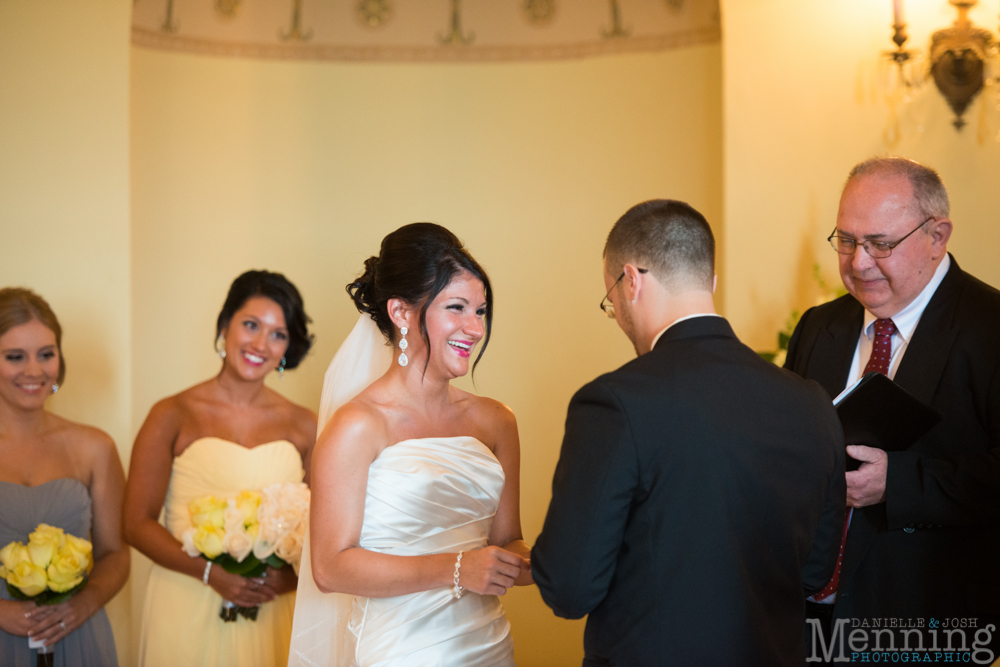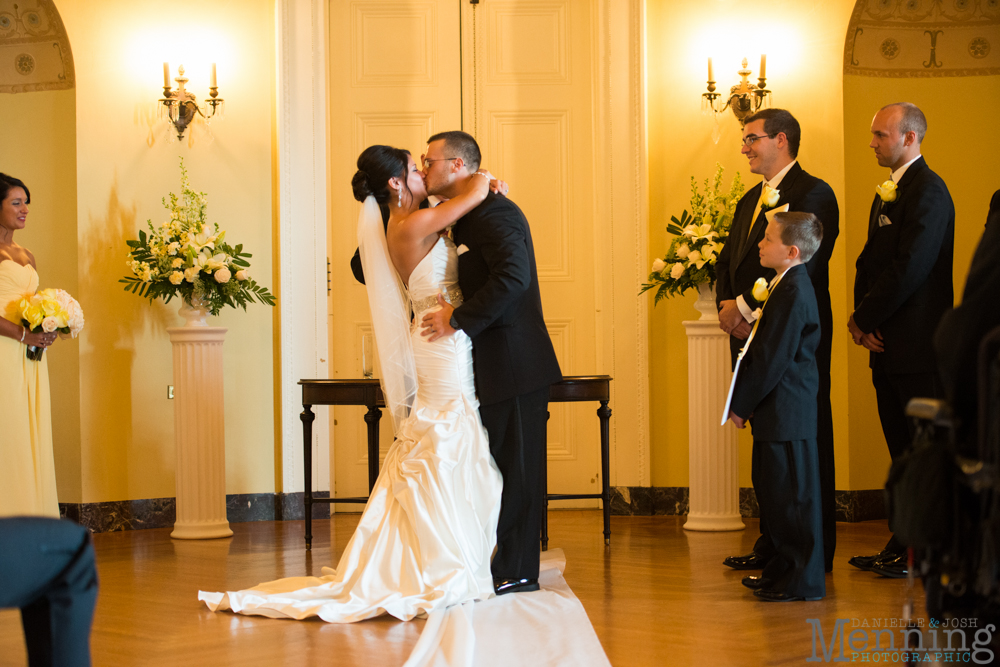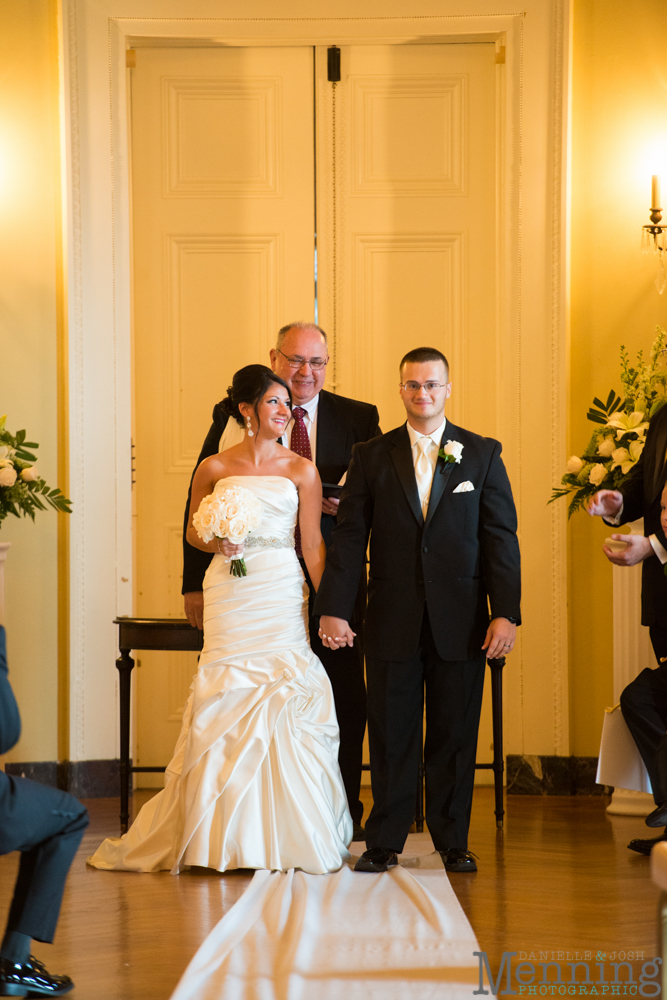 Bubbles are always pretty epic at this iconic Youngstown location.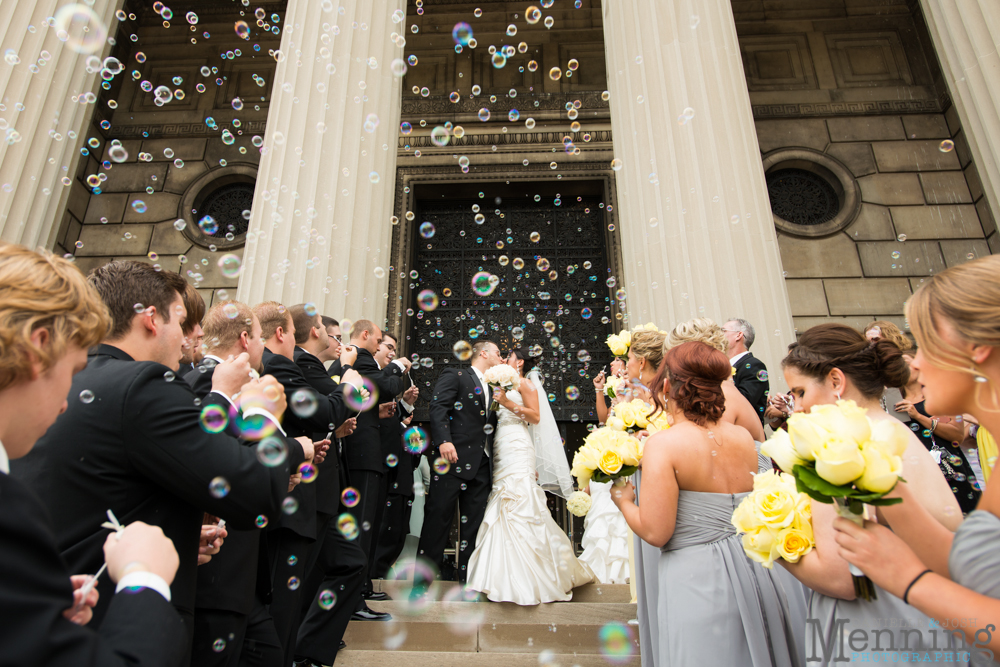 Then we shot some bridal party photos. "K" for the couple's new last name together!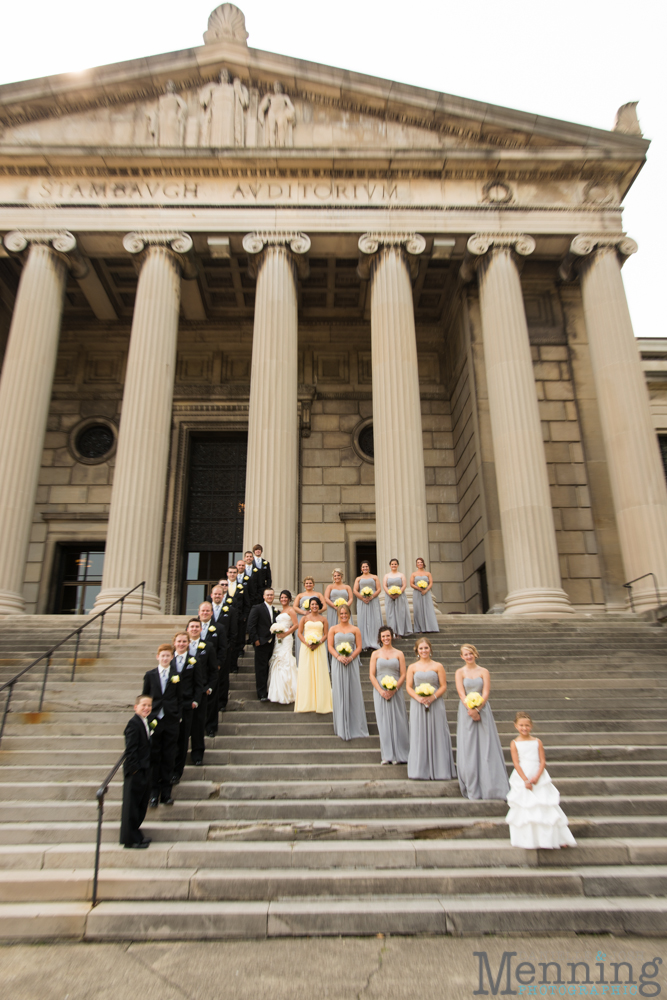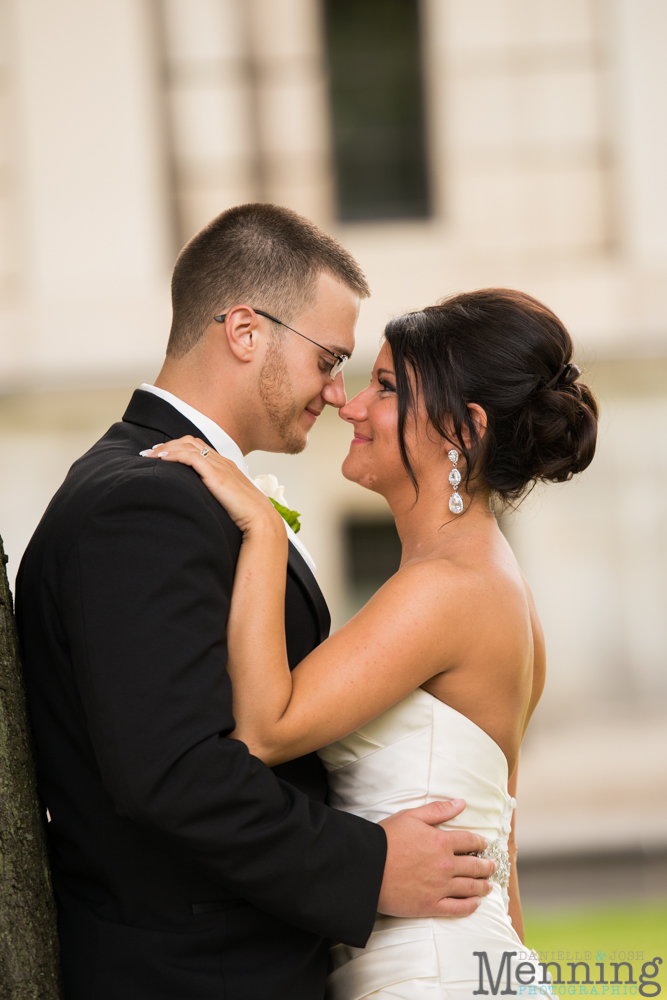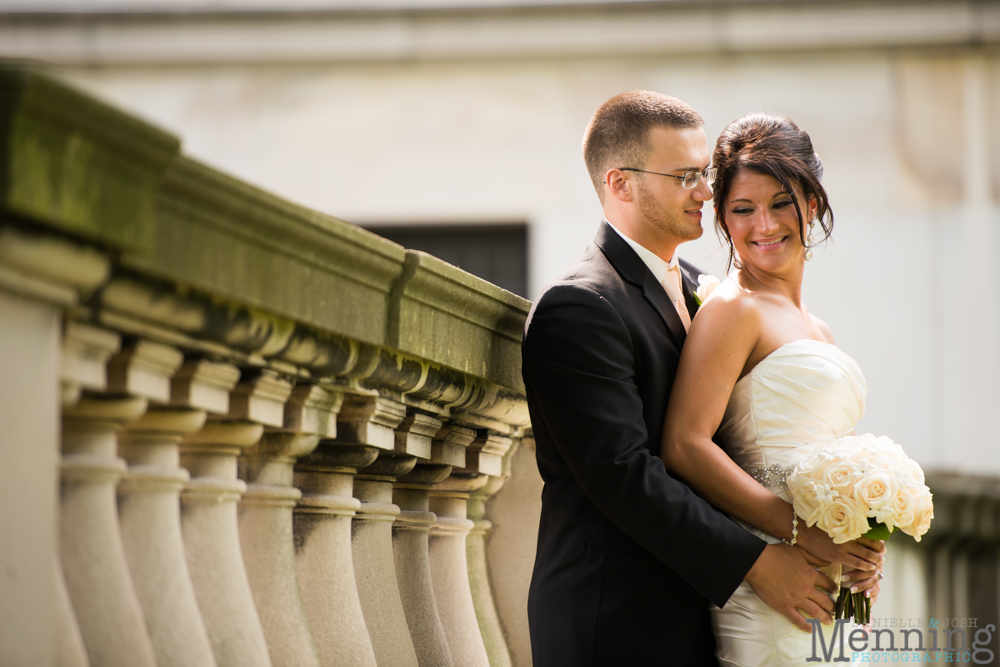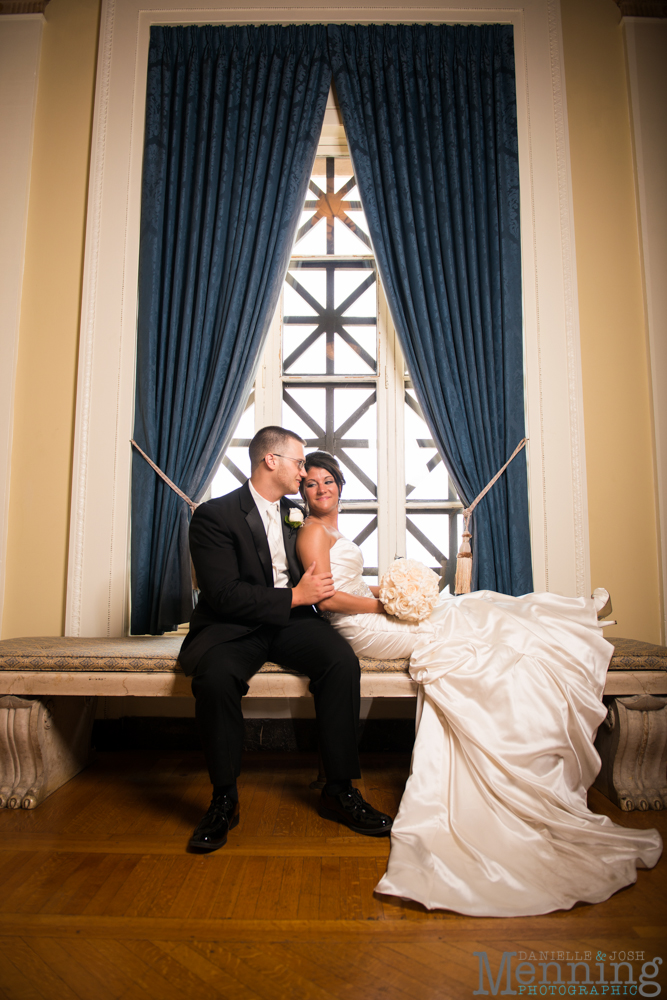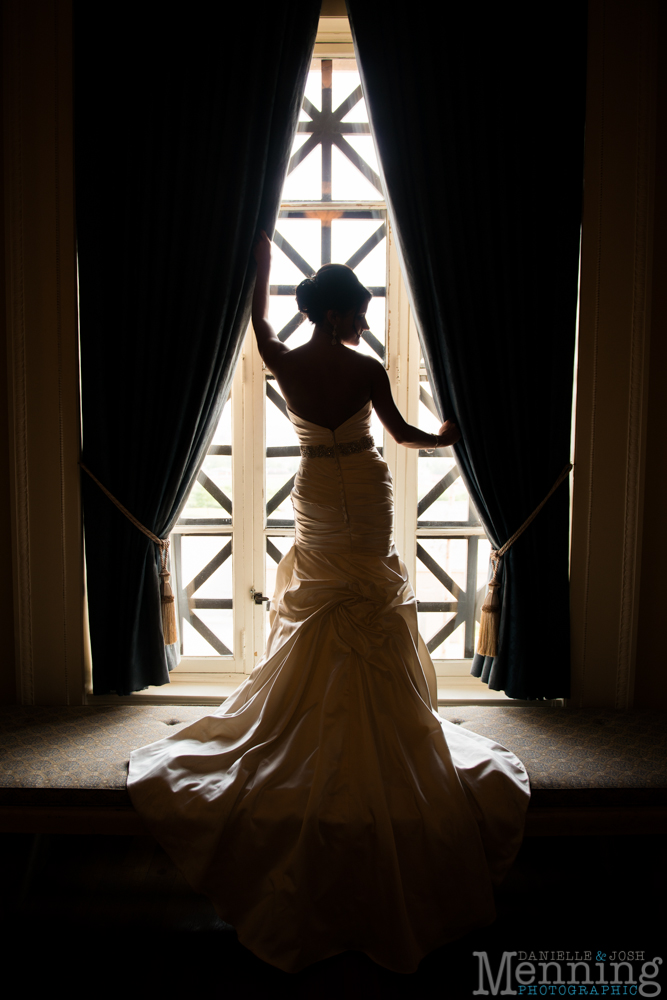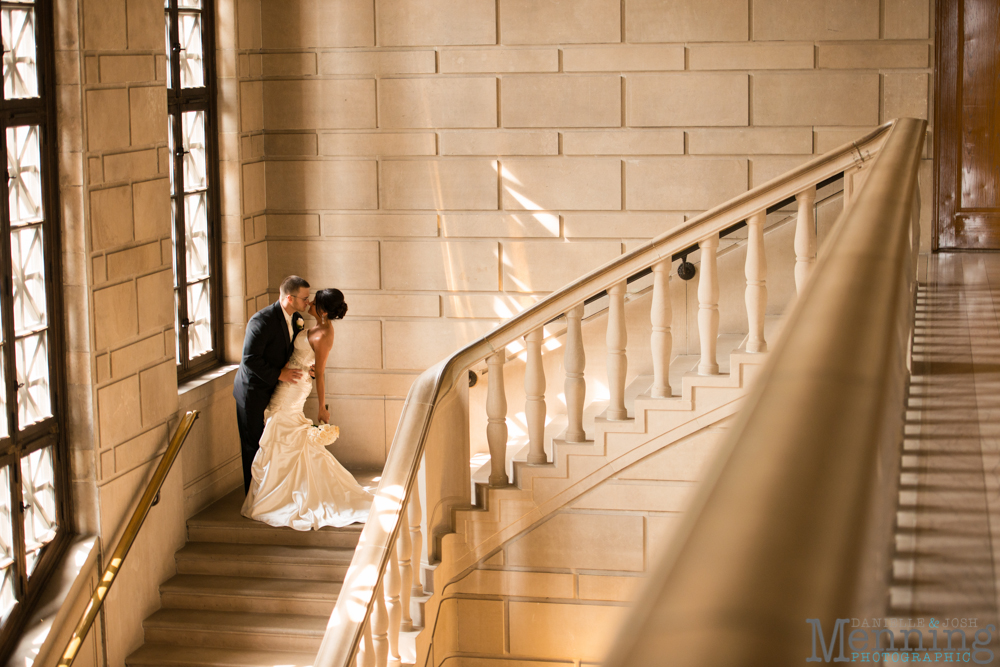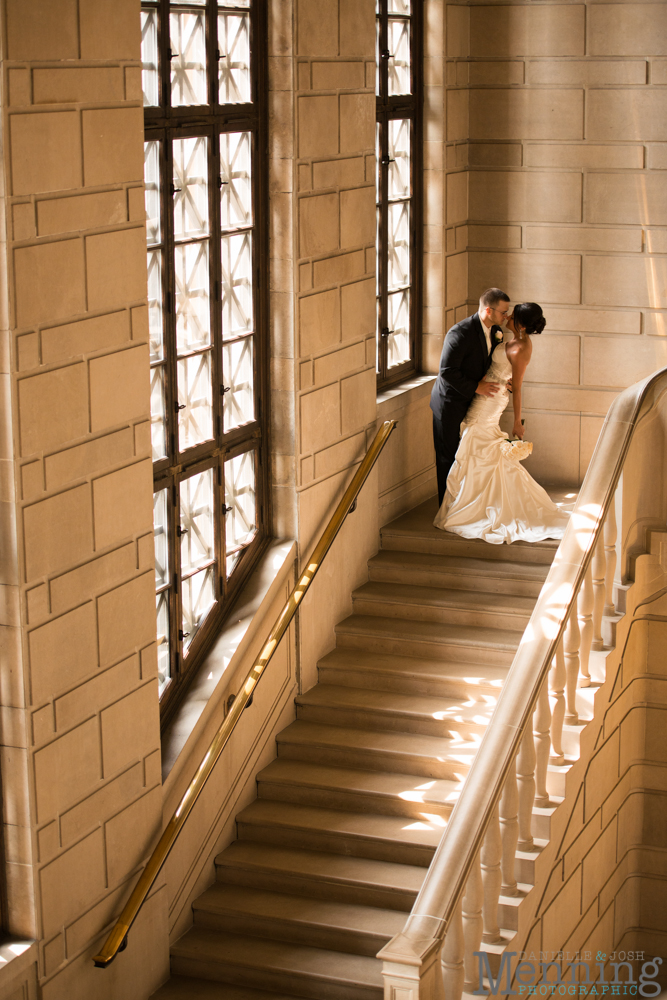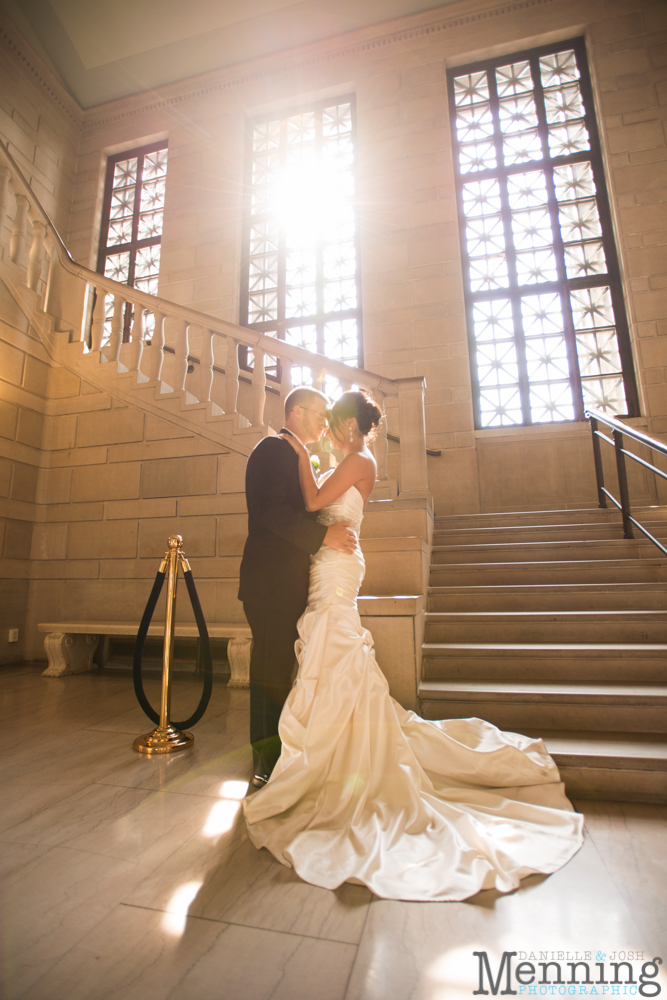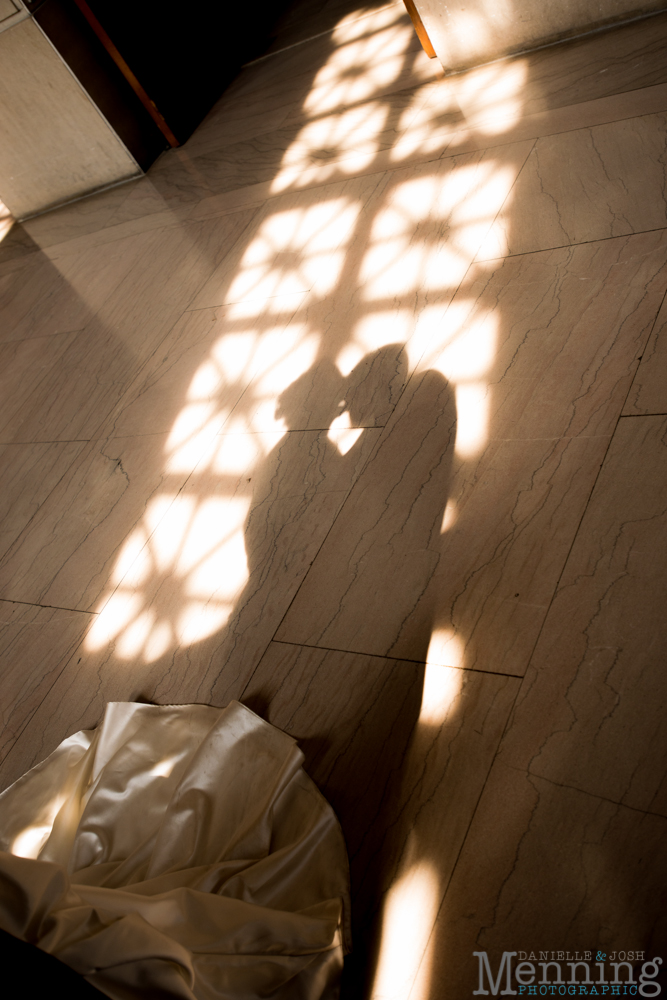 We love the bride and groom creative session part of the day! These two were so happy and full of smiles together.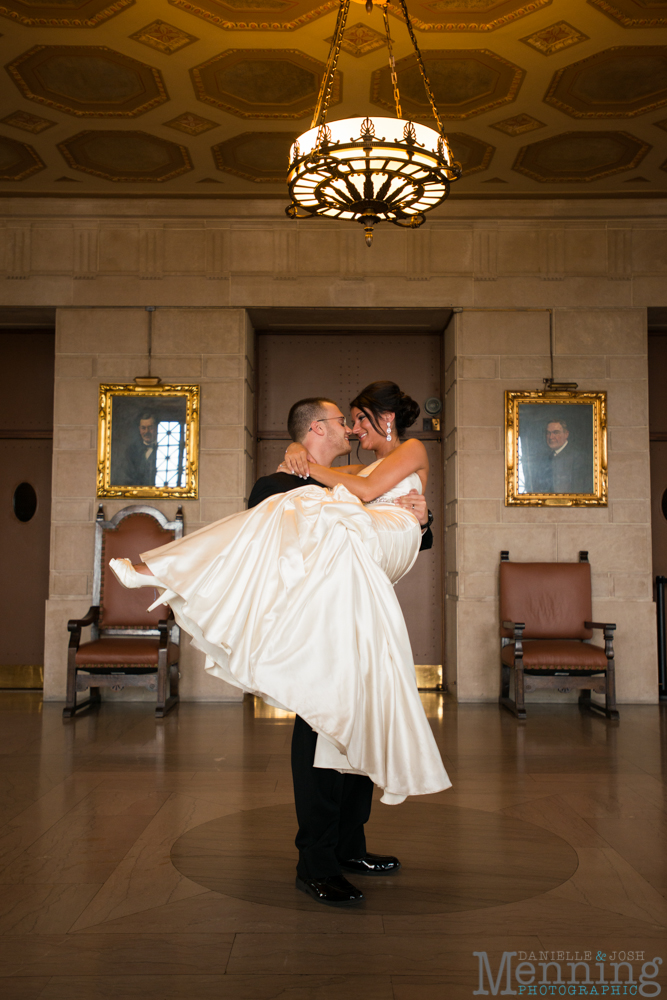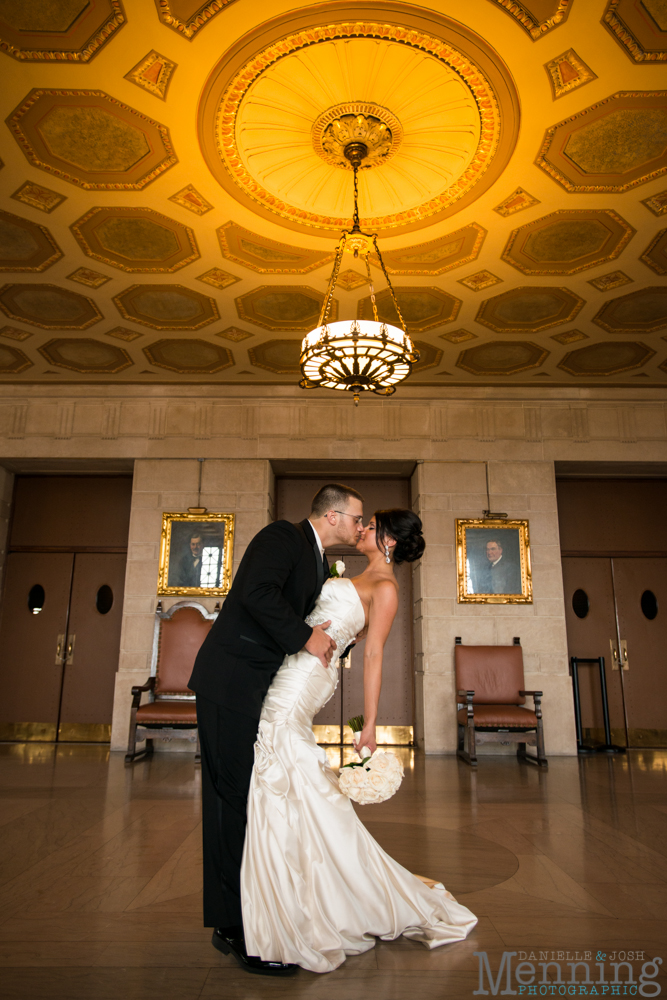 The reception was just downstairs so it was really convenient having everything in one location for the entire day.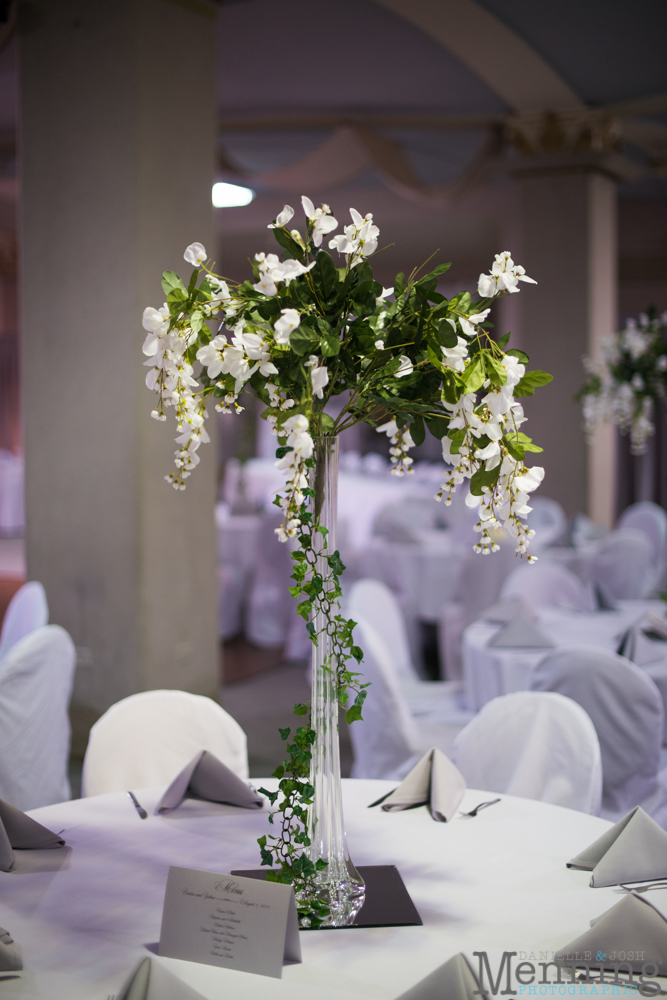 Alexis Weber made the cake.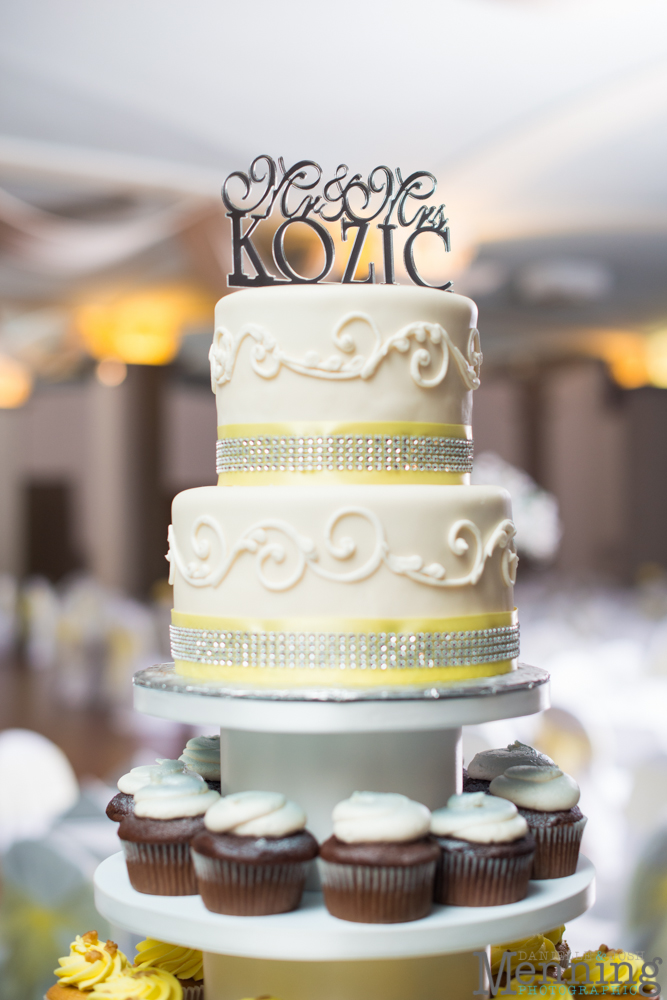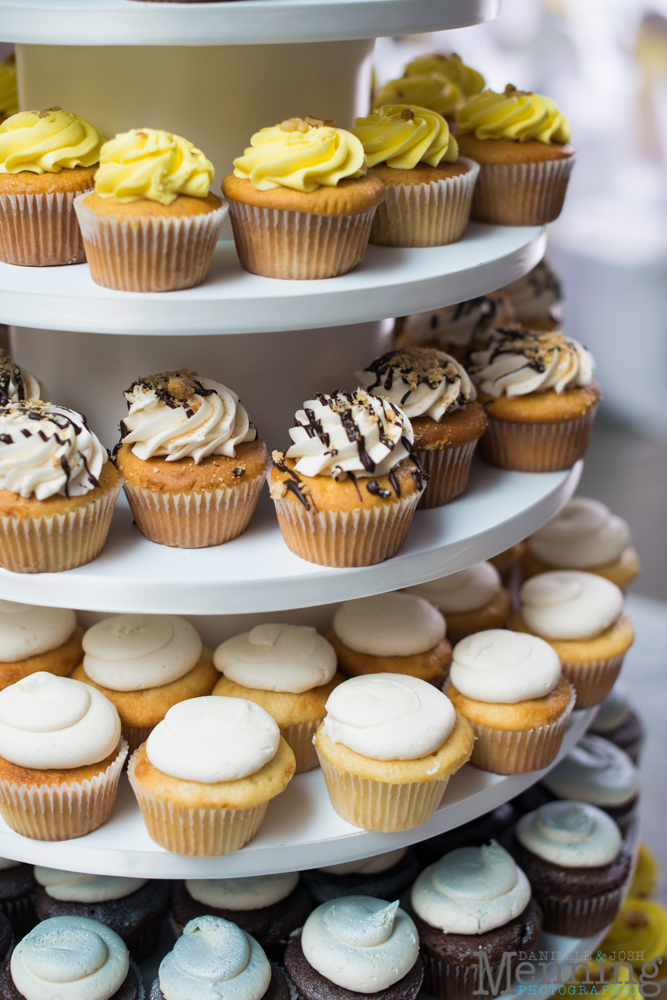 Josh's special groom's cake: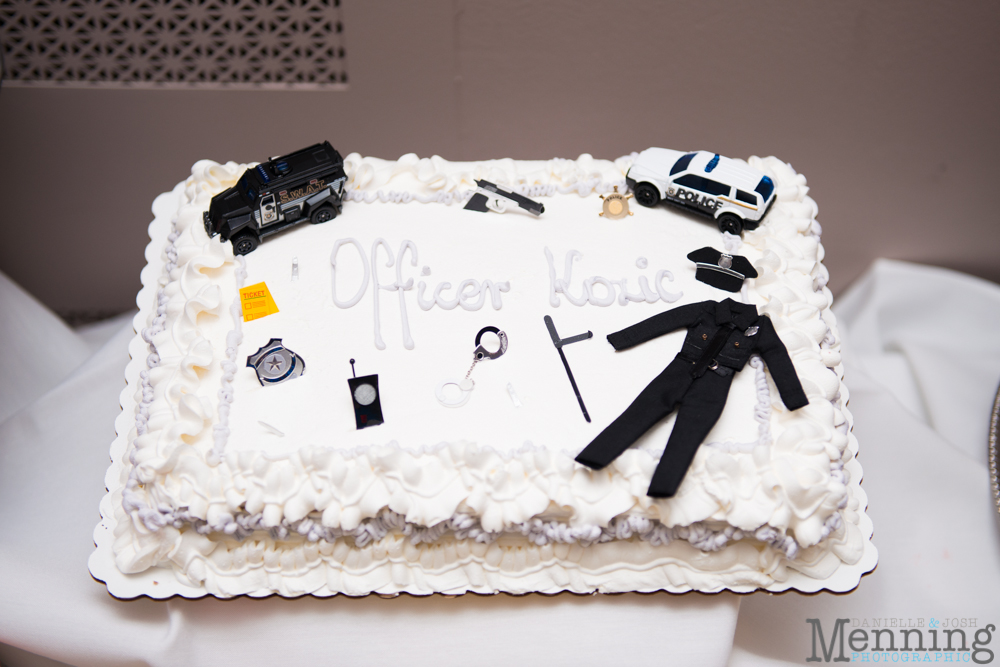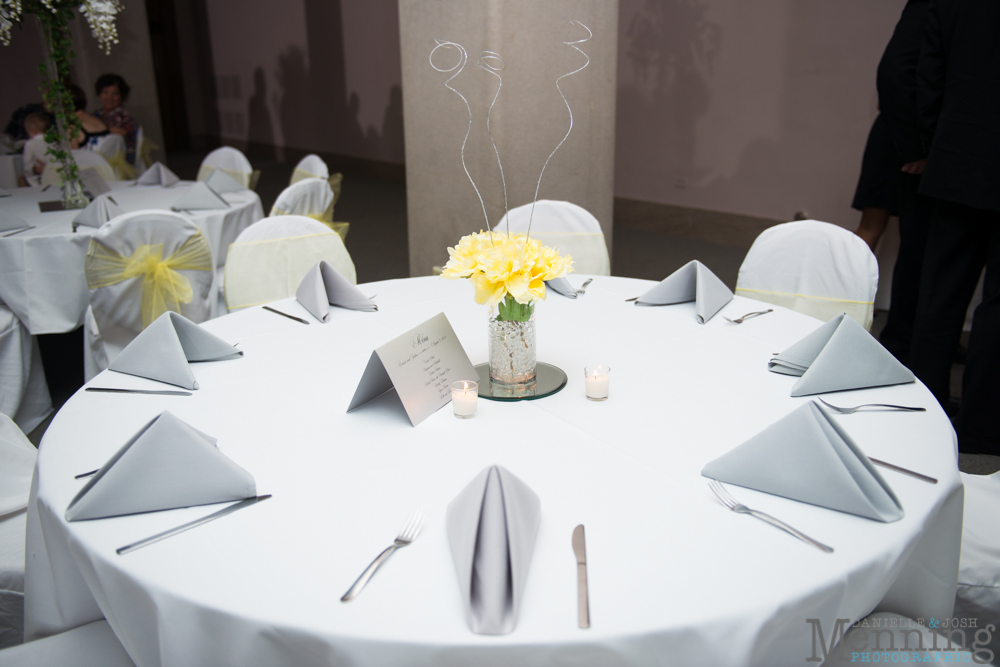 The ring bearer and flower girl; all I can say is that these two are NOT shy. 🙂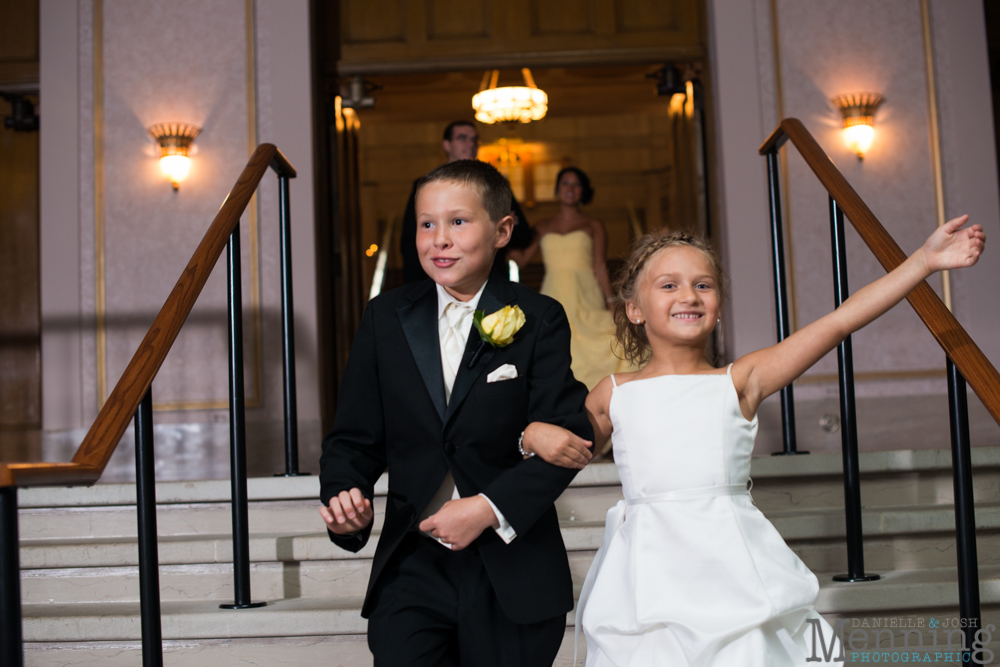 And the guests of honor being introduced to their reception as husband and wife!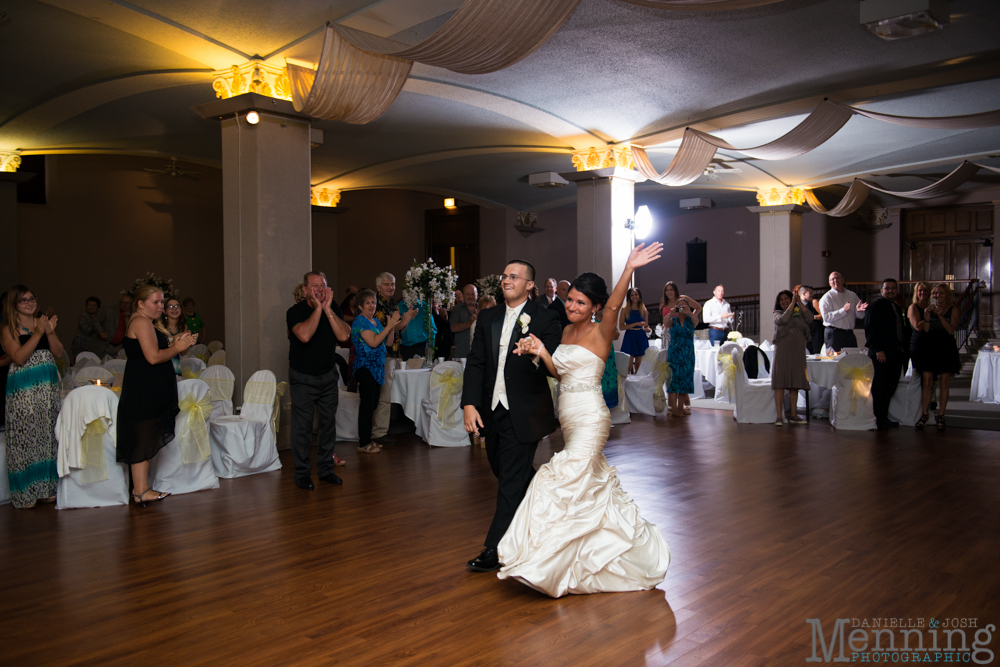 After which the bridal party busted out some colorful, fun props and did a little "Harlem Shake!"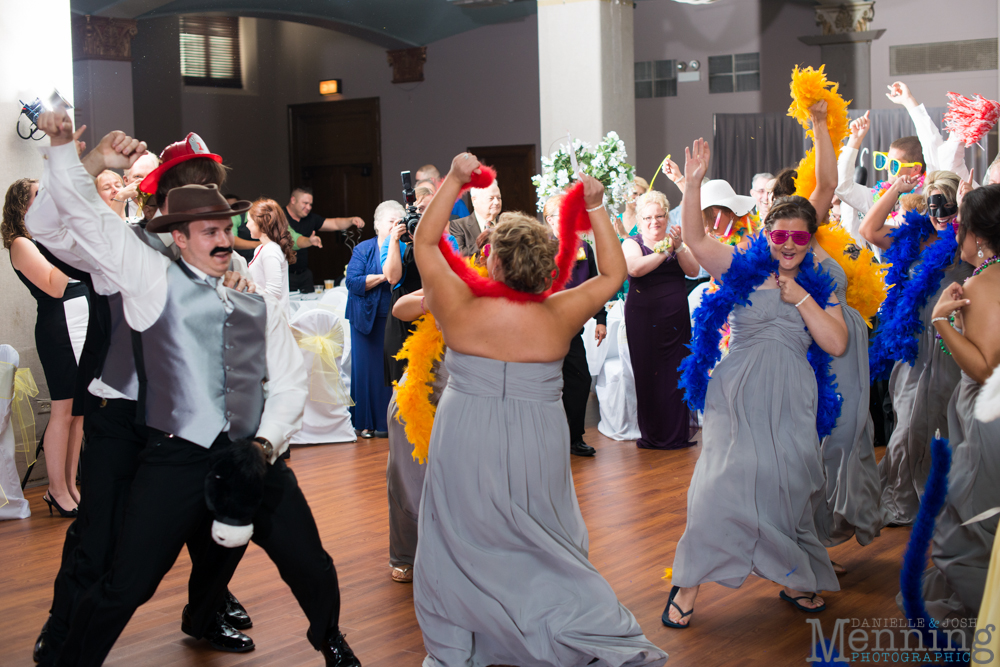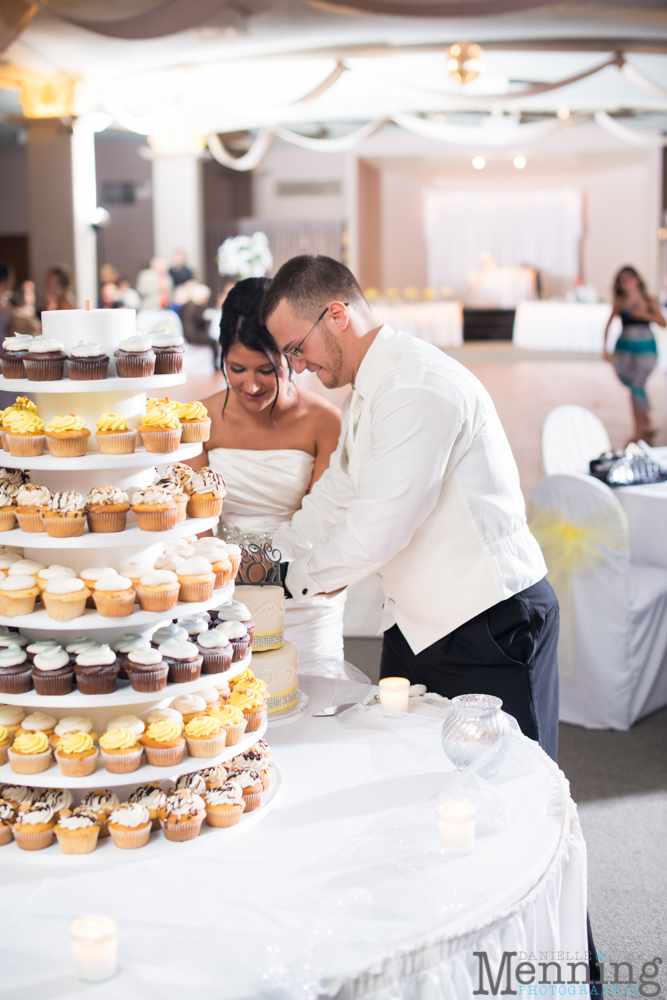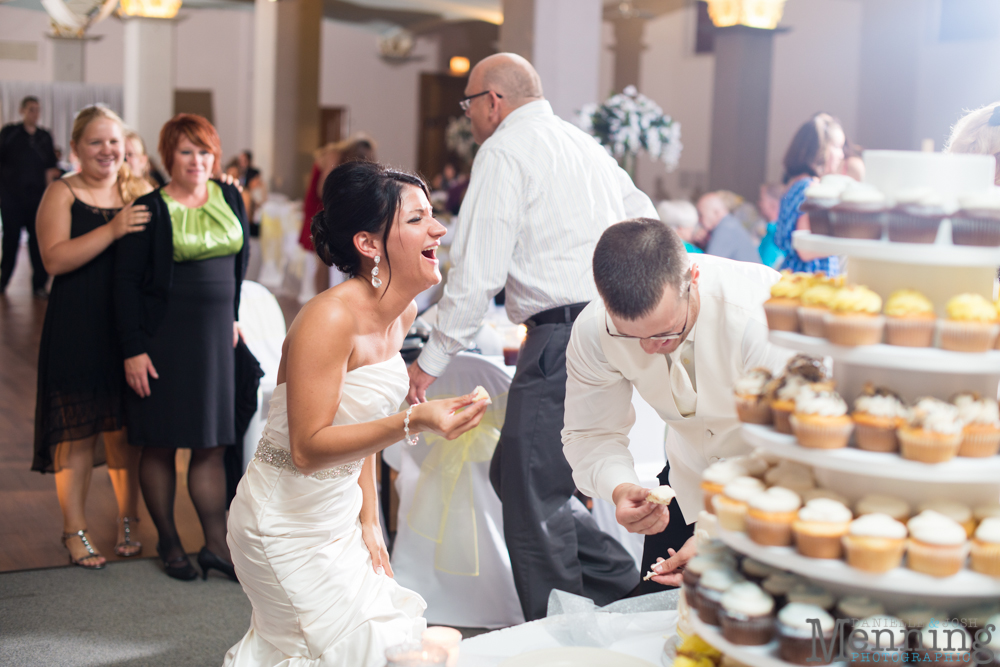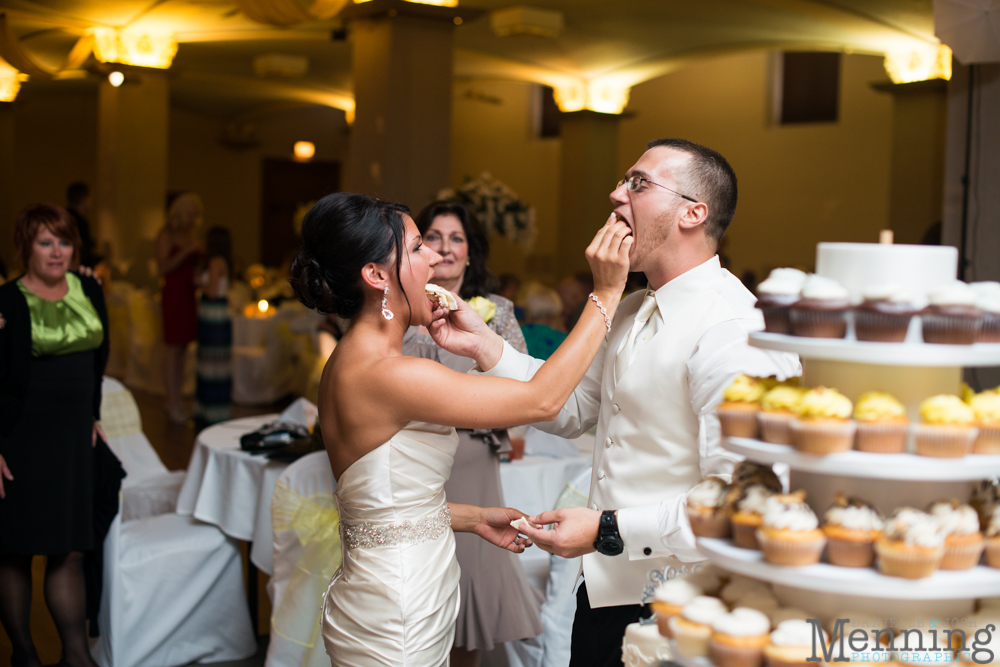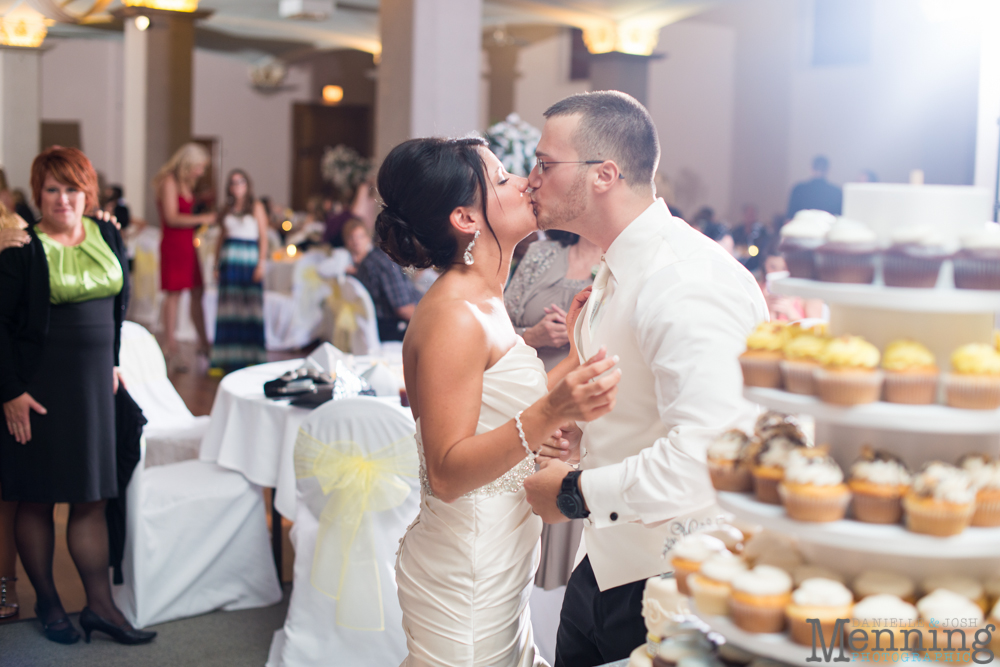 Matt's speech was lots of great advice for Carissa on how to live with Josh. Some were funny and some were thoughtful. I really liked it.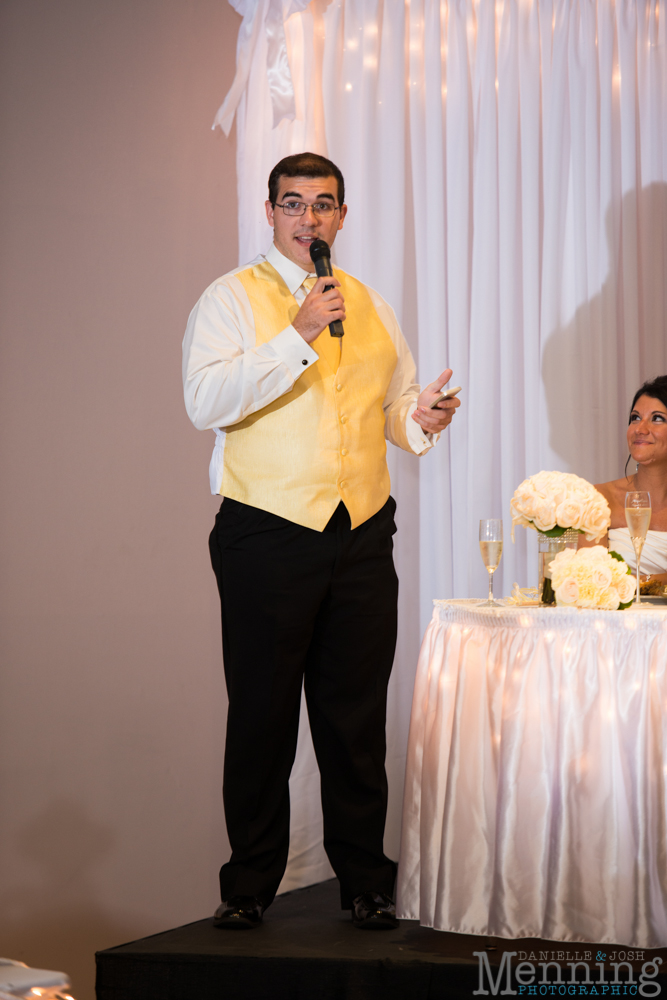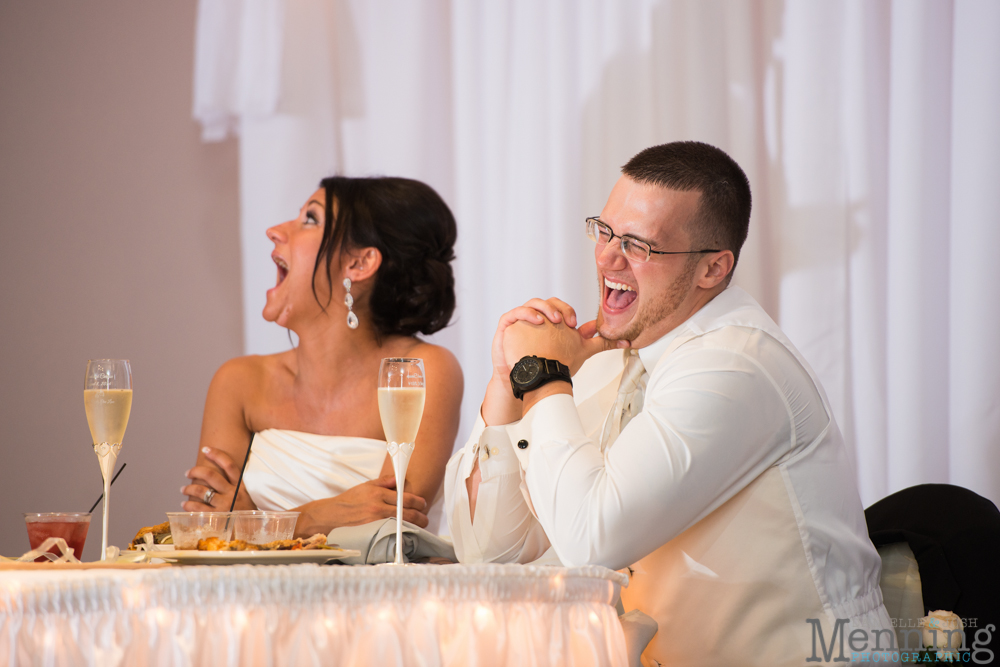 Carissa's younger sister, Morgan, was the Maid of Honor & she did  a great job with her speech despite a self-proclaimed fear of public speaking. No one could tell she was nervous! She made Carissa & Josh laugh by telling everyone how much Carissa talked about Josh's muscles after they first met. 🙂 And she made her cry a little, too. Great speech.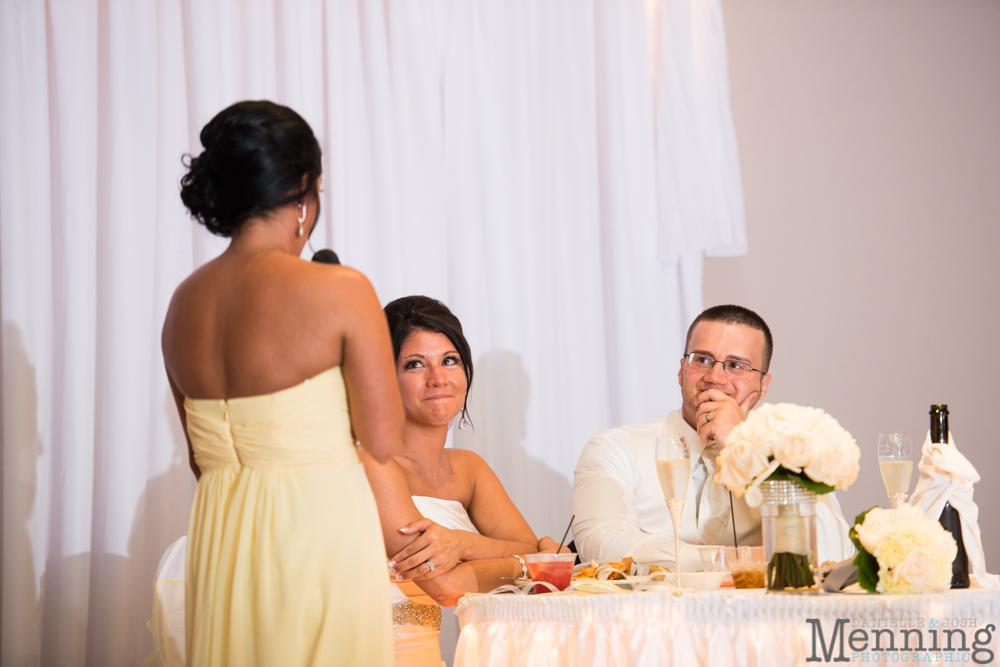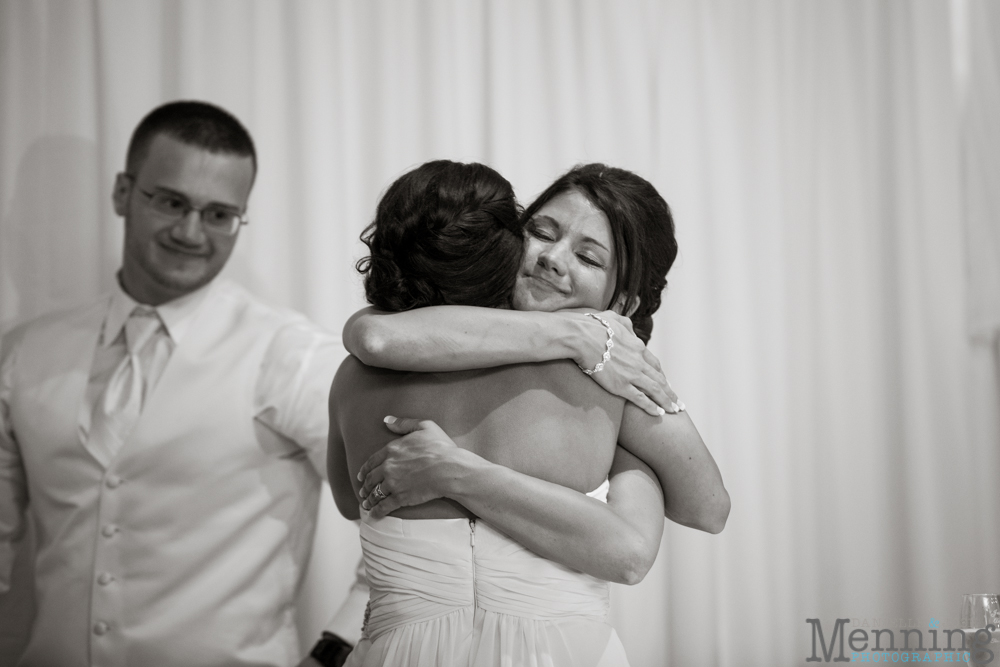 Their first dance was to "I Don't Dance" by Lee Brice.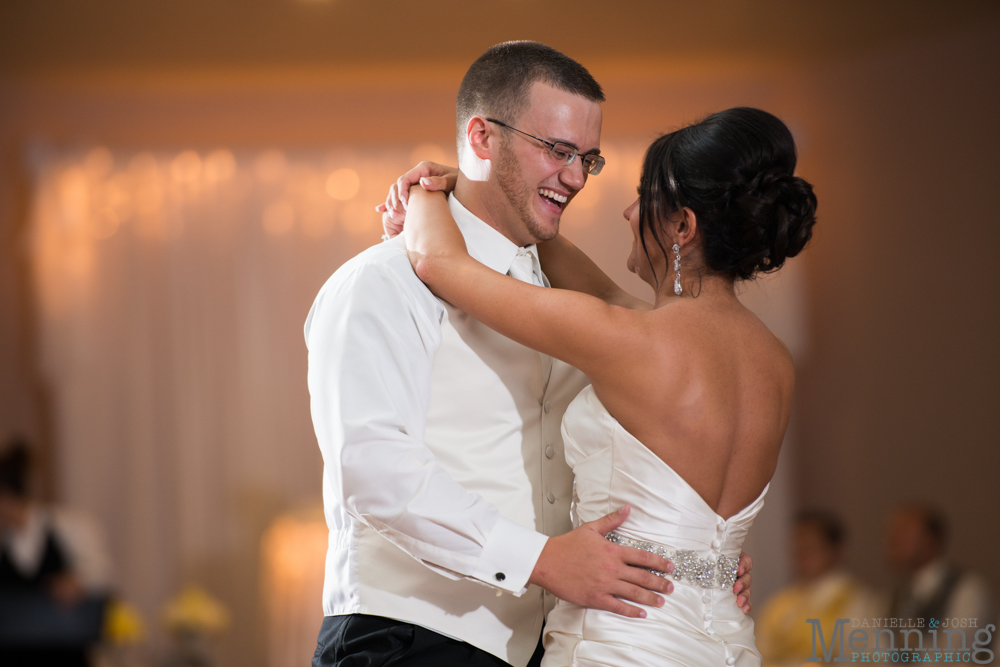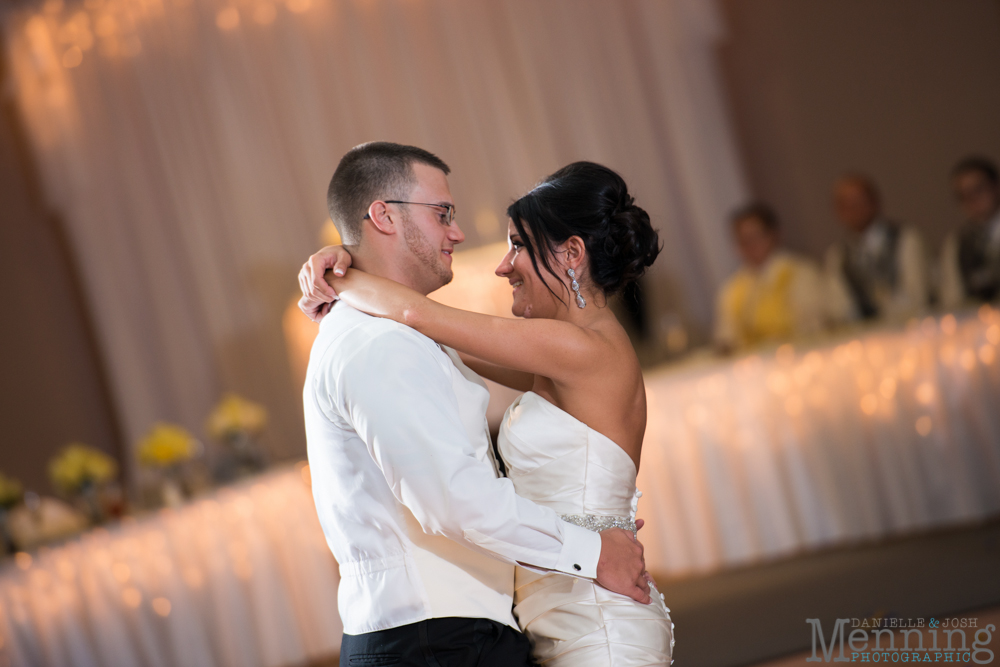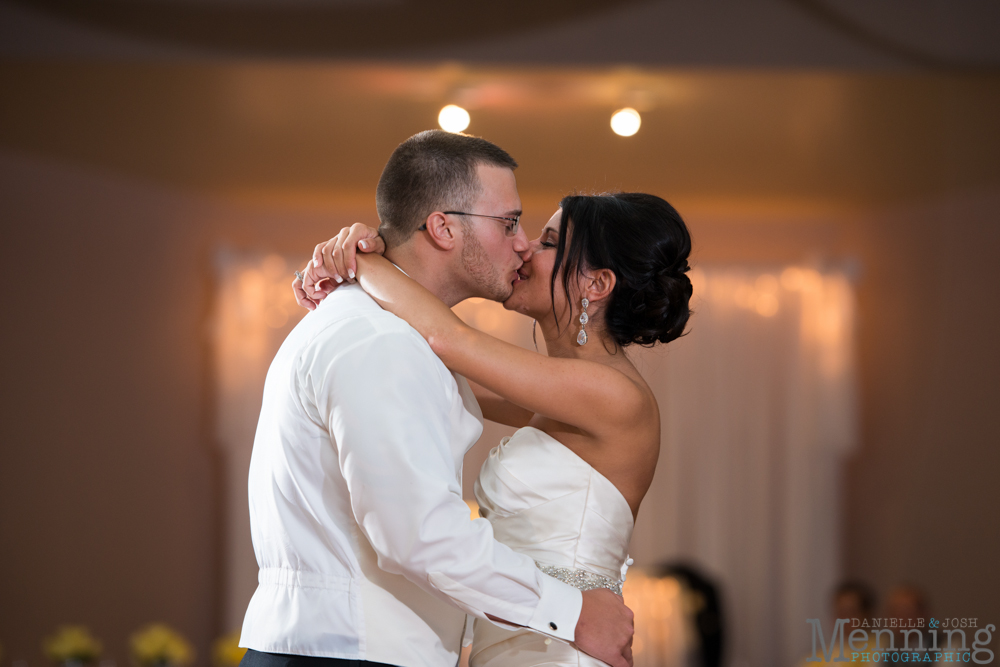 Then the dancing and big party started. It was fun for everyone!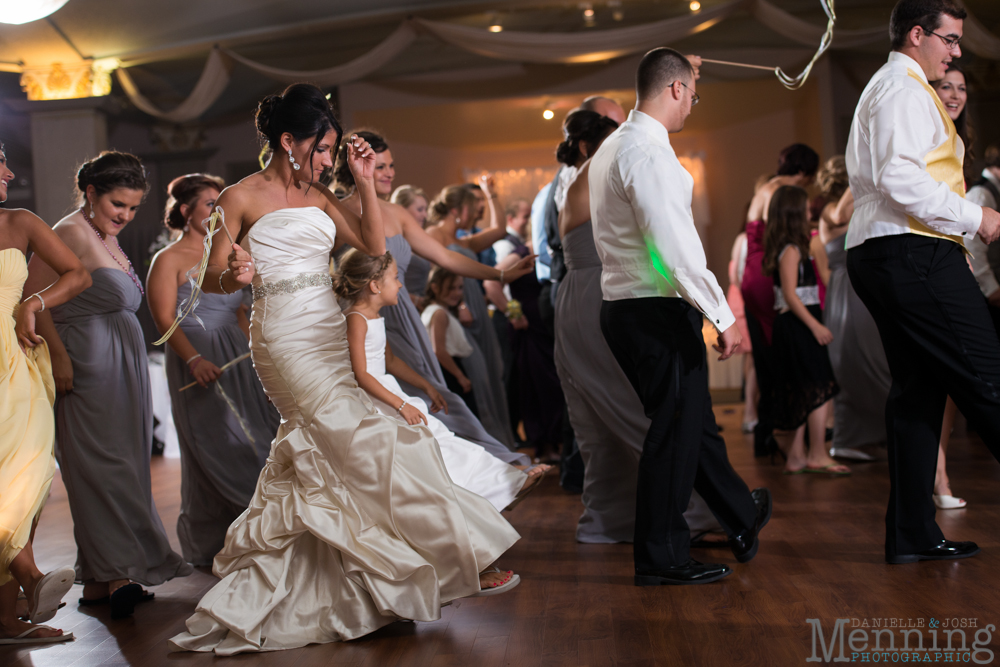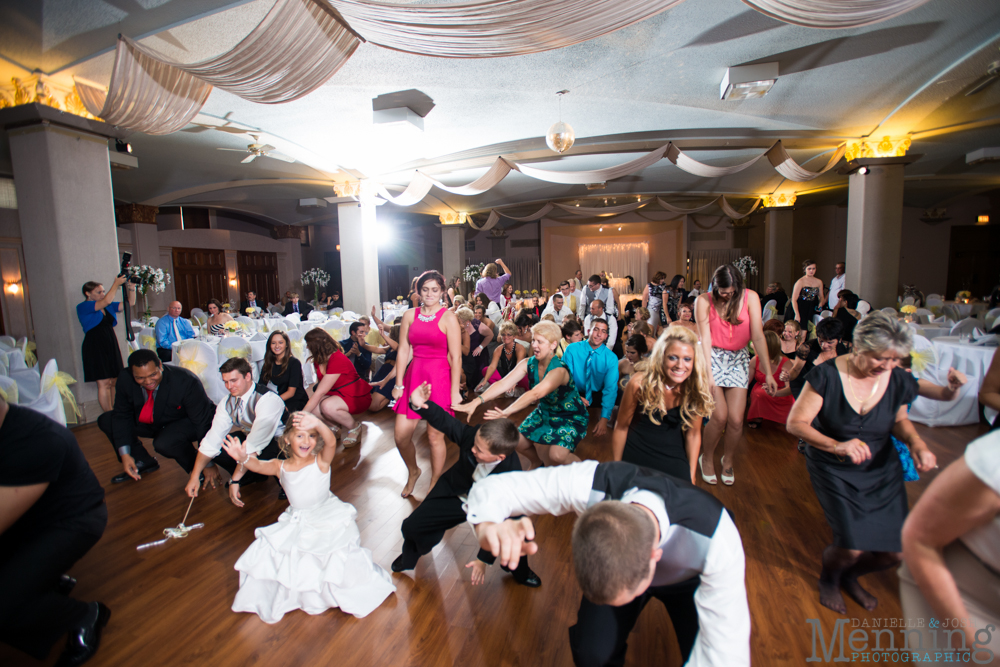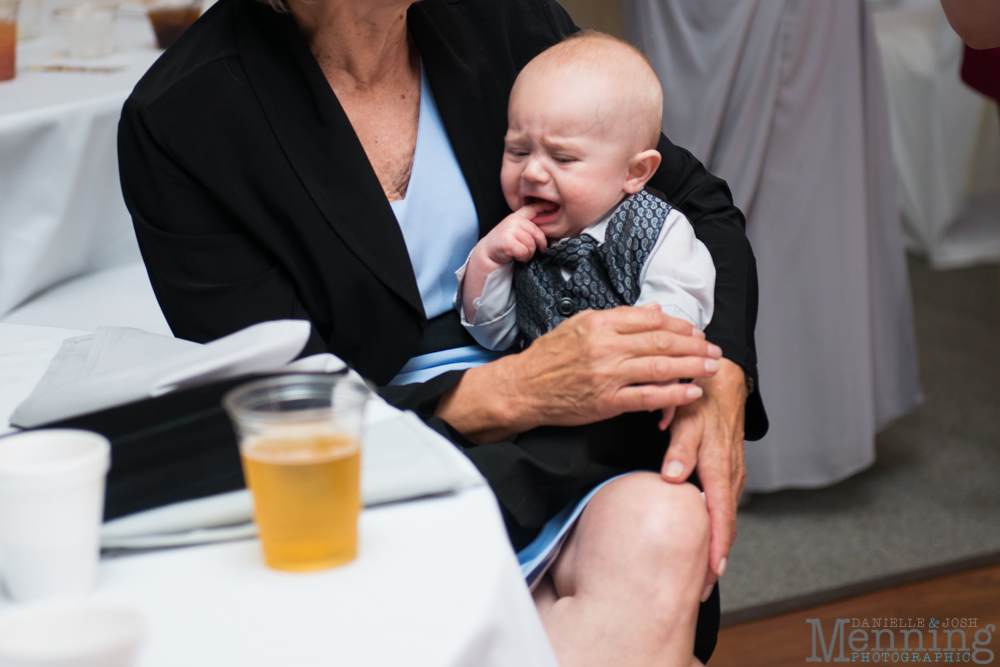 Josh & his mom: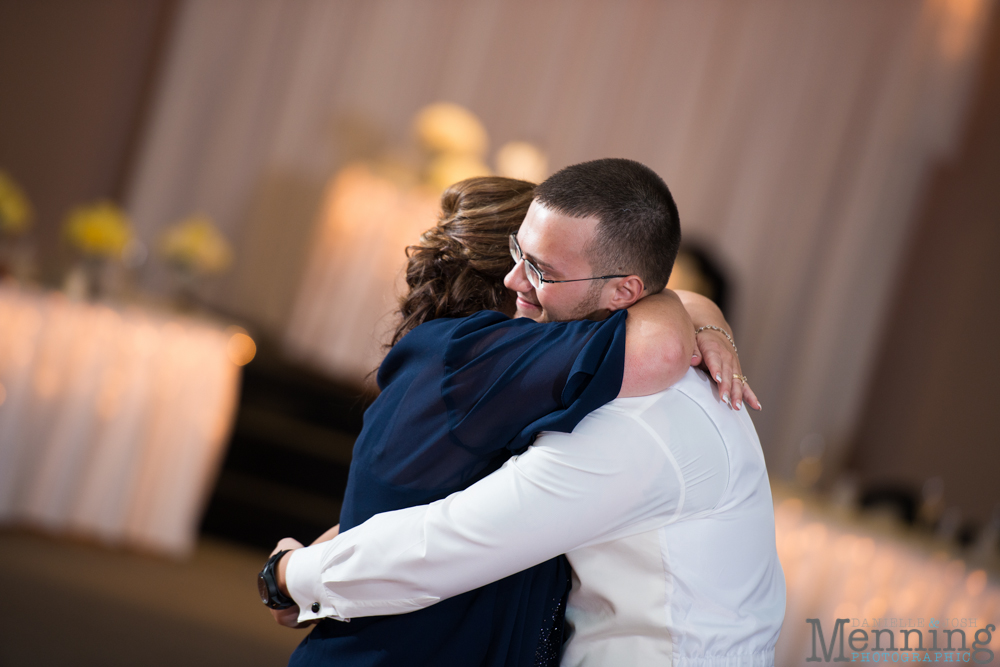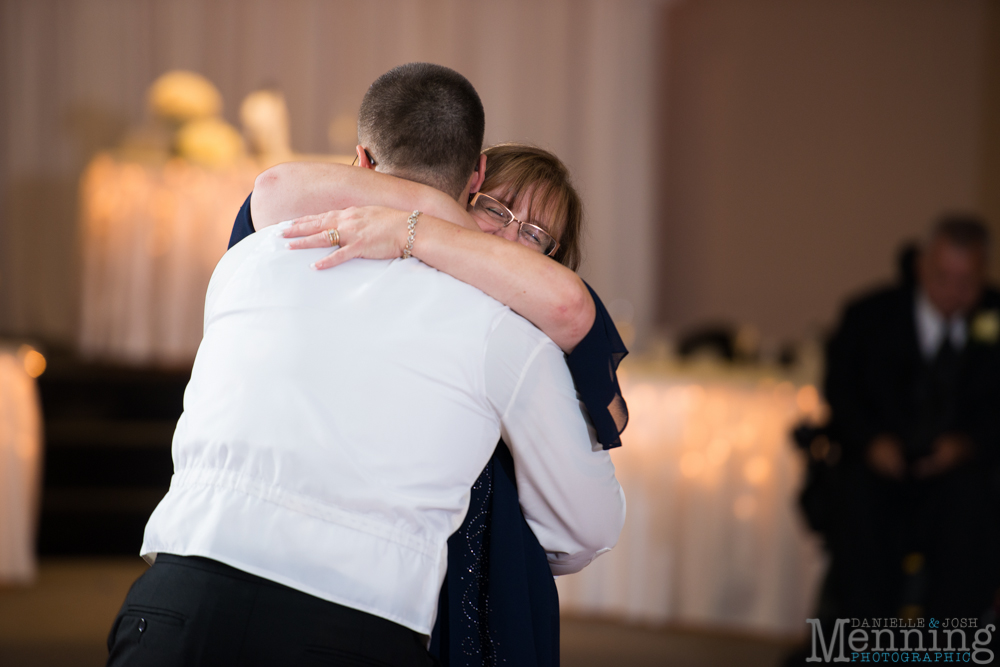 Her only little boy.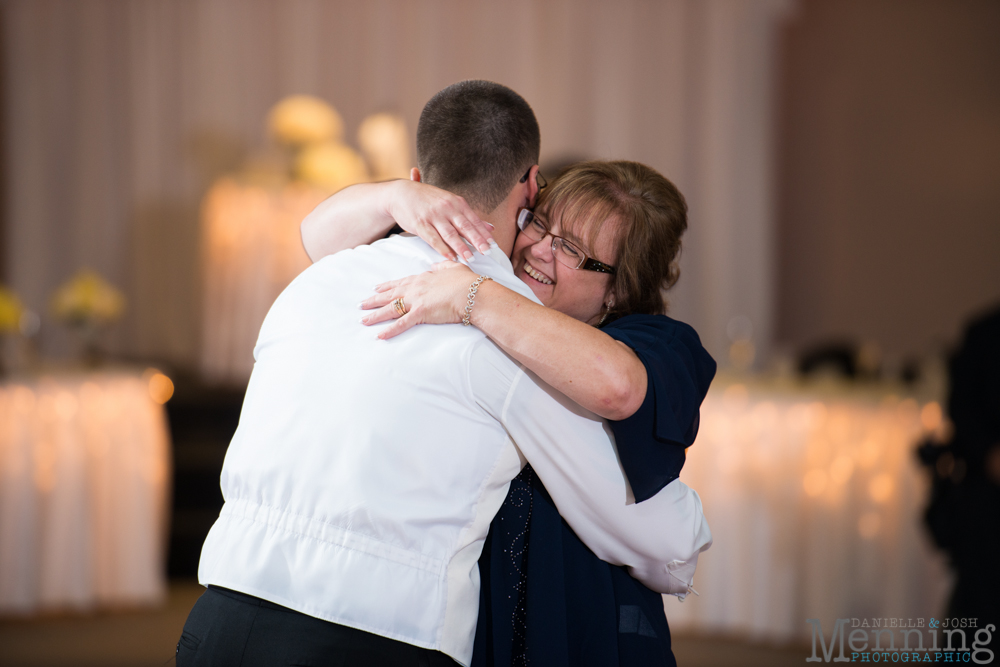 Carissa & her dad: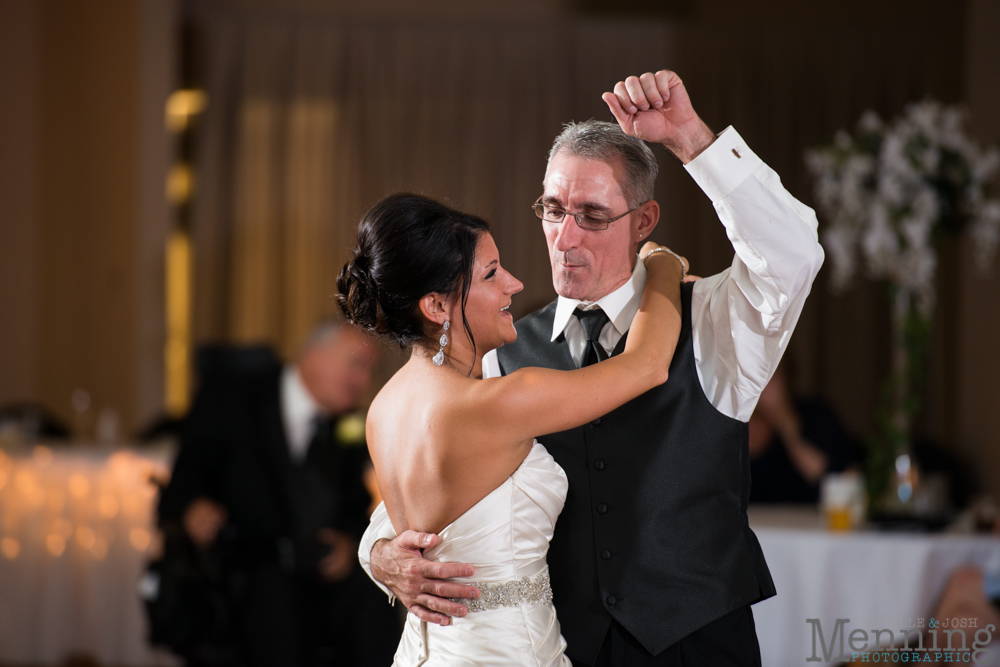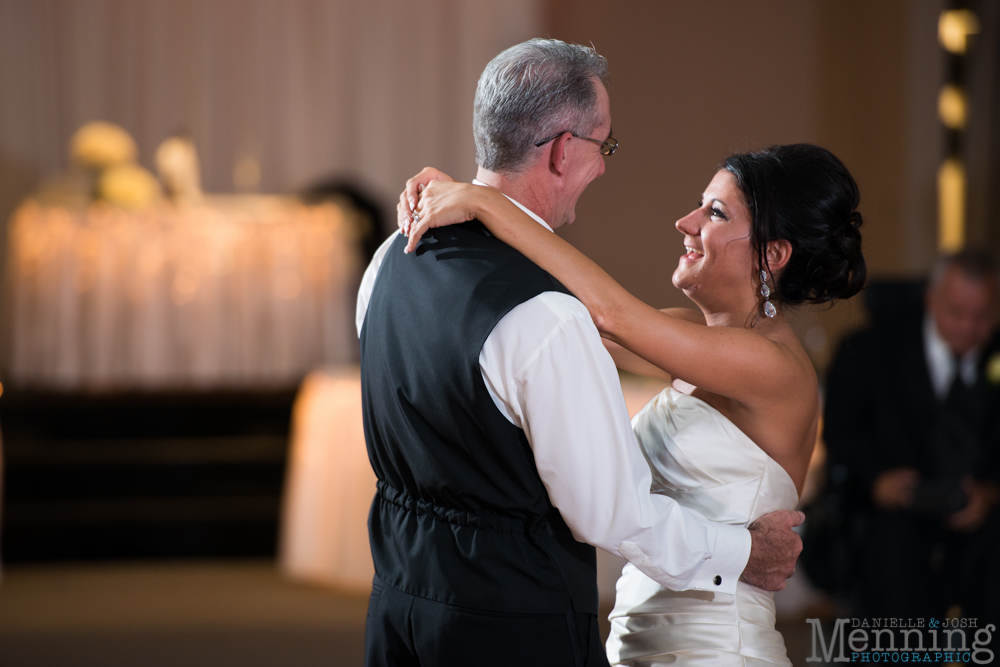 Giving away his first daughter.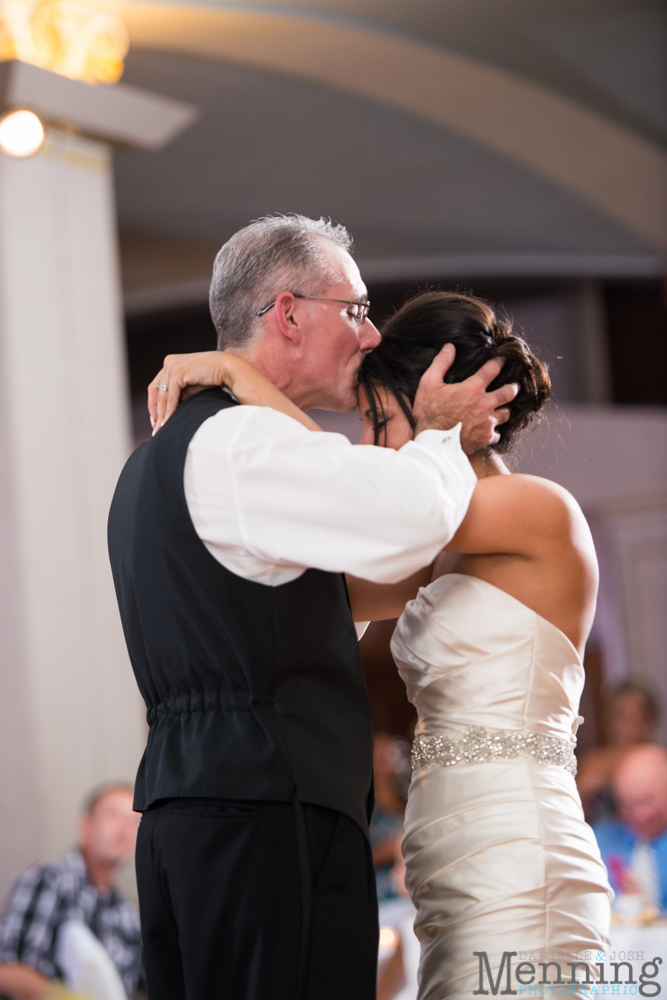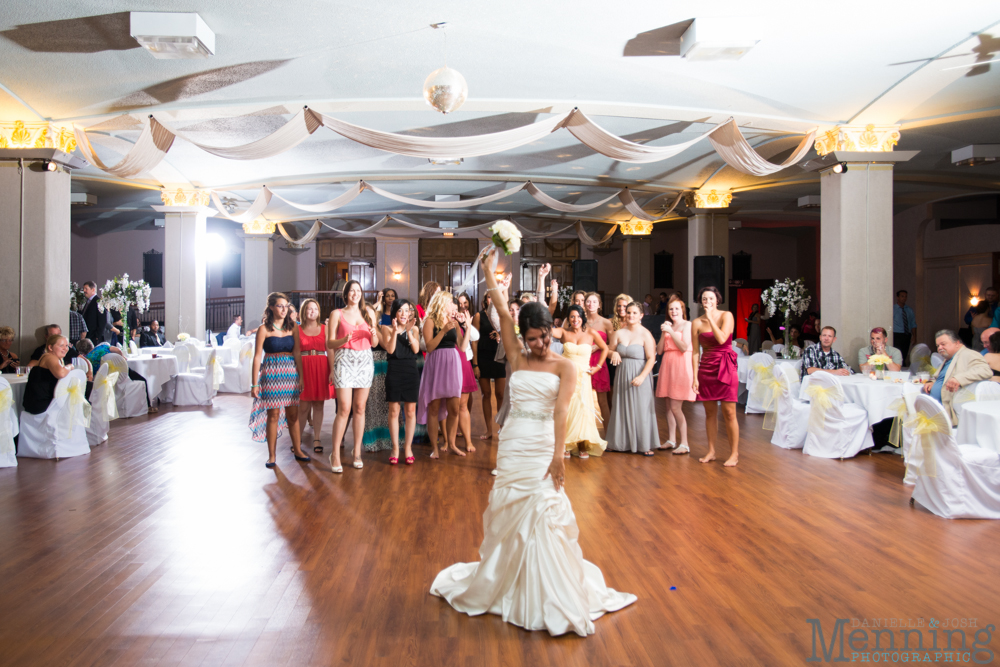 Carissa's grandma with the ups!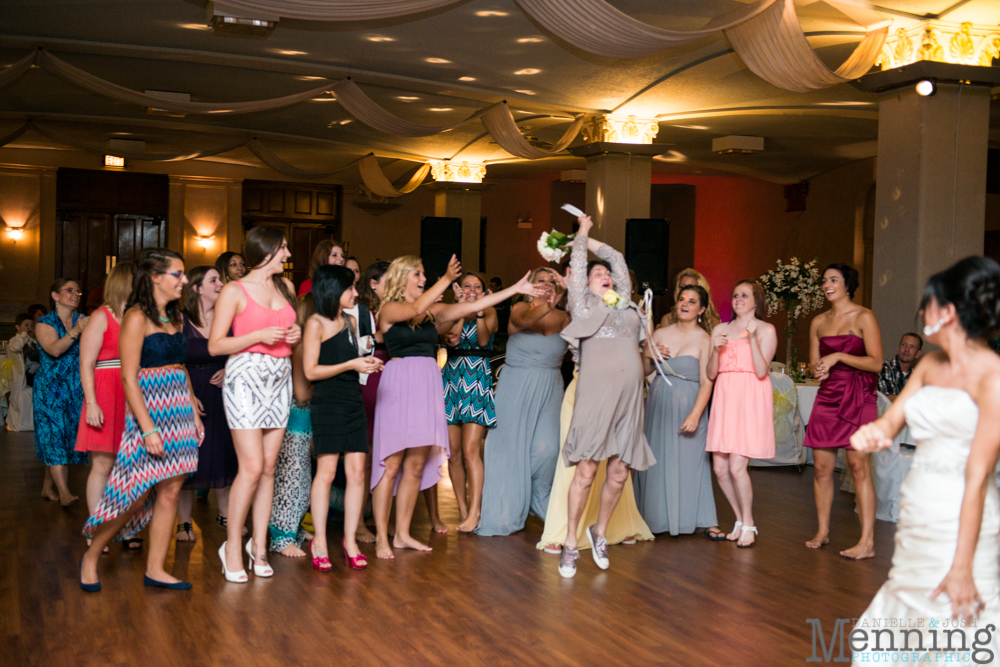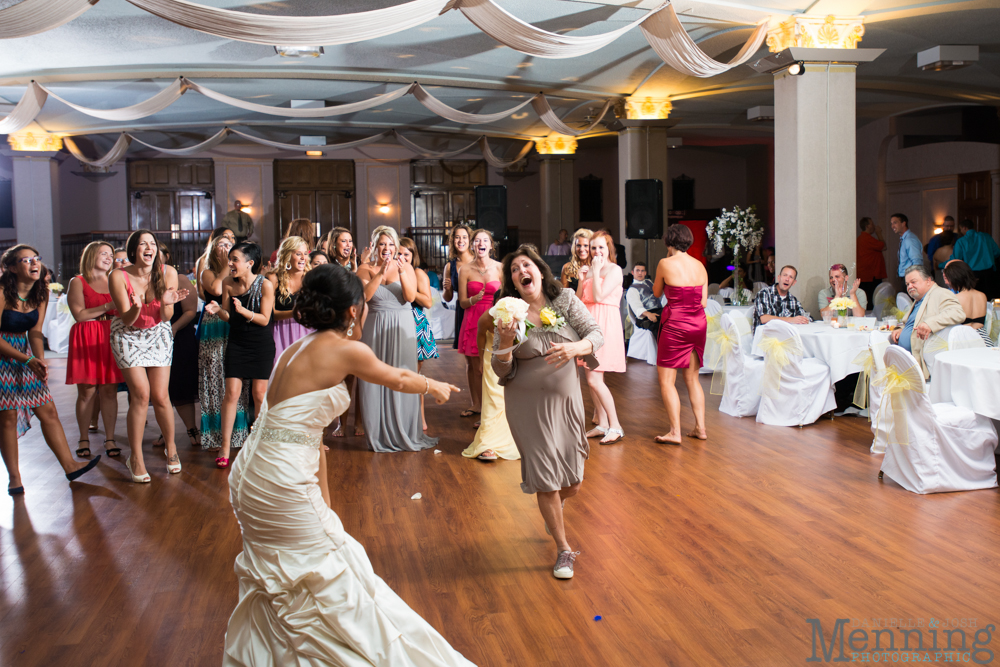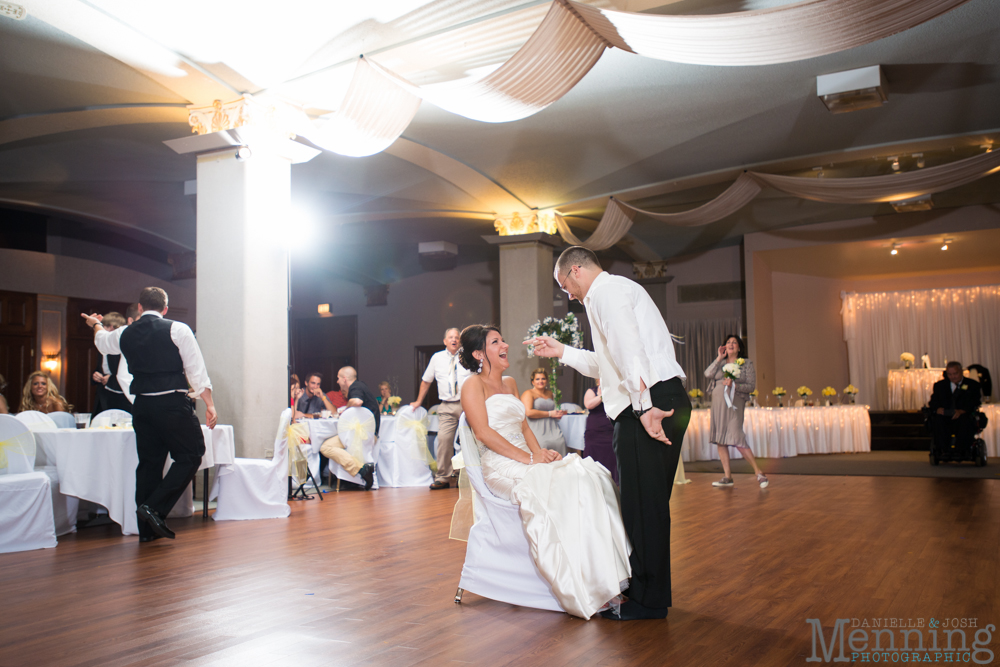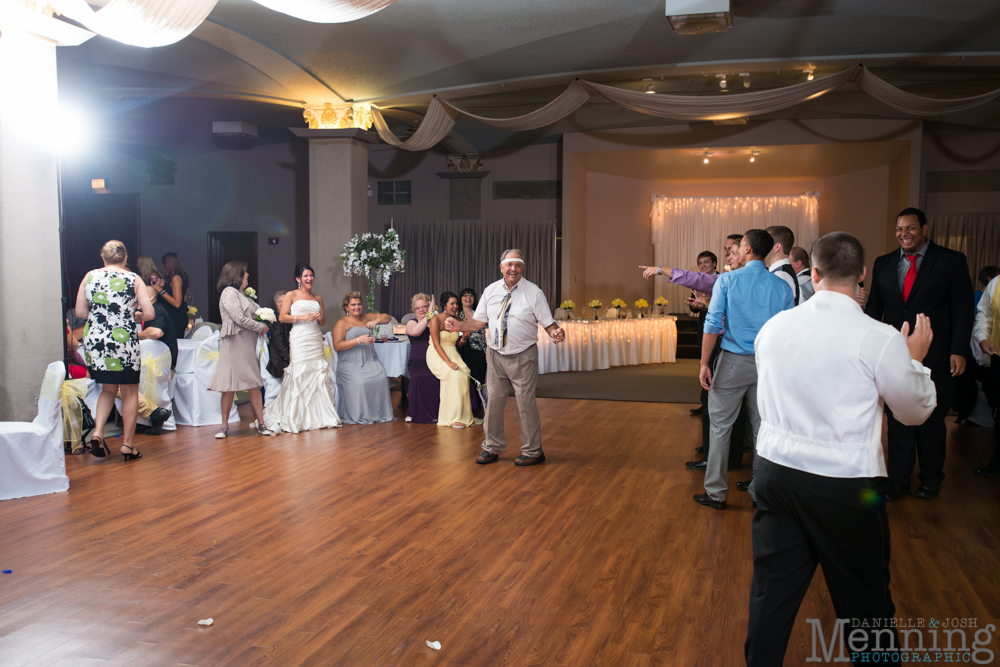 Flower girl, Aubrie, did an amazing rendition of "Mama's Song" by Carrie Underwood. So adorable.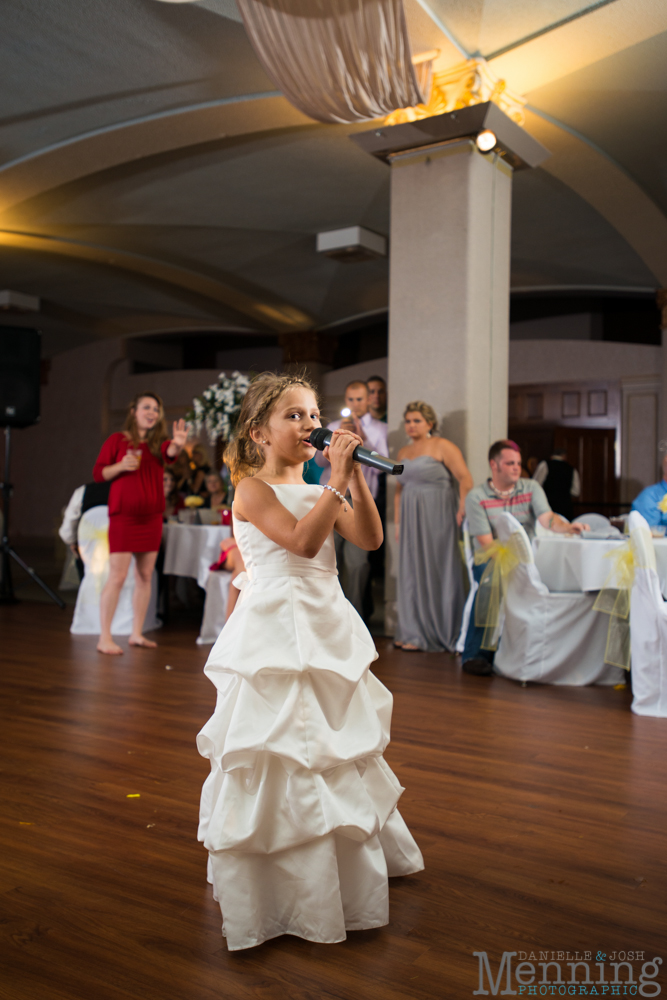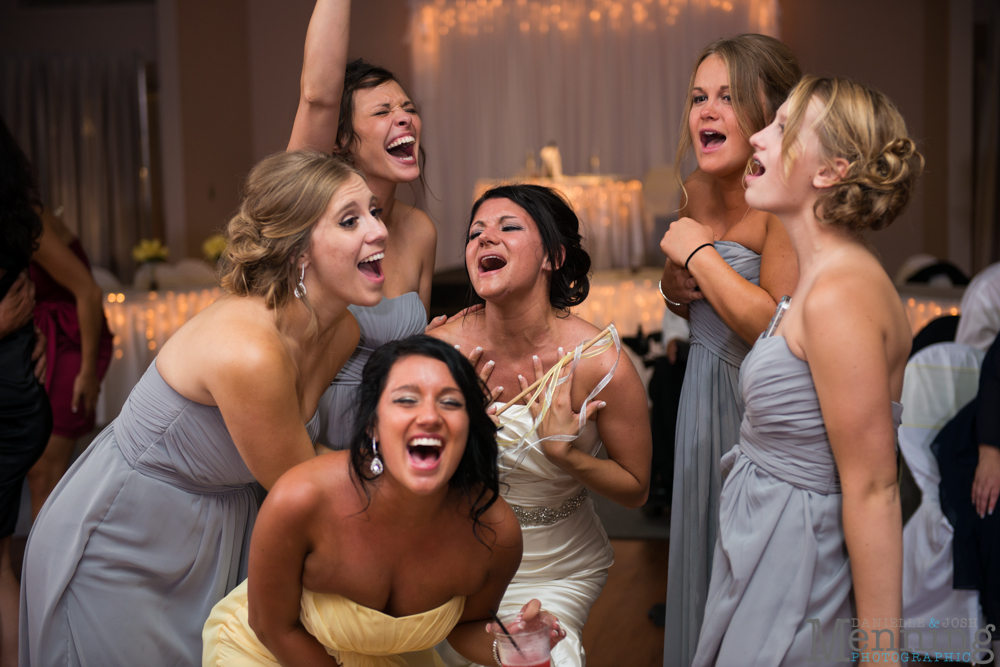 I couldn't resist throwing this into the blog. This is the behind the scenes of the ring shot.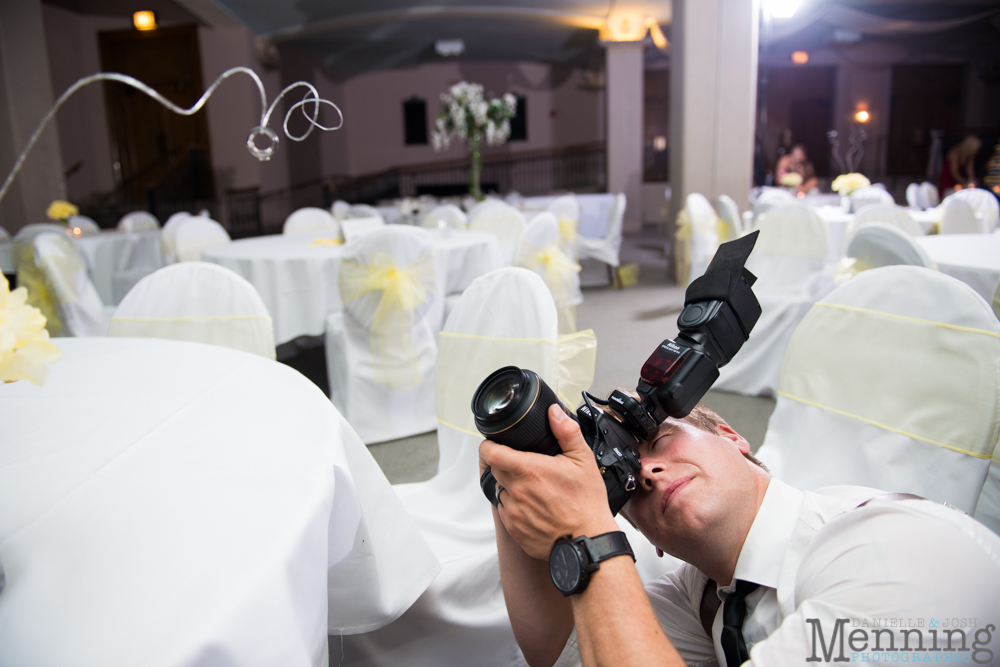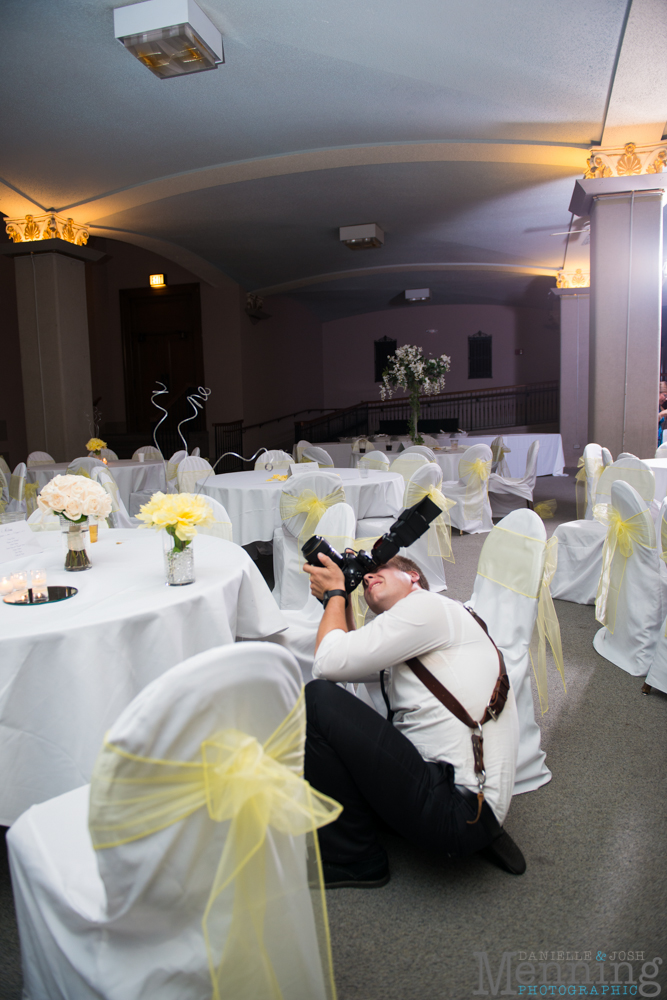 And the finished product!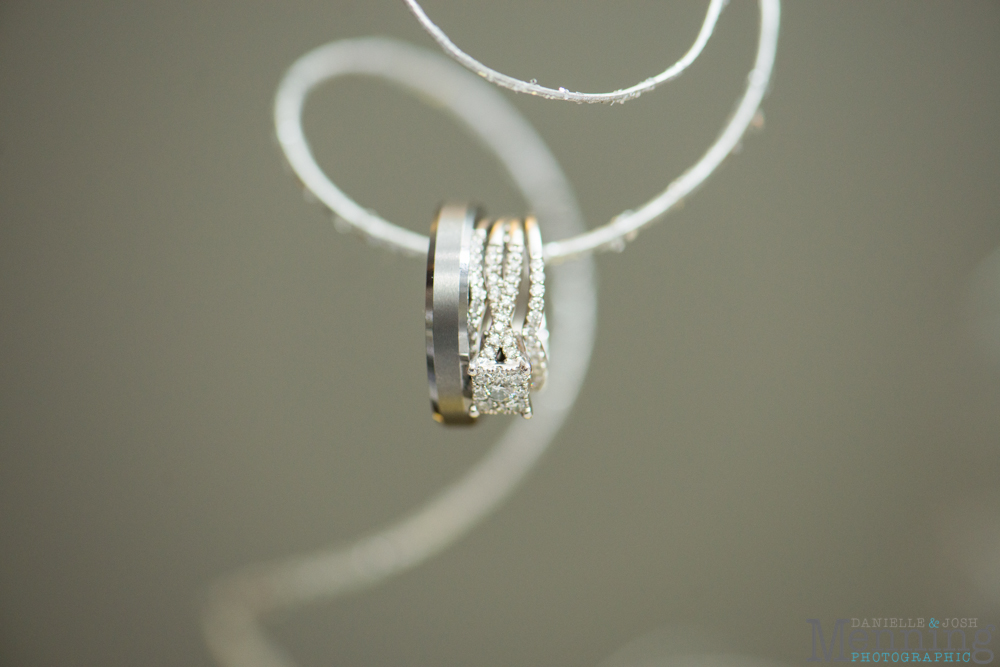 Then we snuck the newlyweds outside for 10 minutes for some end of the night shots. We're sooooo glad we did because they're stunning. Stambaugh looks like a fake backdrop at night. So enchanting.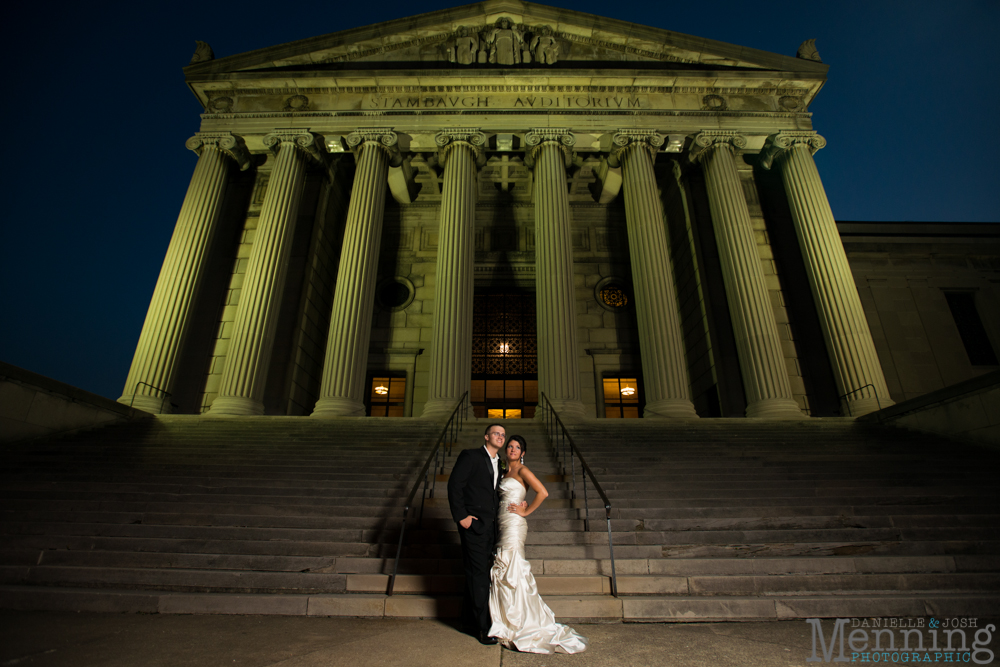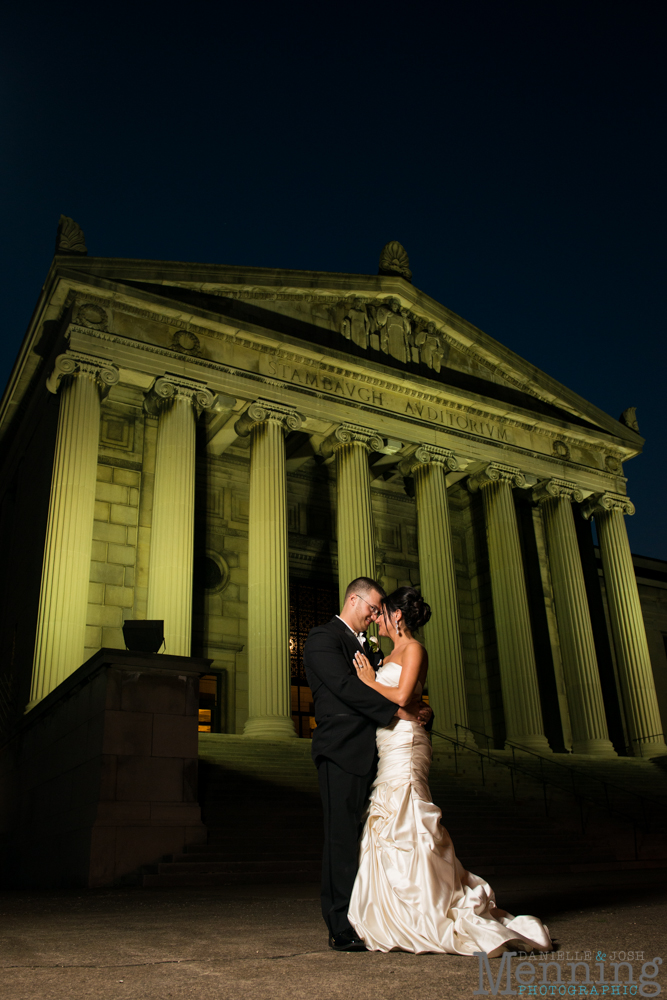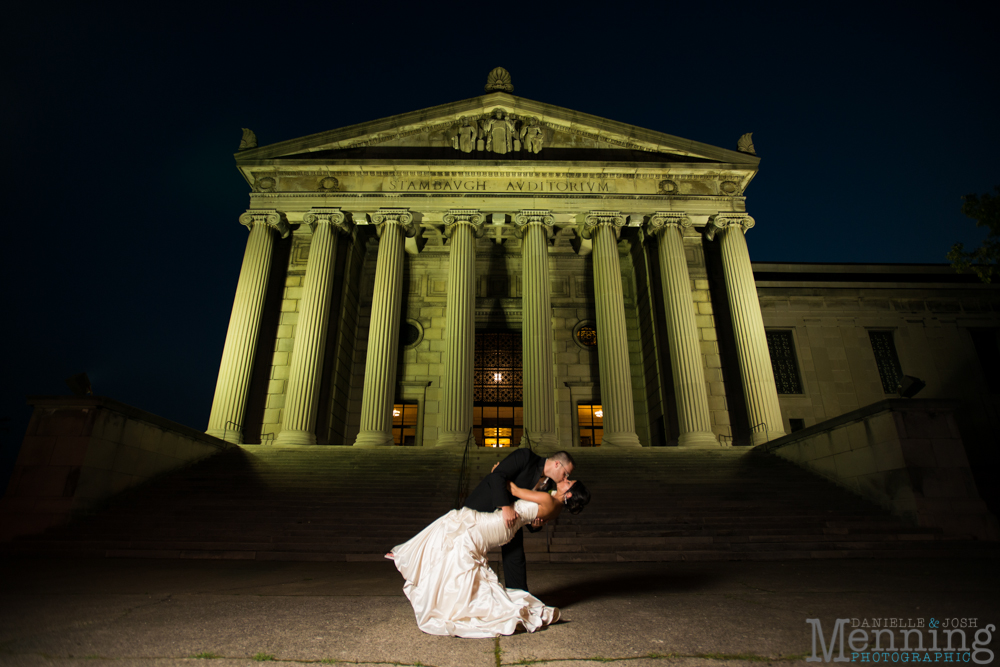 Congratulations again, Carissa & Josh! We're so glad we got to know you two & we know you'll have lots of fun and happiness in your marriage! Cheers!
Find us here: Instagram | Facebook | Twitter | Pinterest | Google +