Andrea & Jesse are a fun and adorable couple! Their wedding day was full of love, happiness, laughter, and goofy fun. The groom started his morning with a The Simpsons marathon while Andrea & her ladies were getting hair & makeup done at About Beauty. The ladies were all having a great time, telling stories, laughing together, and feeling relaxed. . . Andrea planned a great, well-organized wedding day timeline, which really made everything run smoothly. We love that in a bride!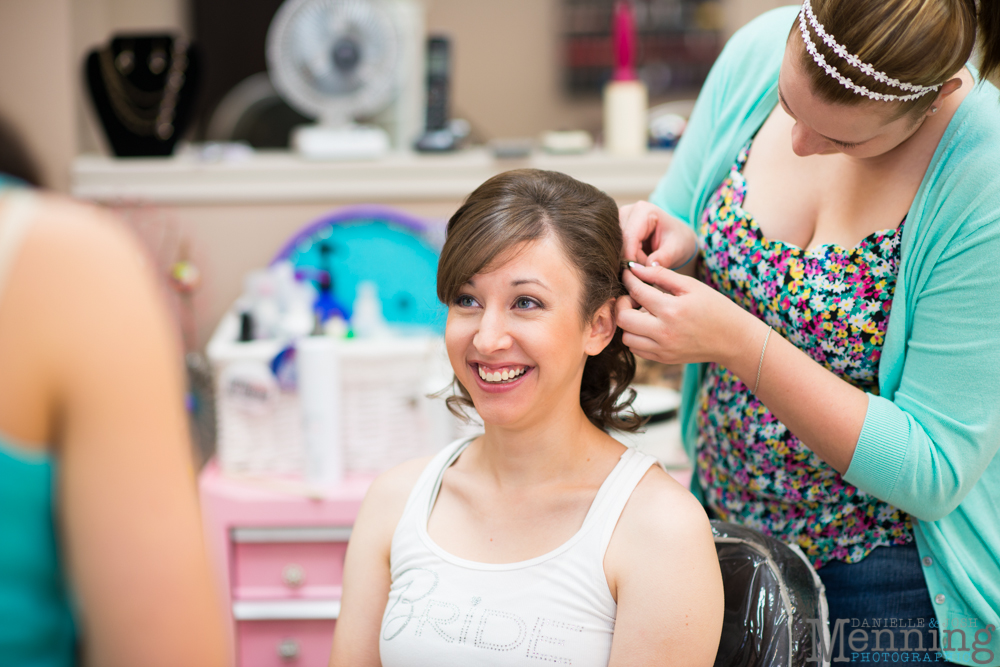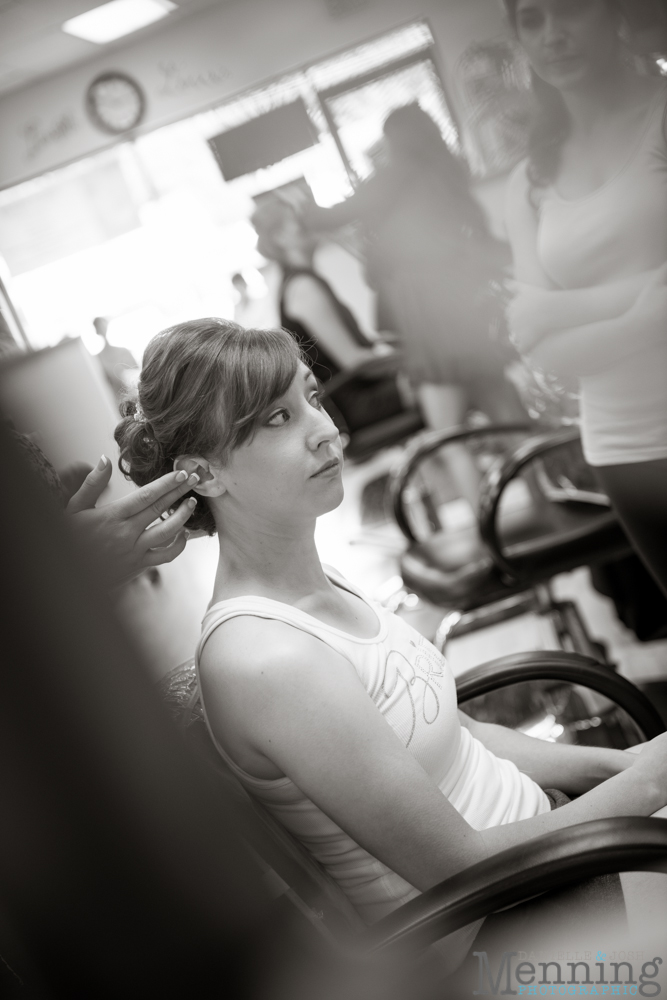 After the salon, we stopped by Andrea's childhood home for a quick outfit change.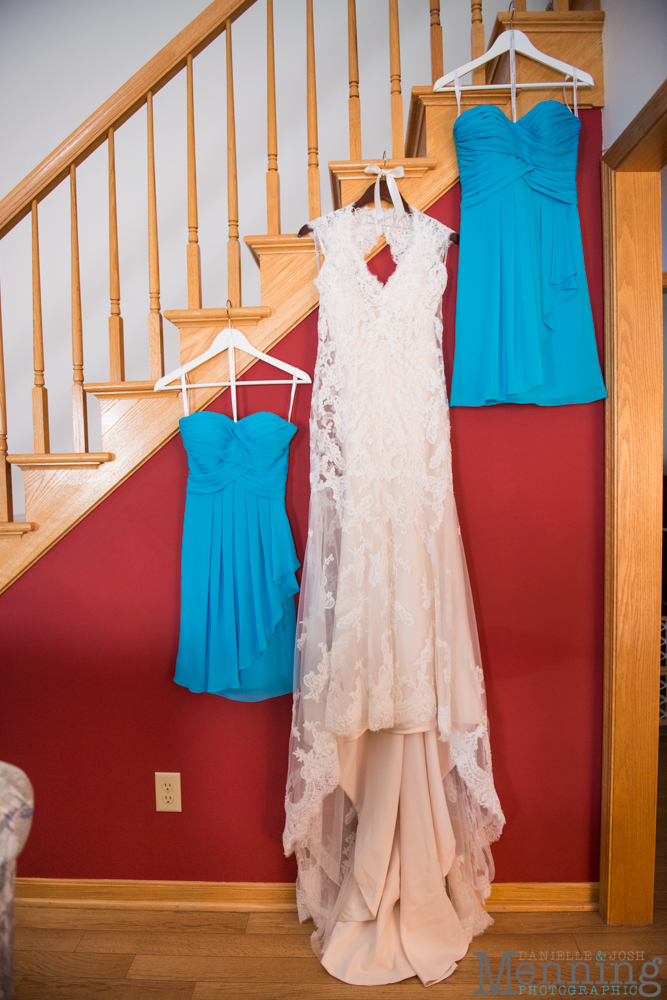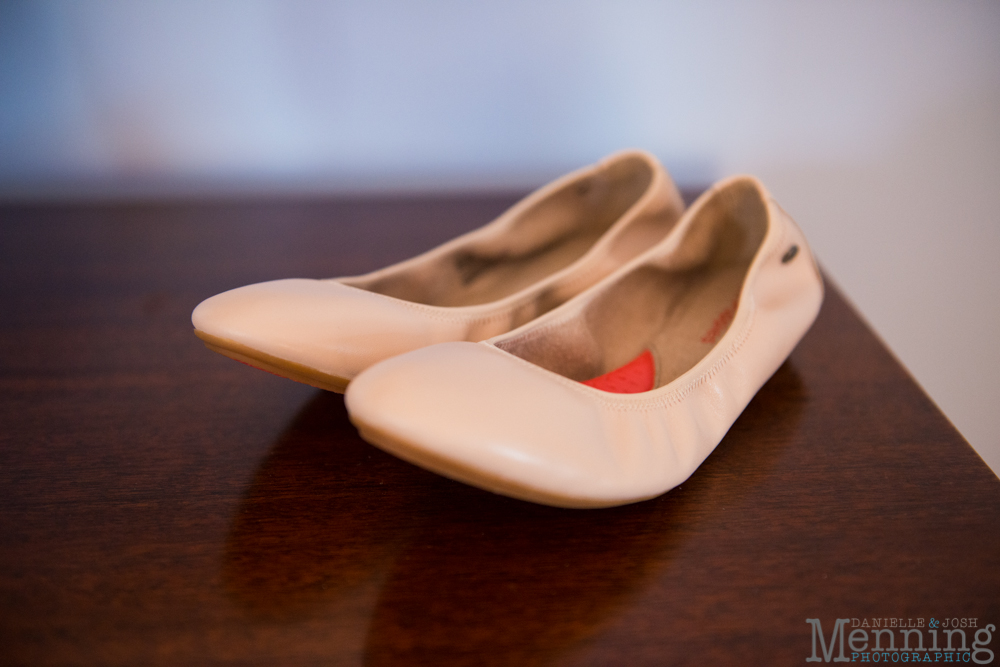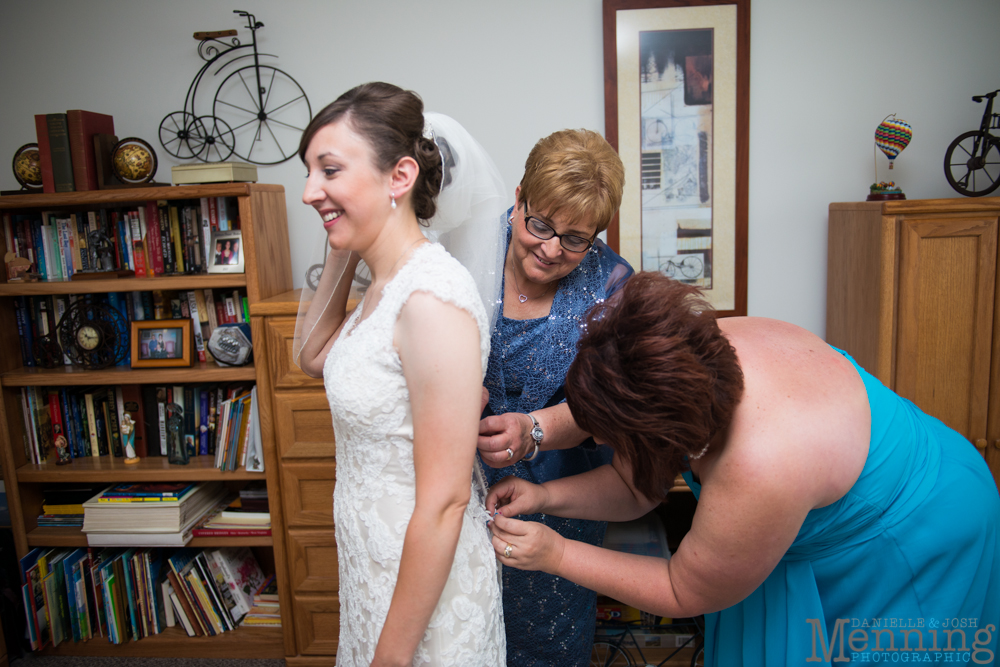 I absolutely adore this gown & it's perfect for Andrea.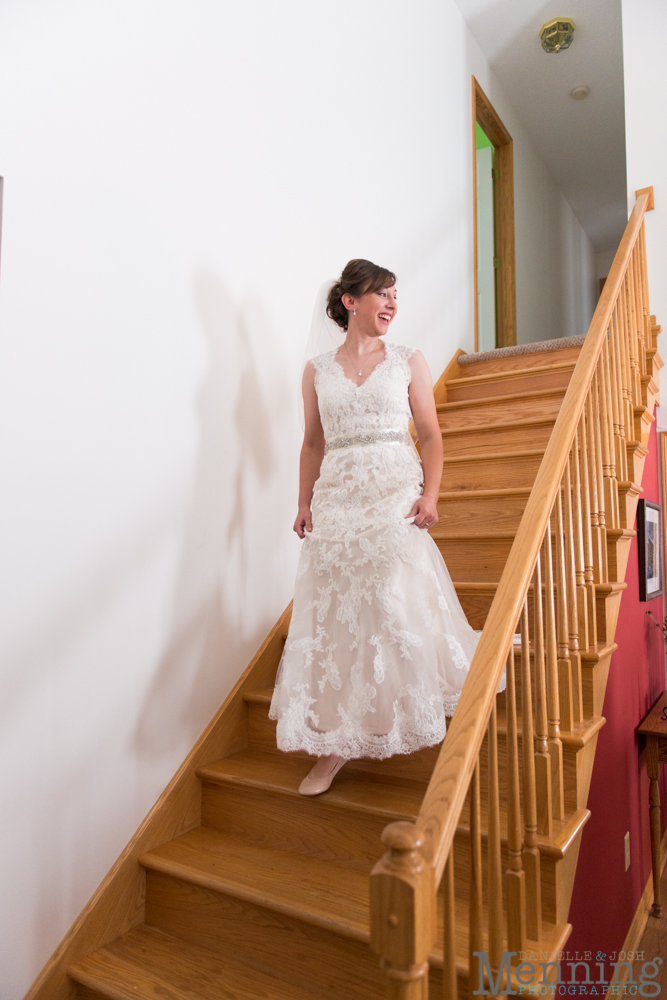 Josh was with Jesse & the guys while they were getting ready at Our Lady of Mount Carmel.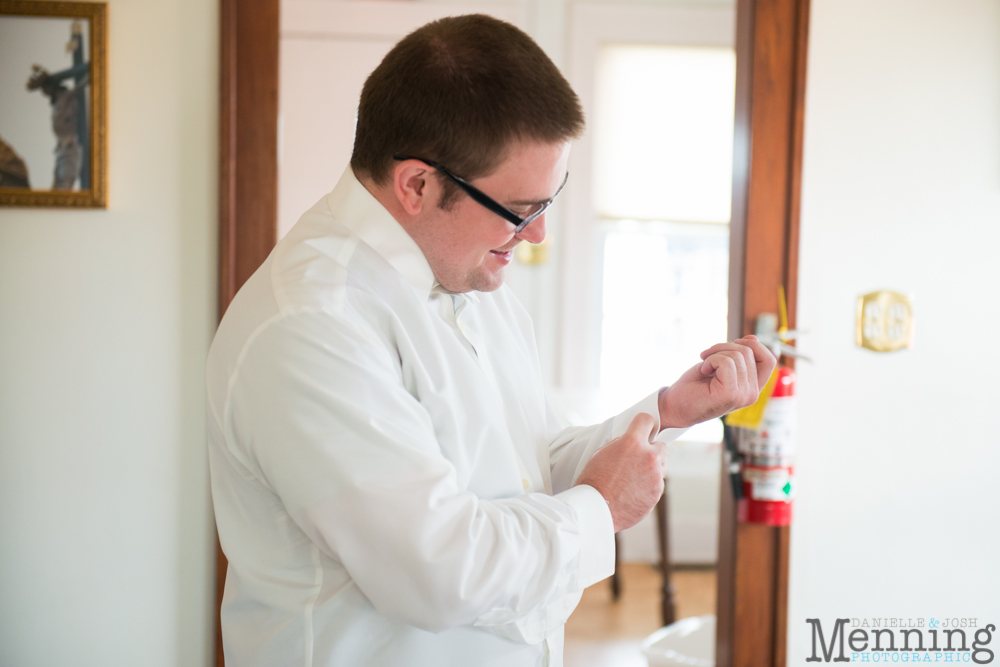 While the bride & her bridesmaids waited in the church basement for the ceremony to start, Andrea's grandmother came by to say hello to her granddaughter. It was a special moment & I'm glad I got to capture it.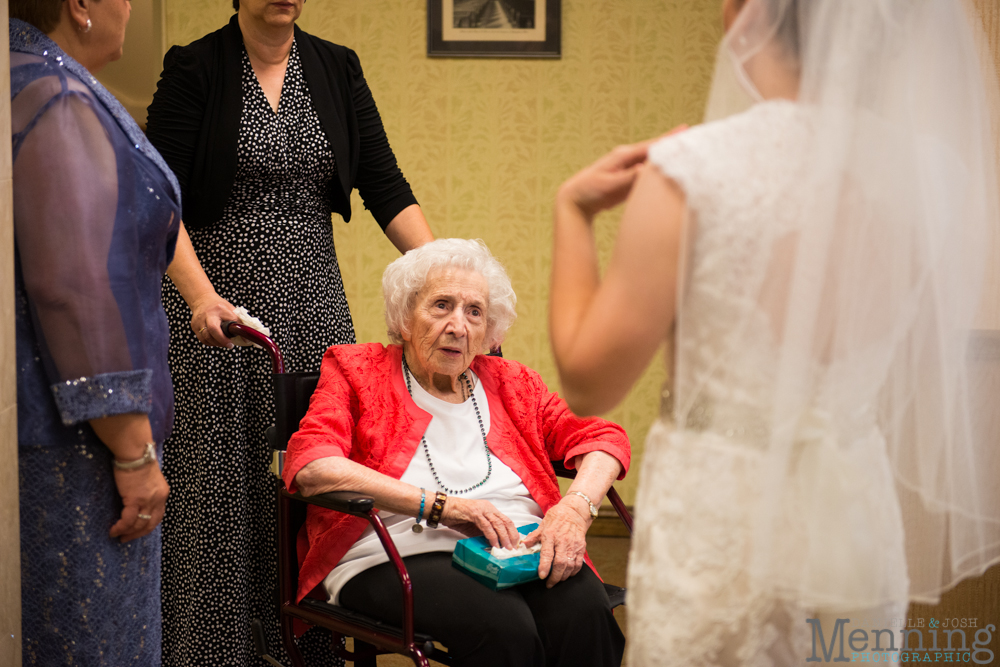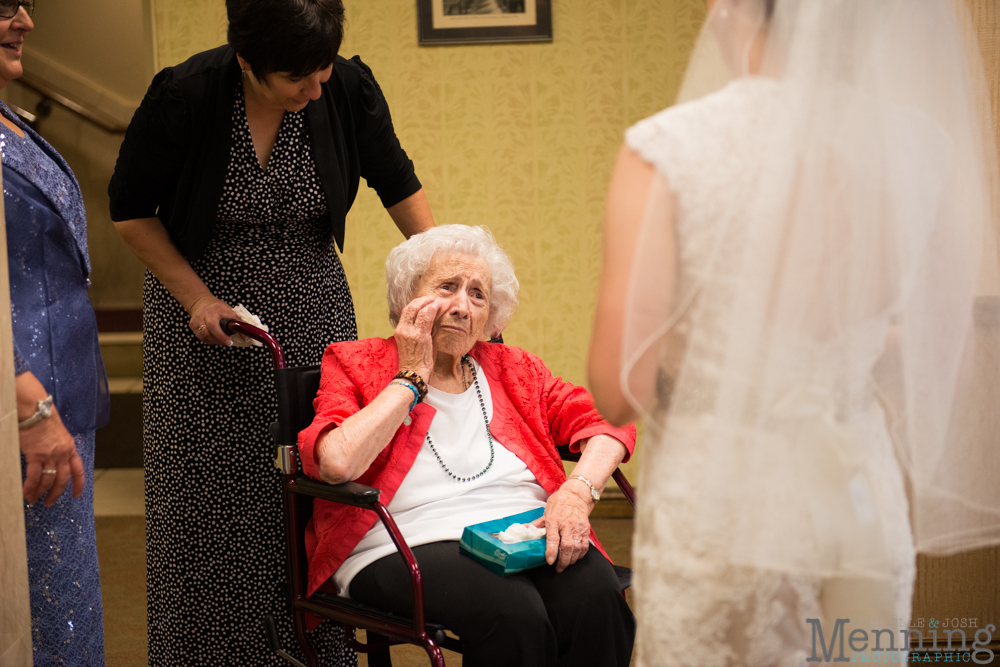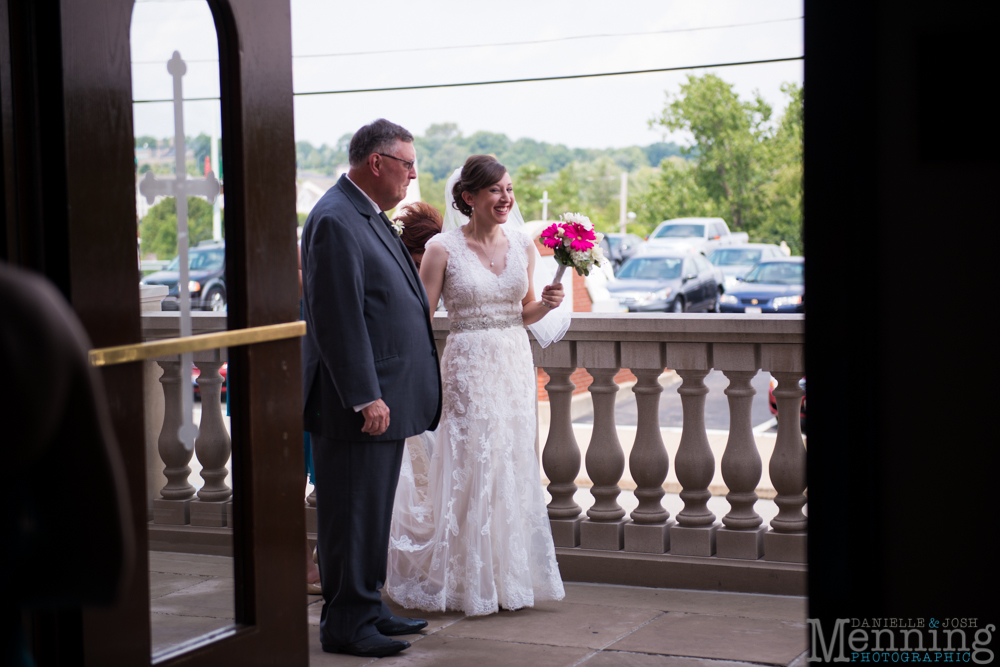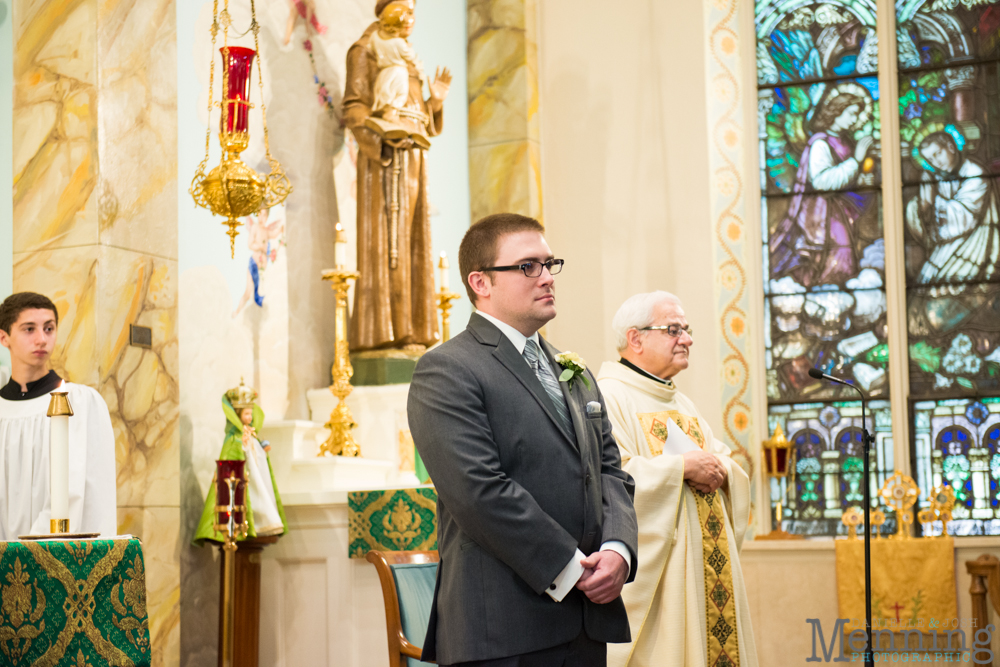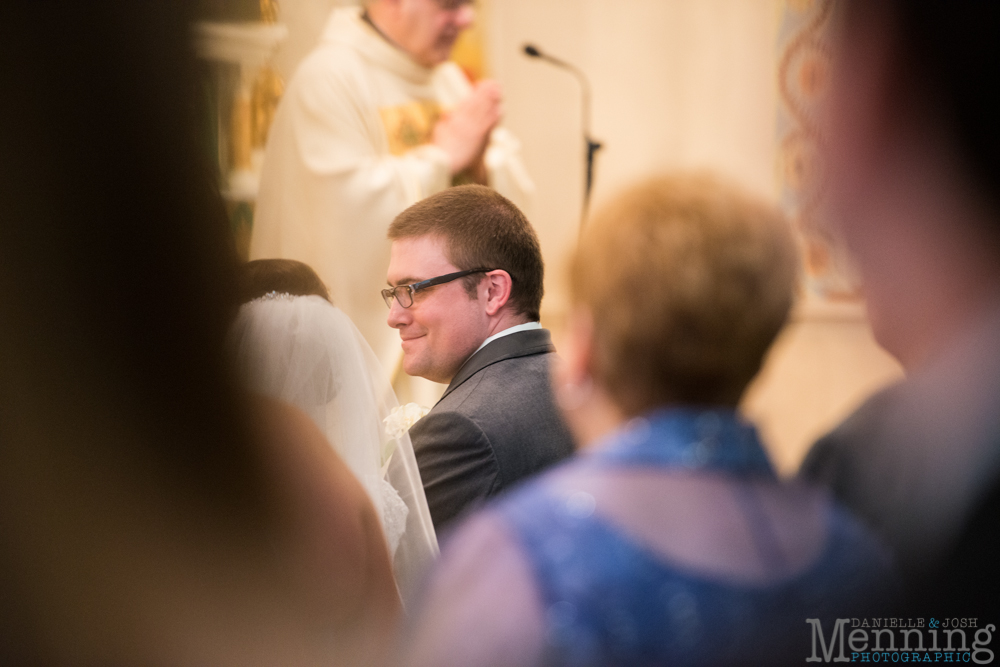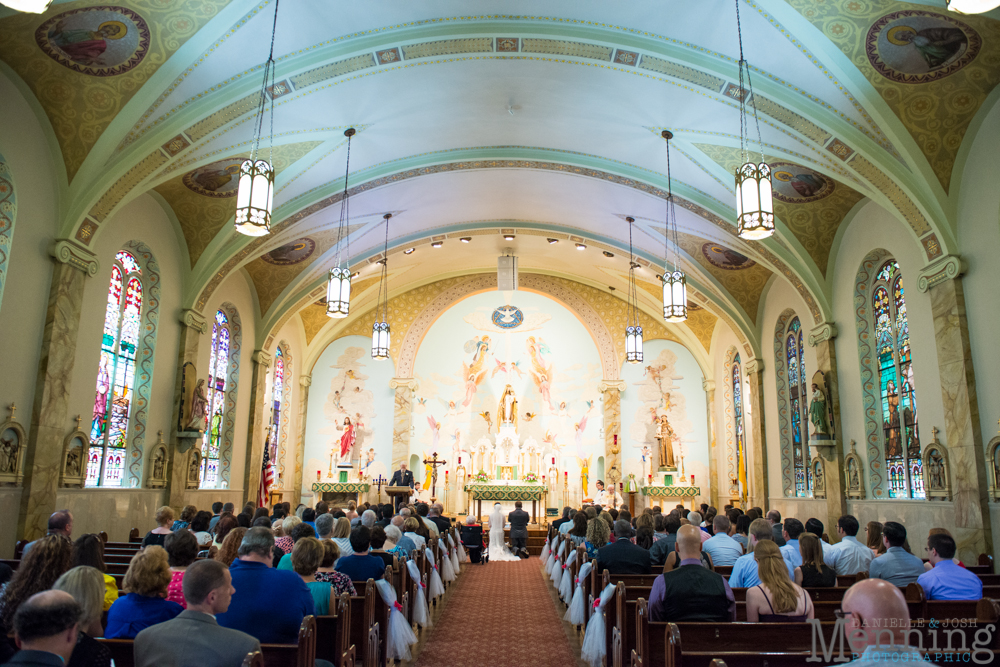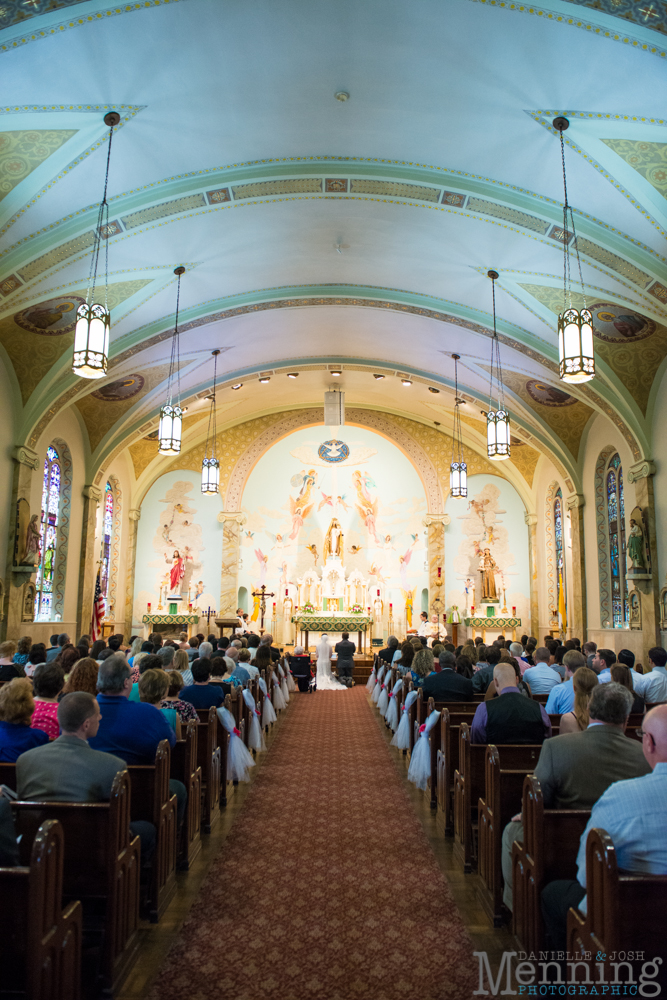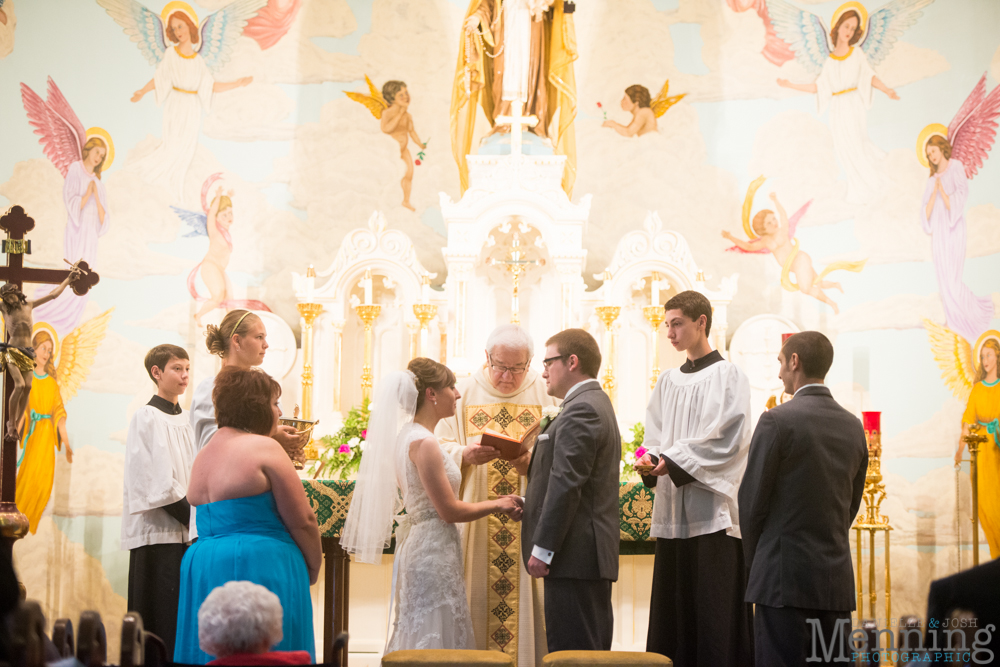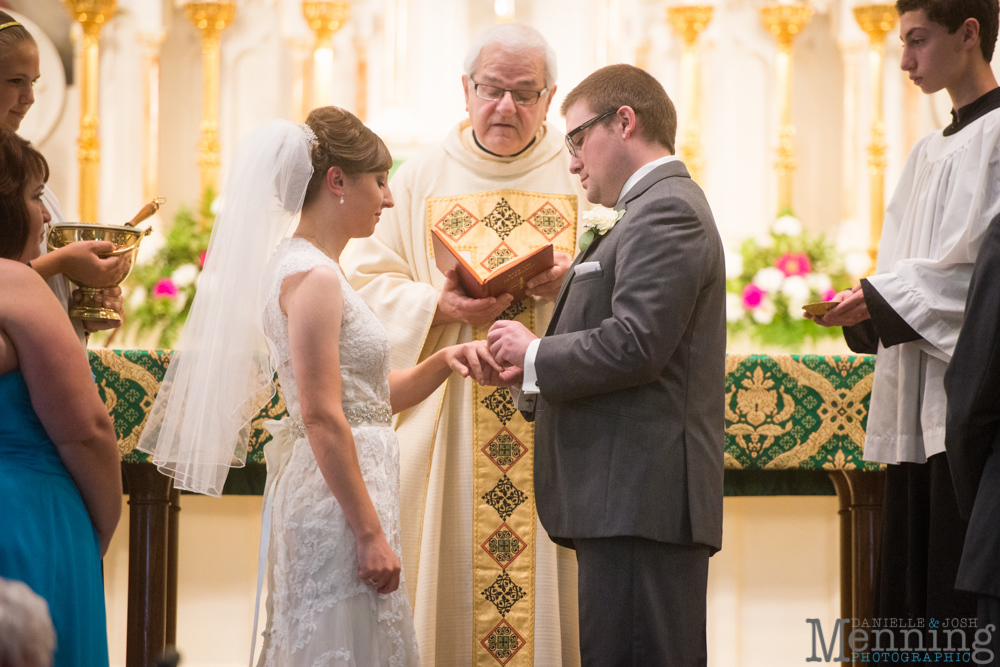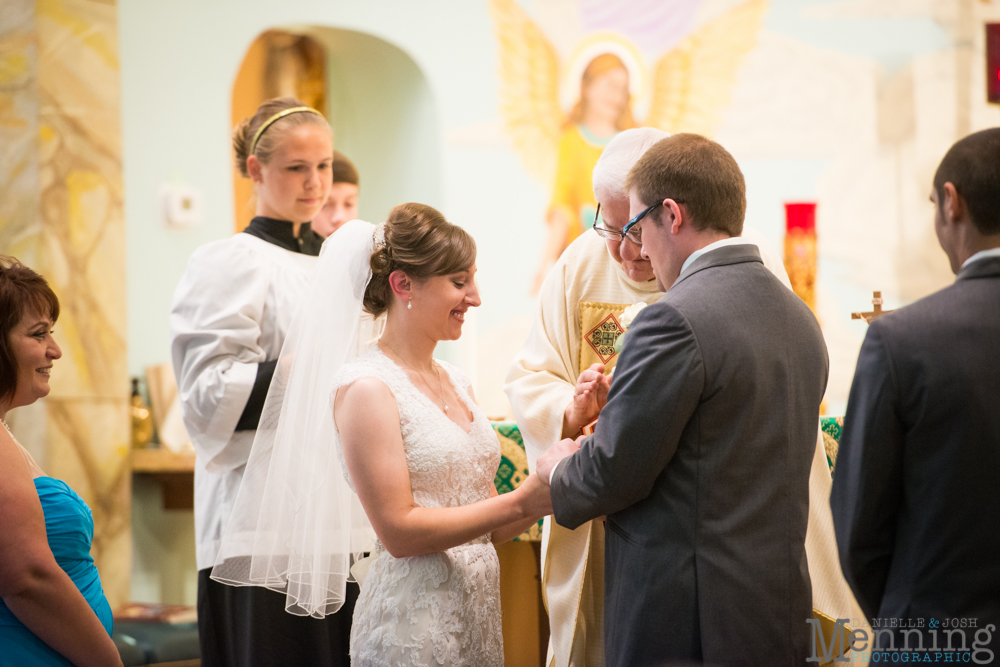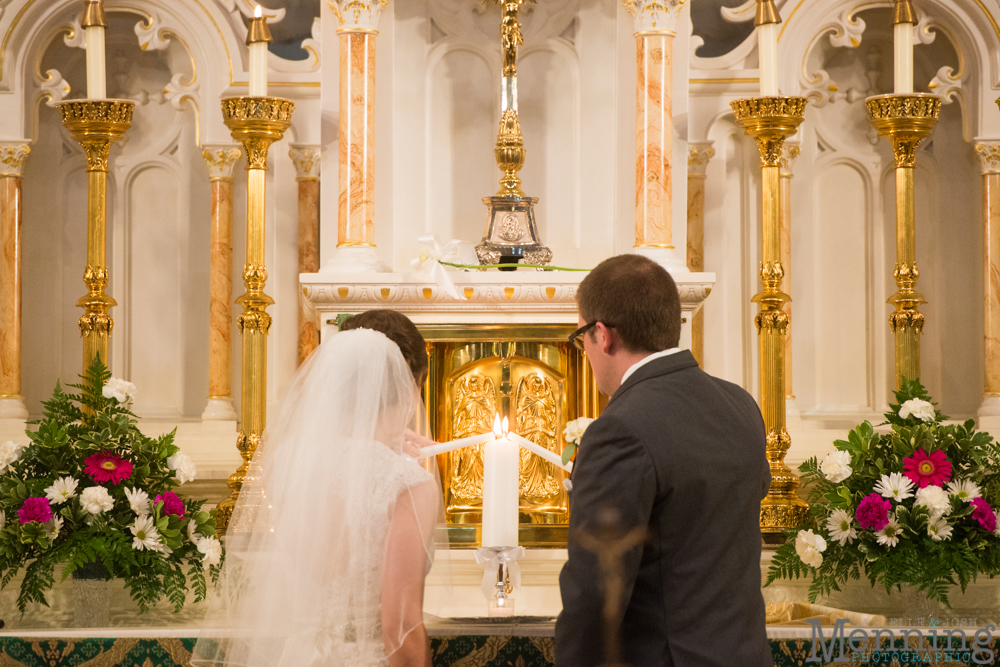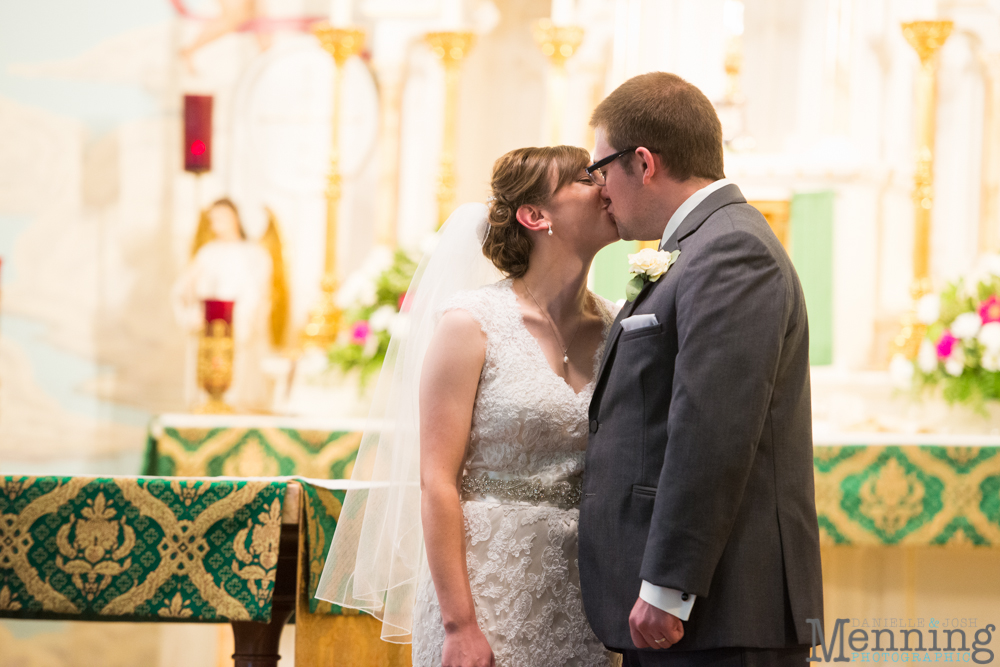 The happy & utterly joyous moments just after the first kiss are, in my humble opinion, even more emotional & powerful than the first kiss.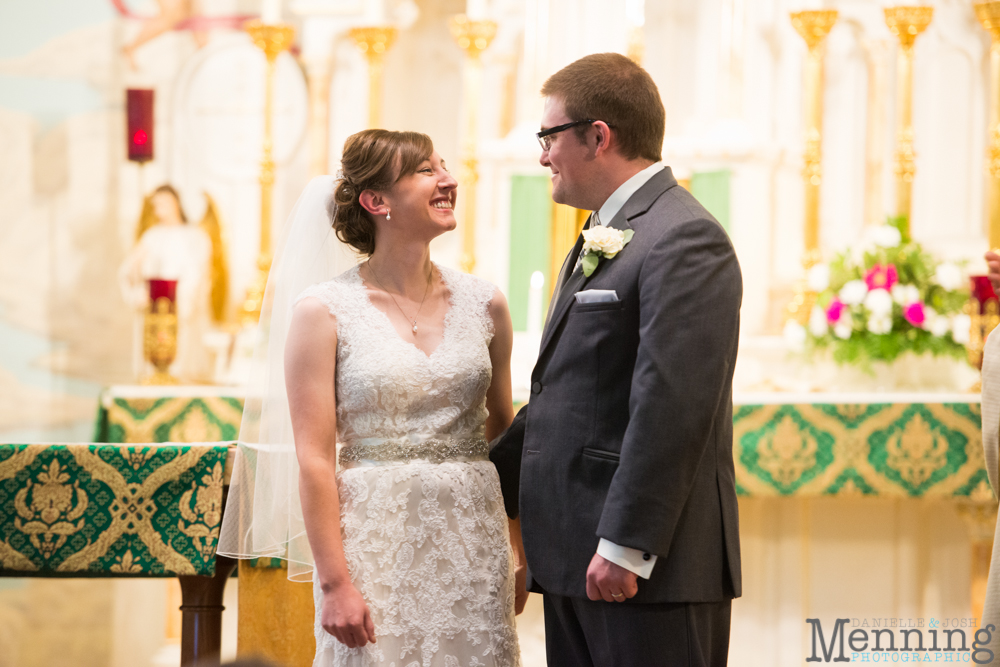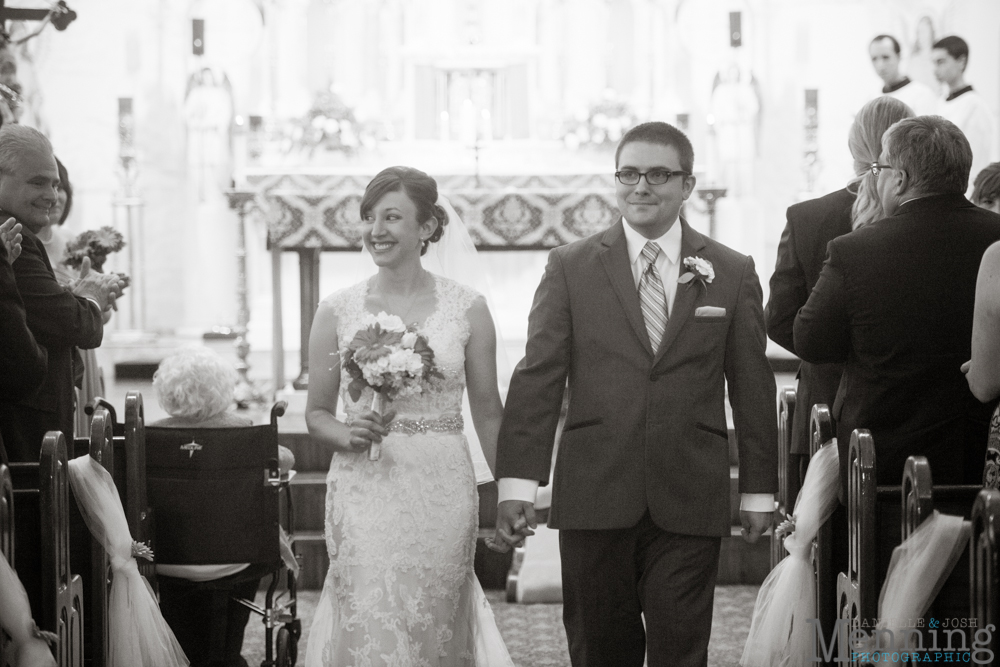 They piled into the limo bus & headed to Fellows Riverside Gardens for some bridal party photos & bride & groom photos.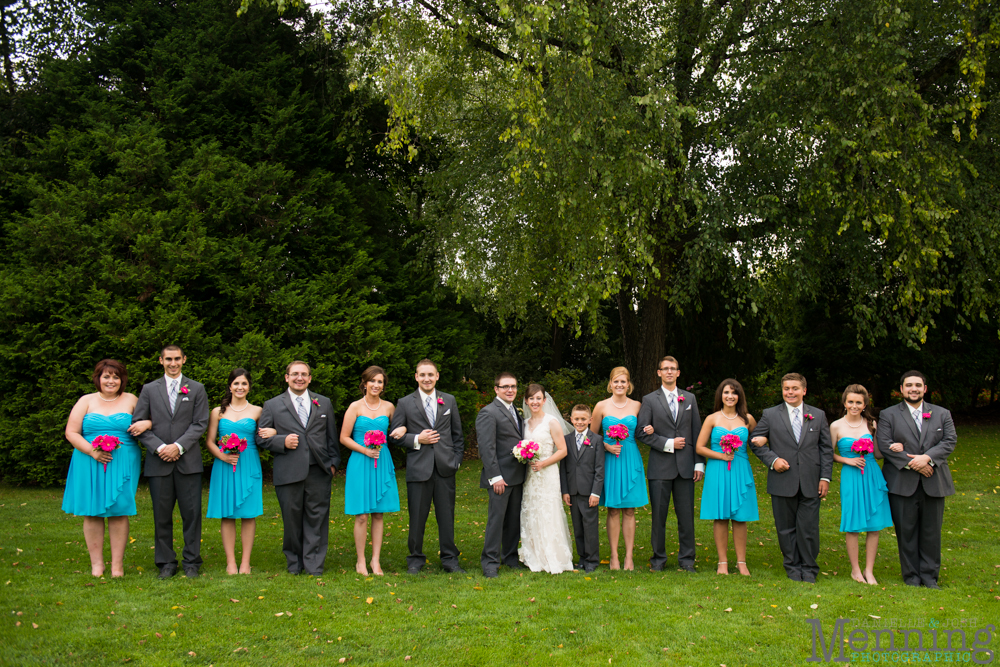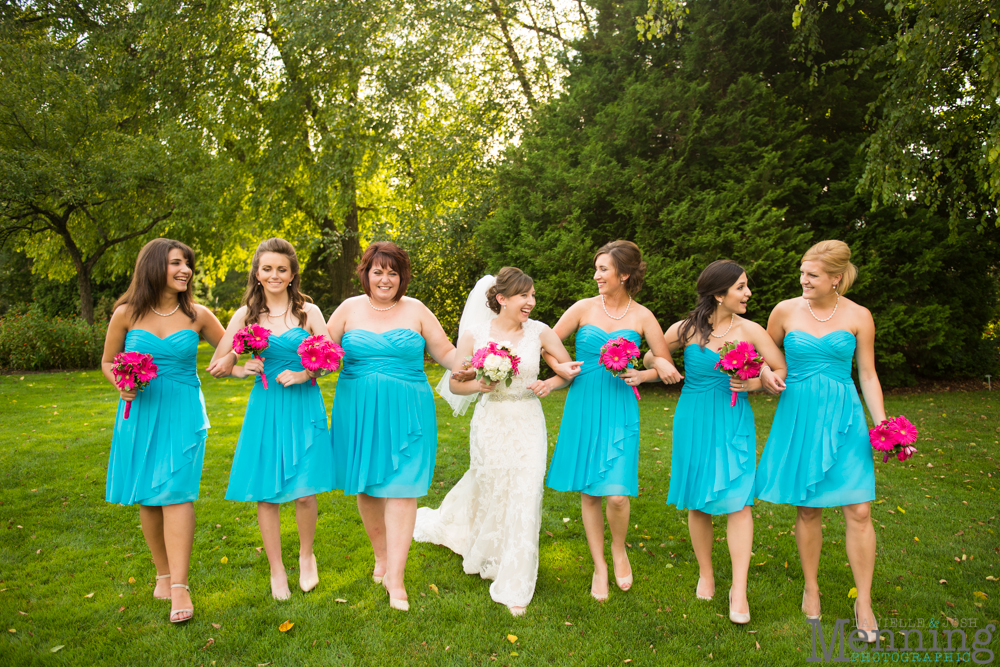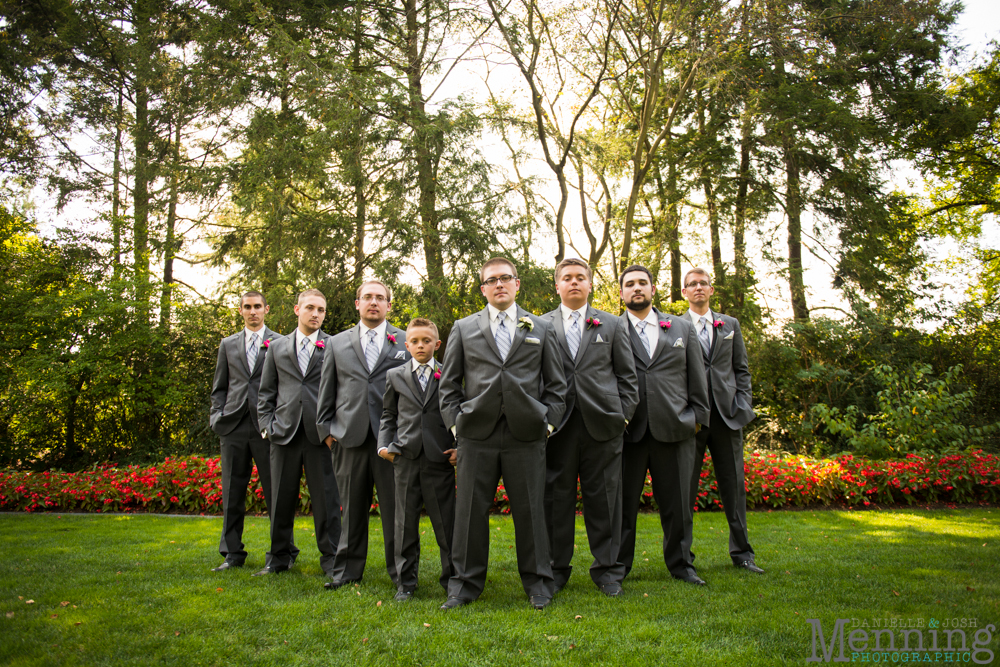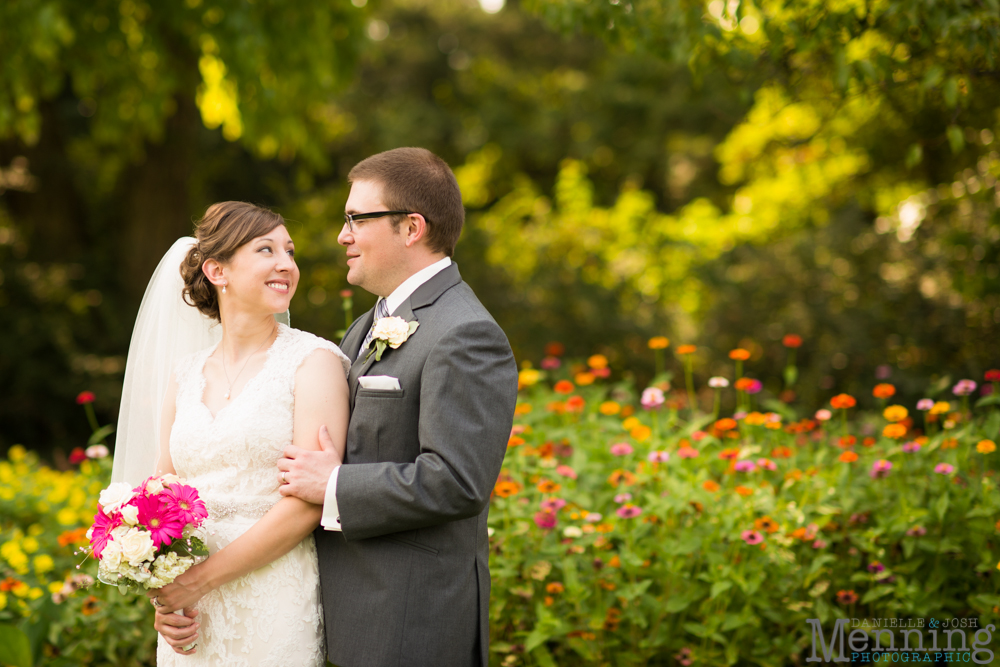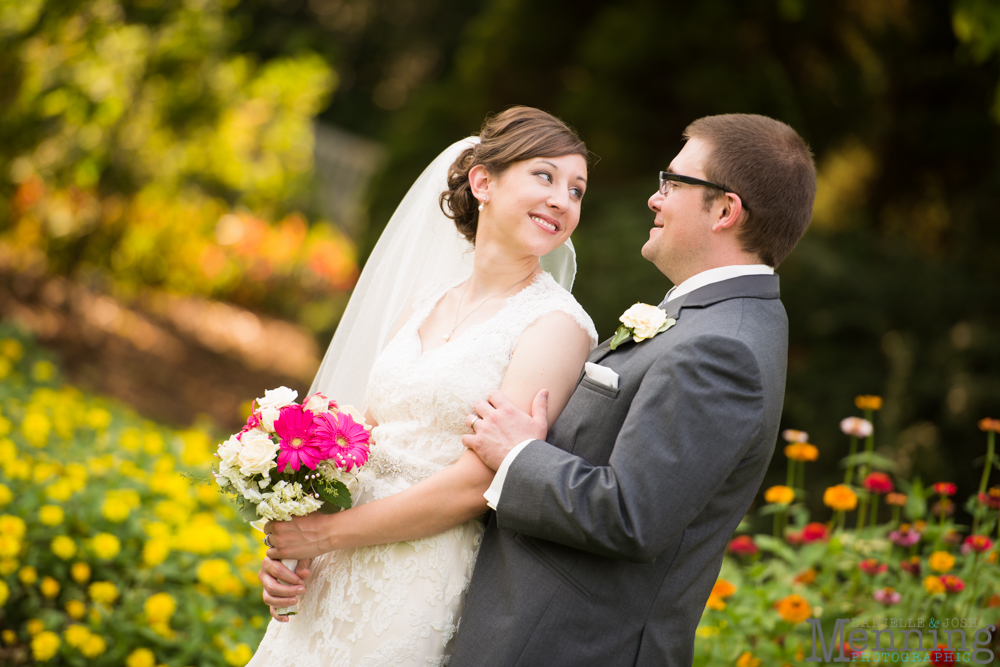 Wellman's Flower Shop made the pretty bouquets.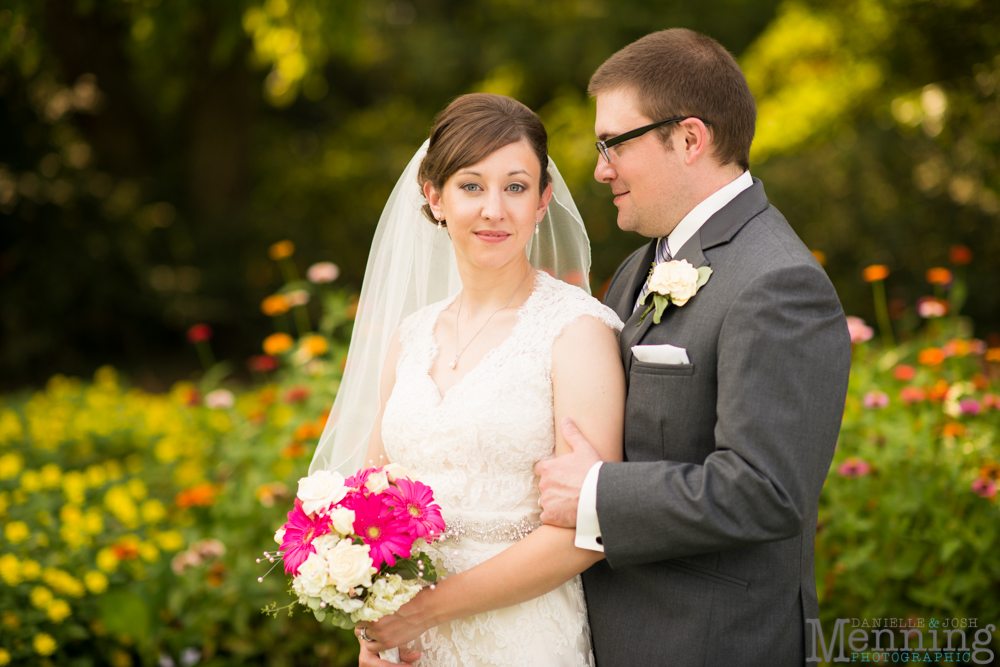 So much happiness! You CAN'T look at these without smiling.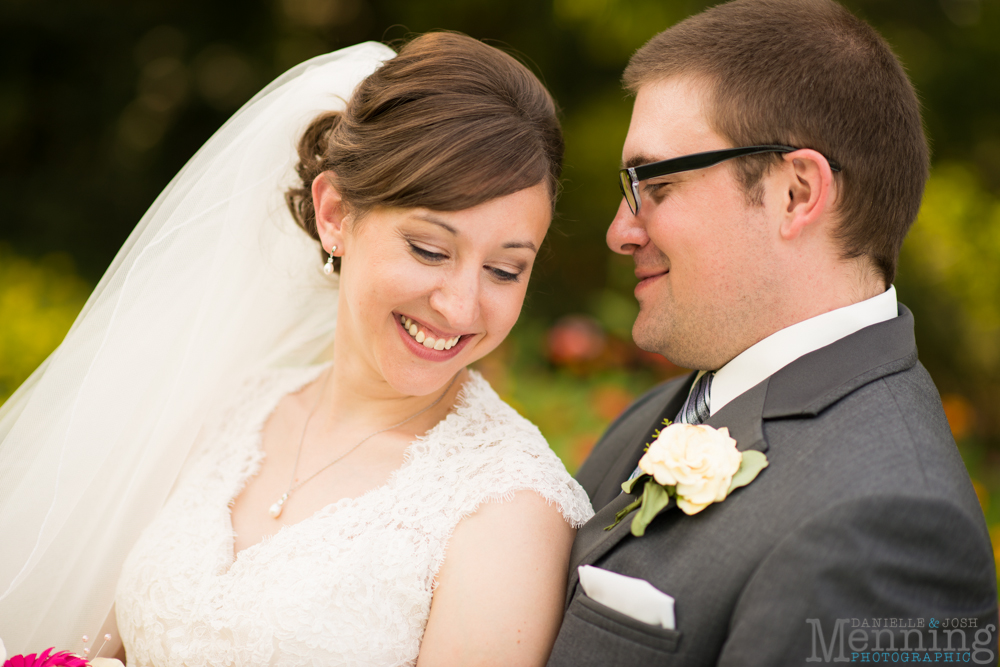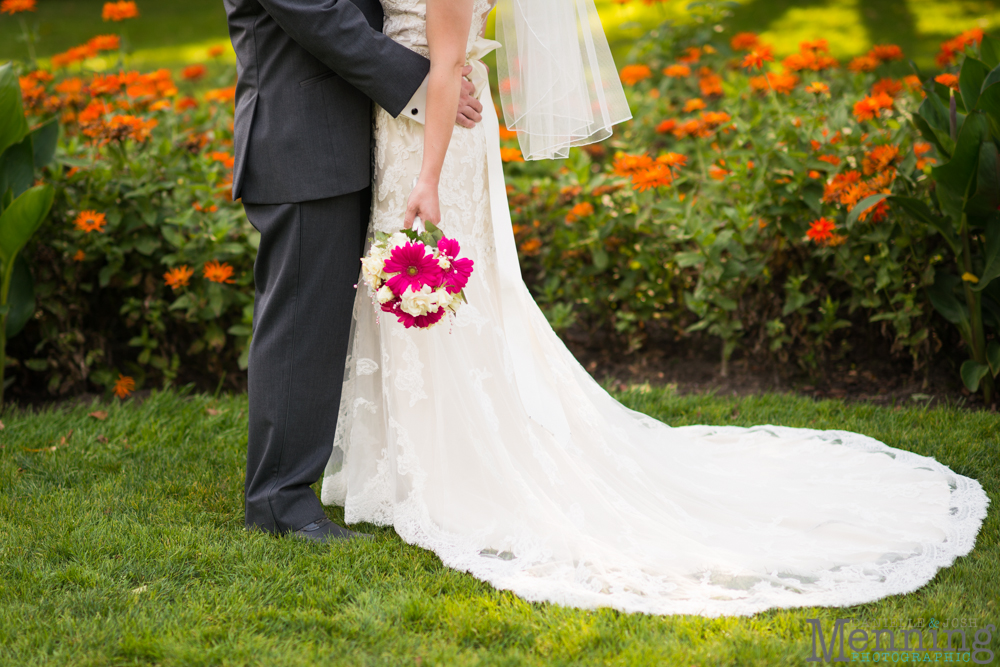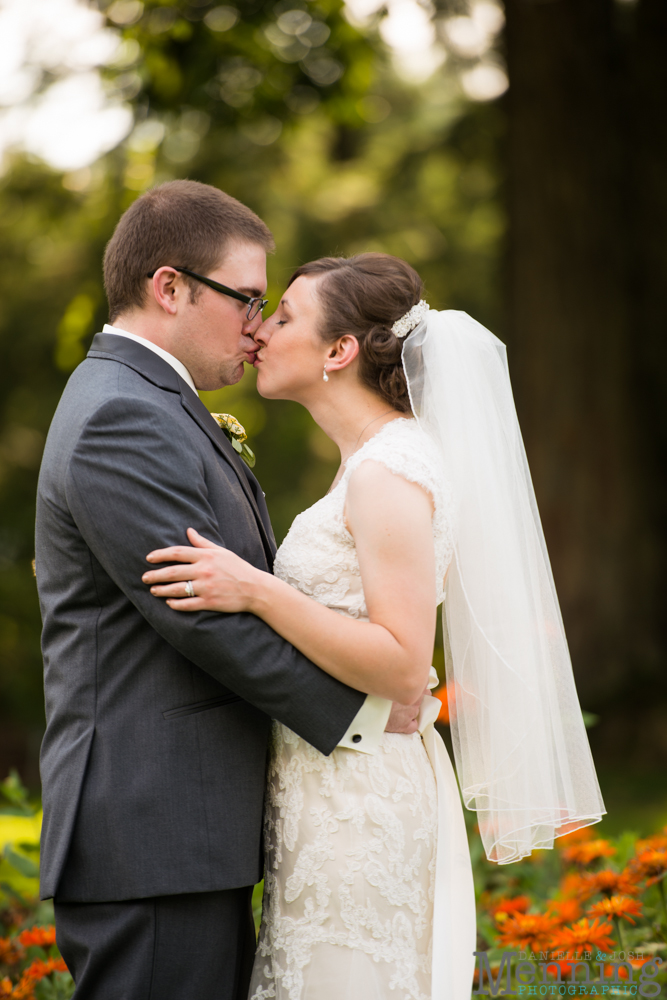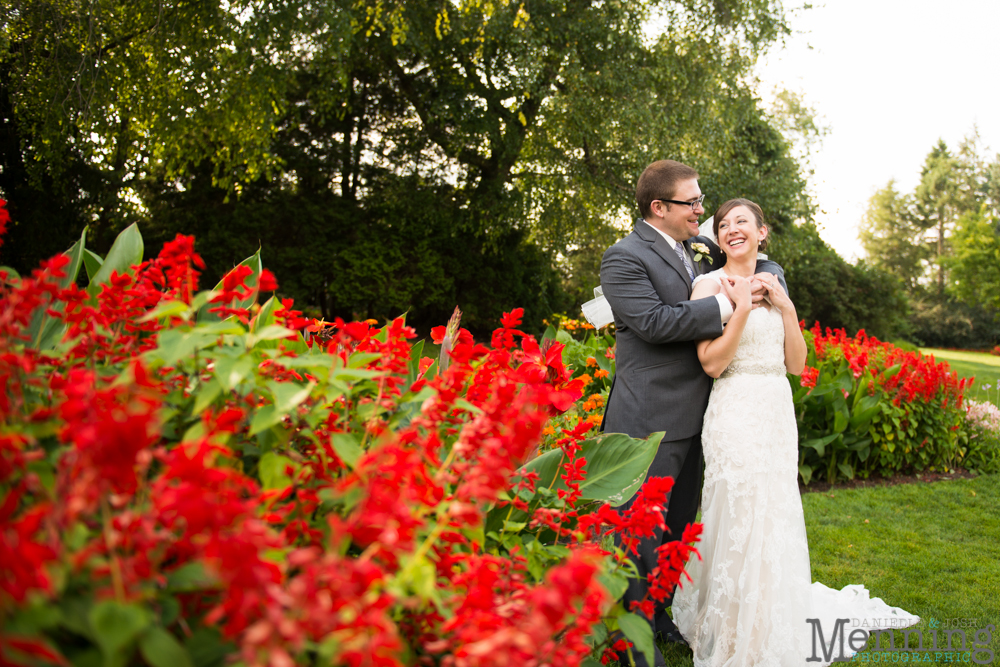 Classic.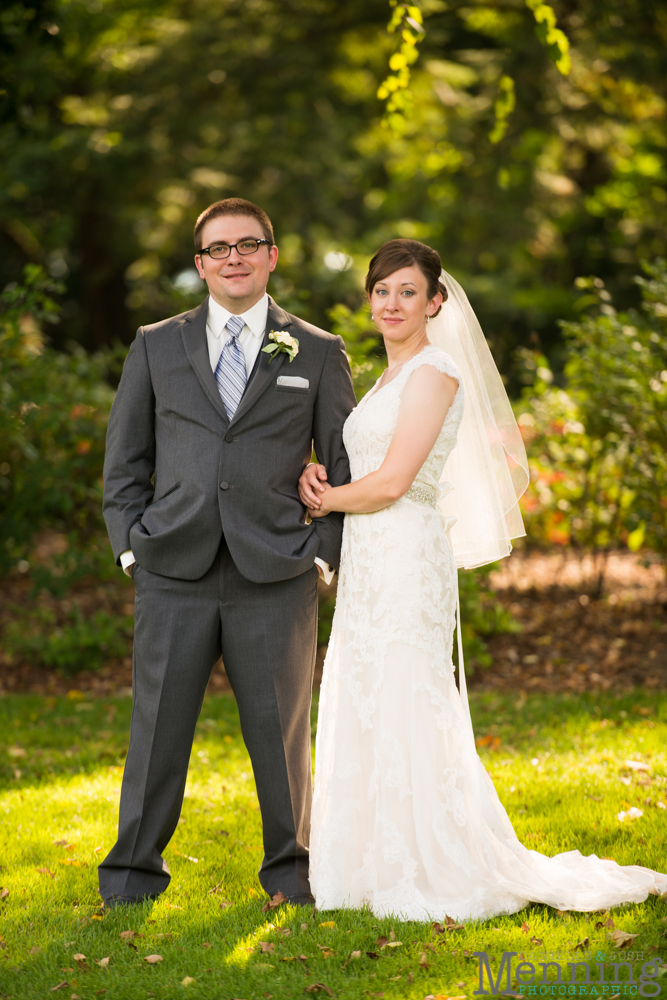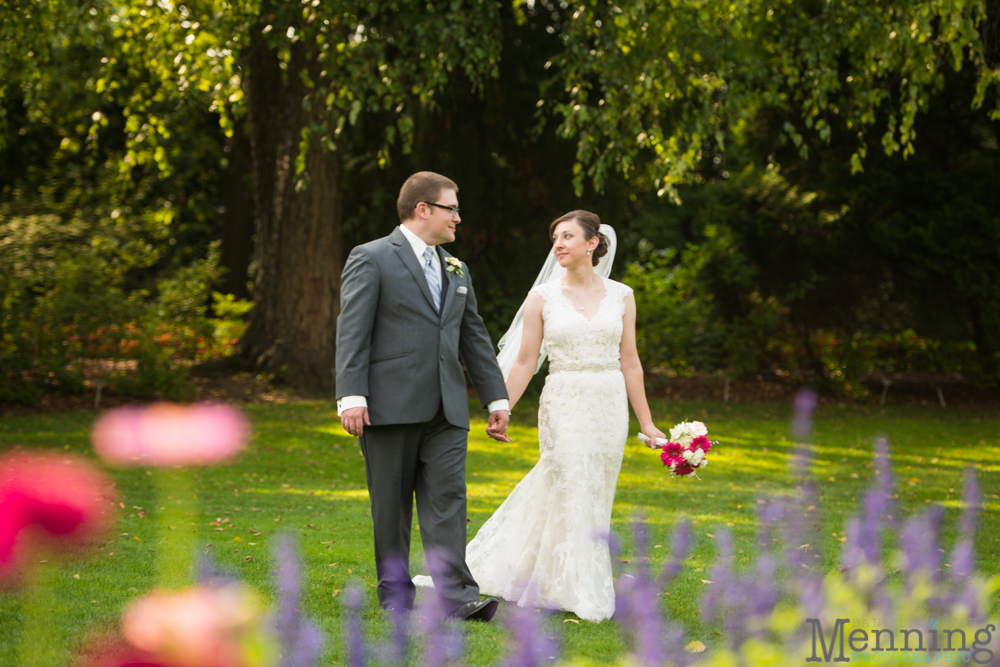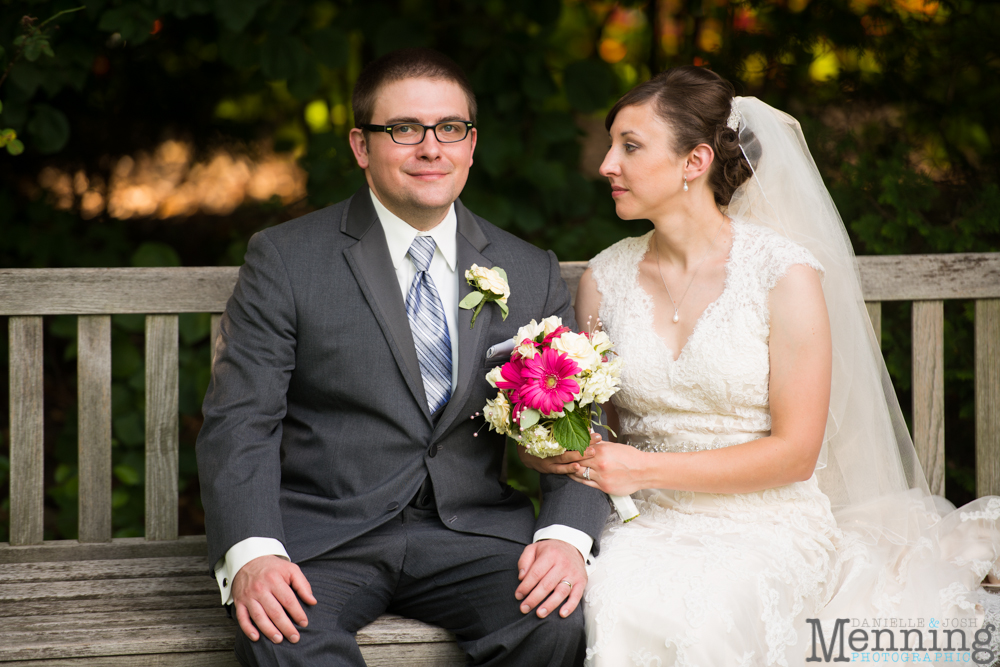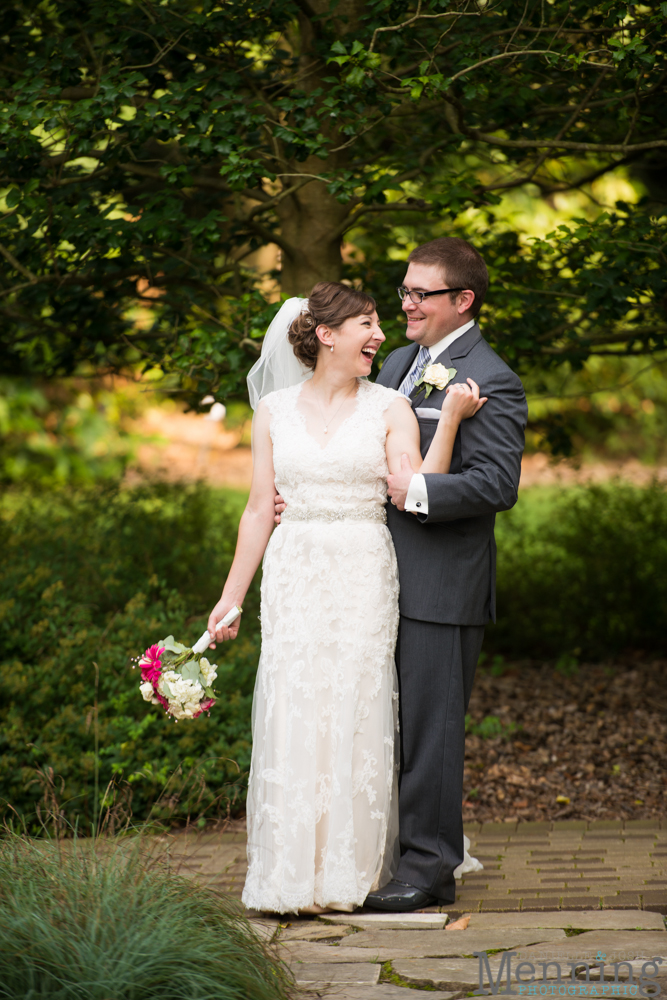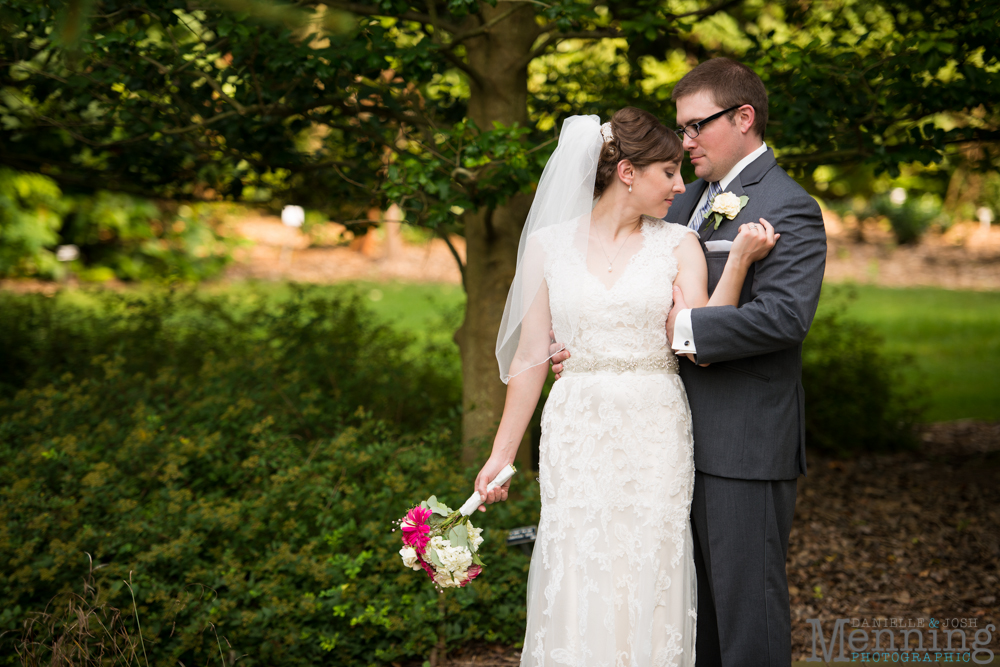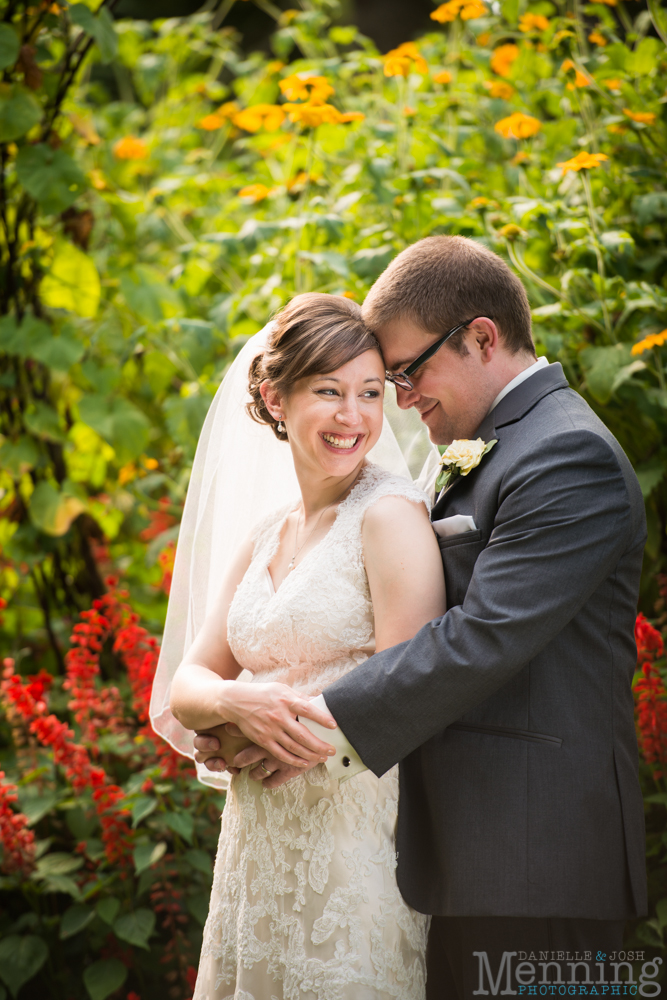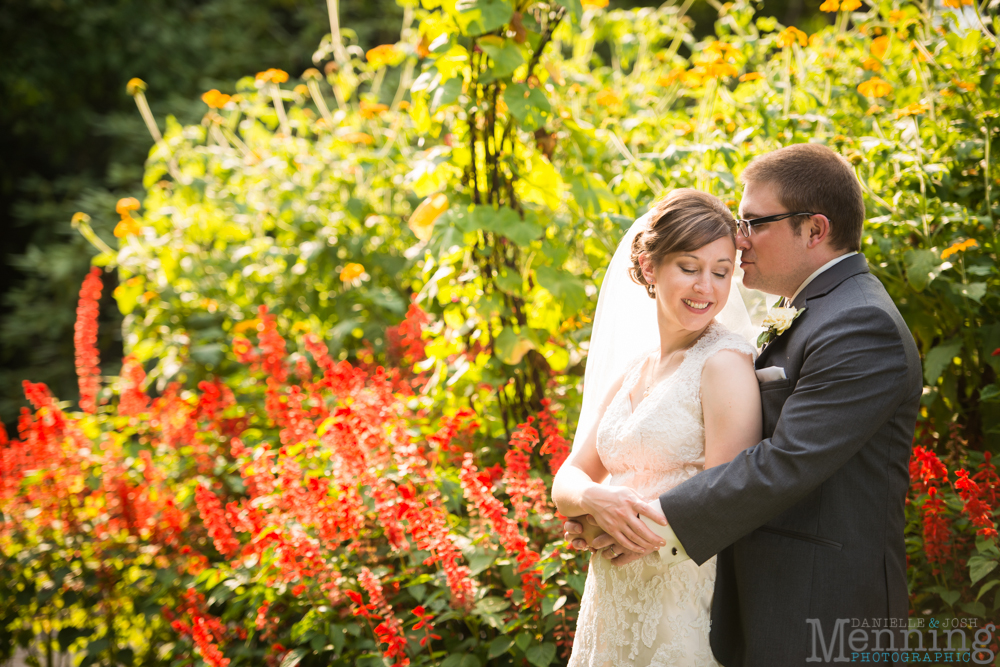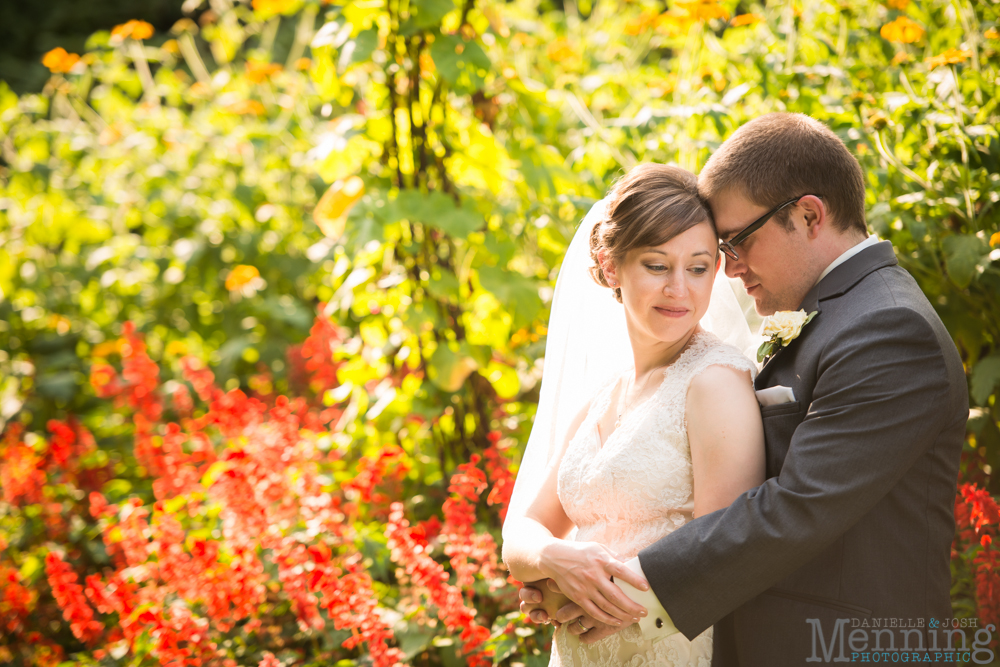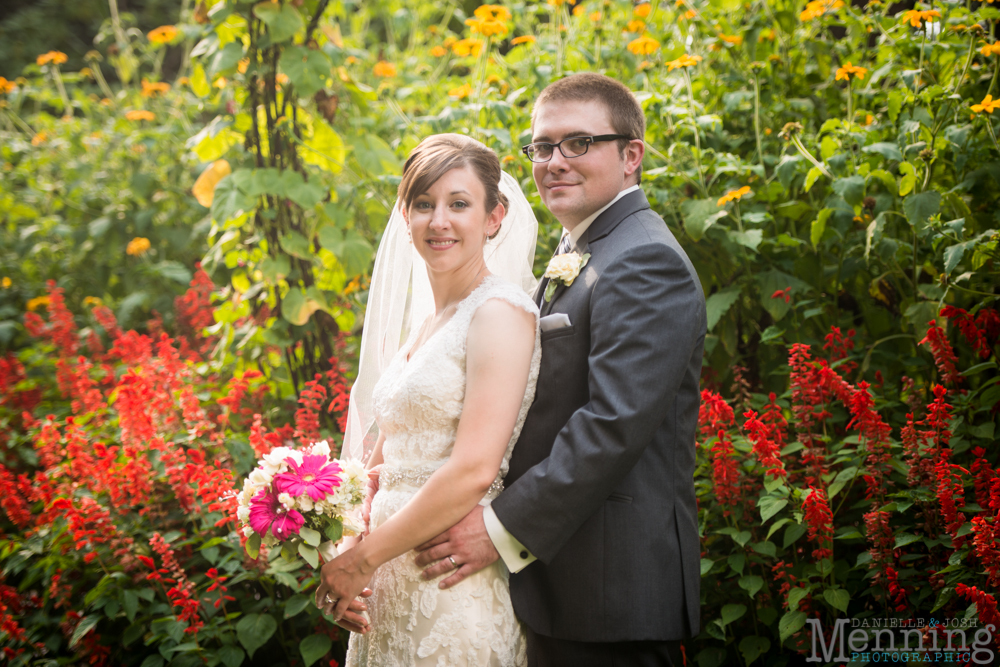 I'm not exaggerating: Jesse is one of the funniest guys I know. And he was looking extra dapper that day.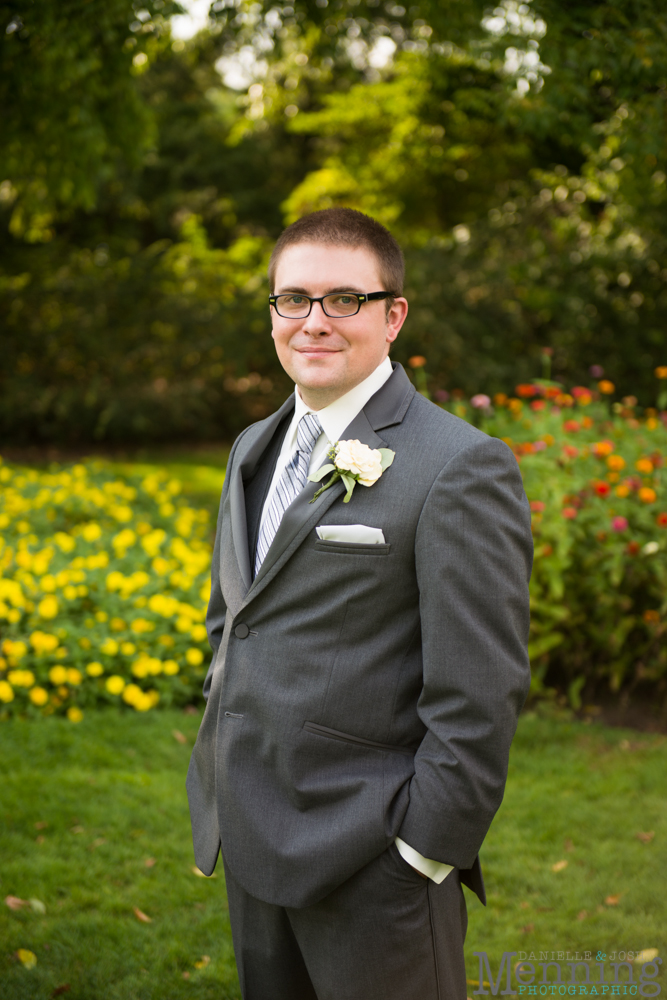 Stunning bride!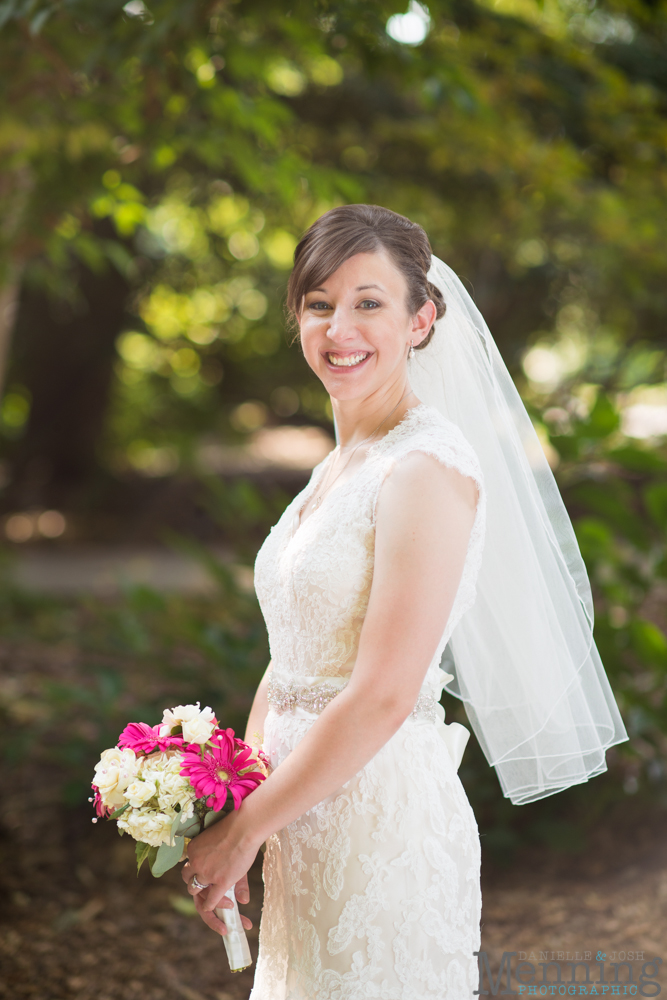 Her dress is from Toula's Bridal.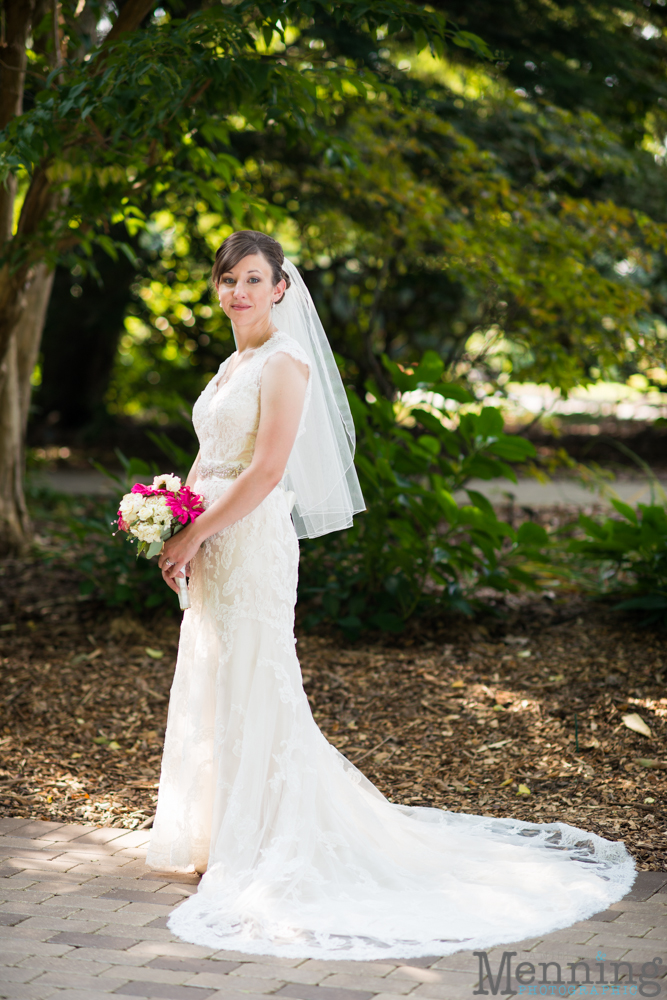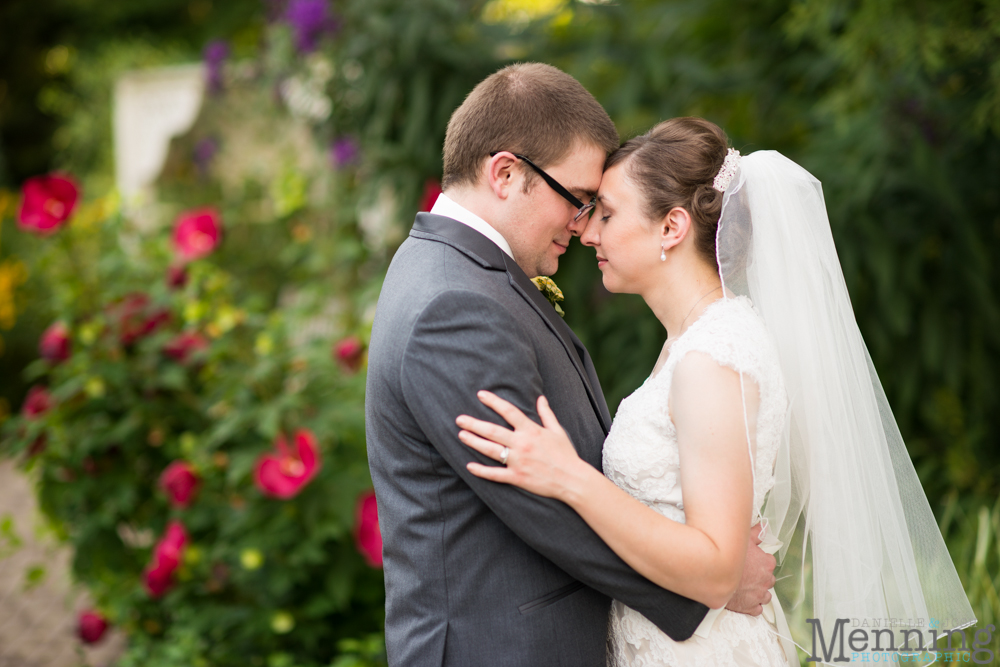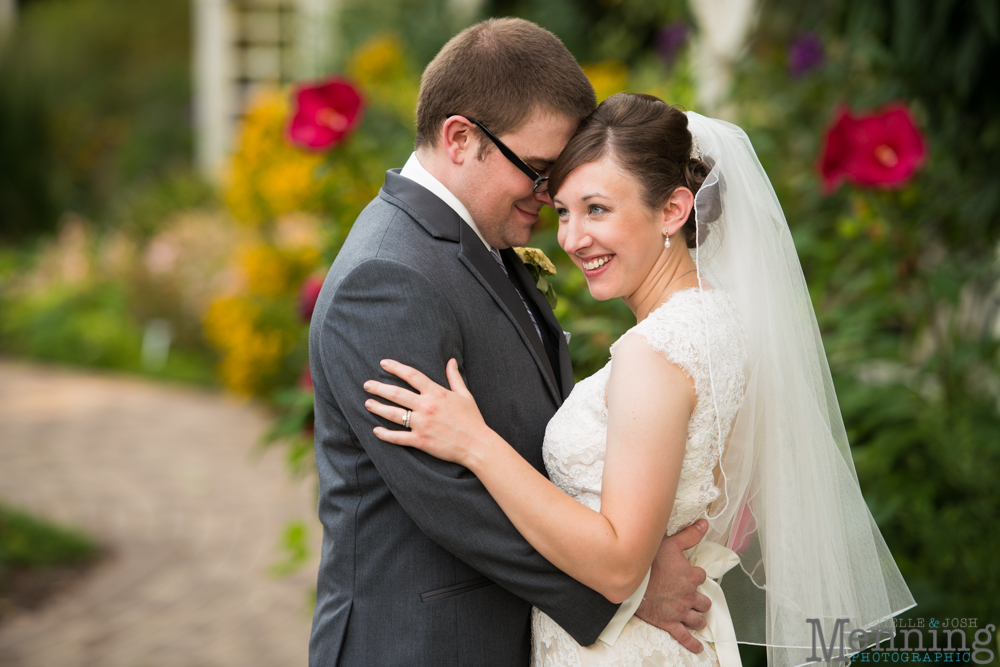 The reception was also at Our Lady of Mount Carmel.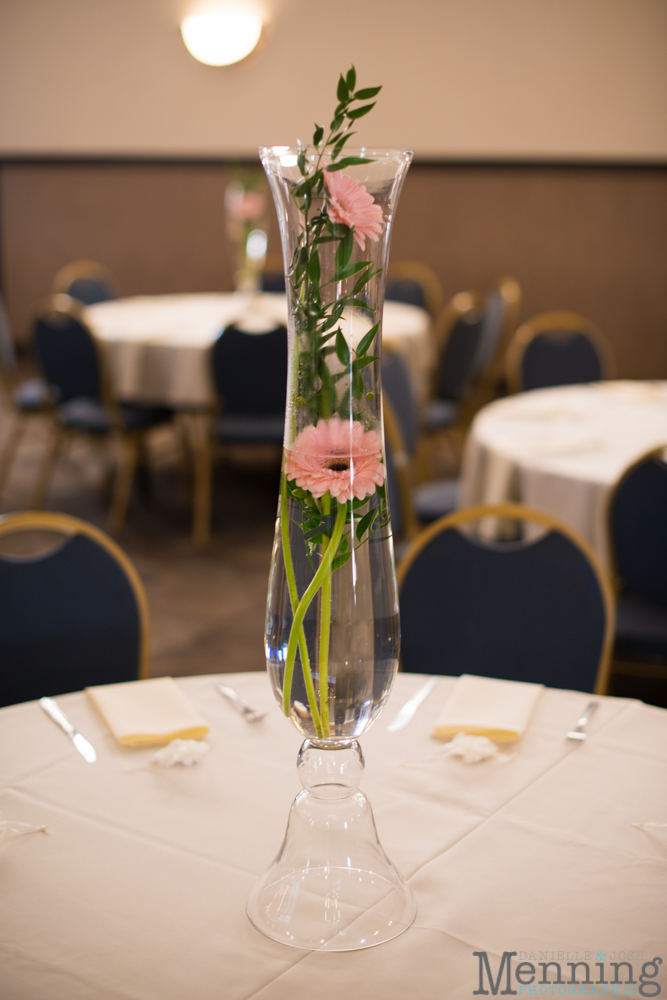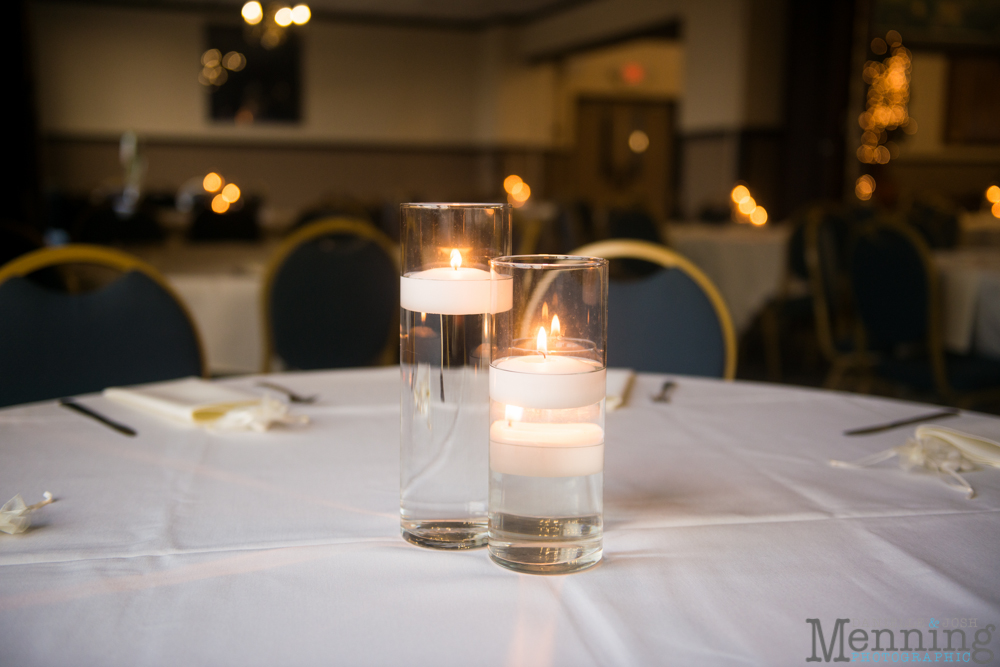 Dear Youngstown Cookie Table, We love you. Sincerely, All Youngstown Wedding Guests Ever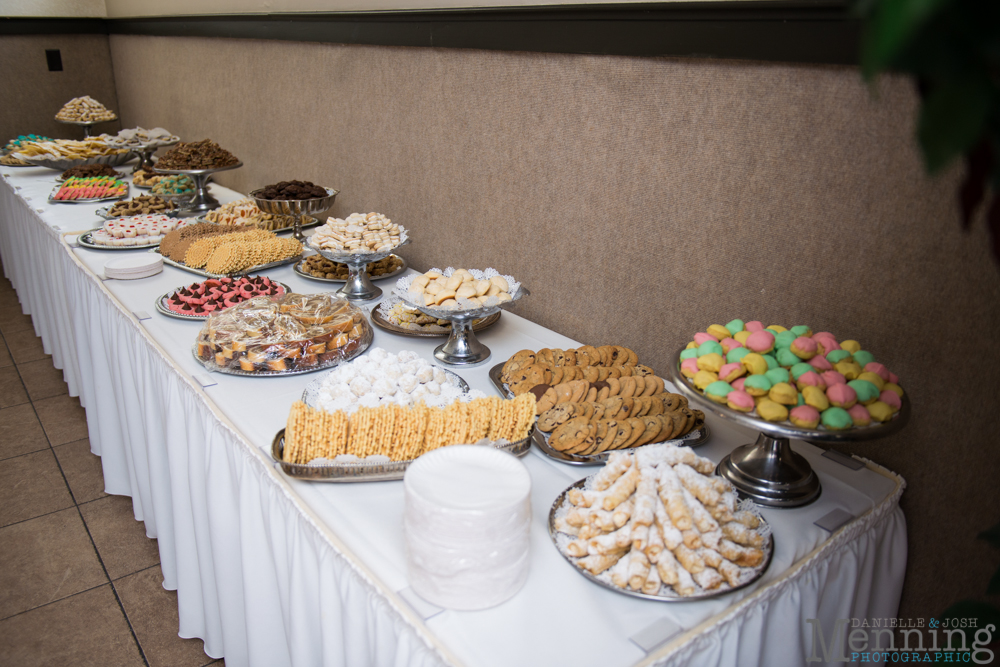 Classic Bakery made the cake & the Matron of Honor's son bought the Lego bride & groom cake topper with money from his allowance for Andrea & Jesse. Is that not the sweetest?!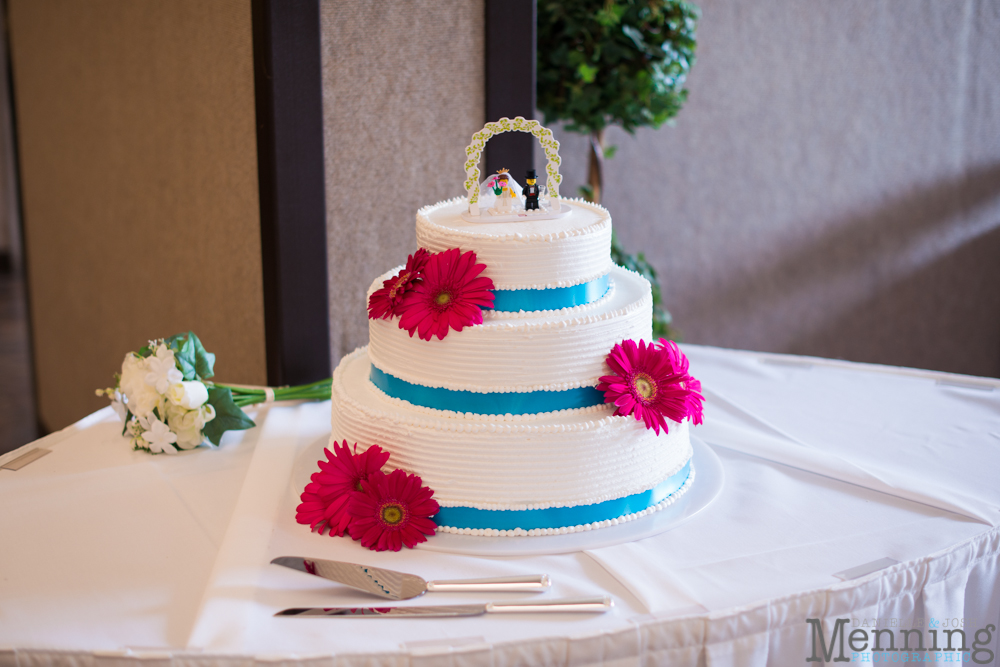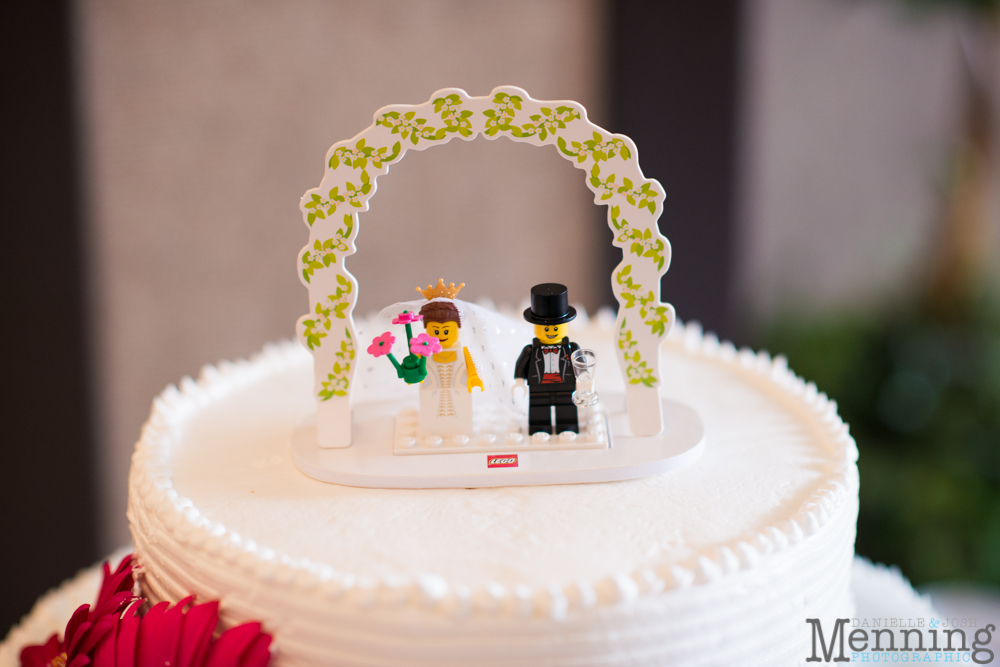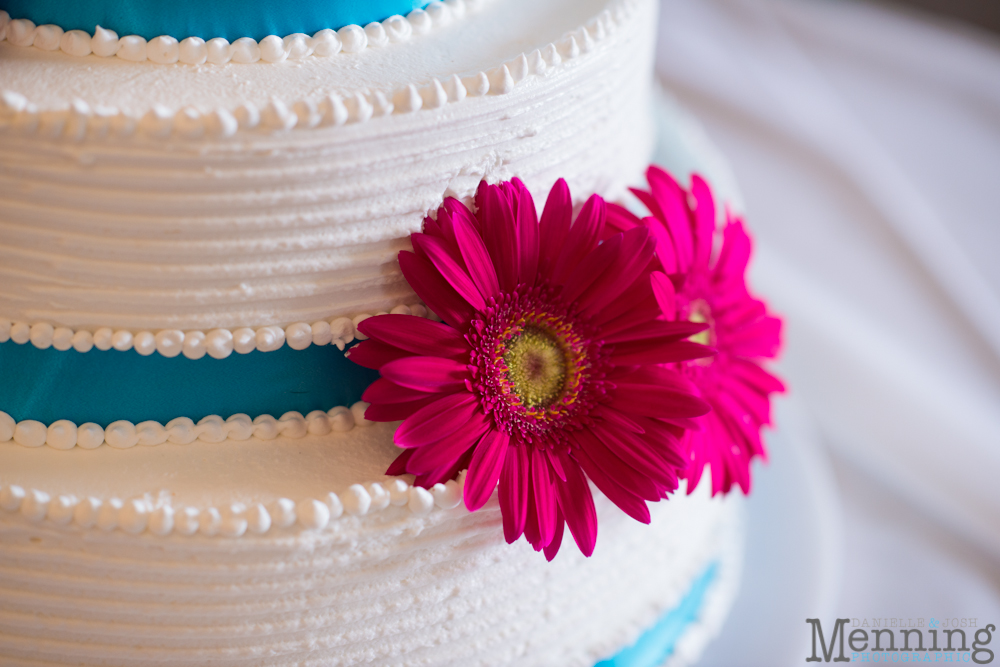 Grand entrance as Mr. & Mrs.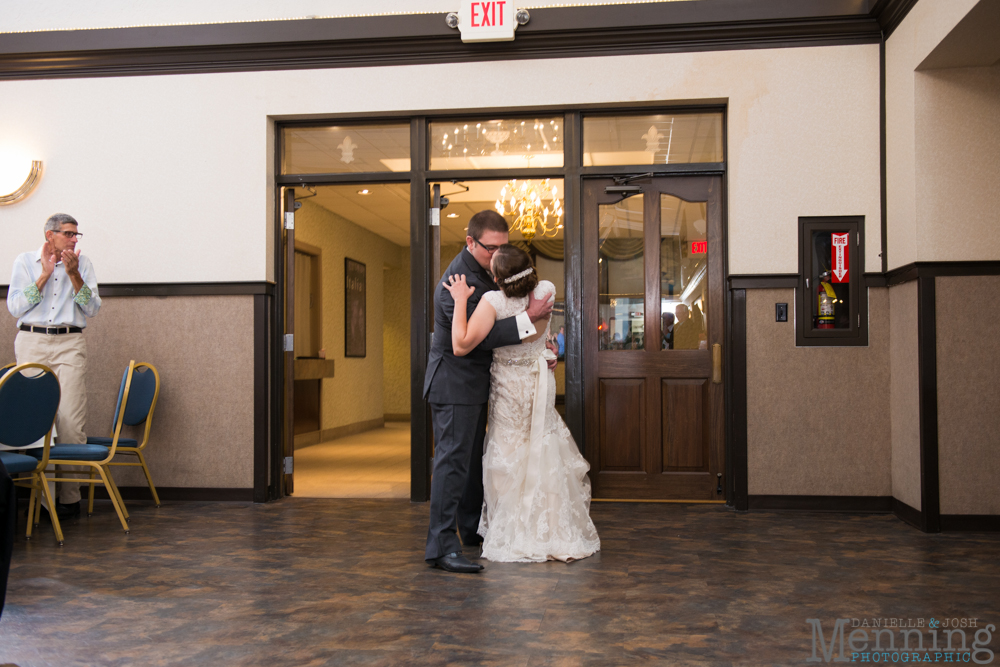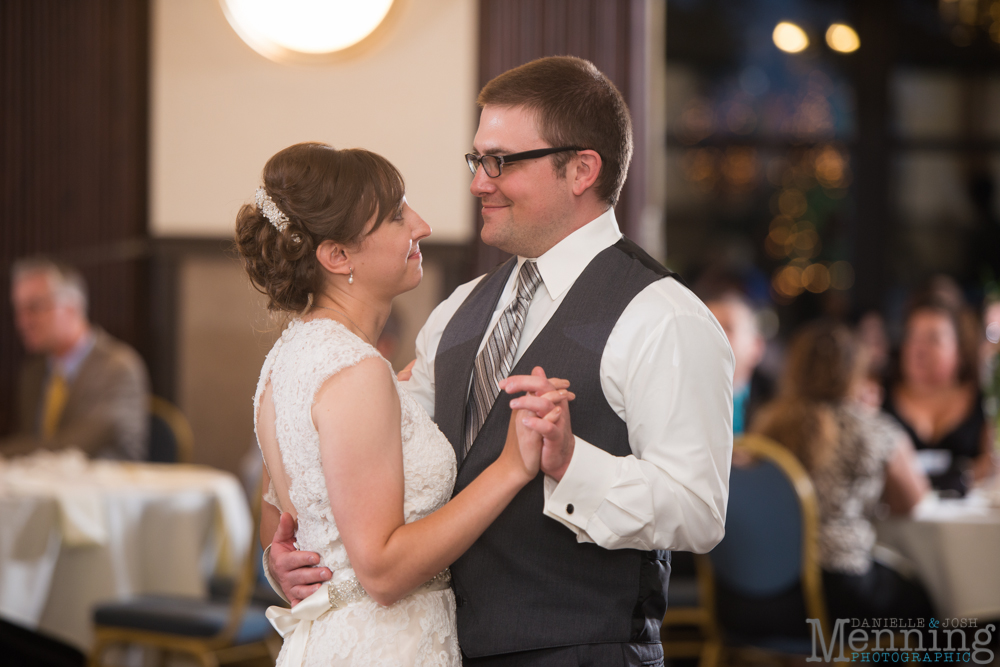 Andrea's dad dancing with his only child on her wedding day.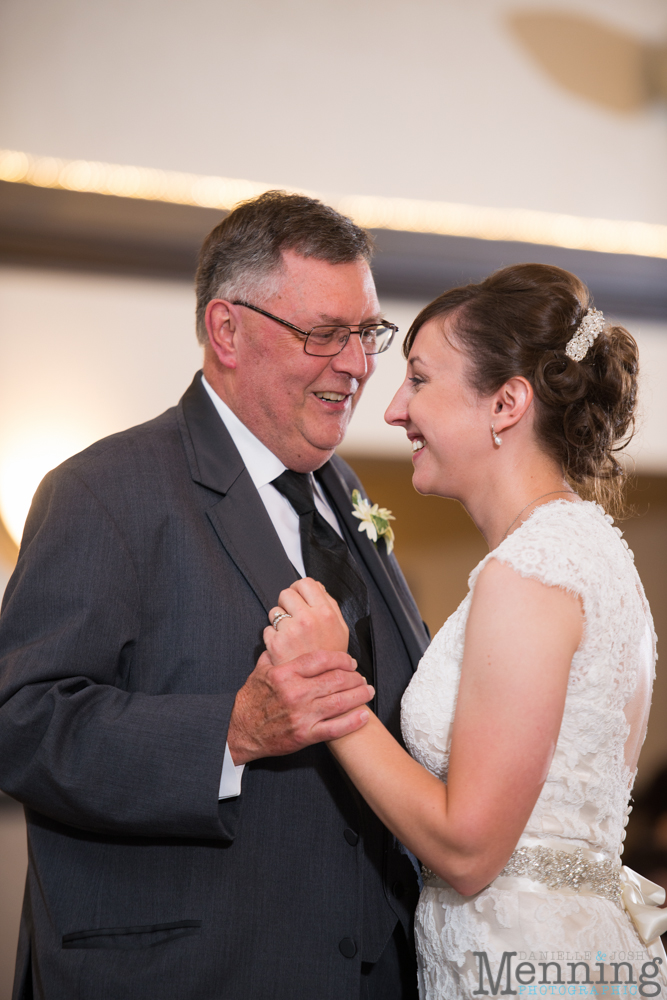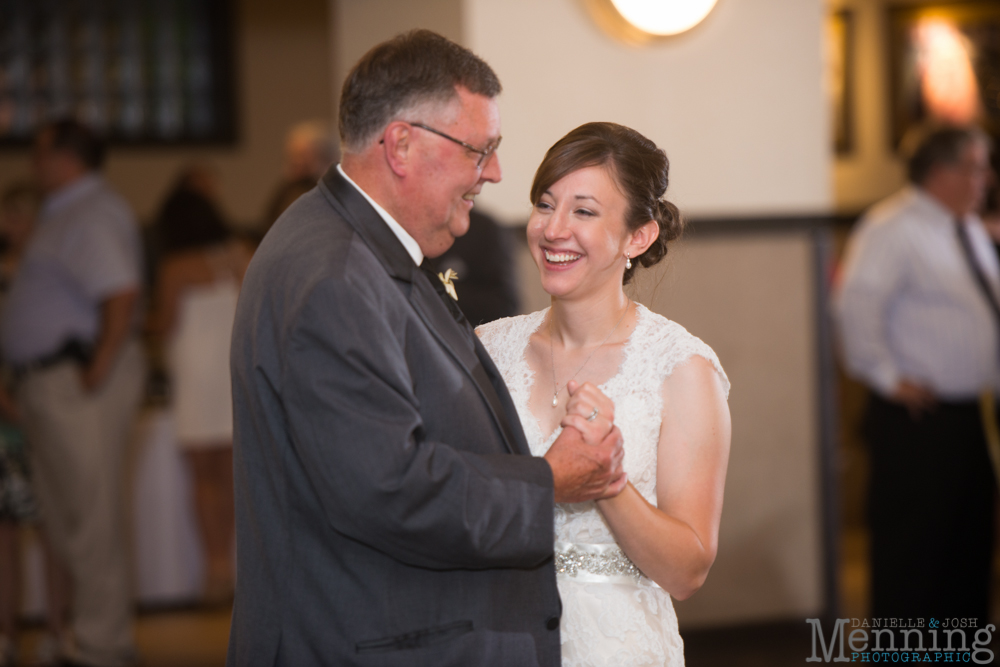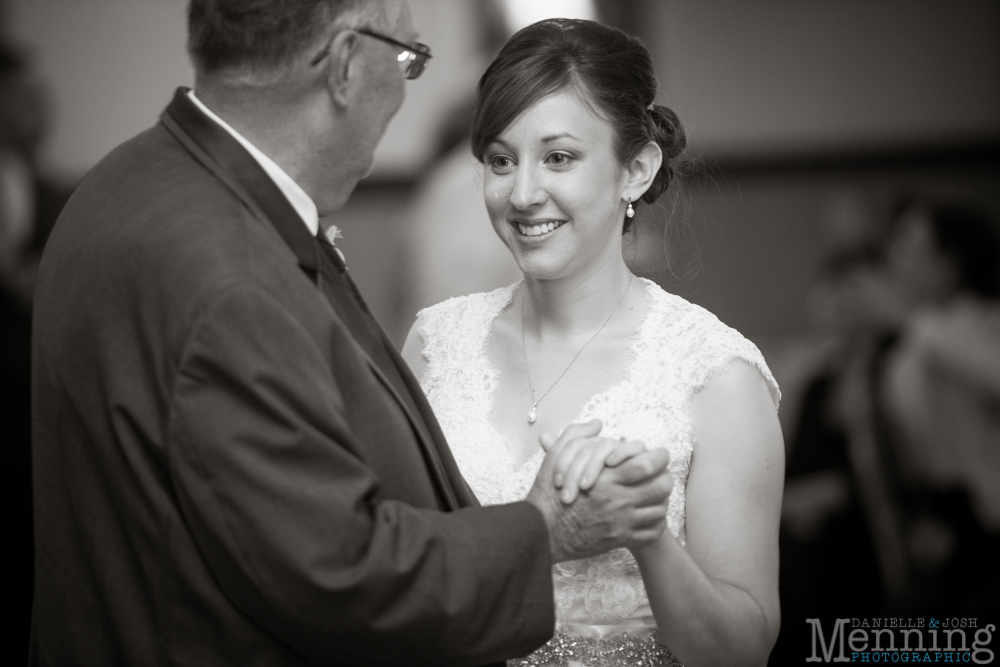 Jesse's mom dancing with her oldest son on his wedding day.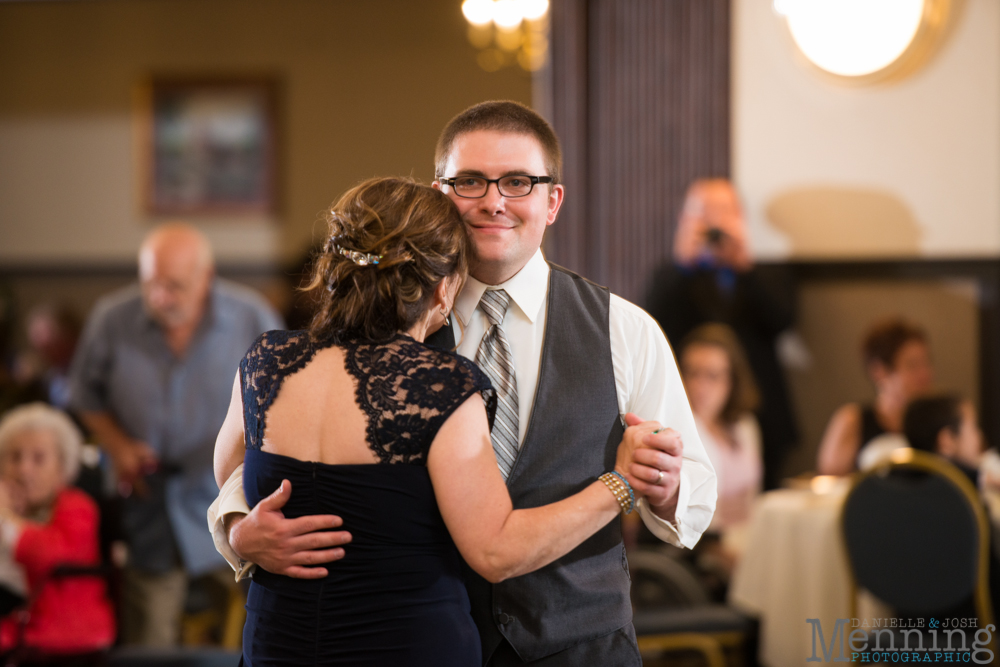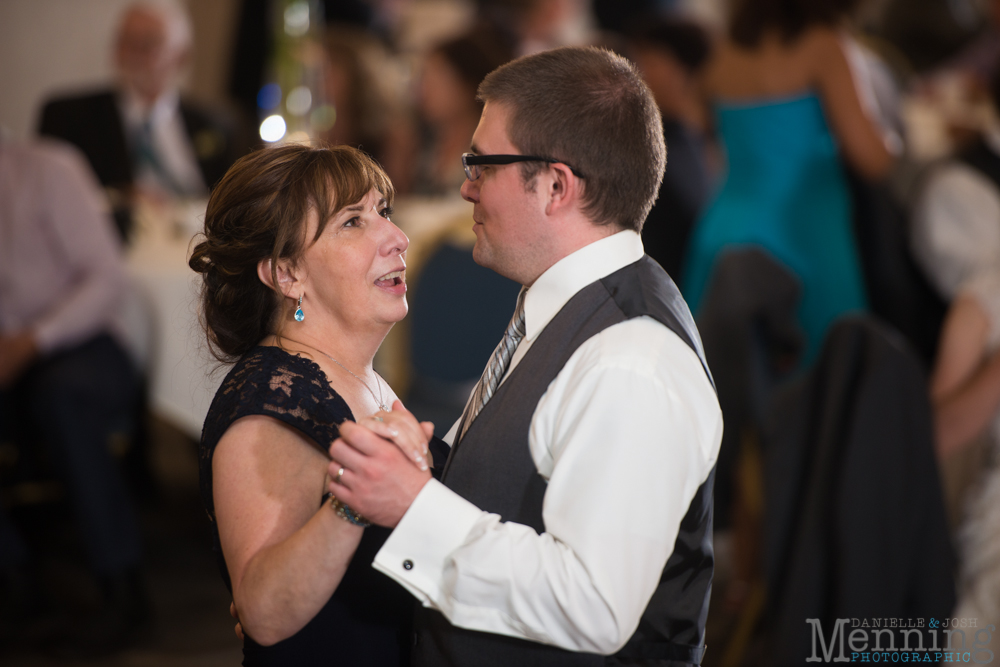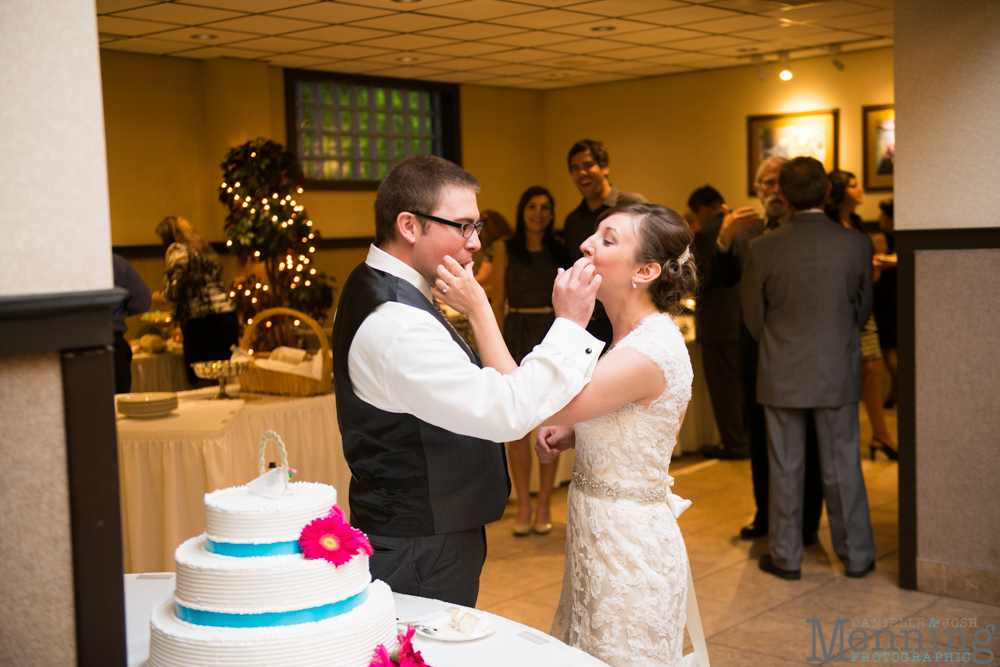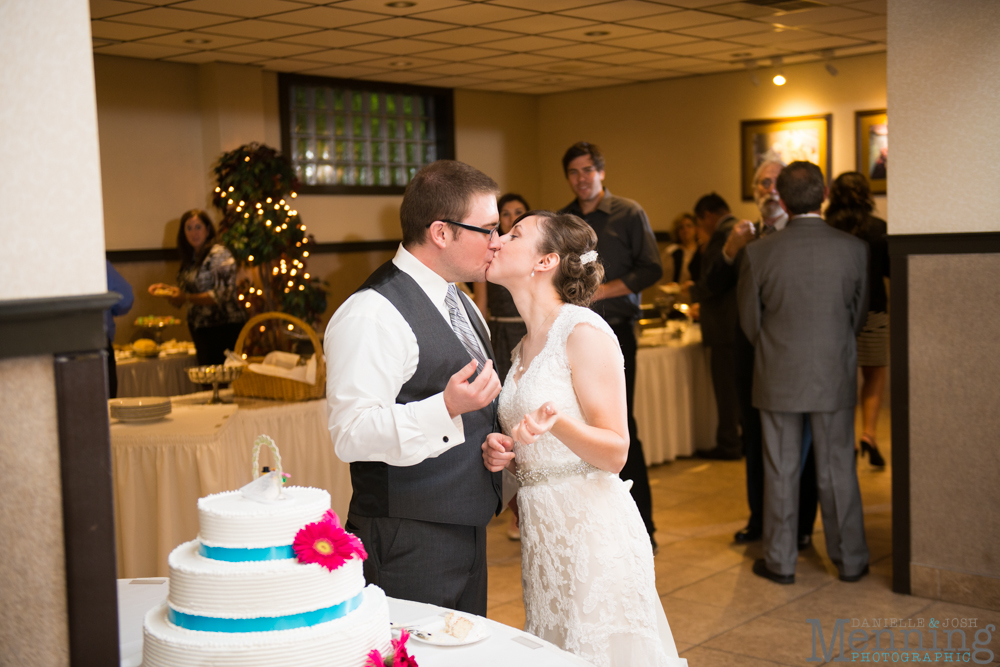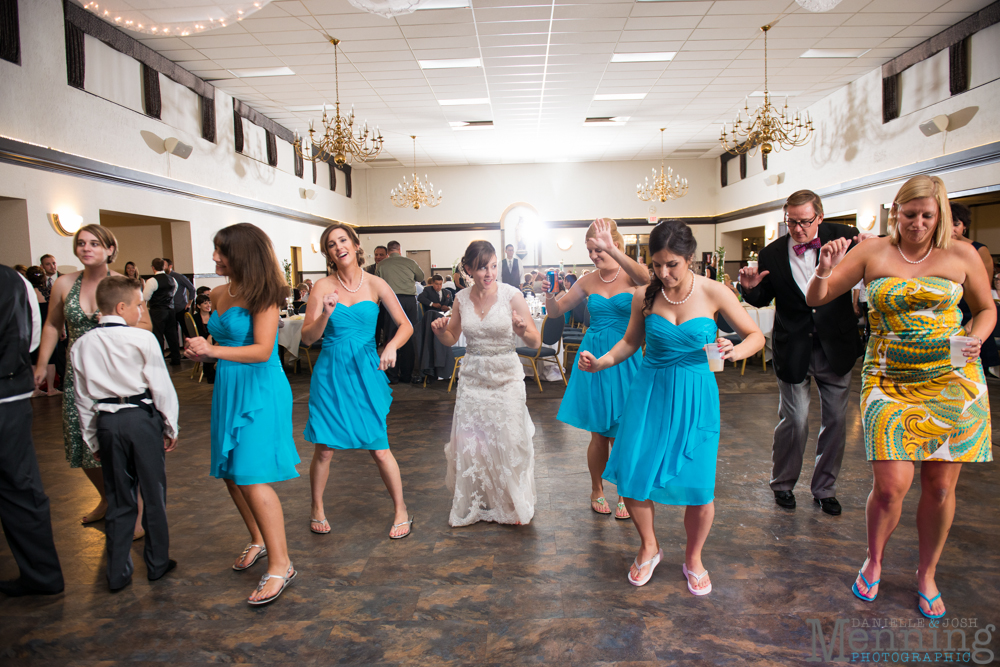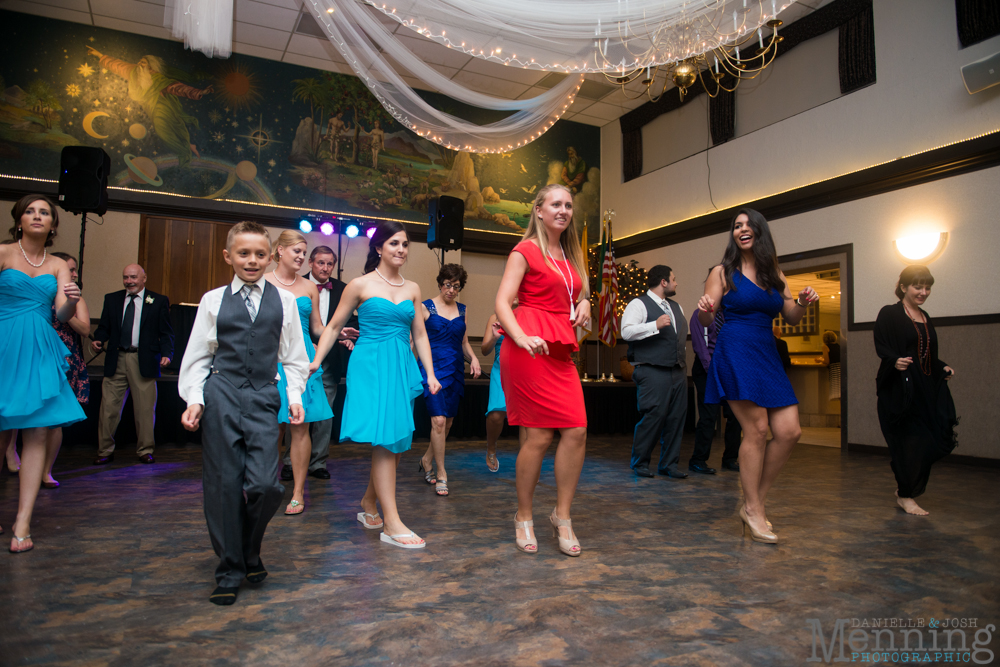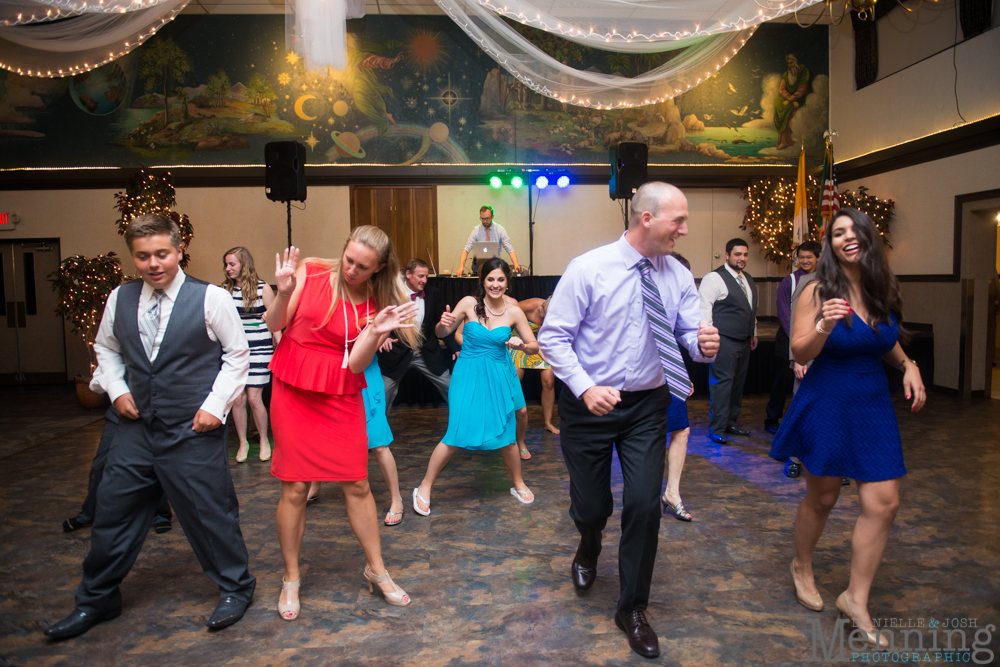 Andrea's parents: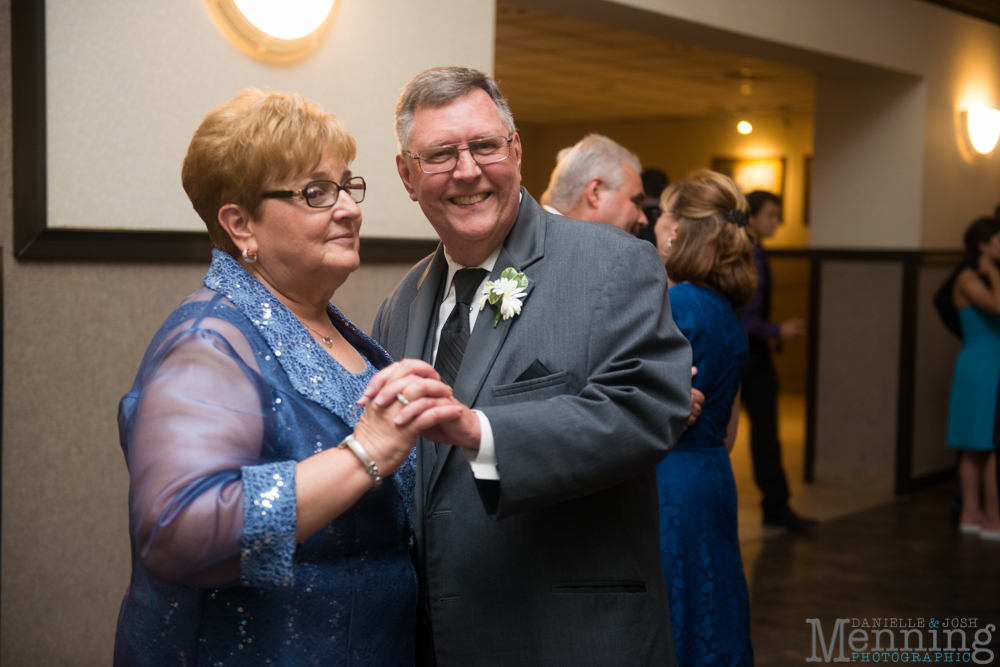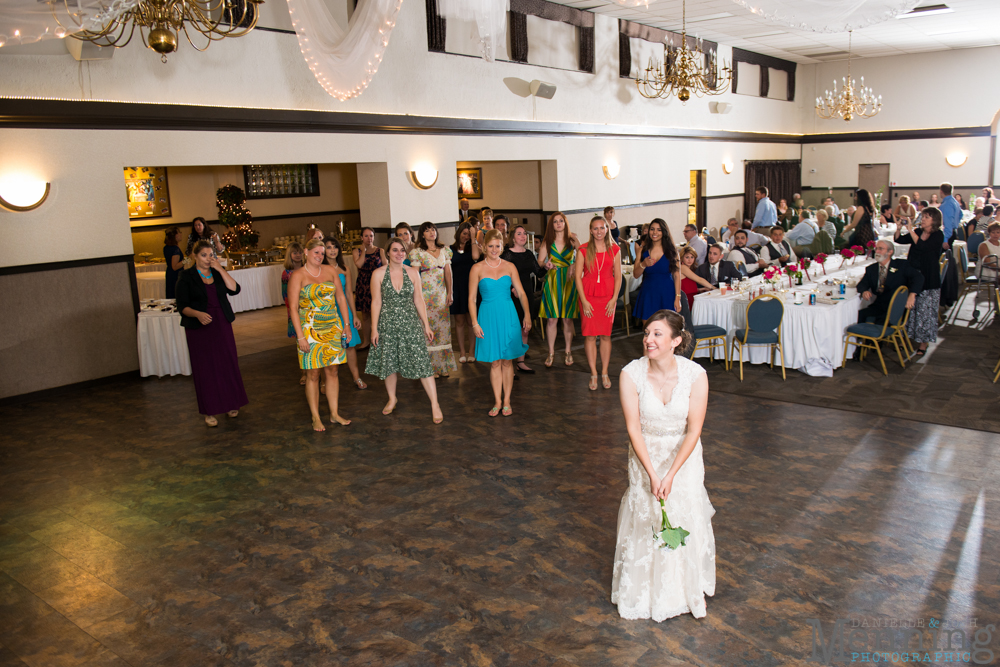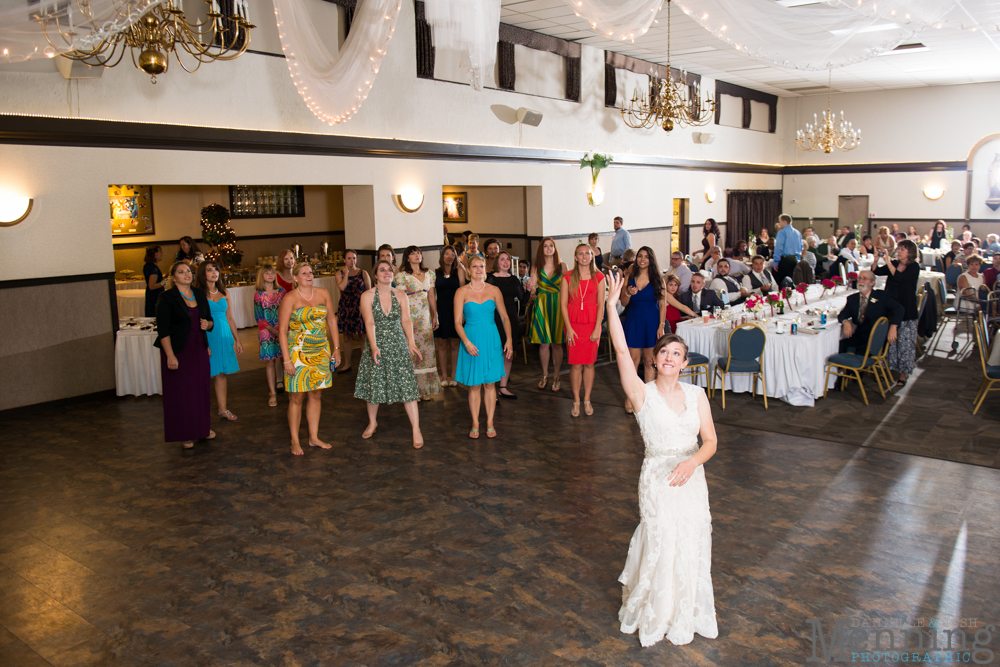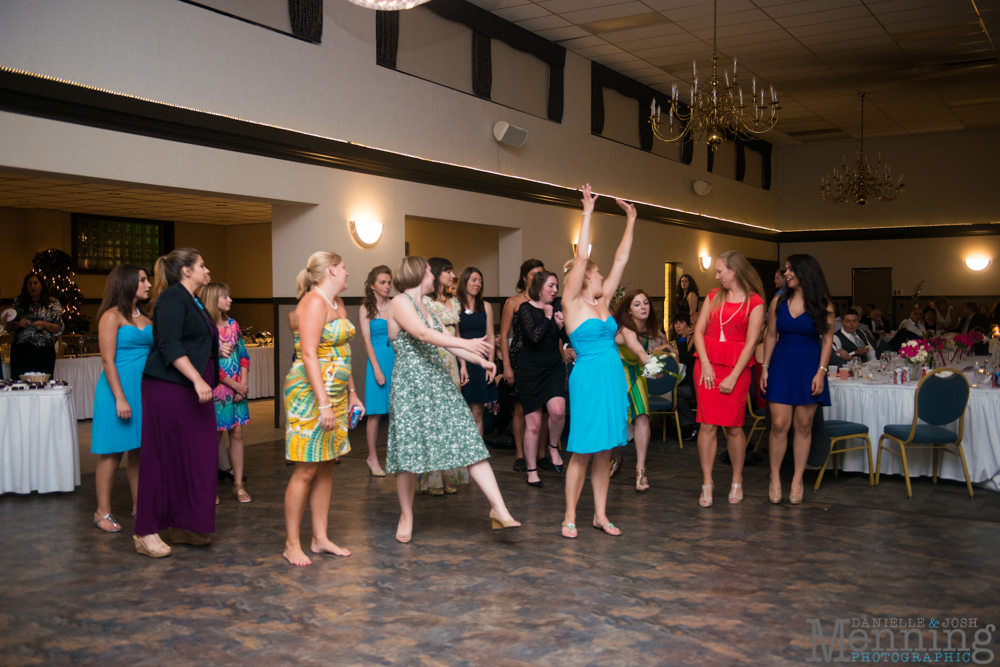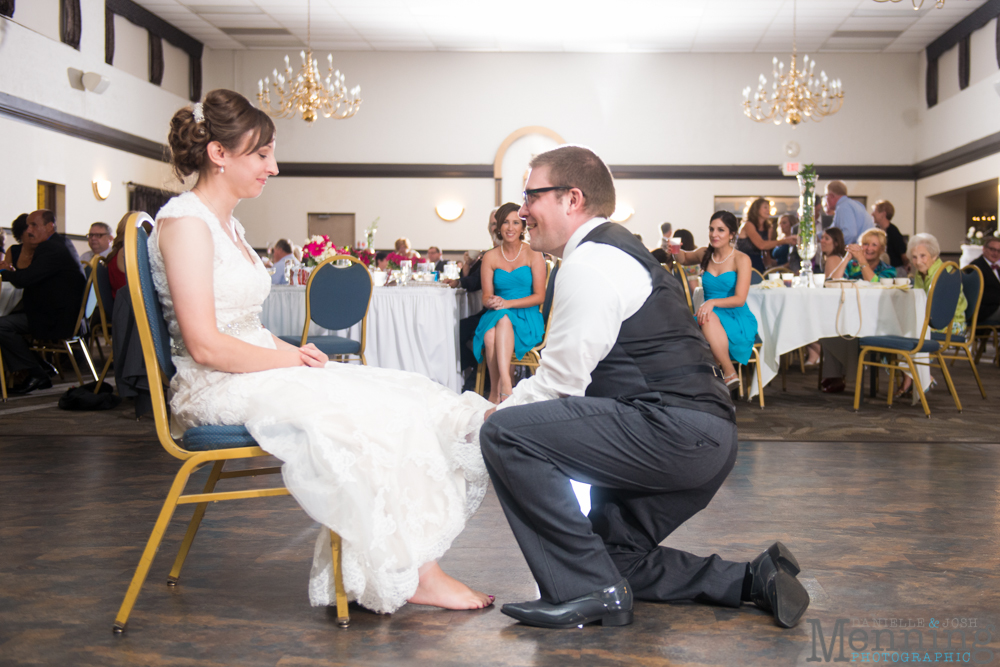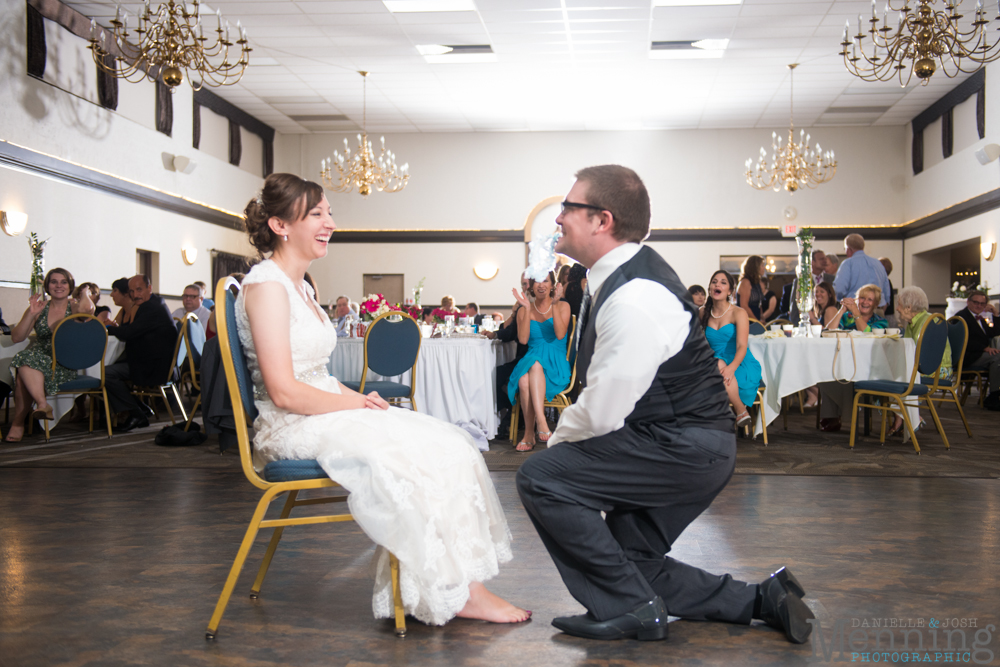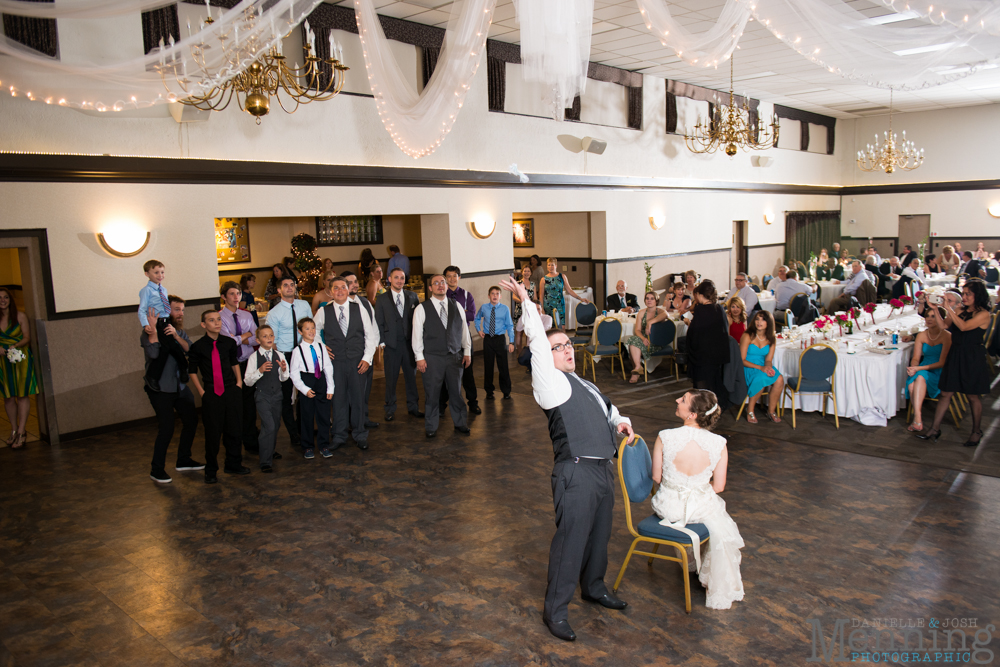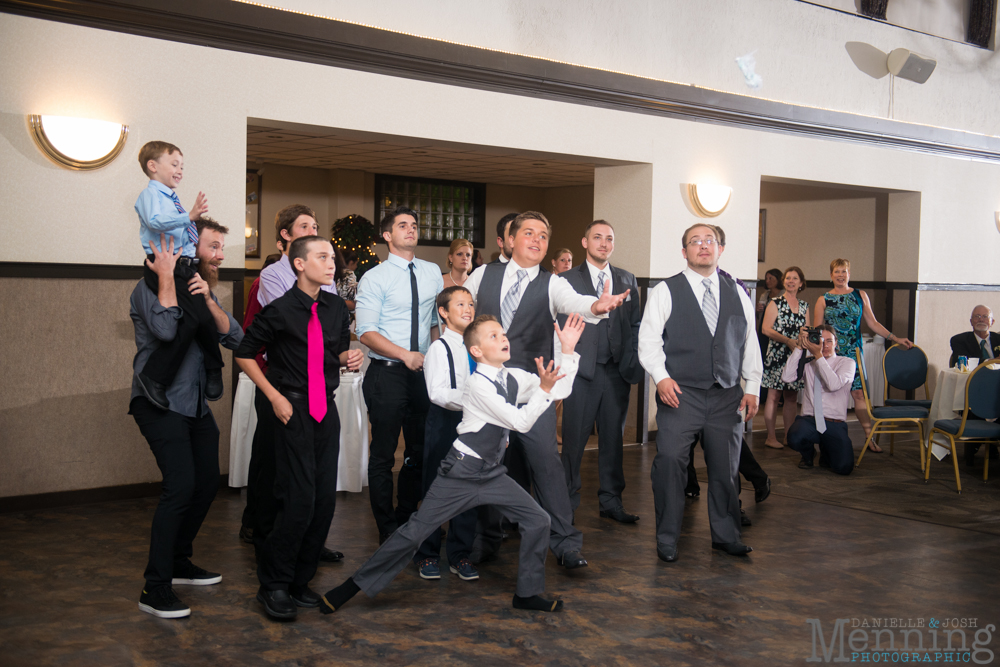 Good hustle goes to the ring bearer.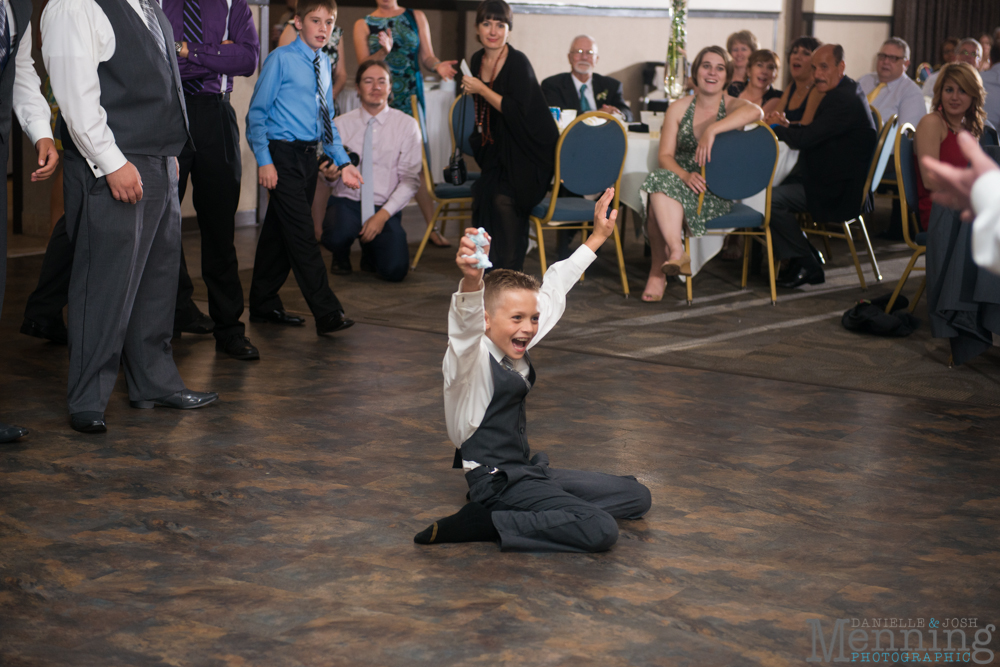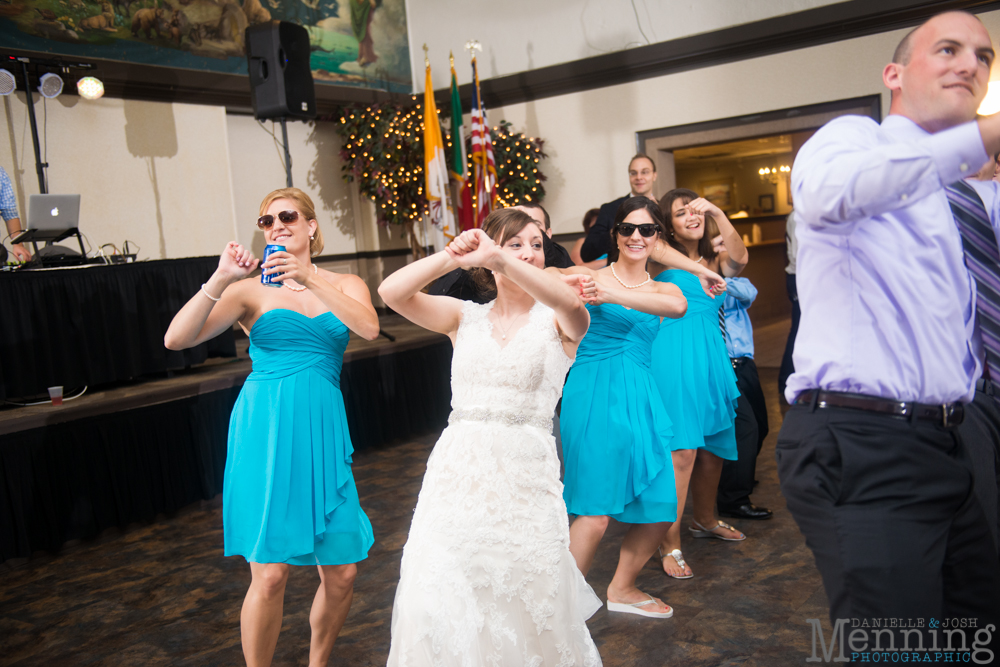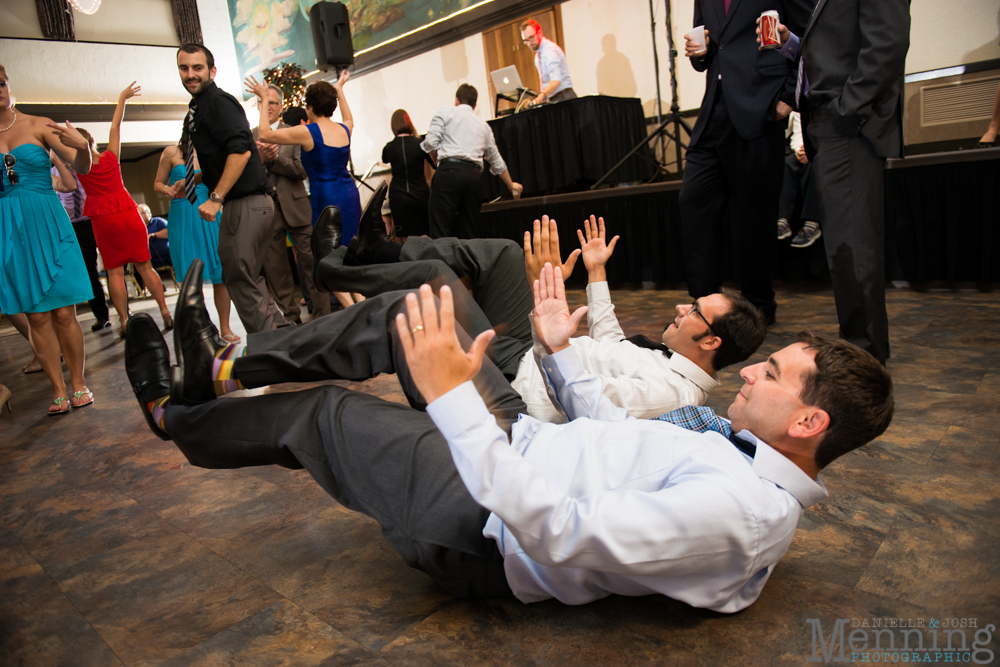 #letmetakeaselfie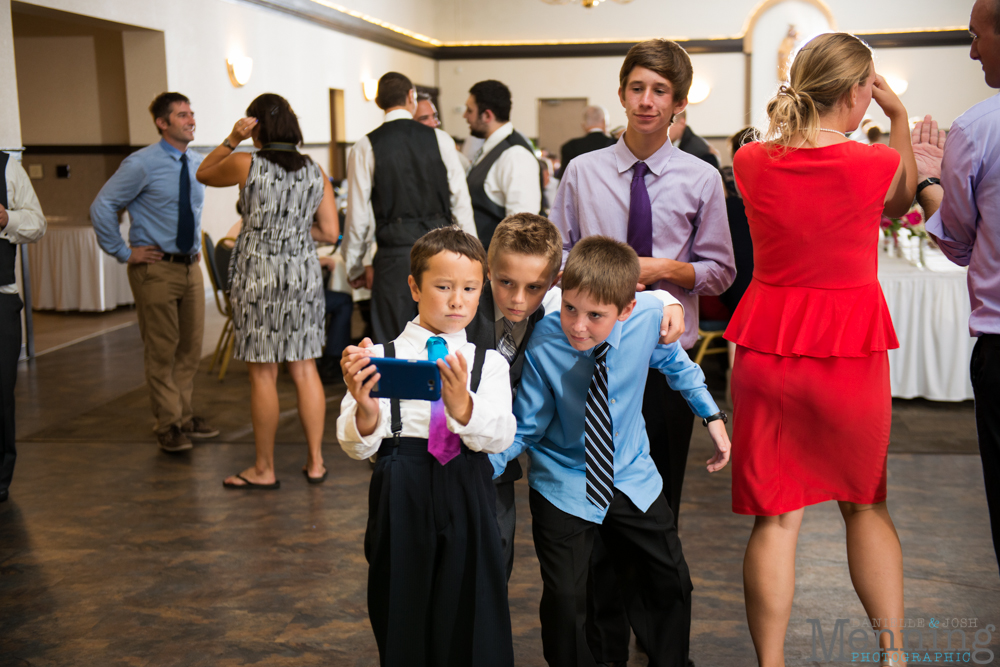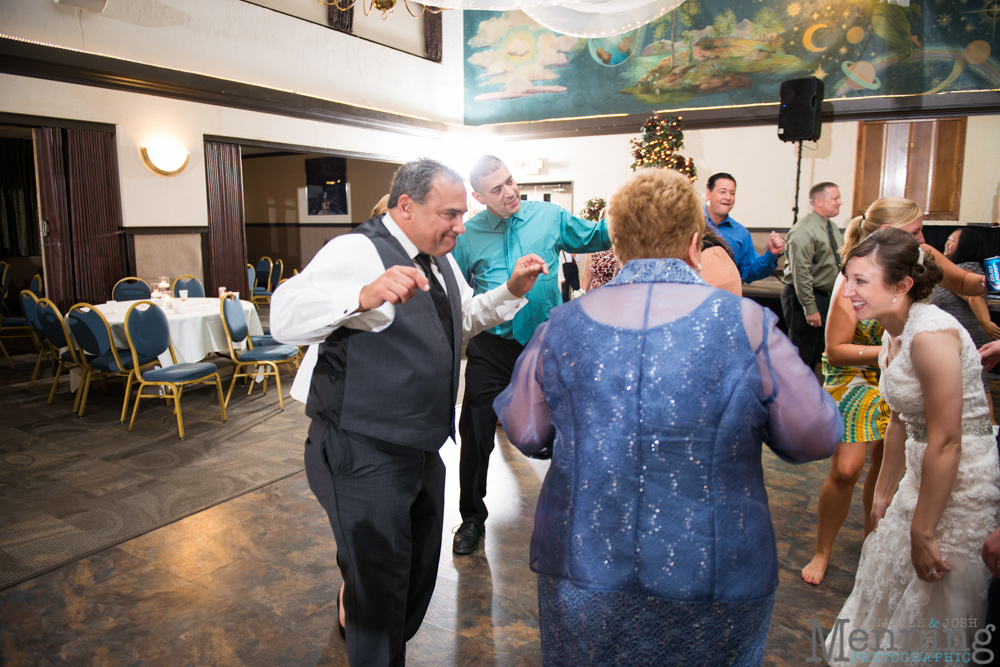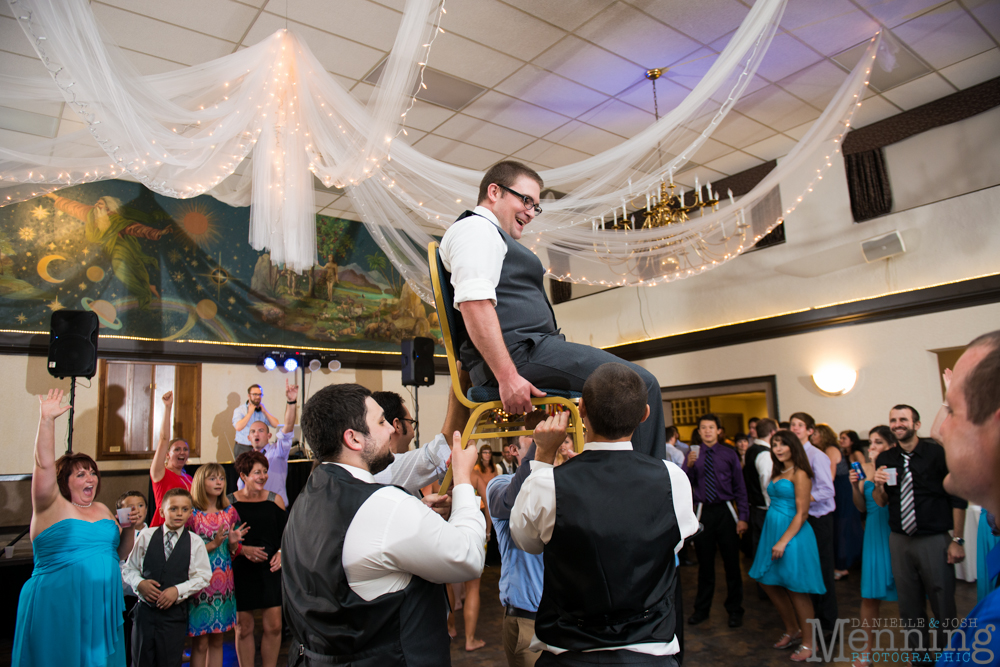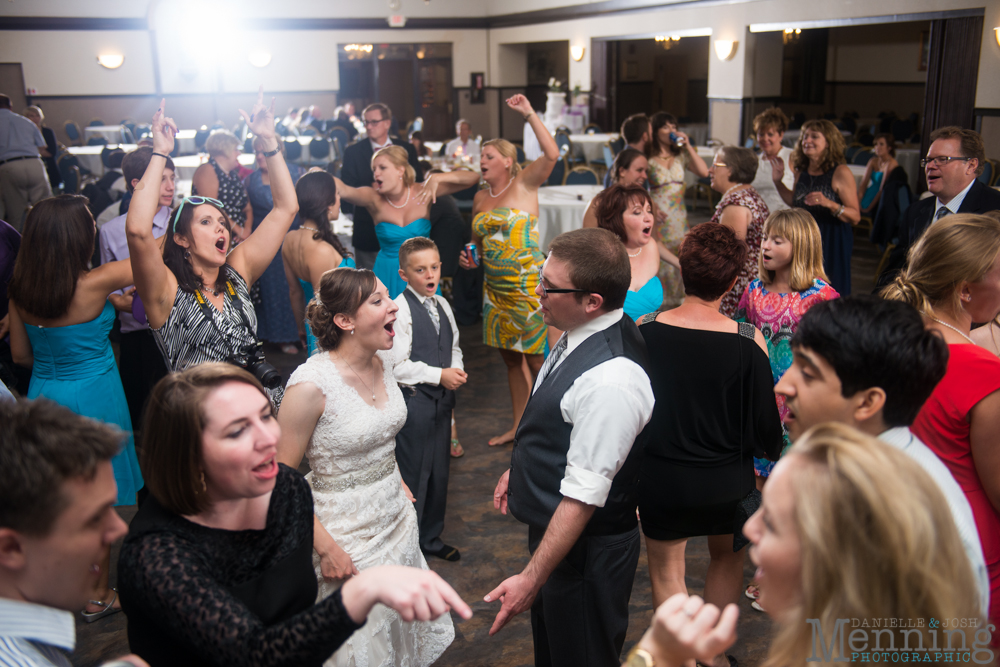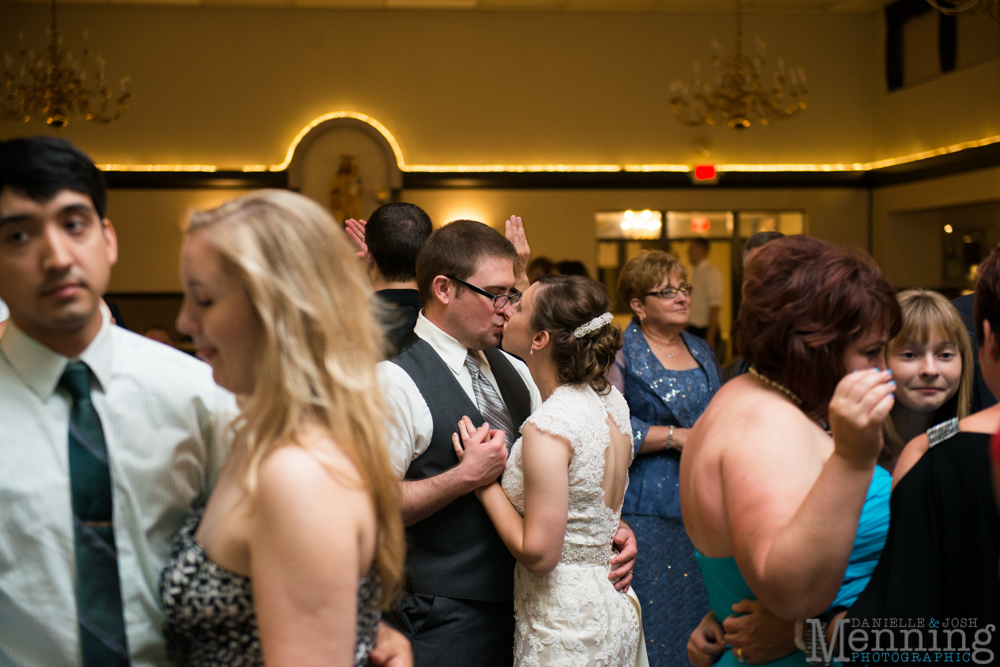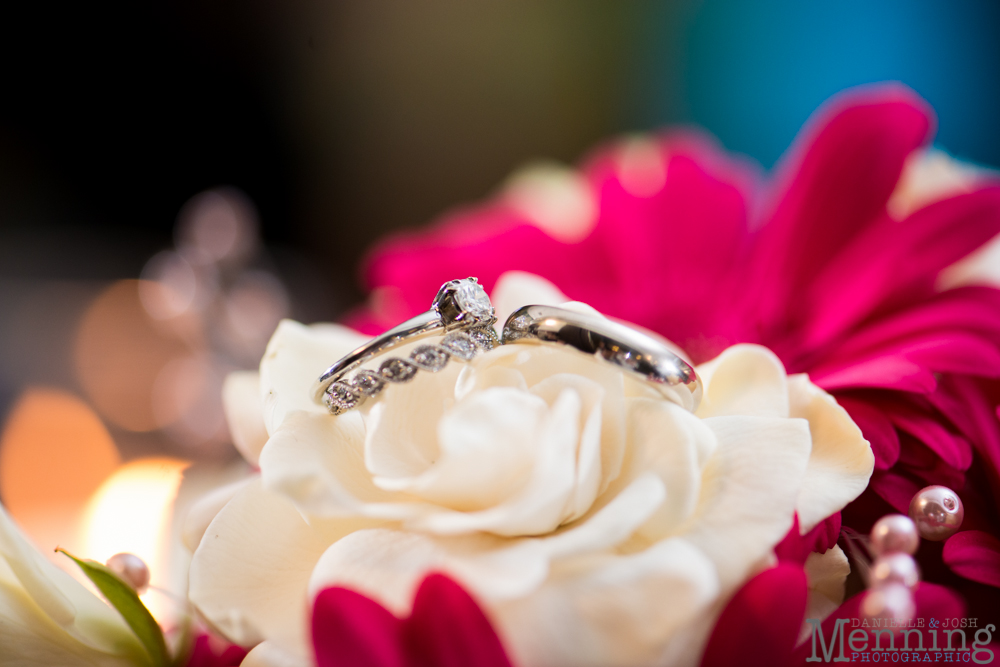 Andrea & Jesse, we wish you two a blessed and fun lifetime together! We're so glad we were a part of your wedding day!
Connect with us here: Instagram | Facebook | Twitter | Pinterest | Google +