Hey! We've been shooting and blogging lots of weddings lately, but we've also been photographing 2015 seniors that we'd love to share with you all! Our seniors this year are awesome. We've been having lots of fun with them! Here are just a few photos of each session we've shot so far. There are more coming up & we're really excited!
Erin's best friend made an appearance in her senior photos. Erin is sweet and fun. She goes to Southington. She found us through her stylist who is one of our awesome brides.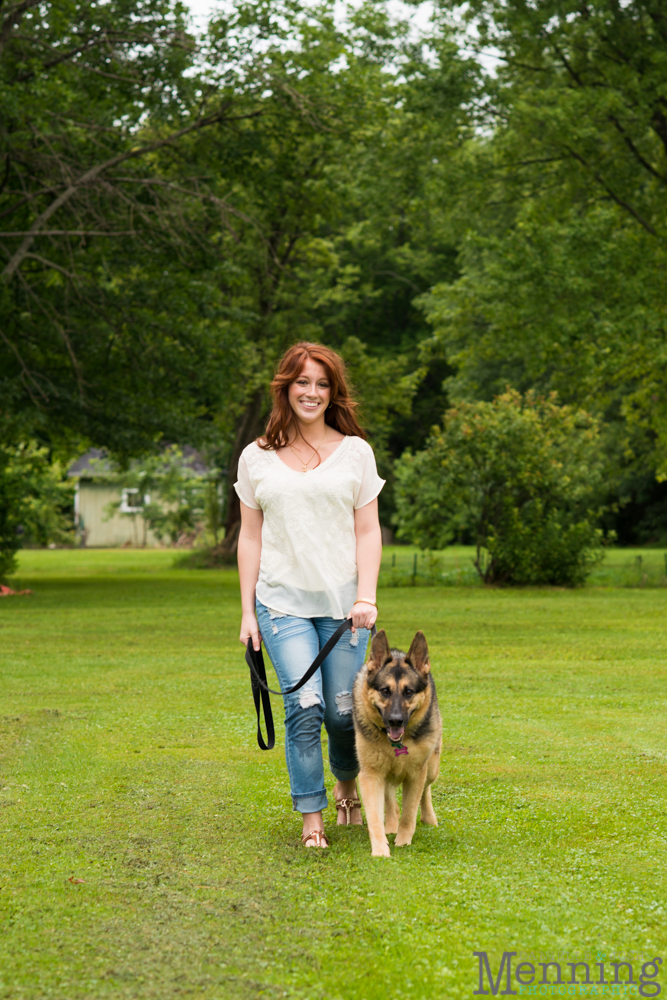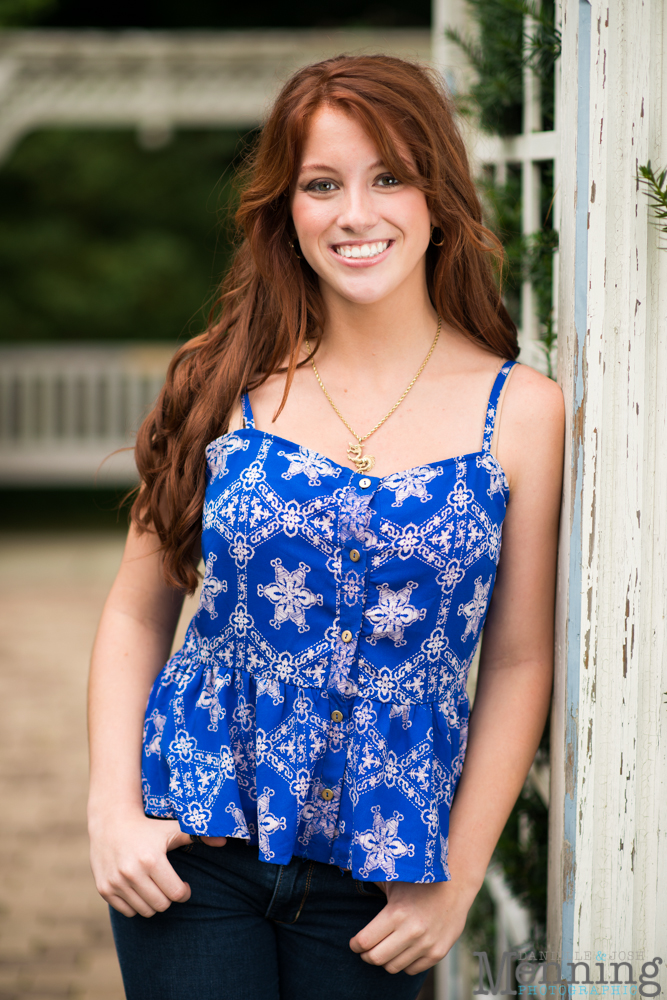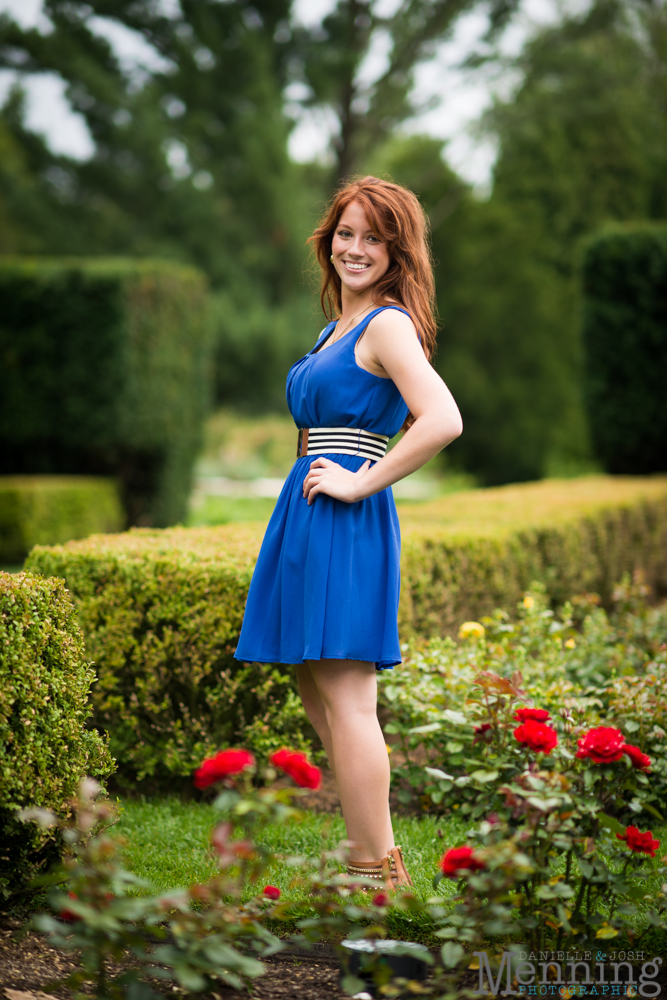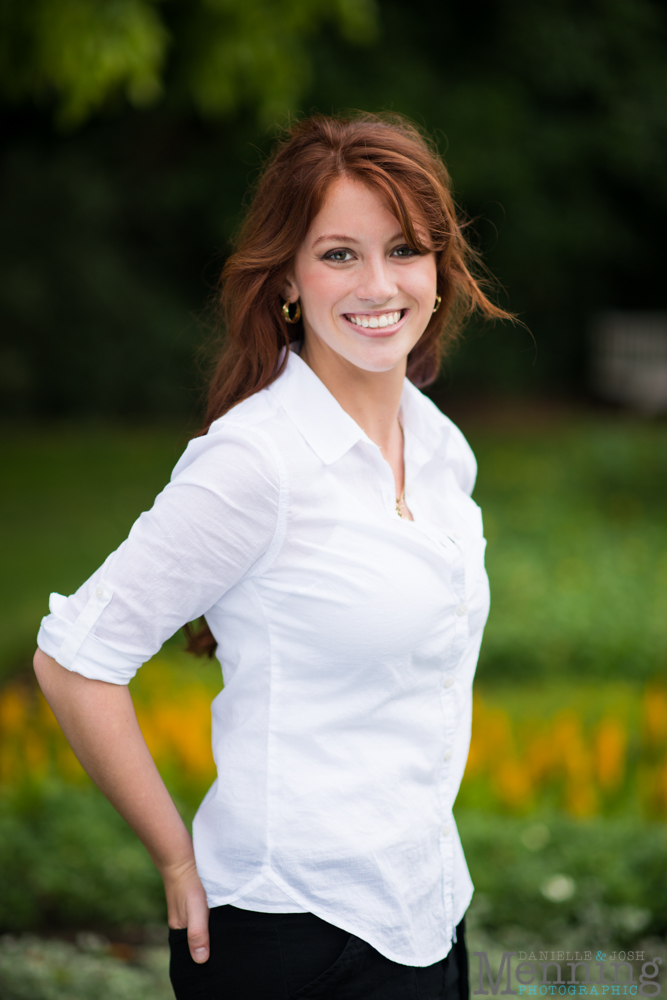 Not only is Erin beautiful, but girl's got brains, too!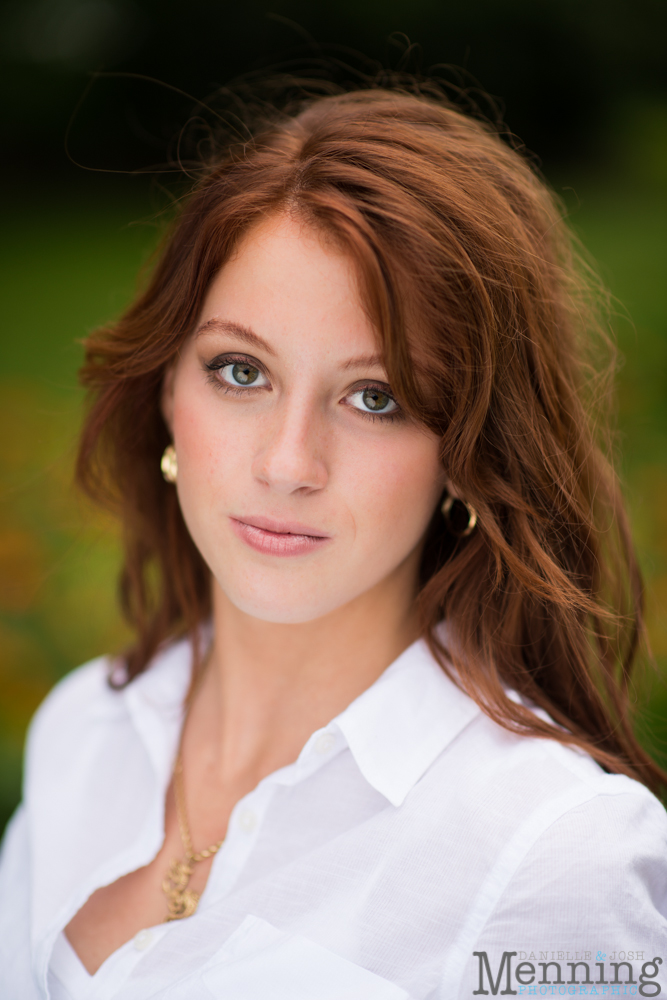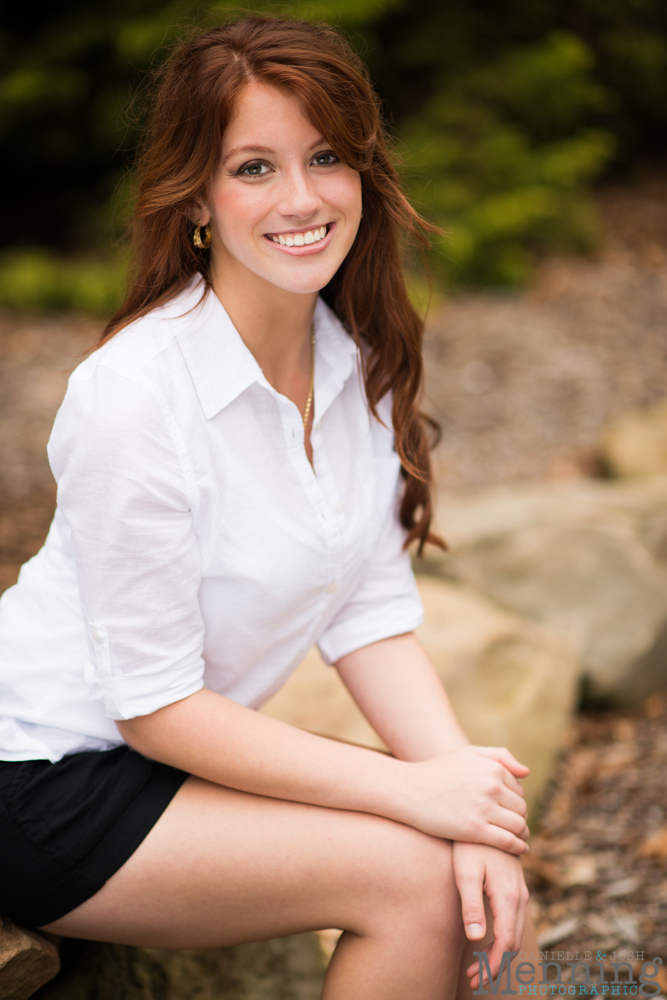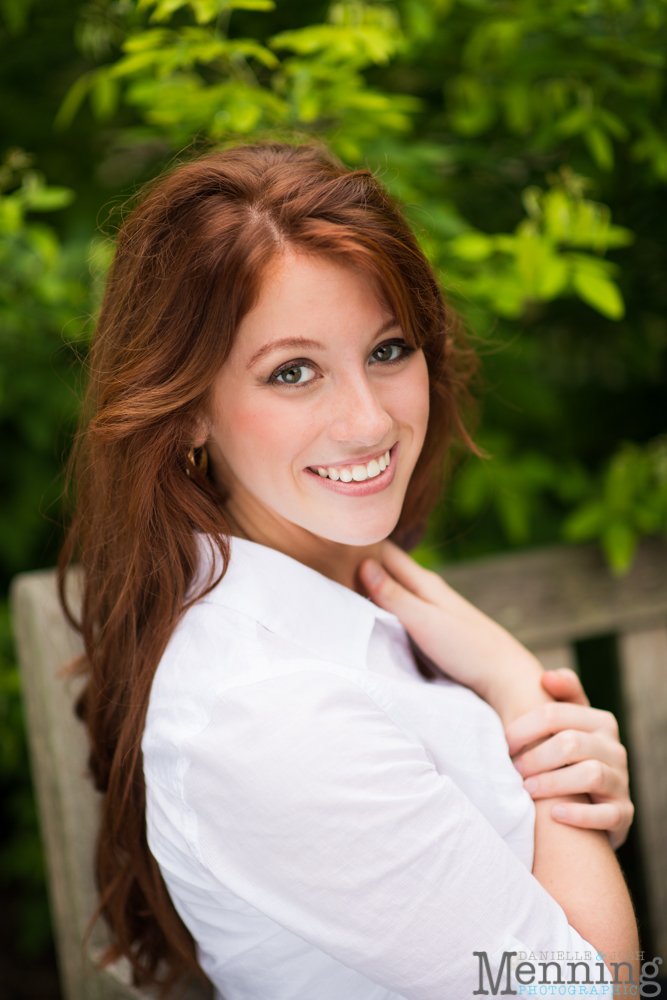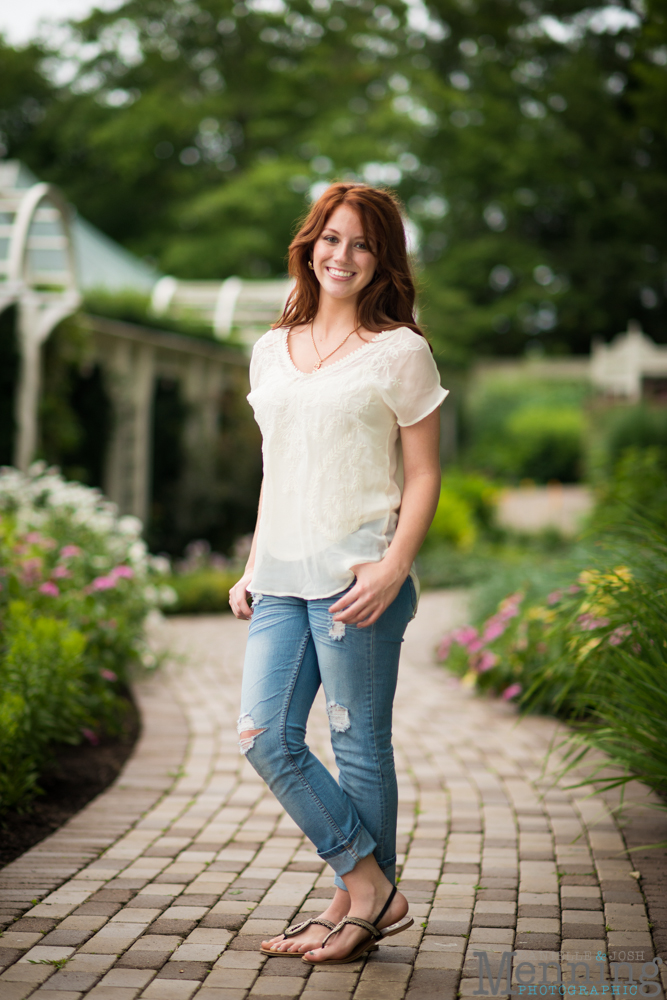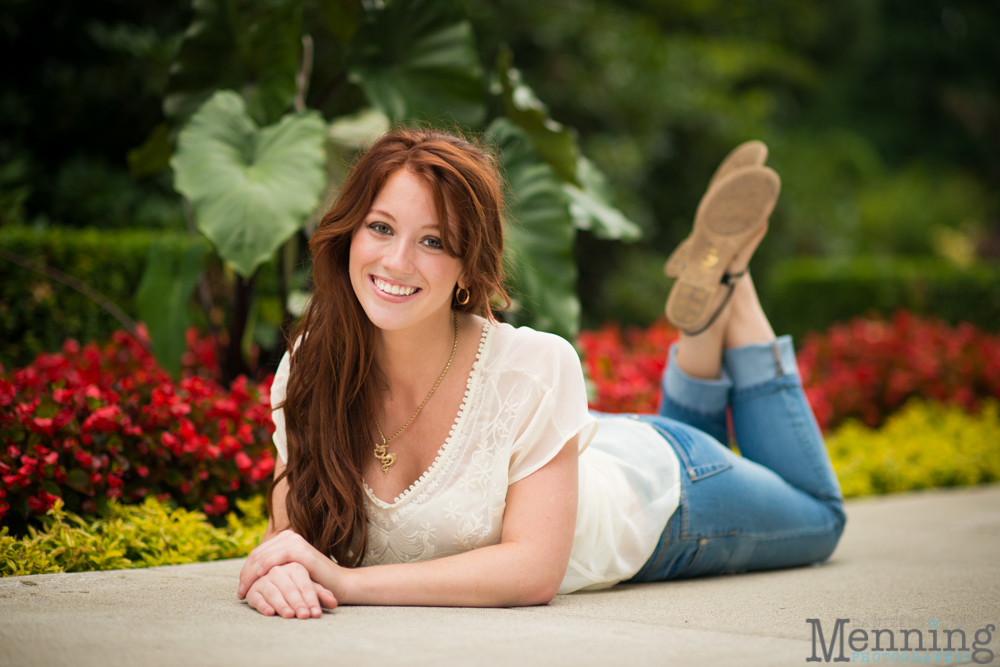 Hannah is adventurous and fun. She taught herself how to play the guitar so we incorporated that into a few of her senior photos. She's a Lisbon 2015 senior.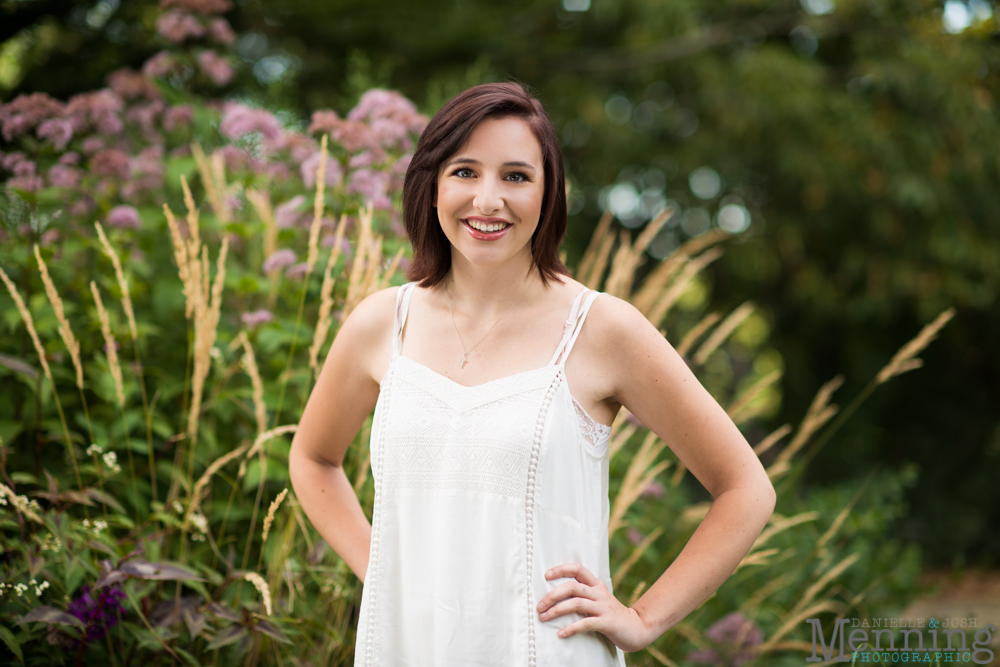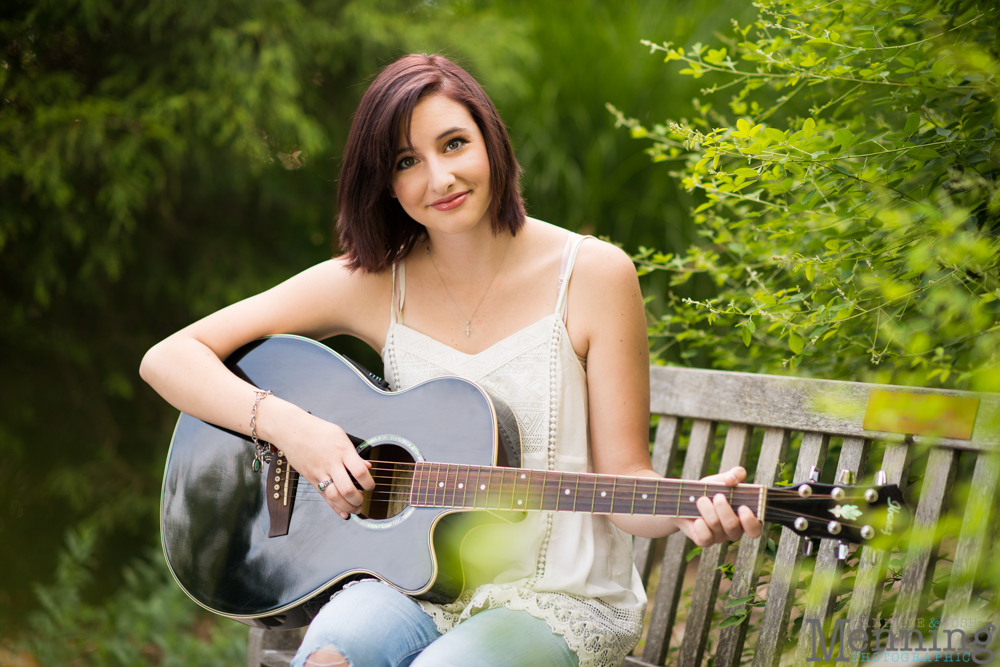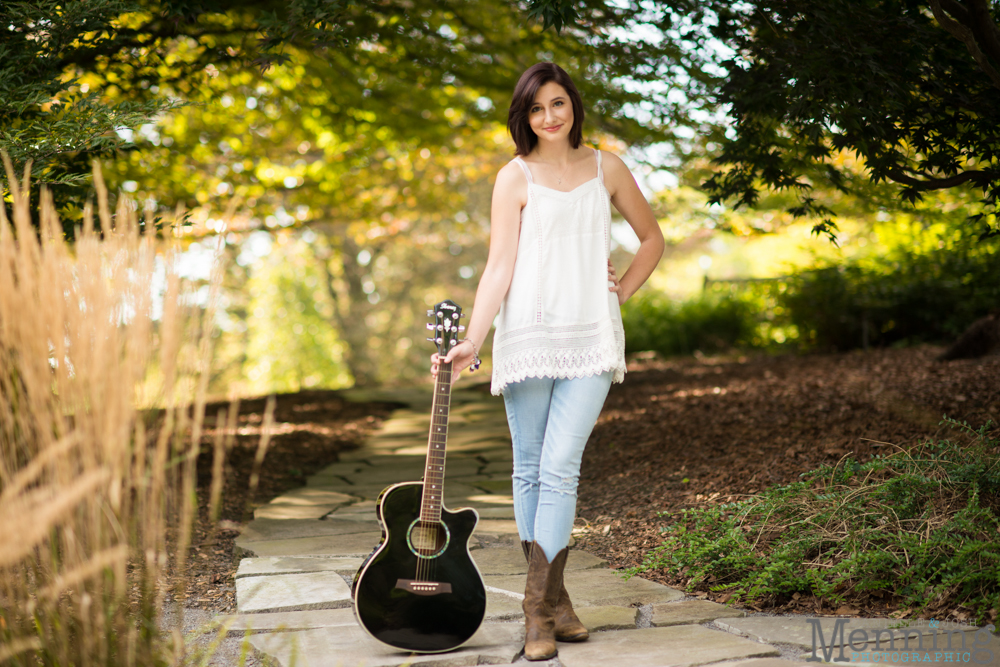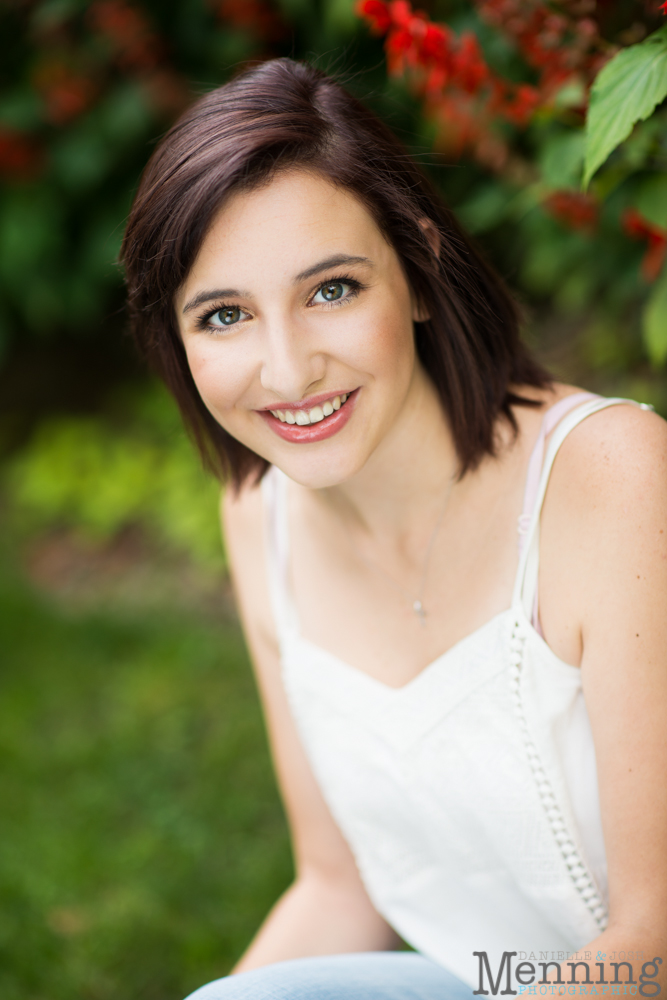 Her eyes are crazy green…so pretty!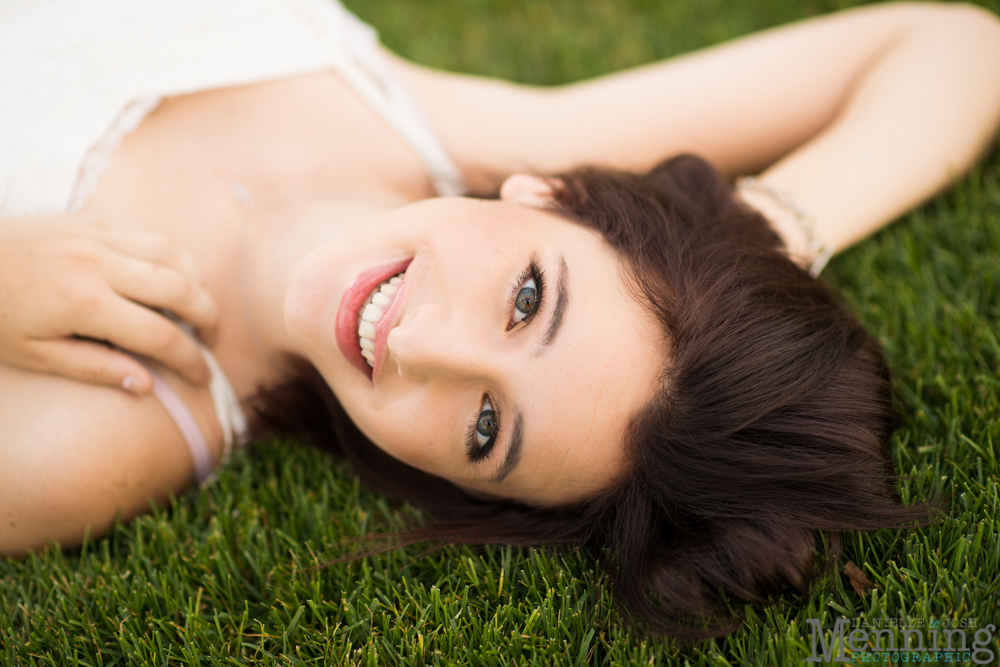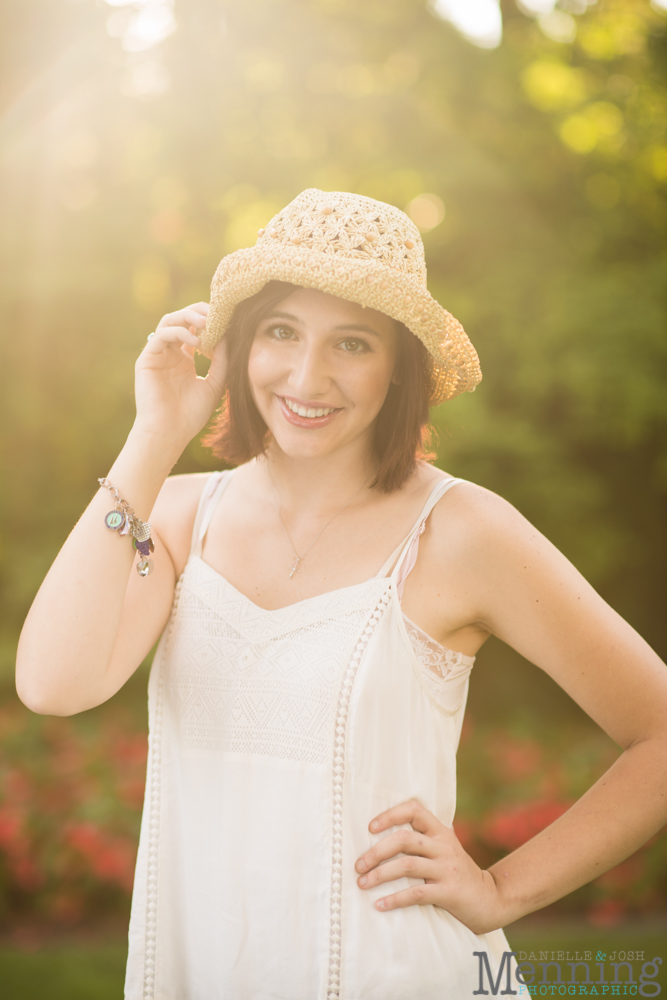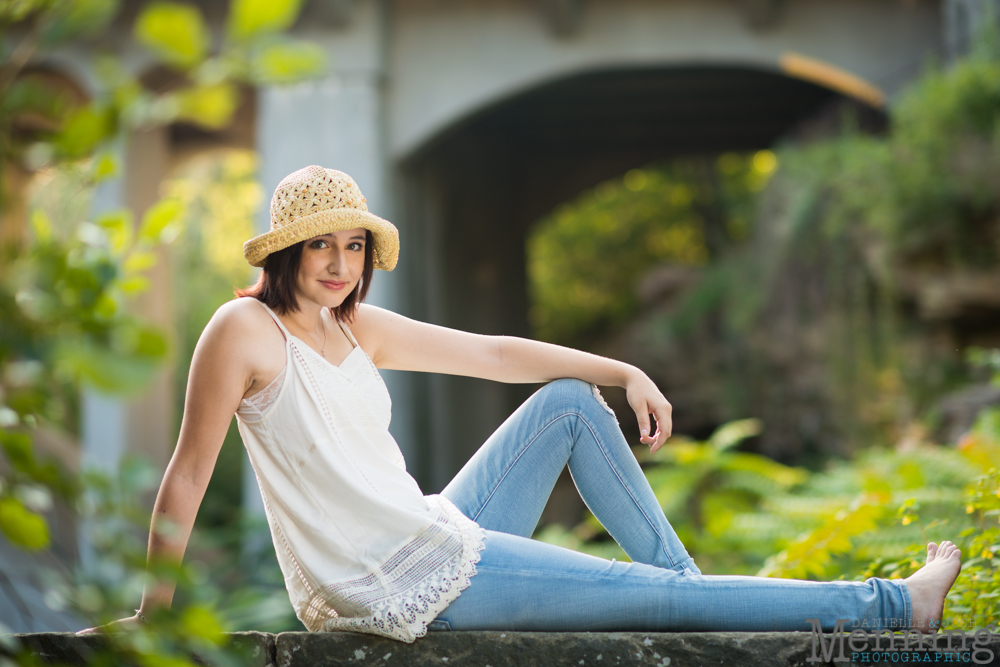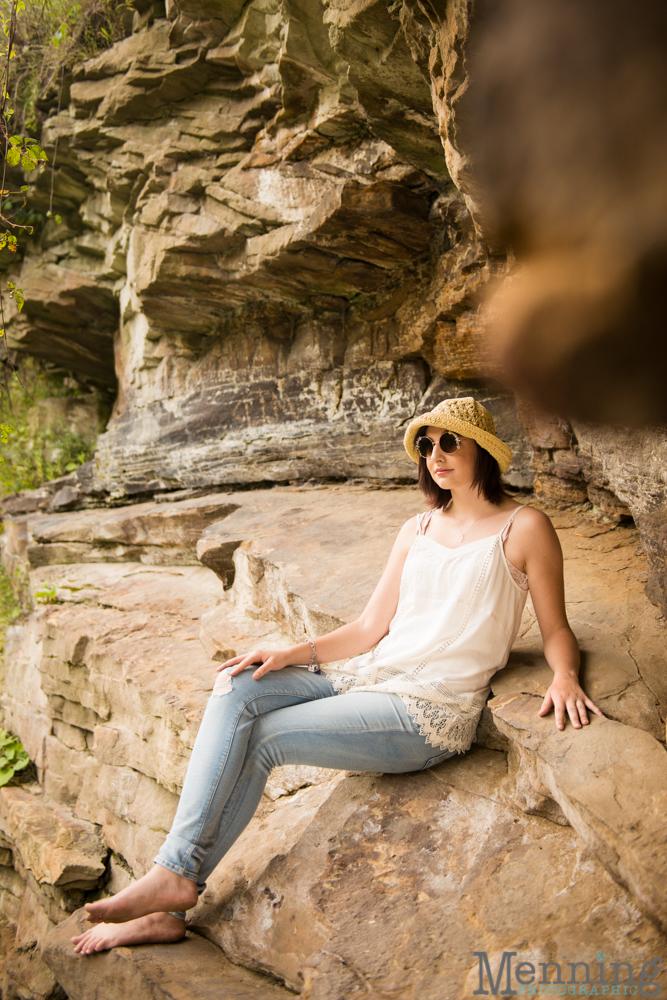 Jesse is a 2015 Crestview senior. We have to admit he wasn't super excited about his photos, but he rocked his session nonetheless. And he definitely cheered up once we ventured to the football field. We could tell that is his happy place. He's Crestview's quarterback this year.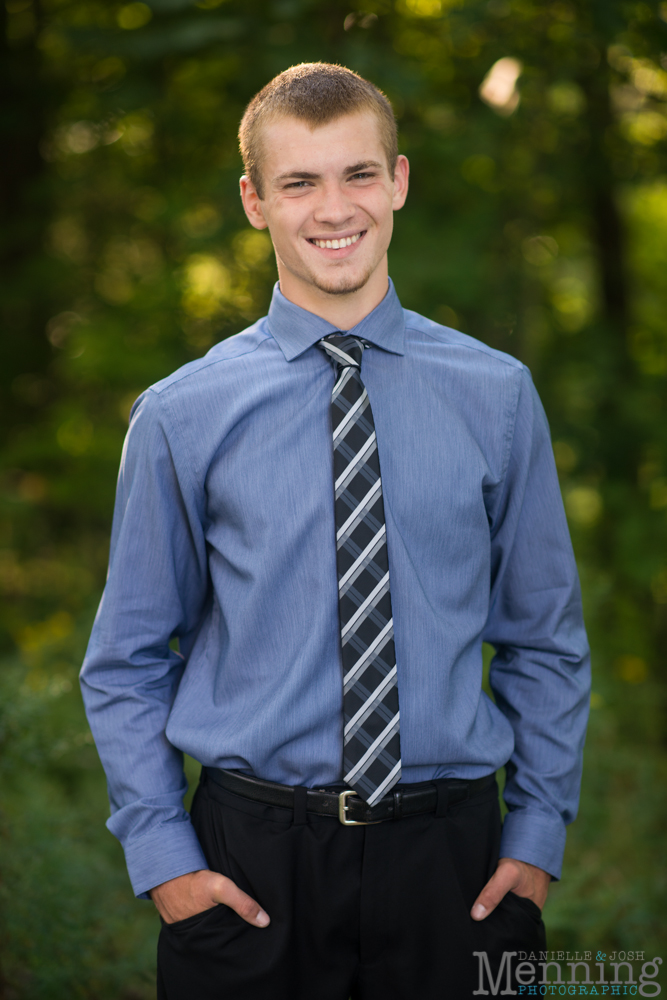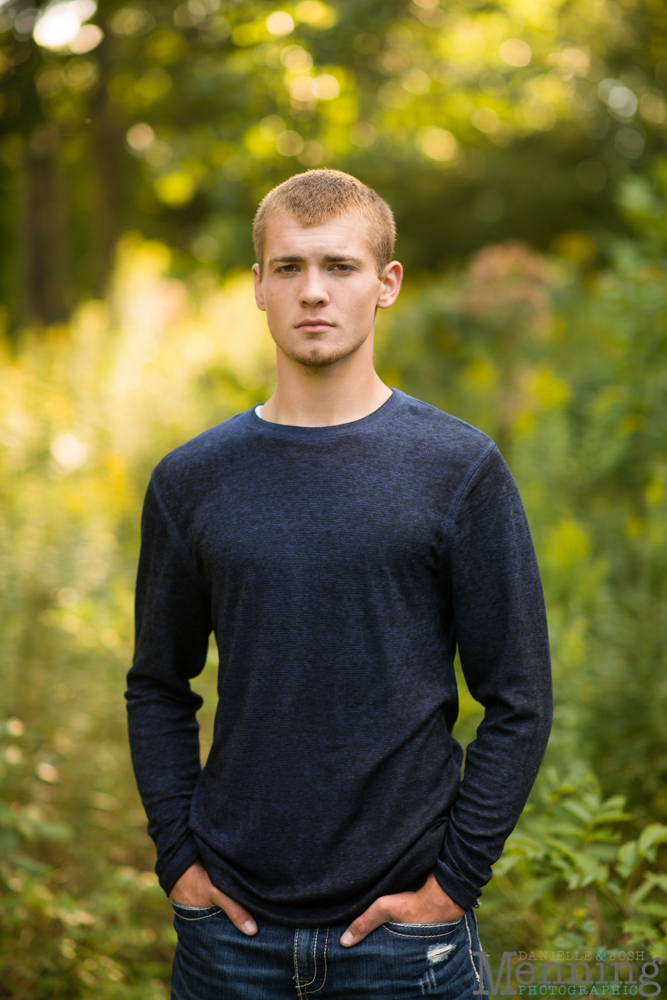 The light was so gorgeous for his session!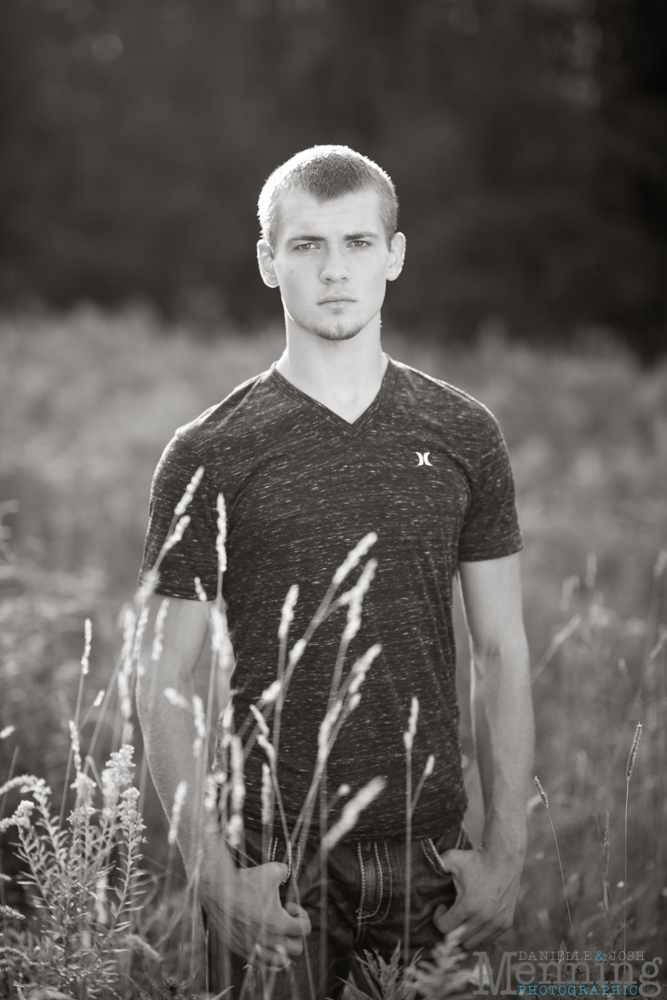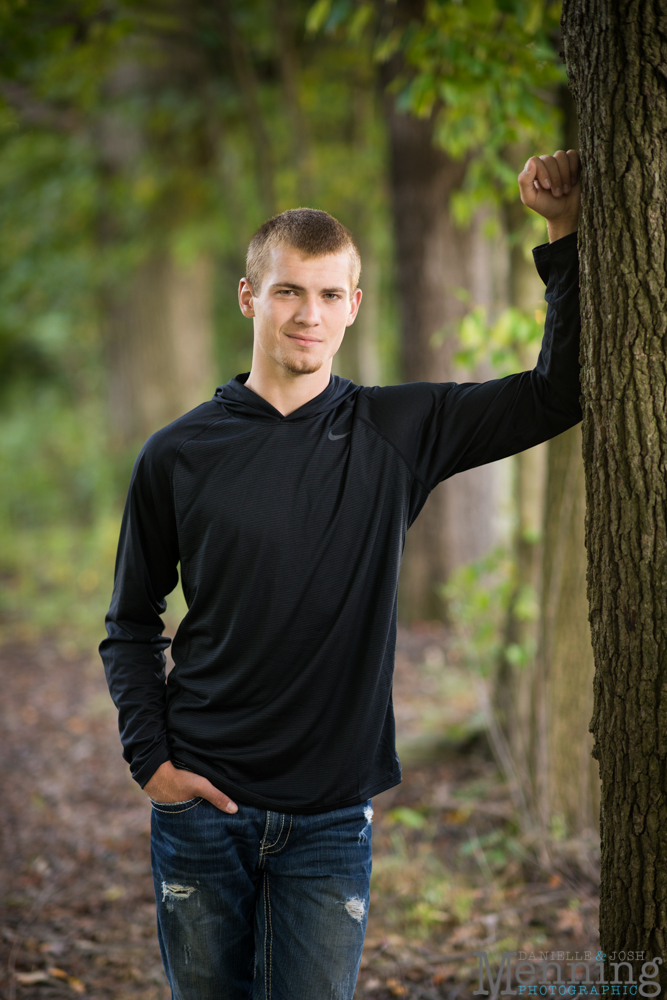 Spider-man has always been his favorite superhero, but he's afraid of spiders. He thought it'd be funny to wear this in a couple shots.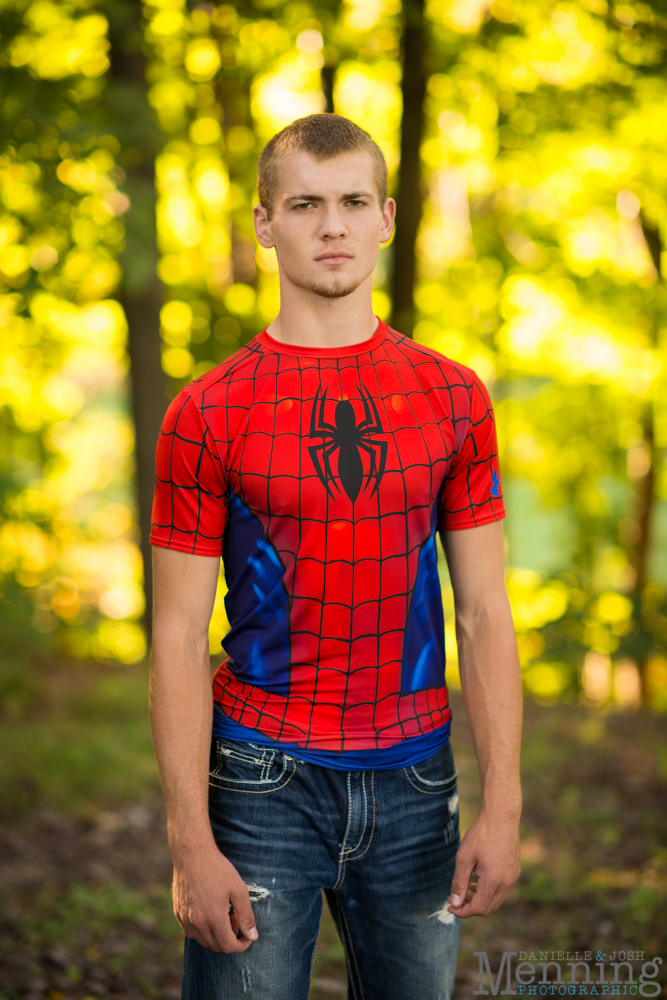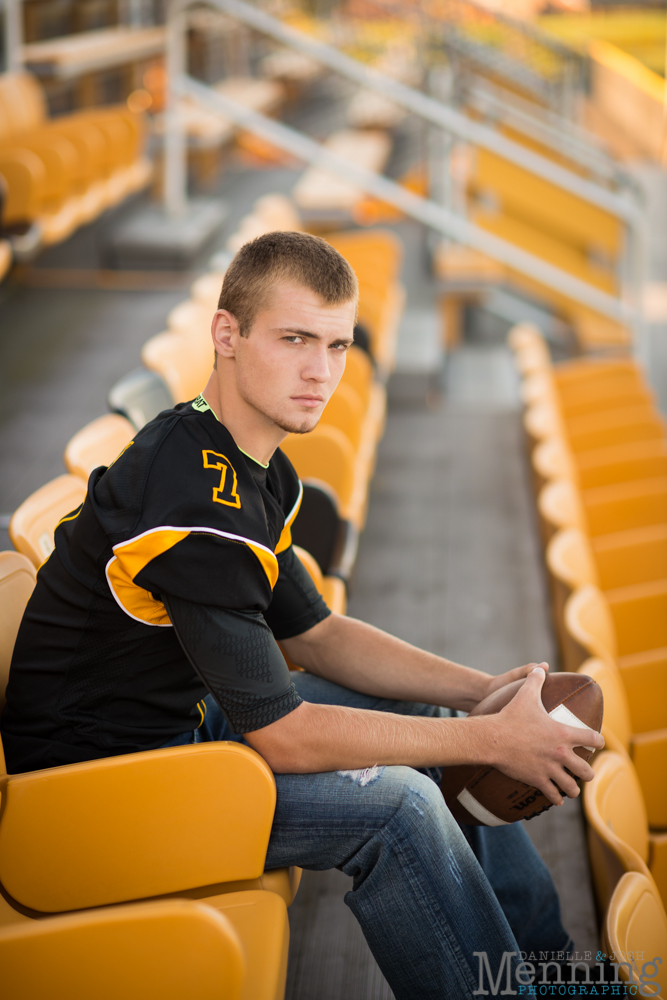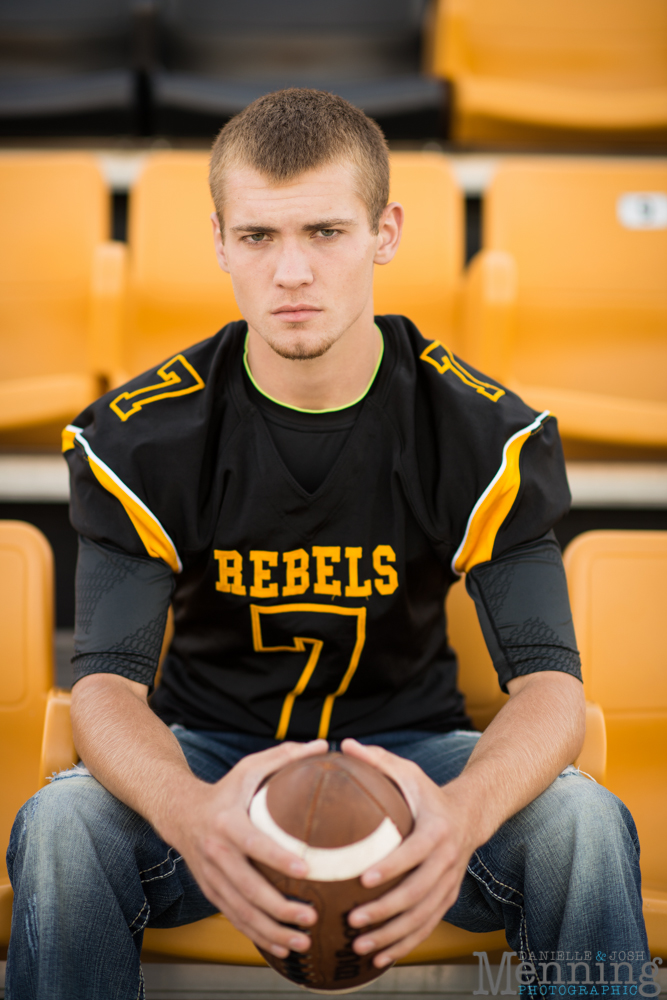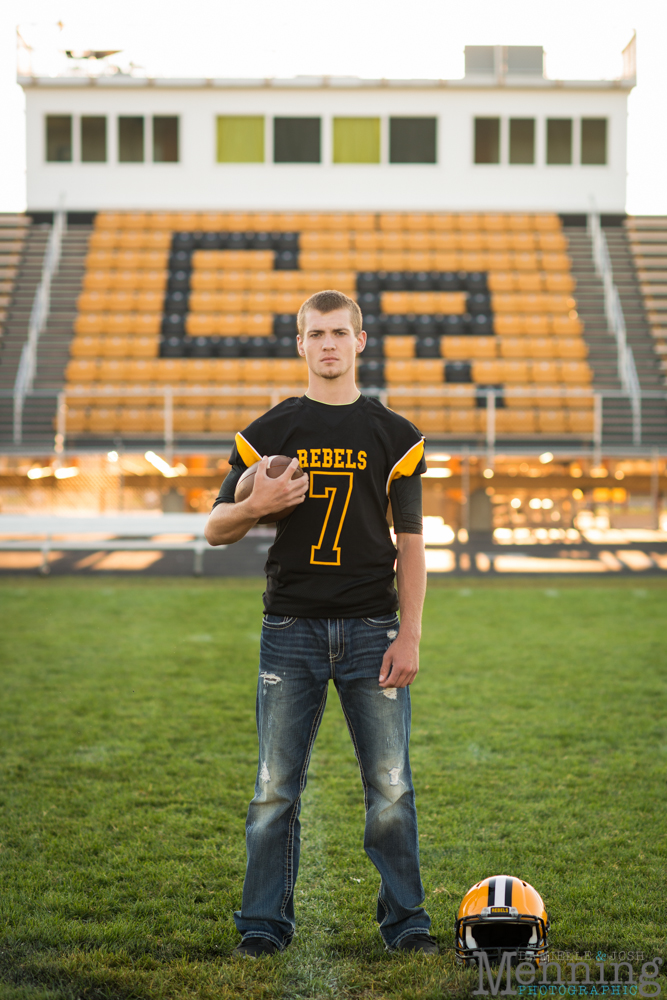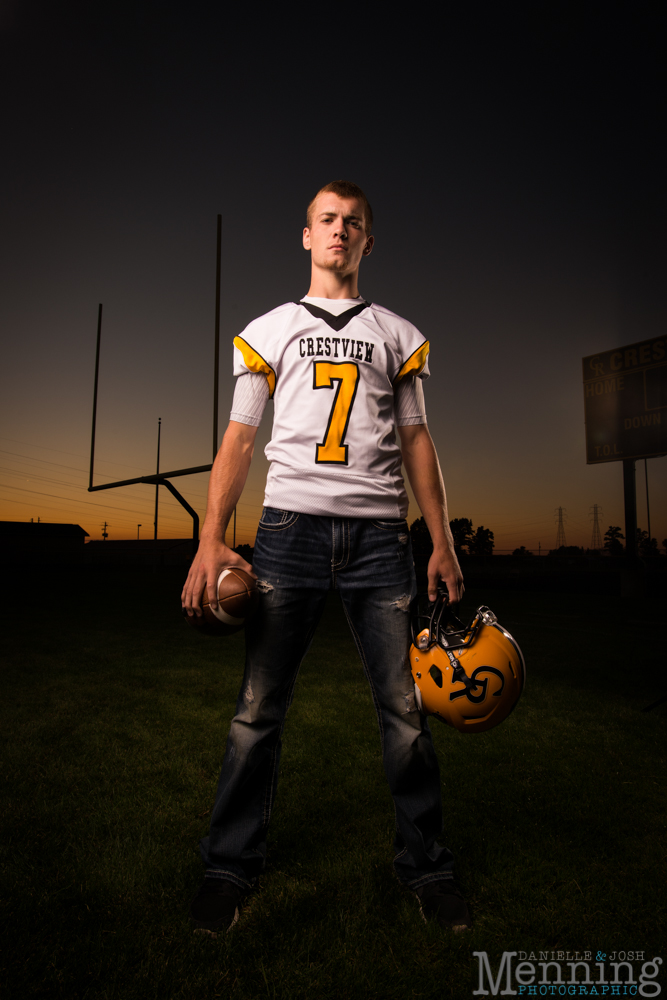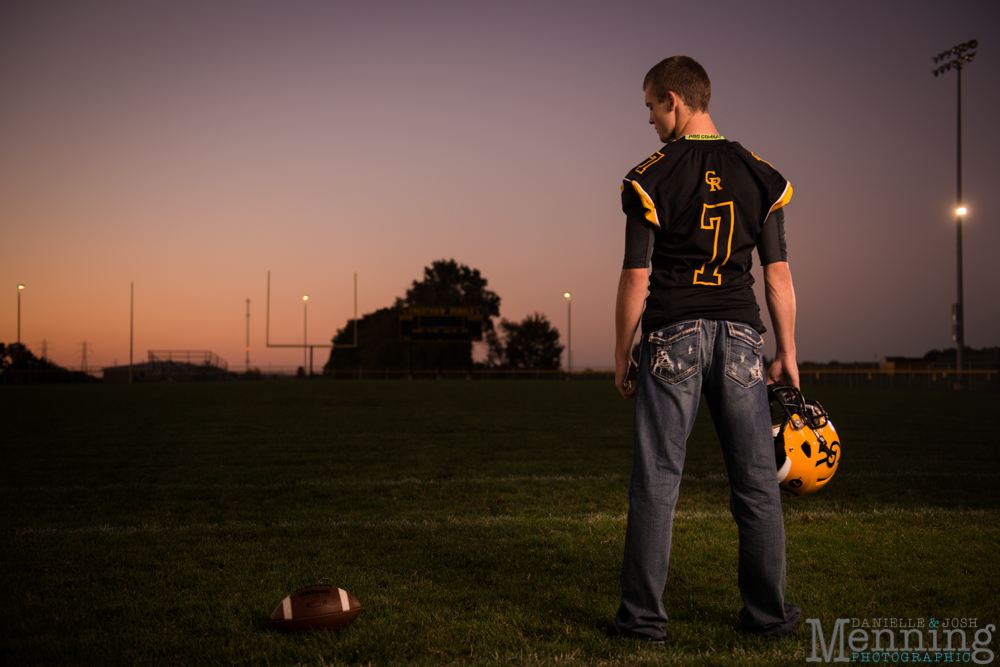 Friday night lights.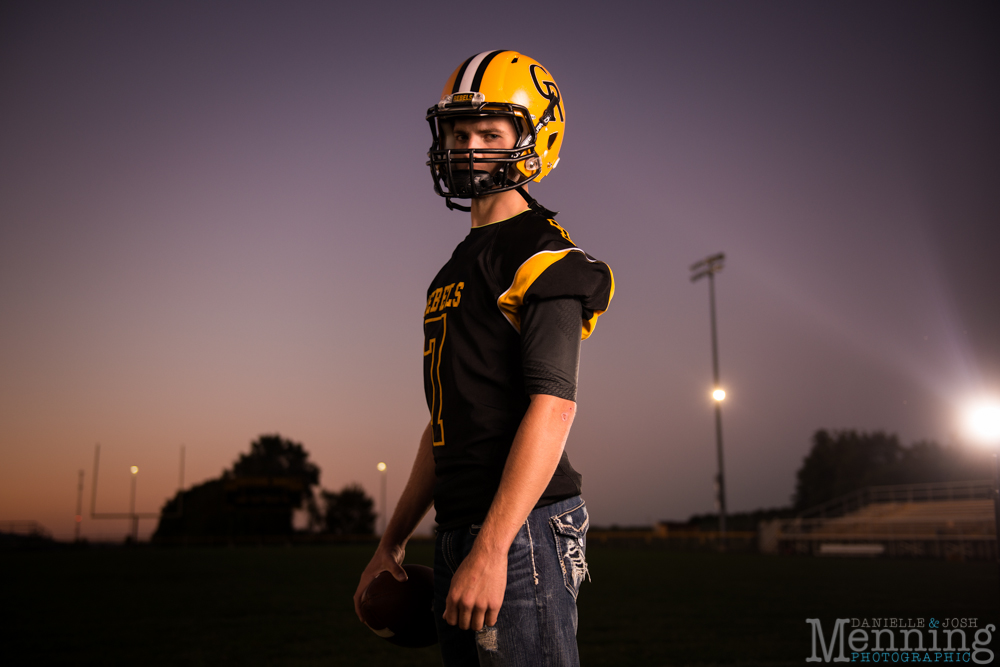 Katlyn is a 2015 MCCTC senior. She's full of talent and is a young entrepreneur.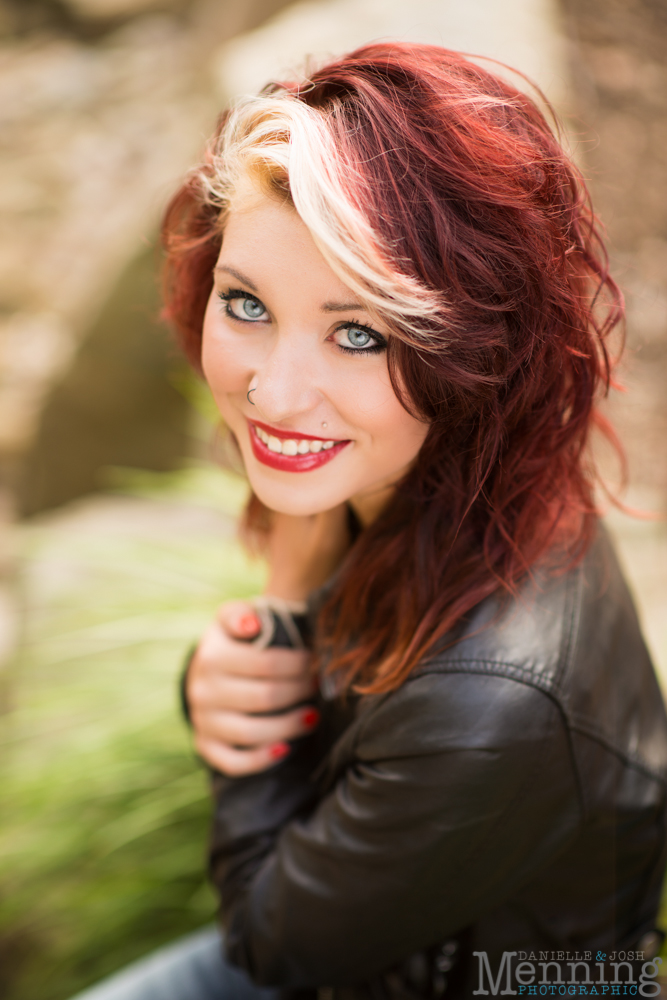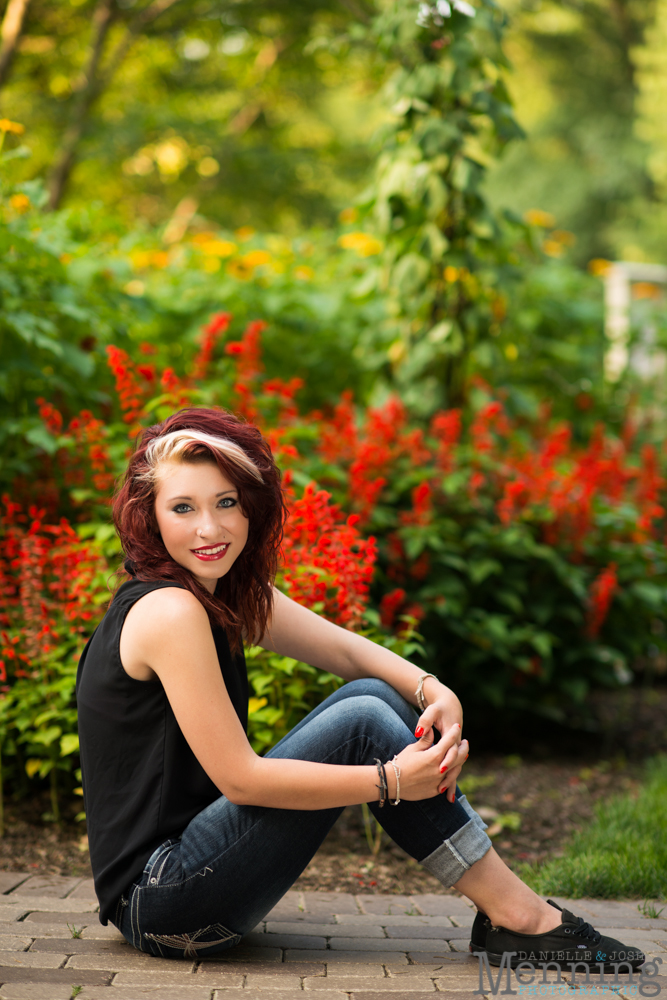 Those eyes! So pretty!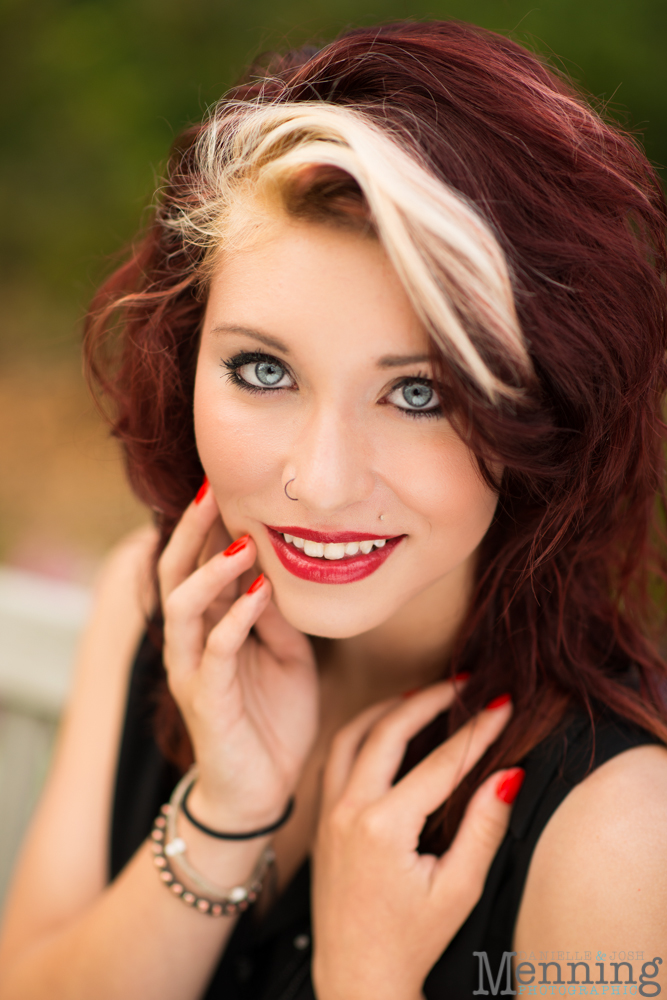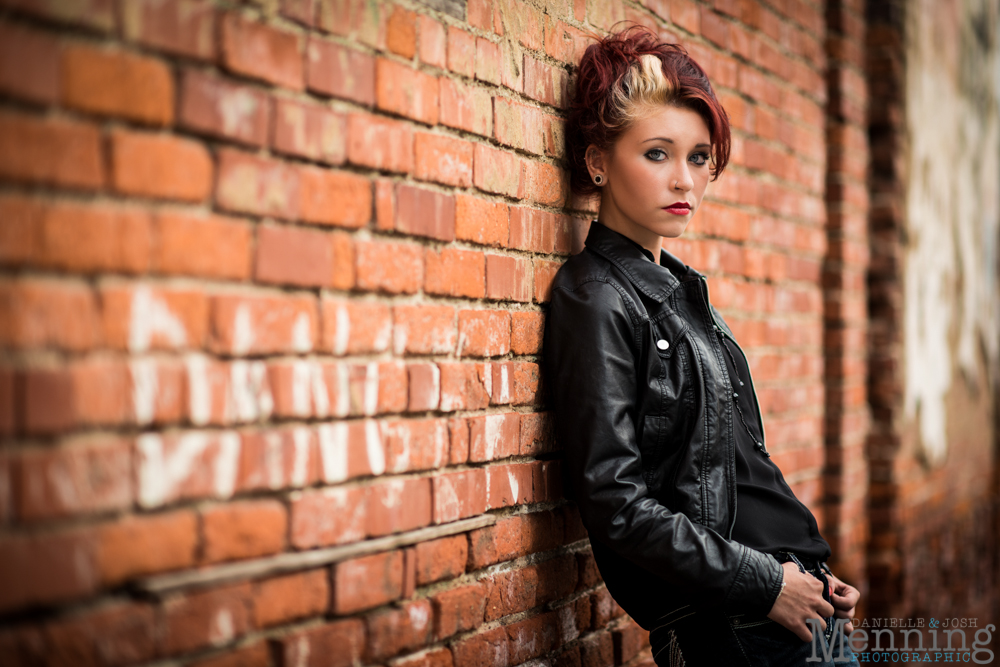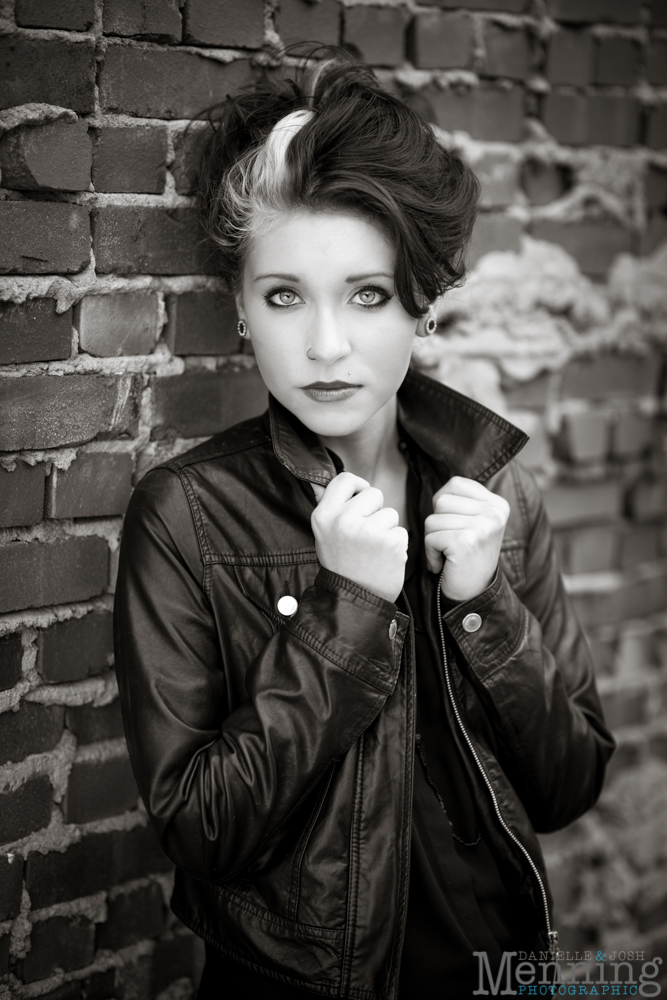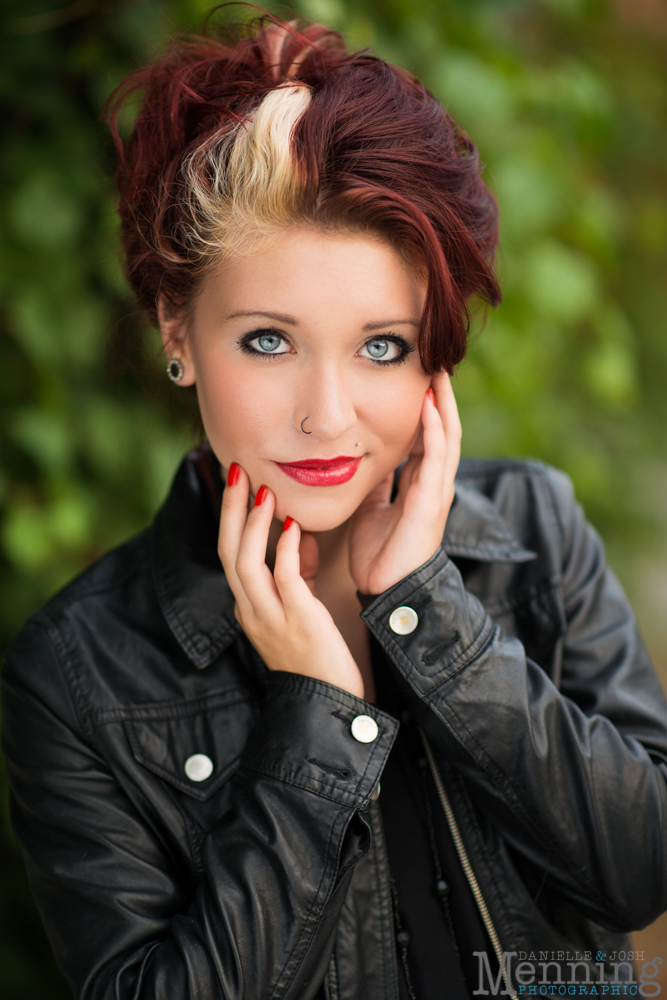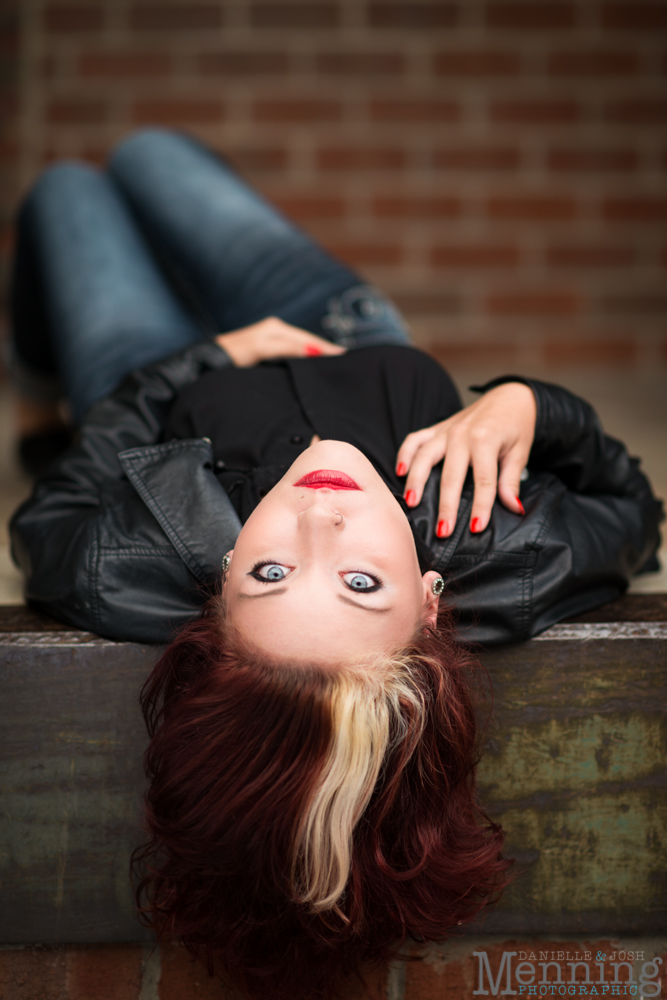 Kaylee is a Boardman senior & she is so full of sunshine and fun! She's just a bubbly, happy person! We loved it!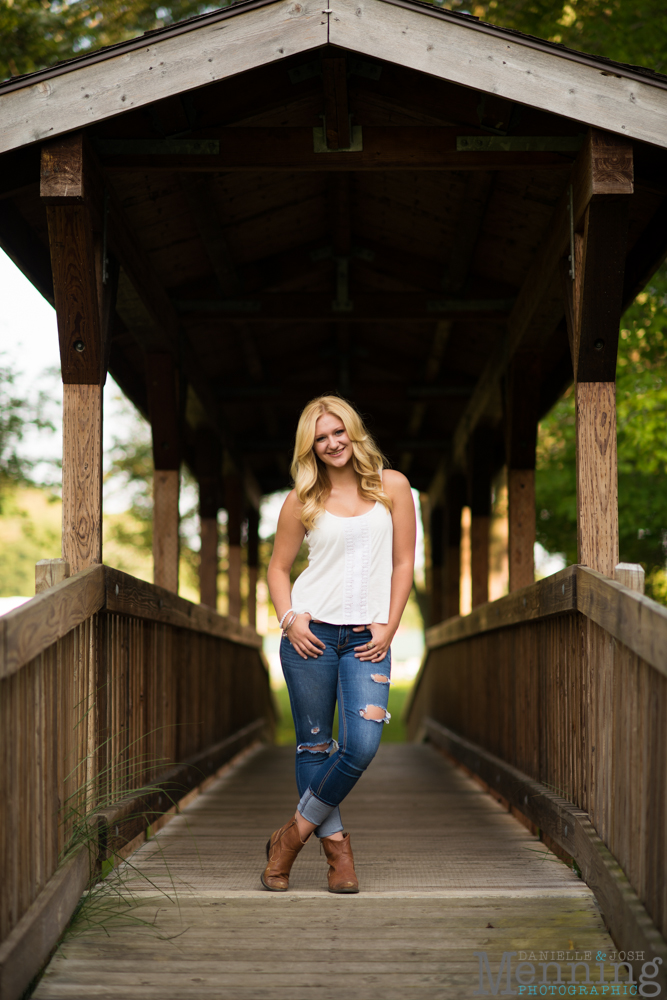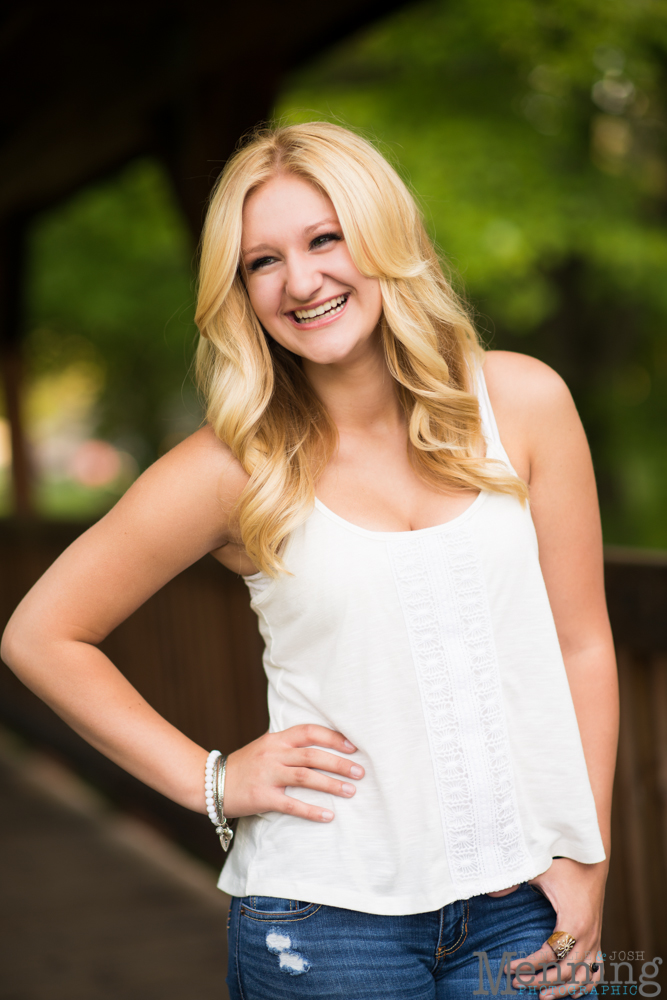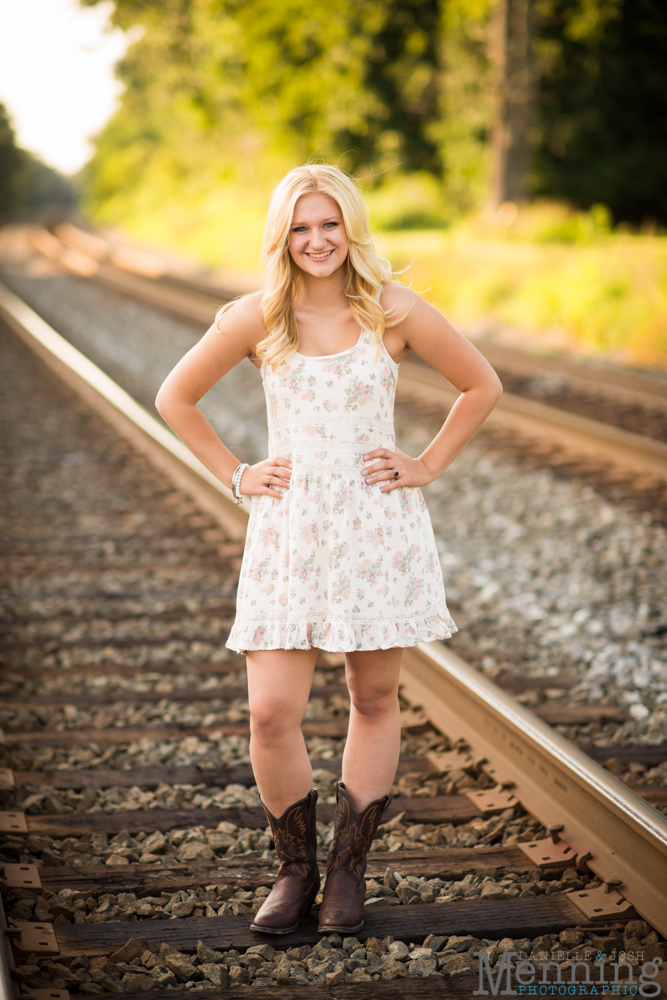 So pretty!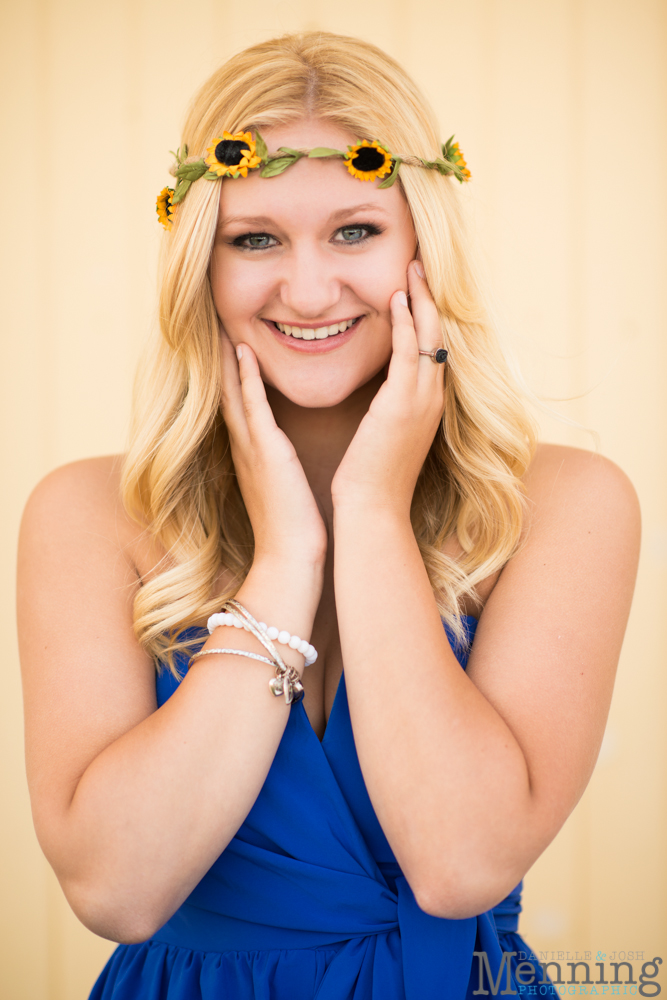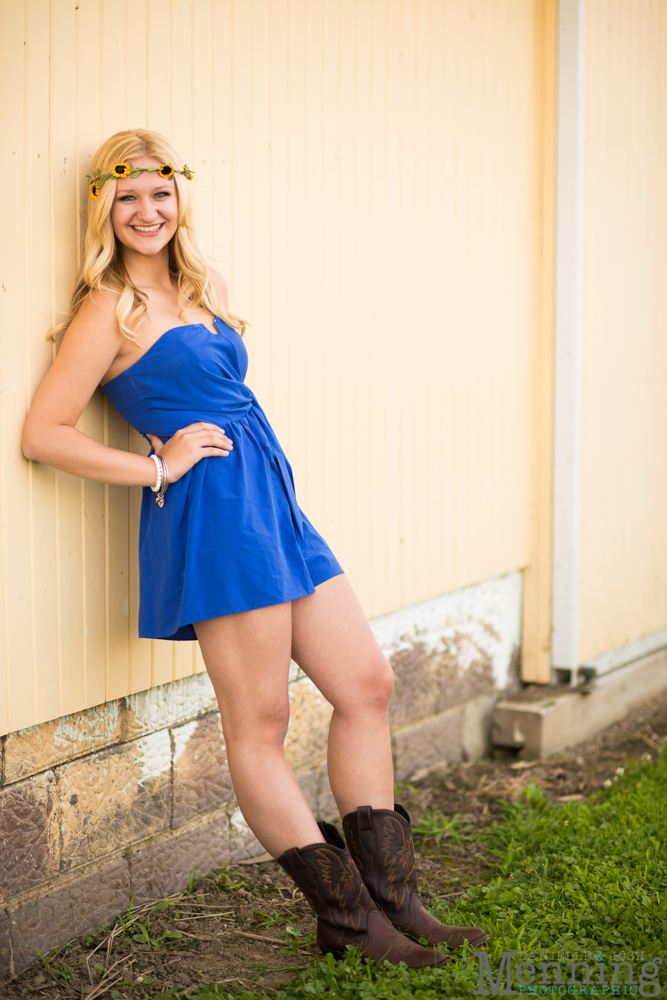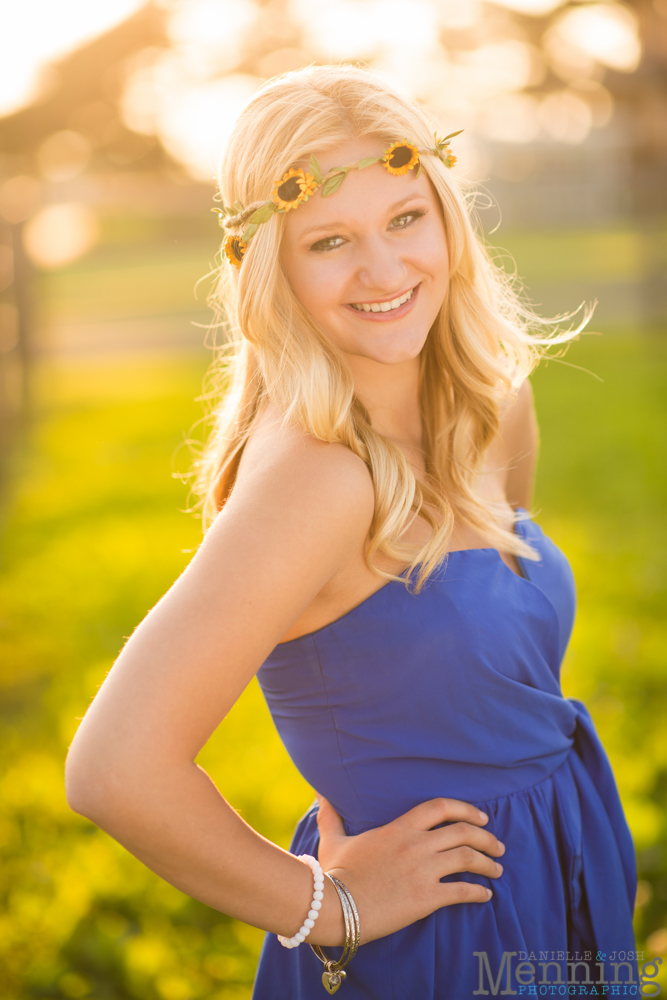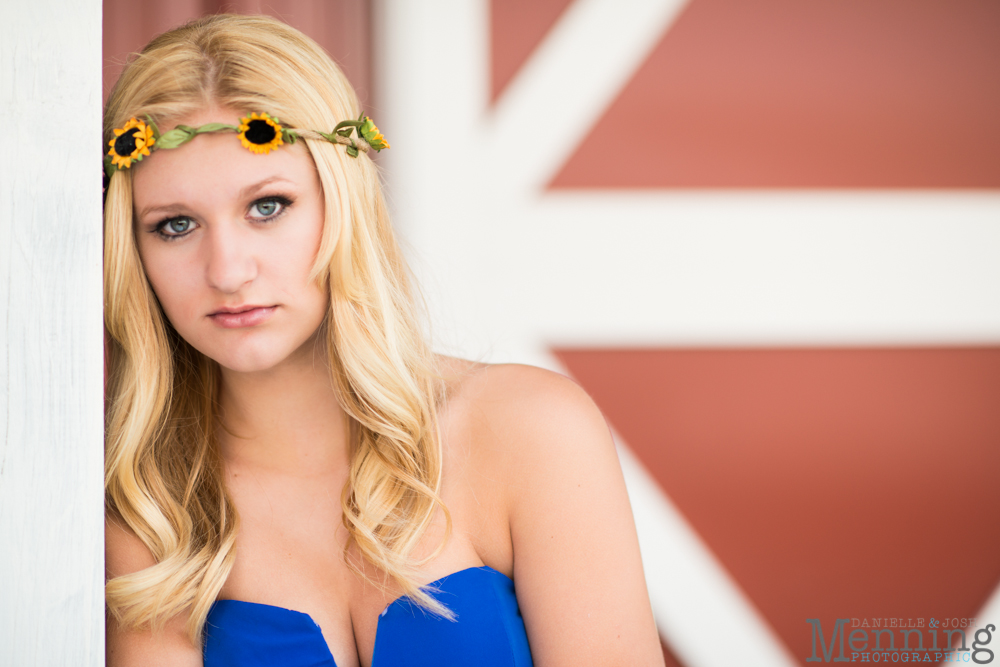 We got her Jeep into a few photos, too.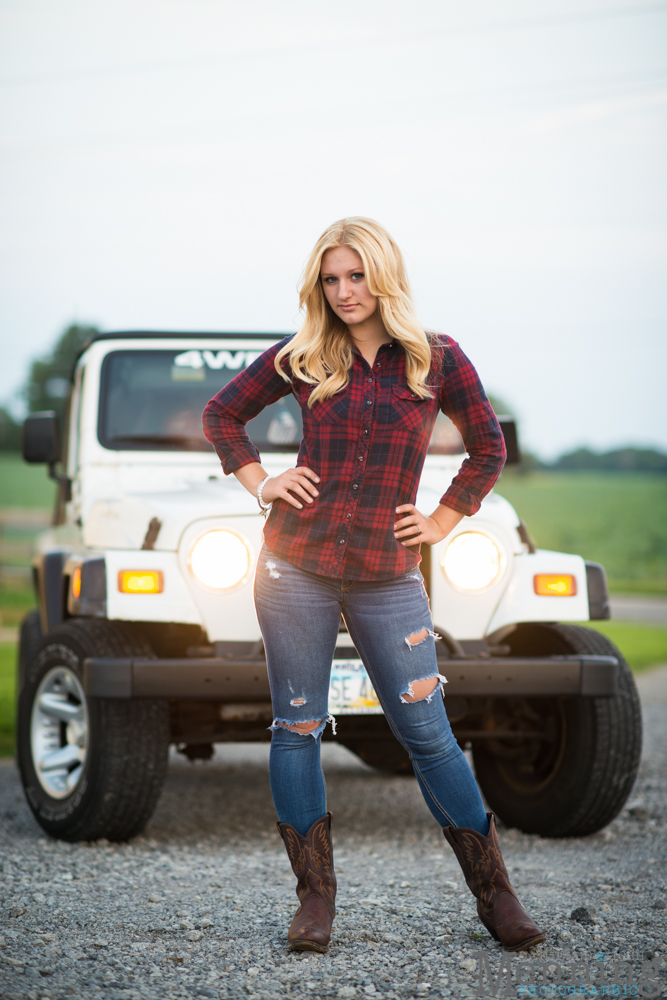 Shooting senior portraits is super fun for us. We love getting to know our seniors & incorporating what makes them unique into their senior portraits! More info about our senior photography is here: www.menningphotographic.com/seniors
See more here: Instagram | Facebook | Twitter | Pinterest | Google +